So said Henry the V, and so say I! After a brief, ahem, hiatus, I am once again inspired to wax on about the collections. Bold flavors, pragmatism with romance, and an ingriguing eclecticism are back on the runways to engage and inspire us. The game is afoot as they say! We have Riccardo in the House of Burberry and Slimane ready to make magic for Celine. Maria Grazia has found her stellar groove. Karl and Pieropaolo continue to conjure sartorial wizardry. All things fashion are now WUNDERBAR!
Sunday morning we were greeted by a vast, varied, and voluminous display brought to us by the MASTERS of the Universe, otherwise know as Dolce & Gabbana. Until the day I pass to the hereafter I will be enamored of this supremely gifted duo who make it their mission to prettify the globe. Floral motifs, Catholic iconography, military with swank, ruffles upon ruffles, organza, and whimsy are seamlessly blended into a tantalizing confection for all to enjoy. Add velvets and jacquard and its time for the fainting couch.
Madonna, bombshell, doctor, lawyer, CEO, pretend bullfighter or social butterfly, all are covered in this ode to feminine sartorial spendor.
DOLCE & GABBANA: SPRING 2019
What is the theme for the next Metropolitan Museum Gala? Who cares, just wear this! Who doesn't aspire to channel Scarlett O'Hara?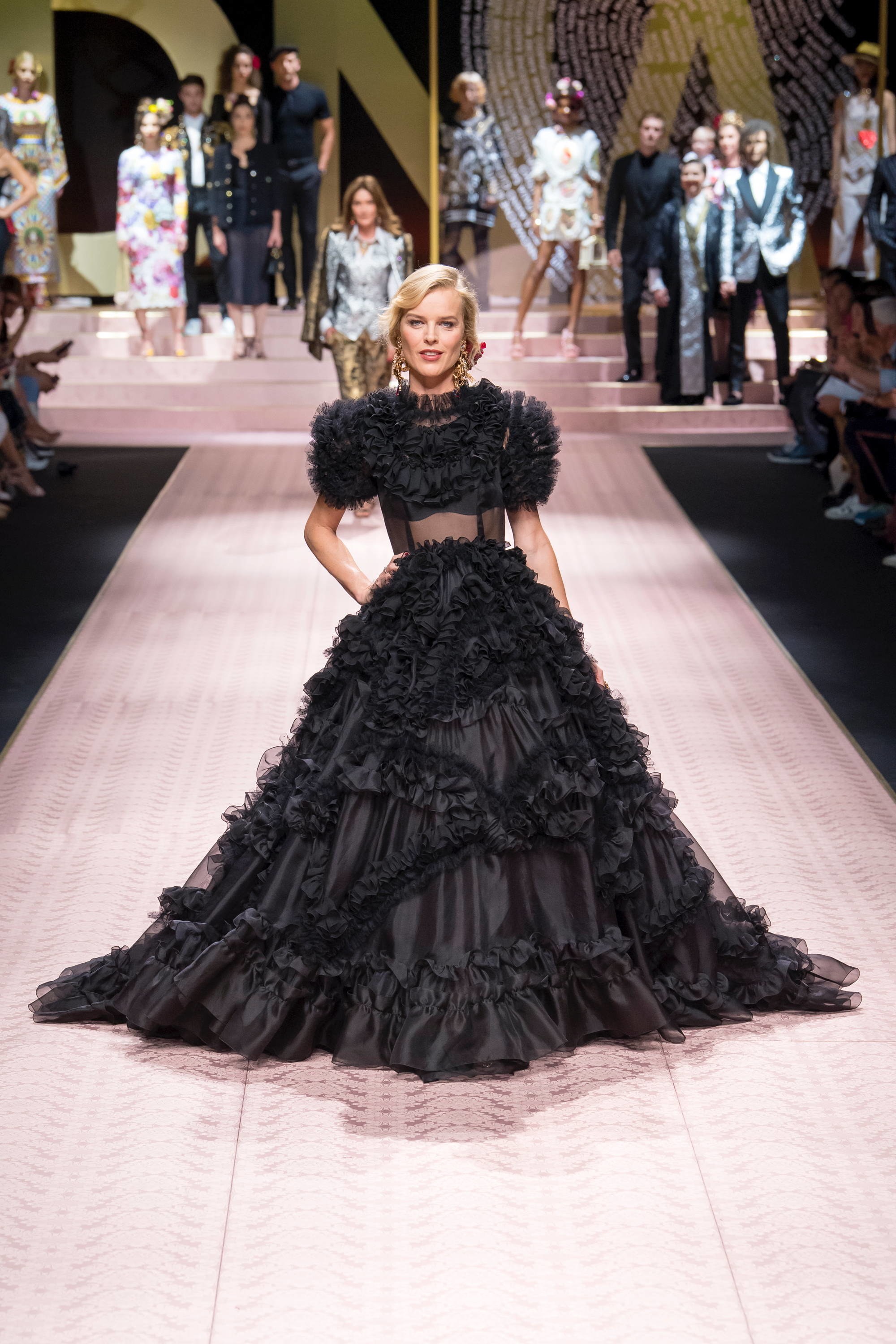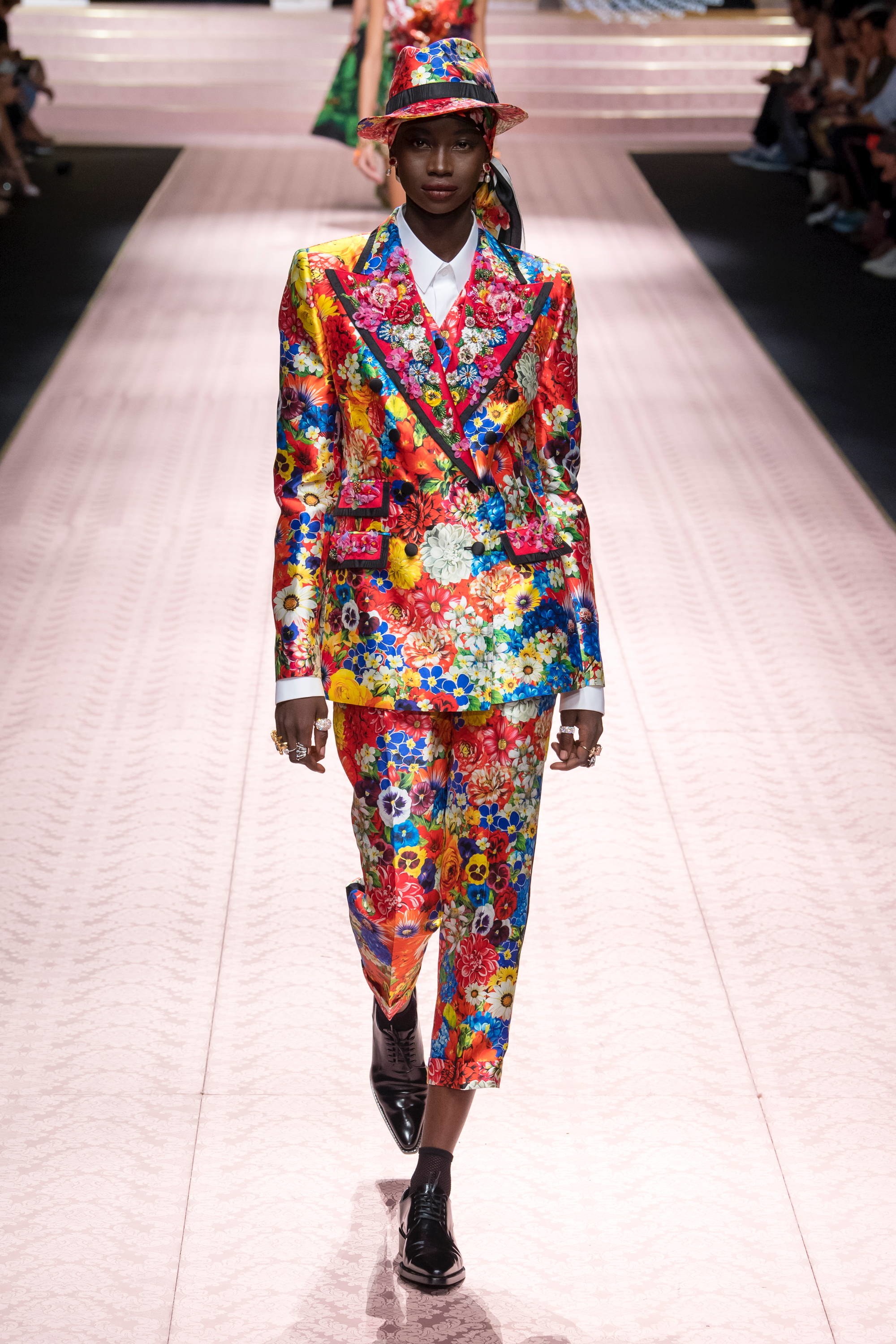 e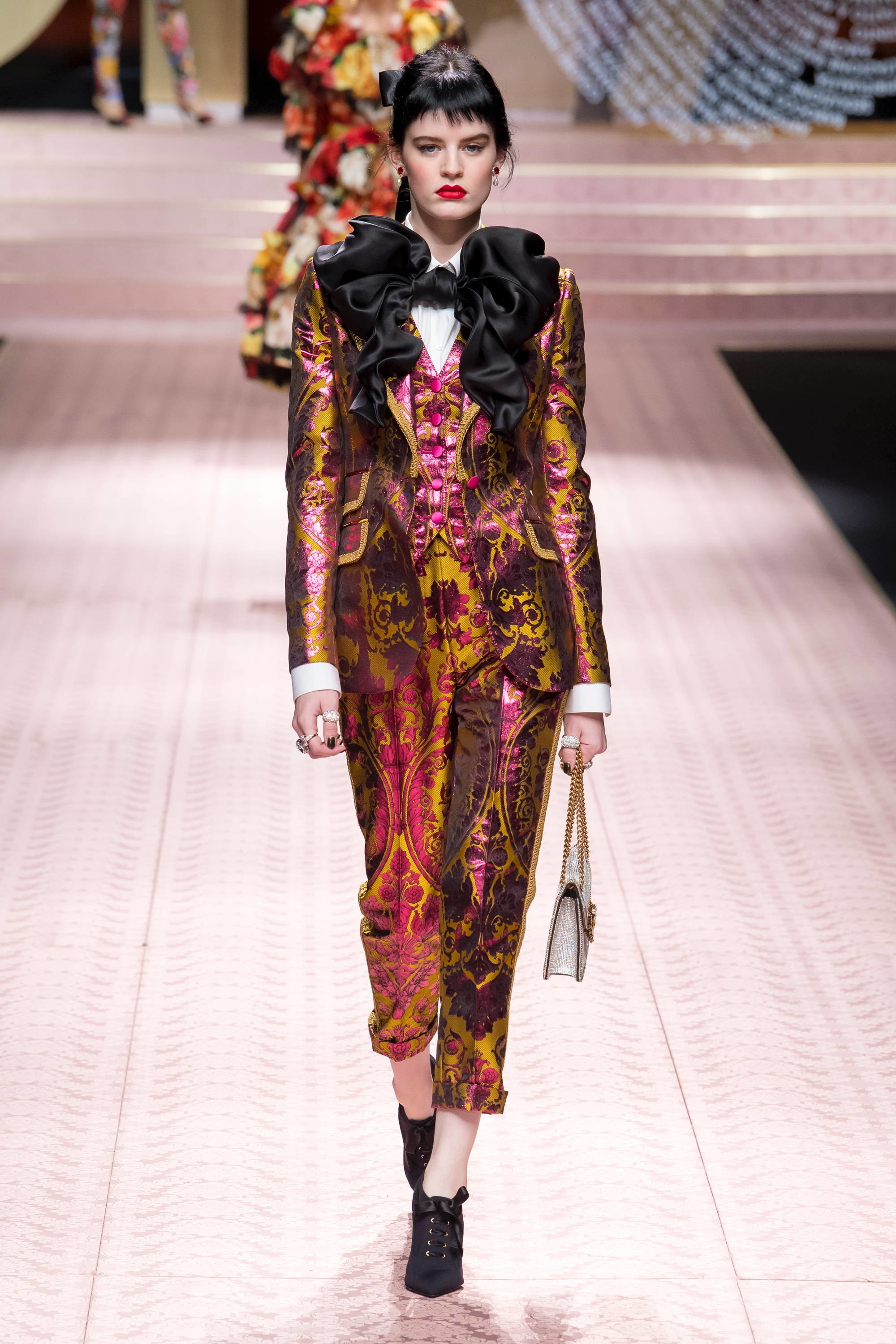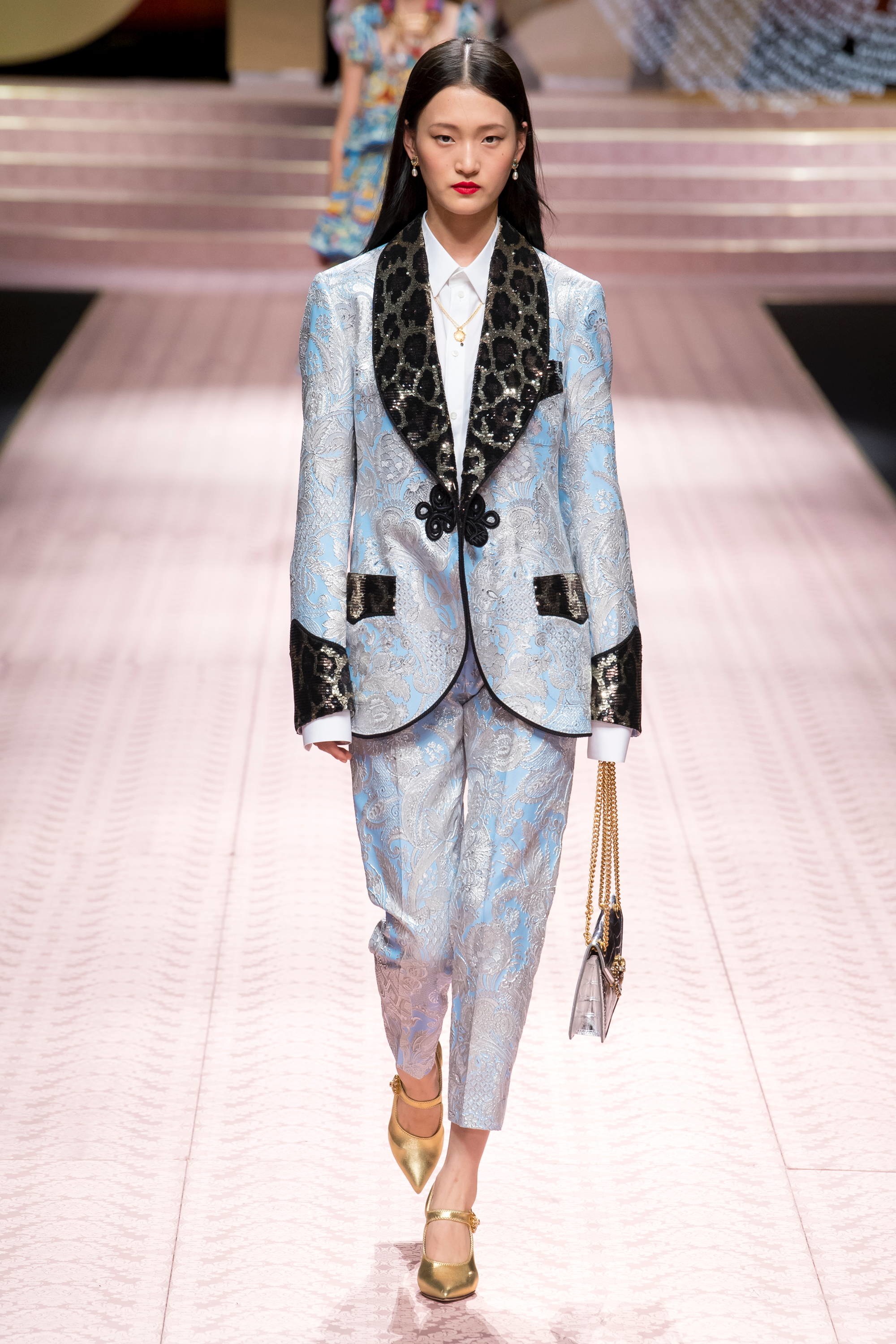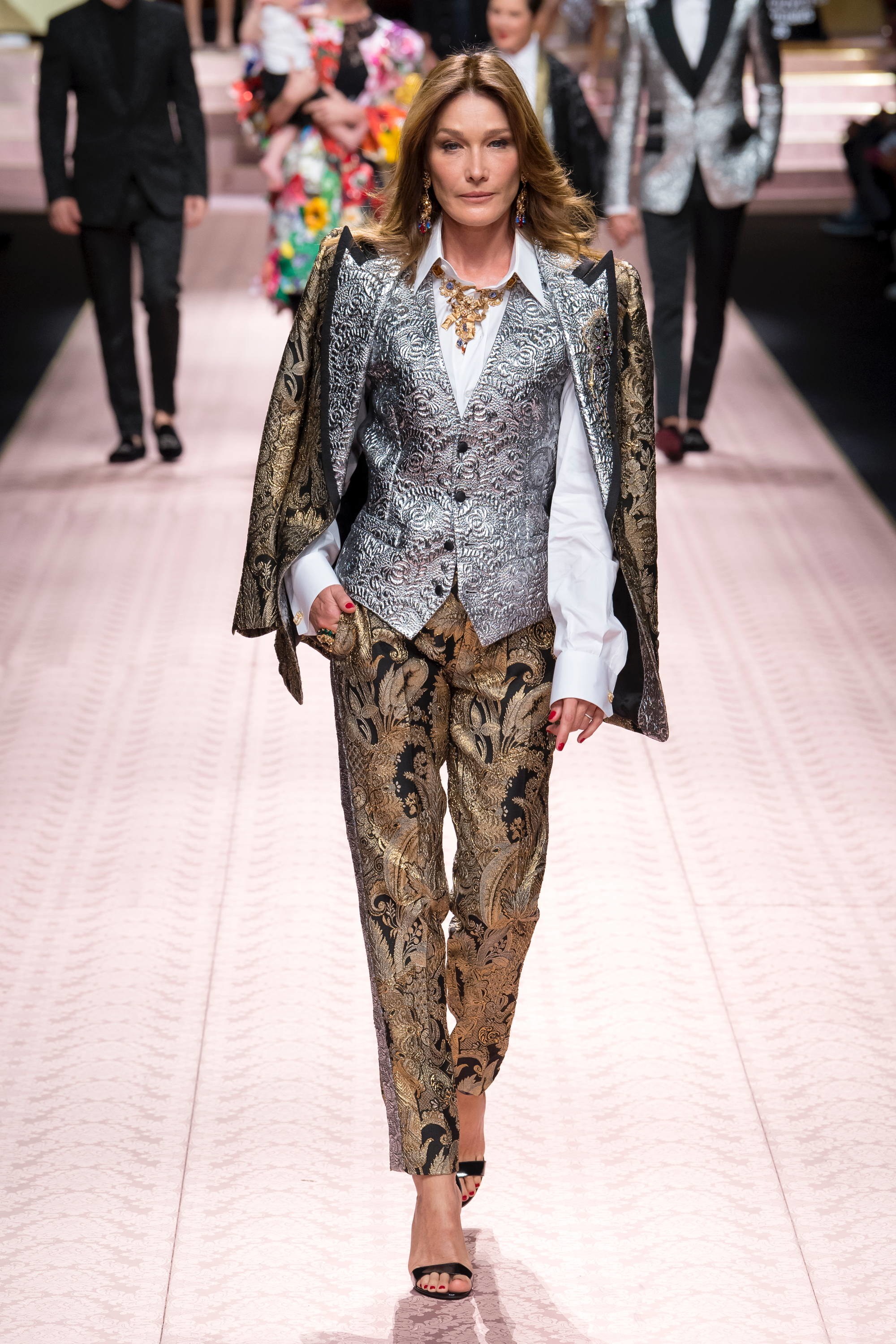 Suiting was never so plush, glamorous, or glorious. Leave to the Boys to infuse sex appeal, allure, and old world elegance into something previously relegated to menfolk in offices....Since I abandoned St. John knits for my first Piazza Sempione summer weight wool suit 20 years ago, I've been a fan of a menswear inspired wardrobe. The ease, the comfort, NO NEED FOR PANTYHOSE....**shudder**** With the likes of Kiton (THE most exclusive menswear design house out of Naples), Luciano Barbera, and of course Dolce & Gabbana, comfort and gravitas were never sacrified on the alter of chic and stylish.
With the more splendiferous contingent above, there is a sort of pragmatism which comes with the inherent versalitity of a suit, no matter how lux. The jacket and pants can be easily mixed and atched with other components. Any of these beauties could be worn along with some bedazzled Rene Caovillas or patent Manolos to an Opera opening. Even more interesting and unique would be pairing the latter day smoking jacket with a gown (possibly languishing in your closet) and stilettos or booties....then, throw that jacket over jeans and lug sole Chanel booties for lunch with the gals two days later. NEVER get rid of the good stuff, especially Dolce runway....it will NEVER go out of style.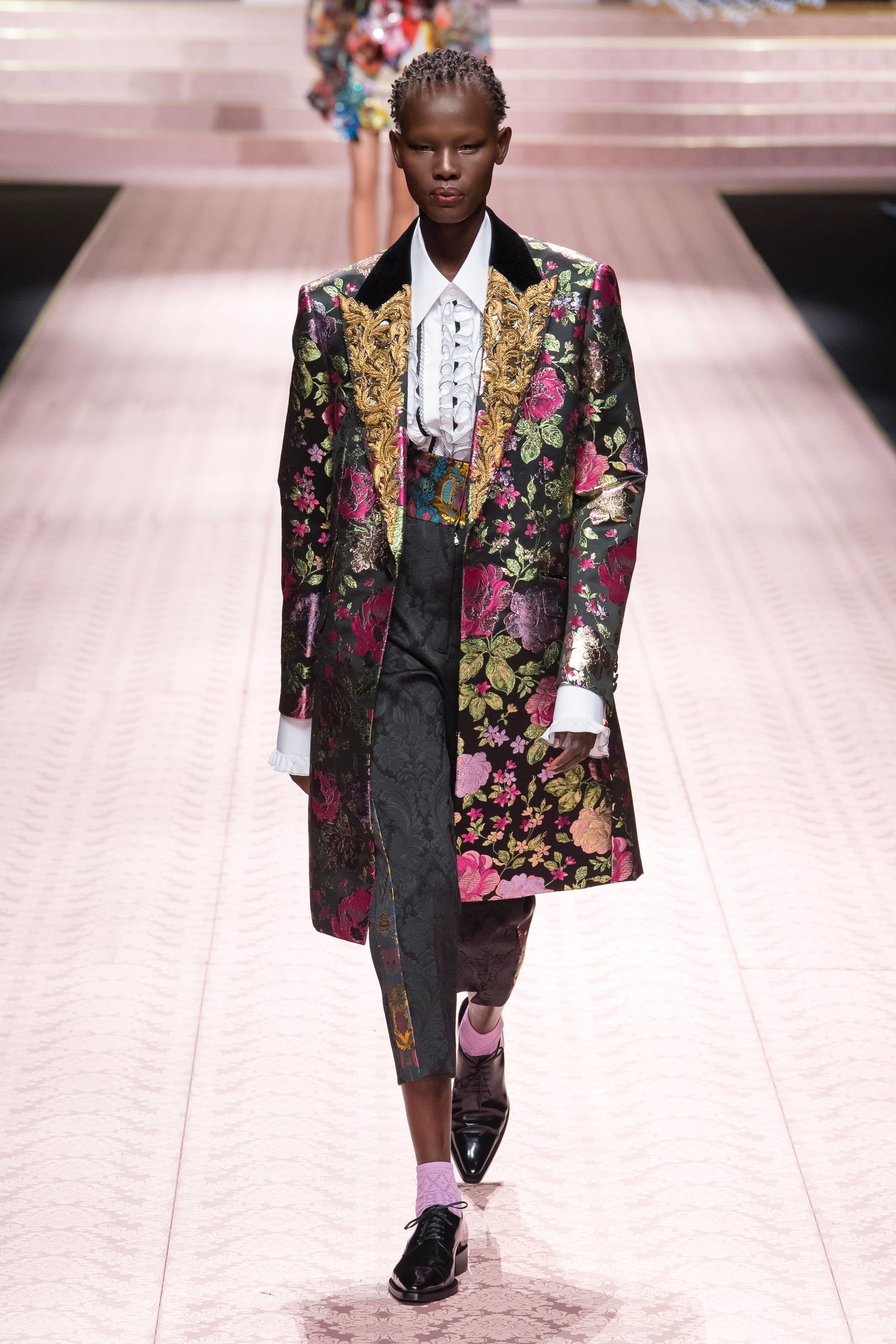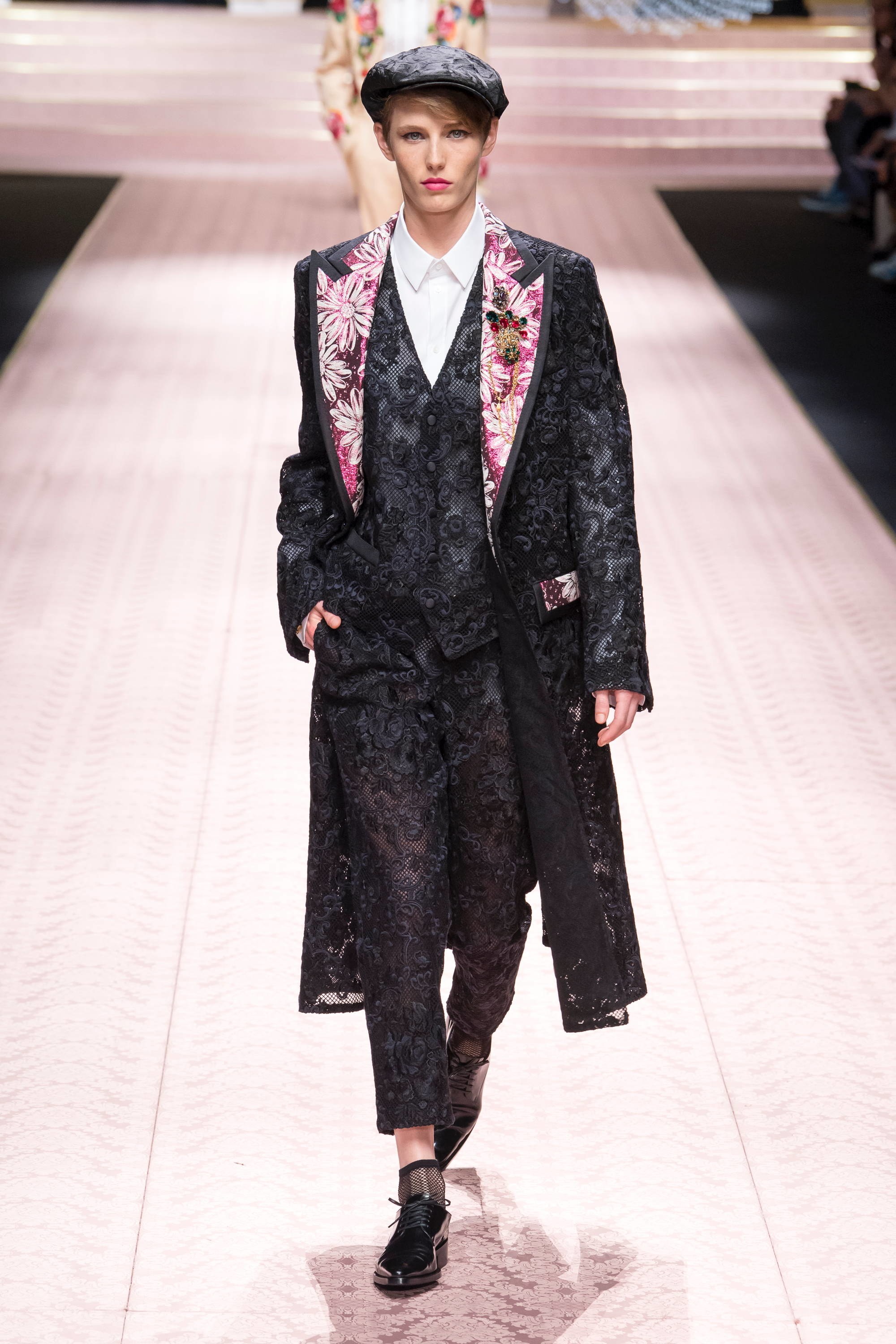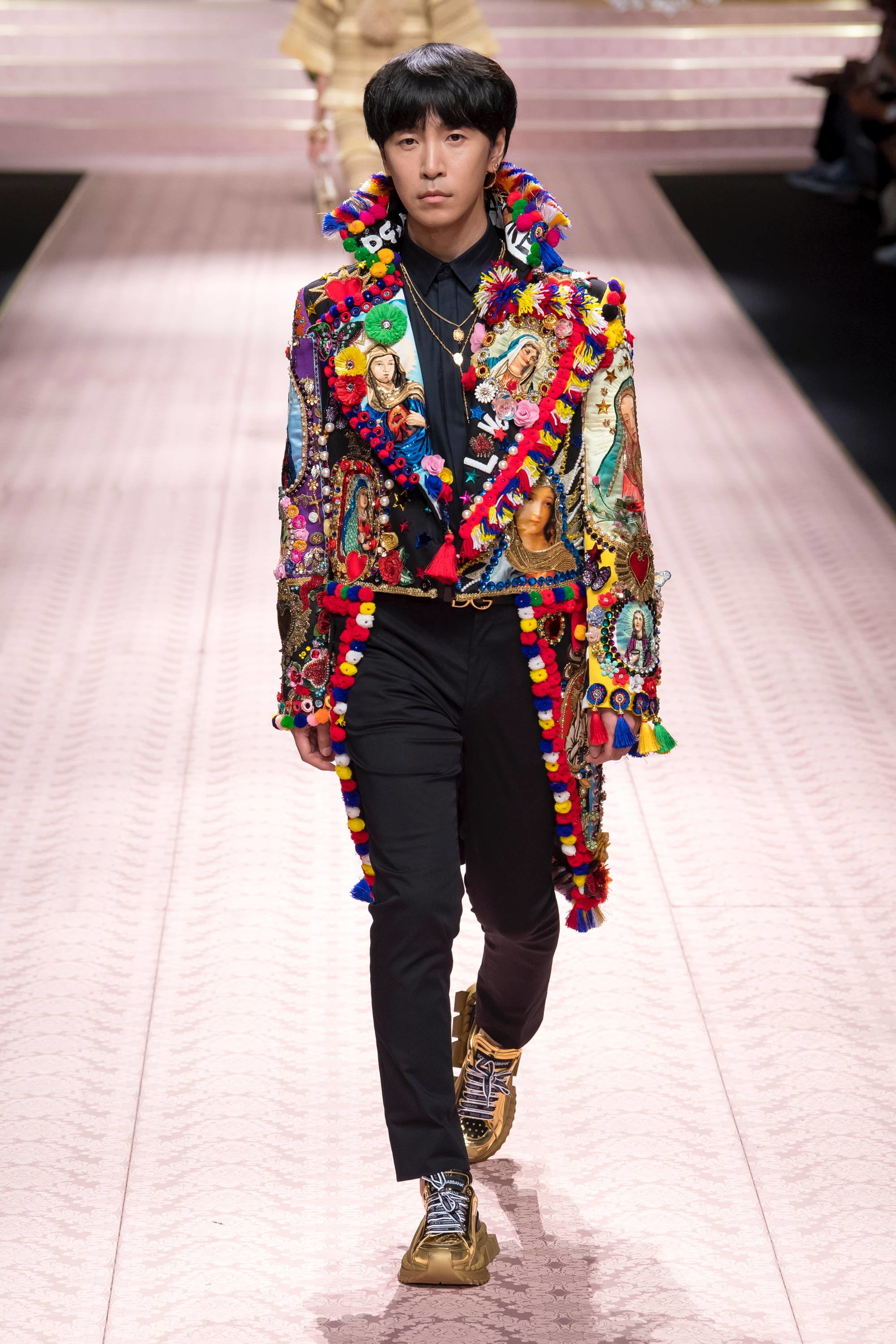 R A P T U R O U S......words almost escape me.....These longer jacquard delectables are ensembles unto themselves. Underpinnings are almost irrelevant. For a gala event, just throw over a black T shirt and tuxedo pants (think Tom Ford). (BURBERRY happens to have fab pair of the flared variety currently in their boutiques). As for the tricked out Tuxedo jacket, it screams to be seen on a red carpet somewhere (or put under glass frankly). And by the way, NEVER be afraid to have a man's jacket tailored down. I've done it and it works.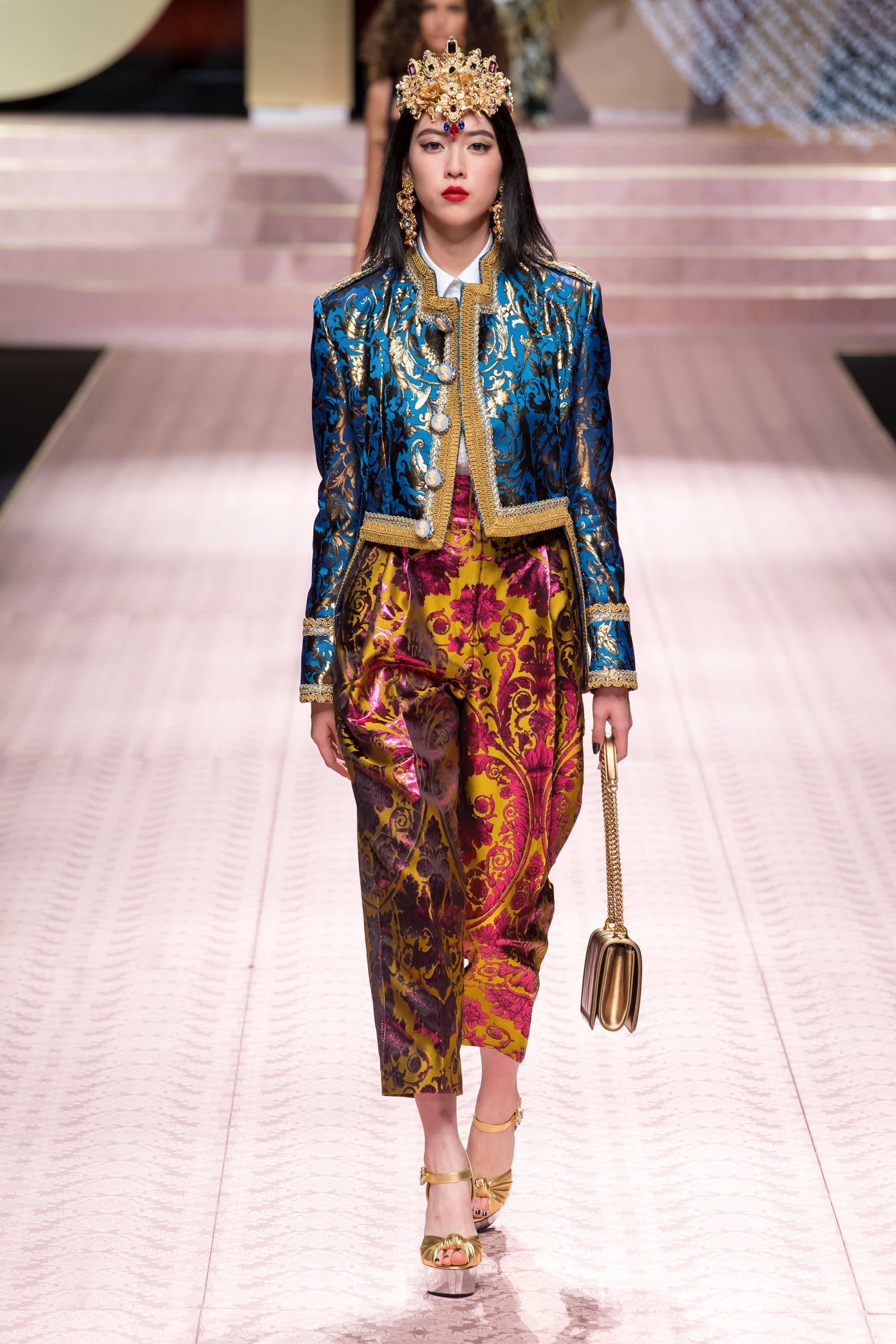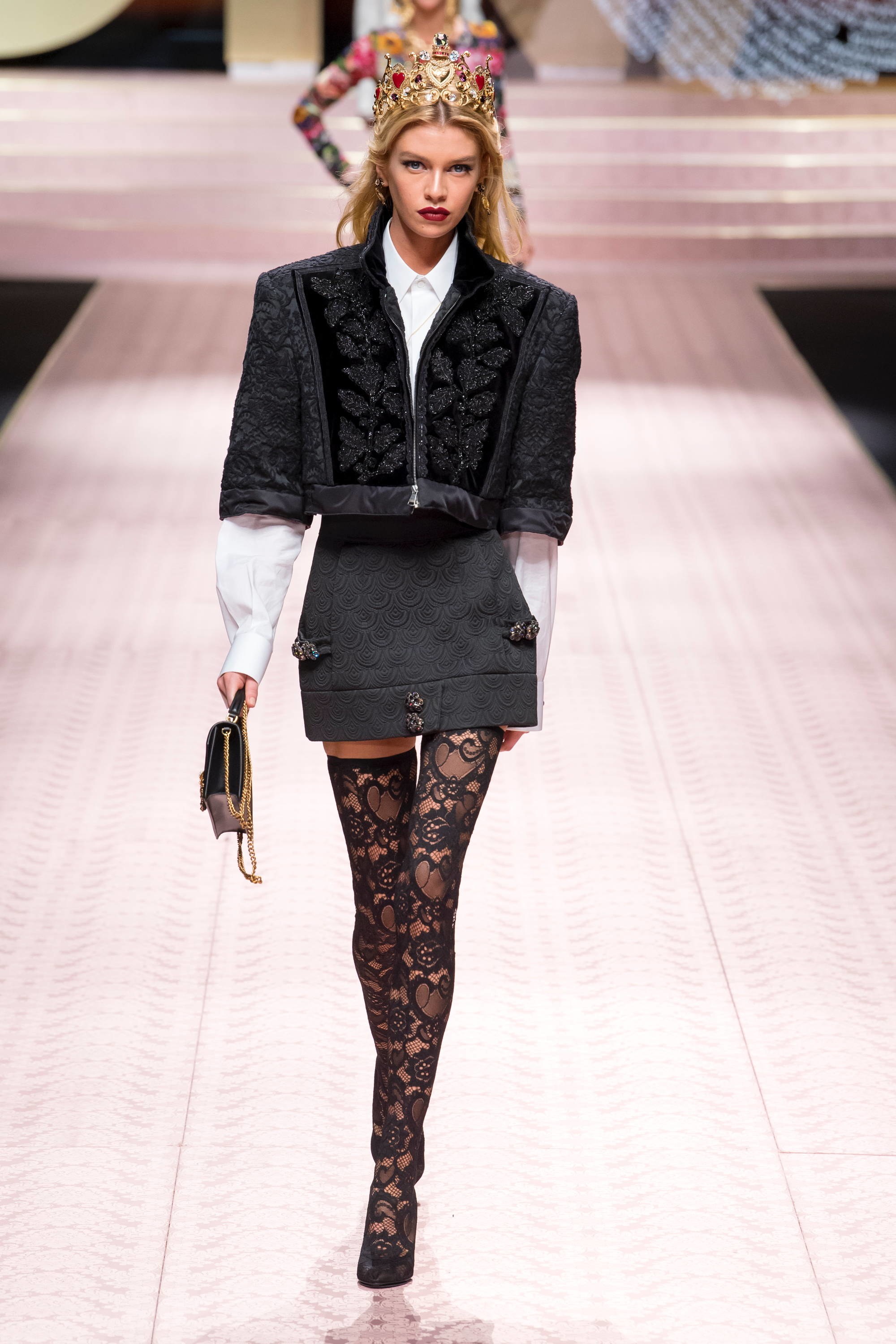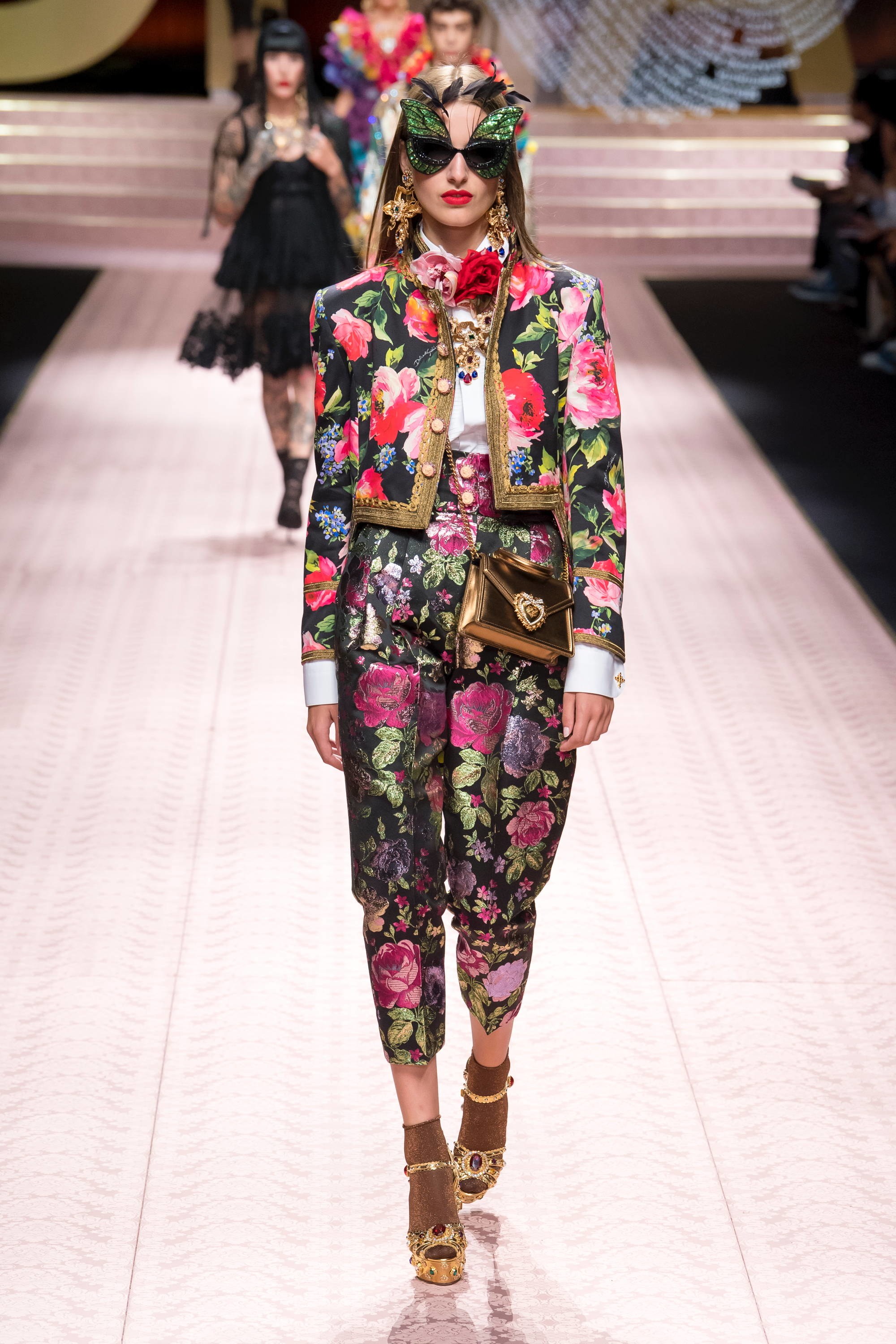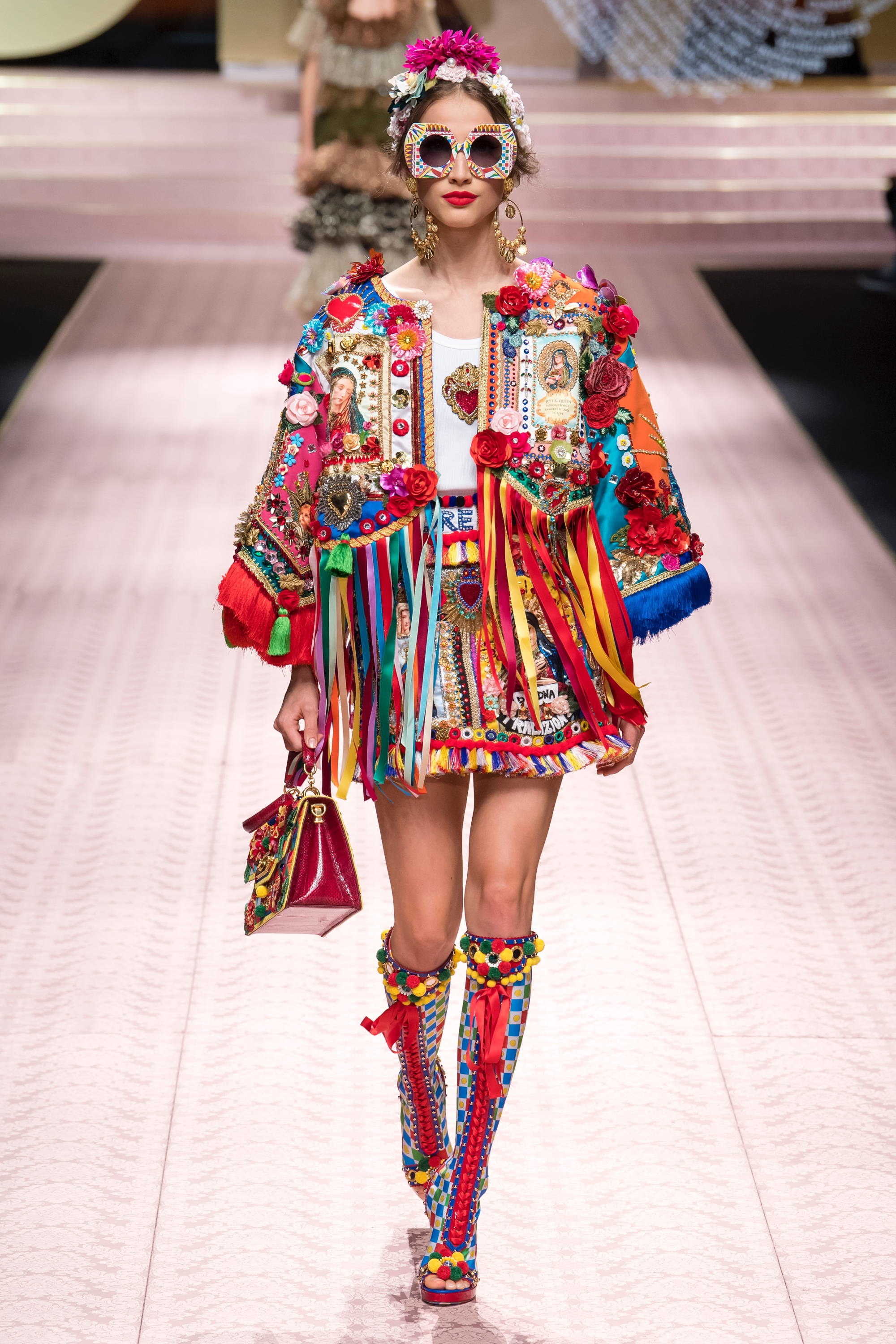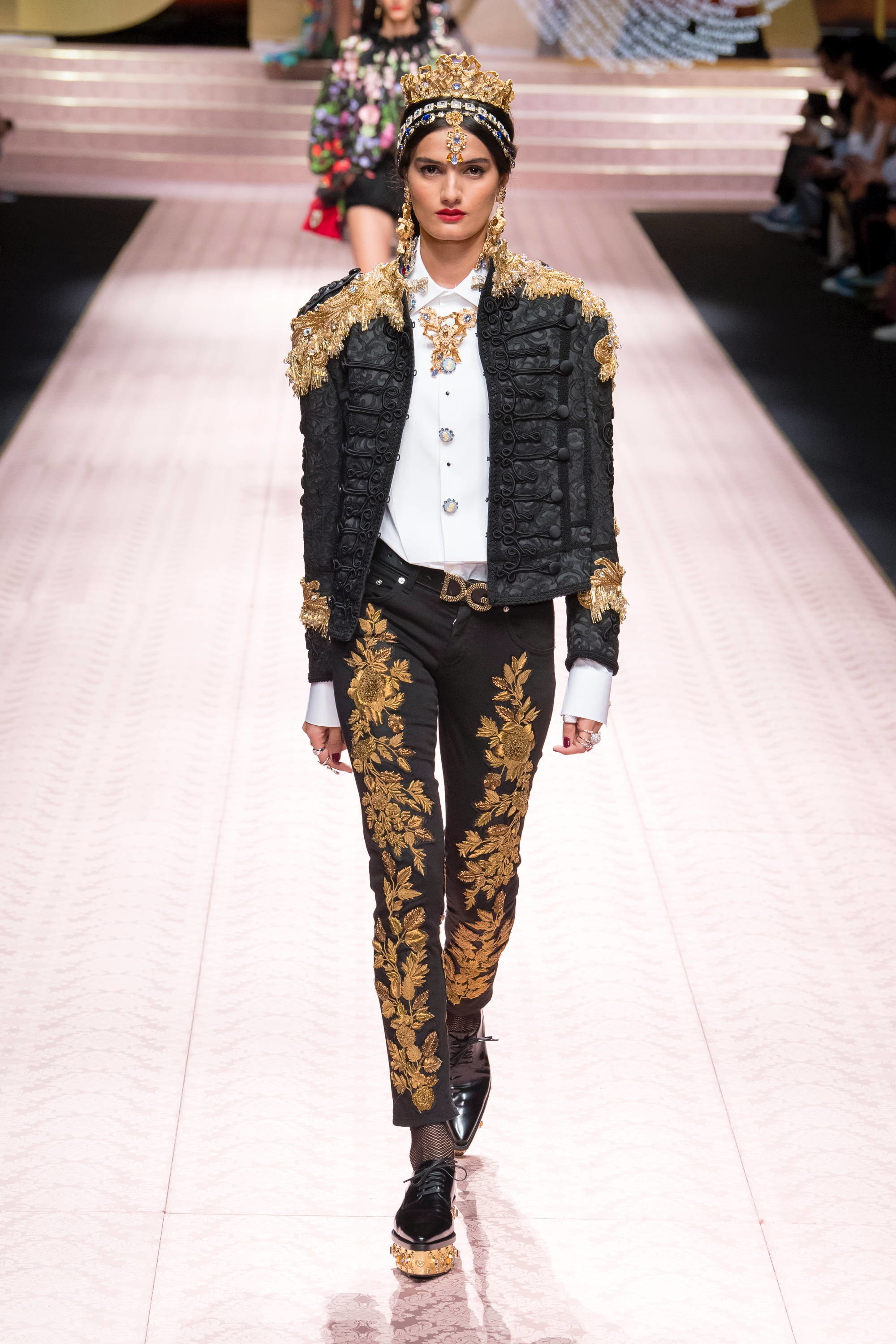 MORE of the always covetable DOLCE & GABBANA bolero jacket.....jazzed up military meets toreador vibe (from the profane comes the sublime). Who doesn't love a short bedazzled jacked? Pair with a gown, jeans, trousers, a pencil skirt....and the list goes on. As for the last of the looks? Shoot me, I've died and gone to embillishment heaven.....nothing in that ensemble, down to the platform shoes that I don't have a hankering for.......**SIGH****** And don't get me started on the "details" in the form of crowns, purses, shoes and bijoux. RAZZLE DAZZLE just got ratcheted up a notch or ten.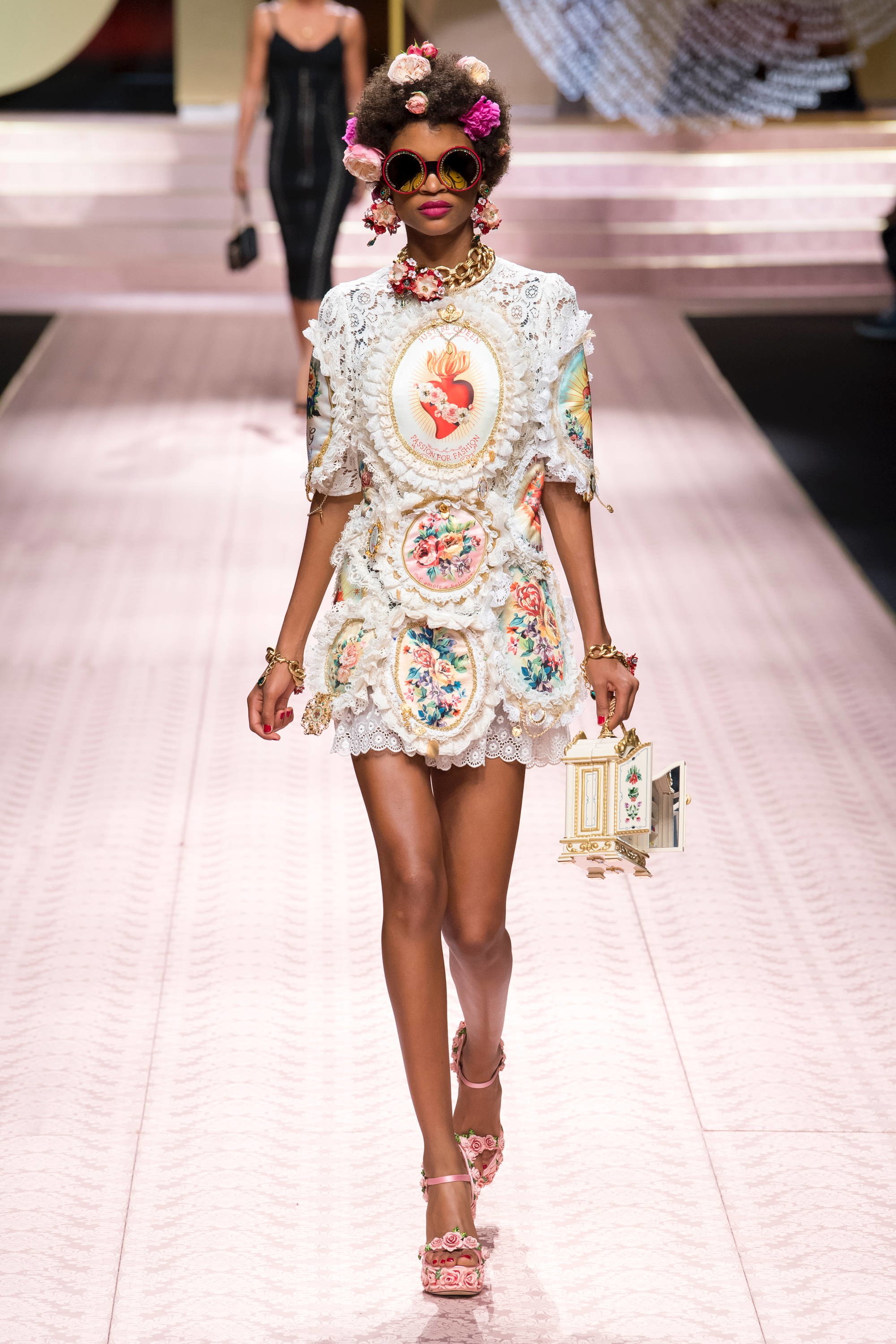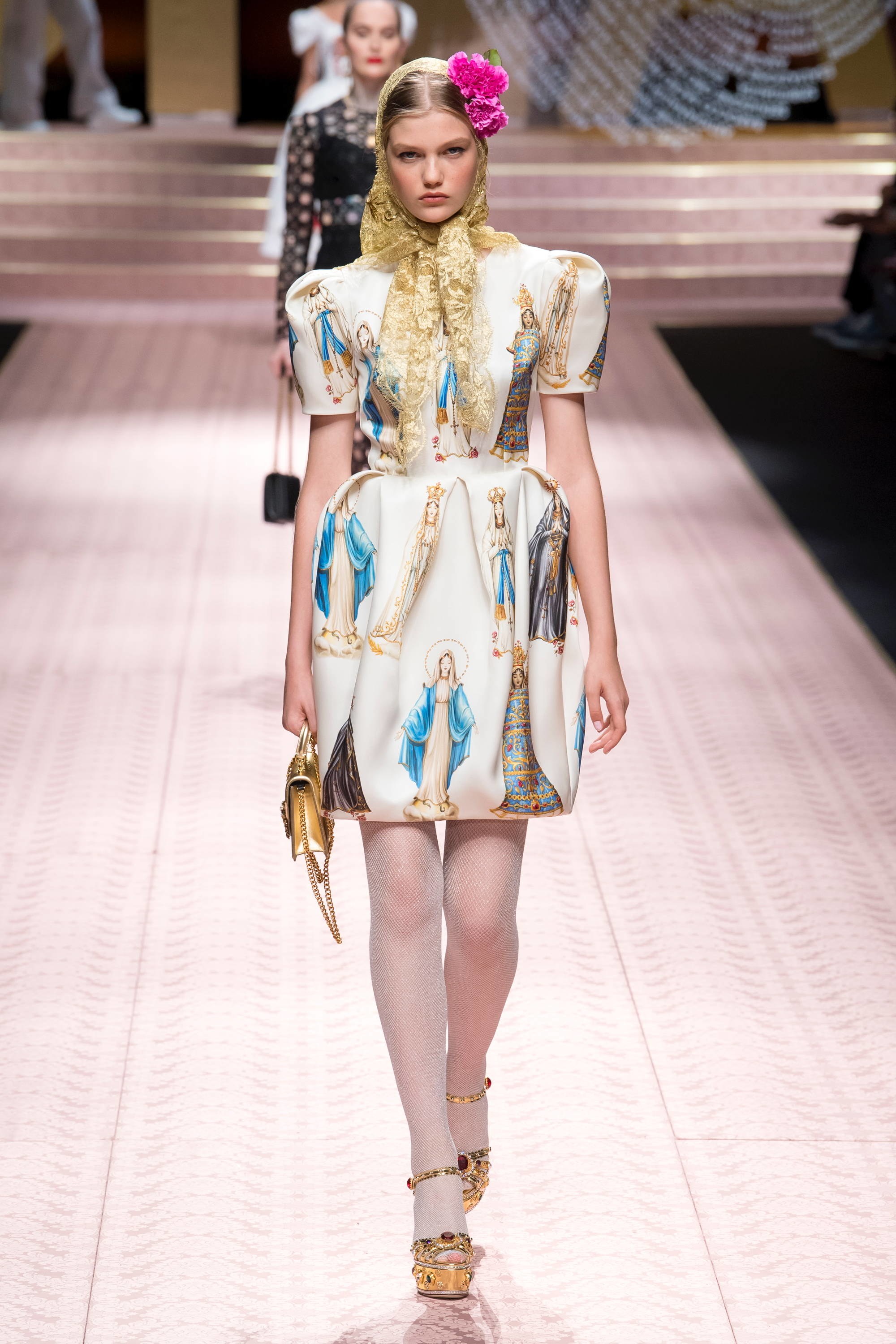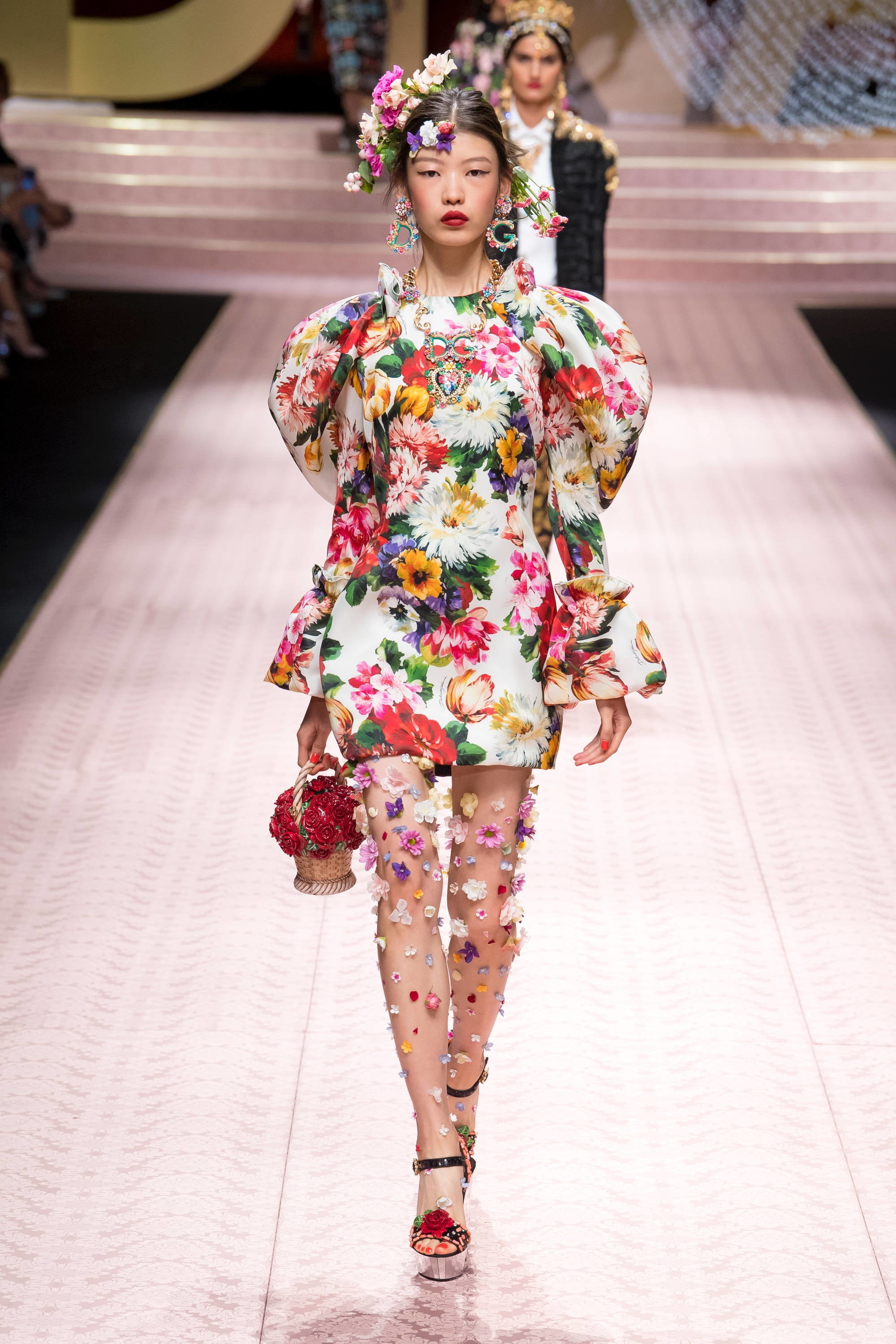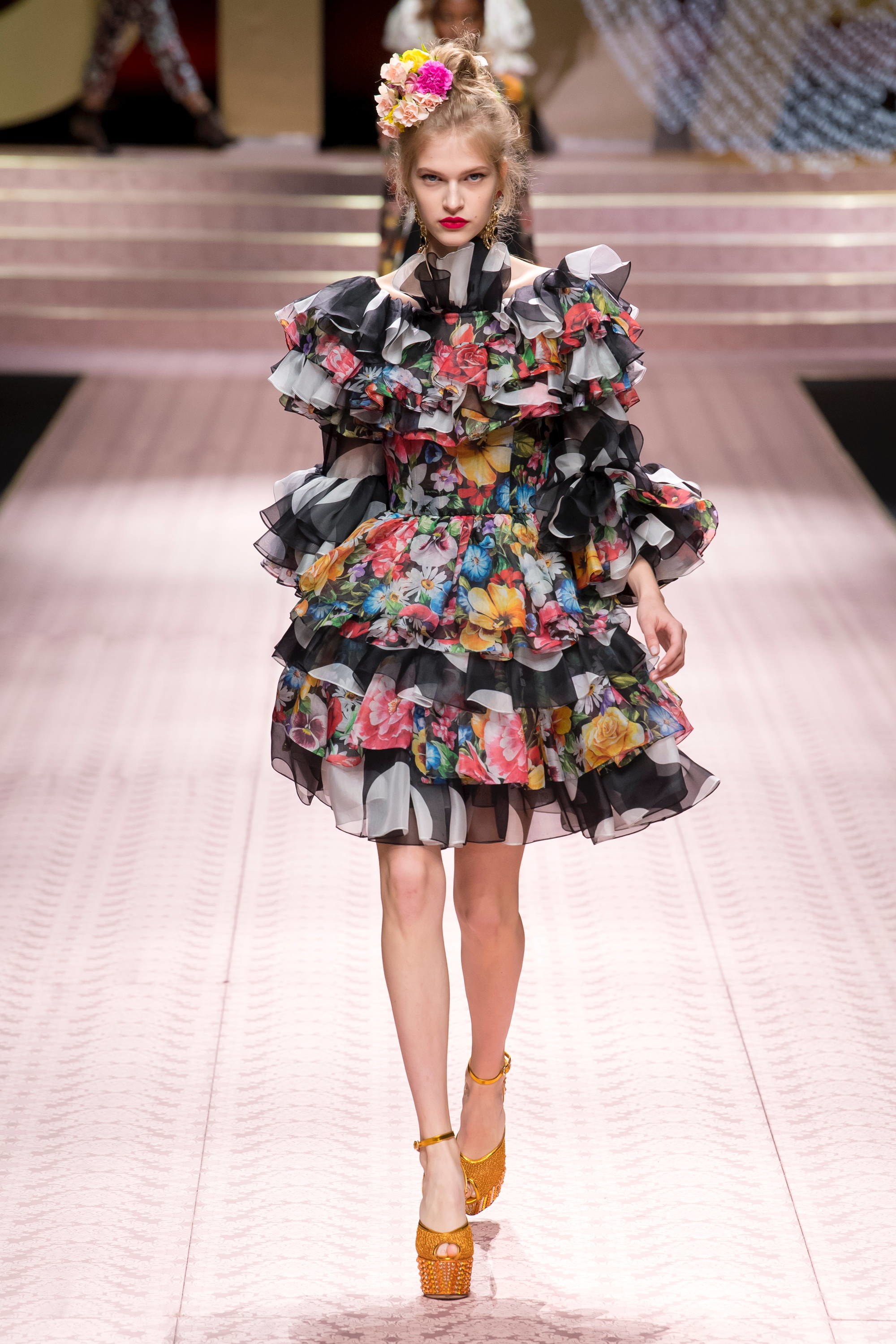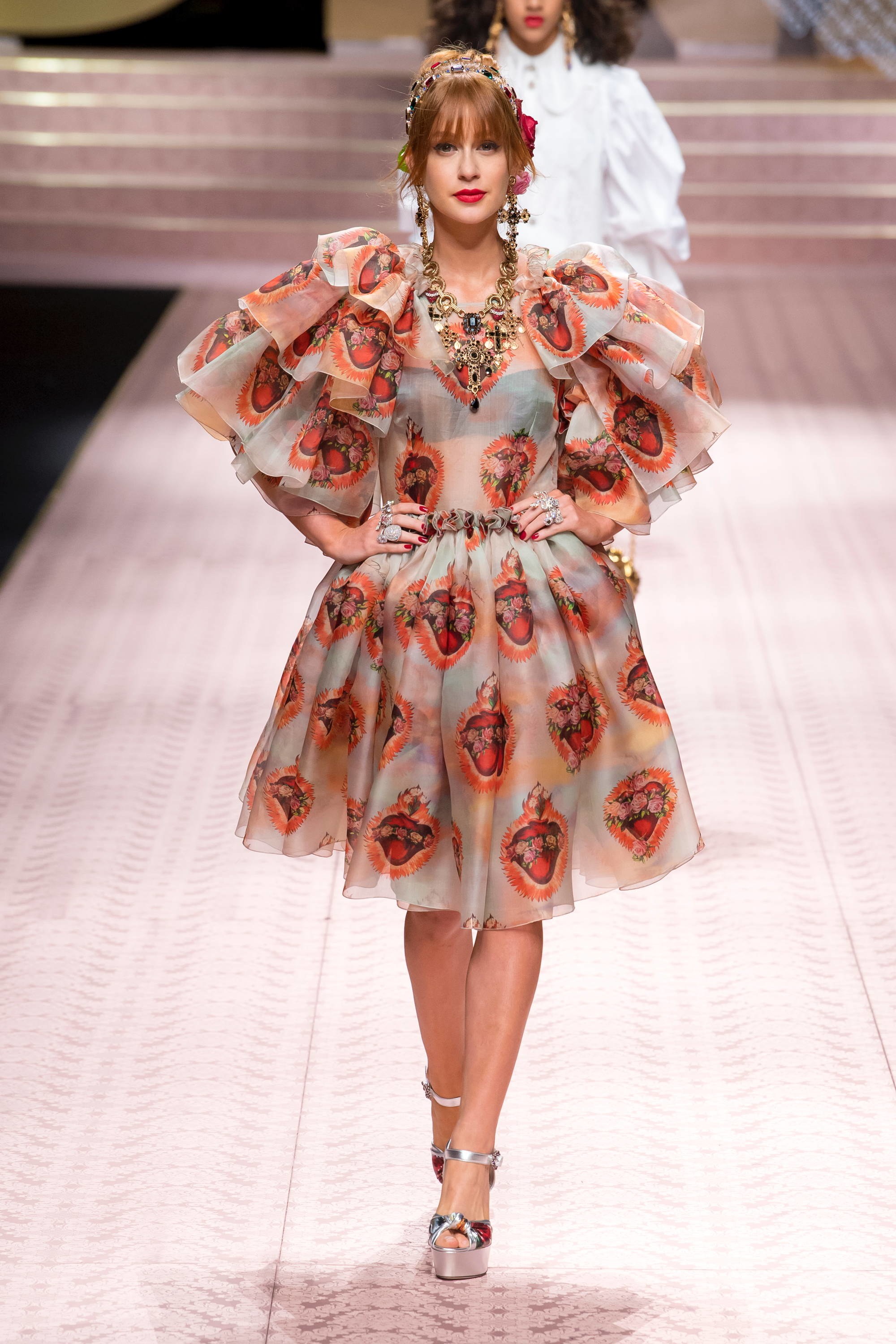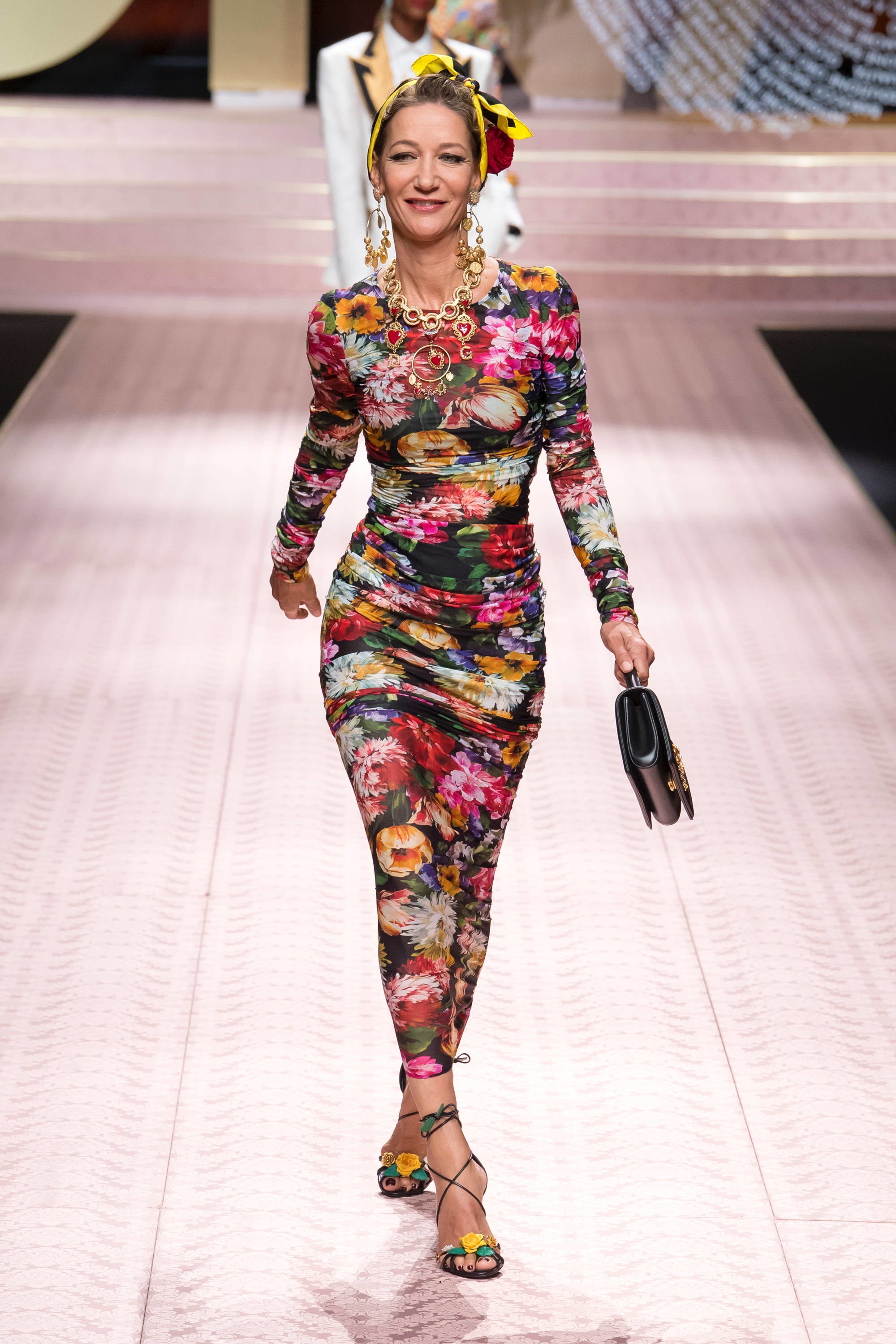 No one can touch Chanel when it comes to tweeds, or Tom Ford when it comes to slinky glamorous, or Valentino when it comes to embroidered tulle. And NO ONE comes near to this house when it comes to rendering cloque, chiffon and organza into the most spellbinding frocks and gowns, for all tastes and sensibilities. AND for all occasions! From ruching and corsetry to embellished cloque, to tiers of cascading ruffles, all bases are covered, whether the goal is Sophia Loren sexy glam, girly chic, or red carpet theatricality. And throughout it all is the indefatigable whimsy, in the form of a legion of pansies, coalescent cacti and varied flora and fauna.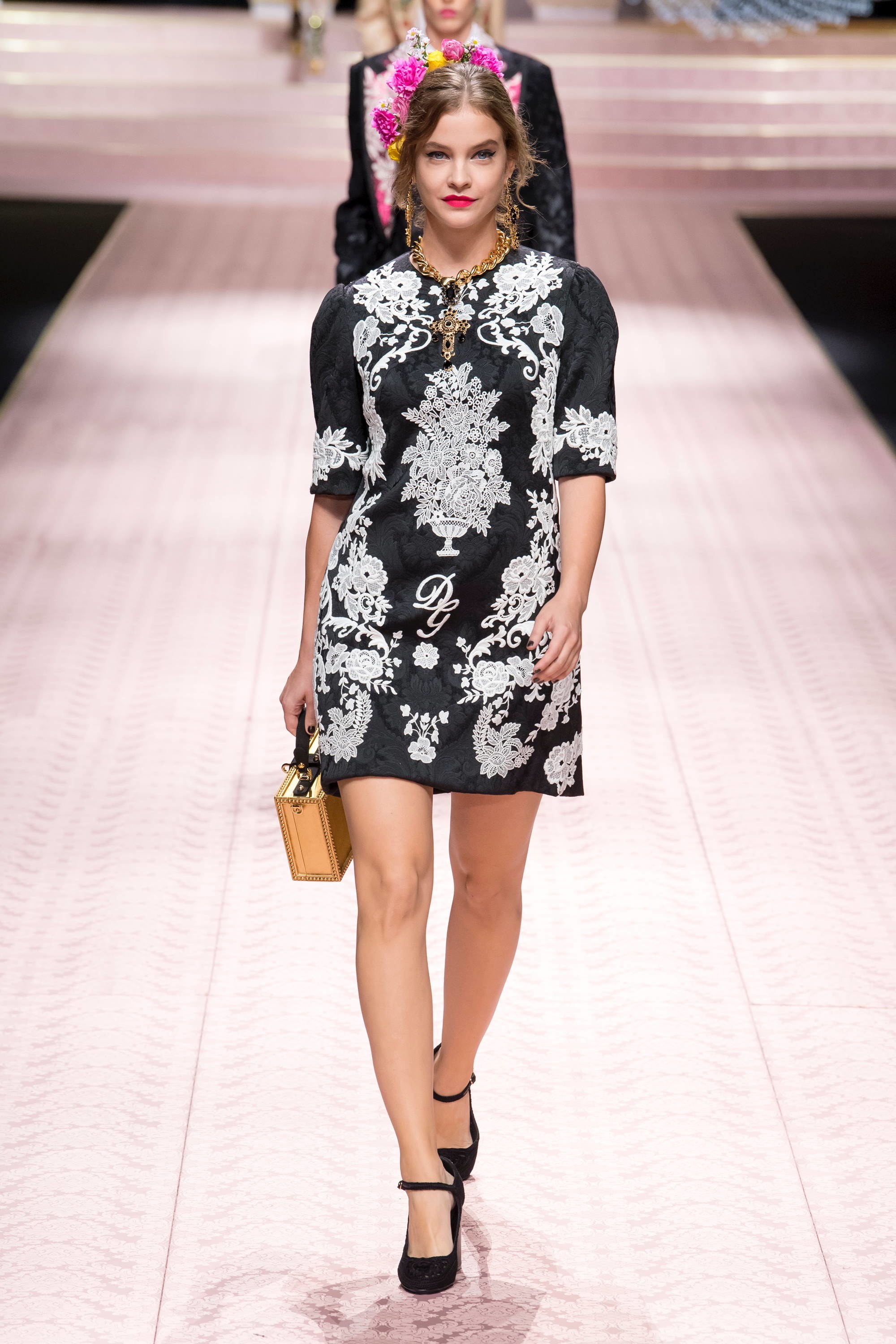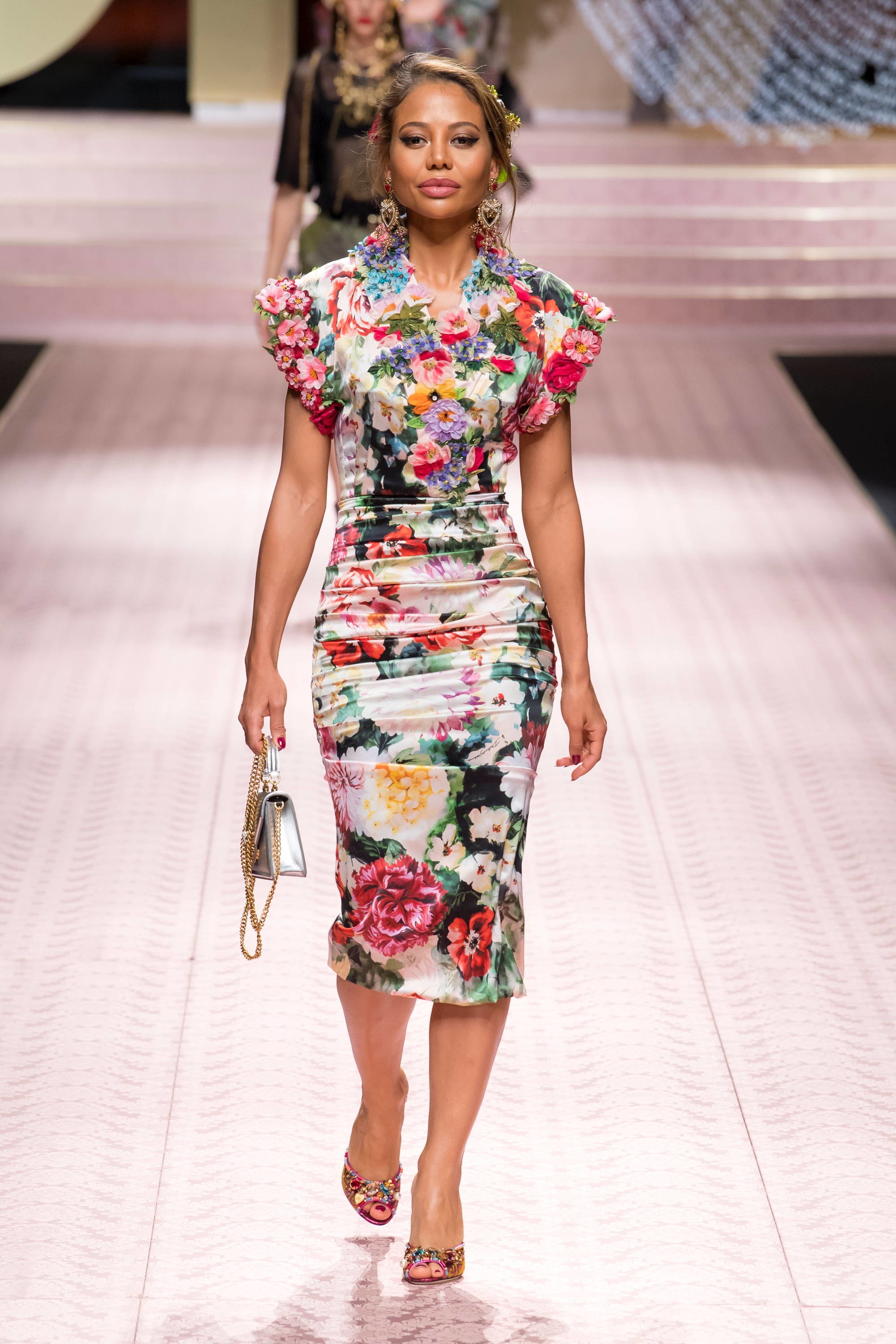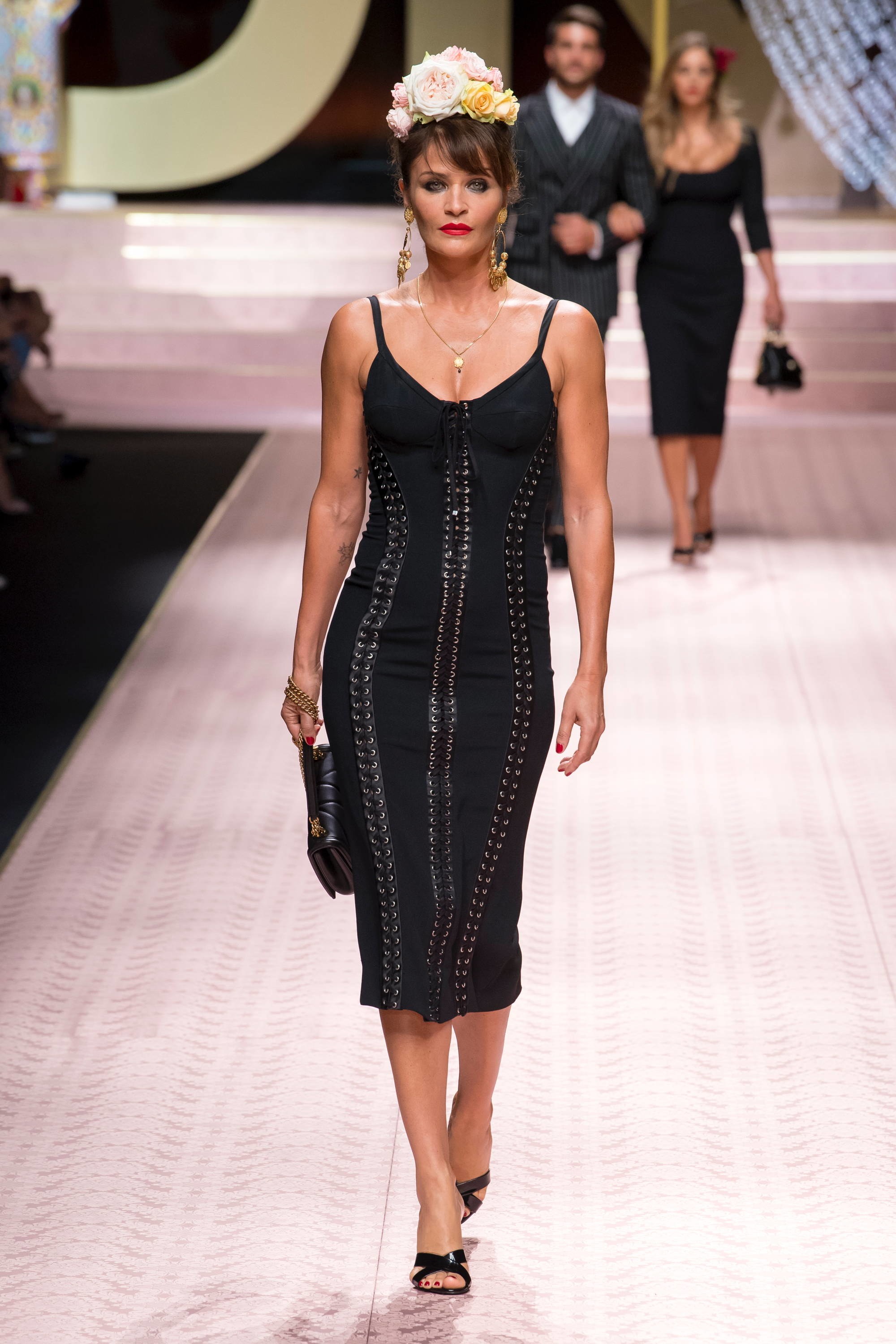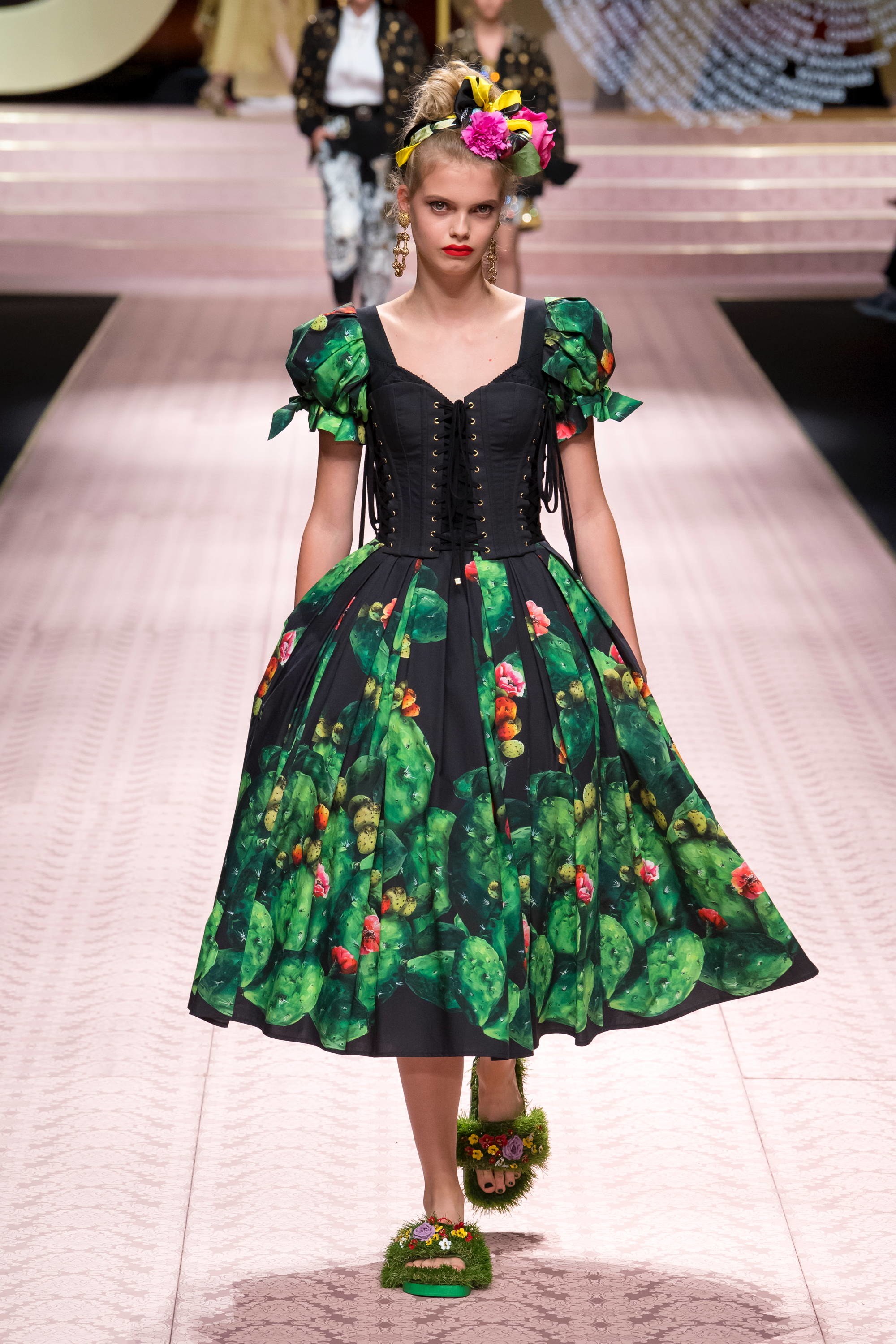 More diaphanous dreamy delectables for red carpet affairs, royal happenings, and editorial displays....get out the smelling salts!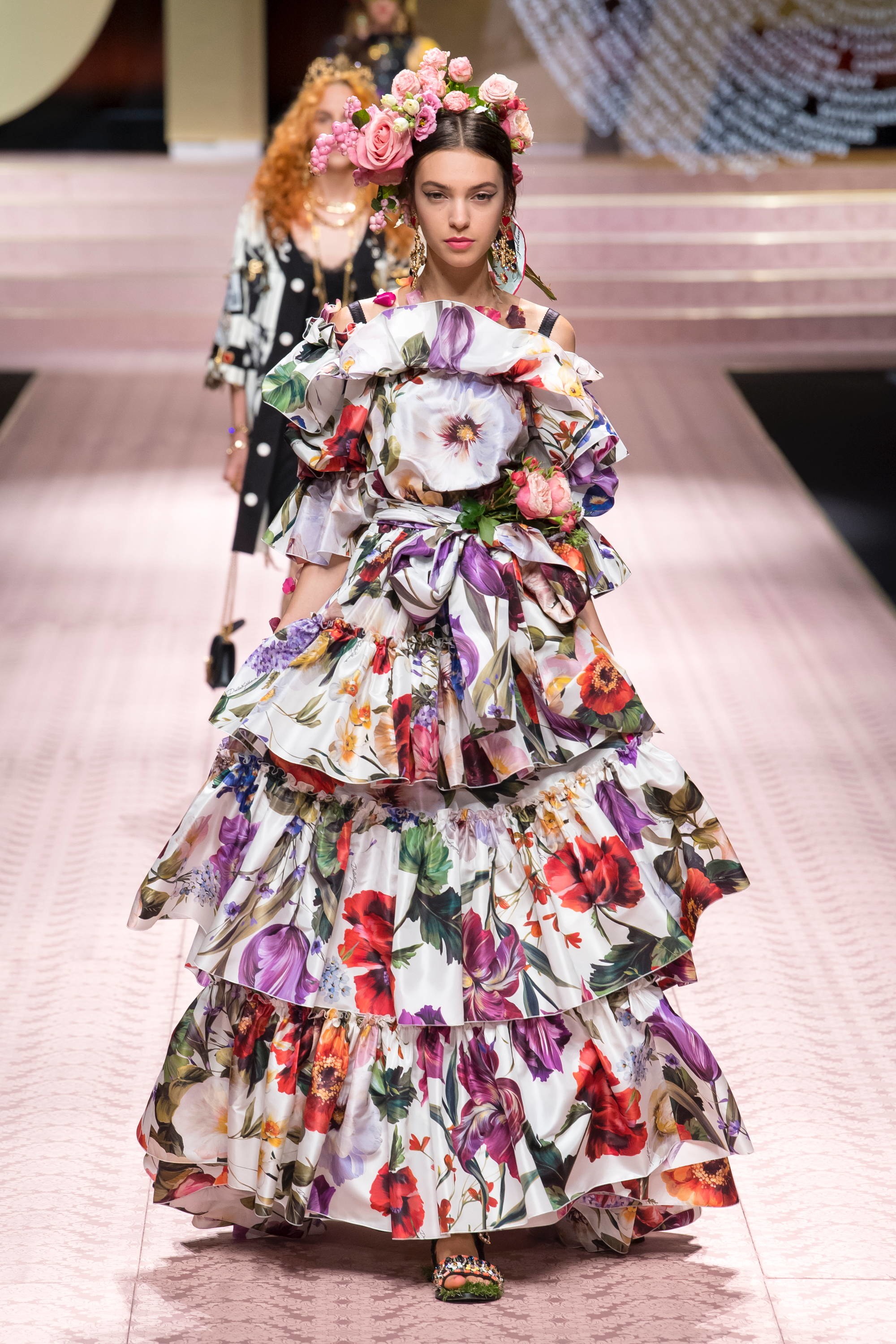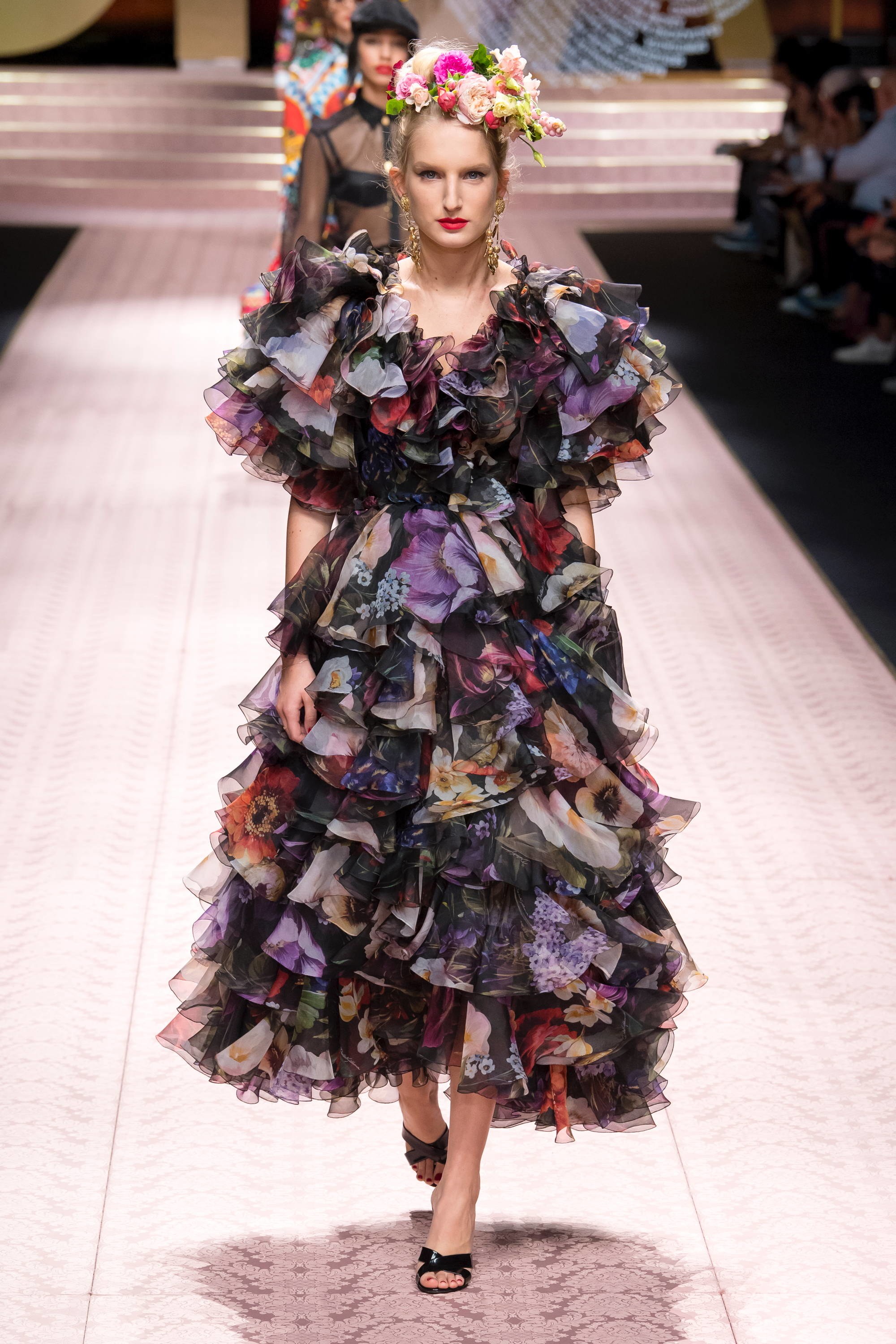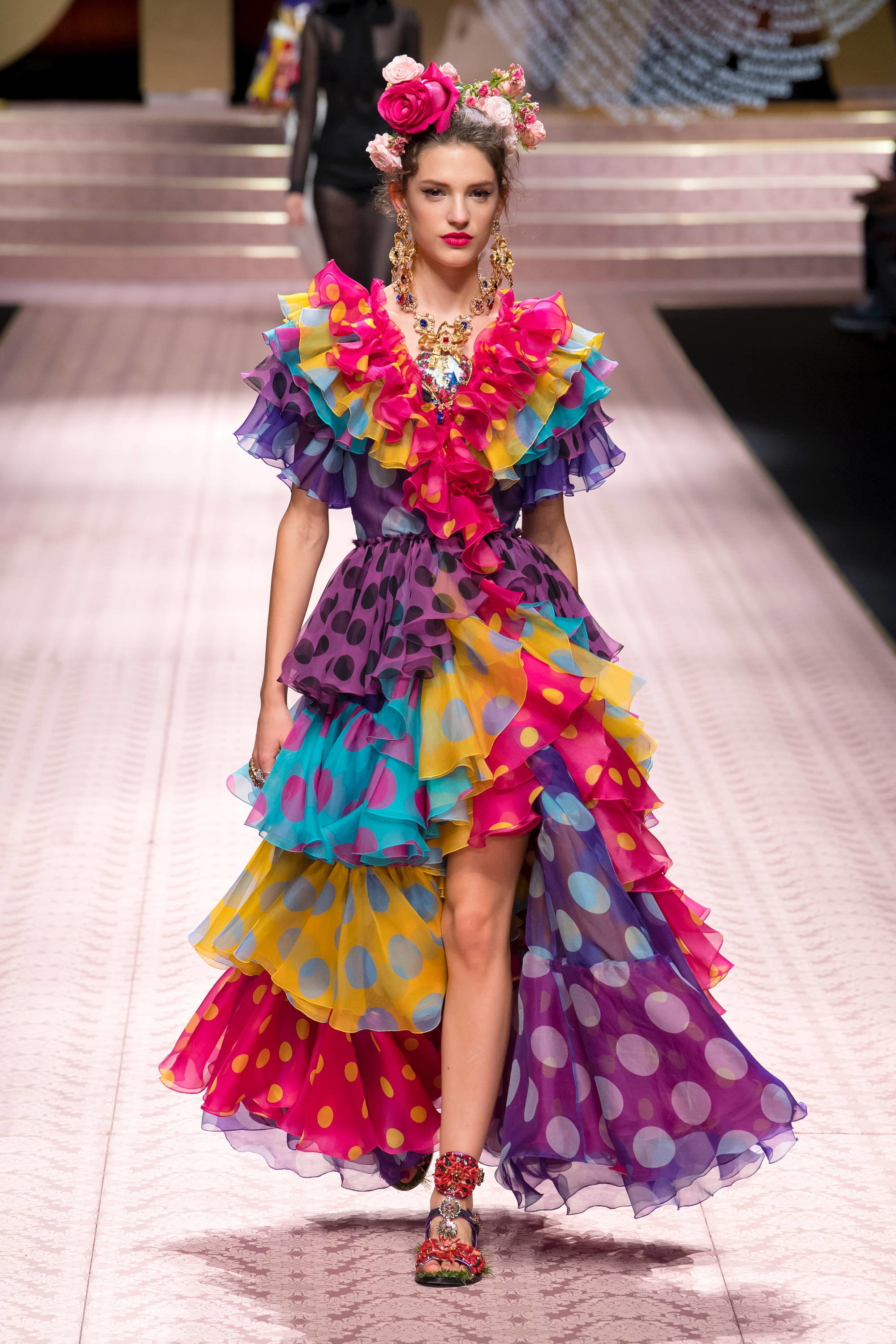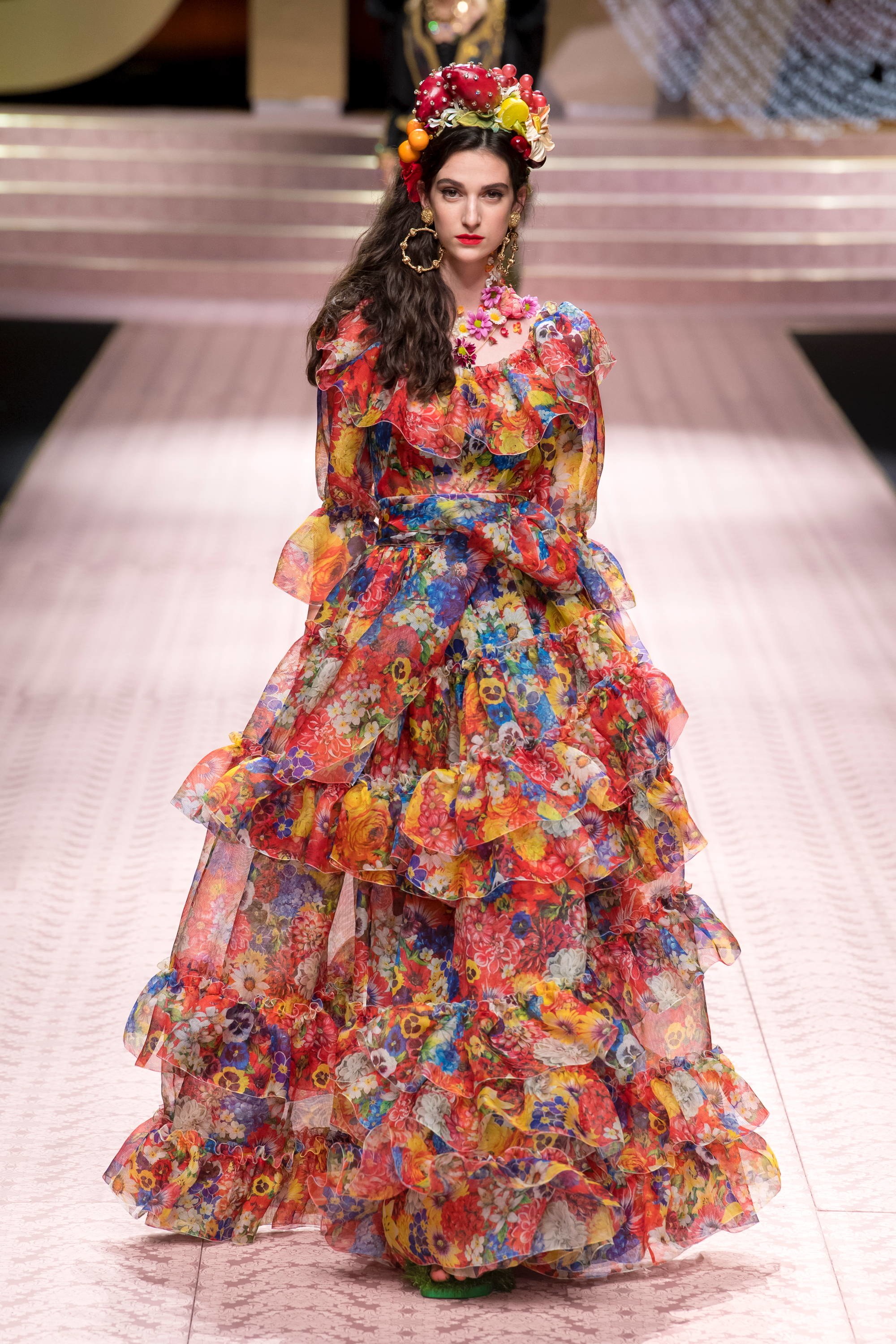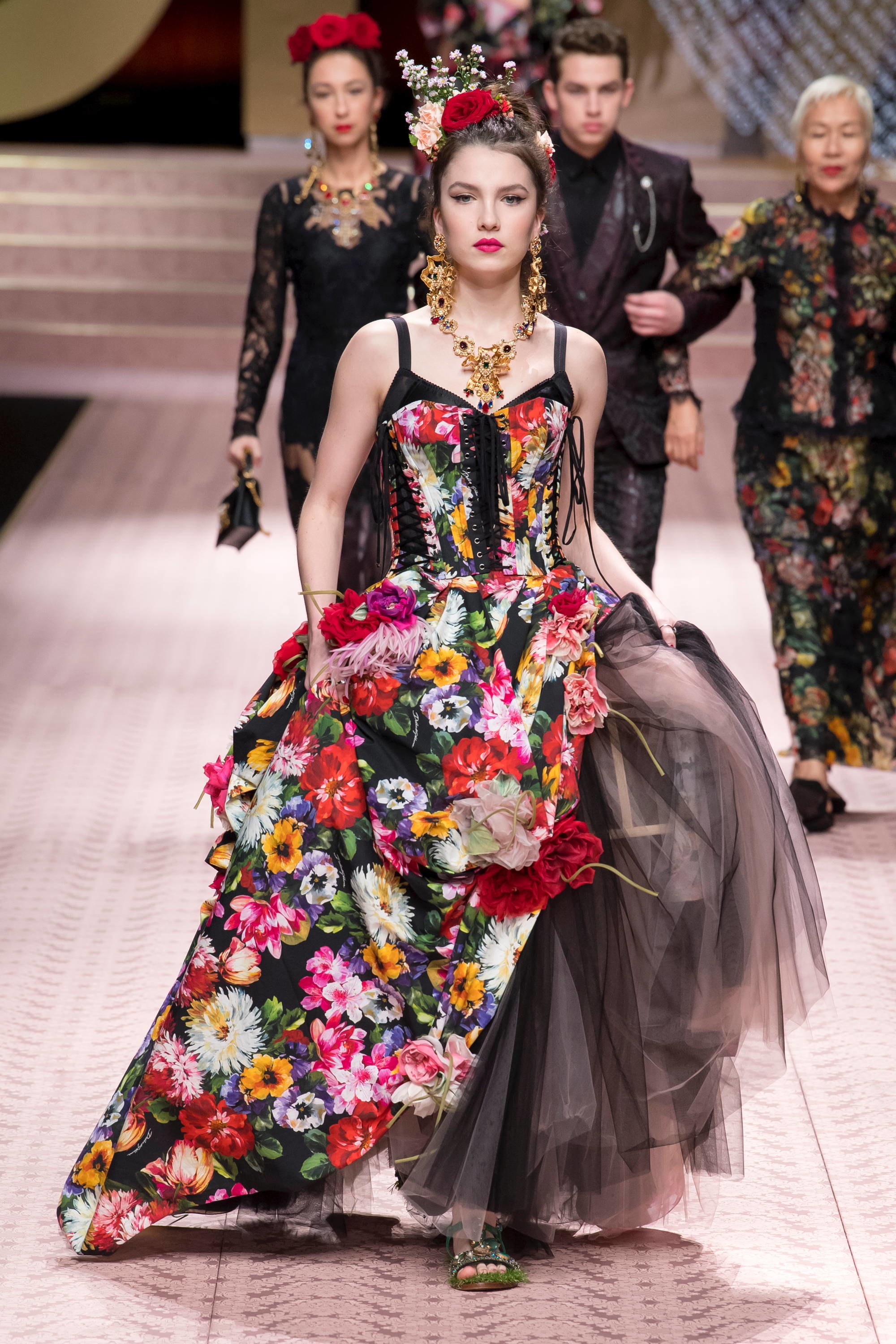 And if you're not in the mood for full court press glam, you can sprinkle some spice into your closet via a big Dolce blouse, HUZZAH! Much impact without having to give up an organ (just kidding...sort of).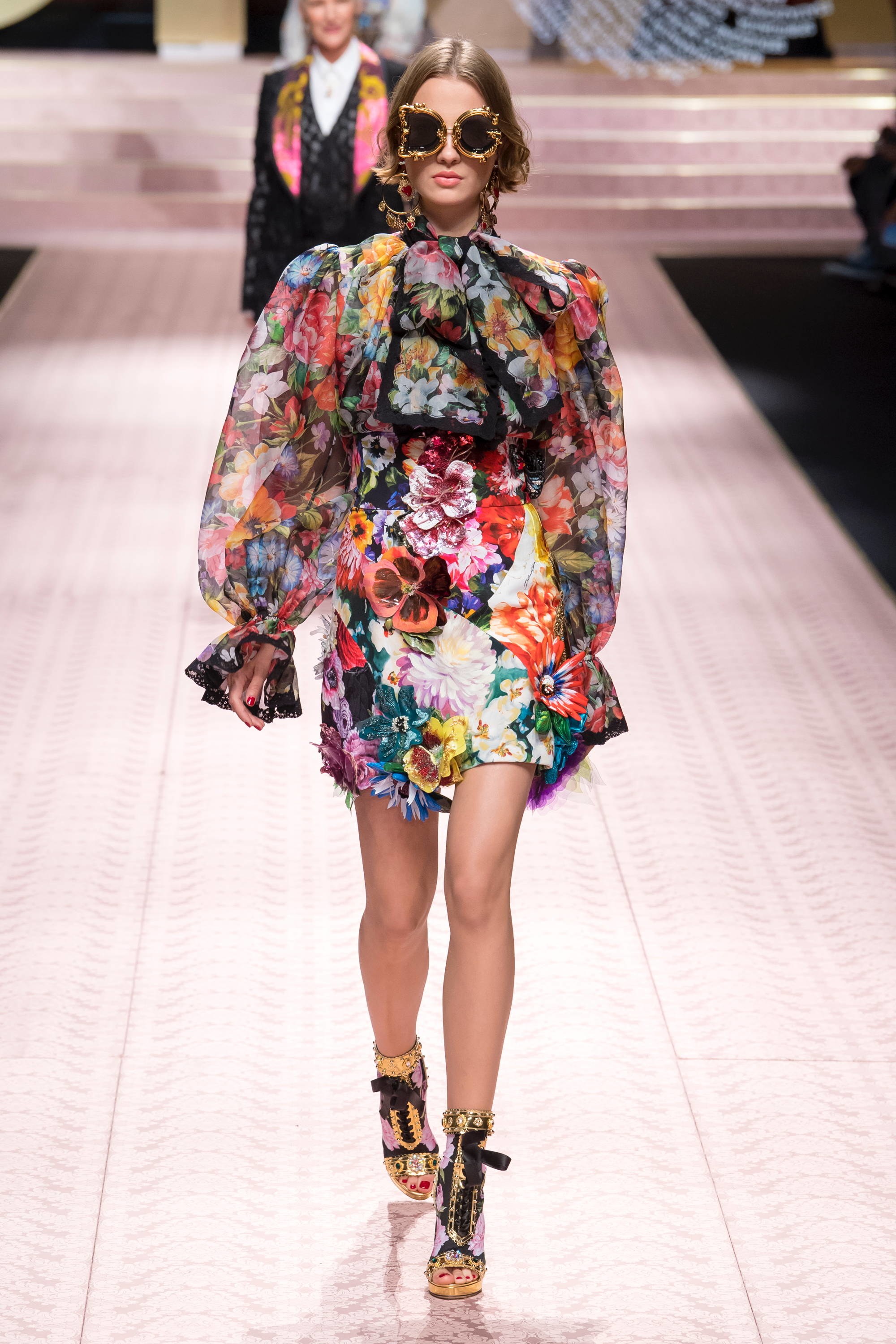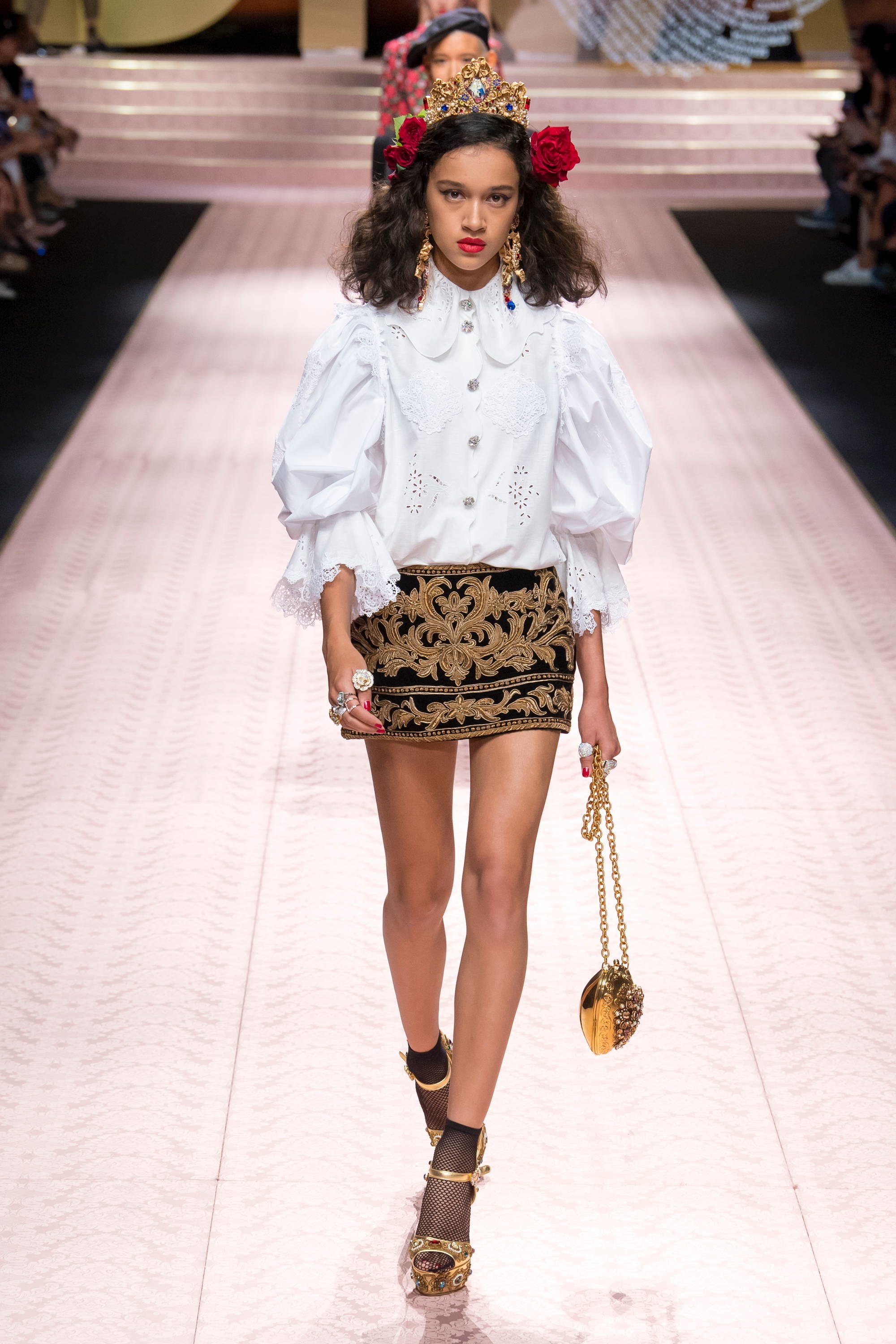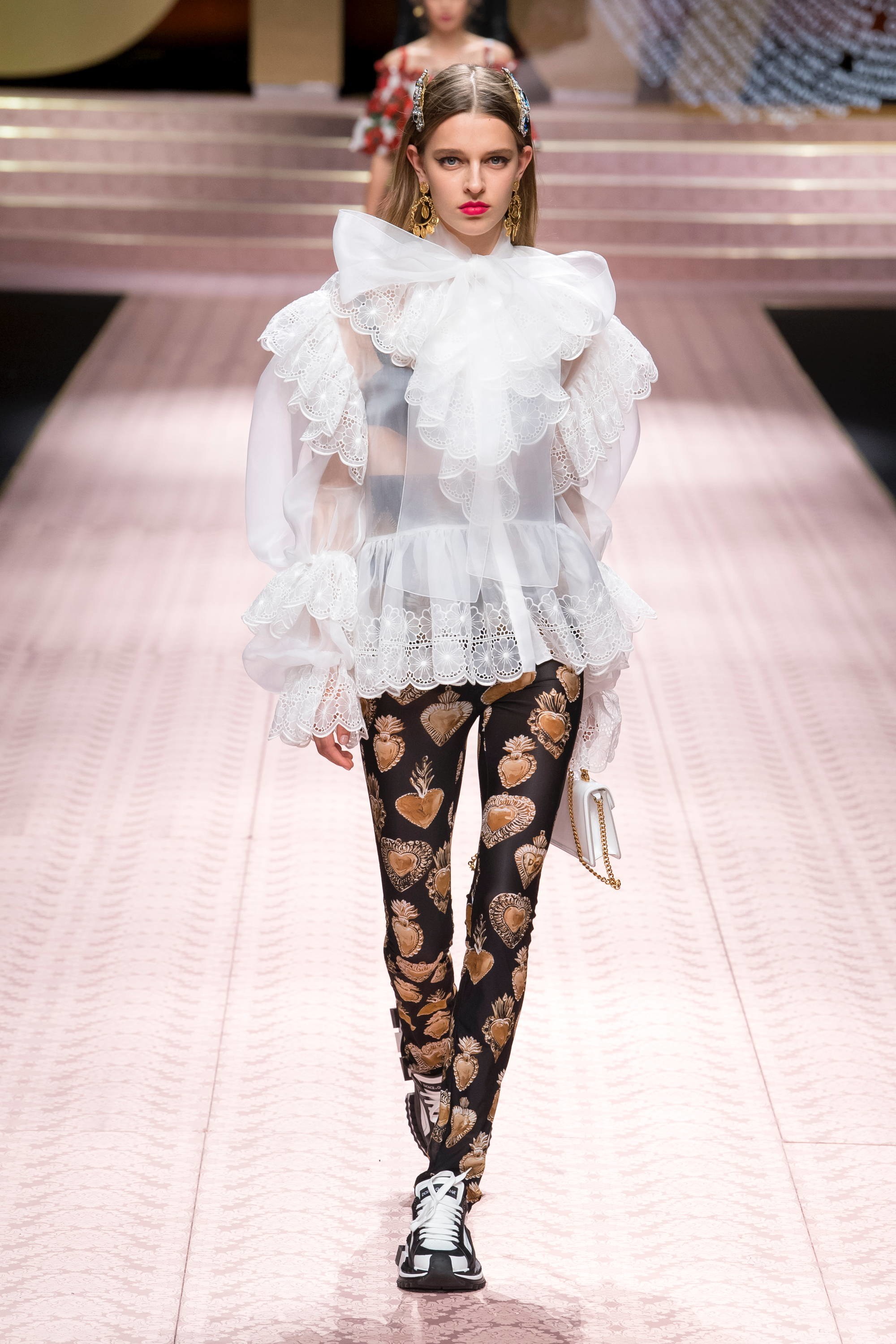 THANK YOU Domenico and Stephano for yet another dazzling display!
Images from Vogue.com
Cheers!!!!