Who else could take a BEACHy motif and fill it with unmitigated glamour, gravitas, and grandiosity? ONLY the Kaiser, that's who! Don't let the spring moniker and tons of sand placed in the Grand Palais for yet another extravaganza lead you to think this was just an assembly of airy confections fit for two months of the year in the Hamptons. This was yet another vast array of enticing delectables for anyone and everyone who wants to put their chic foot forward and yet do it with comfort, never sacrificing the kind of sartorial splendor only Chanel can pull off. Amongst another tour de force assortment are the hat tip to Coco herself with the tweed "suits" and various stellar fantasy tweed elements (FANTASY being quite apropos if you've ever gotten your mitts on one of these beauties), casual yet hip and lux entries for sandy affairs, topped off by the fairytale ORGANZA frocks and gowns finishing the affair.
CHANEL: SPRING RUNWAY 2019: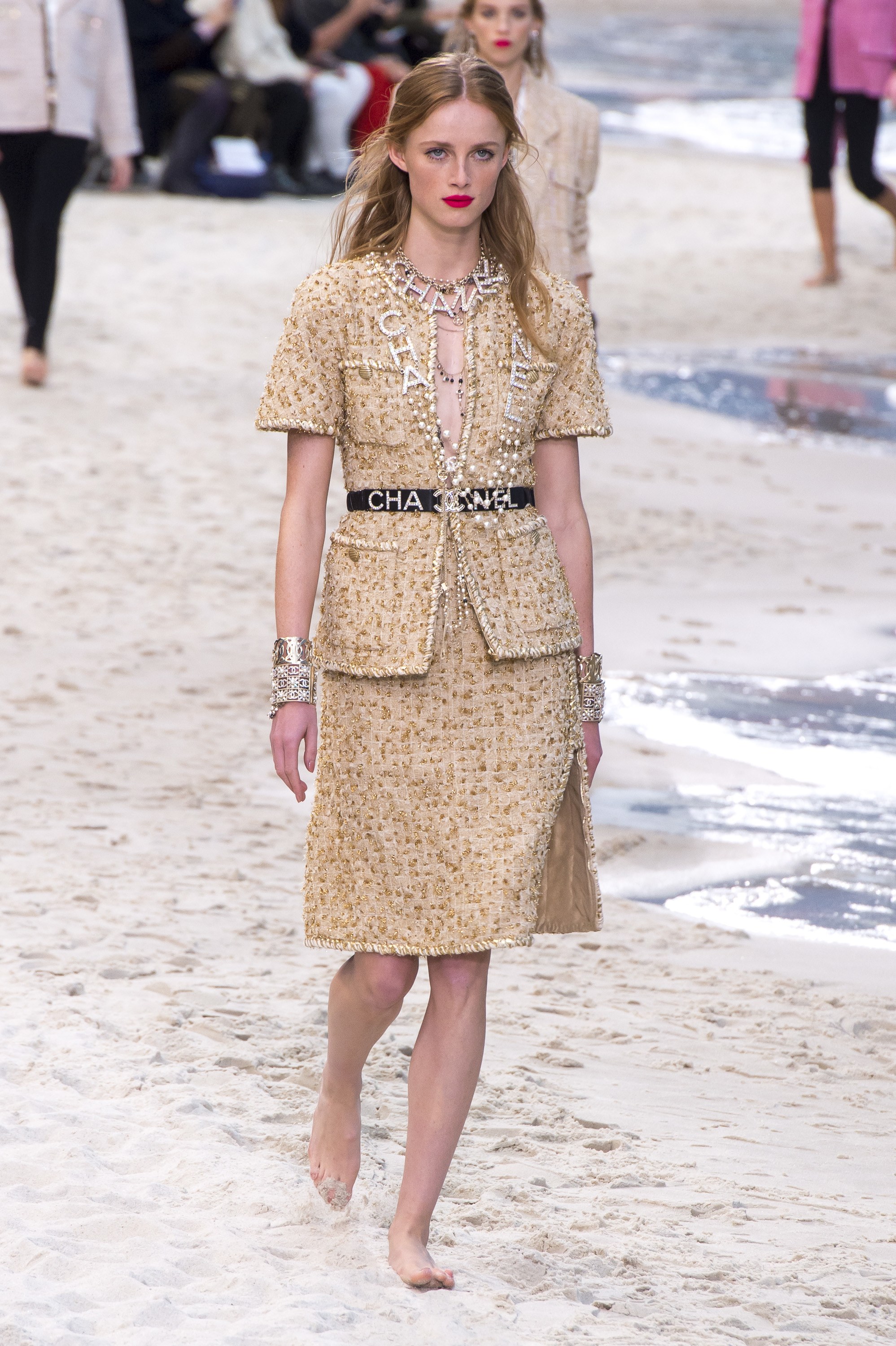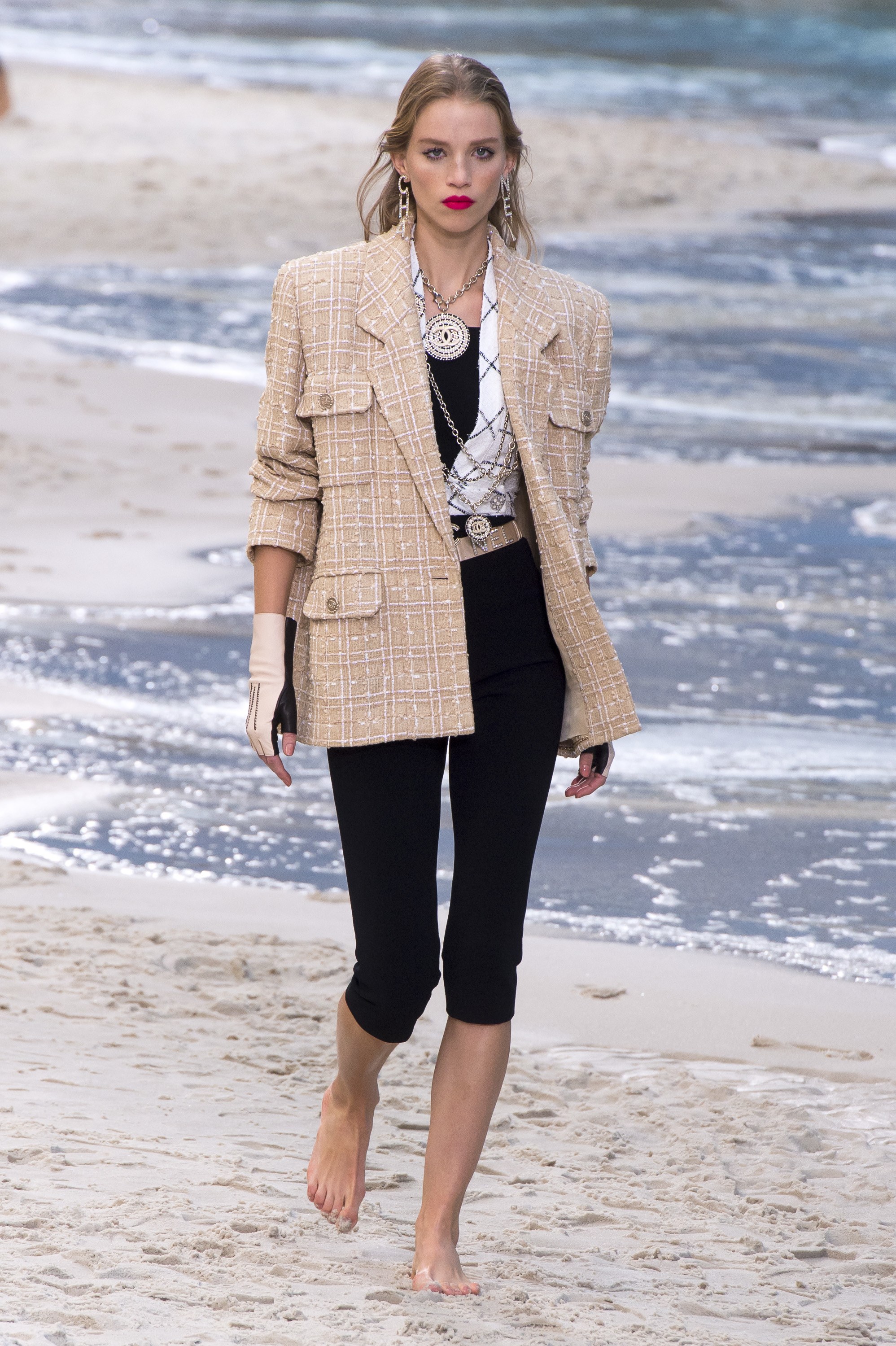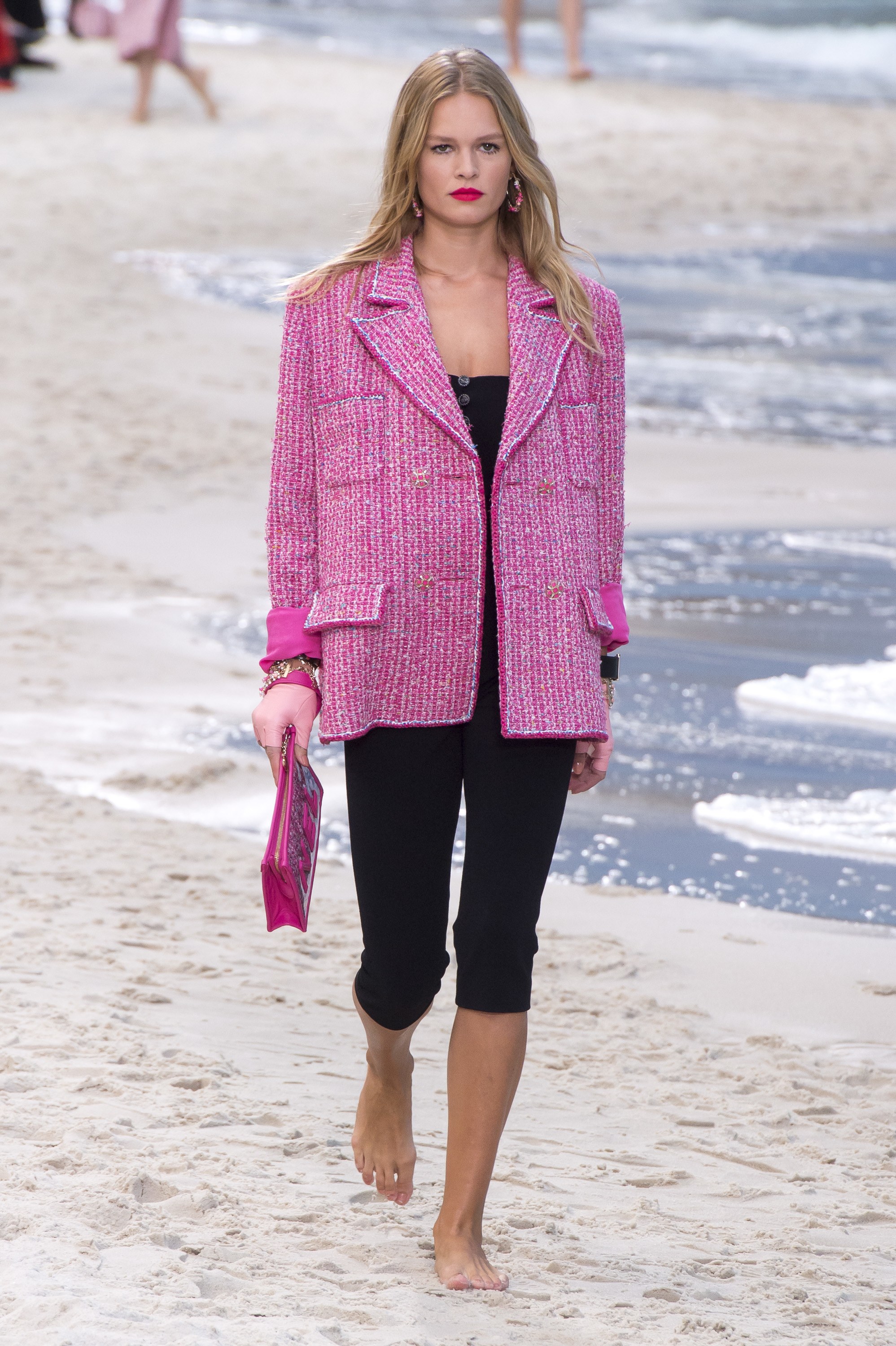 This latter day homage to Coco, the tweed jacket, is every fashionista's best friend, no matter the silhouette, and this vibrant fuschia baby is no exception. And frankly, the less contrived the silhouette, the better, for ease of wear. For instant haute chic, just throw this over whatever, including jeans and a T-shirt. Or maybe your flying attire. There is no mistaking this iconic wardrobe staple, and it provides a quick and easy makeover as needed. THANK YOU LESAGE.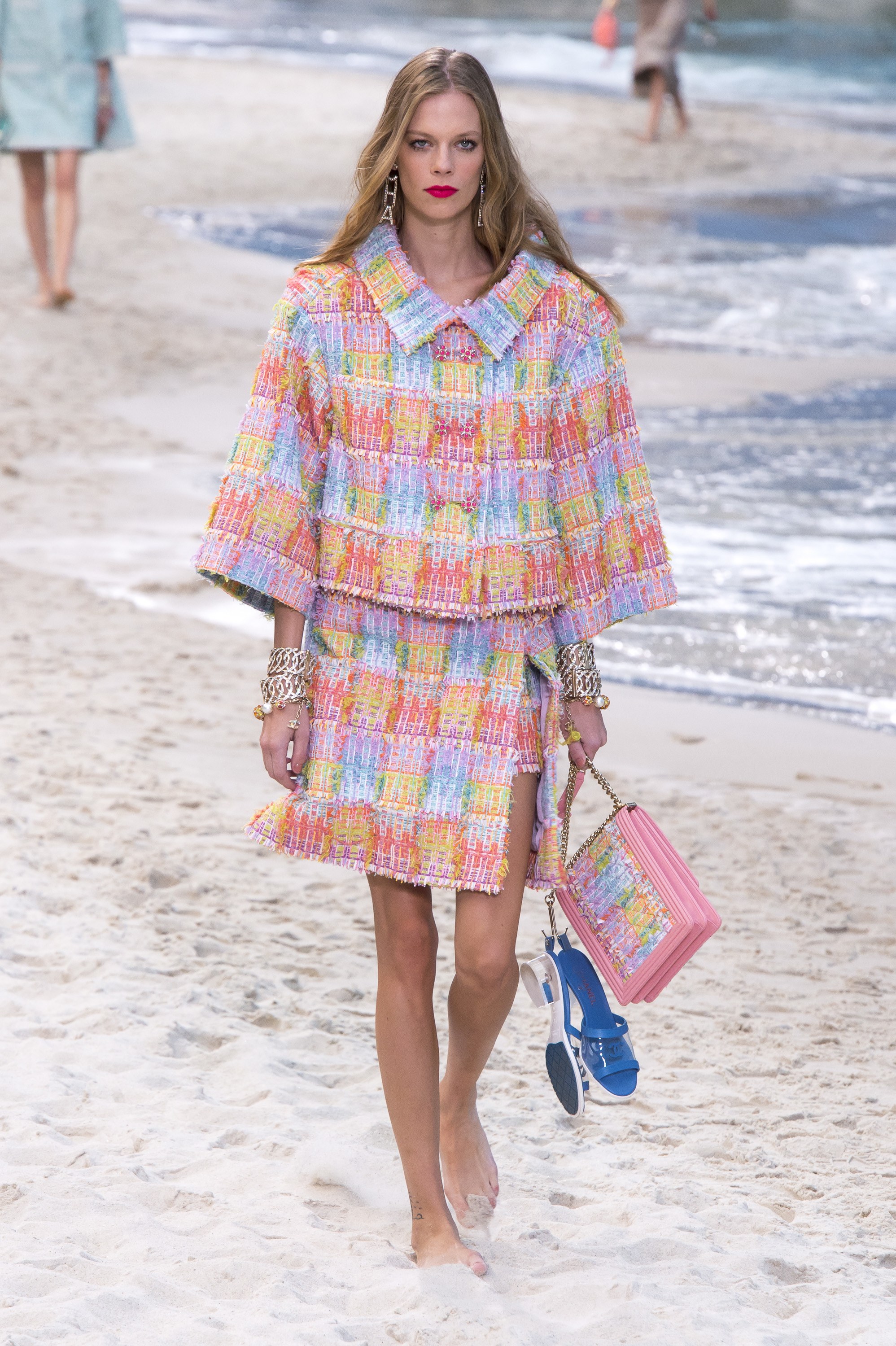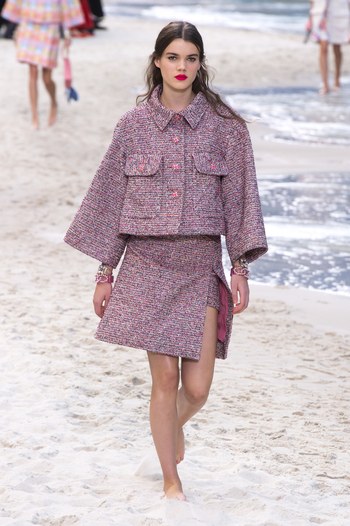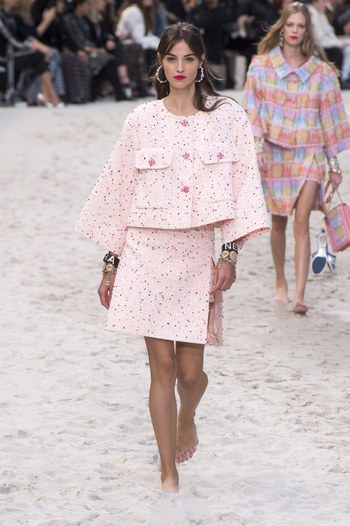 My personal FAVORITE of a STELLAR collection....I mean, COME ON, its like Joie de Vivre in a suit.....(If you don't want to show any leg, just throw over a gorgeous underpinning from say Dolce & Gabbana!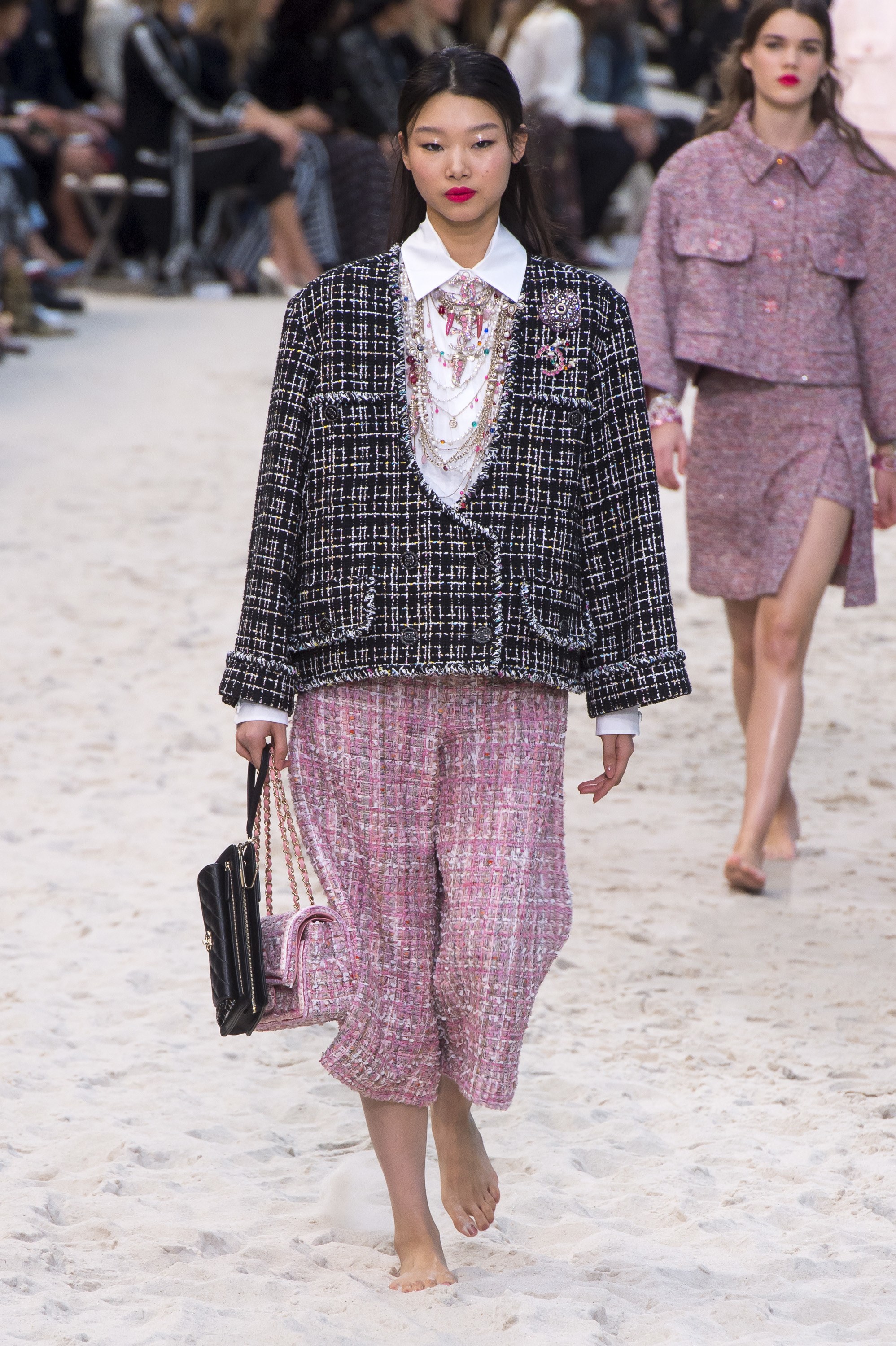 Who doesn't need a capacious jacket to throw over jeans, slacks, a slim leather skirt, or a bathing suit? But take a look at the spellbinding BIJOUX! A magician's best friend to hypnotize anyone!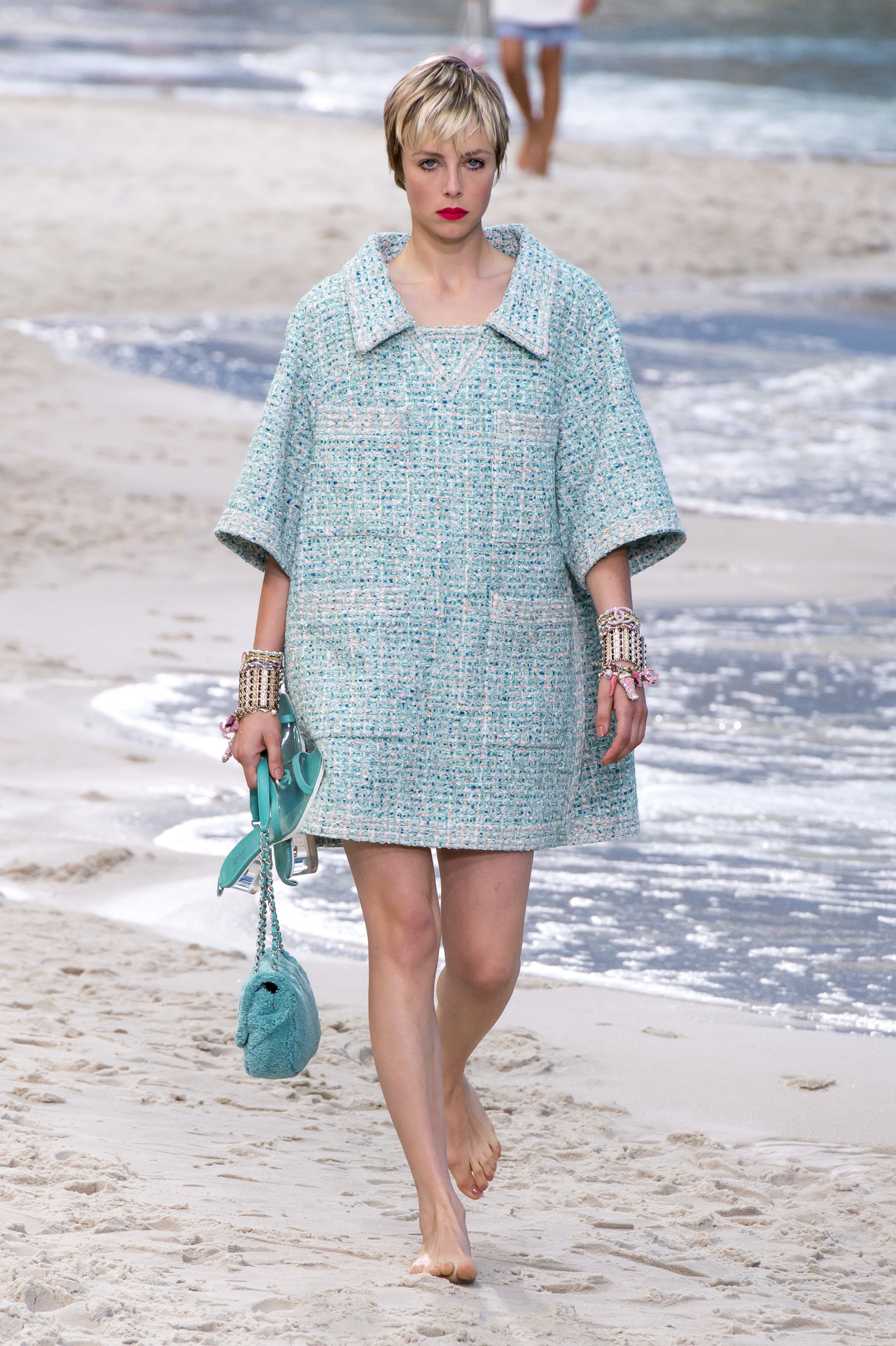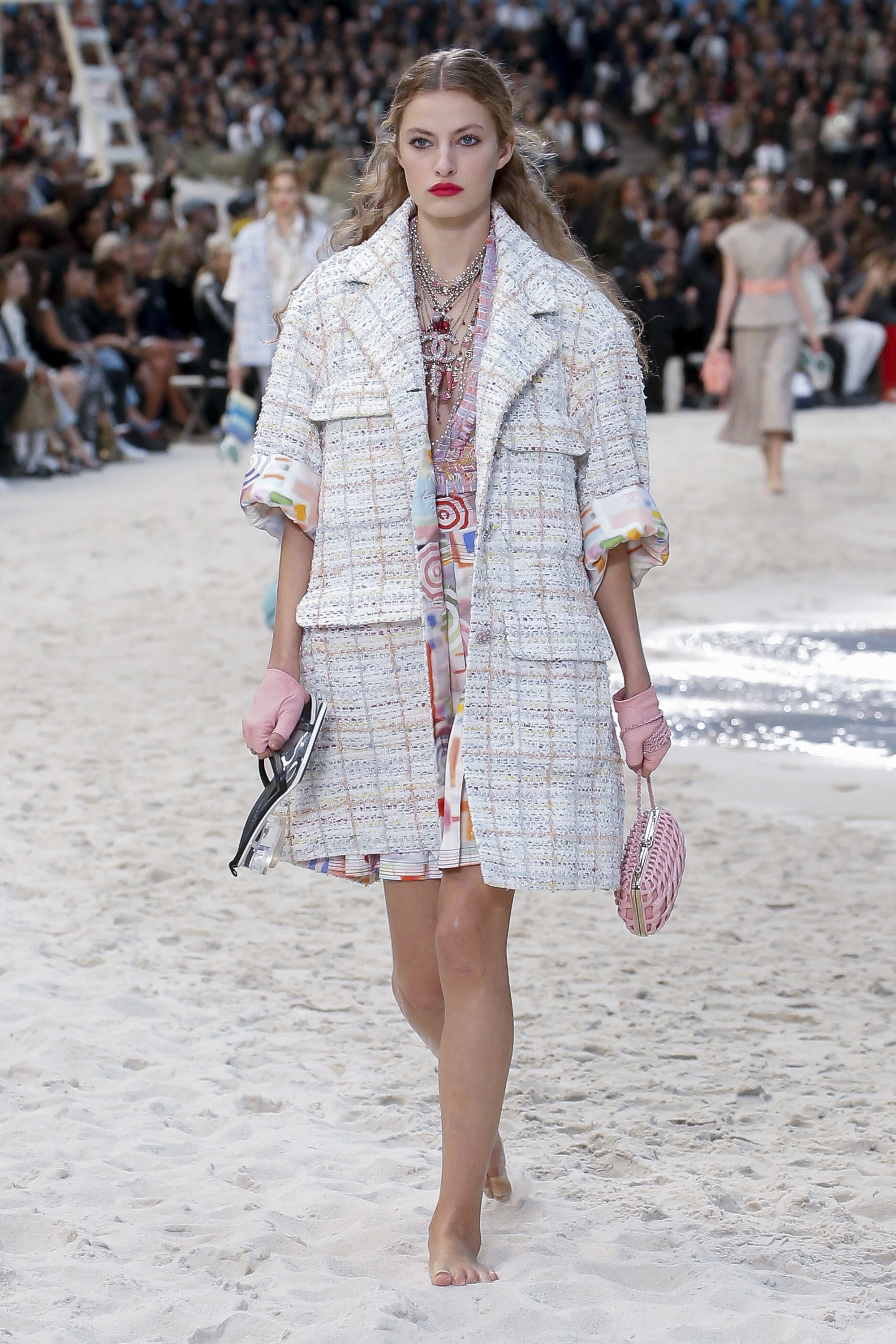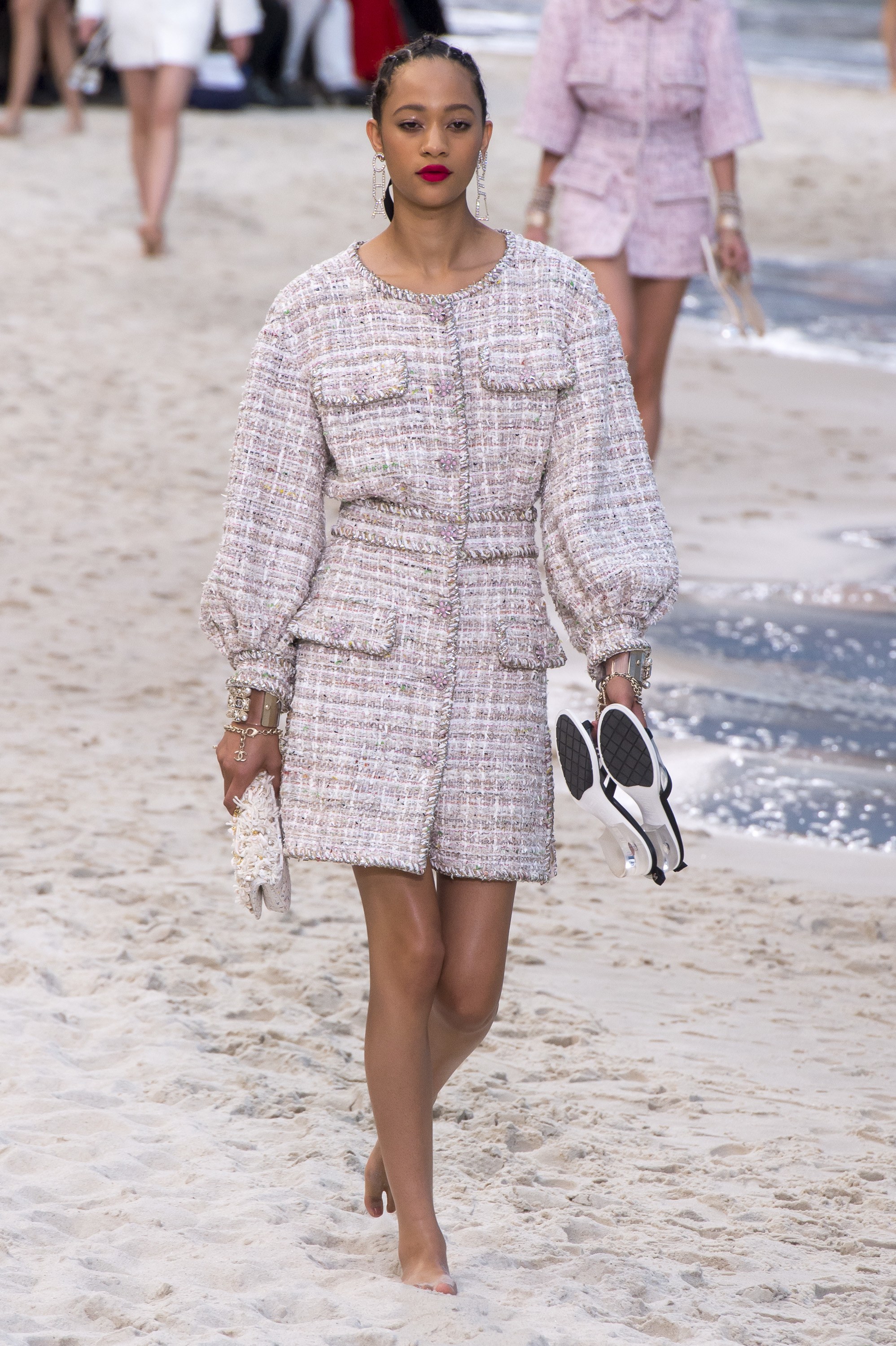 The FANTASY TWEED jackets and dresses are best appreciated CLOSE UP, to see the multitude of colors, in this case a wide range of pleasing pastels, the interwoven ribbons, the immaculate embroidery care of the masters at LESAGE, and of course the beguiling buttonry from GRIPOIX.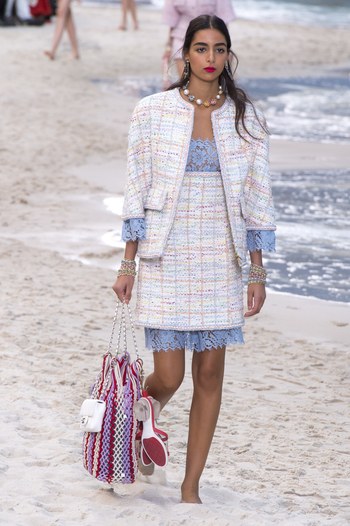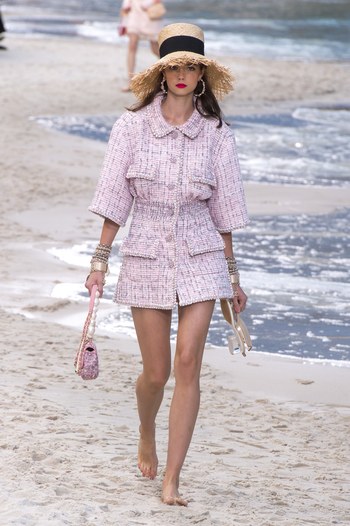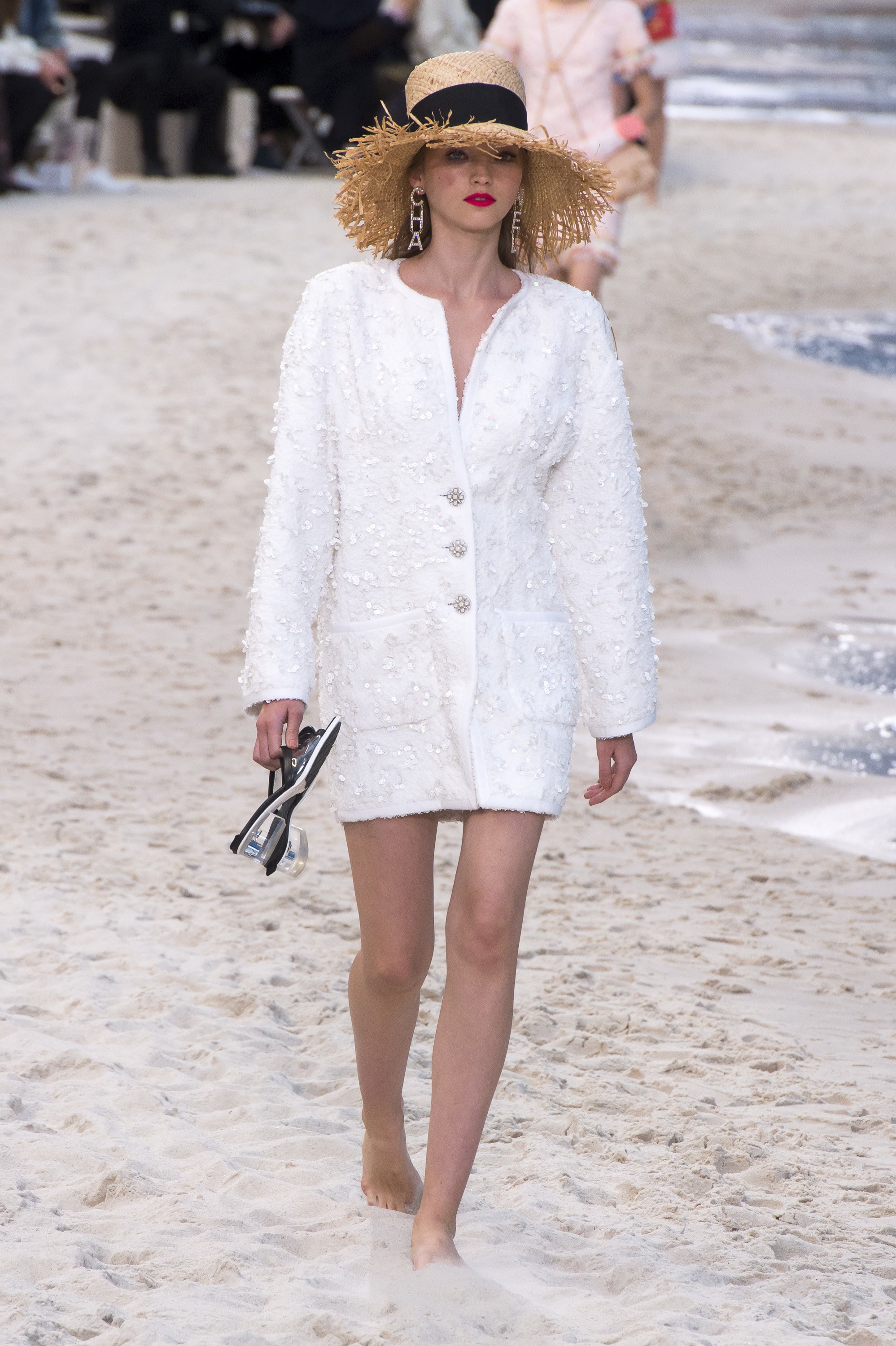 From spring affairs to a winter wonderland, no matter the collection, most of the elements are for year round goings on!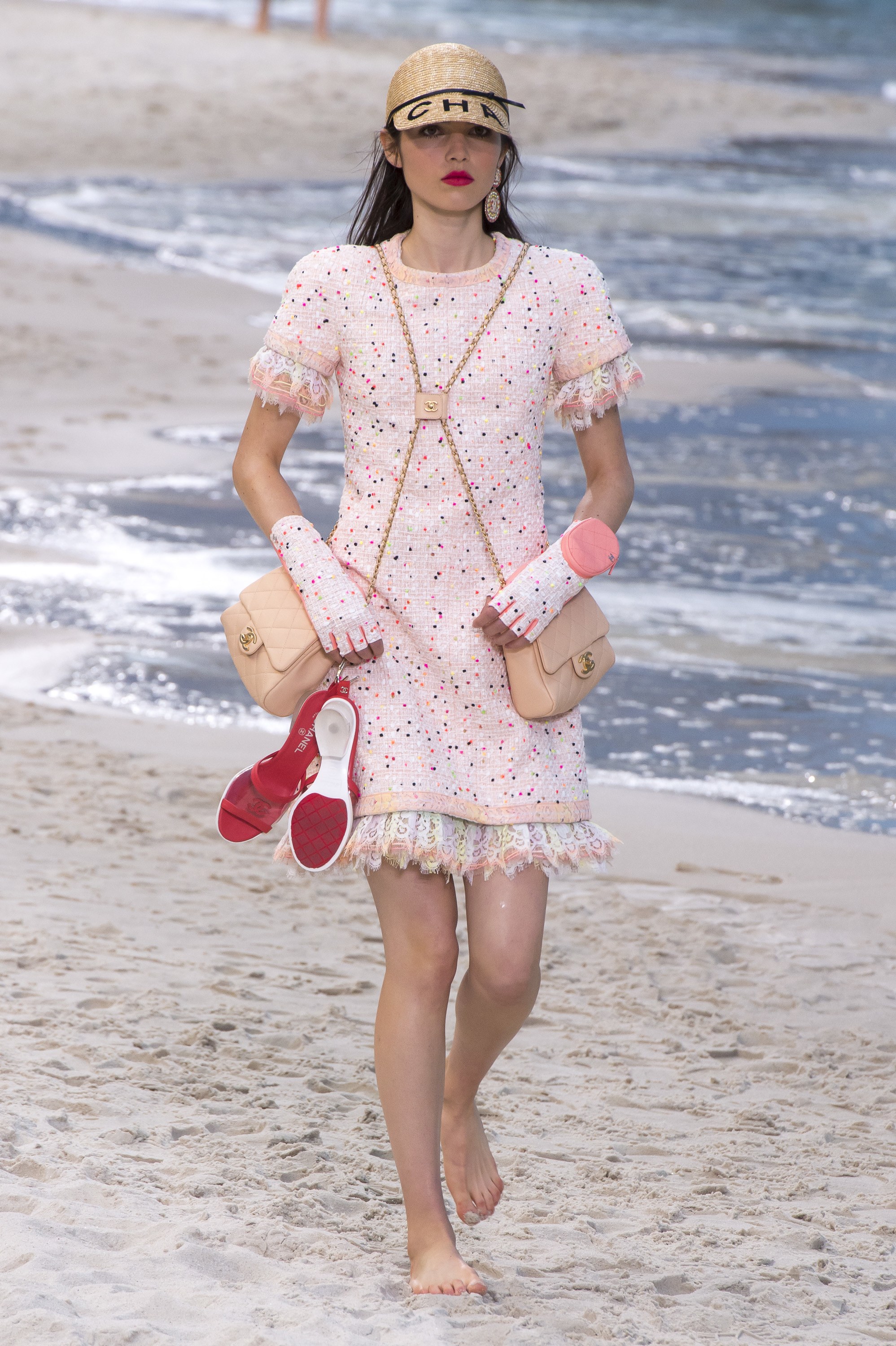 A sartorial CONFECTION of PERFECTION, from the delicately bedazzled fantasy tweed contingent to the peekabo of tantalizing LACE!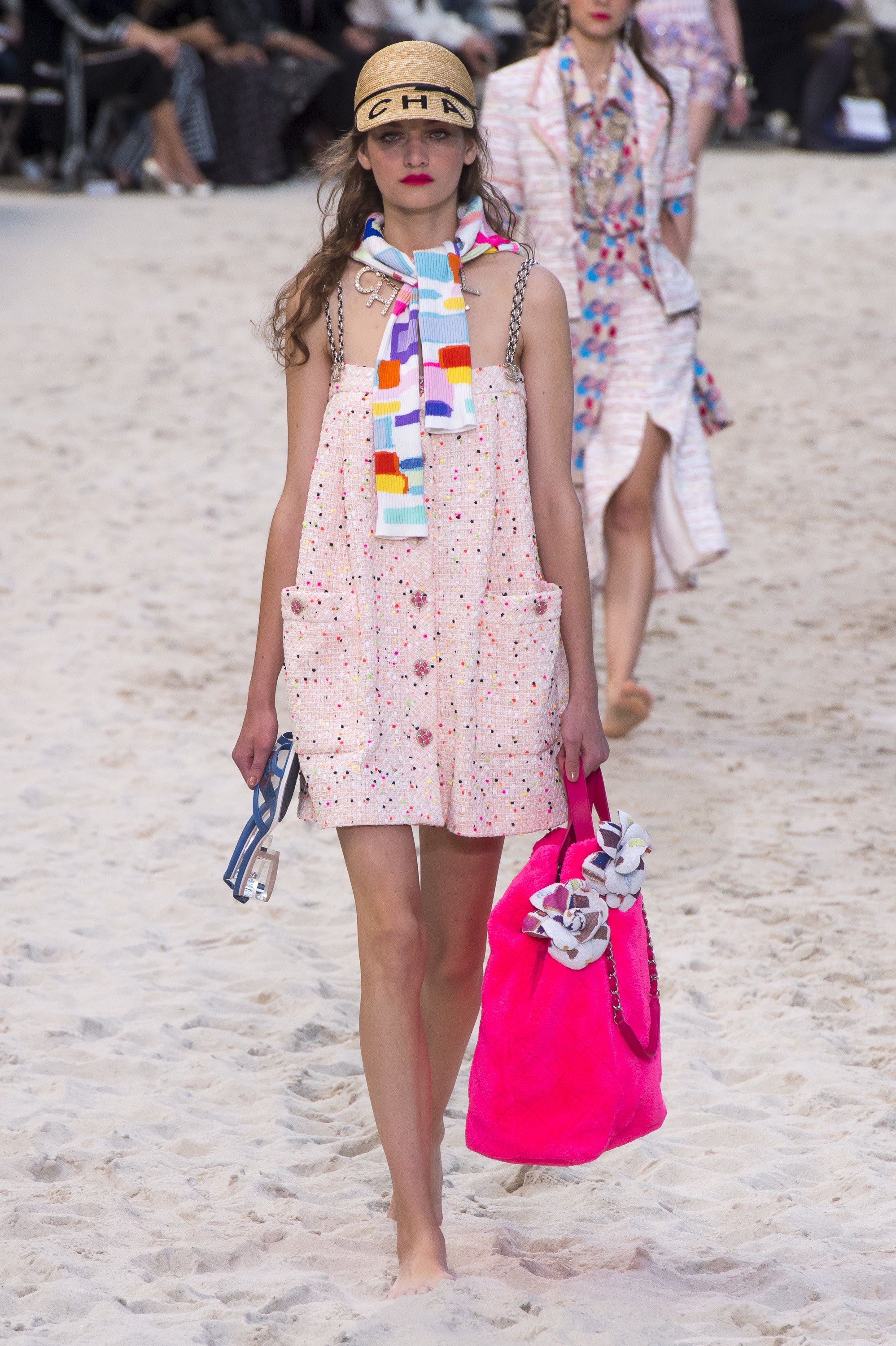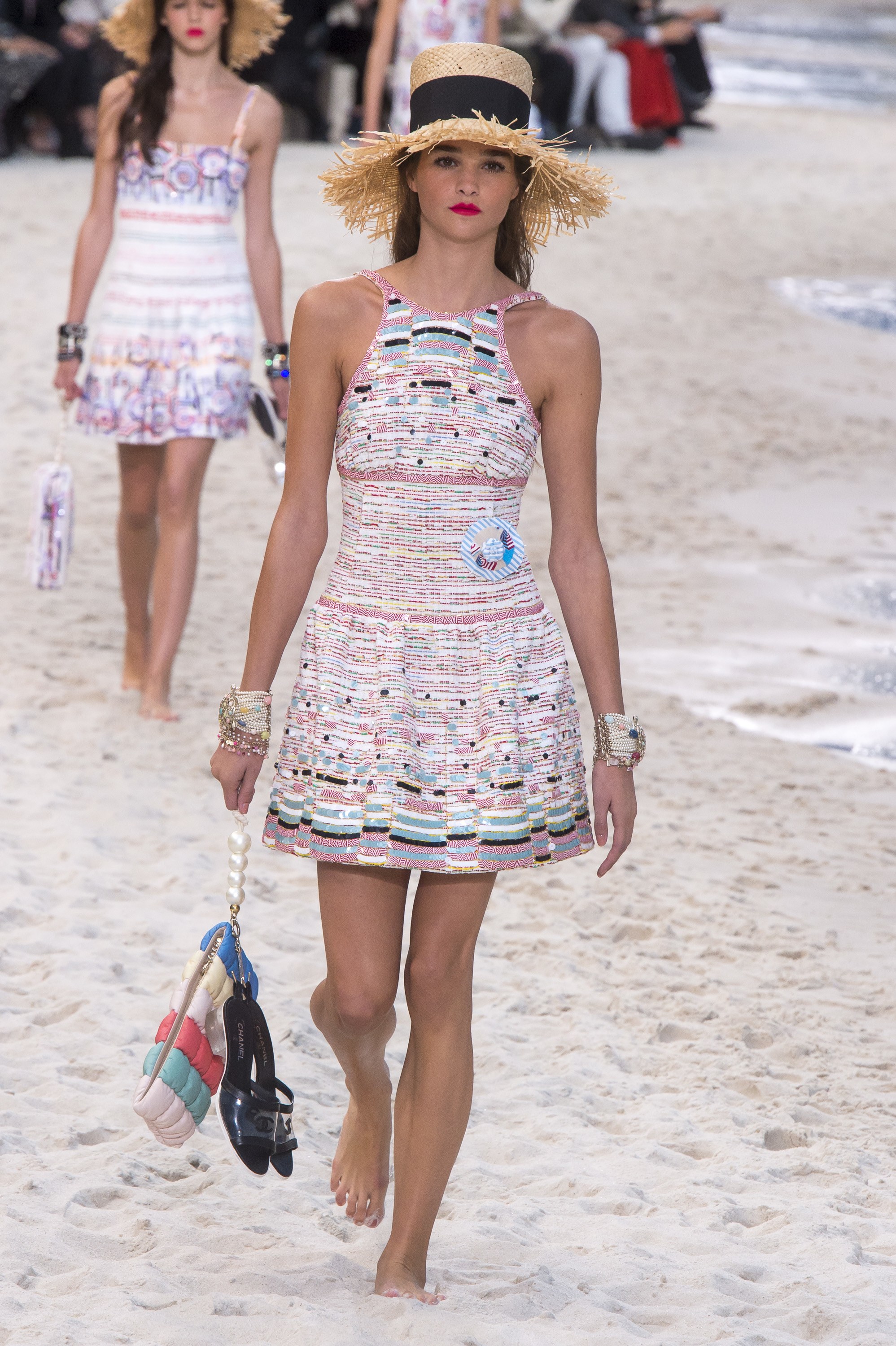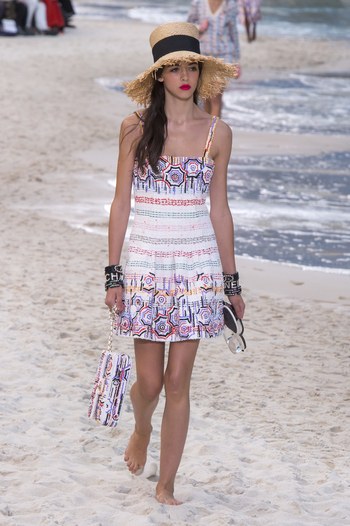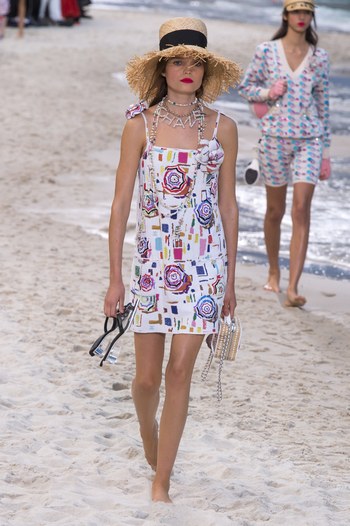 Vacation togs like no one else could imagine....yes, Lagerfeld creates magic by seamlessly blending whimsy and gravitas. Included are an ntriguing blend of separates and frocks that could take one from tidepool gazing to lunch with the ladies, to a soiree fit for royality.....This is a rare collection you could live in throughout the seasons, what with denim, tweeds, a hint of leathers and LACE, AND the usual evening delectables.....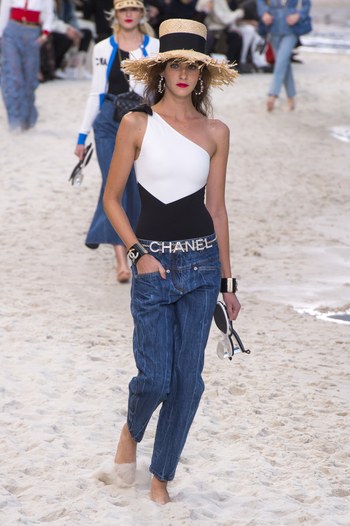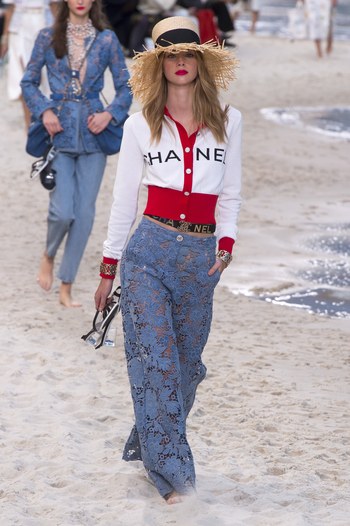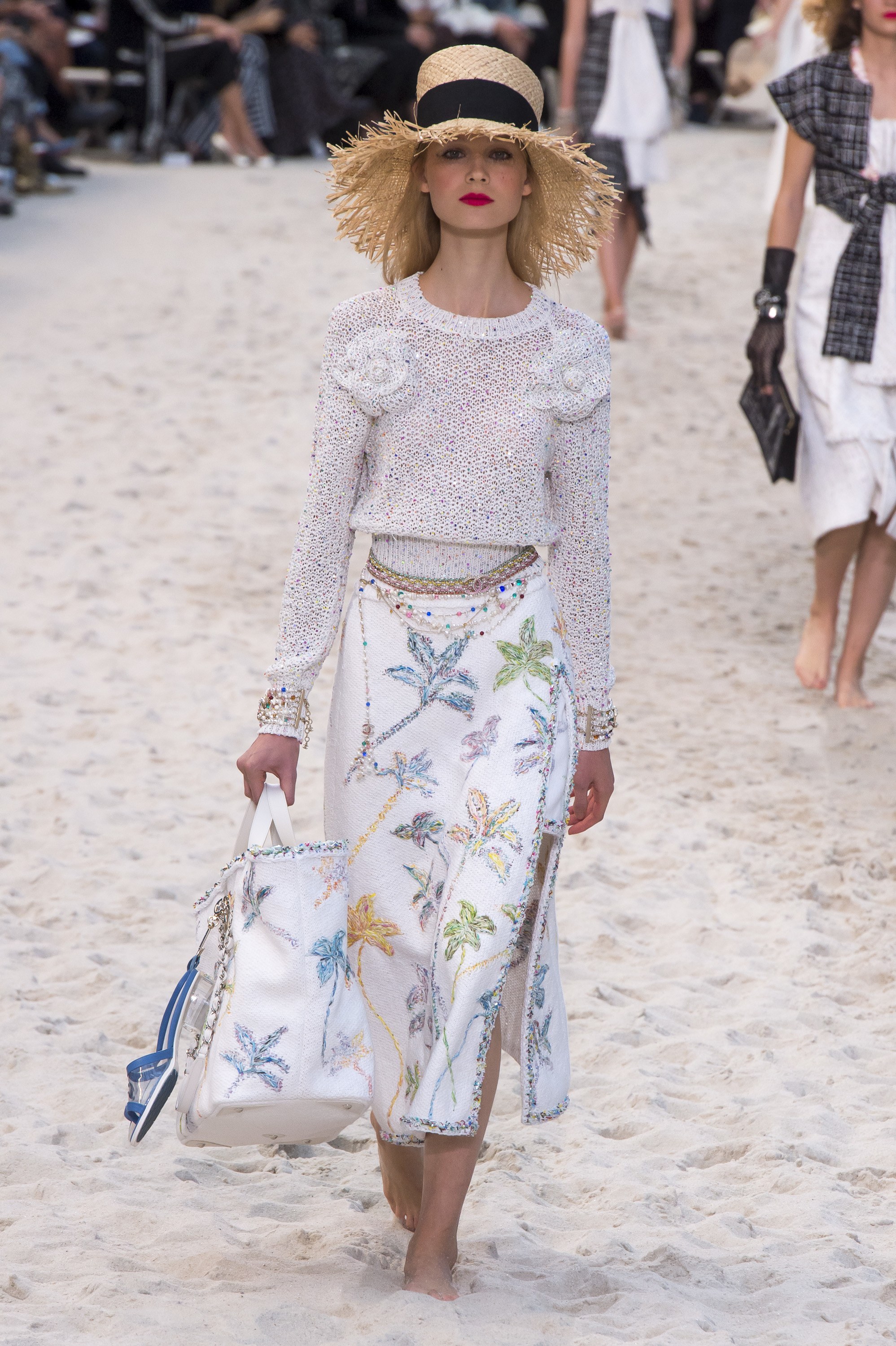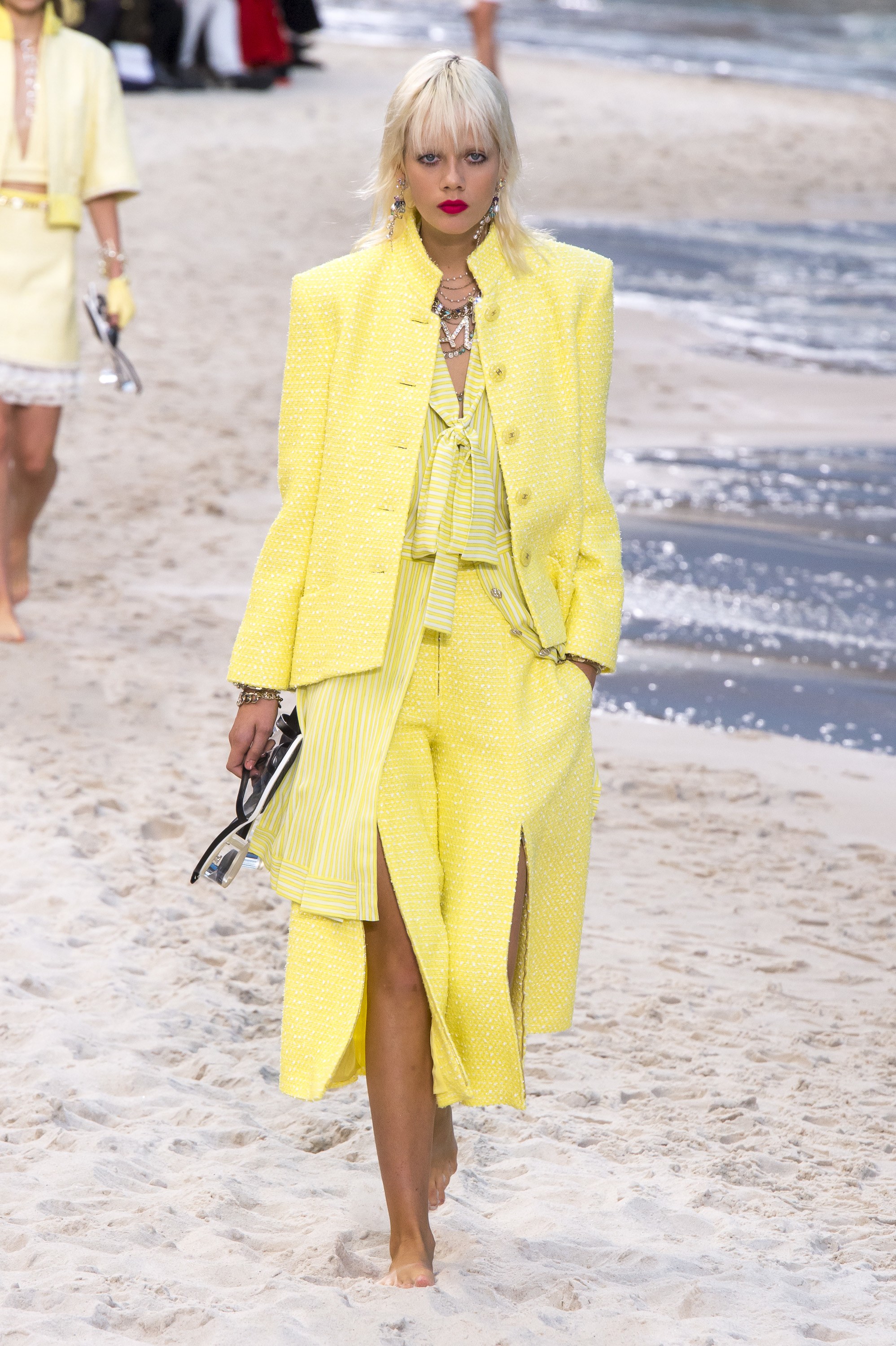 Ahhhh, the expected shot of dopamine to the neurons! A blast of exuberant lux in the form of LEMON fantasy tweeds.....an ionic spring summer color that could bring life to fall winter selections languishing in your closet...these FANTASY TWEEDS are timeless, one of the great fashion marvels of the last century.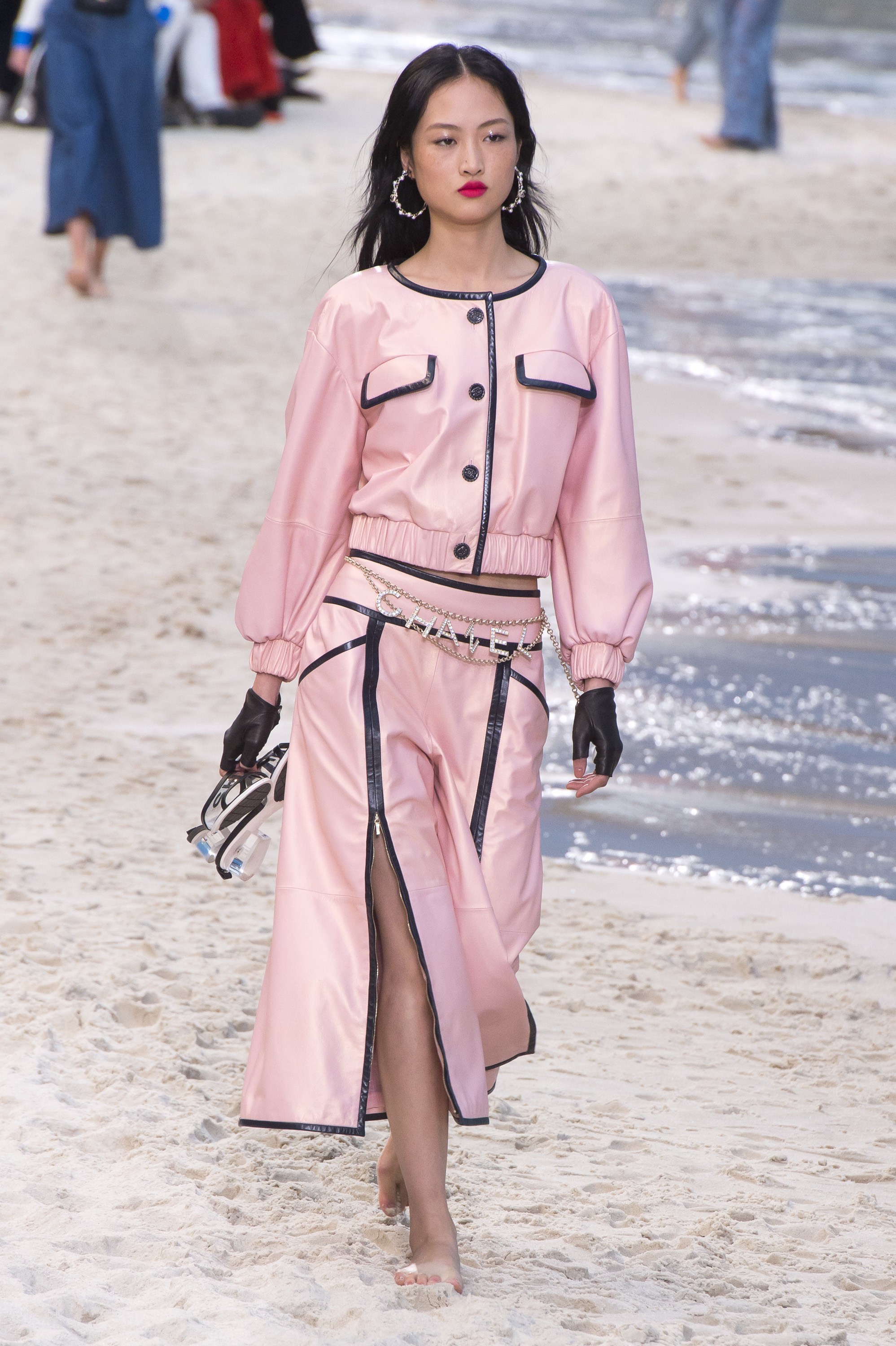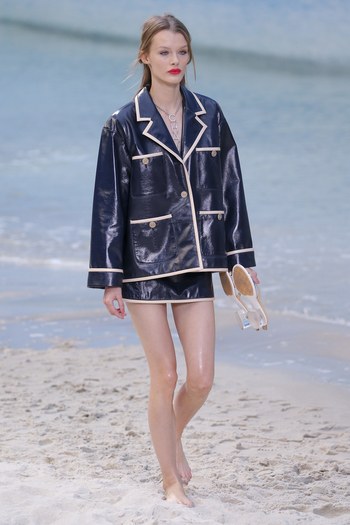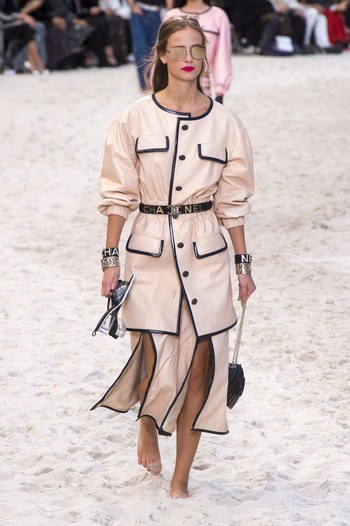 A little leather goes a long way......and takes one from breezy beachy days to crisp fall evenings......perfect for either coast.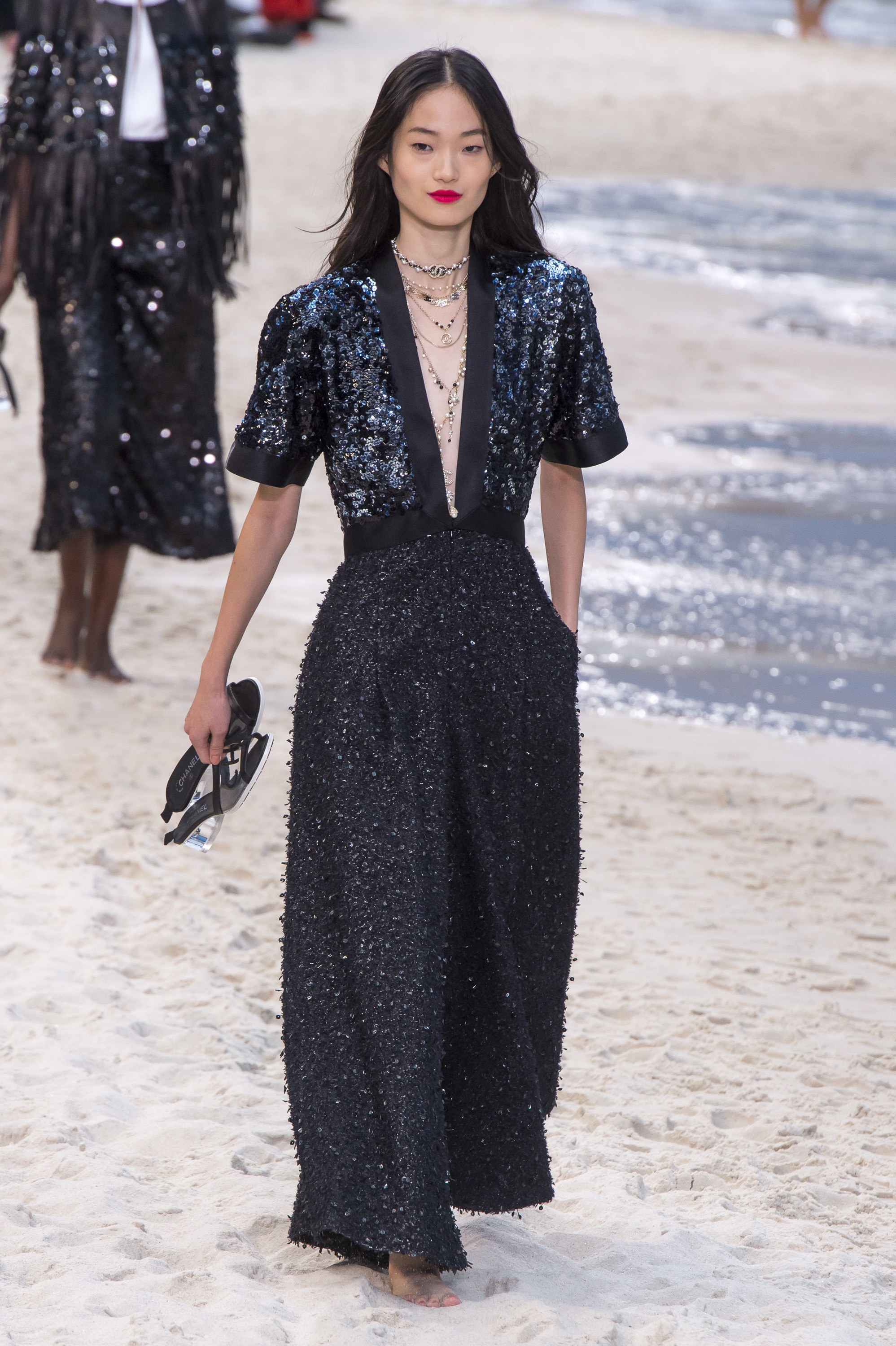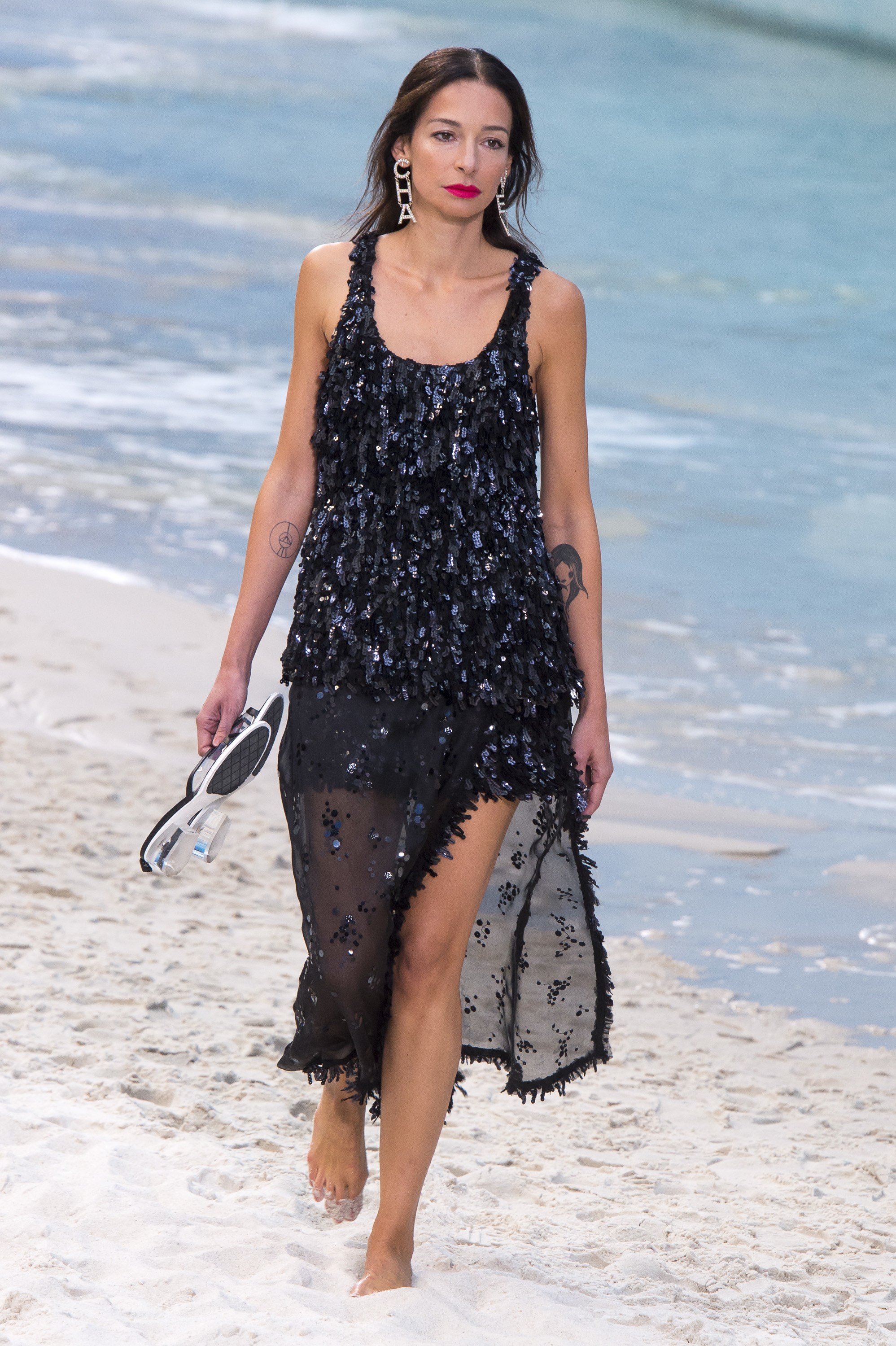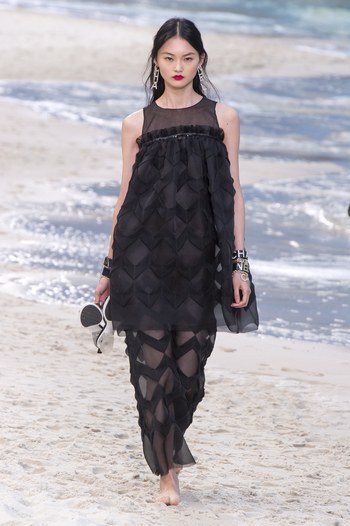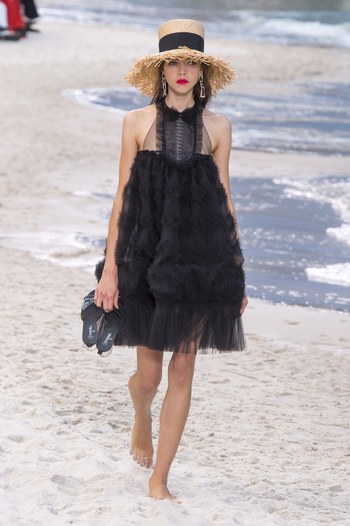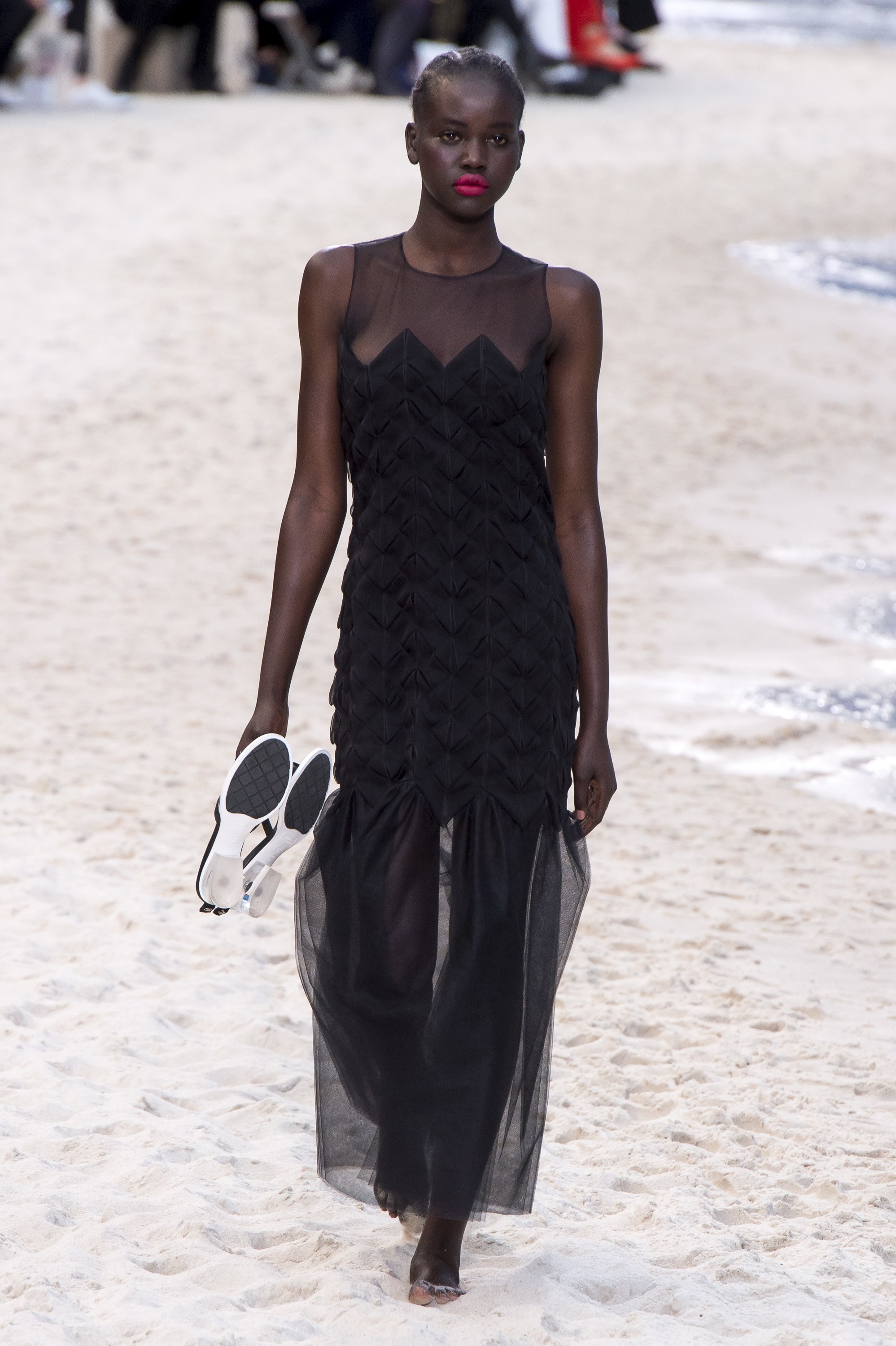 Apparently BLACK is the new, well, BLACK.....and as much as I am partial to color (and the Crayola palette was so well represented in this collection), we all need the darker elements in our wardrobes, for ease of wear, the slimming factor, AND of course for dramatic effect! The demicouture contingent will always leave one in good stead for whichever gala, opening, or soiree is around the corner, and will be a go to through the ages........(To wit, a runway frock from winter 2011 (see my homepage) worked for Opera opening in 2012, fashion week in Paris in 2012, and then for Opera on the stage in 2017....one can NEVER go wrong with Chanel DEMICOUTURE).
YET ANOTHER AMAZING SPECTACLE!!!!.......HUZZAH!
Images from VOGUE.COM.