I stumbled on "Ermanno Scervino" when I was browsing through the most recent Milan fashions for fall winter 2015. Honestly, I'd never heard of this house before, however was captivated by the vibrant ecletic series of beauteous frocks and coats, brimming over with luscious femininity and sexual allure. These were some dresses I'd hand over a small organ for, the kind of piece one can count on through the seasons and the years to make its wearer the focal point of any event or soiree. This house is helmed by Ermanno Daelli and Toni Scervino, a self taught designer who got his start in the 1980s in Florence, and medical doctor respectively, a sort of right brain, left brain duo, that have of late been catering to denizens of the red carpet. I pretty much gave up on the academy awards in 1999 after Saving Private Ryan lost out to Shakespeare in Love. Truly mindboggling. Even to this day, I wonder if some hallucinogenic gas permeated the ballots that year. So, I was not aware that the likes of J-Lo, Sandra Bullock, and Kate Hudson have been sporting these creations during the academy festivities until a feature article in the recent W magazine . Now I get it. These are pieces which one might imagine gracing Kim Novak, Grace Kelly, Sophia Loren, or other screen sirens of yore. As per the article, Ermanno Scervino is not hugely familiar to most Americans, as the brand does business almost entirely in Europe, Asia, and the Middle East, which explains why these enchanting wares are not gracing the covers of Bazaar and Elle as I write this. Good news for we of the style obsessed includes the opening of a boutique this year in Bal Harbour Shops in Miami, and a New York location on the horizon!!!
Here are some of my favorites from the Spring 2015 line. Lets hope Neiman's and Saks take notice!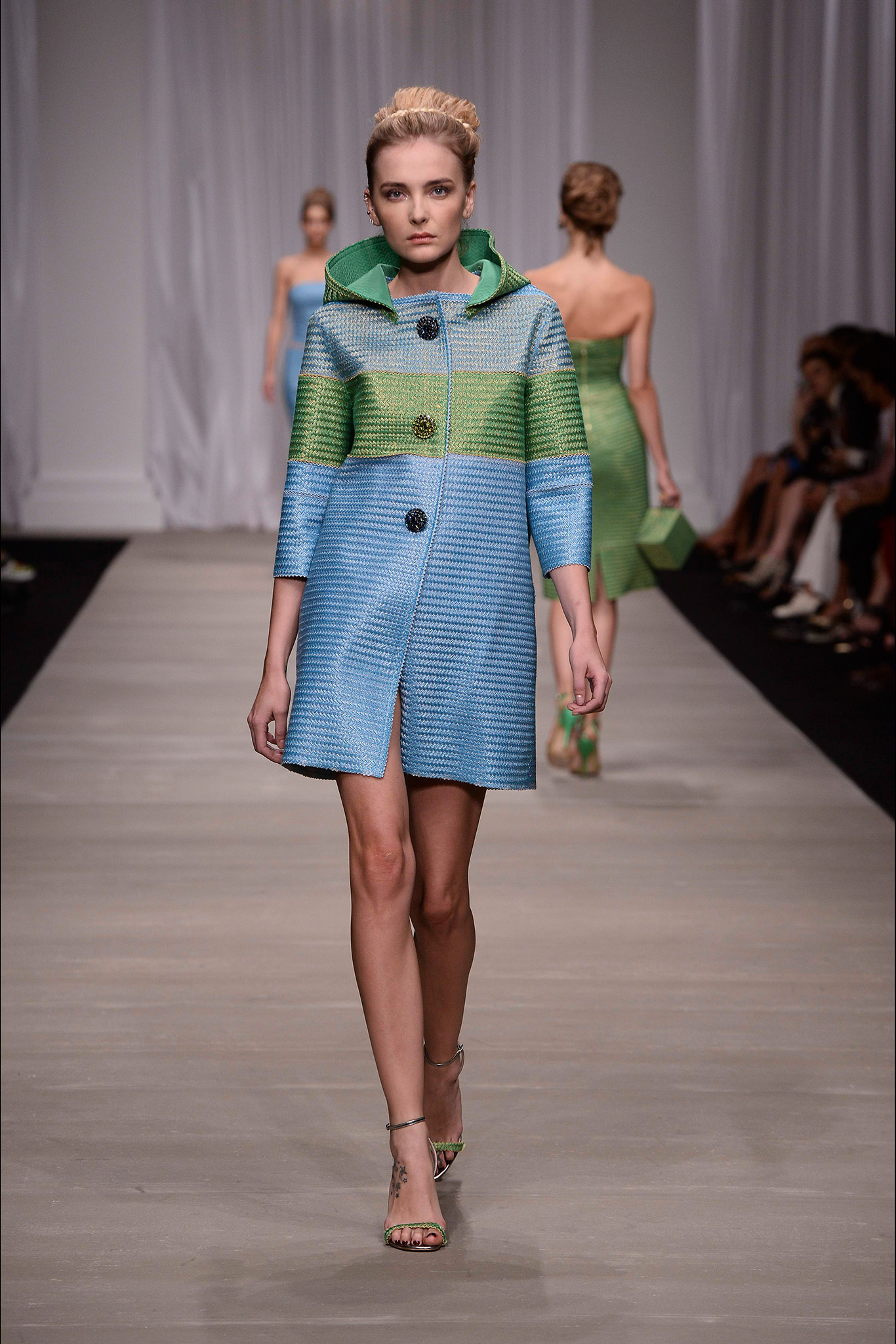 A lovely palette of colors channeling the sea. Great for frolicking in the sun and surf! All call for a big brimmed hat in a contrasting pastel and bright pink lipstick.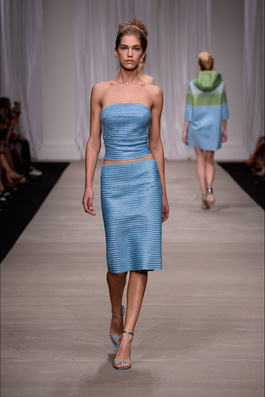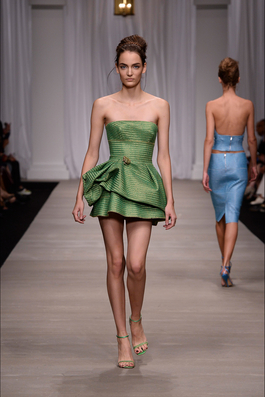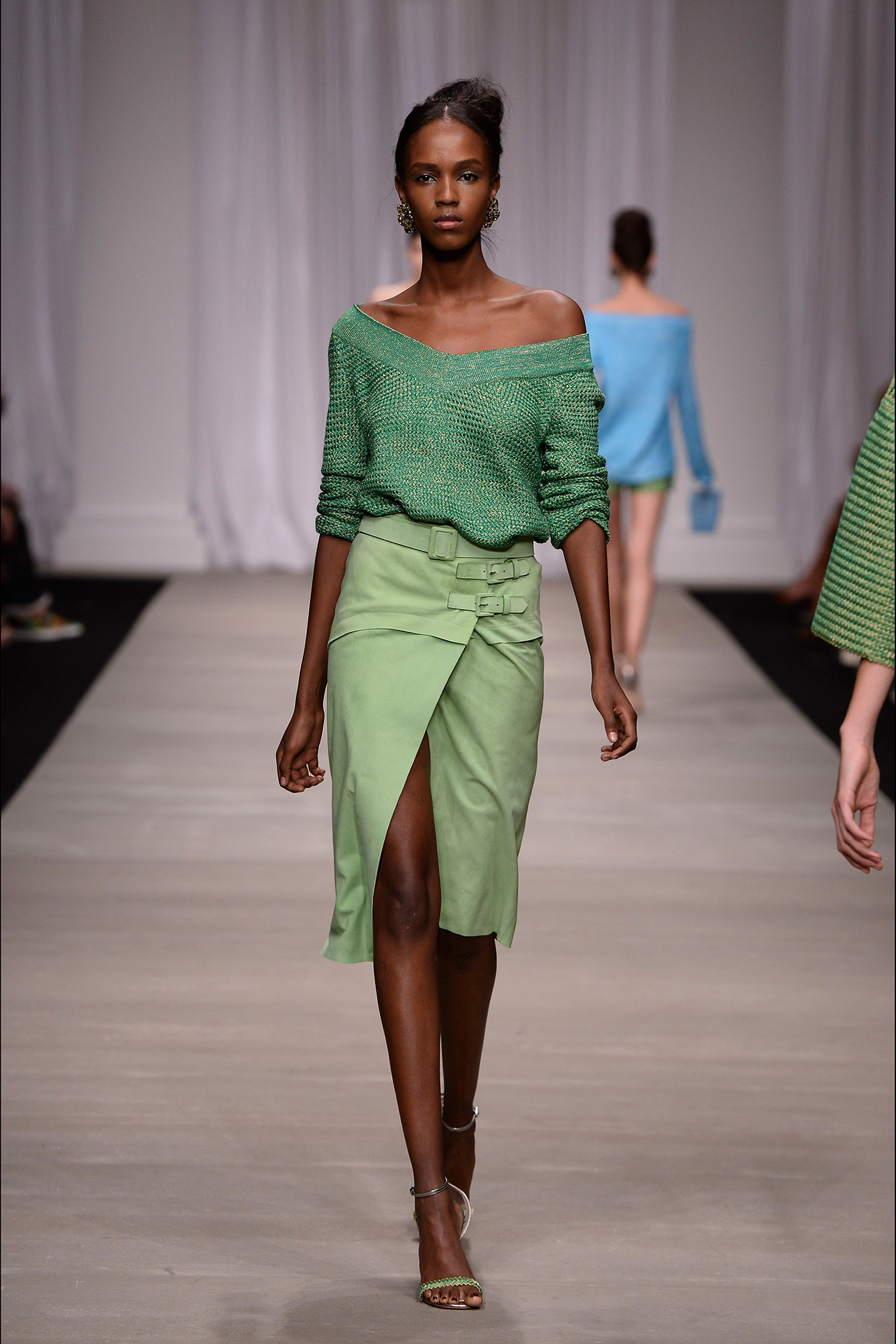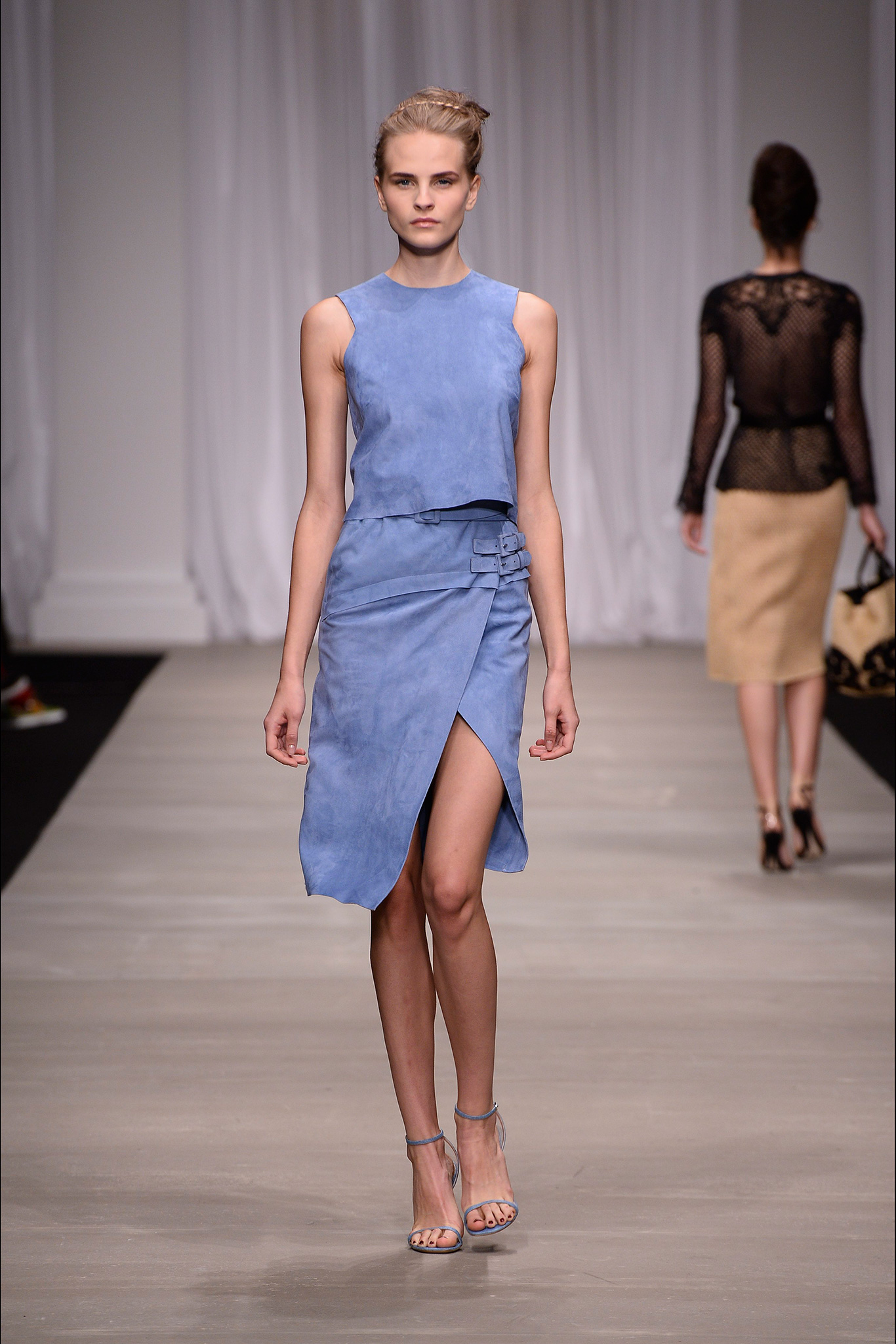 You gotta love a man (or men) who love their Periwinkle. And in suede no less. d r o o l…..
And now the flower brigade. Nothing glams up casual spring fare in light non fussy fabrics and casual silhouettes like three dimensional flowers, the more the better.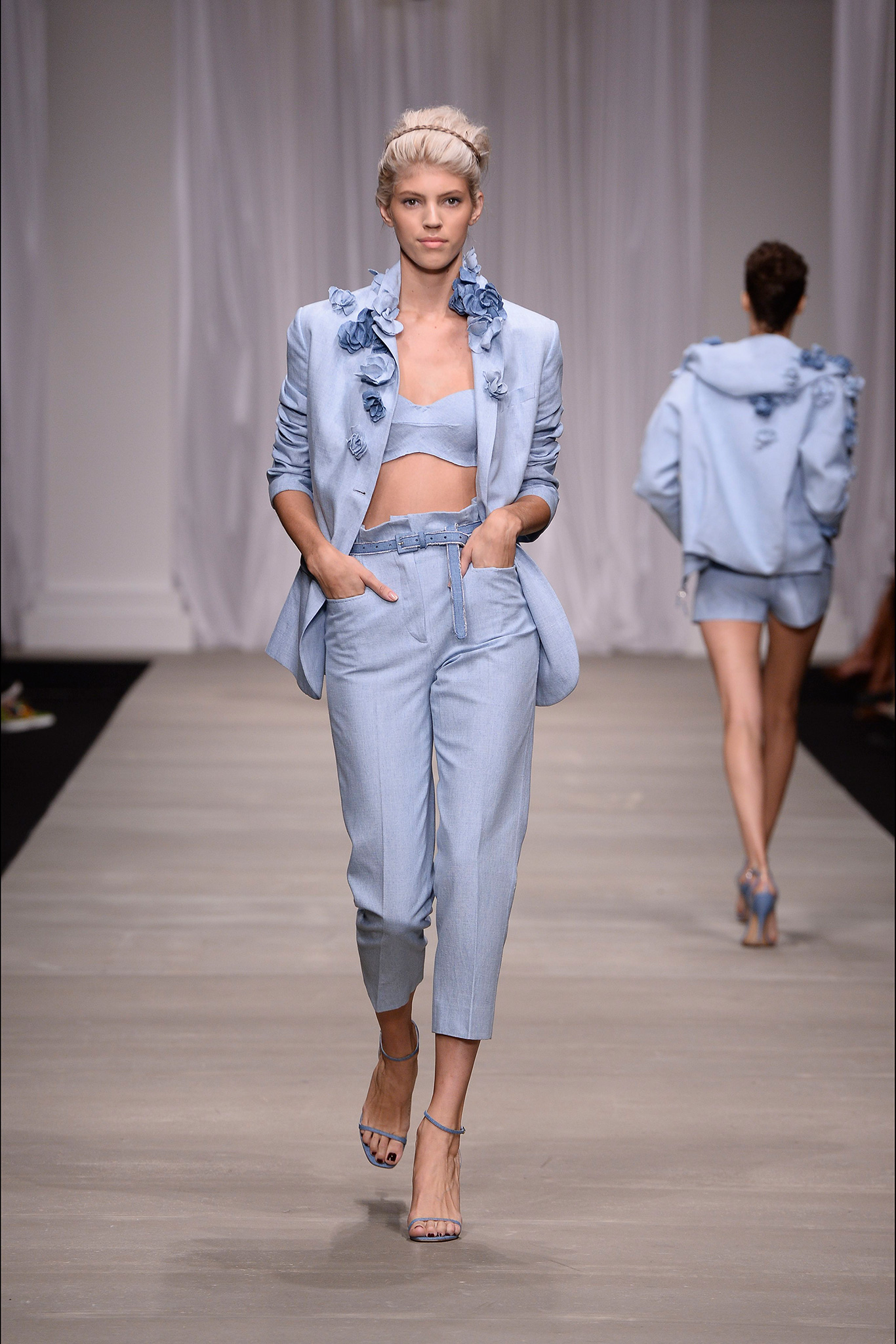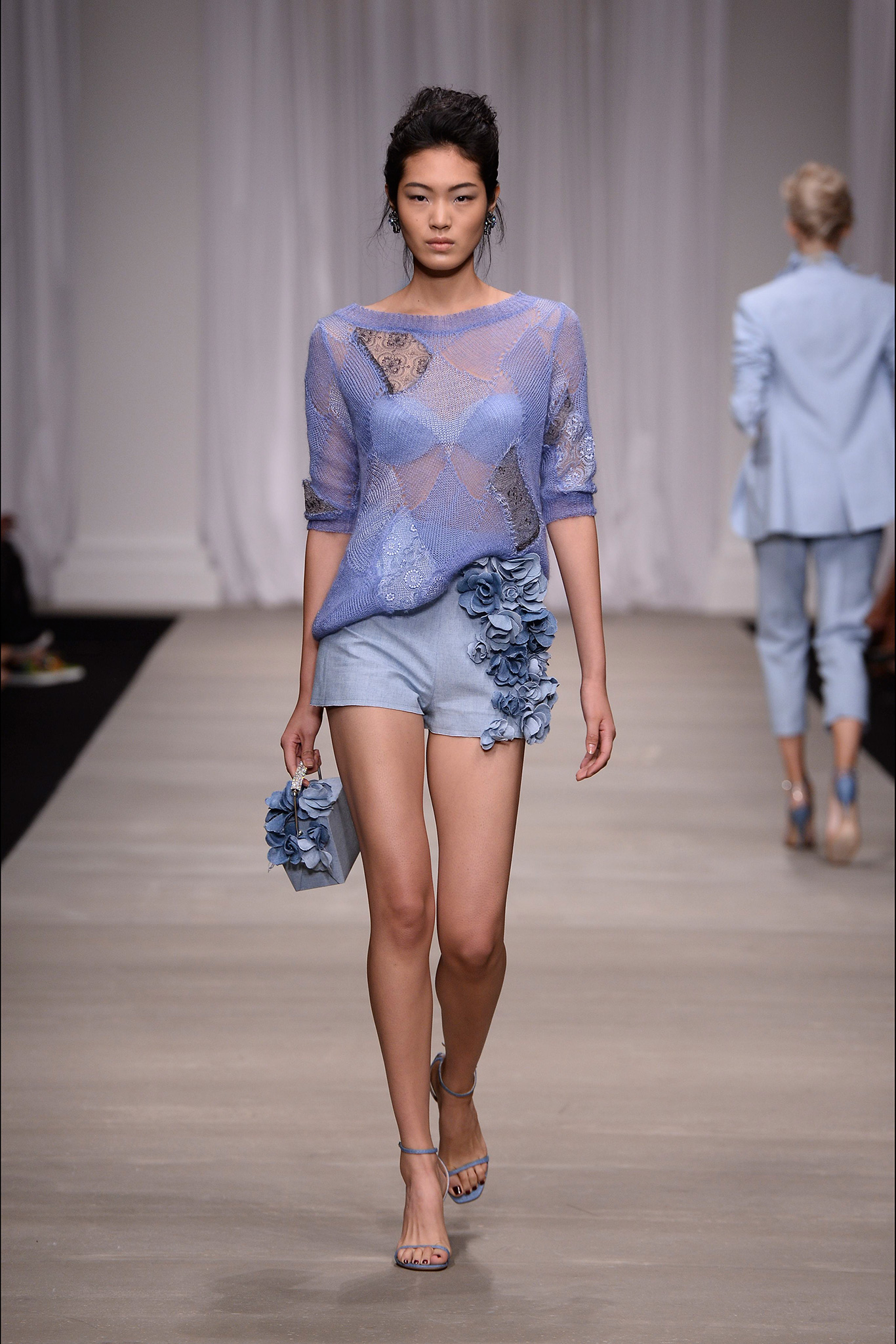 Nothing like coalescent floral embellishments to gussy up some short shorts.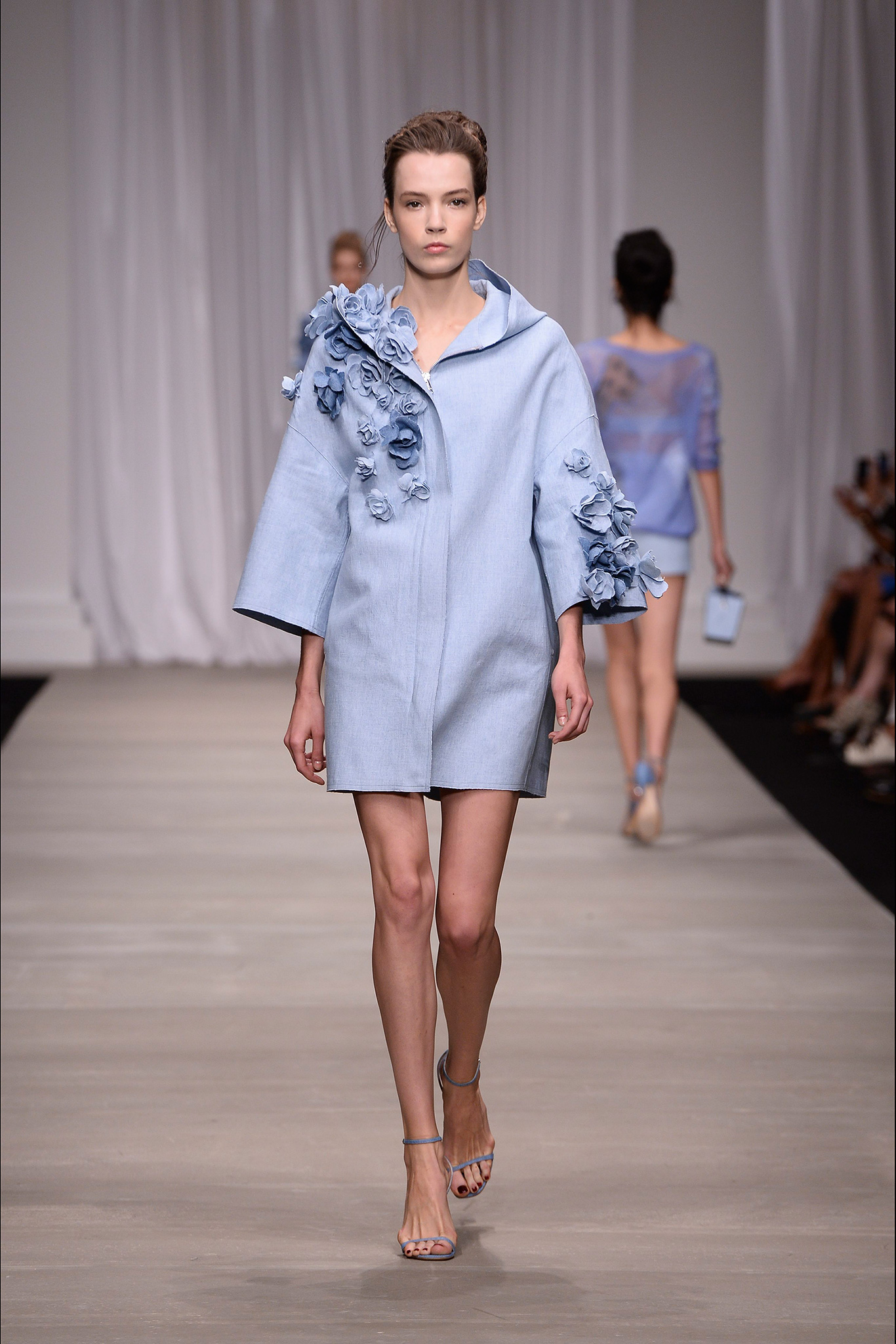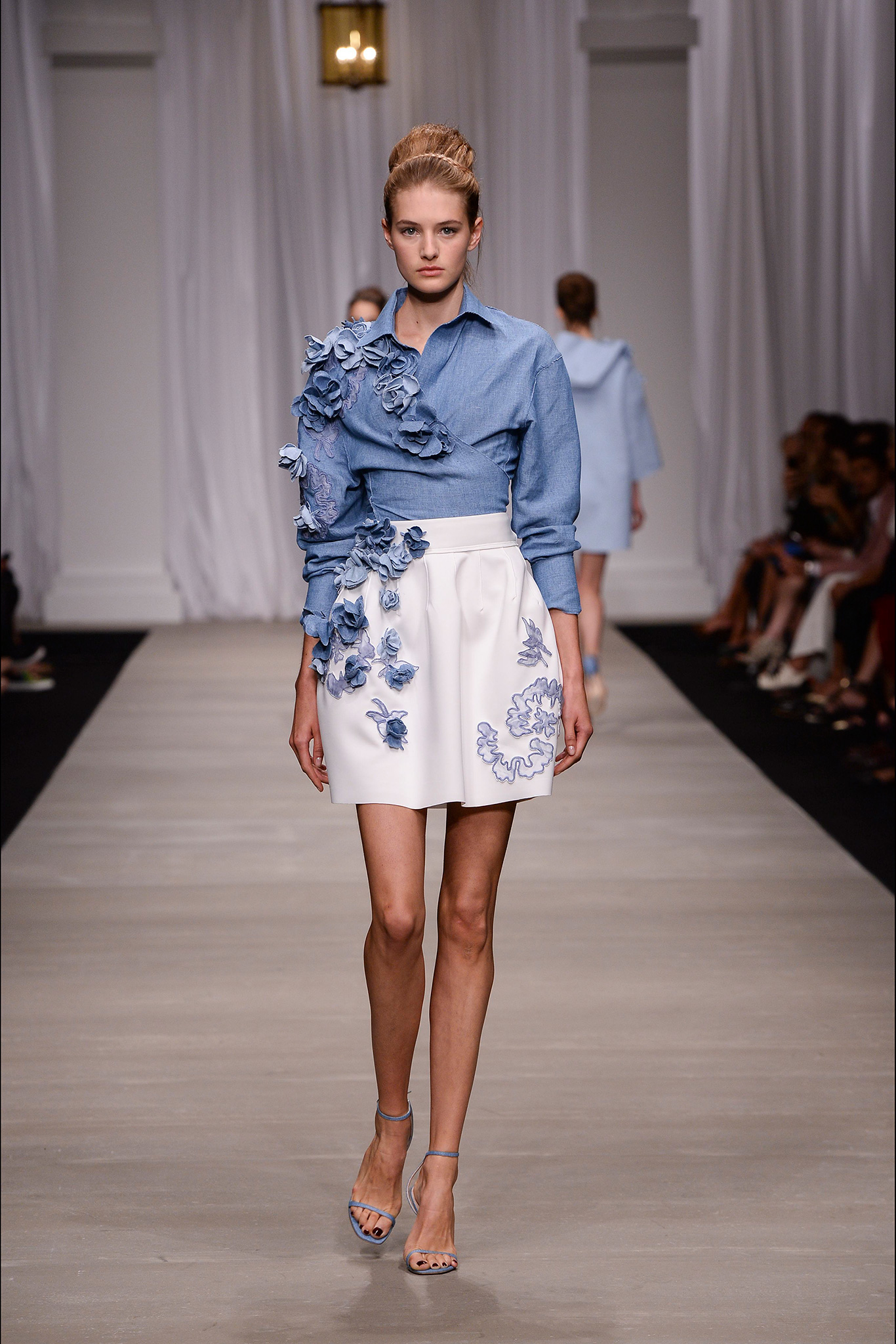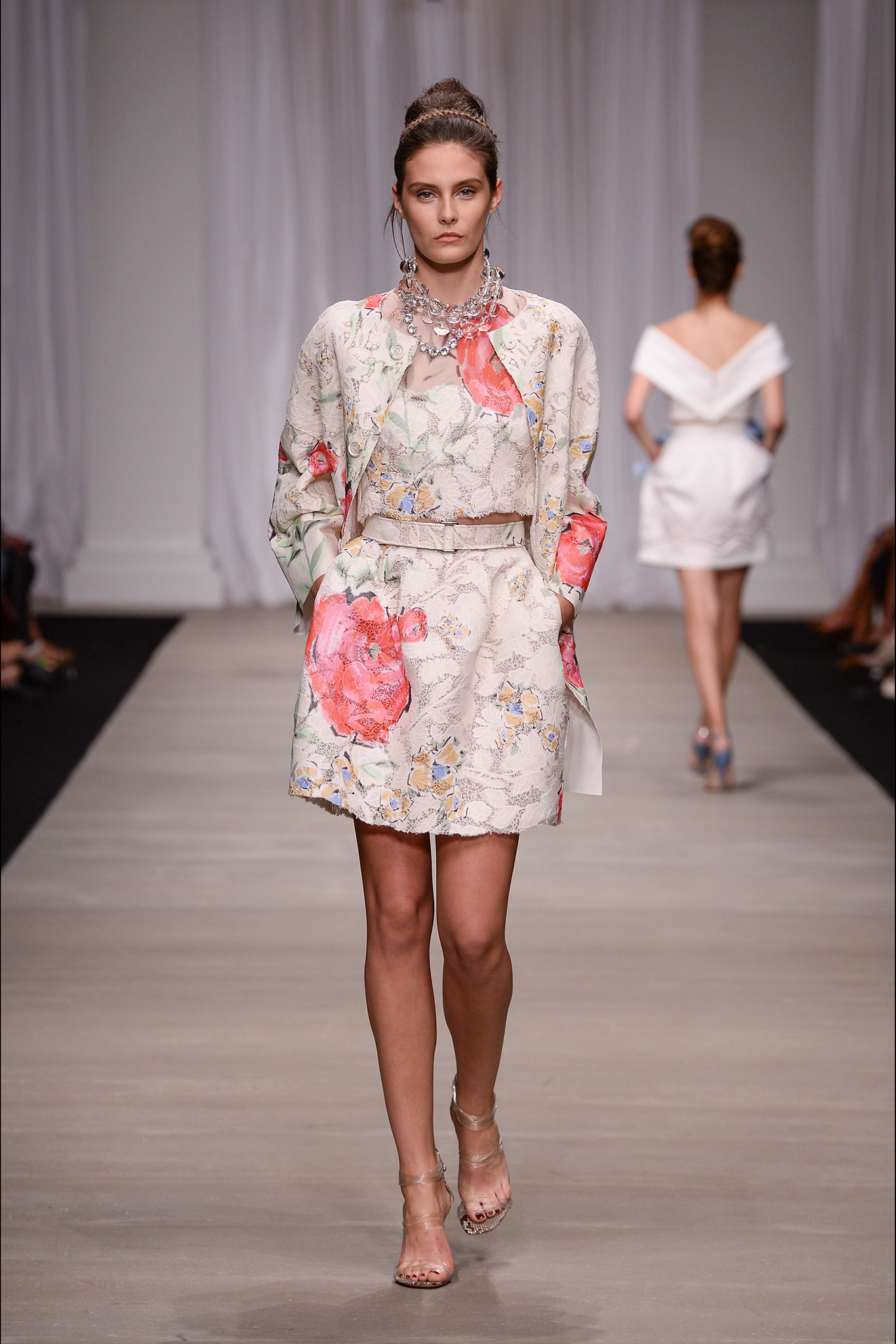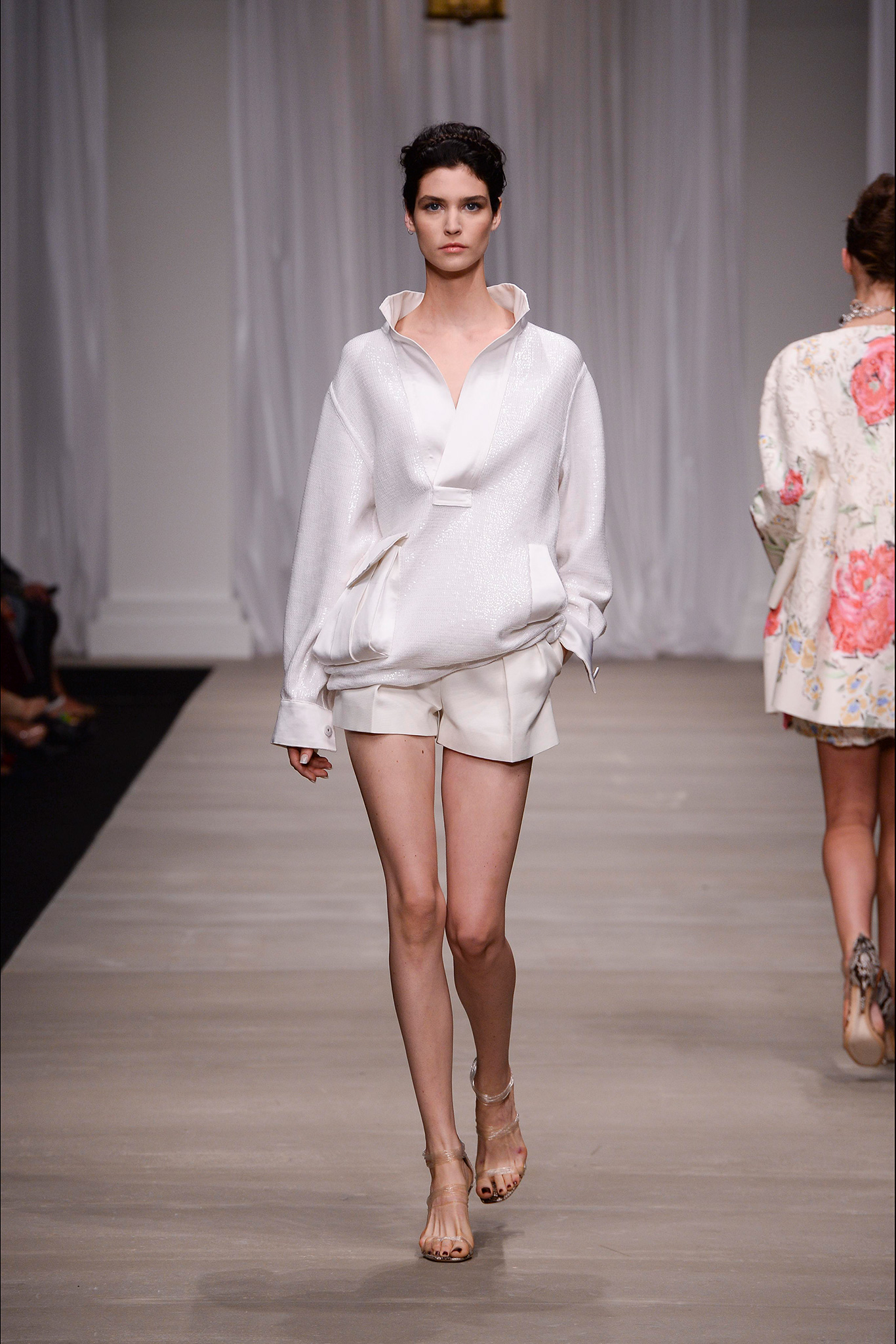 These are the kind of upscale togs one might expect to find in Capri. I think its probably now time to invent matching stilettos which can be worn in the sand, maybe with detachable pontoons. But until then, jewel encrusted espadrilles will suffice.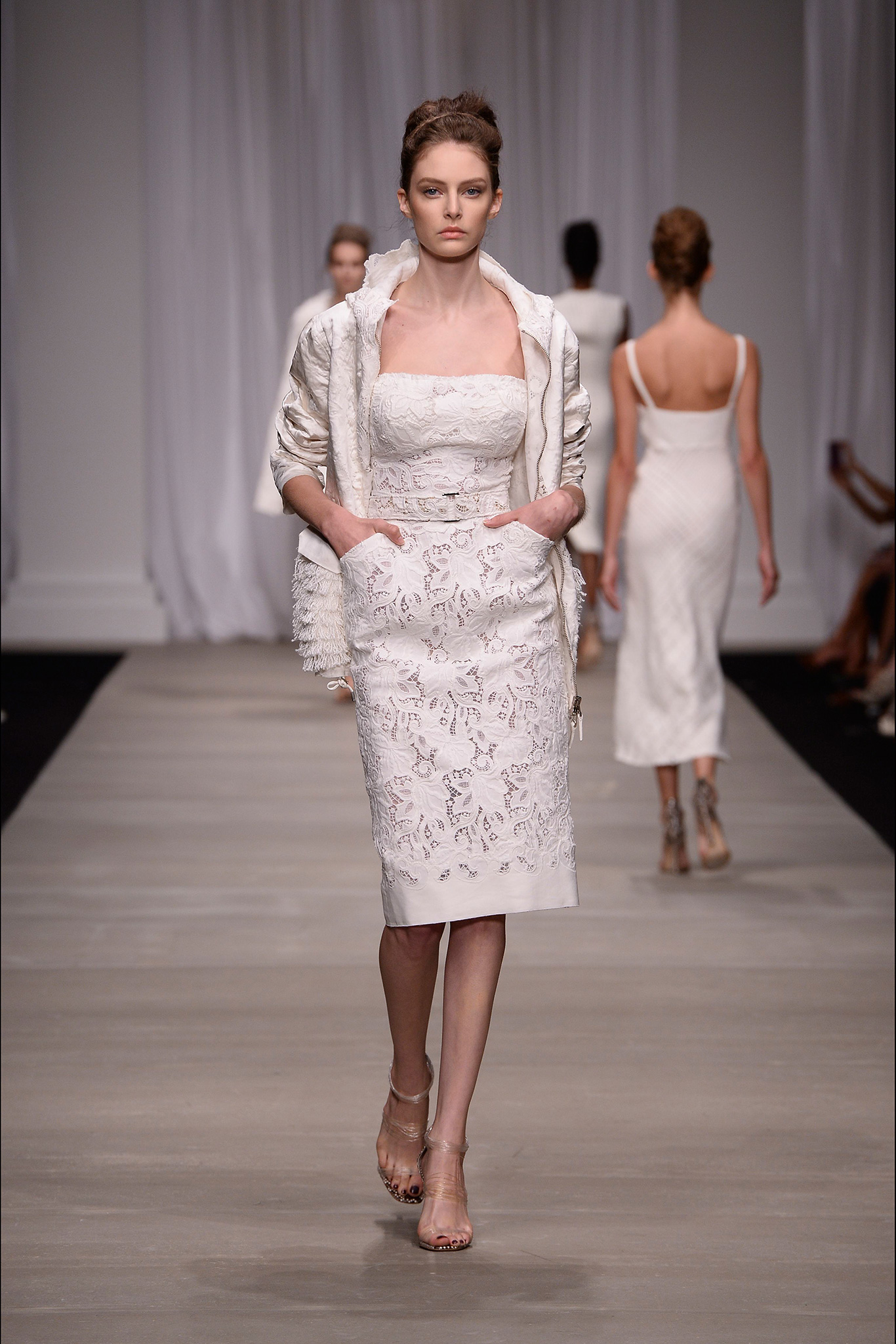 This series of off-white wonders is a miracle of nature, displaying unspeakable luxury despite the rather uncomplicated silhouettes and lack of pigment. Macrame lace never looked so good. The jackets are a good counterpoint to the more risqué garments beneath.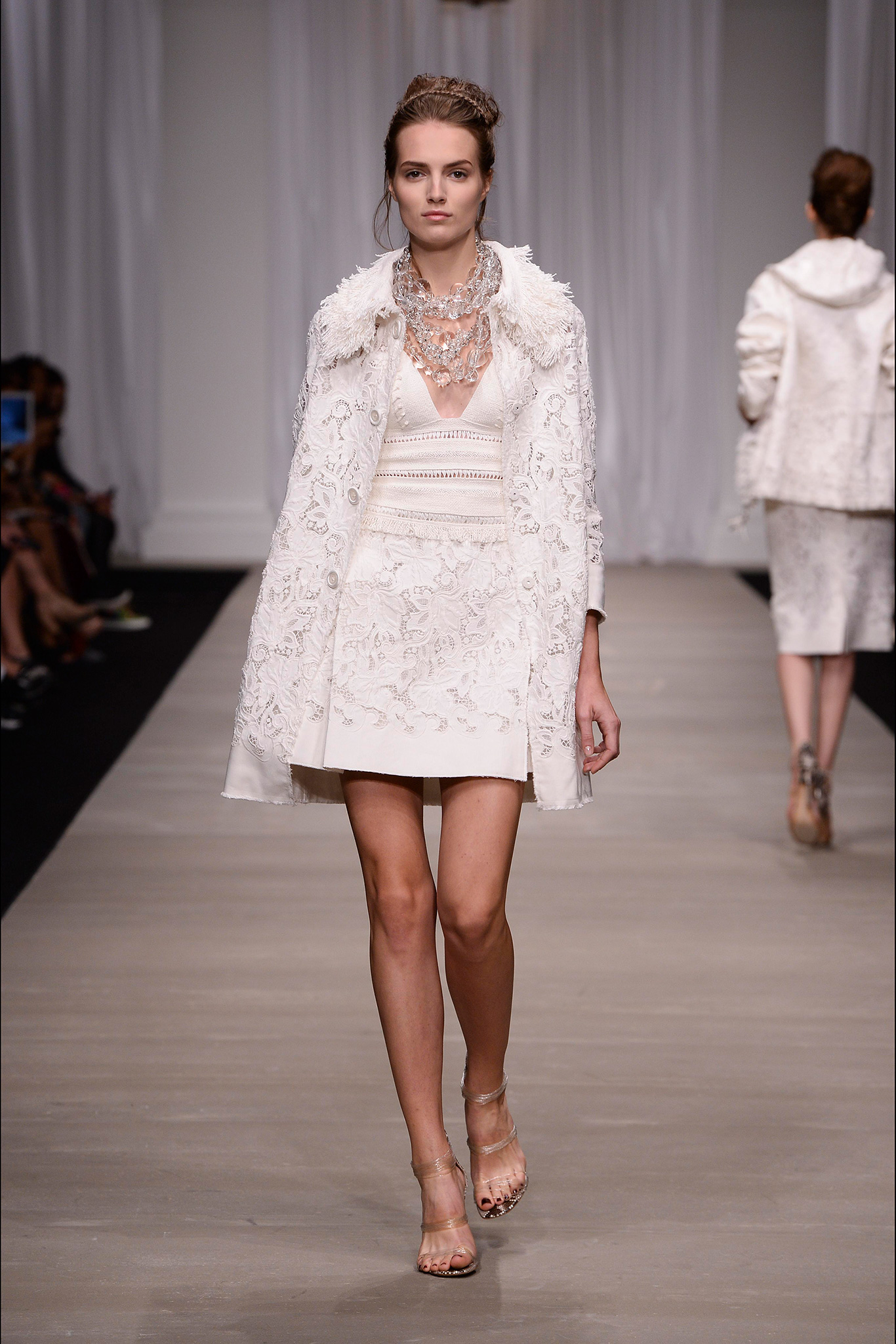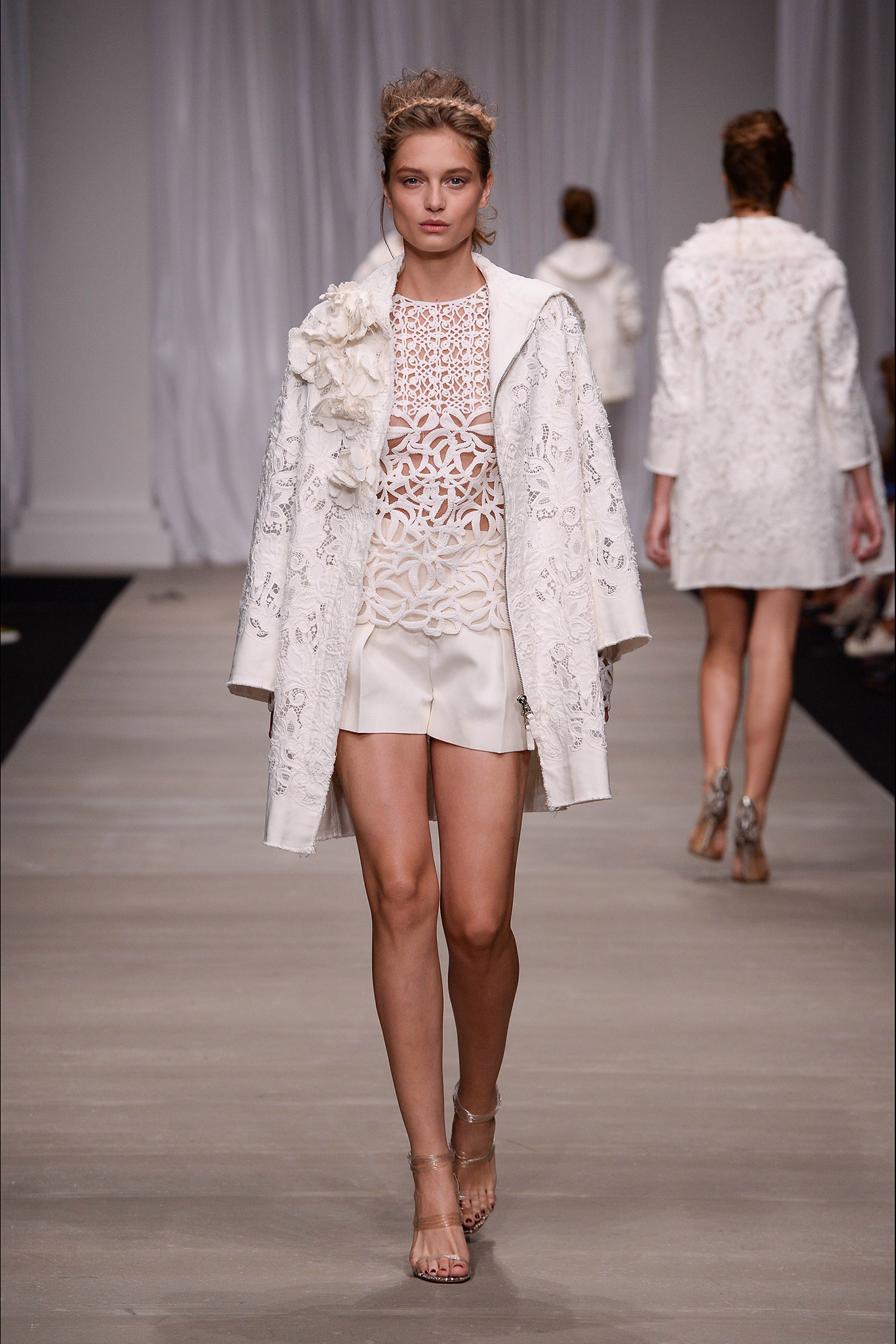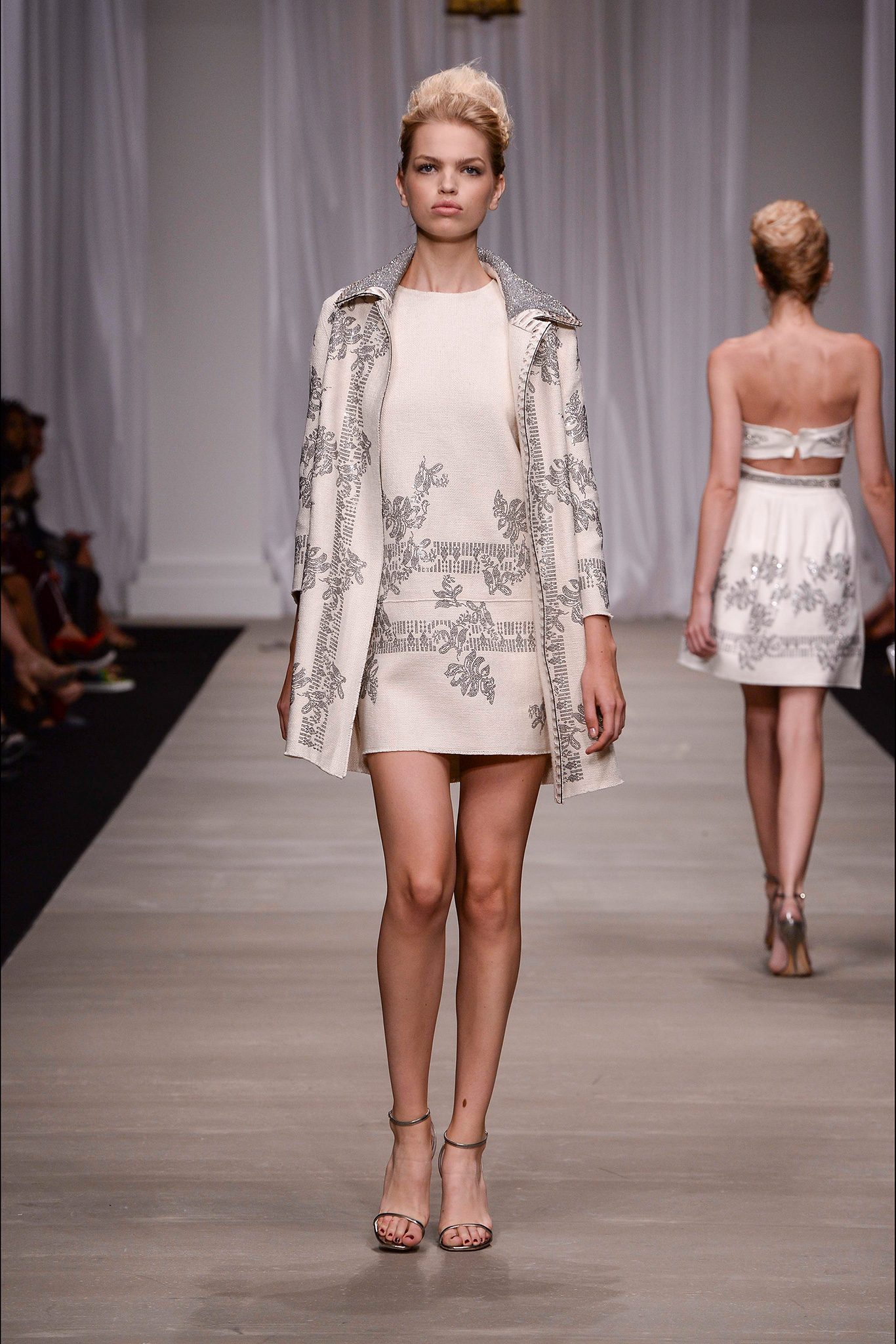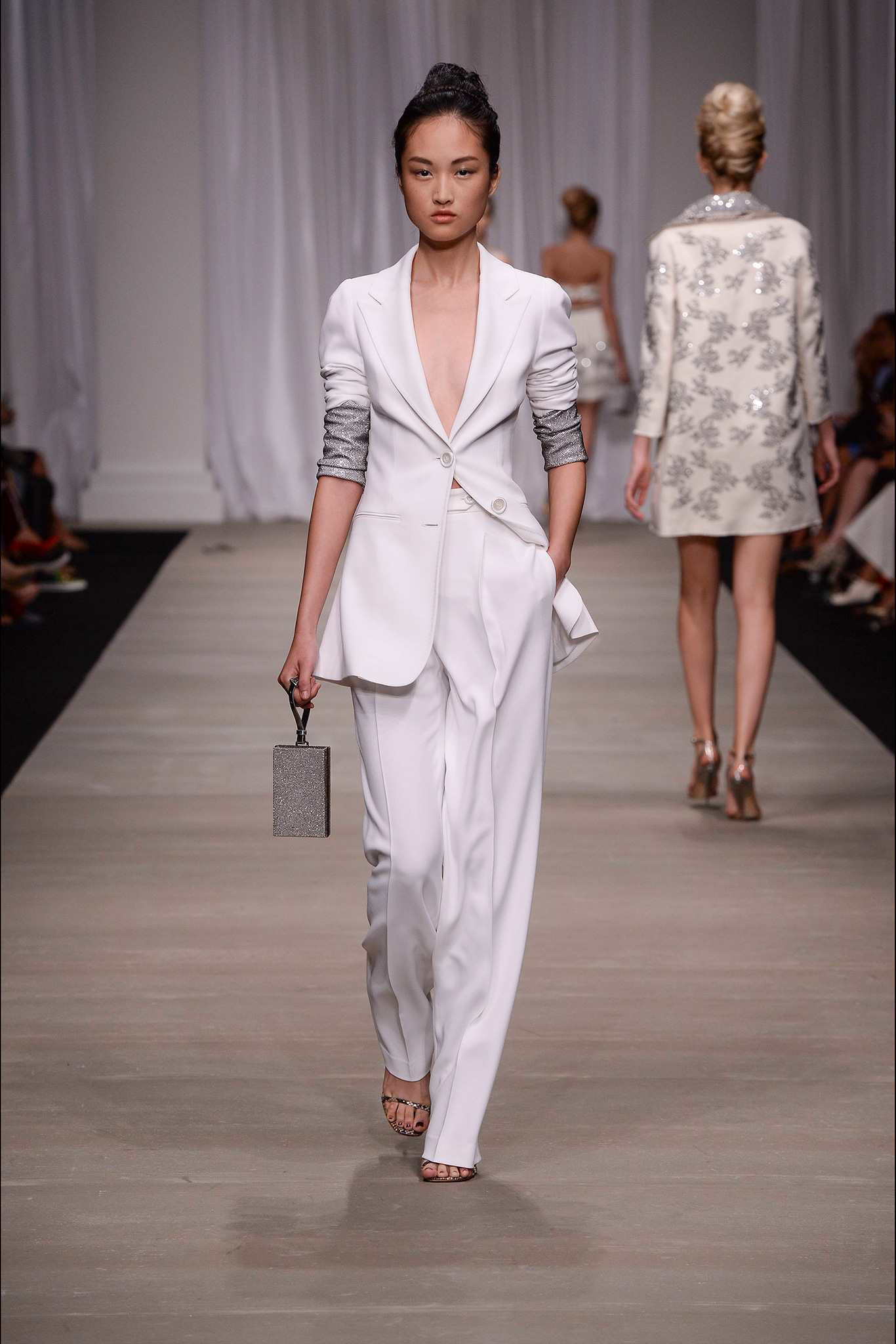 This suit is absolute creamy perfection, with a long sleek jacket and easy flowy pants. Wear over a bathing suit, camisole, or da sola.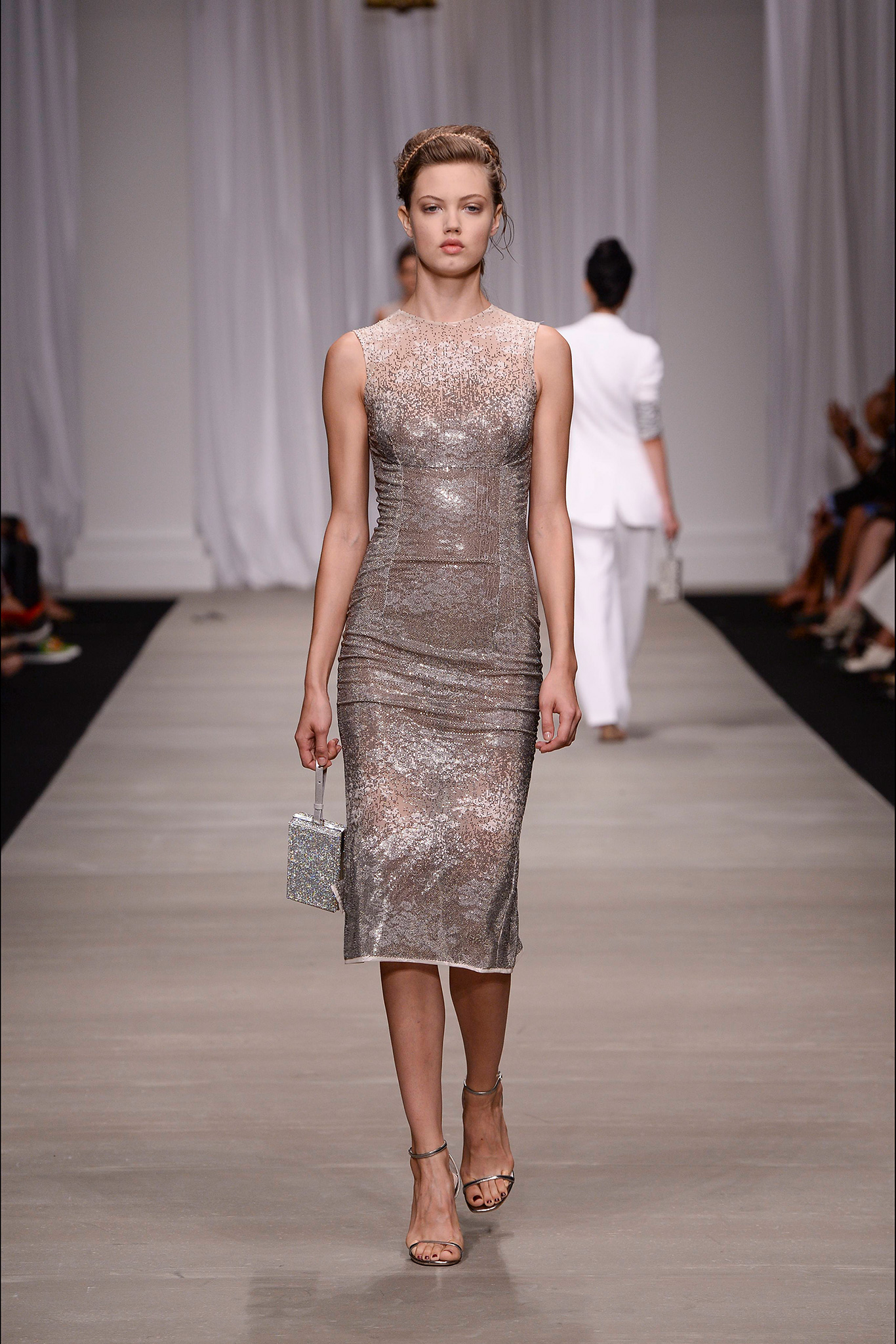 Va Va Voom! For evening beach shenanigans…...
And here are a few more glorious creations from fall winter 2015 to whet the fashion appetite: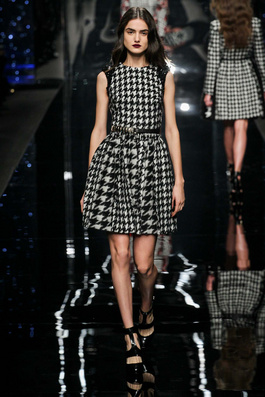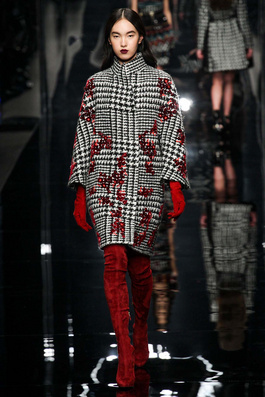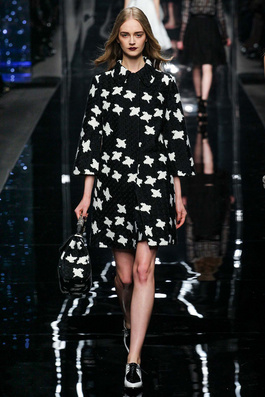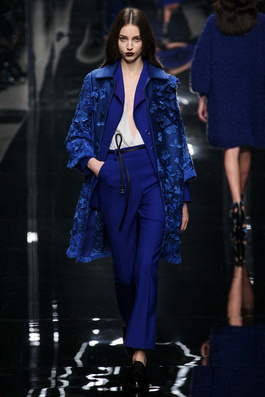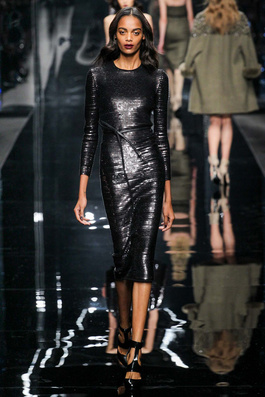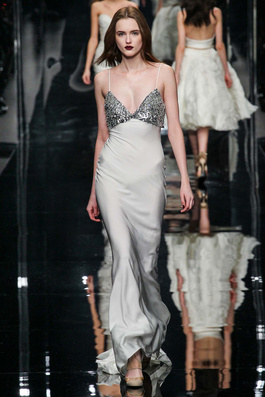 Start saving those shekels!!!!
Images brought to you by www.style.com