Yes indeed, that would be a great JACKET! A wisely chosen jacket will keep you as warm as you need to be, explain to the world who you are, complete a look, and in general, provide the all important azz coverage! Resort pieces tend to be lighter and less dramatic than their fall winter and spring counterparts. But never fear, with the wide spectrum of talented designers coming at us with disparate points of view for every season, there is always an interesting potpourri of delectables to choose from, and resort was no exception.
Here are just a few examples from Resort 2015, well crafted and stunning entries that you'll love forever.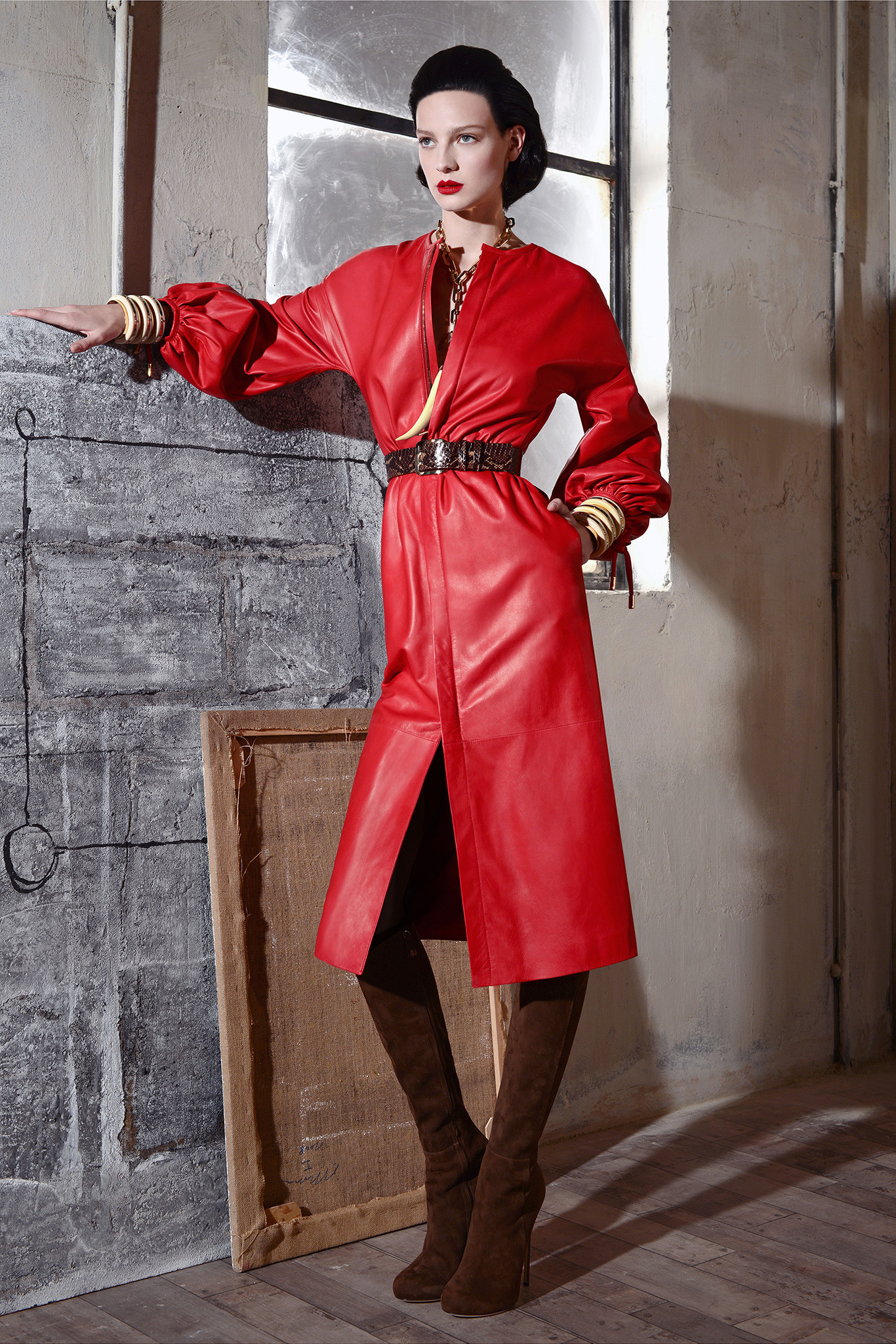 DSQUARED2
Talk about a big look right out of the gate! Fitted (but not TOO fitted) red leather with those fabulous blouson sleeves, something you will rarely seen done in leather. Doubles as a dress. You can certainly glam this up with the appropriate shoes or boots. Would be pretty hot with some patent leather riding boots.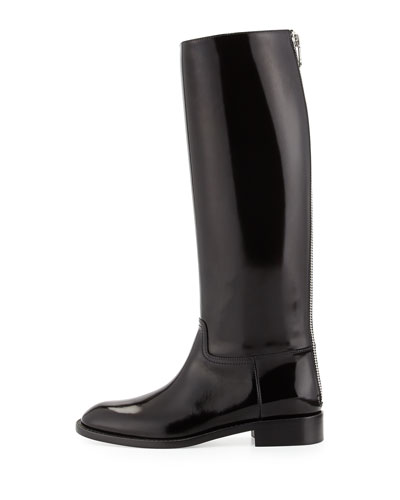 SAINT LAURENT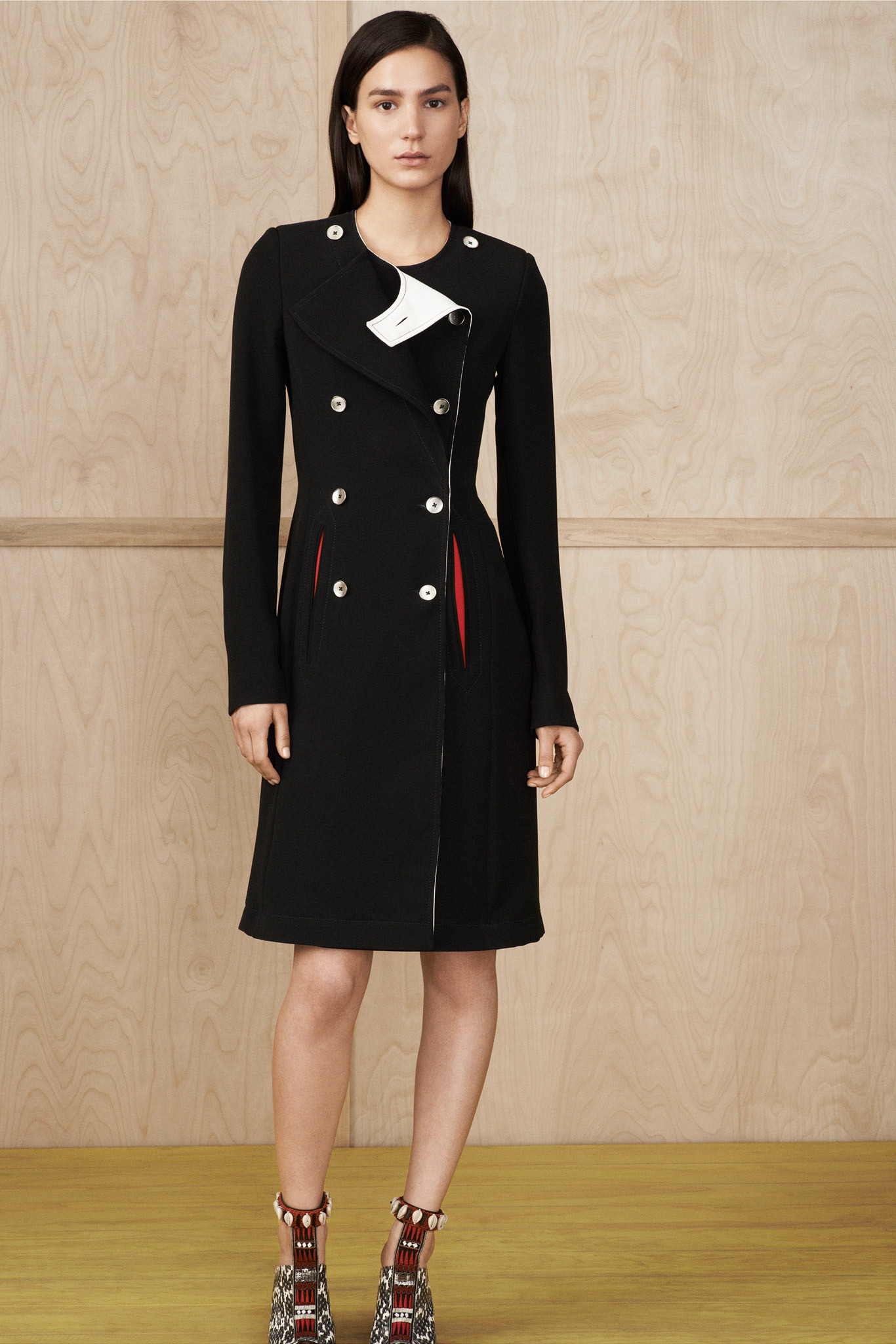 ALTUZARRA
A more tailored timeless entry for the more conservative fashionista. Spice it up with the Gucci "horsebit" patent boots.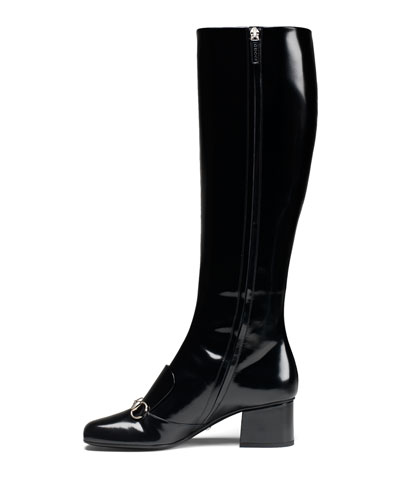 GUCCI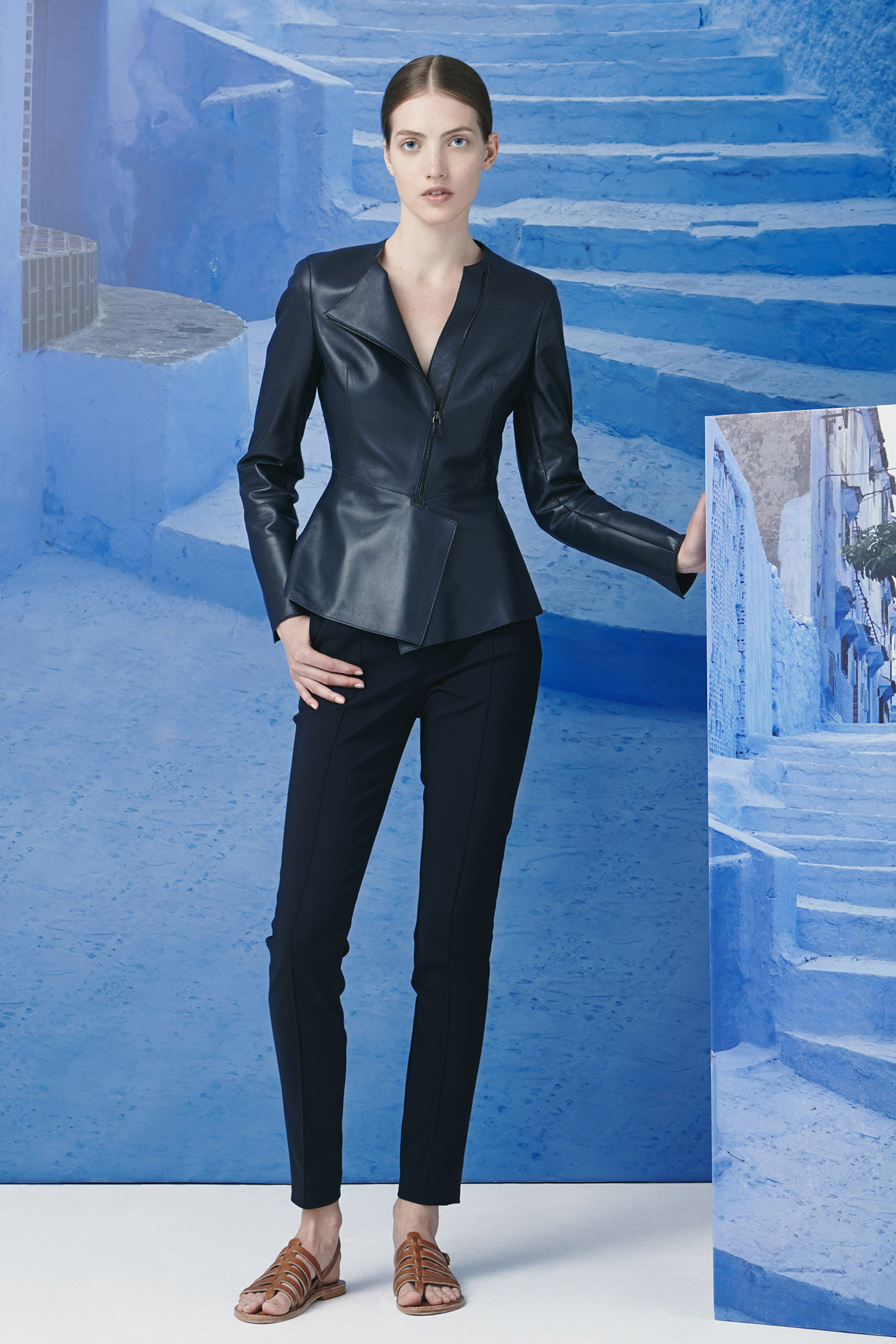 AKRIS
Akris is known for impeccable tailoring with a spartan sleek vibe. Not big on the bells and whistles, low maintenance if you will. This would be a good staple jacket to be worn anytime of the year, maybe over skinny jeans and any version of boots you feel comfortable in. (I find much of the shoe styling oftentimes perplexing and dubious. Not sure what's up with those sandals. Best to keep toes and all their secret foibles under wraps unless in the sand). The architectural matrix-oid tailoring elevates this jacket above the usual. And never forget, one can always throw a blouse underneath to keep important coverage as needed.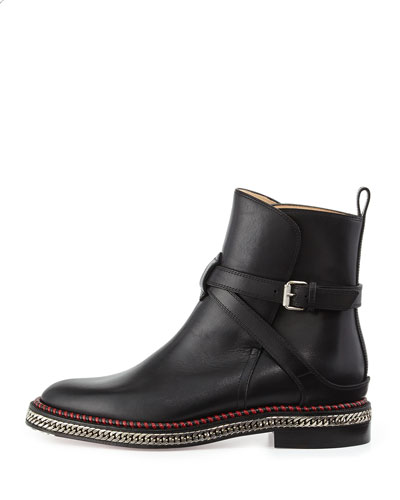 CHRISTIAN LOUBOUTIN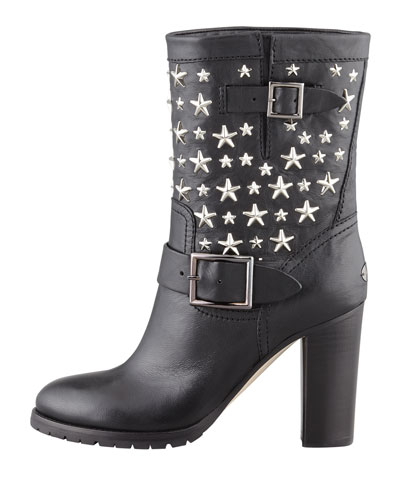 JIMMY CHOO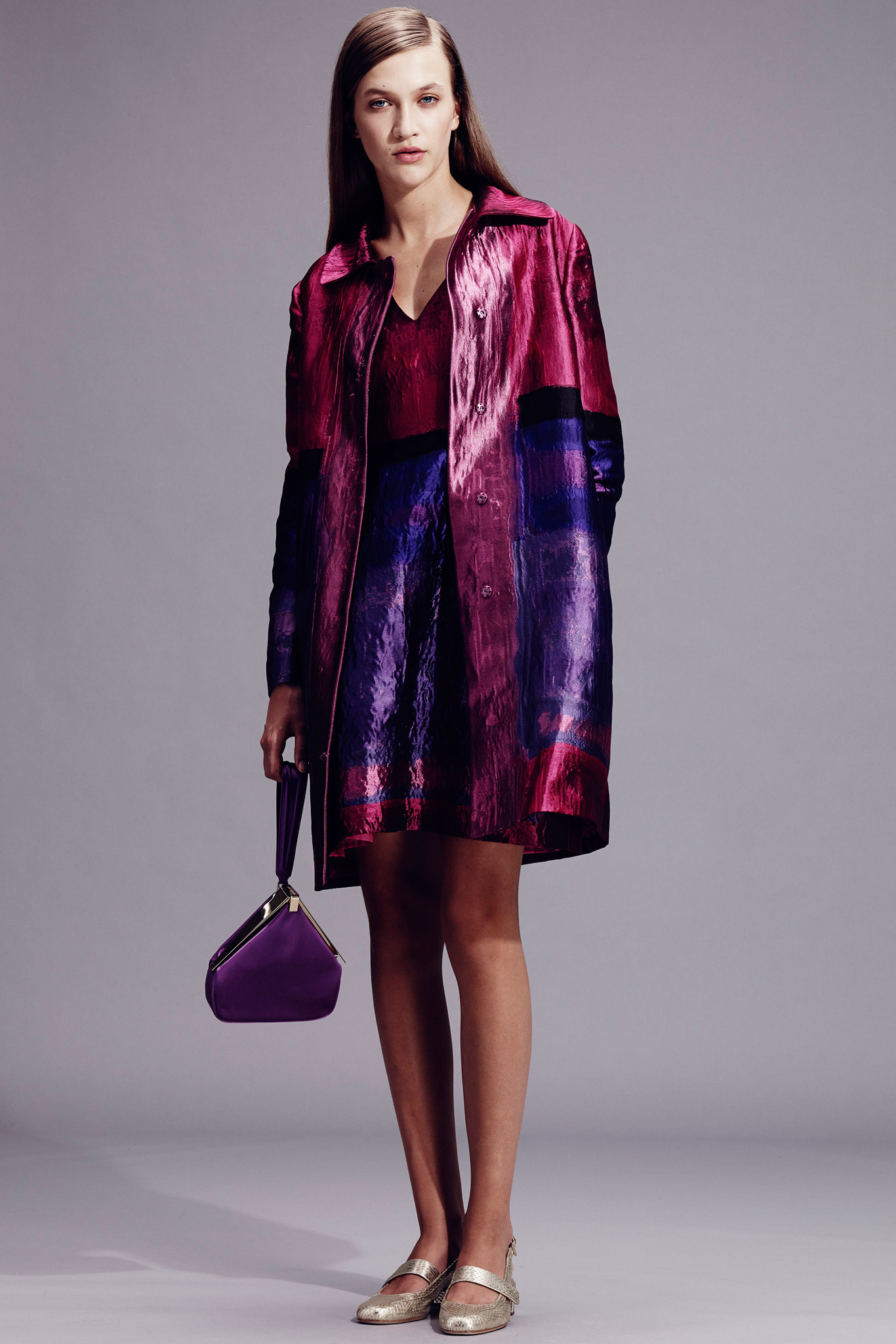 ALBERTA FERRETTI
Ferretti strikes again with a luxurious and yet light topper you could wear over jeans for tooling around town in, or over tuxedo pants or a sequined dress for dinner out or an elegant event.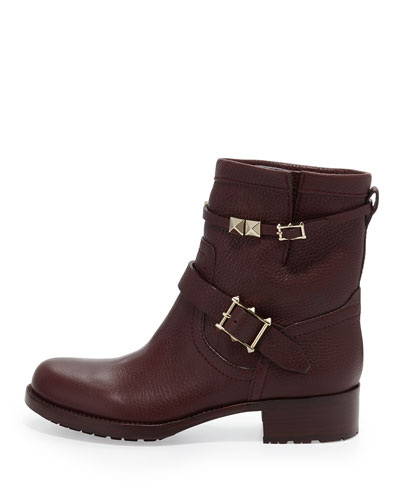 VALENTINO
Why not add some wine to the pink, berry, and purple? These beautiful but casual boots will funk up that jacket, in a good way!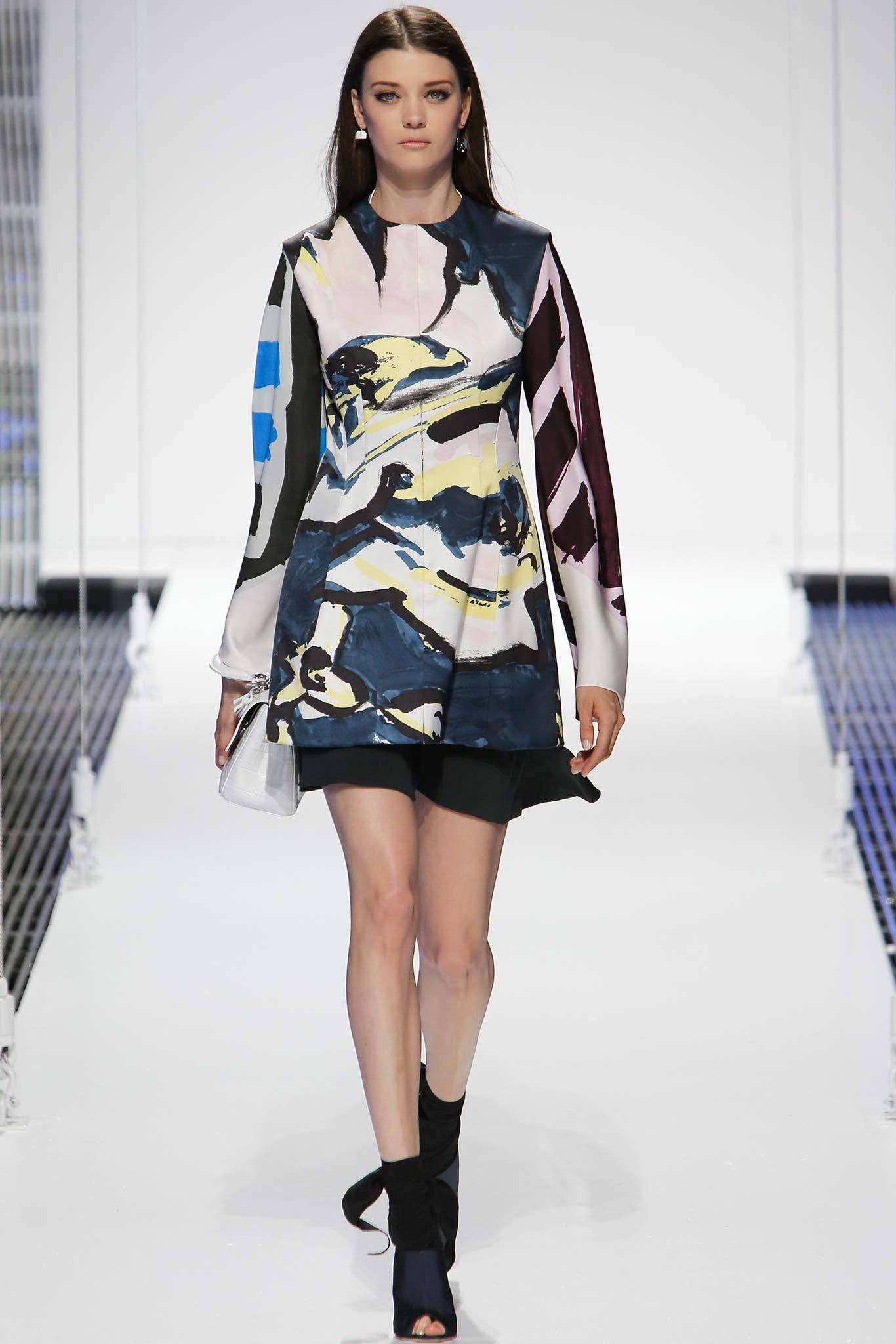 DIOR
Another timeless treasure brought to us by Raf Simons. The guy just never disappoints. The sweet neutrals contrast with the darker pallete as an amalgam of abstract art which is both compelling and alluring. Wear this over all black for a stunning casual outfit. Add the Saint Laurent patent boots with the gold sparkle heels for HOT DAMN effect!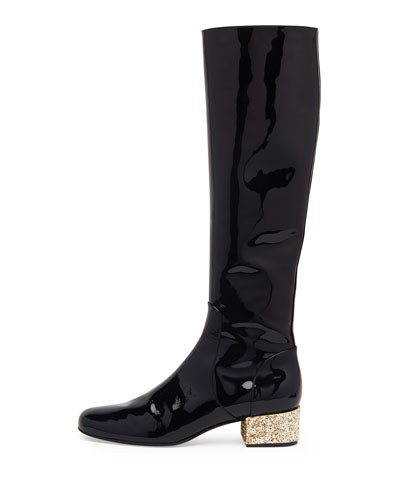 SAINT LAURENT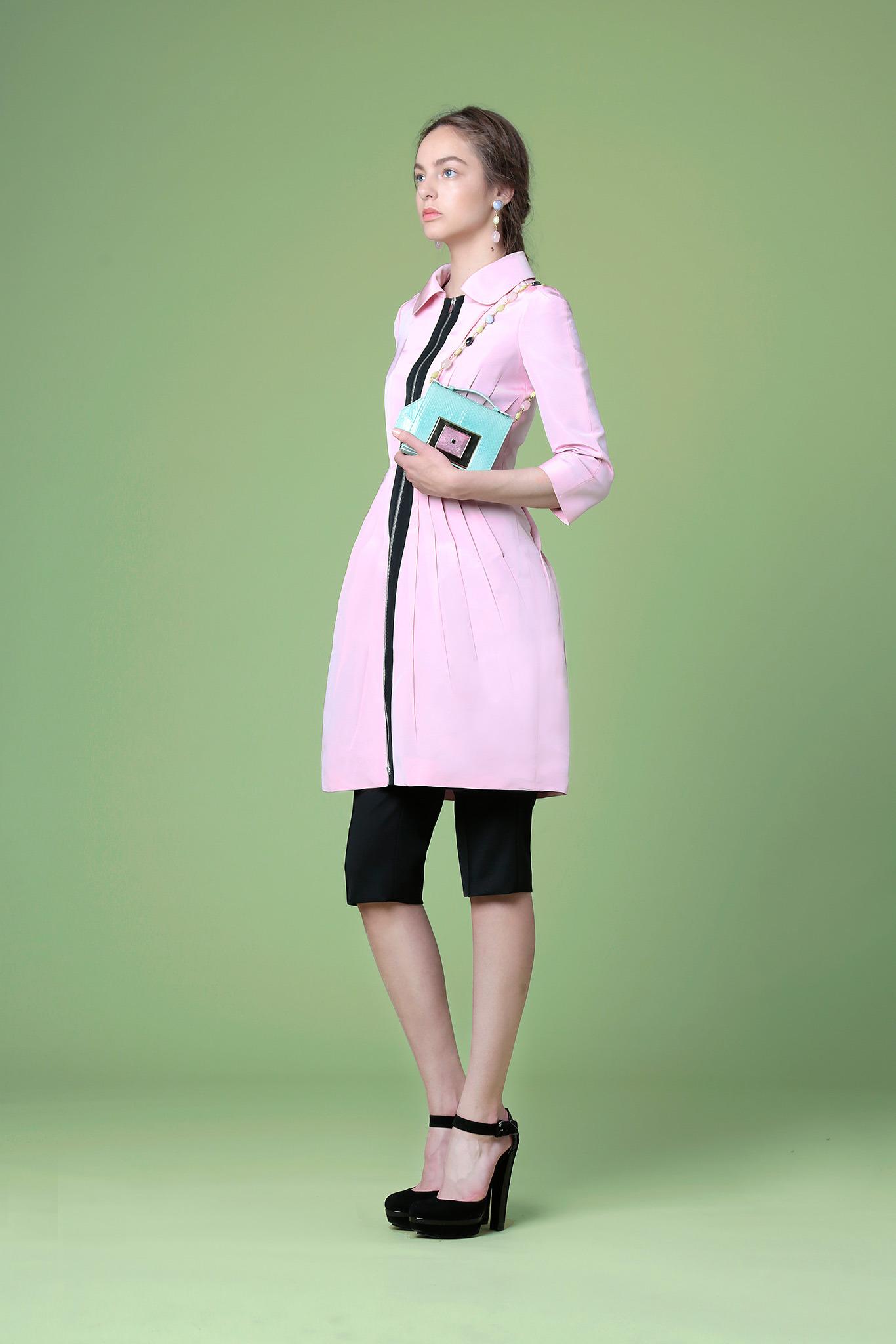 ANDREW GN
So pretty, feminine, with the corset effect, impeccable detailing. Pink is always in. As far as I'm concerned, its a neutral. Why not? You want heads turning your way? Wear this with these stunners by Saint Laurent. D R O O L.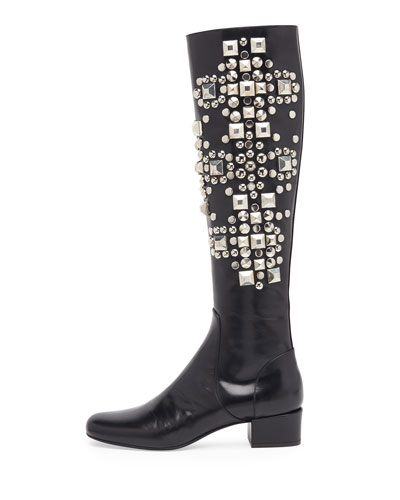 SAINT LAURENT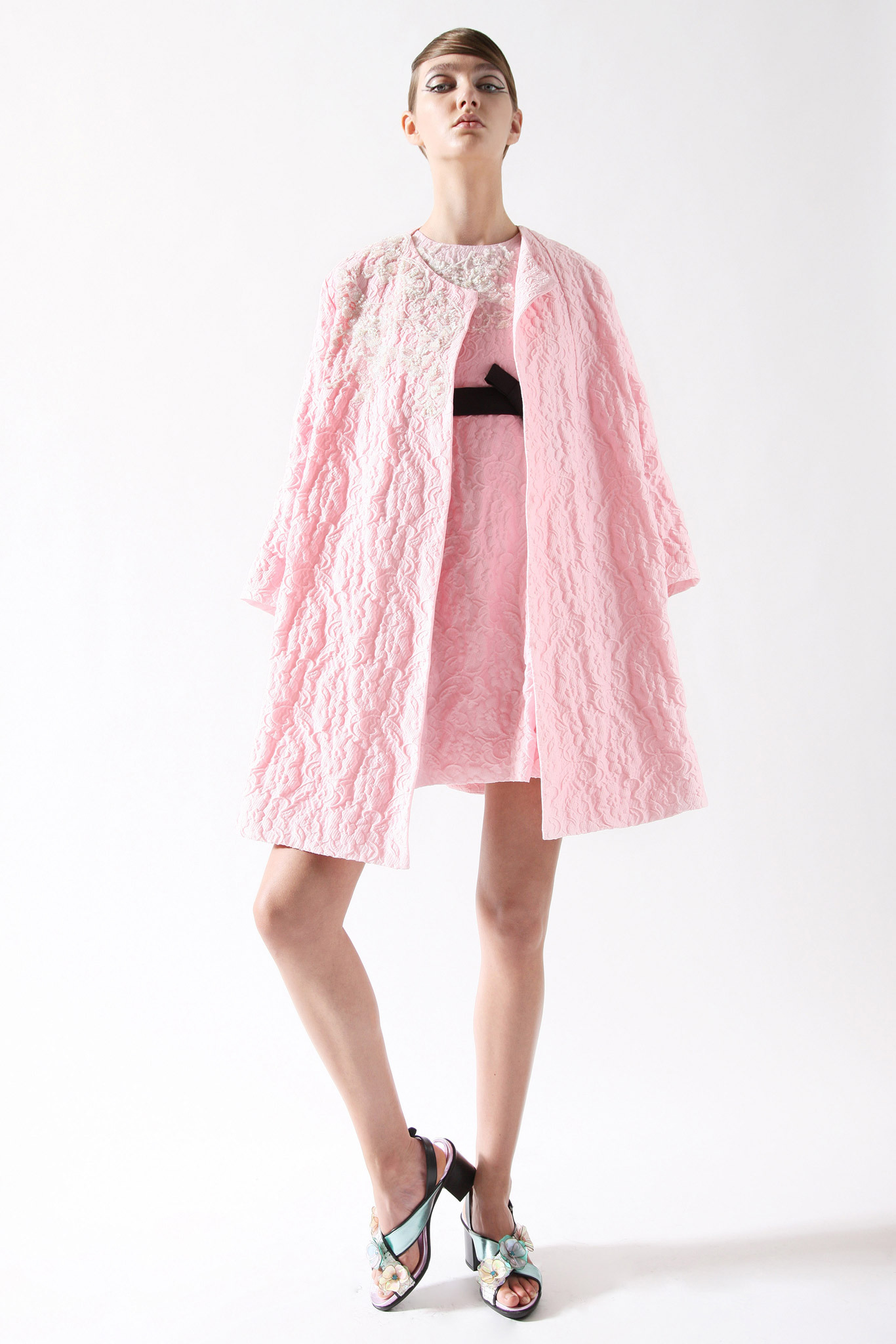 ANTONIO MARRAS
Another one of my favorites. Pink cloque with embellishments, casual opulence if you will. (Not so many beads and bangles that invariably you leave a trail home to the woods ). Definitely NO sandles with this frock! This looks screams for Chanel ballet blats!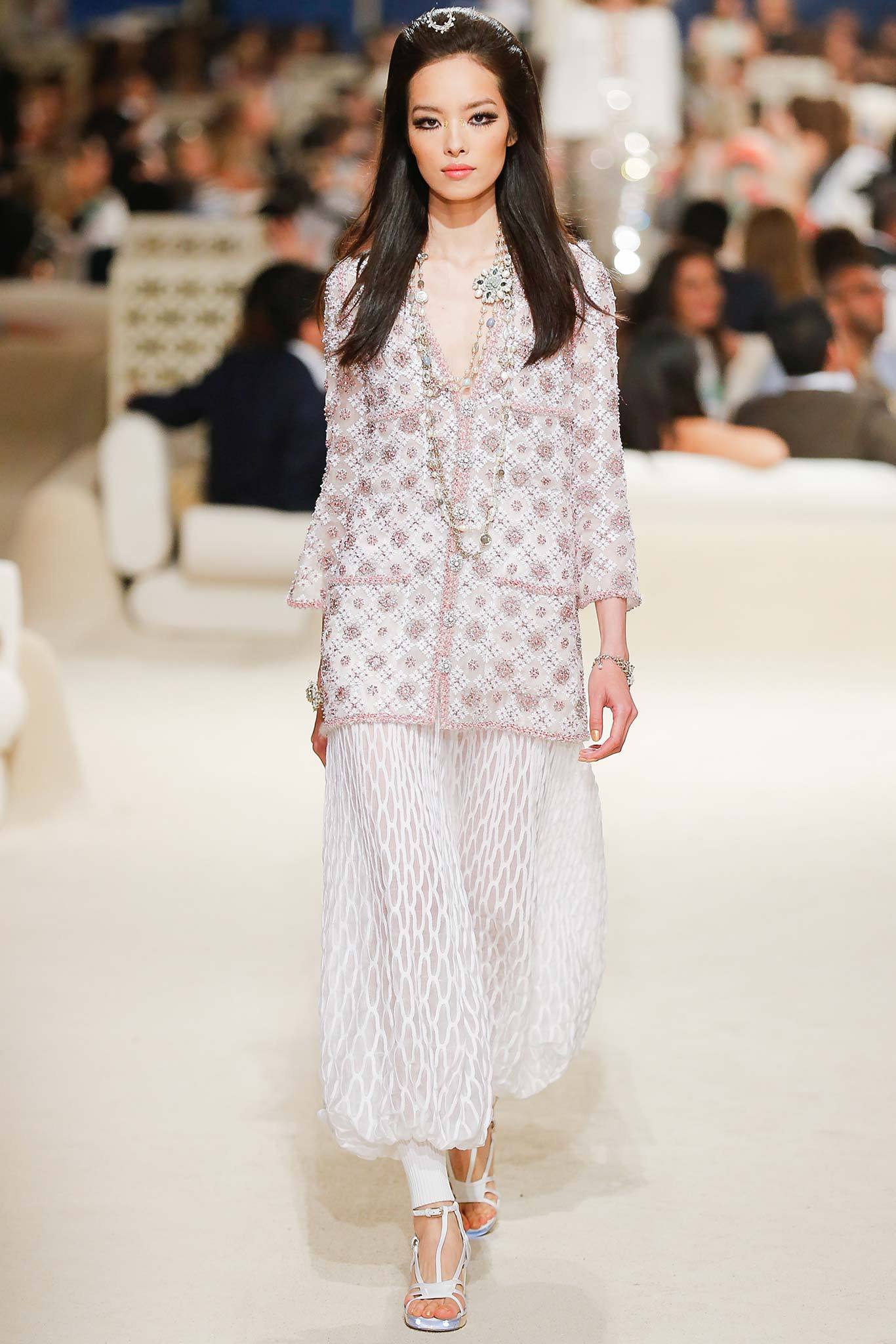 CHANEL
THE most opulent entry for sure, definitely for the girl who owns her own lear jet. But still, its nice to dream......I would deglam with jeans, IF I had the choice. Sigh.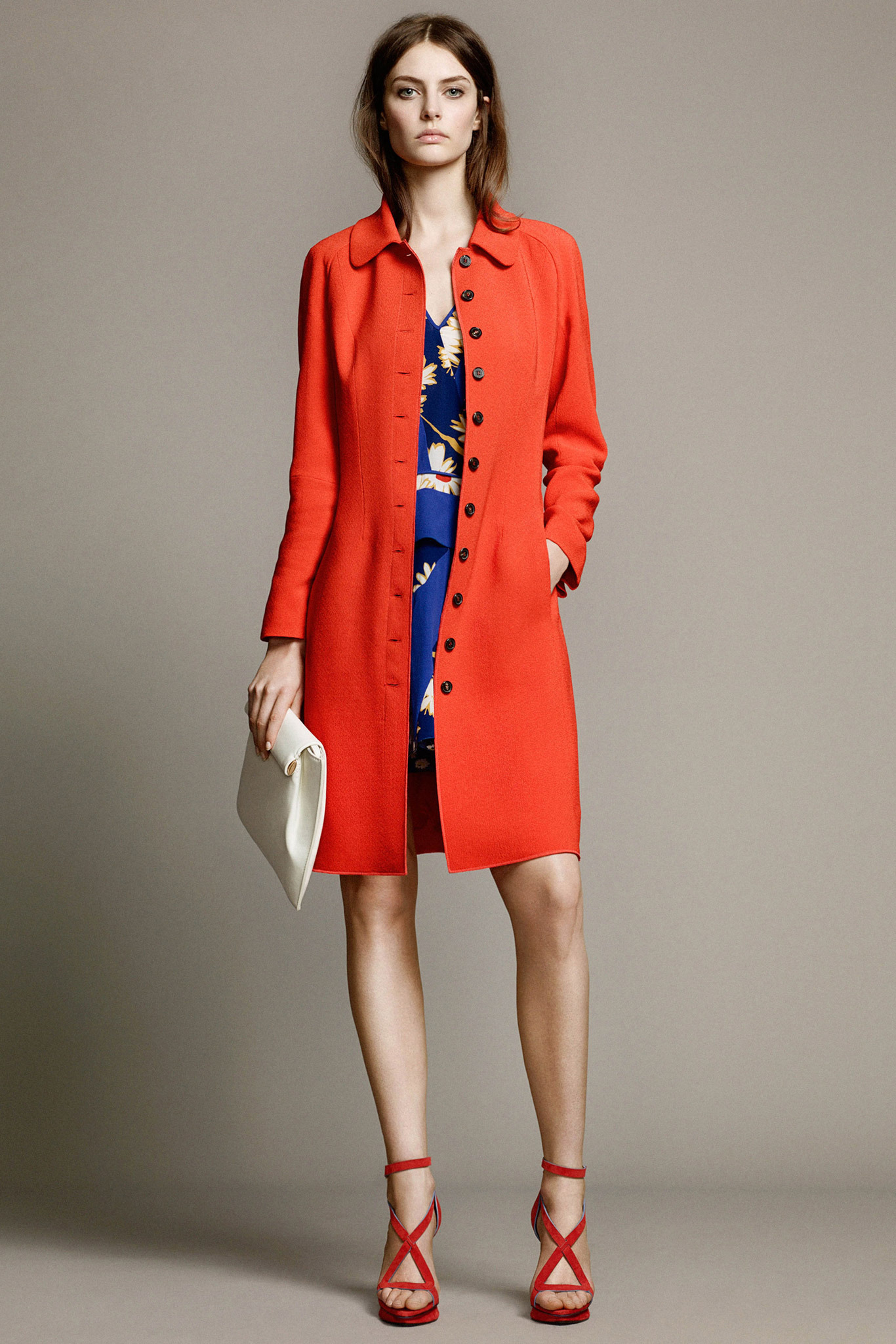 NINA RICCI
Easy silhouette in a vibrant red, great when you desire something veering slighly outside the usual parameters of safe and banal. Throw over anything when you need an easy pop of color. Would also look fabulous with those Gucci horsebit patent boots.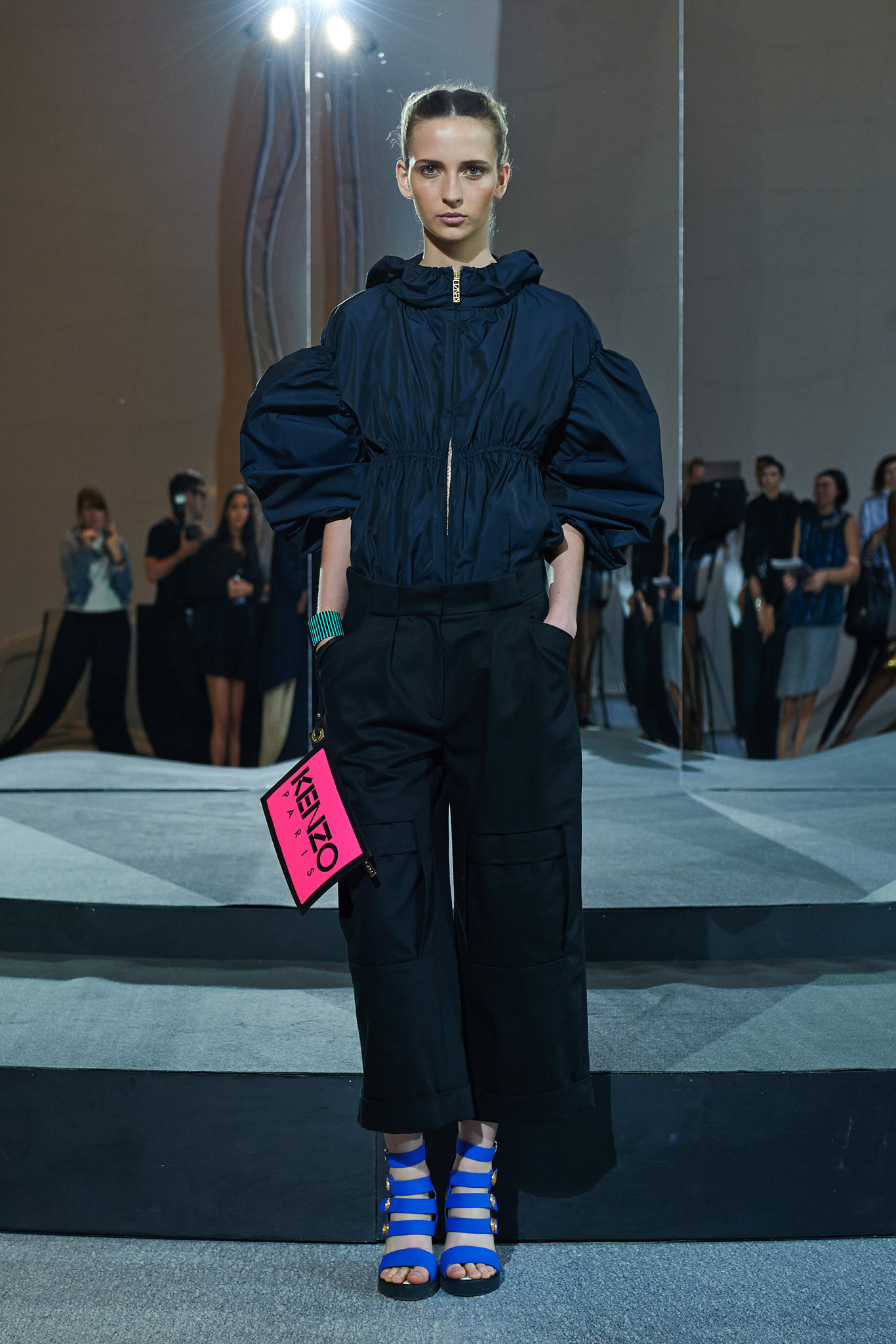 KENZO
The perfect easy stylish windbreaker in a neutral color. This will glam up your jeans when there is just a hint of wind in the air. A great travel piece as well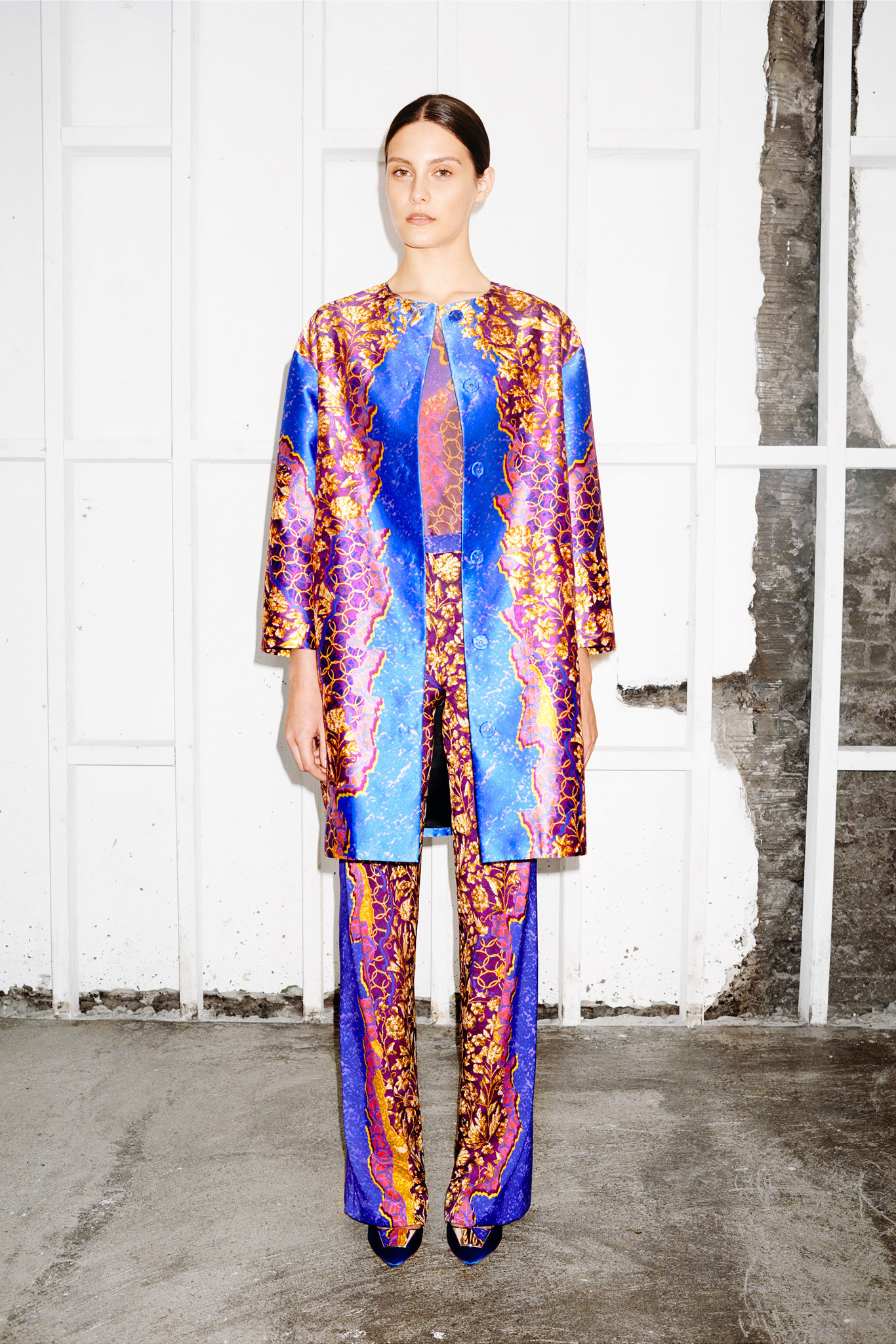 PETER PILOTTO
When nothing but vibrant colors in a sumptuous pallette with a modern art vibe will do! Leave it to Pilotto to get those pupils dilated! I'd do the jacket alone, to avoid the pajama effect.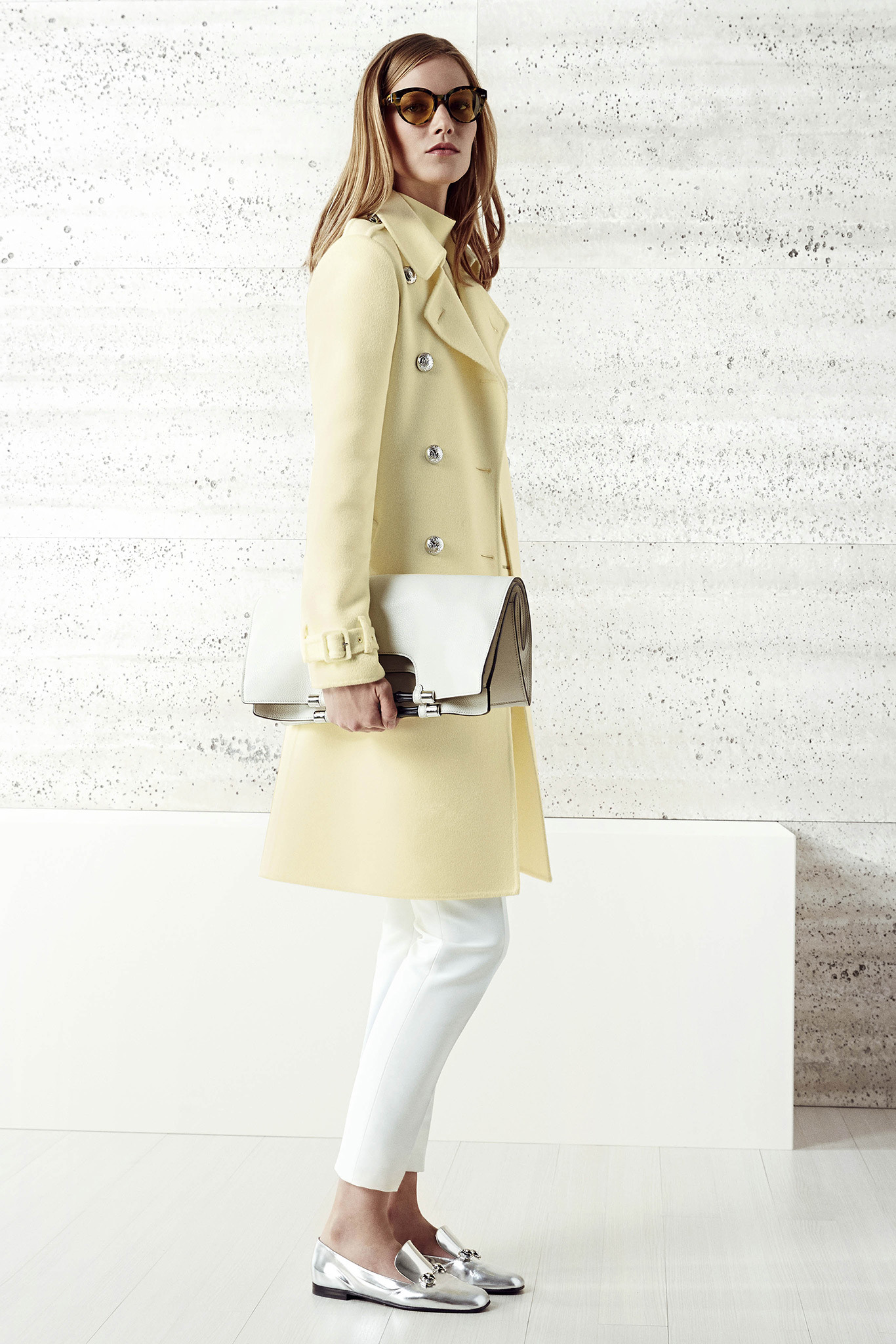 GUCCI
Frida Giannini seems to be channeling Jackie-O which is always a clever maneuver as she is probably one of the most famous style icons EVAH (sorry Kim). She always looked pulled together, even in a simple shirt and capri pants. Always effortless. This light yellow coat screams easy, wearable lux. The styling is cohesive but not dull. To glam up the works, go for the Gucci snow leopard booties.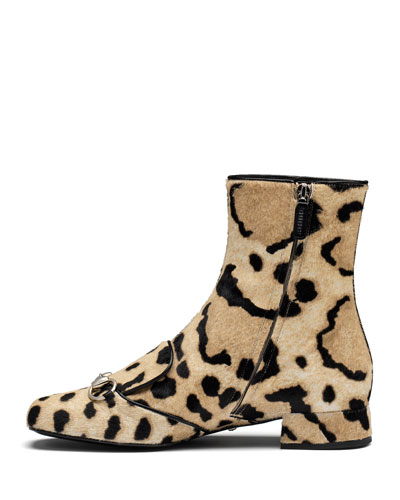 GUCCI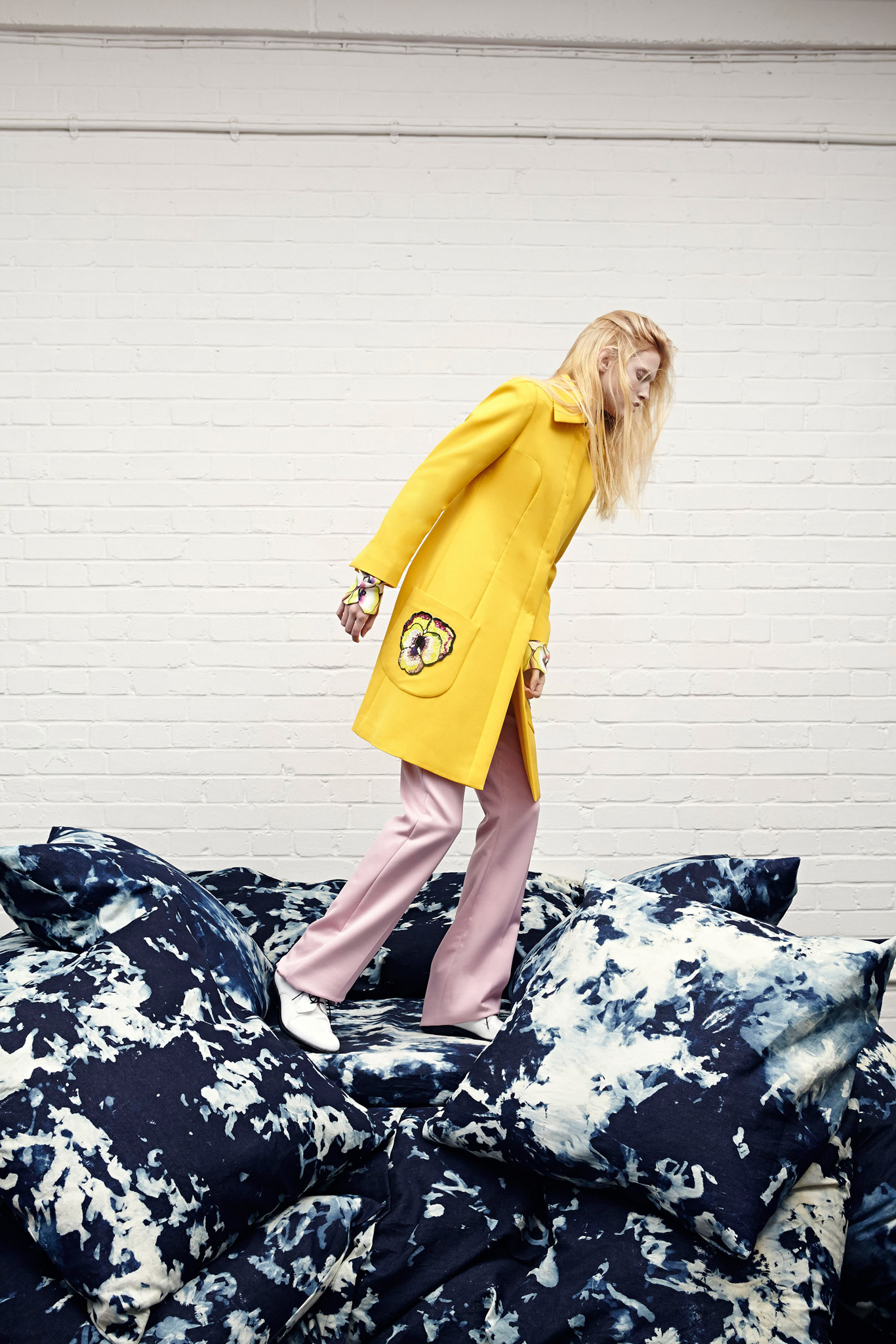 GILES
Yellow is always a happy color, throw in some pansies, and you have the perfect spring frock. Eye catching, wearable, pefection.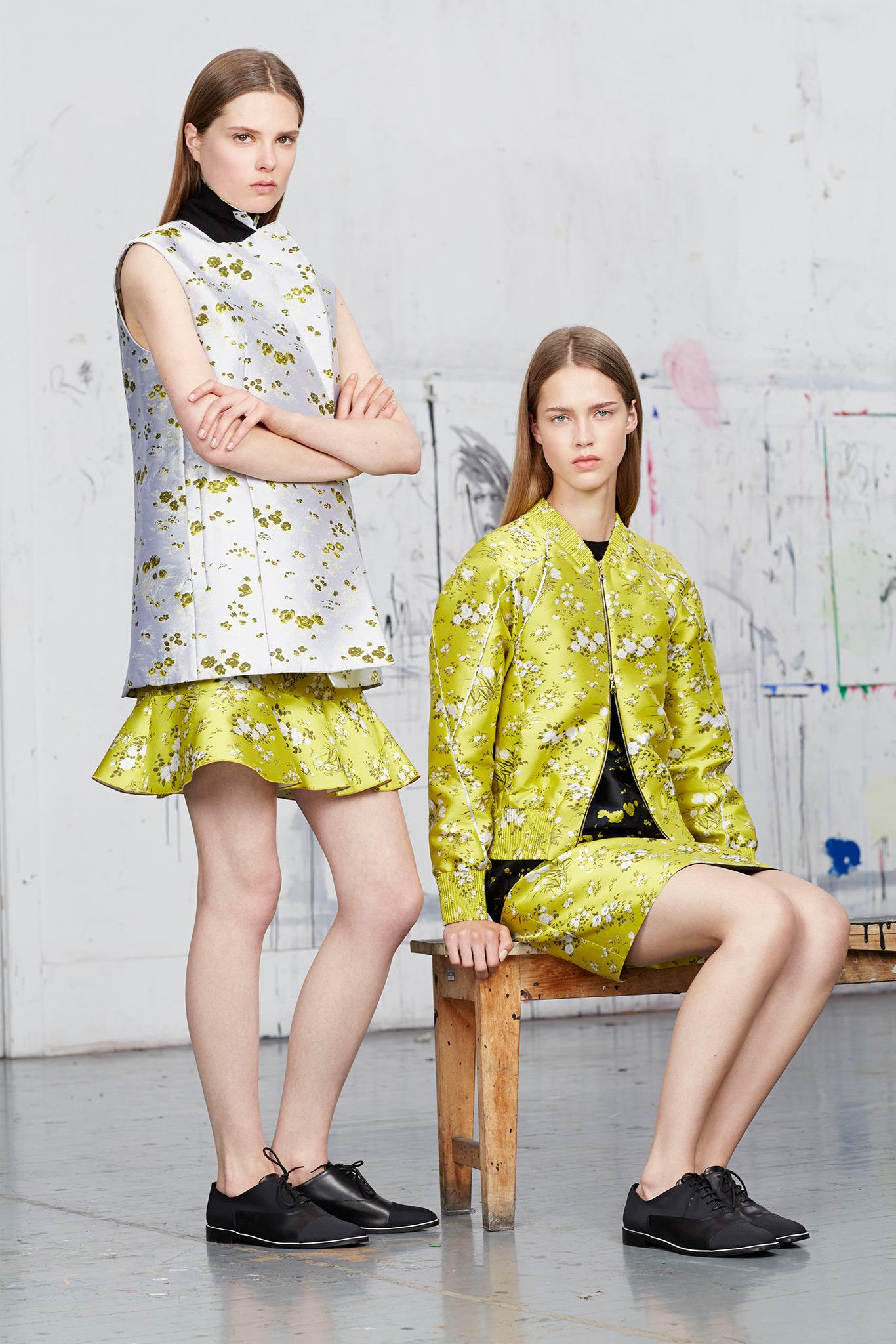 ERDEM
A lovely and feminine take on the baseball jacket when you get tired of logos. (Go Giants anyway!!!). Another easy piece to throw over jeans or a leather pencil skirt.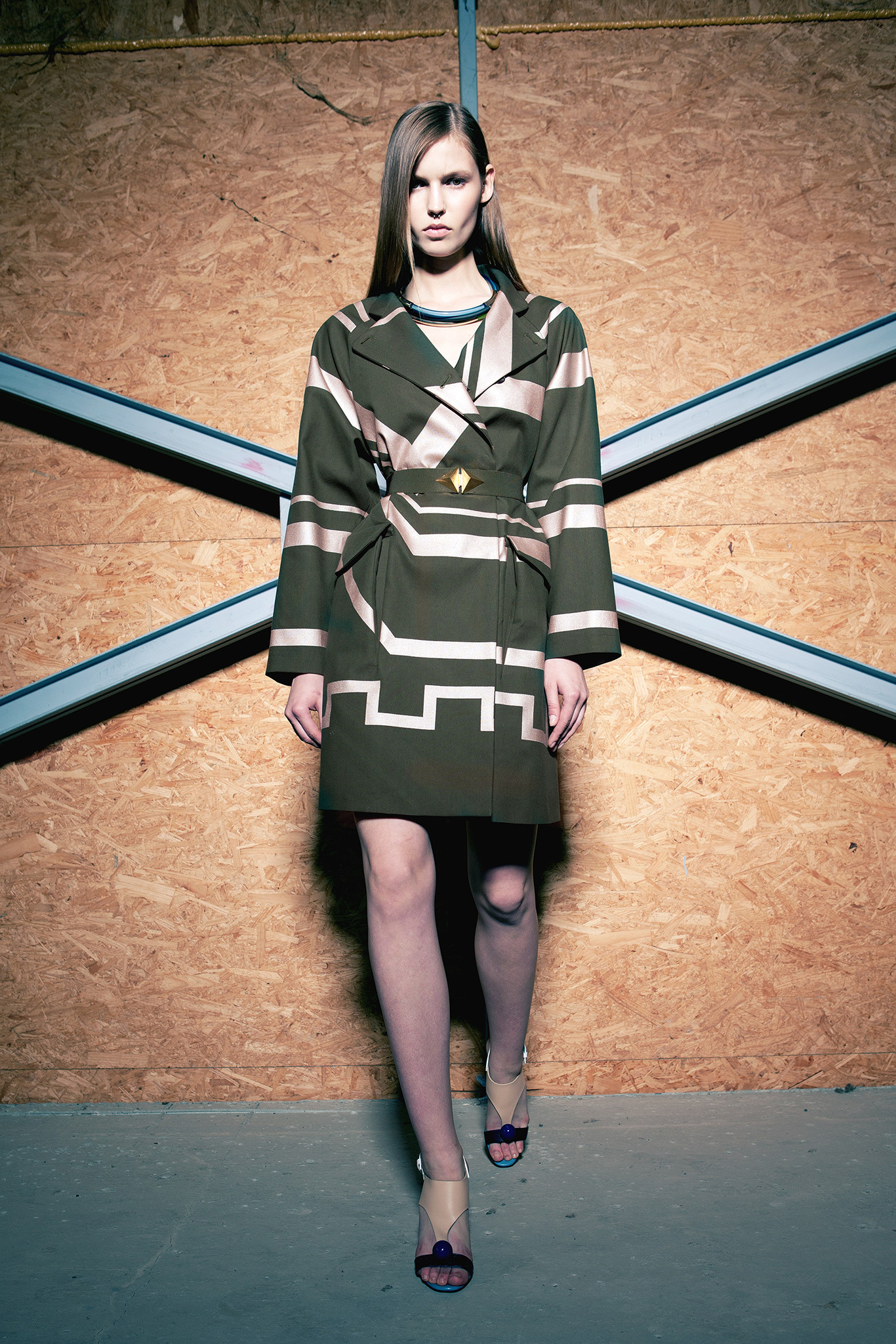 VIONNET
Hmmmm, very 20th Century Limited art deco chic. Interesting mix of colors with dark khaki and dusty rose. This is yet another light wearable jacket which would likely travel well.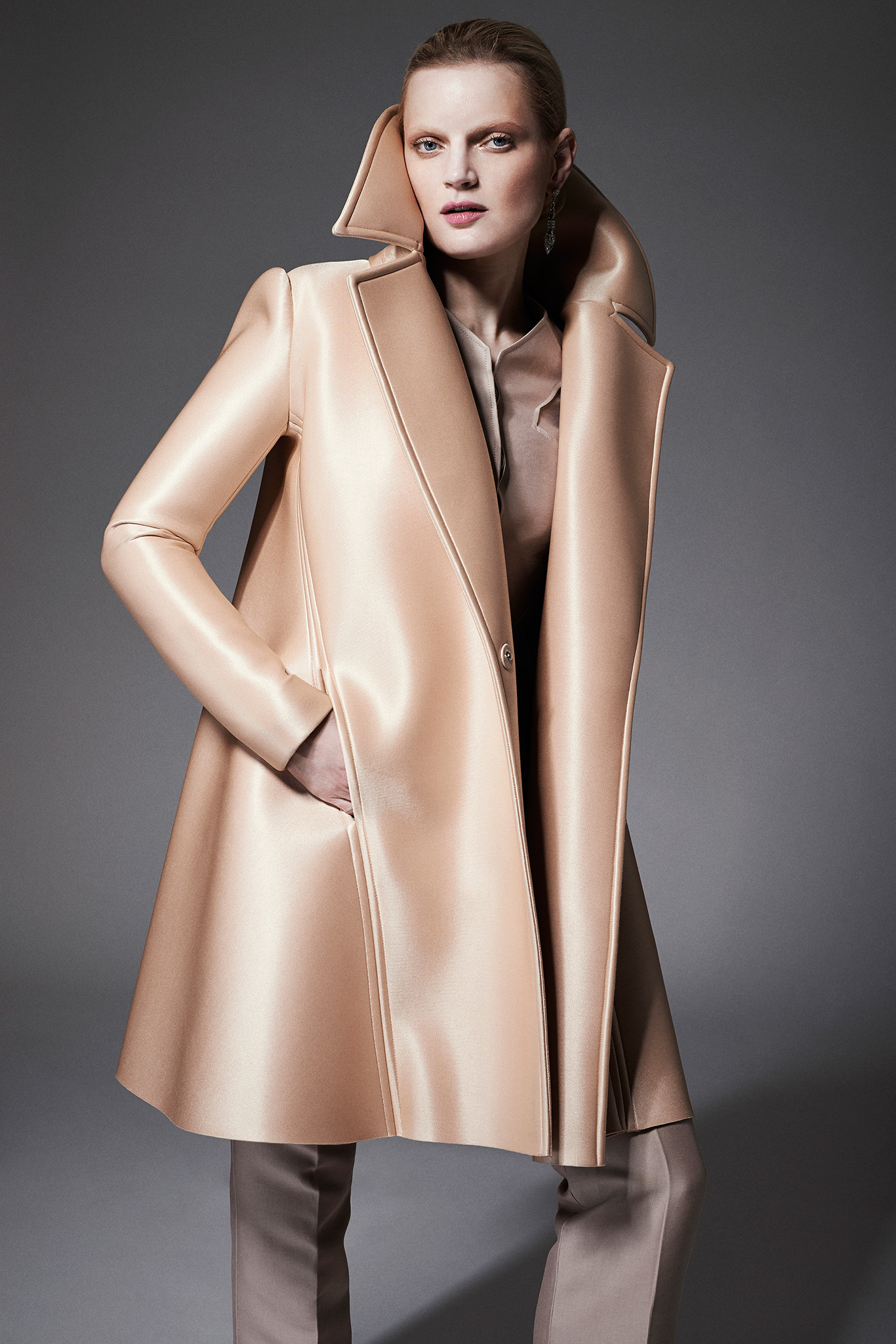 ZAC POSEN
Definitely a ladies who do lunch topper in an interesing color and fabrication. Would work well over an evening dress, especially in a deep opulent color such as royal blue or deep purple, however would also be smashing over slacks and a mohair sweater.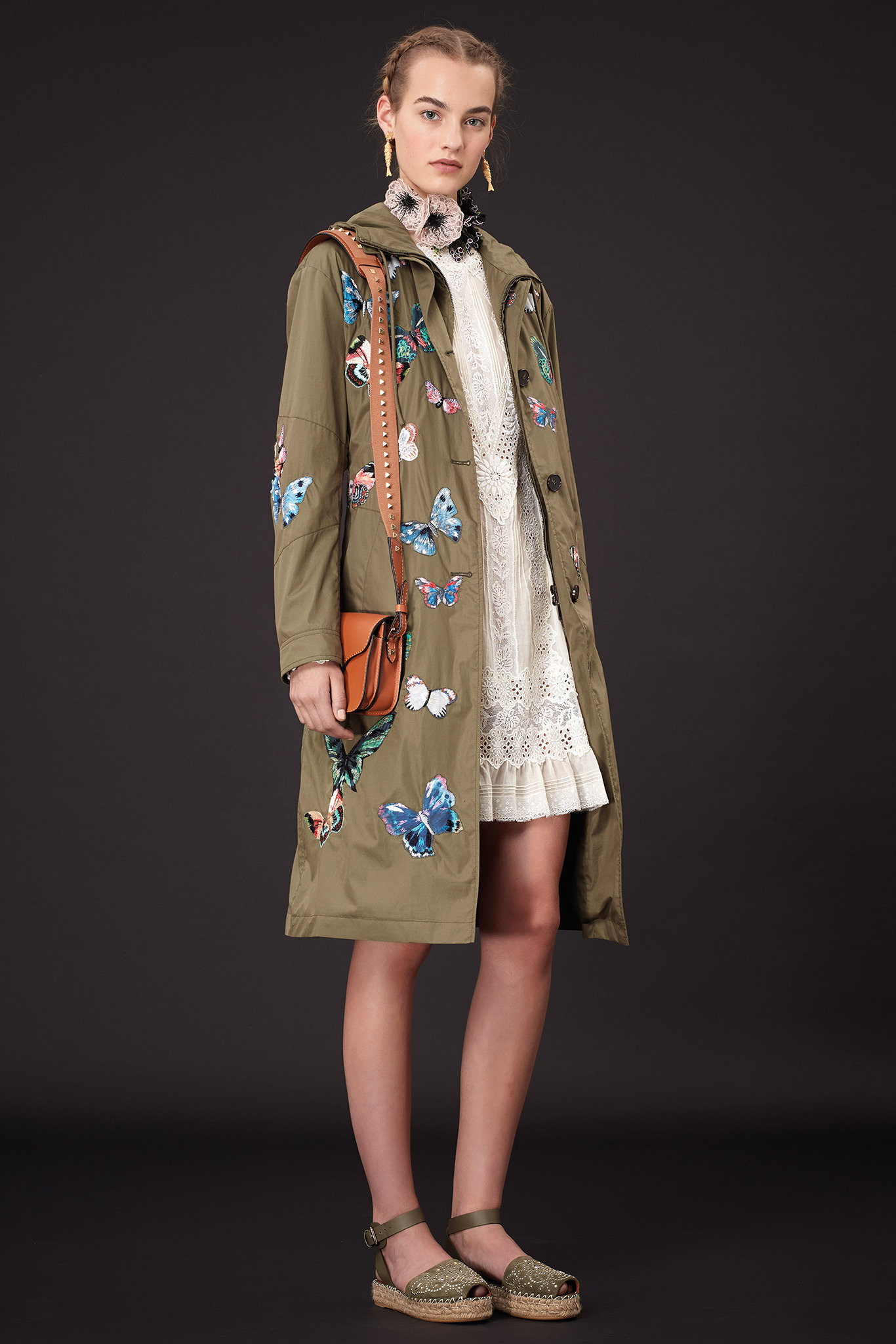 VALENTINO
Keep the butterflies coming! Always a winning look. Sweet, fanciful, lovely and inspirational. This might be one of the ahem, more affortable looks from Valentino. When you want to capture the zeitgeist of the times without having to sell a body part. This is quite wearable as well. Love those espadrilles, but I would pair with some combat boots!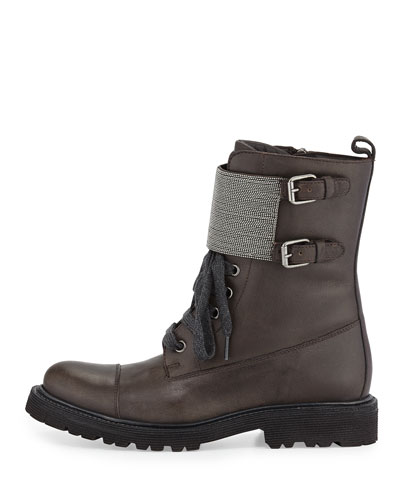 BRUNELLO CUCINELLI
Not your boyfriend's combat boots for sure. Durable and lux as only Cucinelli can perpetrate.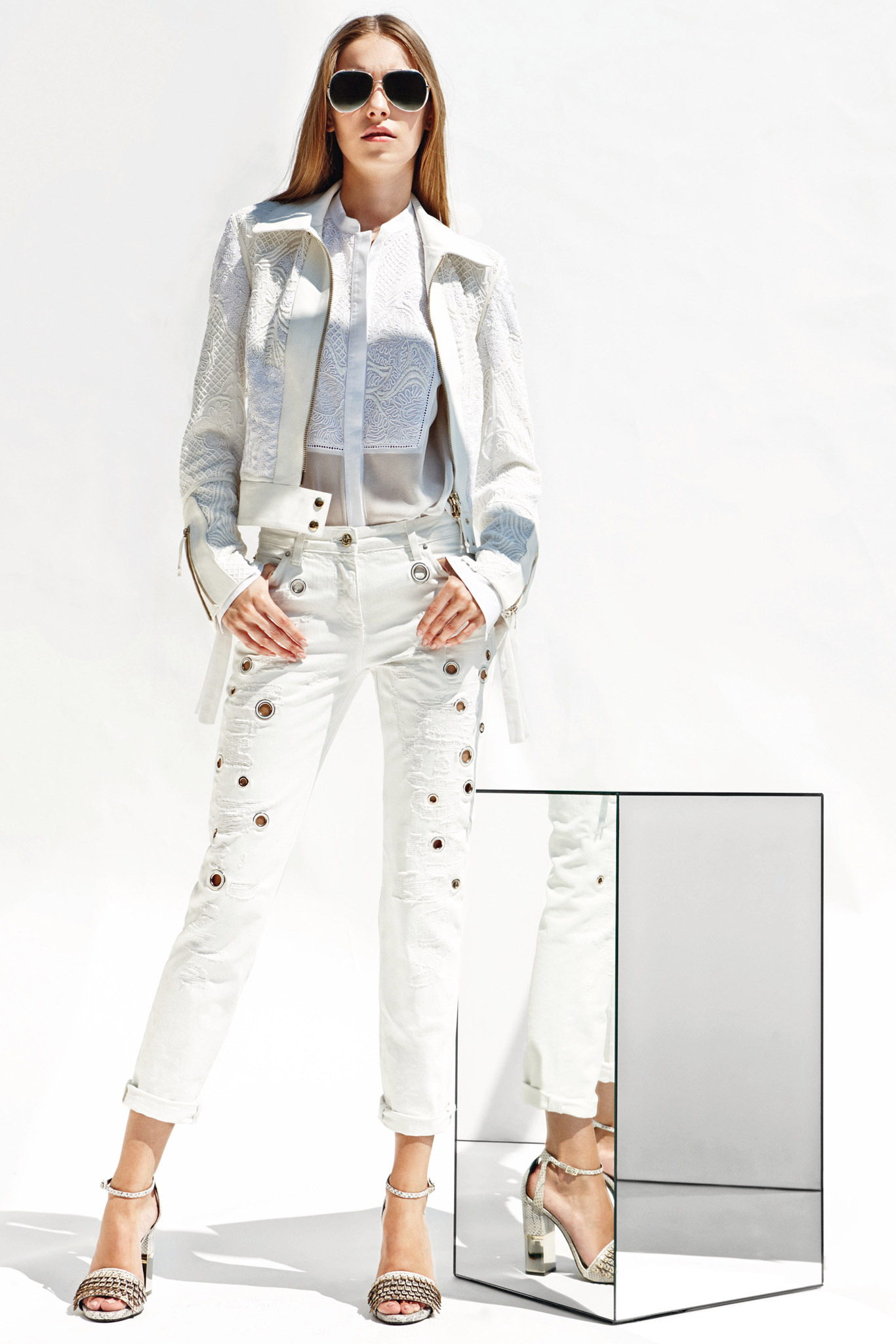 ROBERTO CAVALLI
For the bravest amongst us, we have white. I personally won't go near it, but what a crisp, clean and captivating look for anyone who has the moxie and the ability to avoid dirt, dust, and spaghetti sauce! Great for a beach vacation.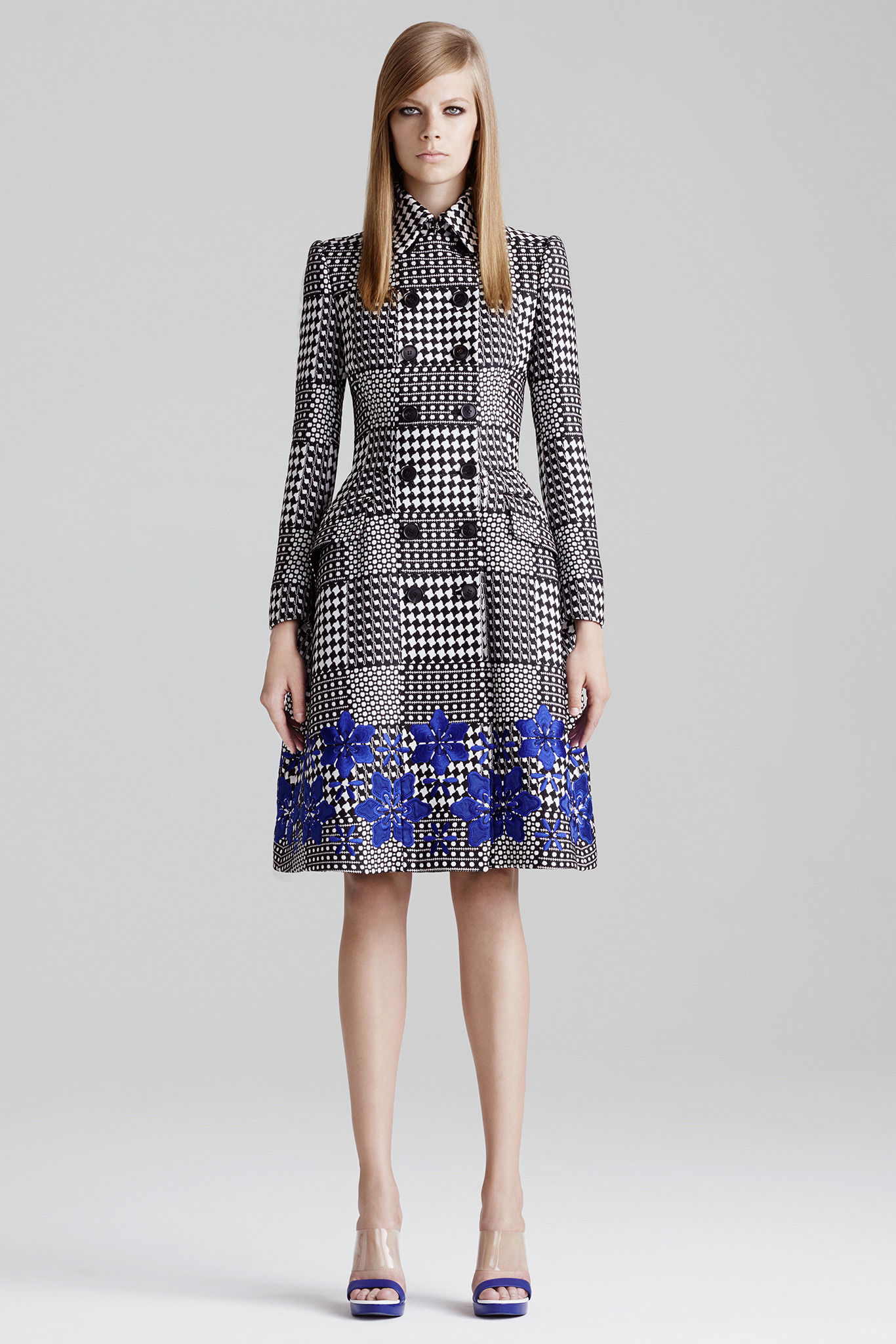 MCQUEEN
This does not read McQueen, more akin to Oscar de la Renta or Carolina Herrera. Nonetheless, a classic, wearable and flattering silhouette that will look good on most. Not avante garde, but a great look which can double as a dress. This is another versatile piece which will transition seamlessly from work to an evening out. The cerulean blue flowers provide visual interest and contrast to the underlying white and black dots and houndstooth prints. This would also look smart over skinny jeans and ballerina flats.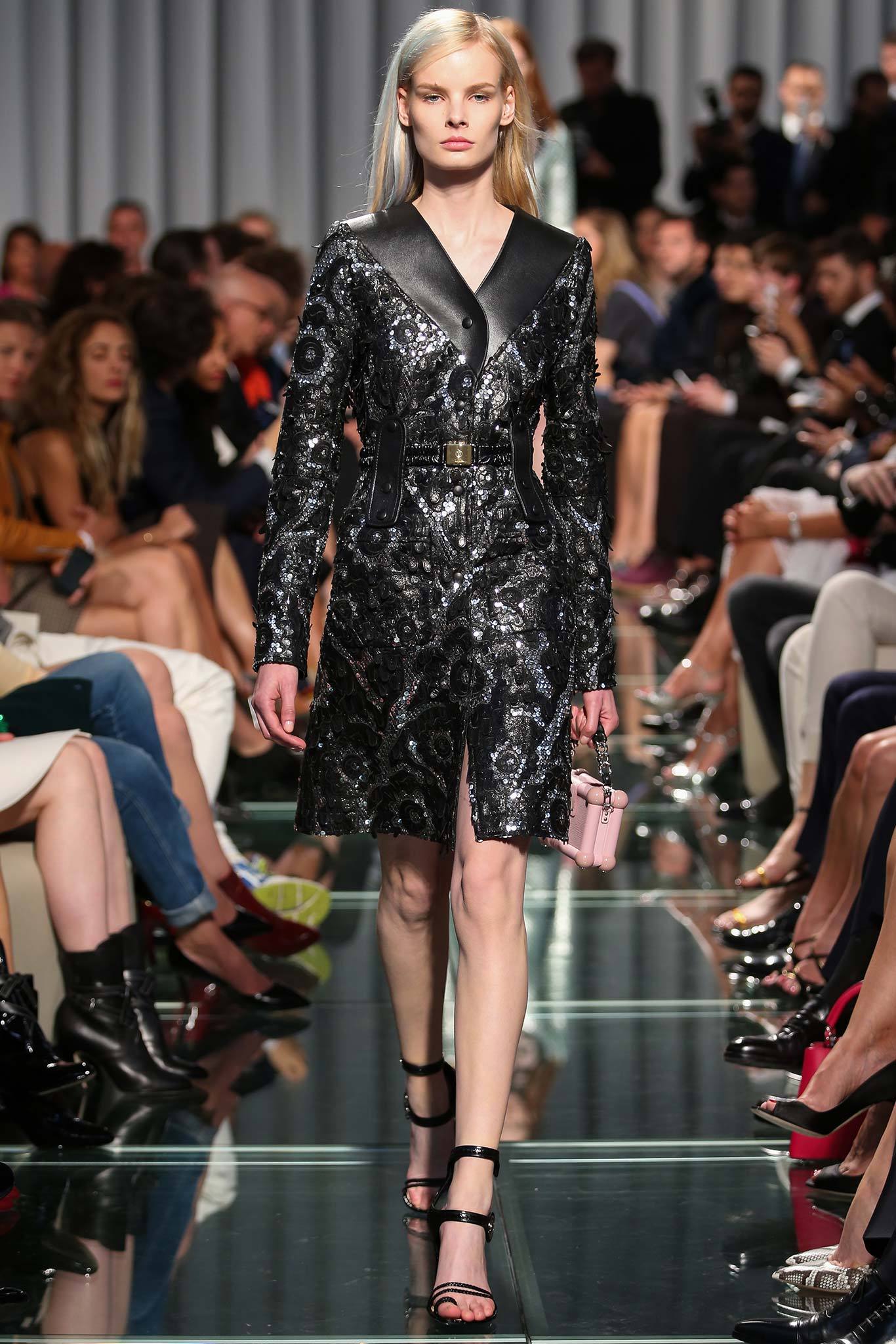 LOUIS VUITTON
W O W S A! This has to be one of THE most spectacular jackets of any of the recent shows, from fall winter through spring. Leather, sequins, with a sexy but not hoochy V neck collar, and what almost appears to be leather guipure "lace" fabrication. One of a kind wow peace that will be a collectible, no doubt about it. Come November this bad boy should have hit the boutiques. For all who care? This won't be around for long. This needs some hot booties, NO strappy sandals or anything so well, wrong.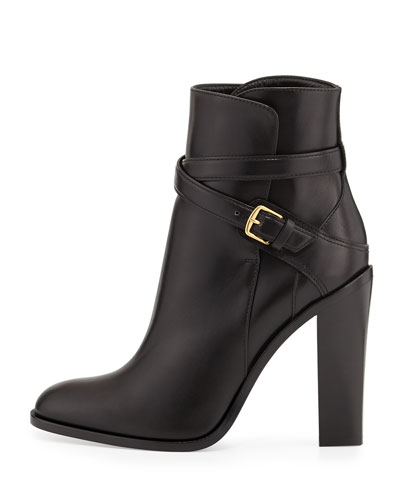 SAINT LAURENT
Wear the LV coat with bare legs and these striking shoe booties. These definitely harken back to boots designed by the man himself, Yves Saint Laurent, circa 1979!
Happy hunting for the perfect jacket!
Fashions brought to you by www.style.com.
The boots are care of www.neimanmarcus.com.