Labor Day is upon us, bringing wistful memories of summer vacations, relaxing in Napa or the Hamptons (God willing) but also the anticipation of new beginnings, in the form of first days of college, or maybe pre-school and of course, the changing of the seasons and football. Soon enough we will be knee deep in woolen jodhpurs, tweeds, leathers in all forms, shearling in every color and style imaginable and of course the BIG sweater. It will be another season of eclectic wares harkening back to bygone eras, the 60's and 70's, which comes as no surprise given the current fascination with all things cannabis, and ironically also the more opulent renditions from the 20's.
But before lapsing back into the fall winter wonders (it will be an amaZing season), its time to venture back to the future for a sampling of things to come a la RESORT. The name belies the sometimes startling luxury and sumptuous items that show up on the runway. As in most runway shows, the requisite show stopping gowns typically make an appearance. There is a method to this madness as rewards shows and openings are year round, so you can plan ahead for the Ballet opening in January even now, before the first leaf falls from the tree. Great for the planning pragmatist. Not for me as I prefer the drama of running around like a headless chicken the week before any "event"....sigh. That way I really cannot be held responsible if I perpetrate a fashion crime. Of course its not as if I'd be the first....pffft.
In all resort collections there are pieces of the more literal contingent. As in, you could wear them on vacation, to a resort! Hey, go figure! In all my years of traveling, I have faced the perpetual conundrum of wearable and comfortable OR stylish, usually sticking with the former leaving me aghast when viewing prior trip photos (*). A happy compromise has always been difficult to achieve. Well, have no fear of facing a similar woe! We have the requisite diaphanous beachy wear, pants of all variety with leggings and harems, casual roomy jackets and of course, cocktail affair. If you haven't become fixed and dilated on any of the fall winter selections (?!?), you can start dreaming of things to come. And you can start figuring out what in God's name to pack on your next vacation.
Unlike some folks who travel the world after college trying to find themselves, or looking for an excuse to commit random acts of debauchery, it wasn't until I got the hell outta Dodge for the first time back in 1997 that I got bit by the travel bug. Since that trip to Costa Rica, I've been obsessed with foreign travel. What could be more fun than exposing one's self to different cultures, venturing into museums with vast treasures and priceless works of art (yes, it is worth the trip to St. Petersburg to gaze upon "Return of the Prodigal Son"), or riding around on an Elephant? Well, since those halcyon days of the late 90's, travel has definitely become more of a pain in the ass, what with the roving miscreants of the TSA tormenting passengers under the guise of foiling another random act of terrorism. (Yeah, right). Lets face it, when you decide to travel by plane, you in essence give up your civil rights AND you put your health at risk being trapped in an airborn habitrail with all those other people and that so called recycled air. The plane is basically a breeding ground for all sorts of viral plague. And yet, its still worth all the annoyances to inject a shot of adrenalin into your daily routine and provide lifetime memories both happy and occasionally dubious. A key way to cut down on potential misery is to pack light, CARRY ON ONLY. Nothing like traveling to St. Moritz to learn how to ski, only to realize your ski paraphernalia is being held hostage by a union strike in Paris.....sigh. On the bright side, it was an excuse to load up on Bogner parkas. If you prefer to keep your sanity and FICO score intact, try to be somewhat pragmatic when it comes to packing. The resort collections will always include a cadre of stylish packable pieces, including separates and frocks to accompany you to a host of festive events you might stumble into.
This is but a brief foray into resort before running back to the fall winter feast.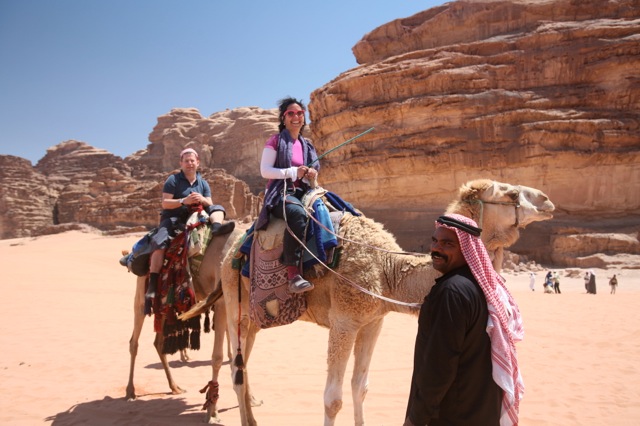 (*) Case in point. Here I am on top of a Camel in Wadi Rum Jordan, on the verge of heat stroke but over the moon that I am atop a Camel, one of my most favorite of critters. Camels and Cameloids, I adore them all. Comfort, not style, was of paramount importance, hence the mismatched togs, jeans and CLOGS. Yup, full on SCHMATTA. Yeah, I admit it, if I could live in Dansko clogs I would. When you are high atop a cranky critter who might go rogue at a moment's notice whilst trying to stabilize your camera, Manolo's will not do.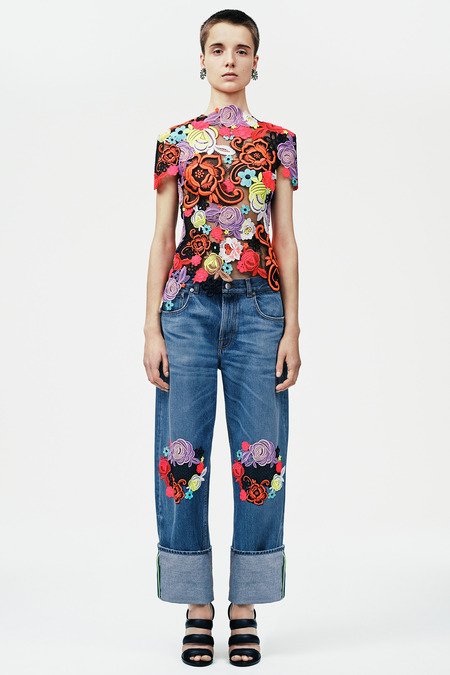 So, instead, how about these funky gorgeous jeans by Christopher Kane? Yowsa! Just put on a white T-shirt and a big straw hat if you find yourself on a Camel, a Horse, or an Elephant. And for the shoes, if clogs won't do, try Paraboots or any other version of comfy shoe boot. If a little sand gets caught up in the interstices of your macrame embellishments, meh, whatever, the sheen will give your outfit exotic visual interest.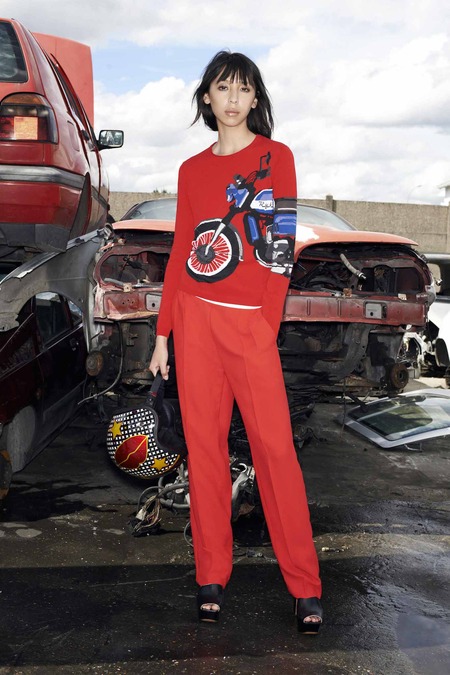 SONIA RYKIEL
A little bit of RED is a welcome relief from the usual neutral colors. Use sparingly to avoid looking like a refugee from the USSR.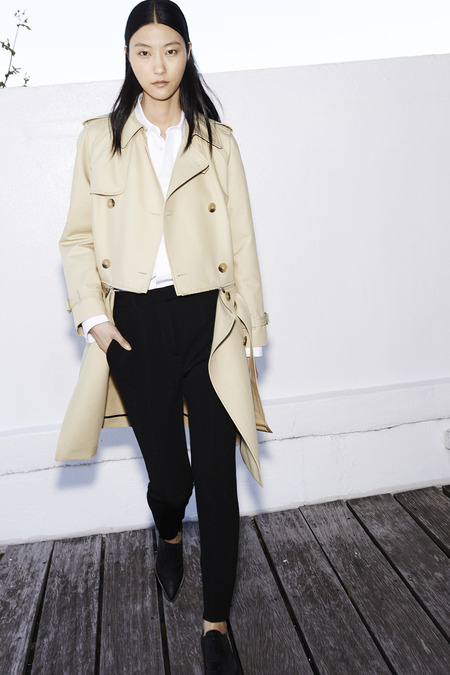 BARBARA BUI
This is good staple piece over any other travel ware, including those marvelous jeans above. A casual Trench is always in style. The more pockets the better for shekels, flash card, smart phone, (tampon?!?). And lets face it, when in the vicinity of a desert, you need layers. Its hot as hades at high noon, but be prepared for the arctic breeze when the sun goes down. And then you never know if one of those wacky sand storms might hit.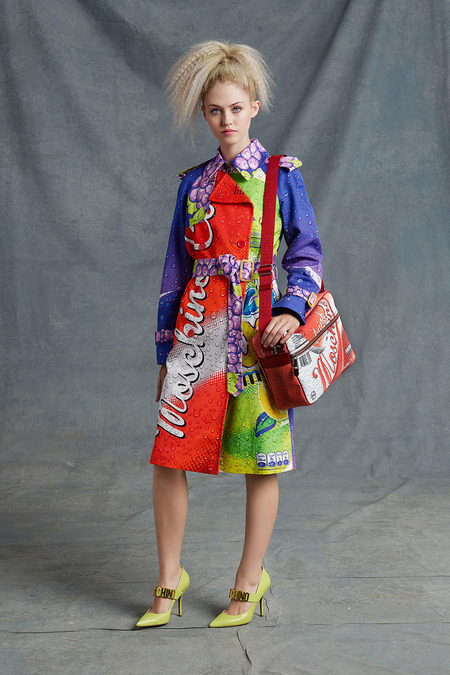 MOSCHINO
A happy spritely version of a trench!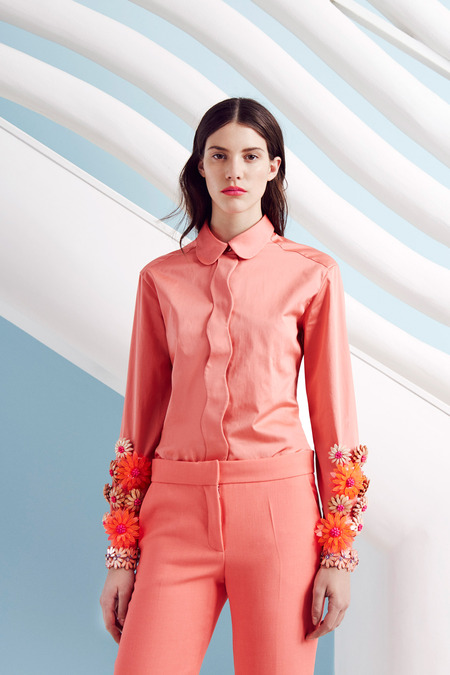 ISSA
Dreamy coral, always a flattering color, very engaging and feminine.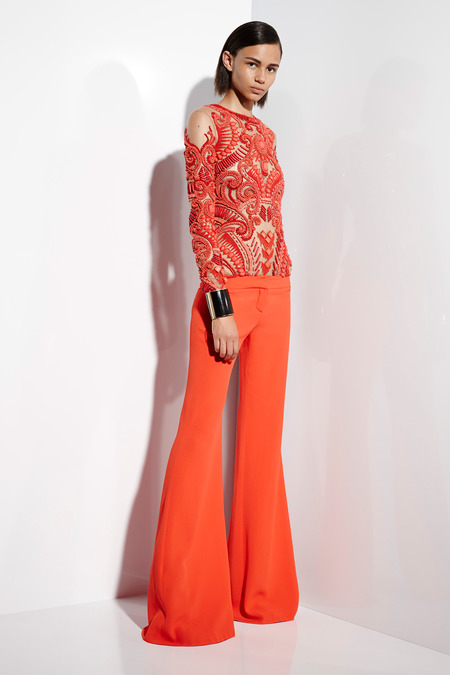 BALMAIN
You can always count on looking ravishing and pulled together when in Balmain. This outfit will have the high falutin' folks in the Monaco casinos and the desert sheiks drawing a deep breath. Godbless. Wear with jeweled thong sandles (think Rene Caovilla) or the stilettos.....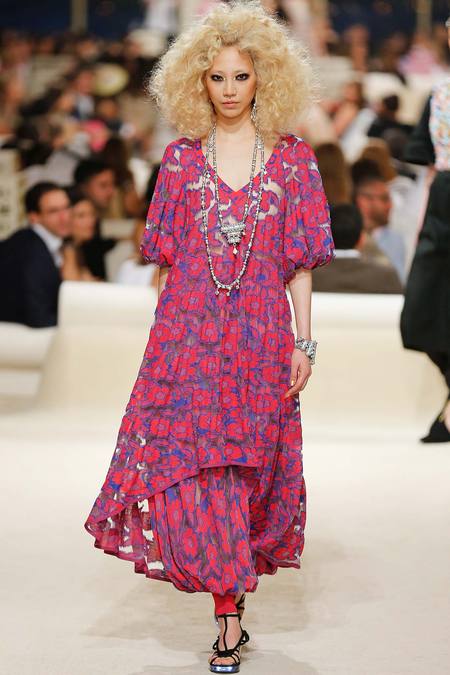 CHANEL
My favorite of the collection. And speaking of camels and deserts, HAREM pants are in. This gauzy delight would be easy to pack. Can't you imagine lounging around in a tent in Wadi Rum or in the Sahara? Latter day Scheherazade.......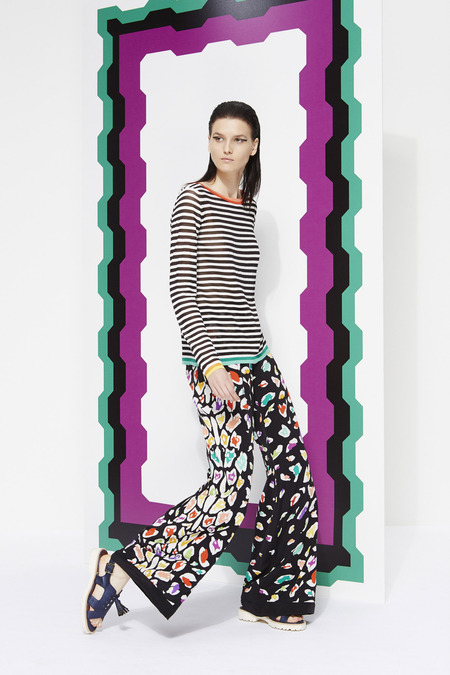 MISSONI
Comfy, whimsical and wearable. Cool but not fussy. Many colors from the Crayola palette so you can wear these with anything.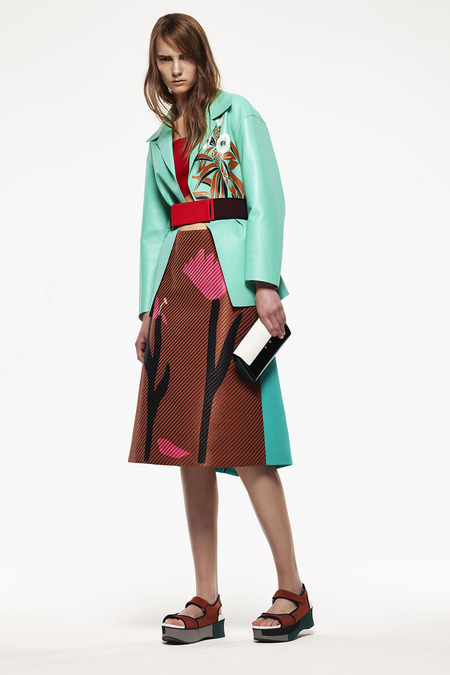 MARNI
Leave it to Marni to bring seafoam leather to resort. Looks great with all versions of coral. Throw over those Missoni pants.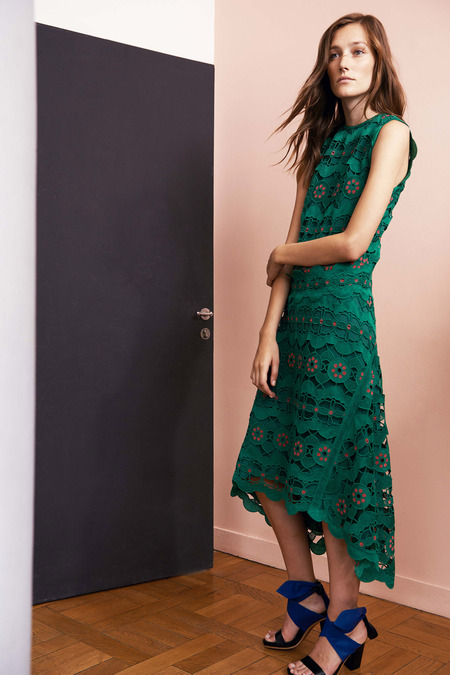 CHLOE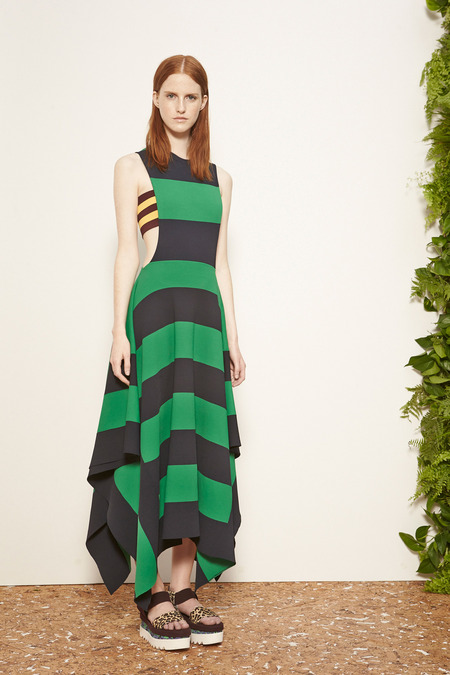 STELLA MCCARTNEY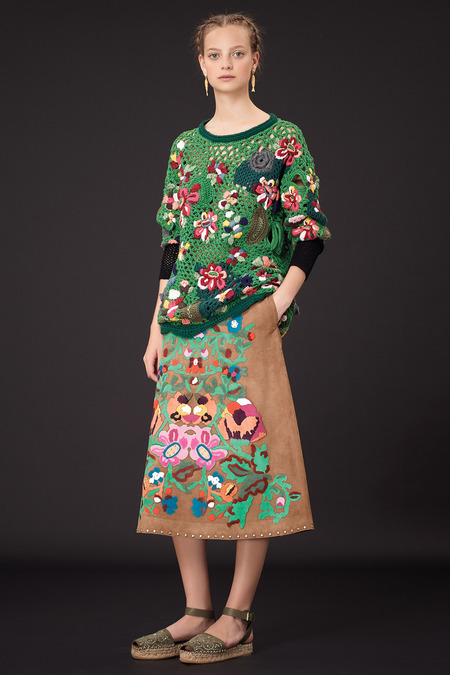 VALENTINO
So along with all things Arabian nights, 70's boho macrame is Biggggggg on the runway! All three looks are casual but lux. I'd put the macrame top over the Chloe or Stella dresses. Good for resorting in the Hamptons, on the Continent, when cruising the seven seas.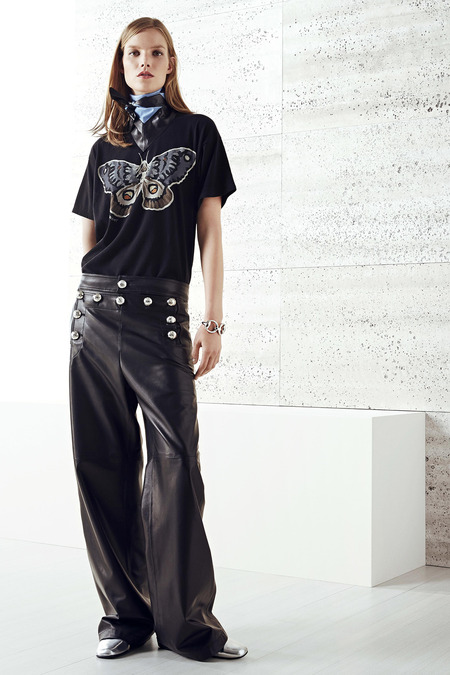 GUCCI
The house of Gucci strikes again with another perfect runway collection. Sailor pants in leather, all aboard baby, the Captain is here! The butterfly T shirt is a nice funky touch.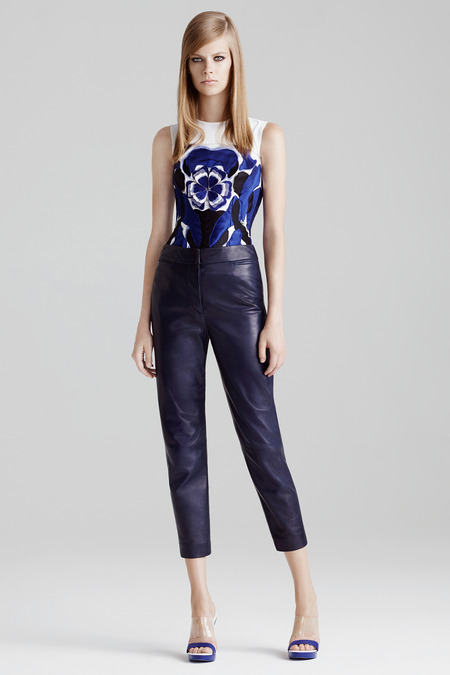 ALEXANDER MCQUEEN
Flowers and leather, together forever. Resort starts hitting the racks in December, so these can transition from winter to spring.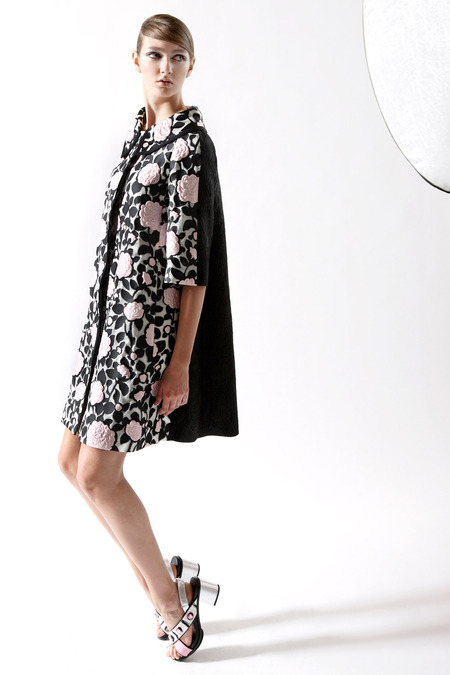 ANTONIO MARRAS
I consider this a perfect silhouette. Roomy enough to fit a vest or sweater underneath as needed, but not so big you could host a three ring circus underneath it. Pink and navy, spring neutrals.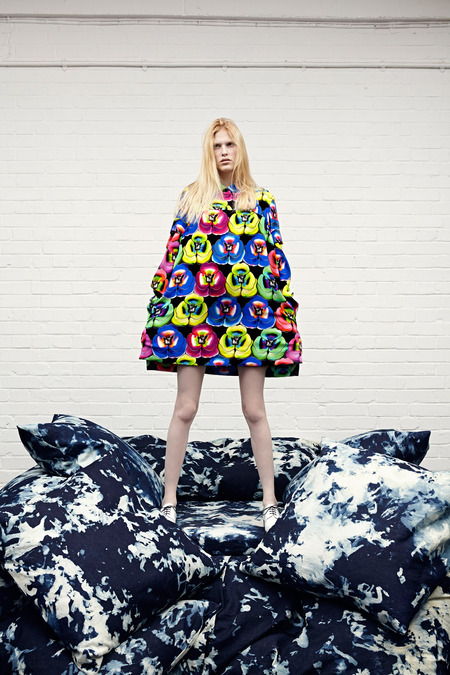 GILES
Go full on hippie chic and throw some pansies into the mix. Wearable art. As a miniskirt or topper.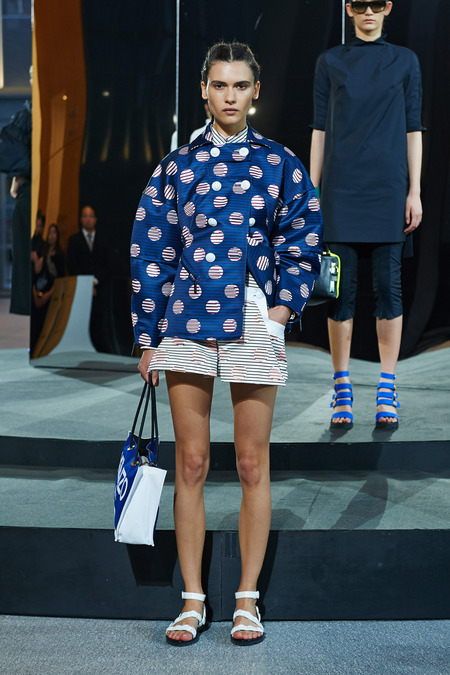 KENZO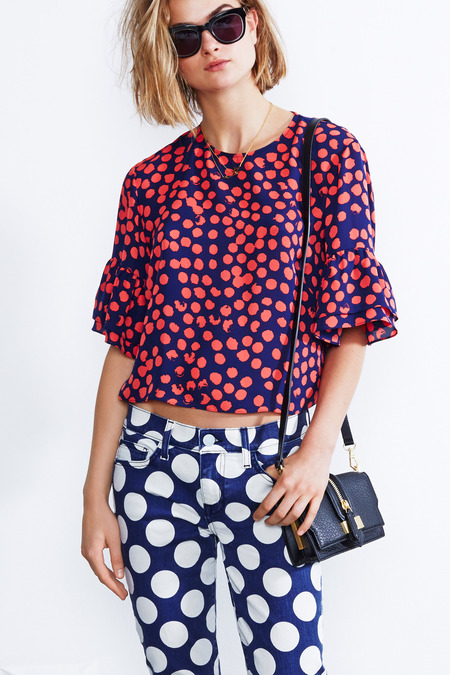 REBECCA MINKOFF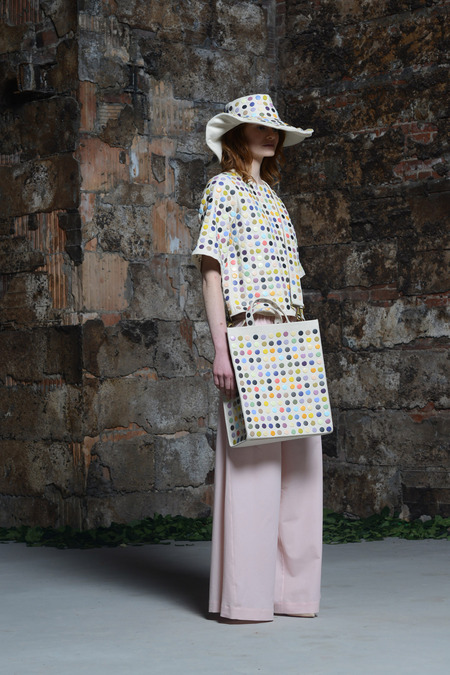 ROSIE ASSOULIN
Dots and more dots, a happy punctuation to any outfit!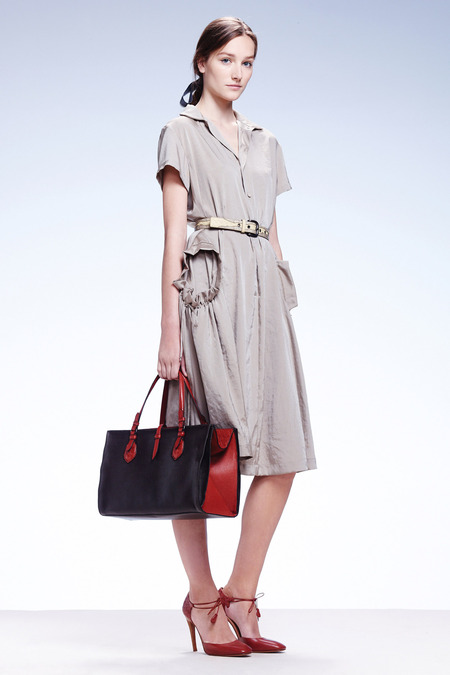 BOTTEGA VENETA
This is simple yet elegant, perfect for traveling anywhere, light so easy to pack. Reminds me of Grace Kelly from the 50's. Dress up with heels or go casual with espadrills or platforms. Pockets are ALWAYS welcome.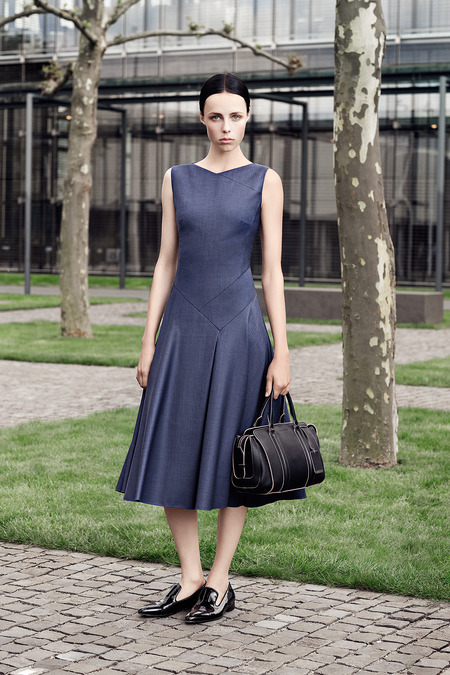 HUGO BOSS
Another good staple. Love it with the loafers. Would also work with boots and wool scarf throughout the seasons.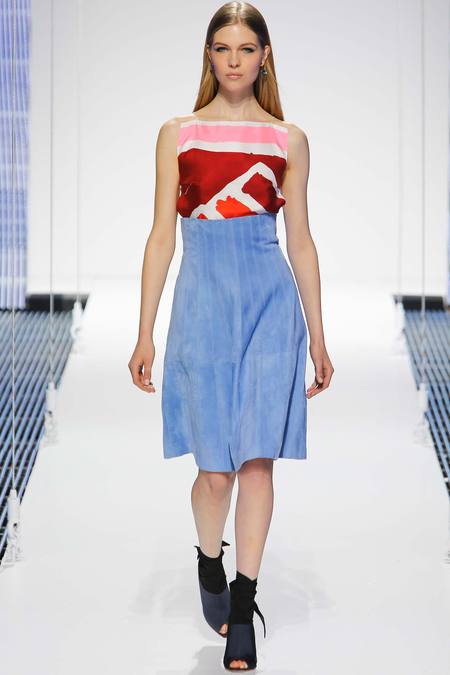 DIOR
Powder blue with corset effect, d r e a m y. Thanks again Raf.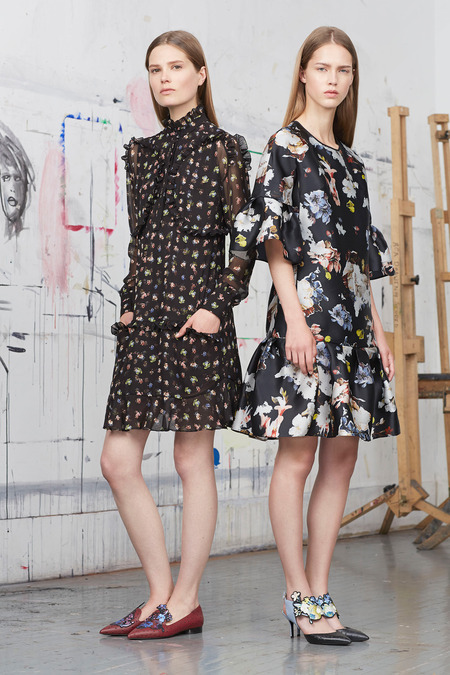 ERDEM
As beautiful as these dresses are (and we would expect no less from Erdem), check out the SHOES!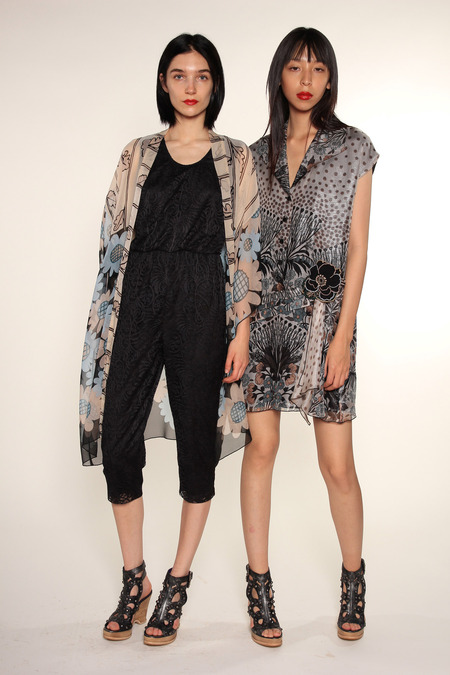 ANNA SUI
The chiffon contingent is always great for the beach, and for us more modest gals, great as a tunic over shorts, capris or jeans! Also appropriate for layering.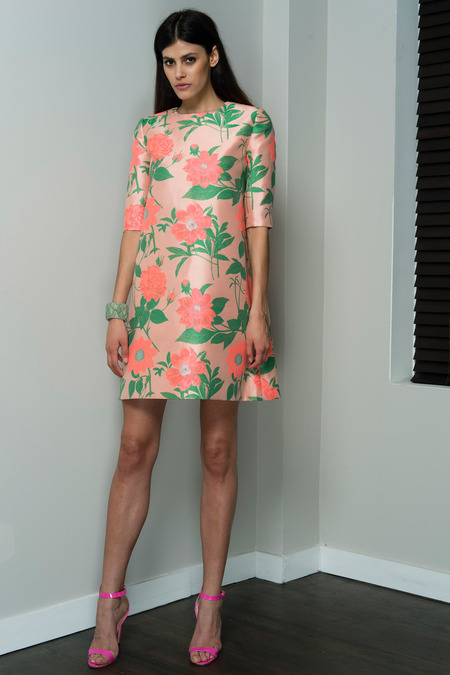 BARBARA TFANK
A lady-like addition to the runway. I'd wear with blue Manolo's.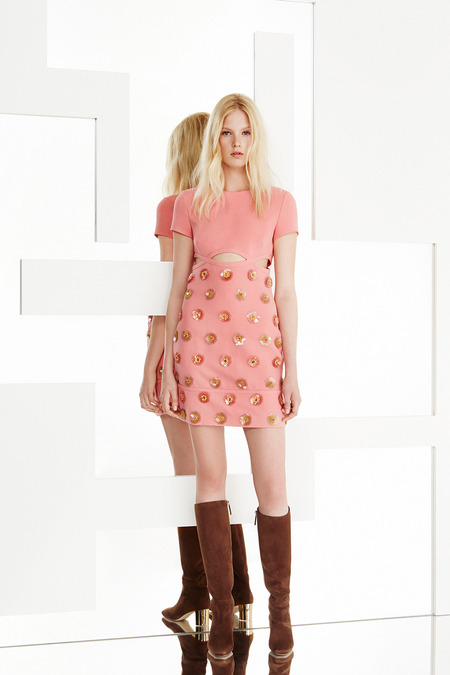 PUCCI
Coquettish boho in peachy coral, with just a hint of hooch.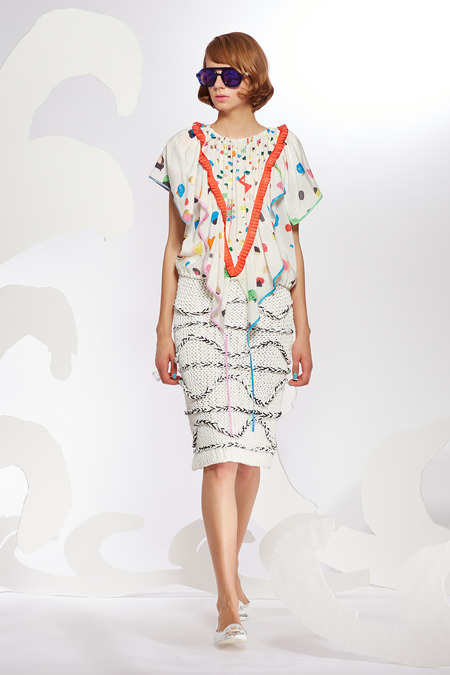 TSUMORI CHISATO
Sweet and whimsical, reminds me of child's birthday party. Chisato's creations are always colorful and happy, just what we all need.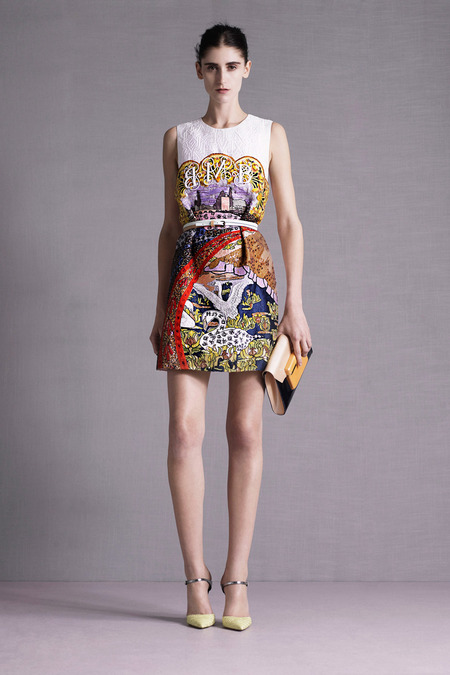 MARY KATRANTZOU
Ahhhh, a wonderful palette of colors on cloquet. And a SWAN! Would double as a tunic.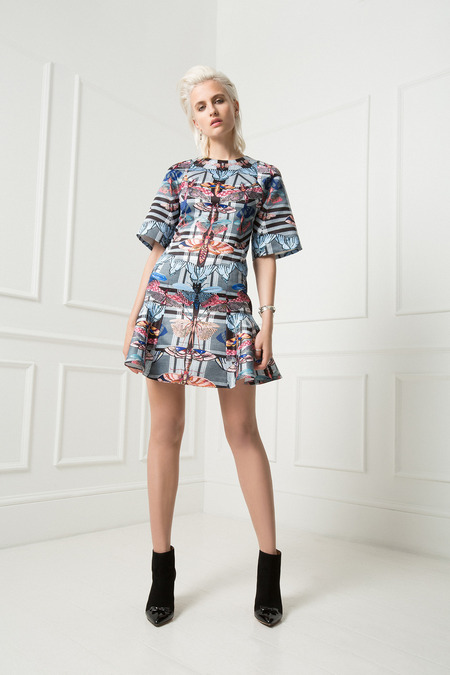 TEMPERLEY LONDON
This sweet frock continues the pre-fall and fall trend of the butterfly.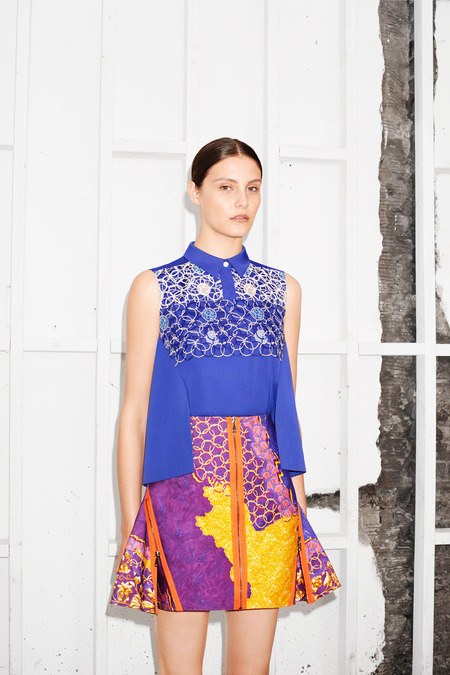 PETER PILOTTO
What a great mix of colors, periwinkle, purple, and curry yellow. If your taste trends towards the architectural.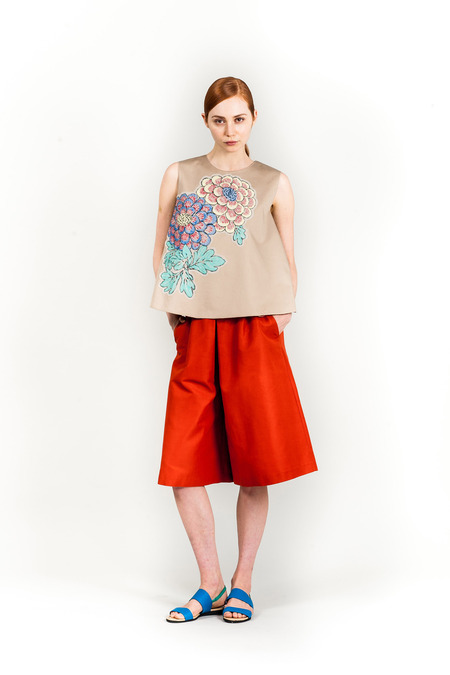 VIVIENNE TAM
Easy separates, great travel pieces. Try with platforms, sandals, or clogs.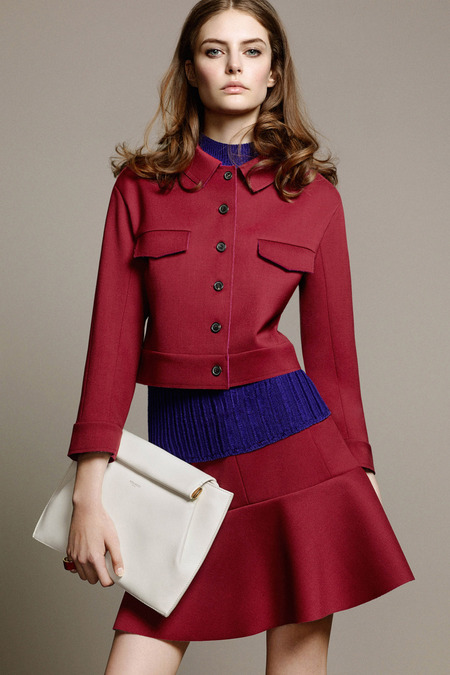 NINA RICCI
Another piece which could transition from winter to spring, wear with opaque tights and boots.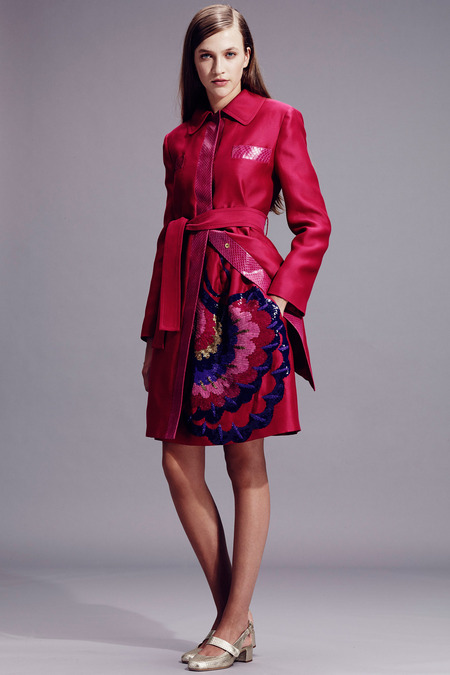 ALBERTA FERRETTI
I couldn't help myself, these red additions had to be included for their undeniable beauty and versatility. Wear these to Christmas and New Year's Eve parties here or abroad and into the spring.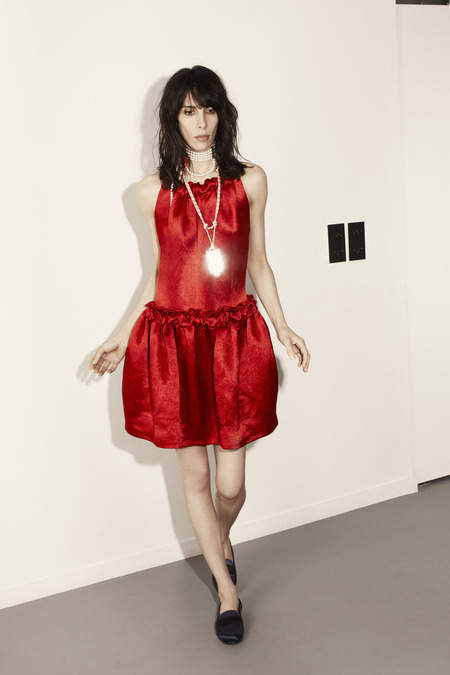 LANVIN
Charmeuse is always lux and light! This too is a great layering piece, throw it under a big cardigan or a trendy trench, or wear with a beweled scarf.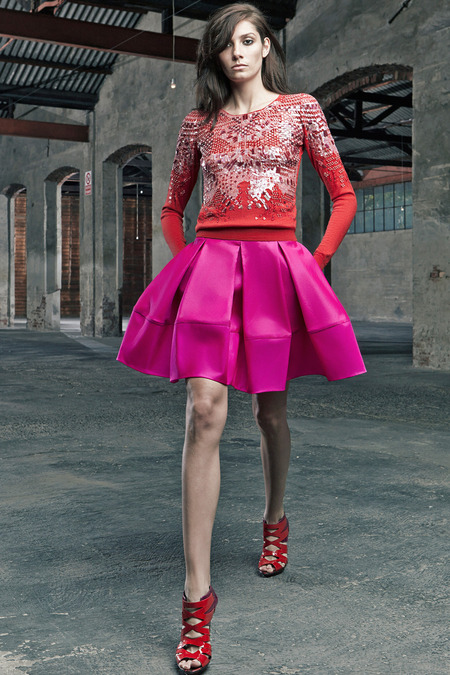 ANTONIO BERARDI
Red and fuschia, always brilliant. Wear with Rochas or Marc Jacobs coats for fun festive flavor. :)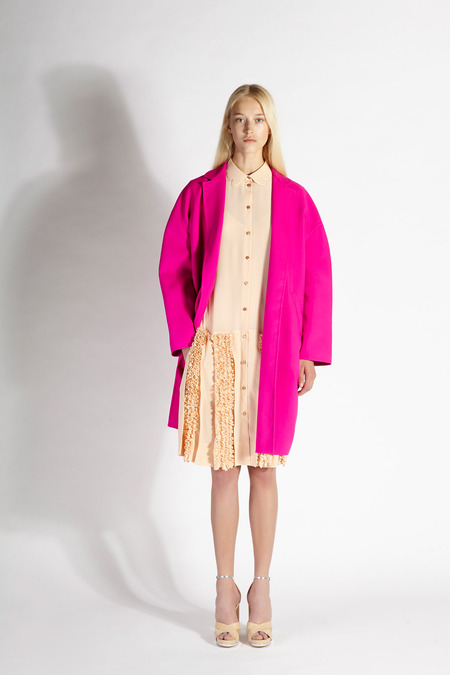 ROCHAS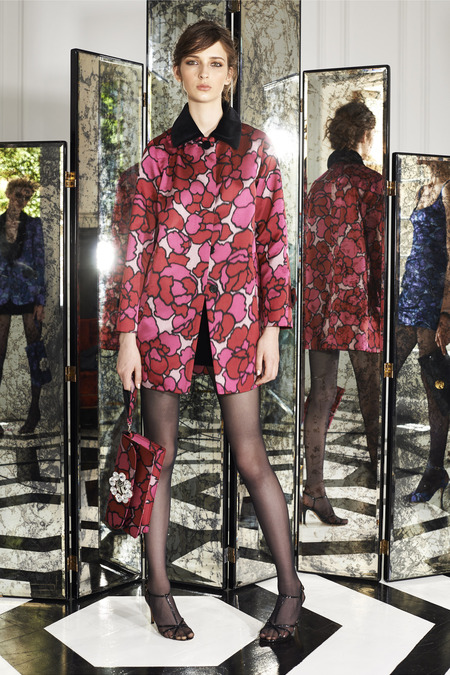 MARC JACOBS
And now, for some cocktail fare.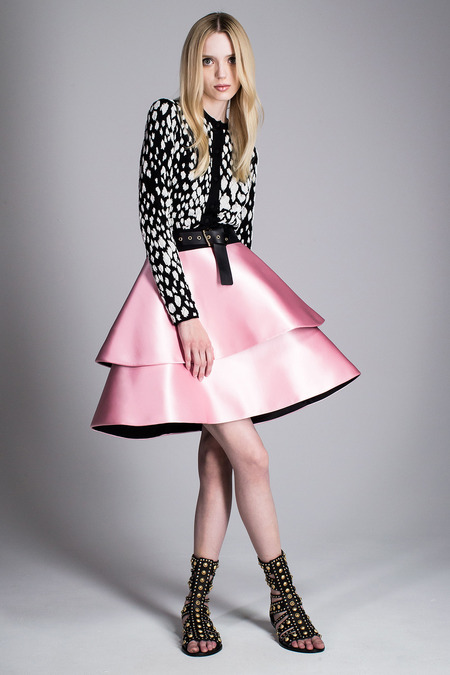 FAUSTO PUGLISI
The skirt might be a wee bit problematic to pack, but worth the trouble, sigh.......just wear it with a T-shirt or camisole. (And damn, those gladiator sandals are HOT!).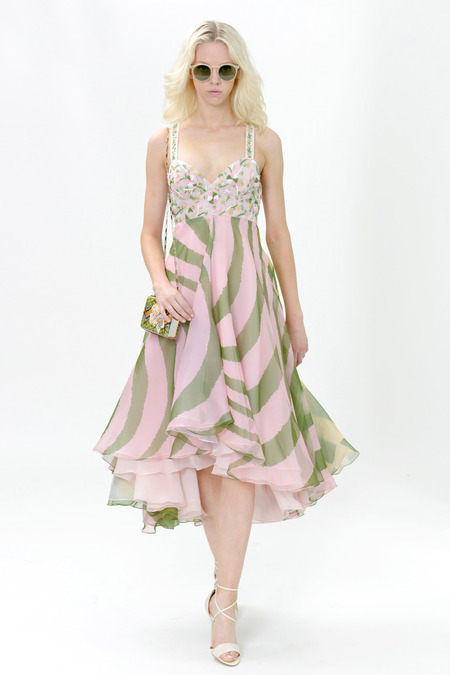 DENNIS BASSO
Reminds me of cotton candy and other summer delights. Beach bride.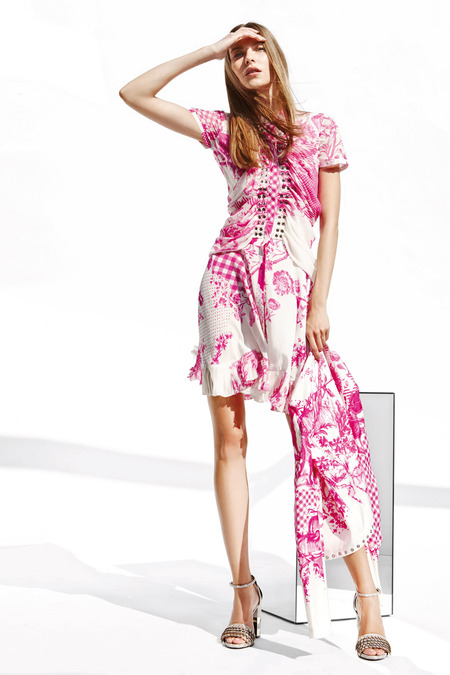 ROBERTO CAVALLI
Definitely for cocktails on the beach. St. Tropez anyone? Heels in the sand won't do. Just go barefoot. If you're wearing this, who will be looking at your feet?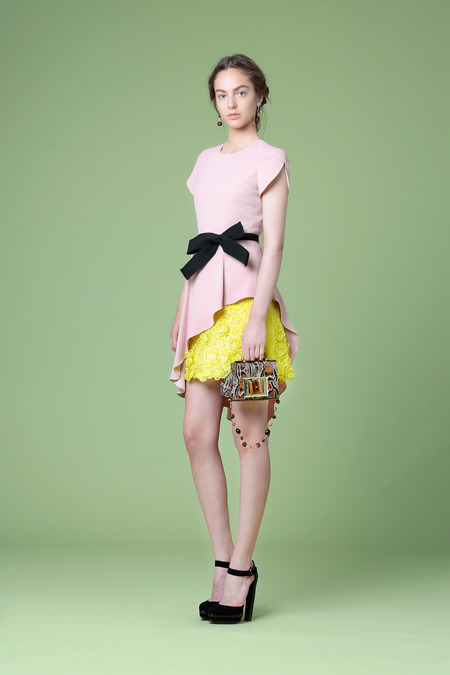 ANDREW GN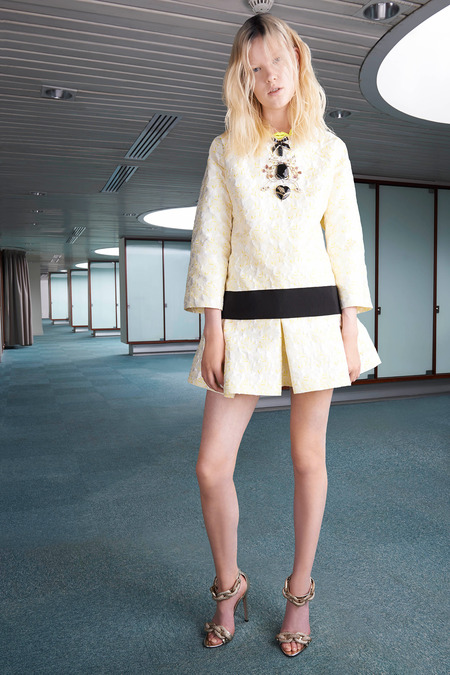 GIAMBATTISTA VALLI
Gn and Valli, two of my favorites, sweet and sexy, but never tawdry.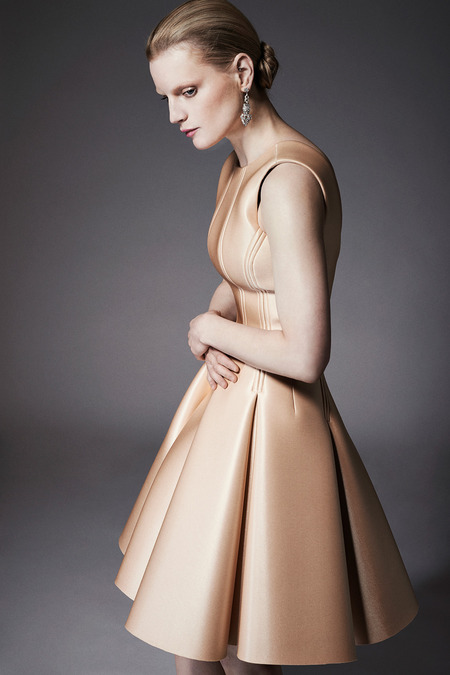 ZAC POSEN
Posen is the master of the corset effect. Always flattering. This would also work as a more casual (and comfortable) option for openings. You can dress this down a bit with shoe booties.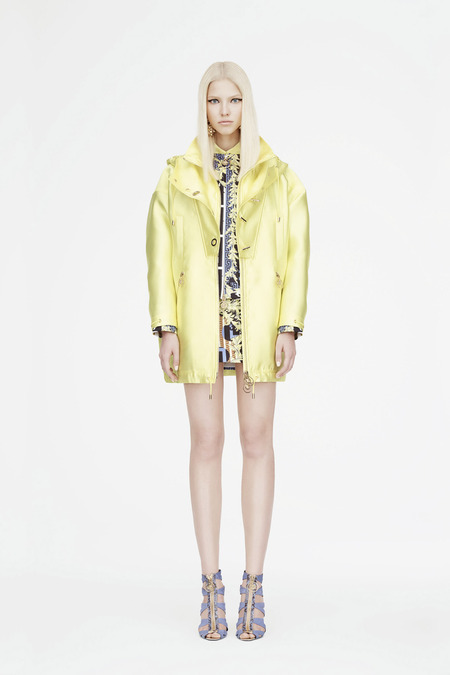 VERSACE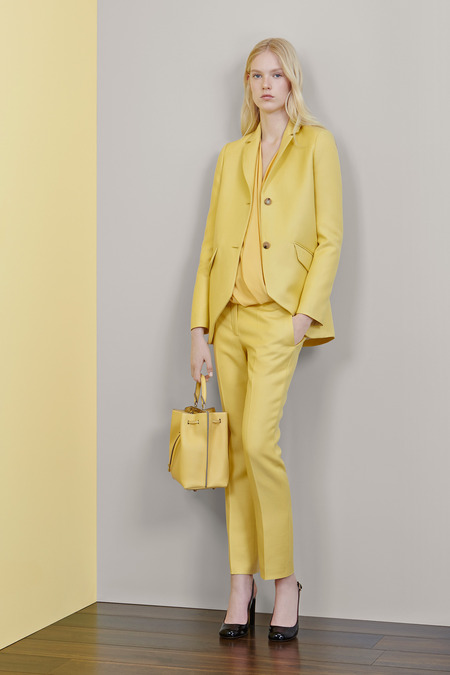 MULBERRY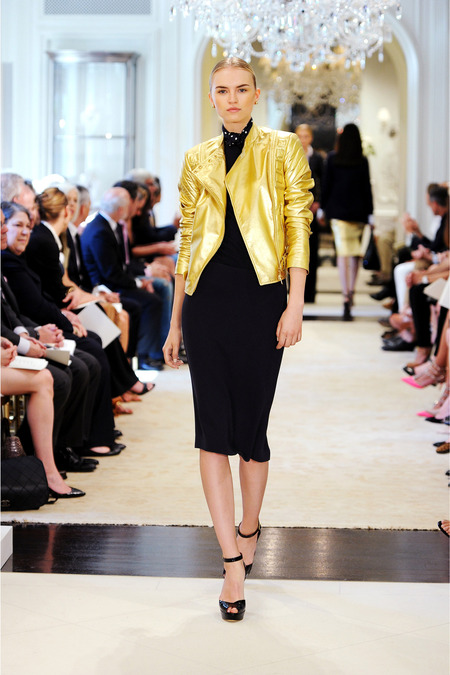 RALPH LAUREN
Yellow and gold always provide a nice option for spring. The Versace coat is a good casual topper if a trench is not your style. And the gold Ralph Lauren is his standard casual lux. Wear over jeans or a chiffon dress or tunic when the temperature drops.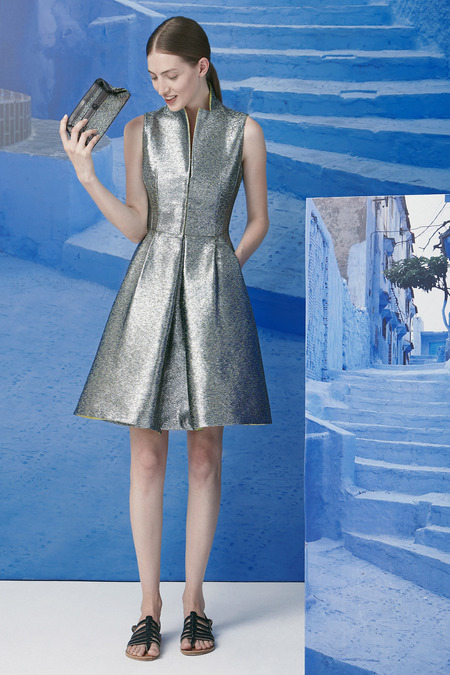 AKRIS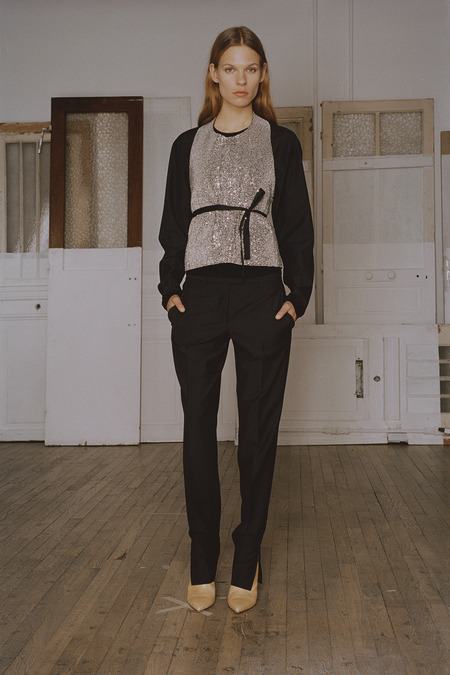 MAISON MARTIN MARGIELA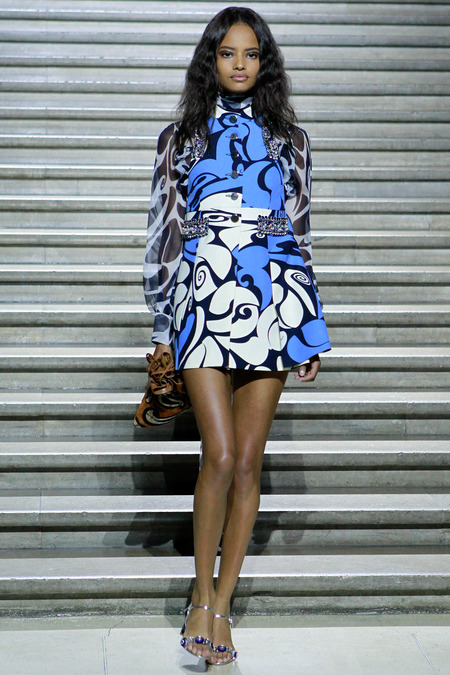 MIU MIU
A few odds and ends if you happen to be a silver gal. You gotta love a sequined tunic to brighten up your suitcase. The Miu Miu is my favorite, a mini if you've got the legs, a tunic for the rest of us.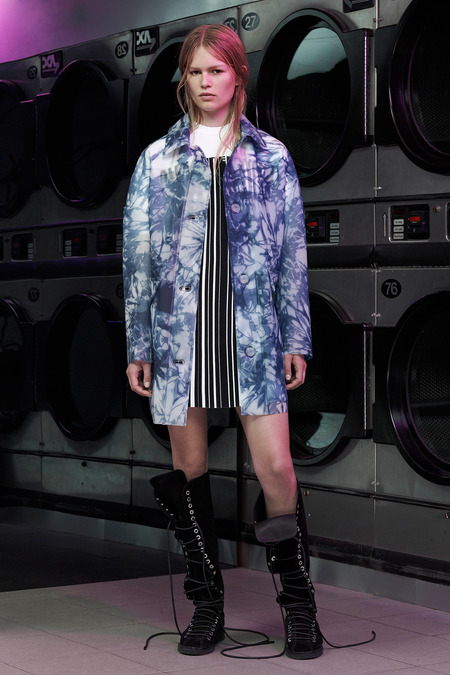 ALEXANDER WANG
Cool and light, great layering piece.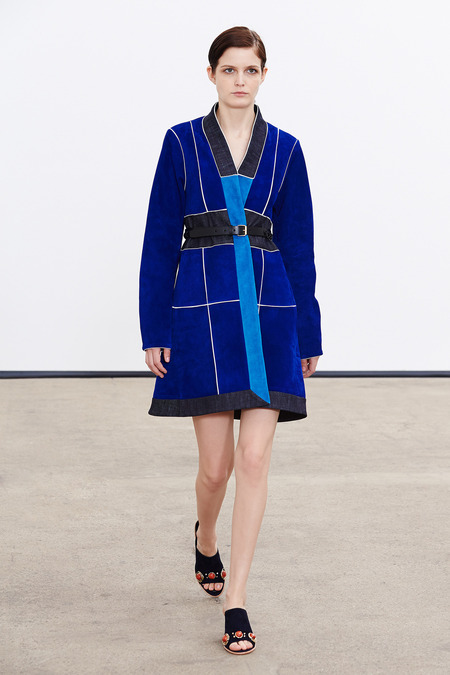 DEREK LAM
Color blocking at its best! The gold piping provides a bit of opulence. Lam is one of the latter day masters of sportswear. At some point no matter where you go on vacation, the temperature will drop. If its 120 degrees in the desert, the hotels will be air-conditioned and to prevent a nasty case of hypothermia, you'd better be armed with a jacket. It might as well be stylish.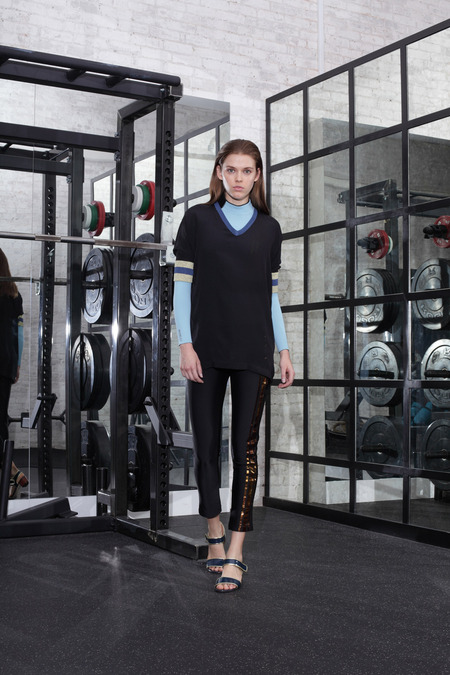 CYNTHIA ROWLEY
Throw this outfit on under a trench or the Lam or Wang entries. Good for Camel riding!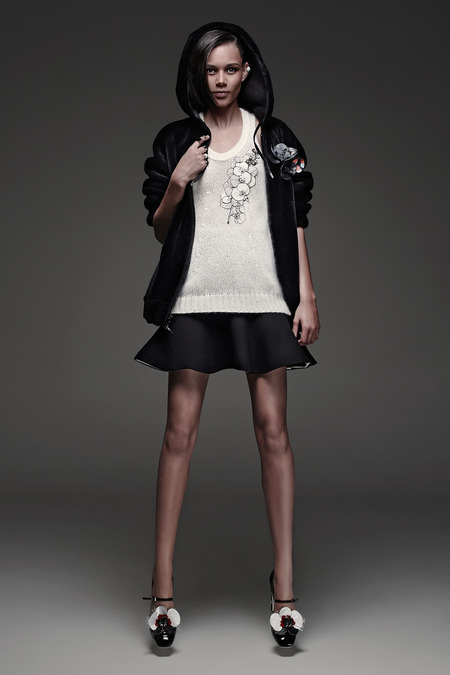 FENDI
Throw that top over some silk palazzos for an evening out.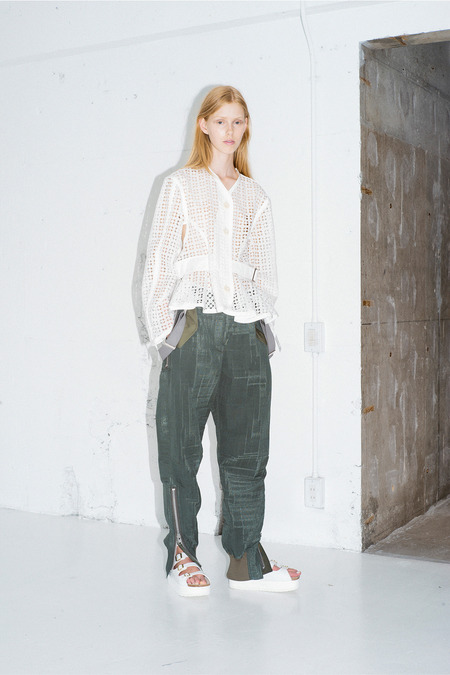 SACAI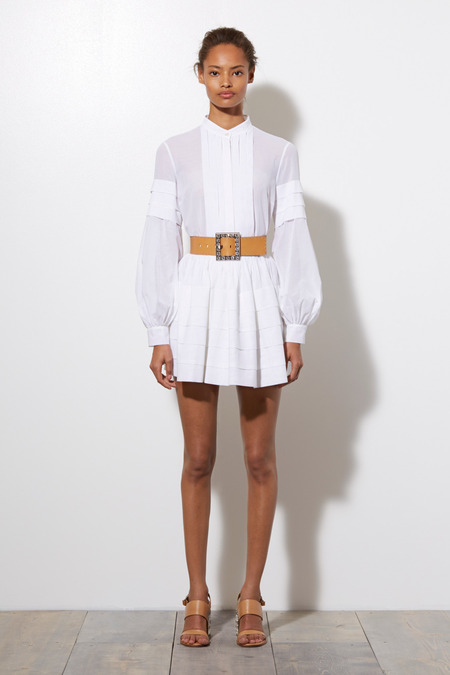 MICHAEL KORS
Ahhhh, this blouse is perfection. A mini skirt if you're in your 20's, a tunic for all ages, wear it over shorts or jeans, and under a tuxedo or riding jacket all year round.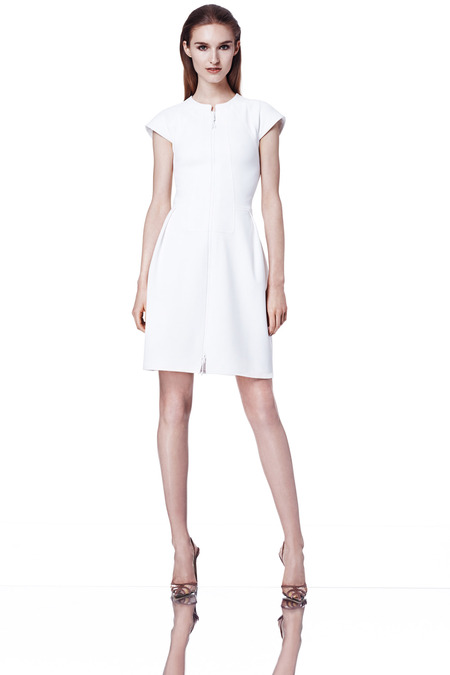 RALPH RUCCI
Yes Virginia, there is a Santa Claus, and he says its ok to wear white AFTER Labor Day. And thank heavens for that. You don't have to be Giselle Bundchen to look hot in this dress. Rucci does all the work. His clothes are impeccable. And what I really appreciate, MADE IN AMERICA. (Yeah, I used to be one of those unenlightened snobs who thought spectacular fashion was exclusively the domain of the Italian and the French. I was wrong).
Now if only I could find some charmeuse pink cargo pants, my life would be complete!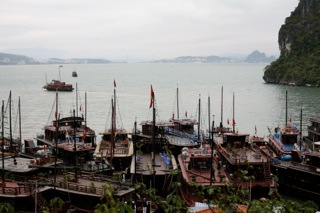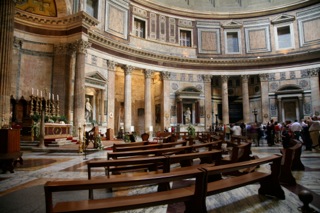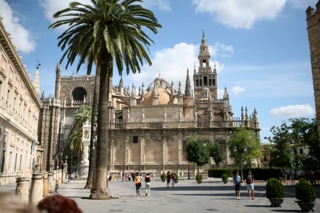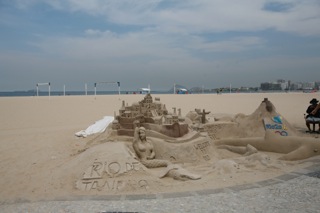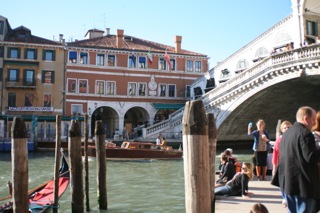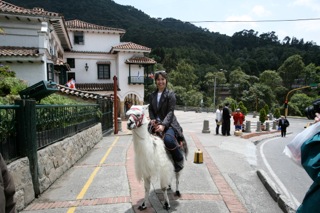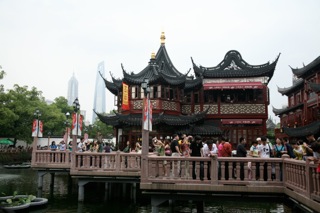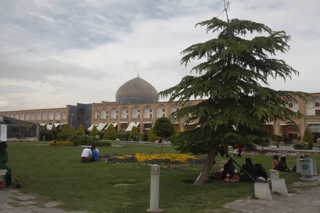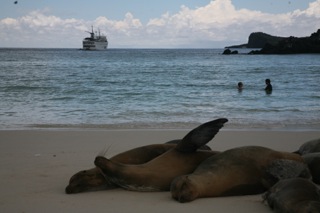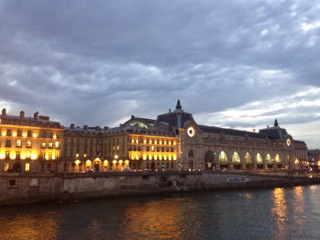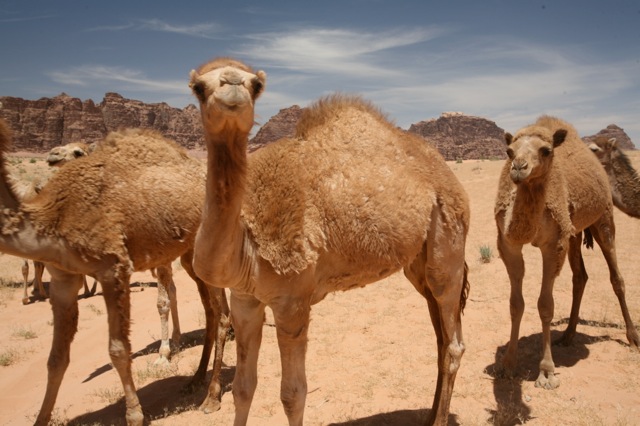 No matter where you venture to, you will be well-turned-out in the fabulous selections of resort 2015! Happy Travels!
Fashion images brought to you by www.style.com.