Dear Lord, just when I think their runway shows cannot possibly get any more blisteringly glorious, Domenico Dolce and Stefano Gabbana pull a bejeweled Rabbit out of a satin top hat and prove me wrong. Each and every one of the NINETY FIVE looks is some version of fabulous, from the menswear inspired smoking jackets and abbreviated tuxedo jacket with jacquard trousers, to the requisite adorned floral brigade, to the standard body hugging contingent conjuring visions of Sophia Loren in her heyday. Throw in military regalia and fairy tale whimsy and you've got a wondrous grand spectacle only these two could perpetrate.
Like Karl Lagerfeld and Dries Van Noten, the dynamic duo don't tap into any particular zeitgeist to remain au courant or to pander to those who might judge. Rather, their collections are an ode to artistry and beauty. They have achieved the envied position of being slaves to only their imaginations and it shows. As lush and grandiose as some of the pieces are, with varied concentrations of bells and whistles, they never feel contrived or overwrought. For those enamored of romance Italian style, rococo flourishes, whimsical opulence, and respect for craft, you've found paradise here. Even their versions of the Little Black Dress with bias cutting and corsetry are covetable jewels, creating decorous allure. Dolce & Gabbana LOVE WOMEN.
There is time traveling to previous eras, harkening back to glamour queens of yore, yet each entry is timeless without need for explanation or context. Gorgeous is gorgeous, period. The great thing about runway Dolce and Gabbana is that the pieces never feel dated. Speaking from personal experience, every piece I've accumulated through the past decade could have come off a recent runway show. These are treasures to take to the hereafter.
I'm still picking my jaw up off the ground.
(AND DON'T FORGET TO CHECK OUT THE SHOES!!!!).
DOLCE & GABBANA FALL WINTER 2016: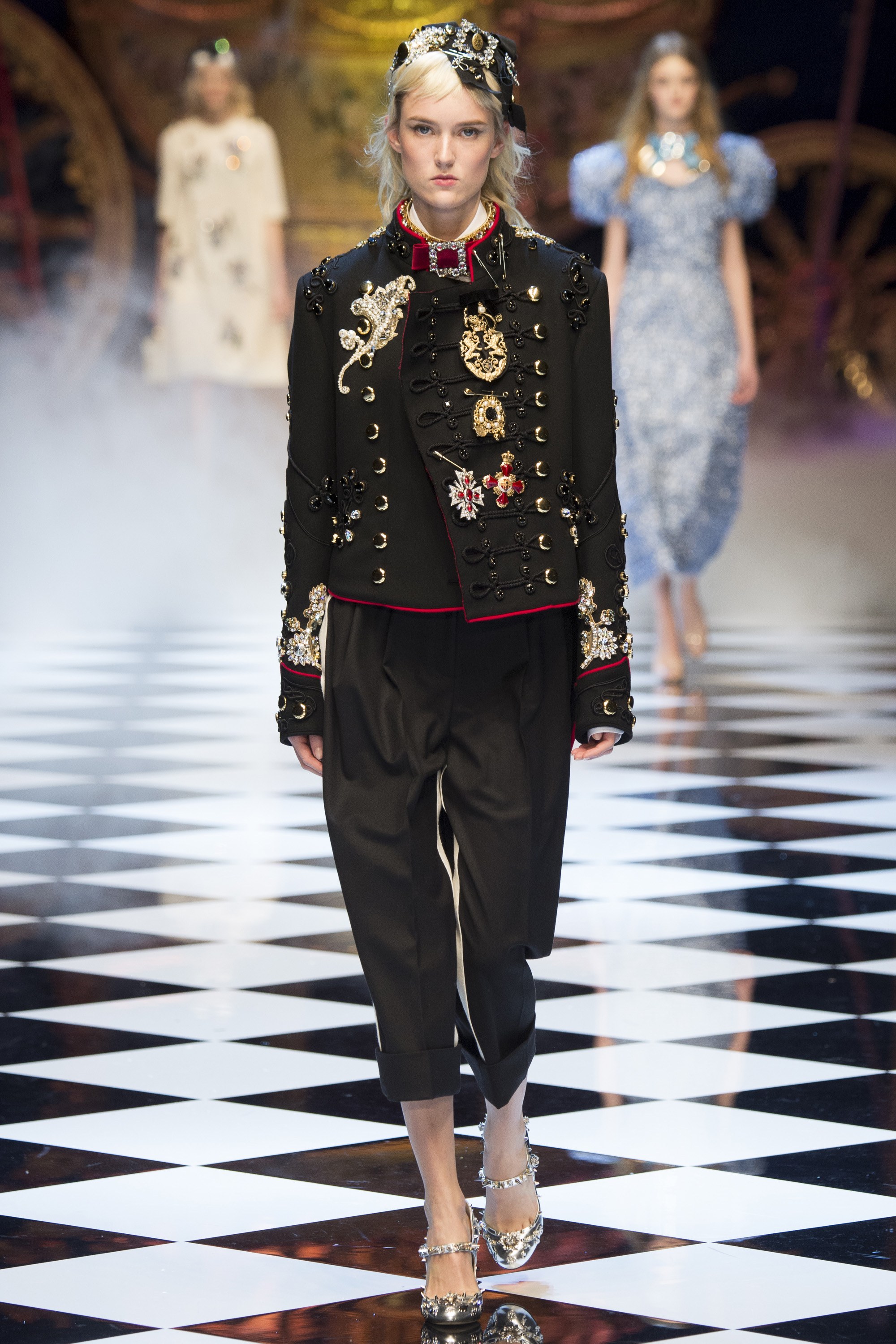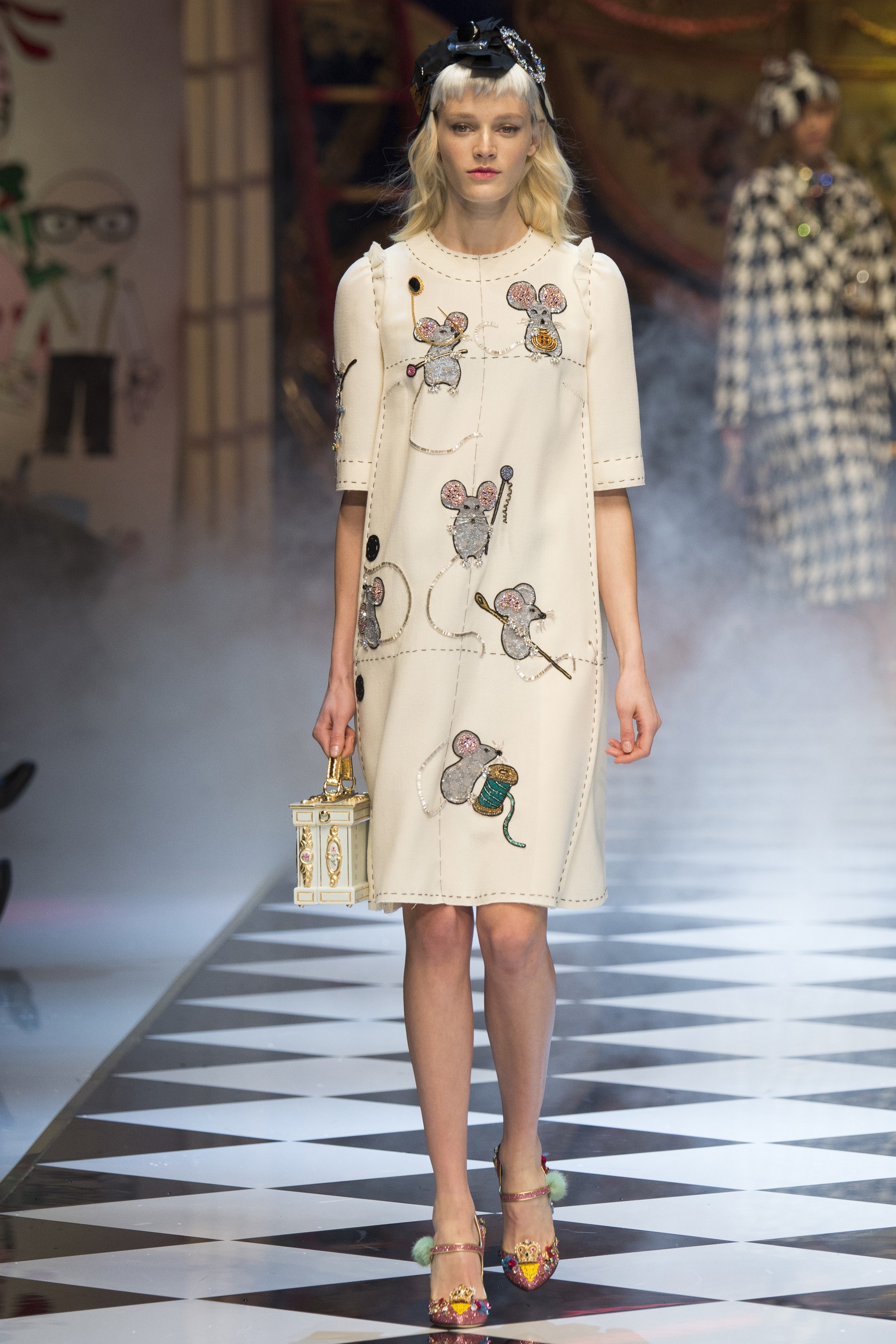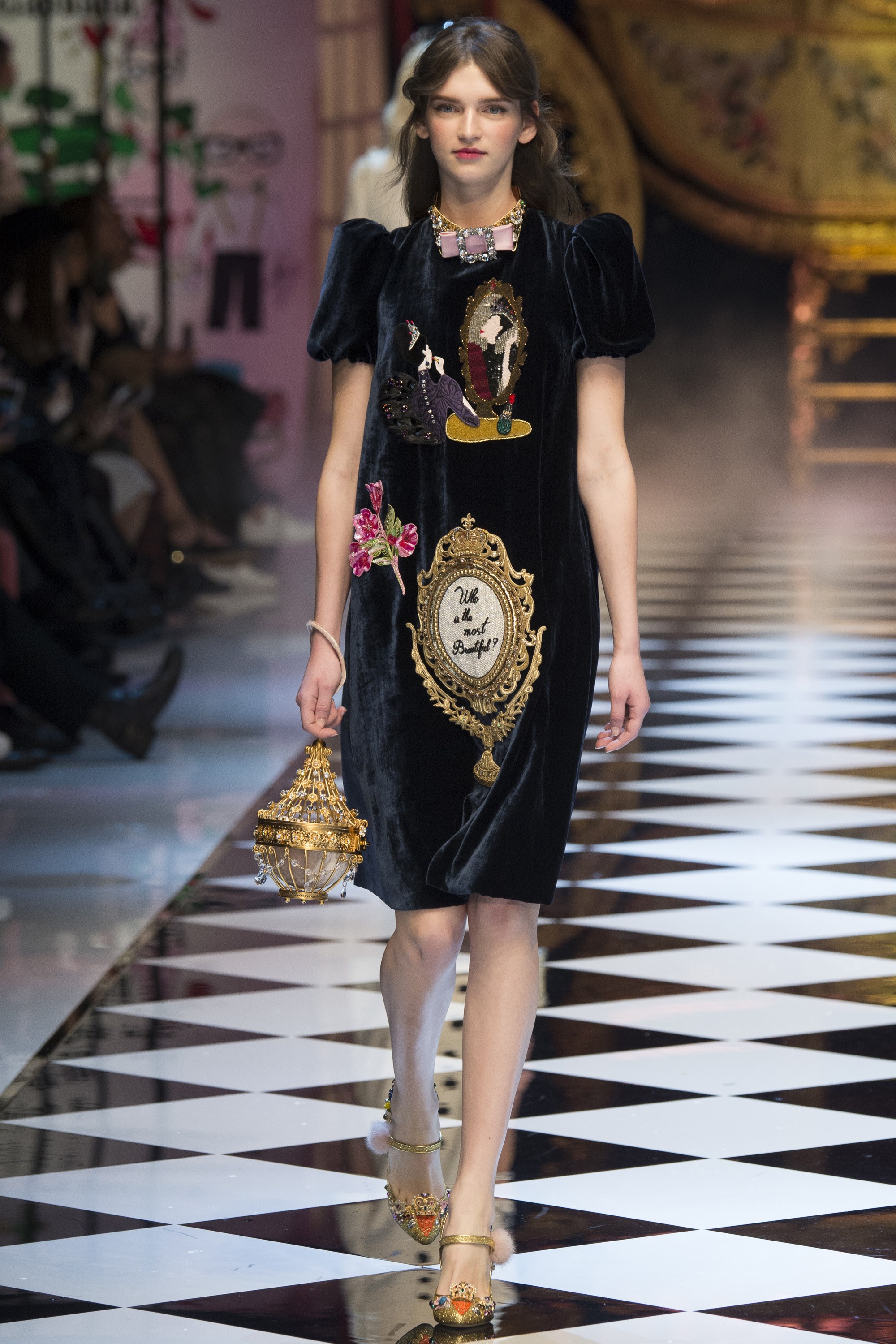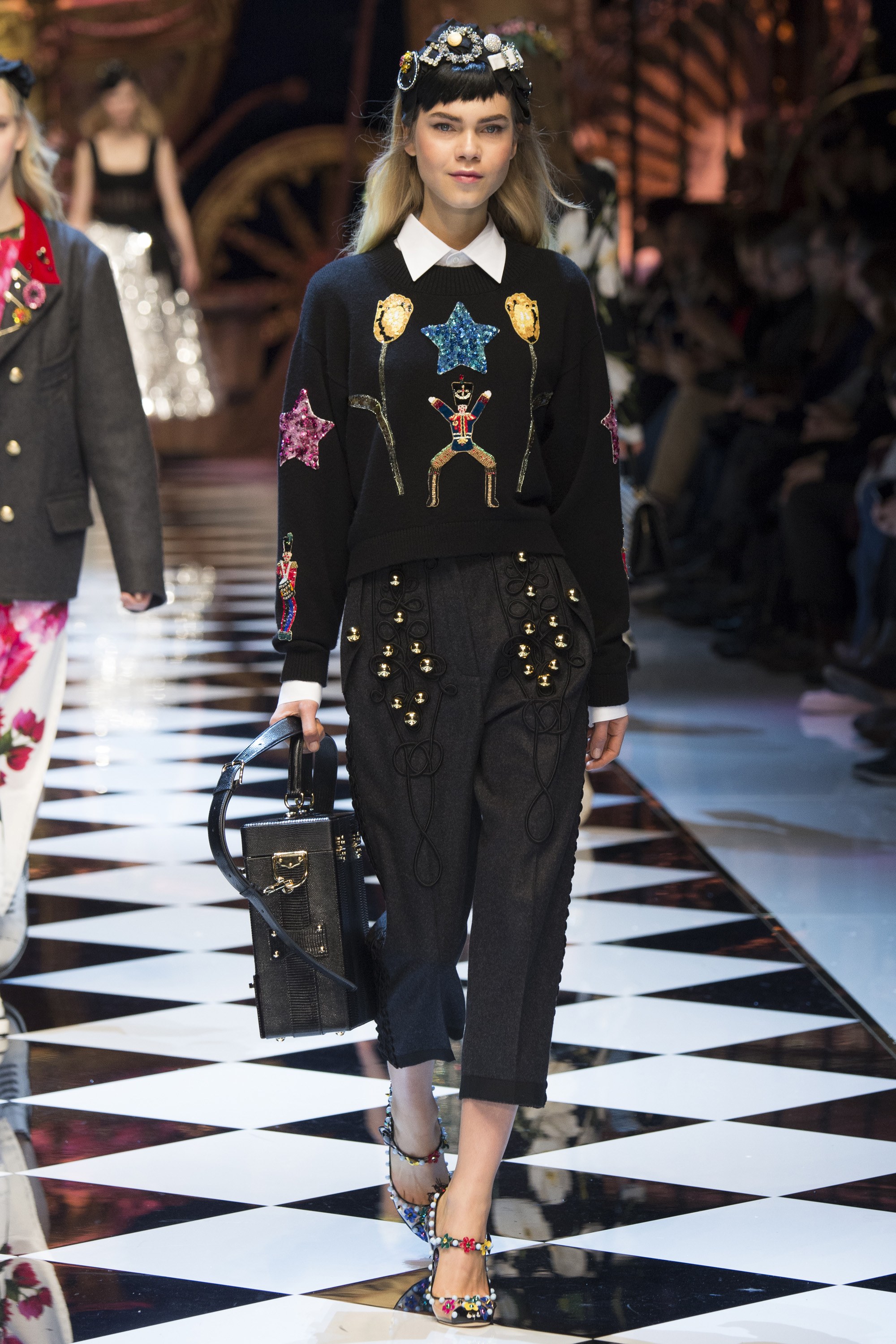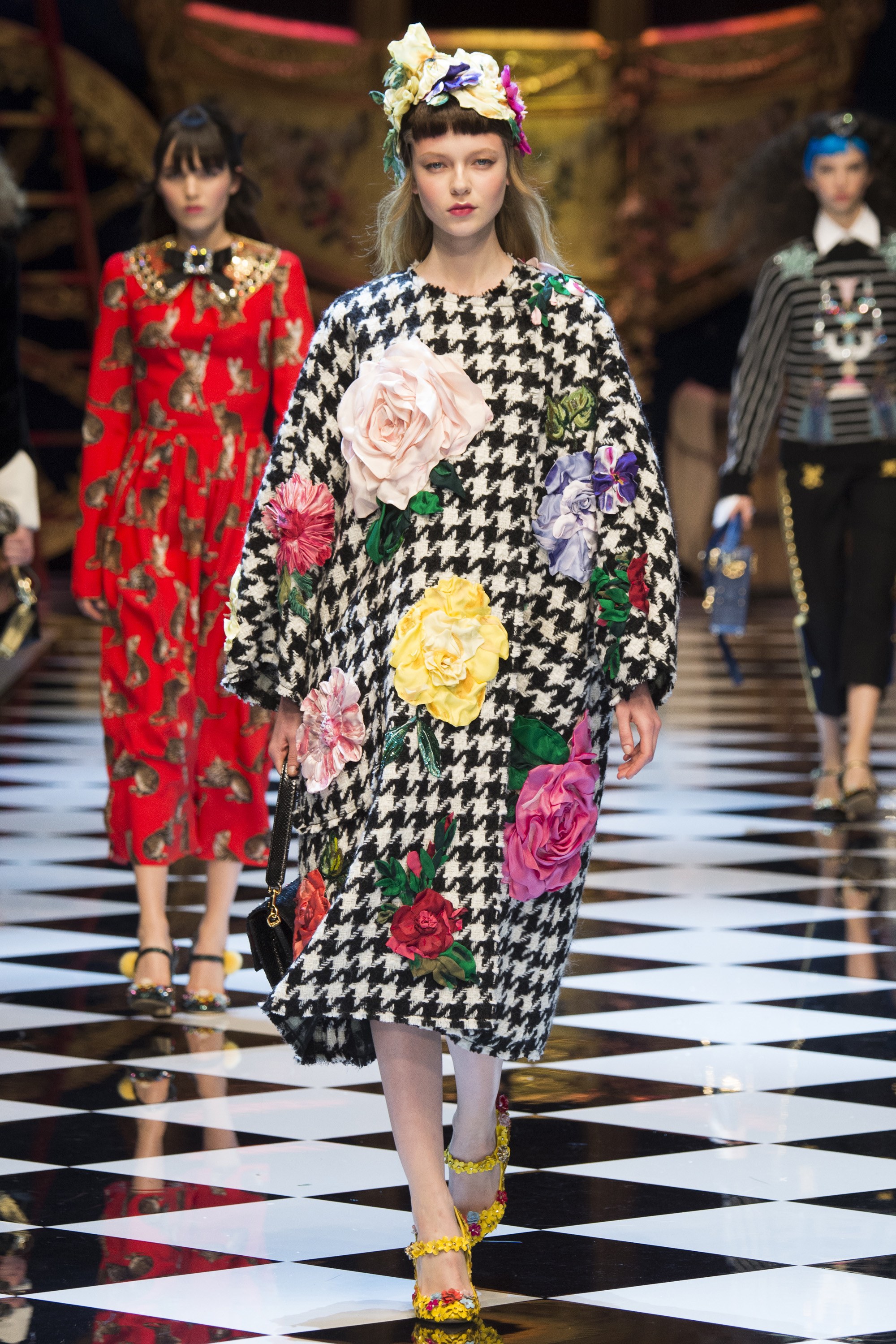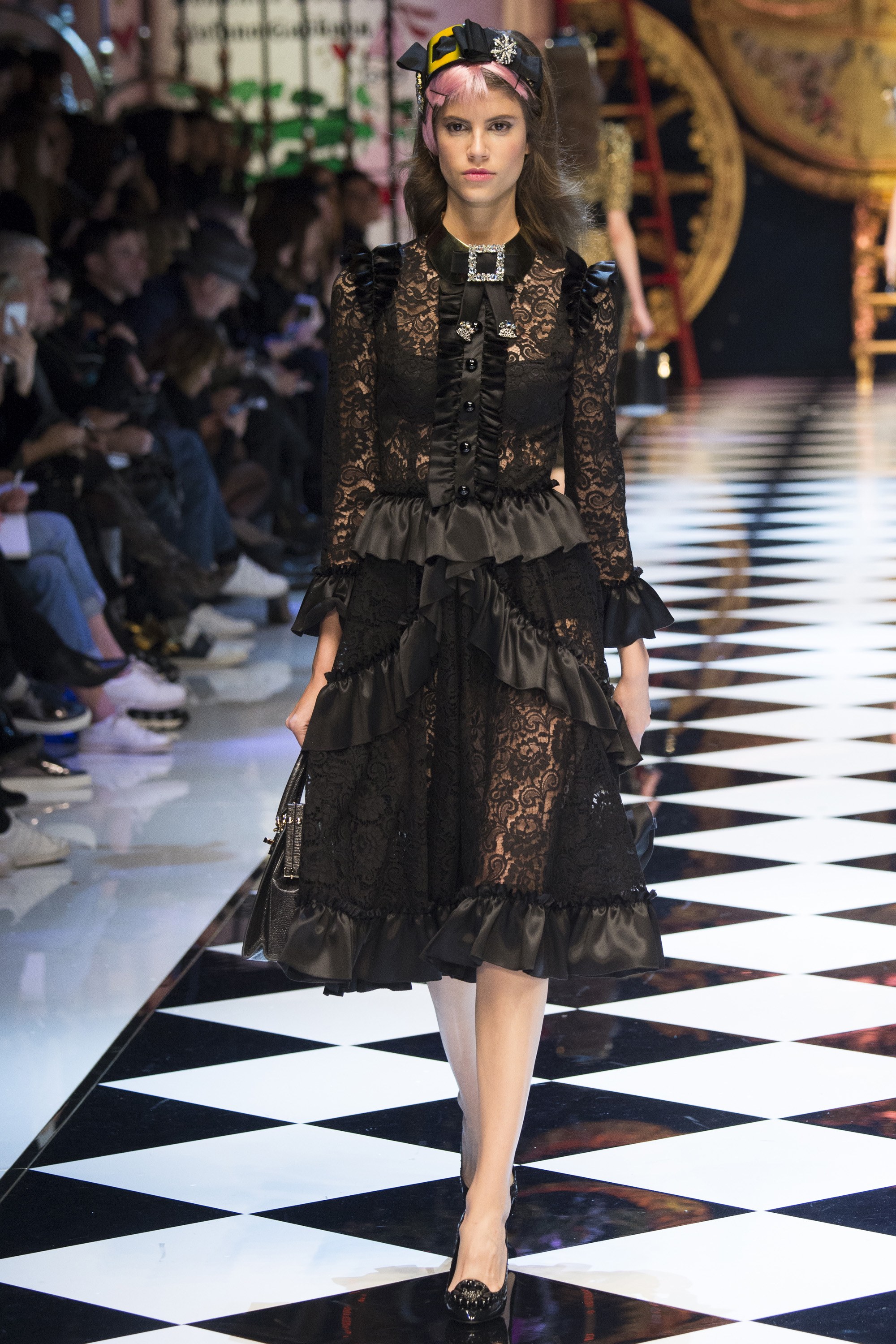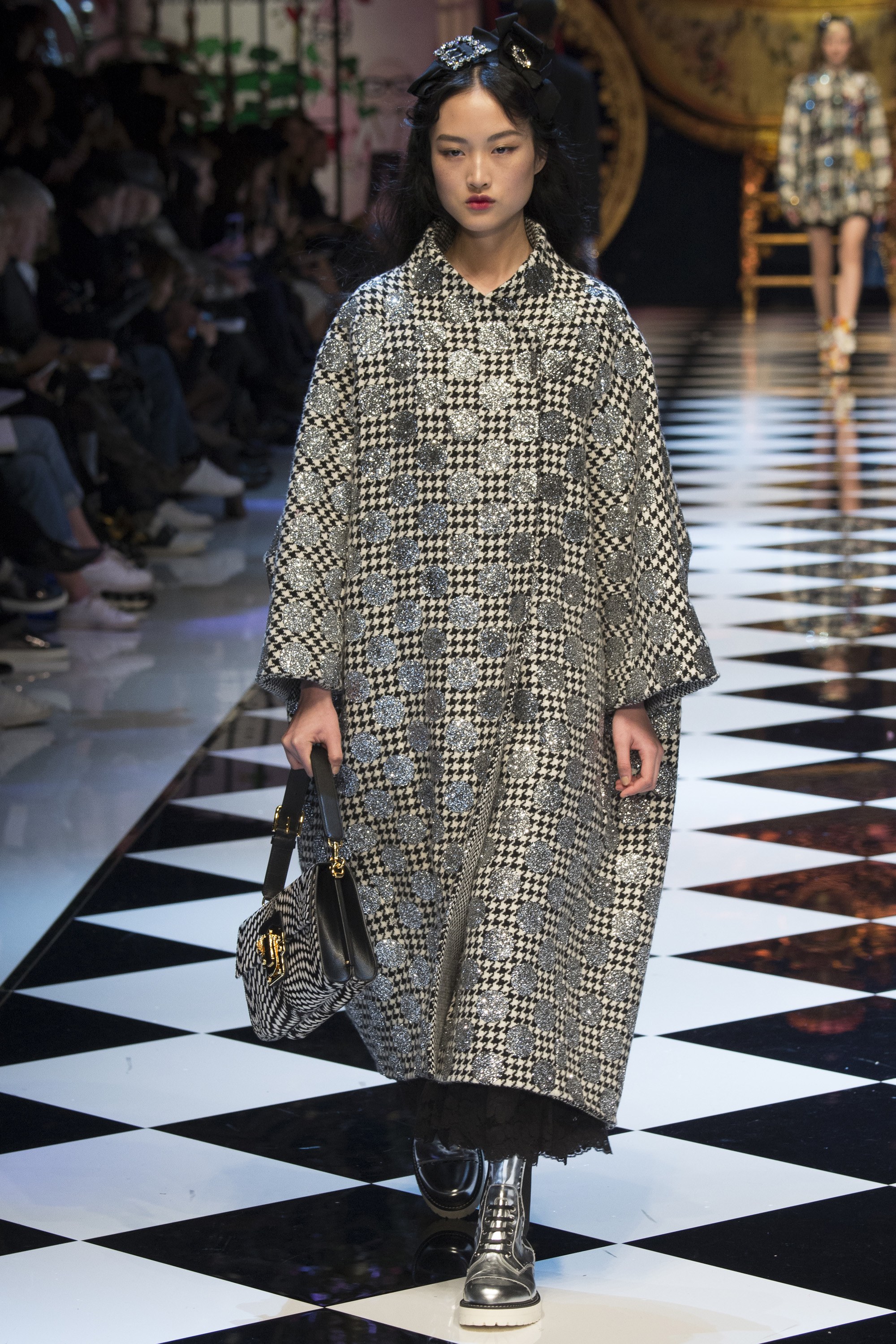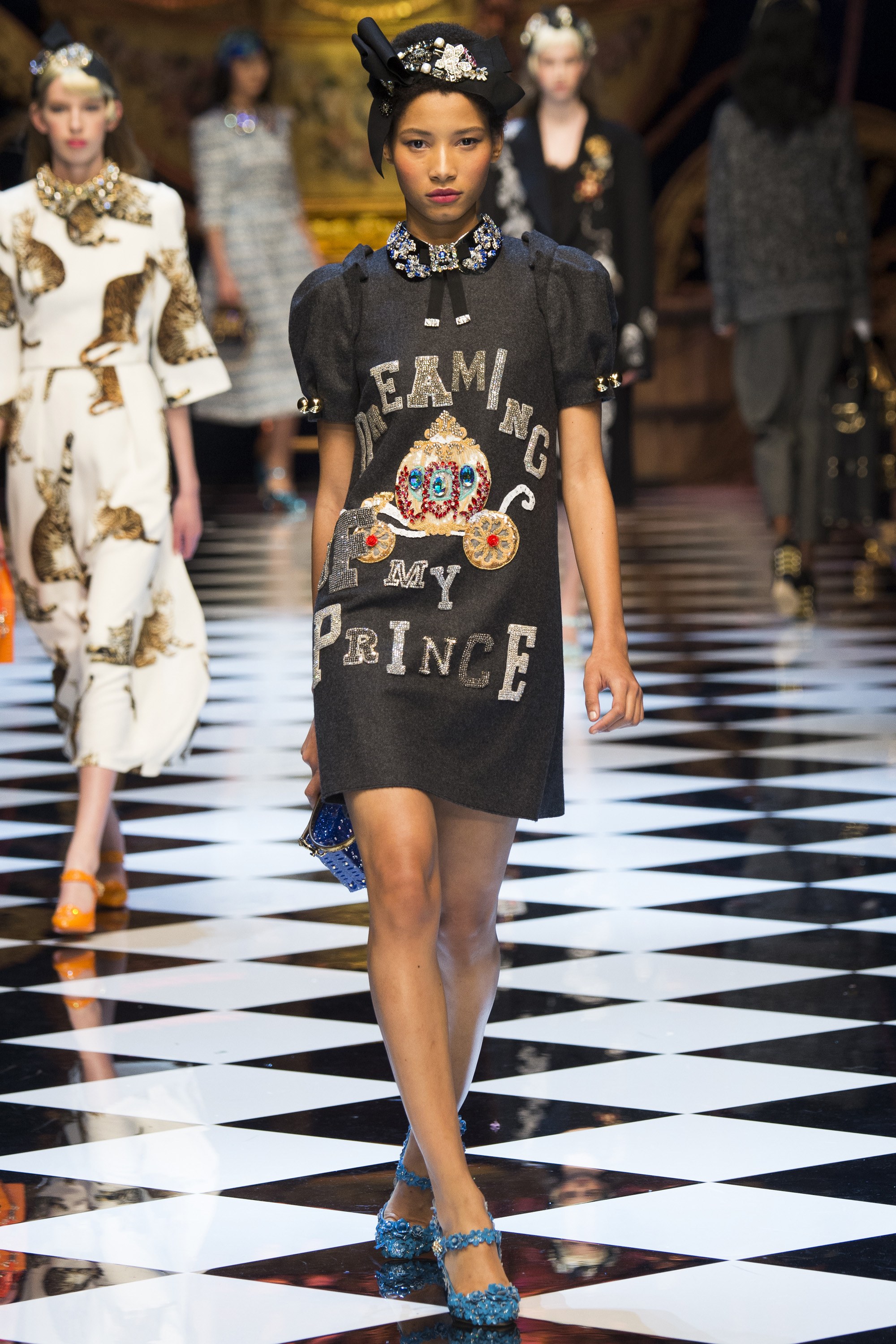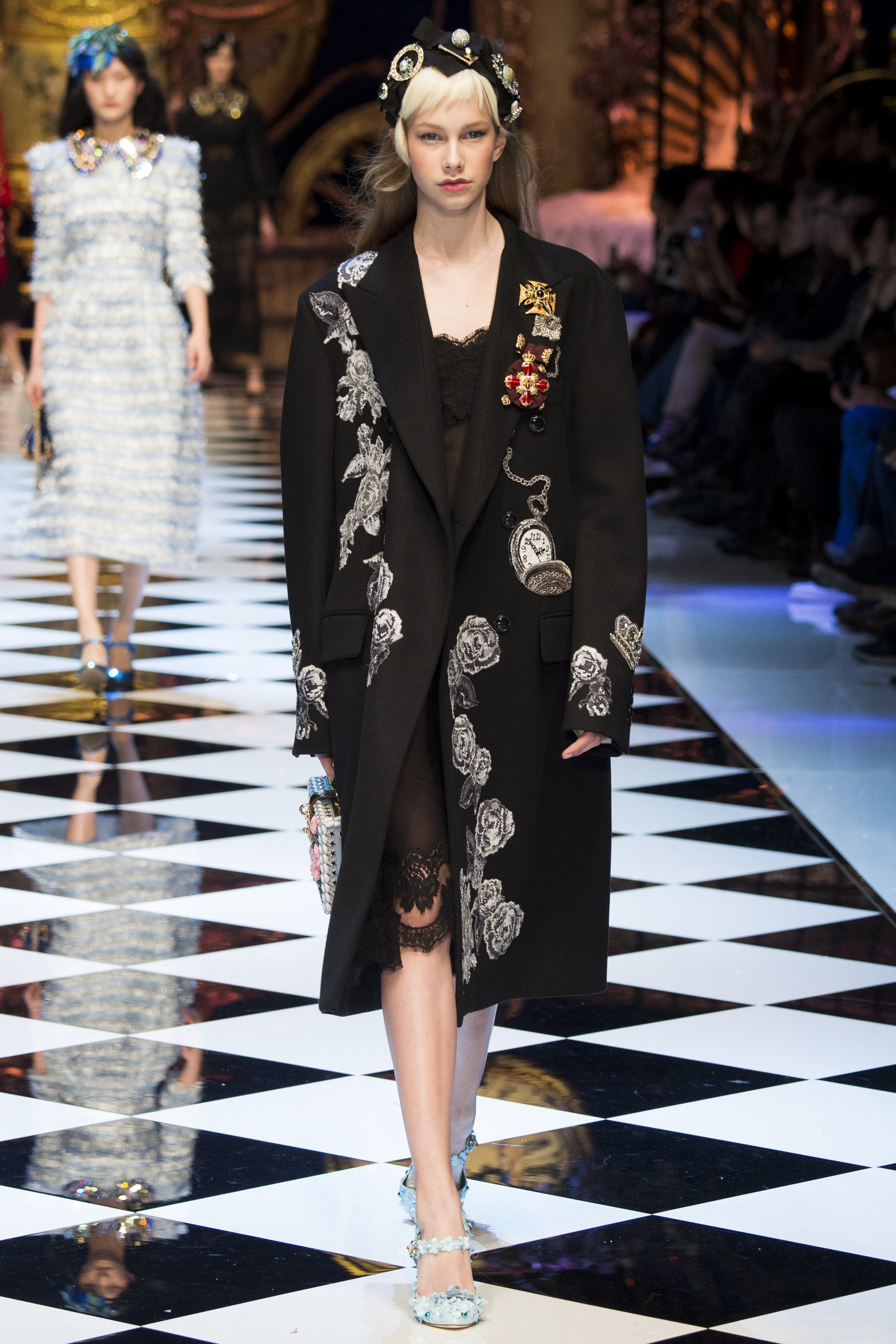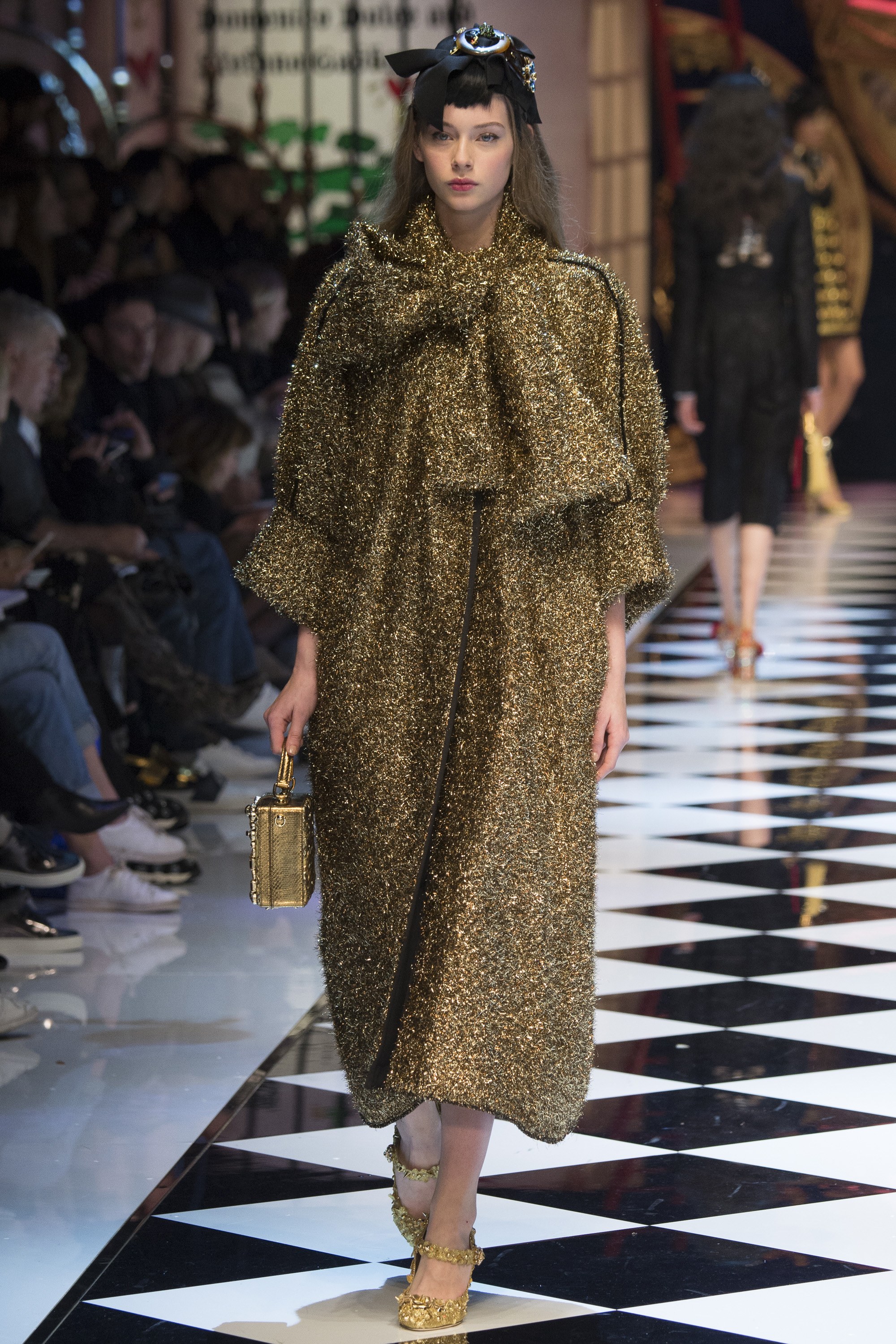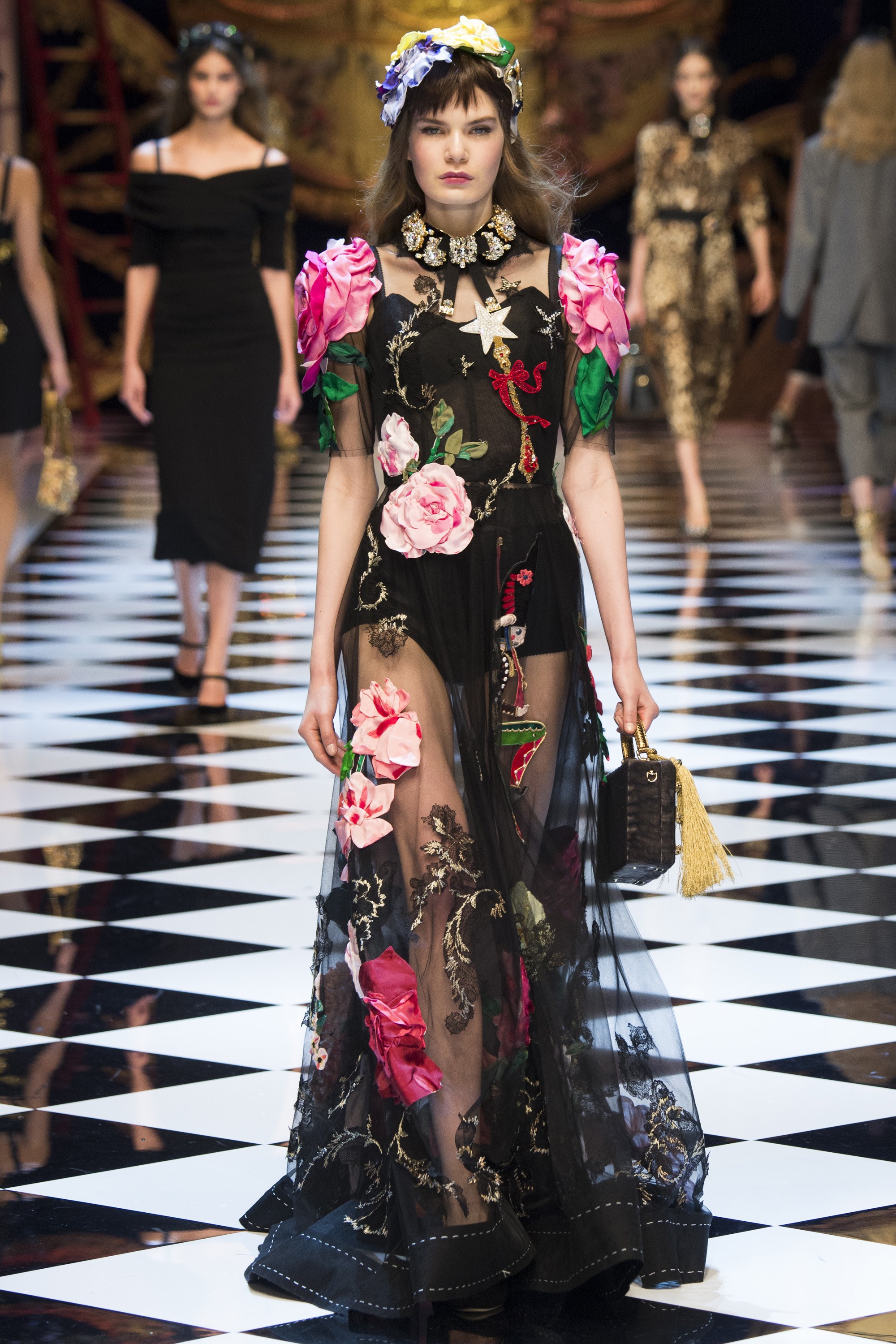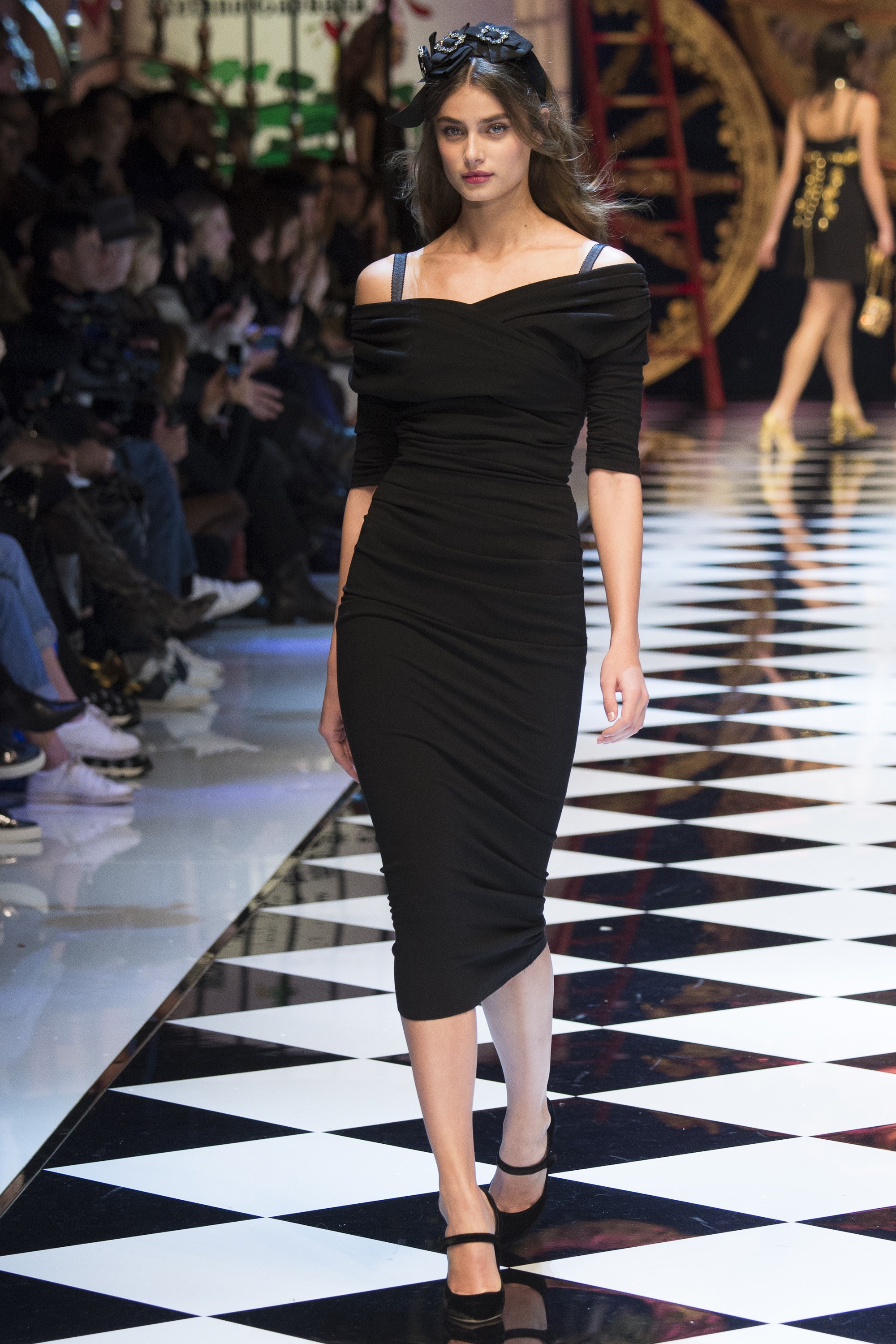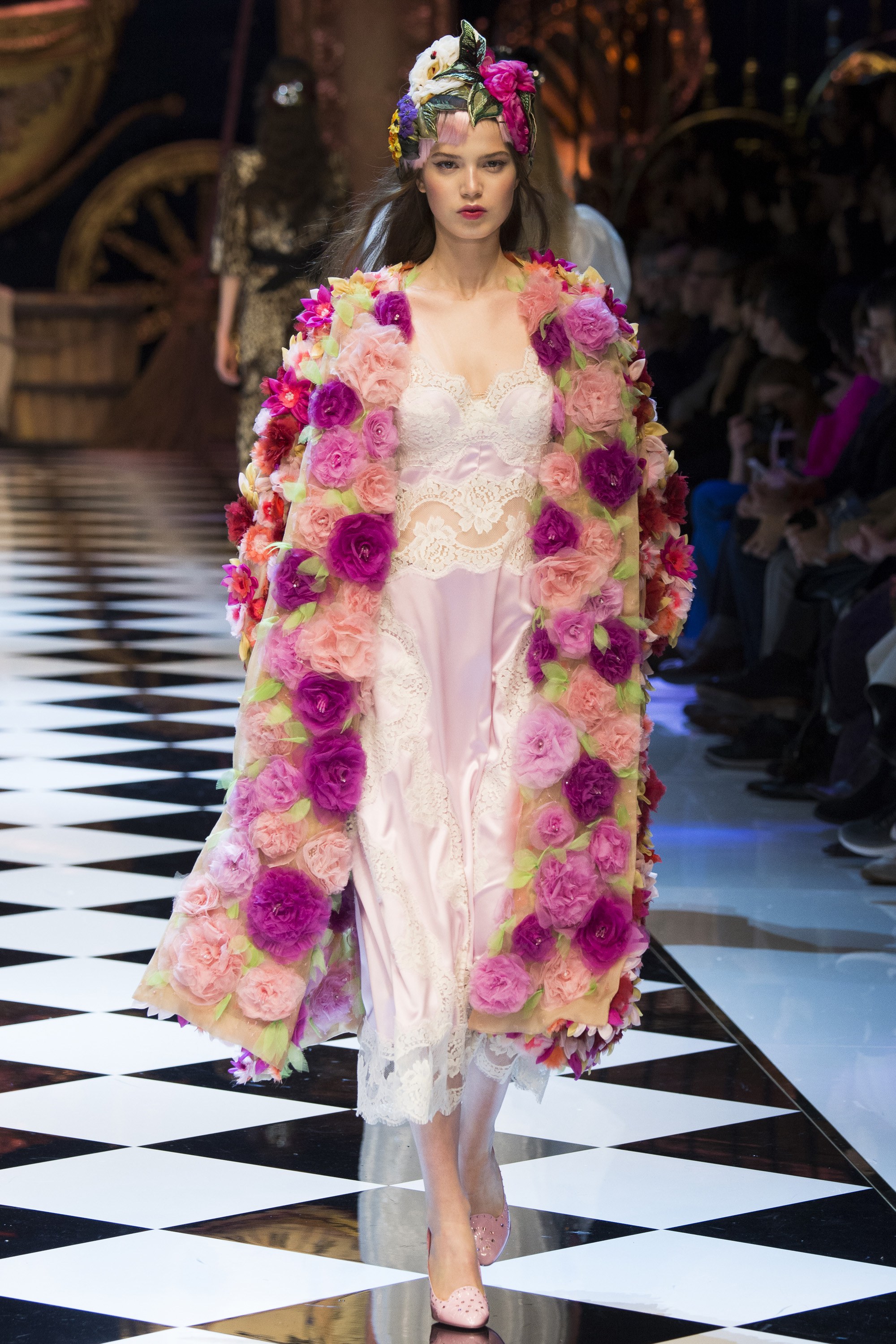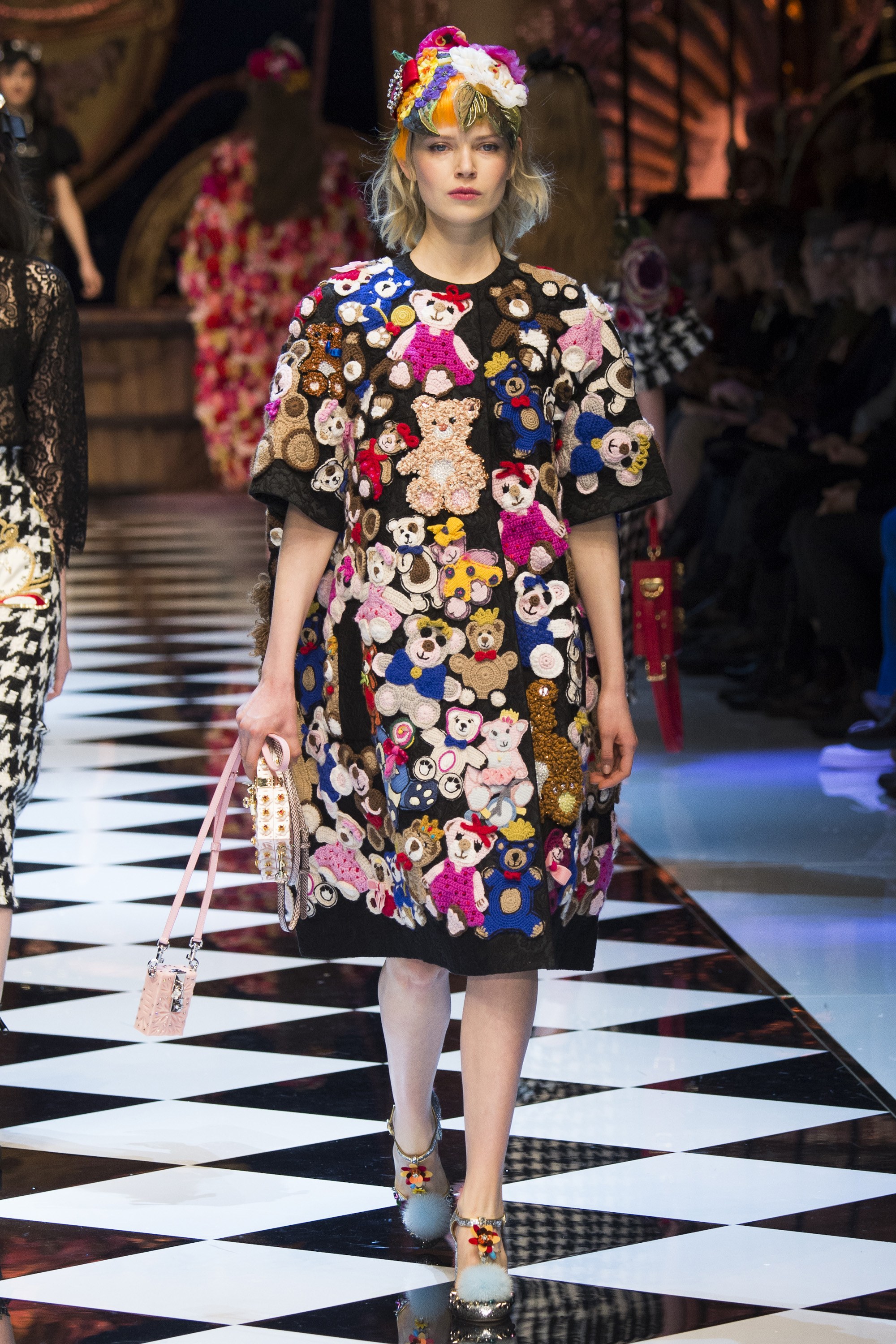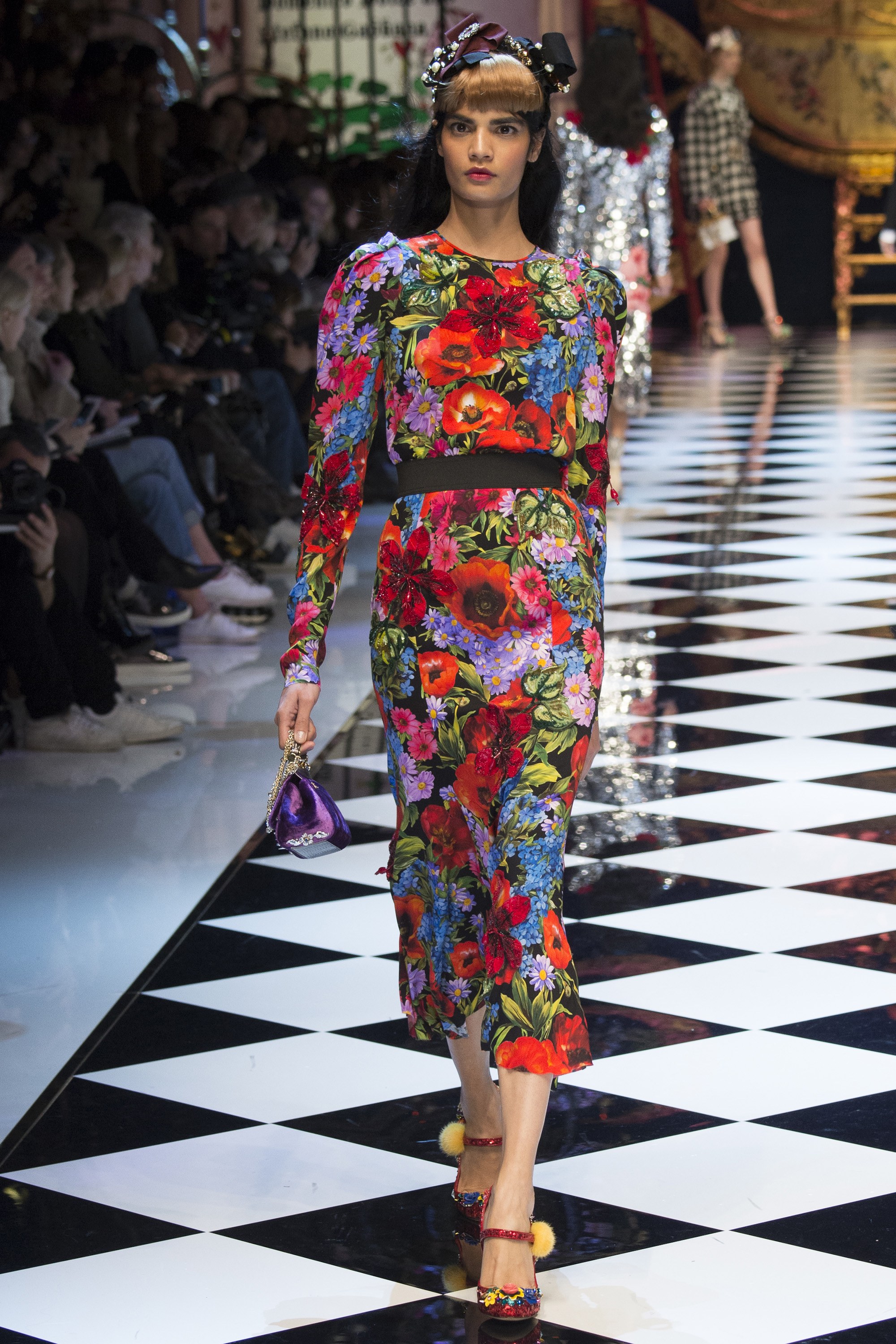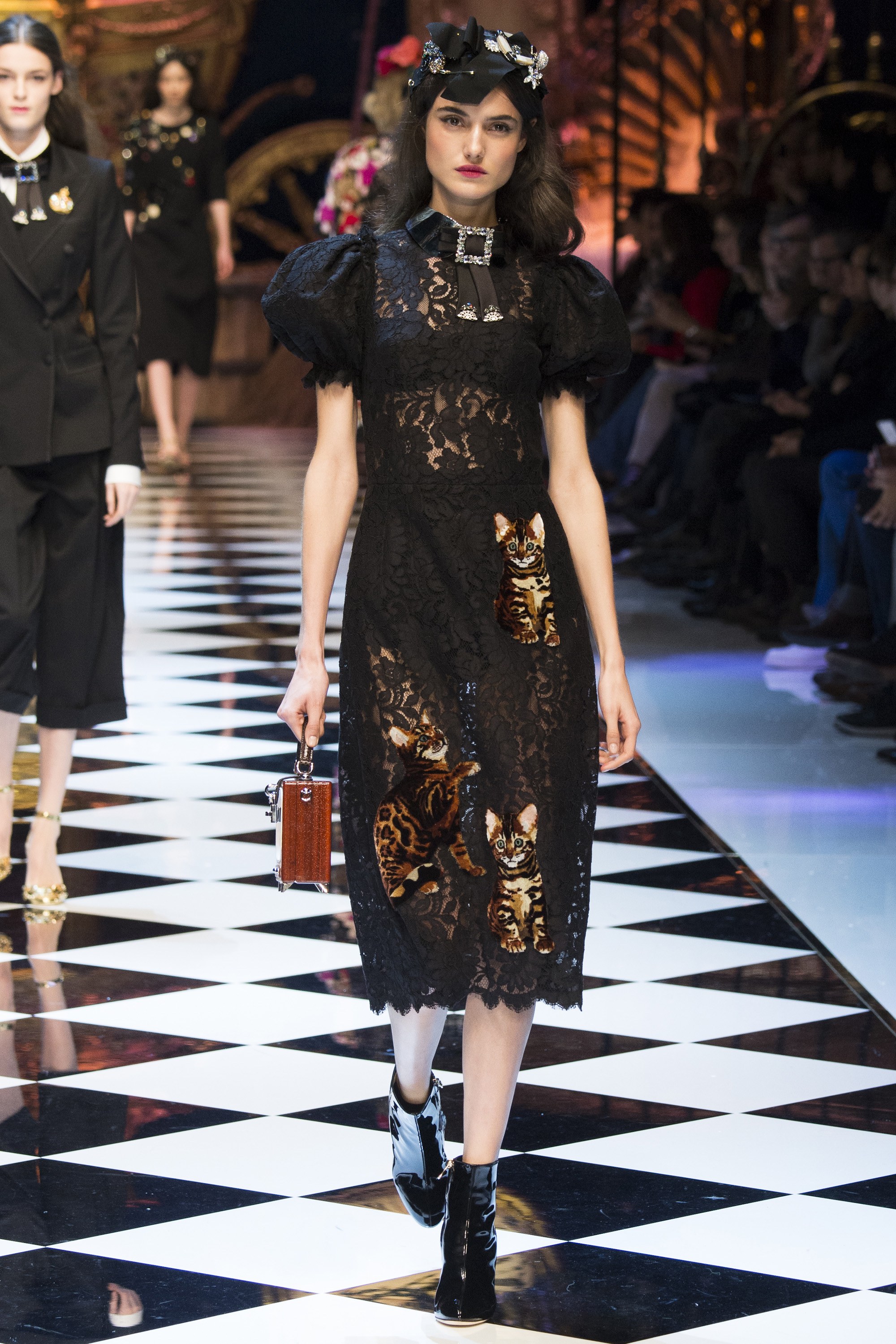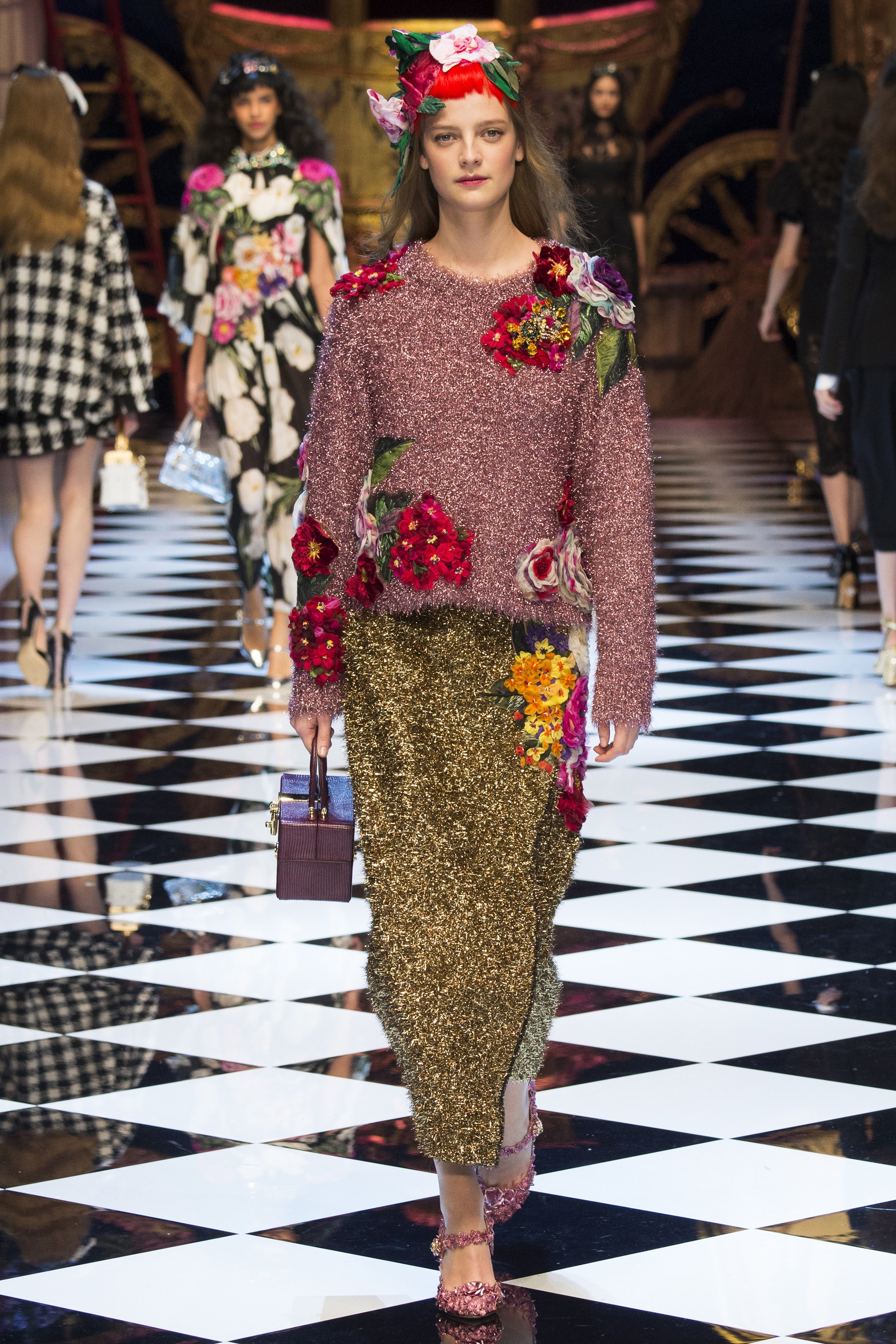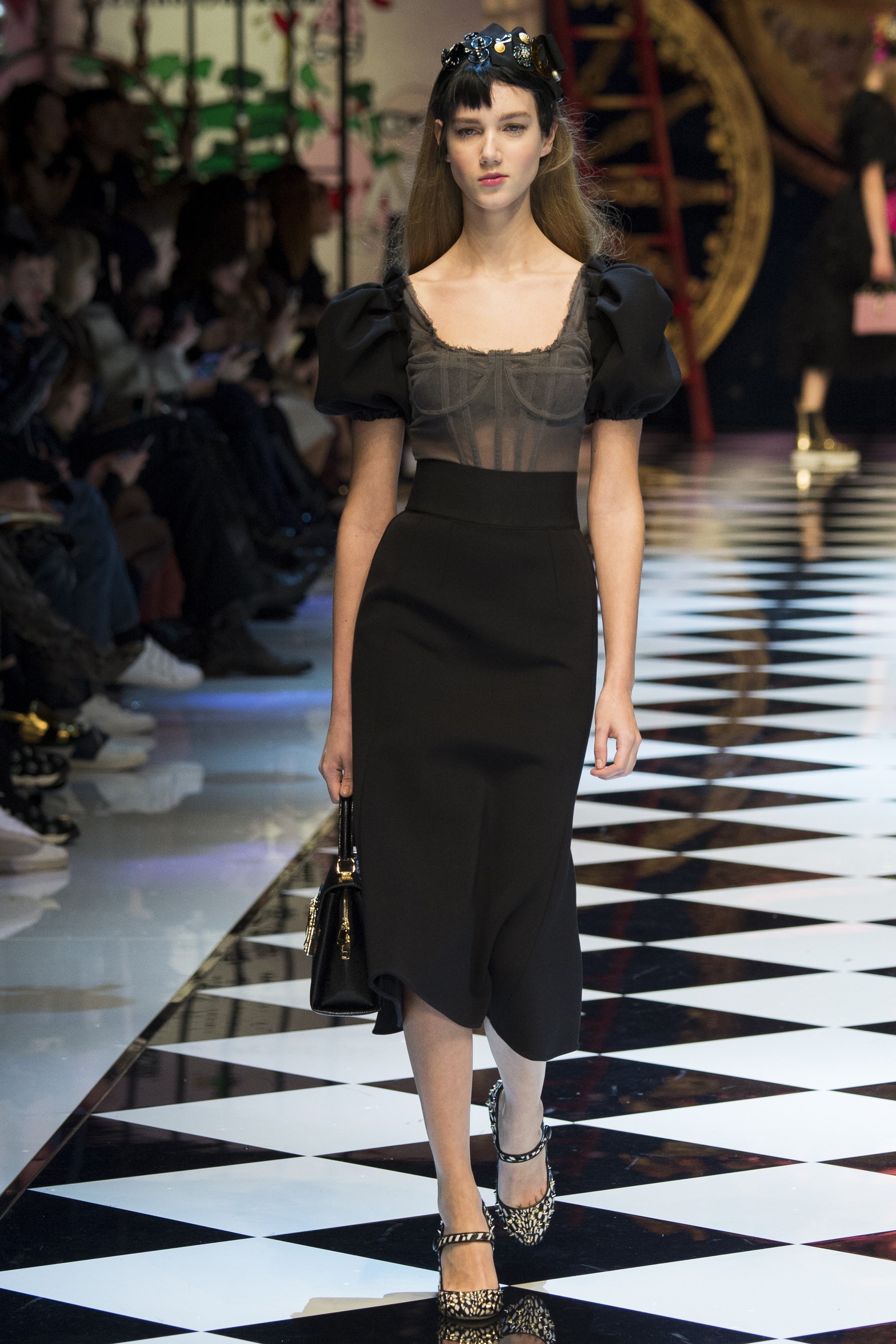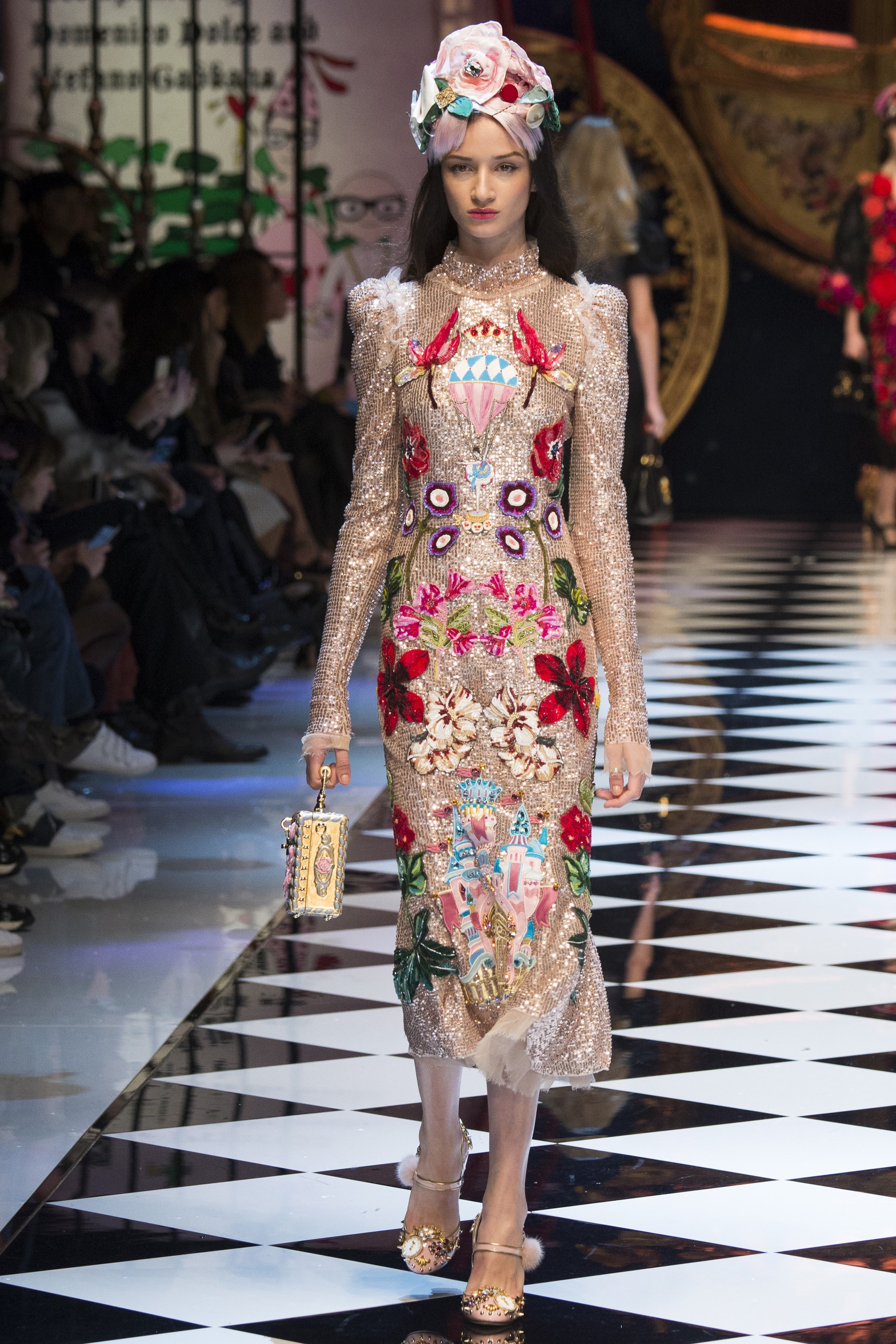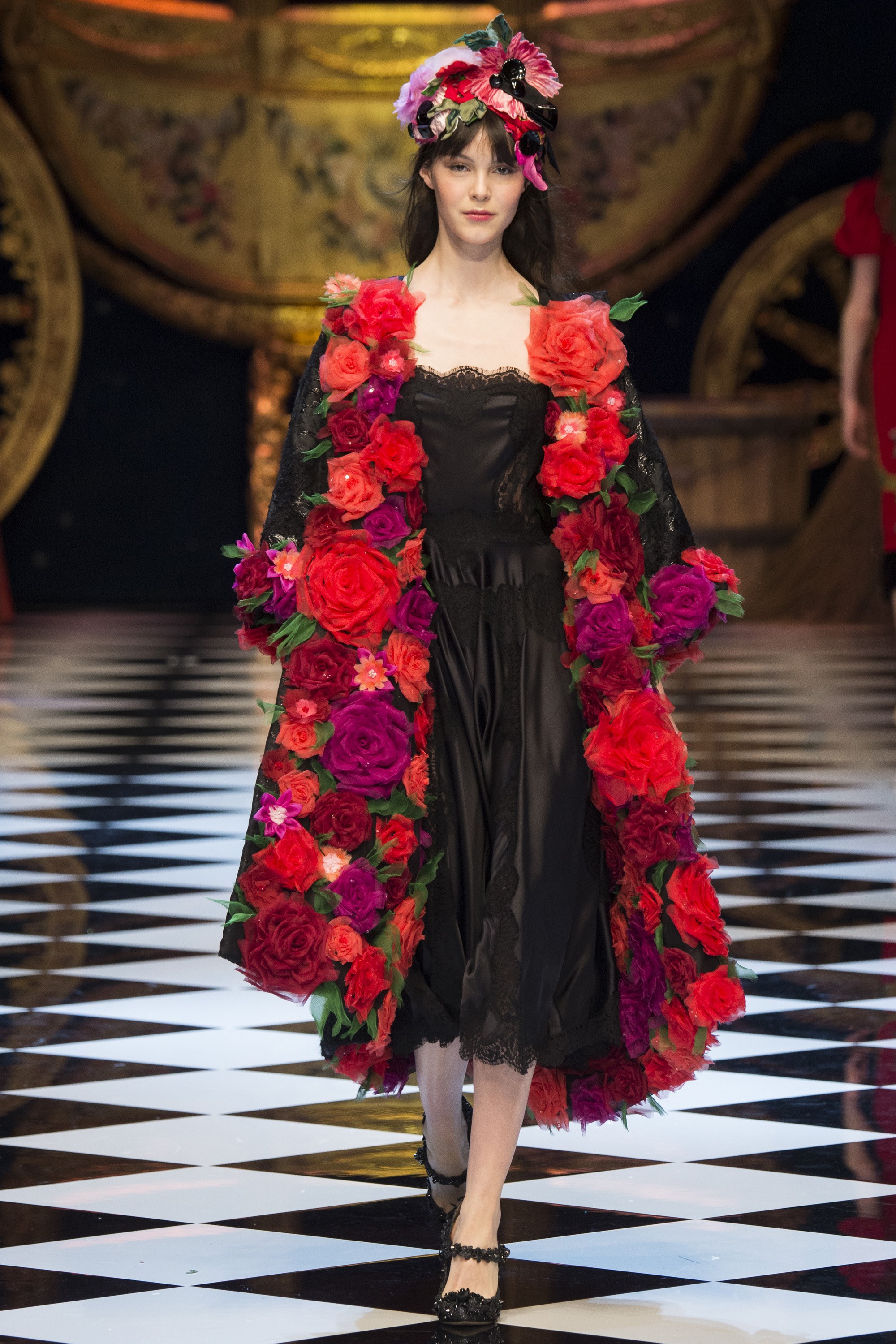 This was just a smattering of the TOUR DE FORCE glam spectacle we've come to expected from the men who love women, DOLCE & GABBANA!
Images from www.vogue.com.