The runway shows are exactly that, SHOWS, especially in Paris! And yet, most of what we witness flowing down the the makeshift runways, from the Louvre to the Palais Royal are wearable and will be showing up in your local retail palace or at least available for special order through a trunk show. The theatrics often come in the form of crazy high heels, over the top hats, and the venue rather than the pieces themselves. I'm assuming the bean counters hold some sway, keeping the wacky, overly whimsical, and avant-garde creations down to a dull roar. Some pieces will be "editorial" as Nina Garcia LOVES to exclaim on Project Runway, ready to grace the covers and pages of Elle and Bazaar and such. And then there are collections, typically care of the Japanese, that emanate from the synaptic flow of the designers directly on to the design mannequin and model, without much thought of pragmatism and other such mundane concerns interrupting or editing that flow.
Many of these creations aren't easy to pull off by the mere mortal, what with the volume, asymmetry, and strange silhouettes. They call for a healthy dose of moxie and emotional bravery, and of course a fondness for the abstract doesn't hurt. The concept of comfort, which increases in importance as we wade through the sands of time, isn't necessarily looming large in these collections. Occasionally there is a disconnect between form and function. But hell, I'm always endlessly entertained by these works and wondering IF possibly I could make one of these looks work!
Now for a series of surrealist escapades, from Commes Des Garcons, Junya Watanabe, and Undercover.
COMMES DES GARCONS (REI KUWAKUBO):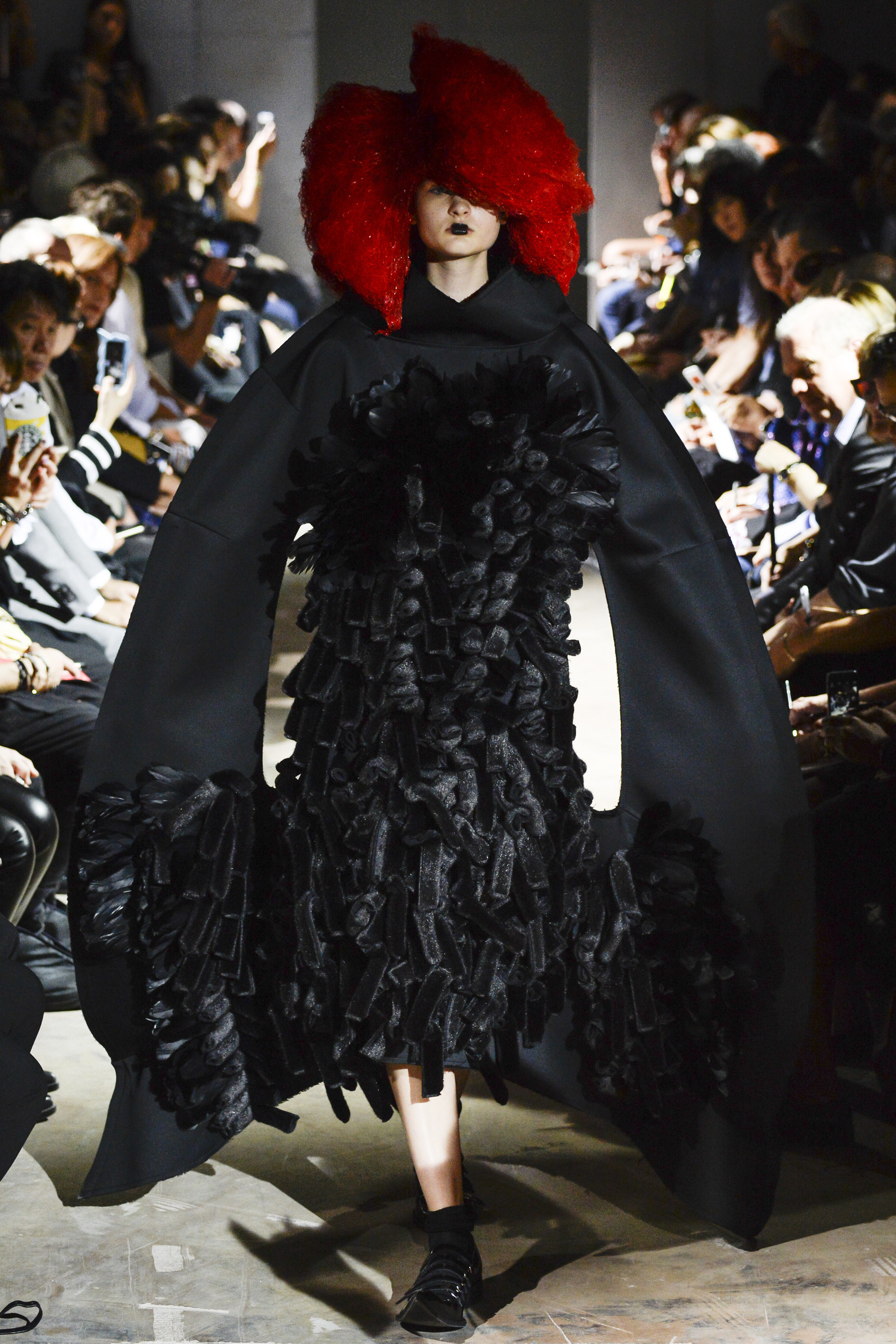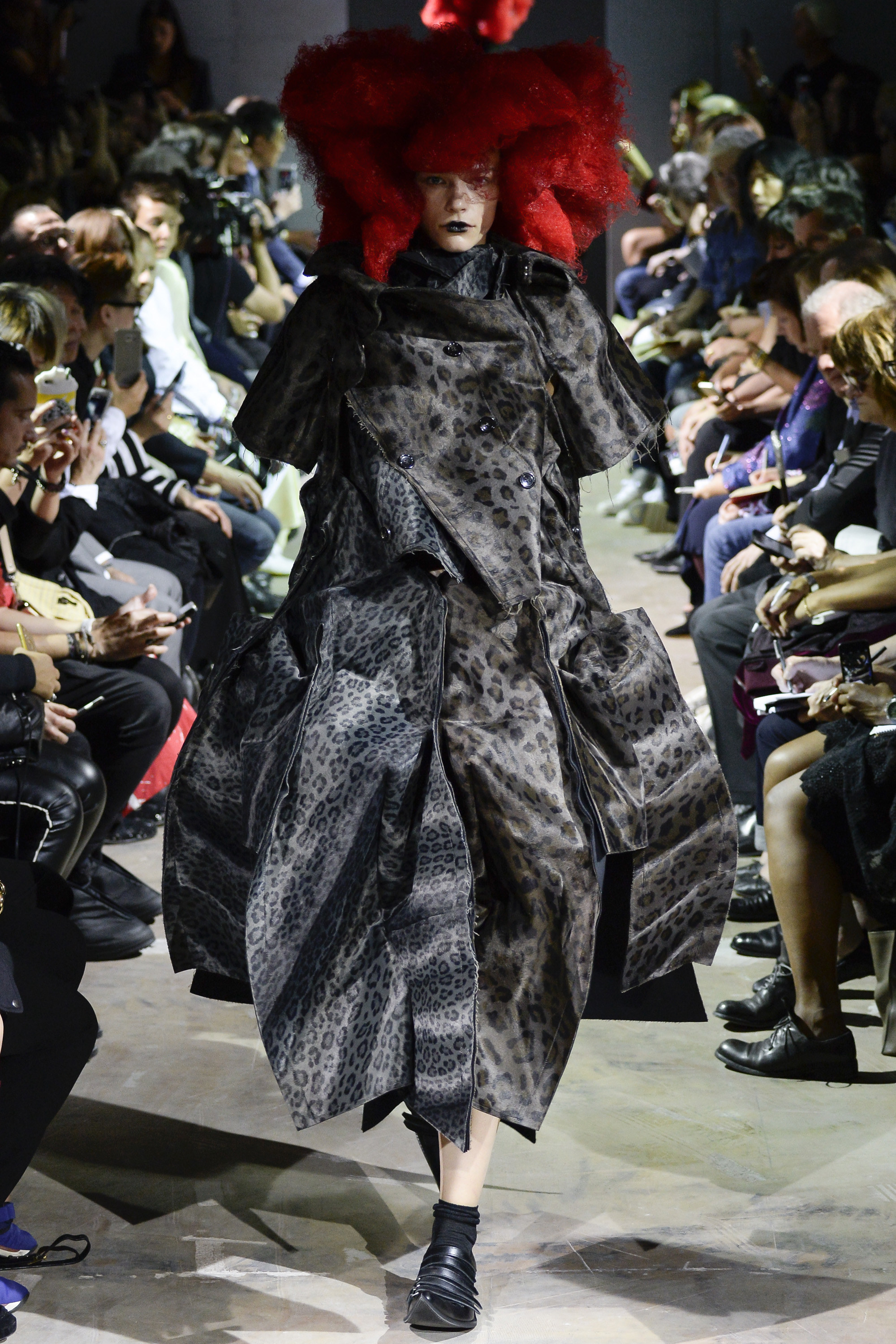 I'd wear this one without (much) hesitation, but maybe with some BIG platform heels!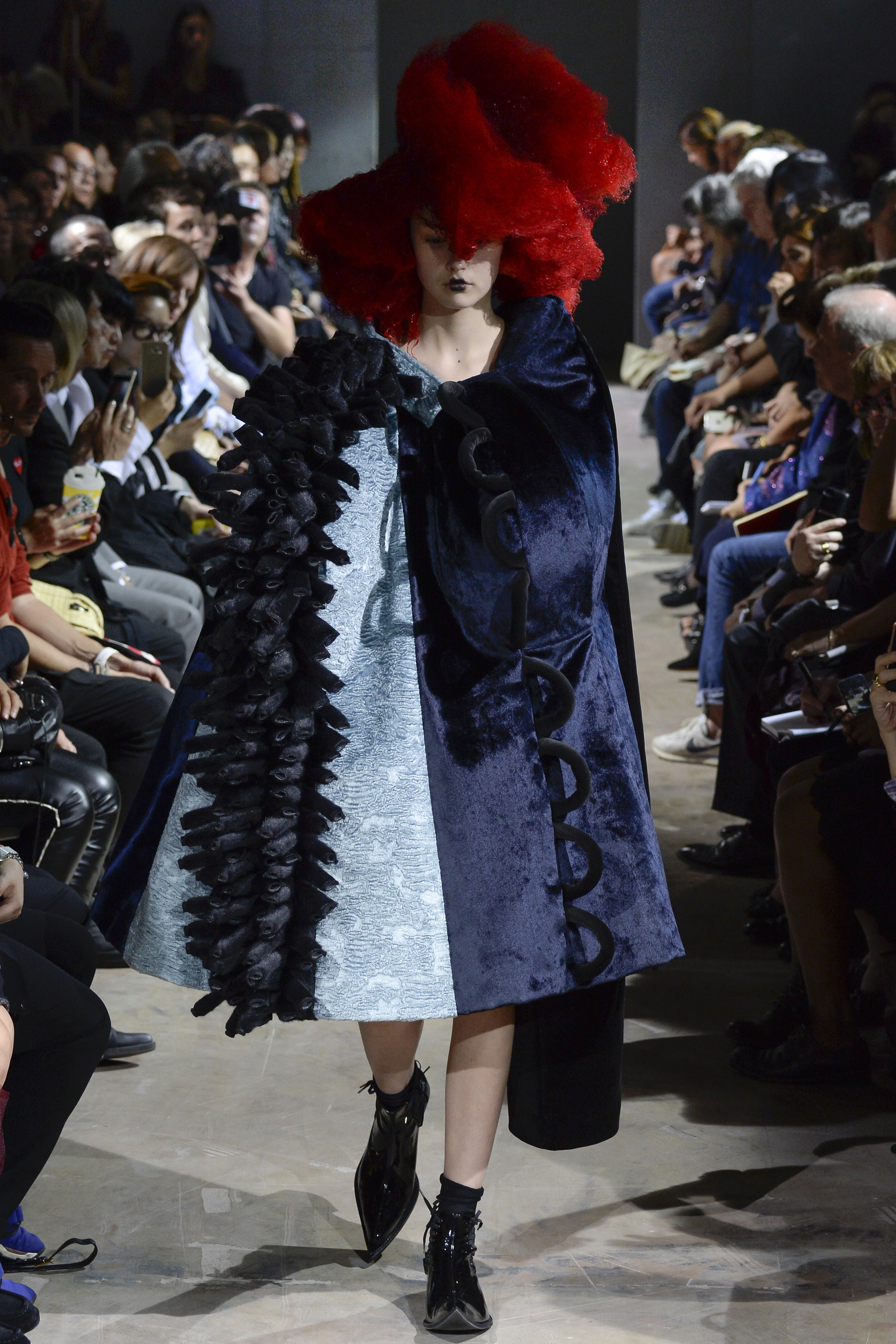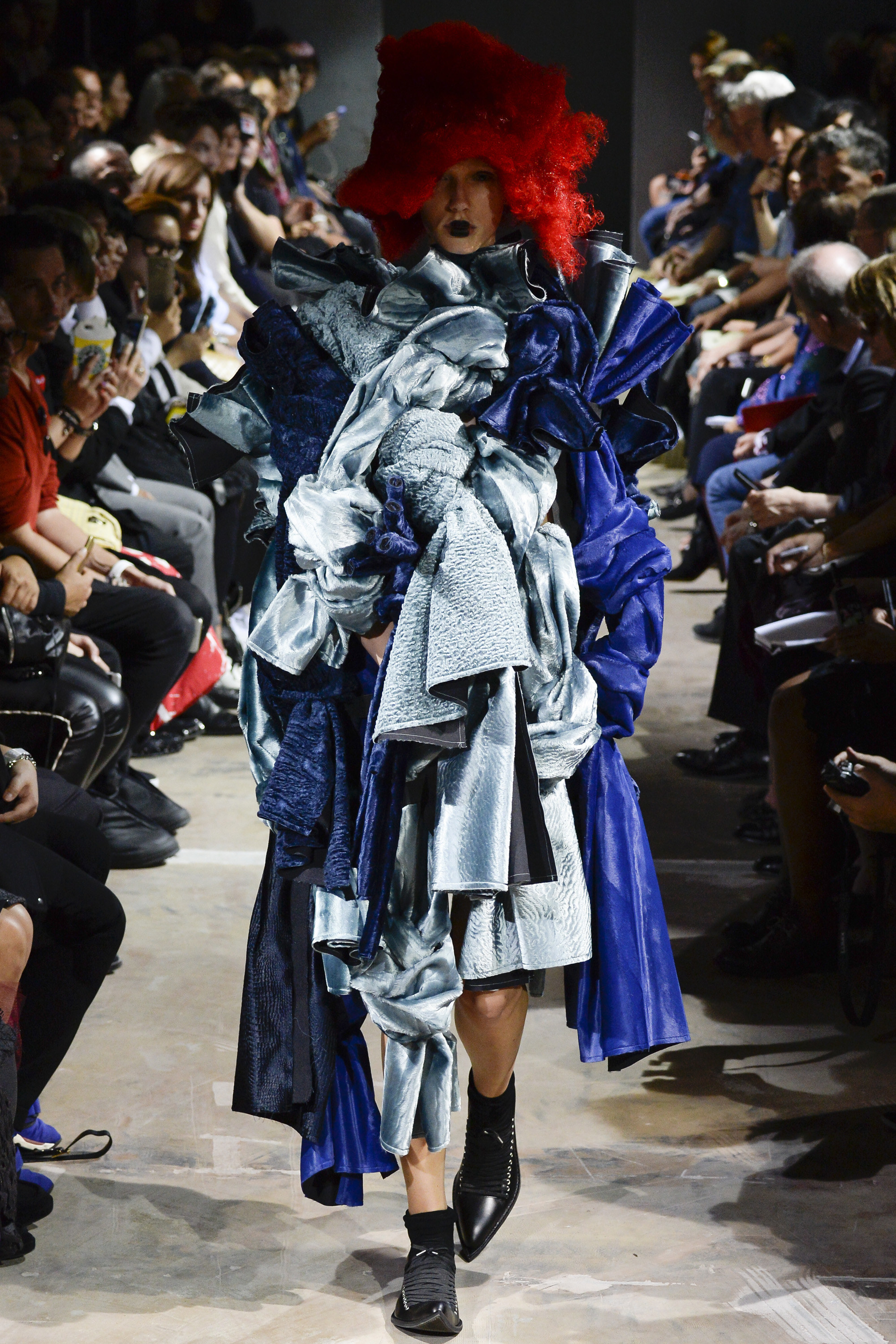 Salvador Dali meets Marie Antoinette.....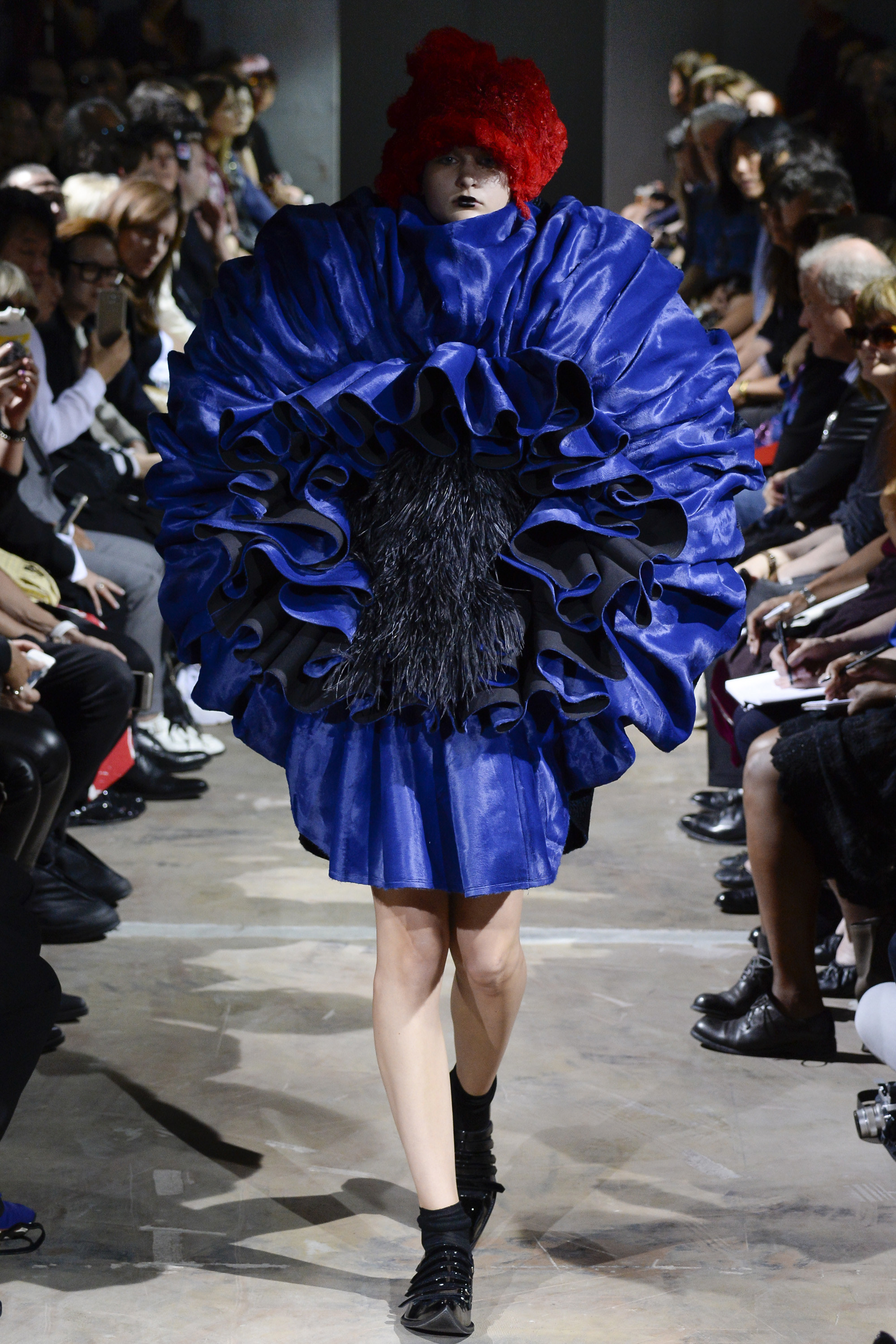 Georgia O'Keefe anyone? Now THIS is the kind of modern art I can get behind.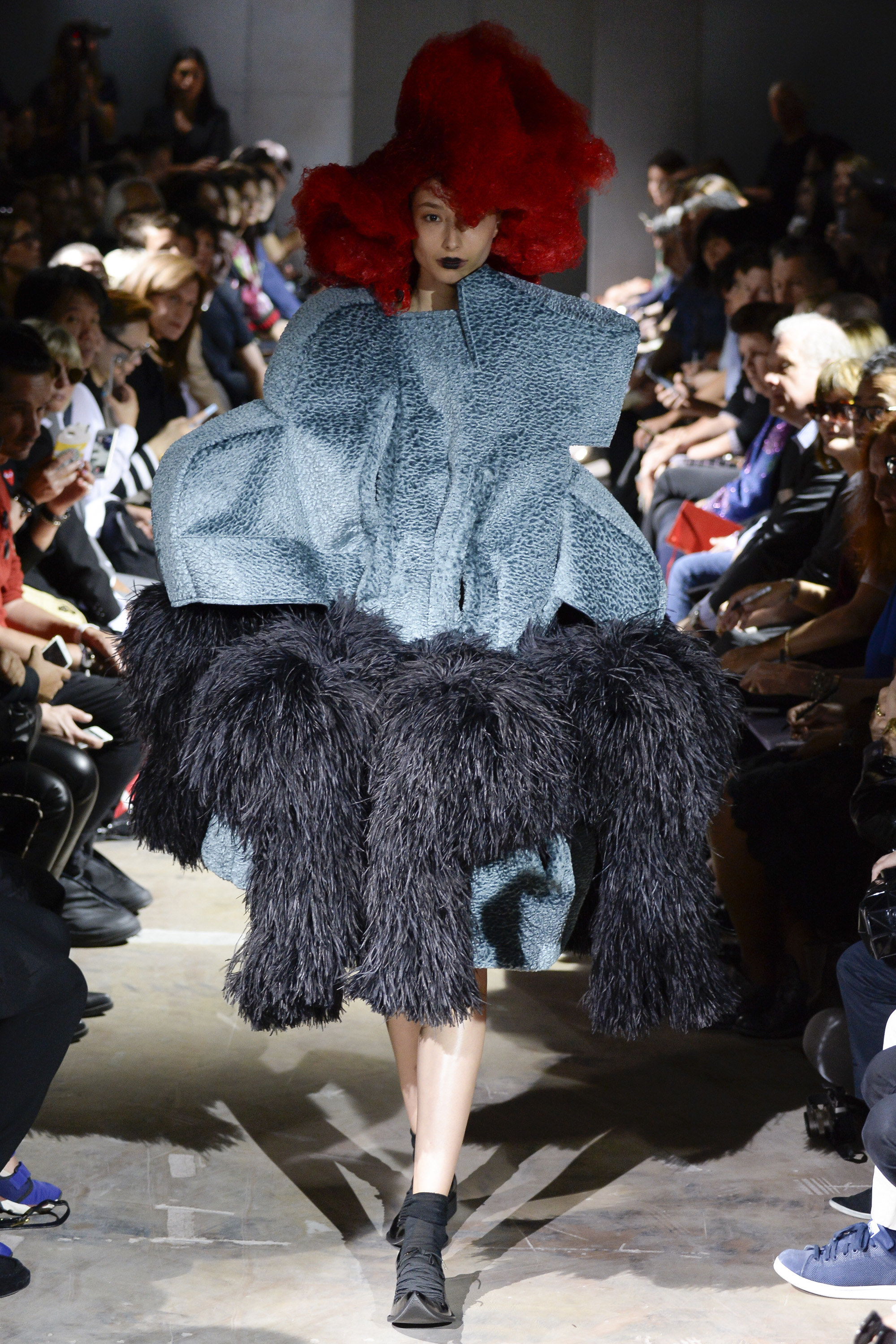 This whole collection screams for a retrospective. I might not be able to wear it, but I relish looking at it!
JUNYA WATANABE: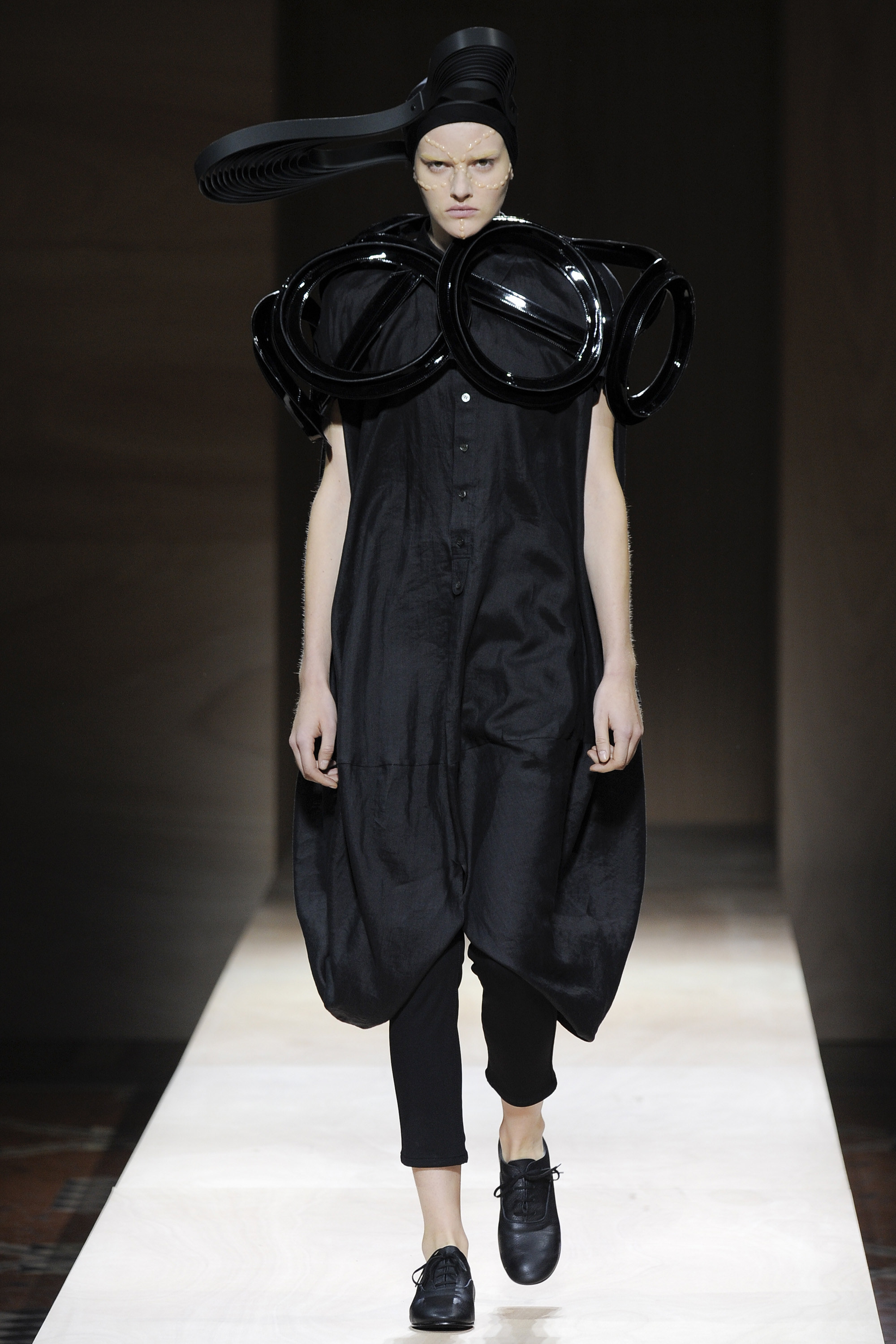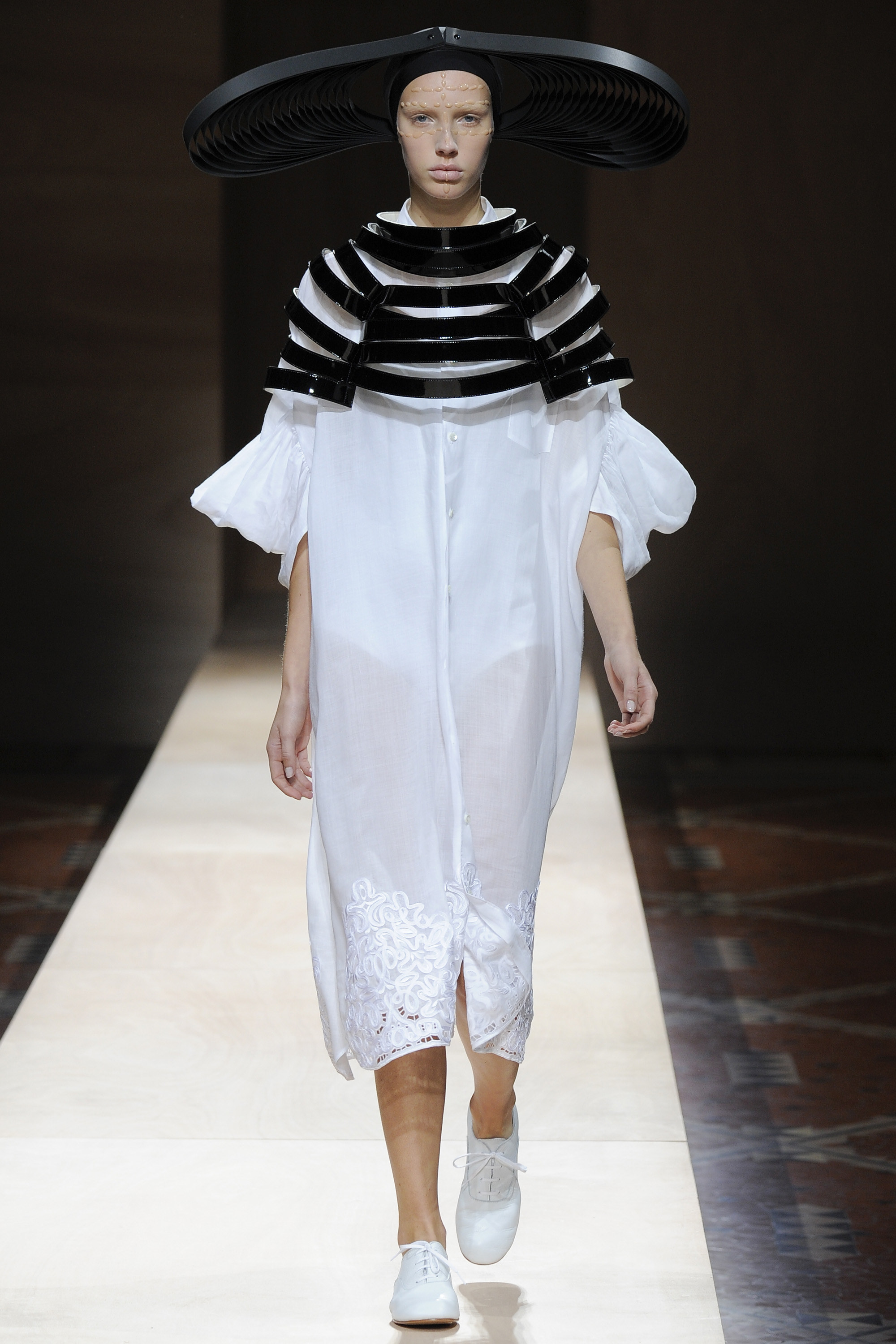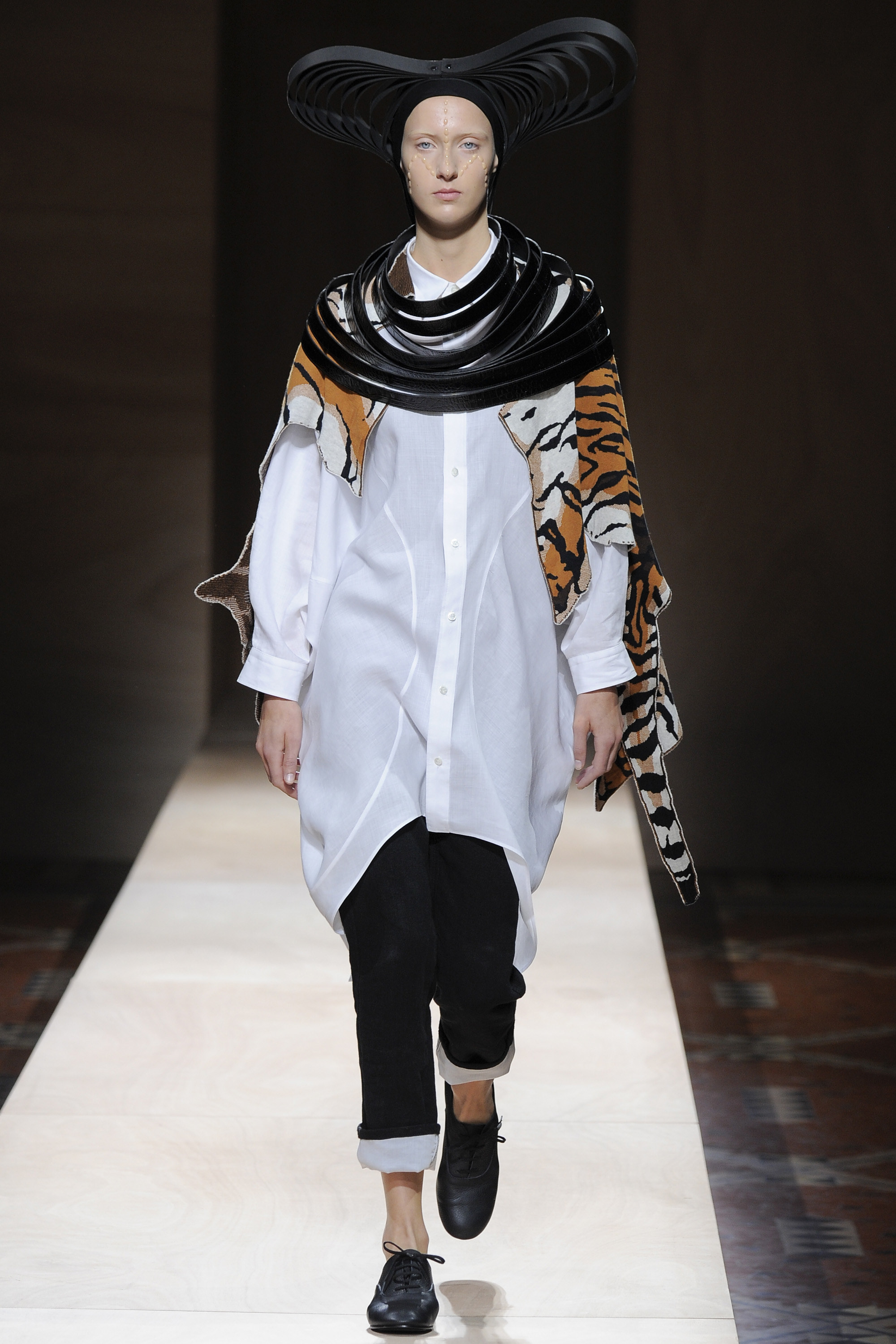 Love the makeshift leopard "skin" cape atop the long tunic blouse, never seen anything quite like it. These pieces are actually quite wearable beneath the neck and shoulder pseudo-armor sculpture.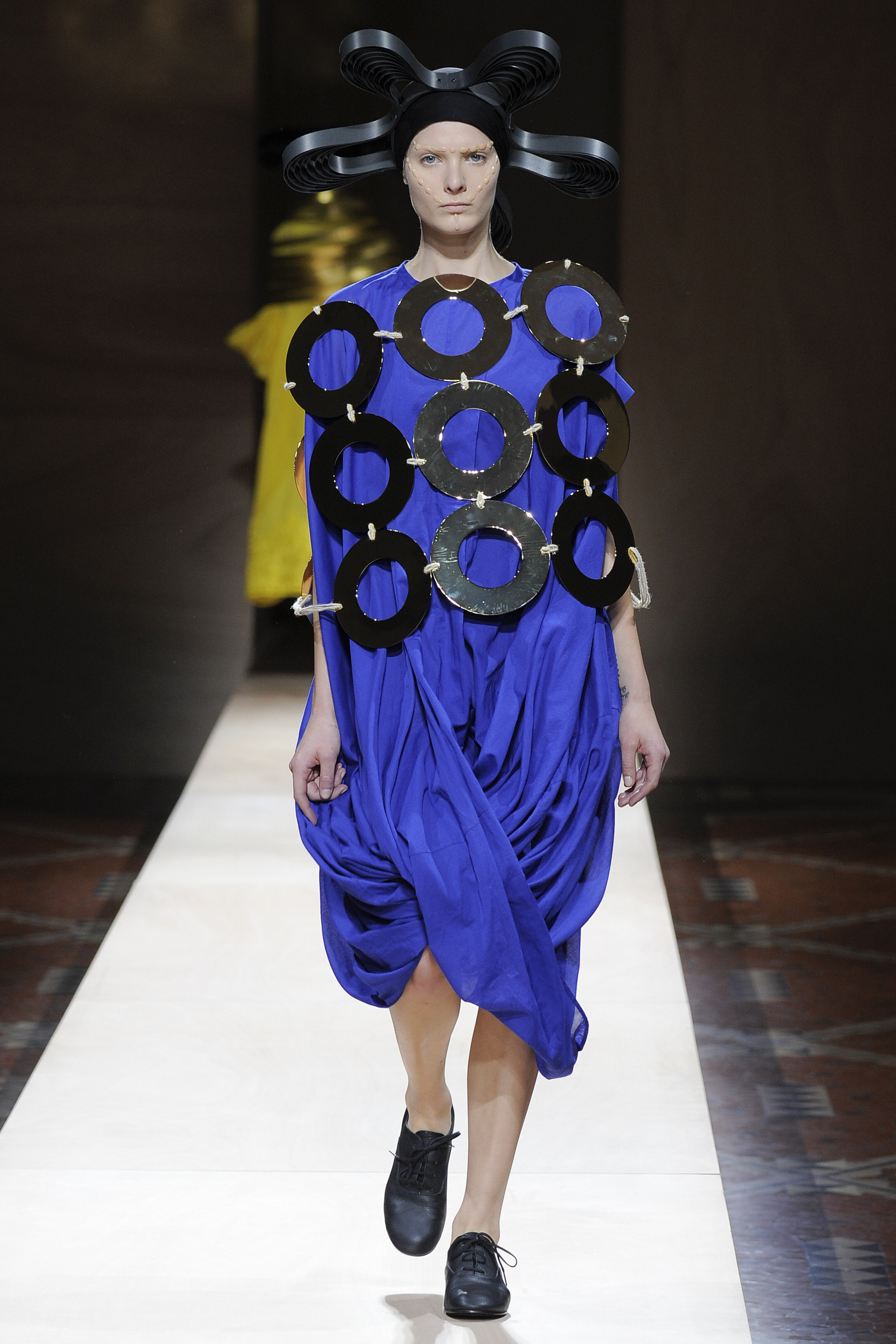 Cerulean blue draped dream. I say throw a belt over this concoction.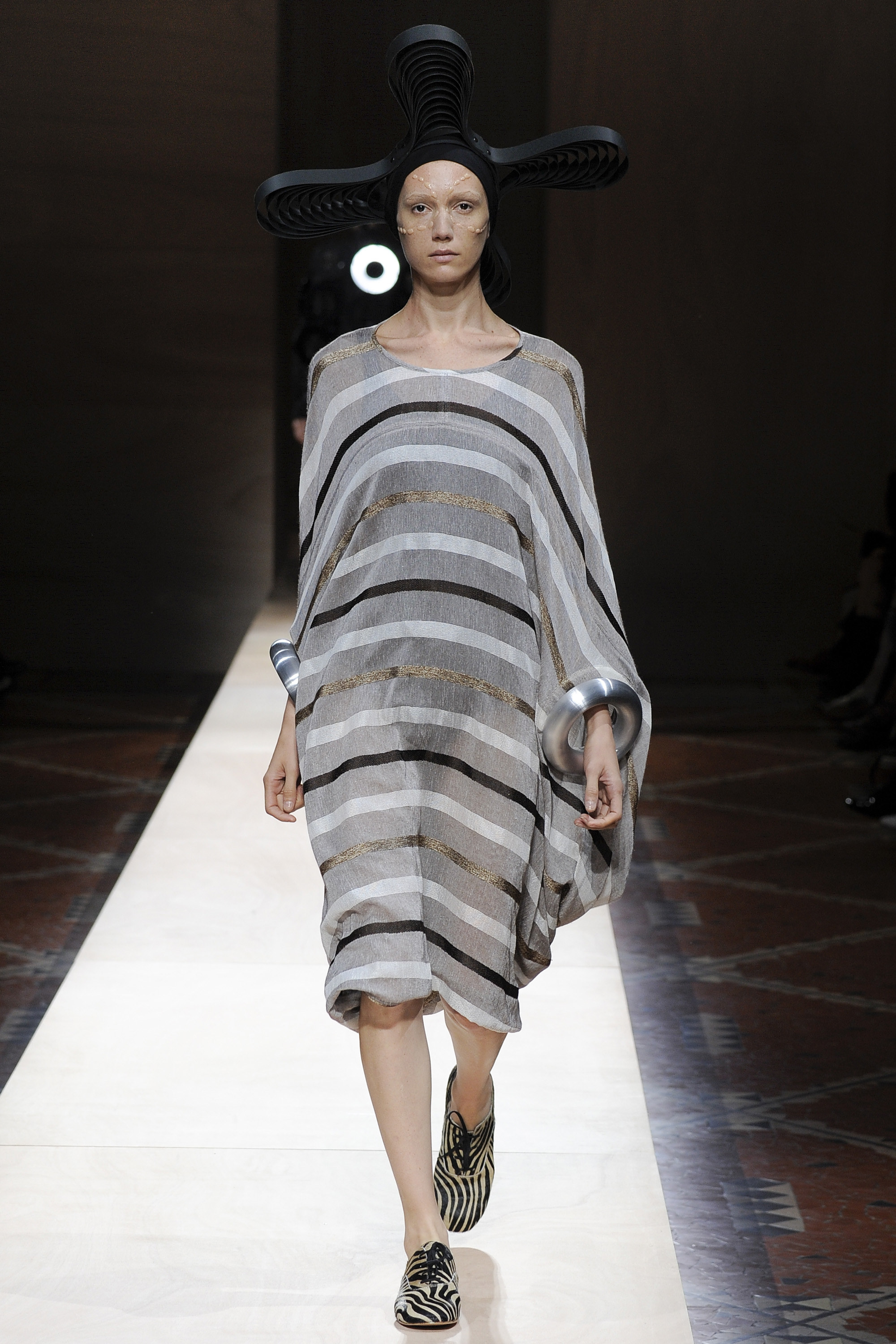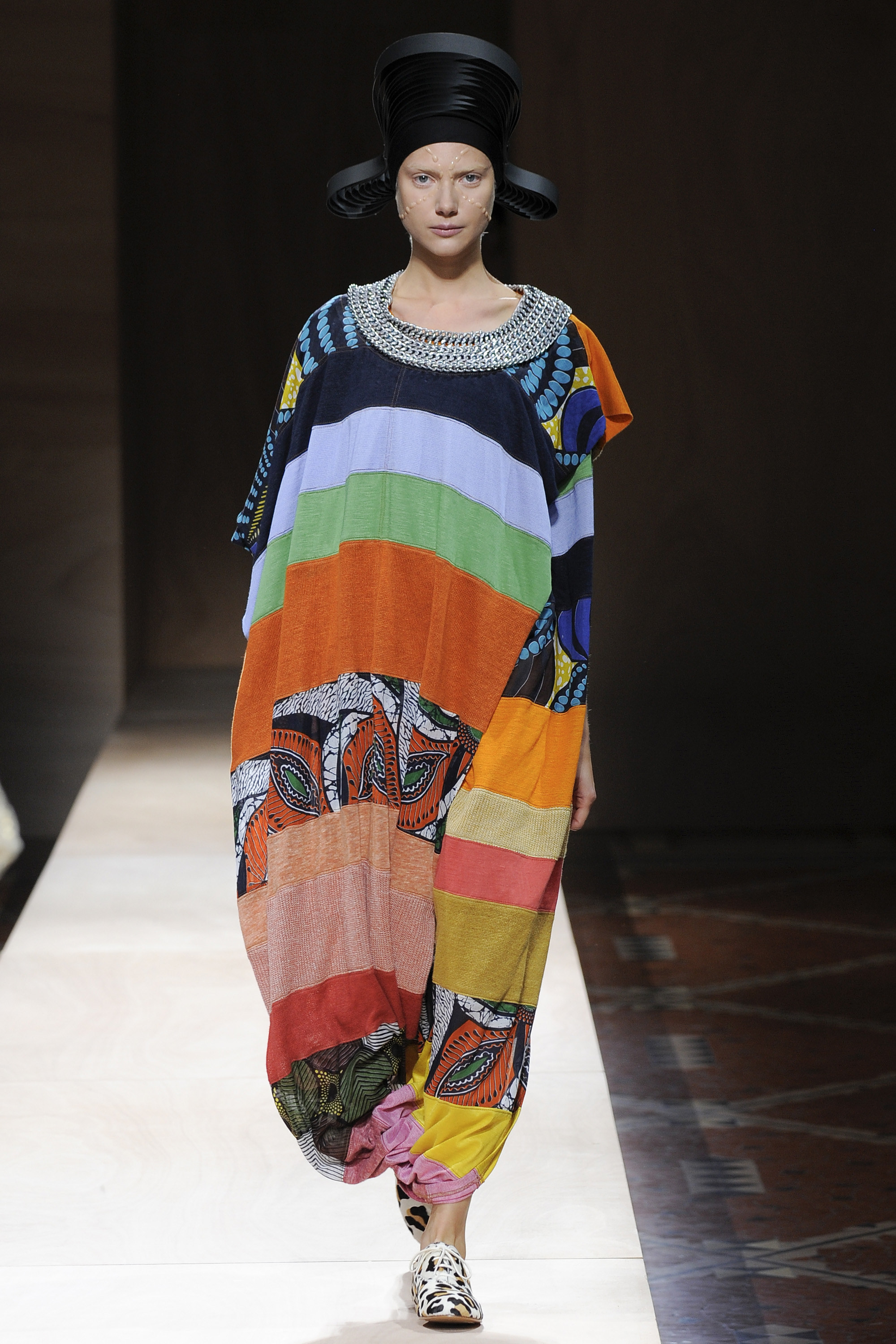 Some curious bathing suit coverups.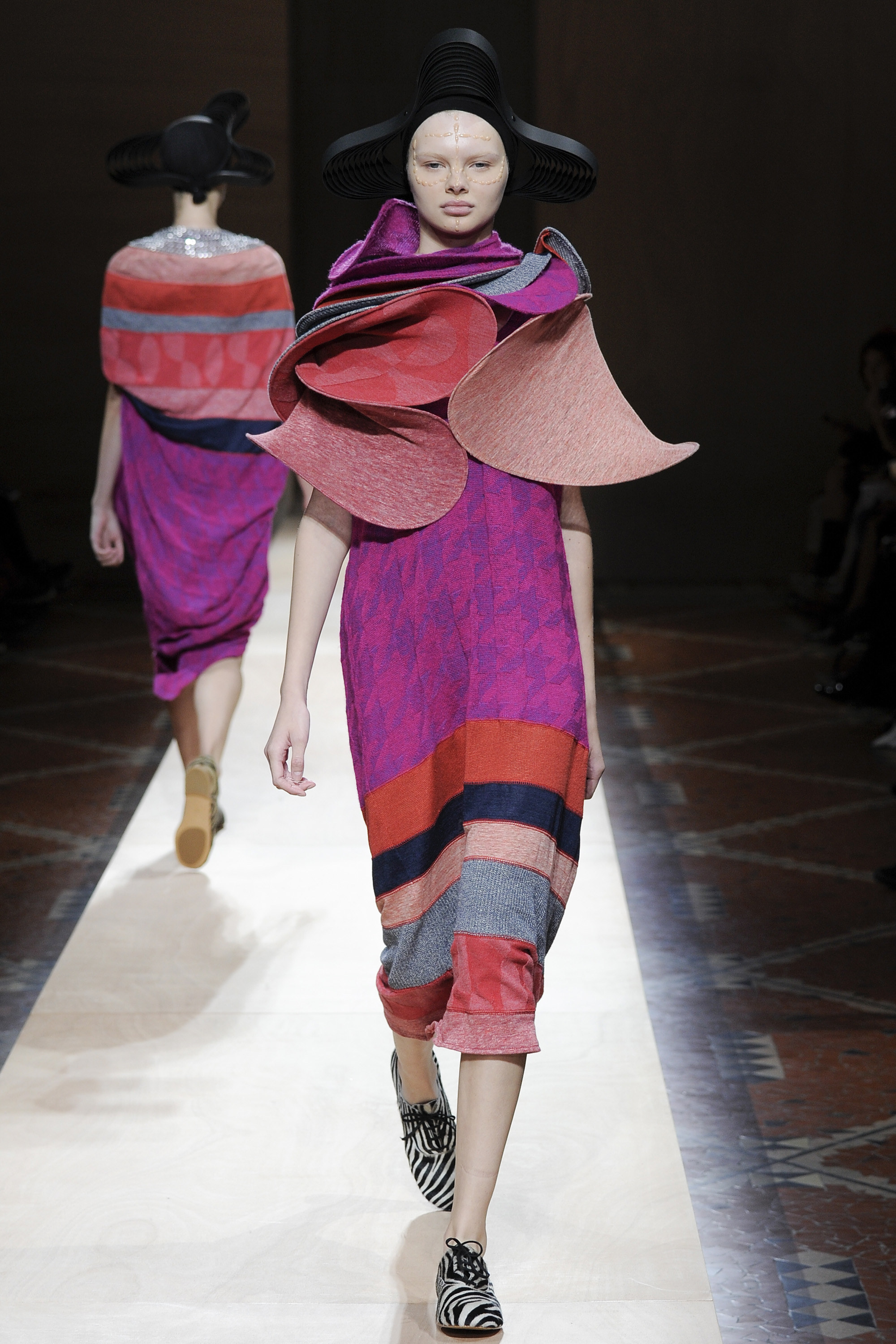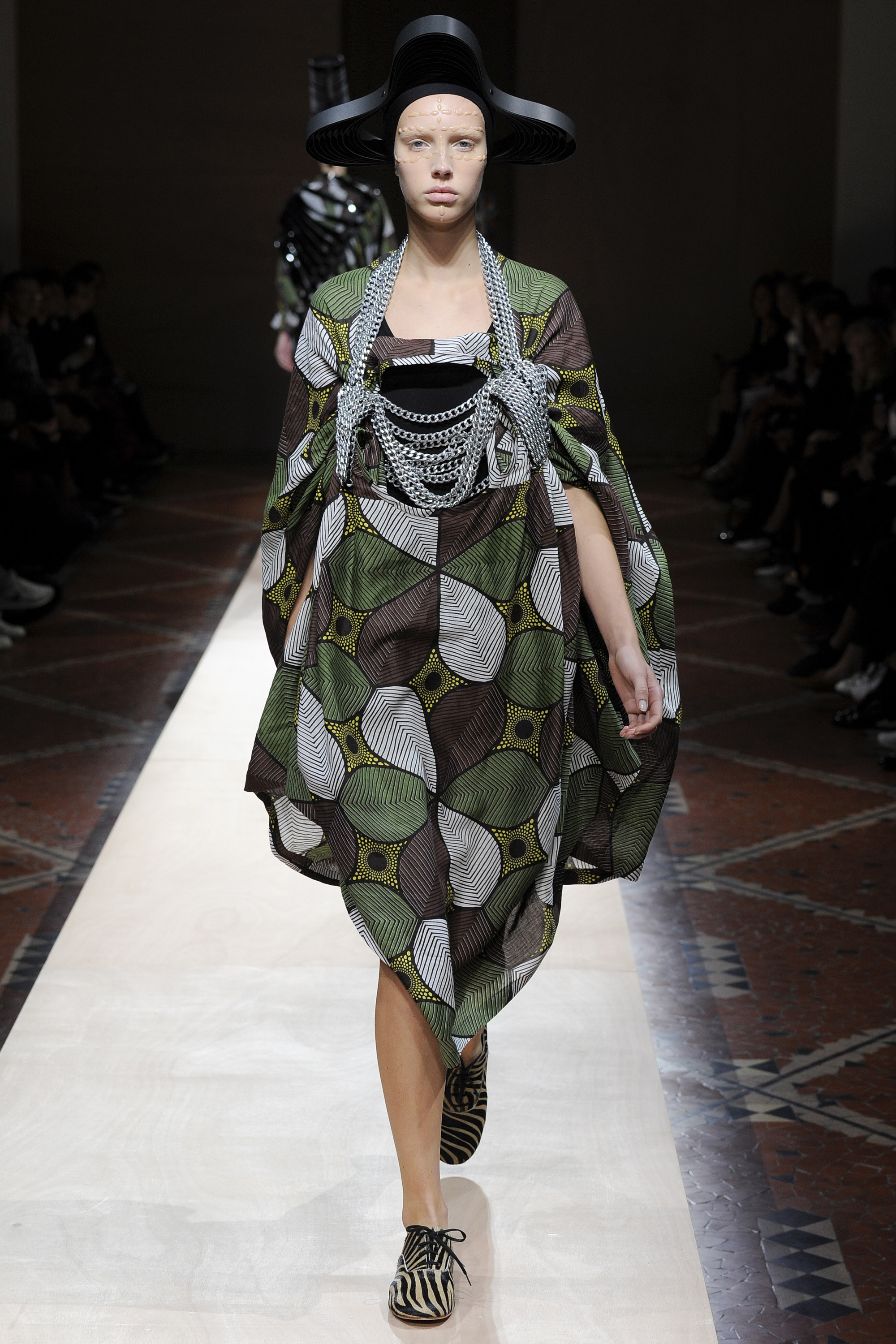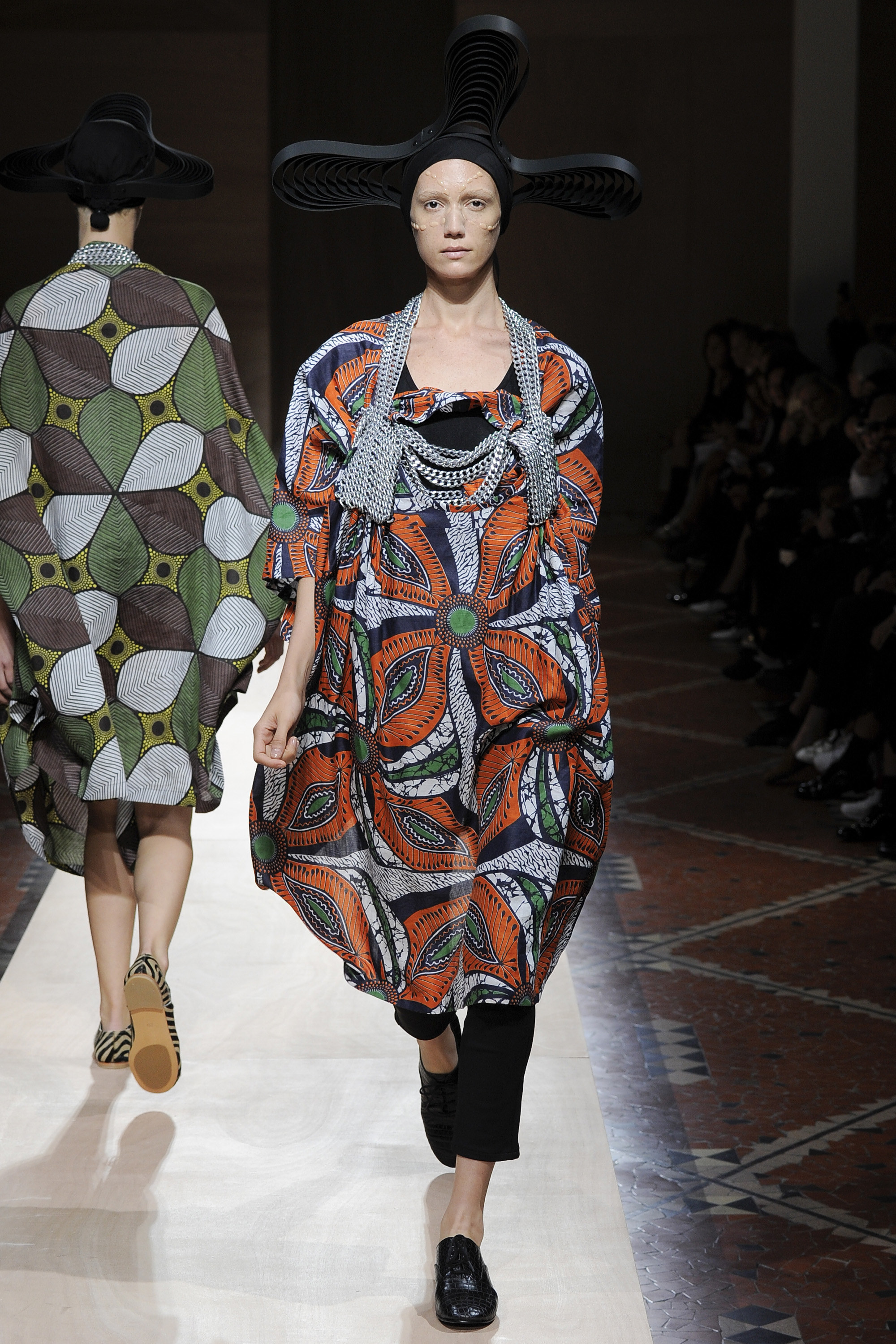 Mmmmm, Halloween colors.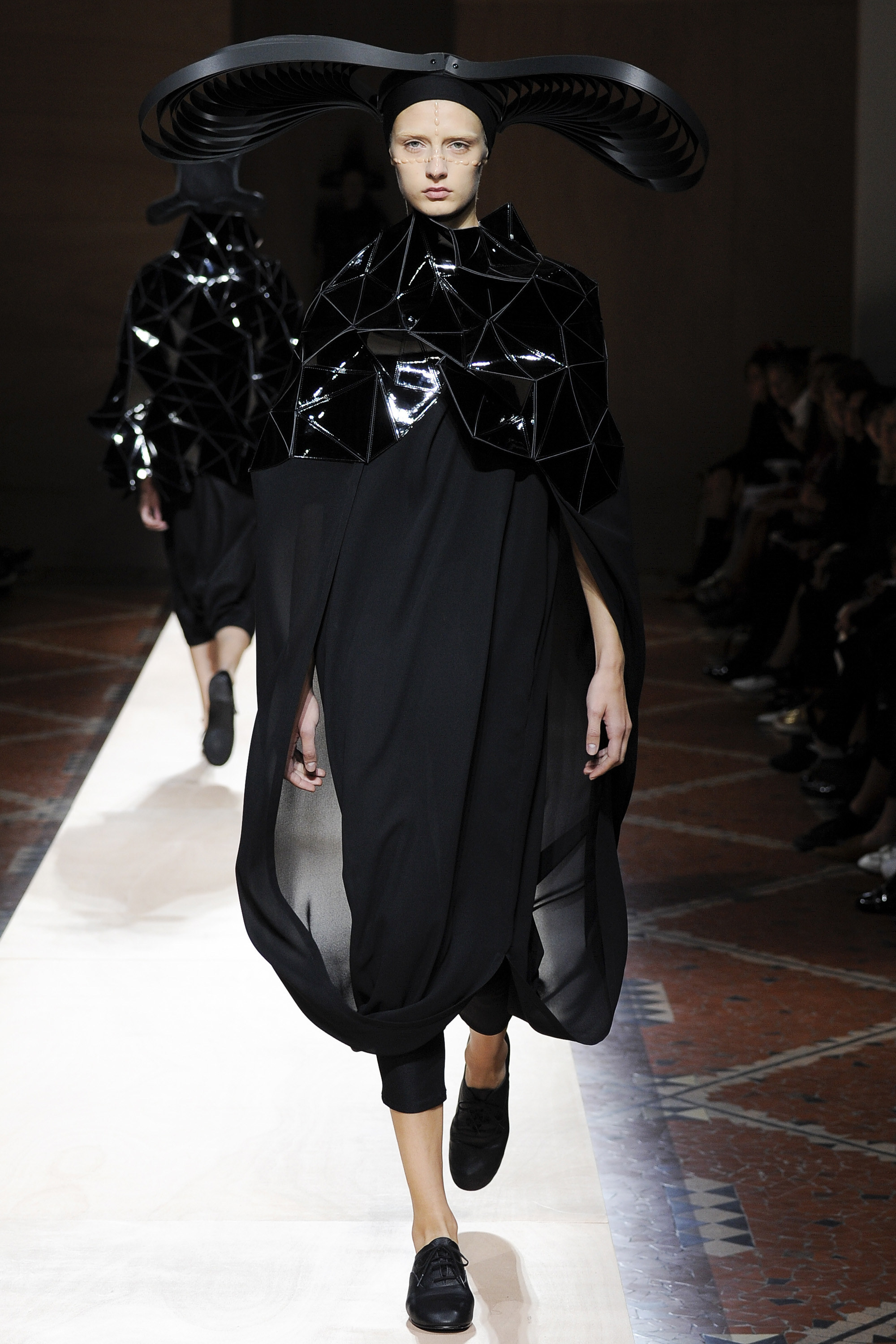 Why don't folks wear hats anymore?
UNDERCOVER (JUN TAKAHASHI: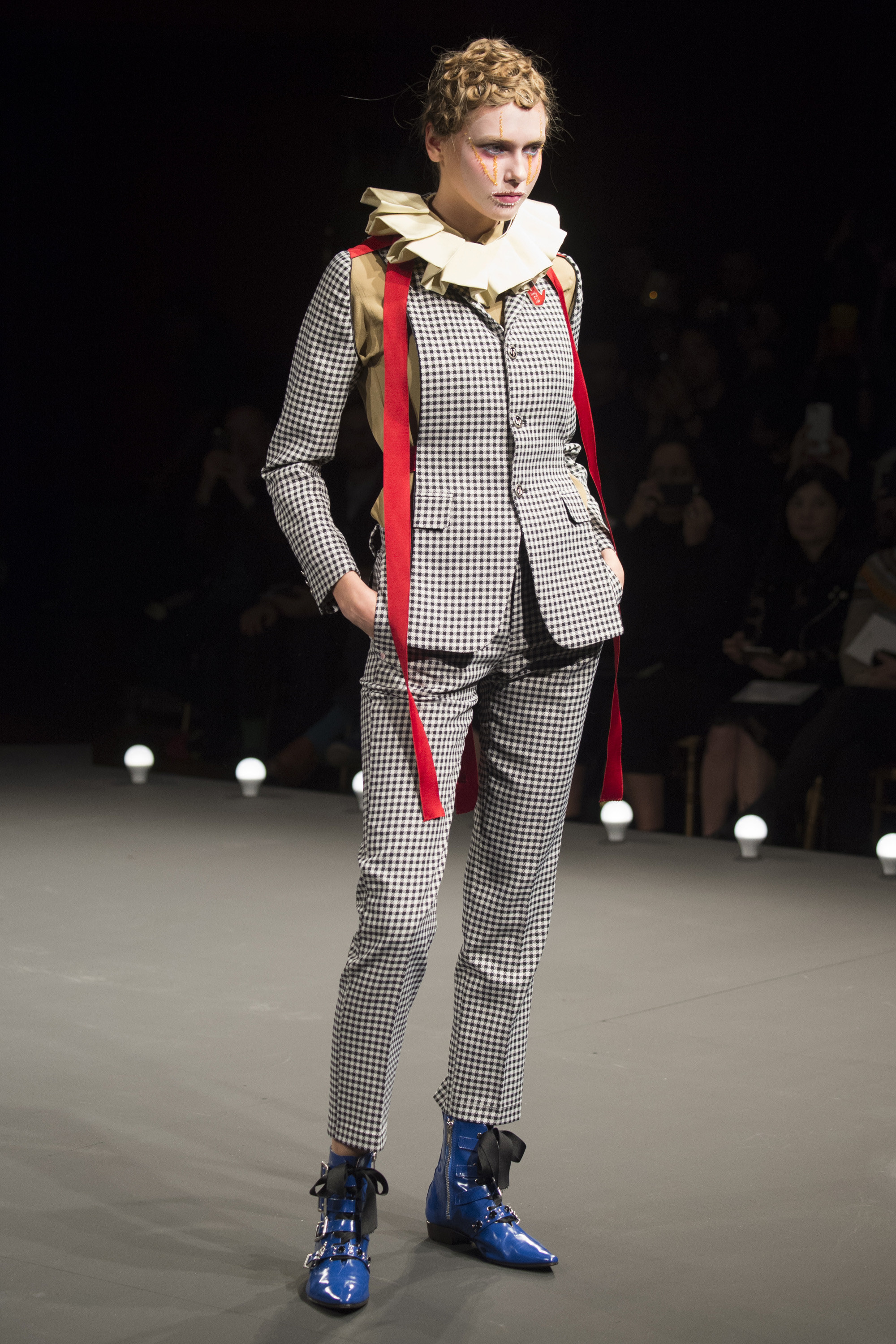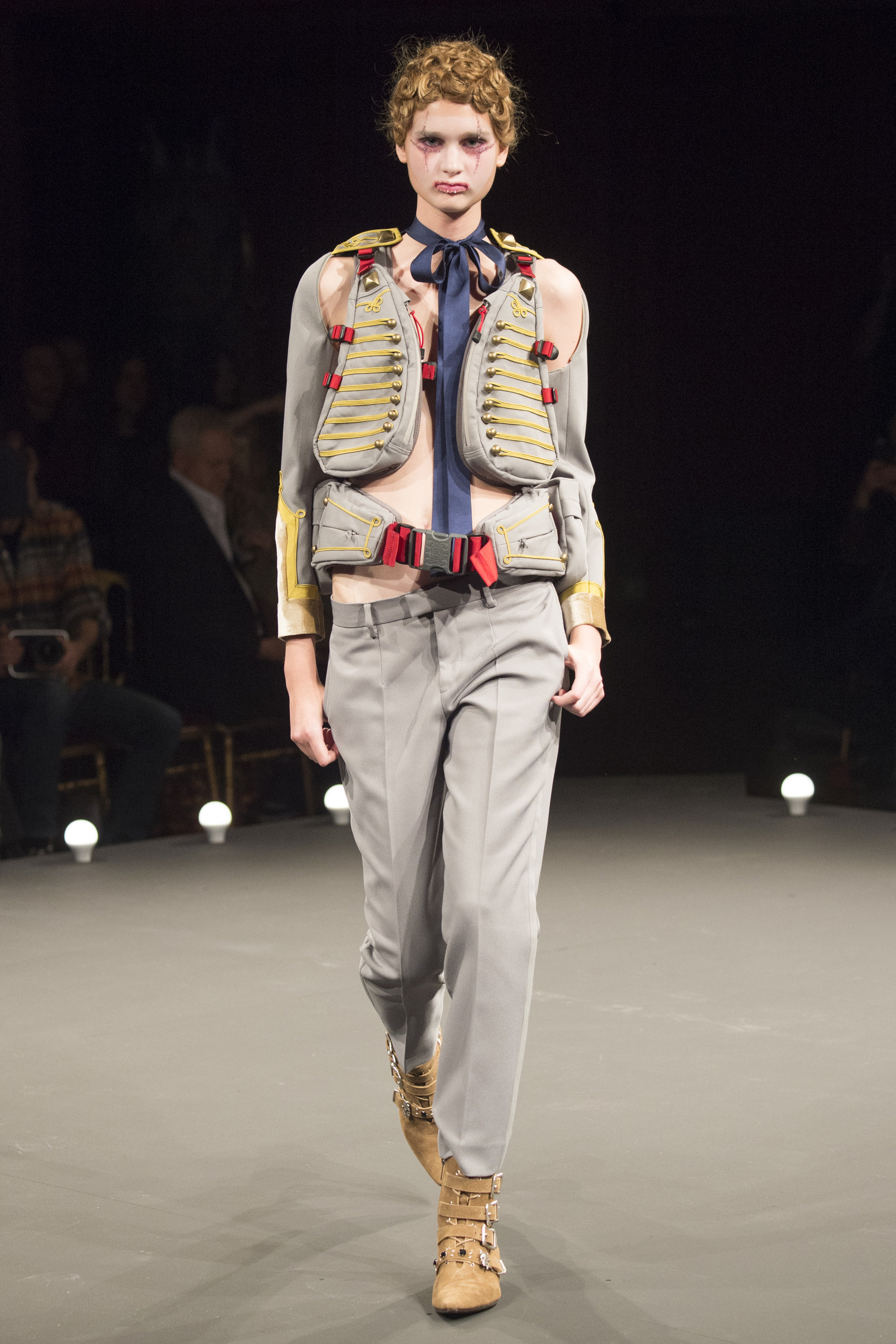 A curious assembly of deconstructed man suits and military inspired jackets, wearable for the forward thinking iconoclast.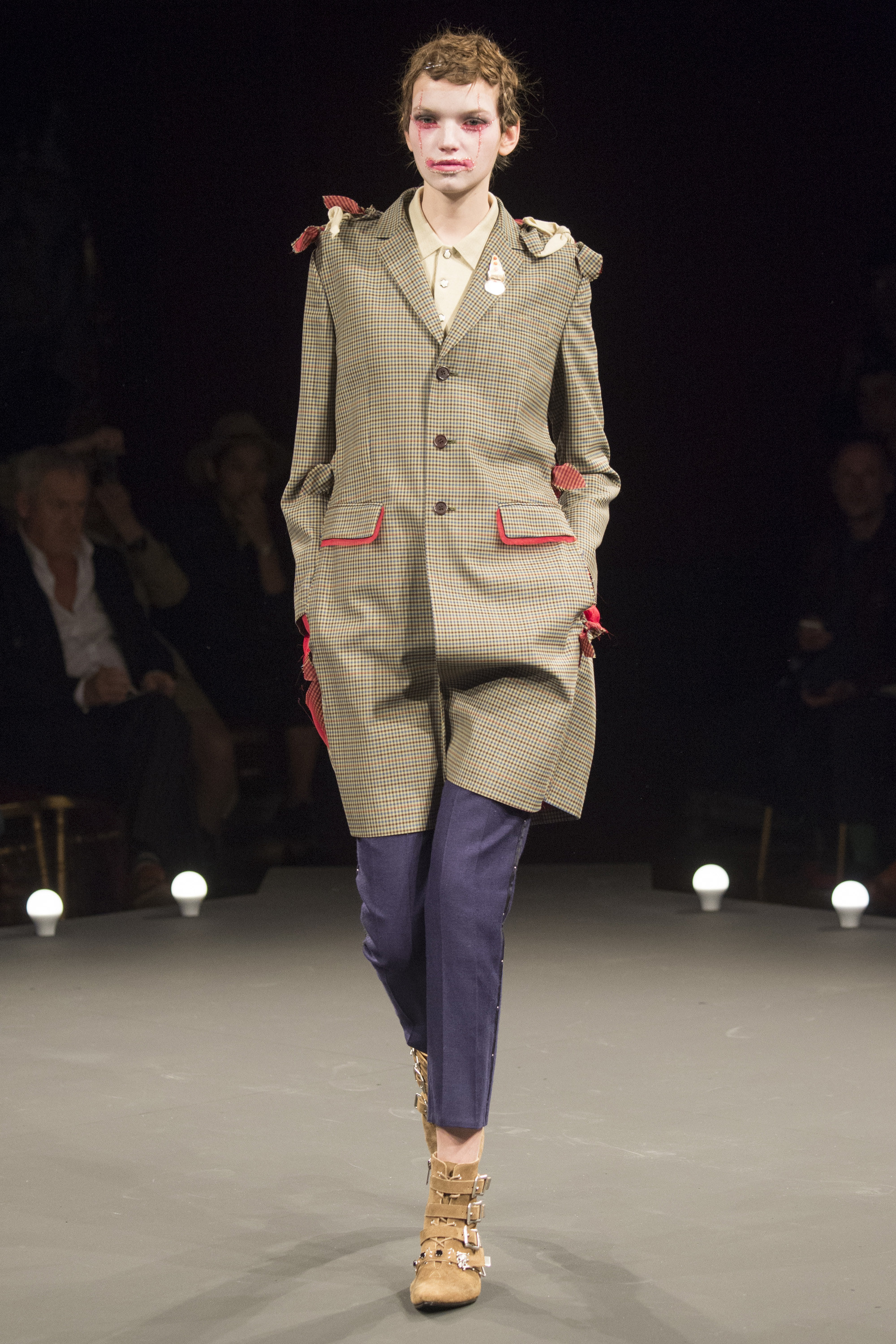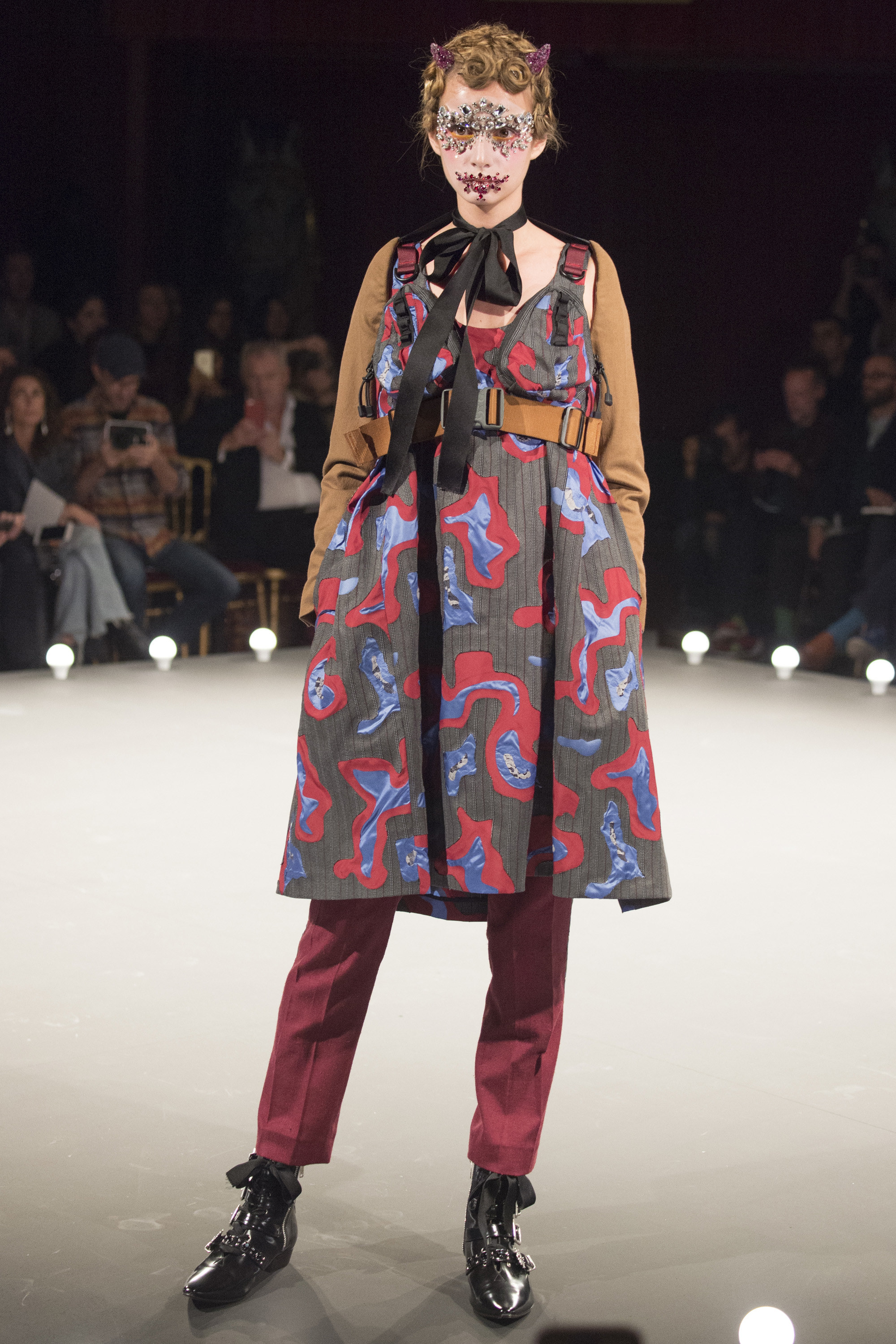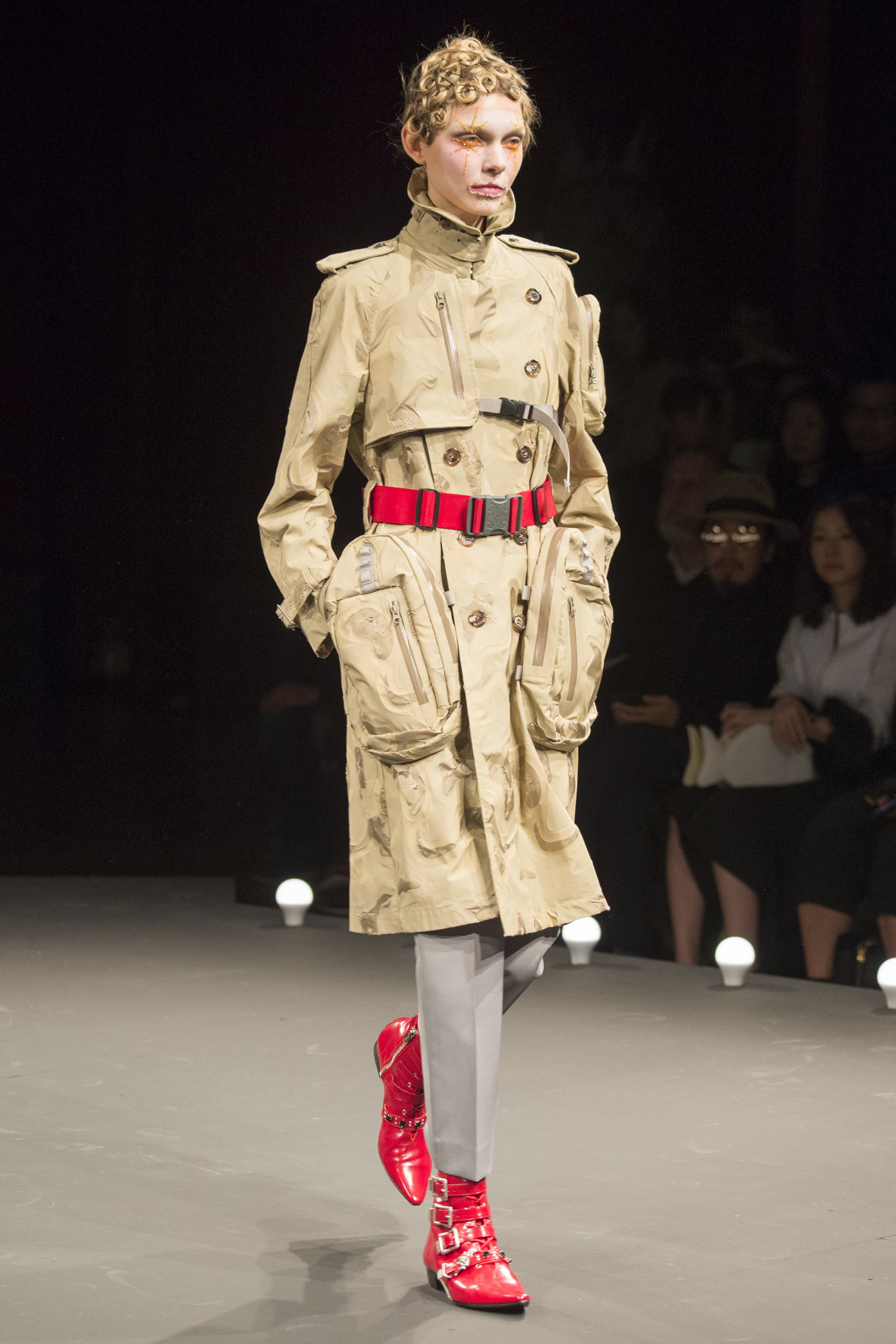 The TRENCH, much like Leopard print and the LBD are perpetual favorites, and will always manifest in some permutation in the collections. The external fanny pack type pockets add humor AND versatility to this piece. Perfect for the photographer who is always in need of mobile storage space.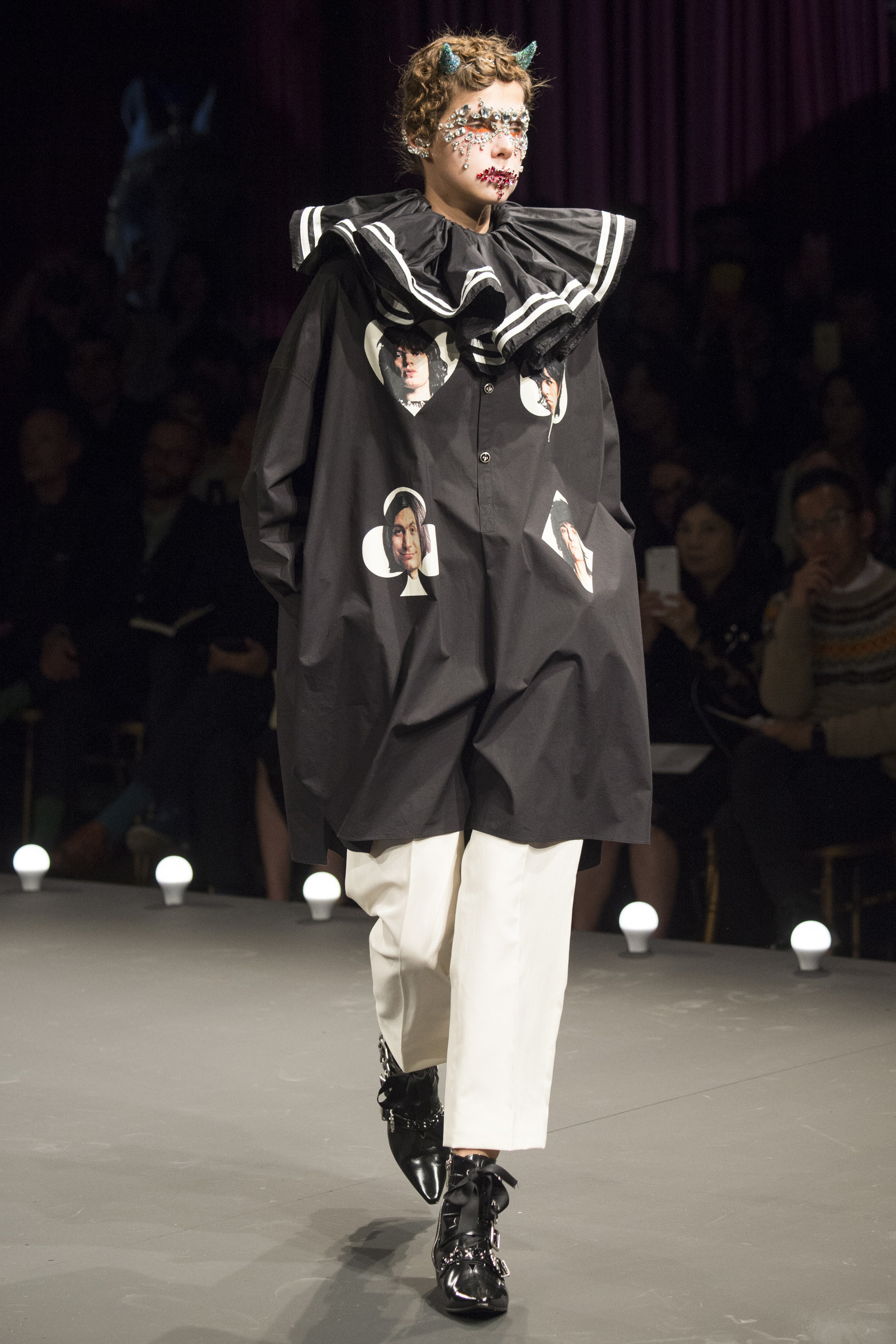 Everyone needs a tunic (or five) for casual affairs, just make sure to leave the floppy red shoes at home. A must have for every Rolling Stones fan.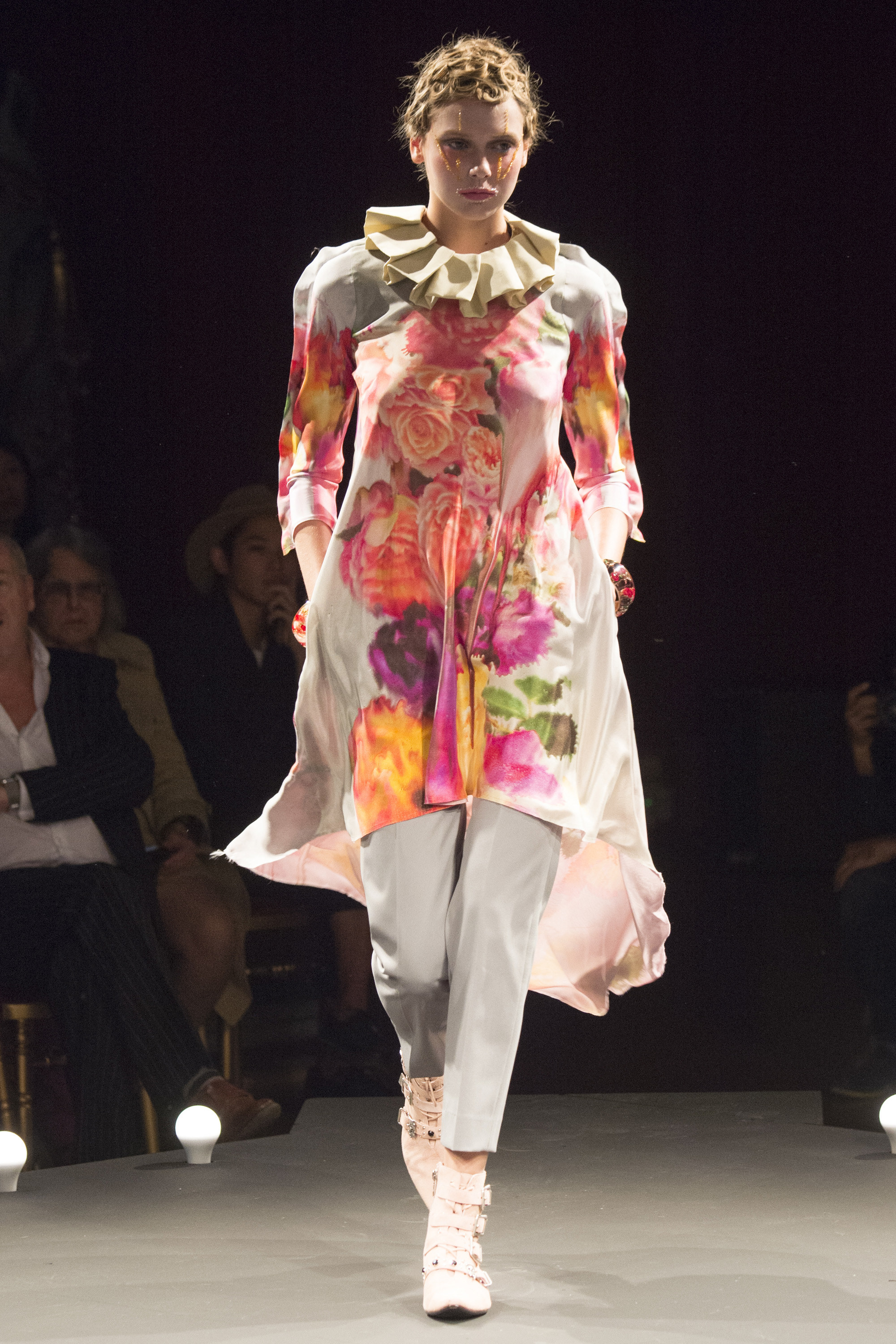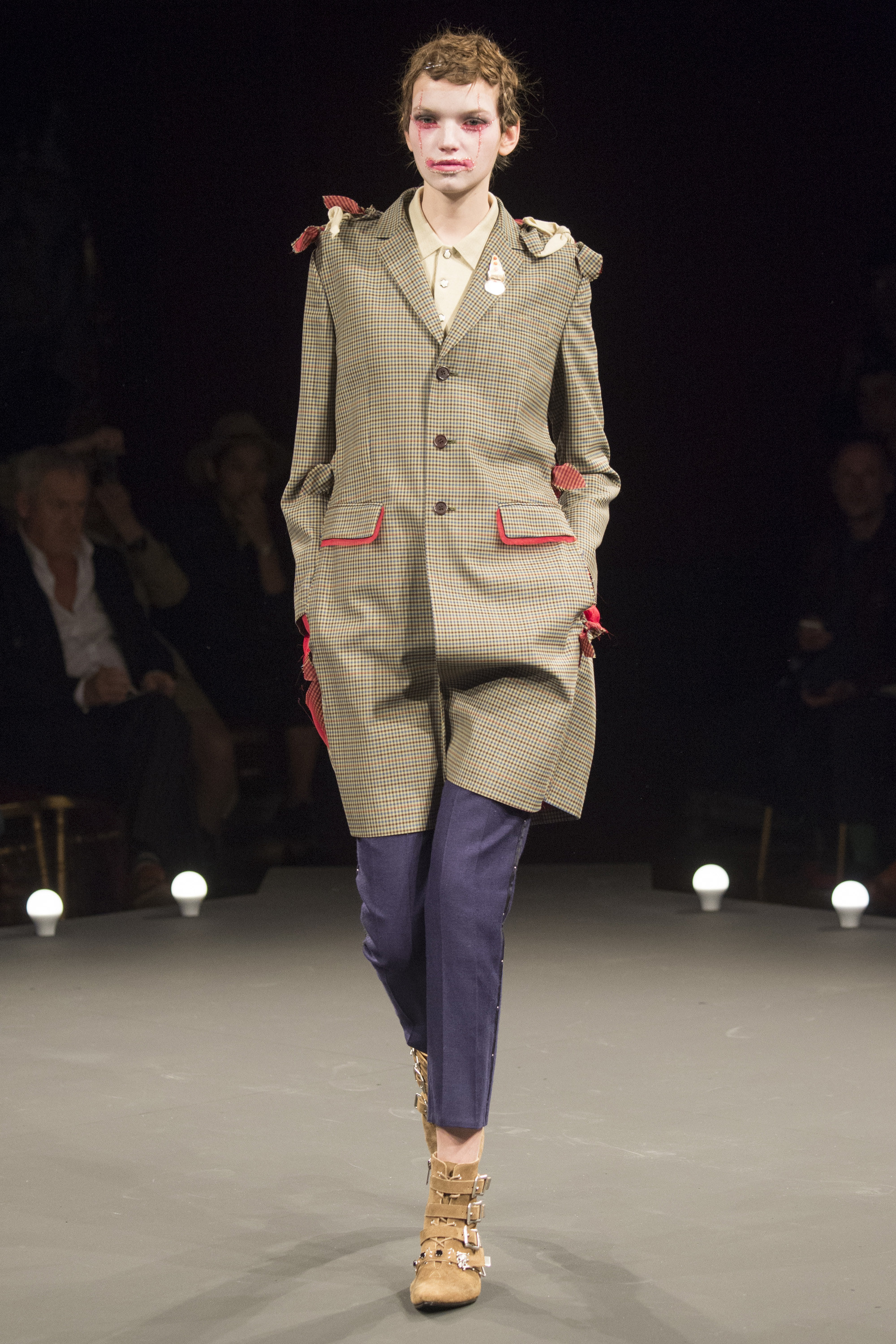 An Elizabethan floral dressing gown? Not so farfetched! Certainly an engaging tunic.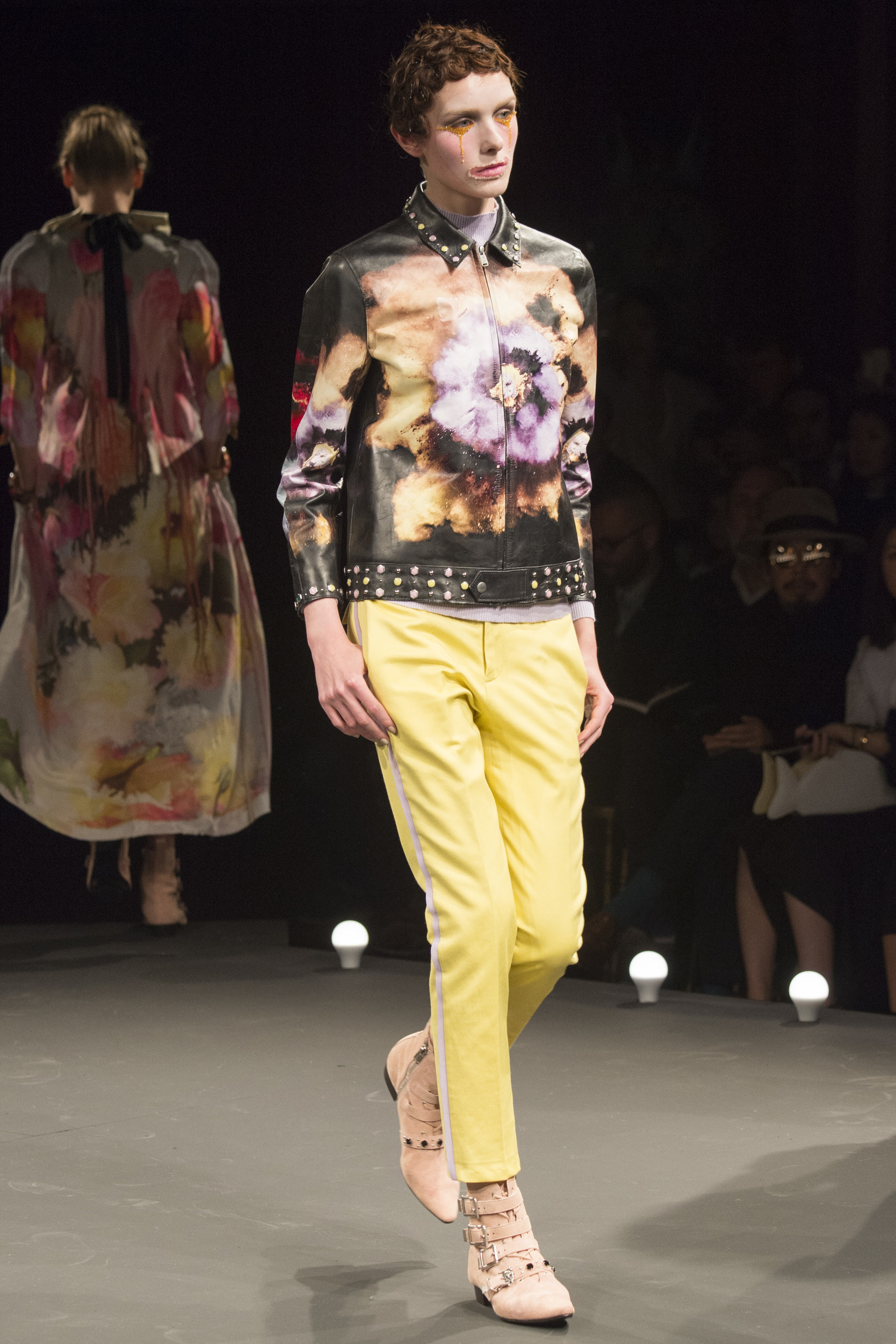 We've been treated to a wondrous variation on a theme of leather jacket with this beauty, and those of Christopher Kane (London) and Gucci (Milan). Keep 'em coming!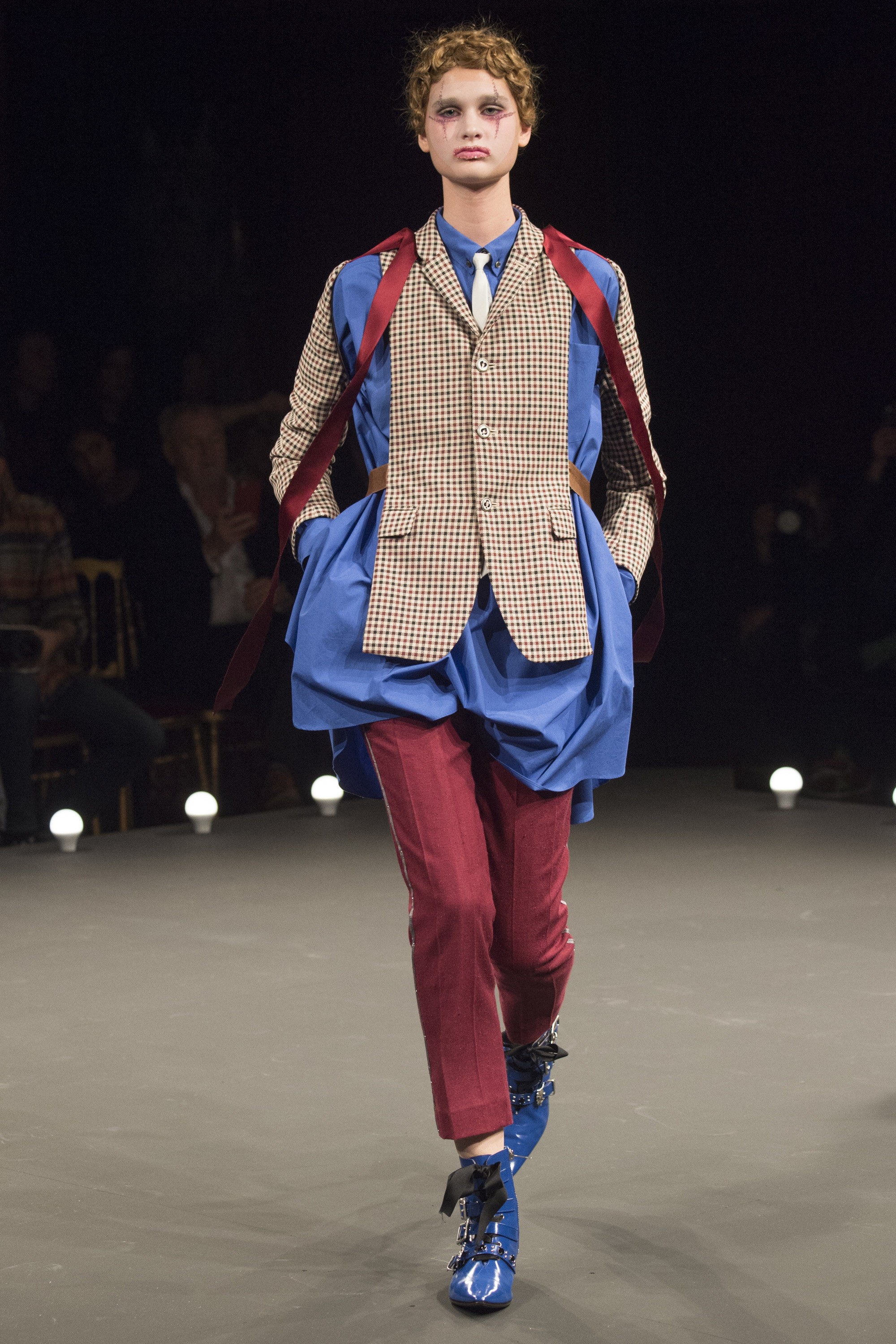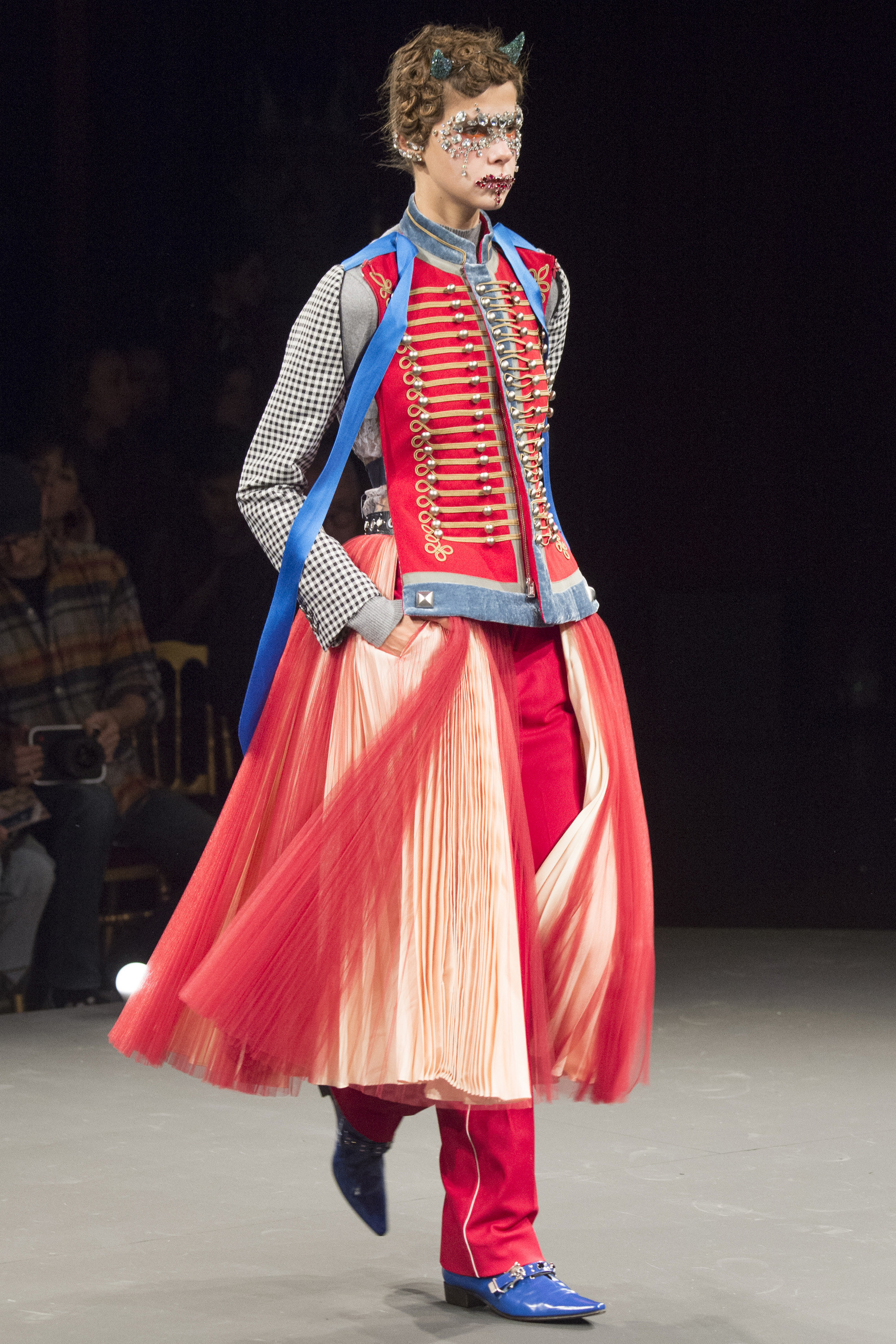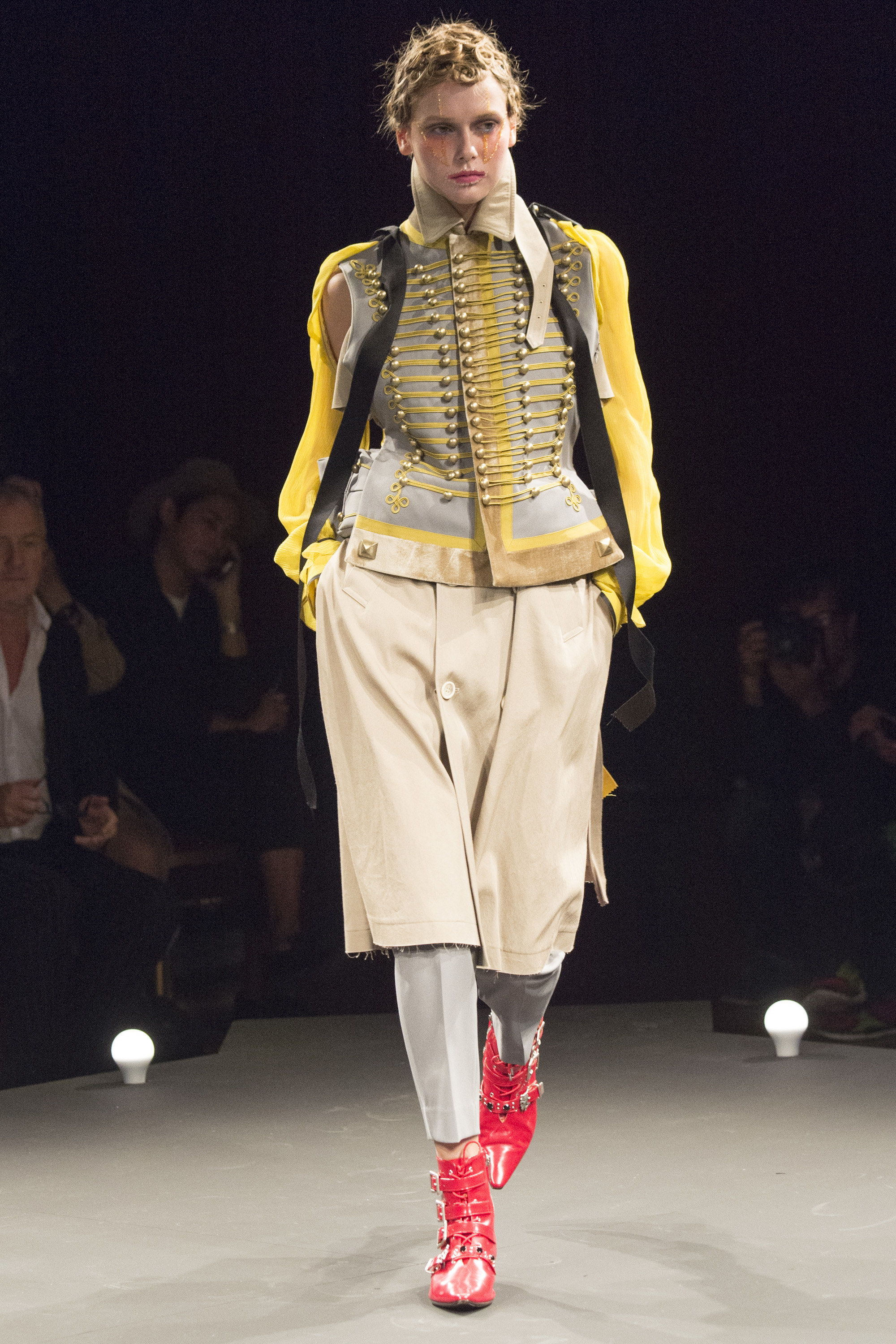 Who doesn't love a parade? No guts, no glory…………..
From the sensible to the surreal to the sublime…..
Runway images care of www.vogue.com