The Lebanese must have a genetic predisposition towards opulent finery given the perpetual glory brought to the runways by the talented and beloved Zuhair Murad, Elie Saab, and Reem Acra, all hailing from Lebanon. Zuhair Murad and Elie Saab both produce haute couture collections, yet even their pret-a-porter is infused with couture elements, with an ethos of vintage glamour and an ode to opulent days of yore. NO GRUNGE ALLOWED.
Pre fall collections tend to be of the more casual variety (except for Chanel which produces a full on tour de force spectacle worthy of a retrospective), a sort of prelude to the more vast and serious collections of fall winter. Of course there will always be the gown contingent in some Houses (cue Valentino and Murad).
Zuhair Murad brings both light and girly elements and more serioso frocks and gowns fit for the red carpet (or any high falutin' affair) as well as every day wearables in an eclectic roundup. Yet, no matter the ensemble, glamour and allure are at the forefront. For example, a khaki green parka and moto black leather jacket, both festooned with fanciful adornments. Lace, tulle and ruffles aplenty keep this assembly in the Murad sphere of lavish lux.
ZUHAIR MURAD PRE FALL 2016: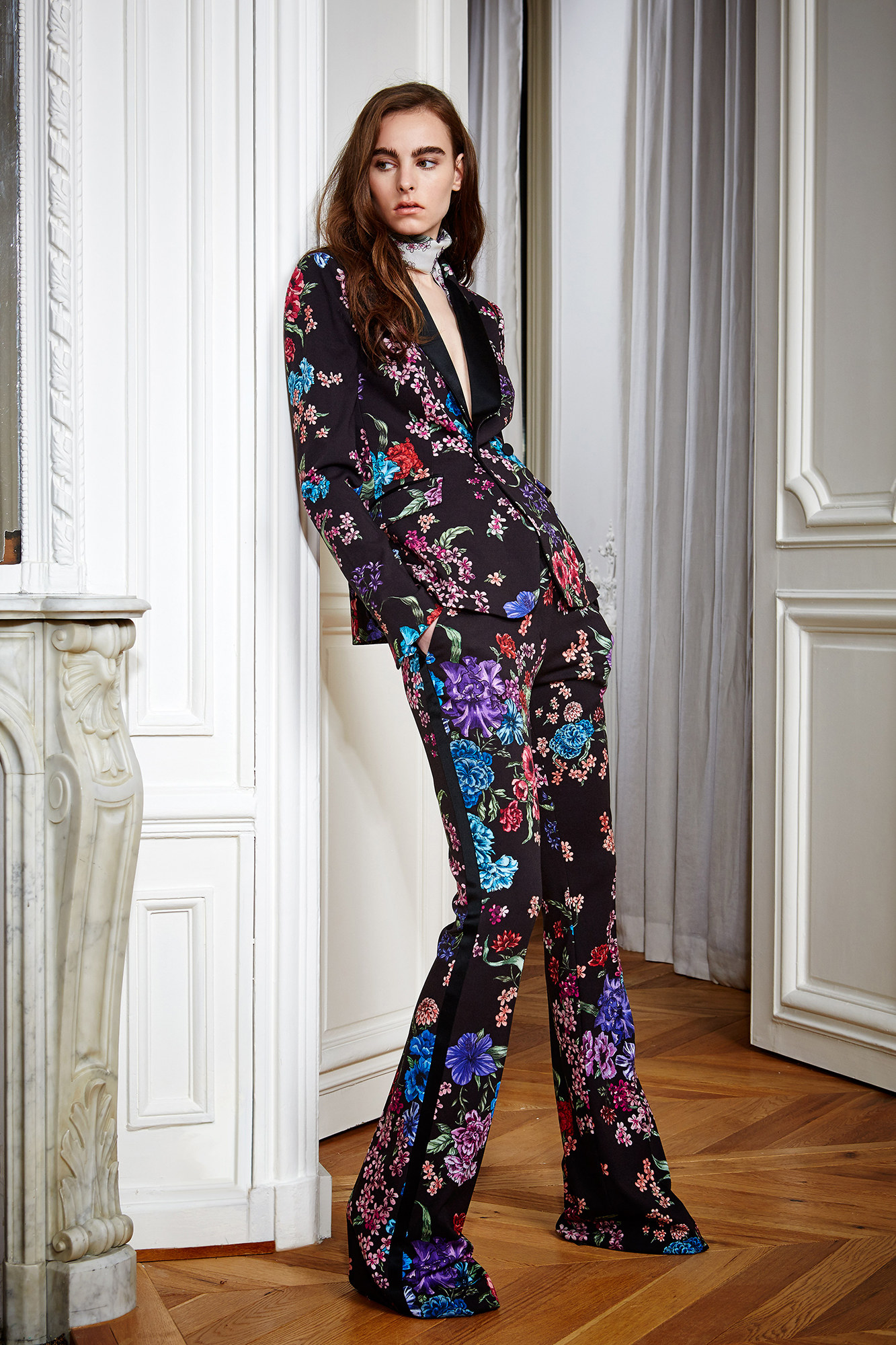 I'm always on the outlook for a zesty and singular pant suit, and this would certainly qualify. For those NOT enamored of complicated gowns and such when it comes to openings and such, this is a clever option, and you can wear after the festivities have ended, either together or apart. Wear with embellished Louboutins or Zanottis and then with shoe booties for every day goings on.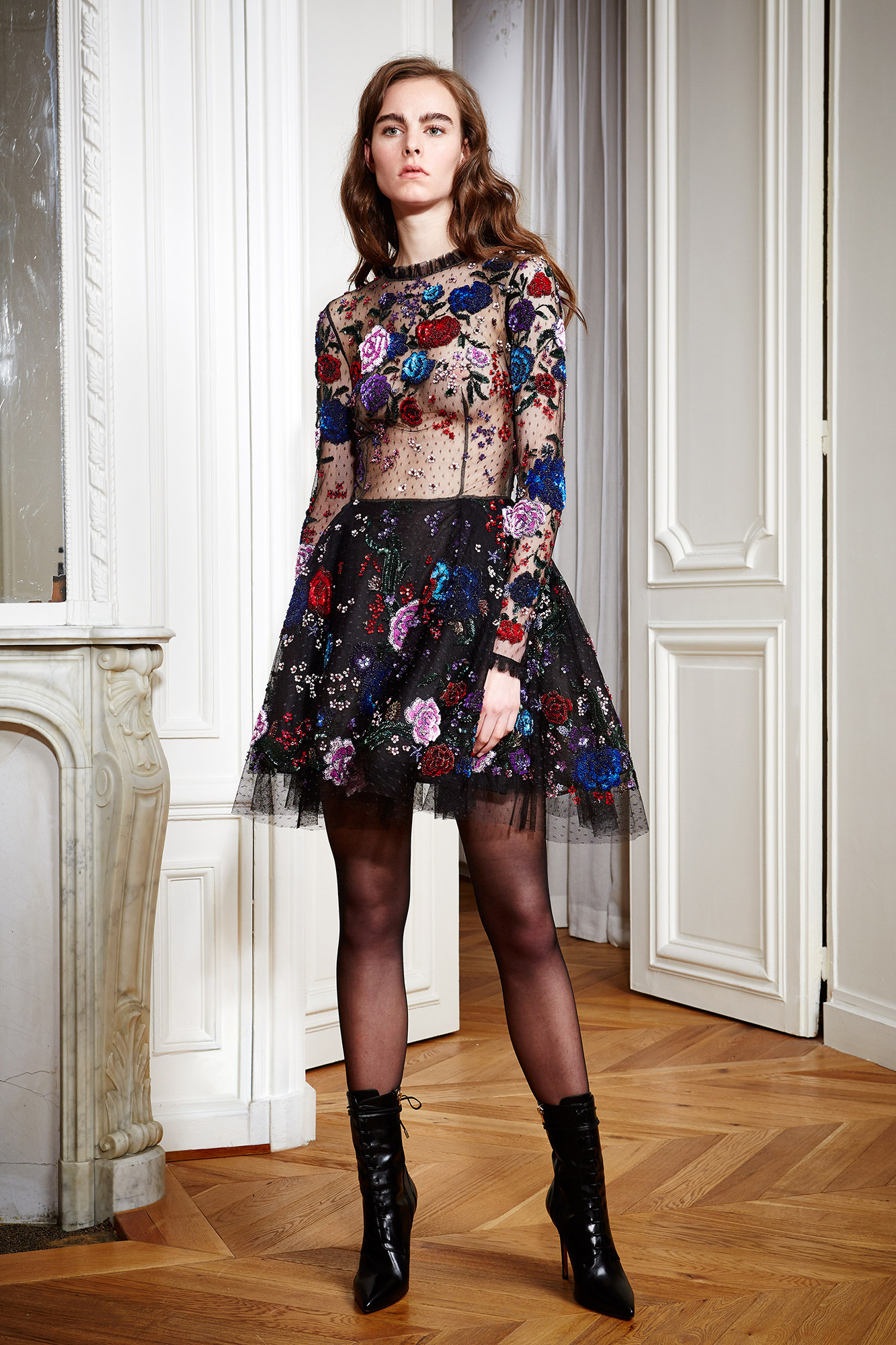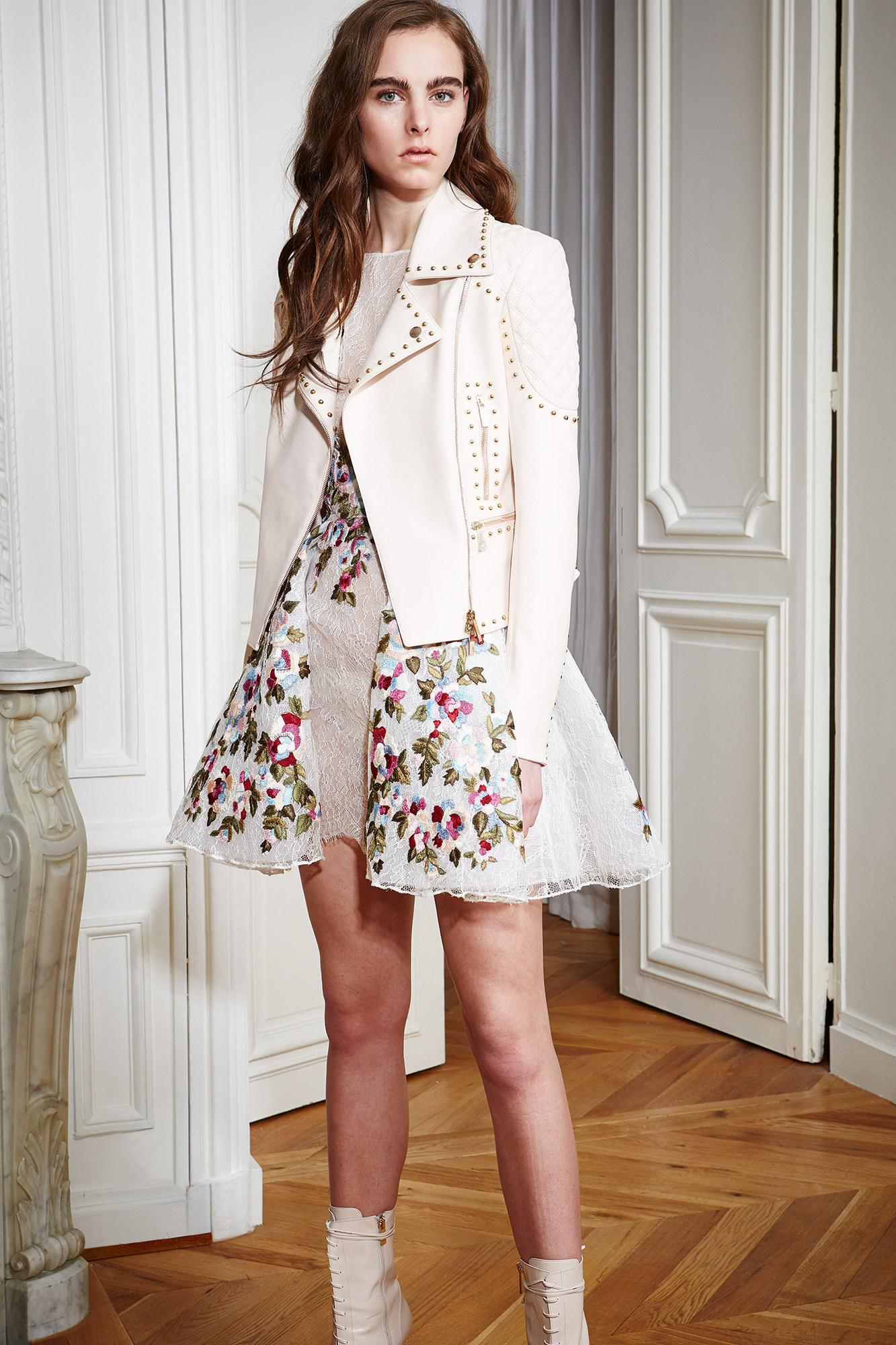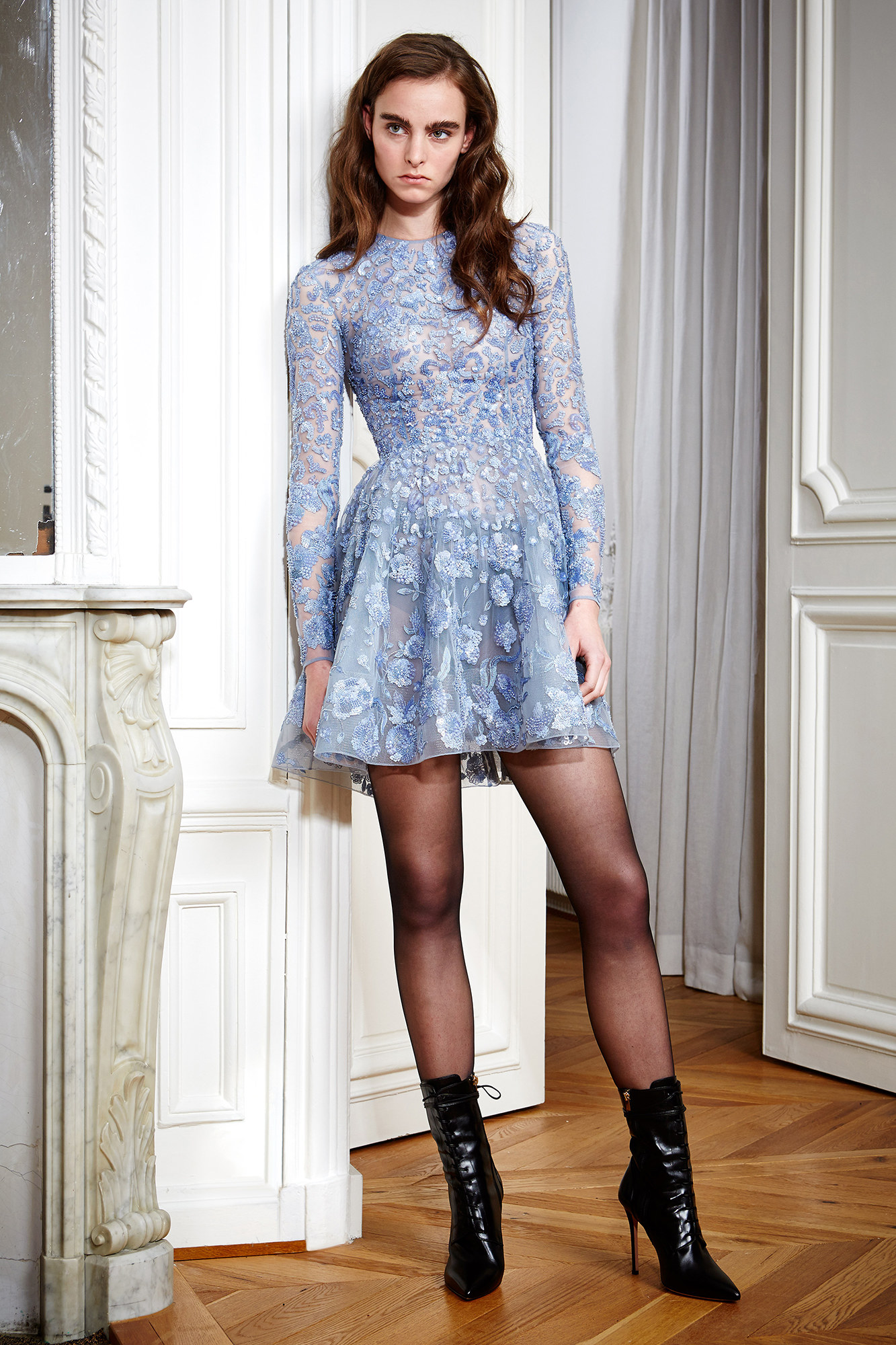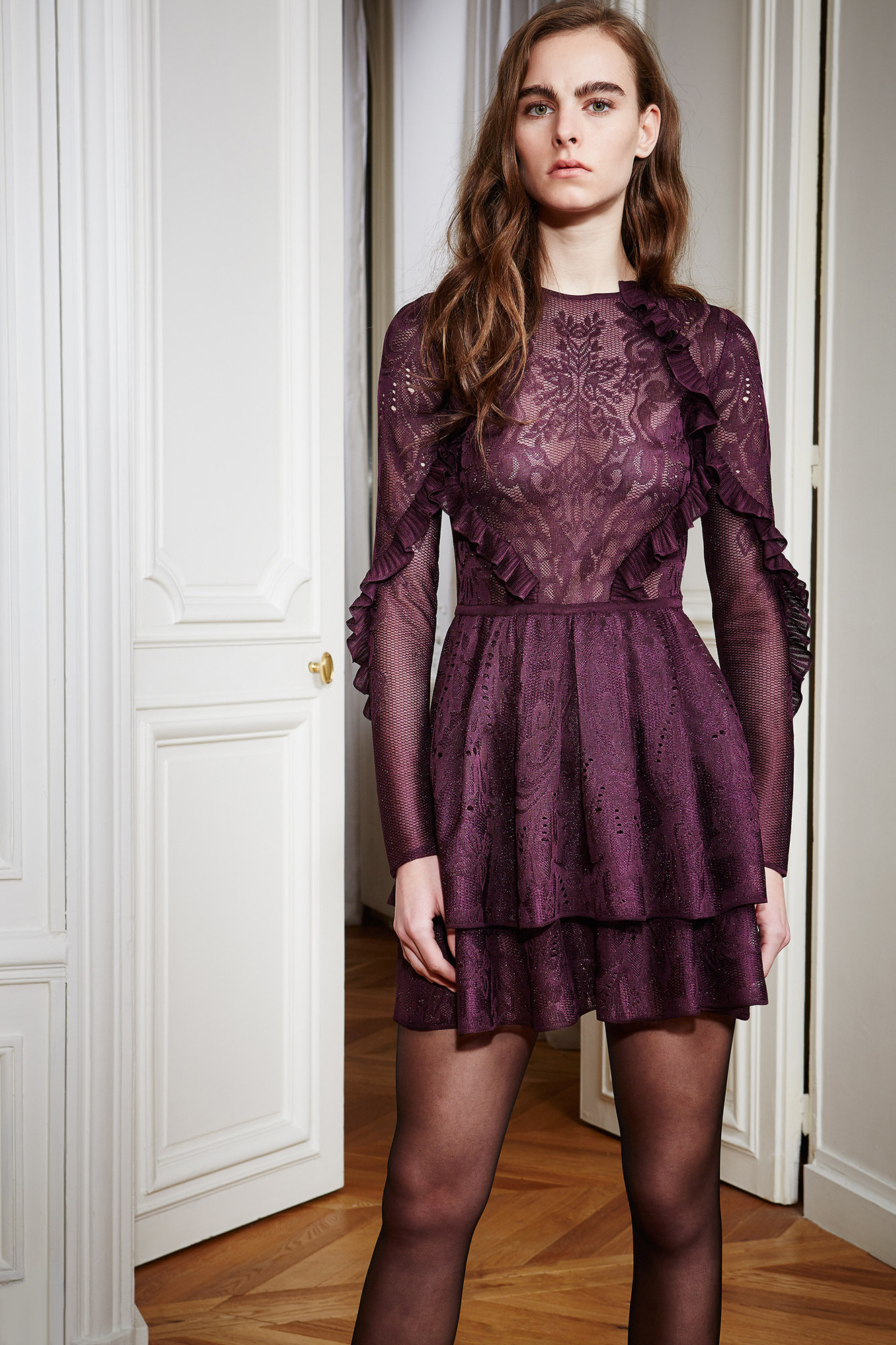 For the young or young at heart……and if you've got the gams, GO FOR IT! (And the price points for these frocks are competitive in the scheme of things).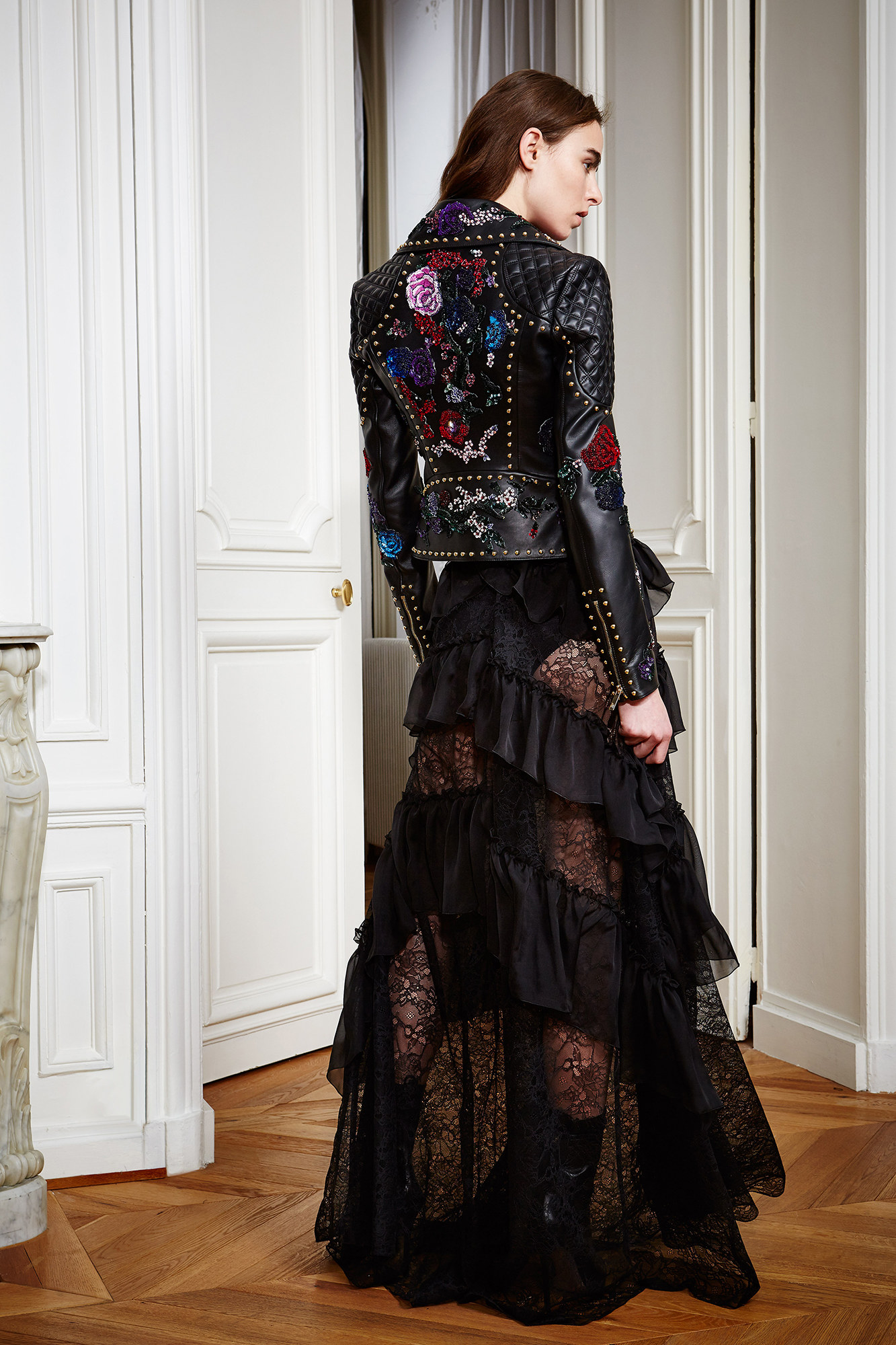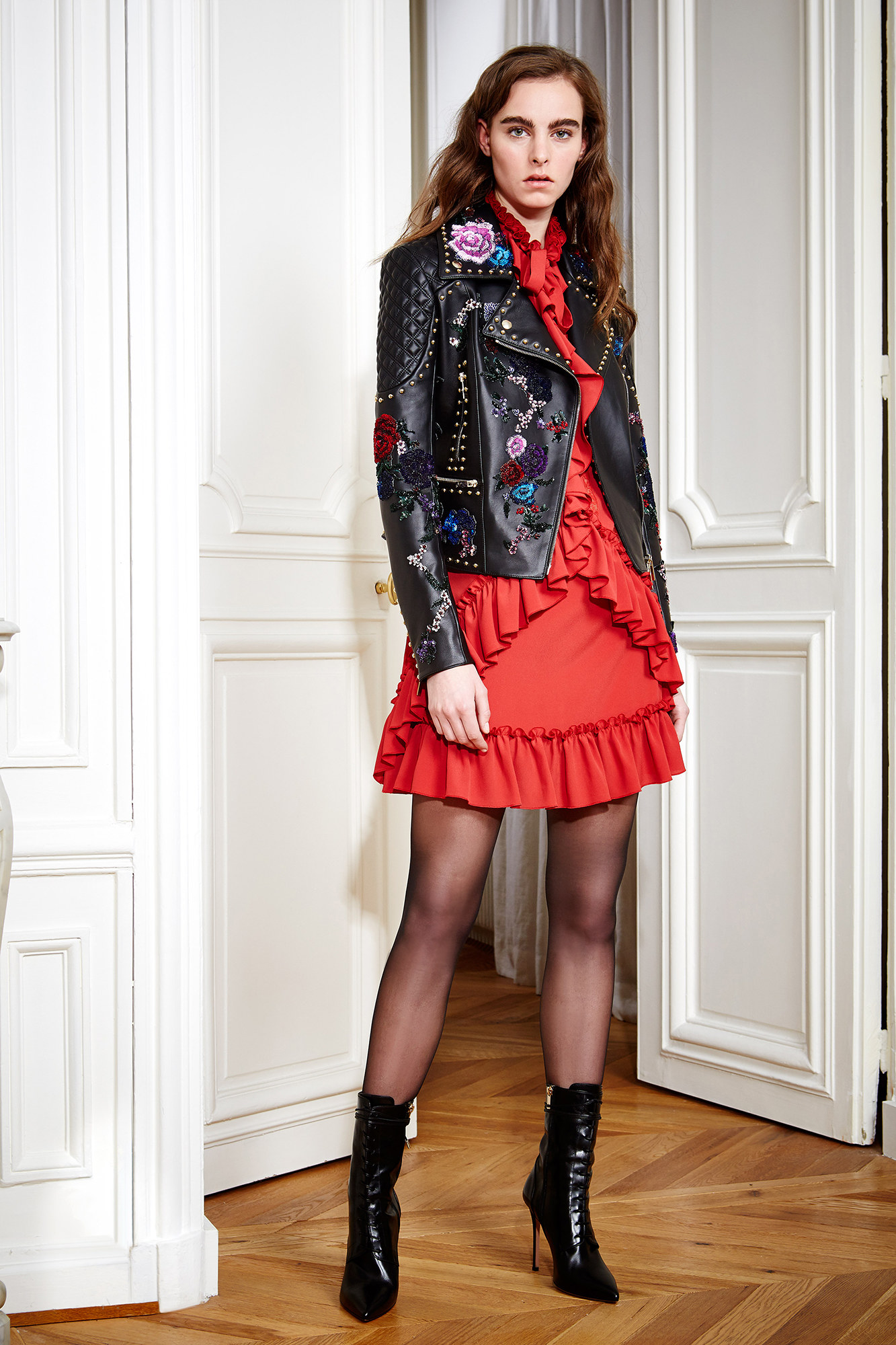 This baby certainly qualitifies for the top of the MOTO JACKET SWEEPSTAKES! (Along with Valentino and Louis Vuitton). And of course a current trend is to mix rock 'n roll leather with feminine ruffly.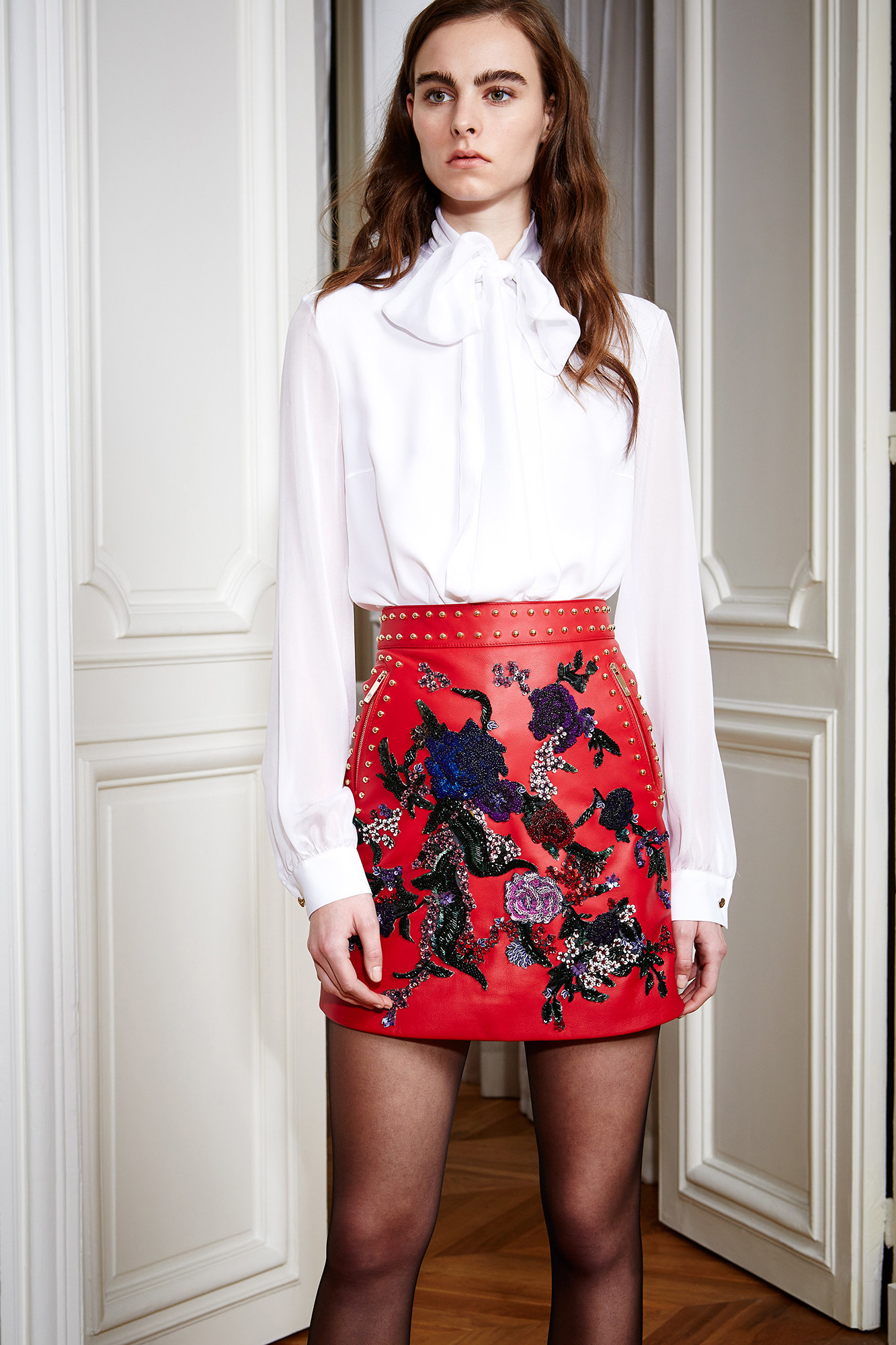 How do you spice up a simple mini skirt? RED LEATHER WITH EMBELLISHMENTS. Wear with T-shirt and black shoe booties.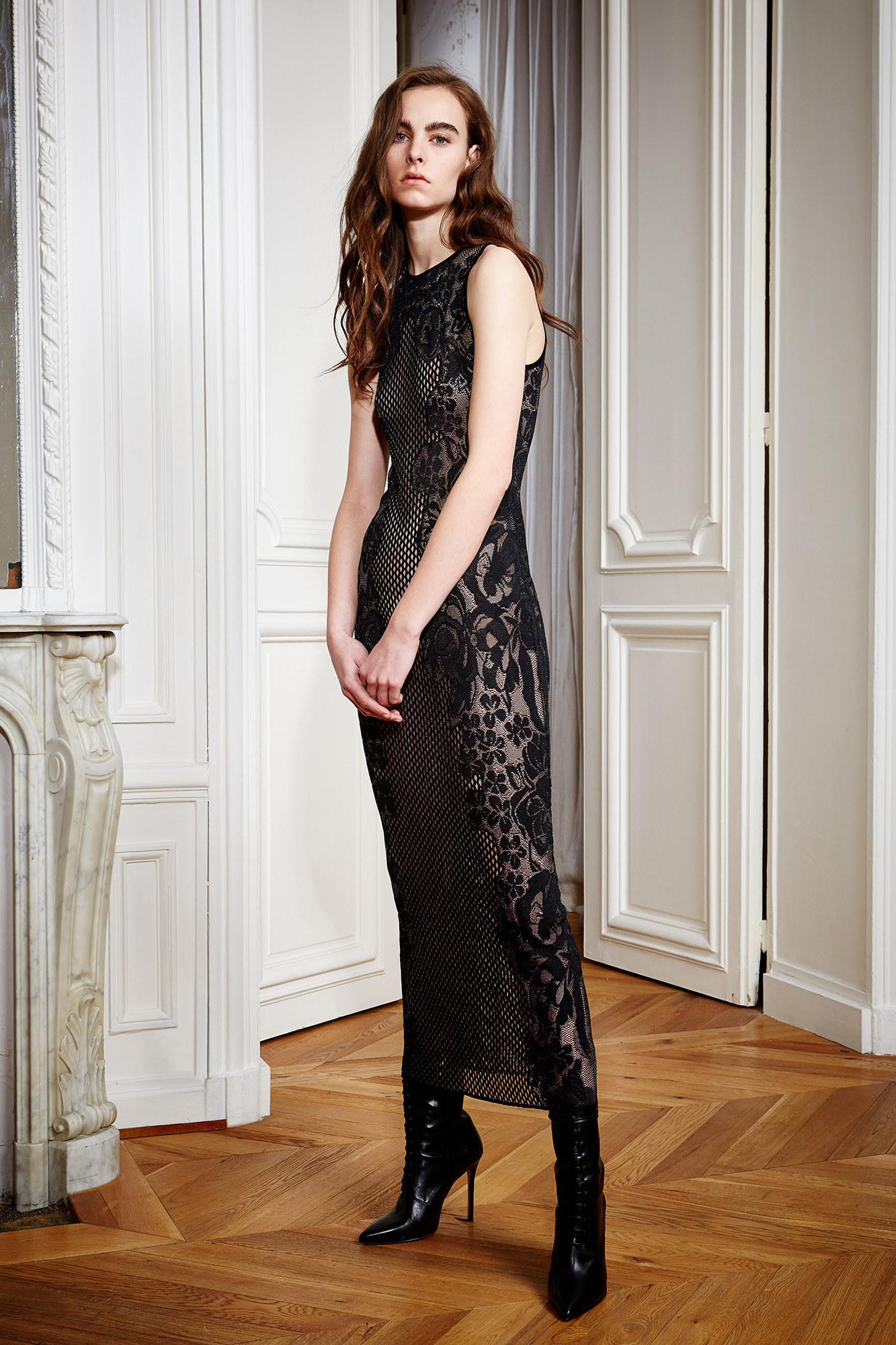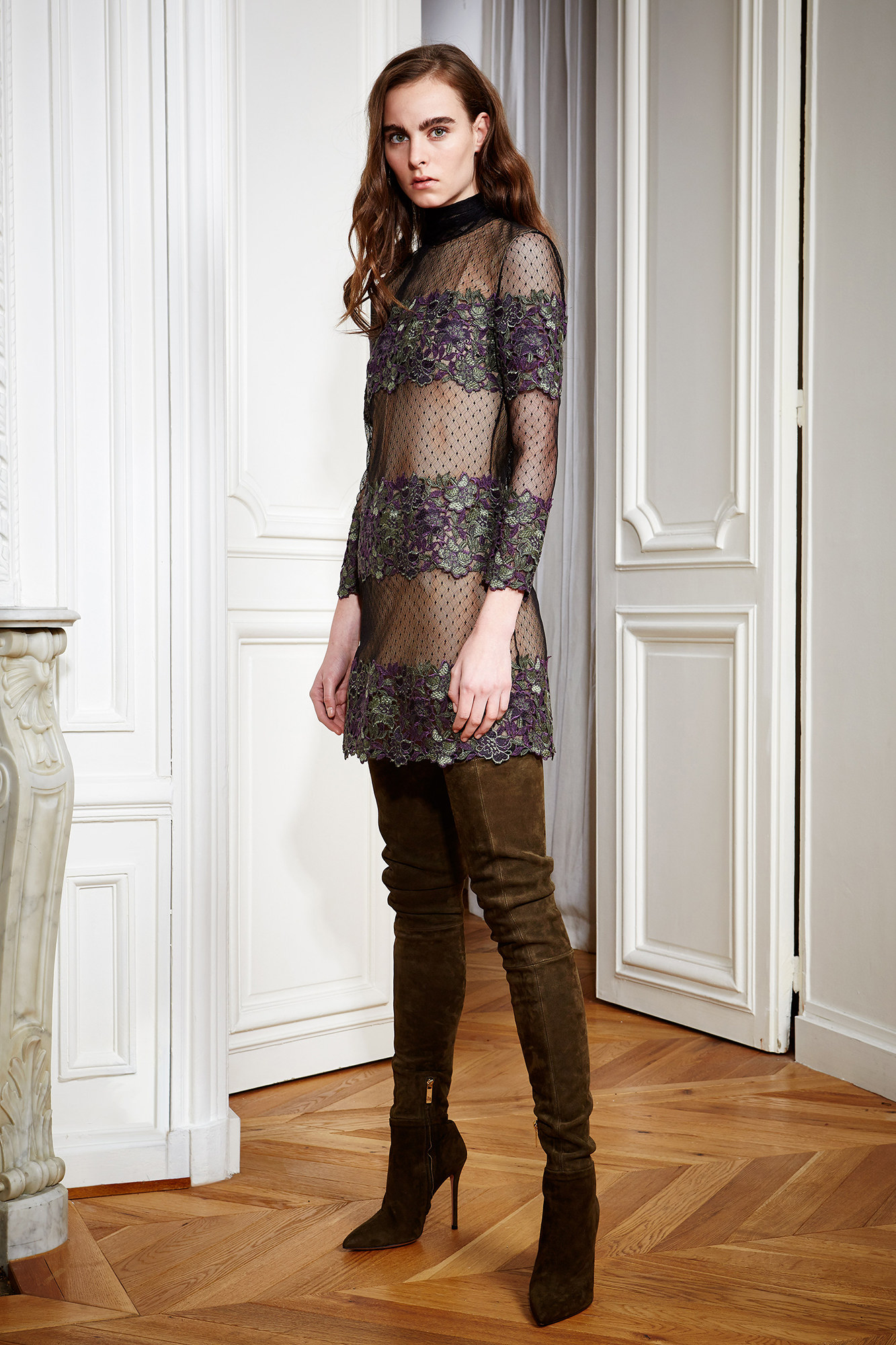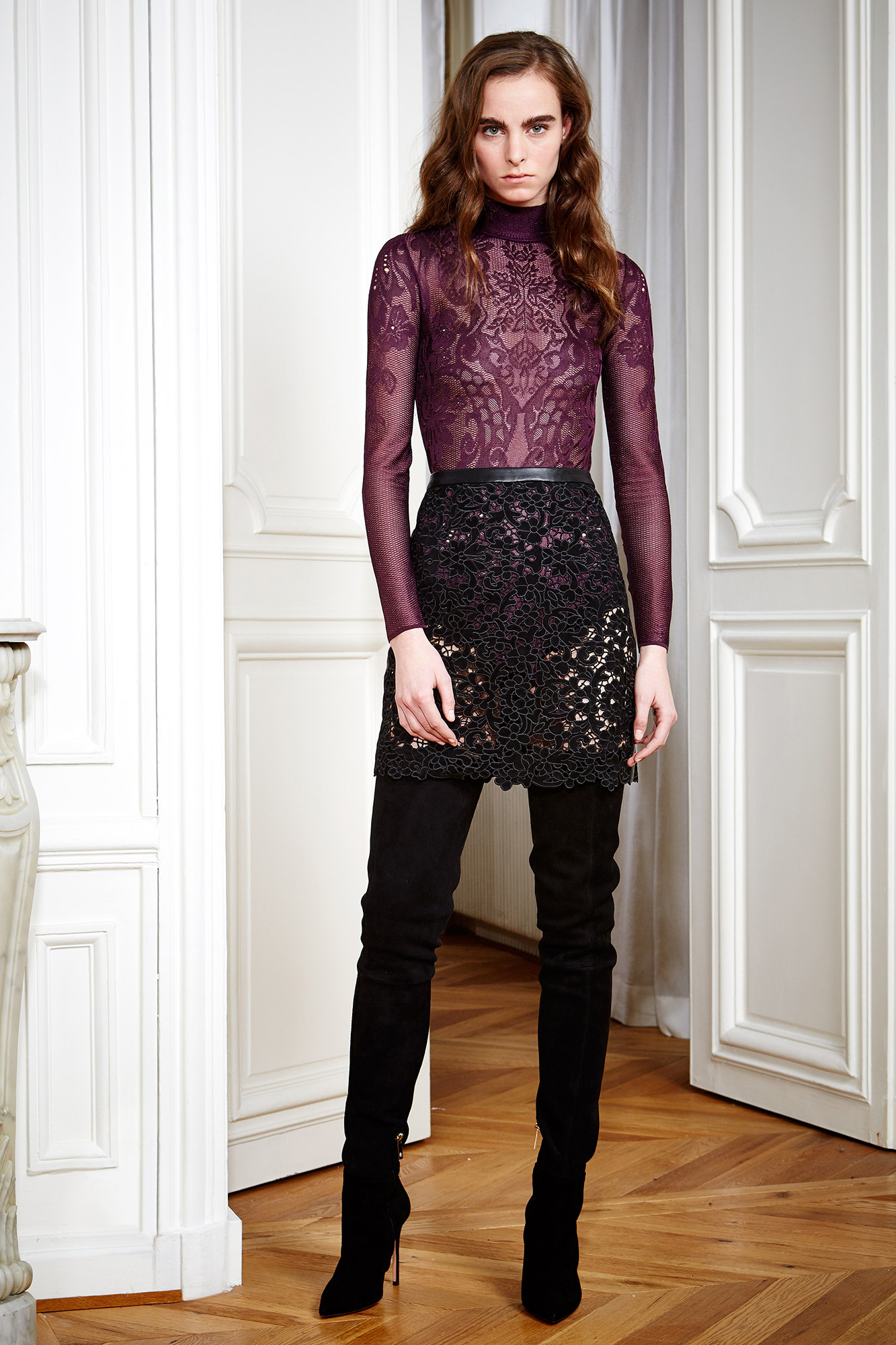 To temper allure, just add lace.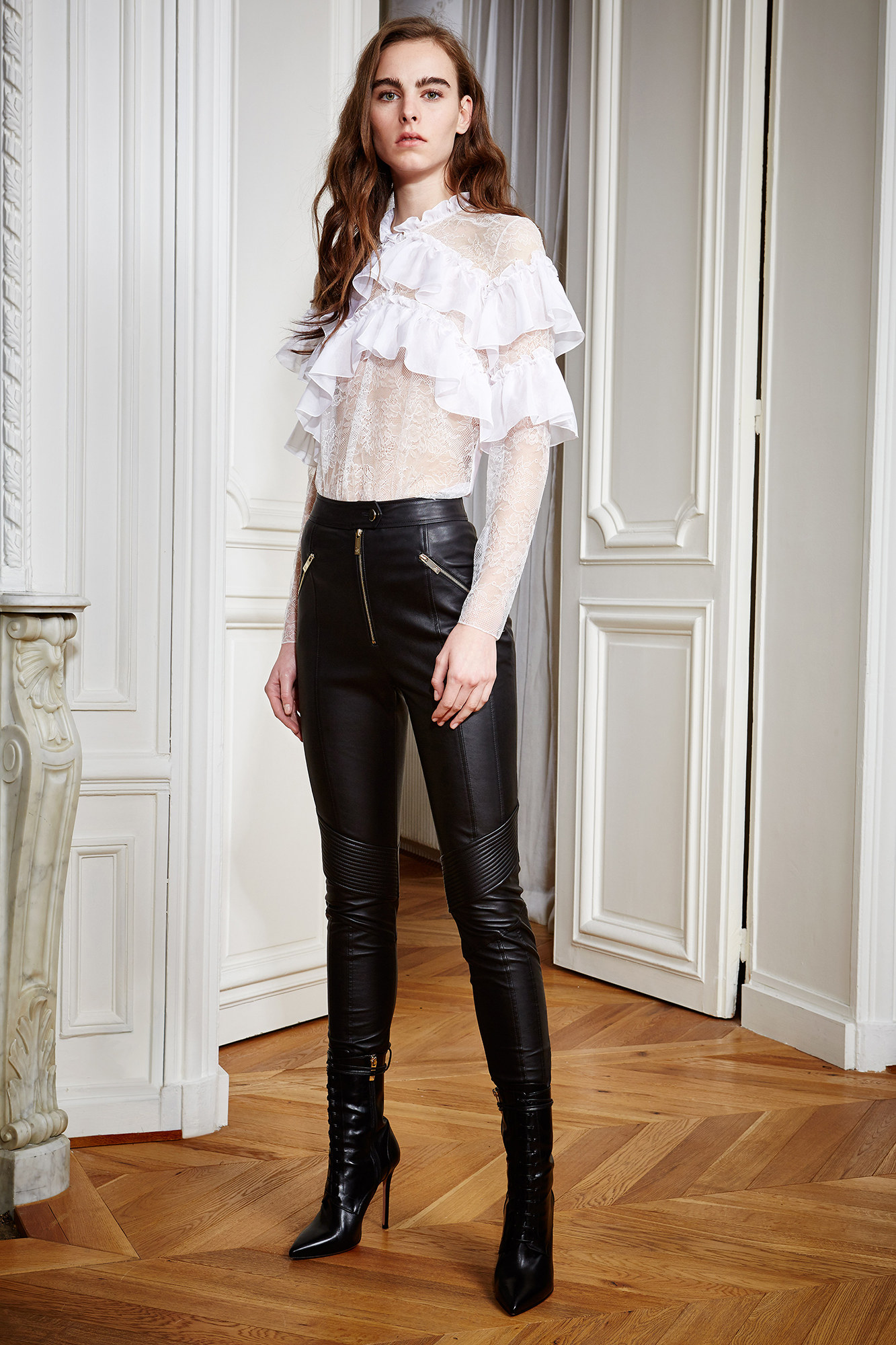 A good example of fashion irony, what with the steamy fitted black leather MOTO pants paired with WHITE ruffles upon ruffles.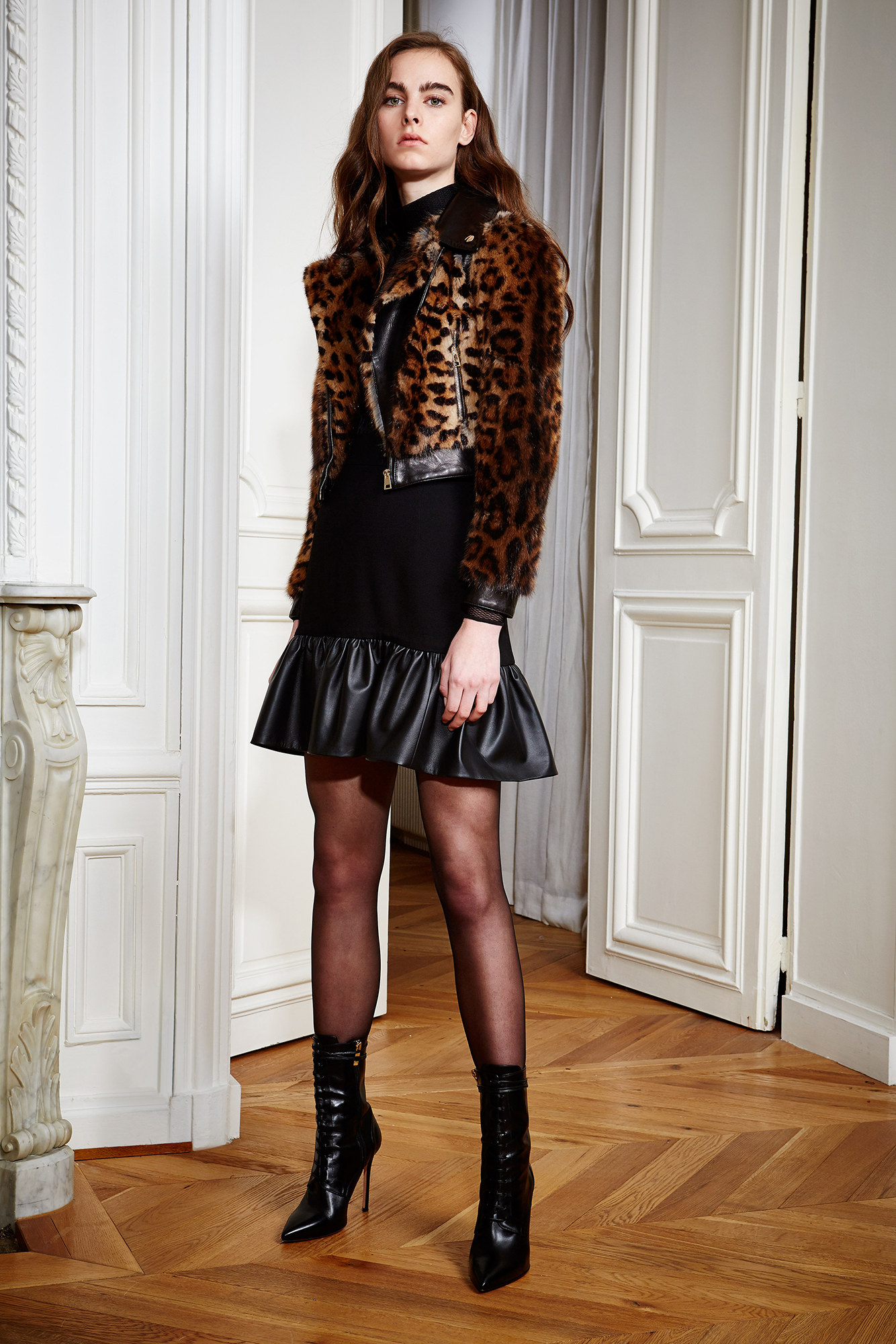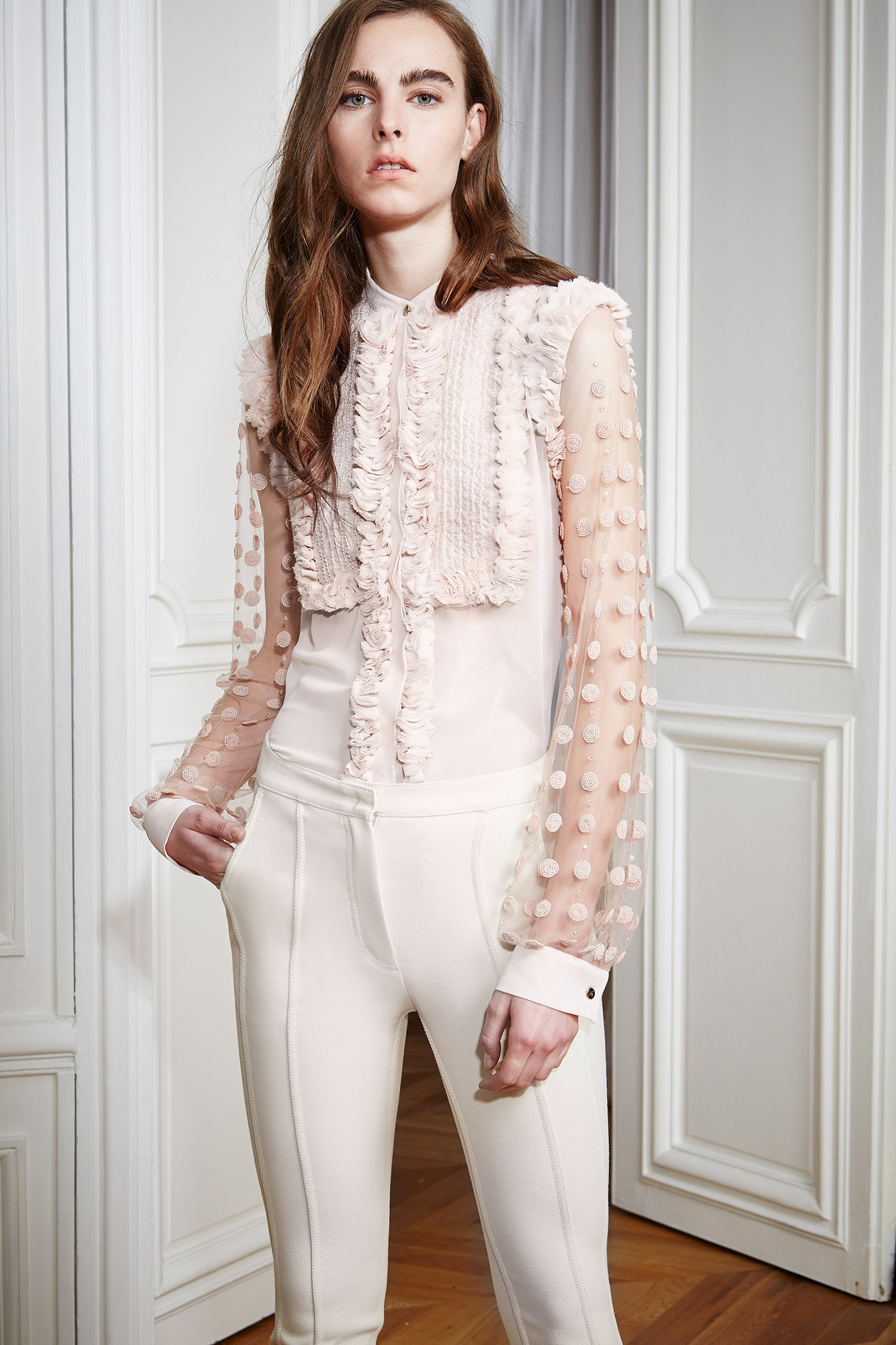 This is just a splendid blouse with much visual appeal....throw under Tuxedo jacket or over jeans or leggings. Its light and would travel well.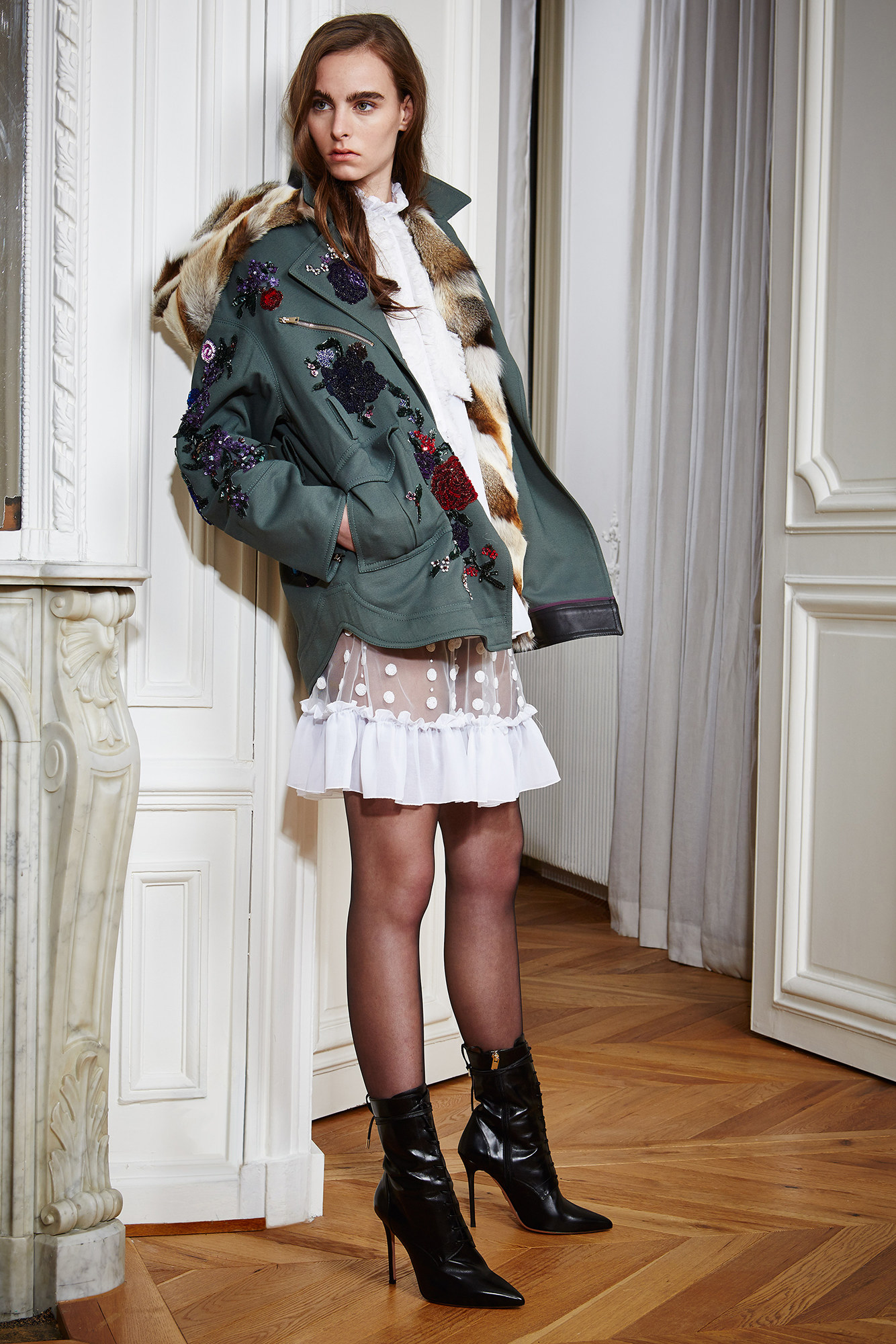 The khaki-critter combo is always a winner, when you want casual yet lux. I'm not in love with the fur---but that could be removed at will.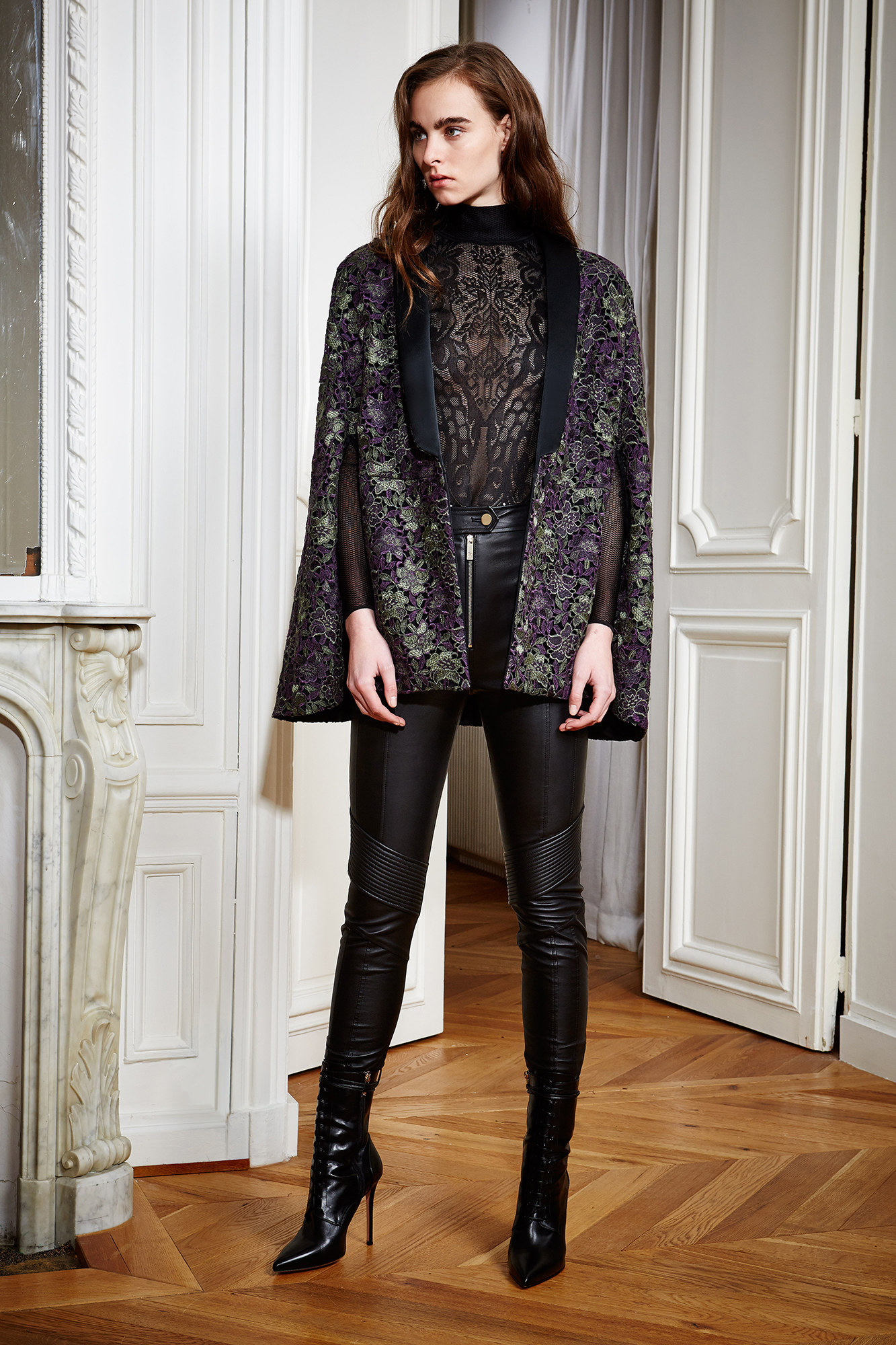 For extra sartorial drama, add a CAPE! (Not for everyone, I realize).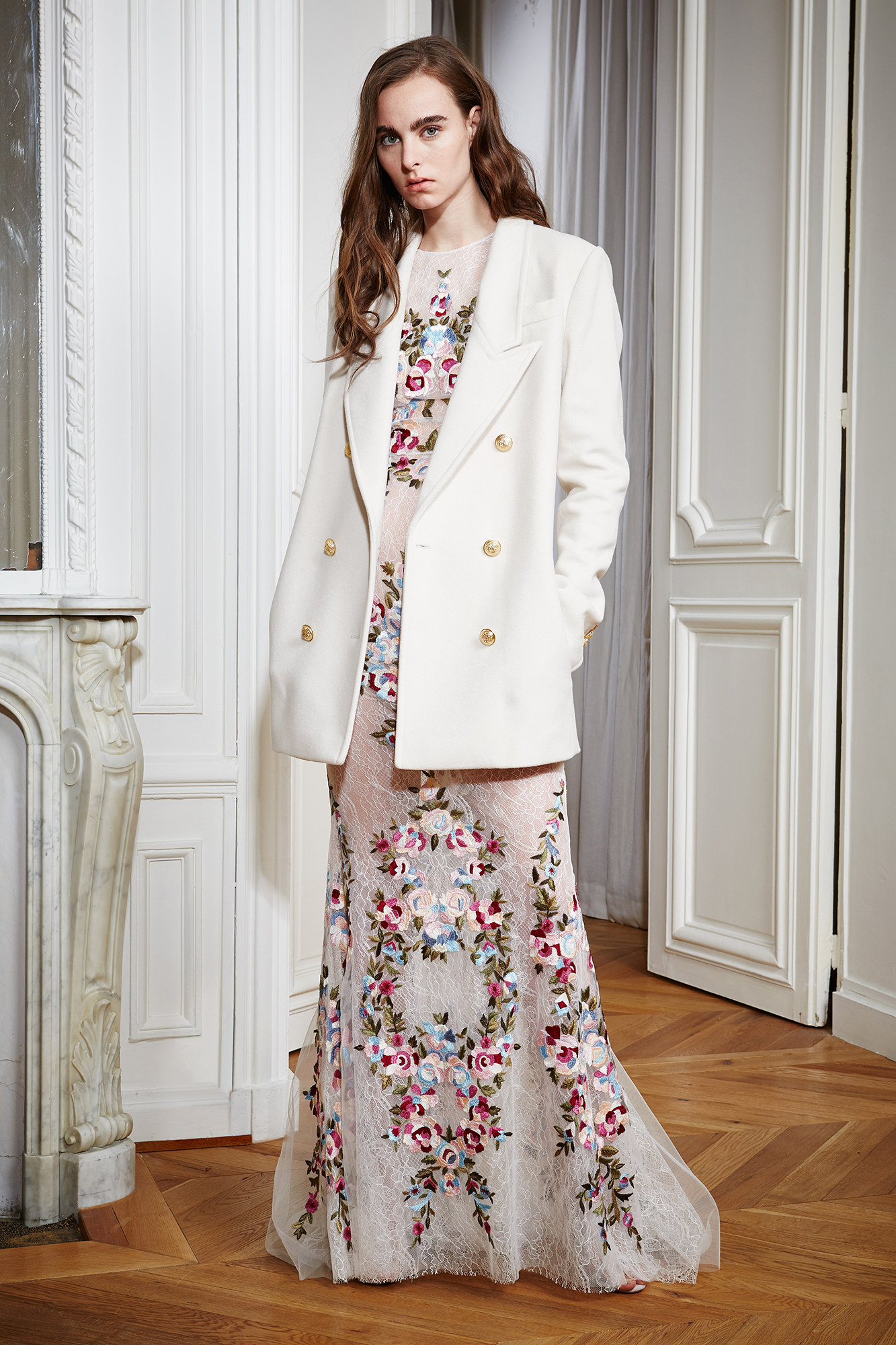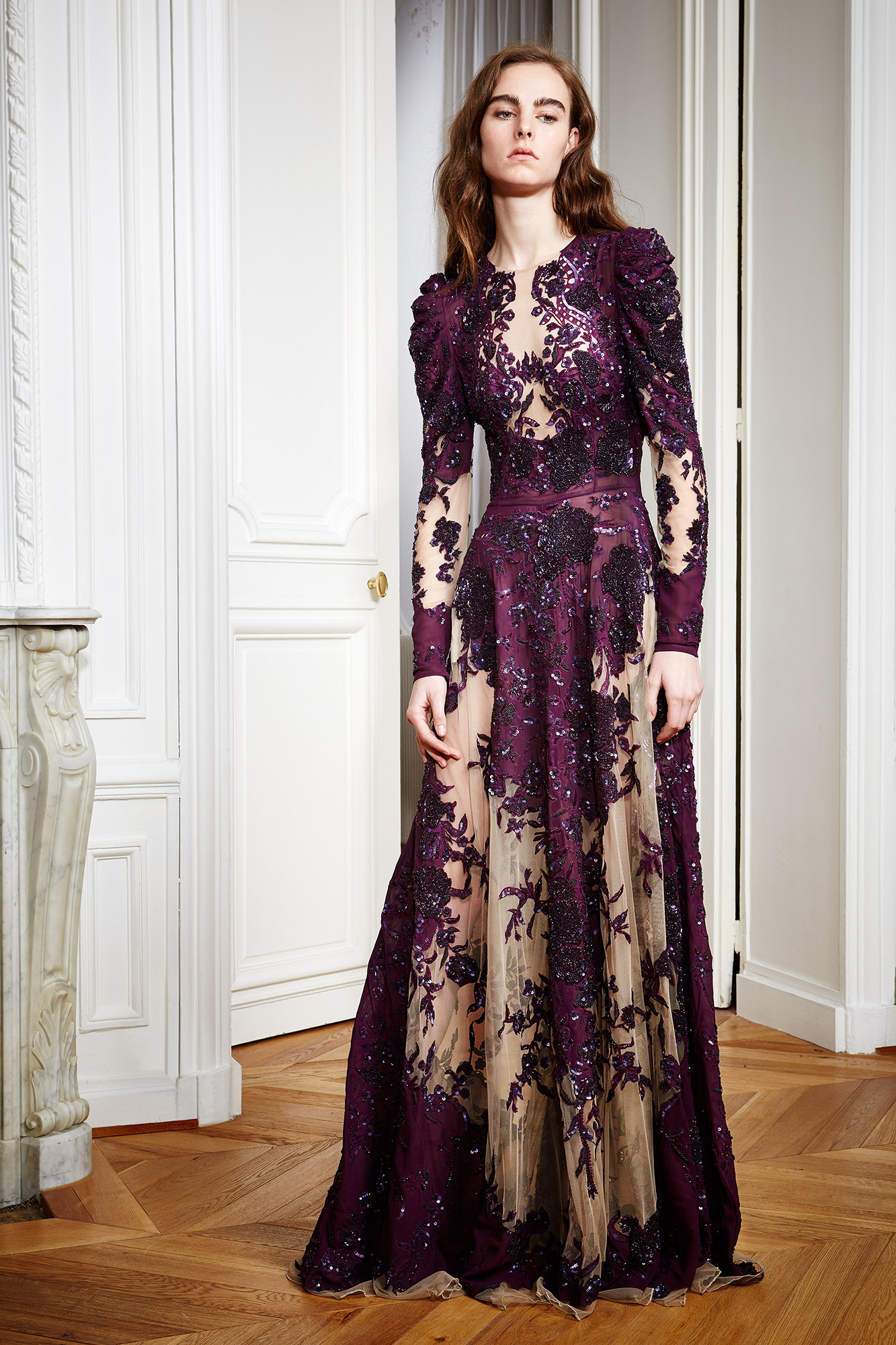 And for the RED CARPET denizens....
Images brought to you by www.vogue.com.
And if you are interested in the collection, here it is at MODA OPERANDI.