As much as I am enamored of all things vibrant, over the top, and colorful, a large swath of my closet dwellers are b l a c k. What do we all gravitate towards when in a panic about what to wear to any event? (Night out, soiree, or funeral for instance). It almost always comes down to black. Easily chic, the premier fashion wear camouflage, and a happy canvas that can be made low key or sizzling and glamorous by baubles and stilettos.
A spectrum of smashing versions of the LITTLE BLACK DRESS care of FALL READY TO WEAR 2015, are now making an appearance at the fashion emporium near you:
GIVENCHY: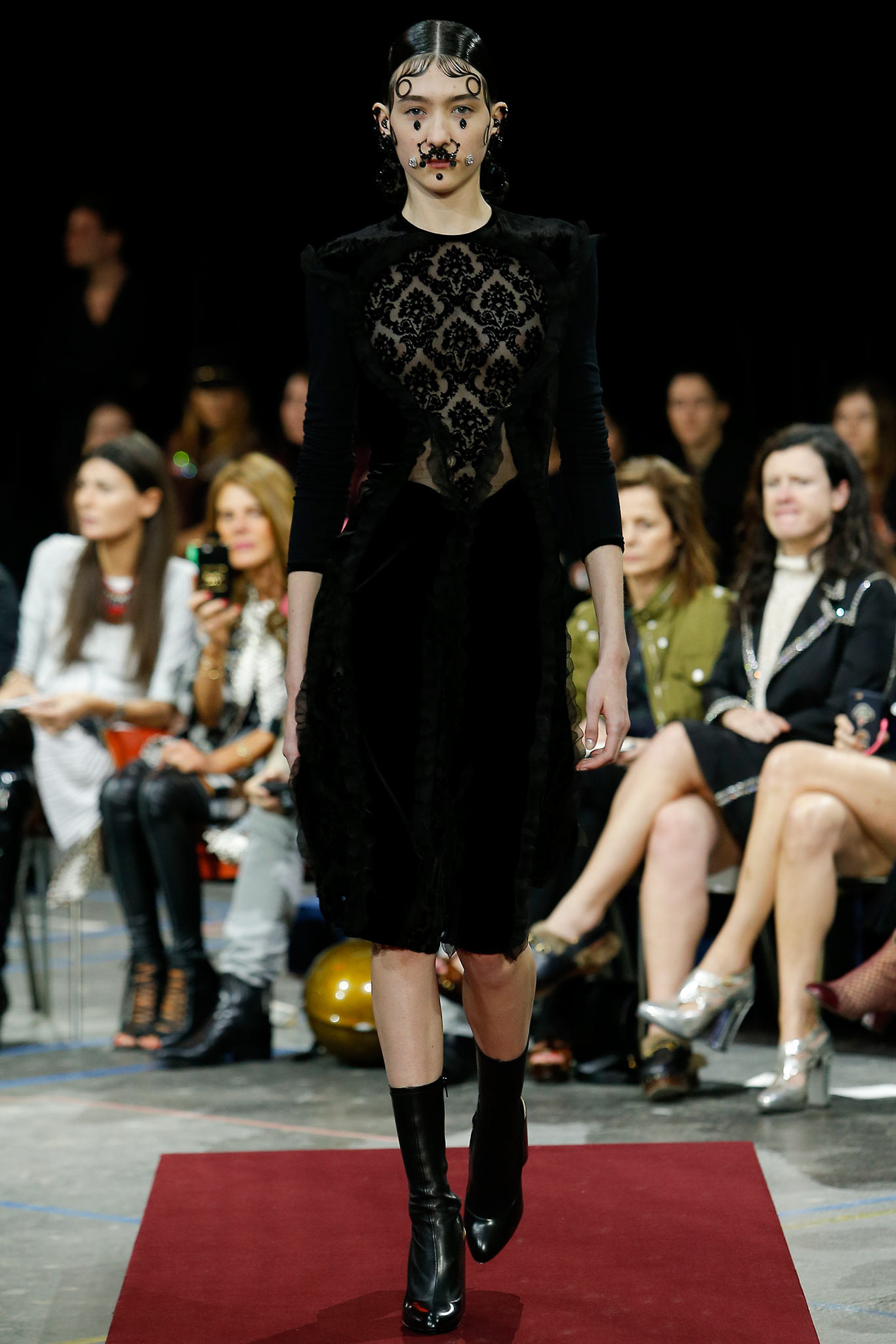 This velvet beauty was another cog in the wheel of a stellar fall winter collection. Have velvet, will travel in style.
ZAC POSEN: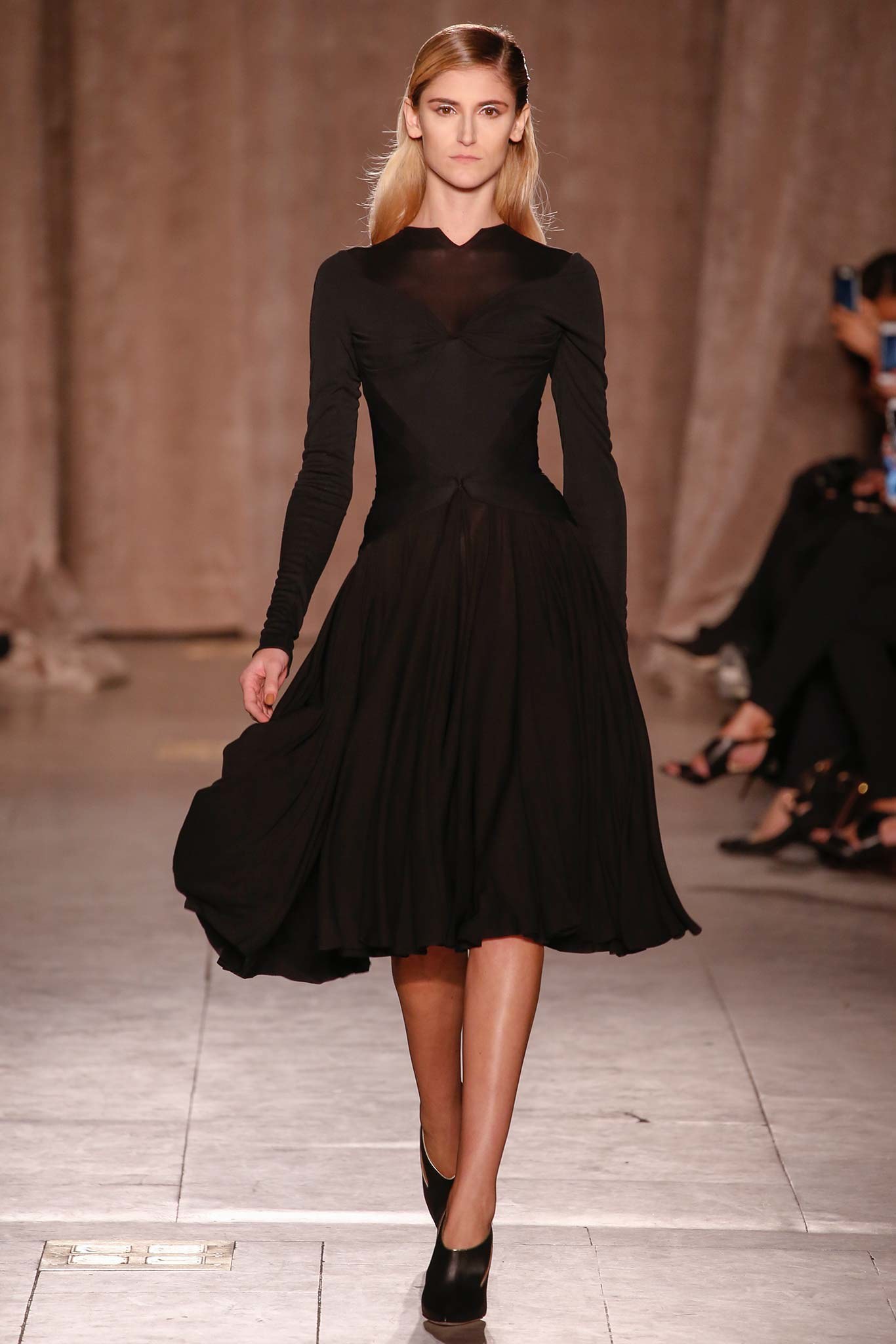 A good staple piece, substantial yet feminine, what with the fitted bodice and voluminous skirt. Would be fetching with boots as well as pumps. OR SHOE BOOTIES!
TOM FORD: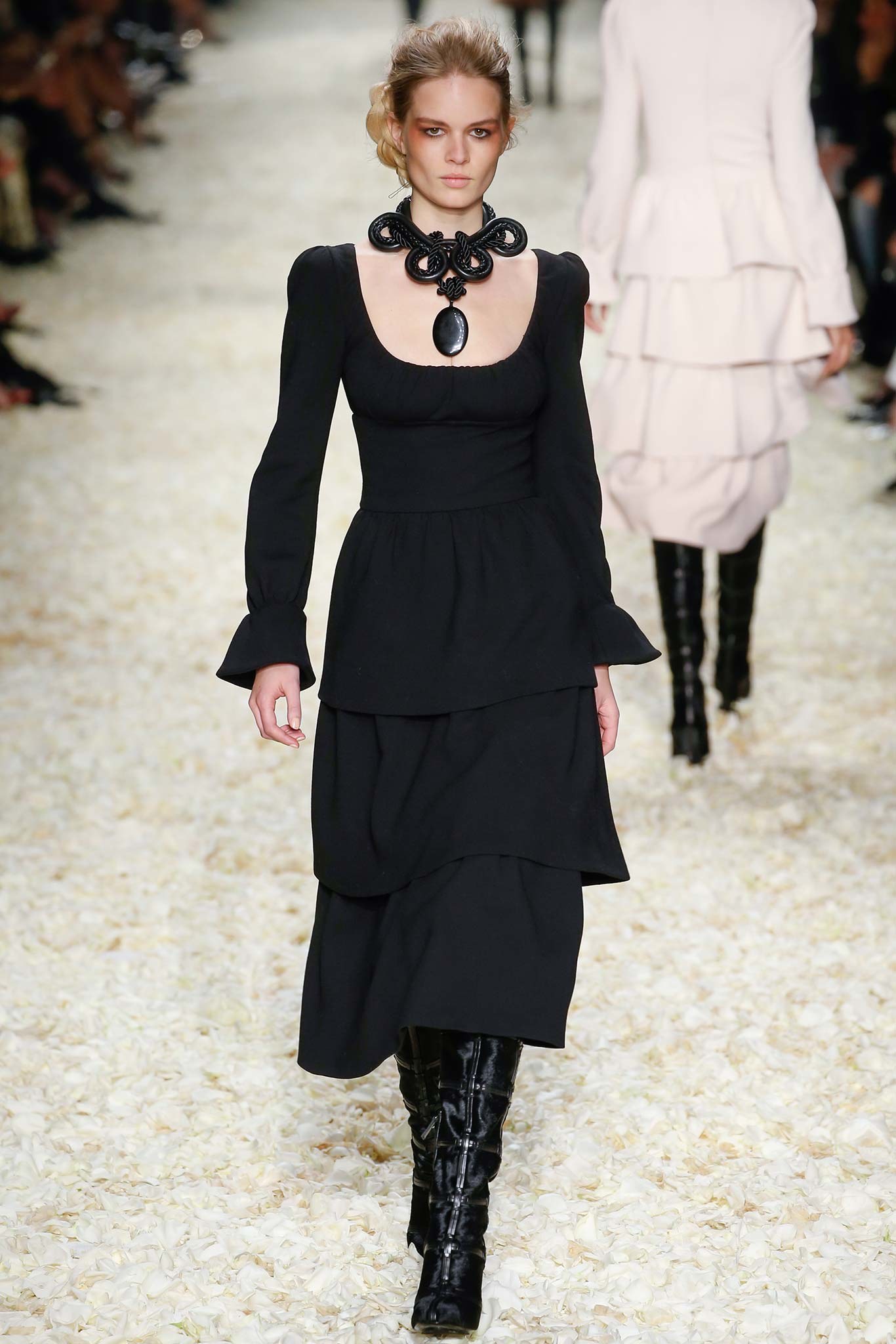 For Tom Ford, MUCH skin is covered, but still alluring with the semi-deep cut top. A sort of blend of 70's boho and Victoriana. Love with those boots.
LANVIN: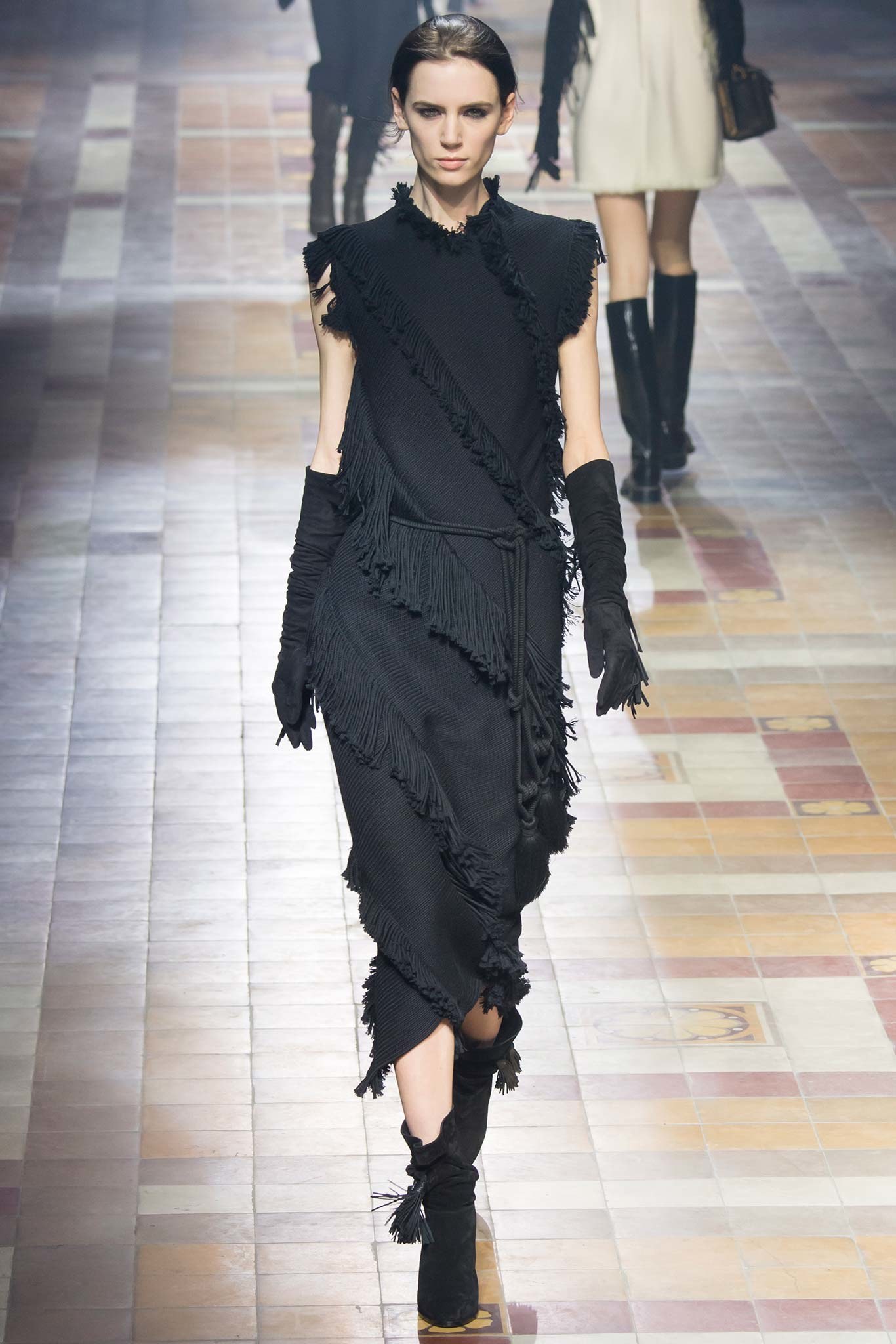 When you want to add just a bit of theatricality to your LBD, add some fringe or a tassel…..
ALEXANDER MCQUEEN: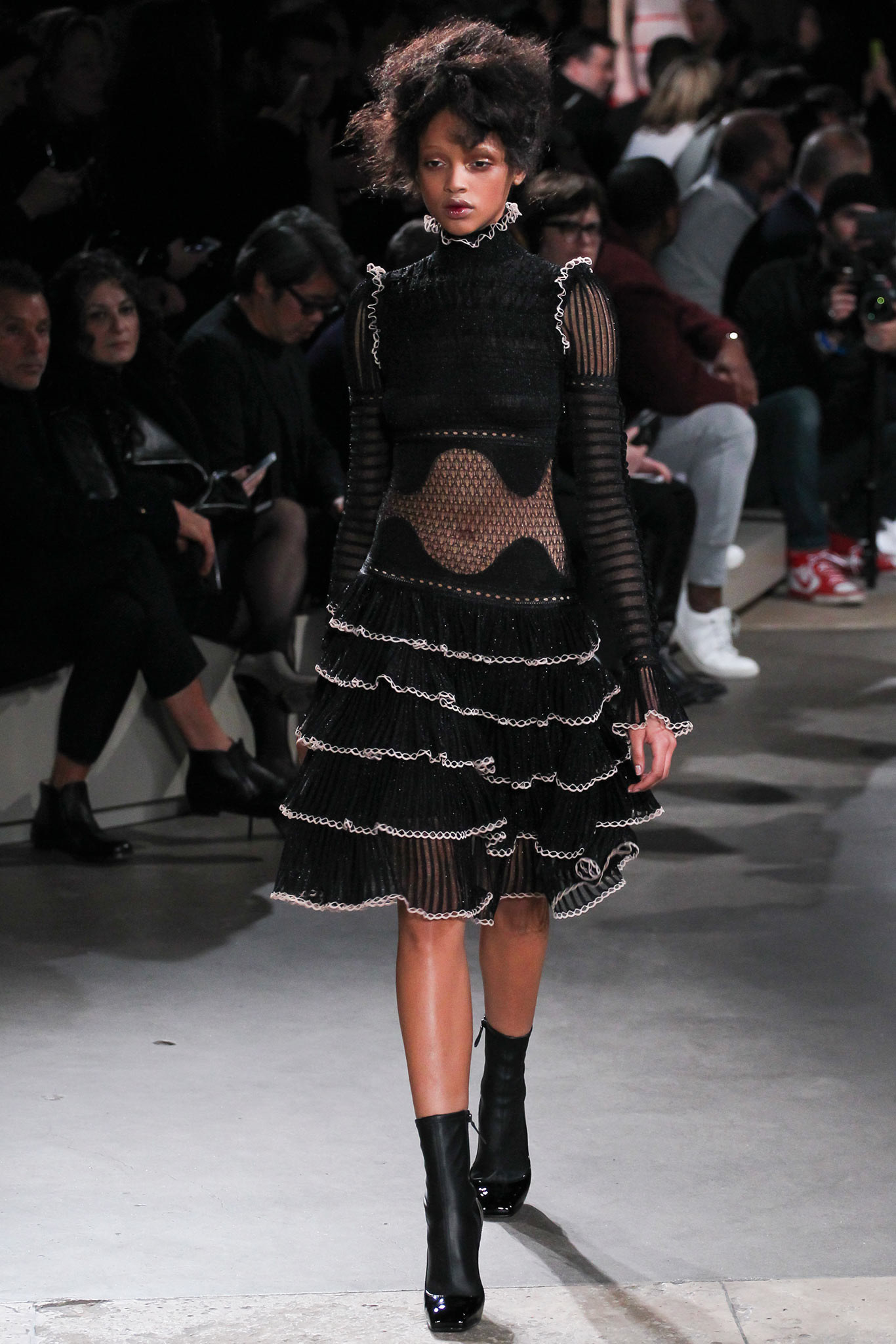 Subversive old school Victorian and saloon couture. Some skin and many ruffles.
LOUIS VUITTON (Nicholas Ghesquiere):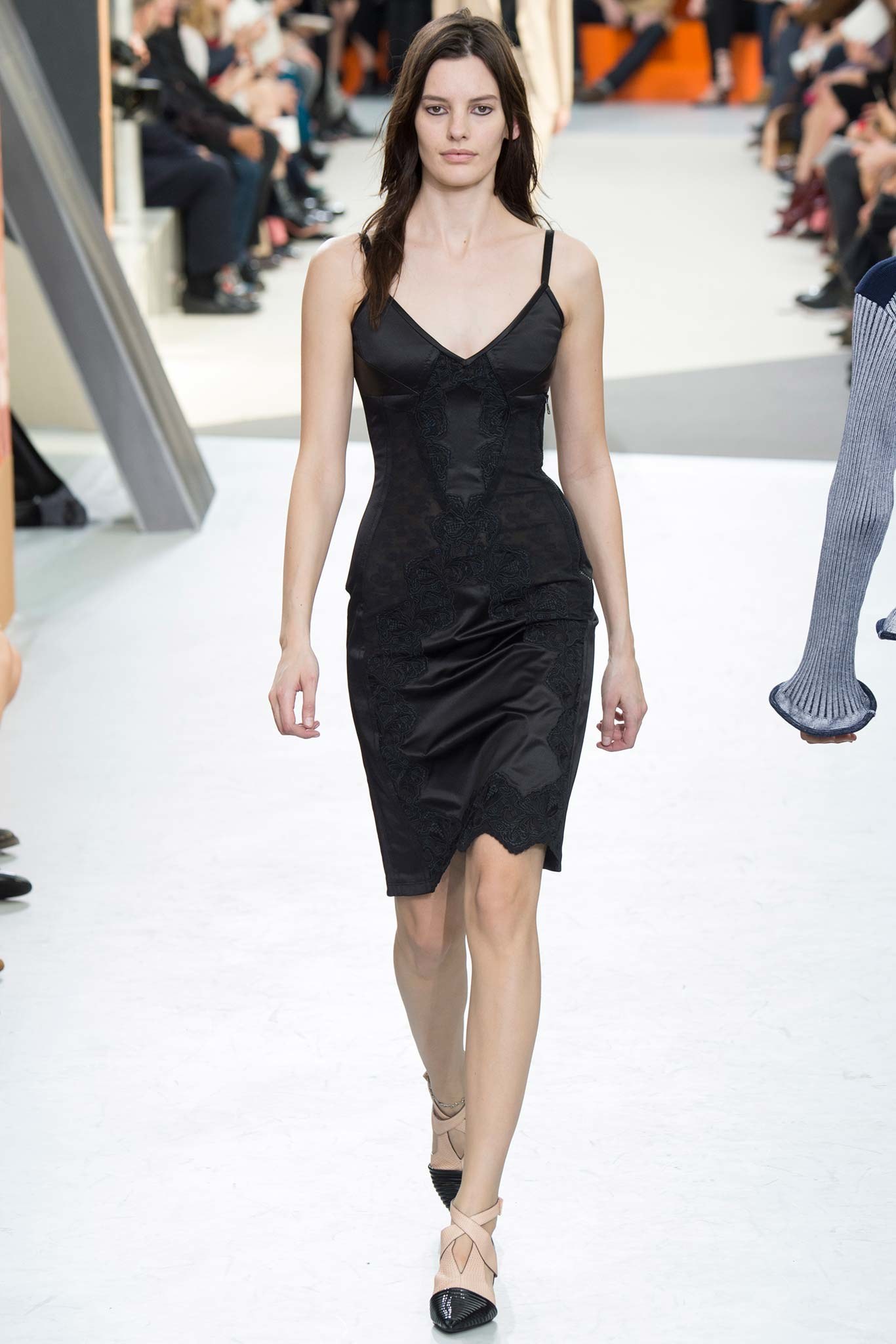 A slip dress as only Ghesquiere could pull off. (Now the SLIP "dress" is rife on the runways, with Givenchy taking it to a new level for Spring 2016). One might throw this over a fitted blouse if the degree of uncovered epidermis is too much. Hot and sexy but not HOOCH).
STELLA MCCARTNEY: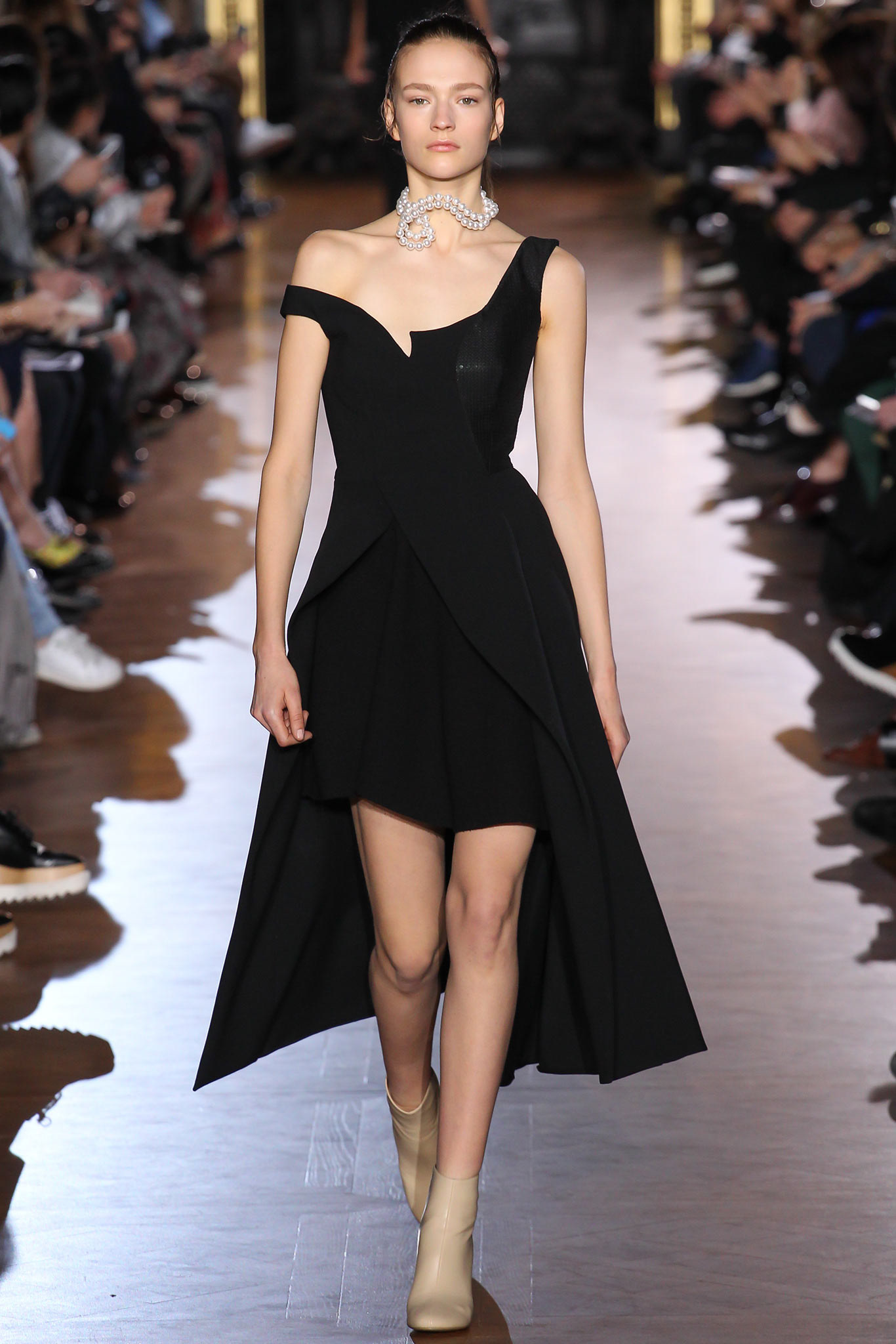 One in a line of gorgeous cocktail options. (And one of the great things about McCartney? She happens to be vegan, so she brings VEGAN friendly faux fur coats and accessories to the brand).
ERDEM: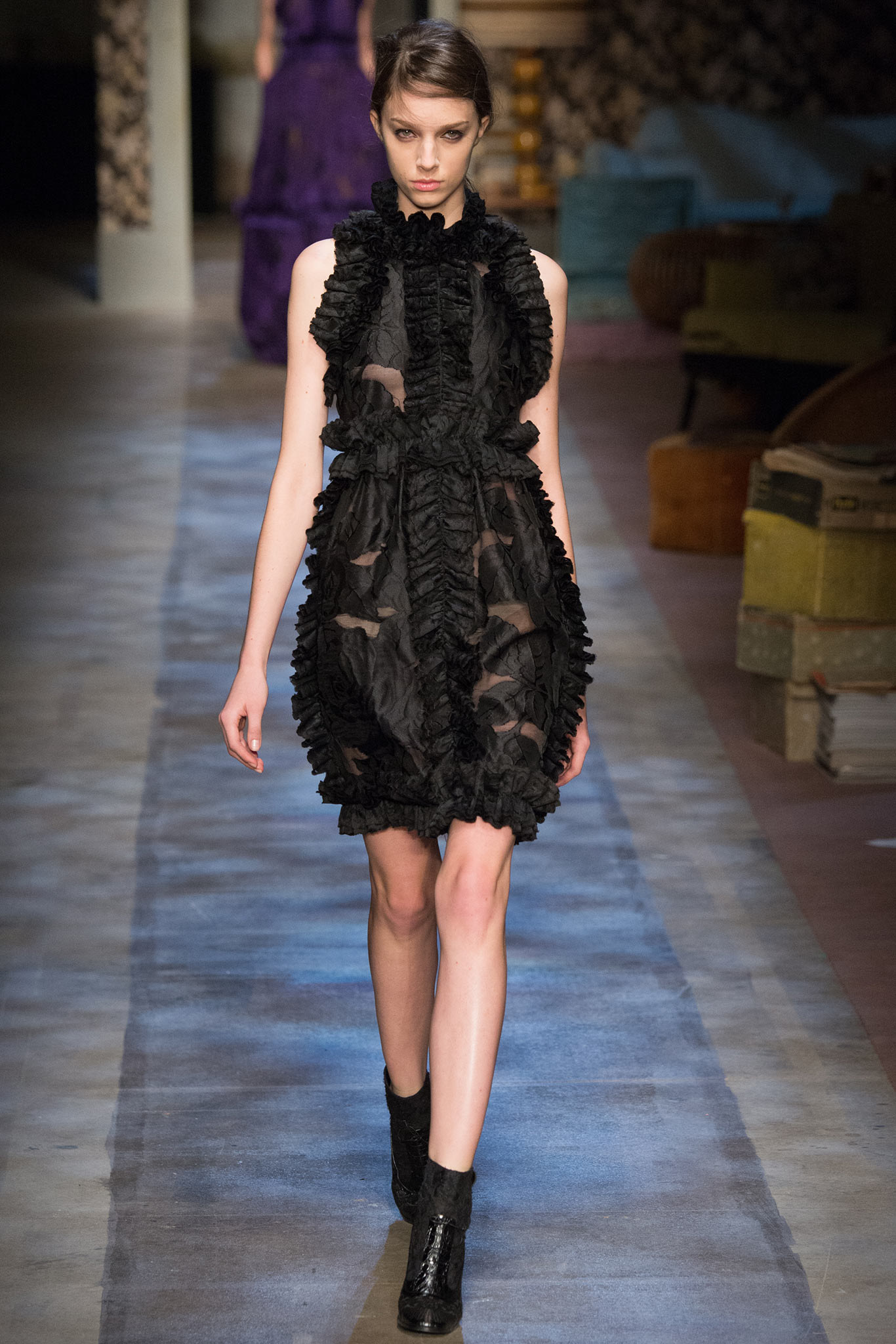 Another drool worthy piece from one of THE most talented dress makers on the runways.
OSCAR DE LA RENTA (Peter Copping):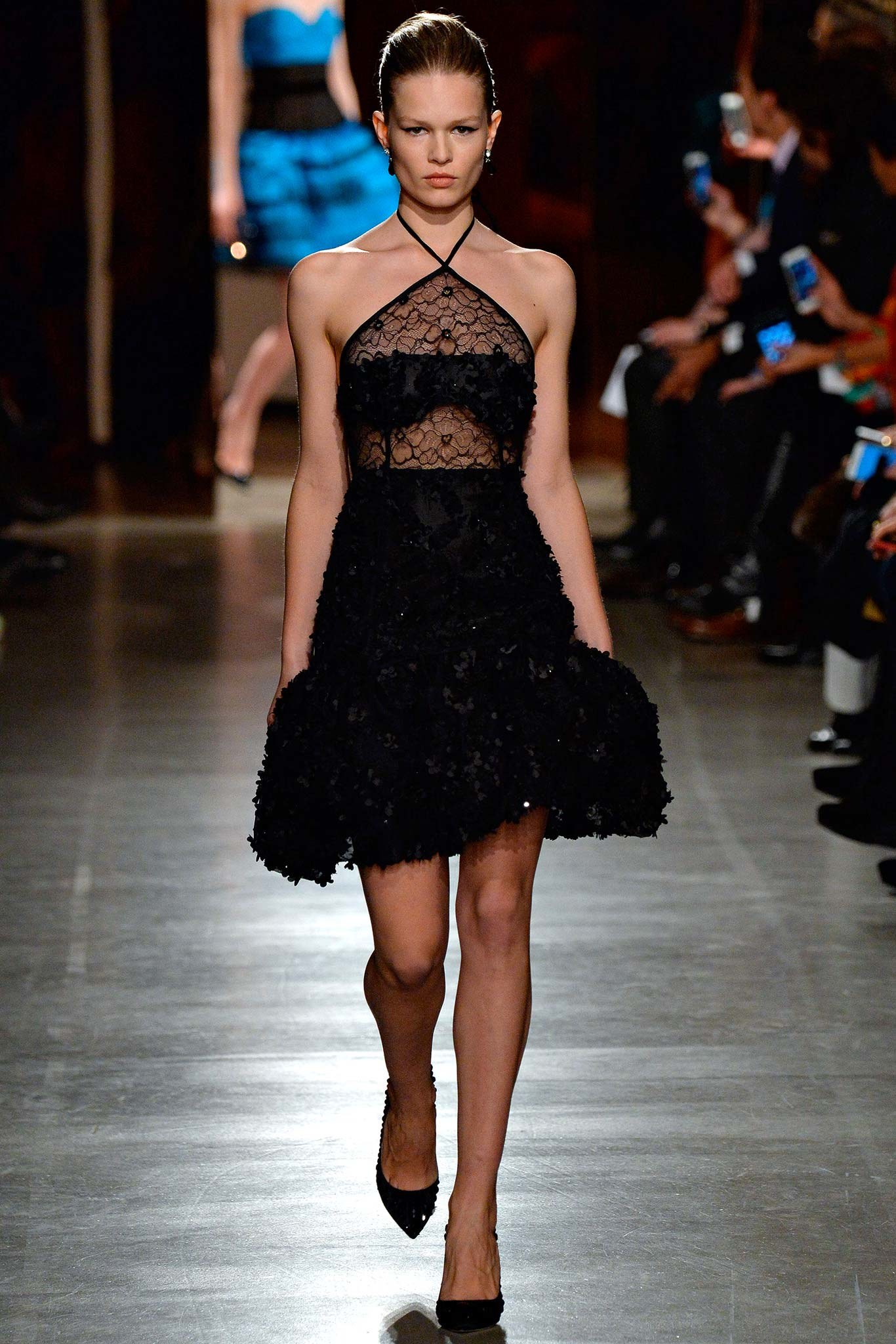 Copping is doing a top notch job channeling de la Renta, bringing lady like glamor and romance to the collections. Here, some added allure for good measure.
REEM ACRA: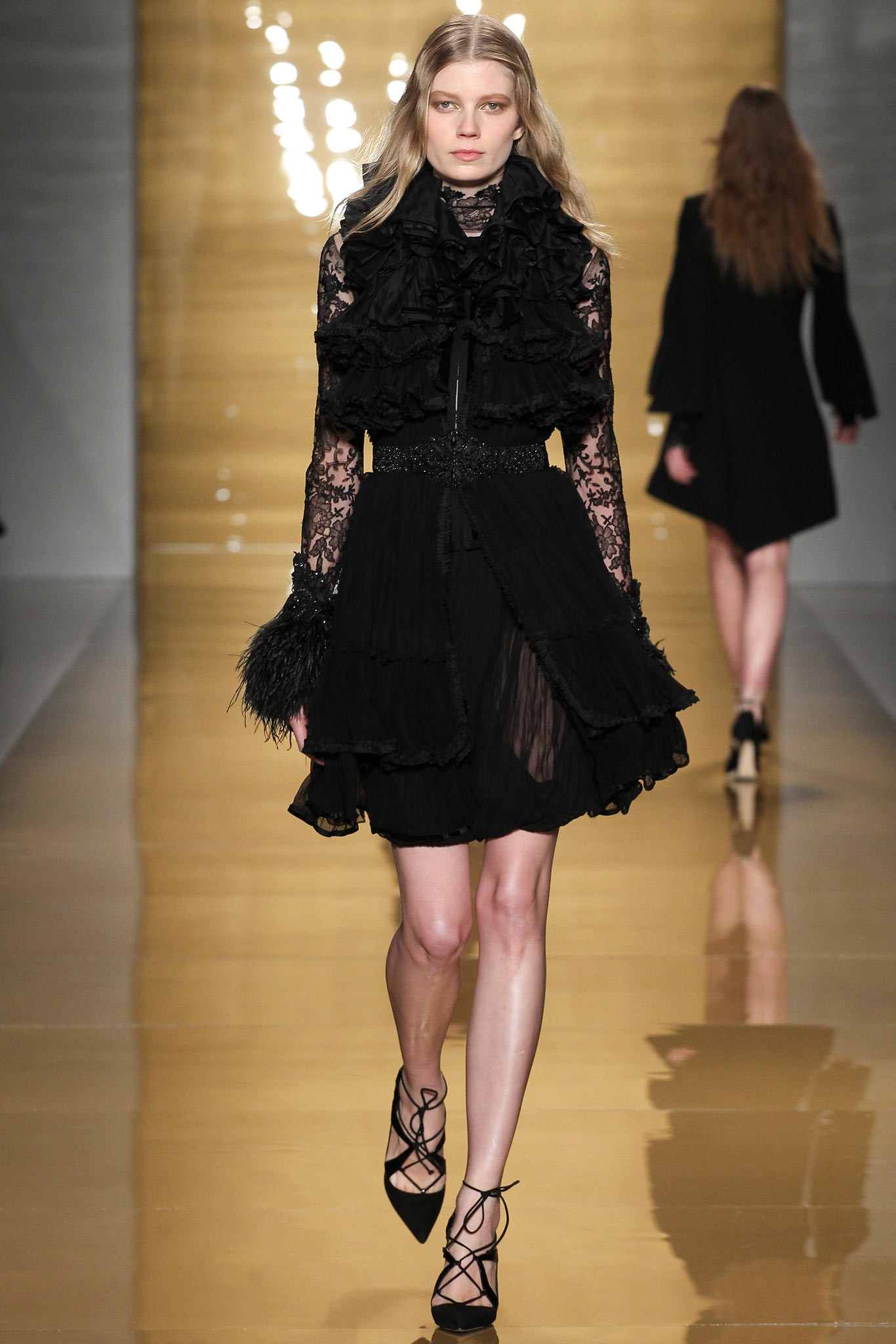 From THE most glorious fall winter collection. Even the pumps are spectacular.
SIMONE ROCHA: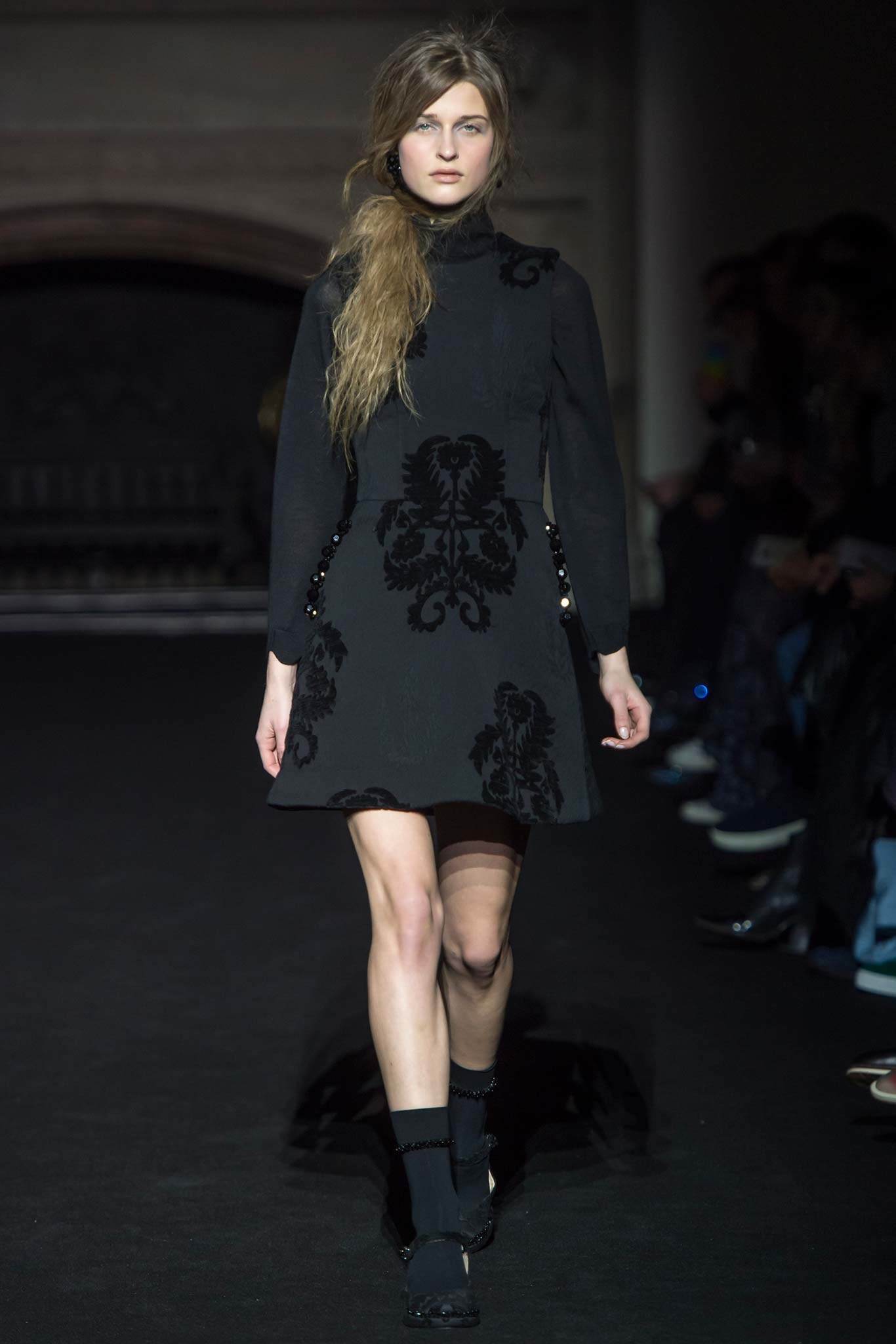 One of the darlings of fashion these days. Her collections harken back to centuries gone by in the fabrications and silhouettes, and are typically admixed with avant-garde and goth touches for ironic statement.
JUNYA WATANBE: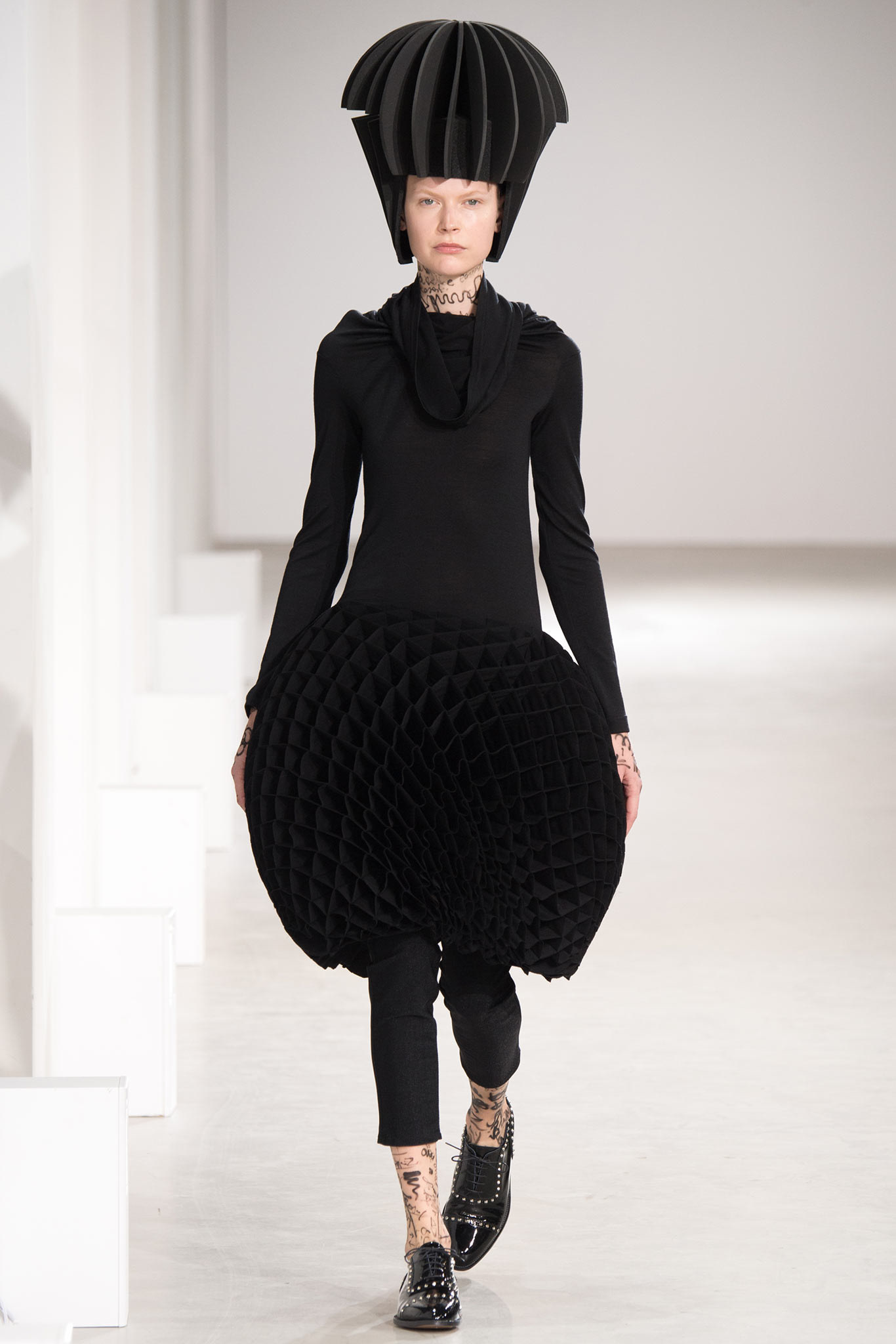 Ahhhh, the Japanese aesthetic. There will be MUCH black. The wacky and whimsical, avant-garde and deconstructed are typically big players in their fashion theatre. Never a dull moment.
DOLCE & GABBANA: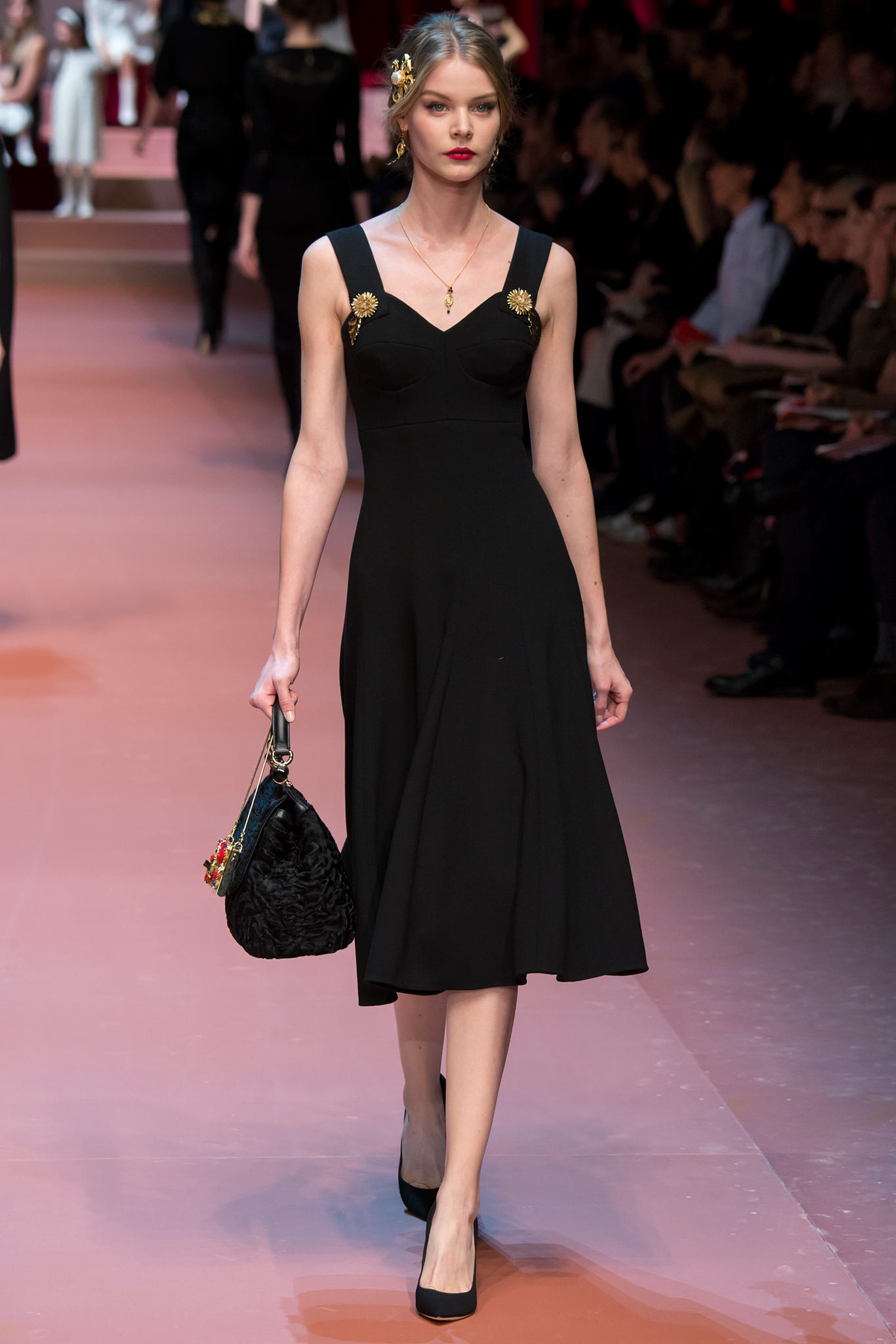 Their LBD lexicon is often vast, with many varieties to partake of in any given collection. Always flattering and romantic, they define ALLURE.
AKRIS: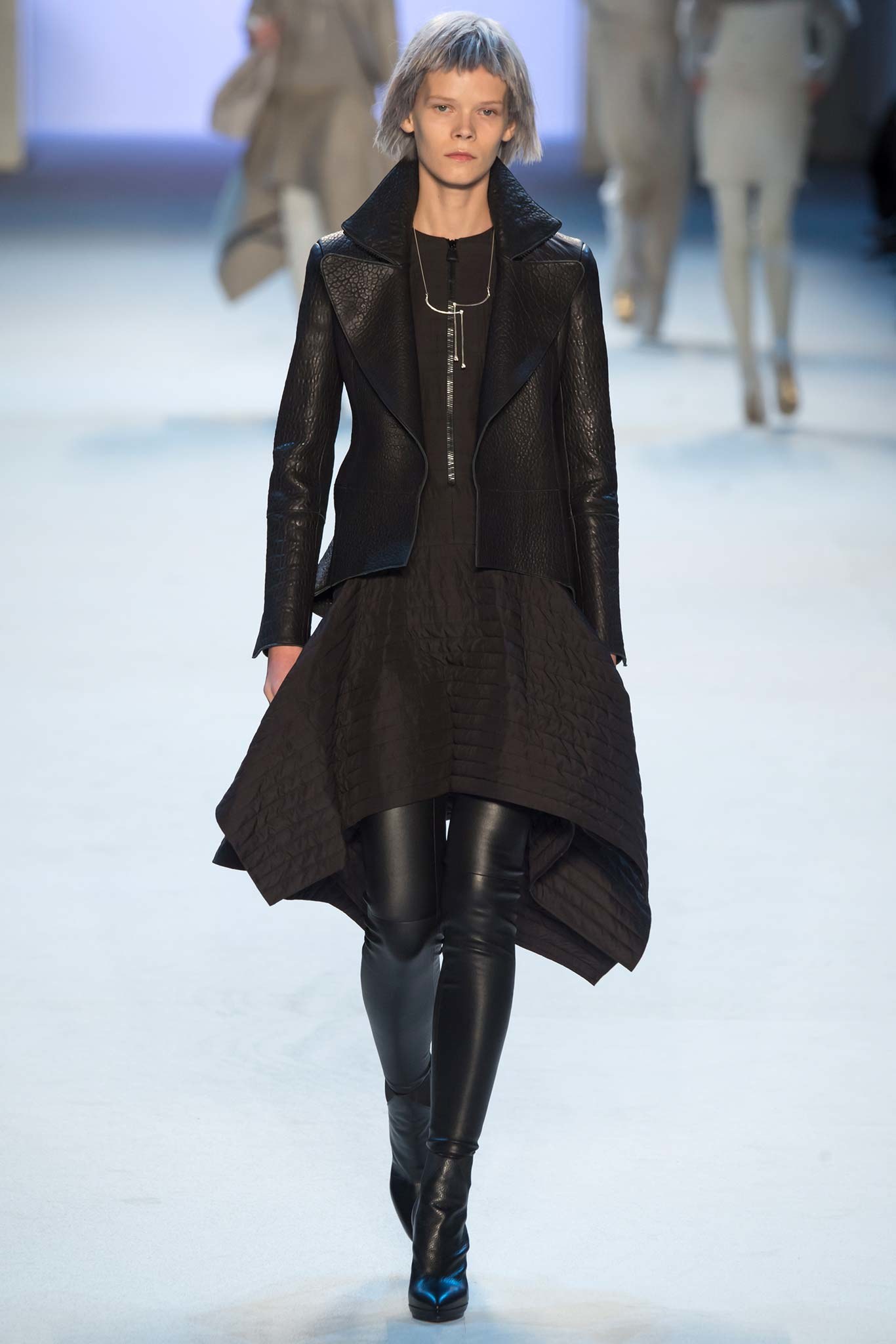 The quilted tunic dress with handkerchief hem. Call me obsessed. Wear as a dress with pumps, or throw over a fitted turtleneck and leather leggings. Versatile, the perfect travel companion.
SAINT LAURENT (Hedi Slimane):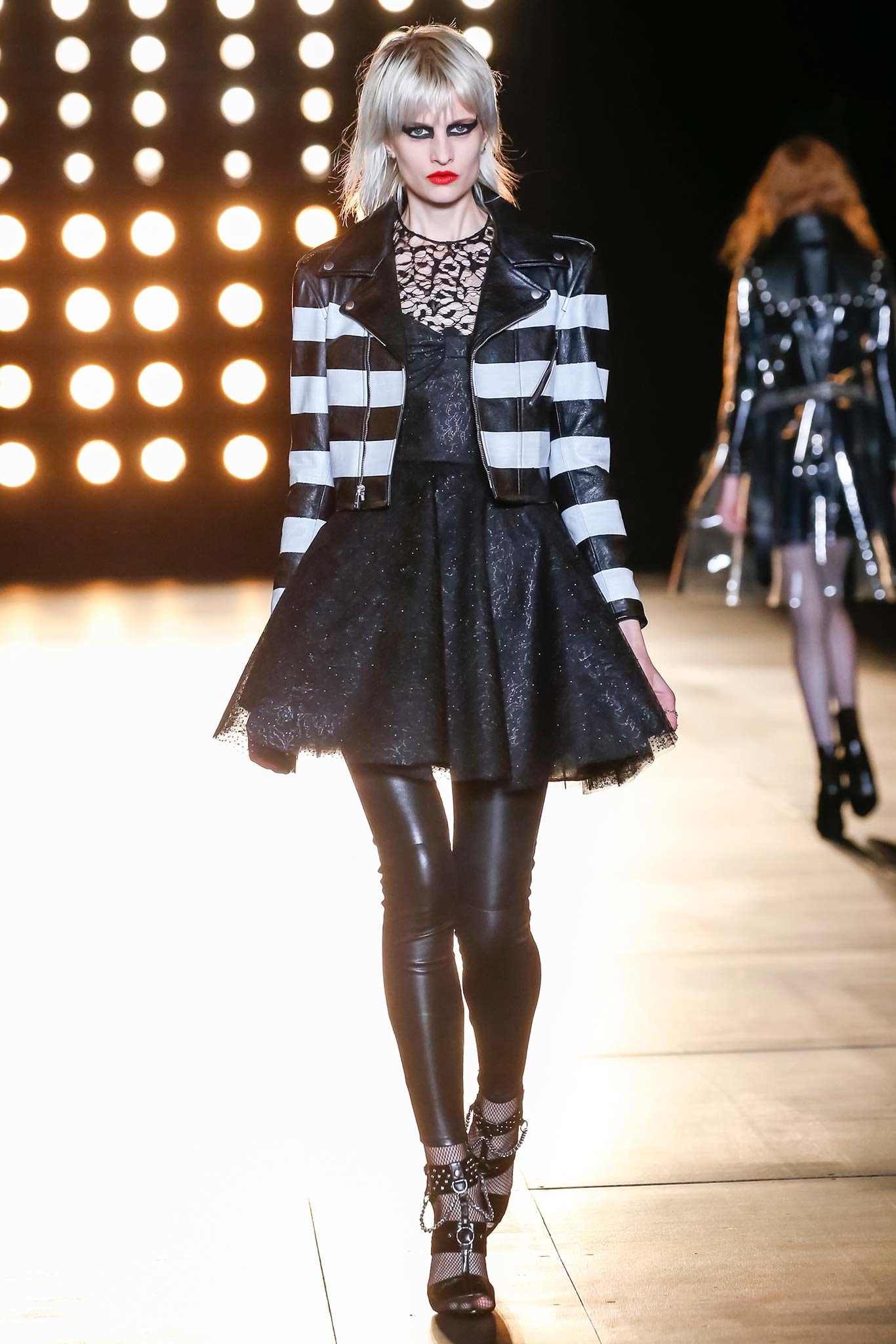 Madonna circa 1985?
VALENTINO: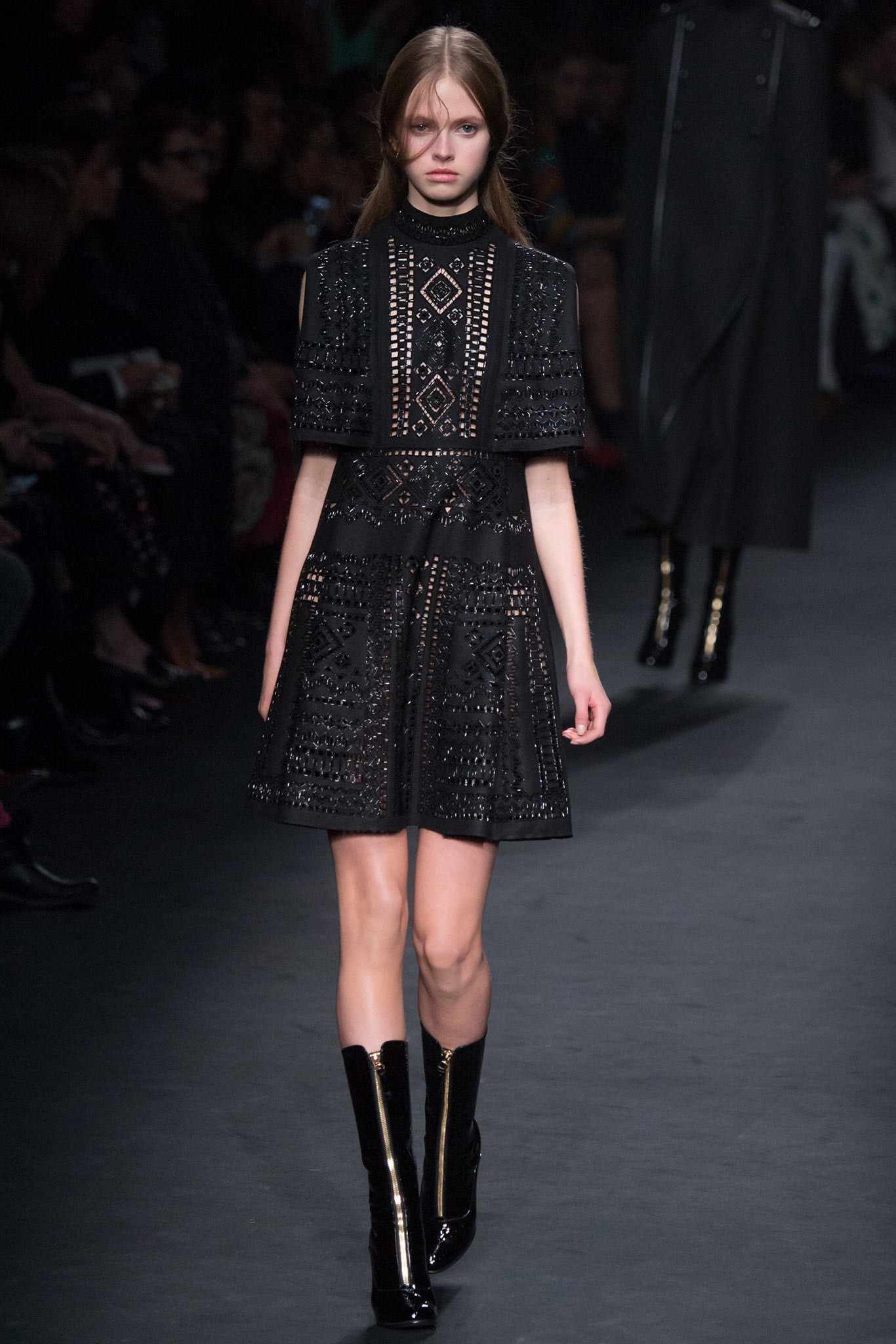 The iconic Valentino mini, with flawless adornments for upscale razzle dazzle effect.
CHANEL: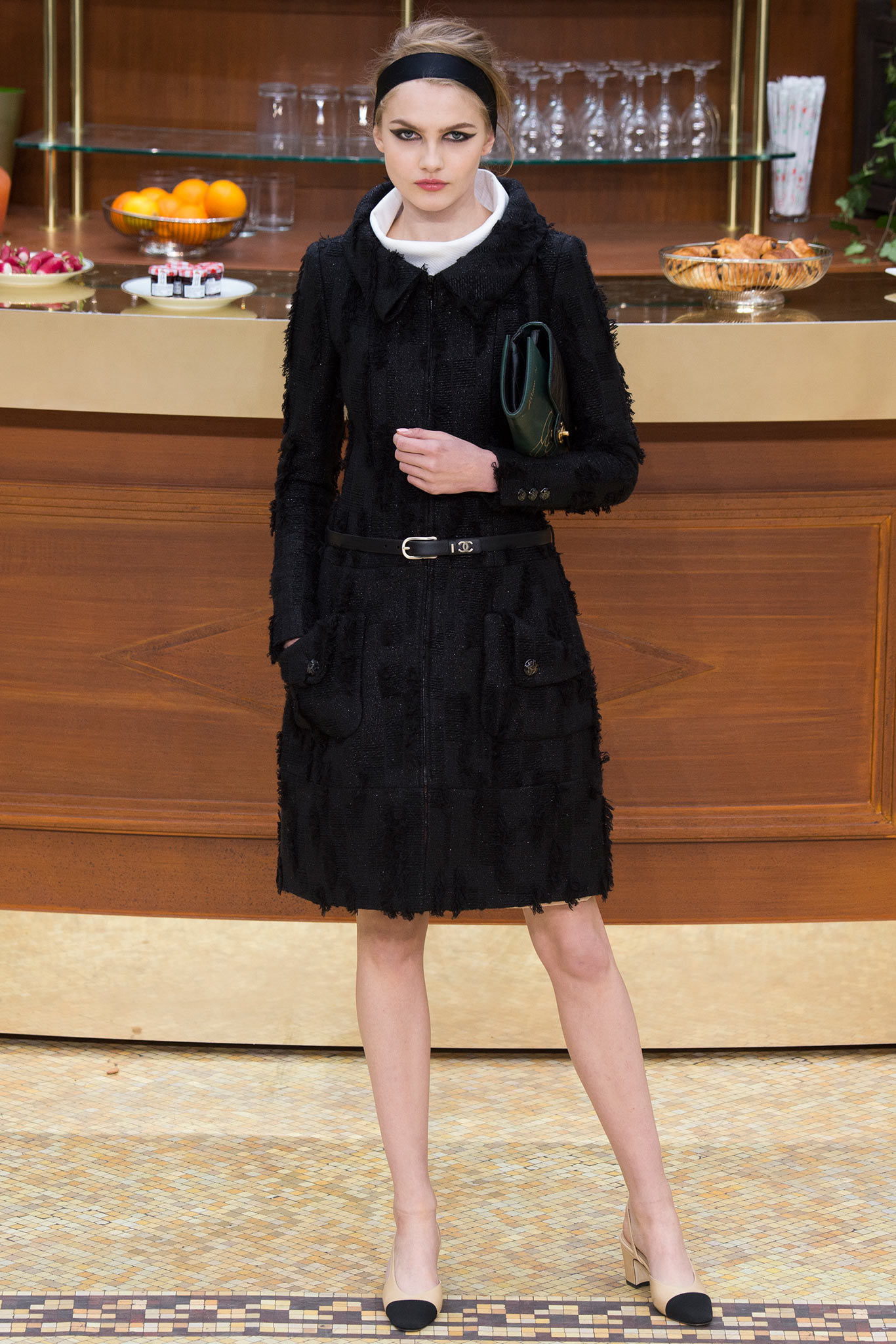 My personal favorite of the lot. Often the black pieces get lost in his VOLUMINOUS collections when contrasted to his more vibrant and bedazzled contingents. Not until I saw this in person at Neiman's did I become mesmerized by the subtly iridescent fabric, the perfectly fitted silhouette, and of course the enamel buttons. And frankly, I ambled right on by this in the boutique given it's relative lack of hanger appeal. Moral of the story? Pay attention to what the sales associate has to show you, sometimes they do know better!
HAPPY HALLOWEEN EVERYONE!
Runway images care of www.vogue.com