As mesmerizing as the runway antics at New York Fashion Week were (and more to come on that front later), after a quick perusal of several entries from London Fashion Week, it is clear we are happily in for a treasure trove of delights come this fall winter.
Case in point? ASHISH, the eponymous collection from Ashish Gupta, a native of Delhi, who began his runway festivities at LFW in 2005. Who knew? Well, live and learn.
As someone who never met a sequin, a bugle bead, or any version of bling she didn't like, this collection is akin to a sojourn through a magical fairyland rife with shiny, sparkly, gem laden inhabitants. As if Glinda the Good Witch replicated into varied iterations of fabulous. And then mix the joyous exuberance of a Bollywood extravaganza, and there you have it.
The silhouettes include the usual suspects, including casual wearable and sexy vixen, for all comers. And then comes the BEDAZZLING, turning iconic silhouettes into the kind of opulent finery you don't see everyday. MANY colors from the Crayola box were included, from primary to tertiary, even PERIWINKLE! And the styling was frolicsome fun, with the massive matching clown wigs. It was theatricality with no holds barred. All good.
And might I add, BRAVO to Gupta for including many a woman of color. More please.
ASHISH, fall winter 2016: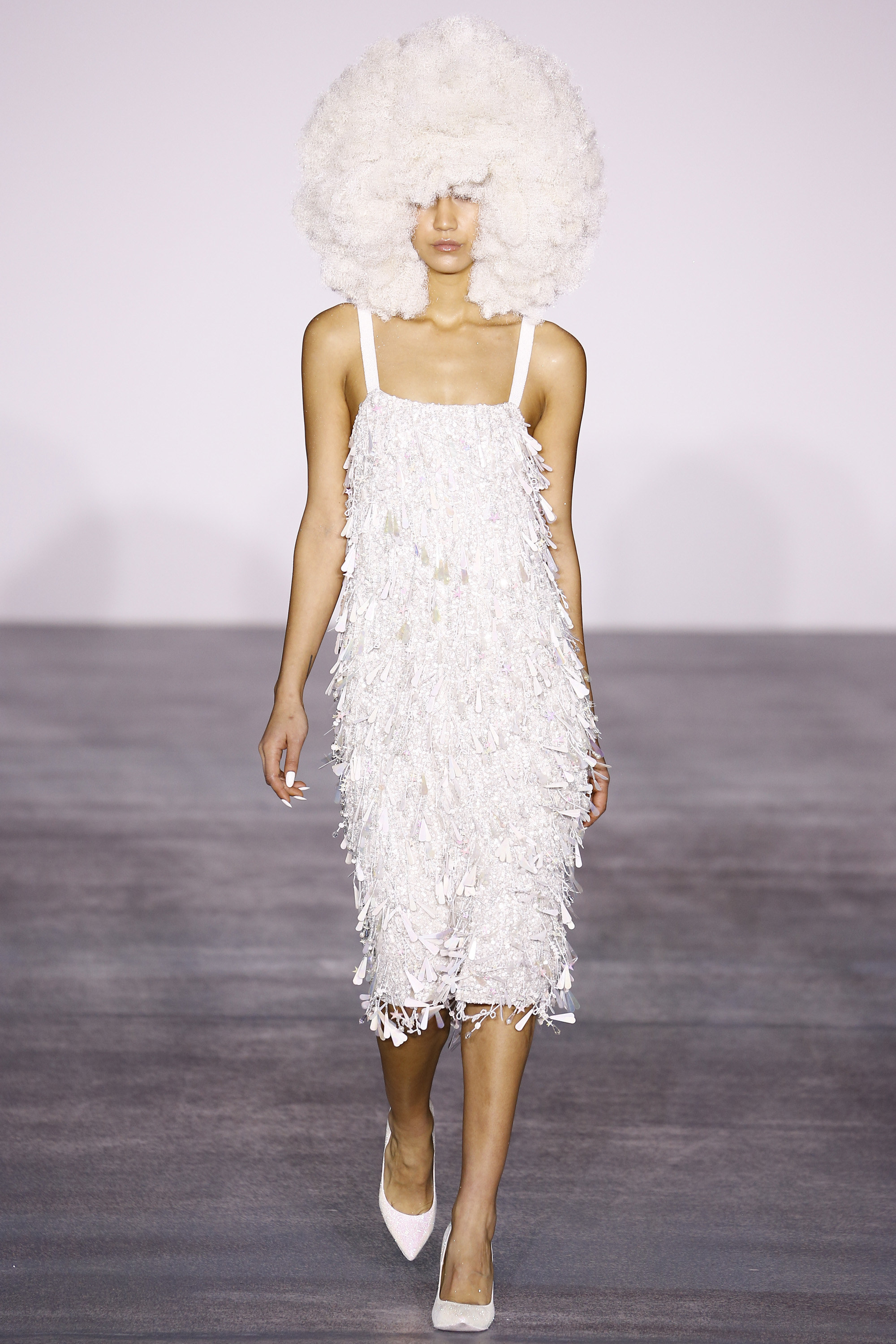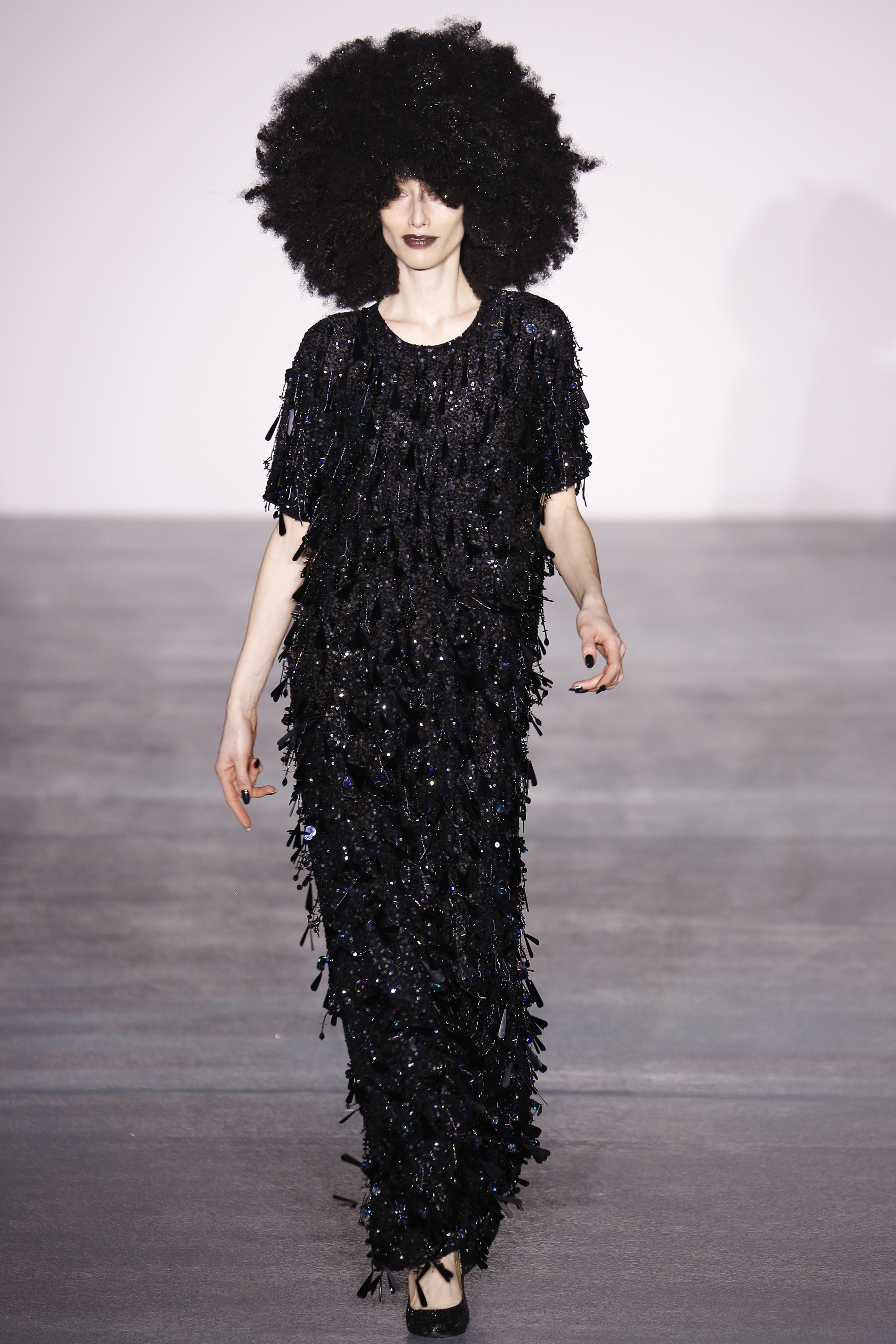 How perfect for the next Black and White ball.
And now for the PRIMARY COLORS in this elaborate display: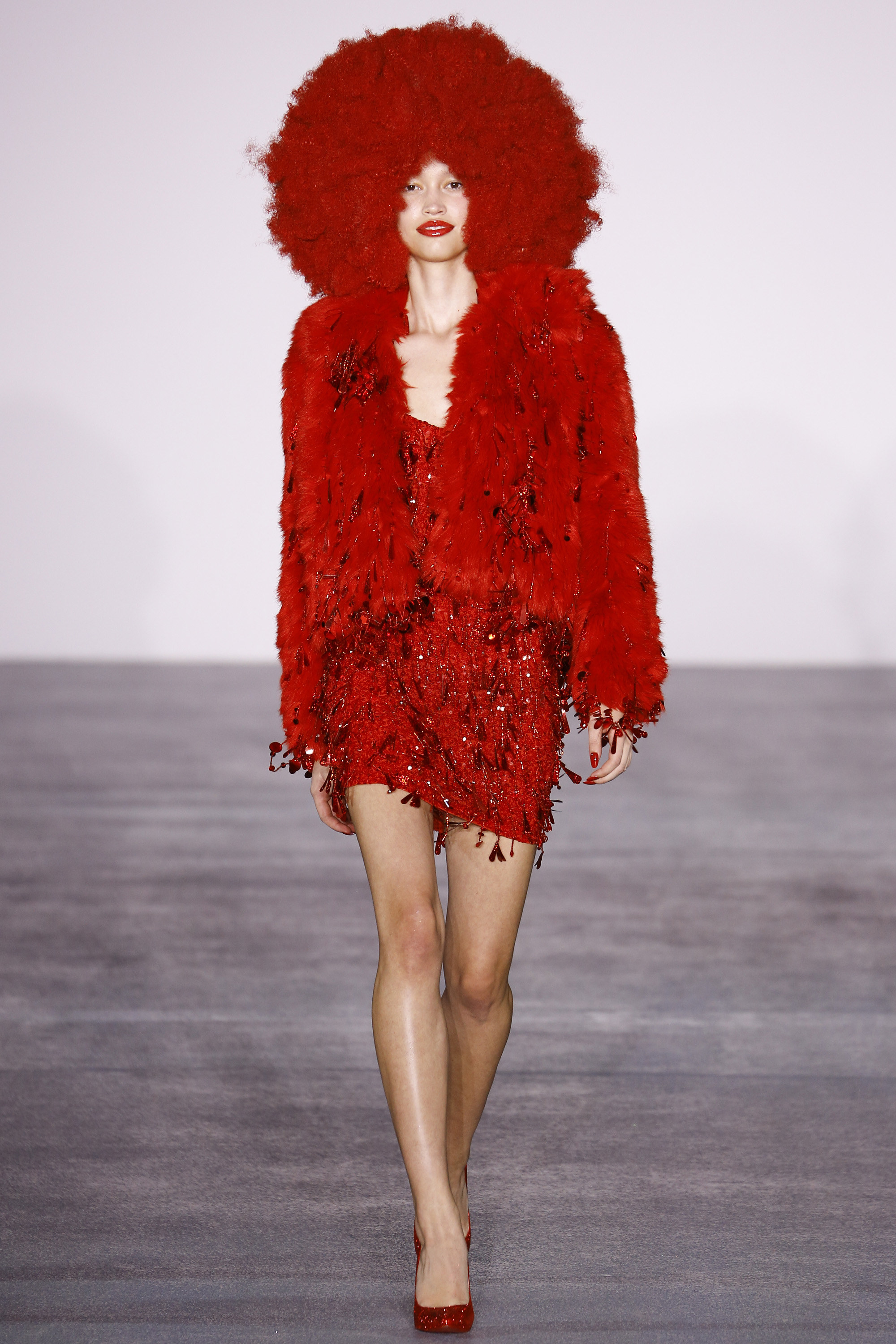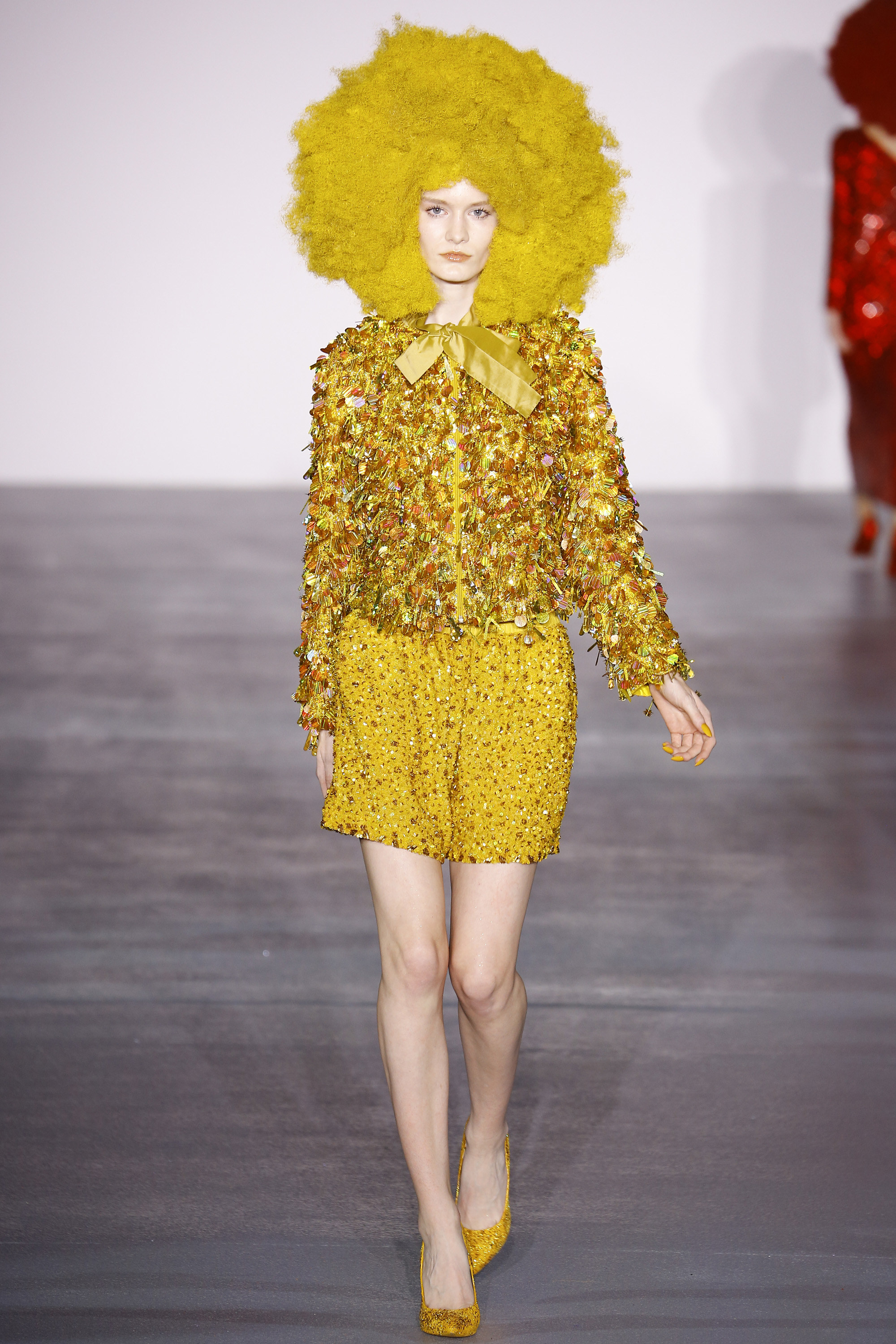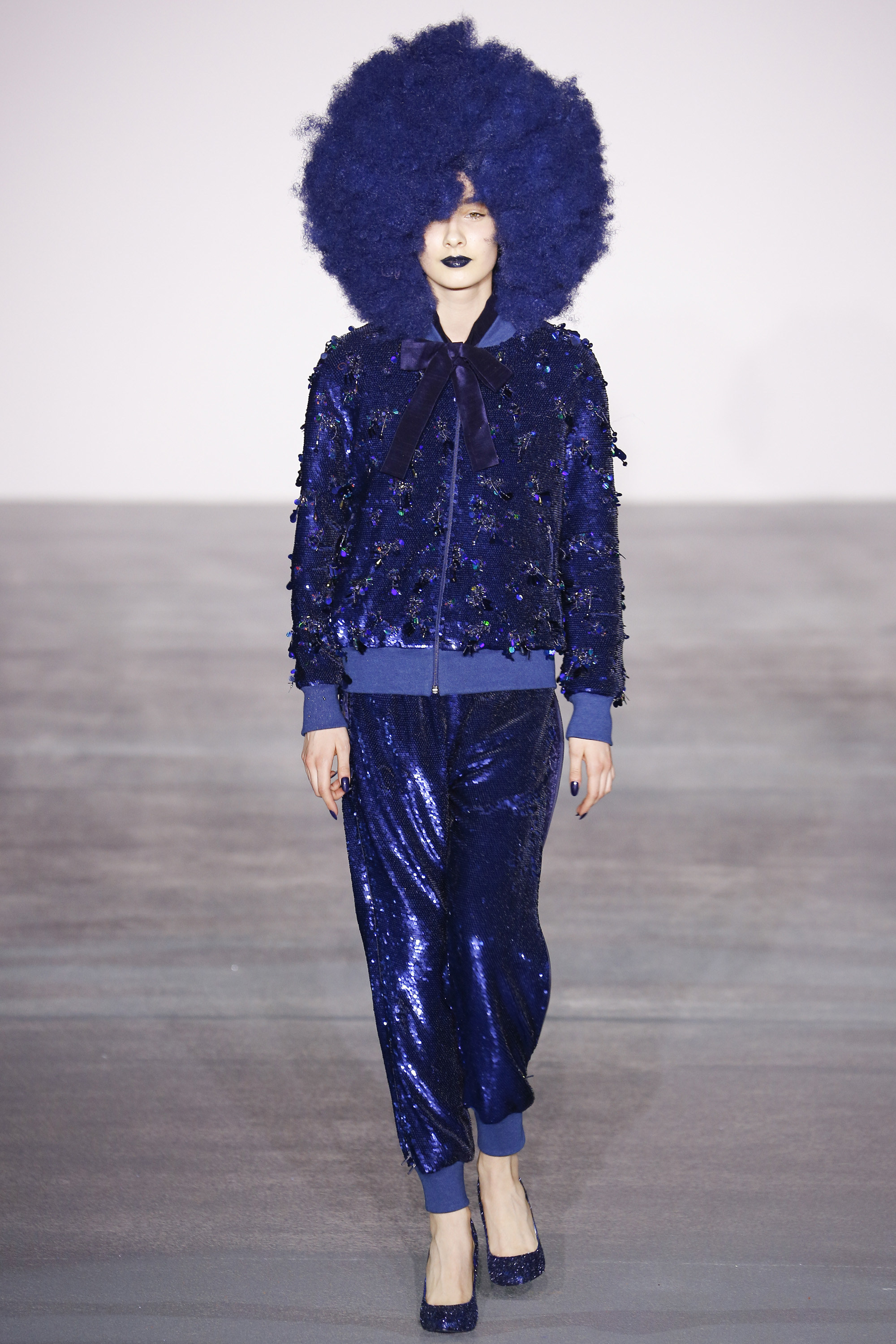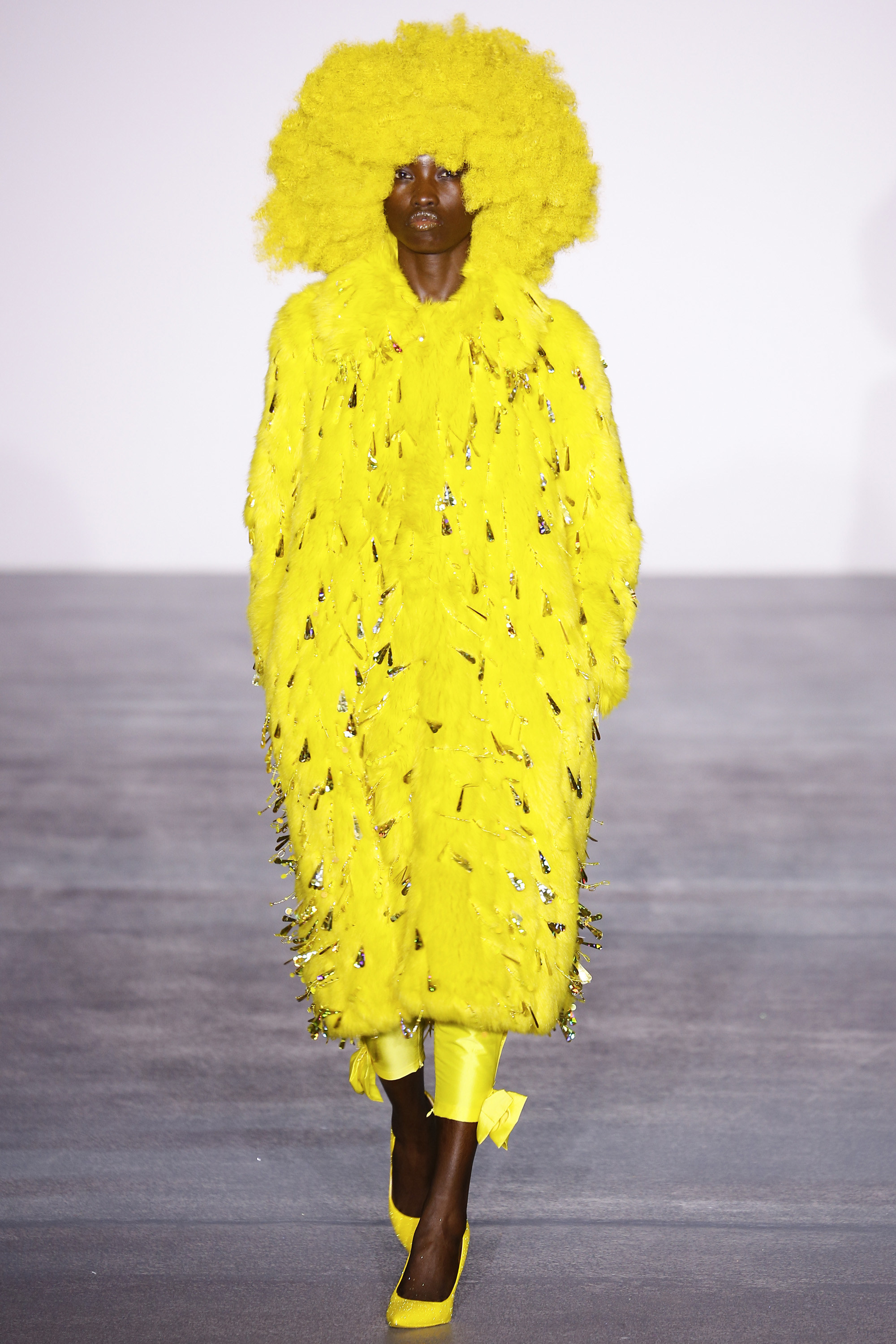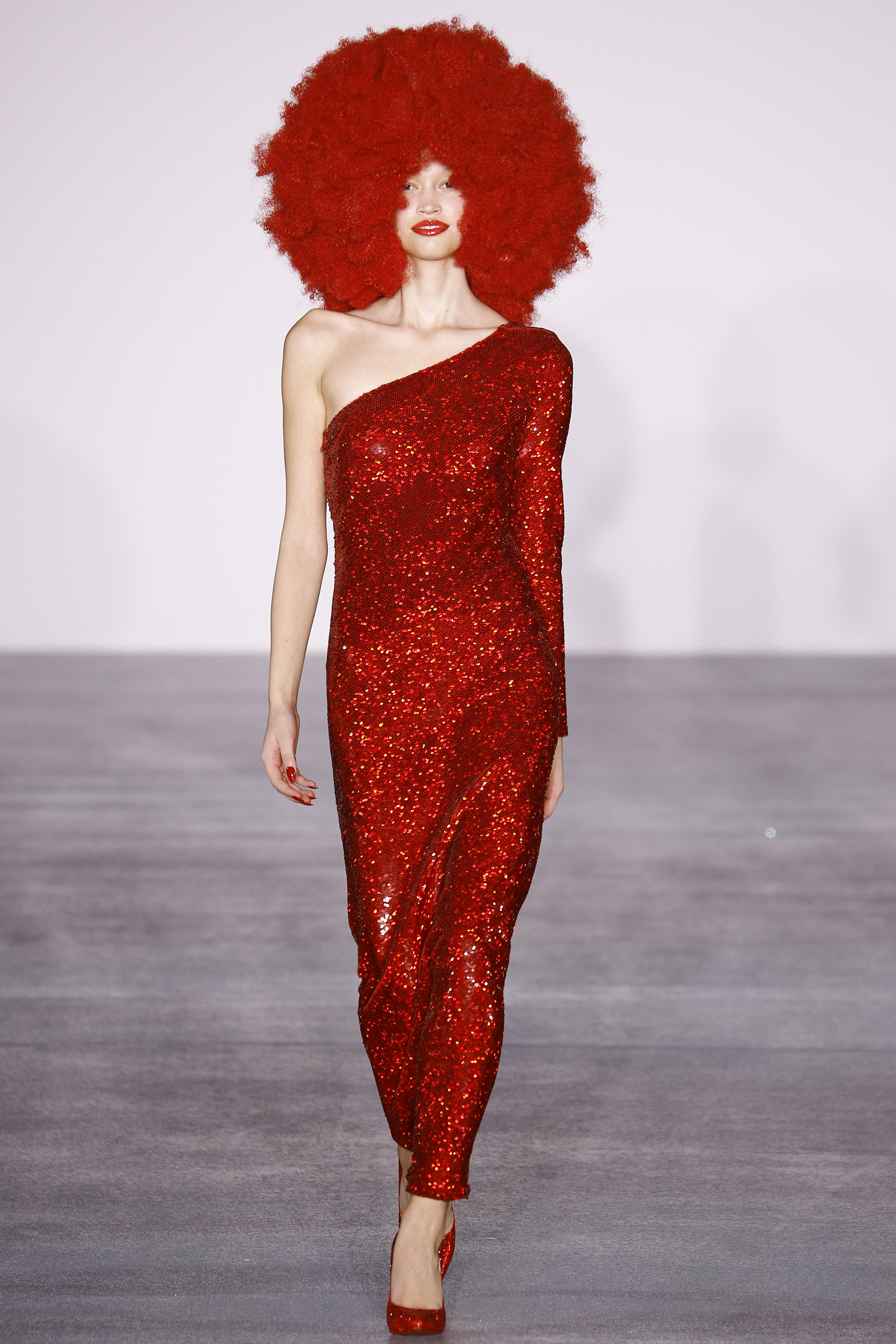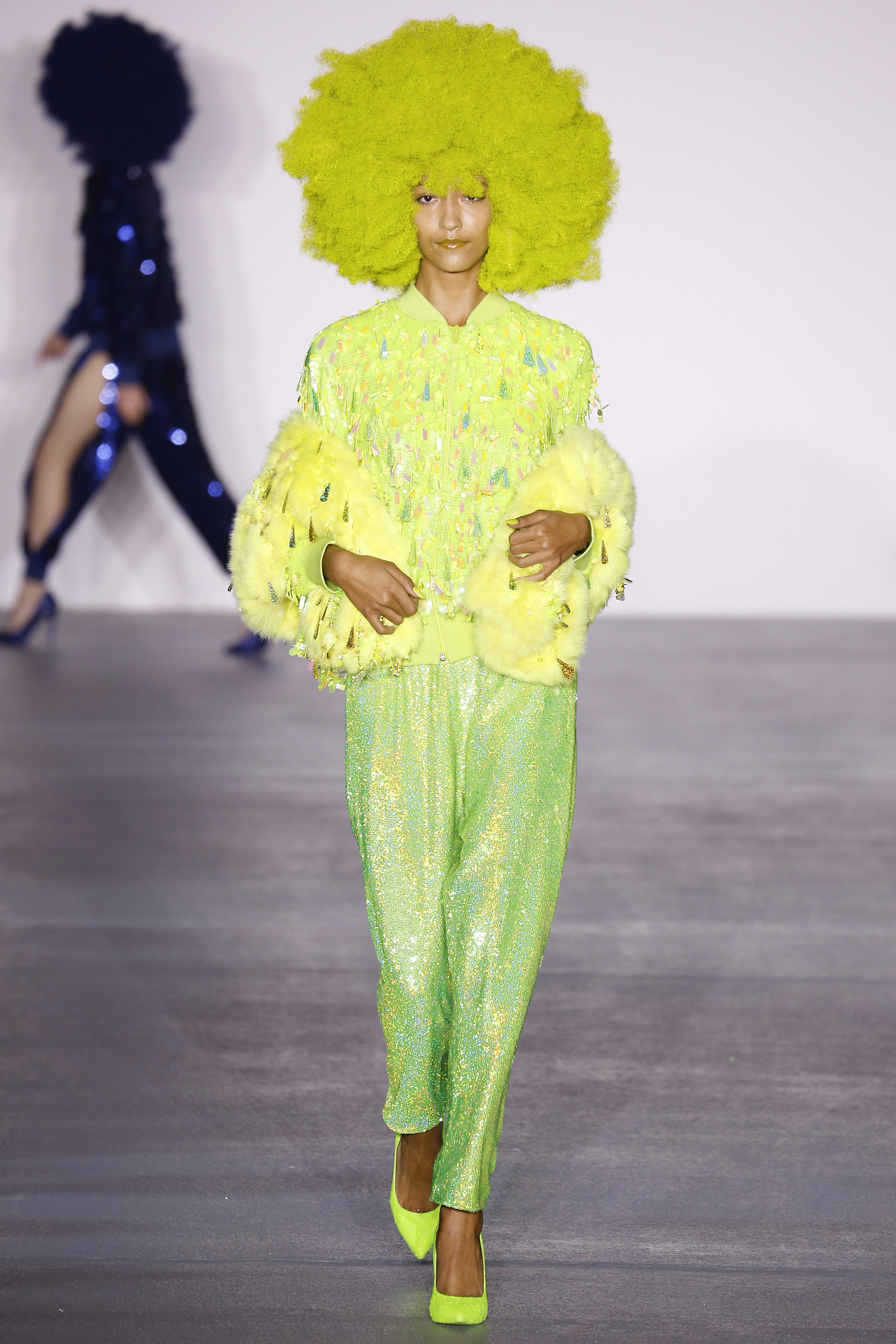 SECONDARY COLORS: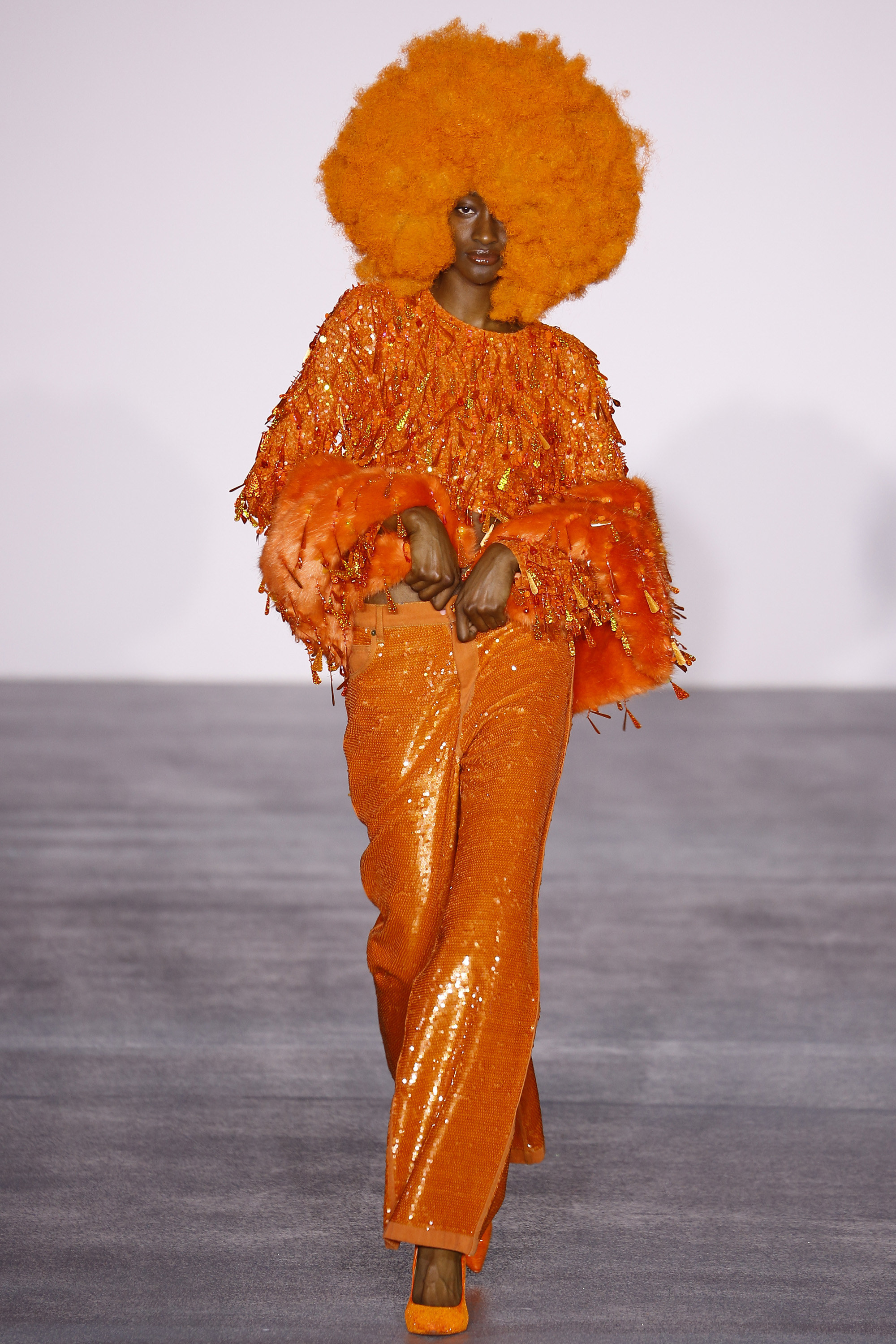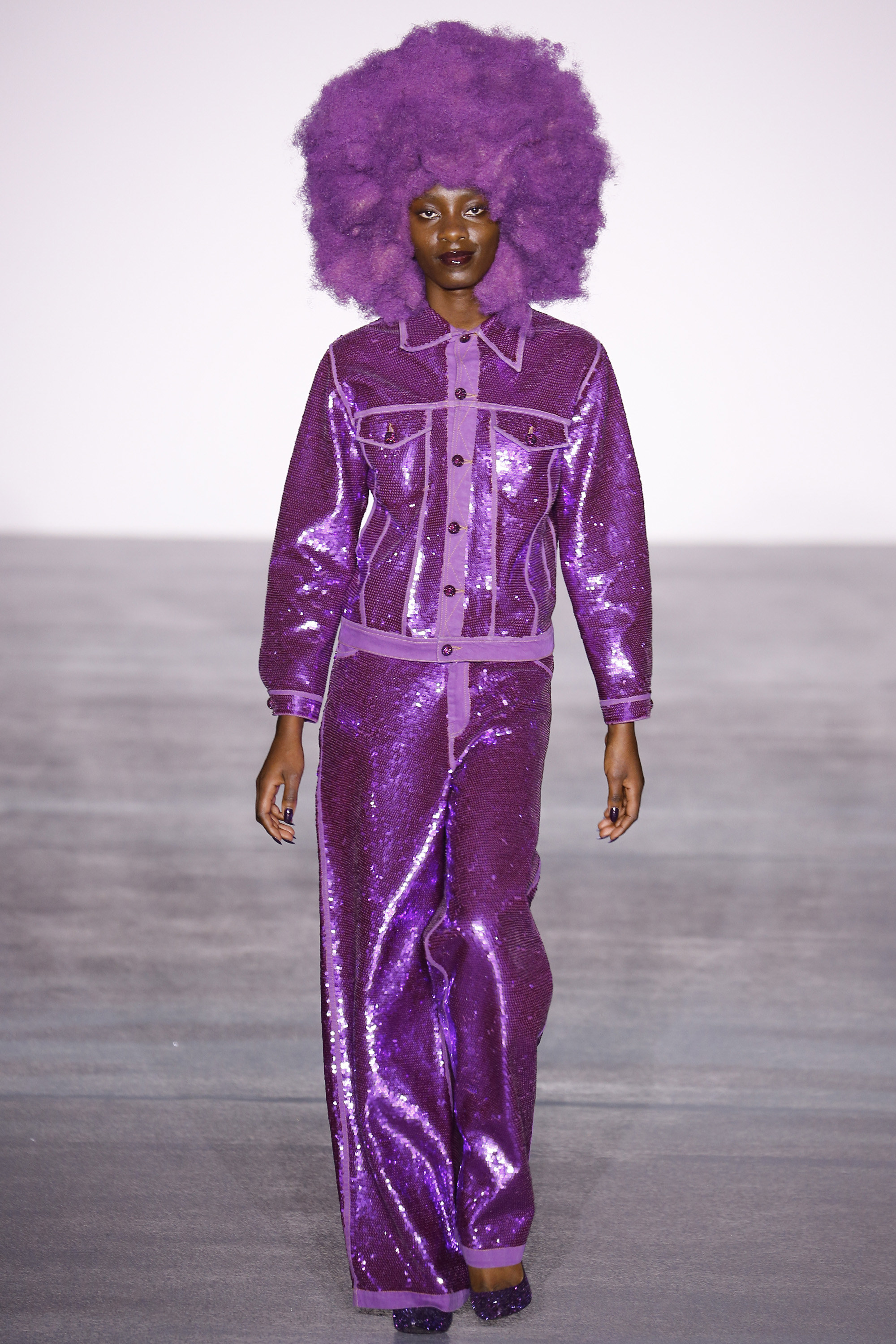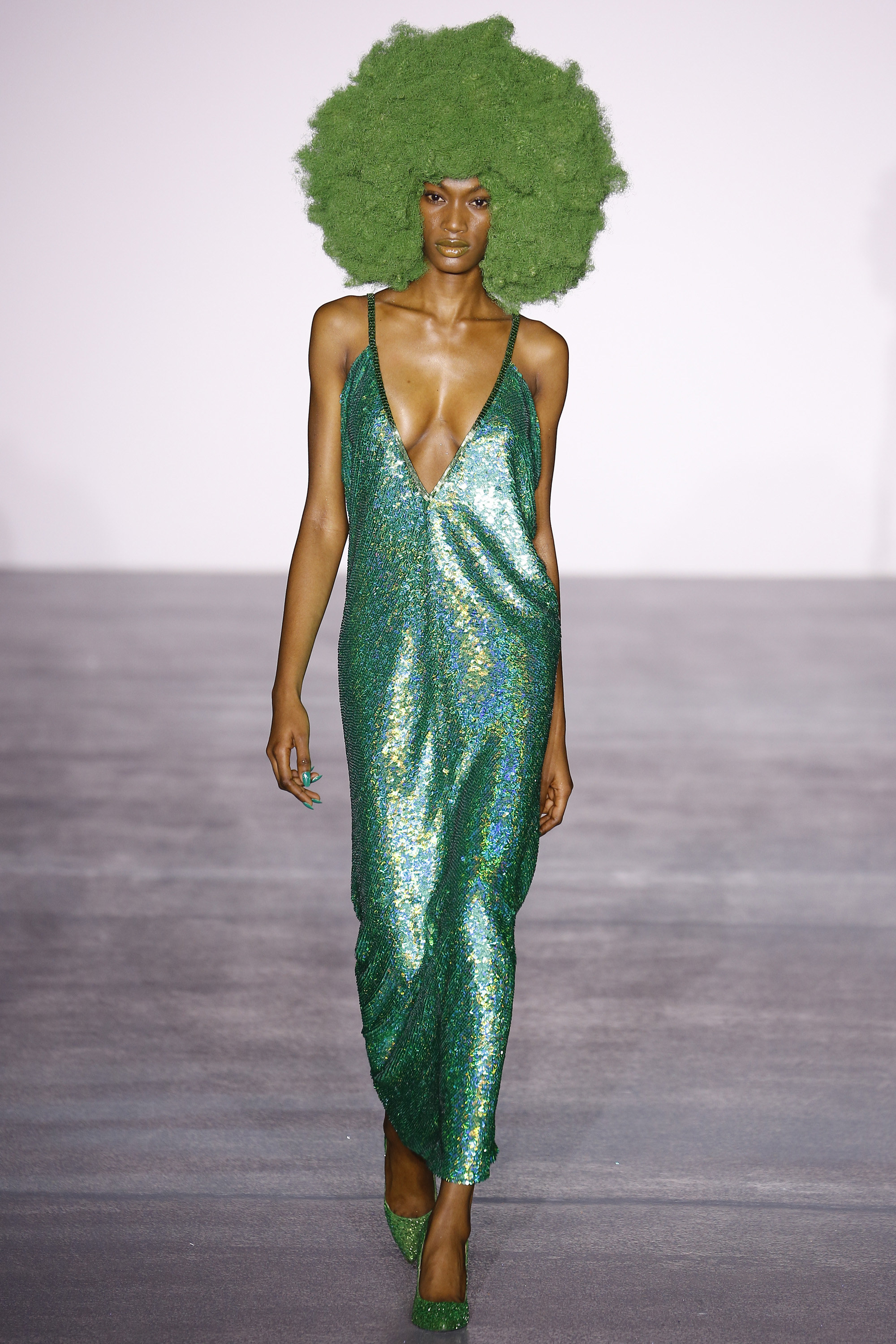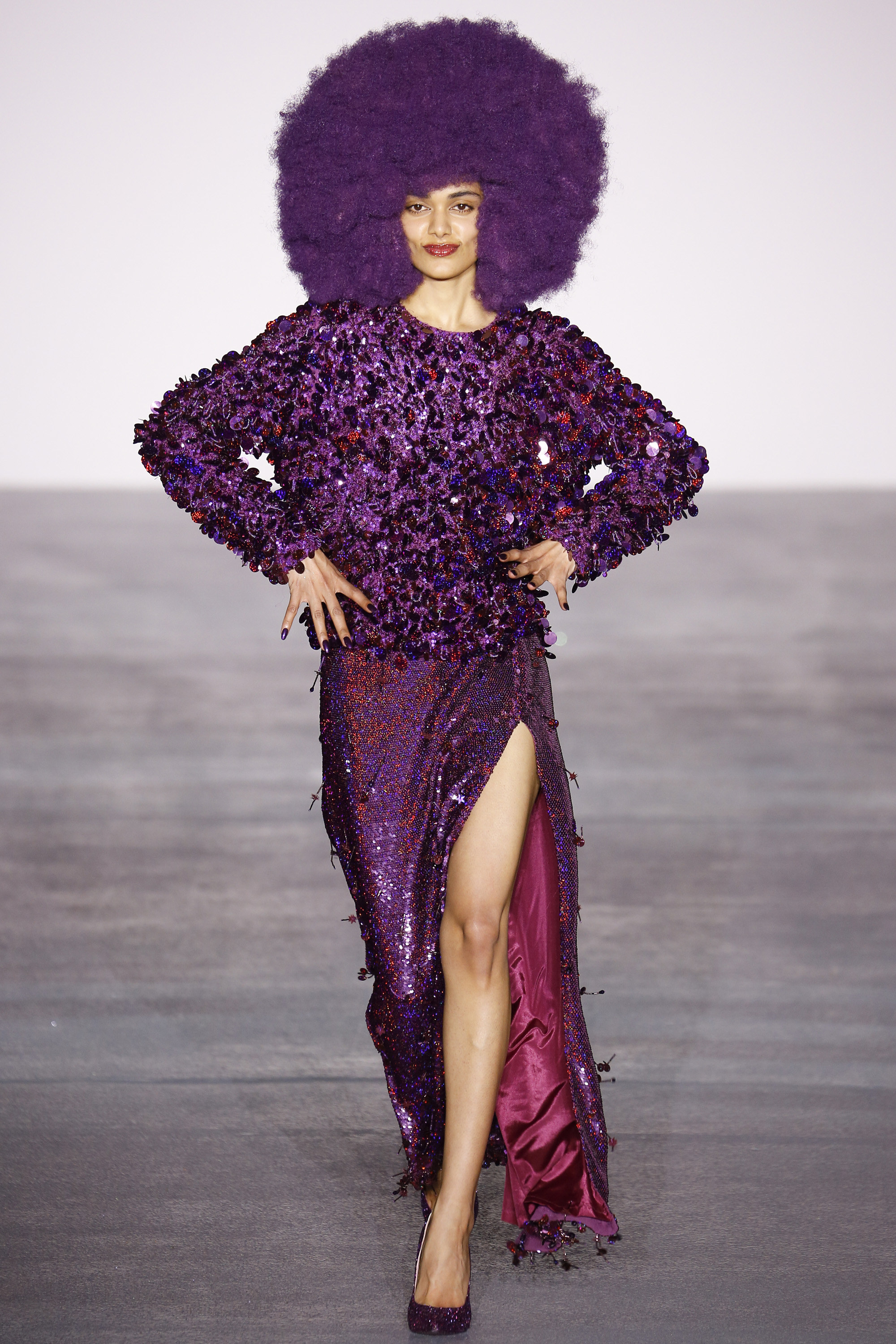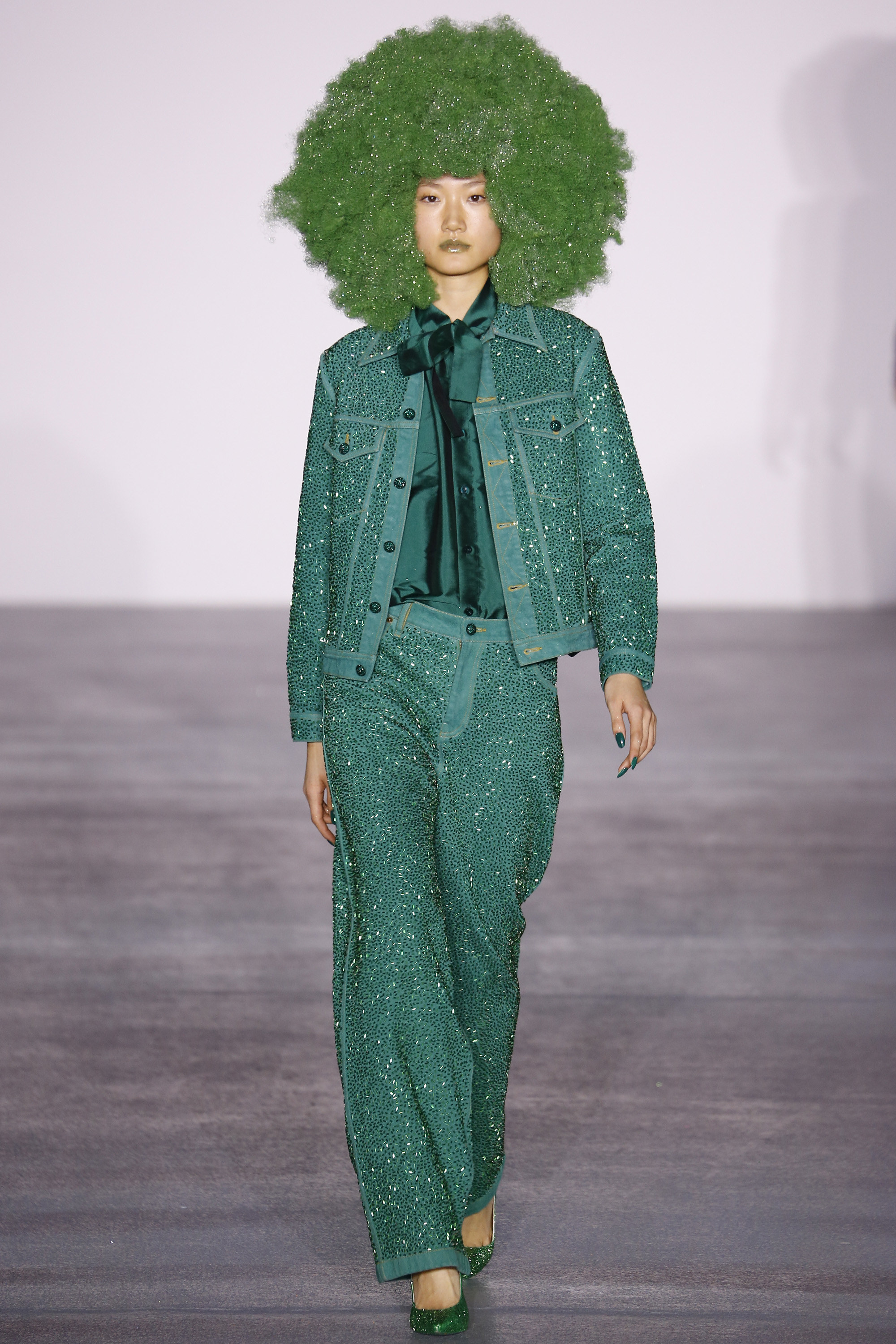 And now the TERTIARY COLORS: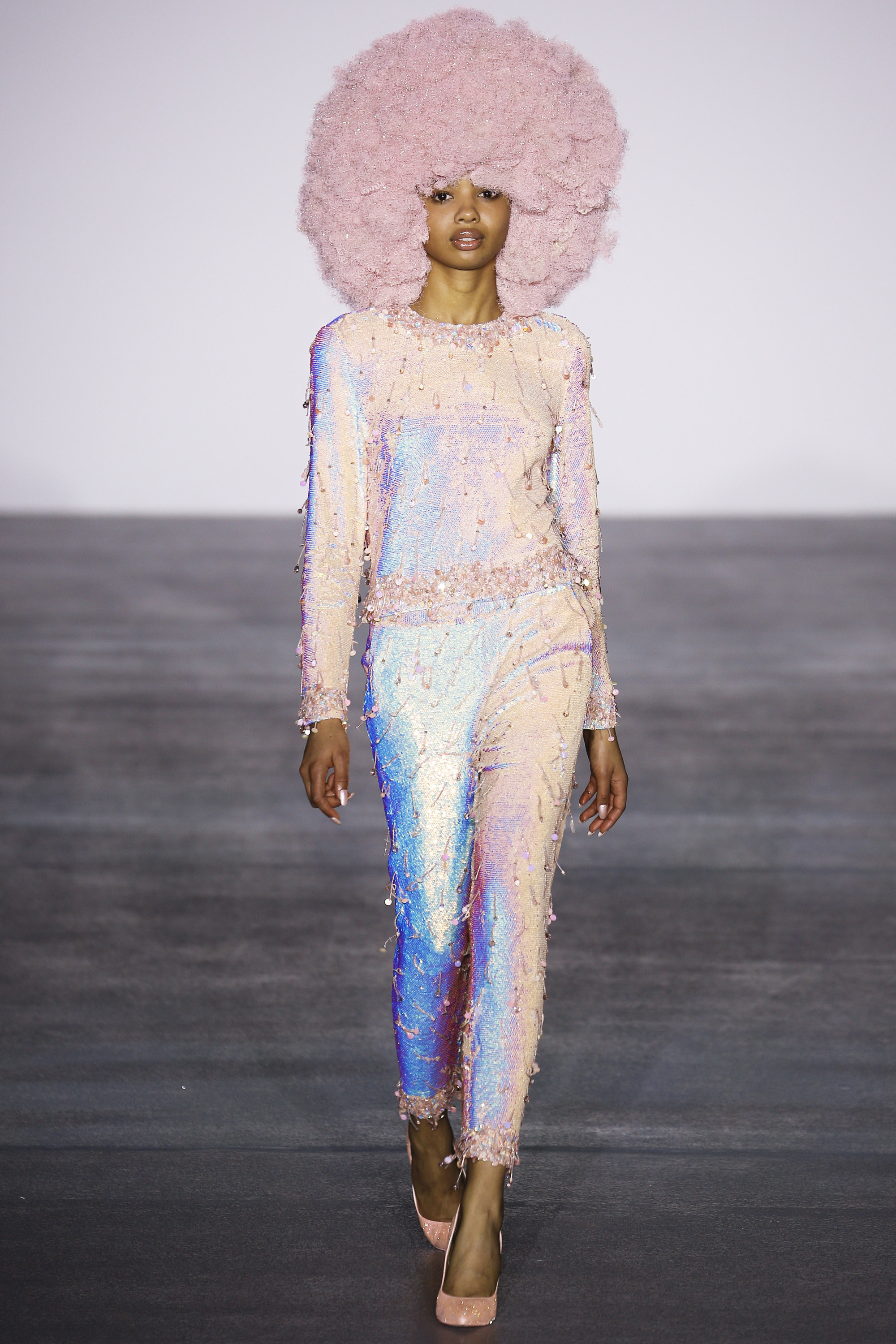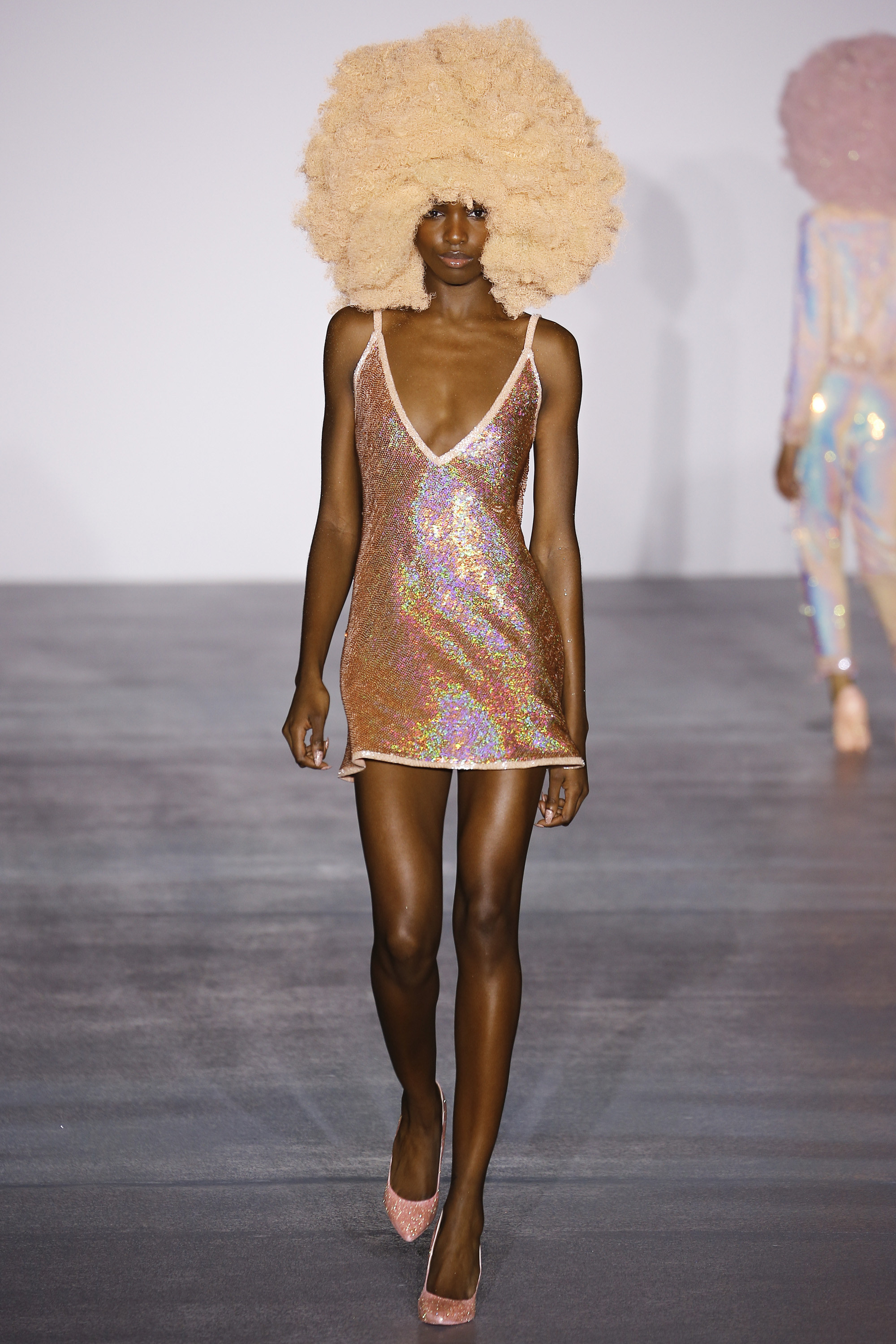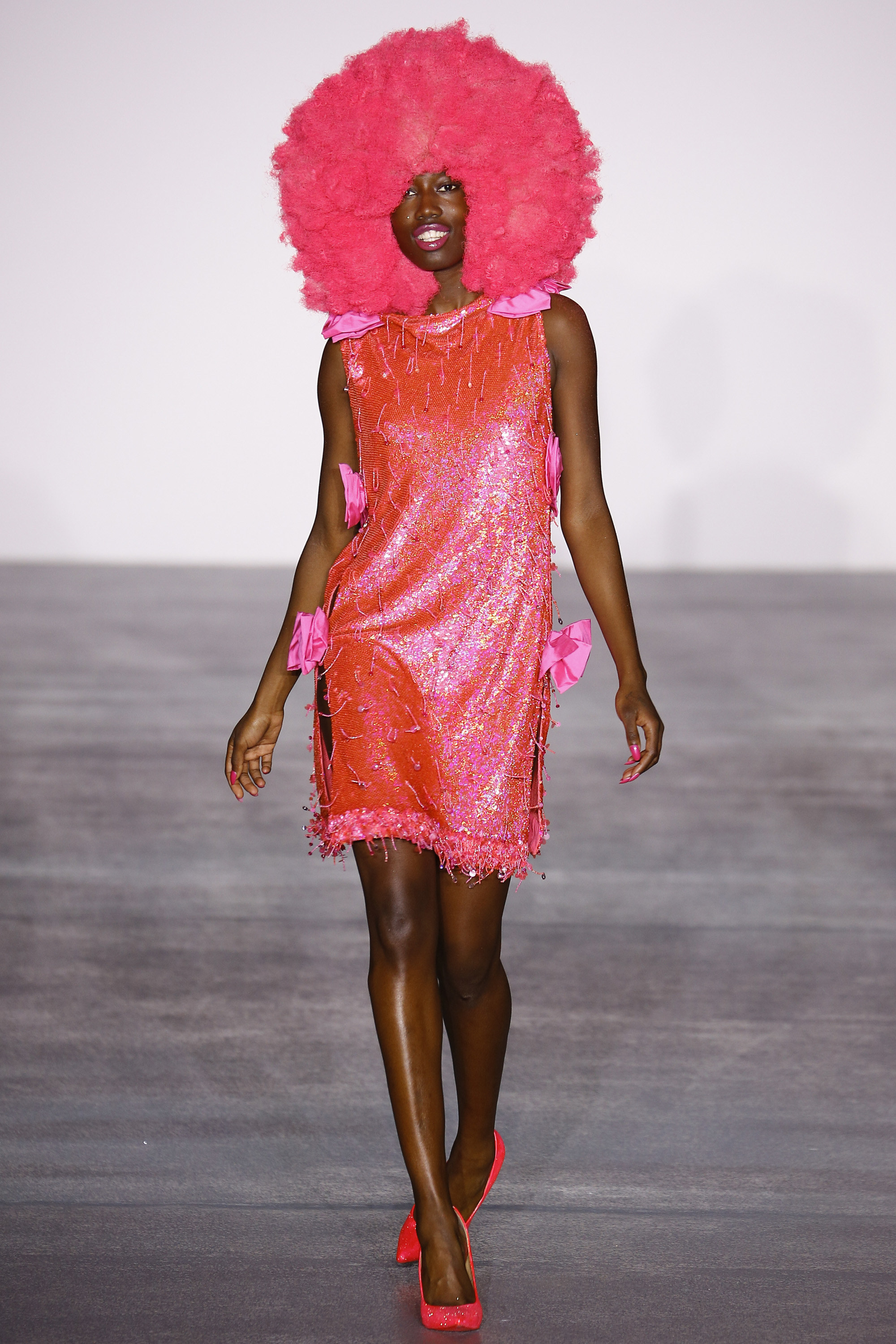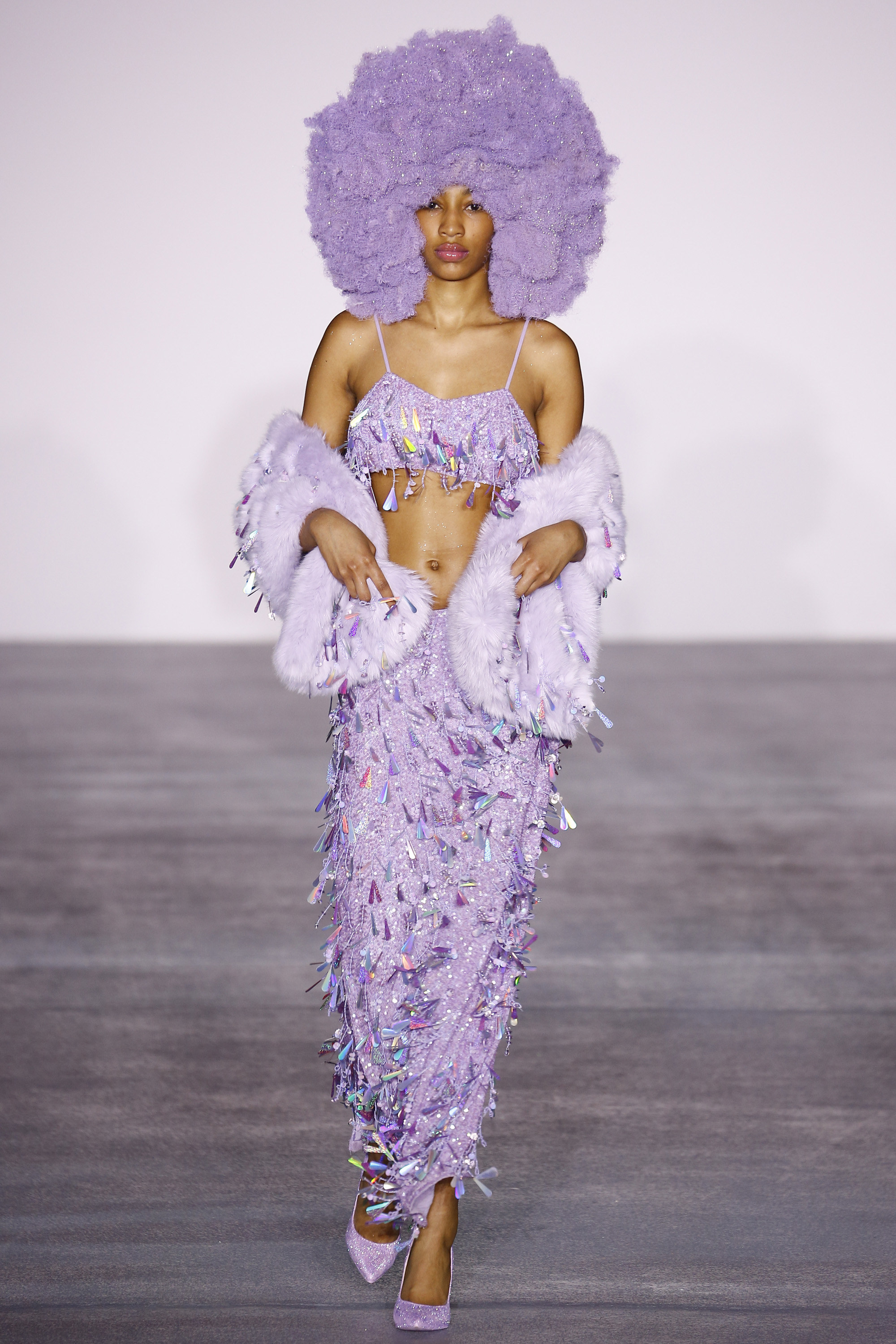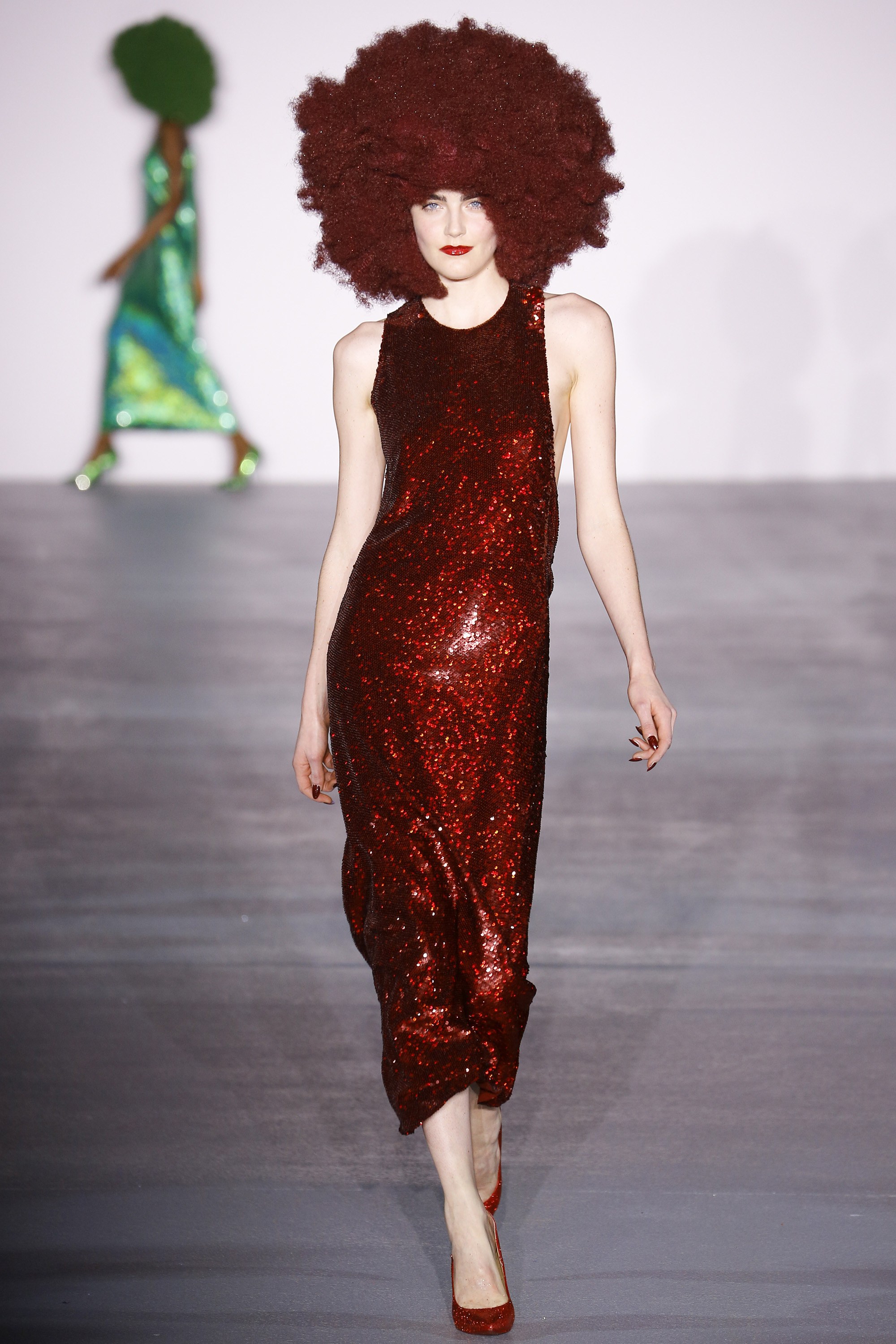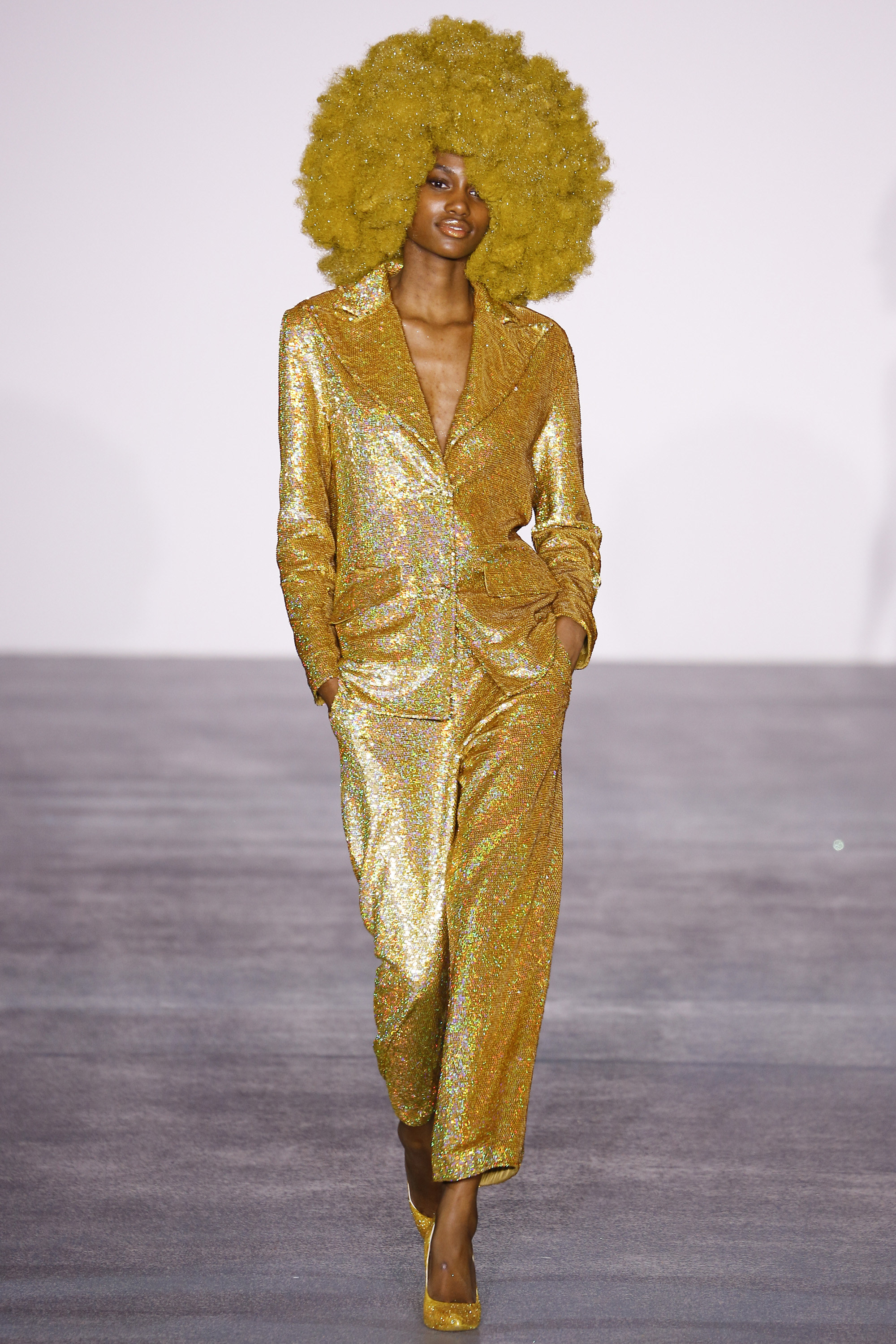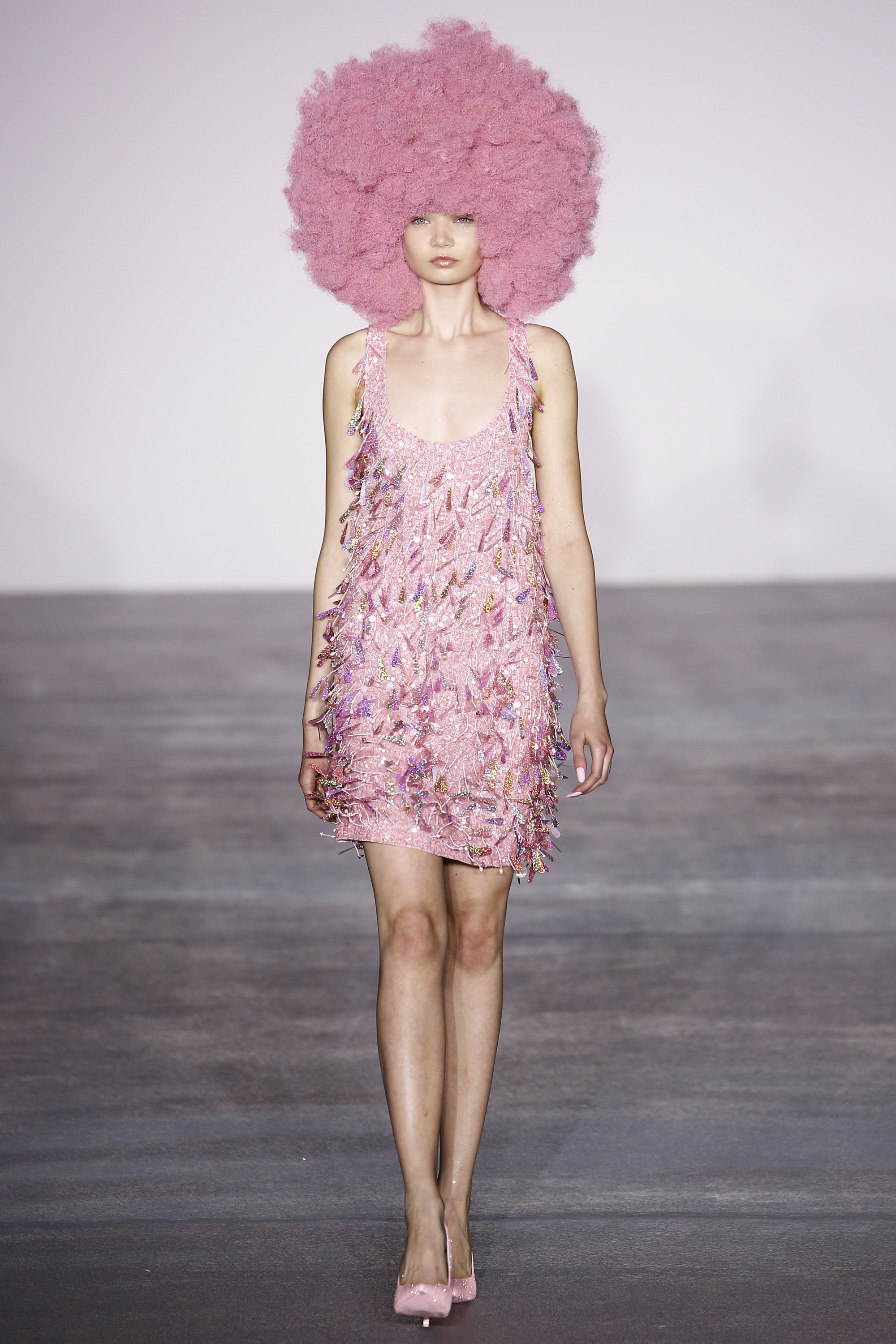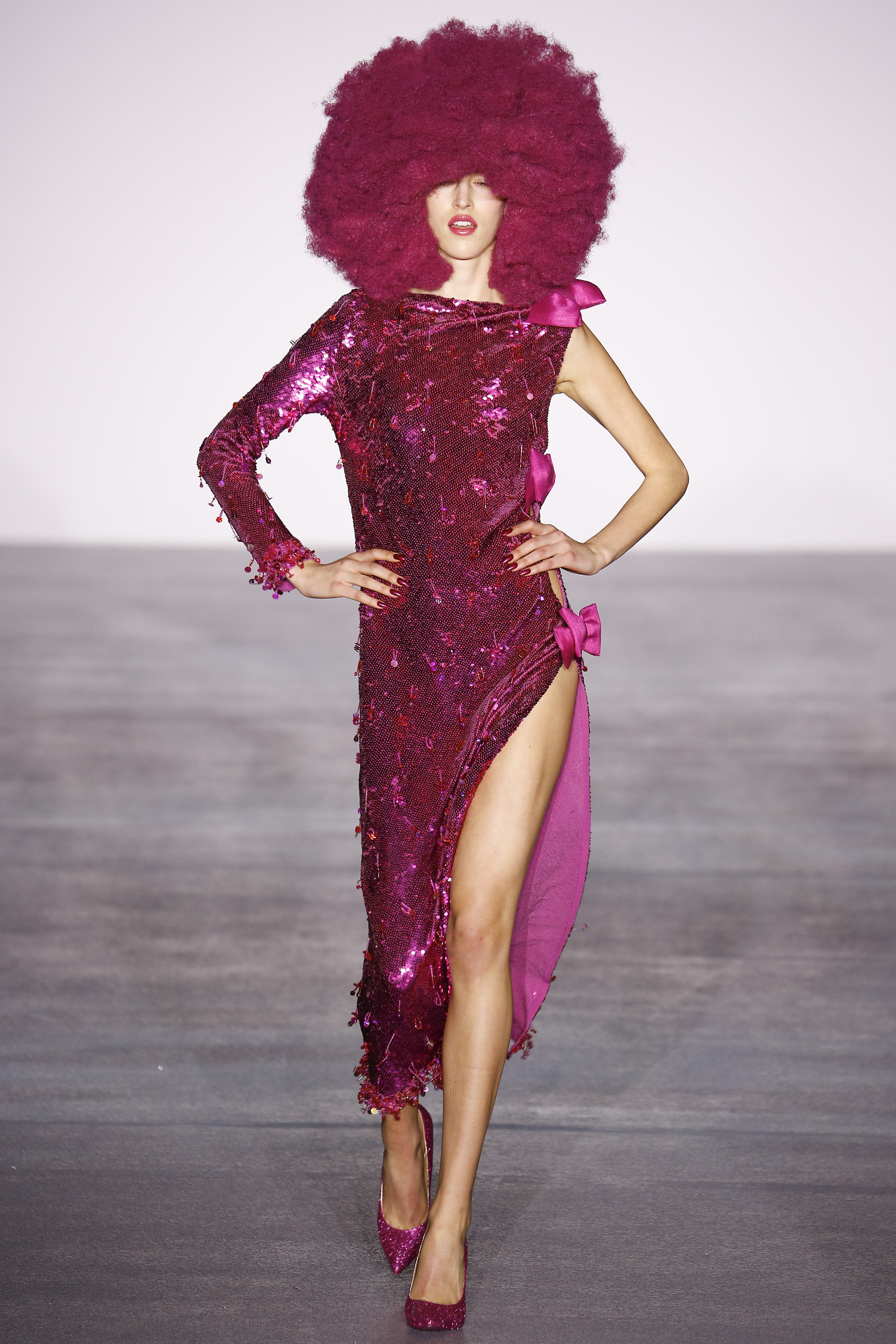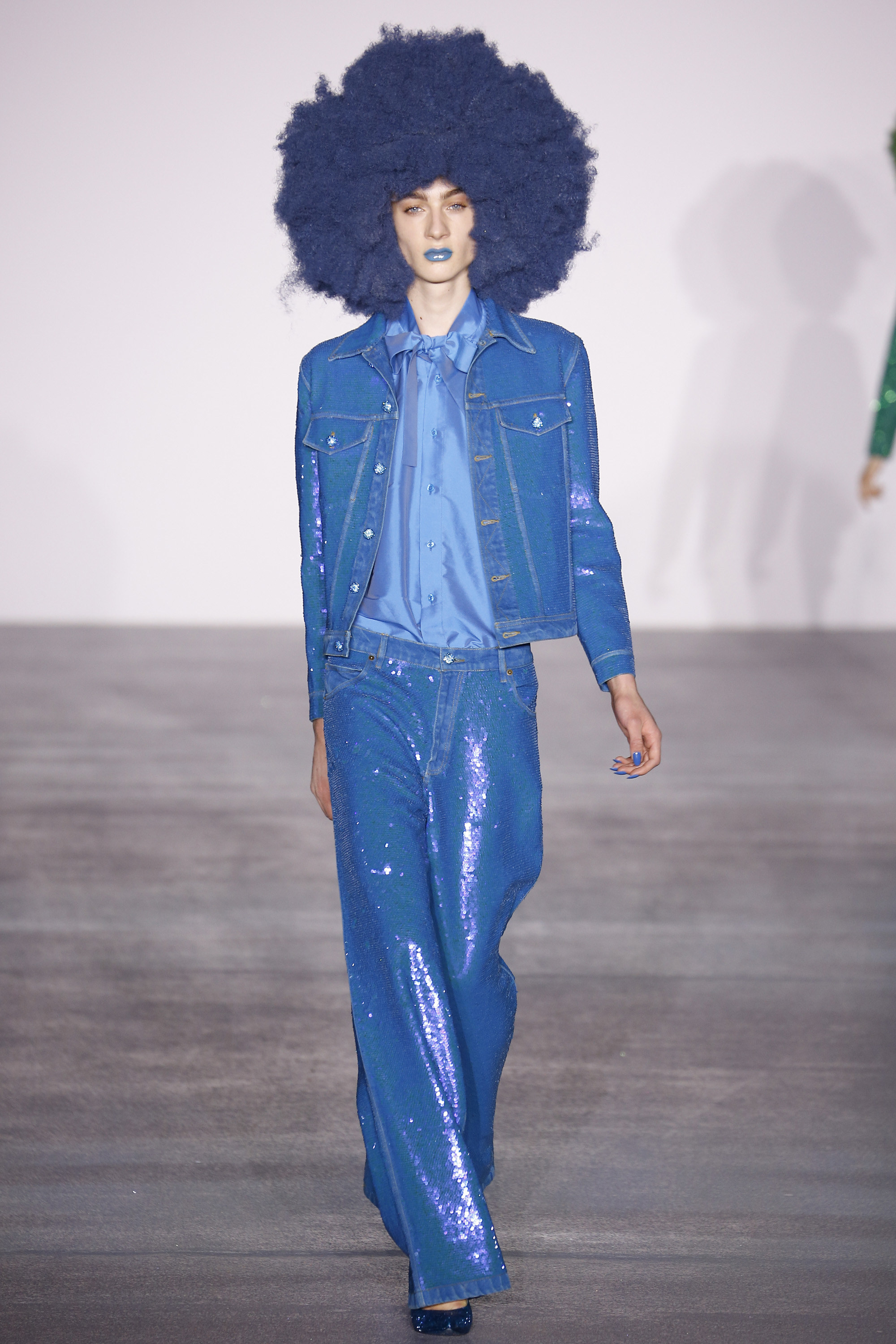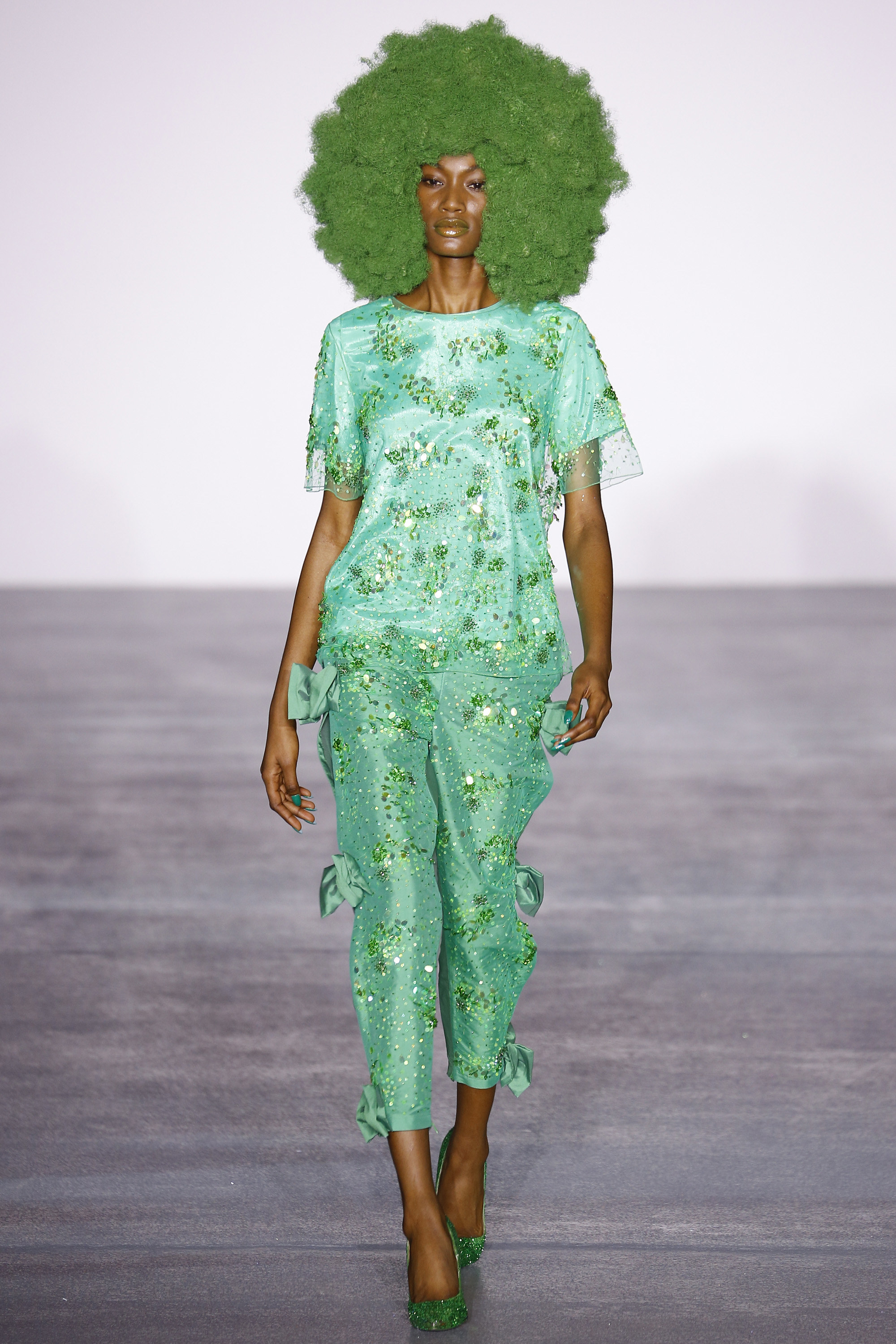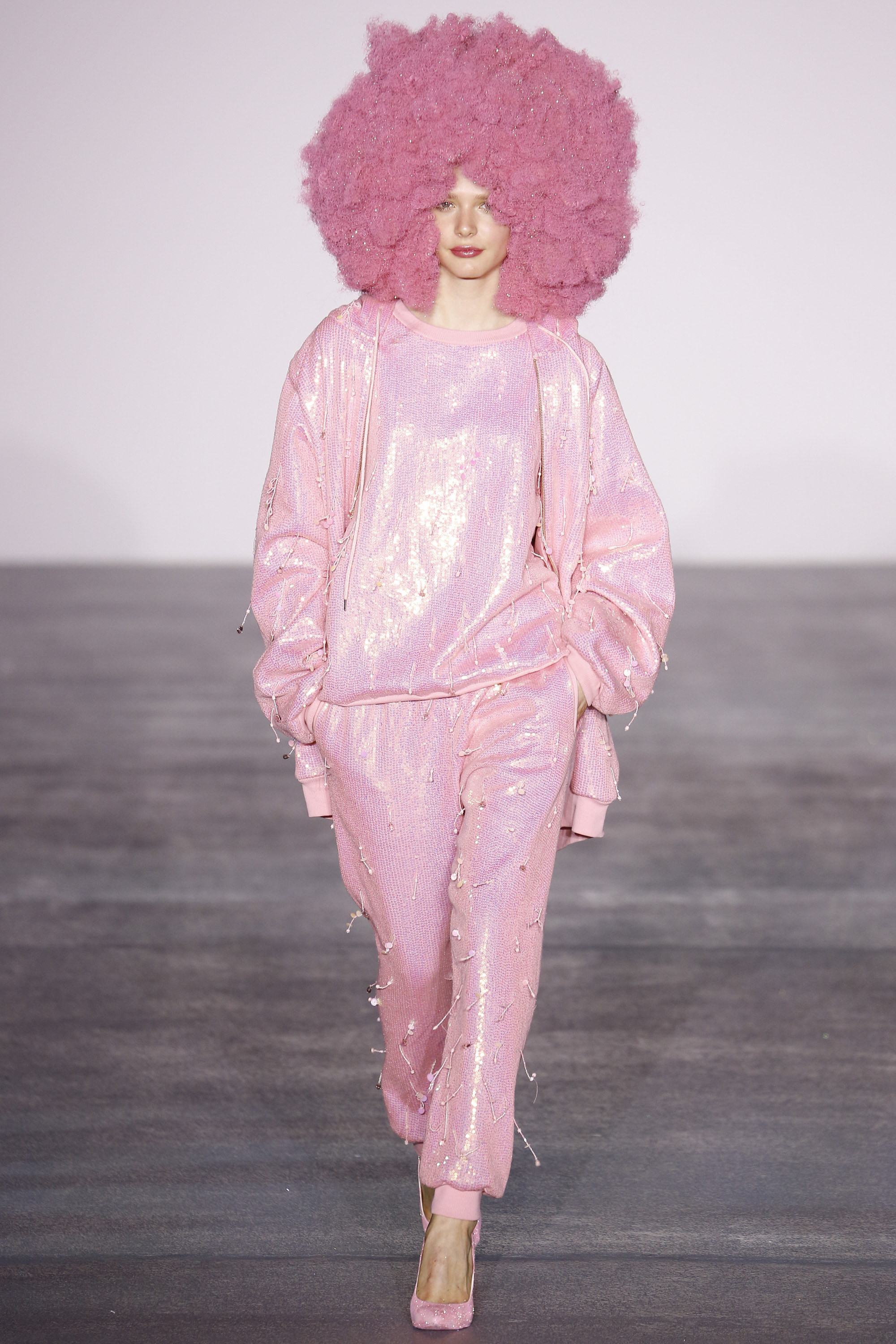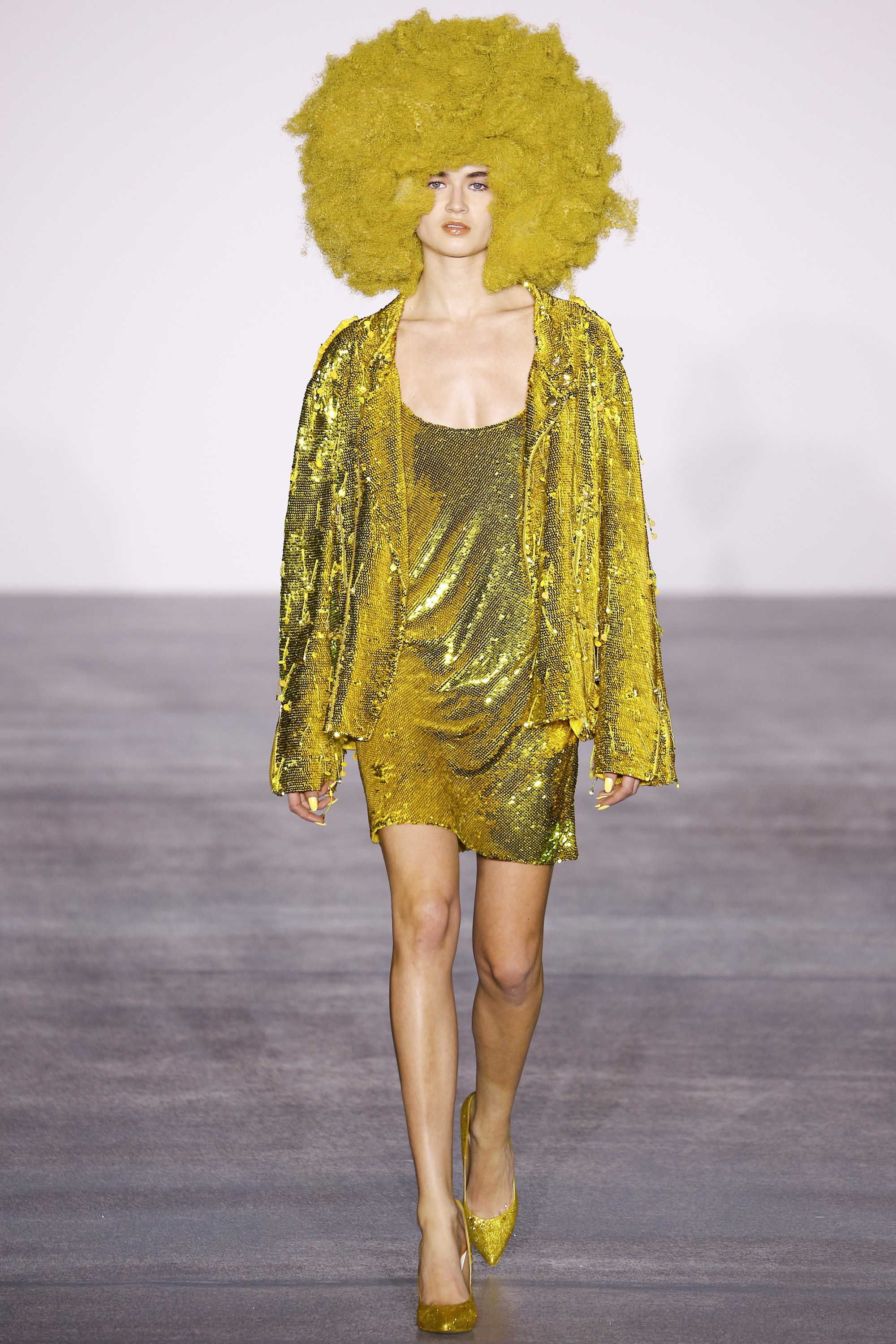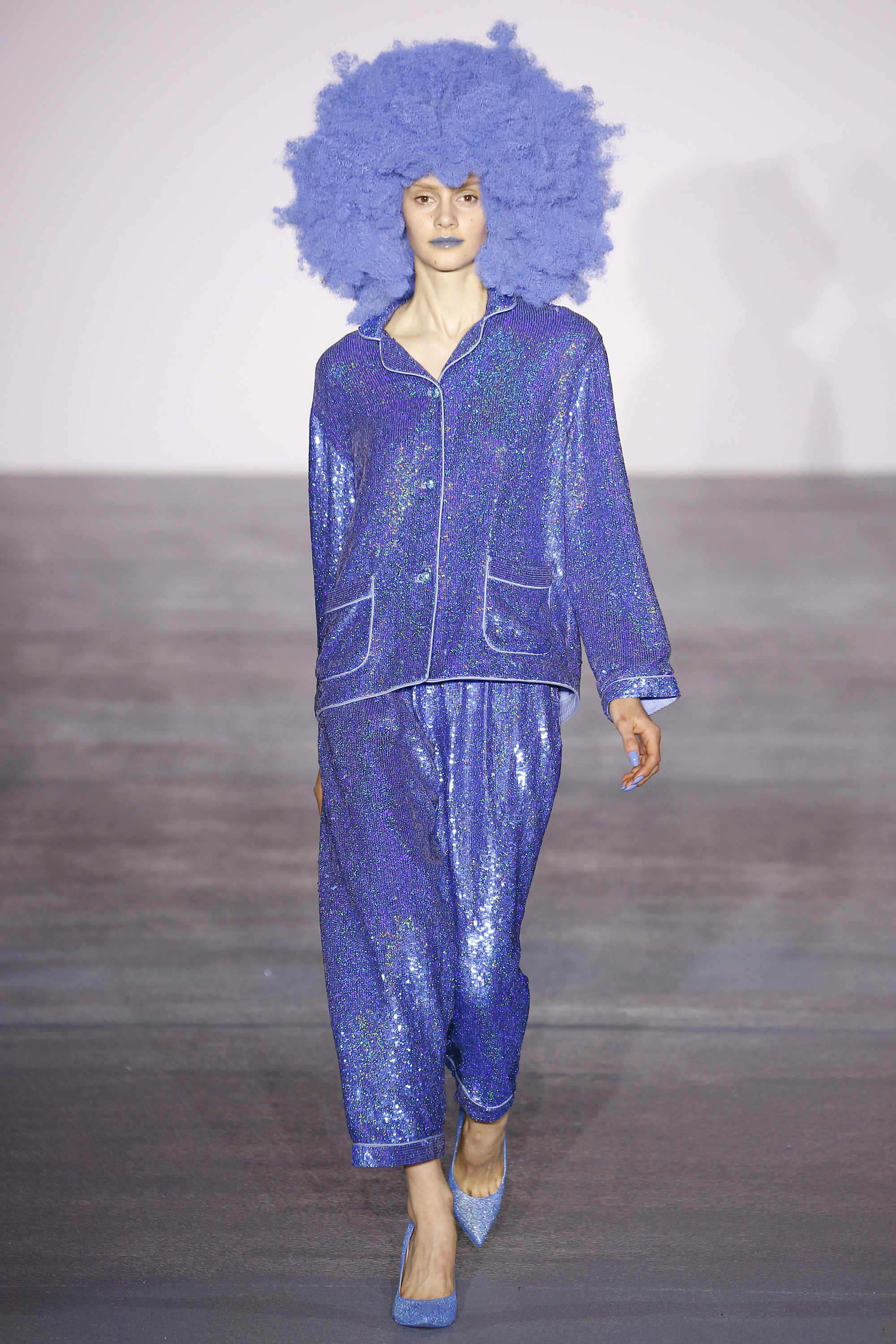 This is what HAPPINESS looks like!!!!!!!!! Major H U Z Z A H!
Images care of www.vogue.com.