As we flow into fall, a few hangers on can be seen on the racks, mainly from pre fall, occasionally from earlier seasons, including spring and resort. This fare tends to be infused with a joie de vivre, brighter in spirit, with less metaphorical gravitas. Lighter in fabric and in attitude, but certainly not in appeal, and in a temperate climate, appropriate all year round. Perfect for San Francisco!

Case in point Valentino, a staple in any bastion of fashion, and running obsession for any fan of the runways, the silken ruffles, embroidered tulle, and peter pan collars atop prim mini dresses, perpetually beloved.

Festive. Airey. With a young attitude, yet appropriate for a range of ages.
So for anyone not yet ready to succumb to heavy woolens, floor length leather, and head to toe tweed, enjoy: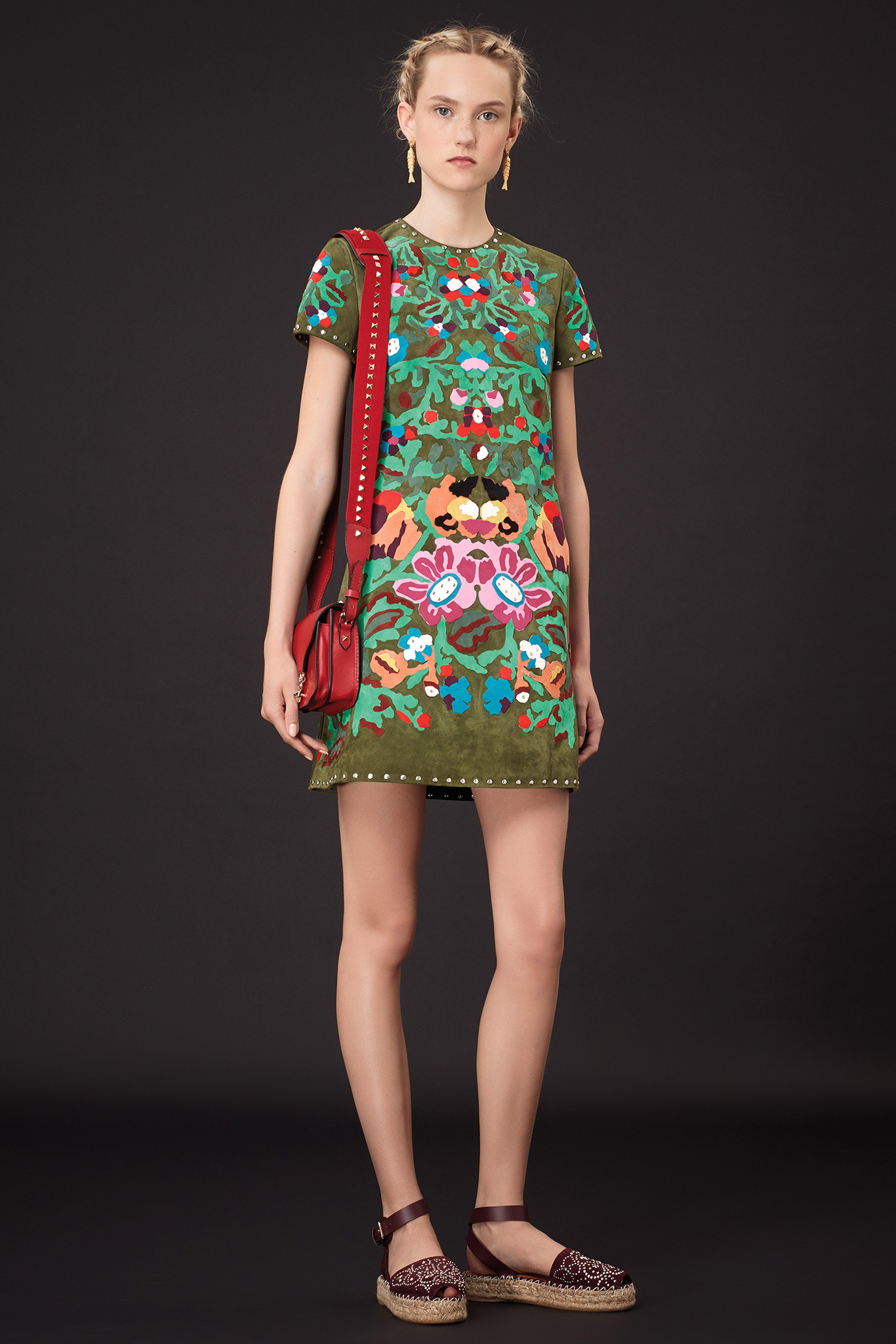 This beauty was one of my favorites from RESORT, still one left on the racks of Neiman Marcus.......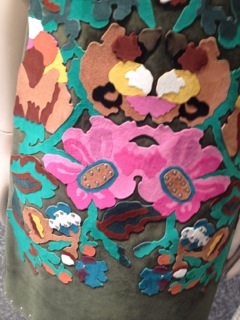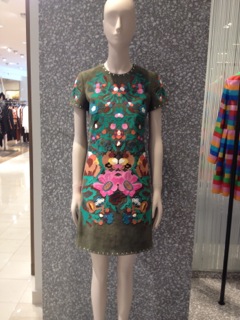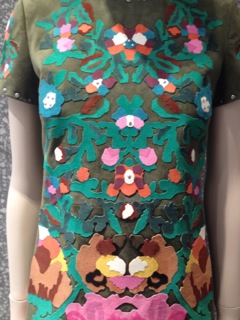 Who can't use a camo inspired pastel rorschach suede mini? And don't forget, ANY mini can morph into a tunic as needed.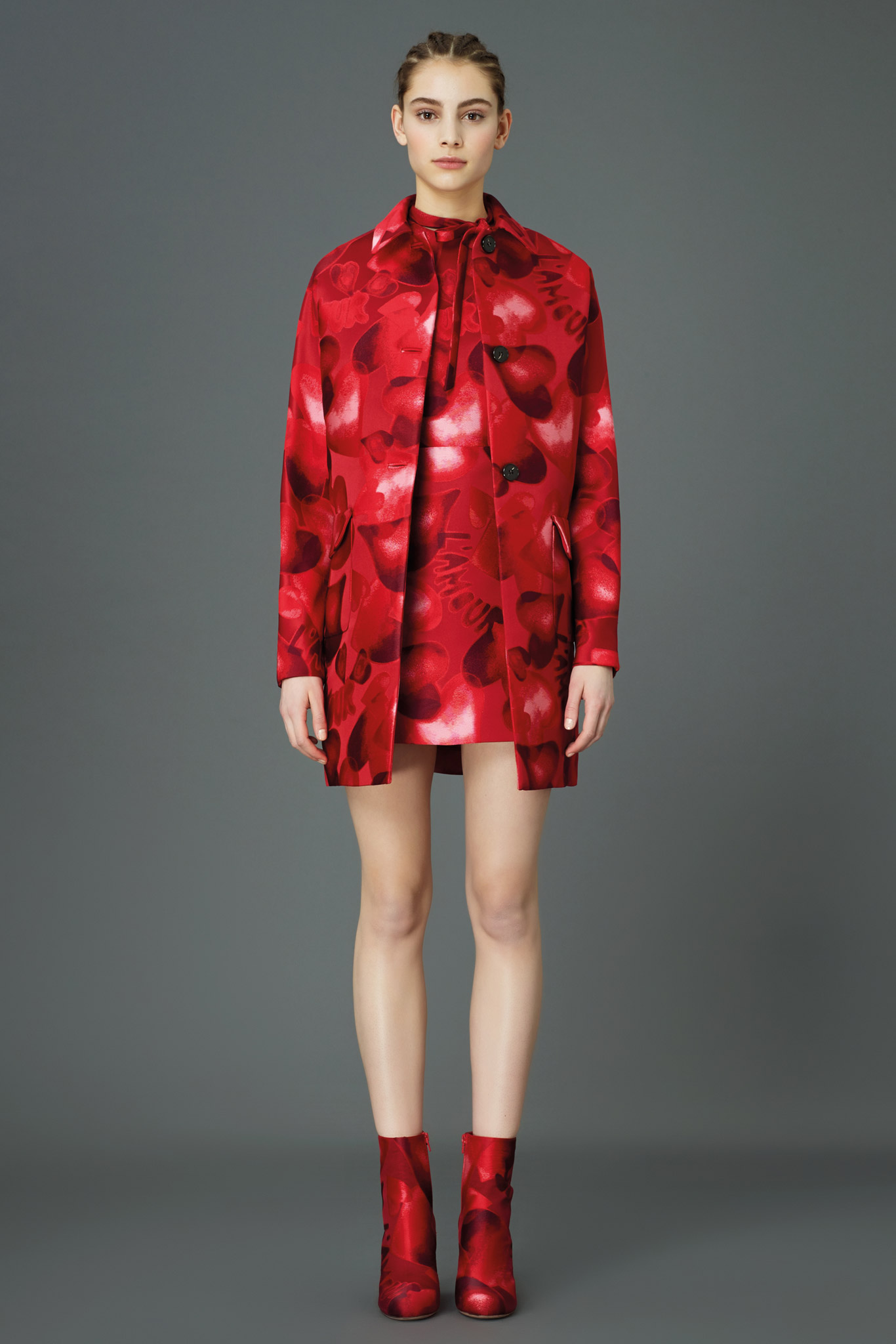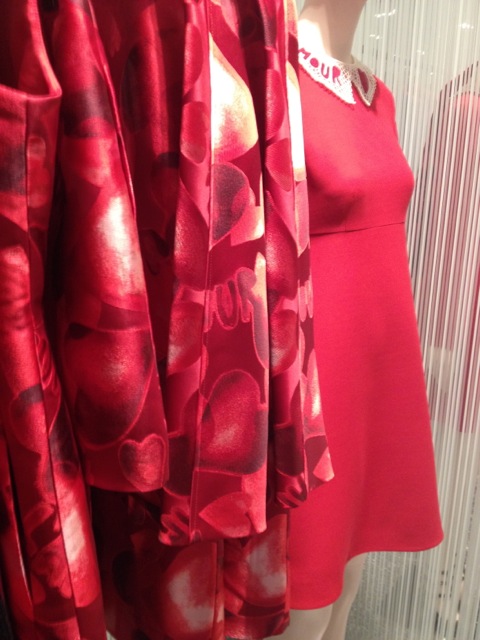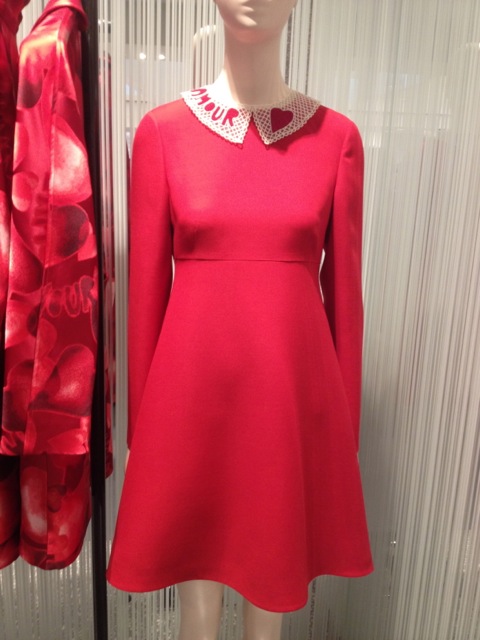 Hearts and amore, always in fashion. In all the runway collections and in all the non-runway collections there will be the little mini dress, usually with a fanciful peter pan collar. Sometimes lace, sometimes f e a t h e r s. And DETACHABLE.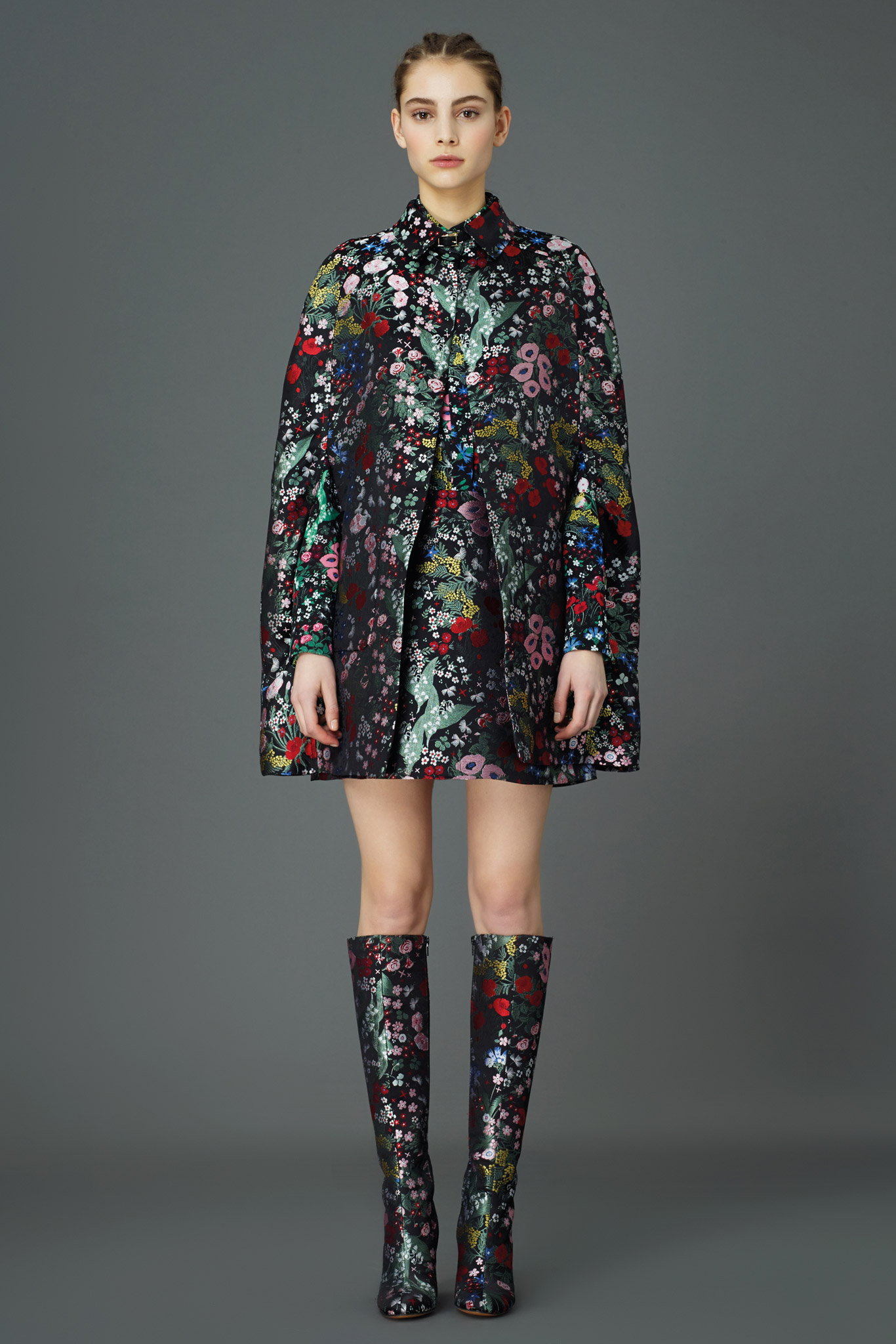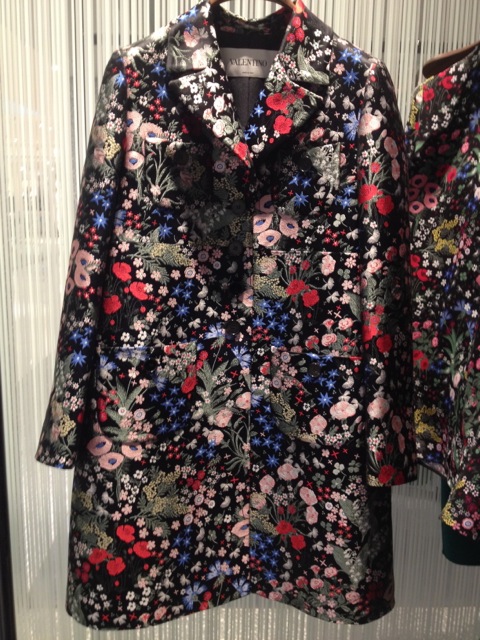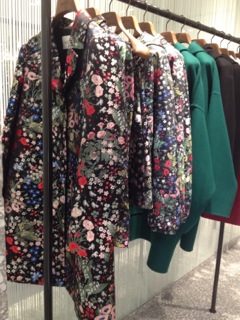 This festive floral wonder is a variation on a theme of the collection piece above. Some of the "runway" (pre-fall collections are not typically shown on a runway, with the exception of the Metiers d'art by Chanel) pieces may never make it to the racks, while others go through a series of morphologic changes. This is just one of many happy pieces in the voluminous collections by Maria Grazia Chiuri and Pierpaolo Piccioli. A sea of pastels in the form of a free form jardin as a counterpoint to the black beneath is genius. We all need black and yet yearn for the exuberance of a multicolored palette.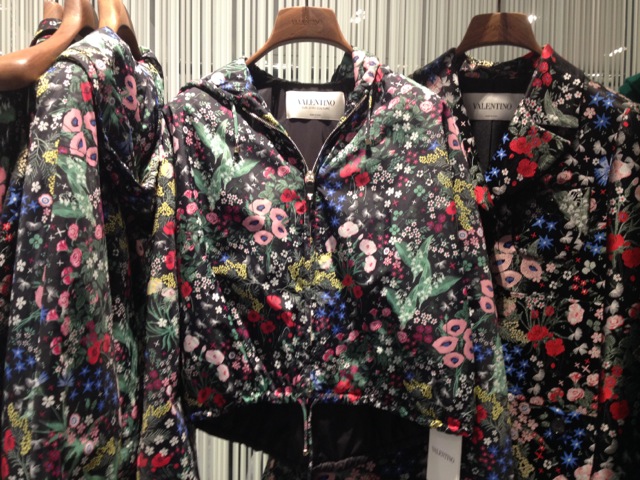 And for traveling? The easy breezy windbreaker in the same lovely pattern. Roll it up and throw into a fanny pack.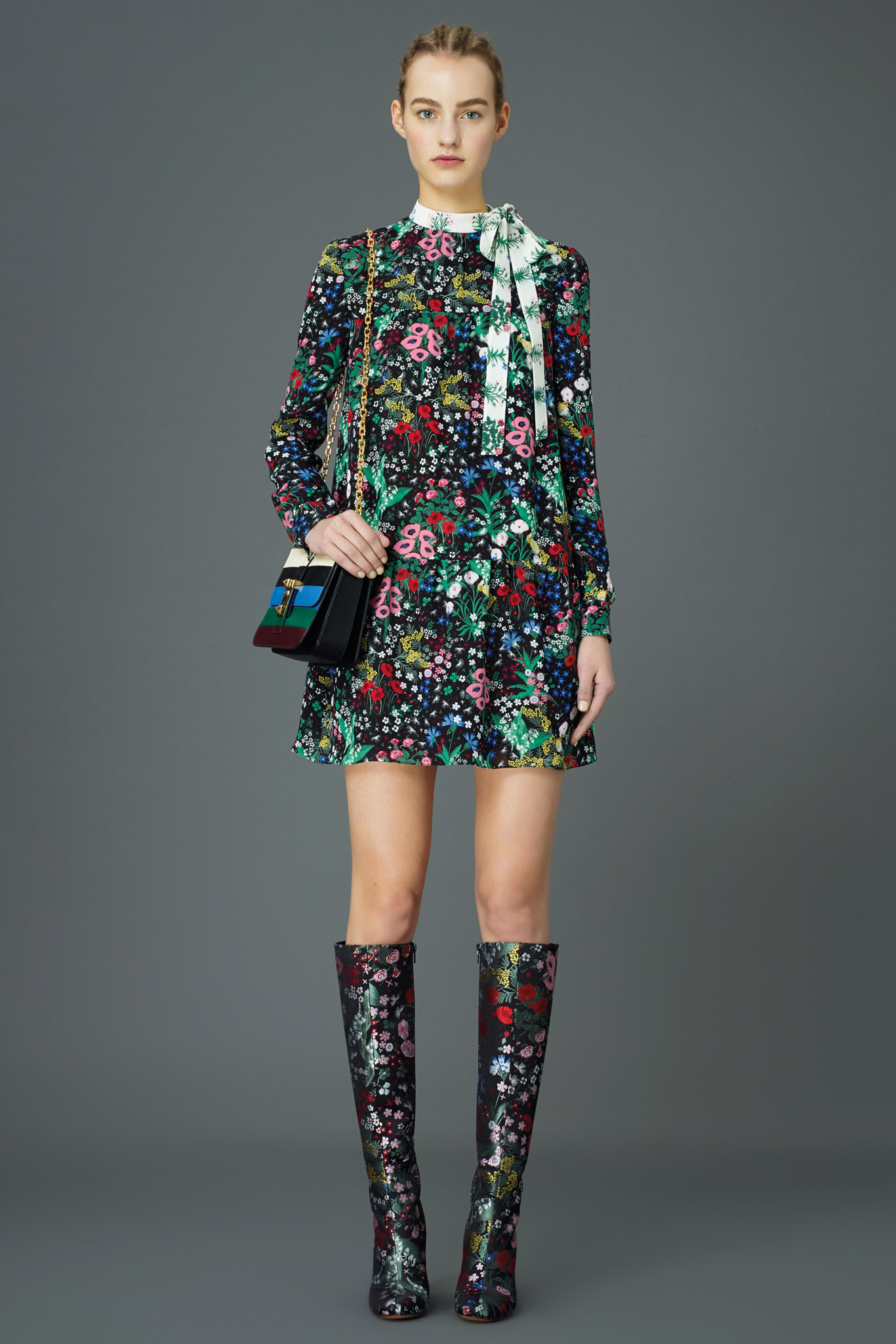 Another versatile option in the floral brigade, feminine, flirty and casual. Mix florals with more florals or as an inviting contrast to abstract or geometric patterns.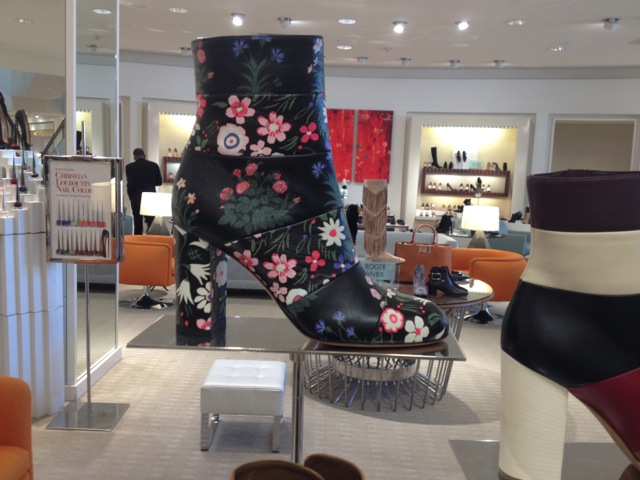 More of the floral fantasy, this time for the feet!
This pre-fall collection was vast as per usual, with a host of interesting and S T E L L A R themes including space the final frontier. And in a blazingly KOOL iteration, we have the covetable entry below: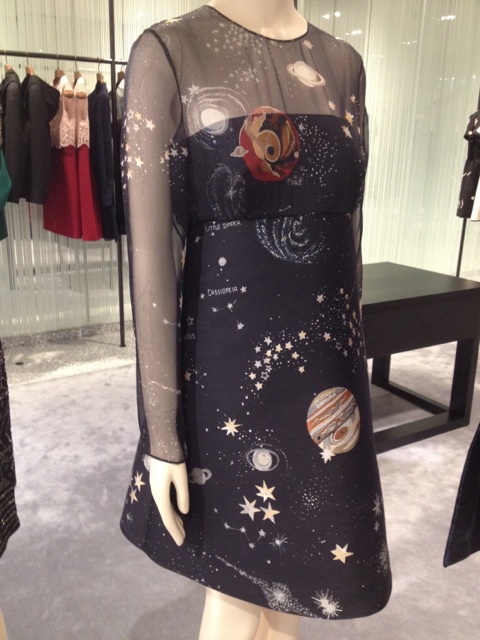 Love it……another cosmic wonder………..I say this would work for any age. Wear with shoe booties or stilettos.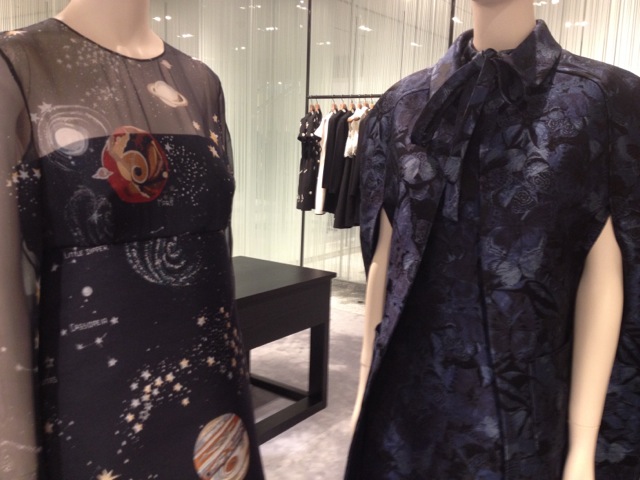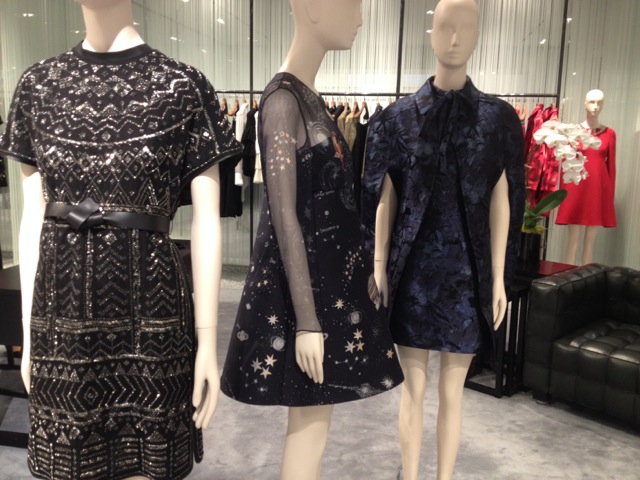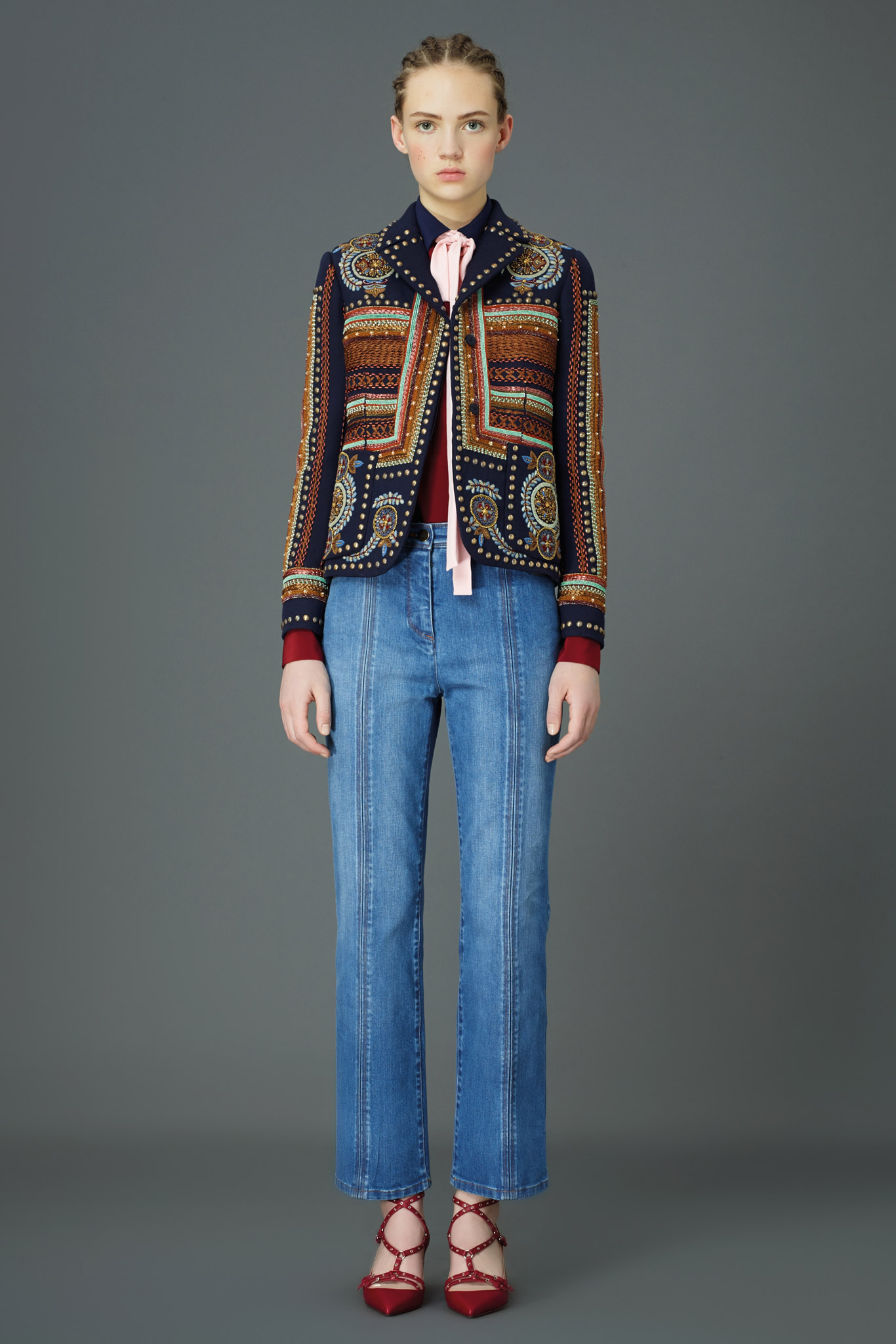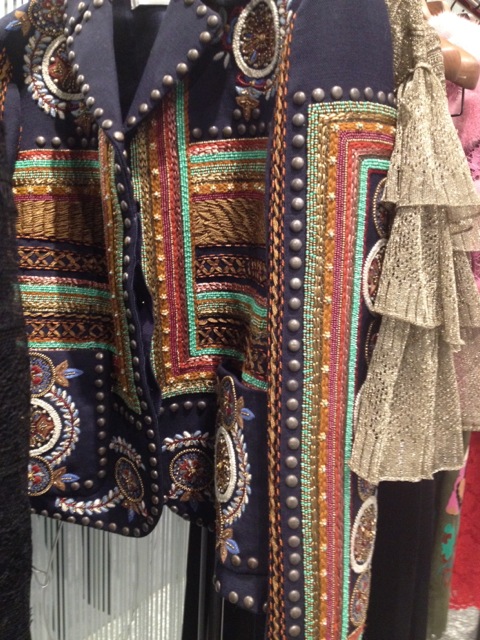 Sort of military, sort of matador (without the unseemly blood bath), sort of folkloric…..a striking accompaniment to jeans, yet apropos with tuxedo pants OR a billowing floor length skirt for the gala affair du jour.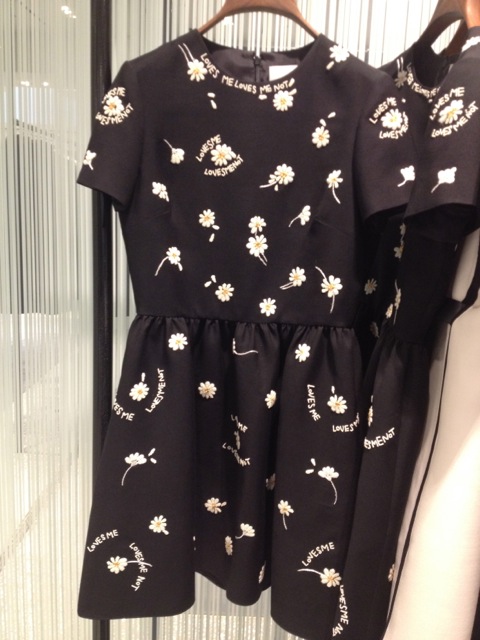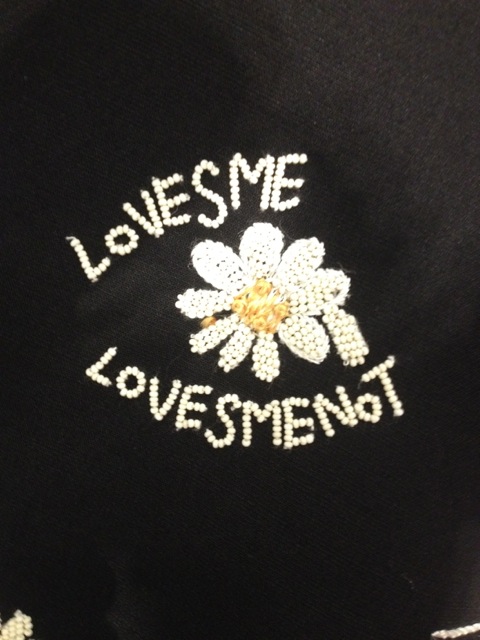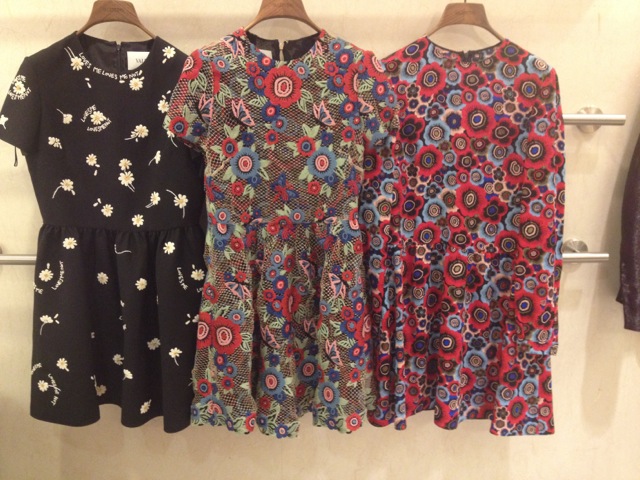 A winsome trio of floral whimsy in a light black (yet substantial) wool, gold netting with floral embroidery (with floral AND black underpinnings) and floral silk. All adorable and wearable.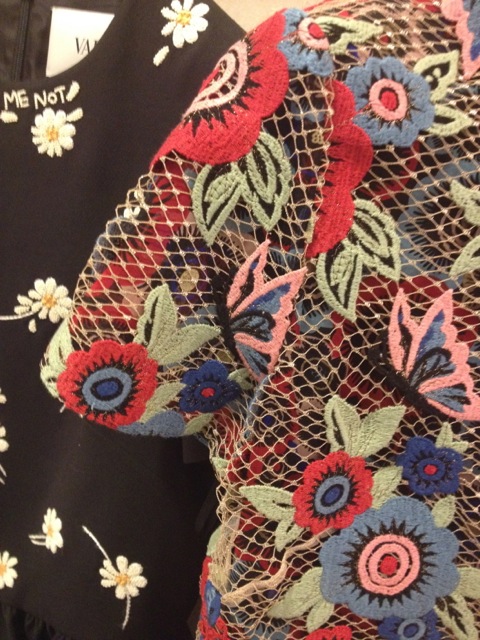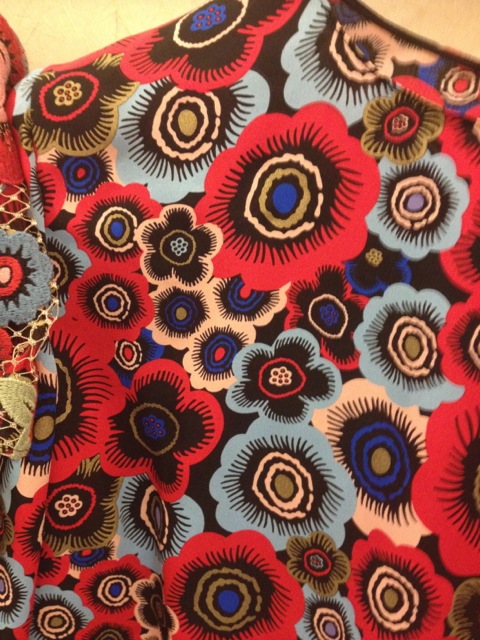 Gorgeous, glorious, and mesmerizing......VALENTINO.
Thank you to my dear friend and premier Neiman Marcus sales associate, Ana Castillo!
Runway images from www.style.com
Photos from Neiman Marcus, San Francisco