Ahhh, the ever expanding luxury brand brings us another luscious lux wearable collection which might take one from casual outings, to a fancy brunch, to a glamorous soiree. And though swathed in various versions of cashmere, feathers, and chiffon, comfort is of paramount importance.
And as you like, they spice up the wares with kicky funky accoutrement in the form of jewelry, dramatic gloves, and wacky festooned sandals.
The color palette is jazzed up a bit with a pop of RED, but in general stays true to pleasing neutrals of brown, gray, navy, tans, creams, and taupes. These are durable colors which can be mixed and matched today and tomorrow with lurkers in your closet not to mention any Brunello you might be hoarding.
The leathers are some of the most exquisite you'll find, and some leather leggings are always a good edition to the wardrobe lexicon. These will last forever, and can be worn with just about anything. So sumptuous, they would be right at home beneath a jacquard or tuxedo jacket, or cashmere coat. If you are going to kill a critter, make it last.
Without further ado:
BRUNELLO CUCINELLI FALL WINTER 2016: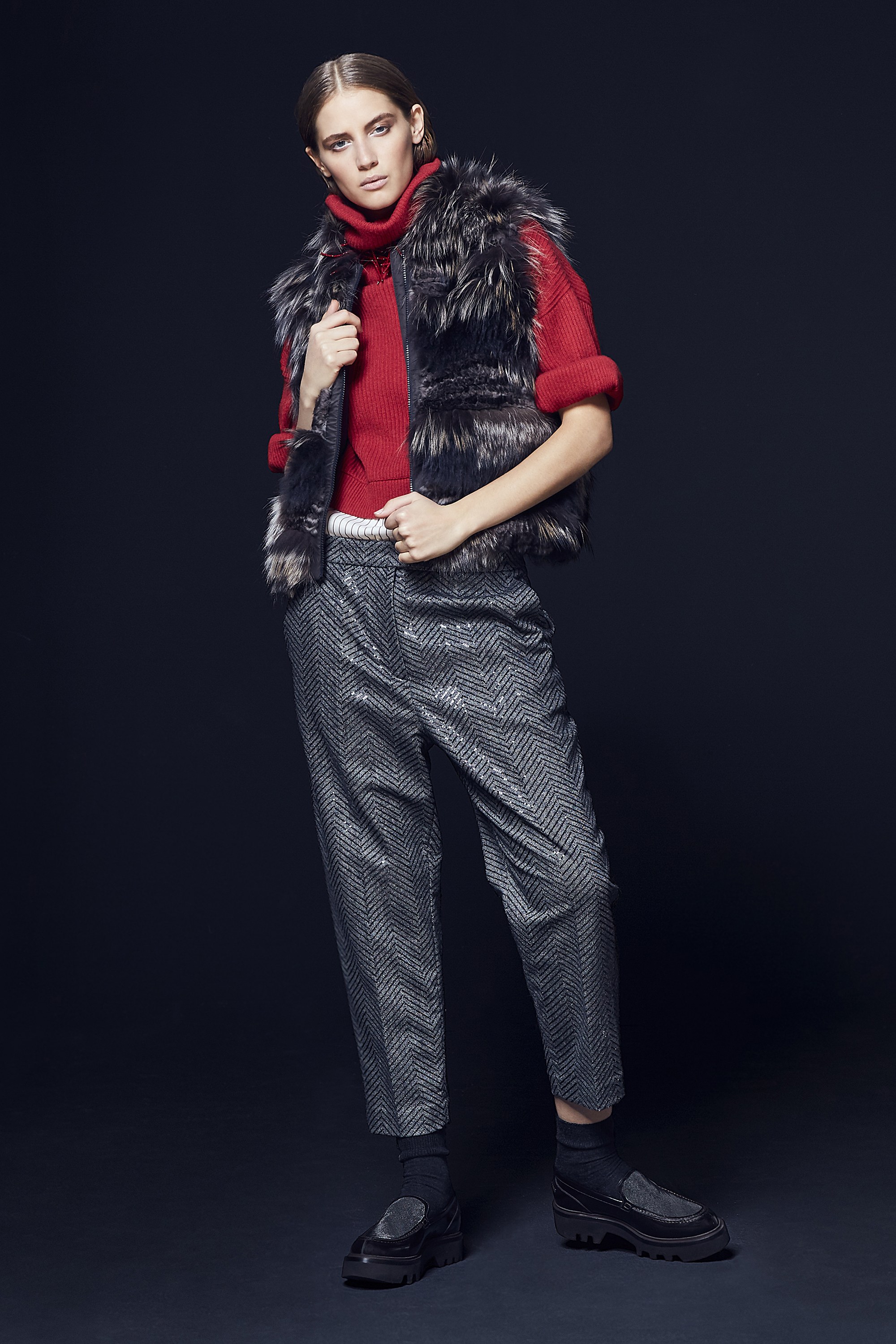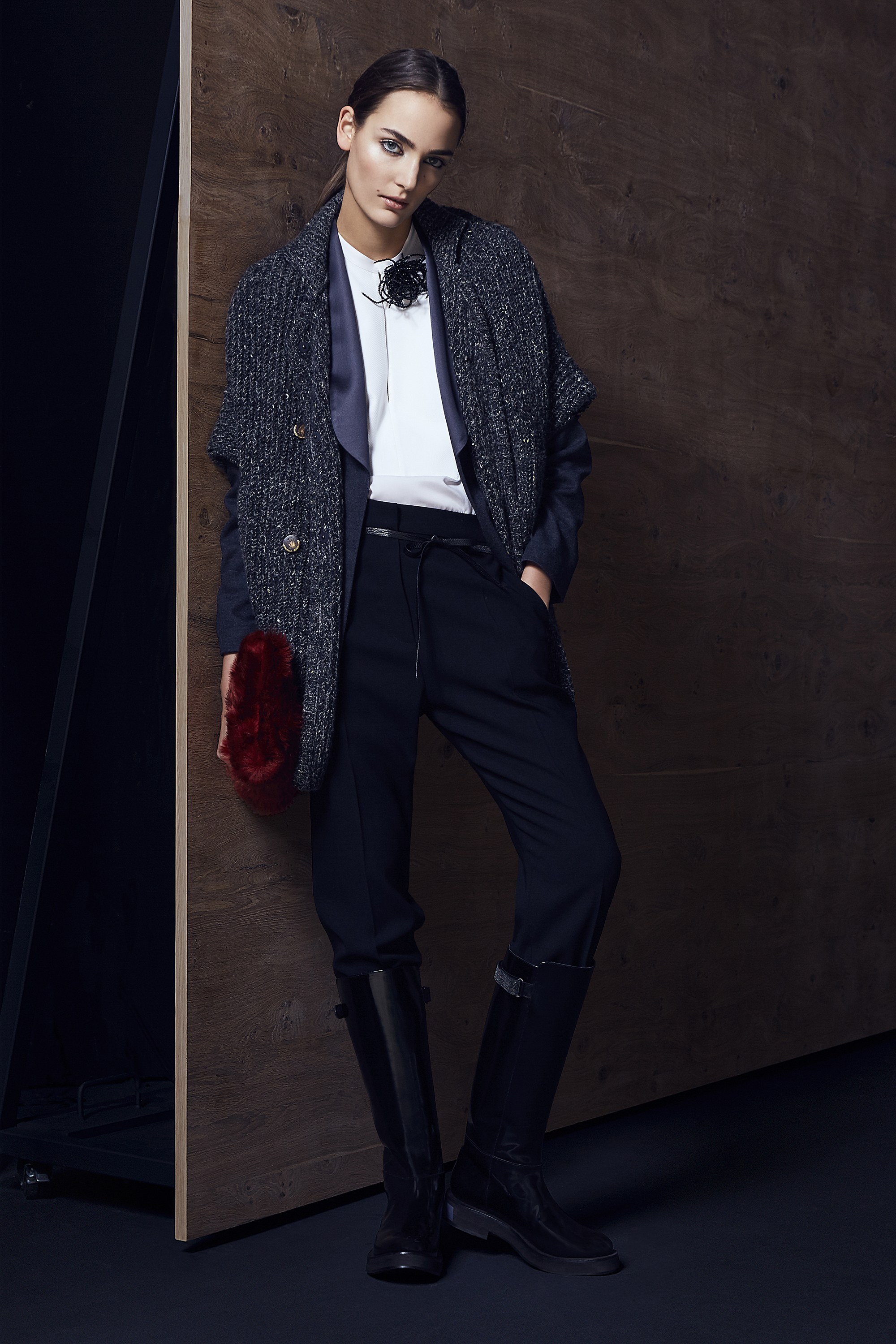 Comfy, cozy, CASHMERE, and the quality just doesn't get any better than this.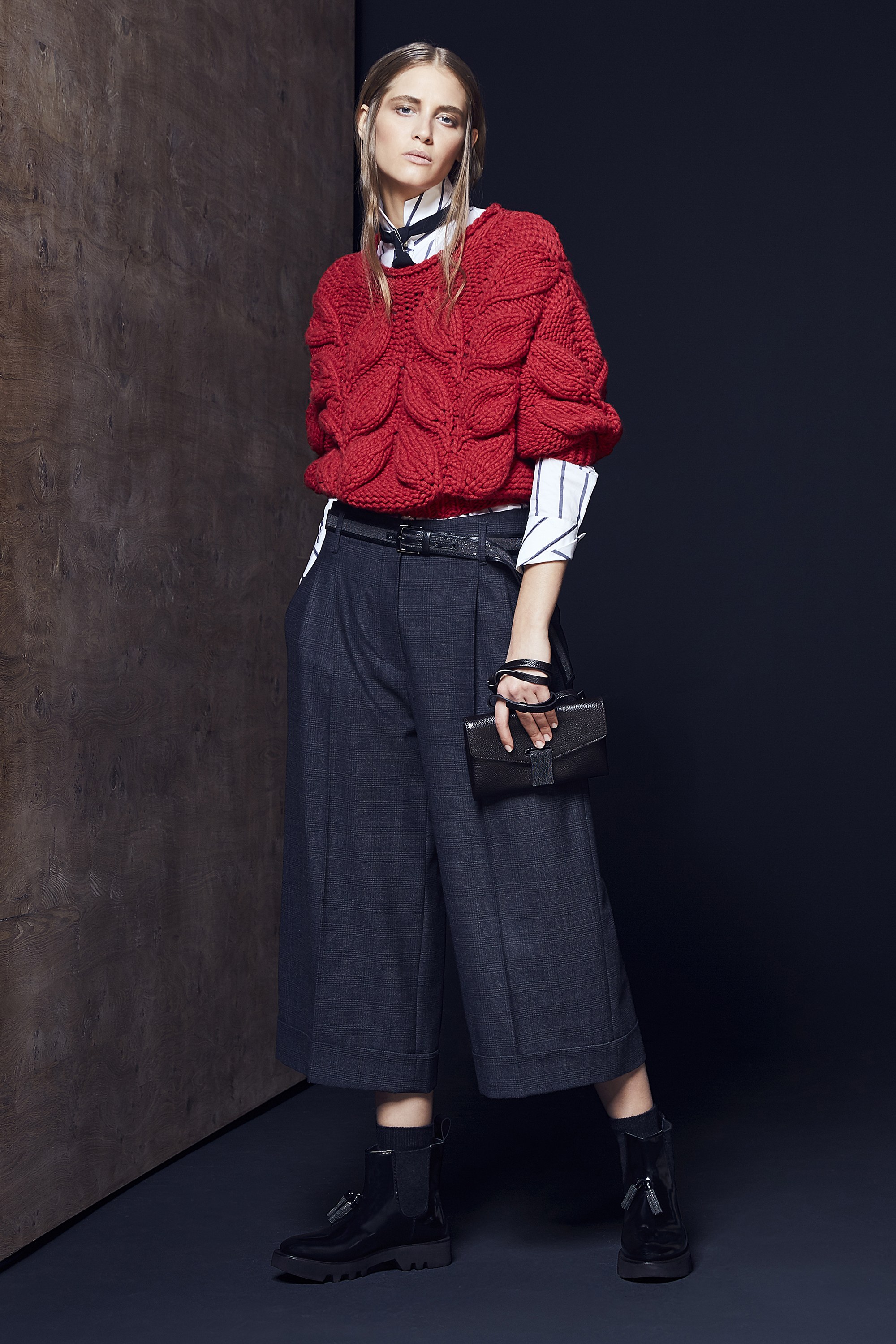 This sweater could just as easily be worn as a vest over a long poplin or Tuxedo blouse.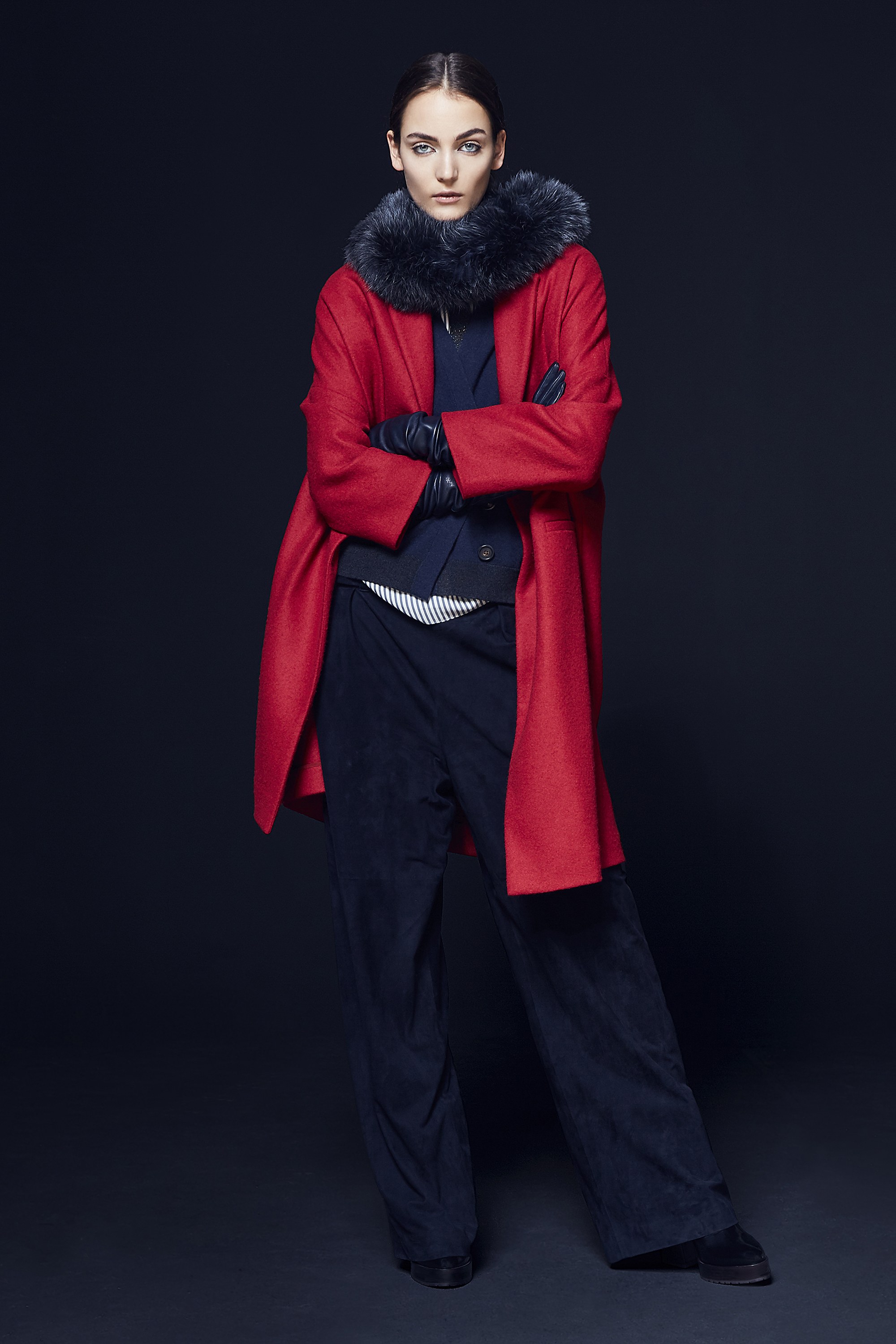 A bit of RED is always an easy way to spruce up the wardrobe.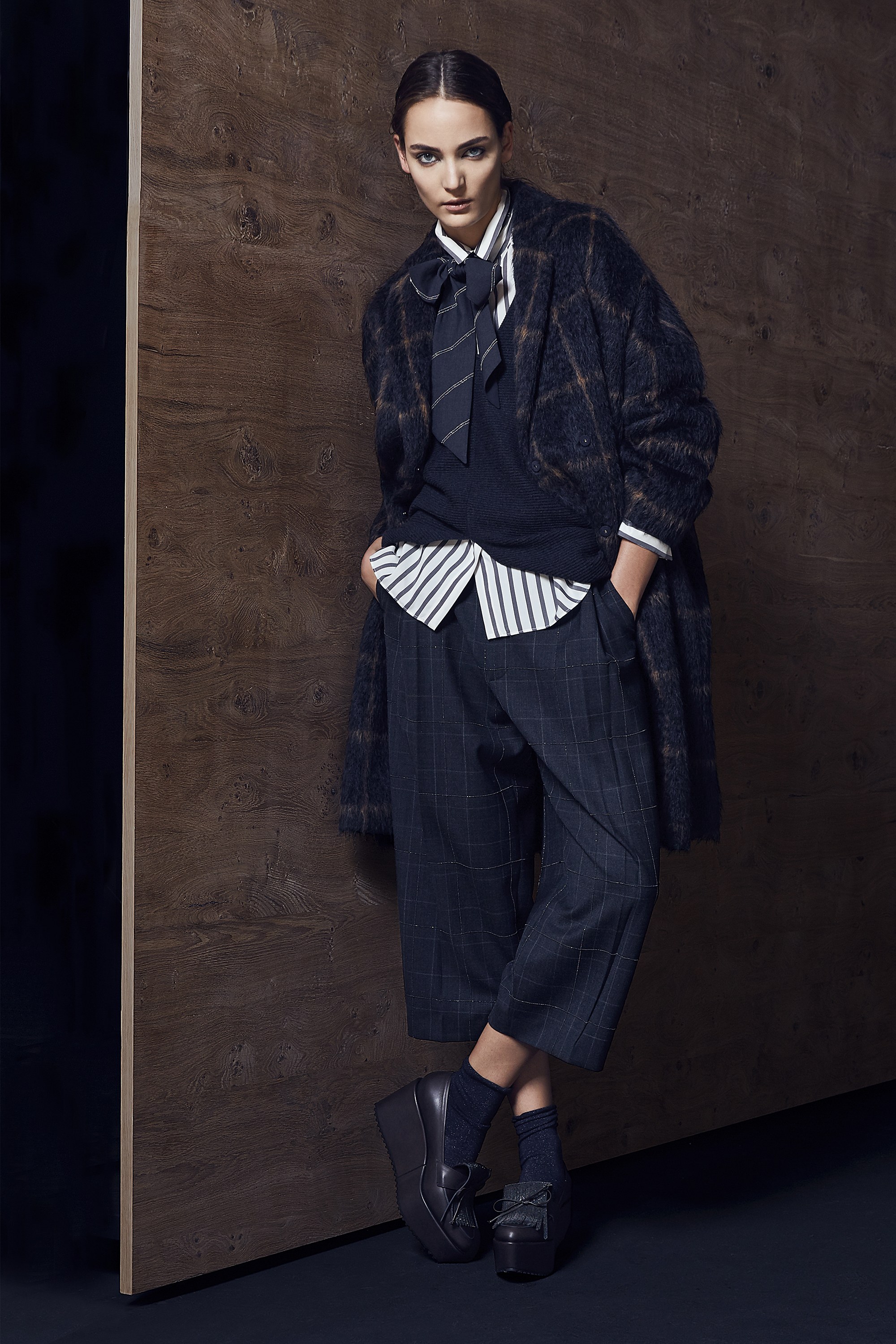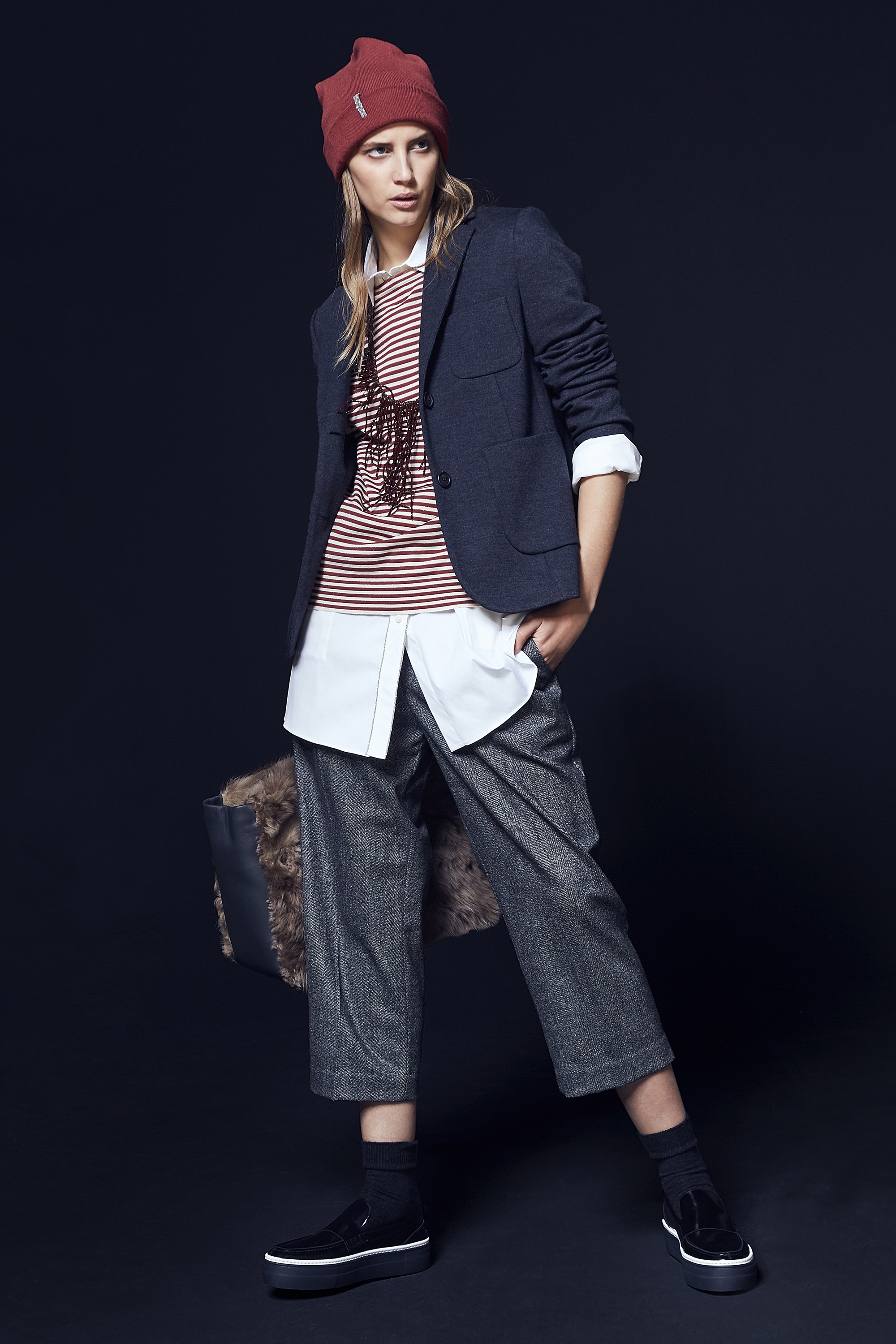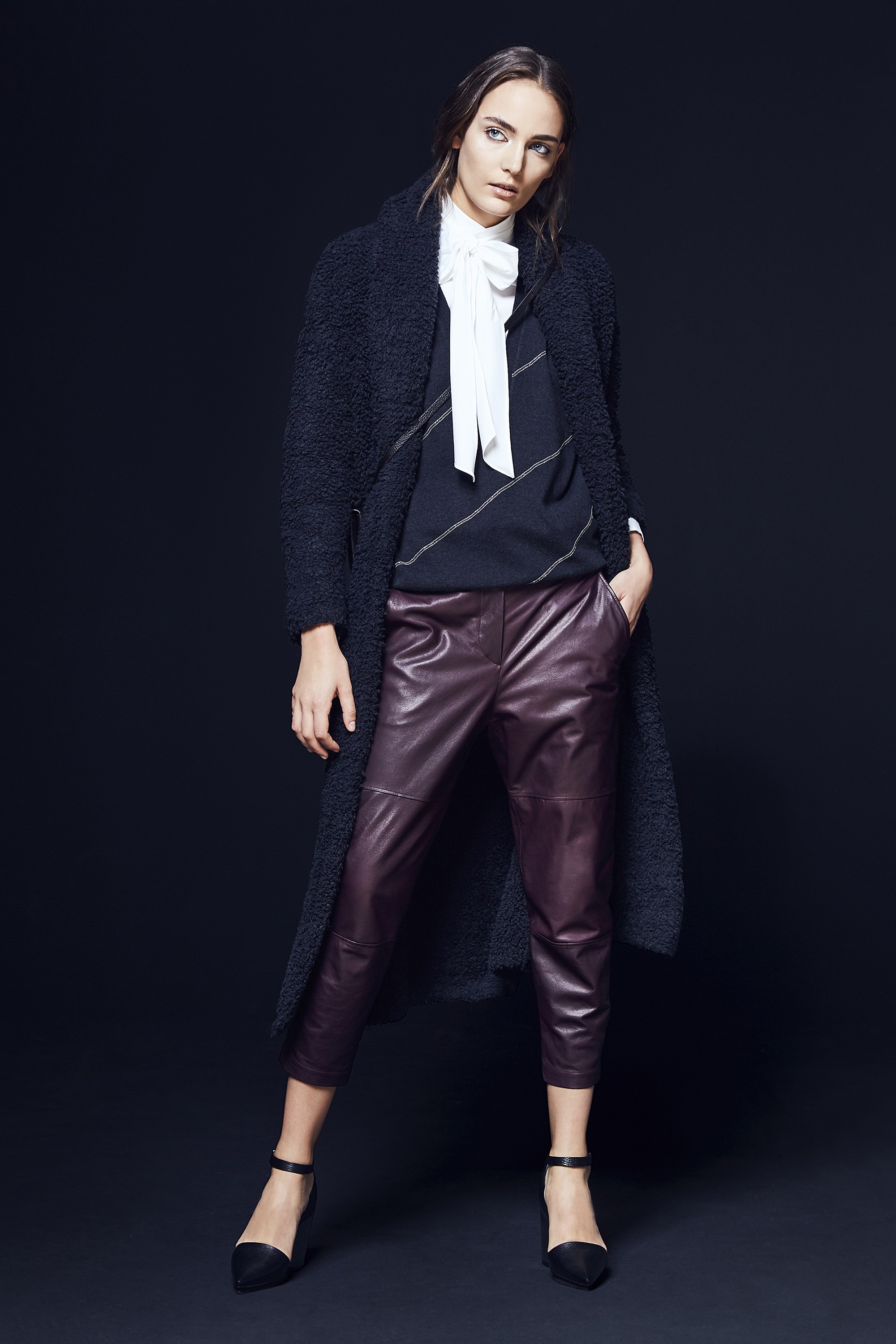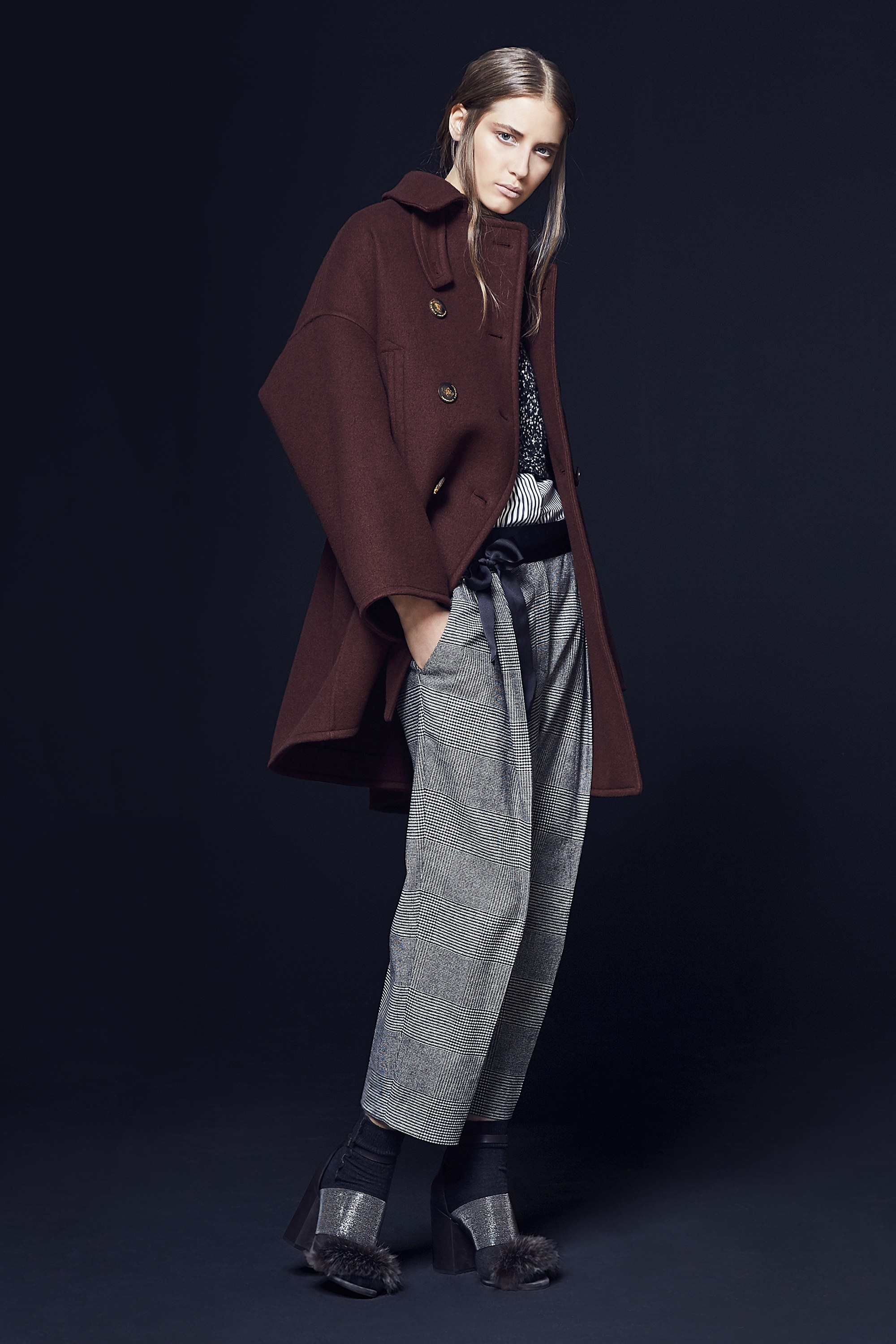 Remember Burgundy and Claret as essential neutrals which add upscale warmth to the usual neutrals.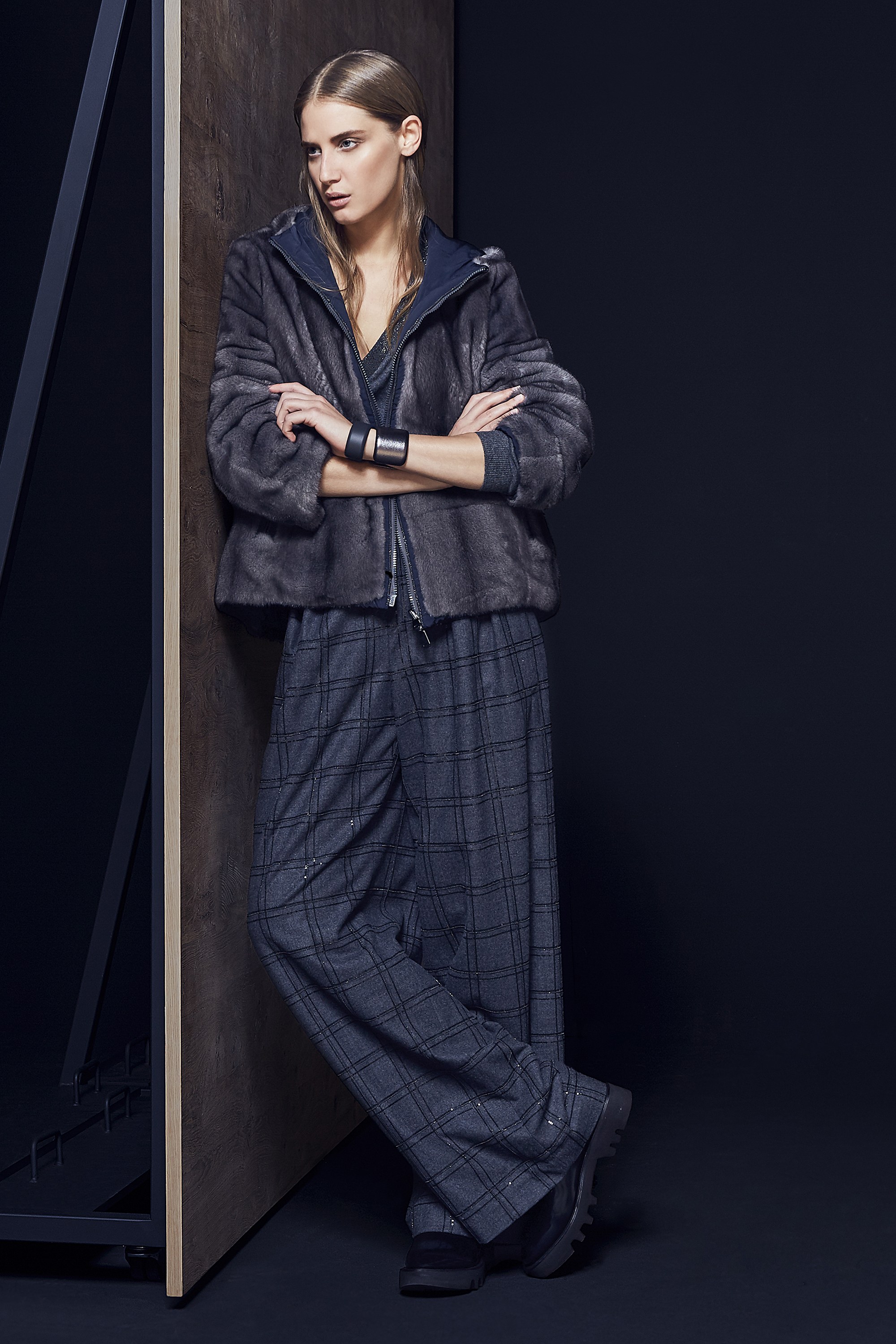 I could live without the fur, but love the slouchy pants made soiree ready with the sequin embellishing.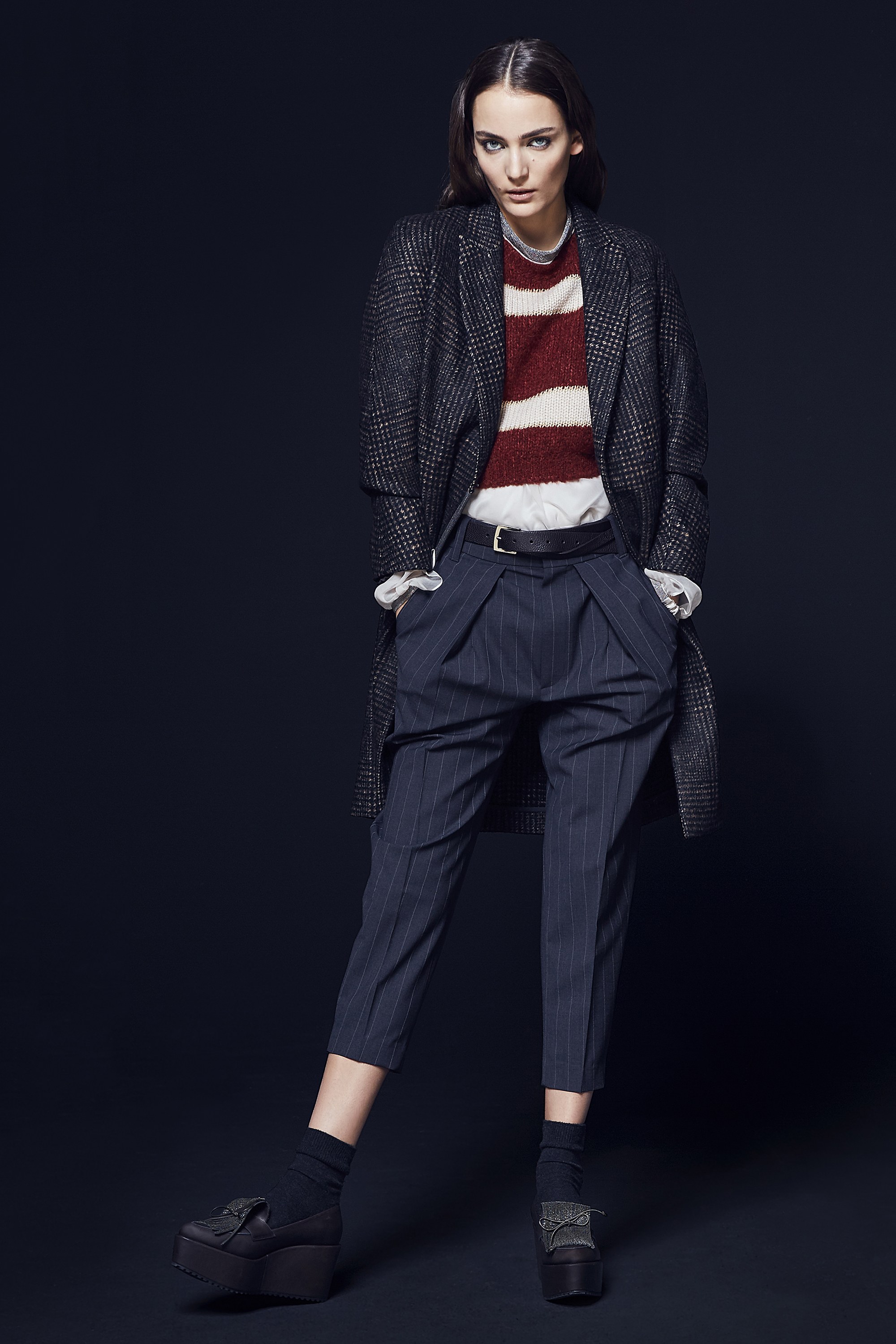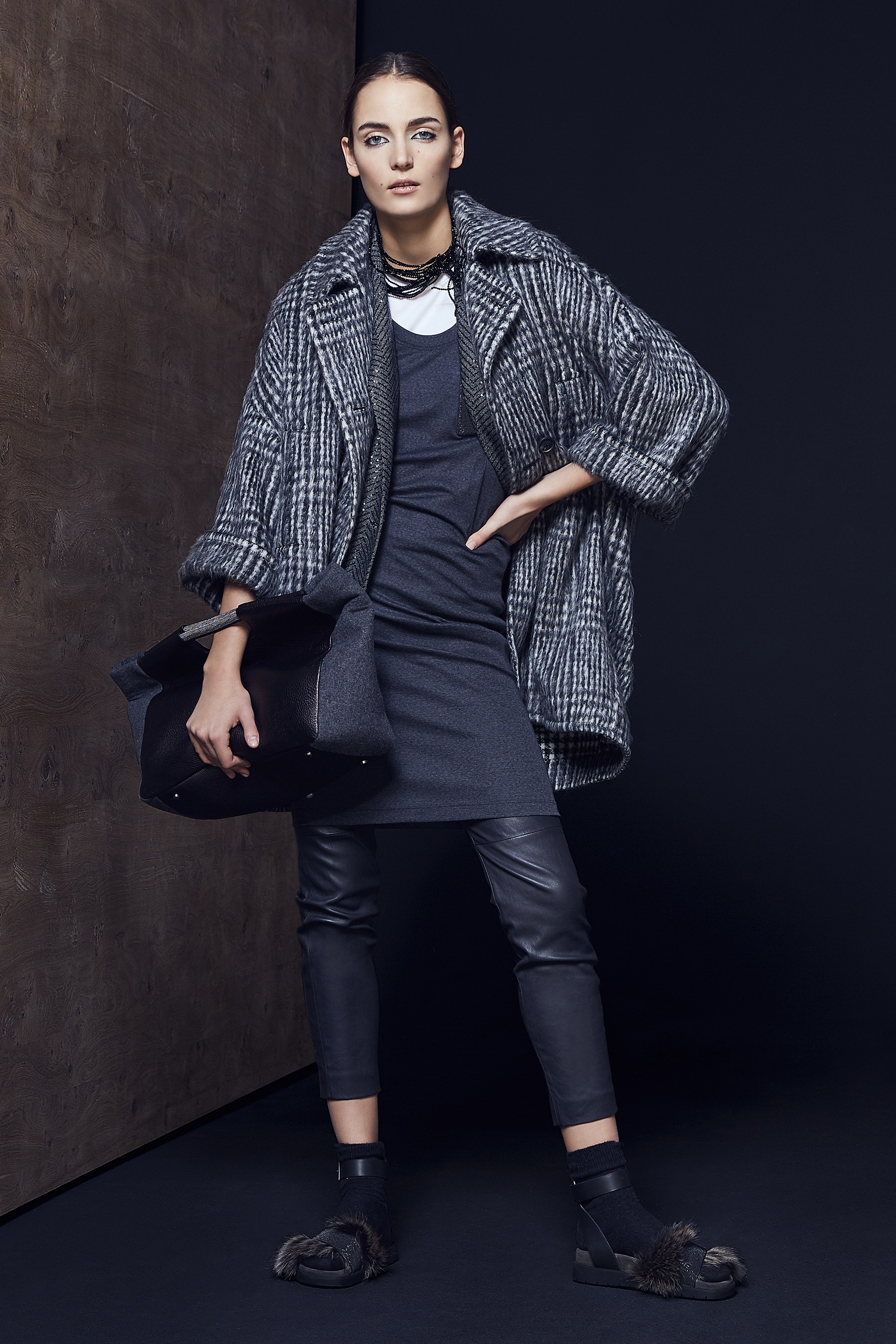 Never fear layering differing fabrications and patterns. Its fun, funky, chic and with oodles of visual interest!!!!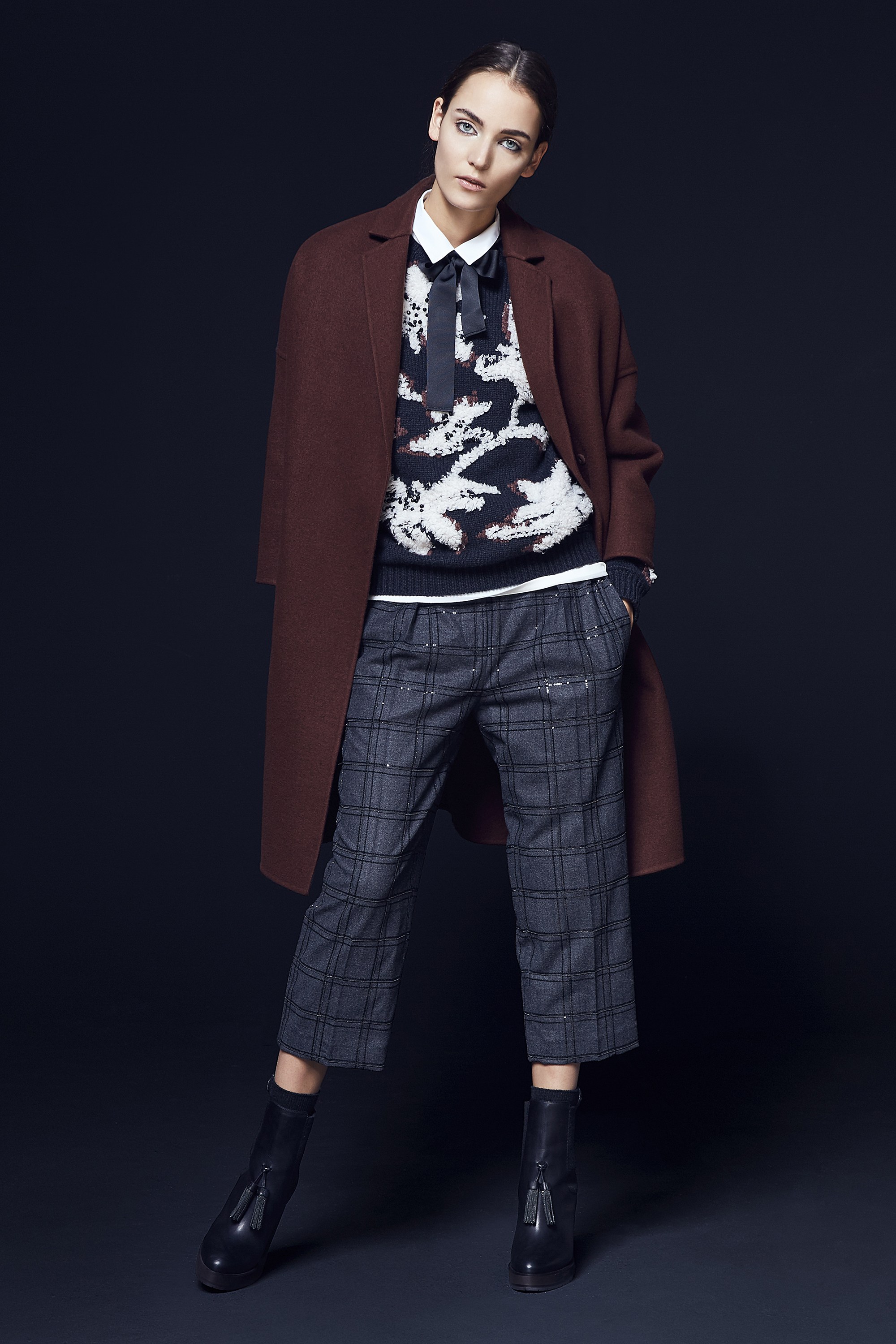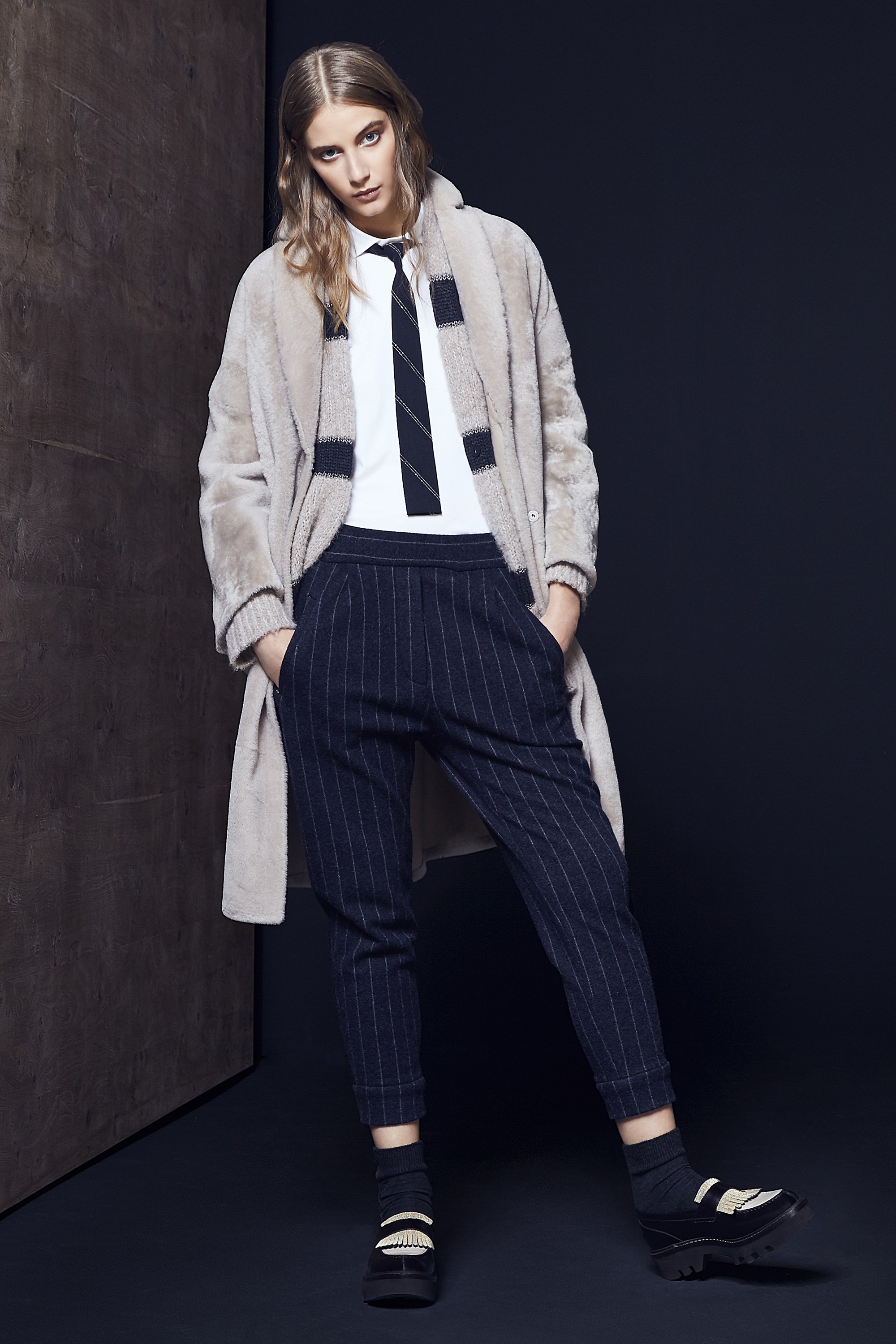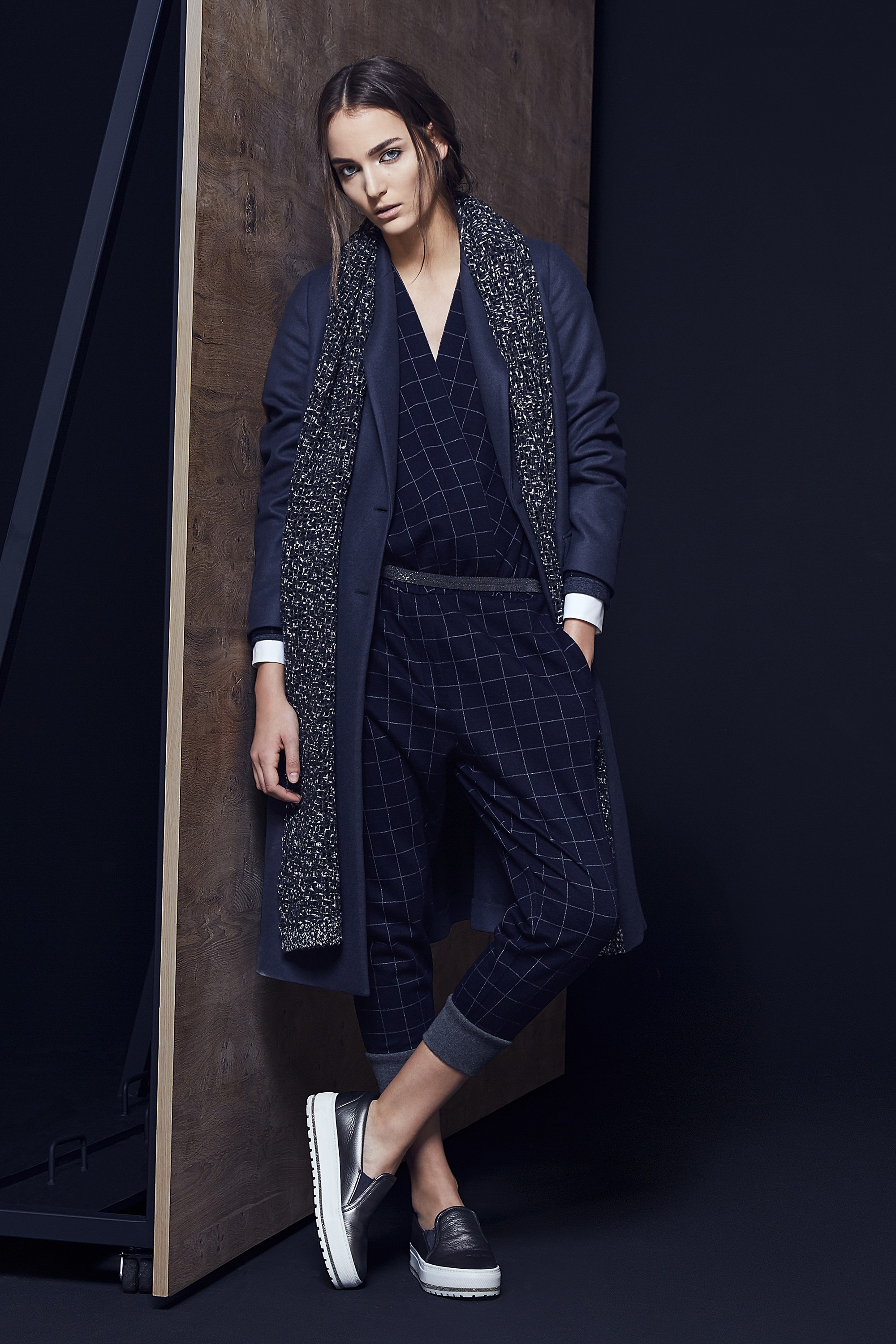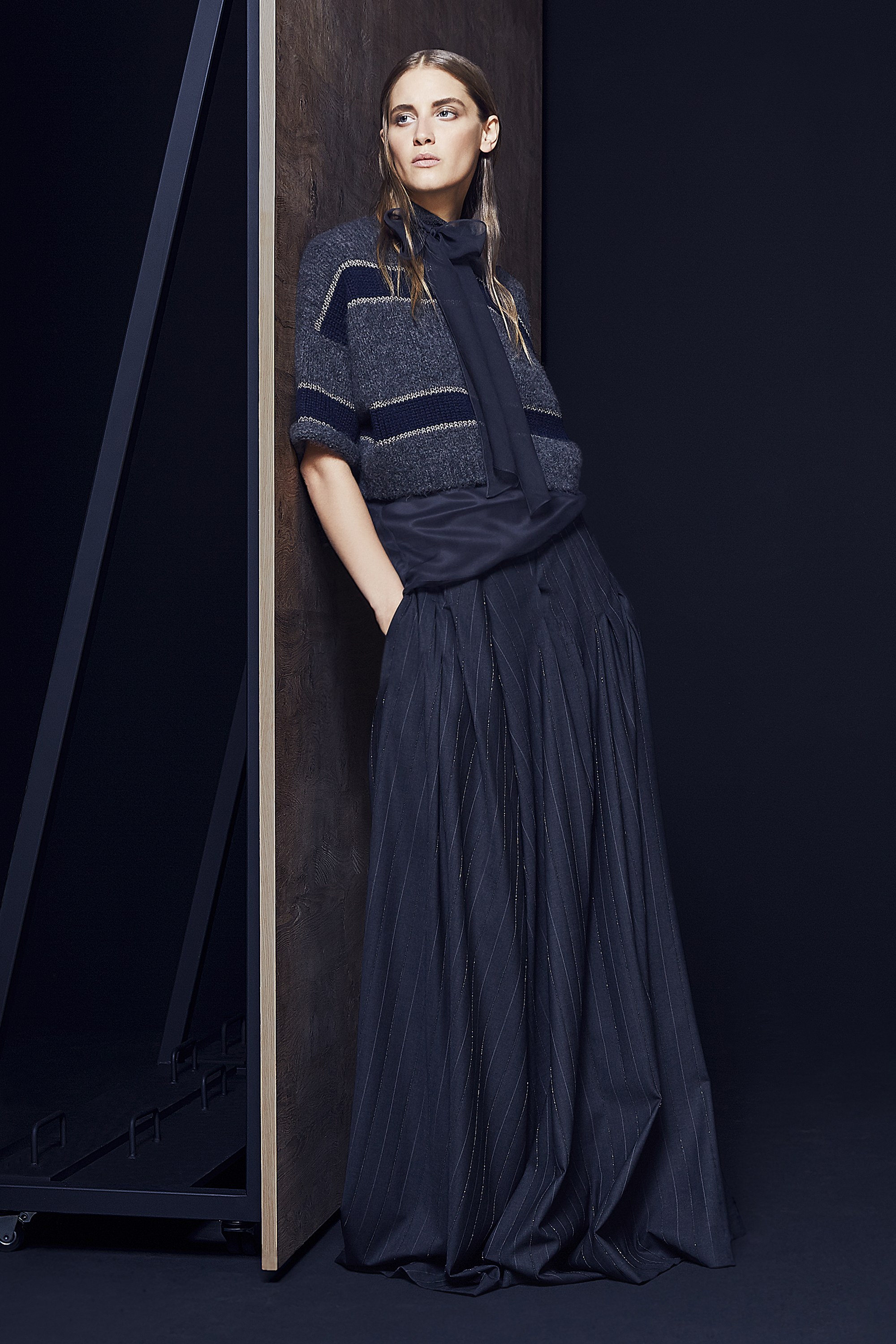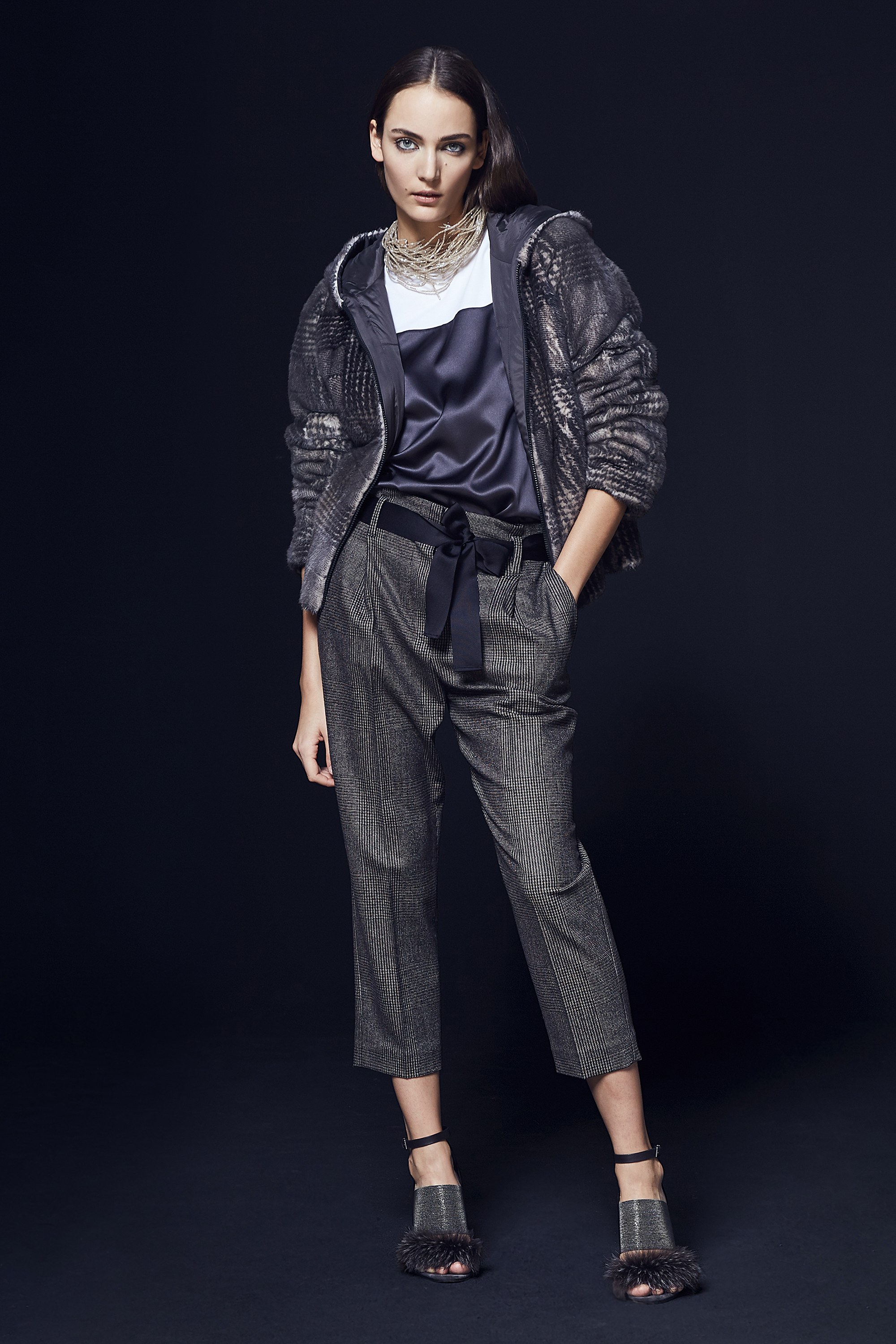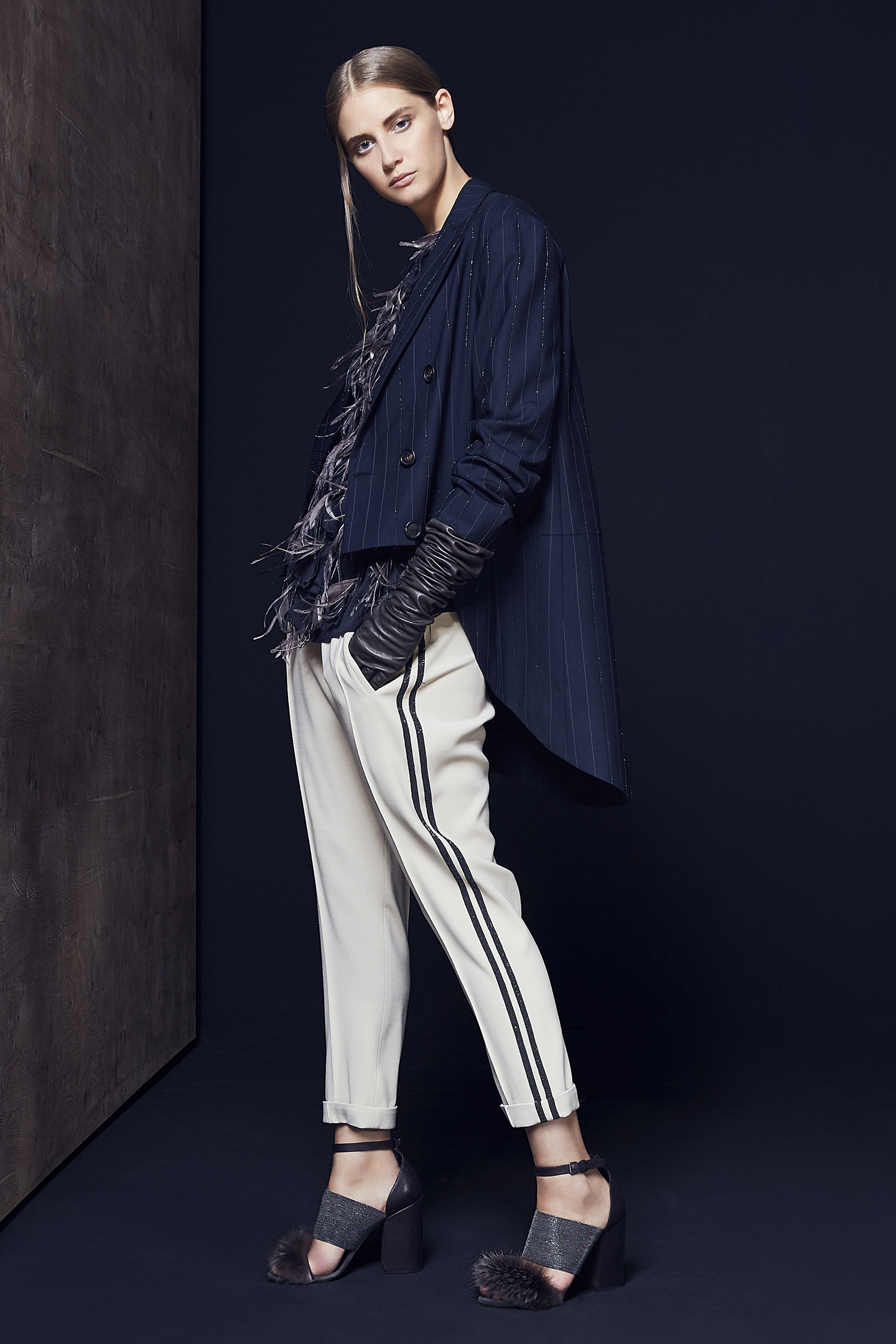 Think of the cashmere tuxedo jacket AND the FABULOUS opera length gloves to spruce up some leggings OR to be thrown over a taffeta gown. Very versatile. Another great option for travel to be layered with casual and more glamorous togs.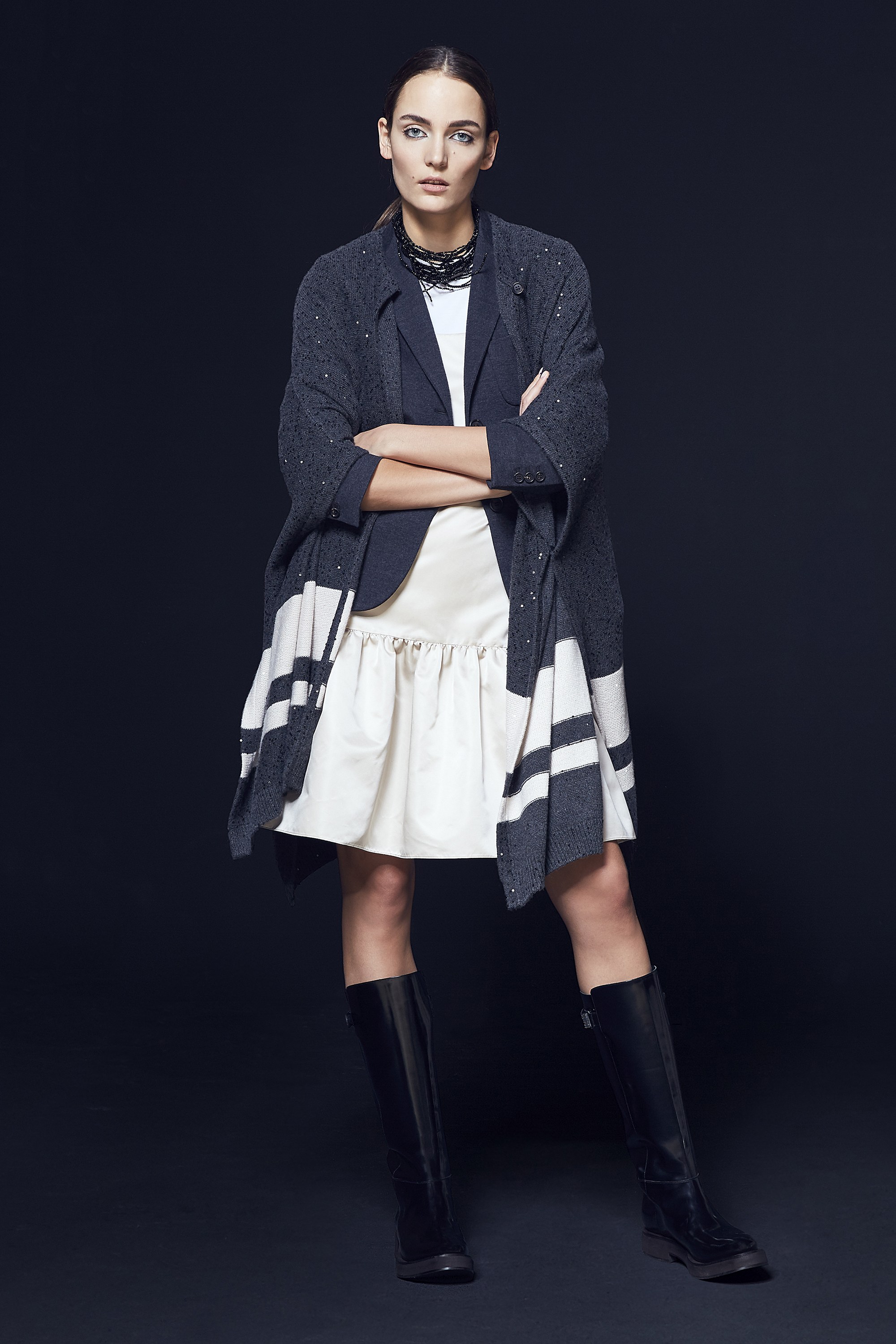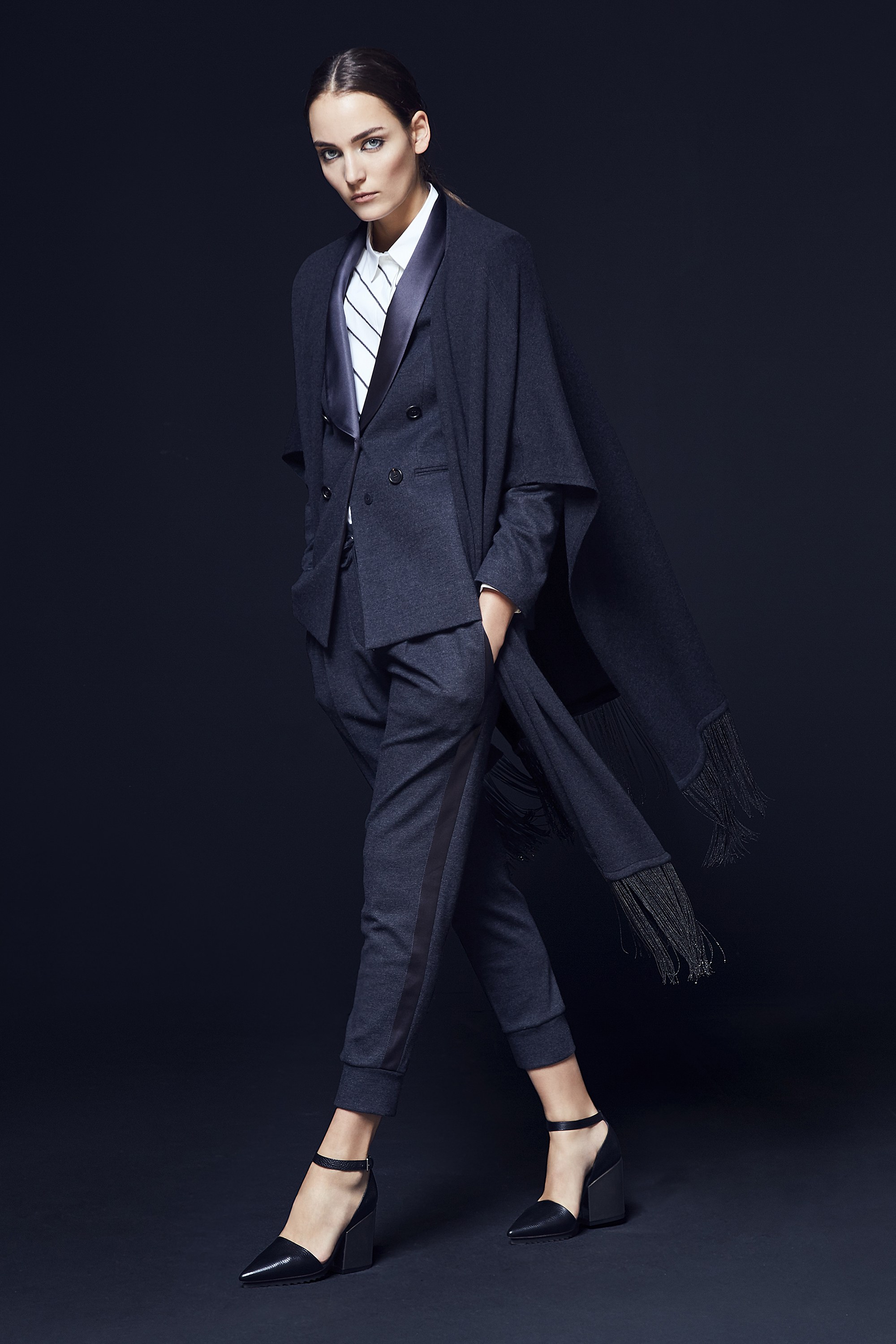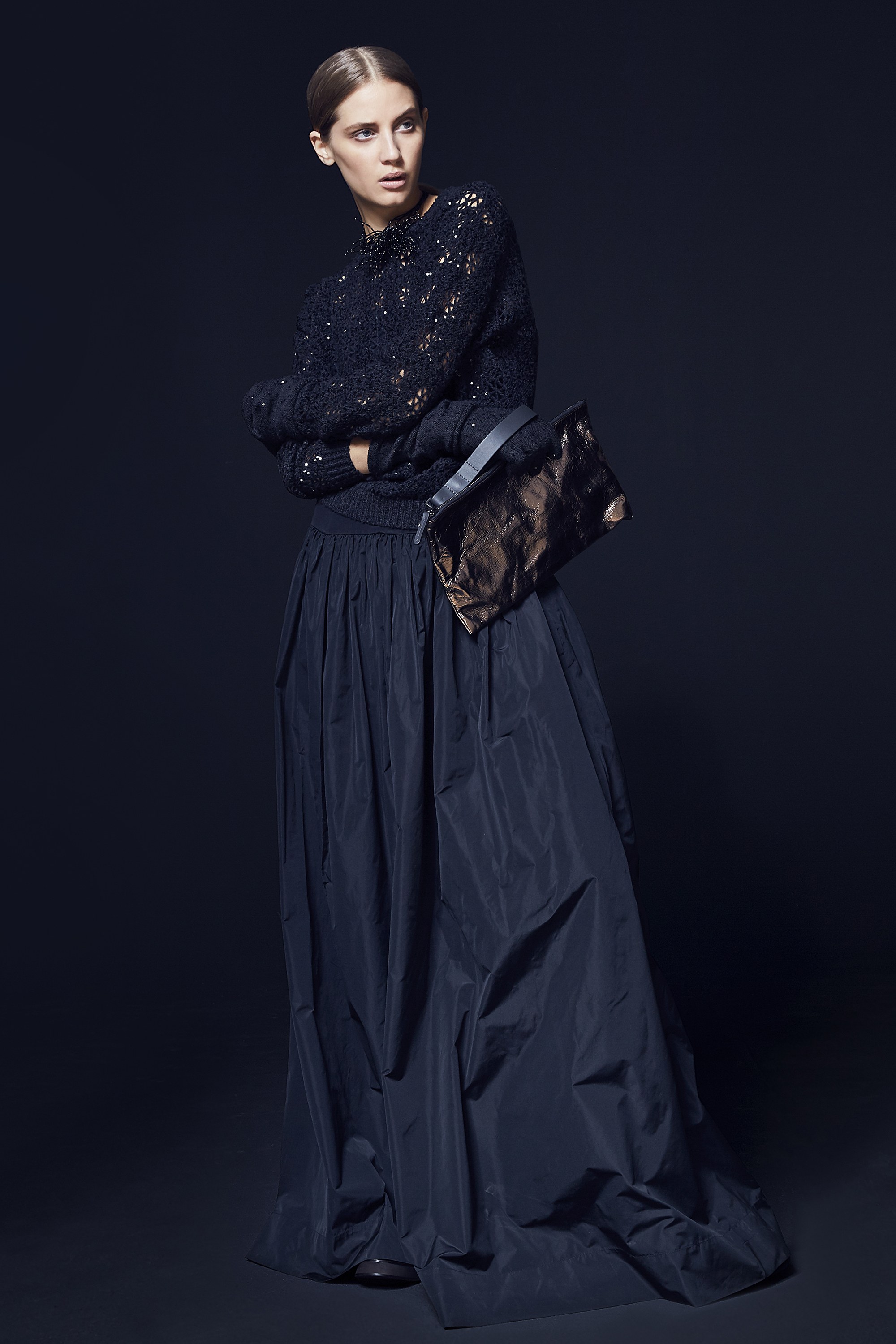 For weddings, and galas and such.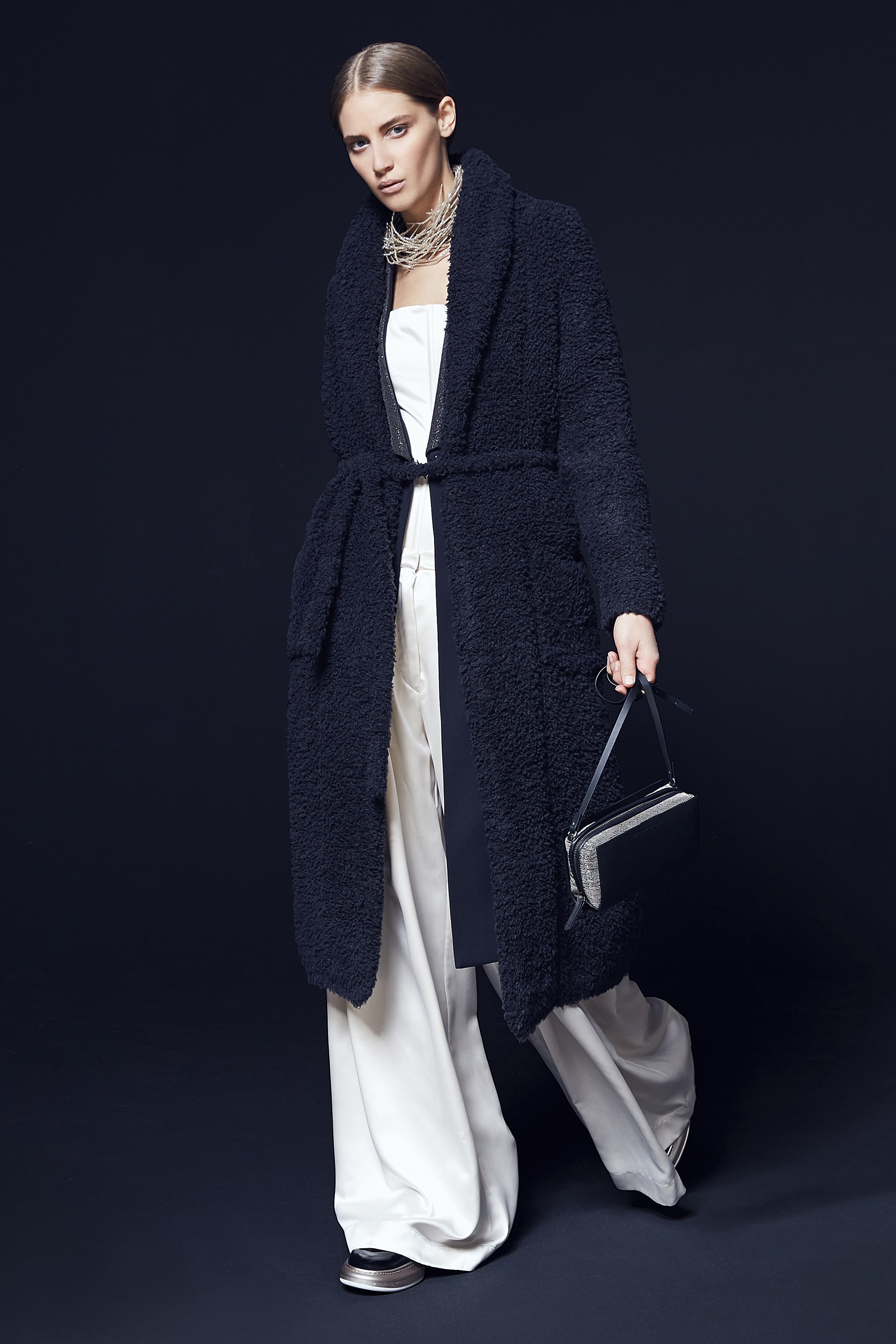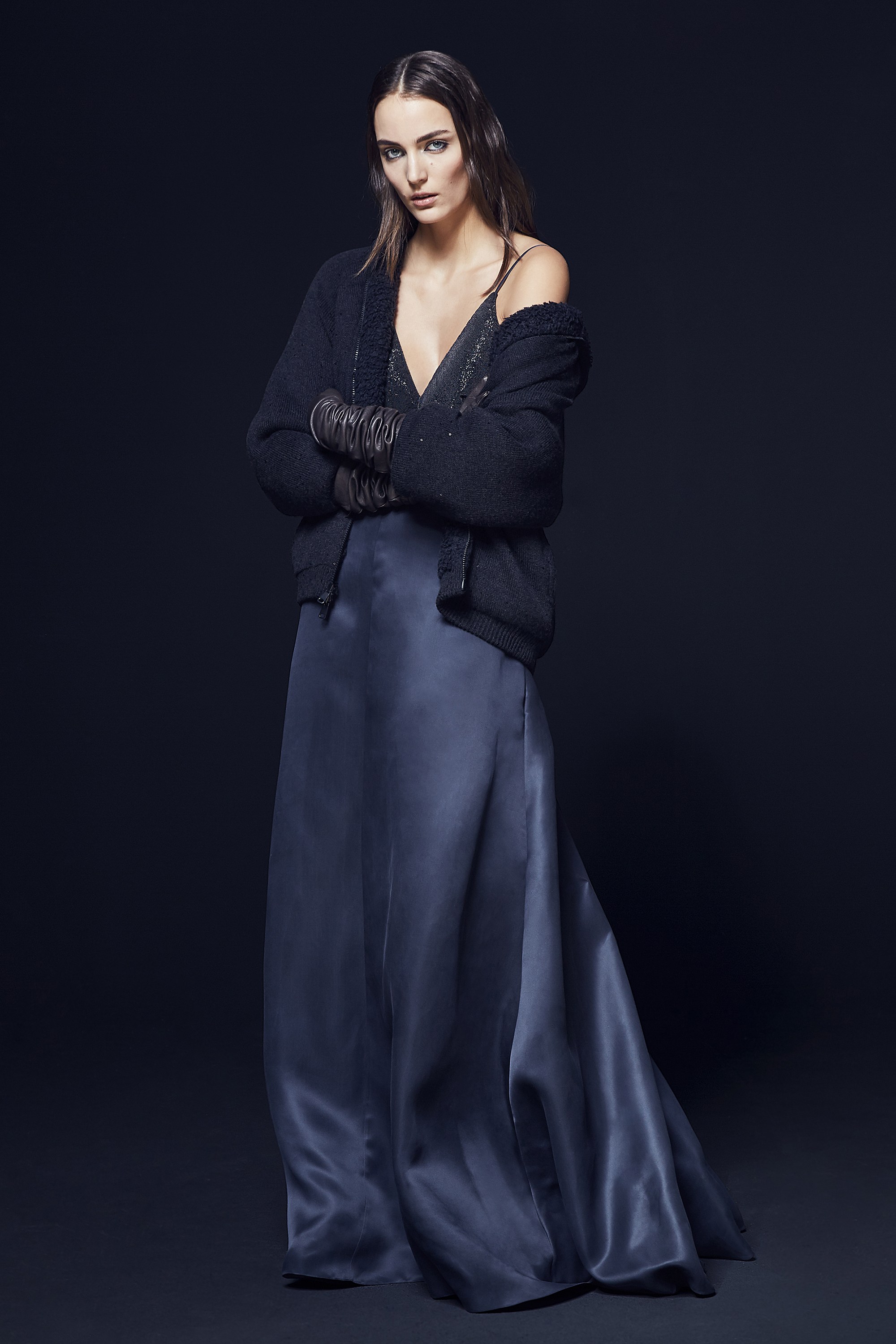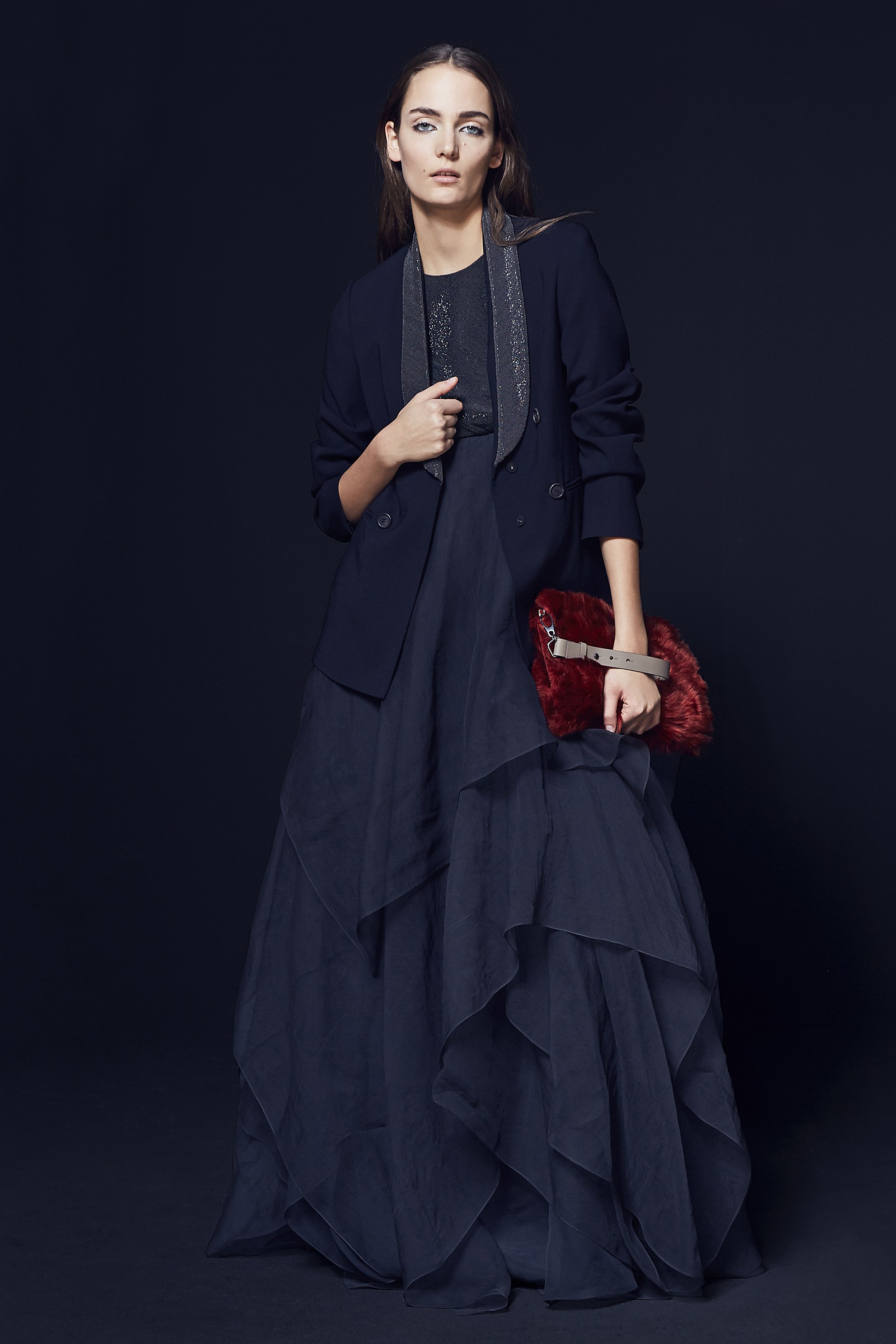 For the most facile combination of glamorous, casual and lux, BRUNELLO CUCINELLI!
Images from www.vogue.com.