We continue with an eclectic mix of silhouettes, colors, fabrications, and styles, in a wide spectrum of looks by the romantics in the world of fashion, the Italians, by way of Milan. The running theme of obligatory glamour continues, with every silken fabrication available in low level wearable lux creations and thanks to Maestri Dolce and Gabanna, far out sometimes over the top theatrical entries to keep everyone in the fashion world intrigued and salivating. There really is something for everyone in these dreamy collections.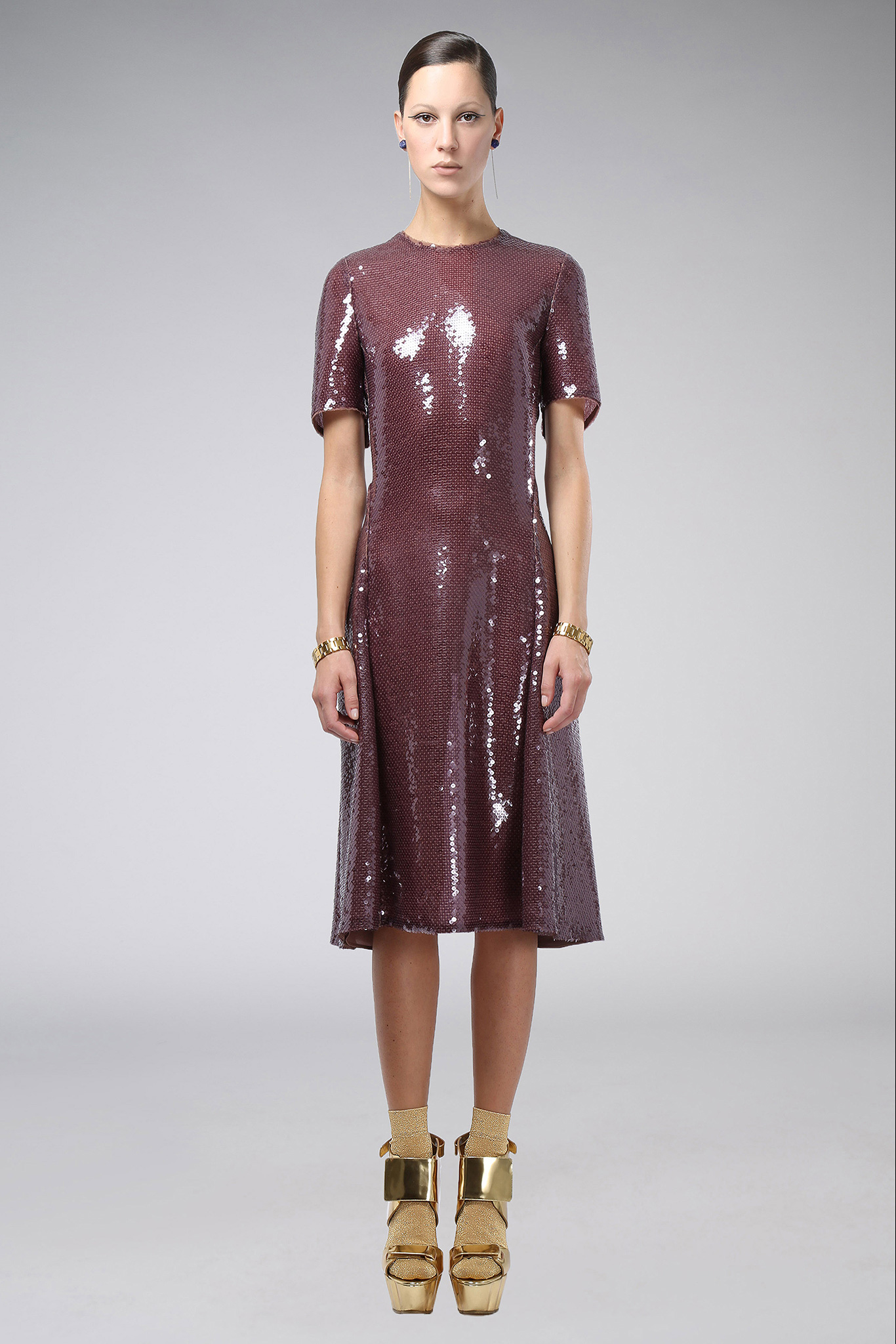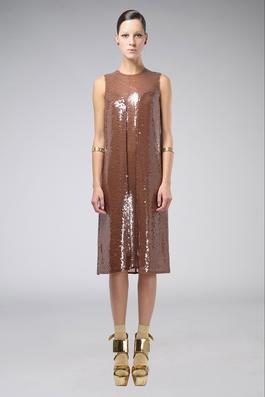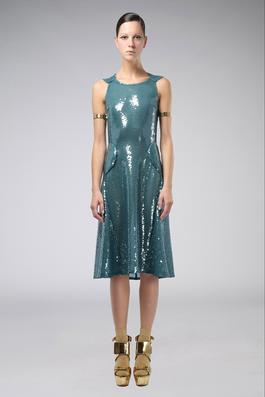 AGNONA
Well, time to hit the ground running with SEQUINS! Yowsa! These sequinny concoctions remain low key with the lady like silhouettes, but give just a hint of vegas. Wear to a sparkly event or to lunch with the girls. Wear with bedazzled velvet or patent leather flats.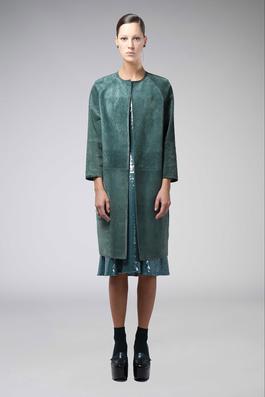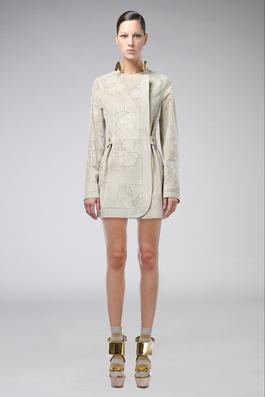 These laser cut suede beauties continue the casual but luxurious vibe, vintage Italian genius, and are great for running around town, especially if its in Rome or Florence. Pair with skinny jeans or any fitted entry by Brunello Cucinelli and Hogan's footwear for a casual sojourn.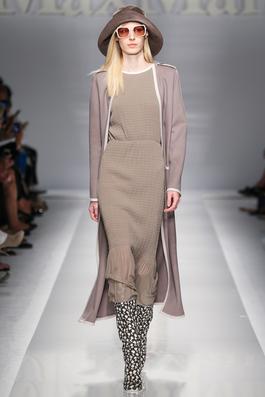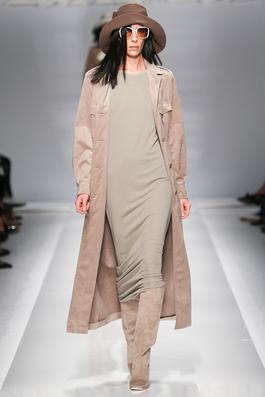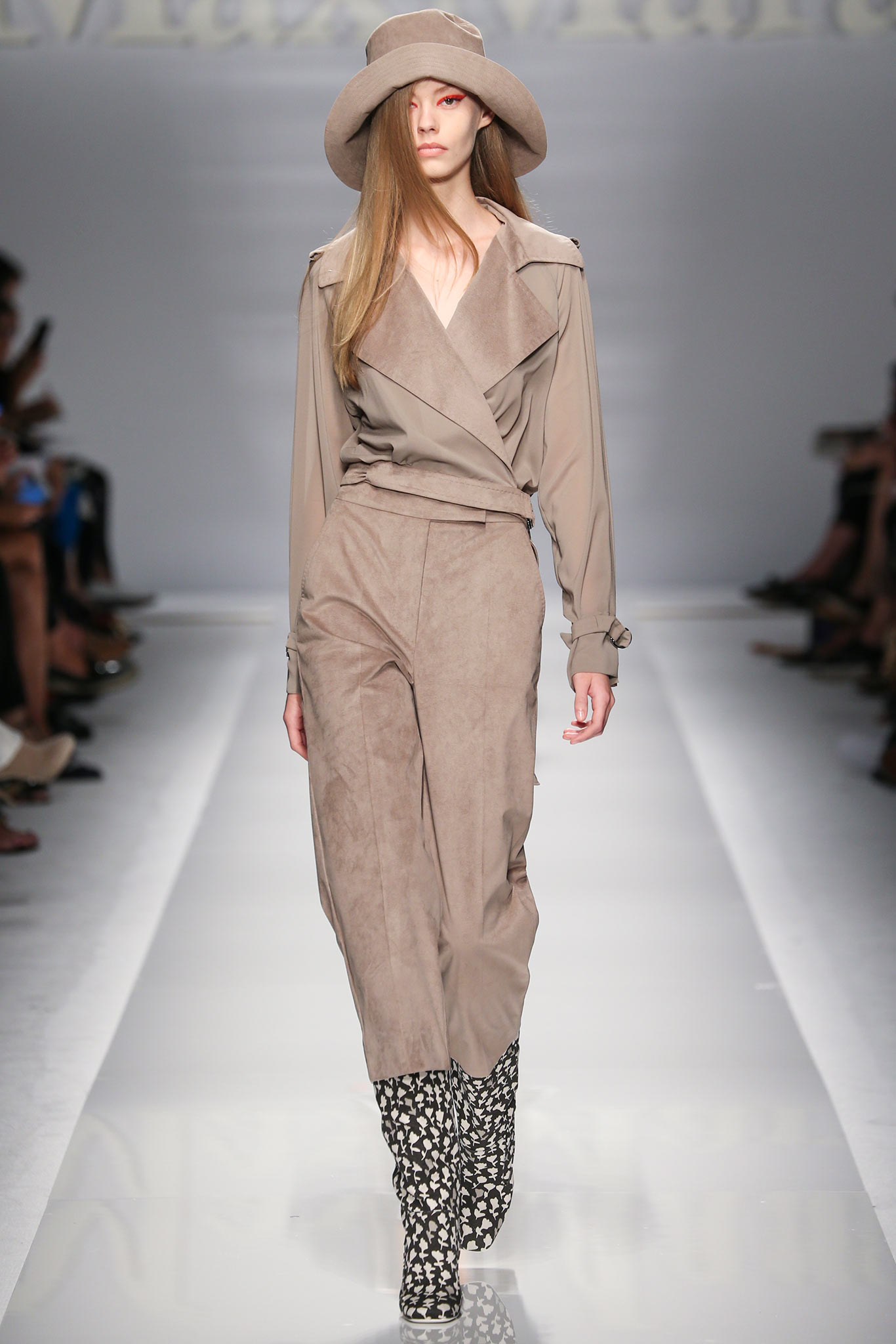 MAX MARA
This is the kind of 70's casual lux apparel I would swoon over as a teenager in the late 70's. Totally timely today especially with the fascination with anything smacking of bohemia. These neutrals of mauve and taupe are good staple pieces that will go with black and variations of gray, low key but sumptuous still, and great for the savvy traveler who wants to be comfortable wandering the halls of museums or indulging in a five star feast anywhere.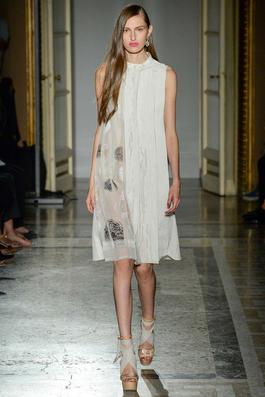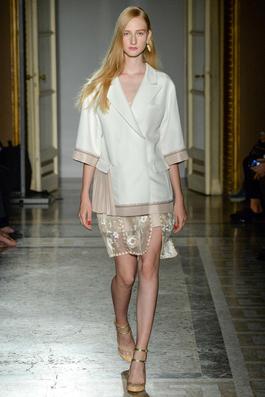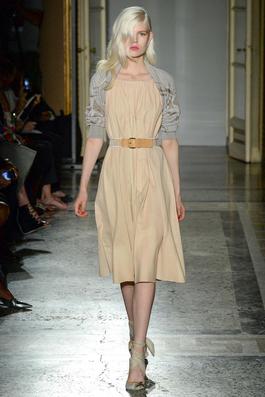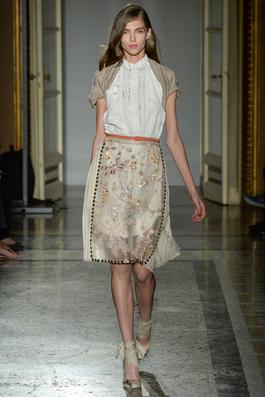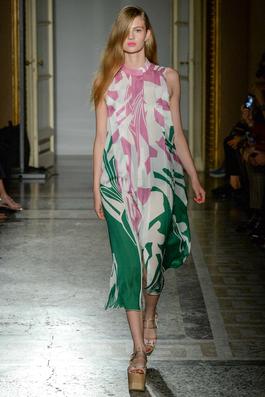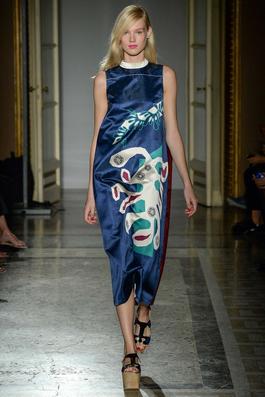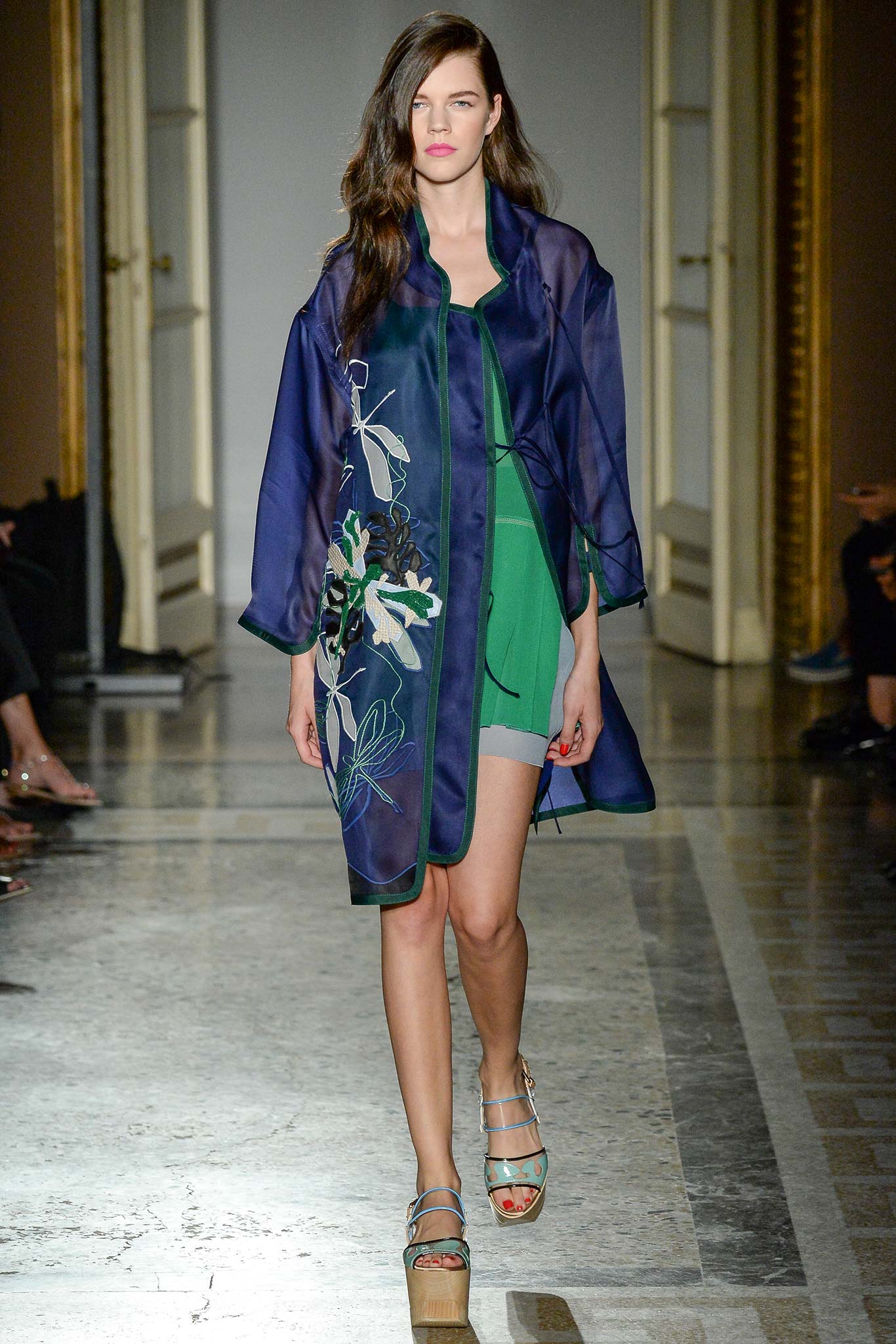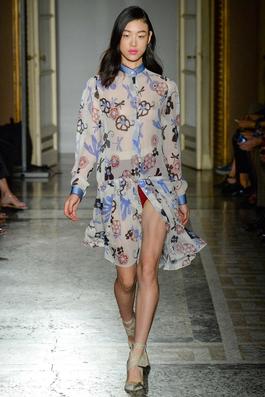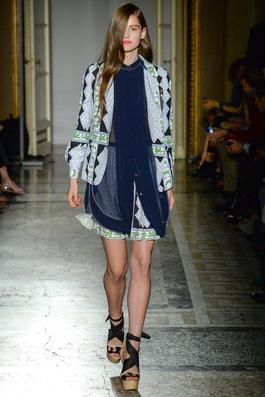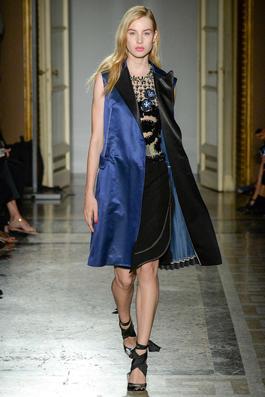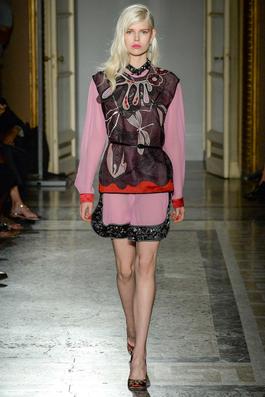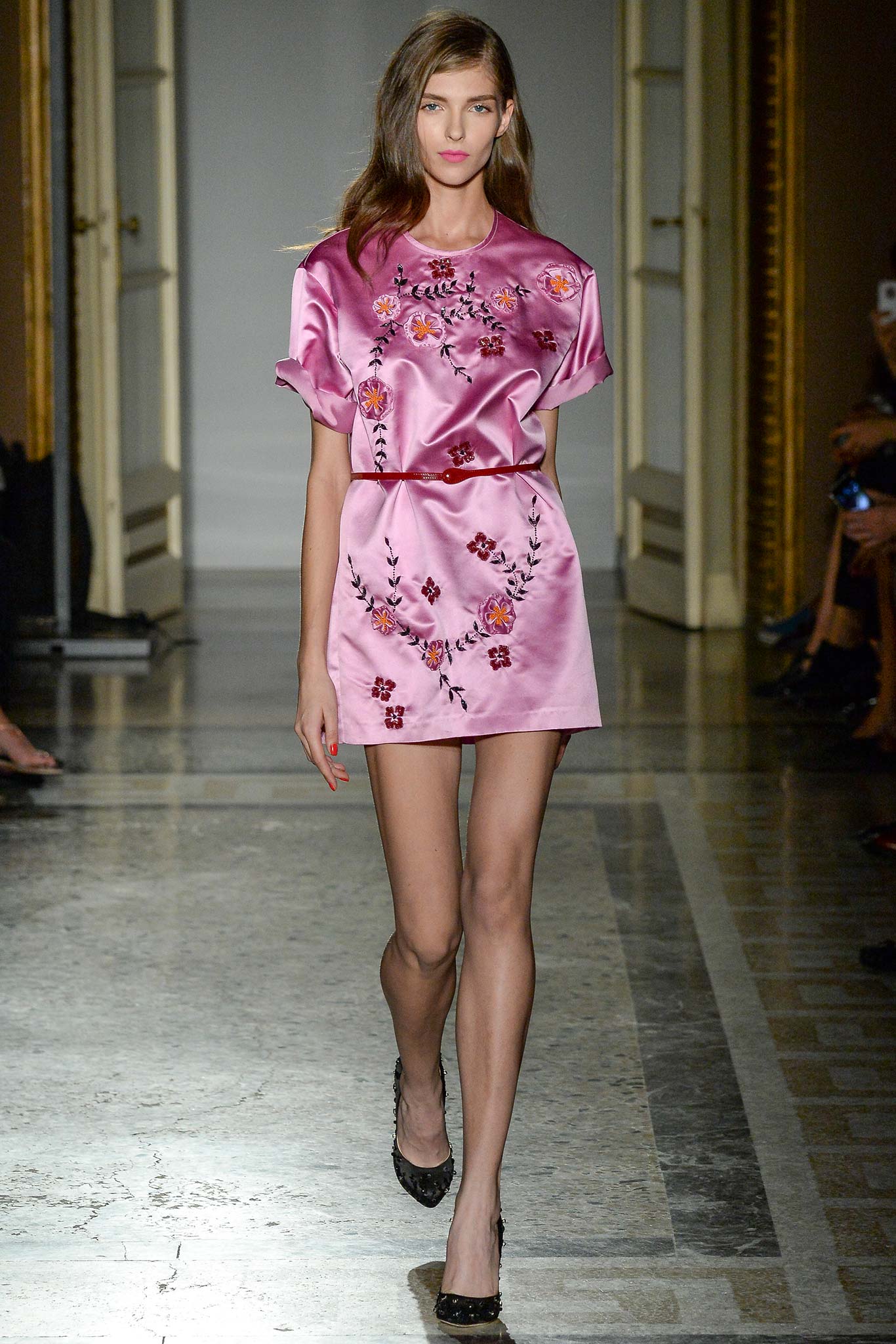 AQUILANDO RIMONDI
This is a whimsical rapturous collection of silkens, in satin, chiffon, and organza, for feminine flirty desires. For the more timid set, throw the tunics on over jeans or leggings and under that fabulous blue gilet vest! This lovliest of collections illustrates well the appeal of layering, especially when the elements involved are embellished silks of all varieties. Think of the light knit shrug to accompany a short sleeved blouse or dress. (This fashion modesty will come in handy when investigating places of worship abroad).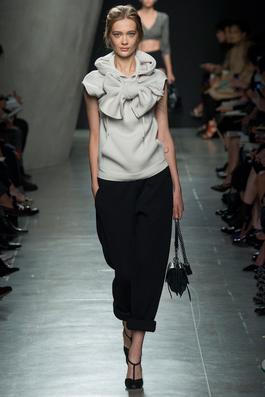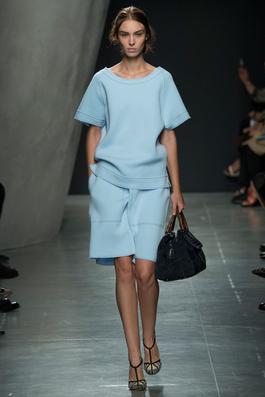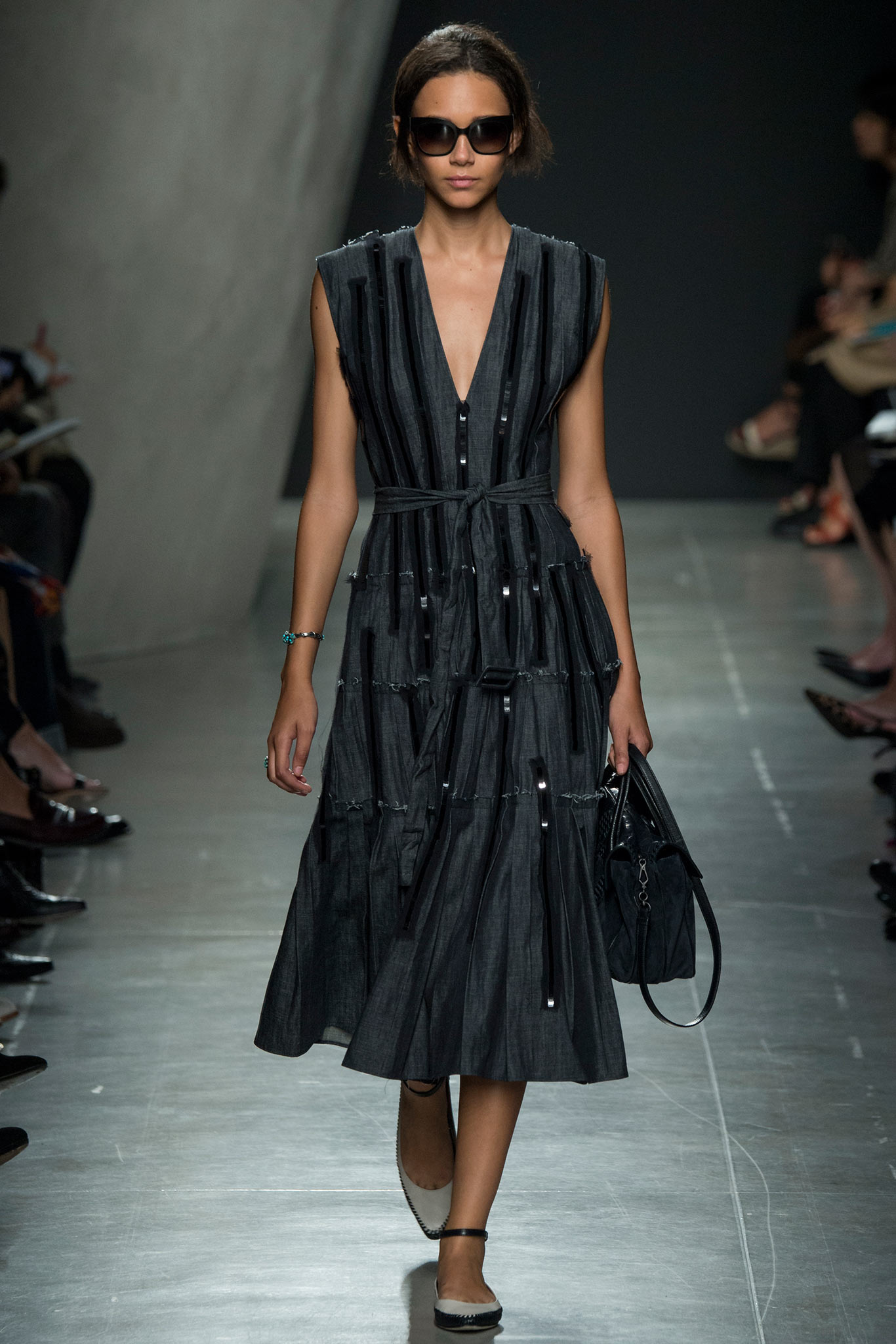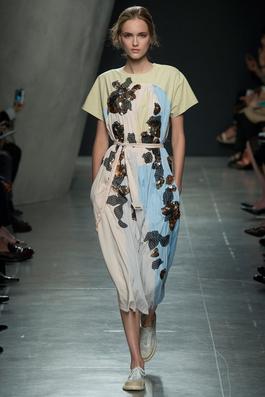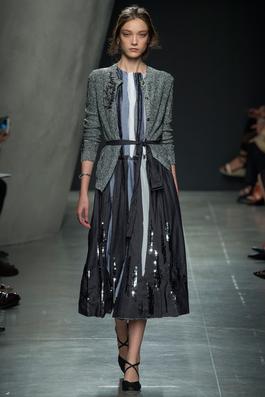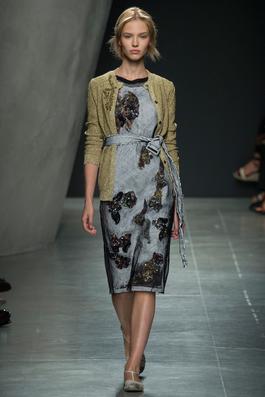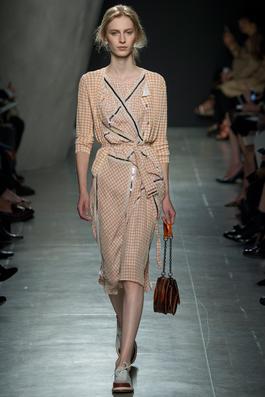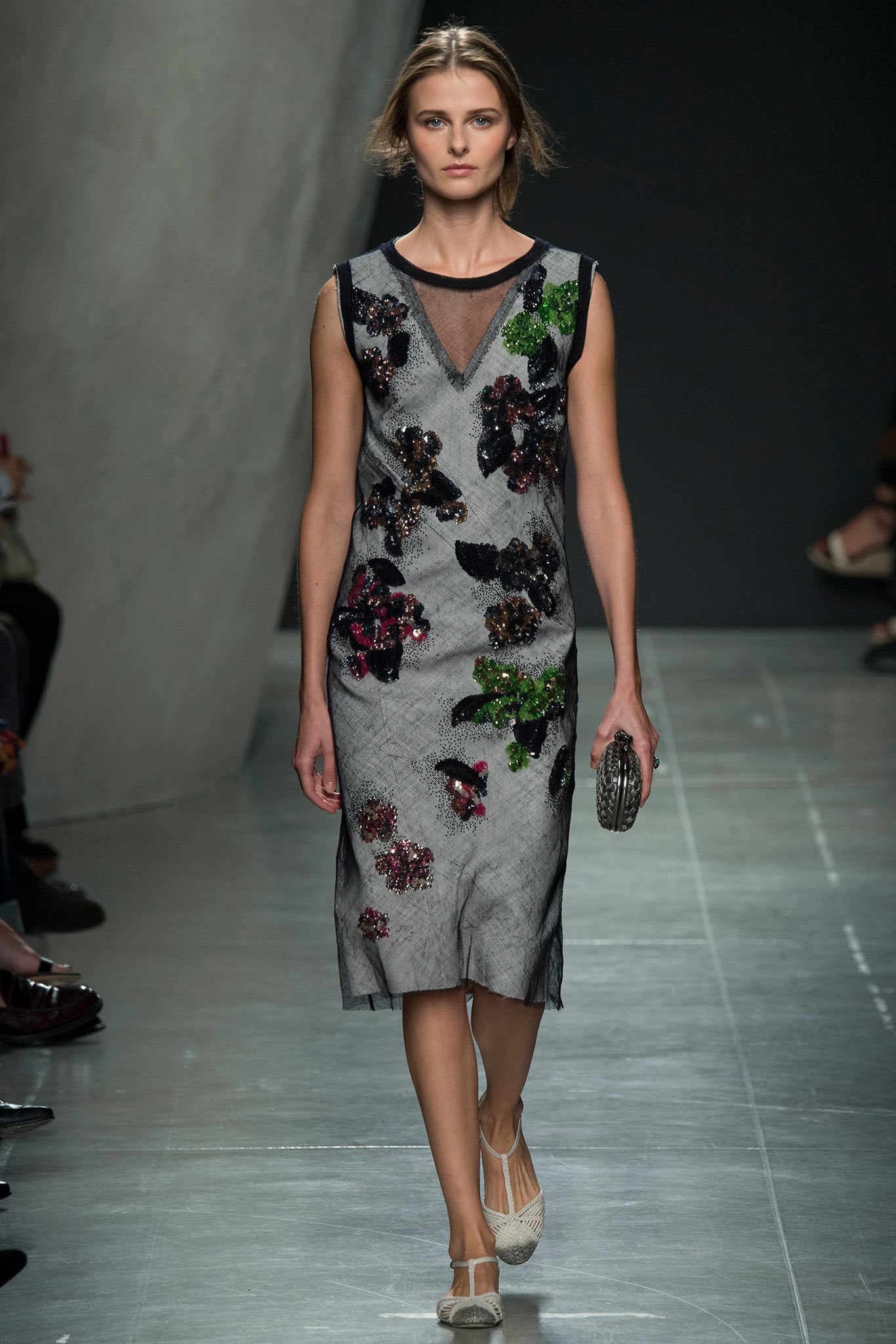 BOTTEGA VENETA
Thus we continue the casual frocks with easy tailoring for the bashful girly girls and those of us desiring some low level opulence just because. Throw on a simple cashmere sweater to top off these sweet selections!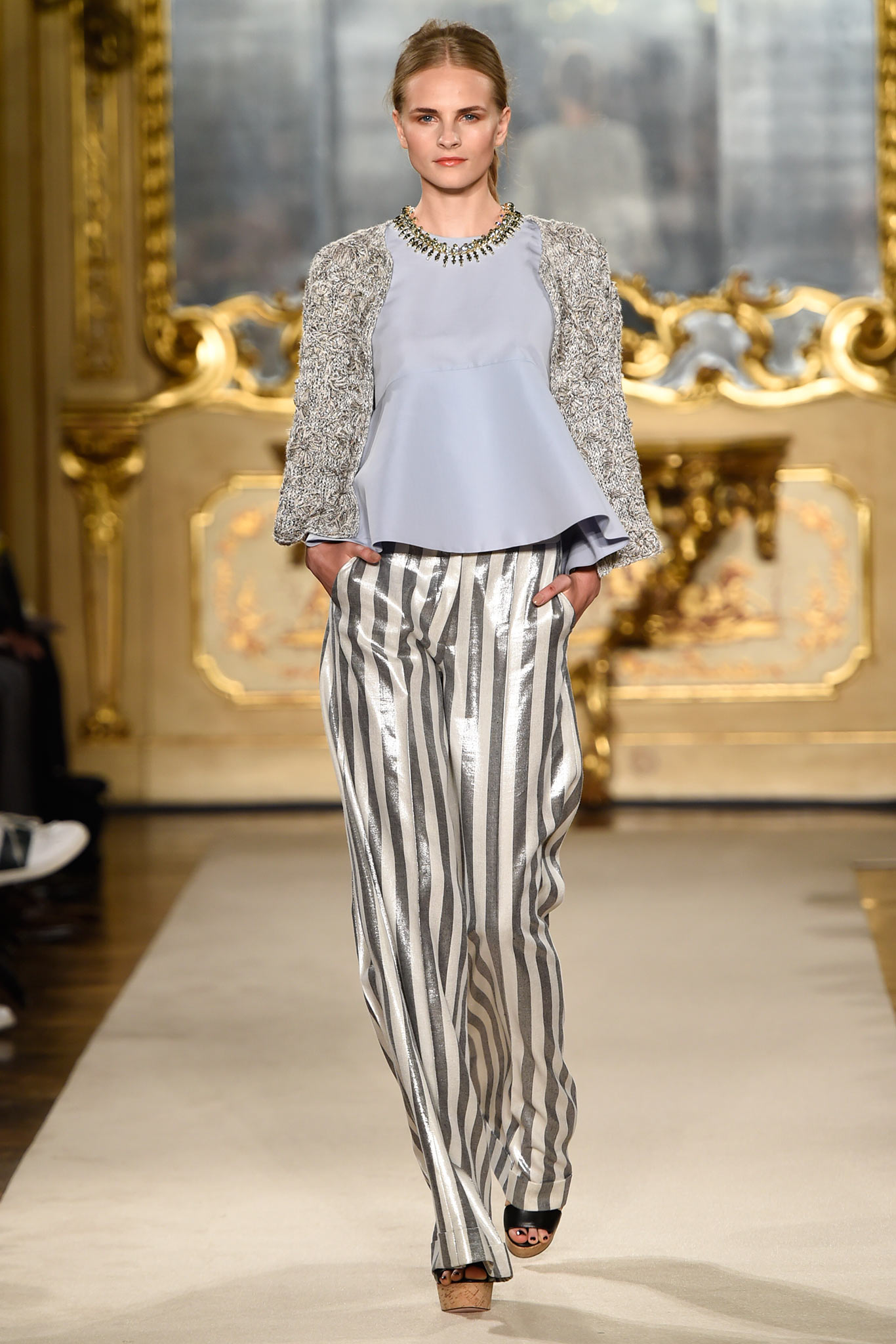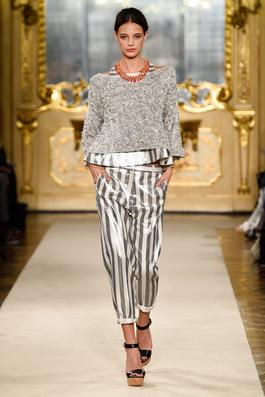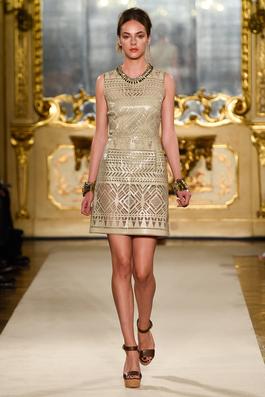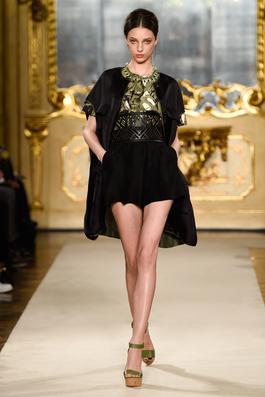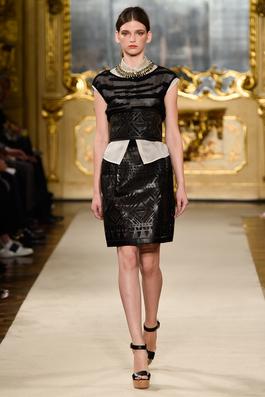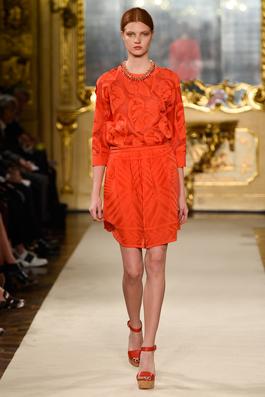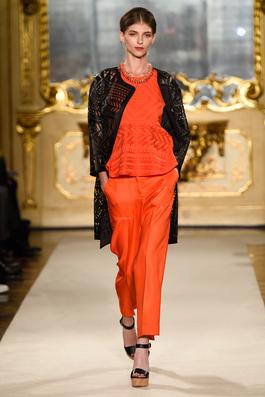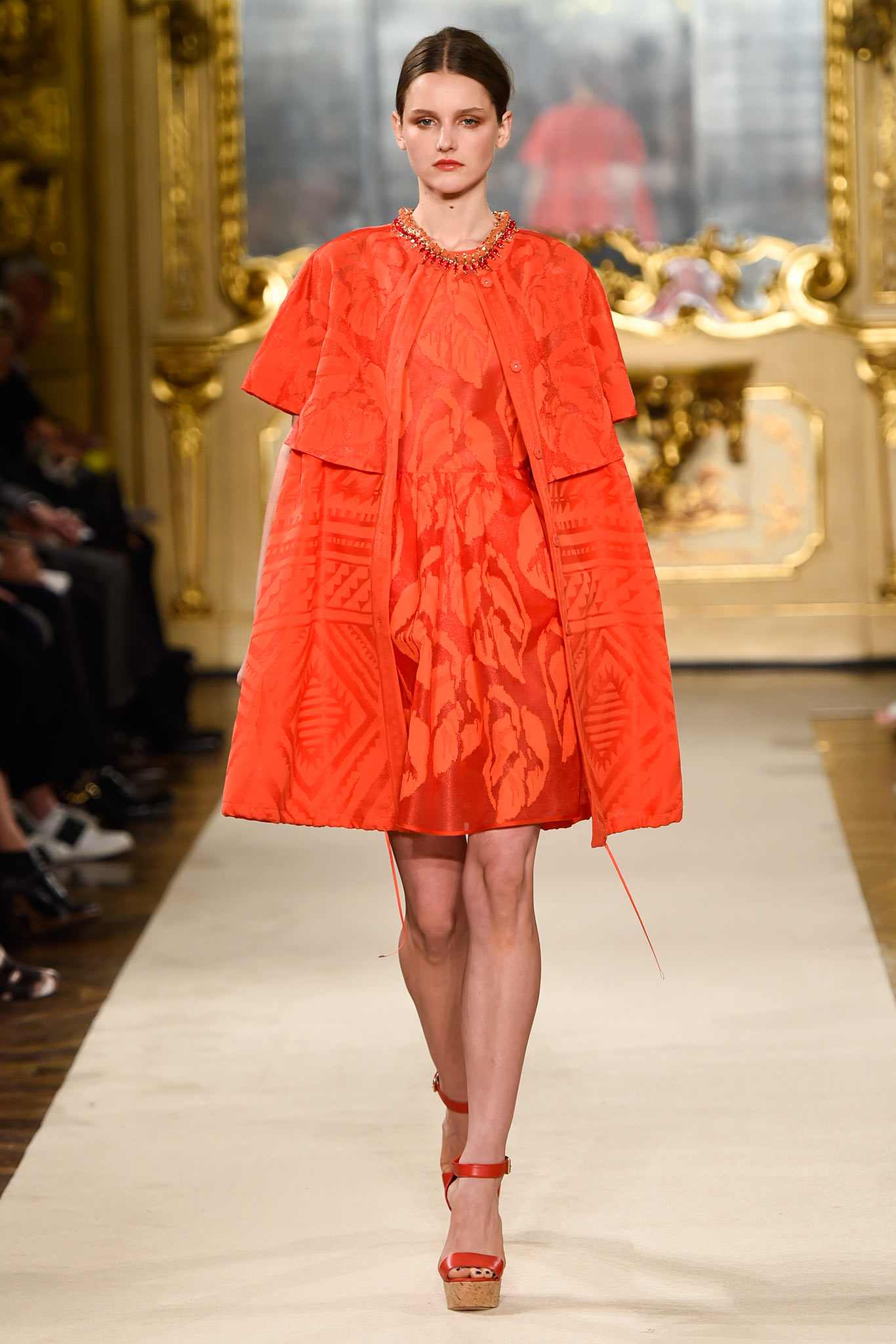 LES COPAINS
O R A N G E! One of my favorites, unfortuntely won't be ready for upcoming fall festivities, but for next year! Love these separates that can be mixed and matched with casual and beweled wares. This last orange topper will brighten up any outfit. Throw this over one of the brocade Prada dresses for some color drama!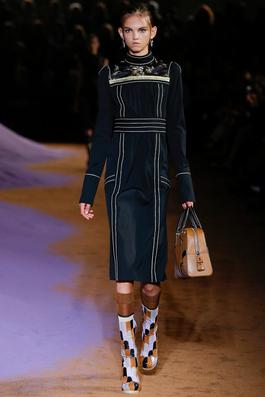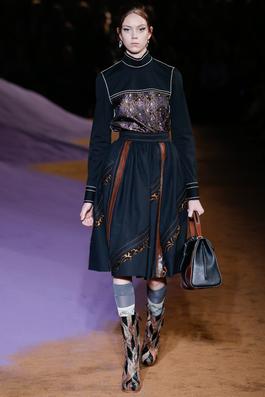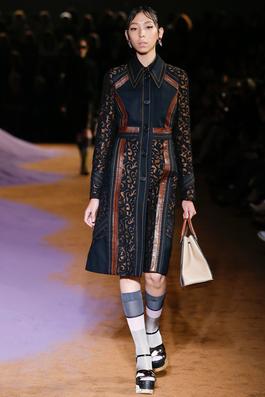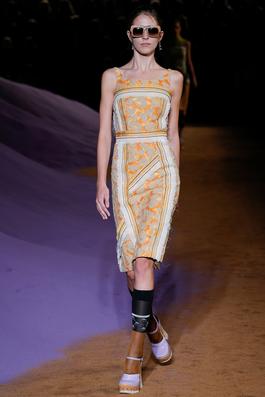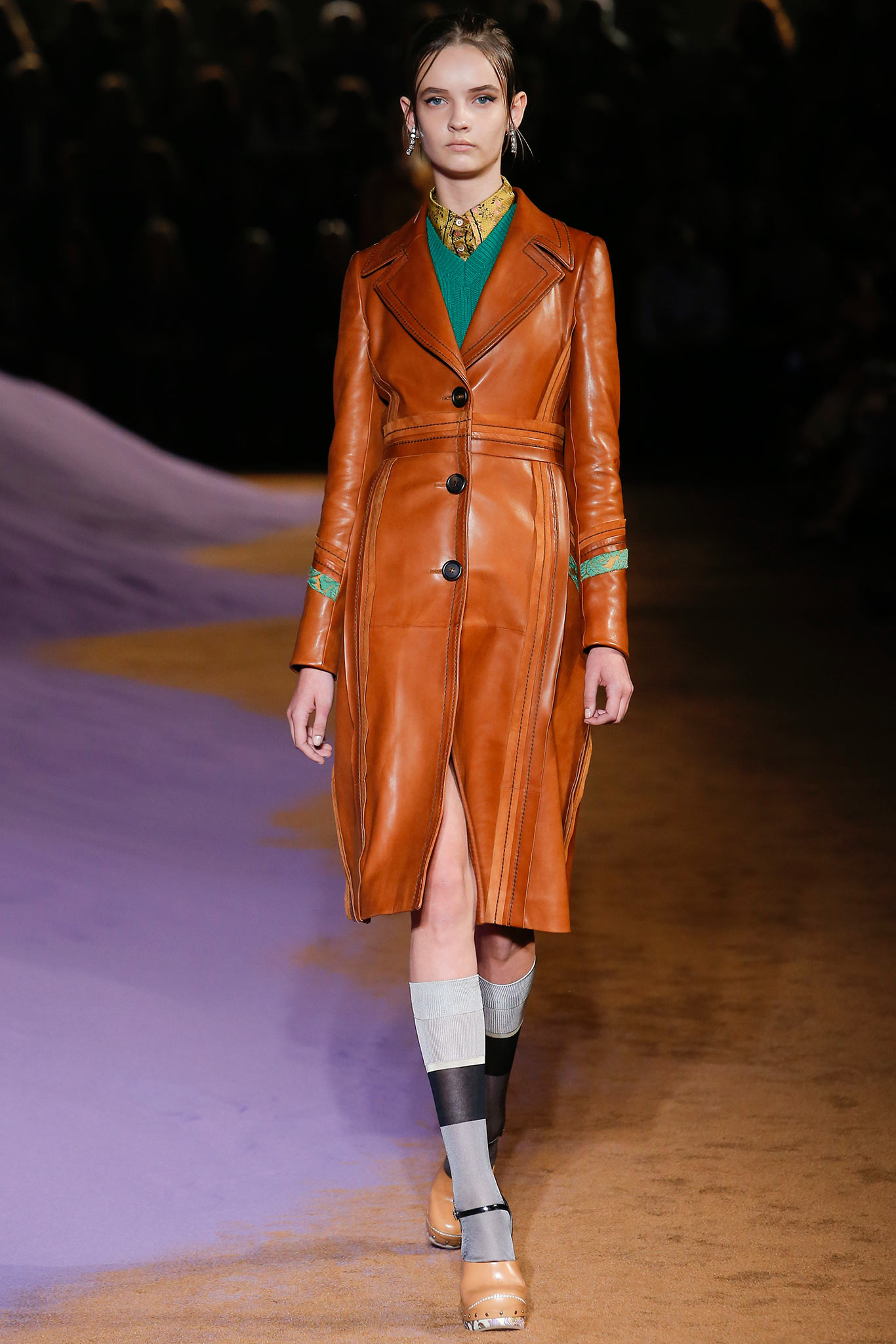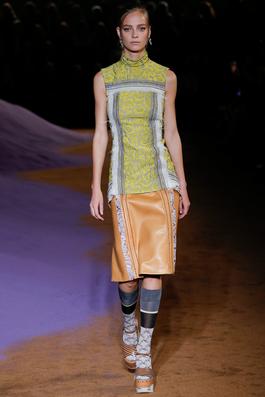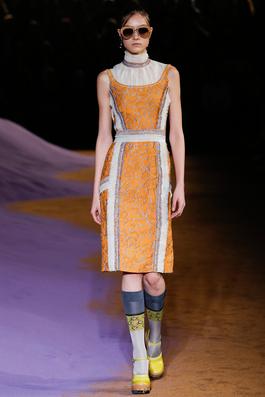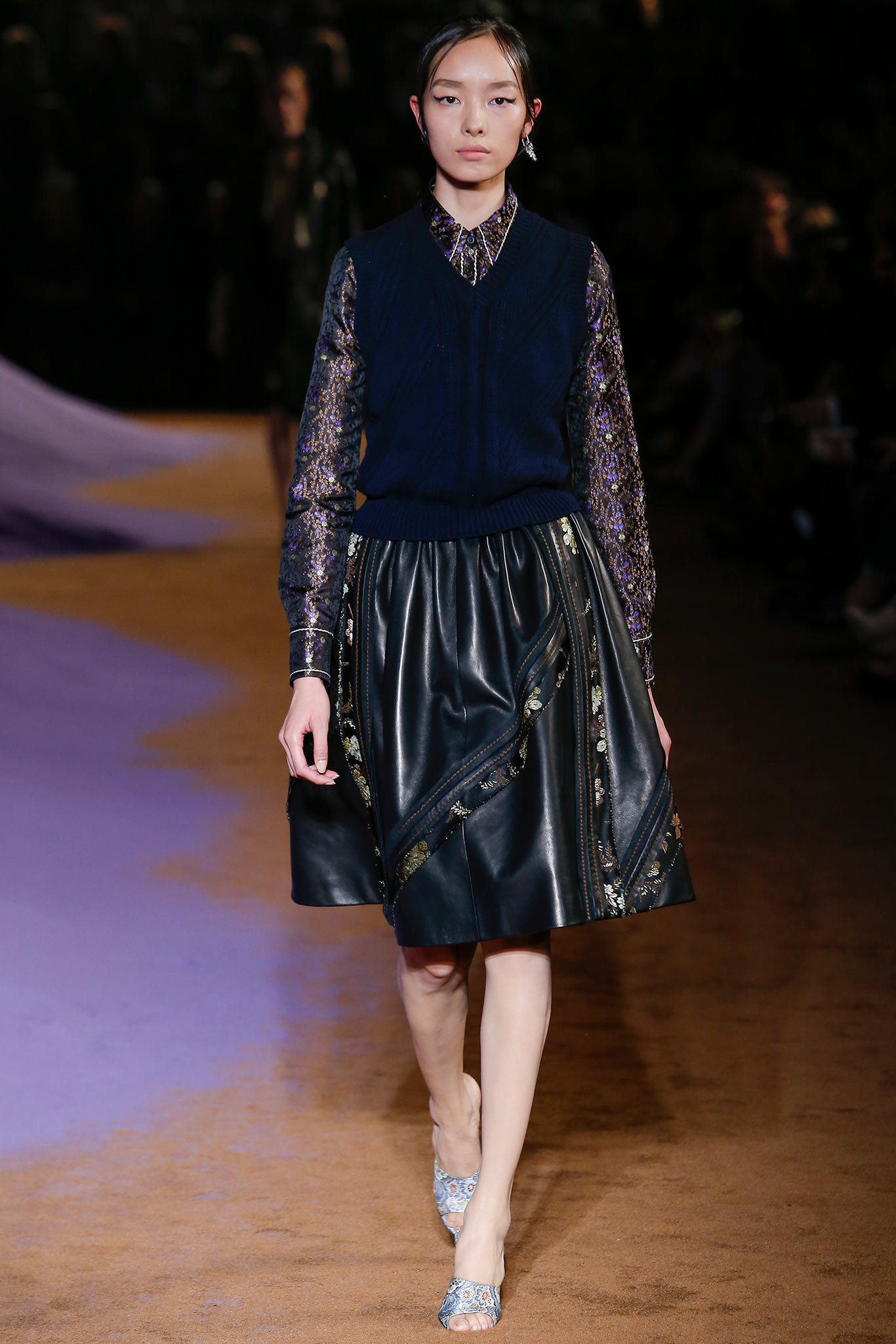 The black leather skirt with the brocade ribbon detail is my favorite of the collection. Leather jackets are and will always be an uniquitous element in fashion, worn by everyone but the most hardcore vegan. Leather pants, skirts and blouses, um, not so much, so you will always be a standout, a point of fascination in this type of garment. This is a stand alone piece, which can be worn with only a T shirt. To jazz things up, a shear chiffon blouse with an armour plate of ruffles would be drool worthy.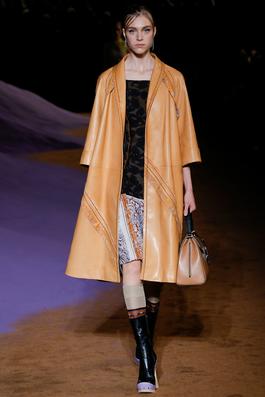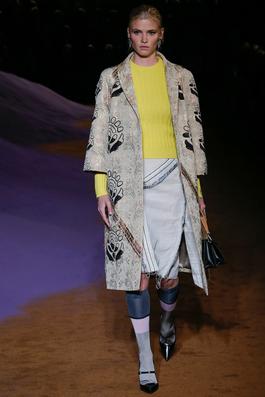 PRADA
Miuccia Prada can always be counted on to provide well made all purpose jackets and coats, with the necessary leather contingent. Top stitching and unfinished seams were all over the place, nice in small quanties, much like fringe and bows. The counterpart was the always welcome brocade for a hint of elegance. The leather jacket with green brocade detail, would be an easy safe way to dip your foot into the 70's tidepool, without the fear of being drowned in fringe and macrame.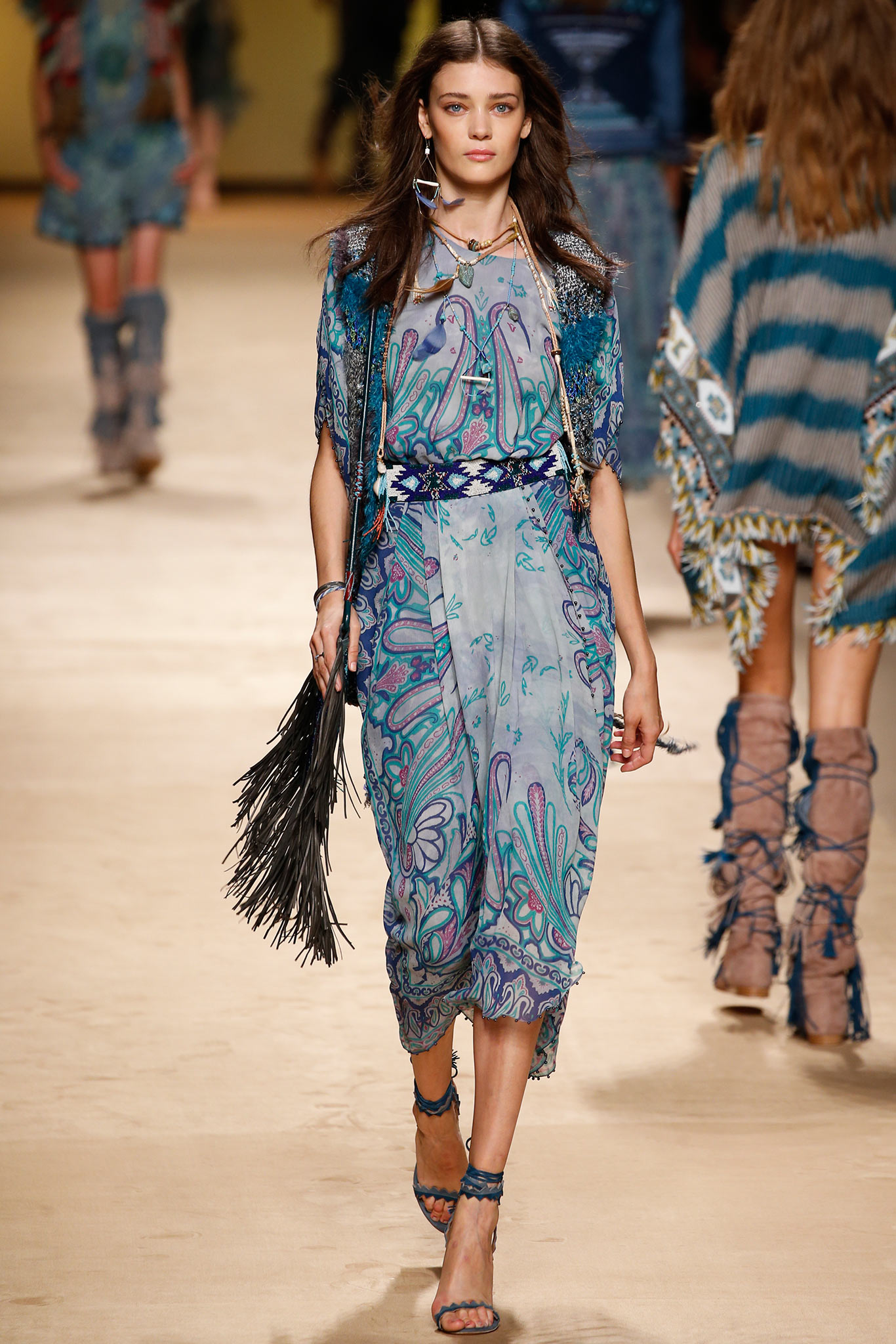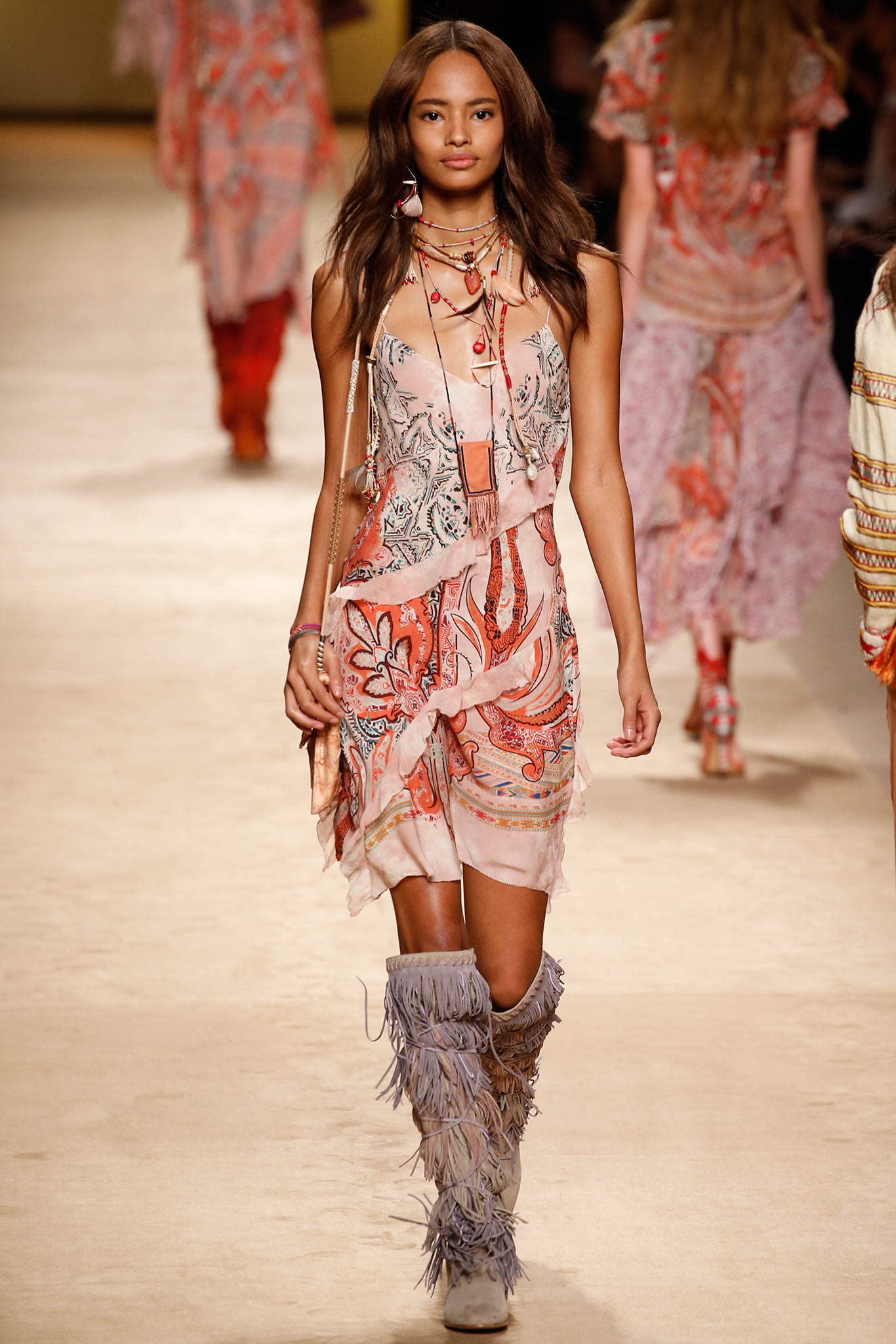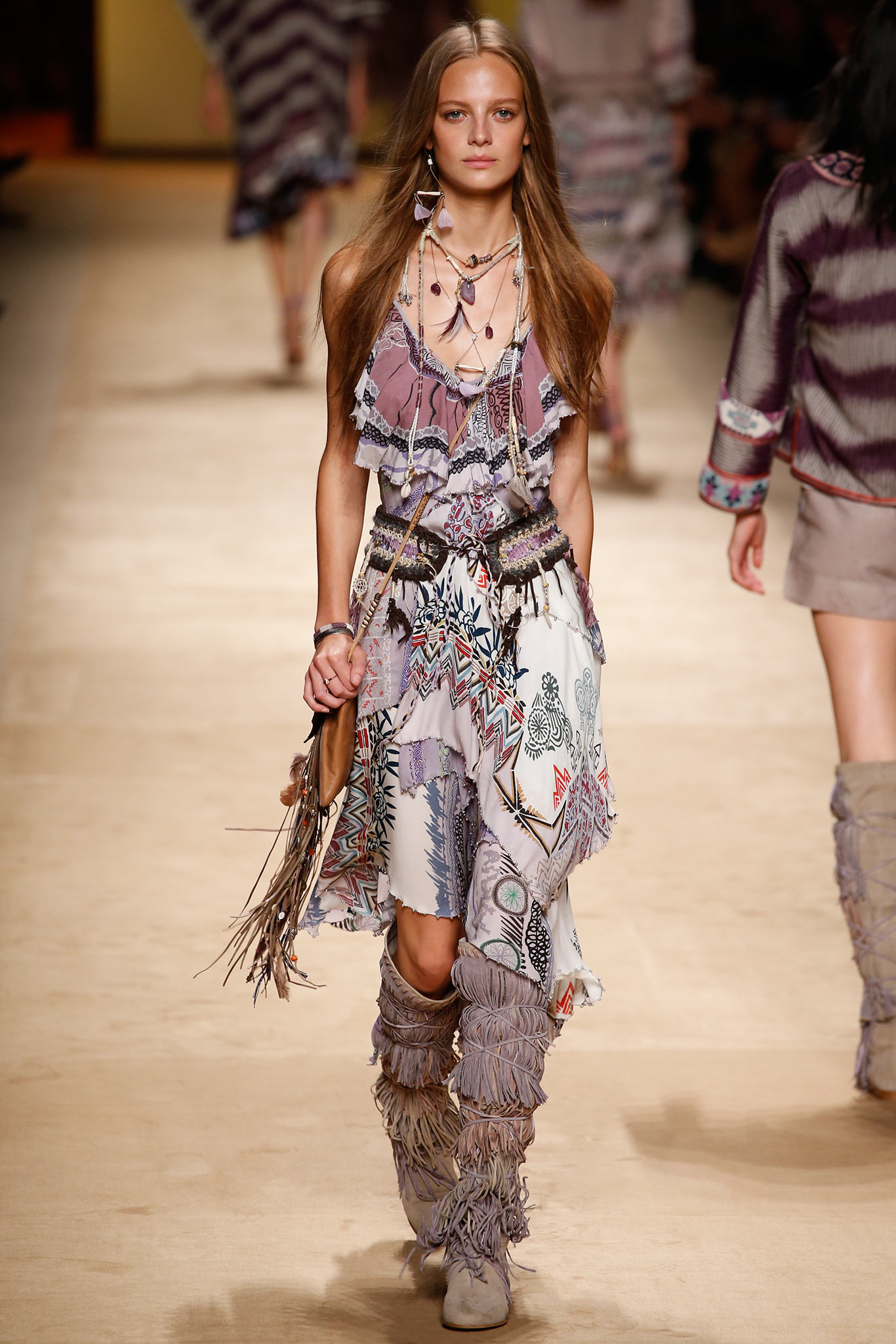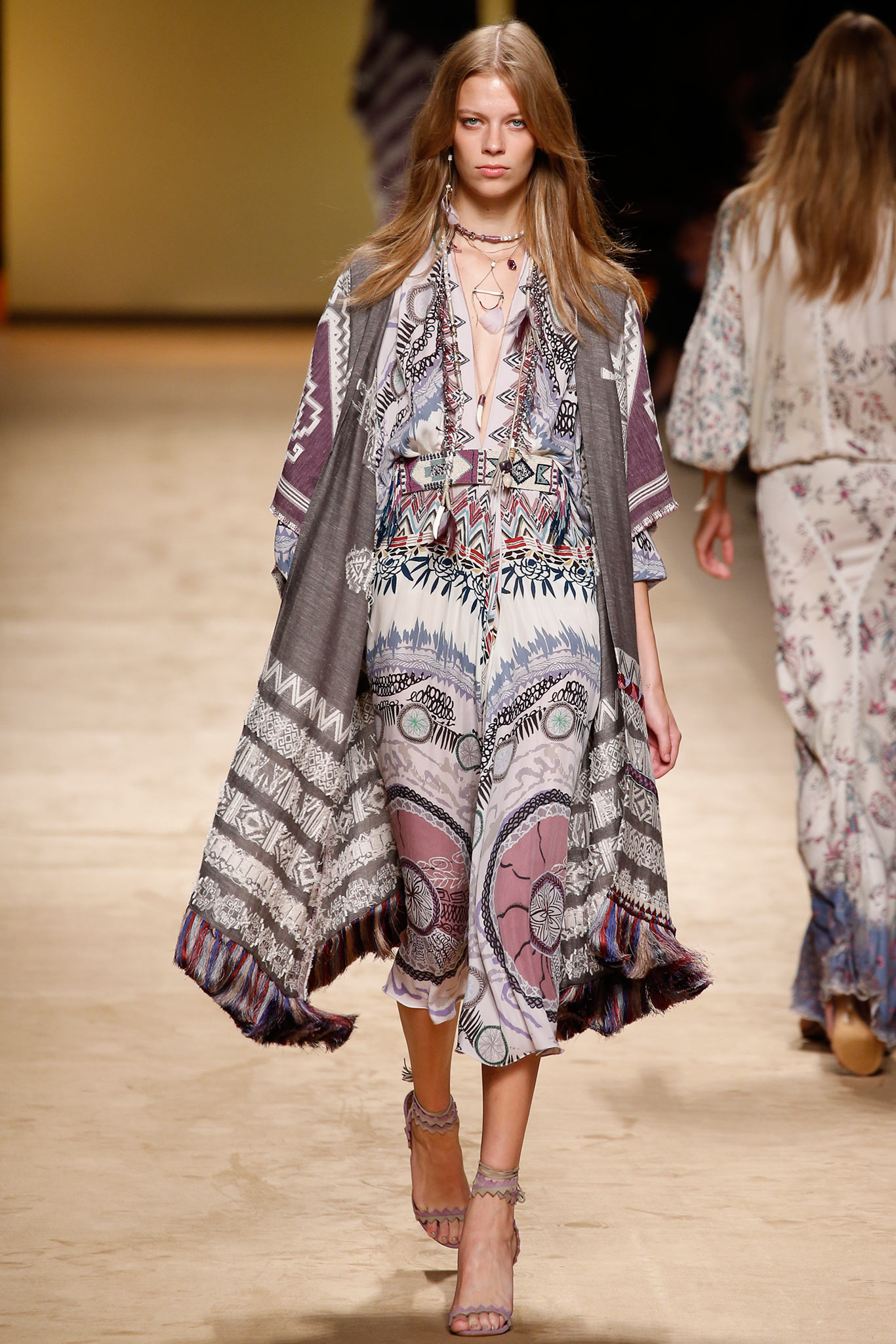 ETRO
Ok, Veronica Etro went FULL THROTTLE on the hippie boho chic even with the styling. I don't like to criticize...but.....do your best to SUBTRACT all the sasquatch boots and other fringed accoutrement and exam the dresses alone. Beautiful patterns with the iconic Etro paisley in every color imaginable. If you want to embrace the current 70's Zeitgeist, get one of these flowy standouts! A la Burberry, throw on a contrasting shearling jacket (bomber style) to deglam when needed. Wear with some comfy Brunello Cucinelli boots with the caviar beading detail to emphasize a comfy but lux vibe. These dresses will always be in style. And even when we transition from the hippie days of my youth to the space age (check out Junya Watanabe's collection which just hit the runway), these feminine frocks will stand you in good stead in any fashion arena.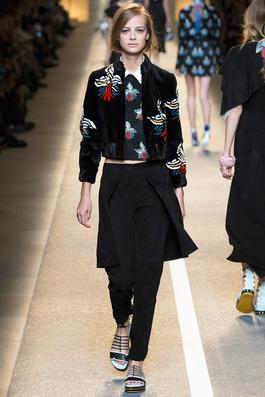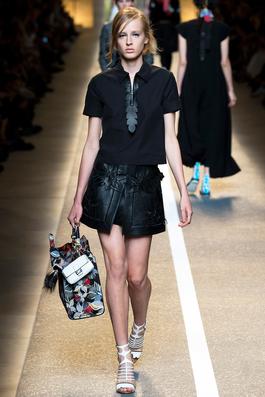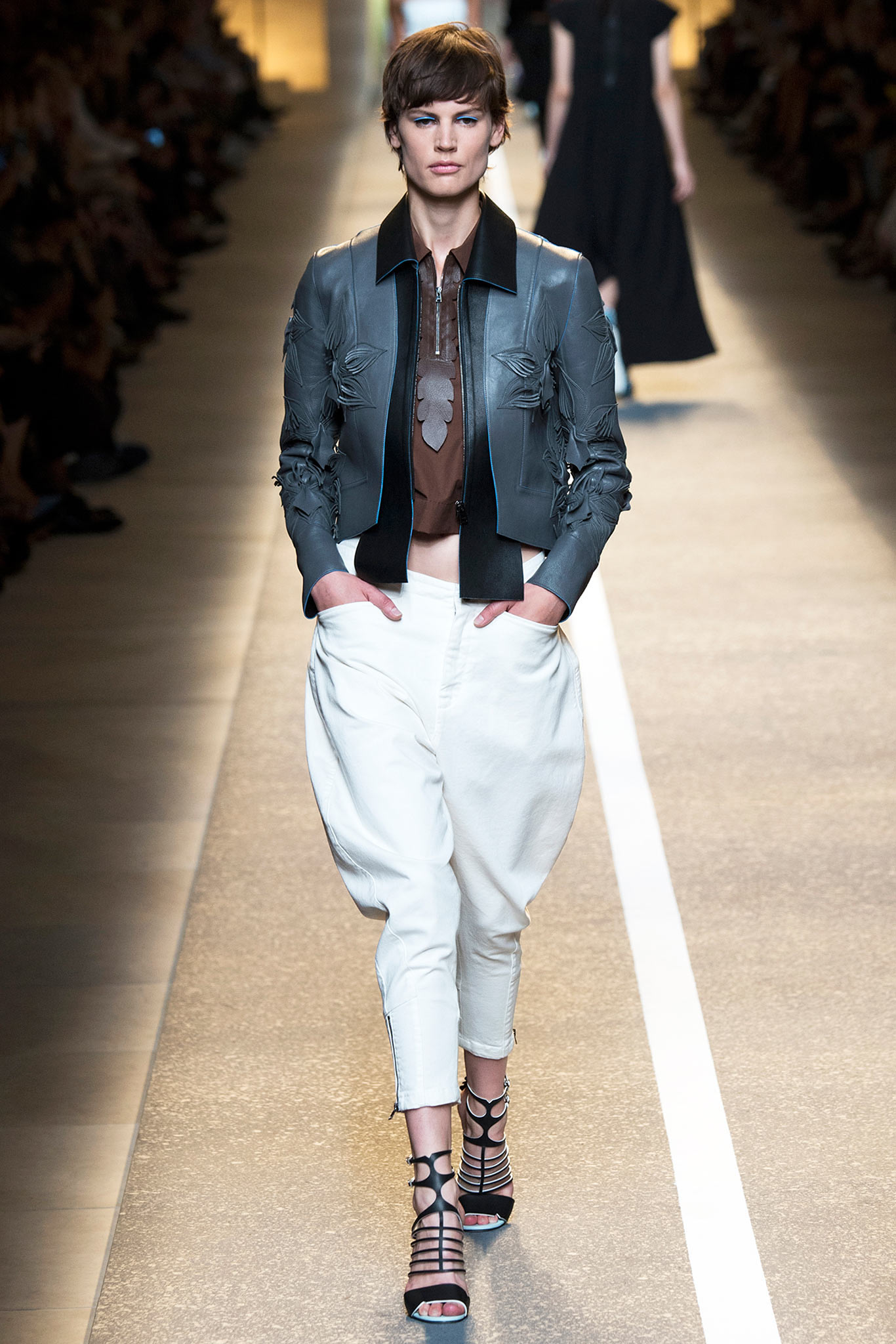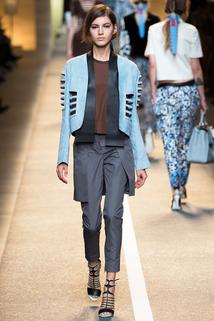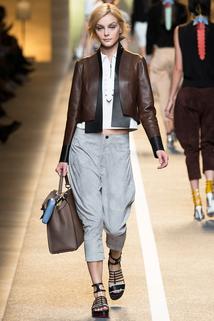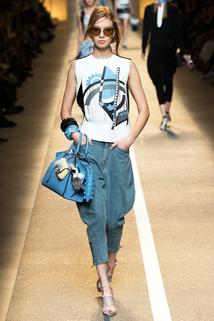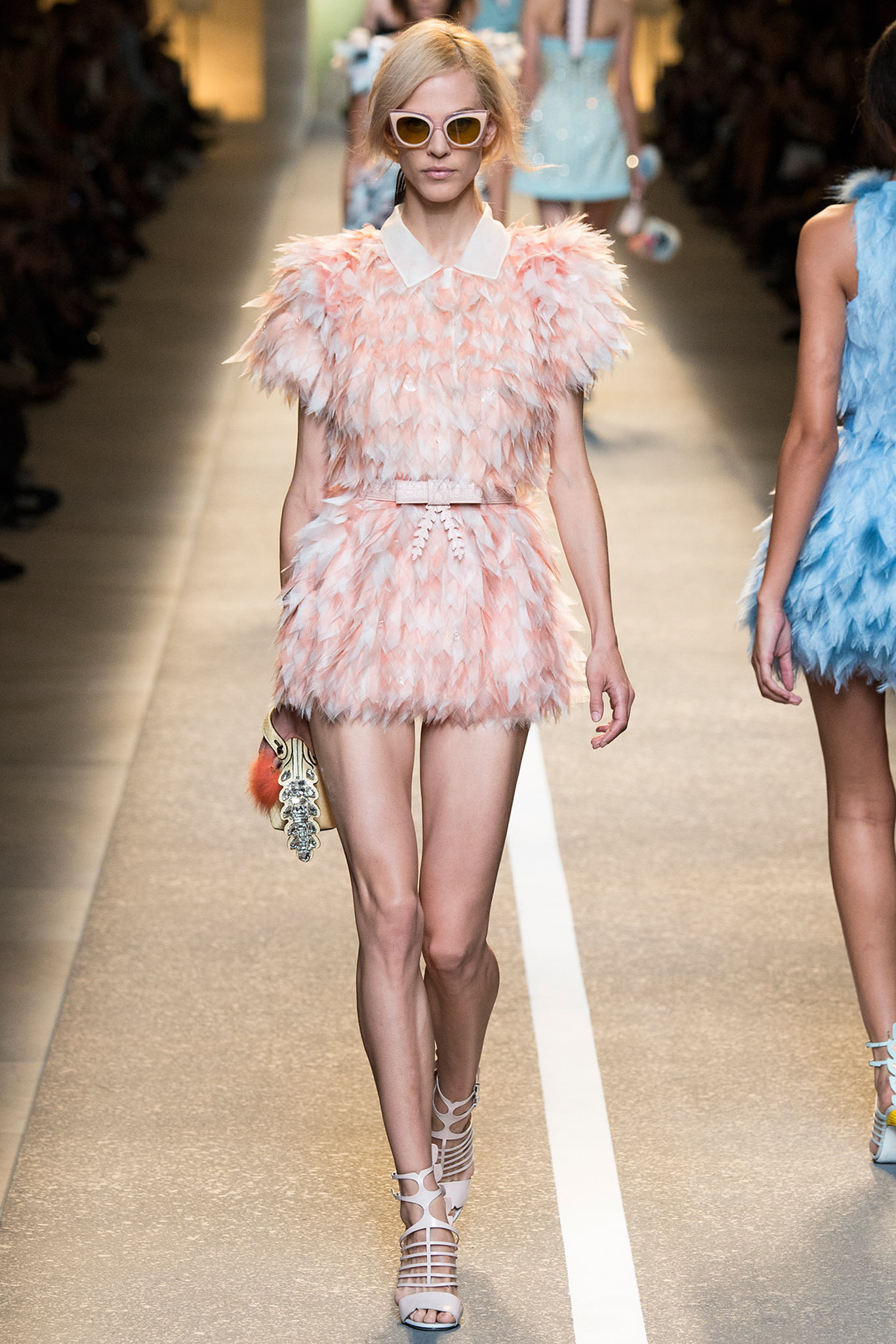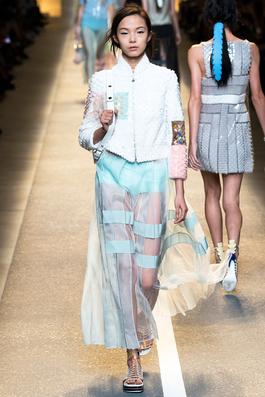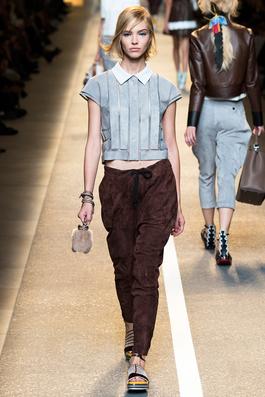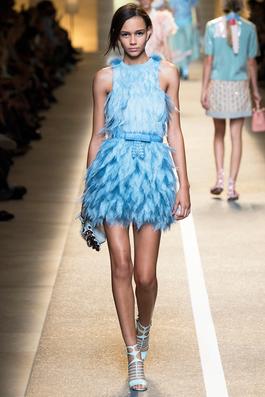 FENDI
You've got to appreciate a collection which juxtaposes jodhpurs, in cotton twill AND leather, with new age leather jackets, and organza fake feathered frocks! Hard edged and serious admixed with whimsical magical, fashion irony brought to us by the master, Karl Lagerfeld! This is but a prelude to his Spring runway show which will be momentarily upon us!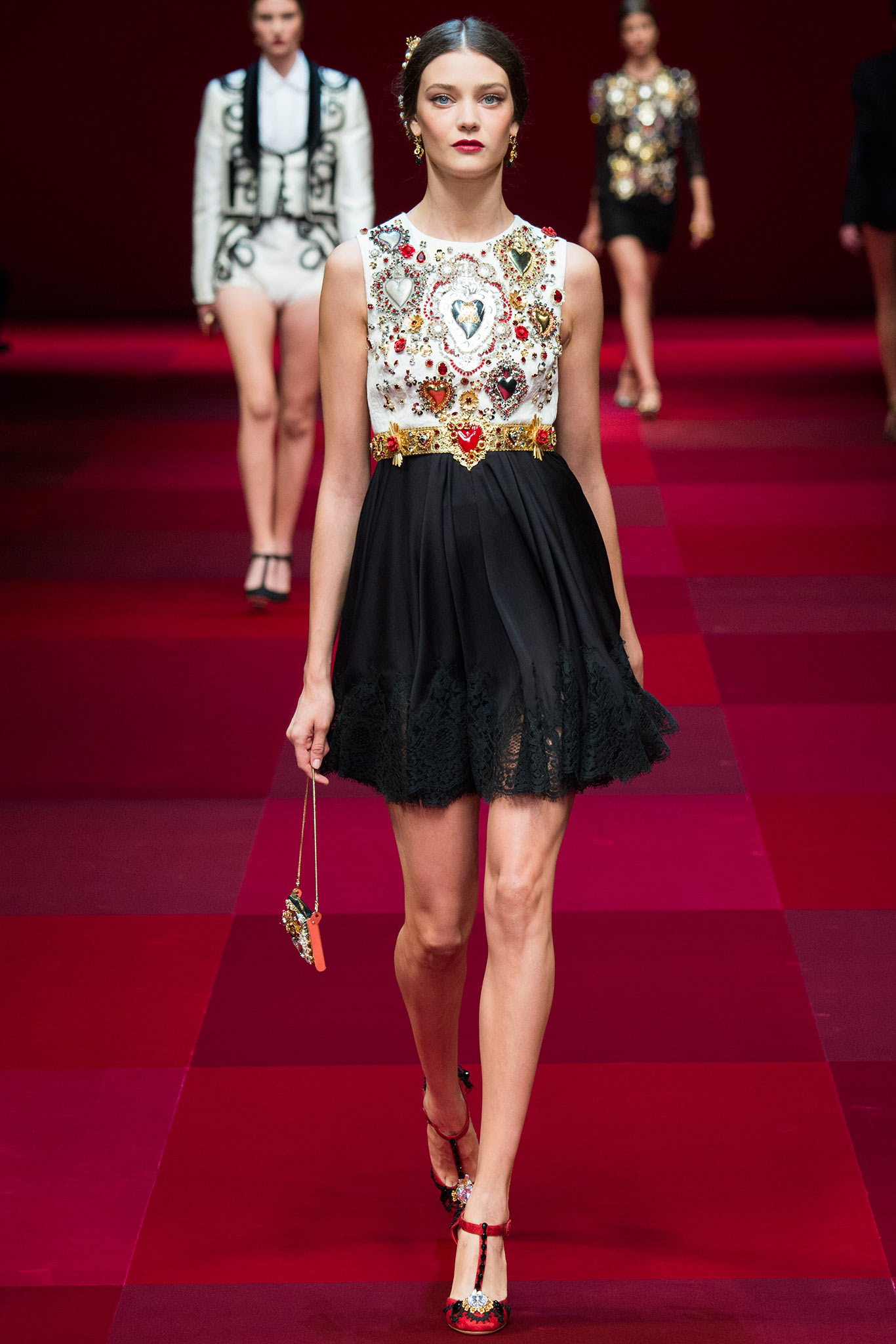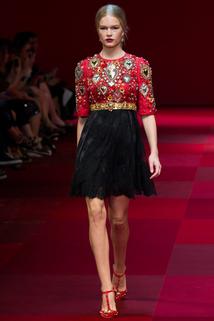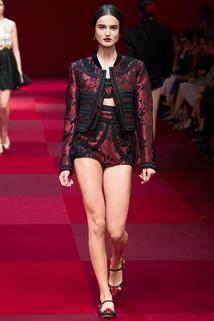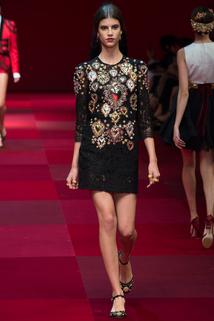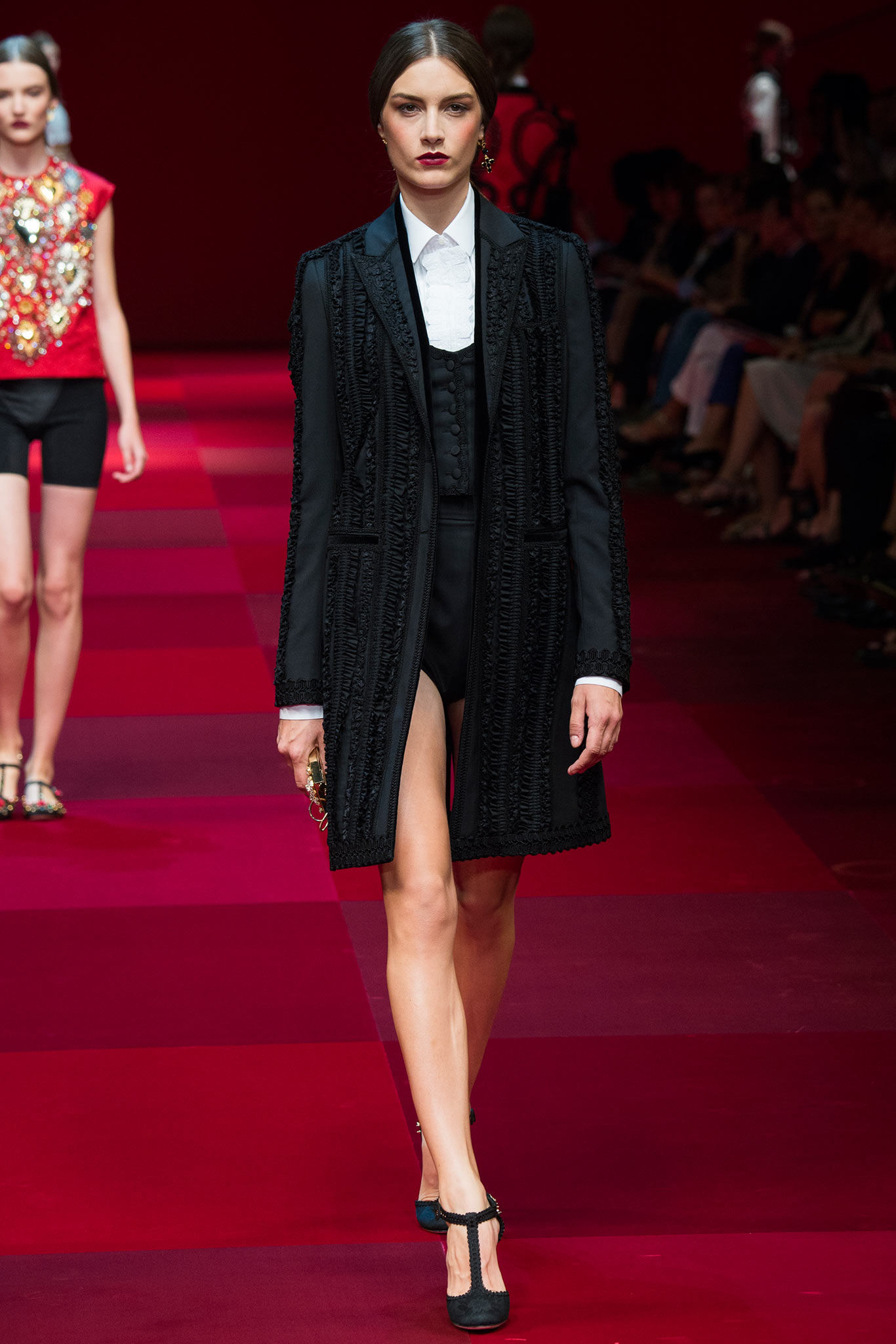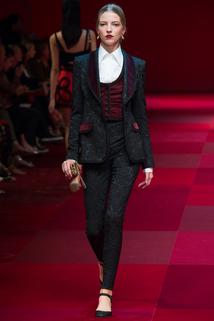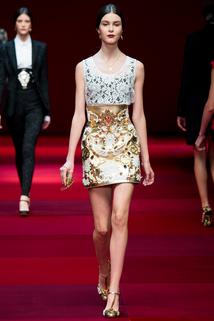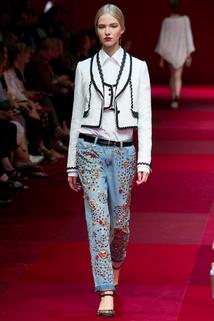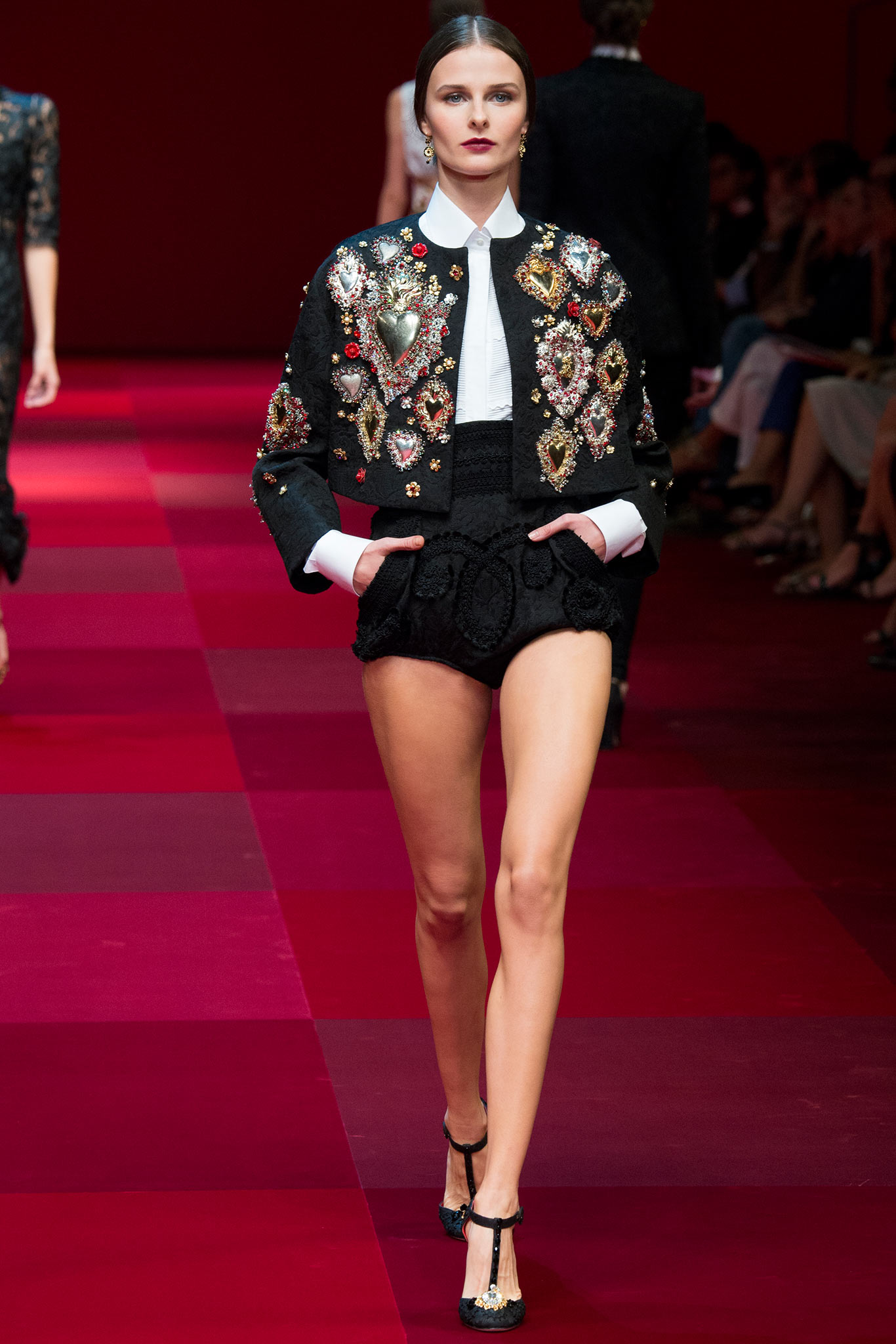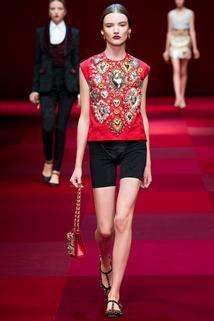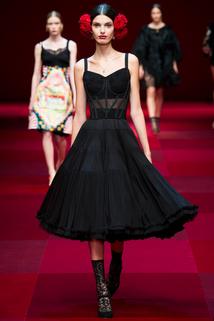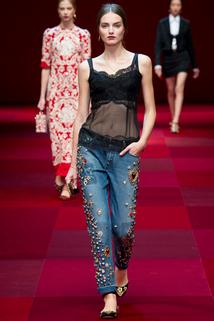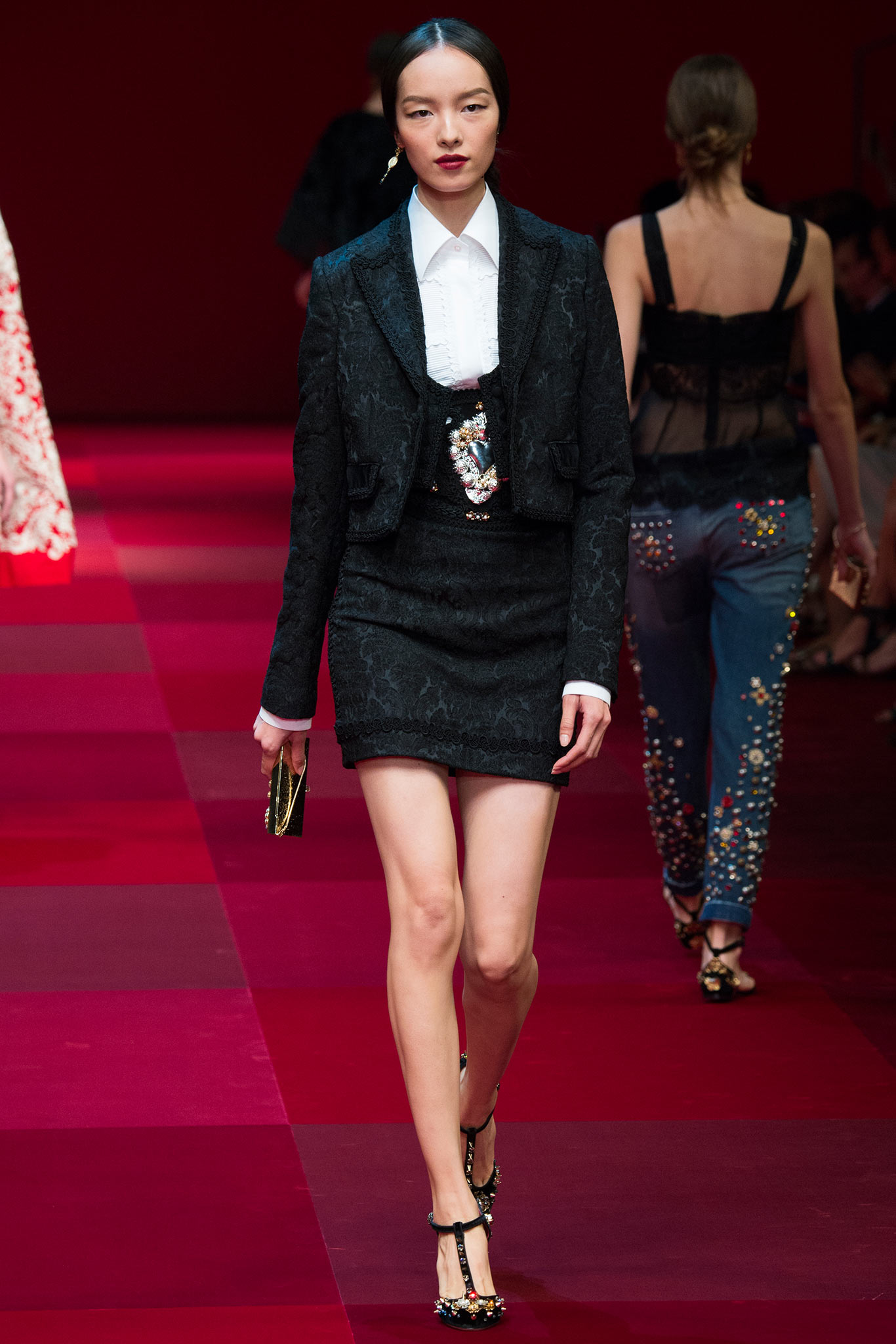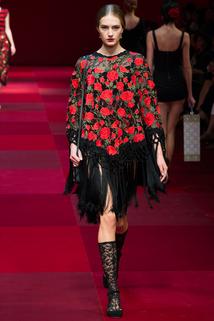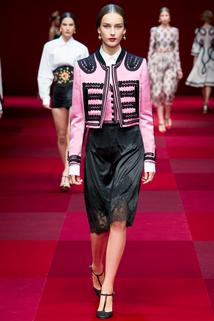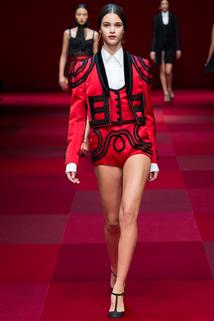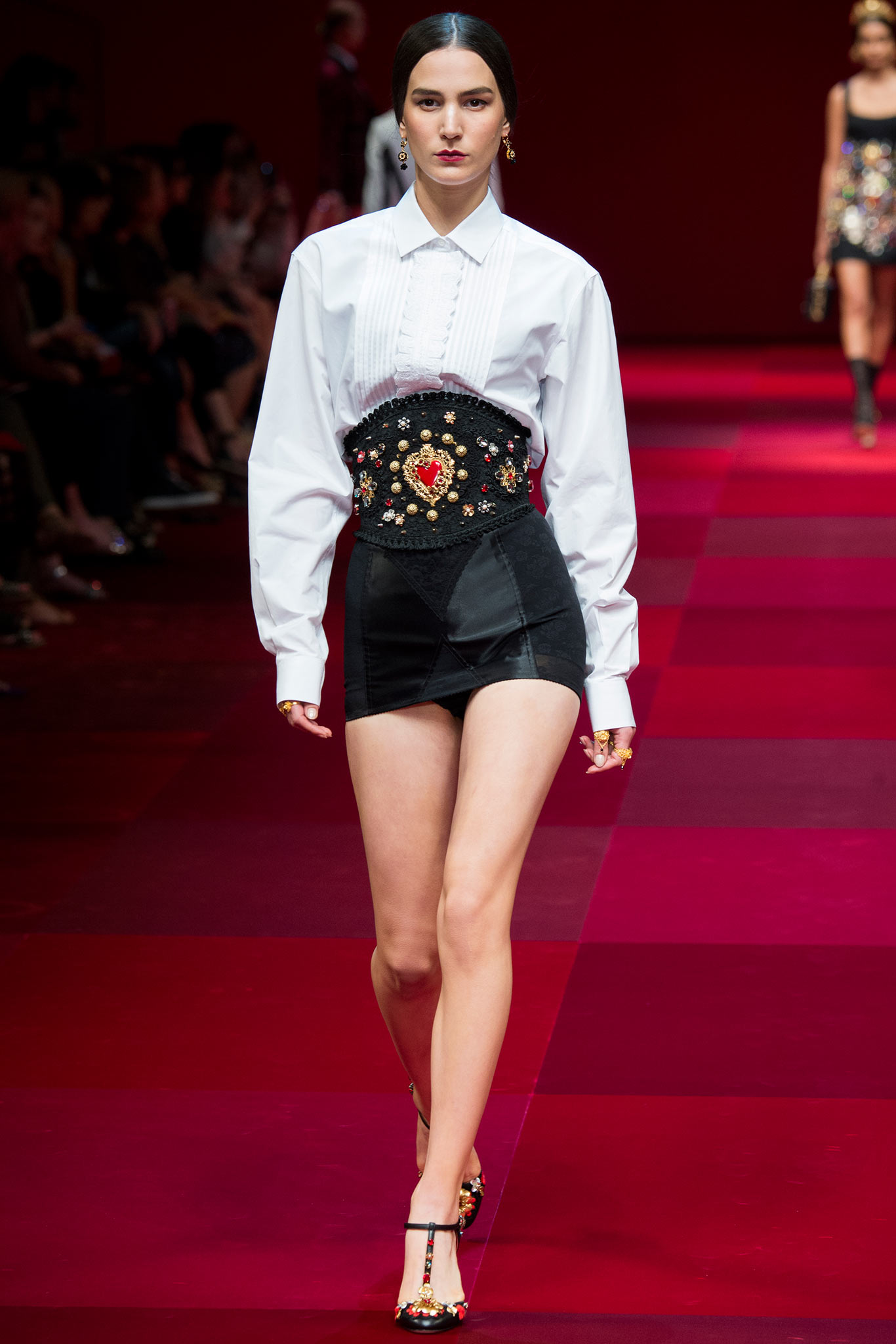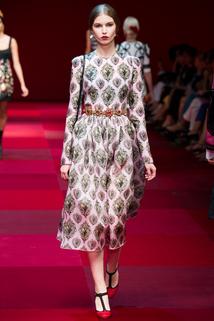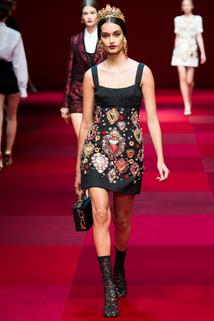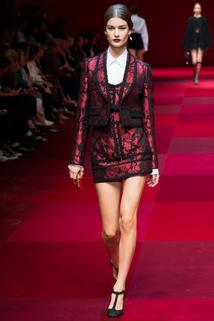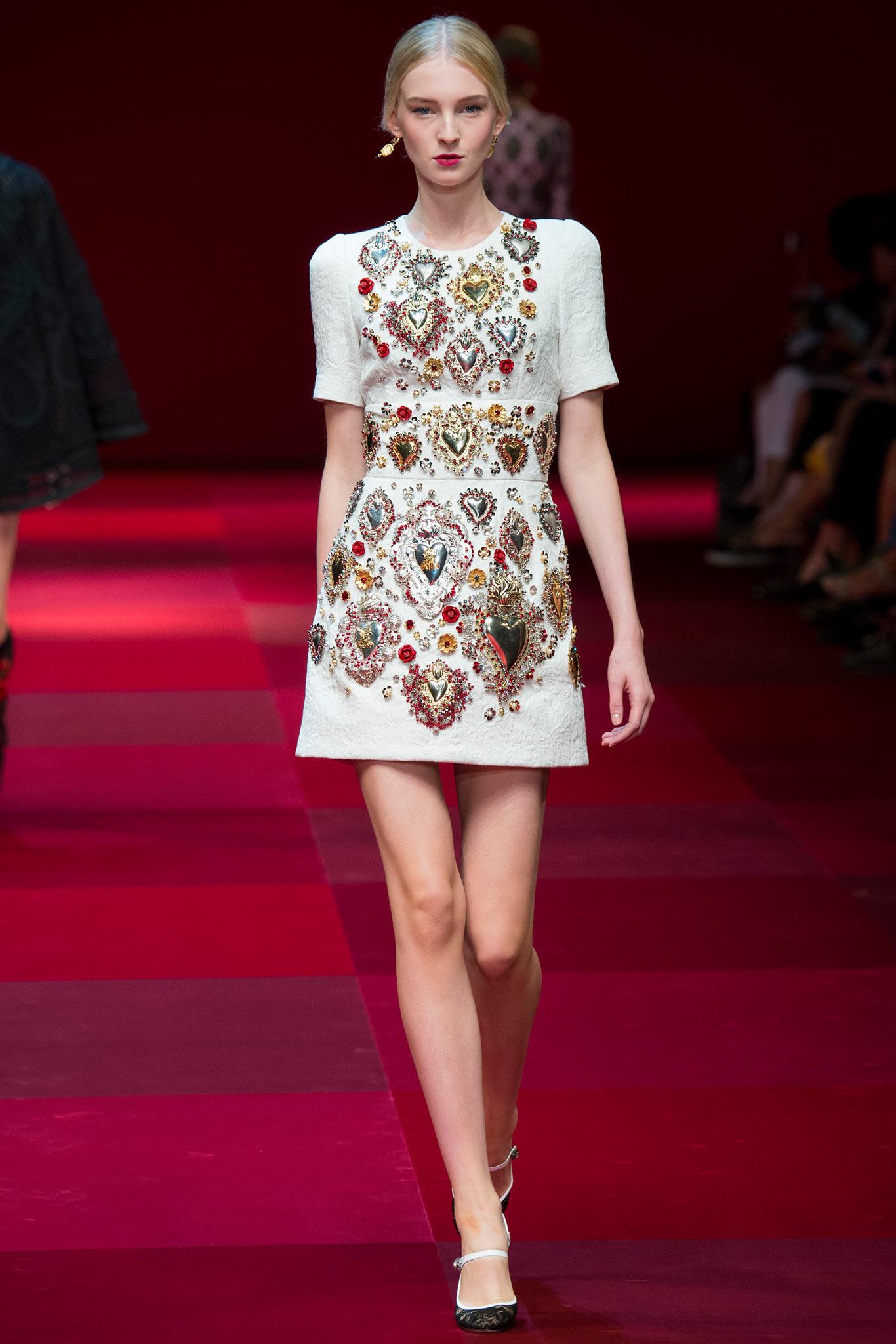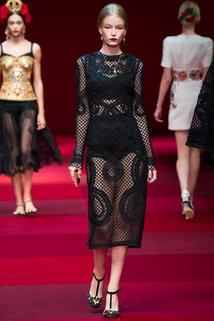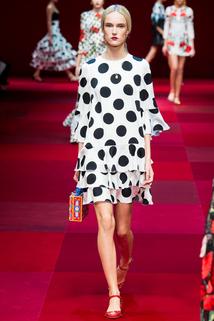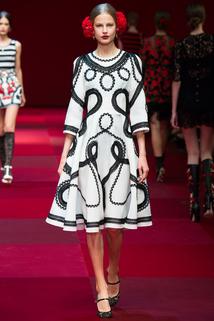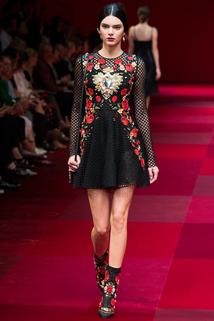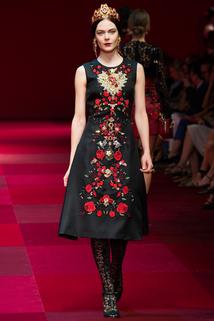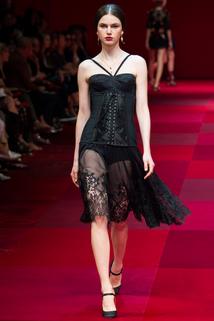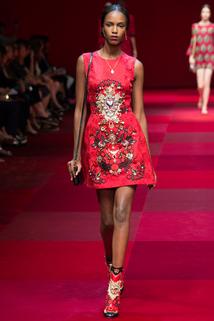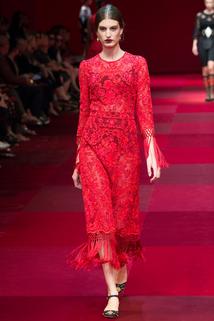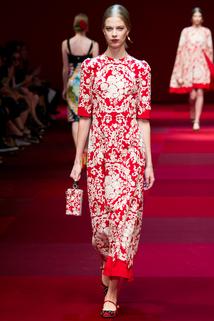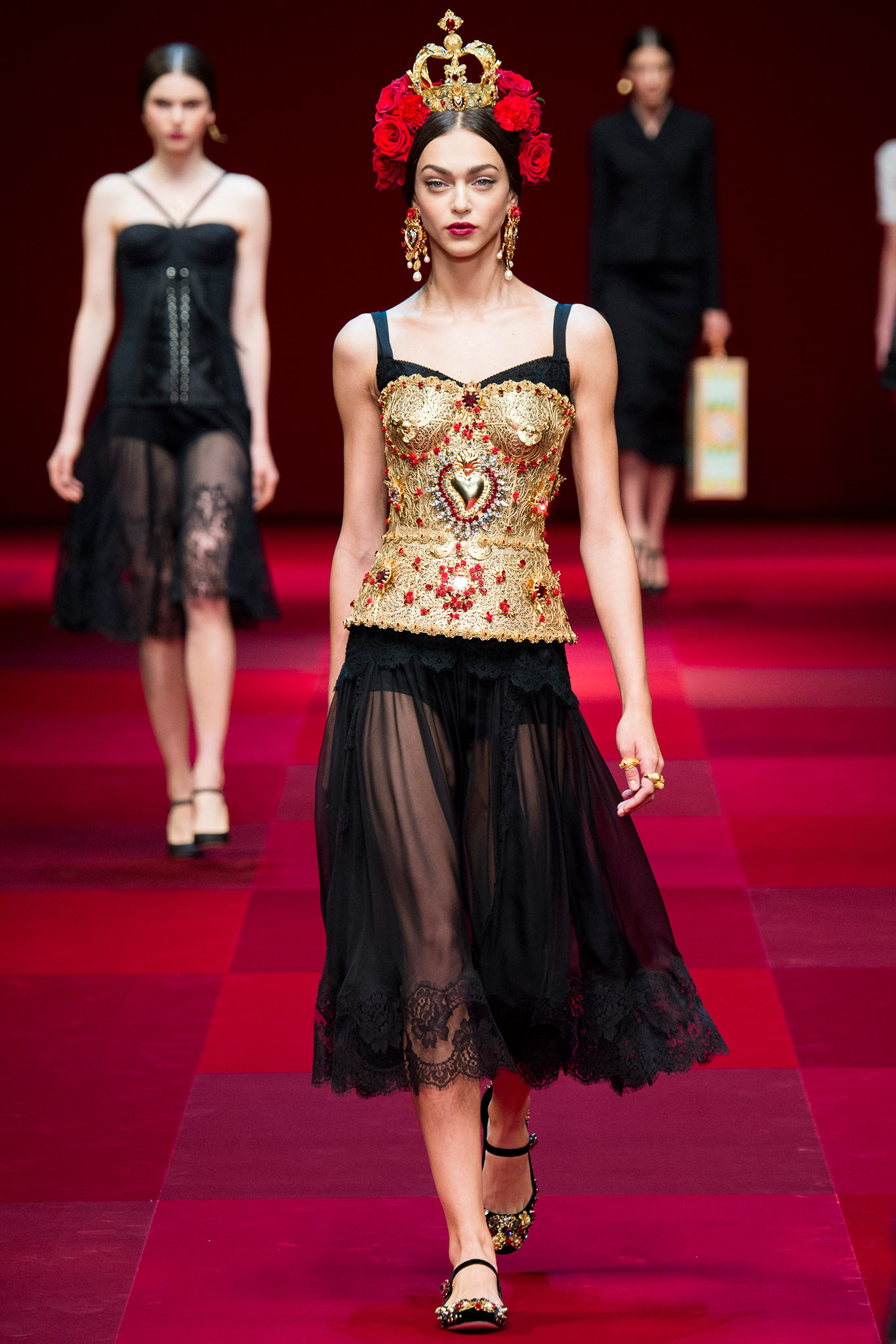 DOLCE & GABBANA
Who else could this be? There is always a running theme of royal opulence with these guys, and thank GAWD for that these days! No such thing as spartan low key in the world of these two, of Sicilian and Milanese origin, who make it their crusade to keep we woman sexy, alluring, feminine and desirable, with endless laces, bodices in various forms, metal and beaded appliques on jacquard and cloque fabrications, and dots and ruffles as appropriate. This collection brings us into the world of the flamenco dancers and toreadors, or at least into their closets, with the jacquard boleros, ruffled dresses, and floral ponchos with fringe (inescapable it seems). Finally an excuse to bust out the jewel encrused corset belt (world wrestling federation anyone?). Totally HOT over one of those ruffled blouses. And of course, as in every collection, there is a variety of hems to choose from to jibe with the agenda at hand, whether it be attending a christening, or perpetrating a seduction. (Note to self: MEN LOVE RED). When it comes to fashion, I am never so happy as when I have the privilege to gaze upon this lavishly appointed finery. May they continue in perpetuity...........sigh.
Images brought to you by www.style.com
Off to the streets of Paris.