A valuable asset in life is having passion for, well, anything. It staves off ennui. I can thank my perpetually curious genius Father for infusing in me an interest in disparate activities which culminated in a series of passions including traveling, opera, Brahms, fashion, and photography, not necessarily in that order. And happily, most can be simultaneously indulged by partaking of Opera performances abroad. In fact, my first order of business after checking into the hotel, is to head to the concierge posthaste and summon the schedule for the local venue. From Bucharest to Santiago, I've had the pleasure of basking in the aesthetic glow of some damn find Opera houses, taking in a varied degree of rococo splendor. And happily, a knowledge of the local or performance language is not a requisite for supreme enjoyment of this storied art form. Czech subtitles in Prague watching Die Zauberflote or Spanish subtitles watching Aida, no matter, as the recurring themes of lost love, revenge and treachery resonate with anyone who has experienced life.
The opening of the Opera is typically THE ultimate soiree, with tented dinners, glove wearing Swans, corseted socialites, and stilettos galore. Dancing and merry making post performance until the wee hours. And of course the main attraction, the amalgamation of stellar singing, glorious music, inspired staging, ravishing costumes, and grand drama, a veritable tour de force for the senses. Indeed one of THE great art forms, and a testament to the genius of man.
Since hearing Birgit Nilsson's rendering of Tosca as a child, I've been completely enamored of the art form, so like a sailor drawn to the siren song of the mermaid, I hear the opening bells calling…….its time to get out the Dolce & Gabbana!
There will be floor length gowns, miles of tulle, a cadre of chiffon, and fancy footwear. Thank goodness.
And I must admit that part of the allure is the venue, with the garnet red velvet upholstery, the gold gilt cherubs, and the staggering chandeliers, all adding to the ultimate experience.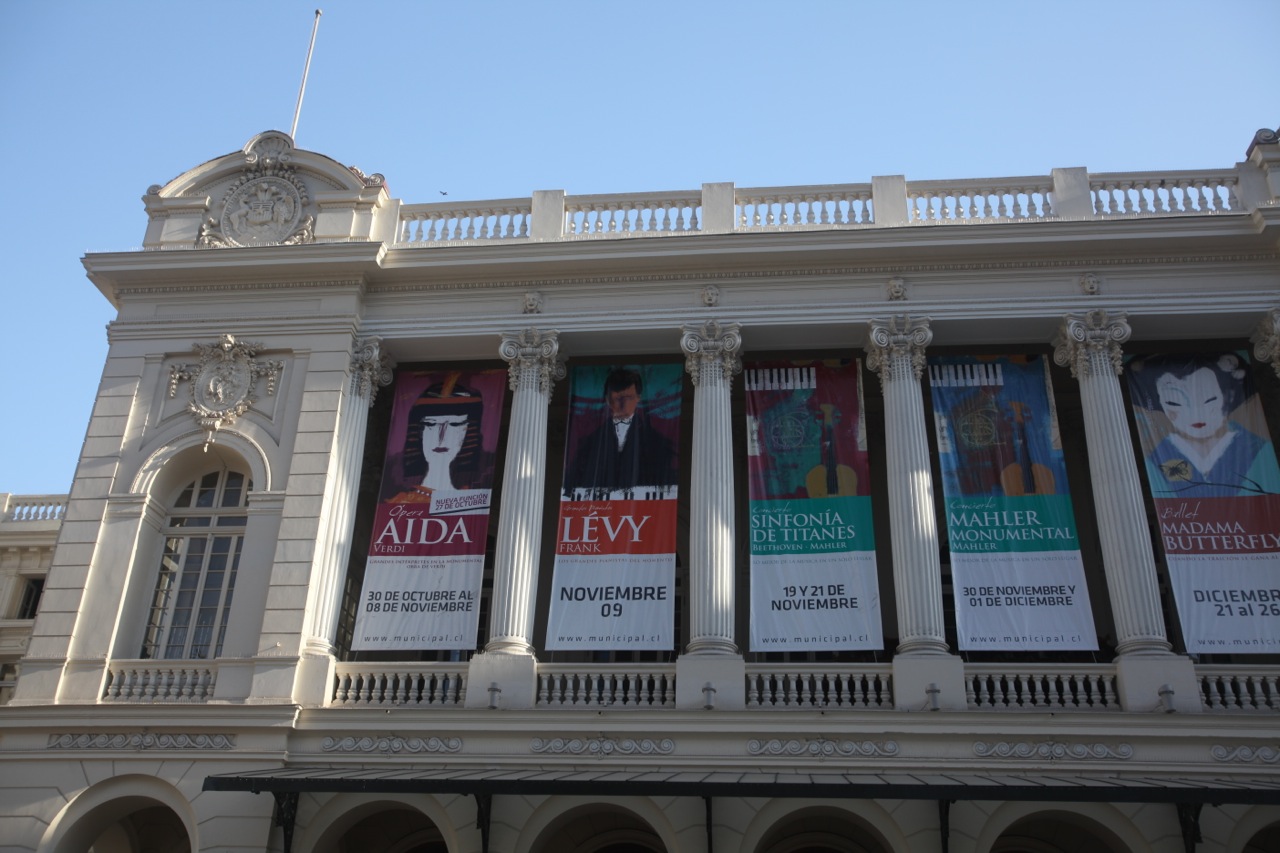 So, interspersed with some sumptuous frocks and gowns fit for the occasion, are photos from the Teatro Municipal in Santiago Chile. Enjoy!
CAROLINA HERRERA: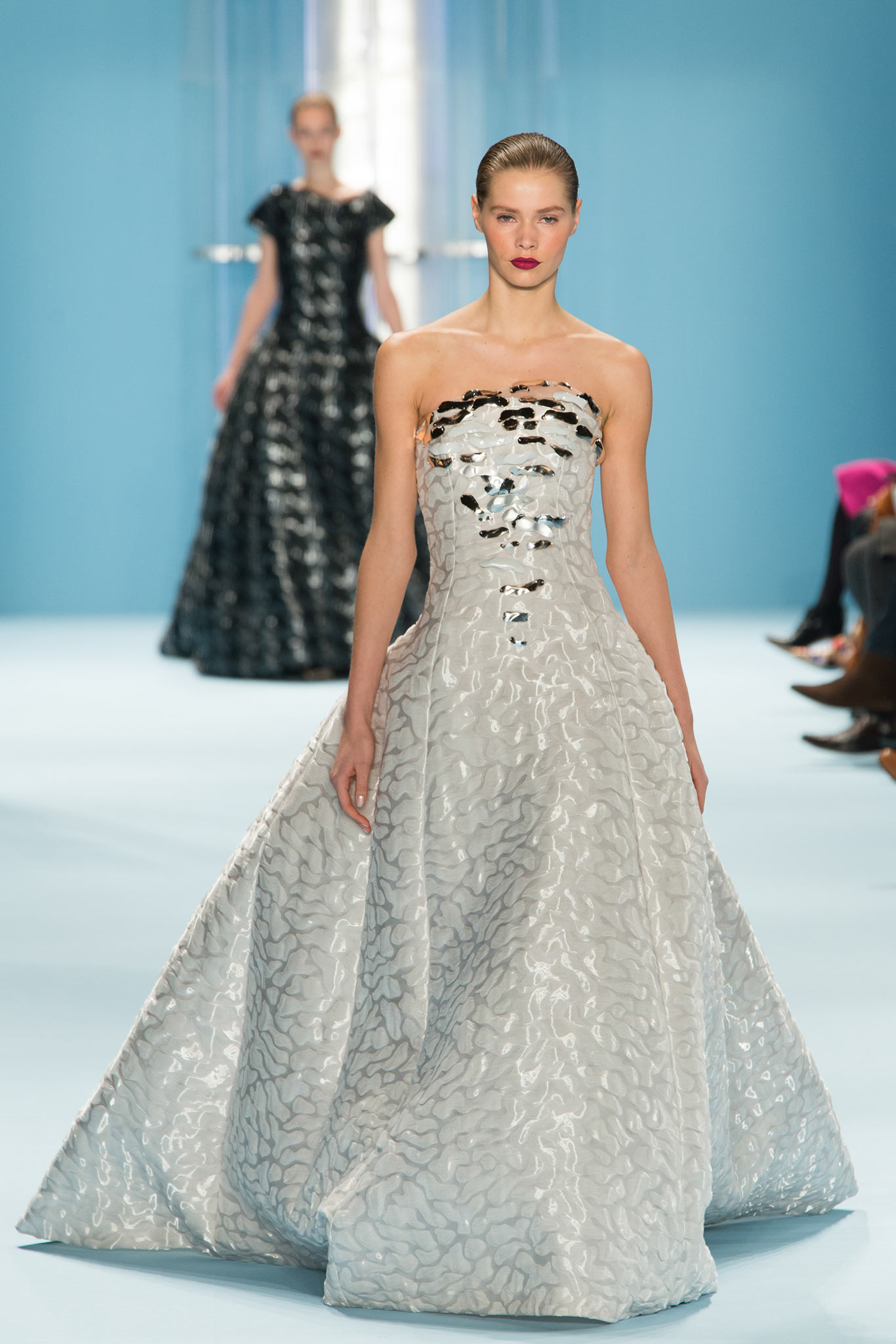 Ahhhh Herrera, she can always be counted on to provide some dazzling full on BALL GOWNS. This feels easy despite the dramatic silhouette.
BADGLEY MISCHKA: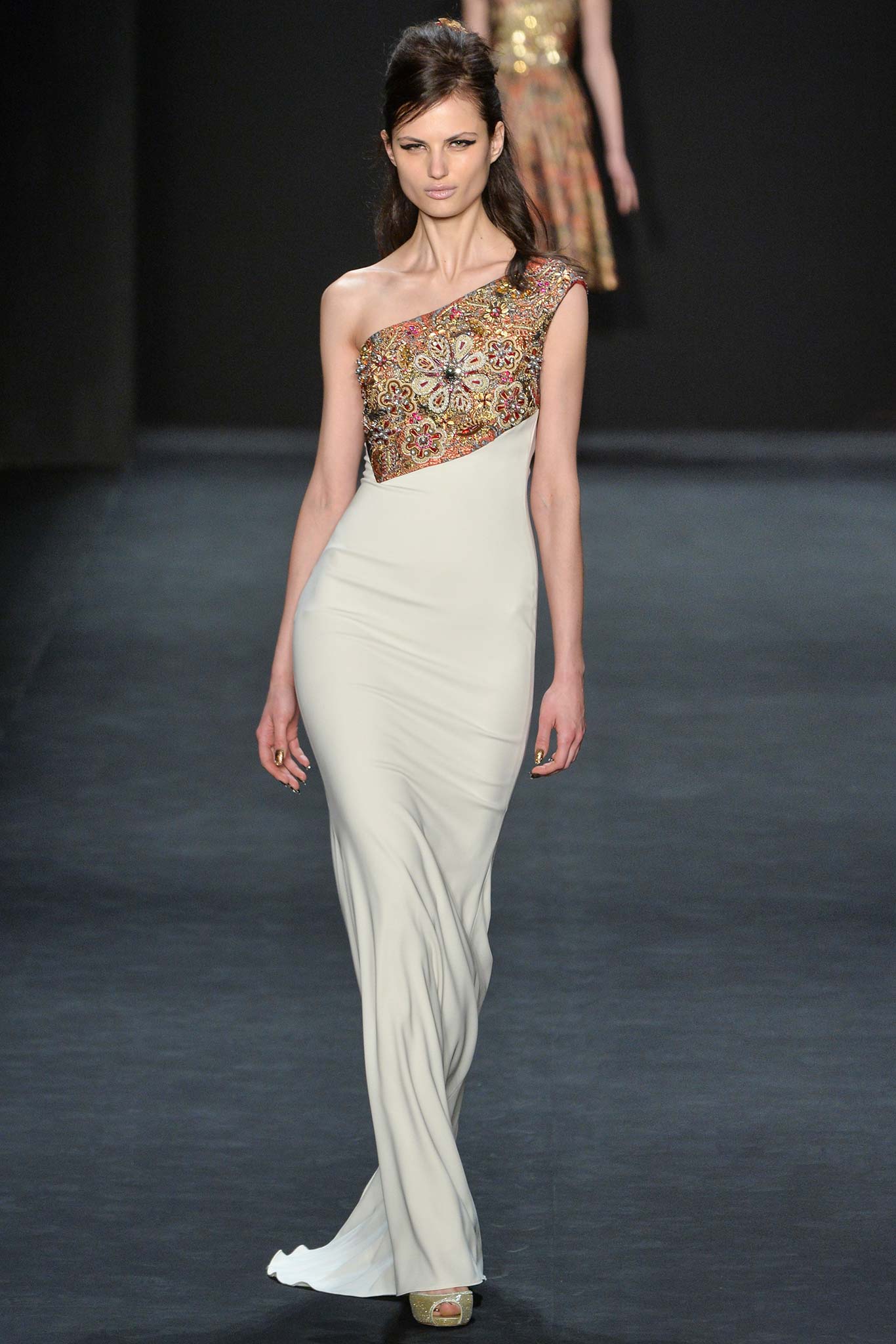 The gownmeisters strike again, streamlined and sexy yet modern with the asymmetric flourish masquerading as the bodice.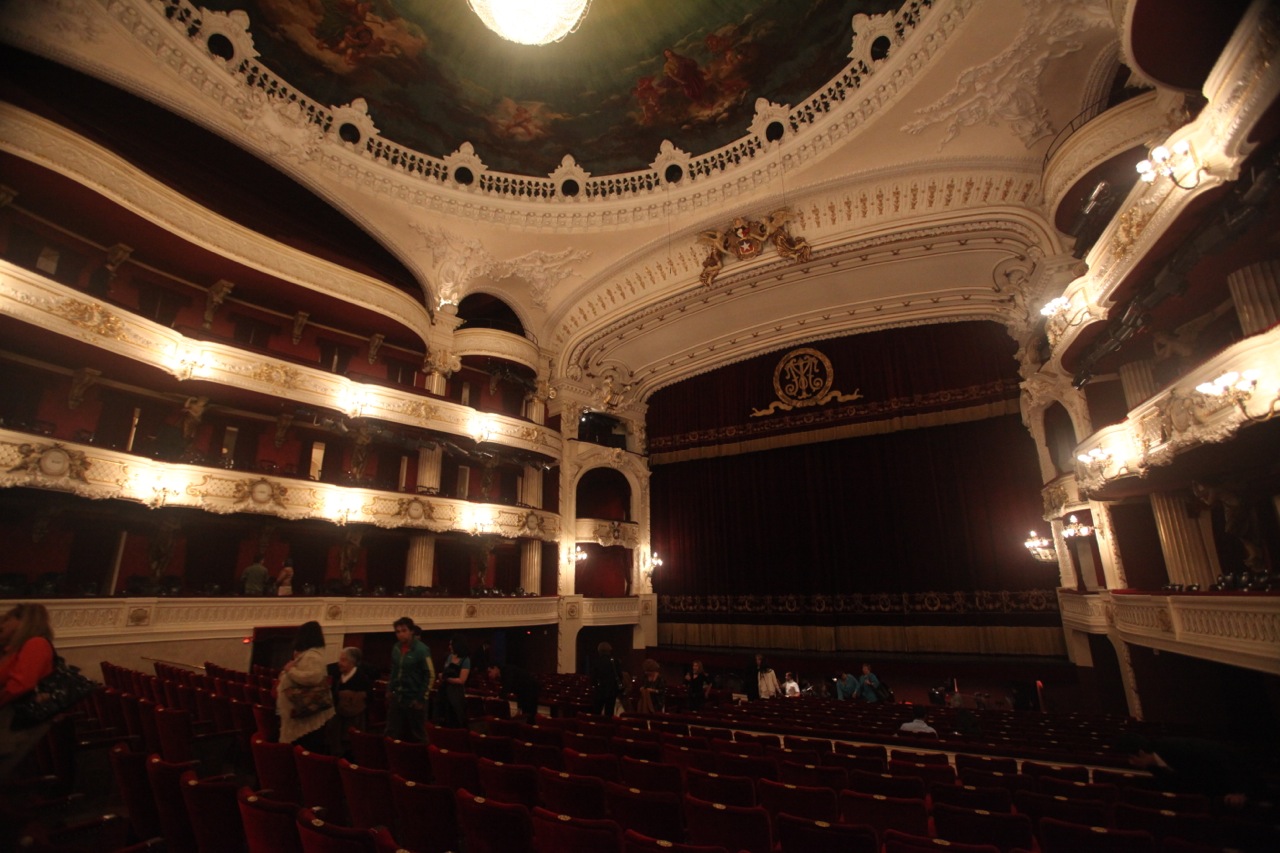 DENNIS BASSO: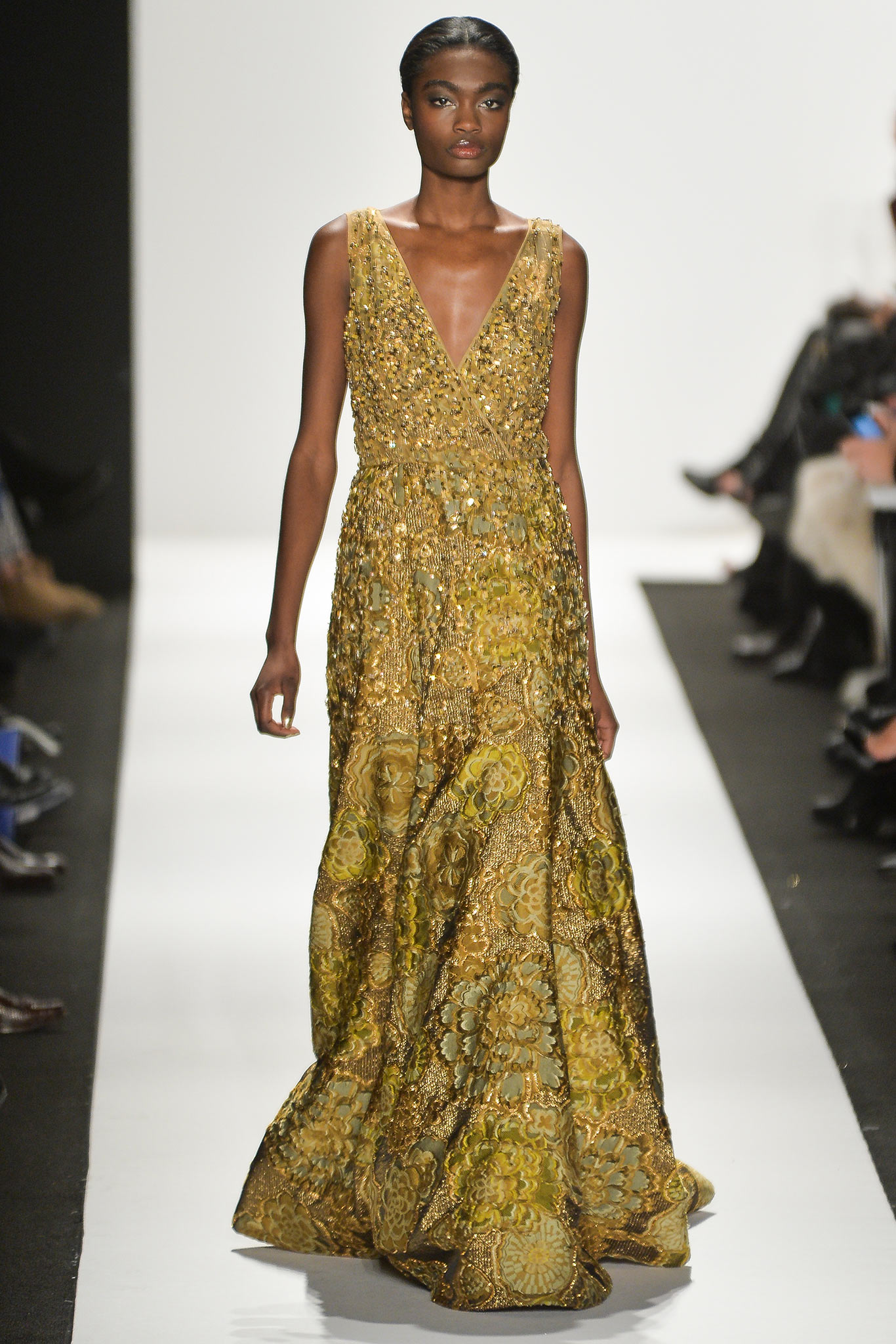 With such a spectacular embellished jacquard, no need to get too fussy with the silhouette or the accessories. I say a couple of gold bangles and some red lipstick…..done.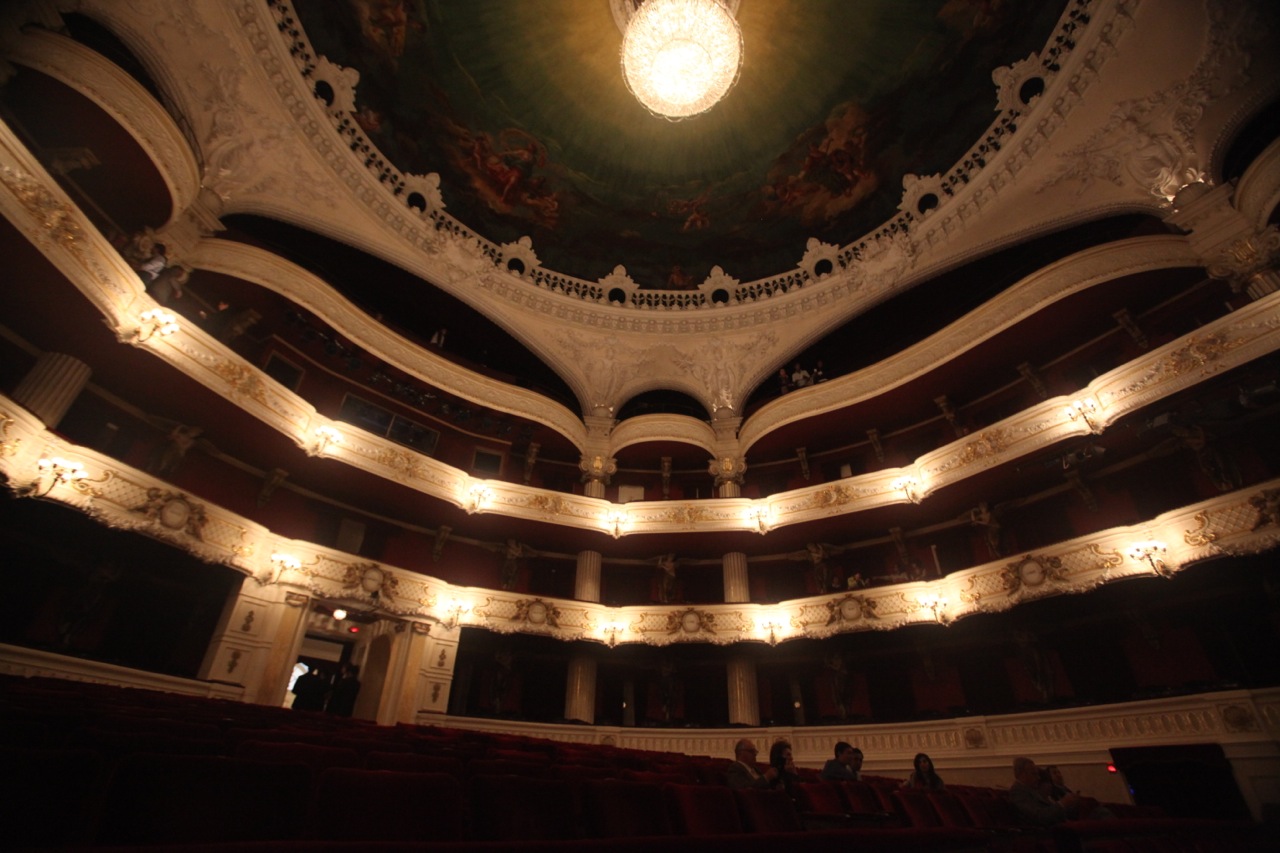 ALBERTA FERRETTI: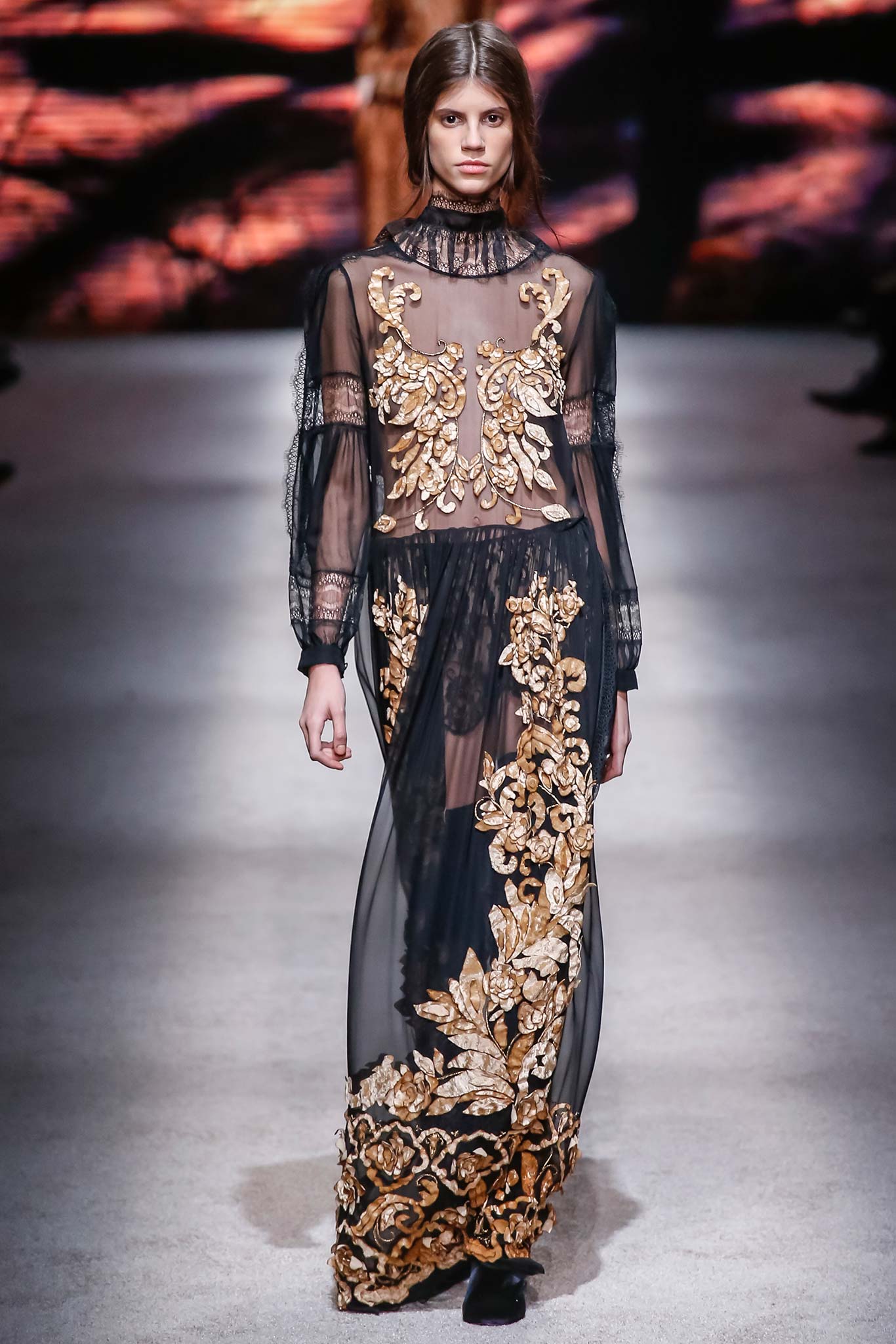 Another spectacular entry from a stunning drool worthy collection. Intricate, feminine, regal. I'm obsessed.
ANDREW GN: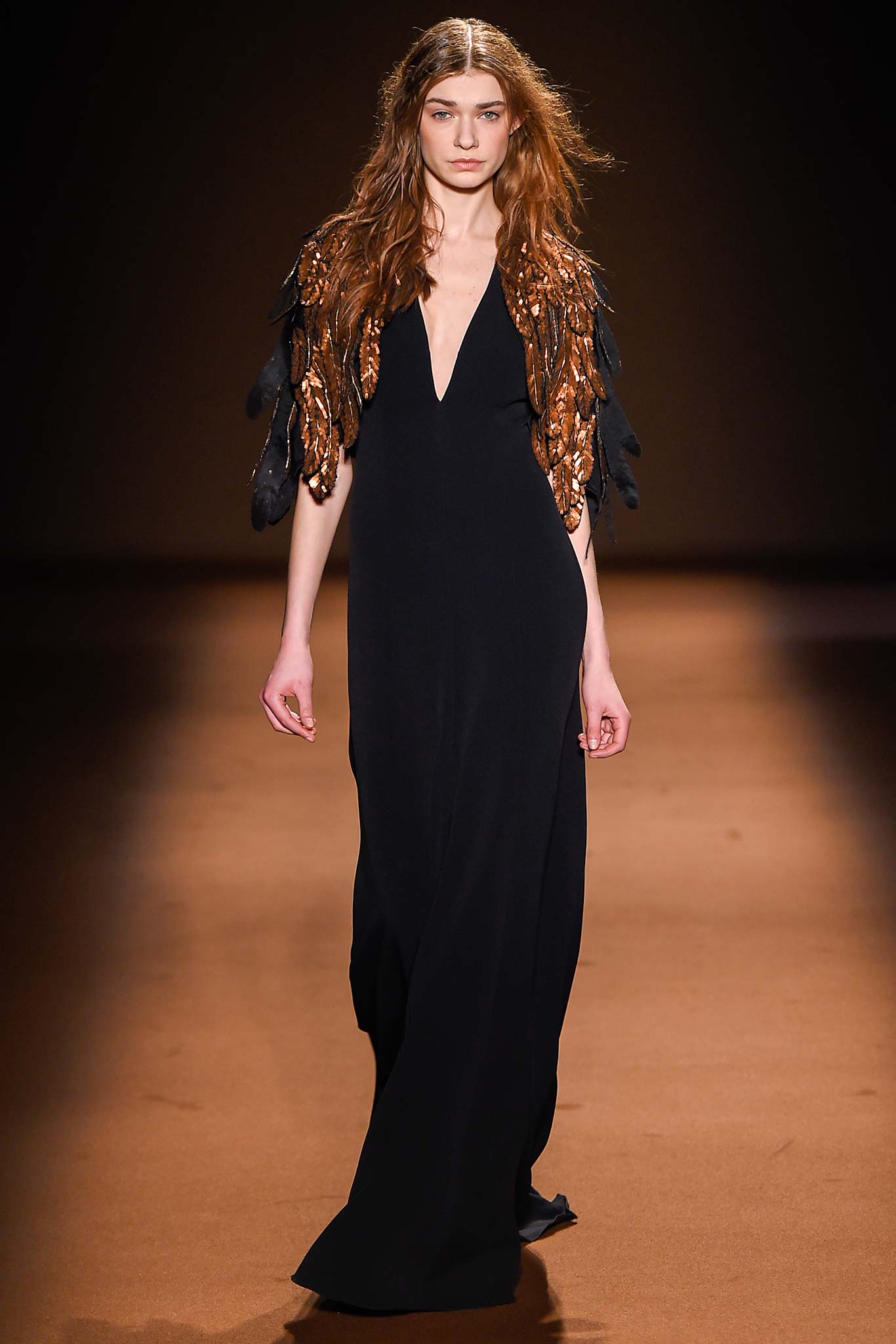 Curious twist on the black swan concept.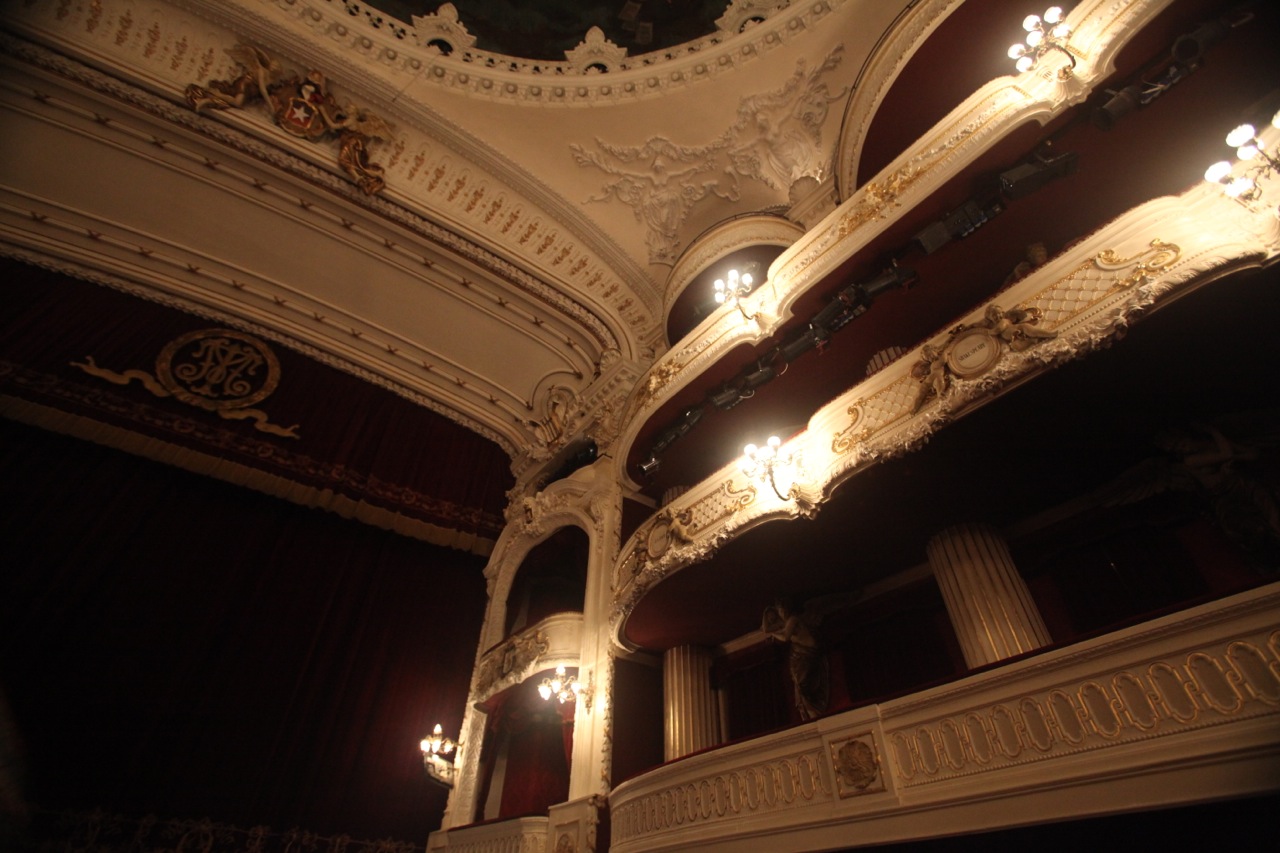 GIAMBATTISTA VALLI: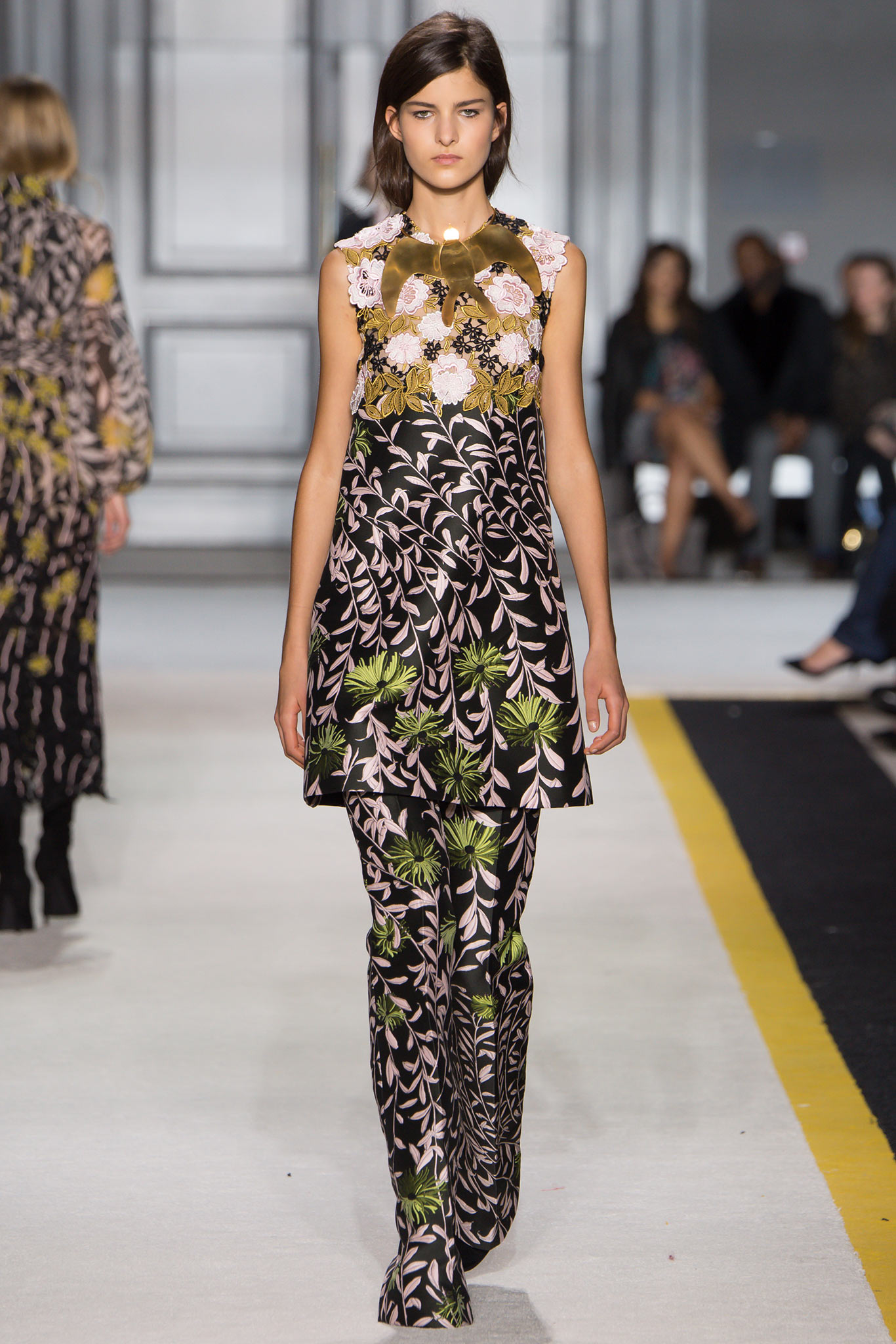 Yeah, its a pantsuit, but its GIAMBATTISTA! This guy makes it his personal crusade to make a gal feel like a goddess on earth. S w o o n.....Wear with some sky high gold stilettos. A feisty counterpart to the tulle and duchesse satin sashaying around the Opera house.
GILES: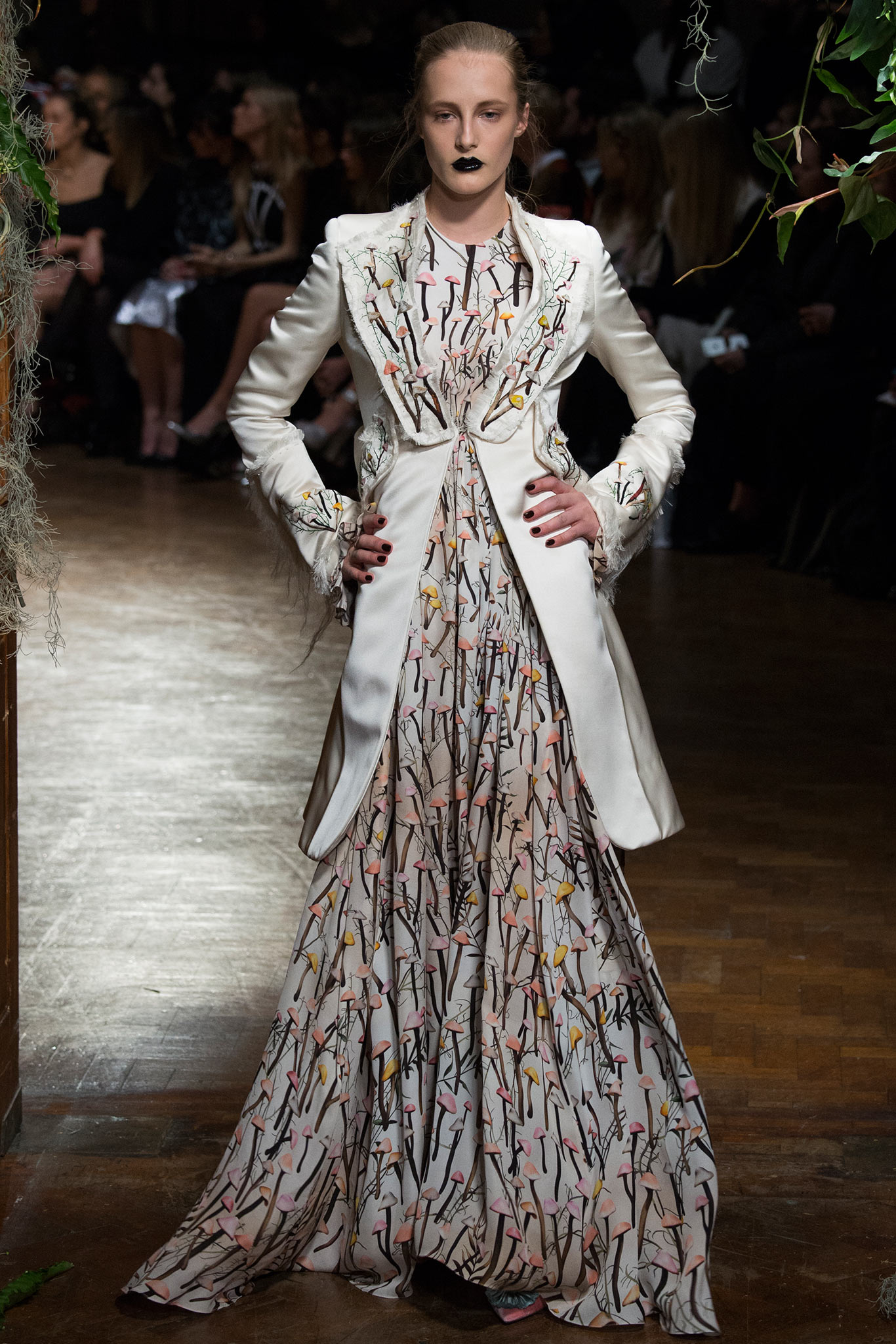 I'm in love with this. A duchesse satin jacket that can be thrown over a gown, tuxedo pants, and after the curtain comes down? Throw over skinny jeans and shoe booties. HOARD, RECYCLE, REPEAT.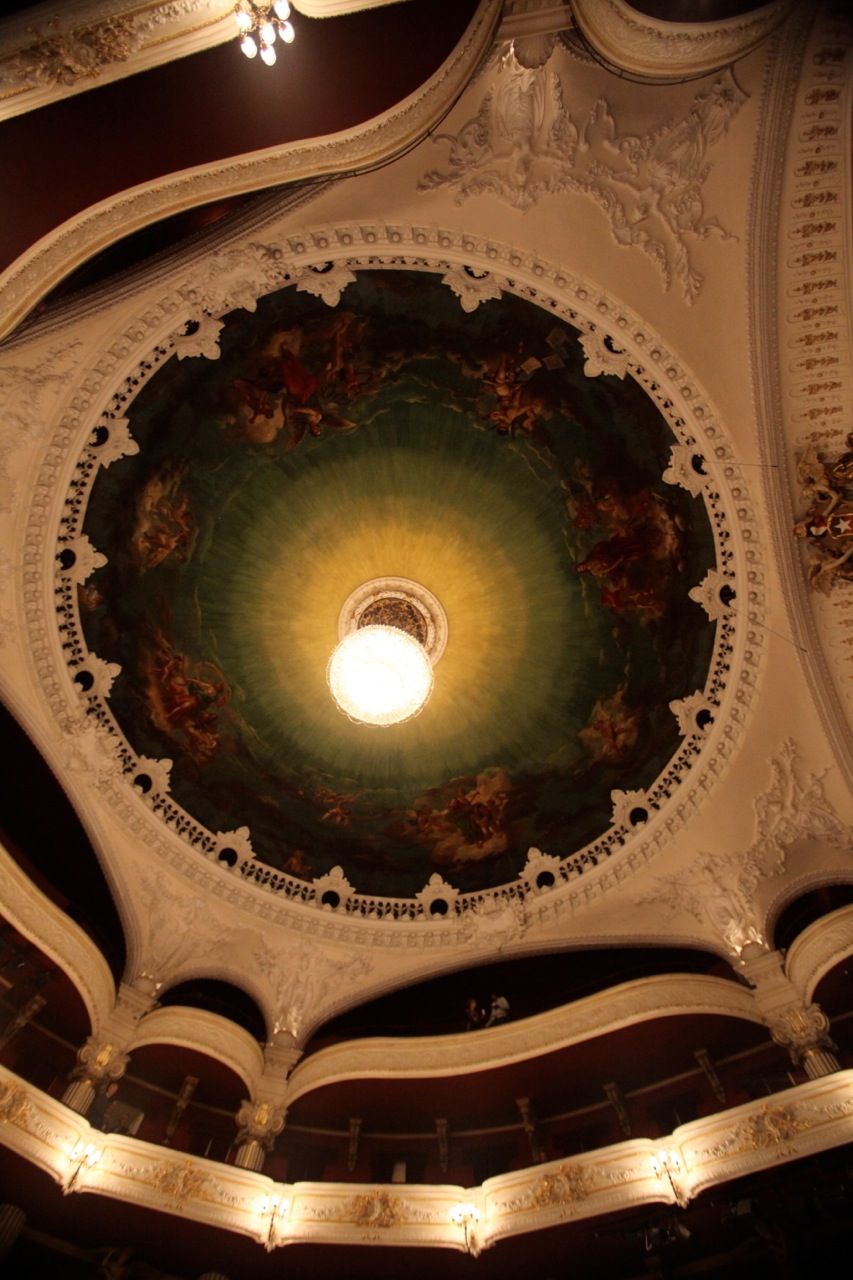 DELPOZO: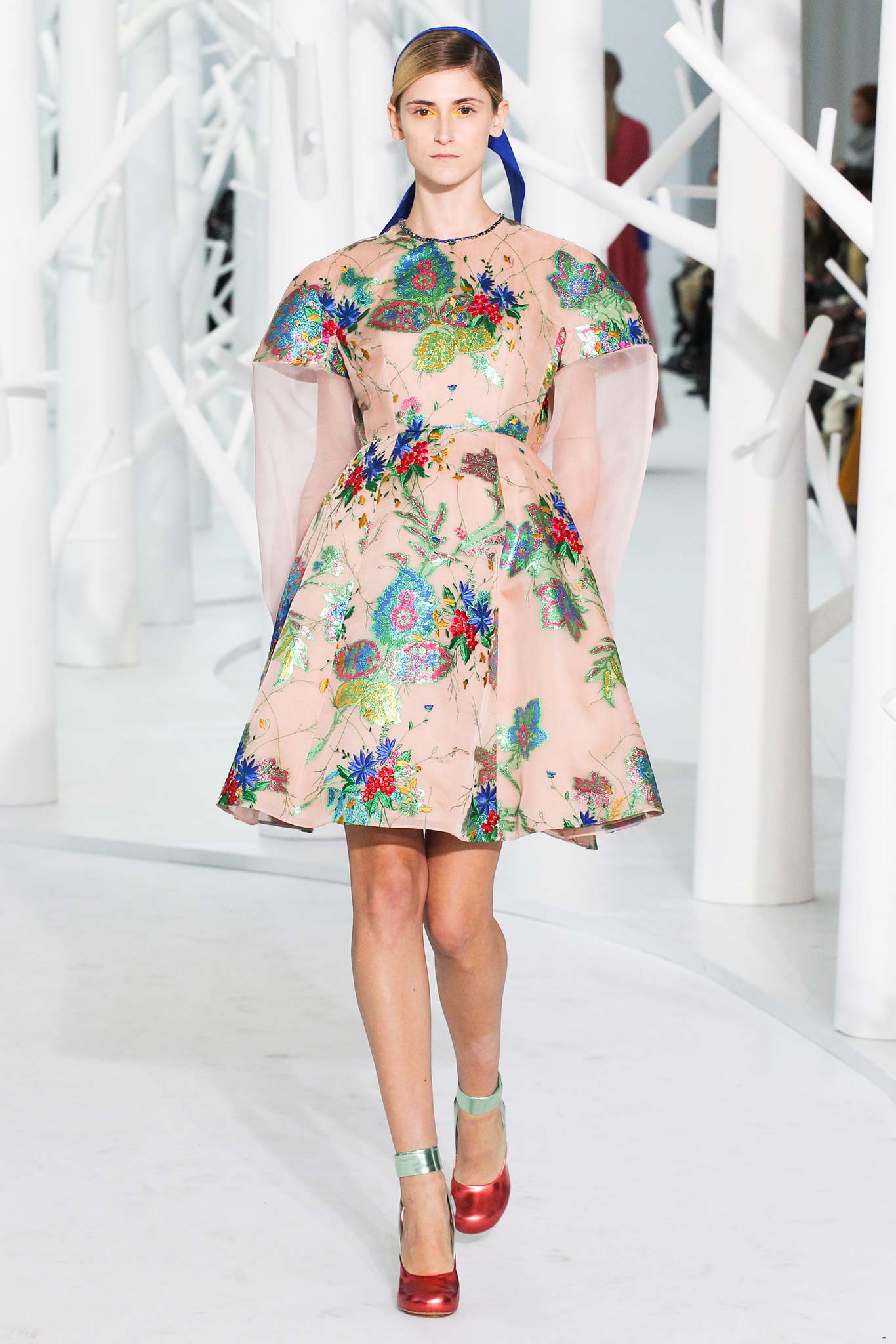 Sweet, sprightly, dazzling, and young!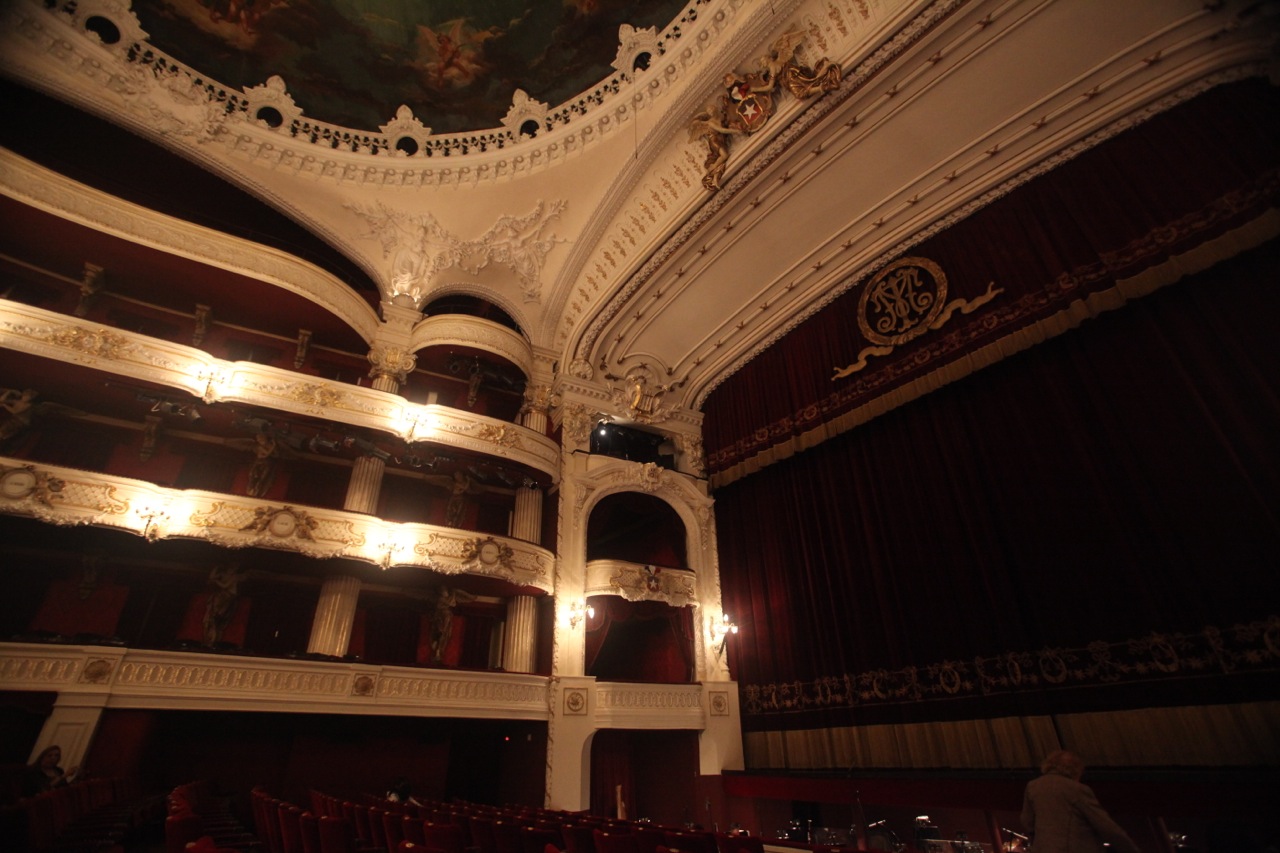 GIORGIO ARMANI: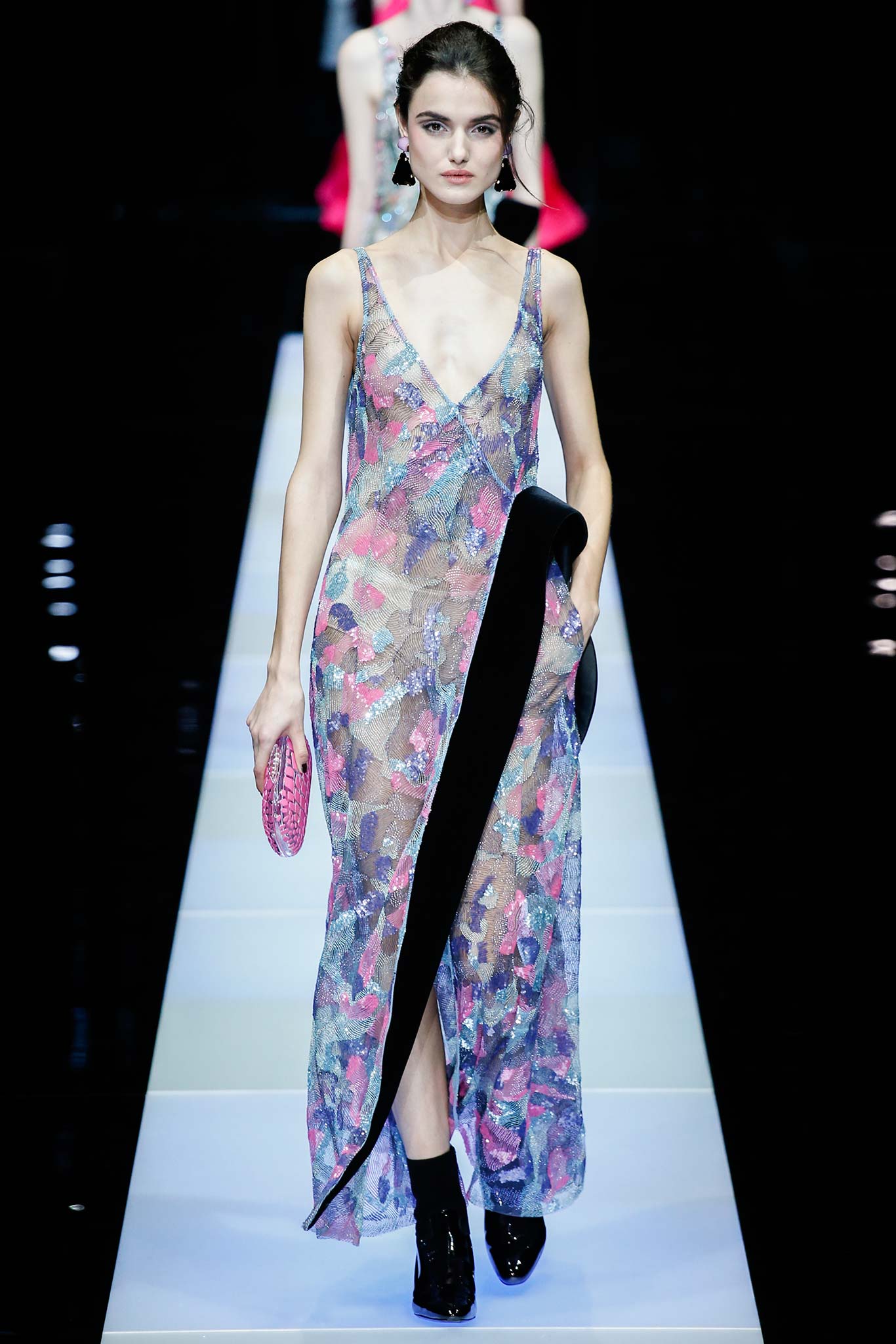 Sexy, slinky, stylish....and sculptural...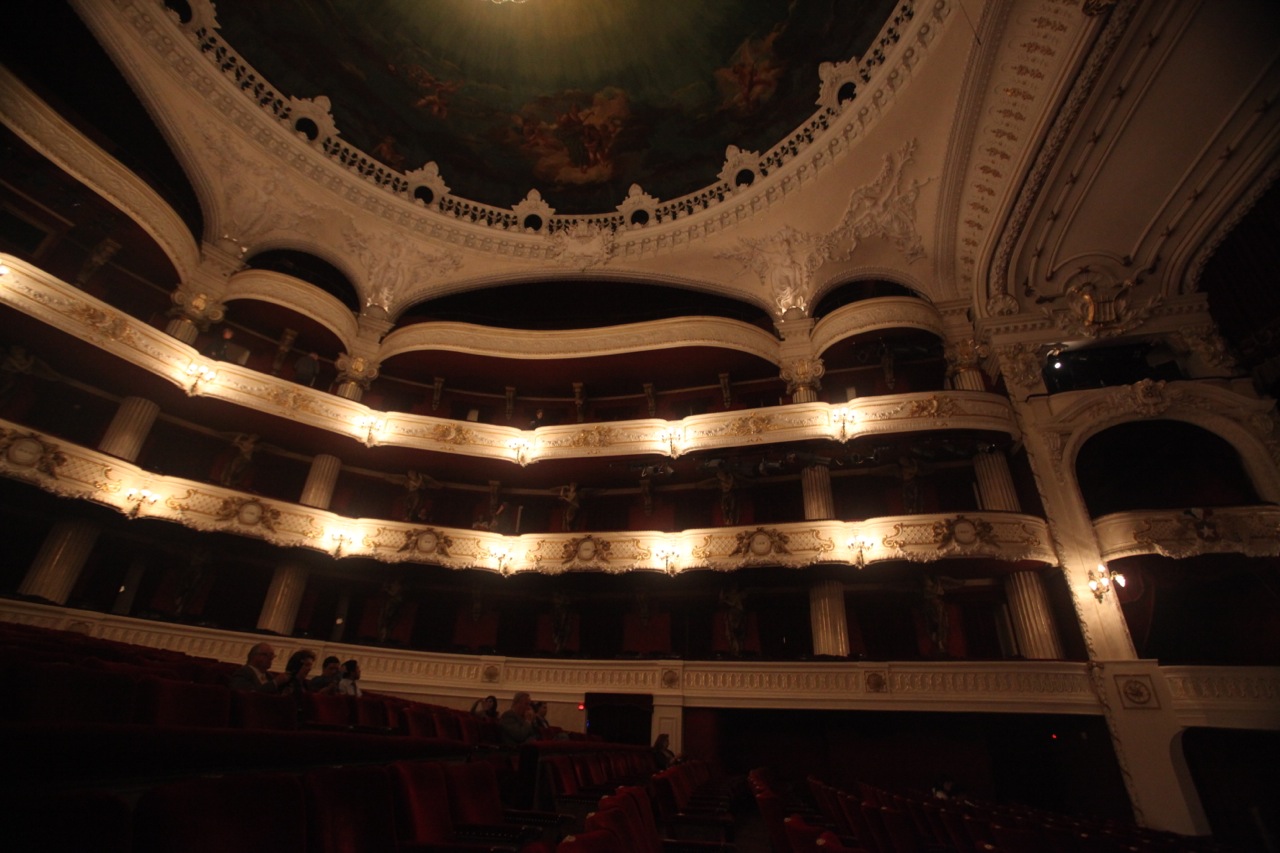 NAEEM KHAN: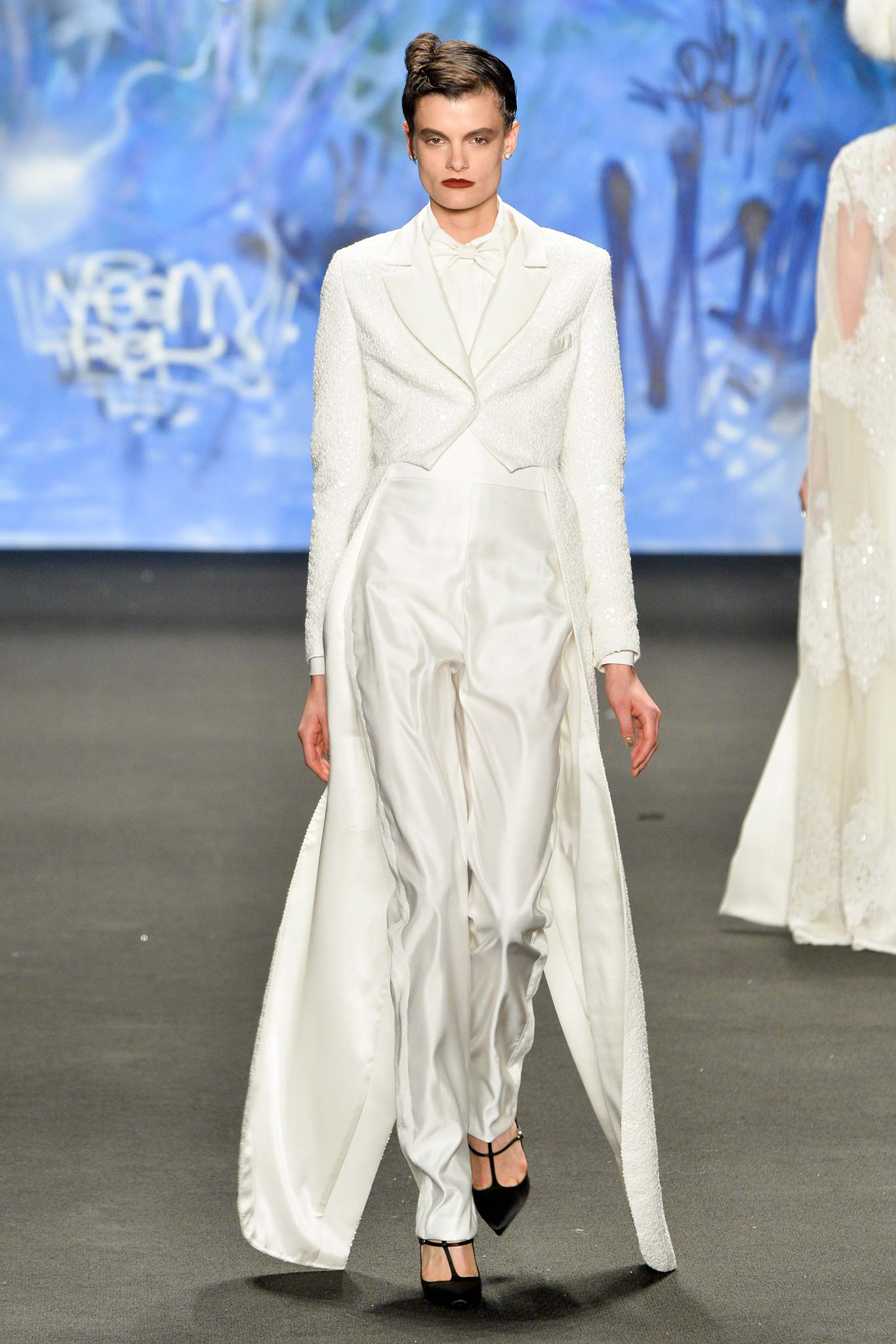 The ALL white tuxedo, striking. Stay AWAY from the Merlot......In fact stay away from all hooch and edibles, and try your best not to sweat. Which means NOT for Wagner.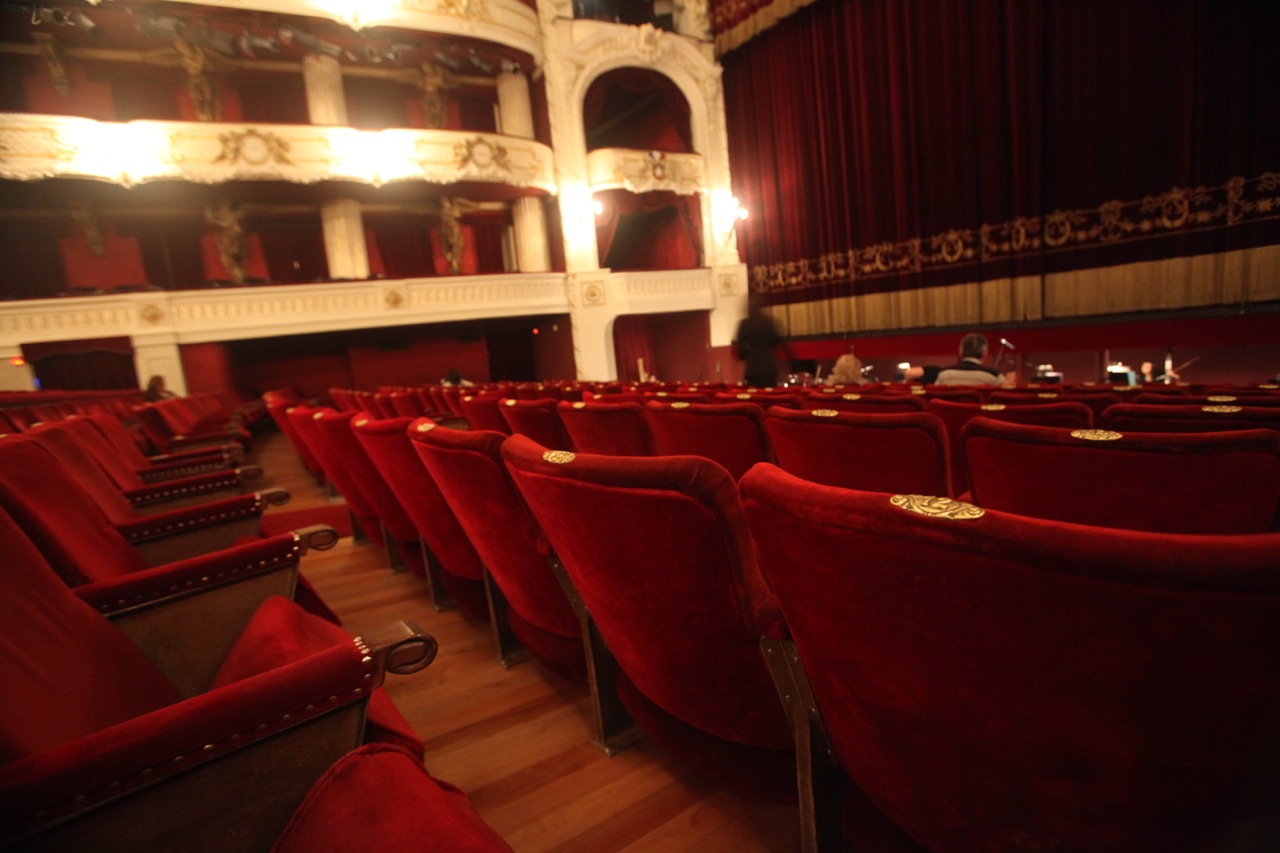 GIVENCHY: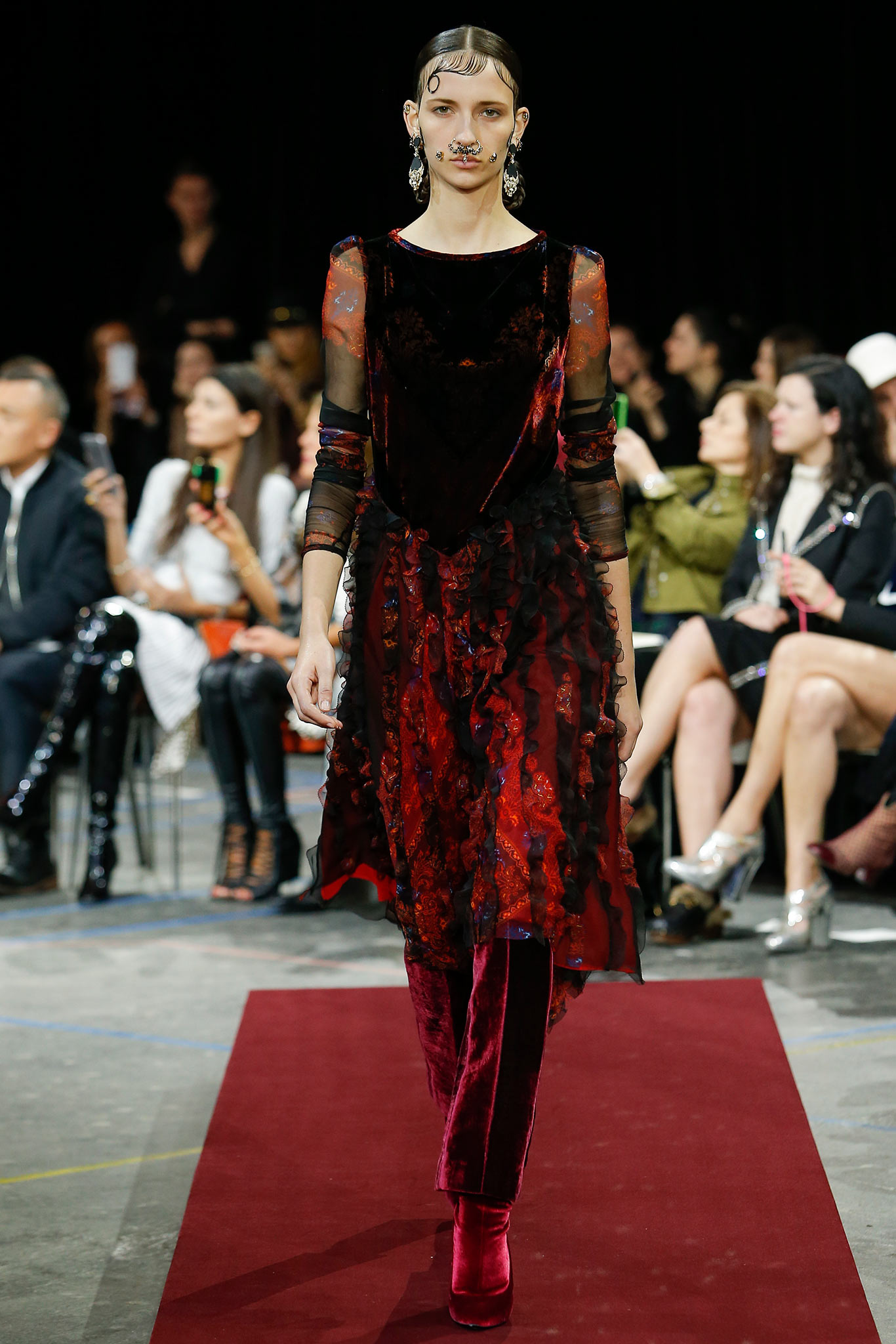 Oooohhhh....this collection just O O Z E D dark drama, glamour, and wearable opulence, with jewel toned velvets, cloque, corsets, and imagined peacock feathers. And of course the avant-garde element made an appearance. Almost everything coming down the runway would be appropriate Opera going attire. Eye popping entries from beginning to end.
REEM ACRA: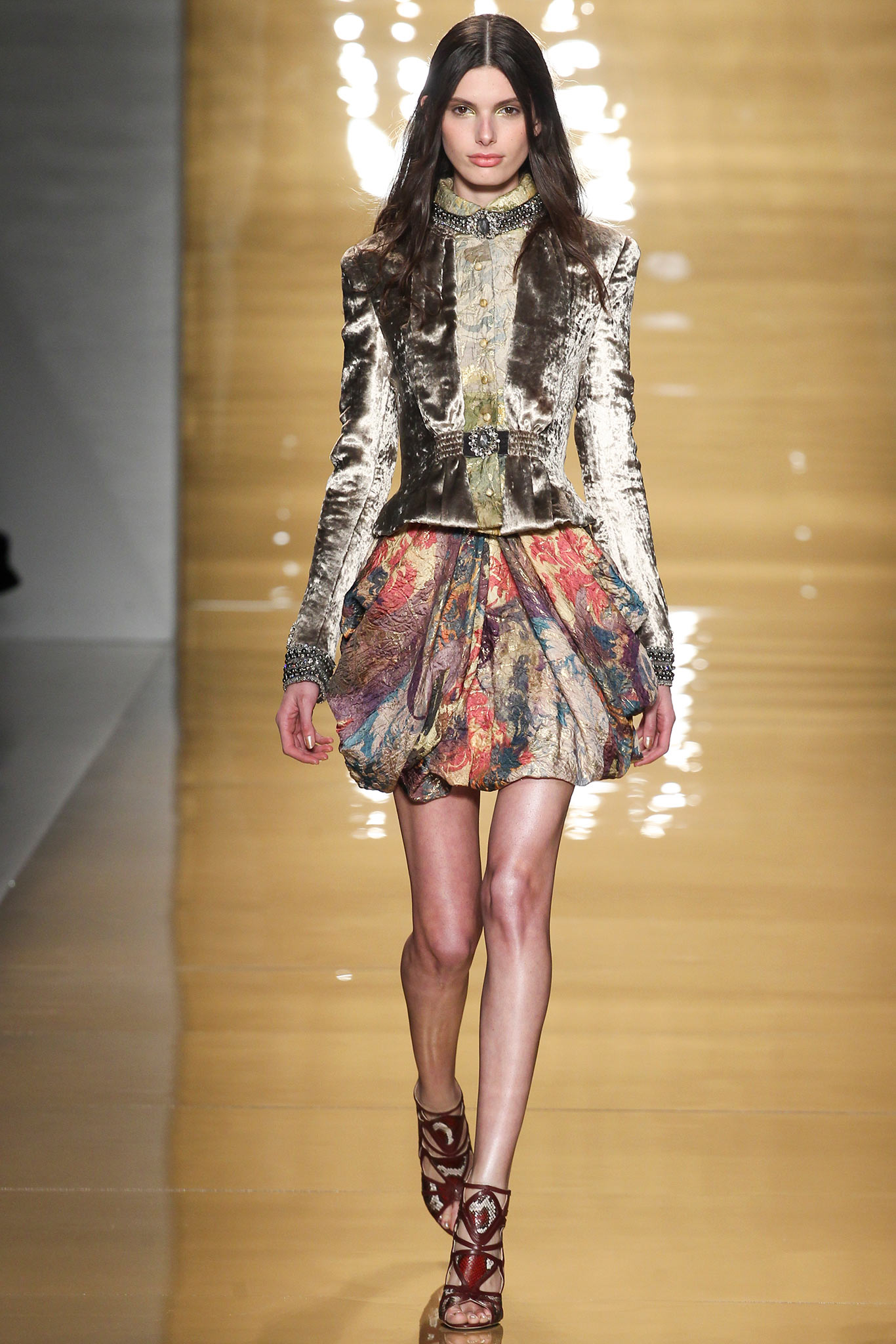 This whole collection was fantasmagoric, a velvet dream from Elizabethan times. Timeless assembly which can be worn to tomorrow's gala affair and 30 years from now wherever you might find yourself. Worthy of their own shrine.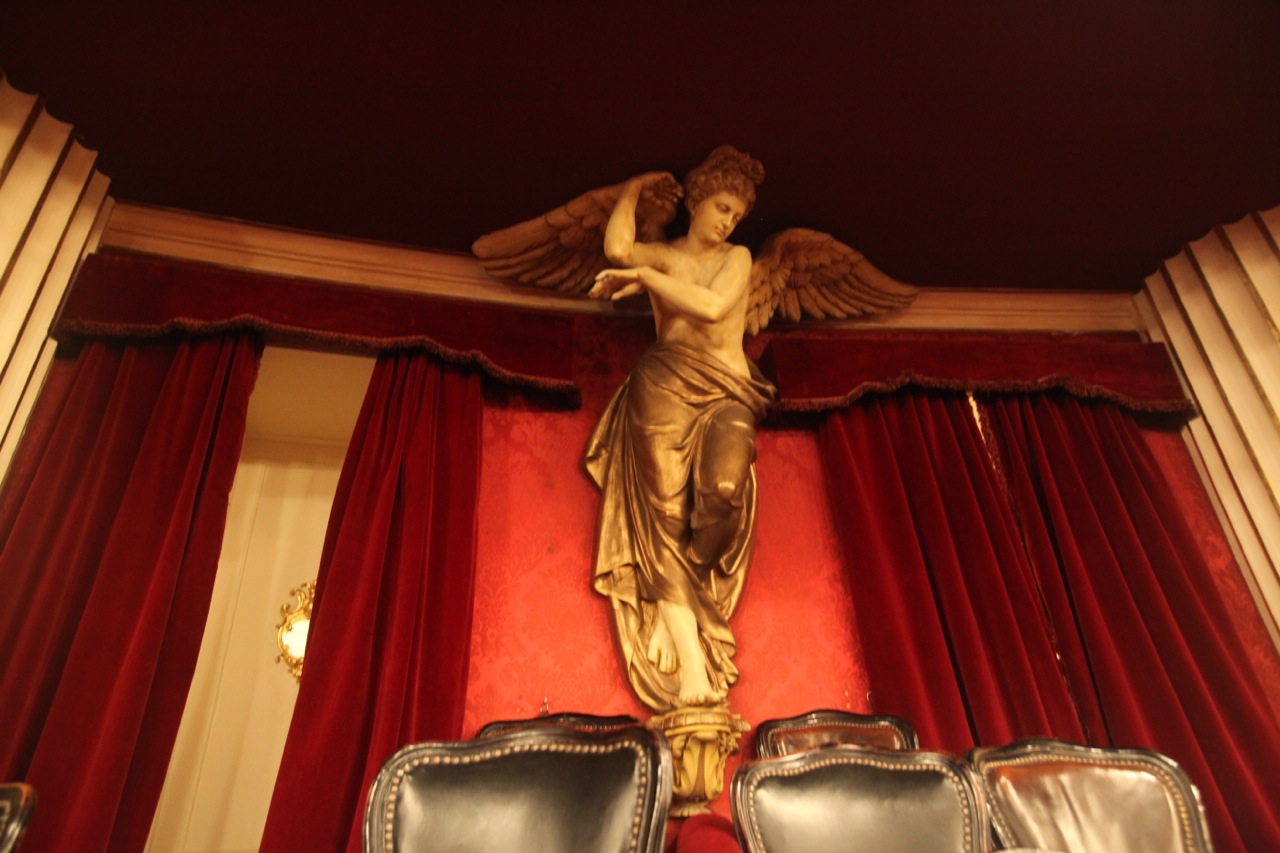 DOLCE & GABBANA: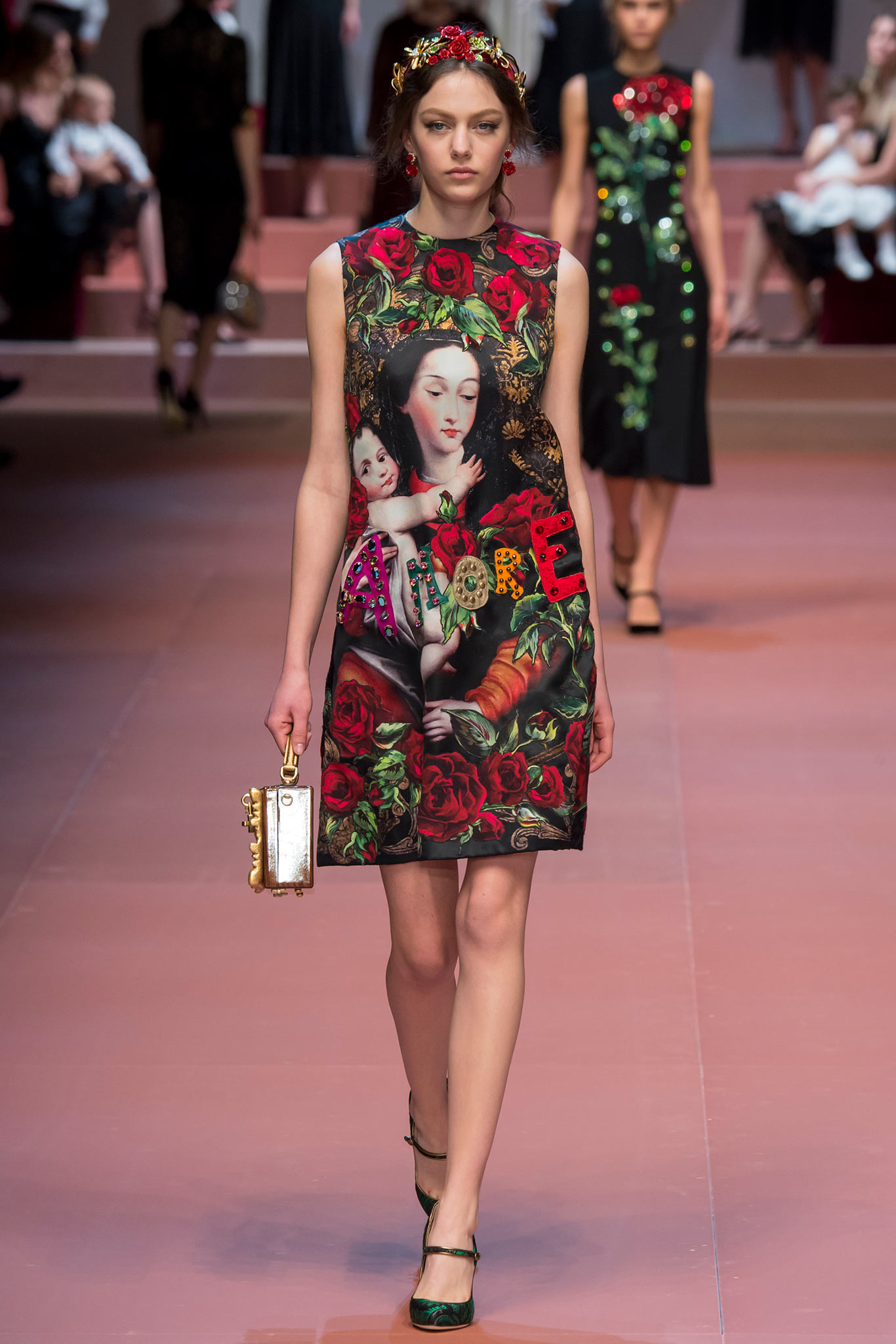 Who says you have to go full-on Scarlett O'Hara? Dolce and Gabbana manage to capture sumptuous elegance and whimsy simultaneously, in an easy A line silhouette. Glam this up with Opera length red gloves (think Prada) and some bejeweled pumps (below, care of Saks Fifth Avenue).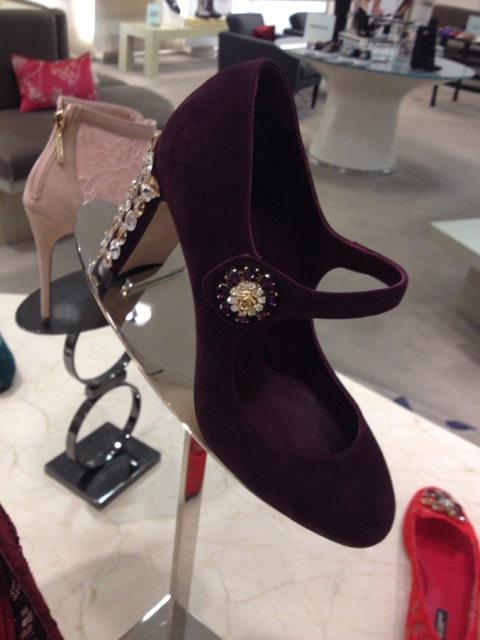 If in doubt about what to wear to the upcoming opening or for that matter, any glam affair, consider a great JACKET! Think cloque, jacquard or velvet, elegant staples in the fashion finery arsenal. Ball gowns aren't for everyone, and if you are of the pragmatic sort, remember, the jacket is akin to a Chameleon, it changes with context.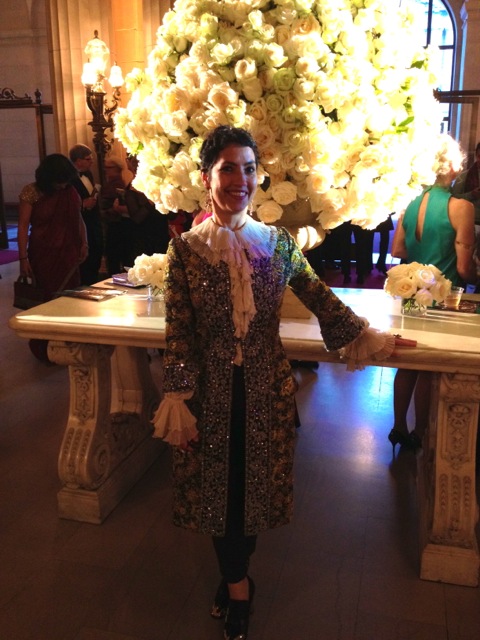 A Dolce & Gabanna jewel from 2012 (Saks Fifth Avenue), I never tire of wearing, here at the San Francisco Opera opening 2014. (Meanwhile my few ahem ball gowns are lingering in my closet, long forgotten).
The opening of the San Francisco Opera is September 11, 2015! H U Z Z A H!
Runway images from www.vogue.com
All other photos from my archives.