Well, time is flying by (apparently at a logarithmic rate after the age of 35, sigh....), and we are now at the end of Paris shows. Now that I am paying attention to more than a handful of designers, its clear that there is a wonderful spectrum of treasures available at all price points, and if you desire scrumptuous desirable fashions, you can chose from a host of design houses beyond the usual suspects. The Americans, British, Italians, French and last but certainly not least the Japanese have offered up a cornucopia of treats to drool over and fantasize about. Many of these sumptuous garments are not for the faint of heart however, we all need theatre and dreams in our lives to lift our spirits above the banal. Being grounded in reality can be suspended if only for a few moments as we gaze upon the ultimate in beauty and design from a cadre of creative geniuses.
Behold the newest runway fare from the titans of Paris fashion week: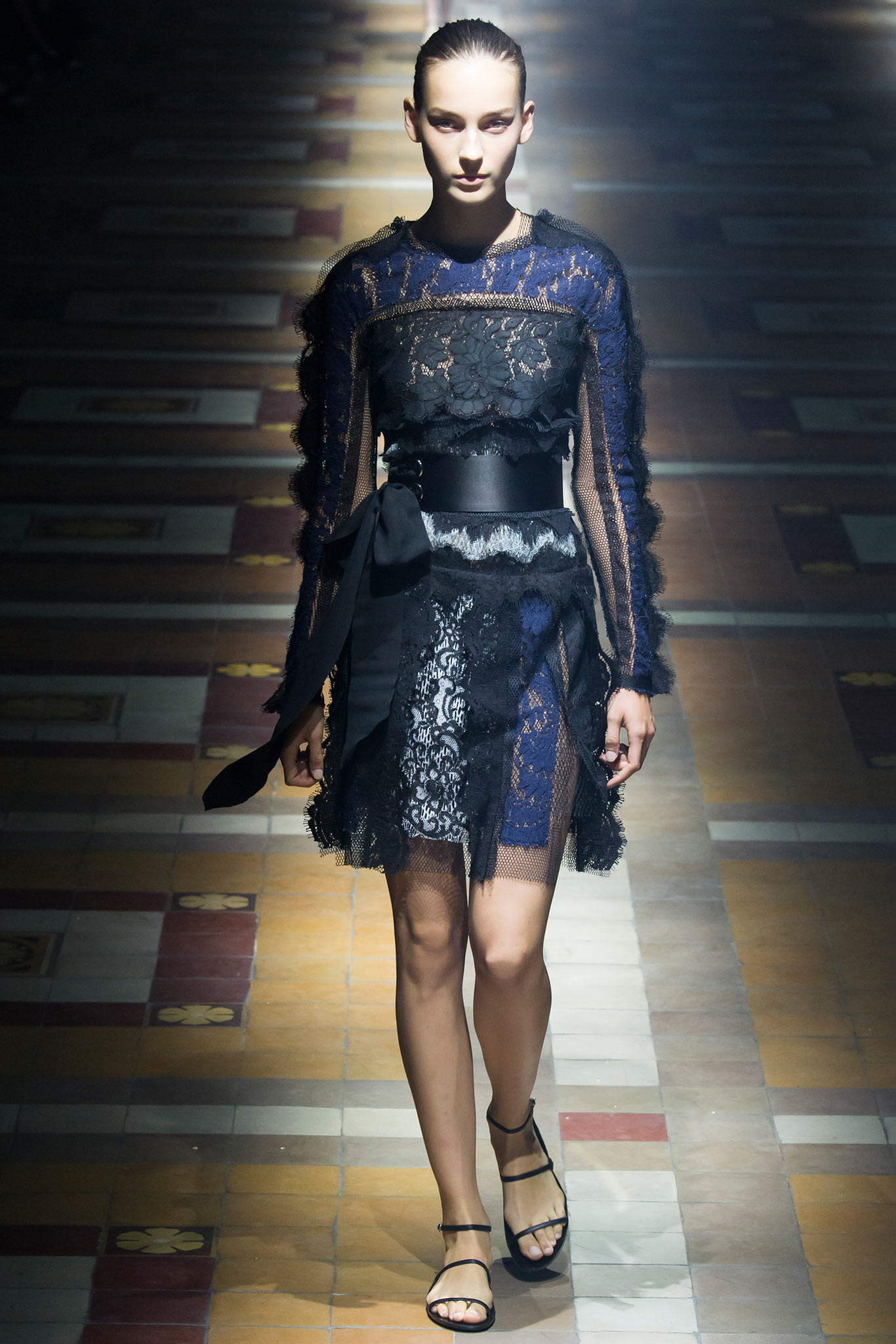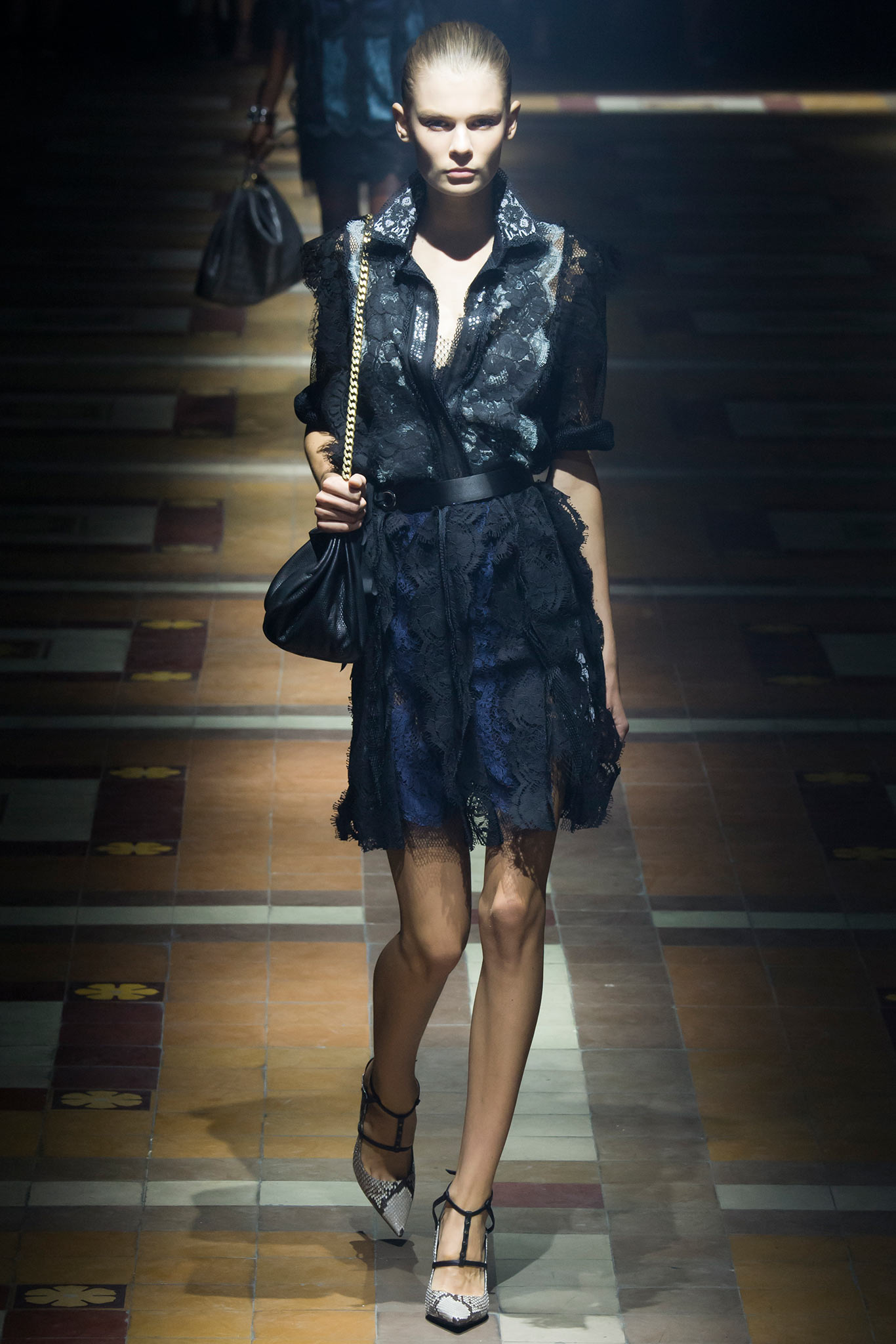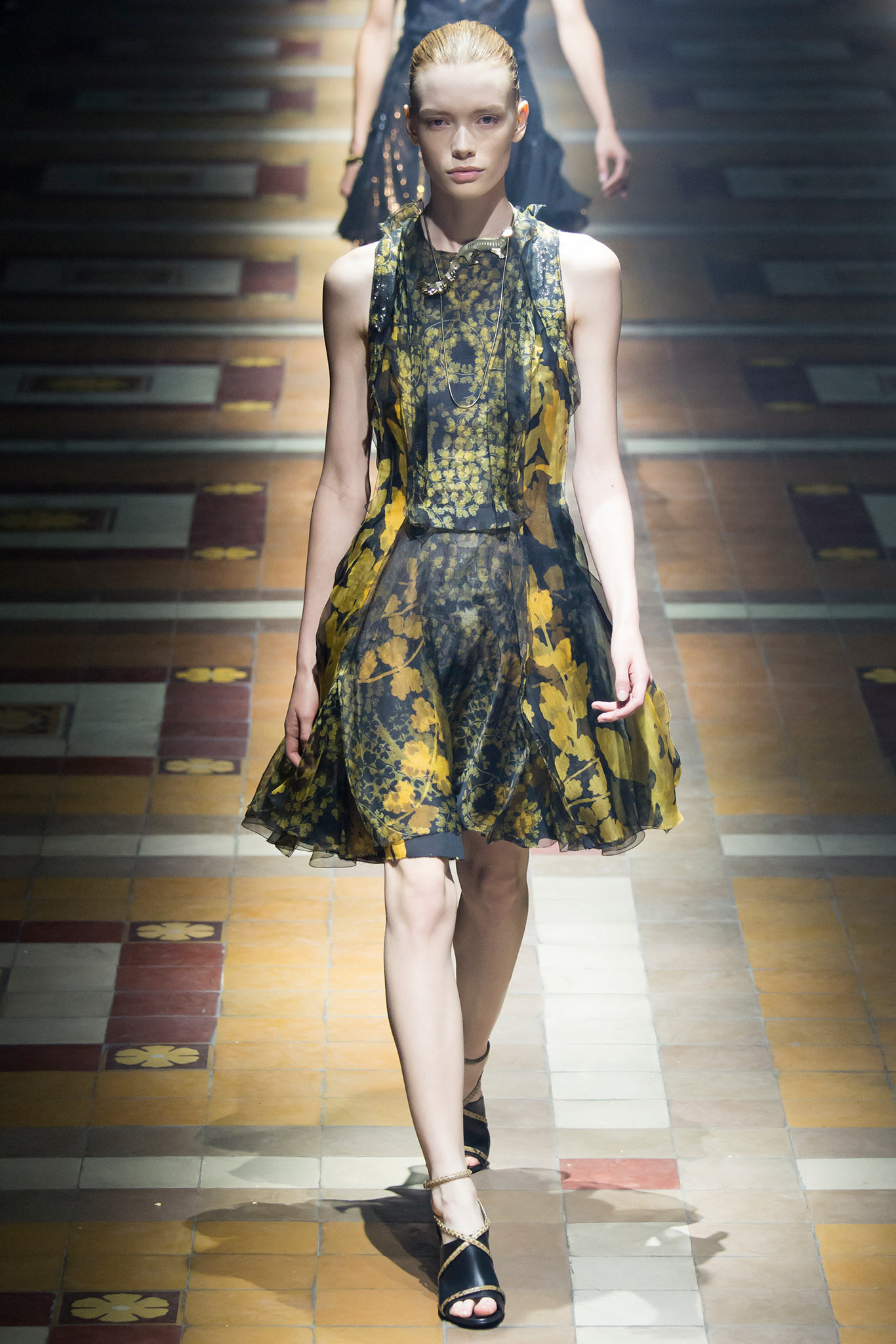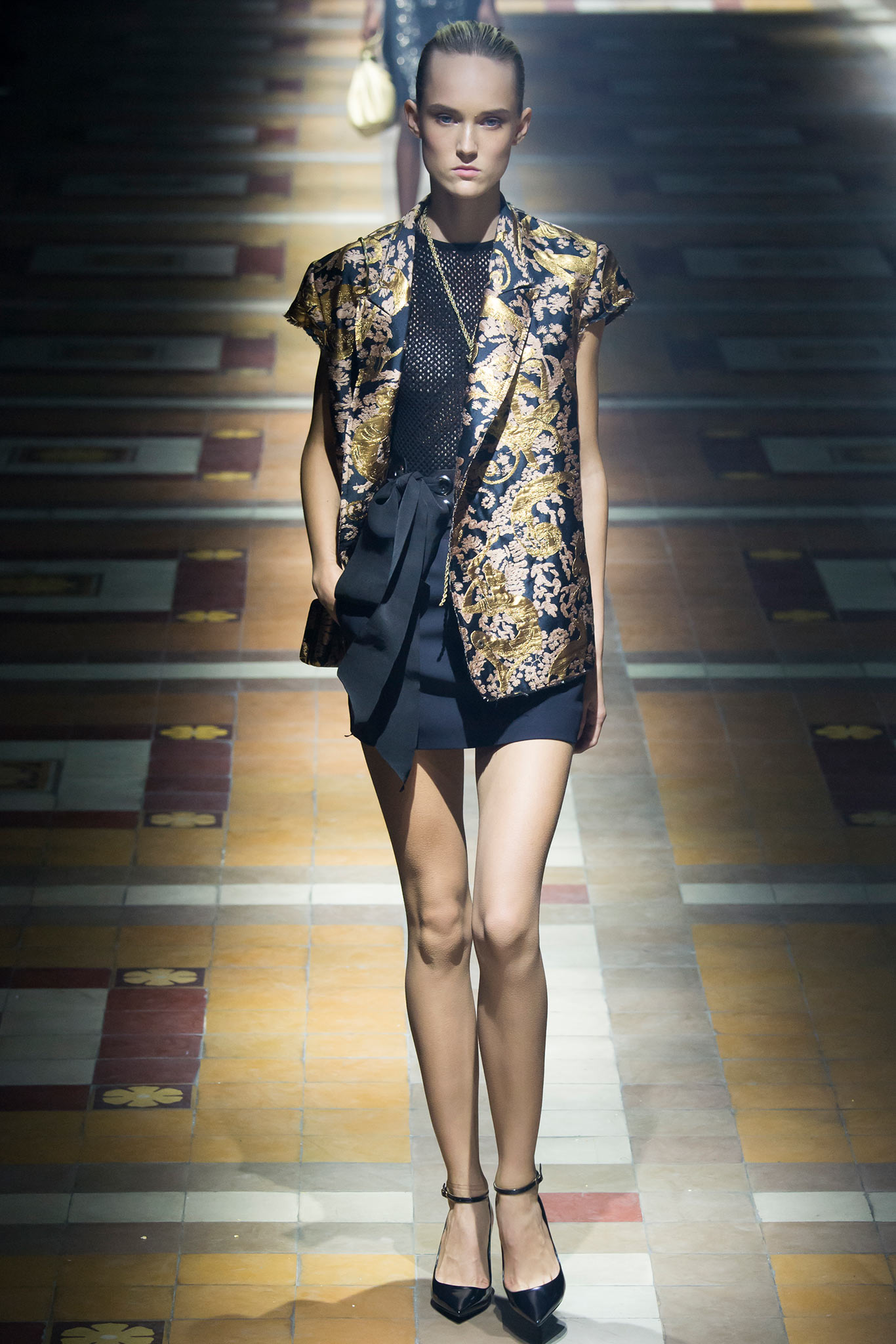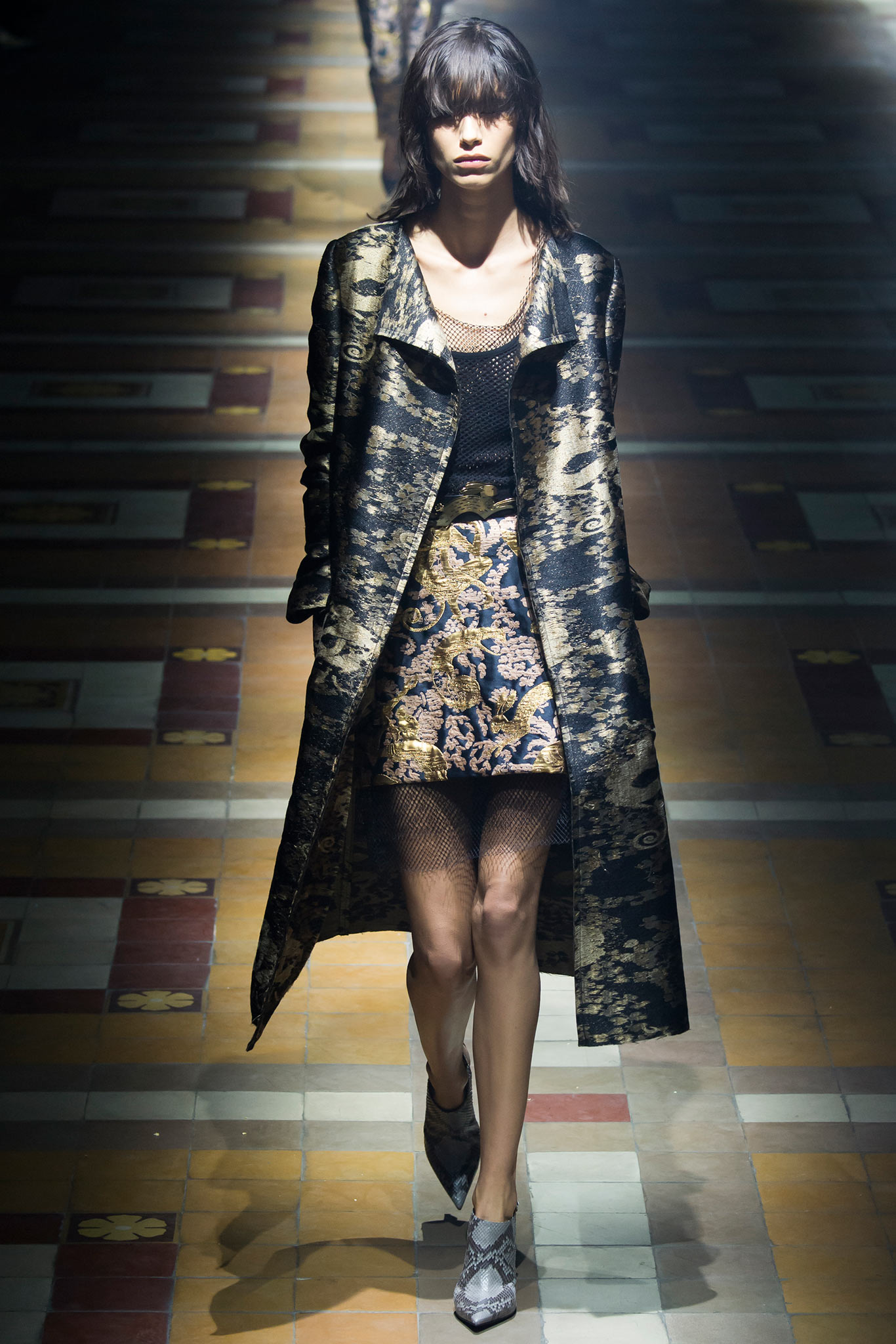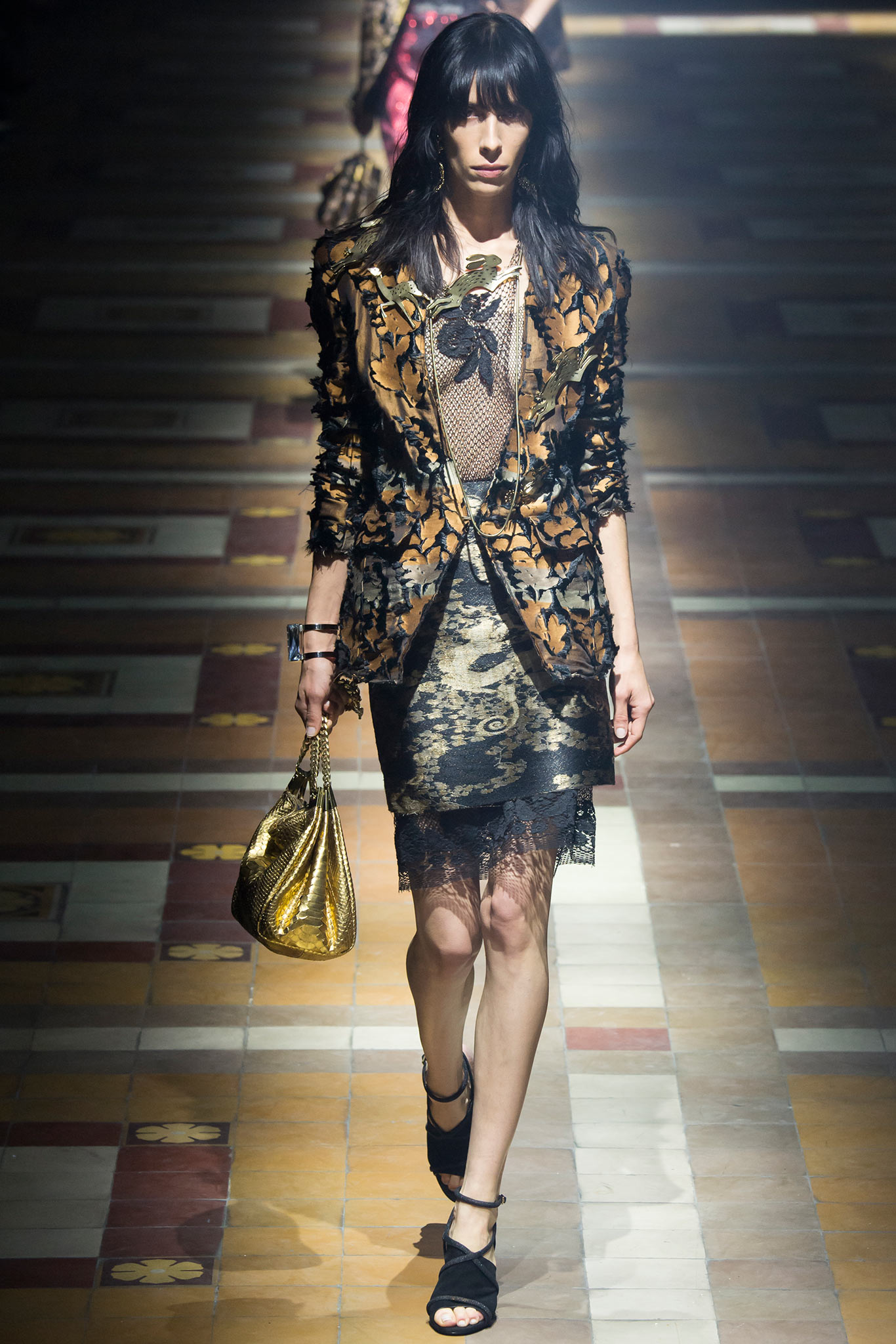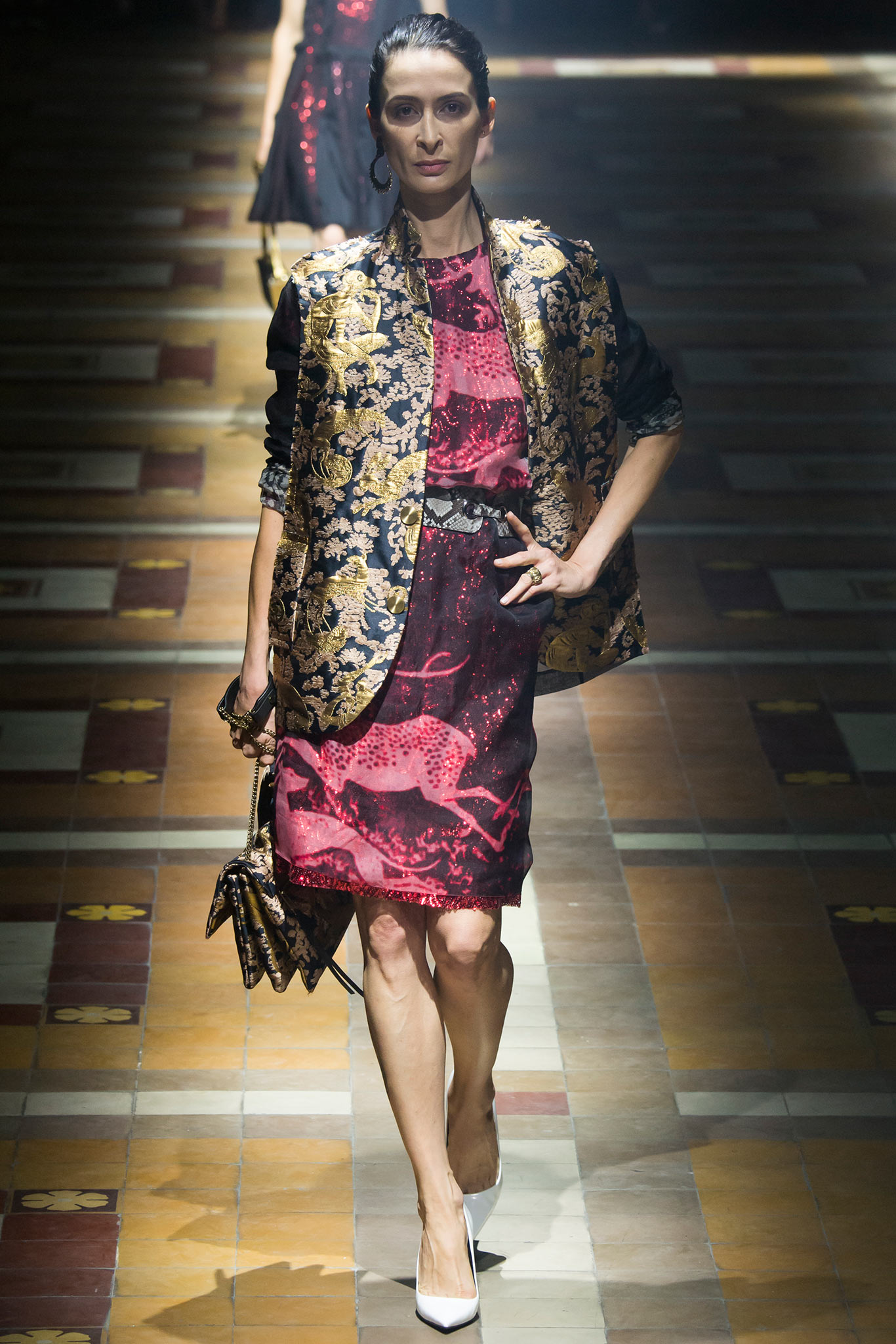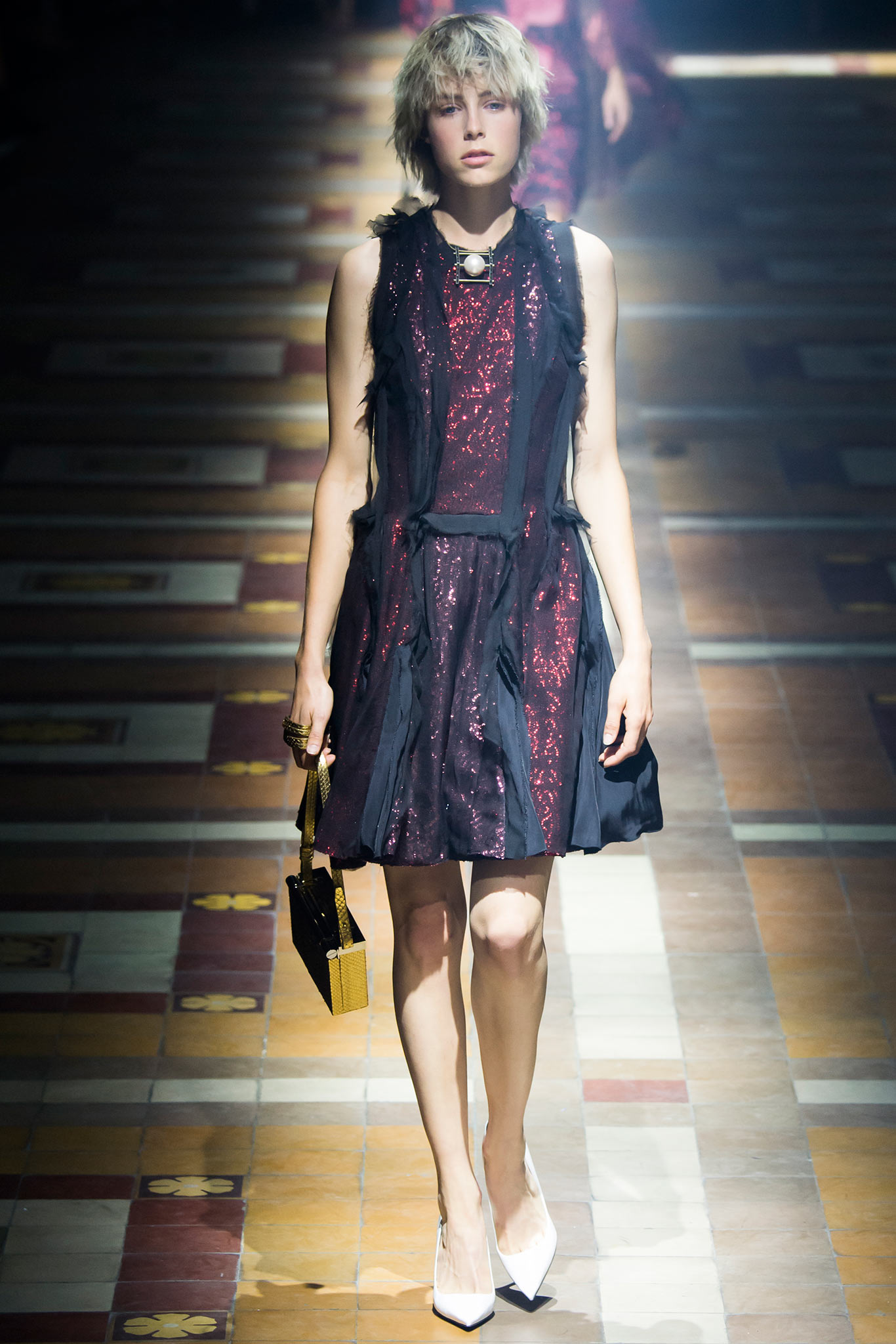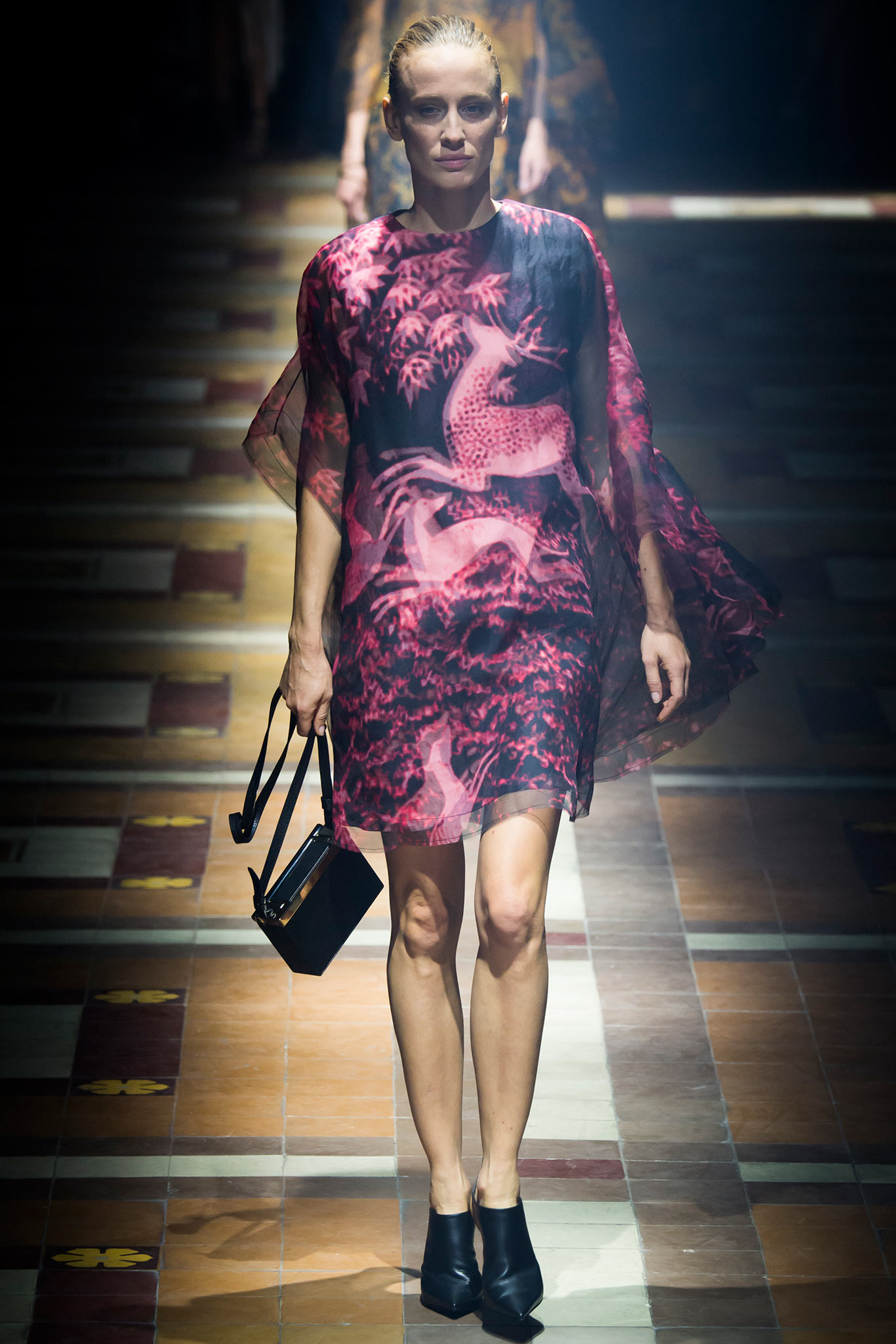 LANVIN
Alber Elbaz has been rendering covetable separates for the house of Lanvin since 2001, brought to my attention by Susan's on Sacramento street here in SF. His collections have kept fashionistas spellbound since that time. An amalgamation of ladylike finery with a darker edge, and a healthy compliment of black attire, the collections are always intriguing. To me, the standout pieces are the dresses, in a tried and true silhouette made desirable by the mix of luxurious fabrications unlike no other. Here he brings in a beloved favorite, variations on a theme of chinoiserie, mixed with diaphanous silkens and creatures of the forest. Opulent layers in non fussy looks. Mix the jackets with tuxedo pants for a more serious vibe, or with jeans or leggings to tool around town in. Each of these pieces will be durable in construction and in design. Nothing trendy that you won't want to wear in perpetuity. Along with anything 70's boho, layering is in! Add a shearling vest to one of these spectacular dresses when the chill sets in.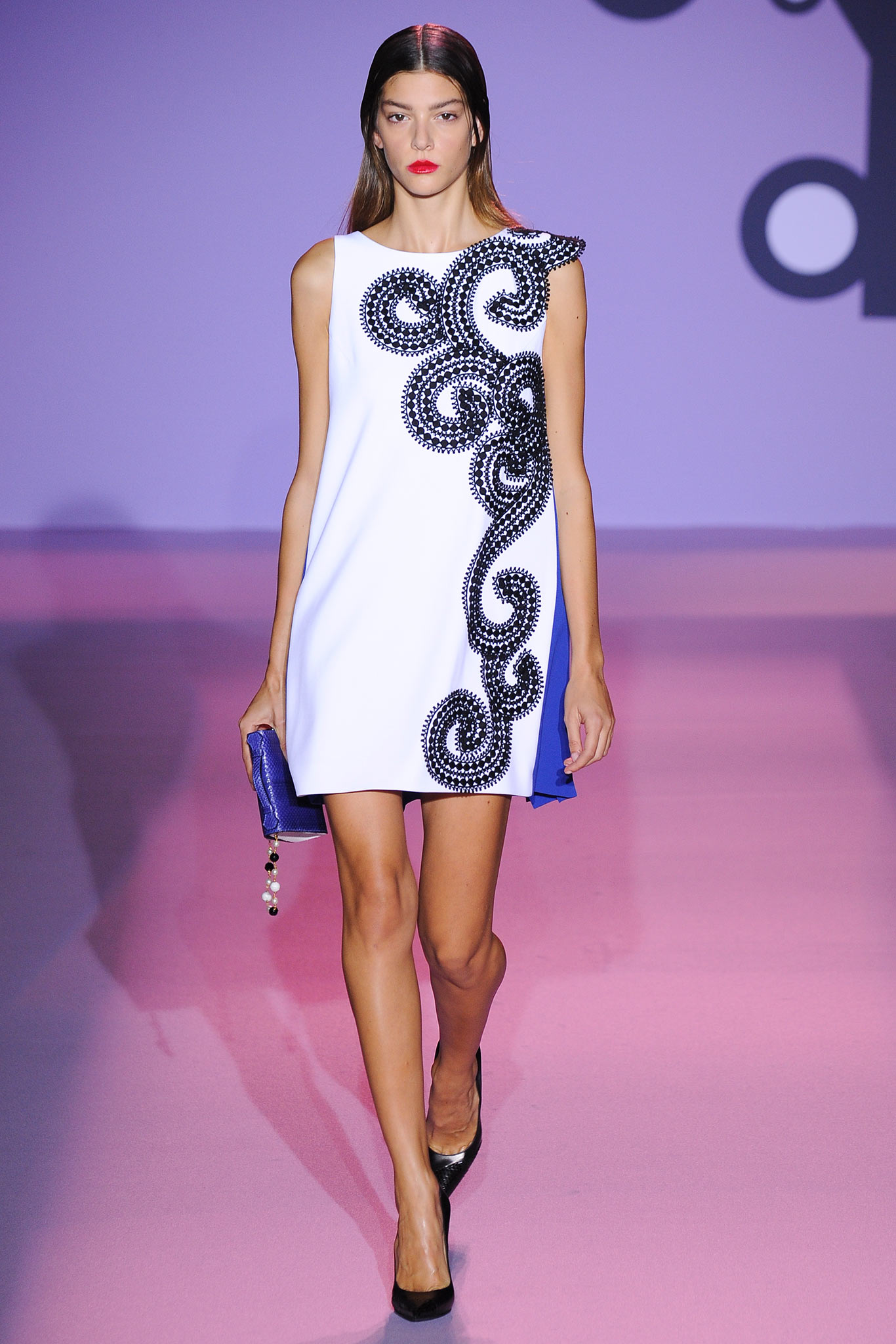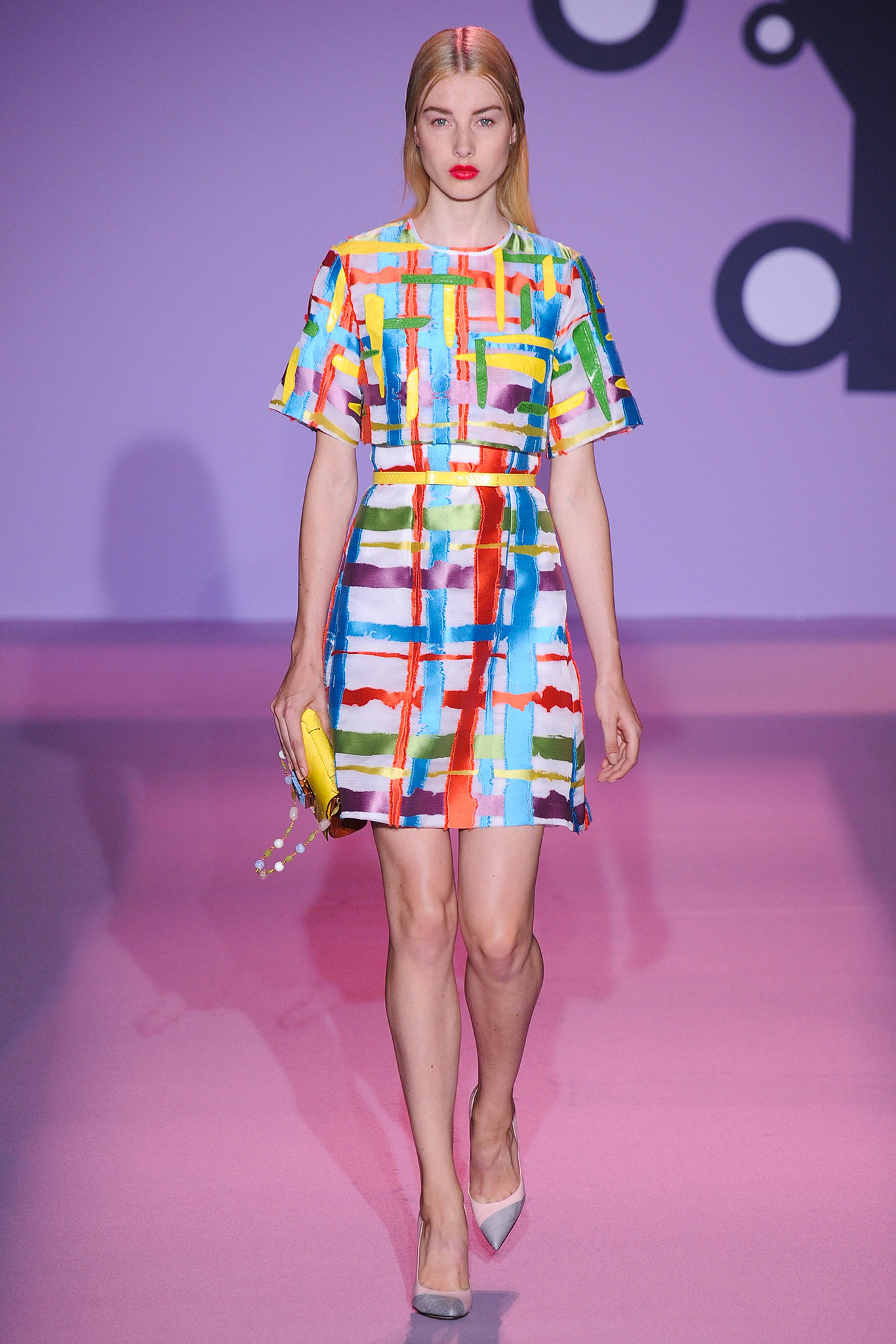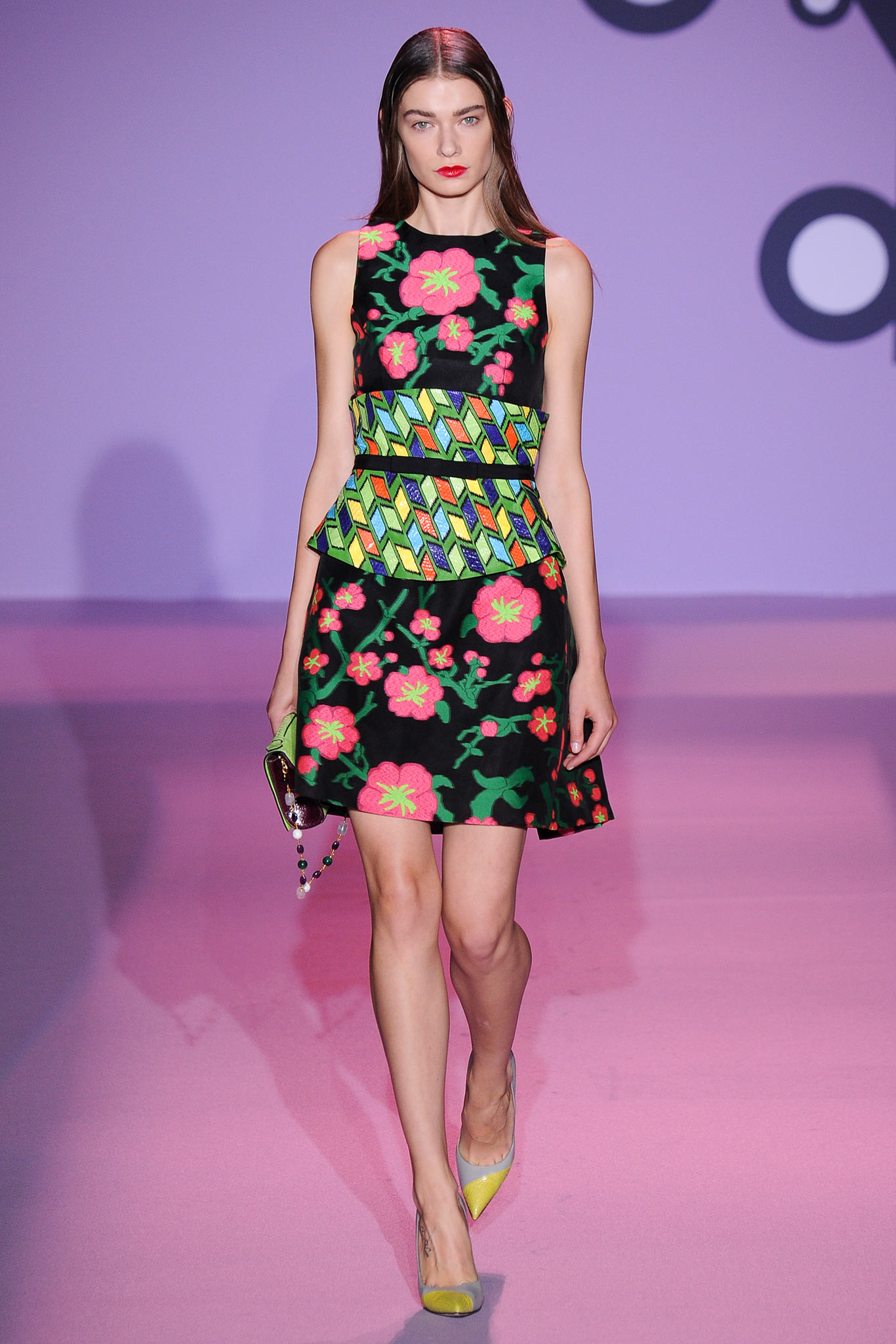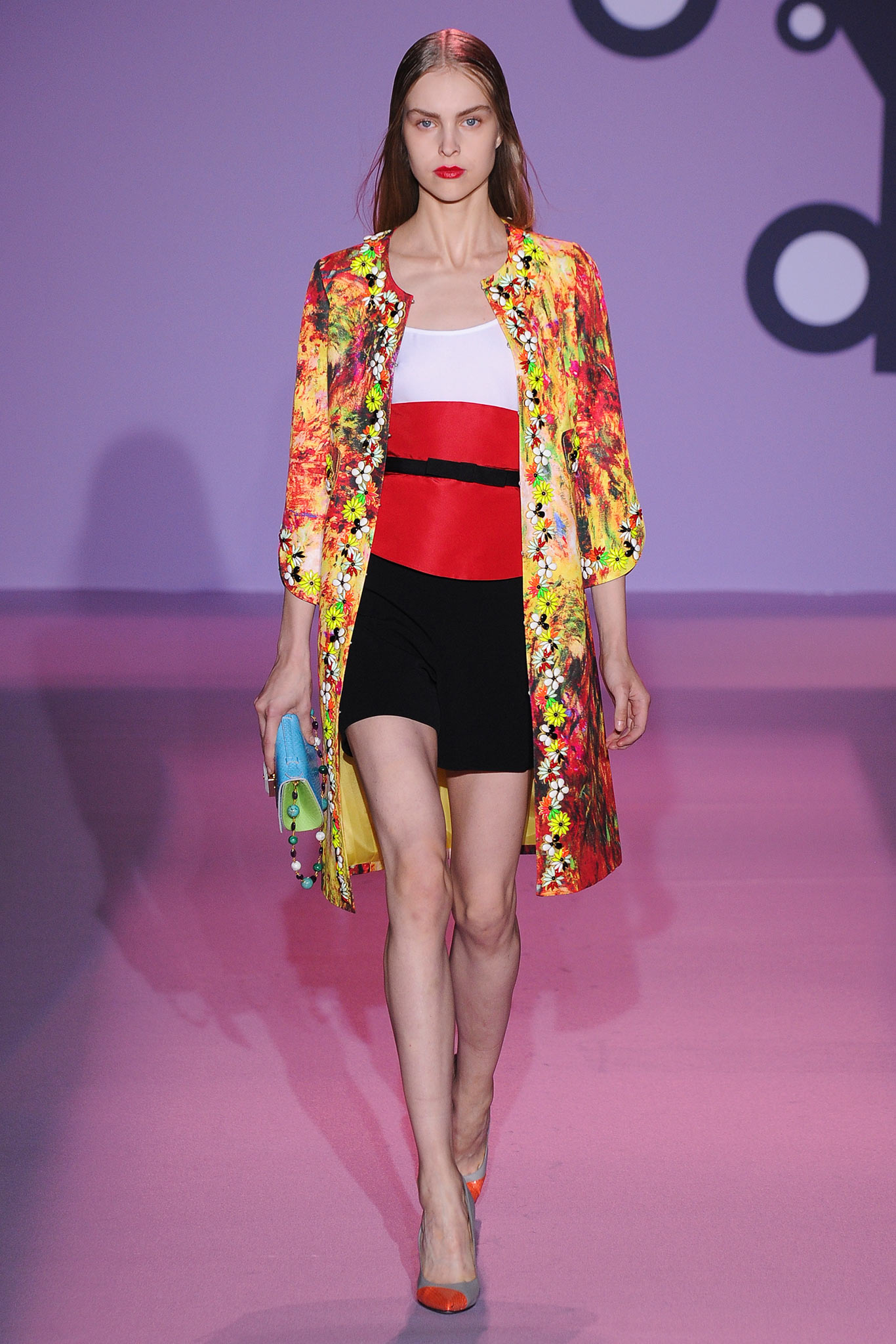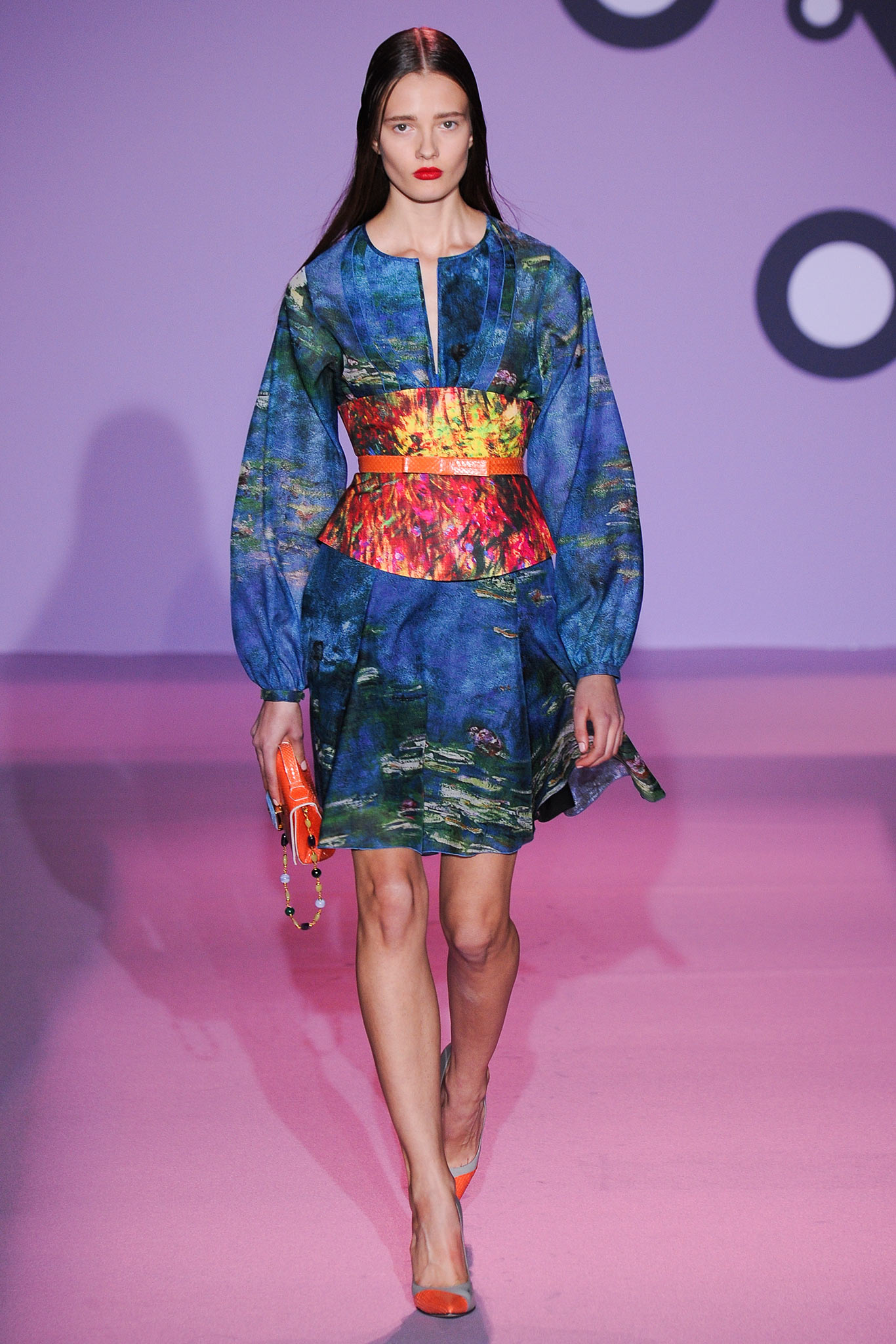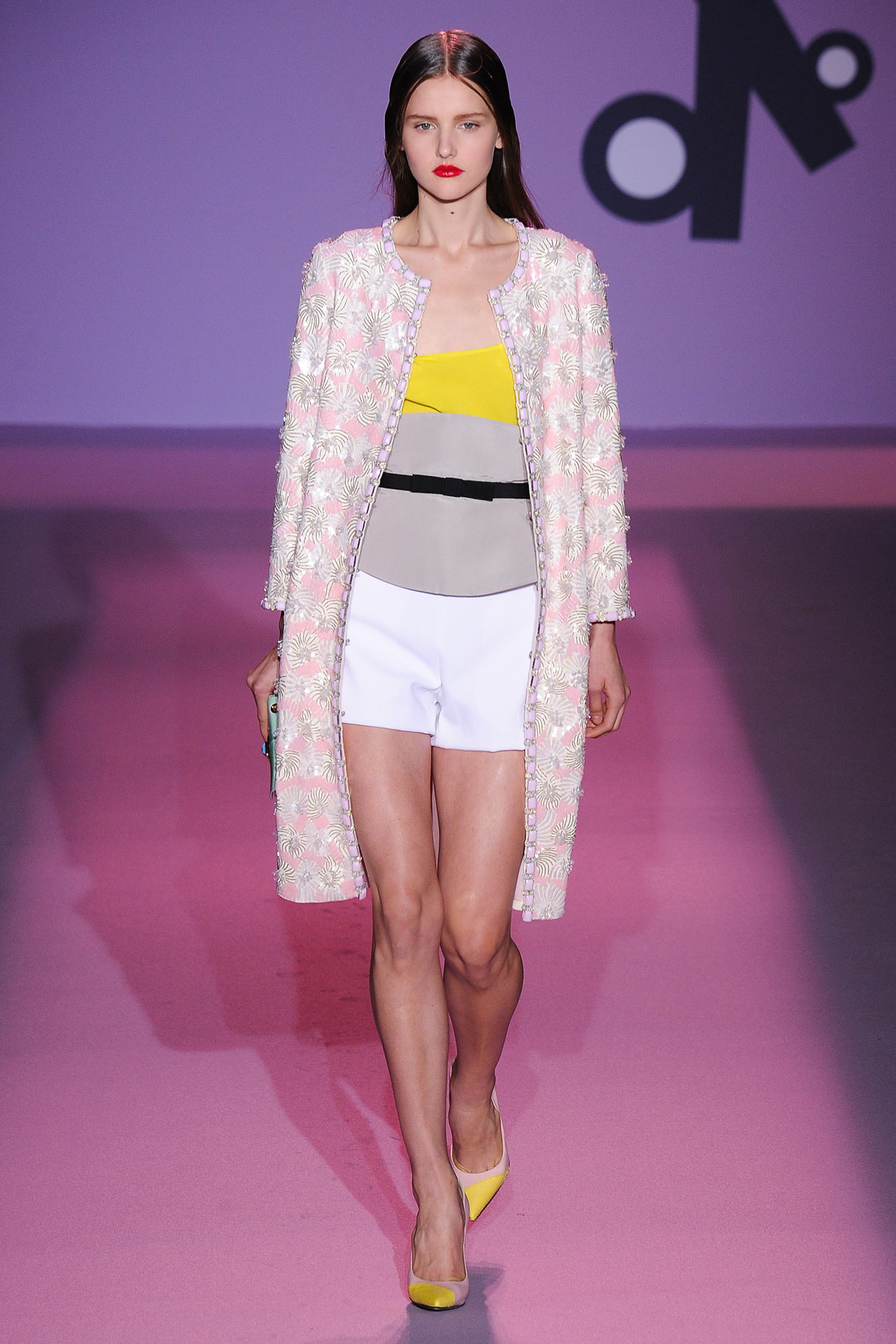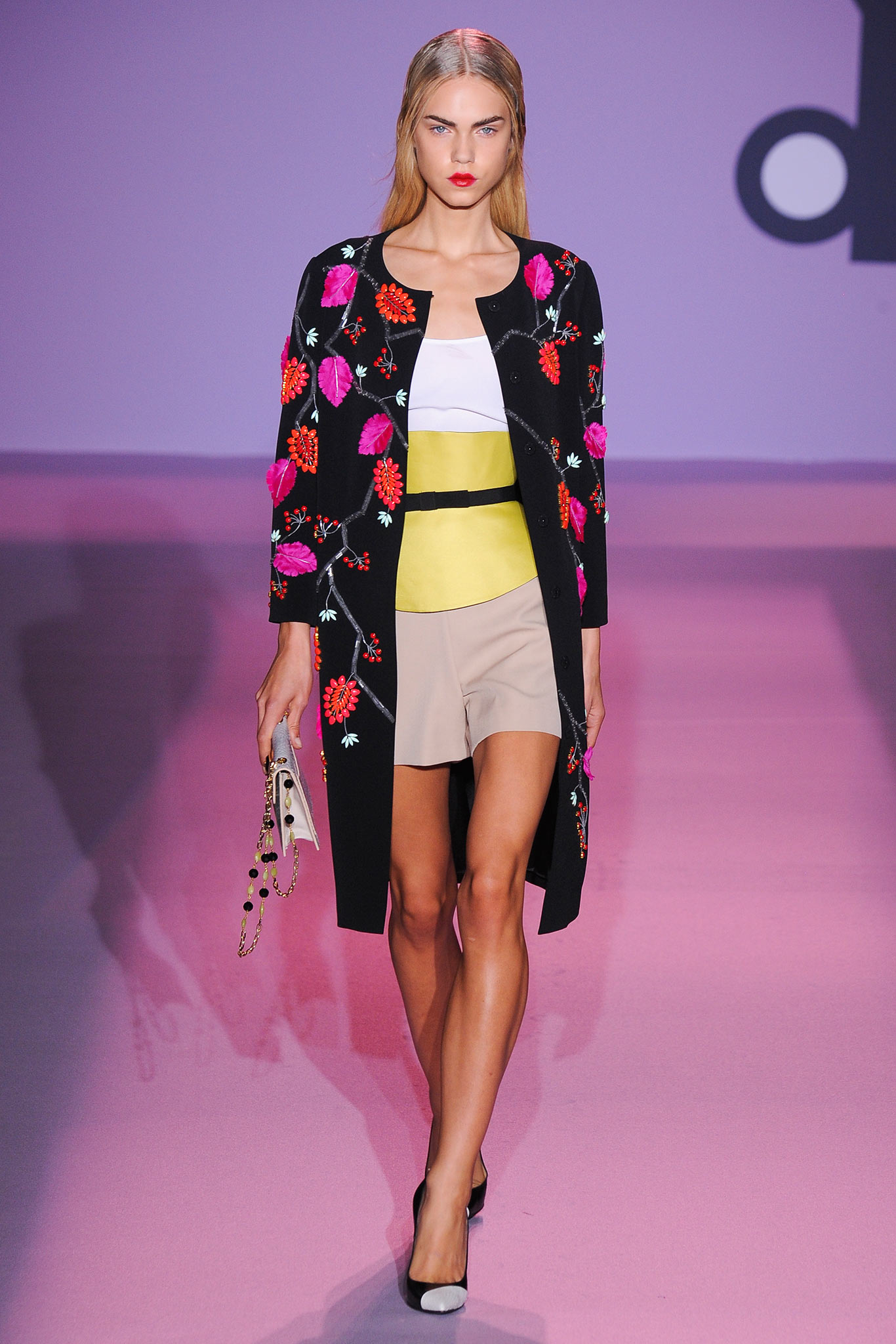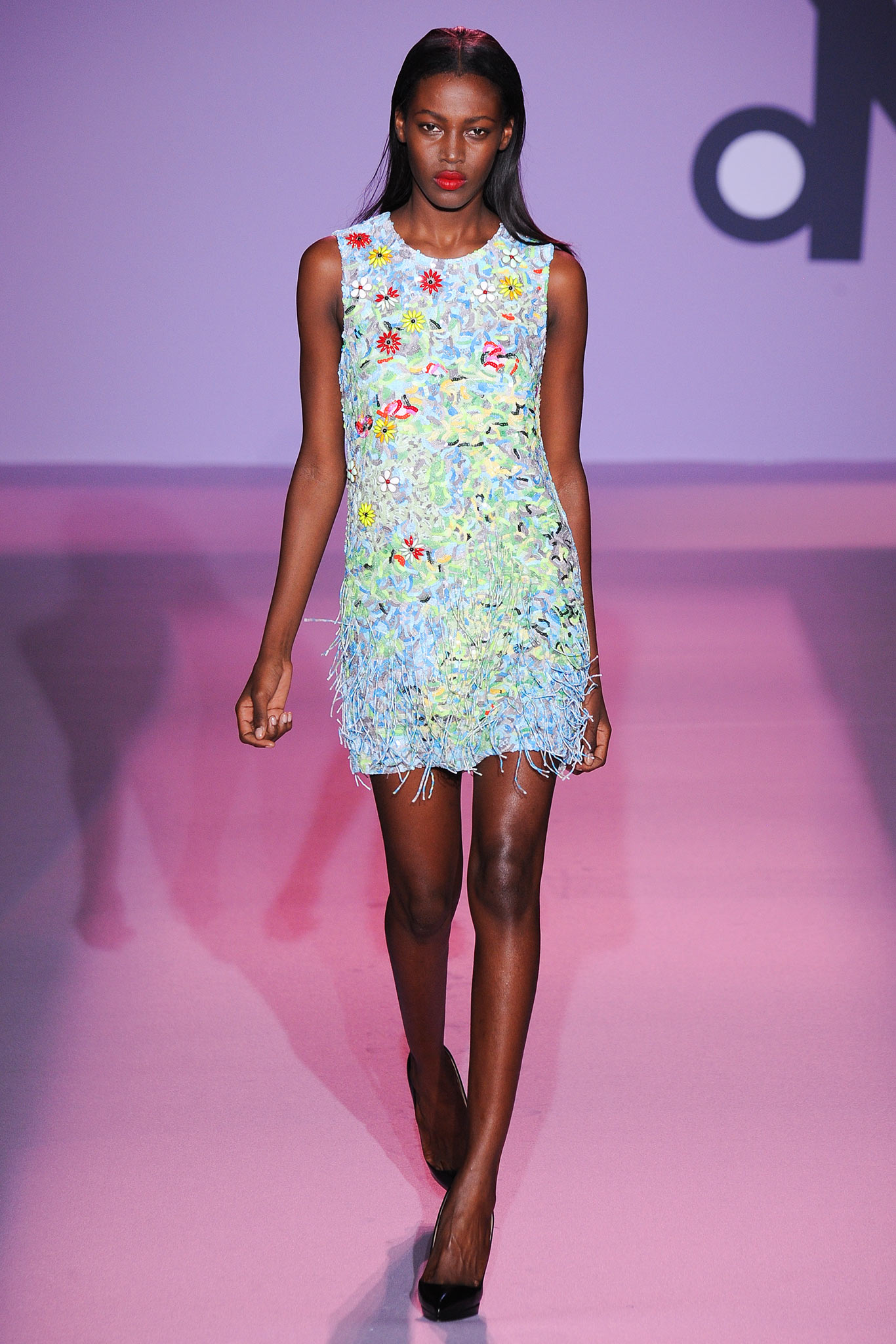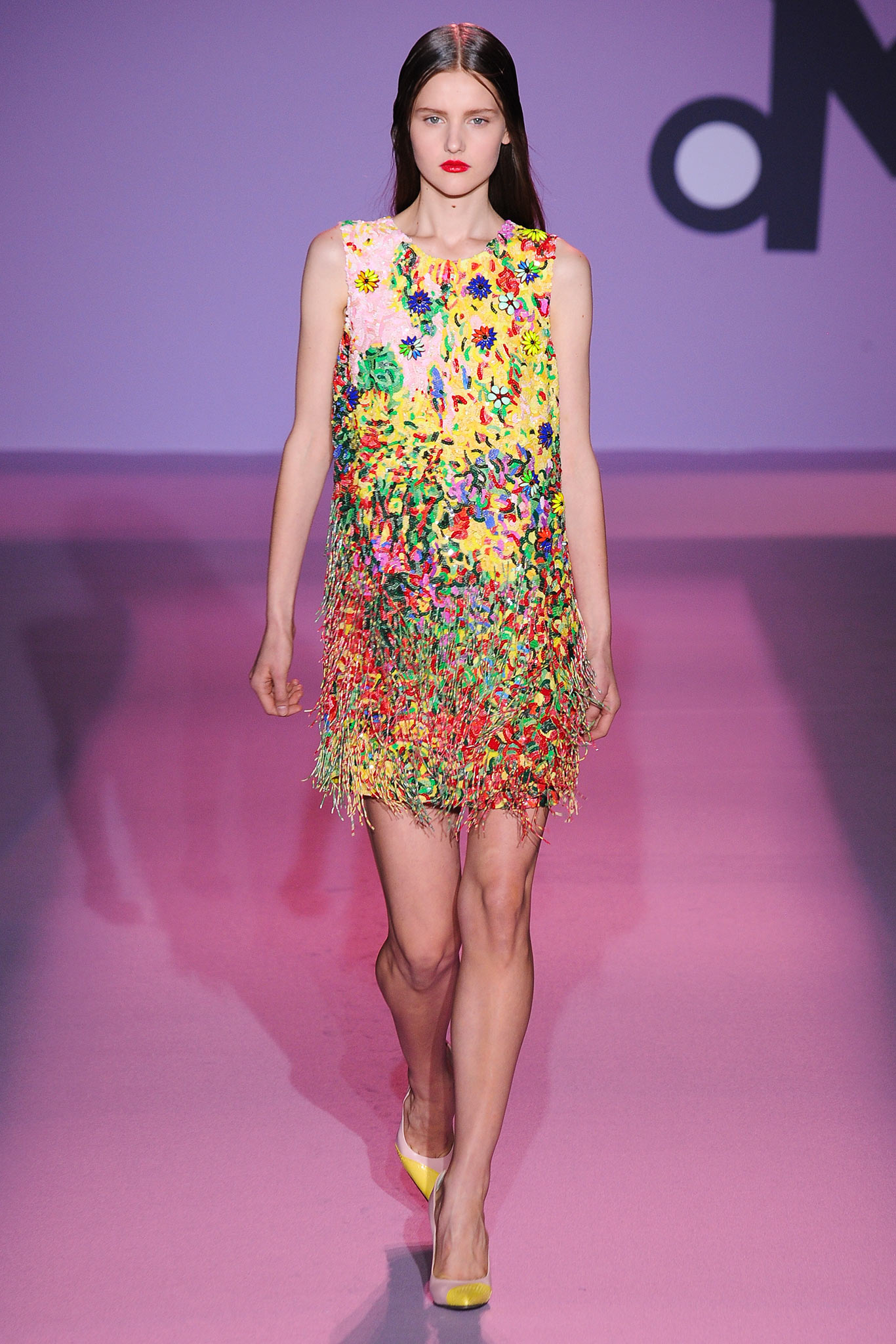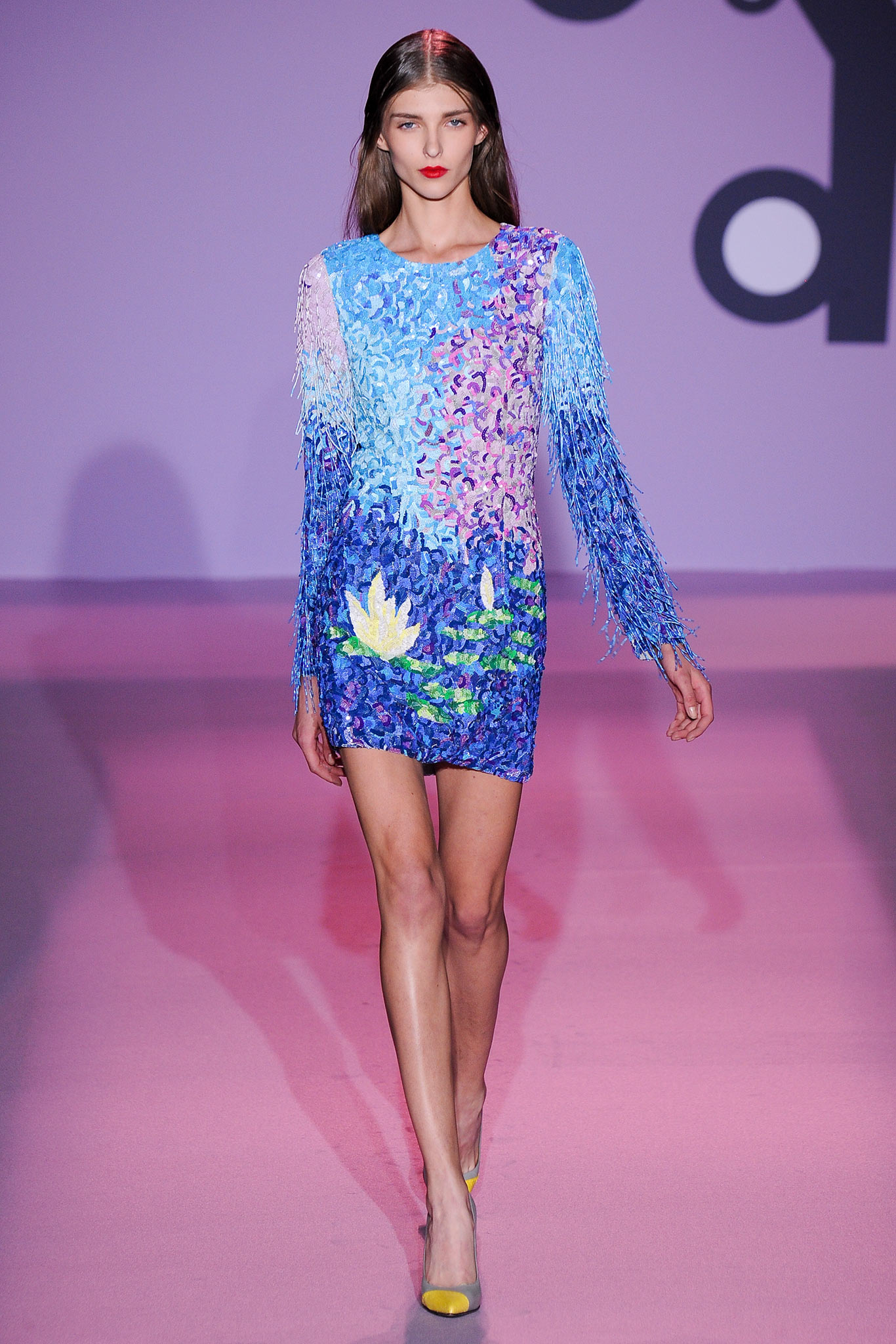 ANDREW GN
One of my favorites for the past decade. He can always be counted on to add color and unmitigated opulence to all collections, and this spring is no exception. The kimono inspired frock is another running them on the spring runways, with the corset belt in the forefront. Again, anything that accentuates the waist is a good thing. (Along with all versions of red). I am a huge fan of the jacket, in any form, due to its versatility and ease. You can take one of these ornamental options anywhere and feel like the belle of the ball. For some of us working stiff pragmatists (?!?), a recyclable element is a must! My days of gown wearing are finito. This is only for those rare birds who can afford to stroll into any event in the floor length Oscar or Valentino and be willing to metaphorically torch it the next day, ie, send it off to wither away at the local consignment shop. A jacket is akin to a chameleion, to be worn with casual pants (Brunello Cucinelli is the master of the fitted light as a feather wool pants with a touch of lycra to accomodate an ass and thighs) or jeans for routine daily escapades, OR, as needed, with a Dolce & Gabanna ruffled chiffon blouse for the opening du jour! Think of your pieces as dear friends, not as disposable acquaintances, and you will keep shopper's regret down to a dull roar. Spend the shekels on a staple piece in a standard silhouette in a well made woolen or duchesse satin (swoon) and change your accessories. All versions of sequins, beads, and brocade are icing on the cake. These jackets and dresses by Gn are one of a kind, art in their own right, harkening back to Yves Saint Laurent during the roaring 80's! Combining Monet with a galaxy of sequins can never be wrong. Andrew Gn's embellished toppers rival anyone's including those of, yes I am serious, Chanel! You could imagine Catherine the Great wearing his creations whilst meanering around the Winter Palace in St. Petersburg.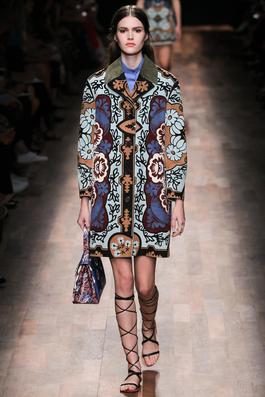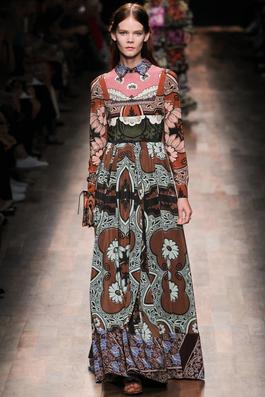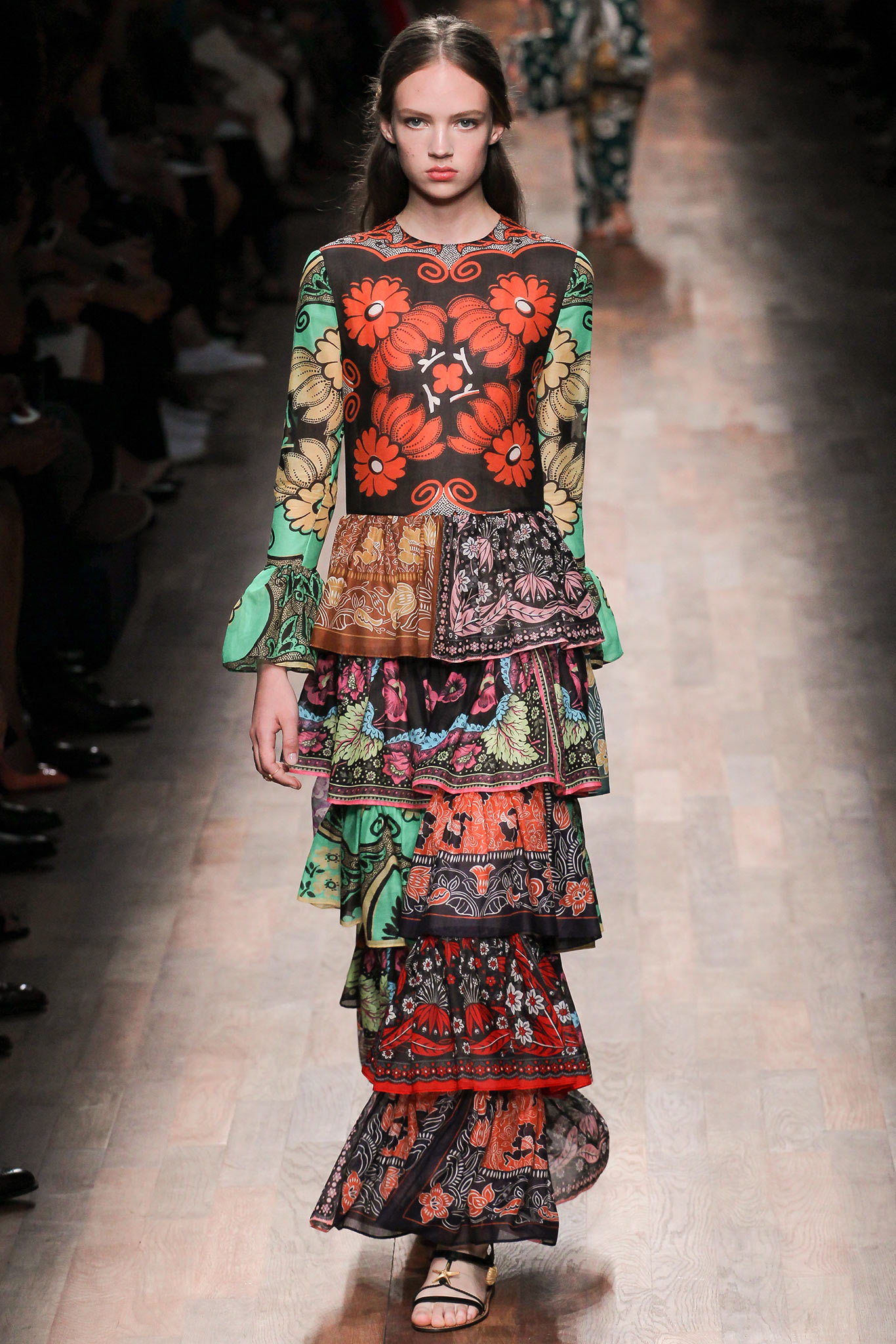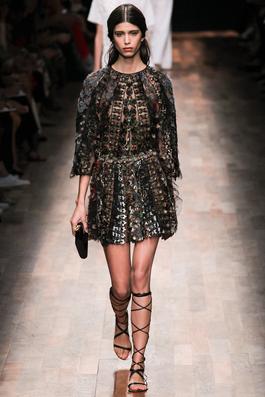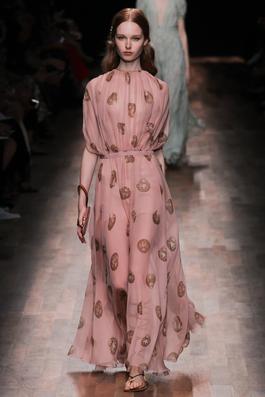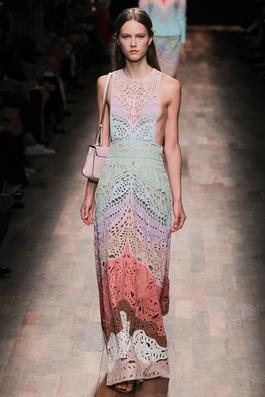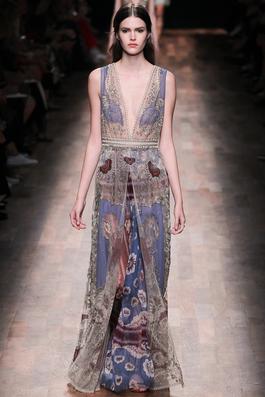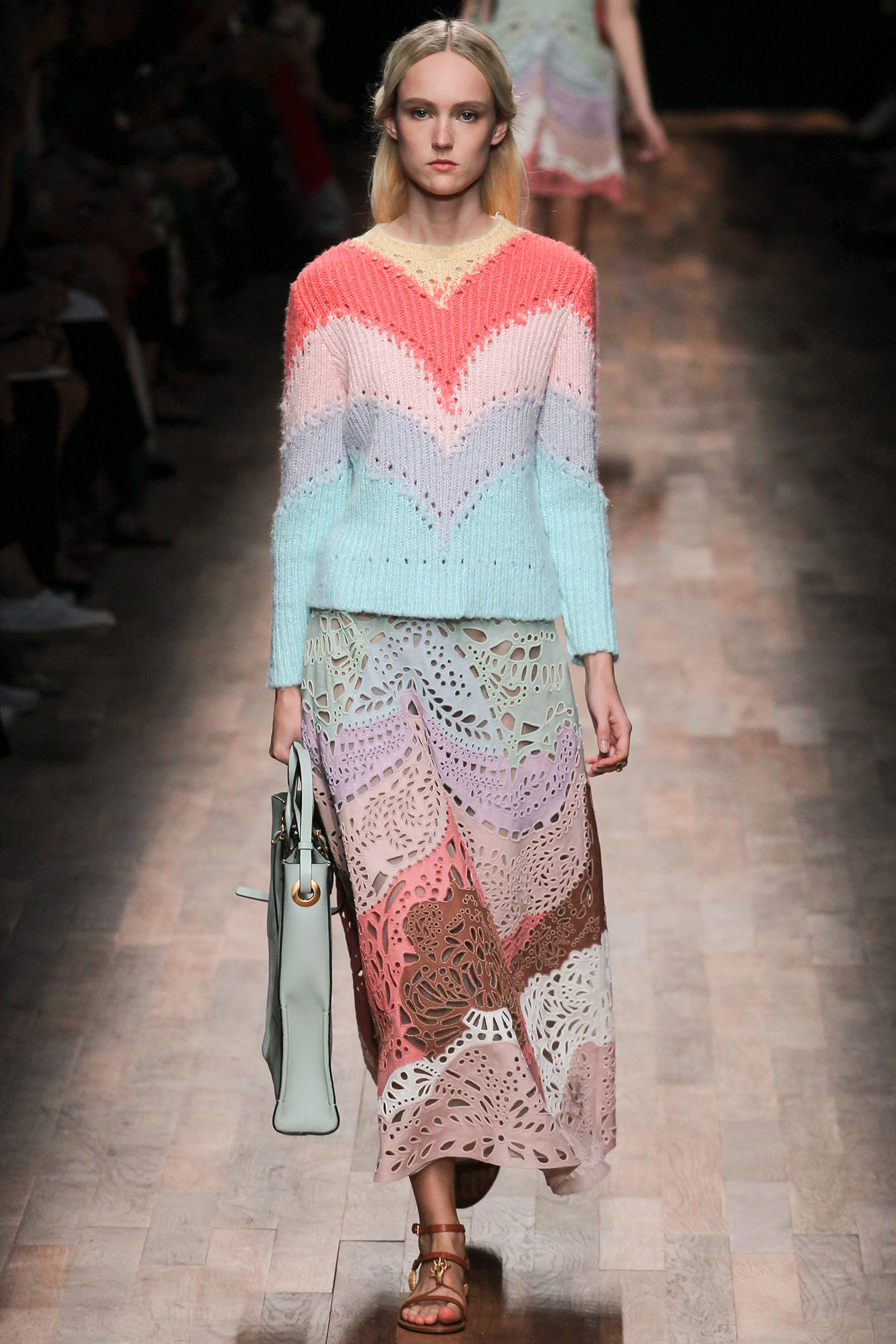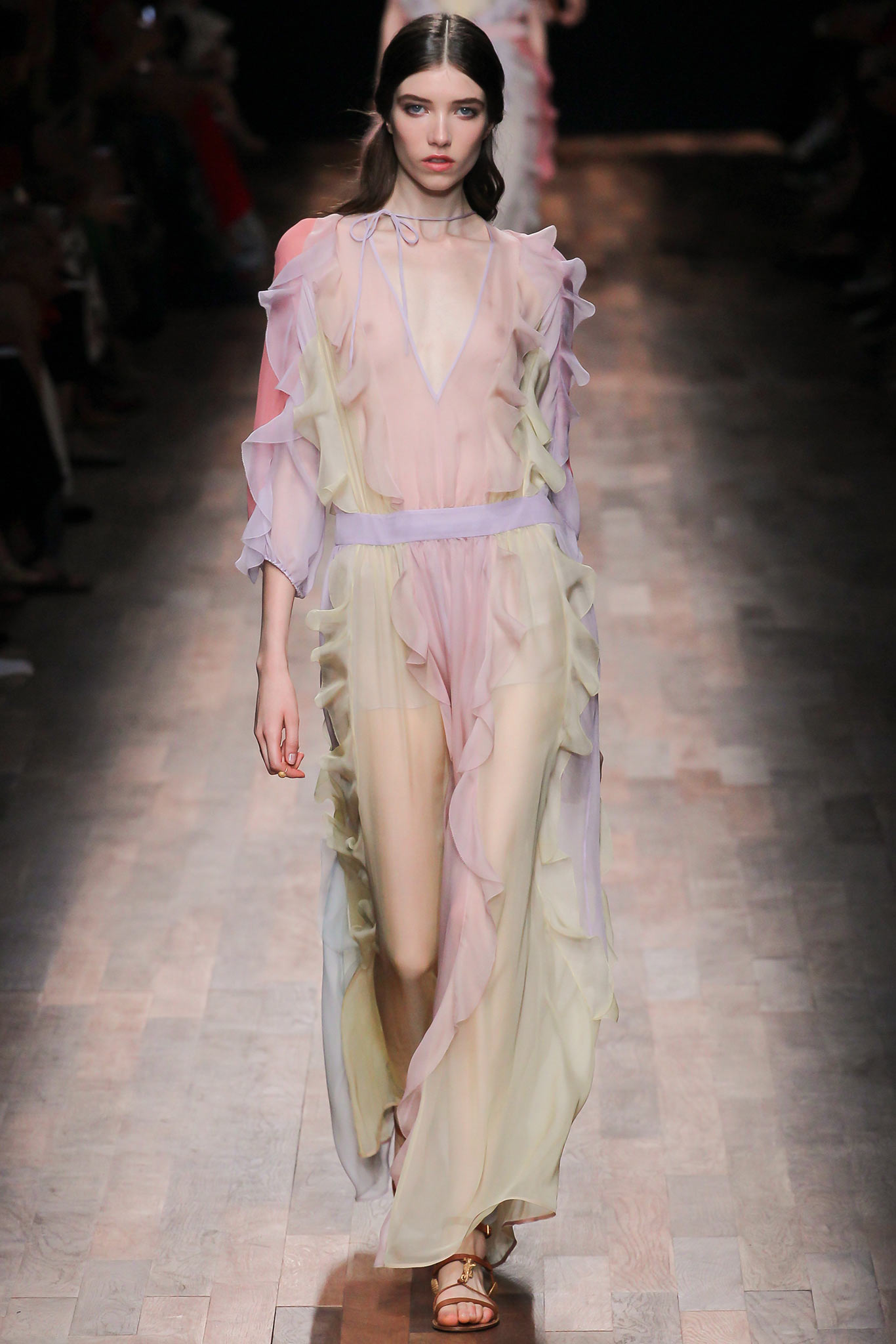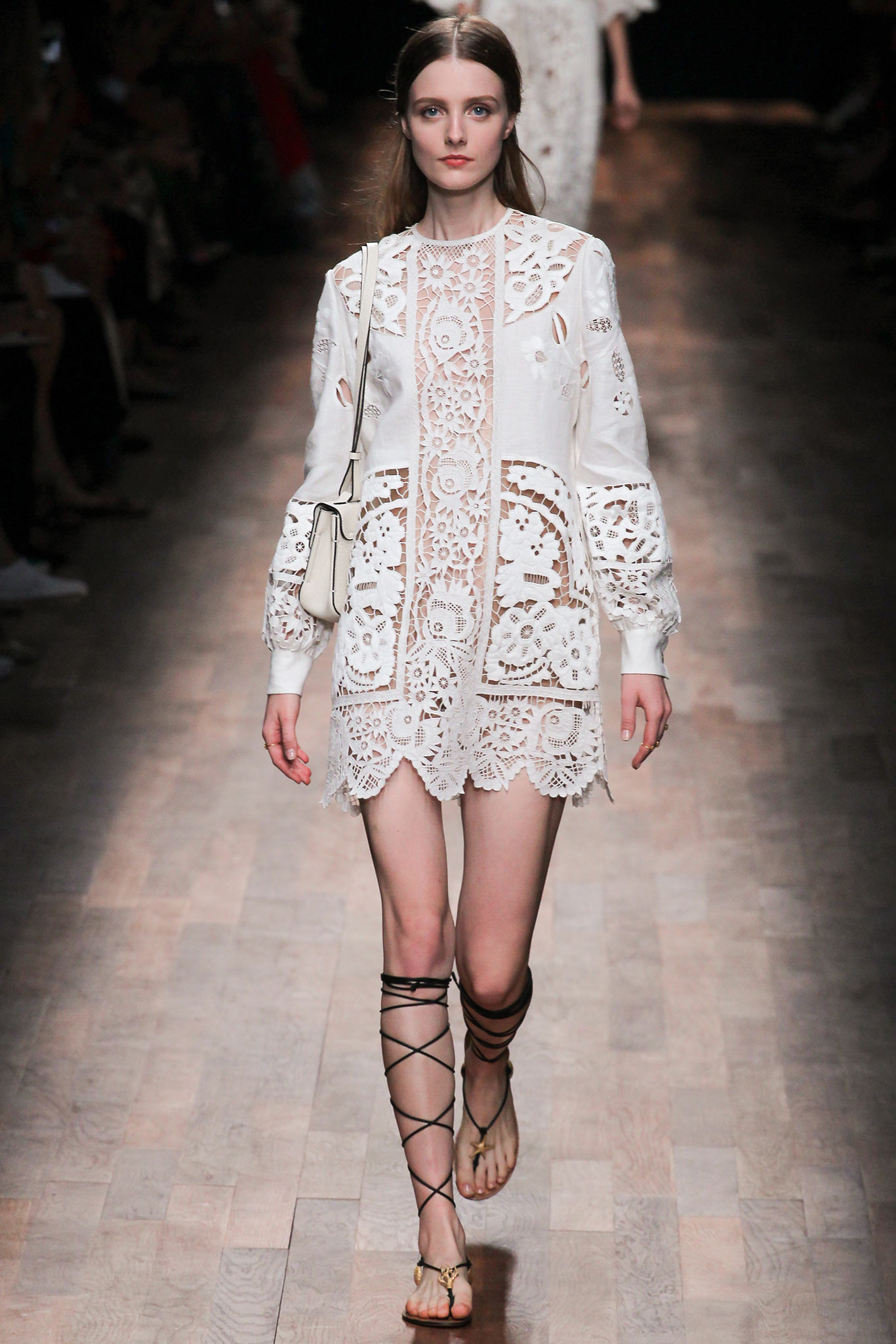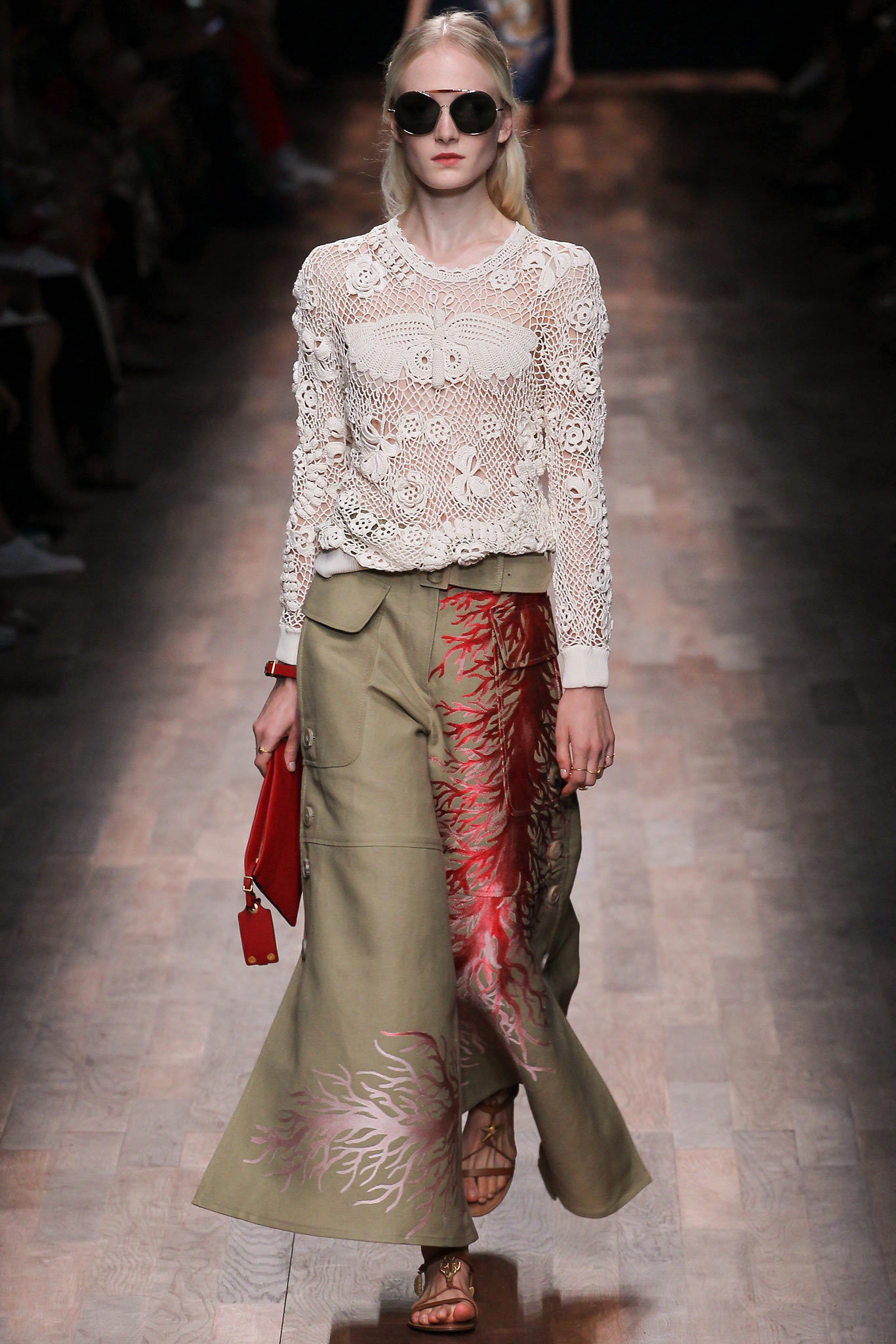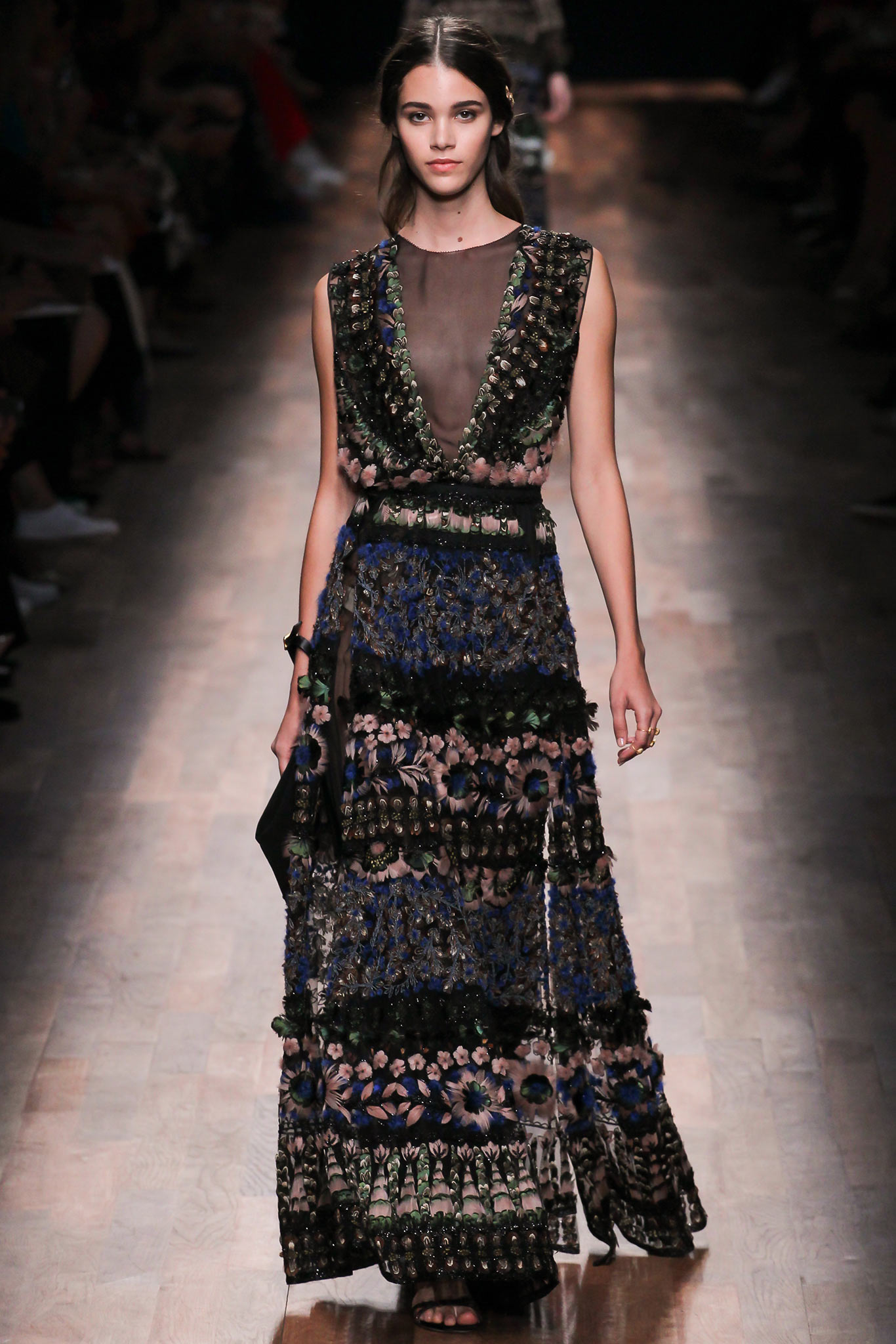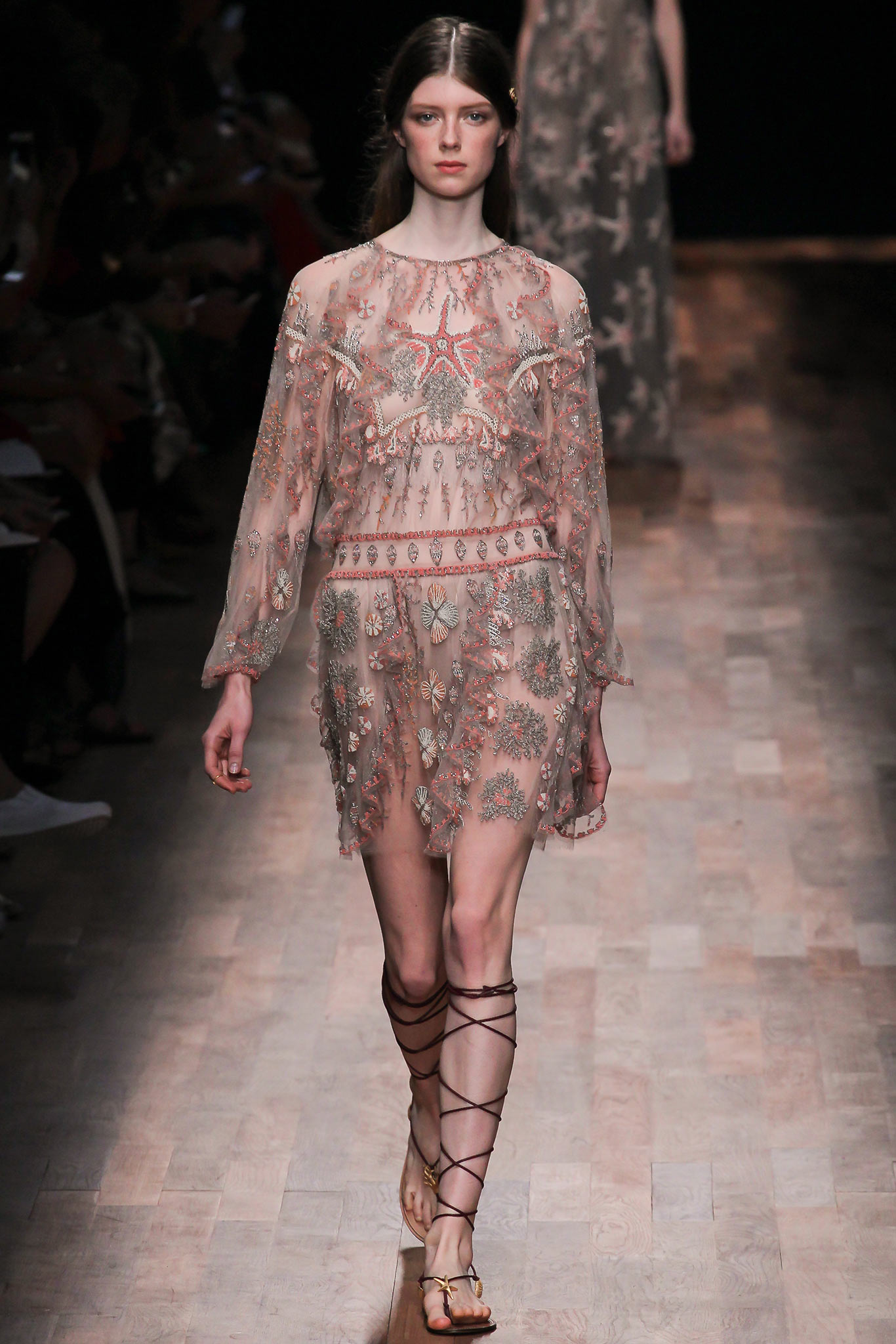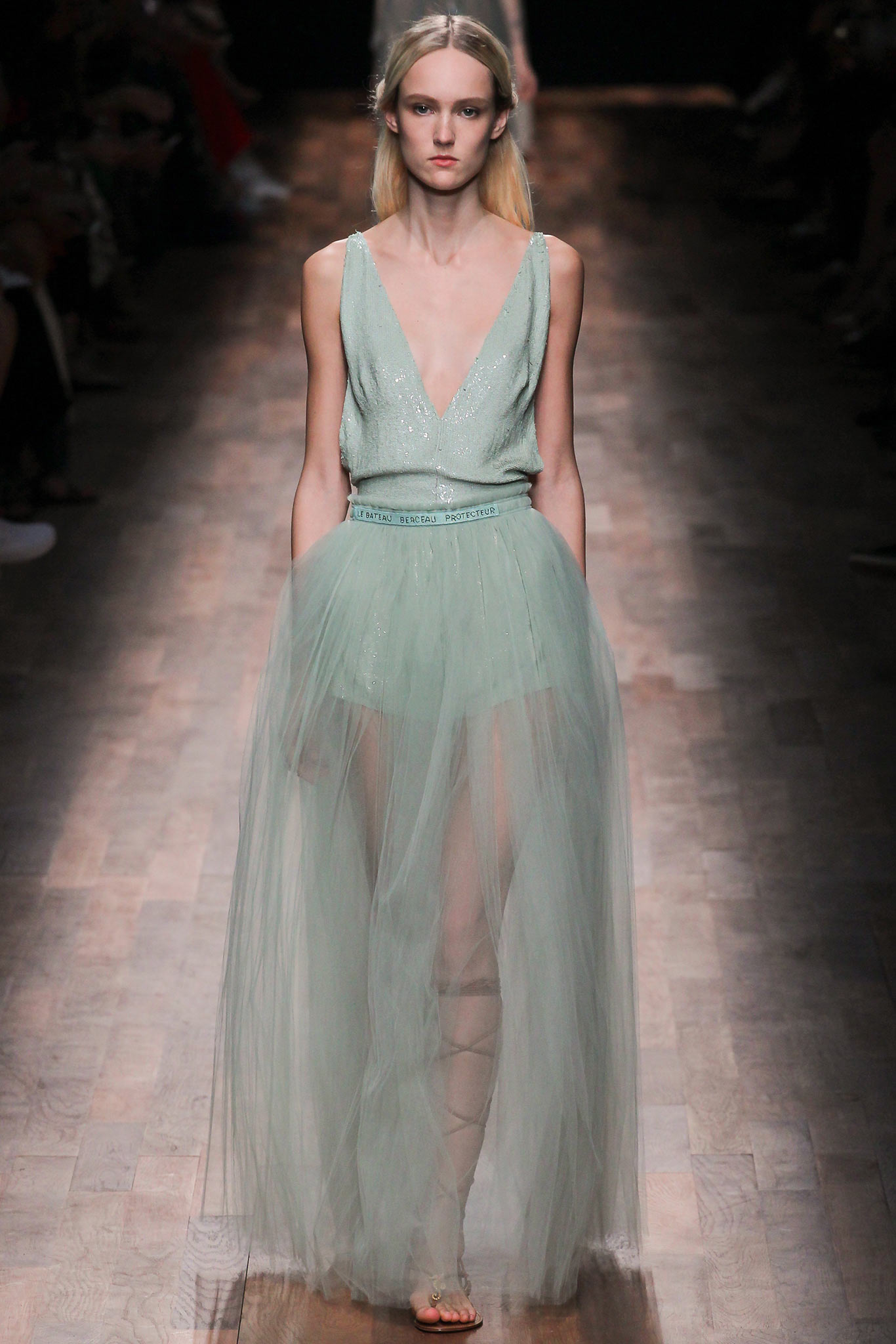 VALENTINO
From the masters of the diaphanous dreamy dresses and gowns, with all versions and colors of tulle, chiffon and feathers, comes timeless fantasy fit for a queen. There is the requisite sojourn through the 70's, but like Alberta Ferretti, in inescapable luxury, not for your average hippie wannabe. Eyelet and broderie anglaise detail in prim pastels and virginal white, with nudibranch chiffon ruffles thrown in for good measure. The feathered frocks will be made to order for sure, and though a definite strain on the pocketbook, spectacular works of art which almost belong under glass. The special niche this house excels in are the evening gowns, which come closer to haute couture than any other, the sole exception being the Chanel demi-couture contingent.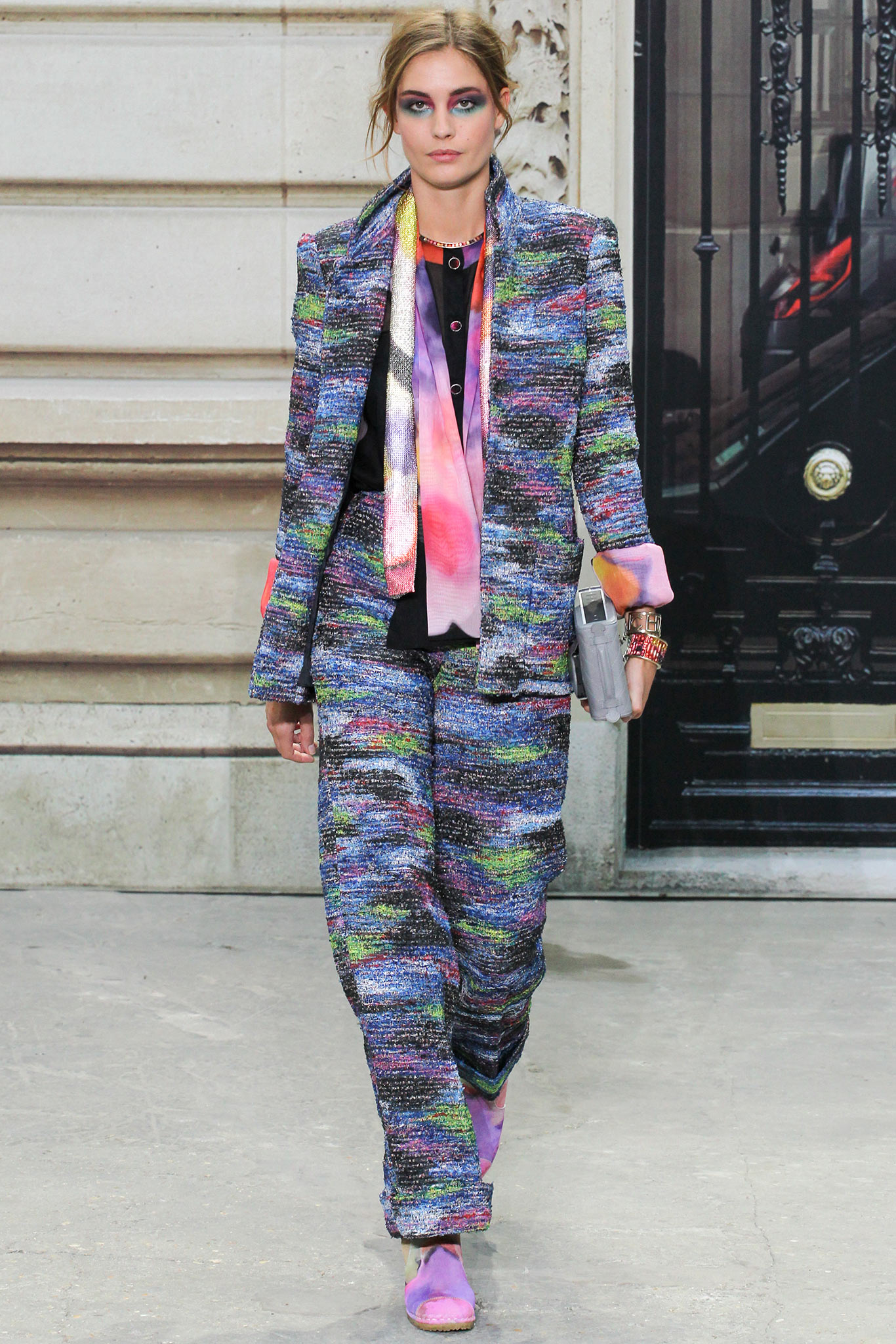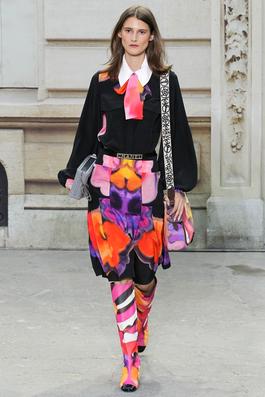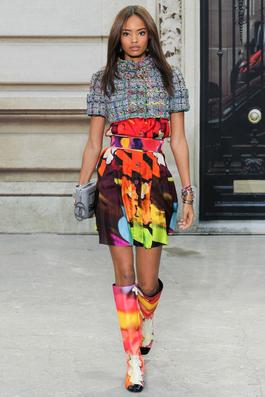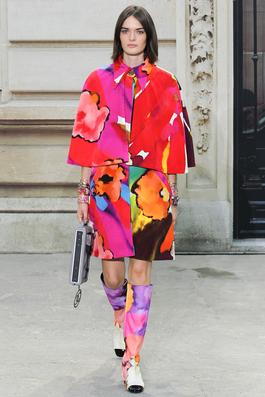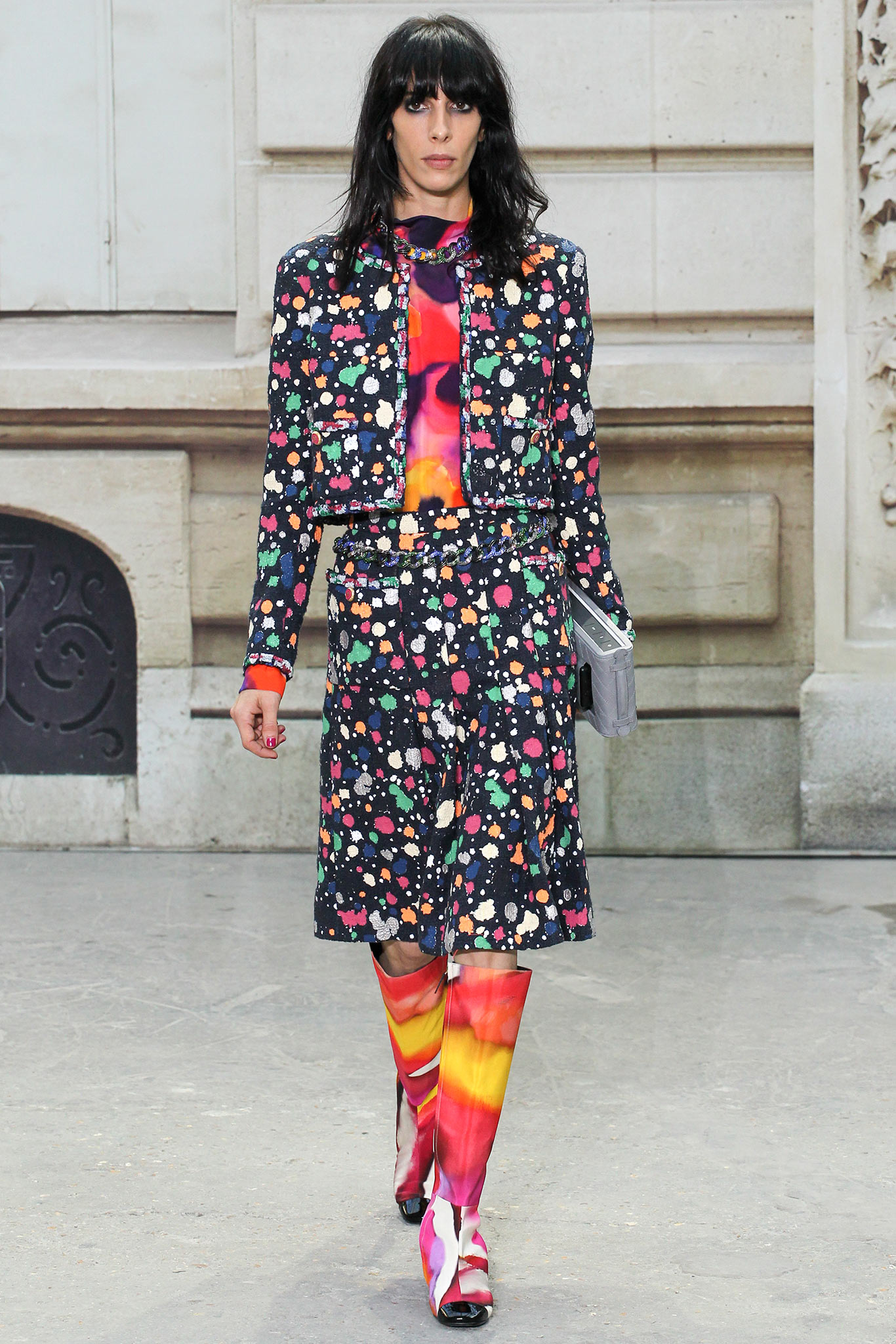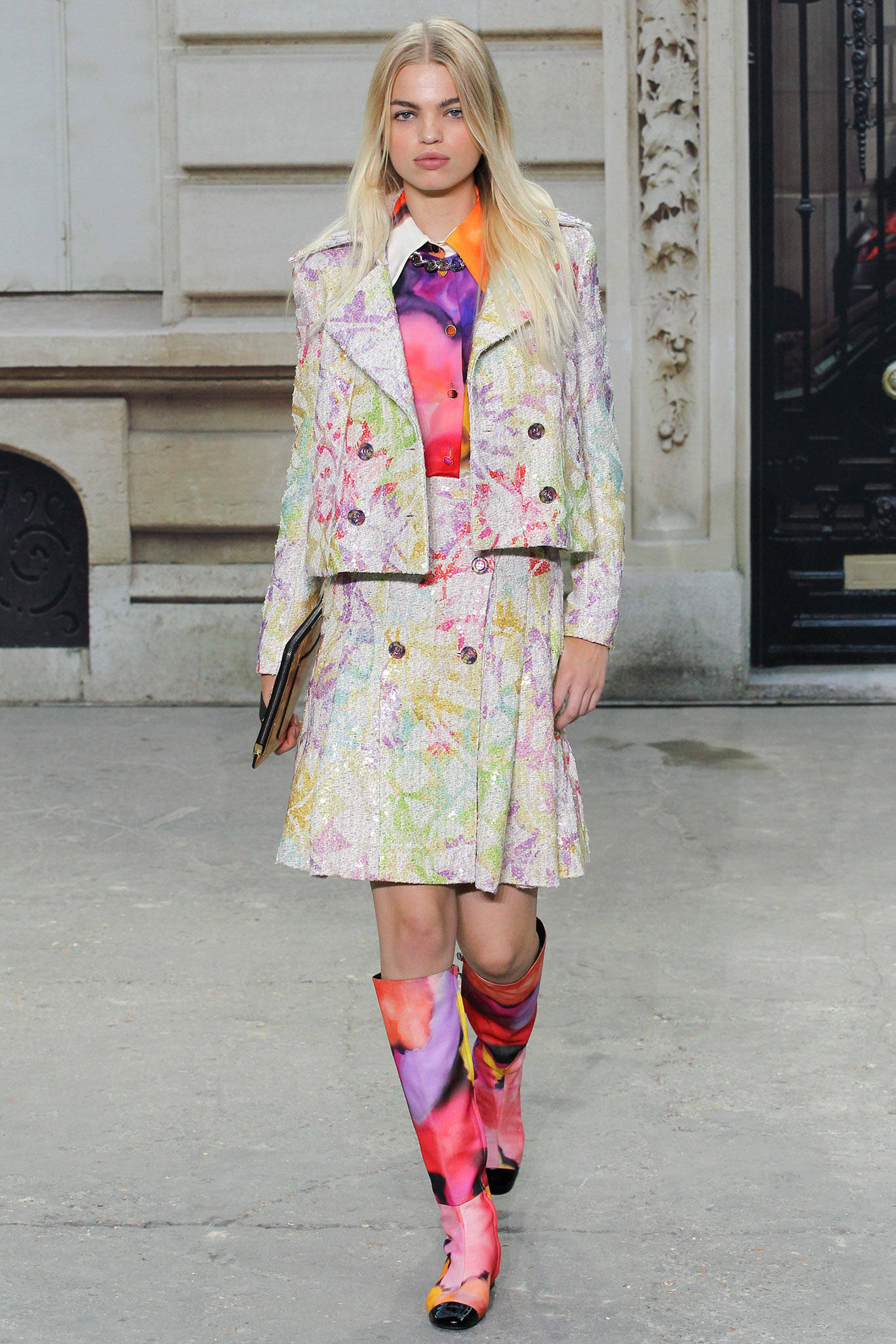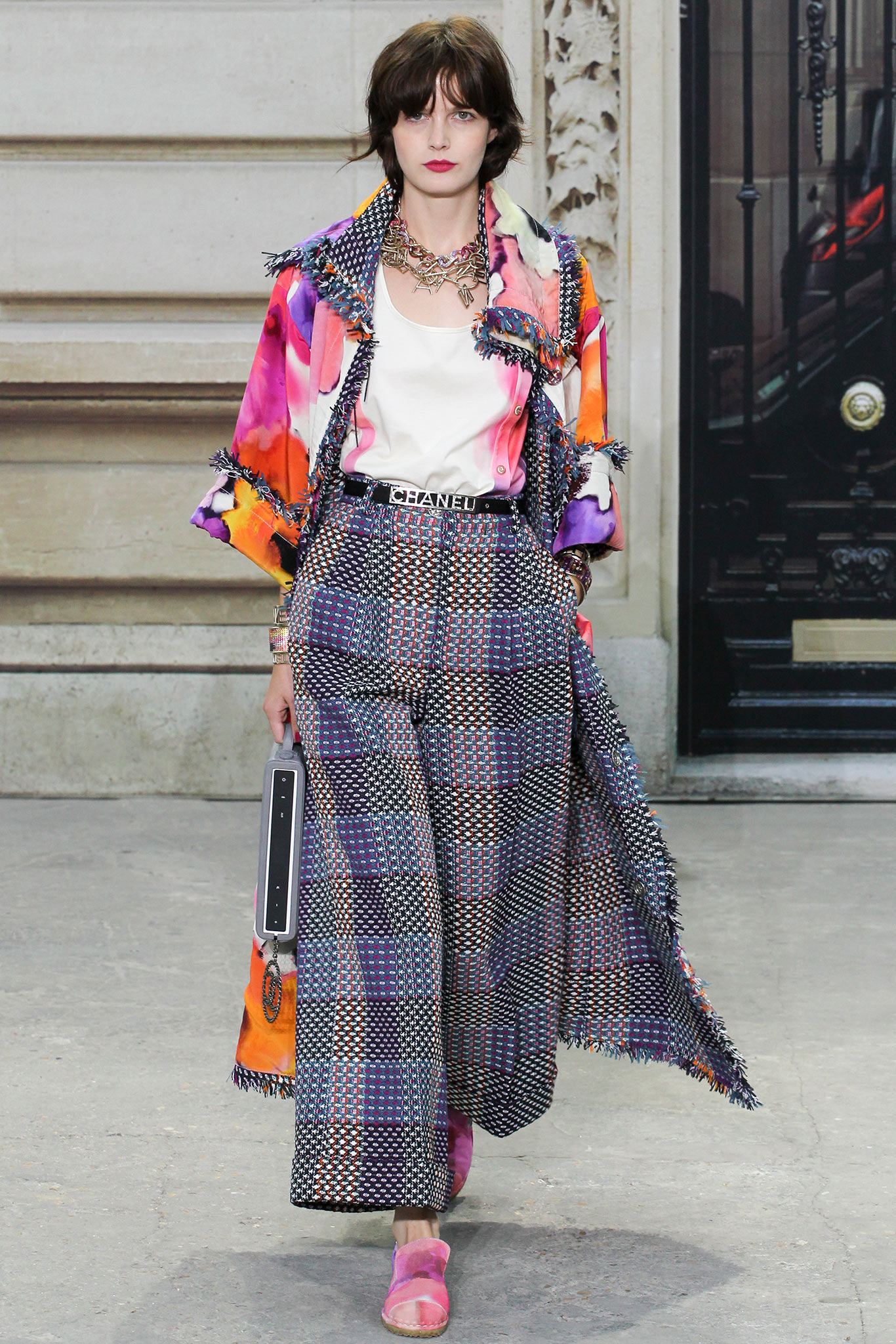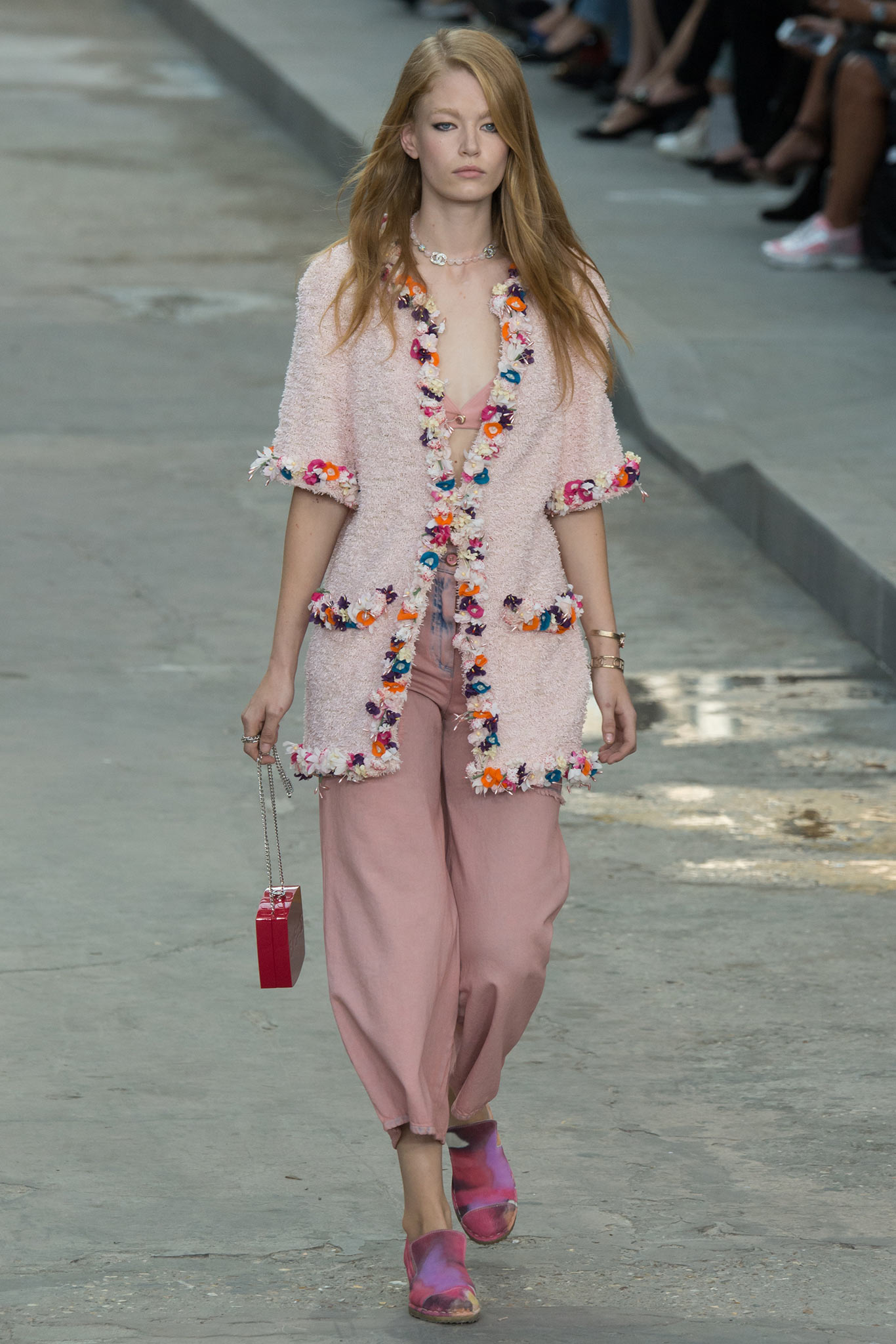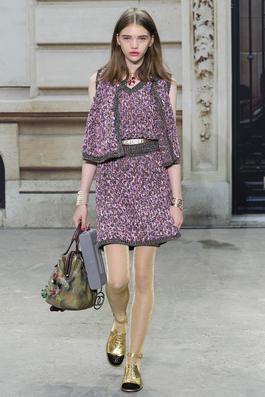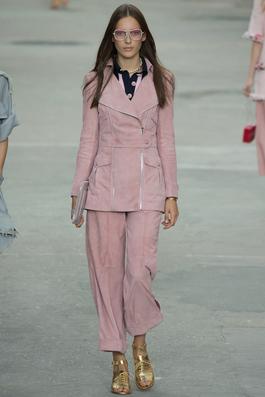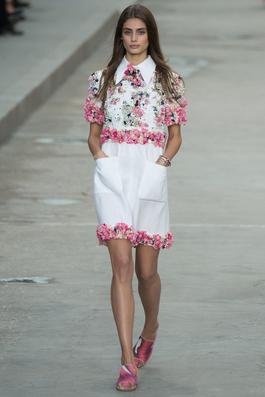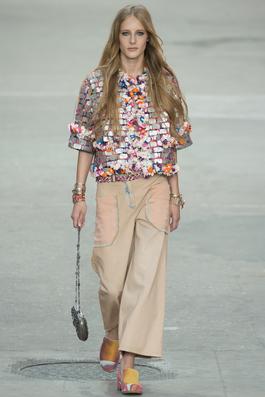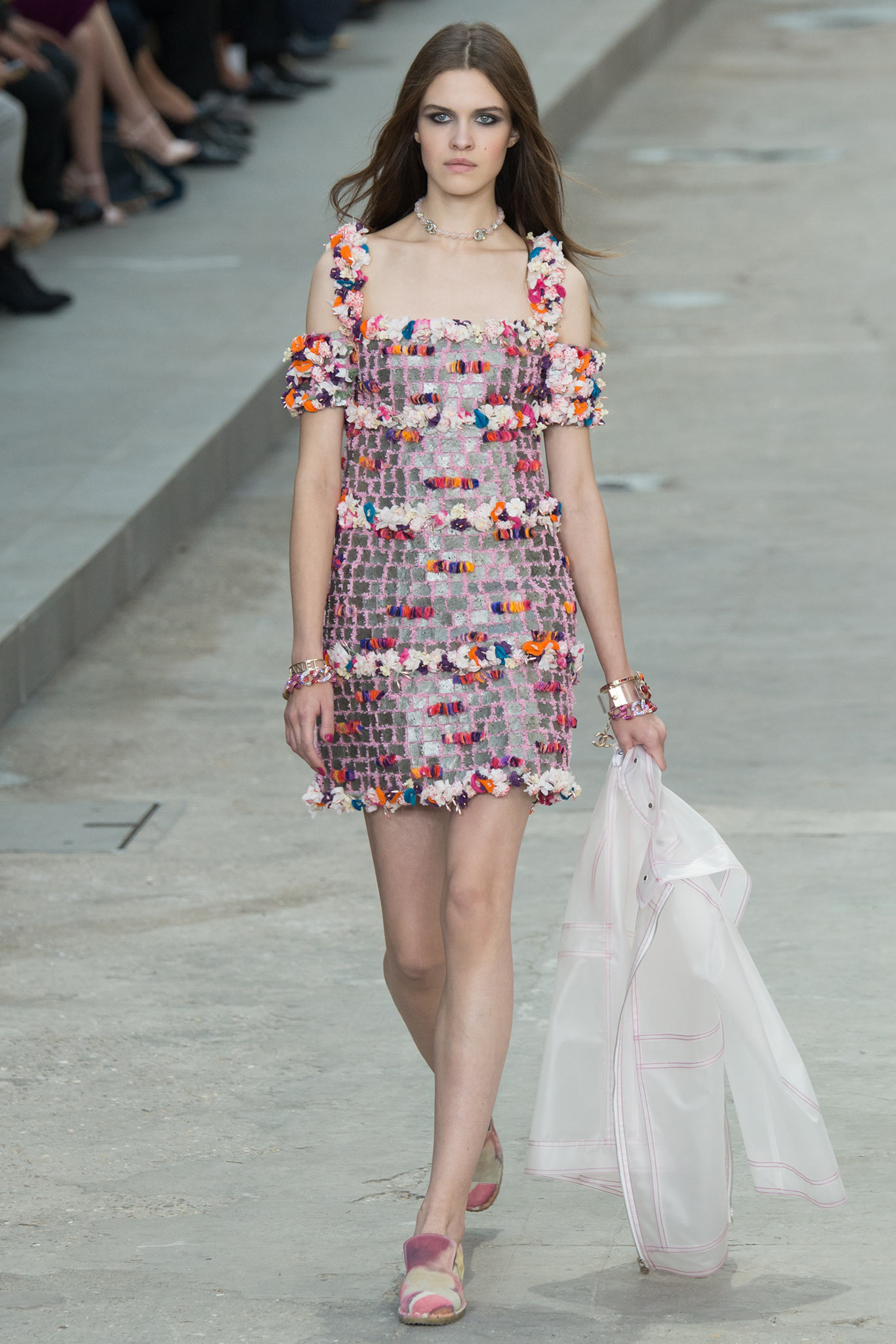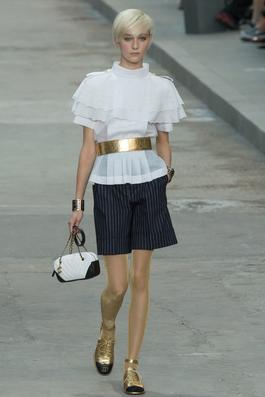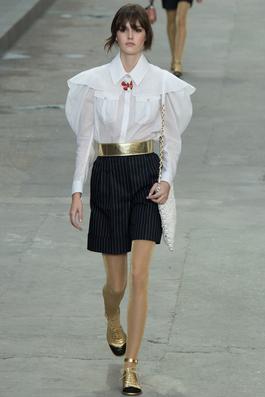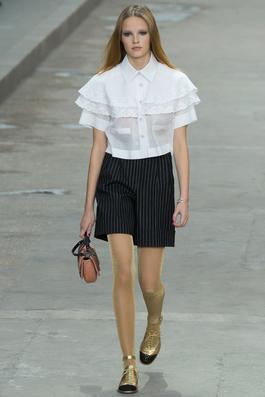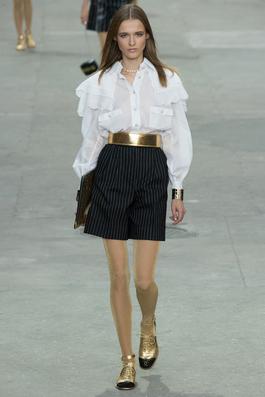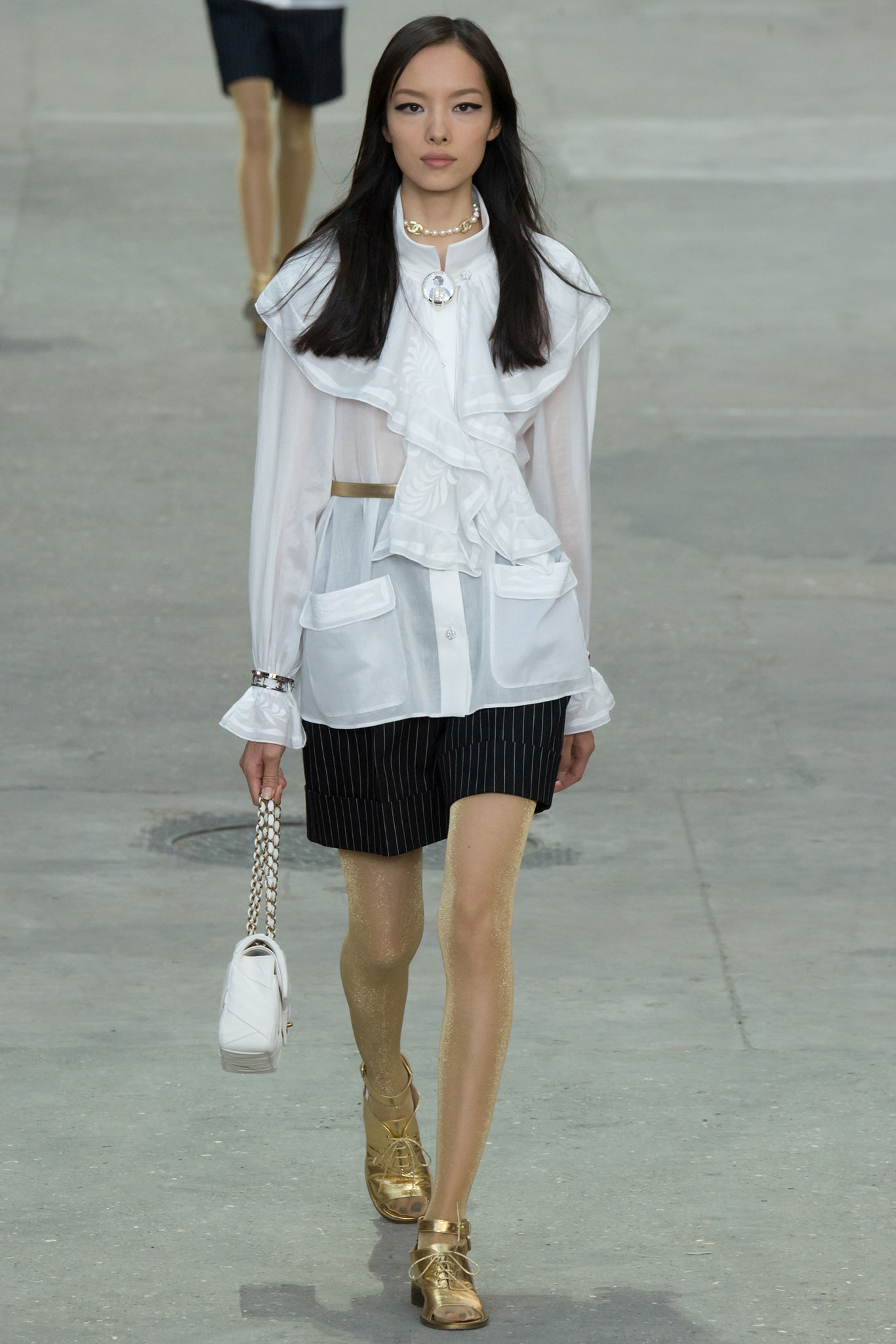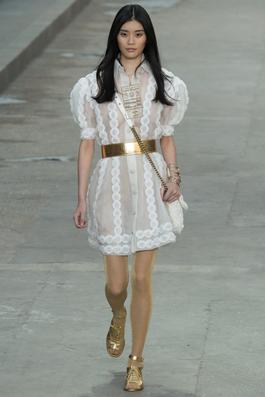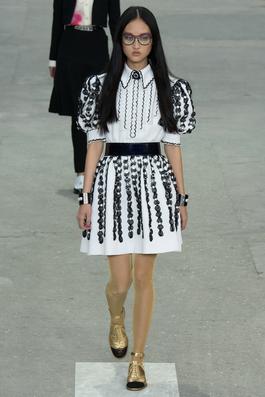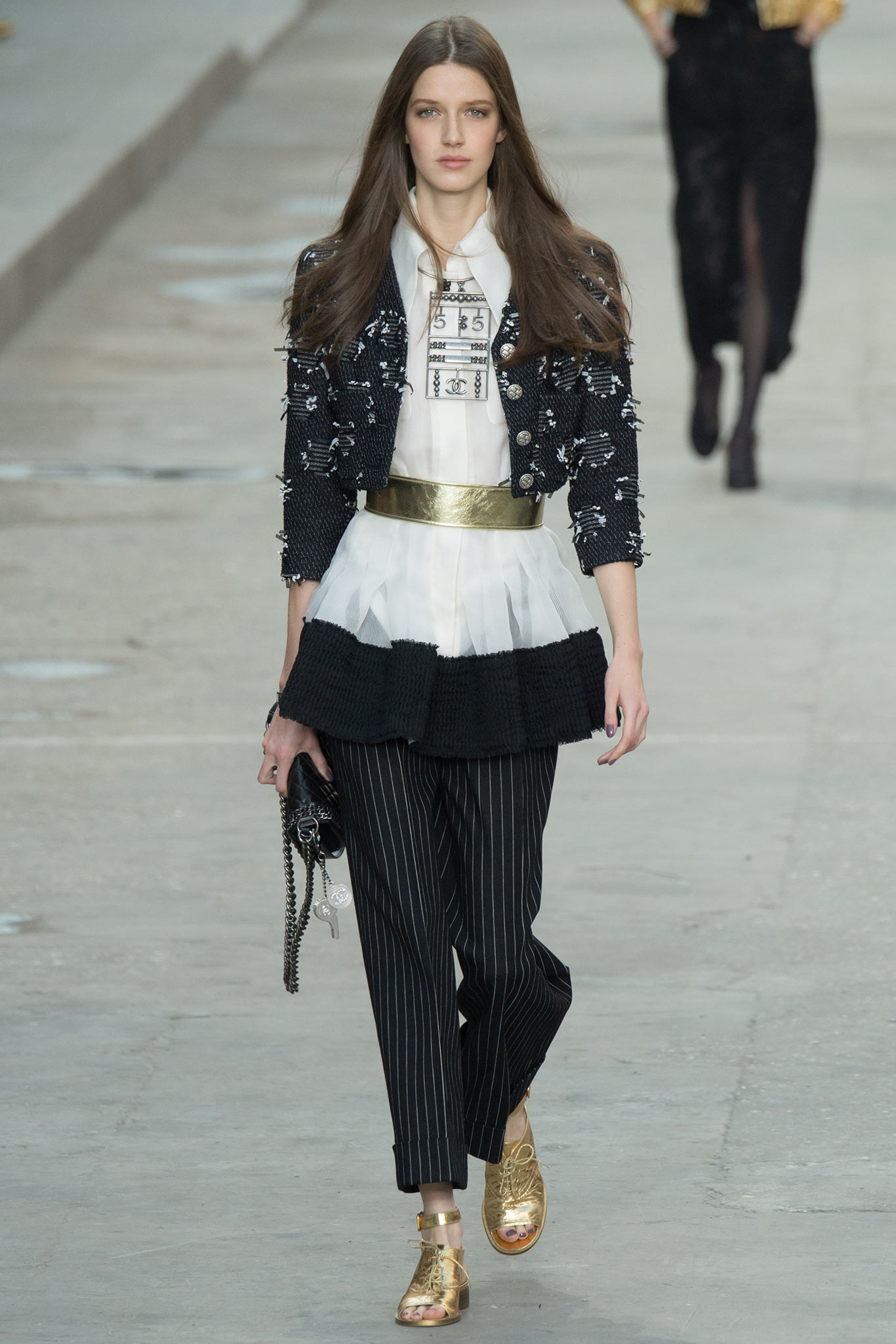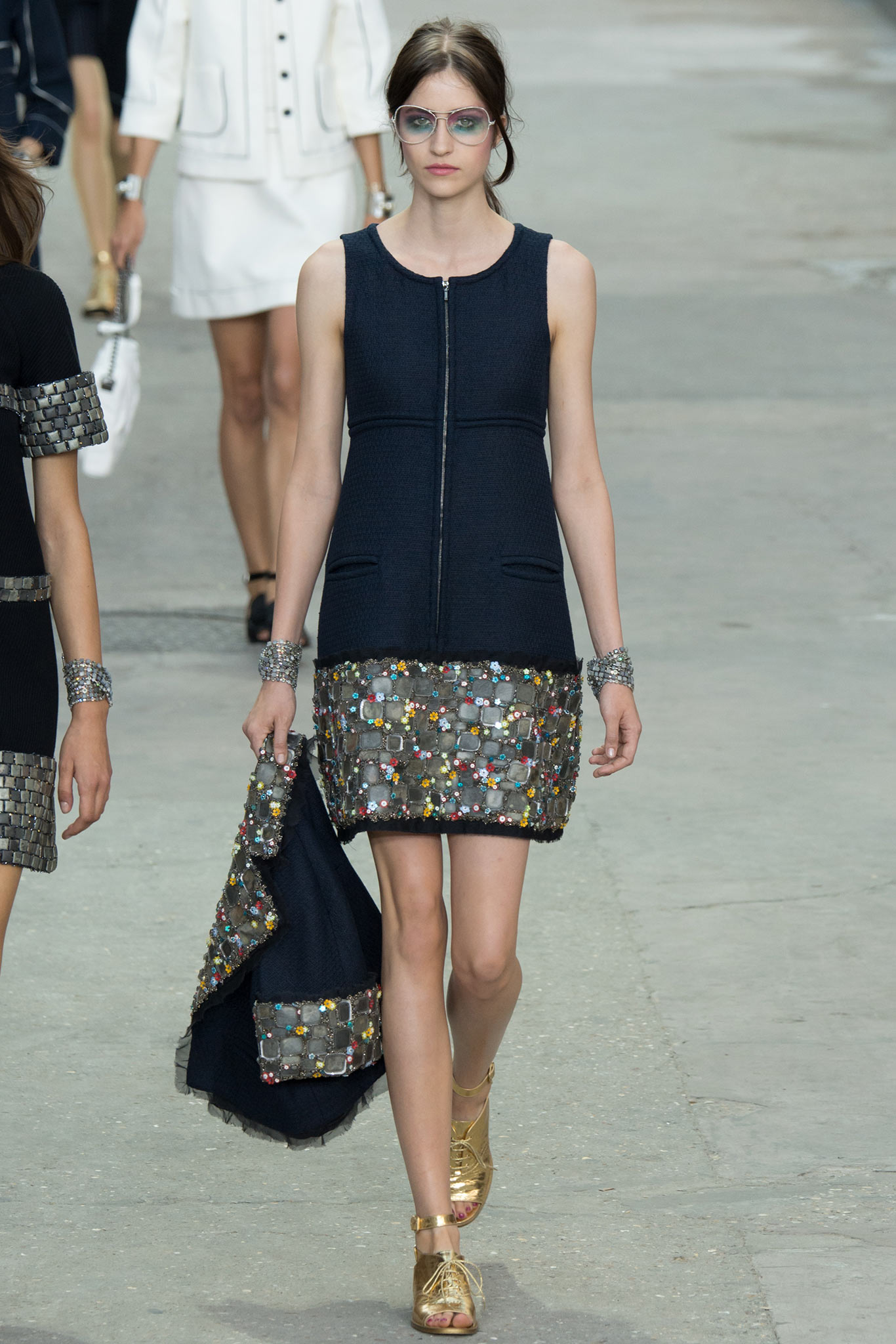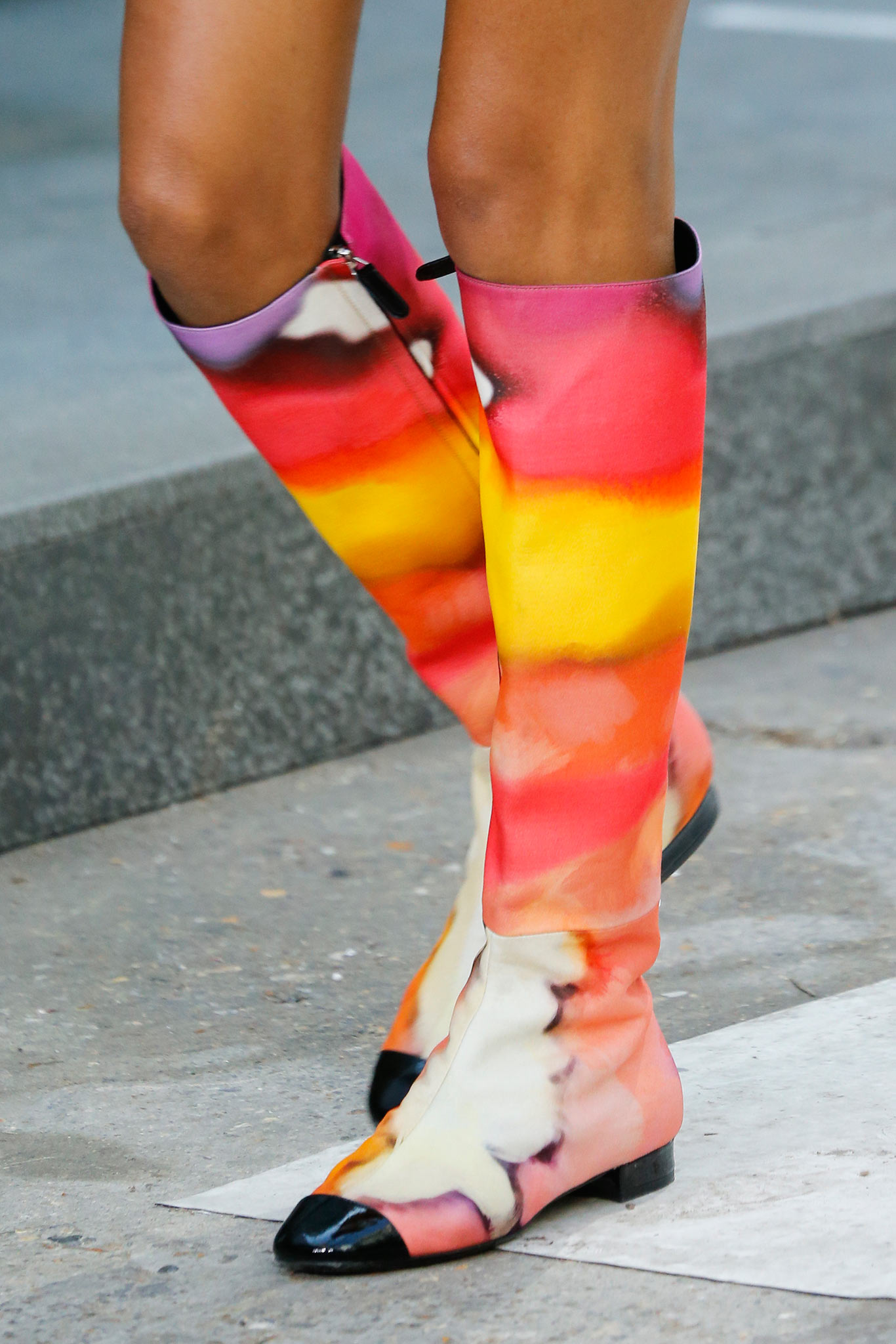 CHANEL (could there be any doubt?)
86 looks came strolling down the catwalk, thanks Kaiser Karl. Once again, it was hard to edit down to just a few representative pieces. There were many running themes as per usual, with a ven diagram effect of the usual (but always drool worthy) tweed suits, retro 70's looks, space age frocks, blazing white blouses you might imagine cloaking the denizens of Versailles, and the demi-couture concoctions that nobody but NOBODY but Lagerfeld can perpetrate. Feminist? Meh, I don't know about that, but what I do know is that this collection is yet another testament to the perpetual genius of Lagerfeld. If one is to stumble upon a pot of gold, run to your nearest purveyor of all things Chanel and purchase one of those iconic tweed delights, preferably in vibrant colors or pastels. Maybe its the decades long lore and lure associated with the house since the days of Coco herself, but nothing feels quite like runway Chanel, especially the jackets which are lined with matching silks emblazoned with camelias and meticulously crafted with extravagant details which become increasingly obvious upon subsequent scrutiny. Always substantial and timeless, the multicolored tweed will go over anything in your wardrobe, from jeans and a T shirt to a Blumarine silk dress. And for the penny pincher in all of us, there is no clothing that will hold its value quite like Chanel. (Personally, all my runway Chanel will accompany me to the after life, no doubt about it).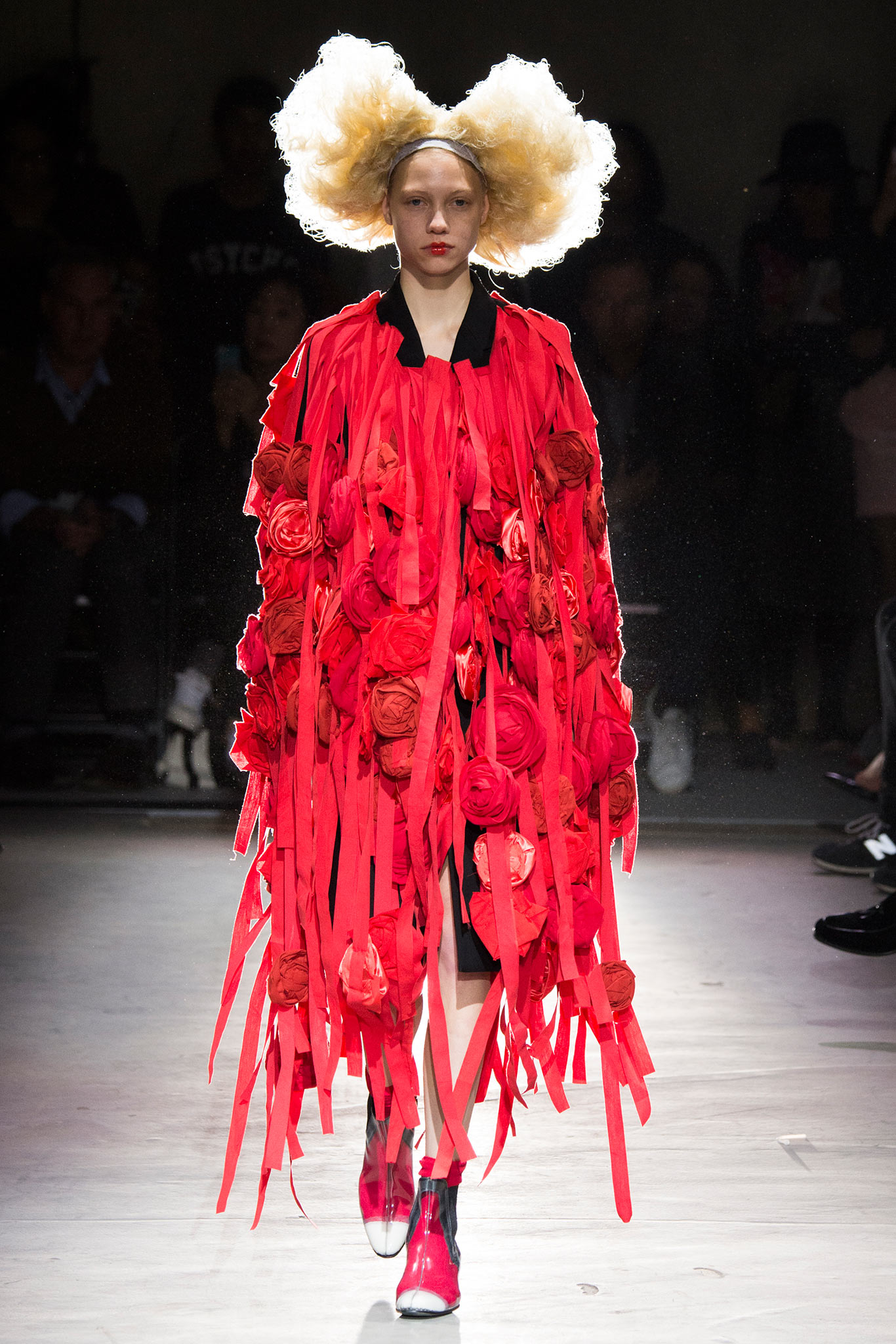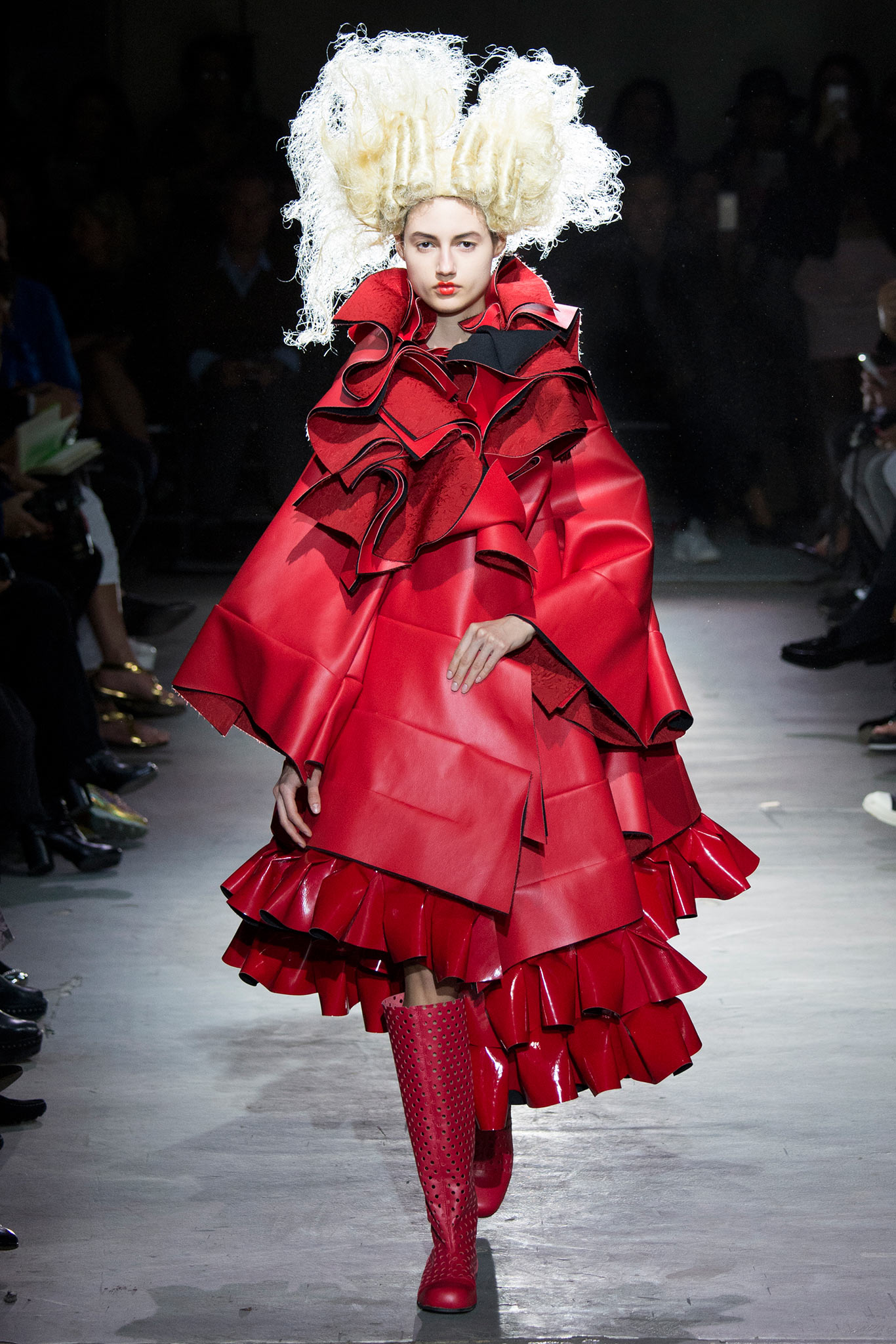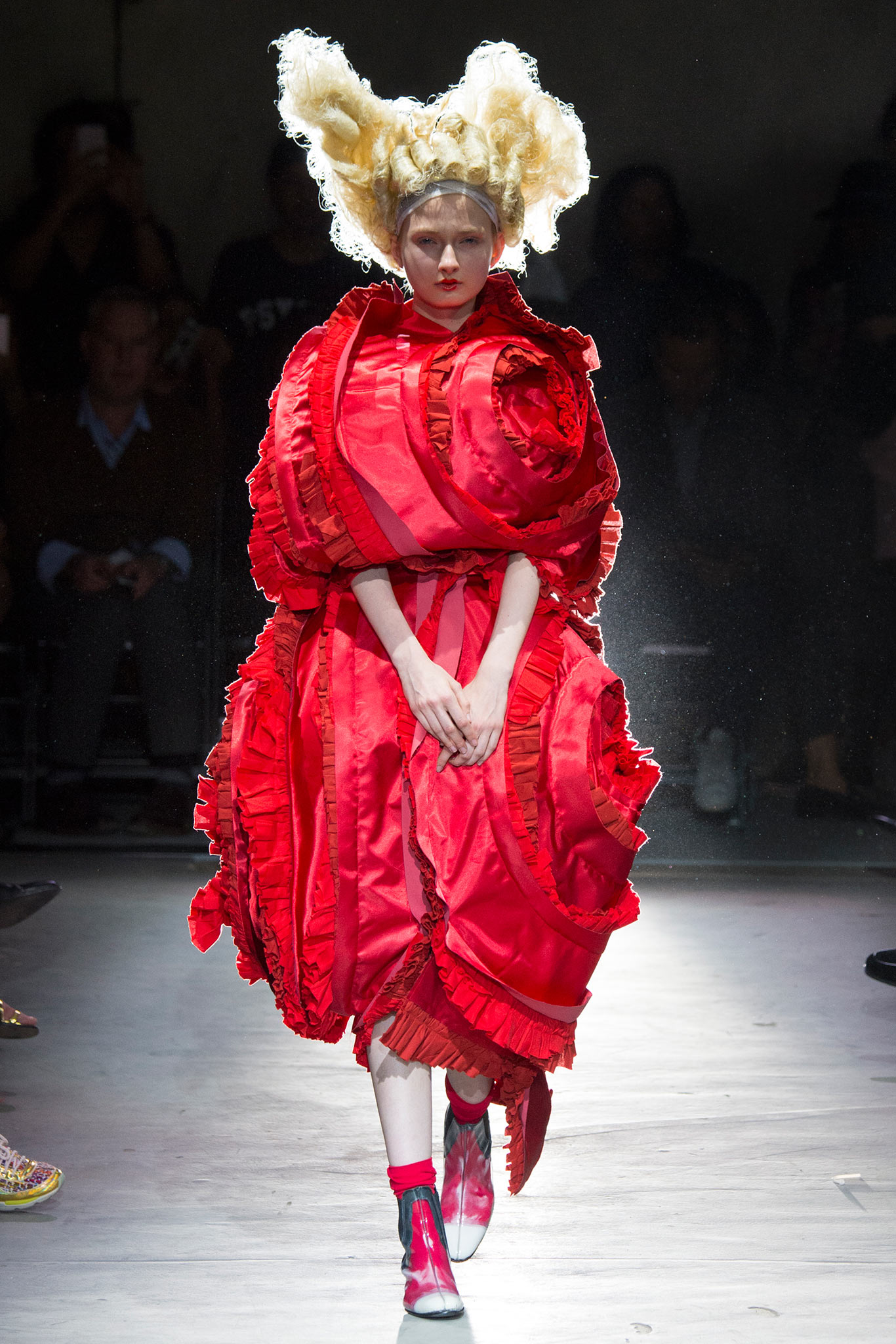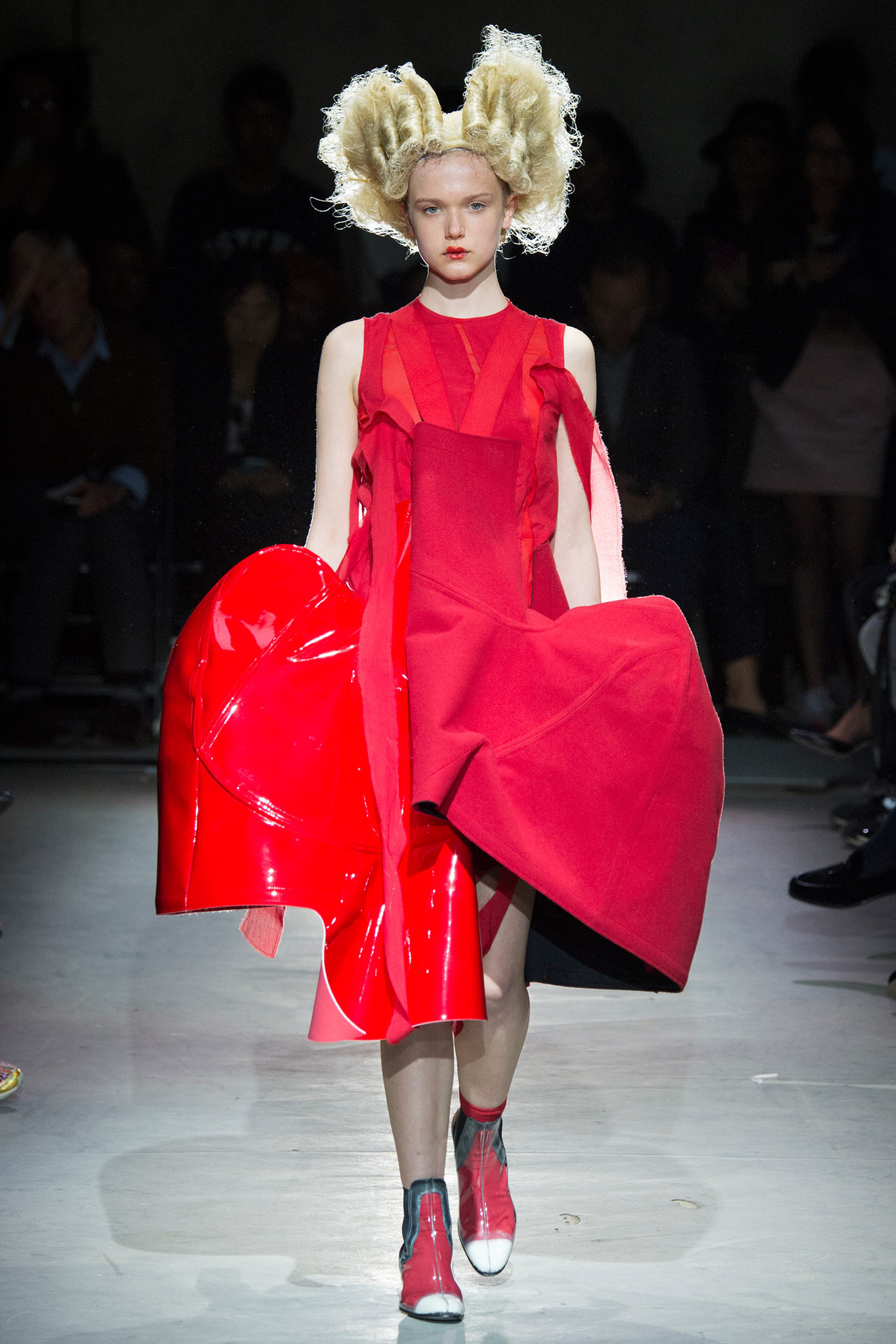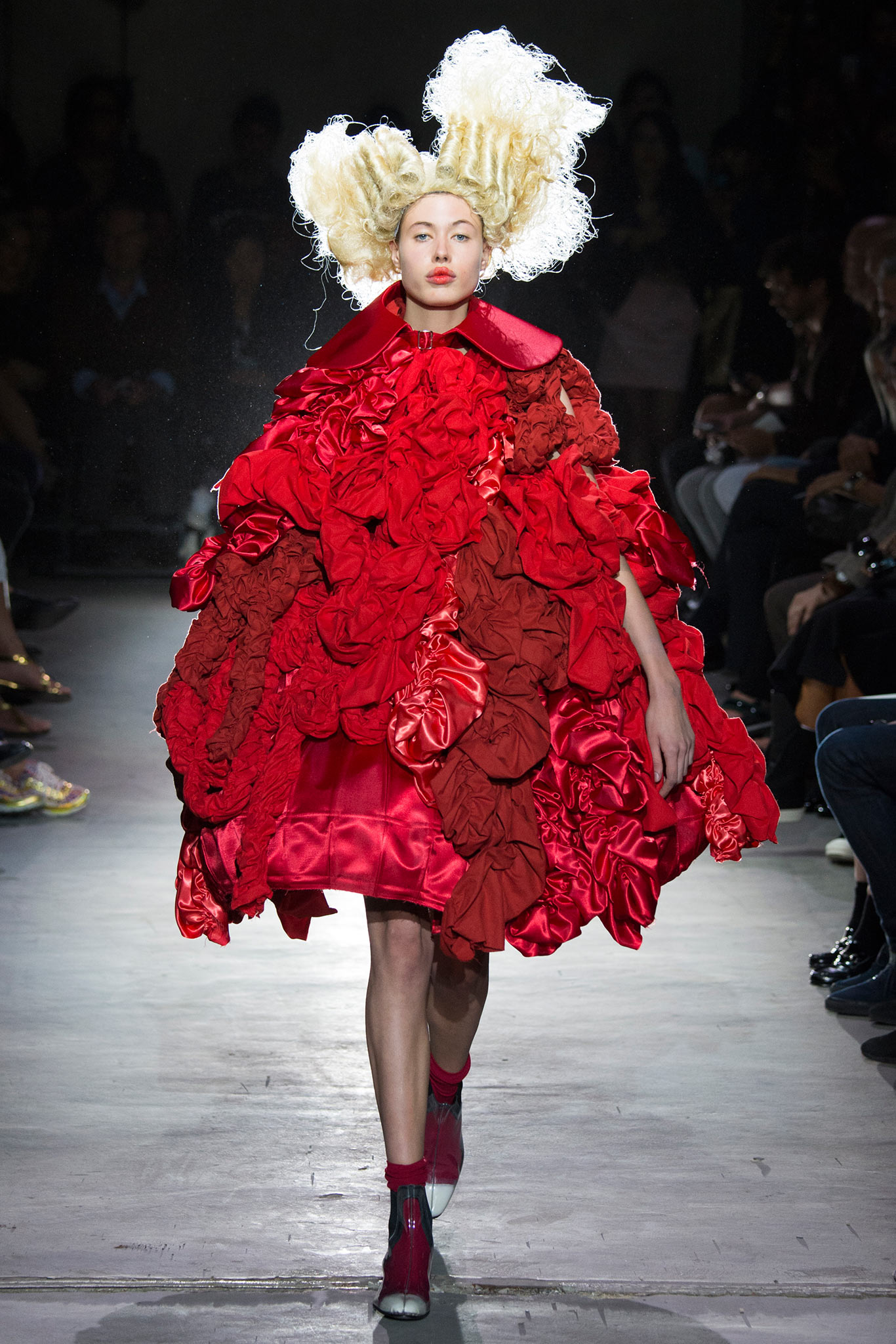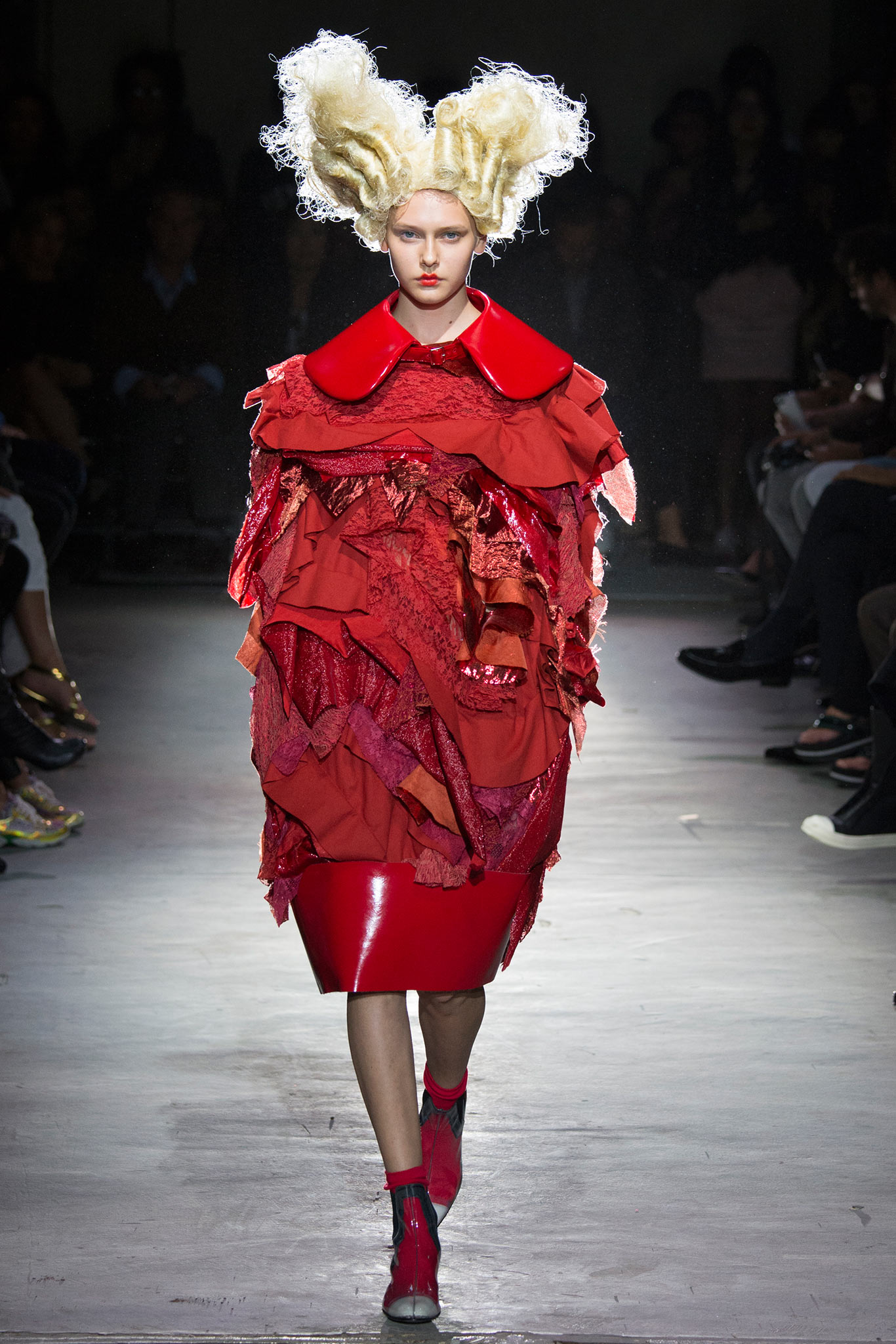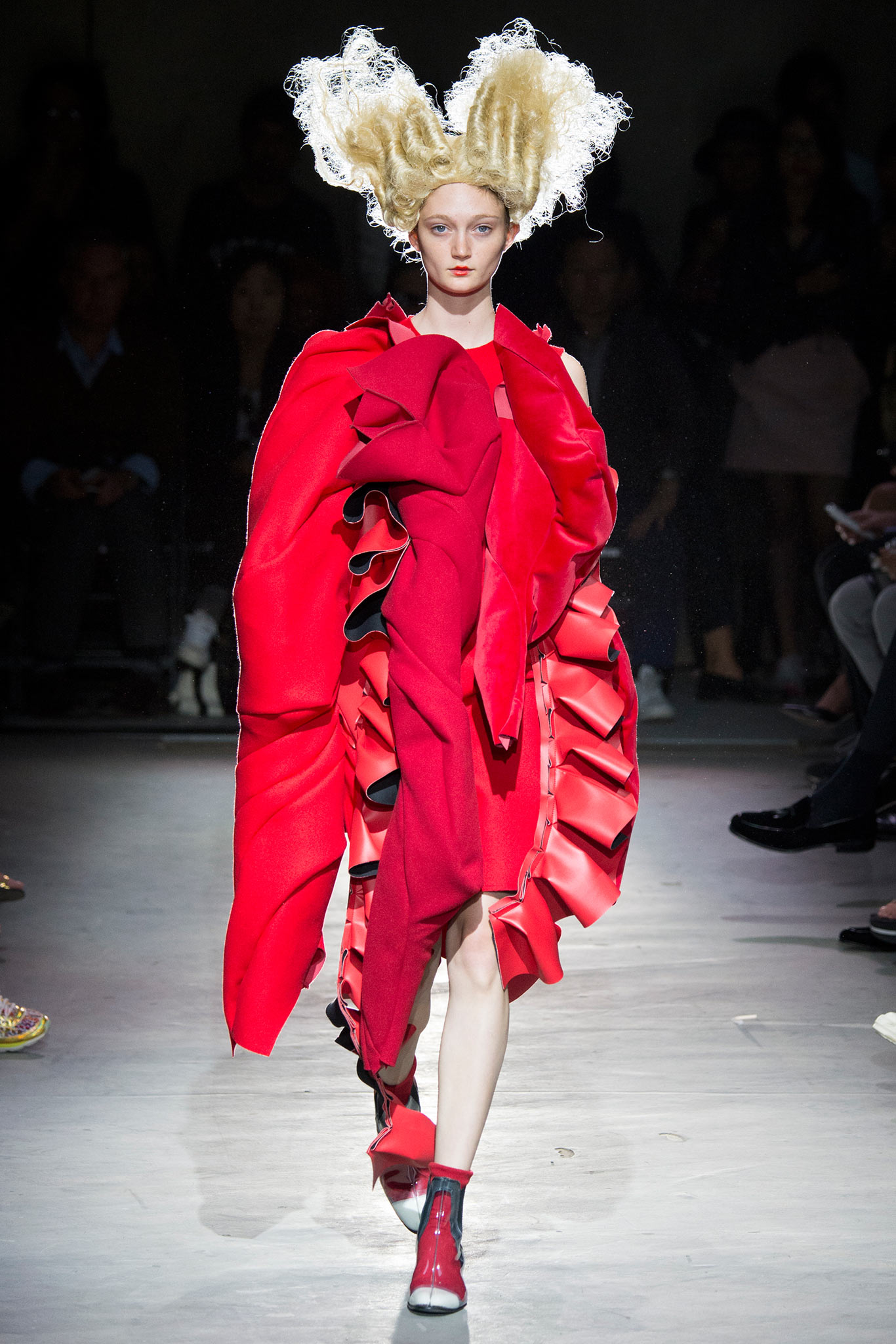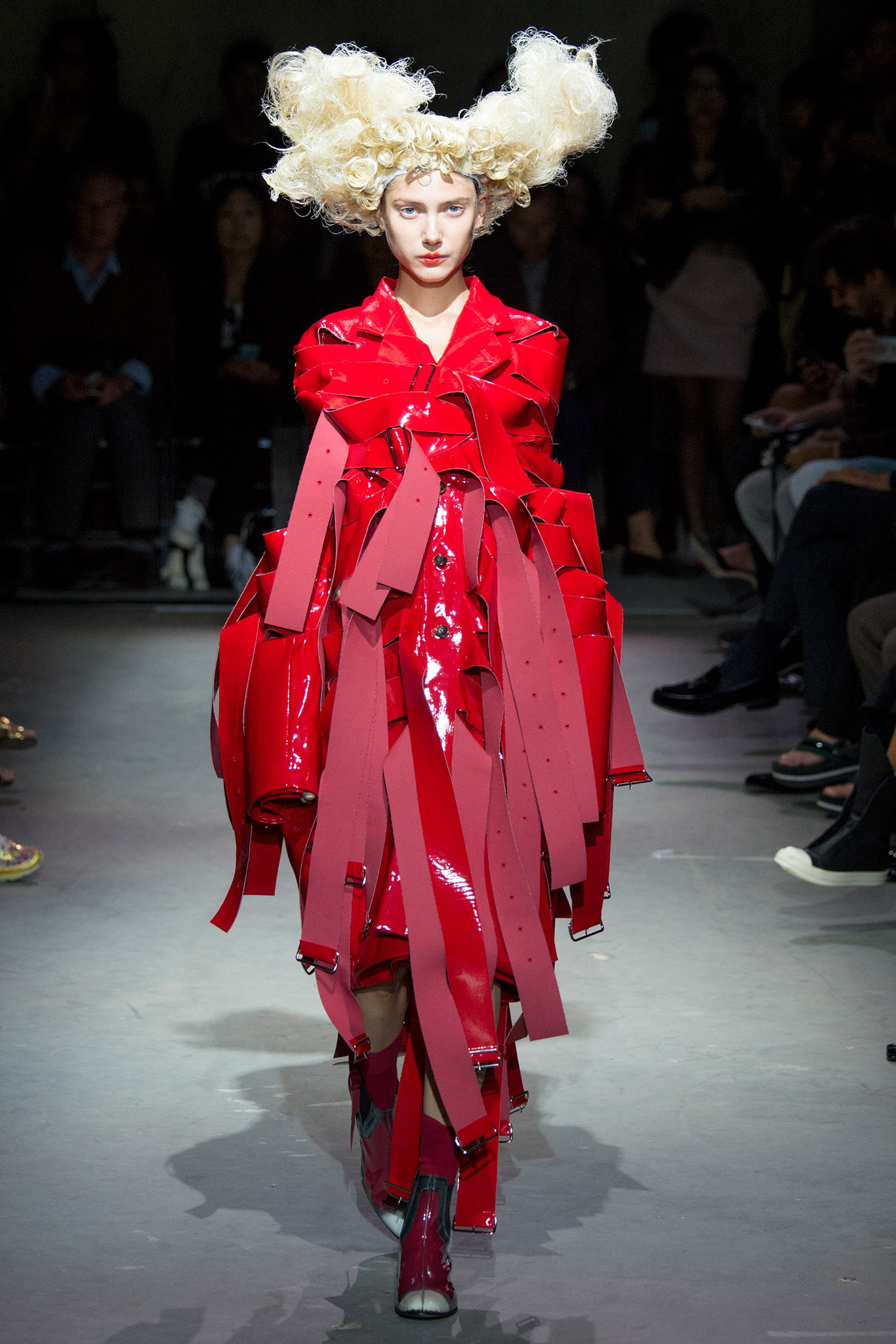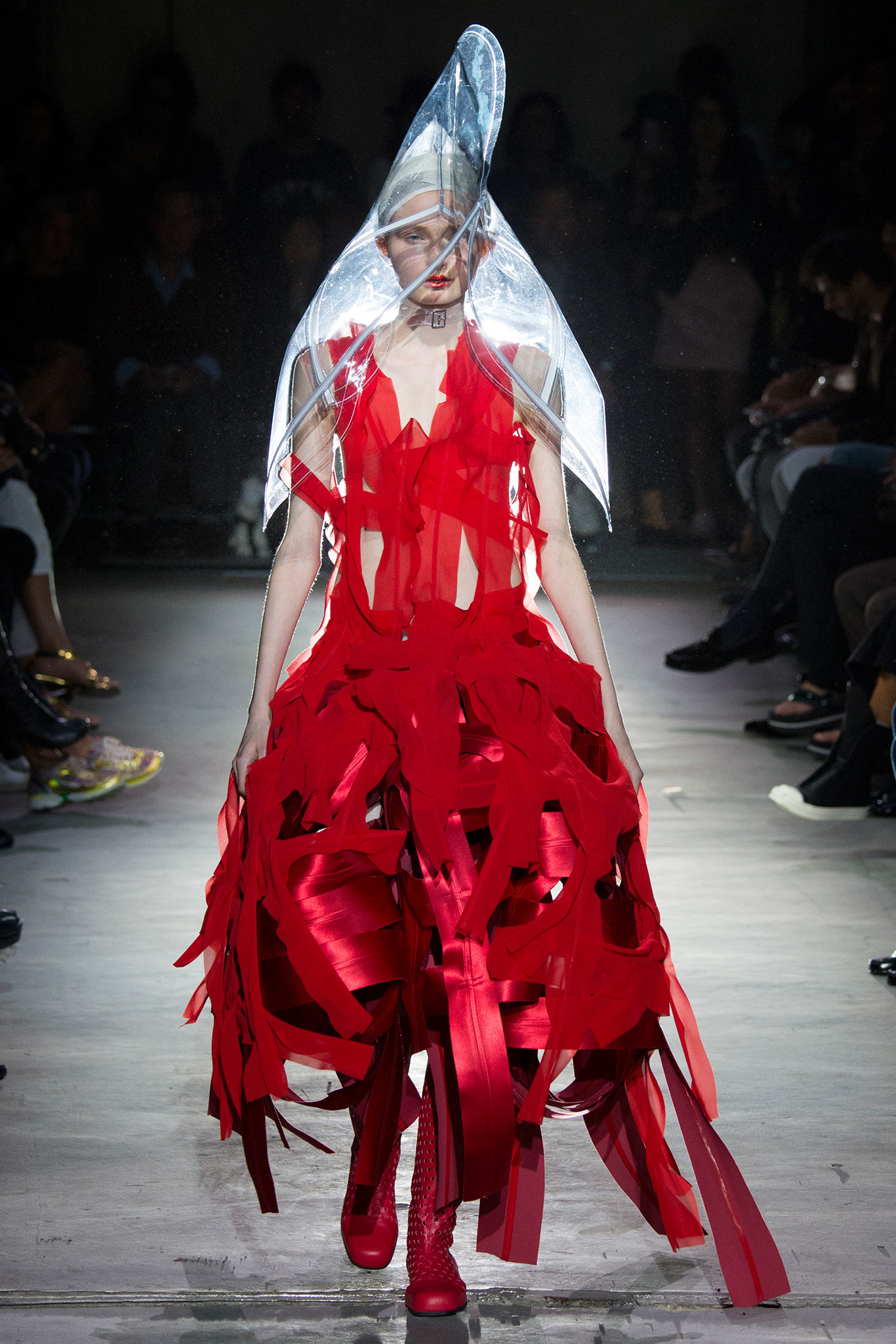 COMME DES GARCONS
A palate cleanser respite from the usual Western vibe. Ahhhh, we always need a bit of avante garde, as only the Japanese can do it, to mix things up, change the synaptic pathways in our brains! Maybe not your usual wearable fare, but intriguing and smile provoking nonetheless. For the bold and the brave who do not shy away from controversy!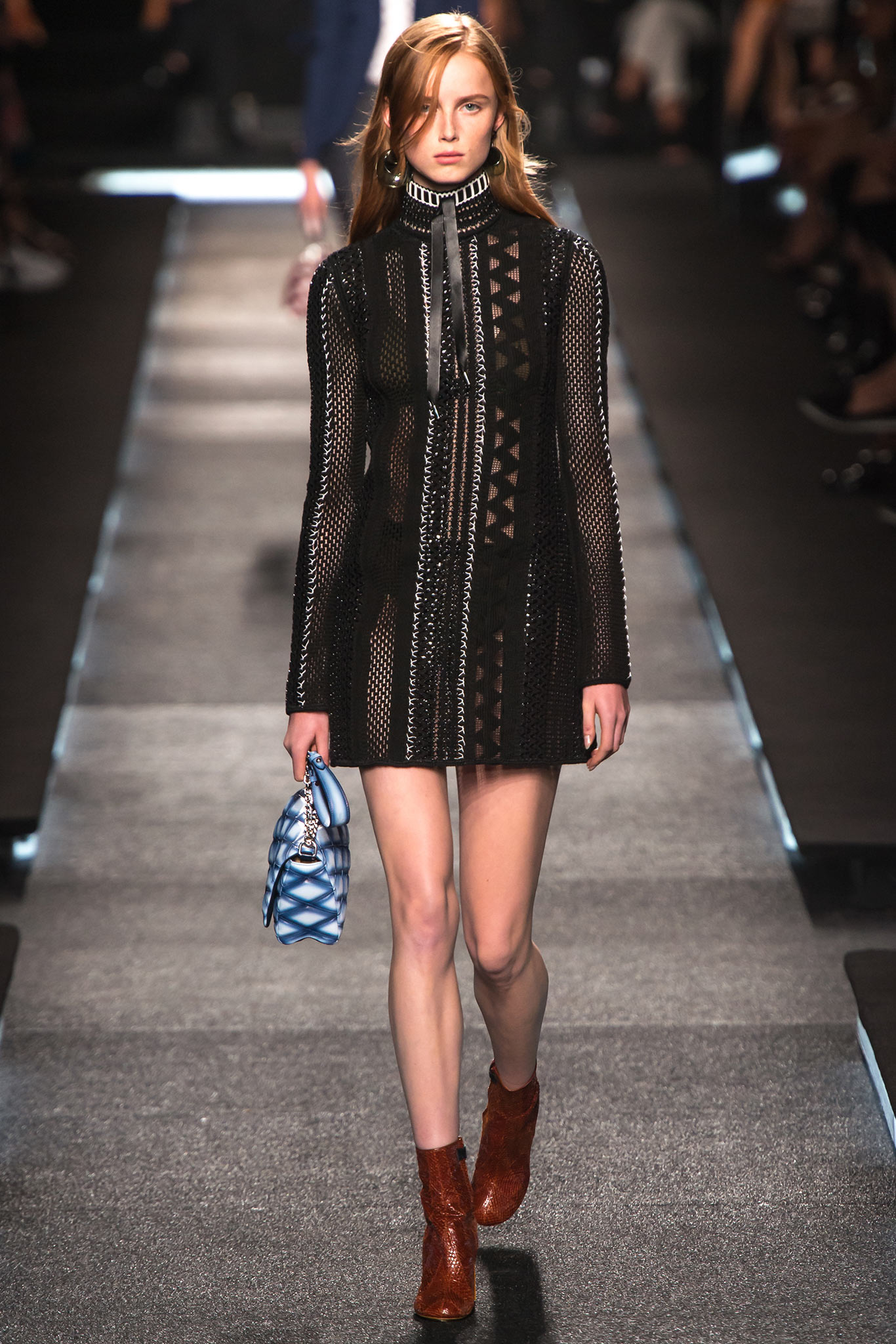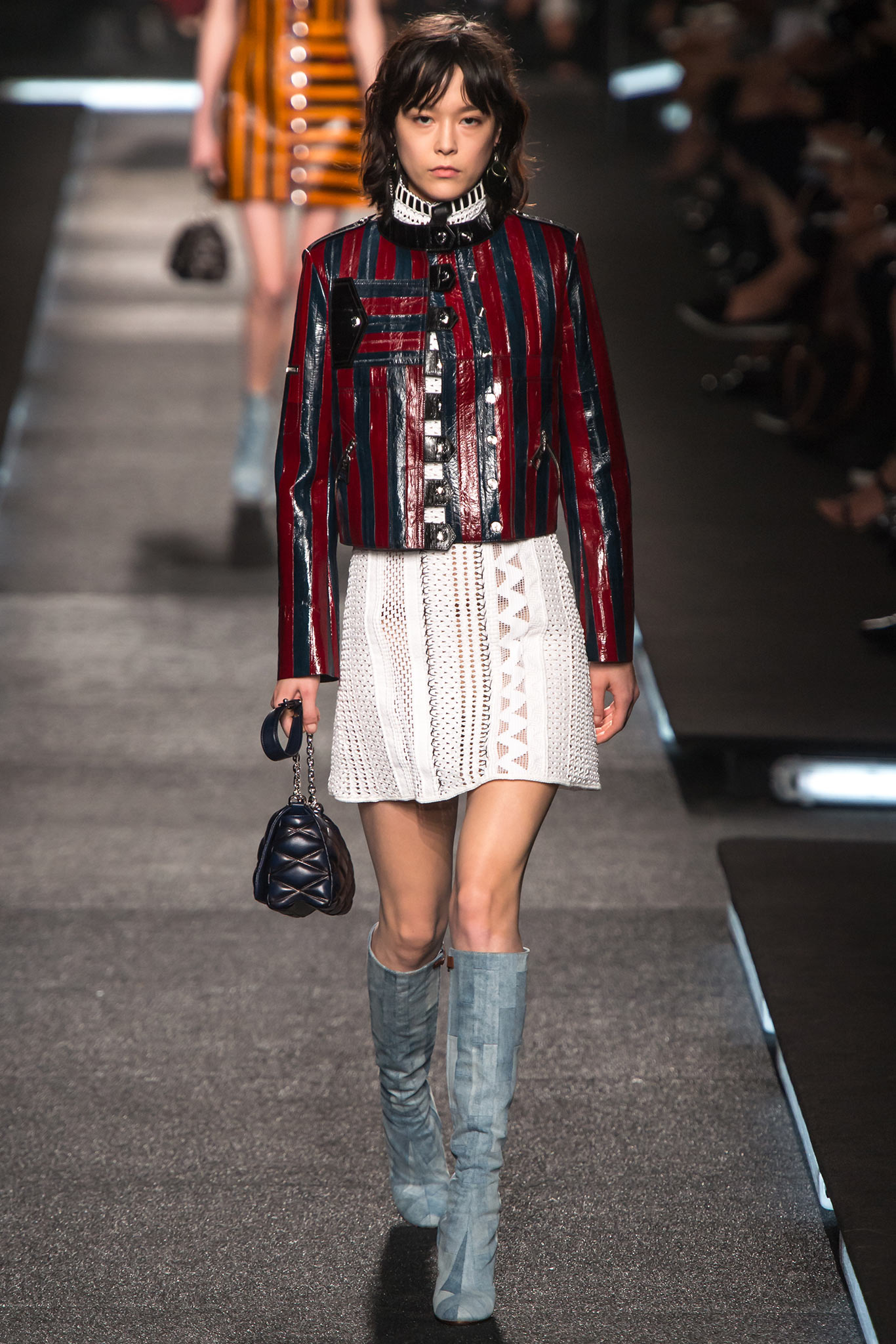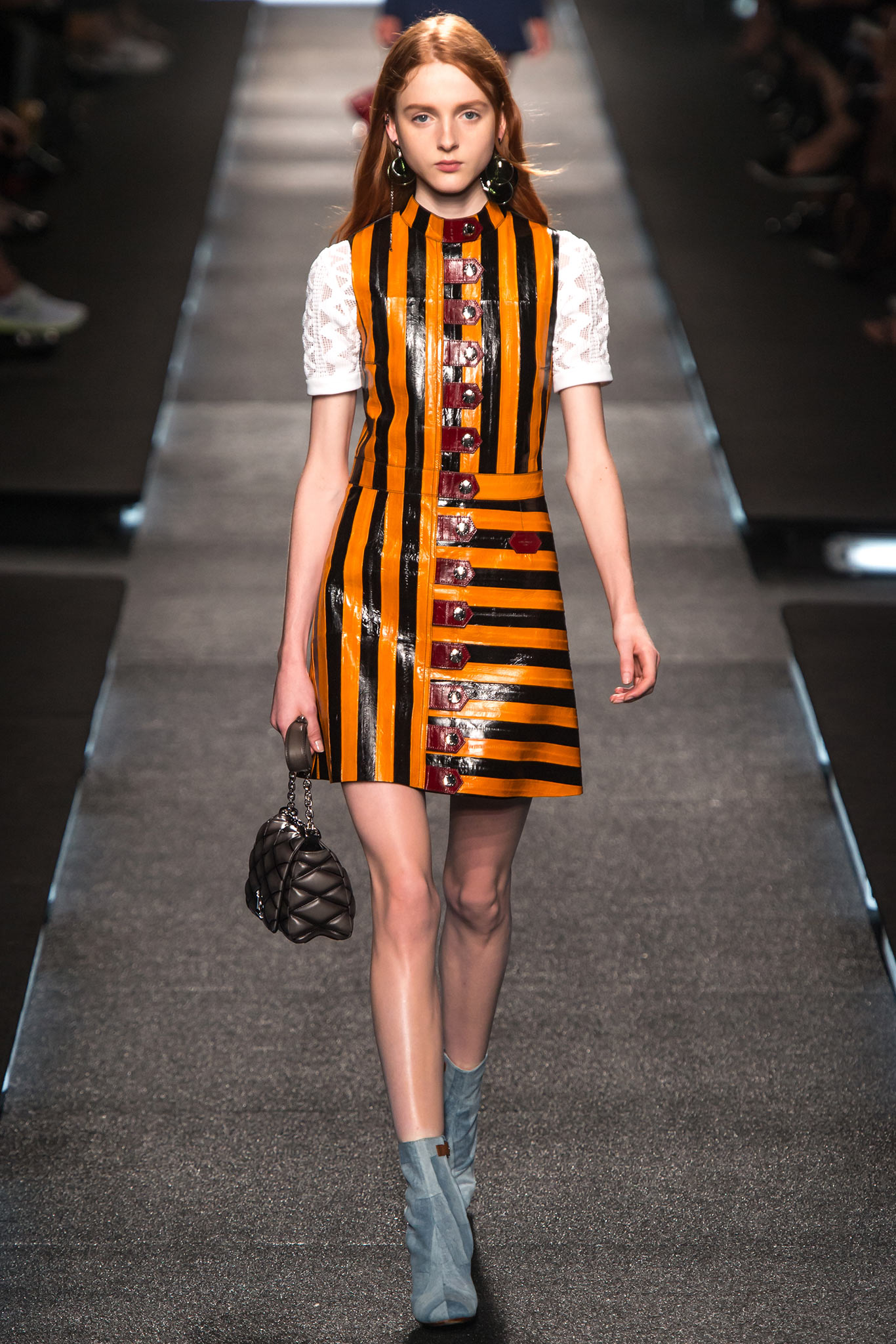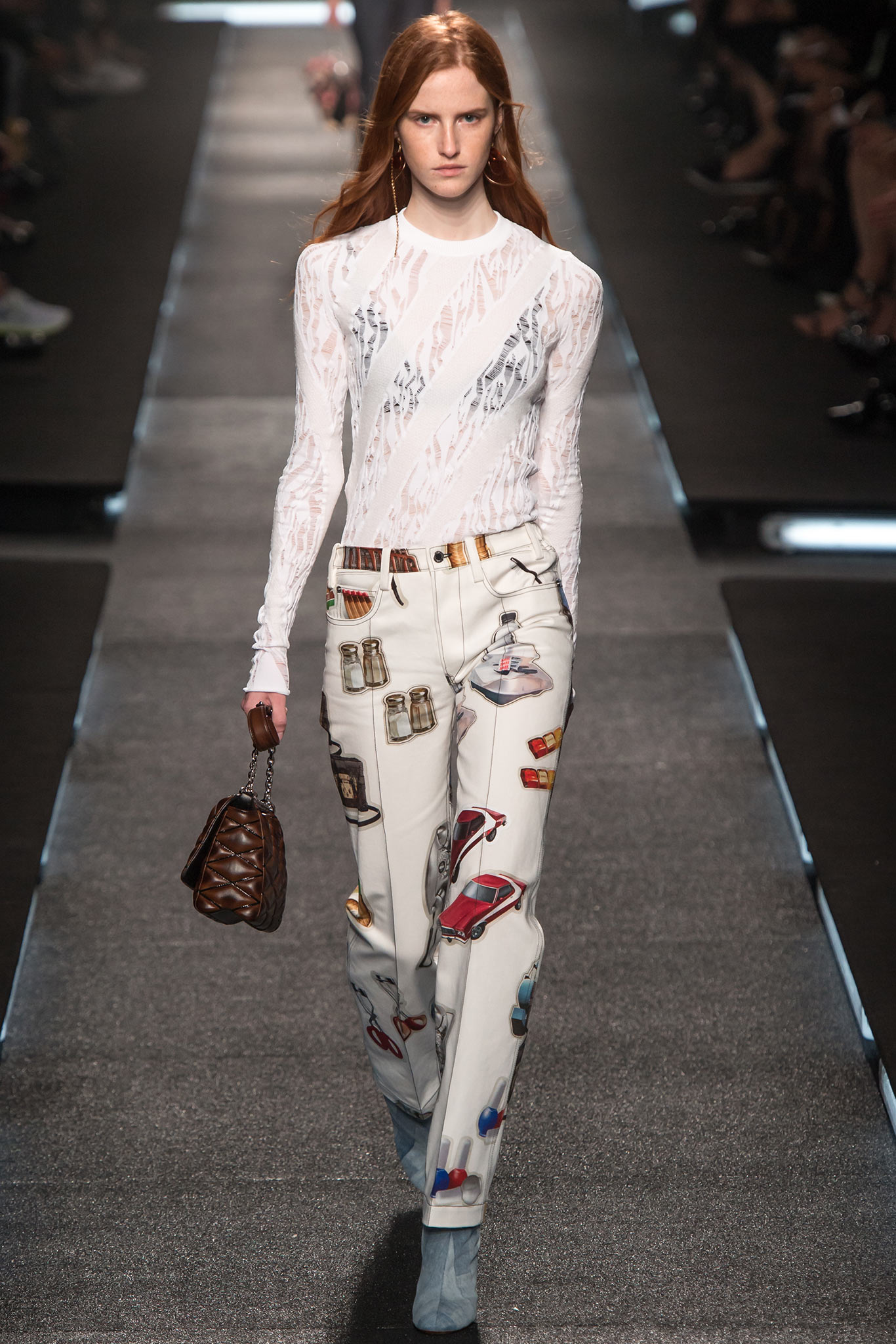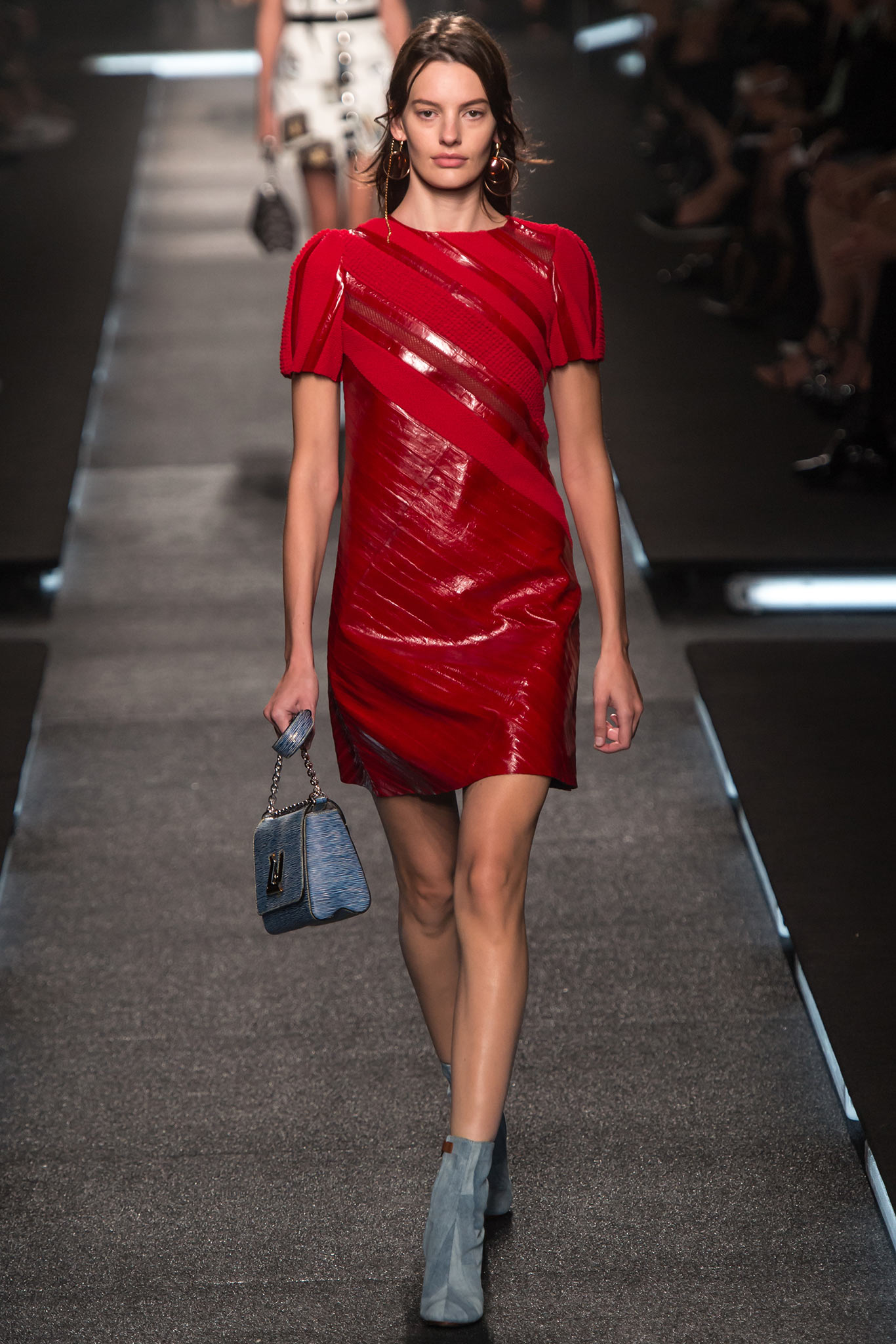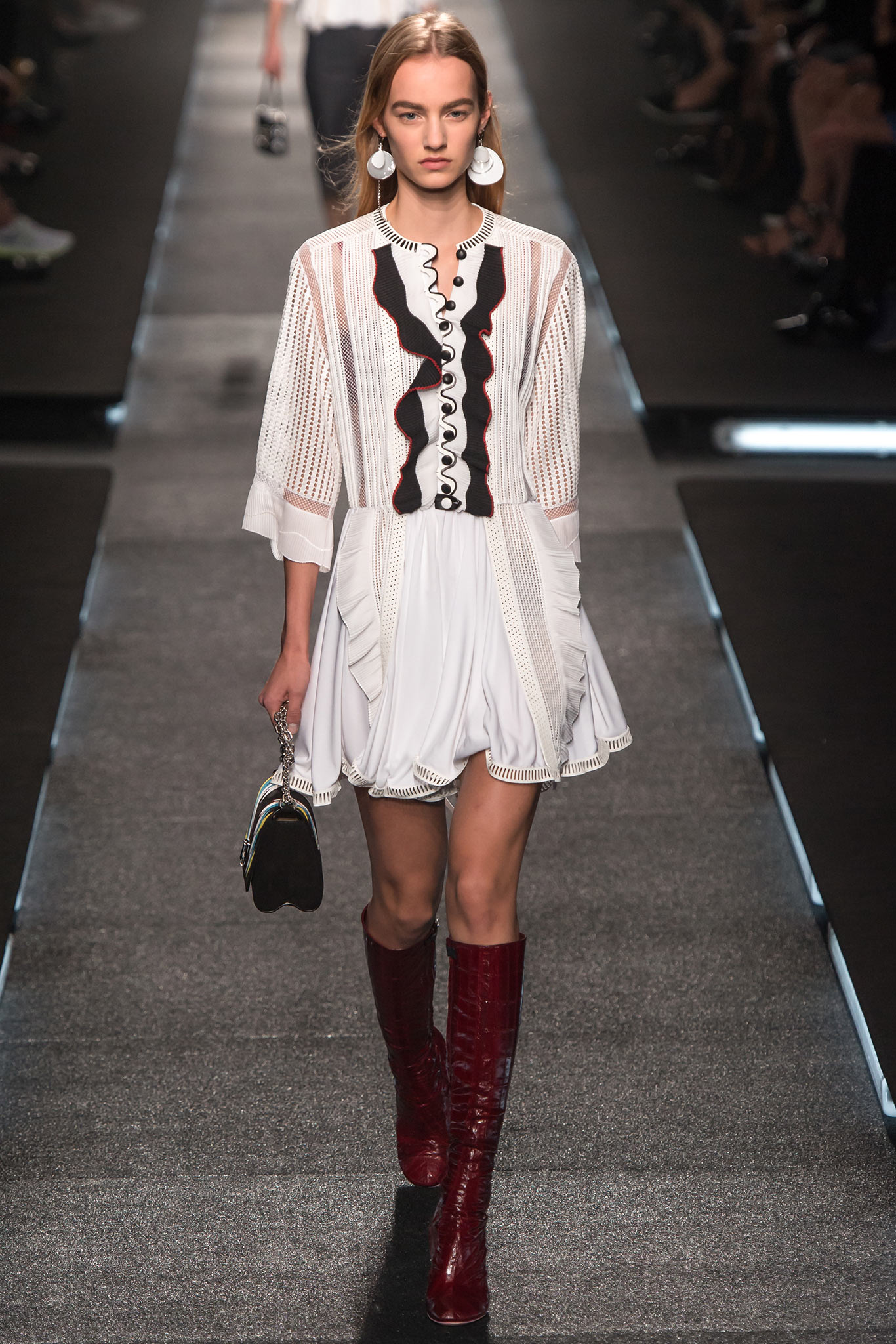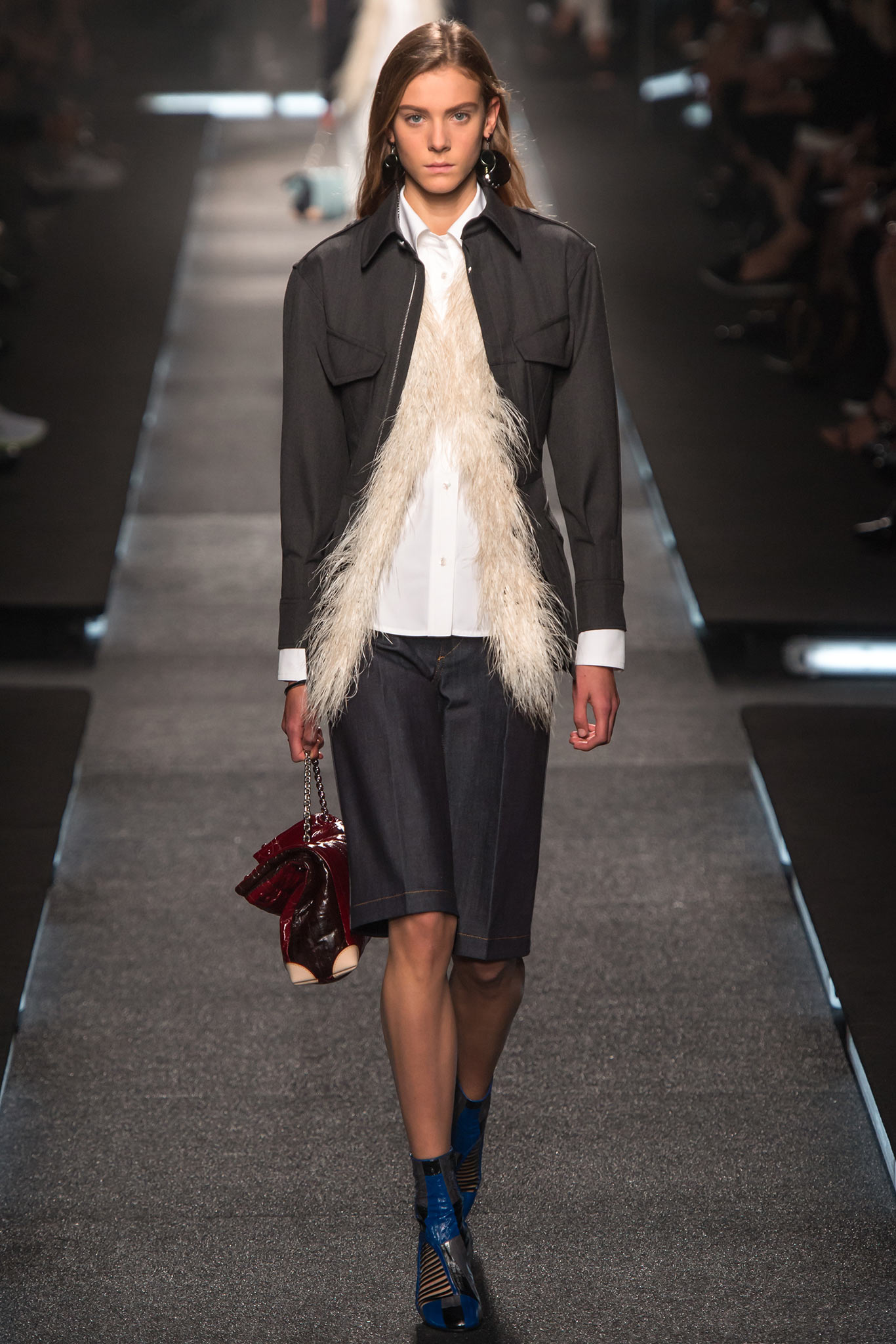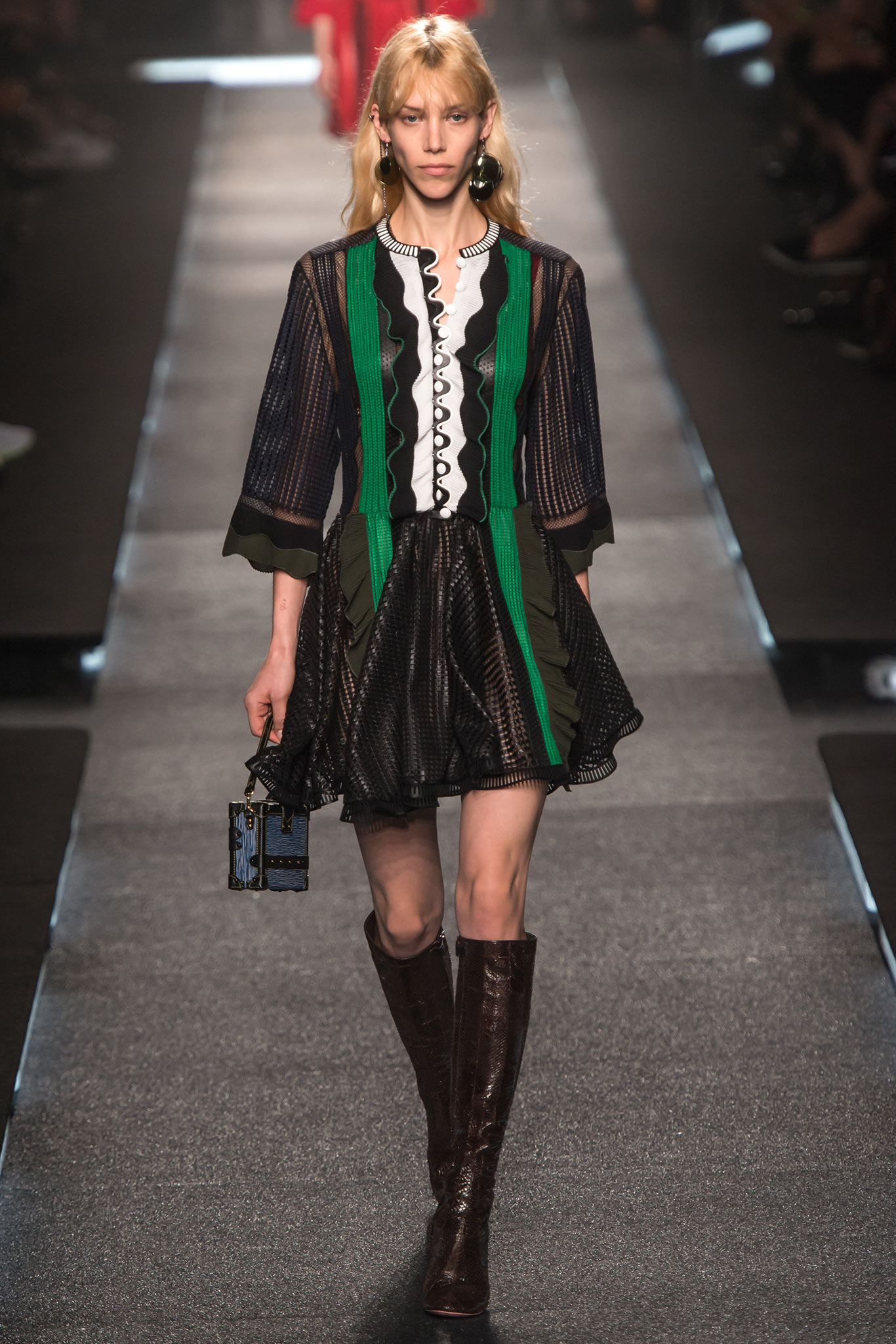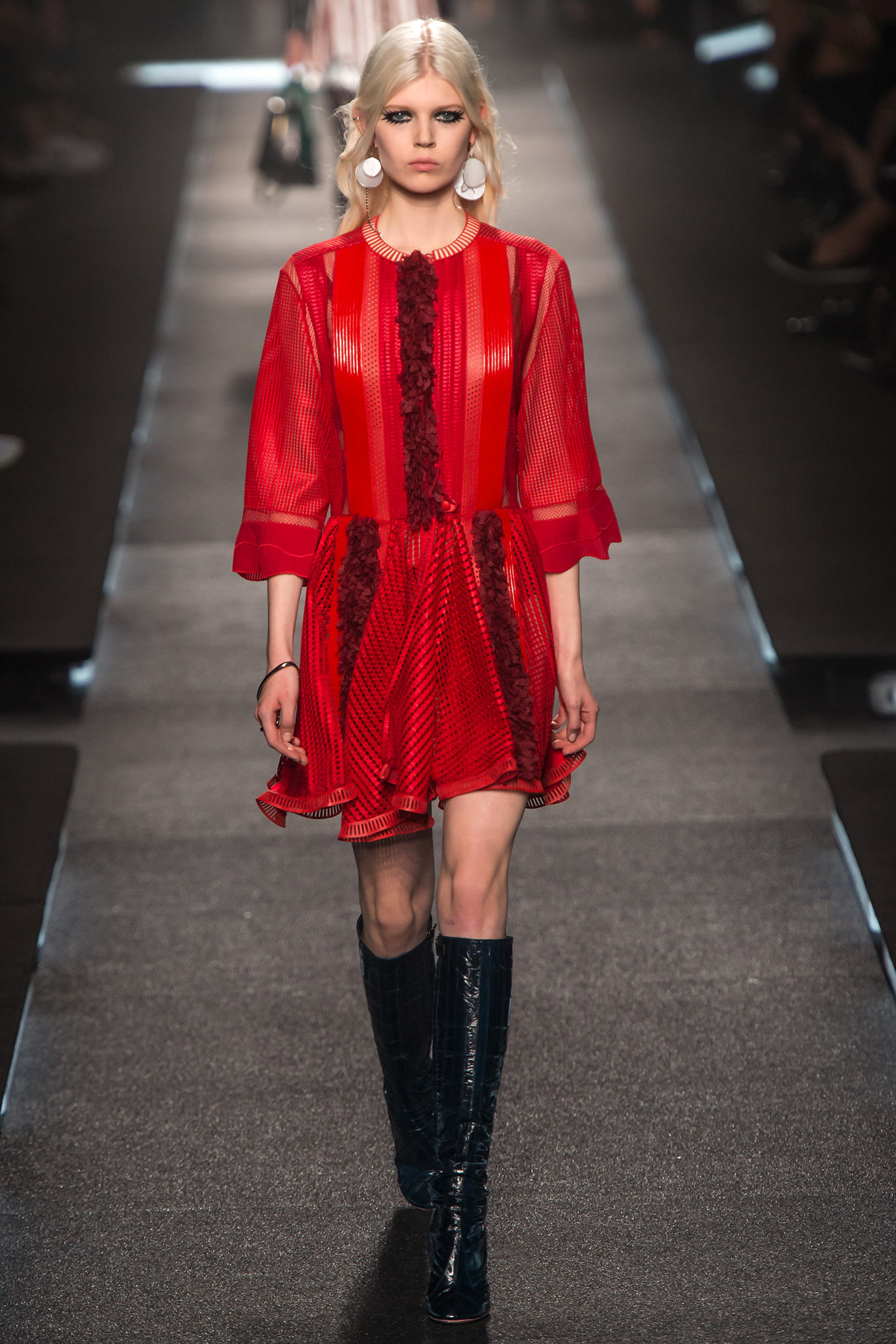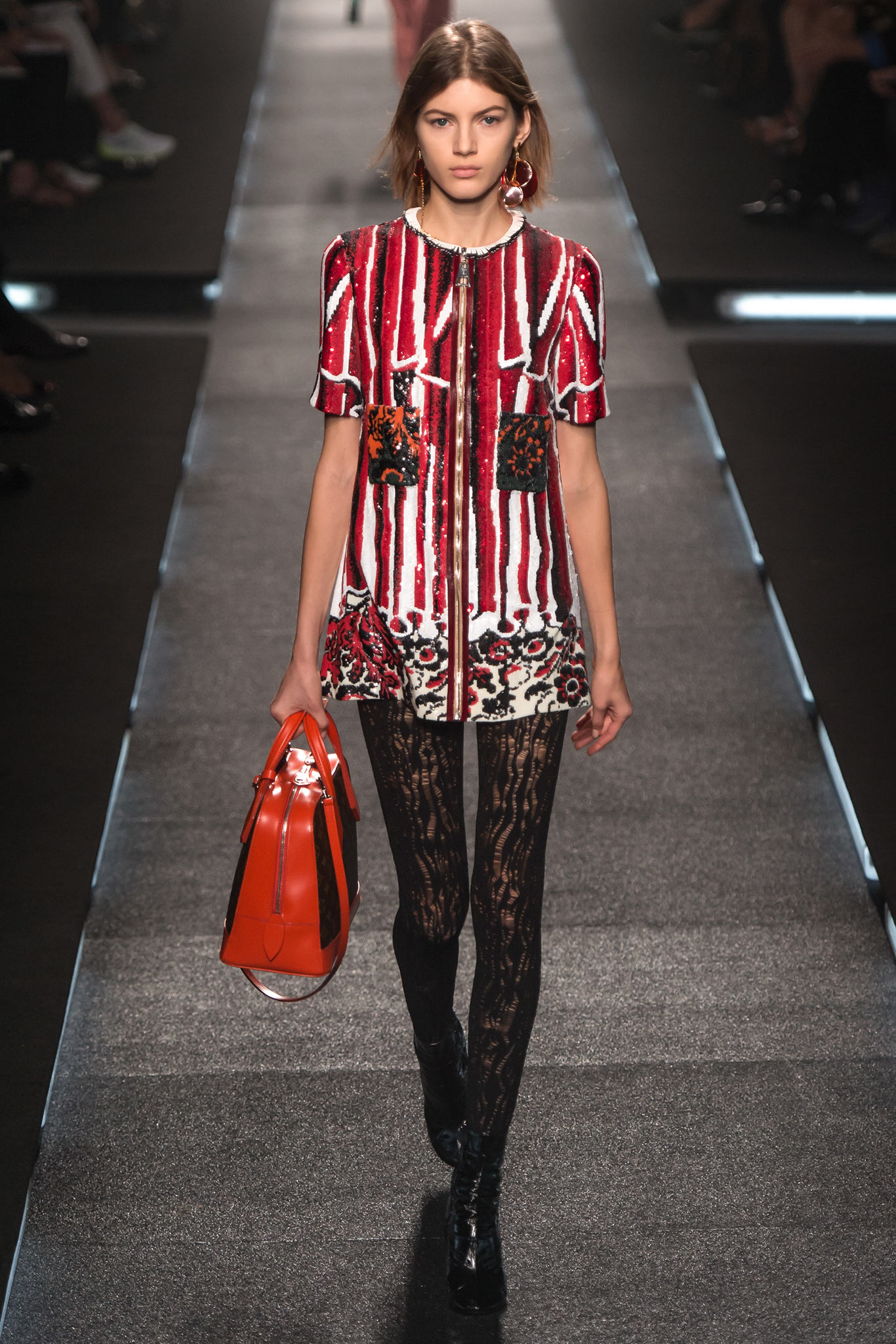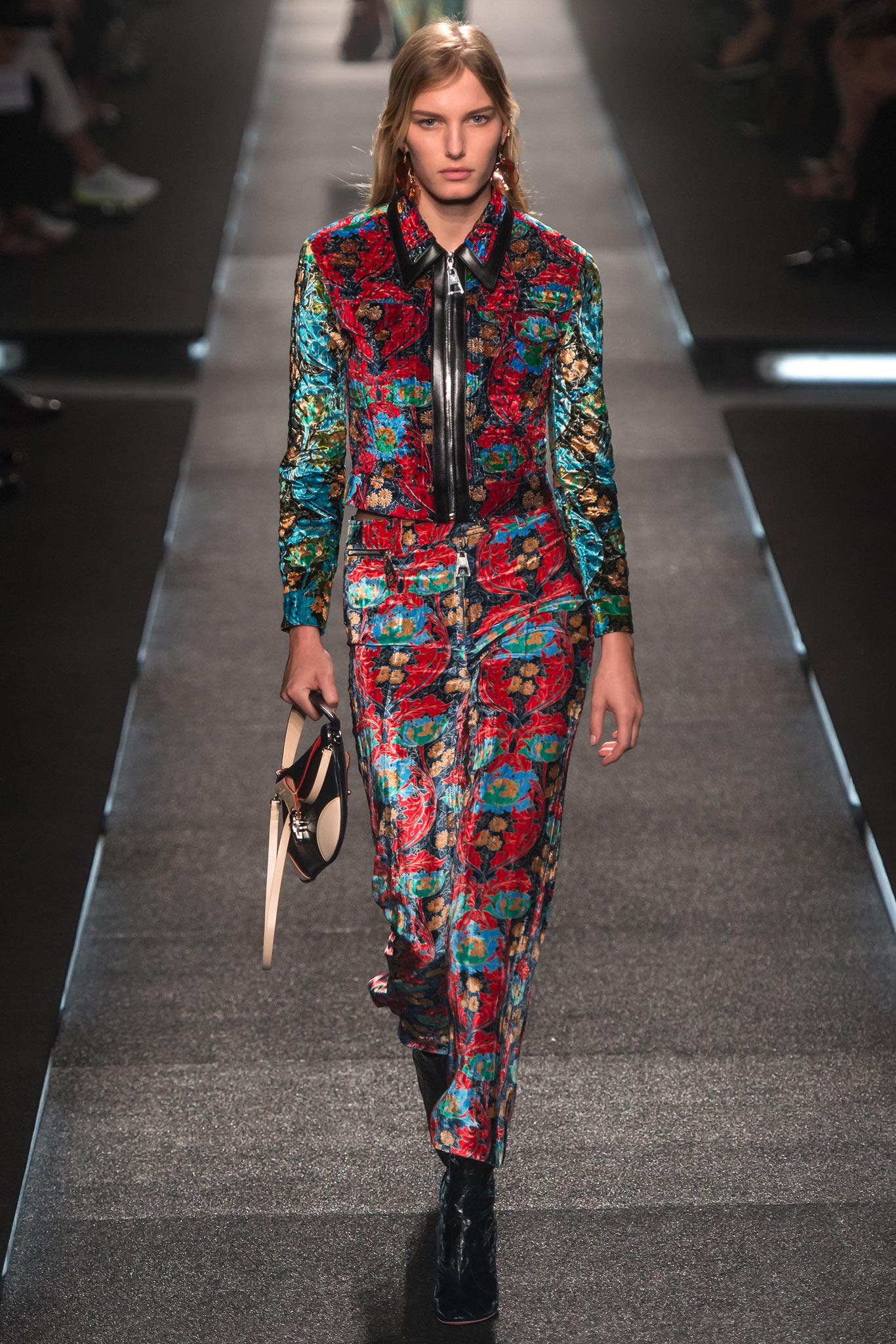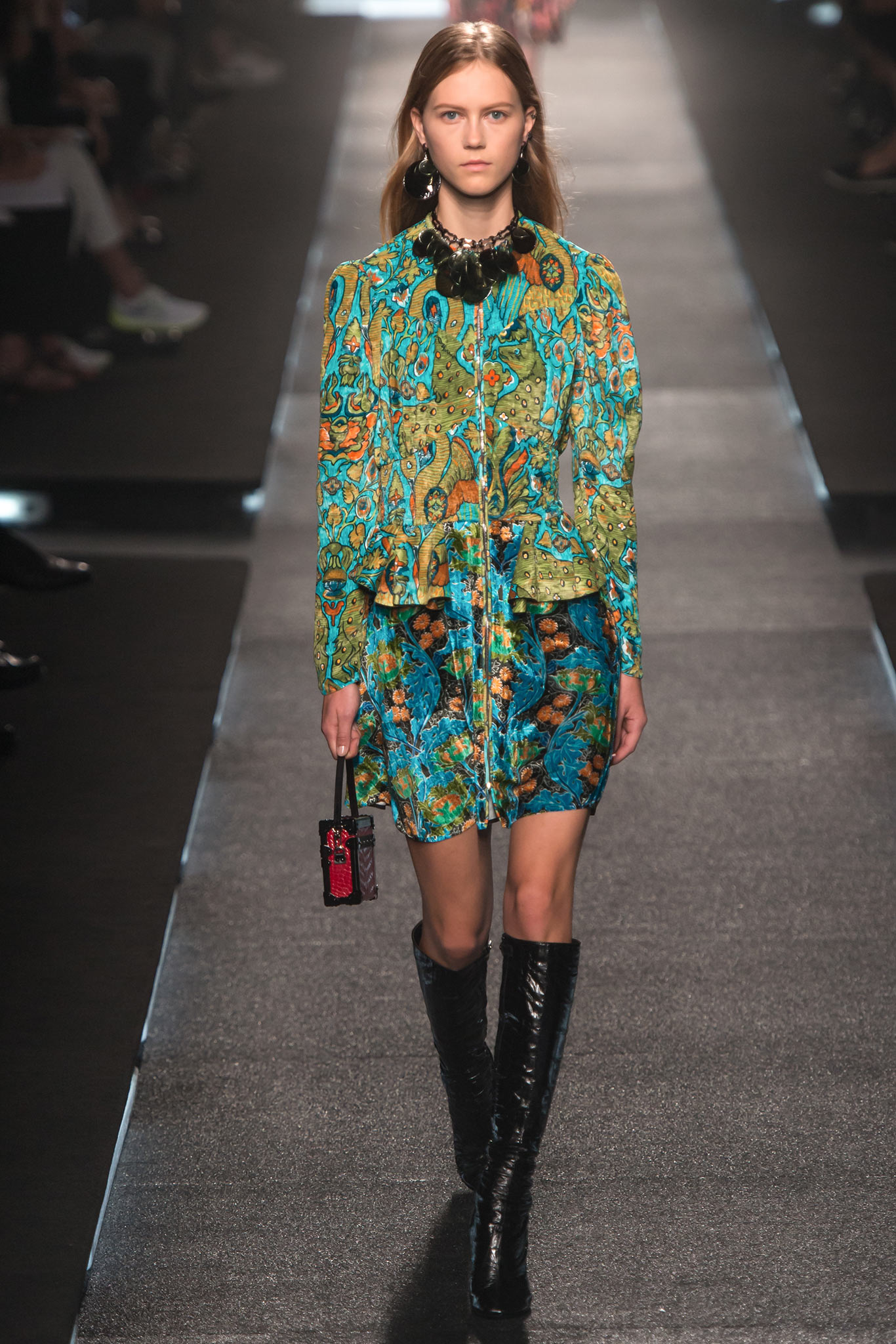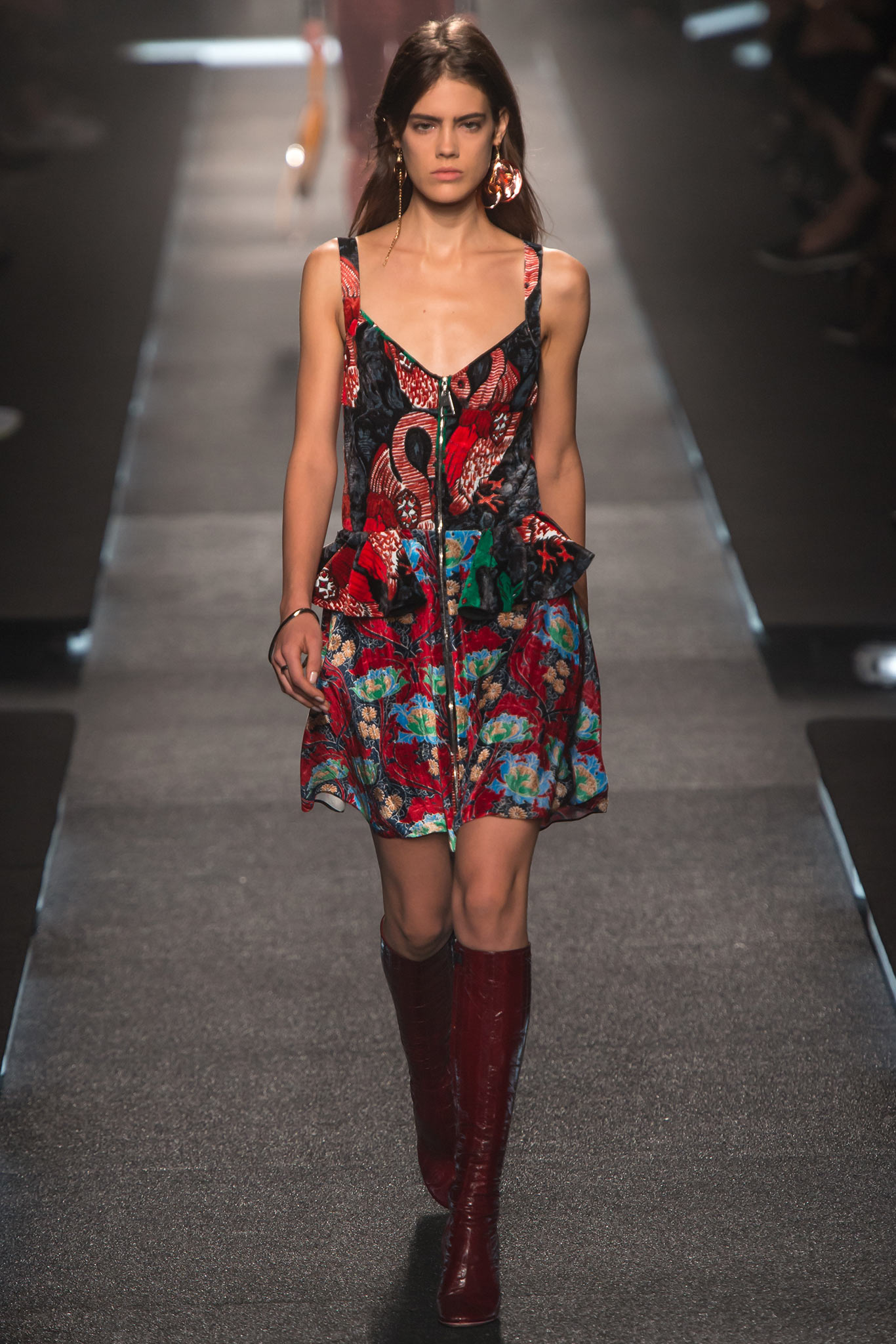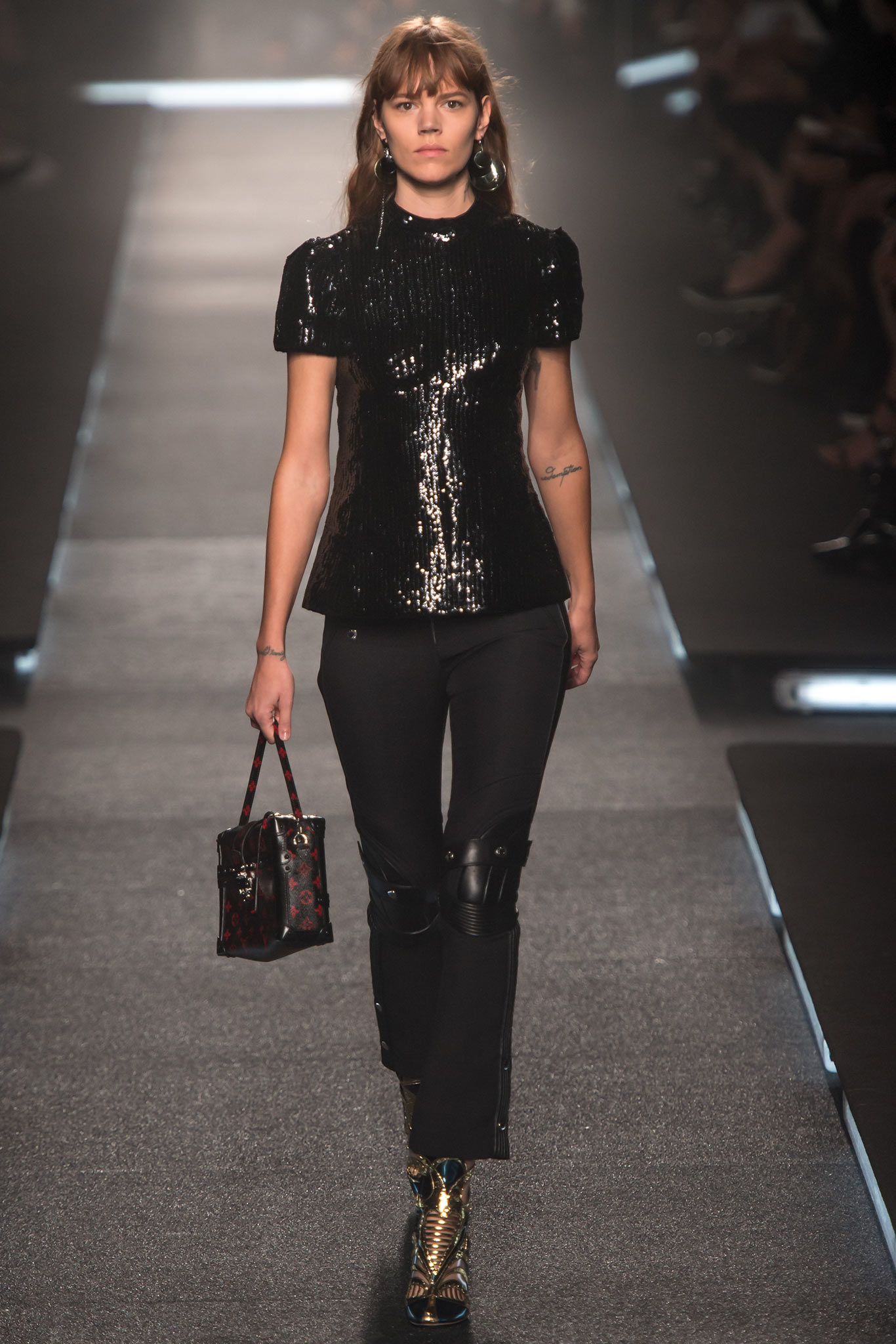 LOUIS VUITTON
No one cried harder than I did when the announcement came that Marc Jacobs was no longer creative director of Louis Vuitton, to be replaced by Nicholas Ghesquiere, formerly of Balenciaga, and a fashion darling since well, forever. The first, fall winter, collection was not Marc Jacobs, and though at first dubious in my regard, it grew on me what with the new fangled tweeds in a myriad of colors with a fashion forward 70's vibe. Then he gathered steam with a strong Resort collection, an iteration of fall winter with a modicum of whimsy to capture our imaginations. Now with his third time up at bat, Ghesquiere has hit a home run, with the ball flying out of the park into the bay! The piece de la resistance of the spring collections, with well crafted non fussy separates in wondrous lux fabrications, including eel skin leather, to include sequin festooned frocks, and velvet pants and motorcycle jackets. I loved every look, each and every one interesting, thought provoking, and WEARABLE. B A M! This collection becomes more impressive upon further viewing. An eclectic yet somehow cohesive group of covetable pieces, from pants to skirts to jackets of various lengths and shapes, will satisfy any and all with two X chromosomes and a running interest in fashion. There will be something for the prim, the proper, the girl about town, and the girl who wants to hit the casinos at Vegas and kick some ass! The hard, the soft, the yin-yang, the perfect collection, all things considered, including price points. This to contrast with two of my favorites, runway Chanel and Valentino, both spectacular but not as kind to the ahem, wallet. This marks the beginning of the second renaissance of Nicholas Ghesquiere. B R A V O.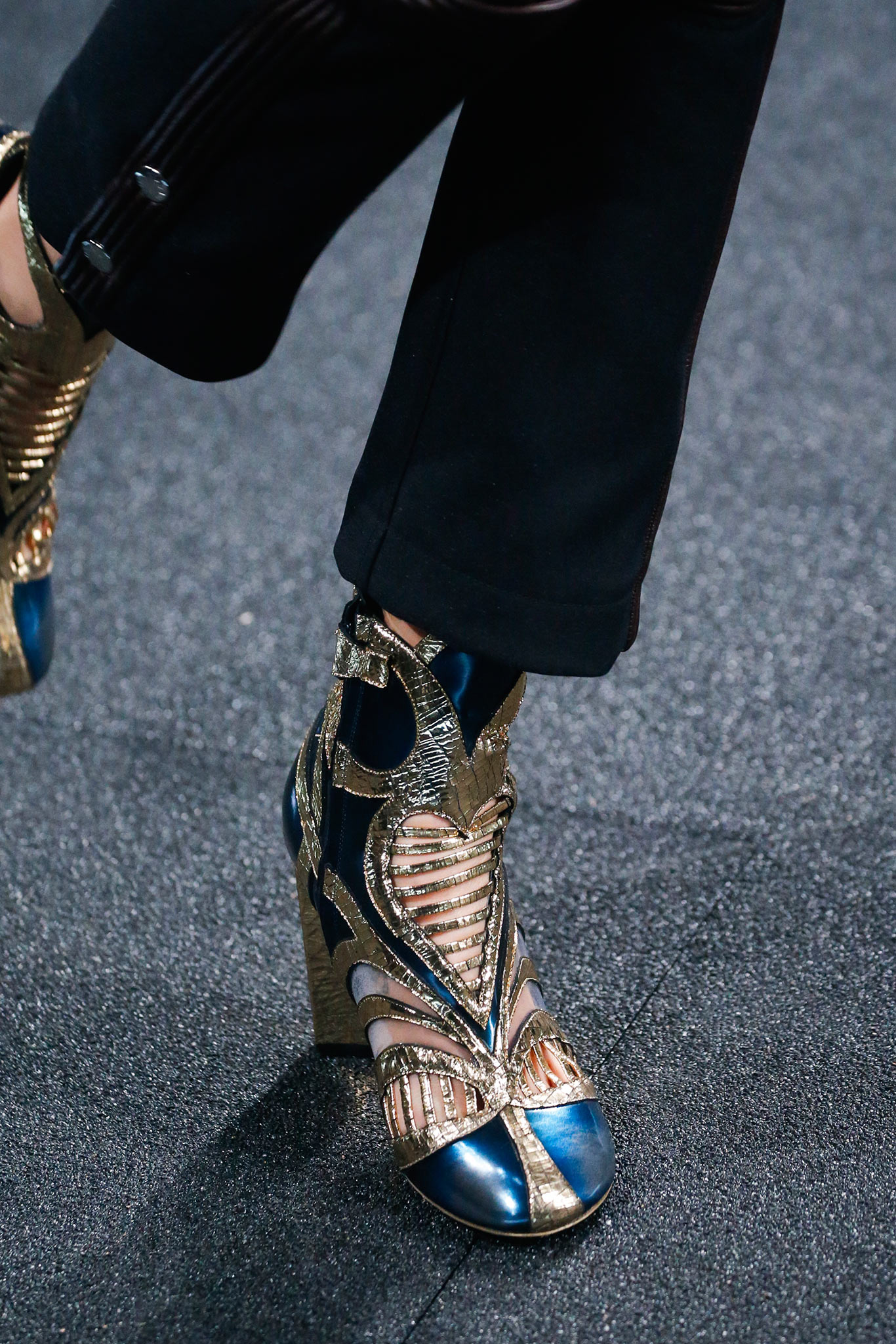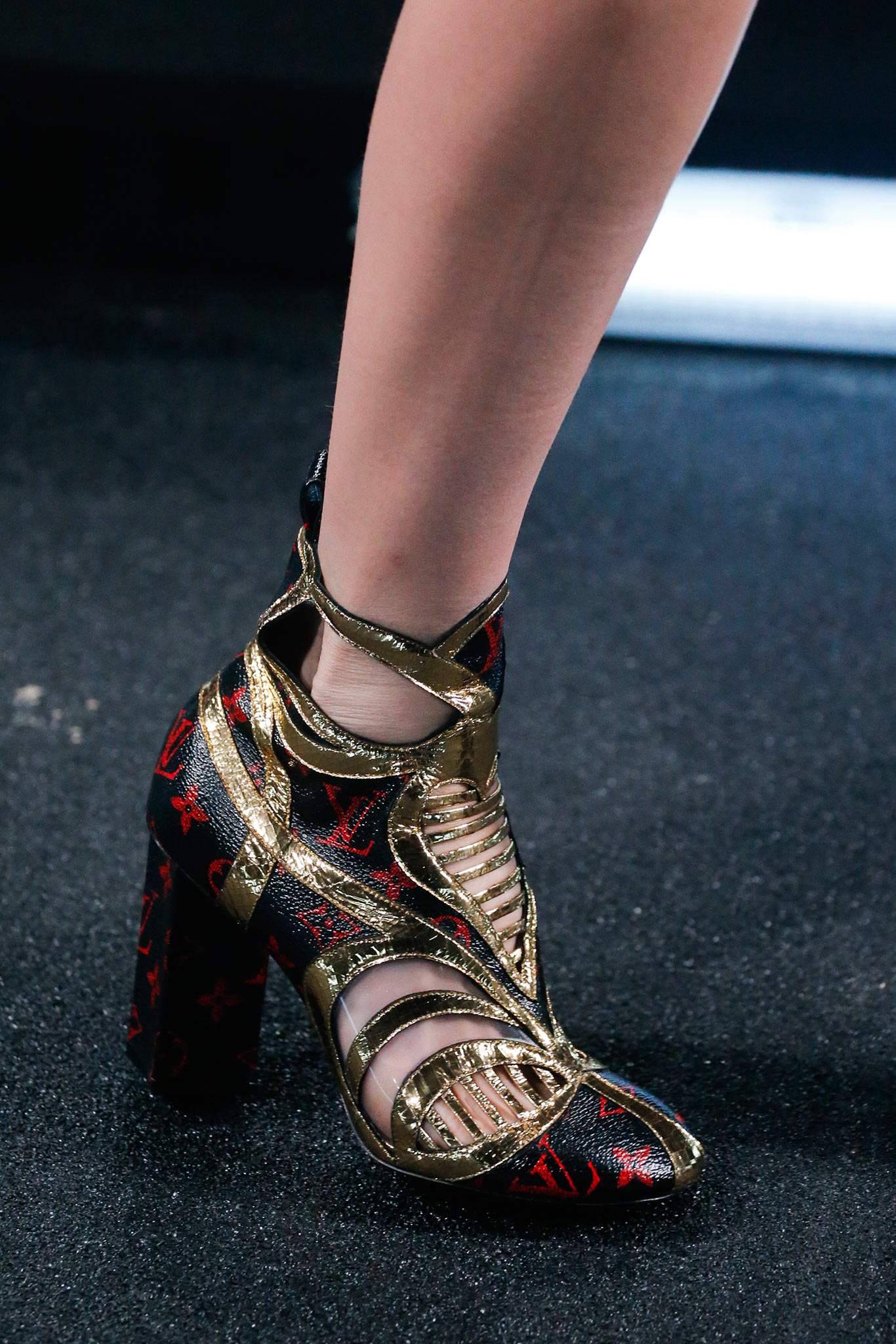 Damn, even the shoes are H O T!
Get to Louis Vuitton, do not pass go and order your Spring finery now!
Images brought to you by www.style.com