If New York was about honing and elevating sportswear, the message from London is about unabashed femininity, old school glamour, and couture inspired theatricality.
Mainly, its ALL ABOUT THE FROCK, in every permutation imaginable….for varied sensibilities. A broad color palette infuses the runways, but there is a healthy contingent of black for the more conservative tastes.
Cleverly interwoven with the light, airy and Cinderella creations, is the subversive, sometimes salacious, and hard edged black leathered sensibility one has come to expect from the folks who brought us punk rock a few, ahem, years ago.
Always intriguing and mesmerizing, more from London Fashion Week.
ROKSANDA: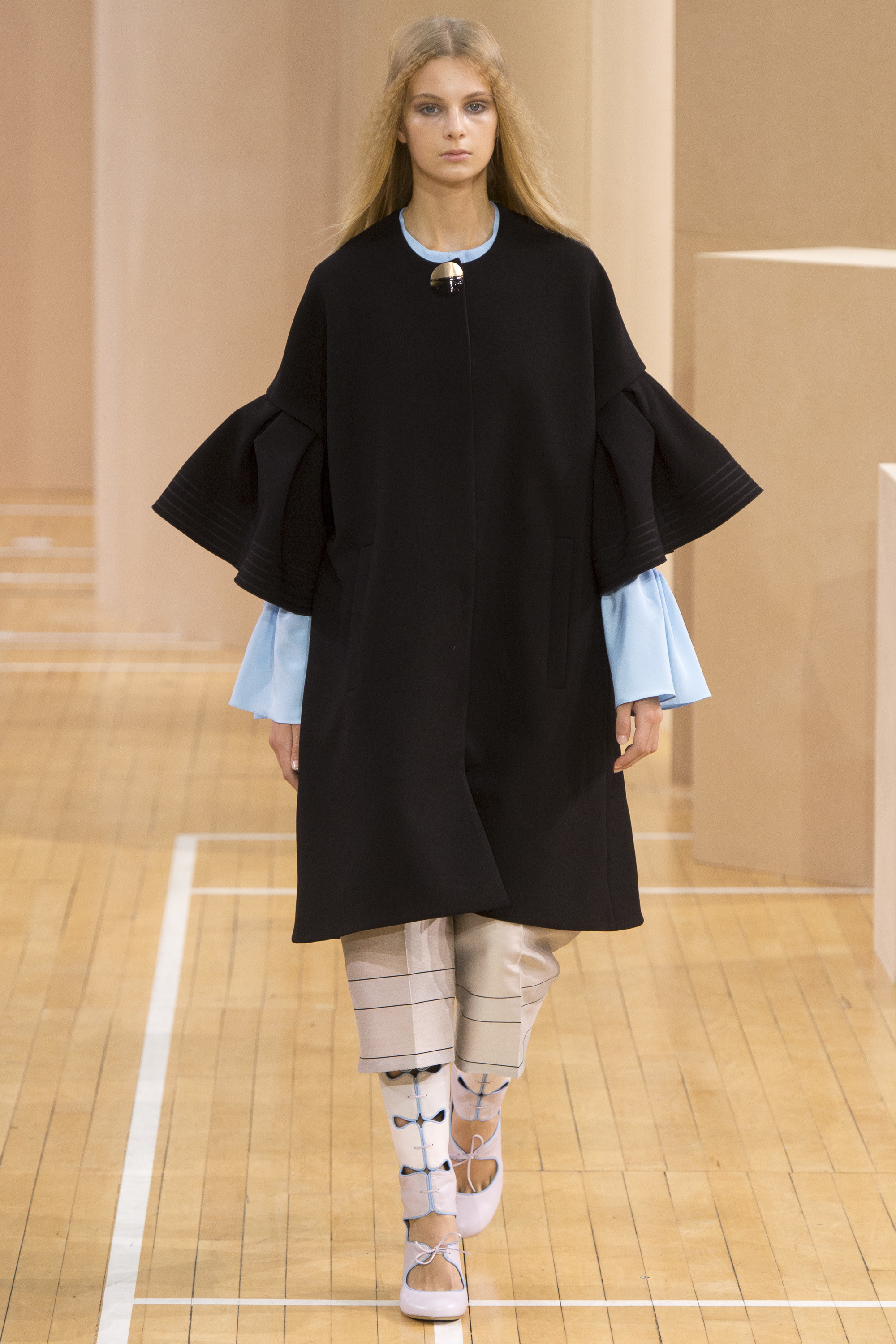 As much as I champion VIBRANCY and a bold color palette, an easy black topper is every gal's best friend. If in doubt, just grab and go. The bell sleeves are all the rage these days and provide pragmatic whimsy. Pair with a wrist full of bangles. I'm fascinated by the shoes.....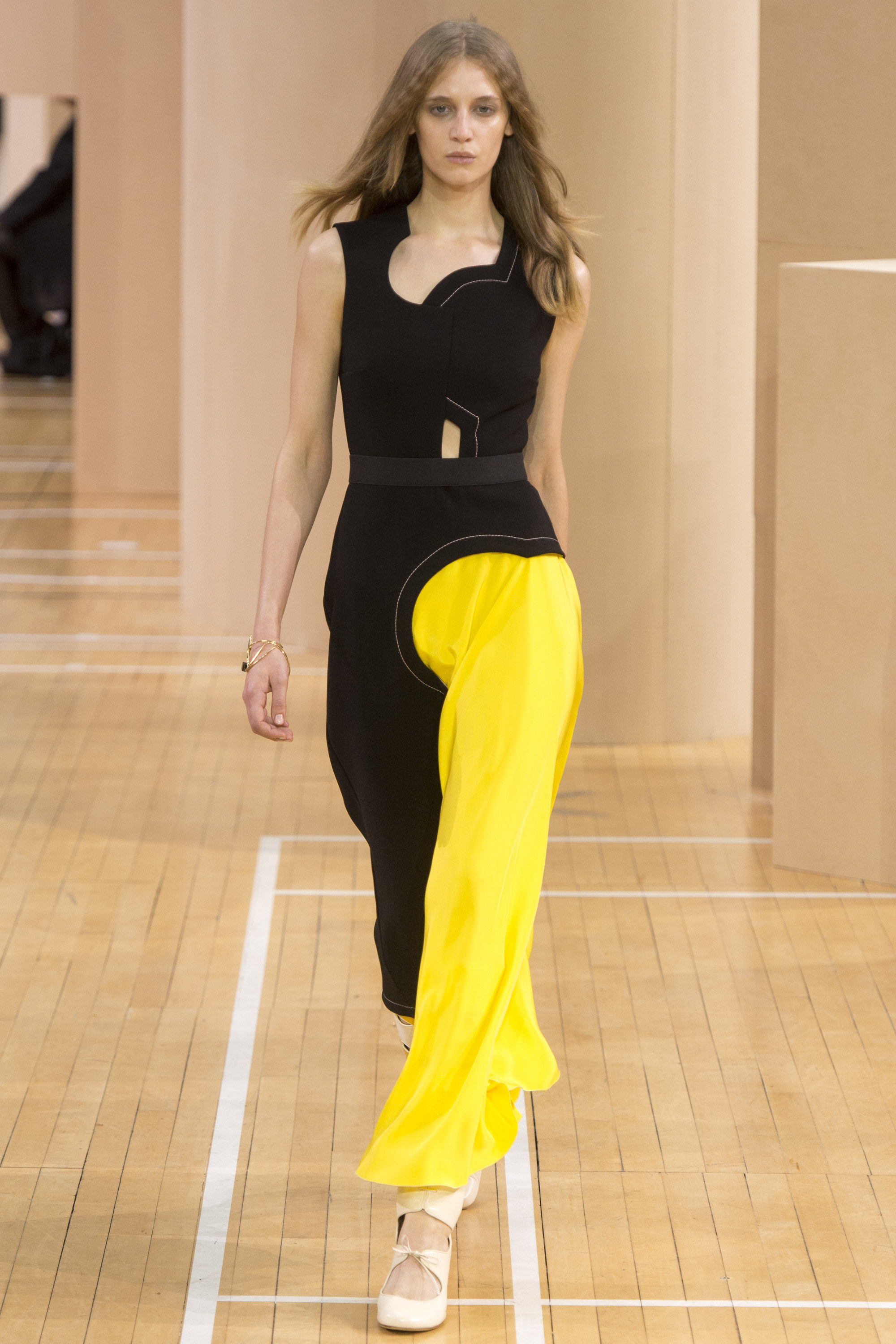 Streamlined and modern. Colorful but not too wacky.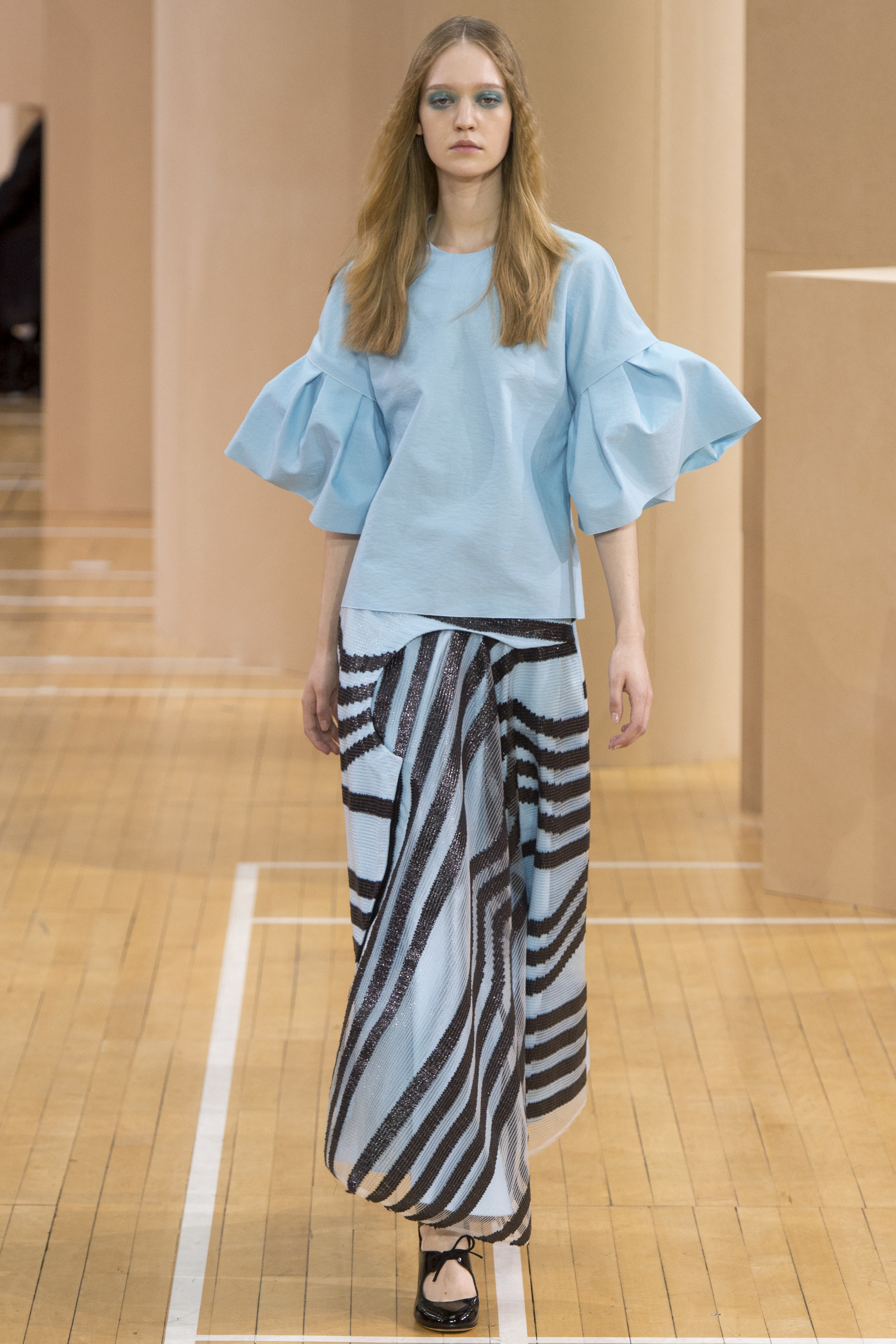 Another wonderful example of the BELL sleeve, engaging in the powder blue. Layer under a vest for fall.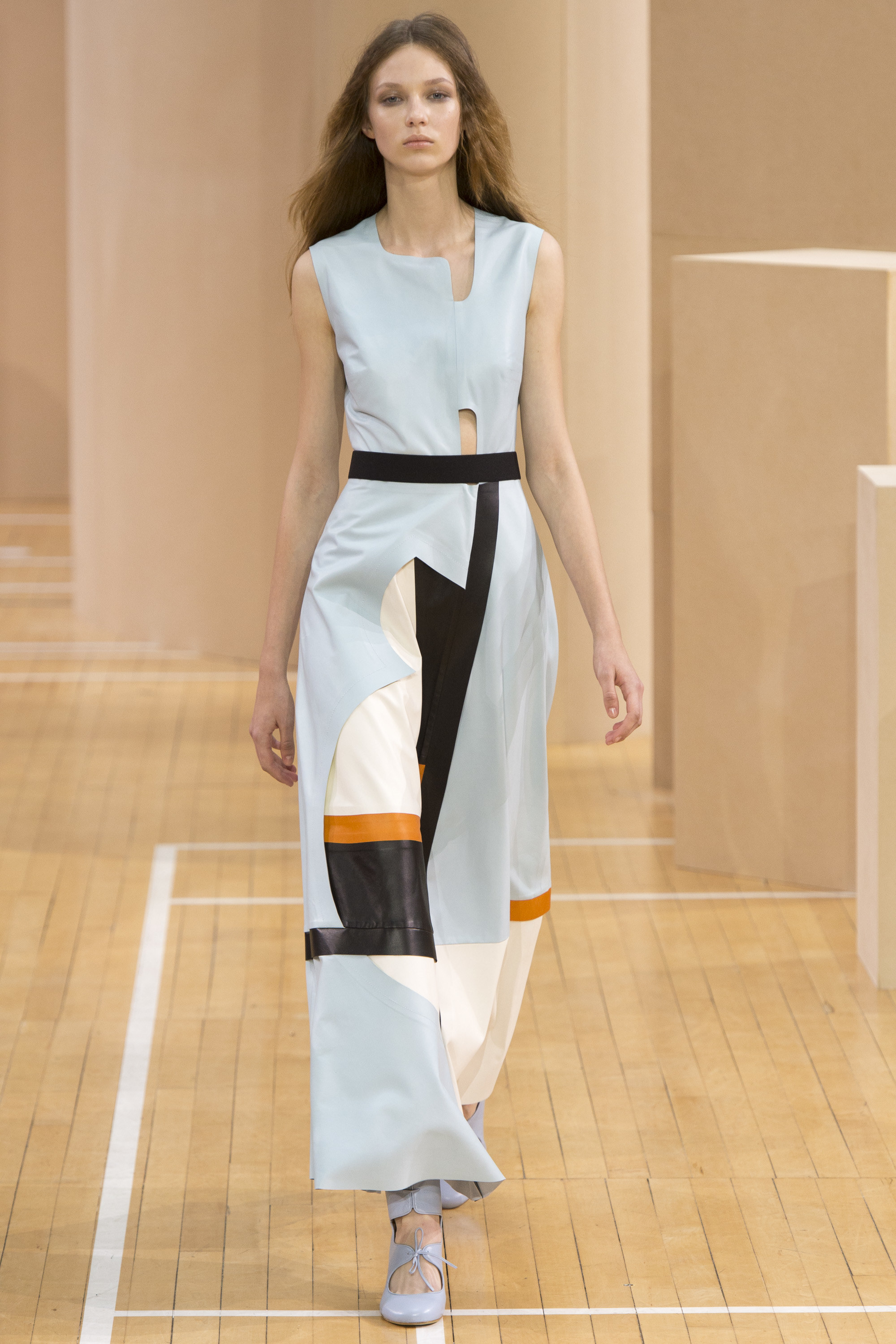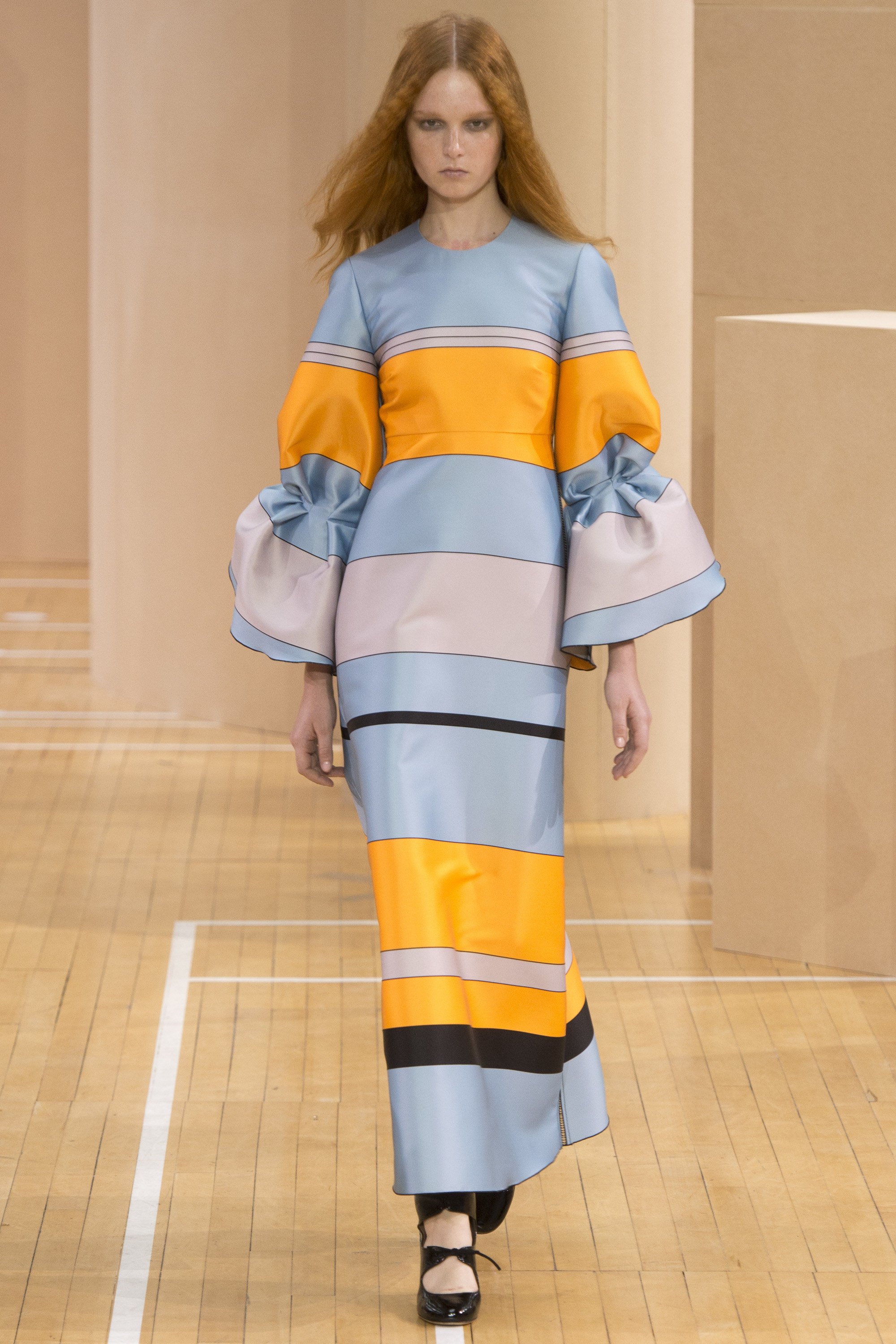 Finally, some geometry I can get behind!
CHRISTOPHER KANE: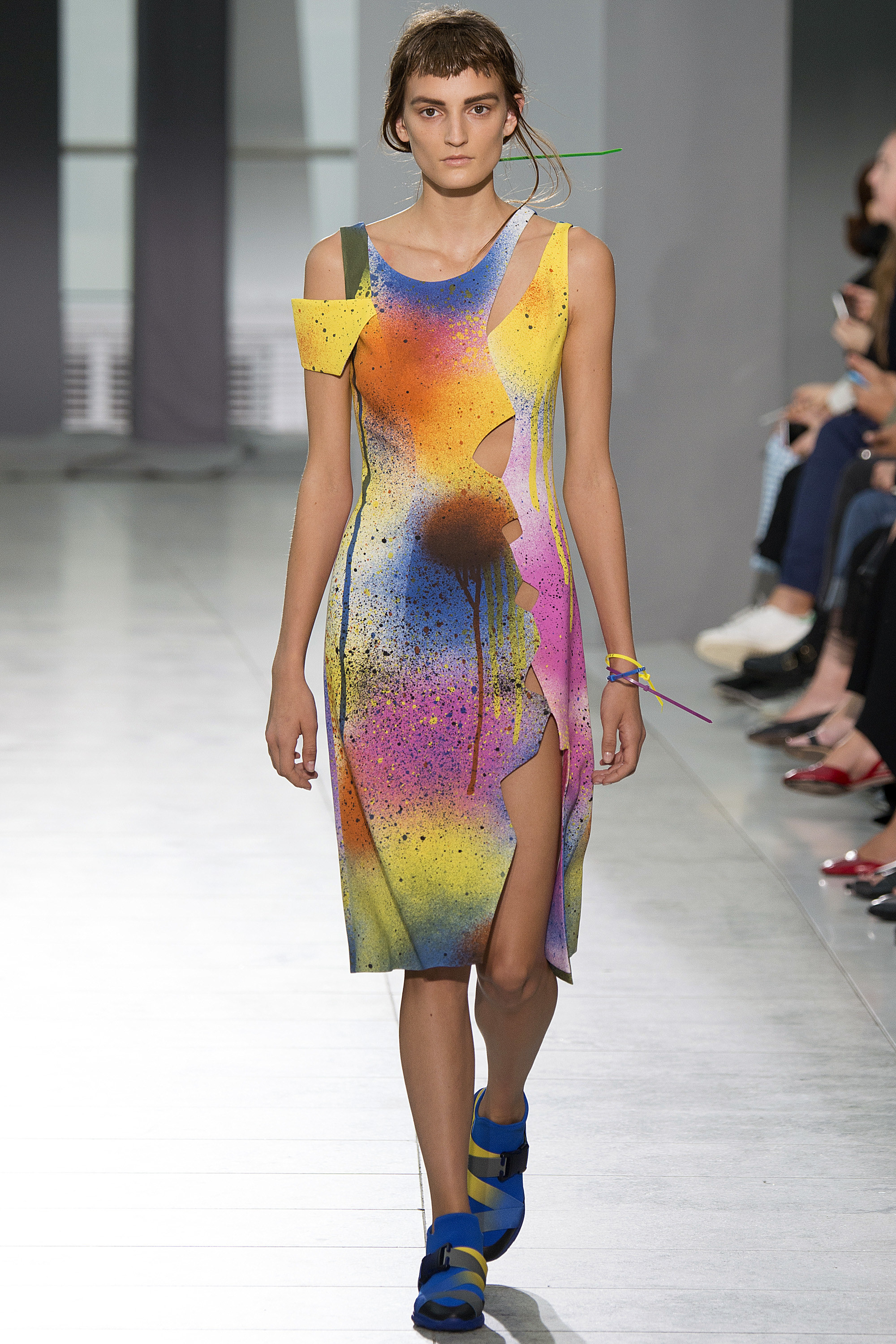 Paint ball anyone?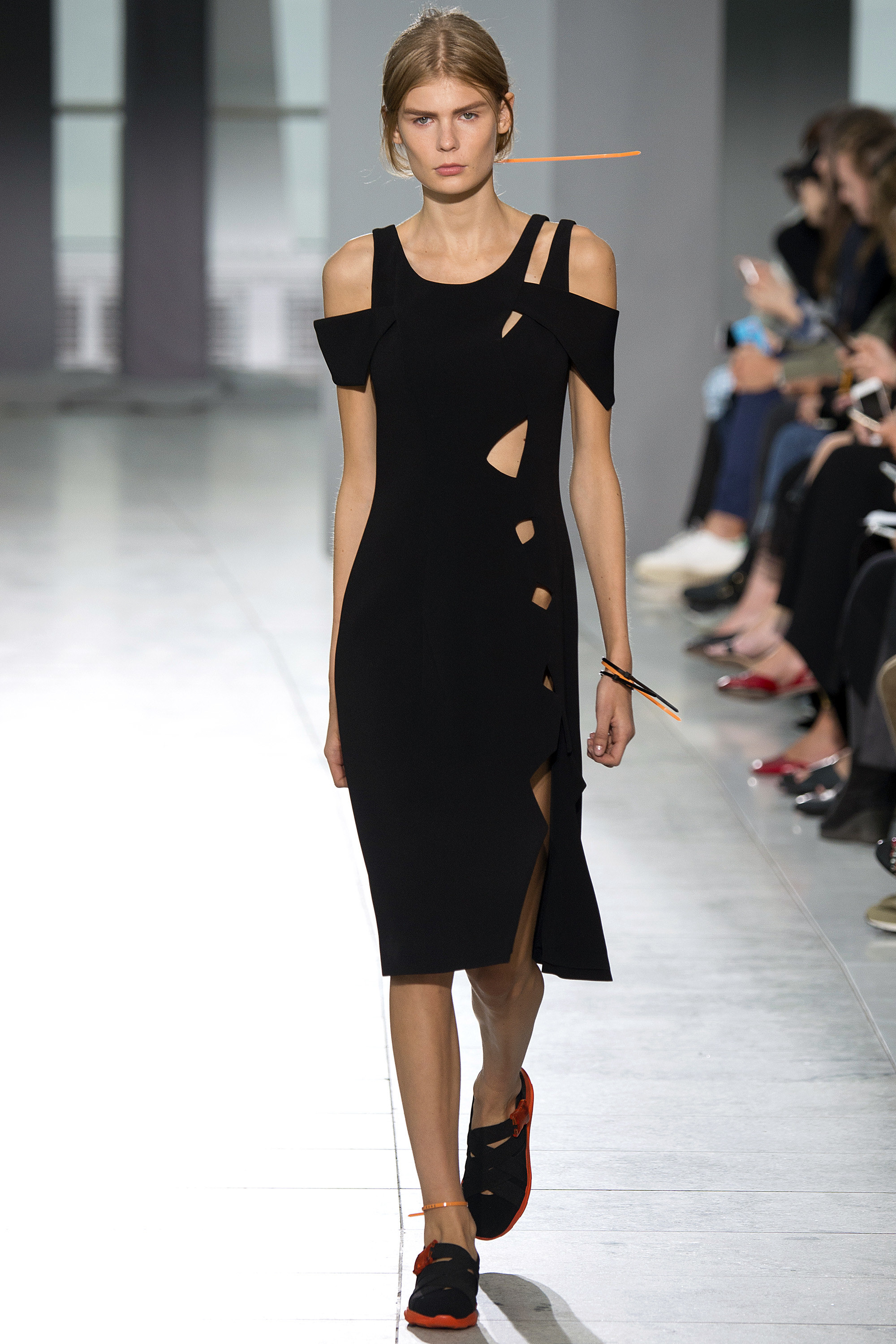 The modern sizzlingly sexy LITTLE BLACK DRESS. Get out the spiky Louboutins.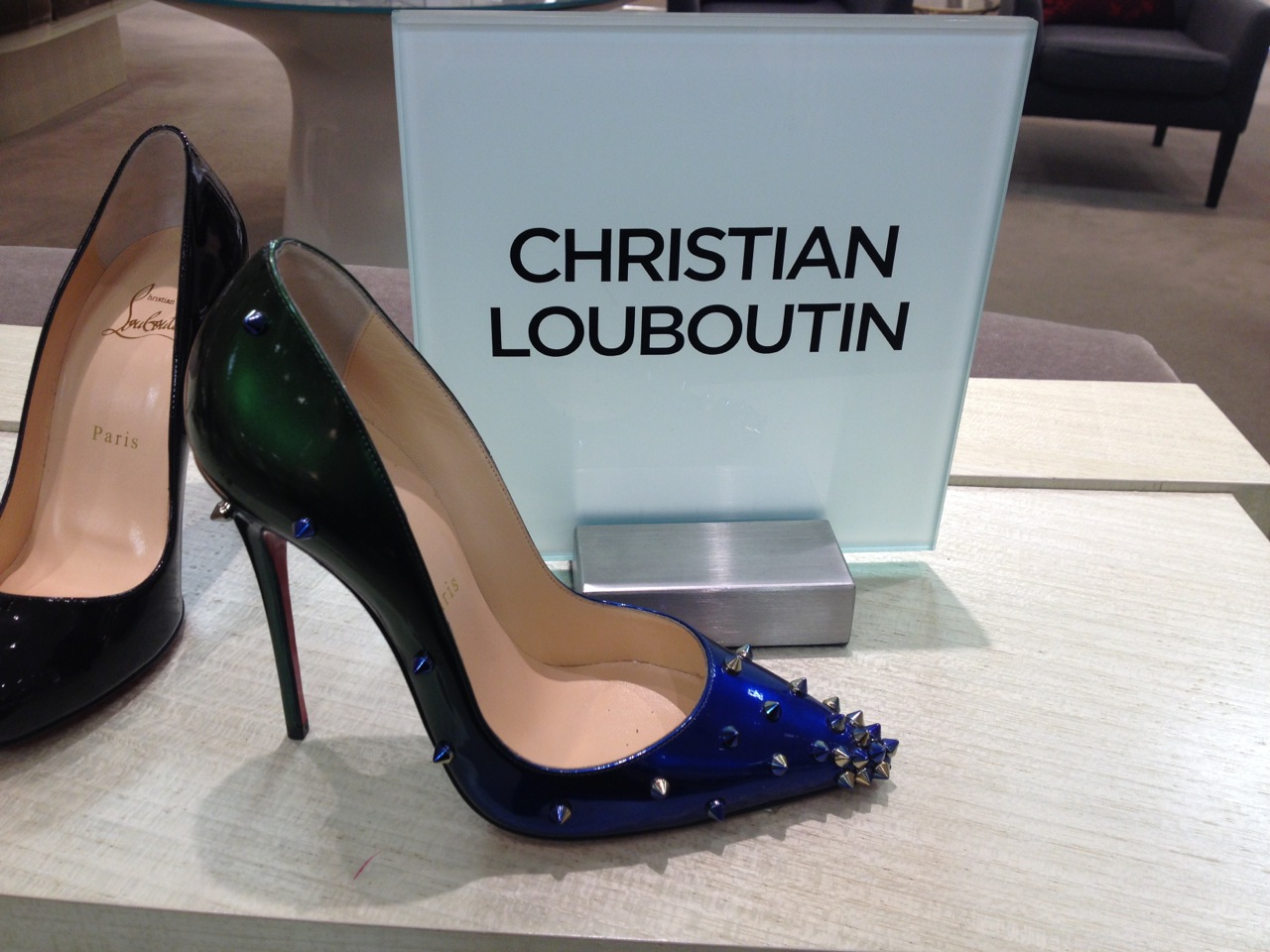 (SAKS FIFTH AVENUE)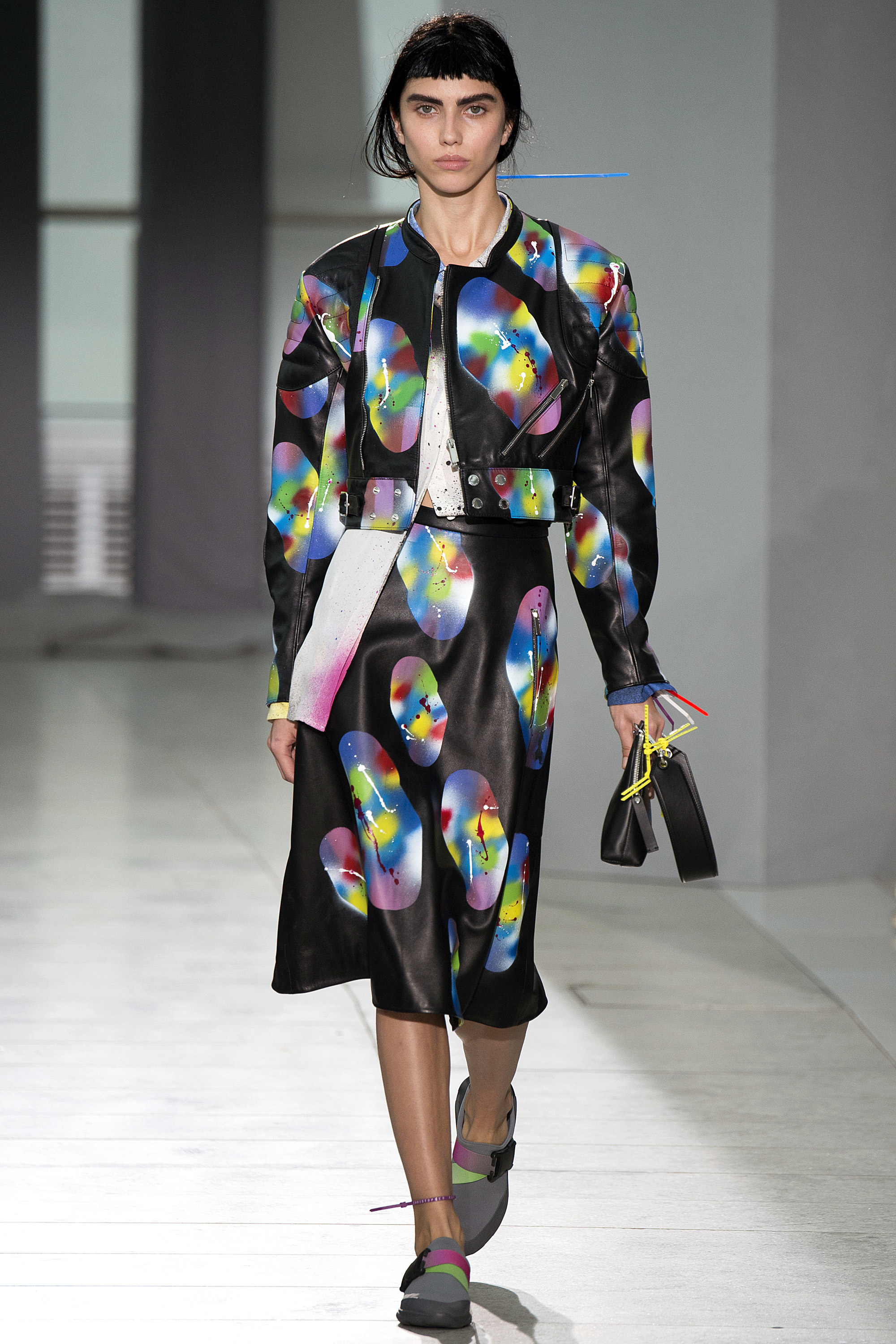 The black leather moto jacket is a staple (along with the Trench and the LBD), why not spice it up with some wacky multicolored motif a la Miro or Kandinsky?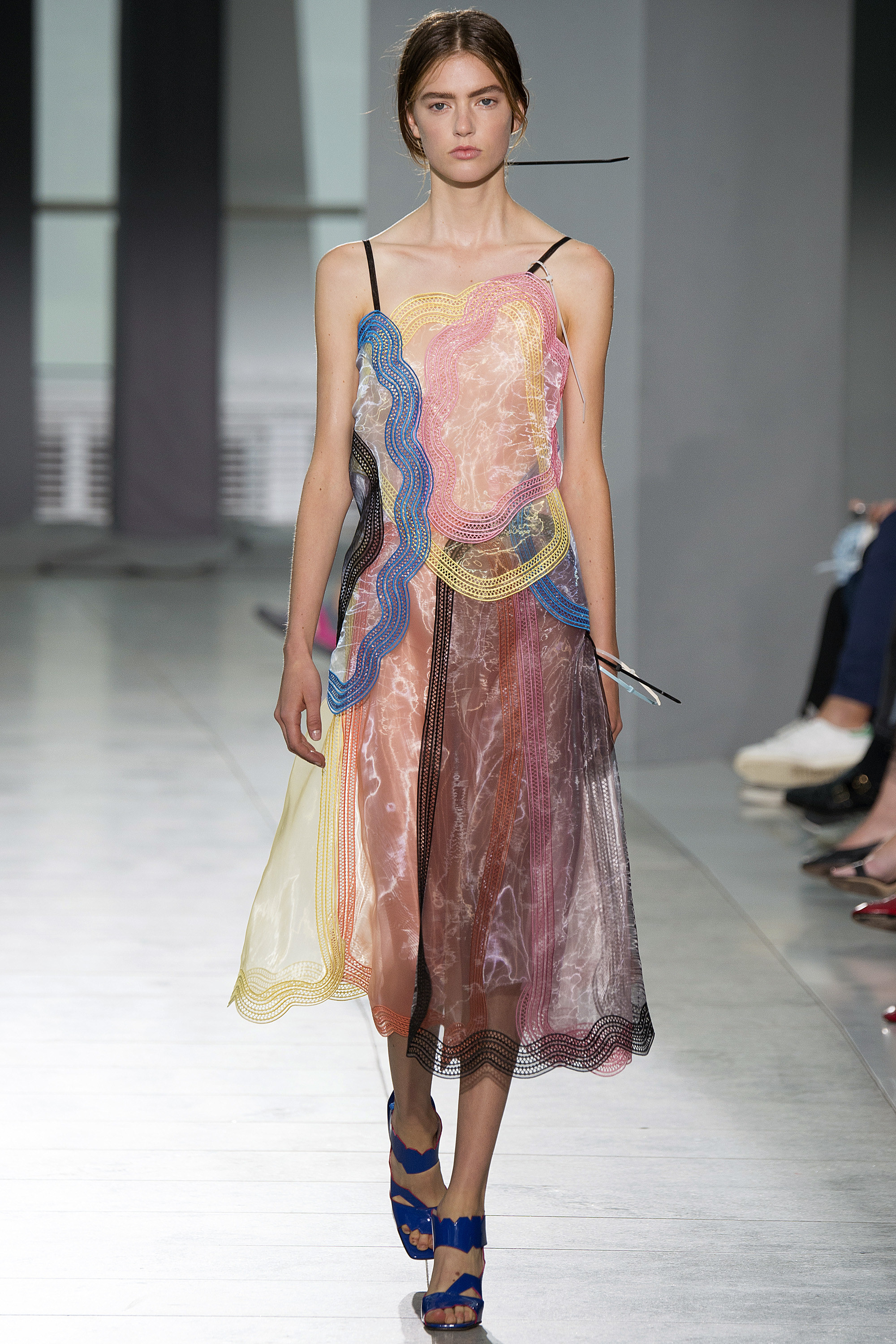 Sine wave ruffle.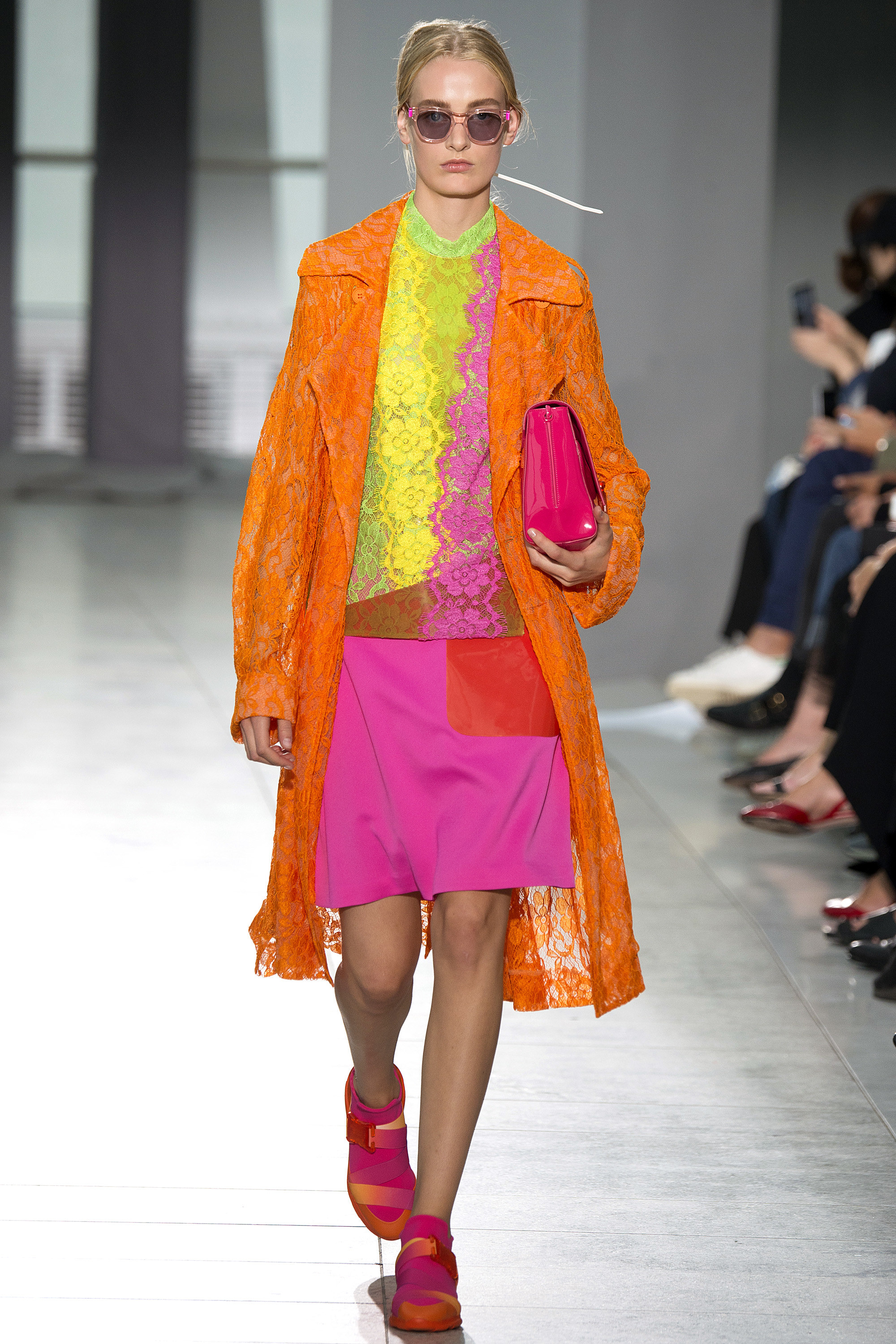 Leave it to Kane to sex up lace, here in pastel and neon versions. You can't beat fuschia and orange (except with fuchsia and RED, I'm obsessed!).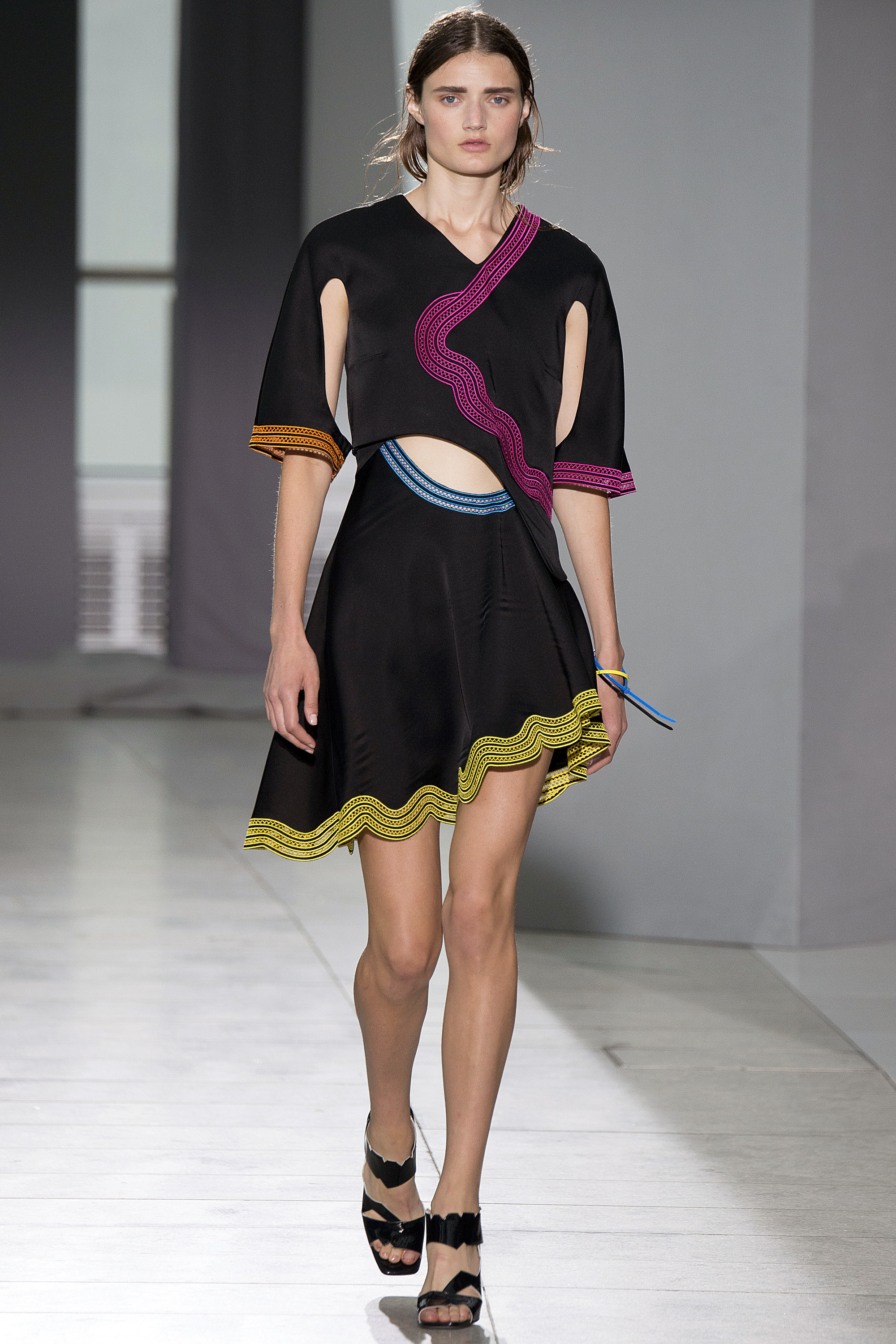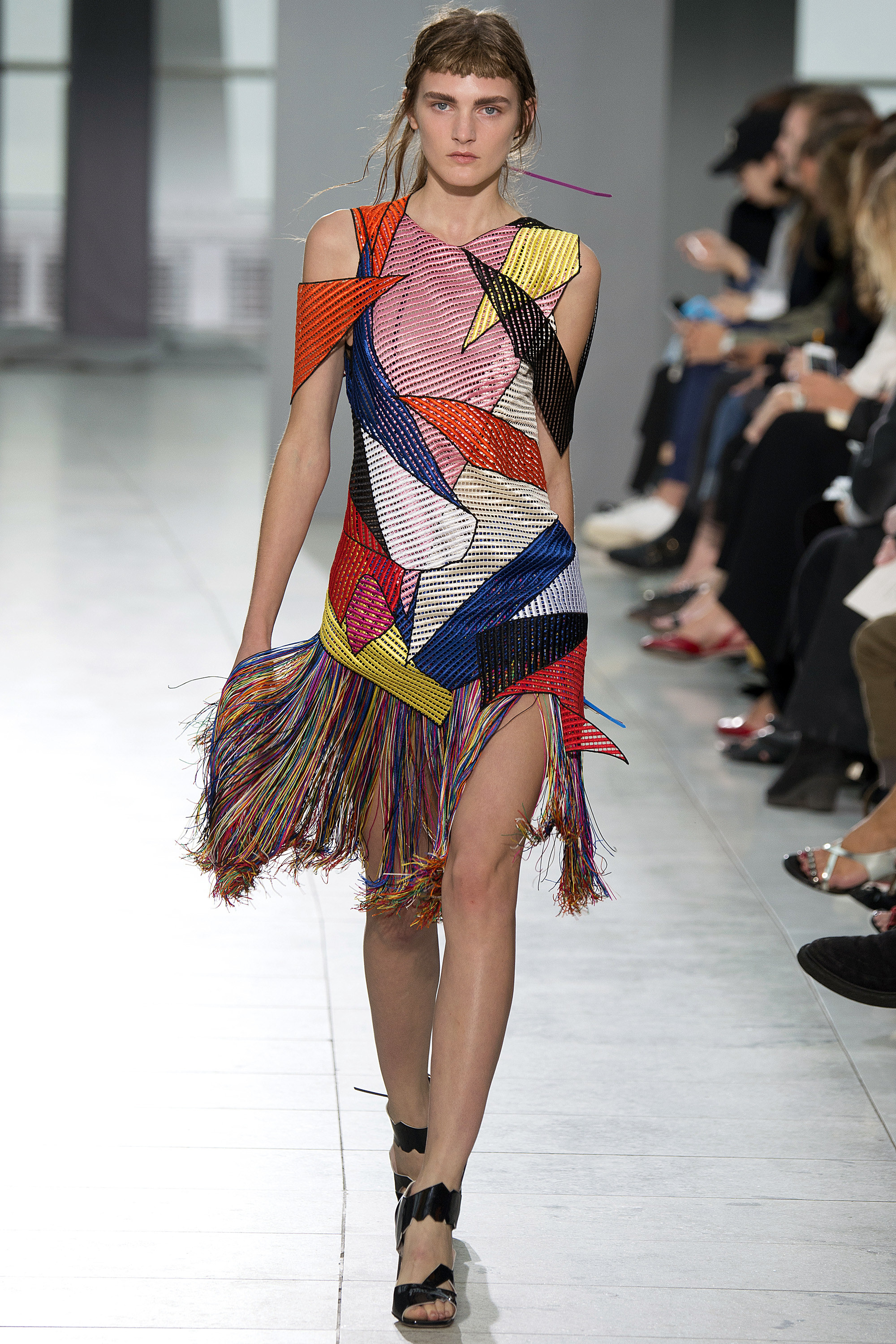 Mmmmmm, for the modern flapper.
Always cool and alluring.....
ANTONIO BERARDI: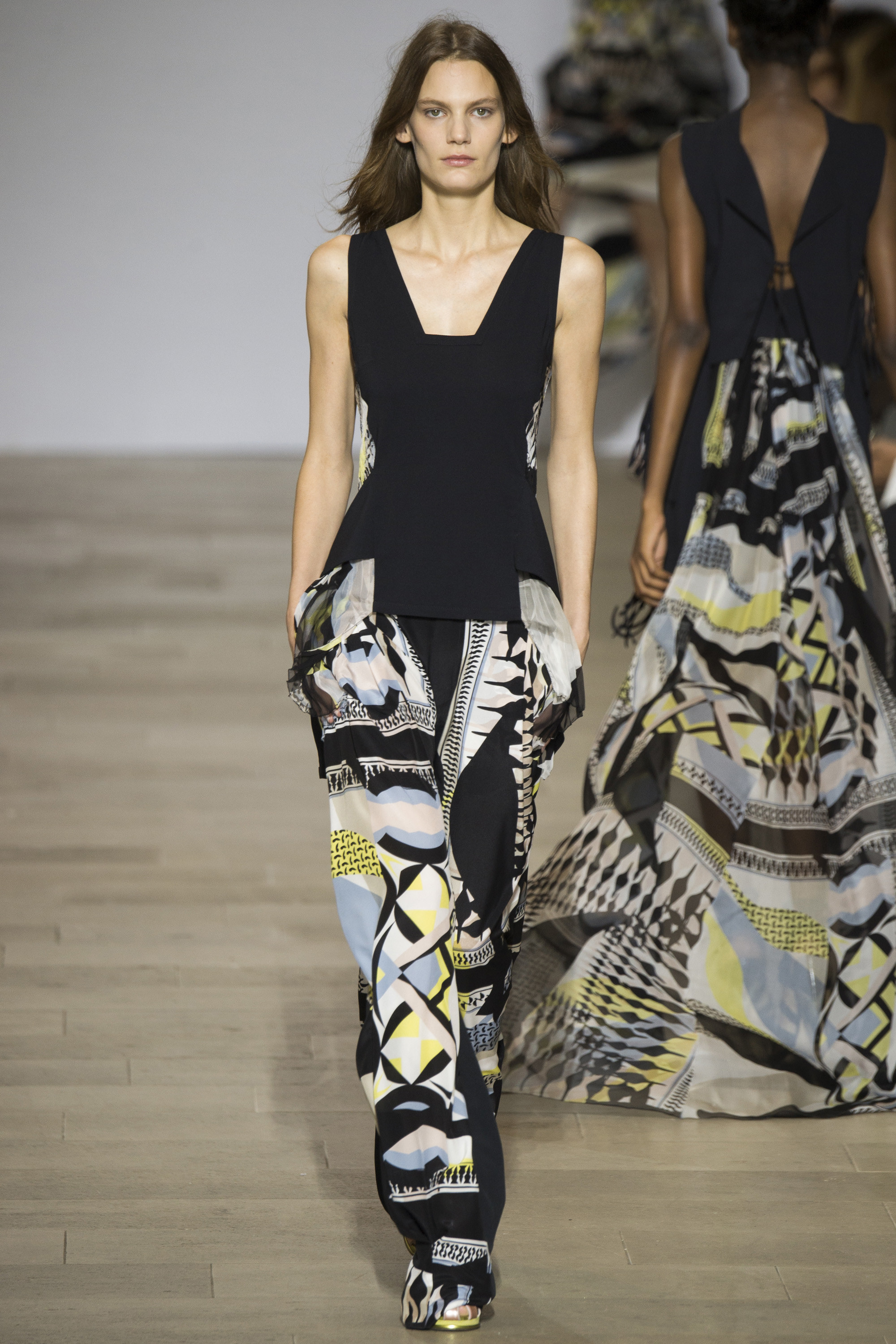 Sculptural and flowy together.
For the upscale boho babe.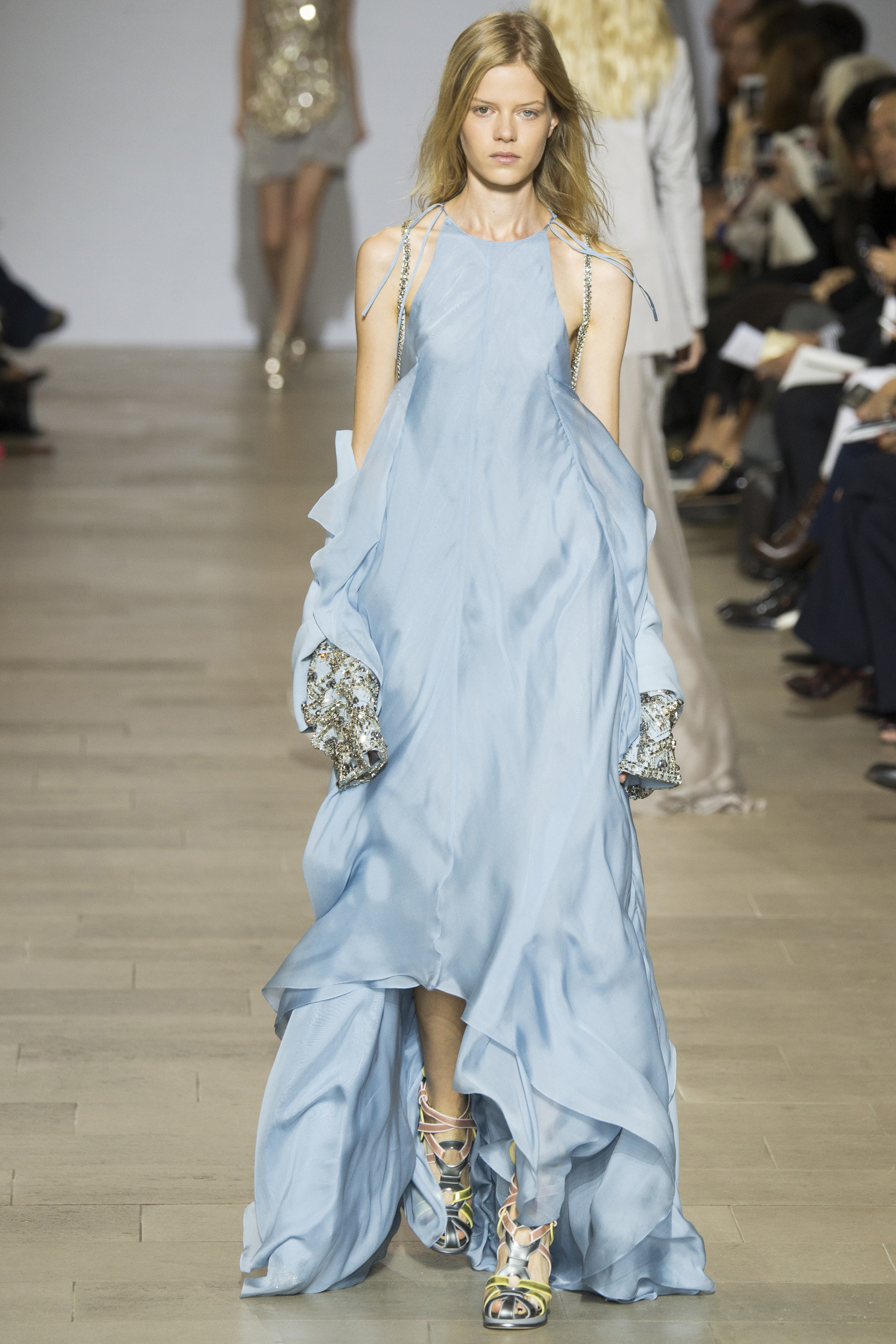 One ginormous powder blue RUFFLE! Akin to that wonderful sea creature, the Nudibranch.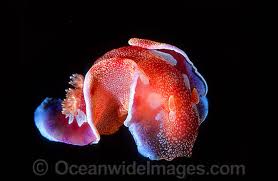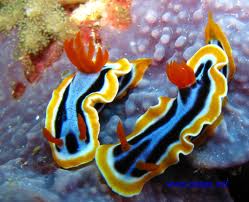 (Images care of the internet).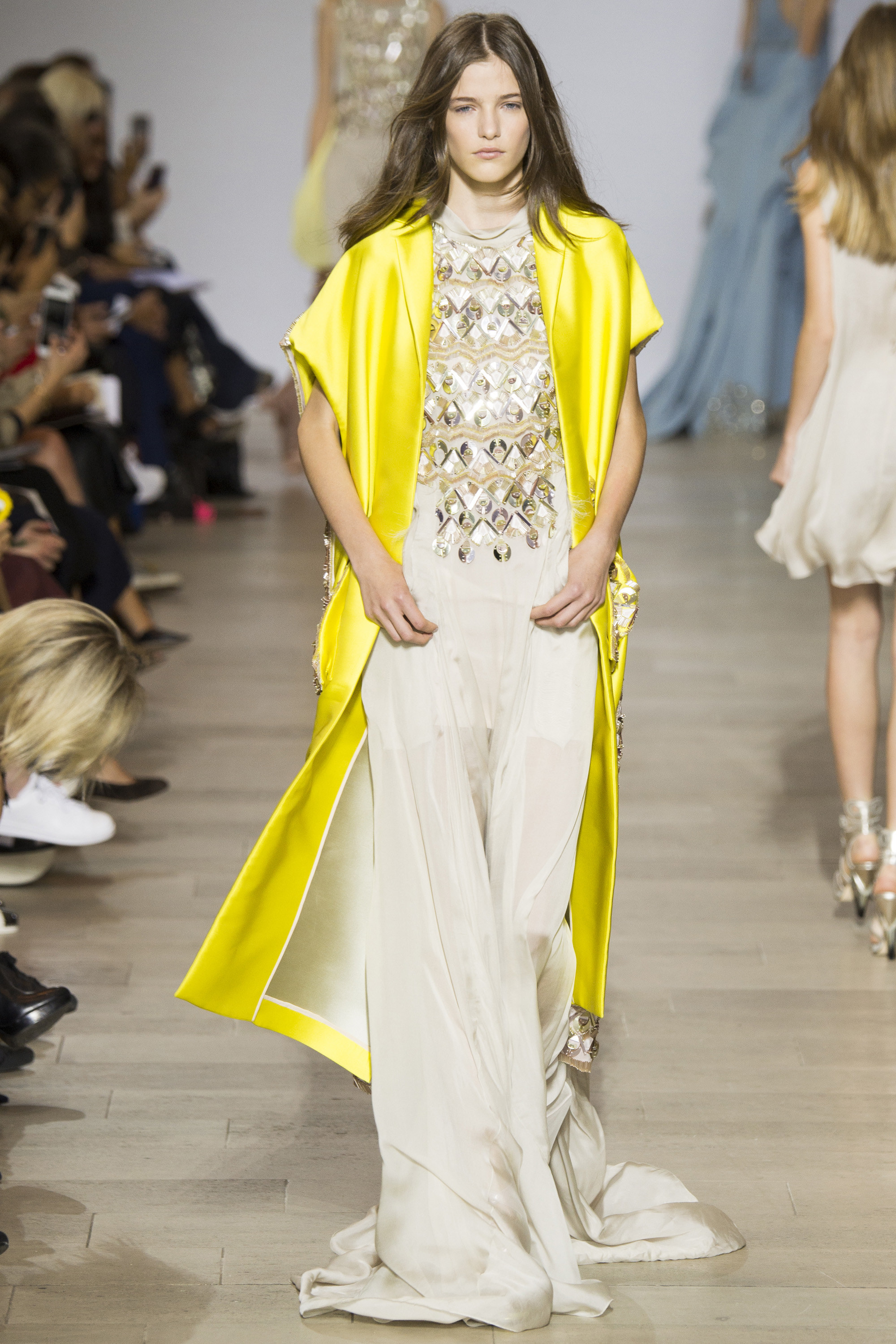 The blazing yellow topper is a perfect adjunct to the dreamy chiffon concoction fit for an Egyptian princess. Pair structured with non structured for visual intrigue.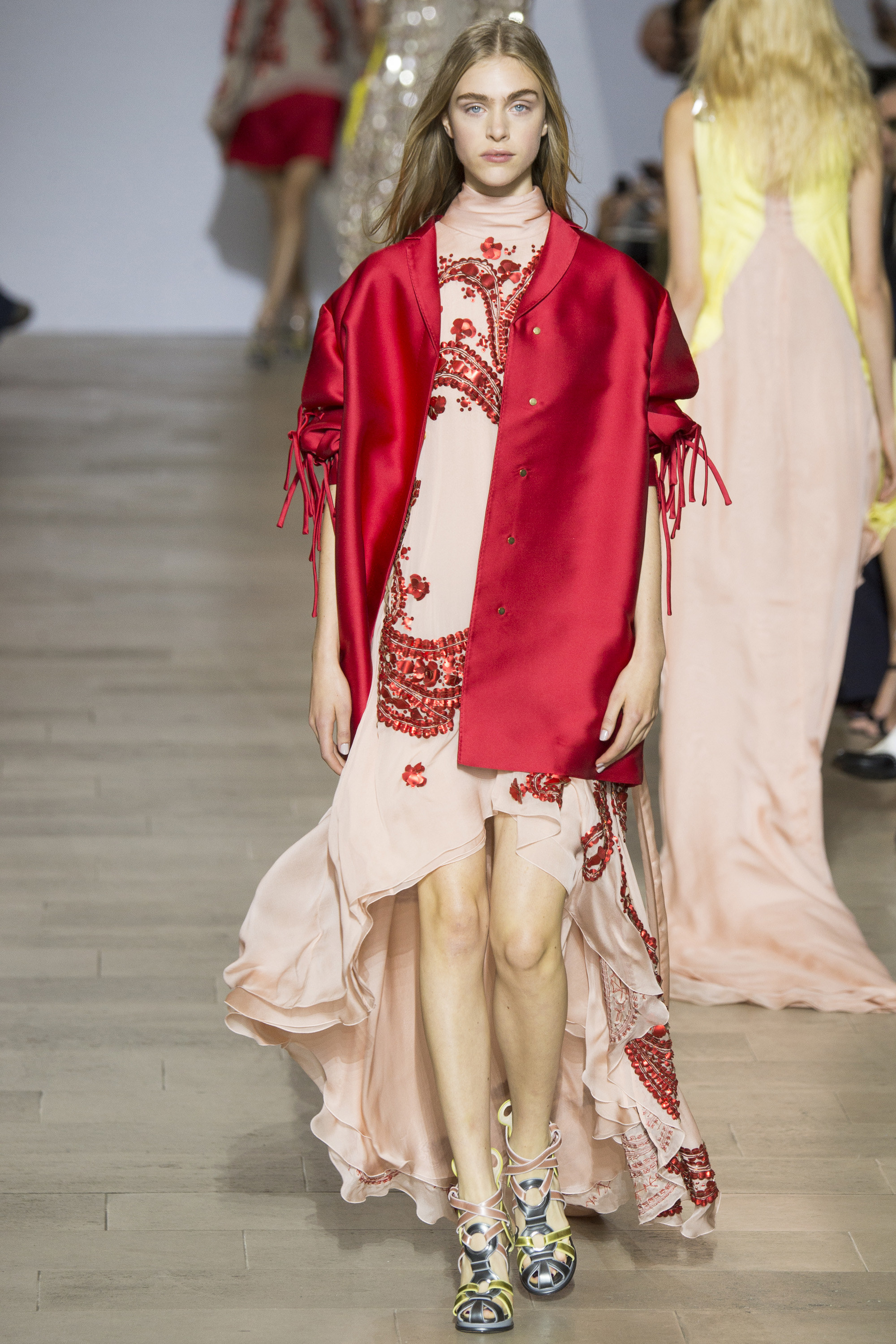 Another winsome duo…..nothing about this combination of chiffon, duchesse satin, and eye-poppingly scrumptious embellishments I don't love to pieces…….DROOL.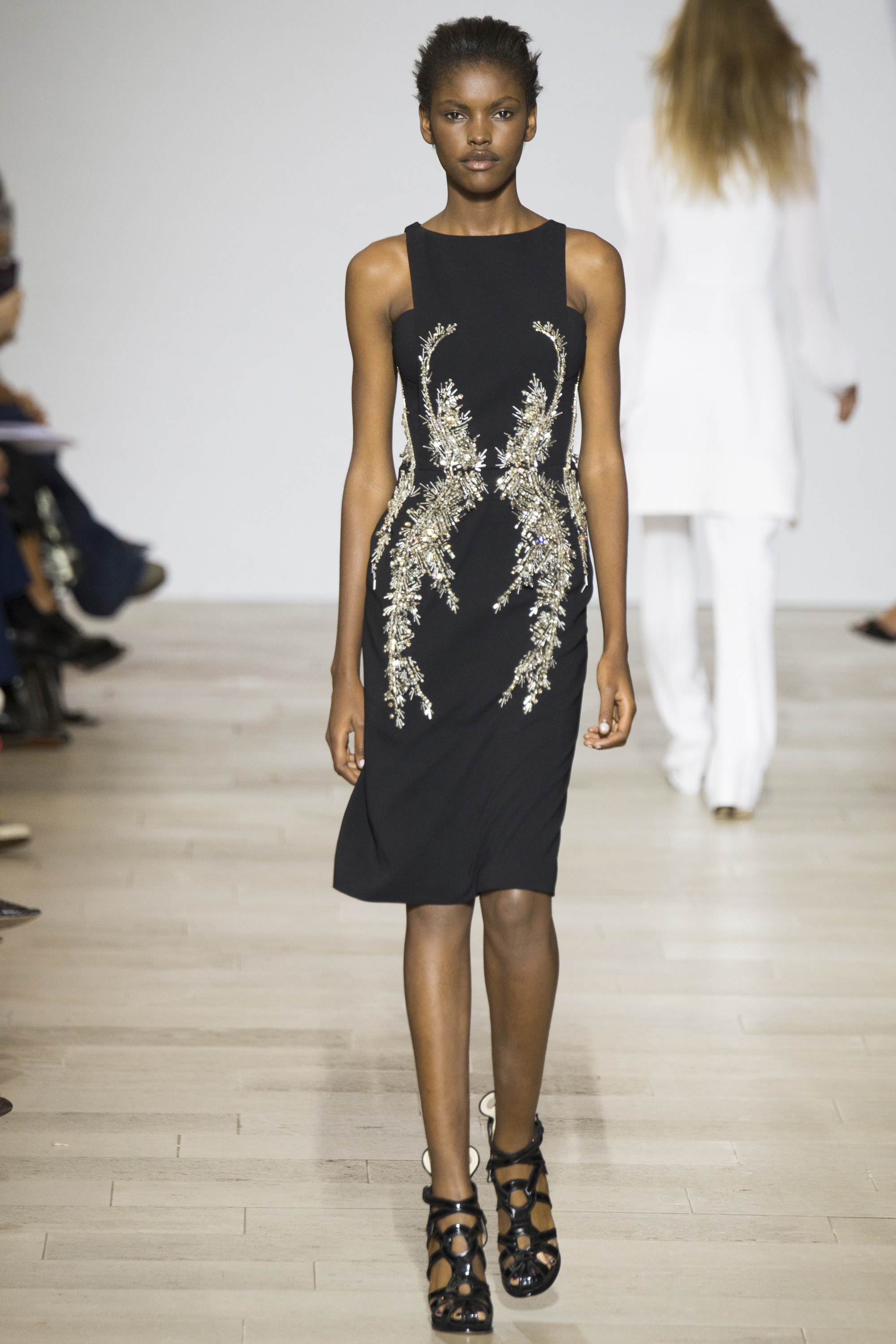 Another sizzling version of the the Little Black Dress. Sexy and yet appropriate for ALL occasions.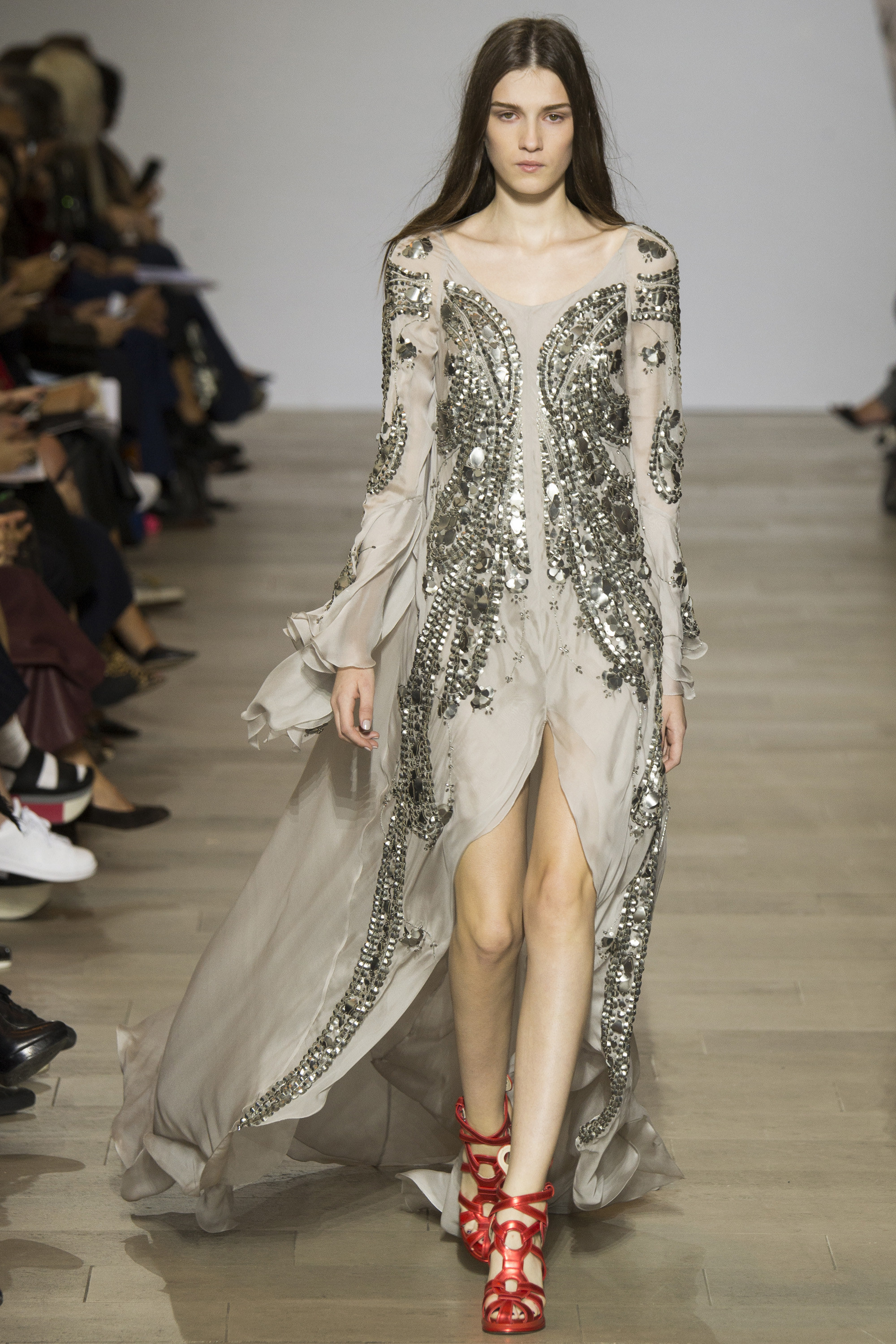 And all thumbs up and many HUZZAHS to this glorious piece of wearable art fit for an Arabian princess.
Much wonderful fodder for summer sojourns, gala affairs, and random hijinx!
Cheerio.
Images brought to you by www.vogue.com