Leave it to Lagerfeld and his atelier artisans to conjure up yet ANOTHER fun, festive, feast for the eyeballs! The PERFECT resort collection, filled with all varieties of frocks for daytime wanderings, lunches with ladies, and glamorous affairs. And of course, there will be the TWEED element, and not just any ole tweed, but multicolored intricately woven tweed adorned by dazzling bejeweled buttons. Every imaginable silhouette one might imagine, whether in a jacket, pant, or dress makes an appearance in a dazzling array of colors, fabrications, and 3-D effect. And no one but NO ONE mixes couture details and whimsy like CHANEL. Floral embellishments on pants? Yes, check. Billowy gowns with multitudinous layered petal like adornments making an abstract alien flower? Yep. Sequined bathing suits? Of course. Its all quite mind boggling actually, the kind of collection which amazes upon additional viewing.
As in every other vast Chanel assembly, there are many apparent themes. There will be the homage to Coco herself in the form of tweed jackets and silken frocks, a nod to the hosting city, in this case Seoul Korea, demi couture pieces to be collected and thrown under glass, and most likely what seem endlessly fascinating and curious non-sequiturs. It seems nothing can compare to the synaptic activity in Lagerfelds brain. Indefatigable.
Lose pajama like pants, lace culottes, flared patent leather, and jeans make their way down this energized runway, along side a wondrous abstract CANDY LAND motif, and a host of wacky opulent separates. RUFFLES, SEQUINS, AND FLORAL EMBELLISHMENTS like I've never seen here on earth add up to a magical denouement dreams are made of…..
CHANEL RESORT 2016: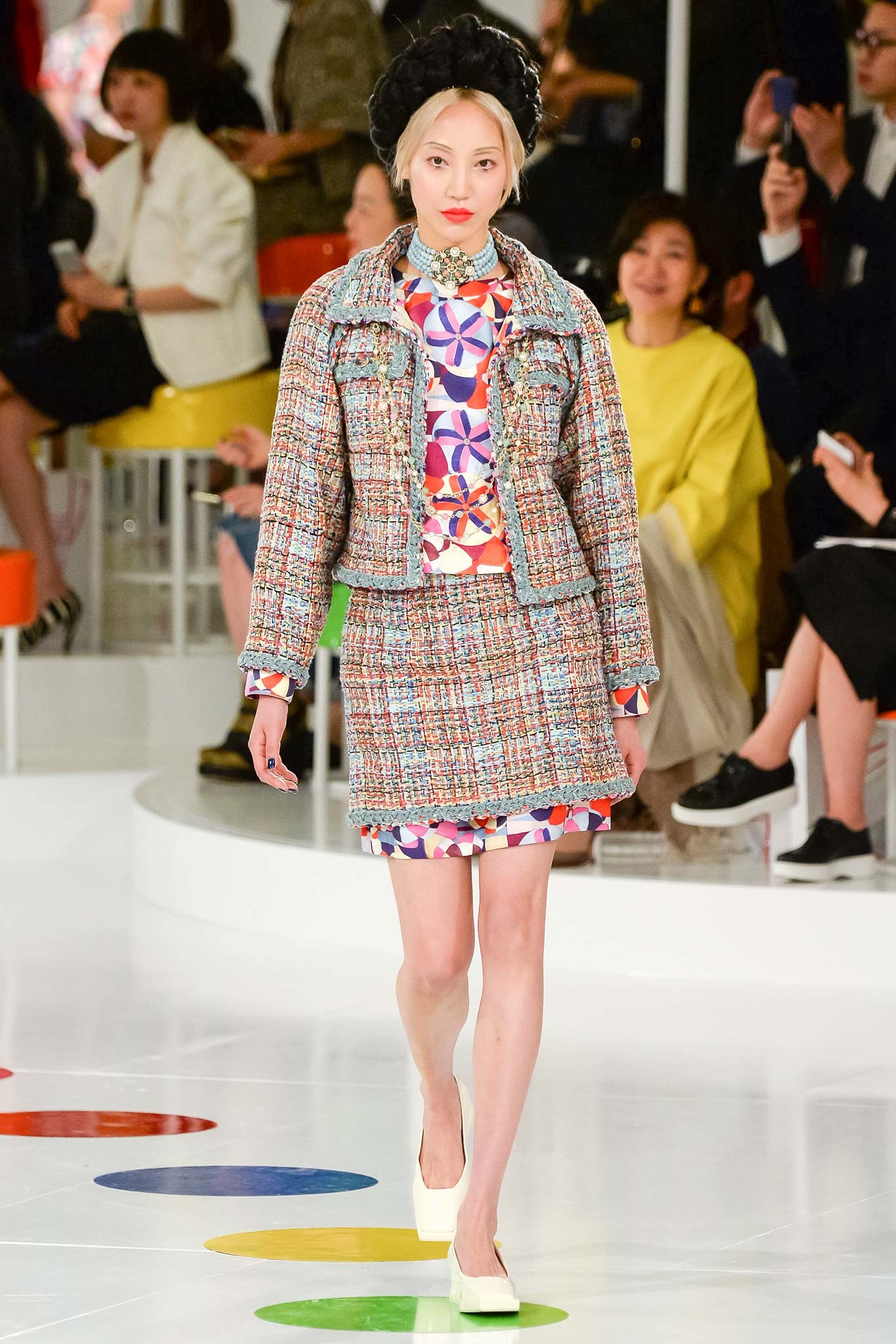 A smashing version of the iconic tweed suit. These jackets are really timeless, and will be a covetable focal point to any outfit, either with the matching skirt or with jeans or slacks.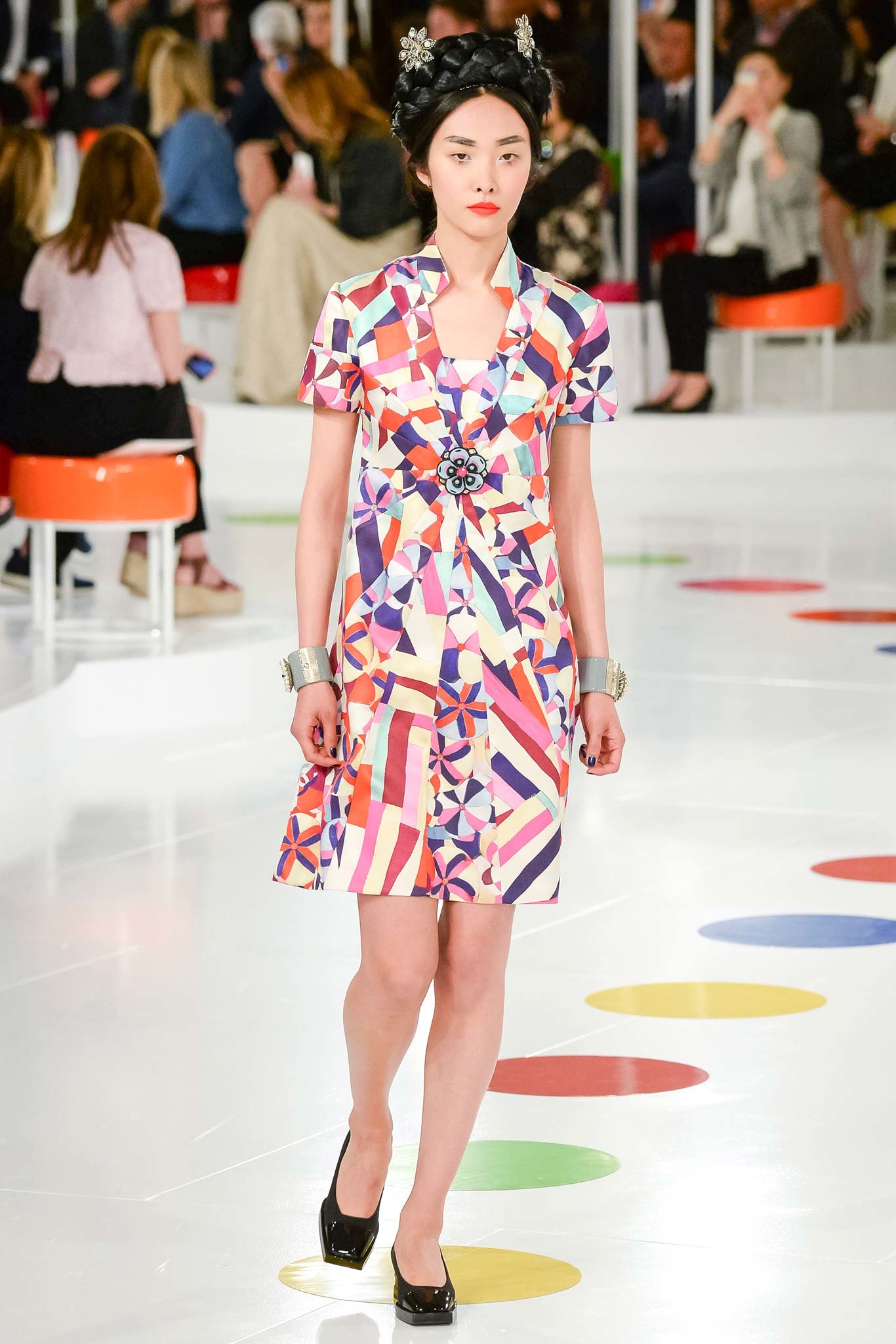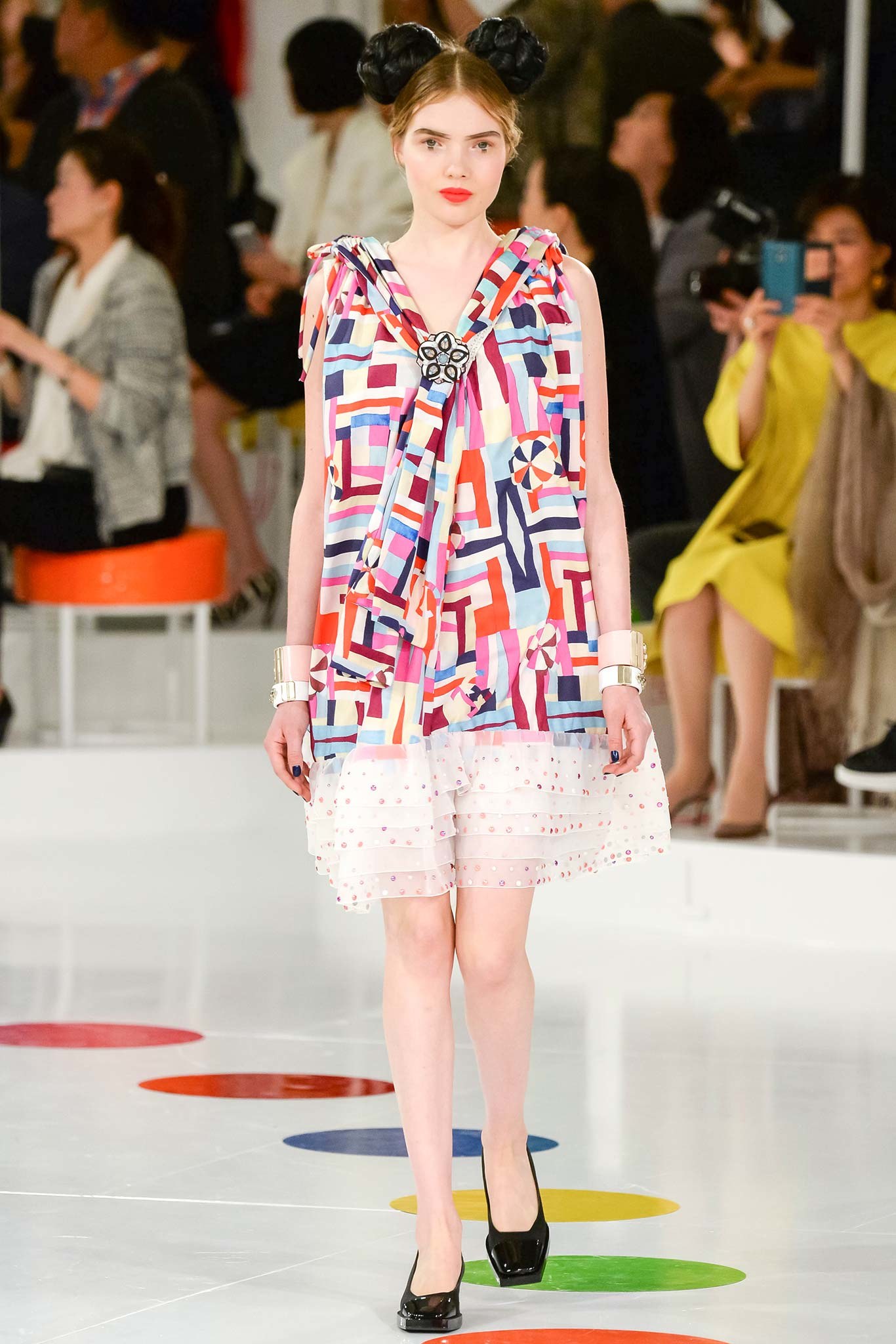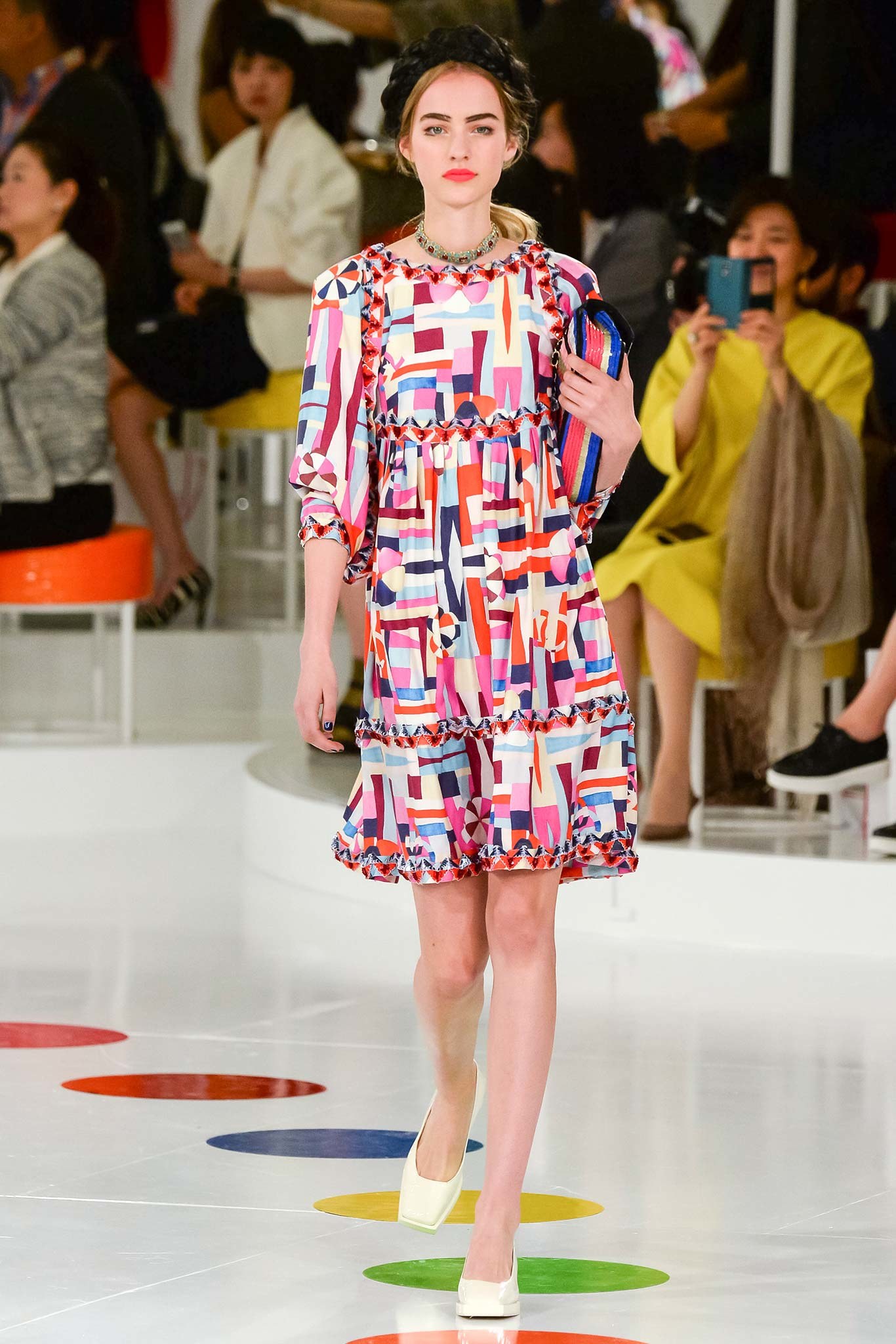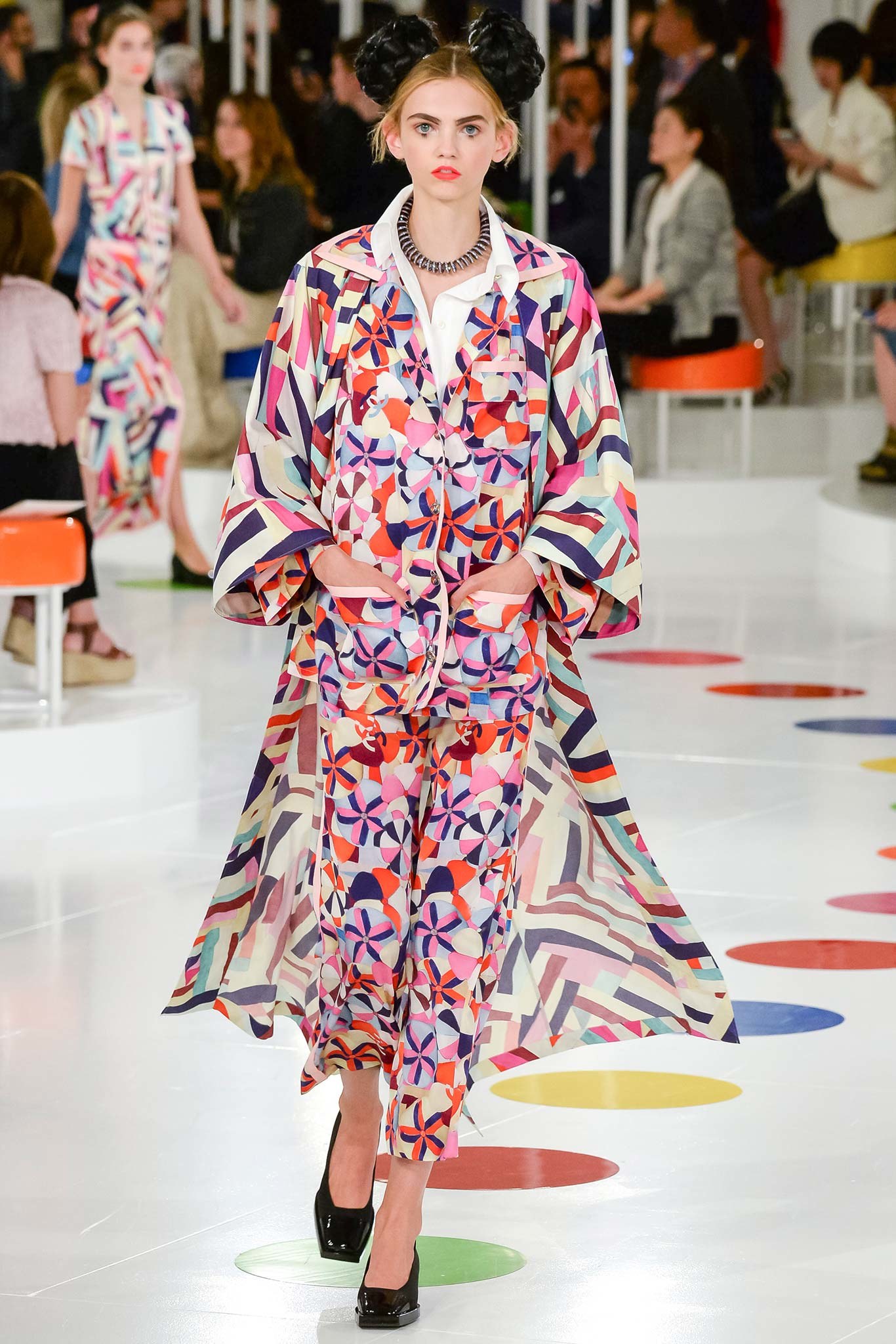 What summons a joie de vivre vibe like pinks, purple, seafoam green and orange in an abstract pattern reminiscent of a candy land sojourn?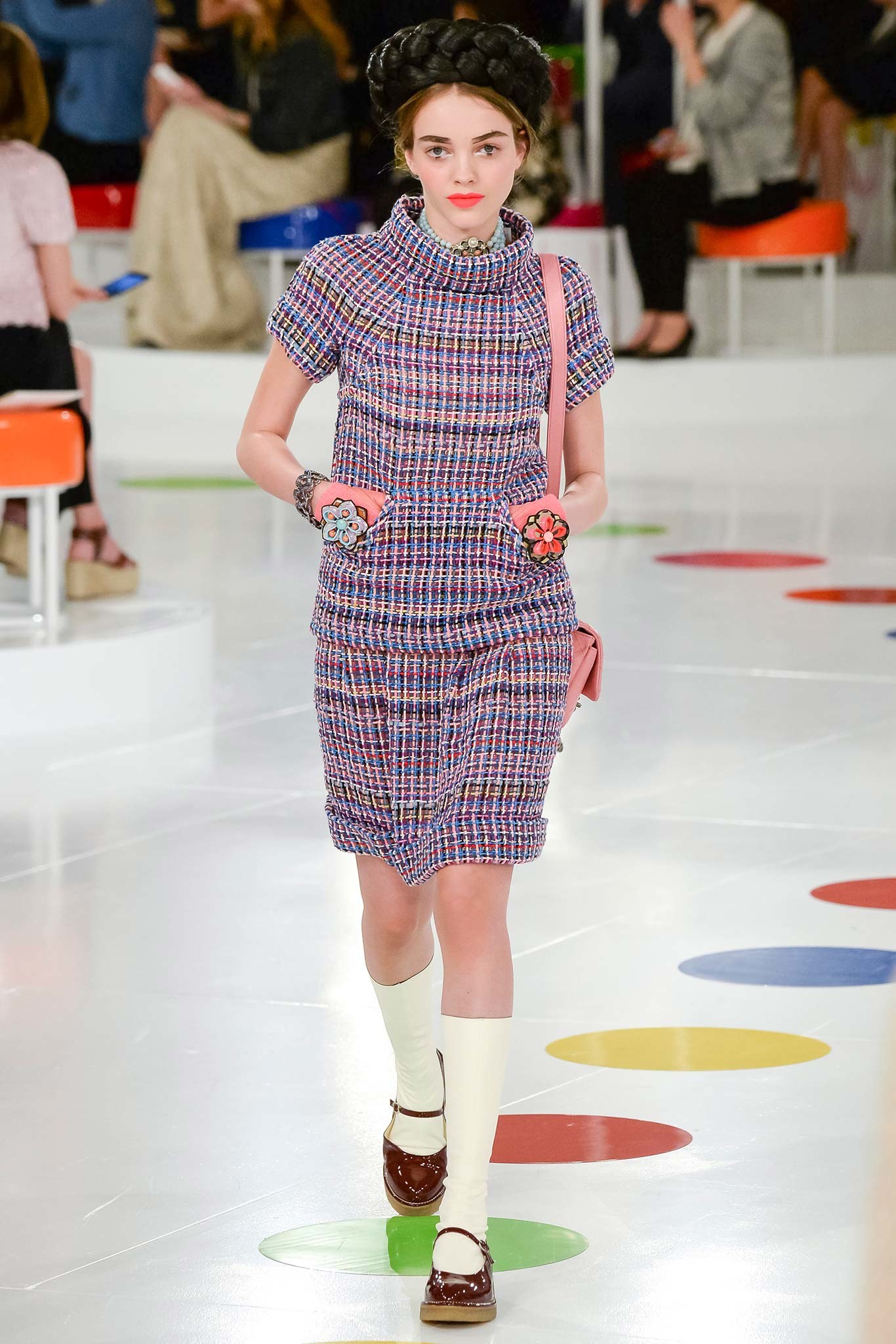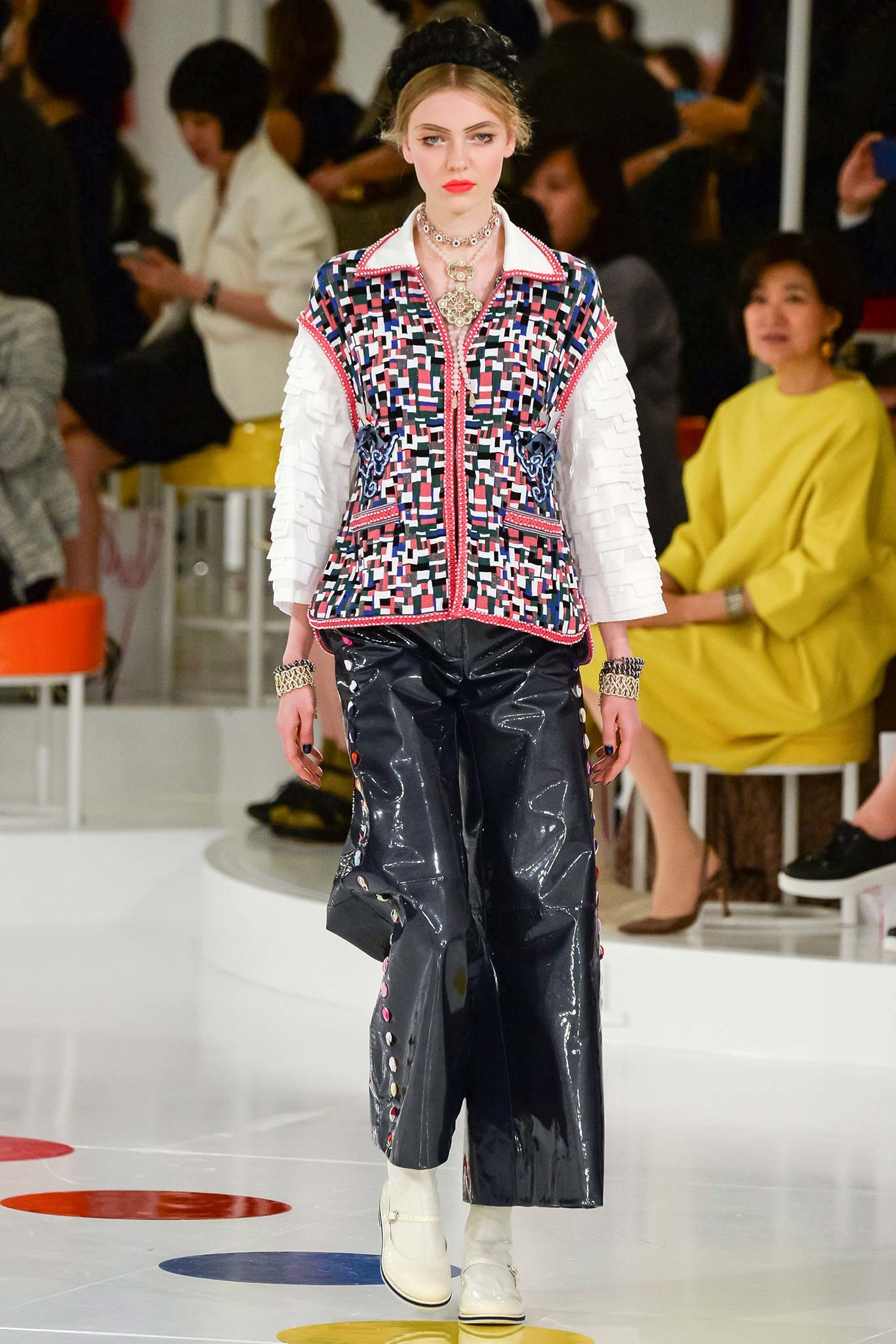 Hmmmm, not a CC to be found, and yet, this couldn't be anyone BUT Chanel. Mixed materials, embellished patent leather pants. MANY colors. Who else?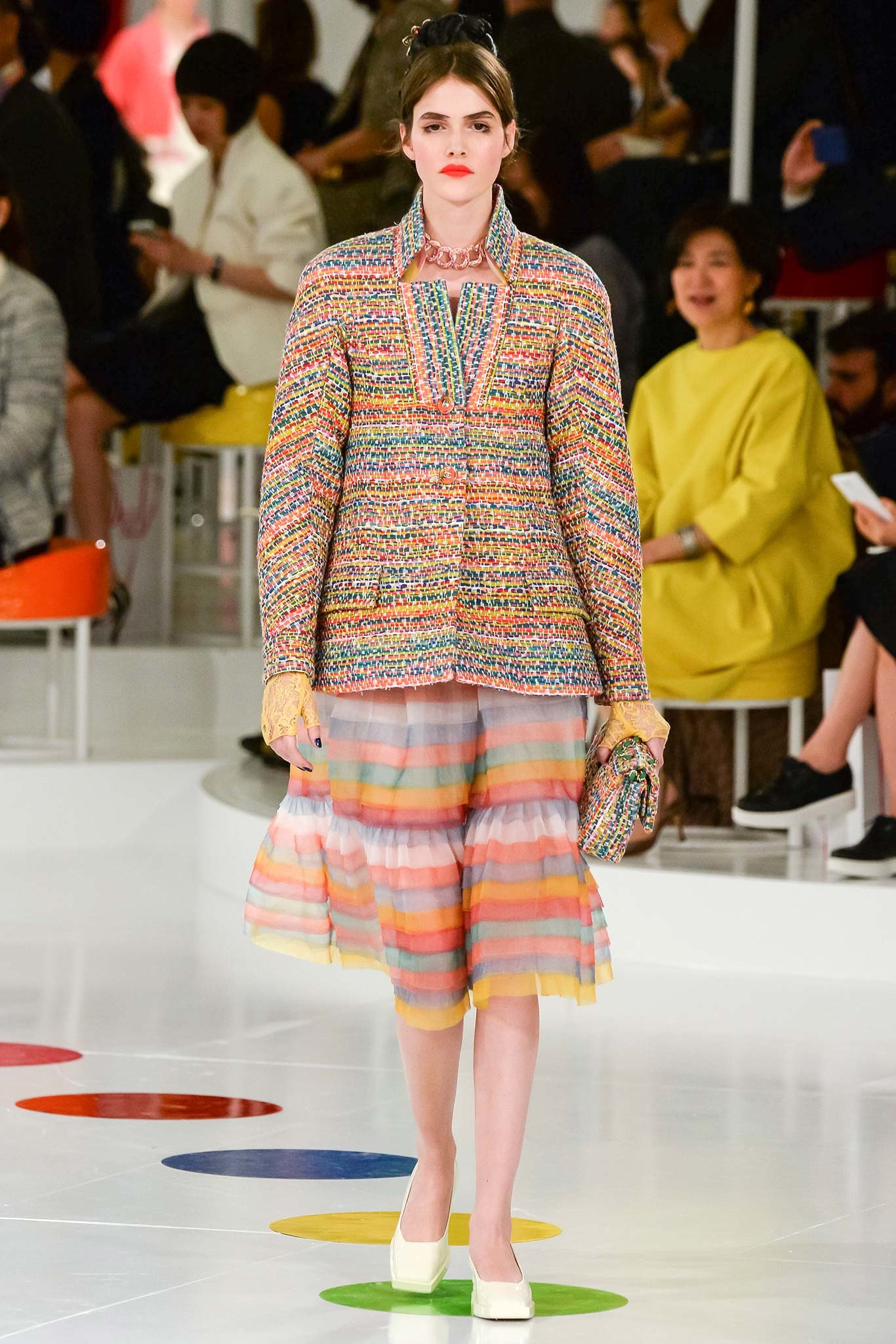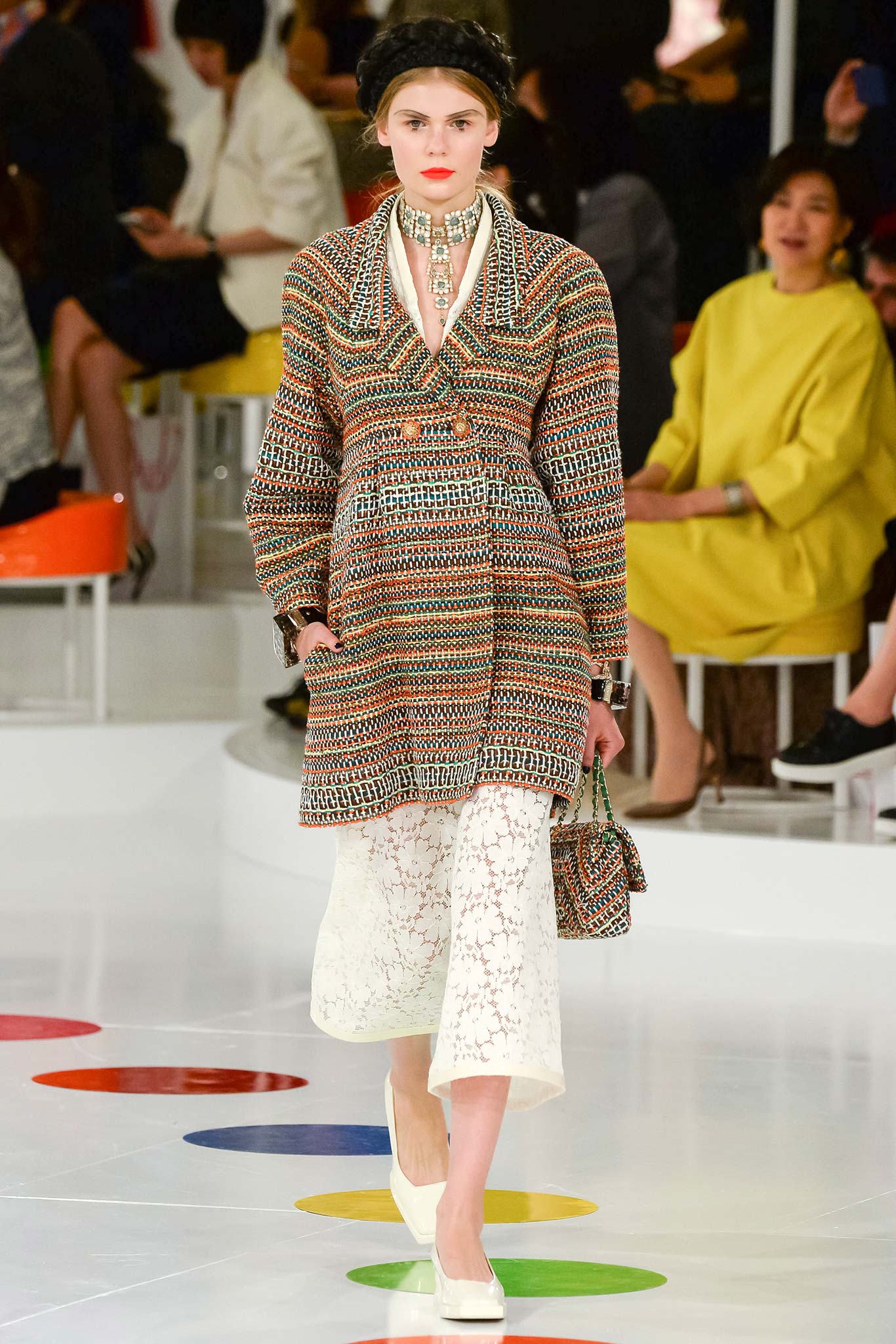 These "FANTASY" tweeds are yummy enough to eat.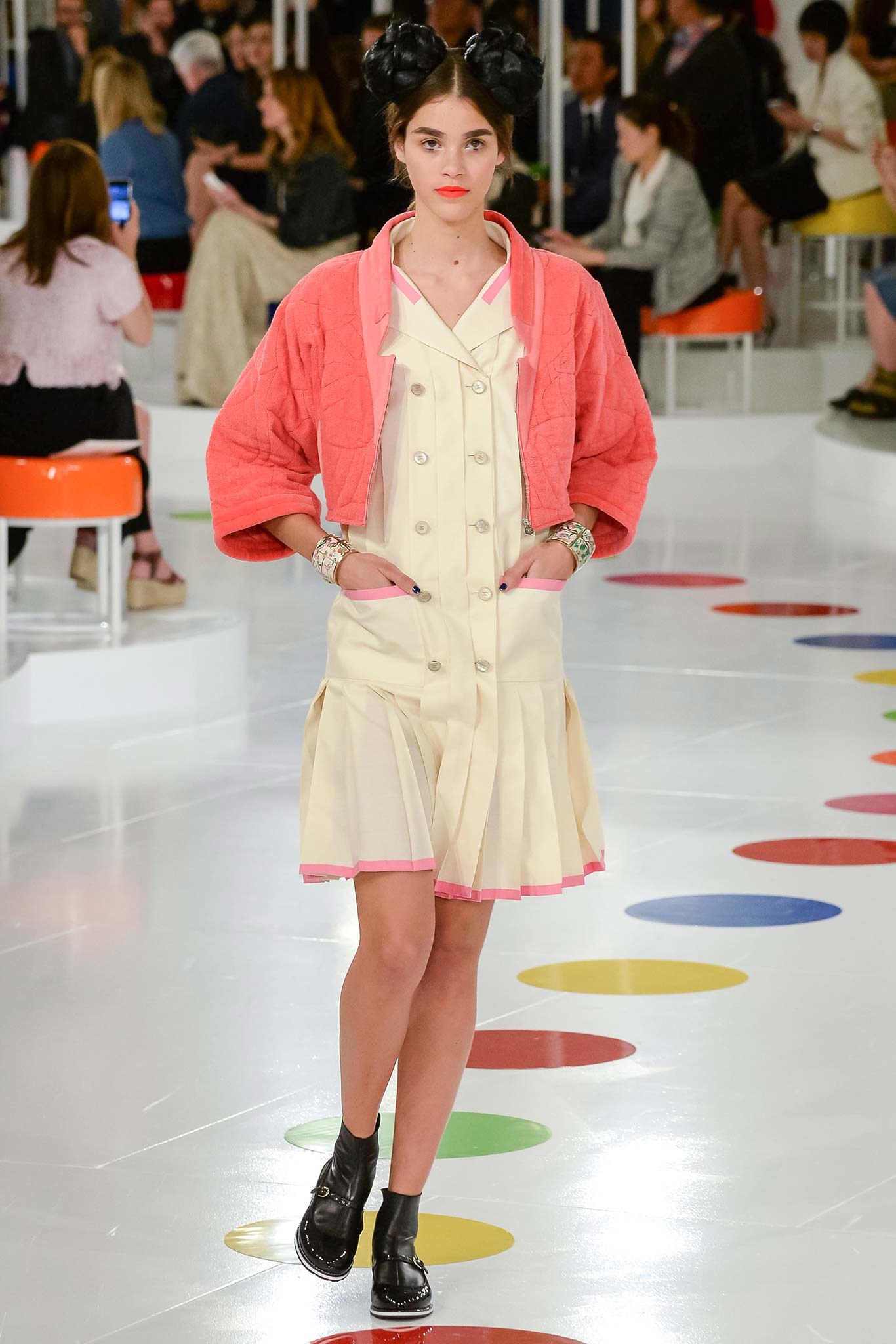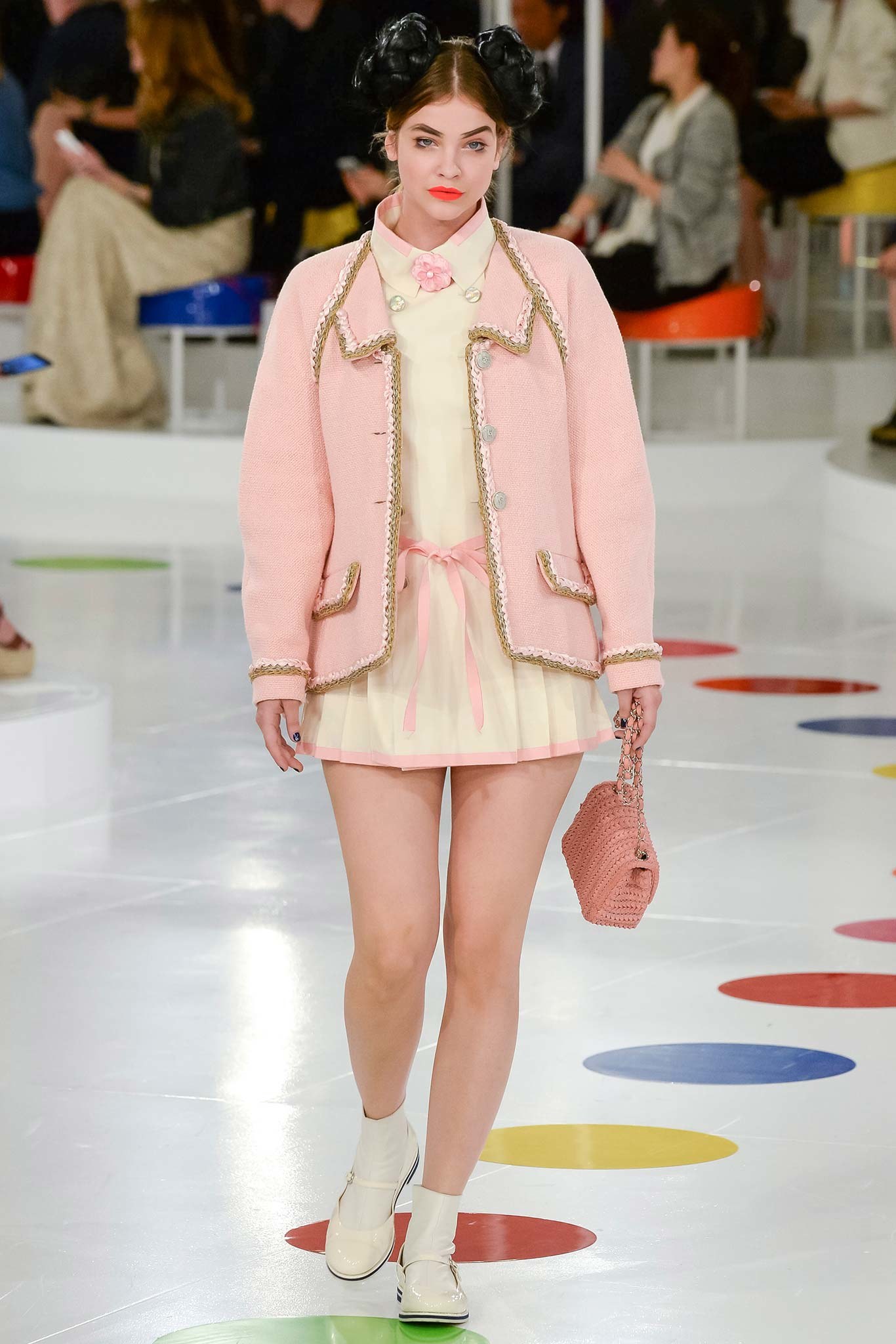 This harkens back to Resort 2013 (the Versailles collection). WhoM do I have to kill for this one? The buttons, the braiding……..another scrumptious pastel concoction….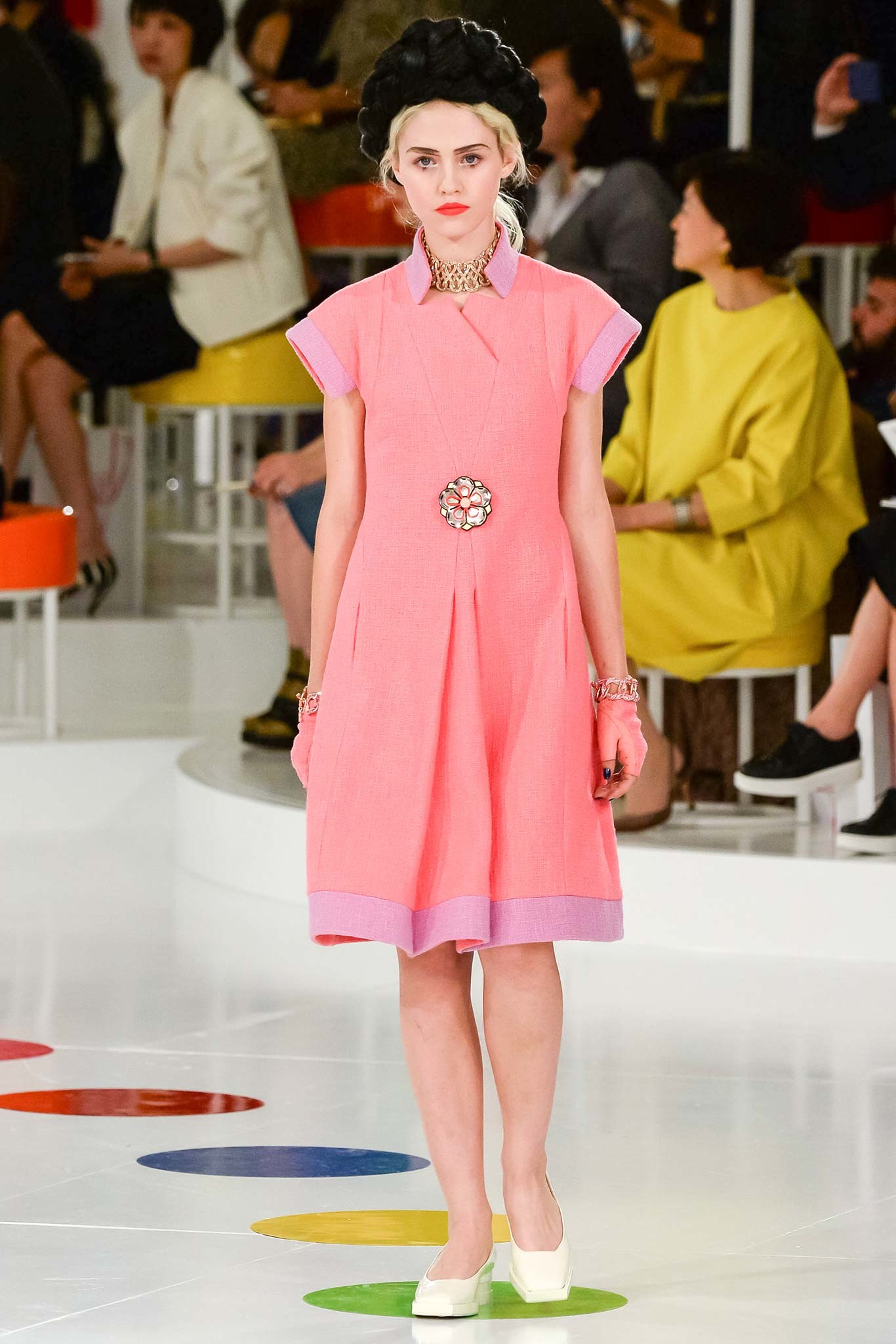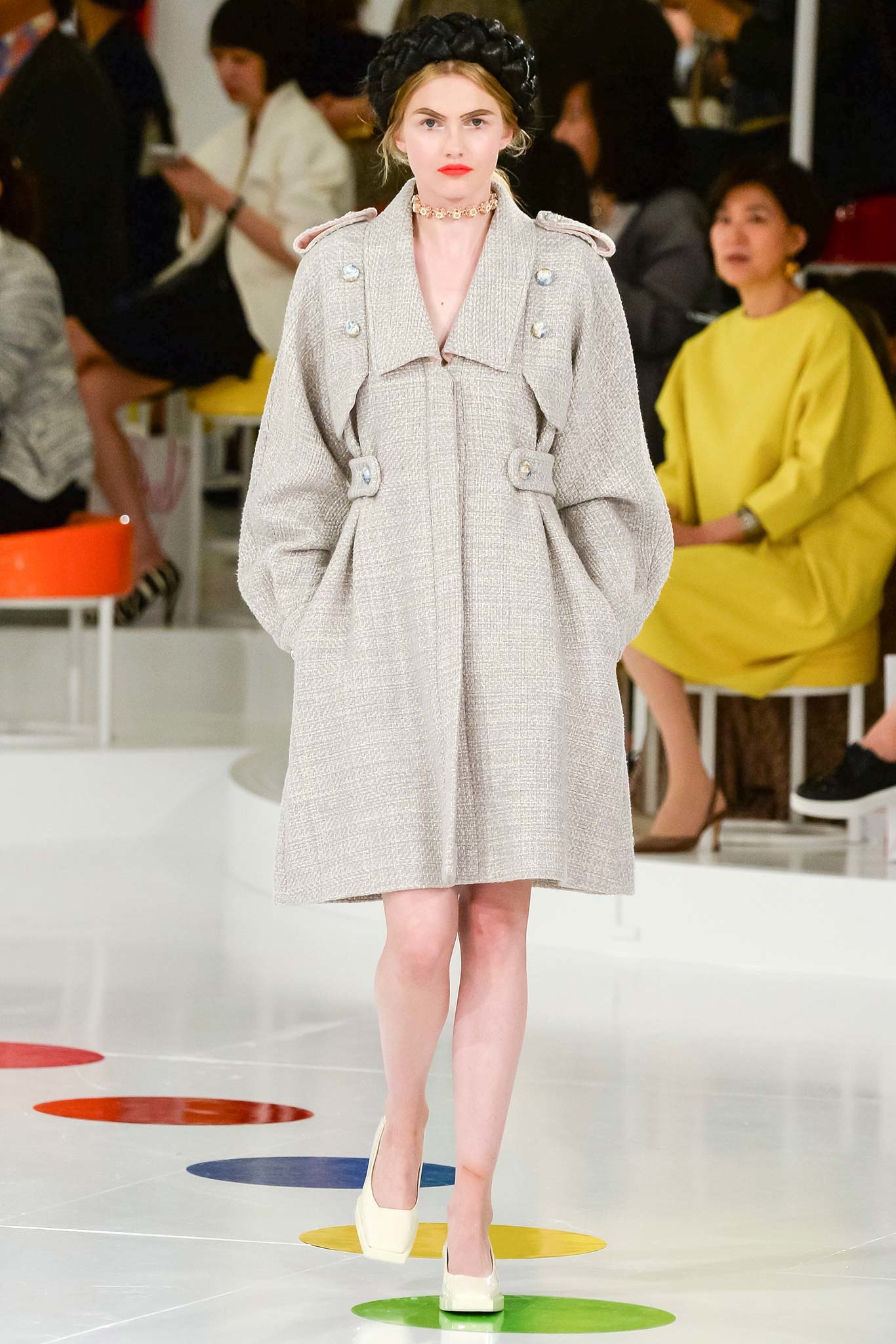 A pleasant neutral in a flattering Chanel silhouette with just enough button bling to be interesting but not enough to scare the timid…would be a fabulous tunic.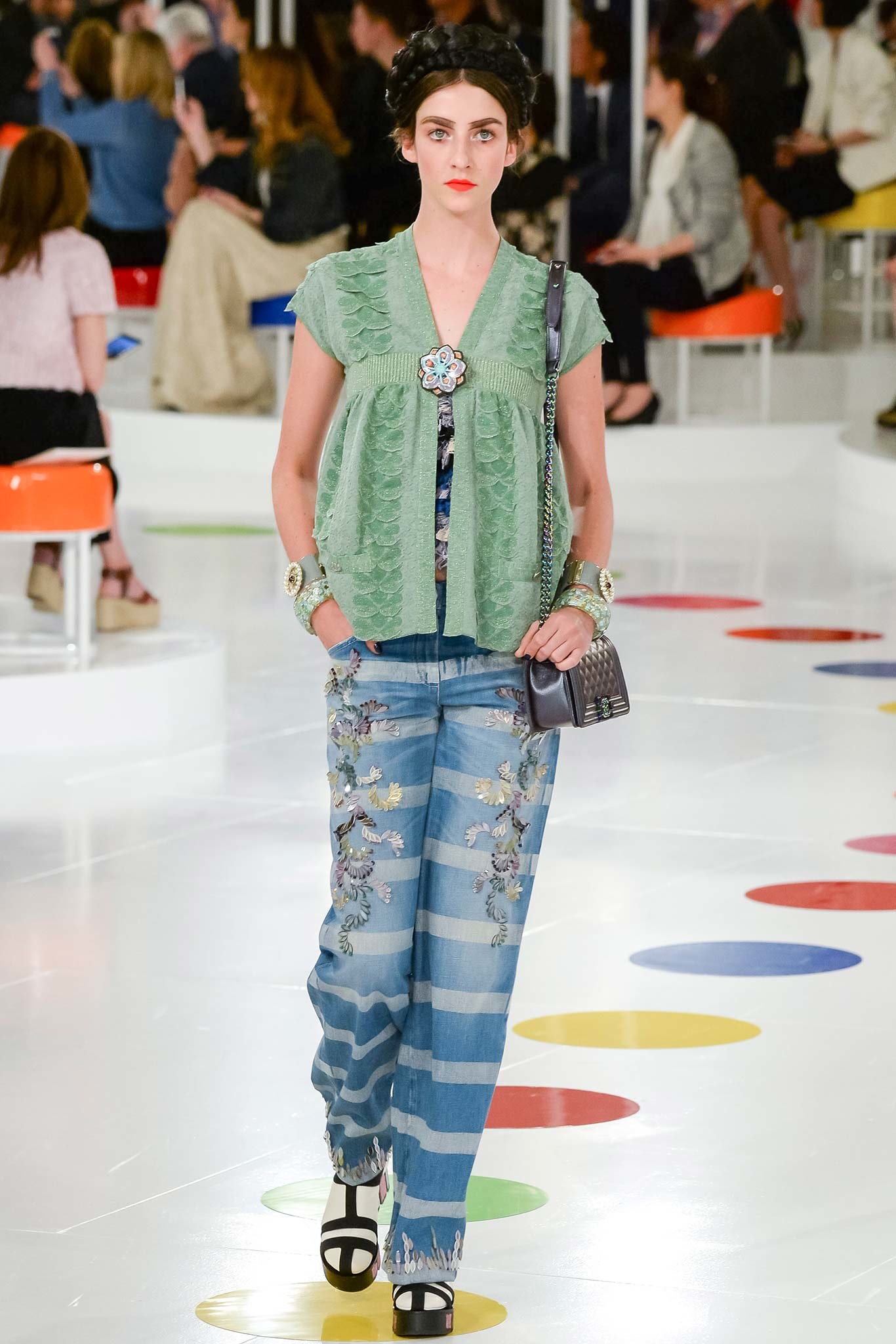 If jeans are your thing, here you go. Pair with T-shirt and shoe booties. And any of the jackets in this or any Chanel collection. If in doubt, PINK.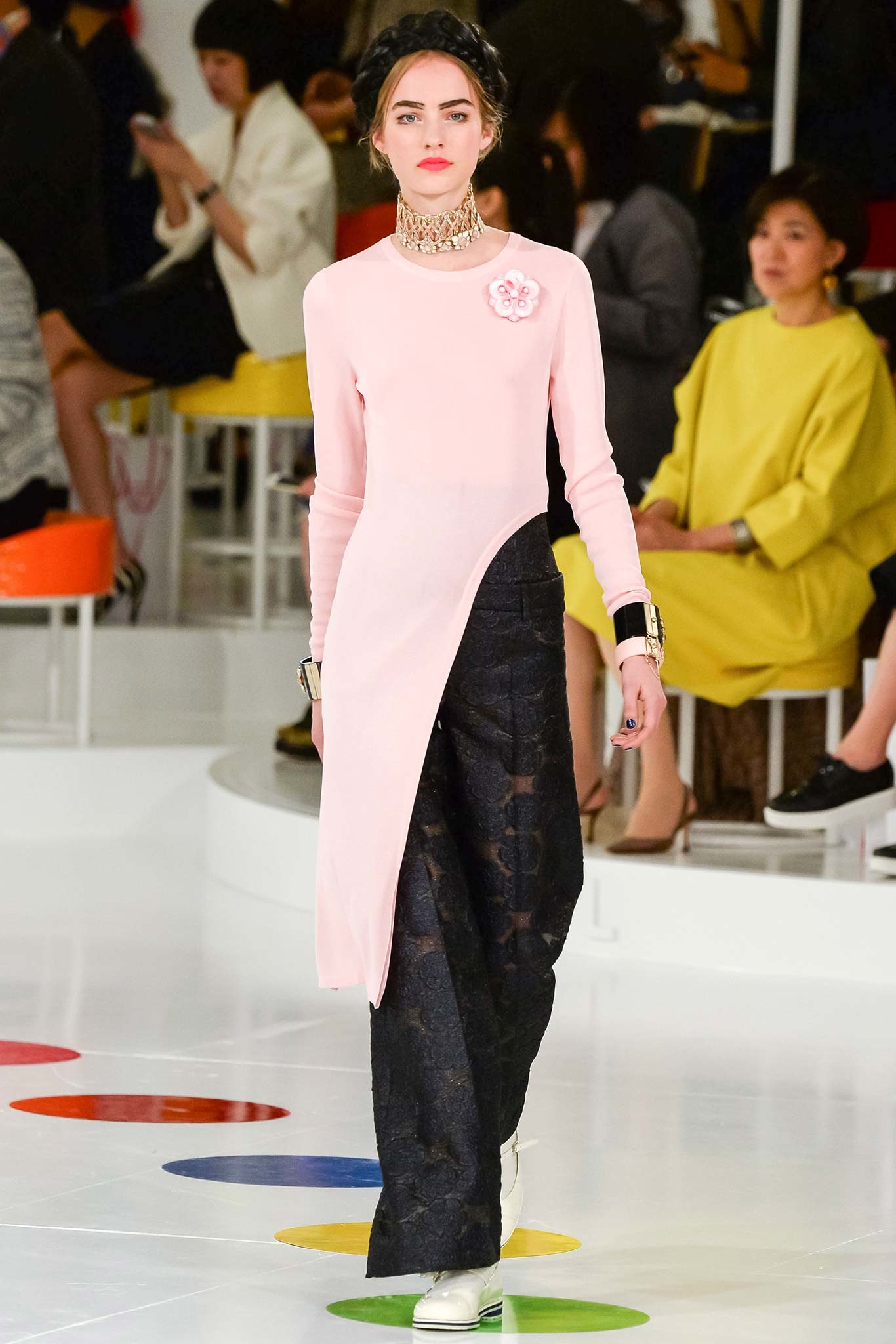 A sculptural alluring take on the random tunic, in an approachable pink. And then the flared black jacquard pants? Just too good.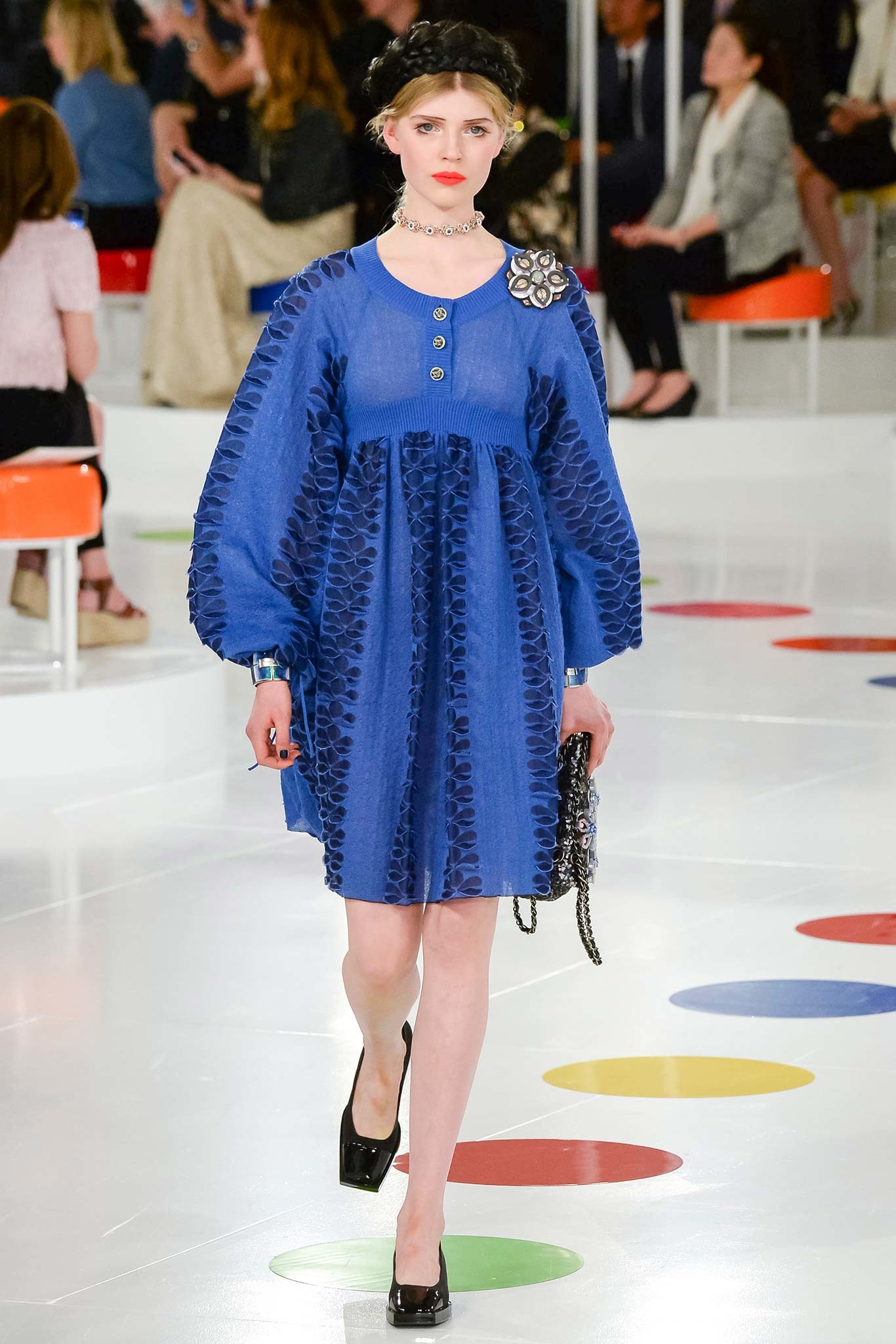 Love the dresses with the high volume sleeves and skirt. AND the empire waist! Balloon sleeves always equal theatricality….reminds me of Elizabethan times.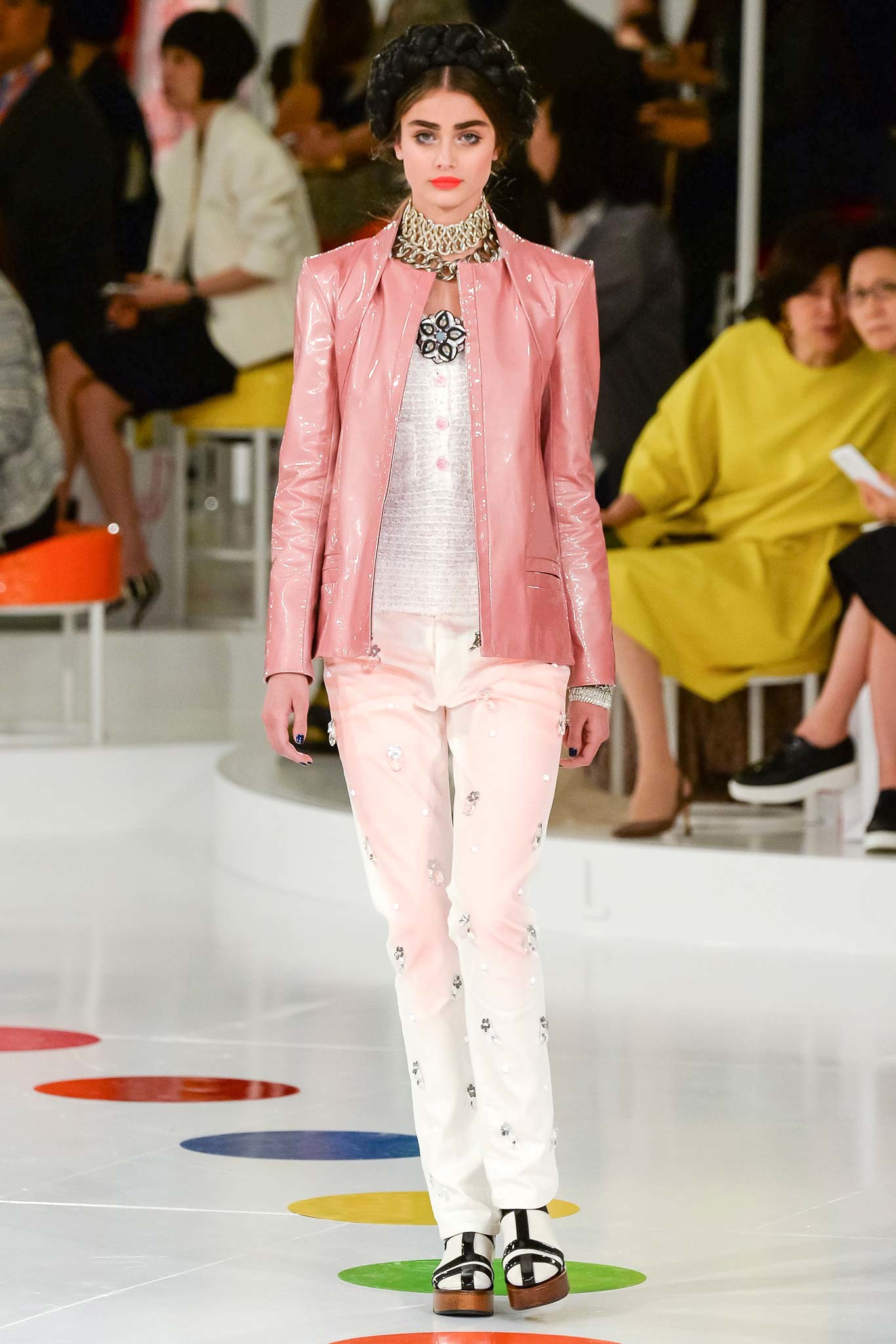 Pearlized pink patent leather? A Mod addition for the ages.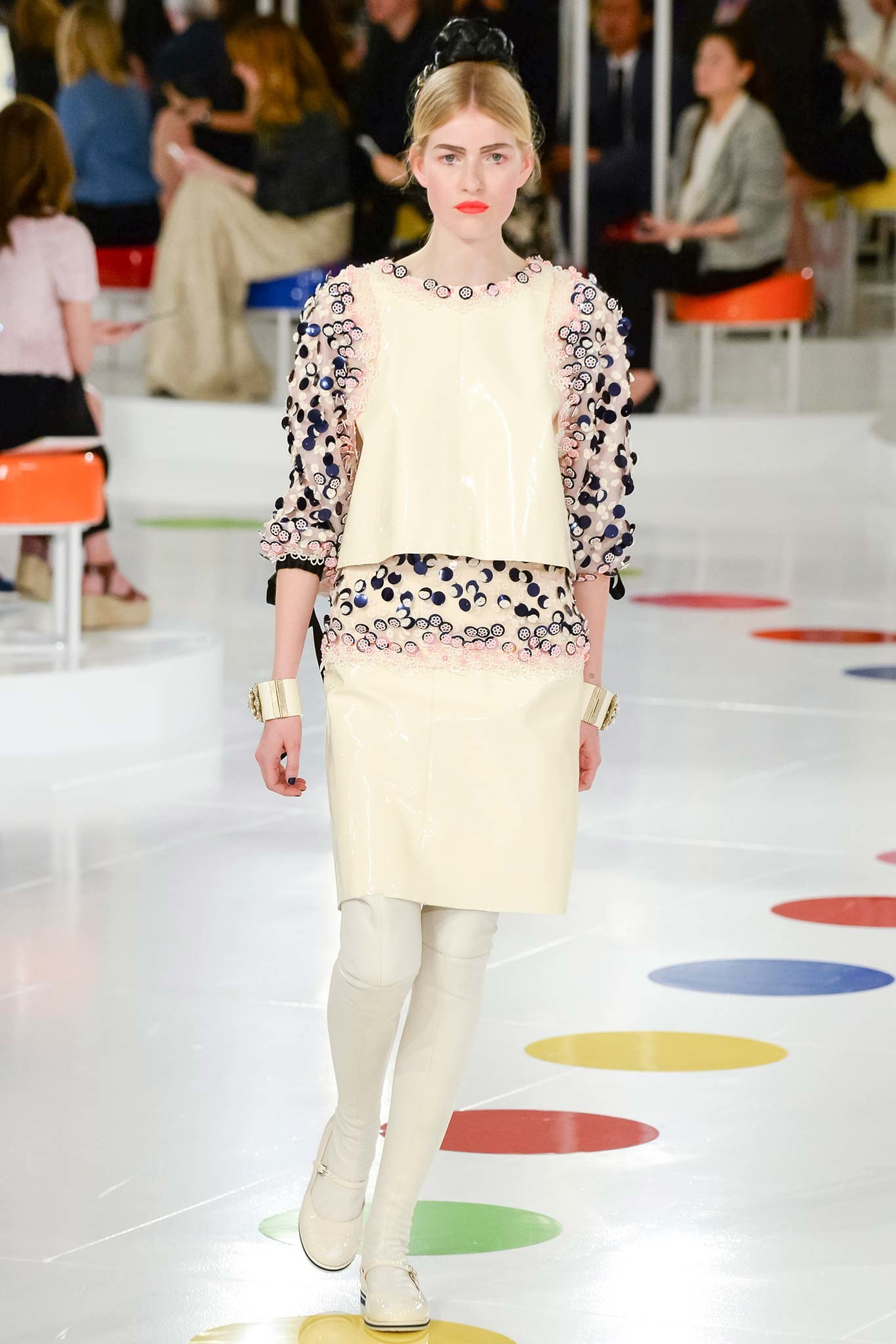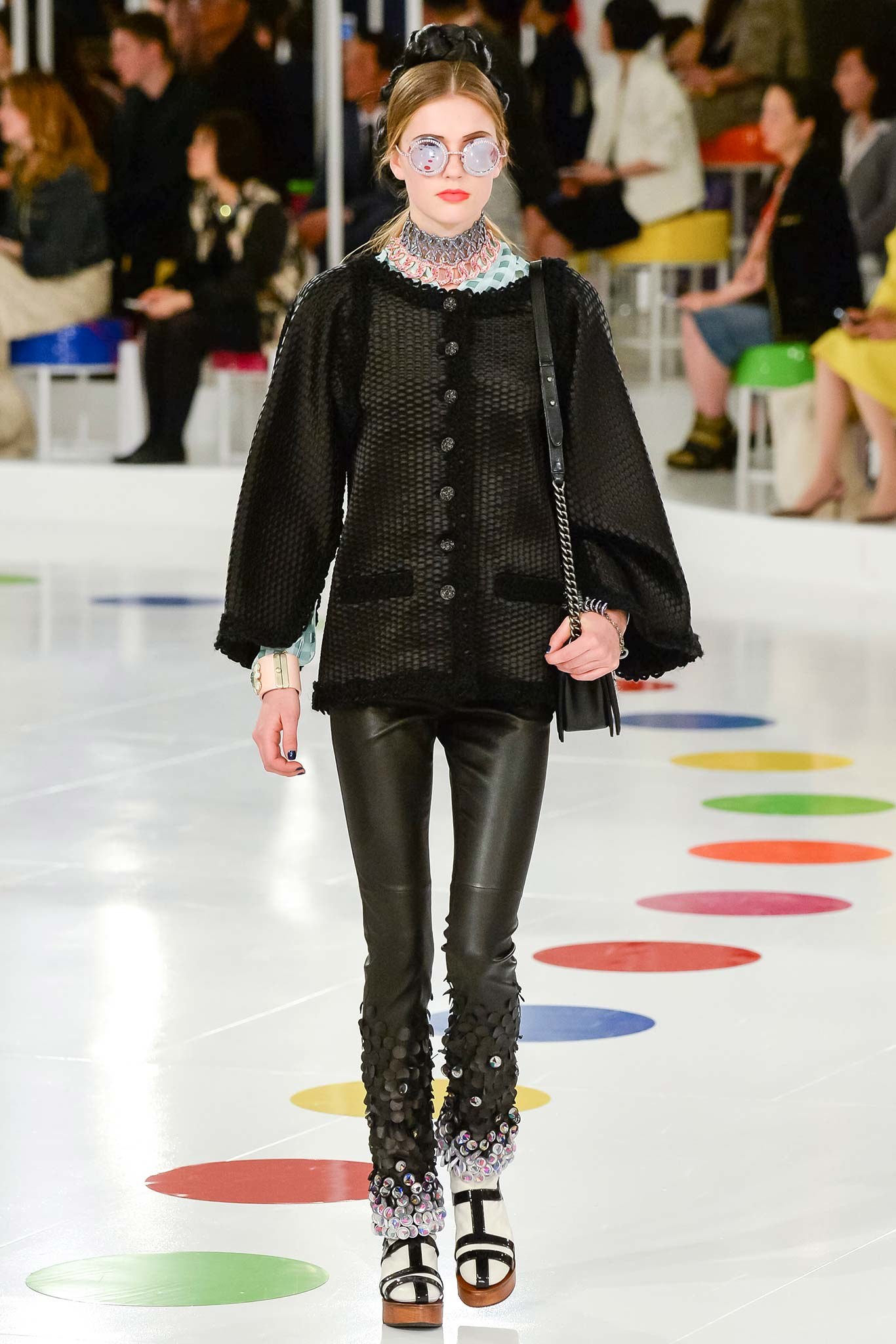 More leather like you've never see it.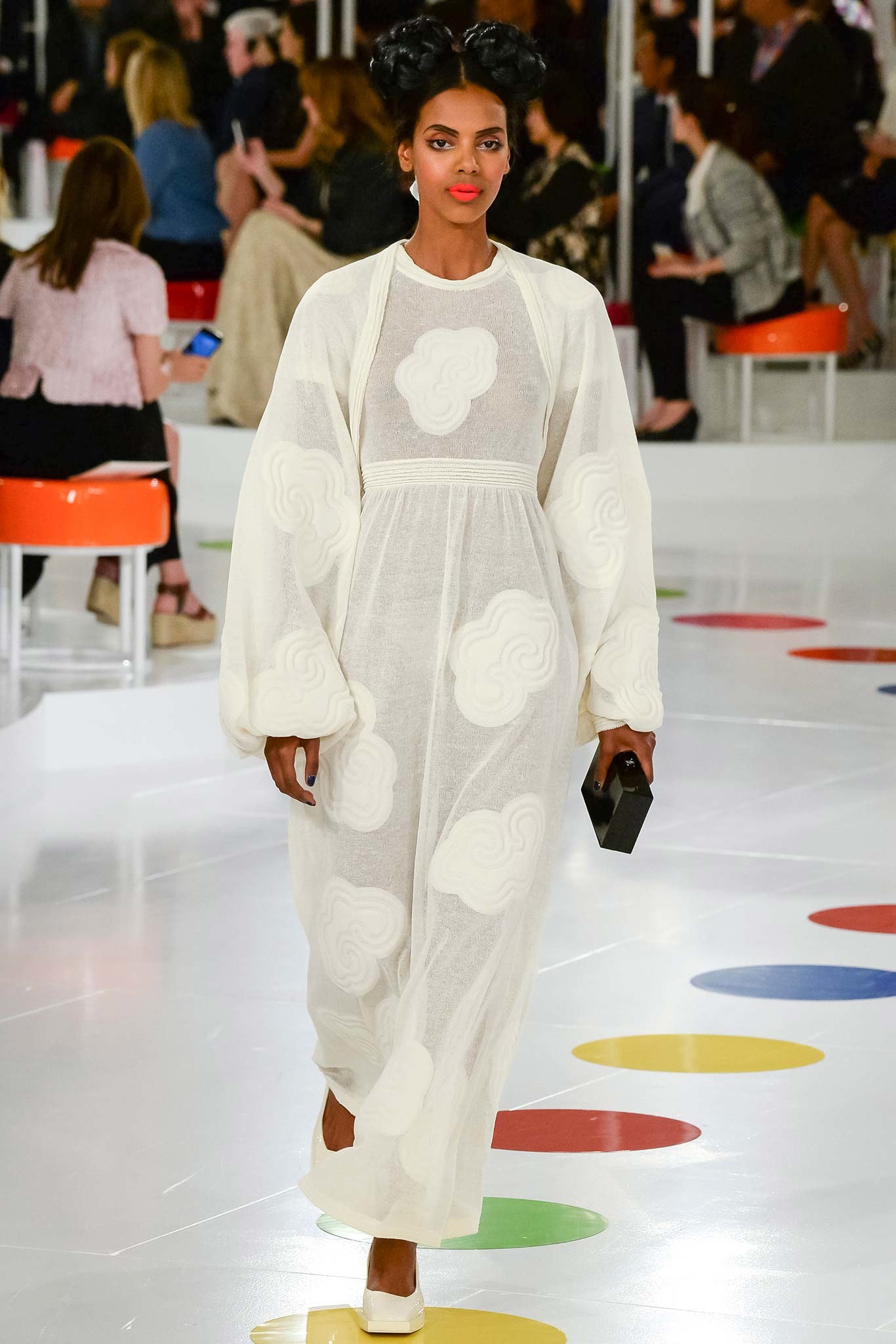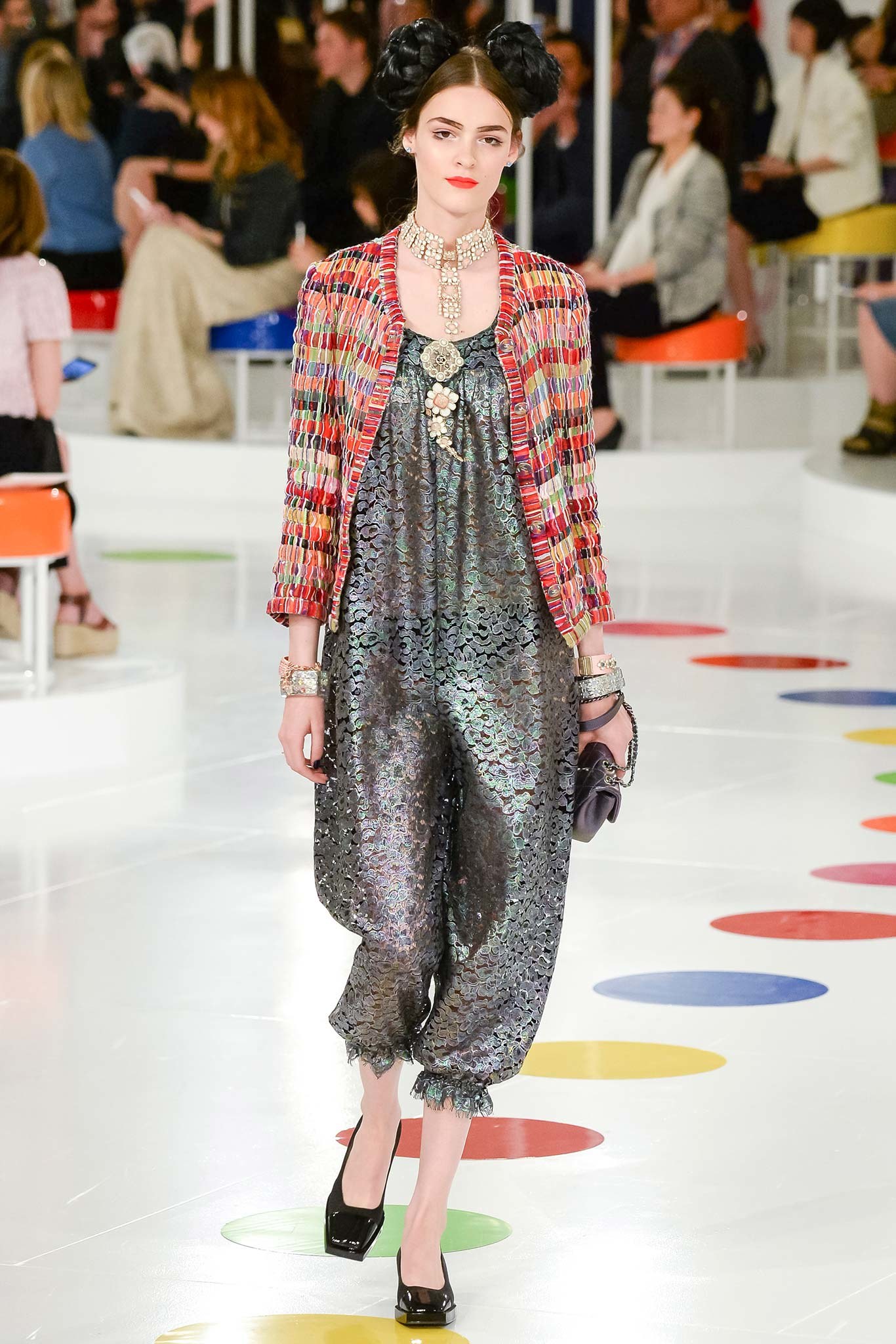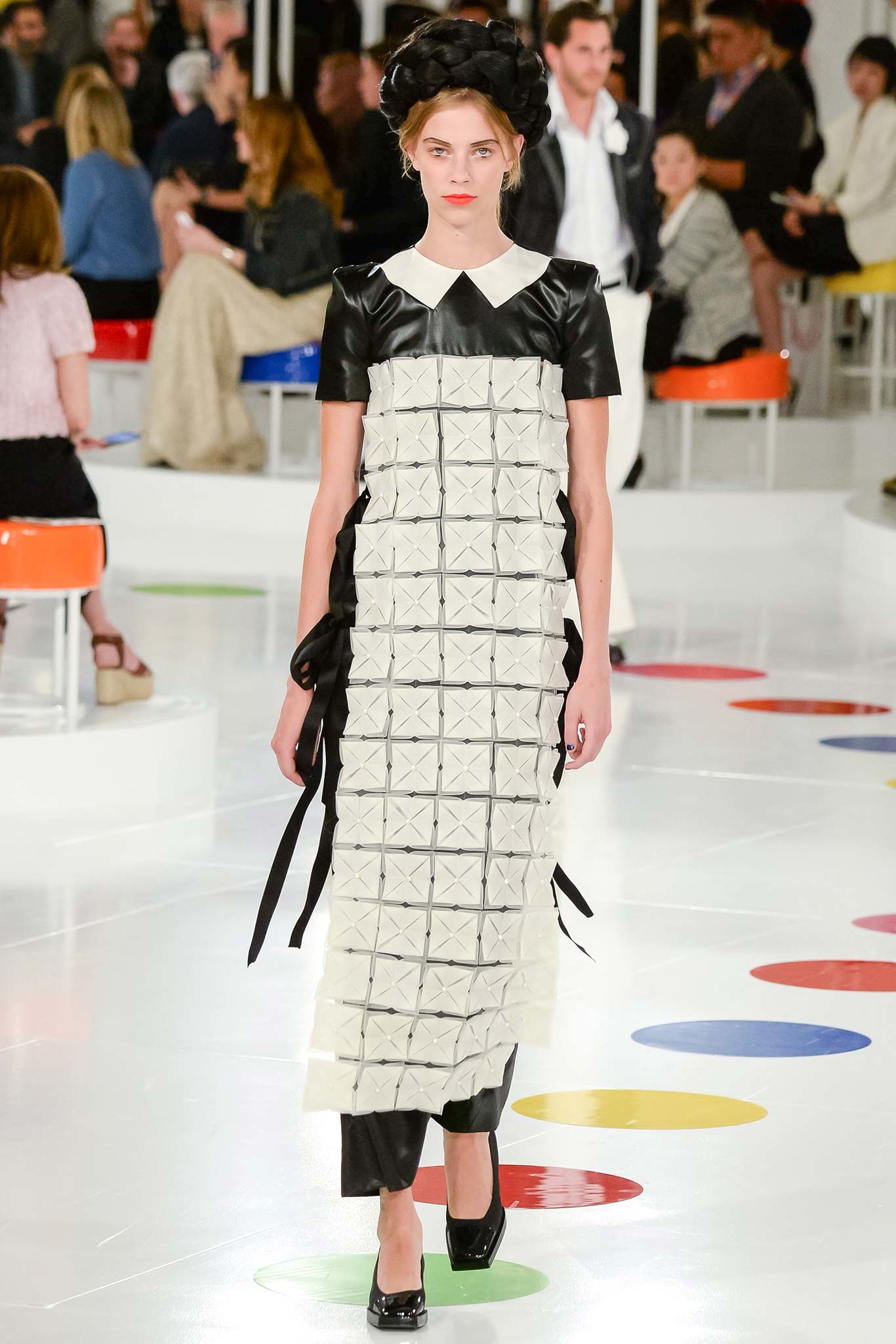 WHIMSY.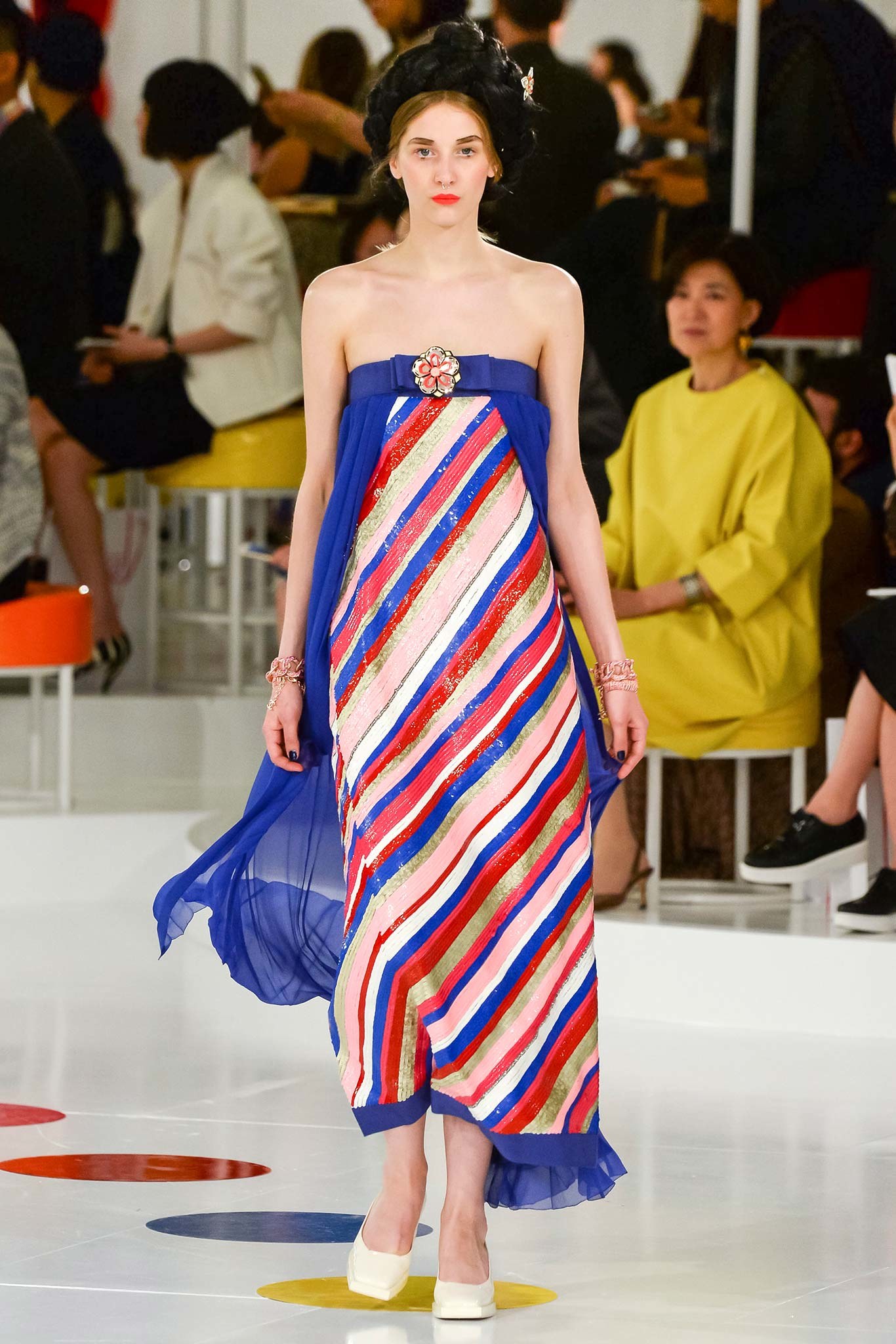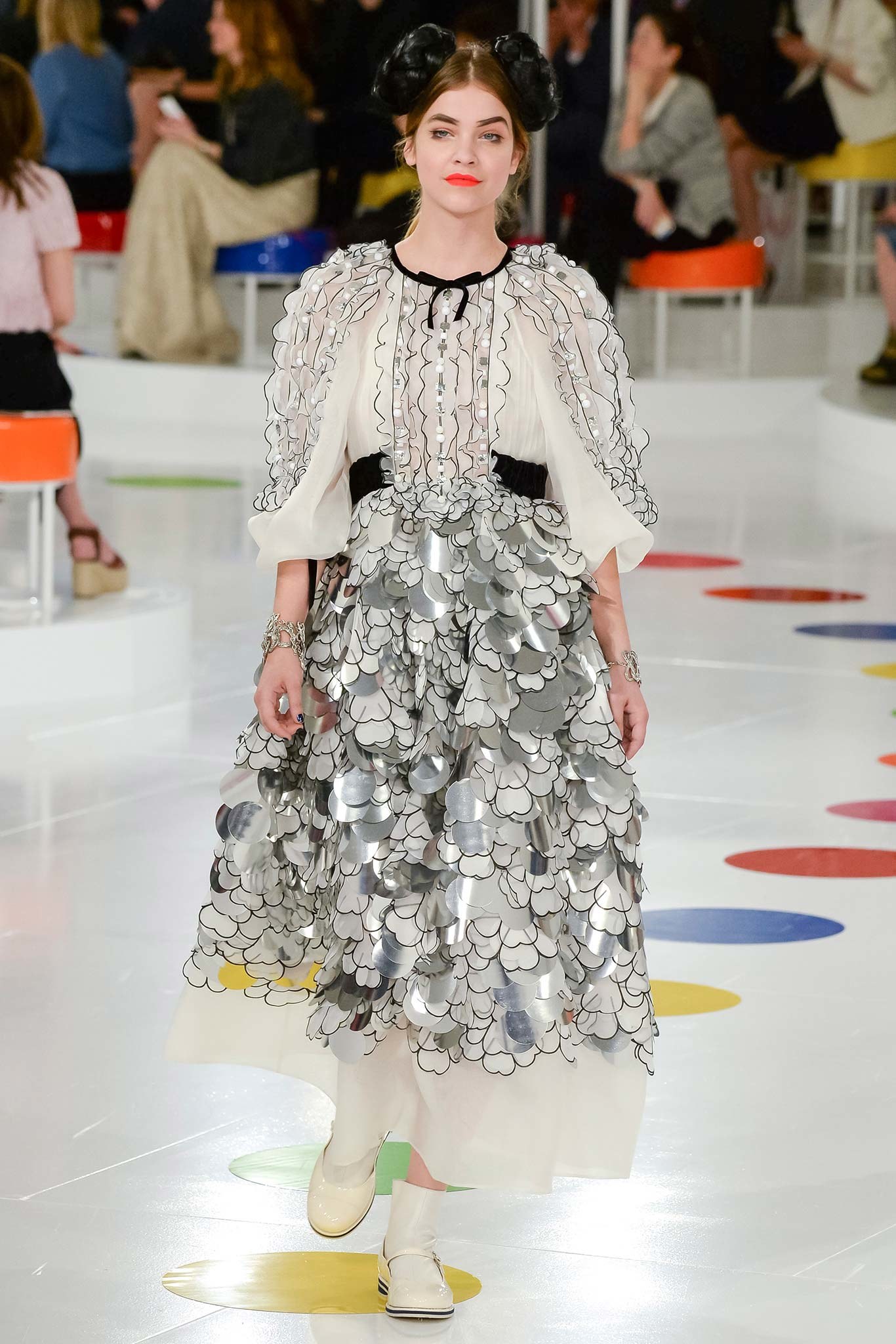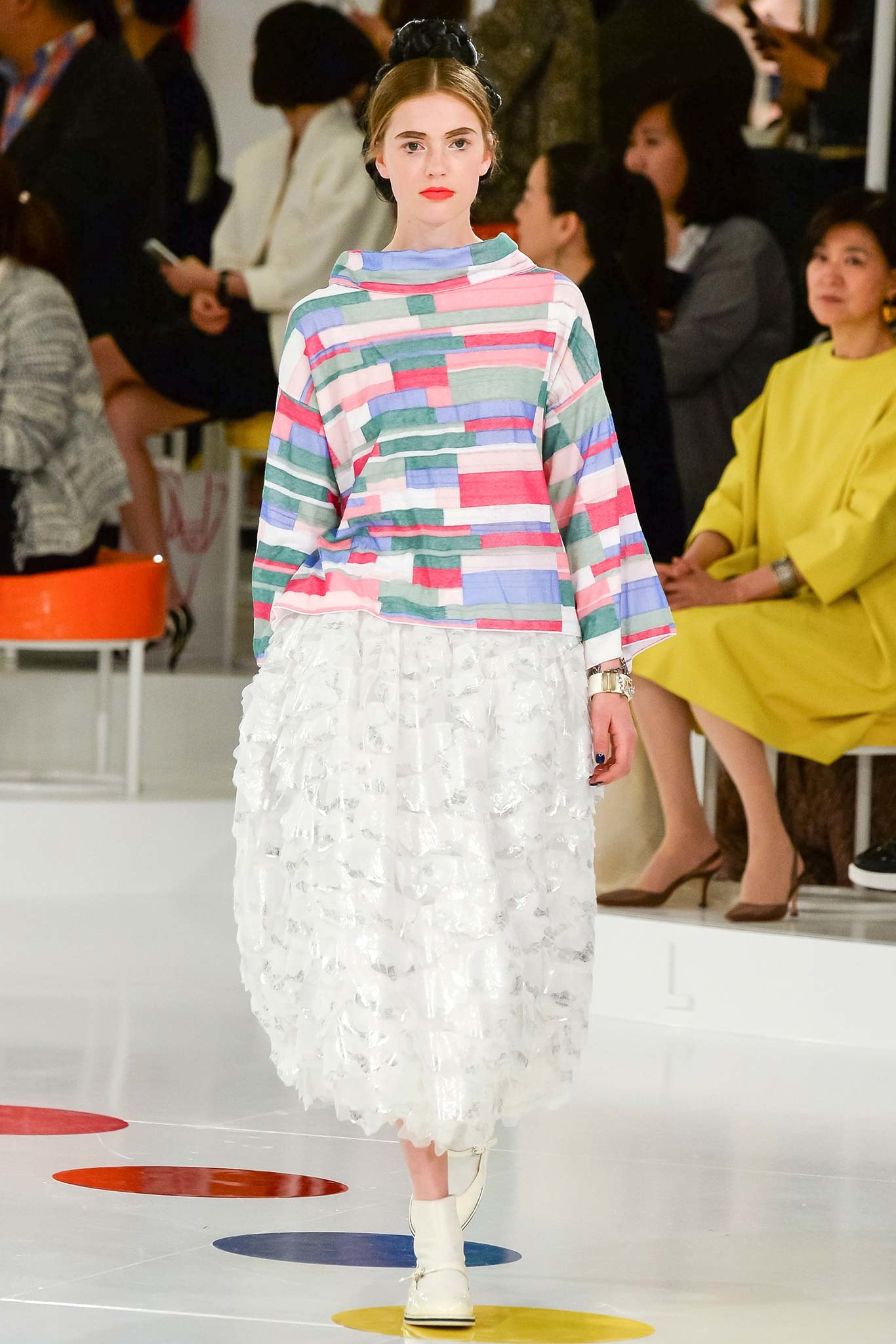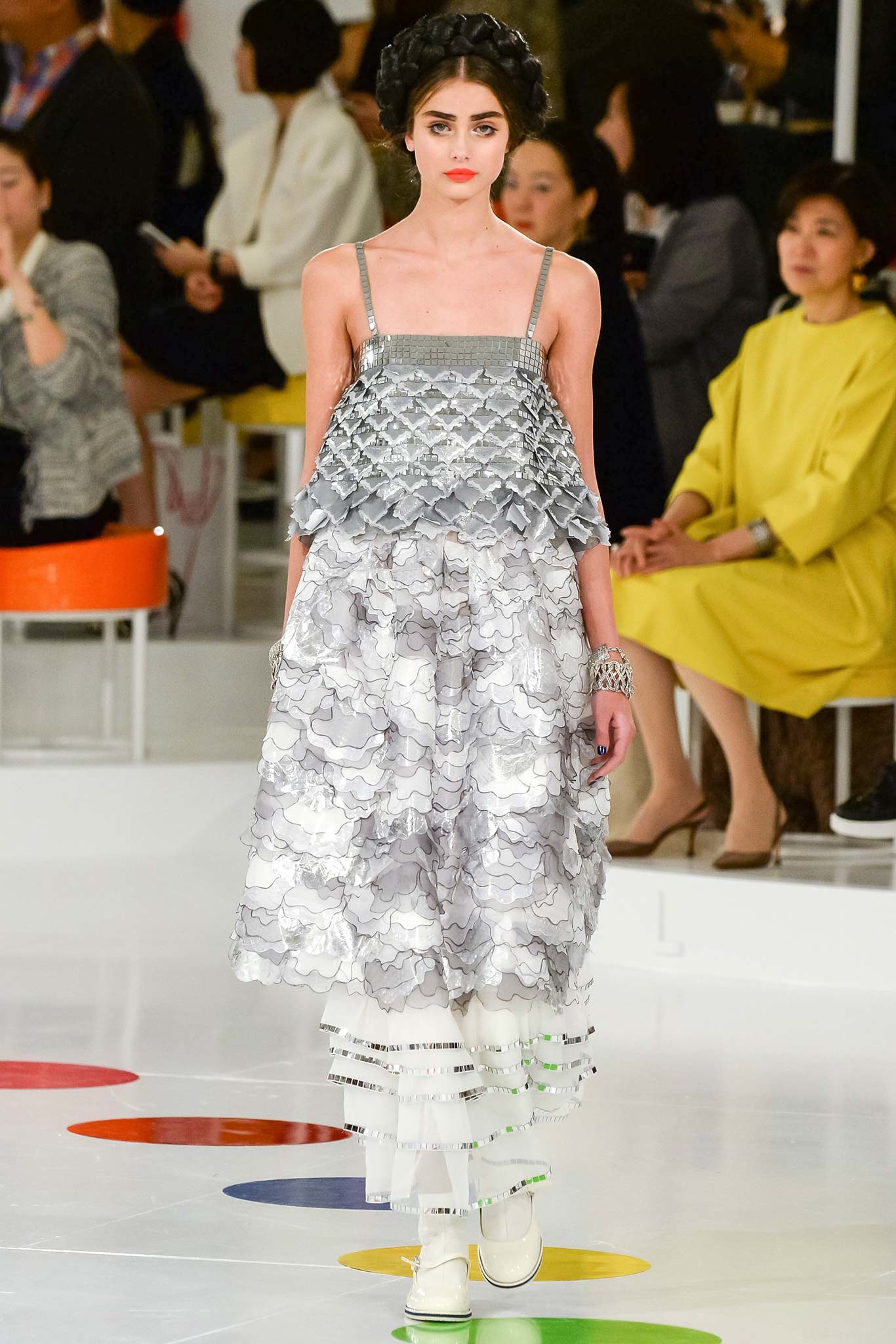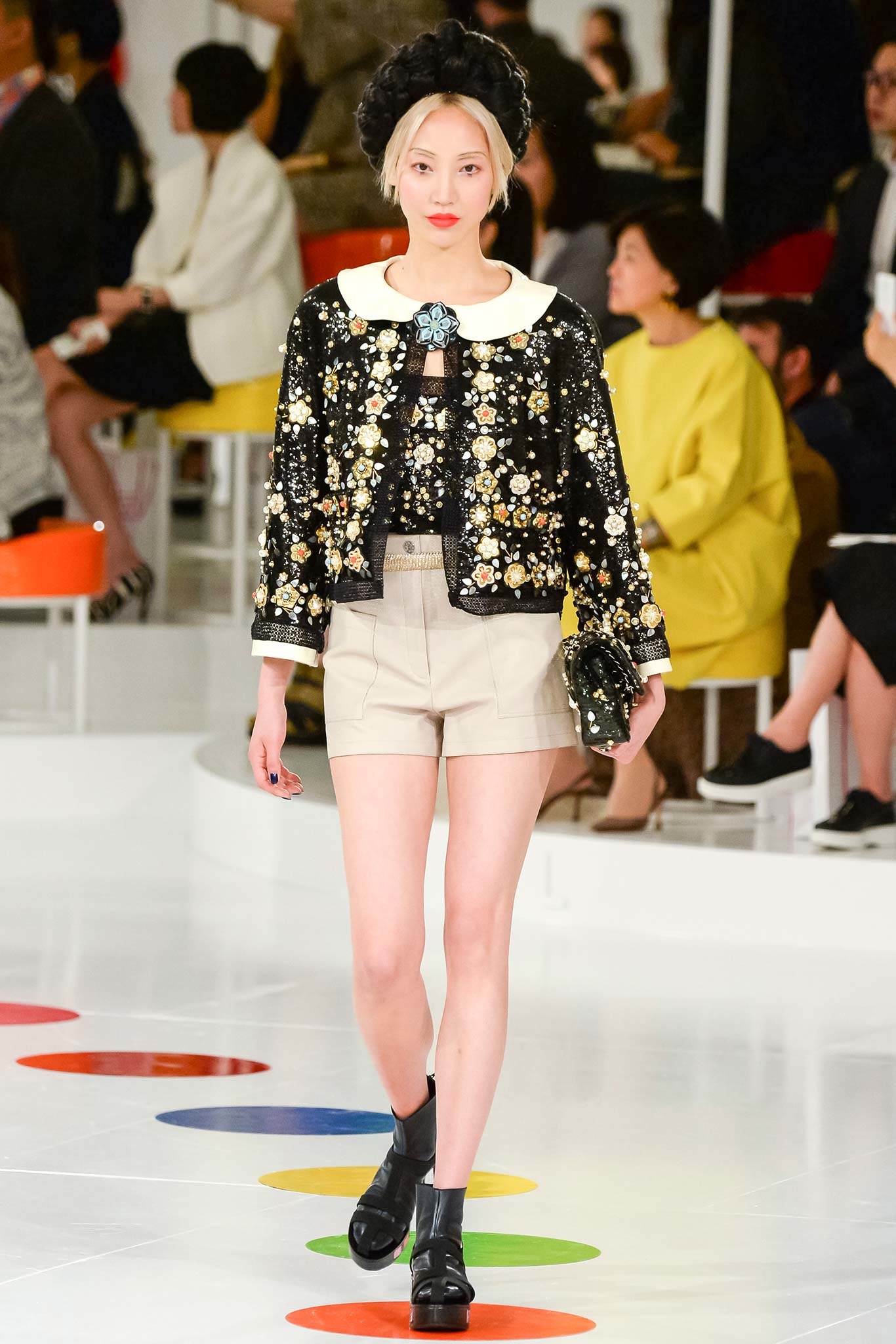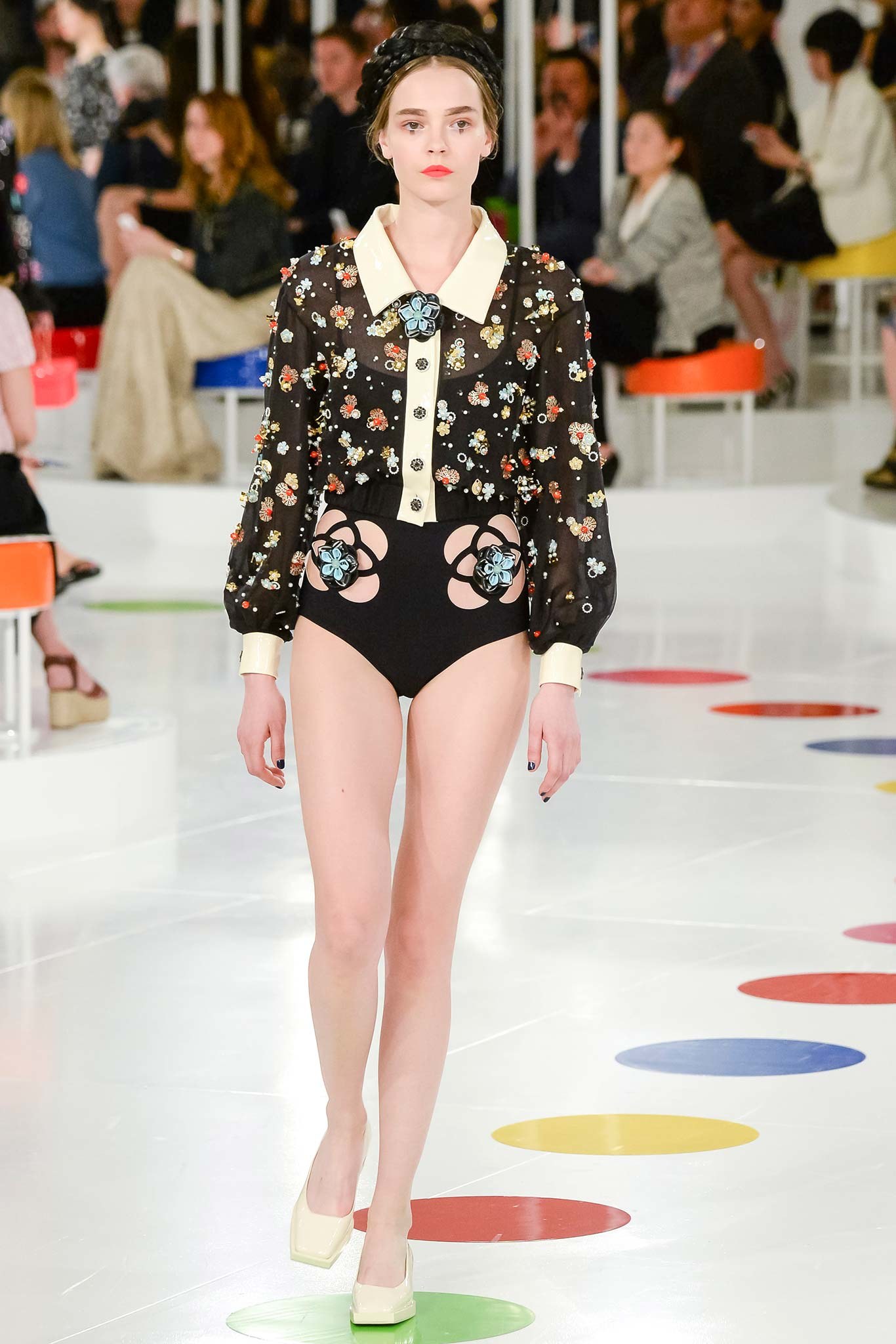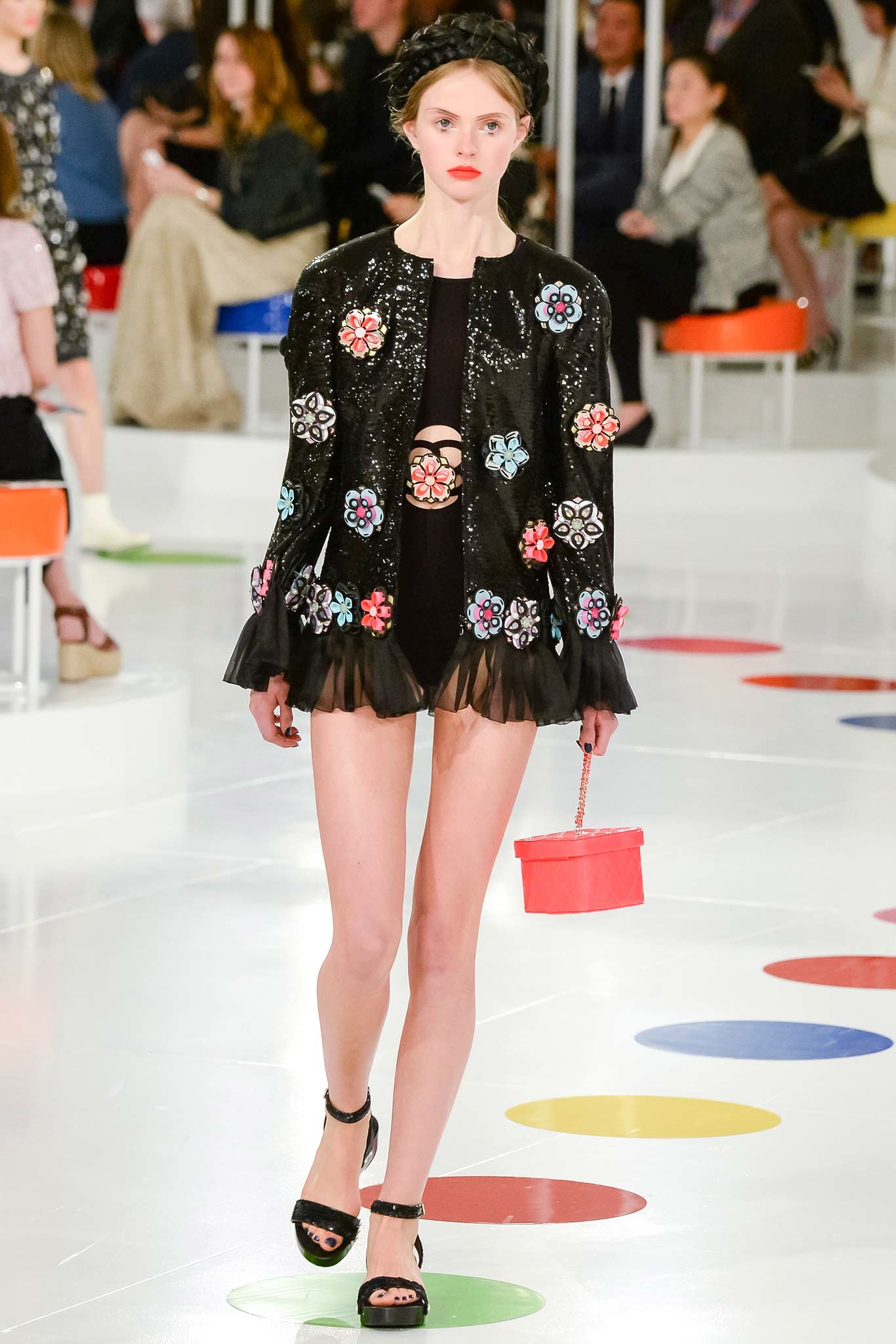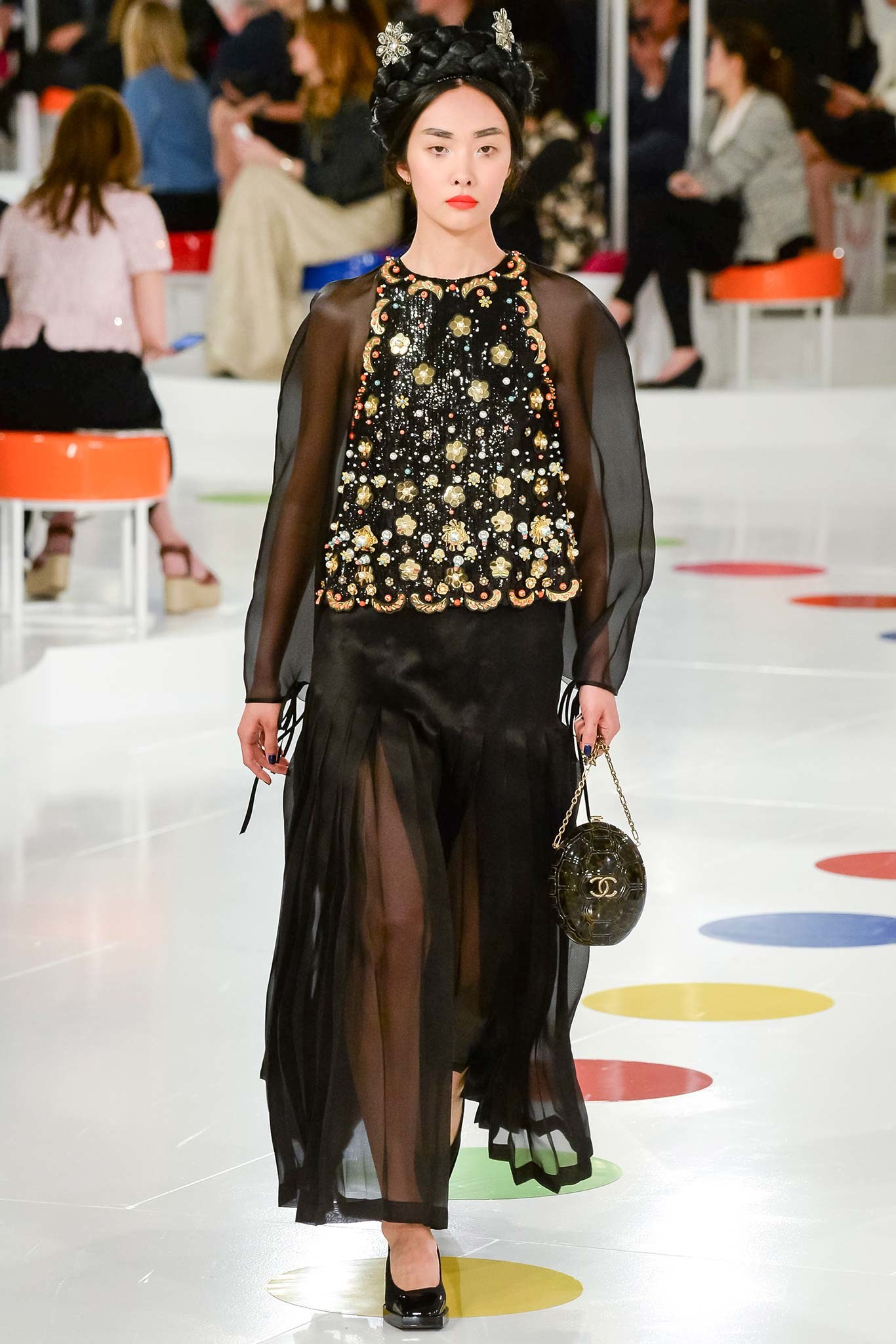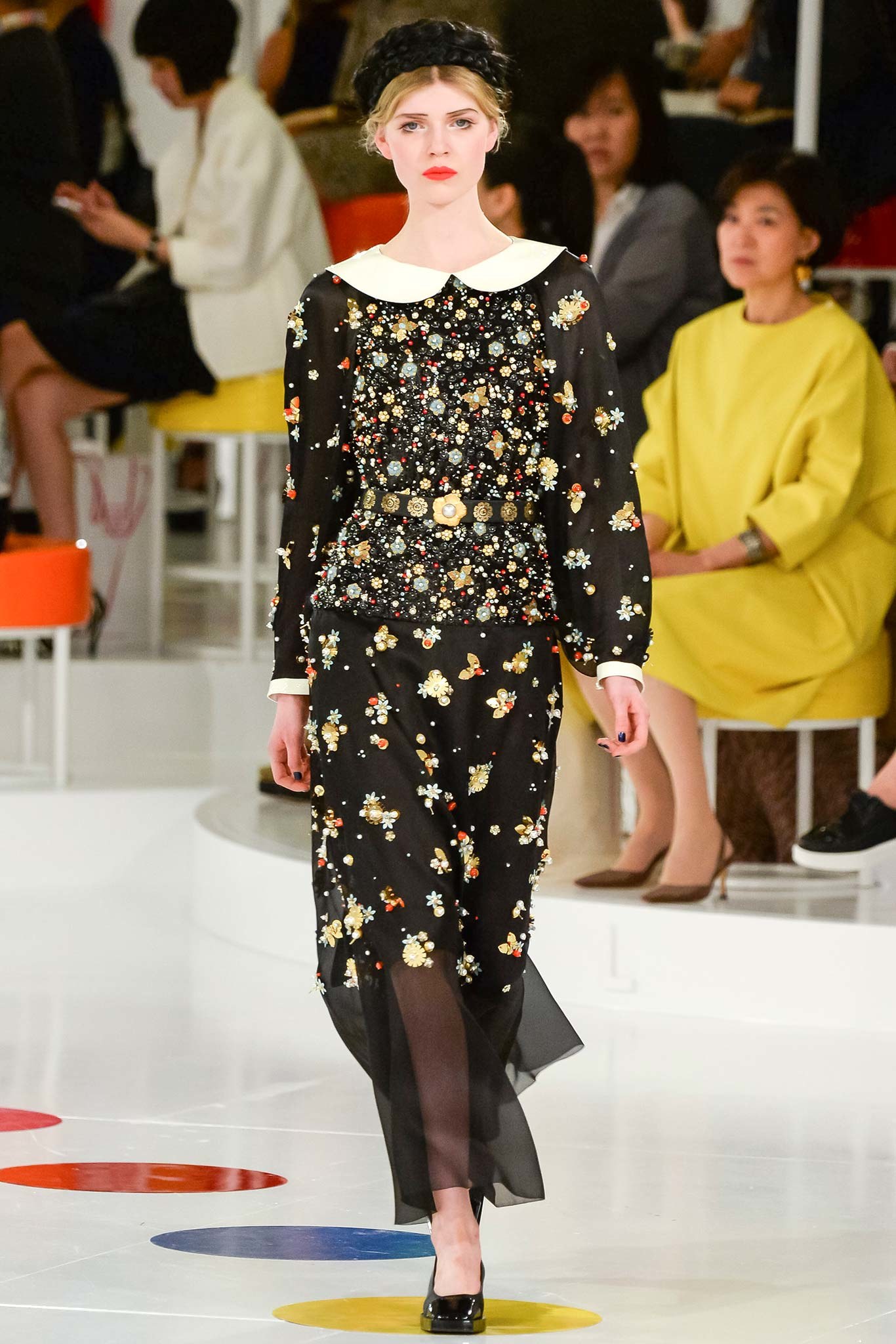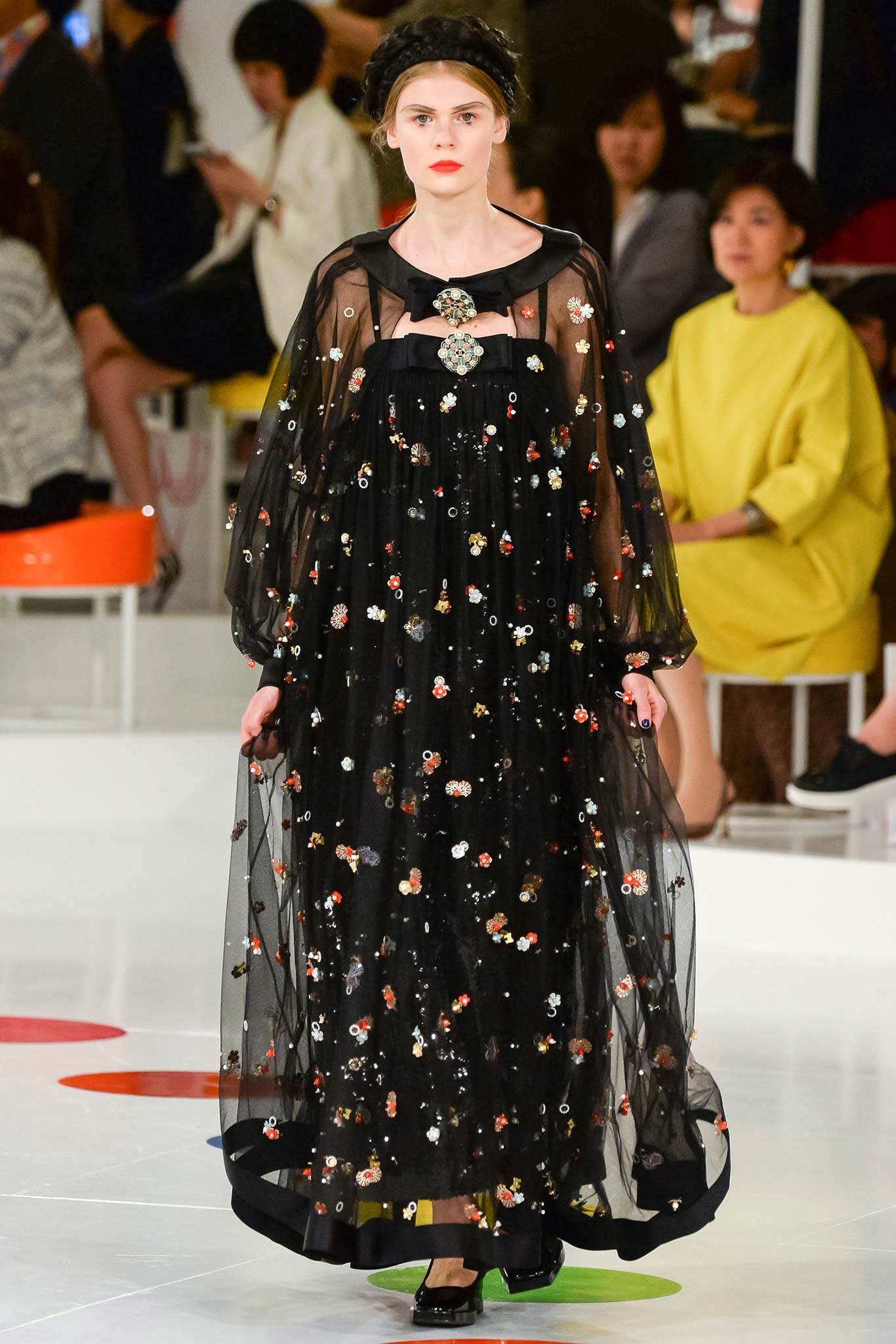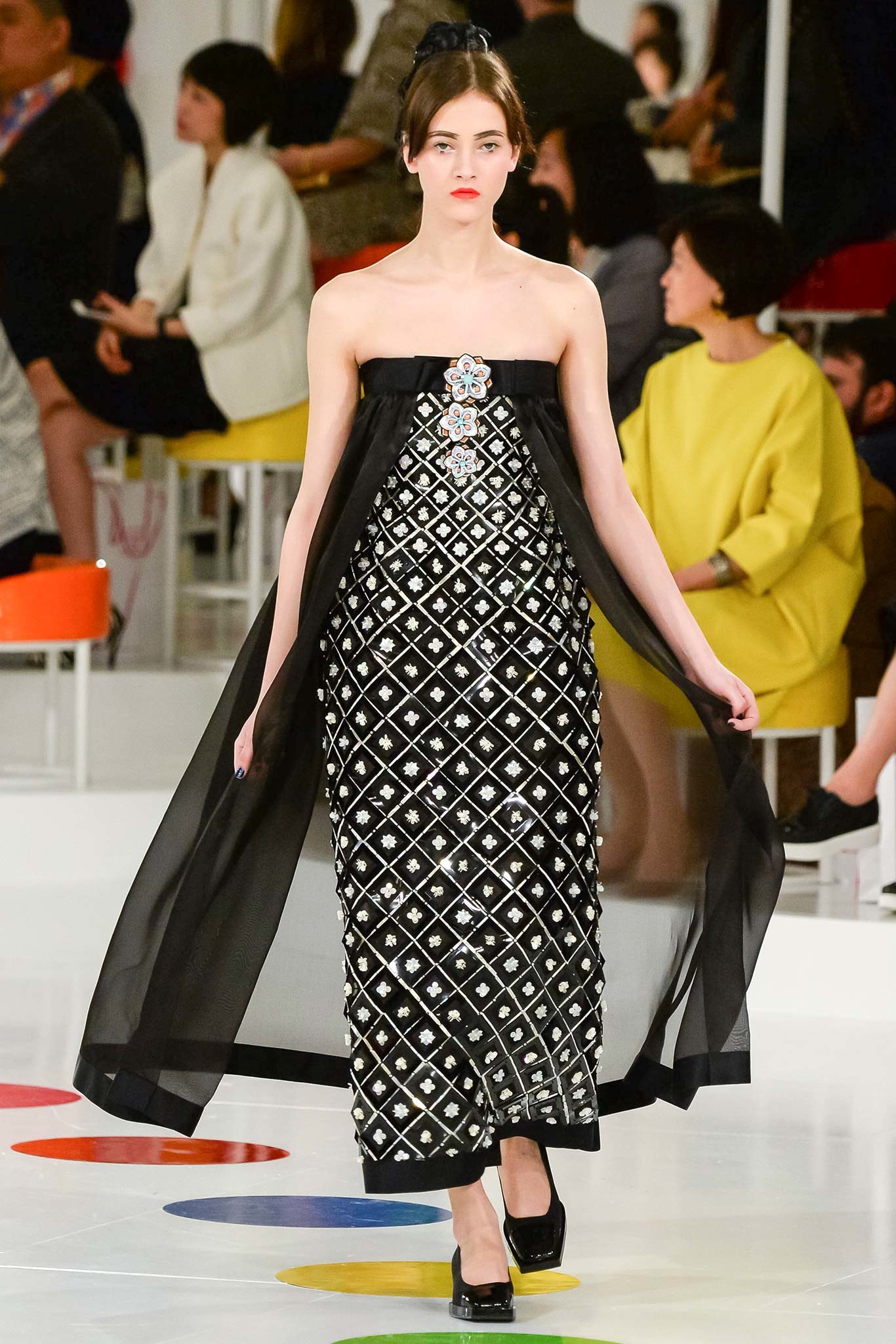 And this was only ONE THIRD of the collection! These gorgeous pieces are making their way into Neiman Marcus, so GOOD SHOPPING!
Runway images care of www.vogue.com.