Time for a stroll through the Neiman Marcus avenues of FABULOUS footwear! Short but sweet to whet the appetite! And here, from the San Francisco location, a few tasty tidbits for tooling around town, hitting the nearest gala affair, or just hanging.
CHANEL: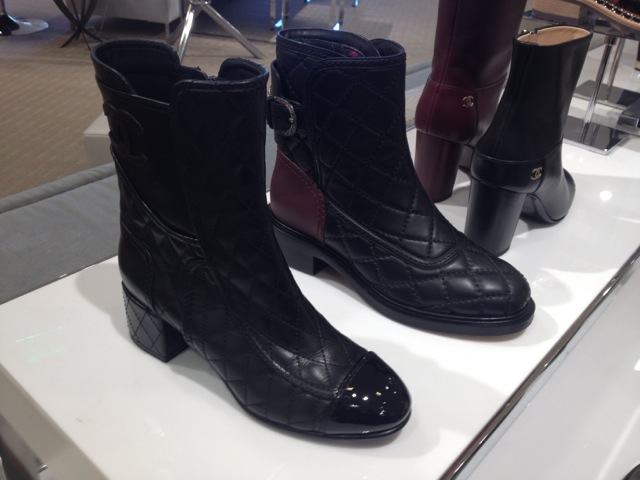 Two vintage styles from the arbiter of effortless style. These low key casual entries will be in style forever, and the thicker the sole, the better for enduring rain and the rigors of intrepid travels!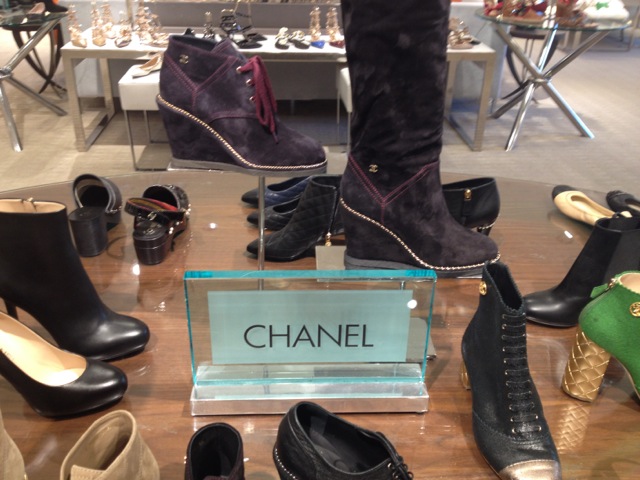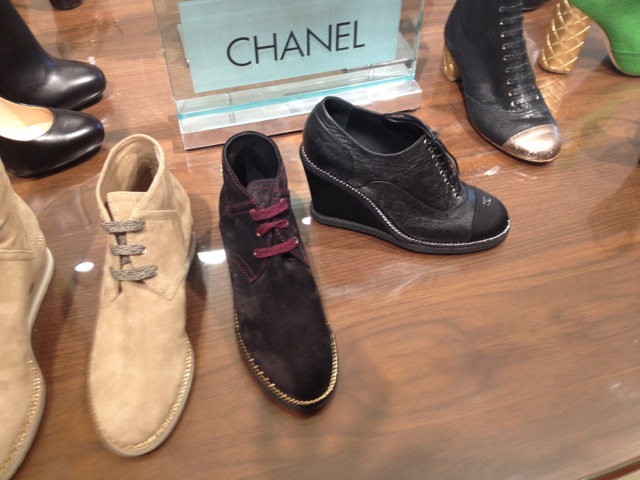 No question that Chanel provides the largest spectrum of footwear in any particular collection, fancy, casual, pragmatic, stylish, wacky, and whimsical. You want comfort and chic? You go Chanel. Who else will keep you appropriately adorned when atop a Camel? The desert boots and the wedge varieties would be good travel options.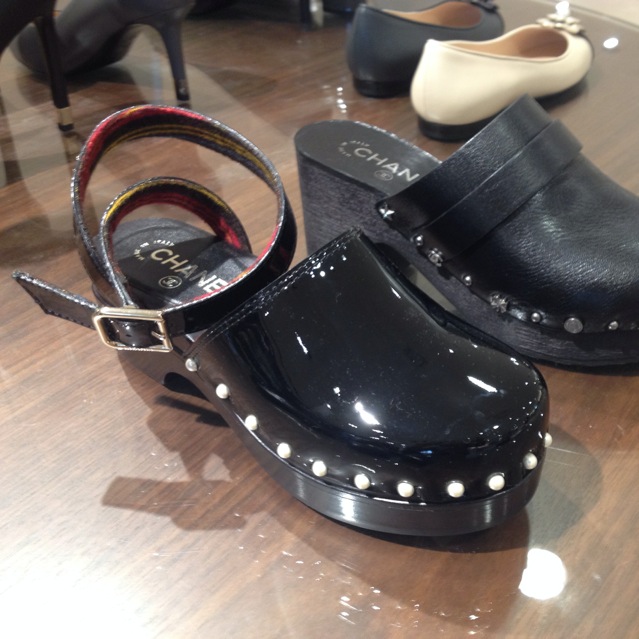 Truthfully, I'd wear clogs all day everyday, there is nothing more comfortable than a pair of Dansko clogs. Here, we get fancy with patent leather Chanel cloggery.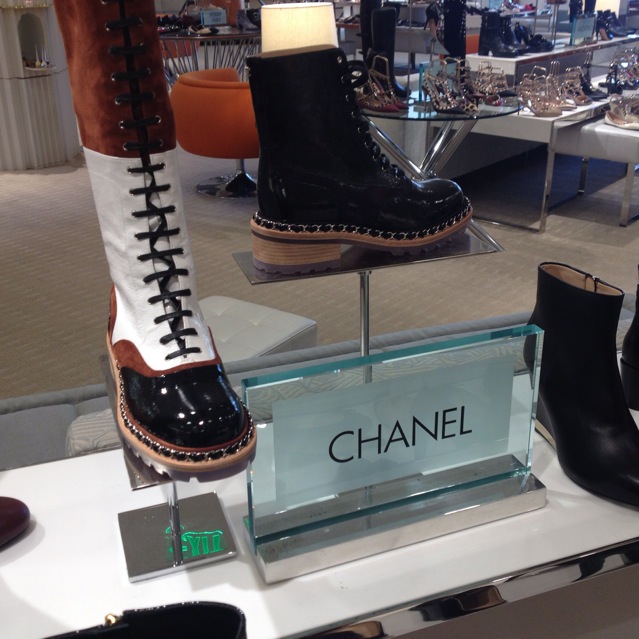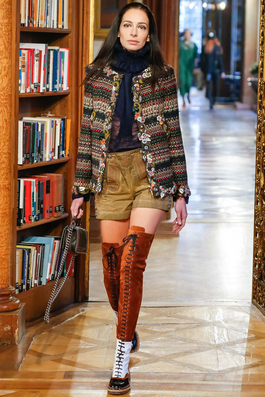 (Image care of www.style.com)
The pre-fall shoes and boots care of Chanel tend to be some of the most striking out there, and are a testament to the virtuosic artistry of the geniuses in the atelier.
DiOR: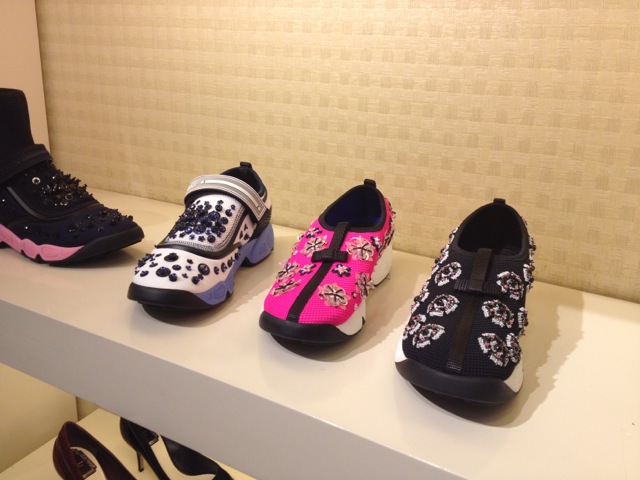 For the magpie in all of us, the bejeweled casual slip on. Another great option for traveling in style. Great for the plane during cankle patrol….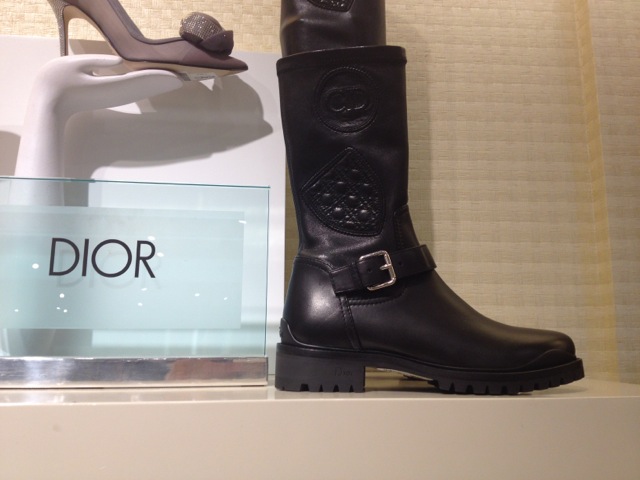 Another FABULOUS option for everyday wear and your best friend for travels abroad. The ankle portion of the boot is made of stretchy leather, always a good thing. This boot would work well with jeans, short or long skirts (with opaque hosiery), or a boho frock. And if you find yourself upon a Camel or Horse? No worries!
BRUNELLO CUCINELLI: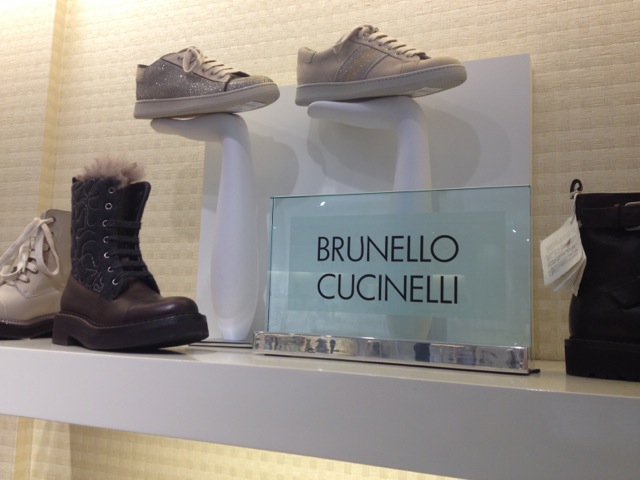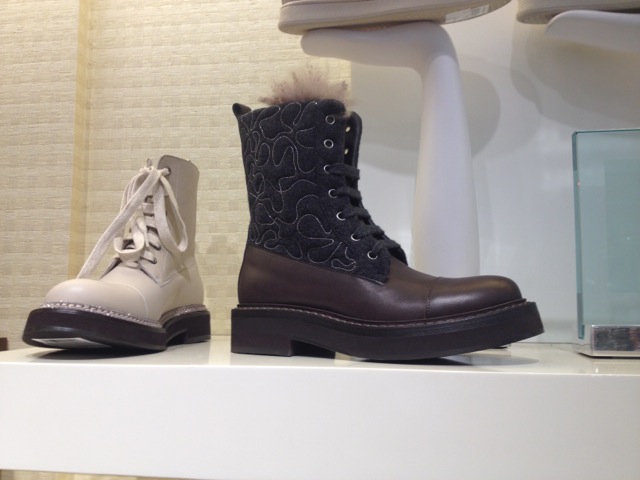 Some of my personal favorites, with the thick durable soles, gorgeous yet substantial leather, and just a hint of blingage for visual interest. (Not cheap but well worth the shekels). I can't think of anything you COULDN'T wear with these zesty entries….including a ball gown….
VALENTINO: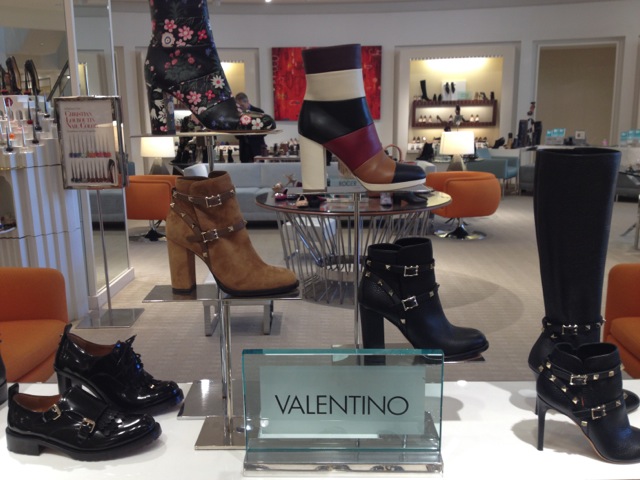 And the boot patrol continues….in a bit of a different vein than those above, with chunky AND spiky heels for variation.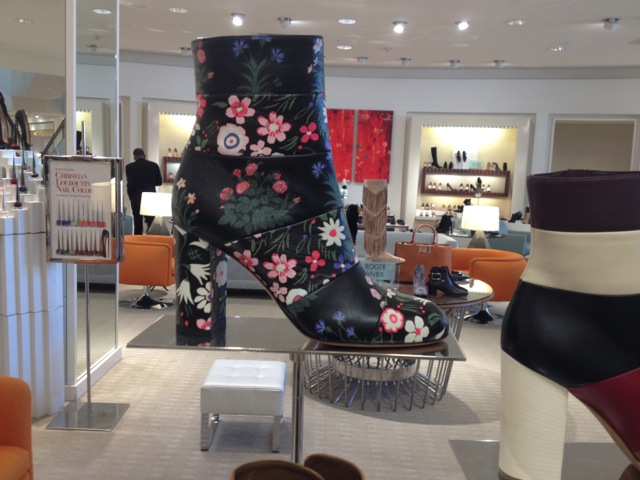 Real FLORAL finery! 70's flower power is in the house.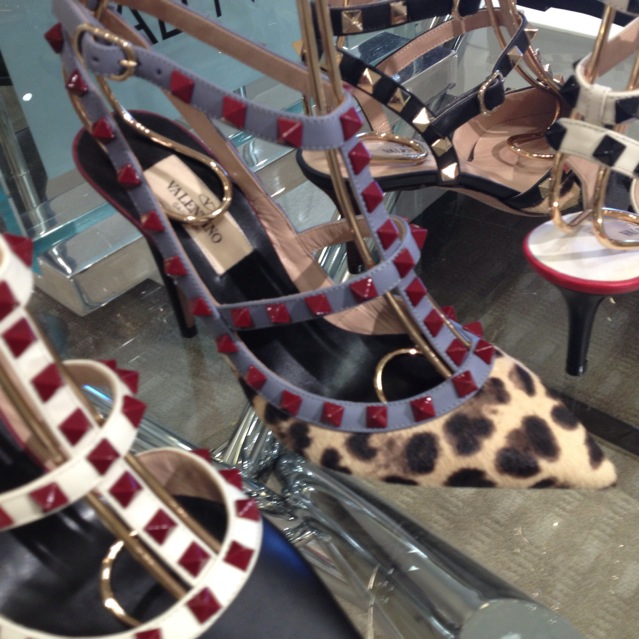 The iconic Valentino strappy pump with Leopard, a good alternative to that black pump we all have lurking in our closets.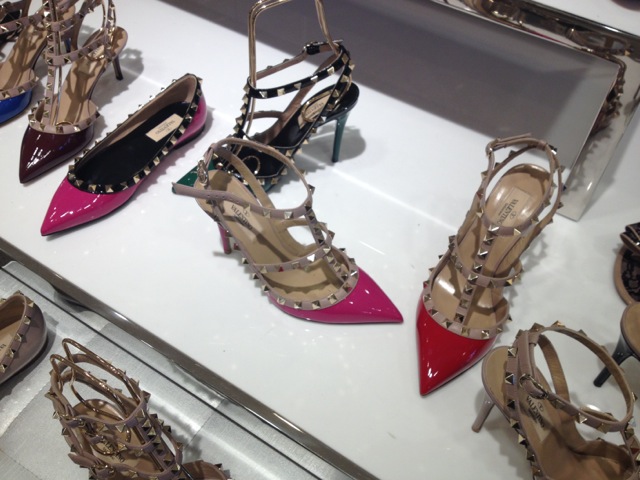 The options are endless.....a pop of color is always welcome in any venue!
ROGER VIVIER: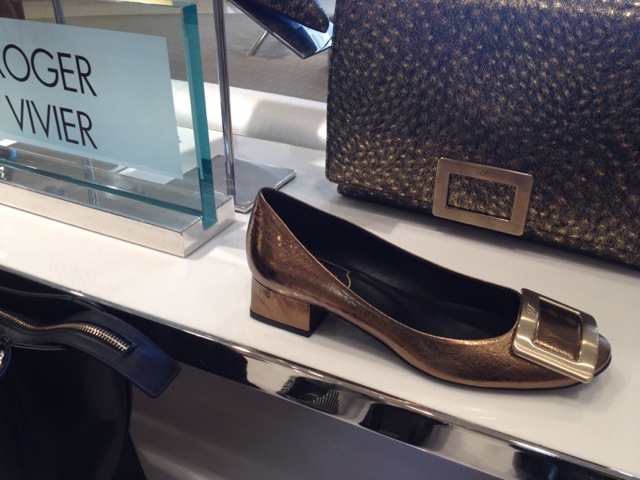 When you want cool and chic without bloody foot drama. Too many years of stilettos wreak havoc on the feet.......as a reader of xrays, I'm telling you, BEWARE!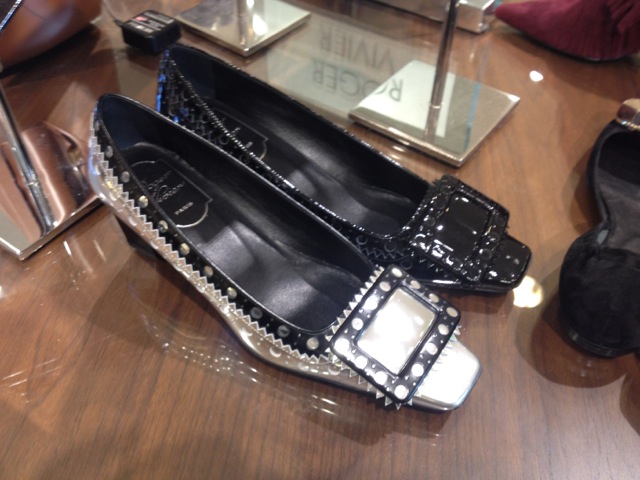 A great option for a pant suit, skinny jeans, OR the little black dress du jour!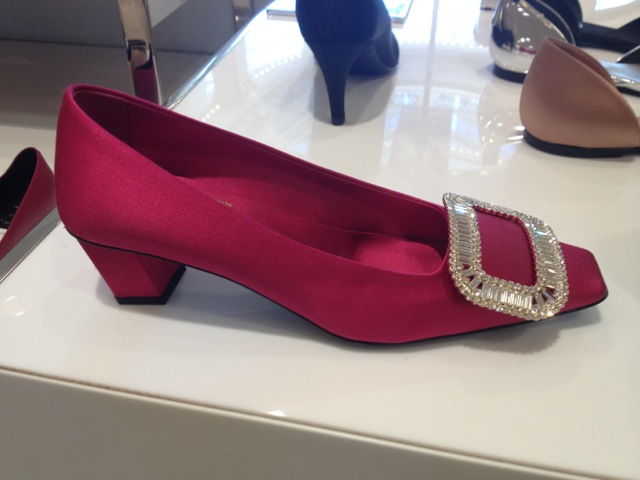 Gorgeous, vibrant, and COMFY to boot! Perfect with a cocktail frock or ball gown.....OR a LBD.
CHARLOTTE OLYMPIA: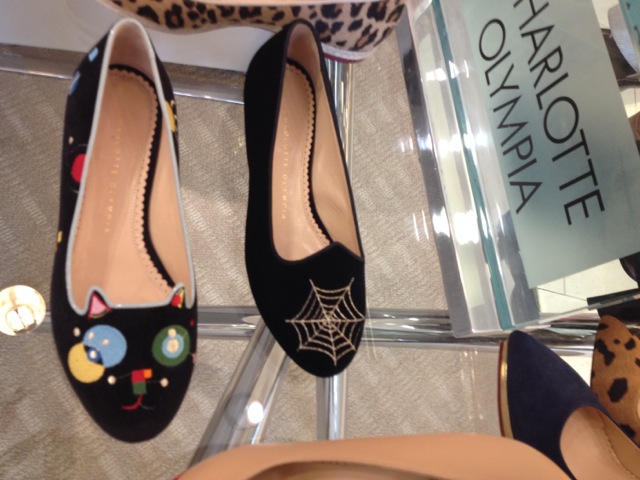 Charlotte Olympia always provides a tour de force of footwear in her collections. Her velvet embroidered flats are delightfully kicky and whimsical, a perfect compliment to a feminine frock or skinny jeans.
CHRISTIAN LOUBOUTIN: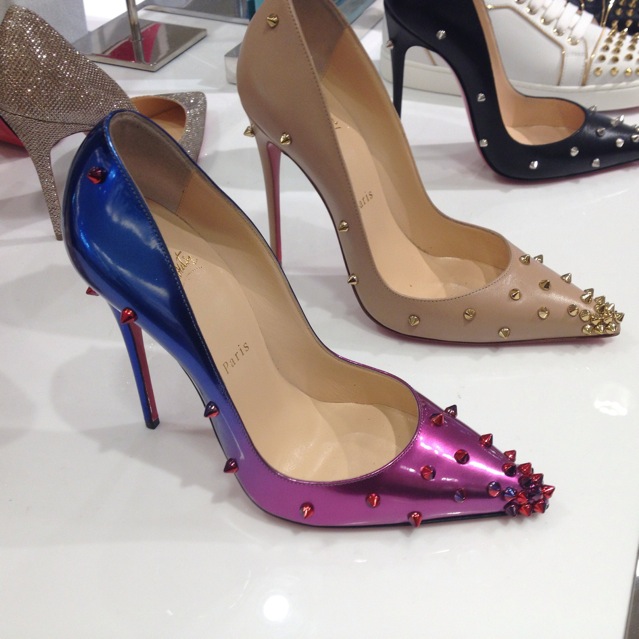 The last word in Razzle Dazzle Stilettos. If you are going to endure the pain, let it be in these stunning beauties.
AZZEDINE ALAIA: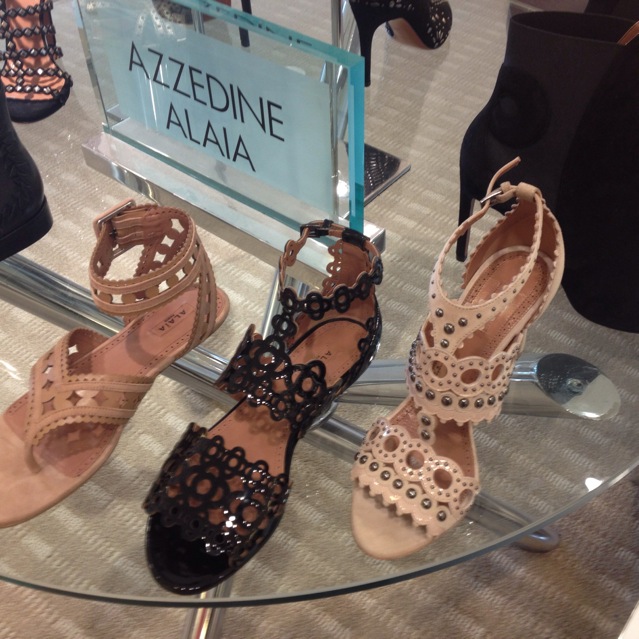 No potpourri of footwear would be complete without some Alaia's thrown into the mix. Always fashion forward and spectacular, but gird your loins, because these babies can reach substantial heights!
This was just a petite sampling of the cornucopia of intriguing footwear which awaits us all!
Cheers!