Well, I'm a bit behind the times, as Lagerfeld has already shown his resort collection from the shores of Seoul Korea. More on that later. As per usual, the fall winter Chanel cadre of delectables is vast, just another example of Karl's indefatigable, olympian stamina with respect to the creative process. I can't imagine he ever sleeps, what with resort, spring, pre fall, fall winter, spring and fall couture, and photography duties. There is always a venn diagram effect when it comes to his expansive shows, with the requisite tweeds (no one does it better) in a gloriously varied color palette, the suit component as a perpetual hat tip to mademoiselle Chanel, the only-the-Kaiser-would-dare avant-garde contingent, and of course, the spellbinding frocks and gowns that sometimes defy imagination with the occasional theatrical silhouettes, luscious fabrications, magnificent artisanal craftsmanship (thank you Lesage et al.), often with a heavy dose of whimsy. Do I adore EVERY piece that strolls down the runways? No, but that is to be expected in a class of 80-90 creations. But never do I see a piece which immediately offends my sensibilities. There really is something for everyone in his collections, from the 17 year old lithesome girl about town, to the cool girl Carrie Bradshaw type, to the red carpet glamour puss, to the 65 year old CEO running board meetings and putting men in their places. My advice to the first time novice who remains hesitant to pillaging the mattress for the shekels to purchase one of these babies, is to stalk the sales at Neiman Marcus or the specialty boutiques and go for one of the tweed jackets. This would be fashion pragmatism, the all purpose coverup with requisite butt coverage, that will glam up skinny jeans however will pair well with any of Chanel's wondrous skirts, or frankly, anything in your closet. If in doubt, go for black or navy, although I would go for a more exuberant choice in red or maybe a pastel to set off the obligatory neutrals we all have lingering in our closets. Other than Dolce & Gabbana, you won't find more opulent eye-catching buttons anywhere. (And you will always get a spare set of buttons just in case the unthinkable happens). As for the cost, think of these pieces as wearable art, wear them until they are threadbare. I plan to wear mine until they are nothing but a heap of woolen threads and bejeweled button bits. At that time the zombie apocalypse will likely be upon us, so that look will be fitting.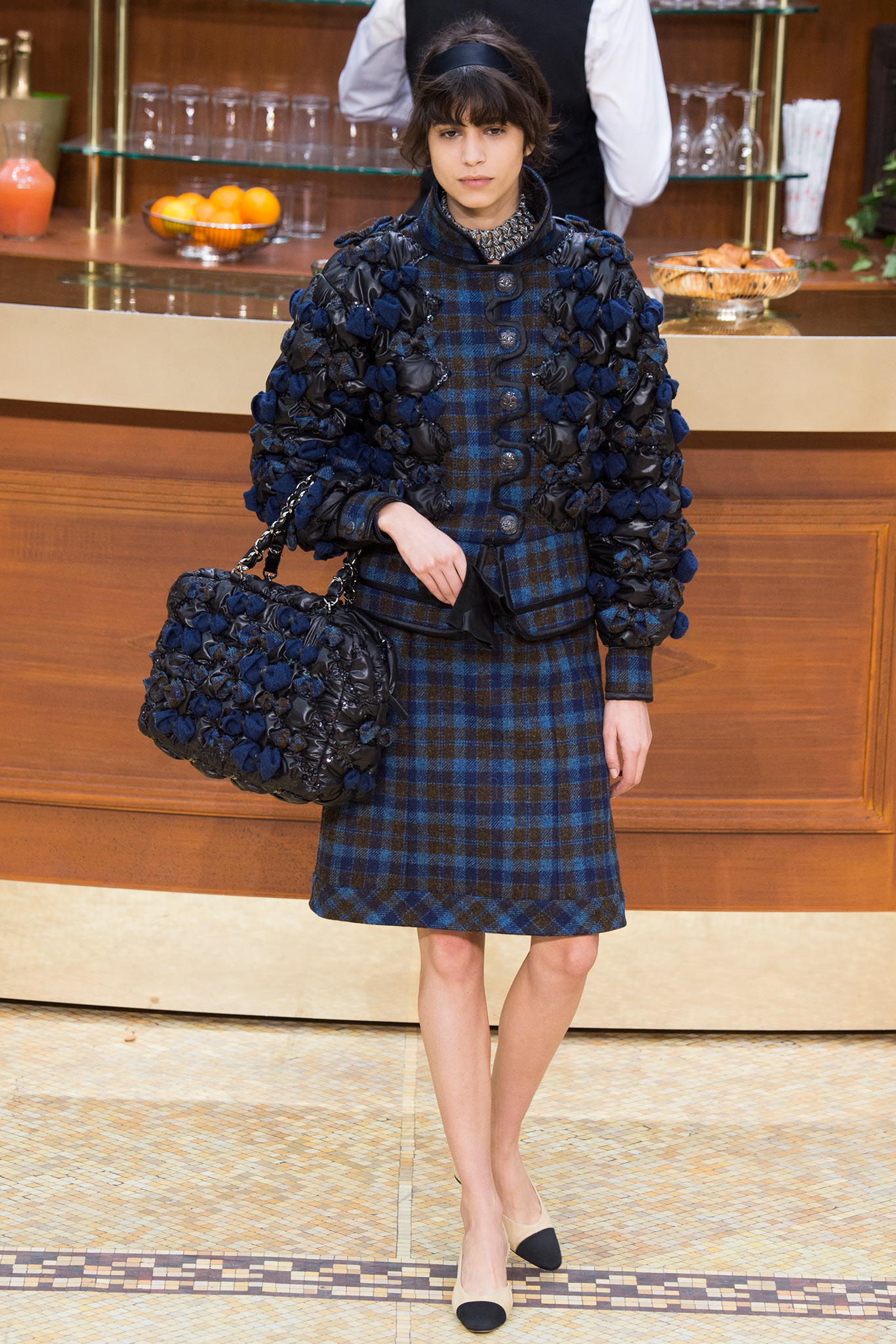 New modern wacky take on the usual "suit"…all of the Chanel woolens have some heft and gravitas to them, so make sure deodorant and fans are in check.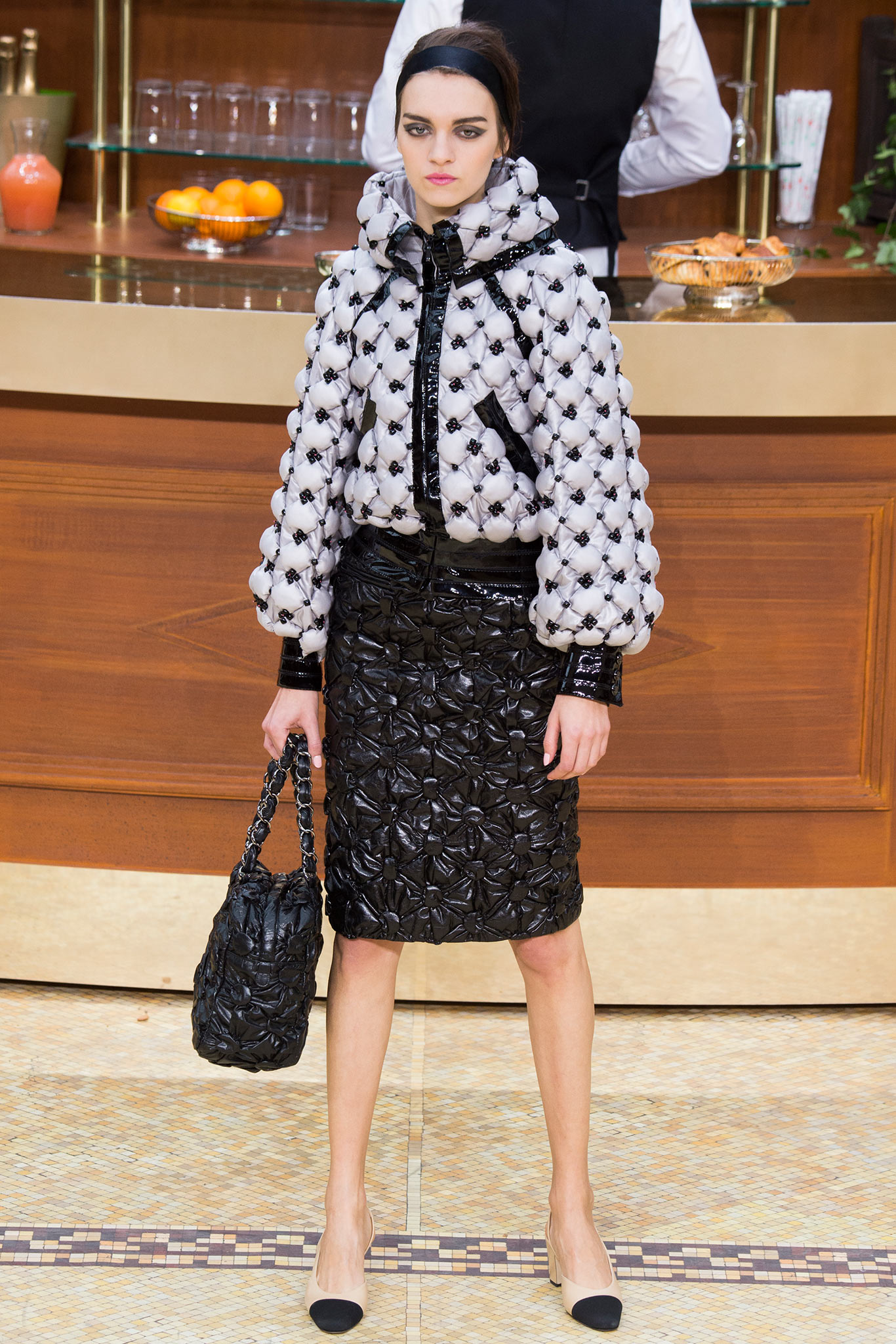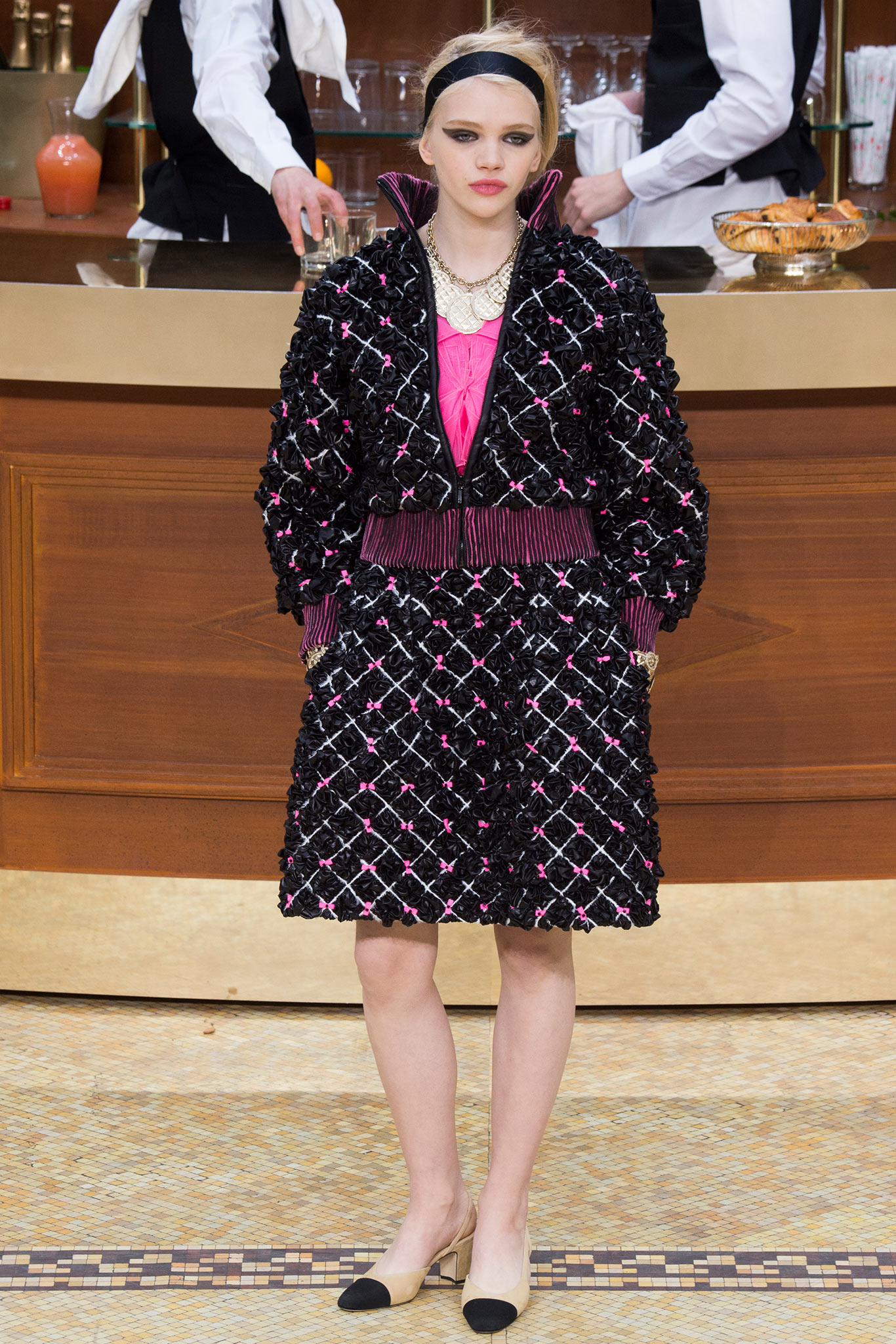 B A M! Who doesn't love neon pink?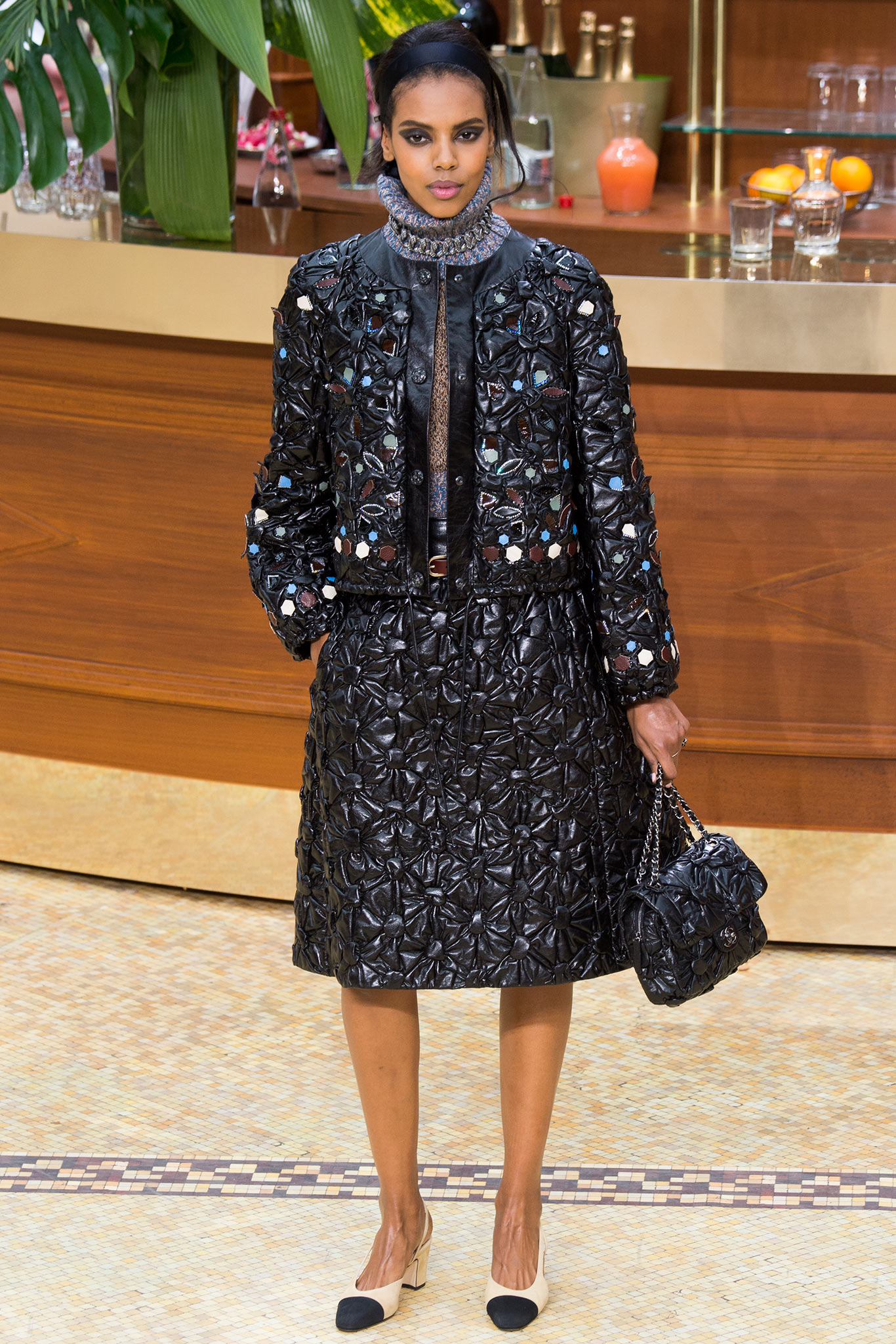 Superb take on the suit with intricate details you only see with Chanel.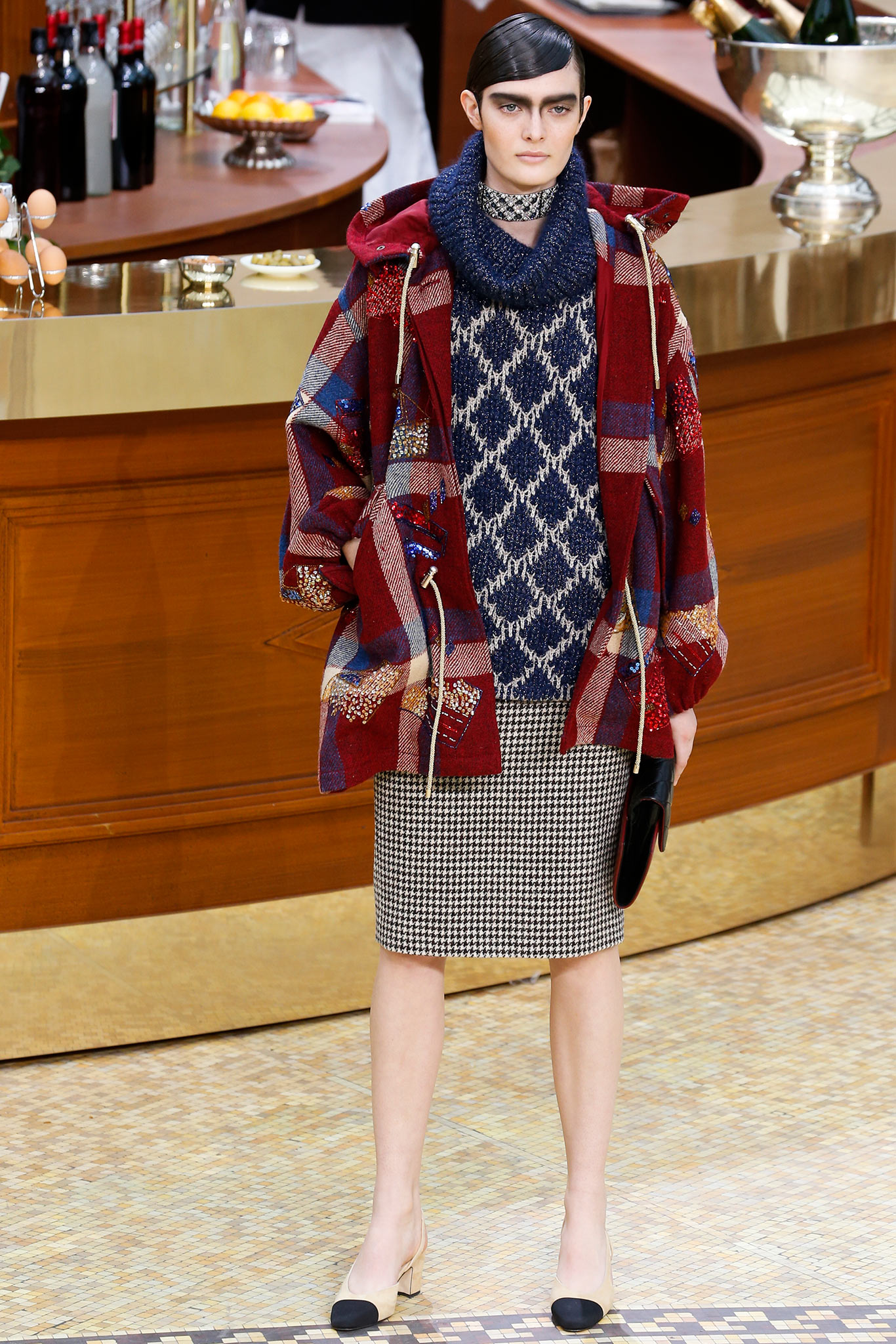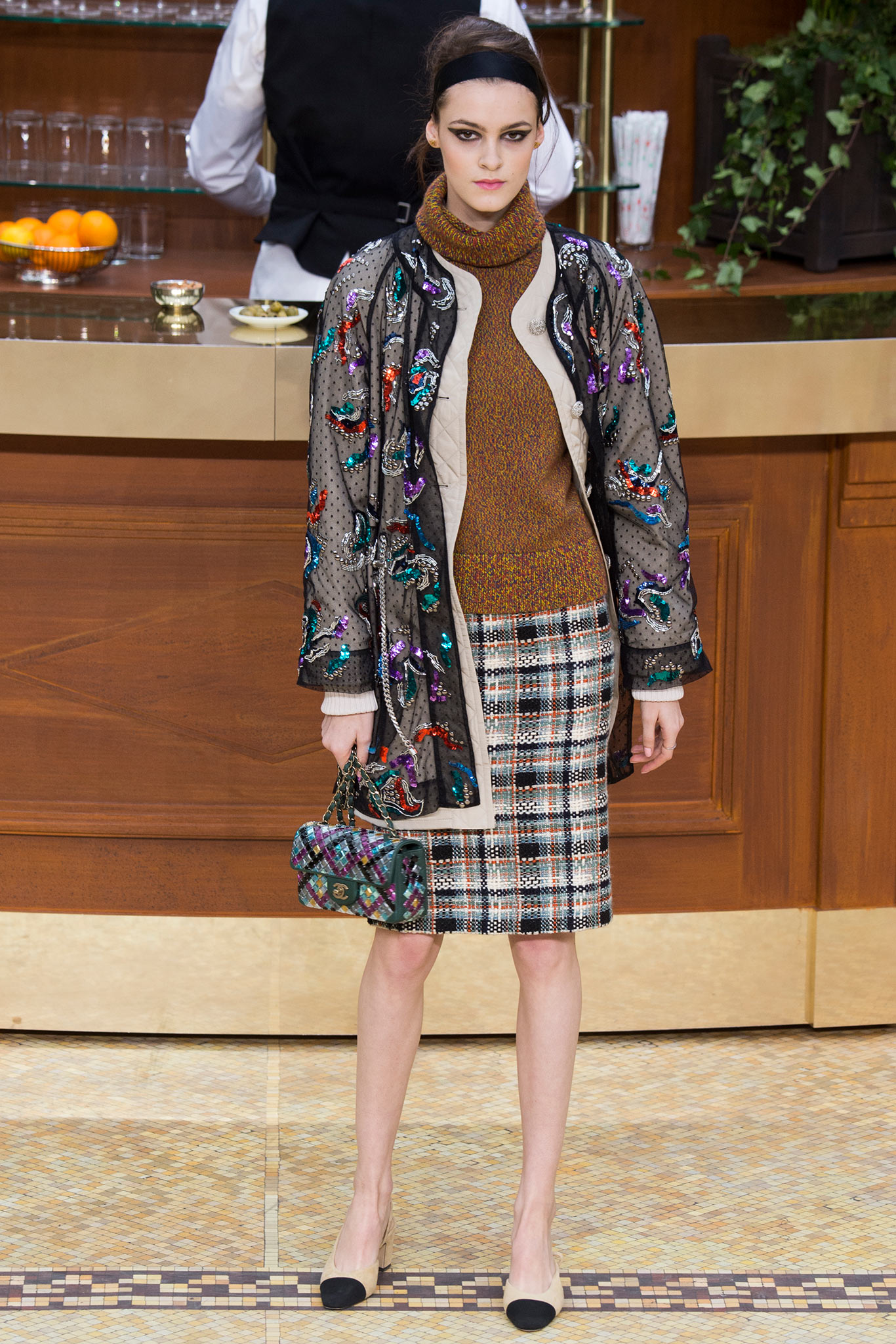 Never be afraid to mix colors and prints. But all the jackets and coats will liven up any neutral laden outfit.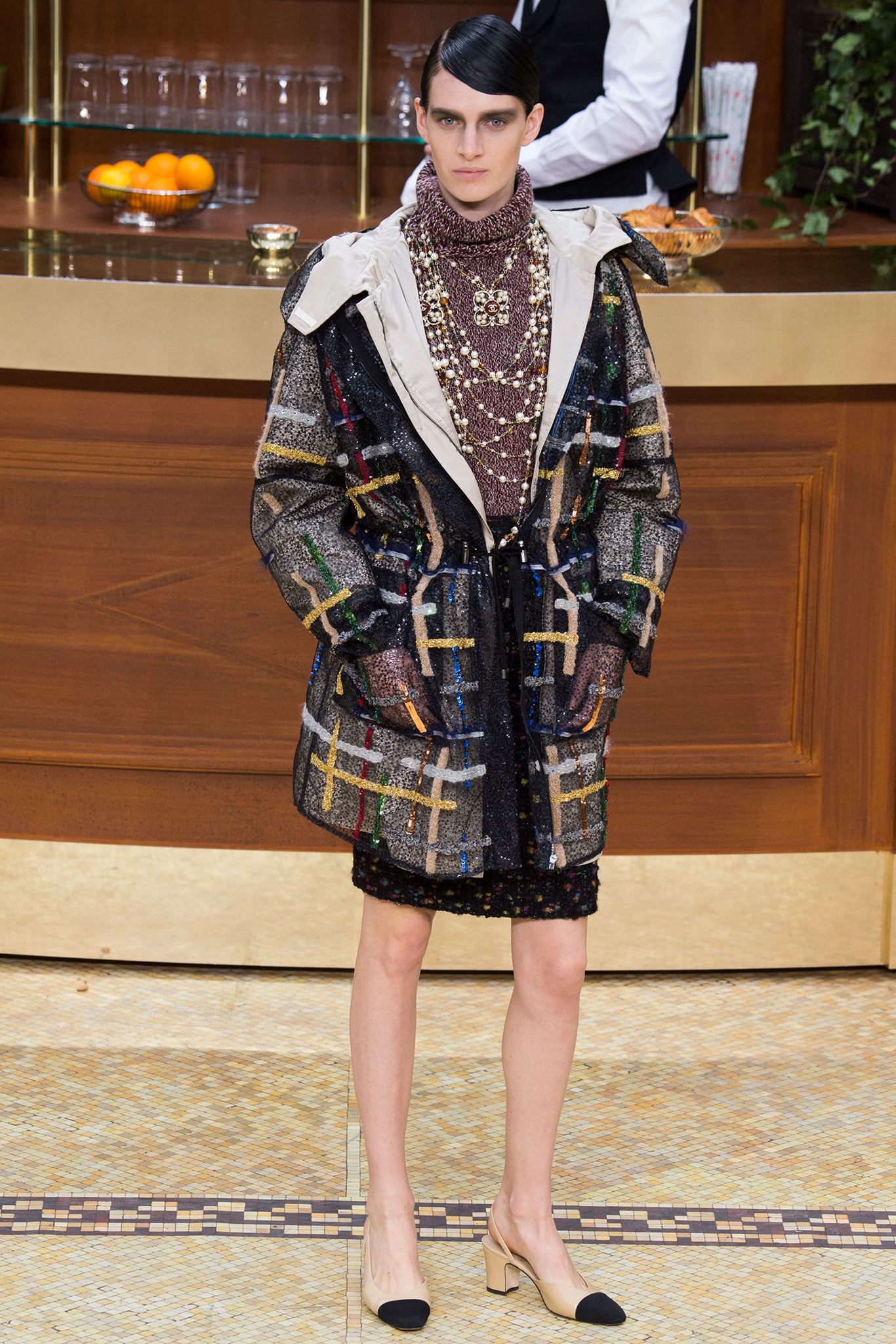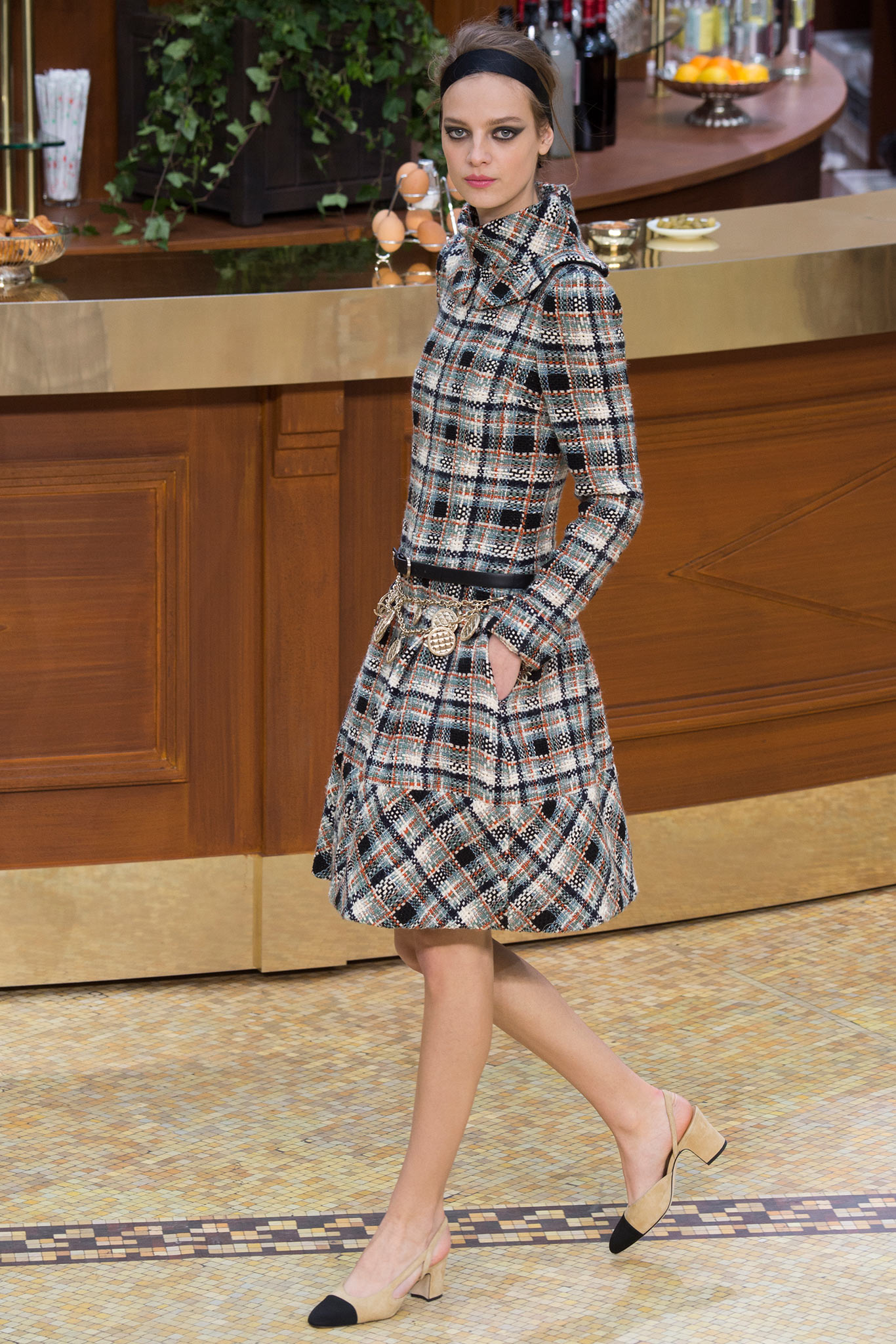 A lovely demure and yet serious frock that would be suitable in a host of climates and scenarios. You don't want your legs showing? Wear over leggings or skinny jeans. Never fear the layers!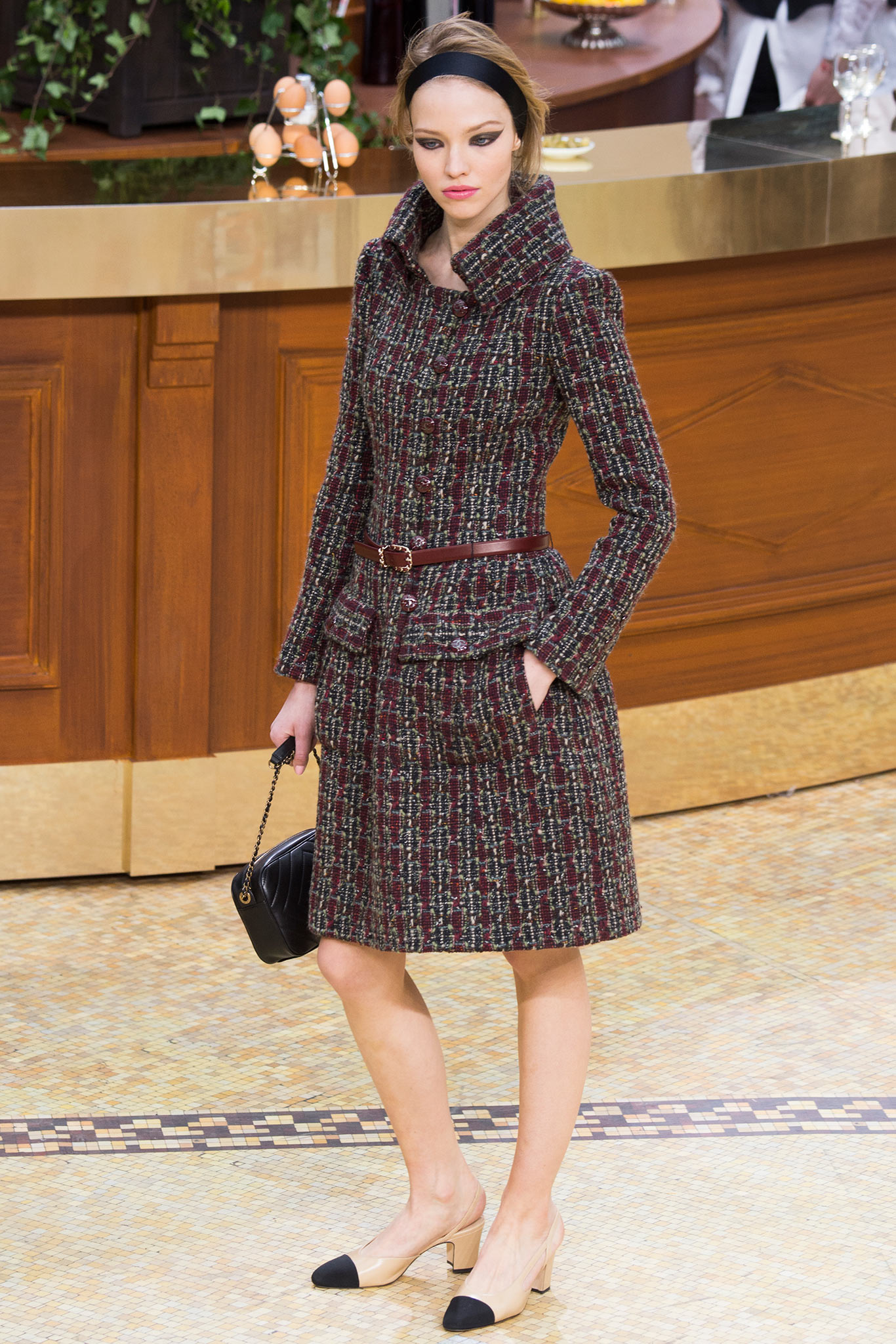 Tired of run of the mill suits? Wear this to the office and turn heads, with pumps or boots.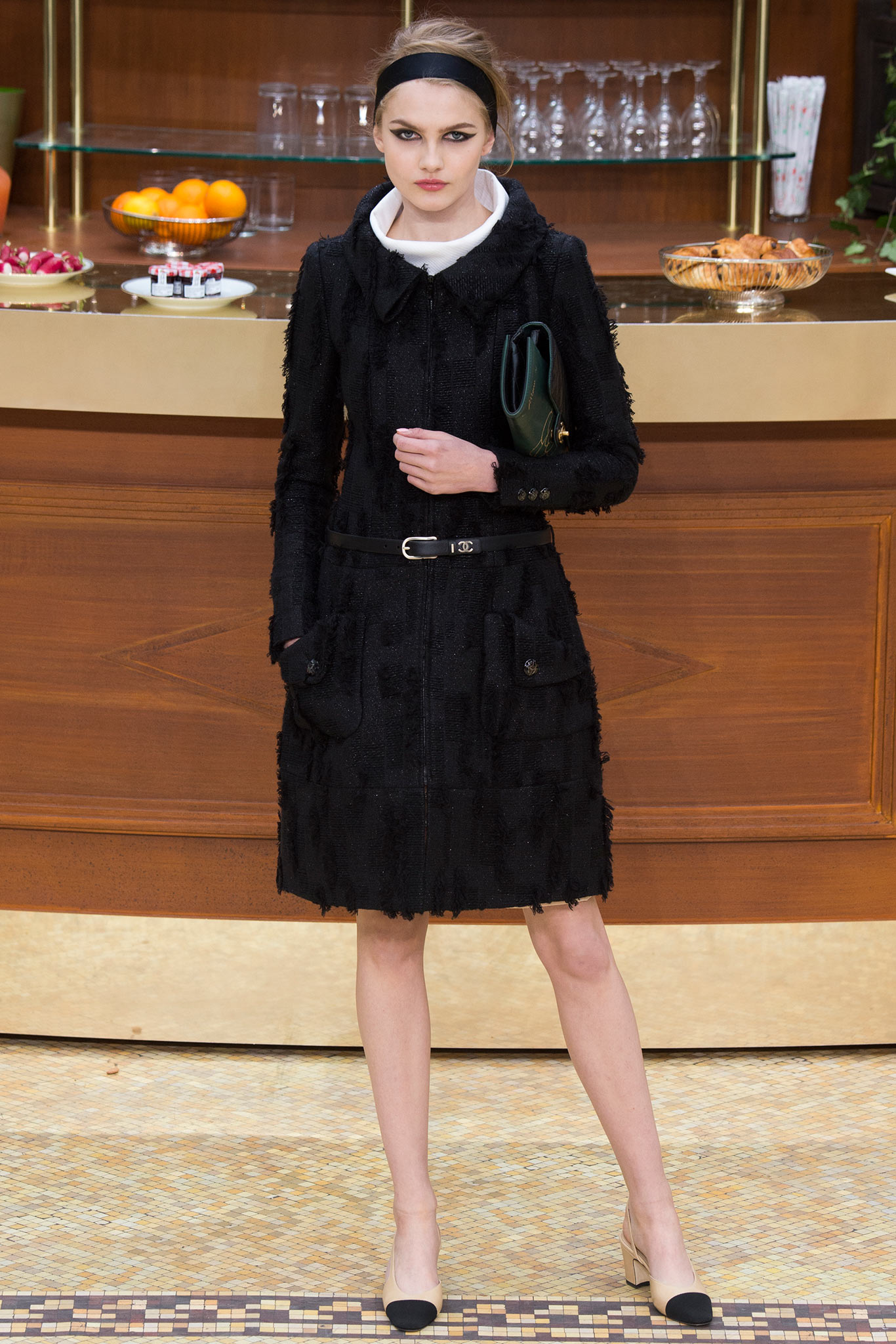 A fair amount of black is included in the show for the faint of heart.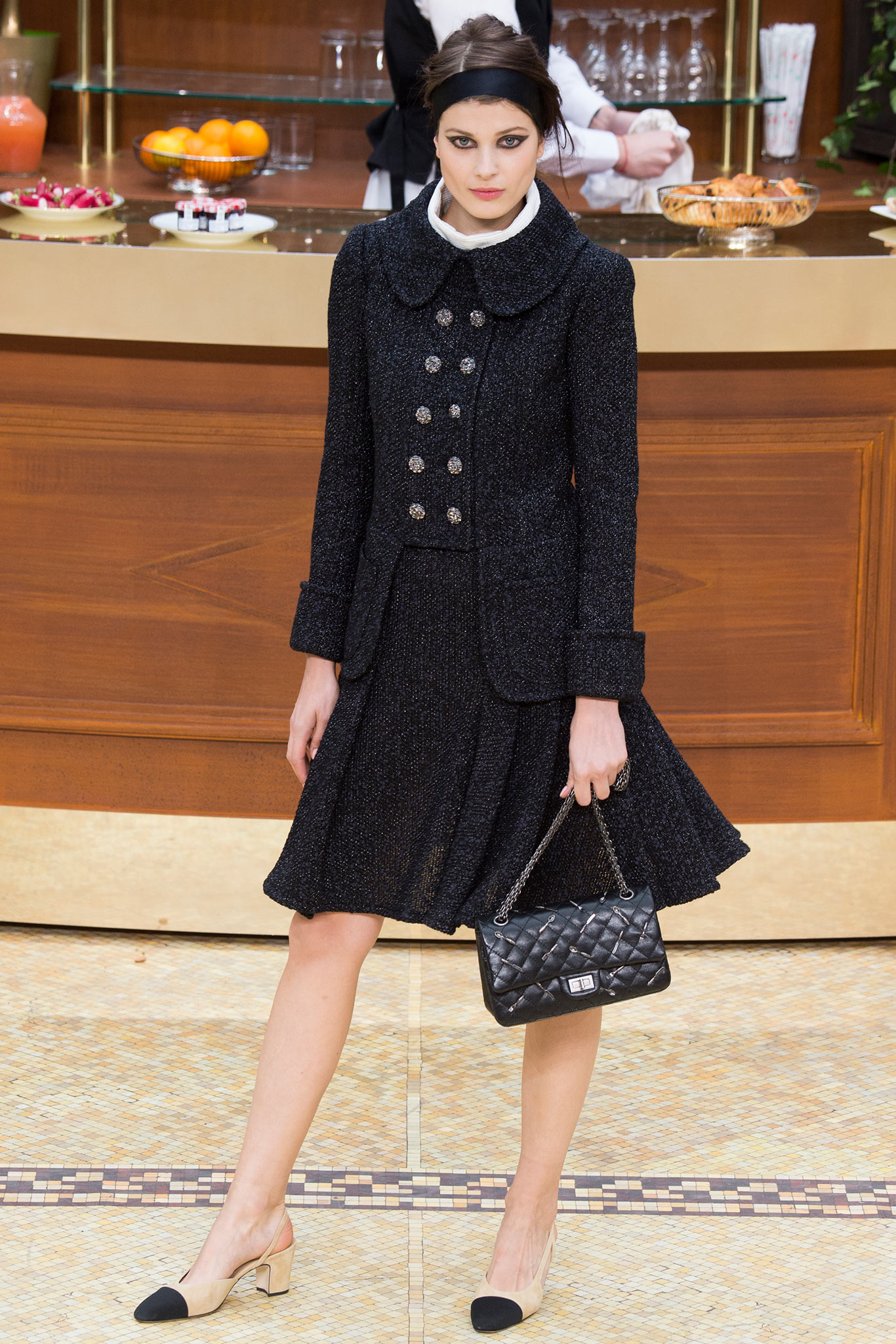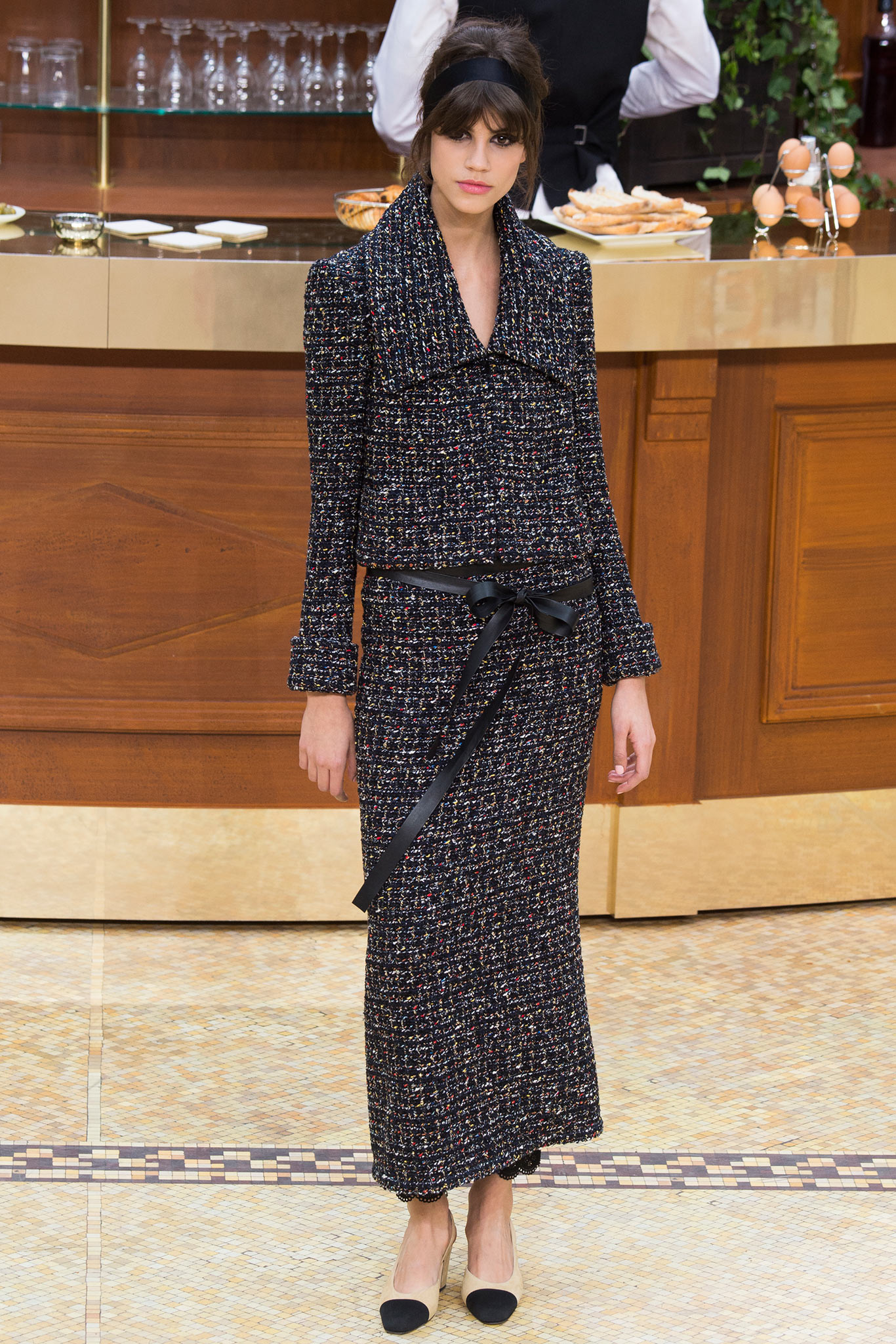 Maxis are in. Wear with fuzzy boots and a parka, you're ready for Siberia.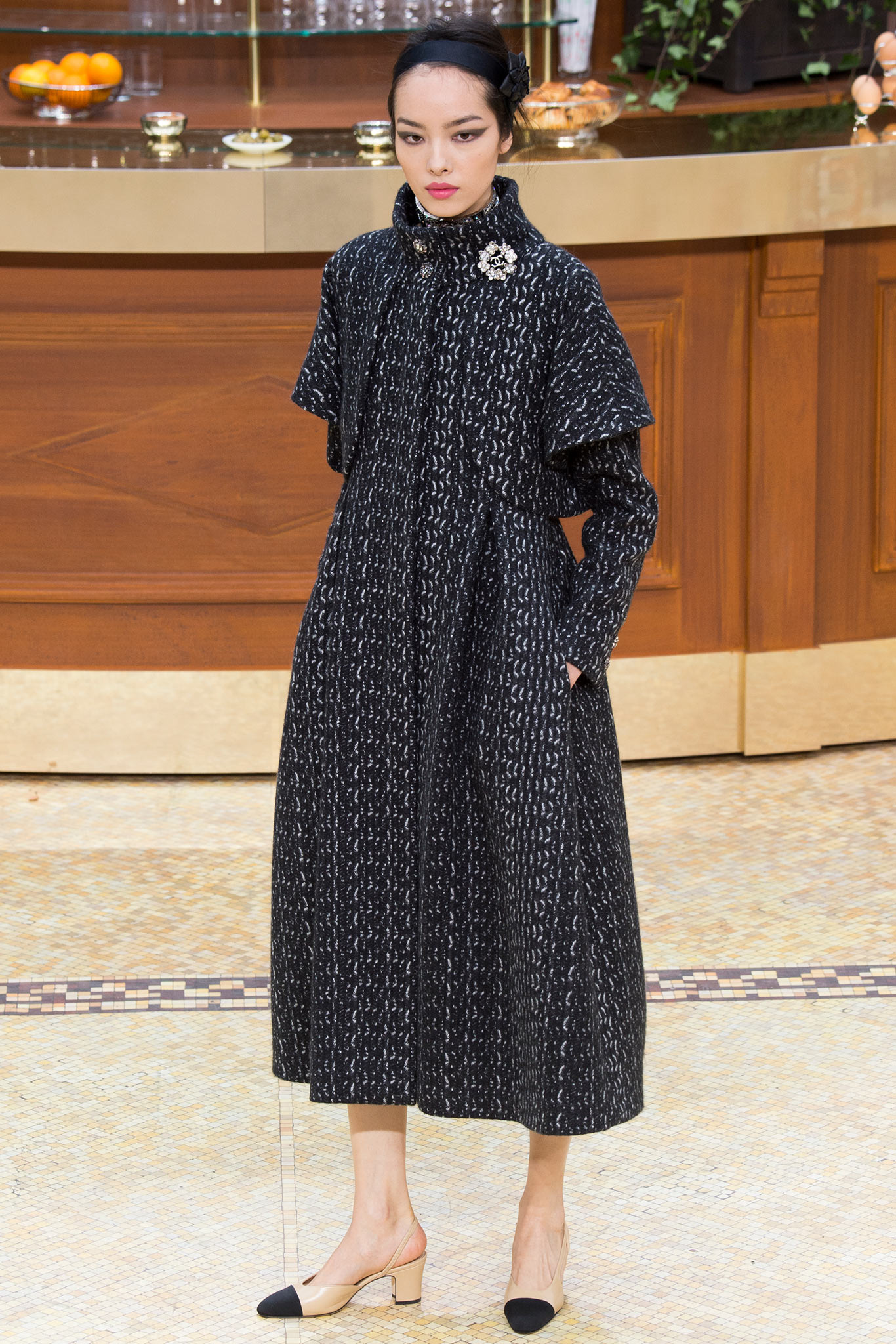 Modern, easy, chic……like a newfangled upscale kaftan.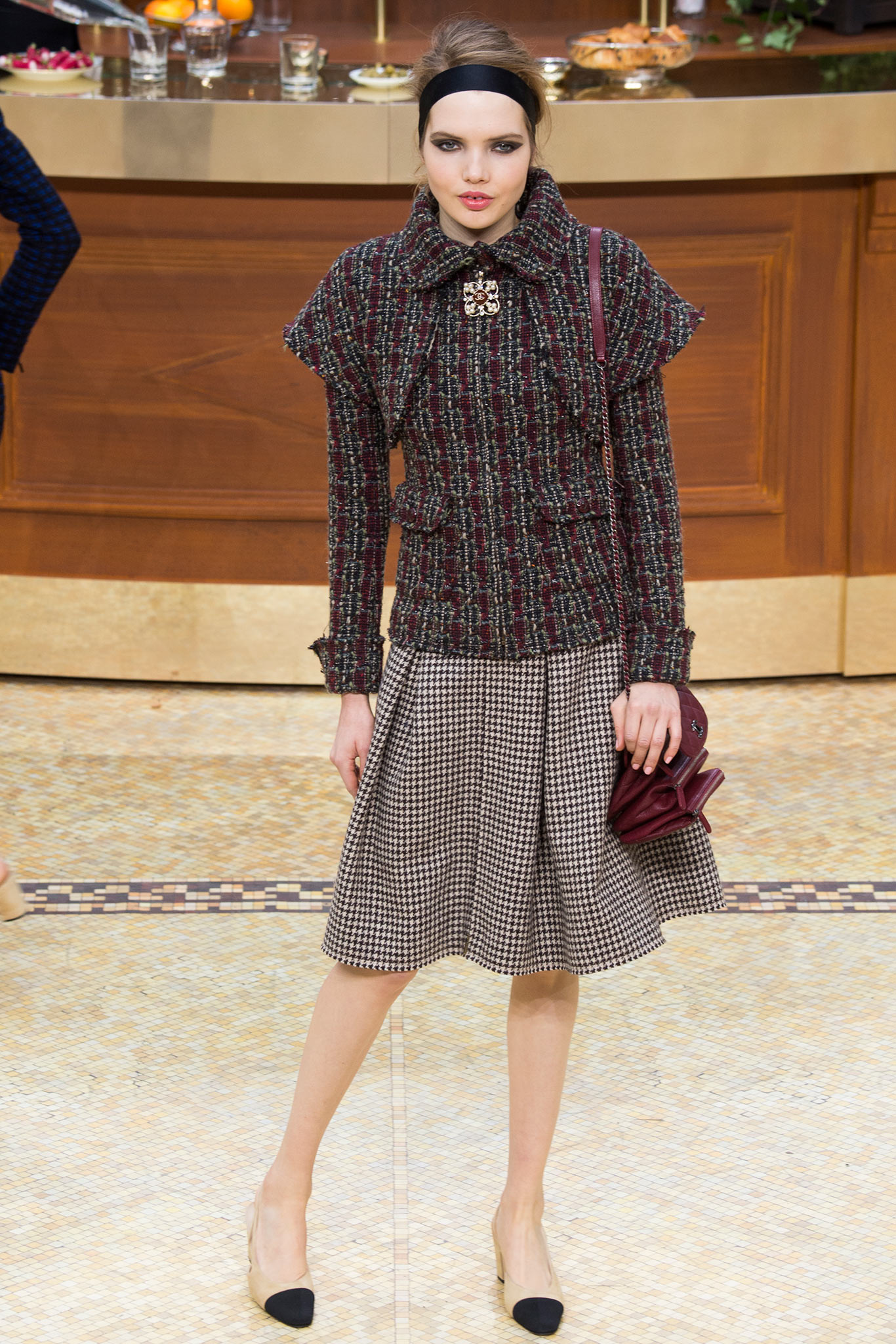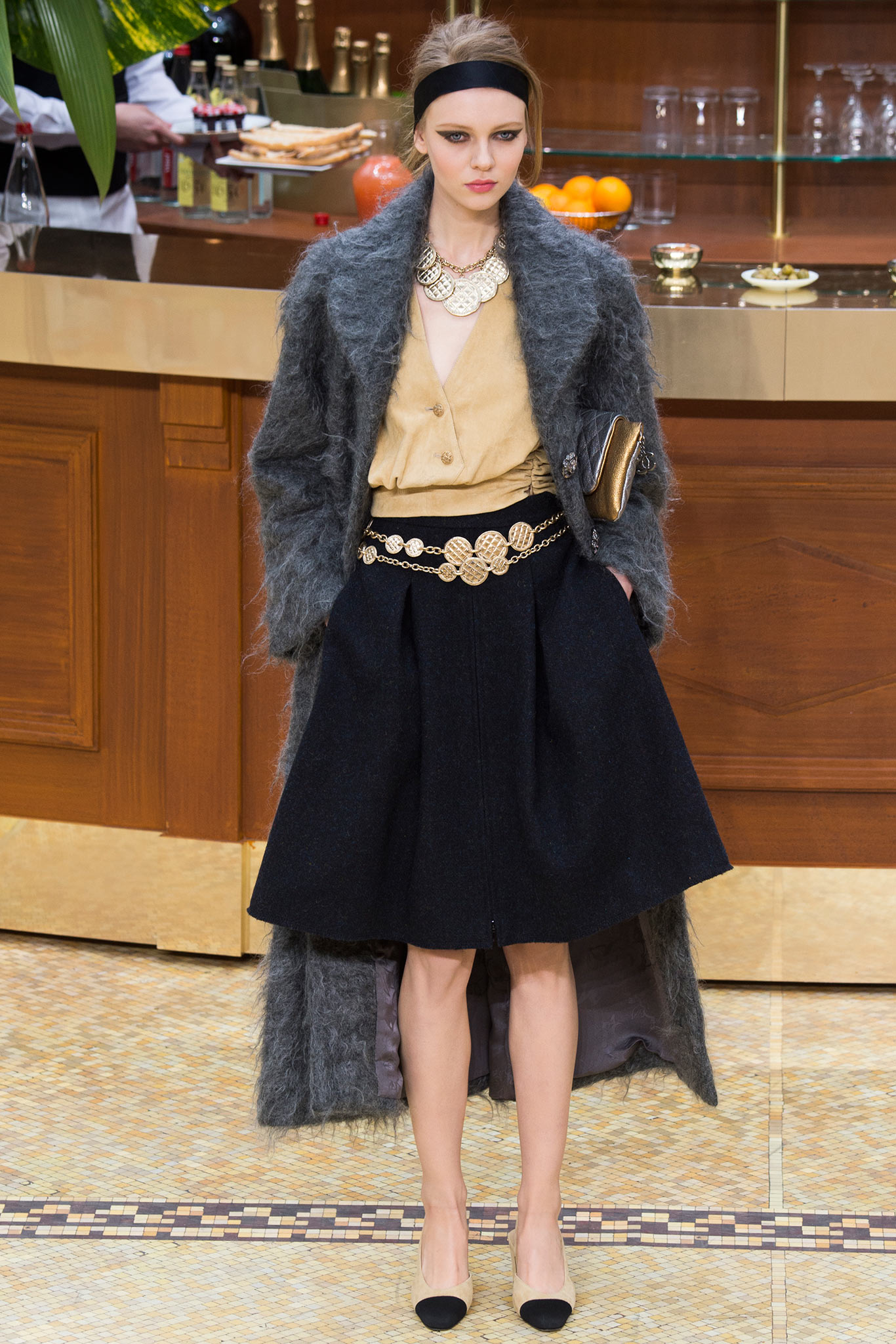 Spice up a series of neutrals with some B L I N G A G E.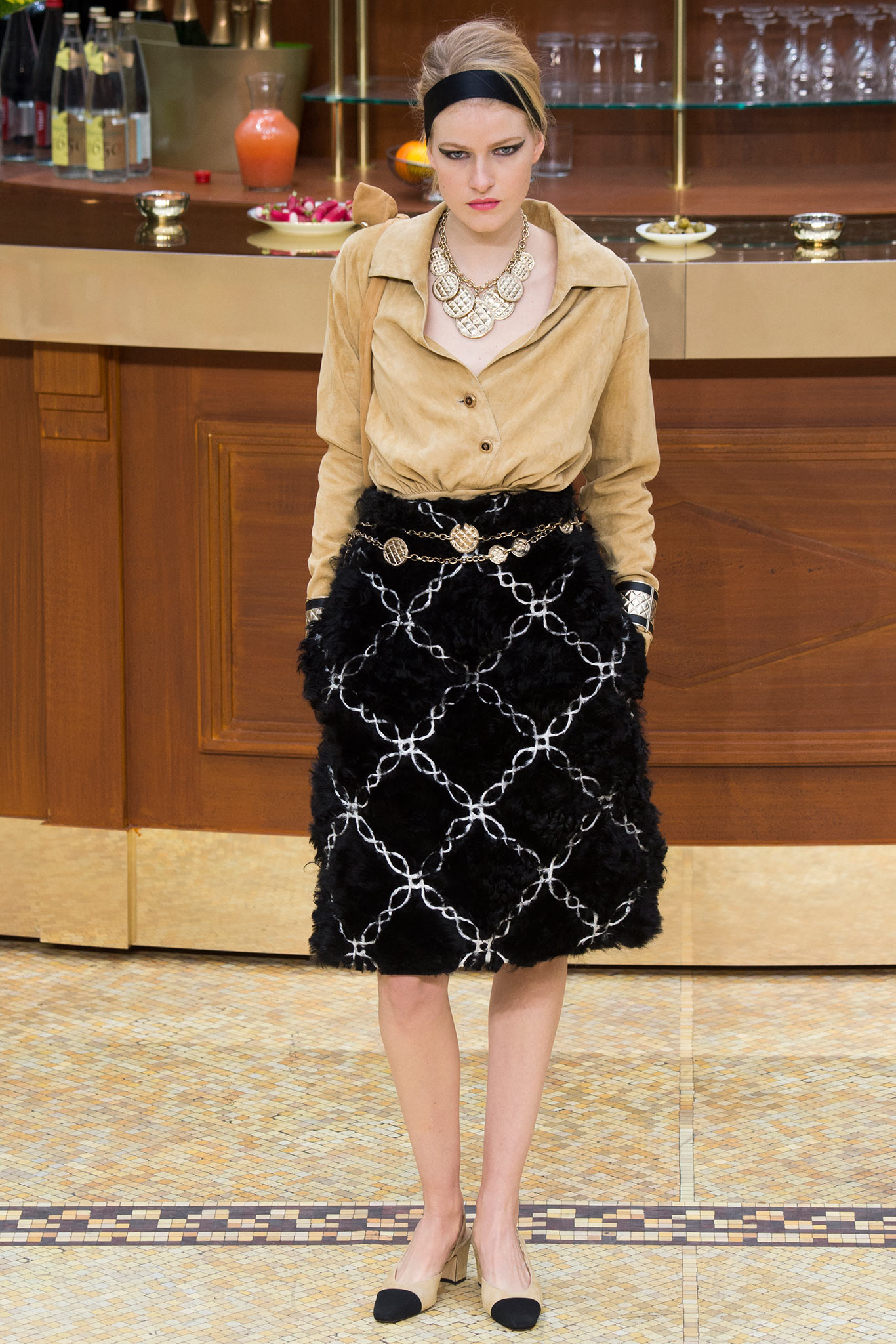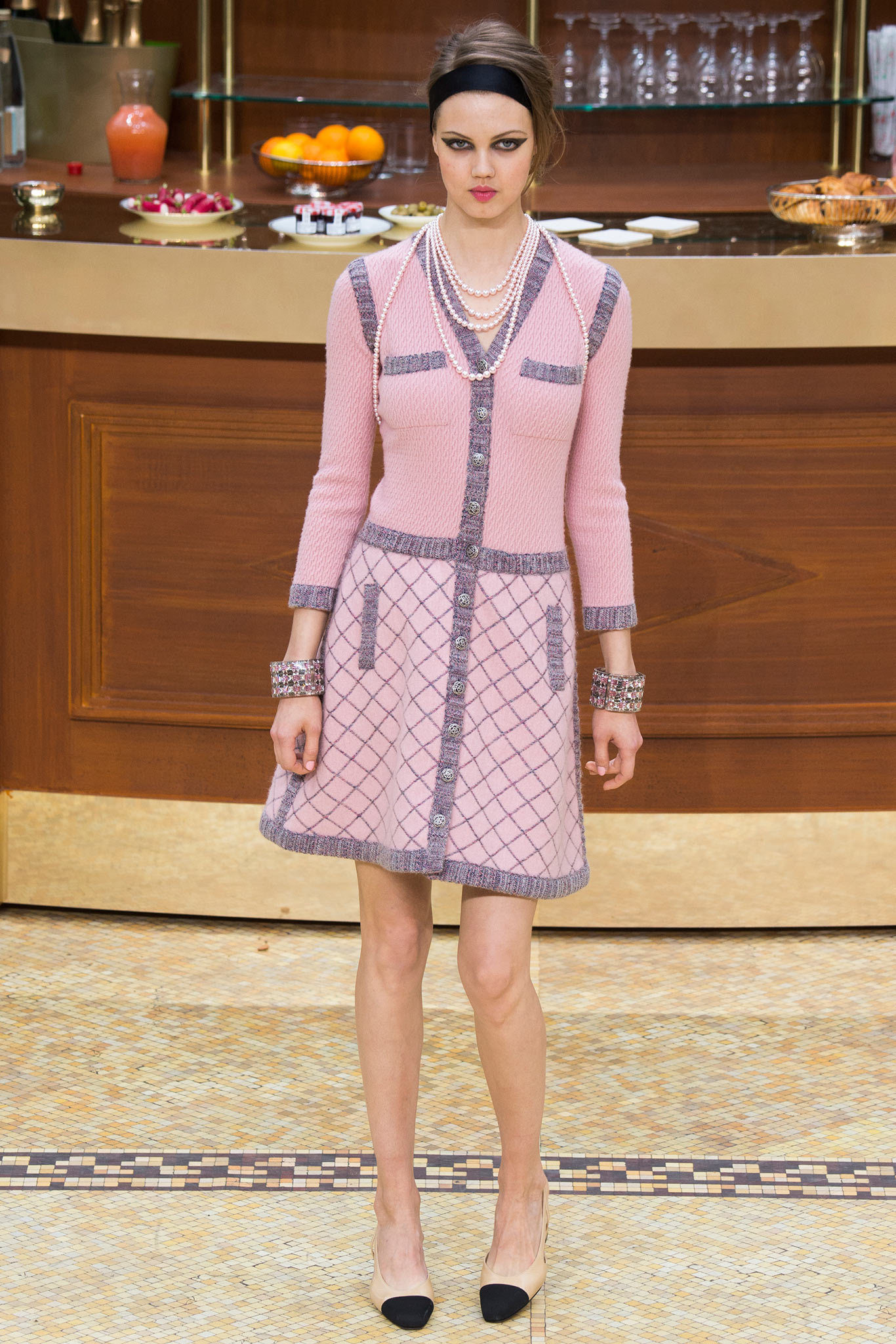 Reminds me of a cherry blossom peeking out from the last winter bluster.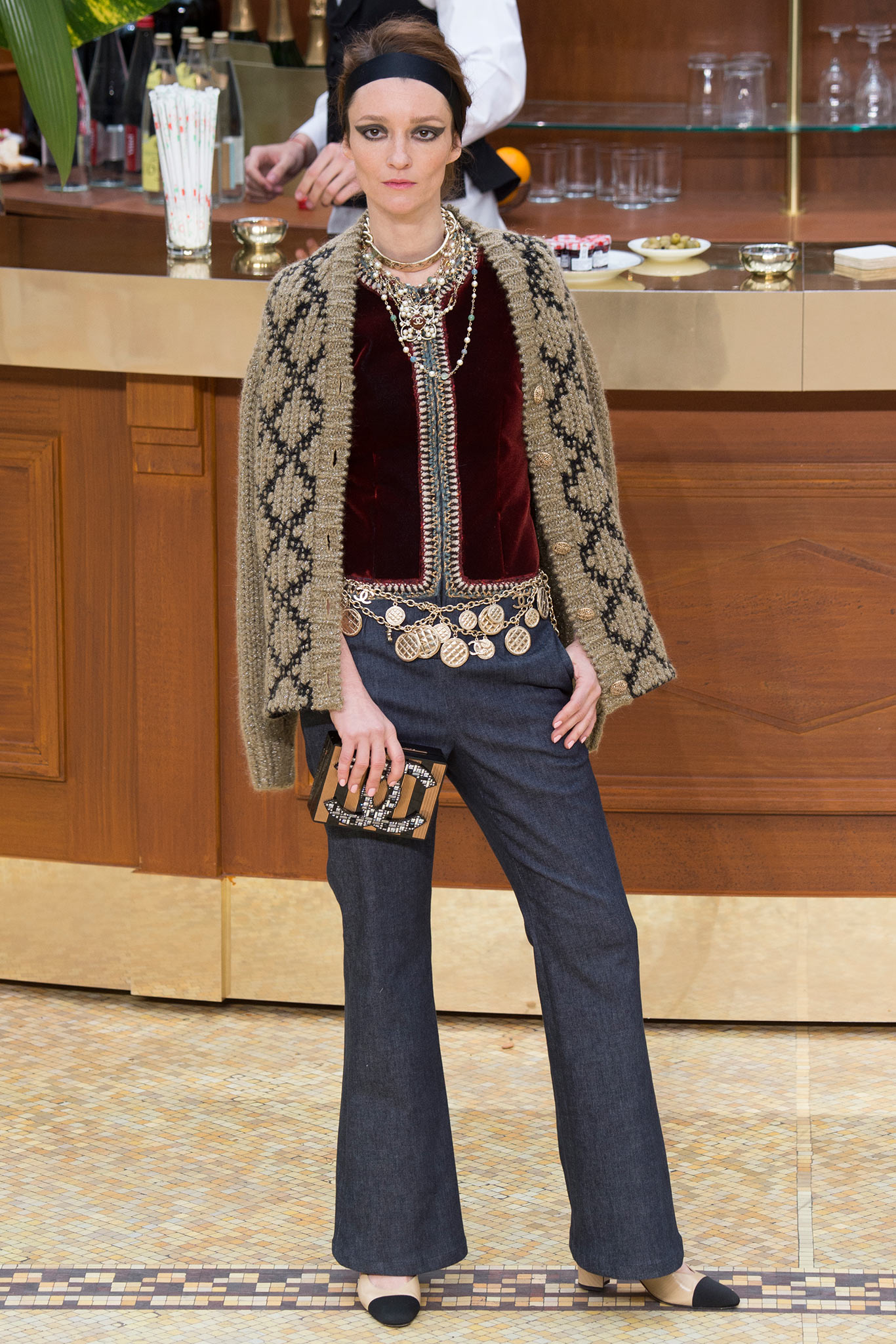 A vest is everyone's best friend, adds visual interest, warmth, and zest to any outfit.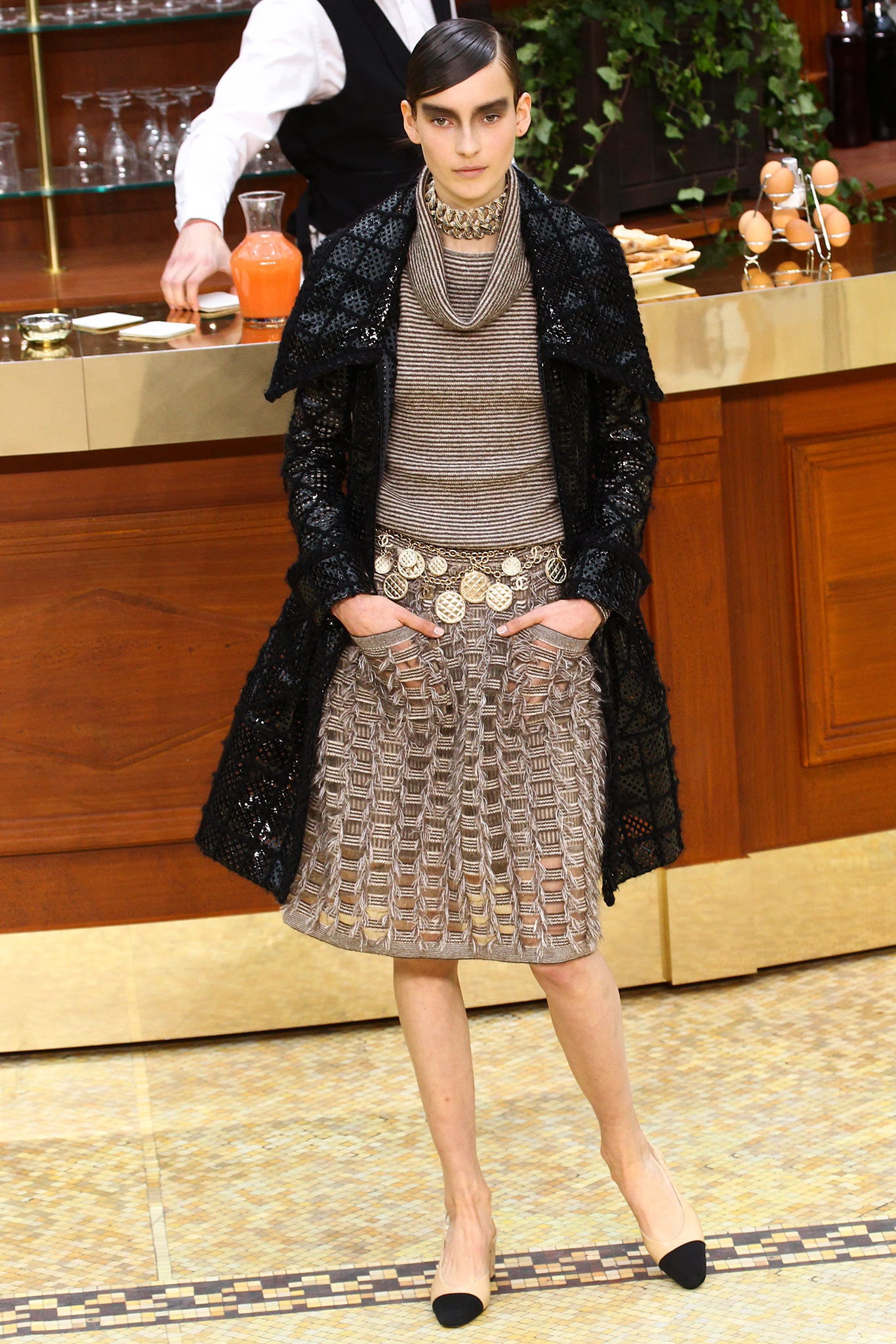 Its often about the lavish fabrics NOT the silhouette.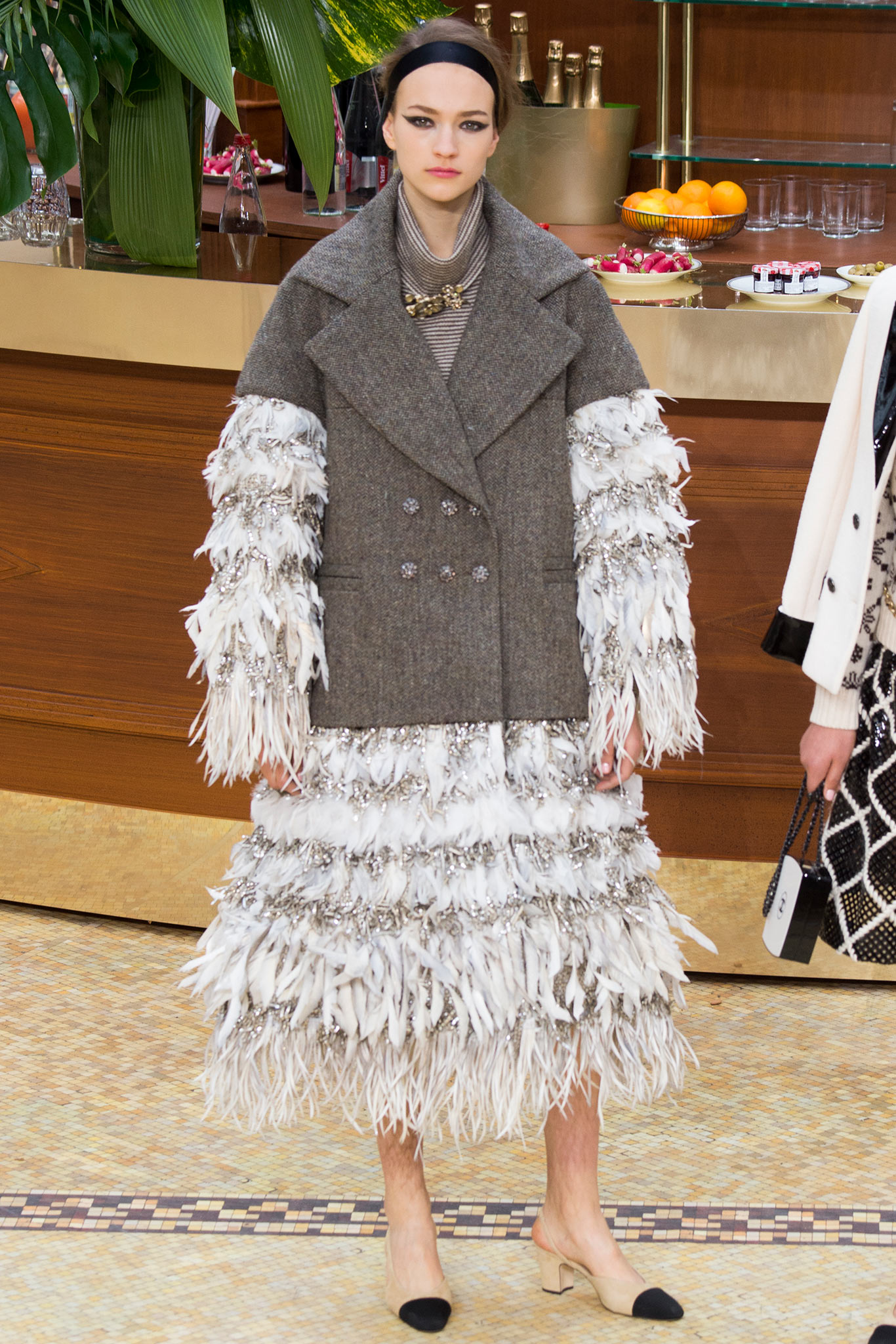 A stellar example of impeccable craftsmanship in a dramatic silhouette, with a touch of whimsy. My favorite of the show.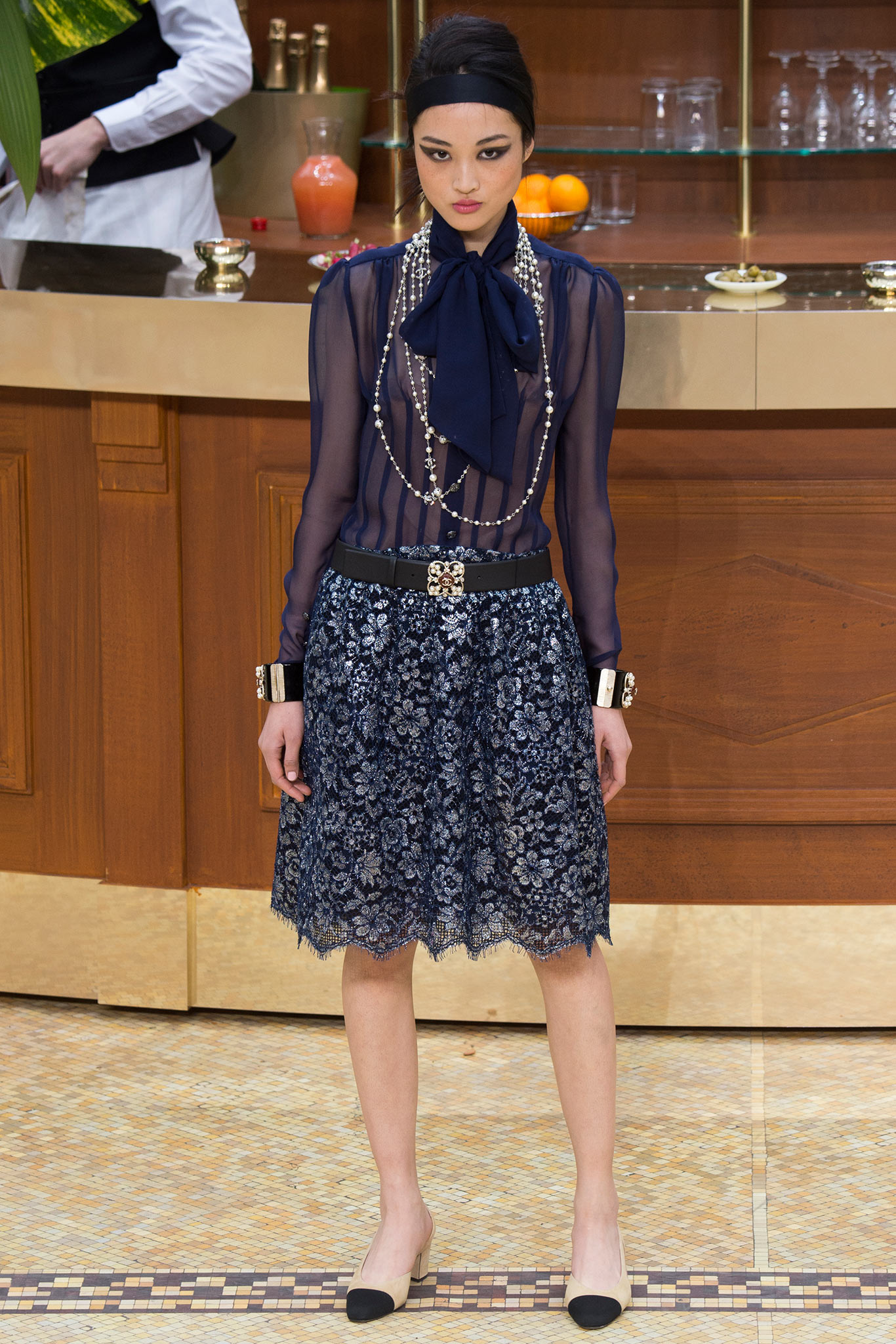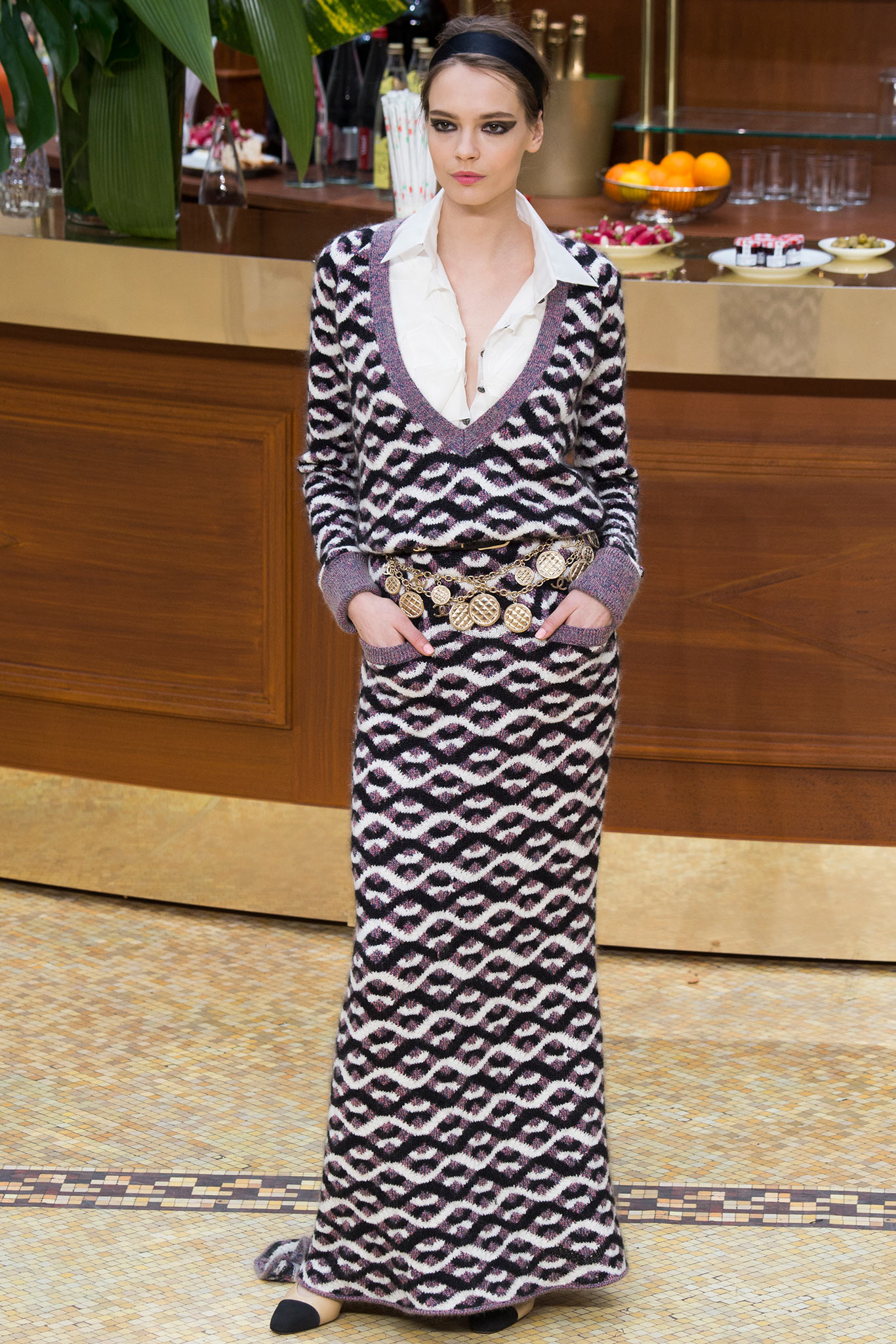 Well, this has a bit of a 70's feel to it, but in general, Lagerfeld dances to the beat of his own personal drummer, and never seems to get caught up in the random zeitgeist.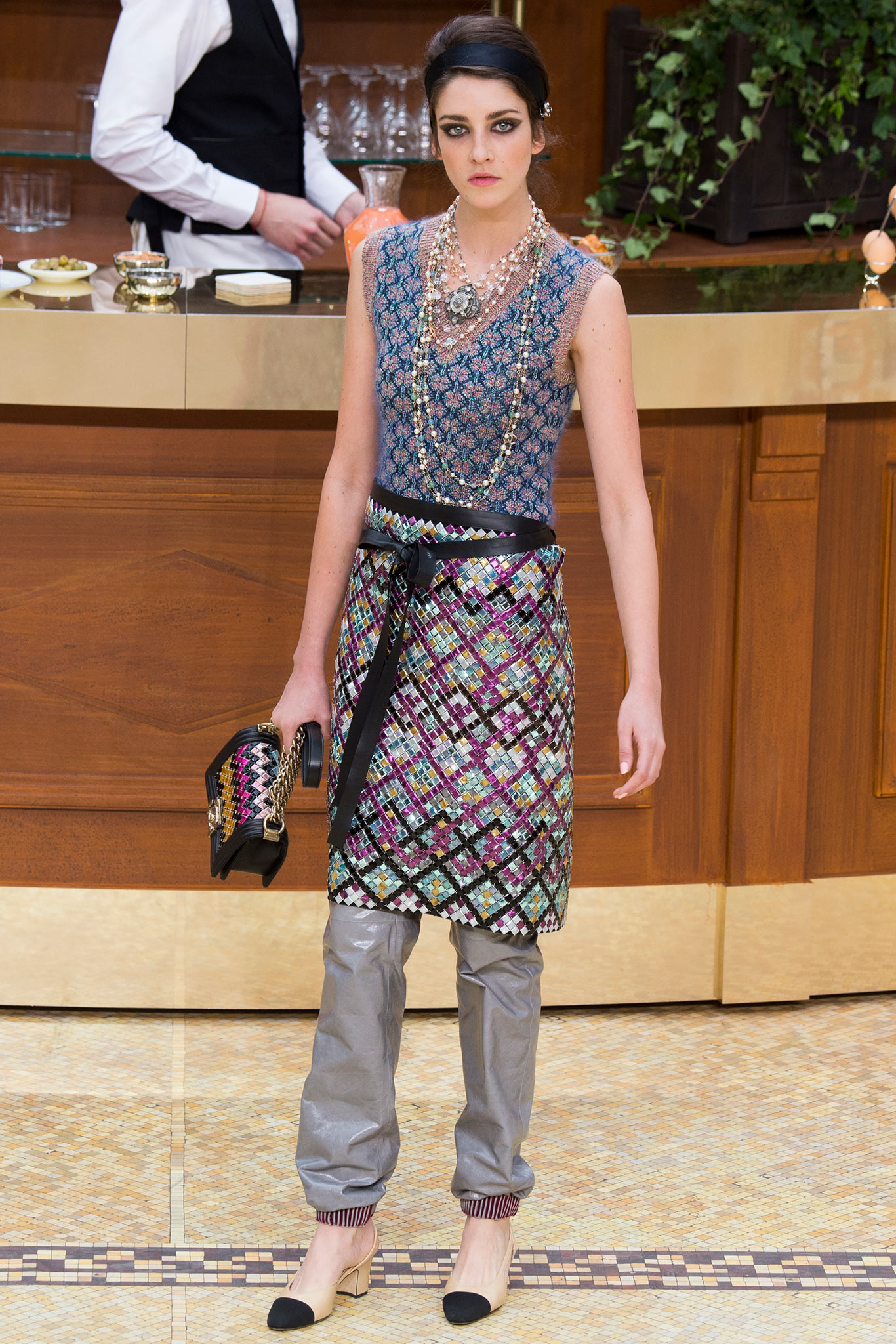 Layer or don't…..its all good.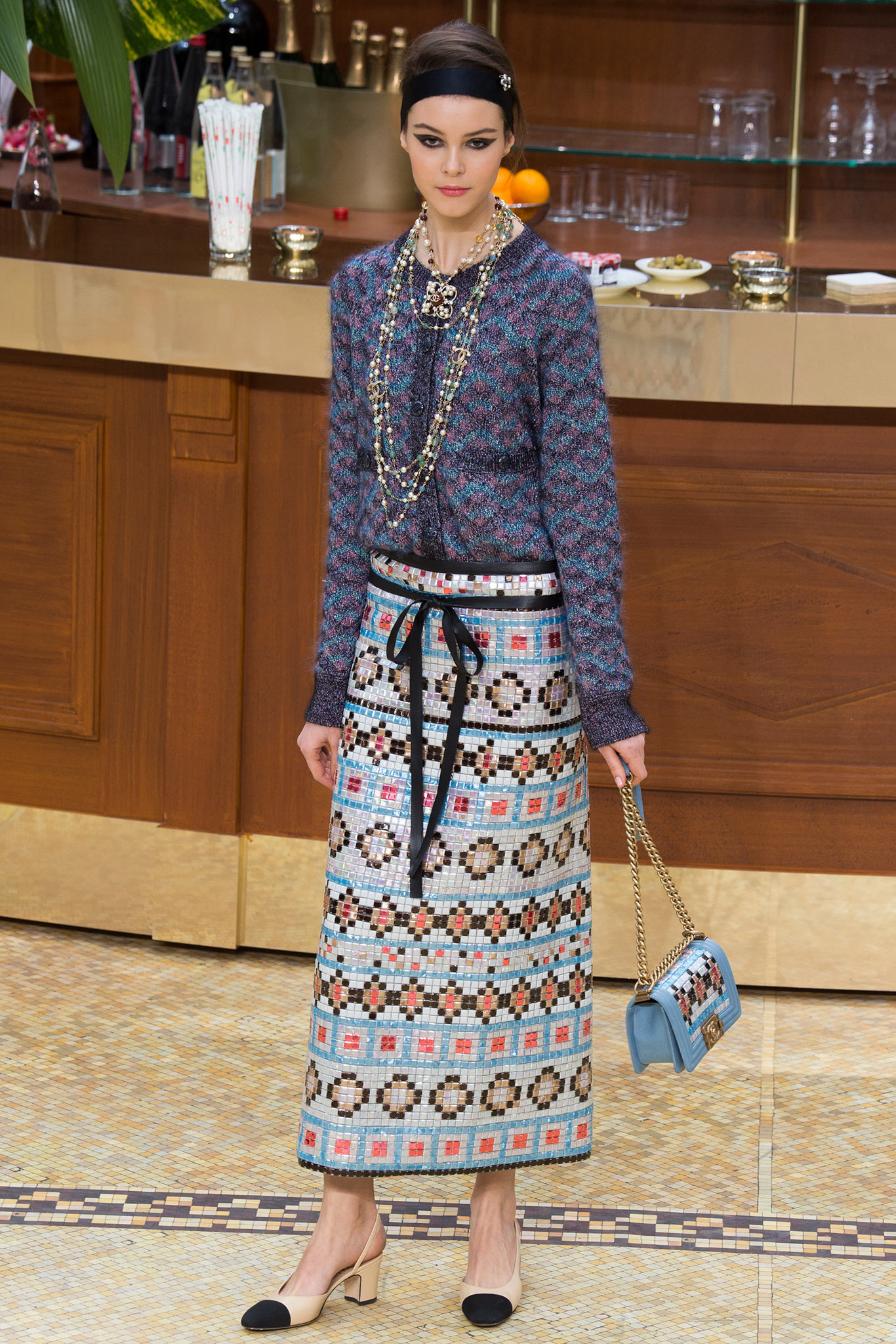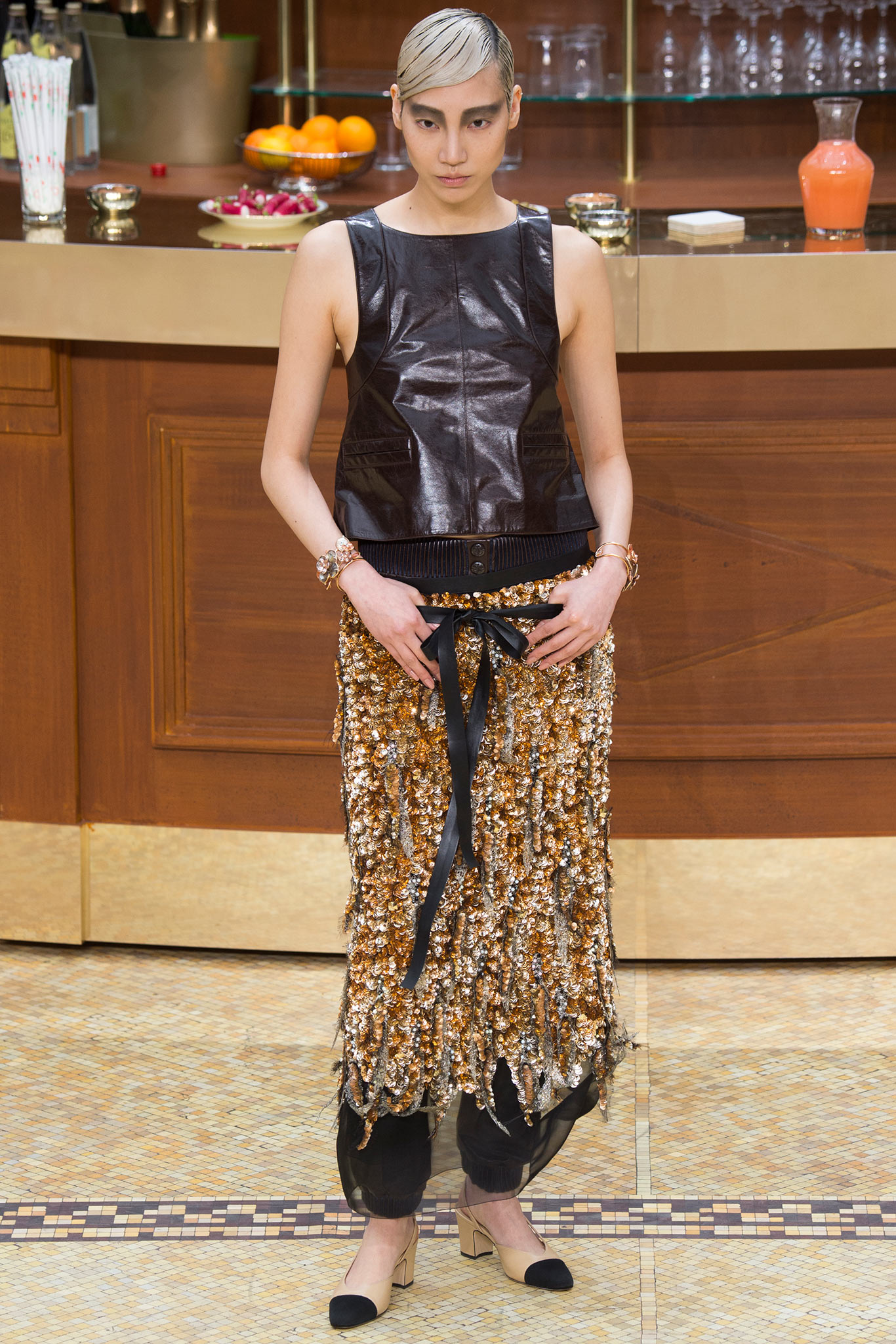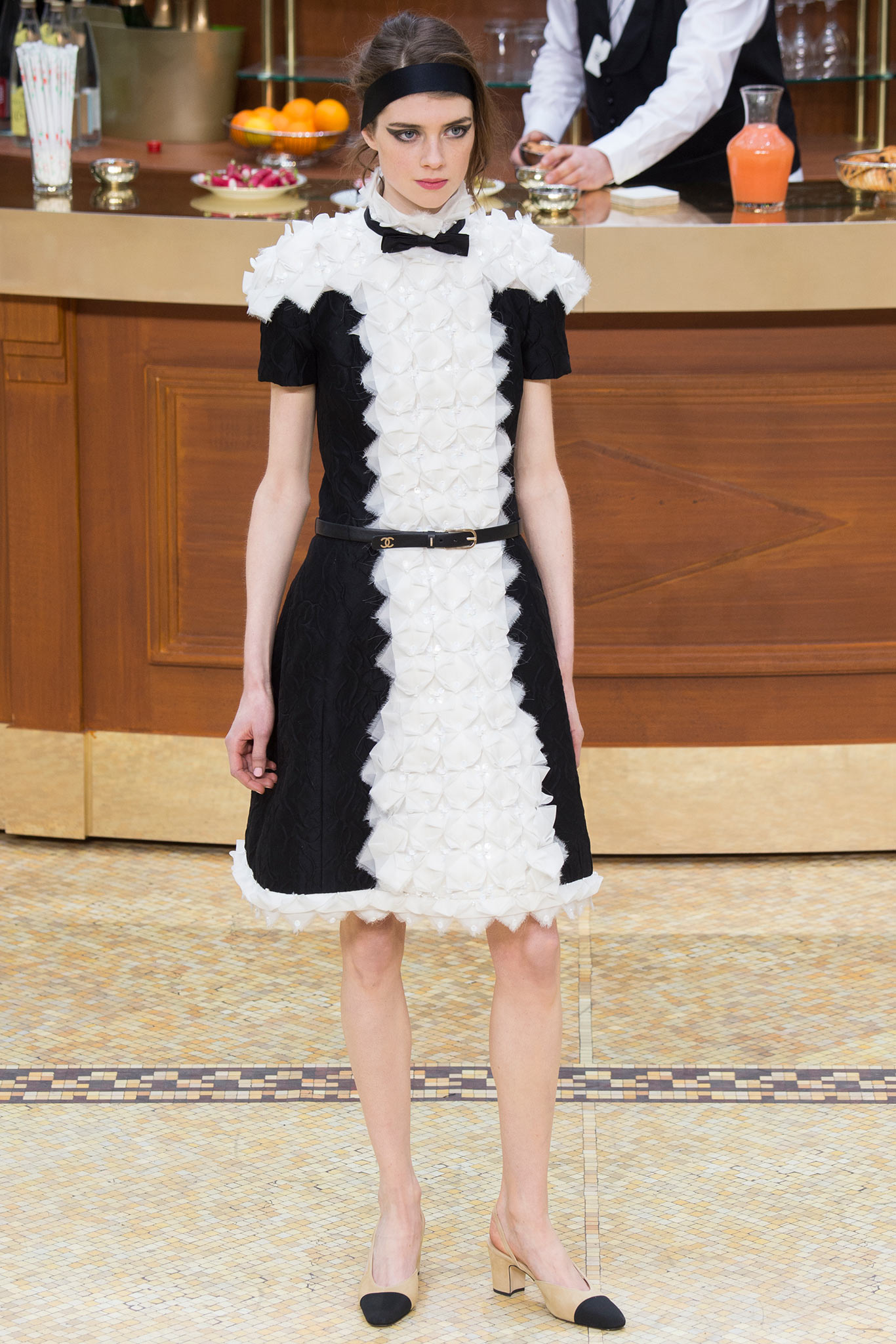 These dresses take on a meteoric quality, blazing through the atmosphere, always the center of attention. $$$$, like anything else worthwhile.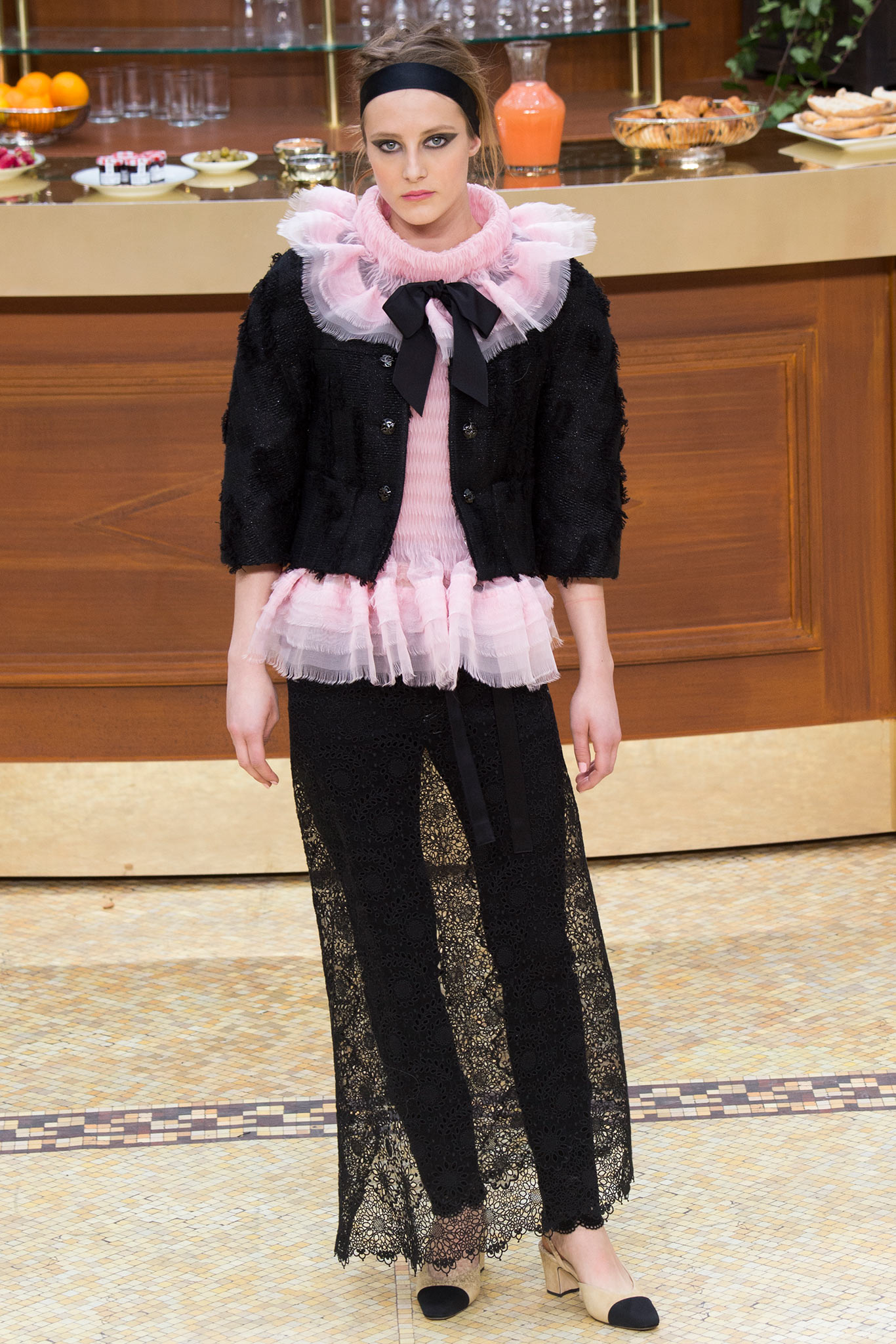 Love the whole series of layers, but that cotton candy pink confection would be fitting over a long taffeta ball gown for the soiree du jour OR over leather leggings.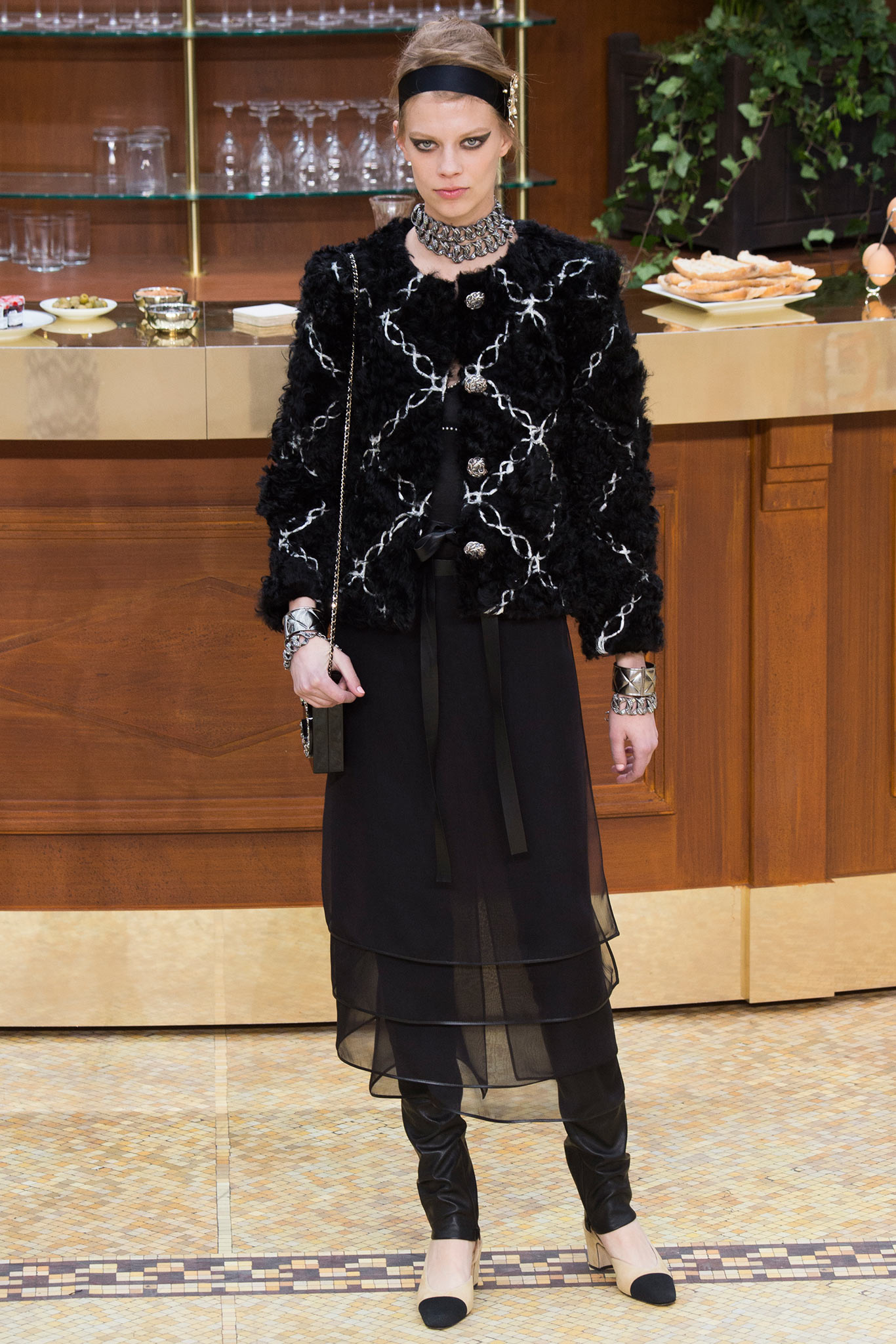 Bold jacket tempered by the black color.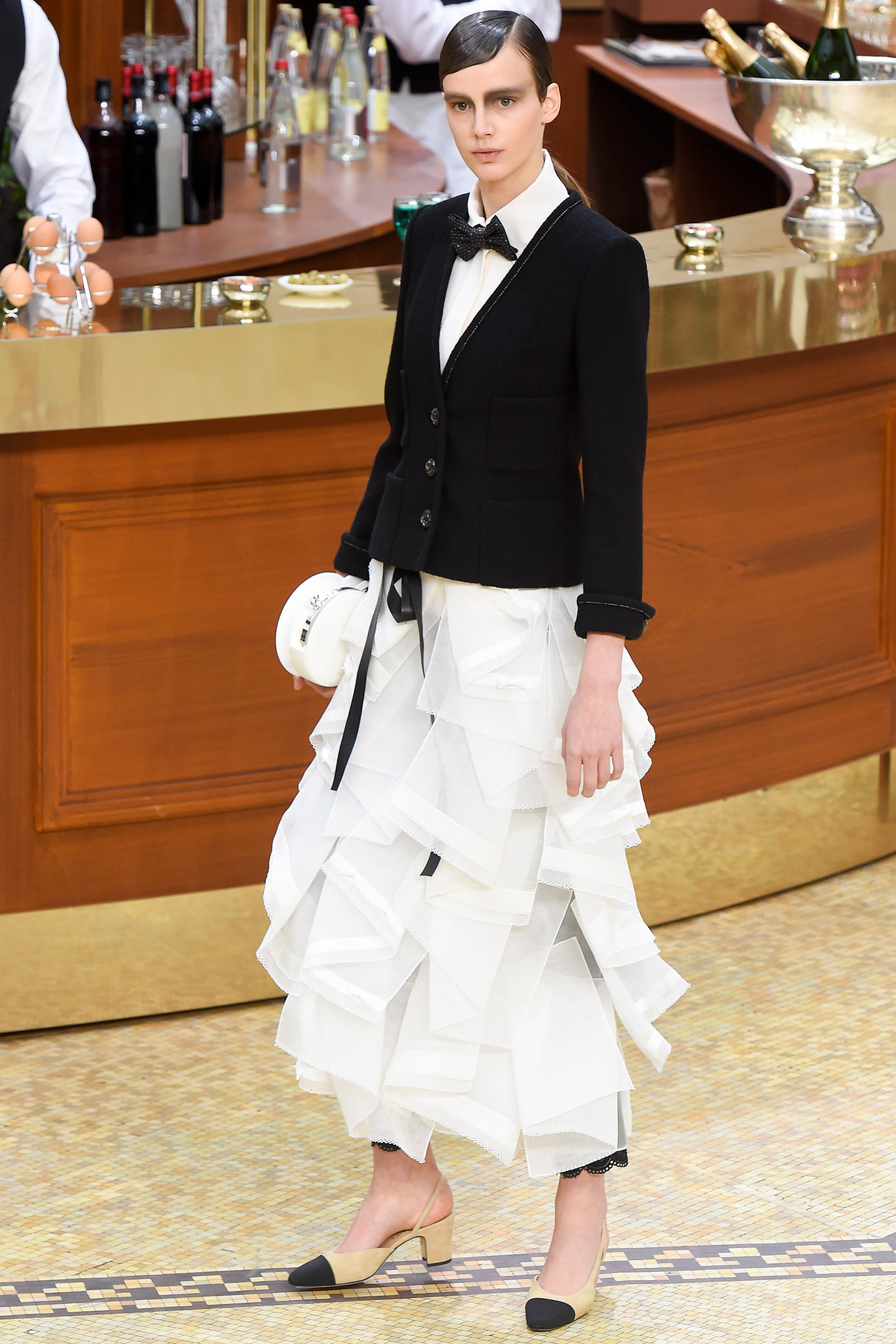 Now for some covetable cocktail fare: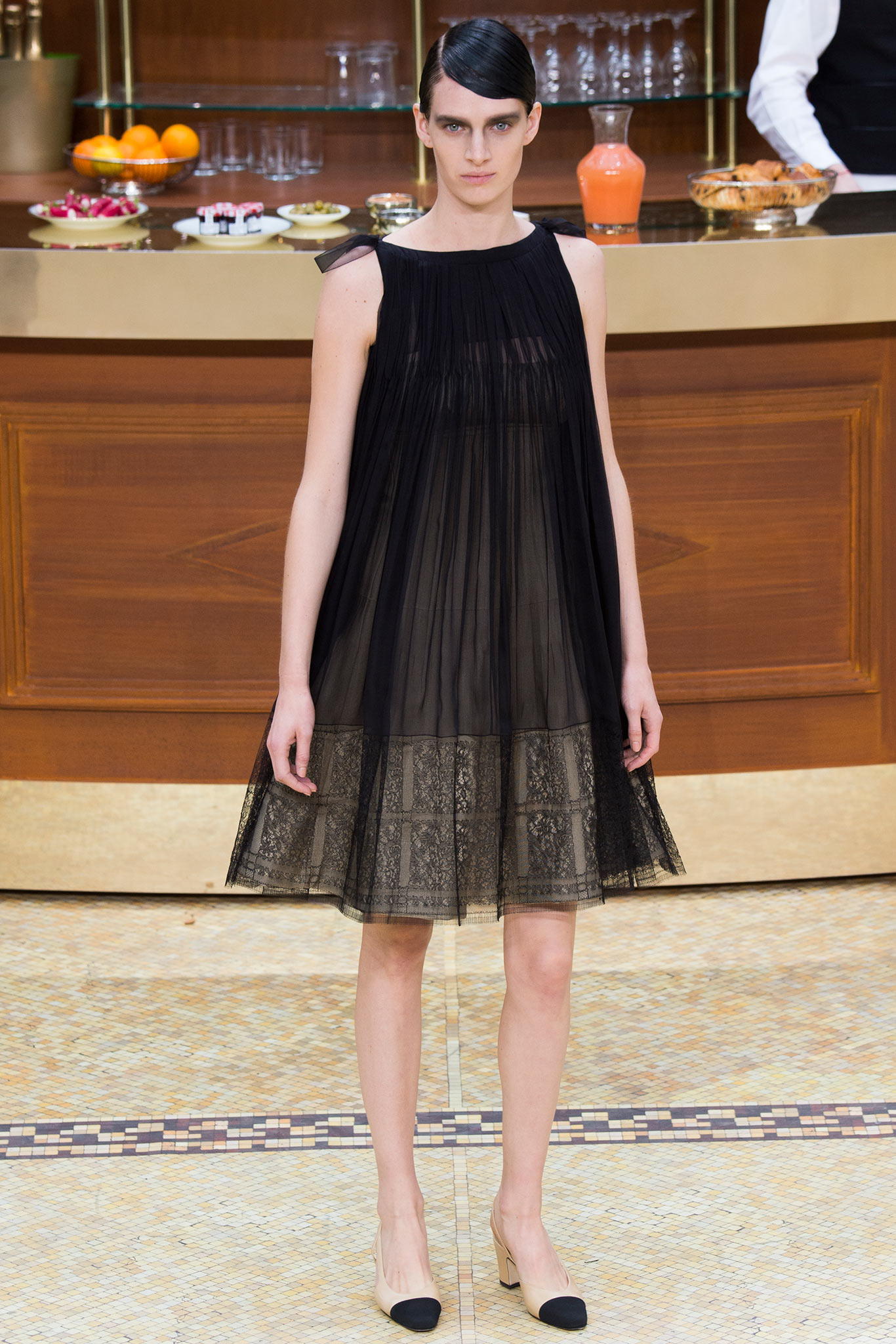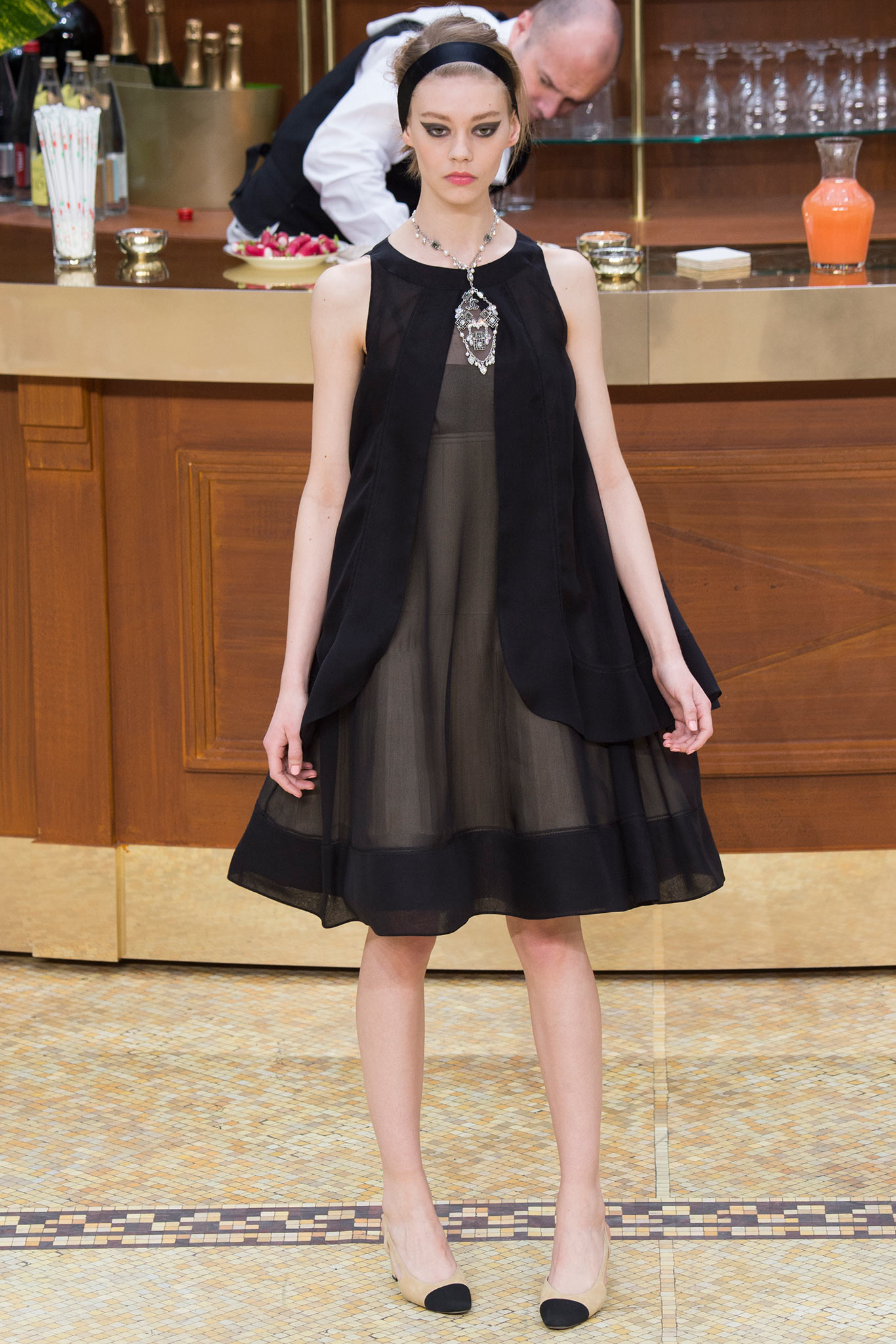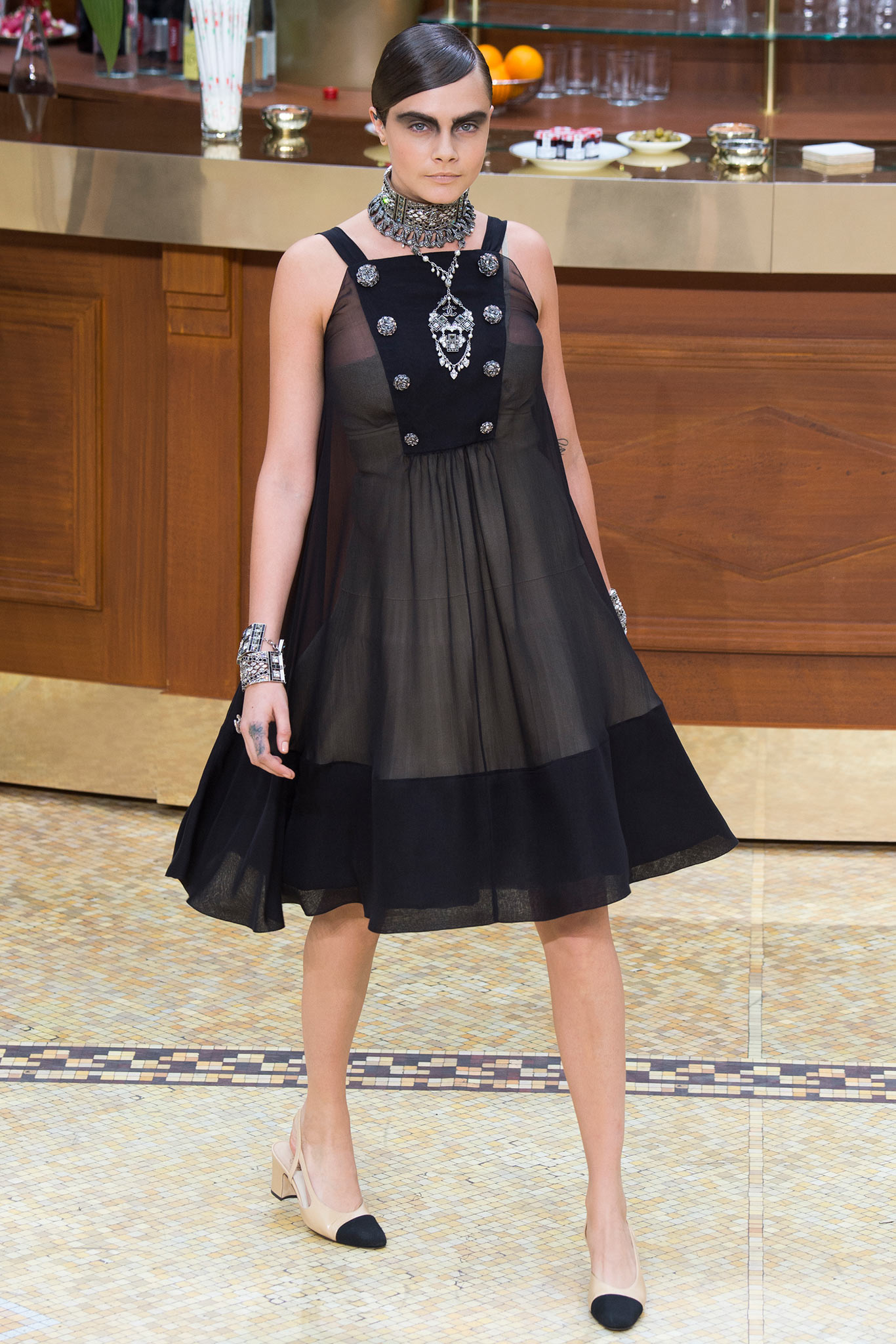 Another supremely entertaining collection brought to us by The Kaiser and his atelier artisans.
One can never go wrong with Chanel.
Images brought to you by www.style.com
More from Paris to come.