My love hate relationship with fur continues. As a lover of all critters, from the Salamander to the Blue Whale, it pains me to think about the perpetual mistreatment of animals and their extinction at the hands of man, so that we can eat a burger (yech) or look glamorous as we window shop on Madison Avenue. Lord knows I've been gnashing my teeth about the decimation of the Brazilian rainforest since I was a kid. And yet, I'll find myself mesmerized by certain big bold audacious, and often ostentatious, fur festooned coats. Case in point, the pieces in the Dsquared2 and Lanvin fall winter collections. I try to keep the fur element down to a dull roar in my posts, but sometimes, my love of aesthetics overwhelms my scruples. I won't go near Fox or Chinchilla, but I'll wear shearling and my obsession with leather pants continues unabated. Certainly as we age our moral compasses change depending on a host of circumstances including our upbringing, life's experiences, and of course our surroundings. Maybe in two years I'll be a vegan frothing at the mouth at the thought of going near leather soles. For now, I remain a hypocrite when it comes to all things fur. (But at least a self aware hypocrite). The good news is that the faux equivalents are getting more attractive and engaging, allowing one to be happily swathed in wintery concoctions that won't embarrass or cause some sort of irksome moral conundrum.
DRIES VAN NOTEN: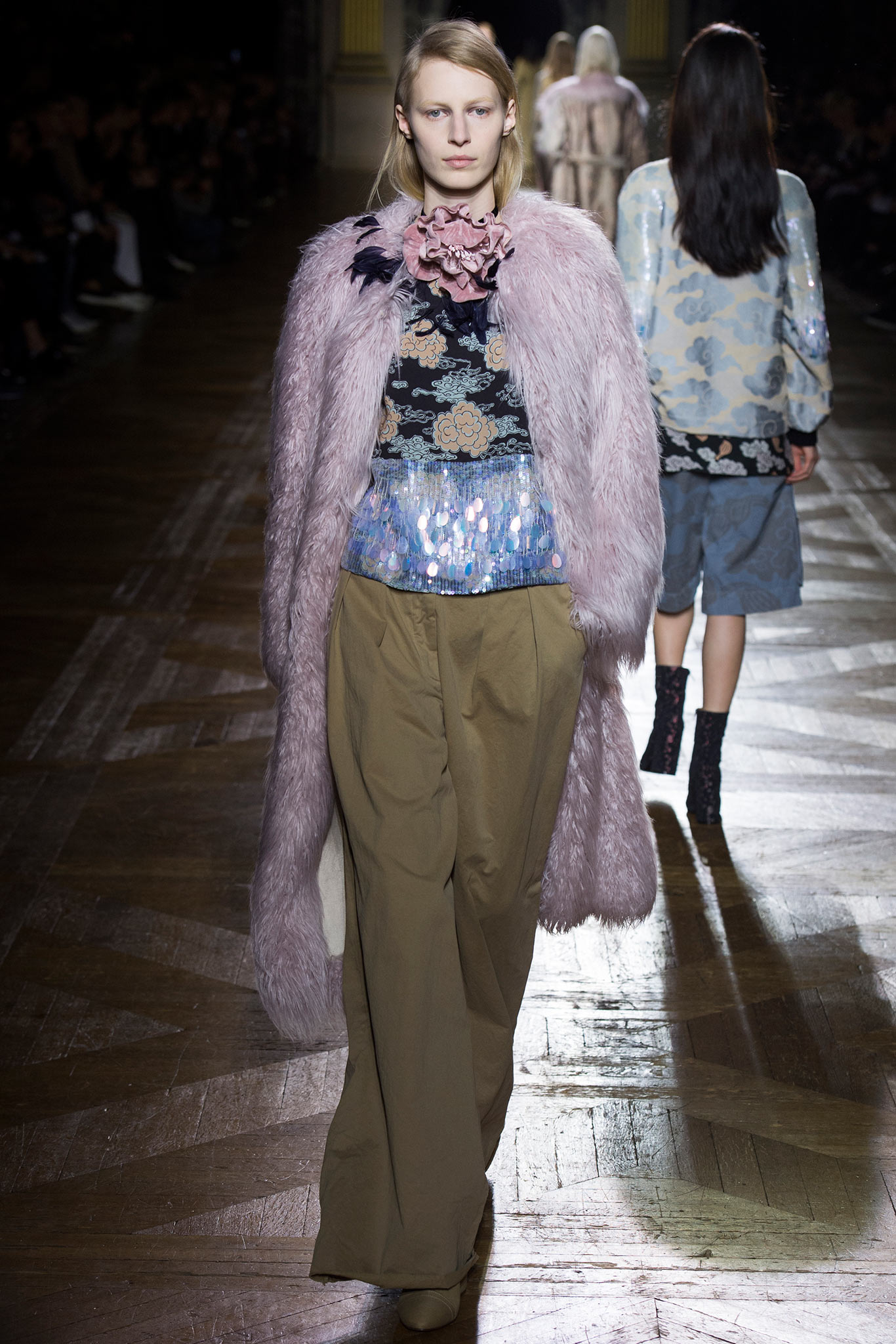 I'm in love with the whole outfit, but the pink confection is the best part of it! Calorie and guilt free! (I didn't know this wasn't REAL shearling until I stumbled on a picture of Amber Heard wearing it in the recent Elle).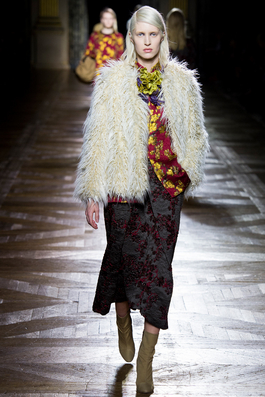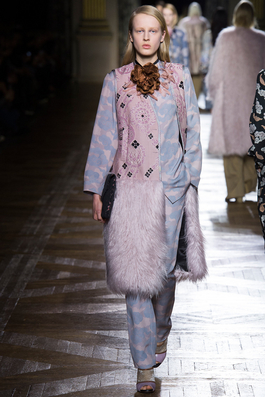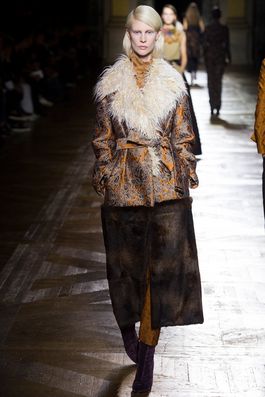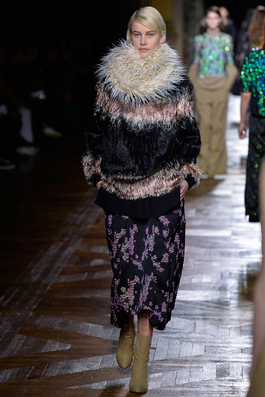 NINA RICCI: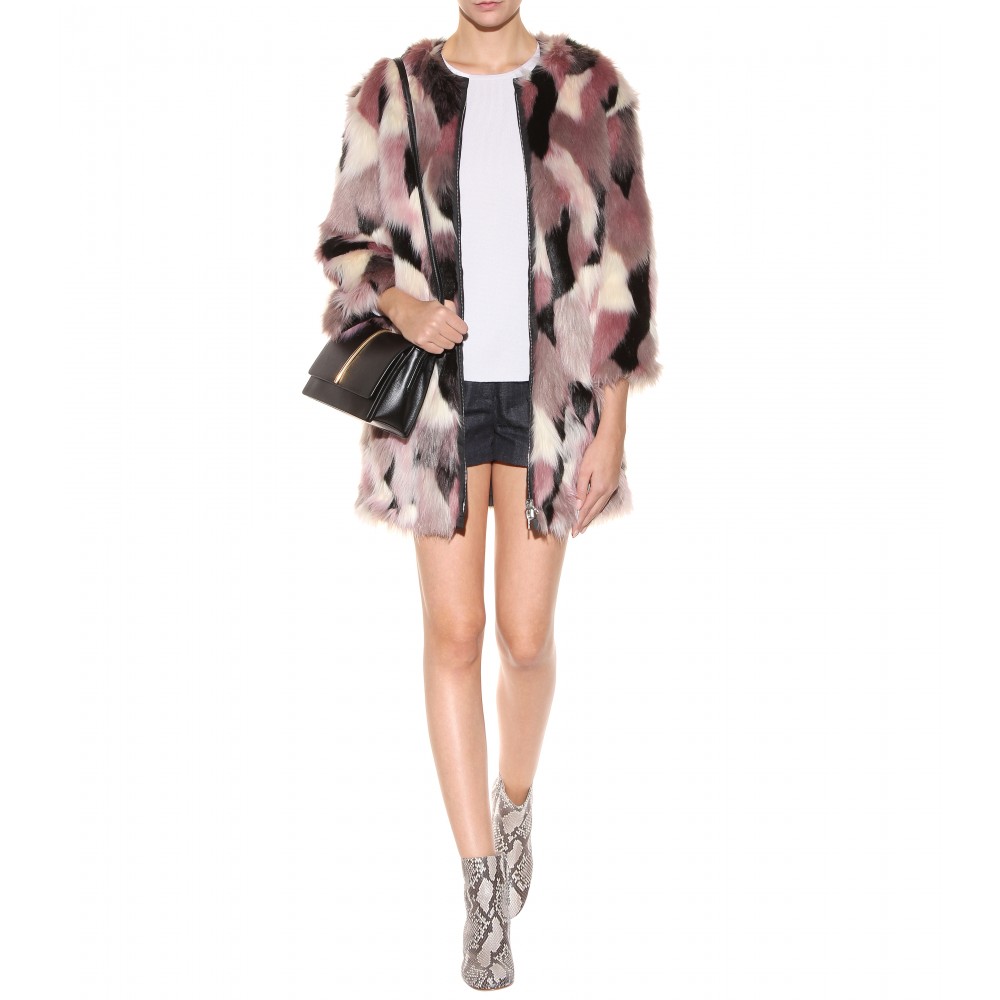 This is fun and fabulous and could easily jazz up any weekend ensemble. (Its currently available at net-a-porter.com). This looks so good, you might risk some dubious stares from onlookers....
STELLA MCCARTNEY: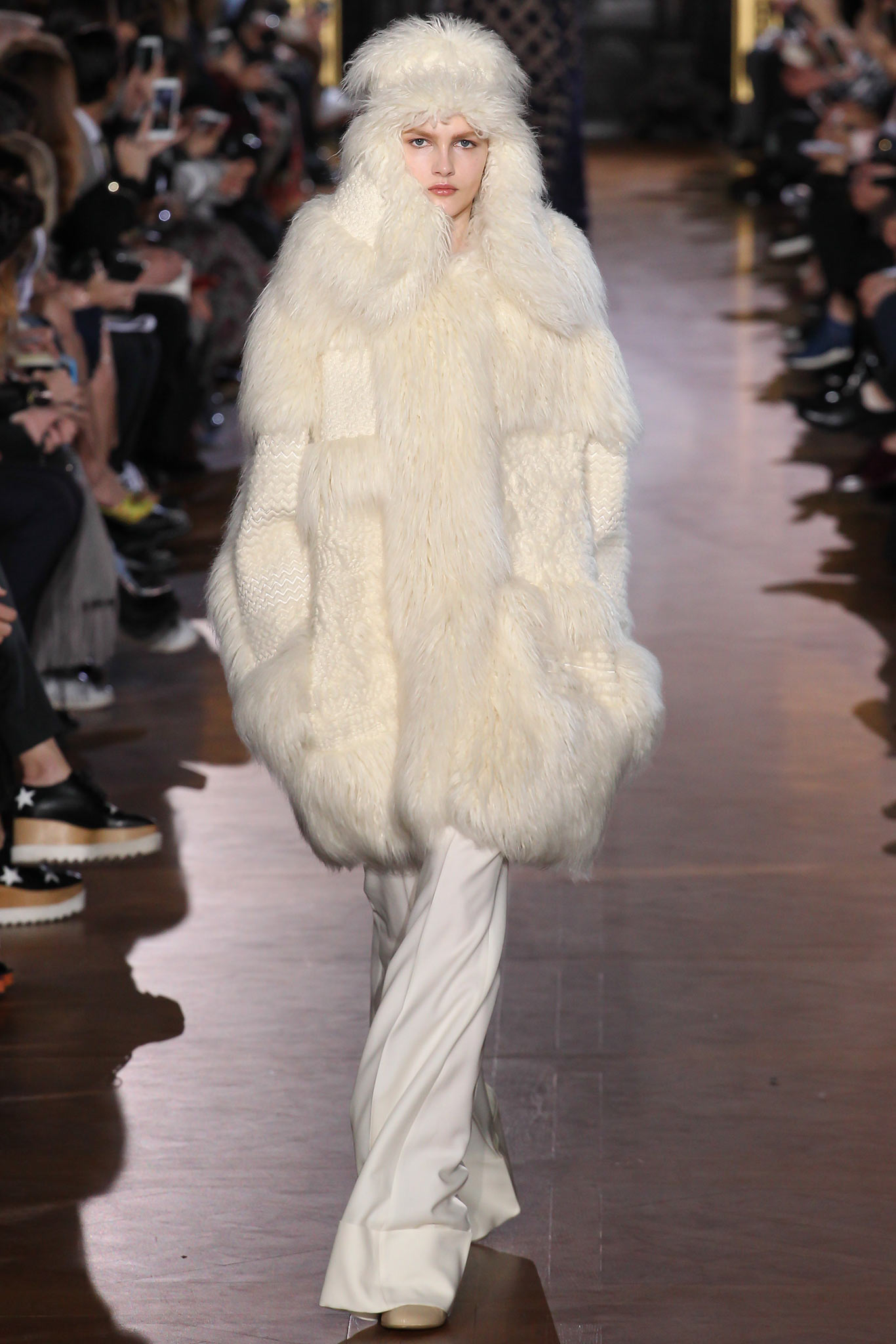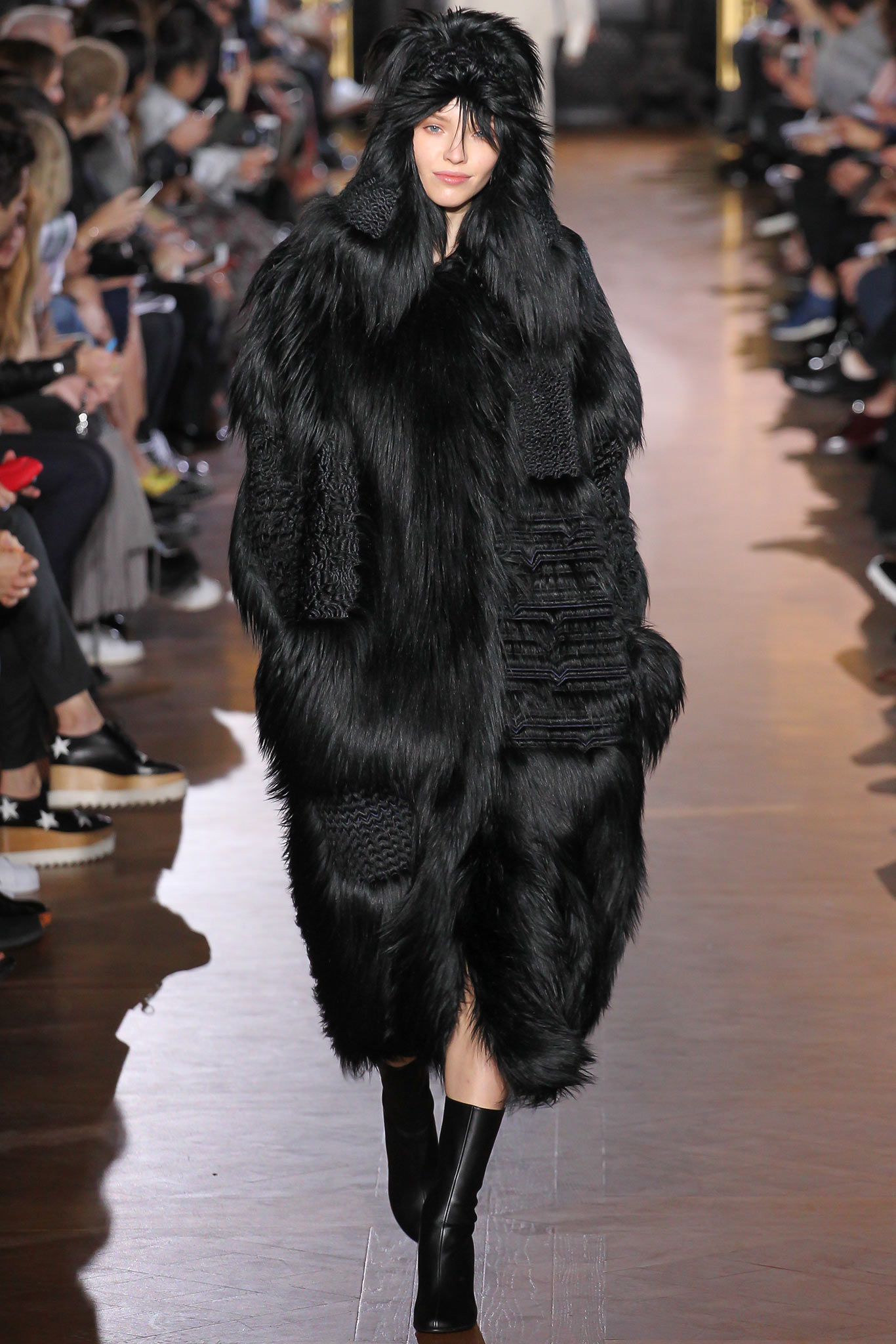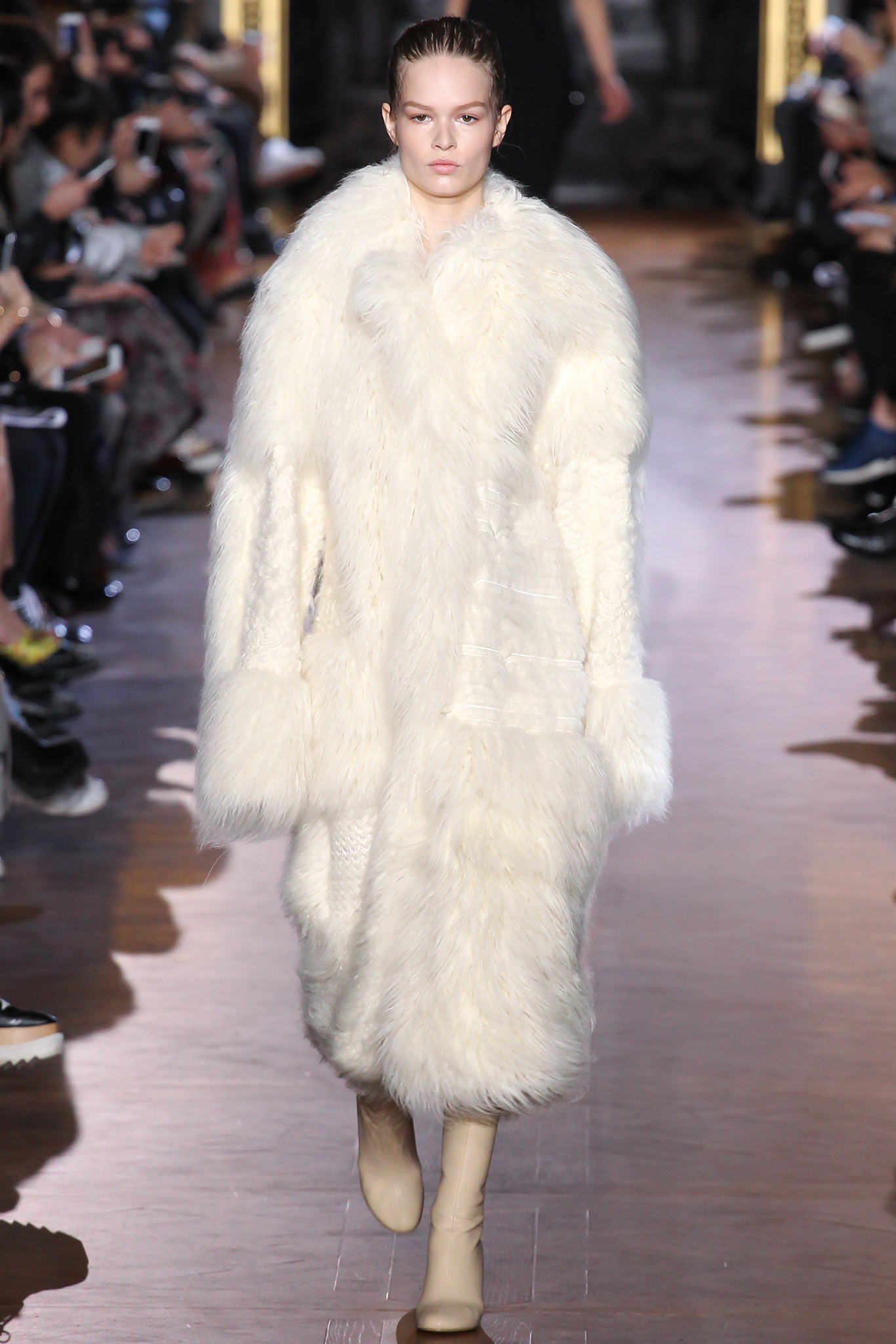 These glorious luscious coats added welcome theatricality to a modern and glamorous fall winter collection with the mammoth silhouettes and sculptured designs embedded in the double secret looks-like-butter-but-its-not fauxlicious fur. Thank goodness the Sasquatch contingent makes an appearance! Siberian chic is upon us!
SHRIMPS: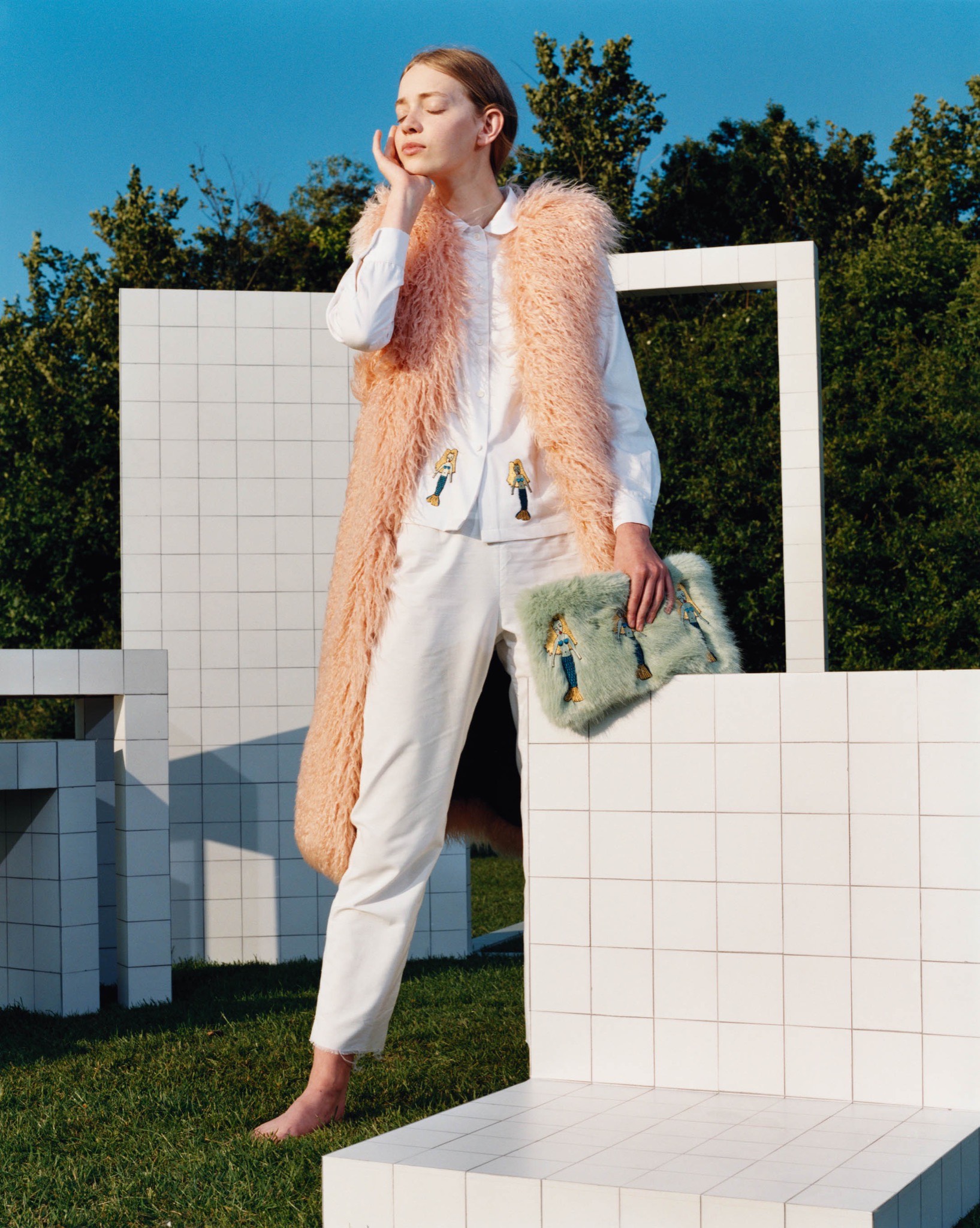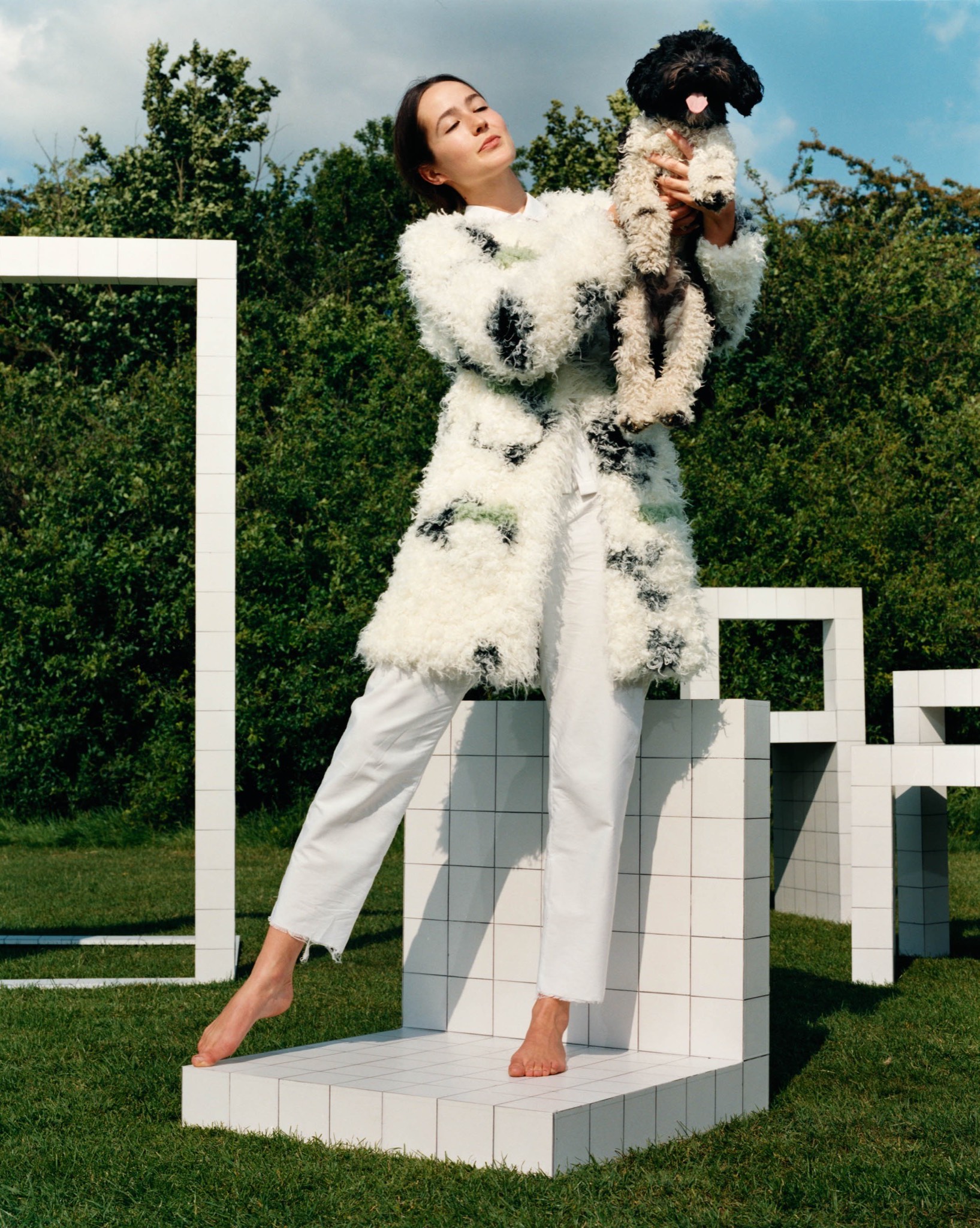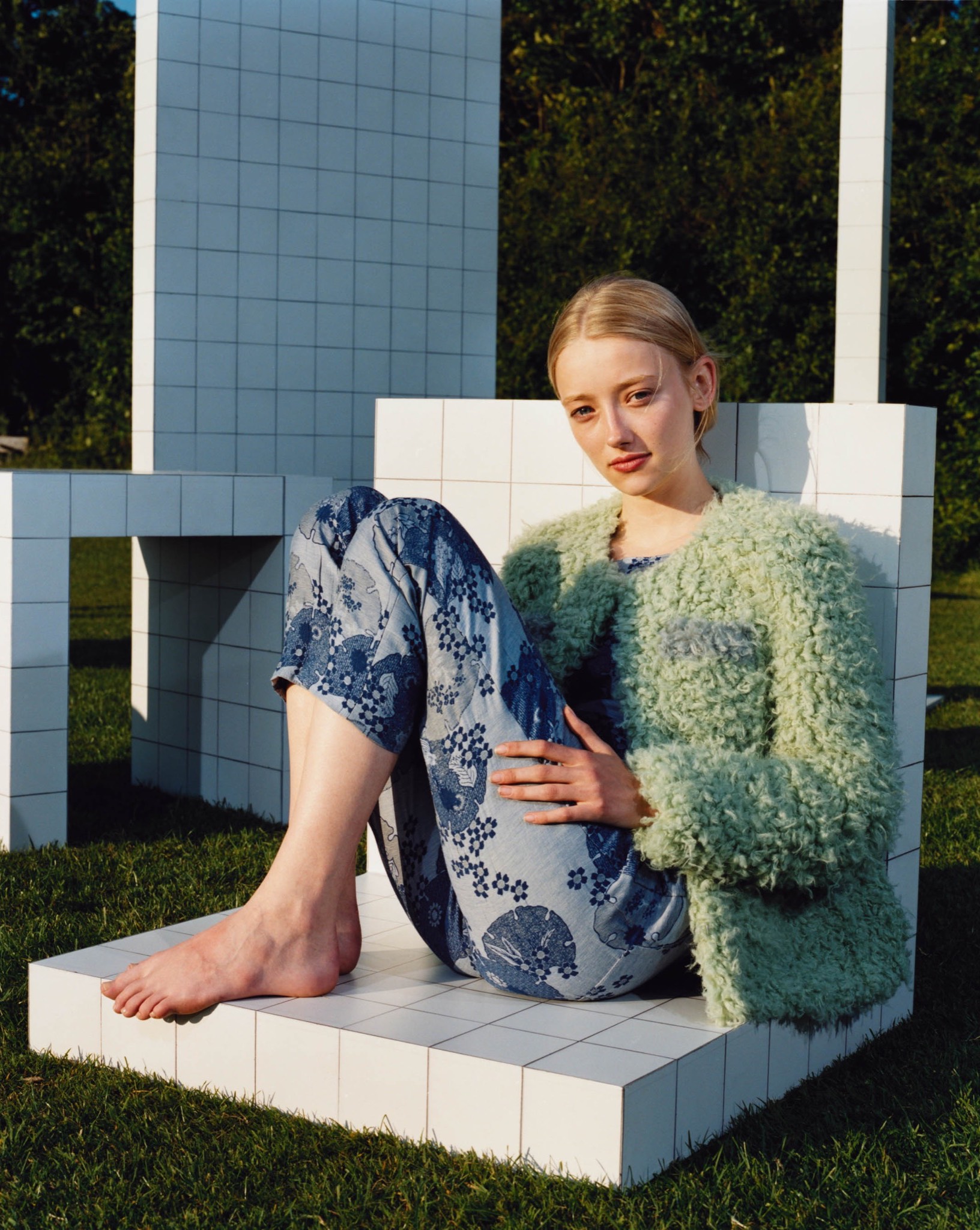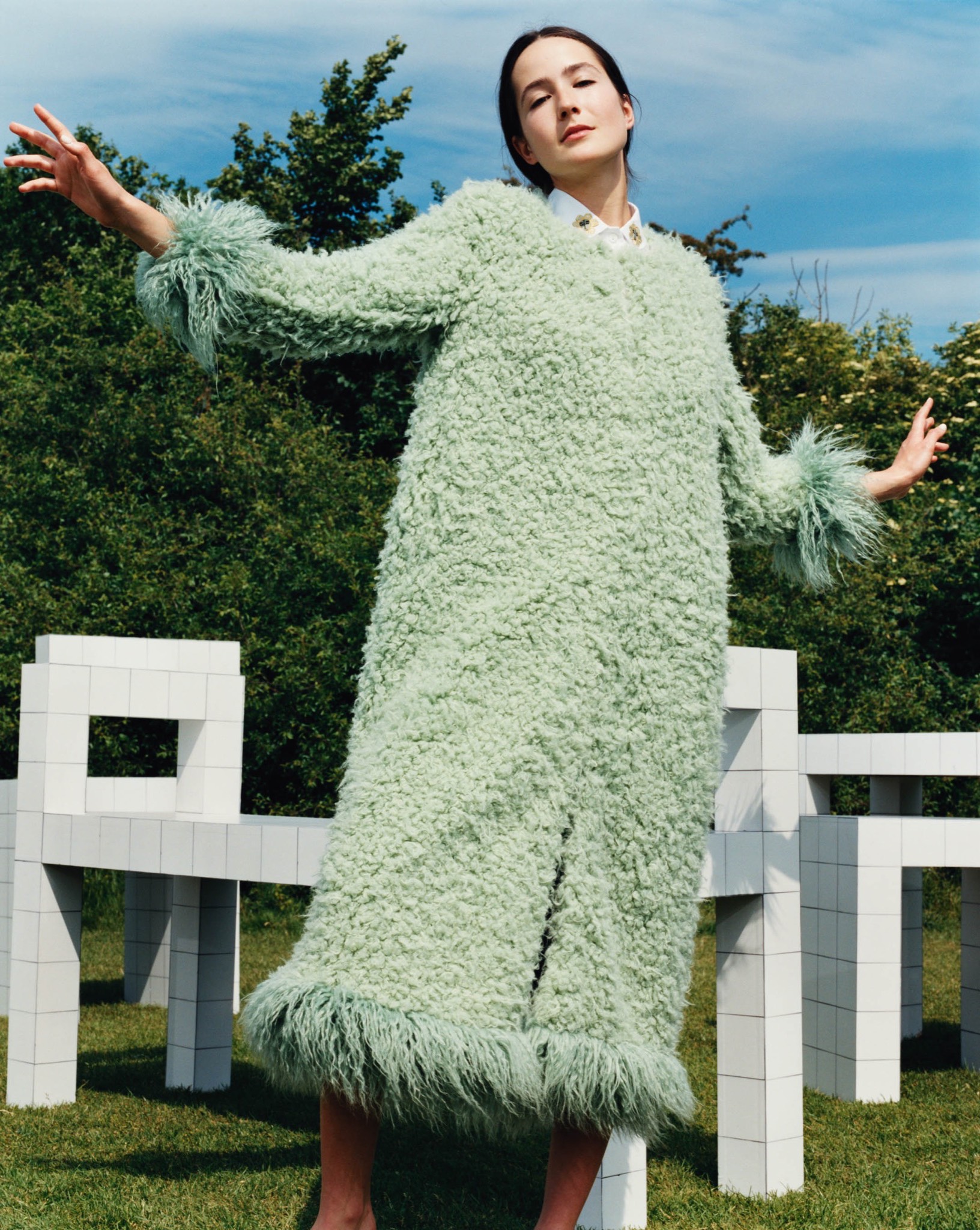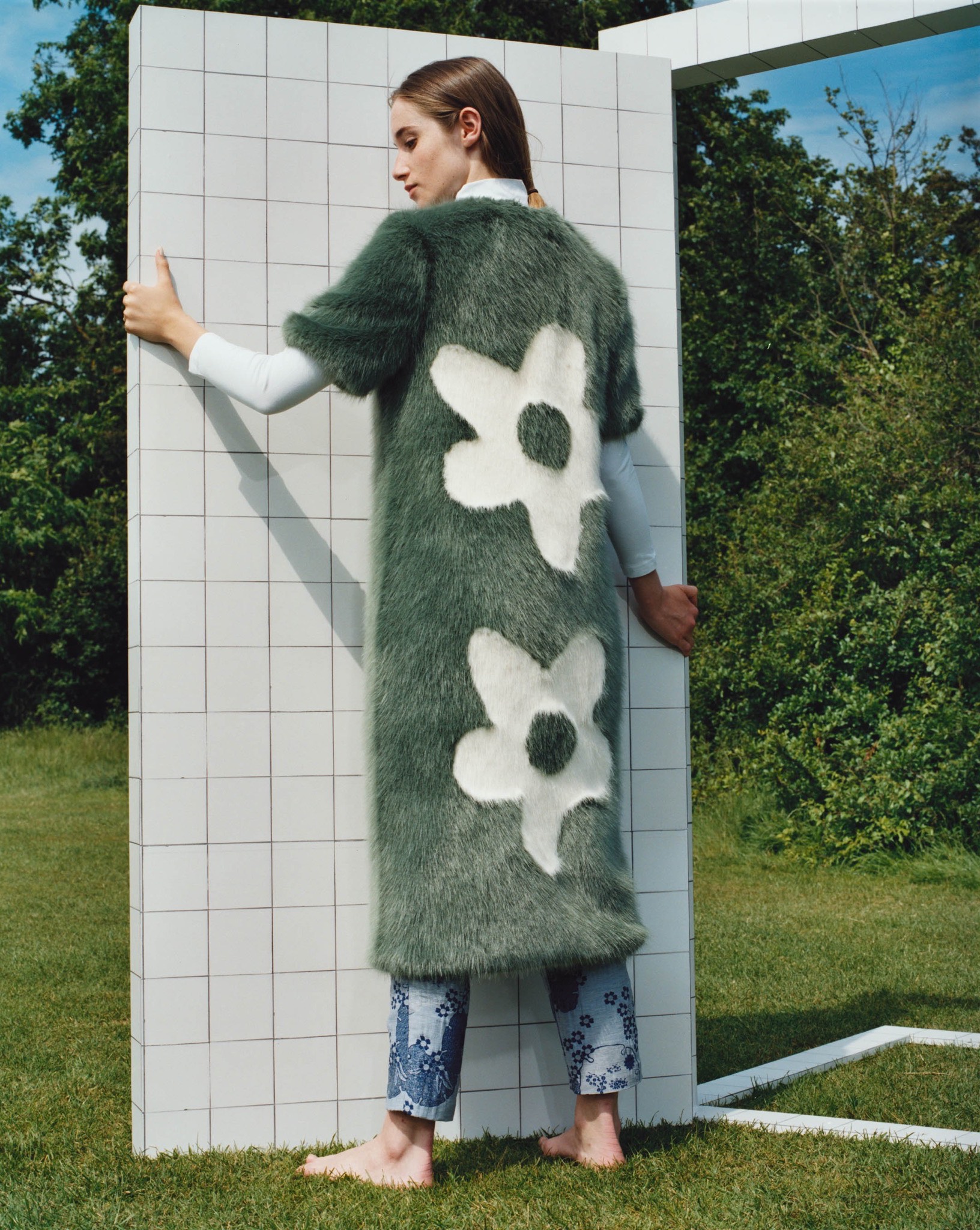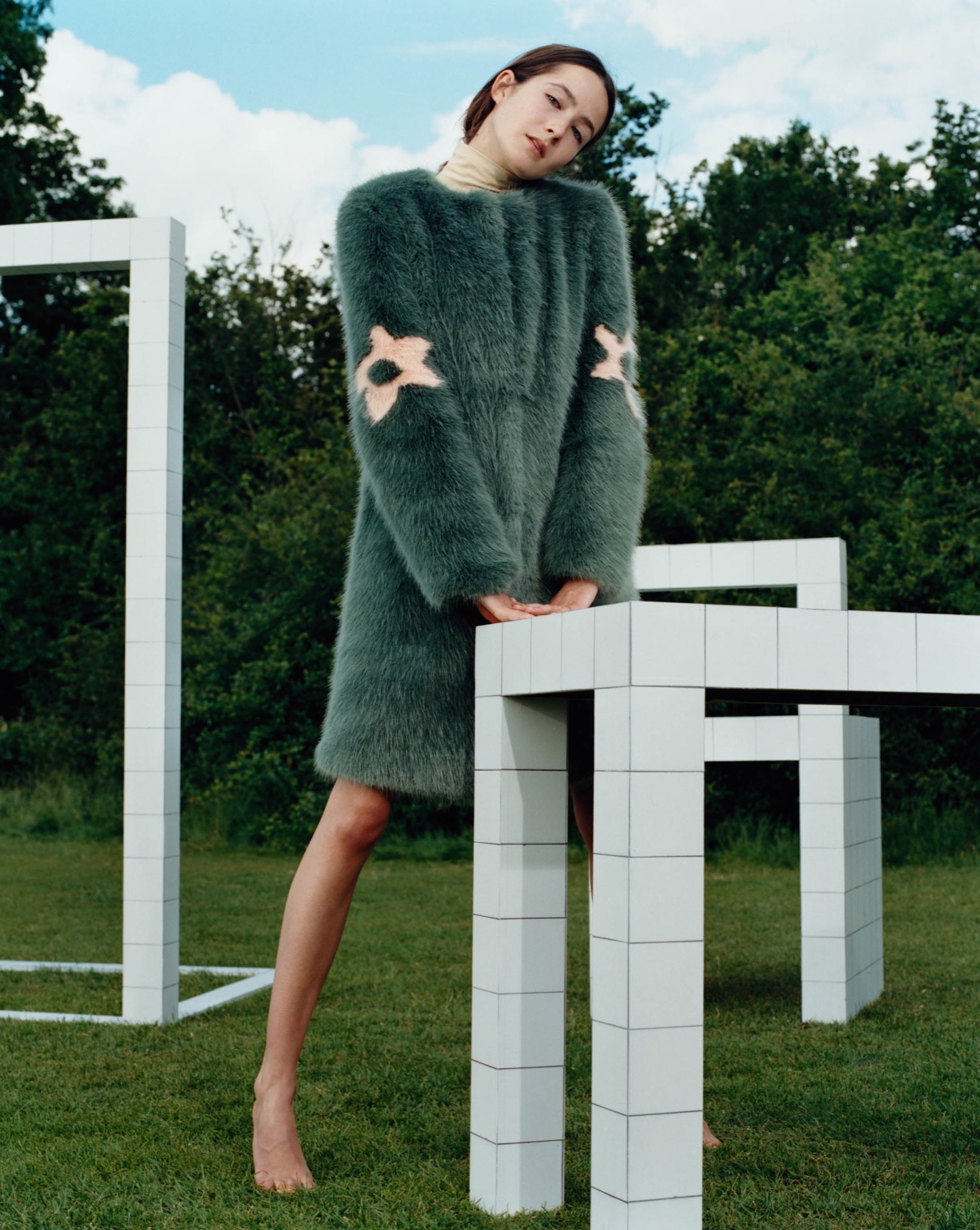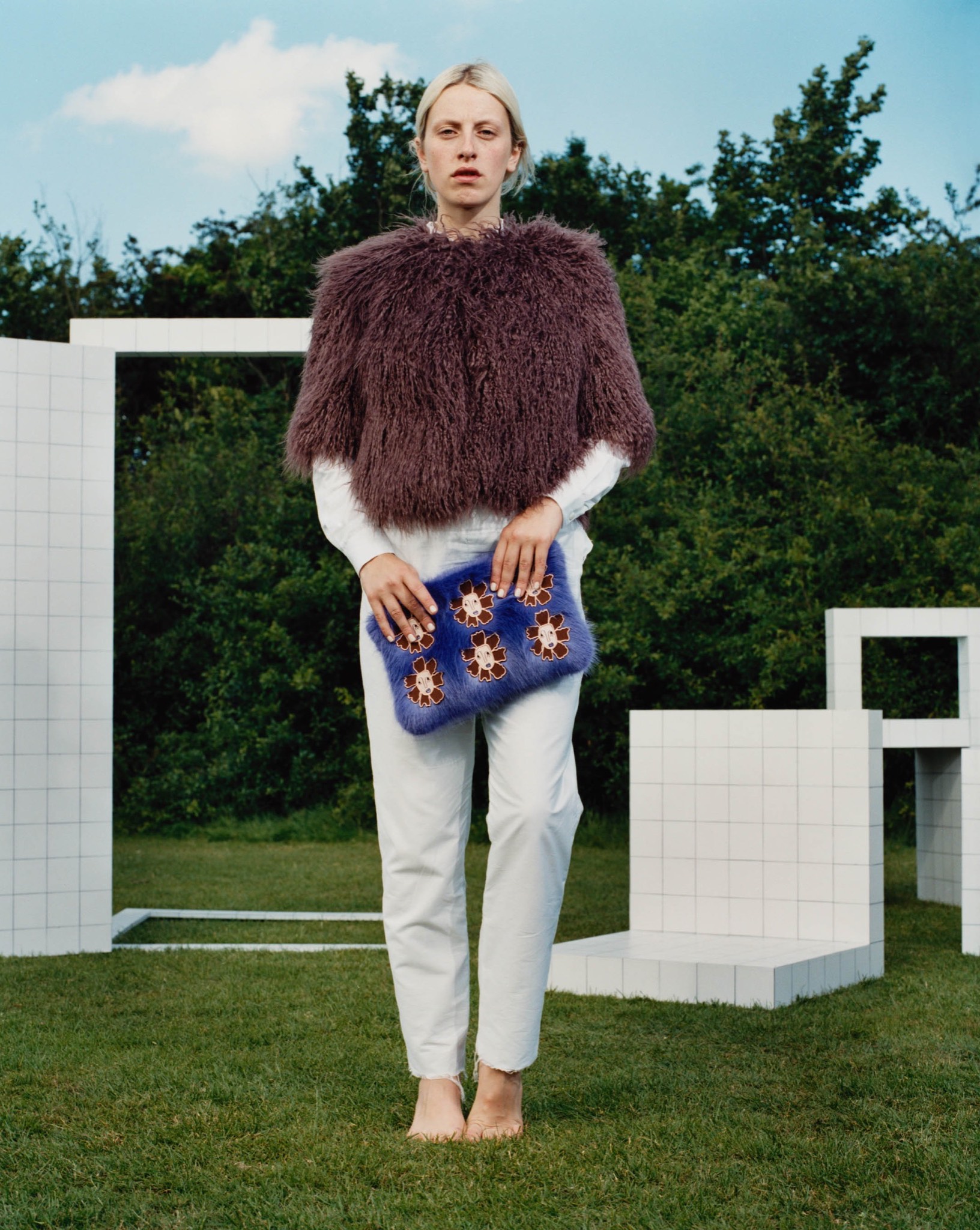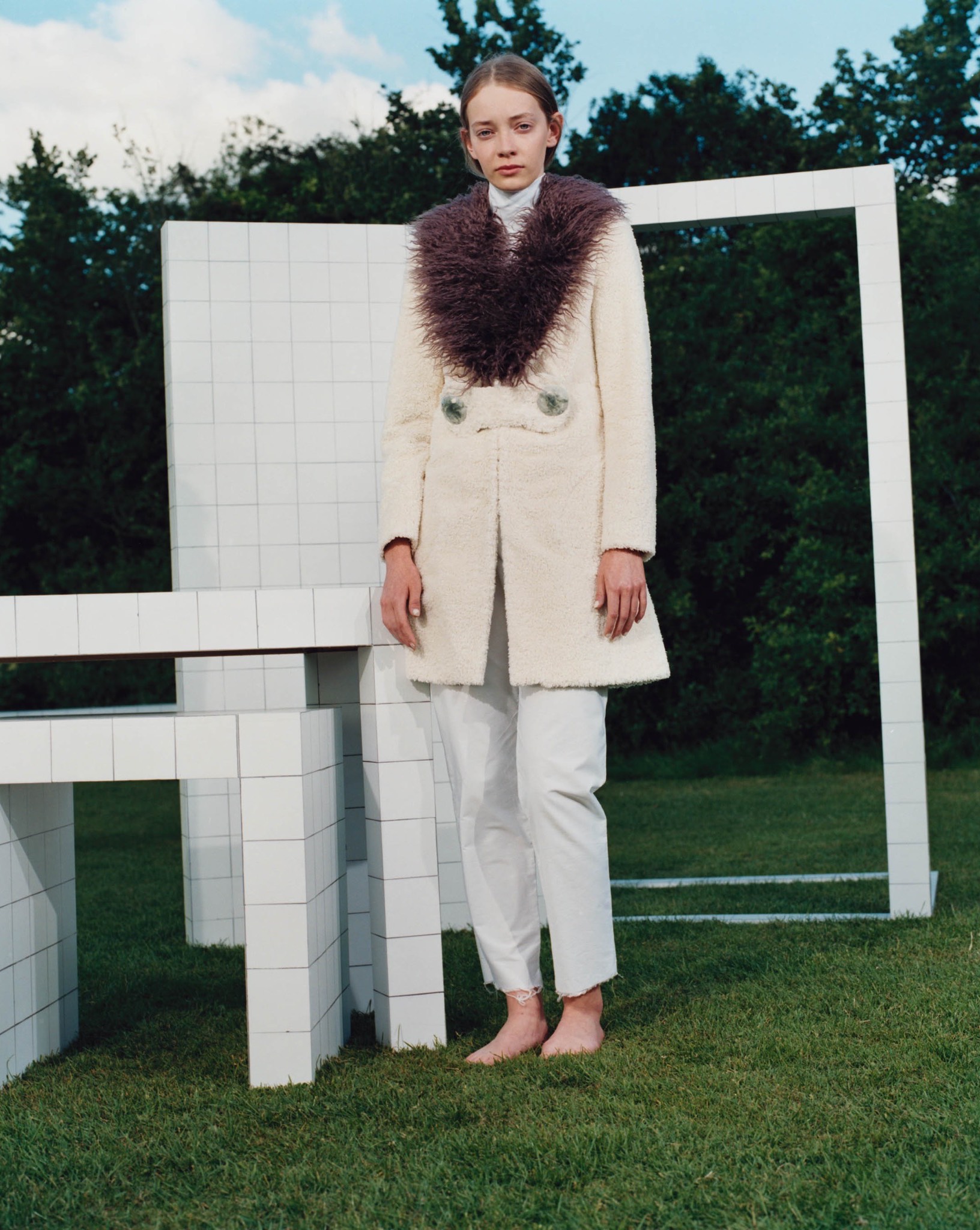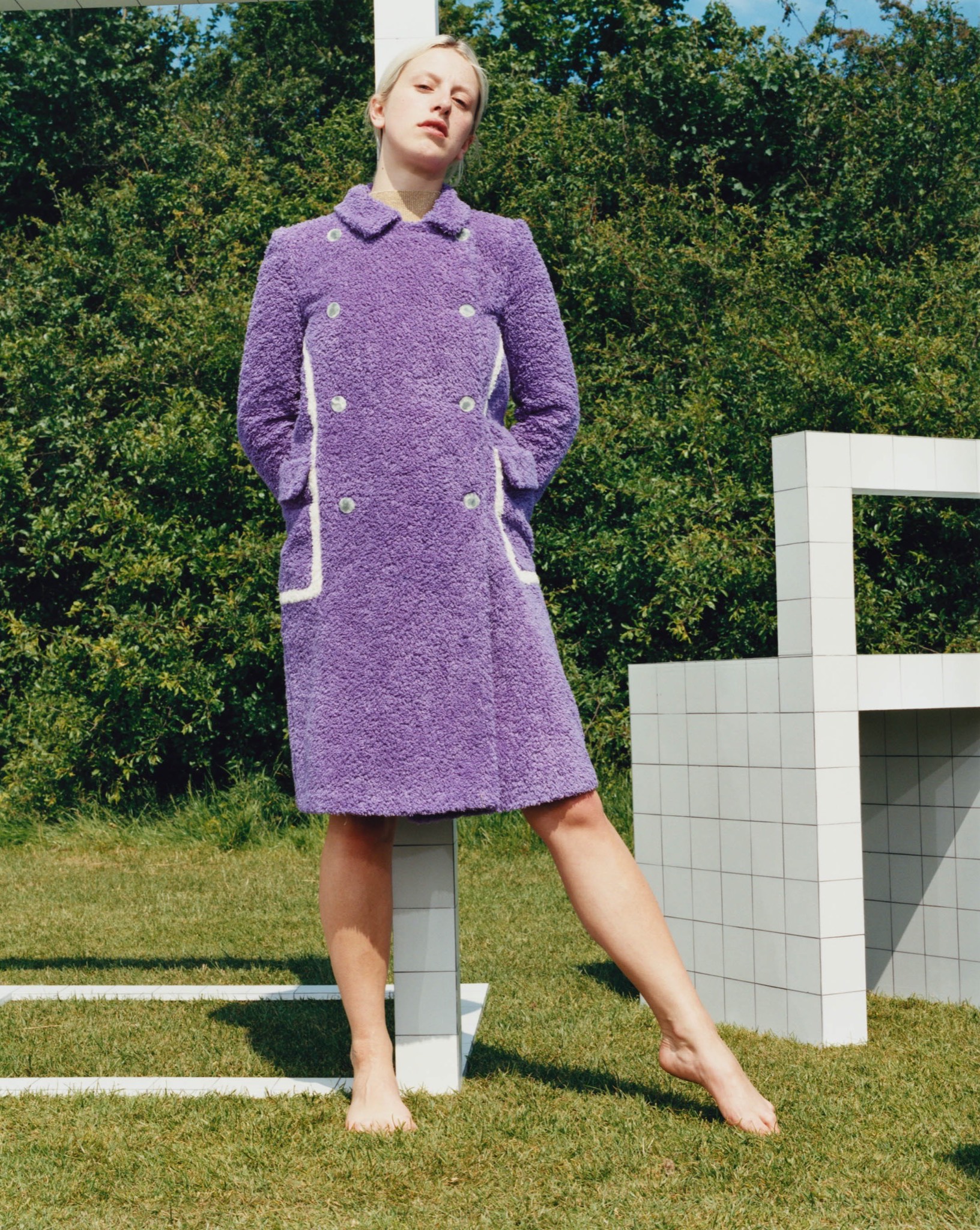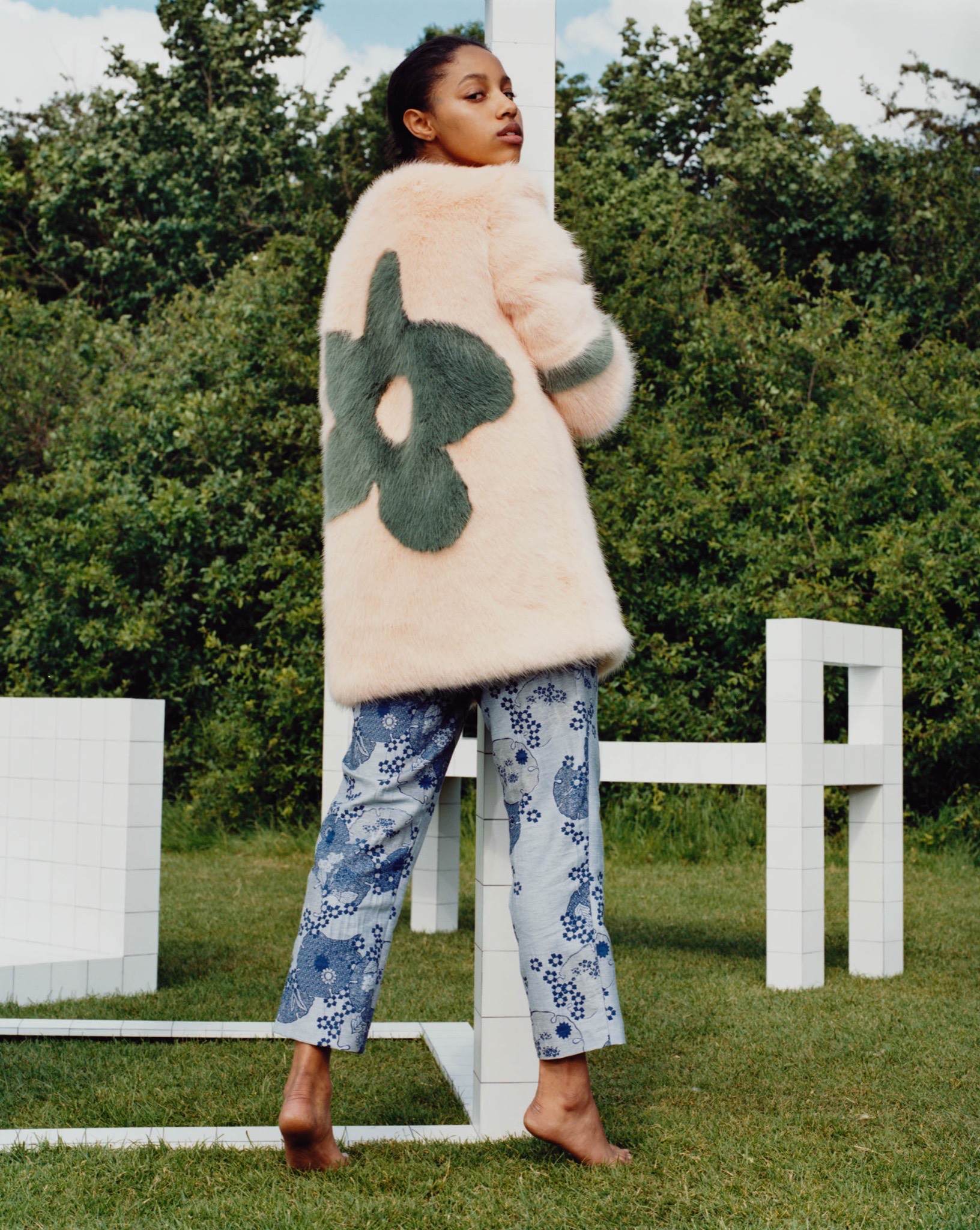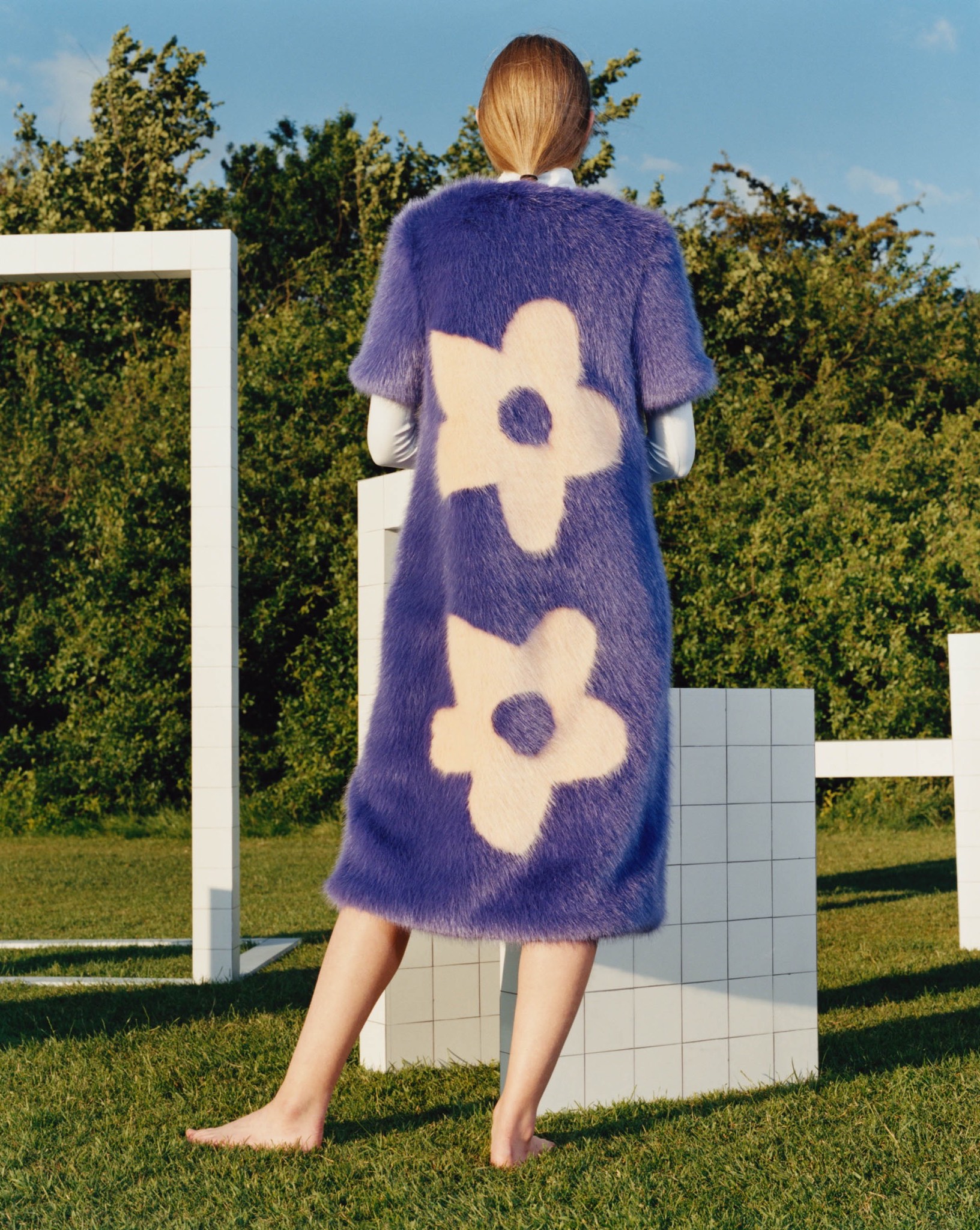 This is a brilliant assembly of faux fur creations, conjured up by the young London based designer, Hannah Weiland. A pleasing array of easy wearable shapes, with the all important gilet and cropped entries for casual goings-on, in a varied curious color palette. Peach sherbet, celadon green, burgundy, lavender, and PERIWINKLE! HUZZAH! You know you're in for some fun and frolicking when a modern floral motif, fringe, and periwinkle are in the house. The "fox" pieces could easily commingle with jeans and a T OR a bias cut charmeuse gown at the next soiree, so basically, quite the versatile element to have lurking in the closet. These are perfect traveling companions, being lightweight, low key, and yet stylish. And no need to run for the xanax if confronted with a shedding Dog or a paint happy PETA member.
FAUX really can be fabulous! And n o b o d y has to die.
Images brought to you by www.style.com