Karl Lagerfeld and Silvia Venturini Fendi shared their synaptic flow and conjured up a lush assembly of wearable opulence that might take one from lounging in a manor (or on safari in Tanzania, different strokes, etc) , to work in a venue where impeccable chic is a necessity, or to any fabulous affair. Fendi is legend for fashion forward and whimsically rendered fur coats and such, yet the non-fur components are outrageously gorgeous, what with the sumptuous fabrications and intricate details, as in, I'd be hardpressed to designate my favorite. This curious collection includes an homage to nightware for daytime, you know, what one might imagine Henry Higgins ensconced in between Eliza's lessons and cigar appreciation, as well as varied coverup options for a host of activities in the usual silhouettes and a few unexpected more sculptural options. Velvet, ruffles, ribbons, and embellishments infuse luxury and femininity into this assembly, but the striking element is the cloque, in both deep luscious red and black offering a bold abstract floral motif, which injects elegance into eminently wearable jackets and frocks. Apparently you can be elegantly clad AND comfortable!
FENDI PRE-FALL 2016: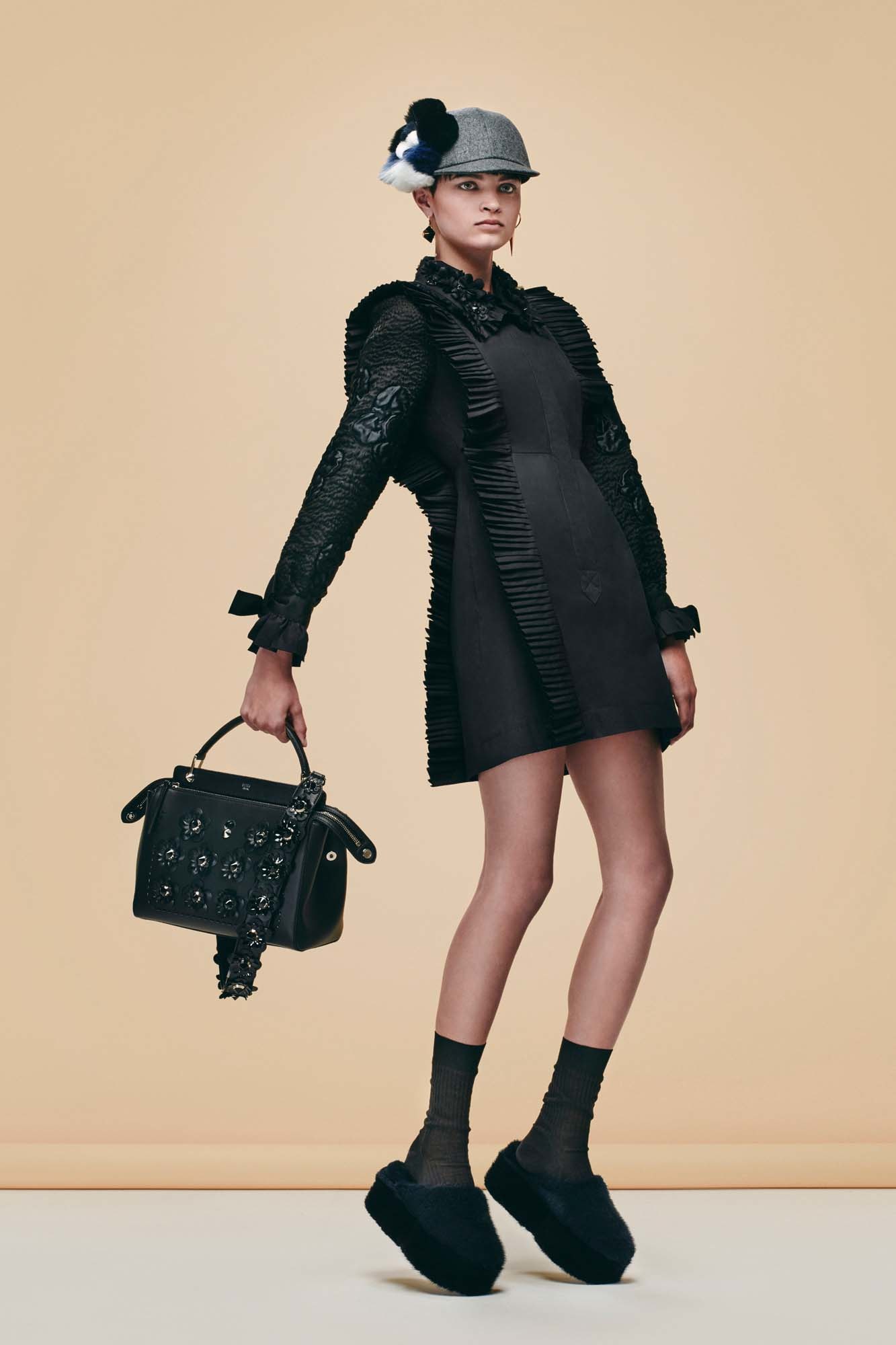 Kicky. I'm loving the styling, with the hats and fuzzy platform footwear.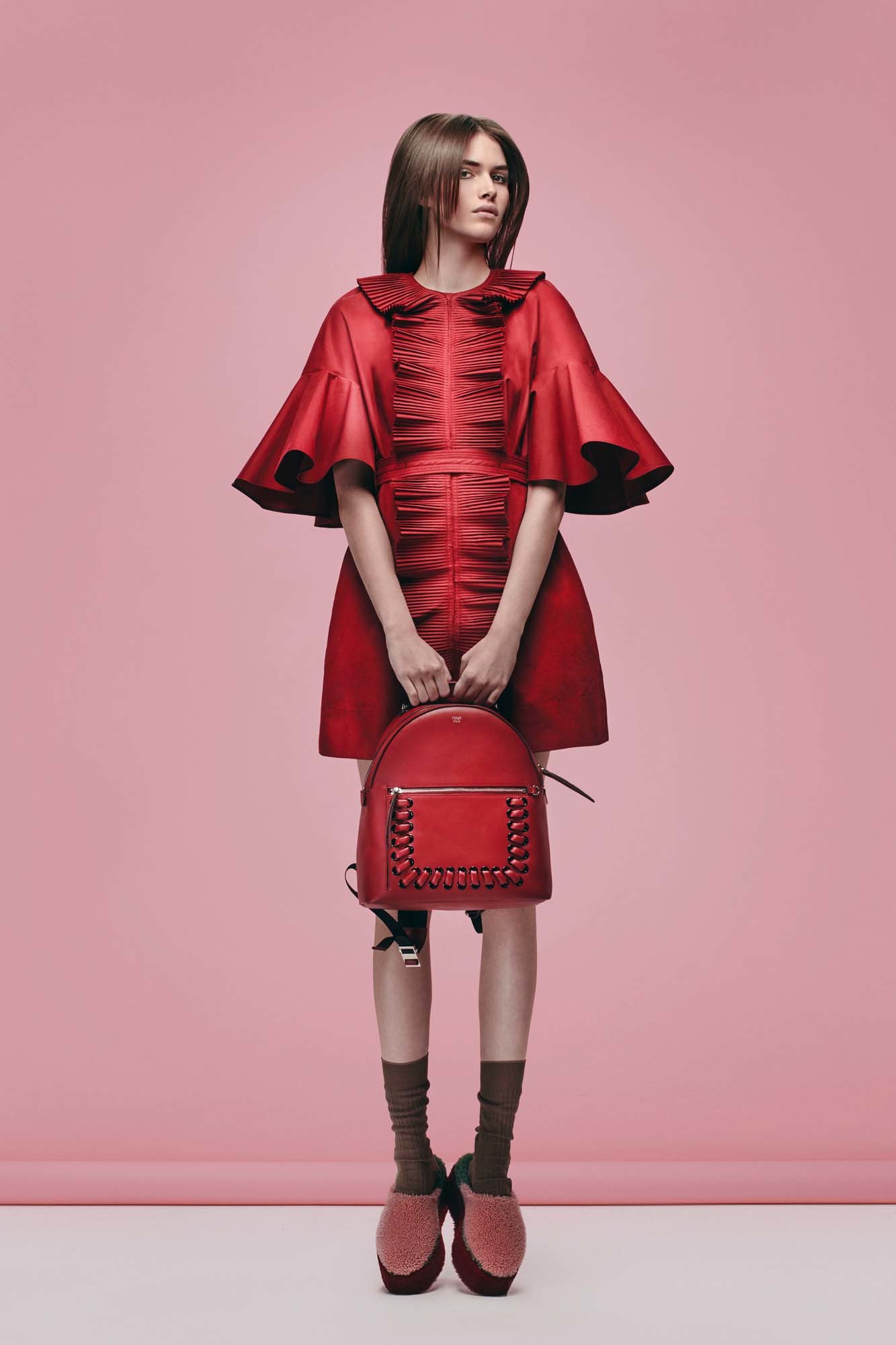 Swoonable. With the vibrant red and capacious bell sleeves. Dress OR tunic.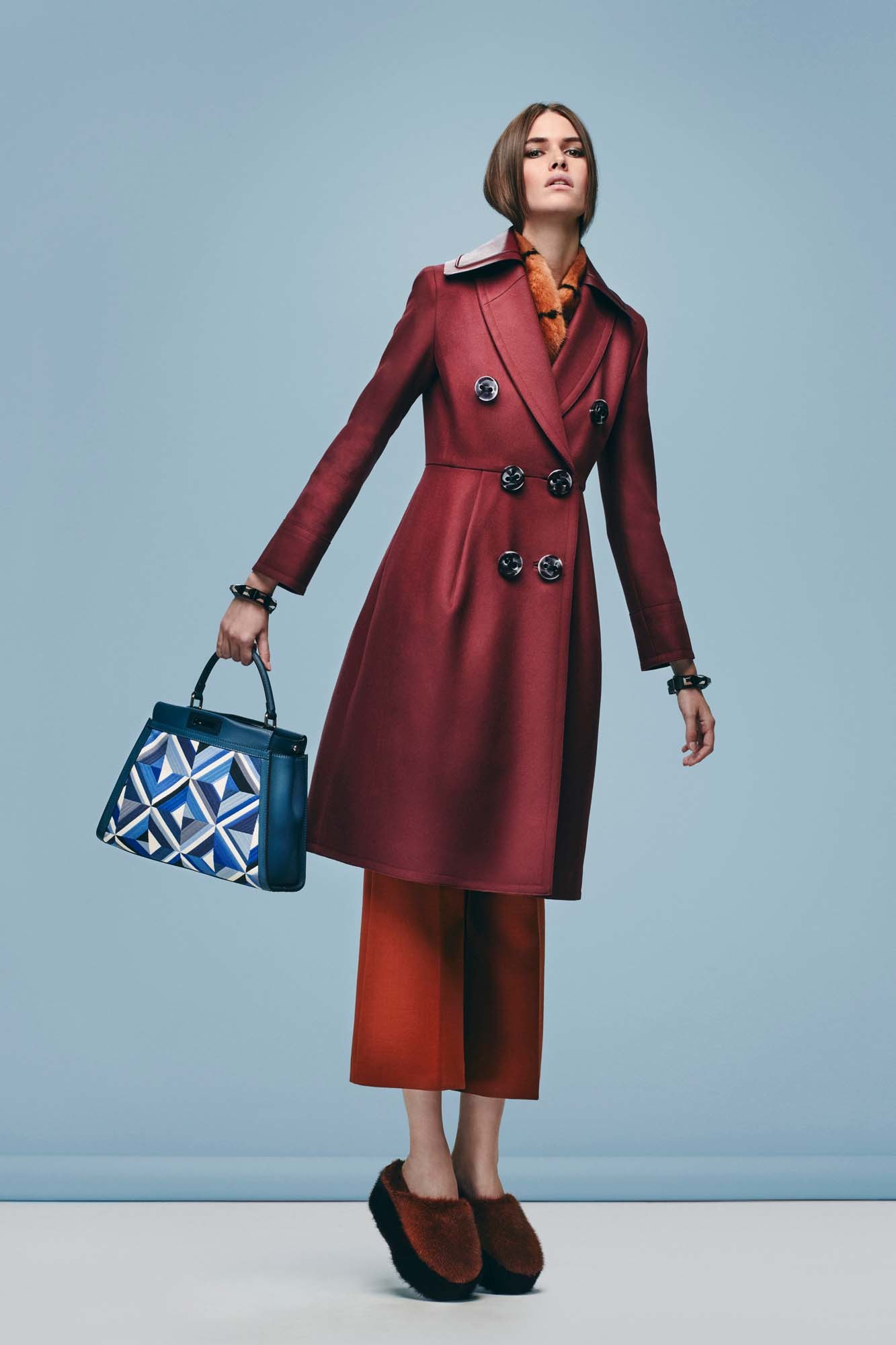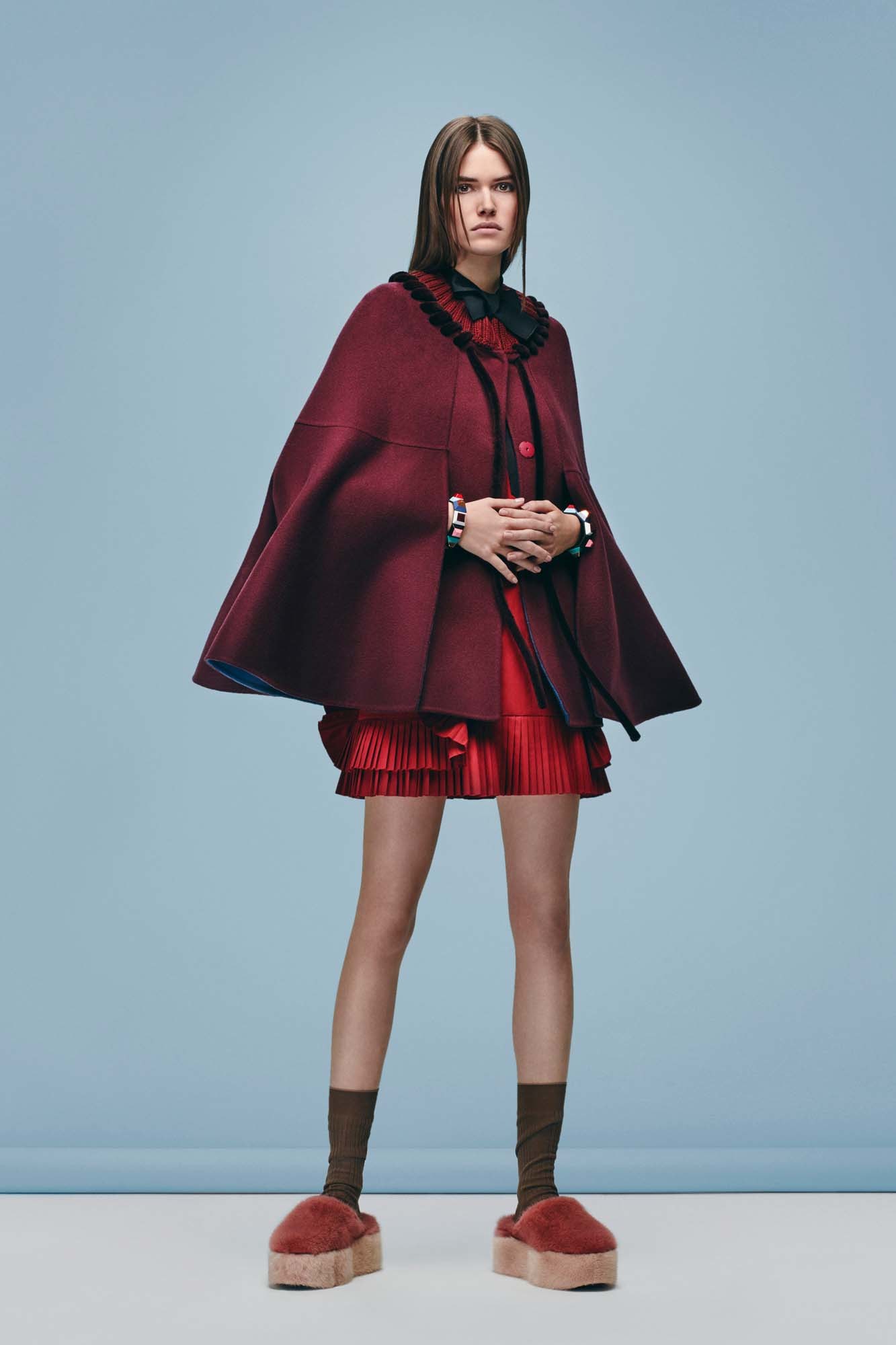 Never be afraid to commingle varied shades of red.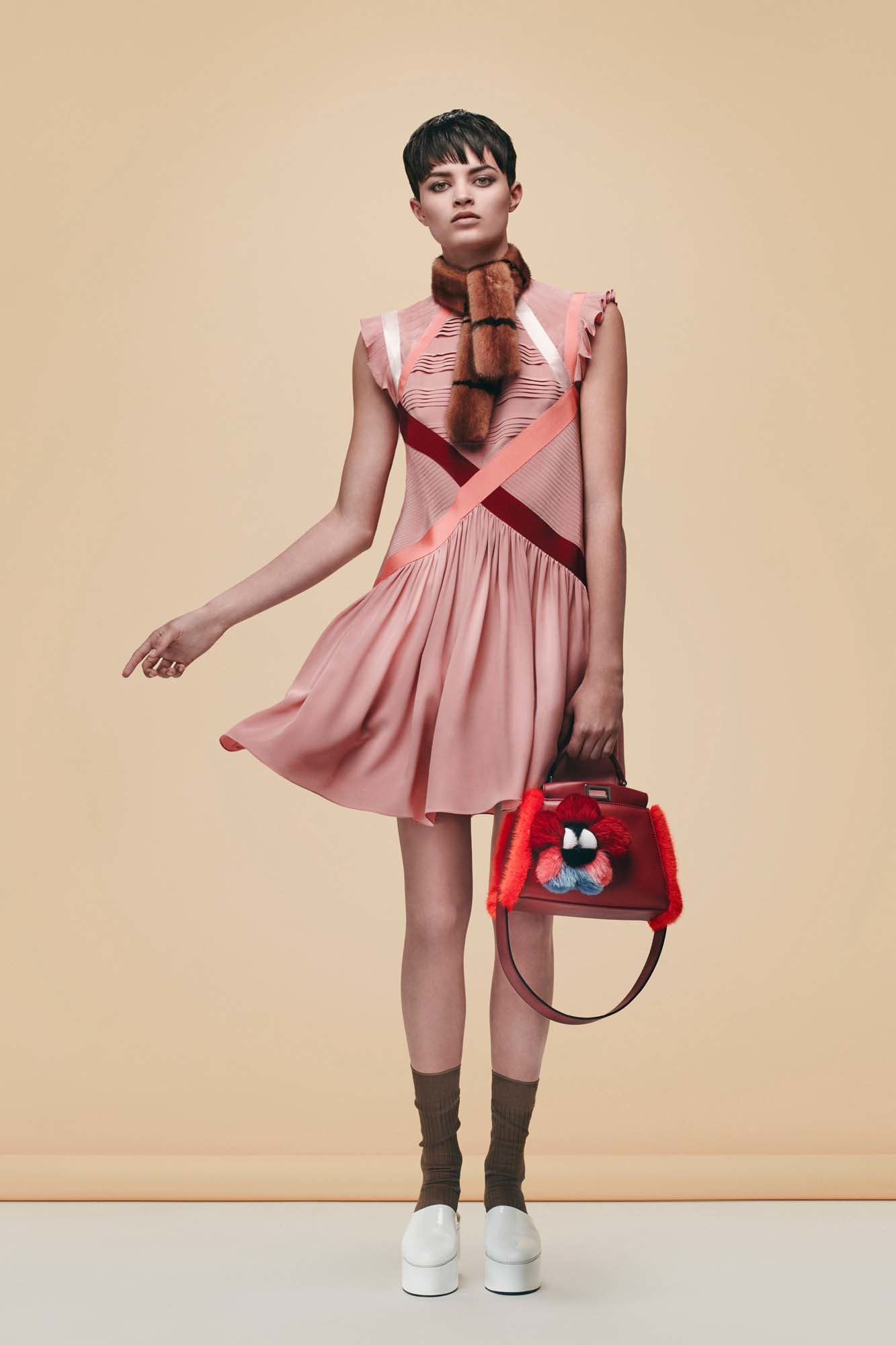 Another adorable mod mini tunic.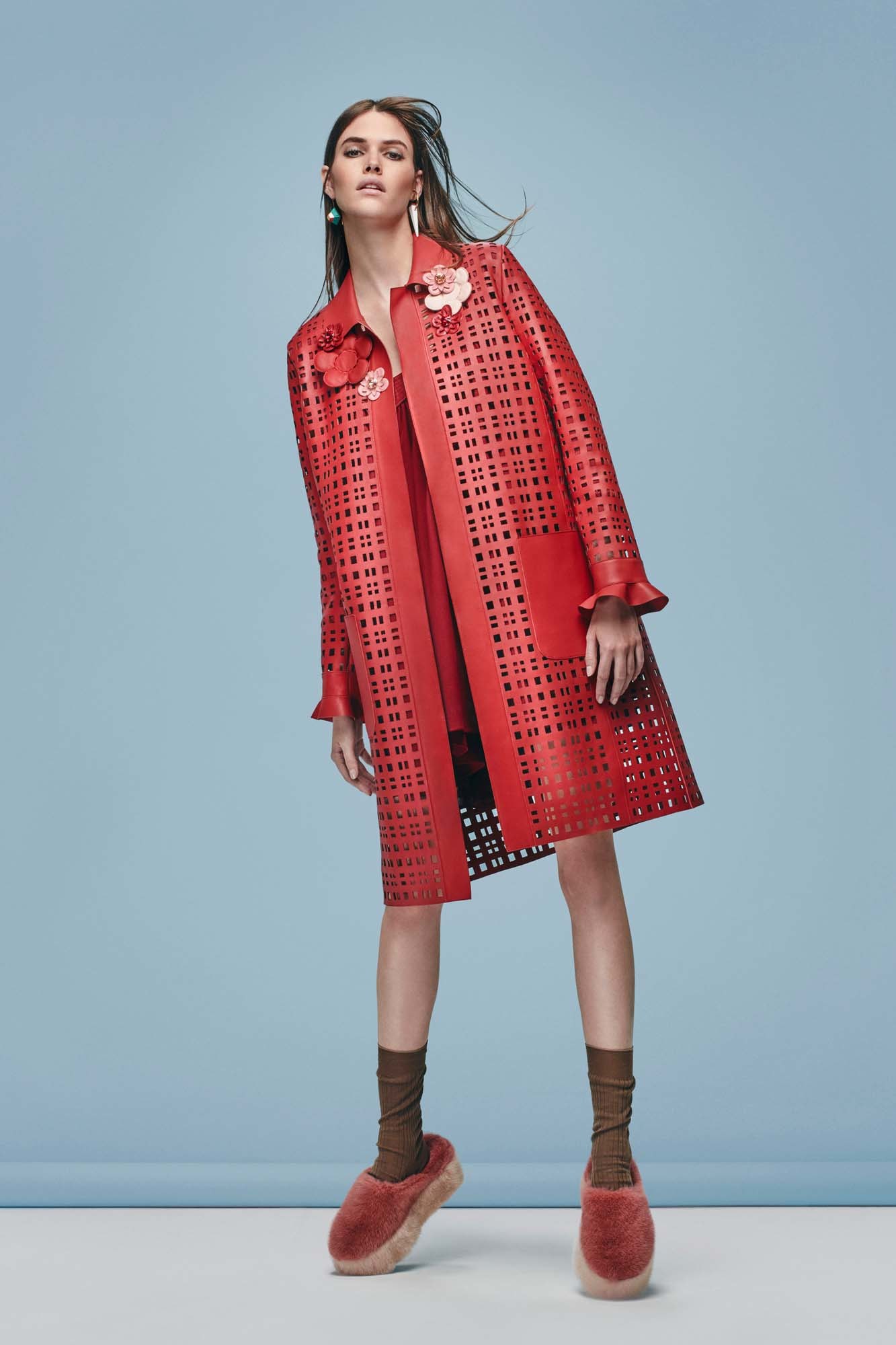 If you're in the market for a red leather jacket…..this is certainly out of the ordinary with the lattice cut out detailing and 3D floral adornments.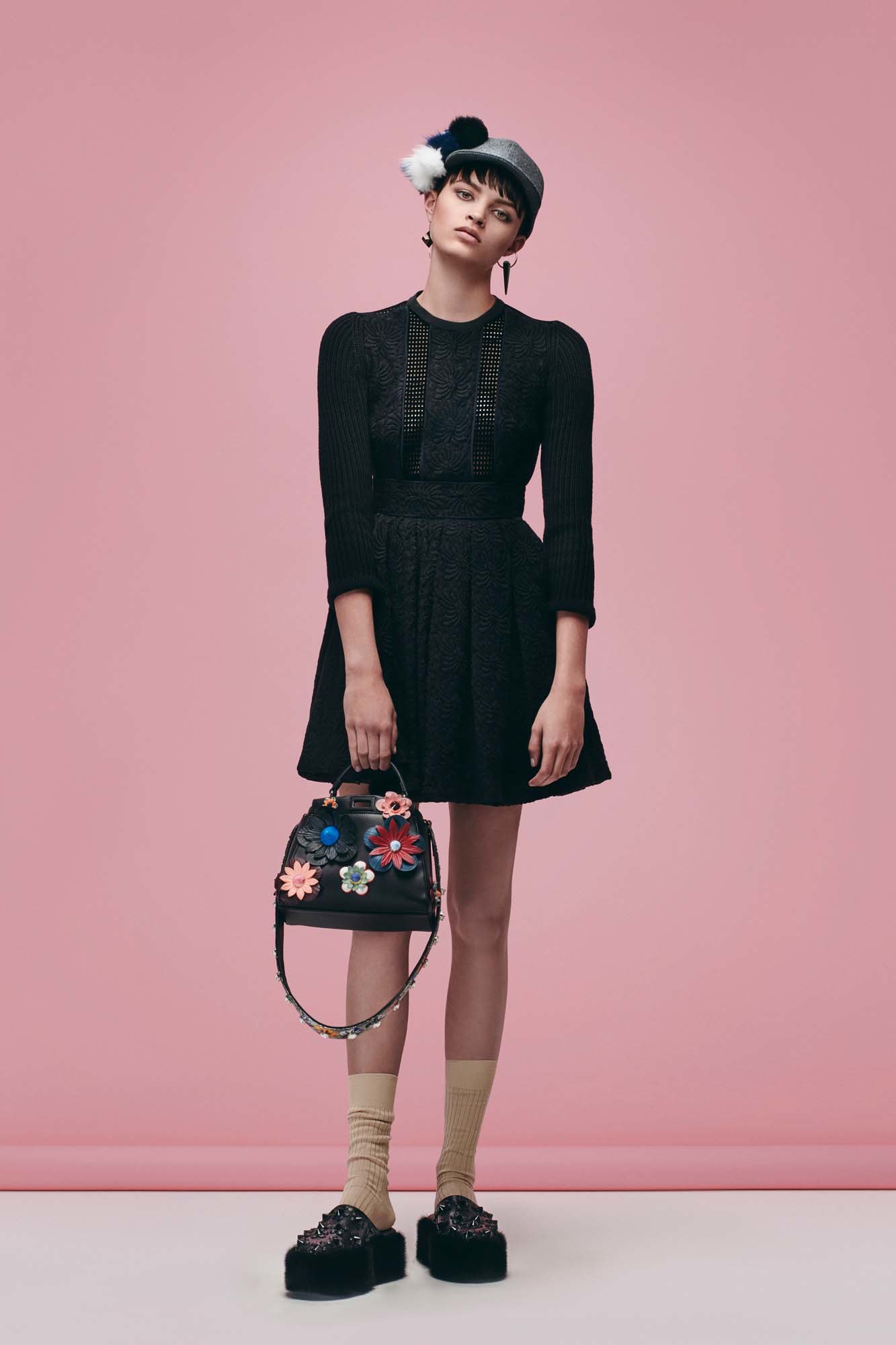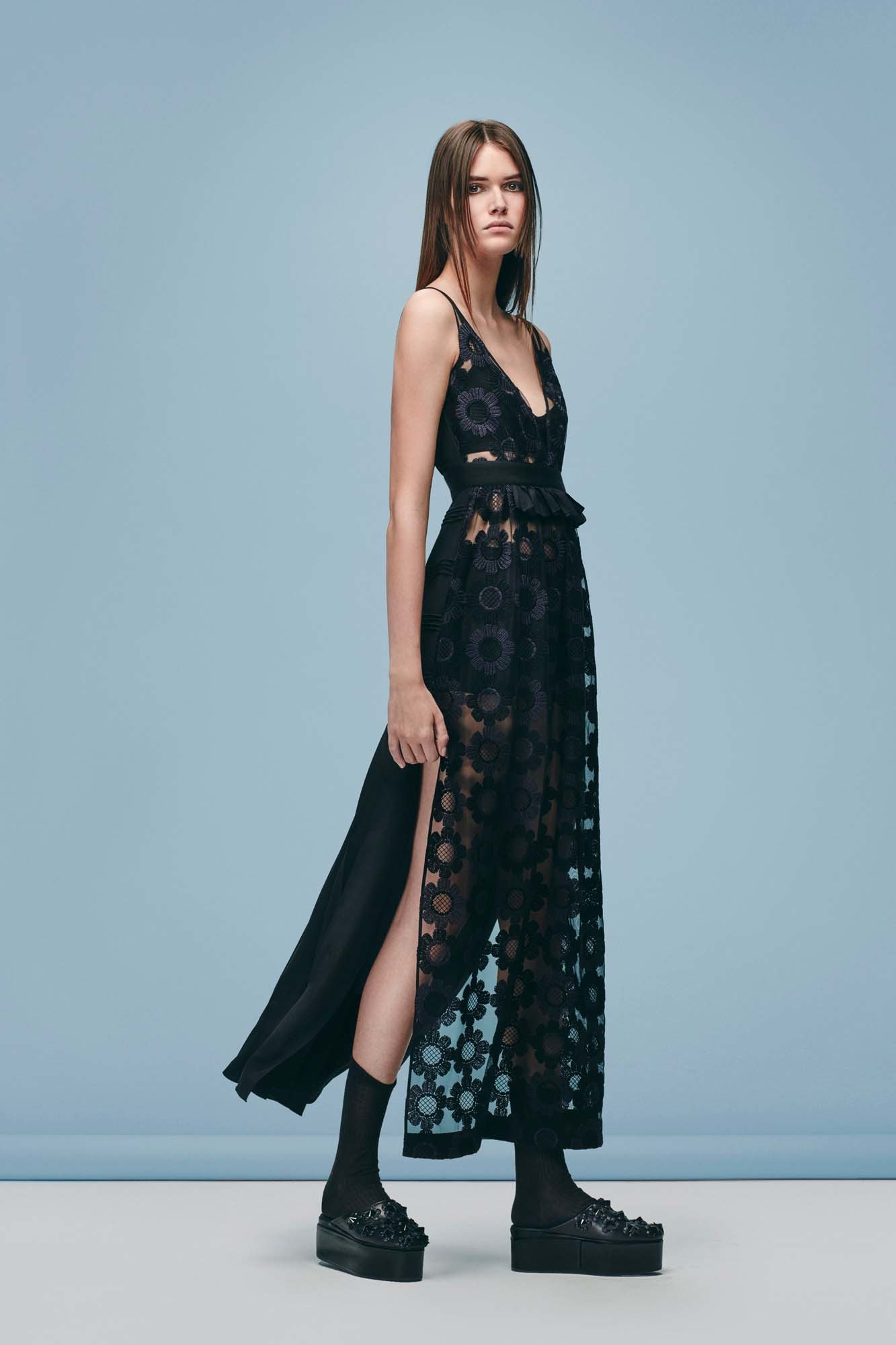 You can't go wrong with LACE in any permutation these days. I think its the new fringe.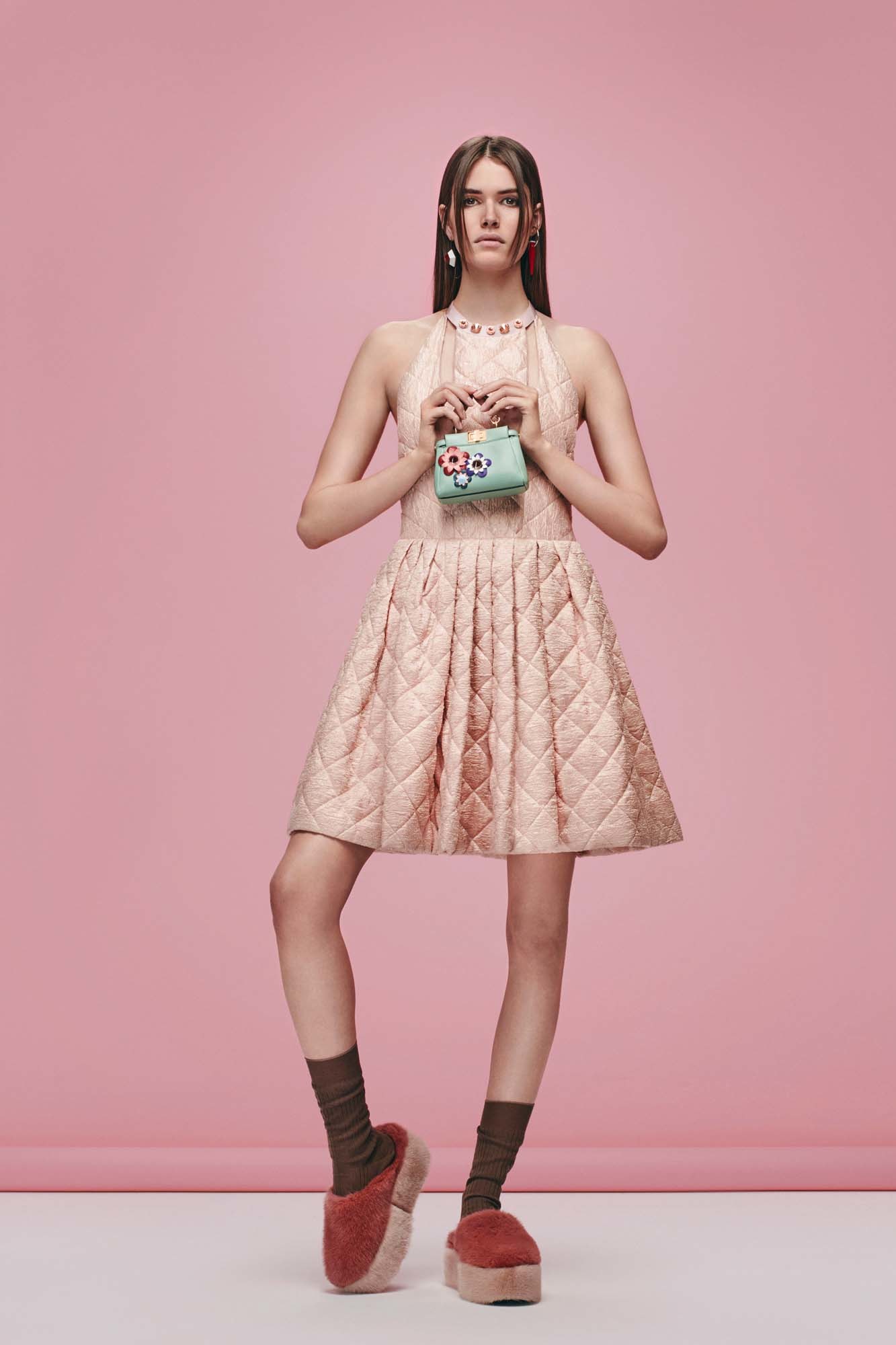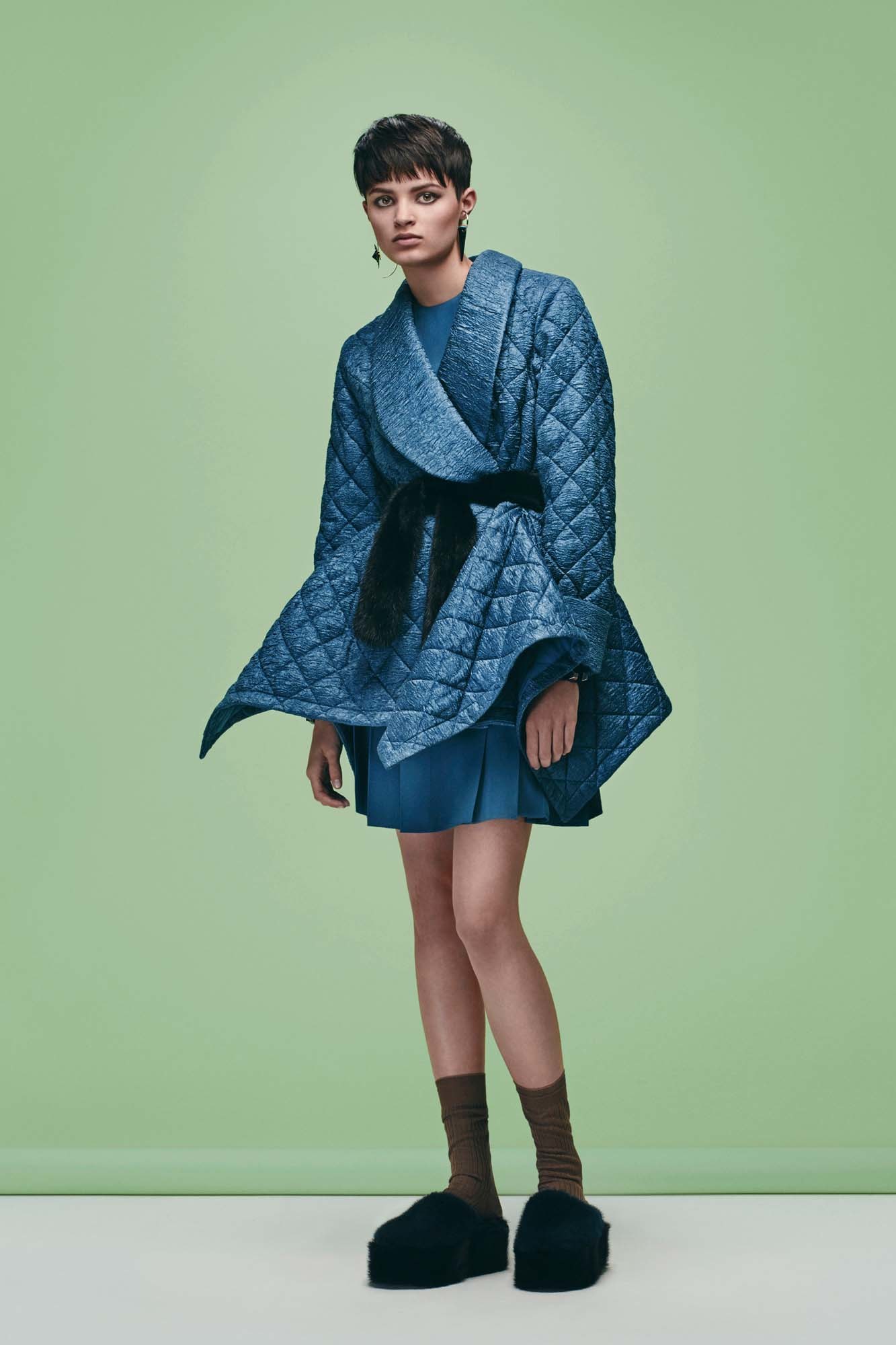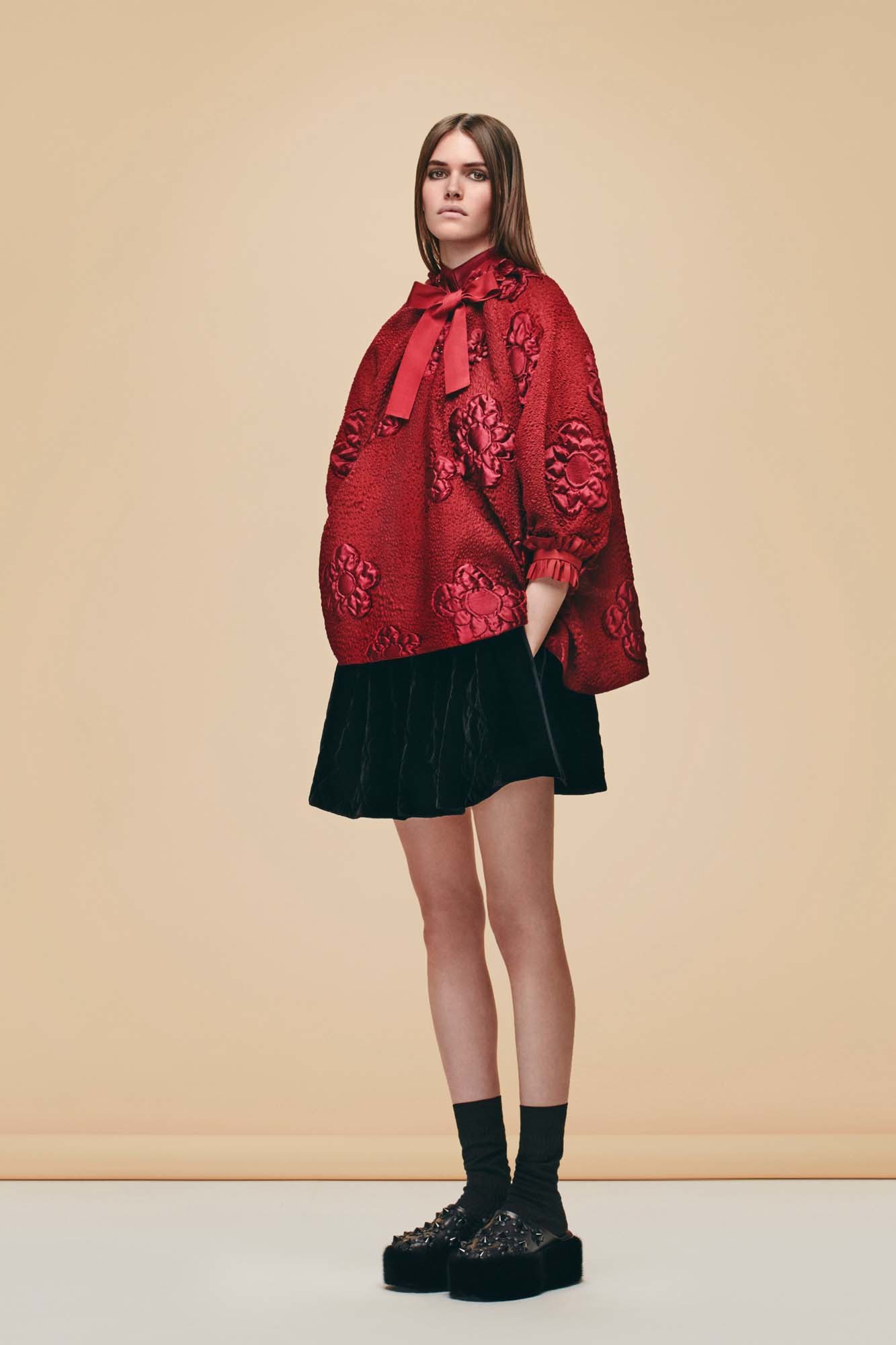 CLOQUE, the perfect fabric, will elevate any silhouette without tending toward the fussy.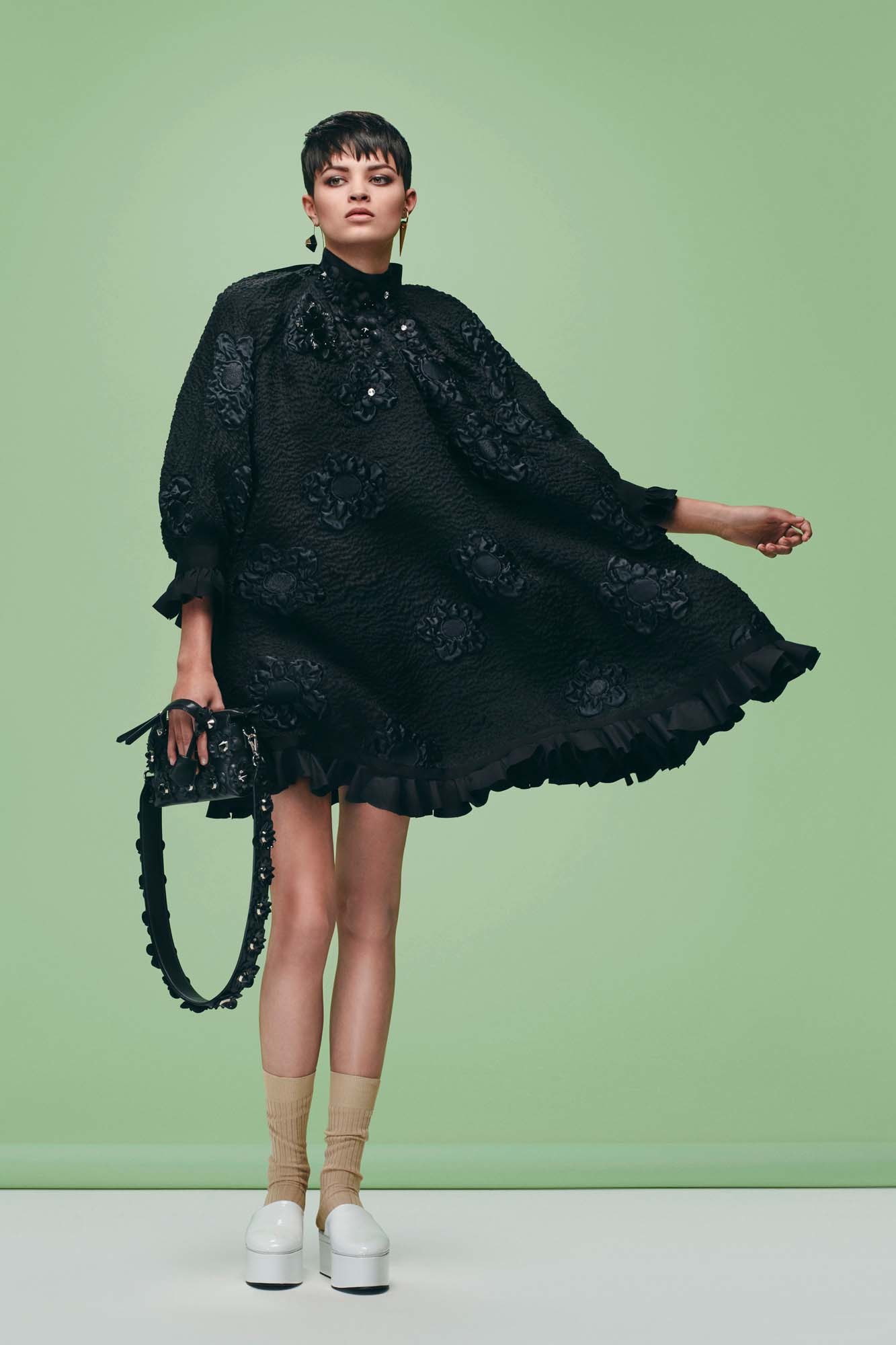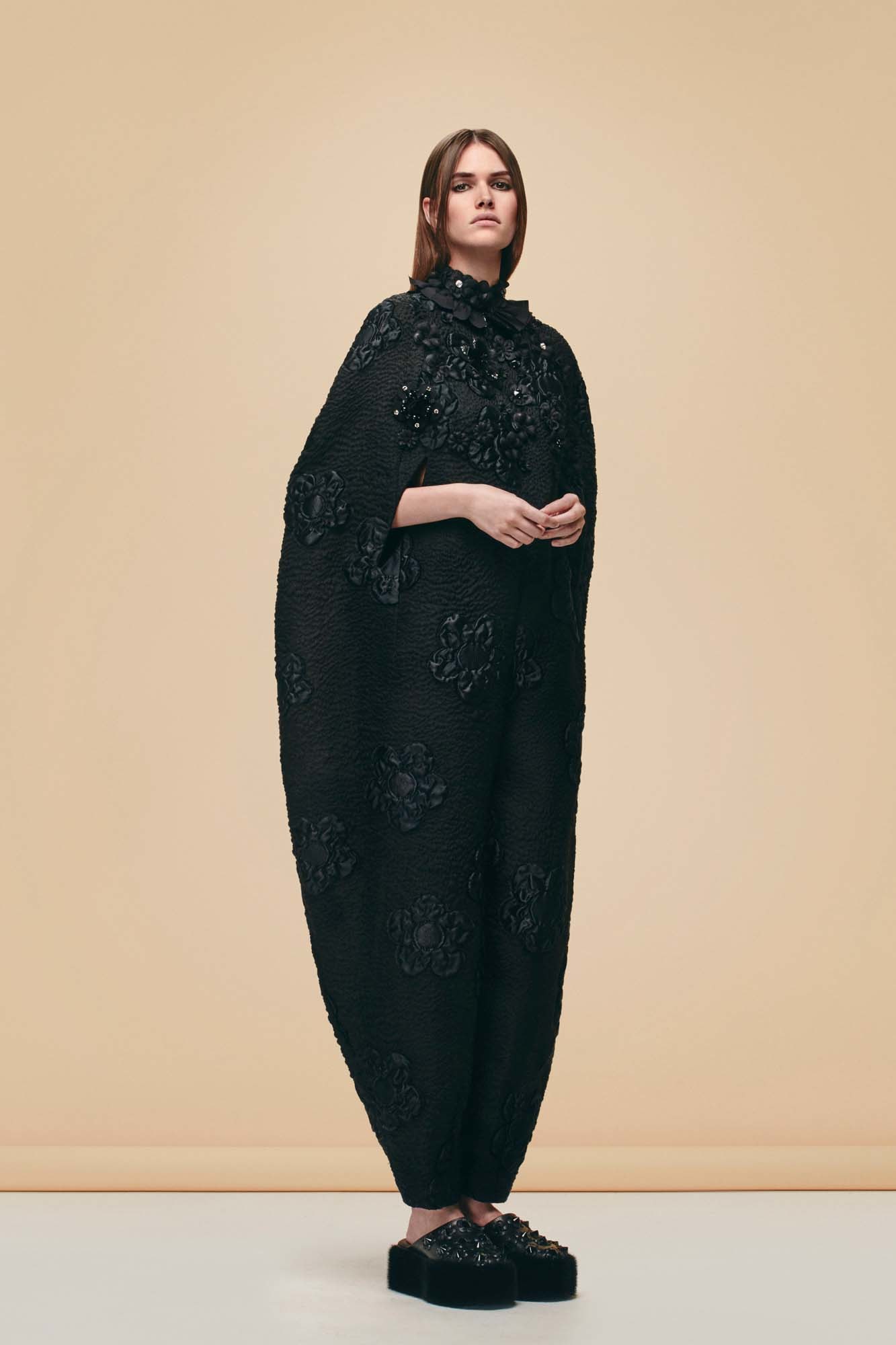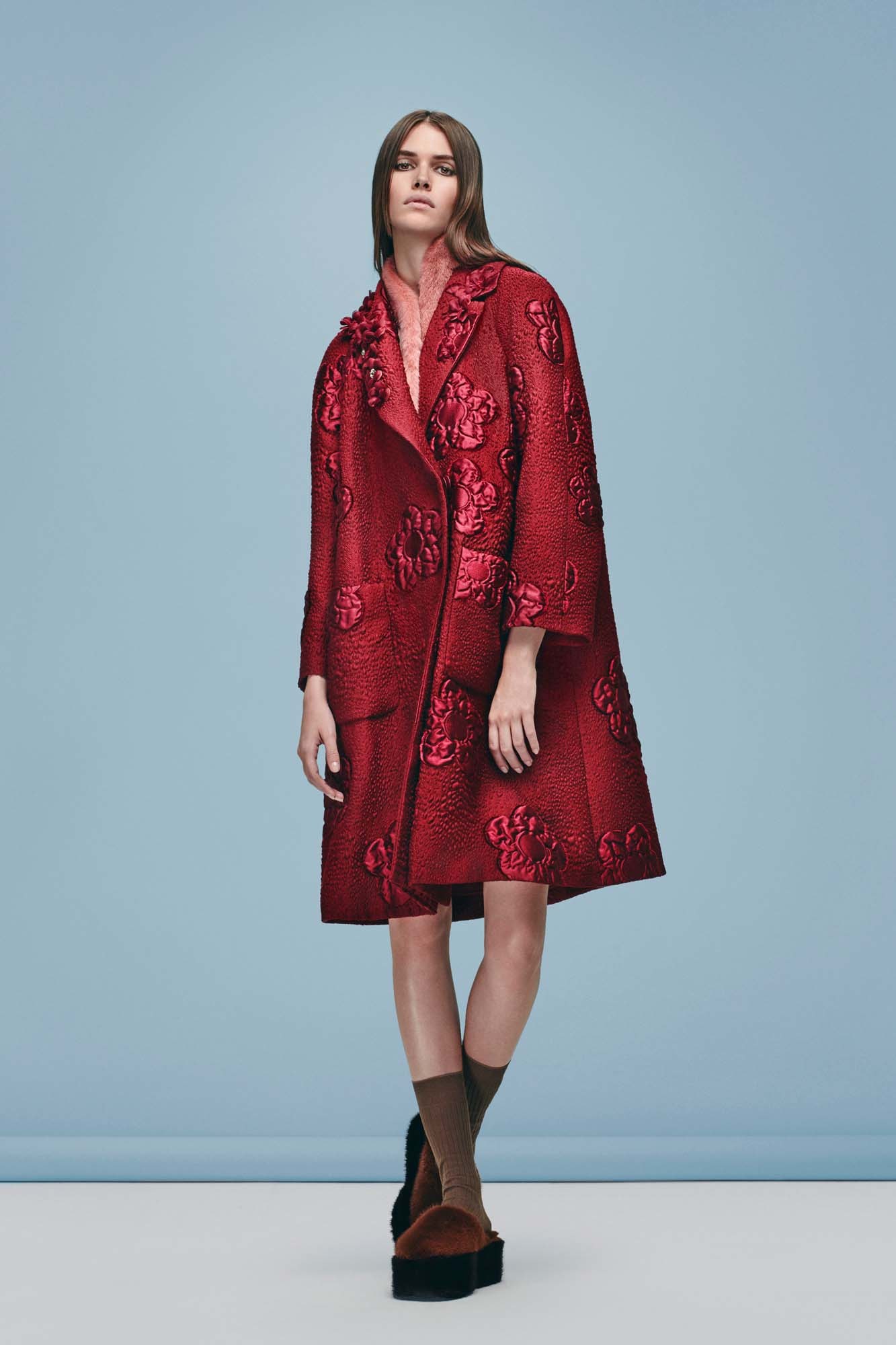 G O R G E O U S……...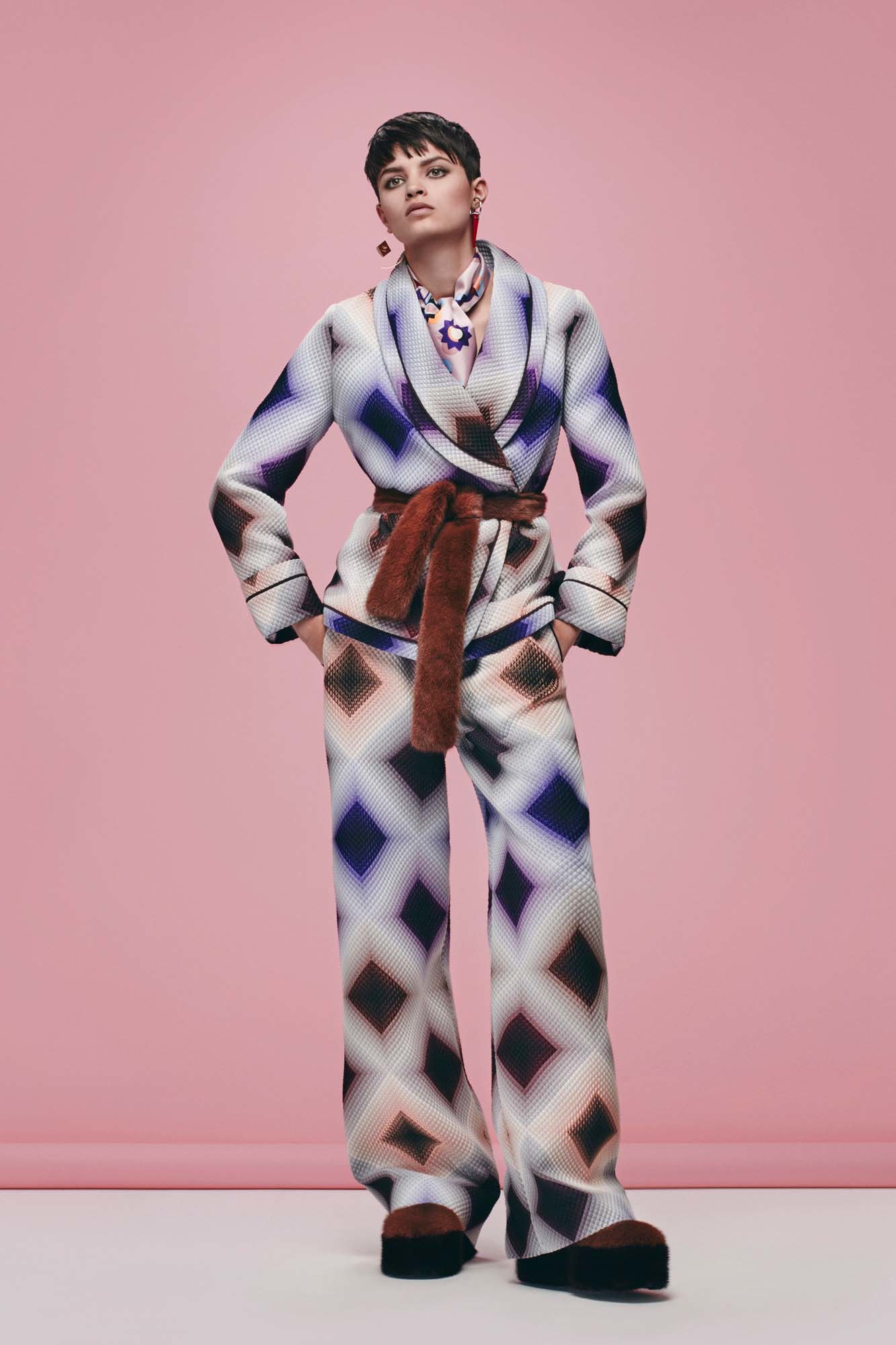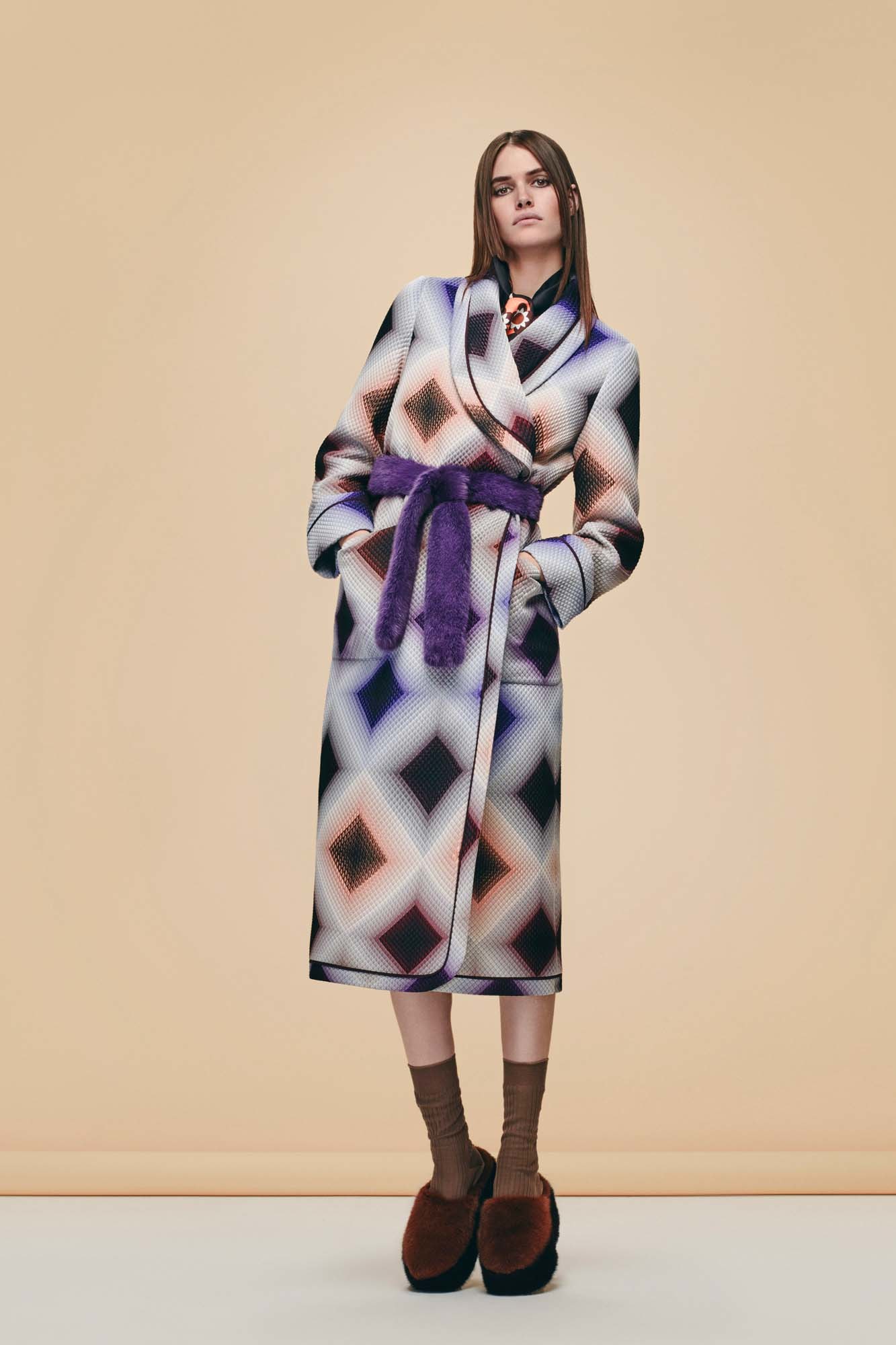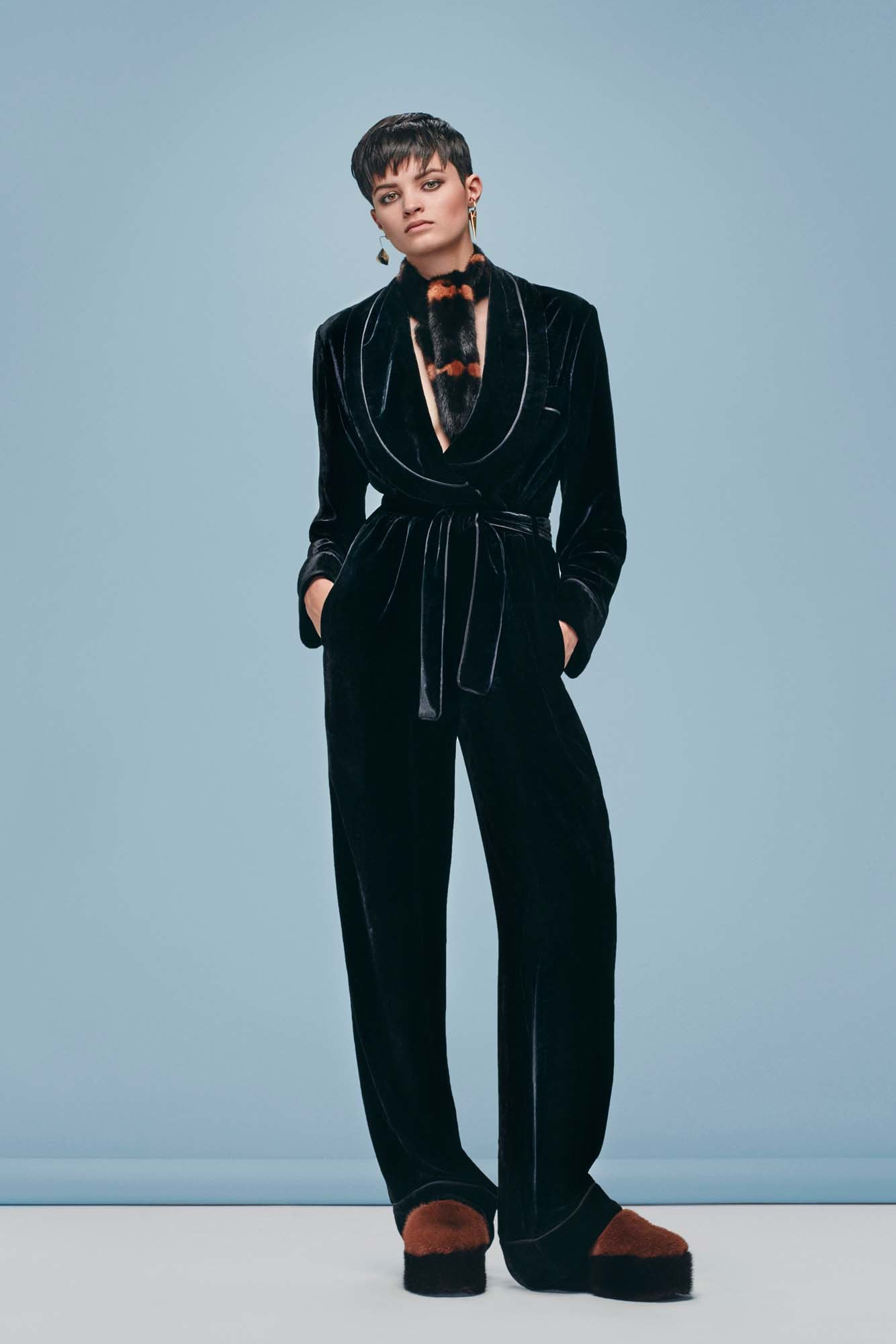 The upscale "PAJAMA" contingent, wear them indoors or outdoors, maybe on a transcontinental flight……its 22 hours from SF to Johannesburg. What a way to go!
FENDI, its not just about the fur!
Images care of www.vogue.com.