And now, just a smattering of choices from the perpetual Chanel footwear fantasy care of the Saks Shoe Salon, San Francisco.
Seems like every time I wander into that den of treasures there are MANY new selections running the gamut in form and function. There will be boots and shoe booties, my personal favorite, as well as quilting and tweedy elements.
If in doubt go for a shoe bootie, no matter the color or texture, as most likely you'll be able to pair with MANY things lurking in your closet. Jeans, slacks, short skirts, midis, boho frocks, parachute pants, or even a kilt. Totally all purpose.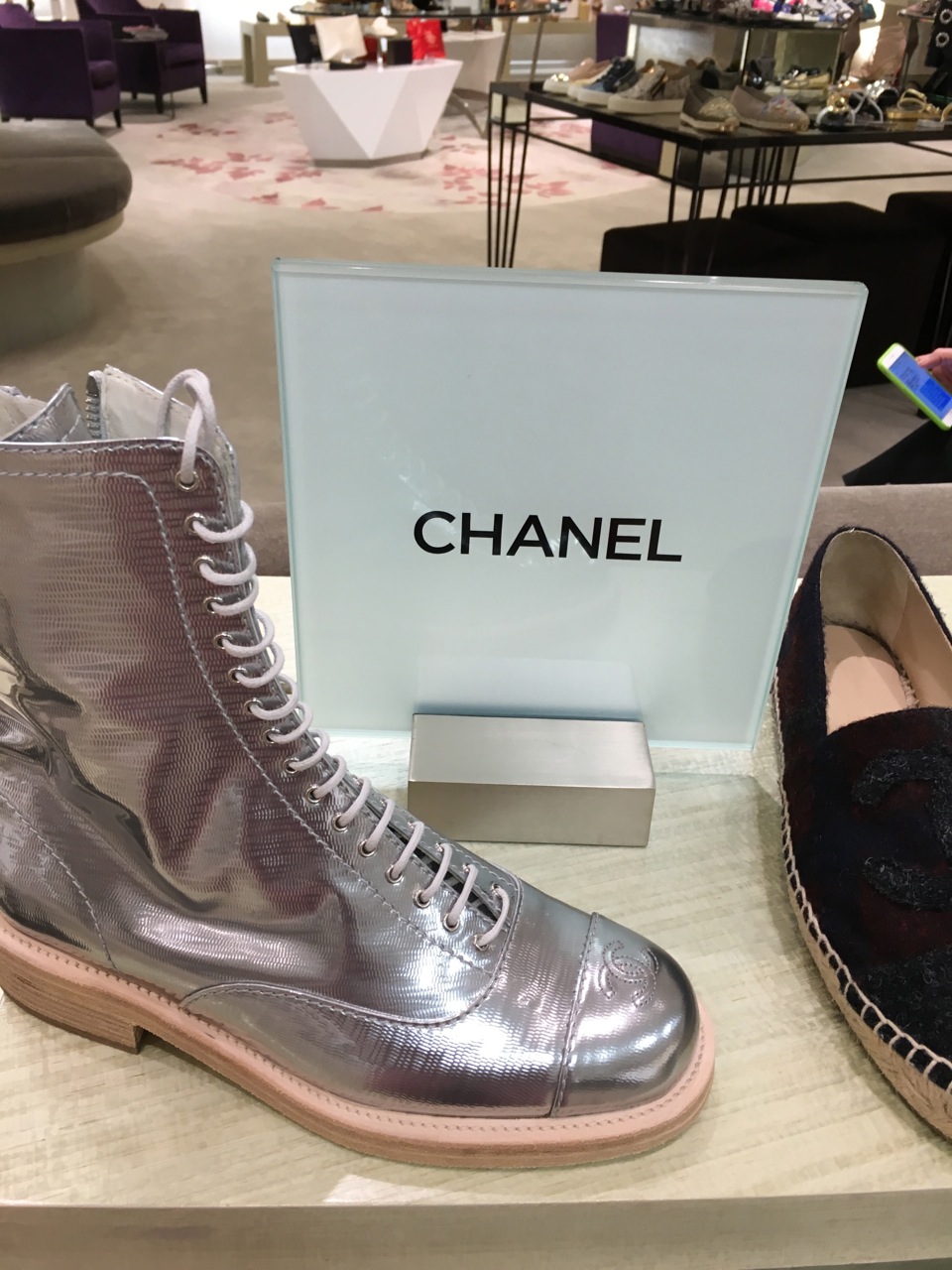 If you can't abide by a metallic leather mini yet want the effect, here you go! A little metallic goes a LONG WAY.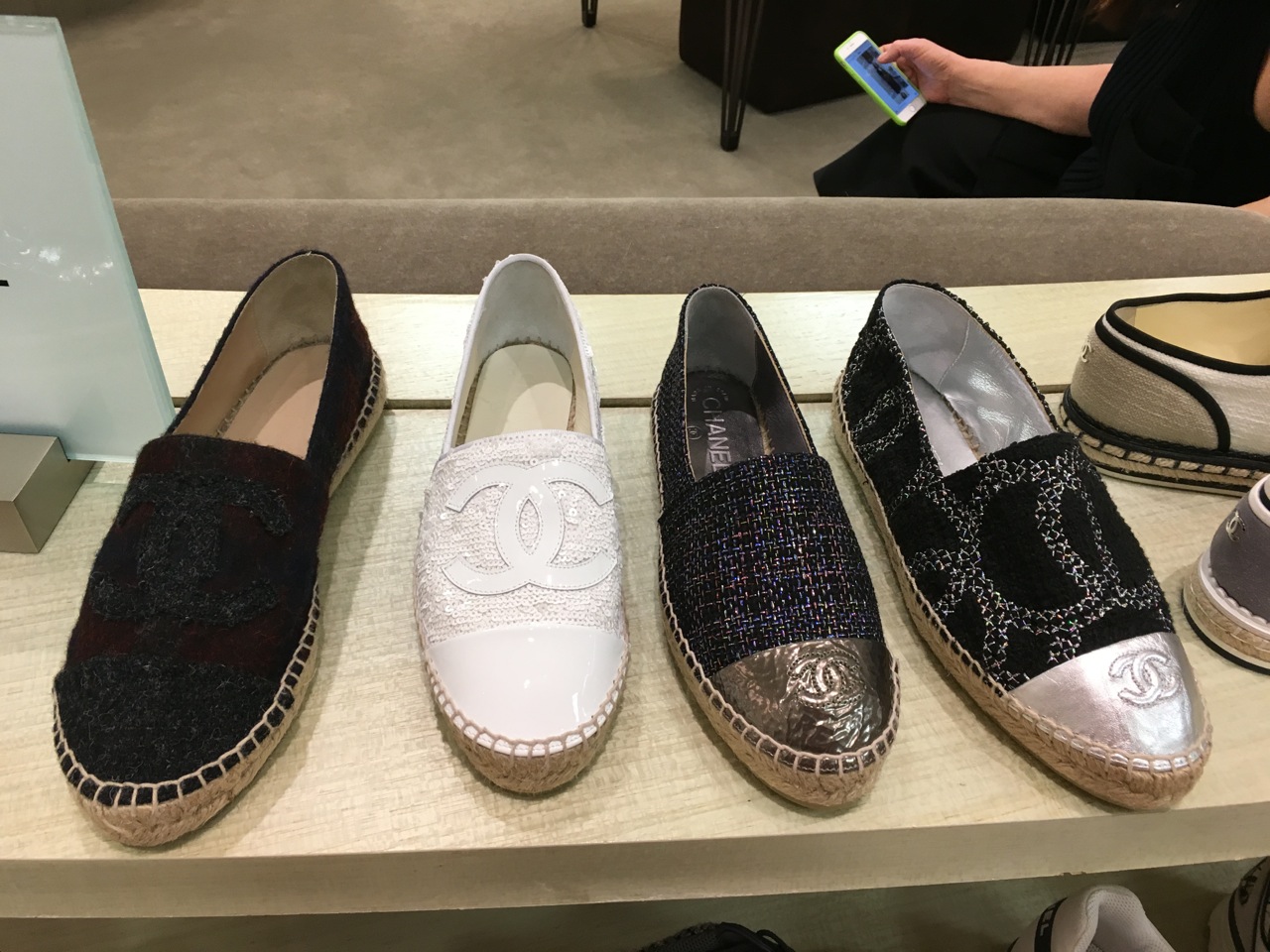 ESPADRILLES are back with a vengeance. Might as well add sequins. Glam up those white shorts and boho frocks.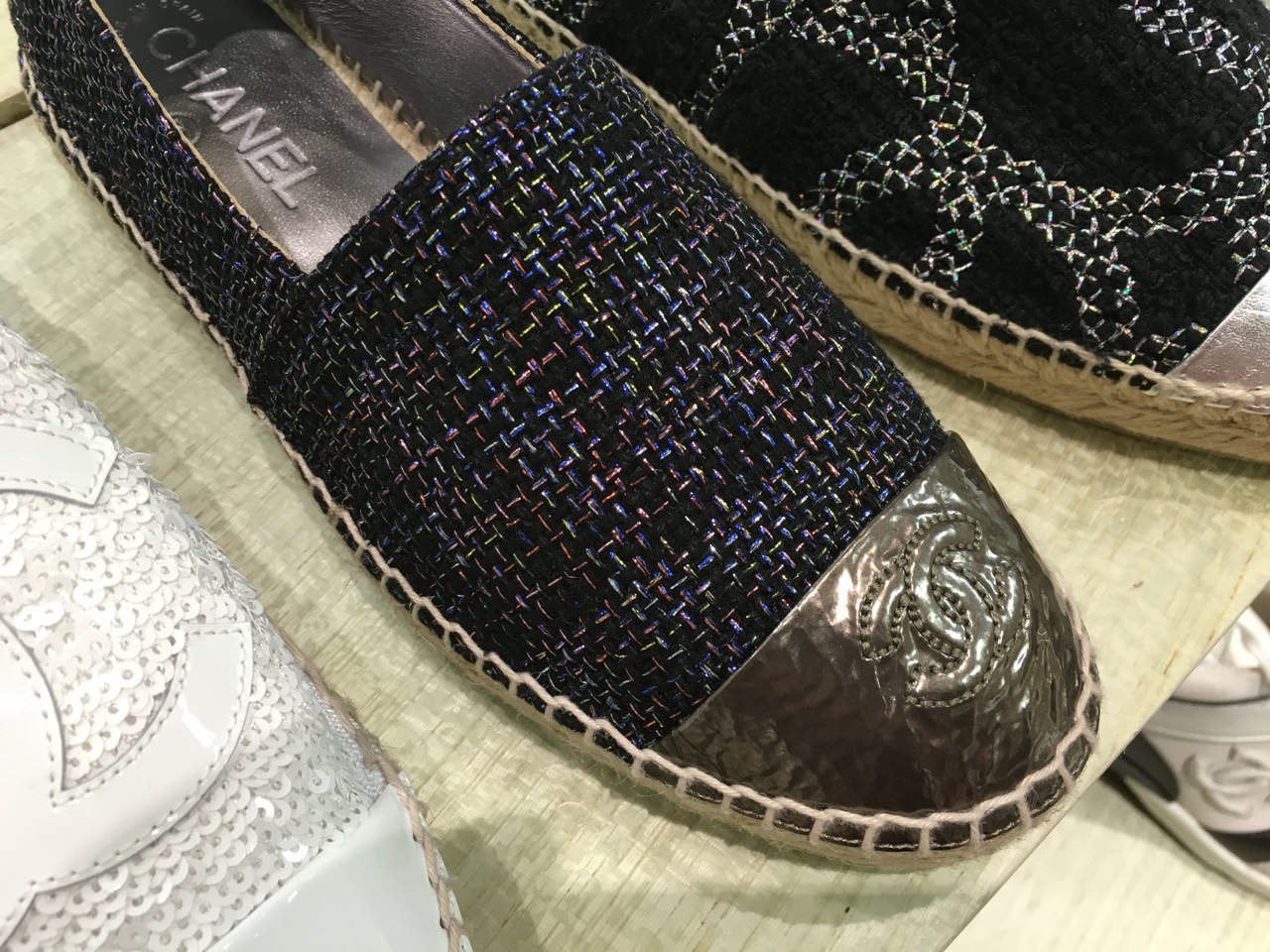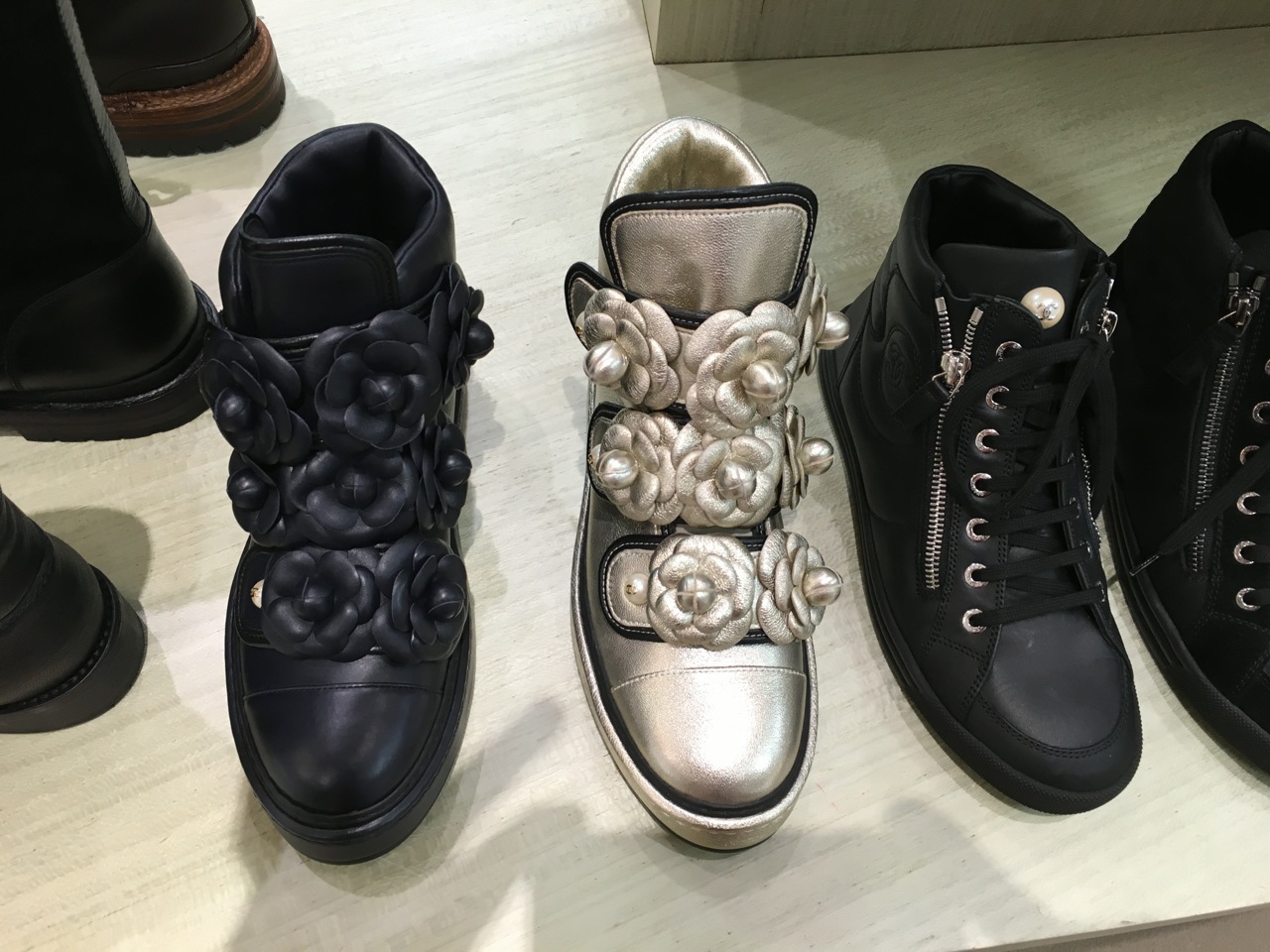 Lagerfeld does STREET. Coalescent CAMELIAS.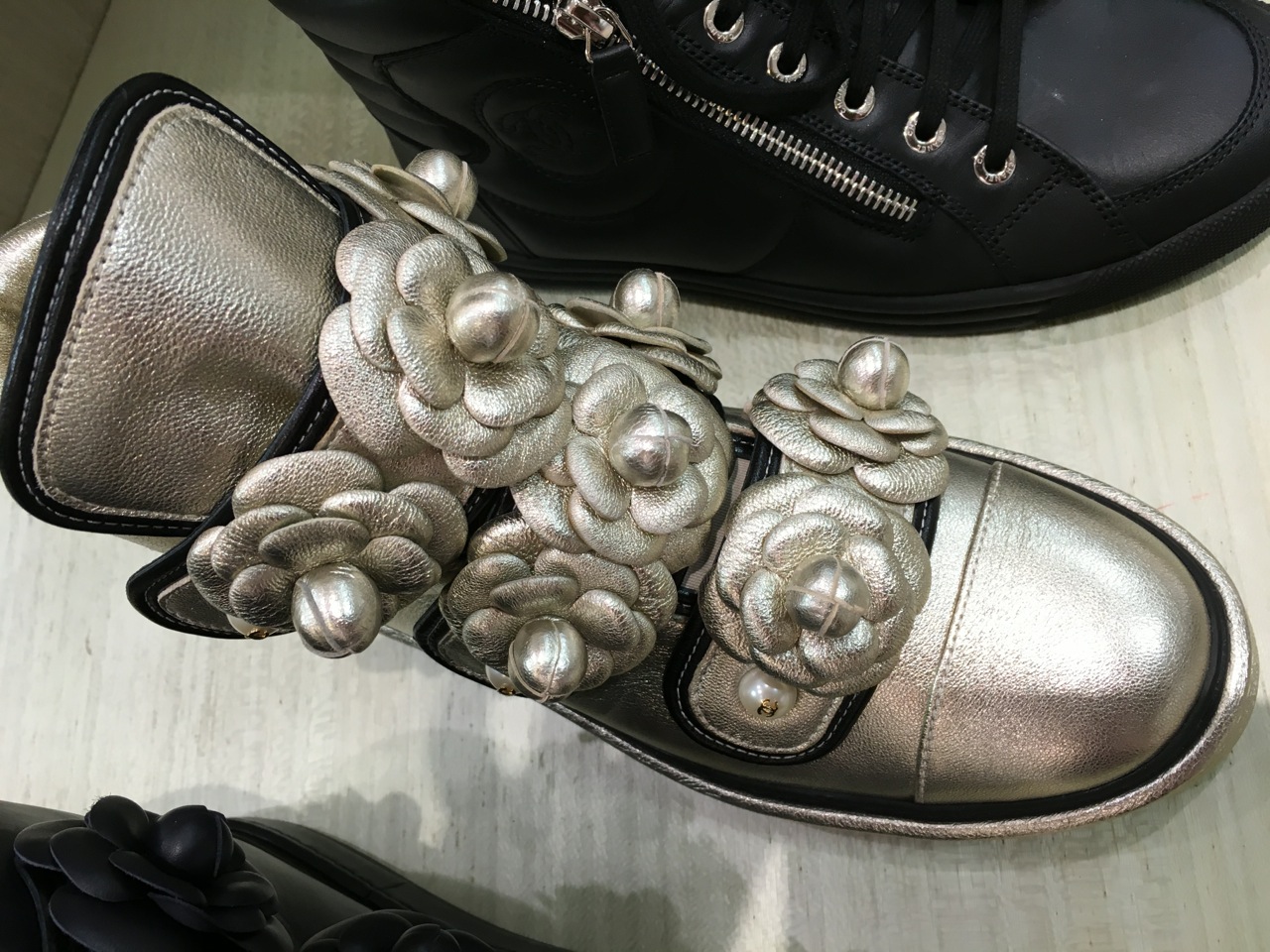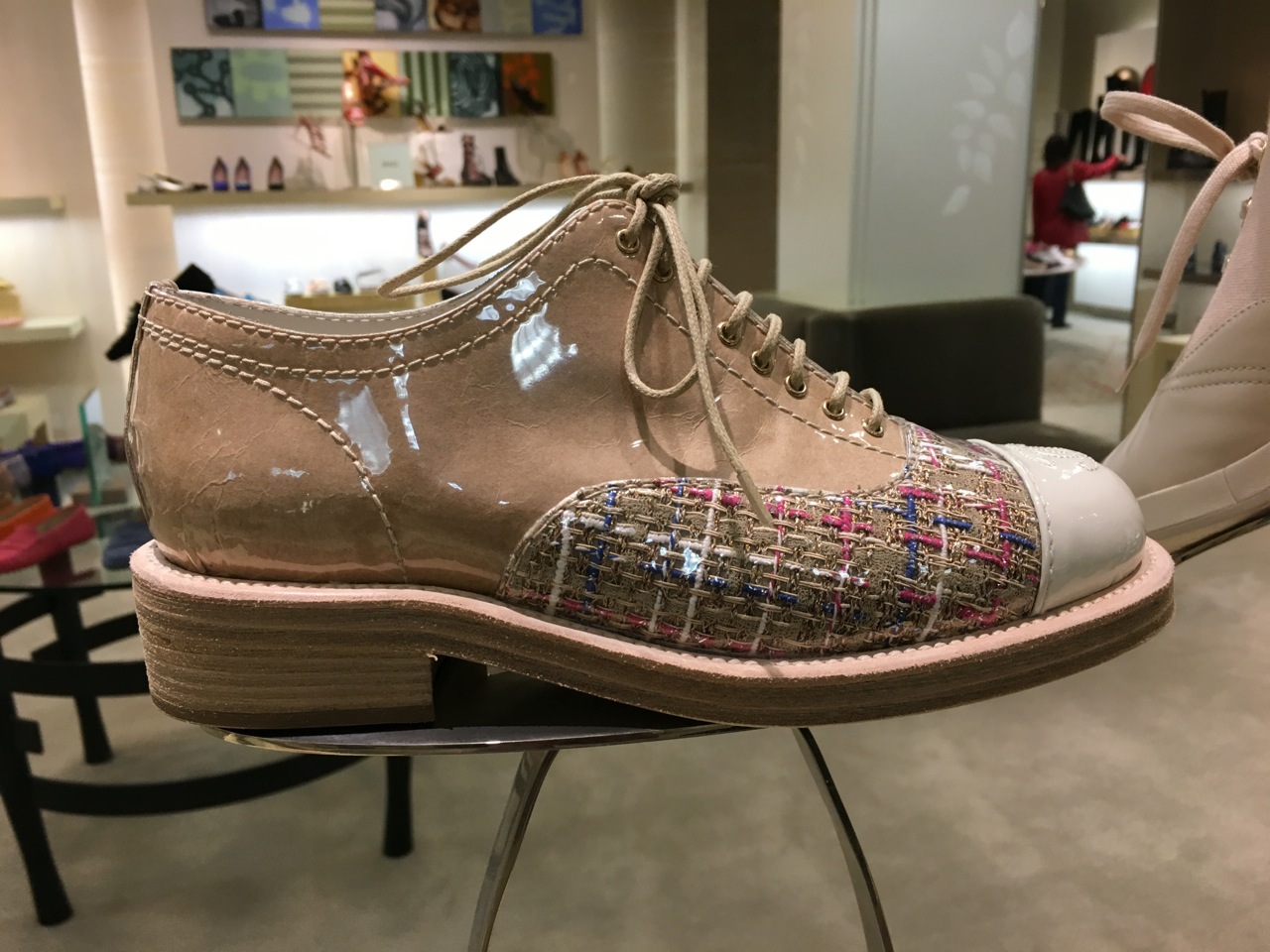 Ok, I tried these bad boys on and they were EXTREMELY comfy. A little man shoe with pastel tweed.......works all year round.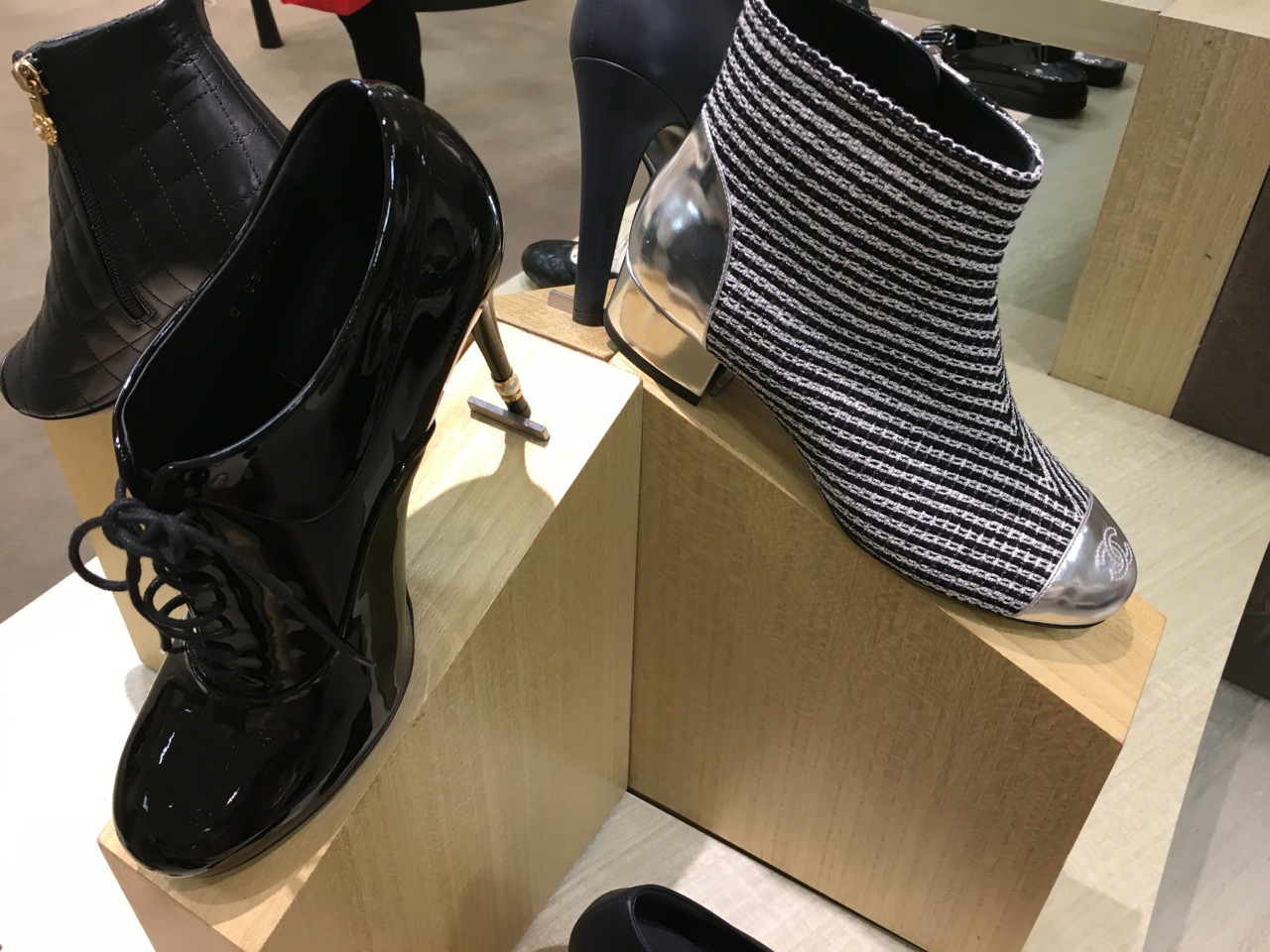 Shoe bootie with a hint of Vixen.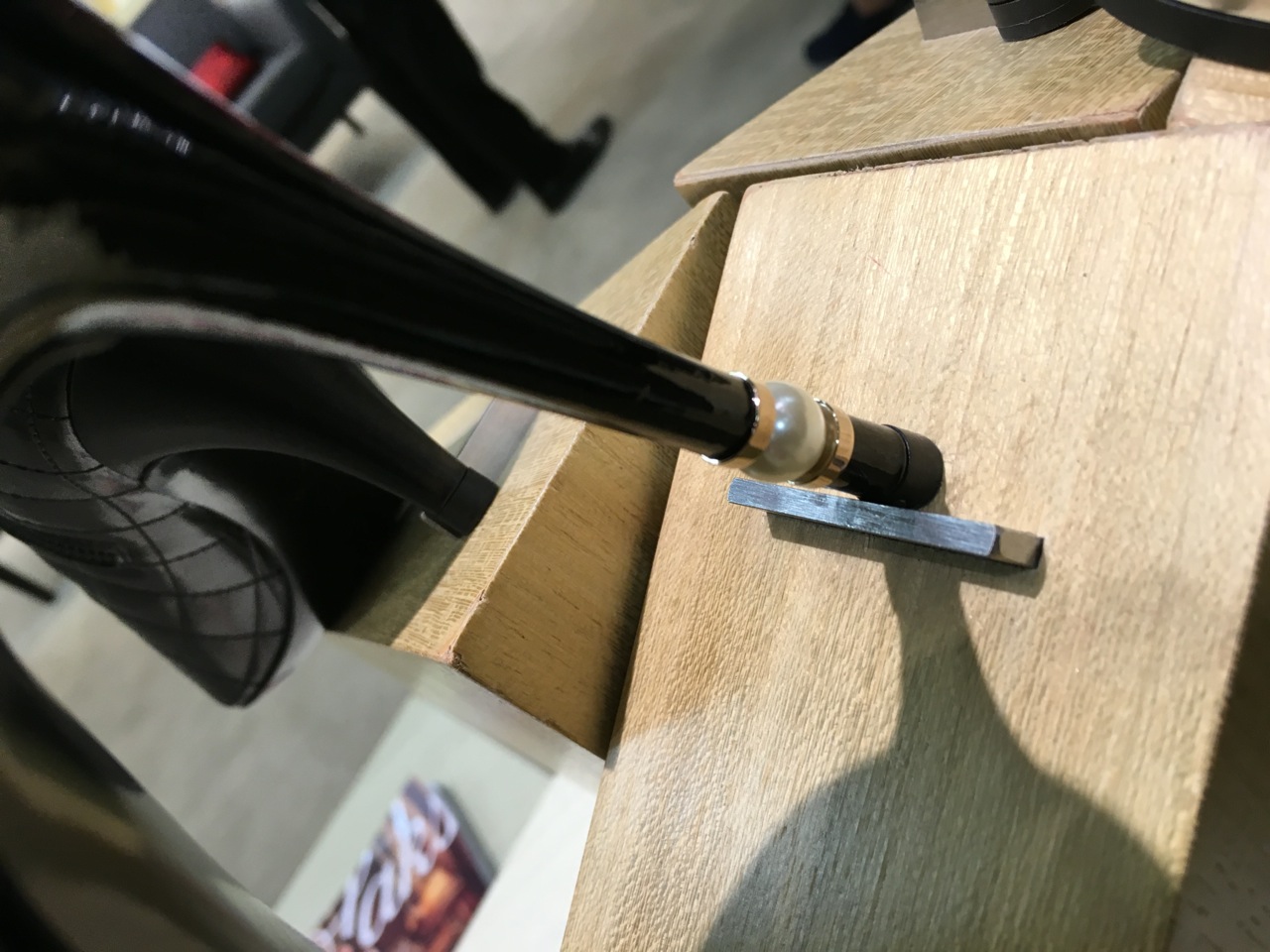 Never ignore the heel!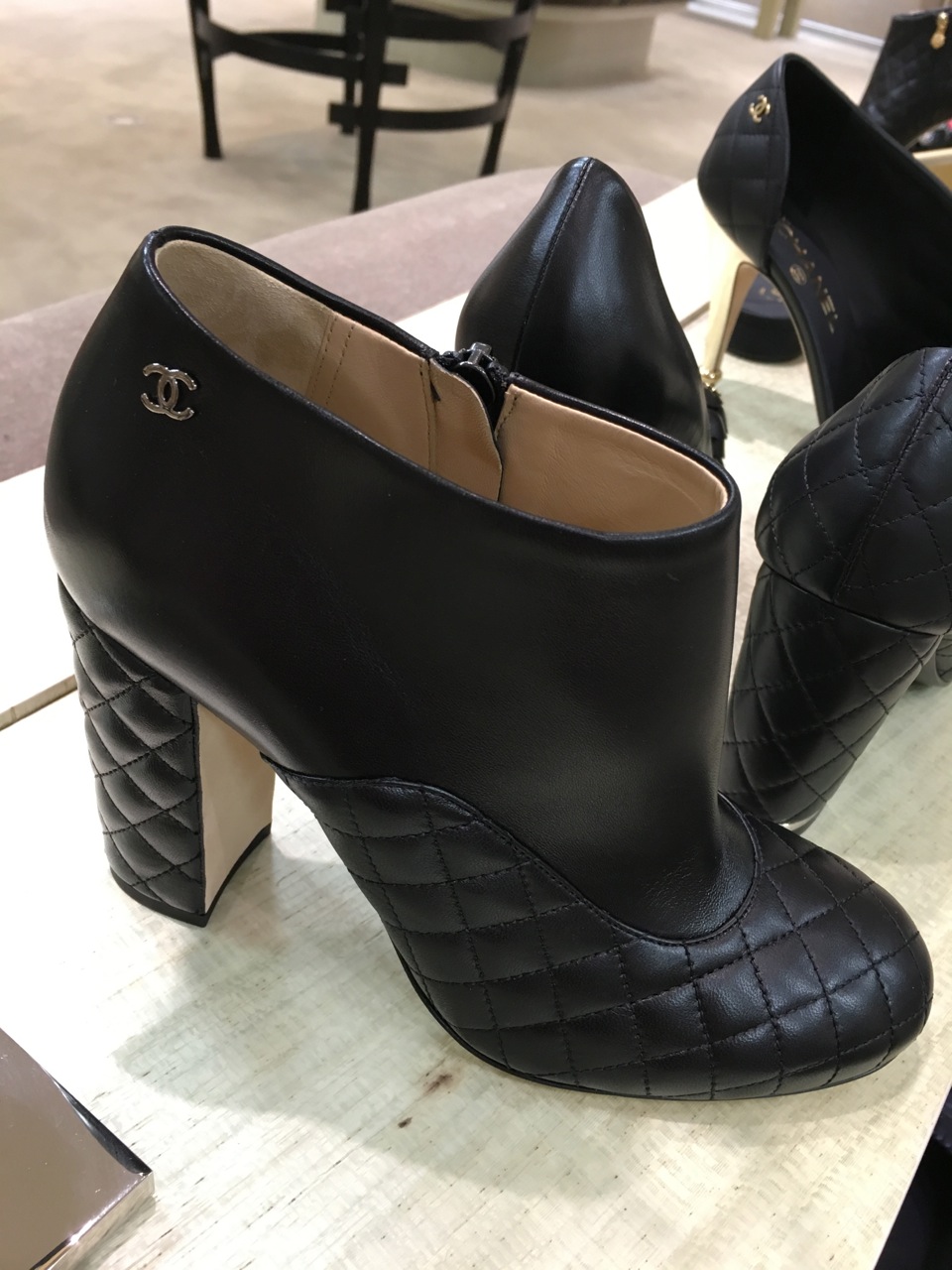 Sometimes you just need a chunky heel---you won't get trapped in a sewer grate.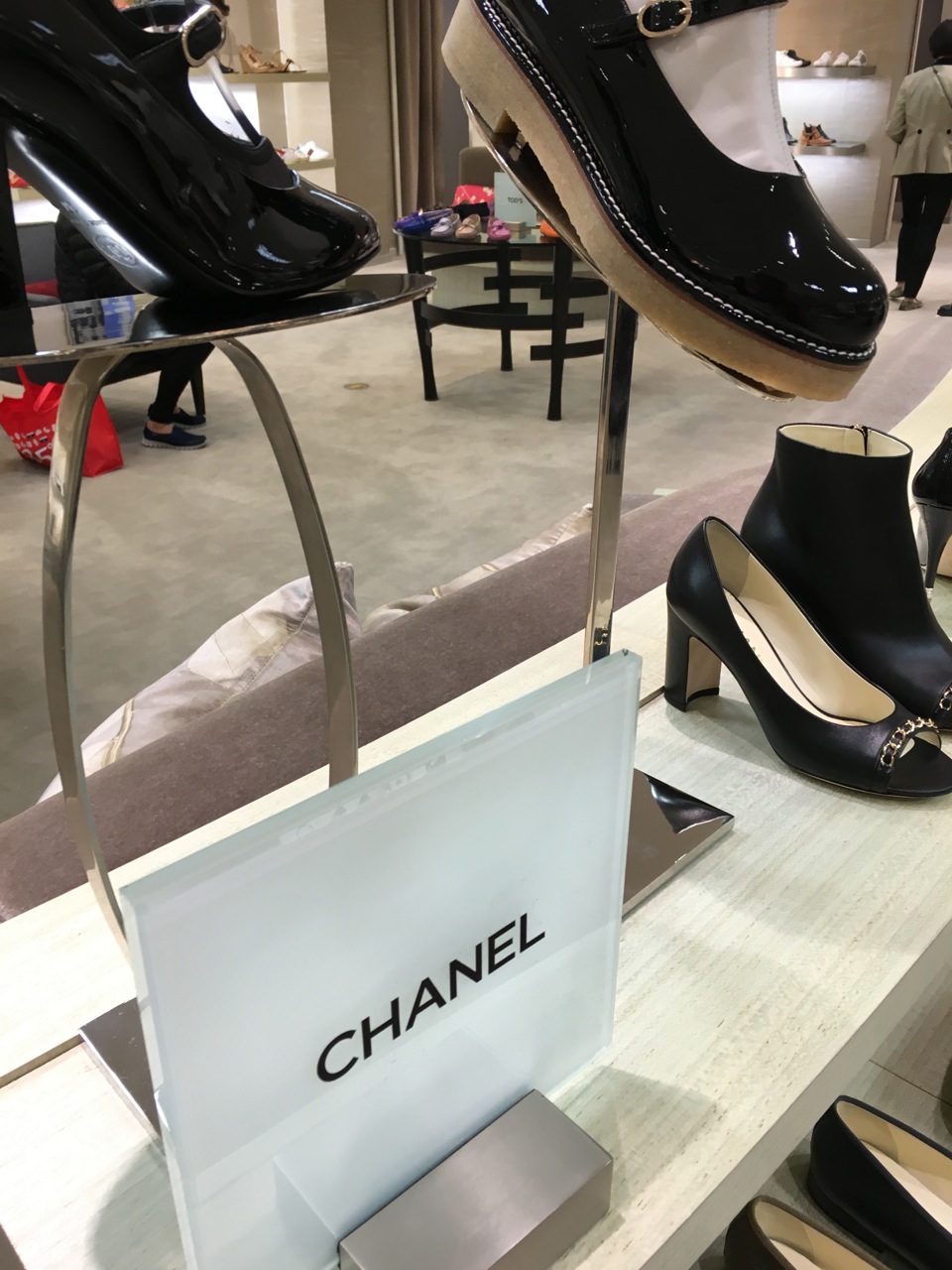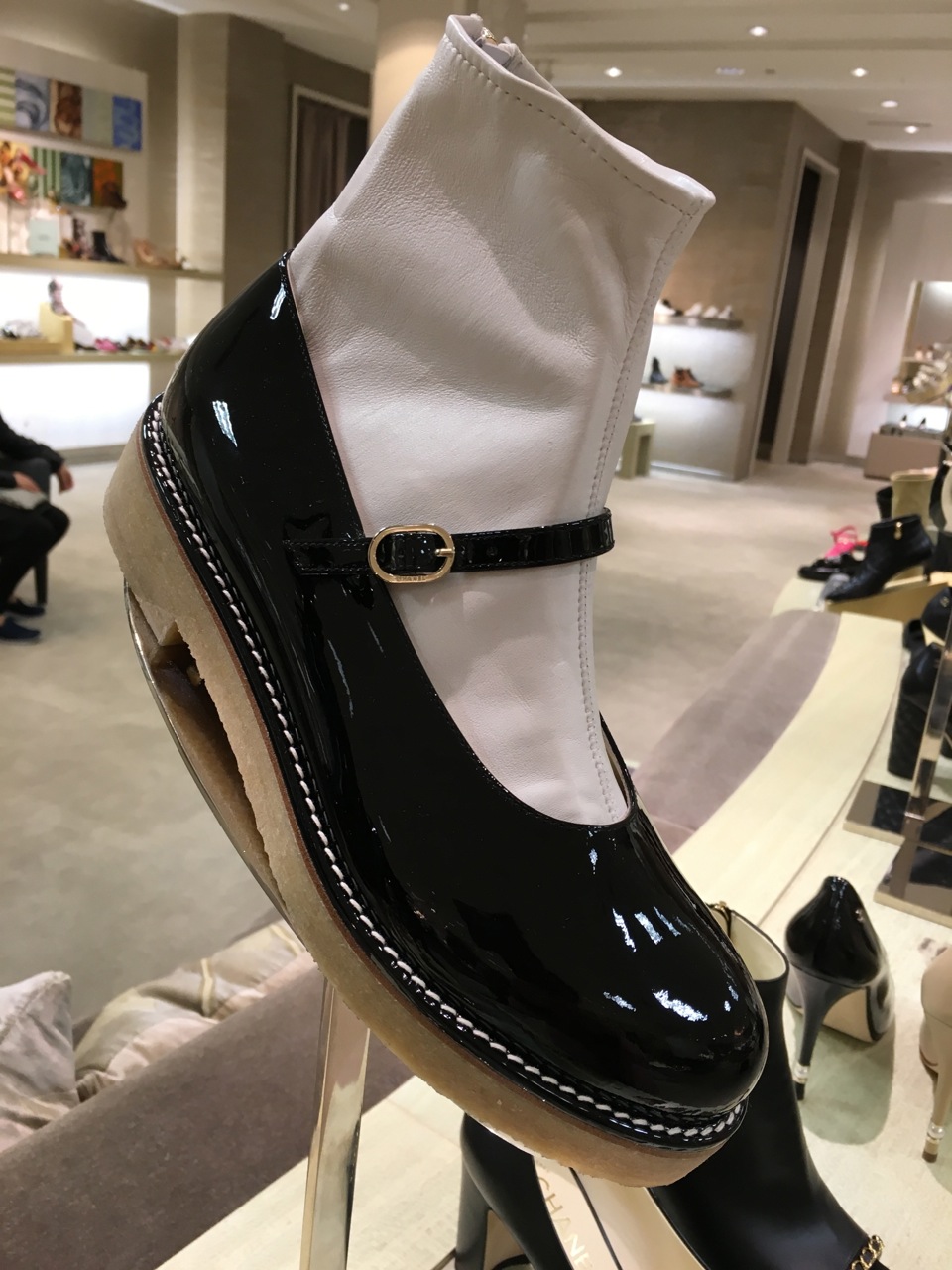 Love it, new fangled spats! And the crepe soles are quite comfortable. Your feet will thank you.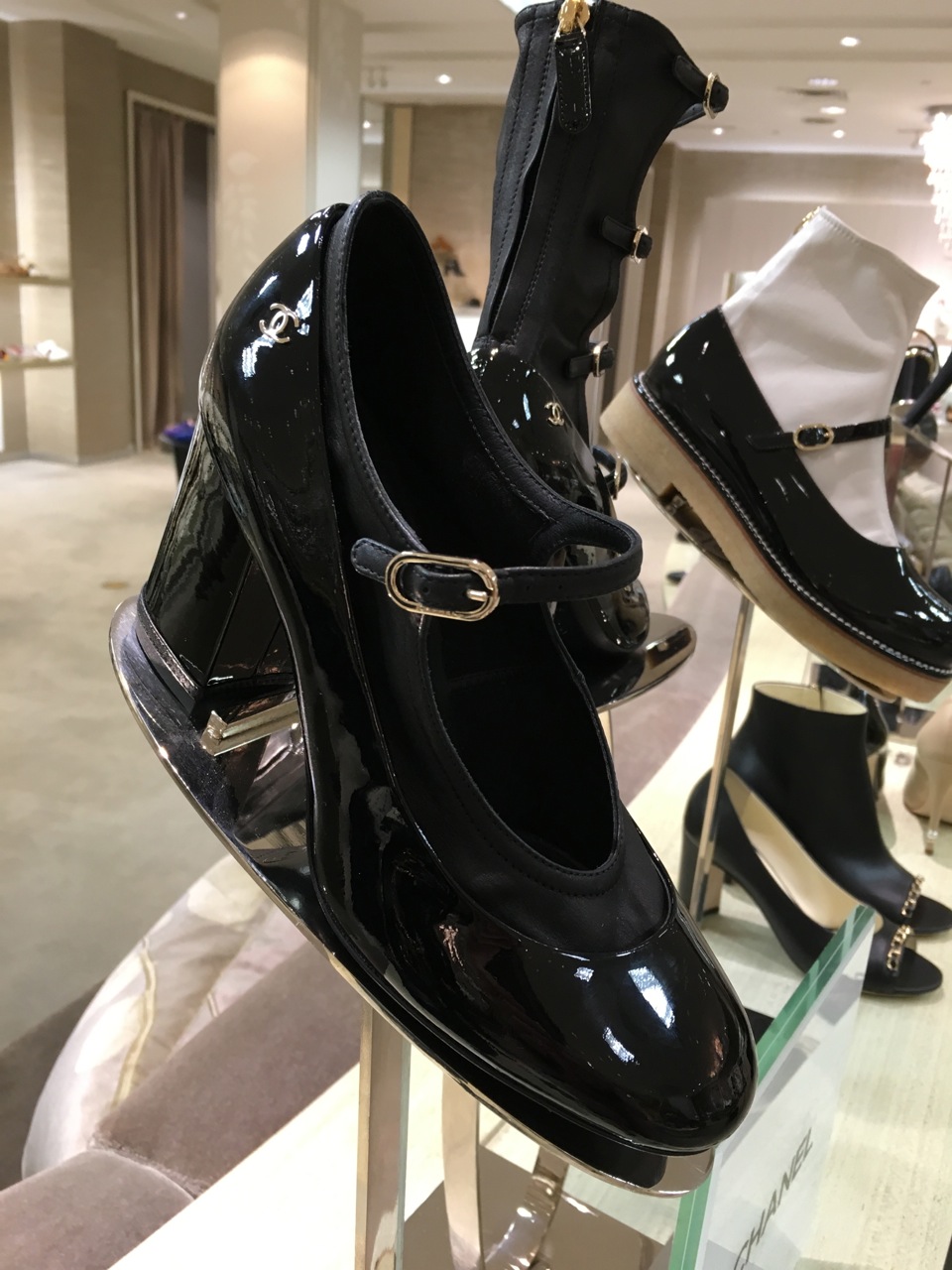 A curious take on the Mary Jane.
Chanel, always stylish, chic, and easy on the feet!
Cheers!