Time for some more fancy footwear, care of Neiman Marcus, San Francisco!
Some engaging options from three of my personal favorites, Chanel, Christian Louboutin, & Roger Vivier.
CHANEL: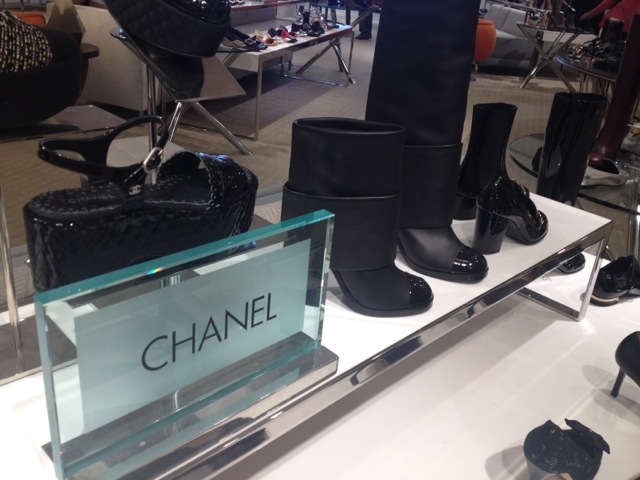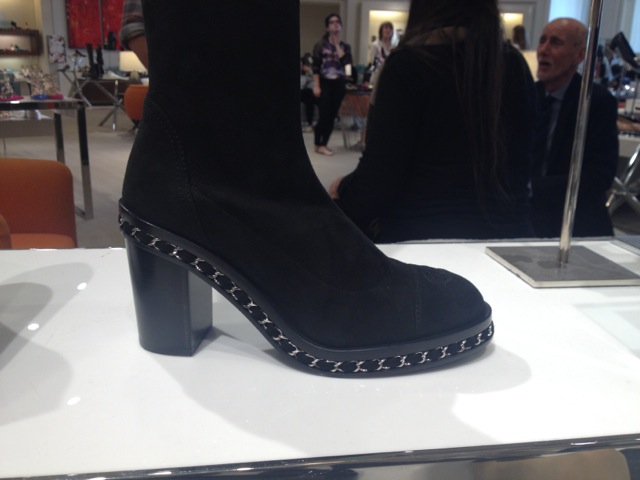 Freakin' PERFECTION in a black boot. STRETCH suede to the knees, with a chunky but not clunky heel (this won't slip into the sidewalk grate and kill you), AND the oh so beguiling woven chain detail.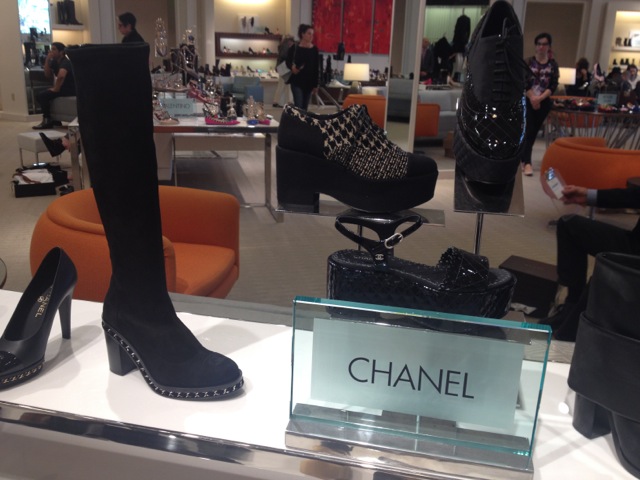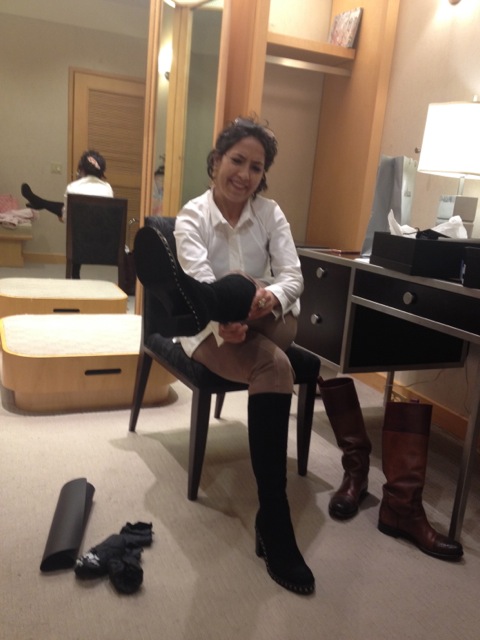 (Note to self, maybe DON'T try zipping up the suede boots over pants...sigh).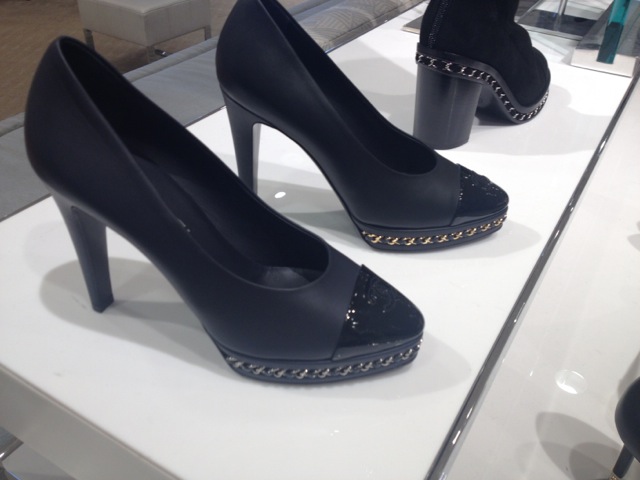 A good staple for suits, skirts, dresses, etc.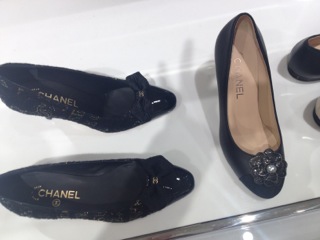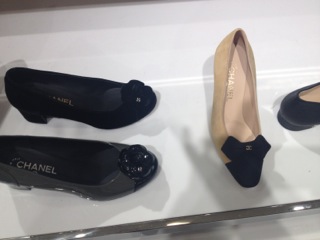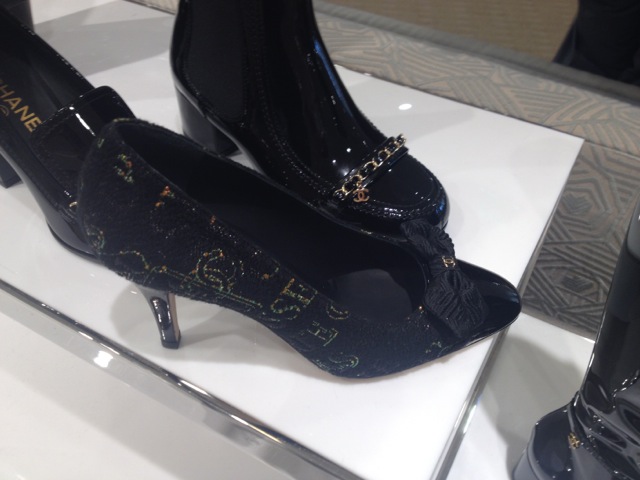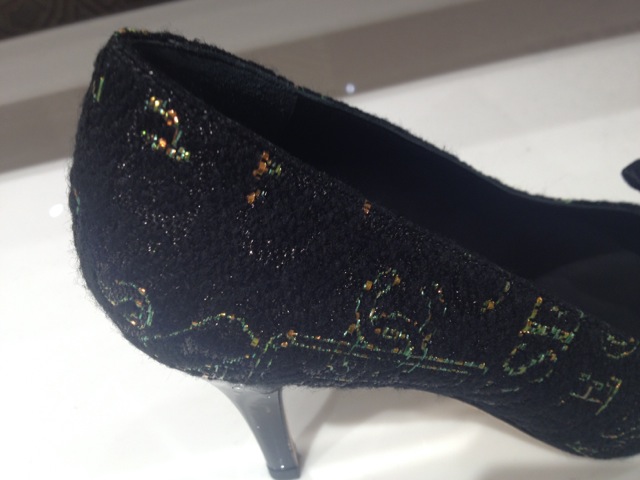 Comfy options for pants and feminine frocks, in suede, tweed and VELVET. No, not for the glam vixen crowd……..for that you need Louboutin and Gianvito Rossi….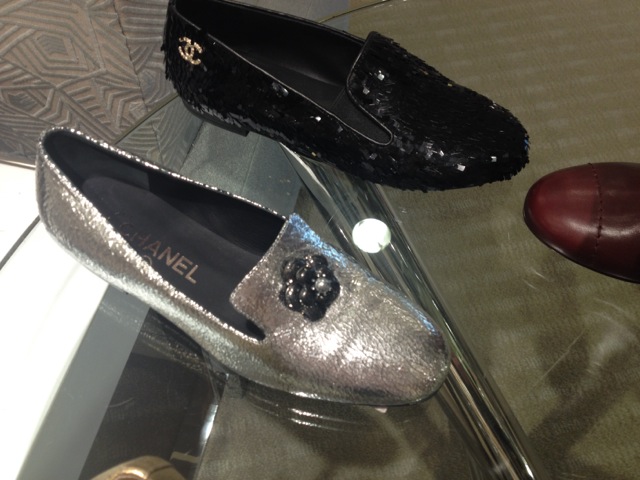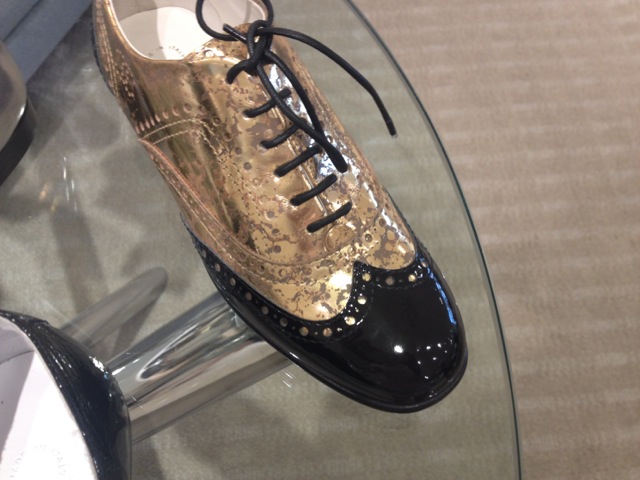 Some fetching FLATS….for those without arch issues….sigh.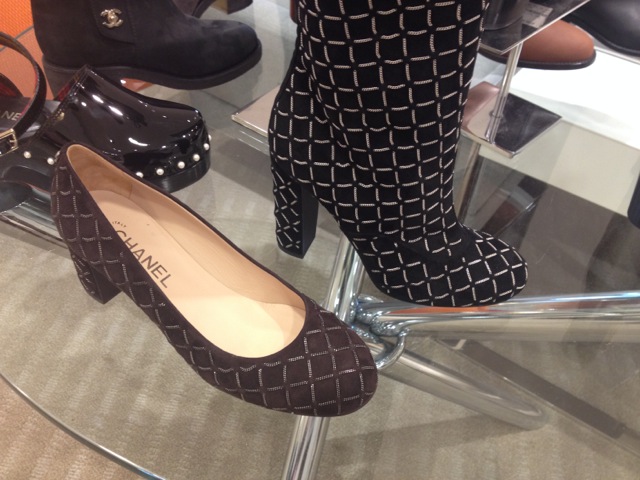 Comfortable and just too cool! Silver chain like detailing on brown and black suede. Chanel is one of the FEW designers (along with Brunello Cucinelli) that brings forth funky, attractive and seriously comfy footwear without sacrificing supreme style and cachet.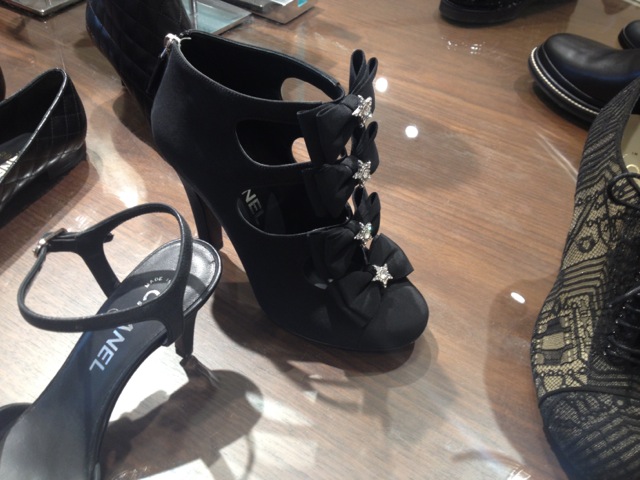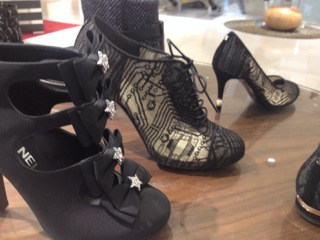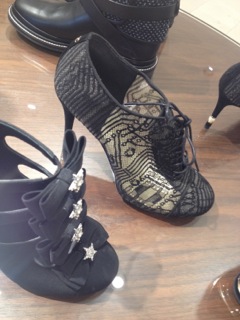 Take some silk, bows, lace and rhinestone stars and mix in some Lagerfeld, and there you have it, the most beguiling of shoe booties.
CHRISTIAN LOUBOUTIN: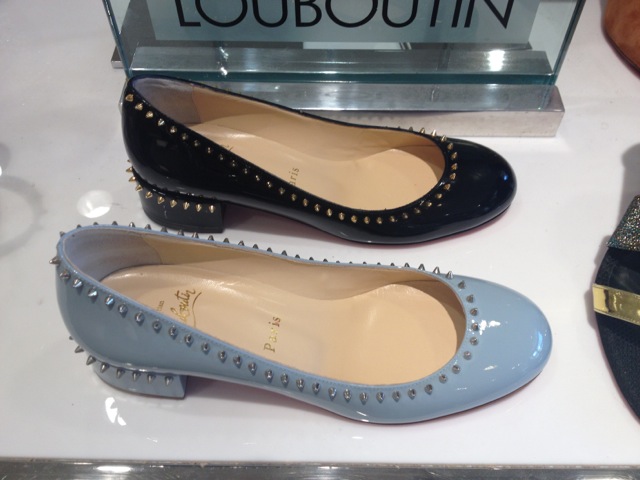 Sweet and spiky. You know its Louboutin, but your feet don't!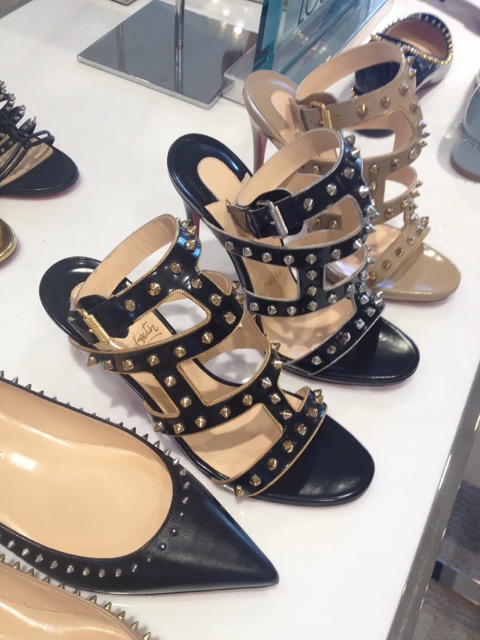 The sexy strappy contingent.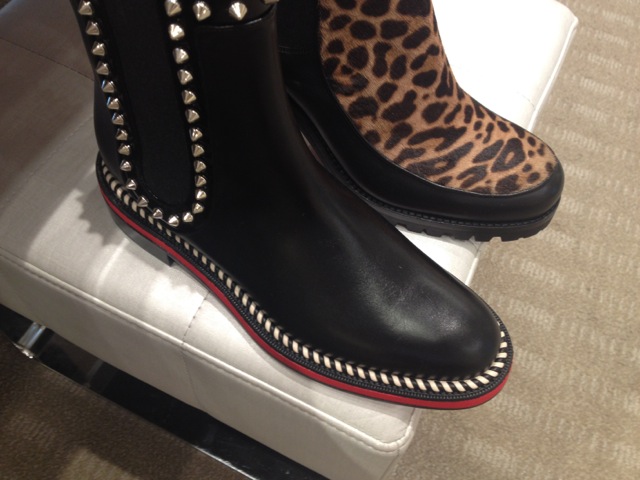 Even the boots are sizzling H O T. And apparently Feline is here to stay.
ROGER VIVIER: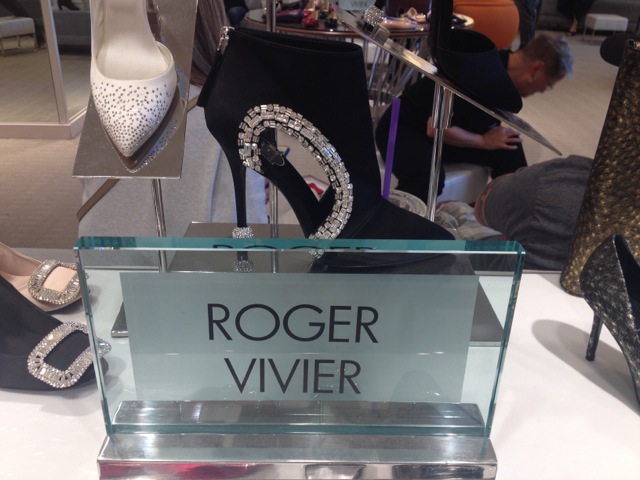 Ok, these SHOE-BOOTIES are some of the most glorious I've seen what with the circular cut out and the swirl of crystals. You could throw these on with anything Balmain, Saint Laurent, or Tom Ford have to offer. Smoking hot. And yet, not skyscraper high.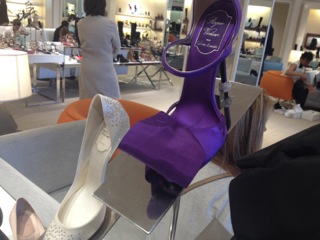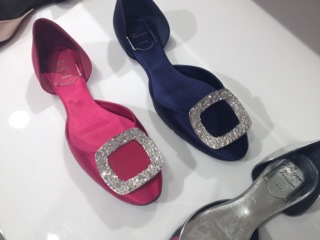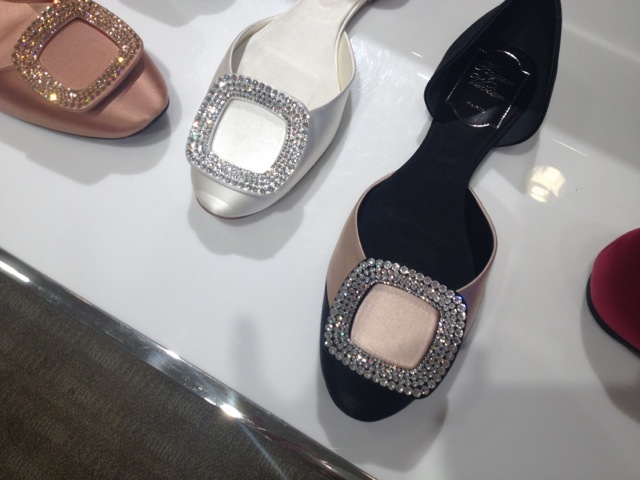 For the next soiree, for the bold and the timid.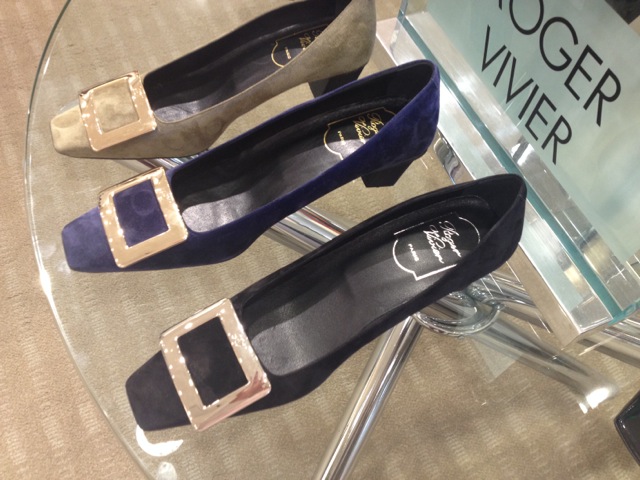 We all need chic footwear that won't leave us bleeding to death from our toenails. And who doesn't love a big buckle?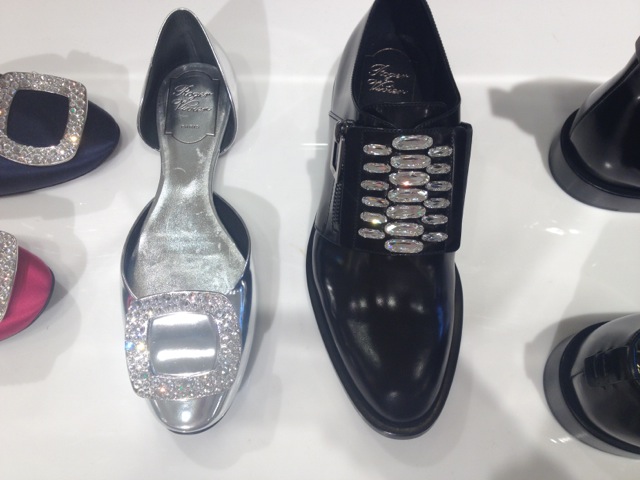 We're not in Kansas anymore…….a little man shoe with just enough opulence to satisfy the girly-girl. Pair with Simone Rocha frocks.
Needless to say this was just a brief taste of the vast array of delectables from the shoe salon at Neiman Marcus, but hopefully fun, flirty, unexpected, and ever so important, WEARABLE.
ENJOY!