A relatively pithy collection makes a big splash, what with the big volumes, vibrant BOLD color palette, and wacky assemblies! But our brains need collections such as these to combat tweed and soiree gown ennui. Fashion shouldn't be just serioso! Here comes the DELPOZO cavalry to brighten our spirits with their signature blazingly bright colors, architectural silhouettes, and embellished tulle.
GREEN-ORANGE-FRINGE-JACQUARD-PLAID-TULLE, and other curious elements combine to conjure up a delicious stew of frolicking runway fare! Fun shall be had by all!
DELPOZO PRE FALL 2016: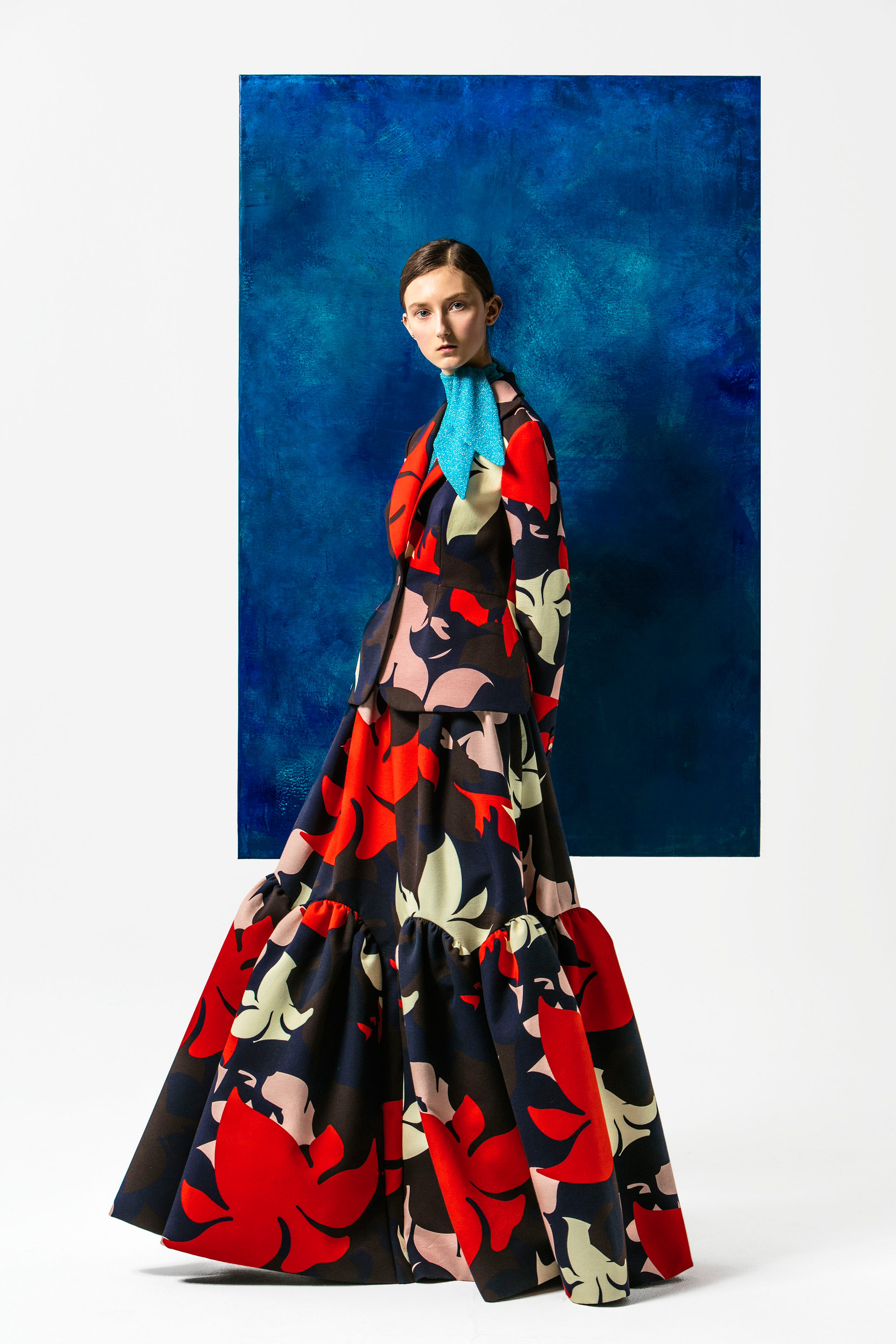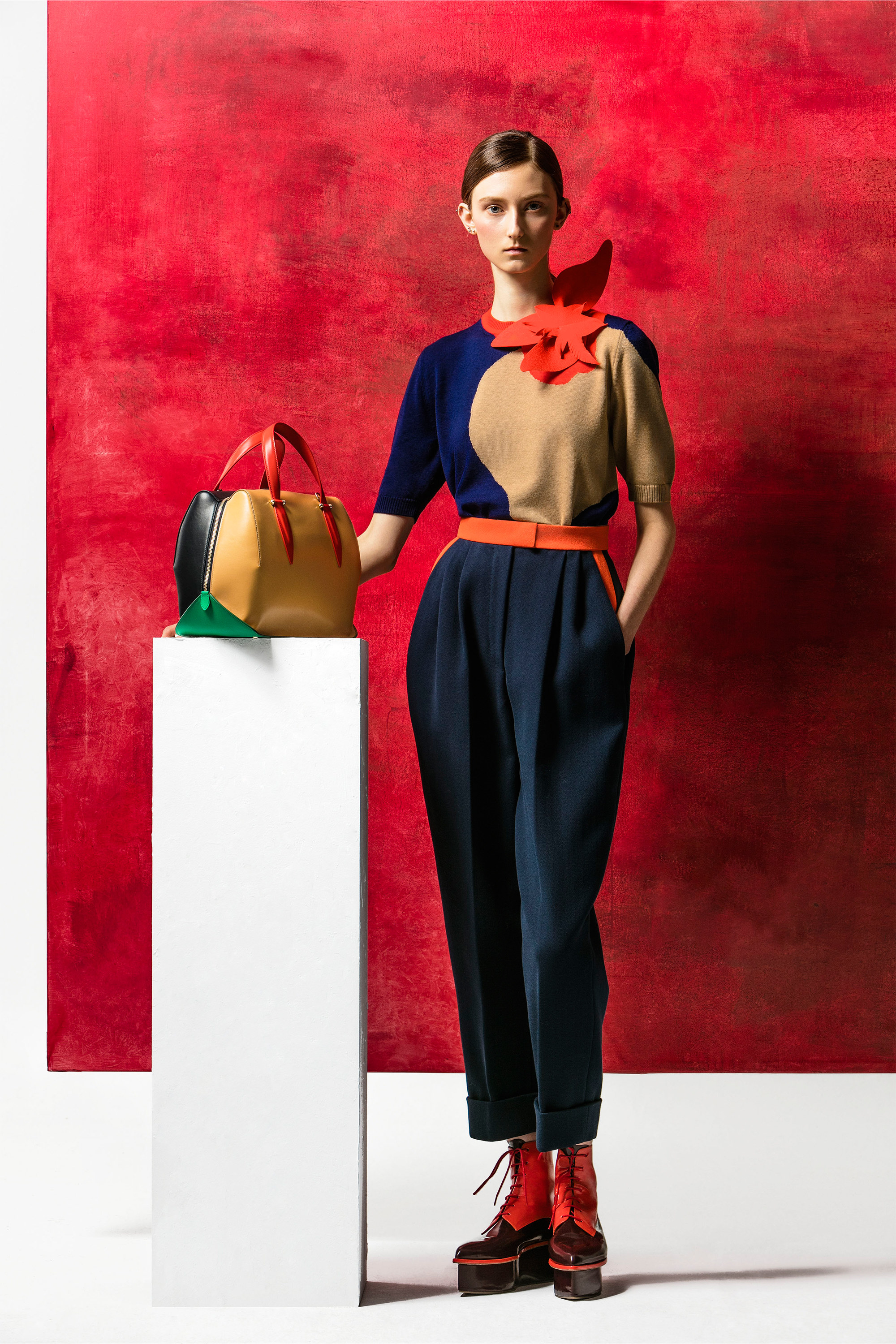 I love a tapered cuffed pant, really a great go to separate. What CAN'T you wear with them? Nothing! A T-shirt and platform shoe booties, stilettos and a bedazzled jacket for a gala affair, penny loafers and fisherman's sweater, etc.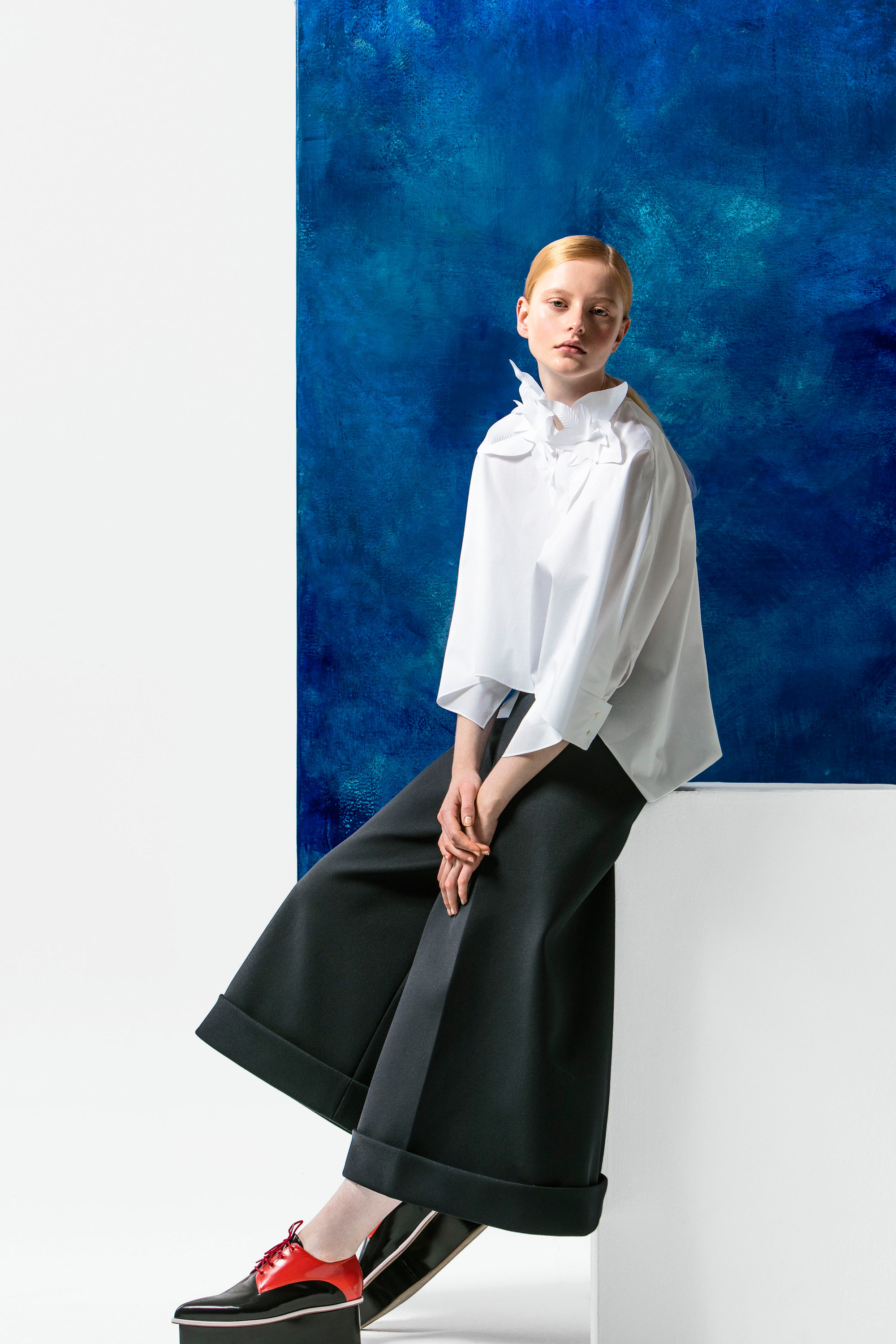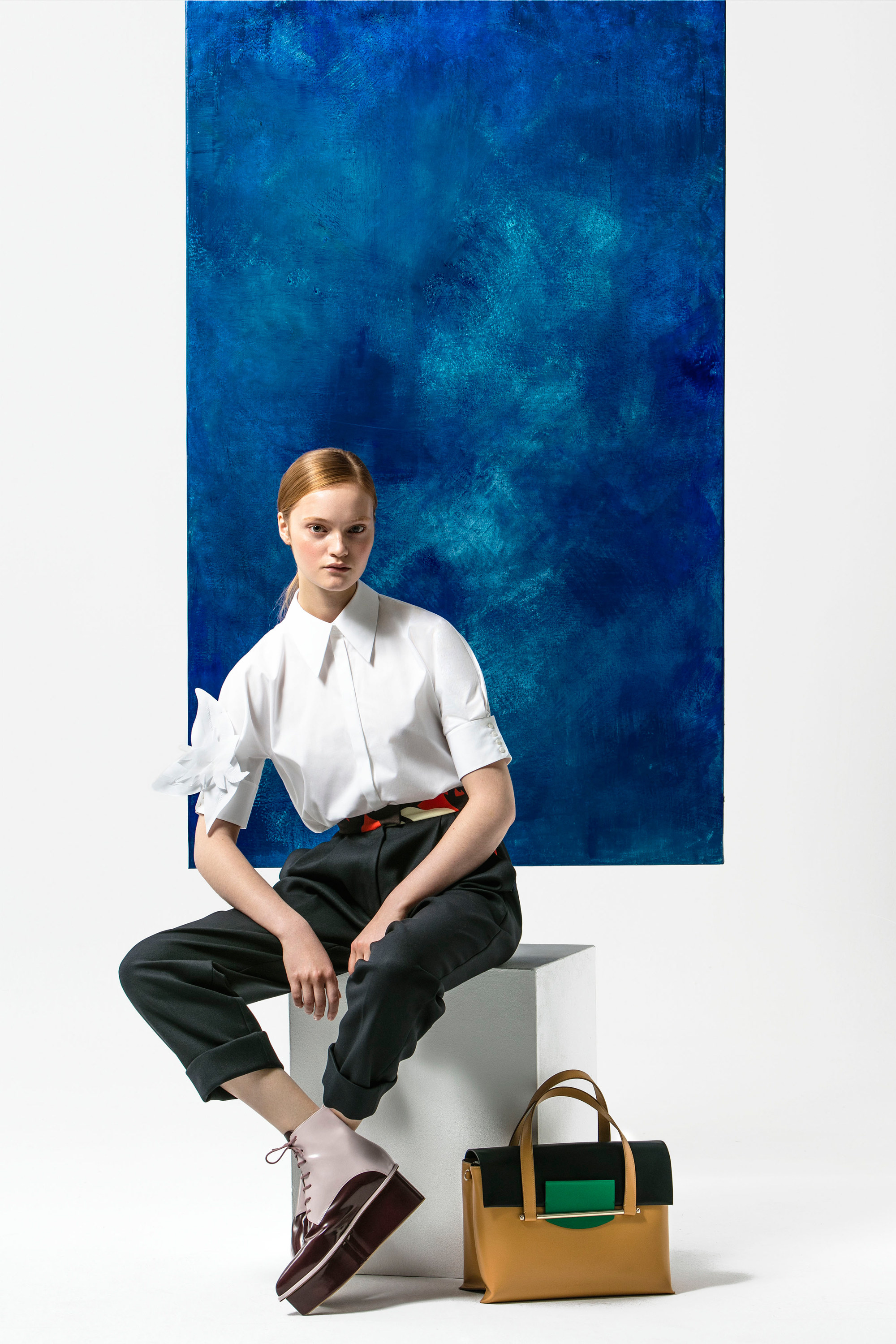 The easiest and cheapest way to infuse whimsy into your life and ensembles is a white blouse with tonal details! And these can be worn with shorts, slacks, skirts and over spring dresses.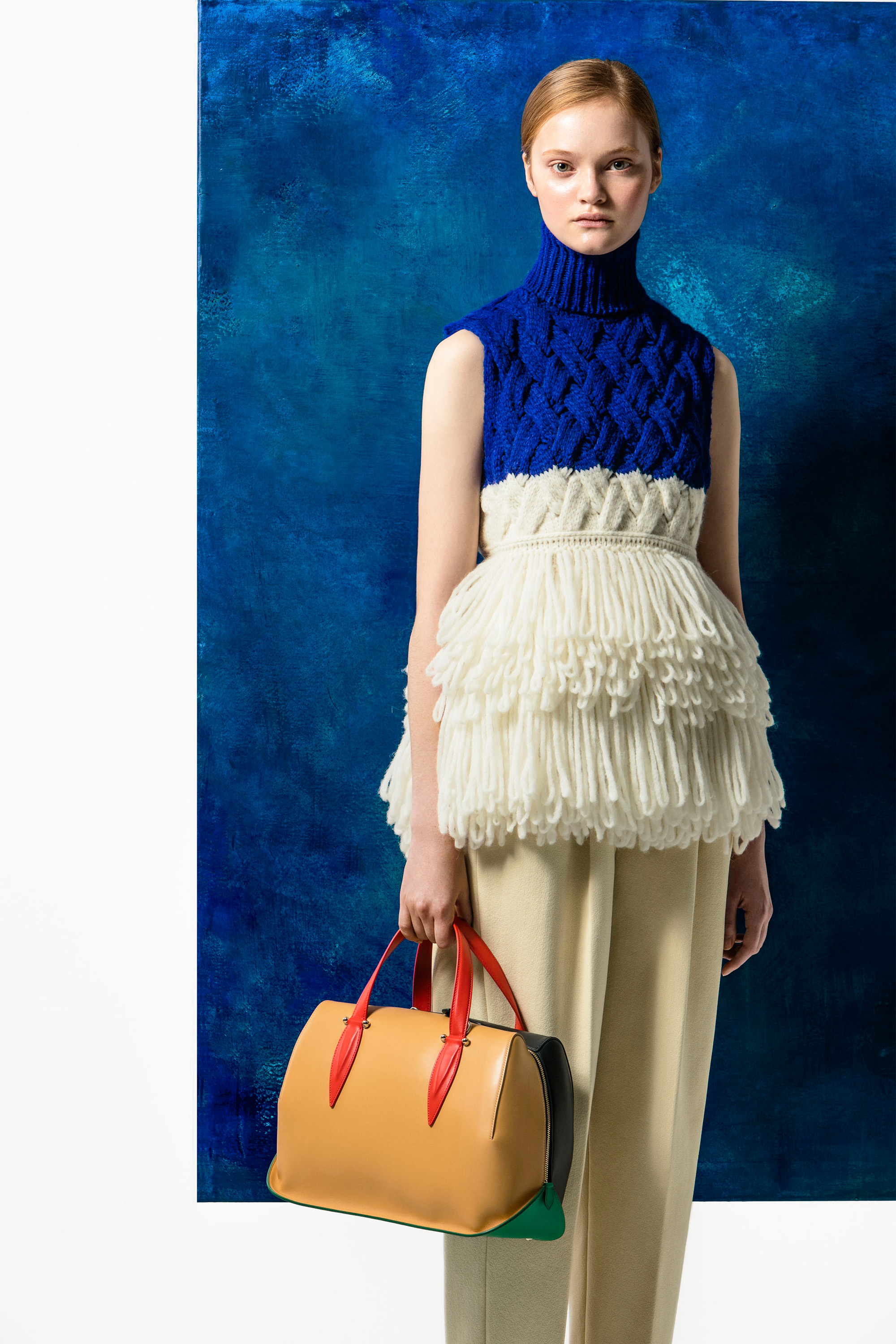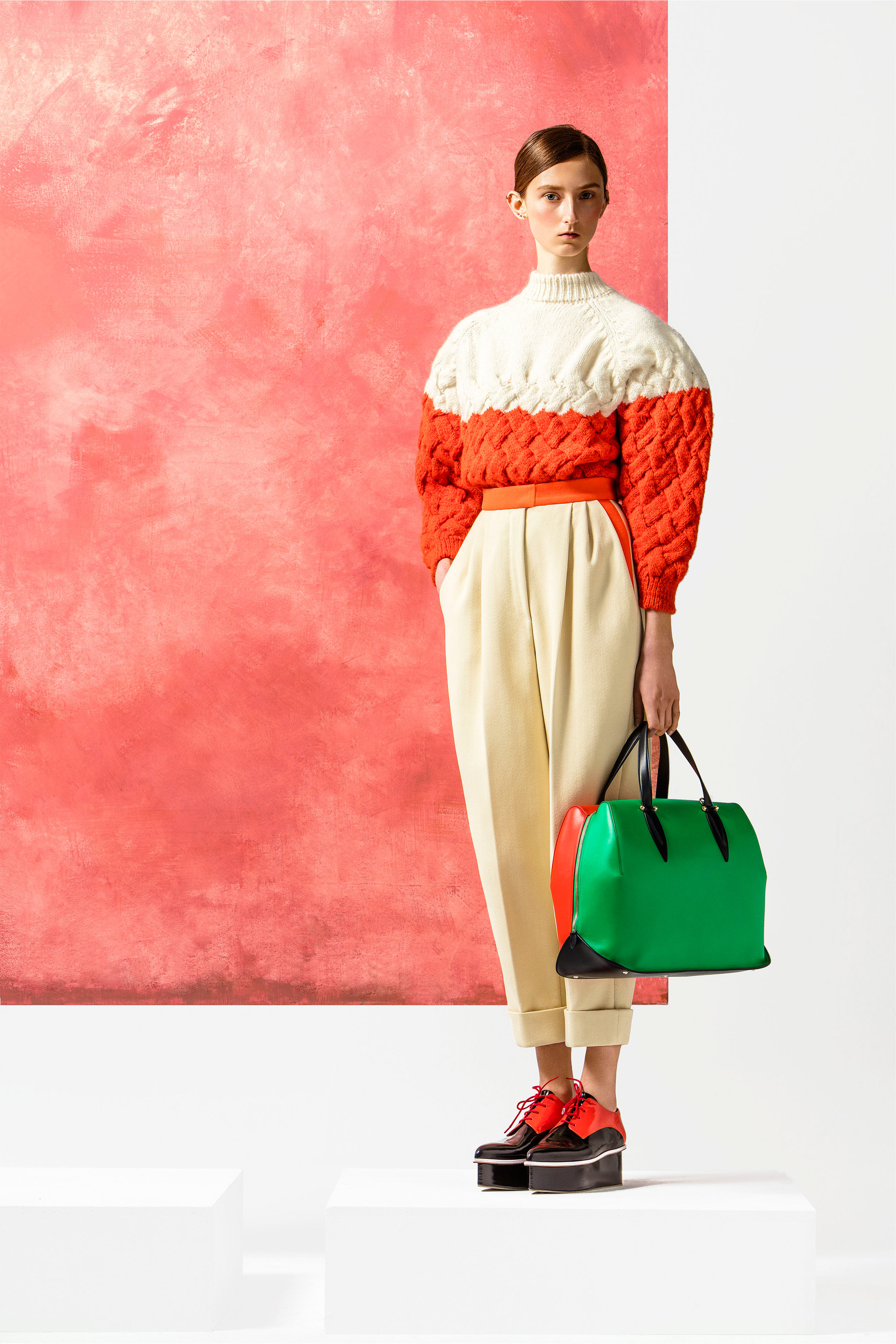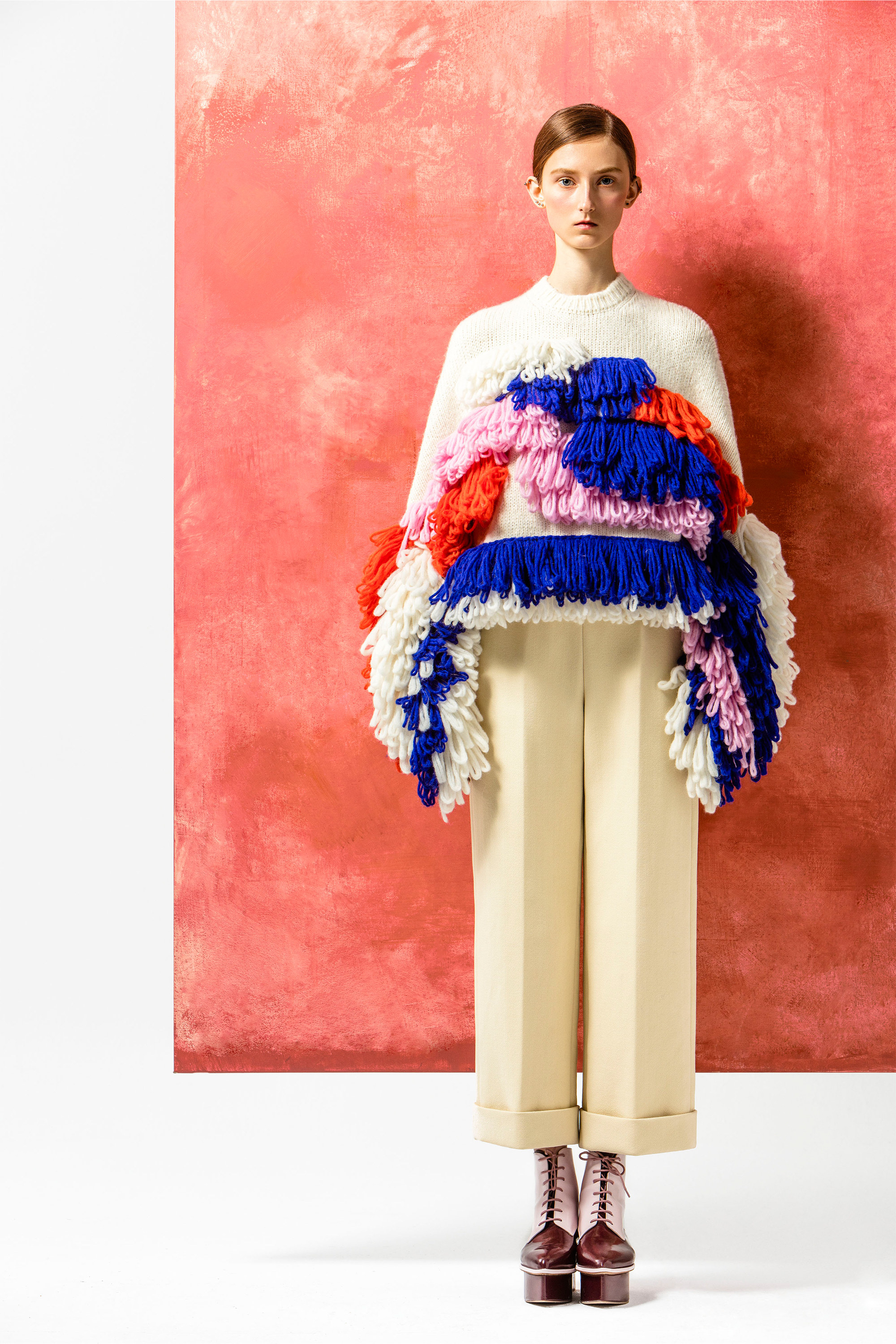 Happy sweaters bursting with mirth!!!!!!!!!!!!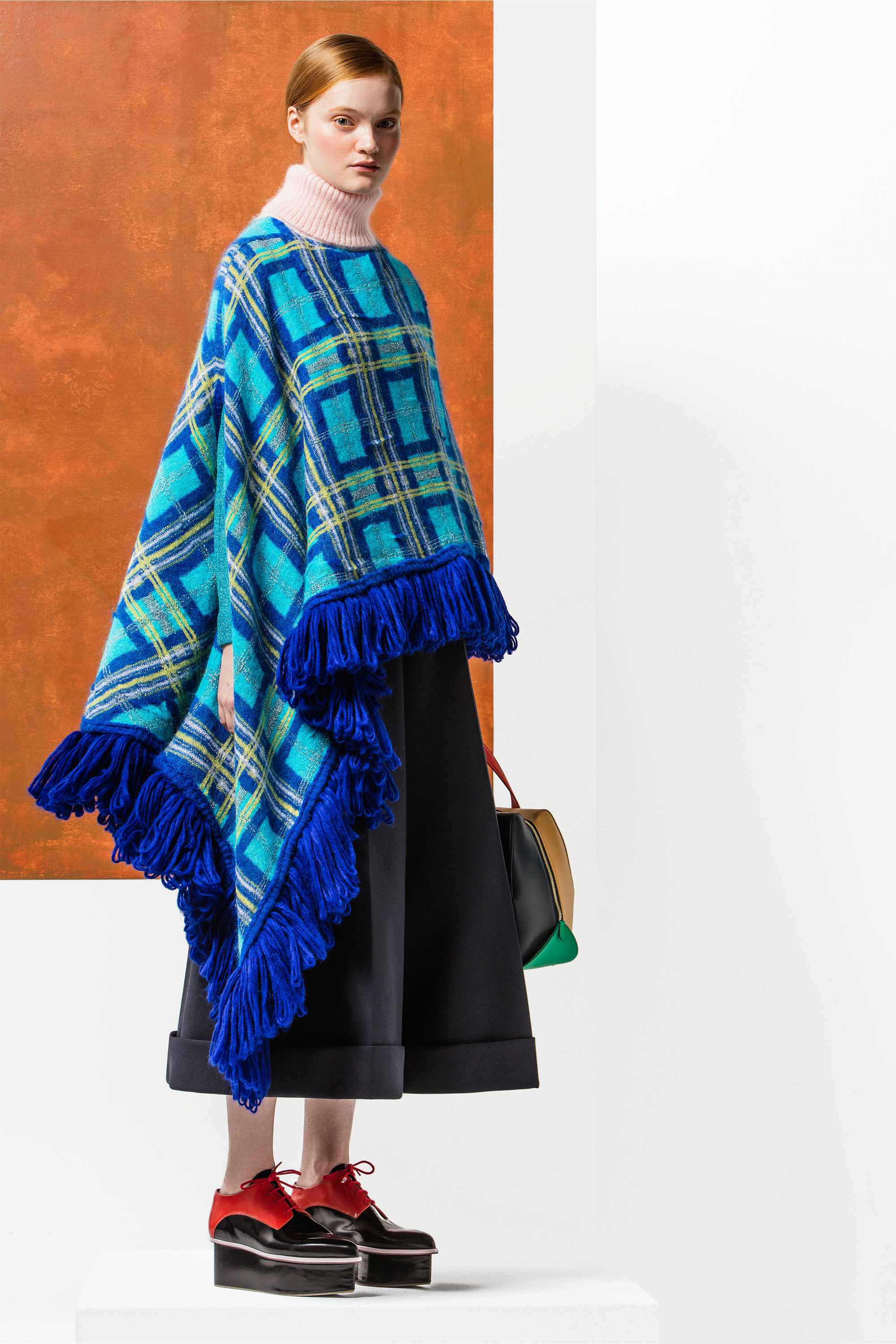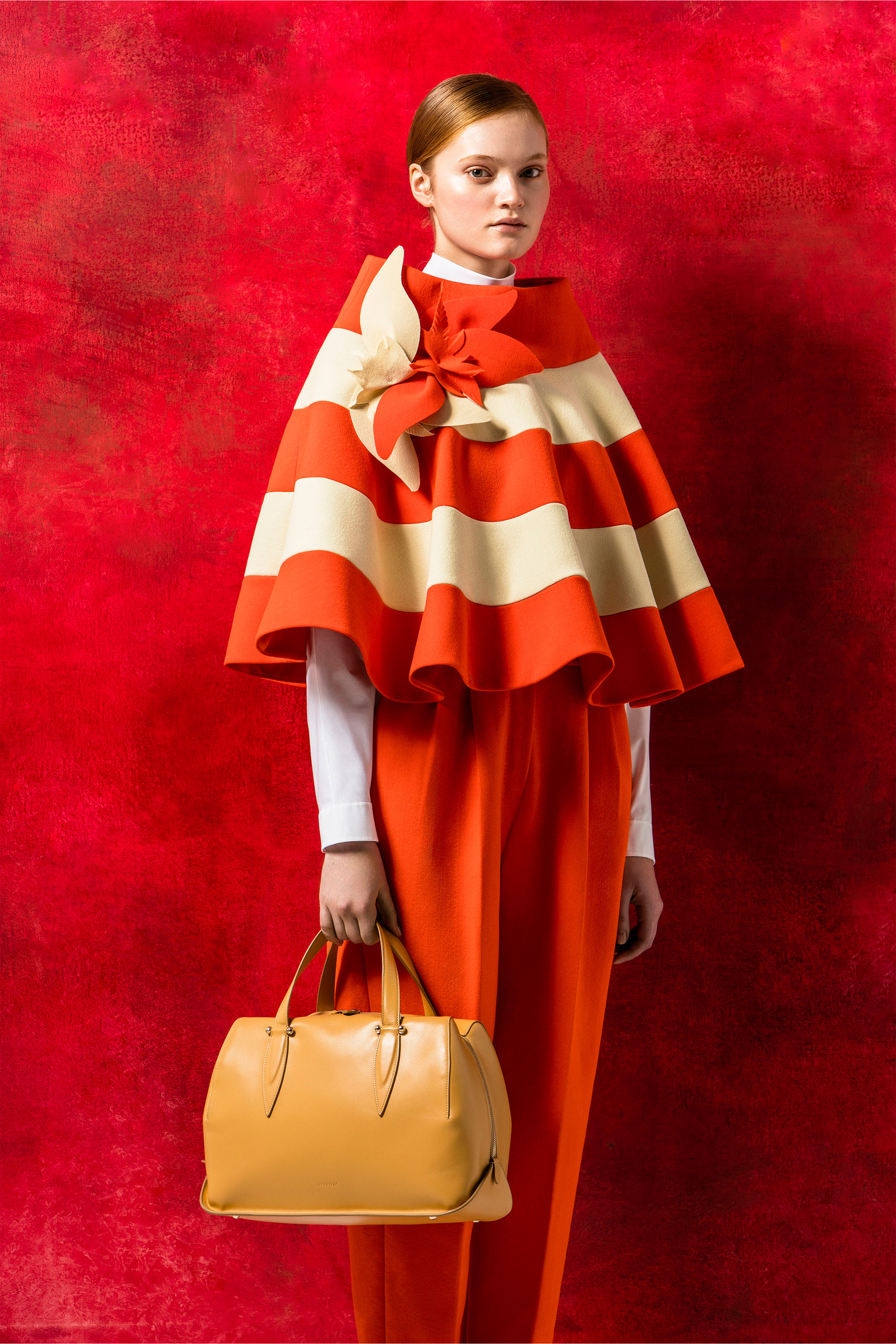 Typically I loathe anything resembling a poncho........ick, so 70's tawdry. These pieces however are friendly and engaging. AND easy to throw on over casual togs. The blue fringe number in particular would be a nice adjunct to jeans and a sweater when heading off to walk the Dog, or to the movies.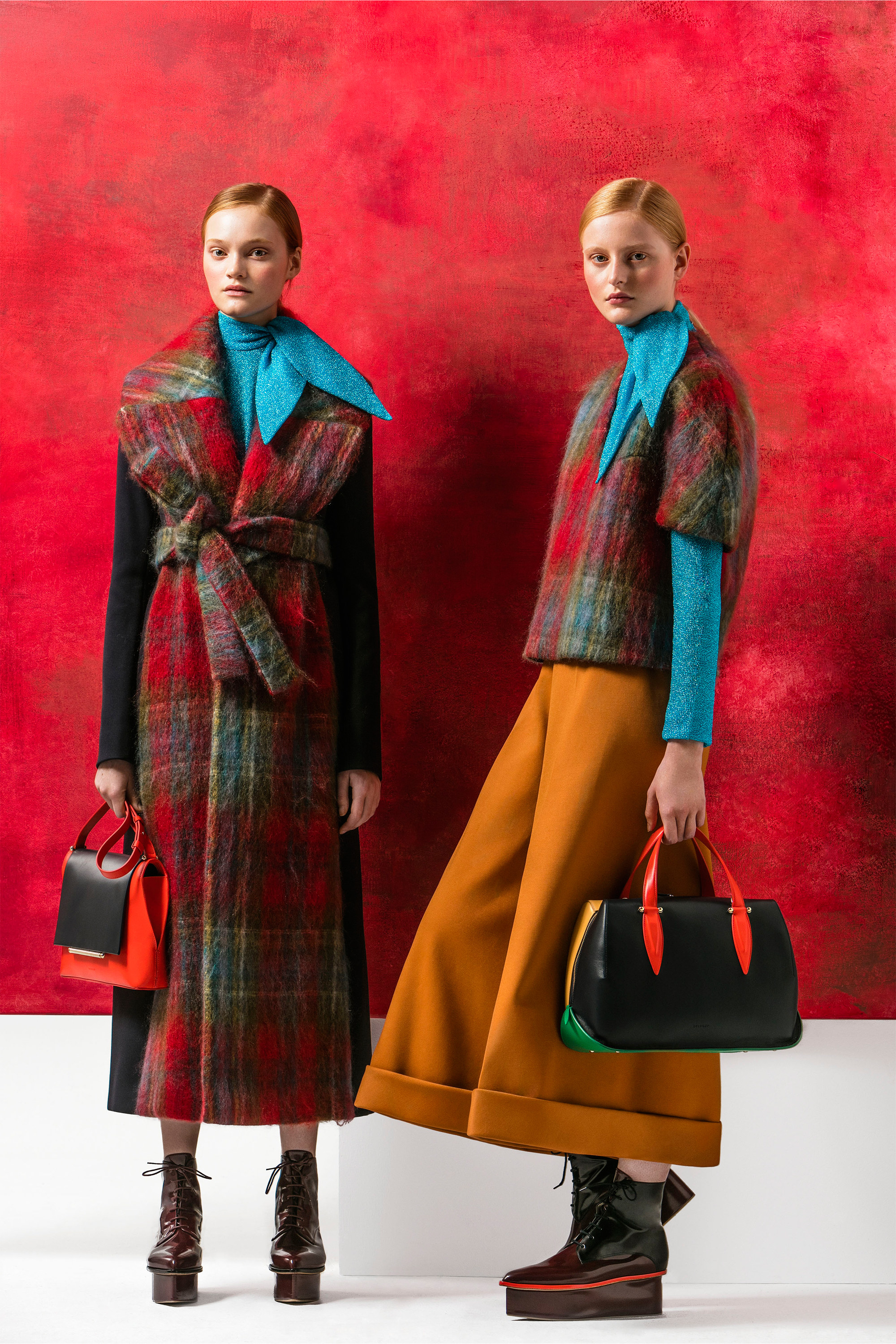 Mmmmm, tartan plaid! Pragmatic, fun, and funky. Where has all the plaid gone? Chanel made a brief foray into all things Scottish plaid for pre-fall 2013, but haven't seen much of this lately. Bravo!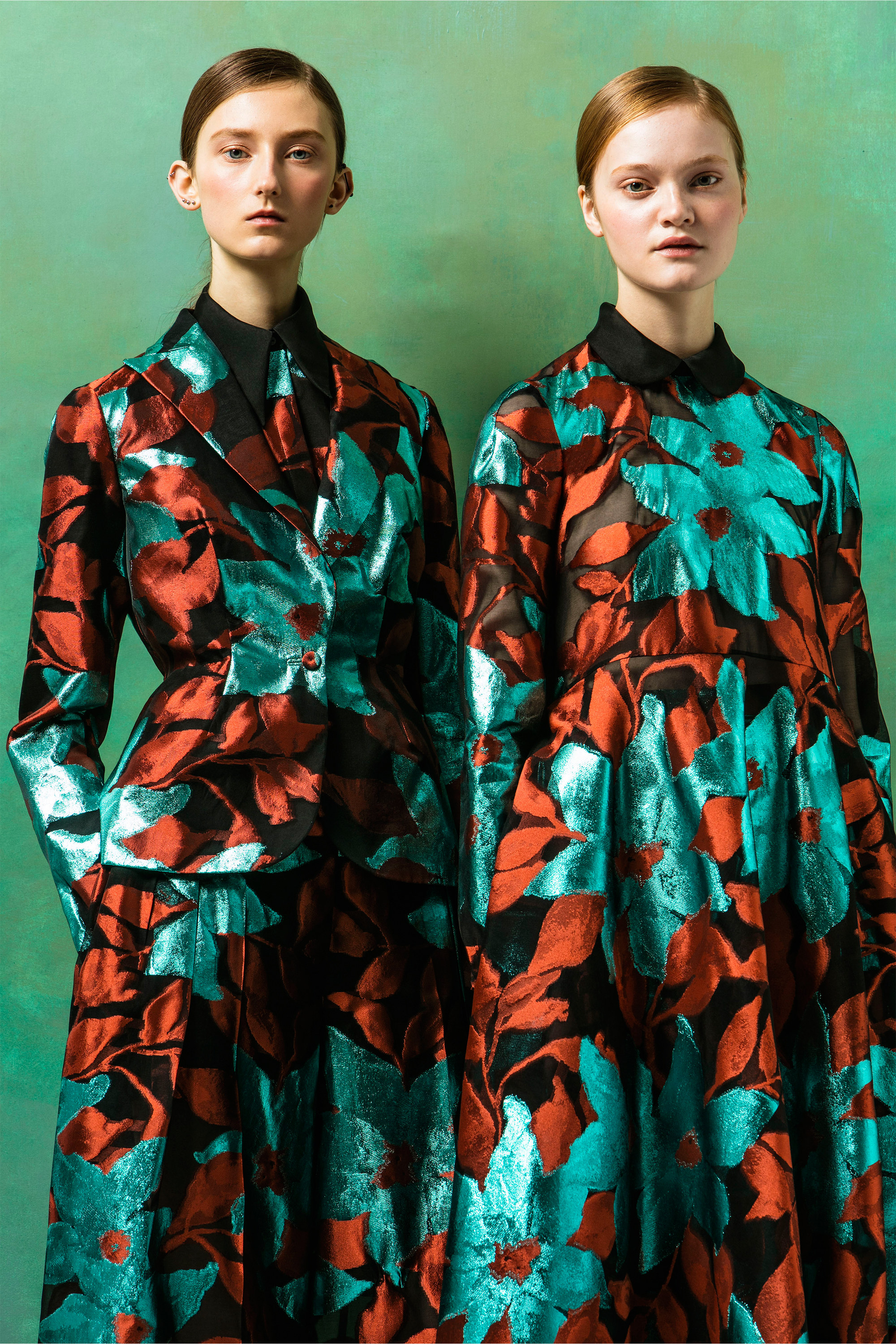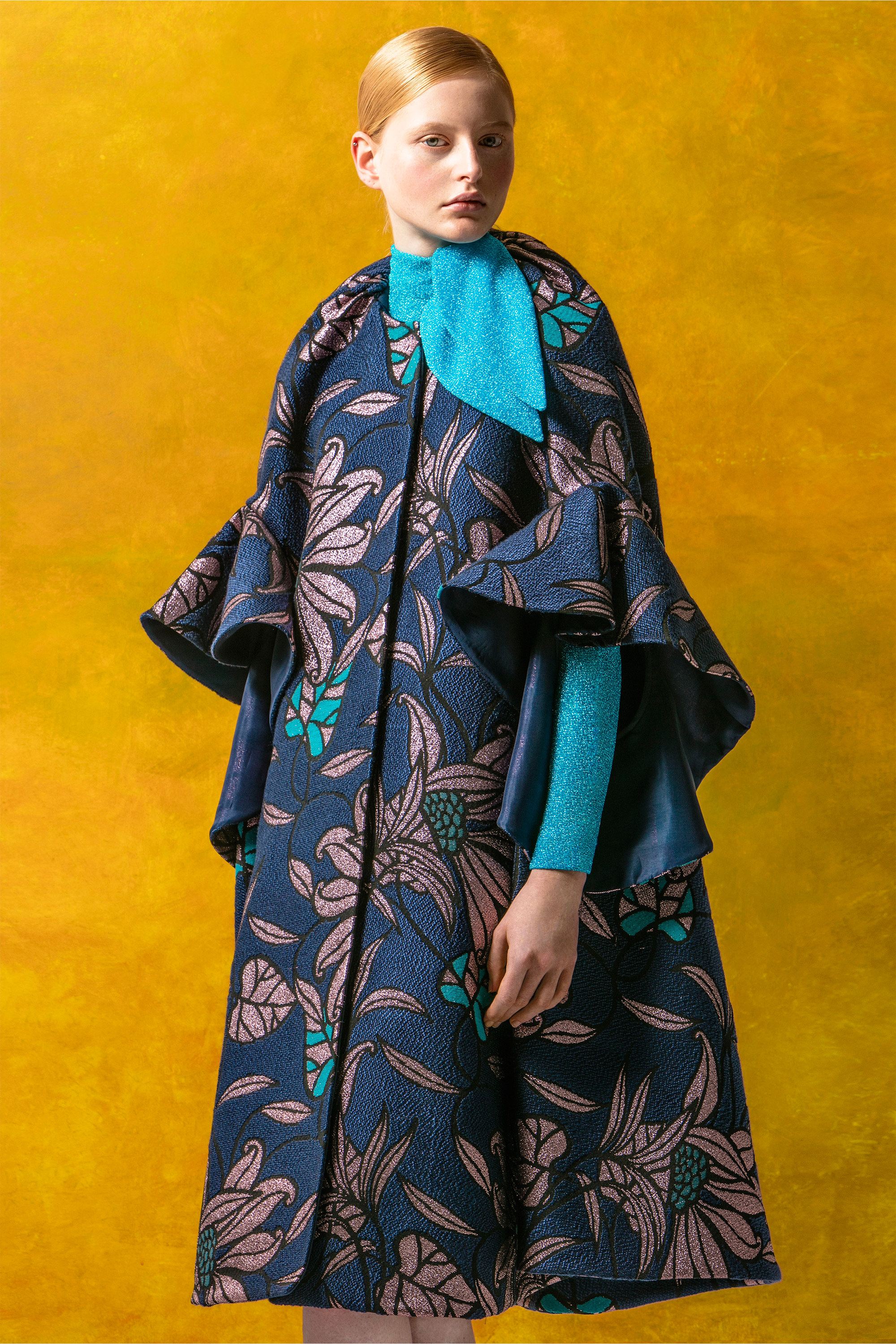 Just a wee bit of jacquard goes a long way in jazzing up an outfit. Jeans, slacks, a mini, a dress? Doesn't matter, as the jacket will become THE focal point of any outfit. And certainly when big theatrical bell (or in this case, abstract floral), sleeves are a part of the show!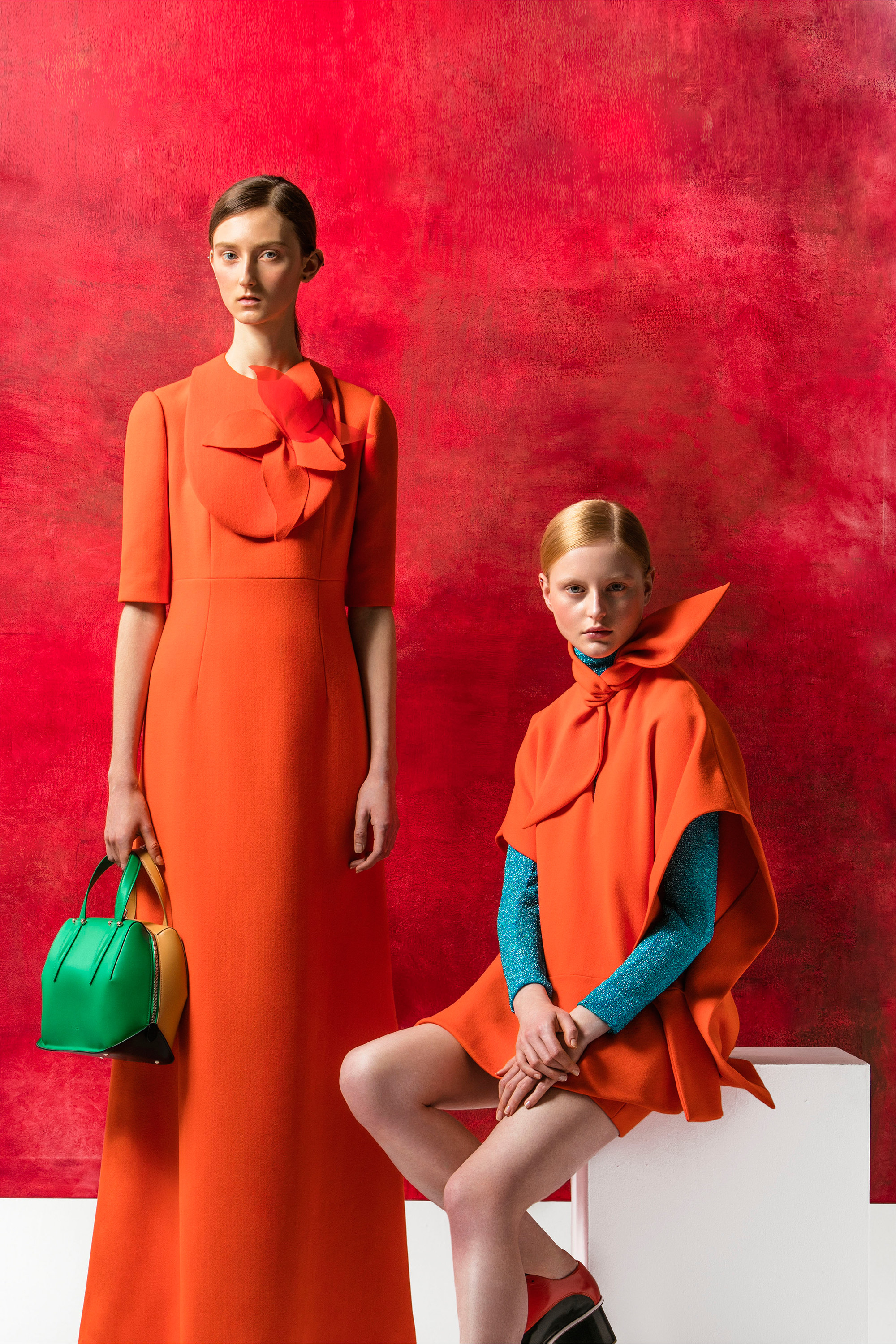 THE perfect fall color, very GREAT PUMPKIN CHARLIE BROWN! Wear with British tan riding boots. Orange is an elusive color, sort of the Leopard of the crayola box. Embrace it whilst you can!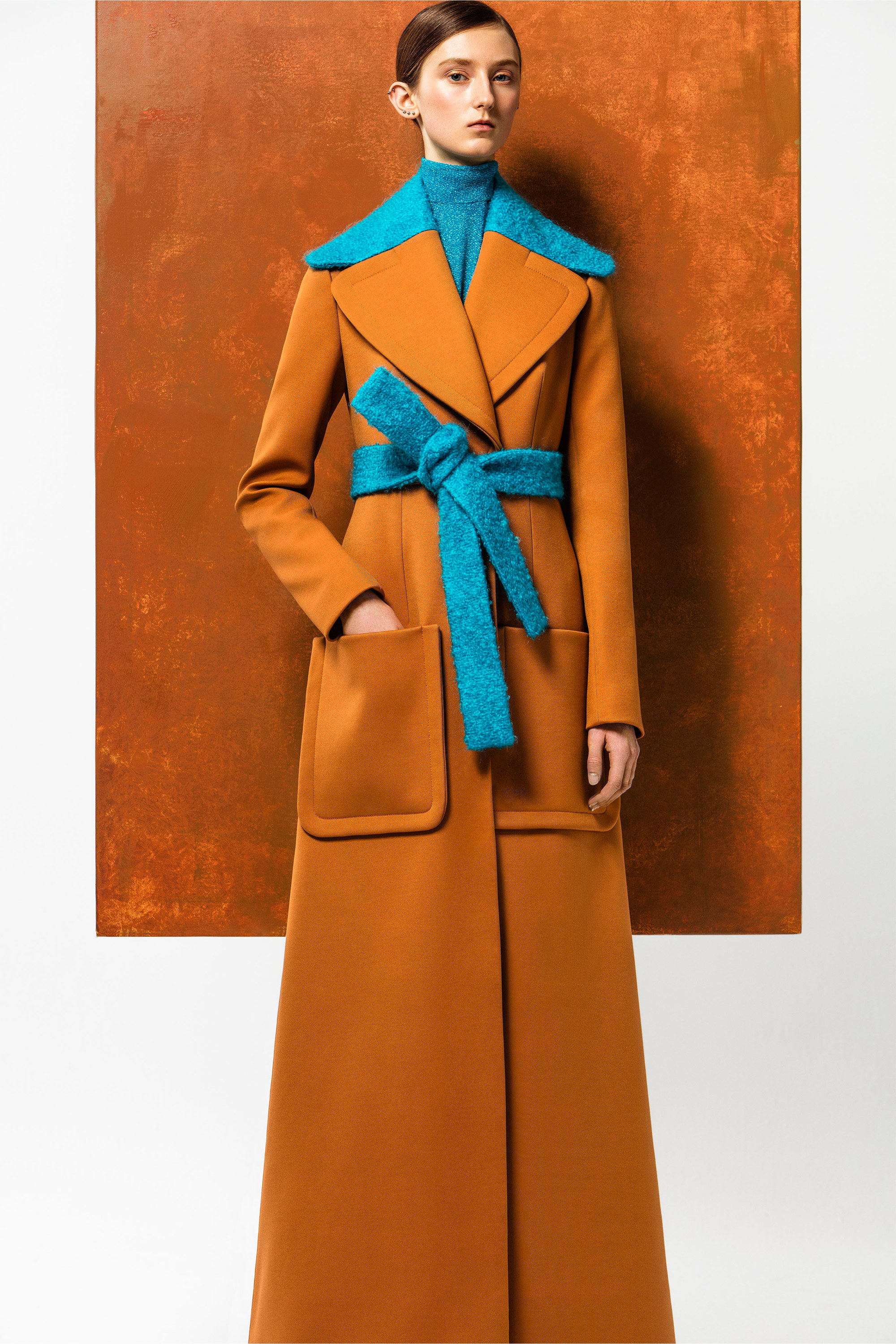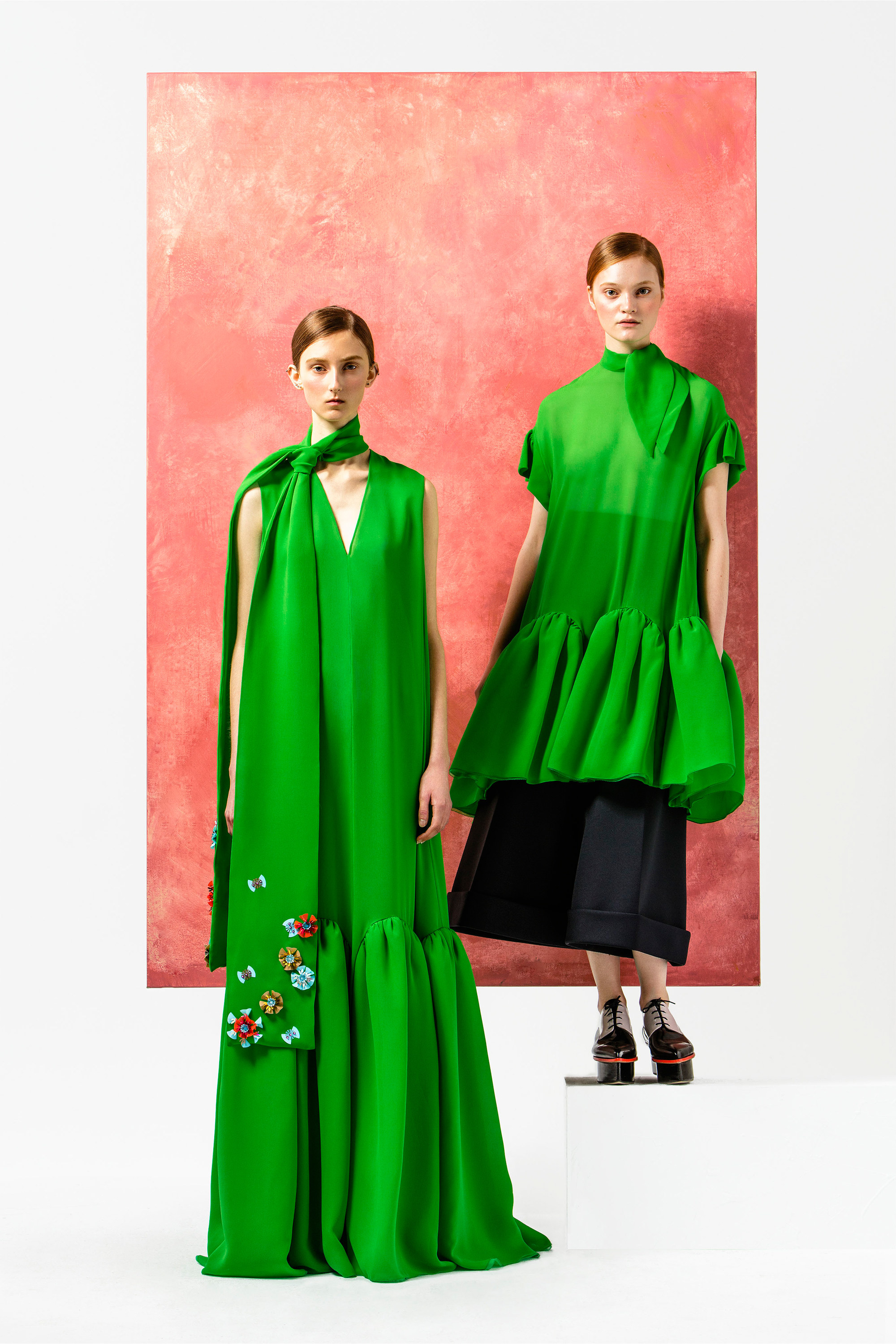 COLOR, COLOR, COLOR, the name of the day! No such thing as too bright or flamboyant in this affair.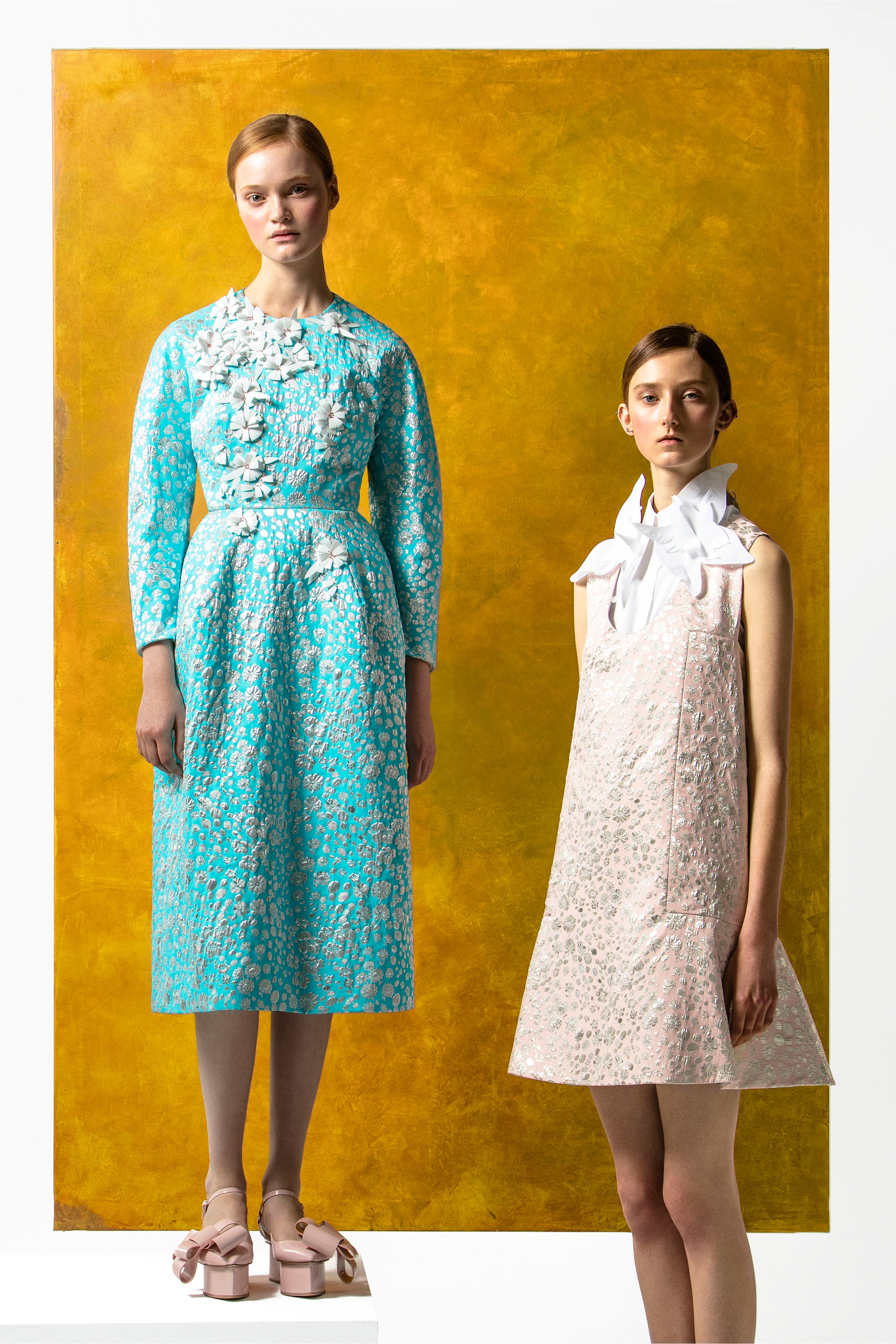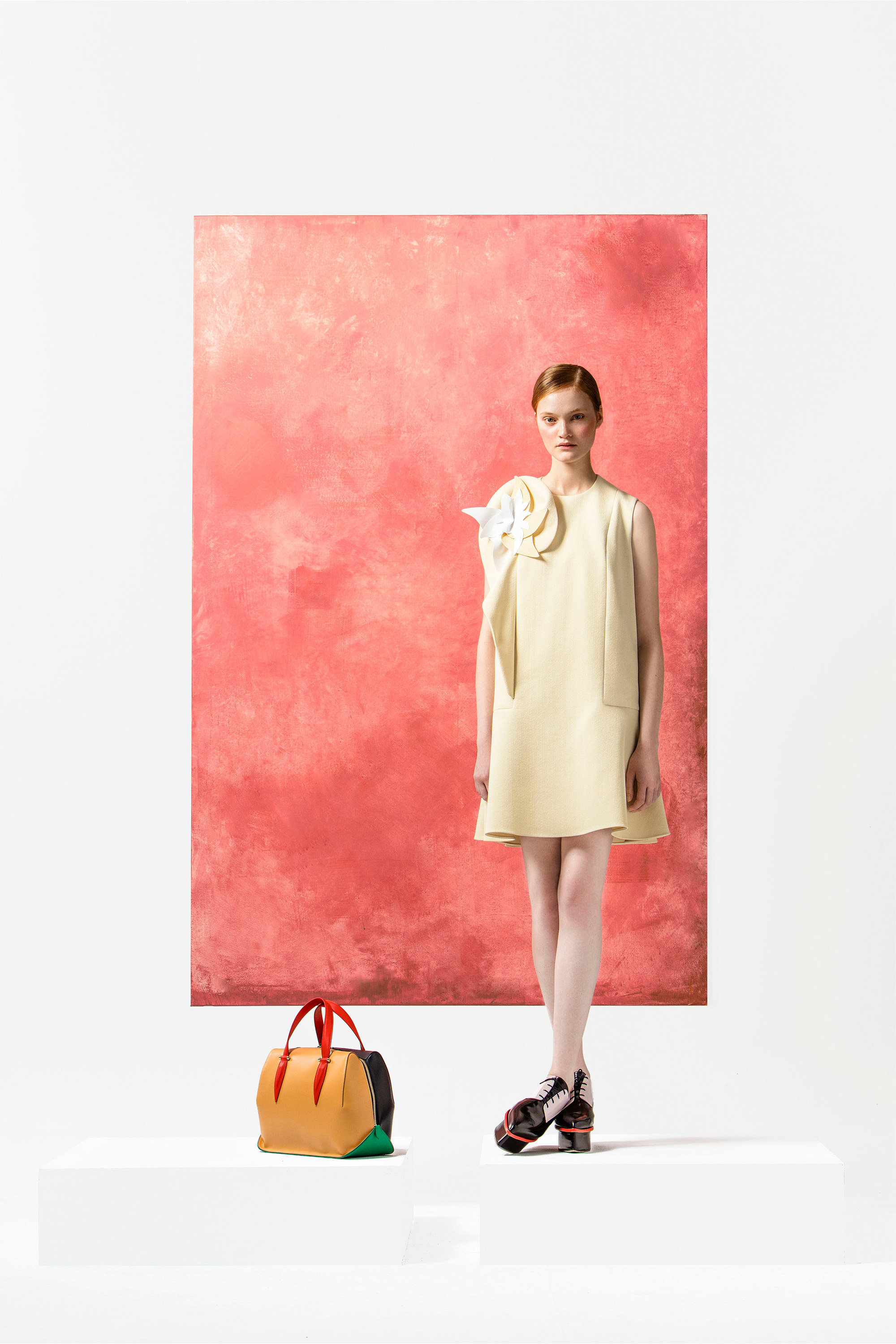 The shift dress, whether in a muted neutral or glorious cloque, is always a good option for any outing calling for a light feminine touch. A non-fussy simple silhouette becomes a statement piece by virtue of the 3D adornment. Get out the patent leather flats and head off to that garden party. Maybe even add a HAT!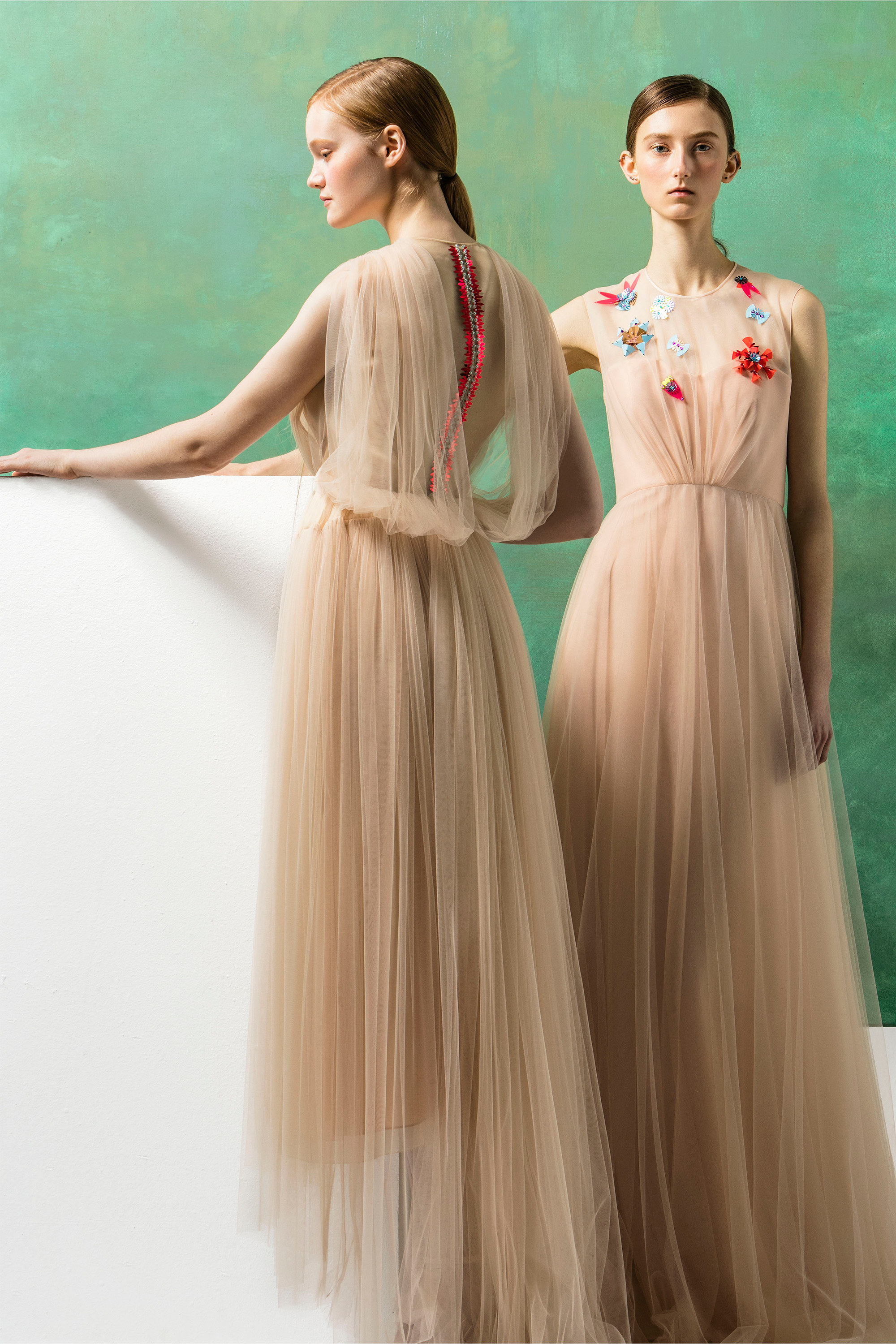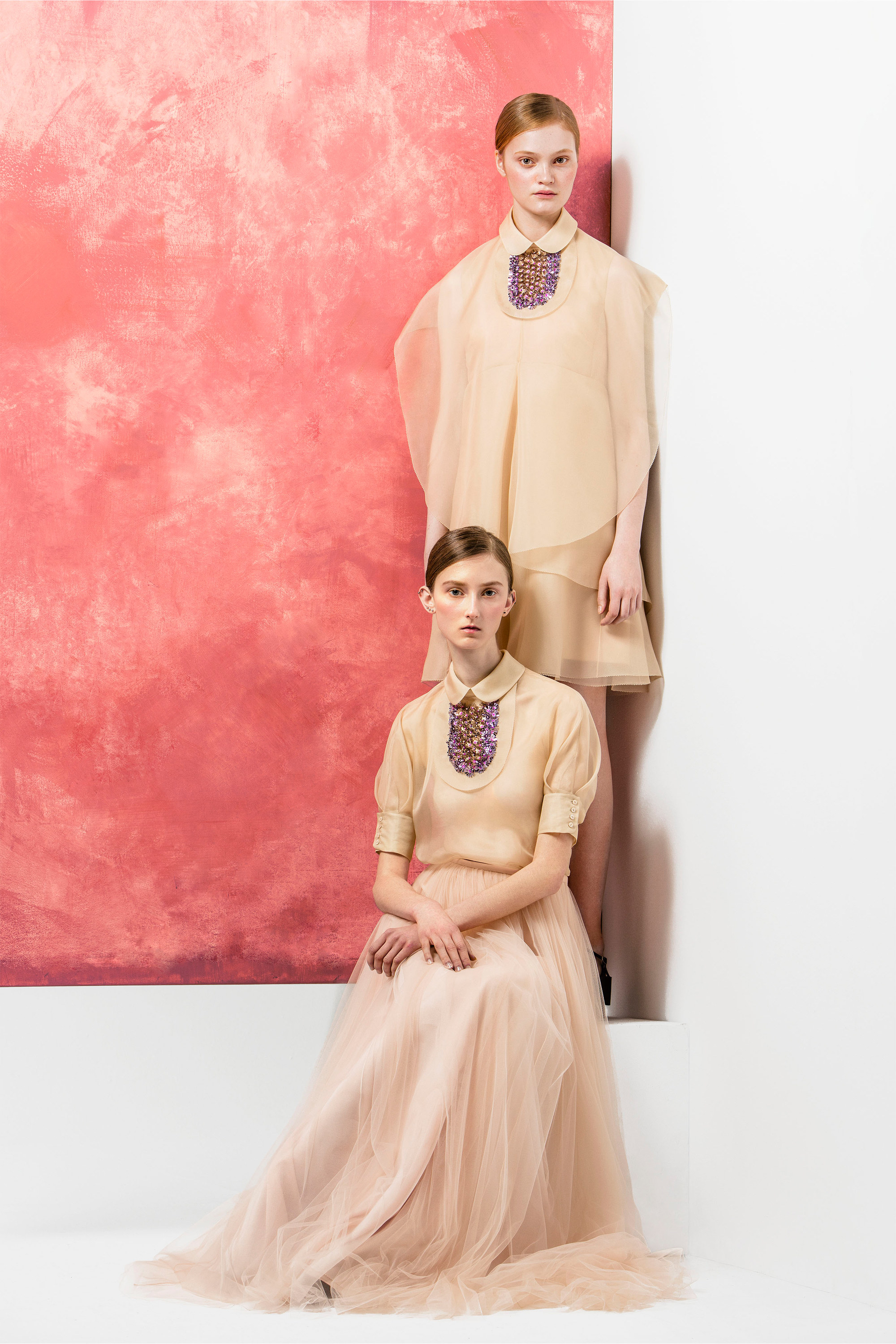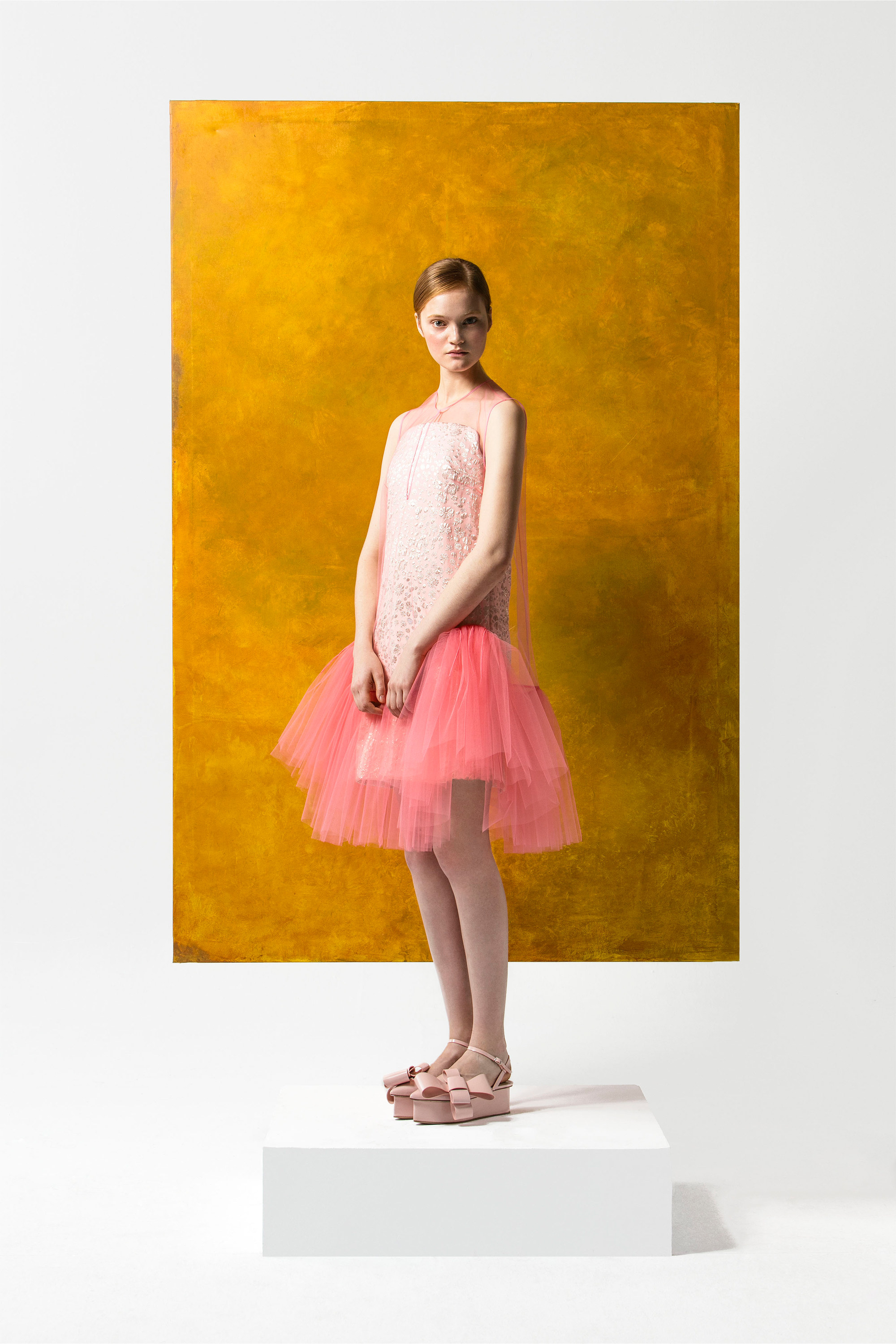 Light as a cloud confections, in diaphanous fabrications, in a soft subdued palette. All would be apropos options for the opening du jour (as long as the venue is heated, otherwise have a shrug at the ready), and in particular the opening of the BALLET! (Although the tutu iteration might be a bit on the nose).
Images care of www.vogue.com.