Who doesn't love a frock bedazzled with flowers or a floral motif? It brings to mind Impressionist renderings and garden festivities. And as much as I loved me some Laura Ashley (I should be embarrassed but for some reason I'm not, we all have a past after all), i fiori are not relegated to floor length cottons or corduroy. Case in point? Blumarine, a testament to the powerful effect of mixing typical feminine ideals with not so subtle sex appeal. Get out the multicolored thread and organza!
GET OUT THE UNDERPINNINGS!
BLUMARINE: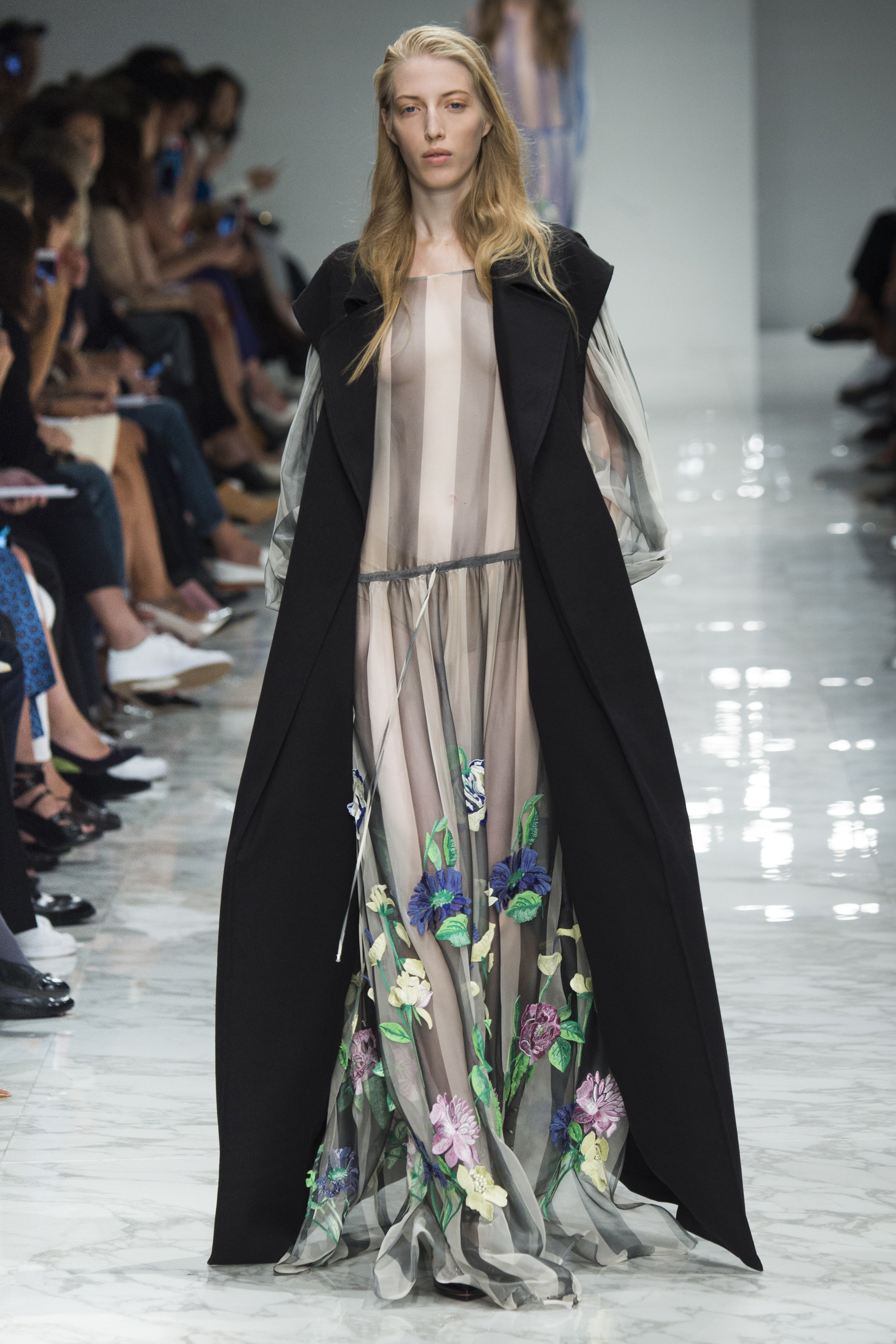 Love a vest atop anything for dramatic effect. And even better if pockets are included. The bold stripes serve as a trellis of sorts for the ascending posies.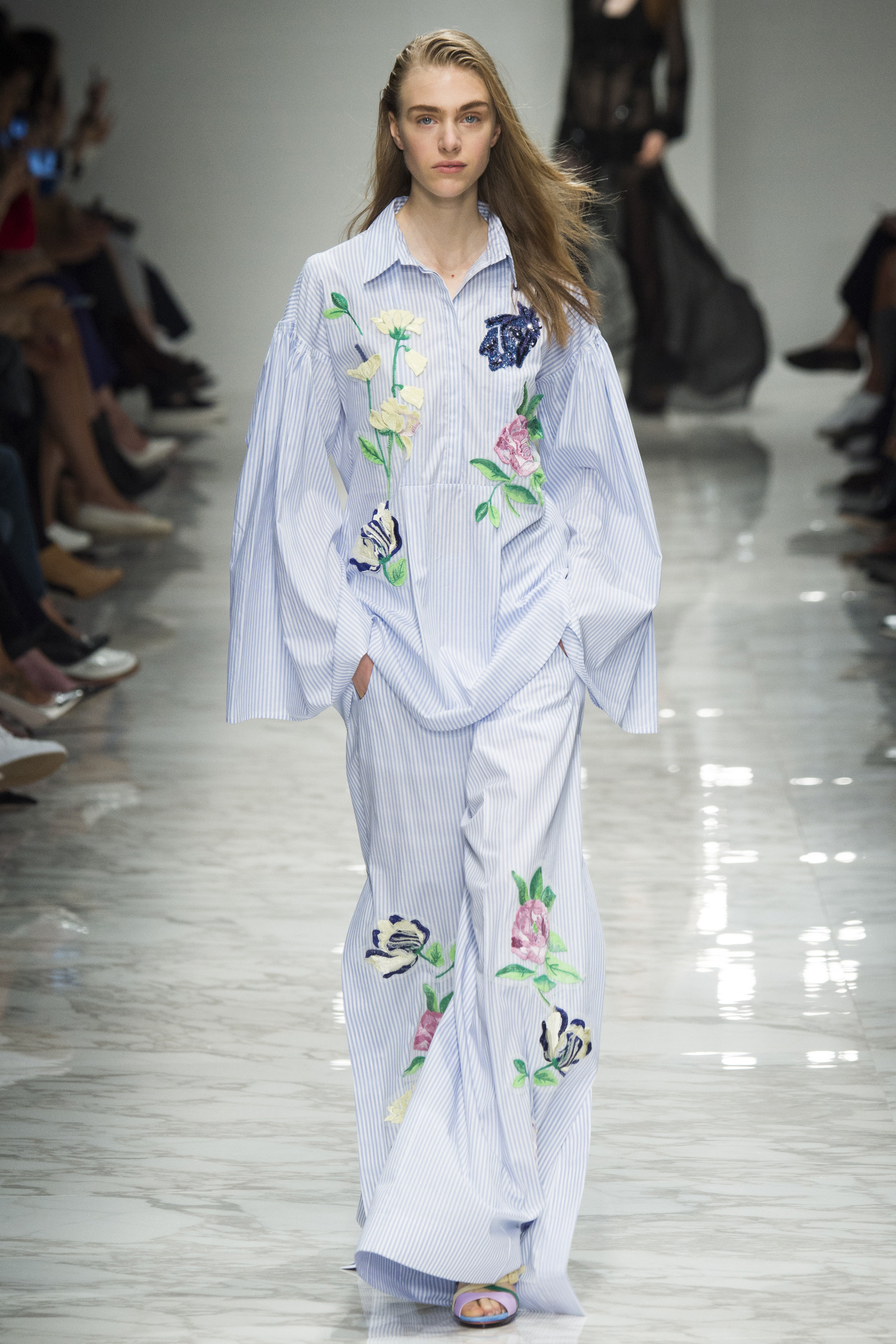 Yummy, like pajamas for daytime.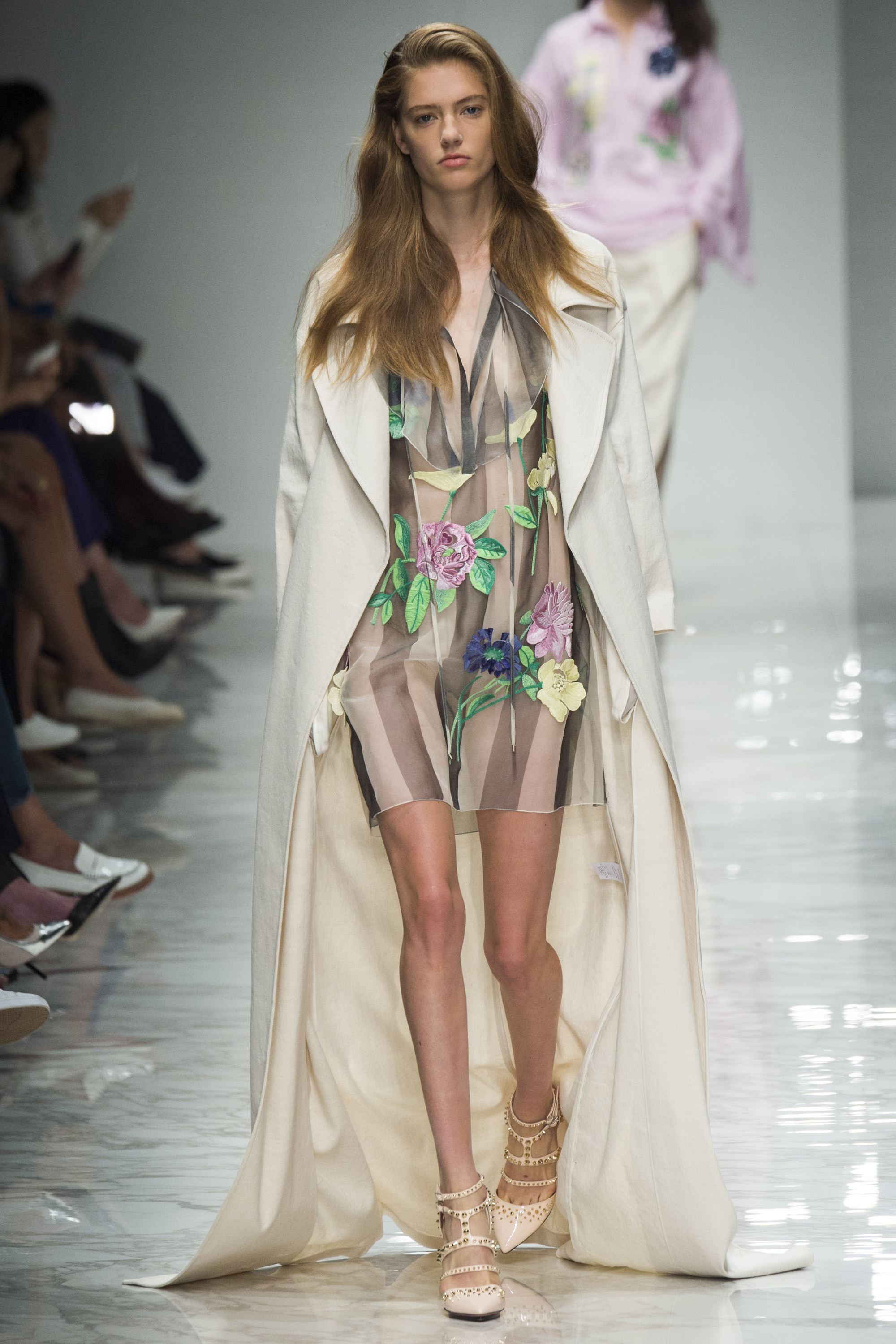 HIGH-low for visual interest and intrigue.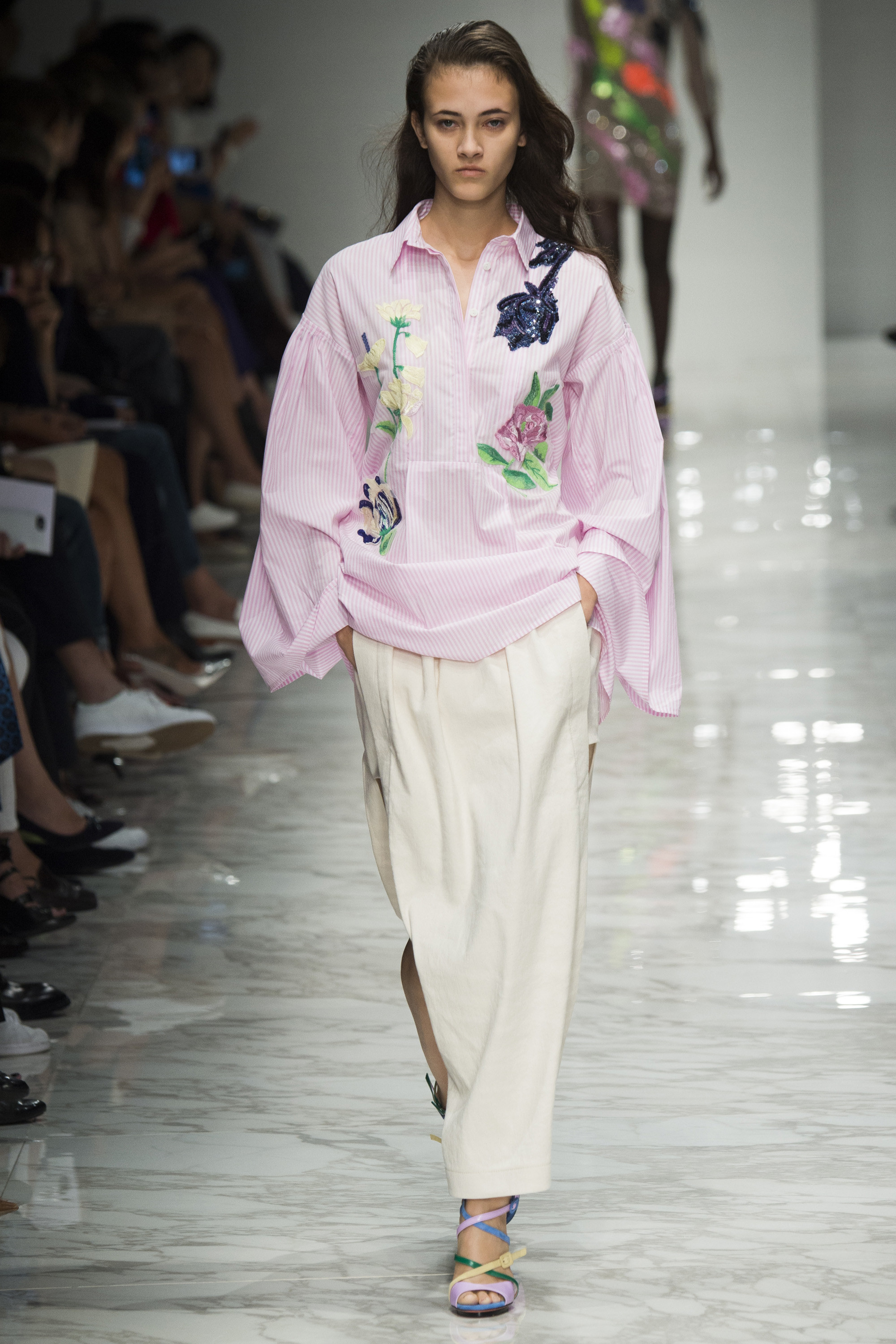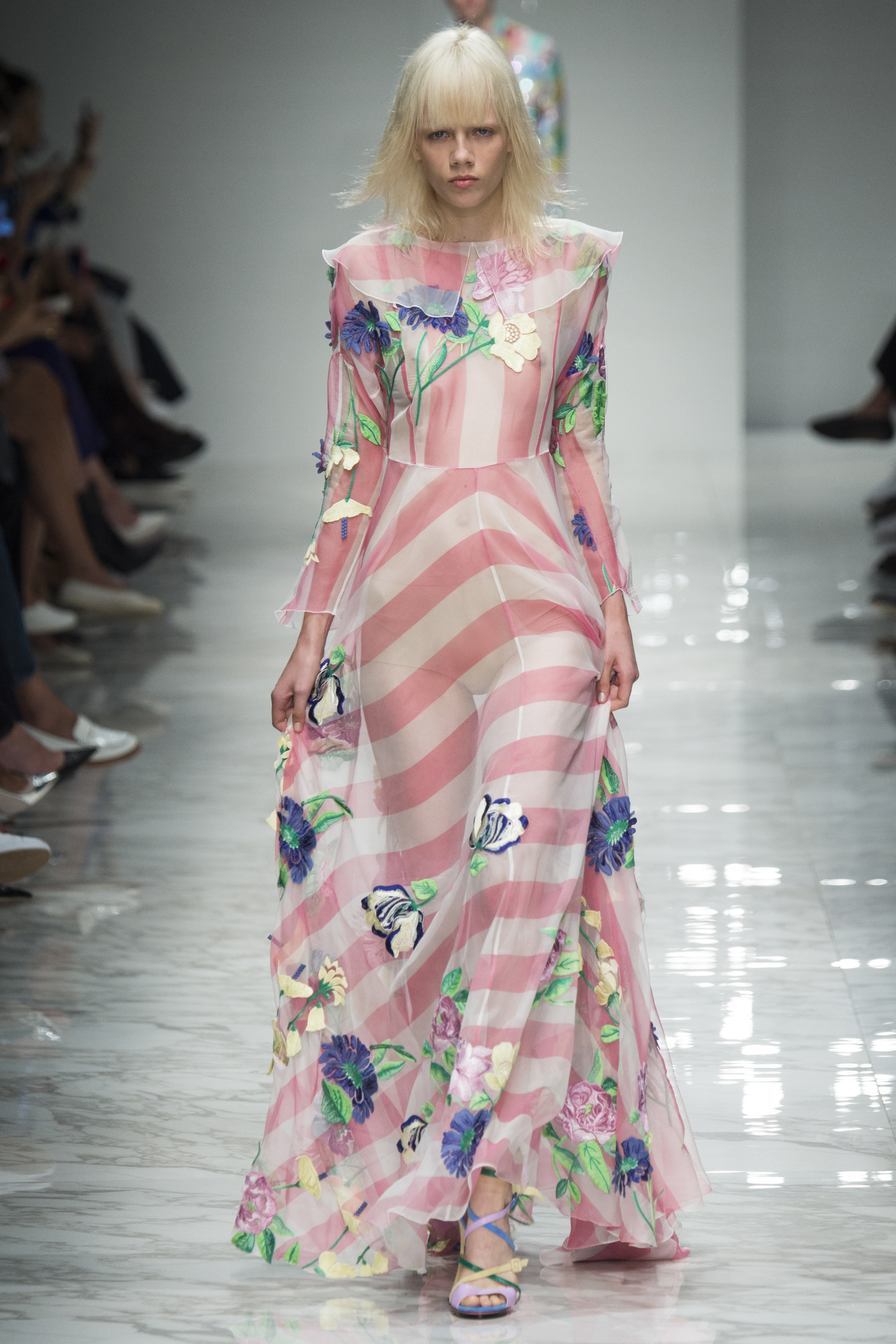 Love, just love, brings to mind every candy shop I ever wandered into as a happy go lucky child. Stripes and the flowers, a dynamic duo.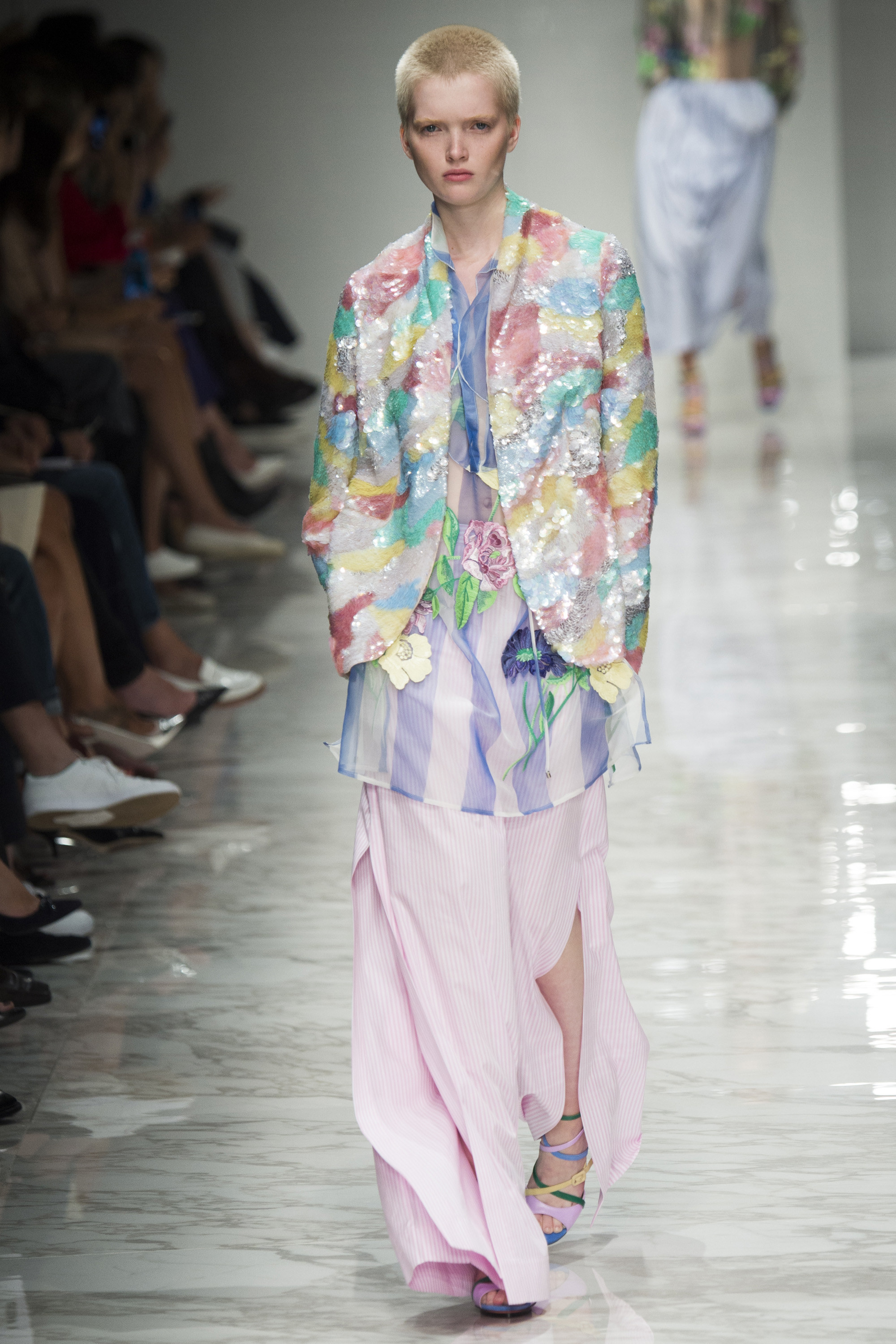 Liberace does PASTELS……..if this does't scream joie de vivre, I don't know what does!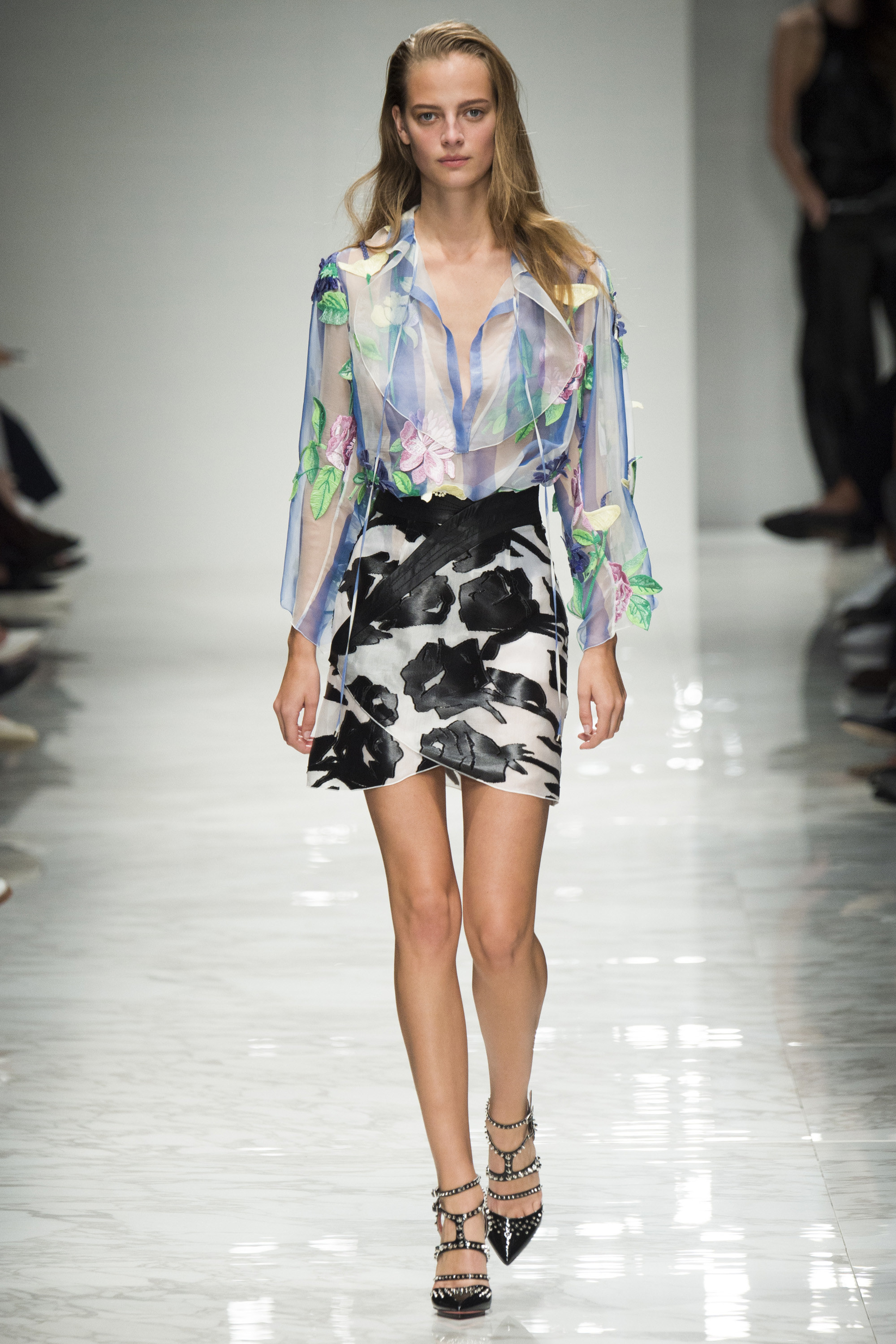 Never fear the mixing of patterns and incongruous color palettes….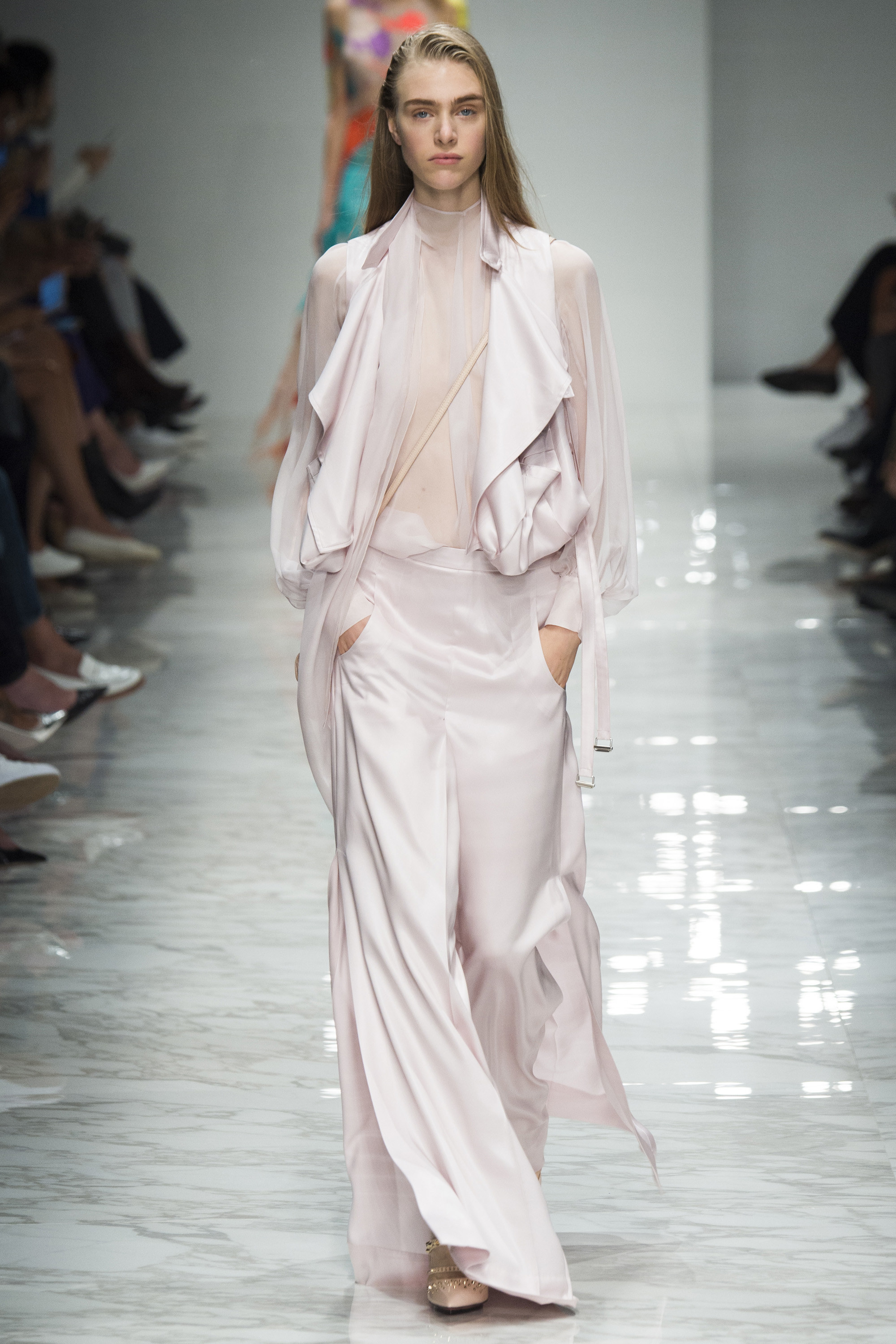 Where are the flowers? Well, no matter, calls for some big floral baubles. Layers upon layers of silks is always a good thing……sumptuous.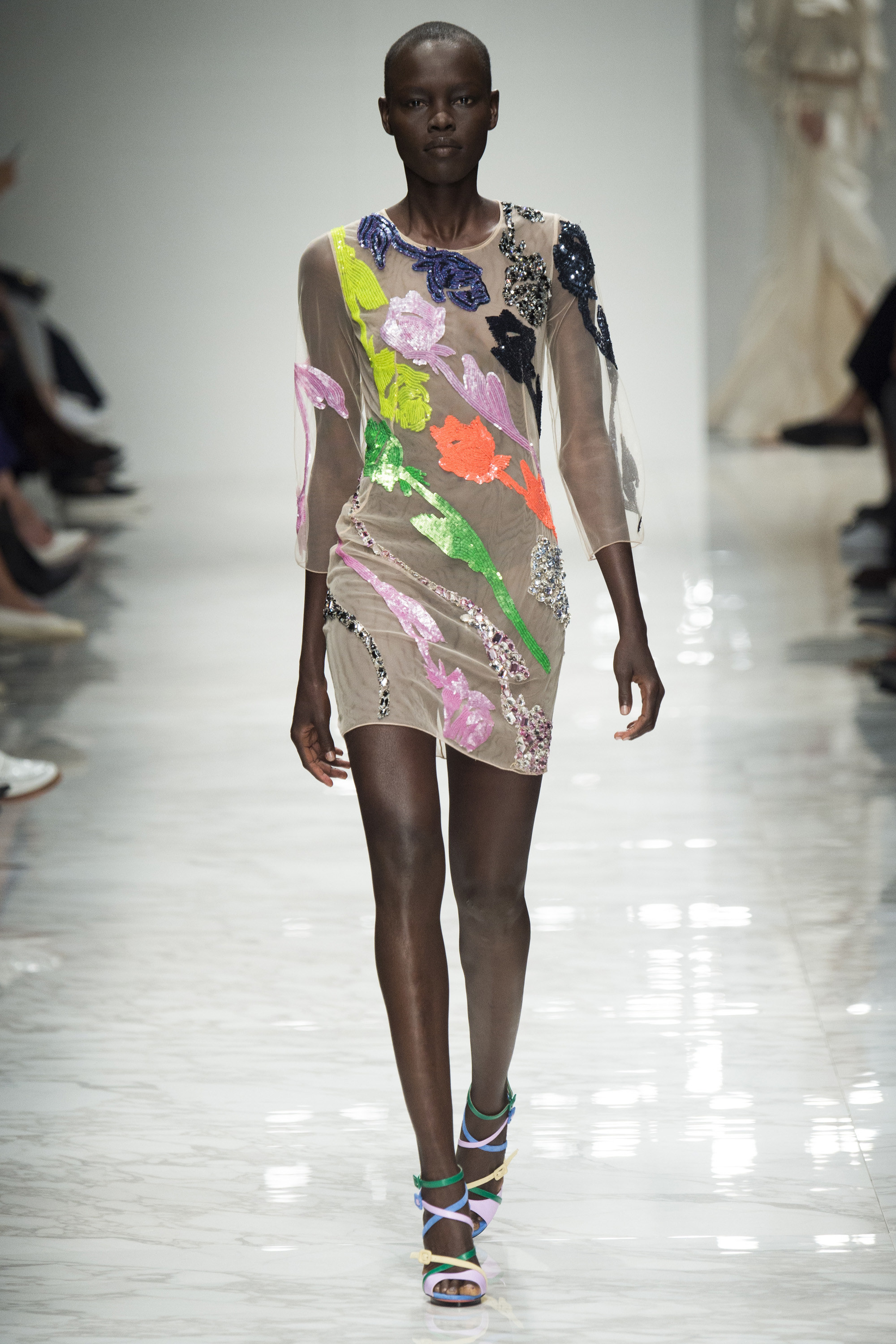 Great excuse to invest in a Dolce & Gabbana charmeuse slip. (Or, one of their slip doppelgänger dresses).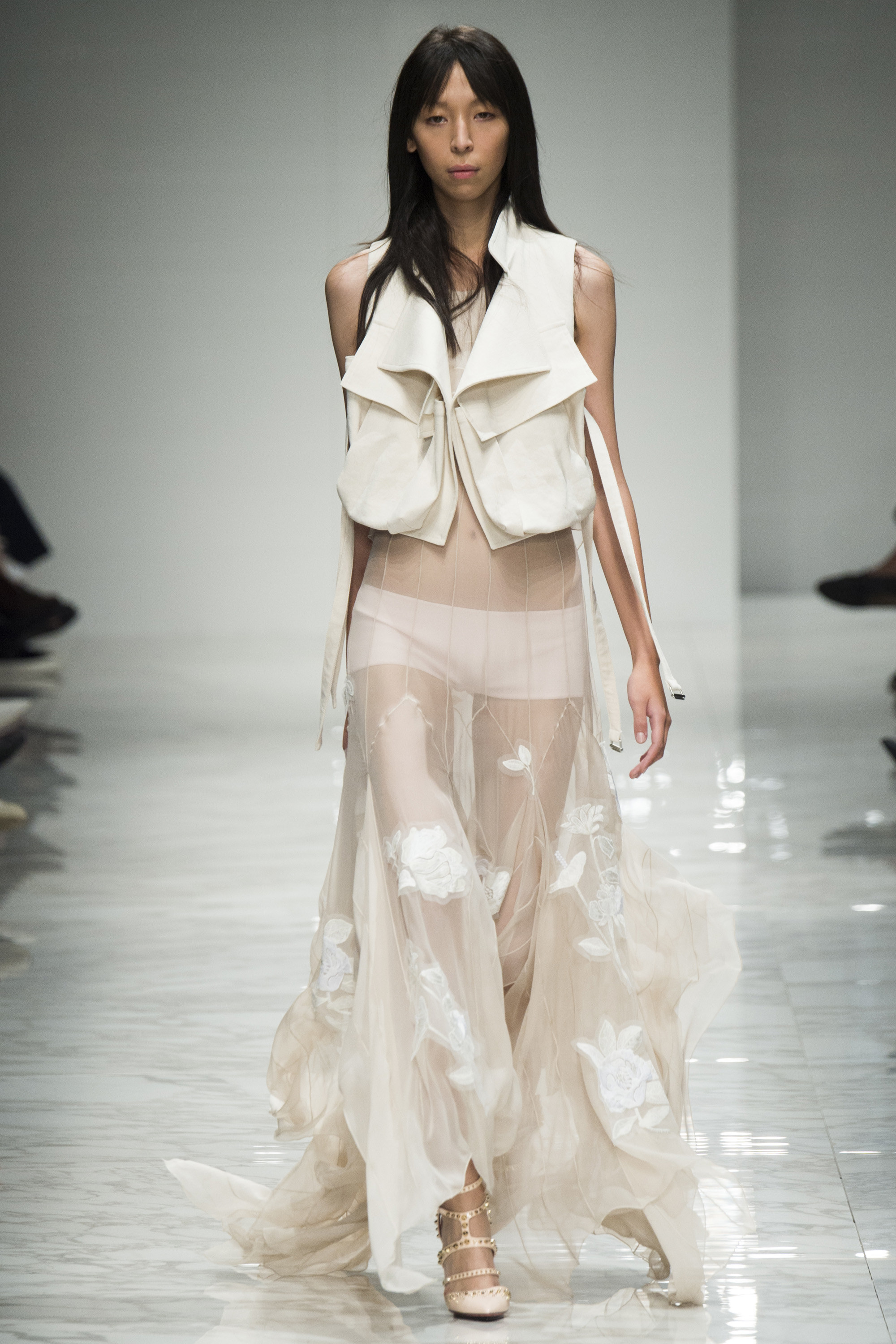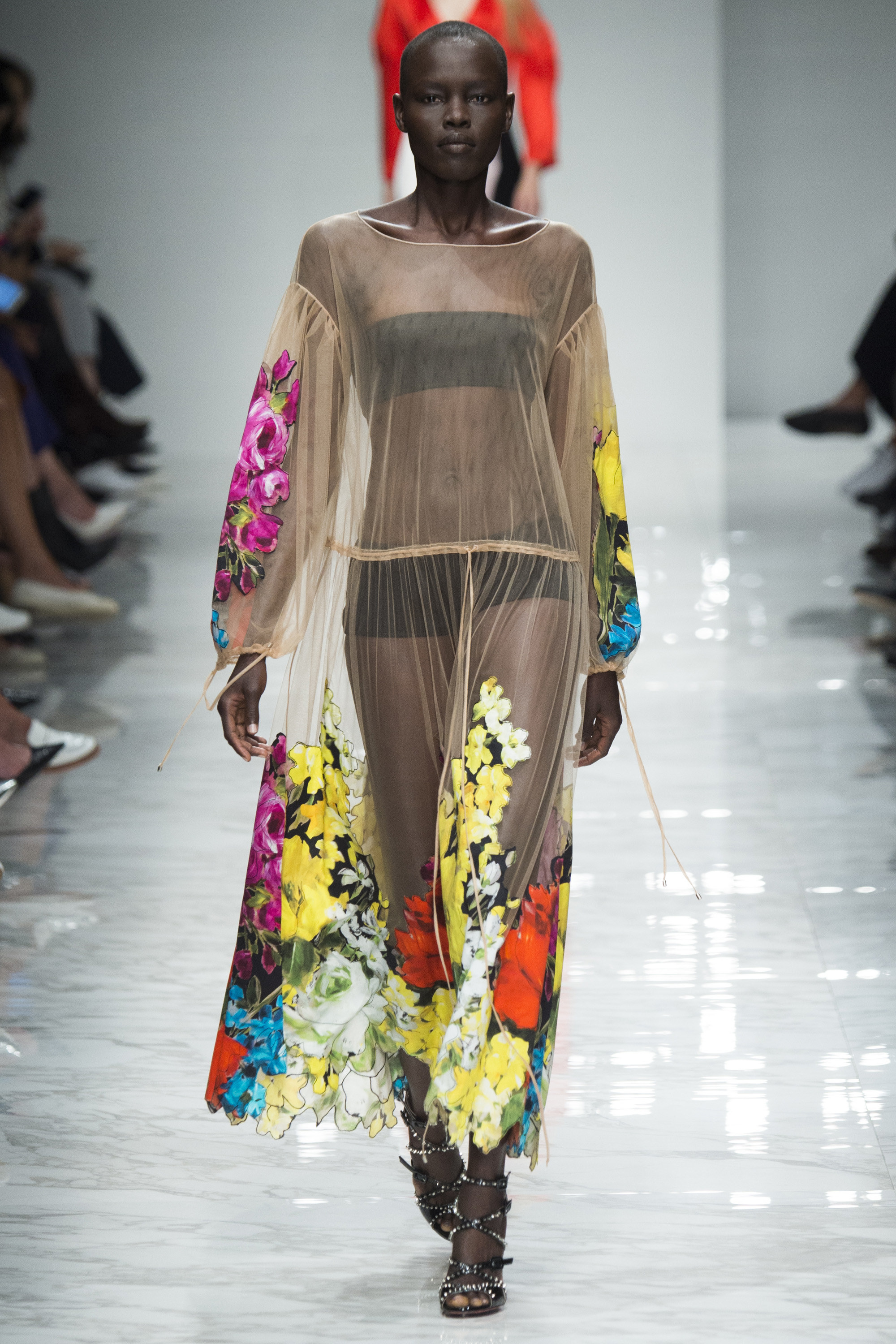 When a bikini cover up is in order.
Festooned floral feminine finery…… :)
Runway images brought to you from www.vogue.com