So, I had the pleasure of making back to back visitations to Saks Fifth Avenue to view the upcoming Spring runway fare from Valentino. This was one of the most stunning collections from the Spring shows, an elegant and occasionally whimsical homage to Africa, with a running motif of the iconic fauna of the continent. Elephants, Rhinos, and Giraffes were spotted on the runway ark. There was also an interwoven hat tip to the 70's by way of abstract tie dye in varied fabrications and silhouettes.
The bags, totes and shoes complimented the winsome garments and were at once chic and sturdy. Elegant and yet made for everyday wear and tear. All pieces include the Africa theme without being too narrow in appeal. The iconic Valentino studs are peppered throughout the accoutrement so you know its Valentino without too many irksome labels.
Because it's Valentino (and I would say the same about Dolce & Gabbana, Chanel, and Louis Vuitton), the workmanship is IMPECCABLE. You get what you pay for.
Its sometimes helpful to check out the samples when they come in to get idea of what was actually produced from the runway show, and more importantly to lay your mitts on the garment to determine what is worth the shekels and what ain't. And of course to know the price point to keep your desires in check.
This was another vast collection, so these are just a few highlights!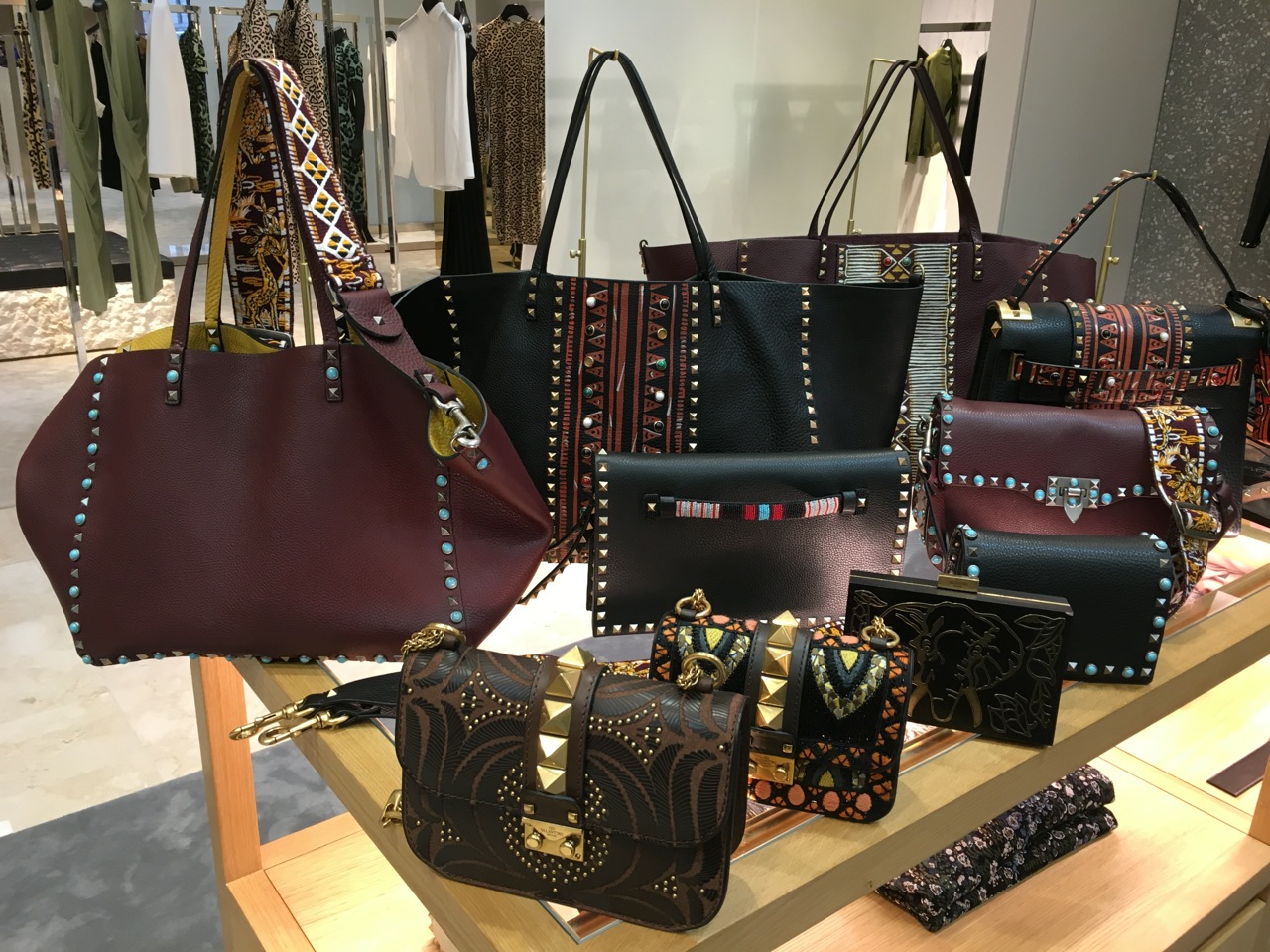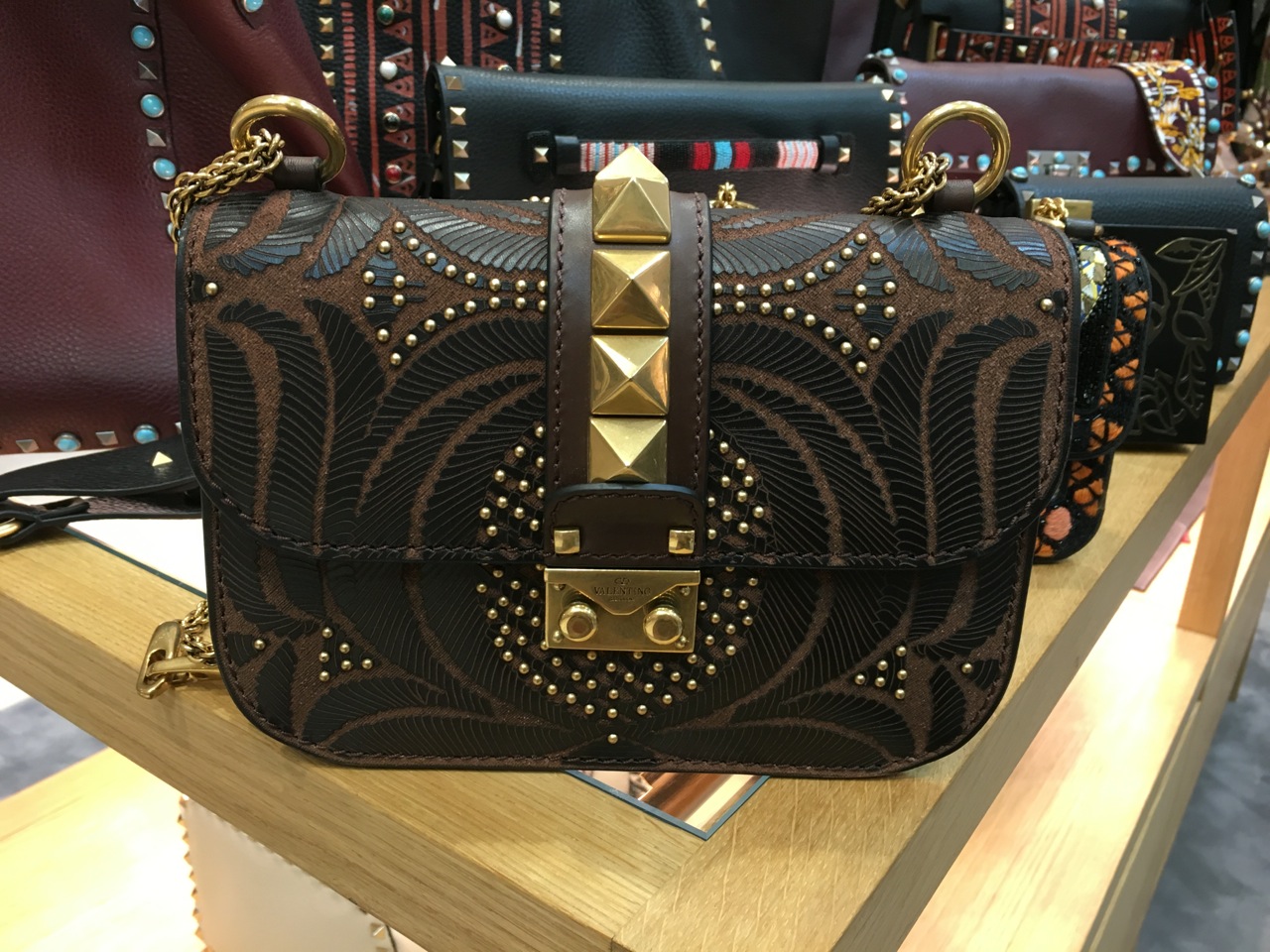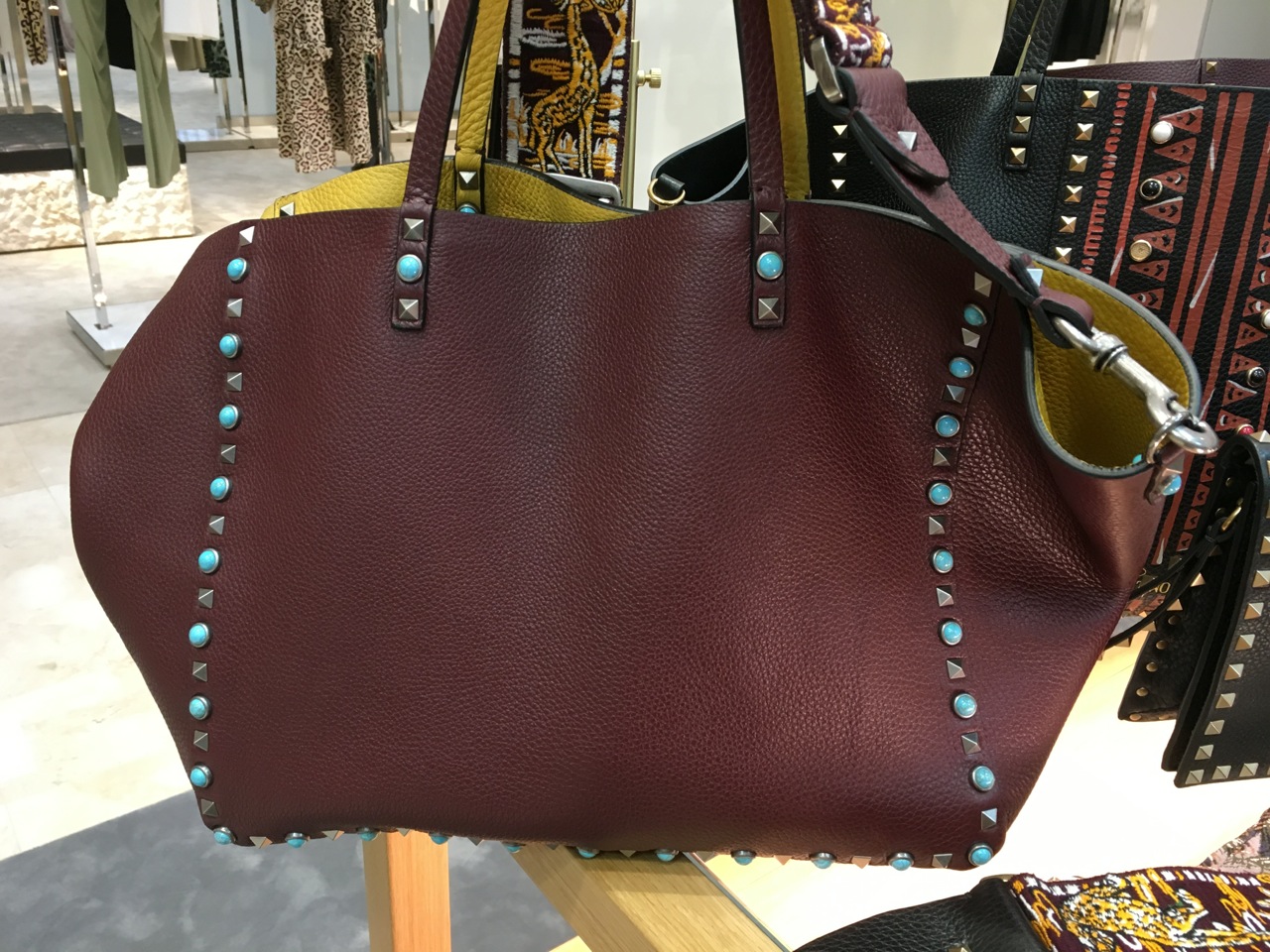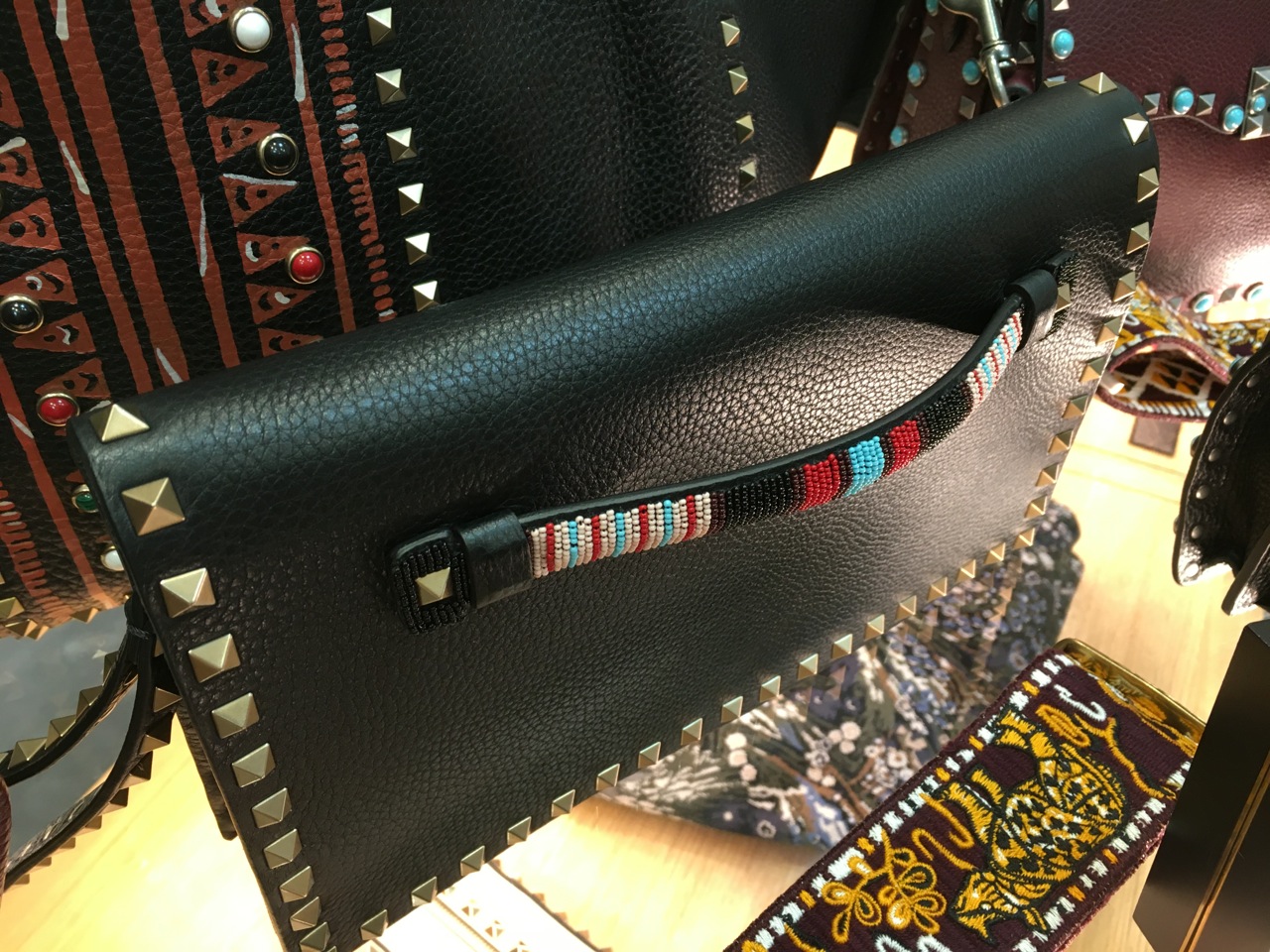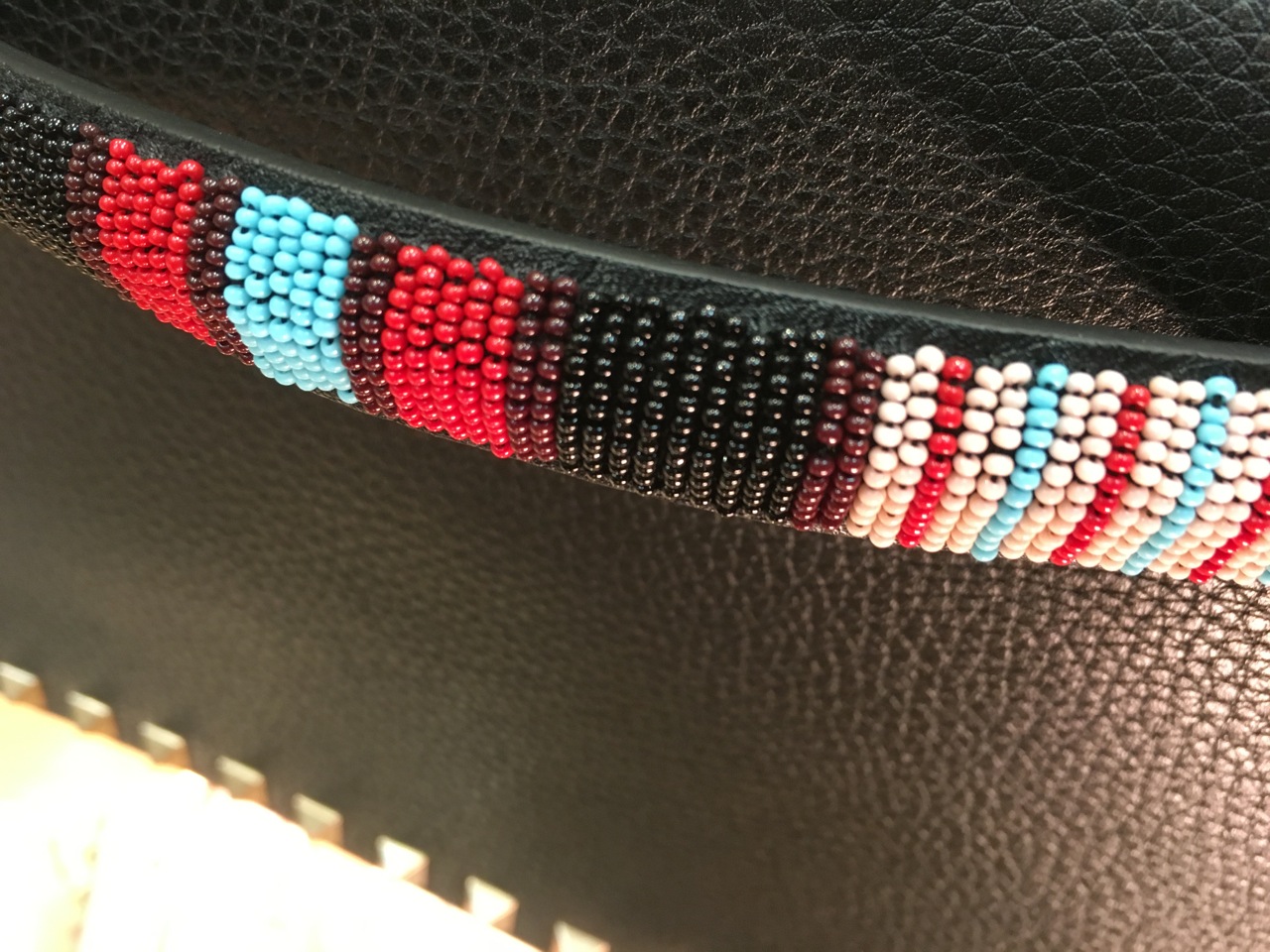 I love that there are bags for all occasions, from random tooling around town to a gala affair. Upscale funk as a contrast to the usual rhinestone encrusted option.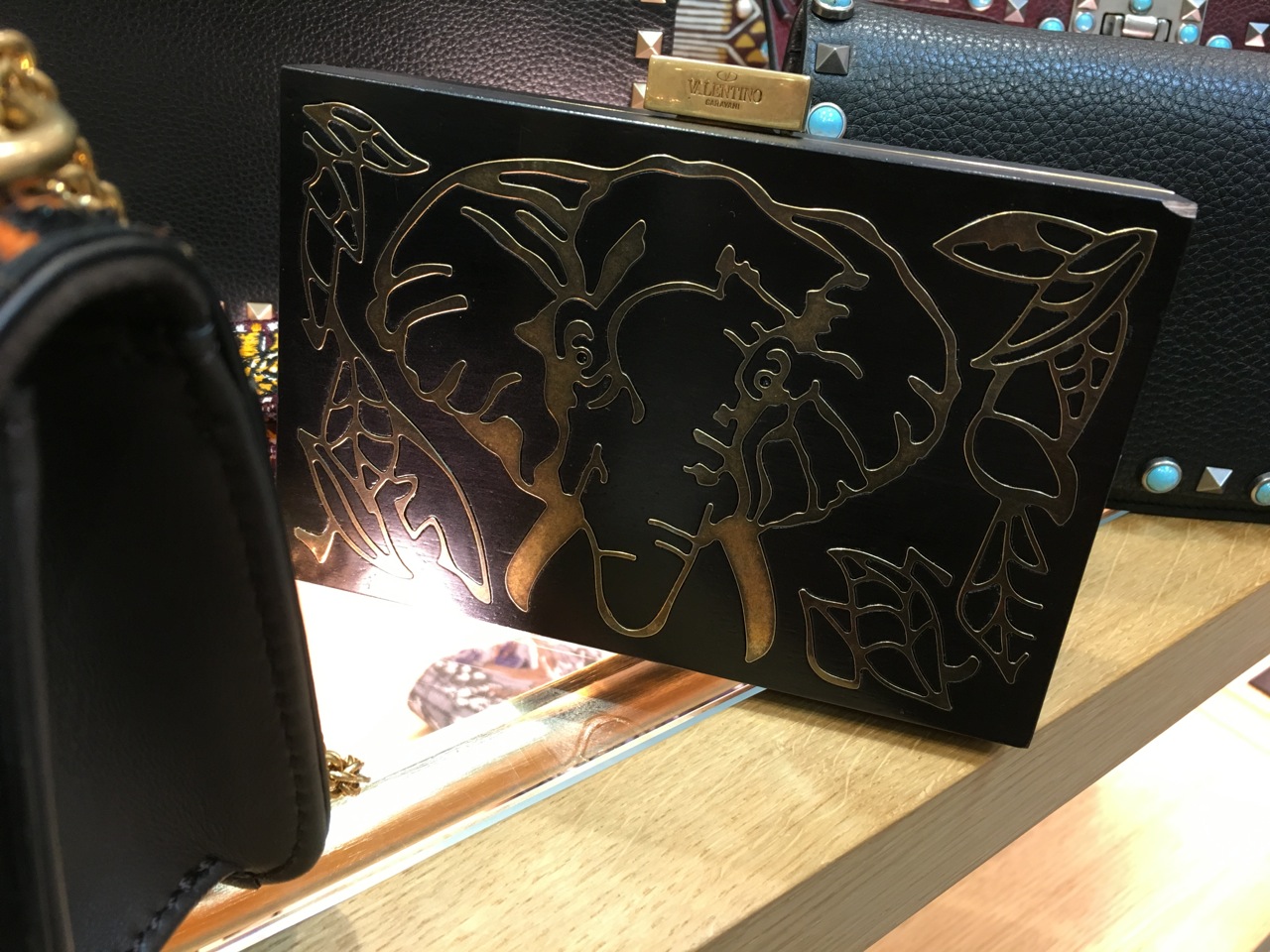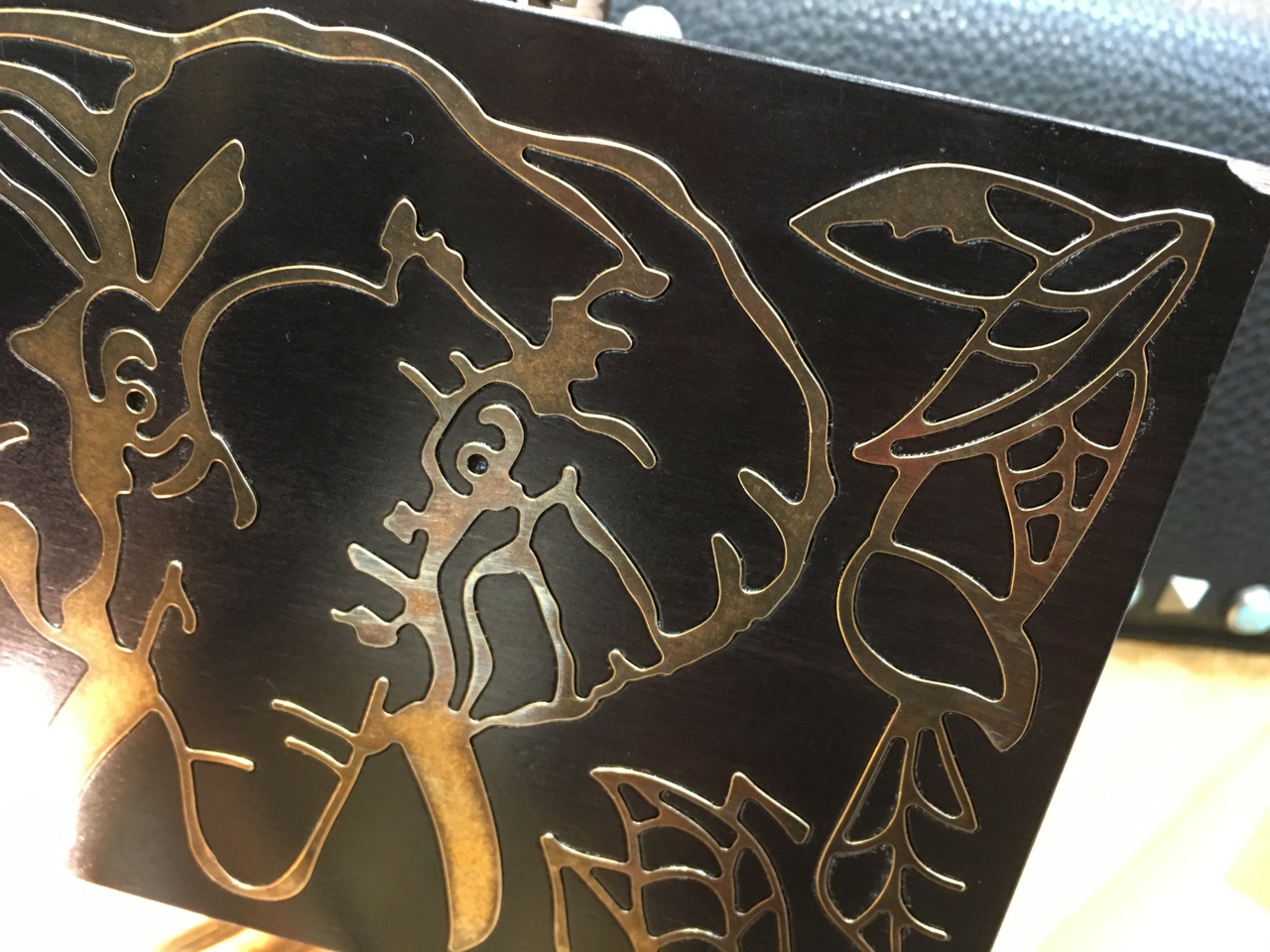 Pair this with a gala gown for unexpected visual interest.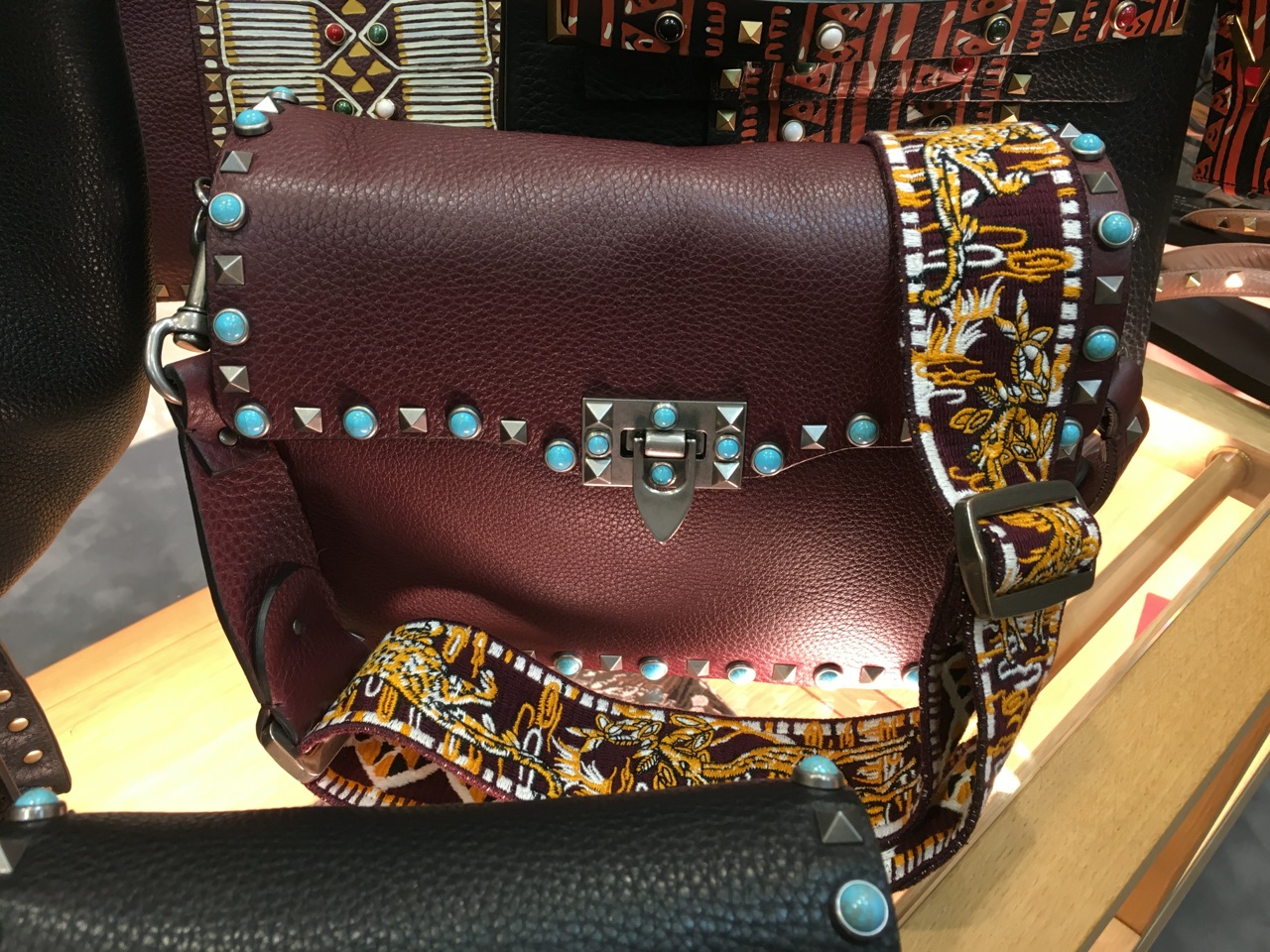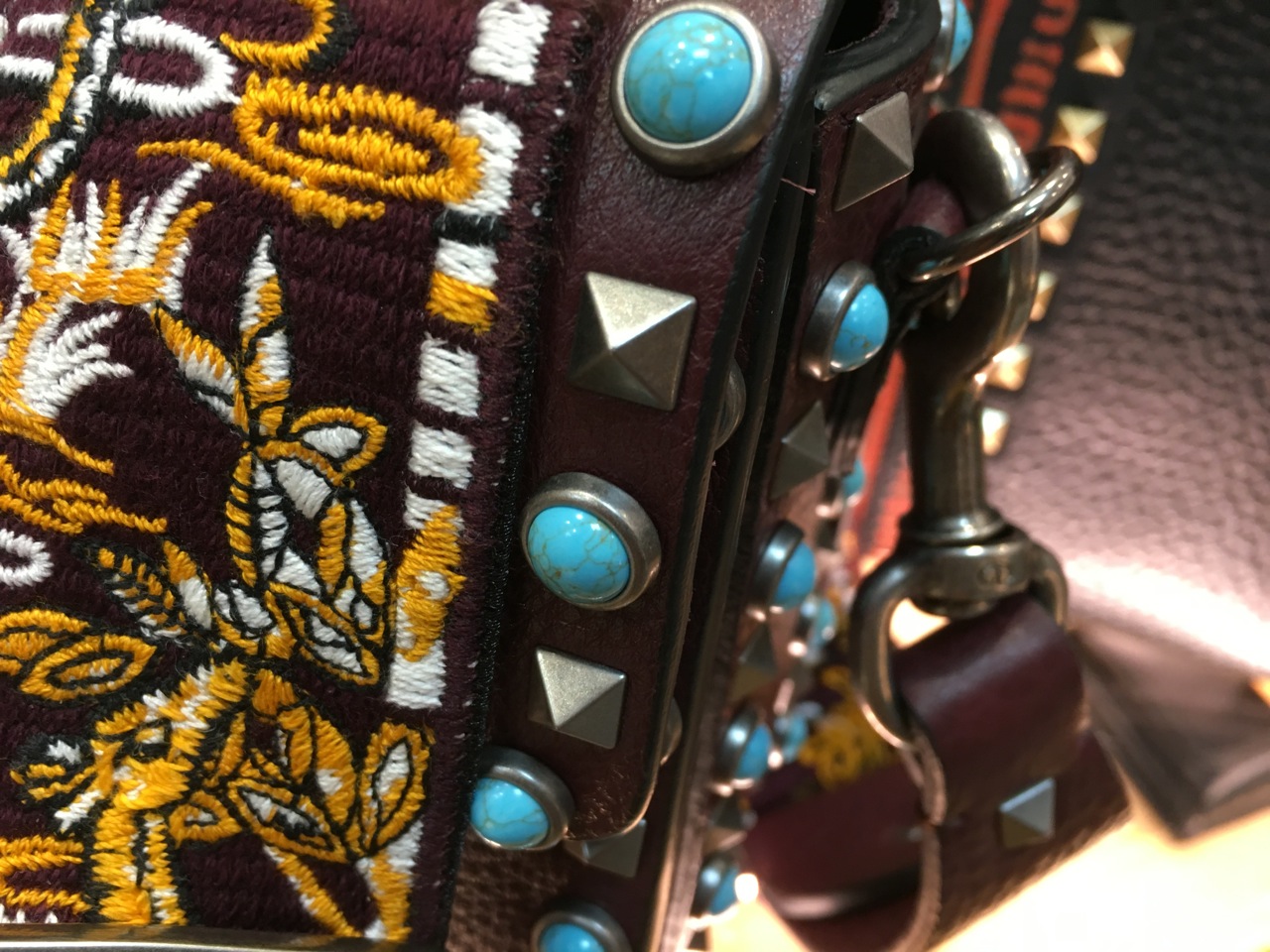 Probably my favorite of the lot. The cloth strap is detachable adding to the versatility of the piece.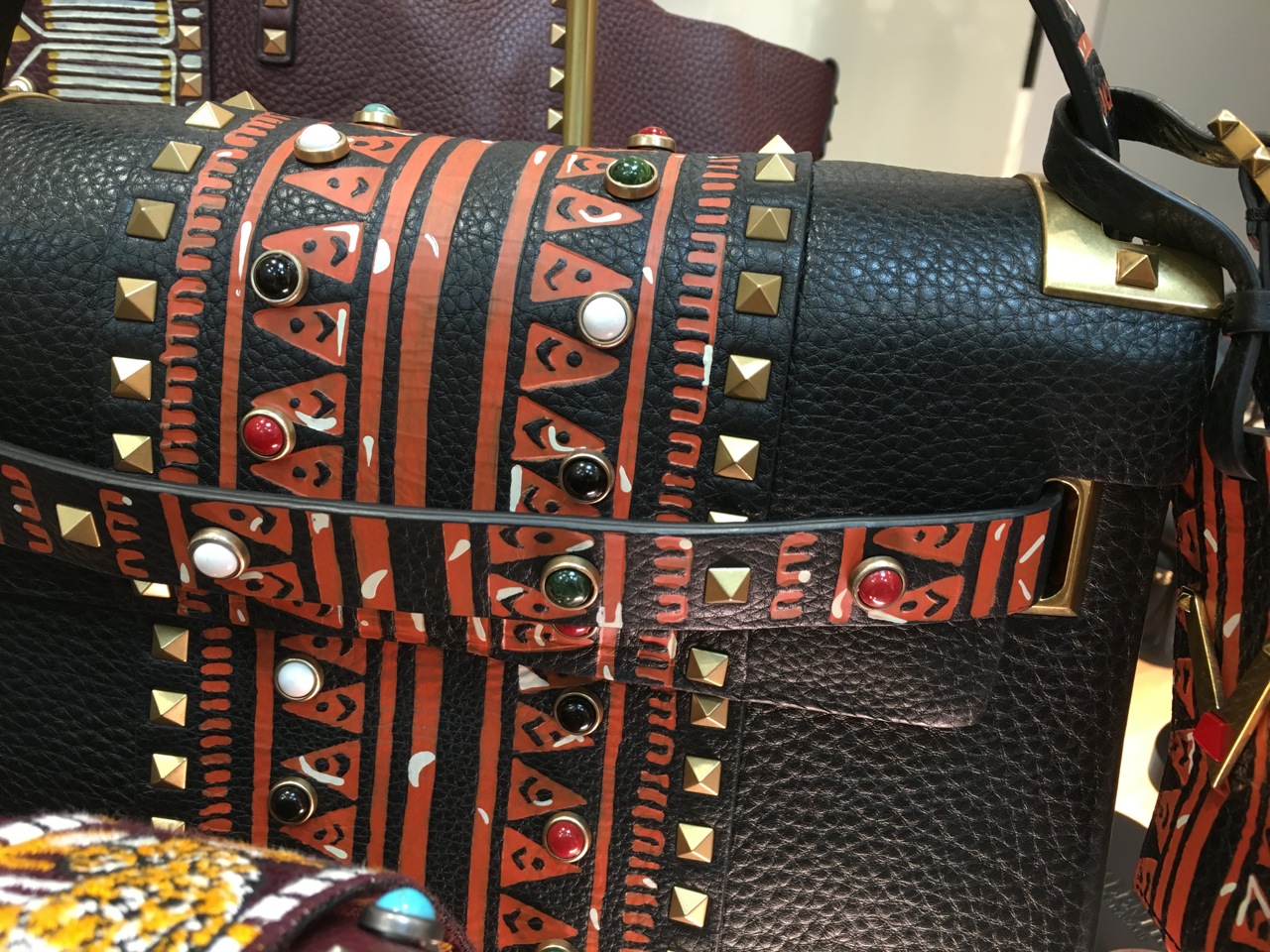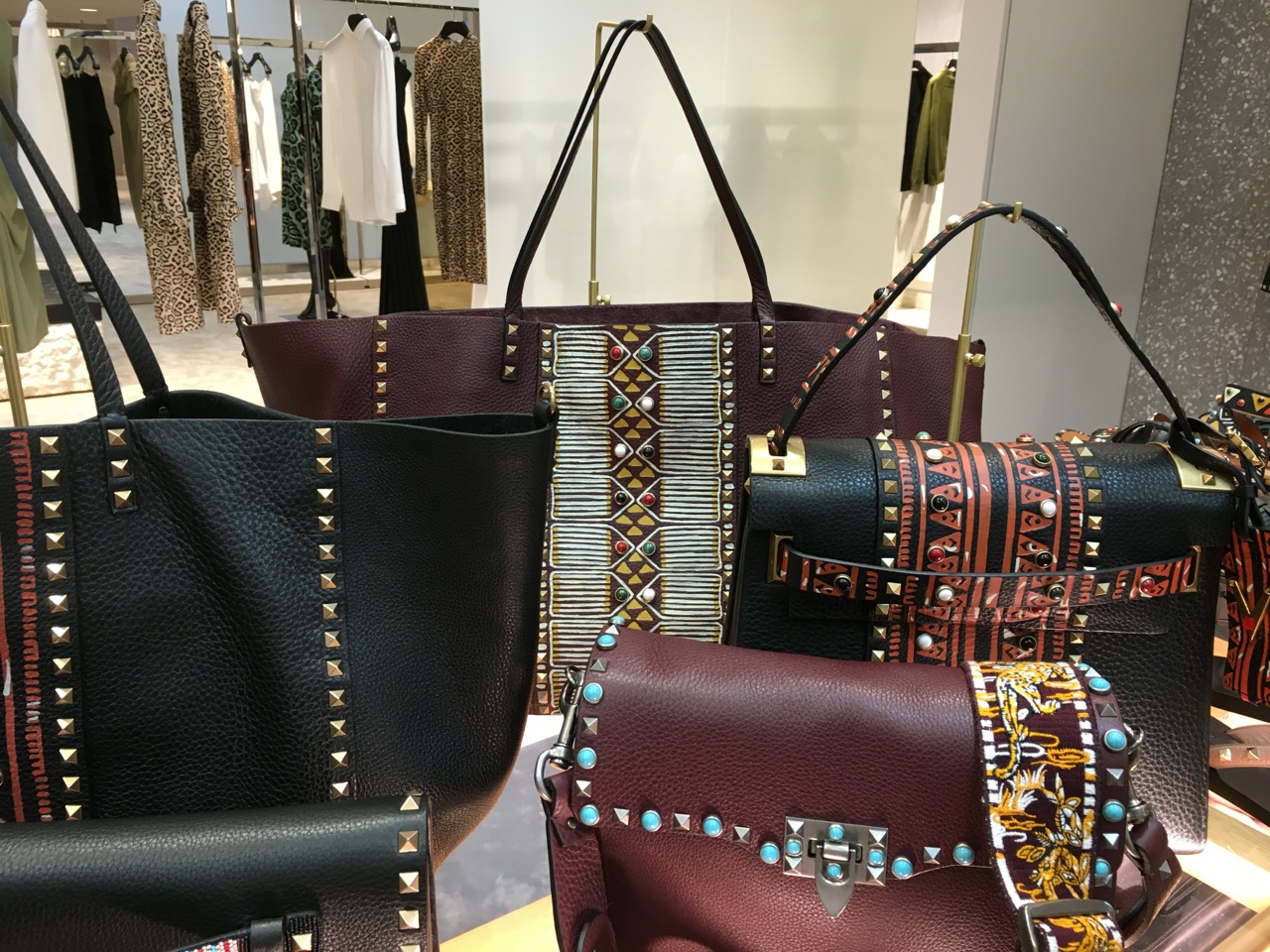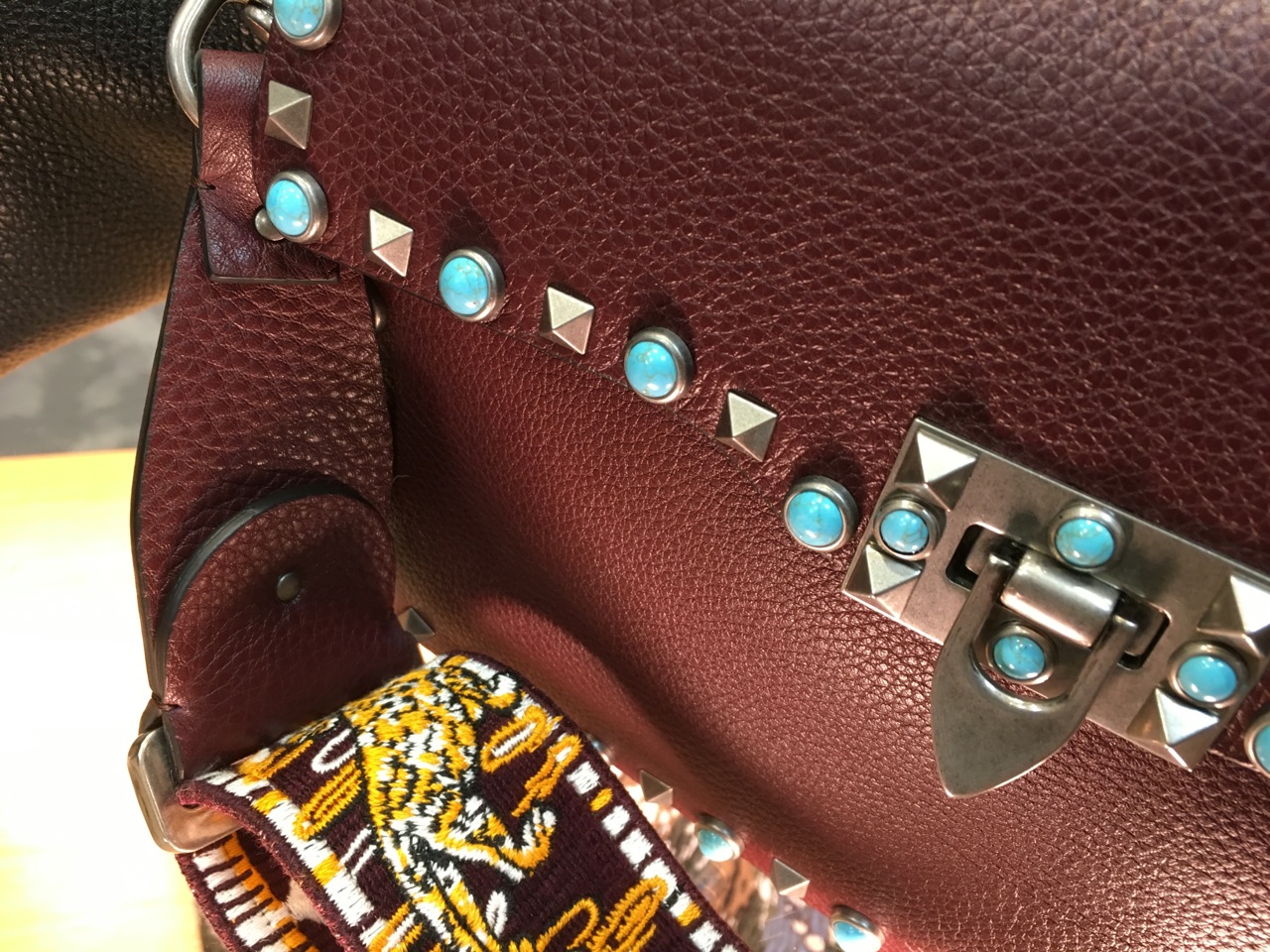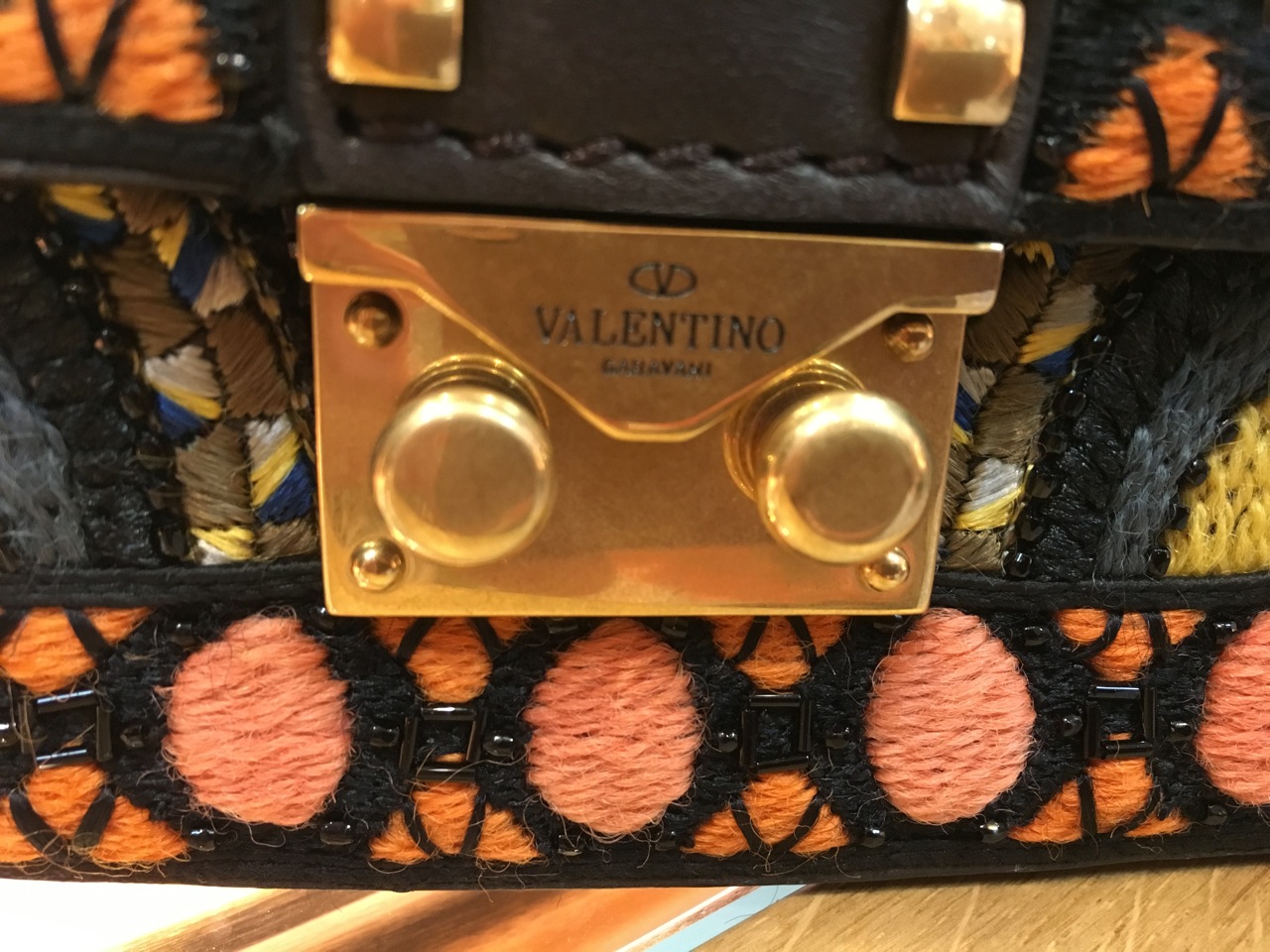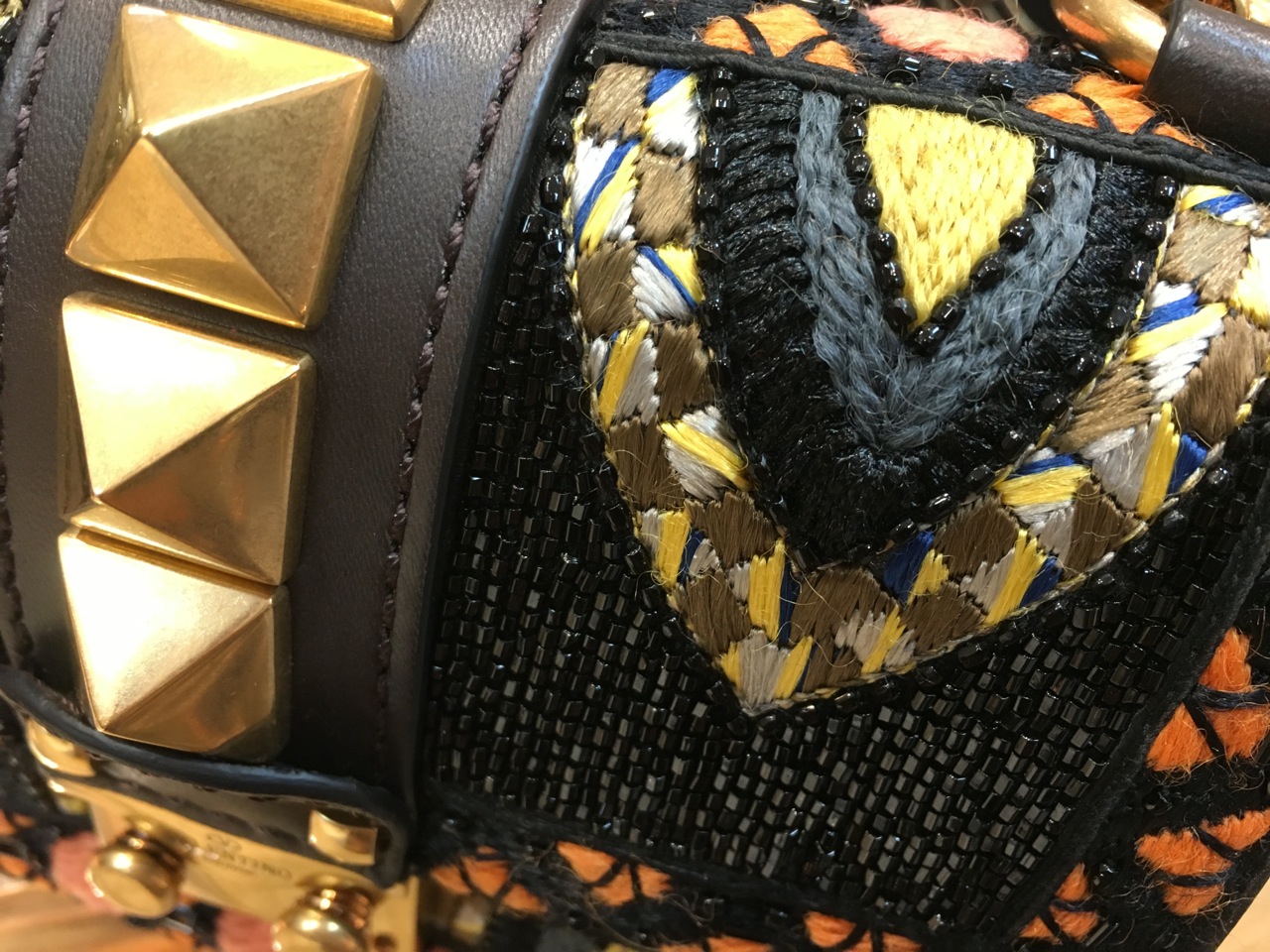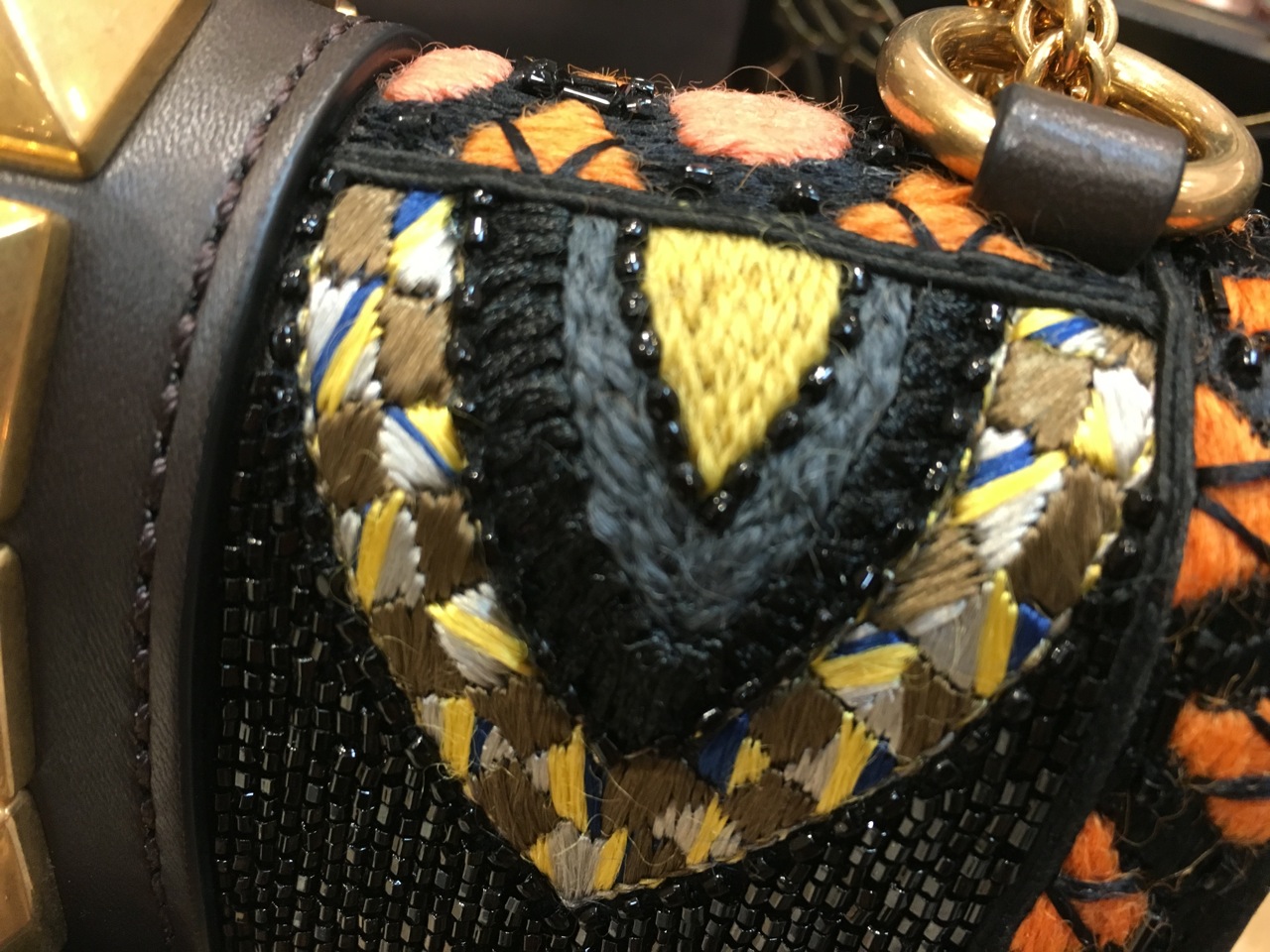 Another fantastic clutch for a soiree when you want elegant but not too fussy. Really this piece can go anywhere.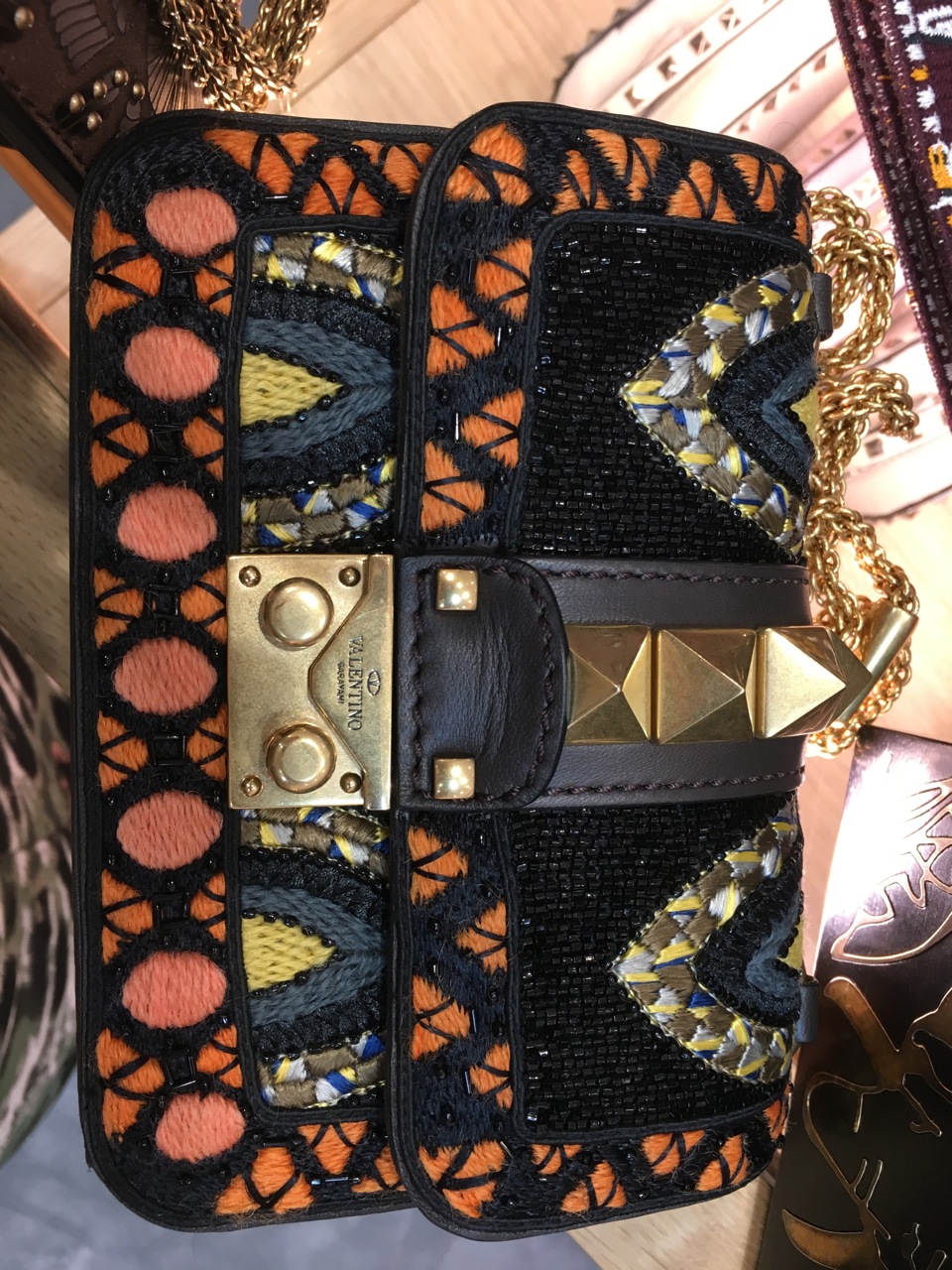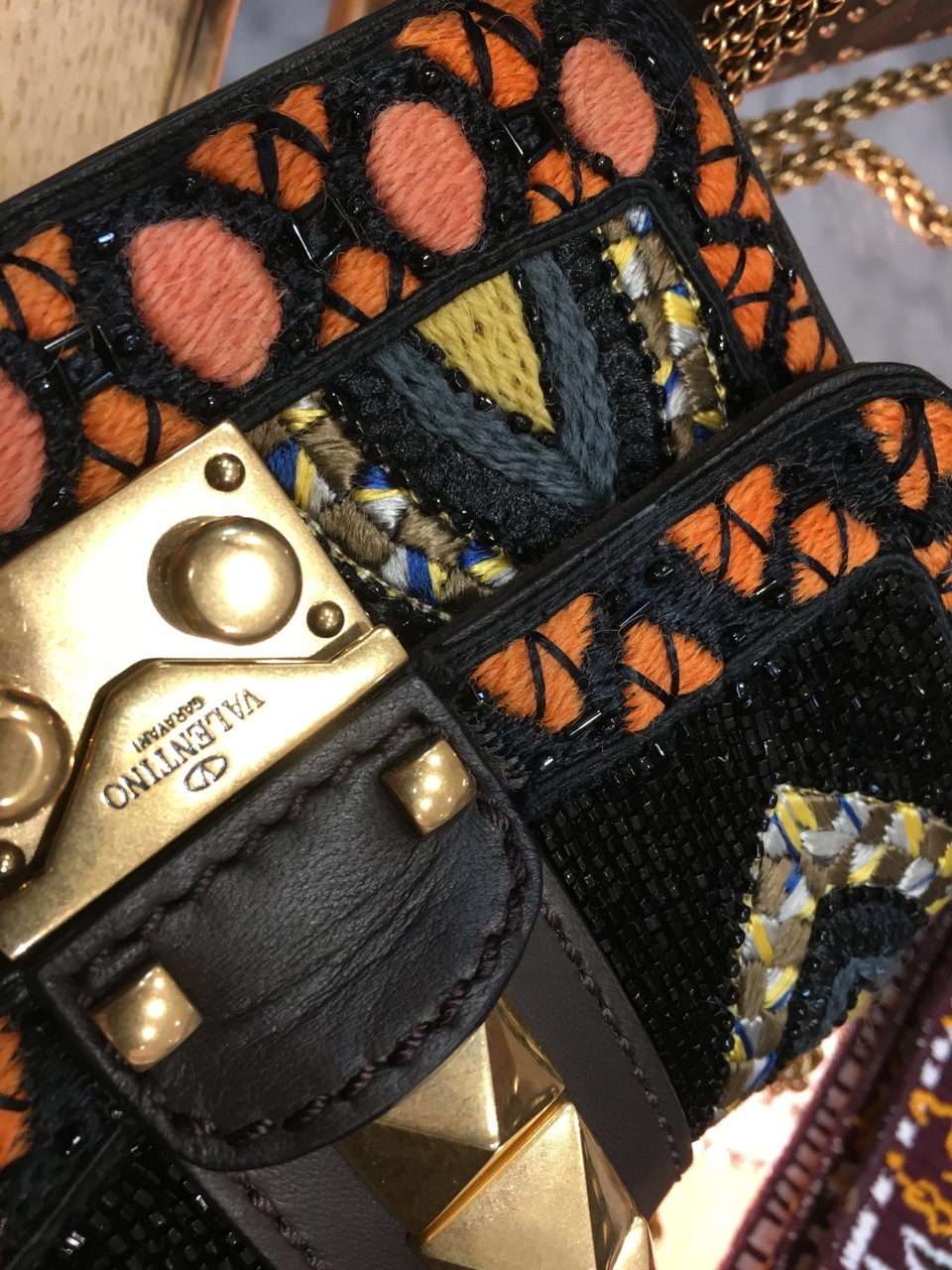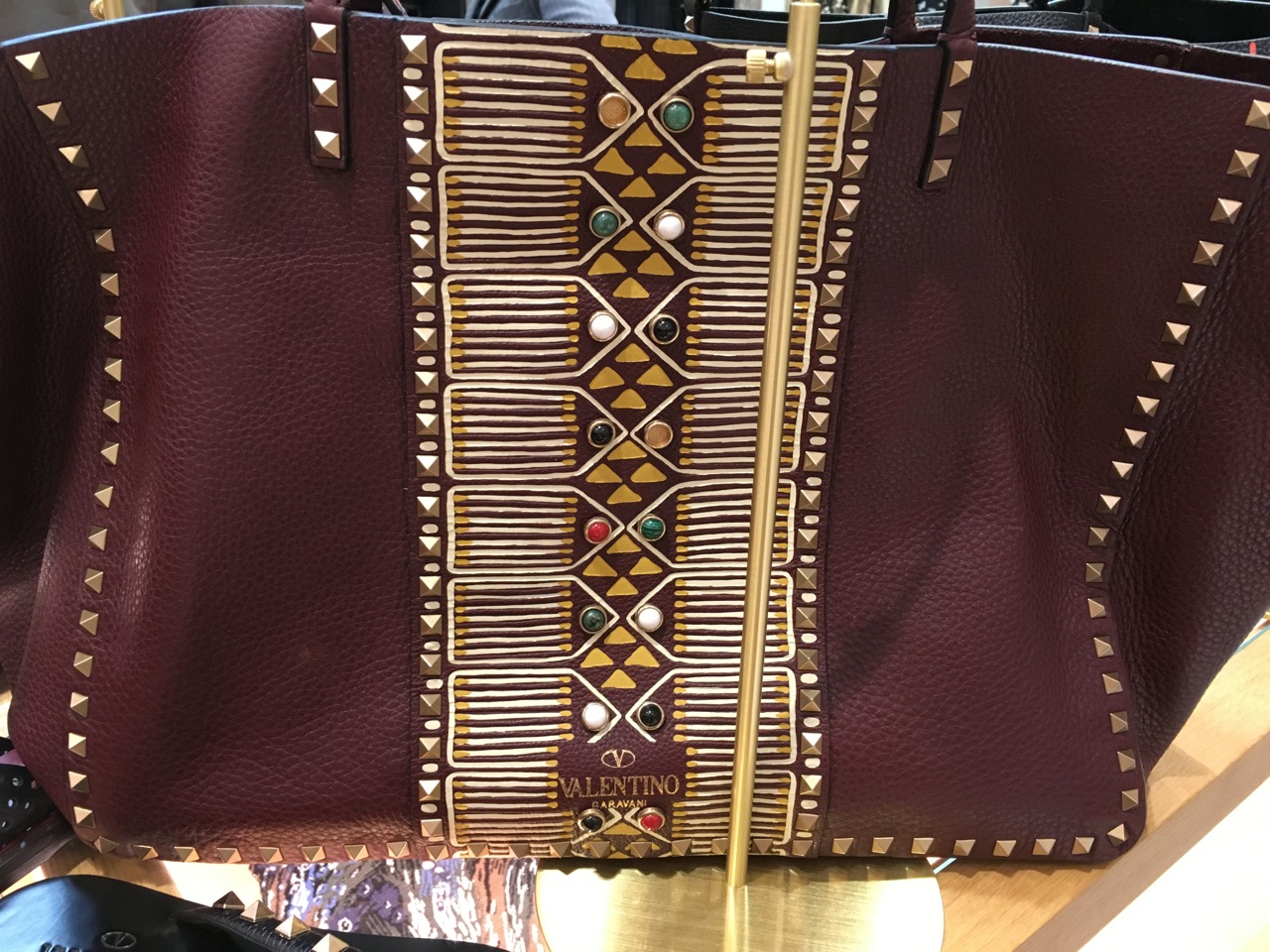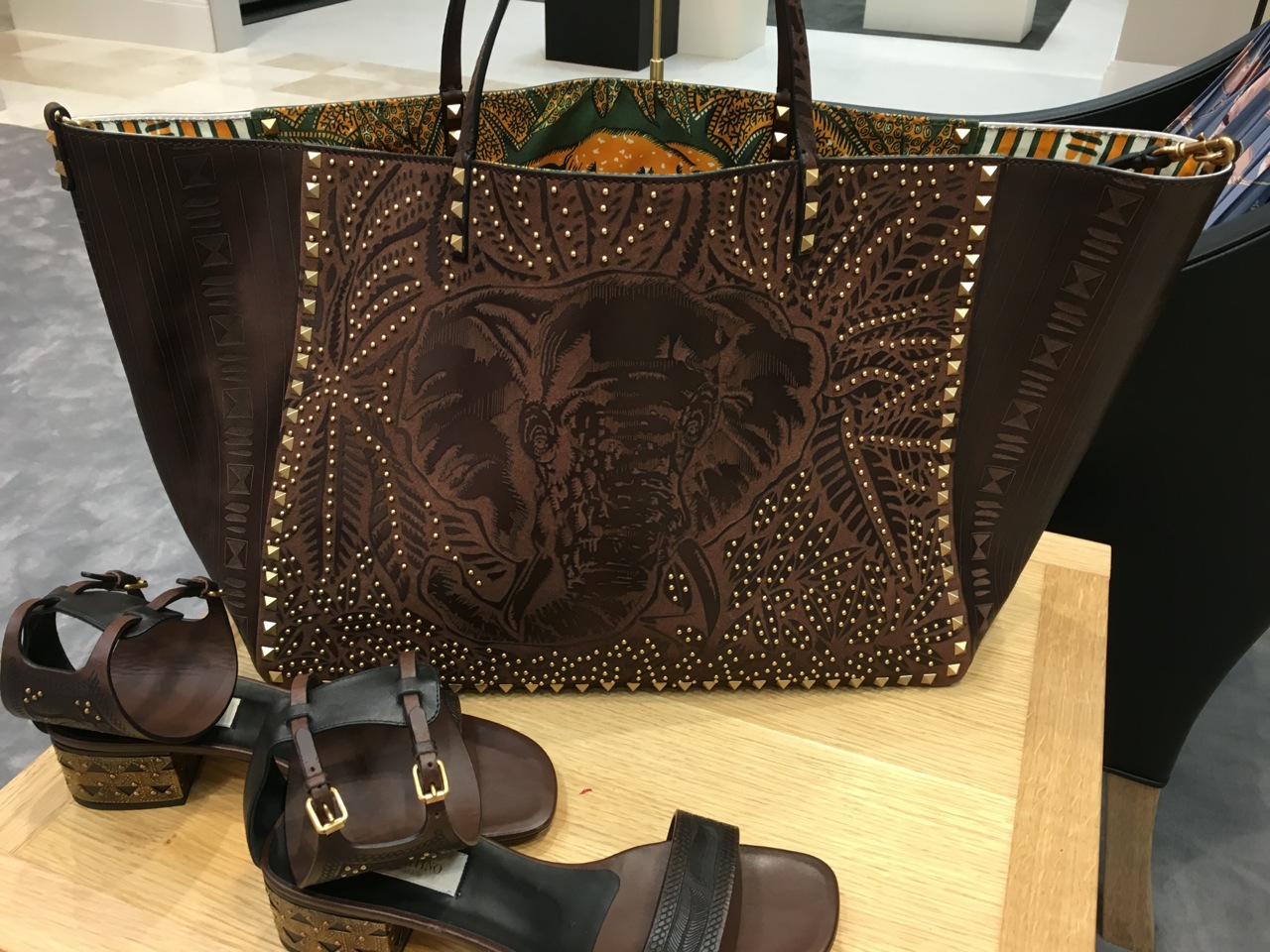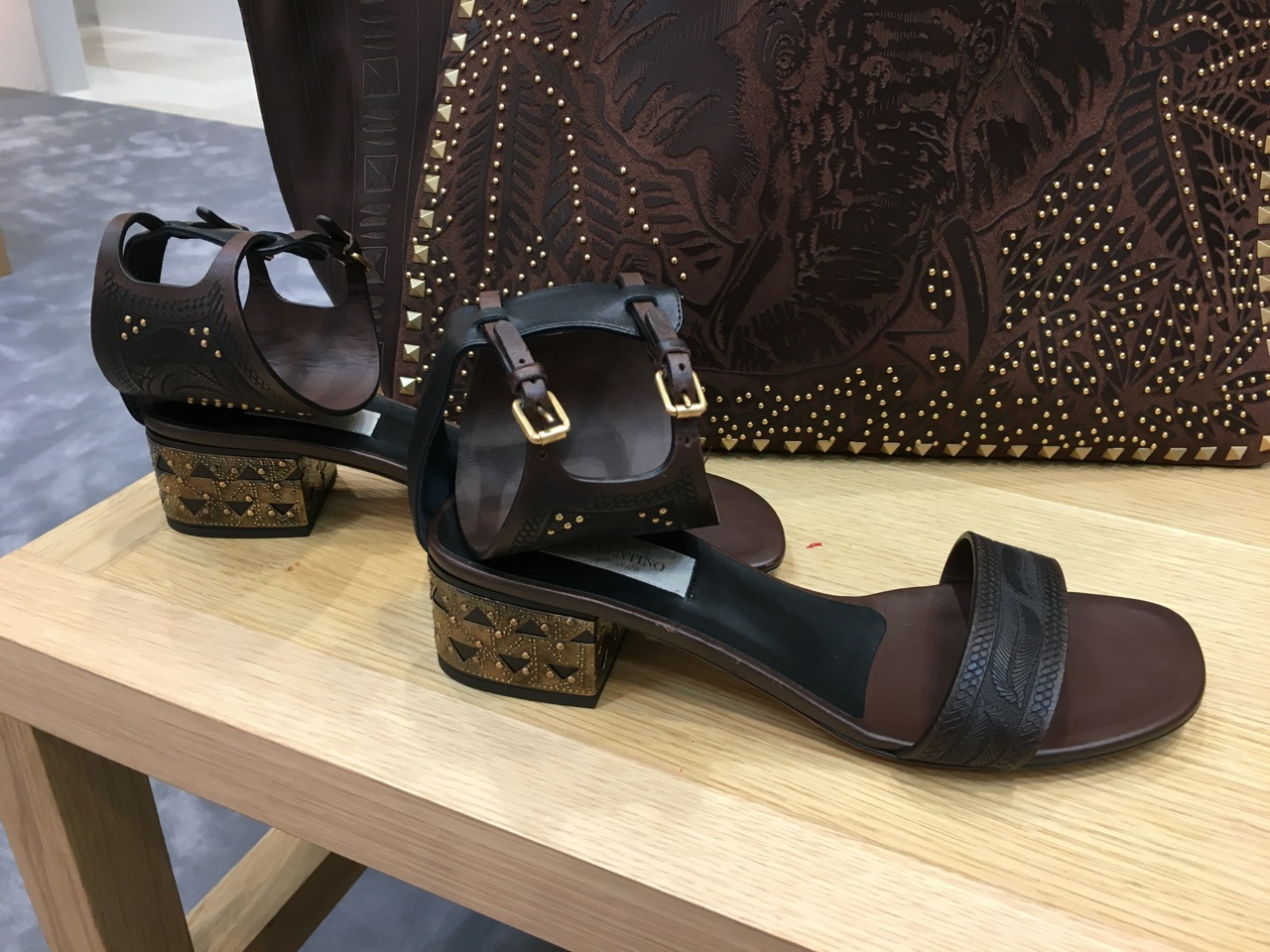 The totes would compliment any BOHO frocks you might have lurking in your closet.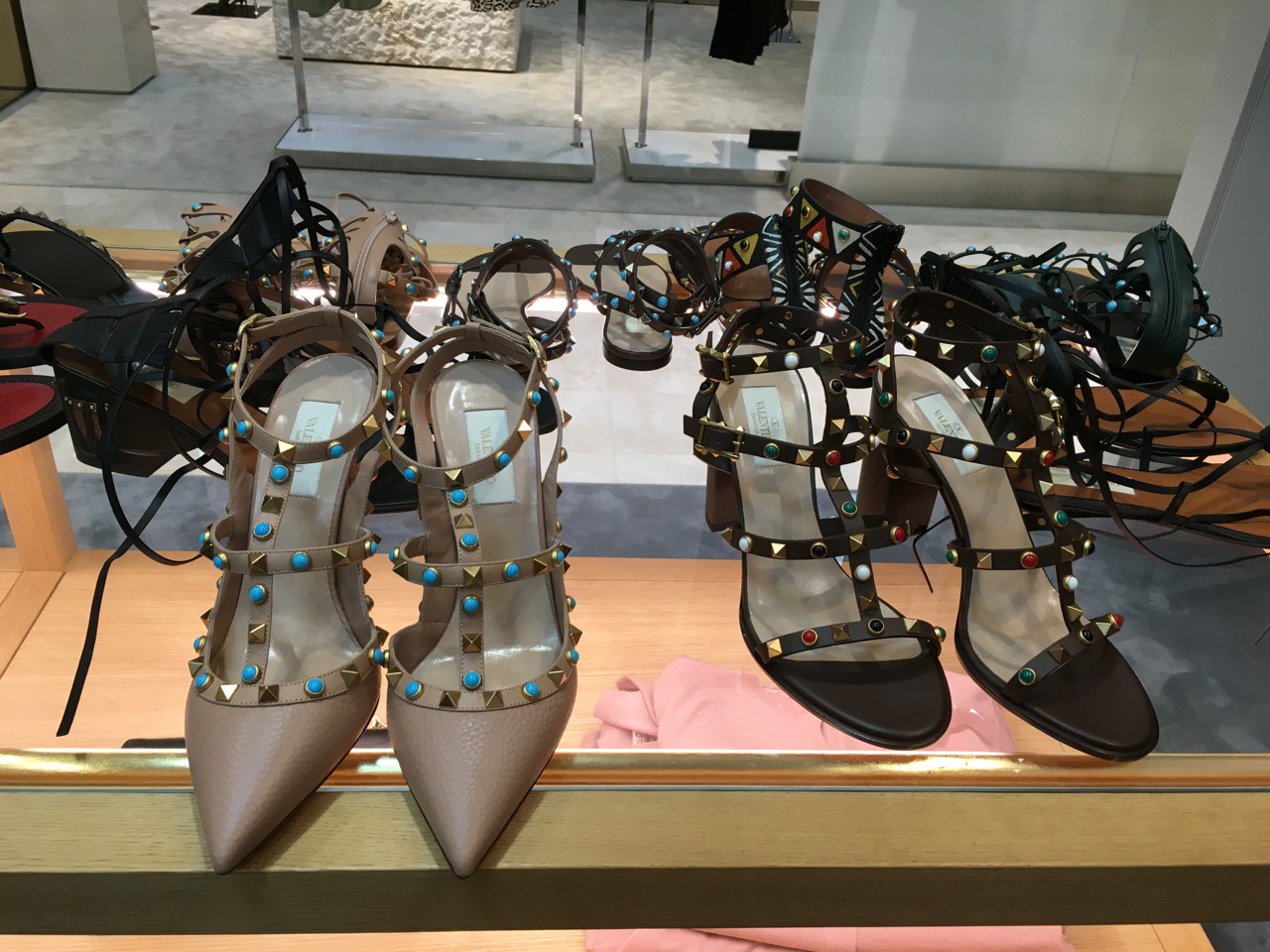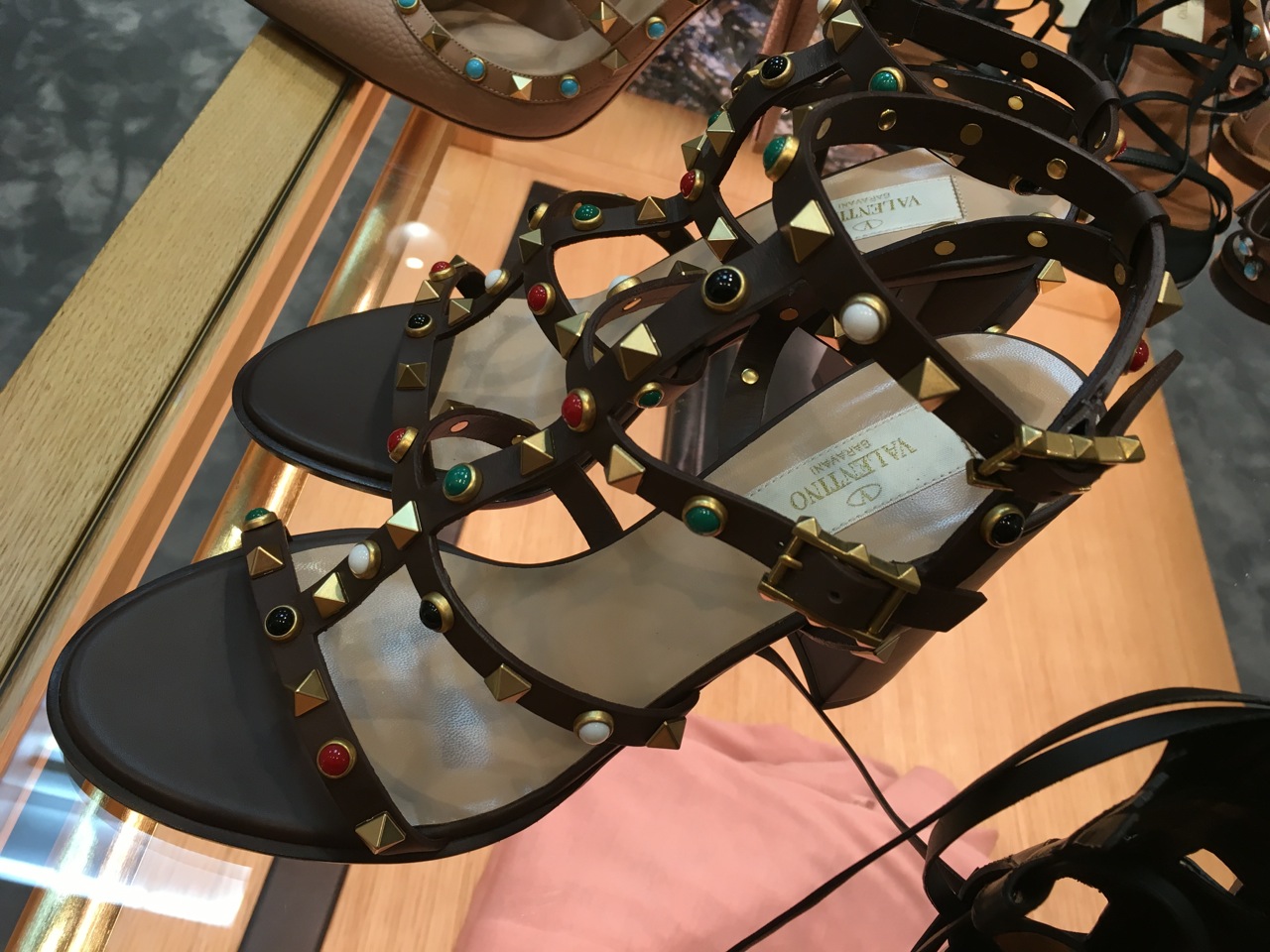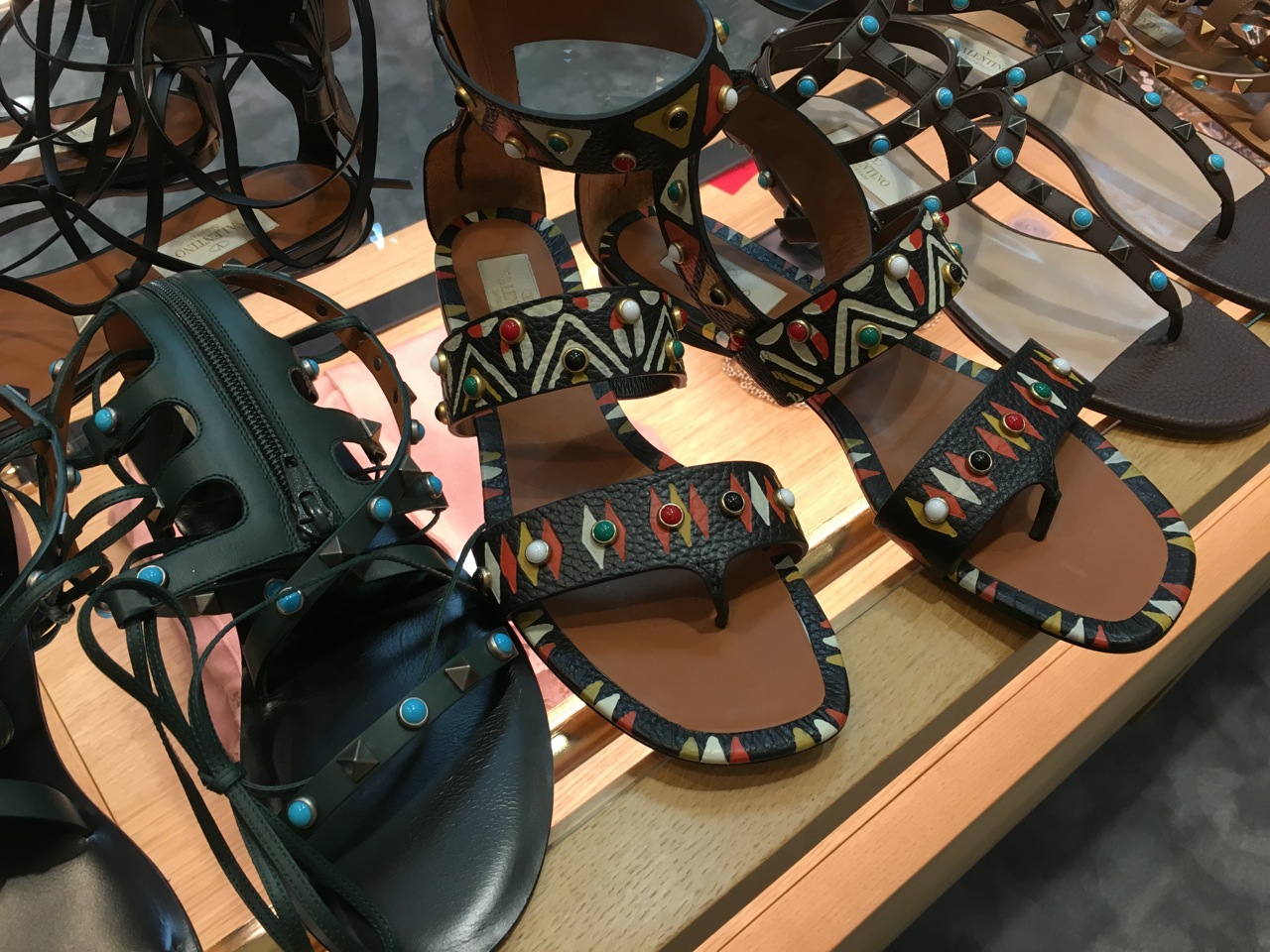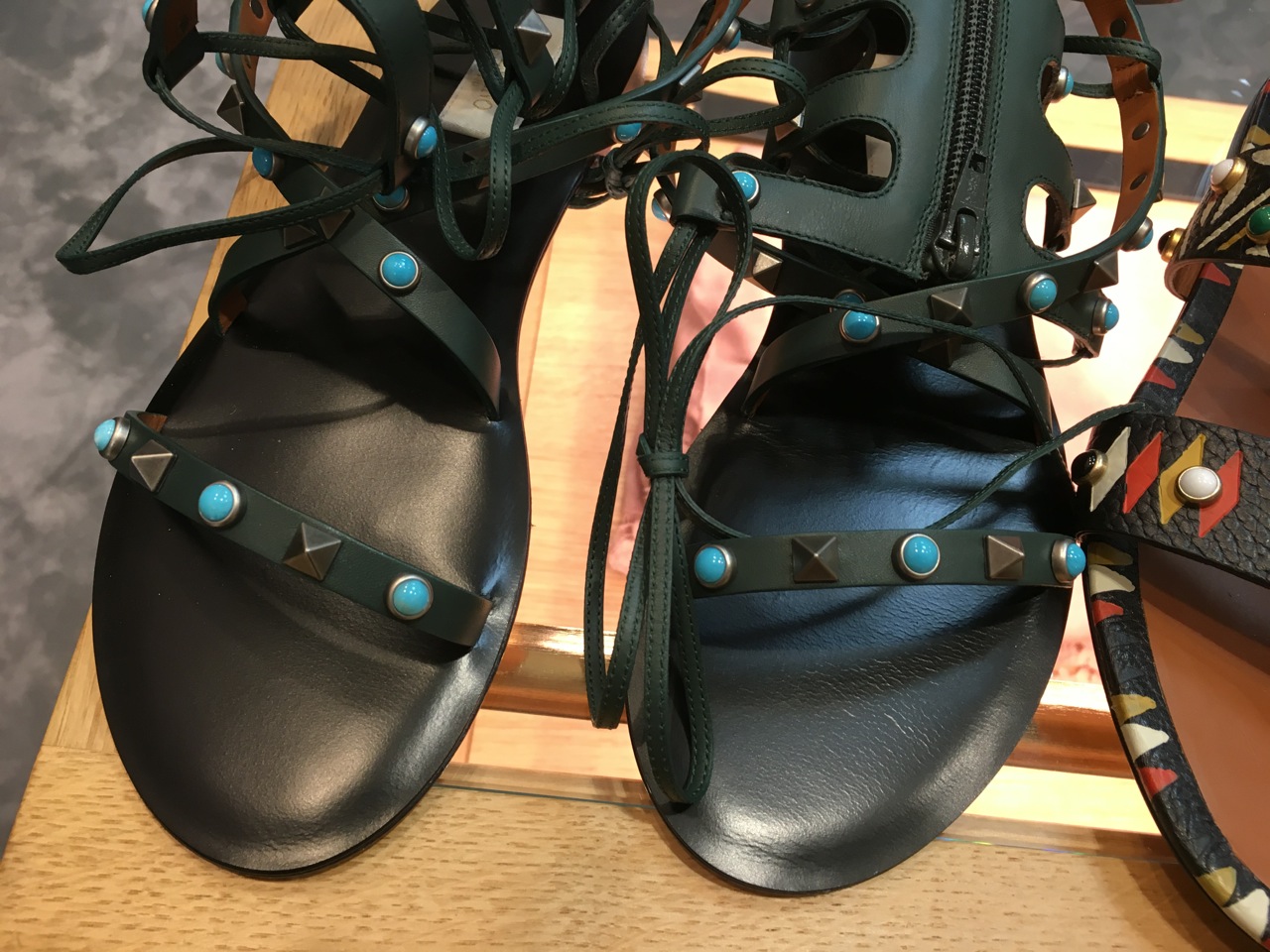 The strappy sandals and pumps are the most wallet friendly way to capture the essence of the collection. And really these options are timeless and can be worn with anything in the collection to boho frockery to jeans.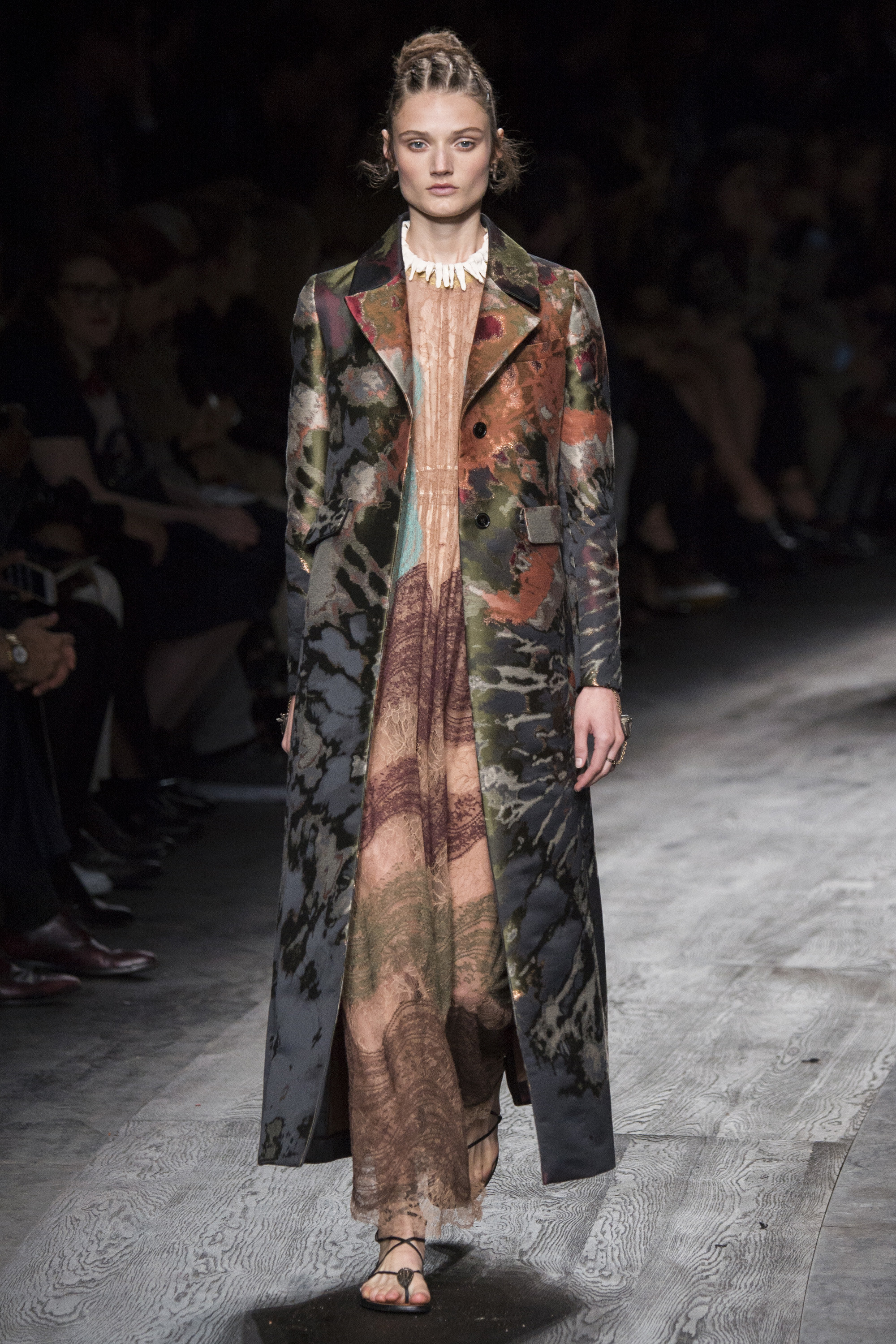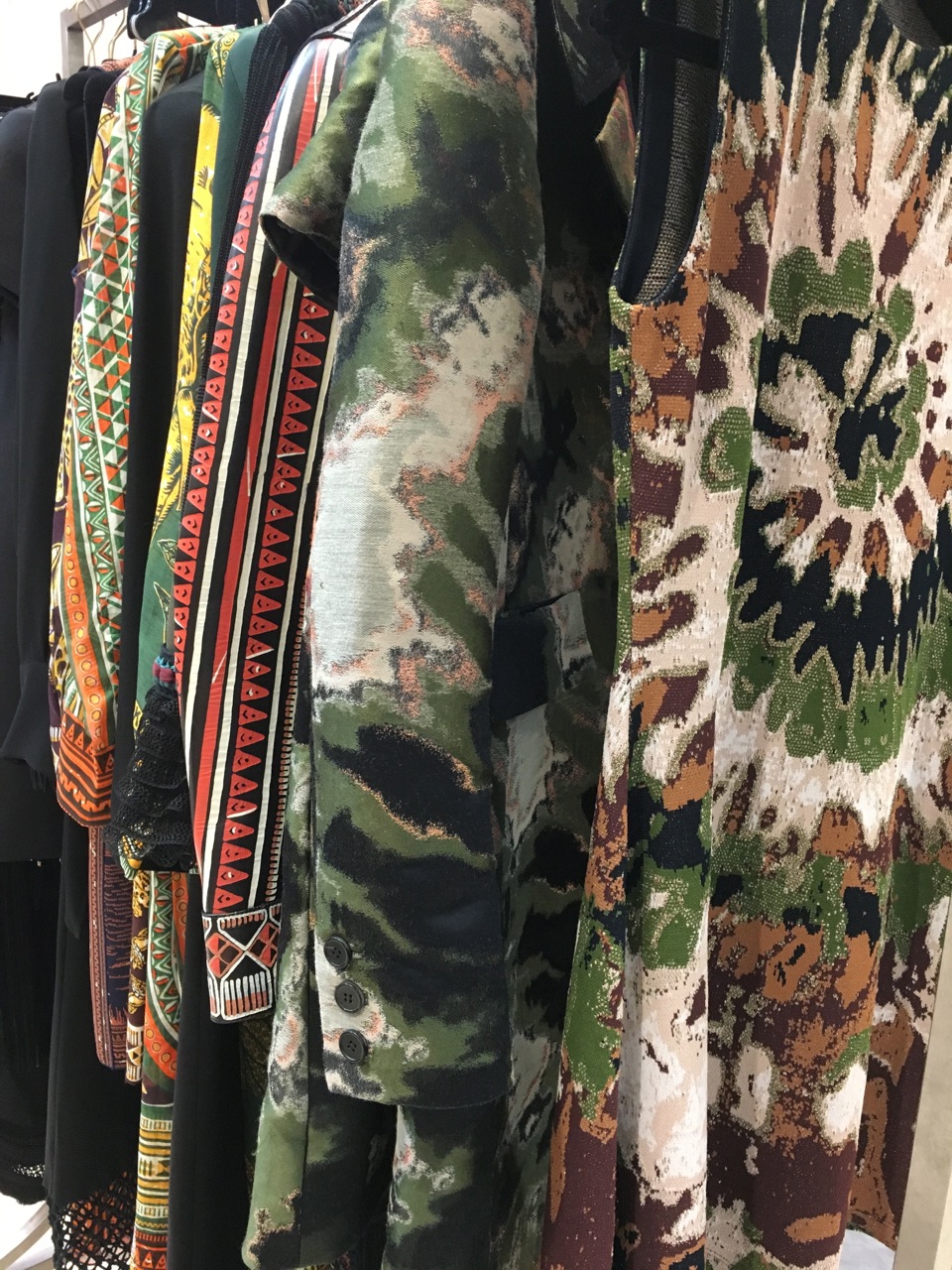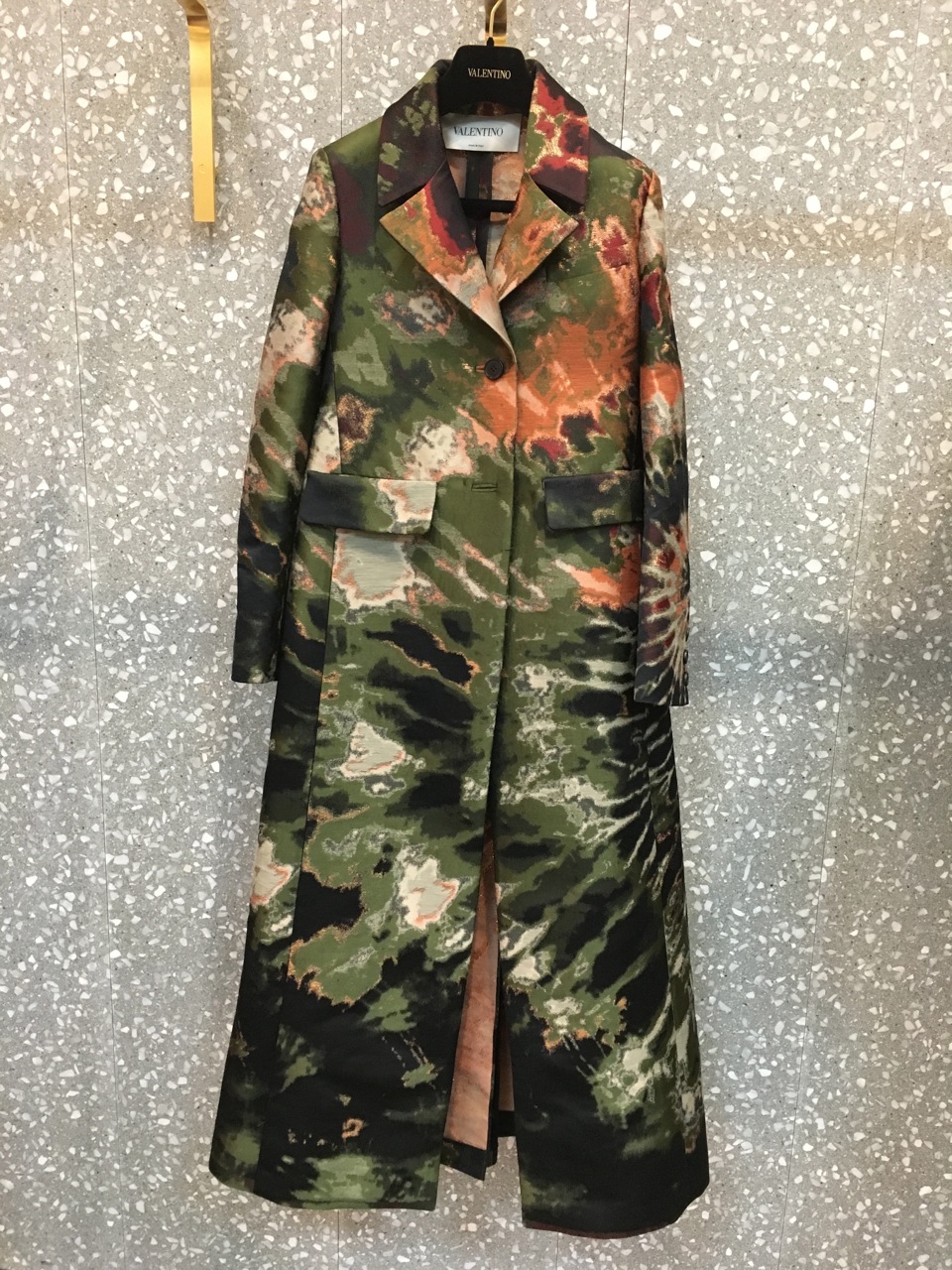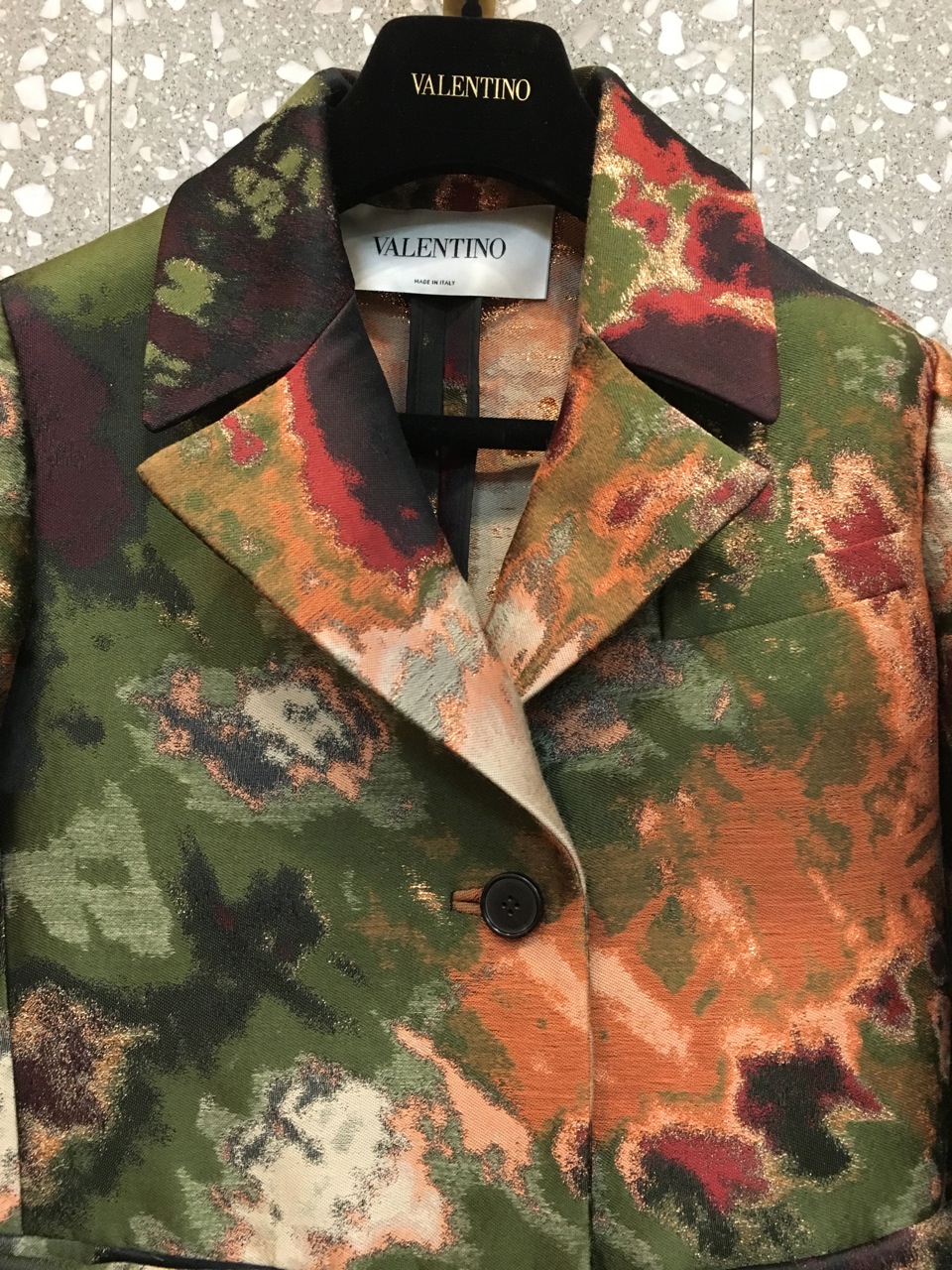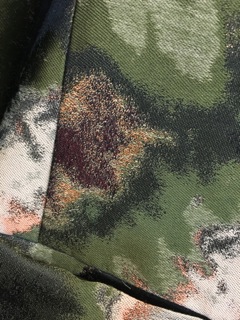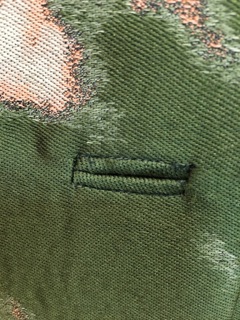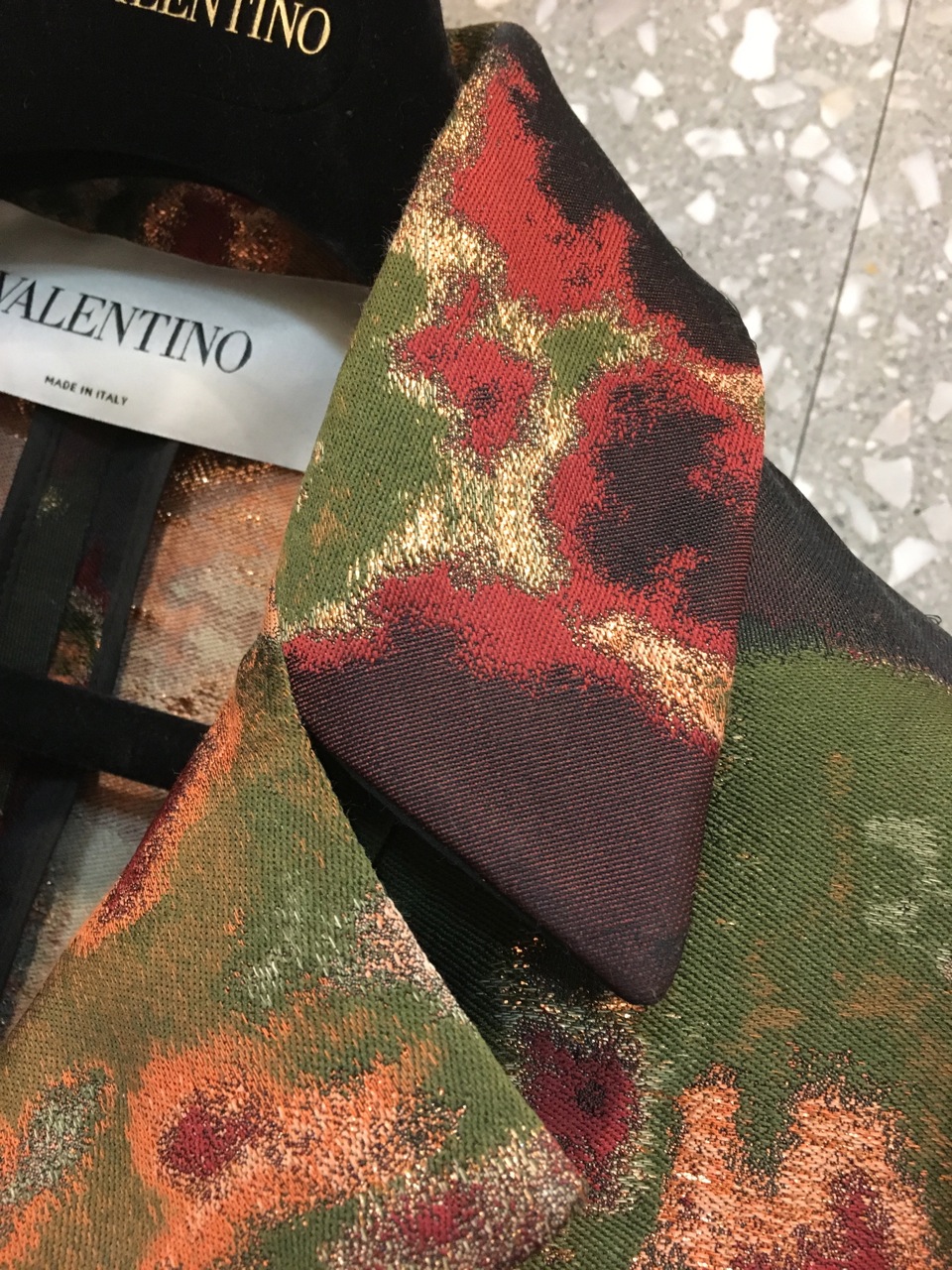 This was quite stunning up close. The copper thread adds pizzazz. A posh take on the 70's.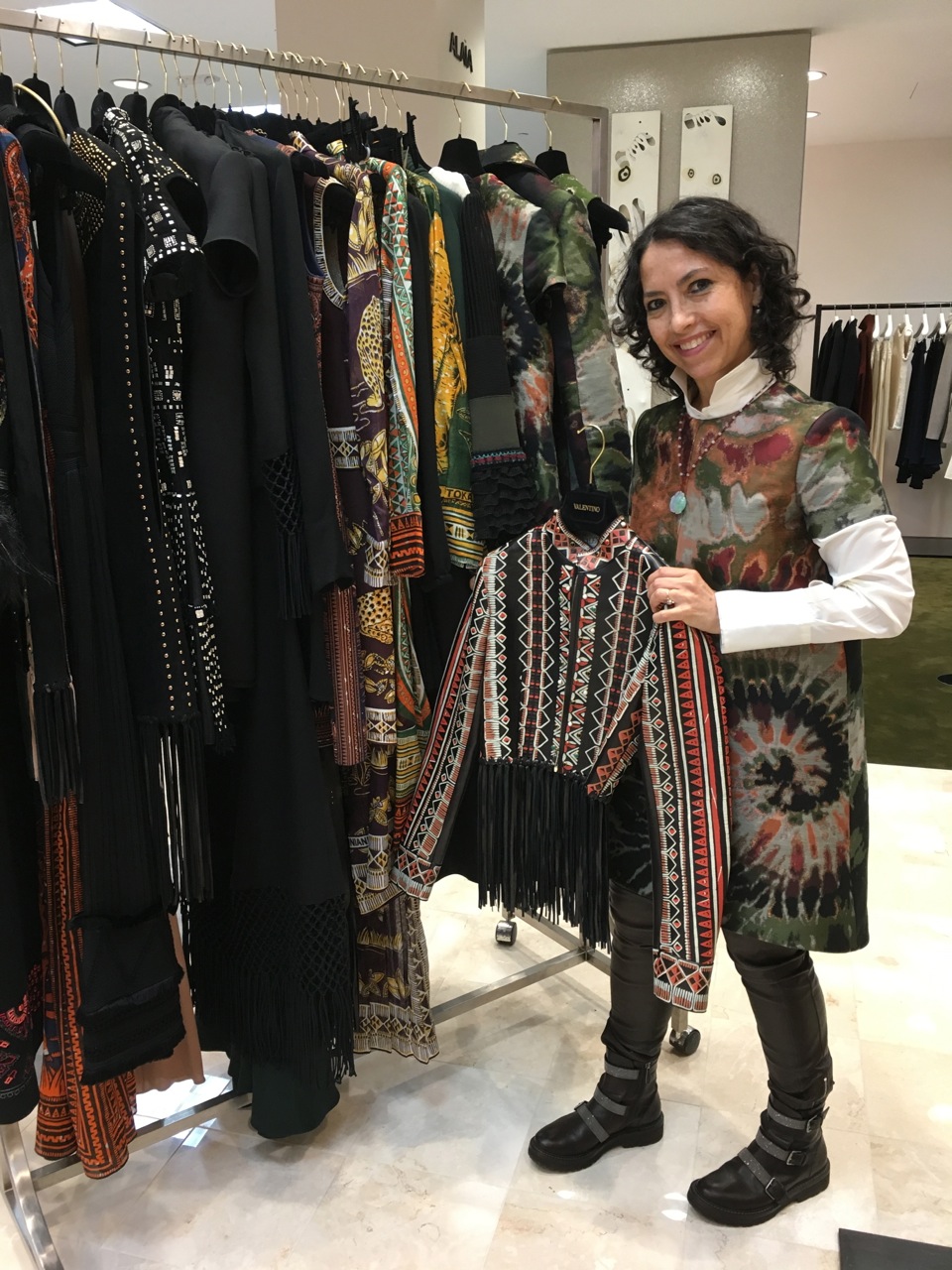 The dress I'm wearing is a non-runway iteration of the runway jacket. It morphed into a tunic over leather leggings. Almost any dress can be funked up and made casual.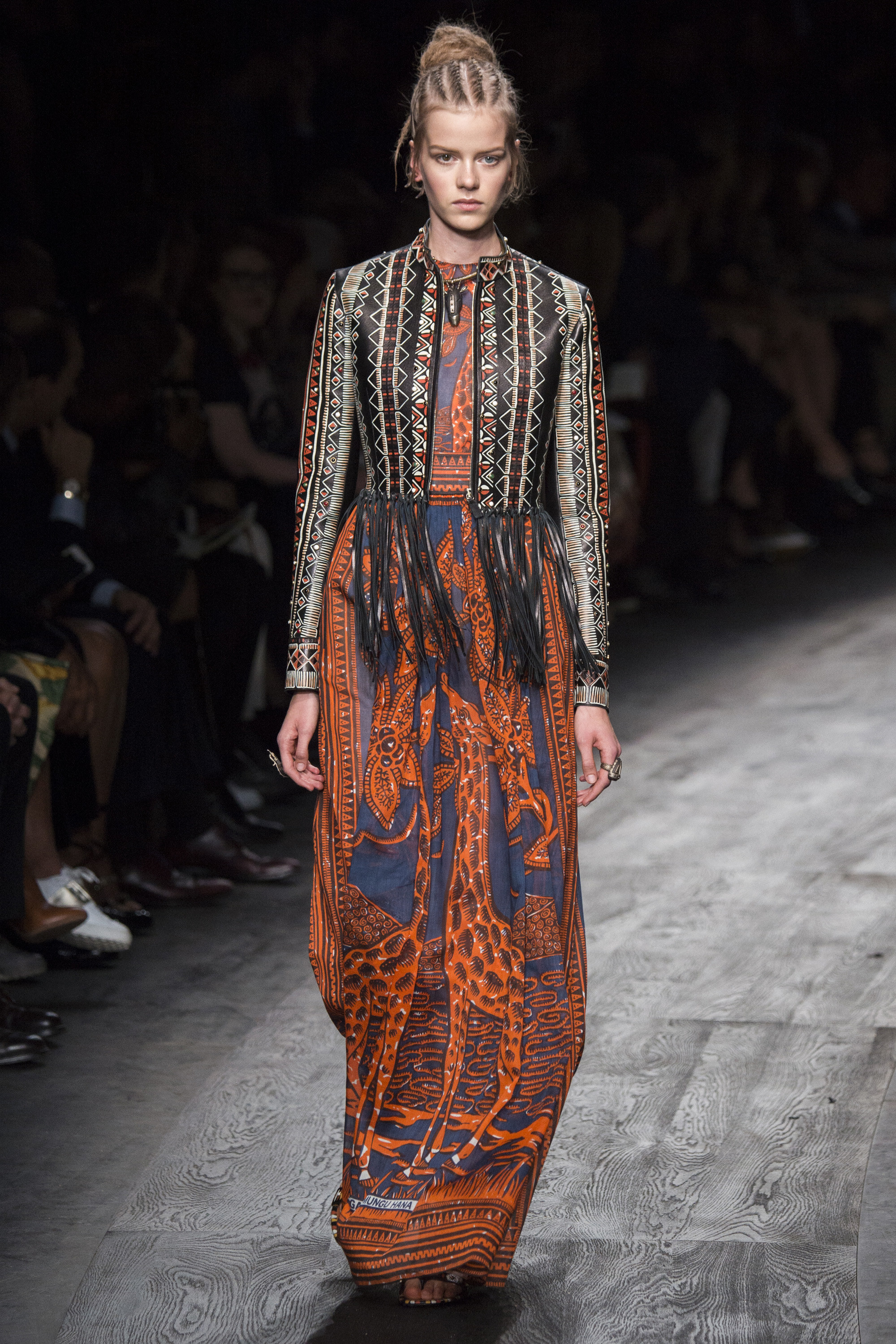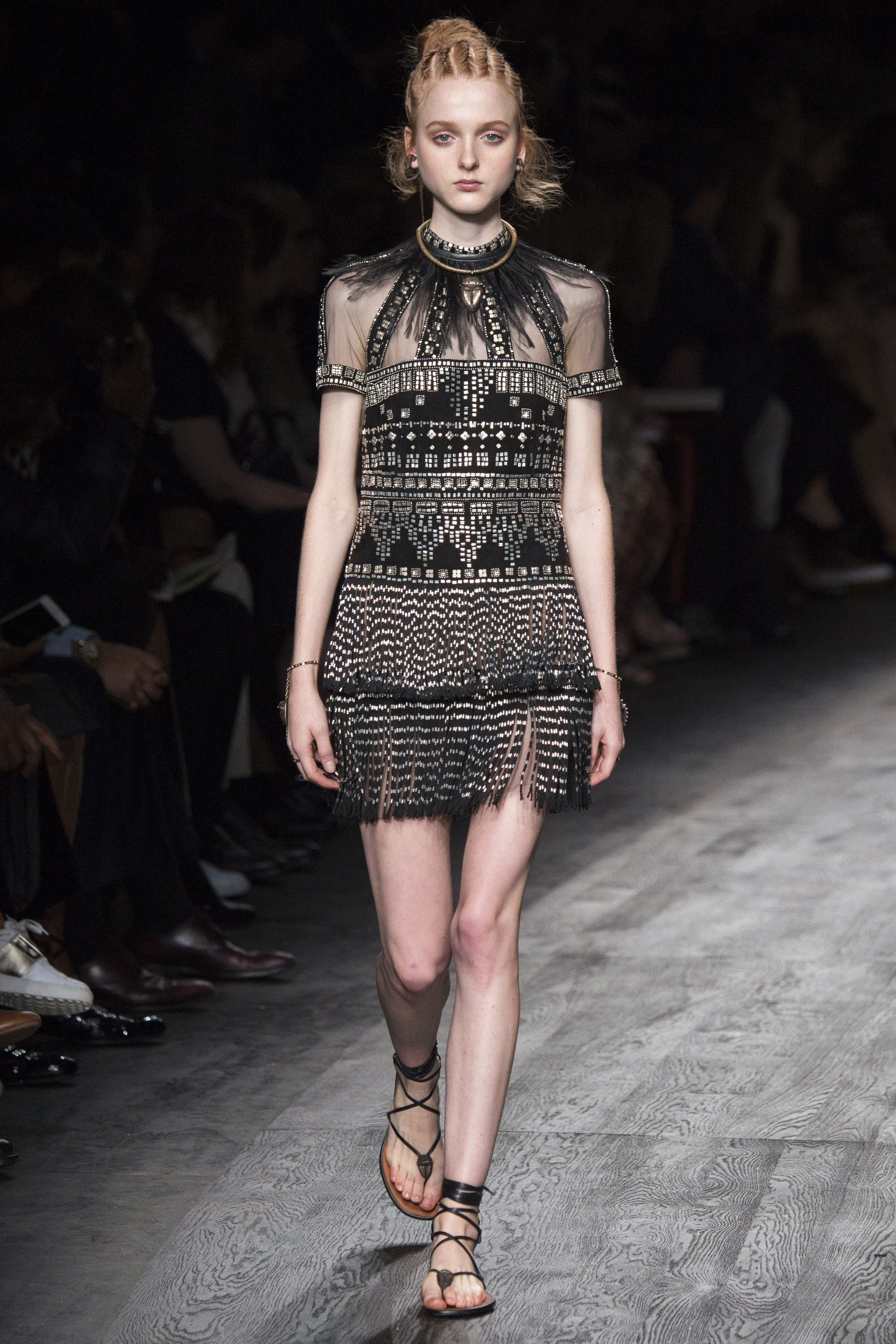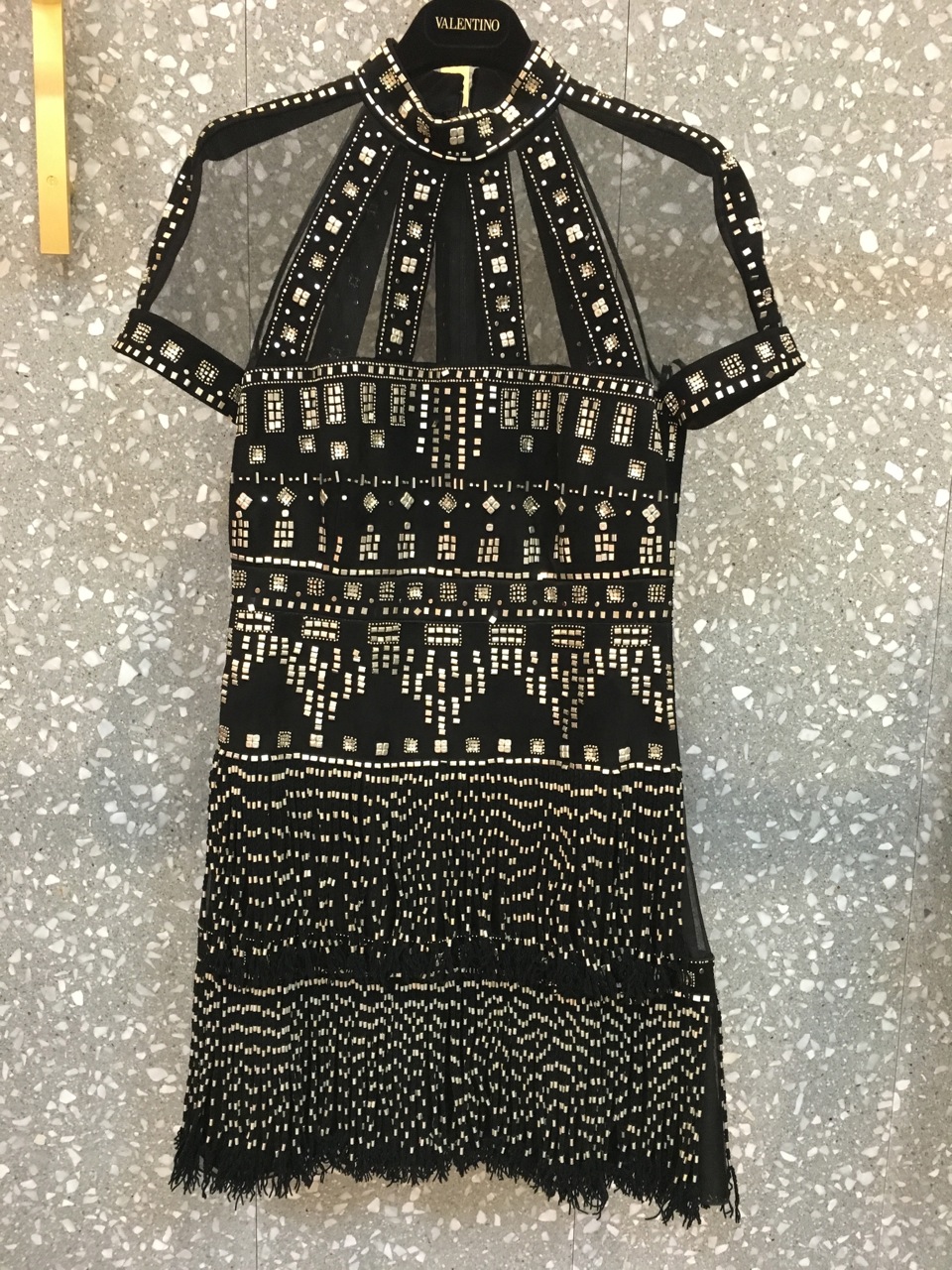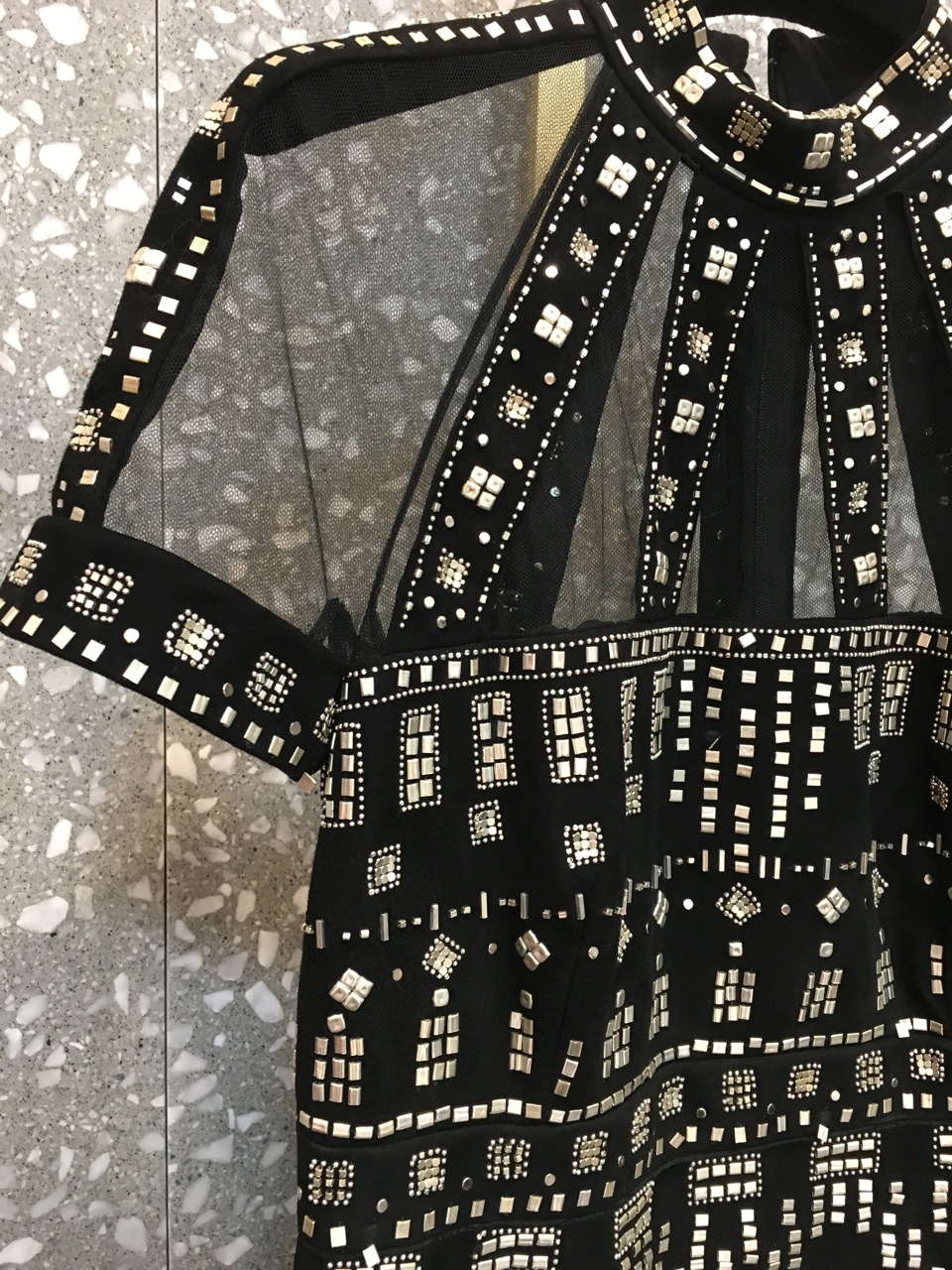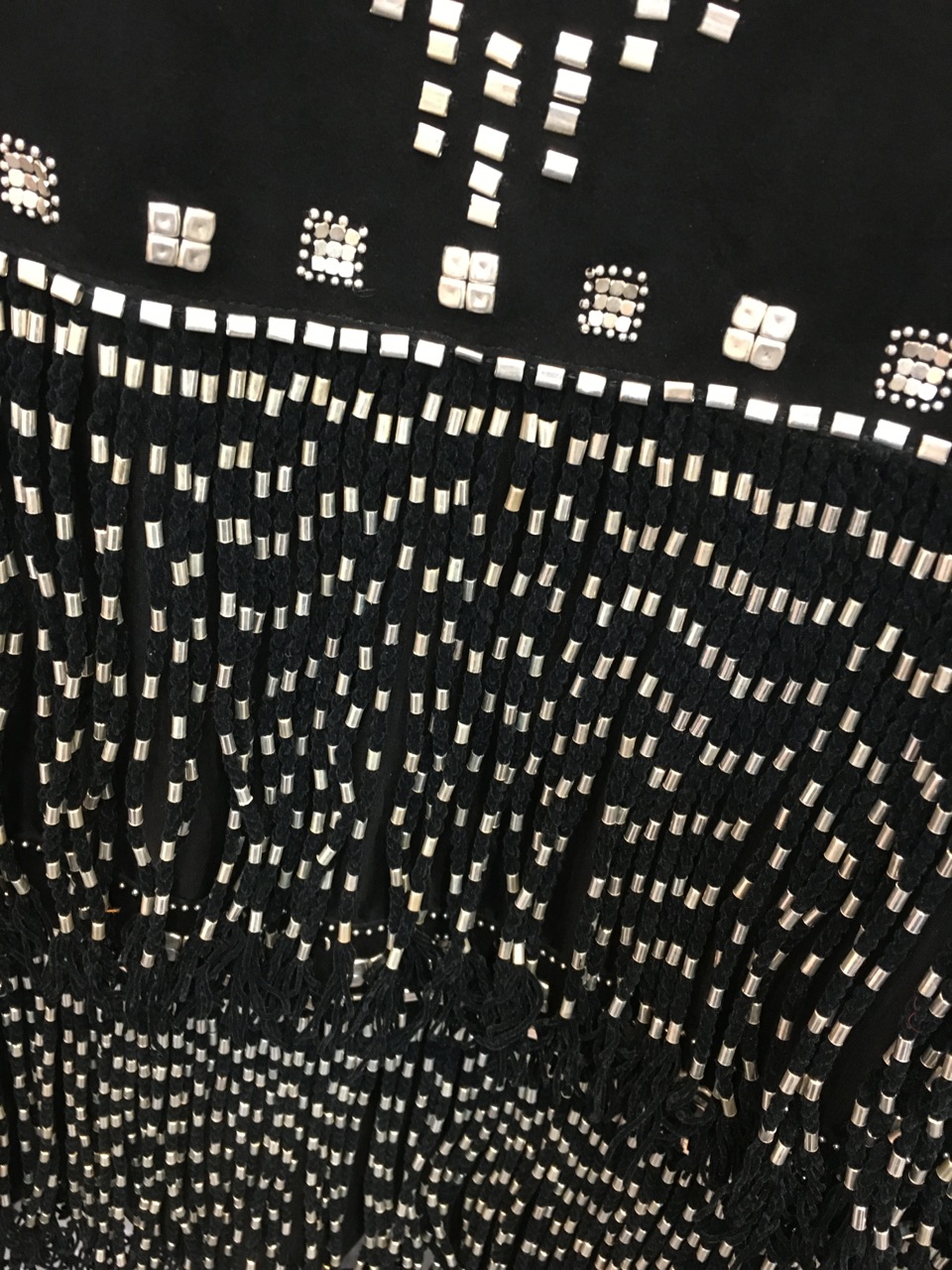 Latter day armor.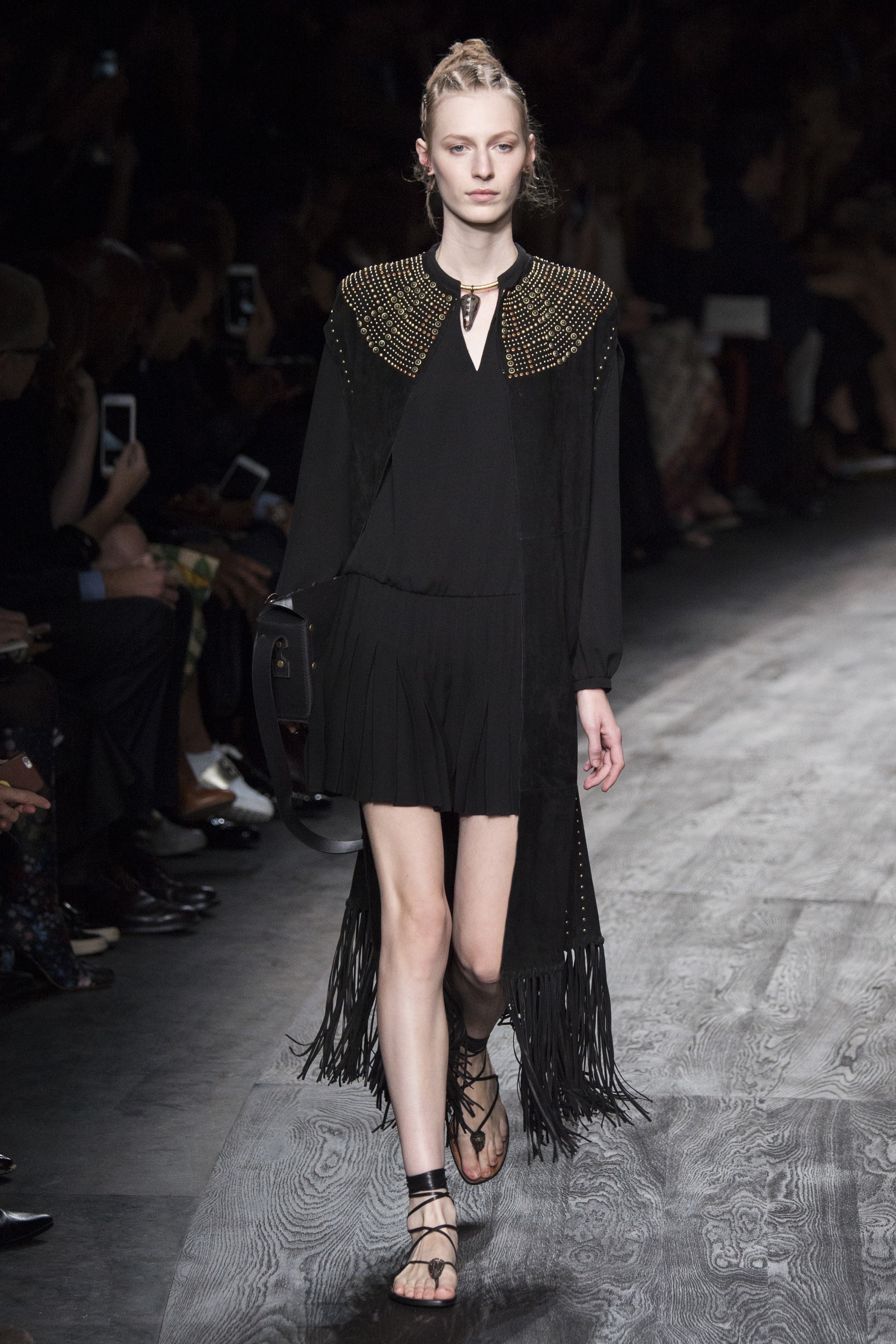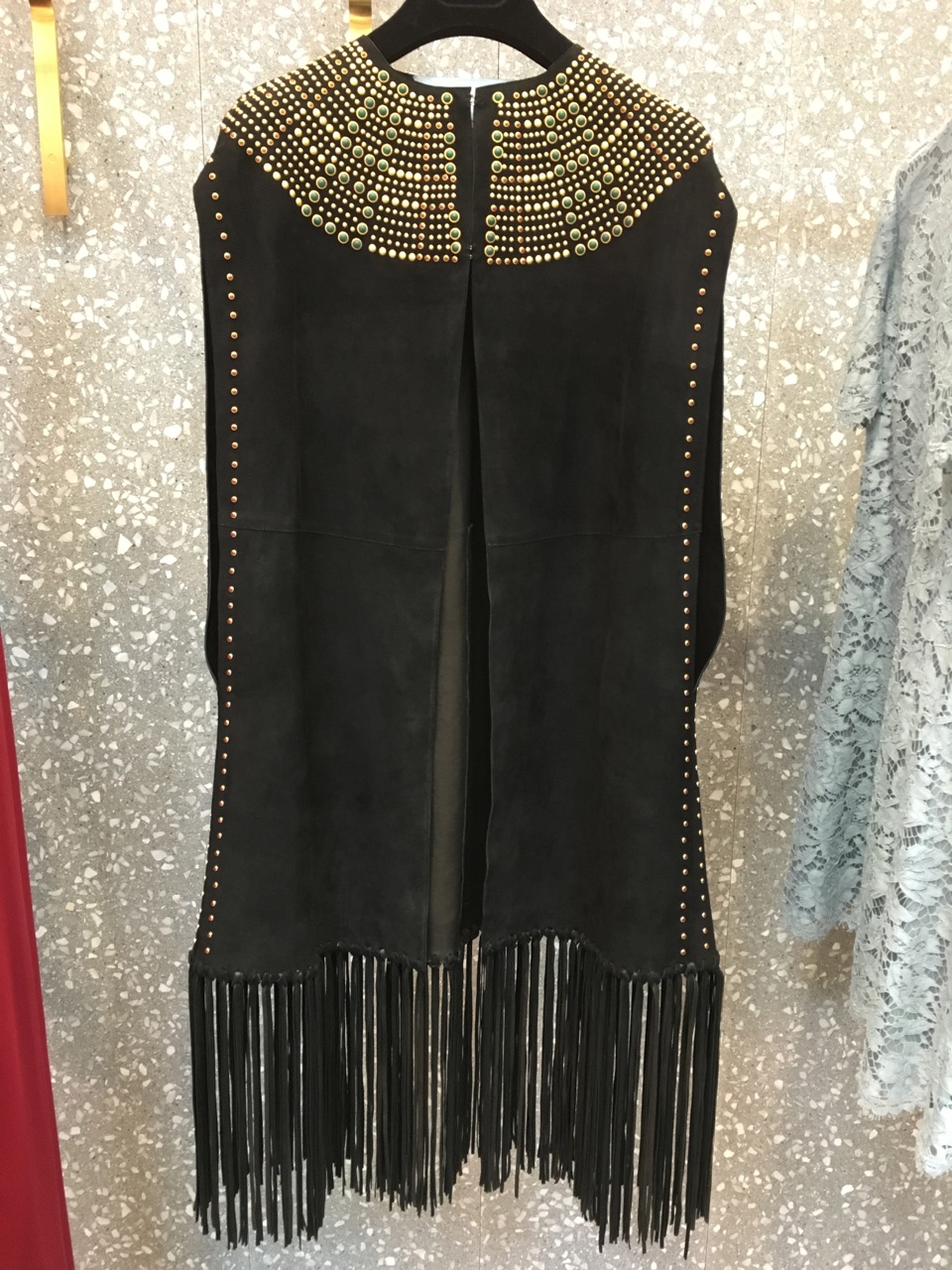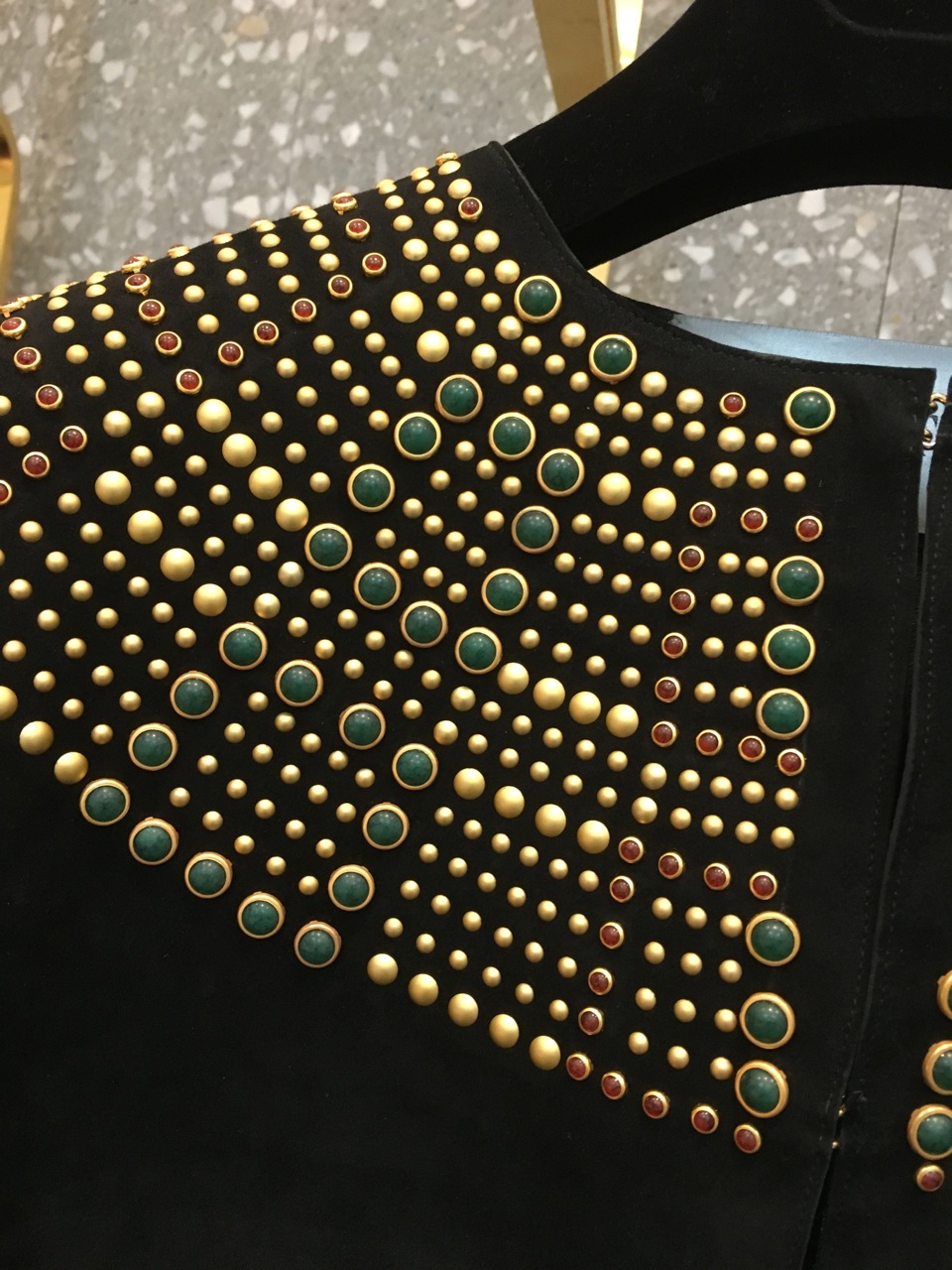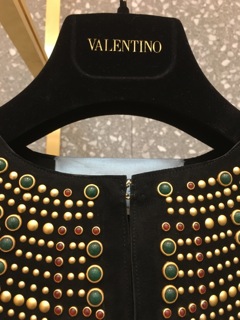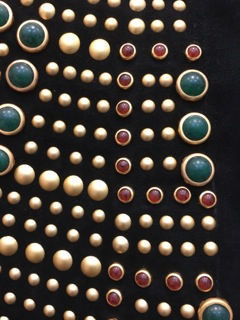 Typically fringe can be dubious and kitschy, but somehow the Valentino folks make it hip and cool.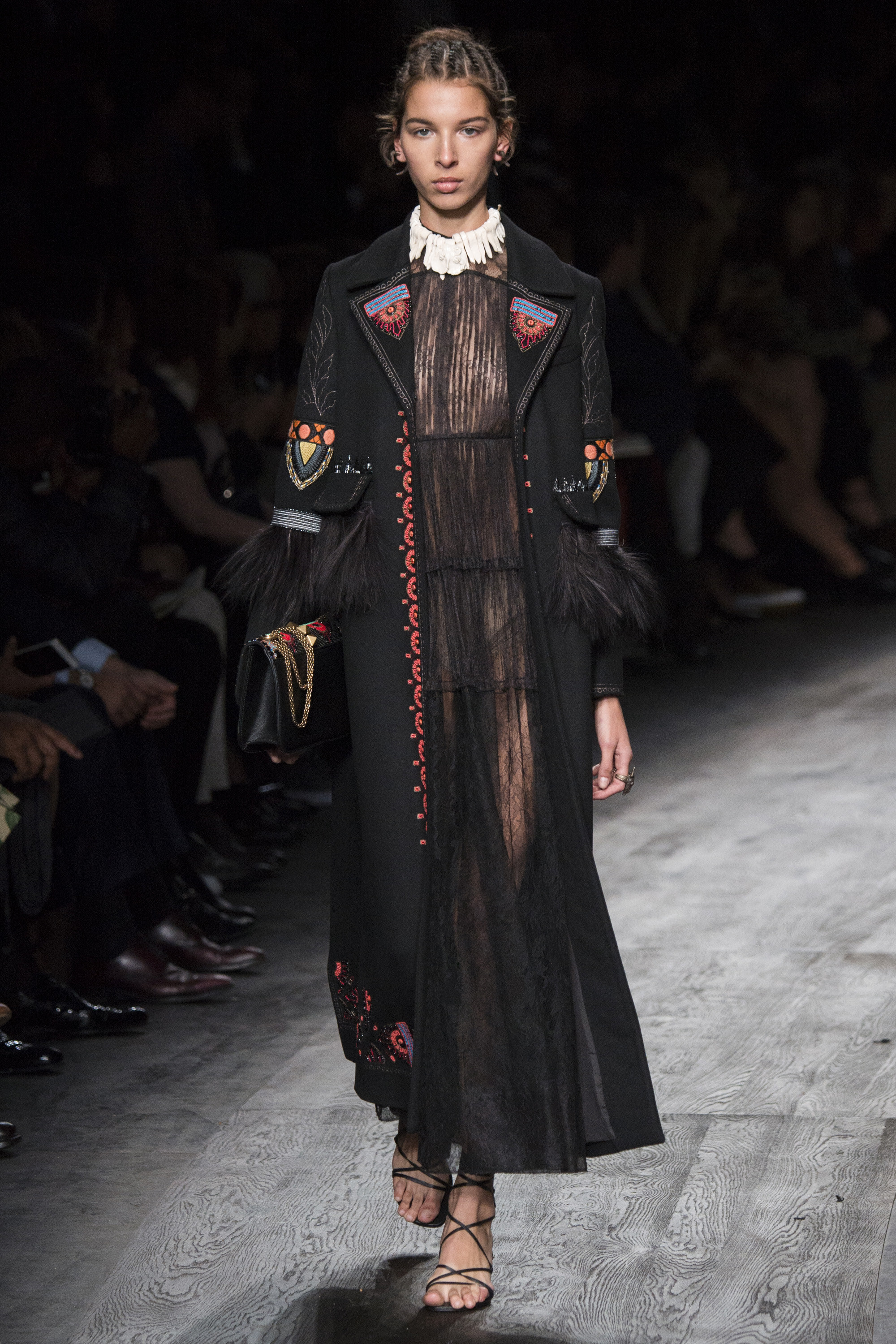 Ok, I've seen MANY gorgeous frocks and coats and such, but this is one of THE most spectacular pieces I've laid eyes on. I think I actually swooned.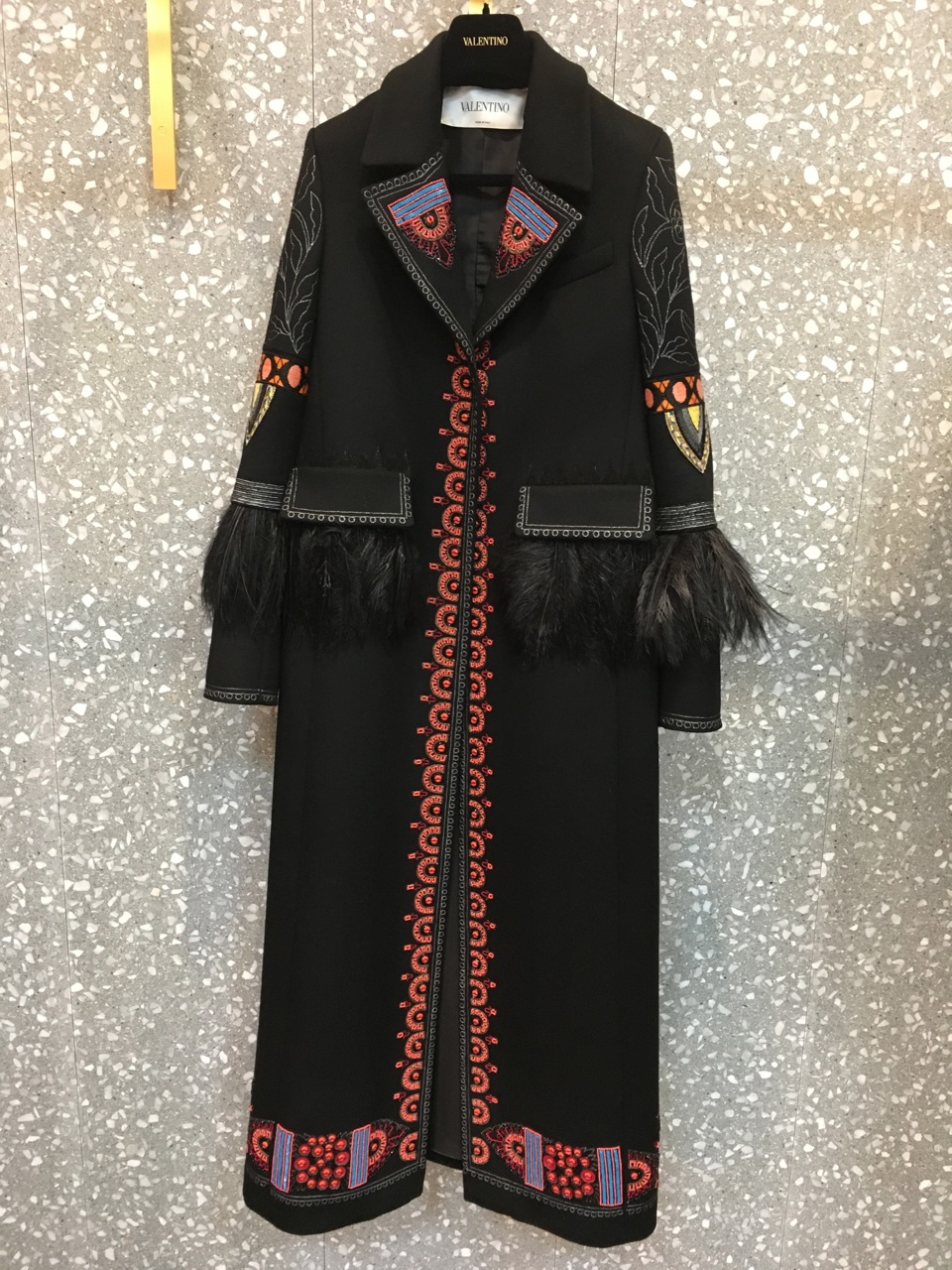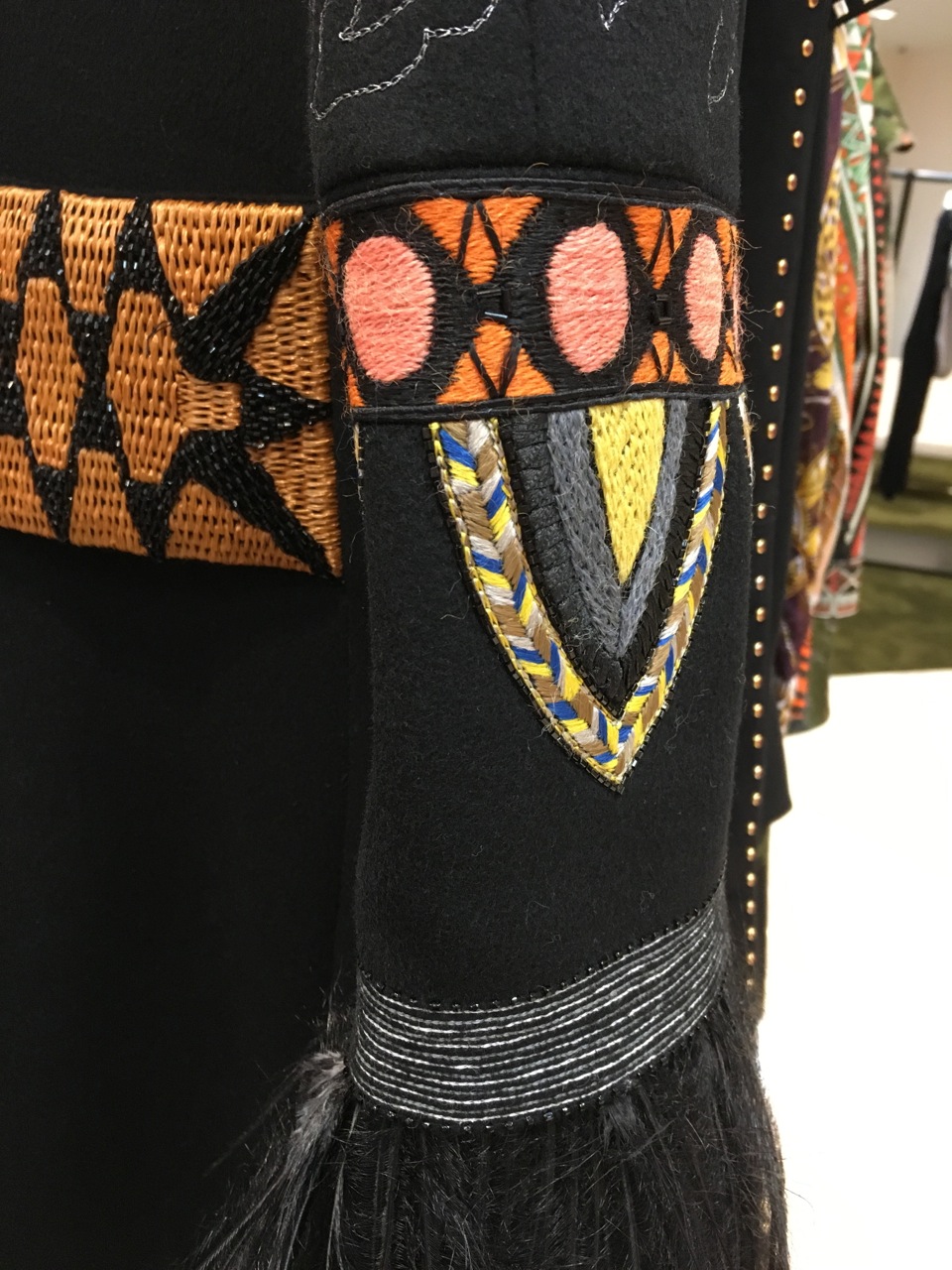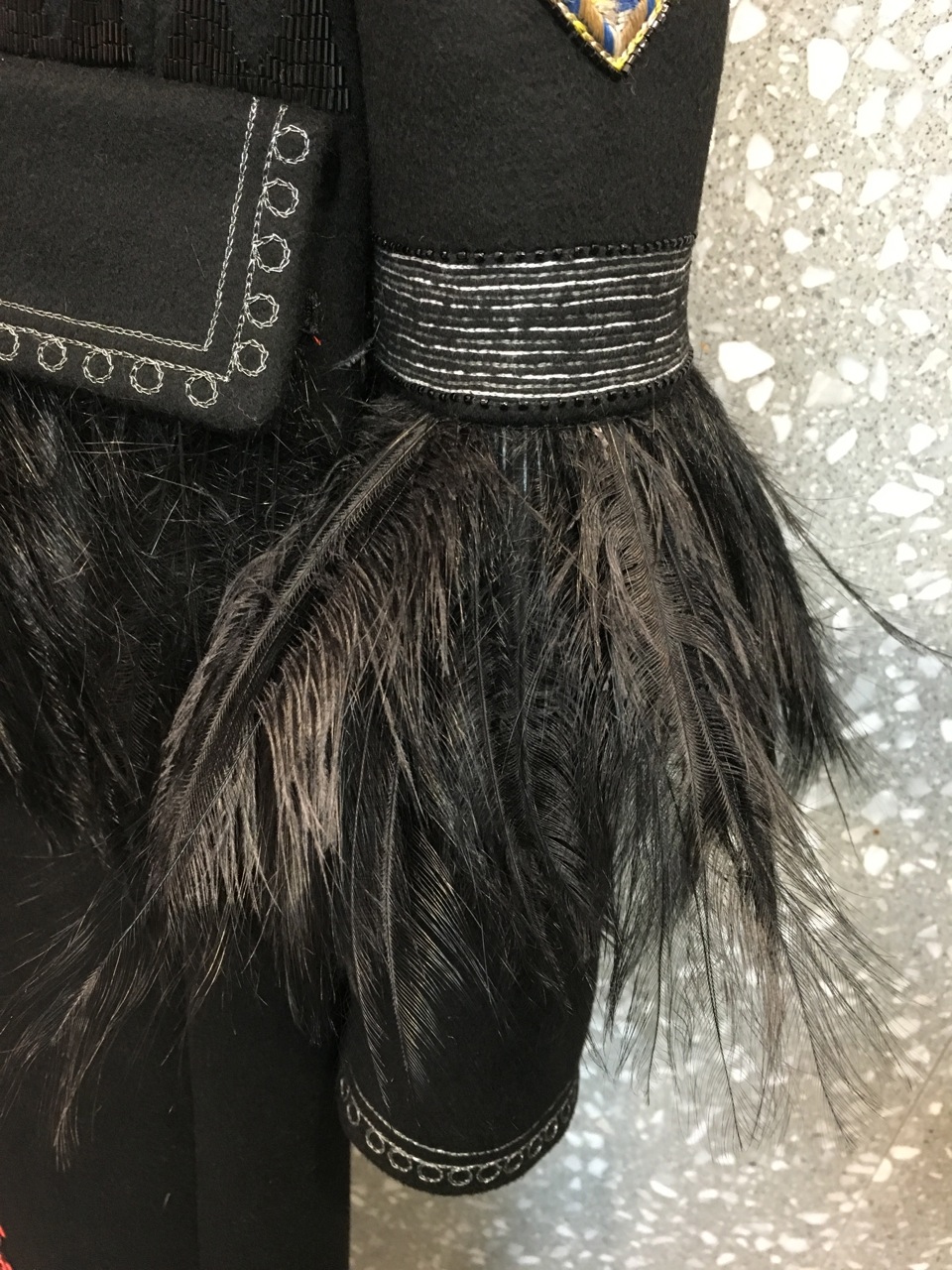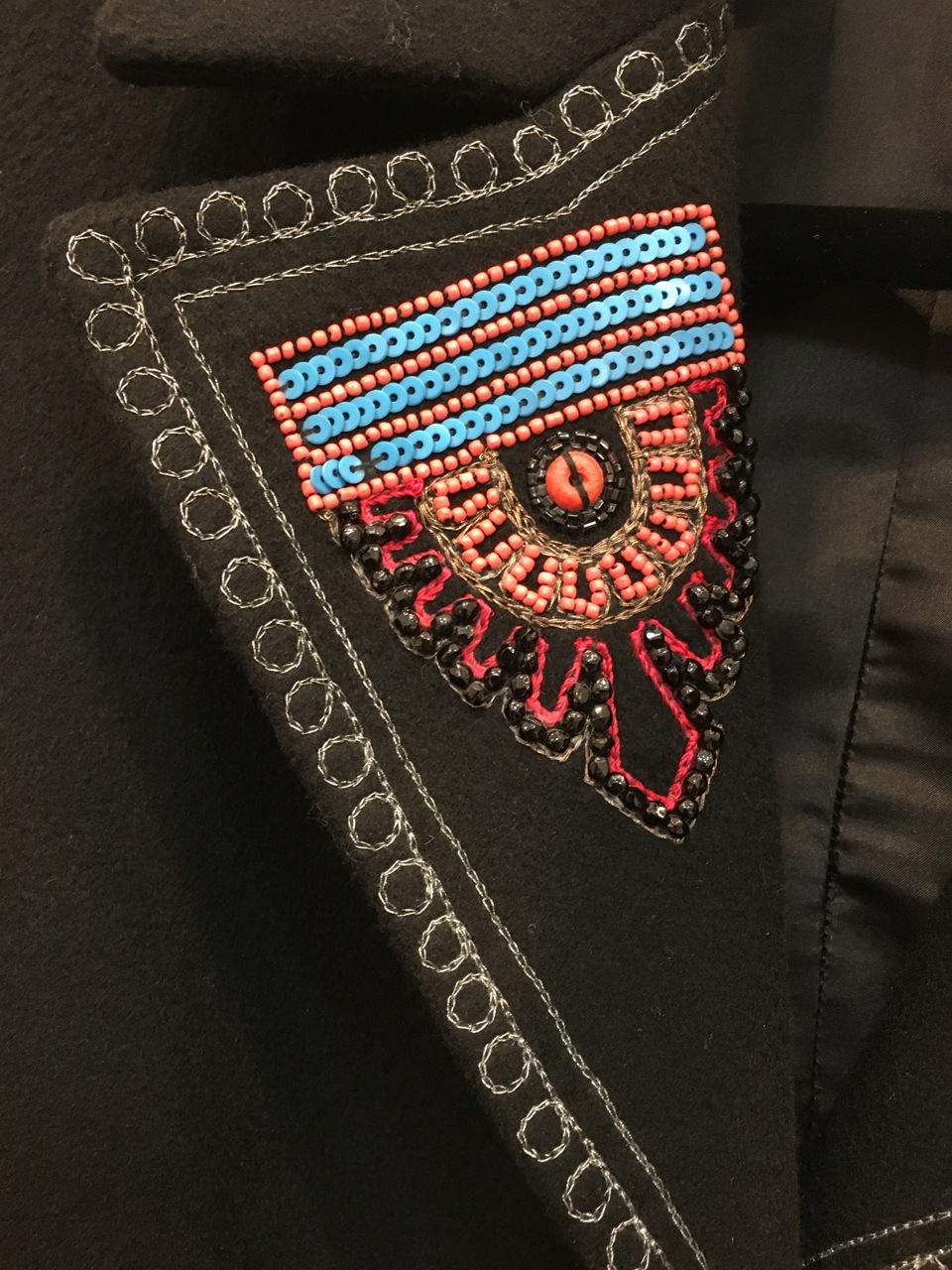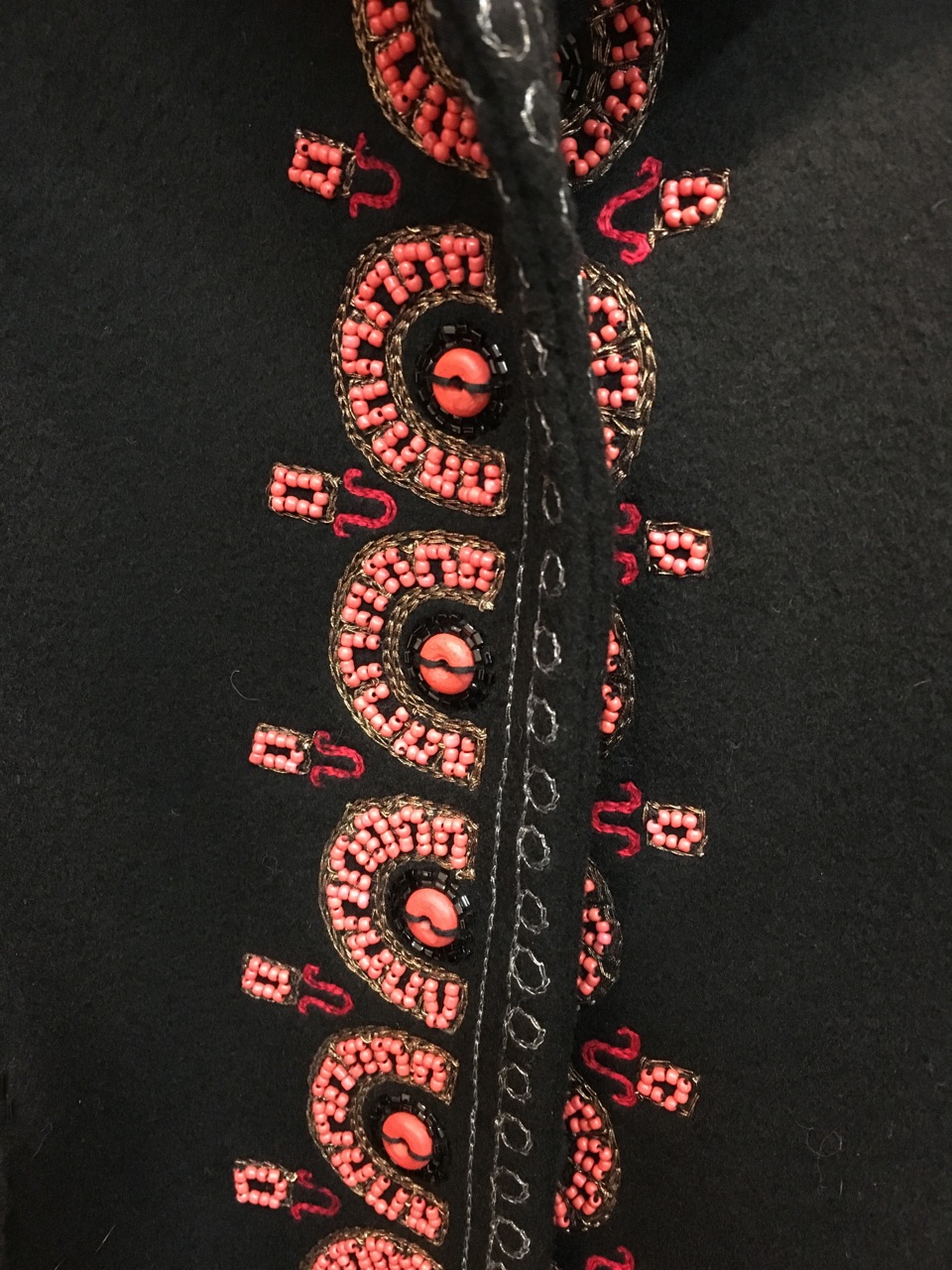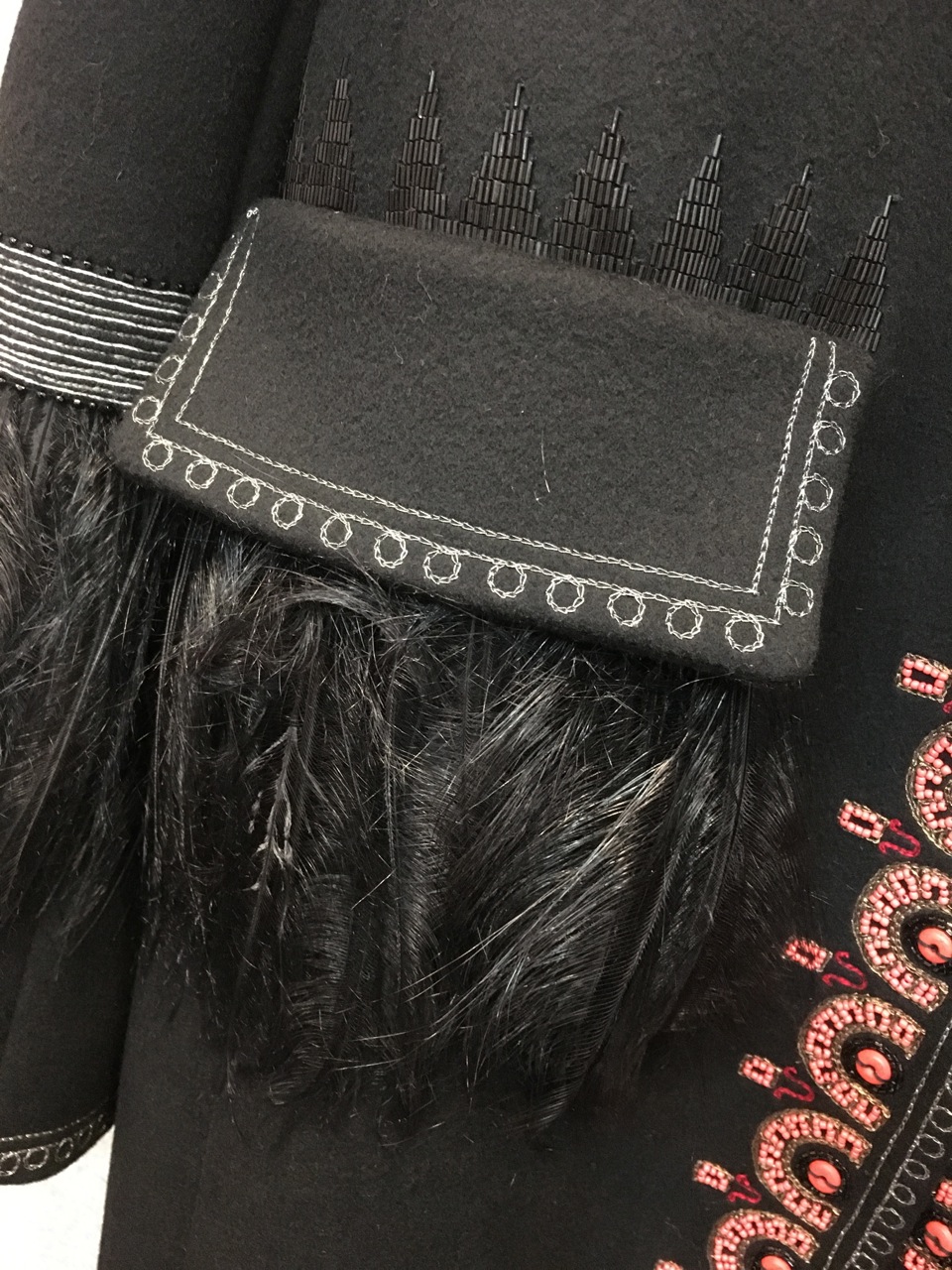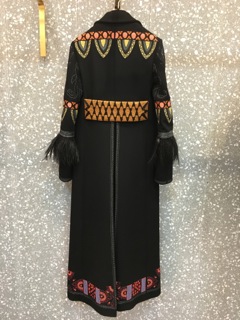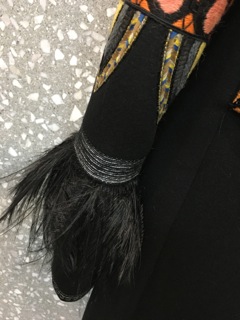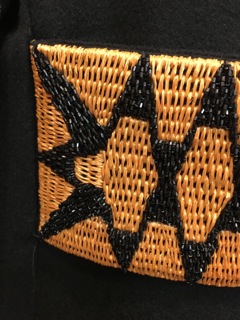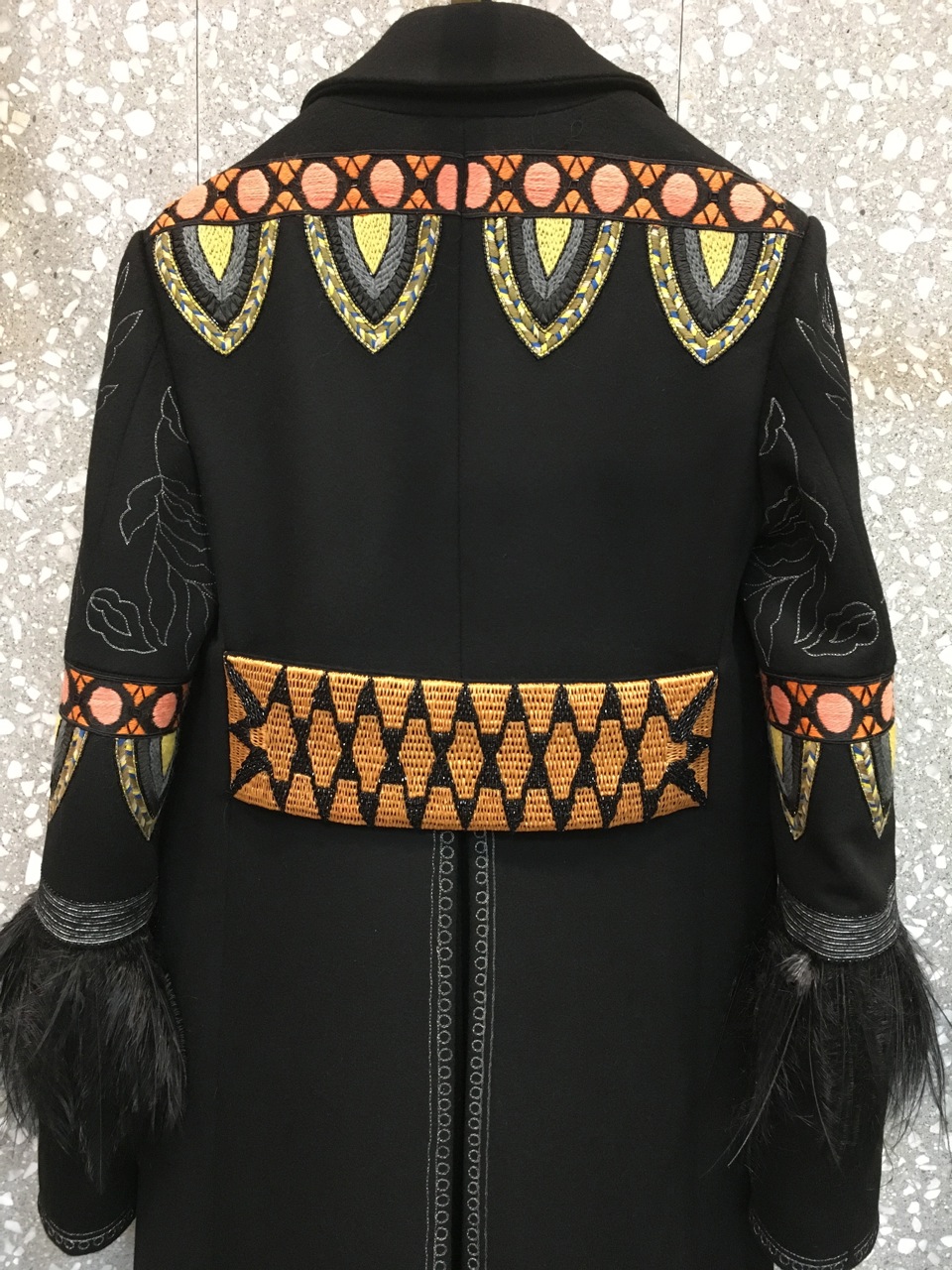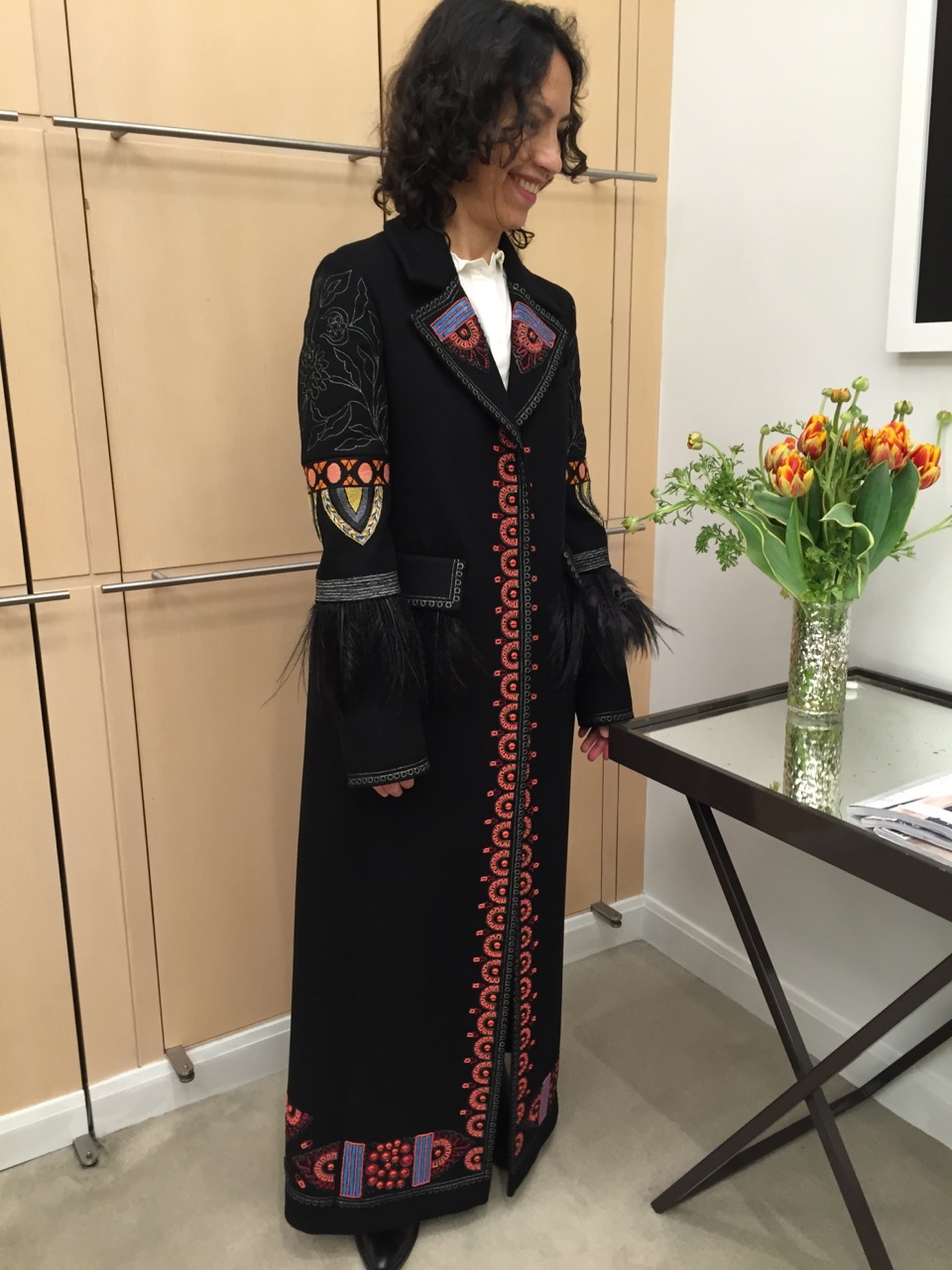 Though these are from a "spring" collection, really they would be fitting in a temperate climate all year round and could easily have come from the fall winter runways.
Cheers!
Runway images from www.vogue.com.
Thanks to Joanna Haber at The Club Saks Fifth Avenue San Francisco for her photographic assistance!