So, apparently something called the Academy Awards is upon us. Frankly, as a child OBSESSED by all things Hollywood, cinema, and the ultimate awards show, I was crestfallen and in utter shock when Saving Private Ryan lost out to Shakespeare In Love in 1999.....W U T ?!?!?!? That caused a momentary synaptic meltdown, the world made no sense. After that day of infamy I swore to never again suffer that kind of brain hurt. As the days of The Godfather and Jaws are long over, skipping this testament to self aggrandizement proved easier than expected. The FASHION however, is another thing entirely, the red carpet walkabout eclipsing the four hour droning, er, I mean teleprompter reading, in entertainment value. I will occasionally channel surf through the red carpet antics in the hopes of finding a moment of lucidity. Hope springs eternal. Kate Blanchett and Helen Mirren never disappoint. Otherwise its a crap shoot, a melee of dubious yet still entertaining choices.
Strange times we're in when the who-wears-what is more entertaining than the actual awards show OR the movies up for kudos.
And now, some RED CARPET worthy gowns recently off the runways from New York, London, and Milan. There will be slinky charmeuse, voluminous taffeta, duchesse satin, tulle and jacquard. Add varied feathers and Opera length gloves, and its time for that close up.
ERDEM: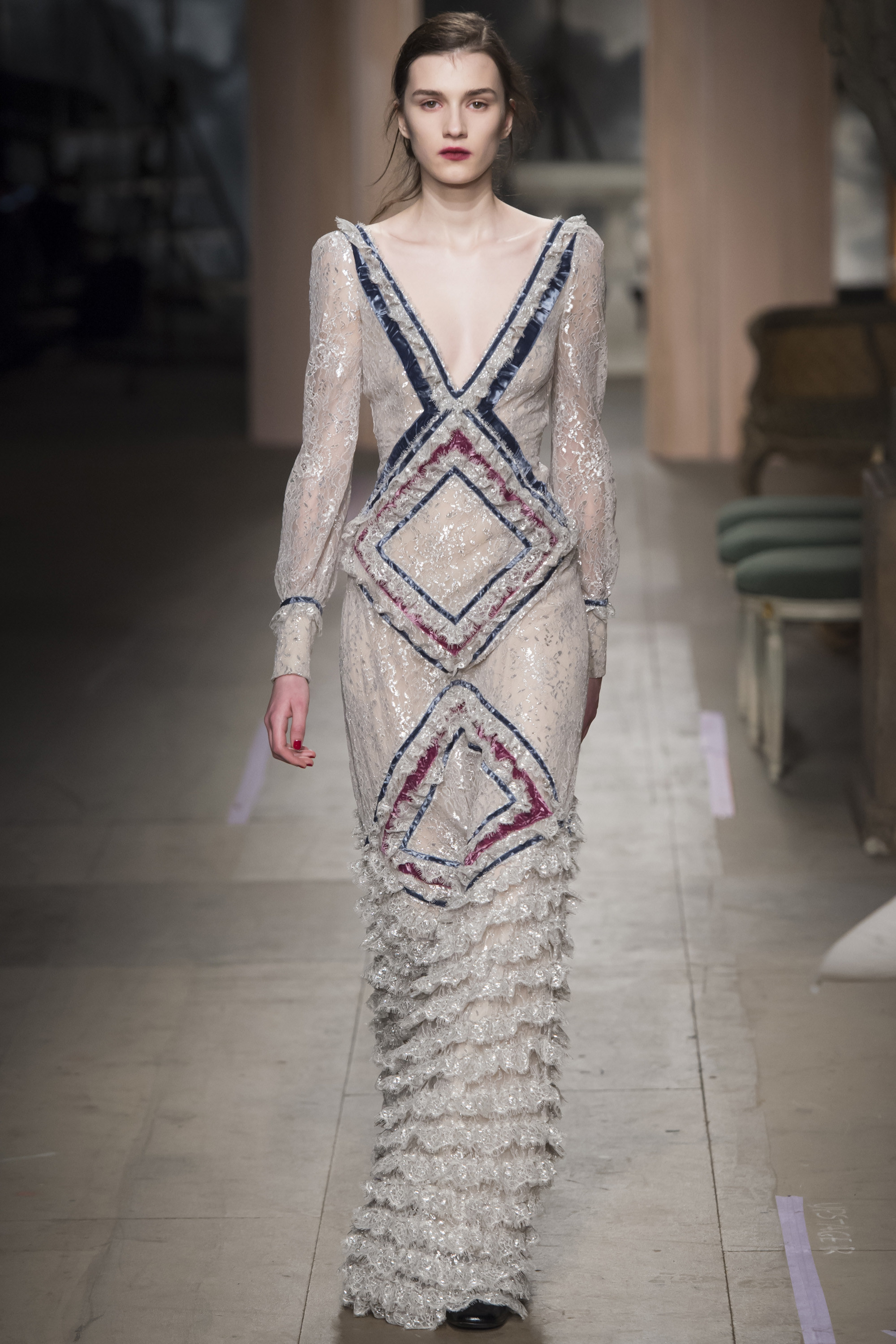 MARC JACOBS: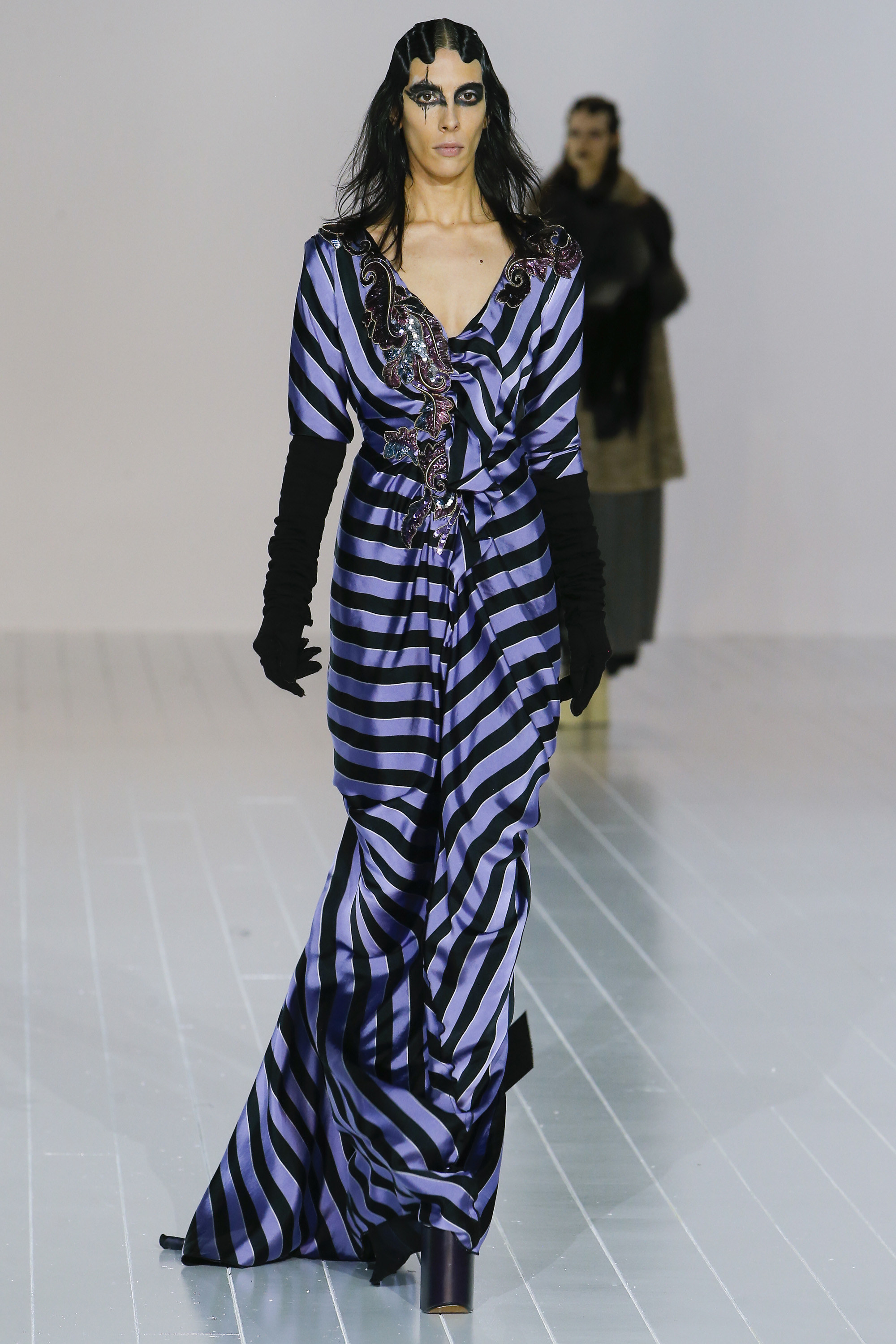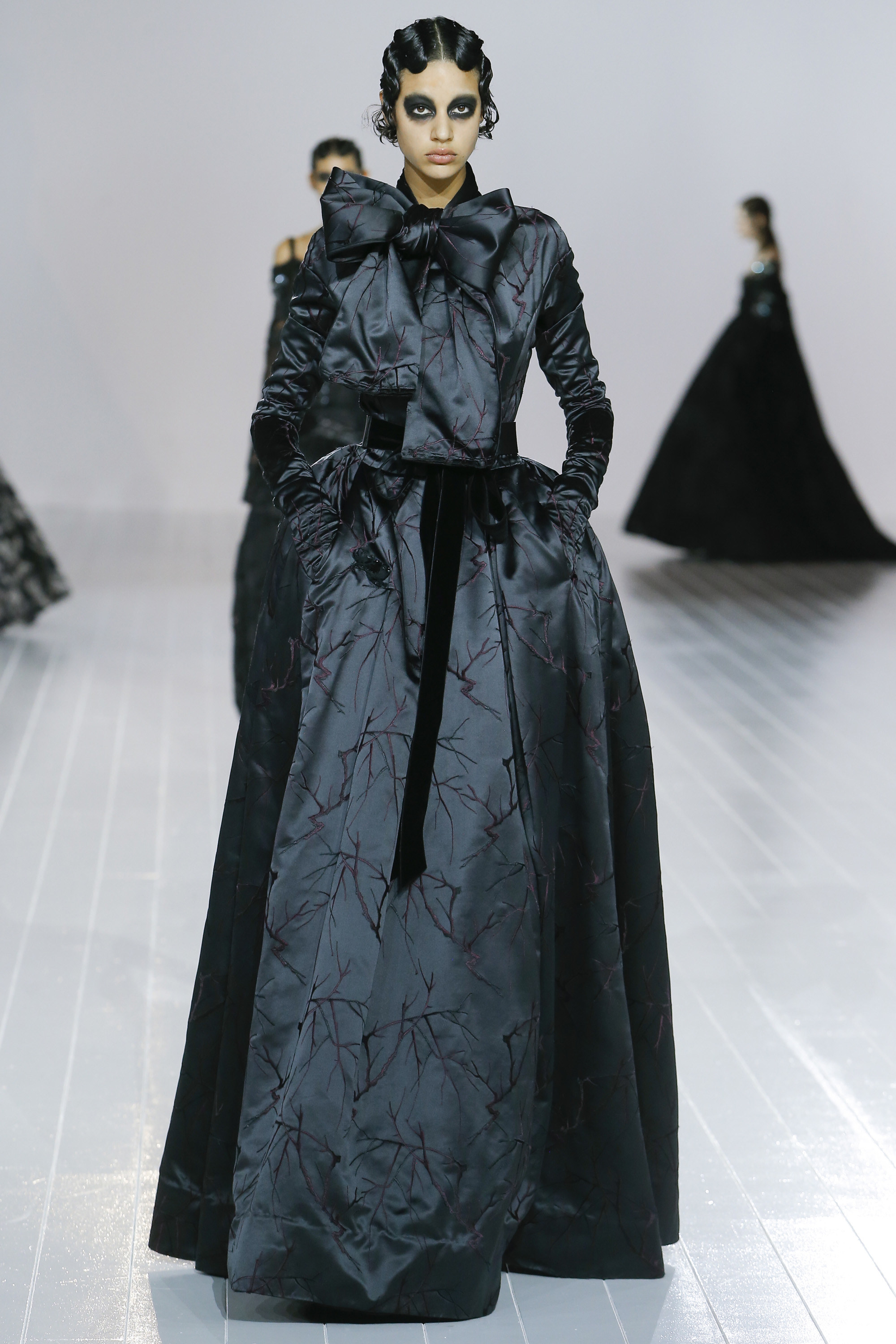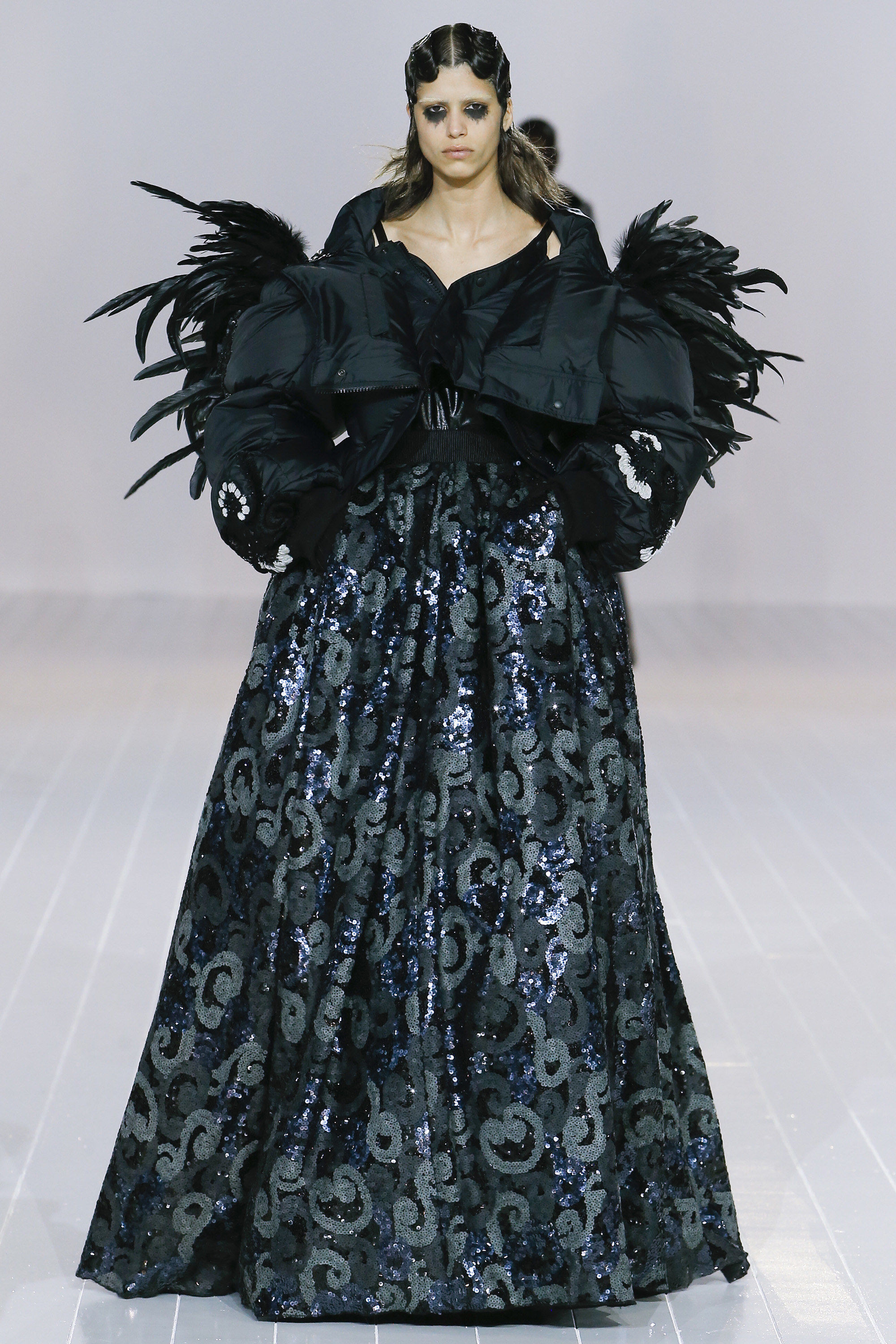 D A M N Marc Jacobs, another tour de force performance.........swoon.
OSCAR DE LA RENTA: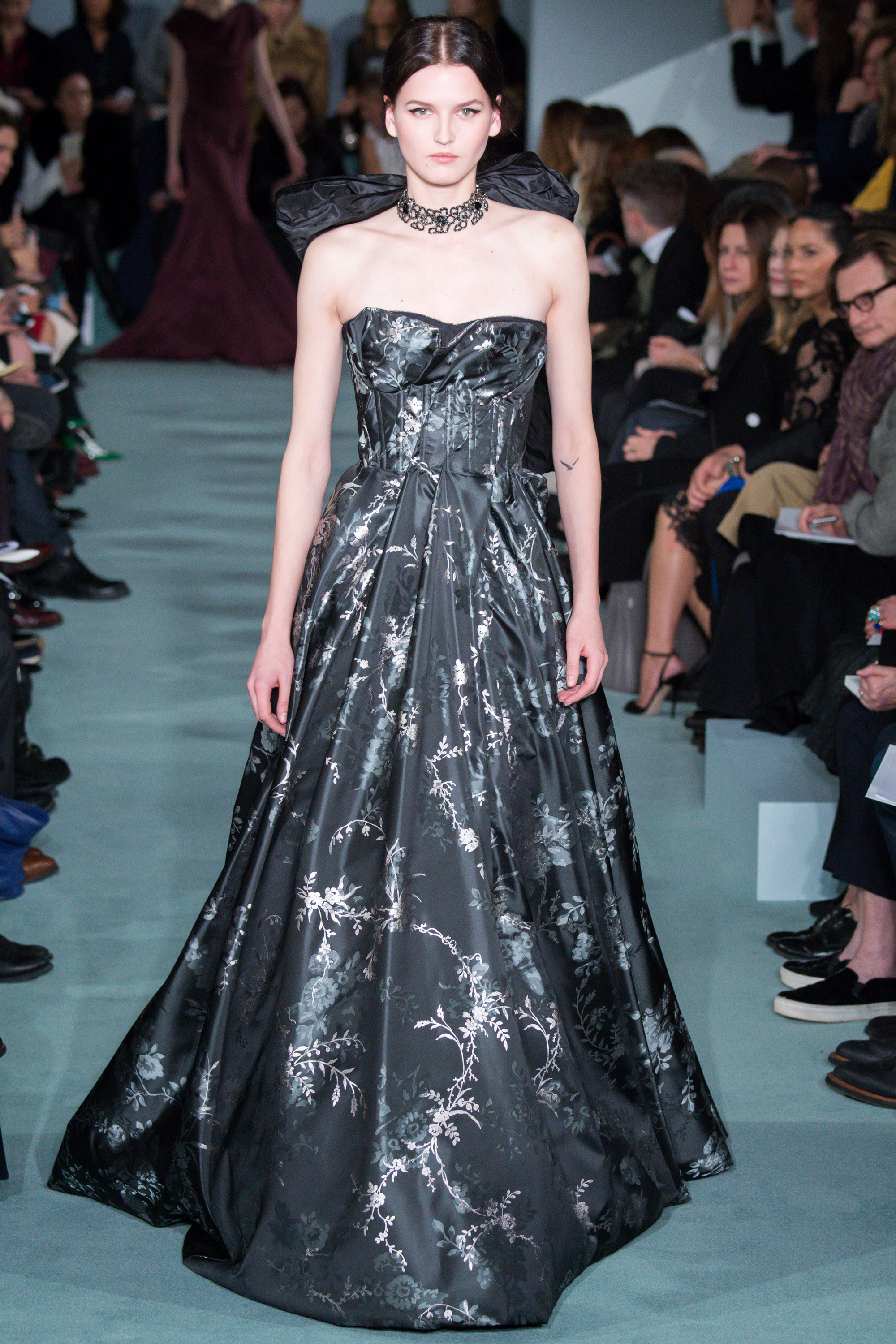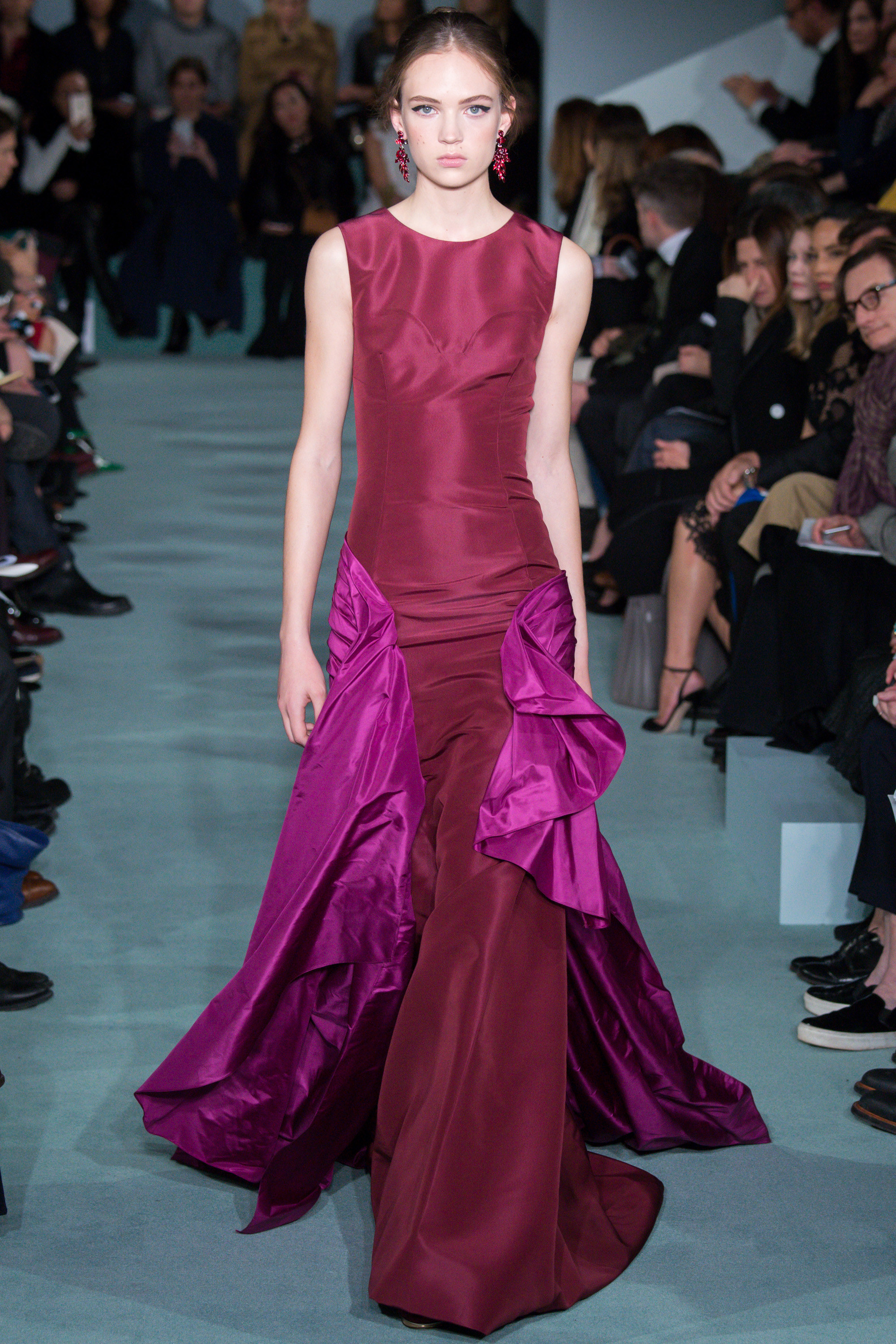 Runway staples of CORSET, TAFFETA, and a BIG RUFFLE.
JENNY PACKHAM: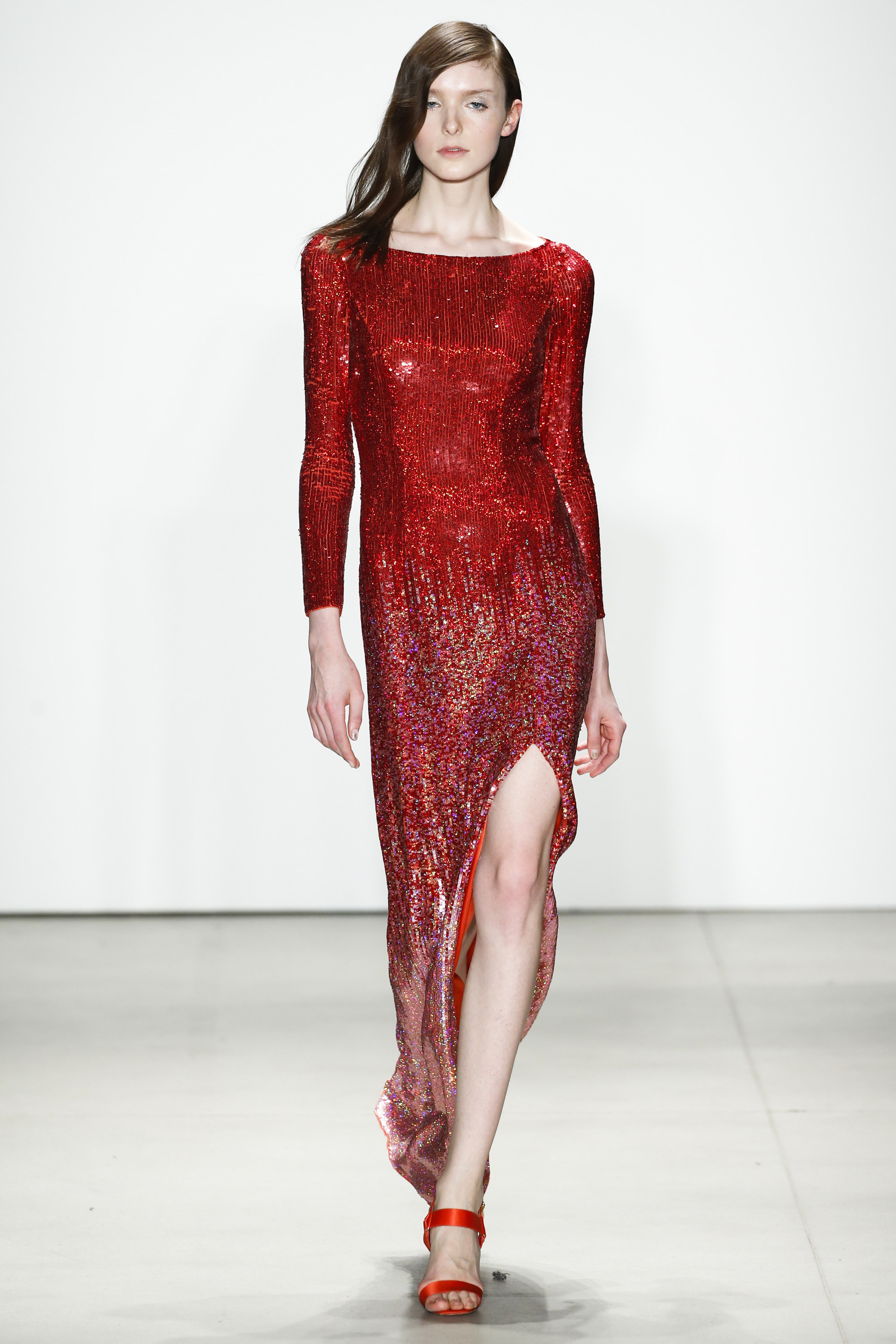 If in doubt, RED & SEQUINS. Slit optional.
MARCHESA: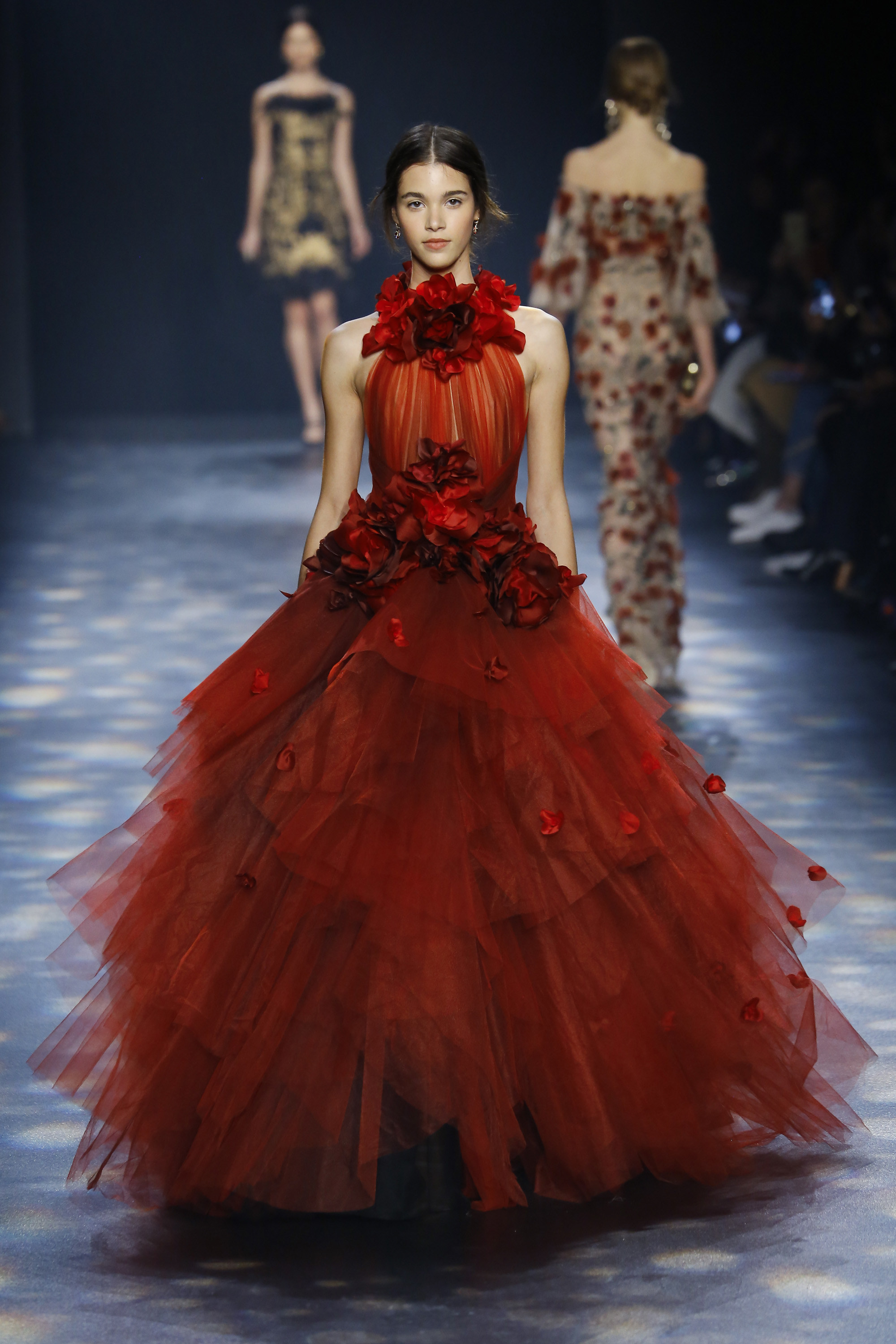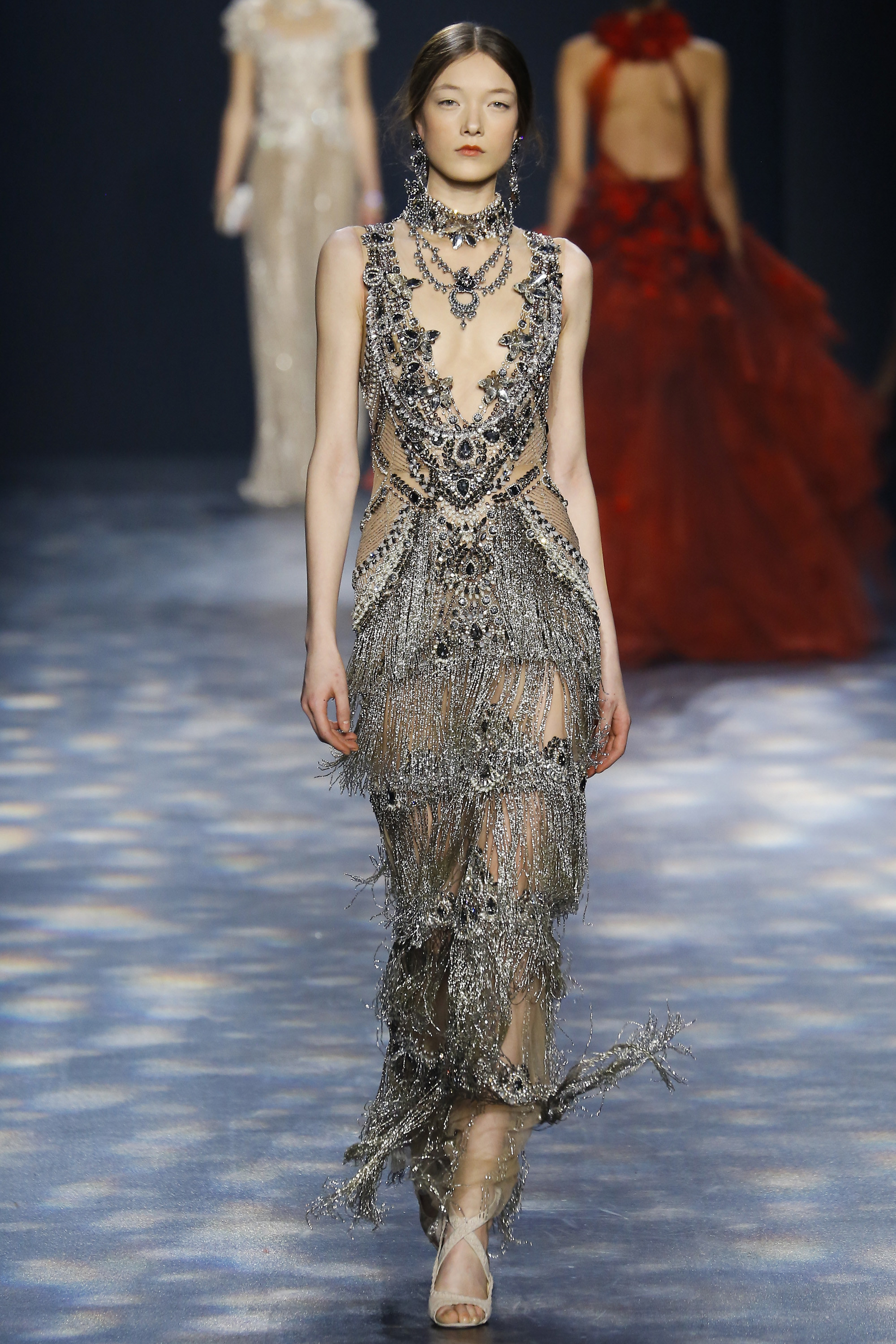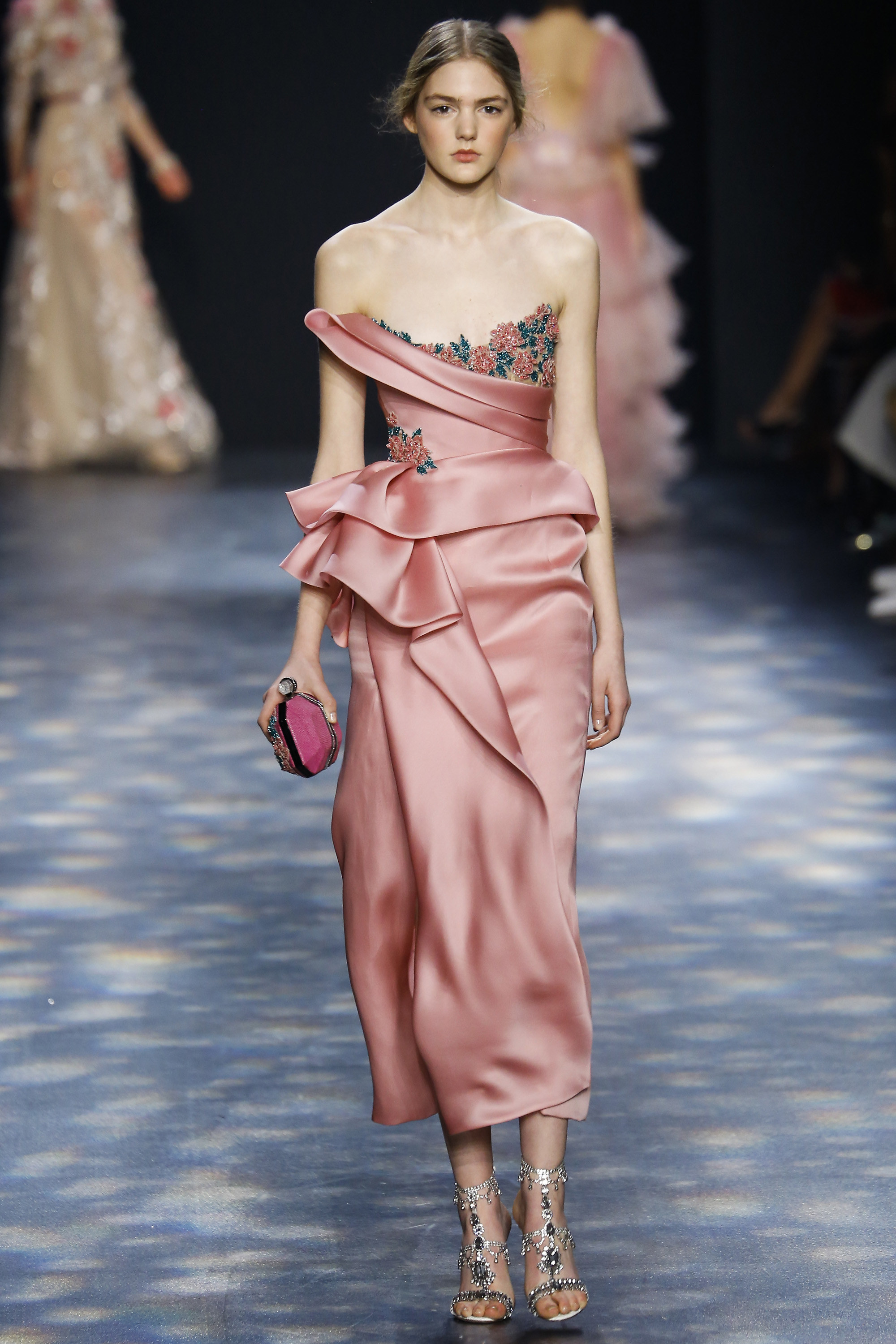 Every type of frock you might imagine for the red carpet, the epitome of old school GLAM.
GUCCI: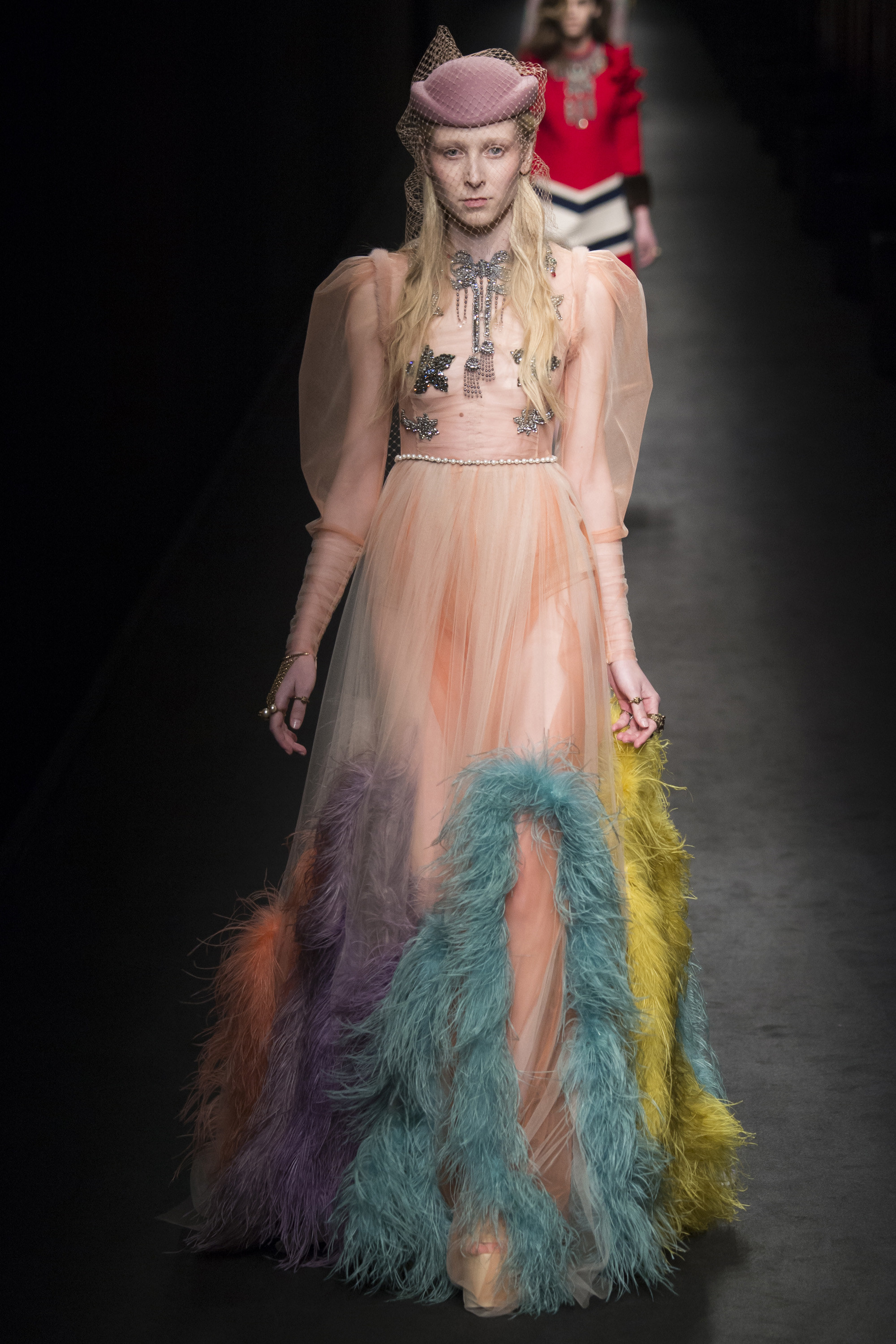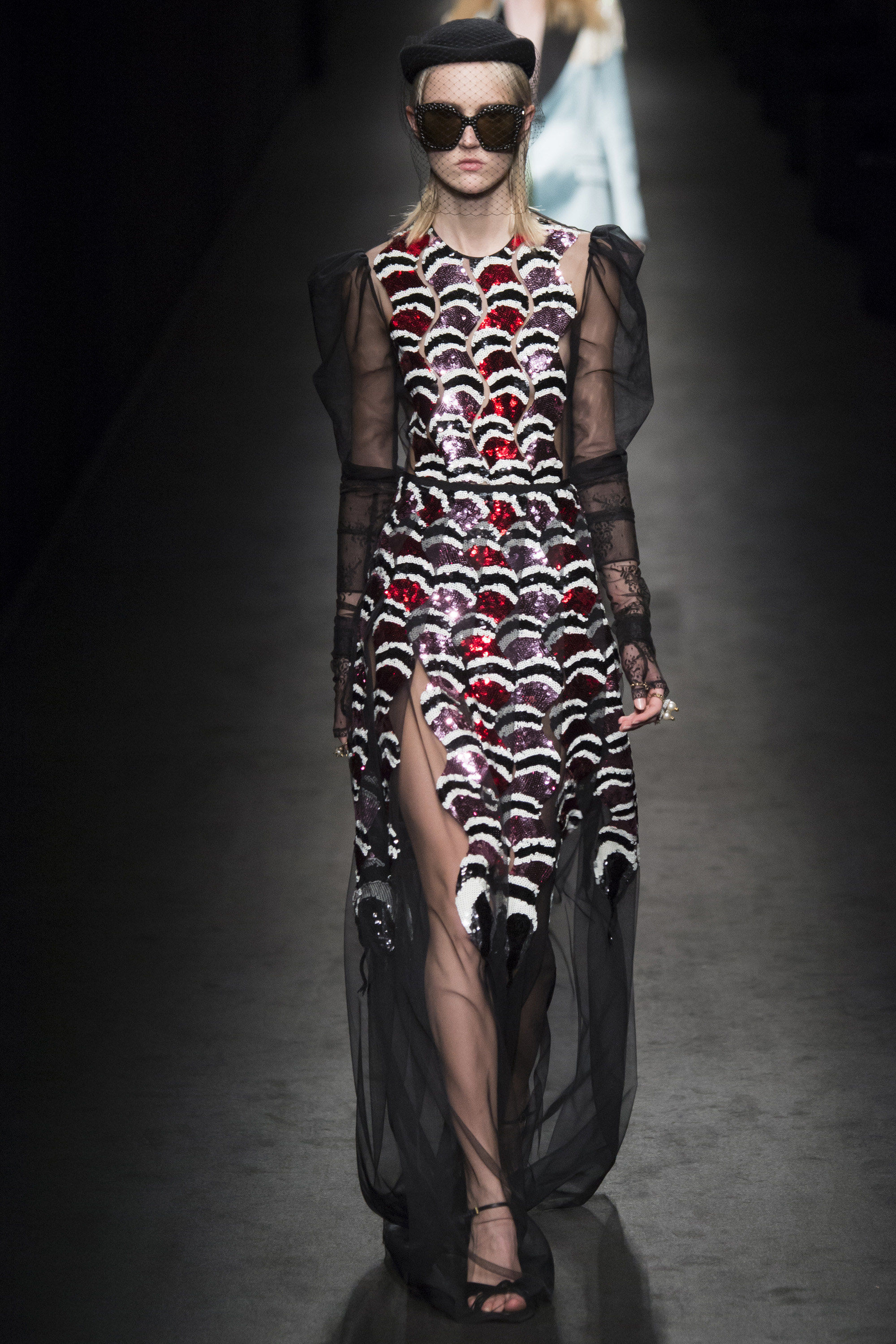 Its Alessandro Michele, there will be whimsy!
ANTONIO BERARDI: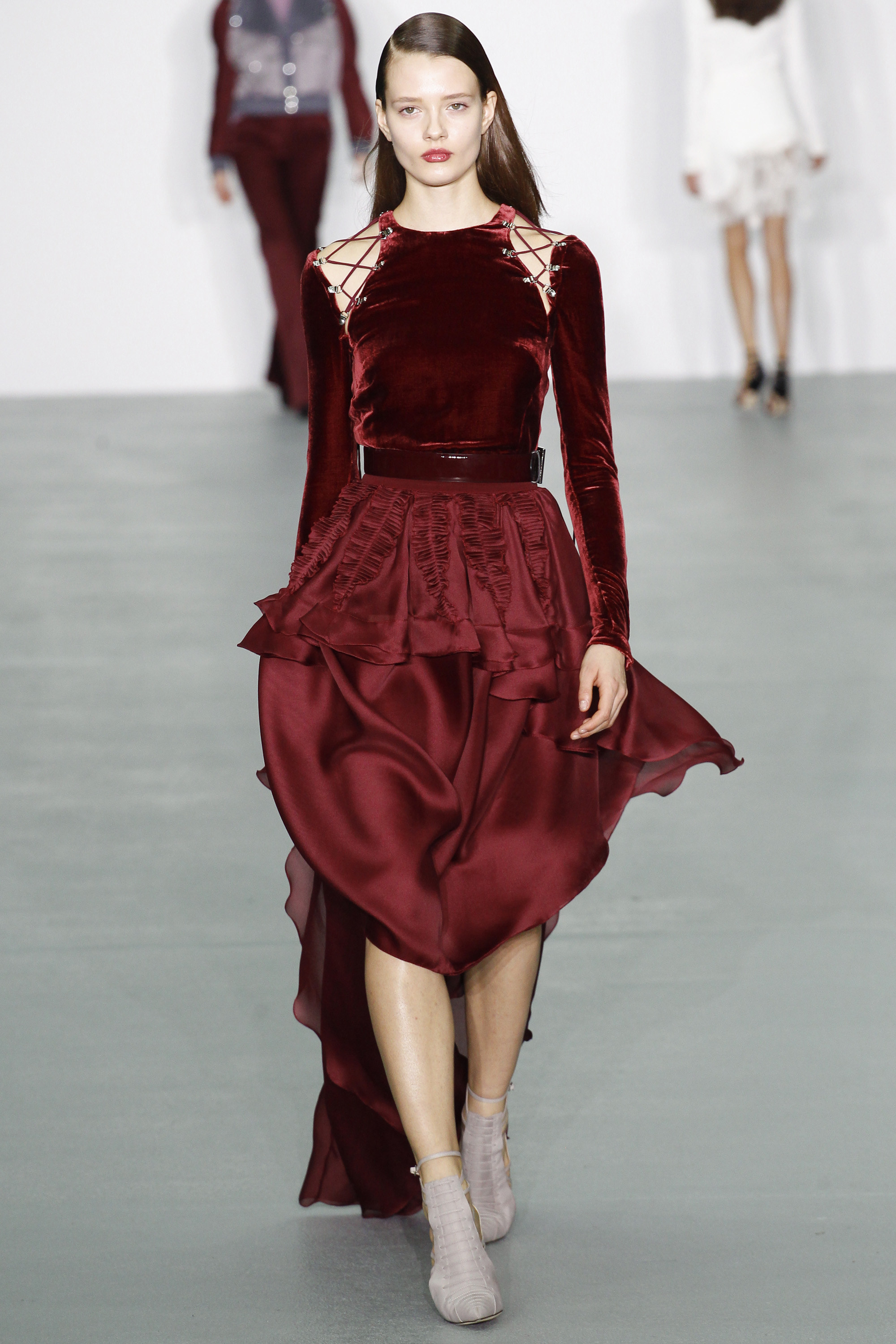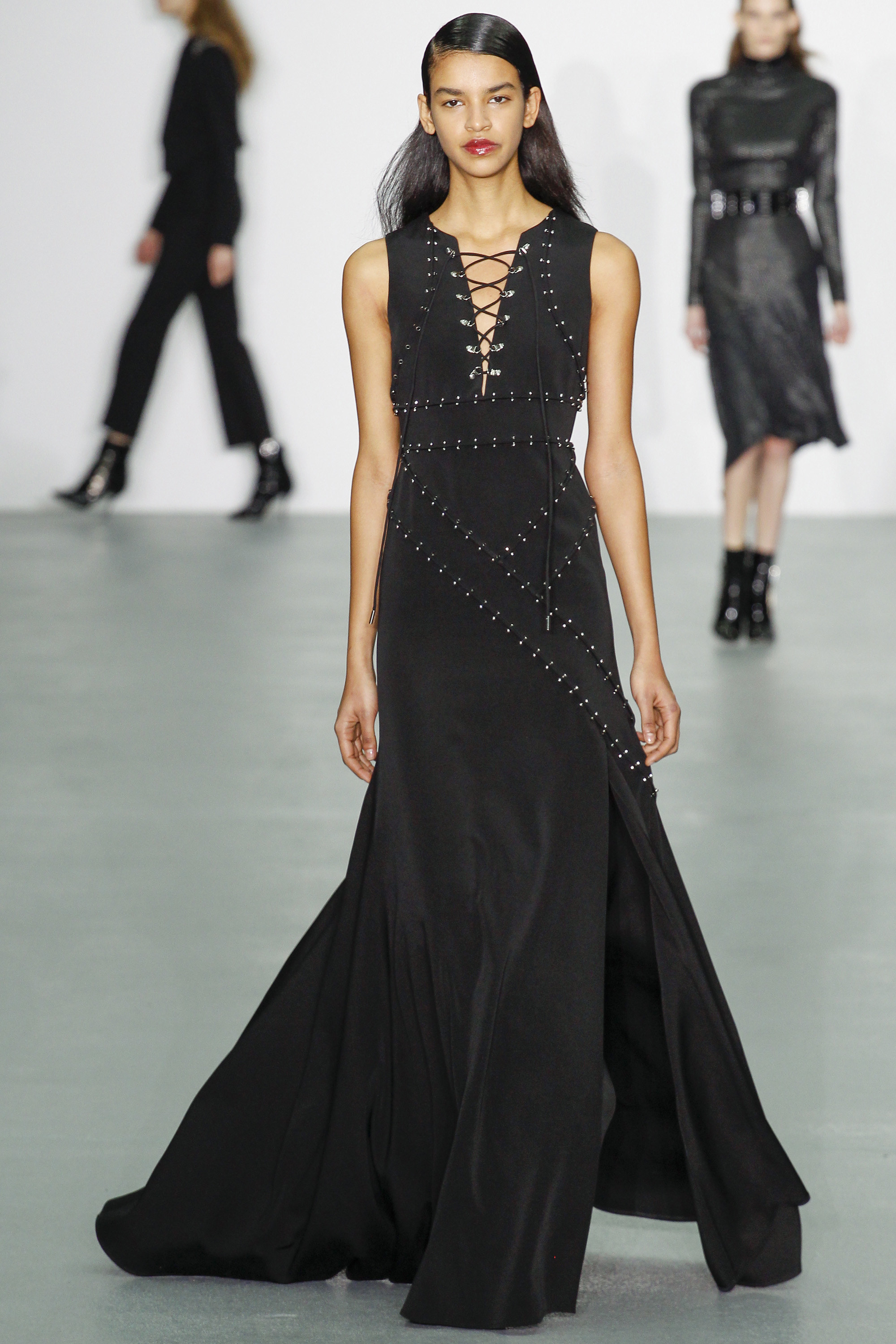 Posh with an edge.
DELPOZO: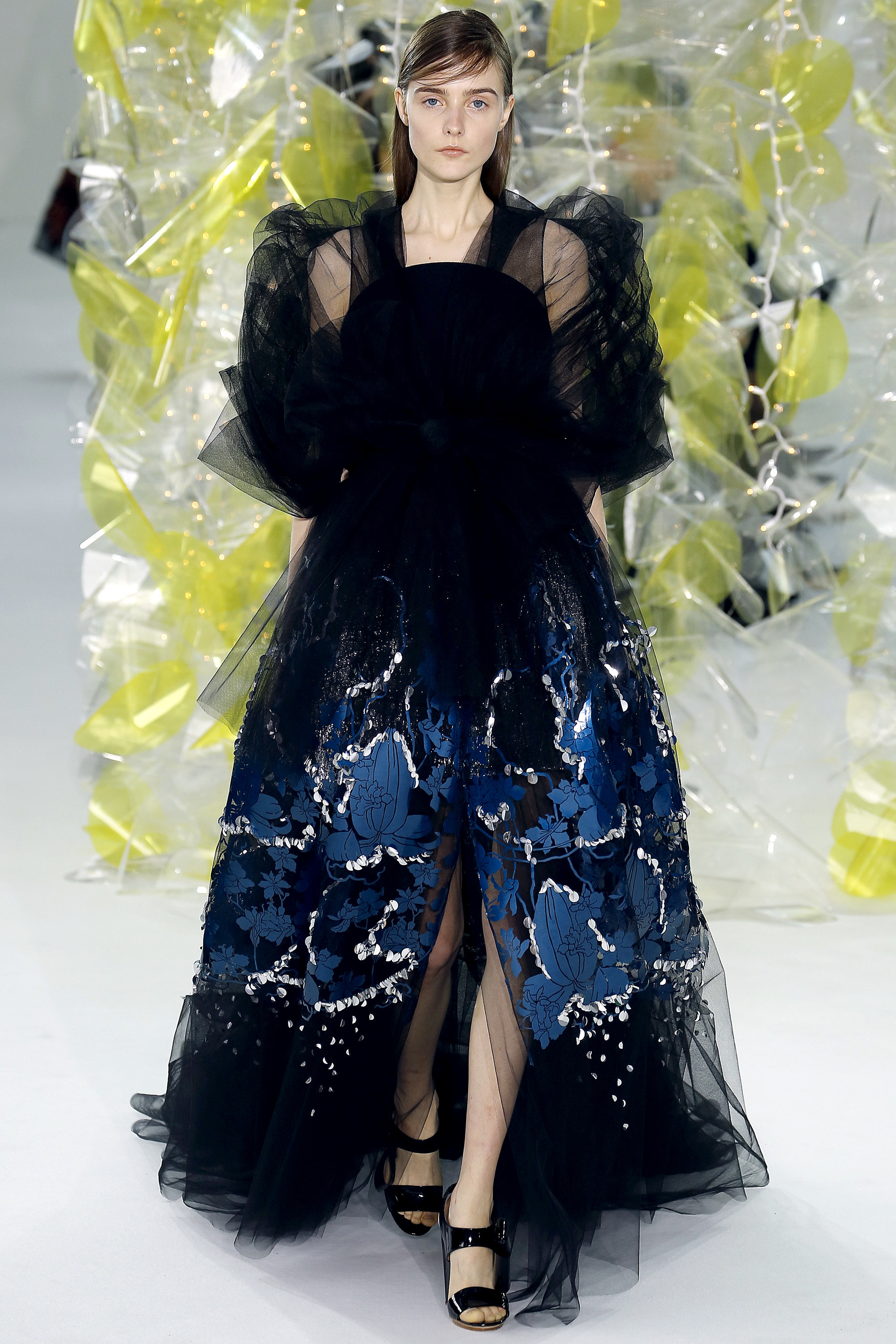 ALBERTA FERRETTI: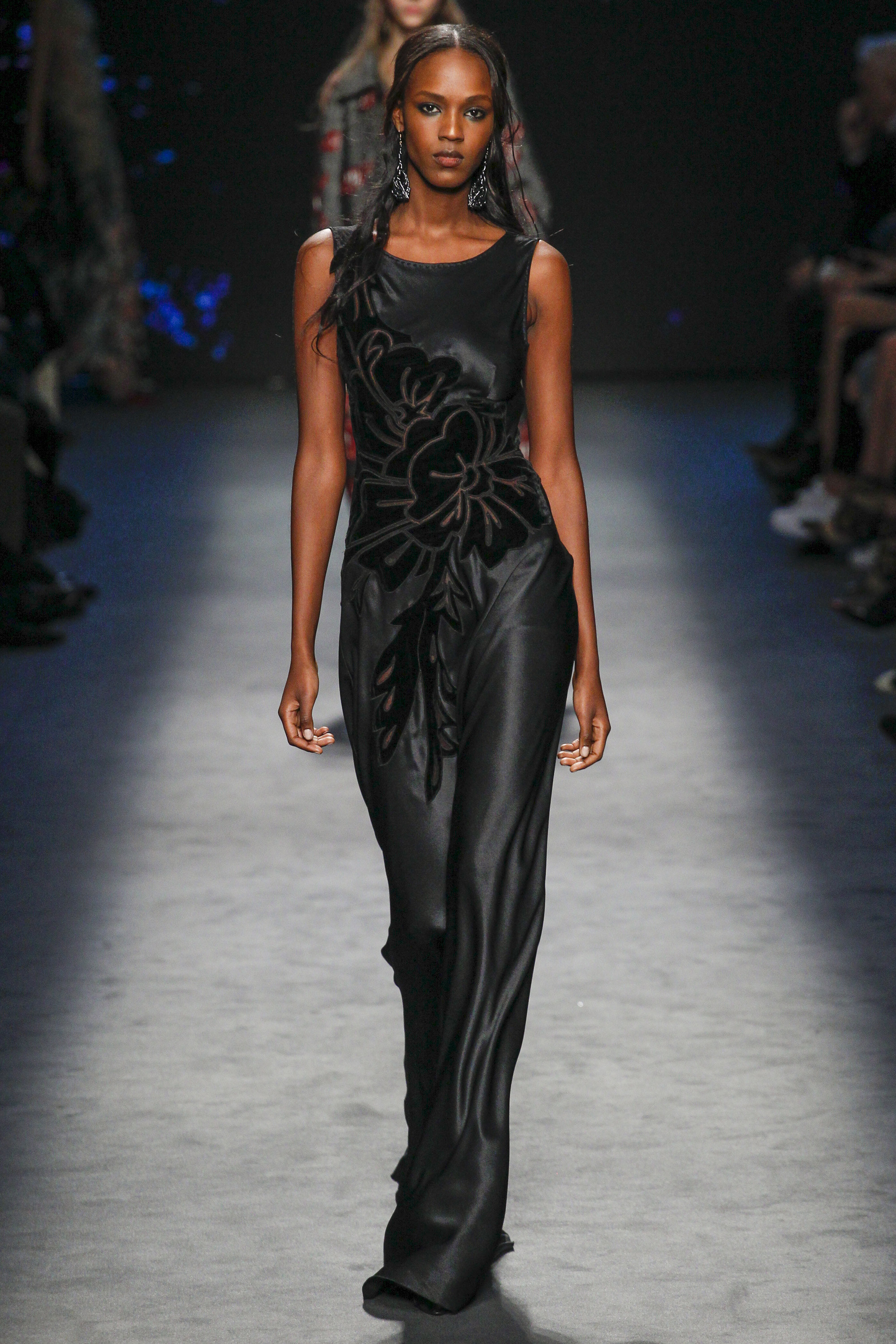 Sleek Vixen. Get the Louboutins and some heavily bedazzled earings, DONE.
REEM ACRA: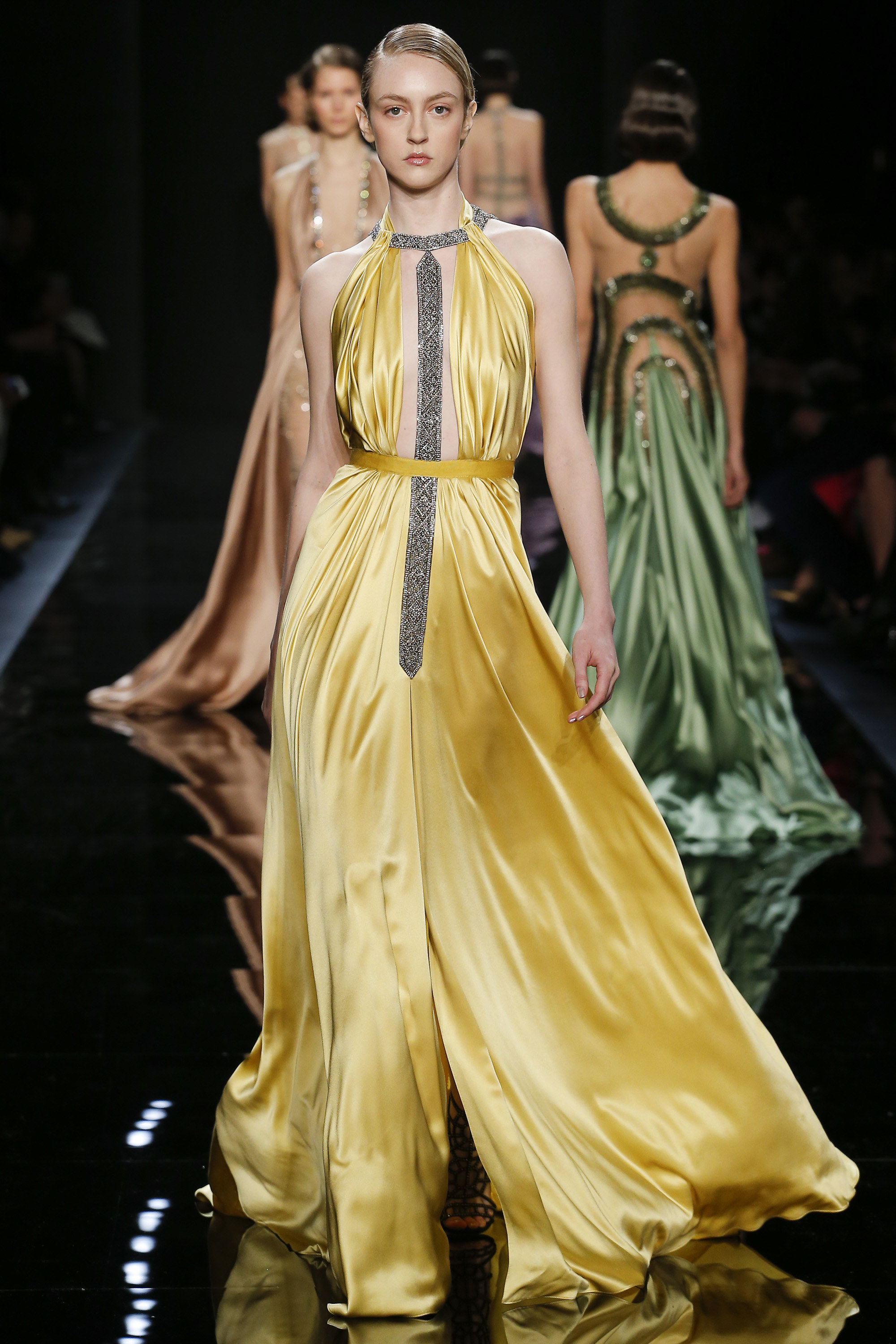 Modern Goddess.
DENNIS BASSO: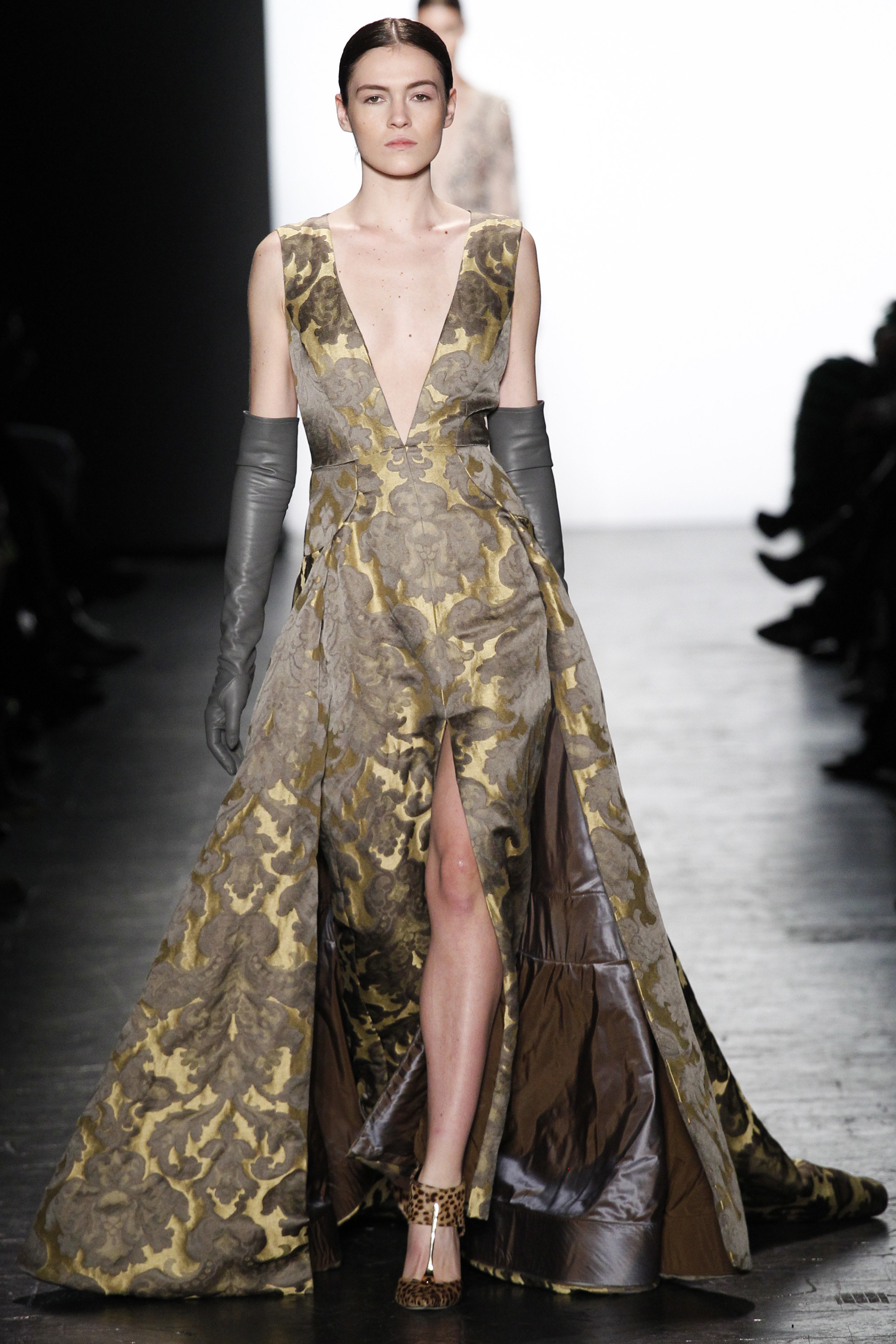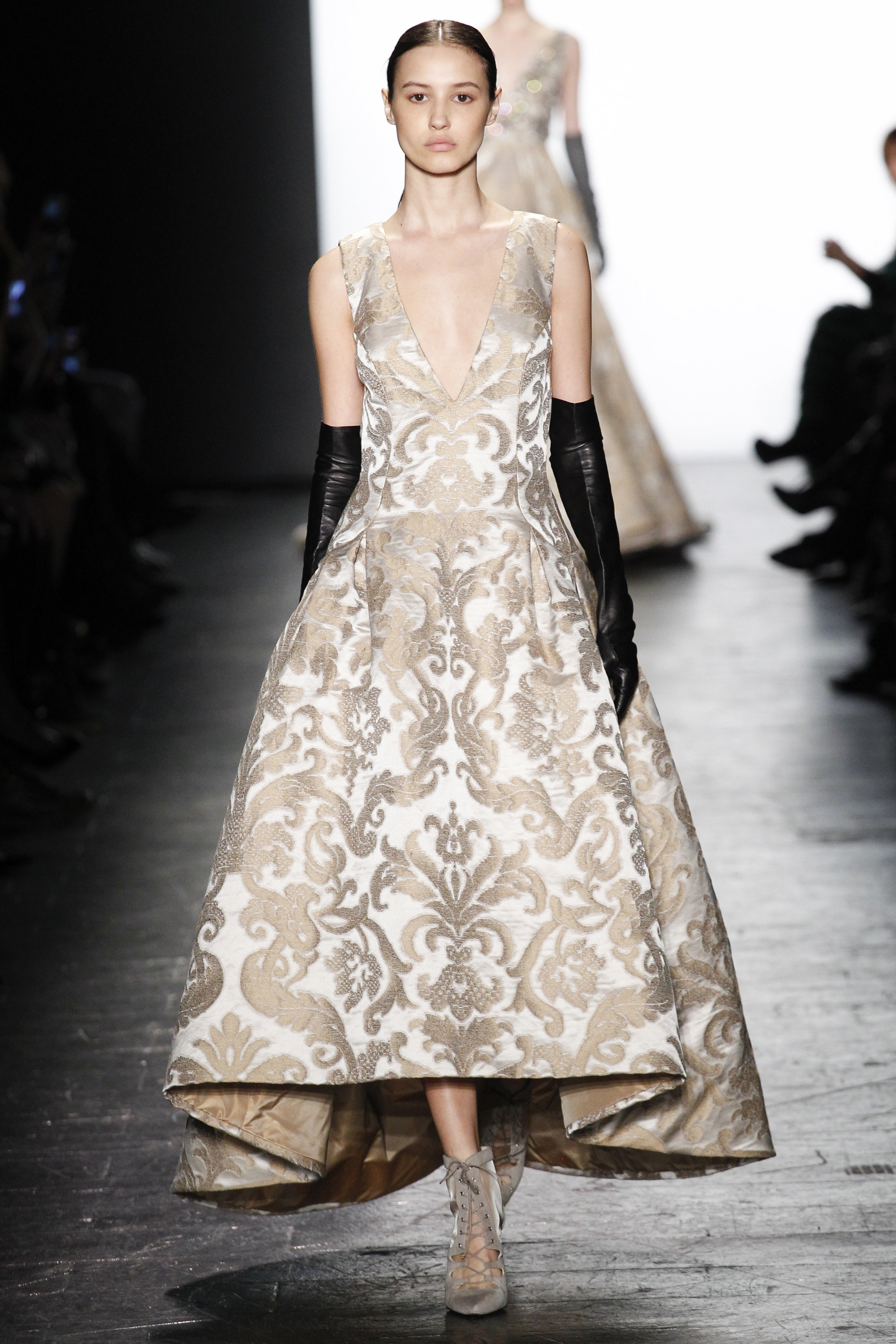 Any excuse to get out the OPERA LENGTH gloves.
RALPH LAUREN: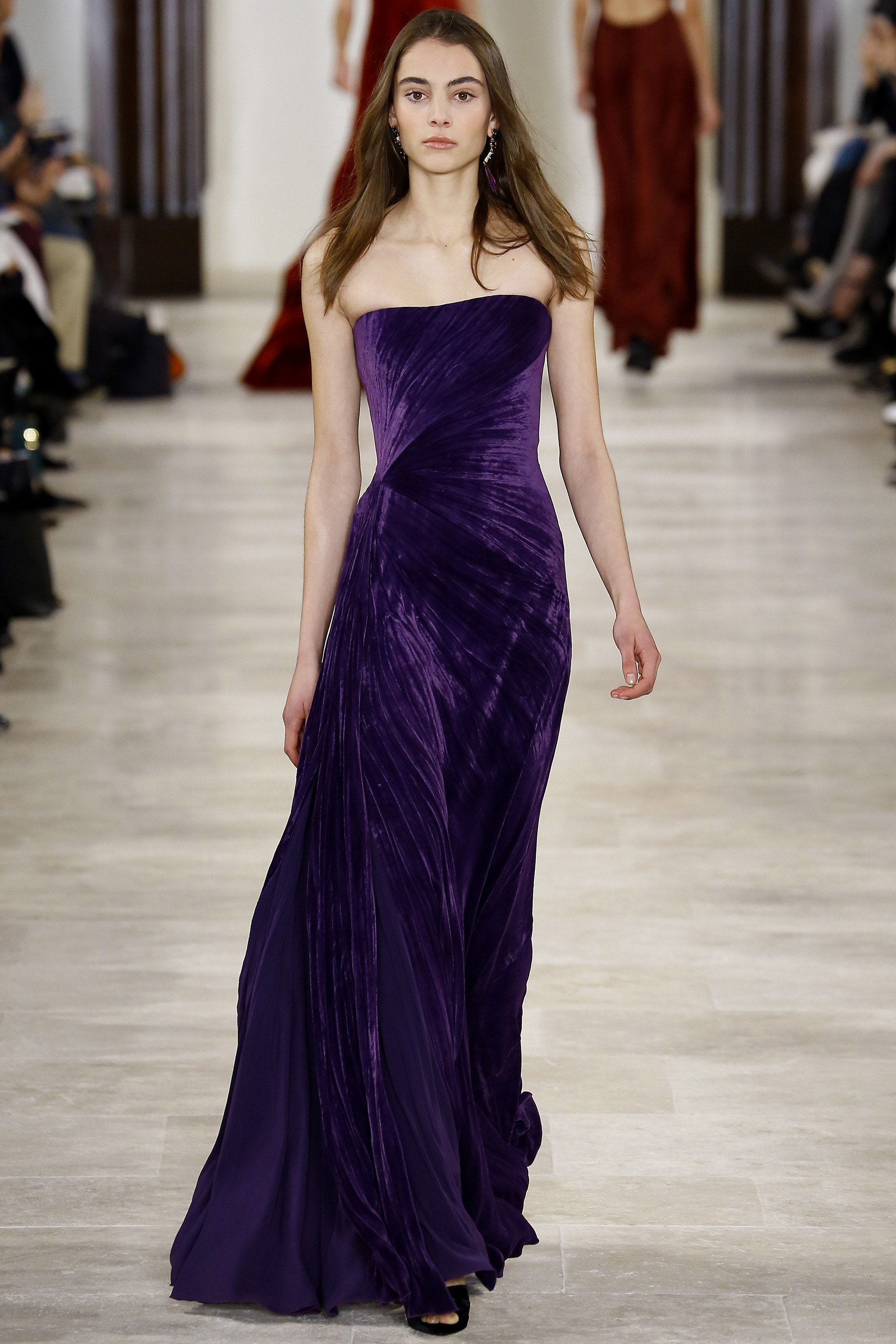 Simple perfection in purple bias cut velvet.
RODARTE: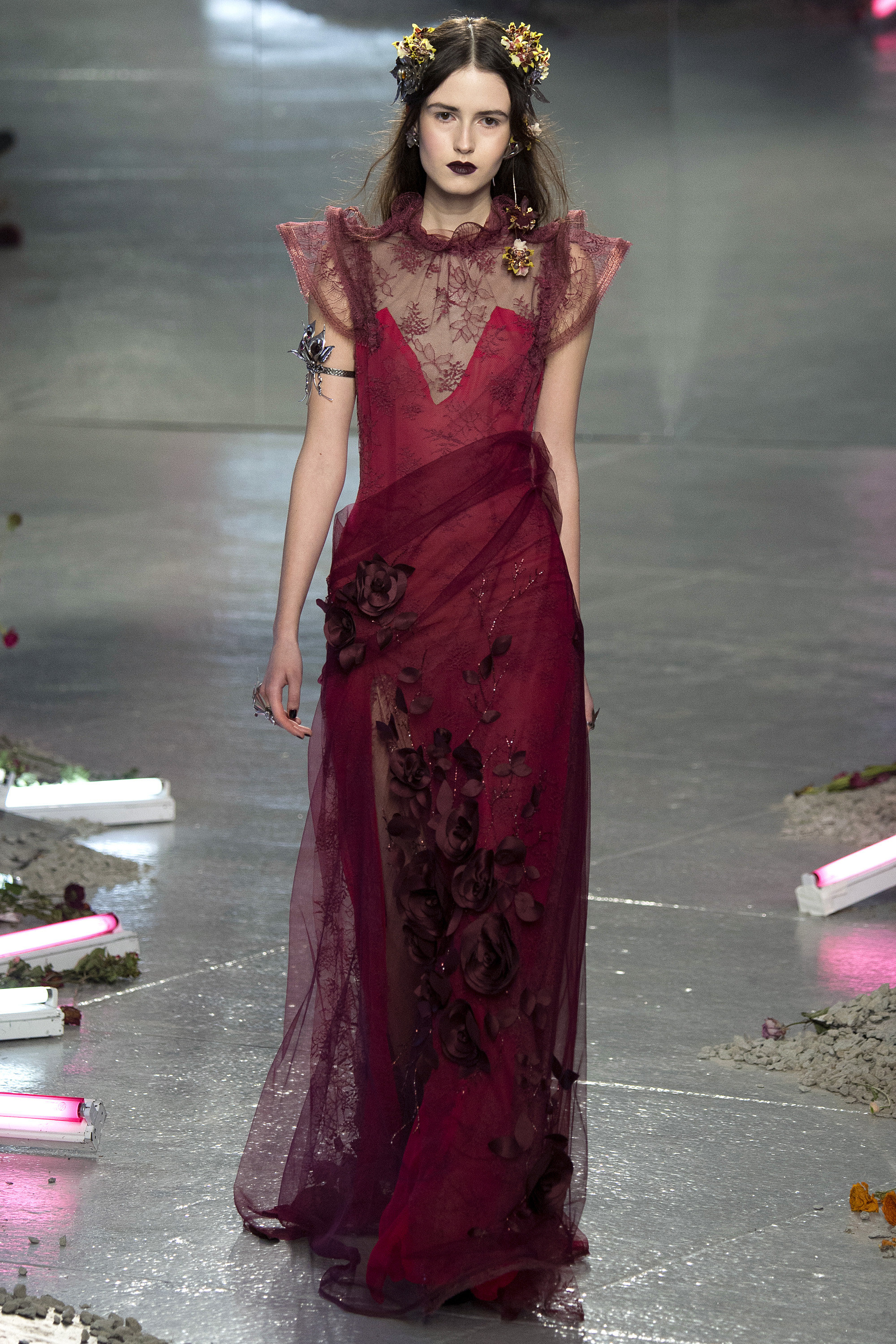 GRIMM'S fairy tale princess.
ALEXANDER MCQUEEN: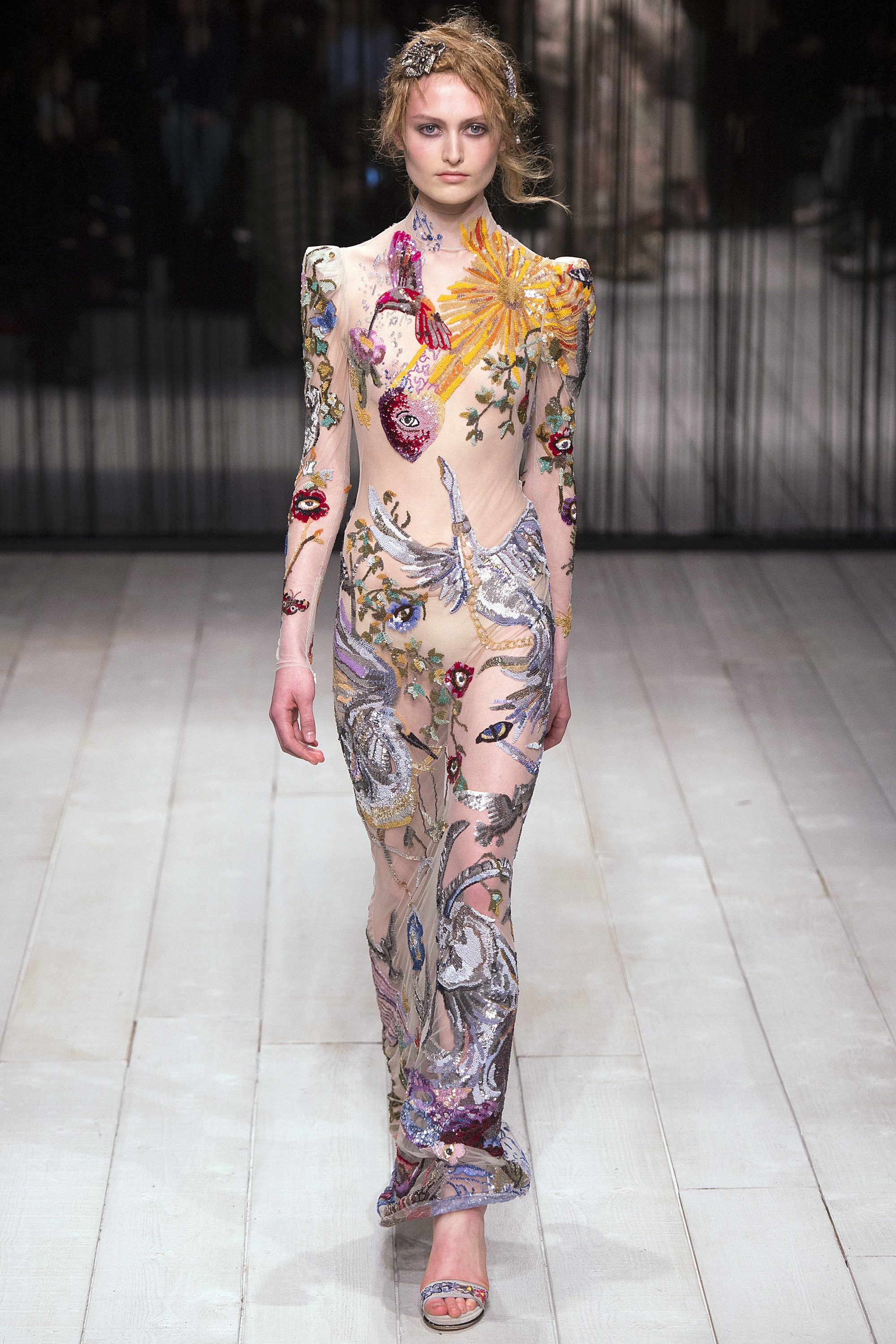 Ready to wear but couture, vintge McQueen.
NAEEM KHAN: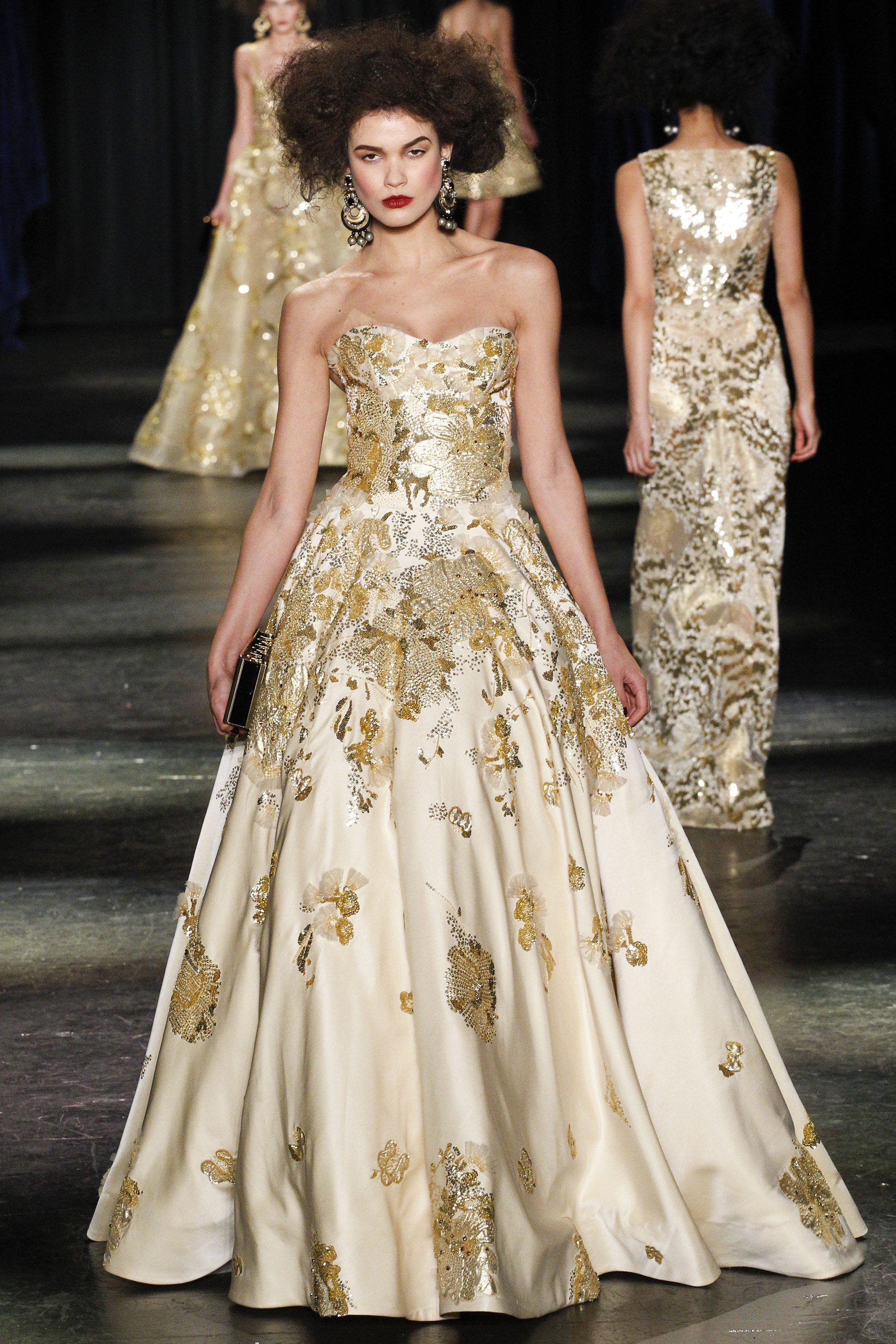 Kaboom, baby!
Here is to the upcoming RED CARPET shenanigans!
Images from www.vogue.com.