The great thing about fashion? With each and every runway show or display in every season, we are treated to a treasure trove of delights emanating from around the globe. Sure there are iterations of iterations of what we've come to expect, and thank goodness for that. Who doesn't love Chanel's tweeds, Dolce & Gabbana's madonna whore ethos, or Tom Ford's glam vixen? May it all continue in perpetuity. It would be a quantum (and dubious) leap for Balmain or Ghesquiere to take up the Laura Ashley floral corduroy prairie dress cudgel (yeah, I wore Laura Ashley), or for Giambattista Valli to start hawking grunge rocker apparel. That being said, there will always be the curious non-sequiturs that surprise and entice our visual cortex, leaving us wanting more.
Now, more from London Fashion Week:
EMILIA WICKSTEAD: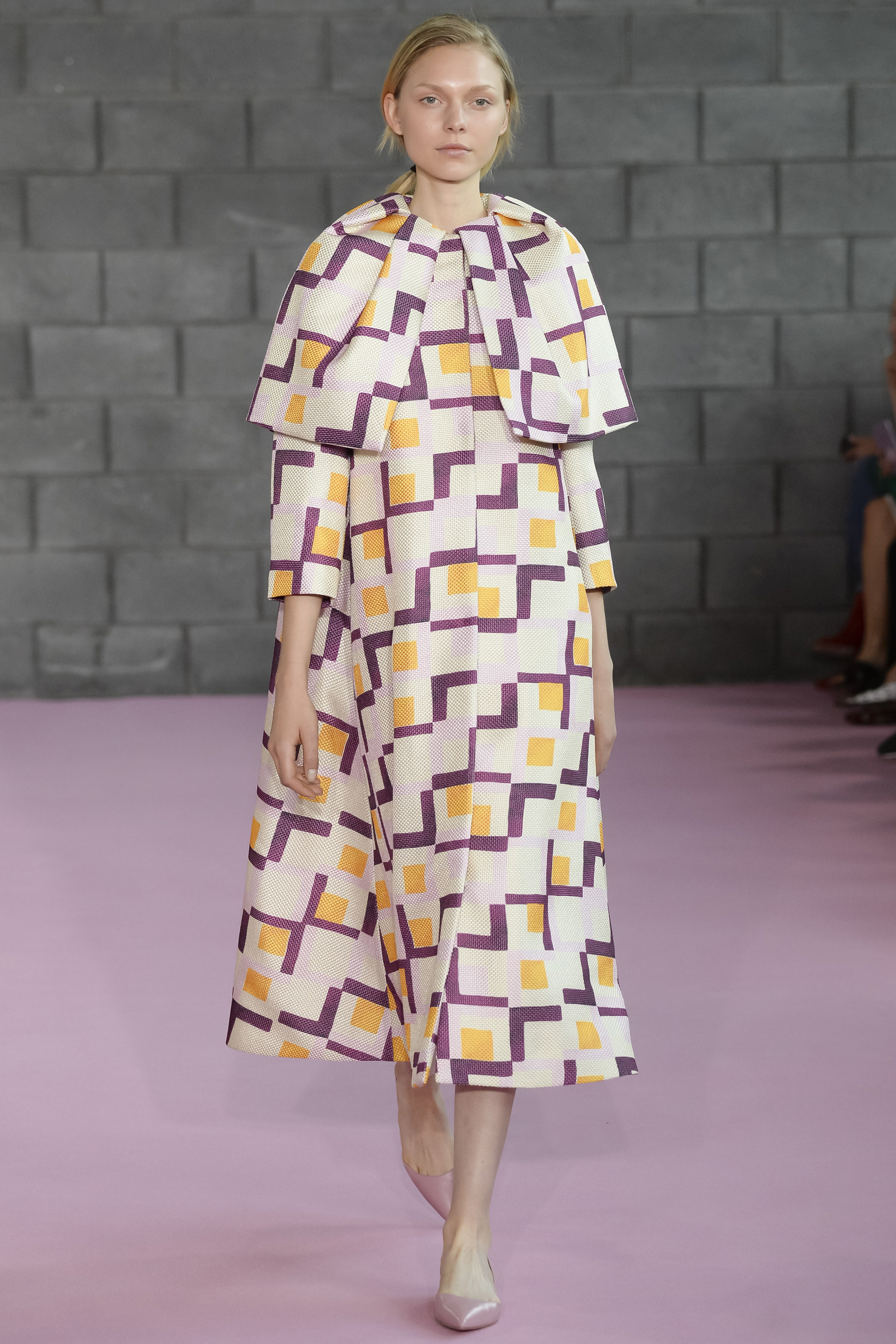 Apparently a favorite of the Duchess of Cambridge, the pieces are a winning combination of feminine and fashion forward, with a gamut of silhouettes fit for the conservative tea drinking lady and the hip chick about town. I'm loving the homage to Sherlock Holmes along the shoulder. Very cool.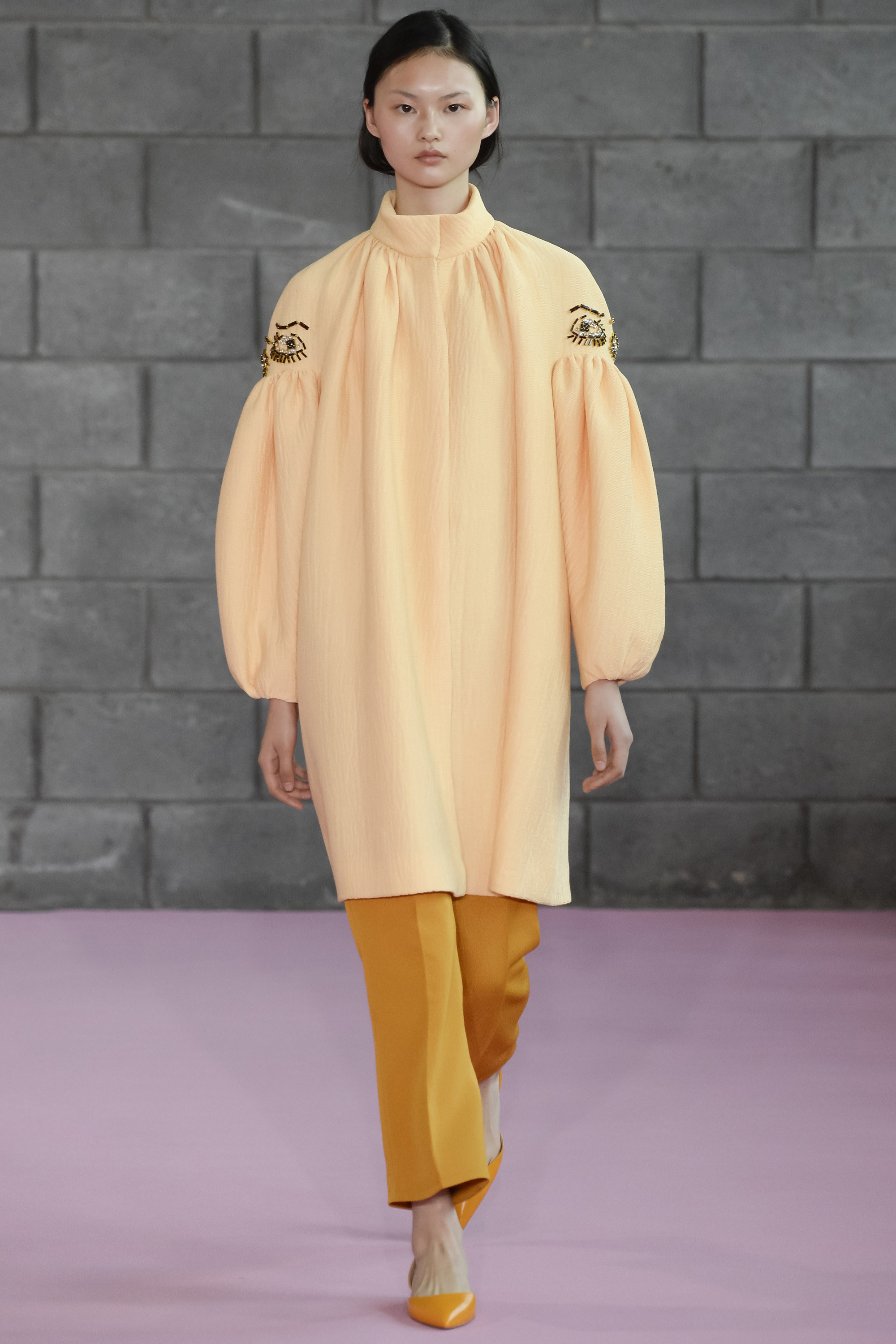 The voluminous sleeve is all the rage these days, puffy and bell shaped. The Egyptian eye embellishments are curiously whimsical.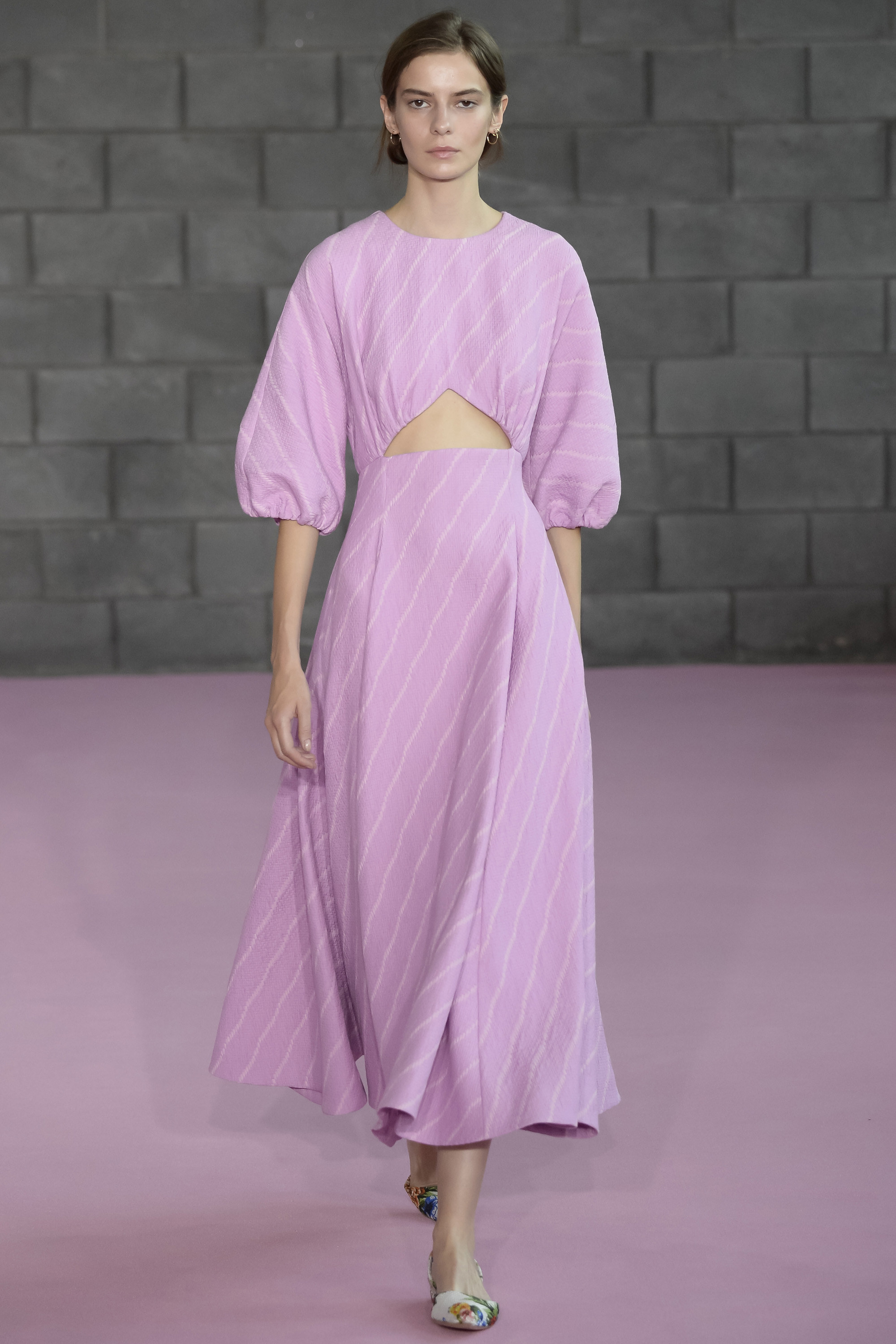 Casual lilac confection, flirty with just a hint of skin, perfect for Sunday brunch with the gals OR maybe the third date.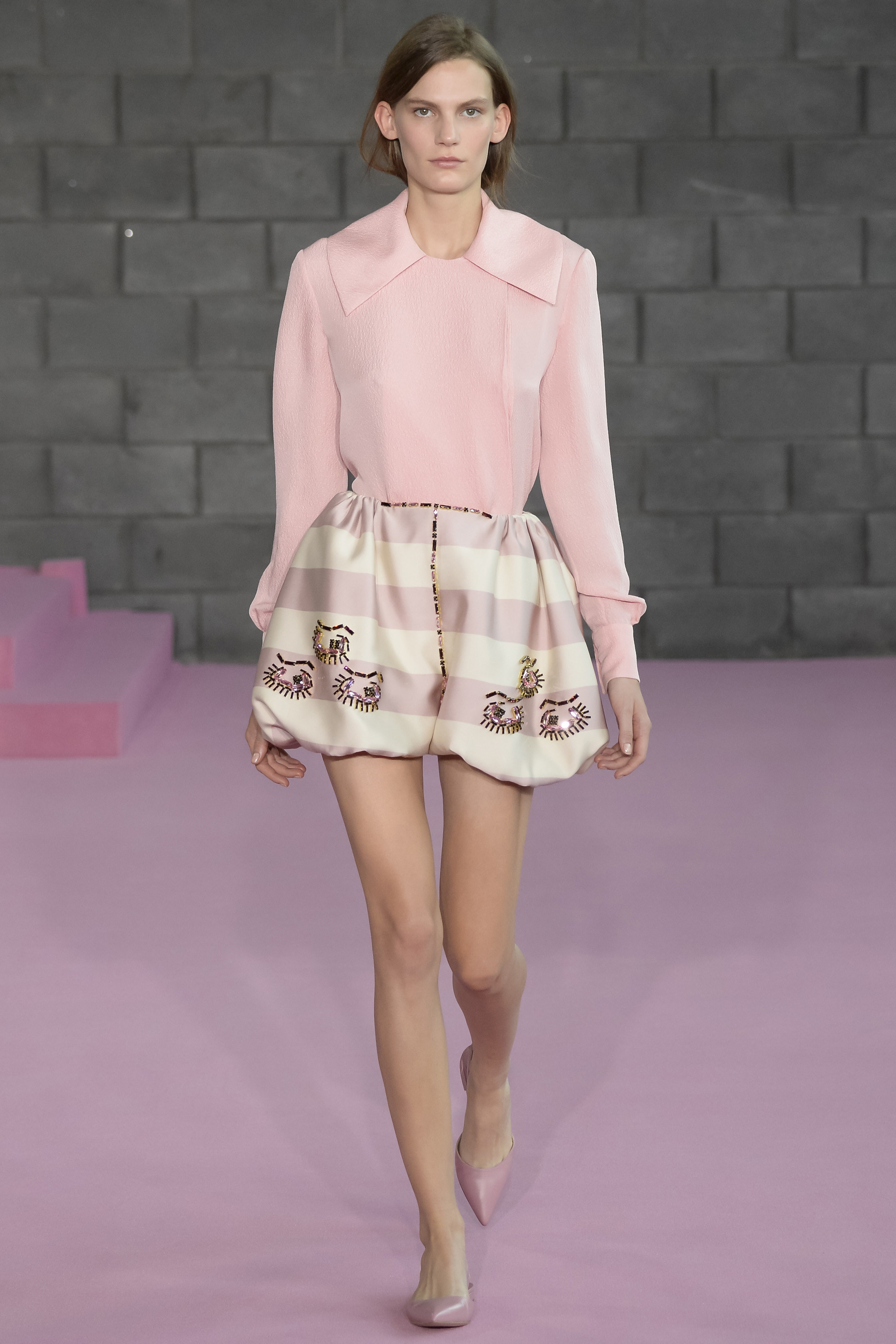 I'm thinking the PUFFY skirt will always be de rigueur. Its a pleasant silhouette, reminds me of a mound of cotton candy…..and who doesn't love that? And the colors are dreamy.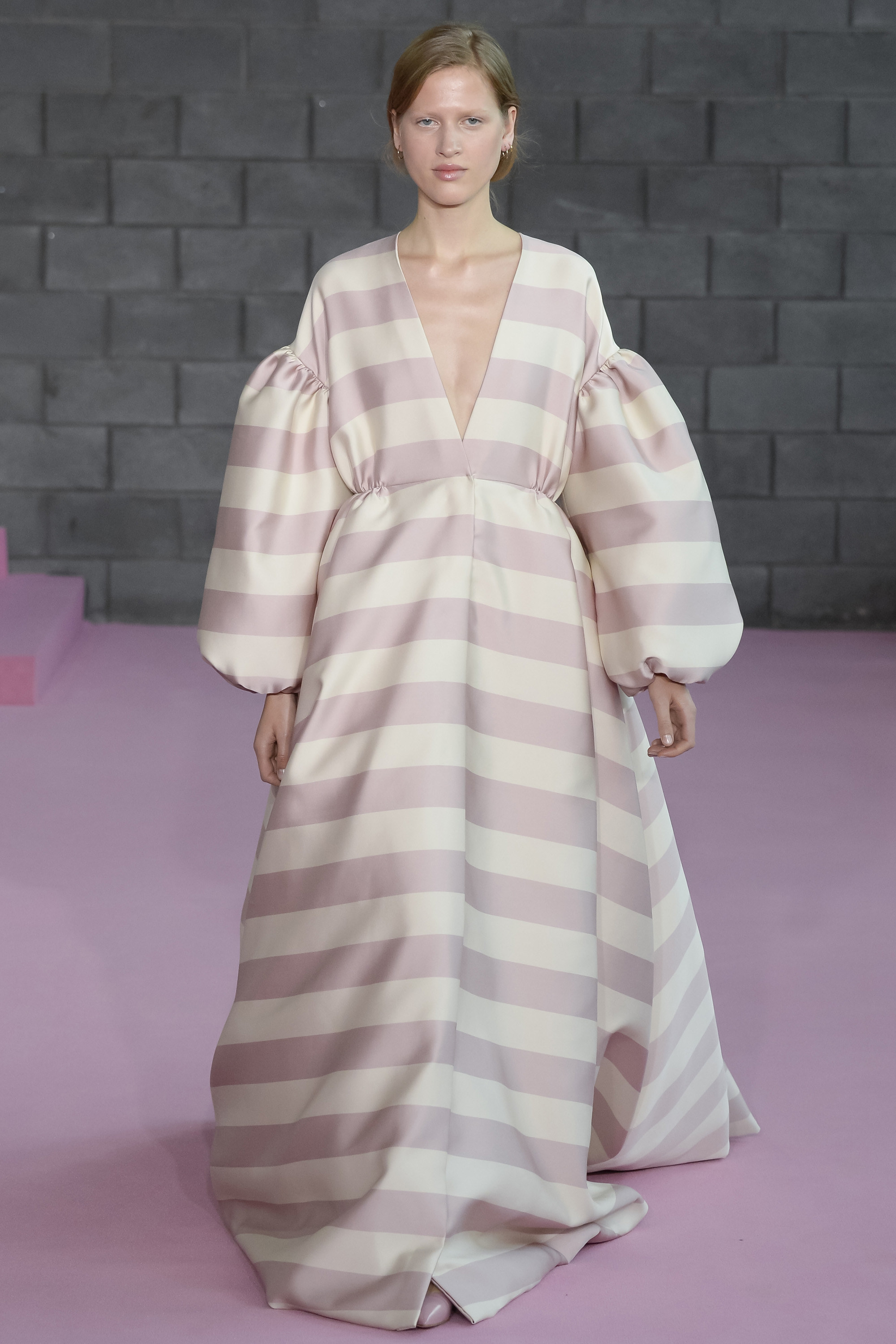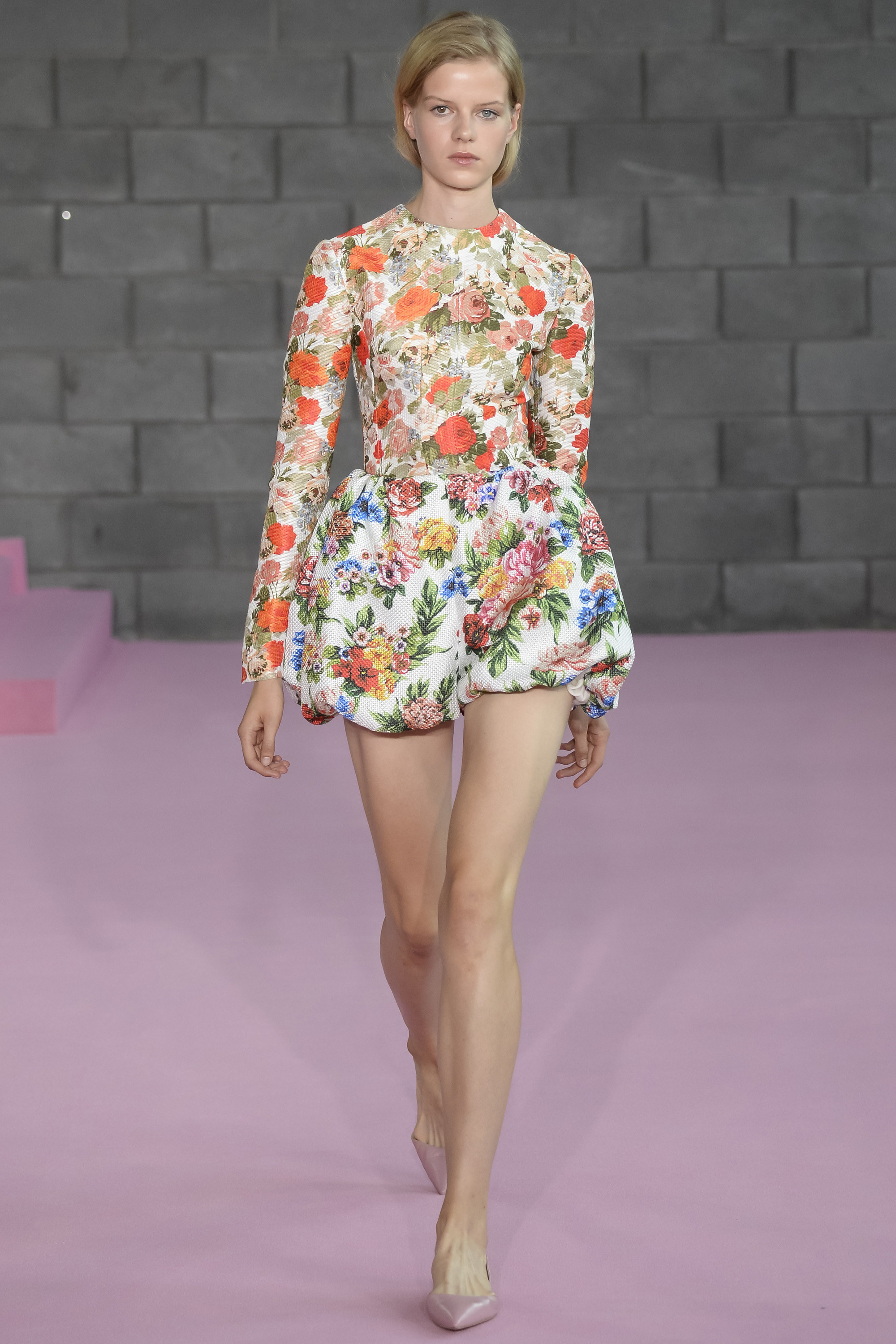 For the SASSY English Rose.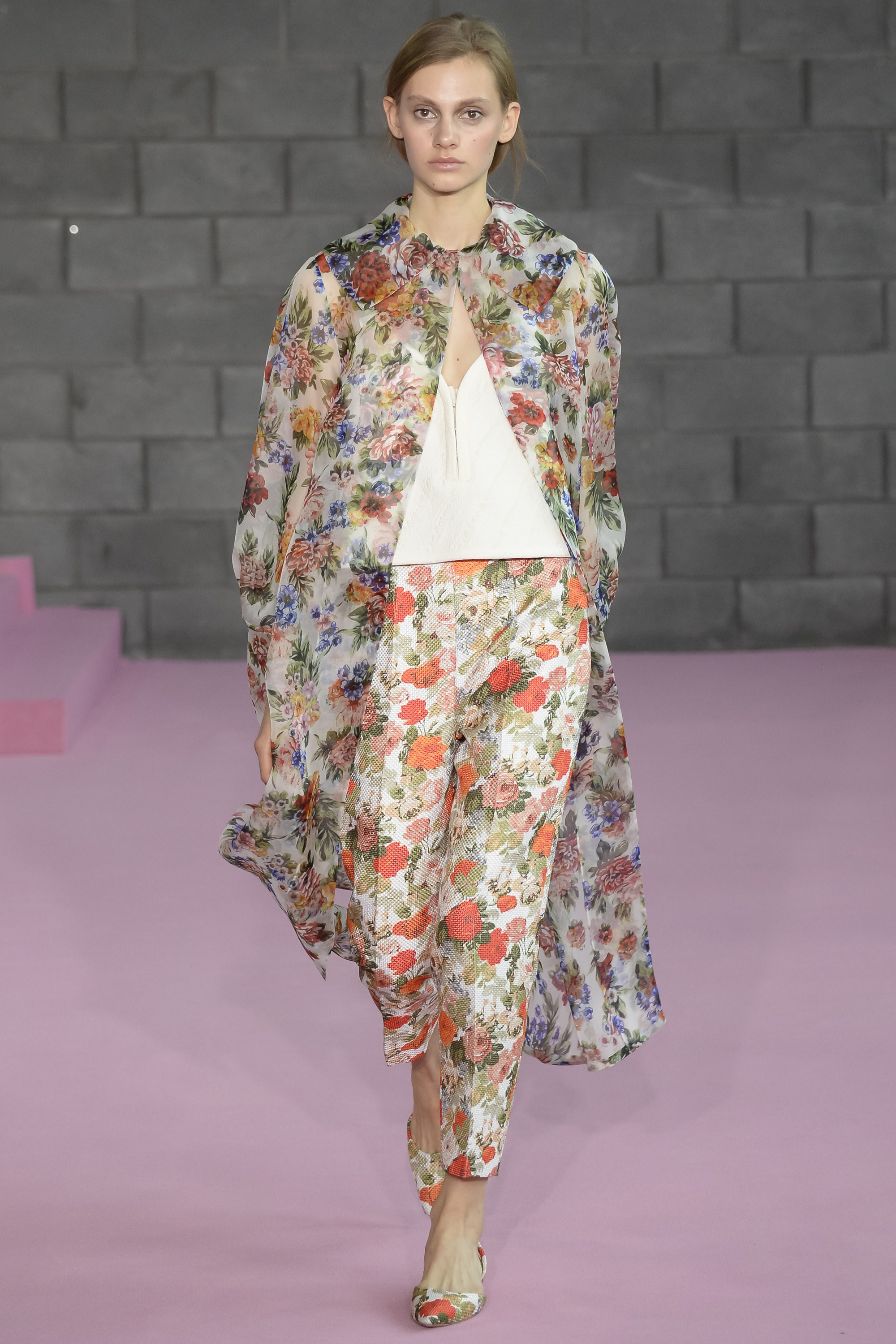 Ok, this might be TOO much of a good thing, but the organza topper would be a perfect adjunct to any spring summer outfit. Organza can definitely be a pain in the ass, what with the wrinkle factor, but its so light and pretty, its worth the trouble.
TEMPERLEY LONDON: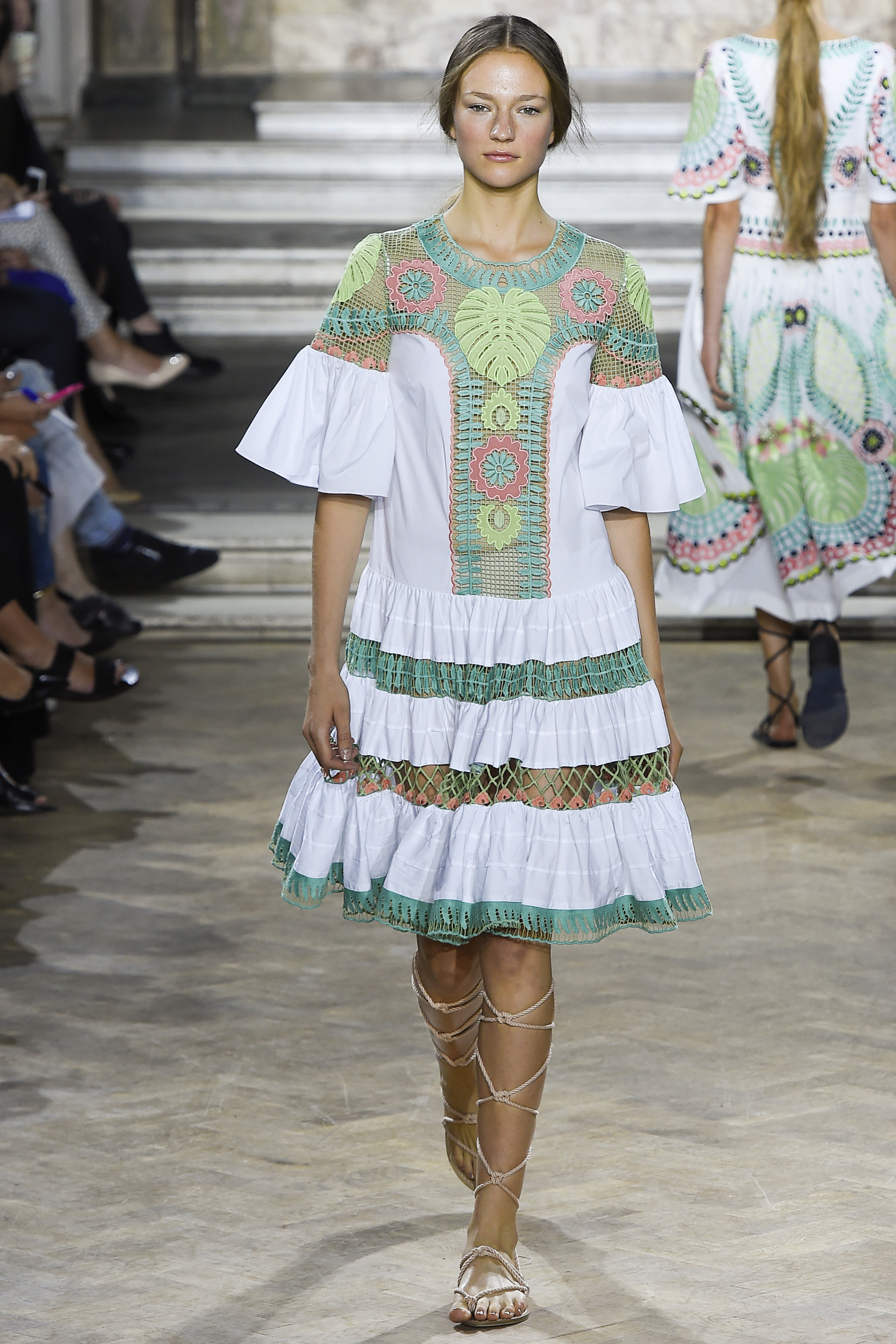 Now for a delightful stream of garden party frocks…….(Inspiration Havana Cuba).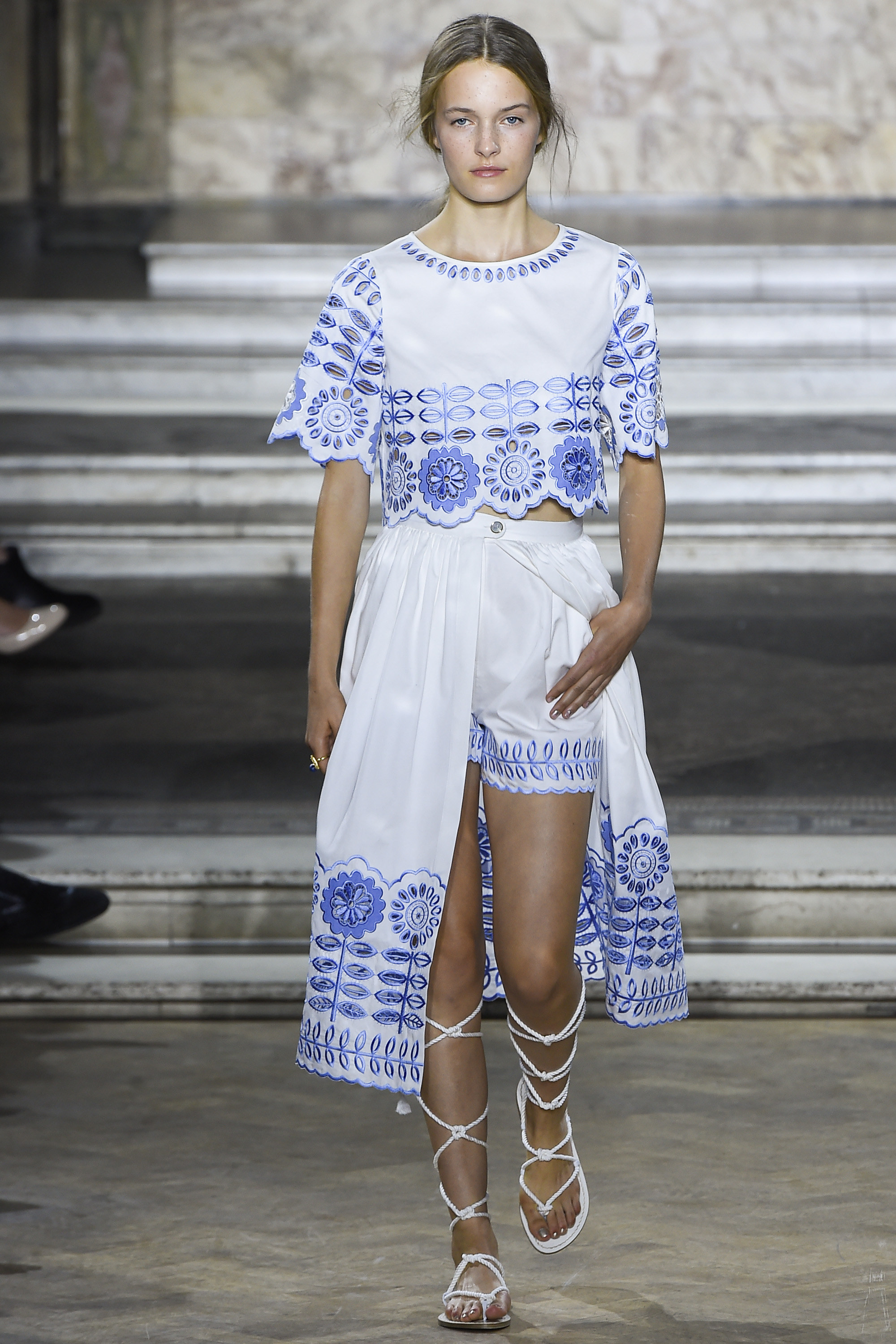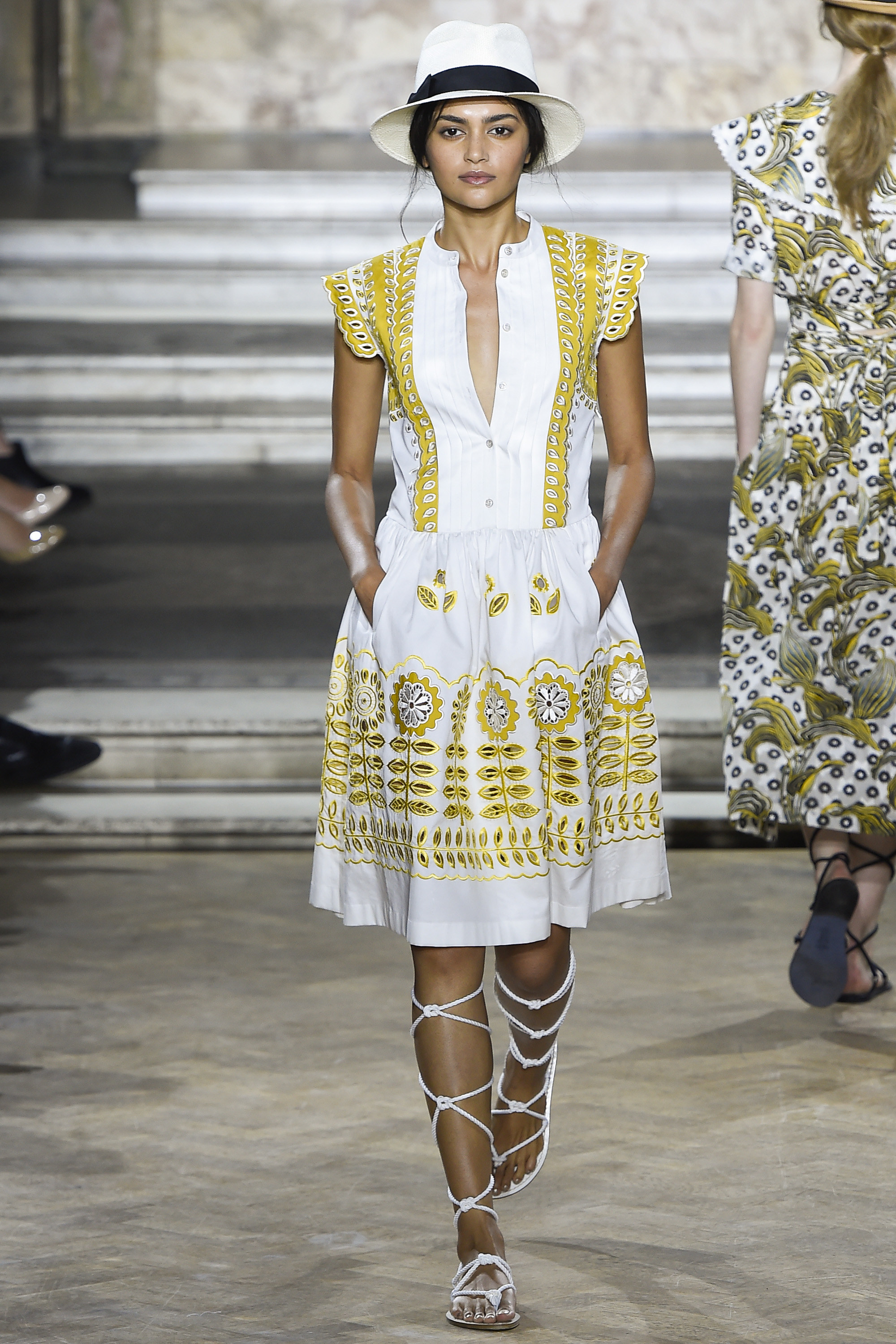 Spring Summer calls for pastels, and Temperley delivers on that account, x 1000! The eyelet lace provides a sweet charming element to these gorgeous frocks, while the lavish embroidery elevates them beyond the usual sundress.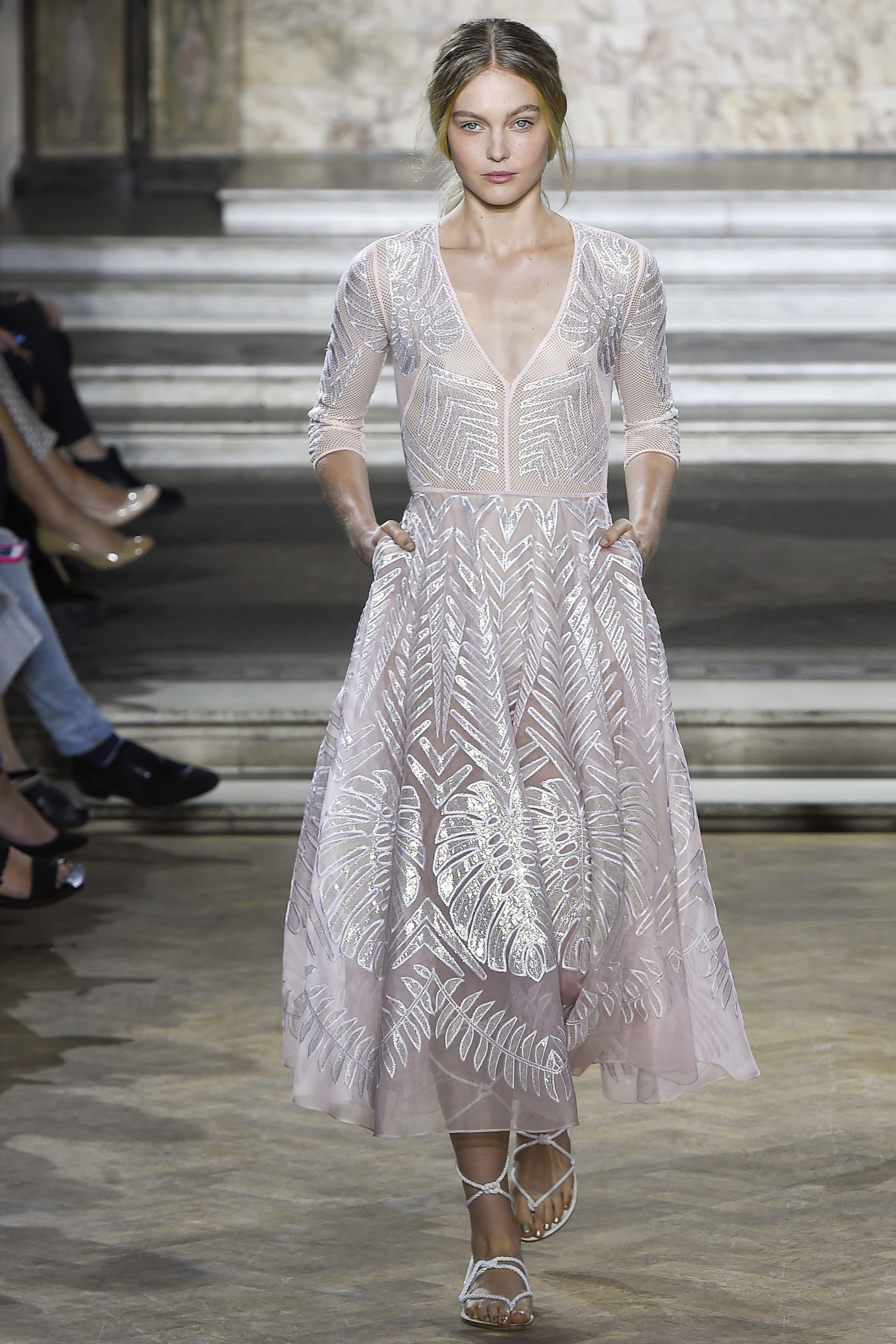 Just a hint of razz-ma-tazz with the glittery fabrication.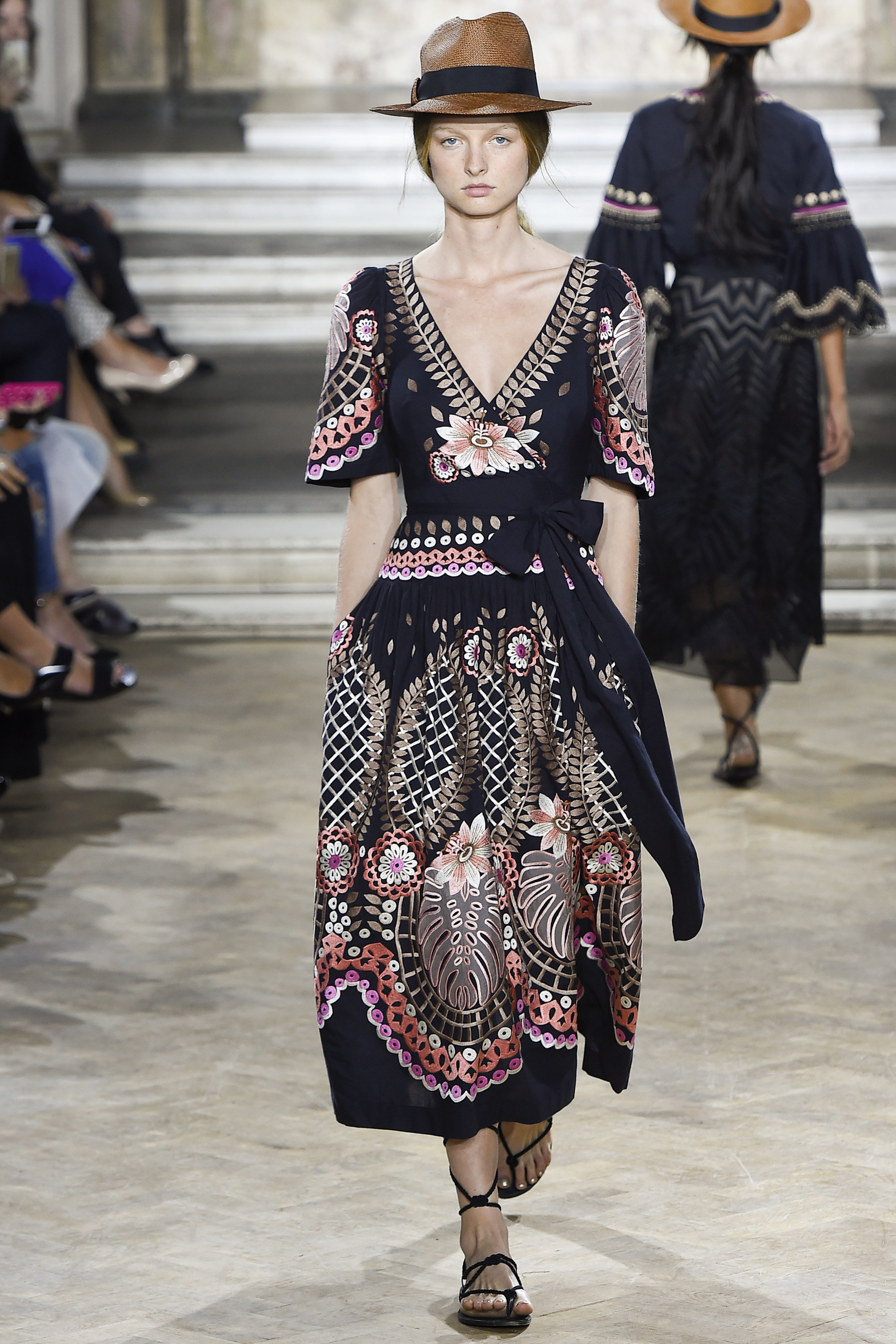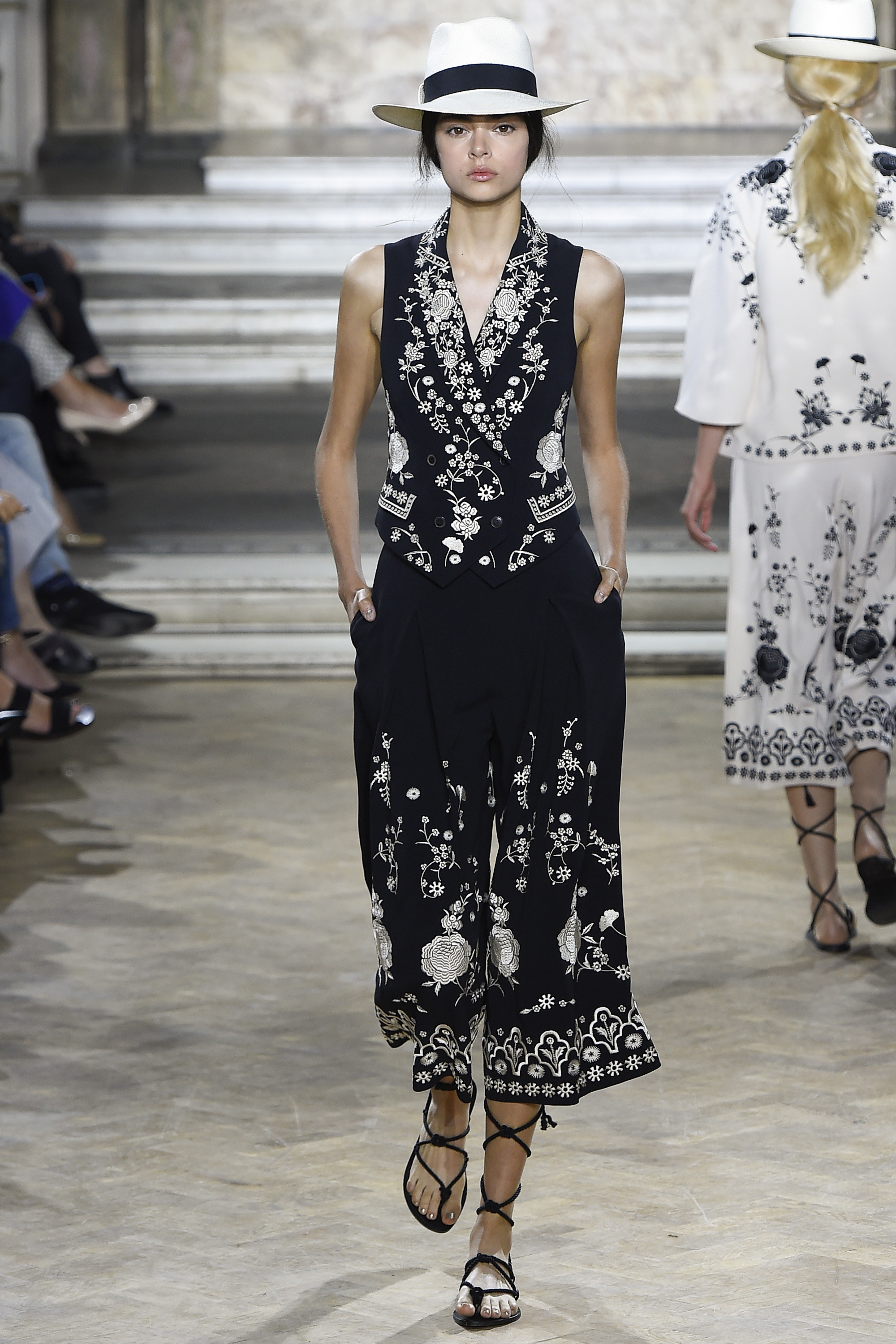 For those who cannot abide by white and pastels, we have BLACK, but not your run of the mill ebony. The dress is stunning with the vast embroidery, and would easily segue into fall winter, especially in a temperate clmate. Wear the vest over anything.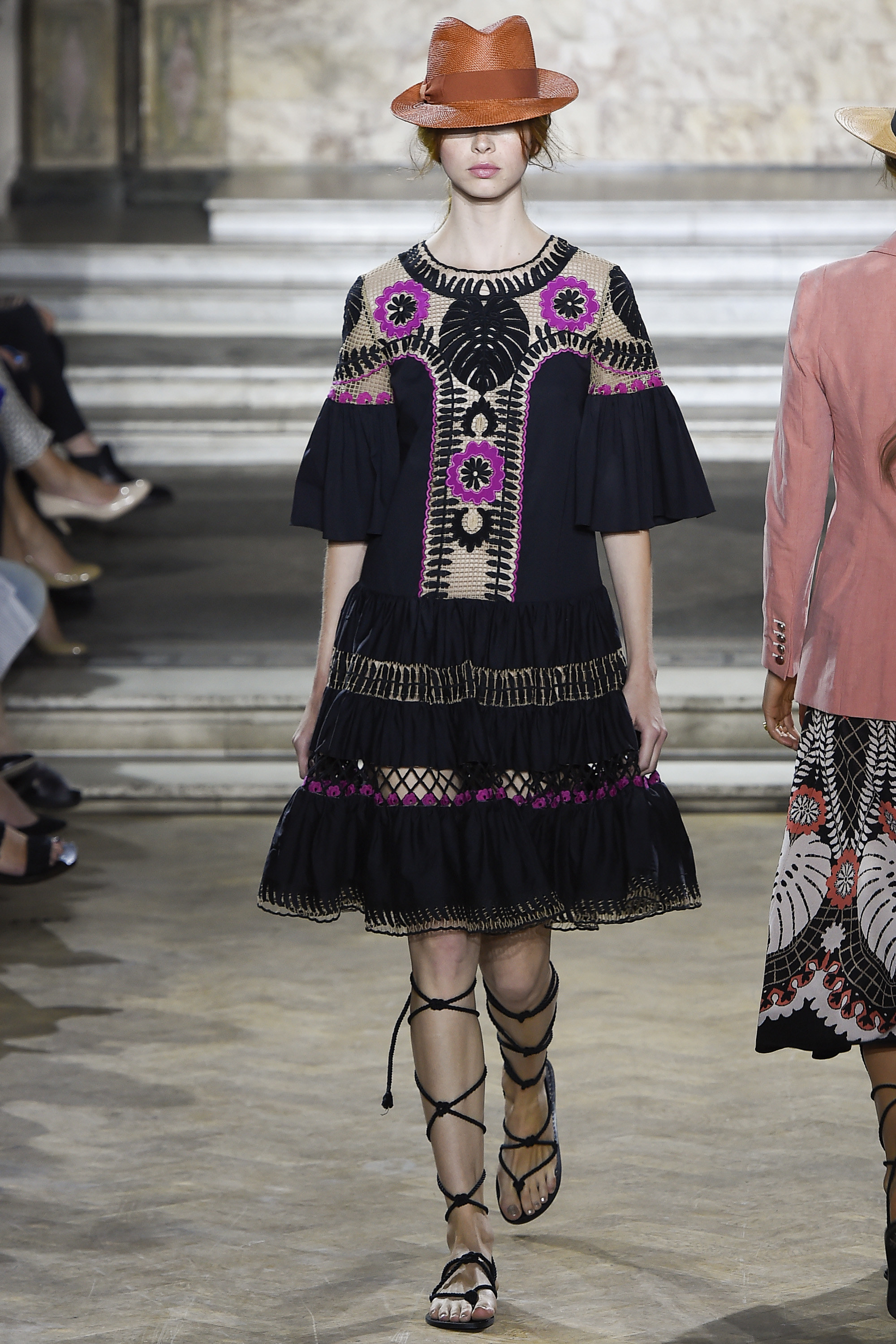 All these glorious frocks would be great for travels abroad, lightweight and festive. I'm completely on board with the hat concept, adds a devil may care element.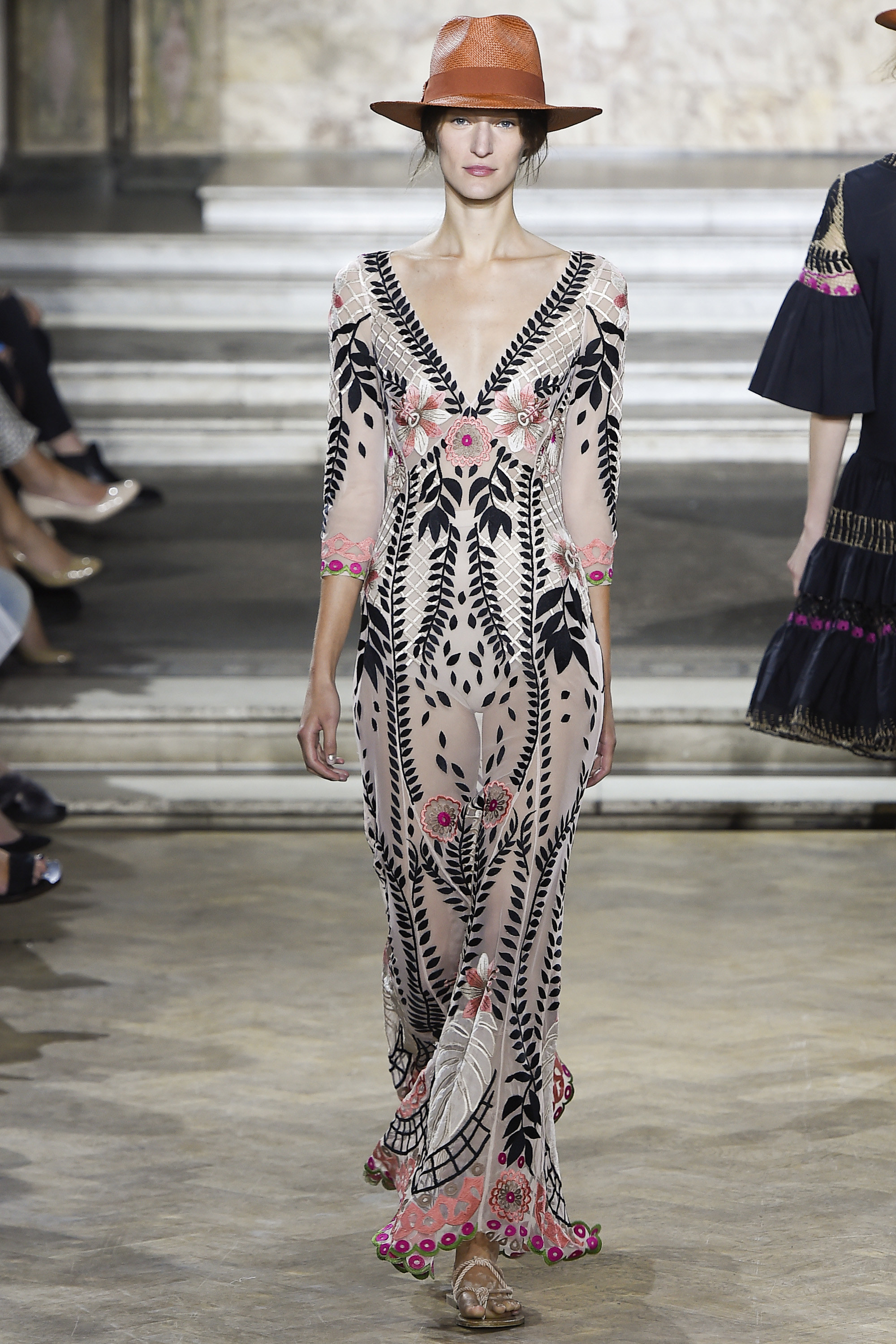 L o v e l y........for a beach wedding? Or glamorus affair in a warm exotic locale.
ERDEM: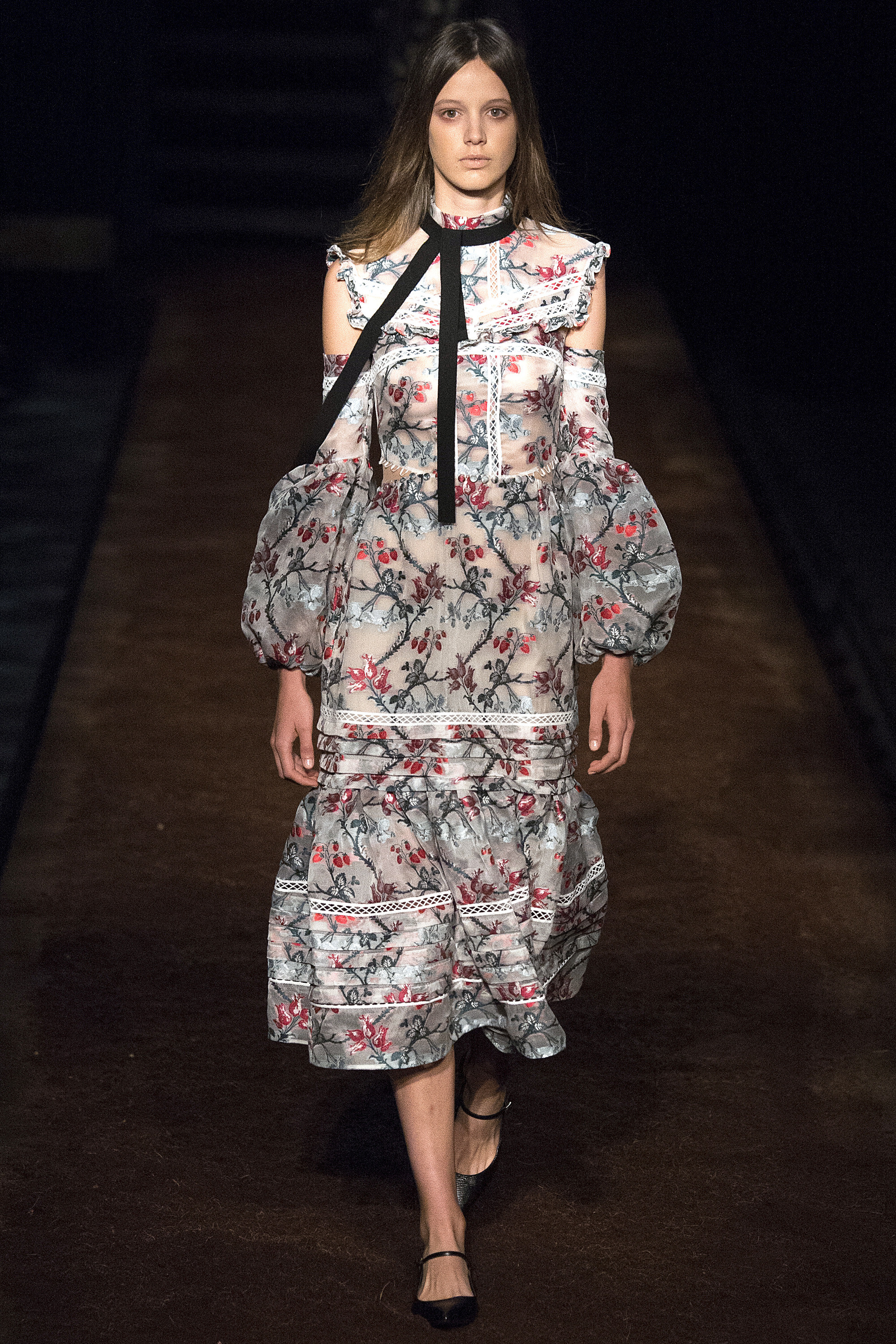 No one but NO ONE can render organza and embroidery into glorious frockery as can Erdem Moralioglu. OMG, I am completely OBSESSED by his collections, and if shekels were no object,I would have ordered his entire fall winter line………here he treats us to a parade of dresses fit for the regals, with flowy silkens and the running floral motif. Feminine and alluring with an element of Victorian, with buttons and bows and such. The open shoulders add some zest to the picture.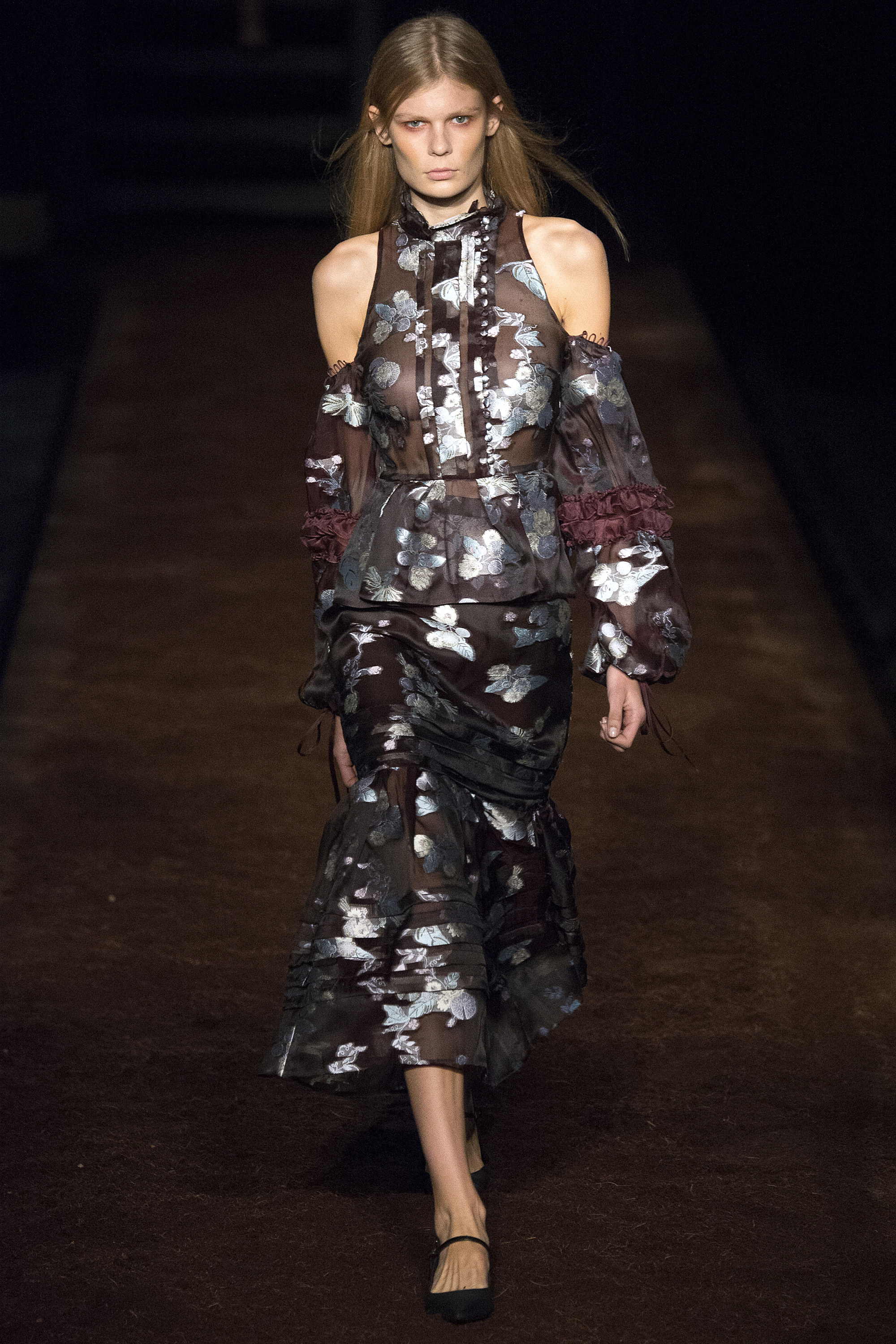 There is NO DENYING the puffy sleeve!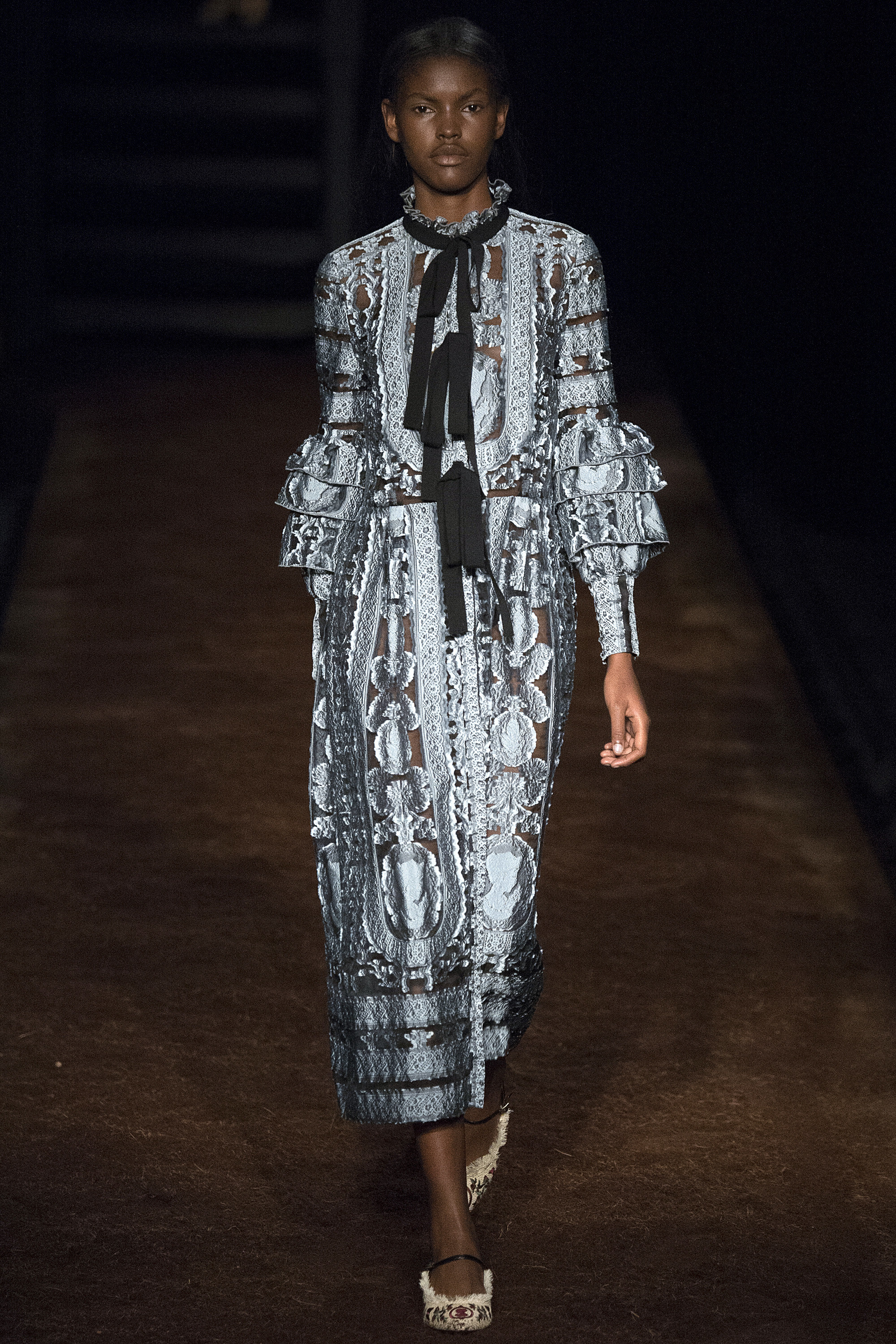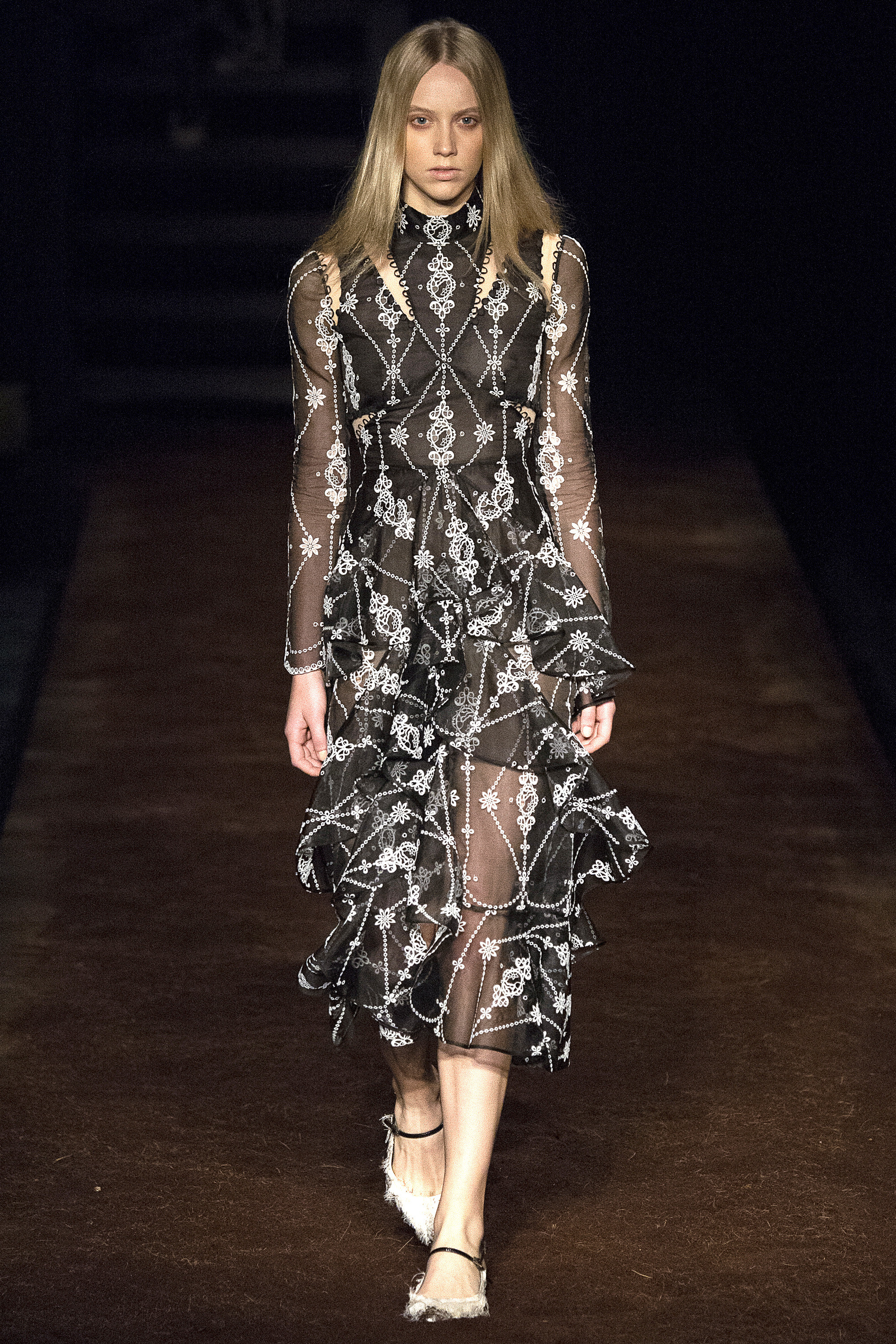 The RUFFLE brigade is in the house.....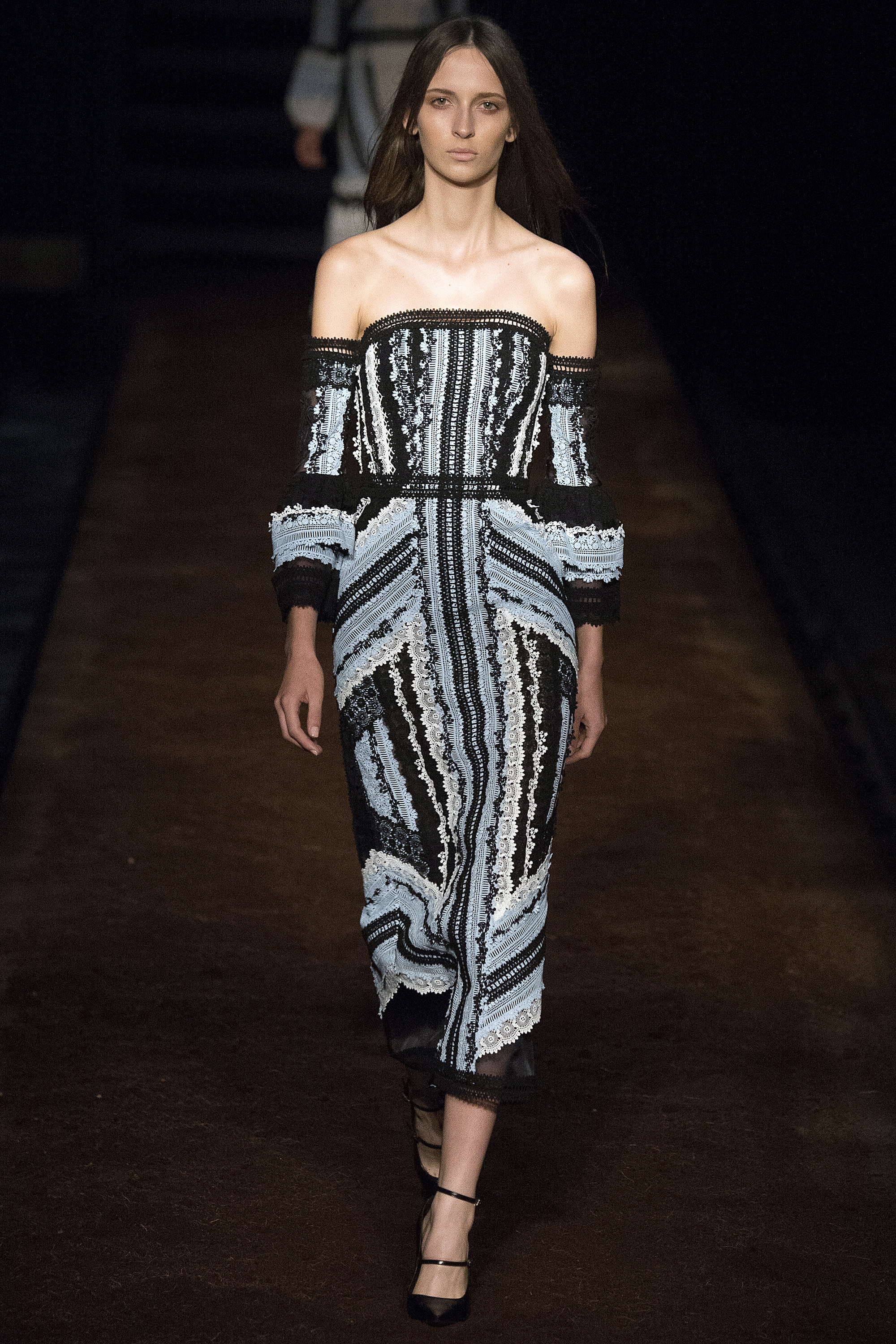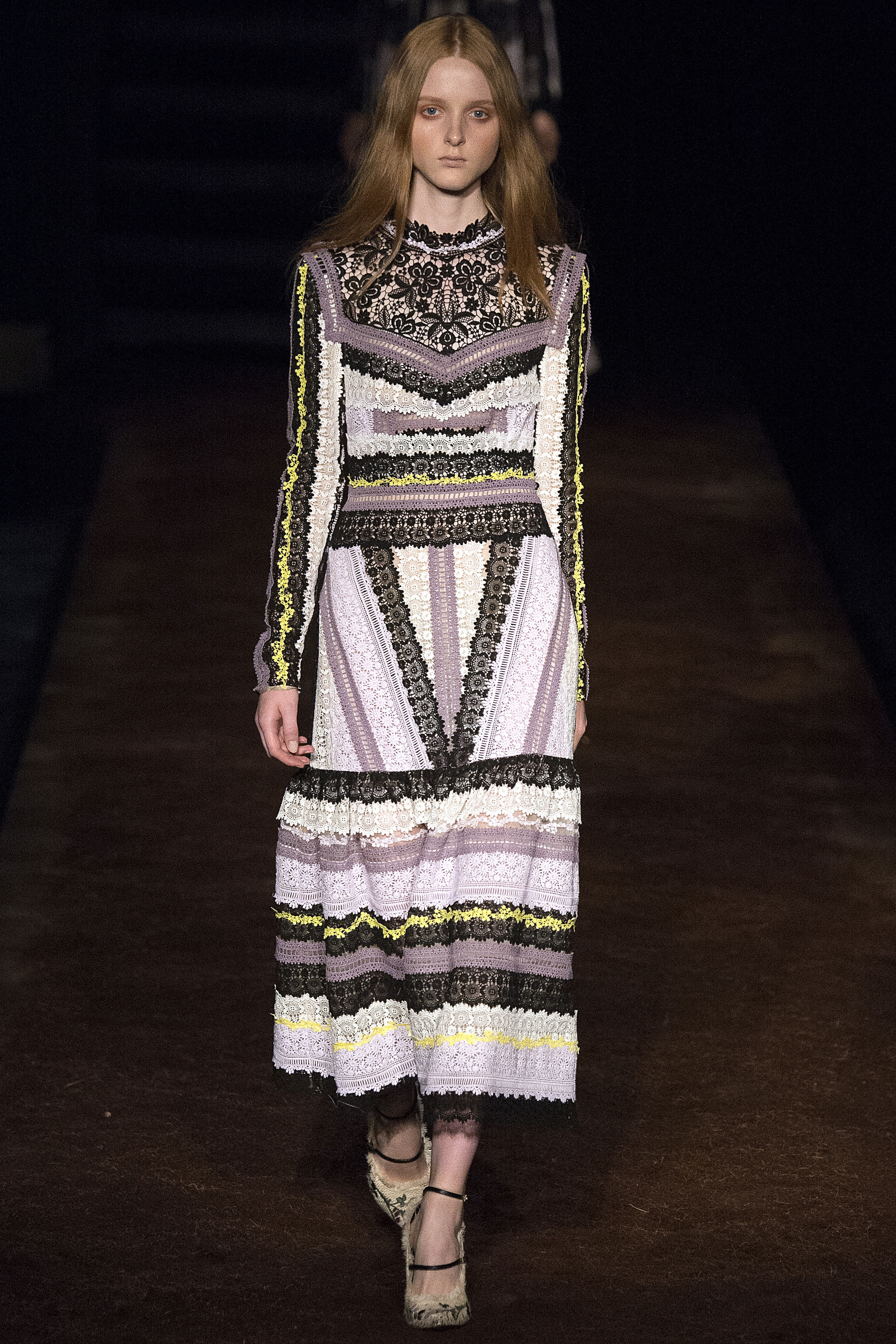 Okay, what more could a gal ask from a spring summer collection? RUFFLES, GUIPURE LACE, and embroidery to beat the band......in flattering feminine silhouettes. Shoulders covered and shoulders bare for differing sensibllities.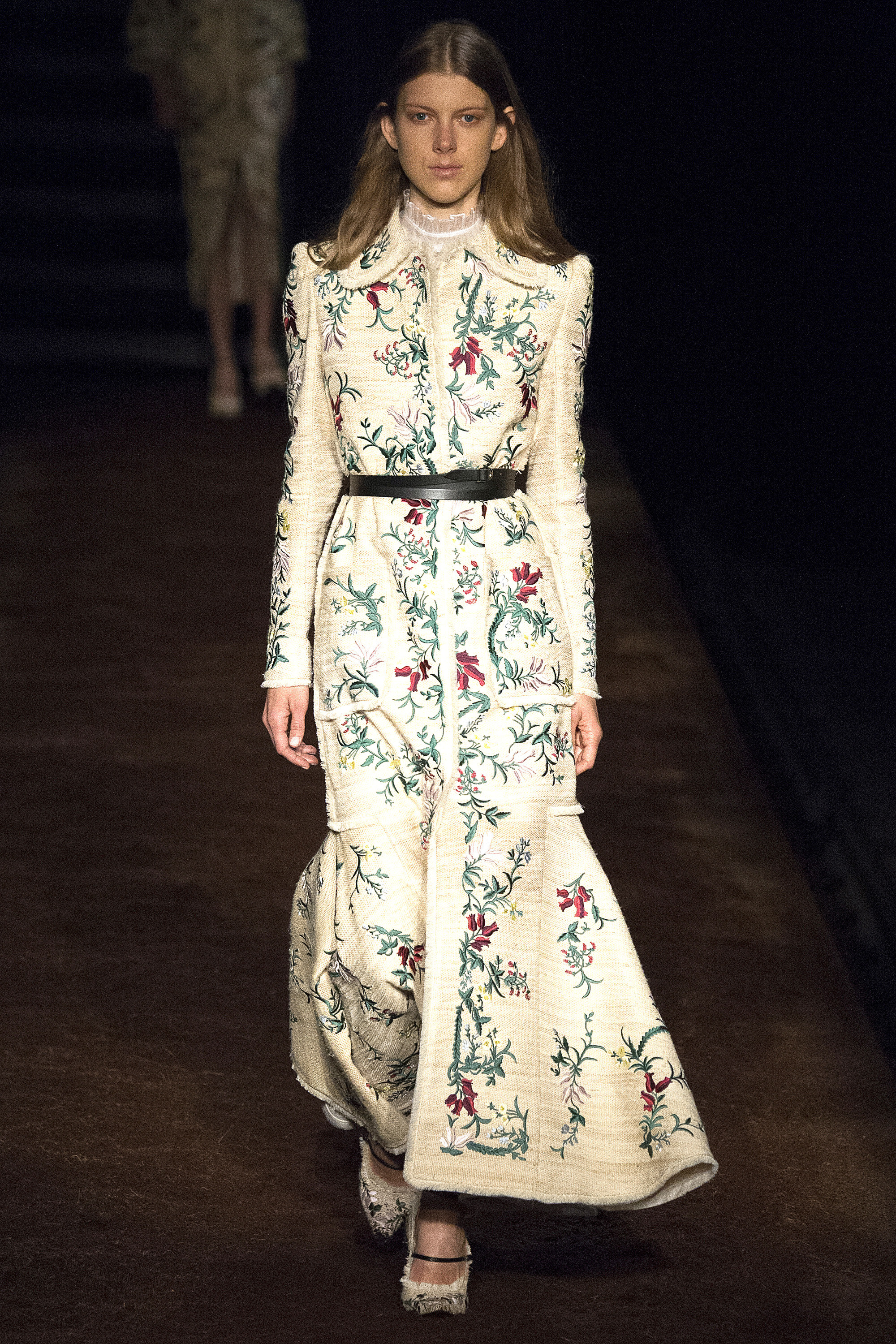 One of my personal favorites from spring summer. Gorgeous and dramatic. I'd throw over skinny jeans and Chanel boots (any of them).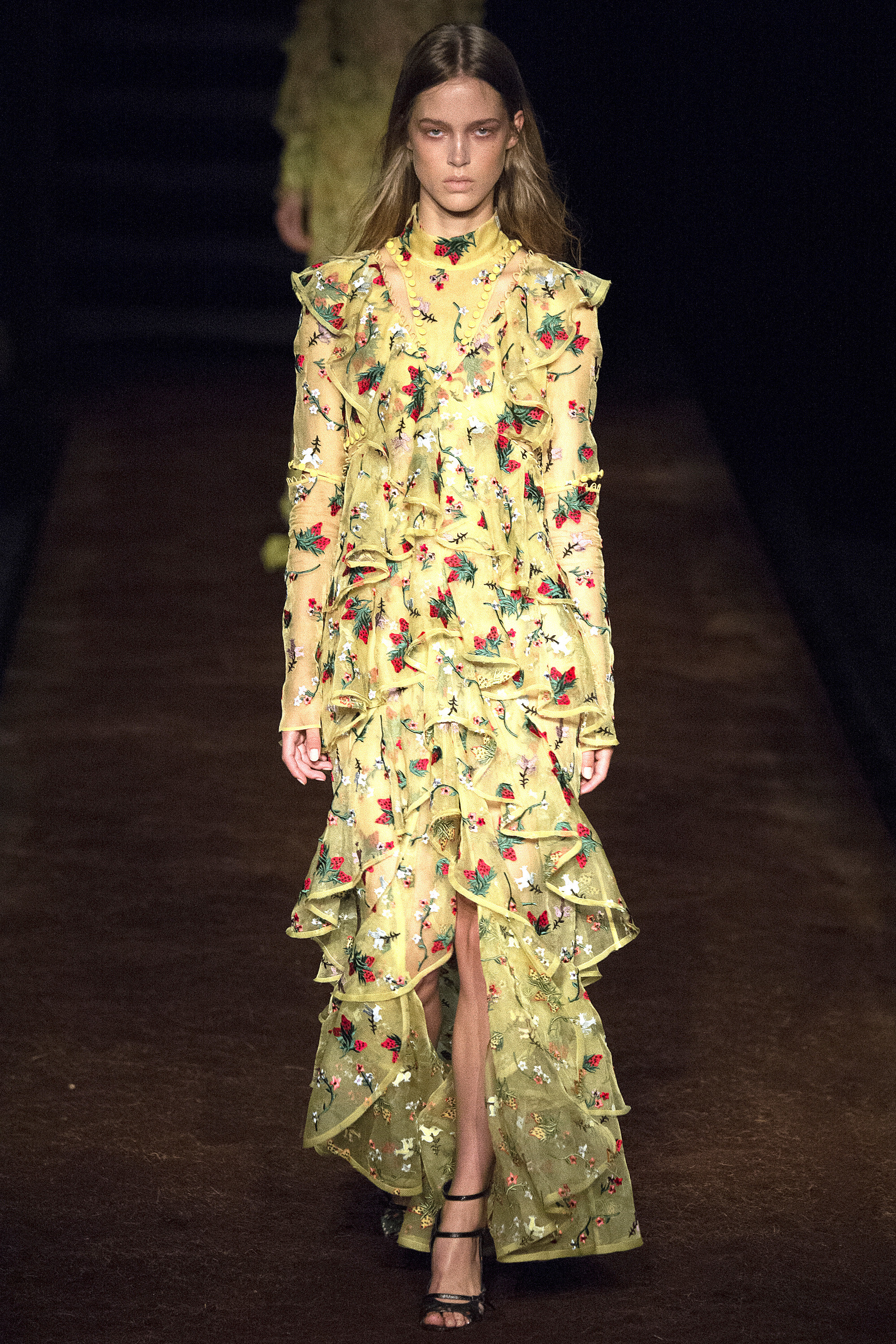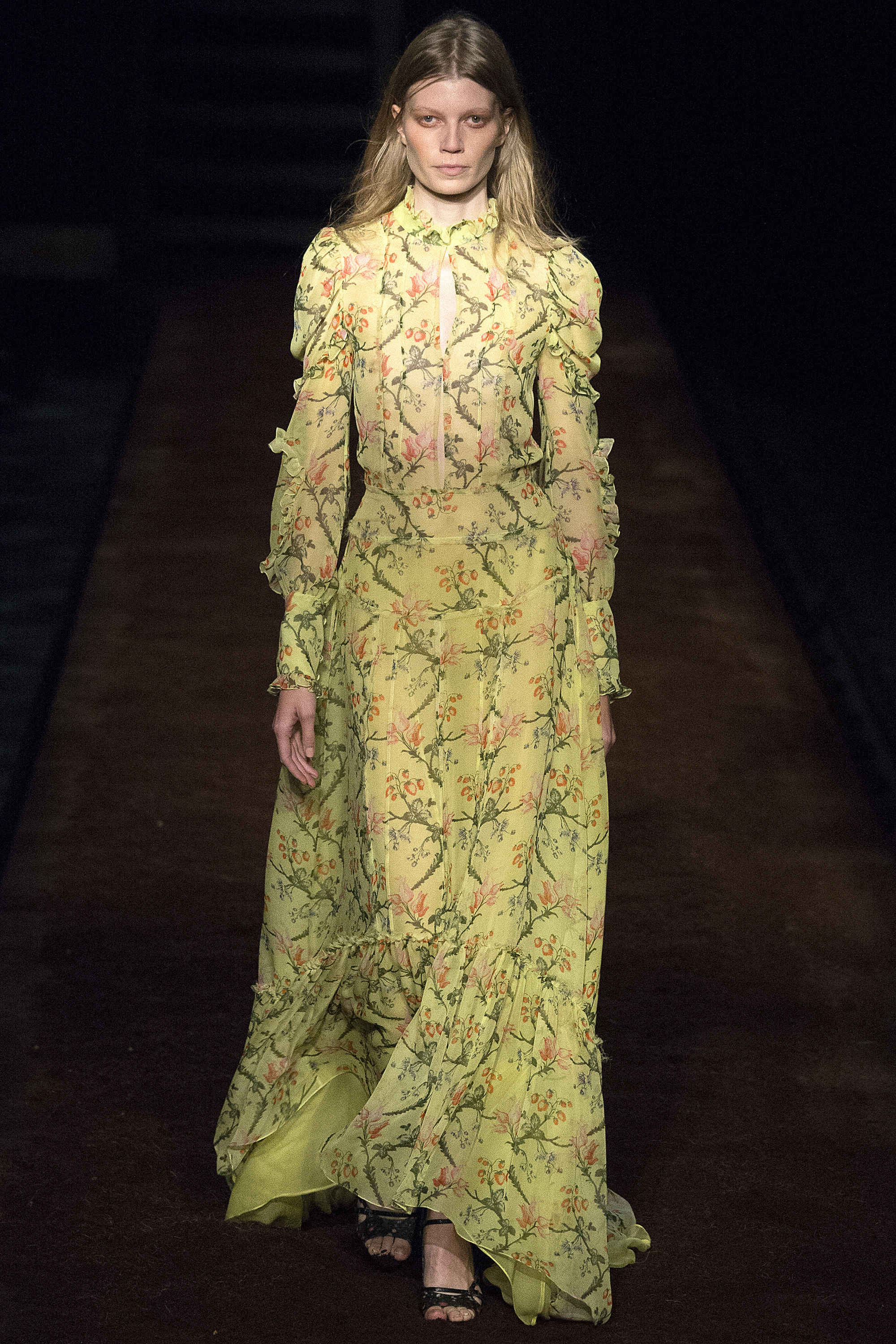 Spectacular and breathtaking, what more need be said?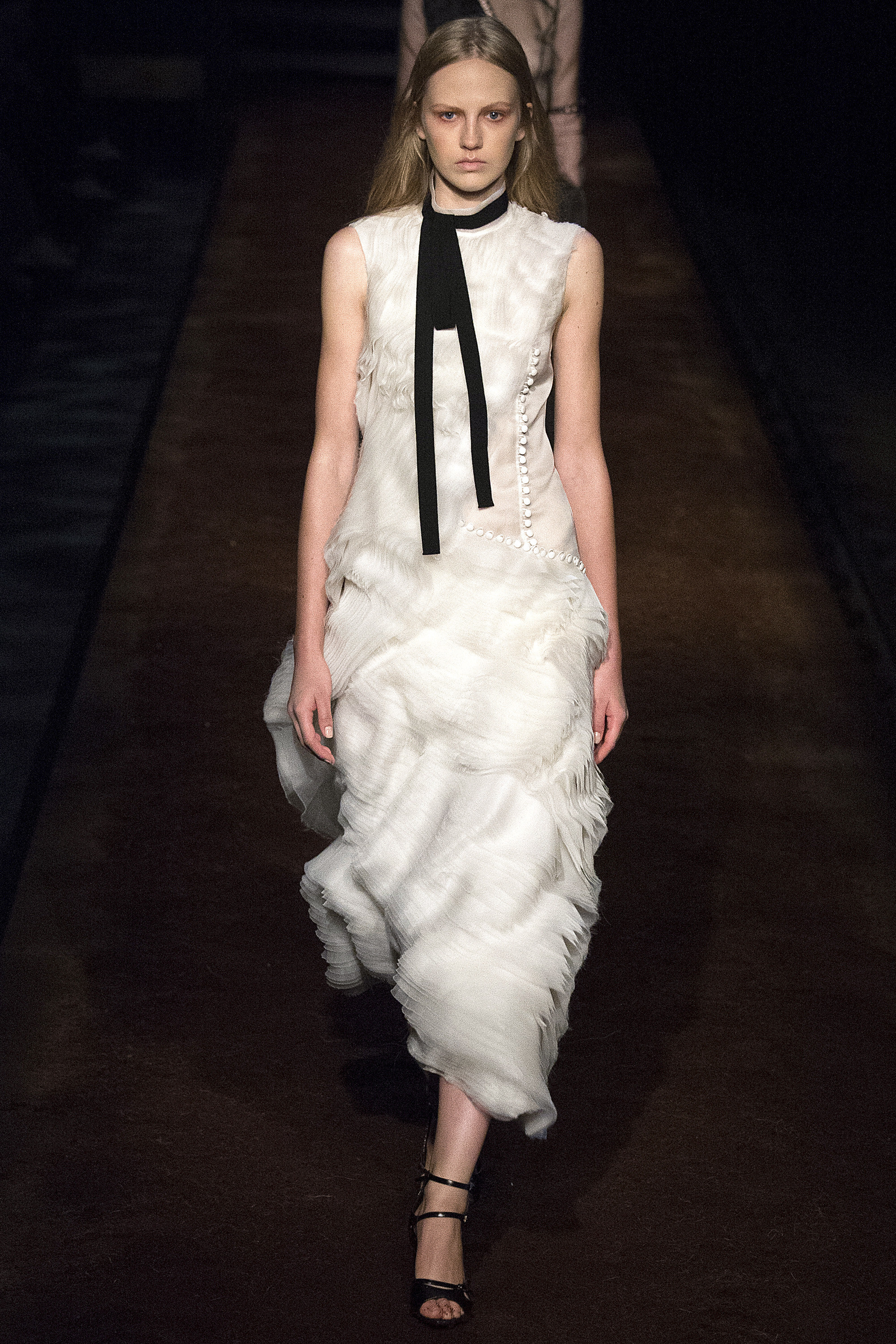 These awesome creations will most likely be accessible ONLY by trunk show. In SF, only Saks Fifth Avenue carries Erdem, so if anything piques your interest…..
VIVIENNE WESTWOOD RED LABEL: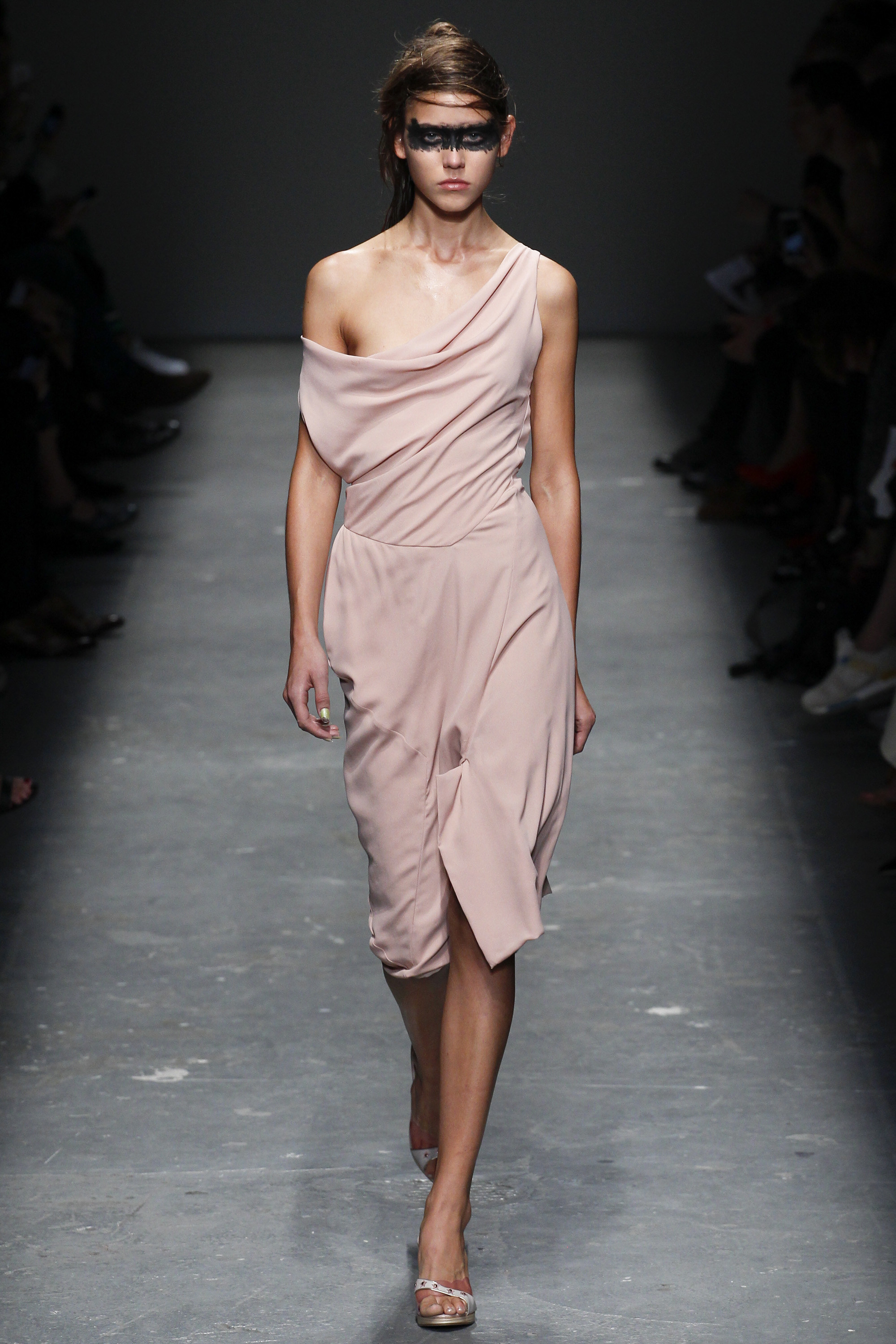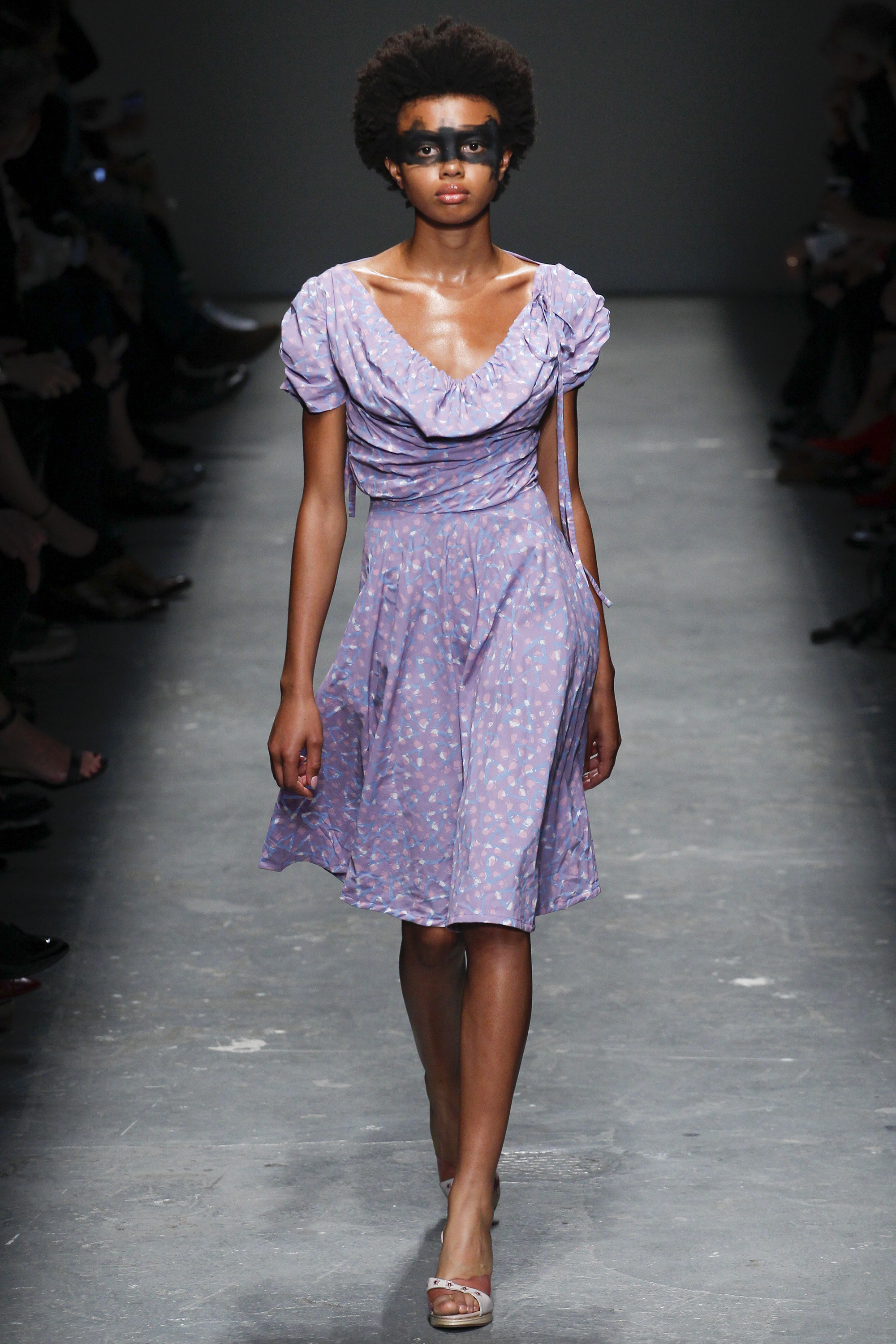 Casual frocks with low level sizzle….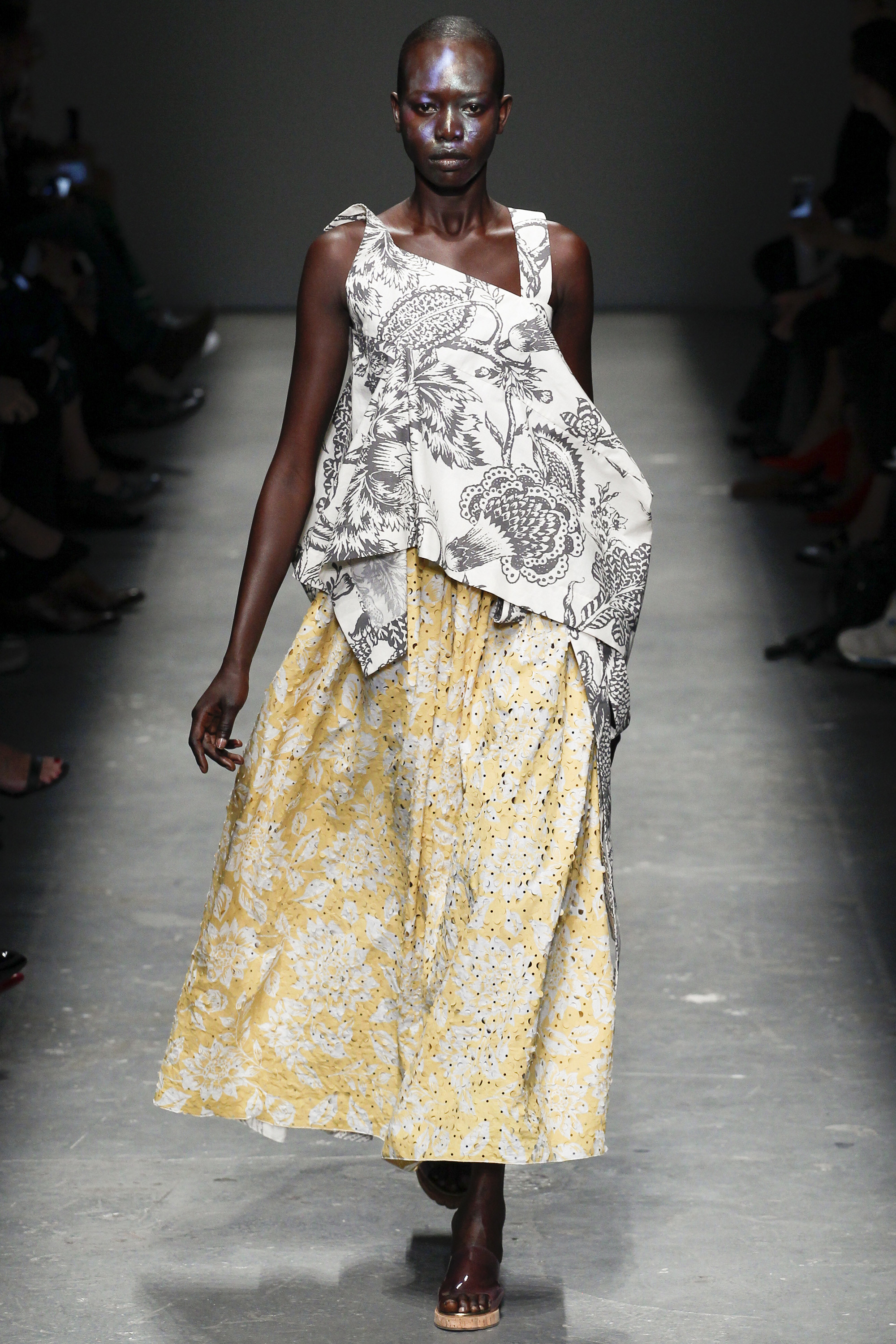 The wacky architectural factor.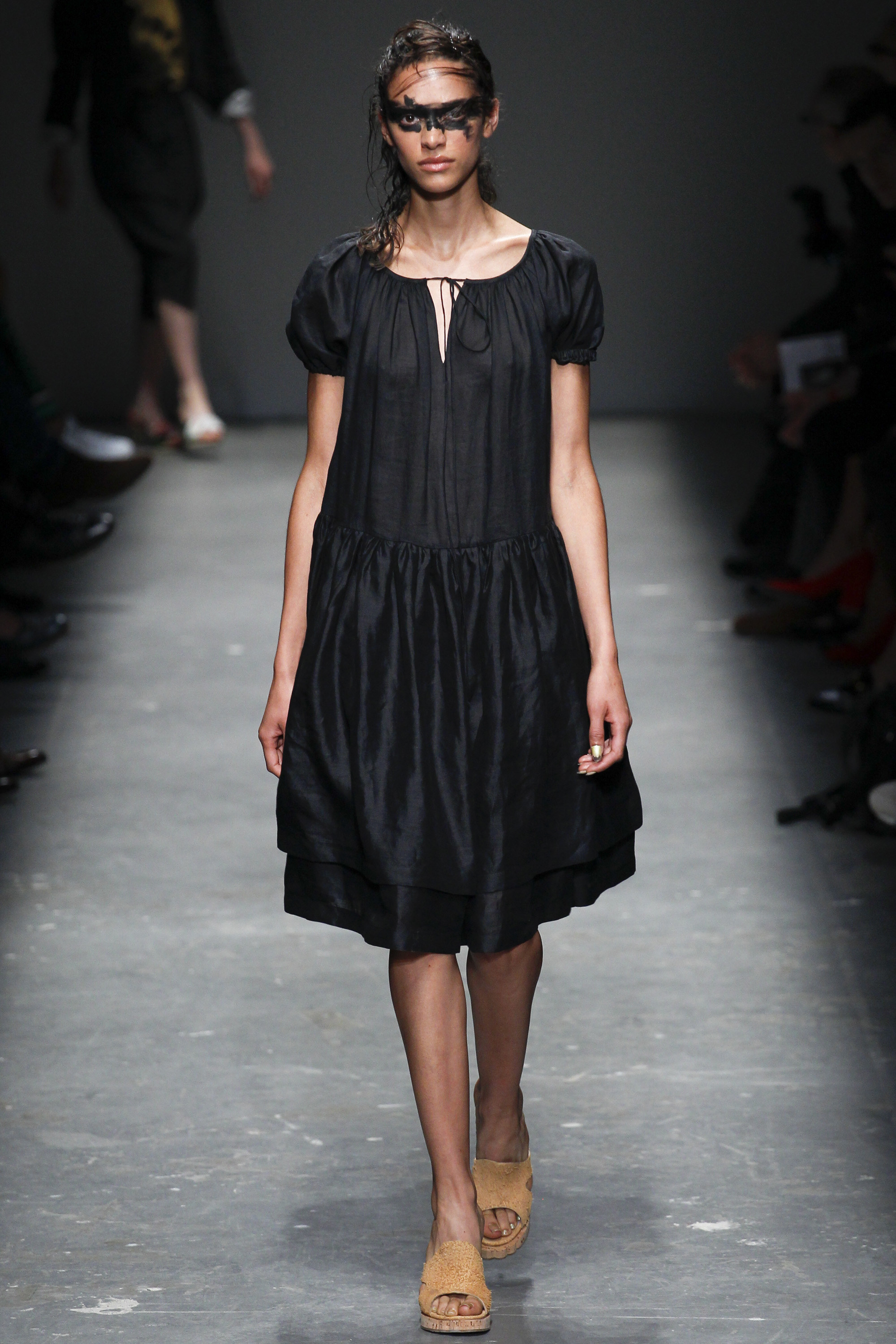 Love this as a tunic to be thrown over jeans or shorts. OR leggings….wear with sandals or CLOGS.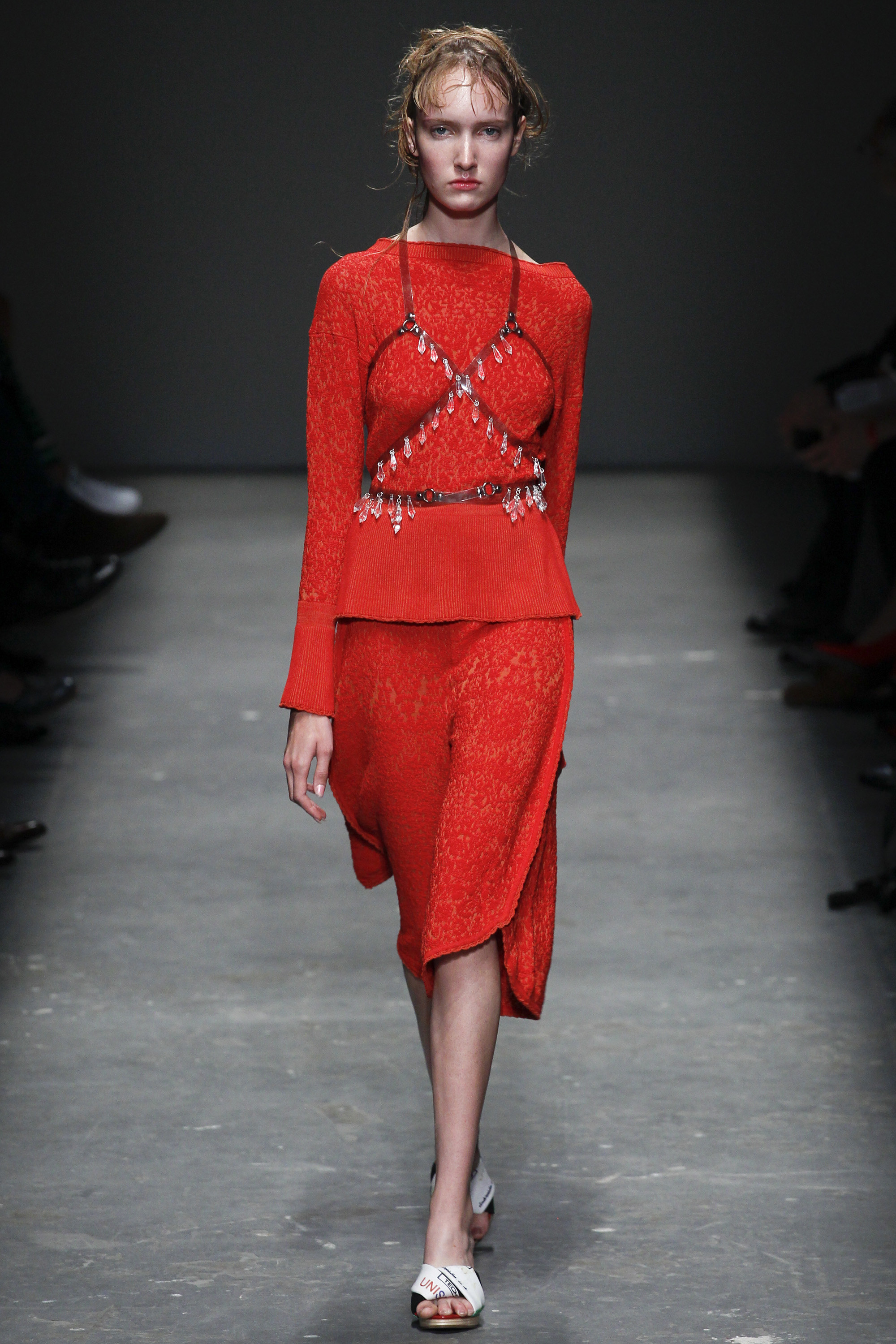 The red is striking, the jeweled bondage effect throws this into iconoclast territory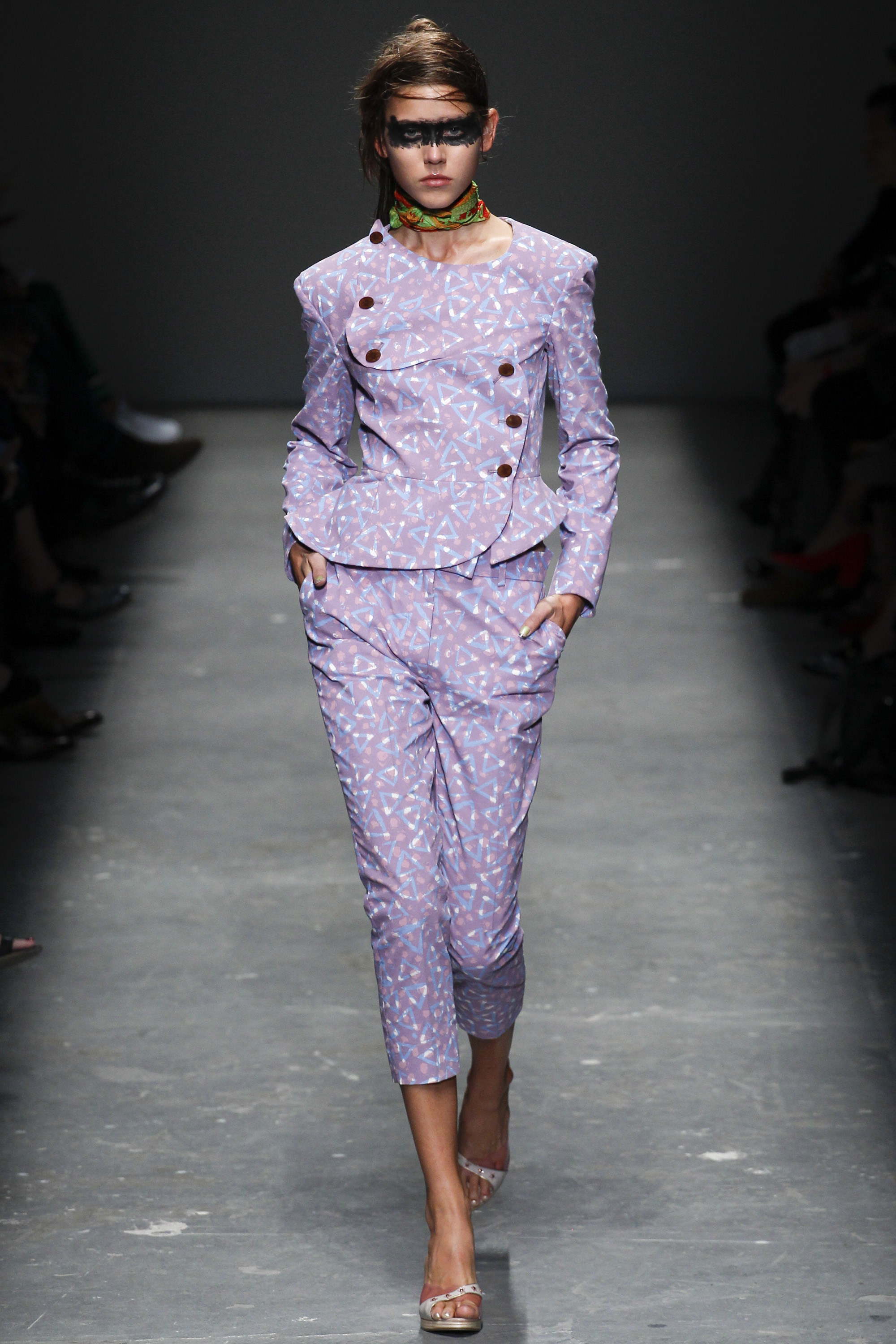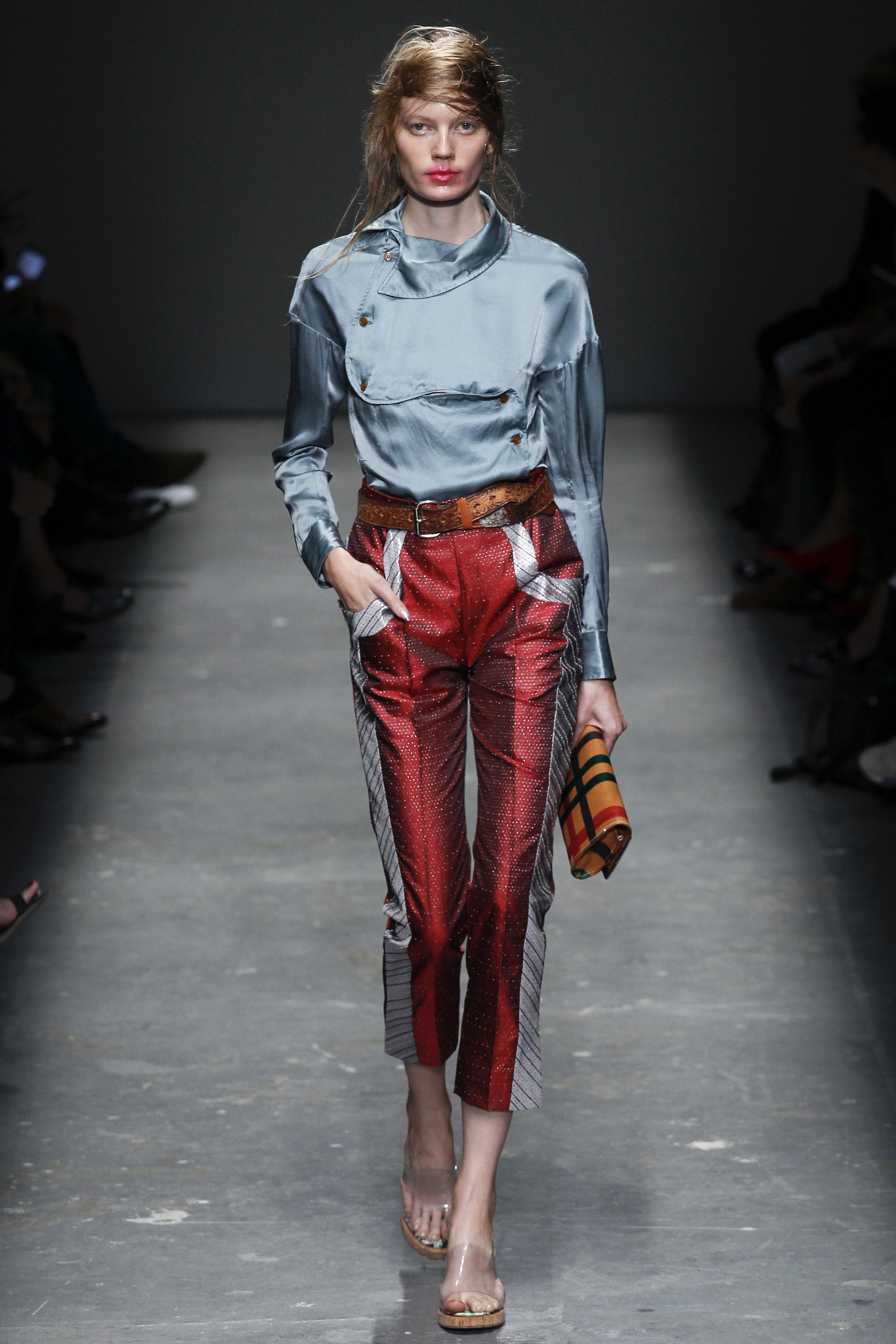 Fun and kicky!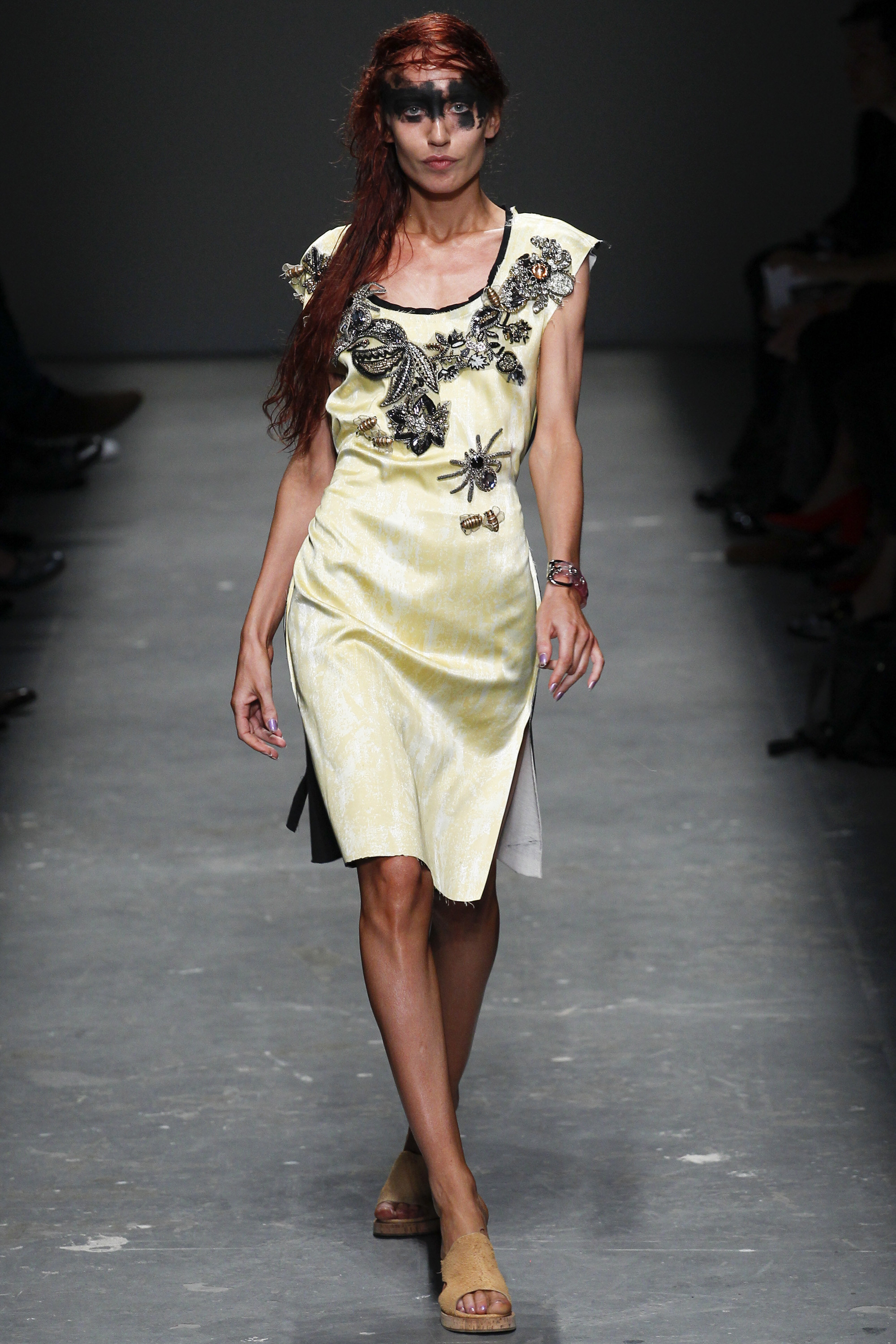 BUGS, bees, and embellishments in an easy shift dress. My fav of the lot!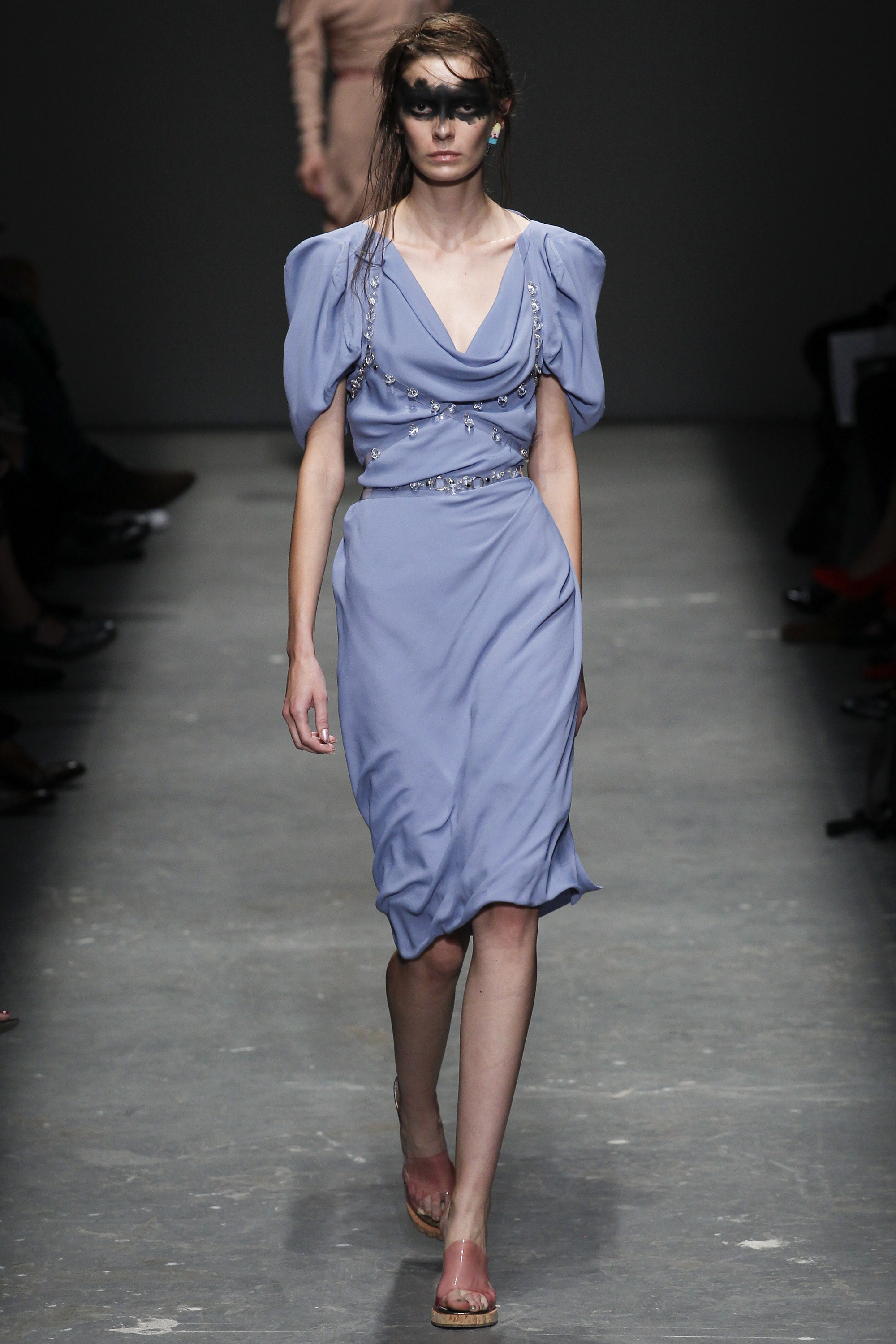 Westwood has managed to summon up some sexy wearable silken frocks for everyday wear and cocktail festivities. Although there is always a bit of punk rock vibe to her collections, the engaging pastel palette including dusty rose and periwinkle provides an ironic twist.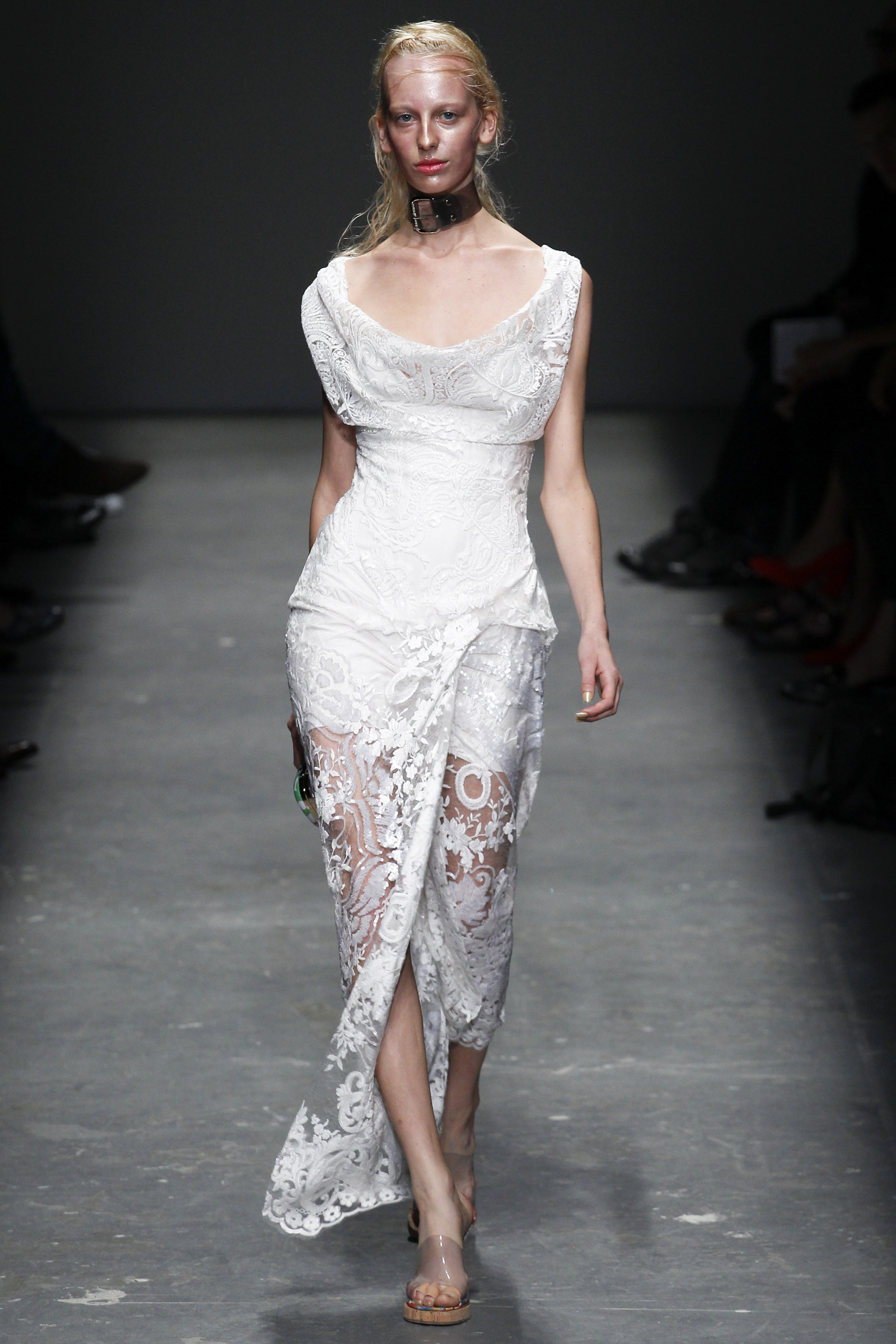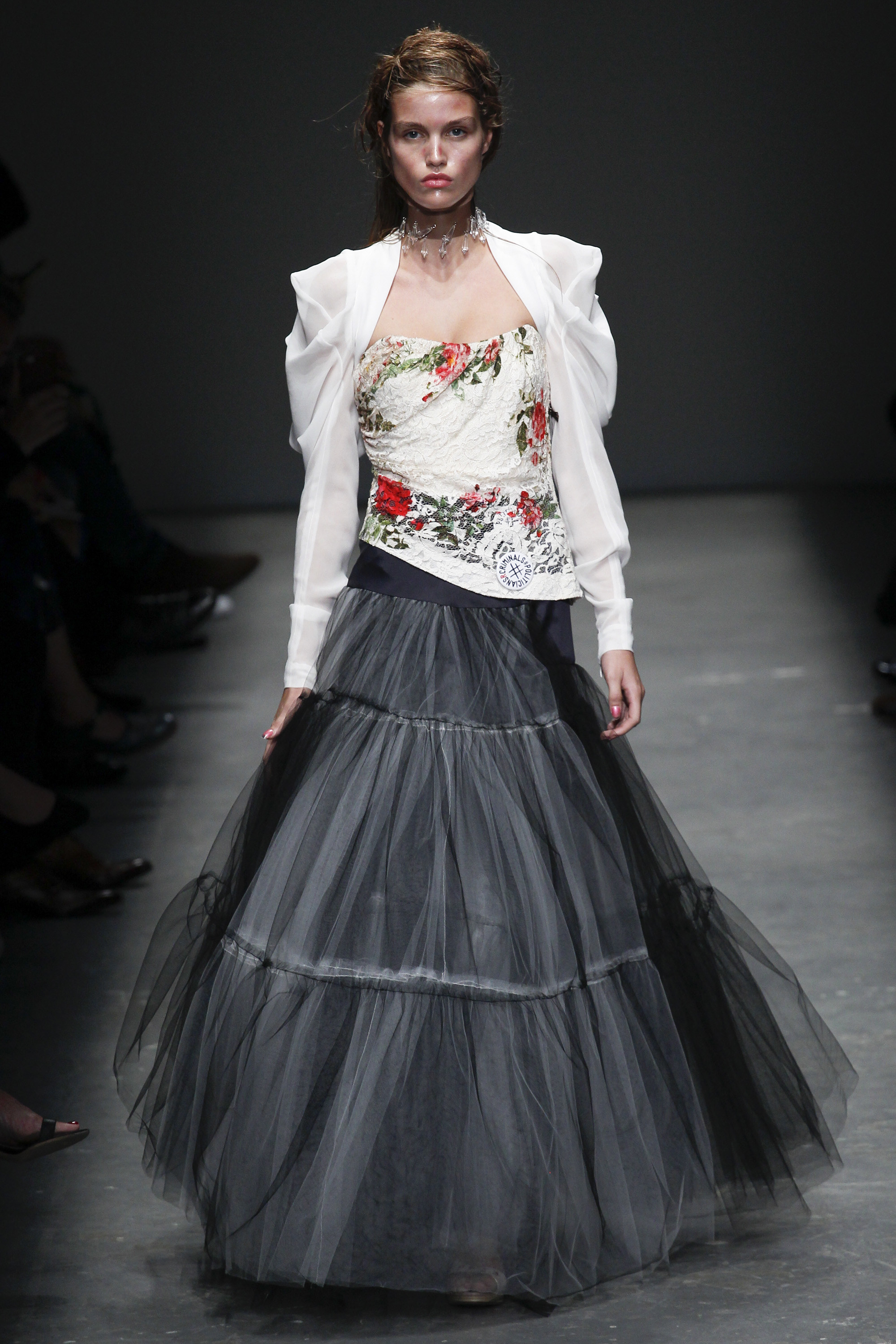 And, it is runway, so, there will be TULLE!
More wonderful and wearable frocks fit for fun and fantasy.
Cheers!
Images brought to you by www.vogue.com