Nothing like a love letter from the federales to turn an otherwise glorious day off (apparently P-Phil was correct in his prognostication with respect to the coming of Spring here in SF) into a pit of inauspicious gloom. As "luck" would have it, Saks Fifth Avenue beckoned with gift cards searing a hole in my pocket. That, and I felt the need to swap Gucci for Dolce. Apparently rhinestone Daisy buttons trump charmeuse silk ruffled cuffs.
And no trip to Saks would be complete without a brief sojourn through their shoe salon…….
Who amongst us couldn't use the endorphin hit sure to ensue when glimpsing rhinestone encrusted pumps, patent leather stiletto Mary Janes, and multicolored satin Manolos?
And if Chanel and Alaia ready to wear aren't in the foreseeable future? Who cares?!? JUST GO FOR THE SHOES! Often a cheaper and more whimsical focal point of an outfit.
AZZEDINE ALAIA: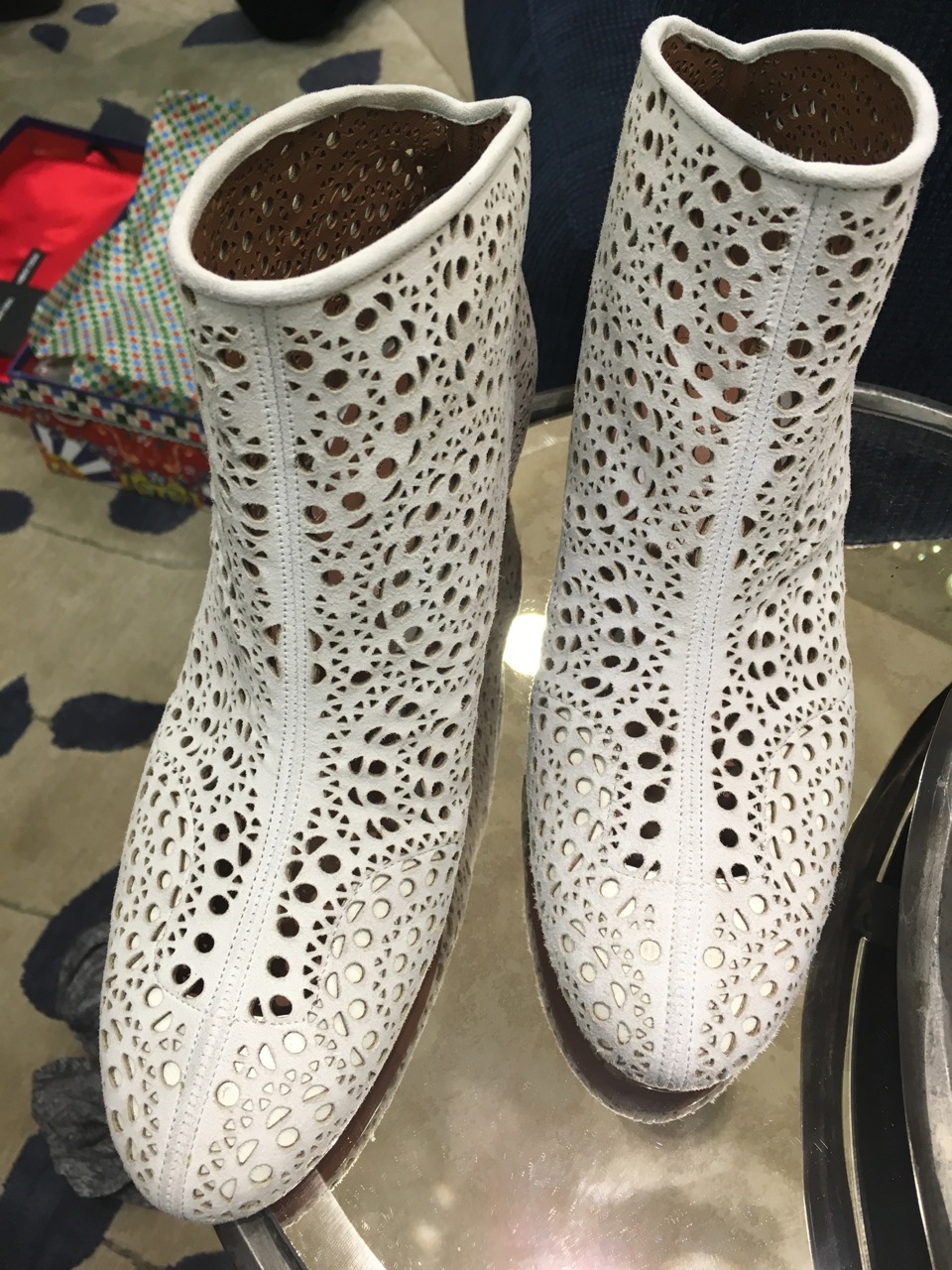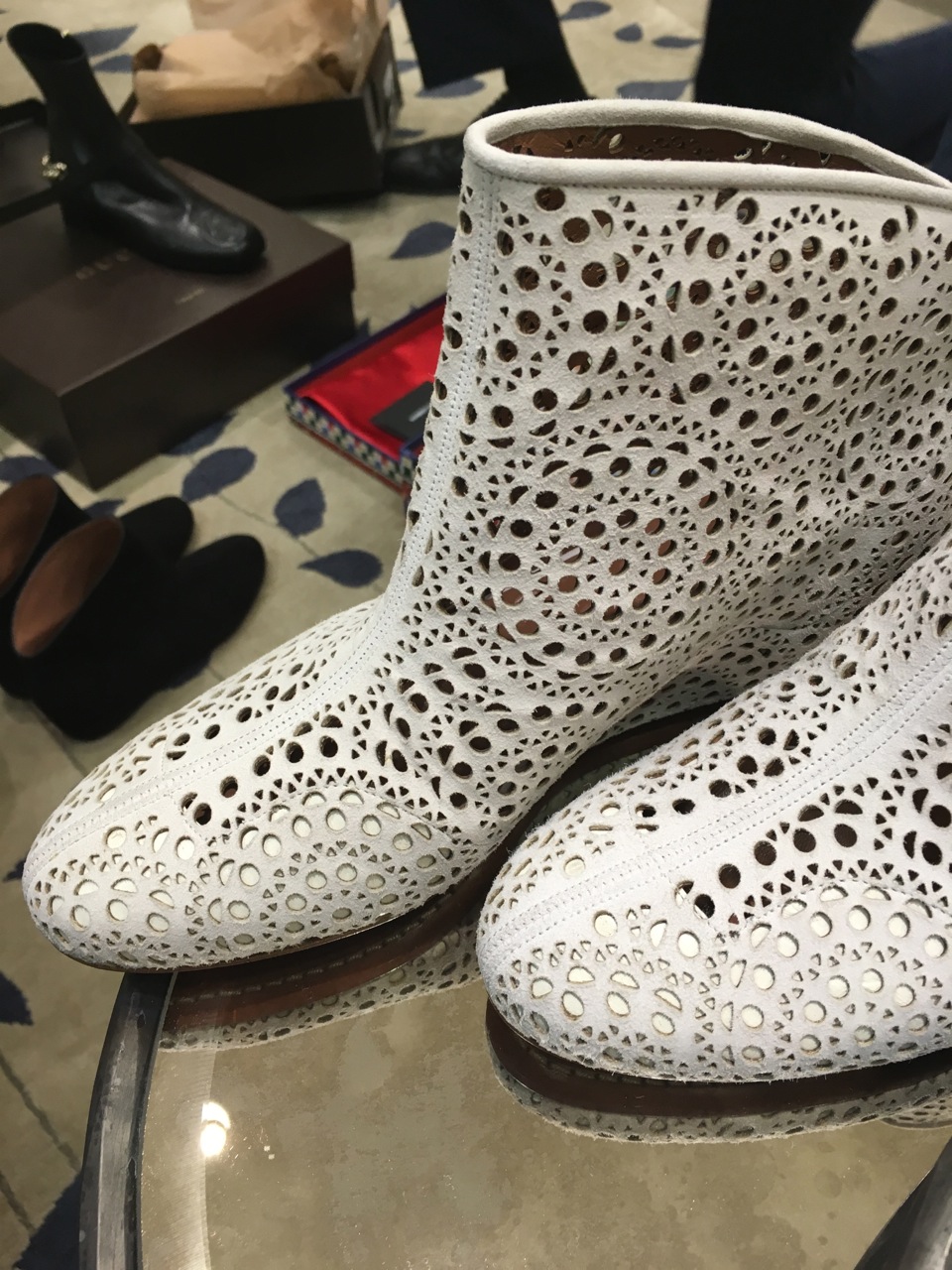 Ok, fabulous doesn't begin to describe these scrumptiously soft suede surreptitious wedges that felt akin to slippers. And the byzantine perforations? Typical wearable art care of Alaia. (They also came in solid black suede.....meh, comfy and chic but not so visually engaging).
PRADA: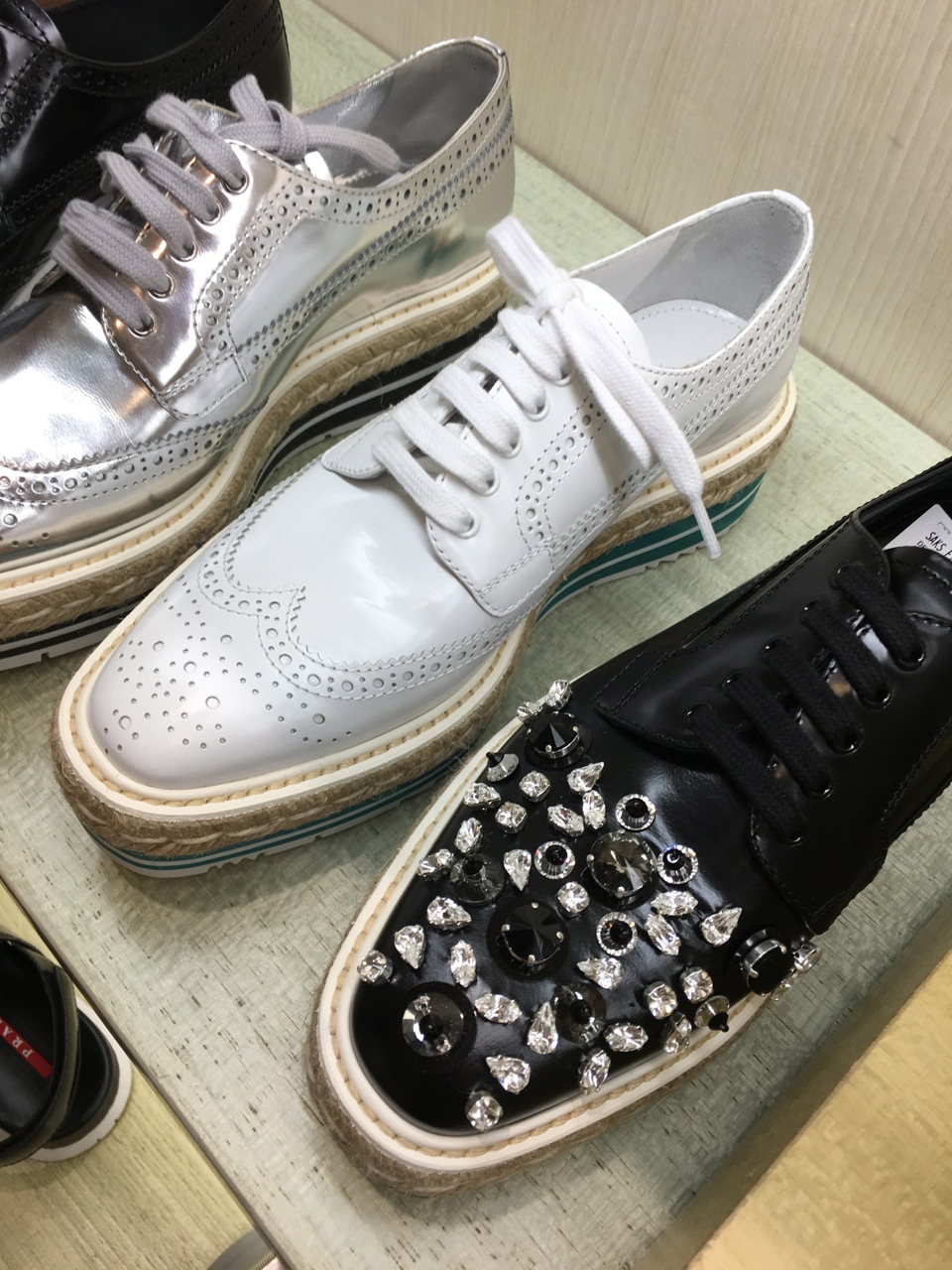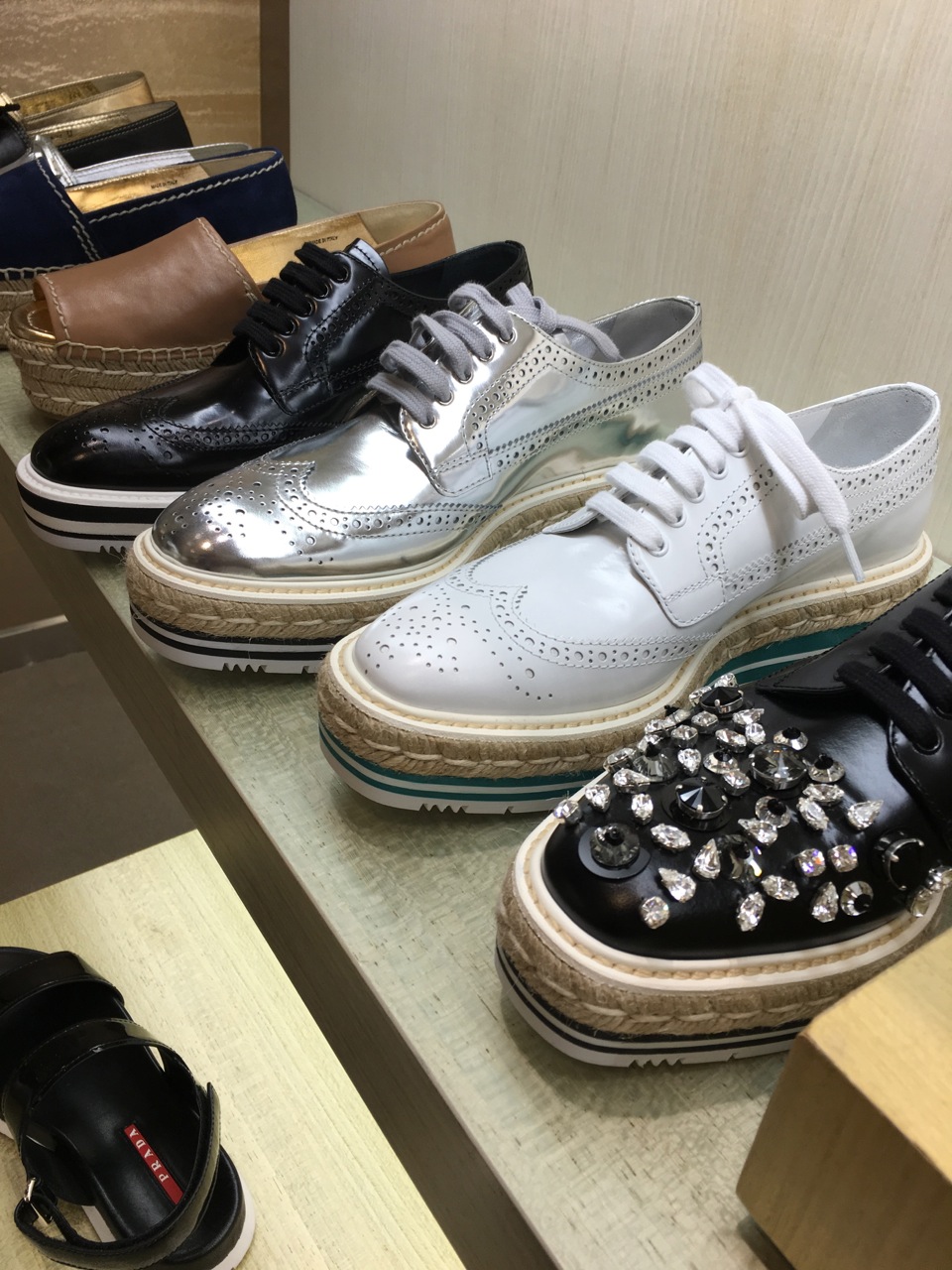 Comfy platform with BLINGAGE. Good to dress up jeans or shorts.
CHRISTIAN LOUBOUTIN: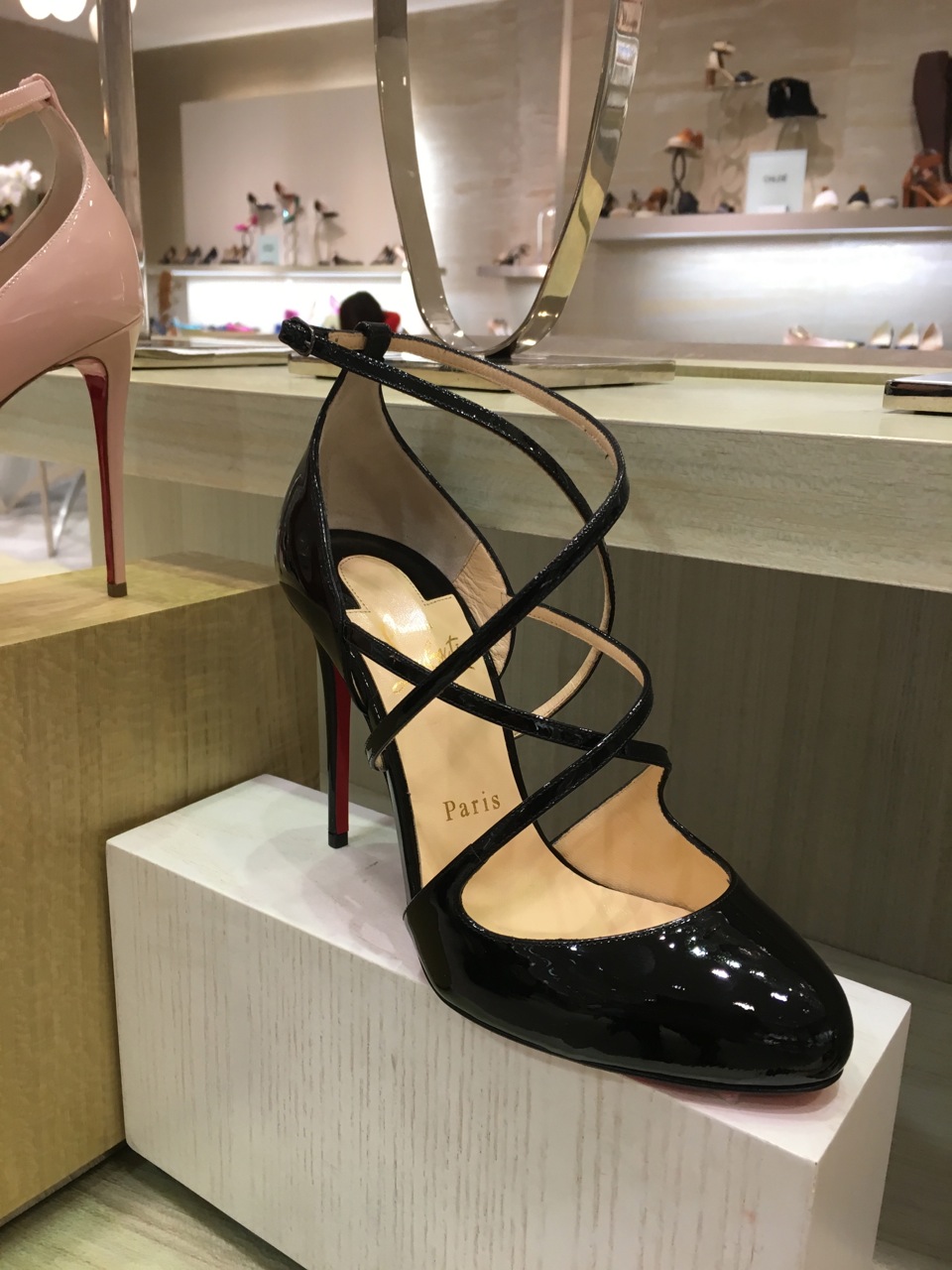 When you need sizzling hot glamour and allure, LOUBOUTIN TO THE RESCUE! Coquette with a twist.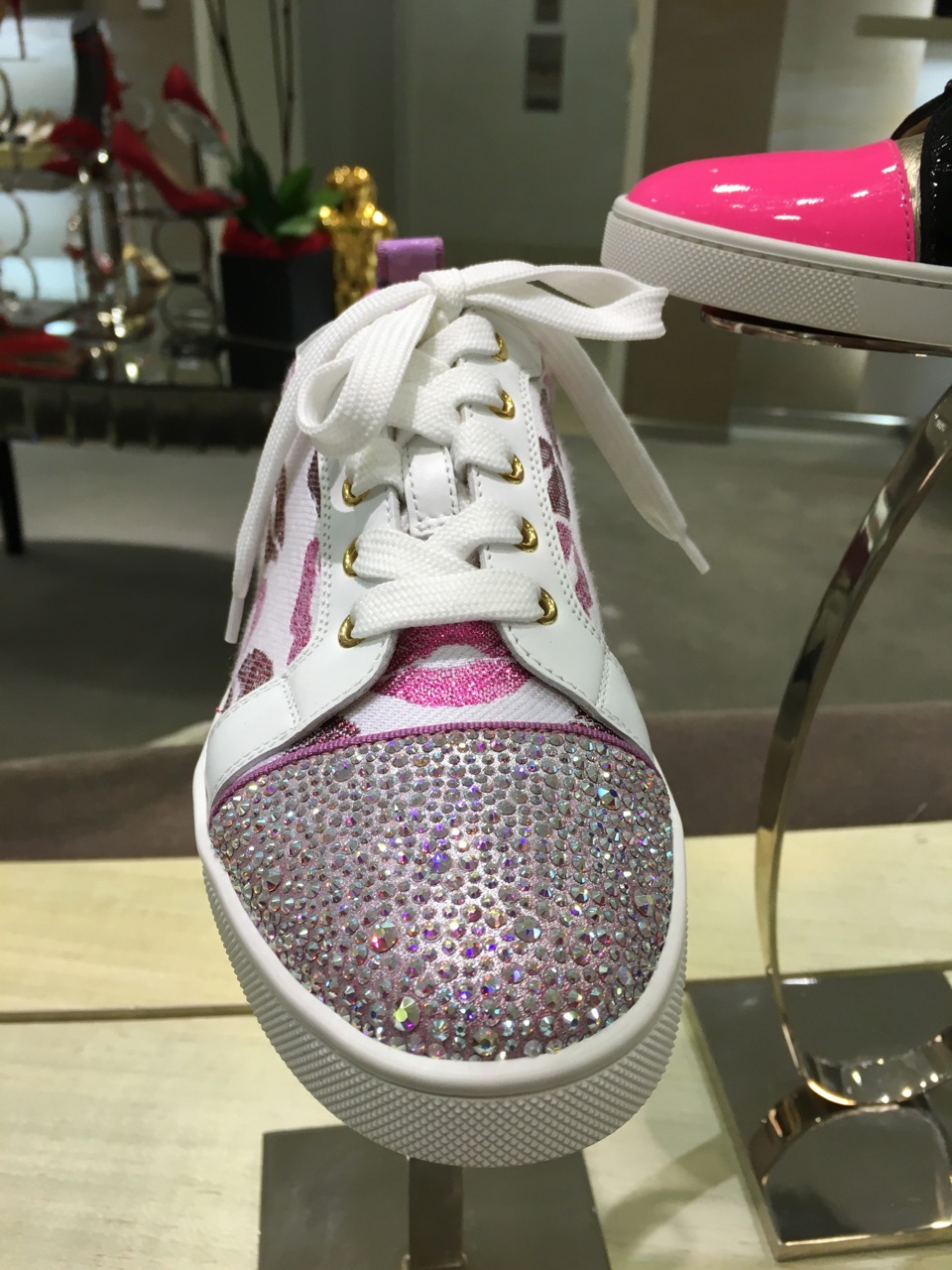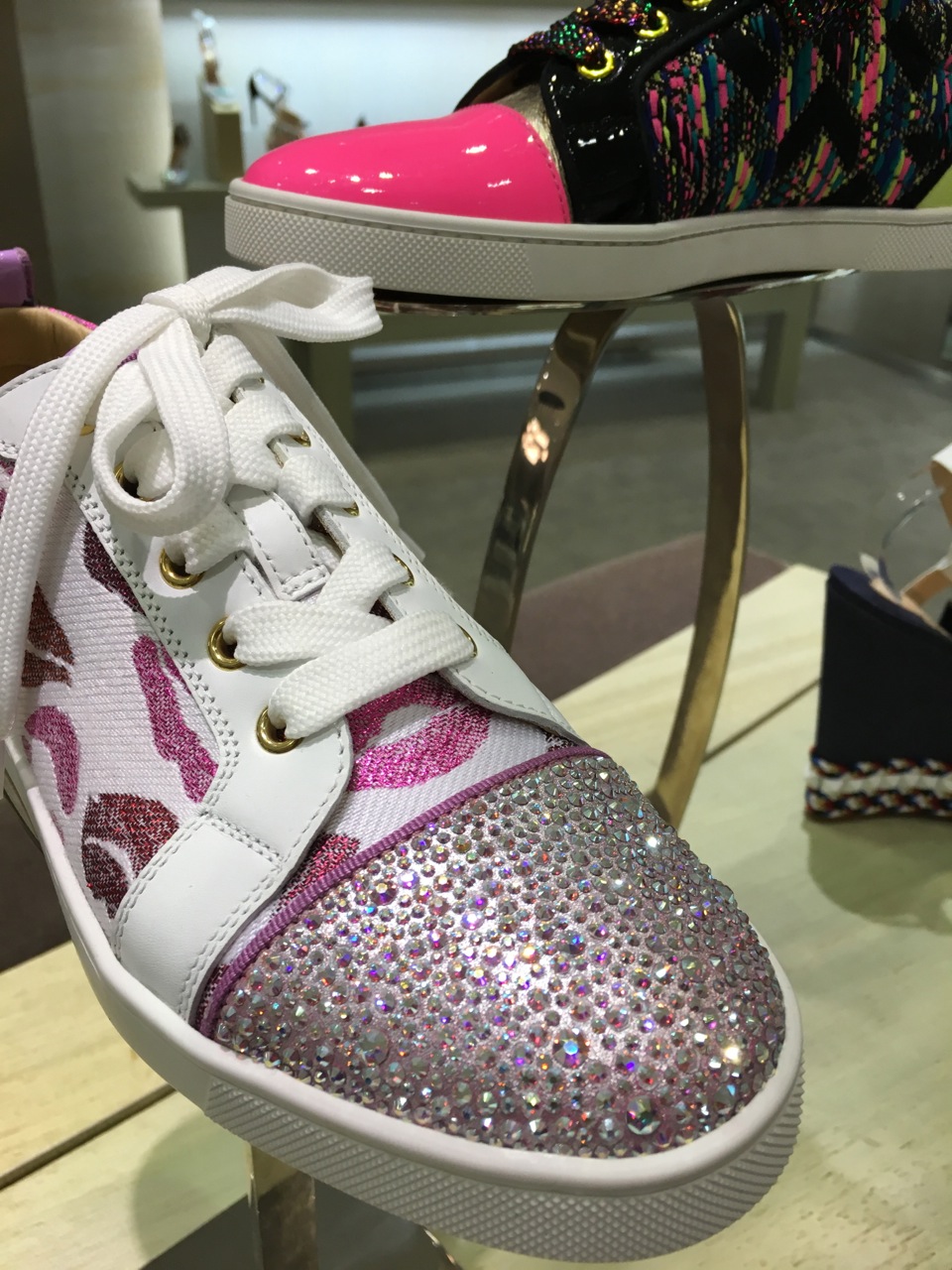 Louboutin does "STREET"….heh. I love a RHINESTONE.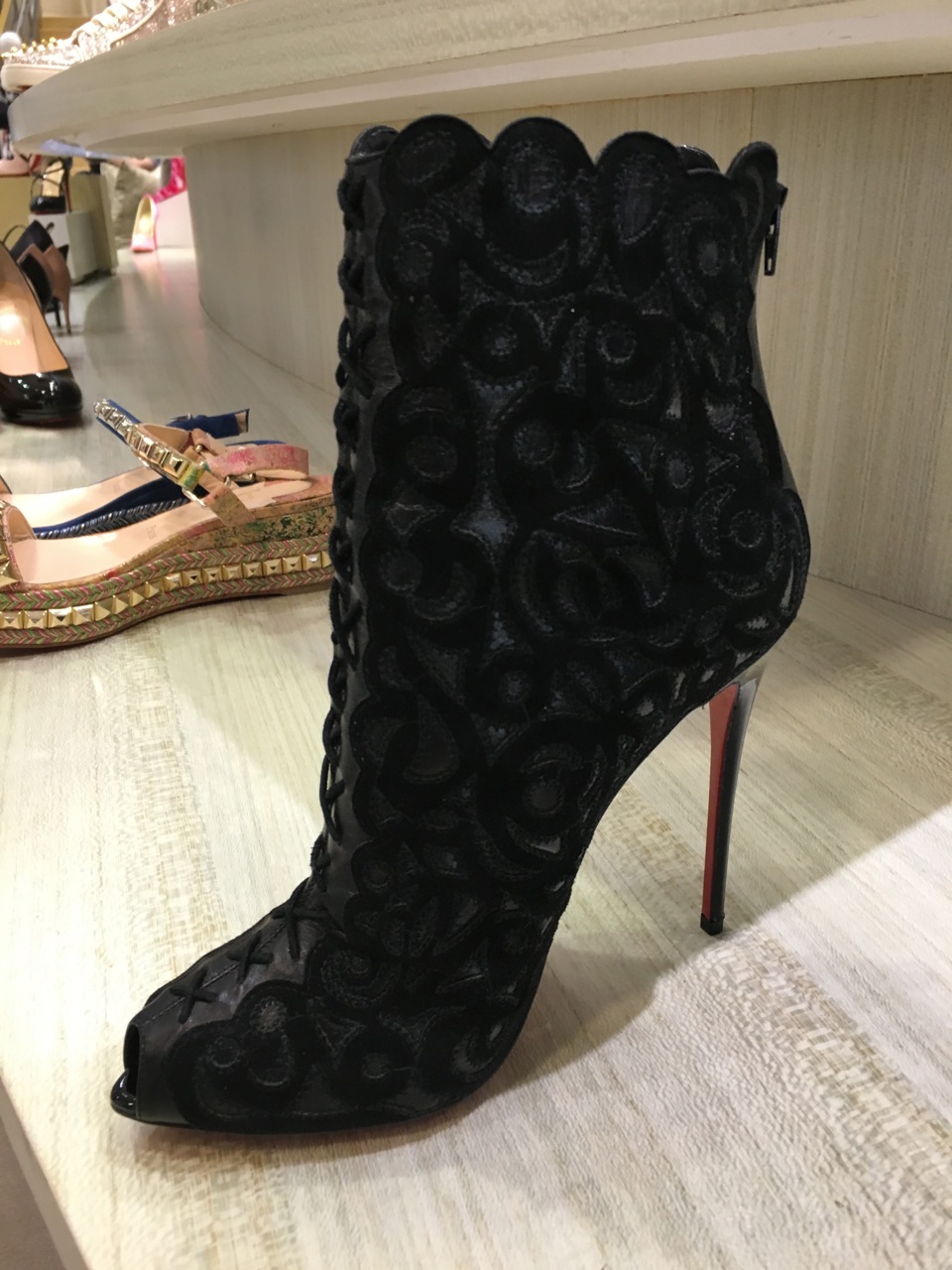 When only a peep toe will do! Sort of a modern take on Baroque. Too hot not to love.
GIUSEPPE ZANOTTI: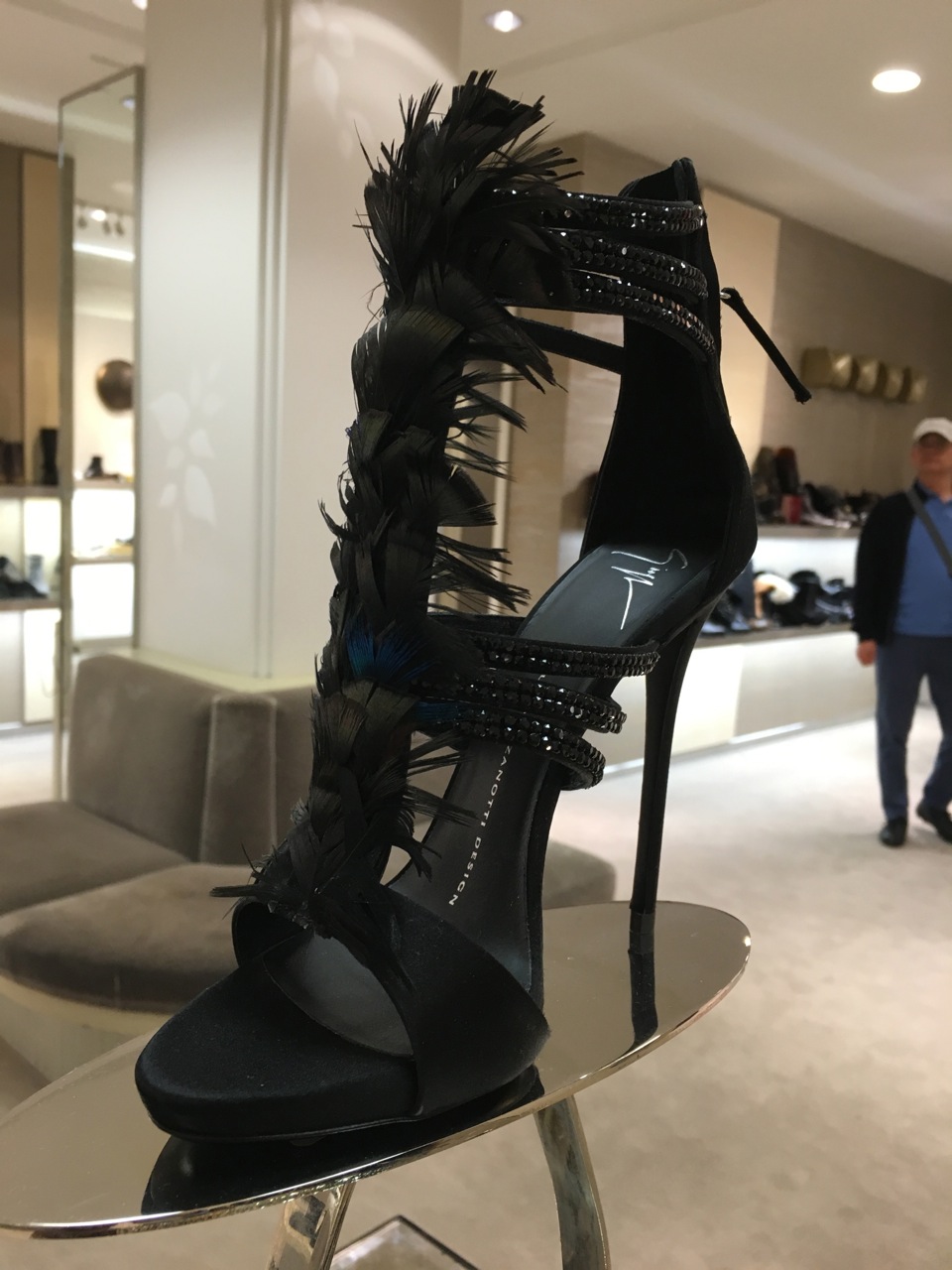 Glamour VIXEN. Get out the Saint Laurent and Tom Ford minis and such.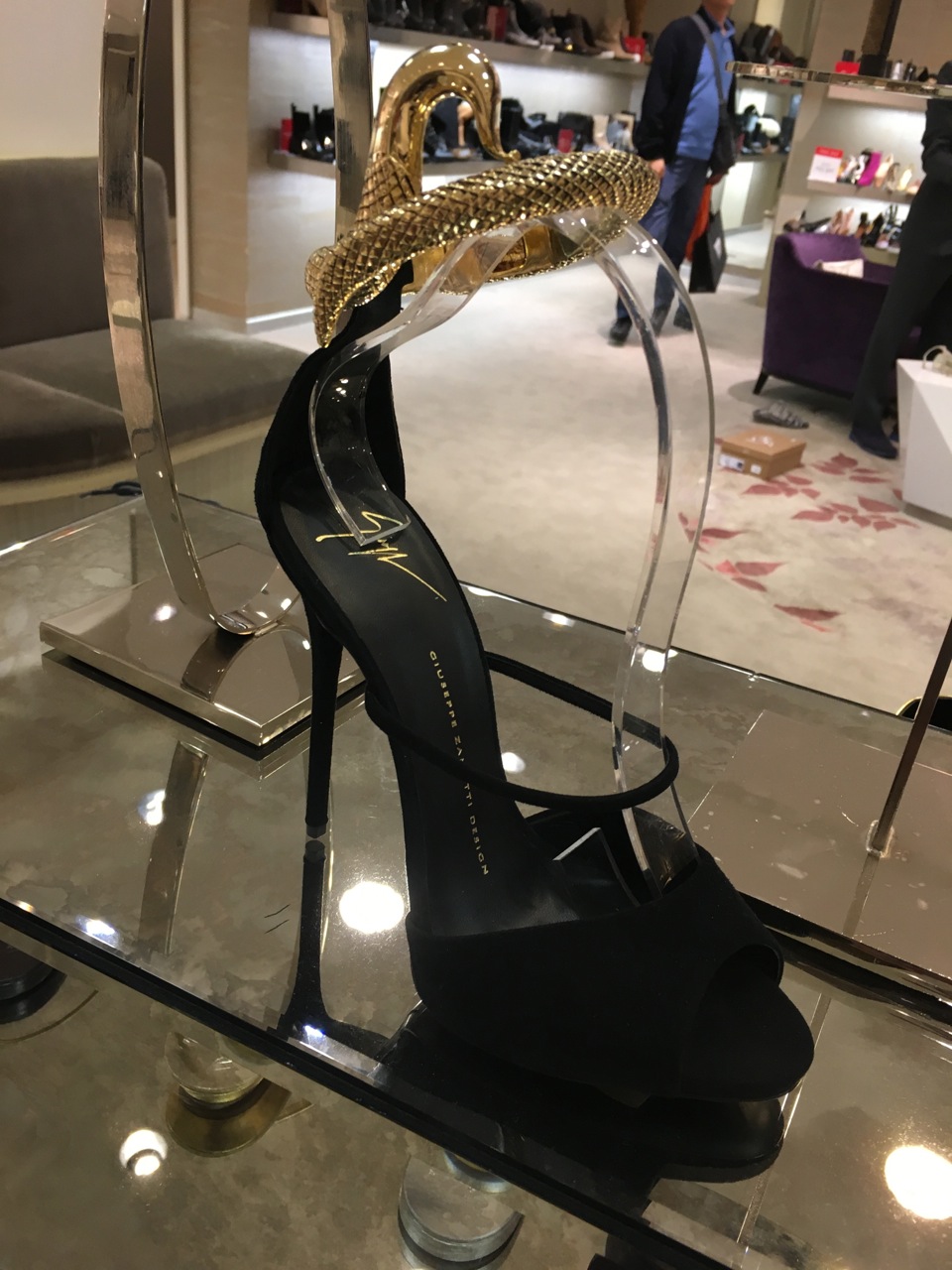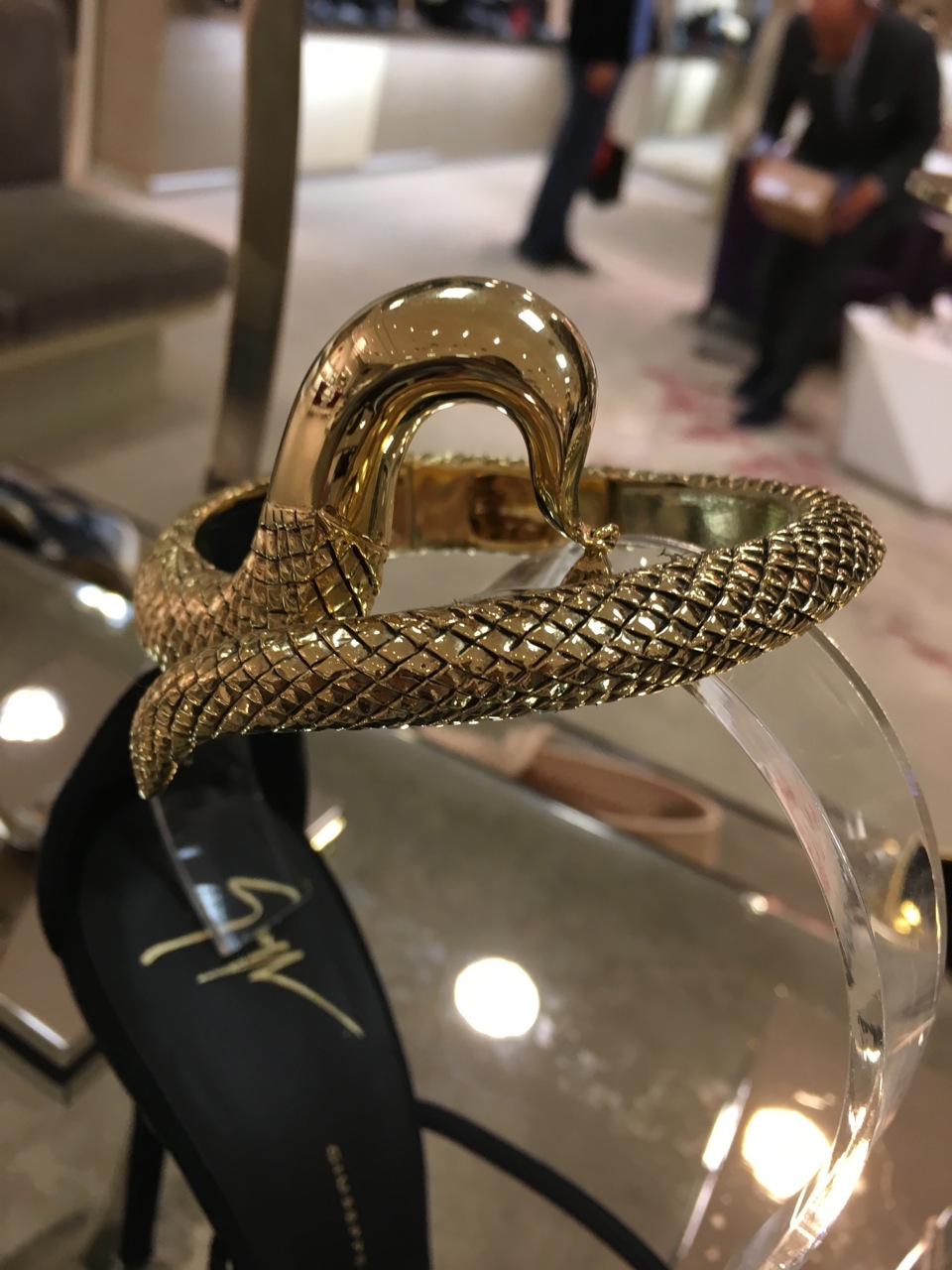 Midnight in the Garden of Good and Evil…...
GUCCI: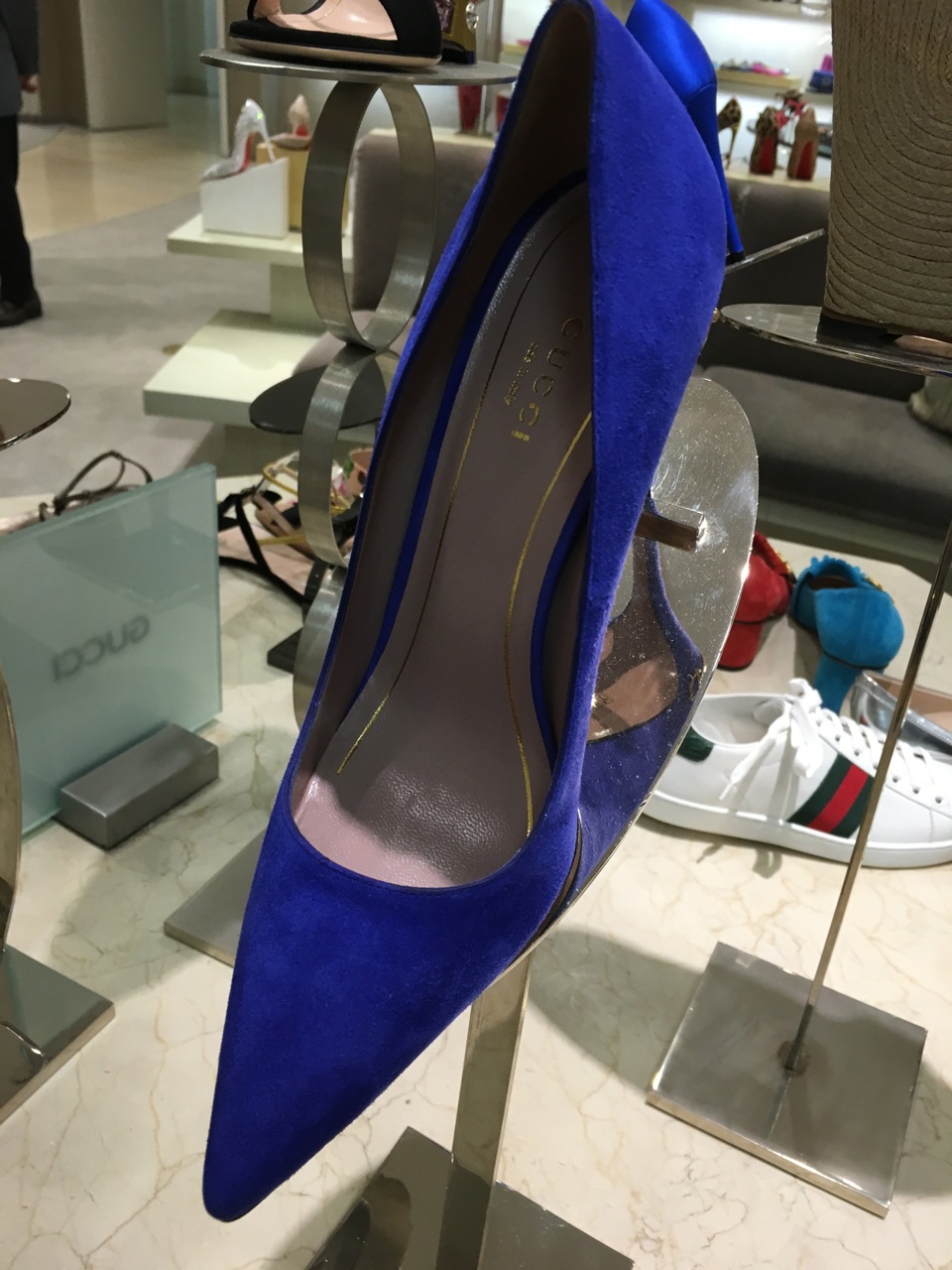 A wide spectrum of choices for everyday antics, office toiling, and red carpet affairs.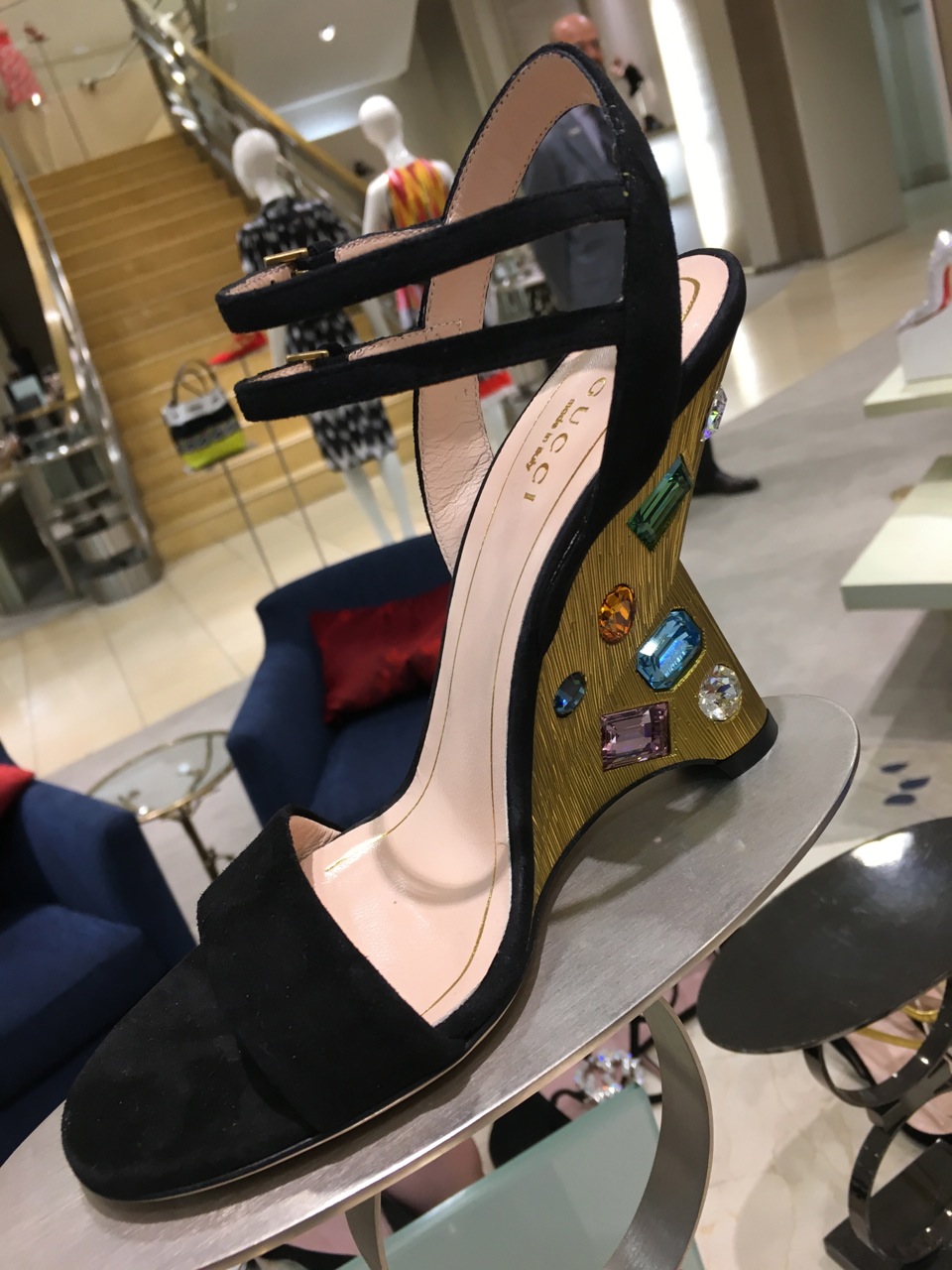 Never wanting for modern zany.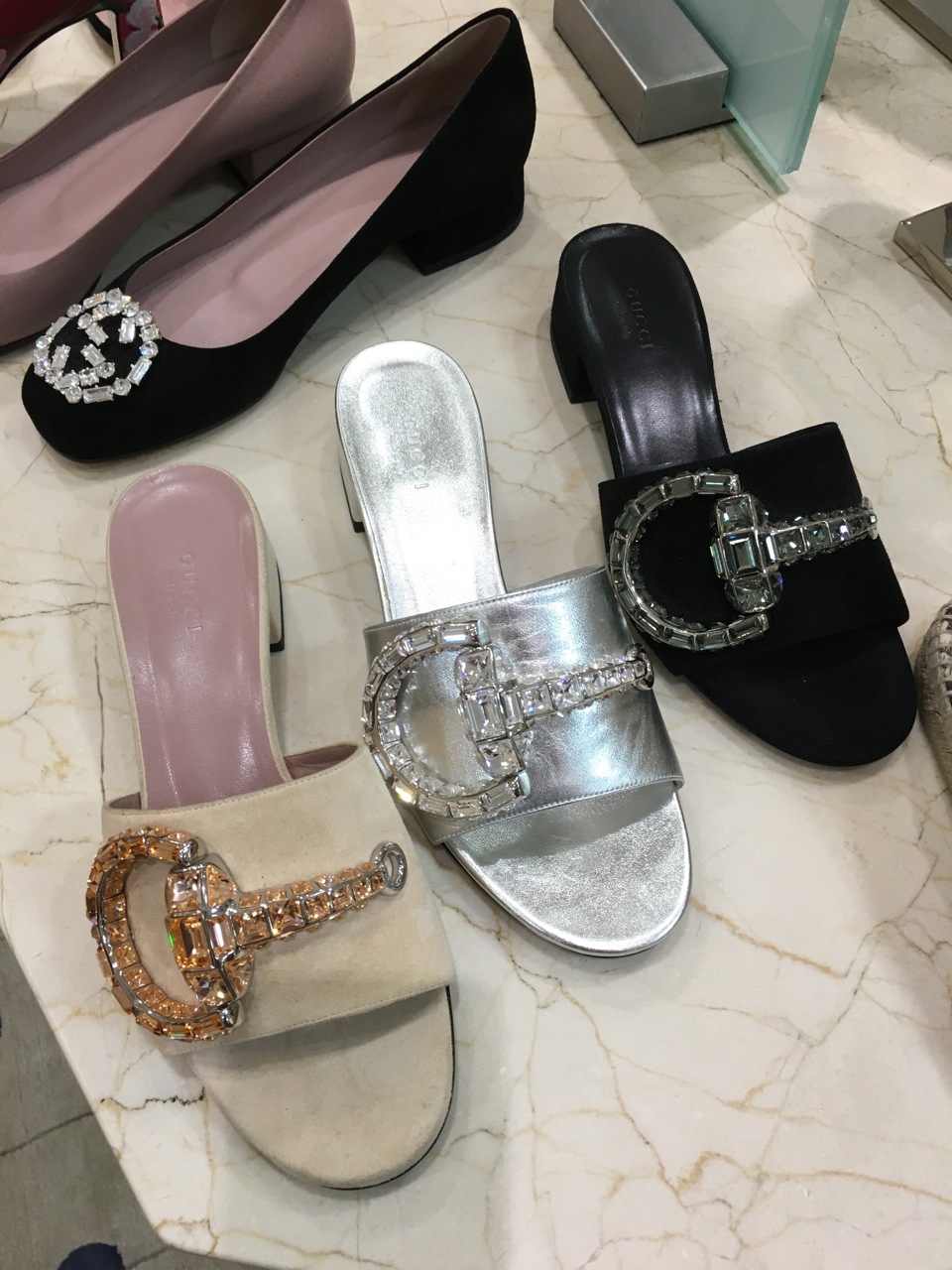 Miami Beach baby!
MANOLO BLAHNIK: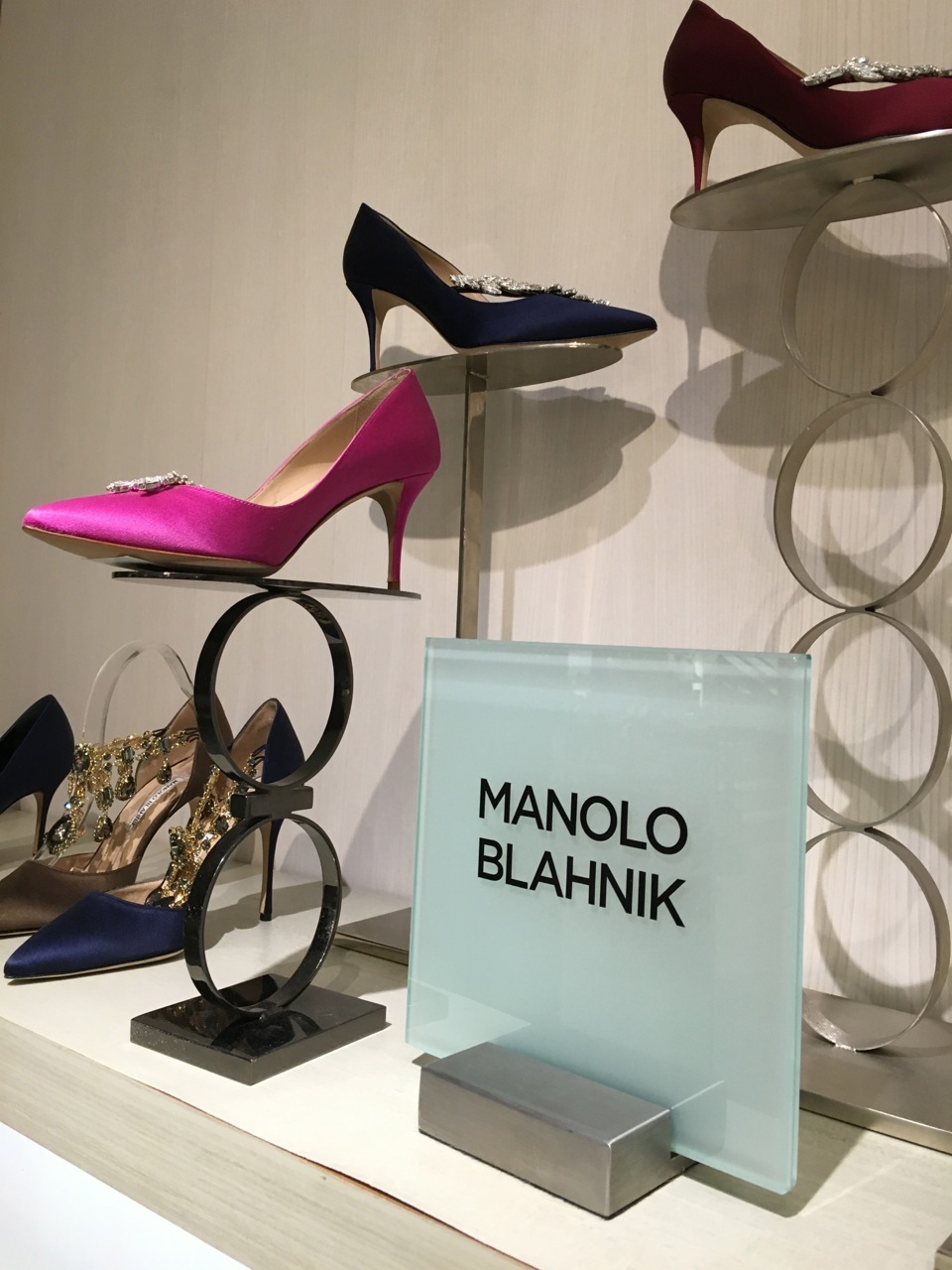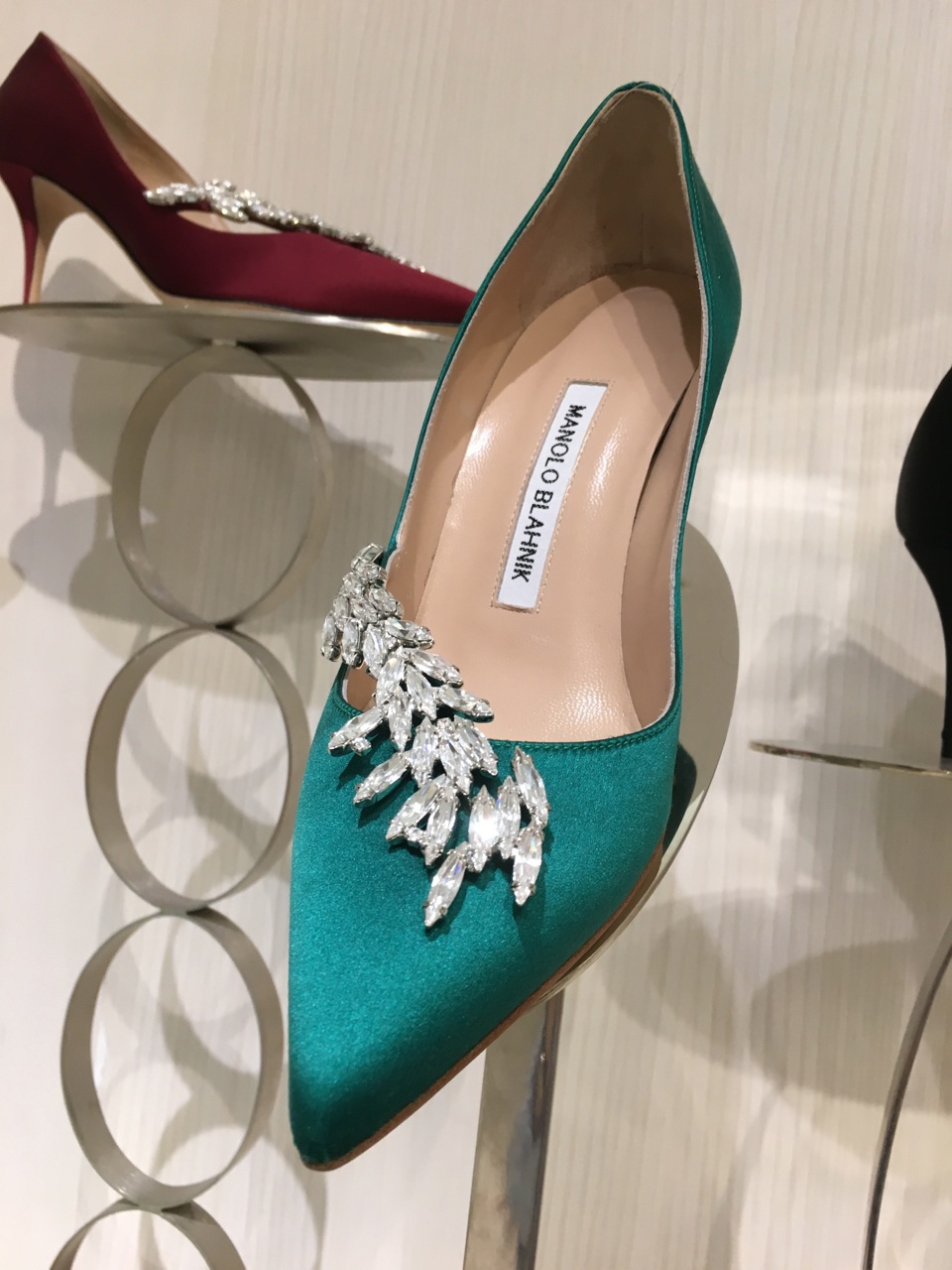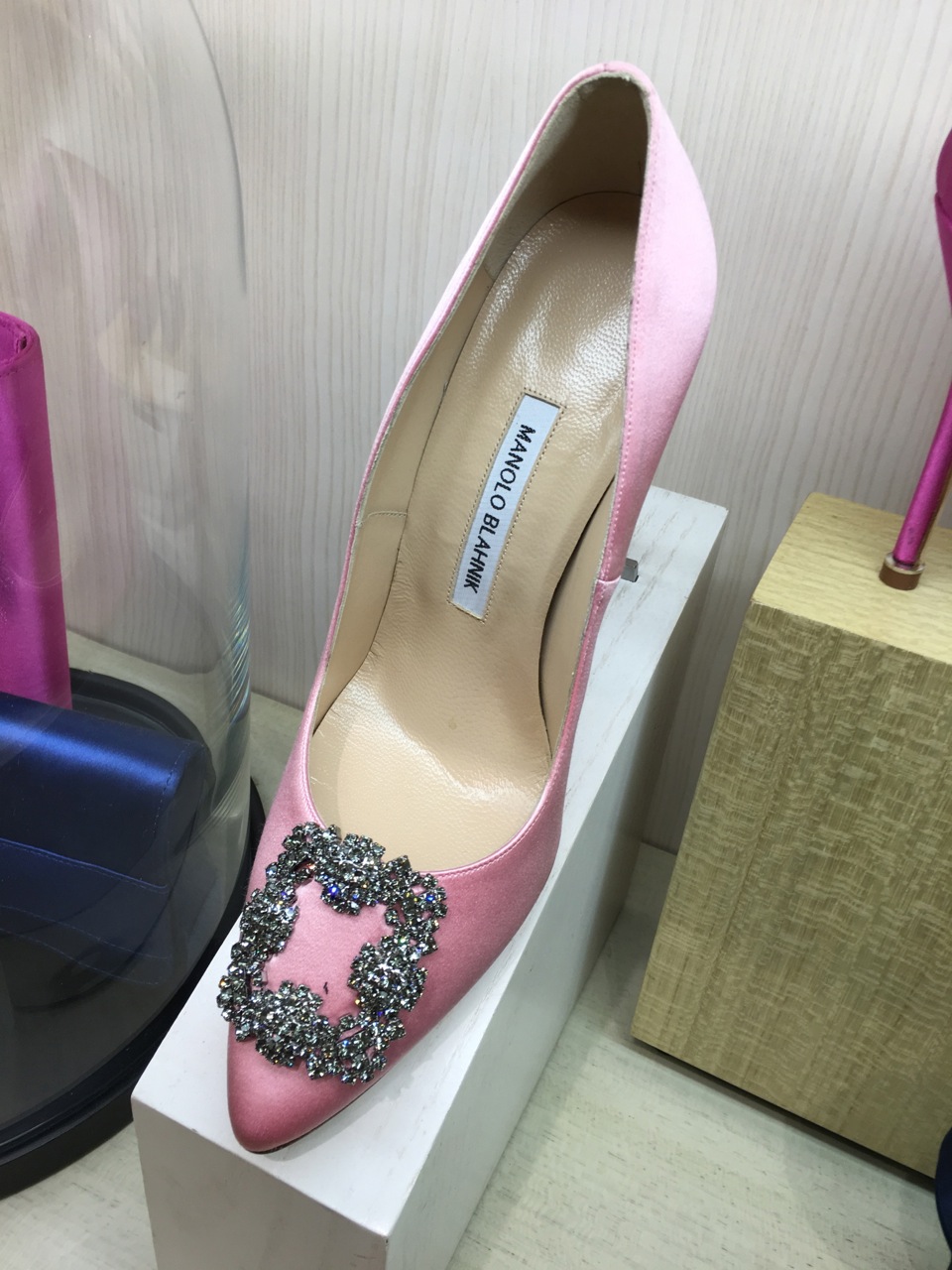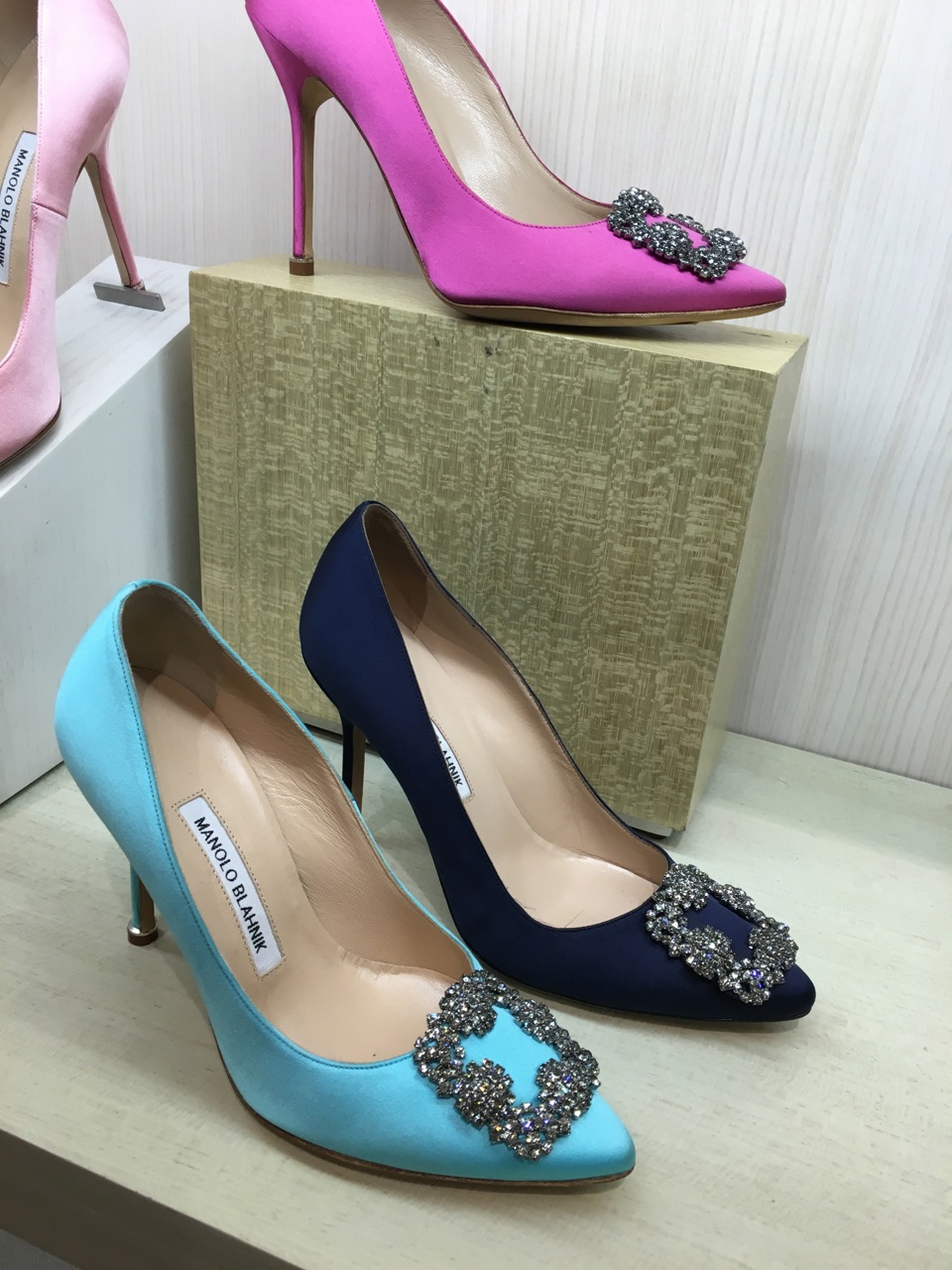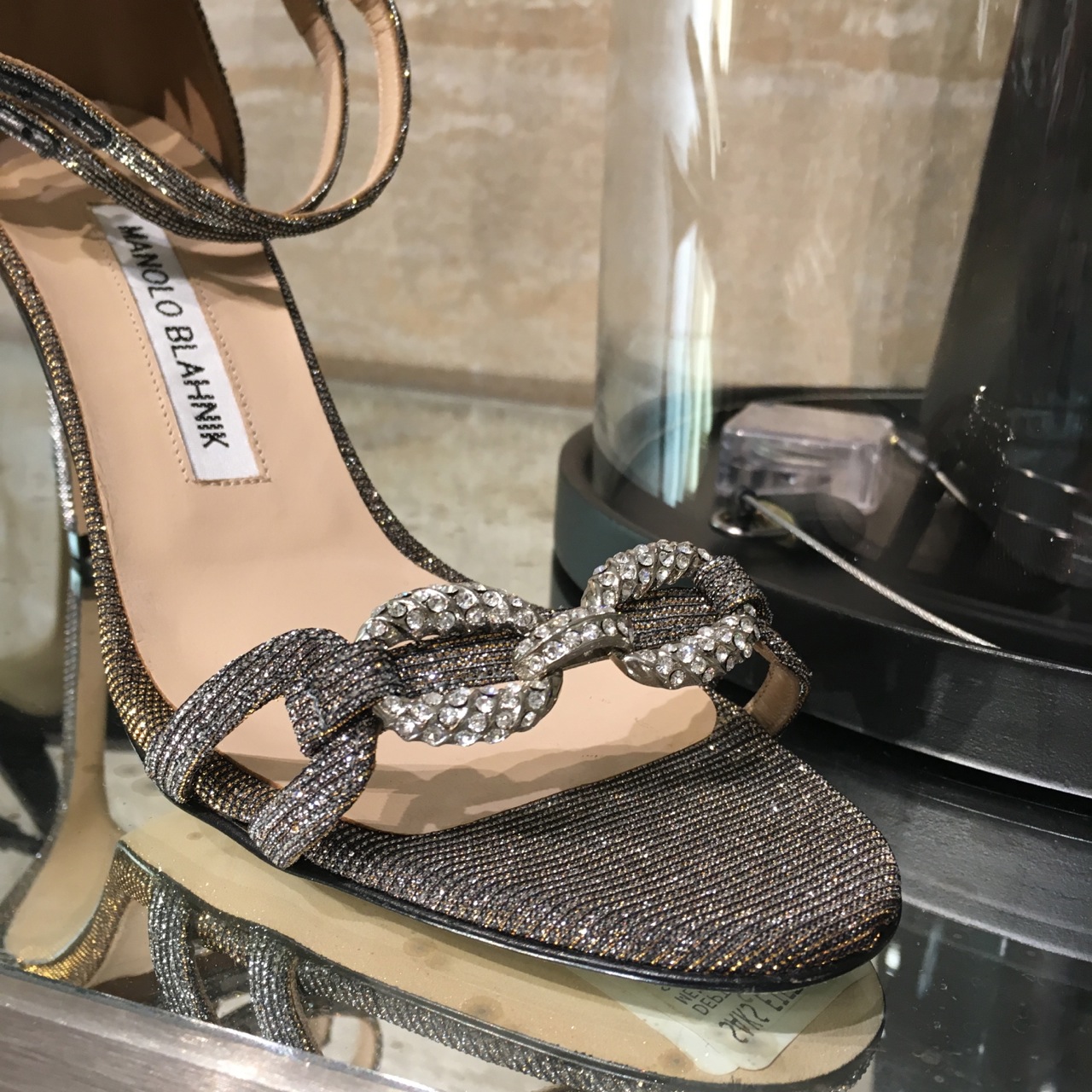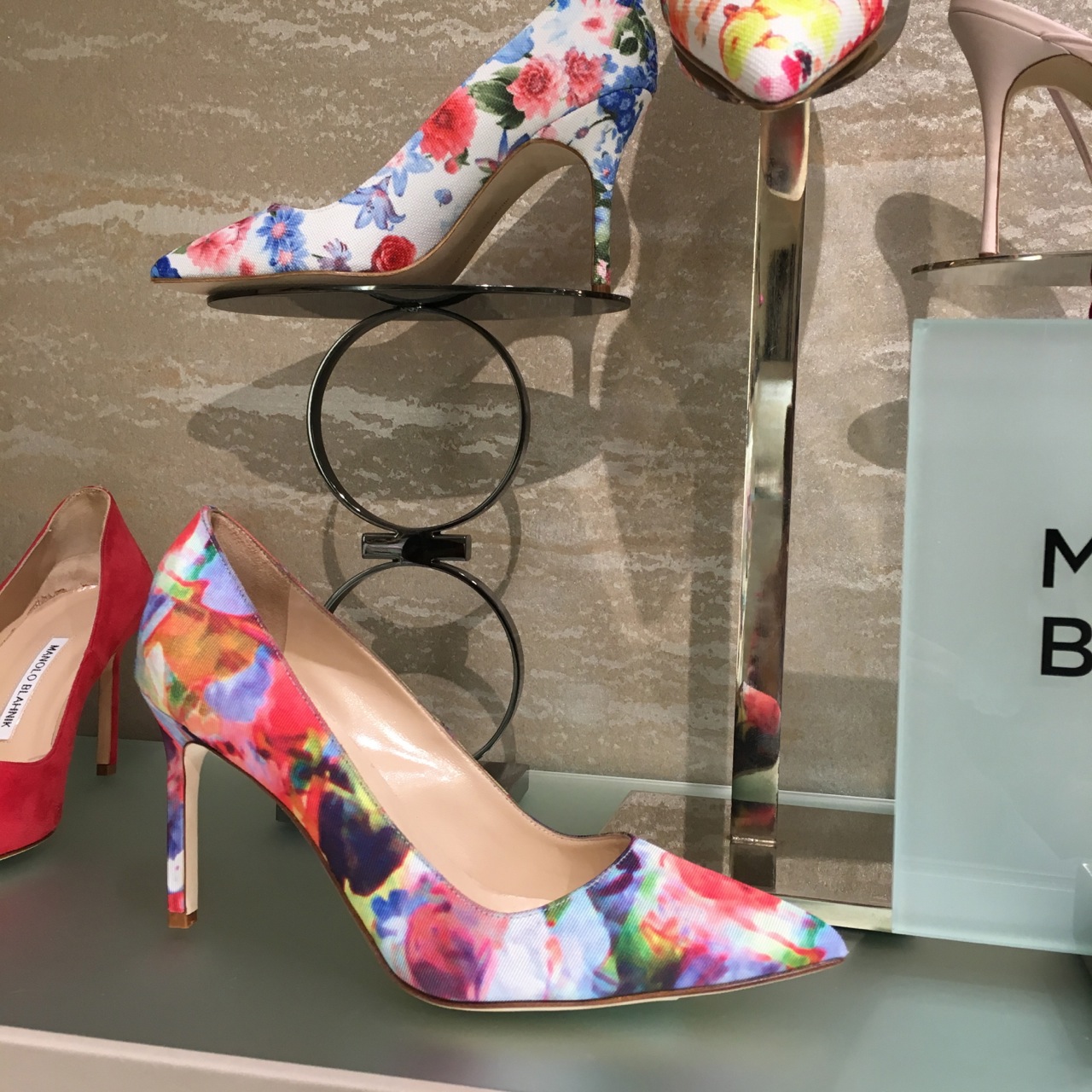 The grandmaster of the event shoe. Tried and true in a vast color palette. PINK, FUCHSIA, TEAL? All included. Amazingly comfy for the height, you can never go wrong with a few well chosen Manolos in your footwear lexicon. Avantgarde? Nope, but you'll never regret purchasing one of these babies, and you will breath a sigh of relief, if you do, if an event presents itself and there is no time to shop (shudder), OR nothing apropos for the occasion can be found! Think of these as the shoe equivalent of an Oscar de la Renta fit and flare frock. Always the right answer!
VALENTINES DAY POTPOURRI: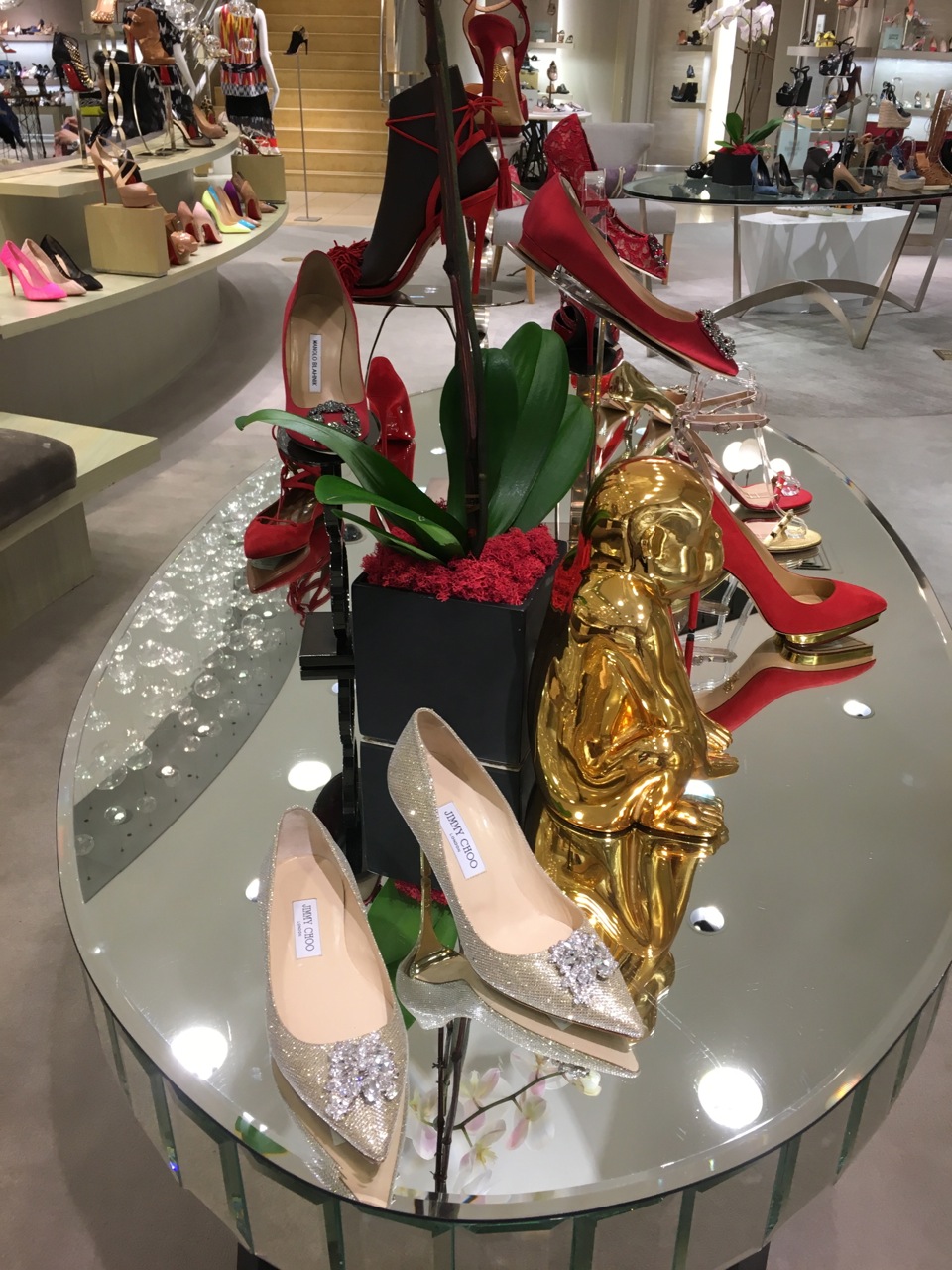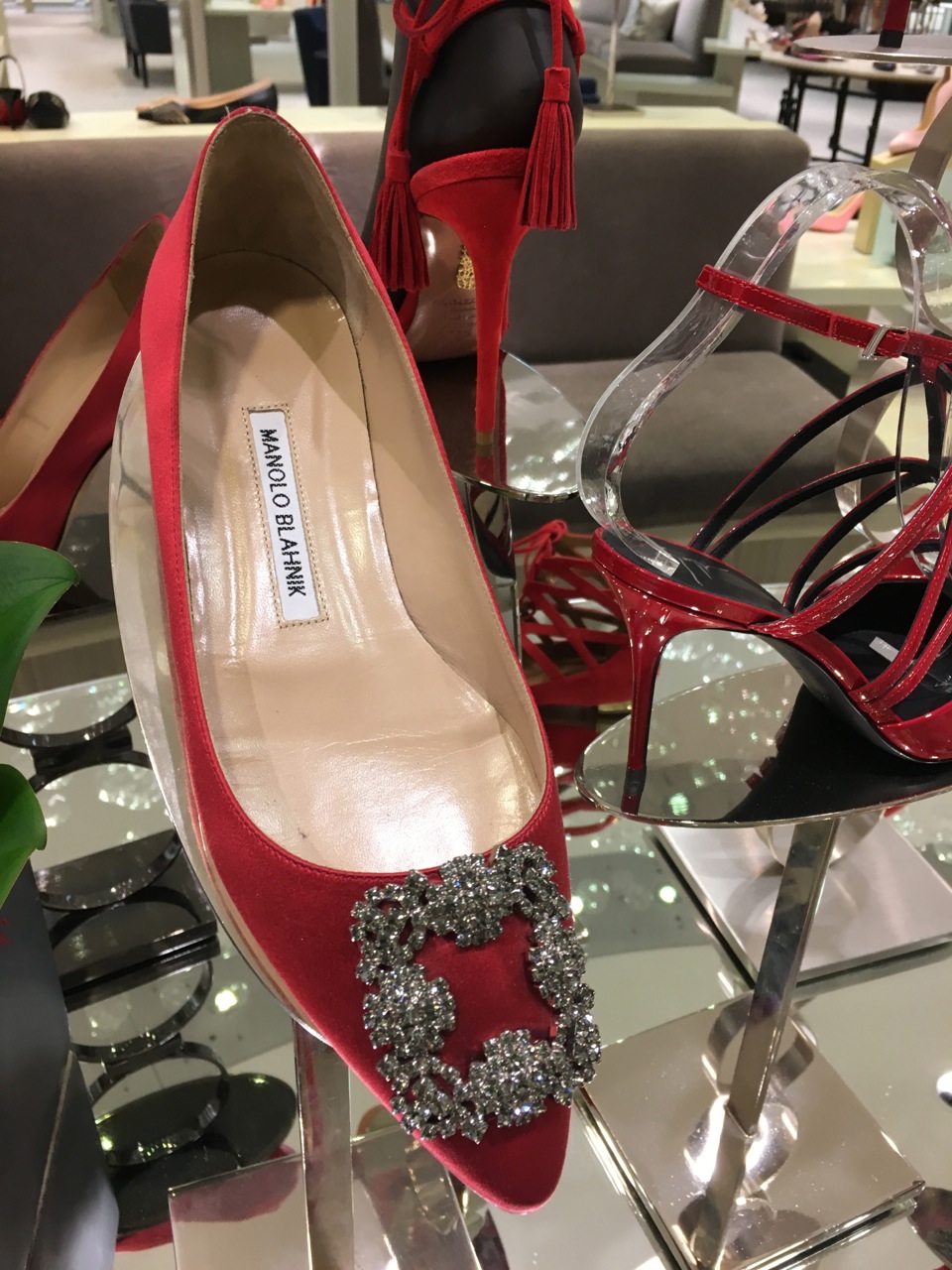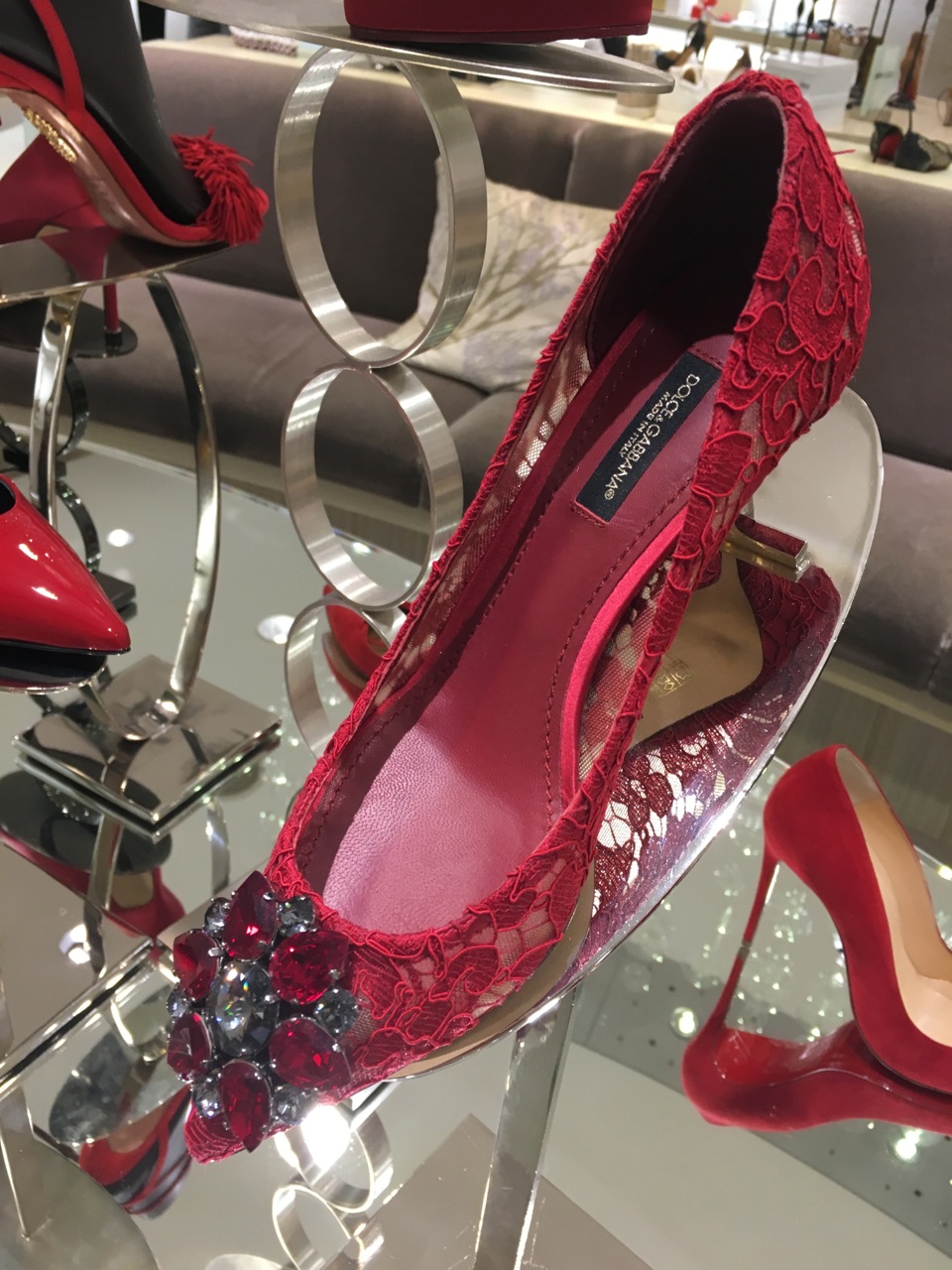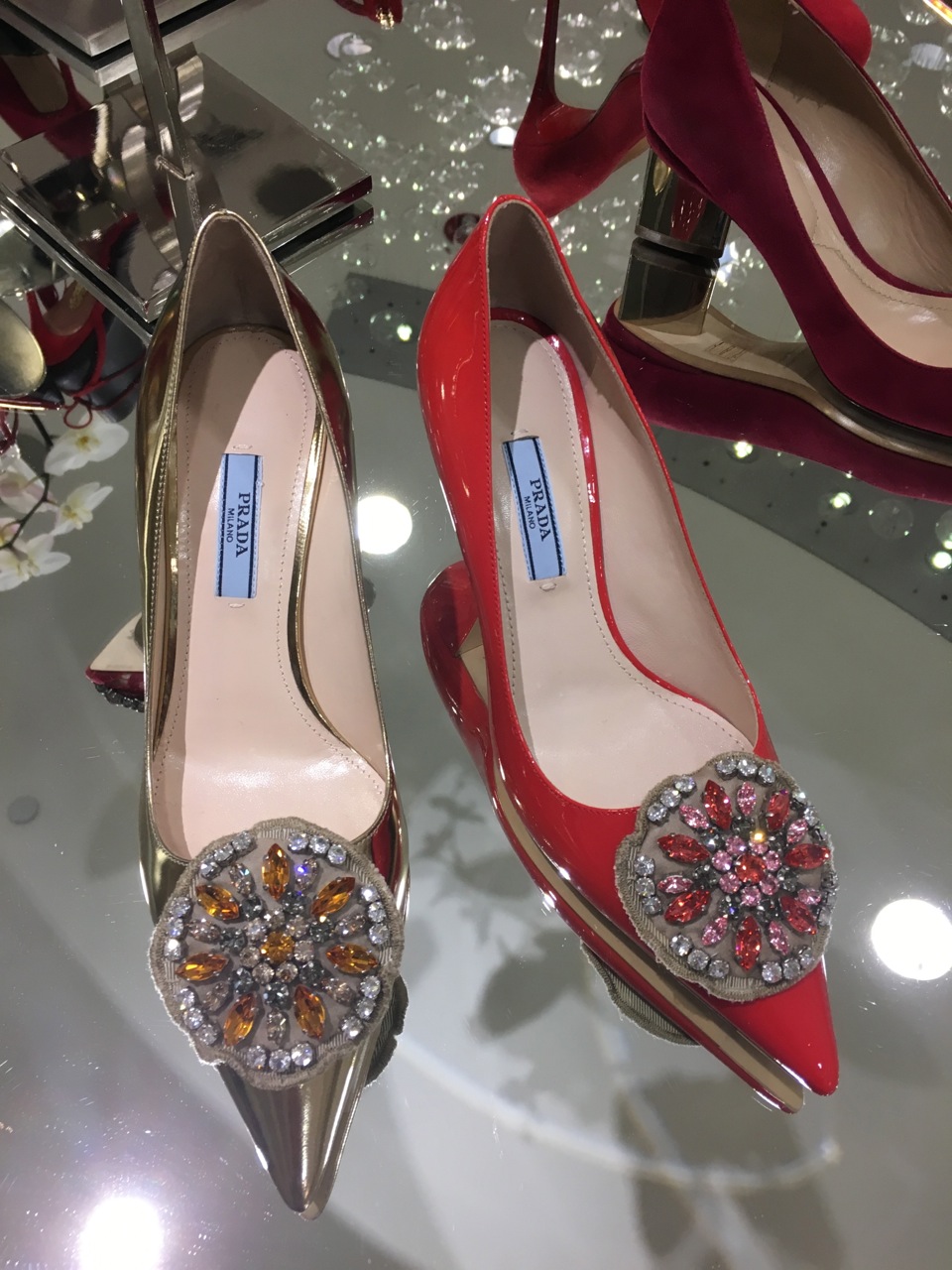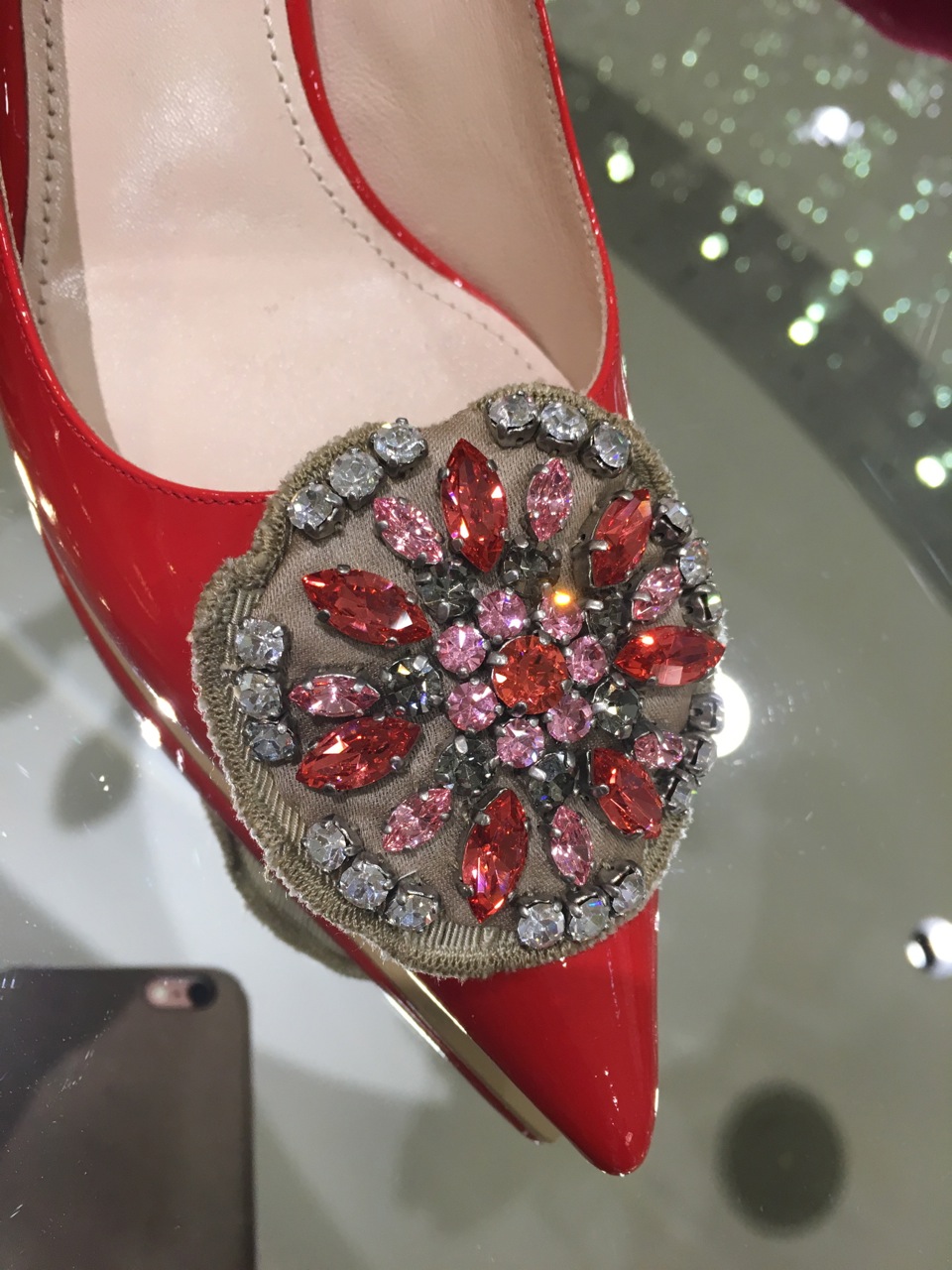 Manolos, Dolce & Gabbana, and Prada, oh my!
DOLCE & GABBANA: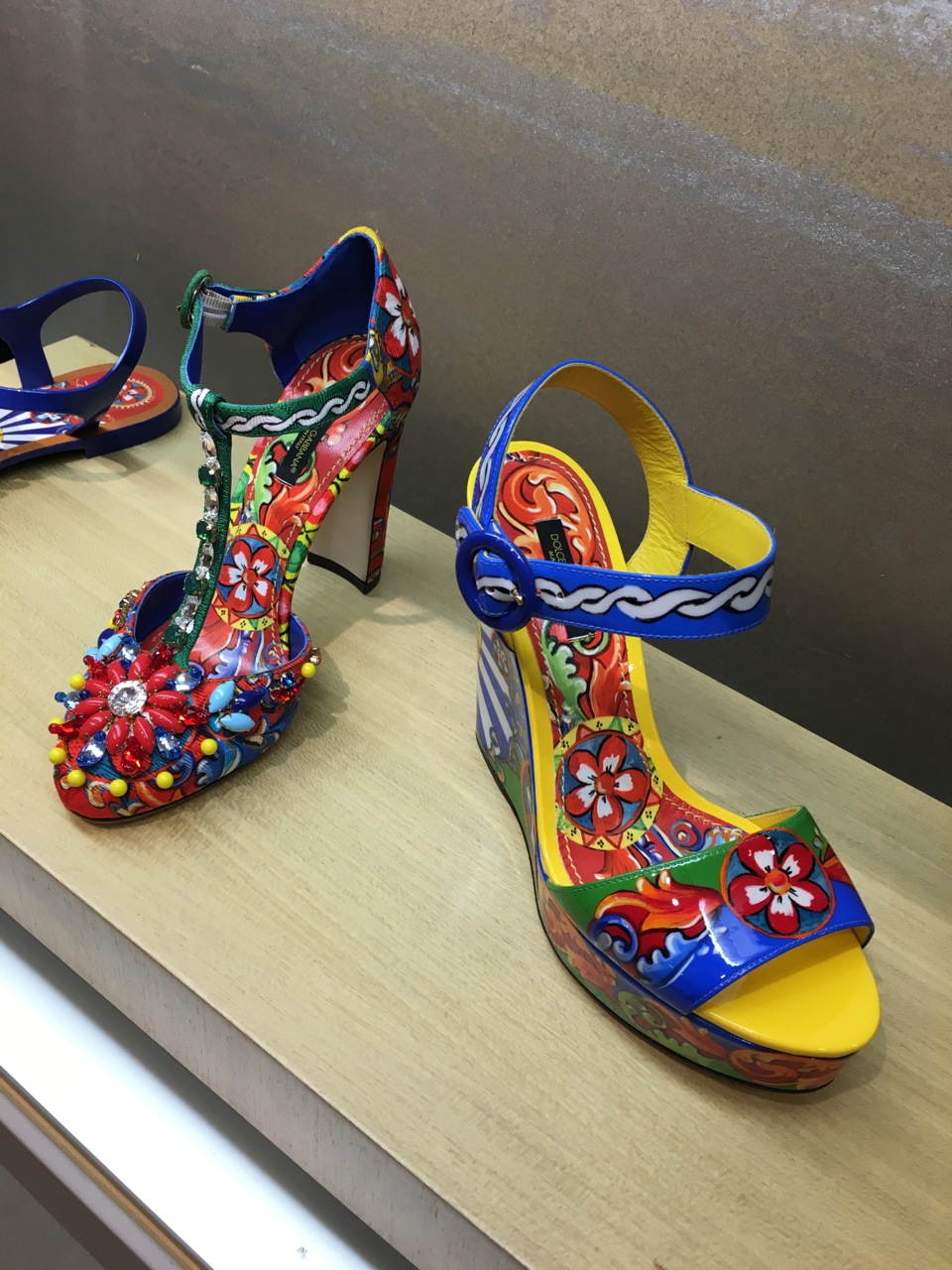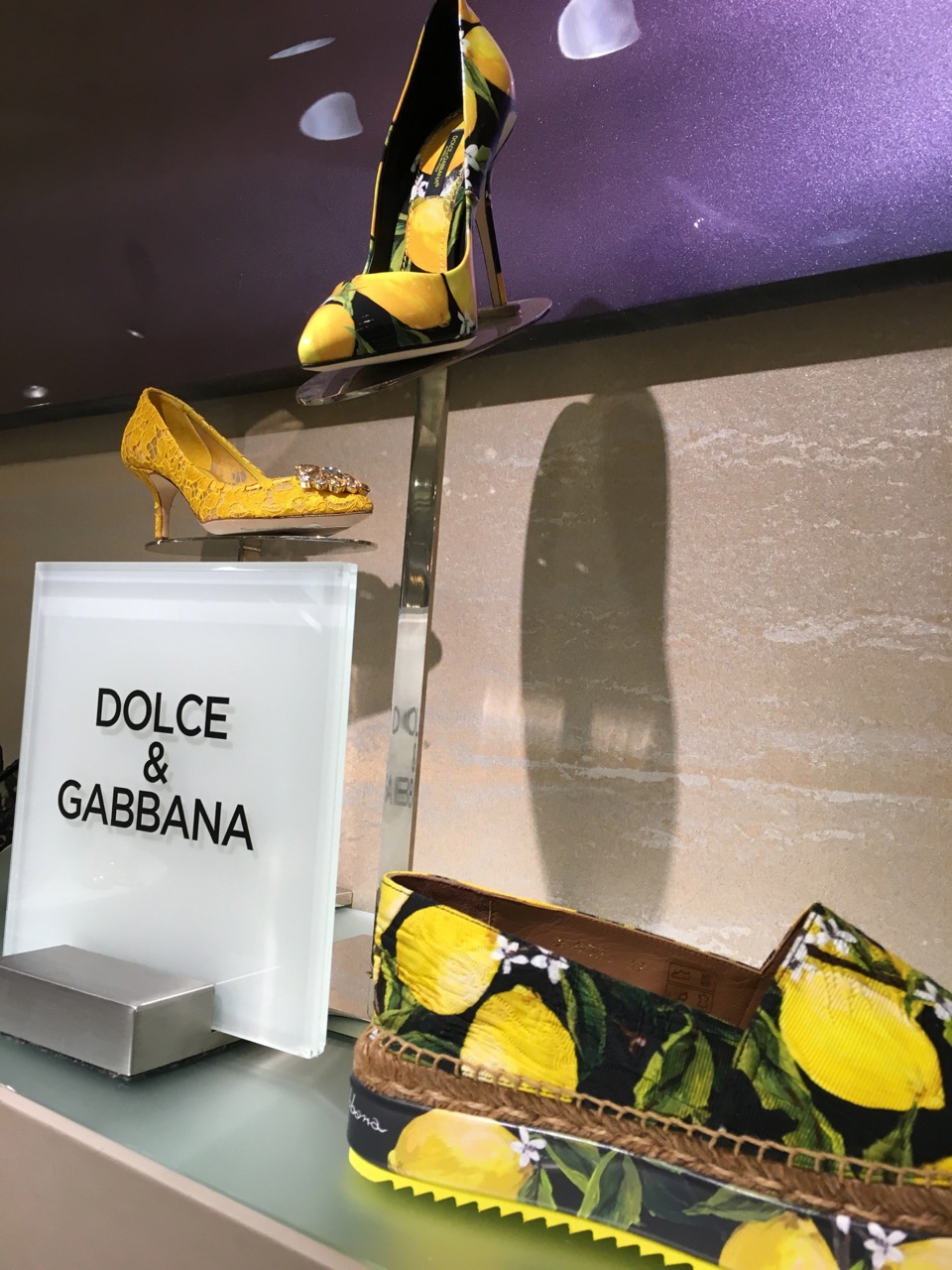 And for the PIECE DE LA RESISTANCE: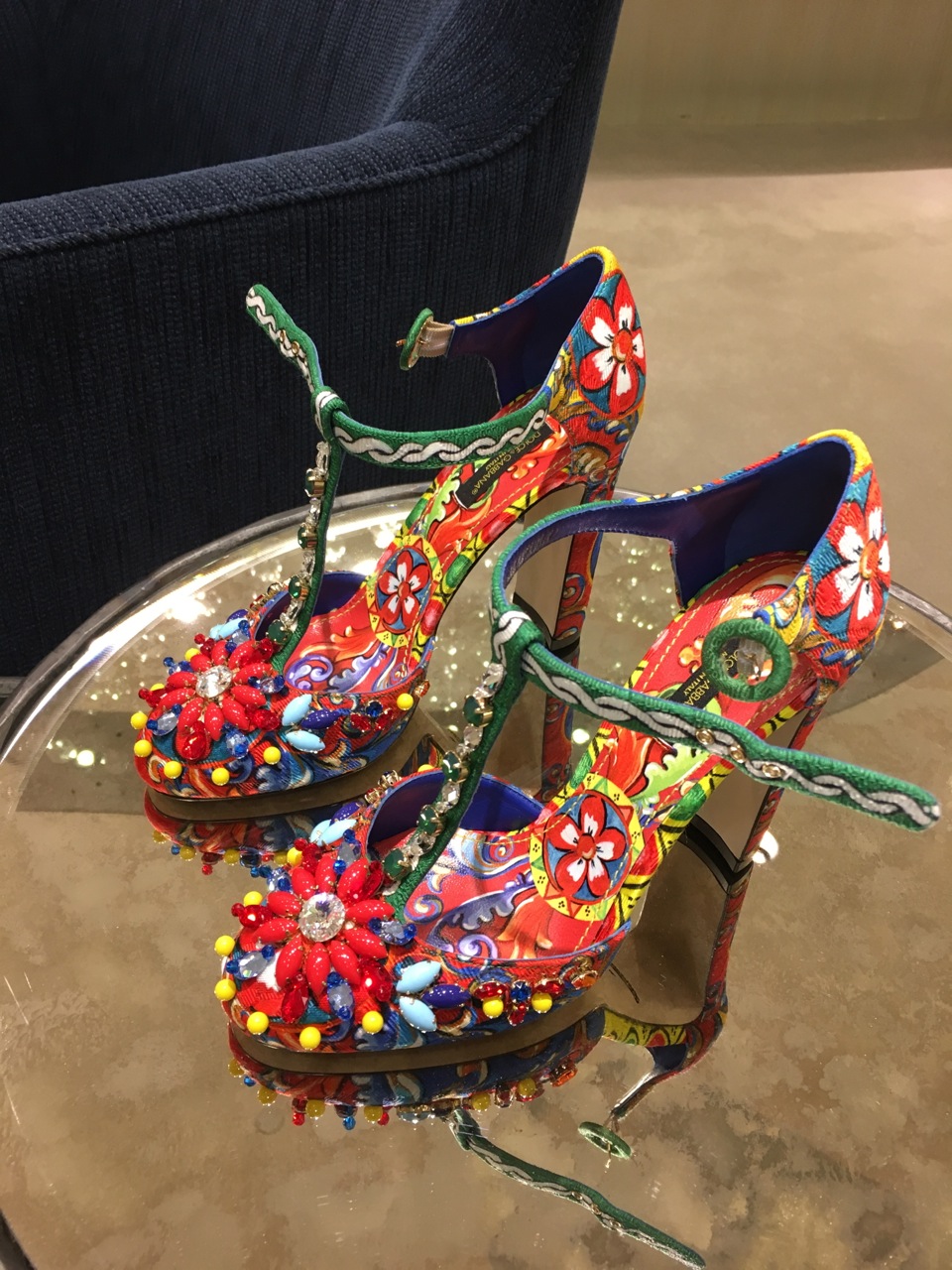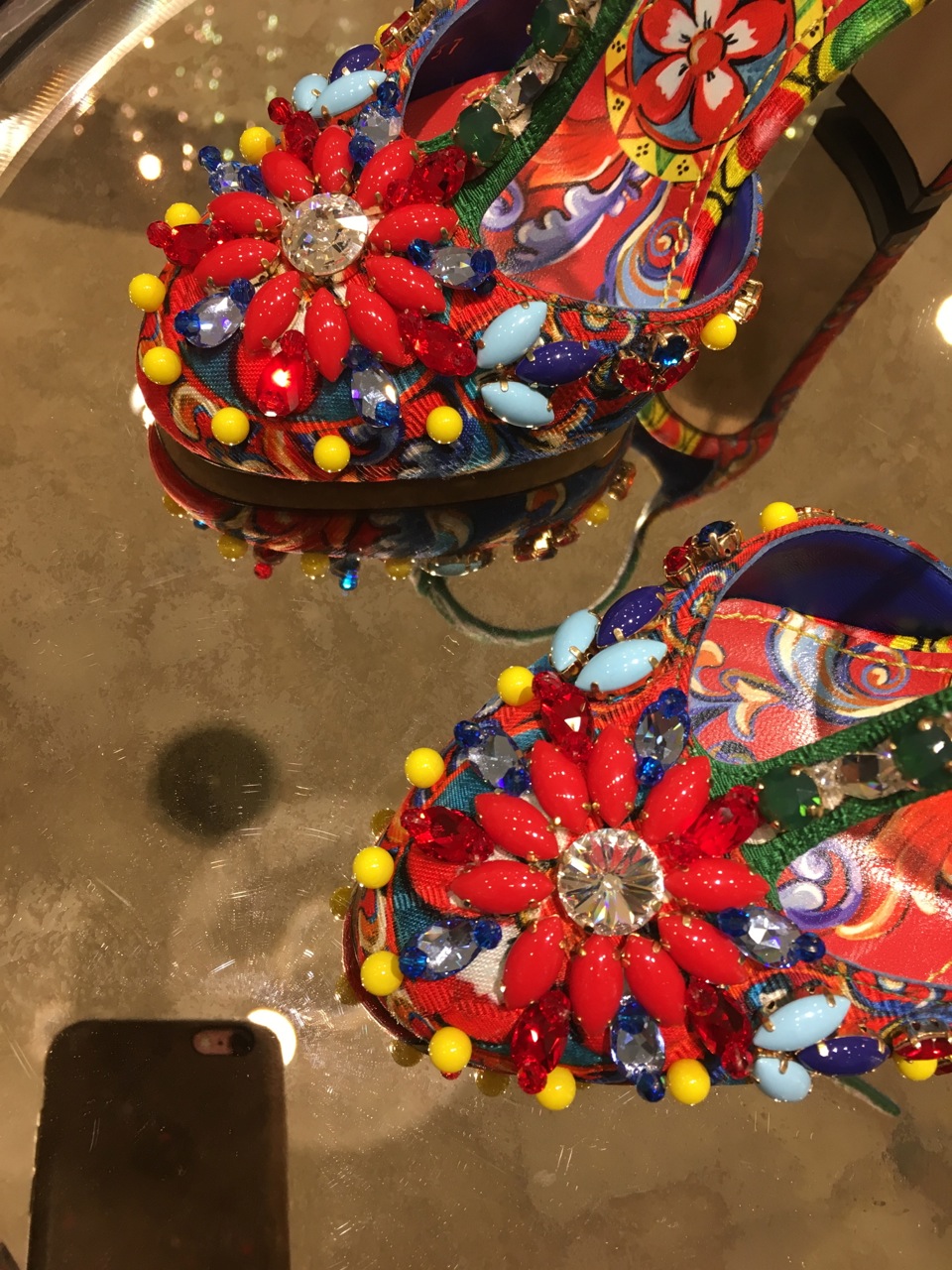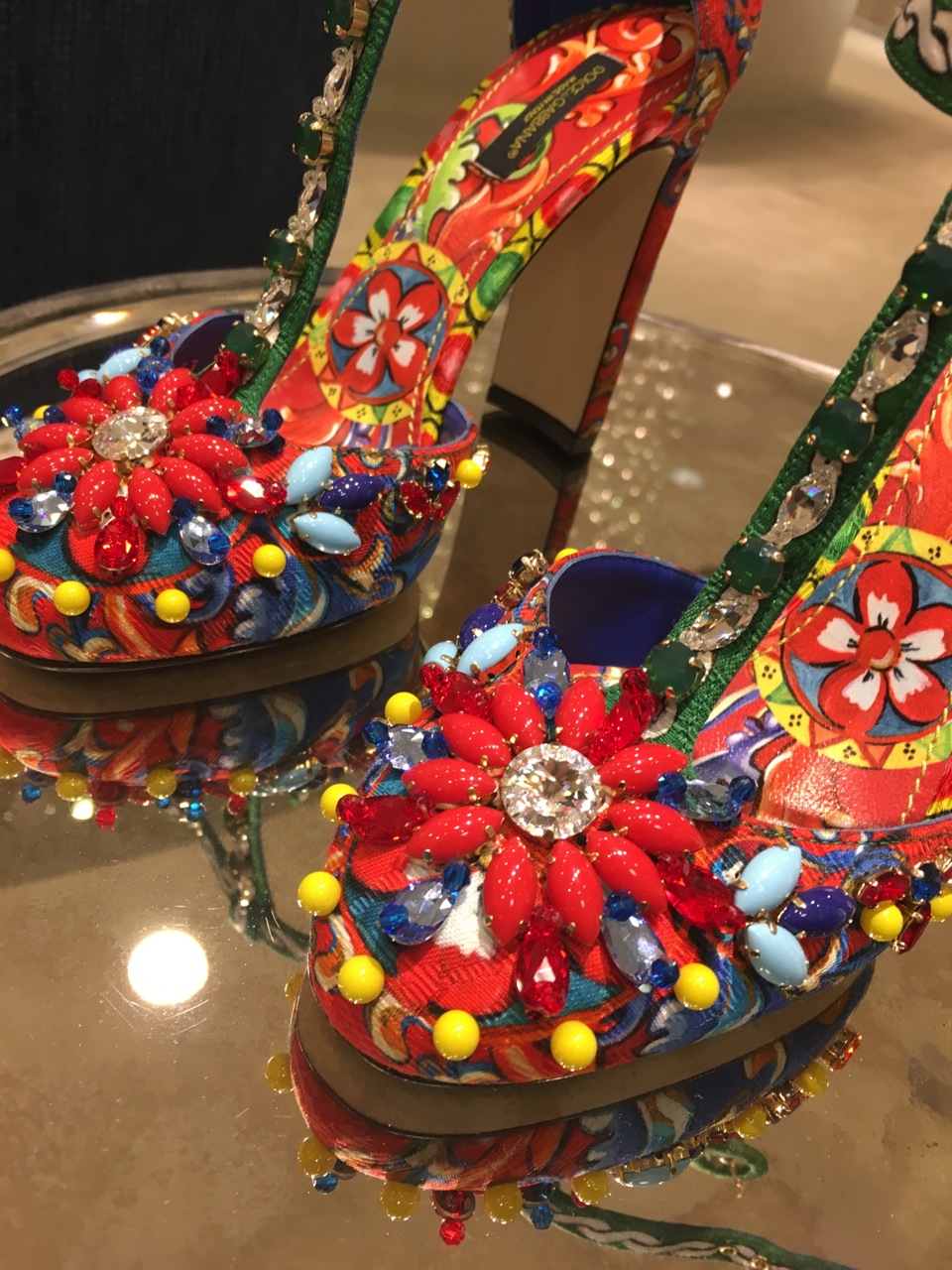 O M G, when it comes to footwear, it really just does not get any better than these DOLCE & GABBANA embellished brocade T-strap pumps. You don't even have to wear them, just put them on the shelf to be gazed upon.....sigh.....