Well, yet another beloved designer has bid adieu to one of the great fashion houses. After a tenure of 4 years, Hedi Slimane has exited SAINT LAURENT, formerly known as Yves Saint Laurent, the eponymous brand of the late great Yves Saint Laurent.
A la Tom Ford and Peter Dundas (now at Roberto Cavalli), Slimane ministered to the hip and cool party gal and the glam gam squad with razzle dazzle festooned frocks, a particular penchant for minis, and a healthy dose of Feline motif and of course leather. It was Rock 'n Roll flamboyance, and it worked.
These assemblies were not for the shrinking violet, but rather for the bold contingent not afraid to show a lot of skin, the occasional cleavage, and some major moxie. There was always a spectacle to behold.
His last collection was a not so subtle homage to the era of full throttle jazz hand ostentation and exuberance, the EIGHTIES! Heavy on the sky high mini skirts and big power shoulder aesthetic, it conjured visions of Pat Benetar, Alexis Carrington Colby (done to Vixen perfection by the always smashing Joan Collins), Cyndi Lauper, and any other famous denizen of the Studio 54 of yore.
Now its time to jump into the DeLorean. Cue the Robert Palmer babes.
SAINT LAURENT FALL WINTER 2016: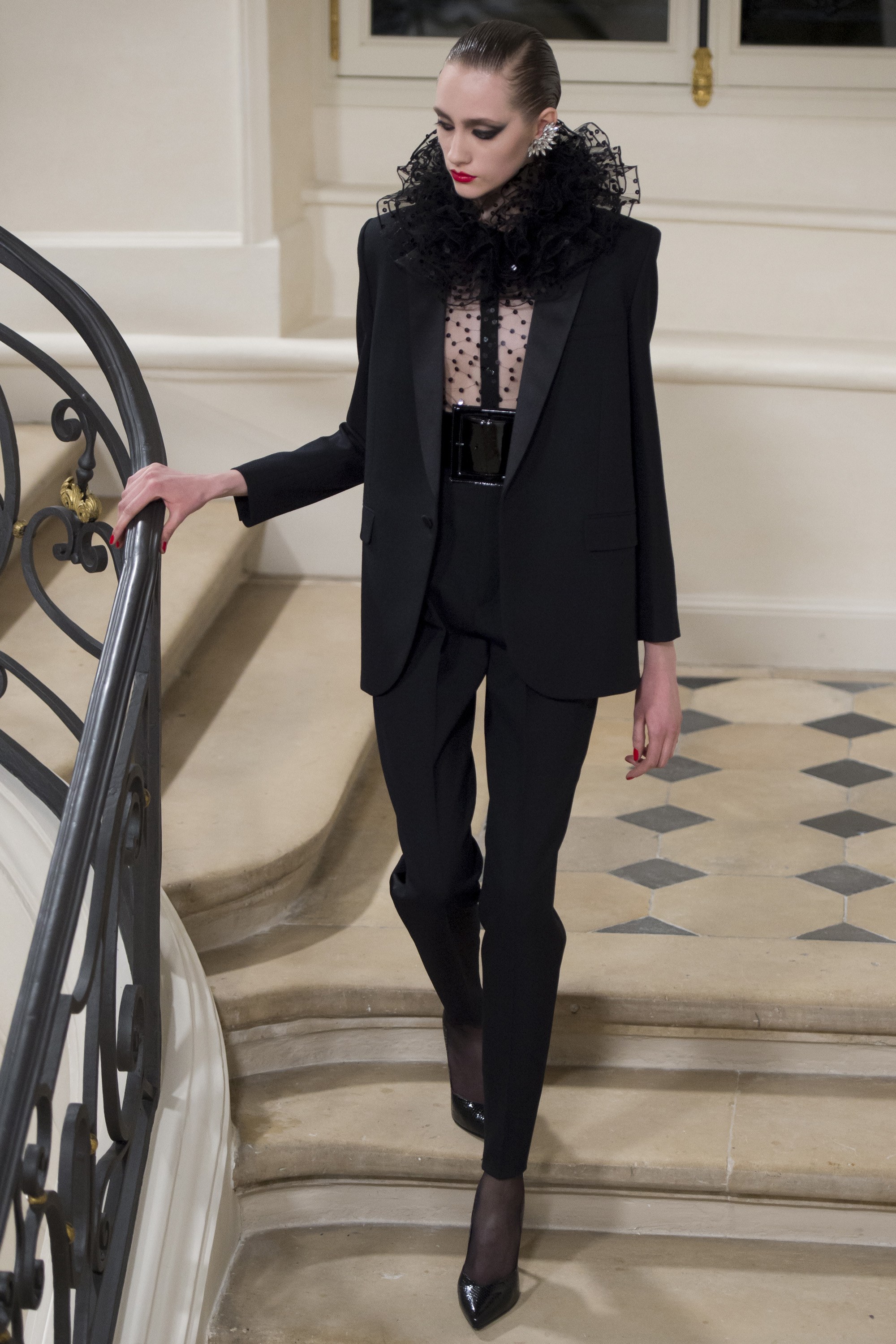 The TUXEDO jacket provides understated glamour as a contrast to the remainder of this audacious display. Very old school YSL.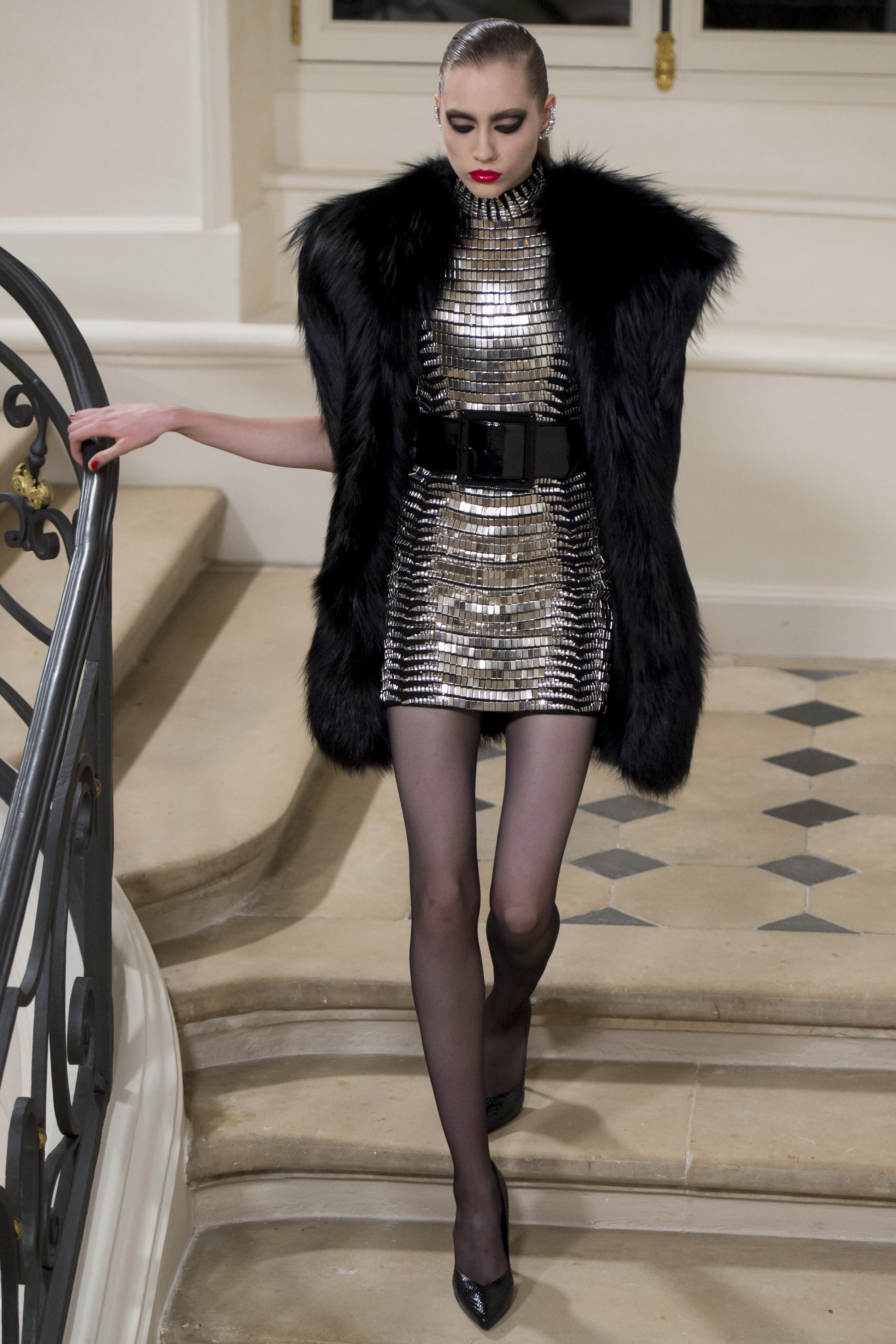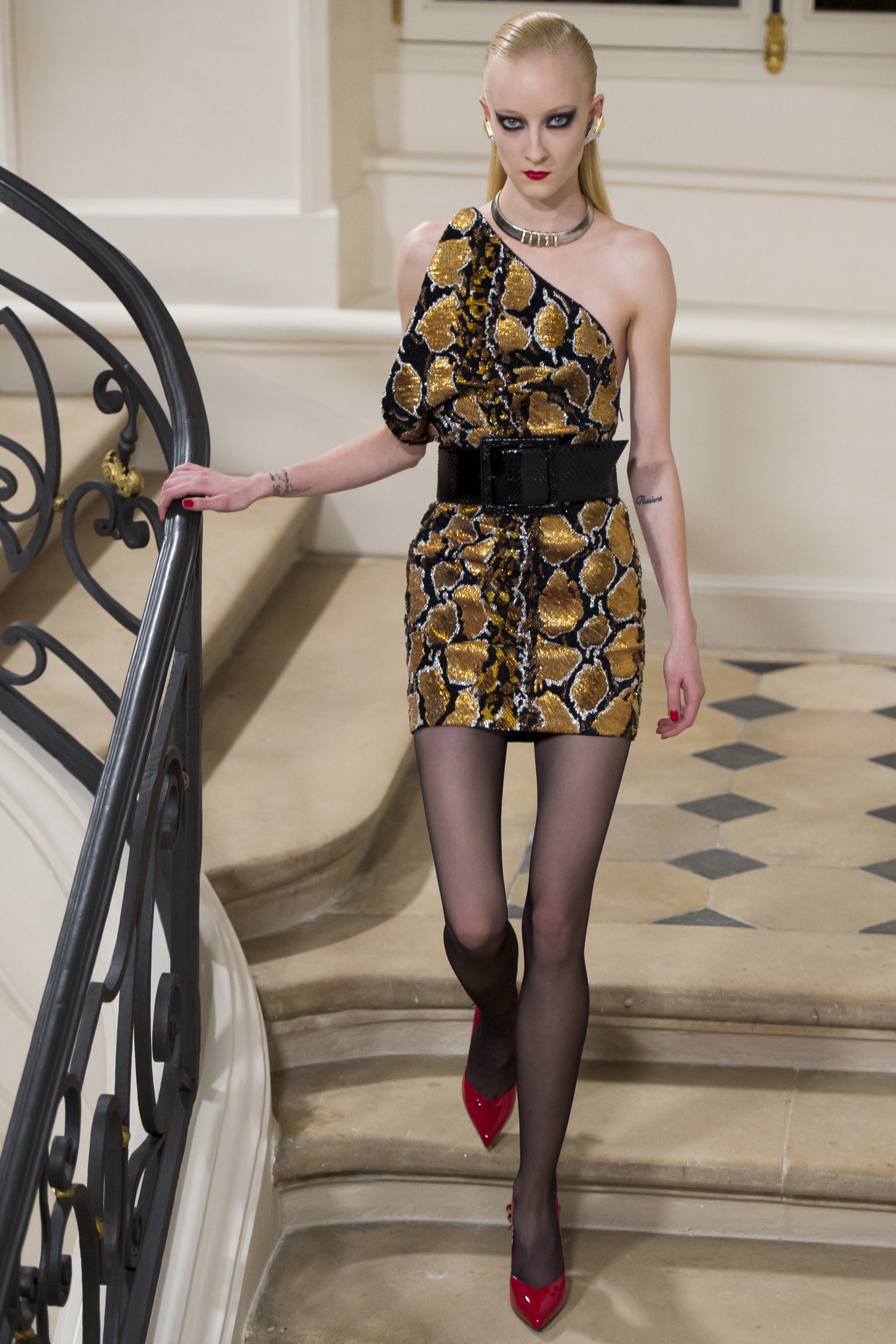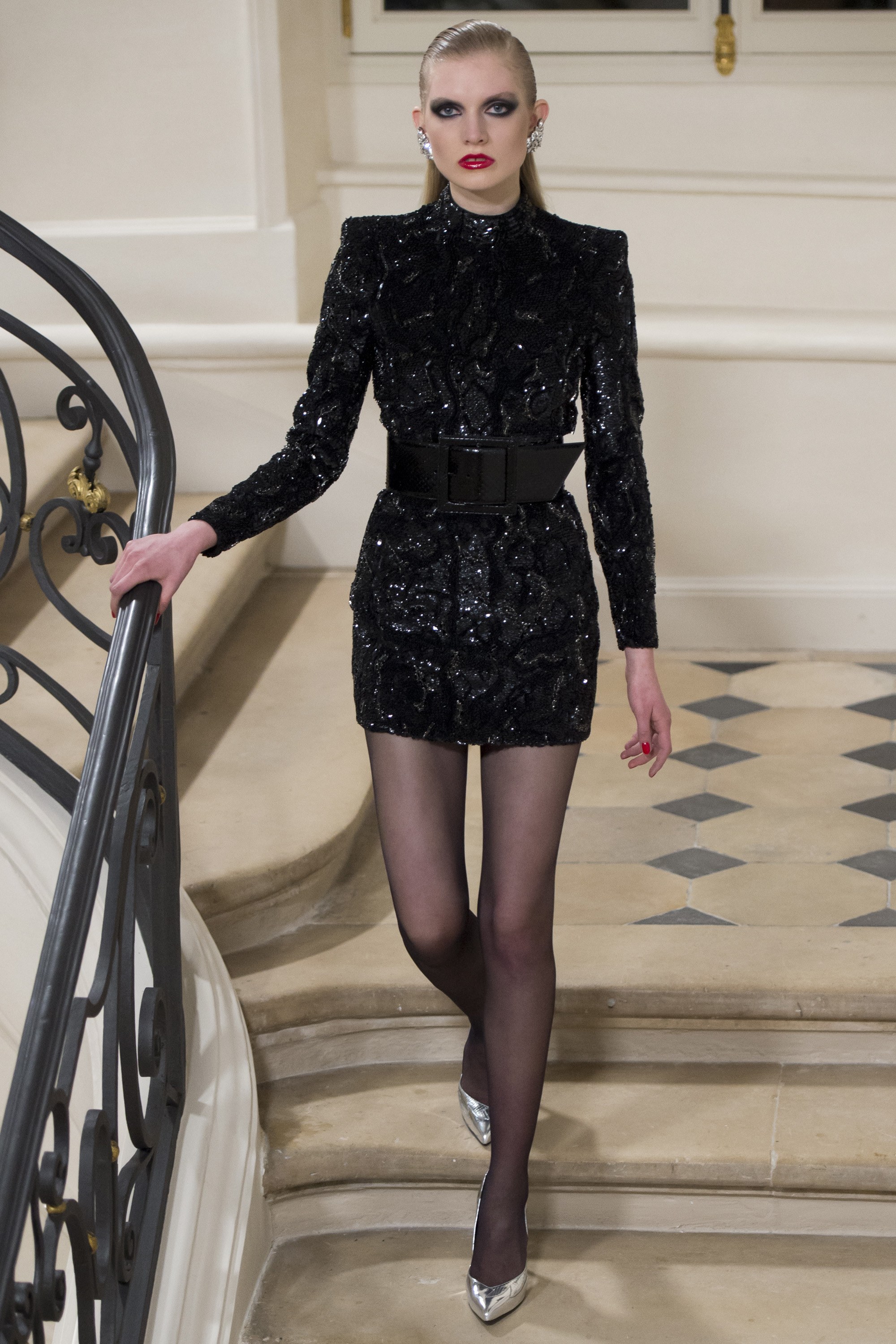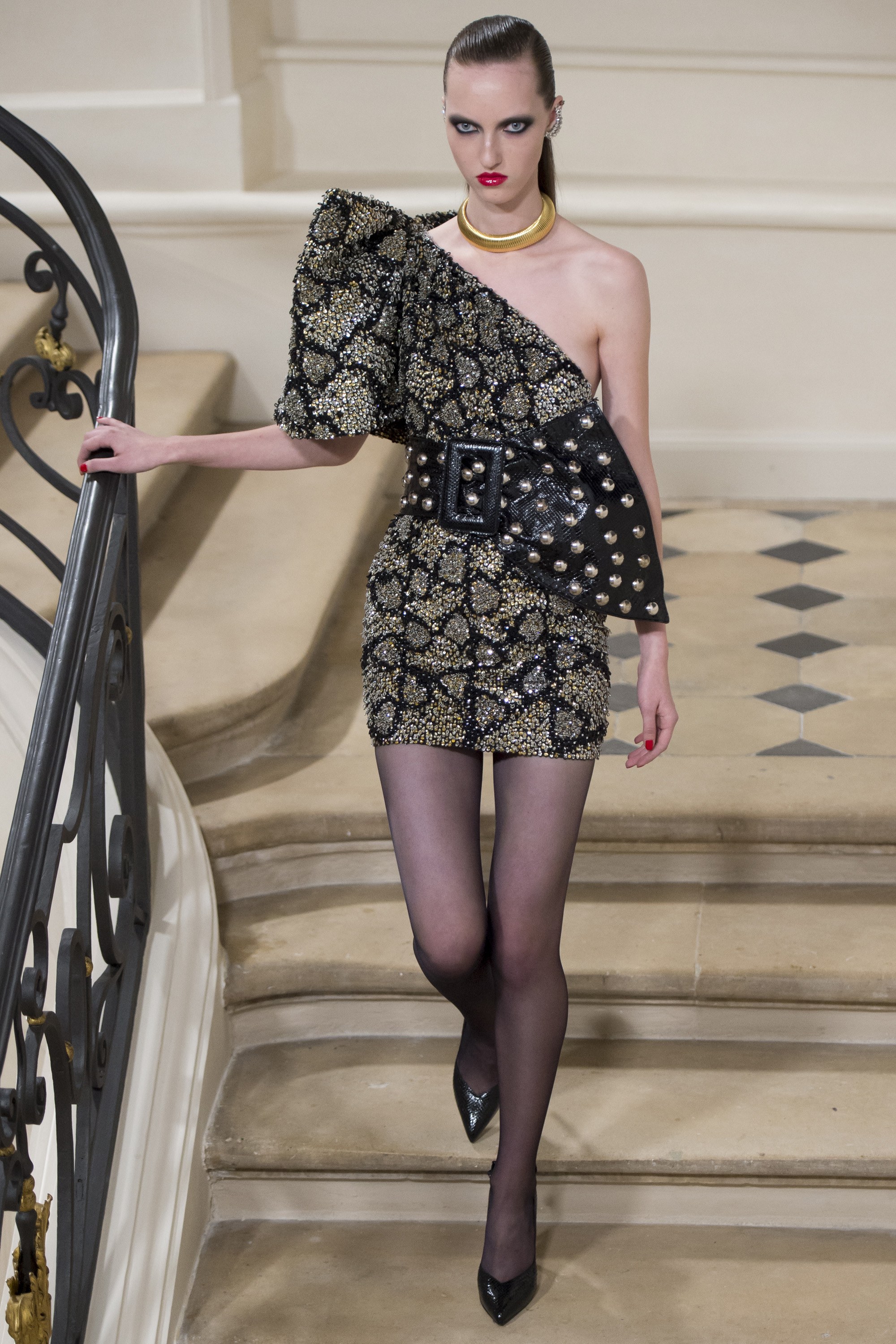 Opulent theatricality, with just a TOUCH of call girl.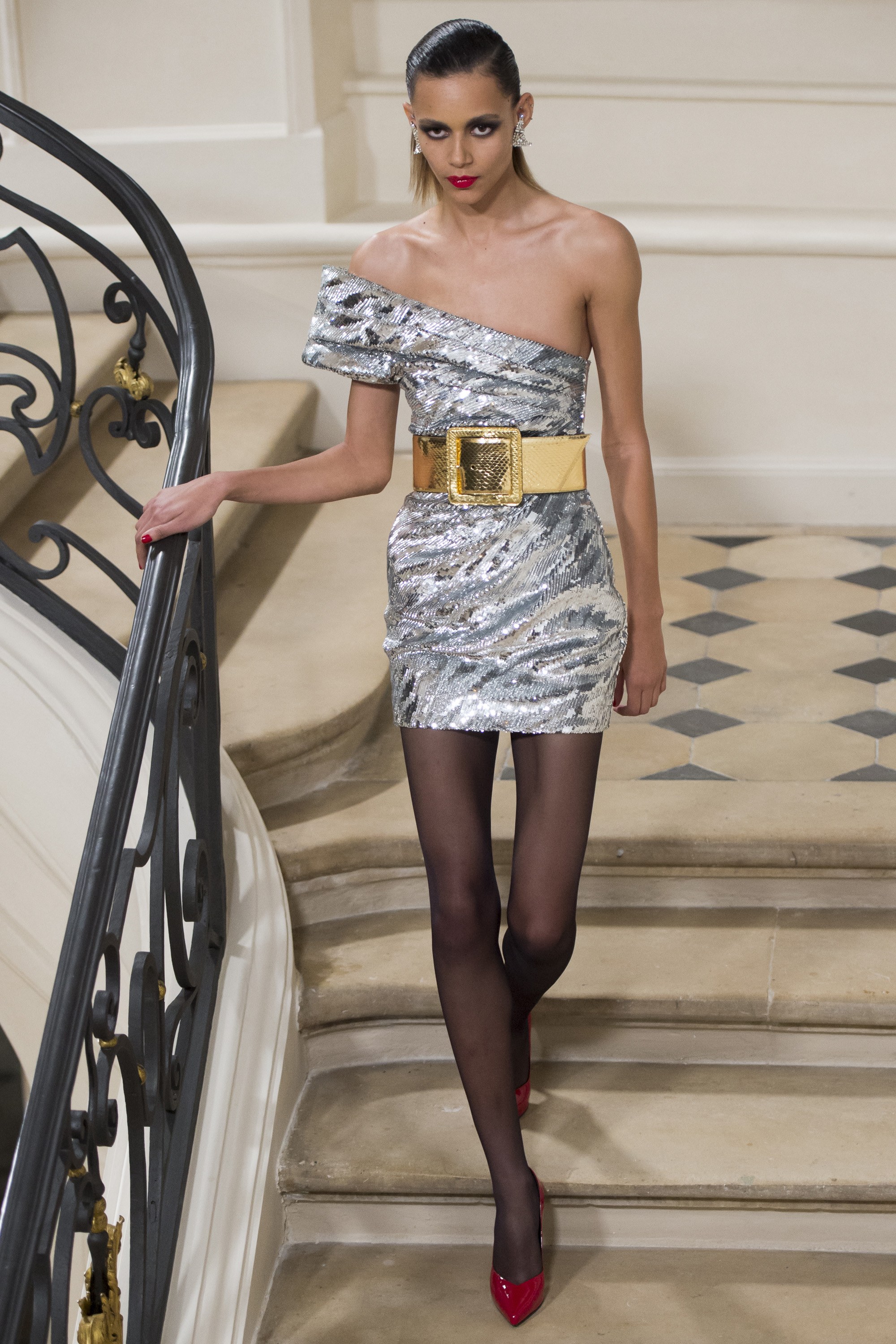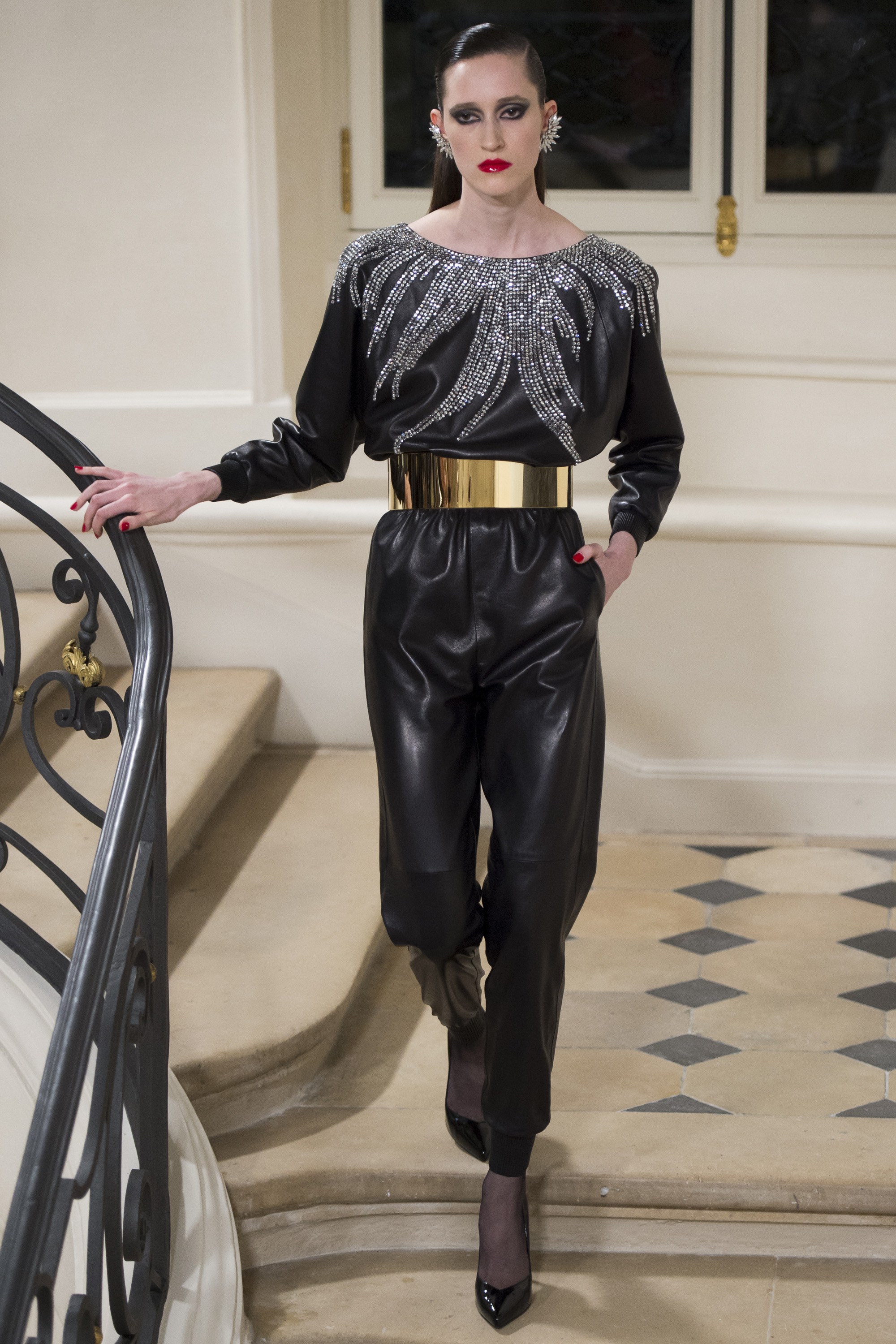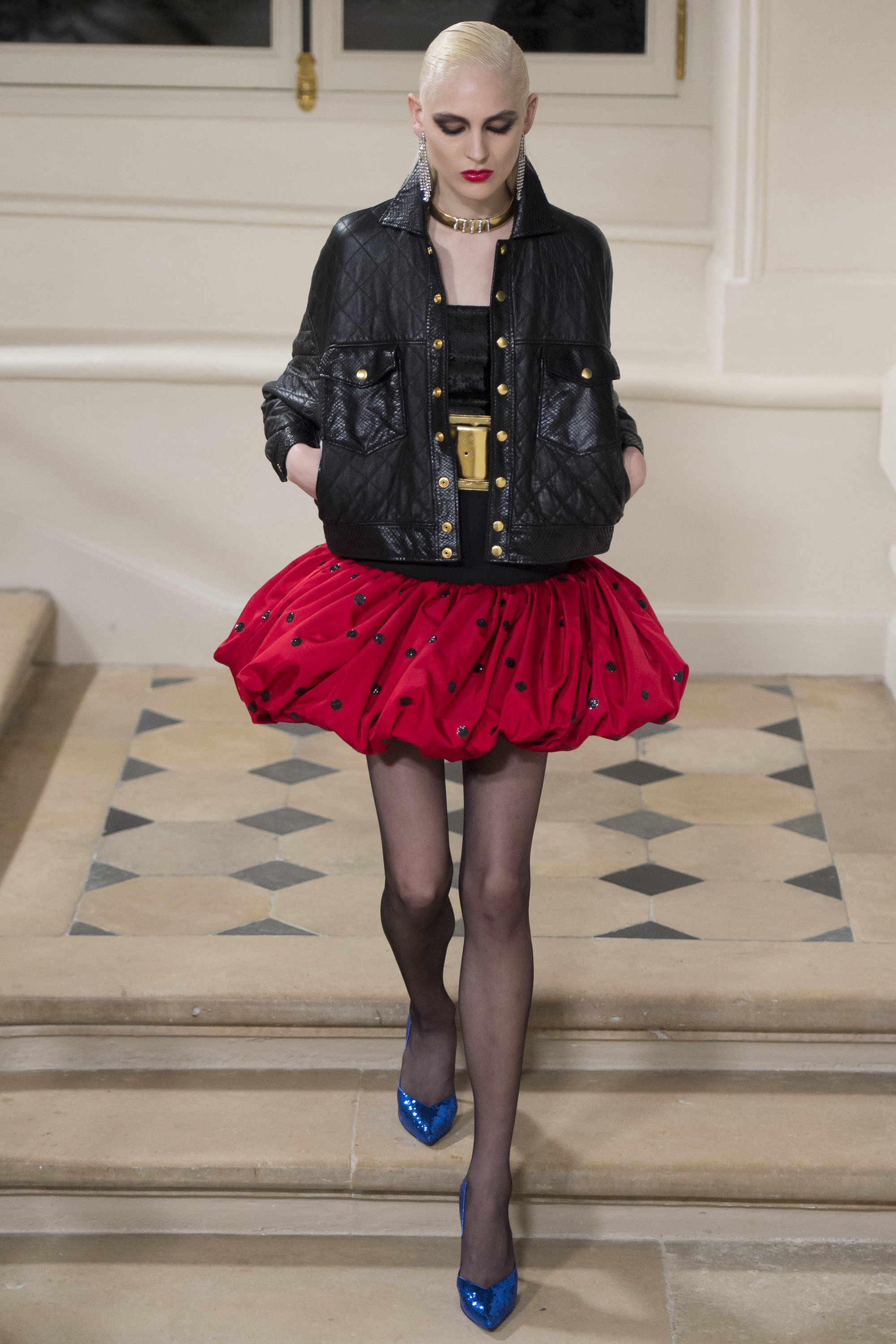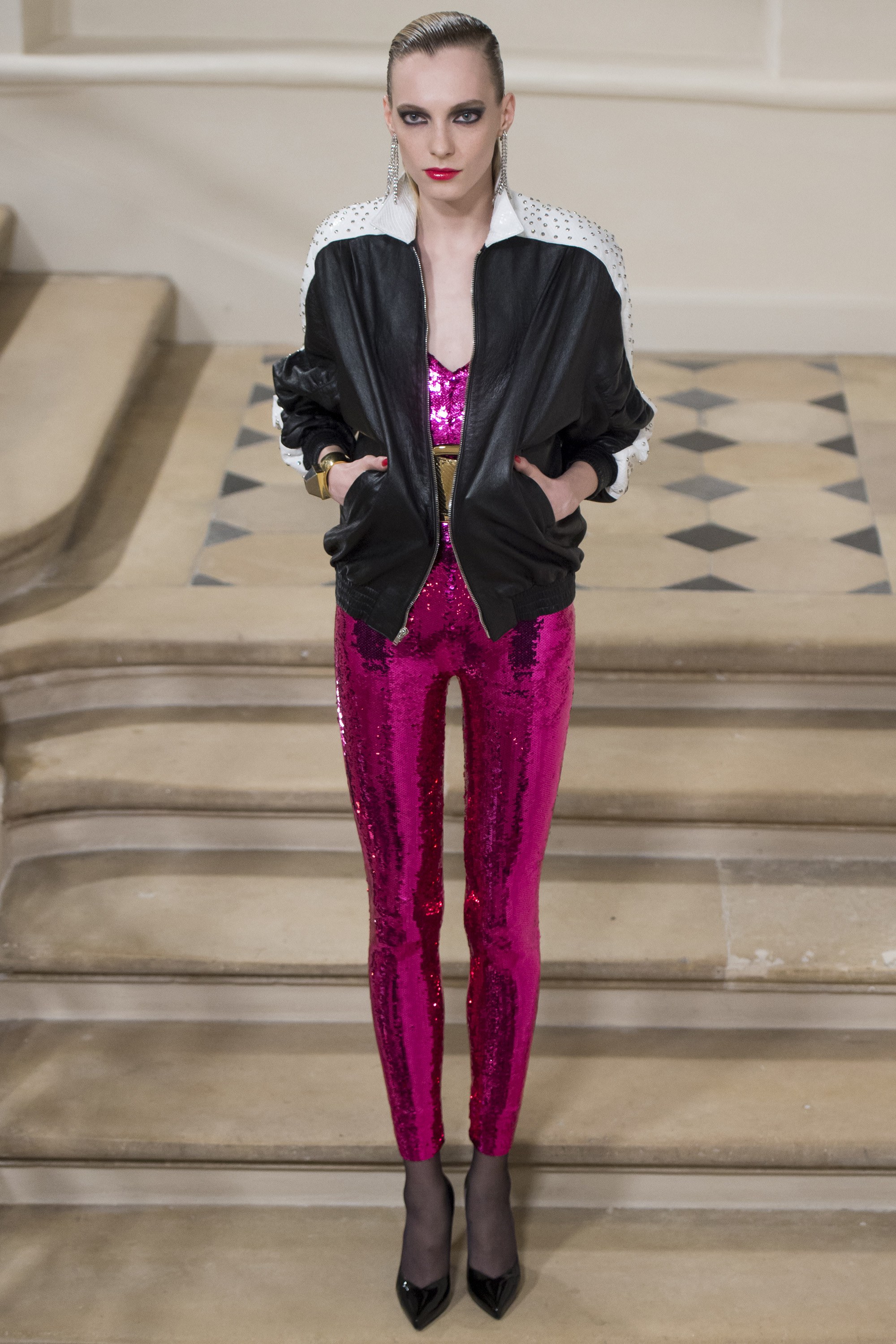 Calling Olivia Newton John!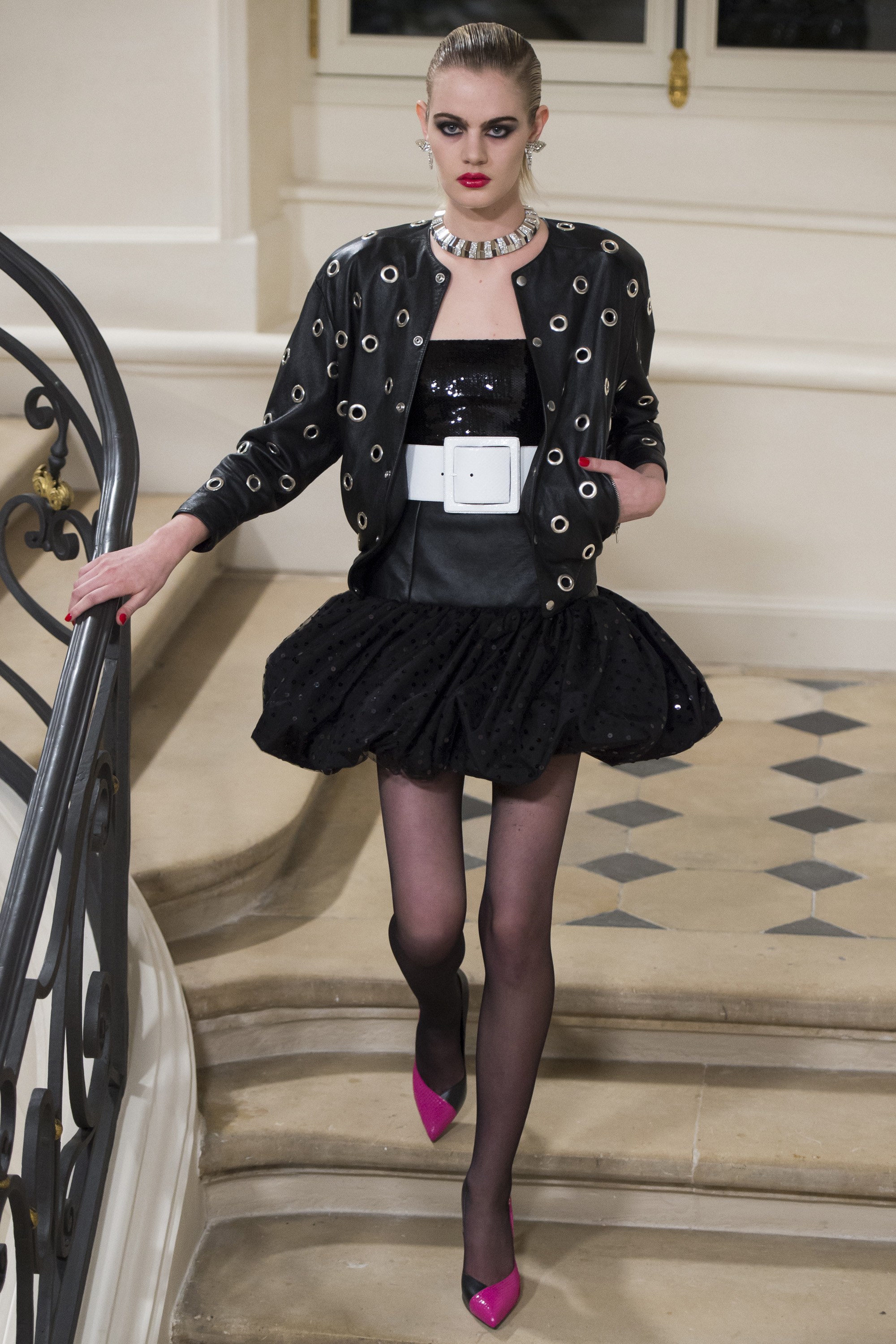 When you want to channel your inner Madonna.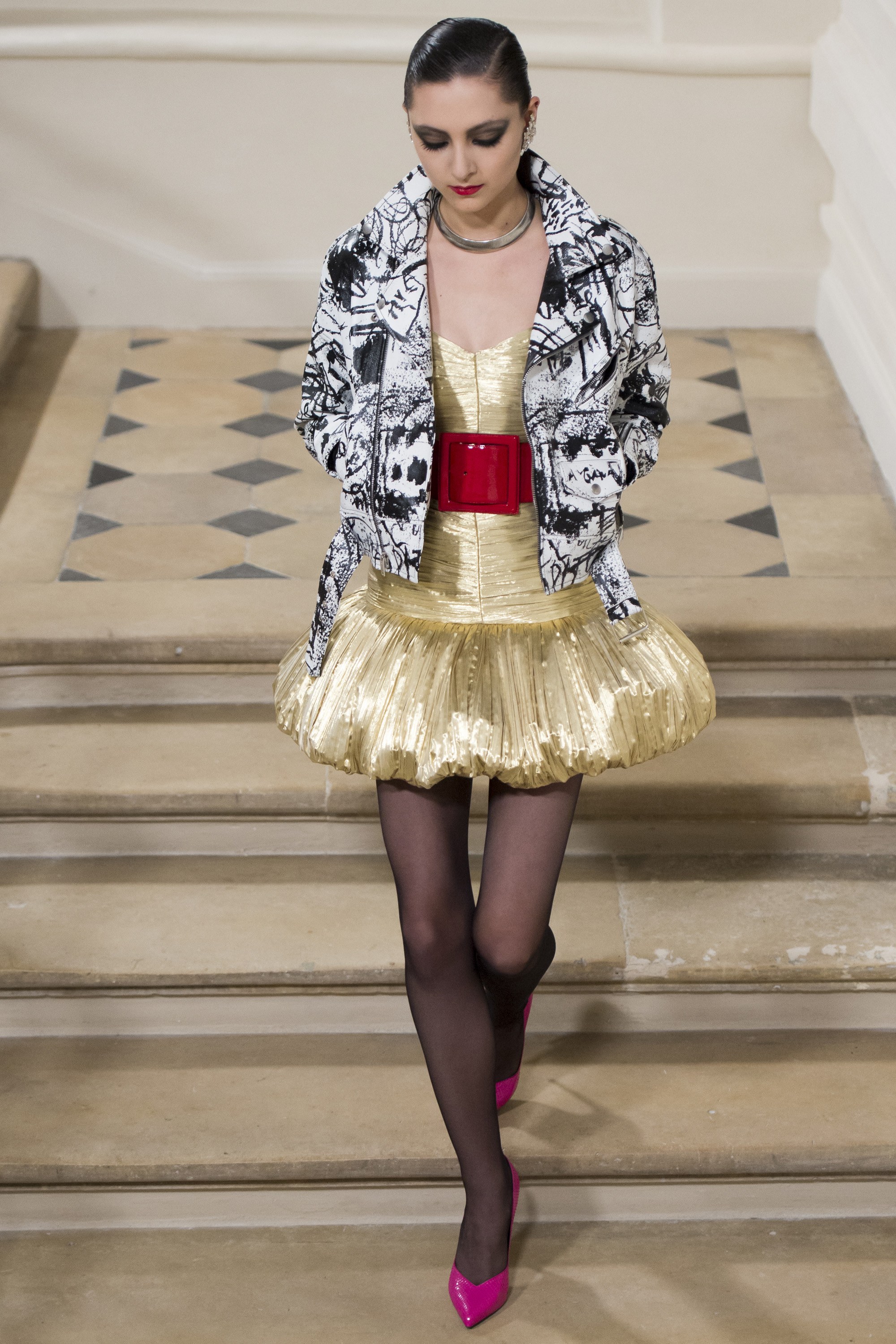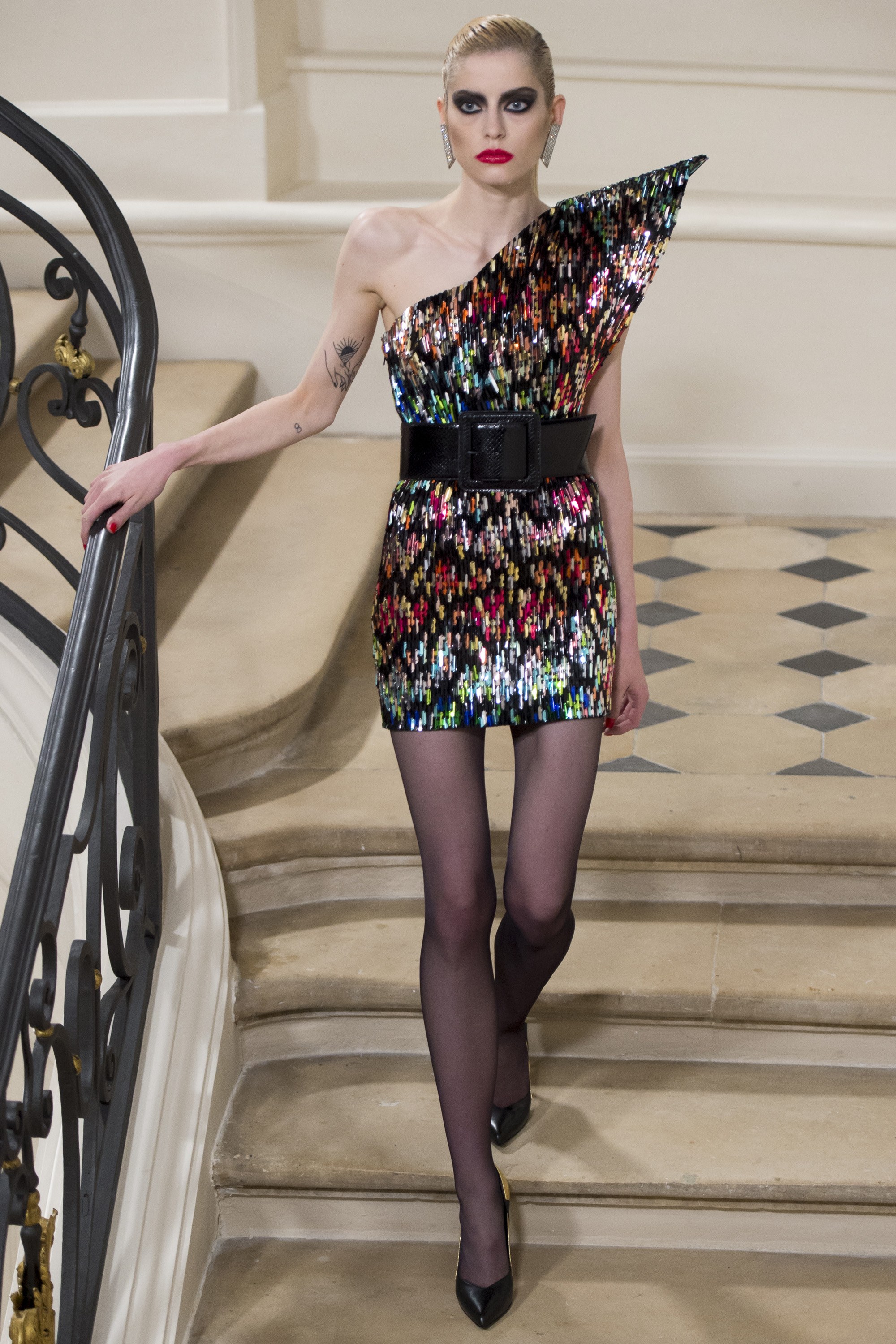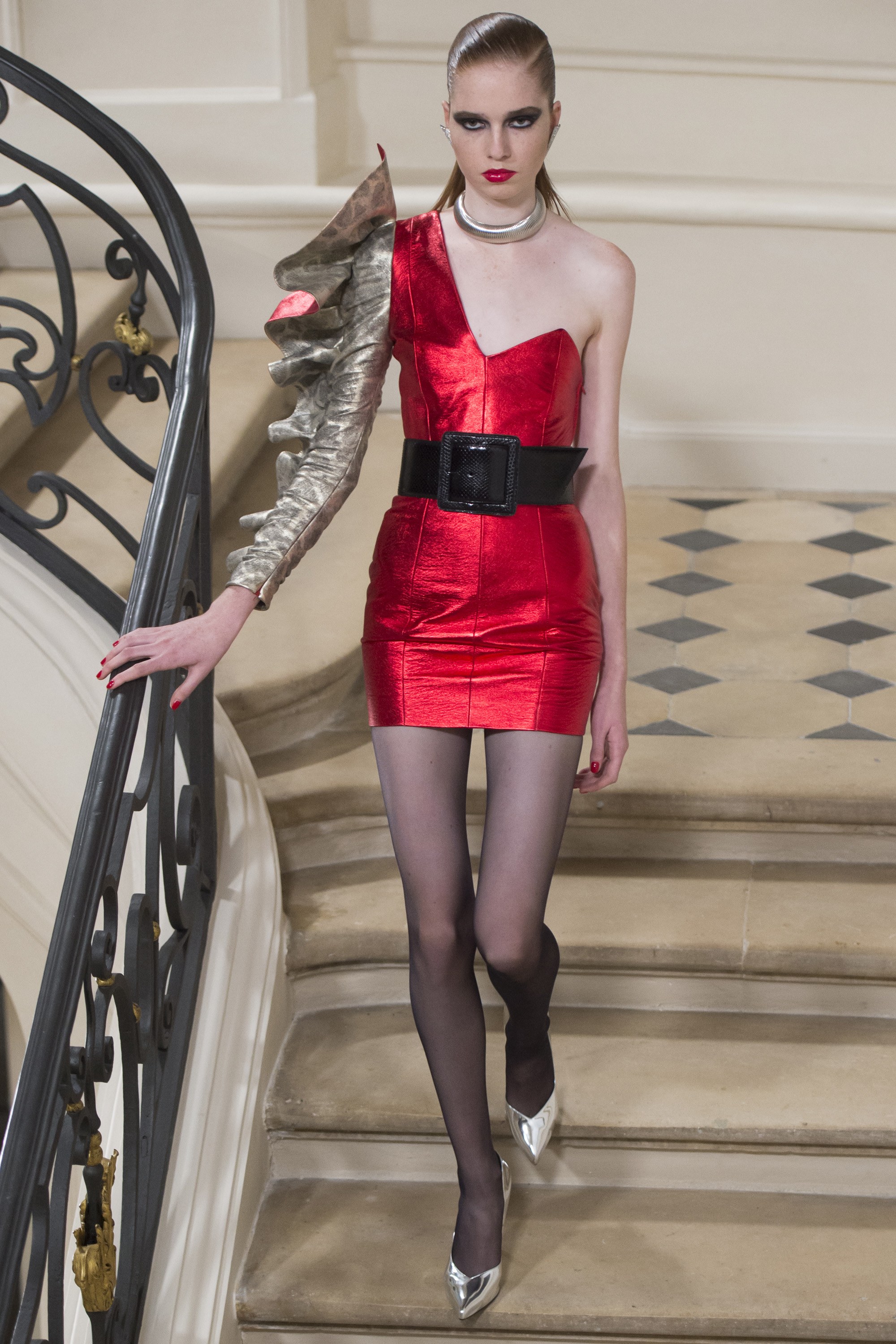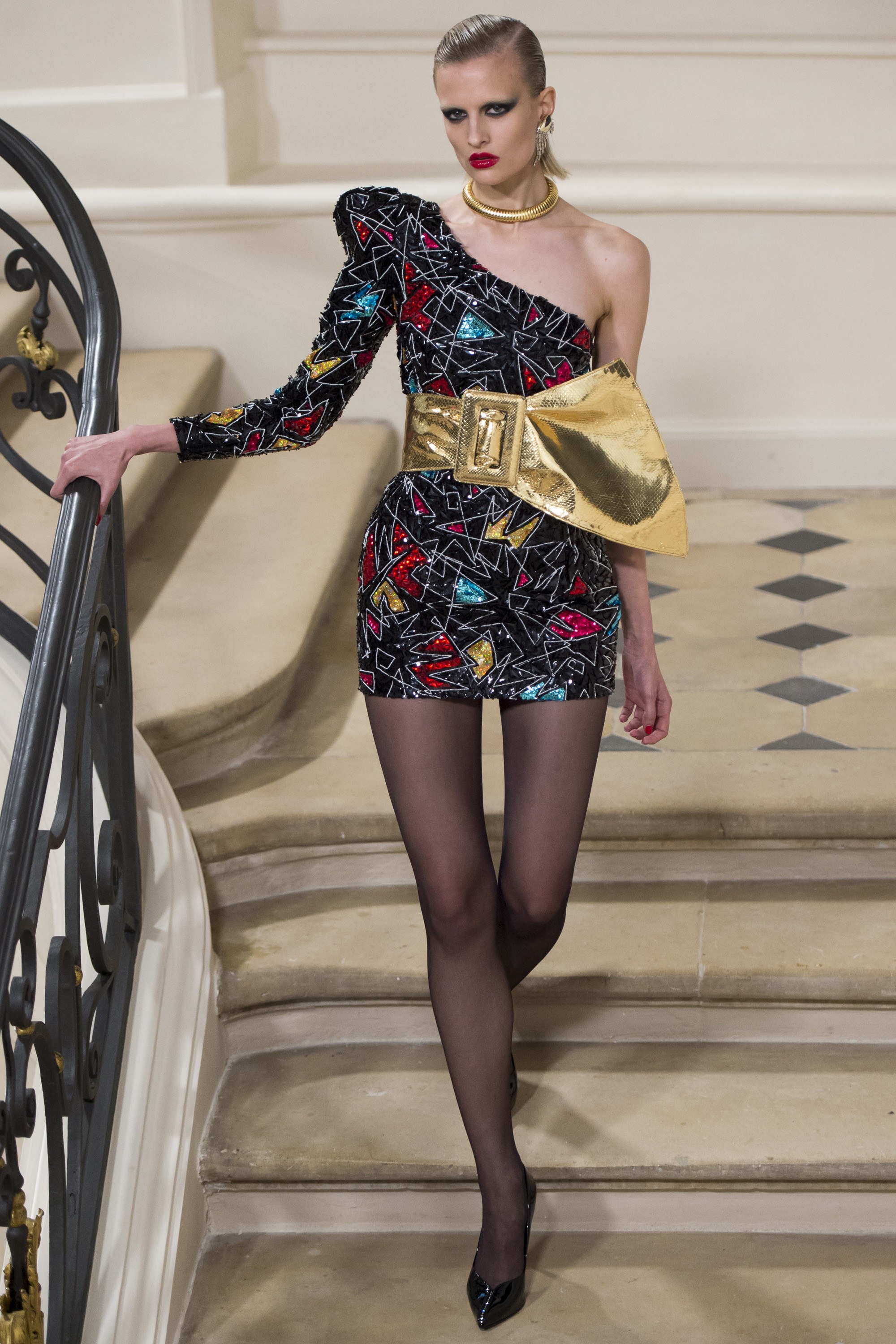 Gawd, the skin tight bedazzled minis are so deliciously over the top.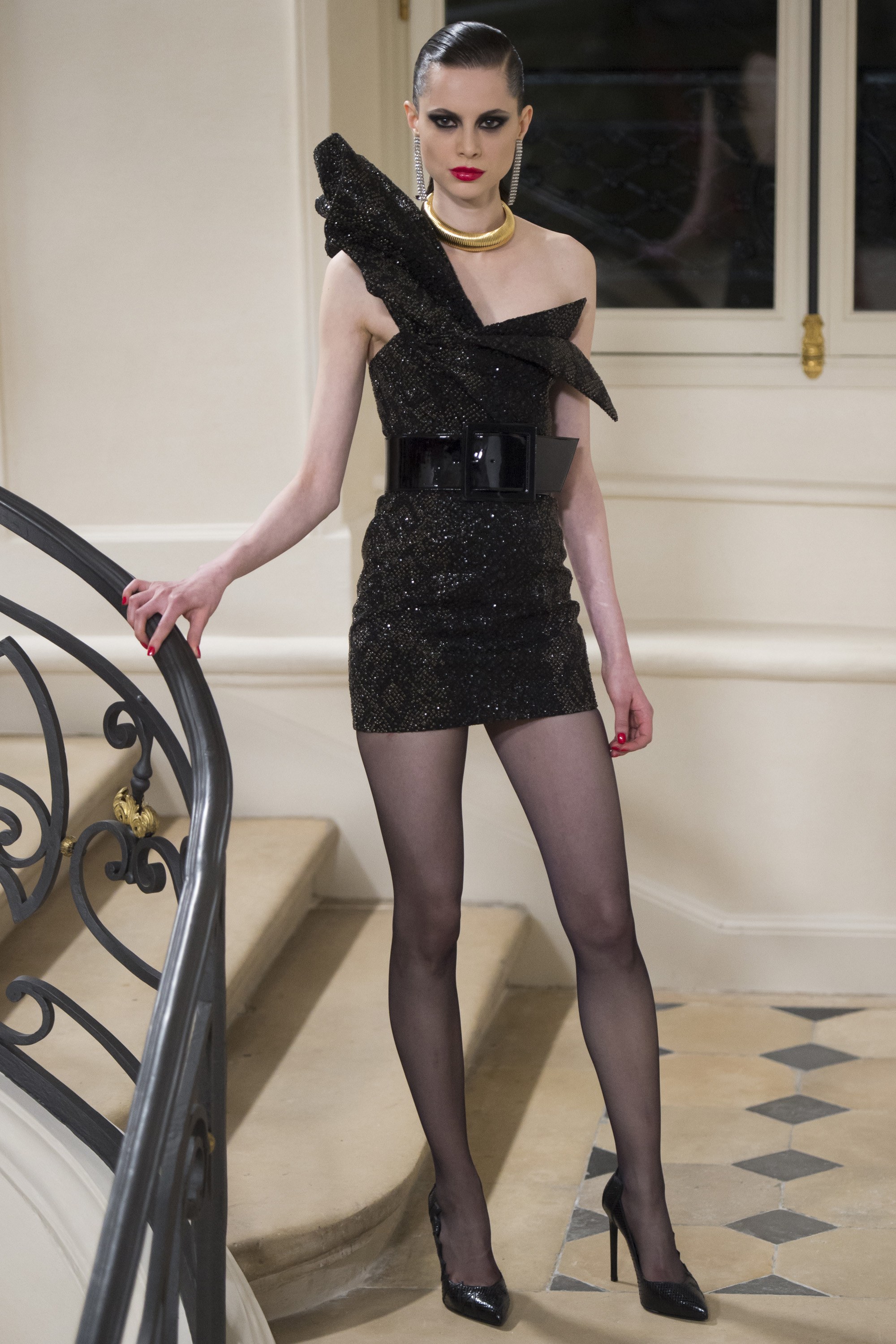 I WANT MY MTV!!!!!!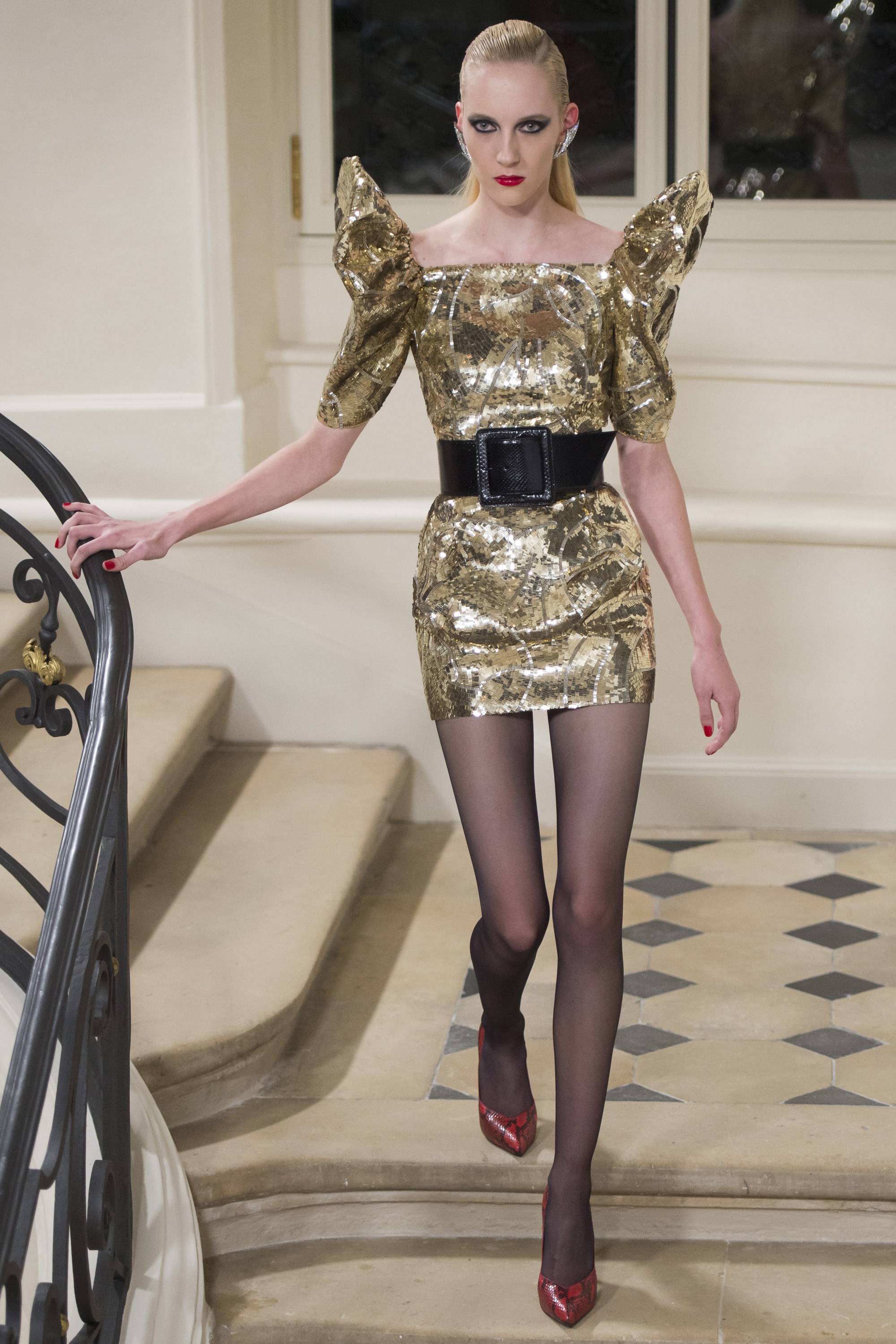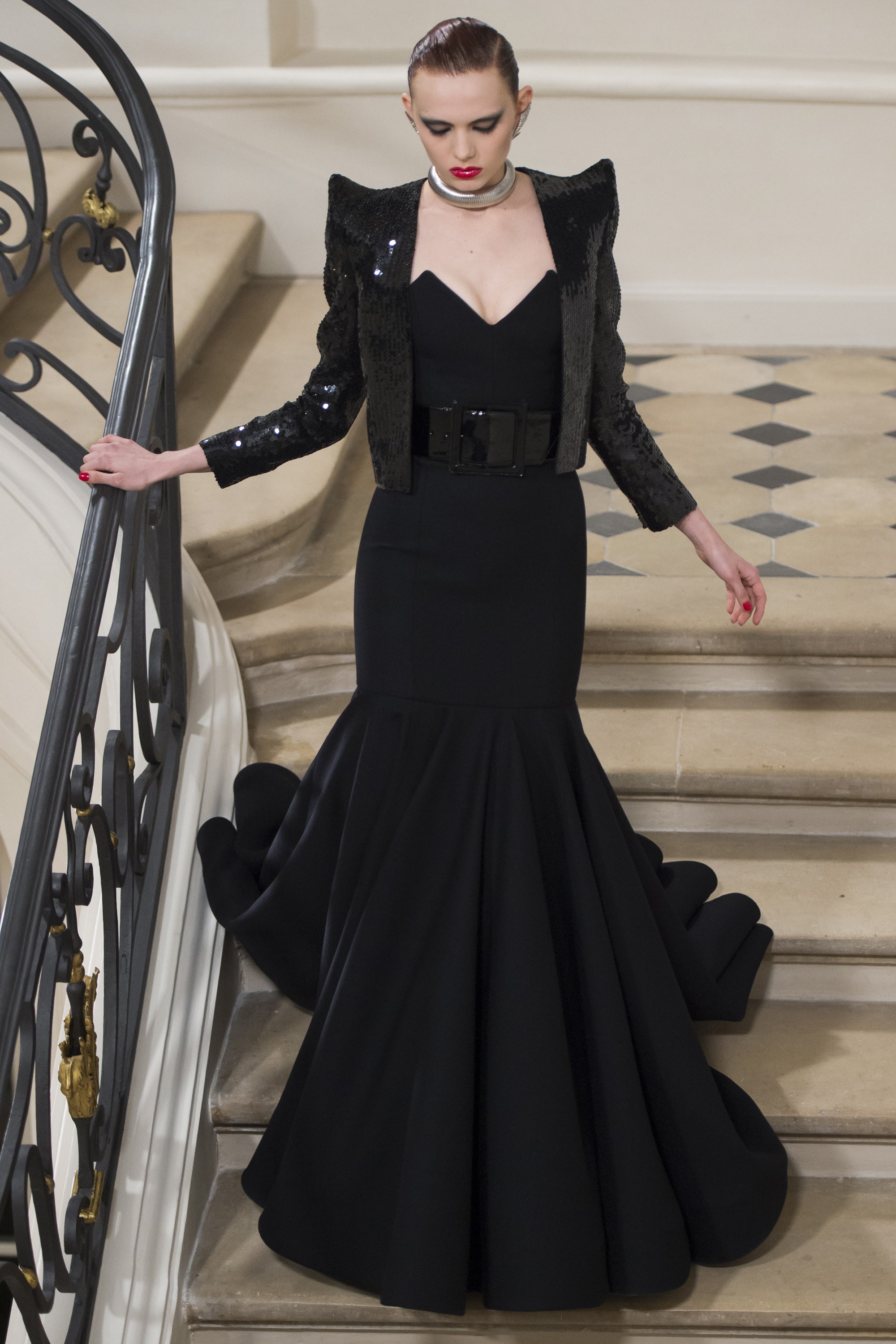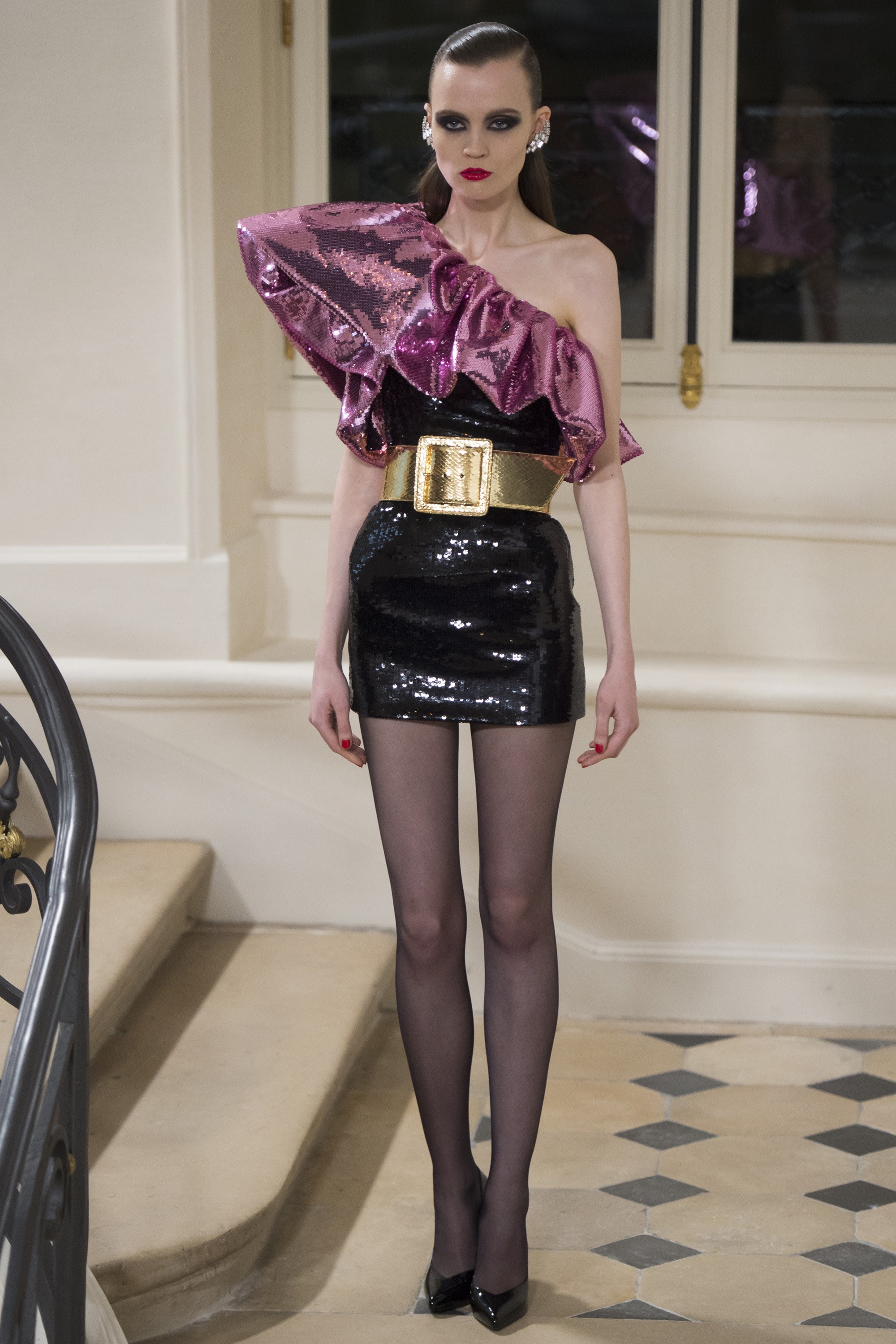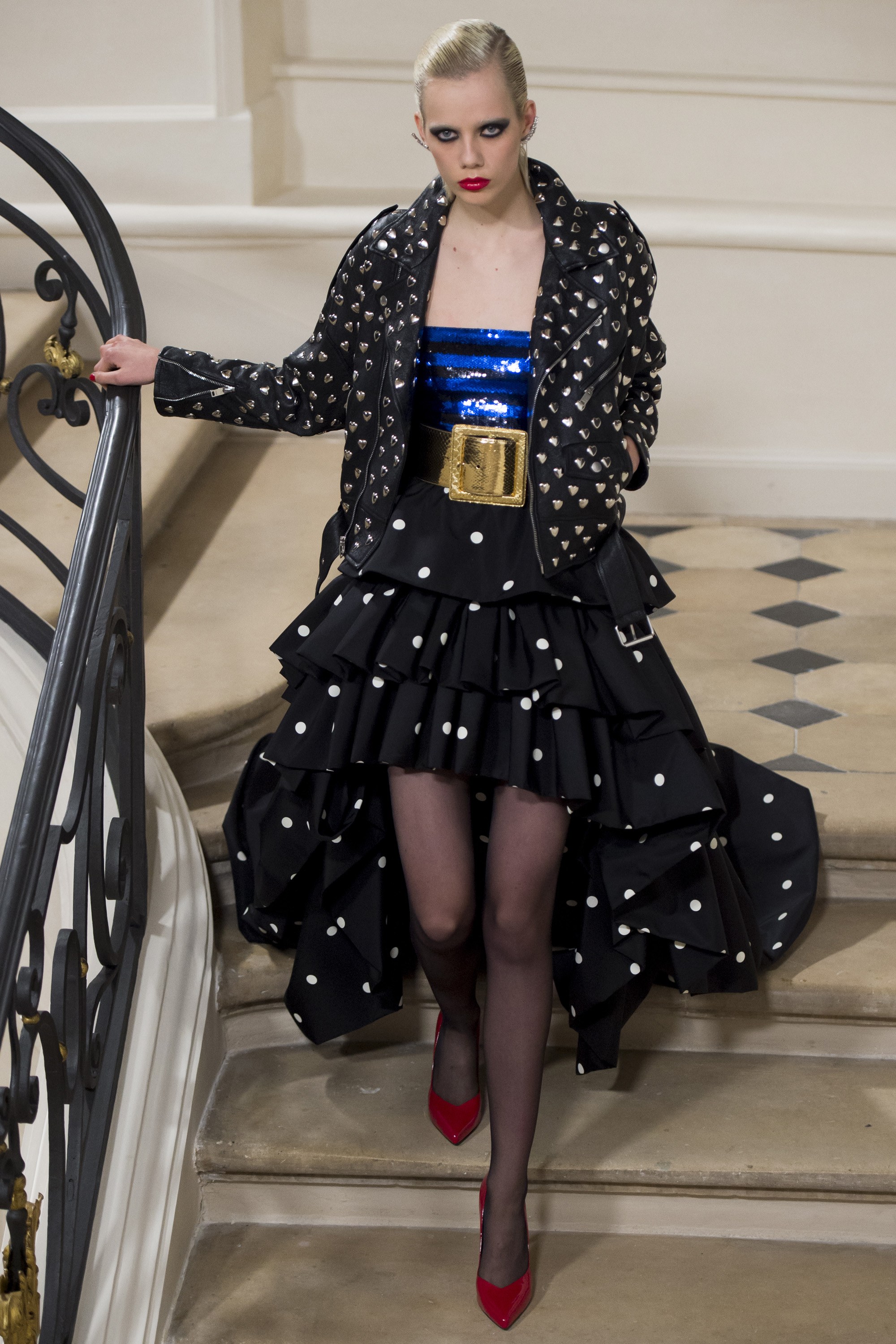 I miss the 80's....sigh.
And the moral of the story? An adorned black leather jacket OR a WIDE belt are timeless staples.
Images from www.vogue.com.