So often in life we play it safe, and refuse to venture beyond our comfort zone. This is particularly true in the realm of fashion. We stick with neutrals. Black, brown, navy and tan loom large in our closets. Occasionally a smidgen of Burgundy might find its way into an ensemble. Sigh… Of course to be fair, this course of action is easy and pragmatic, and less of a strain on the pocket book. Yawn.
But sometimes, we need to break free from our banal spartan shackles and channel our inner David Bowie (RIP). Embrace a vibrant palette, go for the wild silhouette, the avant-garde ensemble.
Die your hair pink, cover yourself in palettes or swathe yourself in feathers and bows. In other words, GET THEATRICAL! You'll have fun and more importantly you'll lift those around you out of their everyday stupor.
And to help in this endeavor, some radical looks from PRE-FALL 2016!
3.1 PHILLIP LIM: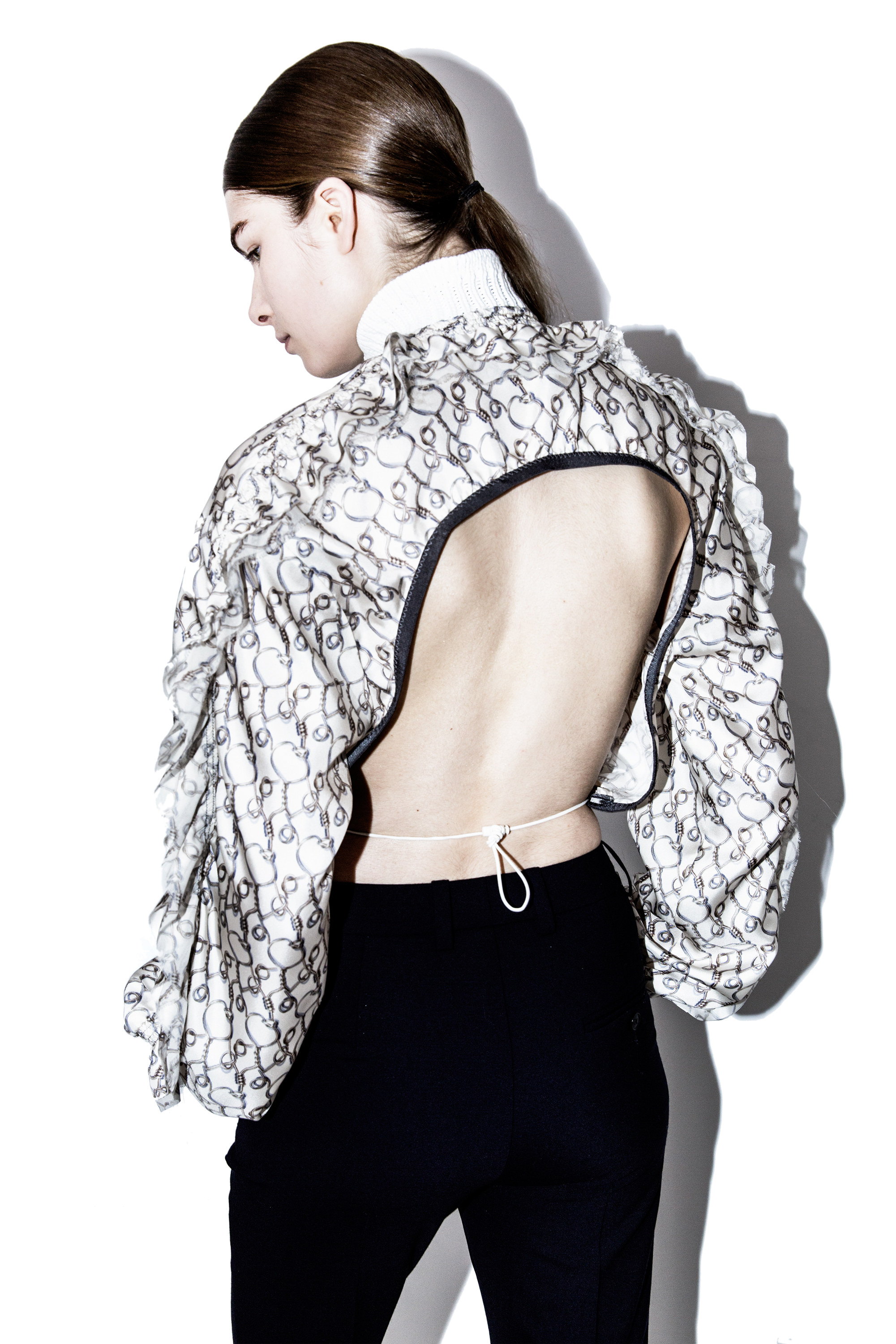 With a showstopper like this jacket, no need to get fussy with the remainder of the ensemble.
ALTUZARRA: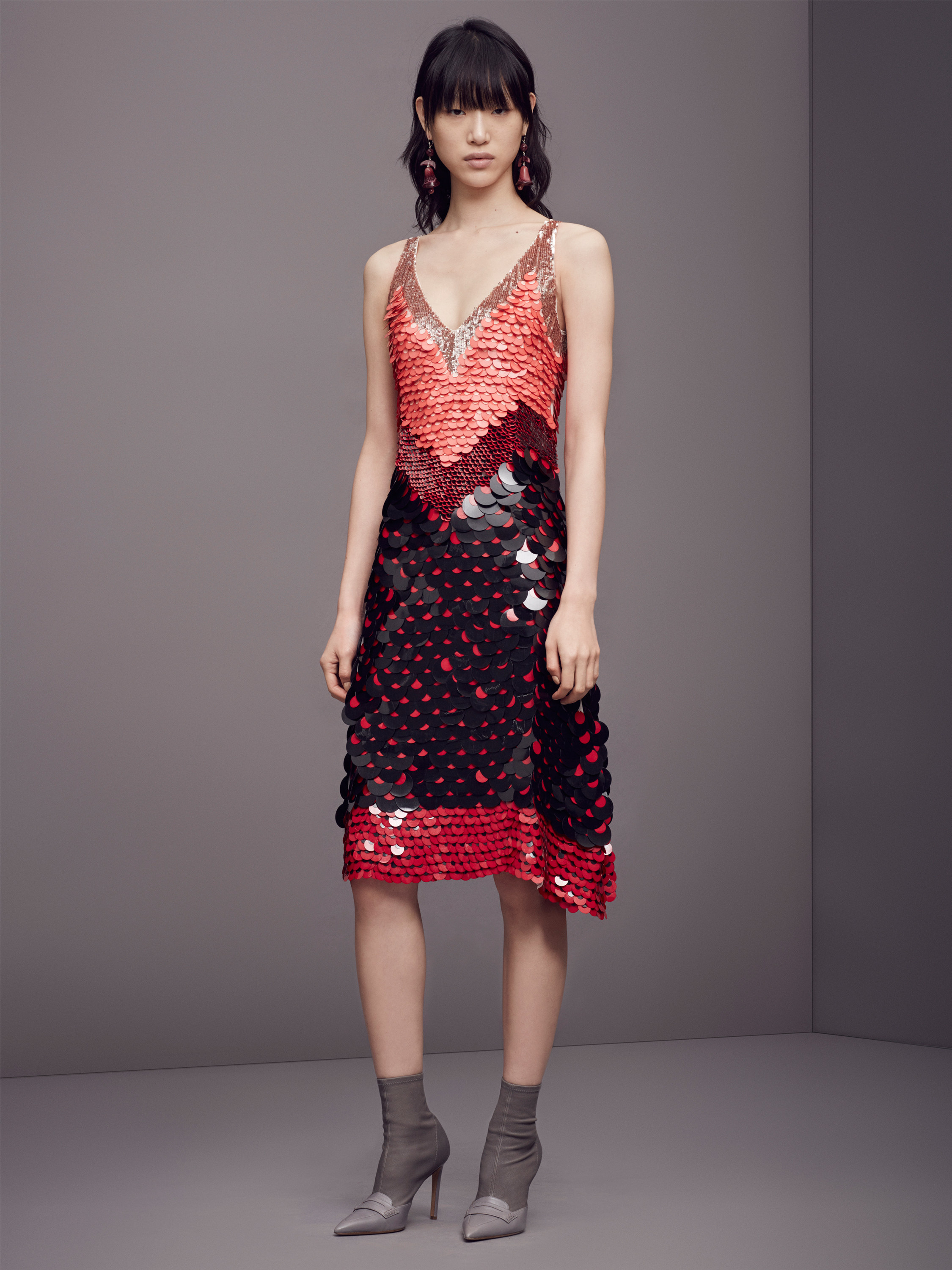 Layers of coalescent sequins or palettes will always garner attention, especially if you're in the vicinity of a disco ball. Let the glitter fest begin!
SONIA RYKIEL: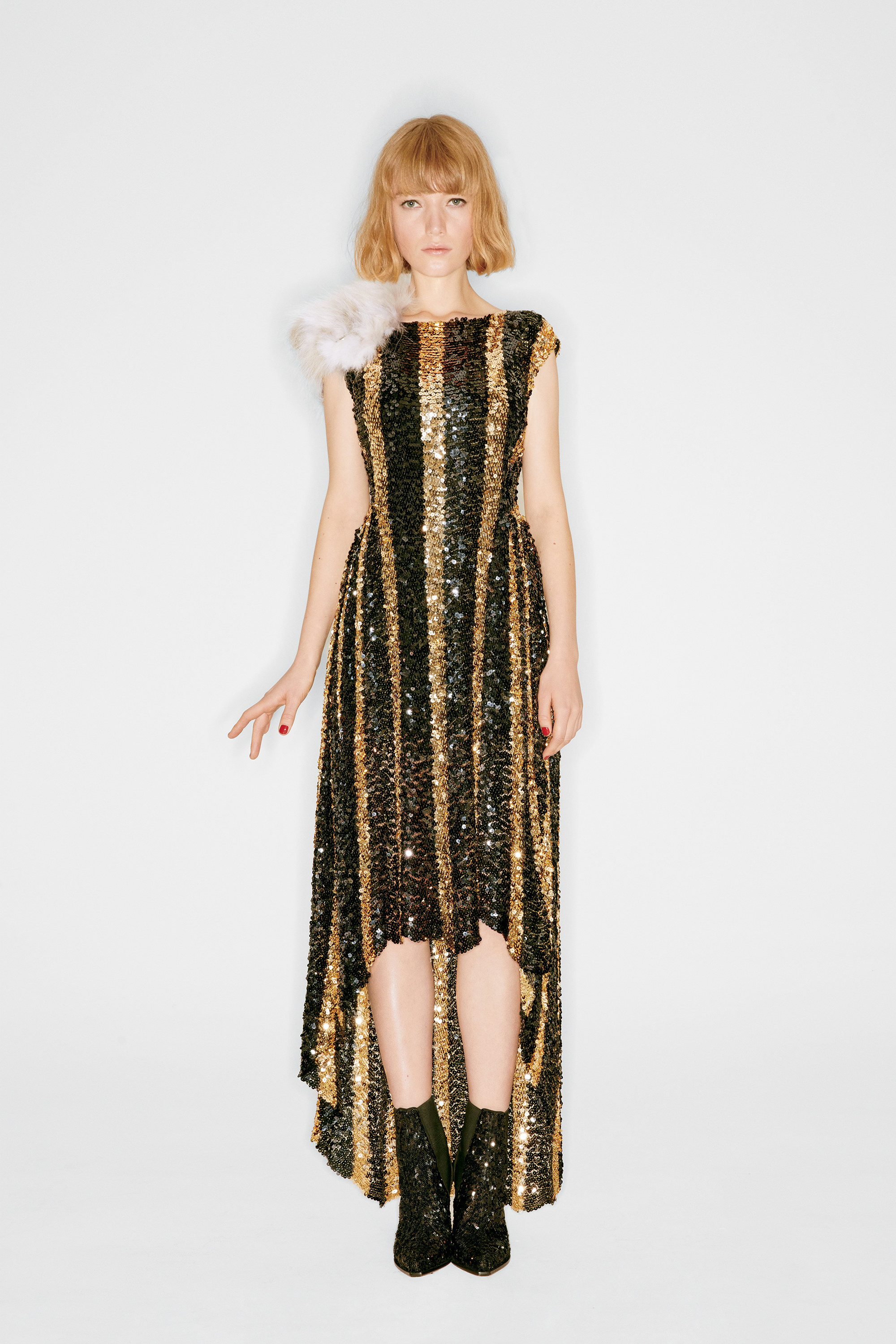 Just a hint of saloon, always a good thing.
MOSCHINO: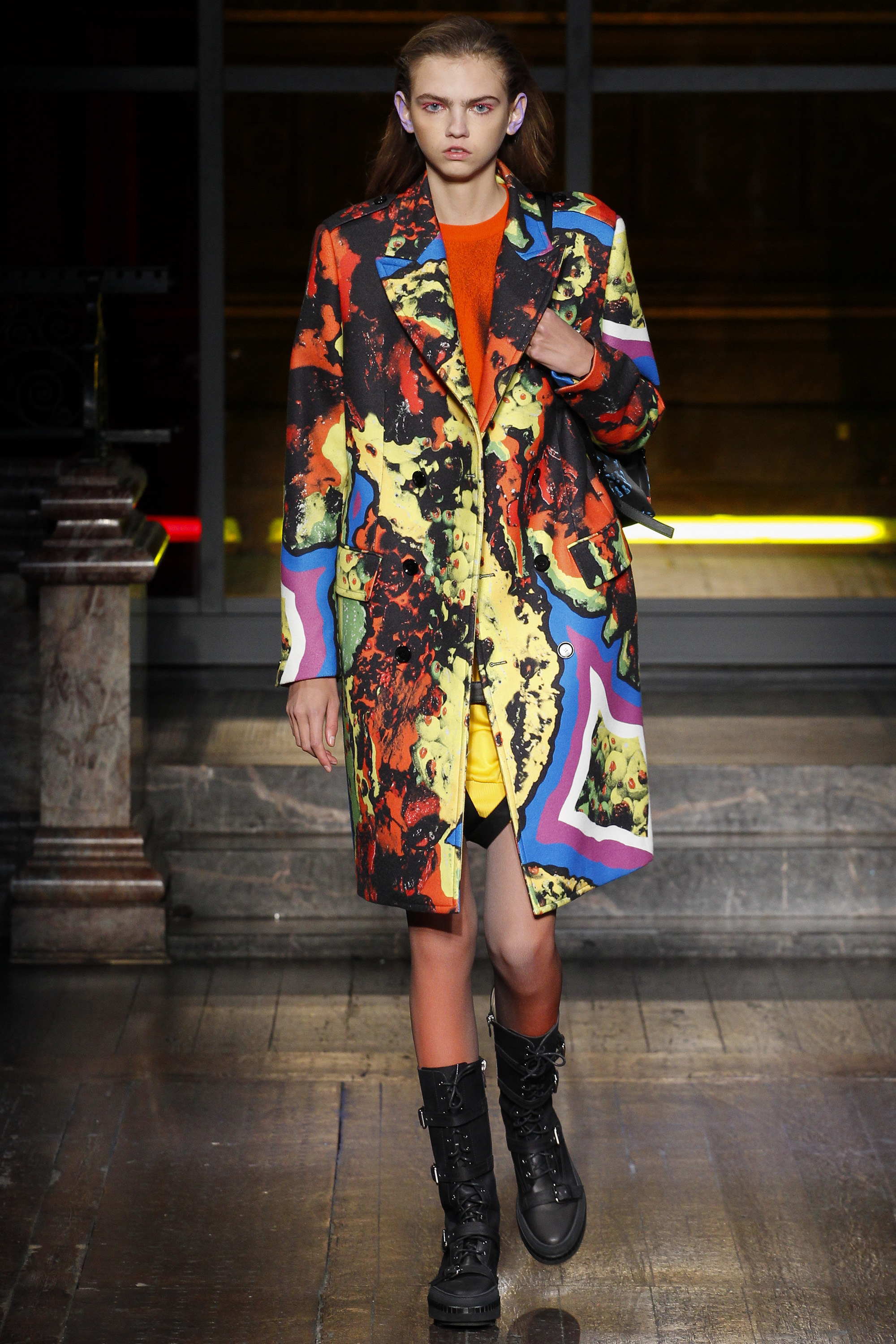 The easiest way to infuse some pizzazz into your wardrobe, a non threatening silhouette with a BLAZING abstract print.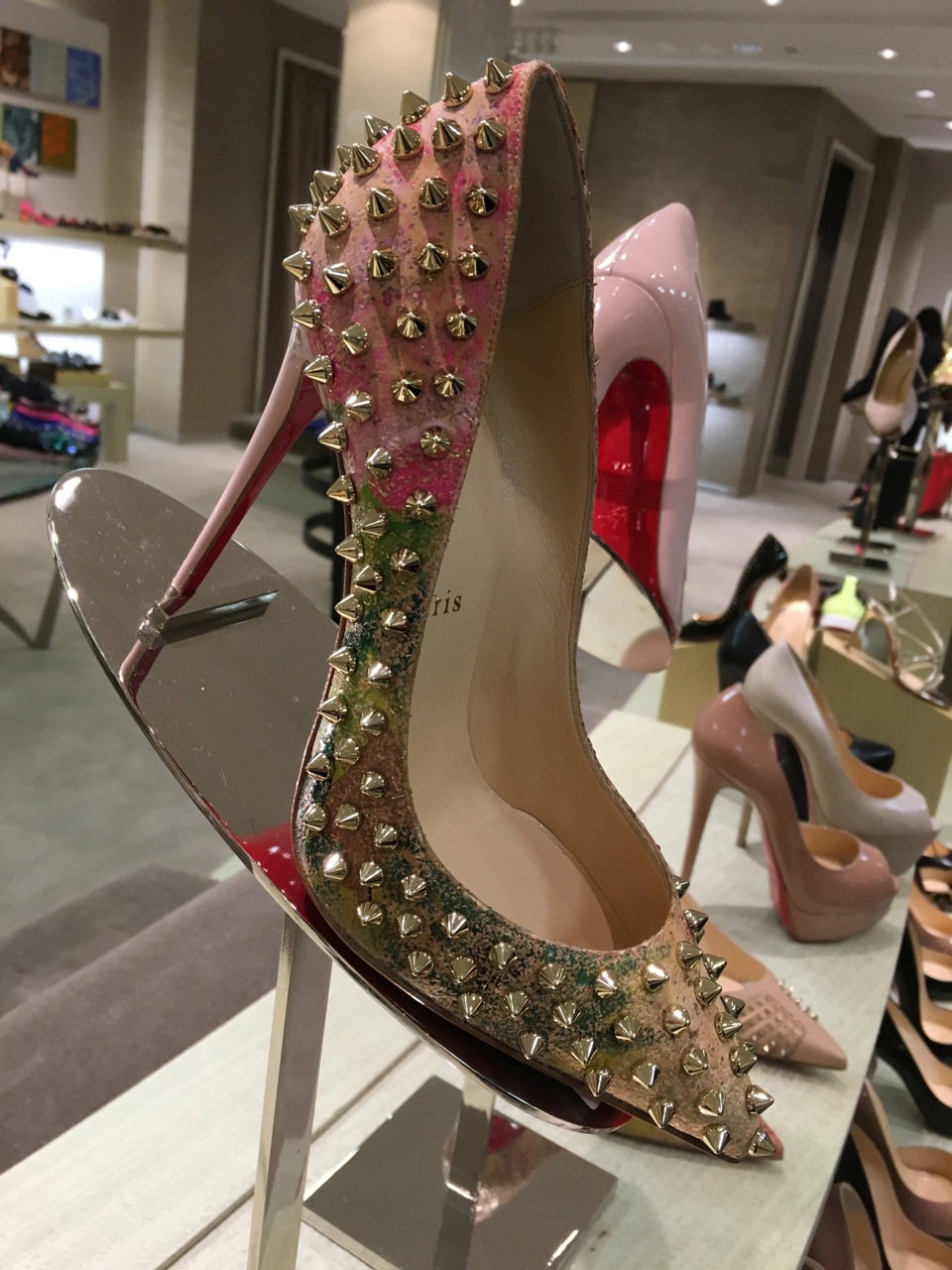 Now its time to get out the SPIKY LOUBOUTINS. (Saks Fifth Avenue, SF).
ISSEY MIYAKE: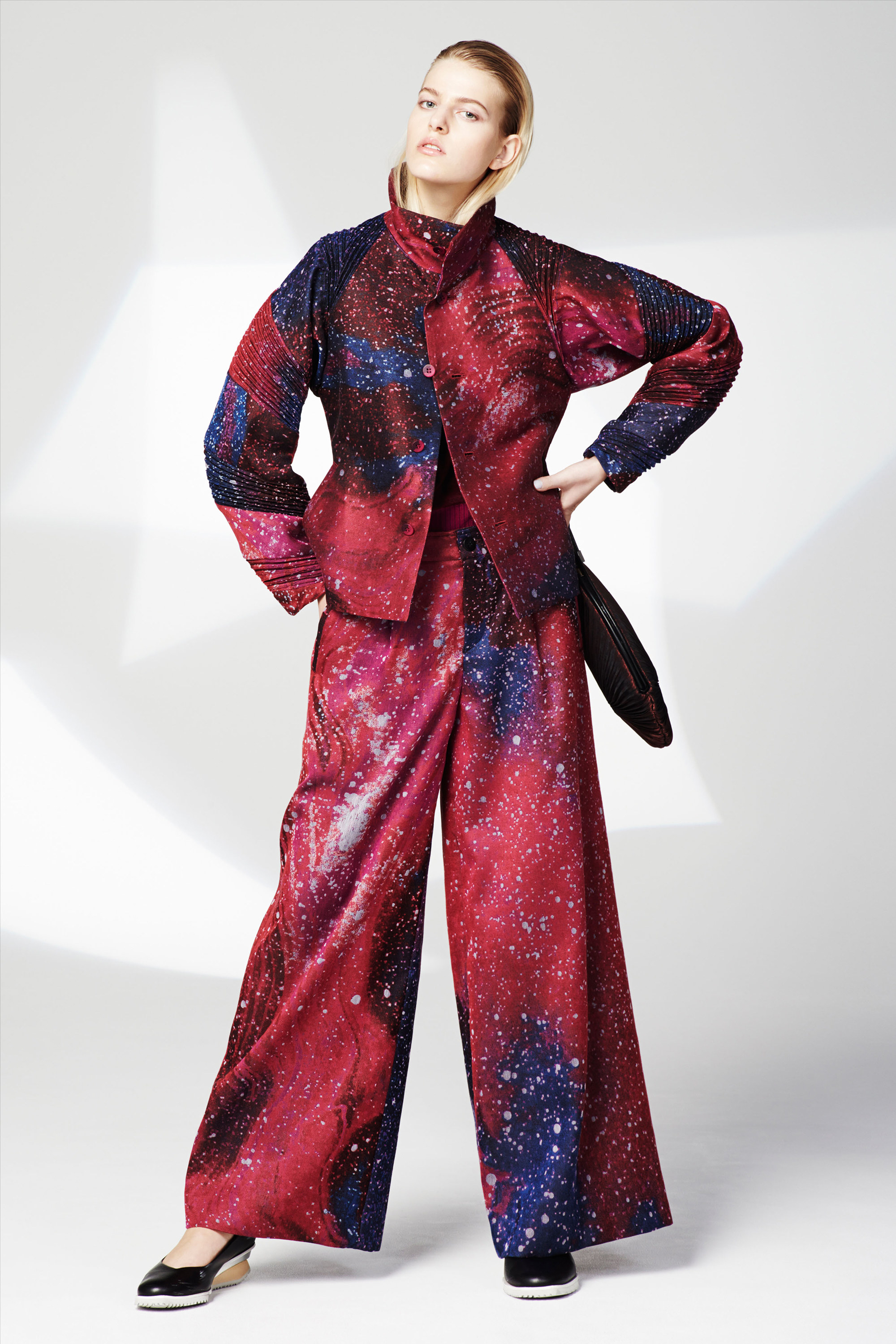 You can always count on the Japanese for new, fashion forward and bold silhouettes. The anti-coquette. (Those shoes on the other hand? NO BUENO!).
DSQUARED2: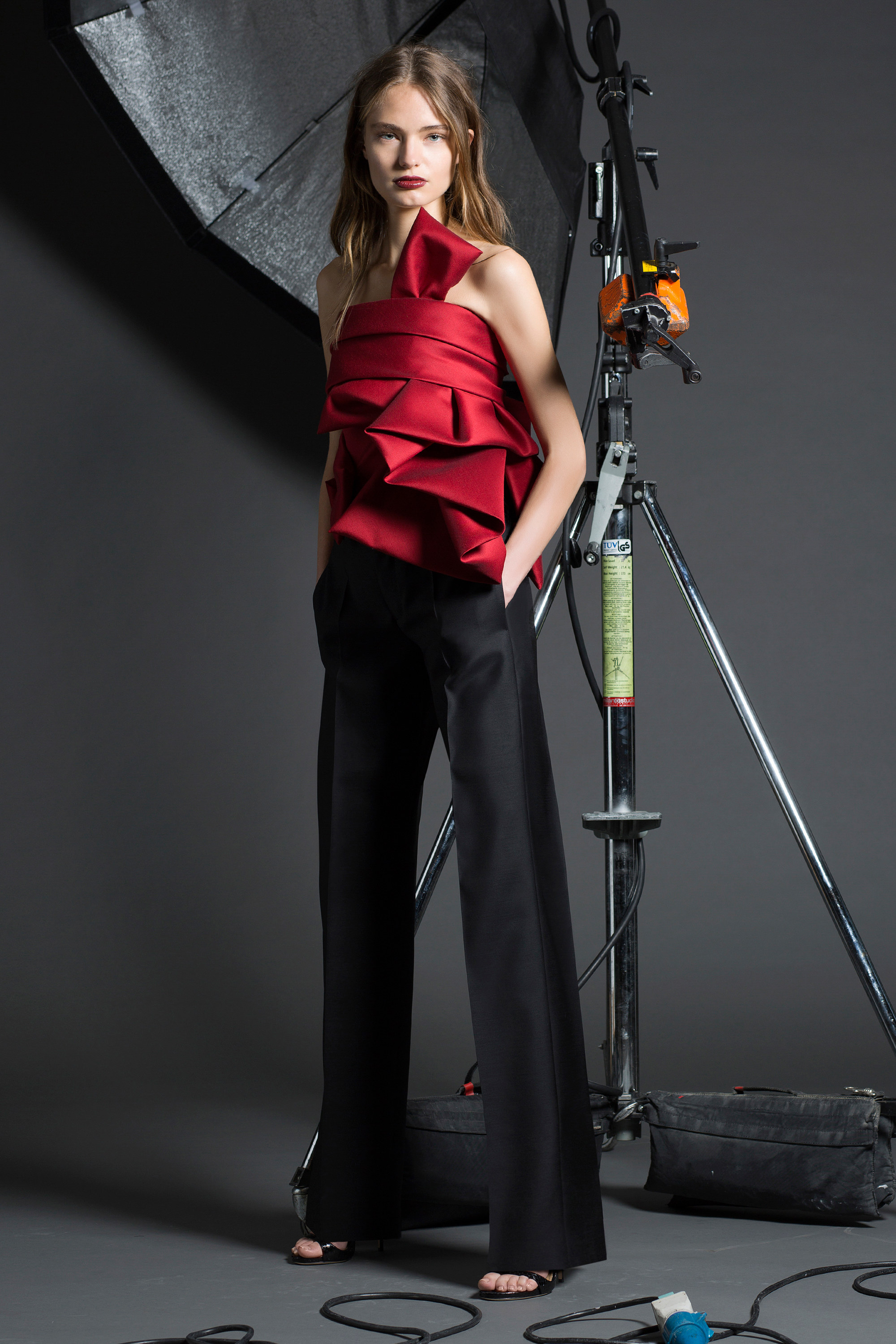 To get the eyeballs bugging out, GO 3D! And red satin never hurts! A great gala option.
ALEXANDER MCQUEEN: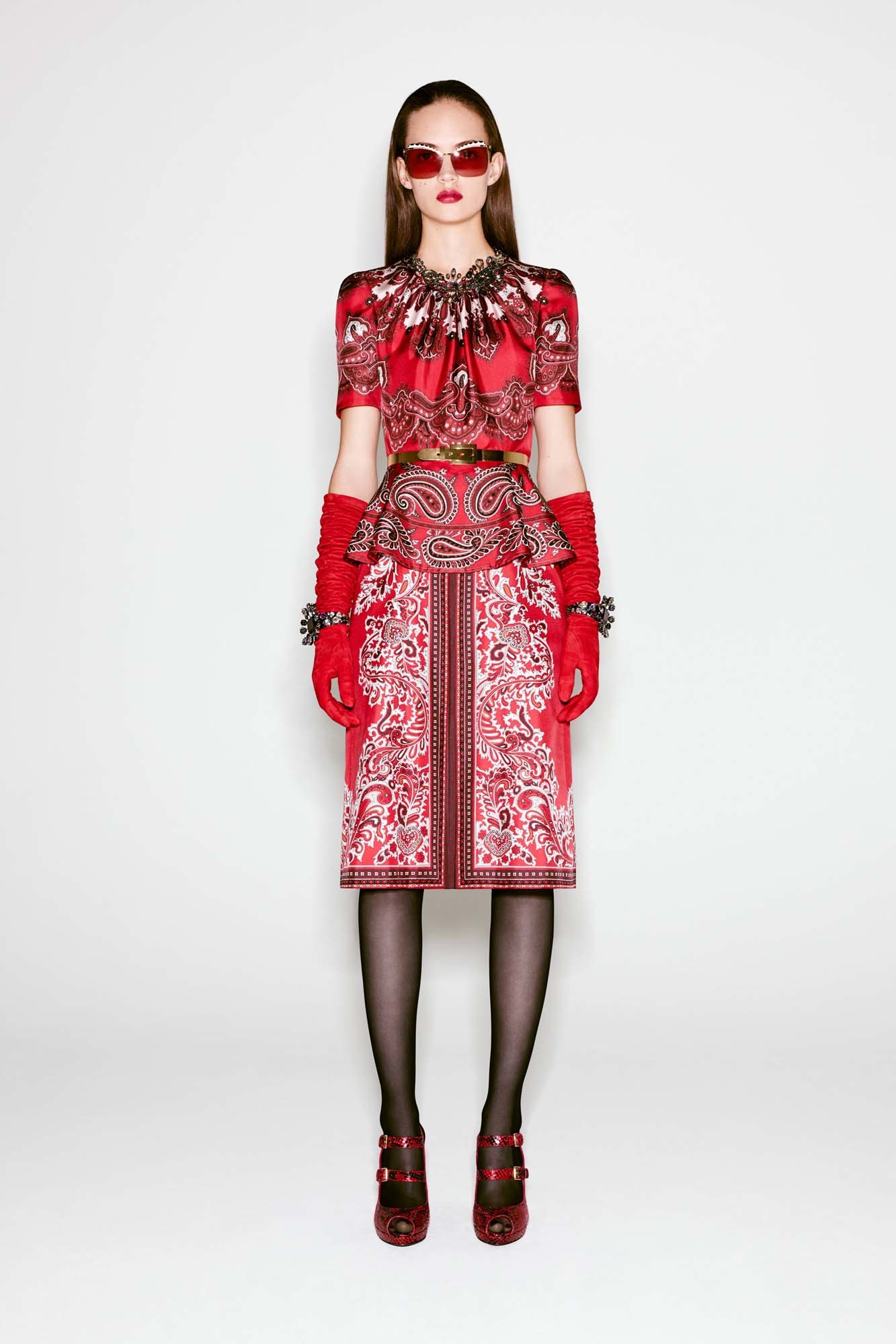 The tonal gloves add Hollywood glamour to this affair. I'd opt for shoe booties.
ANTONIO MARRAS: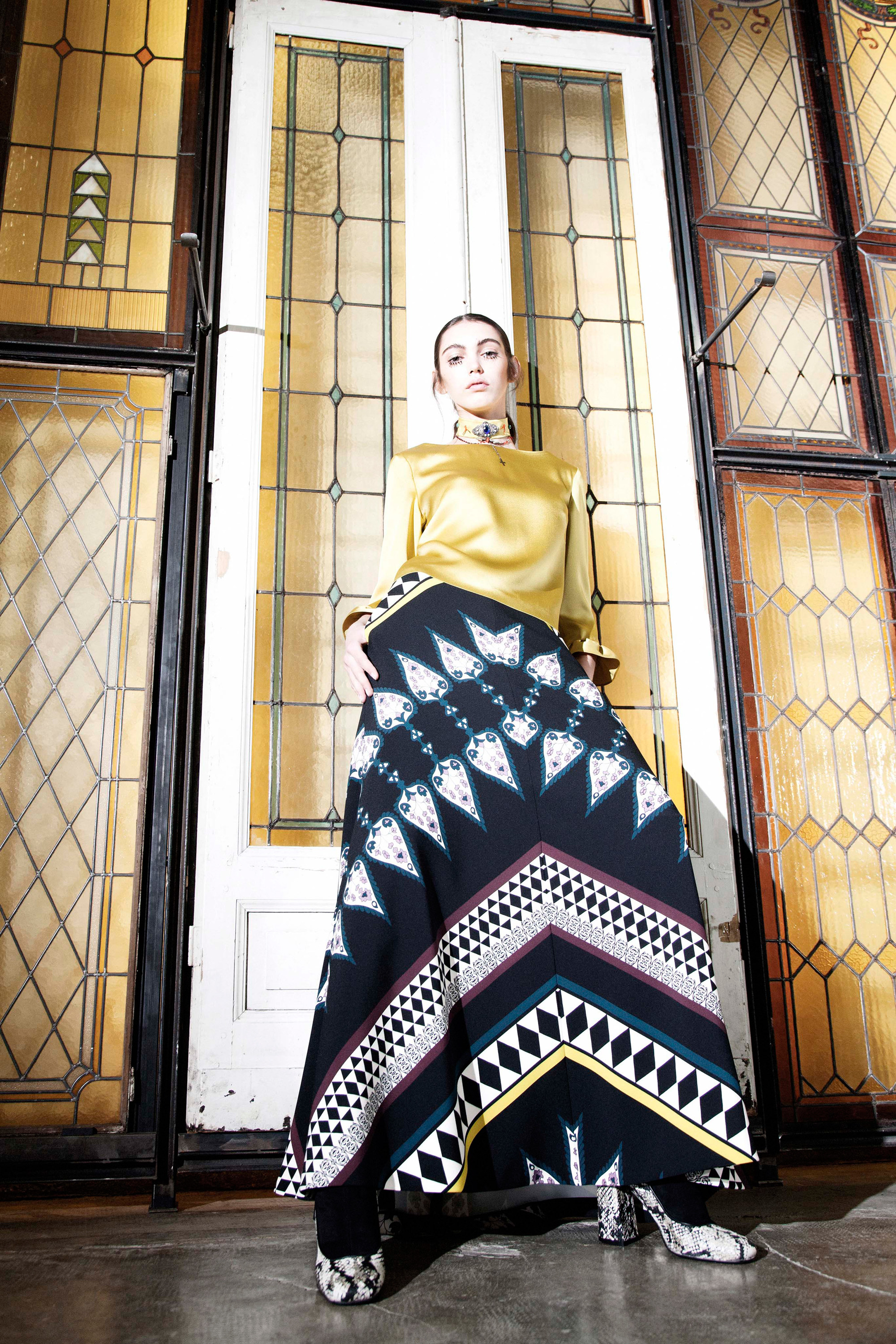 VALENTINO: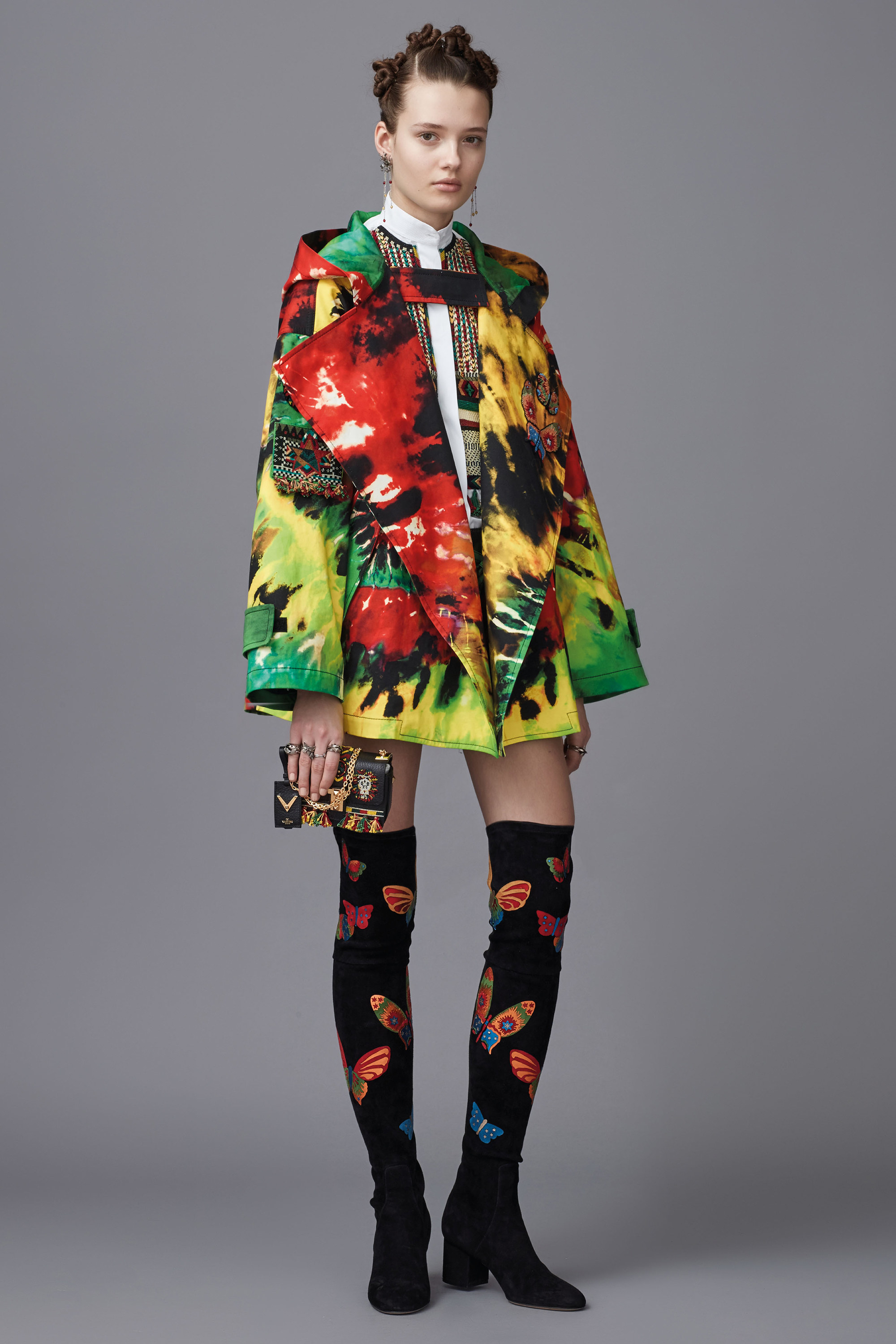 You want to talk about FULL ON JAZZ HANDS, a crazy electric jacket and thigh high embellished suede boots. HUZZAH!
CHRISTOPHER KANE: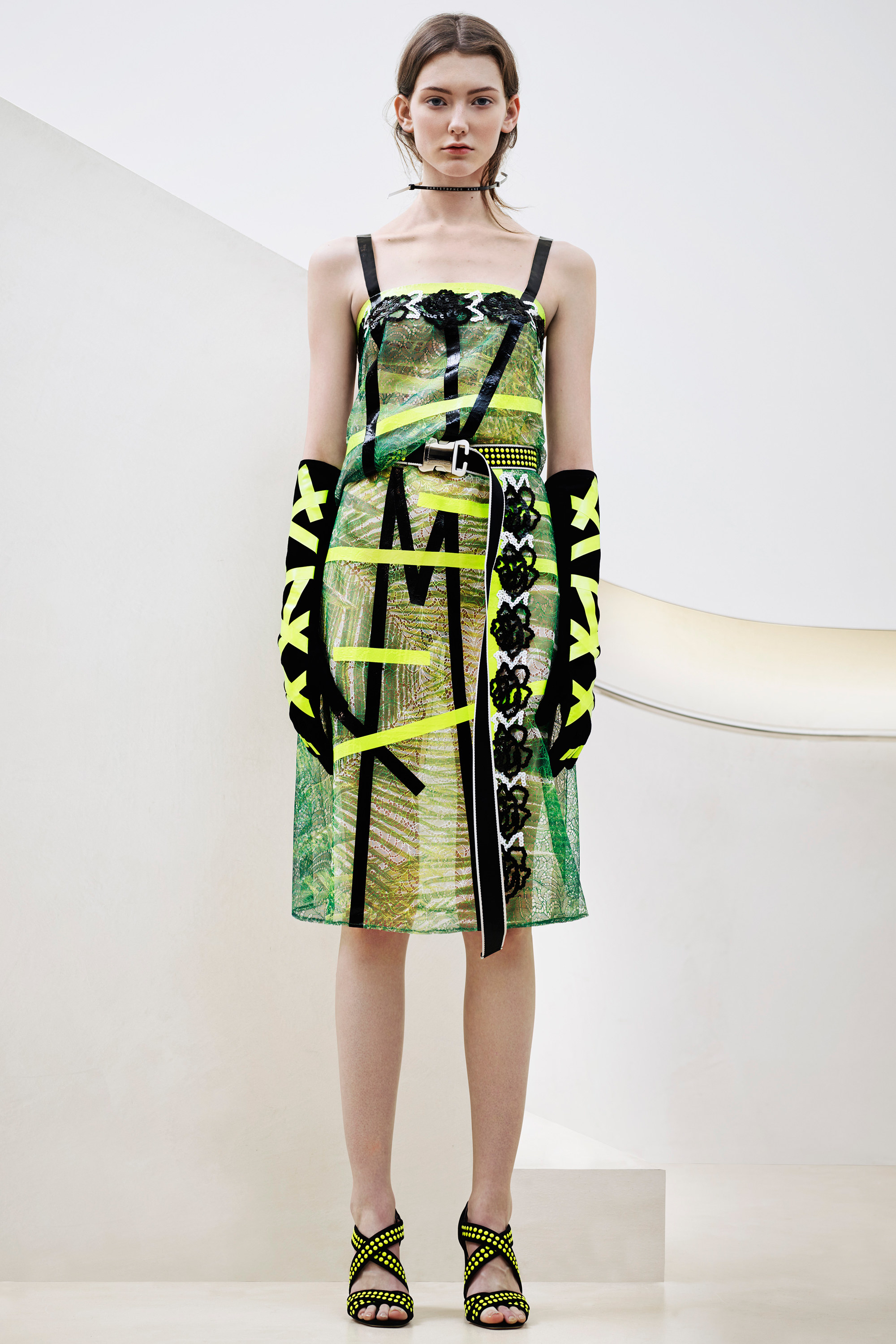 OSMAN: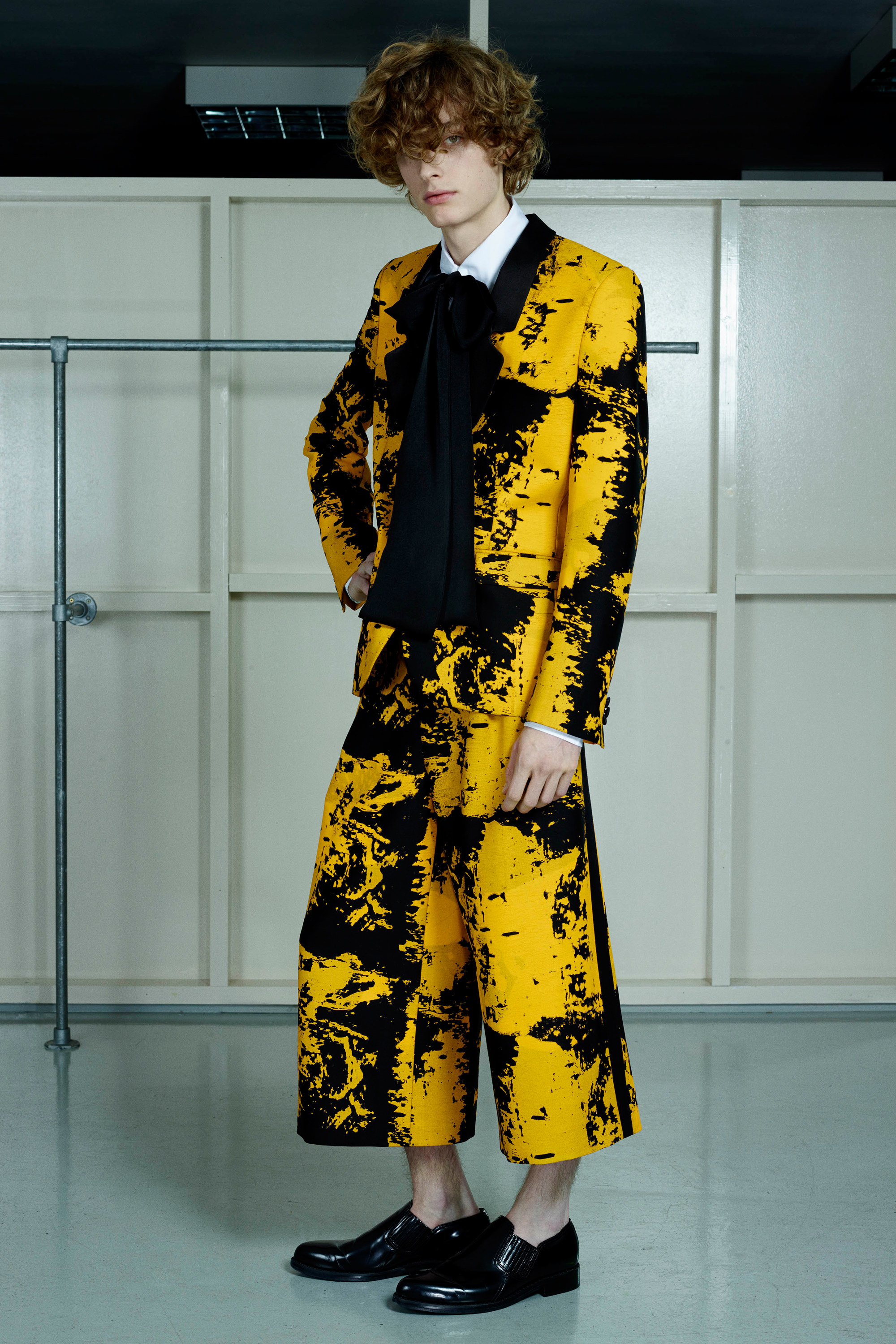 For added flare, always think of a BIG bow (or some ruffles).
KENZO: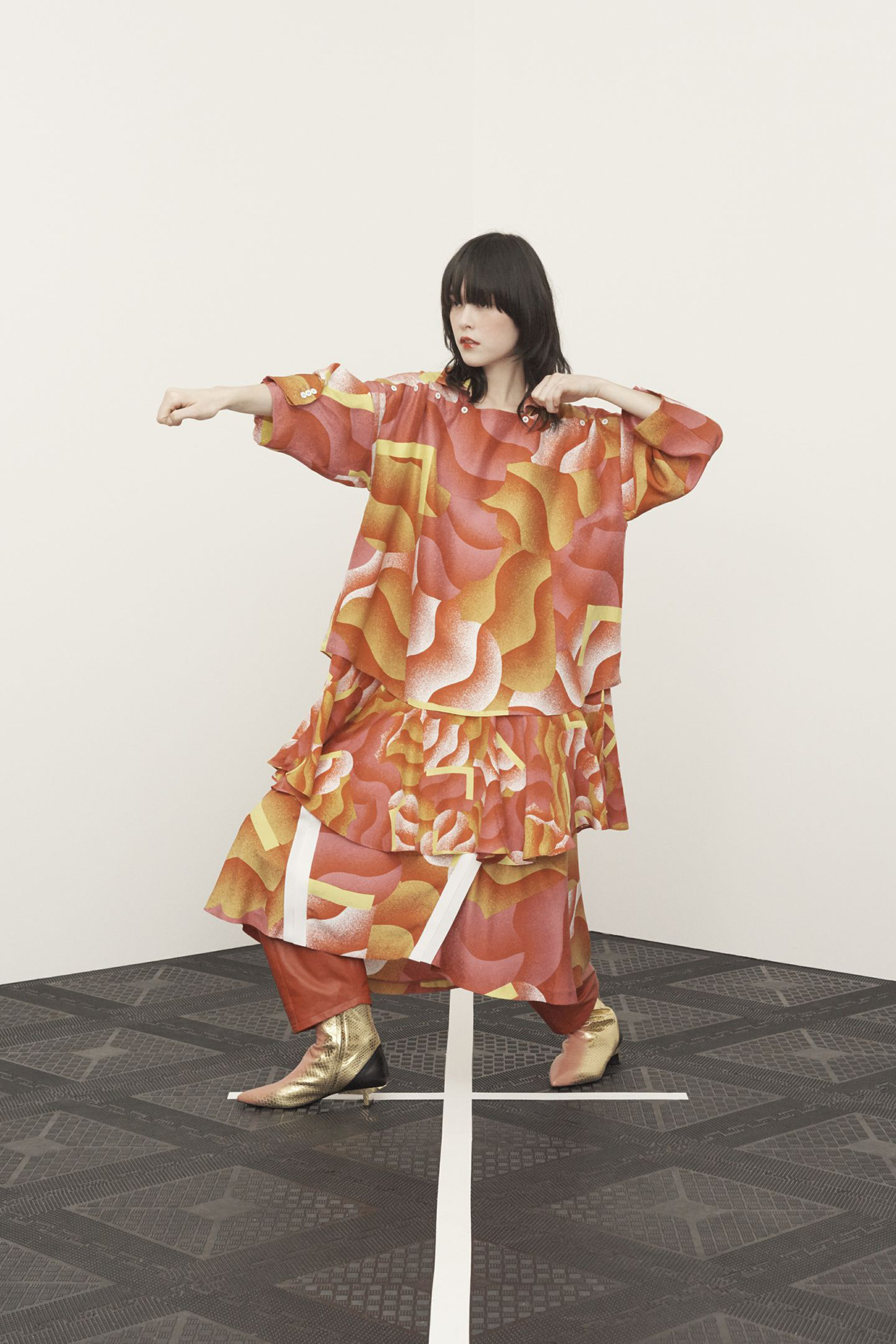 The Japanese aesthetic meets the Beatles.
ROKSANDA: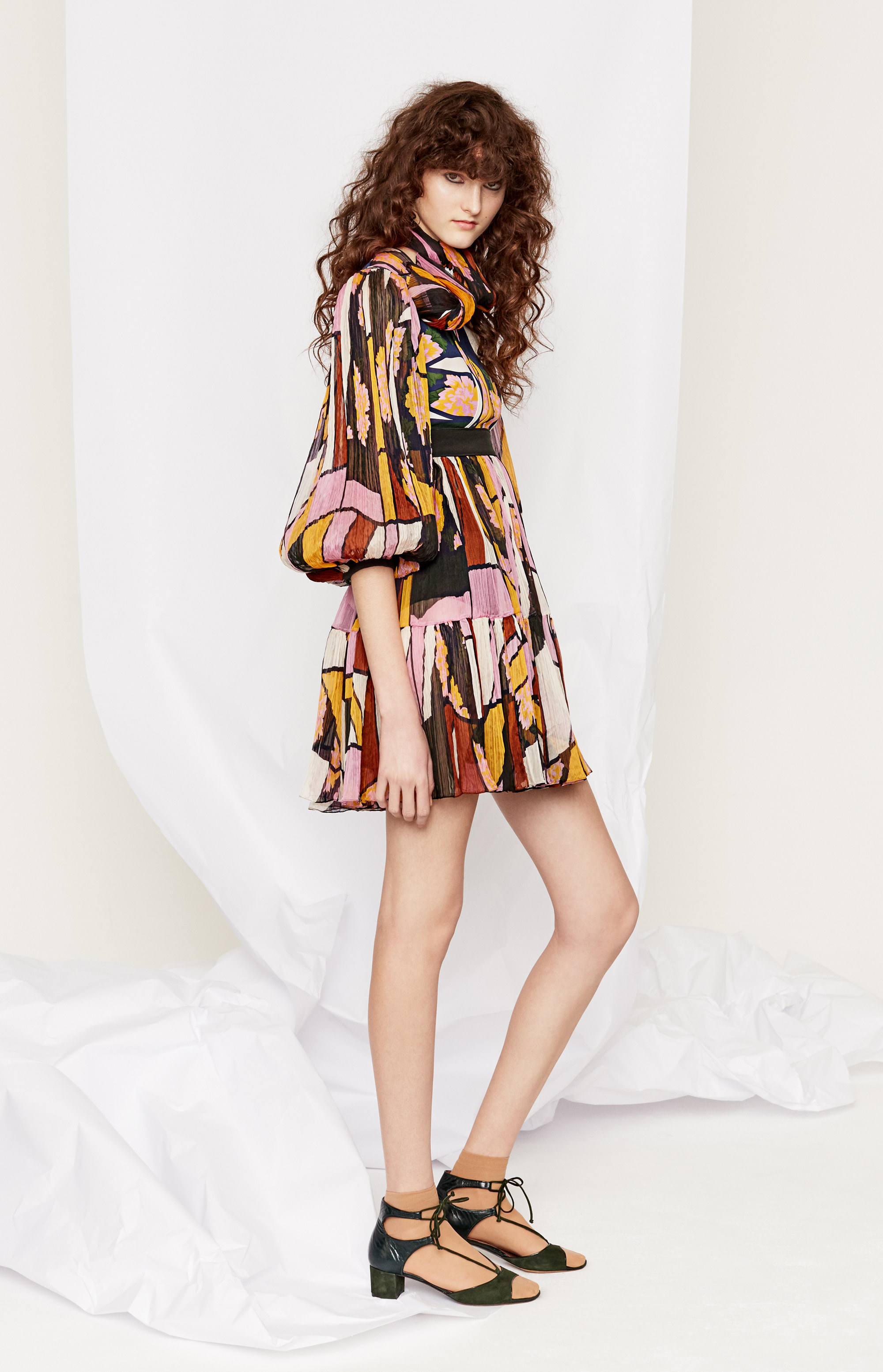 The flowy capacious sleeve adds a Guinevere vibe to this mod mini.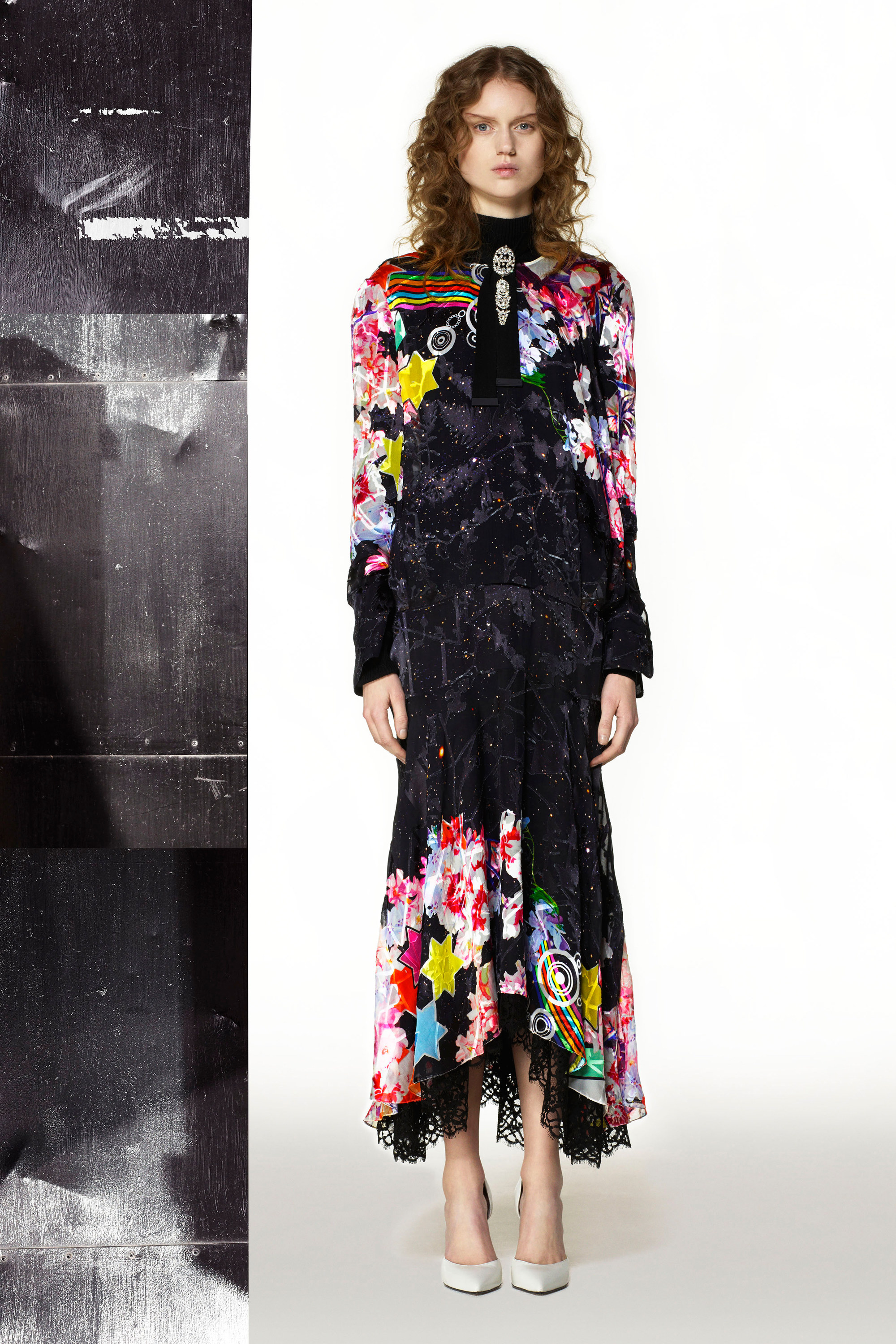 Intergalactic boho-folkloric.
EMILIO PUCCI: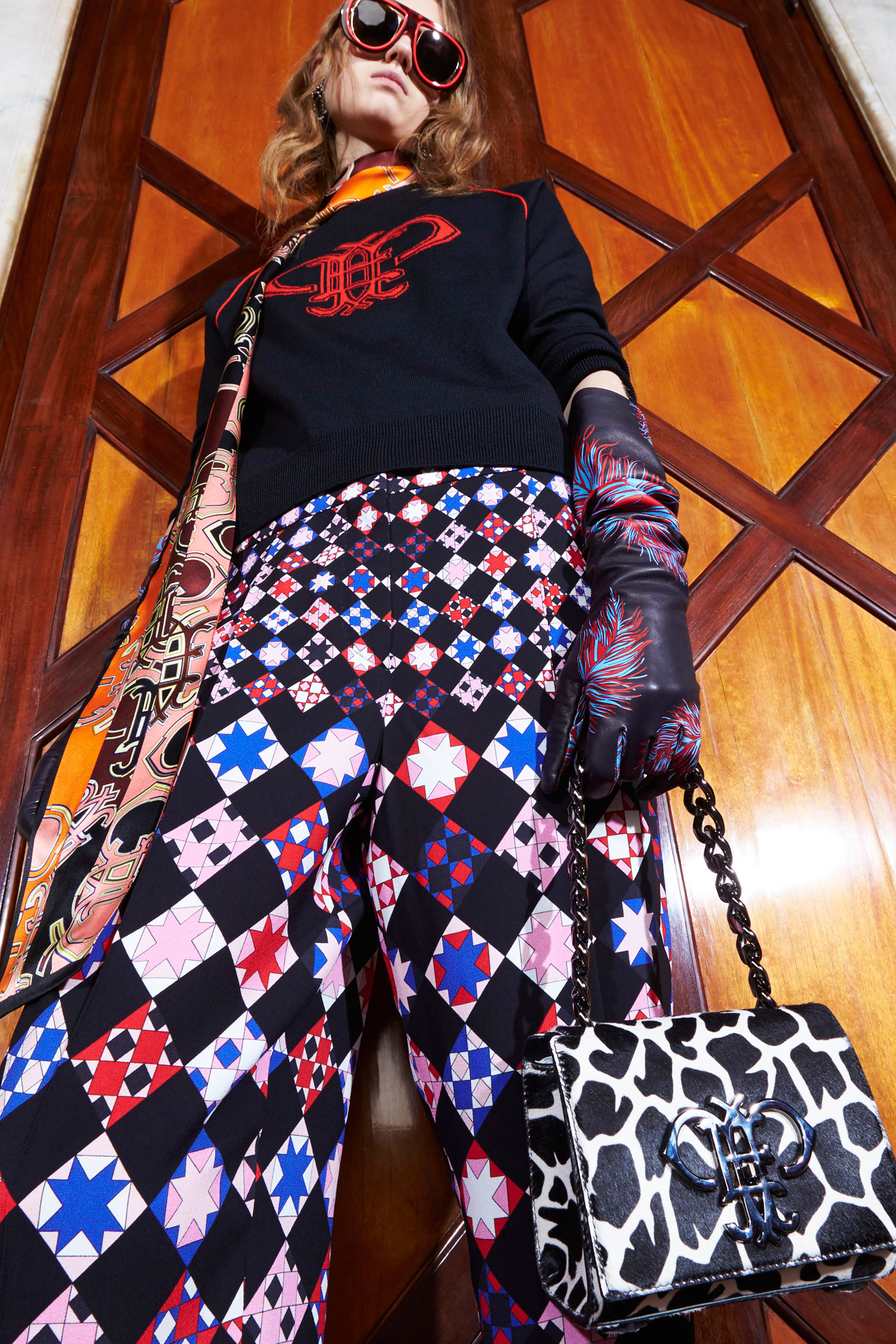 Color, color, color and competing patterns AND Opera length gloves. A full fashionwear buffet.
GIAMBA: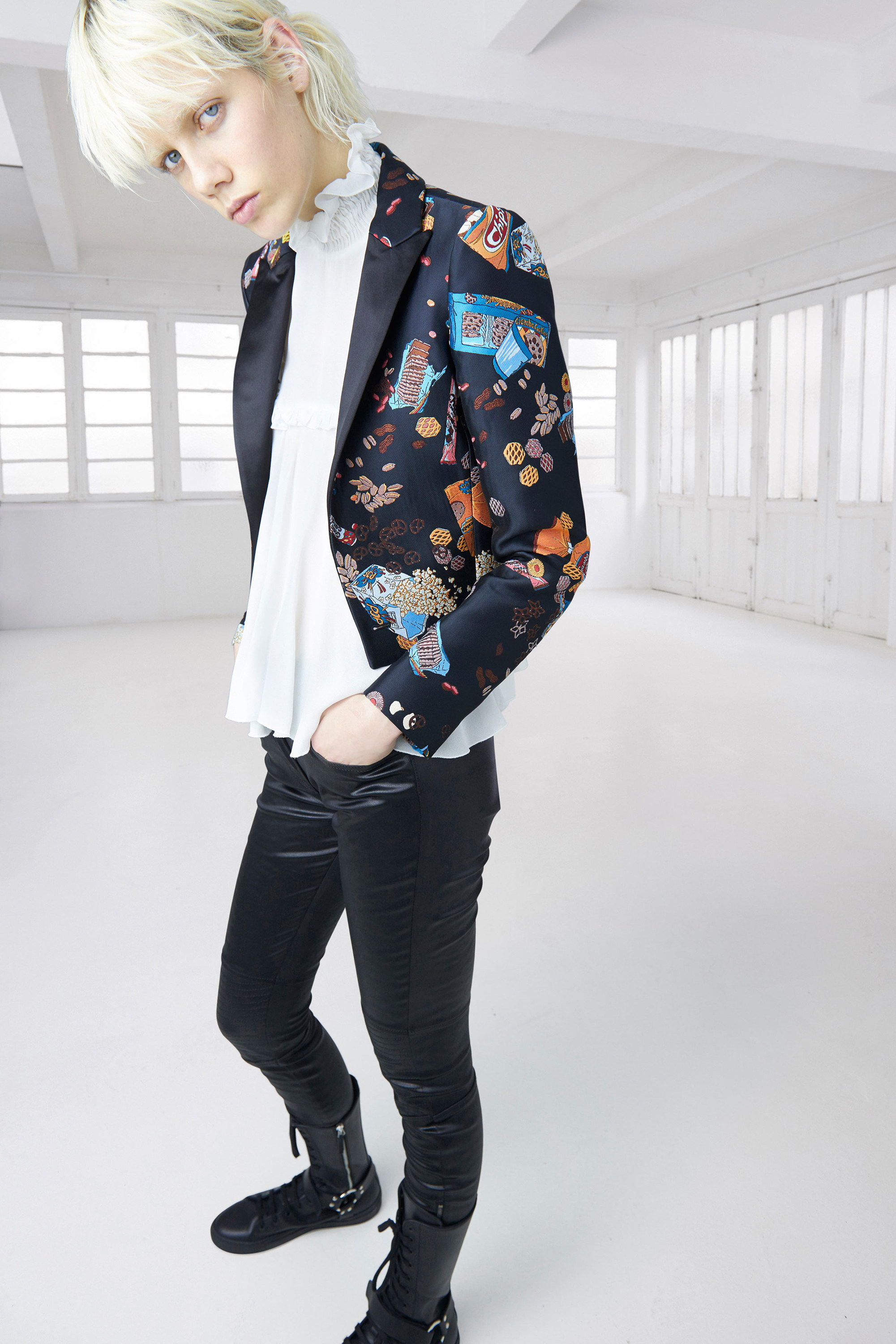 My personal favorite. A menswear inspired short jacquard tuxedo jacket with leggings. (Get out the ALAIA shoe booties). Calls for a blouse with EXUBERANT ruffles. The jacket can easily be paired with a long taffeta skirt for balls and such.
GUCCI: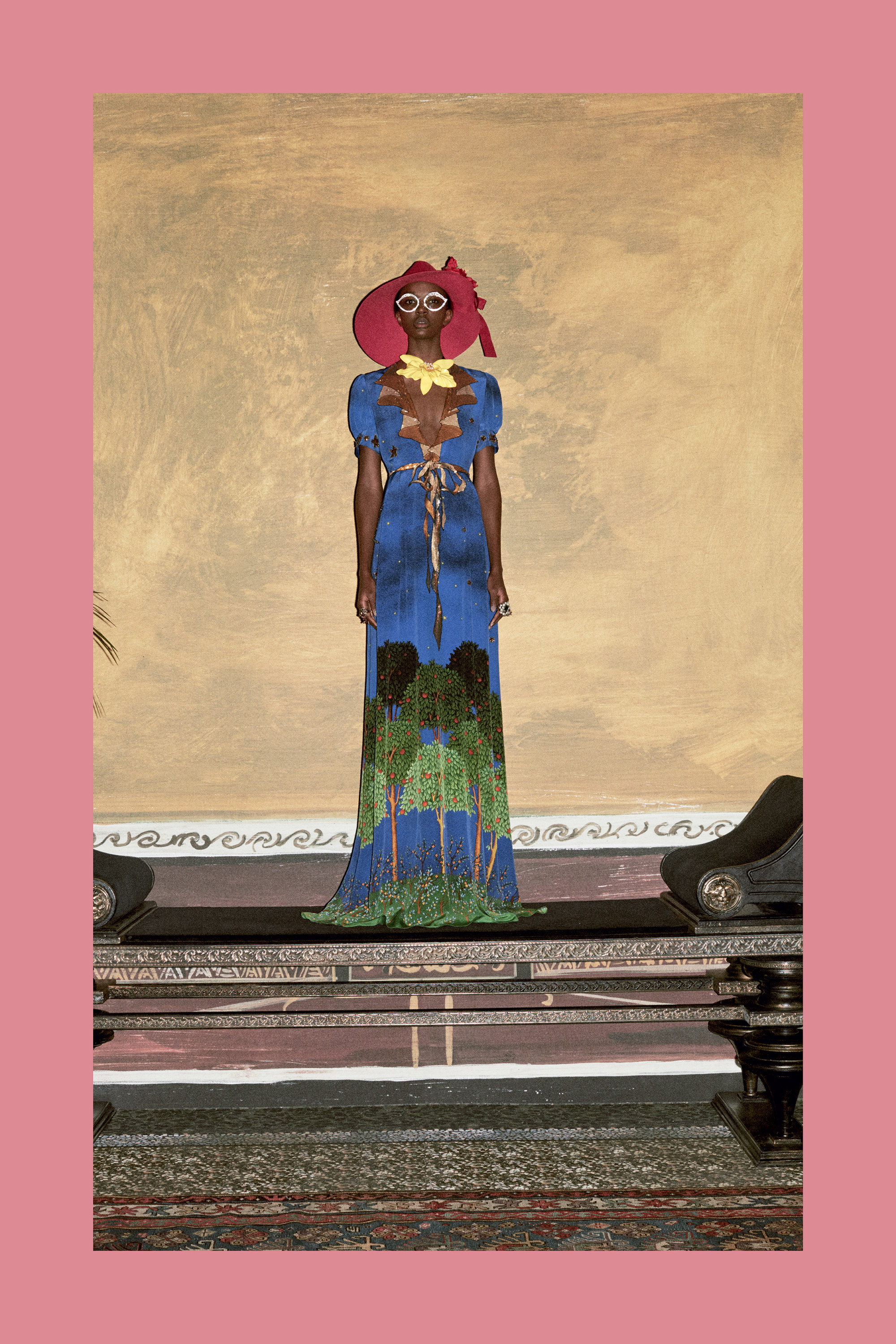 This entire collection was a testament to whimsy and joie de vivre, with the vast color palette, embellishments galore and critter motifs.
ZAC POSEN: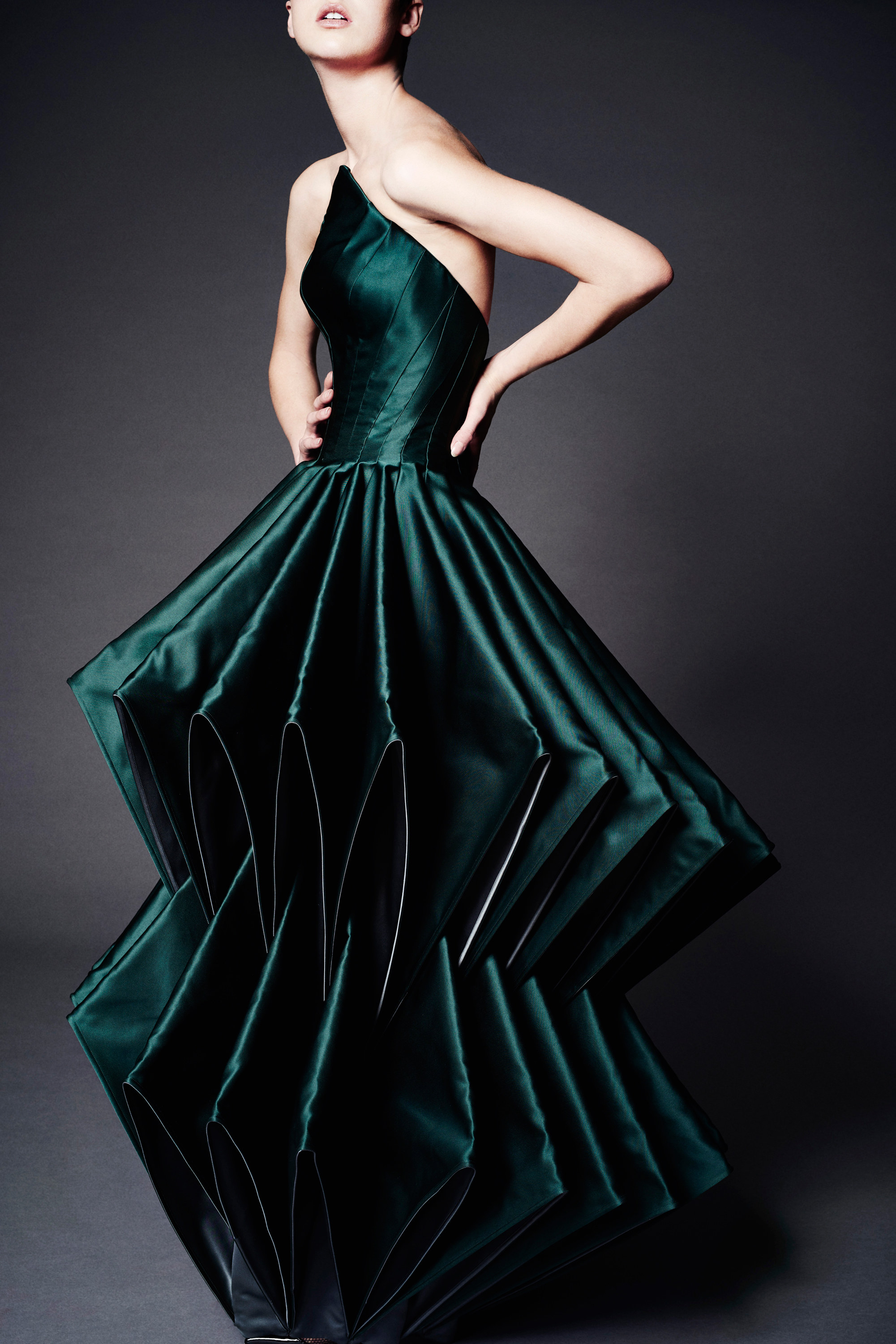 Architectural extravagance.
ALEXIS MABILLE: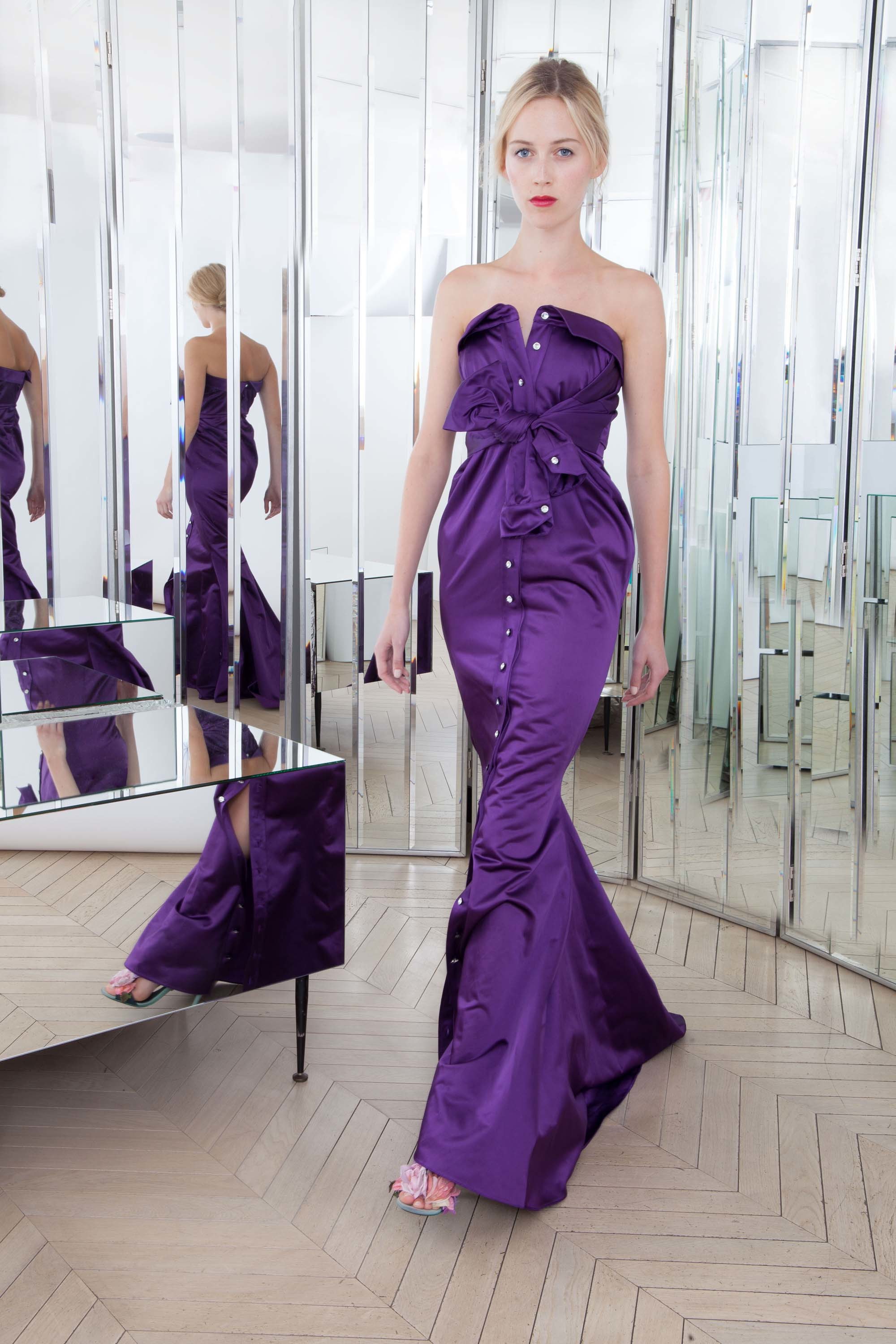 Its a shirt, its a gown……..its PURPLE SATIN! Too kool for school, and the perfect antidote to the usual ball gownery.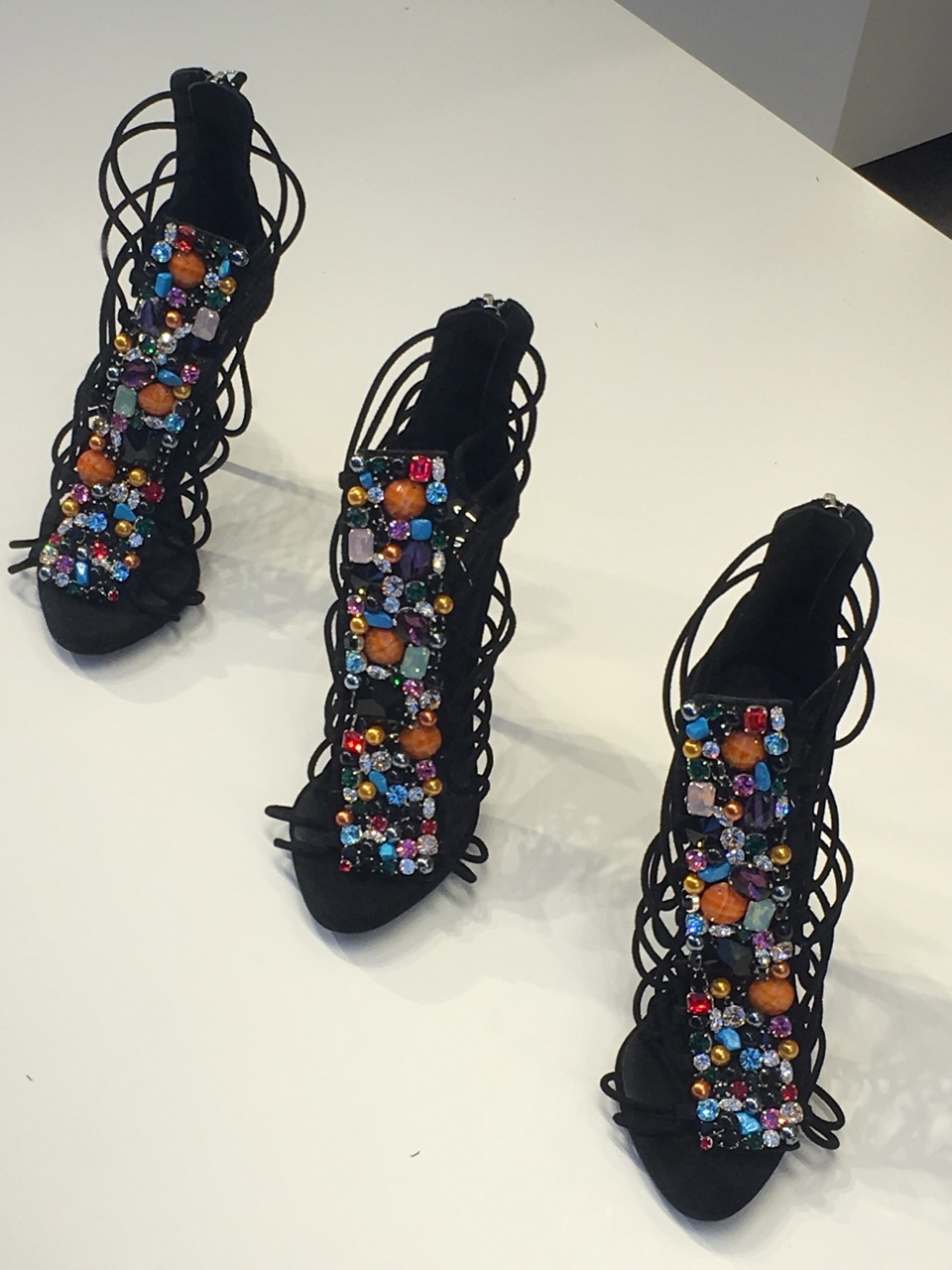 Giuseppe Zanotti (in the Madison Avenue boutique, NYC) for any occasion calling for ornate and sizzling HOT!
Images care of www.vogue.com.