You've got to love the Japanese and their approach to ready to wear. On the Vanguard of the avant-garde for decades, one can always expect the UNEXPECTED from their disparate collections. Apparently the more repressed, polite, and mannered a society, the EDGIER the aesthetic when it comes to the arts and fashion. The pieces often demonstrate an architectural or sculptural bent with a varied concentration of asymmetries, deconstruction, and of course whimsy!
Jun Takahashi presents a brief series of wearables for fall winter which are primarily of the cozy, casual, and comfy variety, which seems particularly apropos given the Armageddon like weather here in SF. I'm thinking of building an Ark. Anyway, there are pajama style faux fur trousers, which I heartily prefer over the new fangled track suit pants out there in the universe (yawn), as well as jackets, coats and a Frankenstein Trench which could become your new favorite go to staple when its time to venture out into breezy, inclement weather. There are some slouchy sweaters we could all use for tooling around town, lounging at home, walking the Hounds, or random stadium affairs (Go Bears by the way). Even the occasional vest and skirt make their way into this approachable but never banal group.
For easy chic with a modicum of Japanese theatricality.
And ironically enough, a few end-of-show GALA GOWNS are thrown in for good measure for the adventuresome Fashionista. Just add Opera length metallic gloves.
Don't forget to check out the CROWNS and the BEE adornments!
UNDERCOVER FALL WINTER 2016: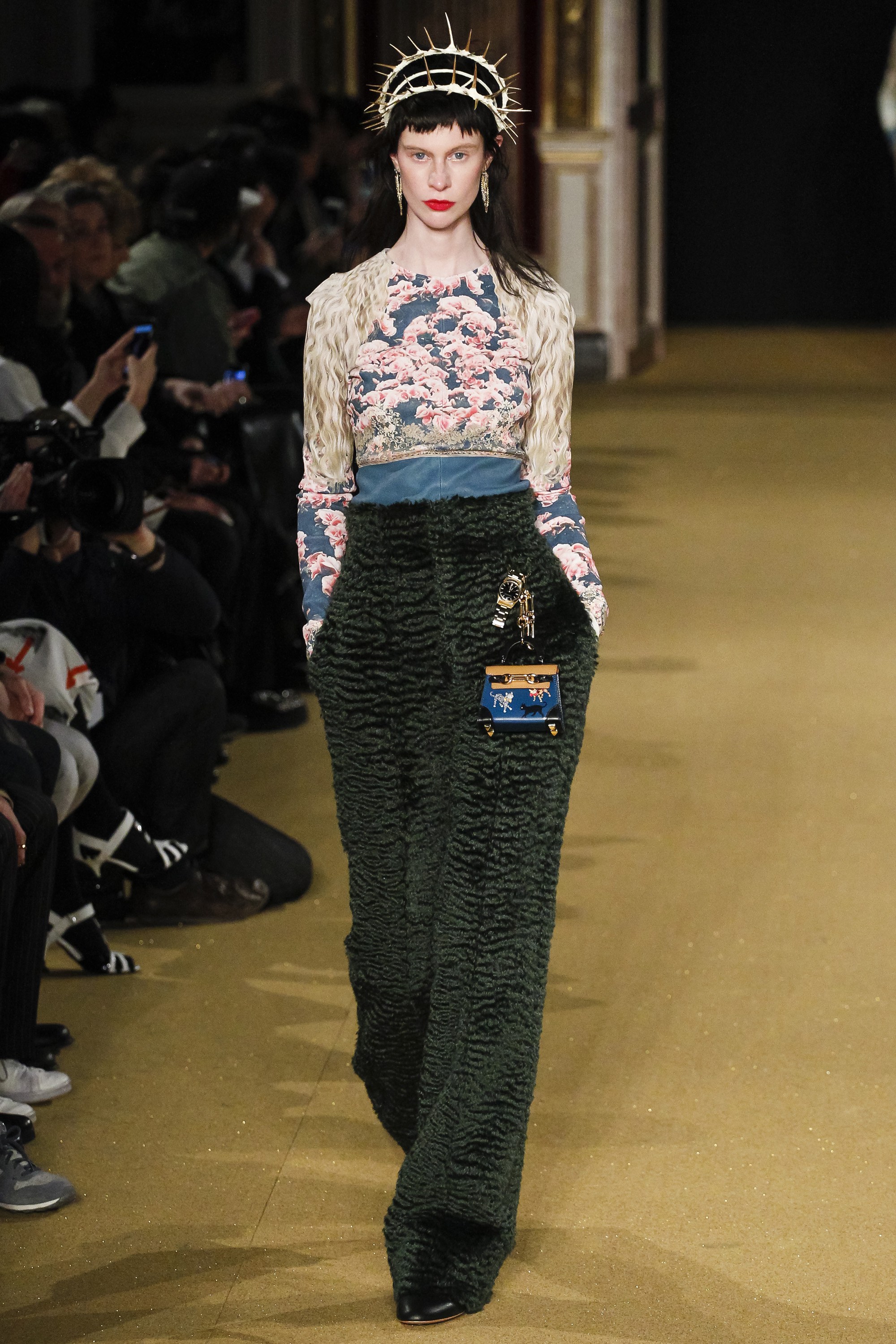 Who can't use some Grizzly chic? Not exactly SLIMMING, but, meh, looks comfy and toasty.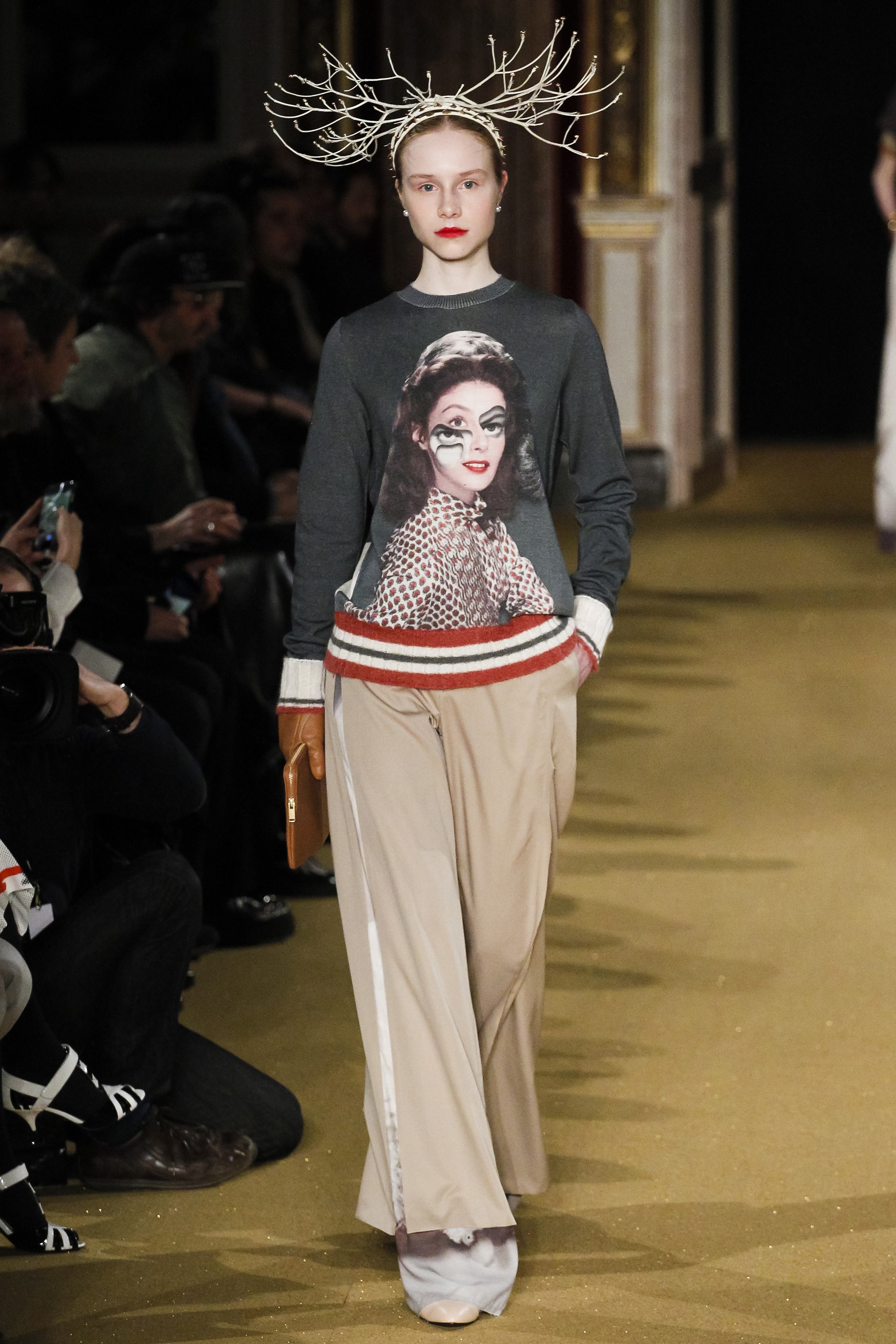 If you are going to go the gym togs as outer wear route....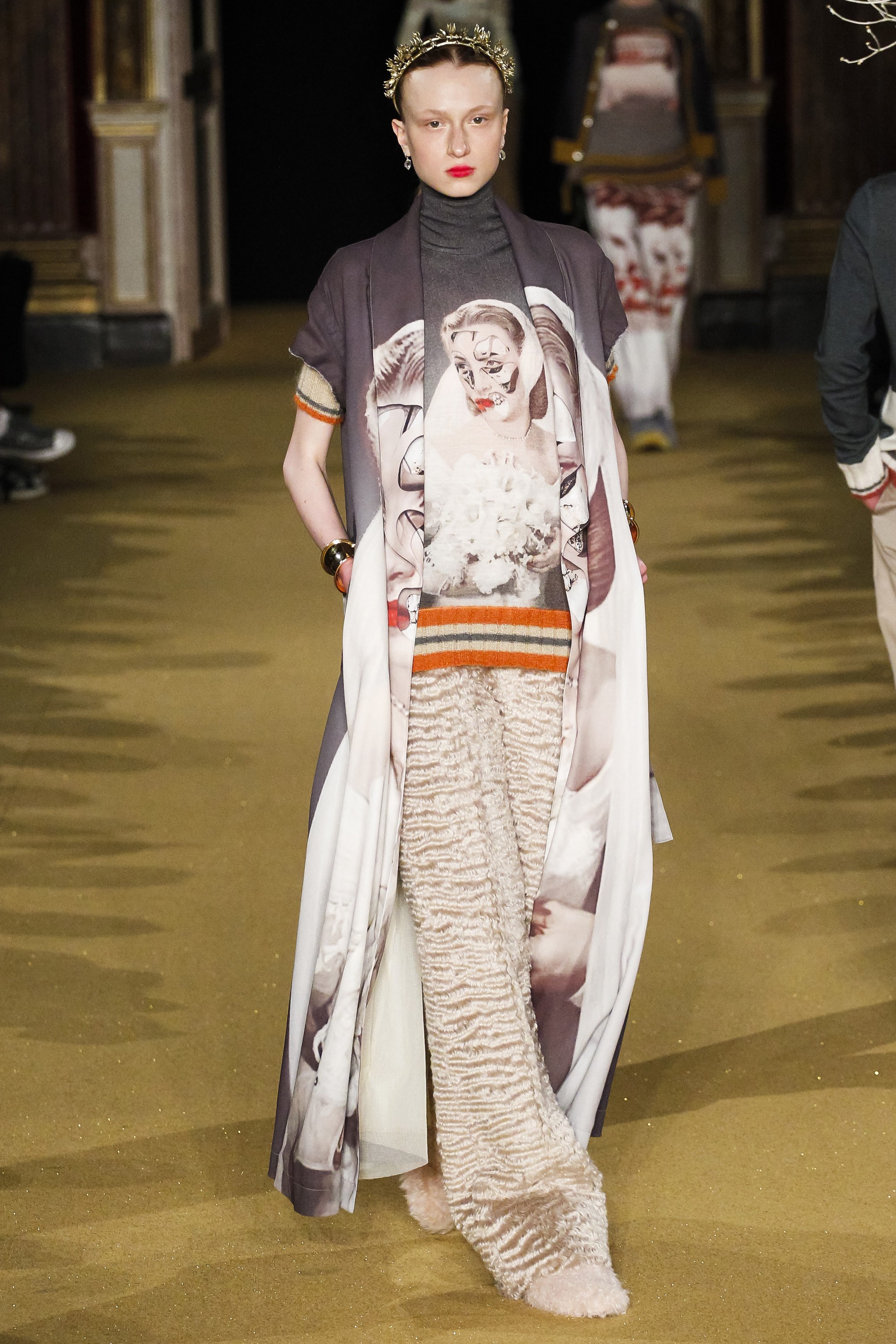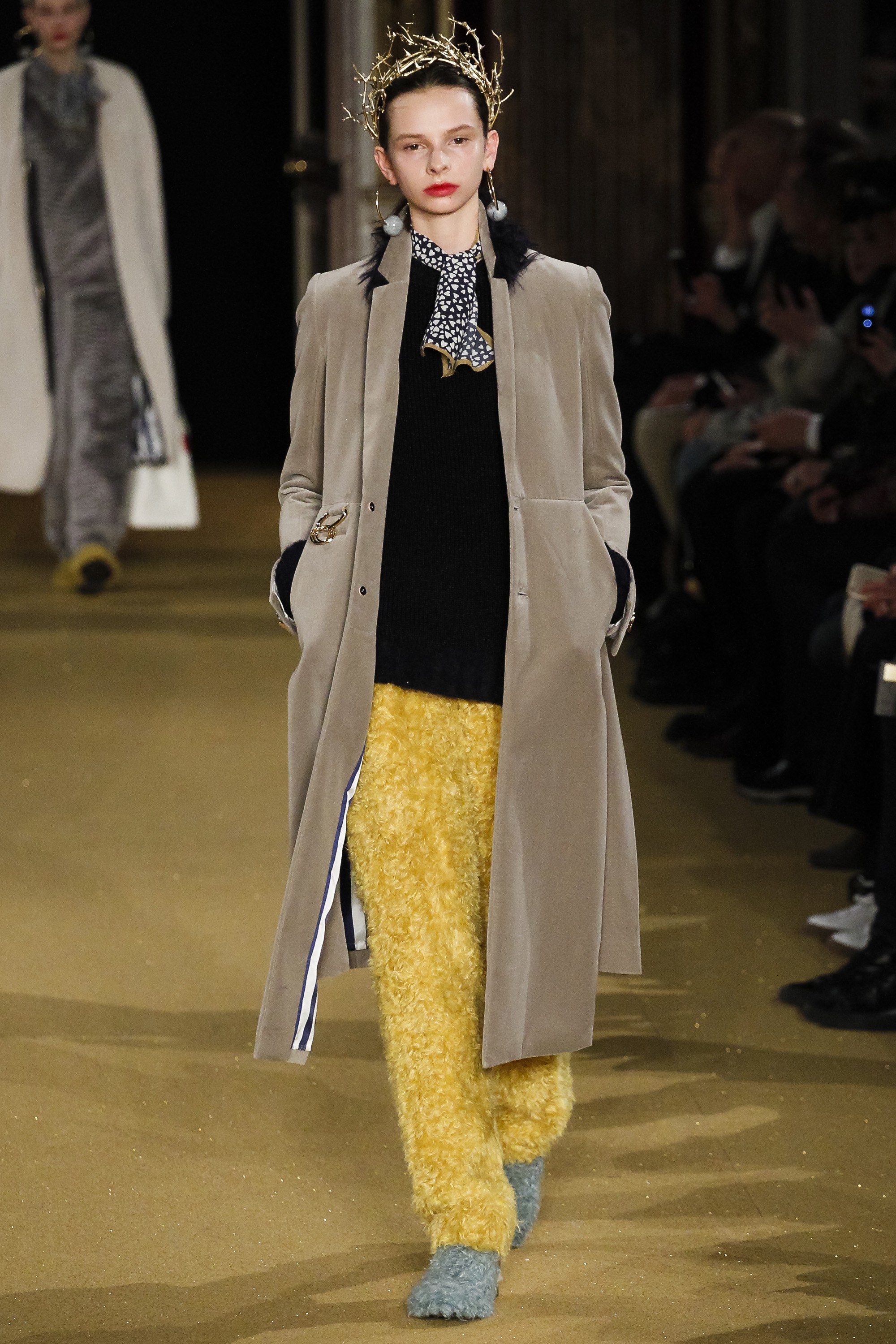 Many of these separates would be fabulous options for traveling, when comfort and warmth are of utmost importance.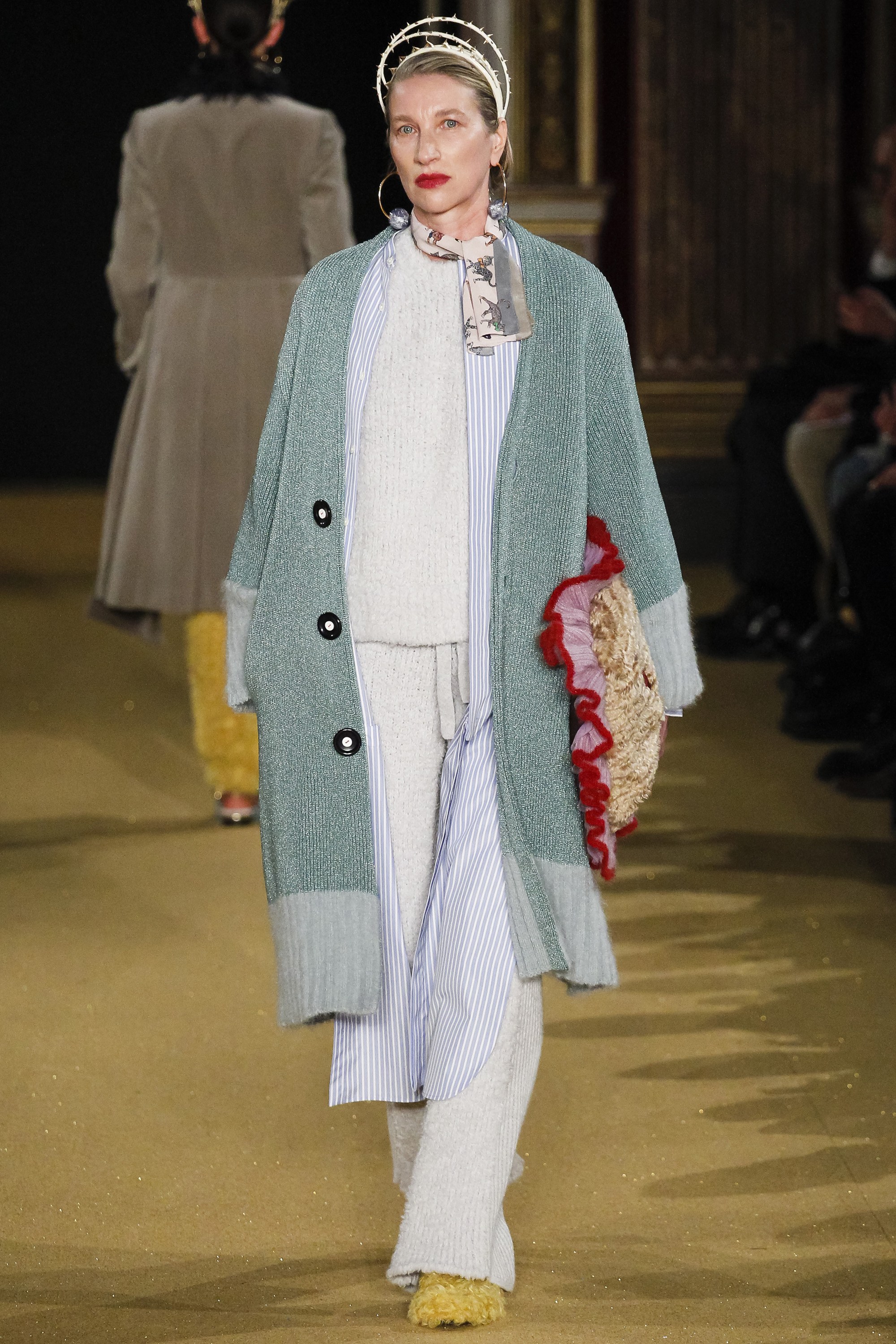 Love it, when you want to run around in pjs and a robe. AND SLIPPERS.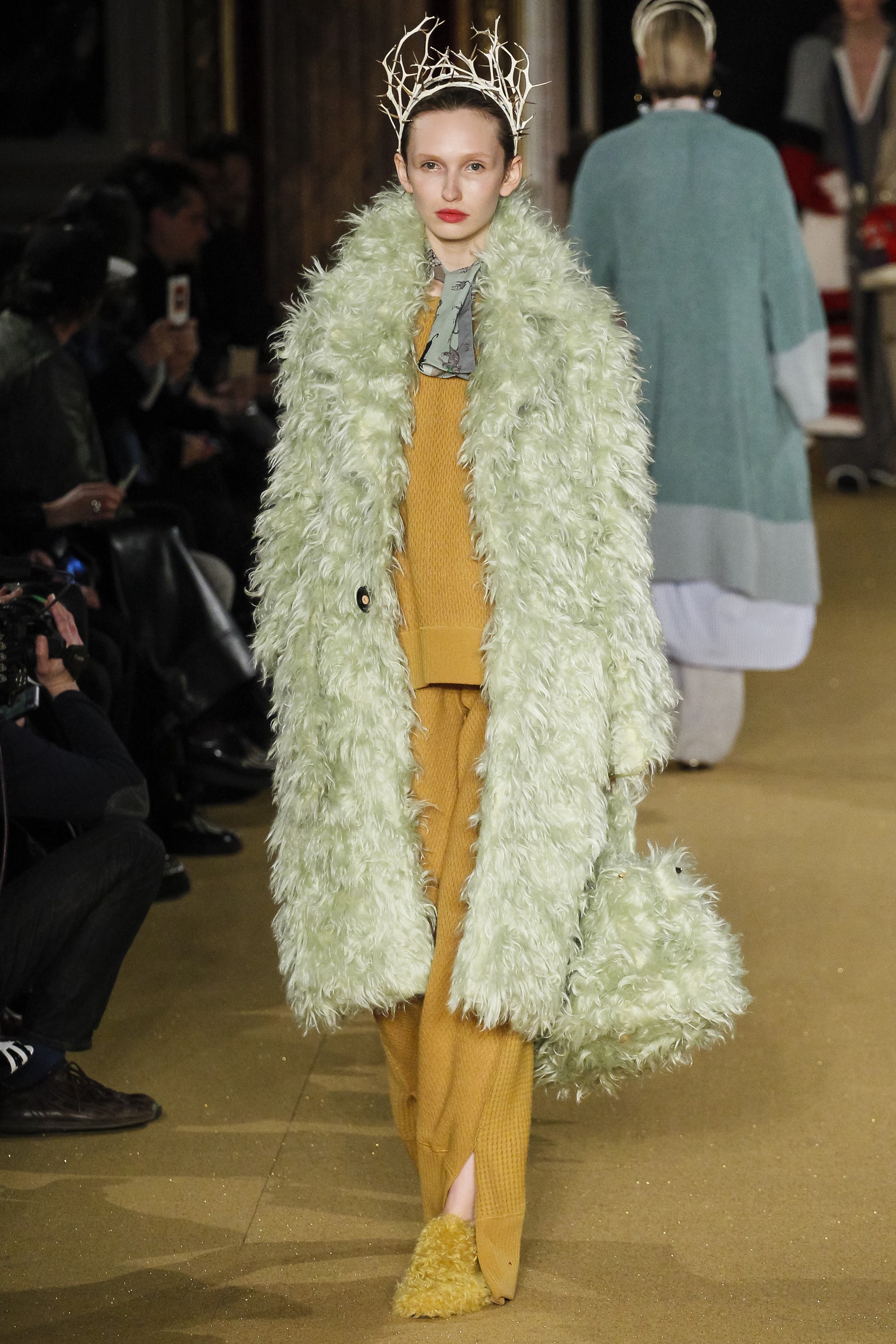 A wee bit of the Sasquatch in this fuzzy Celadon coat.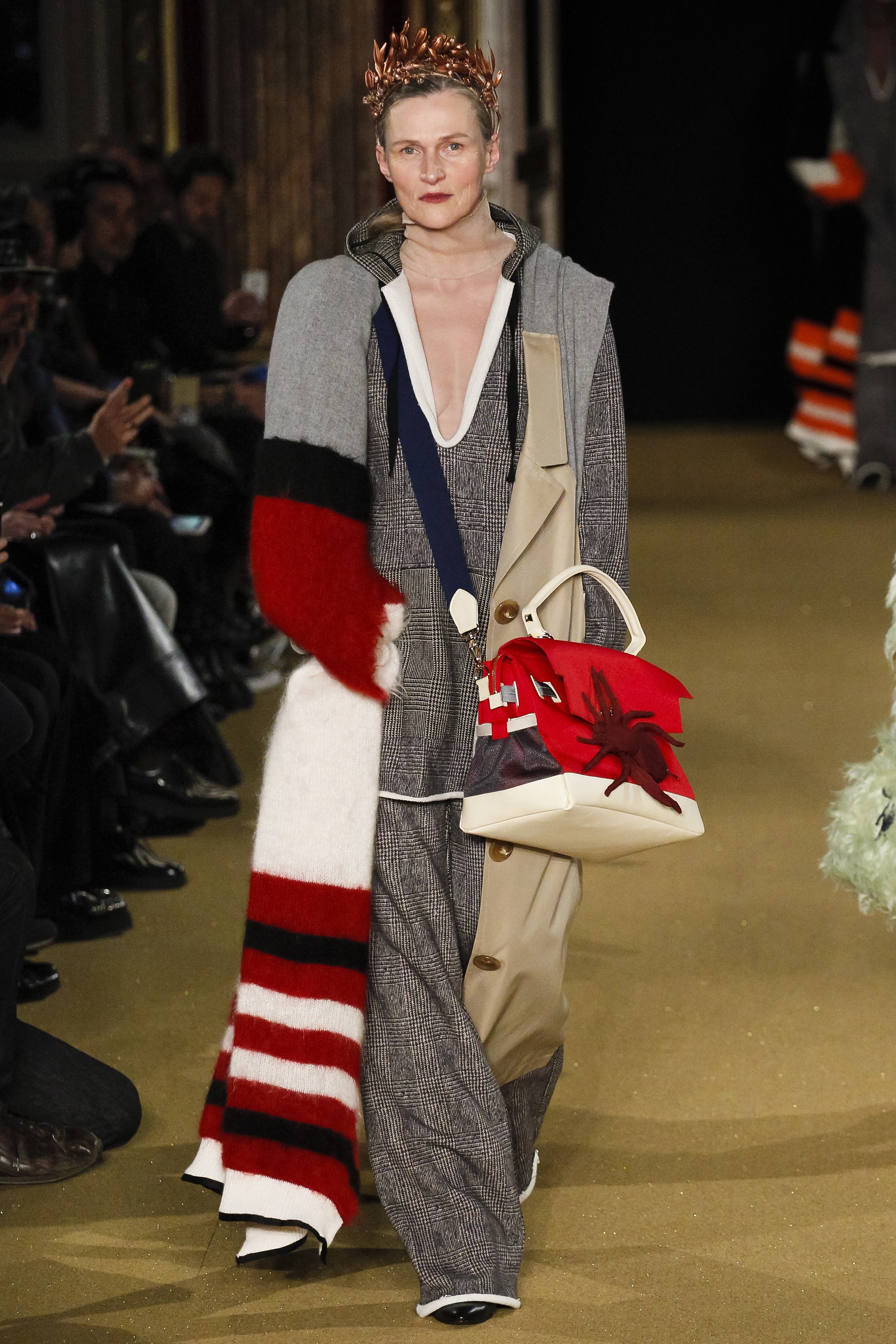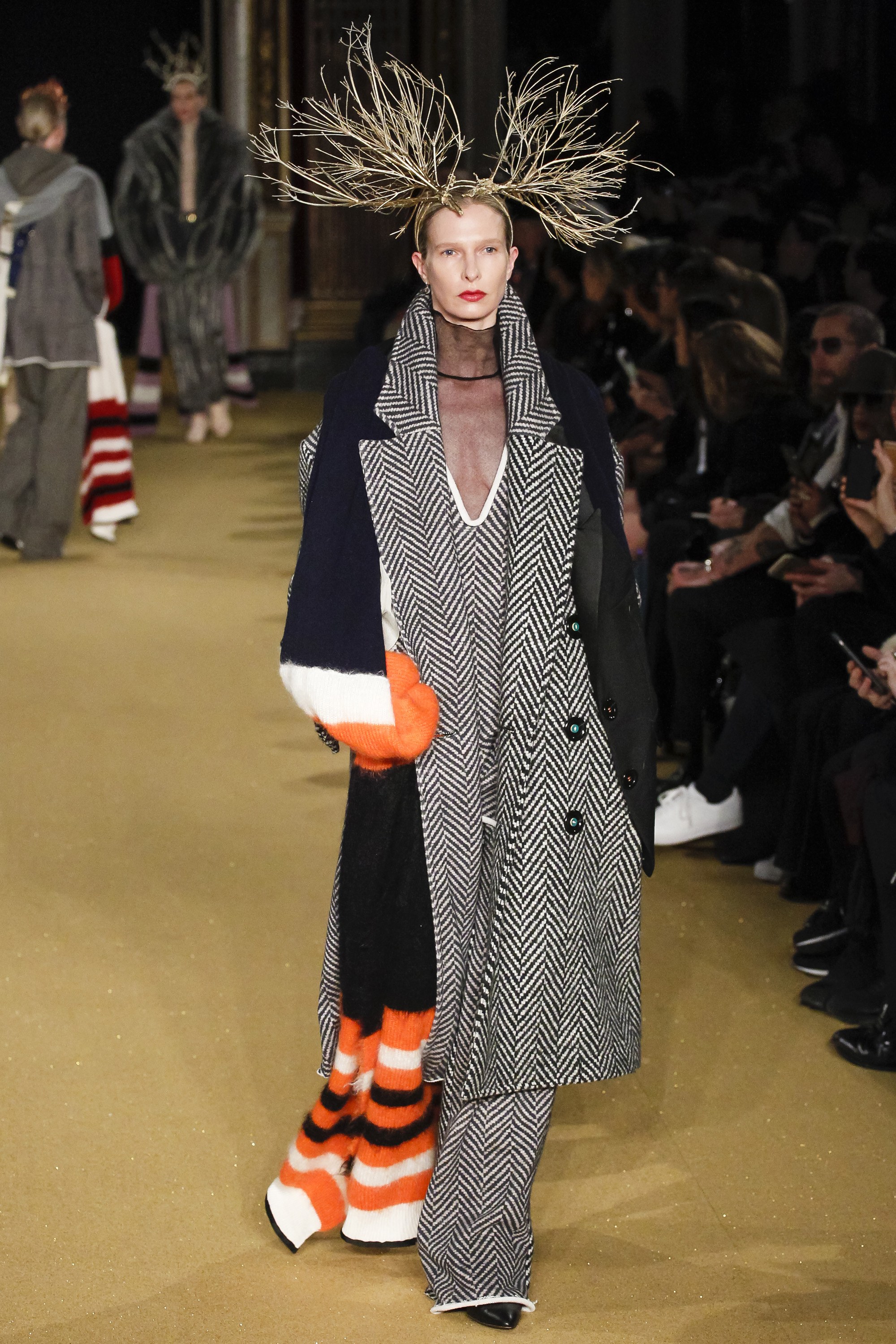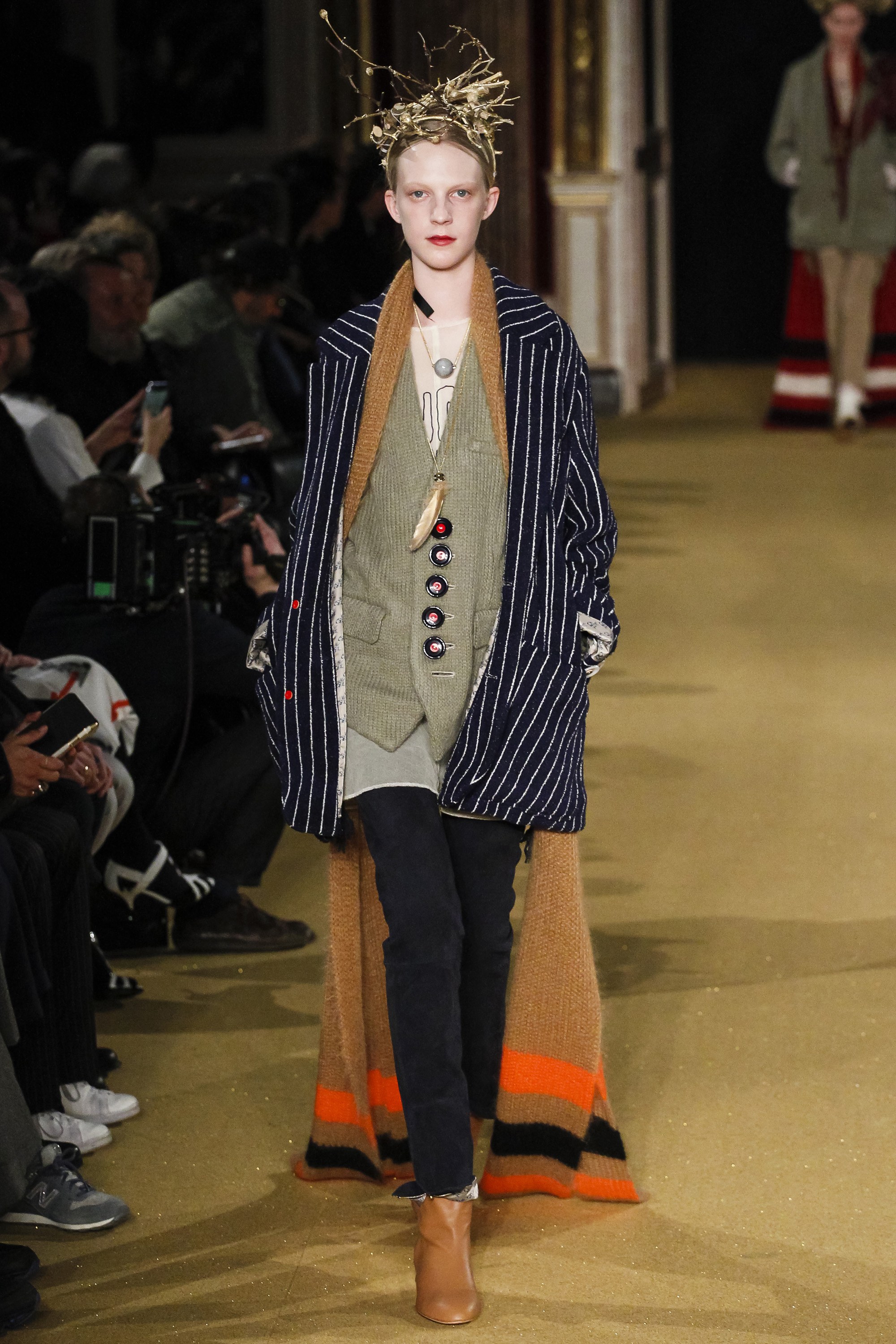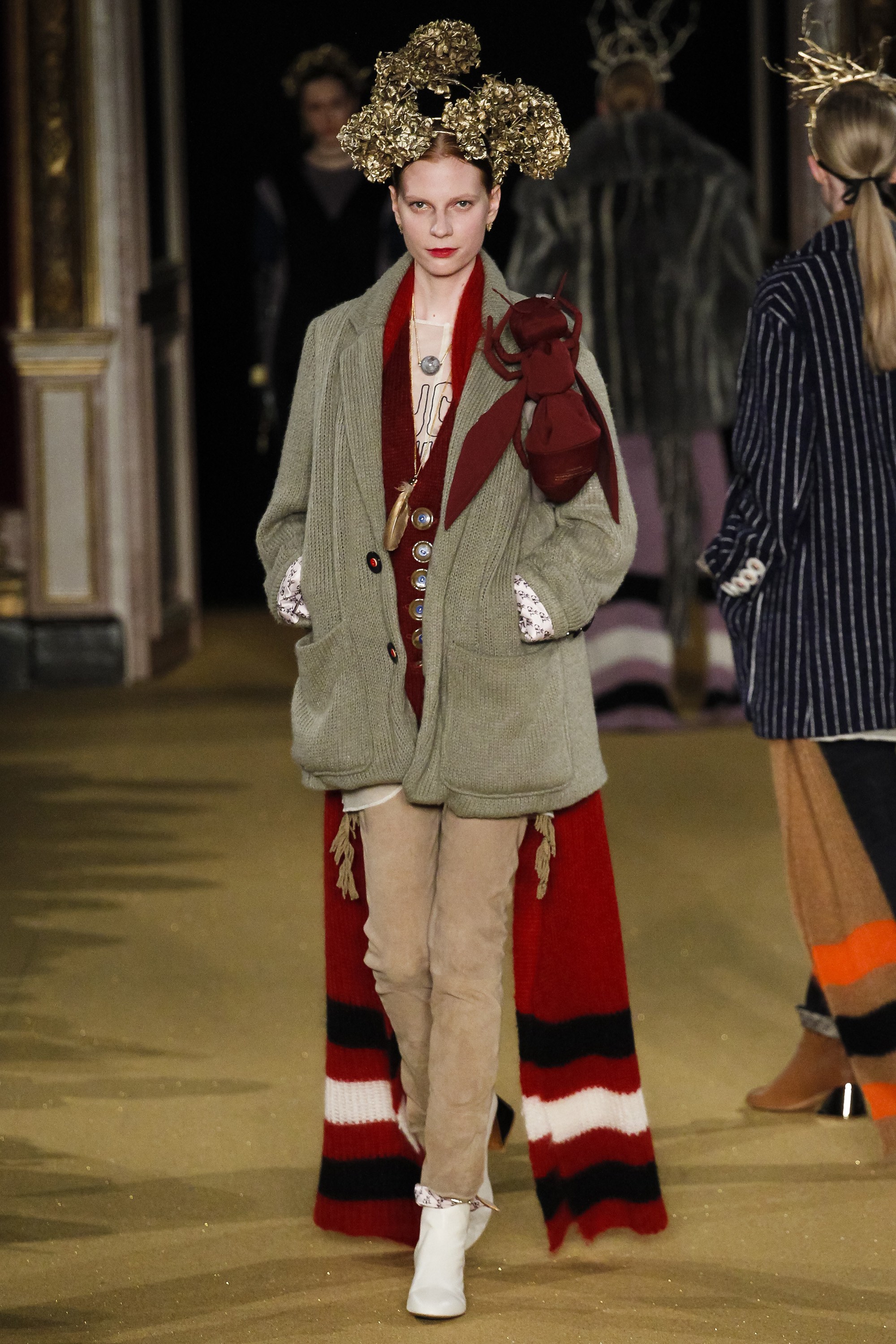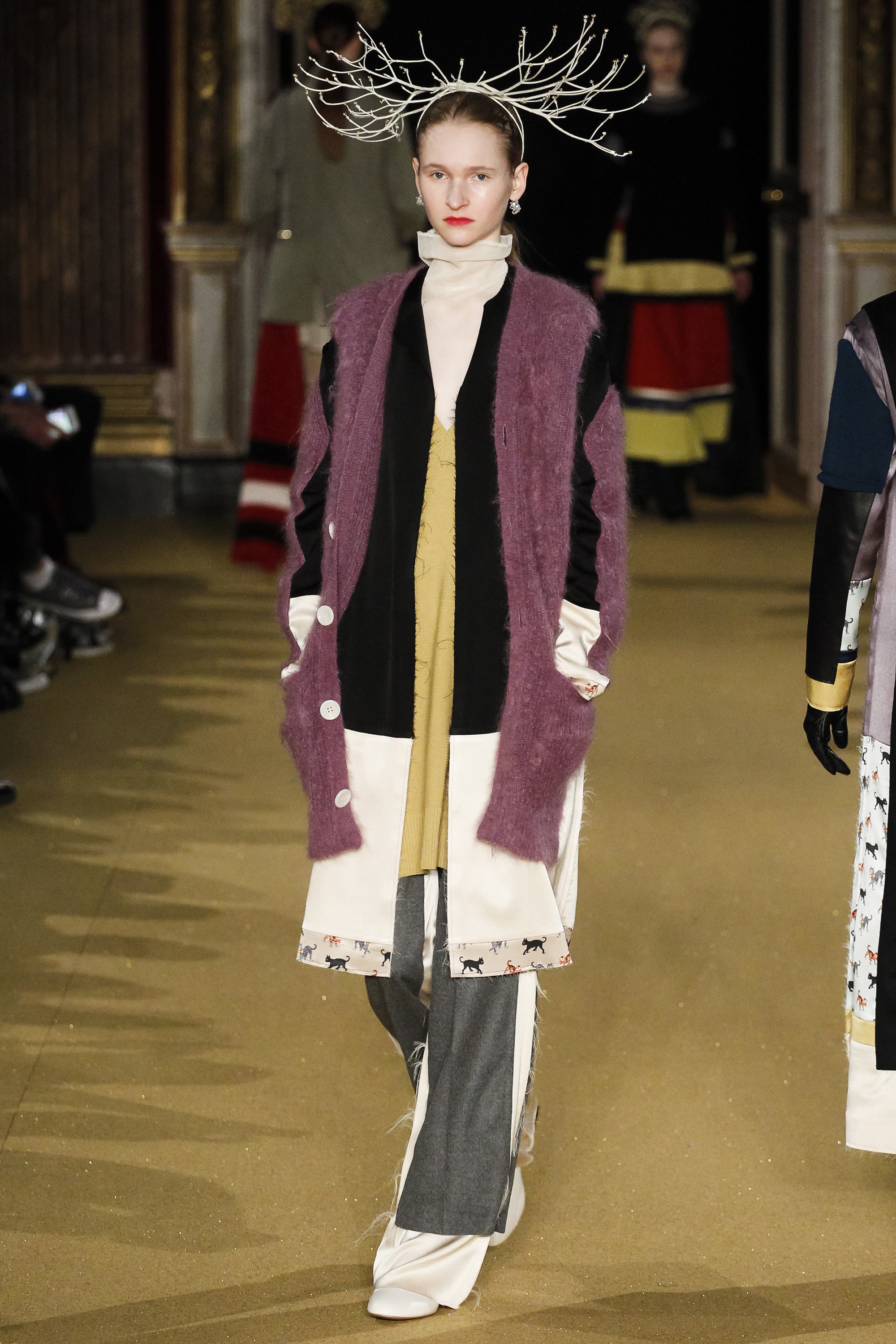 Fun loving funky but cool separates are the hallmark of this assembly.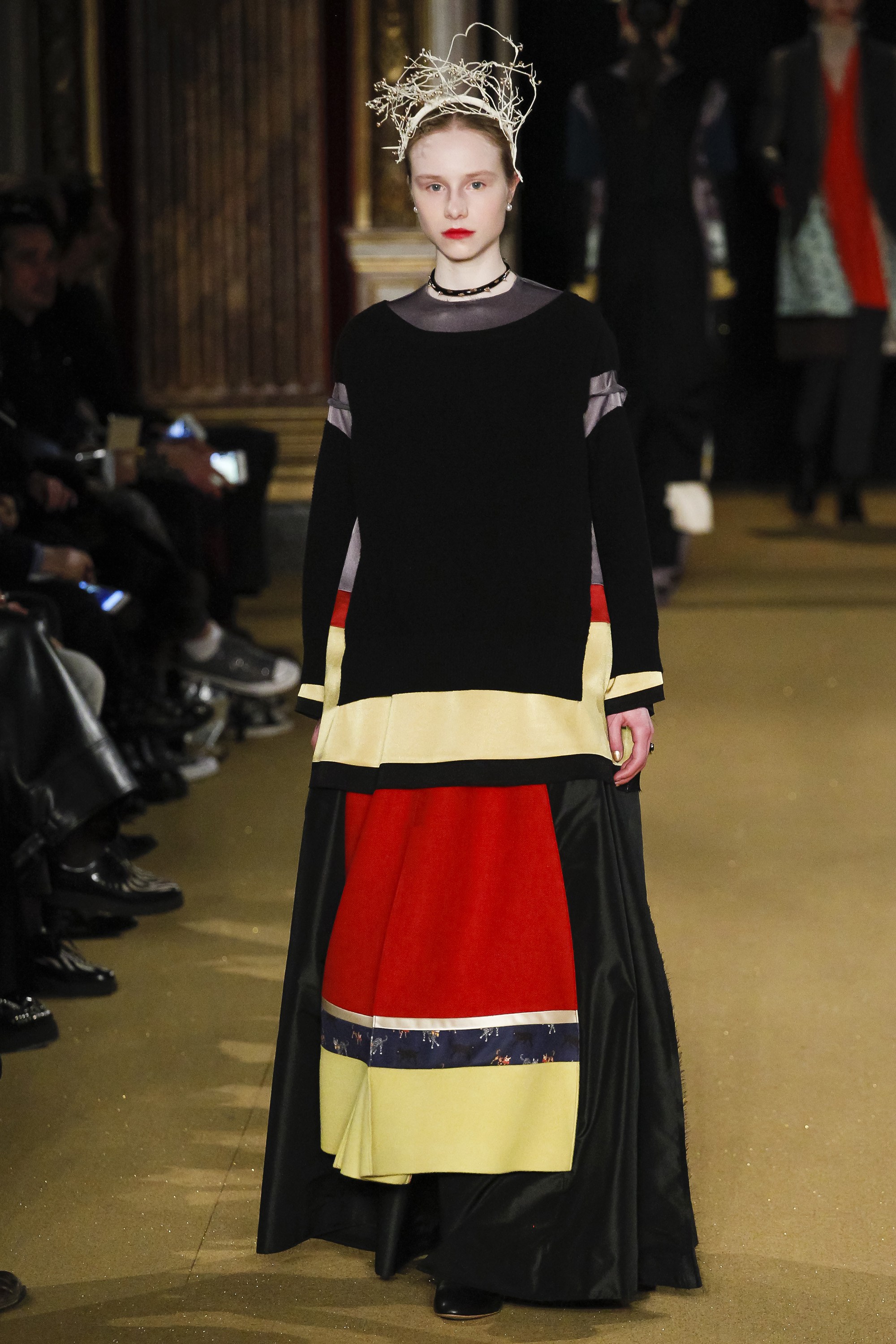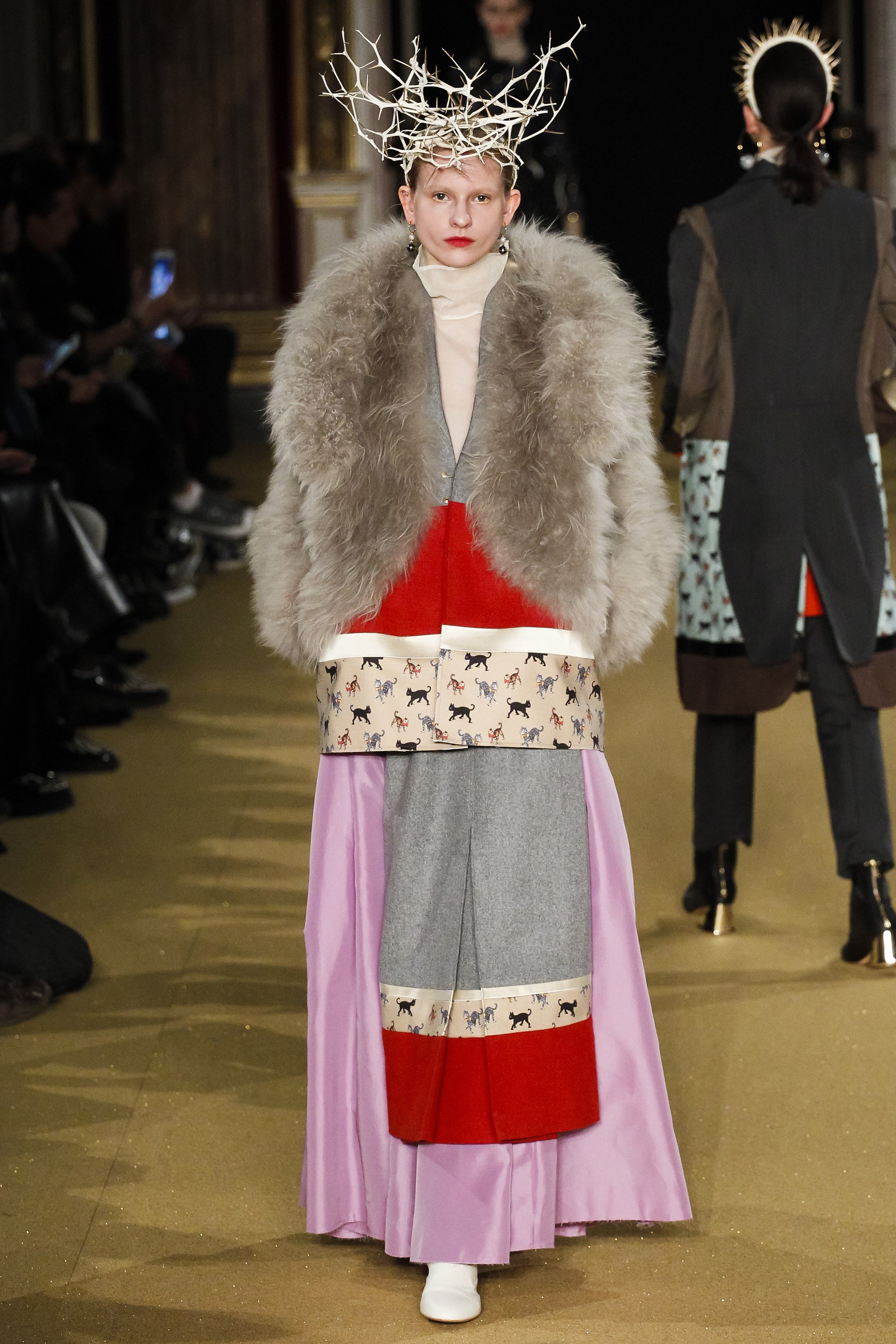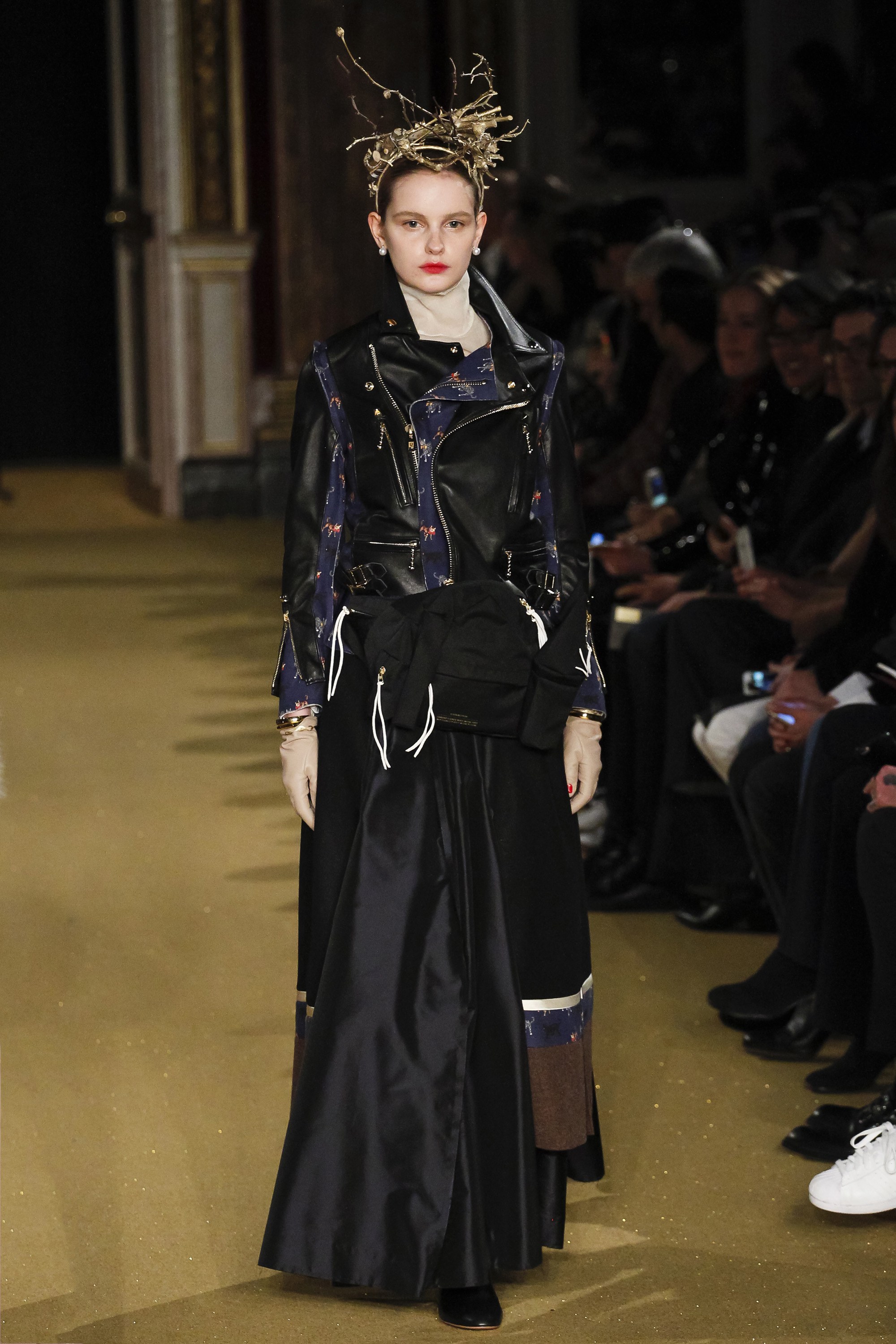 A curious mixture of silhouettes and fabrications with varied color palette invokes a folkloric vibe.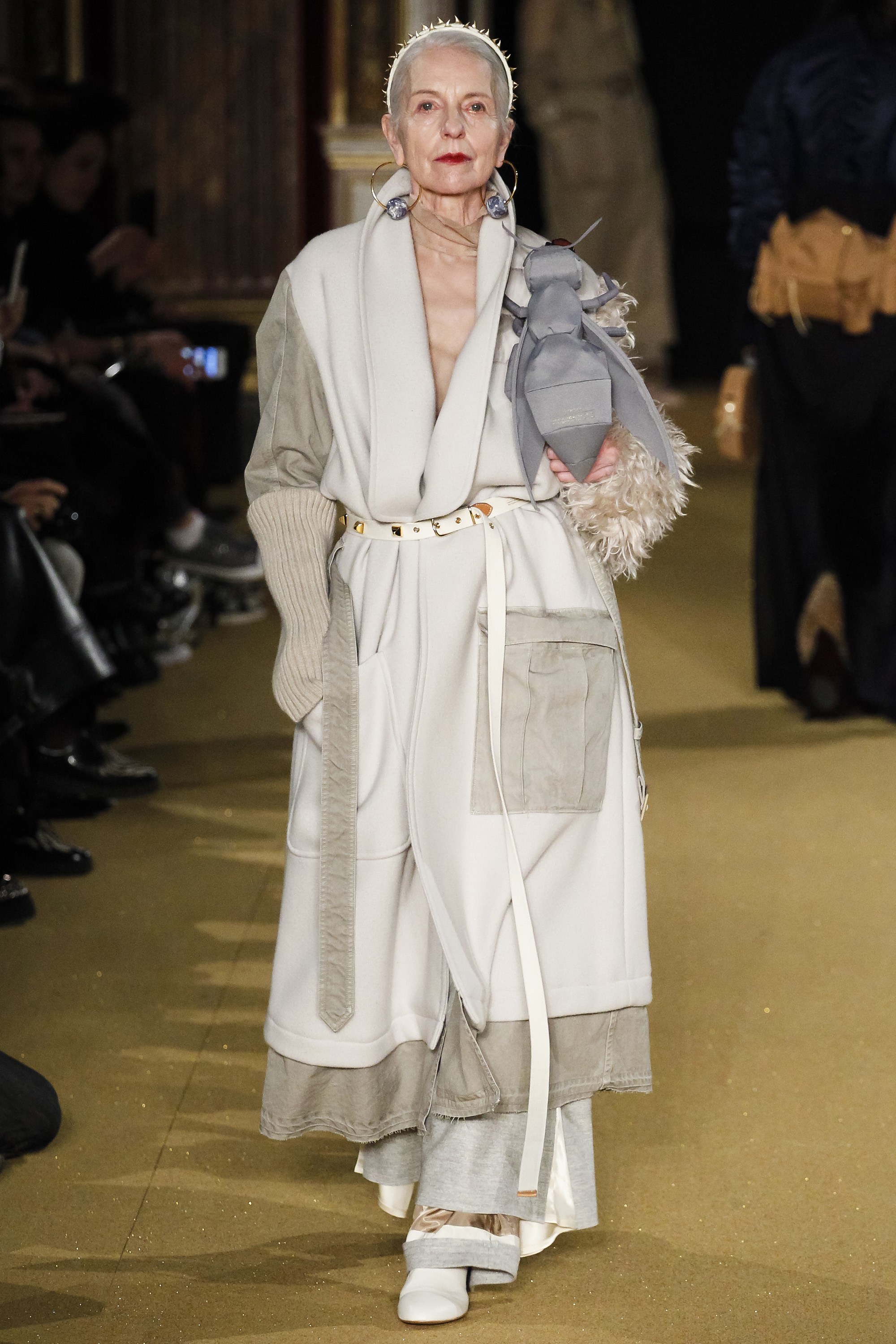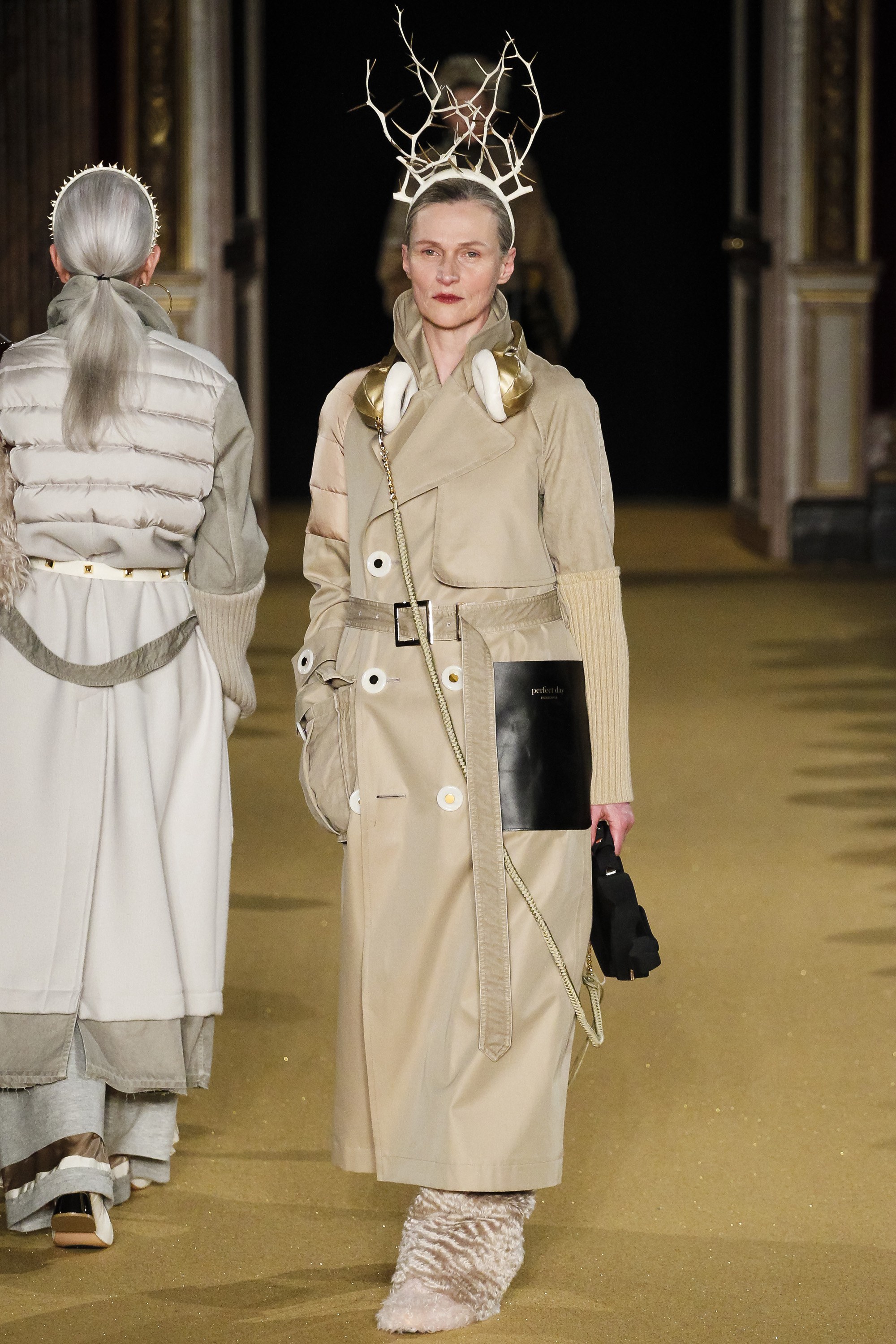 Another version of the classic Trench, Japanese style.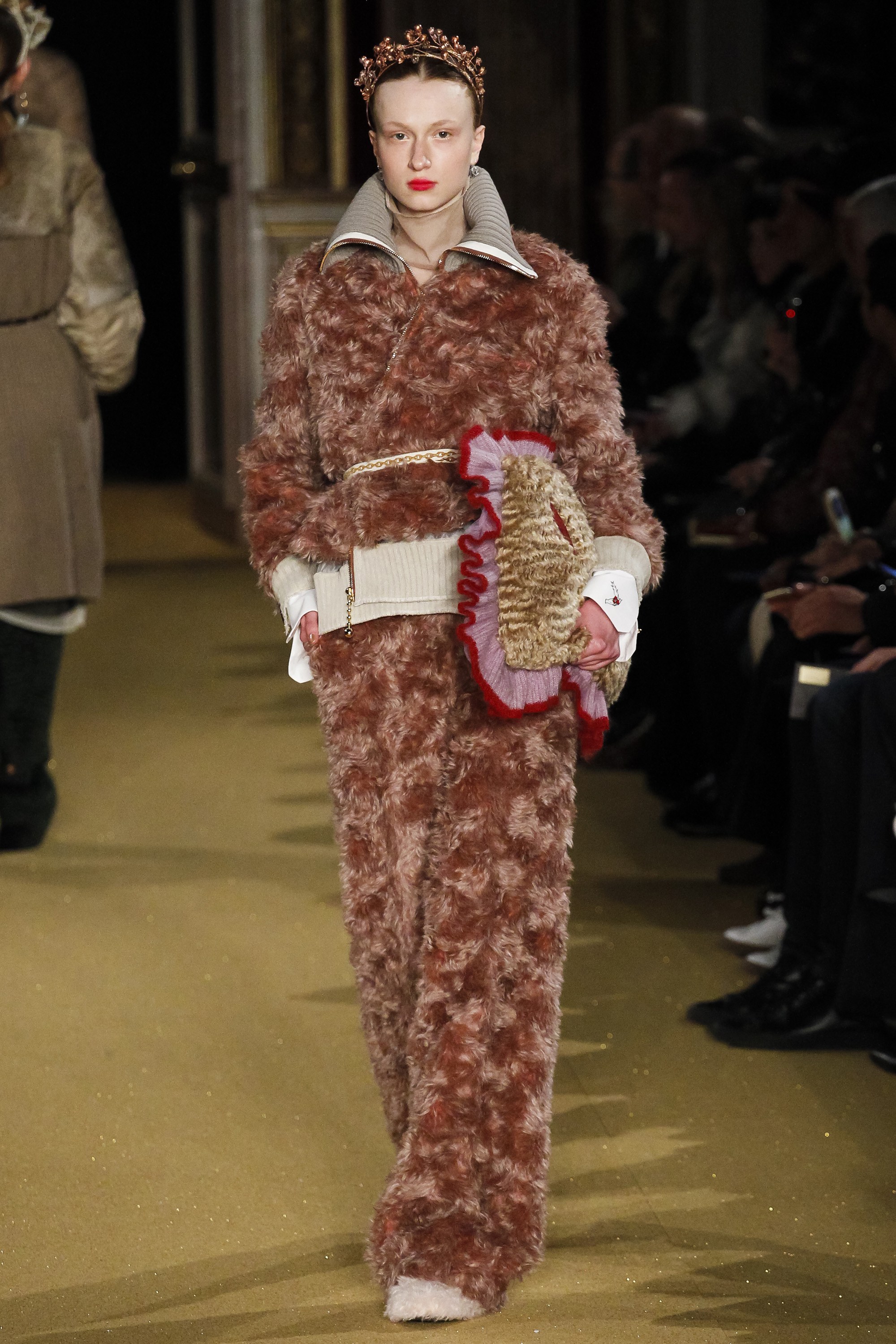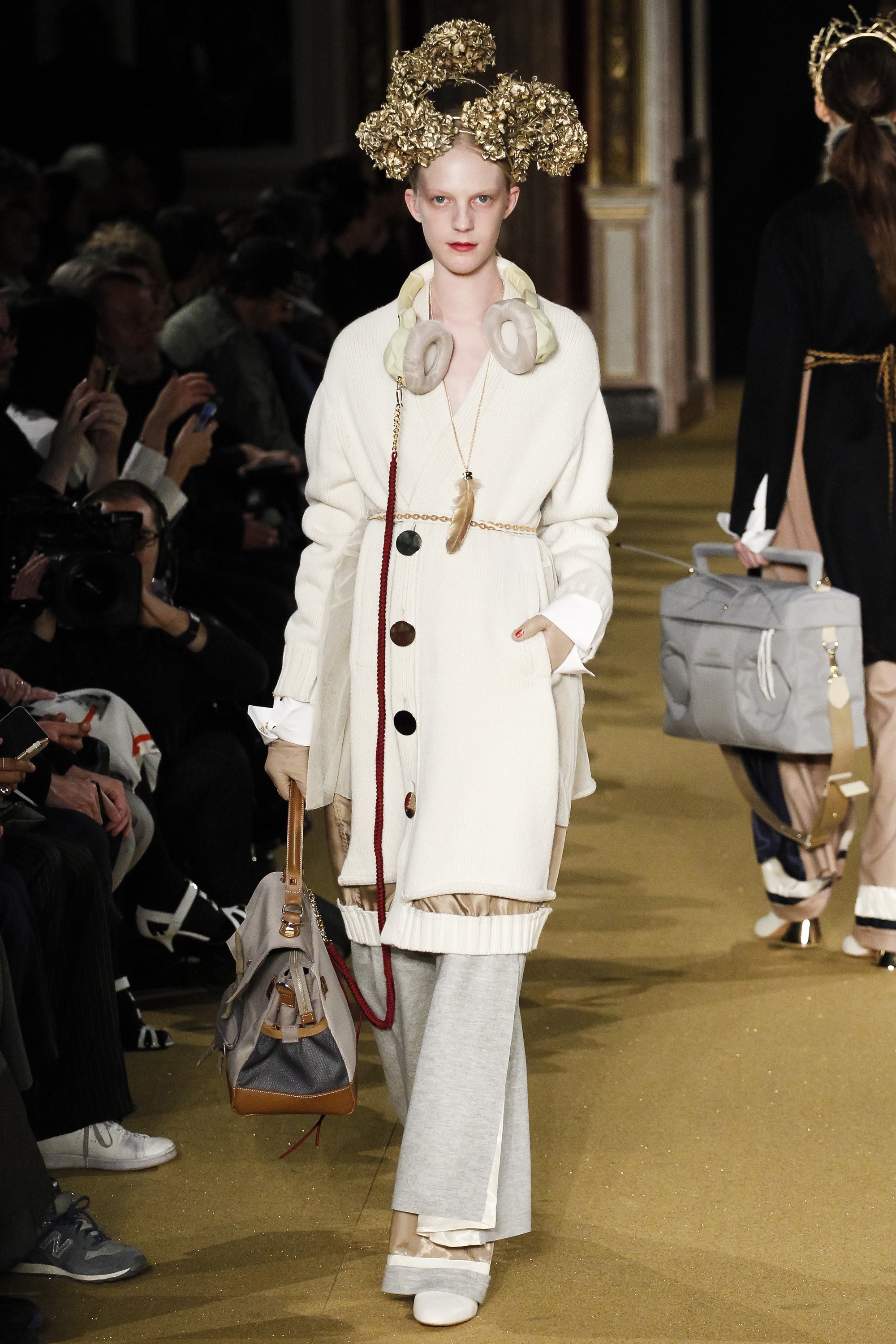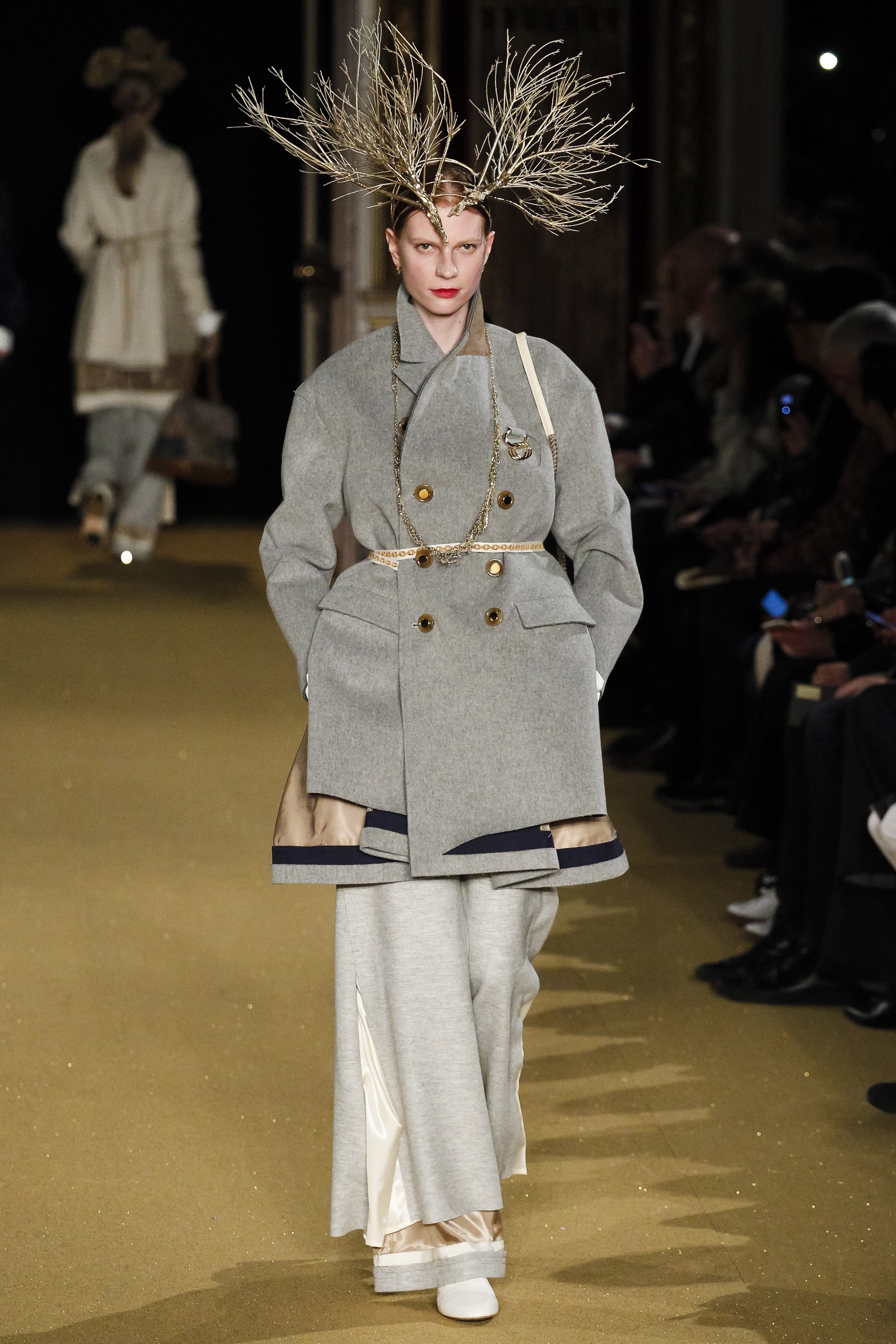 The coats are all quite wearable though slightly off the beaten path by virtue of design or details. The collection favors a friendly neutral palette that won't frighten anyone.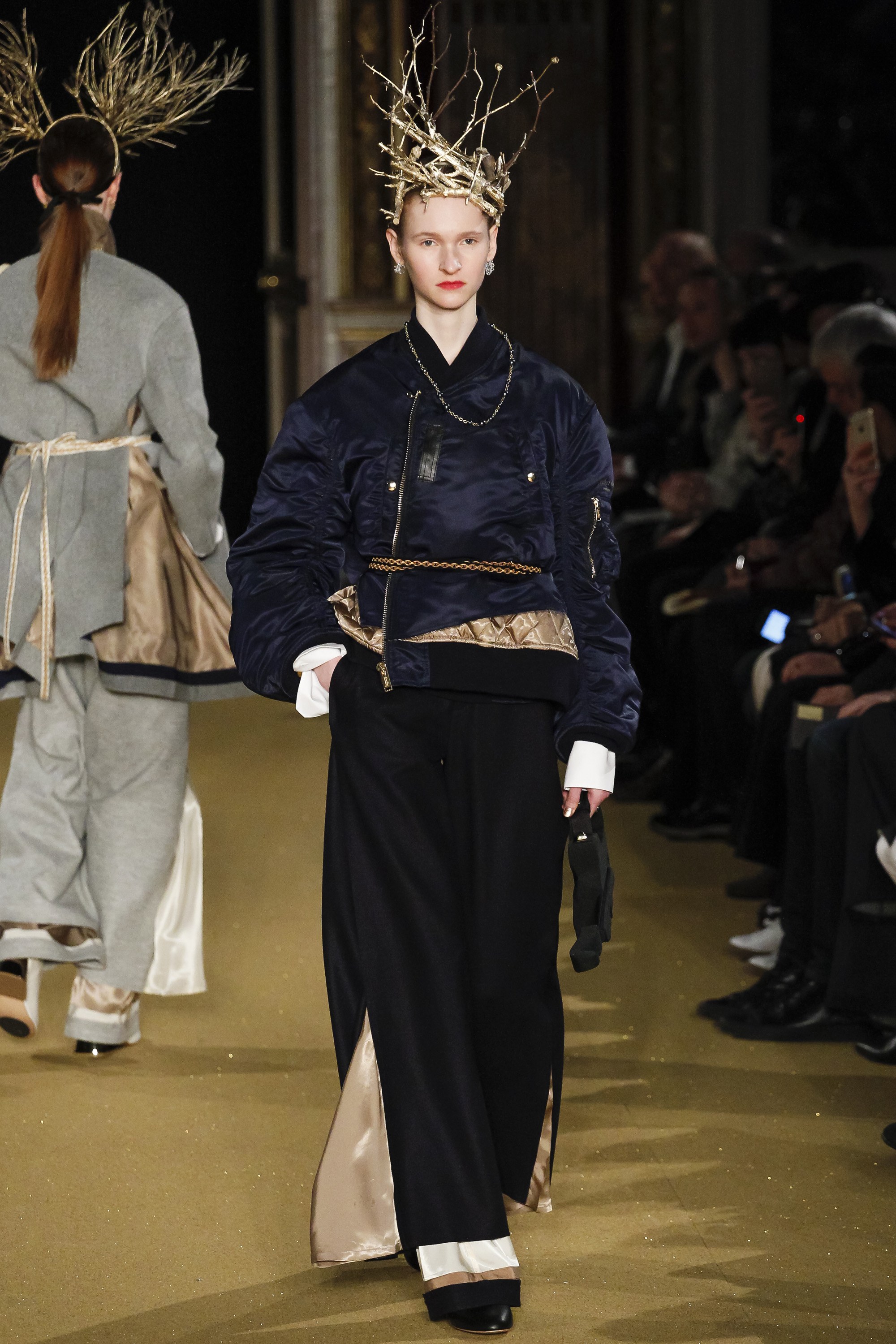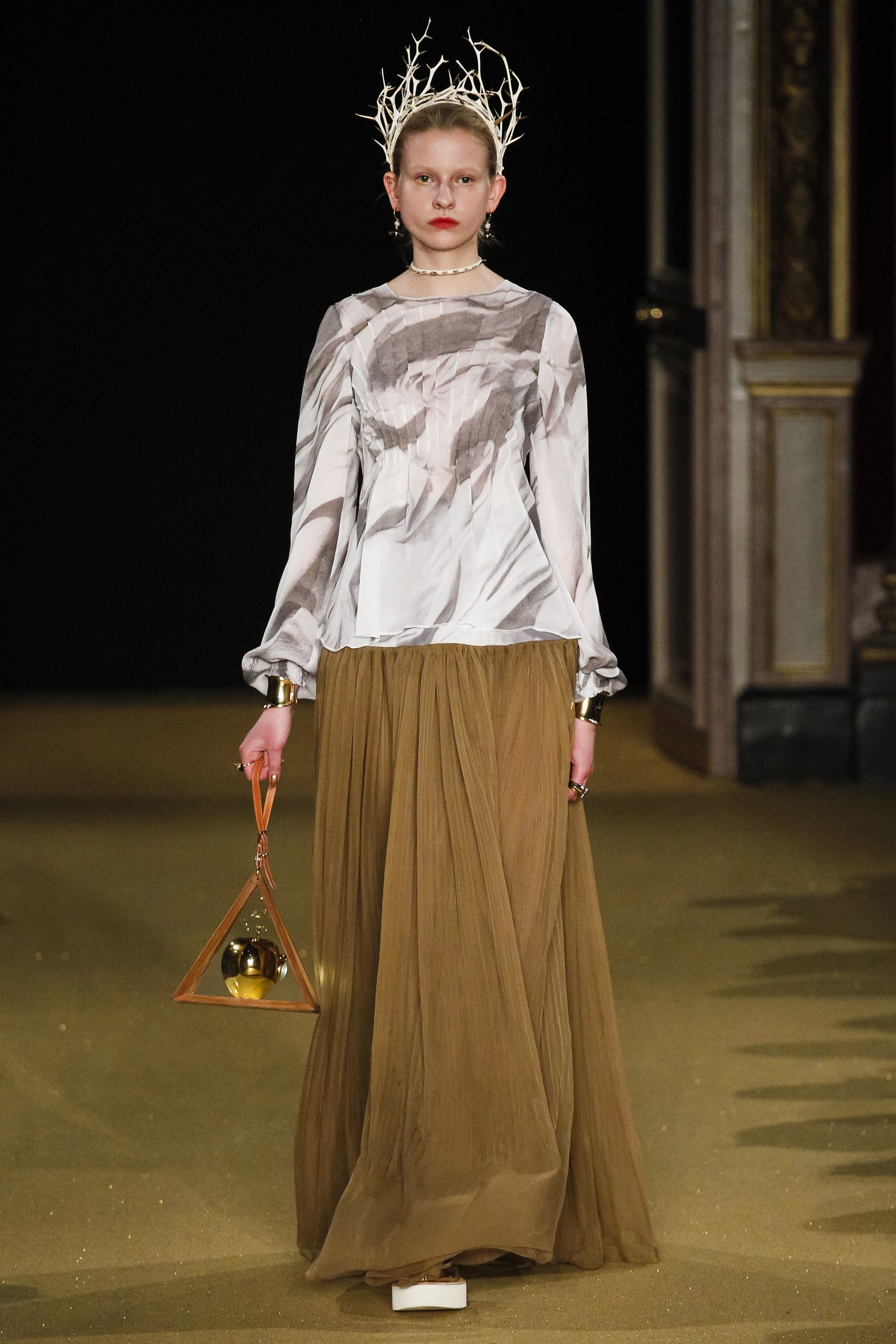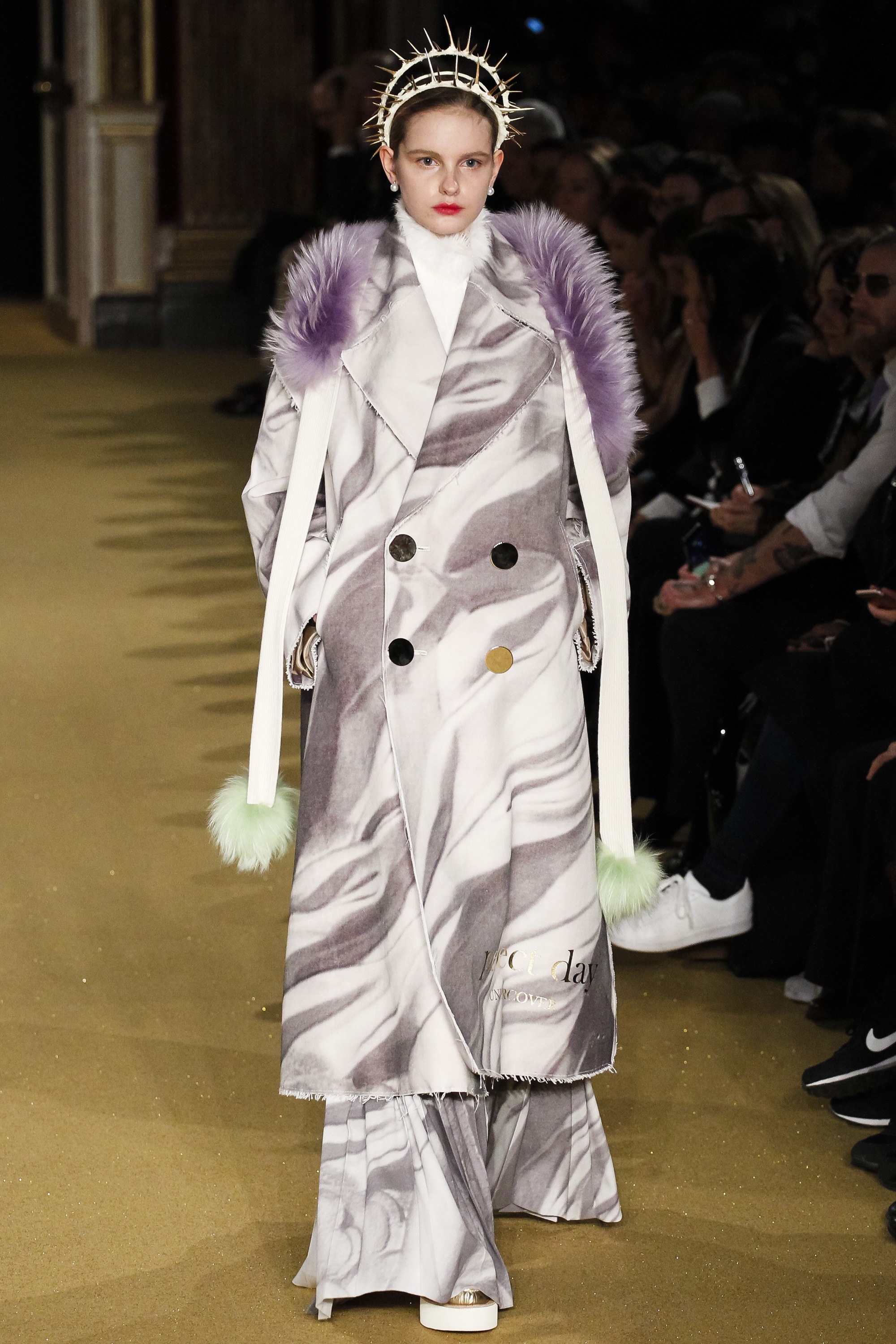 And when its time to get your picture in the paper at the next red carpet affair or soiree: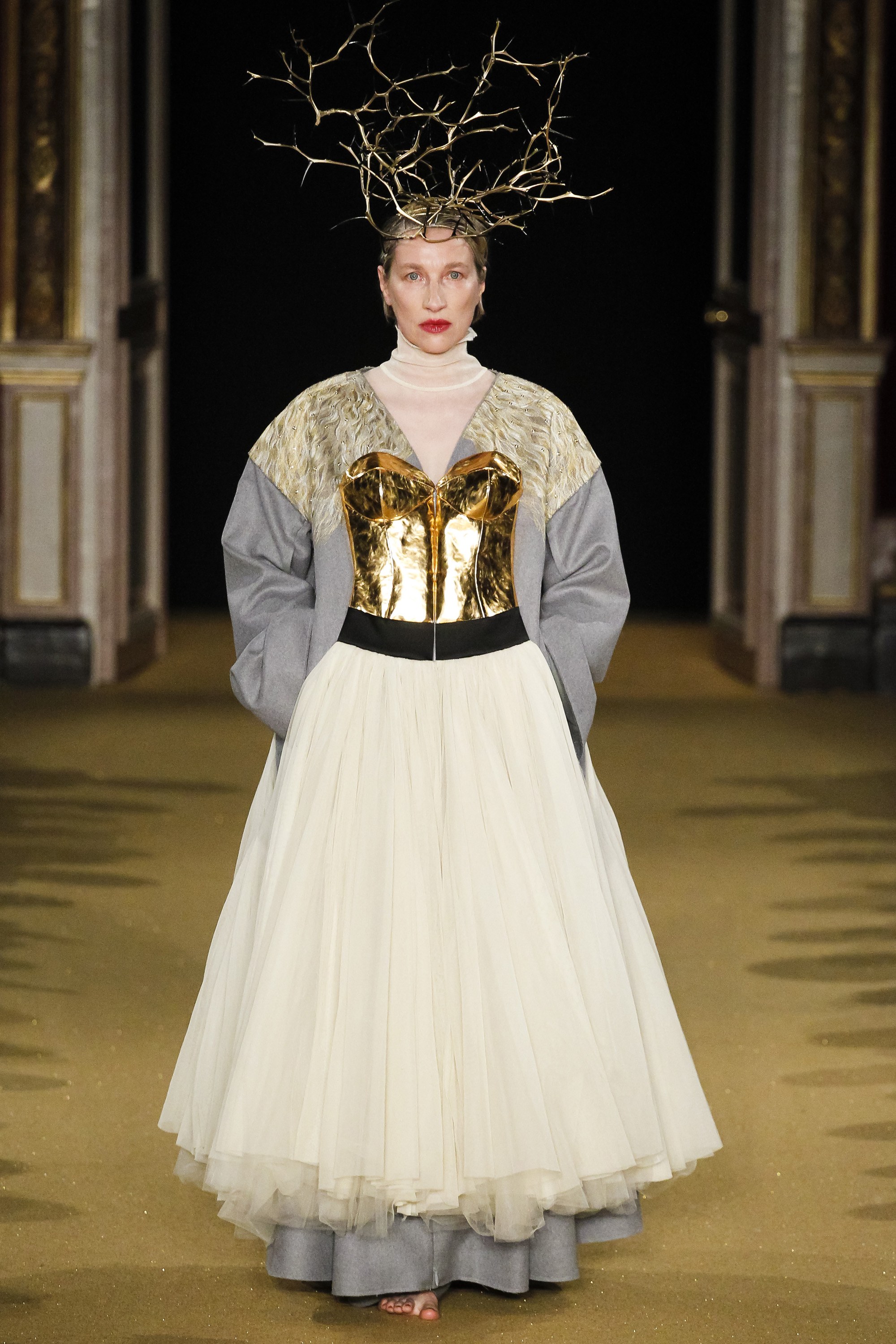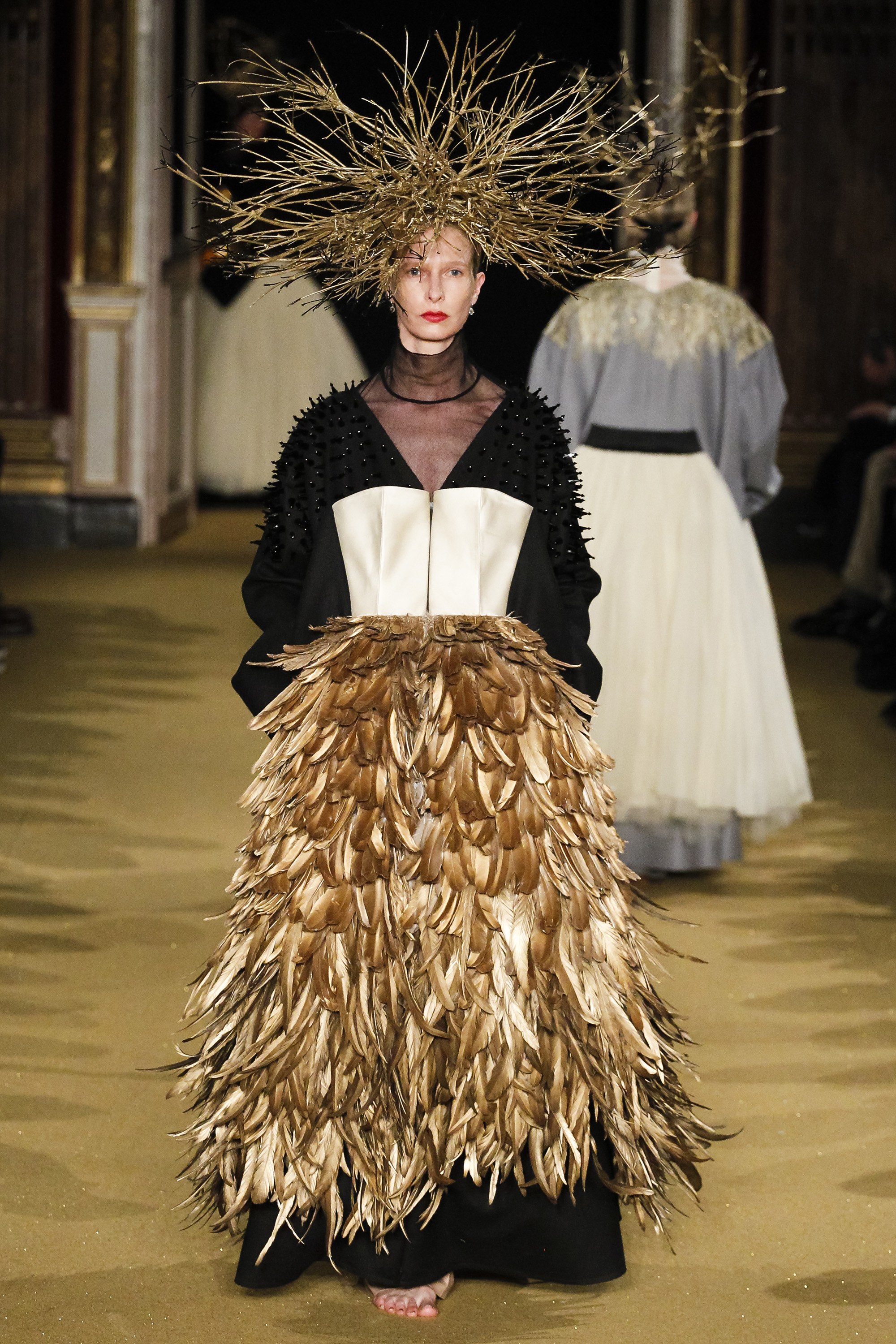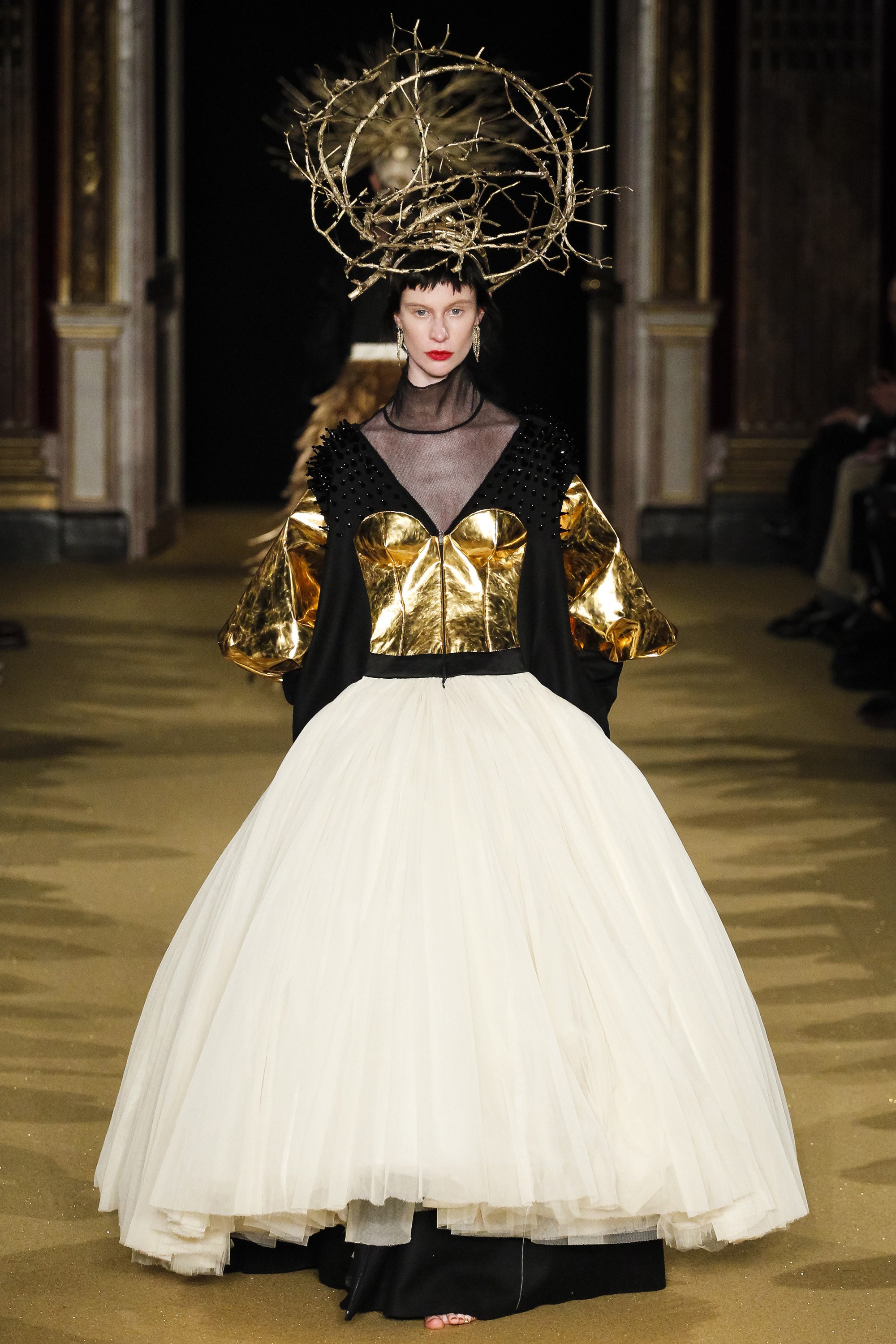 Never a dull moment with the Japanese!

Images from www.vogue.com.