It seems it was only yesterday when Raf Simons left Dior and Alber Elbaz was shown the door at Lanvin.....who will take up the helm at these bastions of fashion? No matter where I go I ask whomever shall listen. WHO WILL IT BE? Well, no one has an iota of a clue. NESSUNO! Sigh. The answer it appears is either not known or kept on lockdown for some grand unveiling.
Well, in Alber's absence, the show went on at Lanvin, and a pre-fall collection completed by Chemena Kamali and Lucio Finale. It would seem to be the better part of valor in these circumstances to carry on the aesthetic cultivated by the prior creative director without being slavishly derivative. Don't shake things up too much. DON'T scare anyone.
The design duo managed to capture a humorous madcap eclecticism with nods to past eras we've been embracing on the runways including 70's boho-folkloric, Victoriana, and the 80's. Hints of Elbaz permeate the assembly of fun and engaging fare, with the masculine elements commingling with the feminine in the form of ruffles and lace.
The silhouettes run the gamut from casual flowy to fitted and glamorous, akin to what we've come to expect from the house of Lanvin. A lively mix of pants, blouses, jackets, coats, skirts, and dress await. Even a waist length tuxedo appears in the mix!
LANVIN PRE-FALL 2016: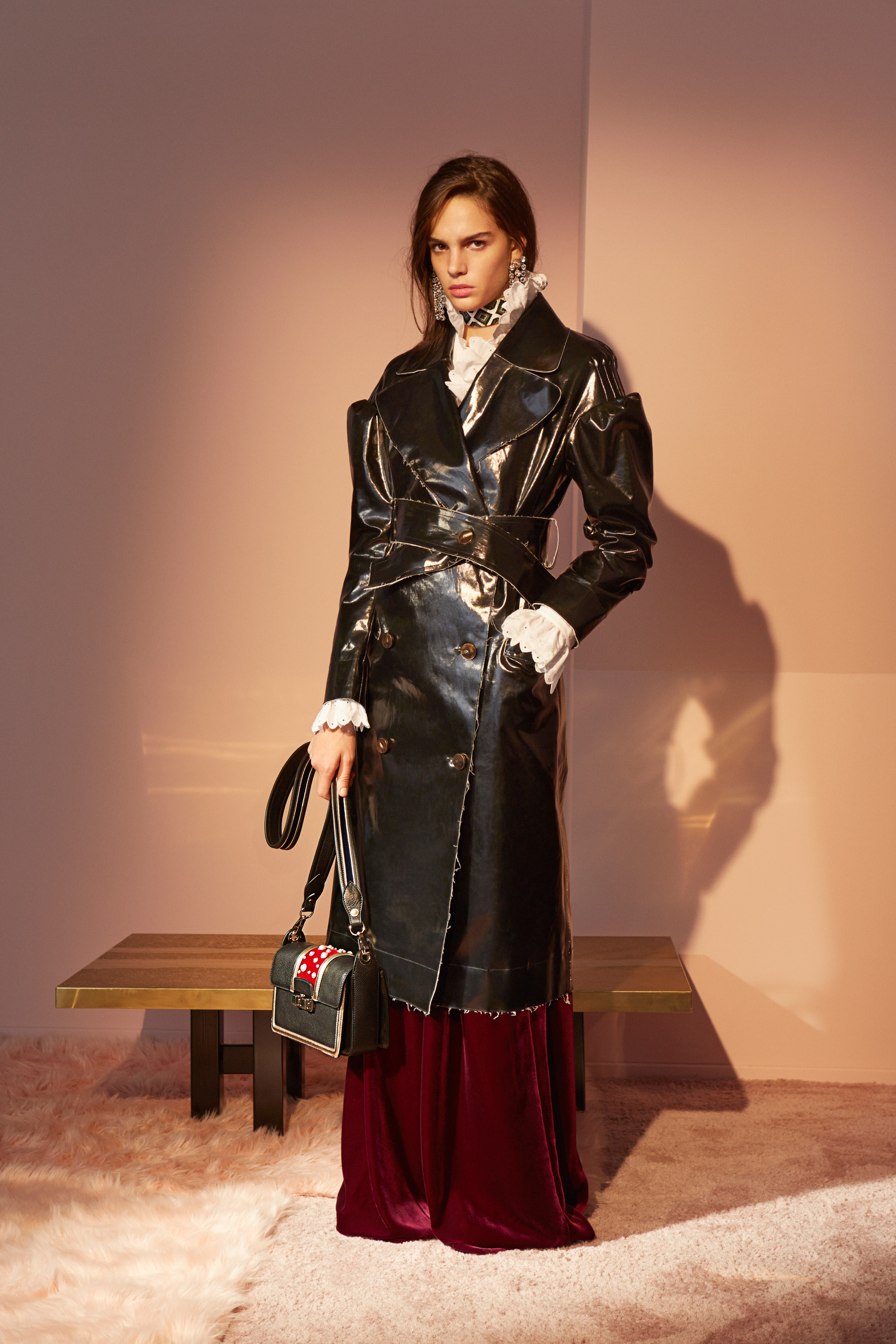 Probably my favorite look. The casual noirish streamlined coat feminized up with some off white RUFFLES and claret velvet.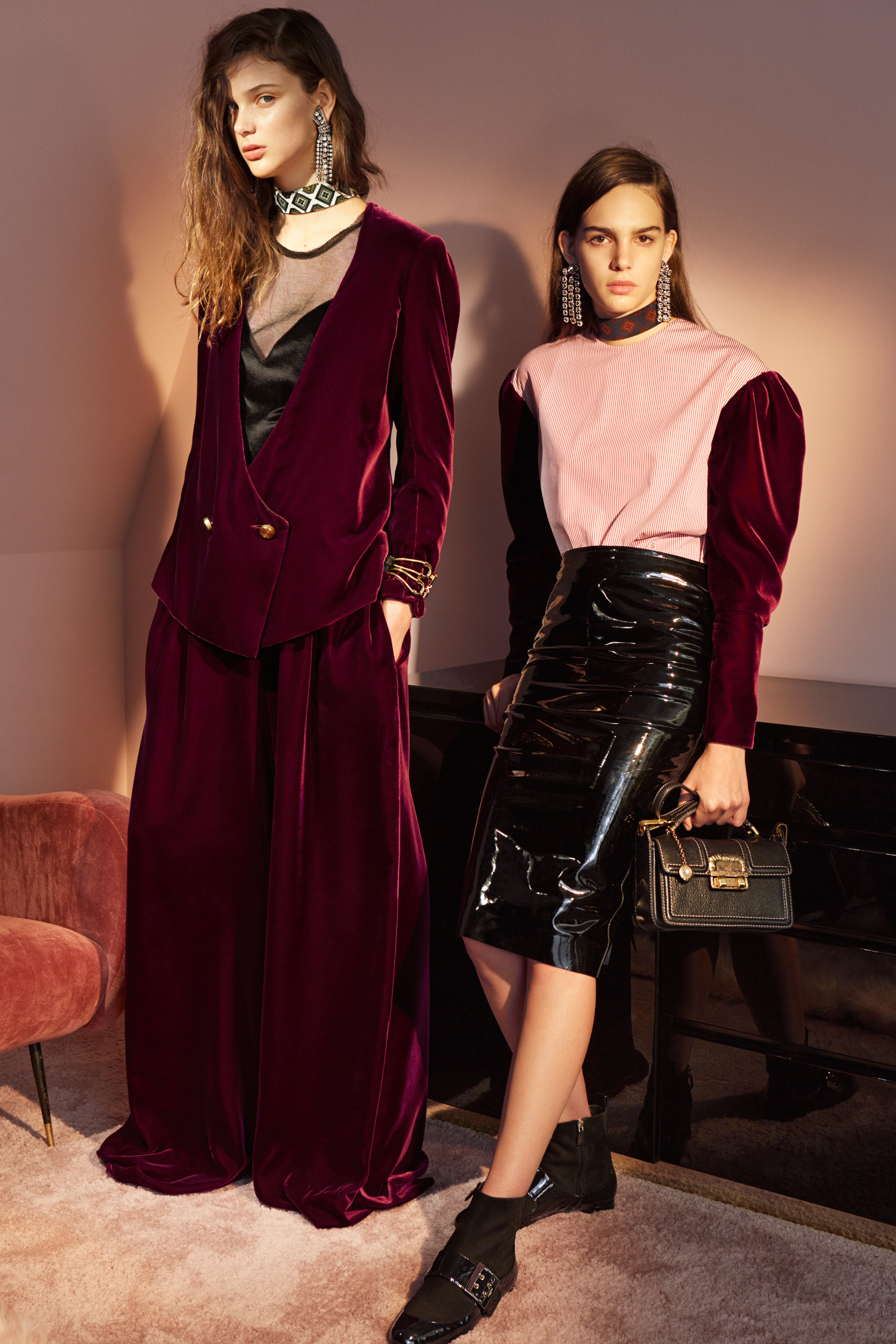 I cannot get enough claret VELVET, an easy way to glam up any ensemble. AND its comfy! The grand velvet sleeves bring to mind Alexis Carrington from Dynasy, an 80's tv staple. The fitted patent leather skirt cleverly makes the outfit rock 'n roll cool.
The suit is a curious combination of Diane Keaton (Annie Hall) laissez faire and lux thanks to the velvet.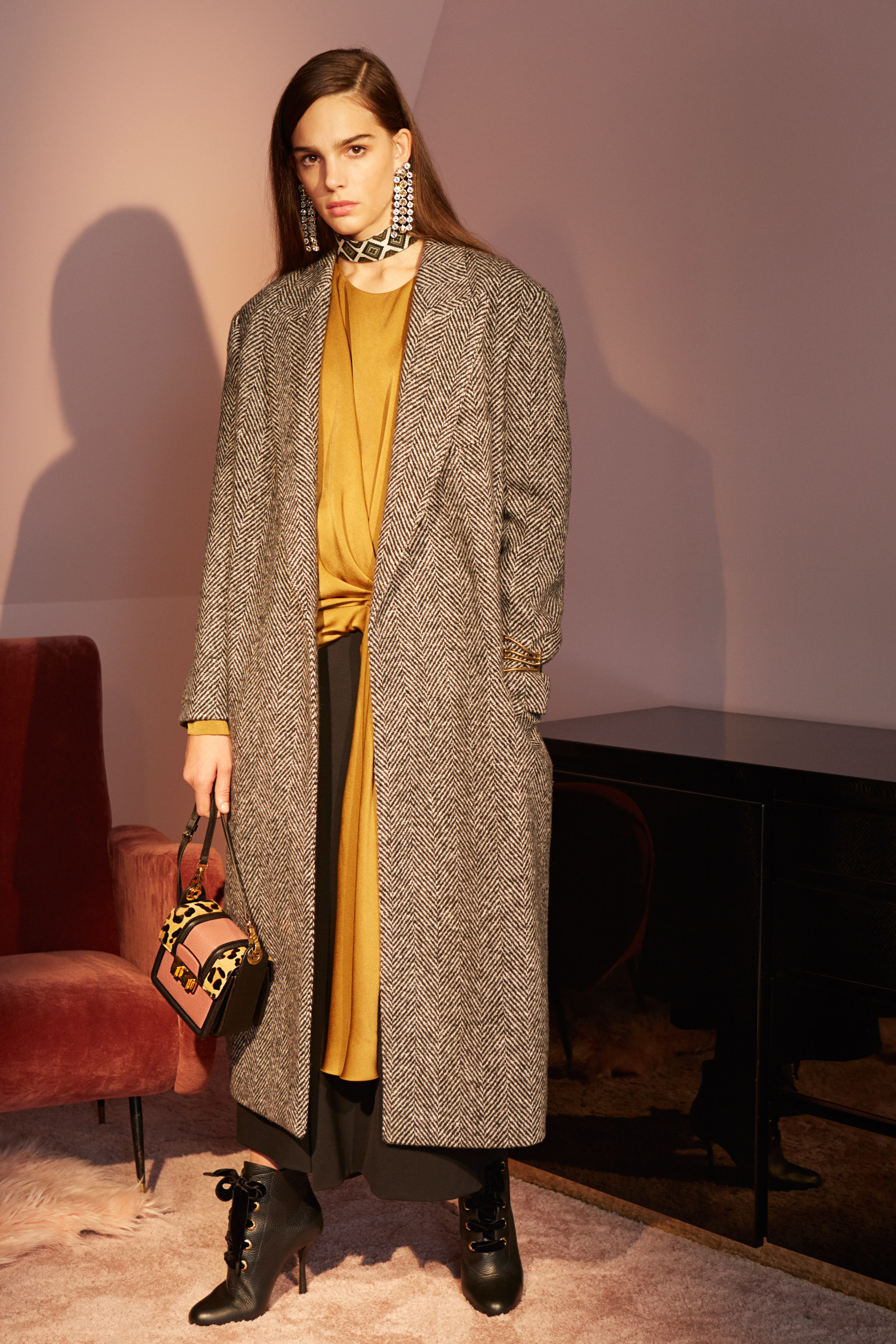 A 40's style coat is a nice adjunct to a slacks and silk blouse combo. It adds a masculine touch without TOO much structure. Go for a multicolored tweed for visual interest. Will also add spice to jeans and whatever.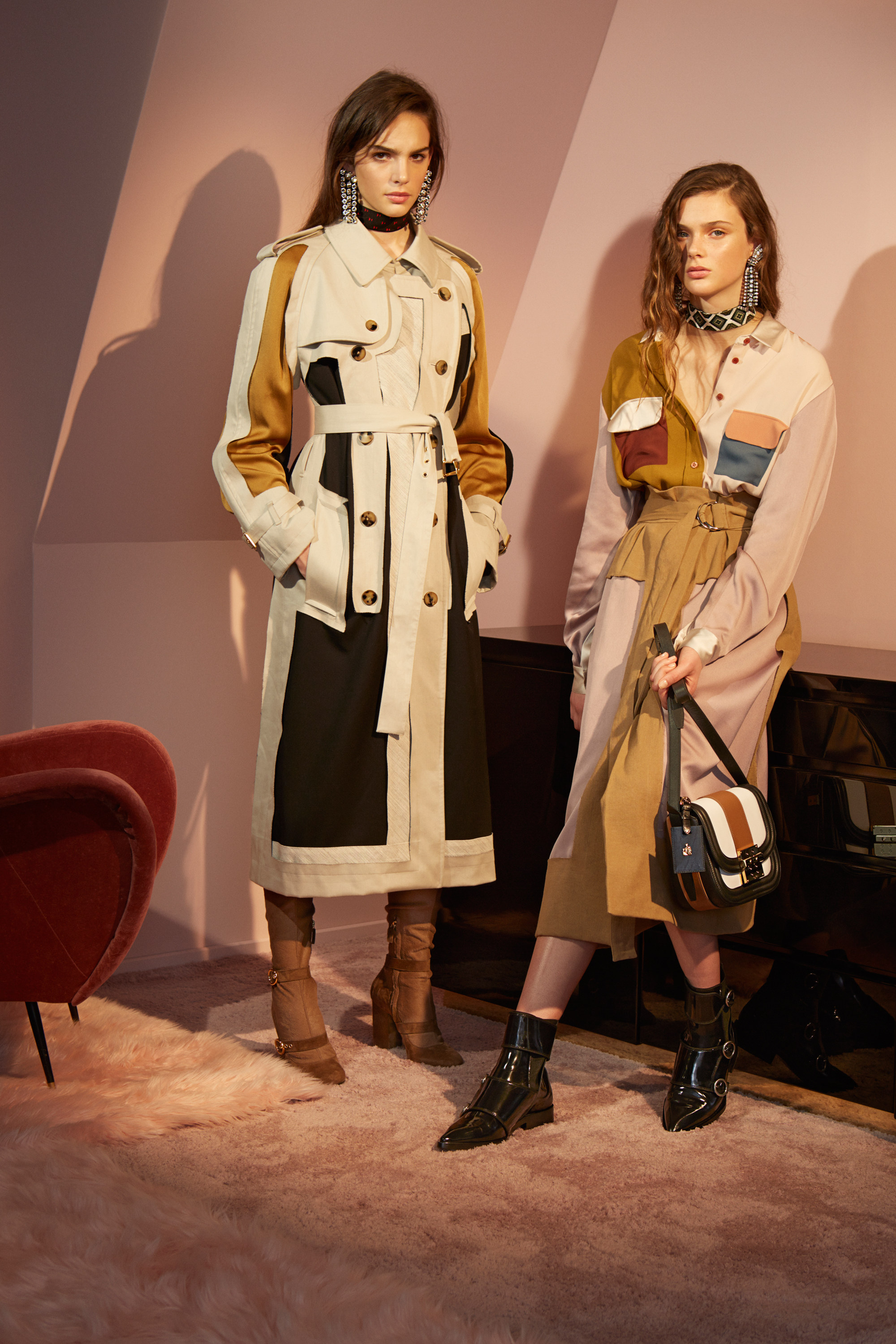 The ubiquitous TRENCH. A sure fire staple, but in this case, with JAZZ HANDS.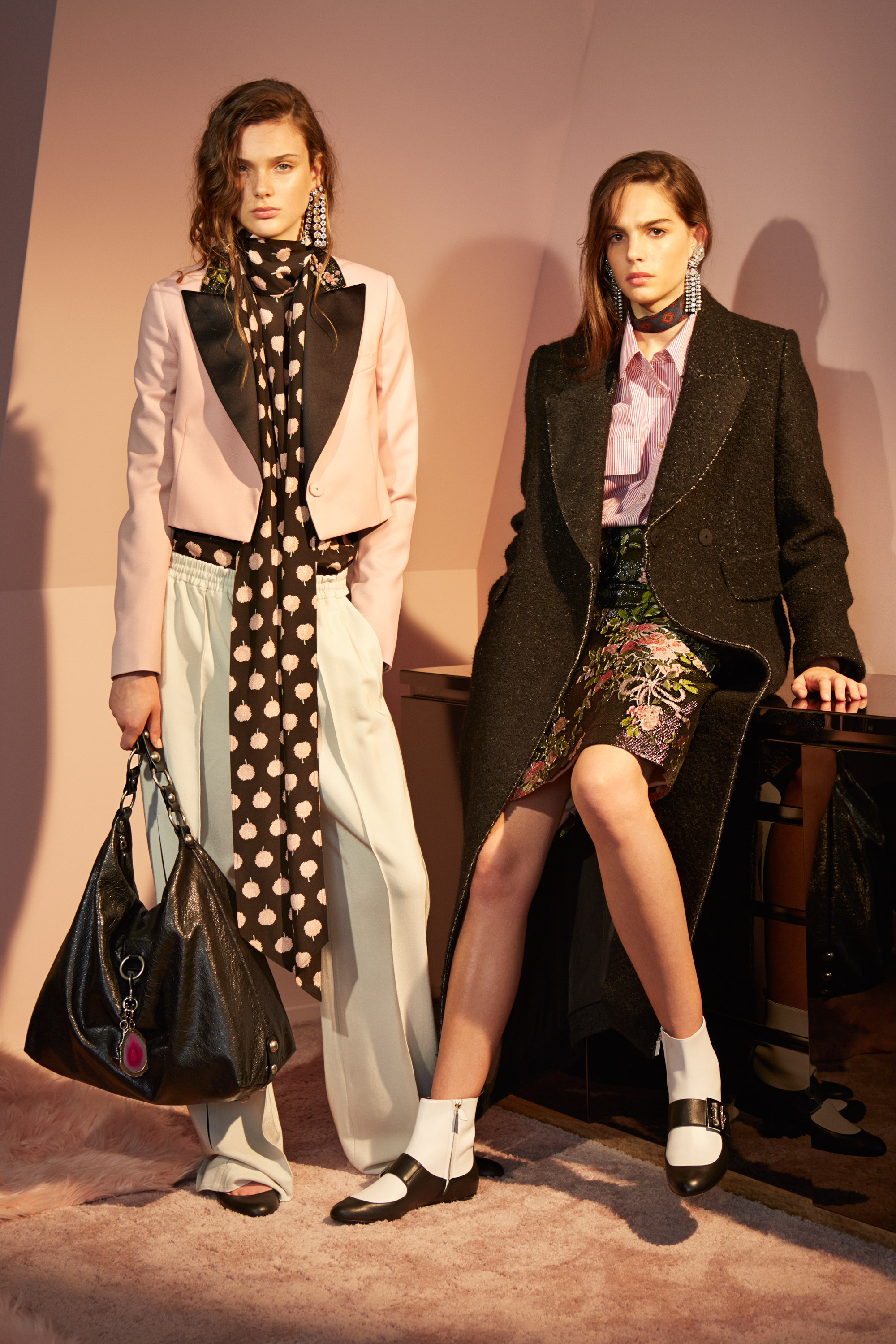 Polka Dots are happy.....good on a blouse or a kerchief. (Or maybe socks). On a jacket? Trending towards clown territory...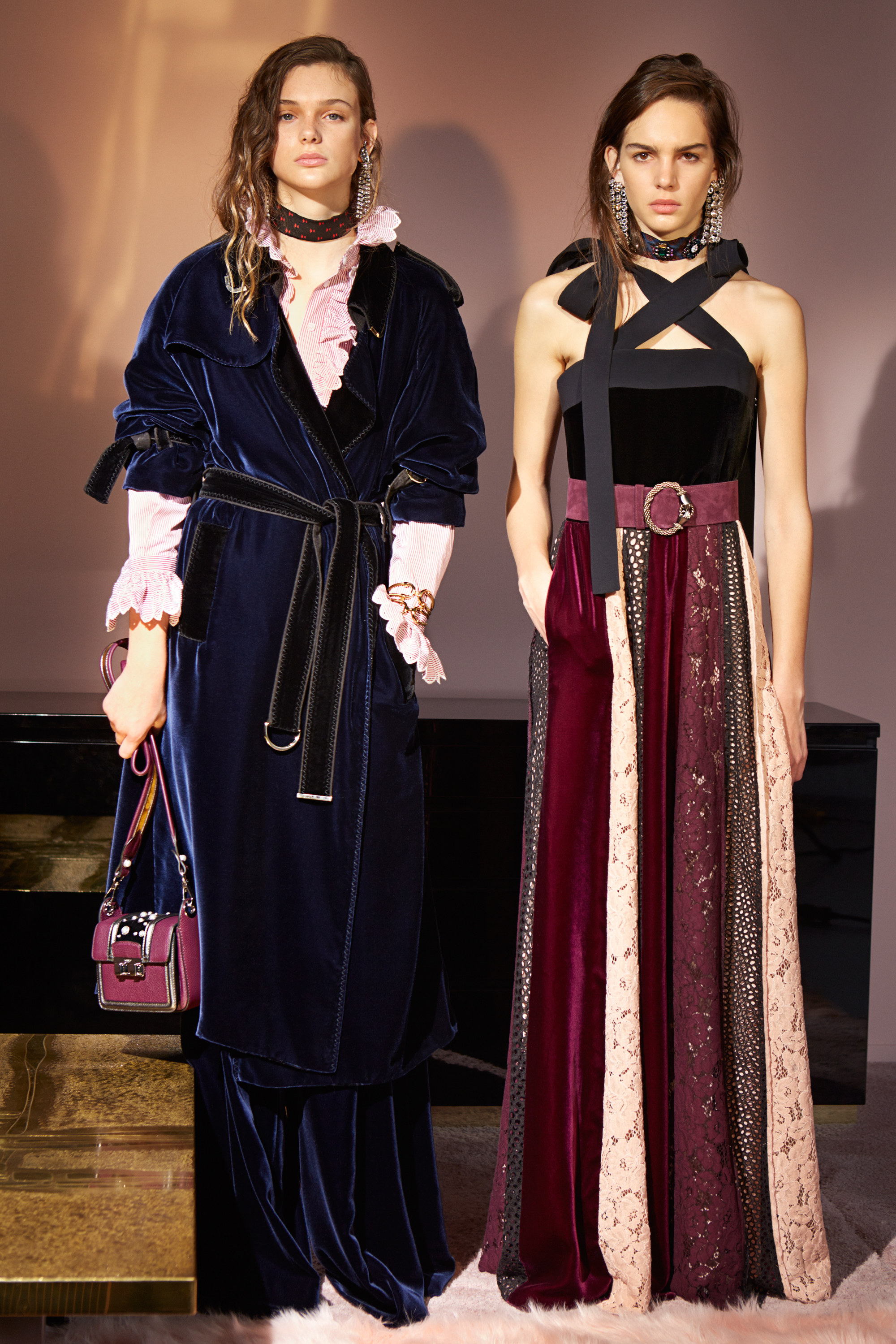 I'm loving the velvet and lace….it feels like LANVIN. And a royal blue velvet trench atop a pink ruffled blouse? I've died and gone to pret-a-porter heaven...sigh.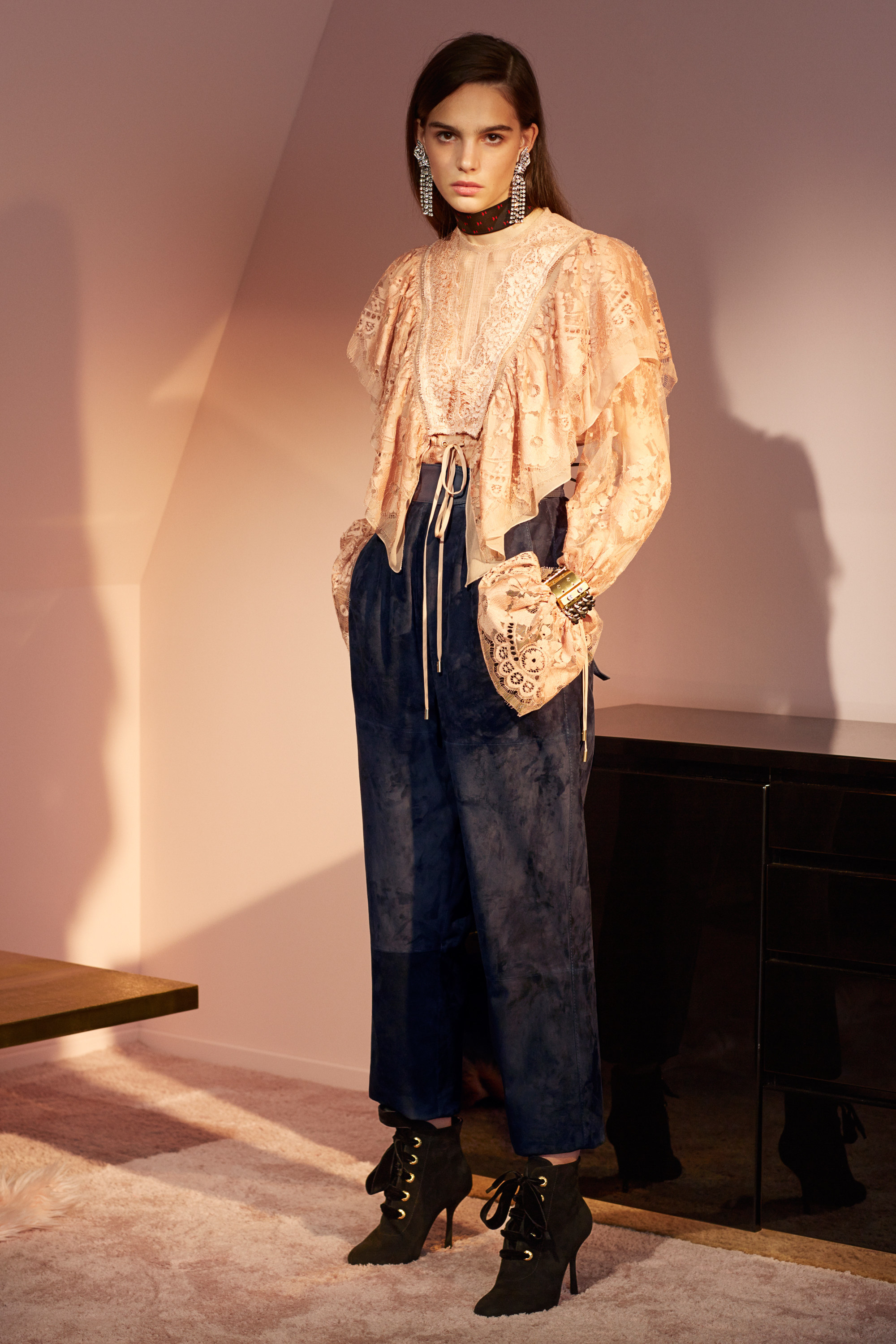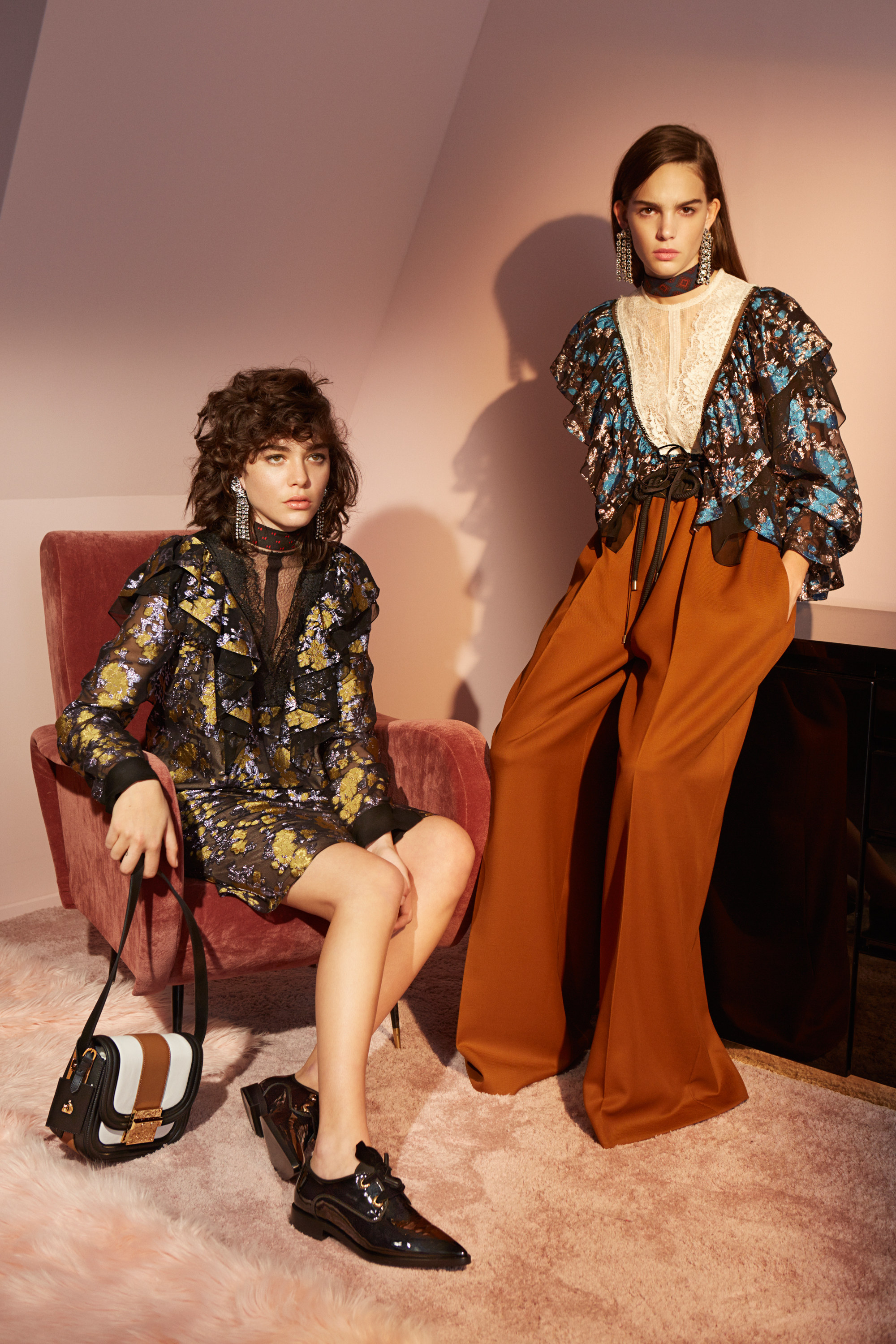 Little House on the Praire CHIC.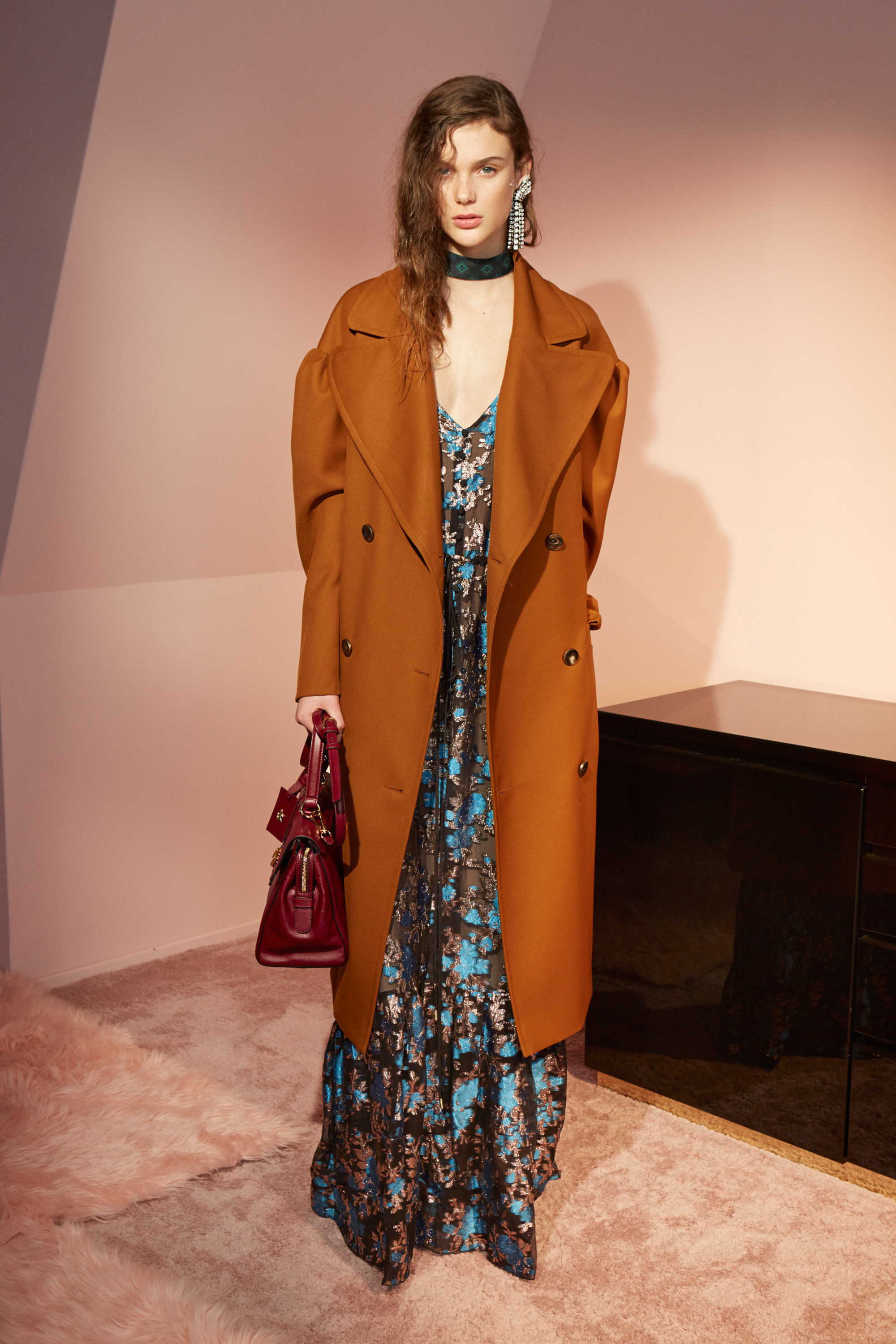 Another good option for the all purpose overcoat. The big lapels and capacious sleeves add some low key drama.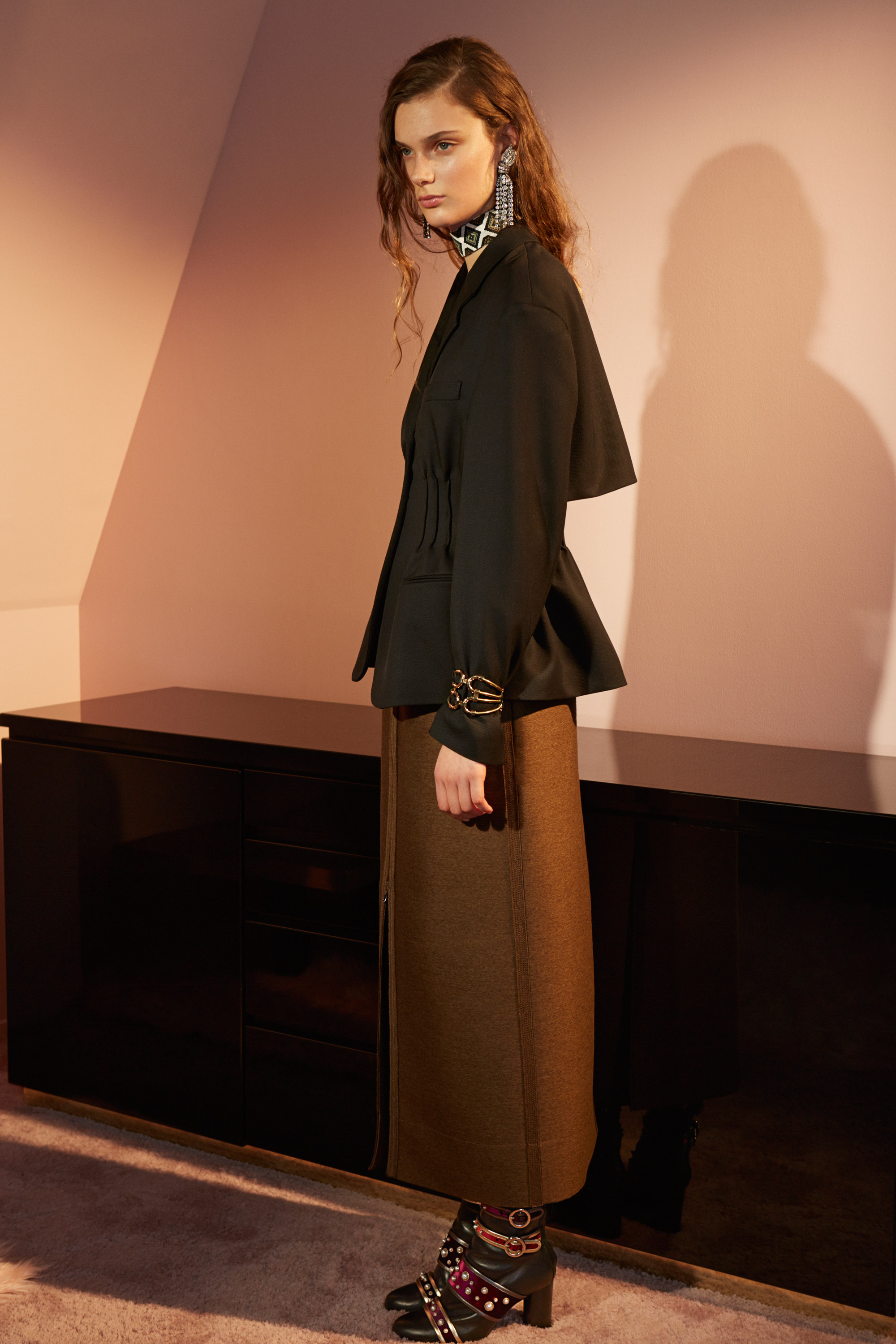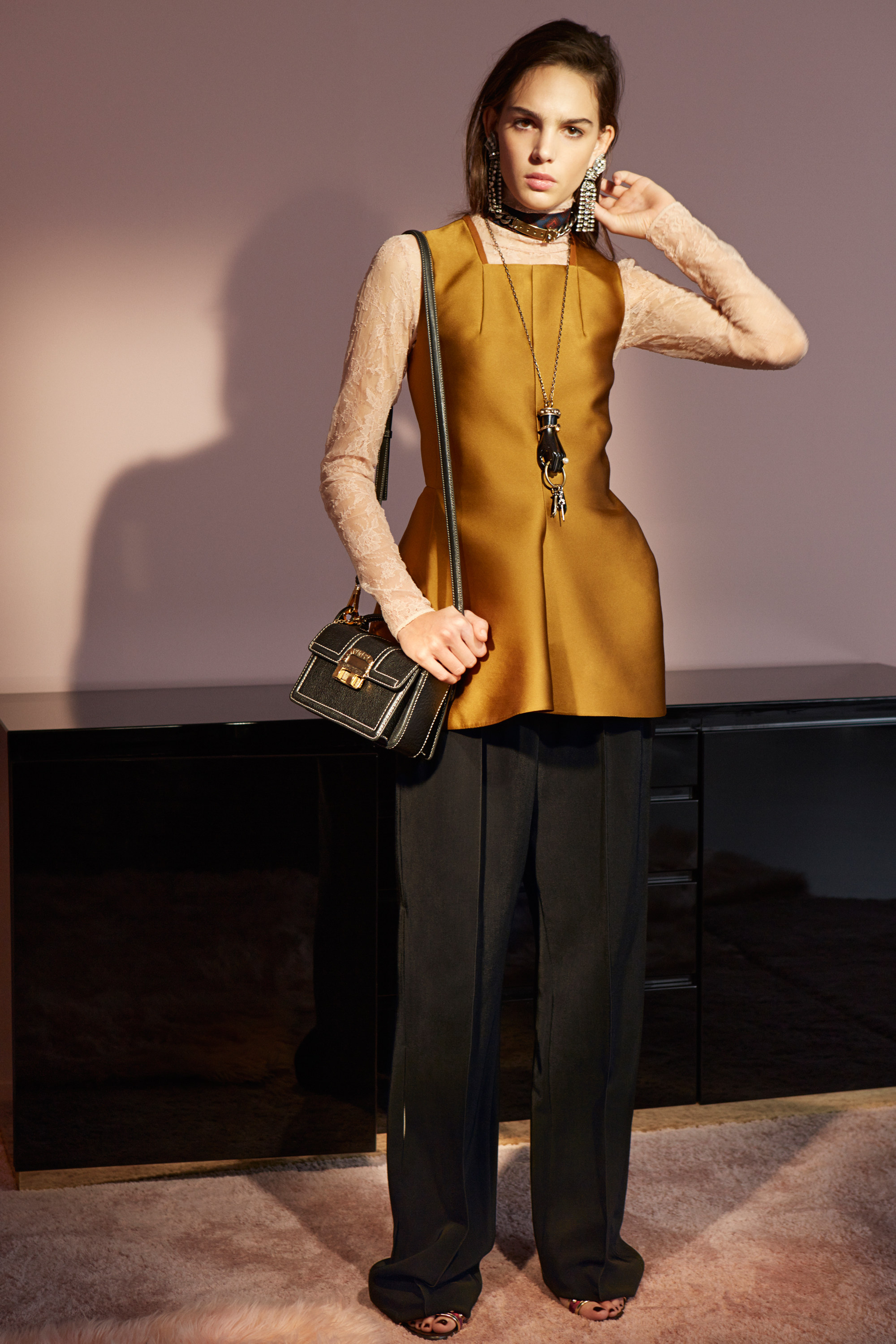 A corset peplum combo. Sculptural and flattering, but not too constraining. You can still eat a burrito.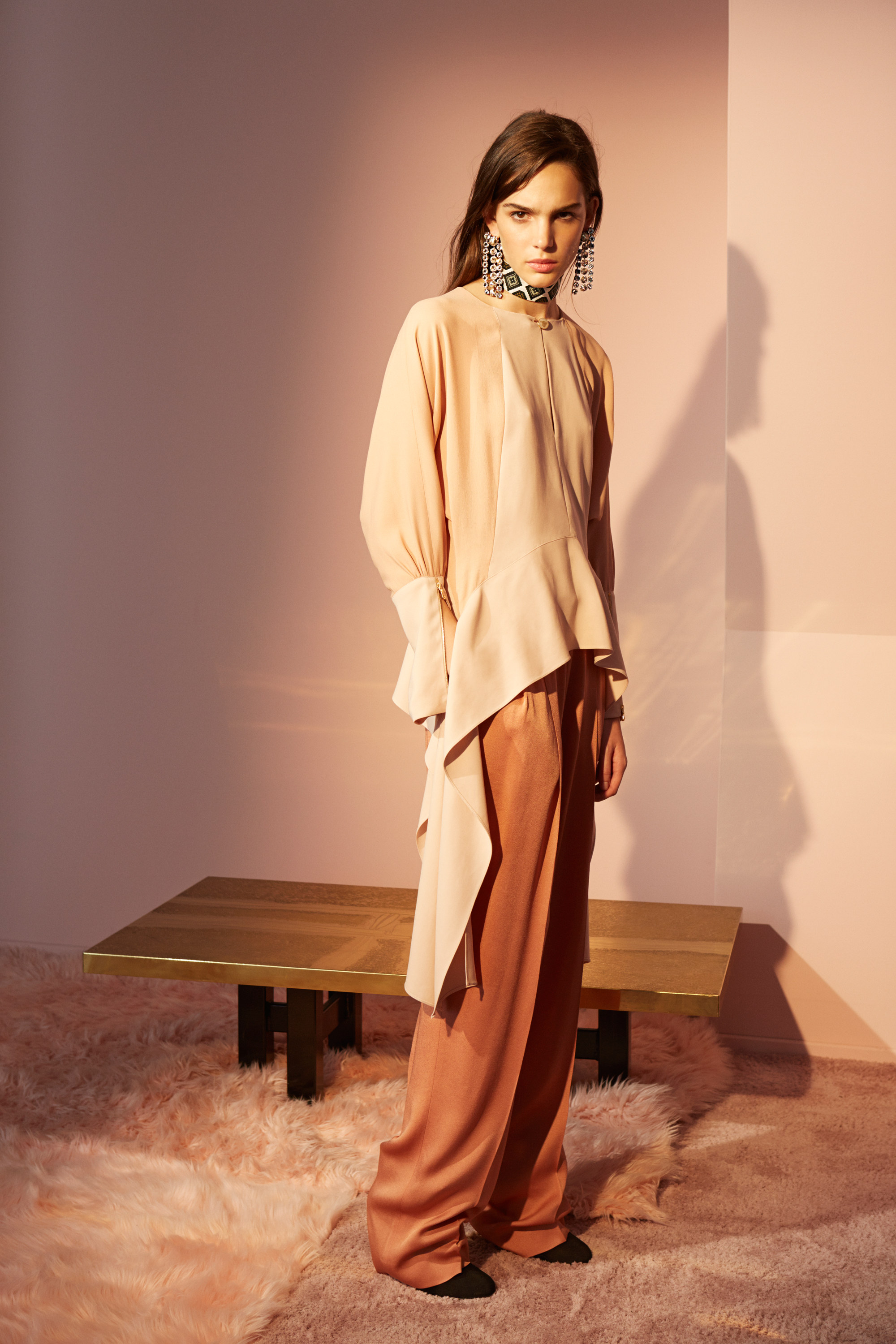 A bit of 30's Hollywood glam. I can imagine Carole Lombard tooling around town in this.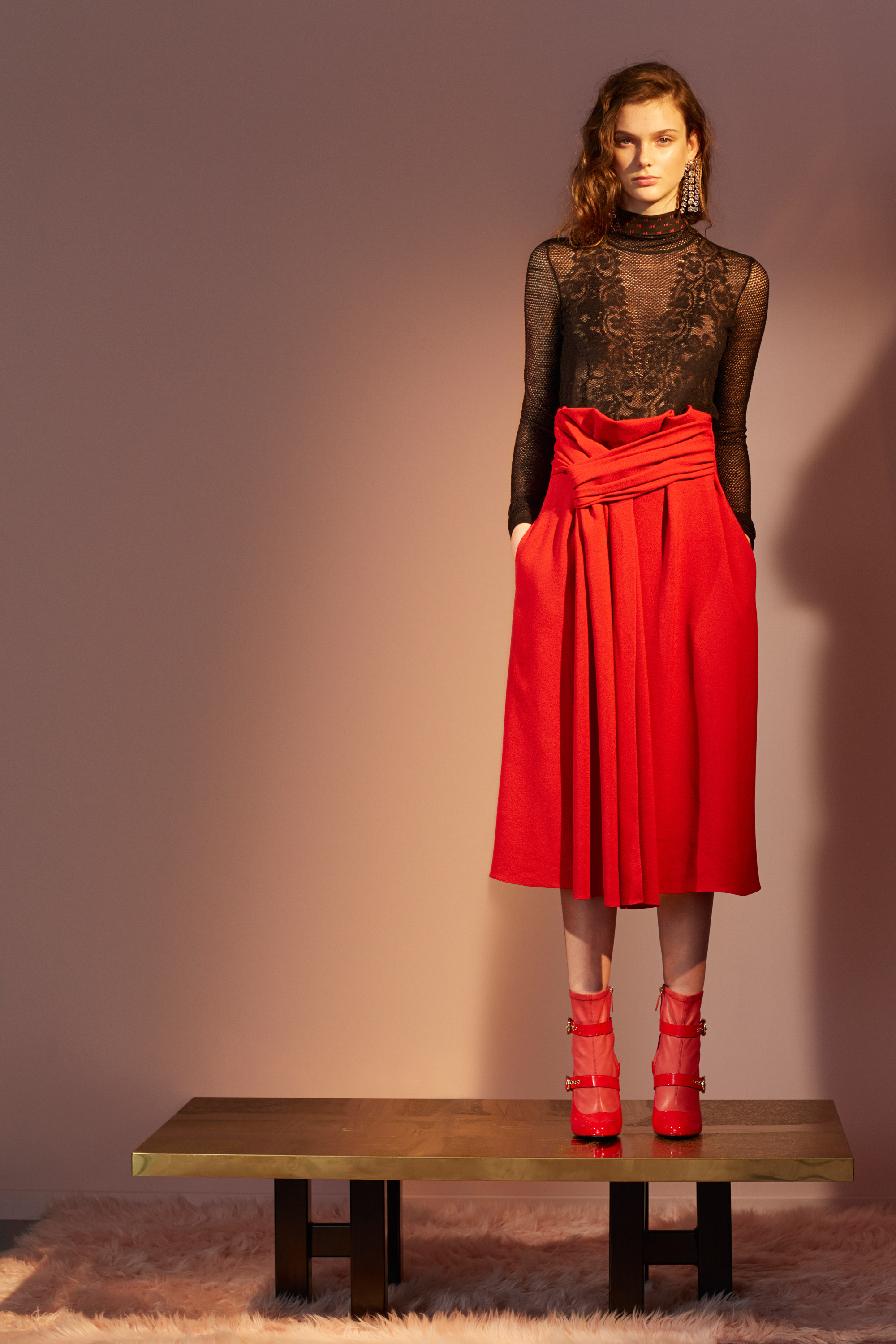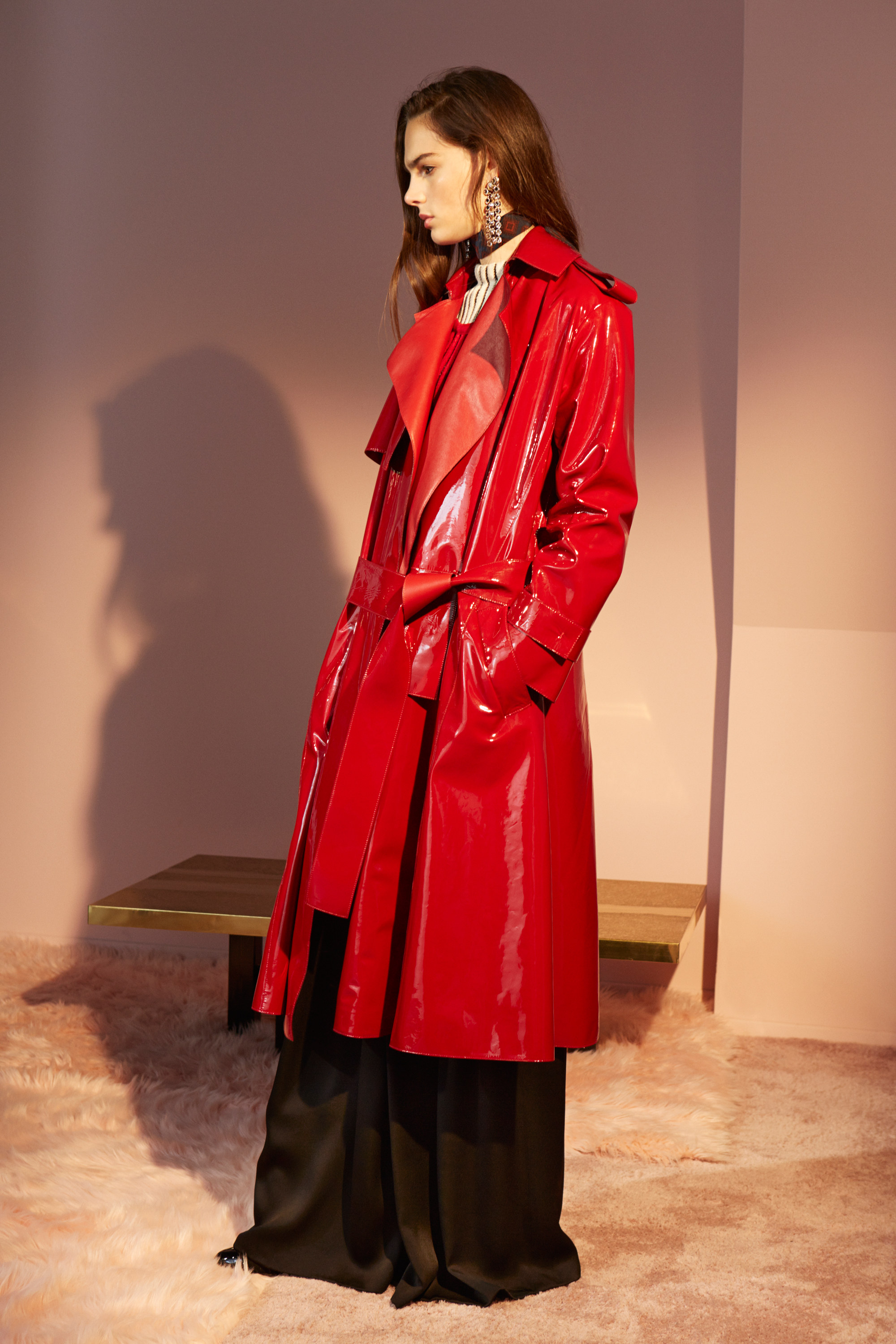 This gorgeous RED TRENCH pretty much defines PIZZAZZ!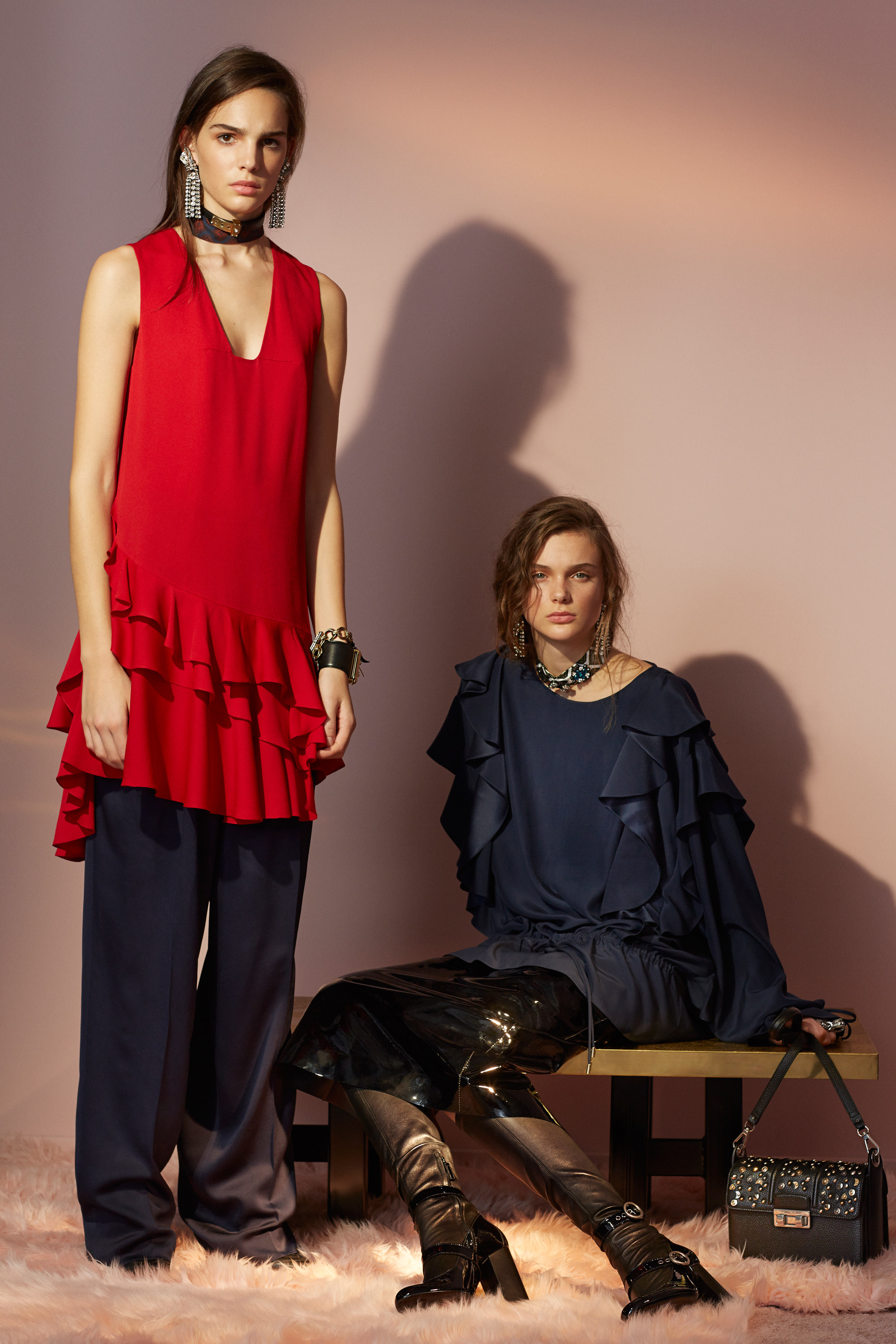 For a soupçon of zest, go for the red tunic……less of a commitment than the red trench.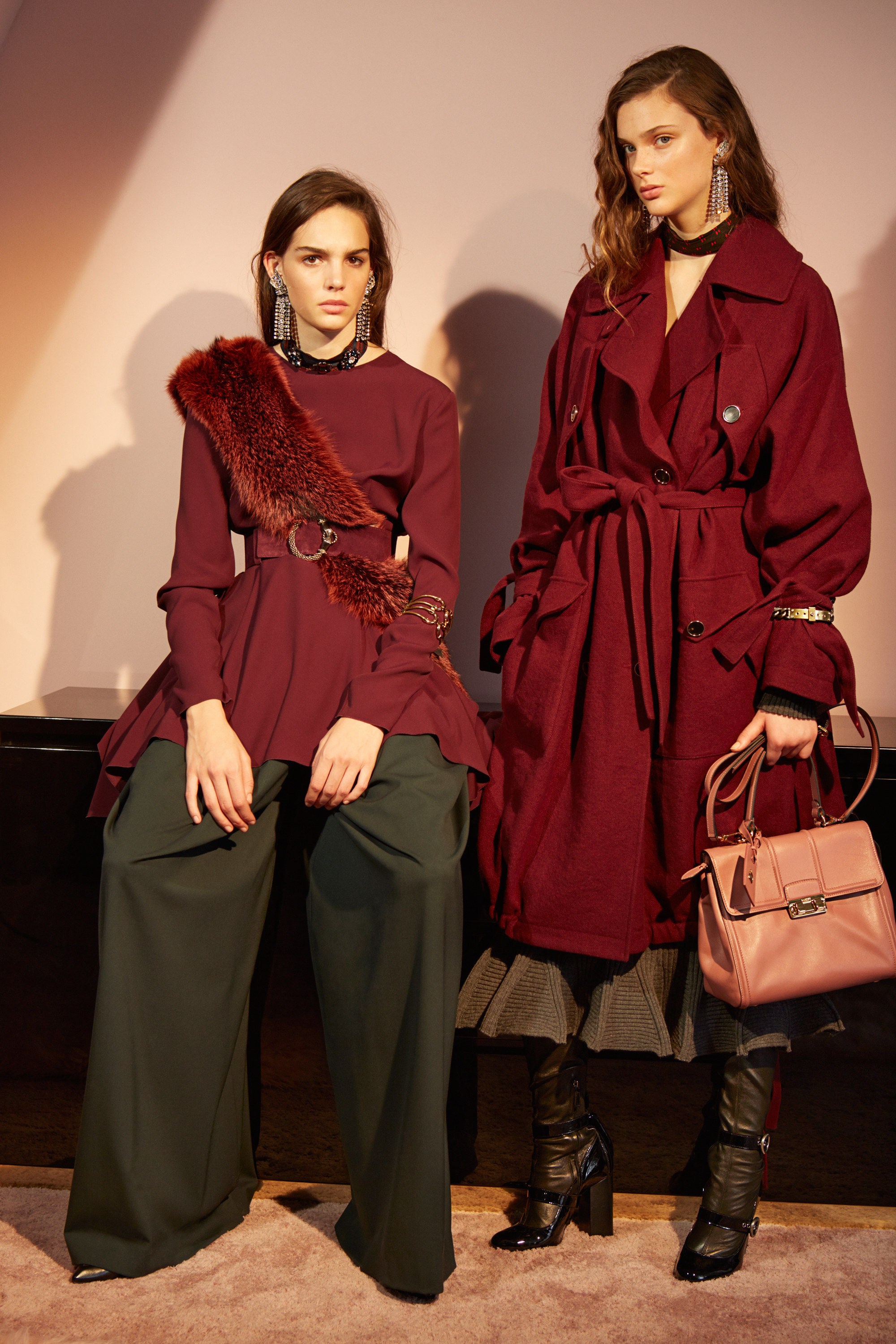 Any version of claret or burgundy is the new chic neutral. When black, gray, and tan become banal. And in a trench? Brava.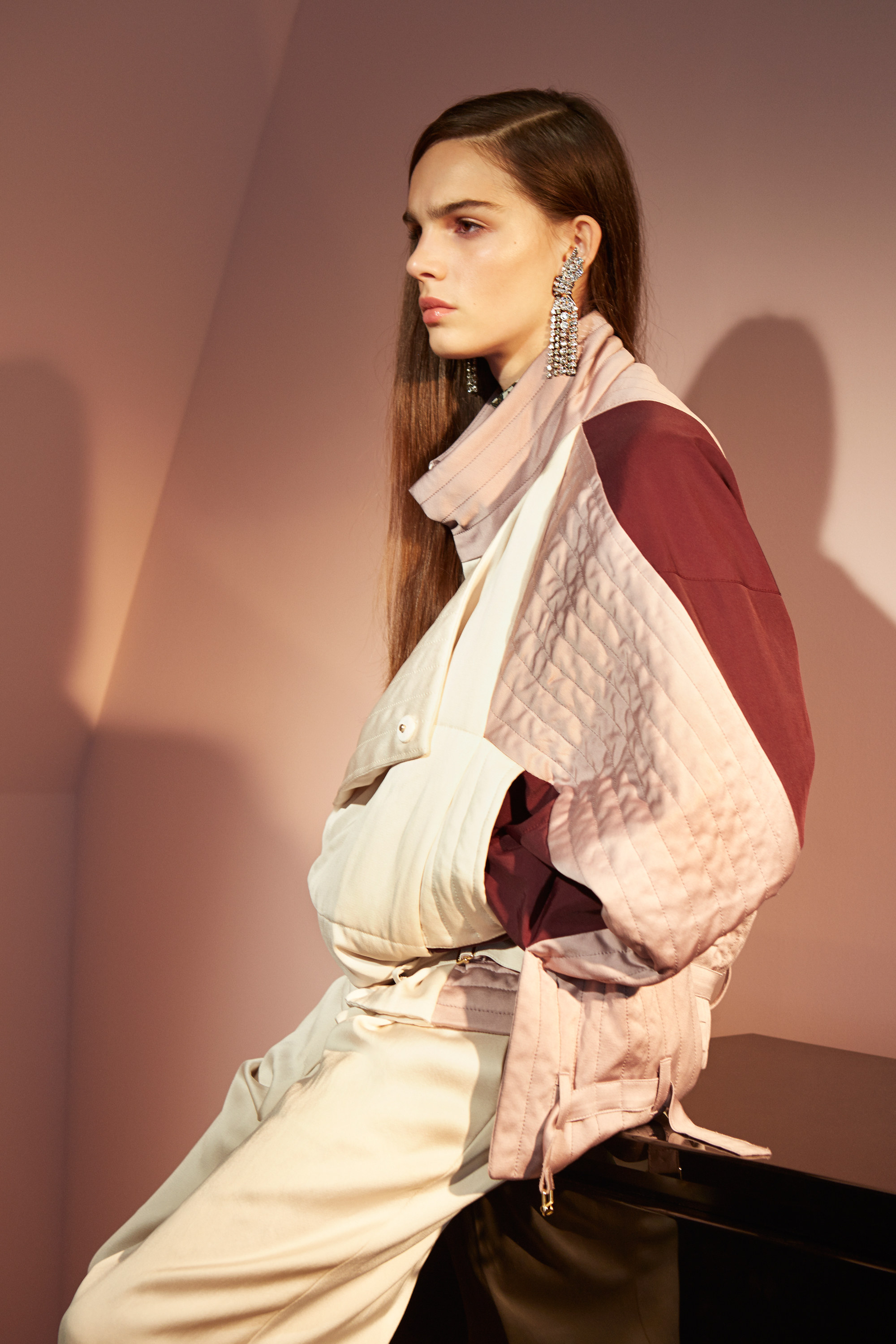 Love the slouchy and cool ease of this blouson jacket with 80's flare.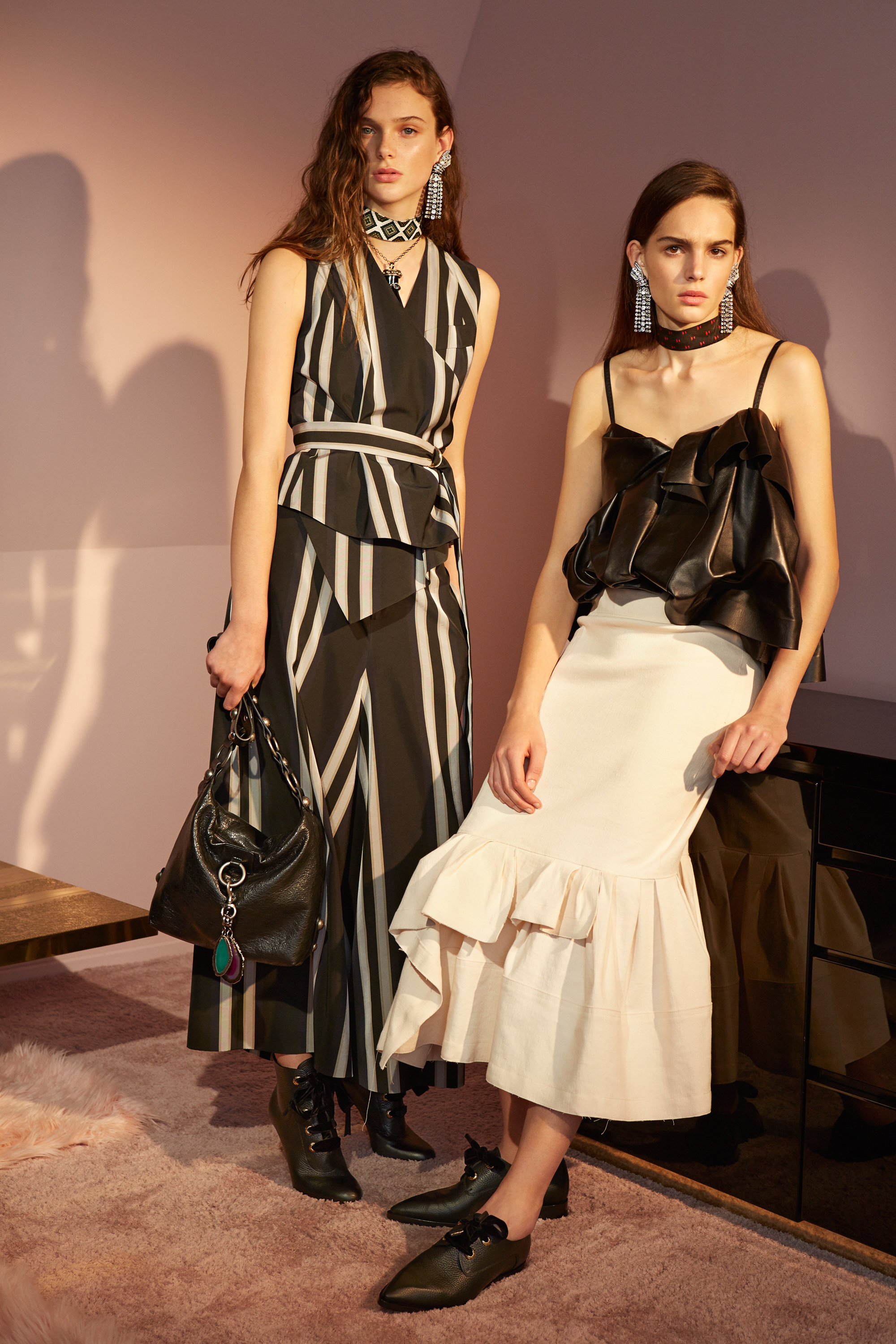 Ruffles upon ruffles…..can you really have TOO many? Naw.
I doff my feathered chapeau to this lighthearted and yet substantial intermezzo collection.
Images care of www.vogue.com.