Well, Paris fashion week has just begun, so I am about 500 shows behind the eight ball sigh......so many sublime moments to shock and awe......
However, back we go to the Milan cat walk, where lace is rife, in the form of dreamy upscale ladylike AND barely there dresses to engage and amaze. LACE is the word.
Every form of silk travels the runways along with crazy adorned leather jackets and bright vibrant jackets to transition to fall.
Americans are about sportswear, the English about full fledged old school femininity admixed with fashion forward theatrics, whilst the Italians focus on all elements, with a constant infusion of sensuous allure.
ERMANNO SCERVINO: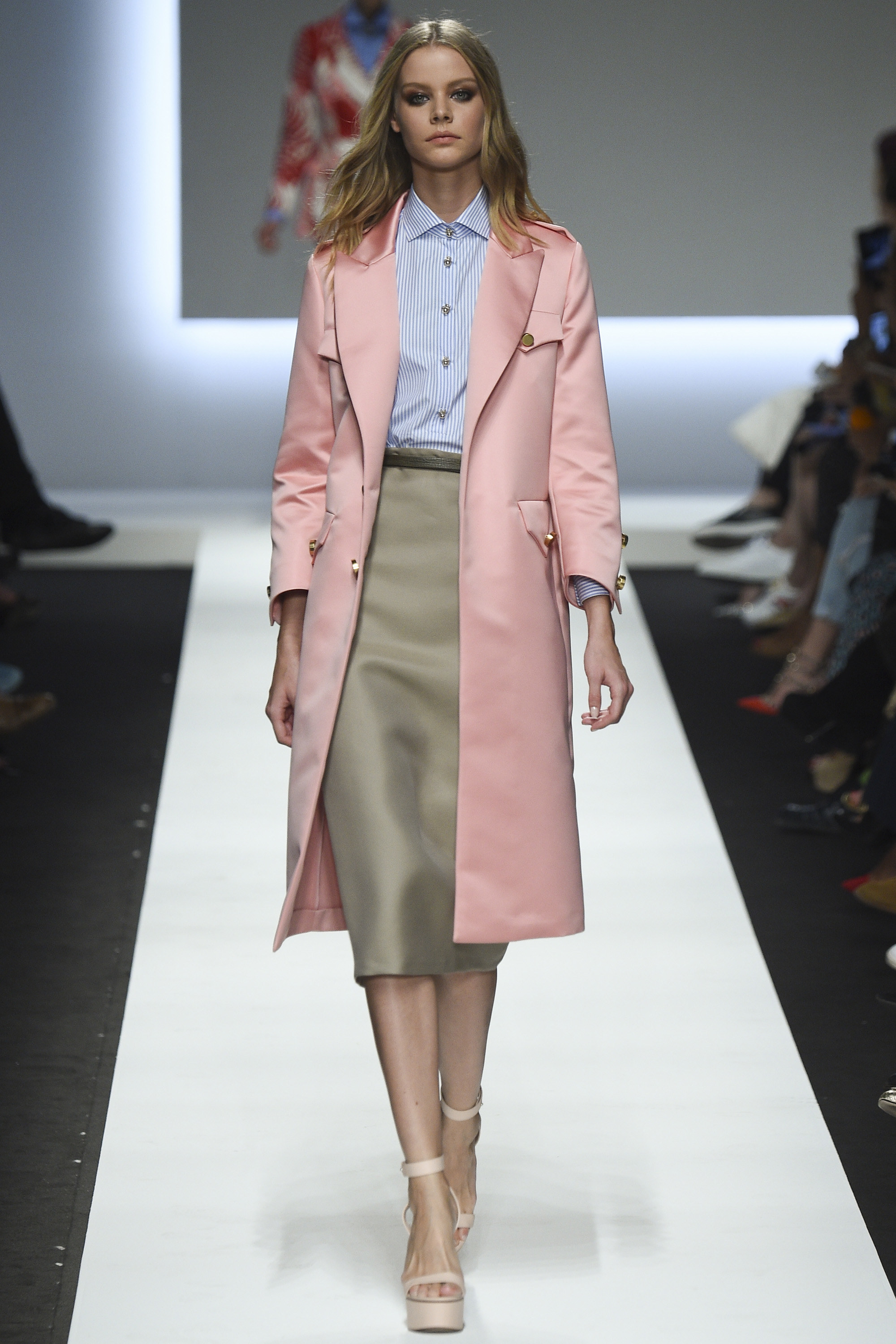 Pink duchesse satin coat, you won't see this everyday. Easy conservative silhouette one might match with an A-line leather skirt, slacks or some lacy concoction. A painless way to dip into the pastel pool.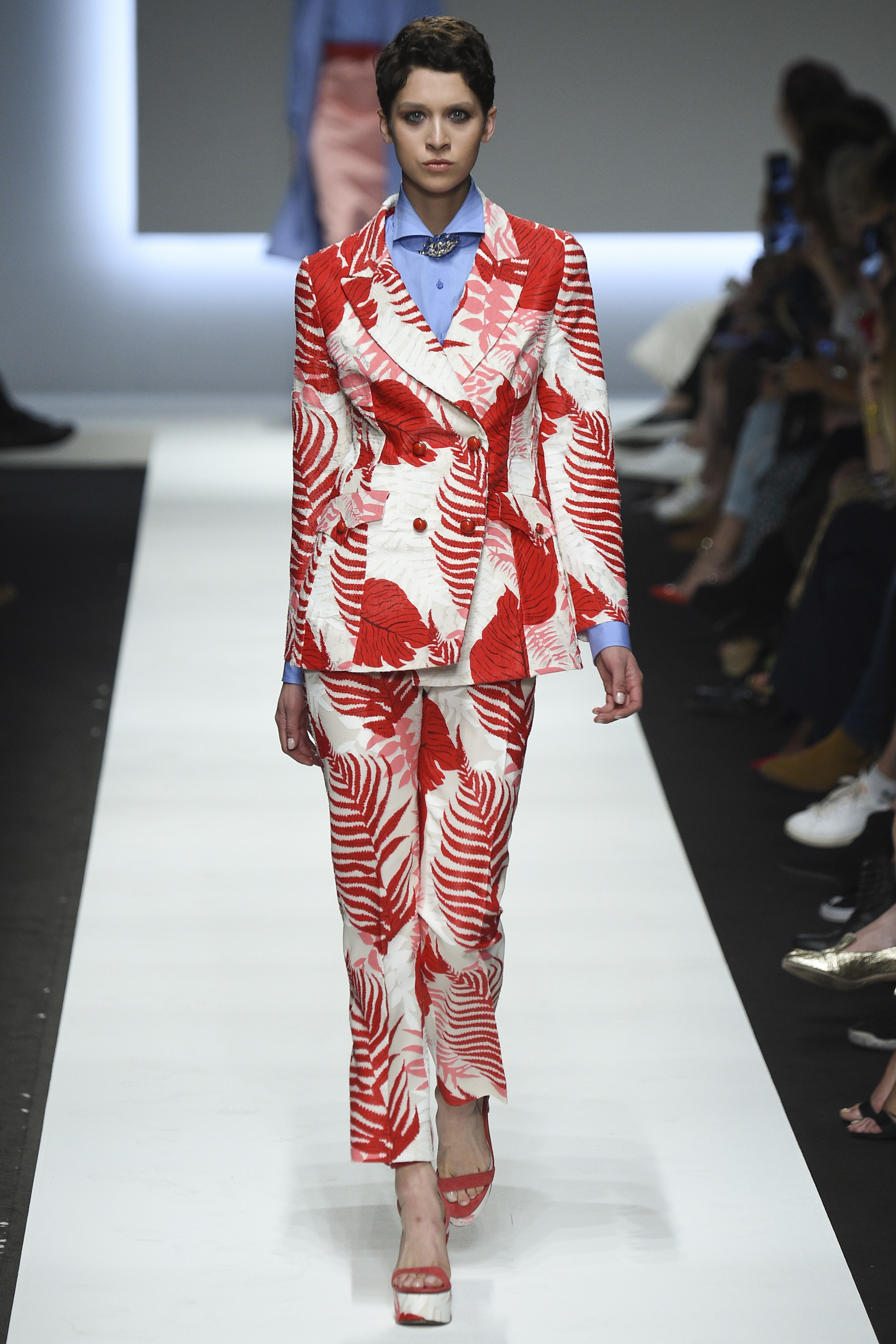 An unexpected option for anyone who MUST wear a suit. Or, for the gal who just likes a loud but pleasing pattern.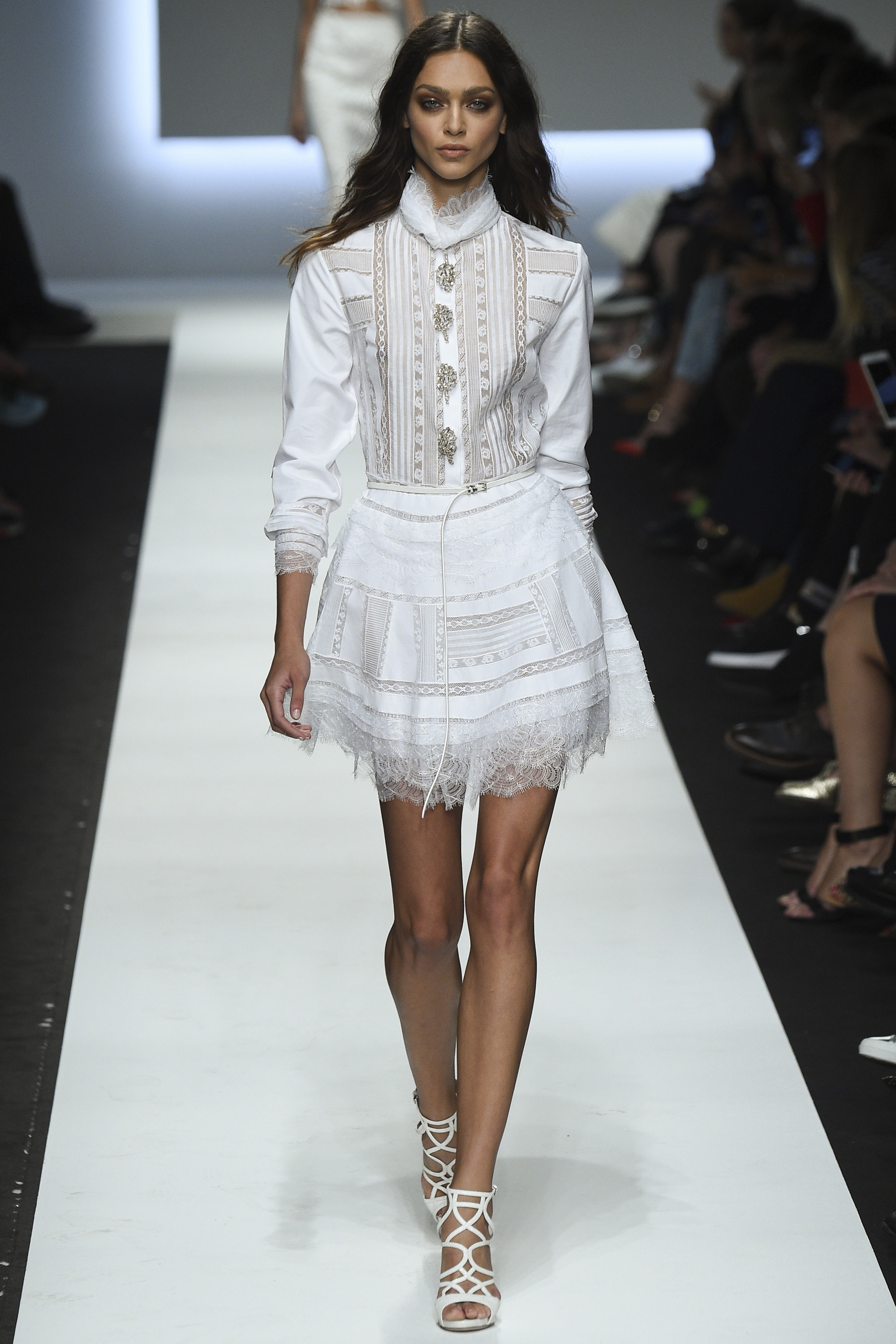 Scervino has a knack for producing seriously luxurious but wearable pieces that celebrate the female form. Sexy without even a hint of hooch.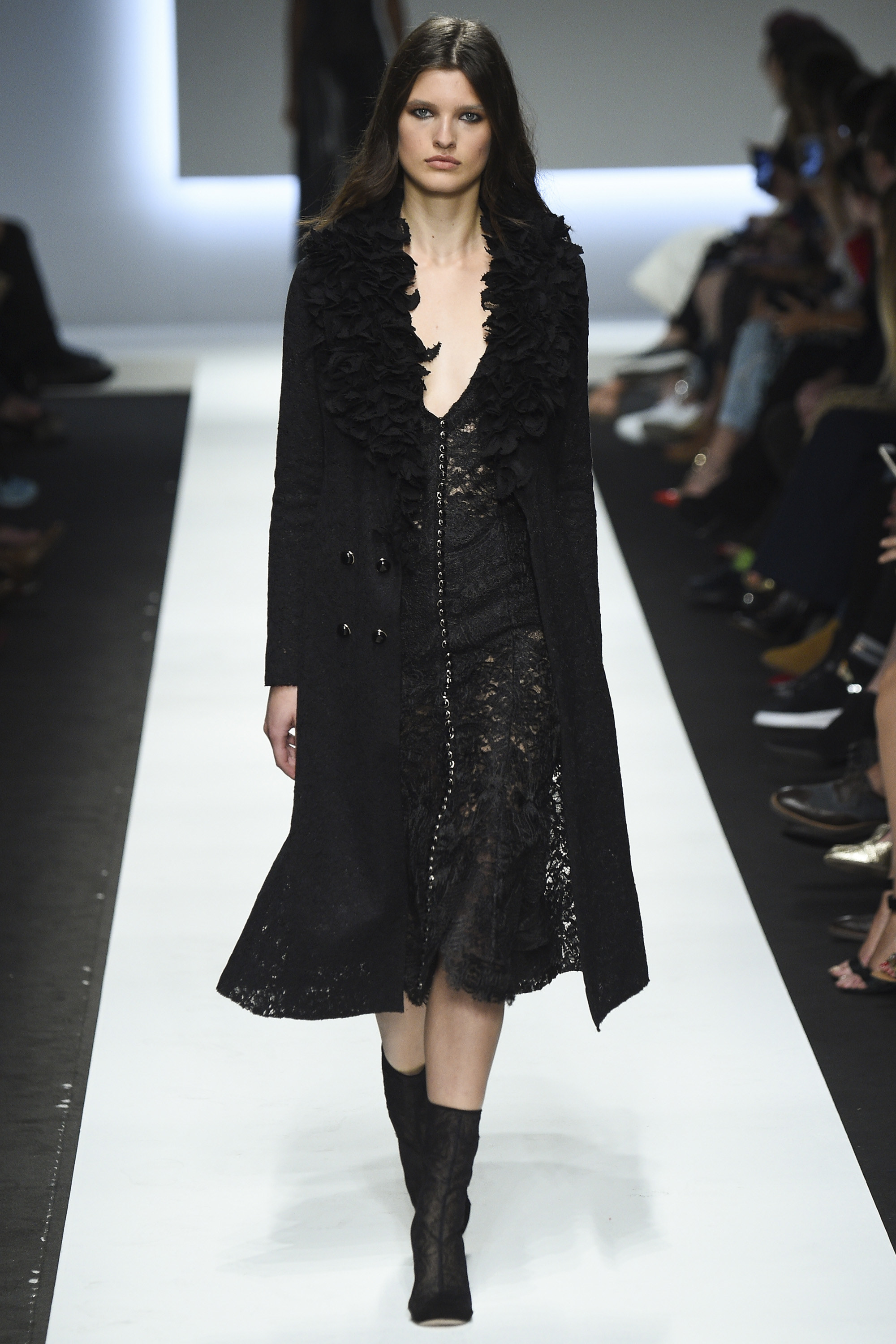 If black is your thing, double down for dramatic effect. Then pair with metallic stilettos.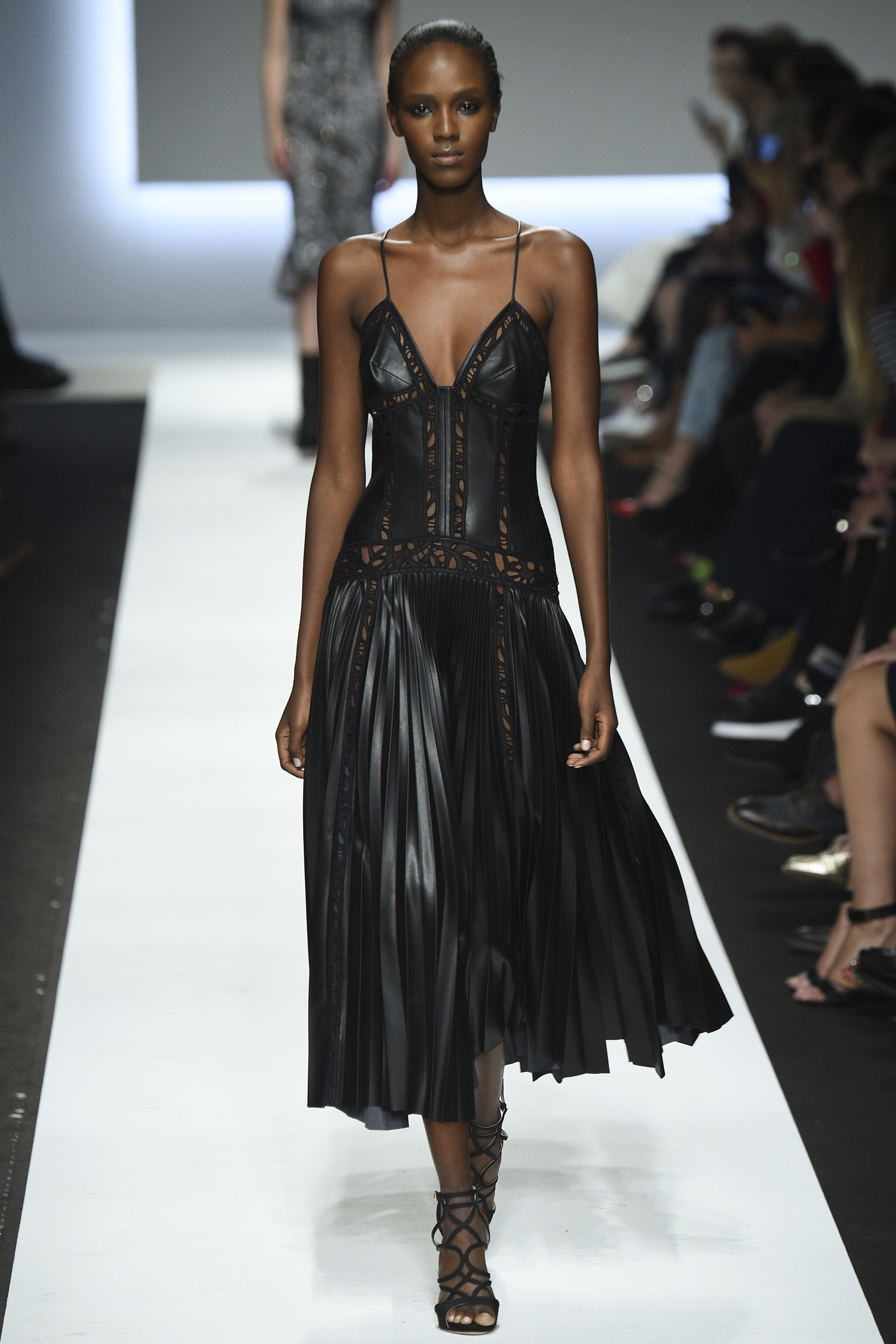 Leather AND lace, for real! Talk about sizzling hot, but still lady like. If the skin factor is too much, throw over a fitted long sleeve T. DAMN.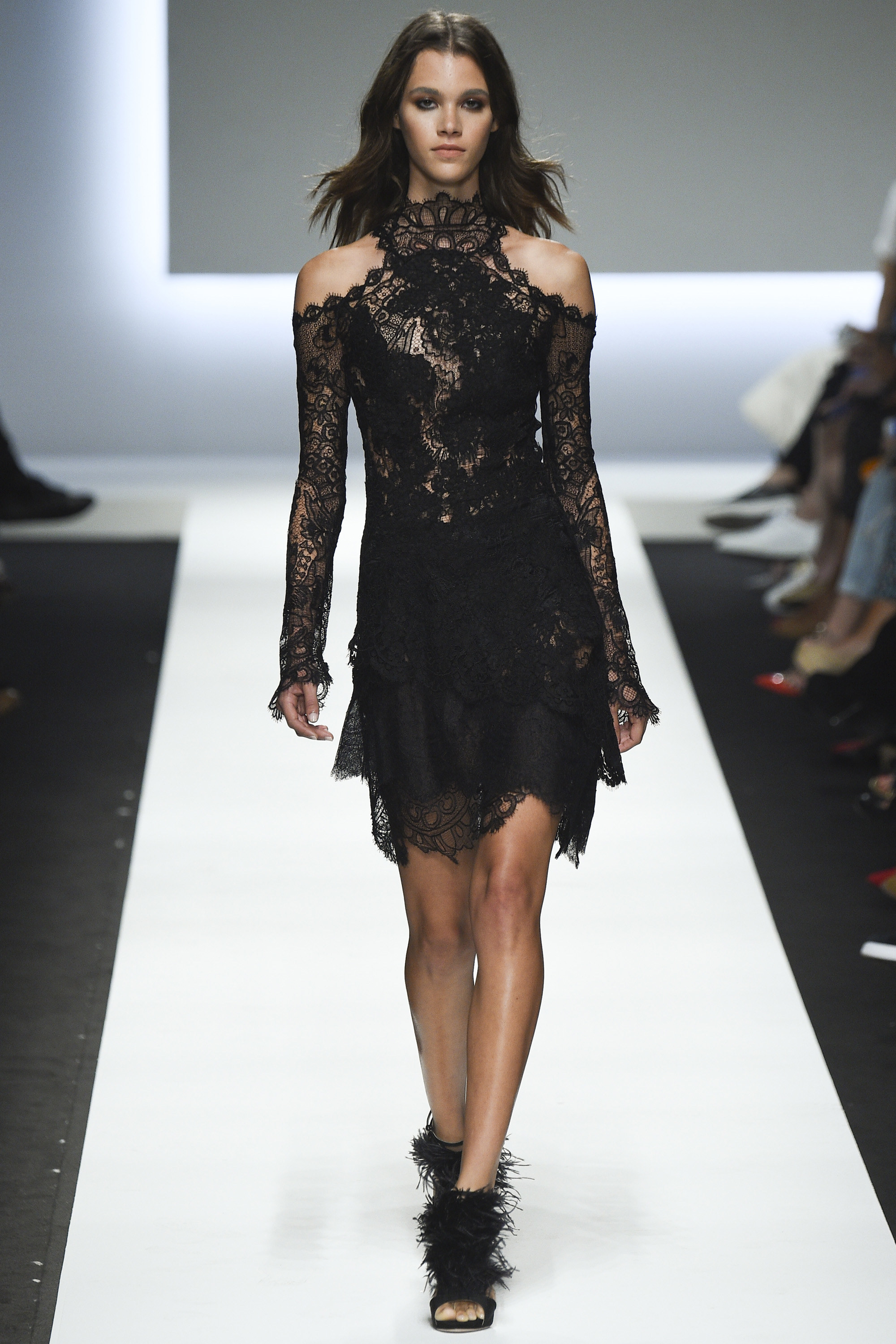 The lace upon lace factor is spellbinding.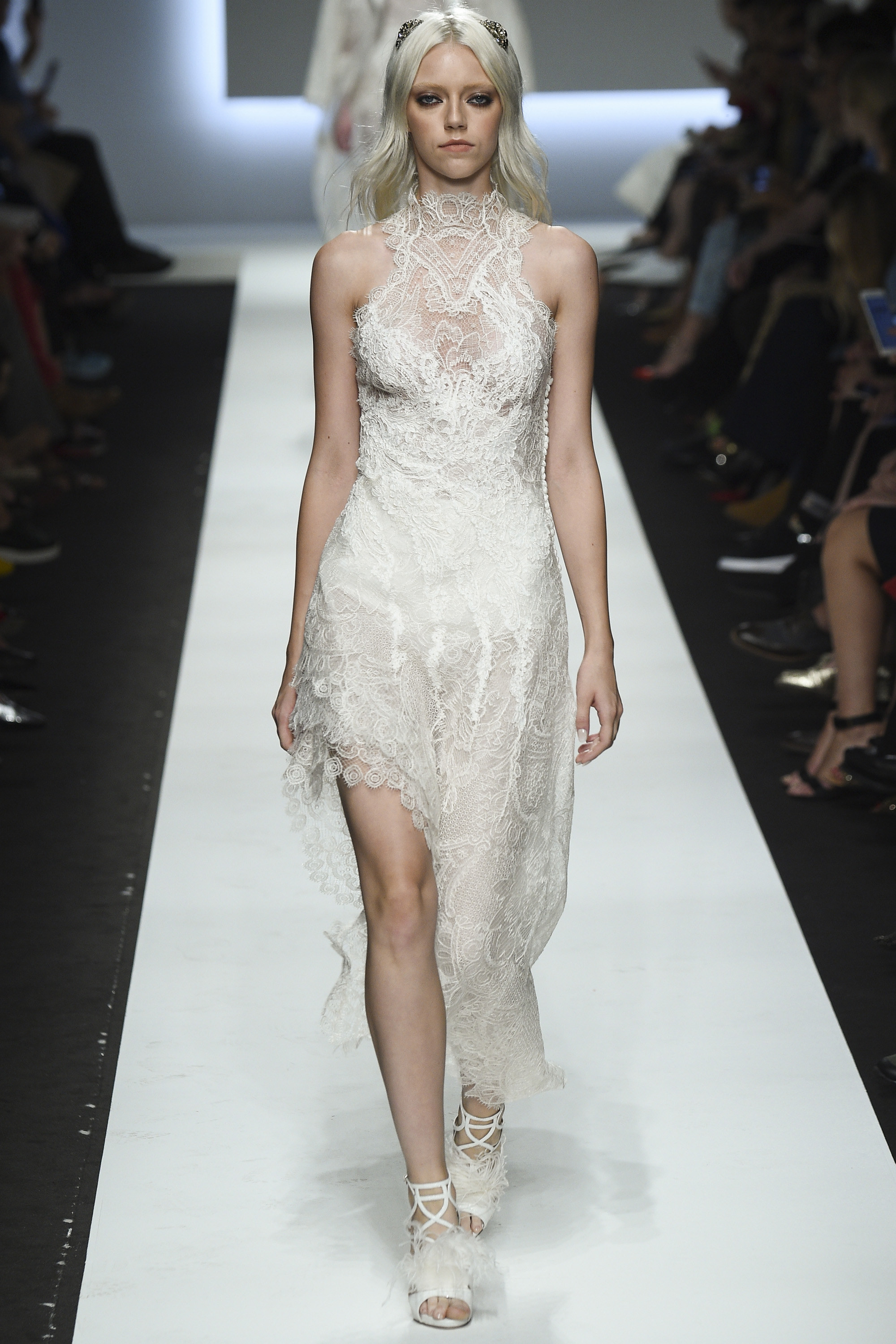 Would be an unexpected but delightful wedding dress.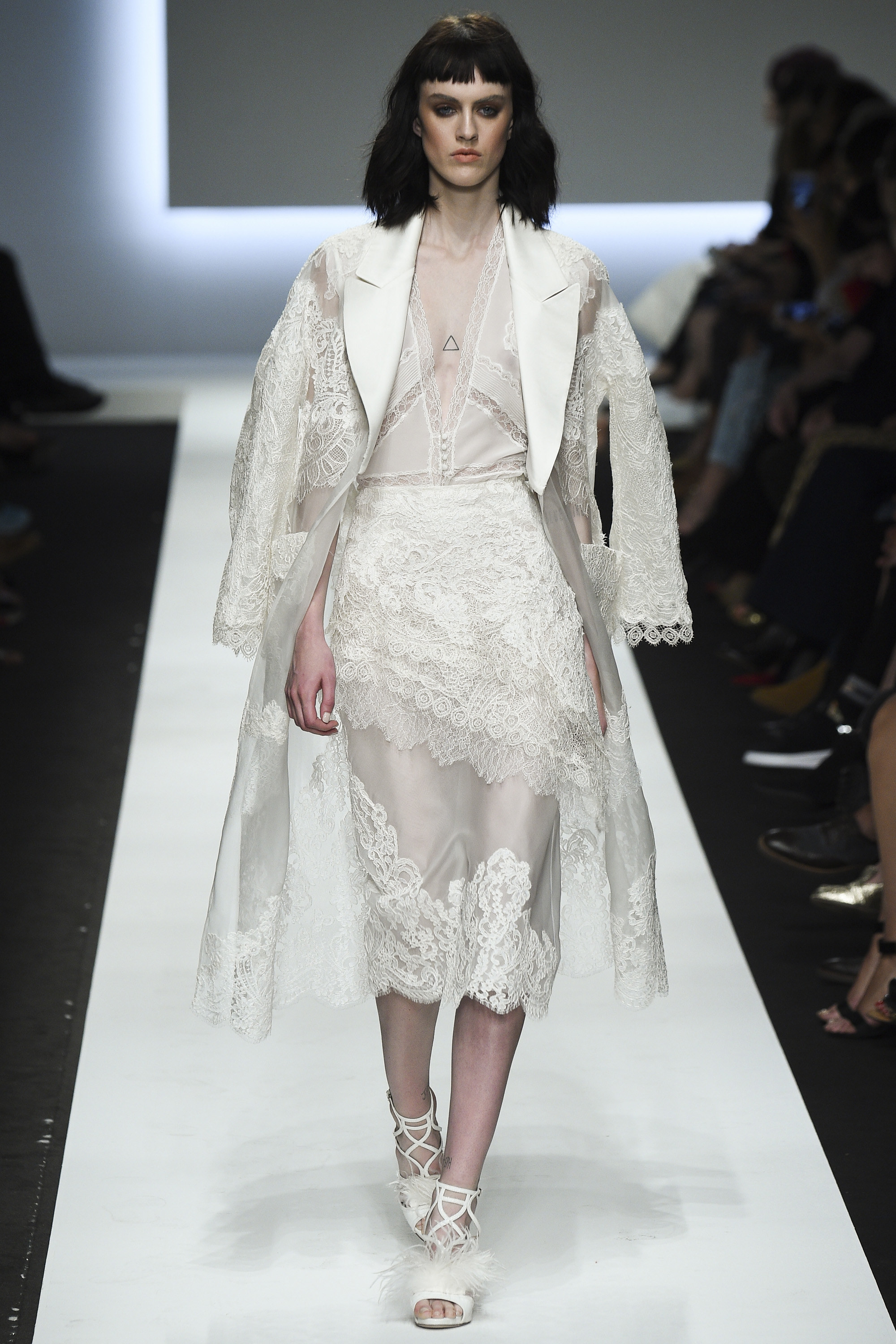 Lace, duchesse satin and organza, the ultimate triumvirate. Dreamy, fit for Grace Kelly.
FAUSTO PUGLISI: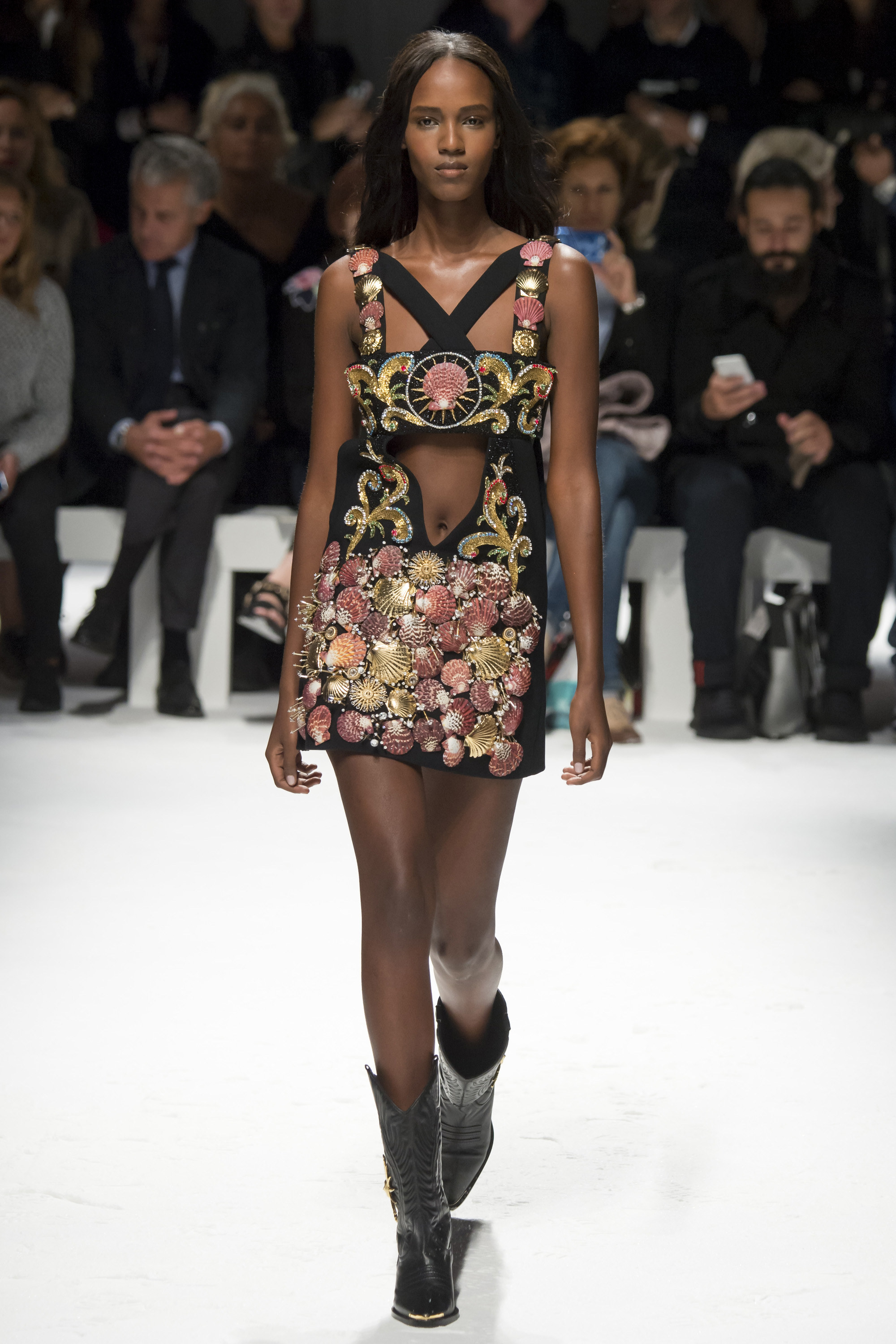 Now for a healthy complement of leather, skin, and just a hint of couture what with the seaside embellishmetns.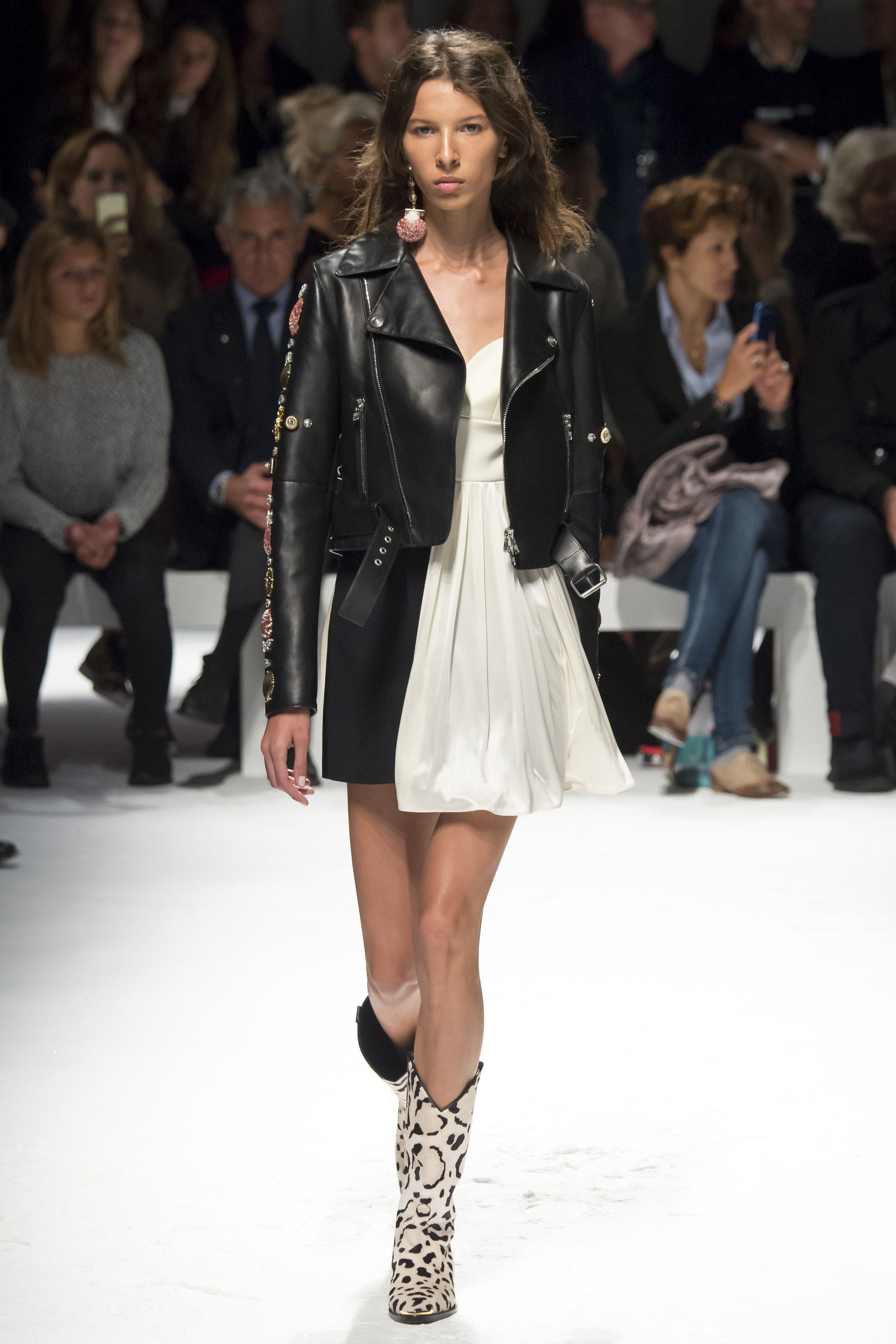 Never be afraid to glam up a staple with a few strategically placed embellishments.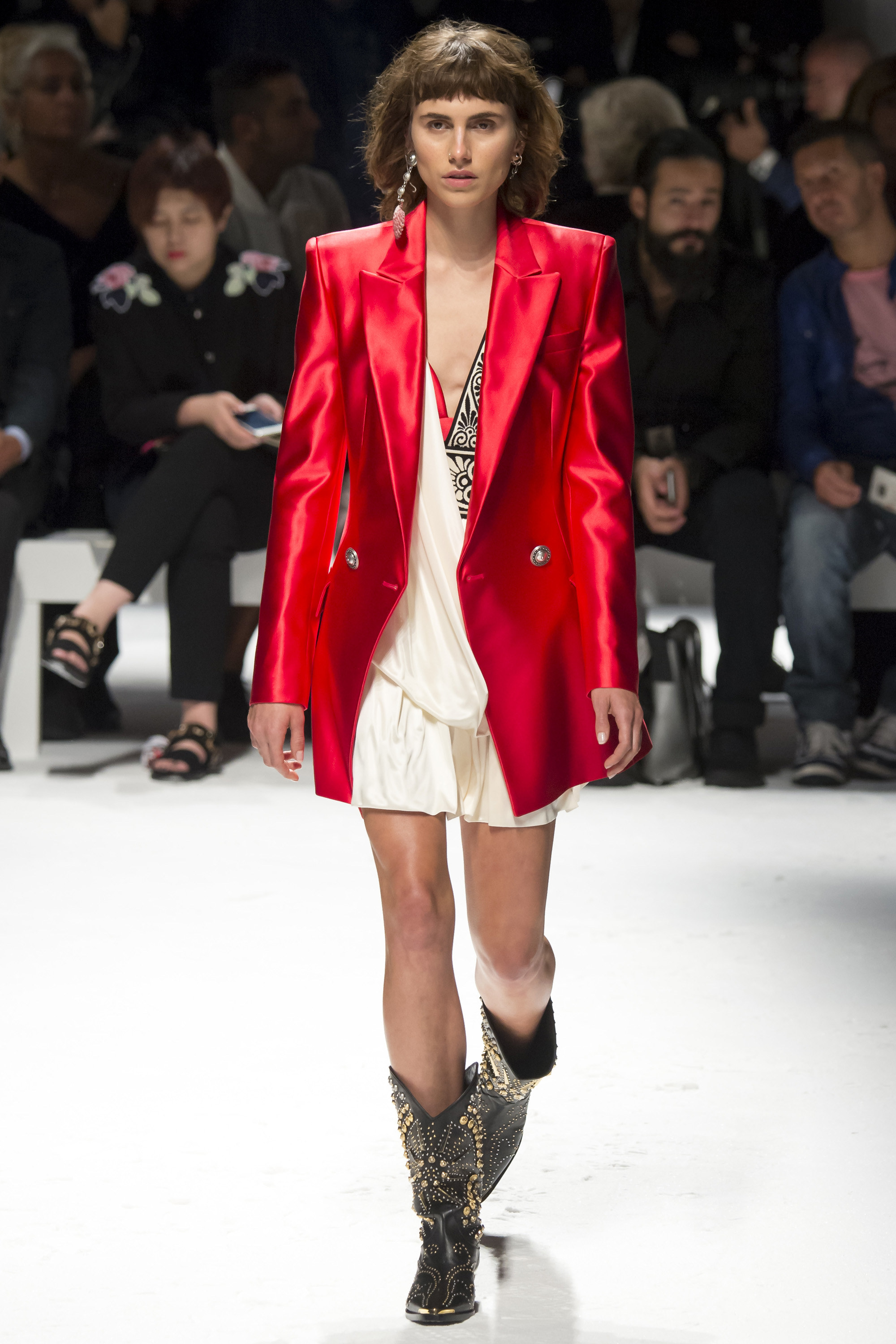 Another man inspired girly glam piece which could be thrown over a mini, a lace dress (Scervino, Dolce & Gabbana, etc), slacks, or any other waist to ankle garment. Red is perpetually engaging, for the gal who isn't afraid to be noticed. This whole collection speaks to that individual. Wall flowers need not apply.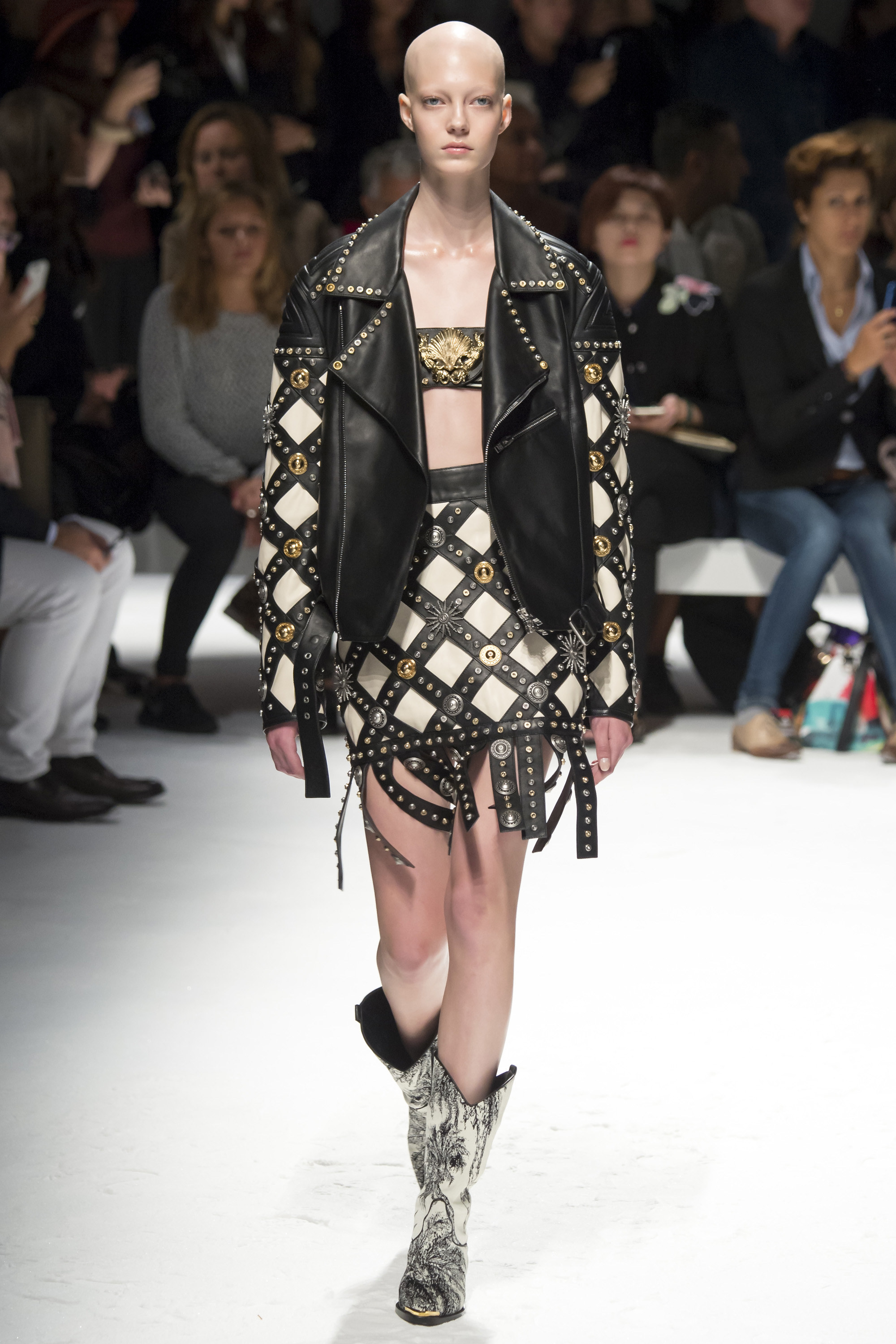 Latter day Roman legion and cowboy boots, why not?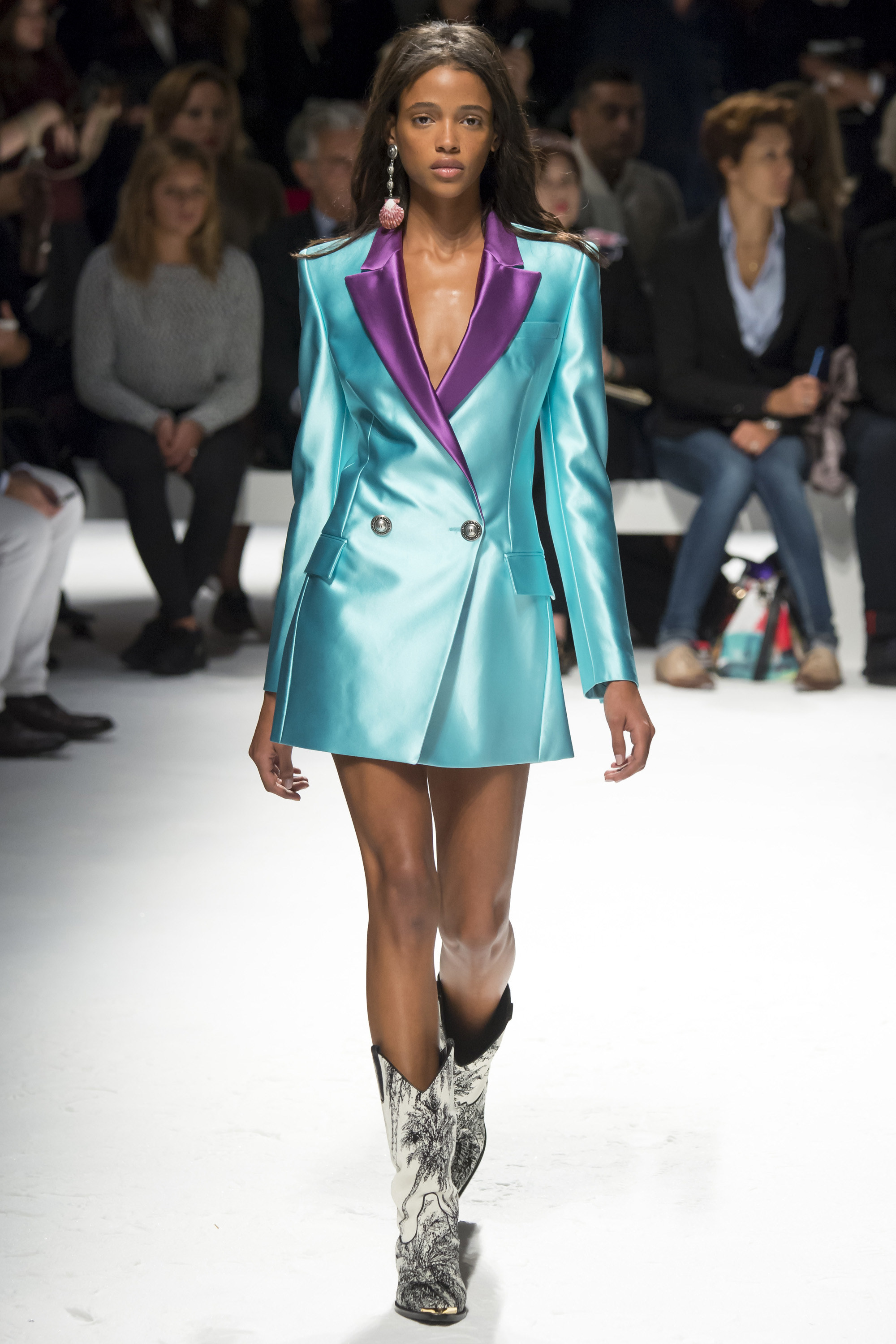 Conservative for Puglisi, yet striking nonetheless. Especially if worn as a mini.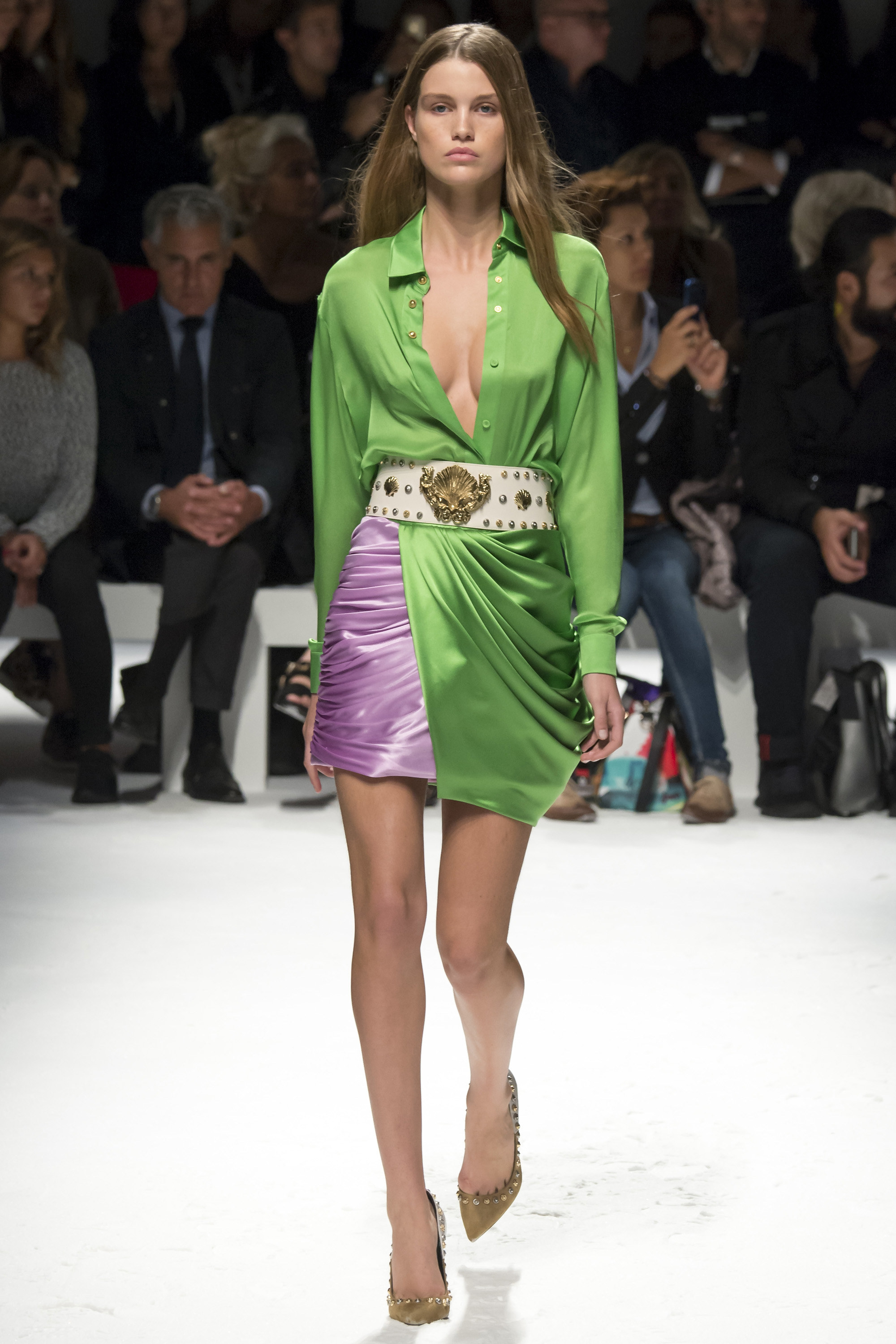 We all need one of the BIG belts! Can be thrown over everything!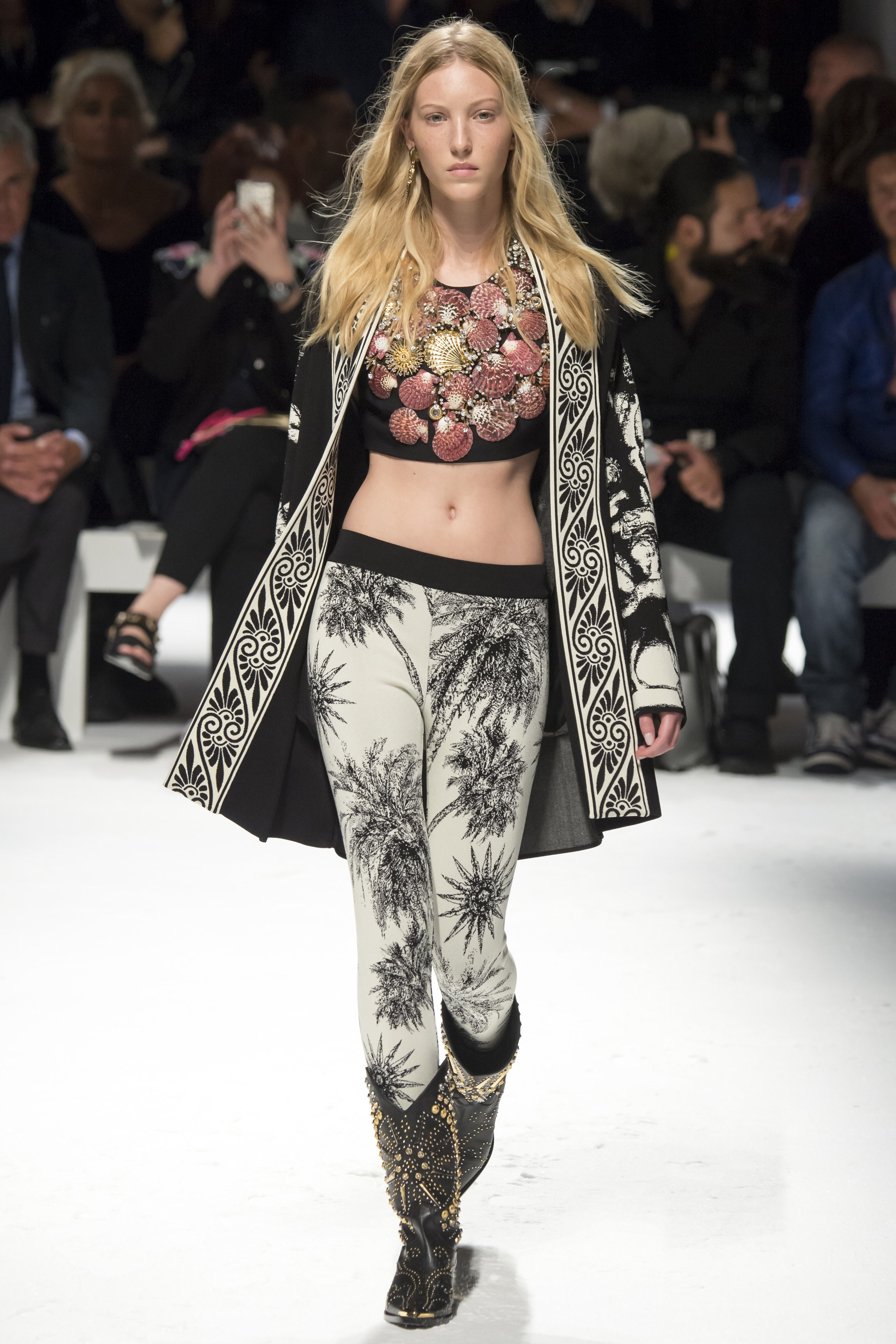 In the vein of Roberto Cavalli, Pucci, and Versace, for the rock 'n roll glam enthusiasts! But with the infusion of kicky cowboy boots with ornamentation aplenty.
Minis and the showing of skin aren't for everyone….but the boots? C'mon……..me likey.
More to come from Milan fashion week!
Images brought to you by www.vogue.com