As one of our few San Francisco heat waves was simmering down, and the country in the midst of somber remembrance, the lightness and exuberance of a new beginning was conjured in tents and makeshift runways in that pinnacle of grit, strength, and elegance, New York City.
As of 9/10/15, New York Fashion Week began!
Here is just a quick whirlwind tour through but a smattering of the shows so far:
ADAM LIPPES: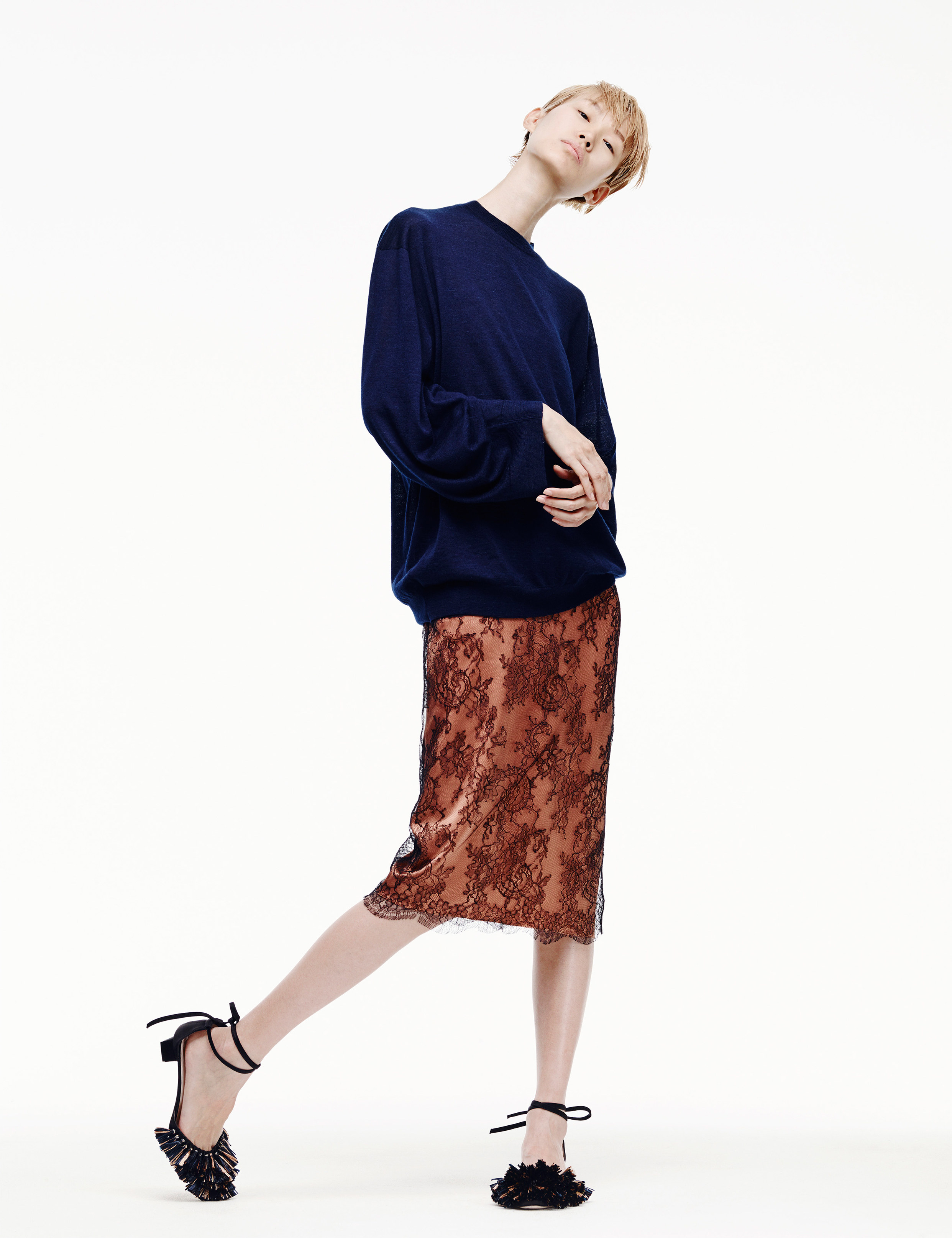 I am enamored of the running lingerie theme, and the juxtaposition of sexy boudoir with pared down casual. For spring wear with bedazzled flats, and to segue to fall, throw over riding boots. And maybe add a shearling. (The Louis Vuitton beauties come to mind).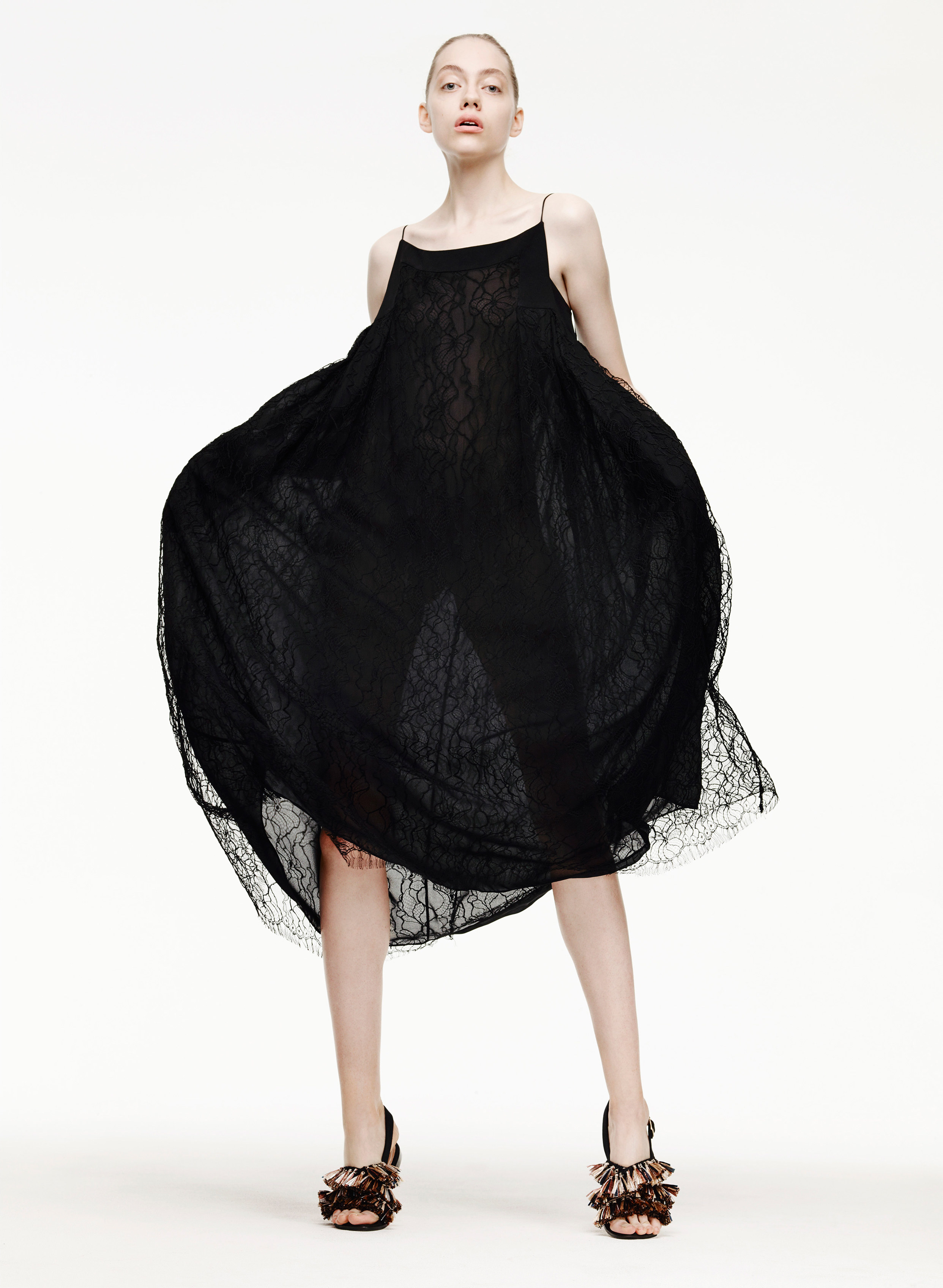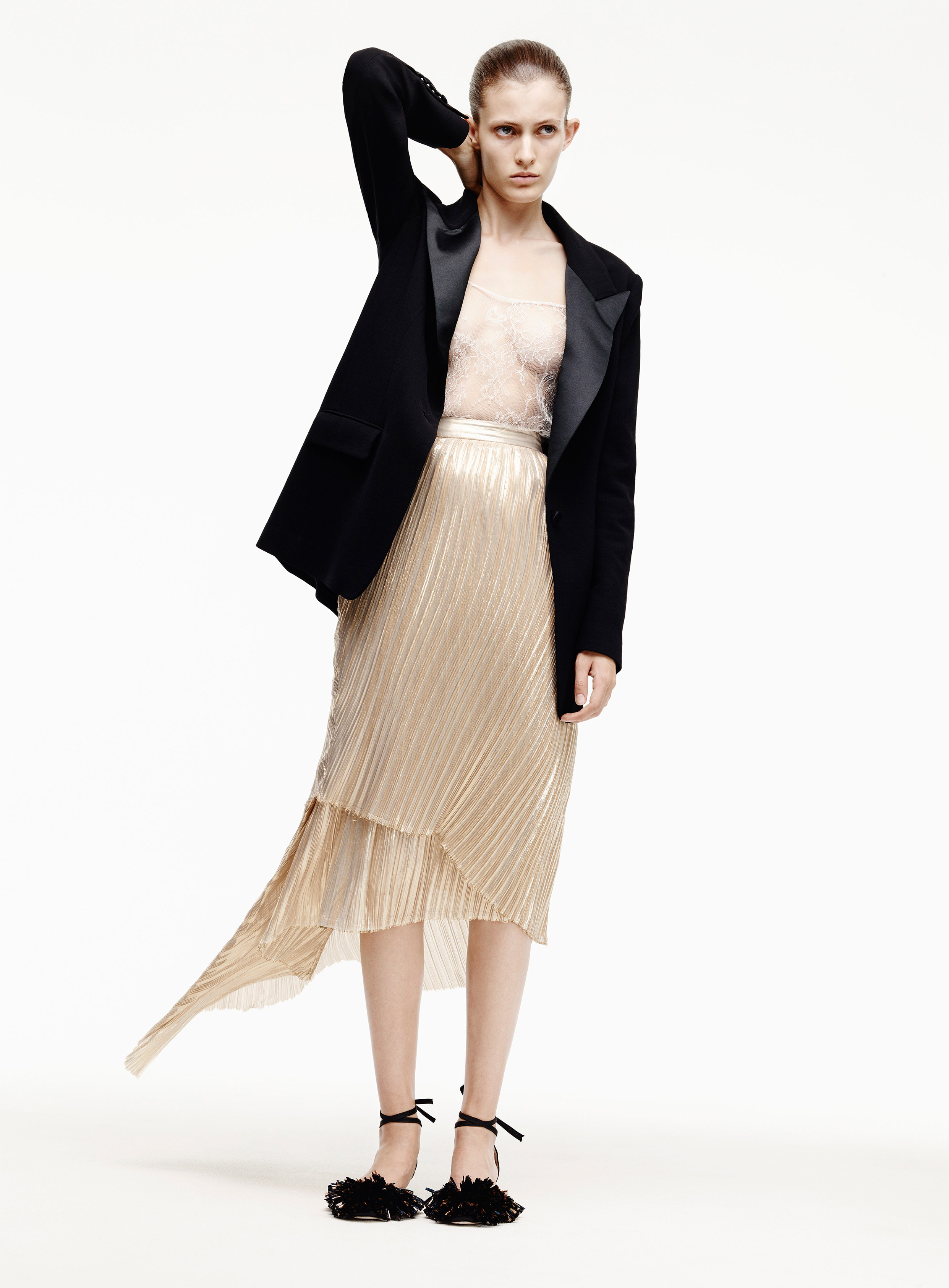 Easy breezy cocktail affair, light and easy to pack for sojourns abroad to warm and temperate climates. And really, everyone should have a tuxedo jacket in their repertoire.
ALTUZZARA: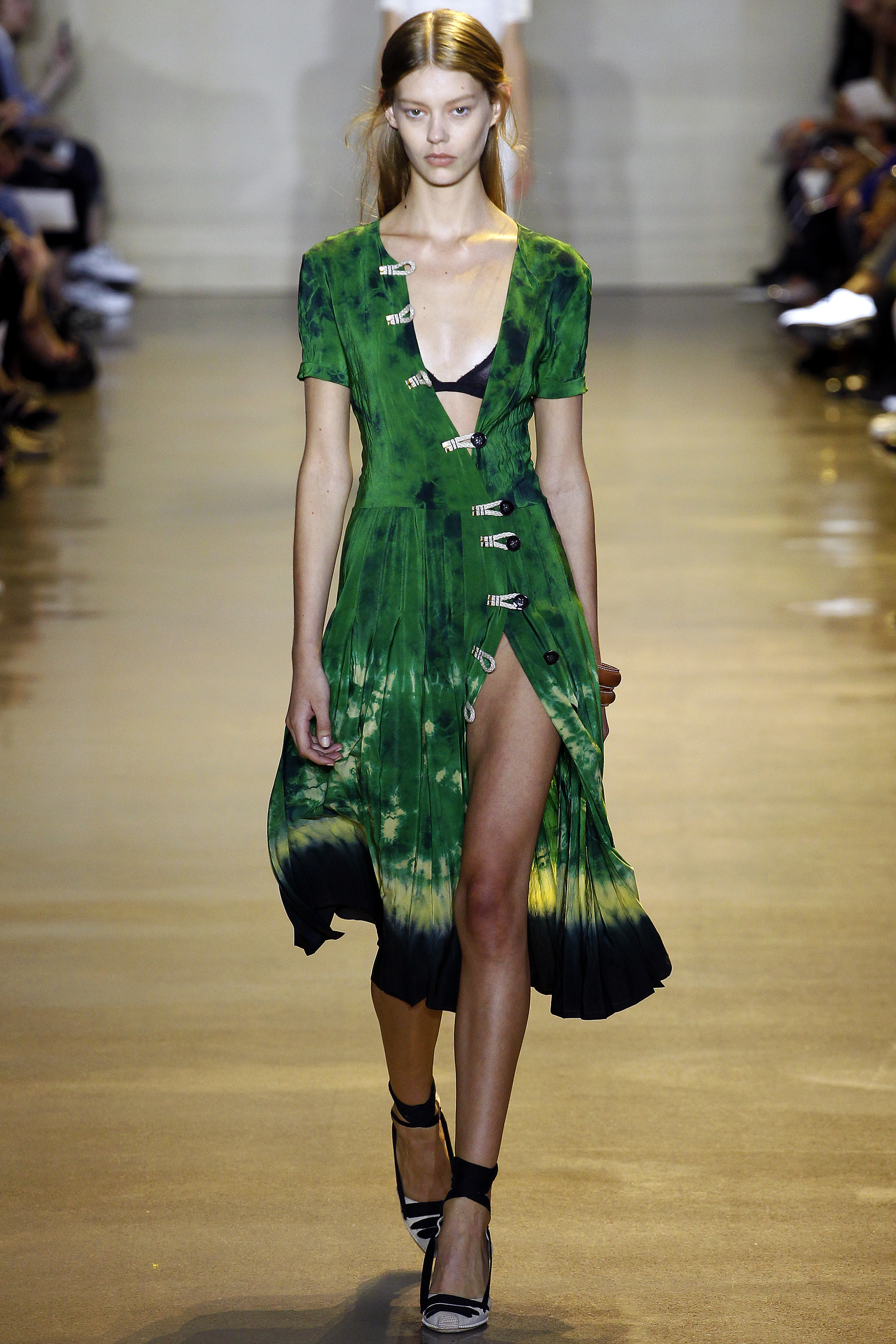 Joseph Altuzzara is one of the few dudes who can make tie-dye sexy and covetable….God bless as they say. For the sake of decorum maybe fasten all buttons. Wear with one of the many gladiator sandals peppering the internet world. OR espadrilles.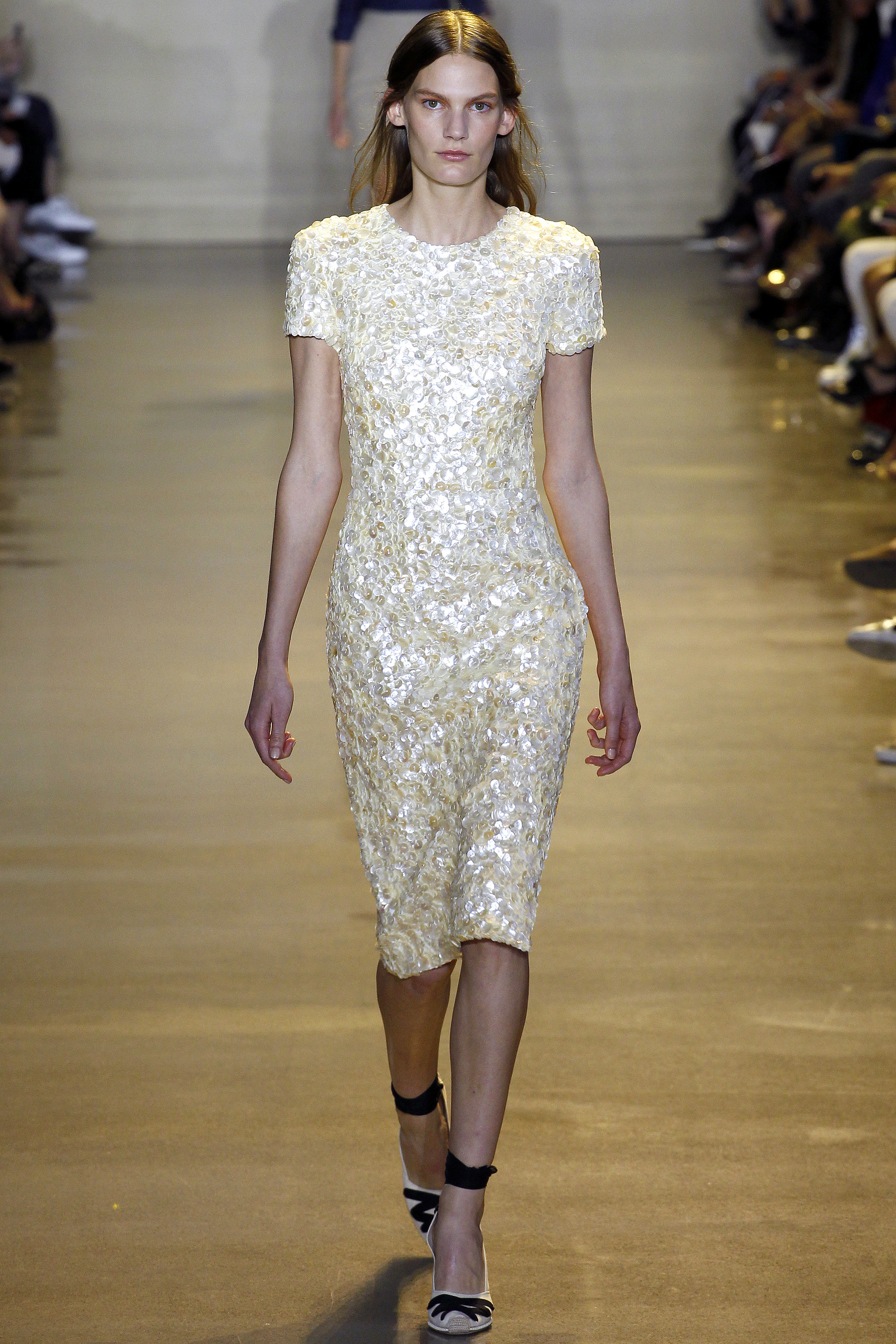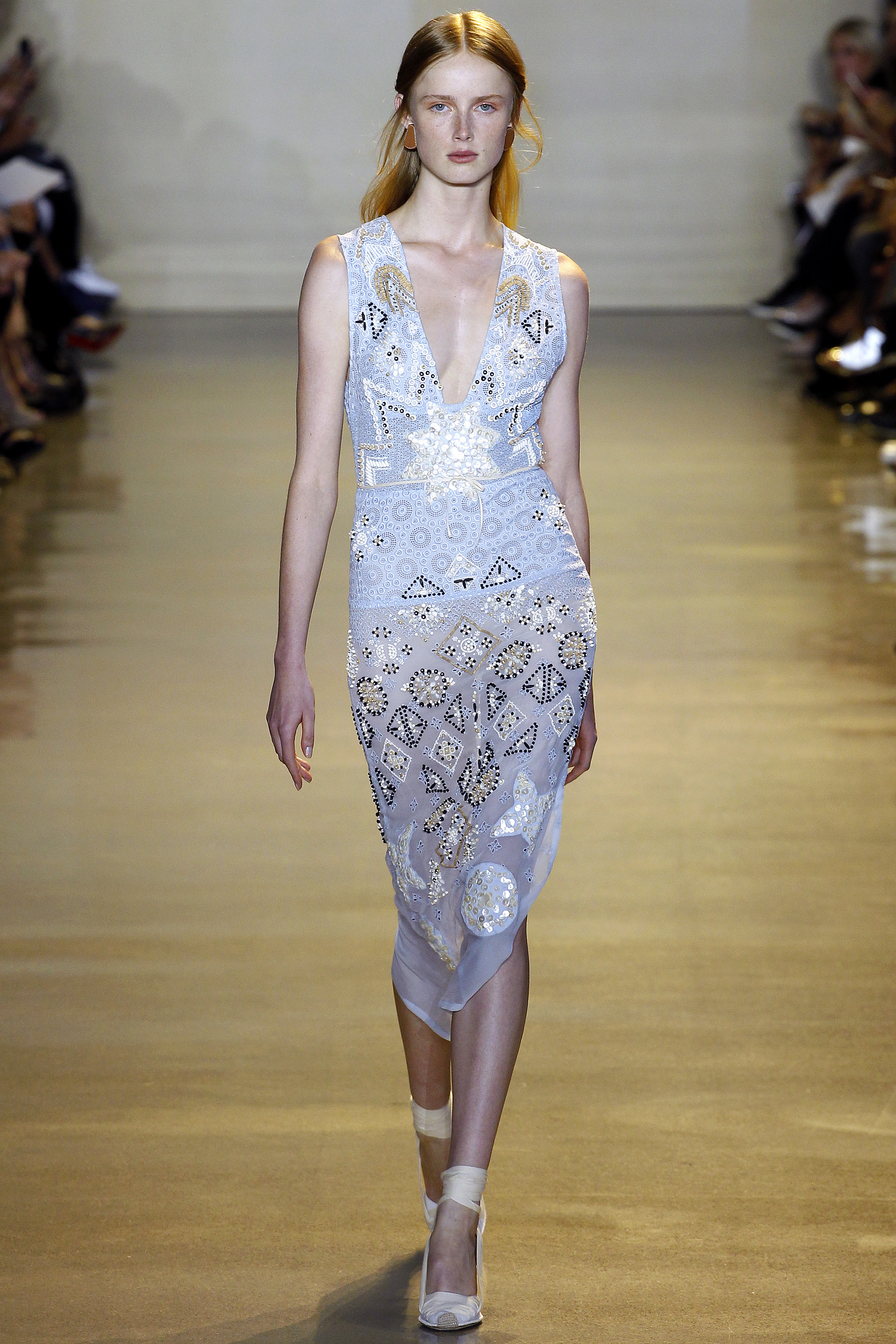 No matter the fabrication or silhouette, the name of the game is A for allure, spiced up with a variable degree of opulence. No wallflowers need apply. If Hedy Lamarr, the great Austrian beauty (of Samson and Delilah fame), were to fast forward in the DeLorean, she would come back swathed in Altuzzara's creations. Sexy, hip, and spellbinding.
ALEXANDER WANG: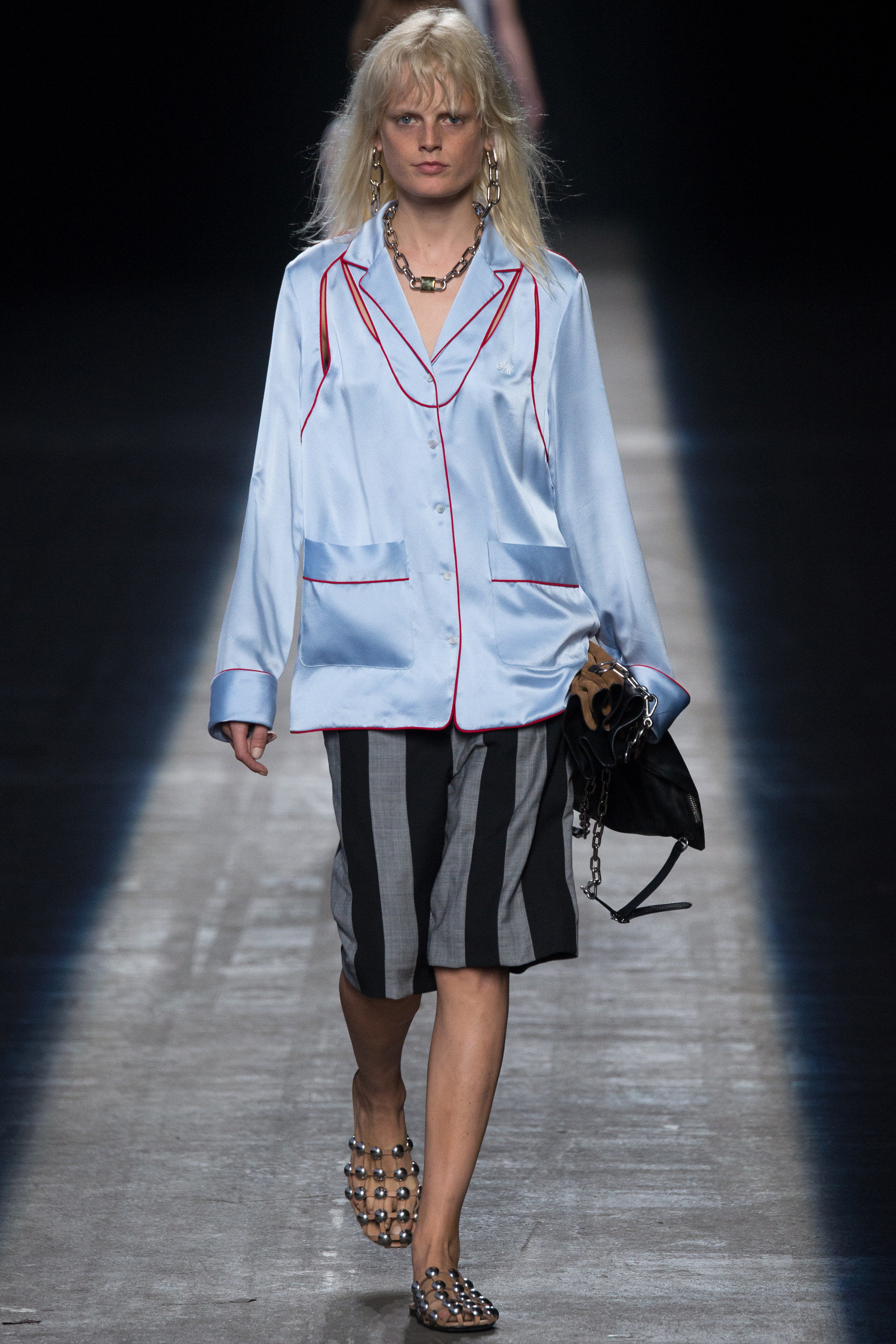 Any day I can show up to work or tool around Union Square in my pjs is a great day! Wear with shorts as above or charmeuse palazzos for full bedroom effect.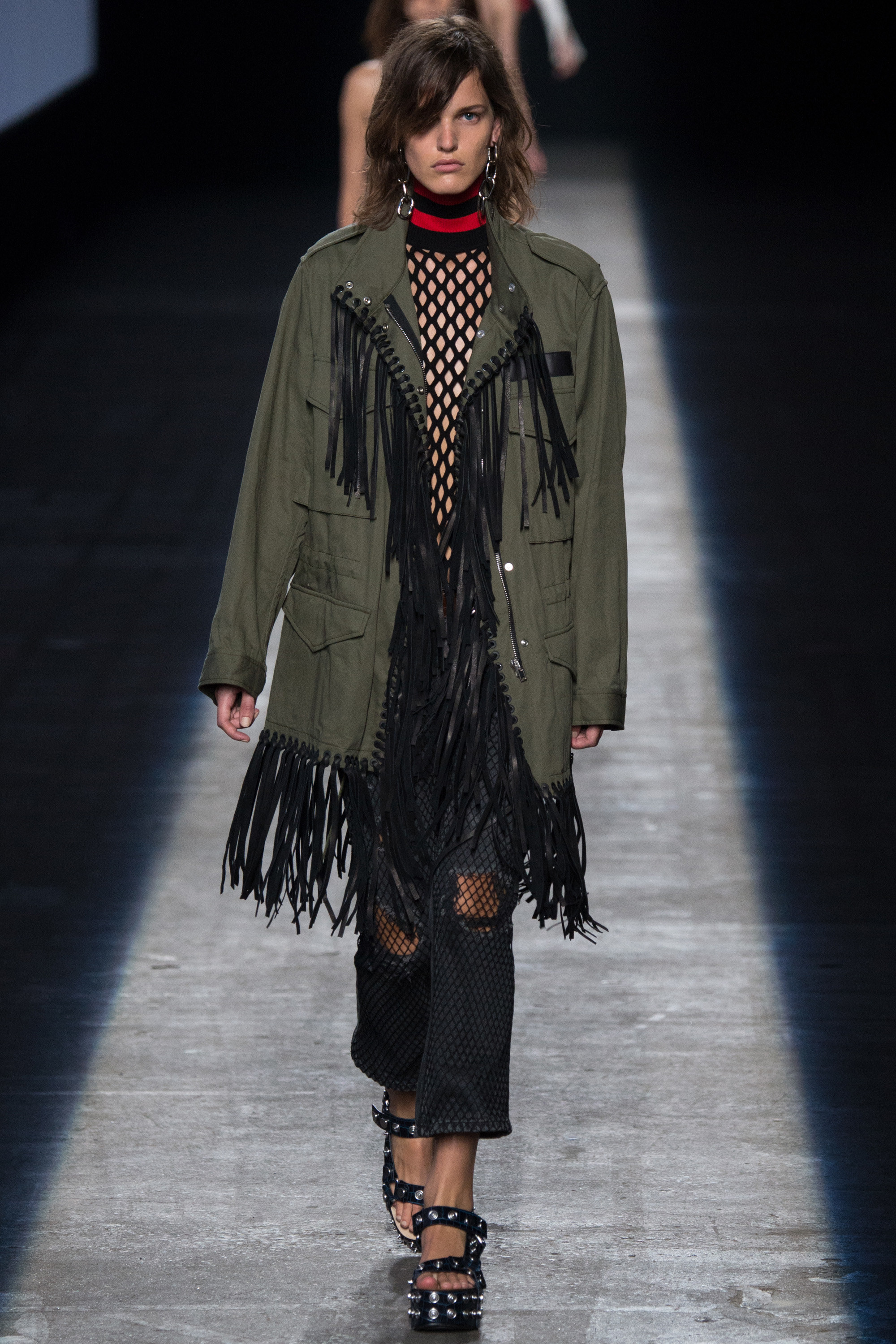 And the FRINGE patrol continues unabated! Here we have the curious paradox of 70's "hippy" fringe and fatigue khaki, a conjoining of contrasting themes. The underpinnings and platform sandles add a darker Mad Max vibe to the mix, great for the runway but maybe a BIT much for the ahem, real world. The platforms are striking and should serve as the focal point of an outfit. Pair with jeans and a T shirt for afternoon shenanigans.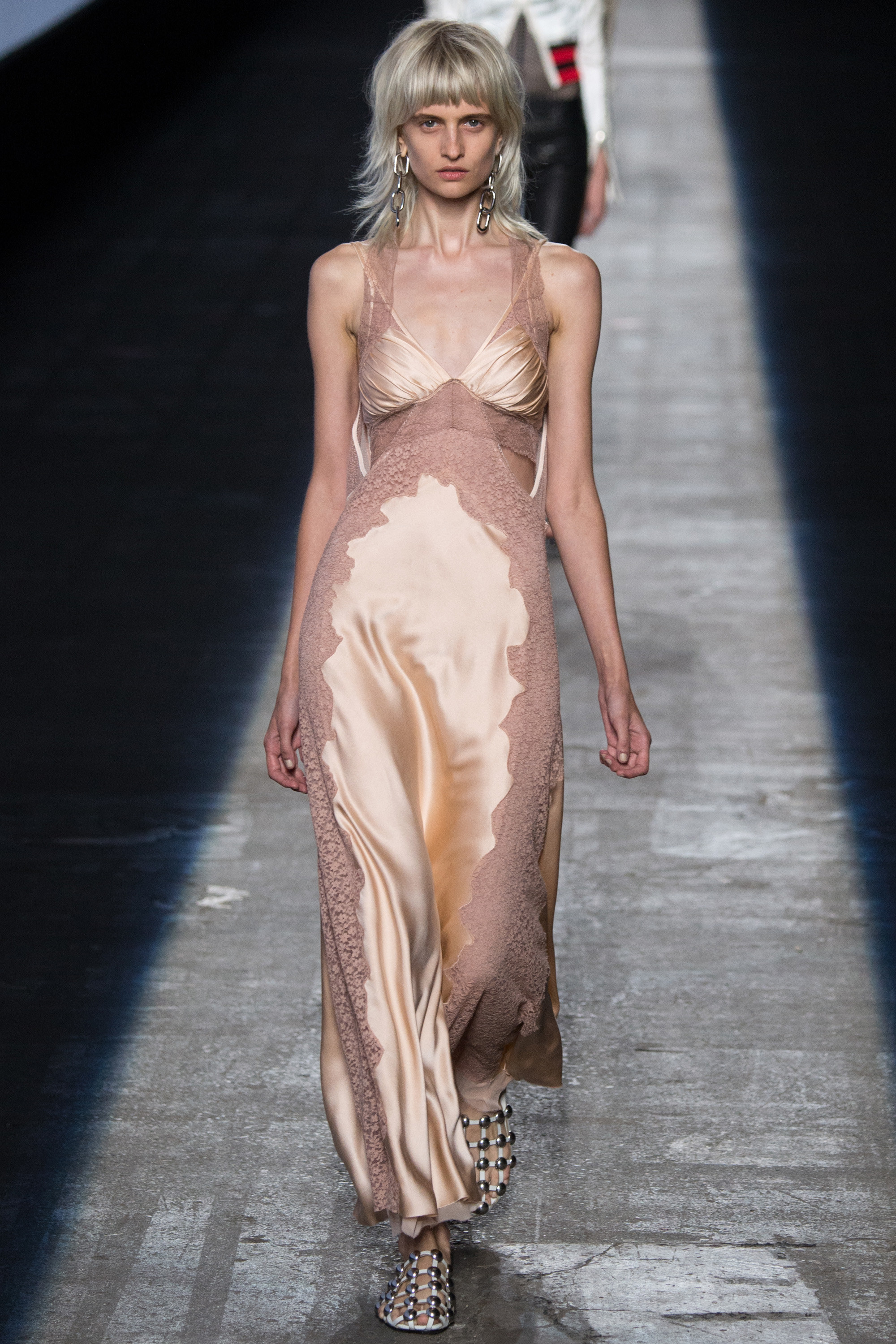 And if 70's fare and striped shorts aren't for you, we have a sumptuous homage to old hollywood glamour…….Purrrfect honeymoon attire. ;)
CUSHNIE ET OCHS: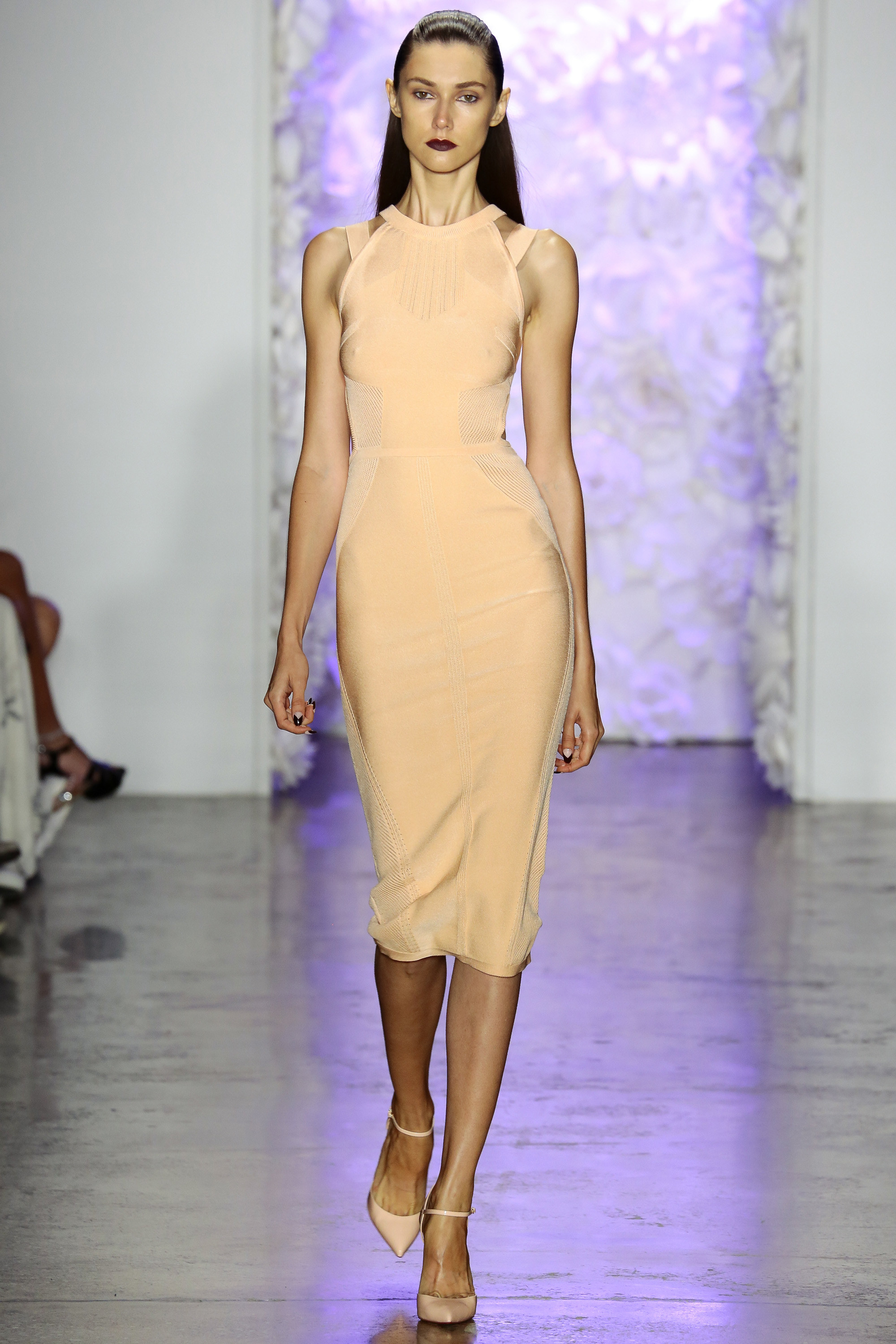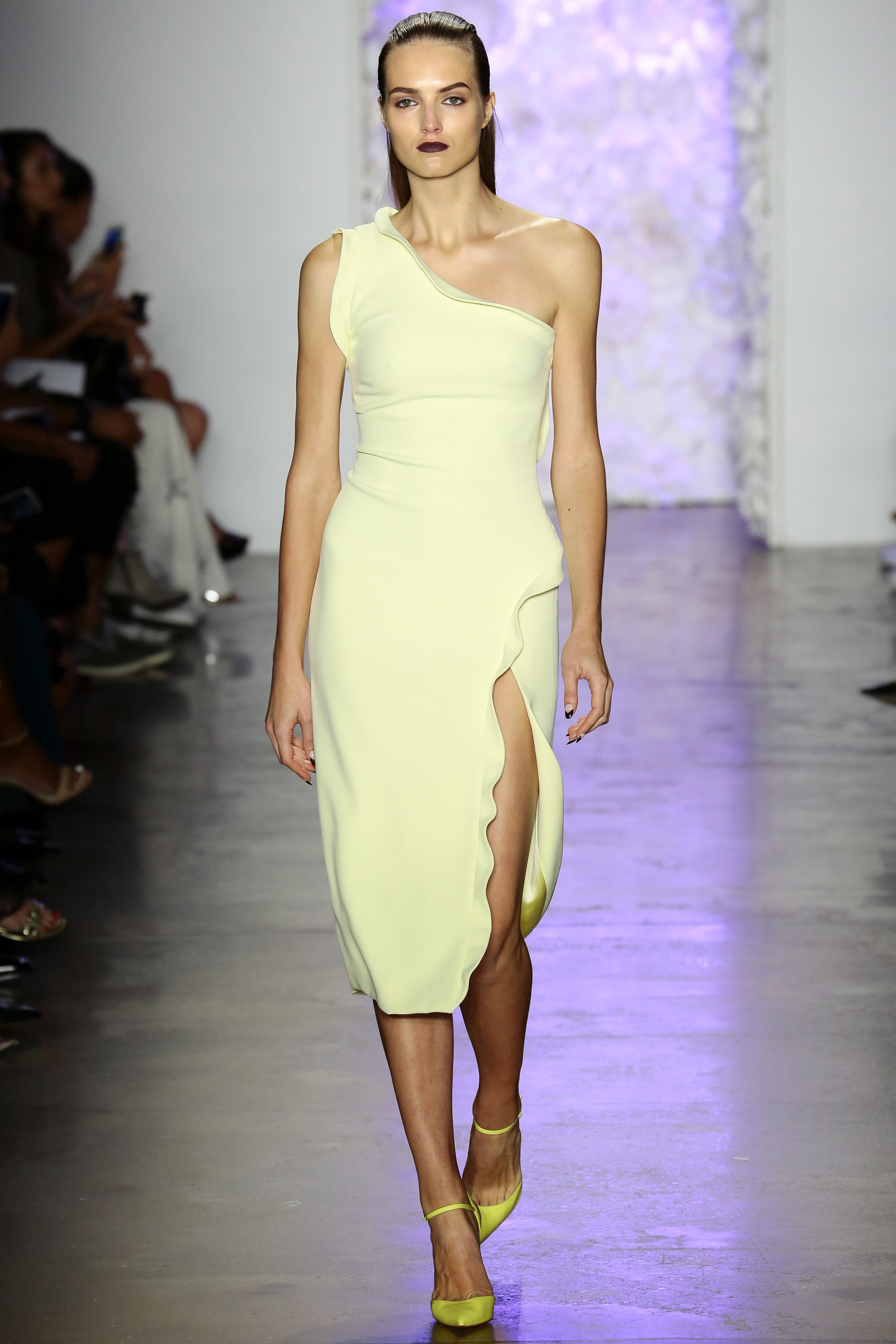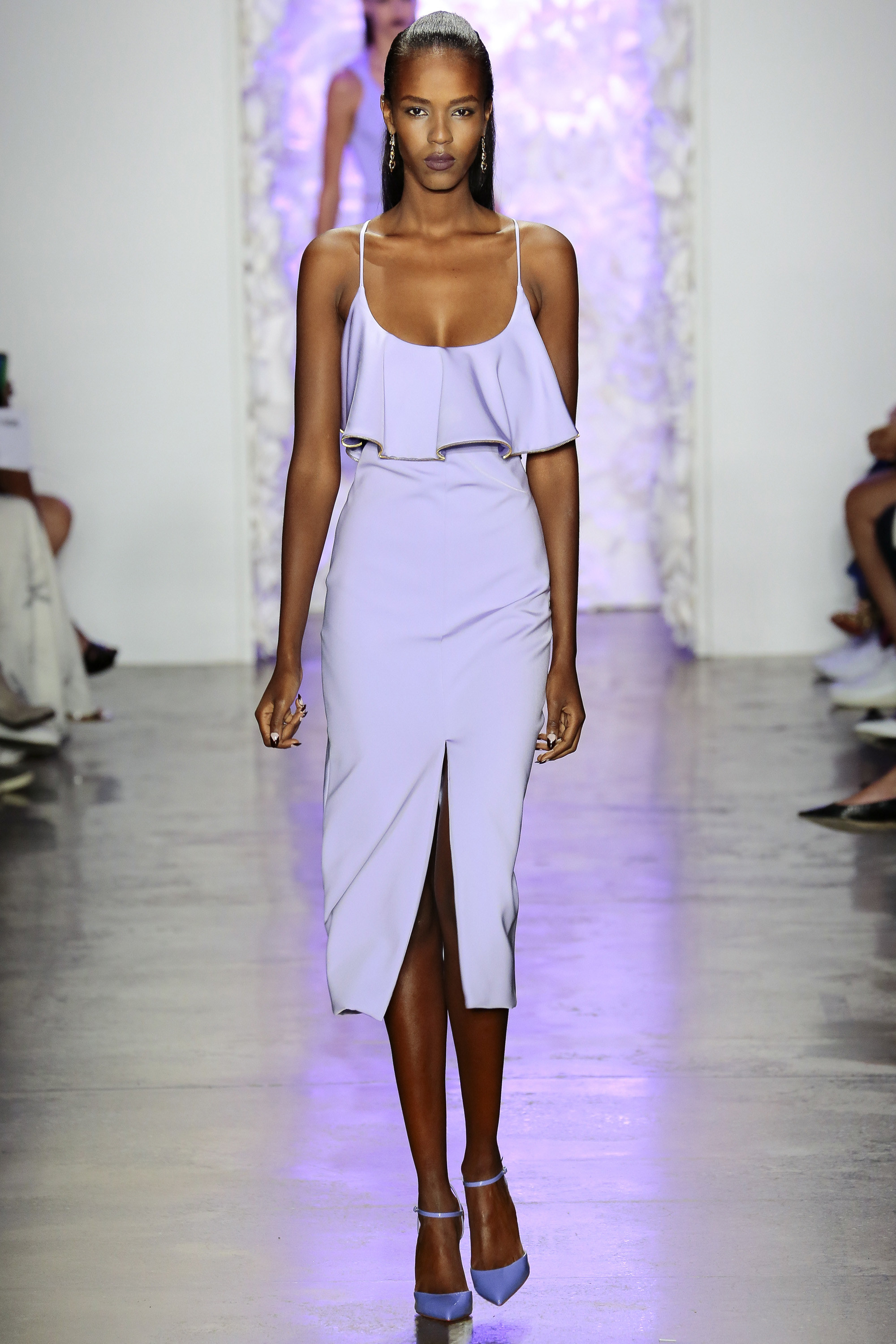 These gals know how to dress a woman for full bombshell effect, here in a tempting trio of sherbets which temper the semi-blatant sexuality of the silhouettes. Love the lavender pared with periwinkle pumps.
GIVENCHY: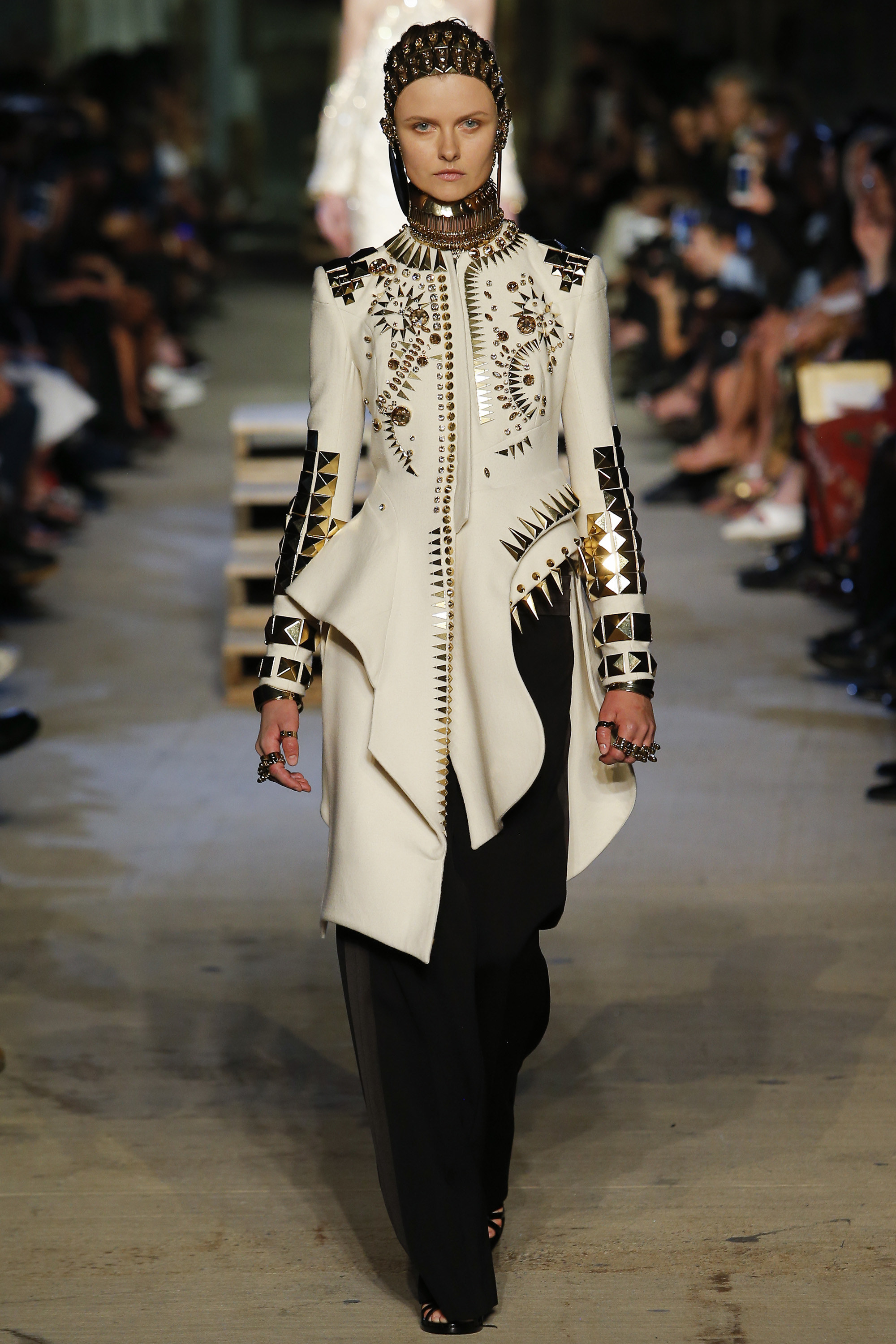 When its time to make a statement and leave all random observers breathless, you go GIVENCHY, and what better in this regard than some of Tischi's latter day armor? K A B O O M baby!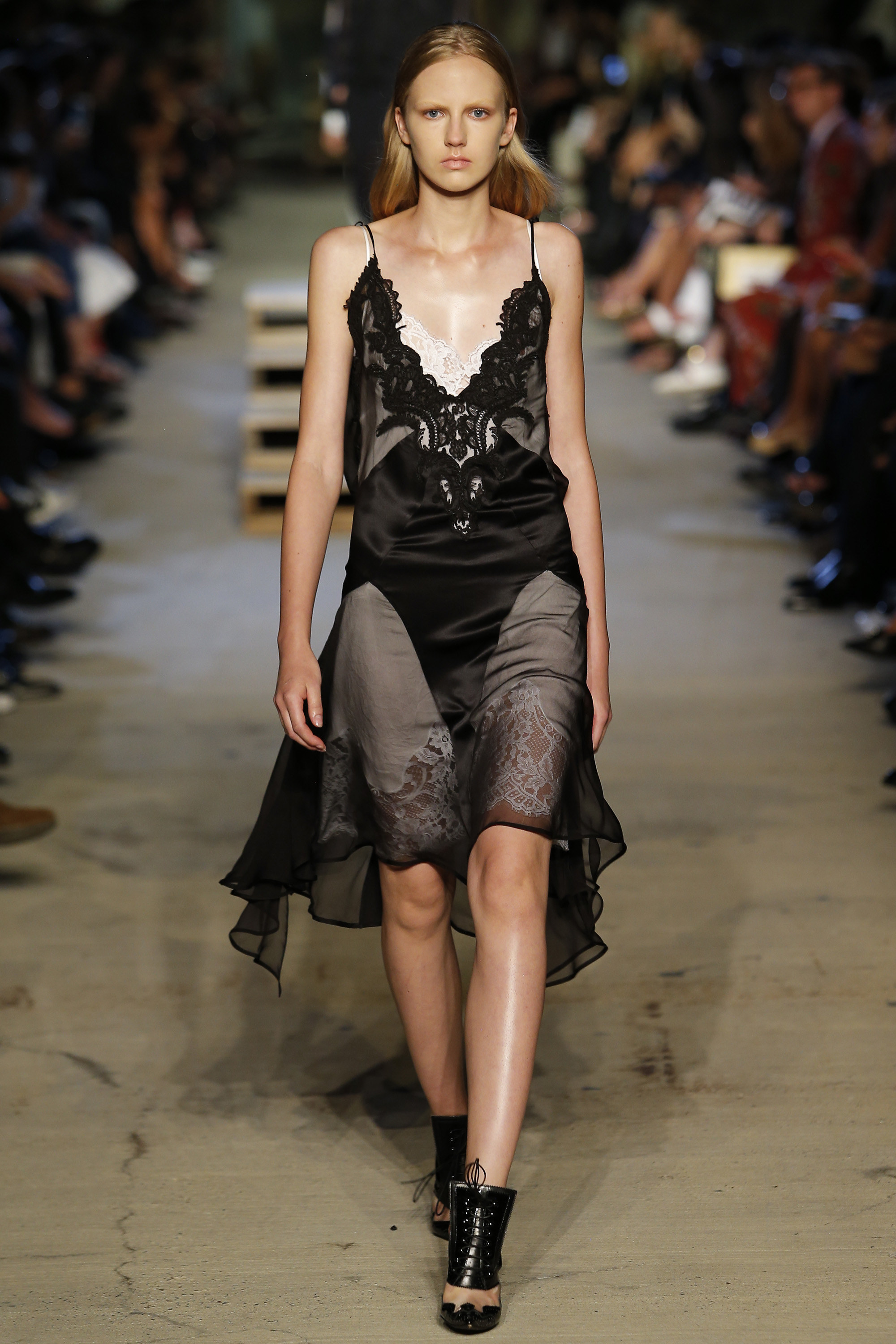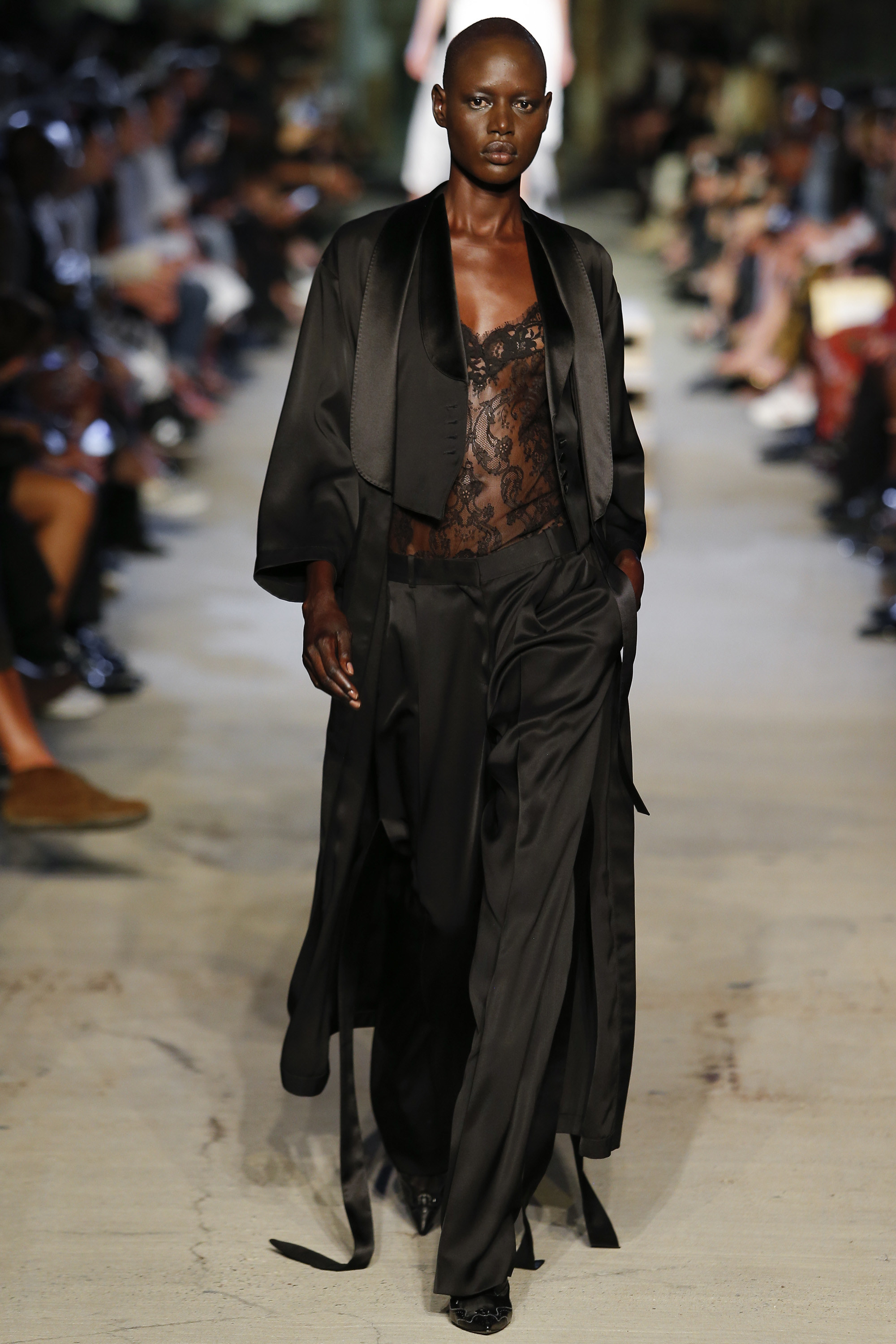 Ricardo Tisci strikes again with a vast drool worthy collection encapsulating everything anyone with two X chromosomes might want for any occasion, but heavy on the glam. The admixture of sexy nighttime silkens (add a healthy dose of lace) with feminized menswear inspired togs is scrumptious irony. For any soiree, honeymoon hijinx or random acts of seduction. For the sexy suffragette in all of us. Start saving your shekels!
More NYFW to come!
Images brought to you by www.vogue.com