Well, LIBERTINE implies a free thinker in matters of religion, but I think the moniker applies to ideas of fashion as well. Just look at what the free spirited and free wheeling Johnson Hartig has fashioned out of Libertine, a brand he began with New York artist Cindy Greene over 14 years ago. A curious property of dashing coats, frocks, and capes blending the old and the new with MAJOR BLINGAGE in tow. I personally have been anamored of this unique and cleverly avant-garde, yet vintage brand since discovering it circa 2005 when ambling through Jeffrey's in the meat packing district. And honestly, it just keeps getting BETTER!
What I appreciate is that you never know what might show up in one of his runway or trunkshows. He and his people have pillaged old school bastions of fasion such as I. Magnin and Bergdorf Goodman to name but two, but you might find other hallowed designers from the 60's or 70's which have been spruced up with a littany of fabulous fanciful embellishments and wacky whimsical adornments.
The wonderous mixture makes for coats the likes of which you won't ordinarily see and many of which will be one offs. Meaning that YOU will be the only one tooling around town in these marvels.
There are brash combinations of old and new and products made specifically for his line in Los Angeles. Still, you never know what might show up on the racks, adding to the mystique of this curious collection. All versions of woolens in a spectrum of fabrications will be available.
The assemblies run the gamut from opulent over the top to charming and funky, but definitely speak to the coat lover. We all need a fall winter coat, and why not be ensconced in fun and fabulous while we're at it? Life can be banal and brutal, yet fashion NEED NOT BE!
These are pieces that will take you from a cozy brunch with les amis to a night out at the Opera. Money doesn't grown on trees, at least for most of us, so a little pragmatism in the form of an all purpose stellar cover up never hurts! AMIRIGHT?
LIBERTINE FALL WINTER 2016: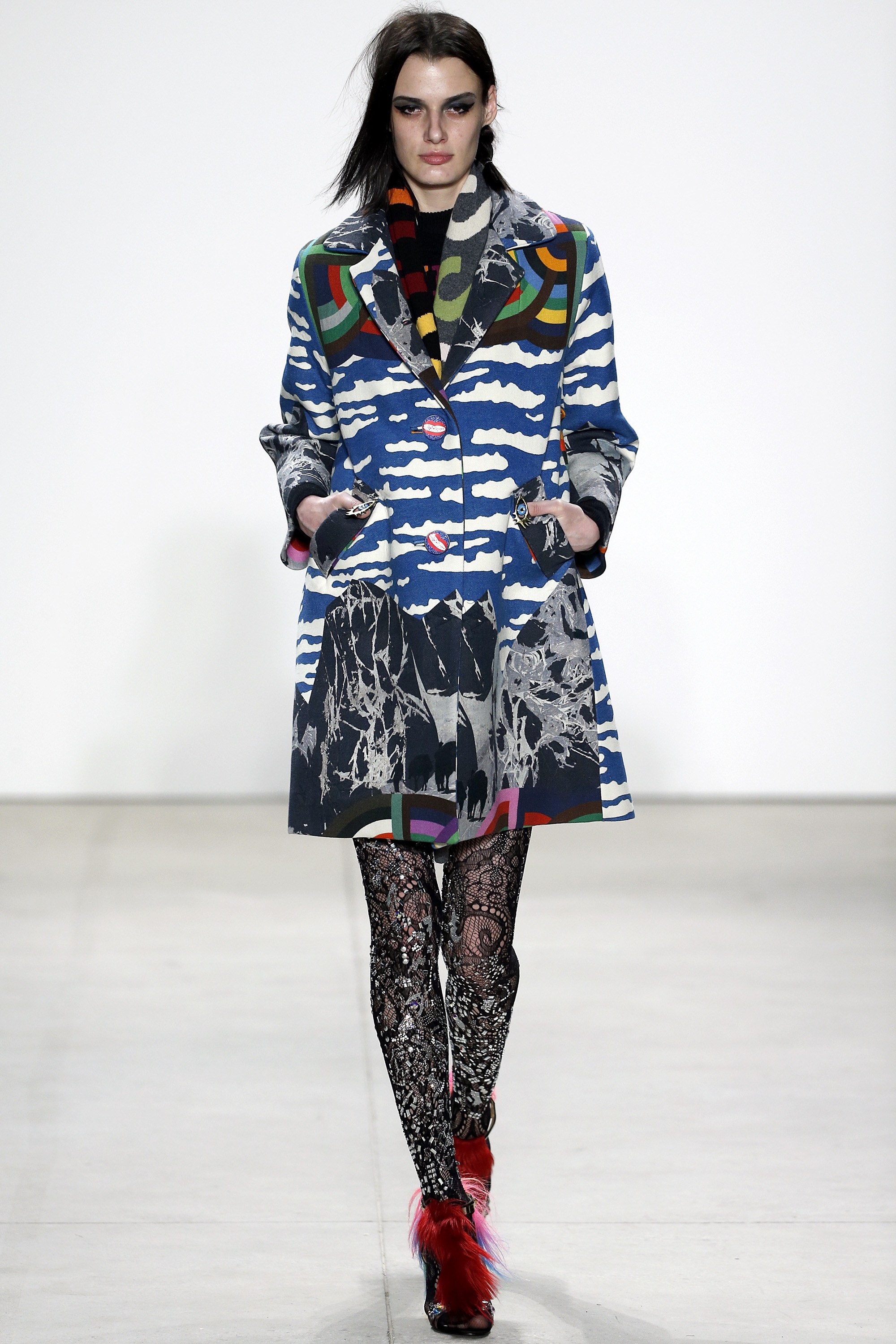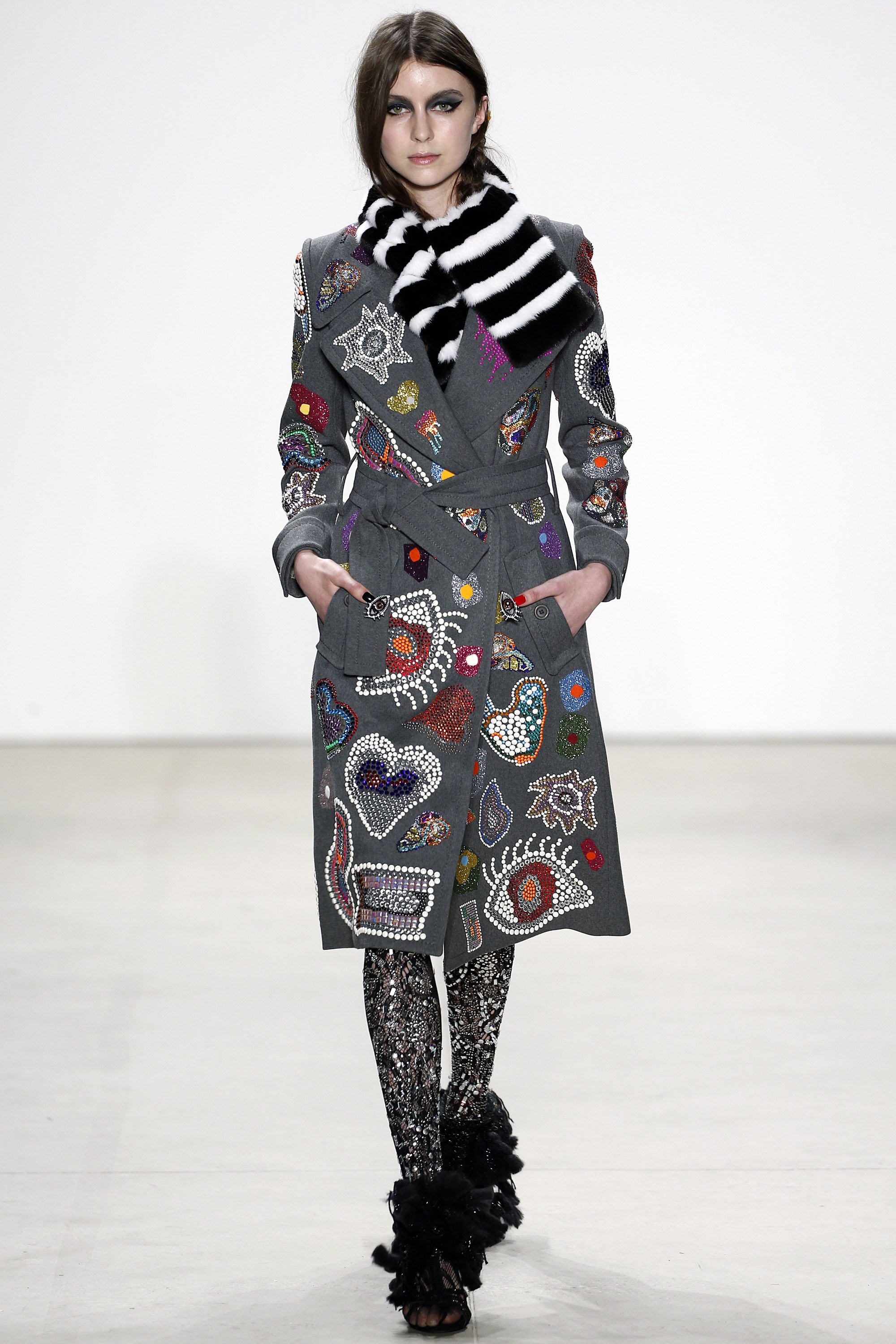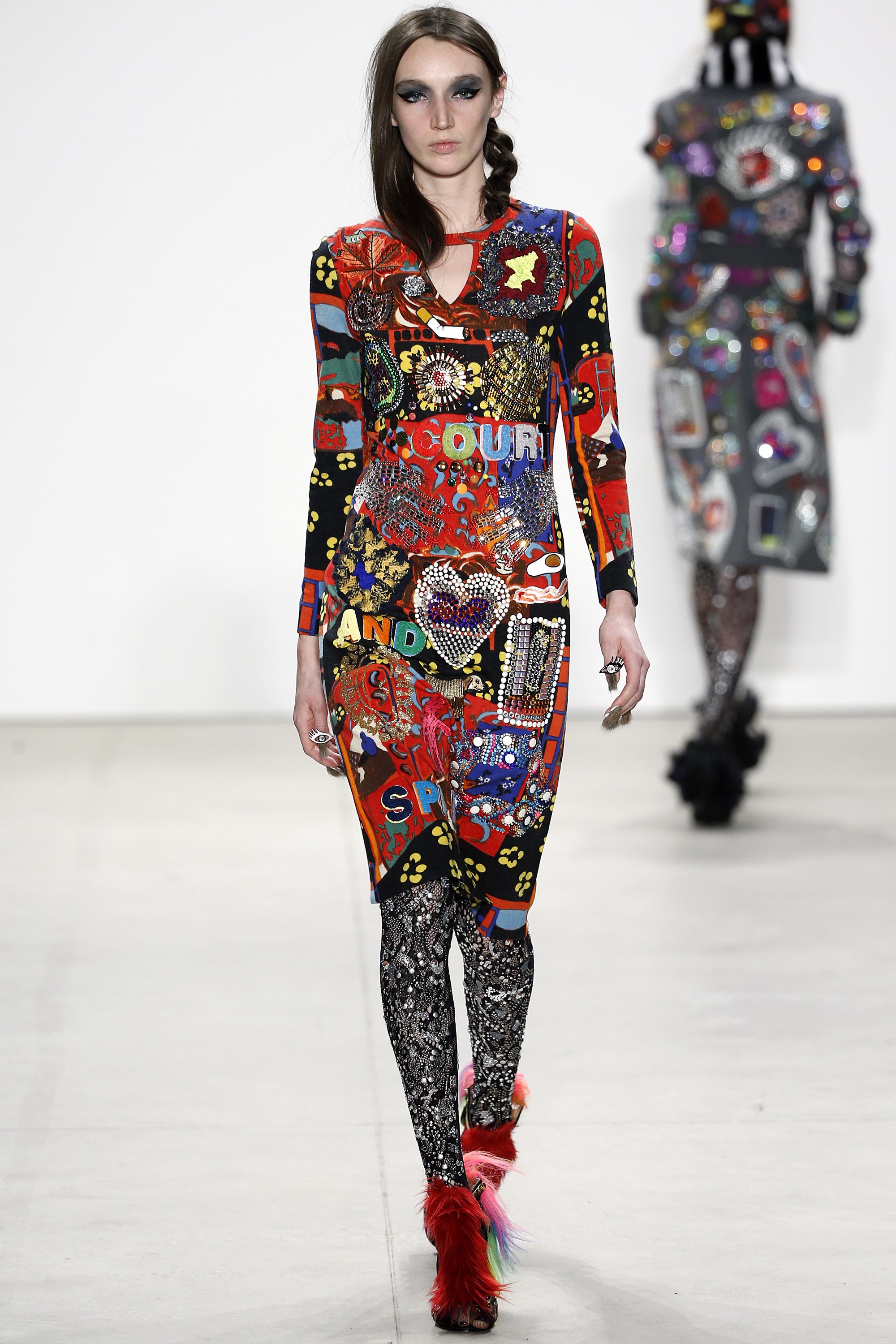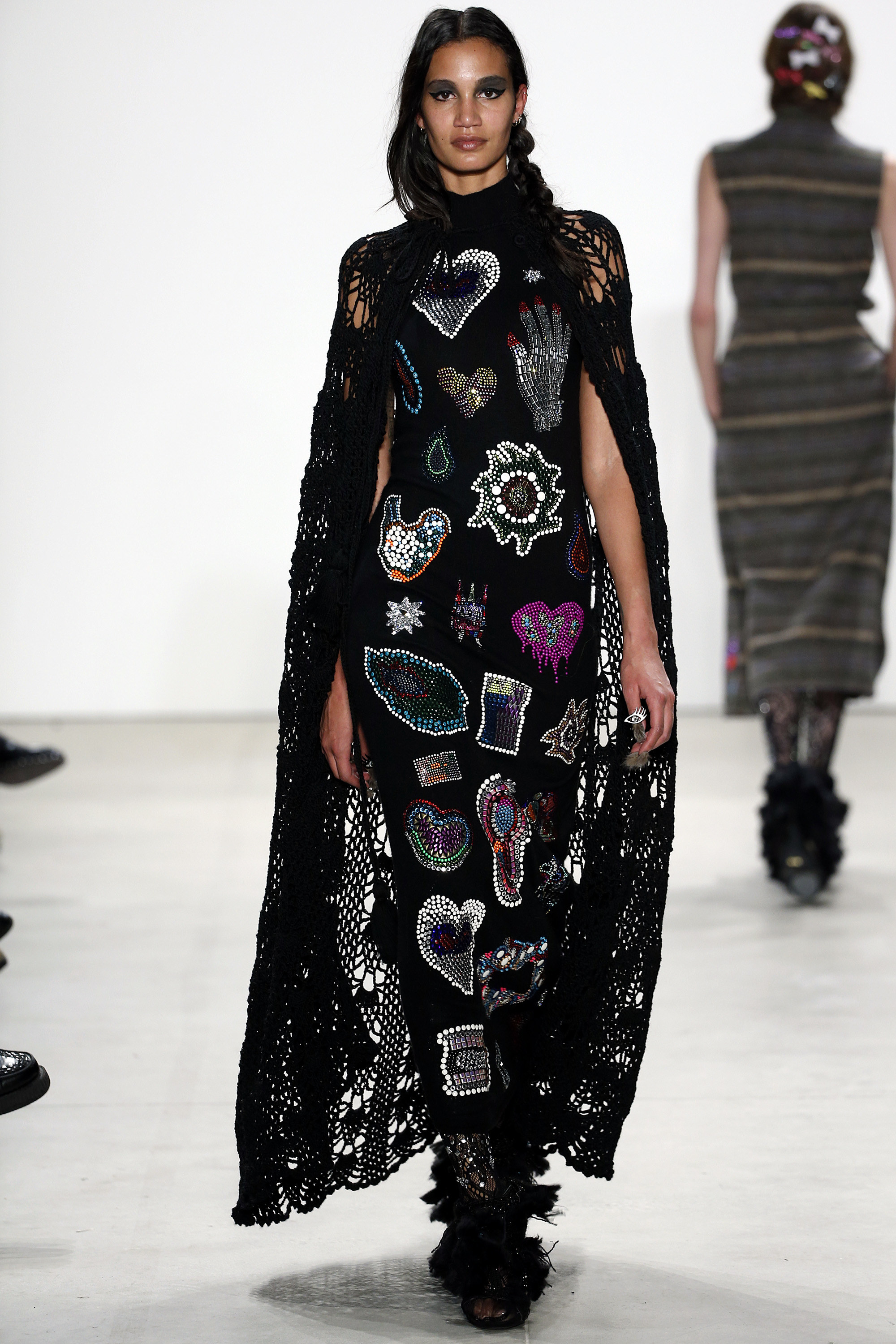 There are the occasional frocks and things admixed in the collectibles, but the jackets and coats are where this house excels.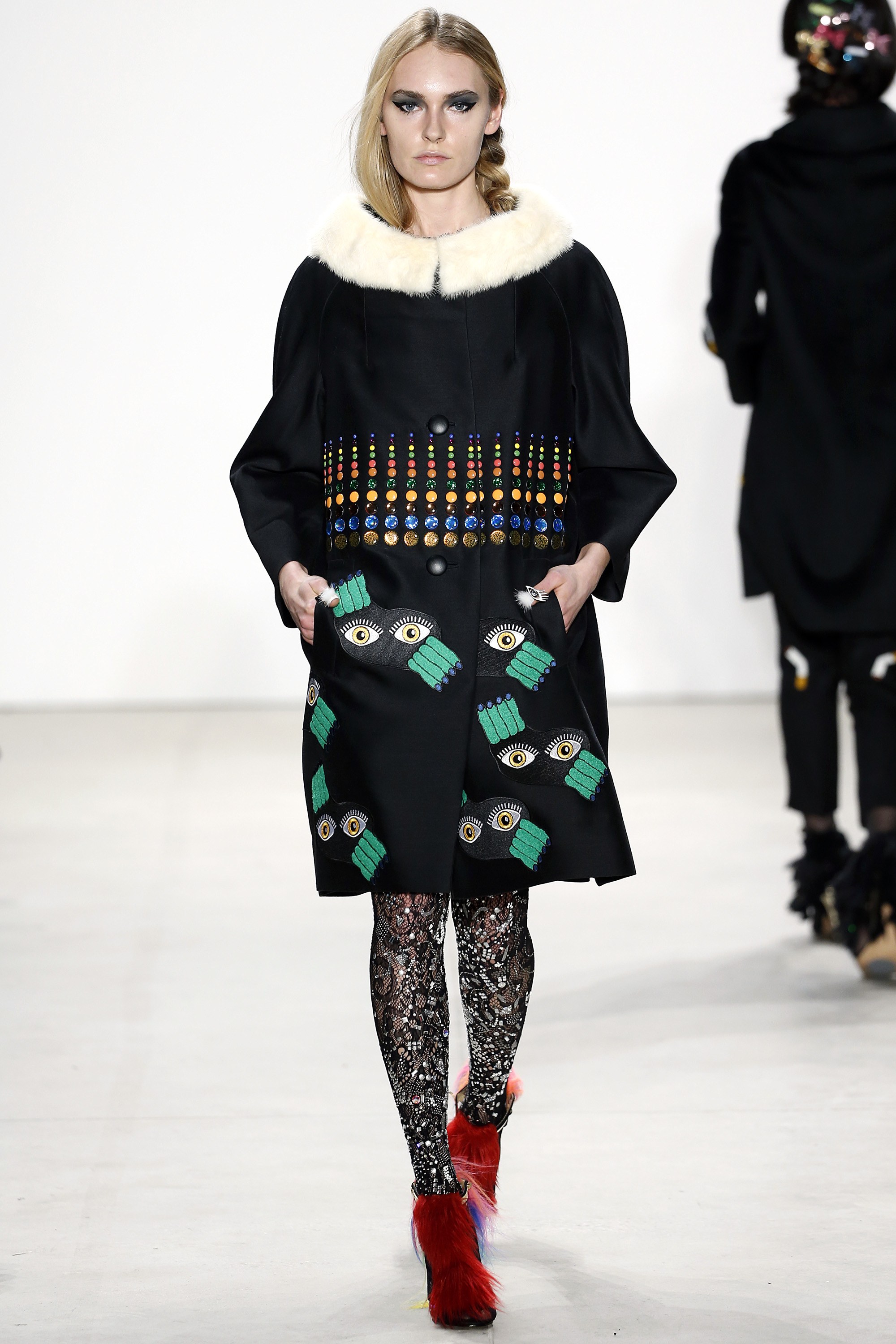 Wacky and whimsical are always at the forefront of the collections, and thank heavens for that!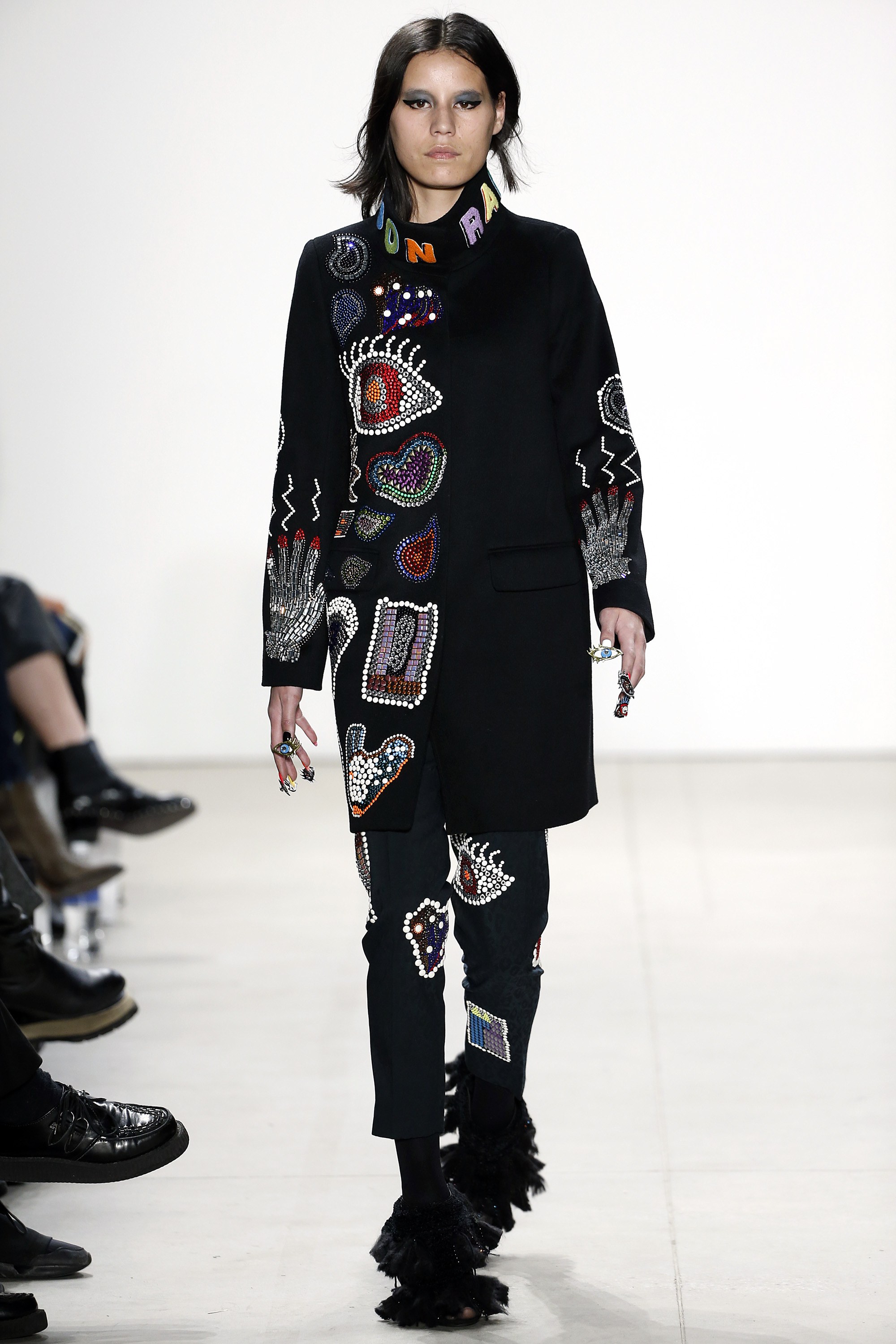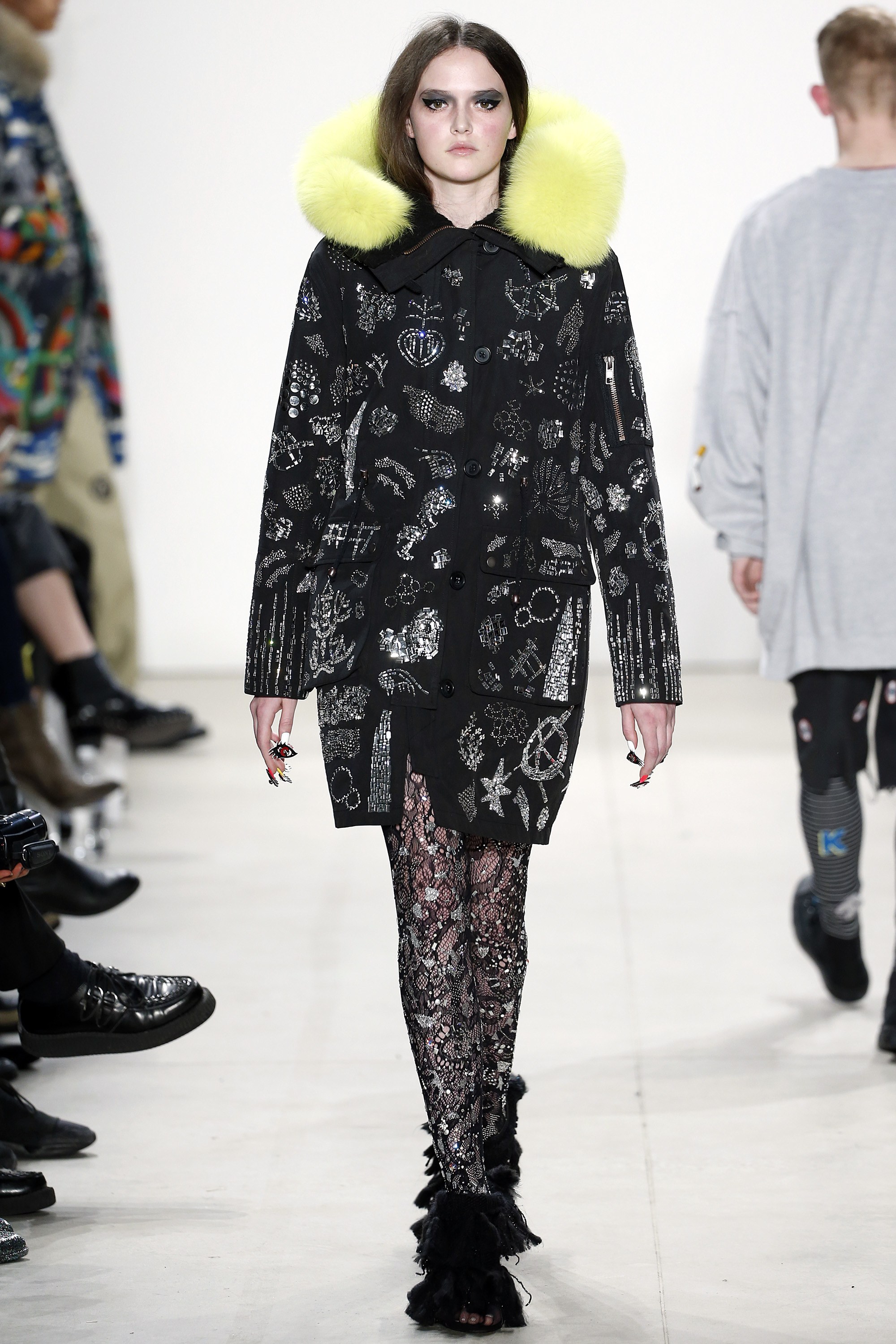 Now THESE are the kind of garments to foil winter's doldrums!!!!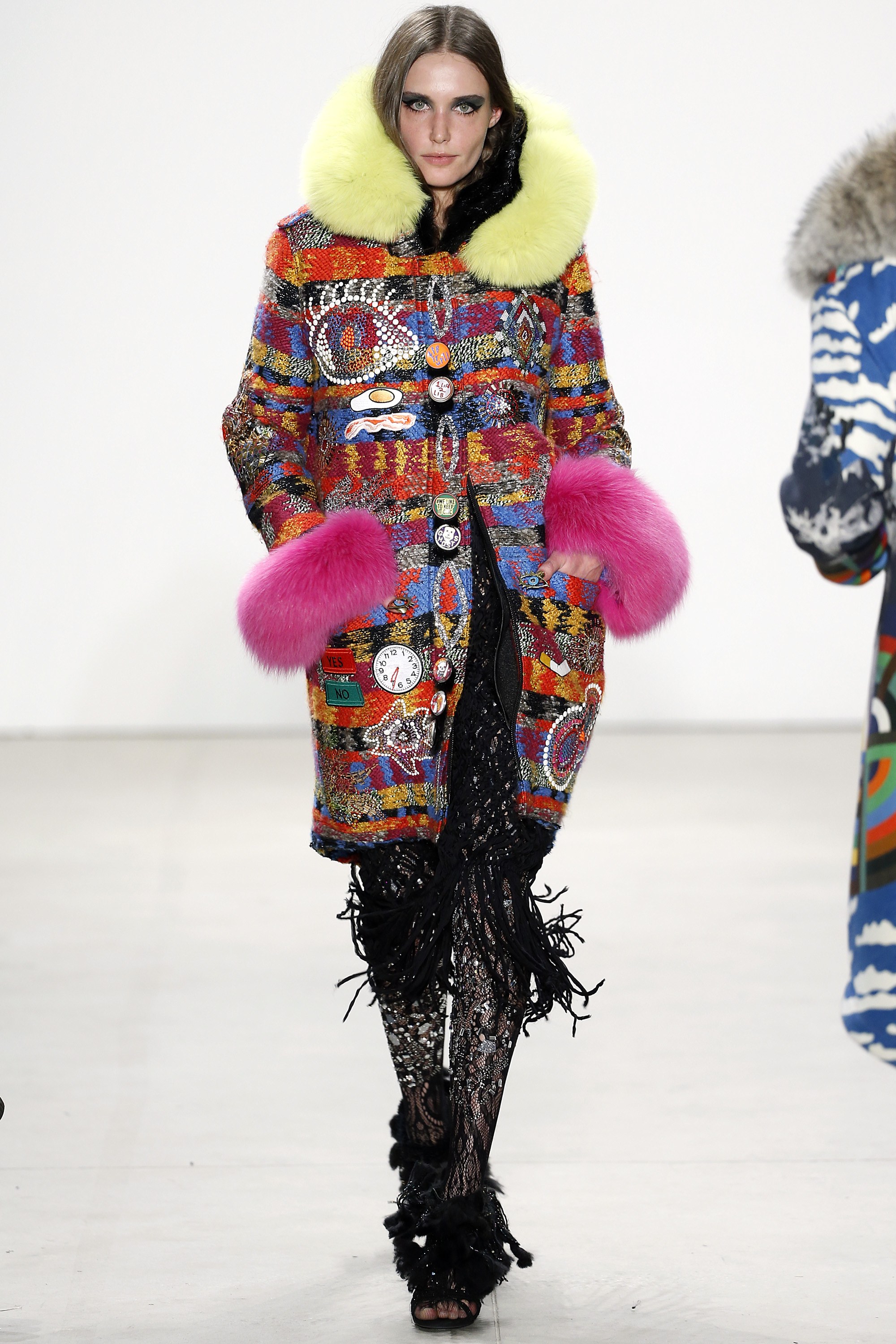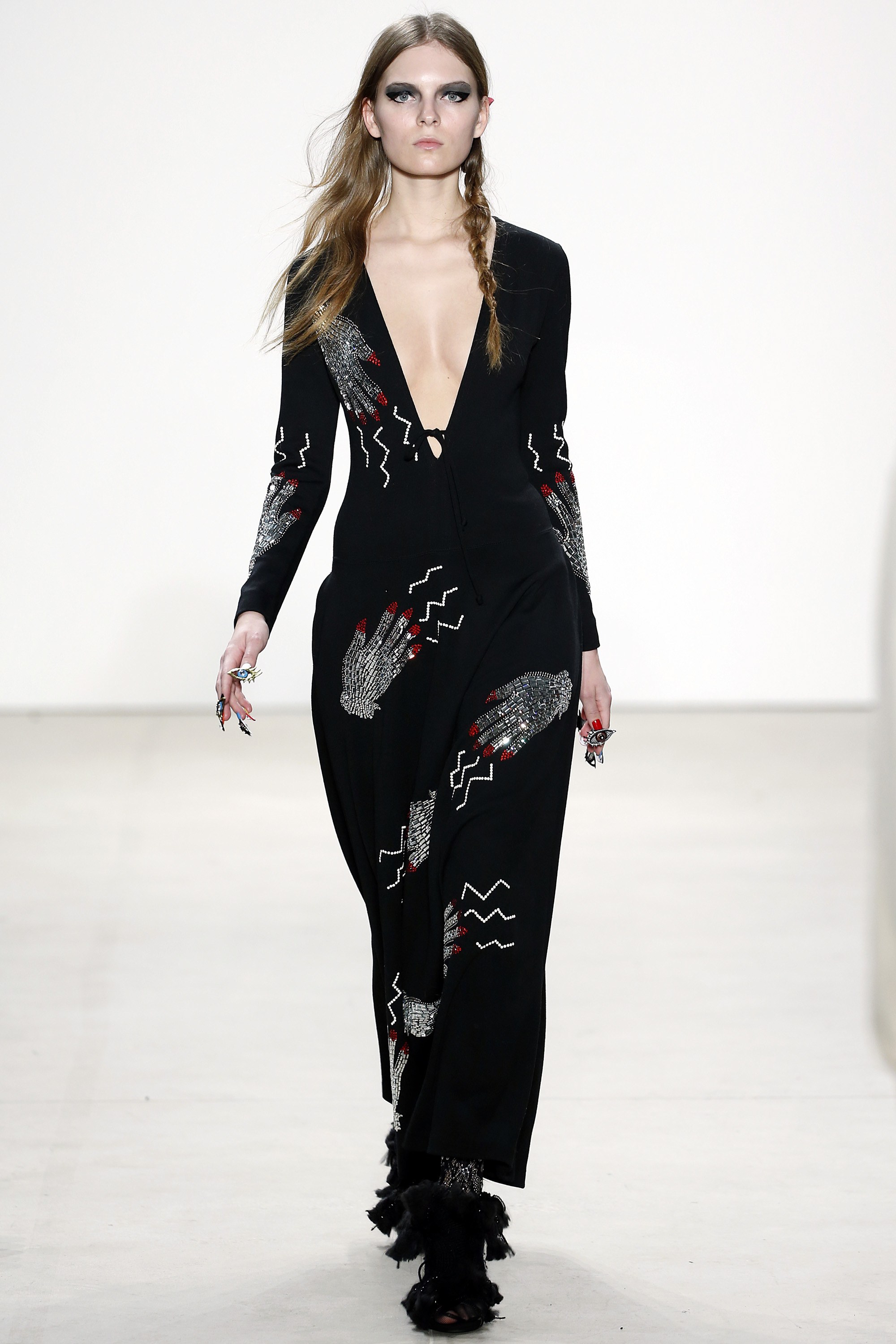 No need to wear Valentino or Dior to the next opening du jour! Be hip cool chick and show up in to the floor LIBERTINE!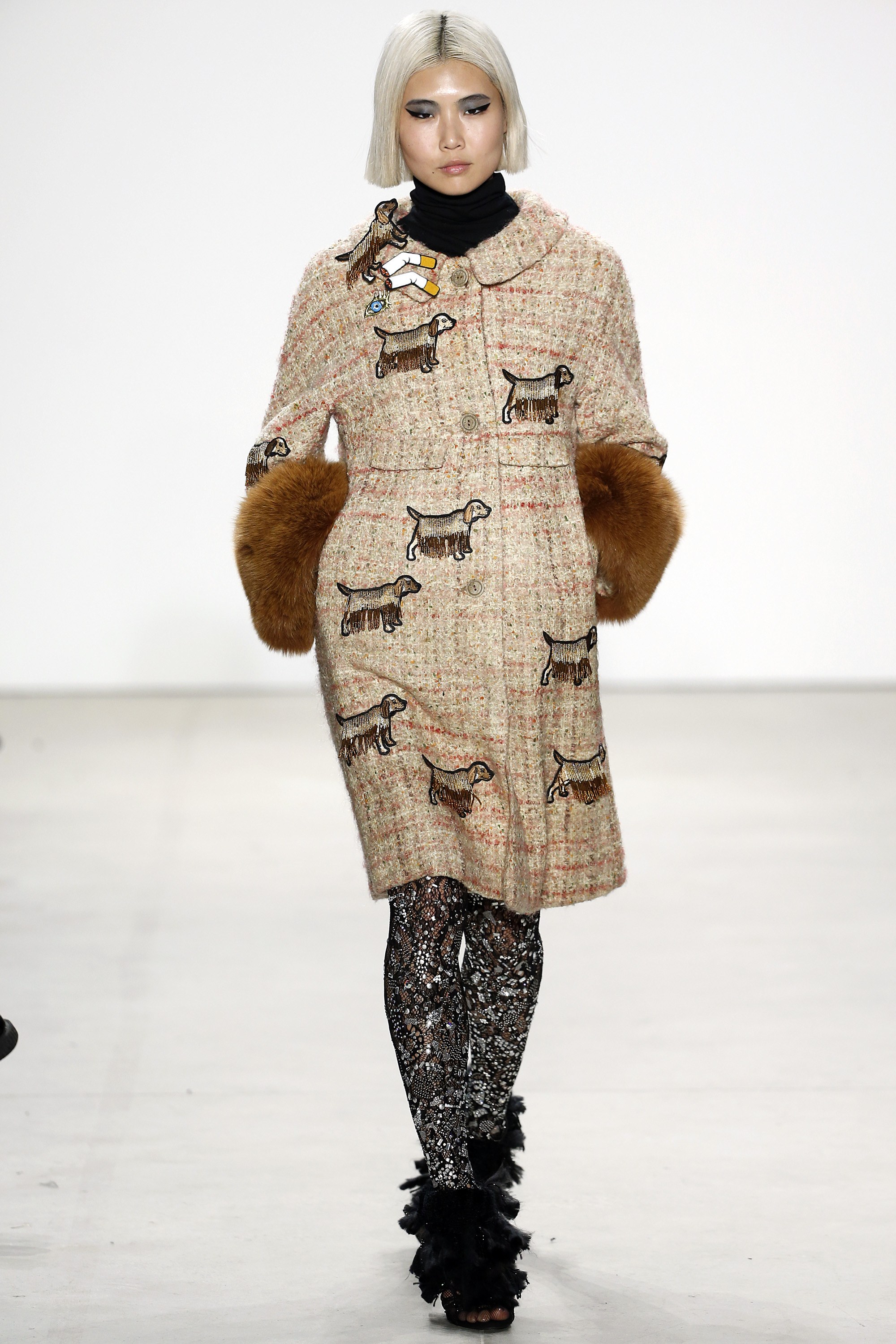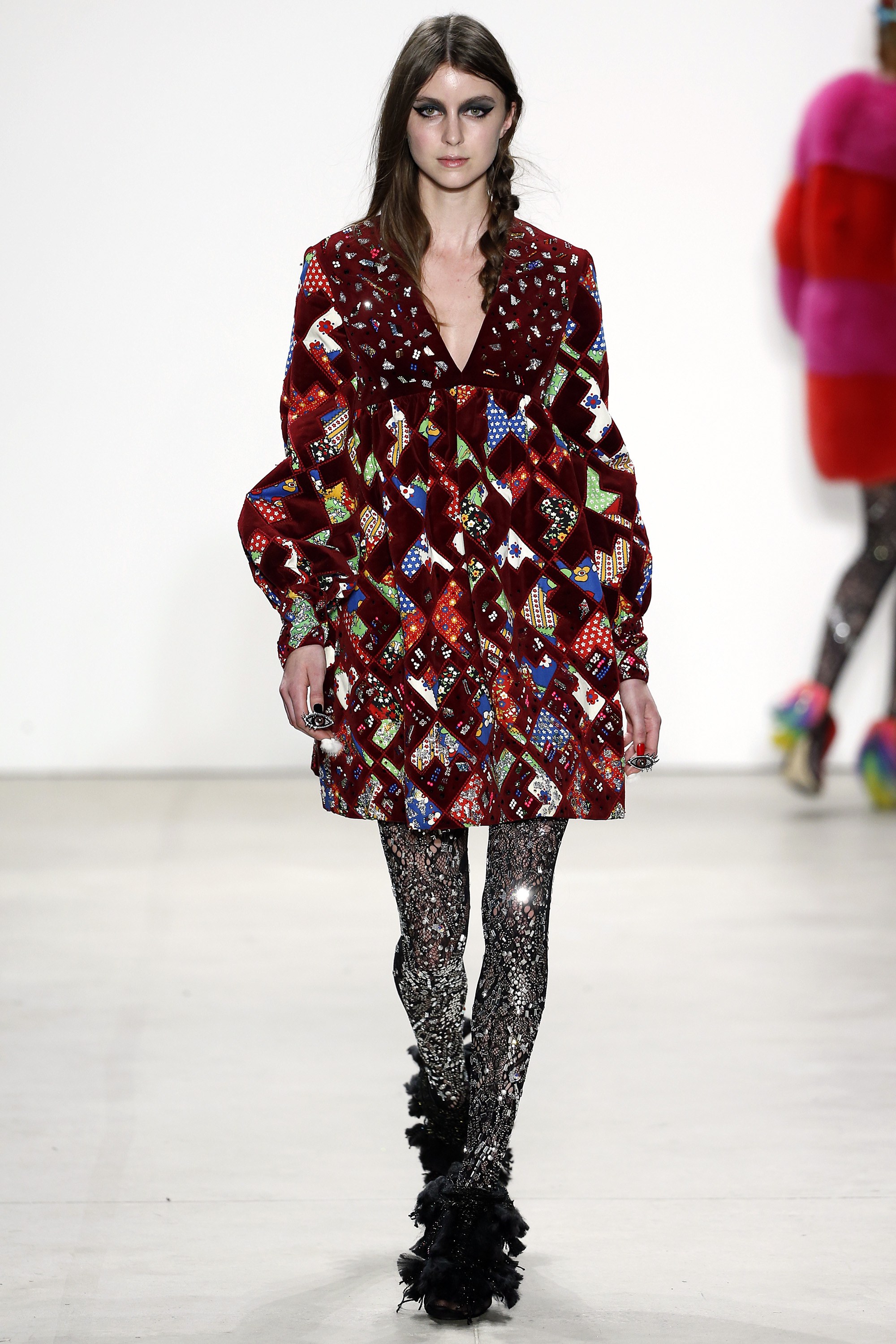 Love the crazy mash ups of varied woolens and boucles with the wild embellishments and adornments.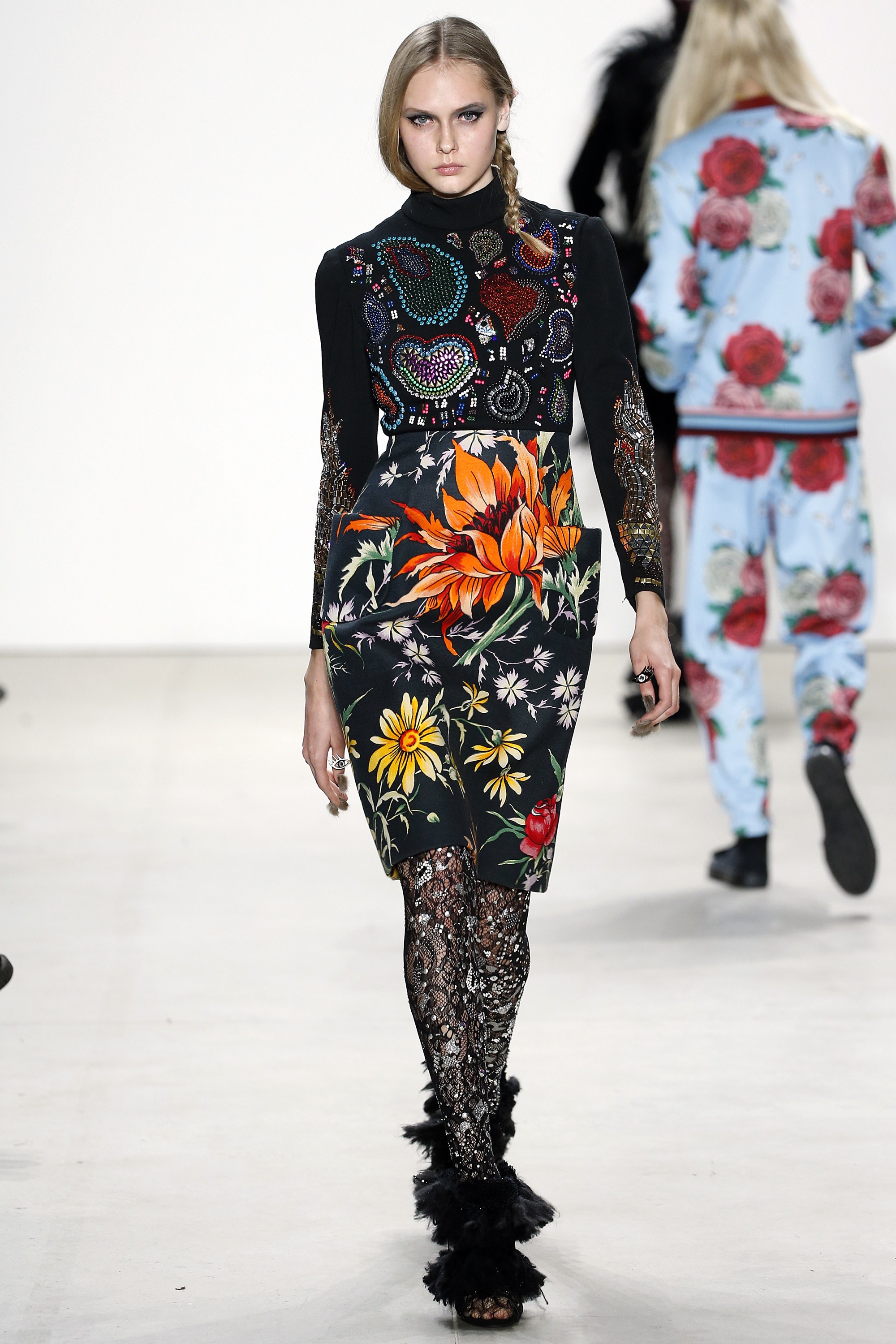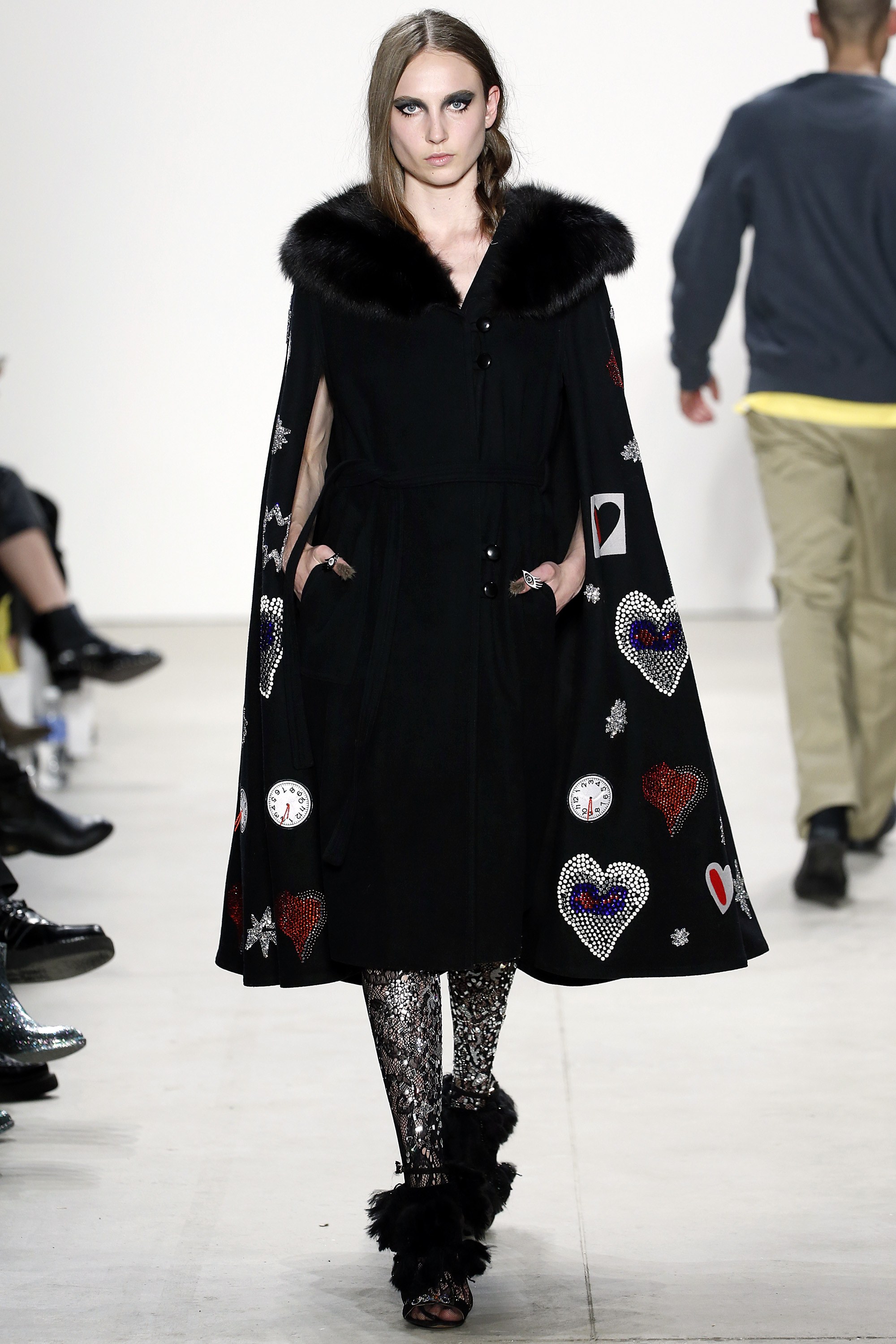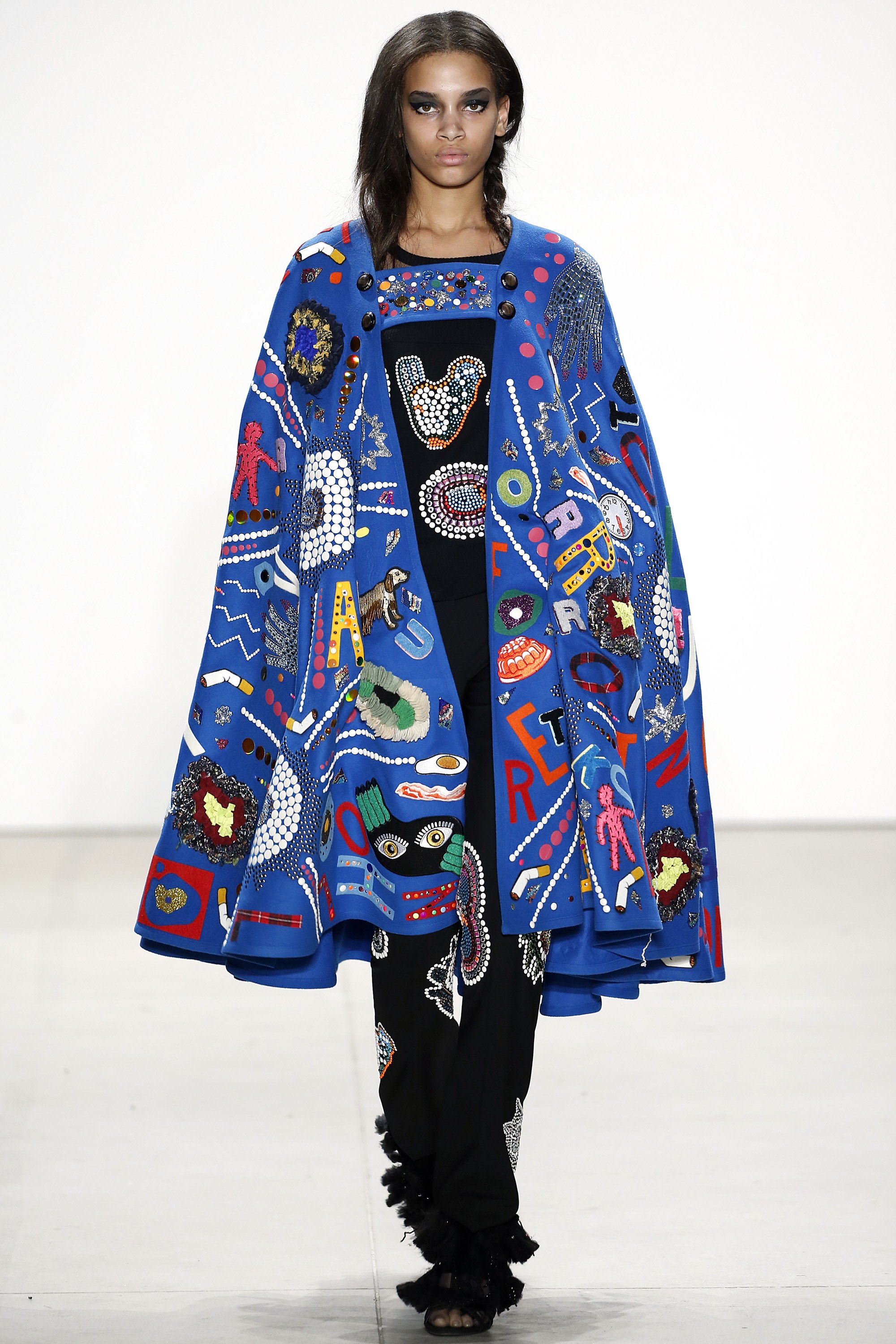 And of course NOTHING says theatricality like a CAPE!
Let the madcap Johnson Hartig adventure continue! HERE IS TO LIBERTINE!
Images from www.vogue.com.