With a crew like Giles, Meadham Kirchhoff, Mary Katrantzou and Erdem, you have to know that the London collections would be fascinating and multidimensional if not flat out spectacular! Throw Big Man on Campus Tom Ford into the mix, and its been quite a thrill filled ride. A hint of Italian sensibility just adds to the overall allure. From the New York through the London catwalks there is alotta something for everyone. Much like with every Opera and Ballet performance I've attended (with few exceptions), with the various and sundry collections I have perused, I can always find something I like and can recommend. After watching project runway since its inception, I now have an inkling as to what designers must contend with to maintain neutral buoyancy. They are expected to entrance and amaze with every collection. And god forbid they are derivative of themselves or others. (Although lets be honest, who hasn't channeled Balenciaga at some point in their career?) Designers will forever hop in the Delorean and travel back in time to reinvent the wheel, but in their defense, every era has iconic styles that are ever beloved and deserve to be brought back to our collective consciousness, almost as a phoenix rising from the ashes. With new fabrications and a newfound love of opulence thanks to the burgeoning internet wealth, fashions from the roaring 20's, the madmen and flower power 60's, and the bohemian 70's can be reimagined in a fresh and fashion forward way with meticulous extravagance. Do I want to drag my striped bell bottom pants screaming back from the dead? Um, hell no! Do I covet Derek Lam's mutlicolored suede coat from his Spring collection? Hell yeah! Frankly, if given my druthers, I'd be dressing like Louis XIV every day, in brocades and cloquet, fully festooned by bugle beads, gold encrusted sequins and peacock feathers. But, I'm living in San Francisco, not Versailles....sigh. The point is that its ok to harken back to past treasures that are a constant source of fascination and inspiration.
(And note to self: Get out the underpinnings because sheer is back with a vengeance!).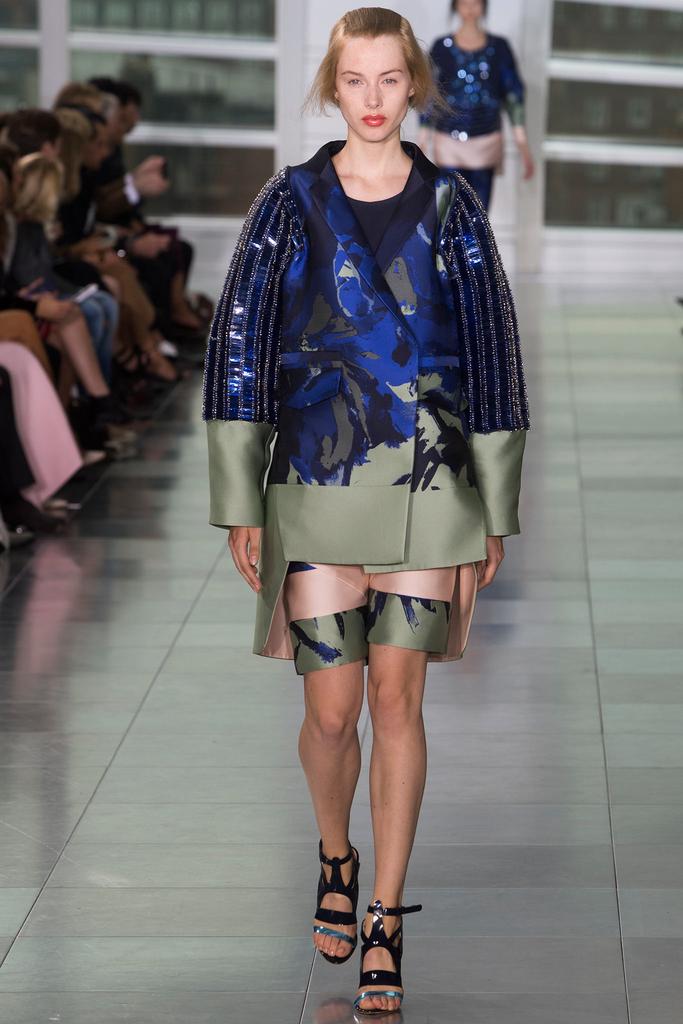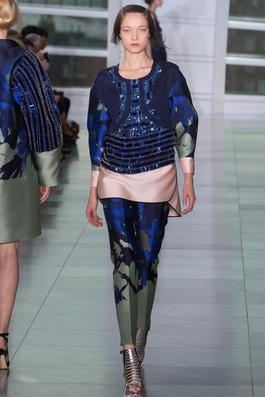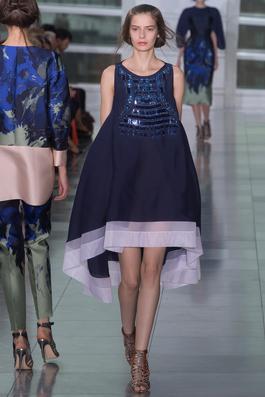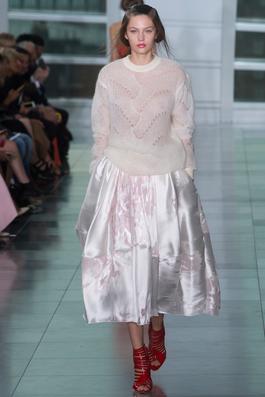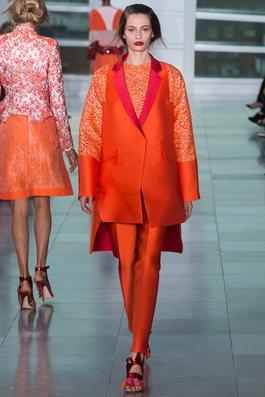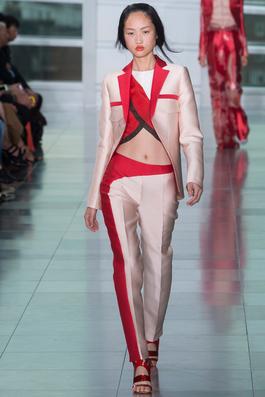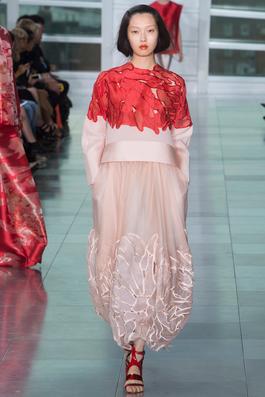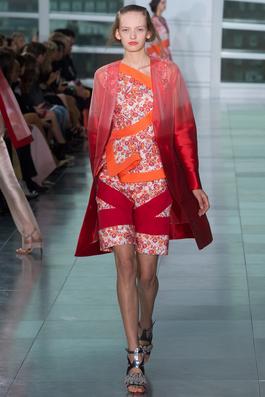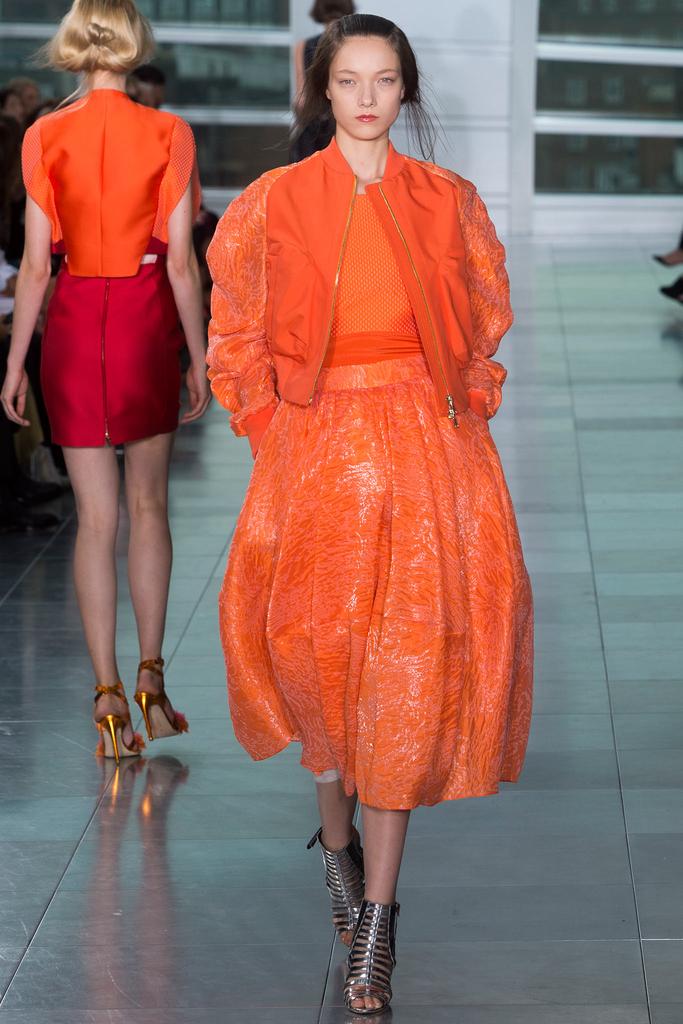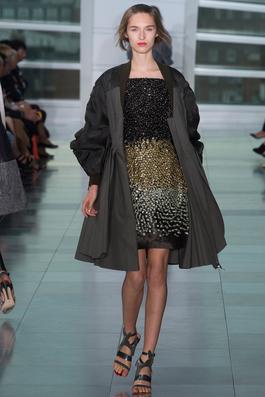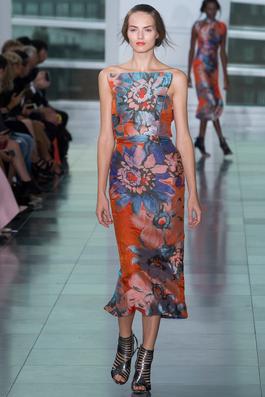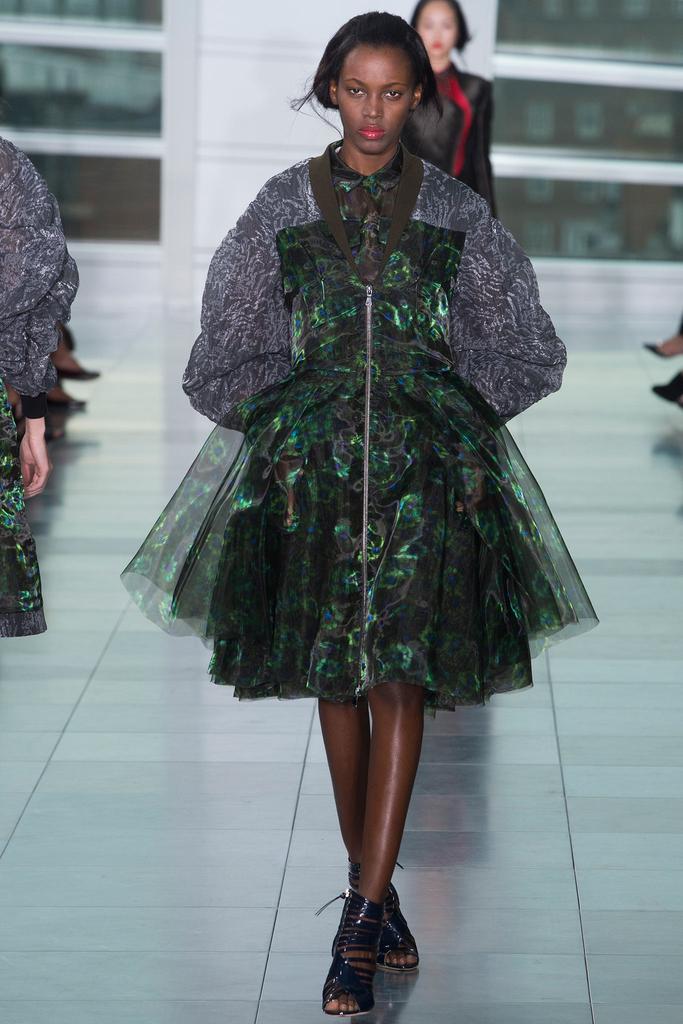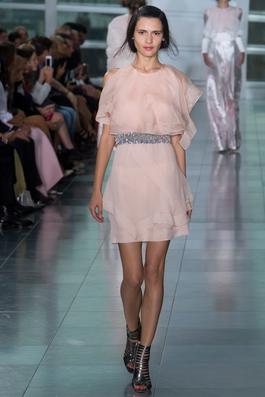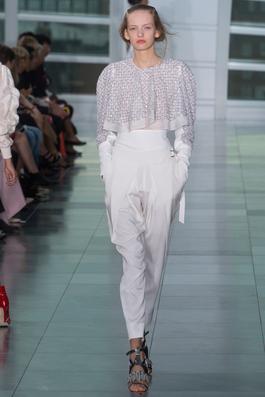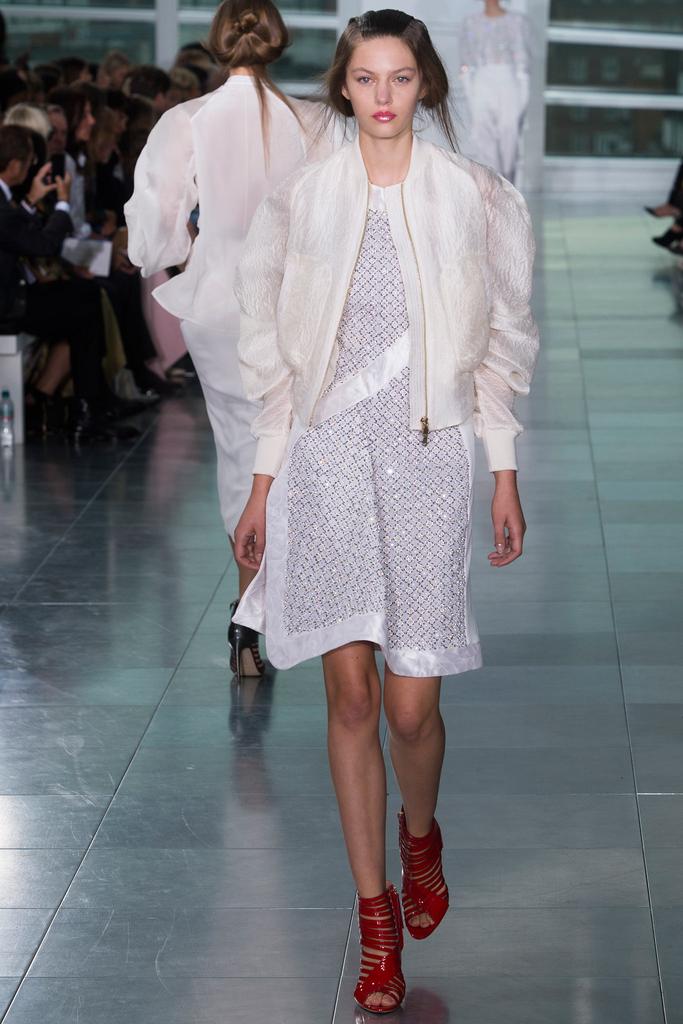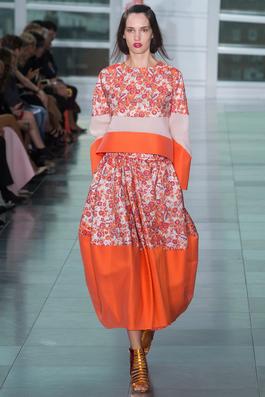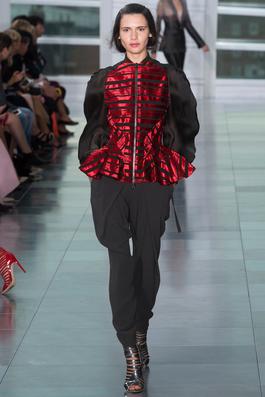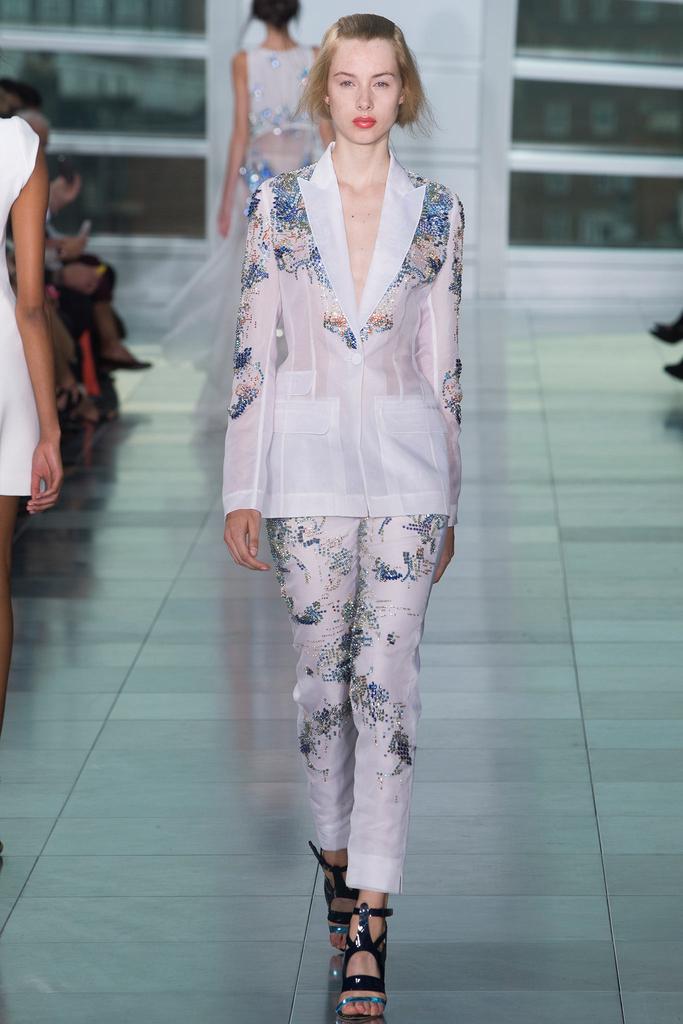 ANTONIO BERARDI
As far as I am concerned, this collection has something for all concerned citizens, from the daytime suit wearer to the nighttime glamourpuss. Embellished jackets in unique silhouettes (number one for instance), skirts, dresses, pants and sweaters. The tulip shaped maxi skirts are my favorite and what I consider to be quite versatile. Wear the matching tops and bomber jacket or just a T-shirt. A powder blue or dusty rose tank or T with the orange skirt. Top off with some embellished flats, very sweet and cool. Anyone that includes a healthy dose of orange is aces in my book. Love it all year round, but in the fall it is so apropos and festive. A happy color. And Lord knows we need some happy these days. That last embellished white organza jacket is to die for. I wouldn't necessarily wear the matching pants. Rather, throw over jeans or silk cargo pants. You can always get creative with the shoes.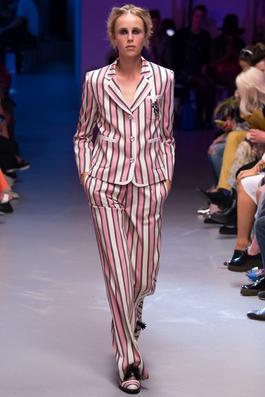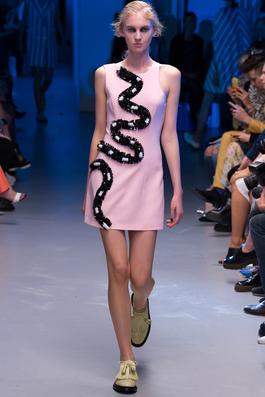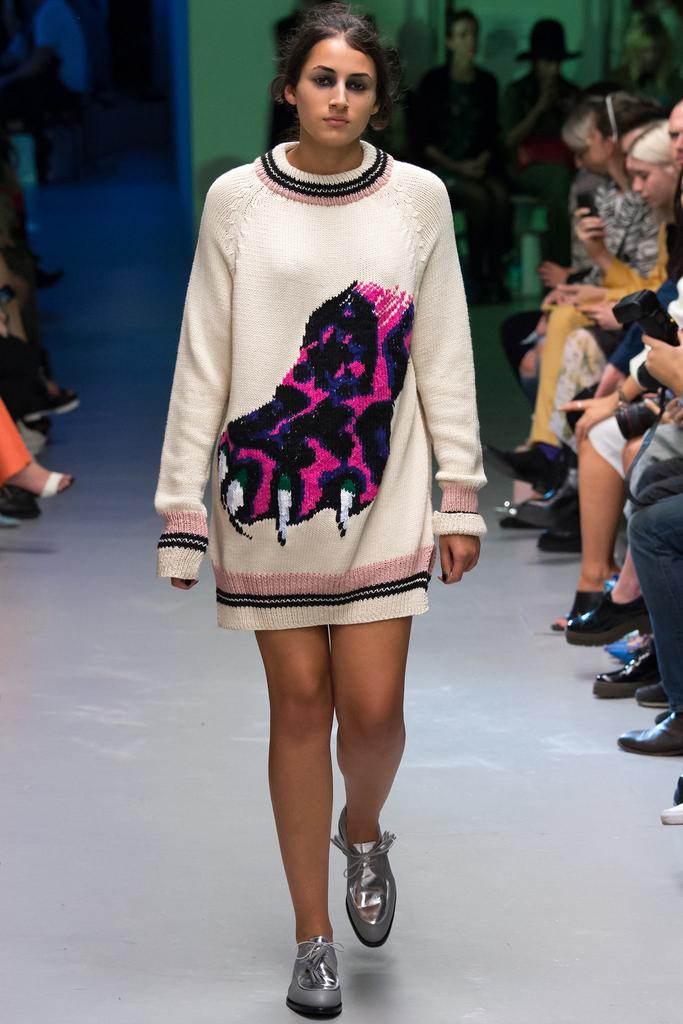 Love the big paw. As in fall winter, the theme of our four legged friends and other critters several rungs lower on the evolutionary ladder continues. Looks like the big sweater is here to stay, and thank goodness for that. You might as well inject some whimsy into an otherwise practicle article.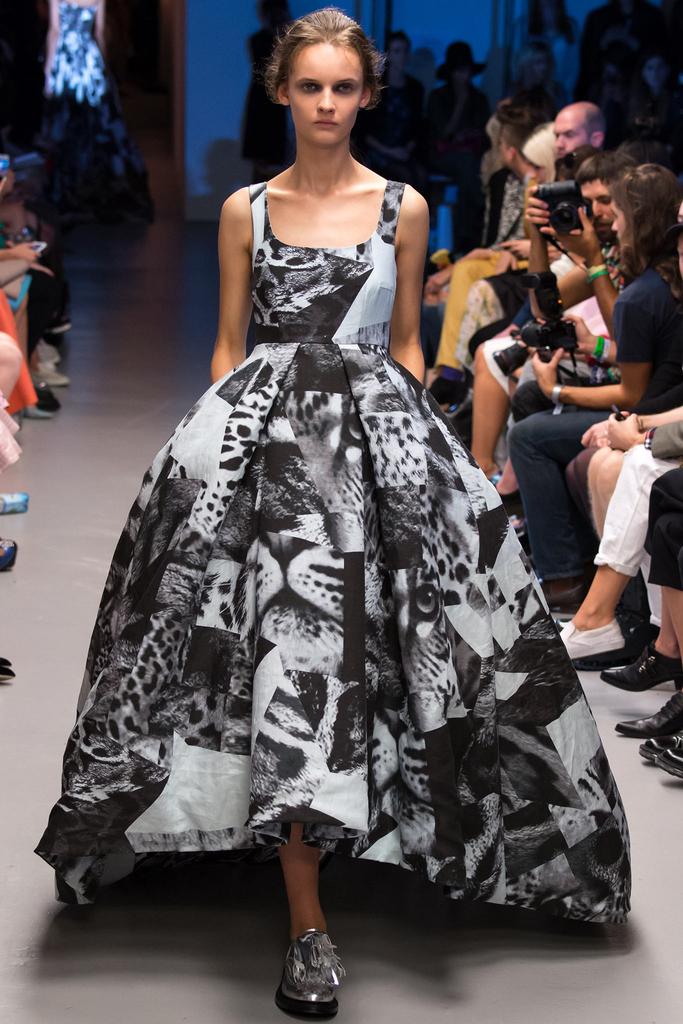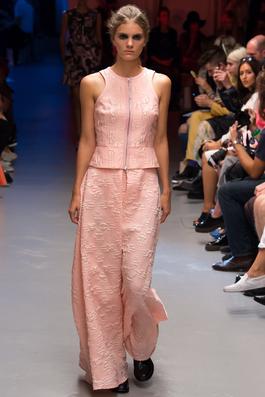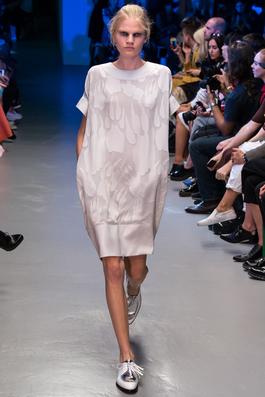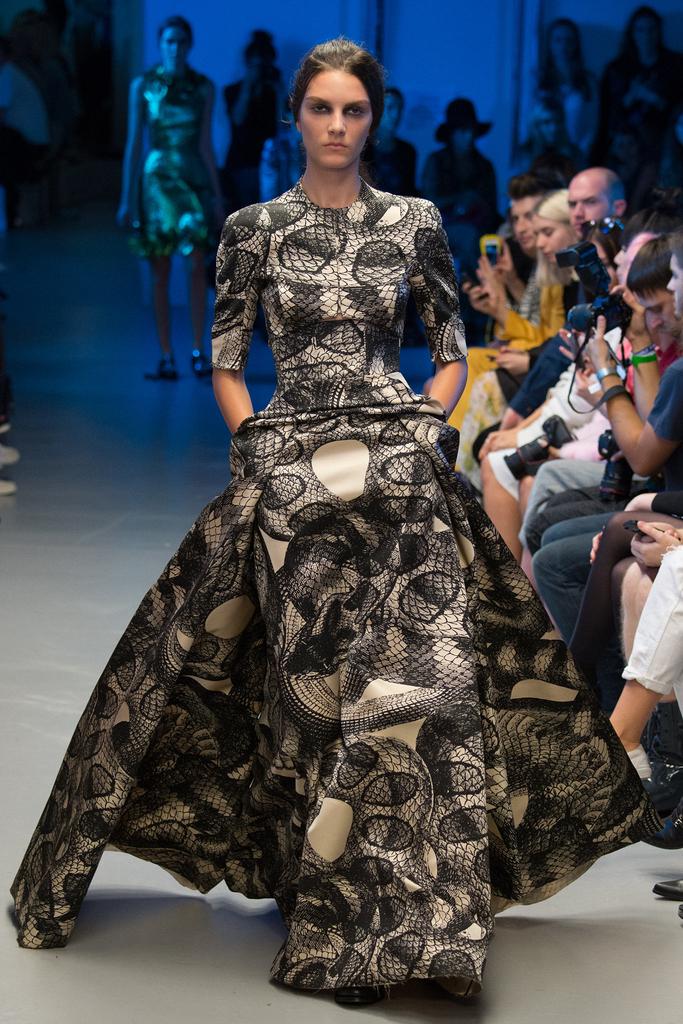 This is a universally flattering silhouette made fresh by the rouging at the waist, and of course the serpent print. I've always been partially to lizards and snakes, especially Pythons and Anacondas. A bit menacing and yet mesmerizing at the same time, just like this evening gown.......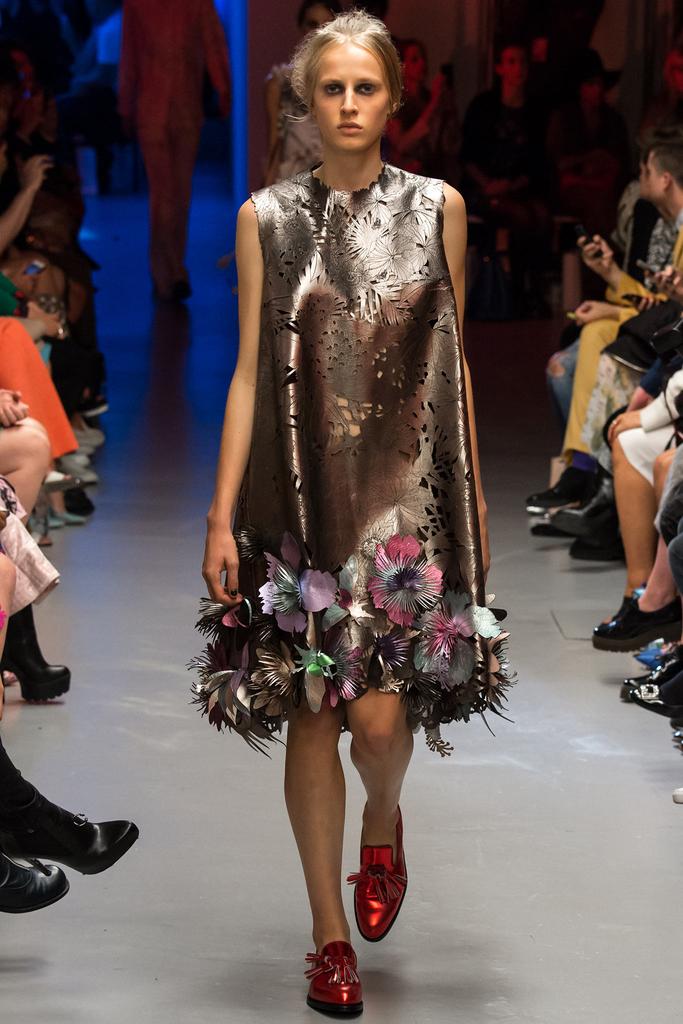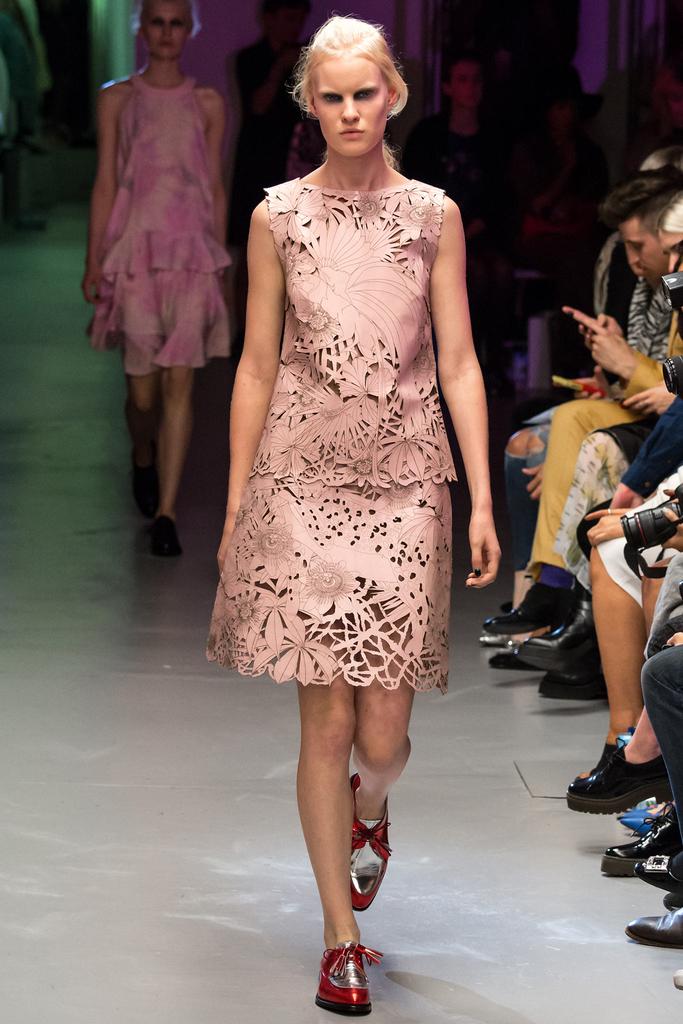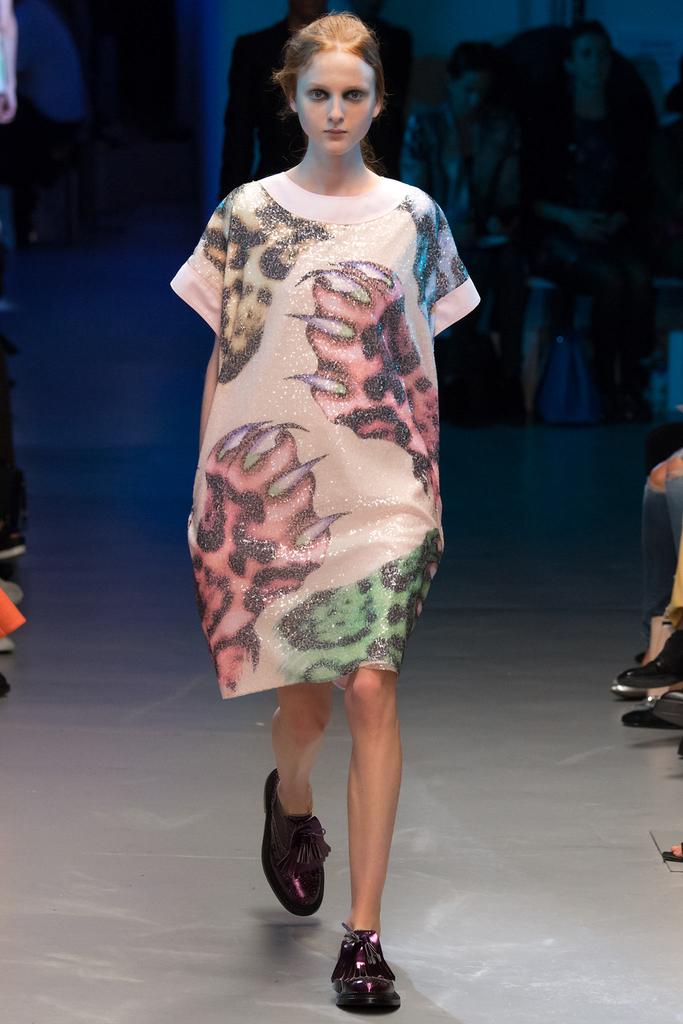 The best tunic of the season with multicolored leopard paws and sequin blingage. Whats not to like?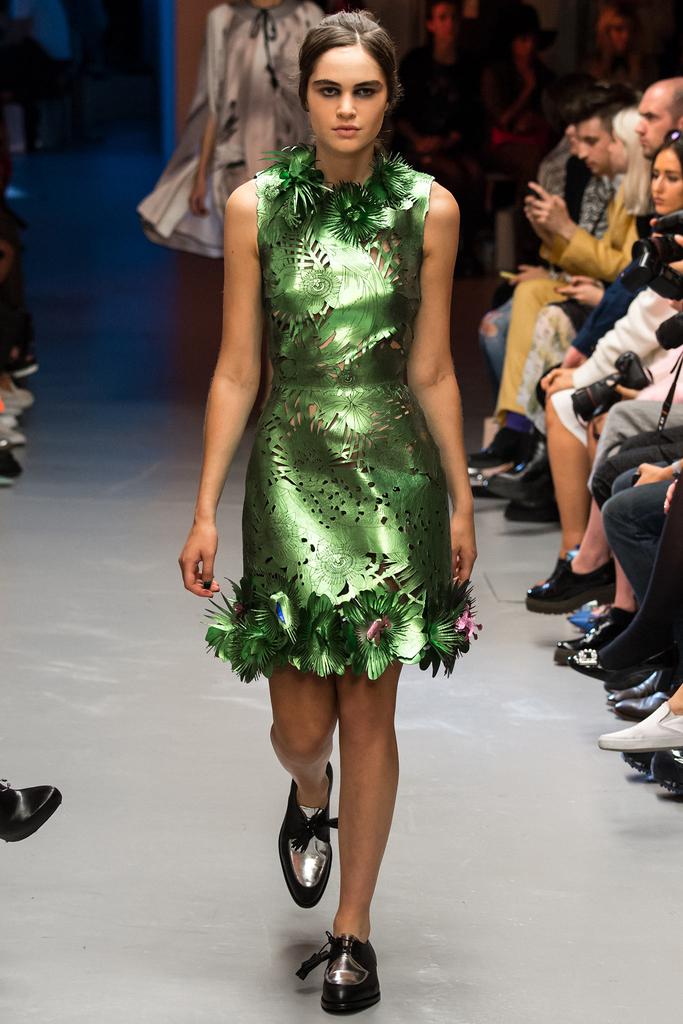 GILES
This lazer cut metallic green dress adorned with three dimensional flowers is spectacular, never seen anything quite like it. Would be smashing with brightly colored patent Manolo's or Louboutins, including something with spikes. Garden of earthly delights.
I'm a fan of any designer who builds a collection around the critters and reminds us that we inhabit a world that includes species other than humans, and these species must be held dear and protected.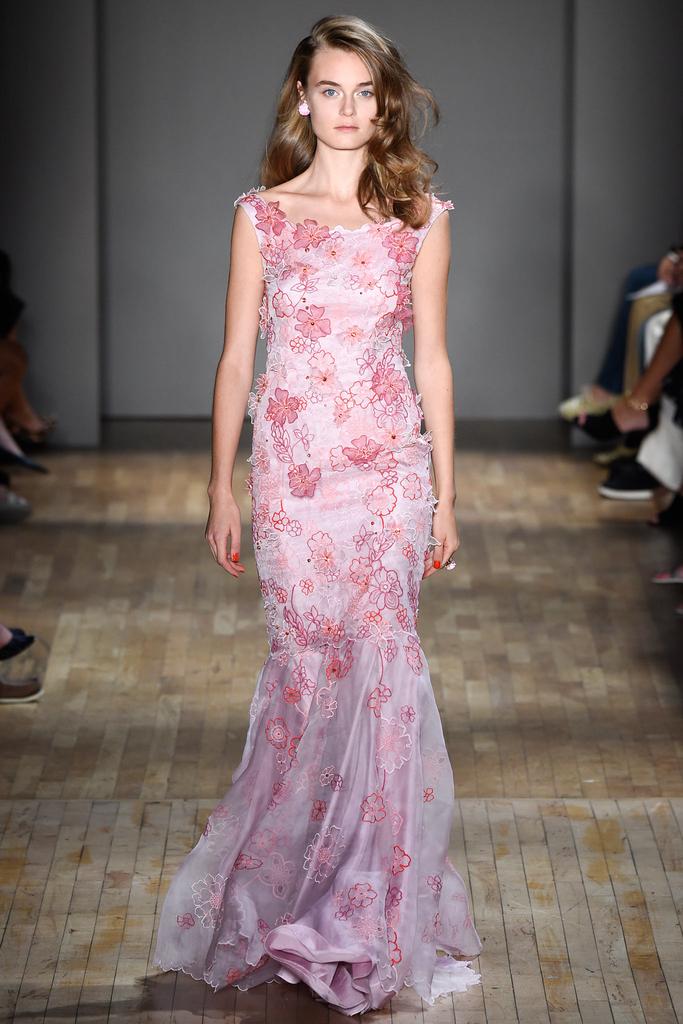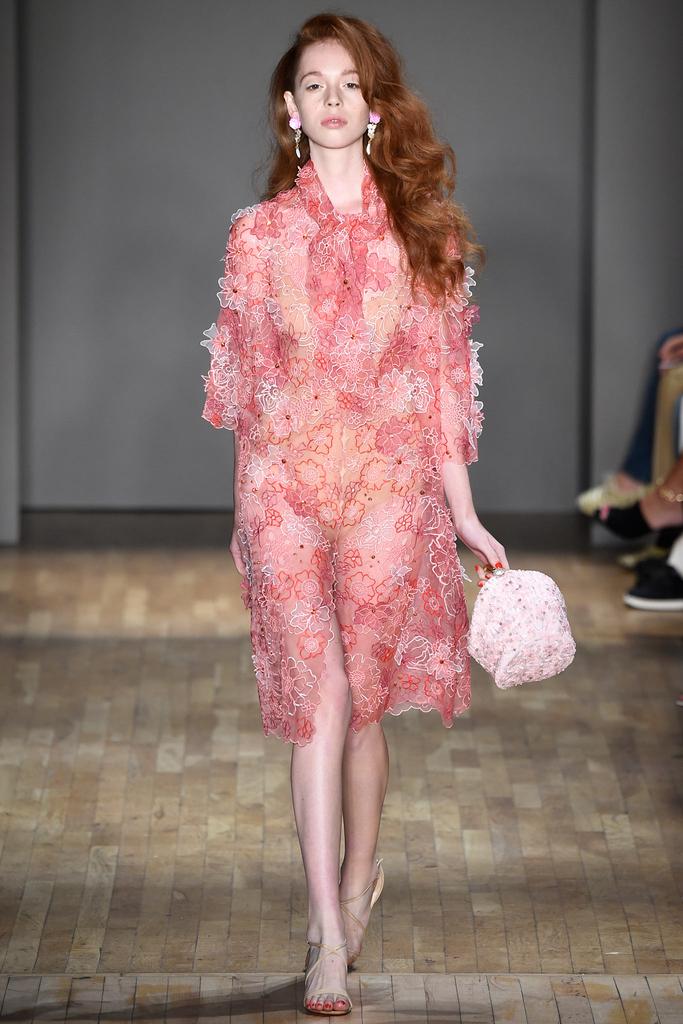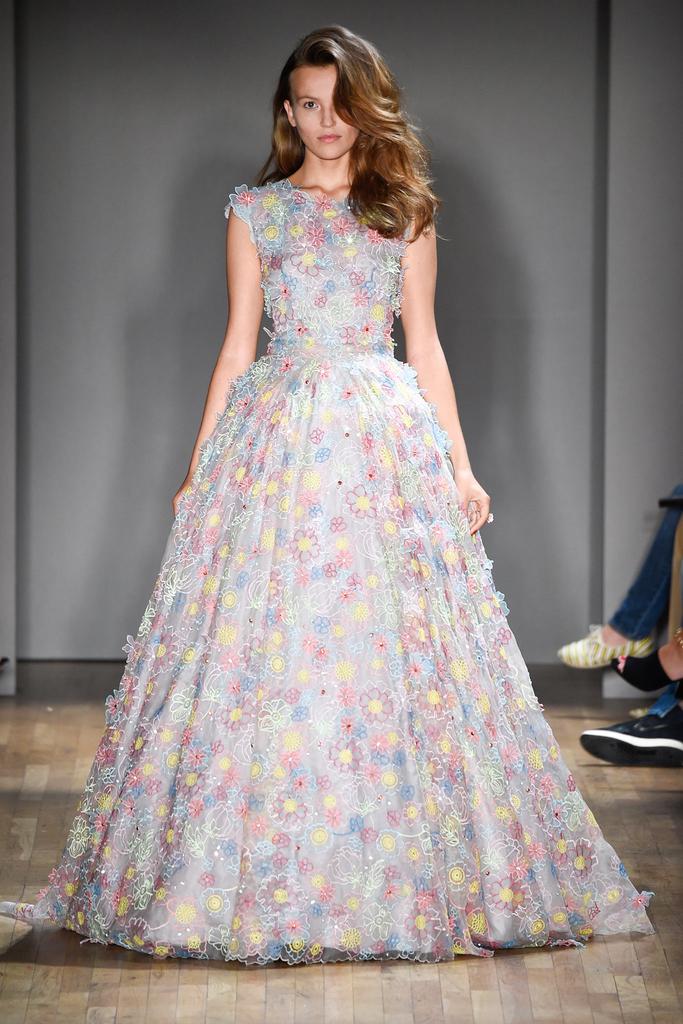 JENNY PACKHAM
Yeah, its literal with all the floral appliques in pastel colors, but I couldn't help myself, I LOVE each and every one of these pieces, each for a different occasion, the last for the princess in us all. I would happily wear the middle look over jeans and flats, just to tool around town in the spring or summer. Each look put a smile on my face.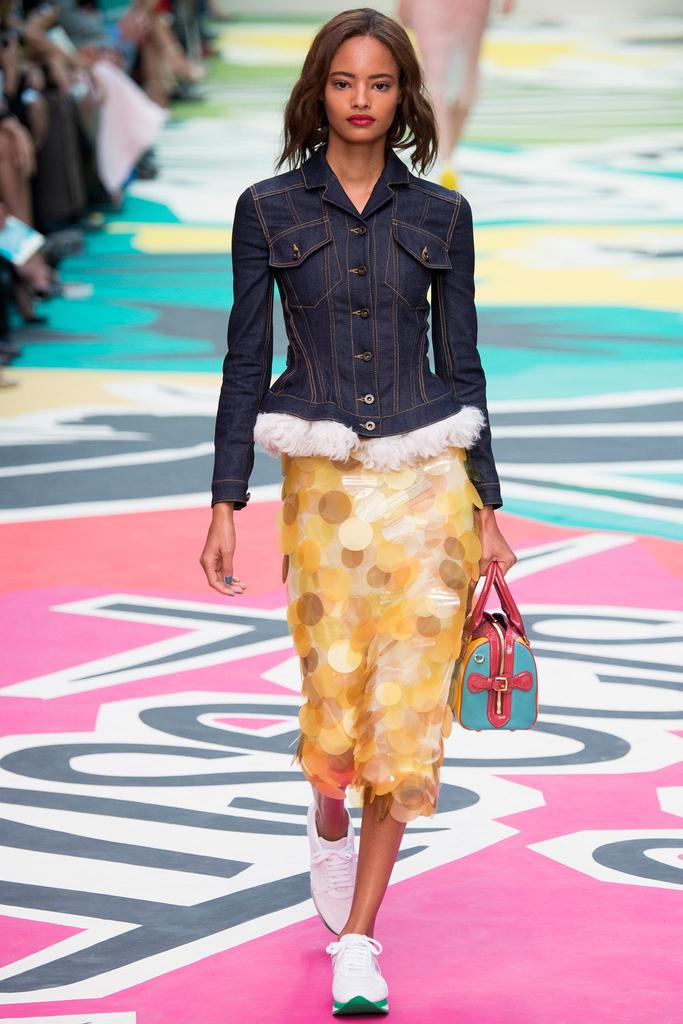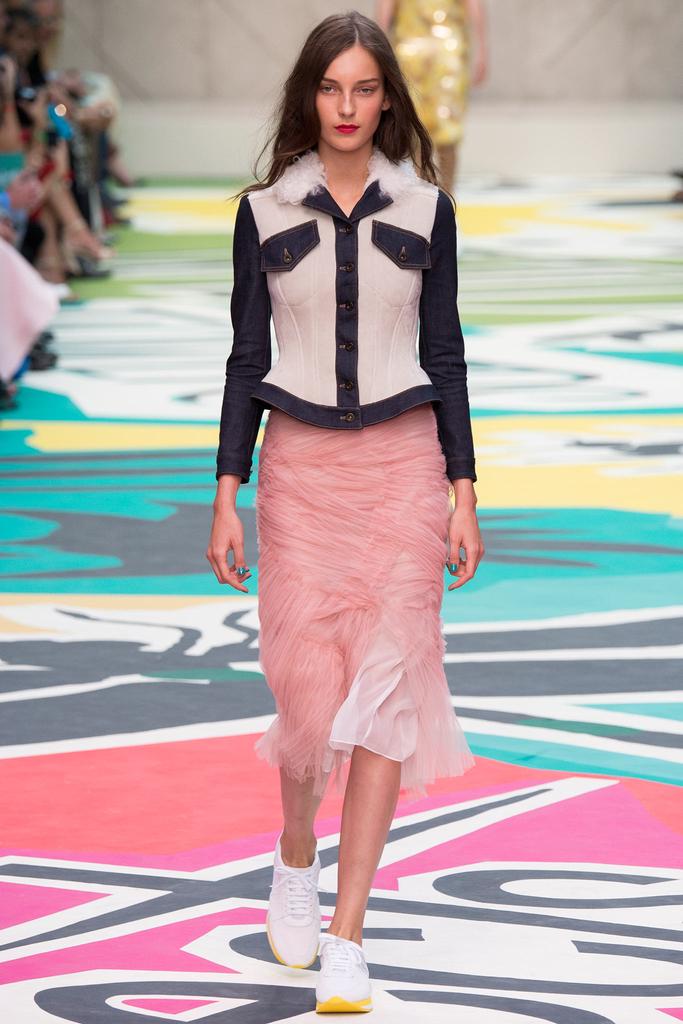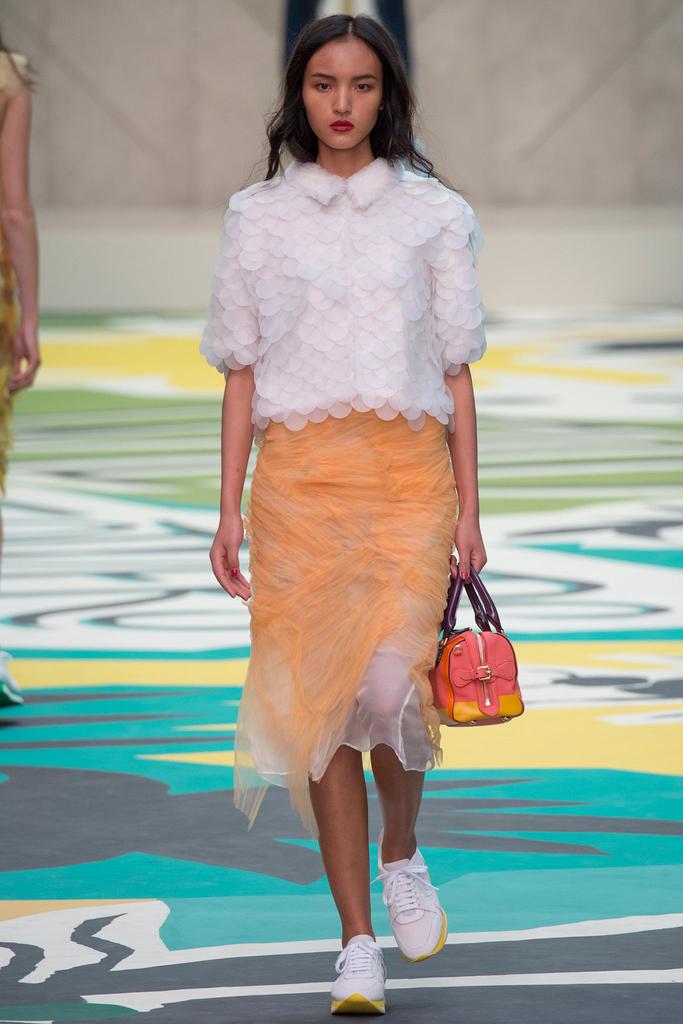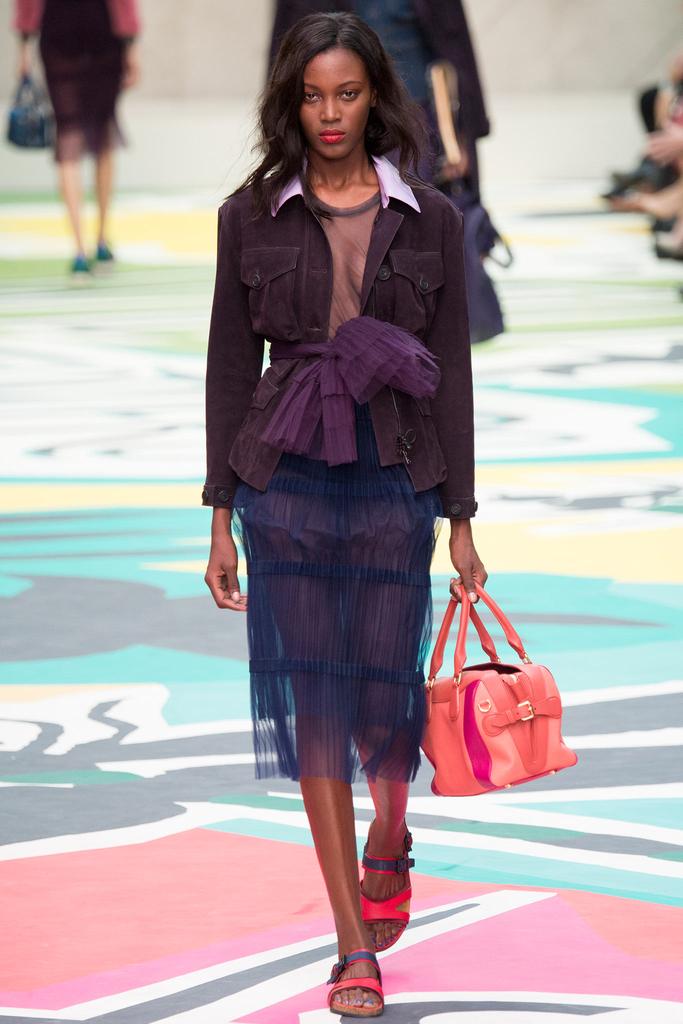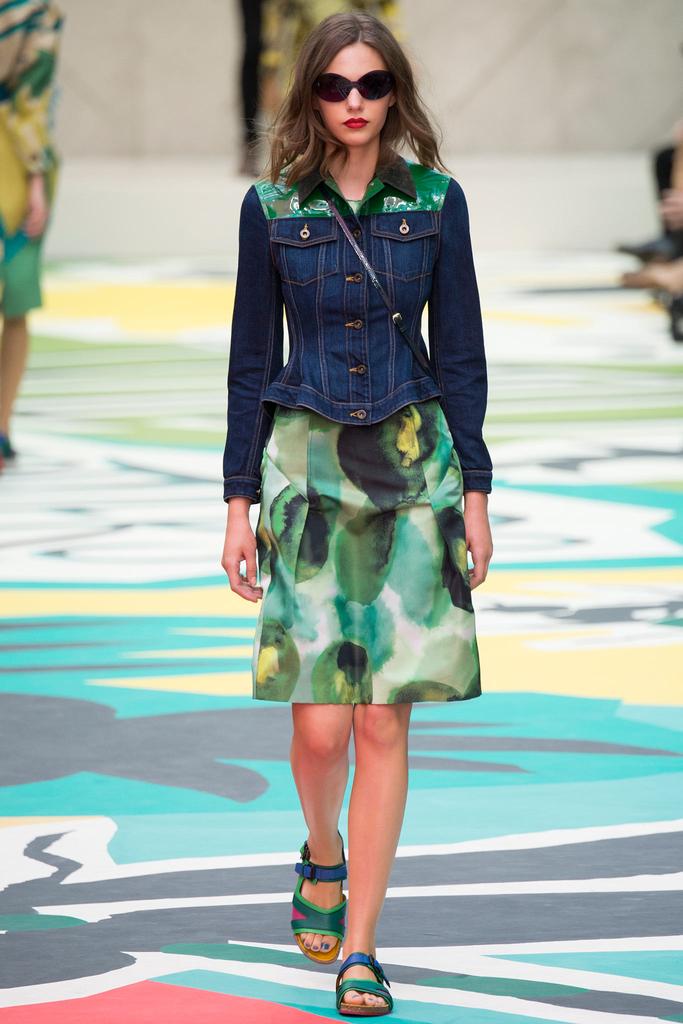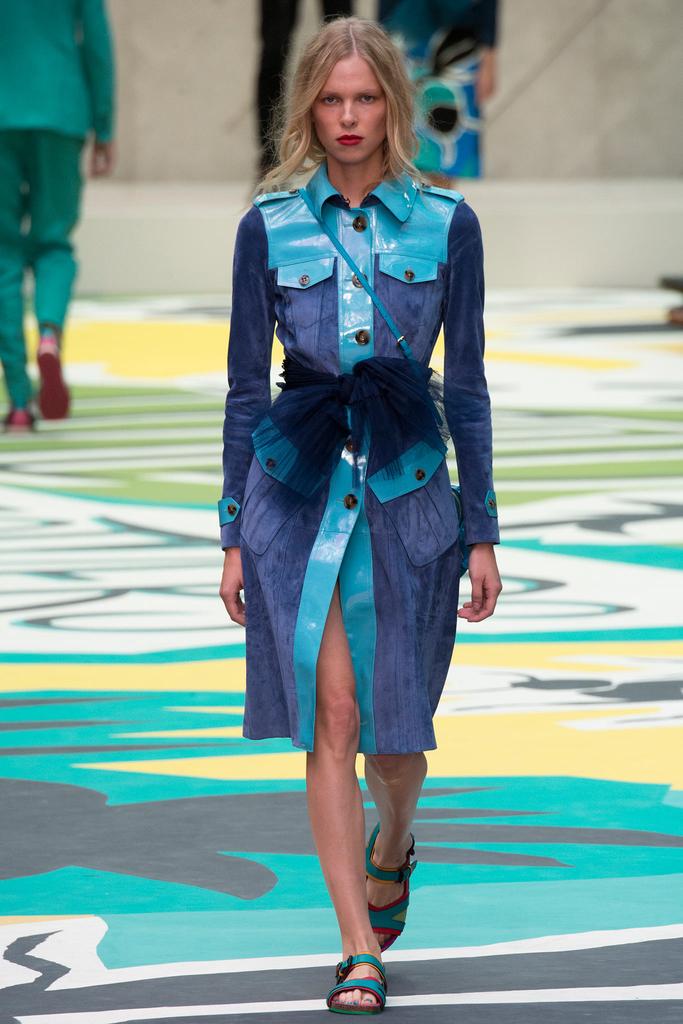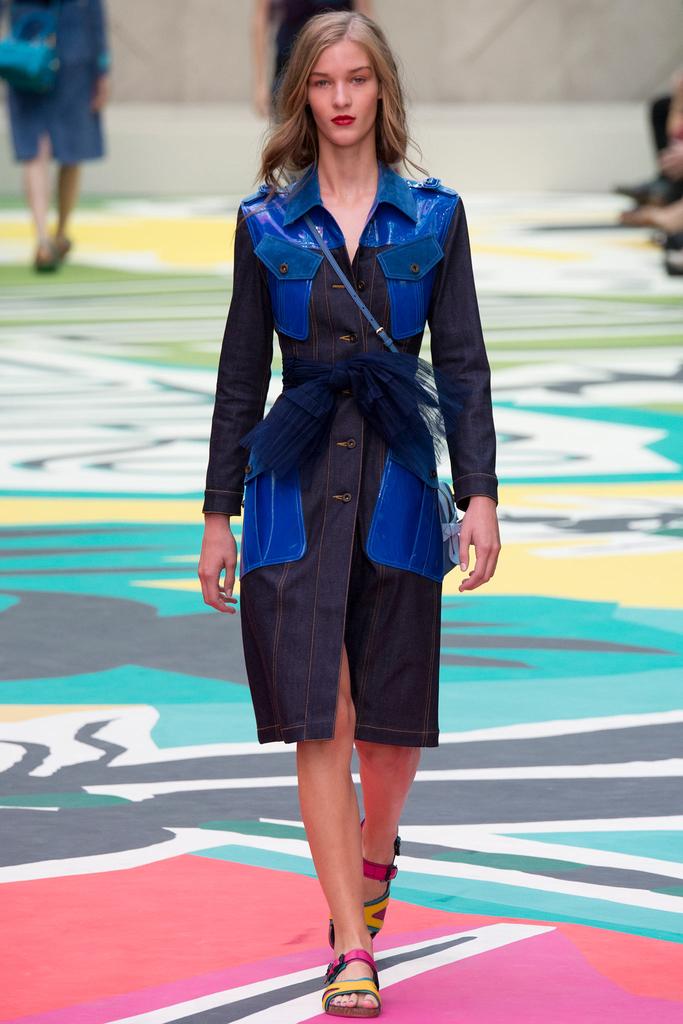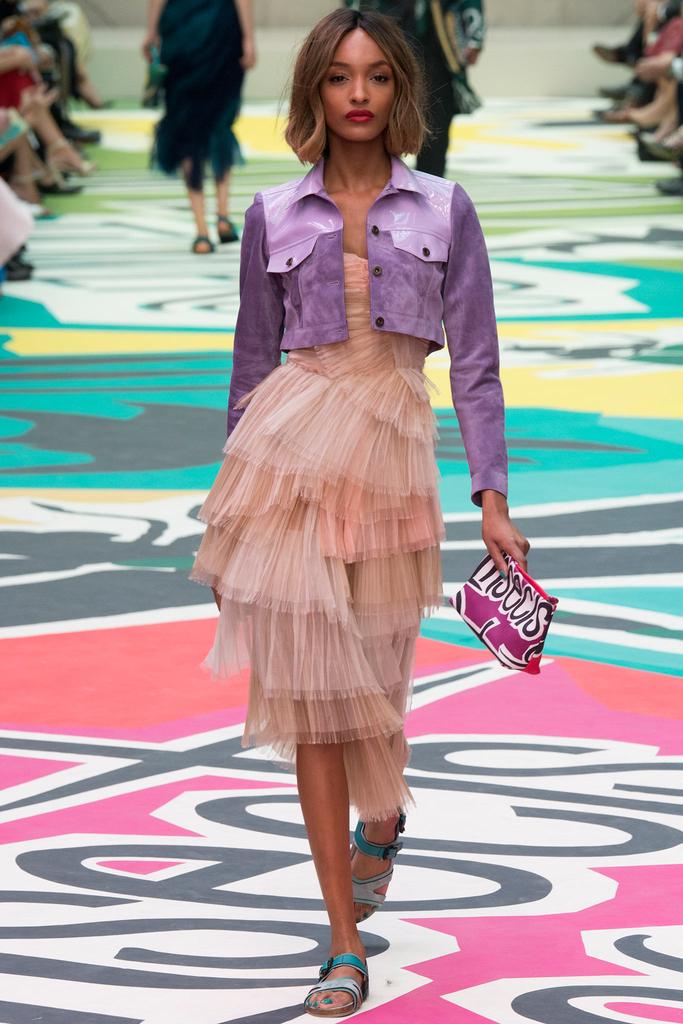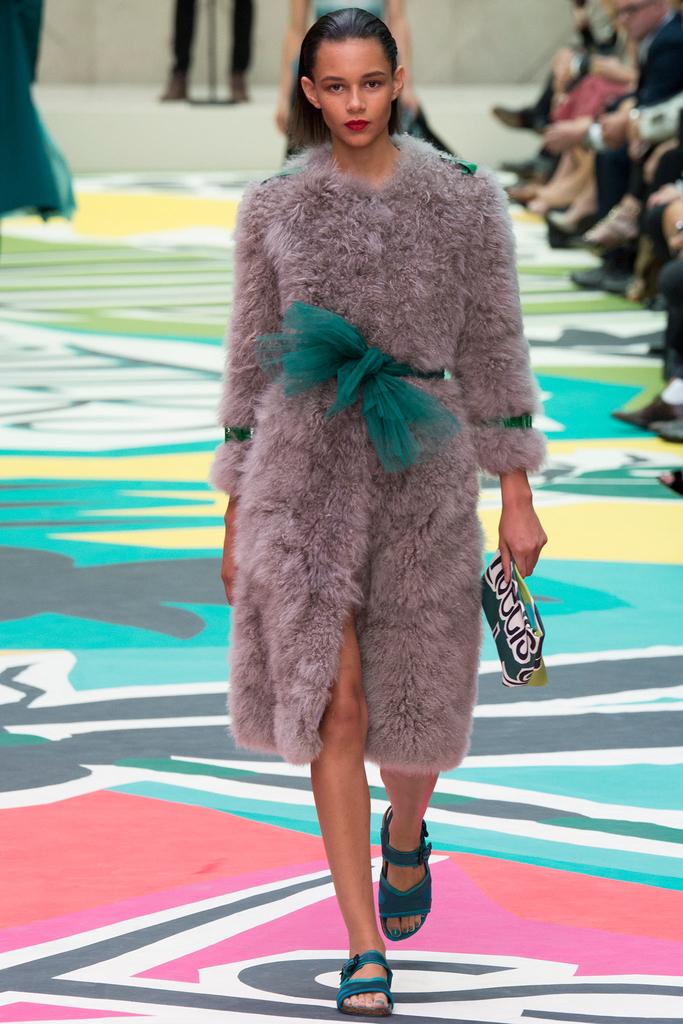 BURBERRY PRORSUM
I like the ironic amalgamation of the wild and wacky 70's with the potpourri of vibrant colors in suede no less, and the tulle. The jean jackets are a staple iconic piece made modern and feminine by the corsetted waist. My favorite of the lot is the big furry coat in a taupy grey, perfect for "summer" in San Fran. Don't let the tulle "belts" throw you, you can ditch those when you get home. (Keep the tulle in case you need to make a tutu for your pet hamster).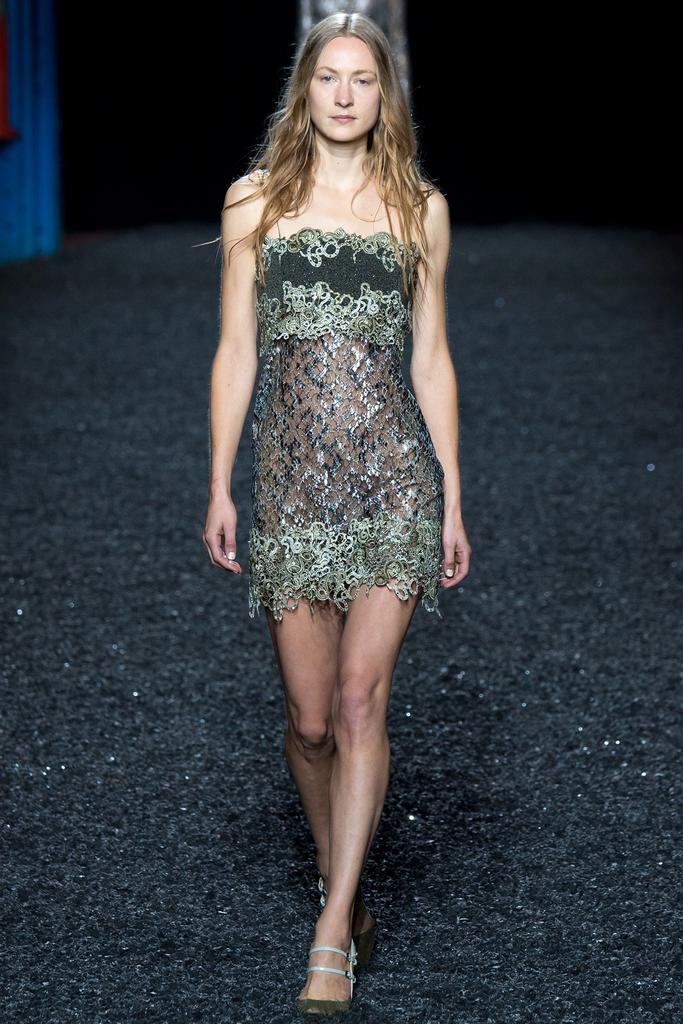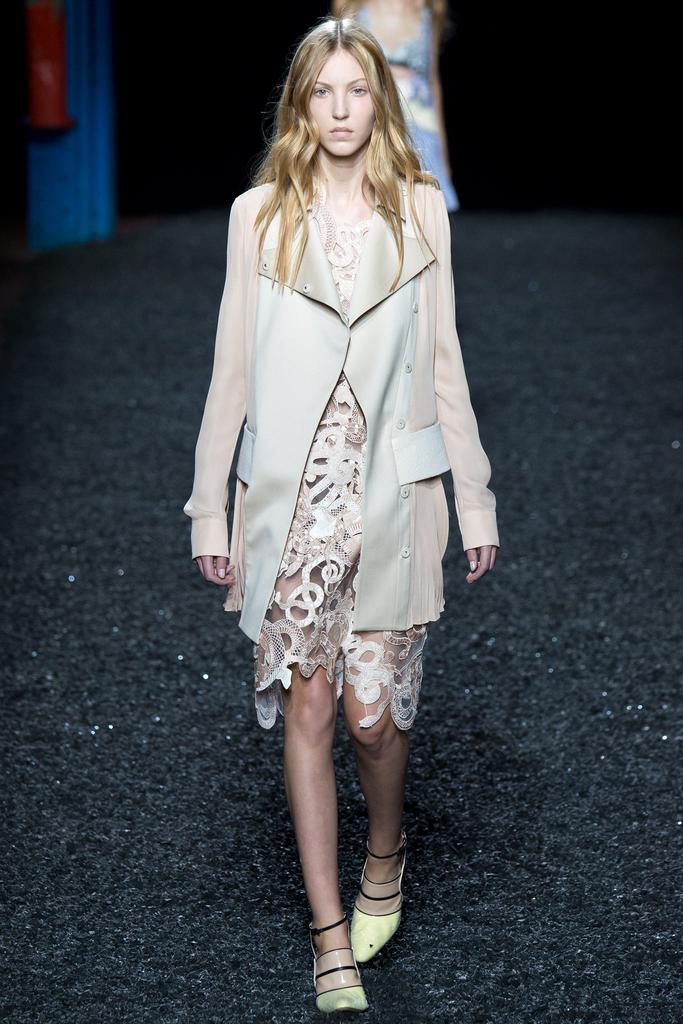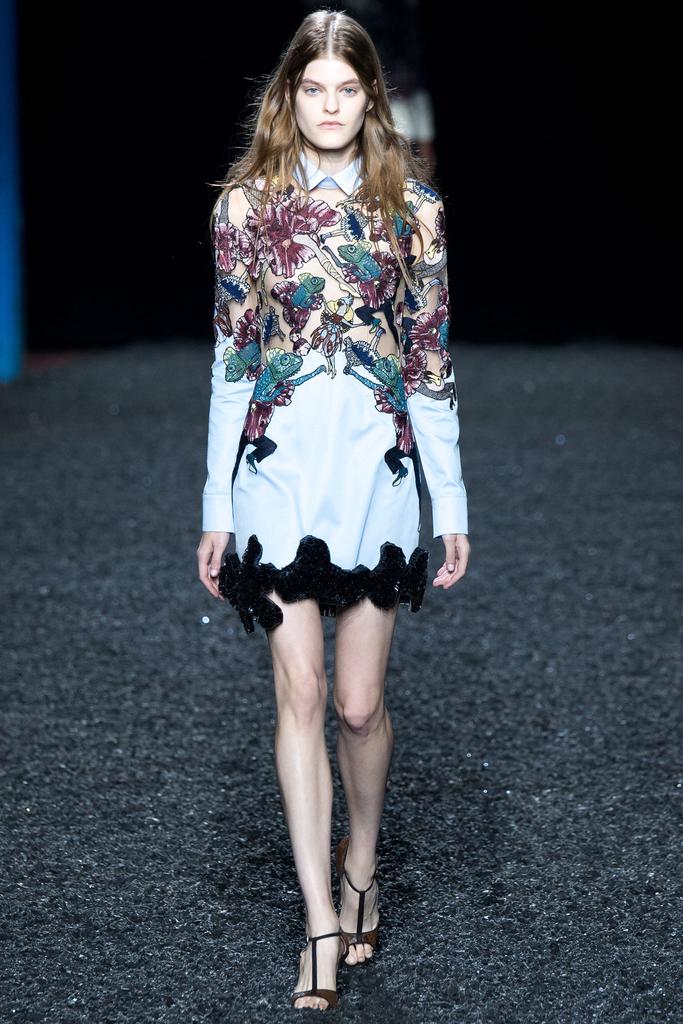 Take a close look at the embellishments. A chameleon in a floral tutu with human legs. Lux and yet dada. Salvador Dali conjured this up in a dream.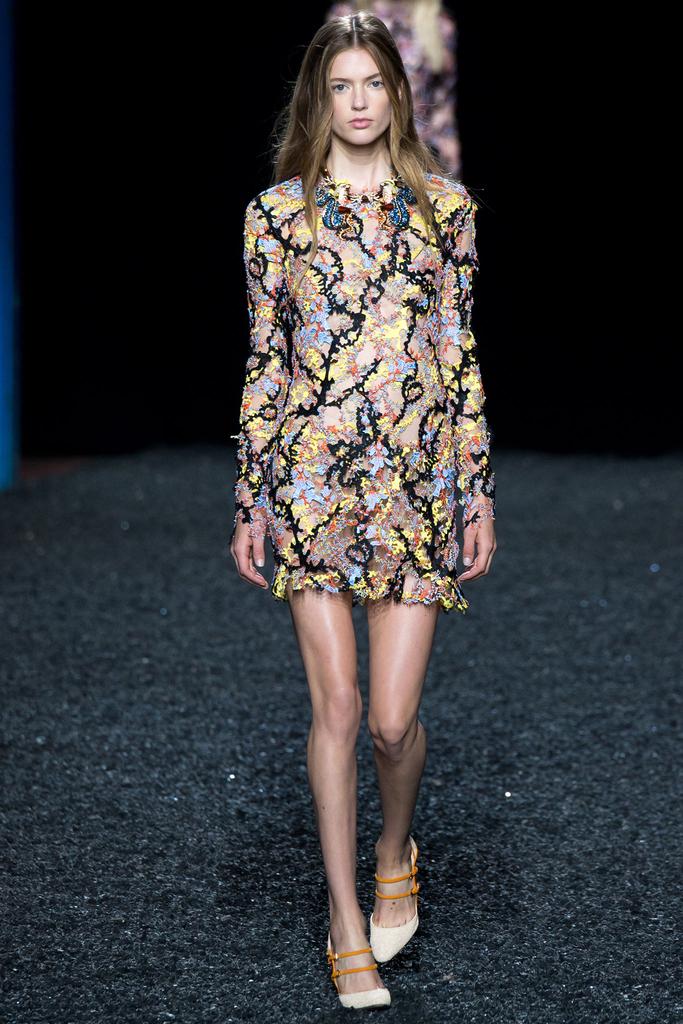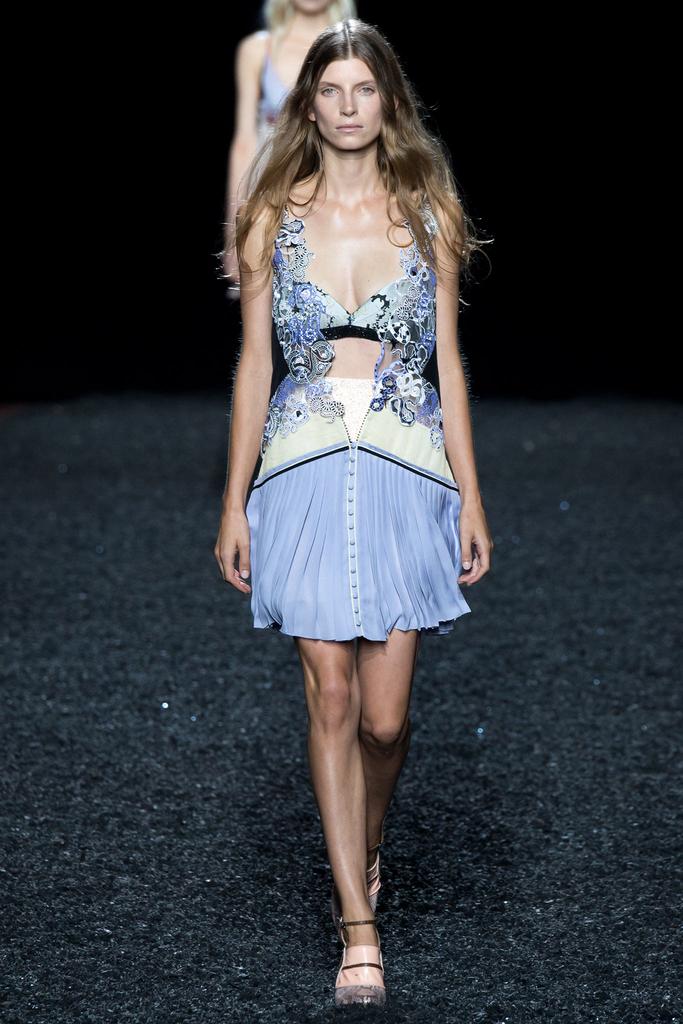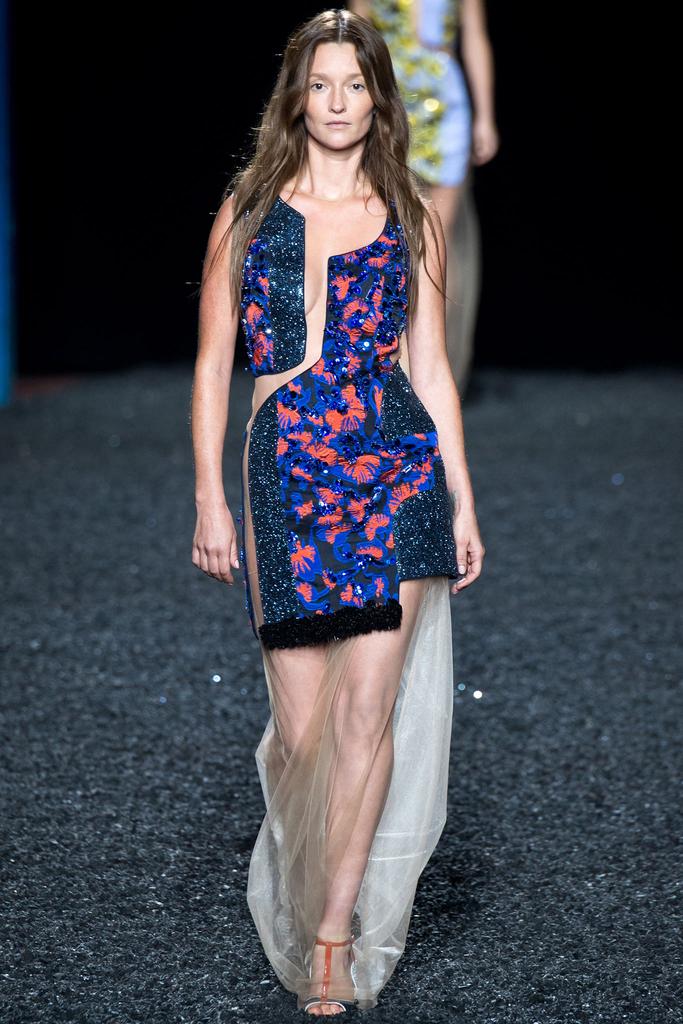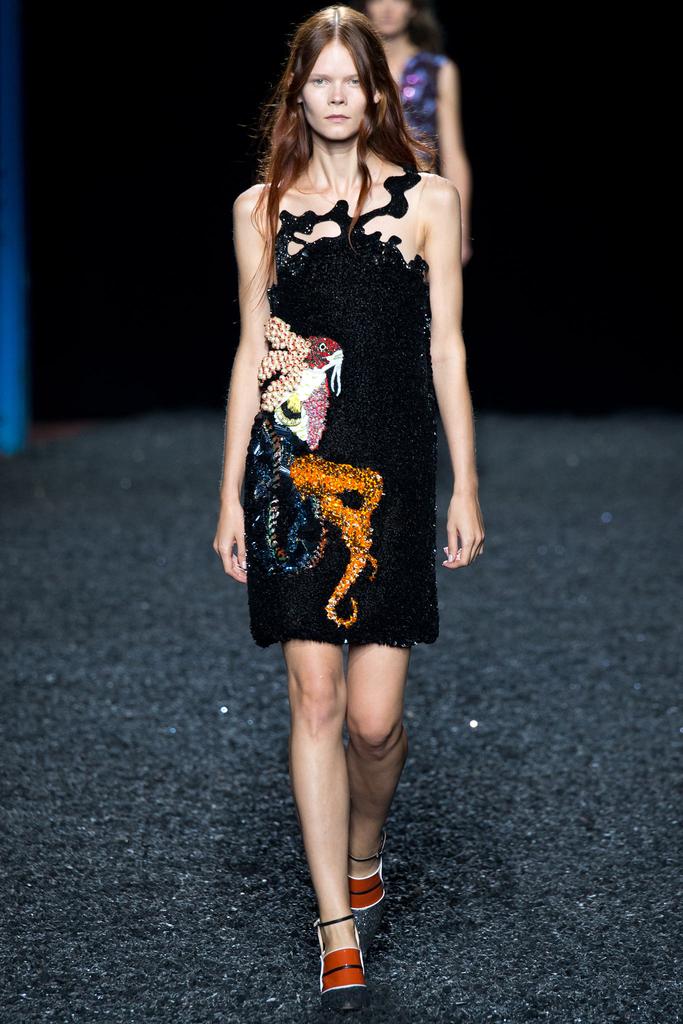 MARY KATRANTZOU
WhoM do I have to kill for that last piece? Is that a Siamese fighting fish? Good God almighty! 500,000 sequins later.......swoon. Using the oceans and what lies beneath as inspiration for a collection is always a good idea, with innumerable creatures and aquatic plants of varied morphology and tectonic plates as endless fodder. (Check out Rodarte's Spring collection for a similar theme). The serpent detail is quite inspired and breathtaking. At first glance it looks like lace.....but upon further inspection, more than initially meets the eye....these pieces are a dramatic display of opulence and whimsy.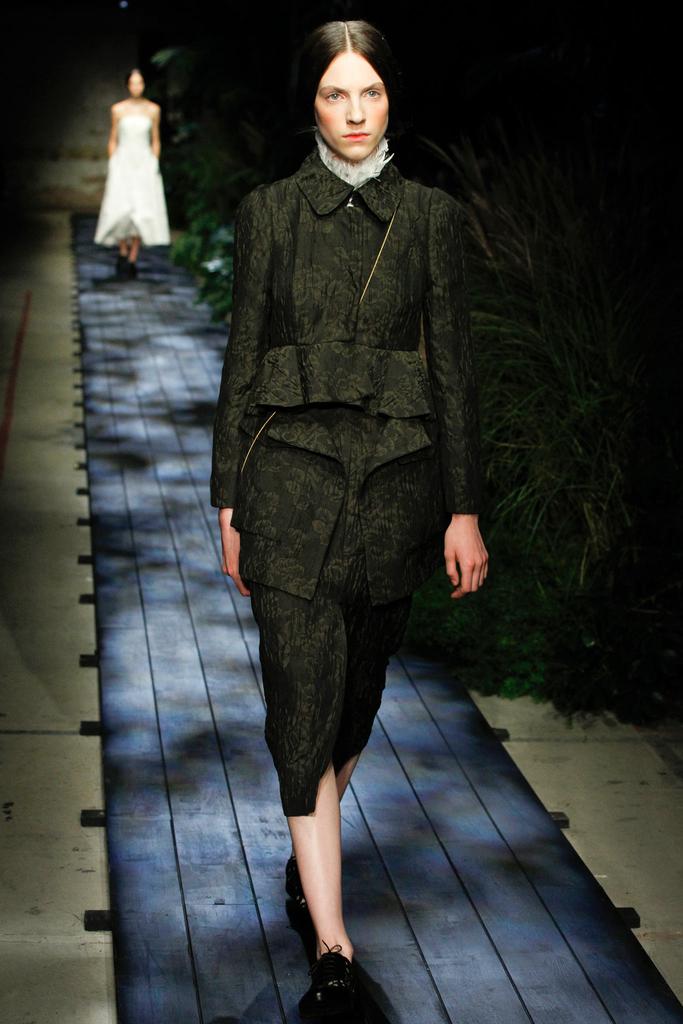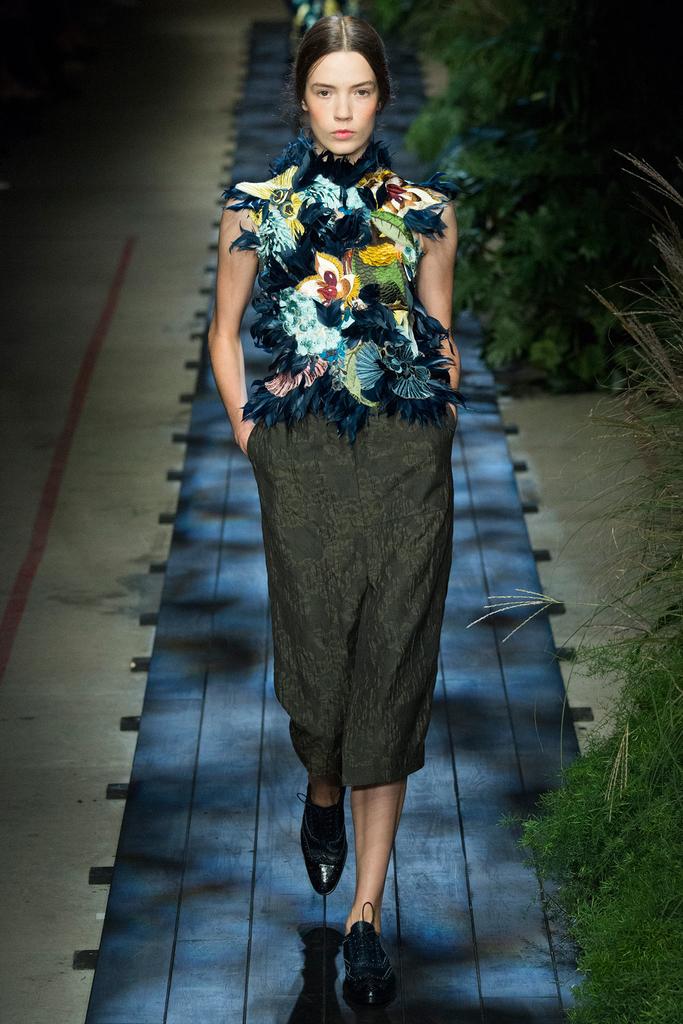 The top is a wondrous melange of floral appliques and feathers bringing to mind visions of the Brazilian rainforest.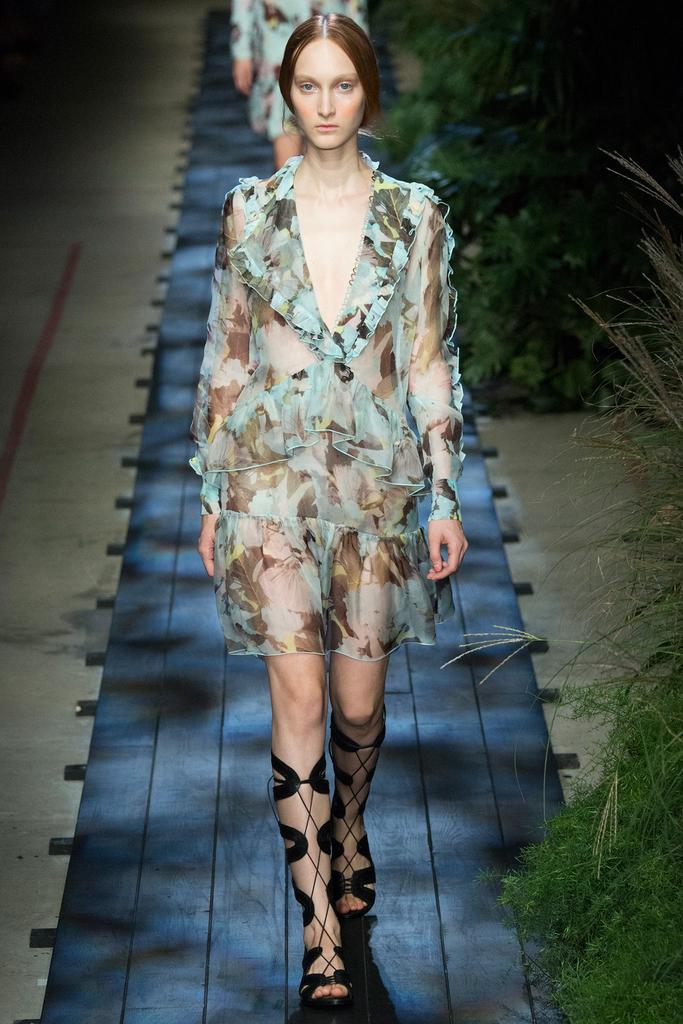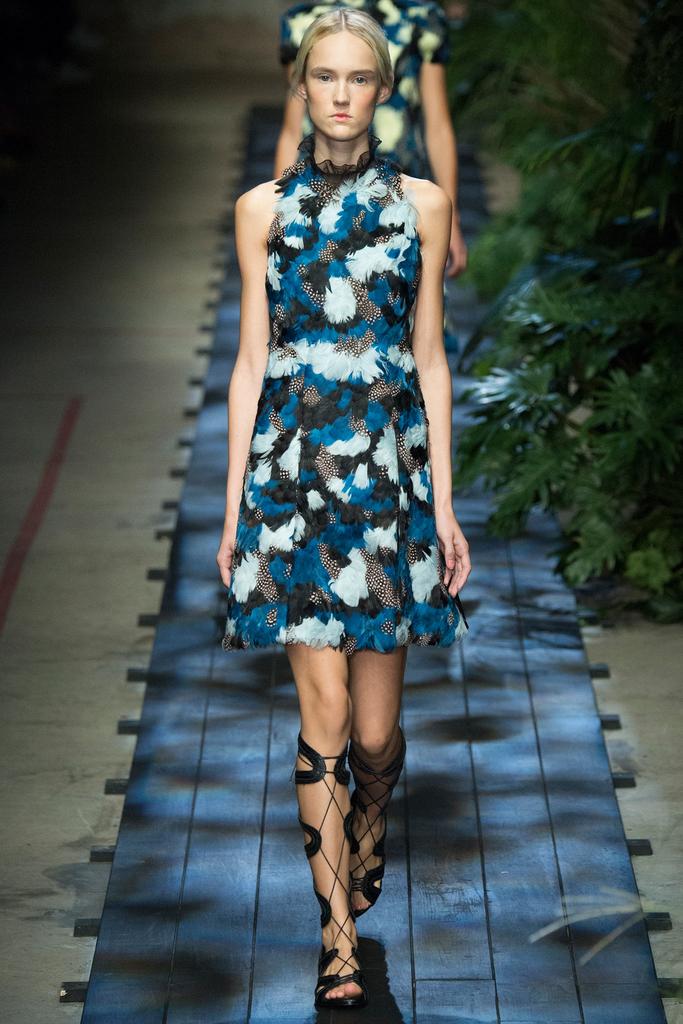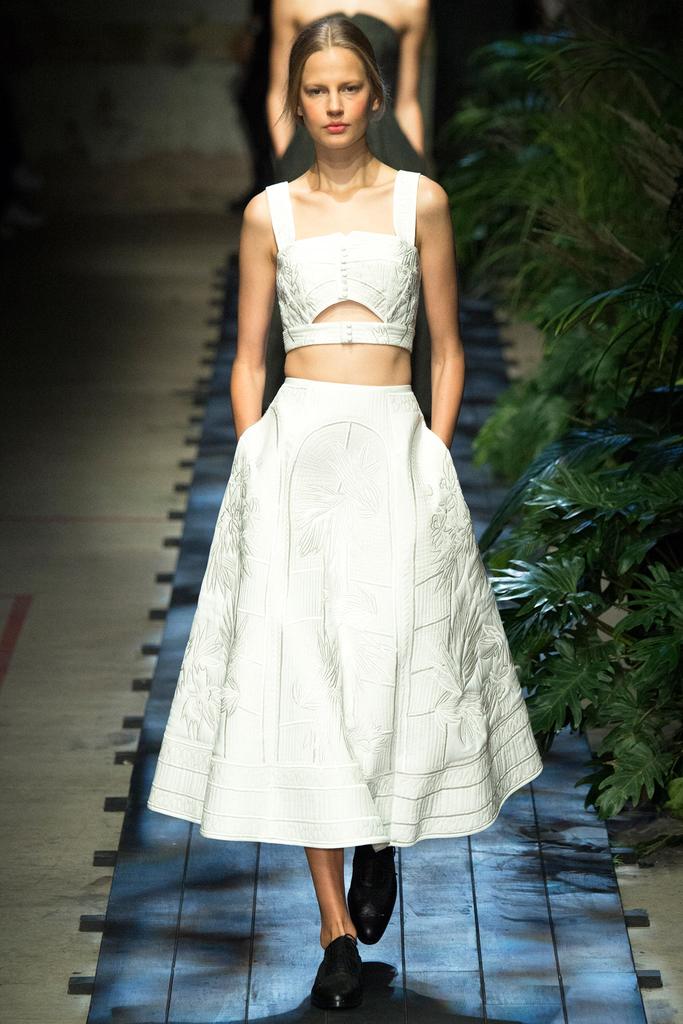 Erdem never disappoints. A continued homage to the forest and the creatures which inhabit it in luxurious fabrications and feathers, feathers, and more feathers. This white cloquet maxi skirt is dreamy, with subtle chinoiserie element. Could go casual with a T shirt or more upscale with a chiffon or organza blouse.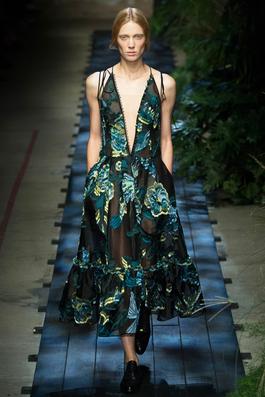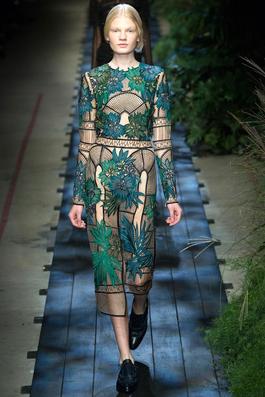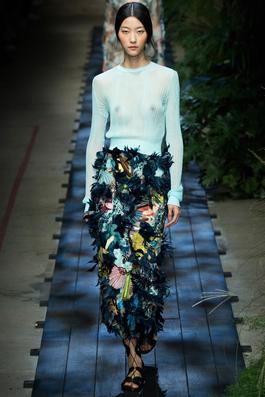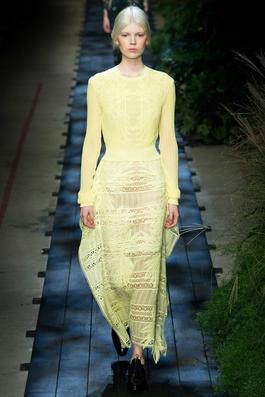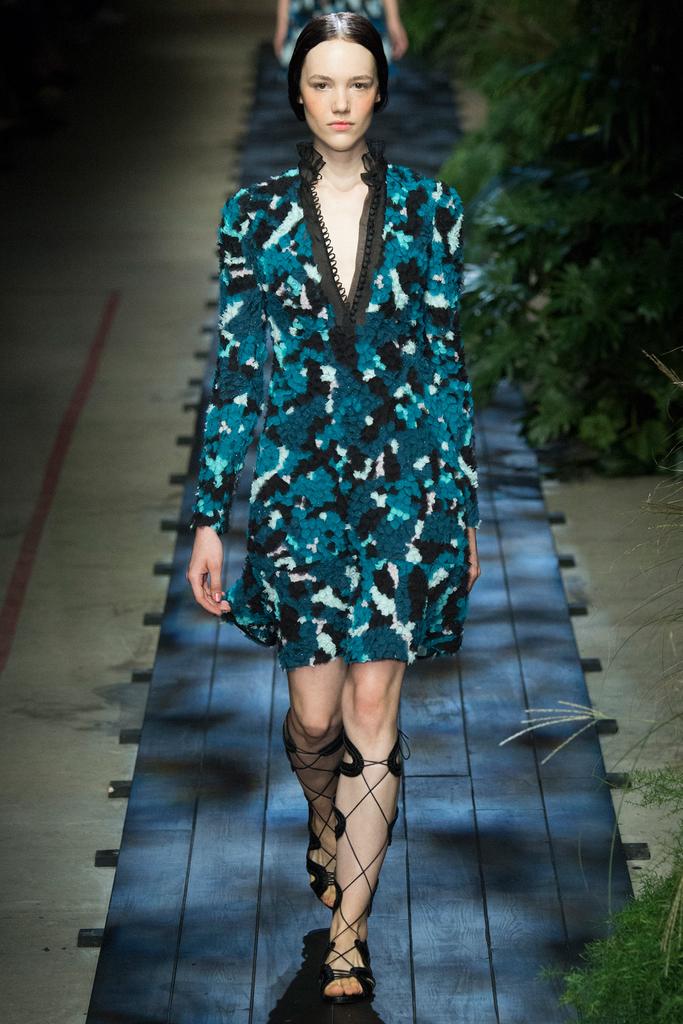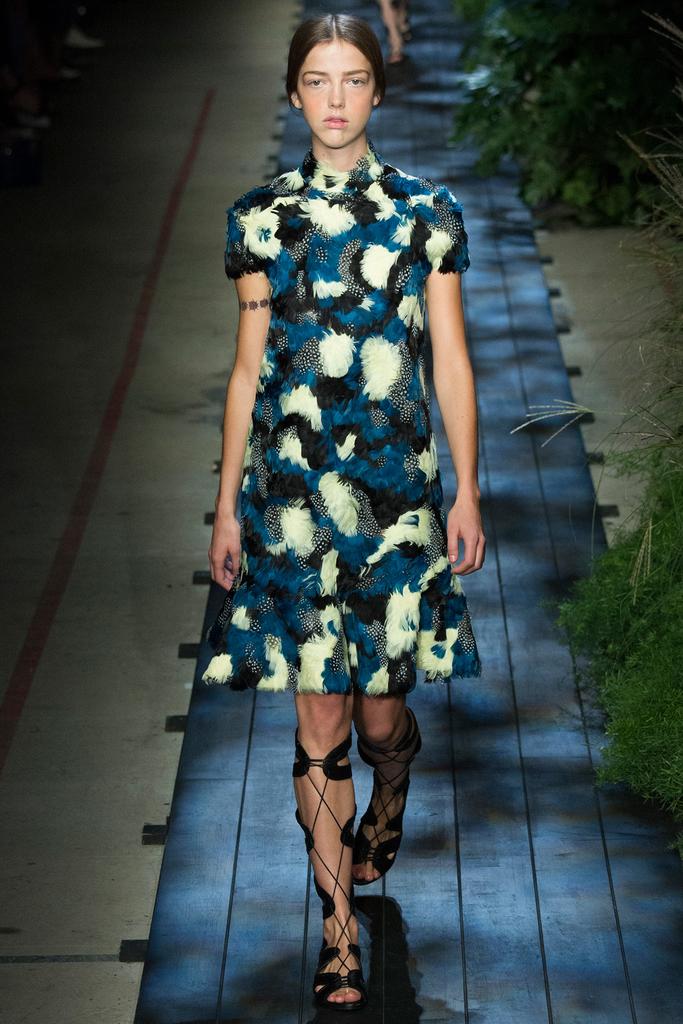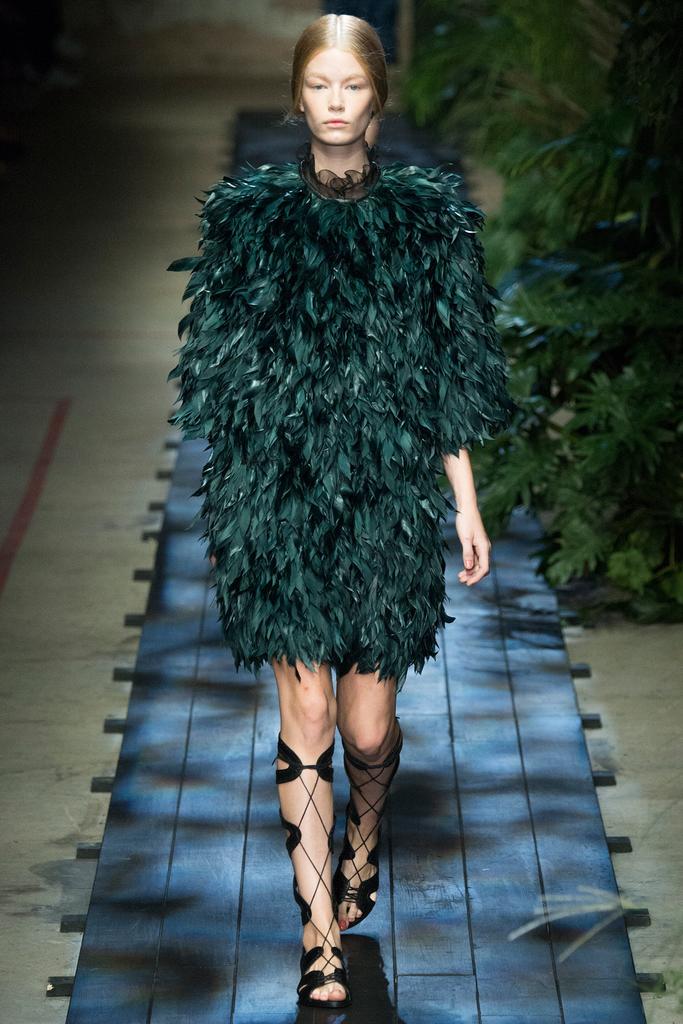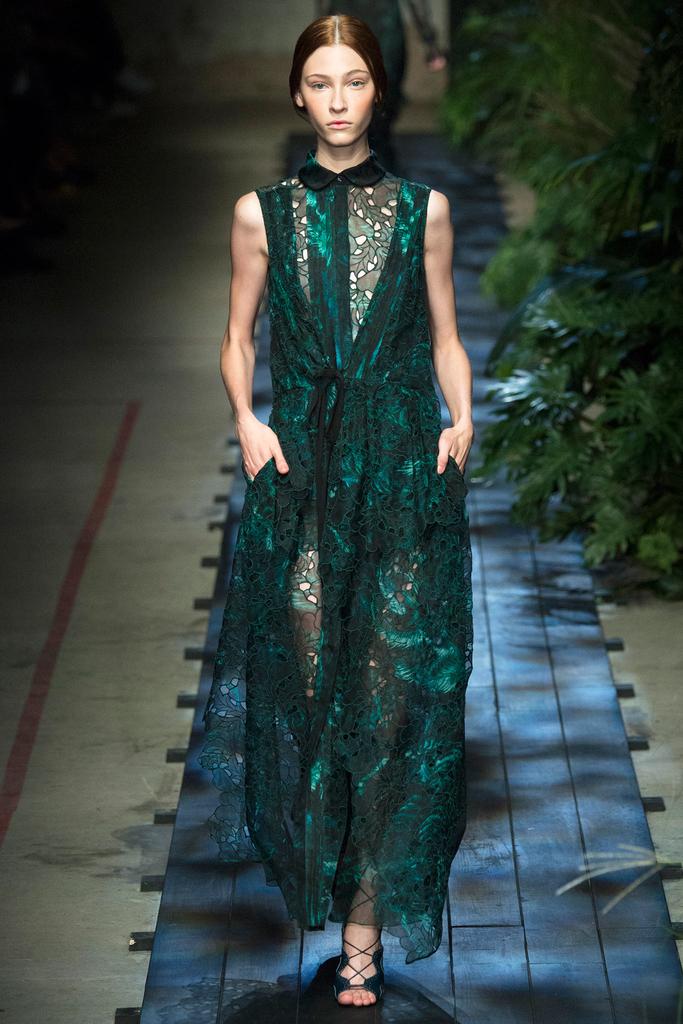 ERDEM
Another collection where each and every piece is covetable, especially the fully feathered and diaphanous contingents. Many of these pieces will likely be of the made-to-order variety for obvious reasons. As you gaze upon these beauteous concoctions, remember the rainforest and why we need to protect it.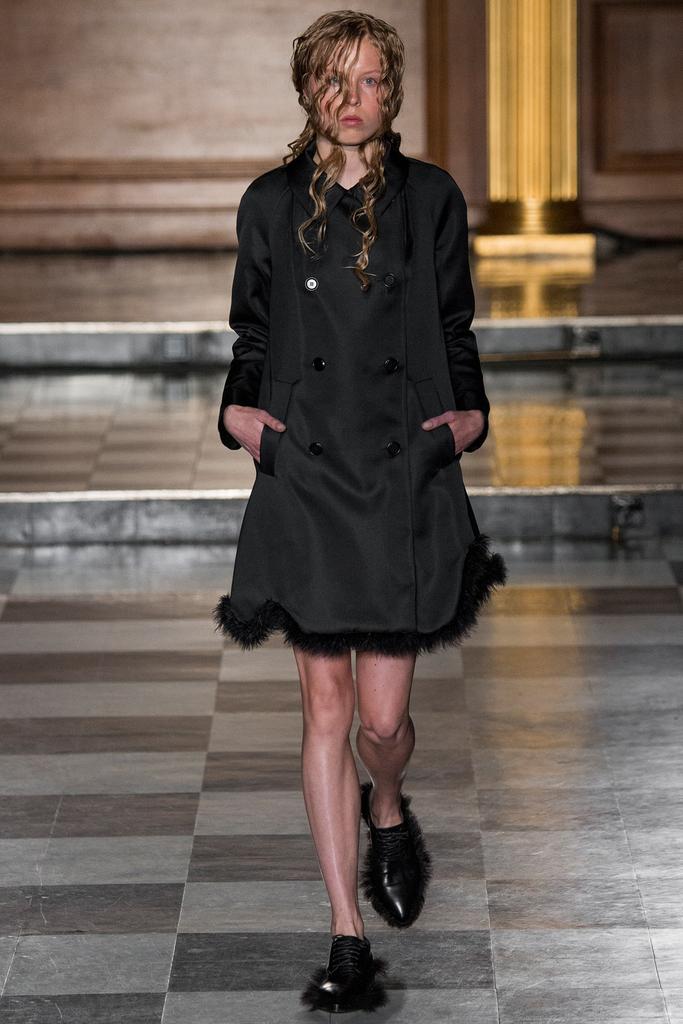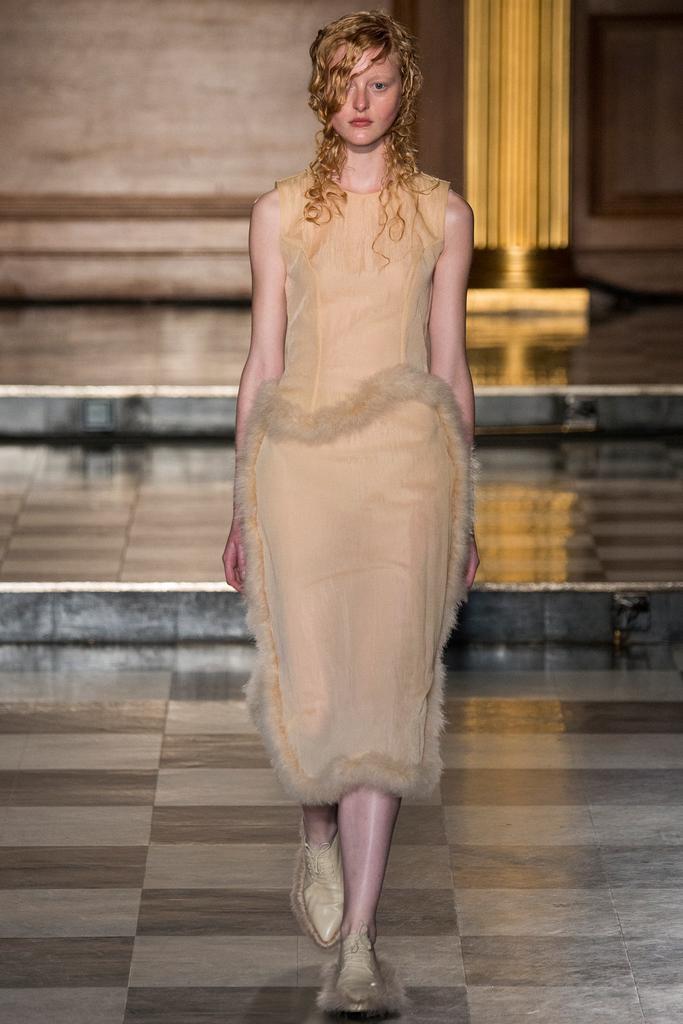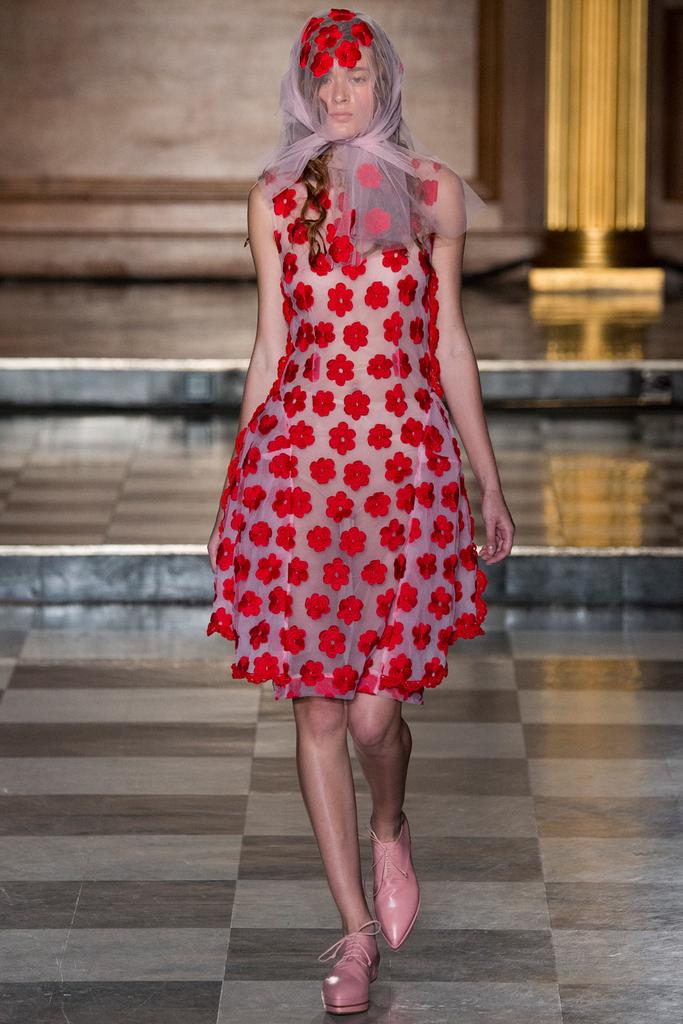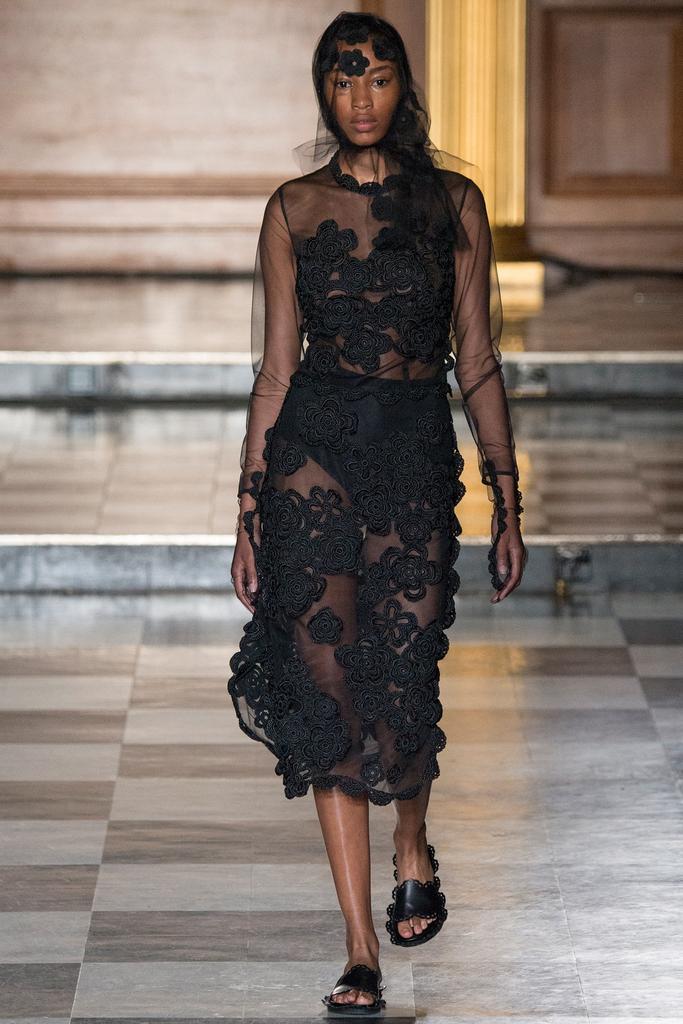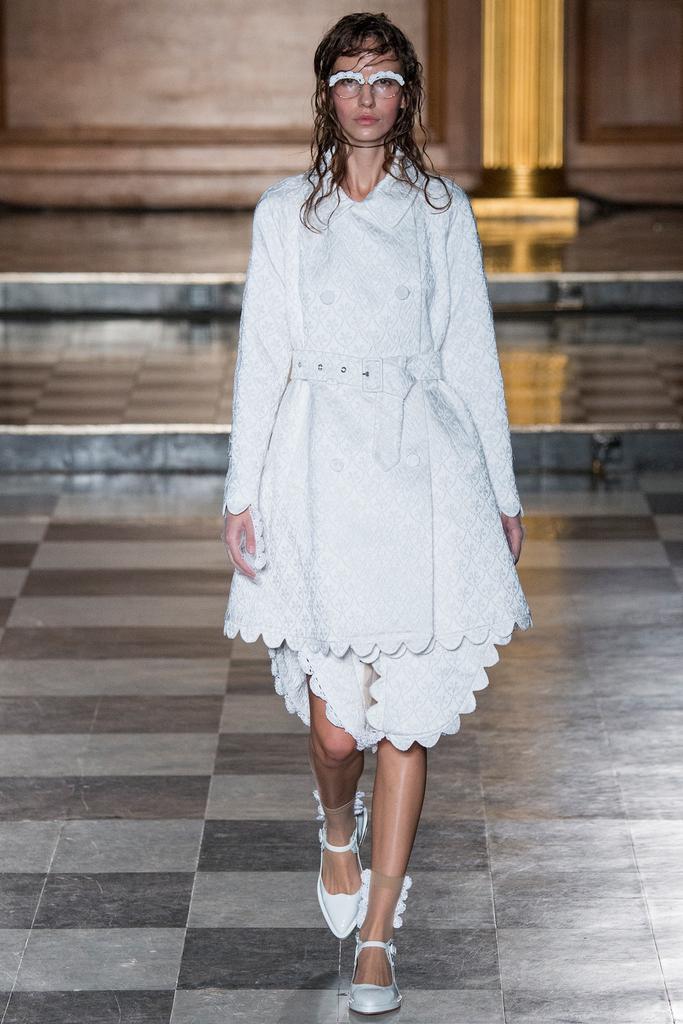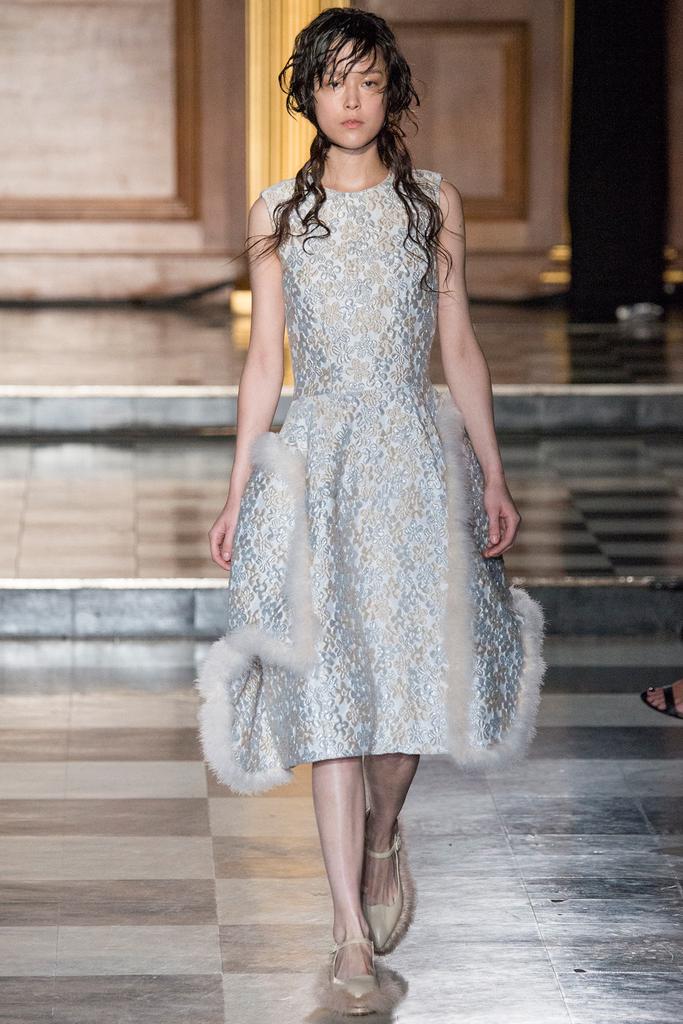 I am going to need to add this fascinoma to my own personal repetoire! YOWSA! Cloquet with metallic detail and feathers.....I even love those wacky shoes! This would be perfect for the Ballet opening which tends to attract a younger slightly less formal crowd than the opening of the Opera or Symphony.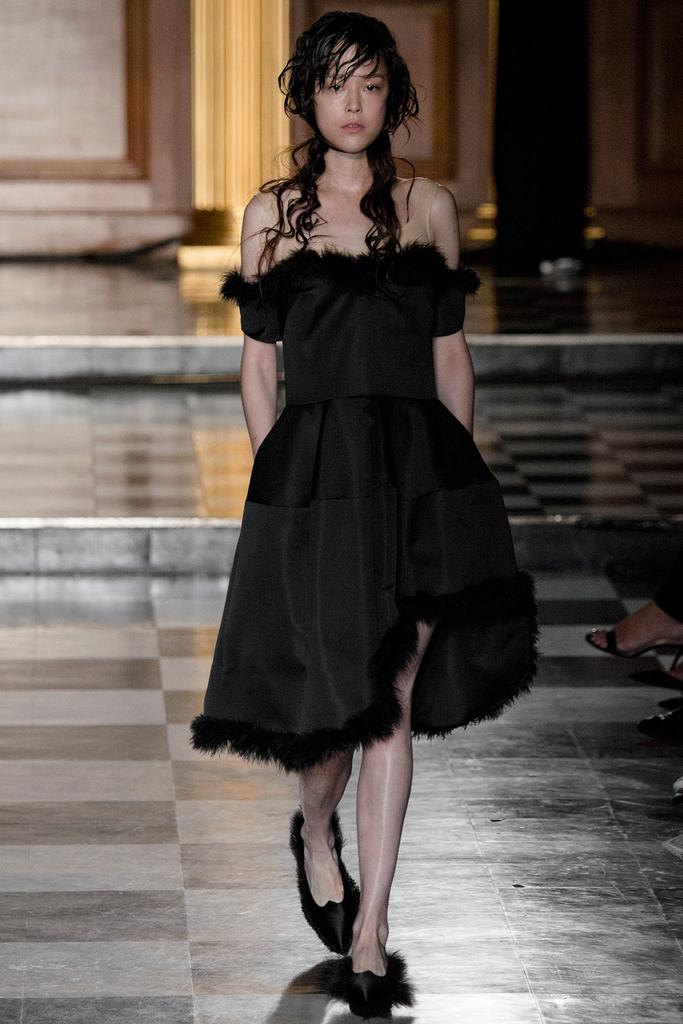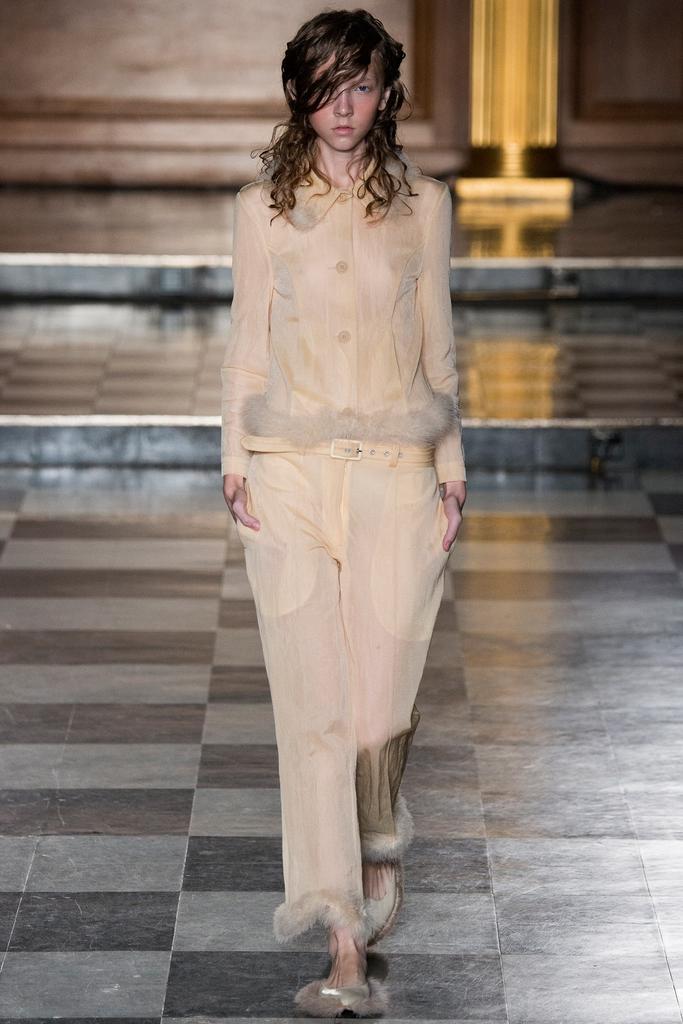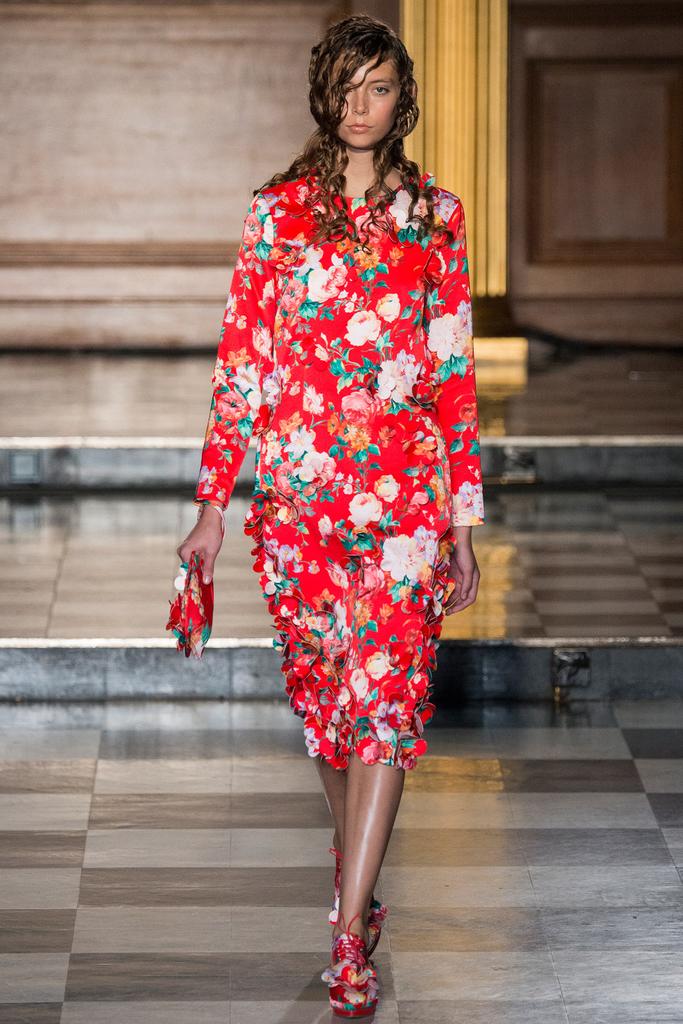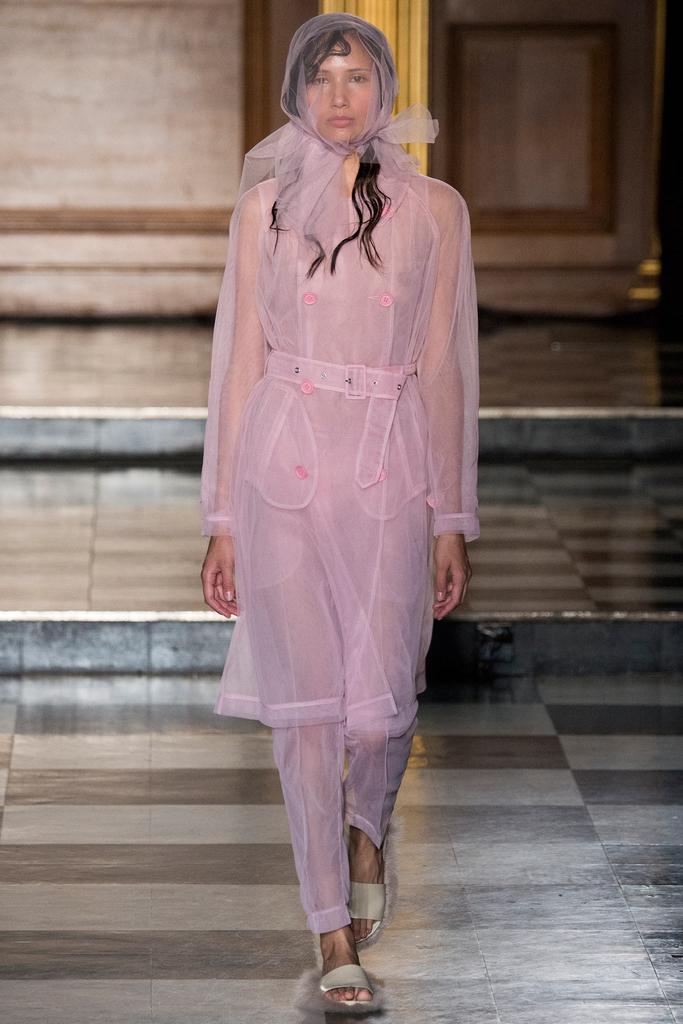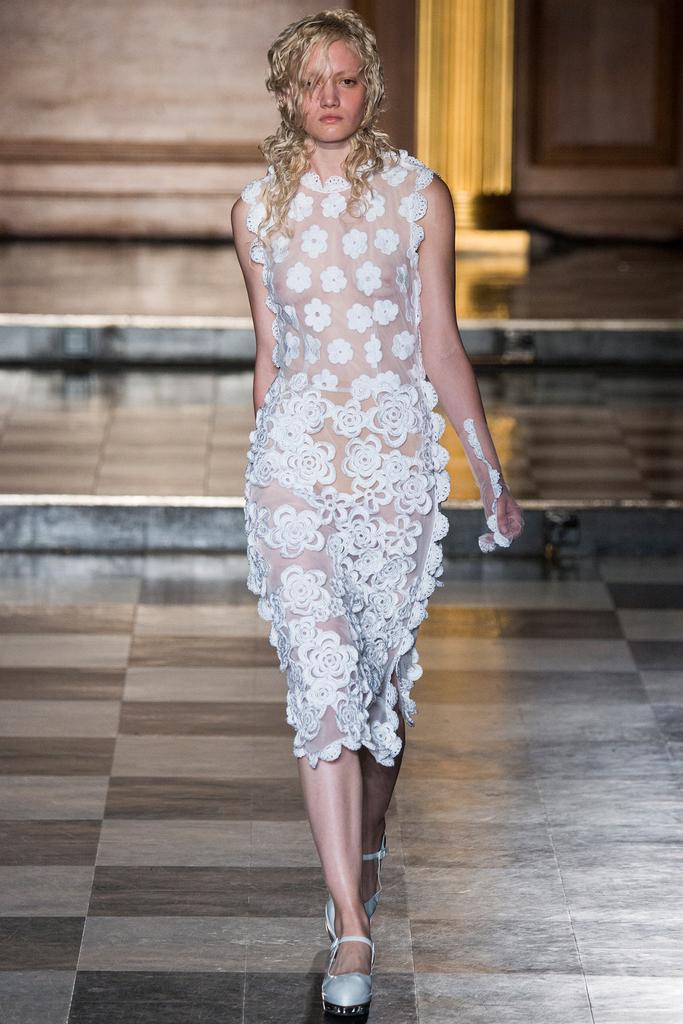 SIMONE ROCHA
Where to even begin with this collection, so far my favorite, with a Valley of the Dolls vibe. And with a few key underpinnings, all pieces are quite wearable. These entries are lady like and yet sexy and alluring given the silhouettes and fabrications. Rocha is the current "IT" designer IMHO, and is it any wonder with these last collections? And the good news is that the price points are quite reasonable in the scheme of things. If you live in San Francisco, try Saks Fifth Avenue and Susan's on Sacramento street for these fabulous creations.
More London to come as we segue to Milan! The drama continues...
Images brought to you by www.style.com