We all need a "happy place", a place where the air is clean, the atmosphere calm and inspiring, where everyone knows your name……and for me? Yep, LOUIS VUITTON, Union Square San Francisco.
Clean spartan lines, sky high ceilings, spotless surroundings, filled with a host of IMPECCABLE hip and cool ready to wear and THE covetable iconic and newfangled purses, bags, and luggage.
And of course the sales associates are some of the best. Charming, kind, and gracious. (And I don't even have stock in LVMH).
From my recent LV visitation, pieces from and inspired by runway FALL WINTER 2015 and RESORT 2016:
A 70's influence continues to permeate the collections, but with more of a rock 'n roll edge, versus the flowy bohemian variety typified by Etro and Chloe, admixed with 60's inspired frocks. All good.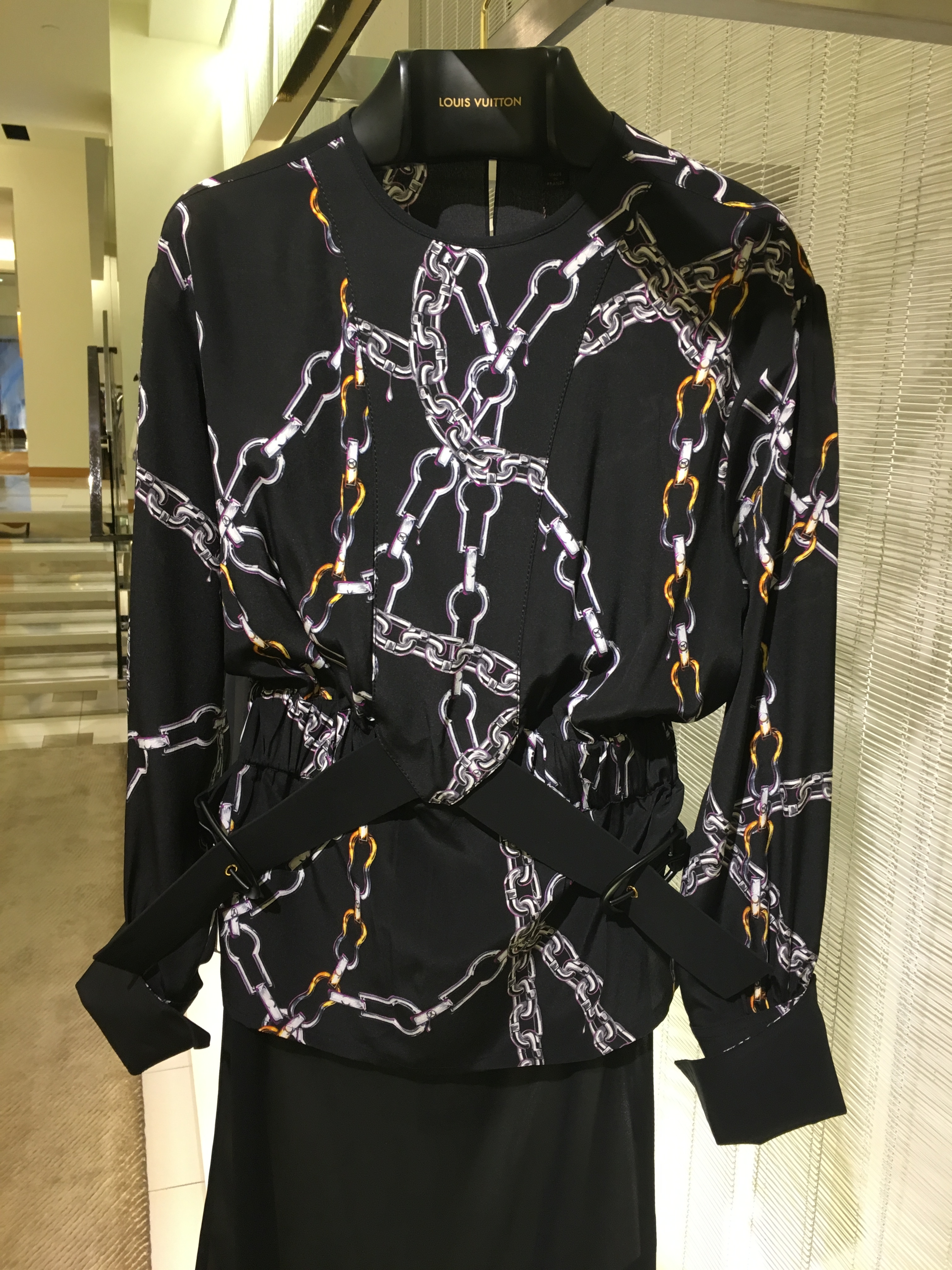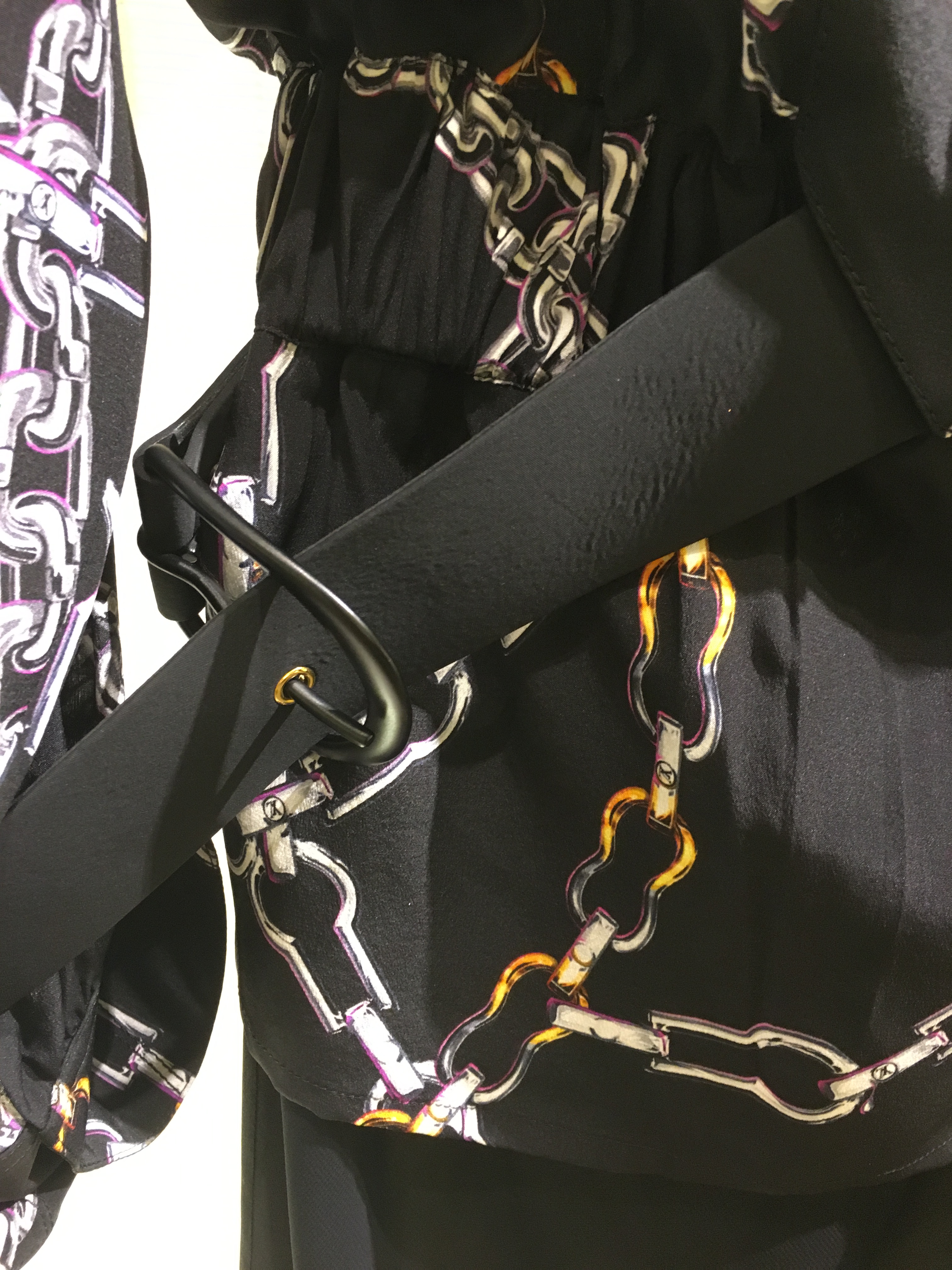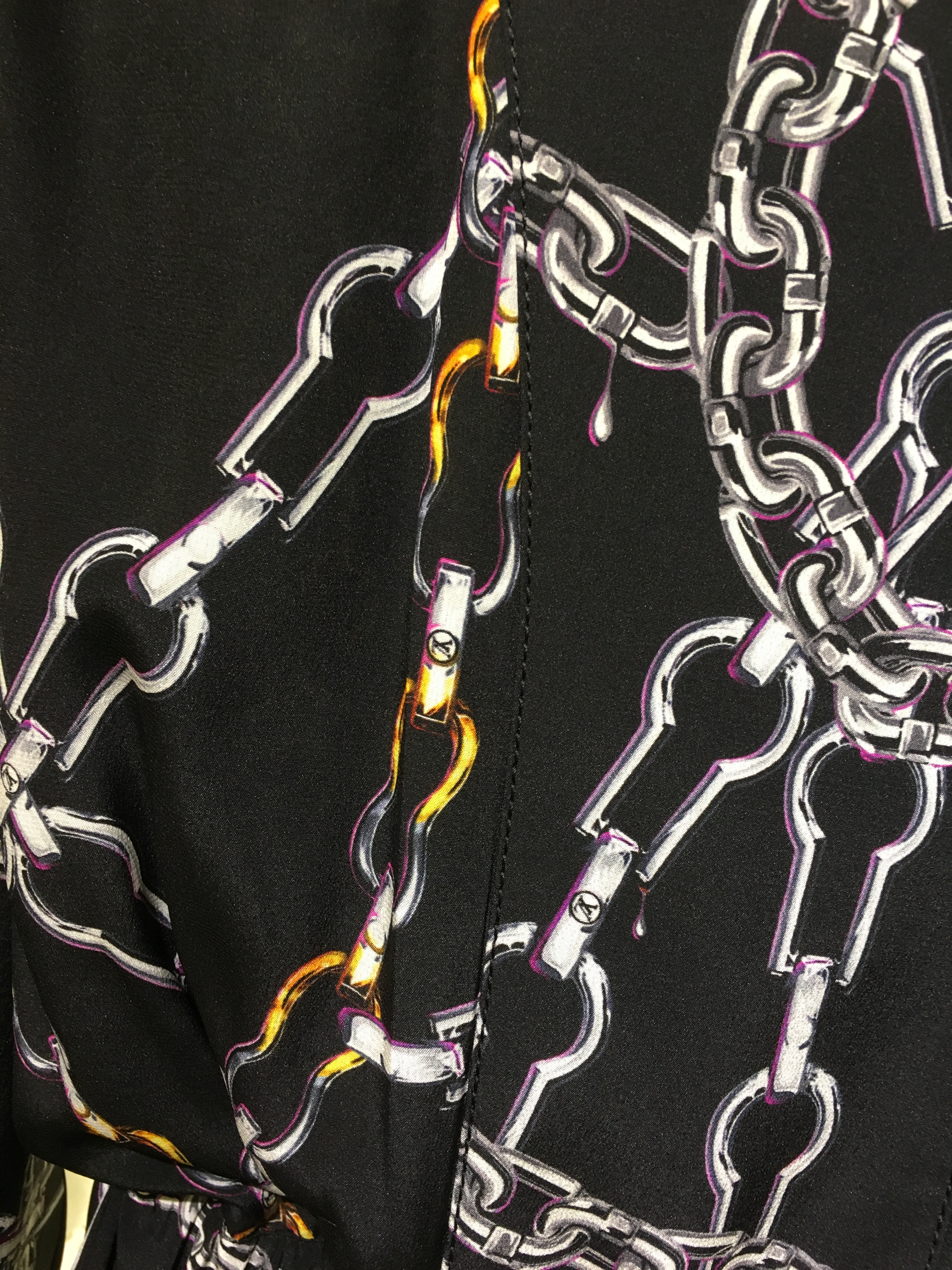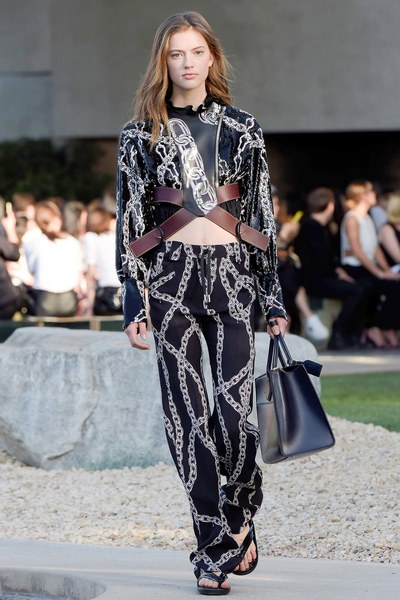 Sometimes the ready to wear version available in the store will differ slightly from the runway sample. (And sometimes the runway samples never make it to production for a variety of reasons).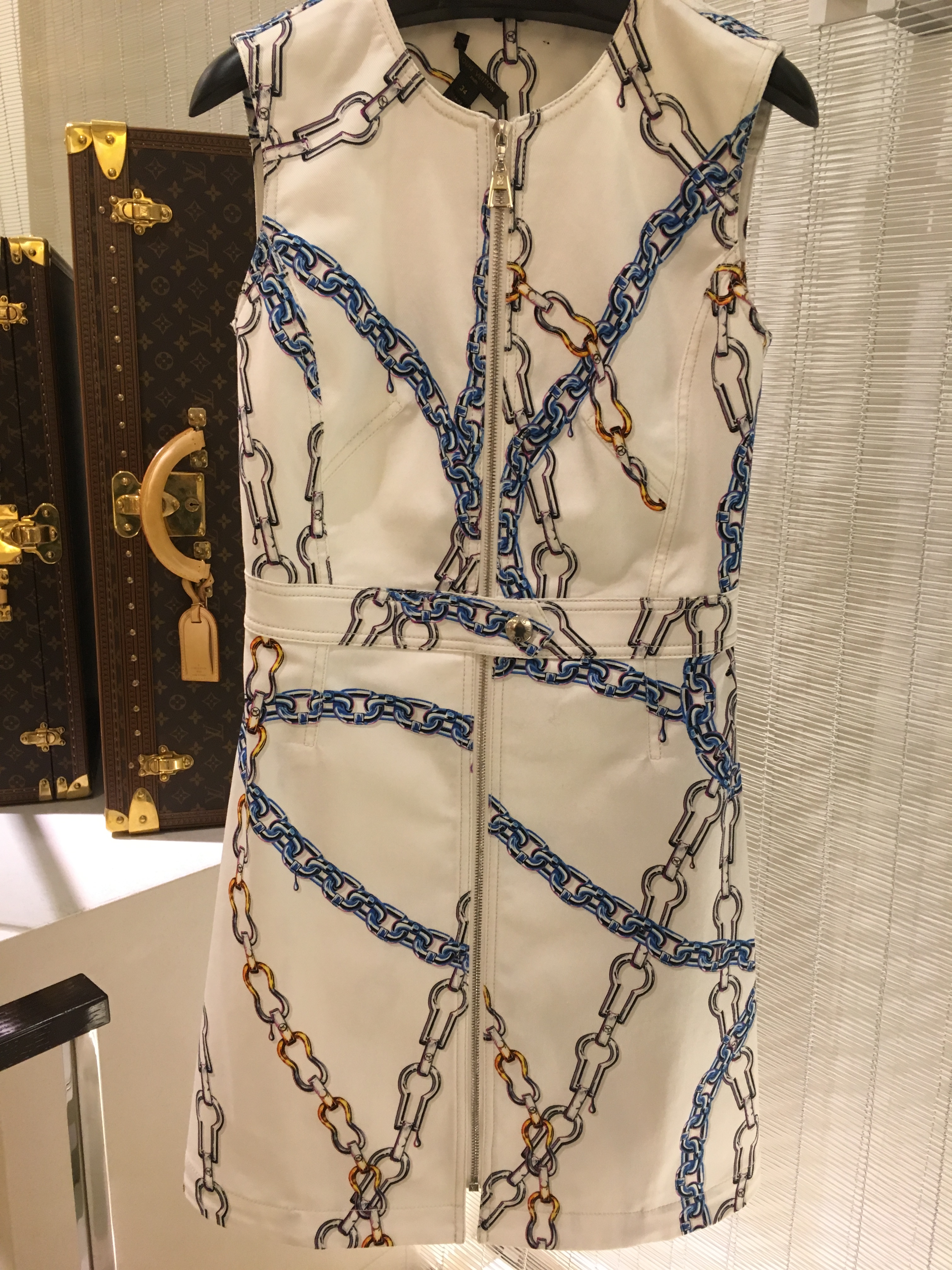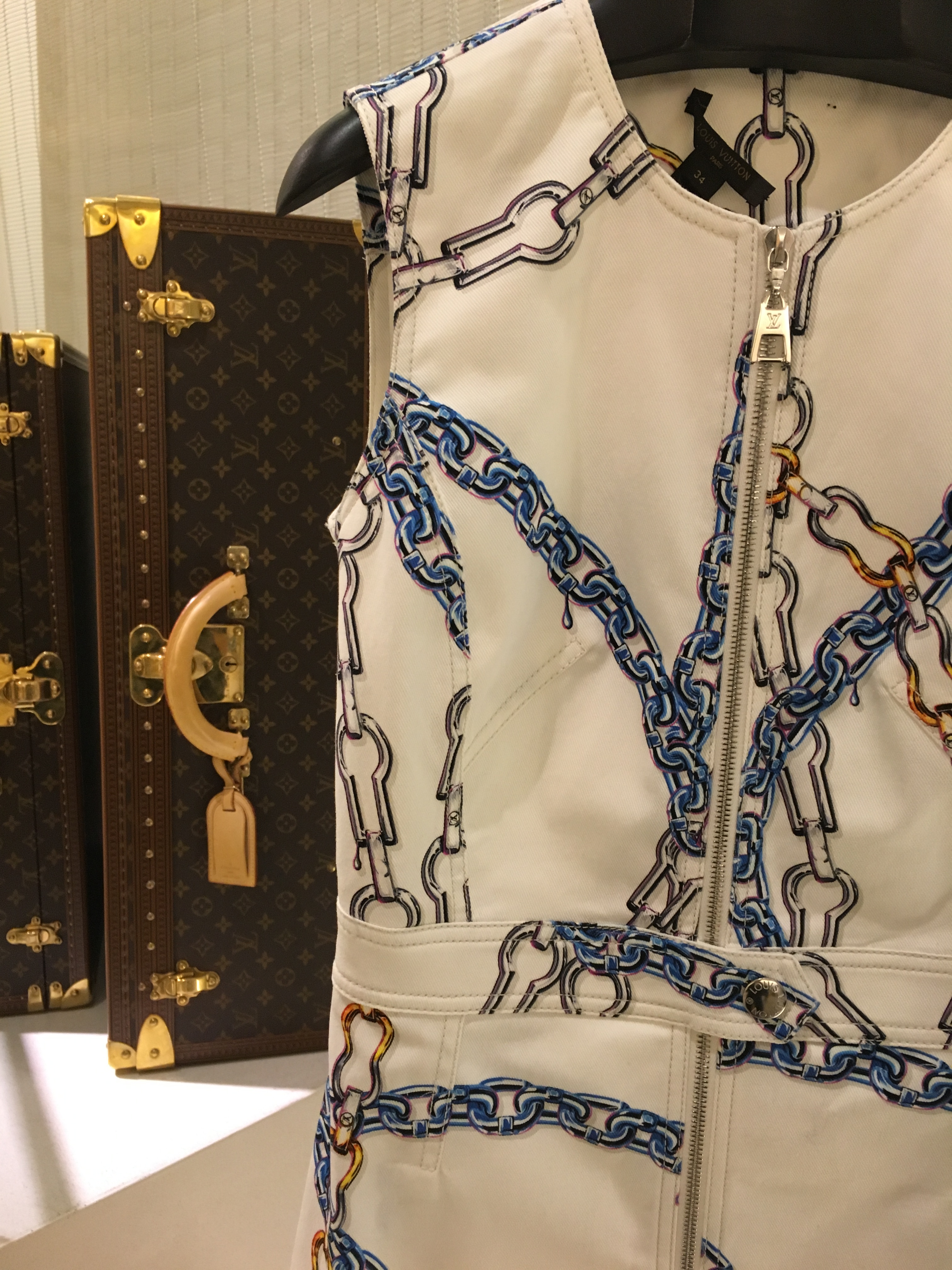 Iconic resorty wear.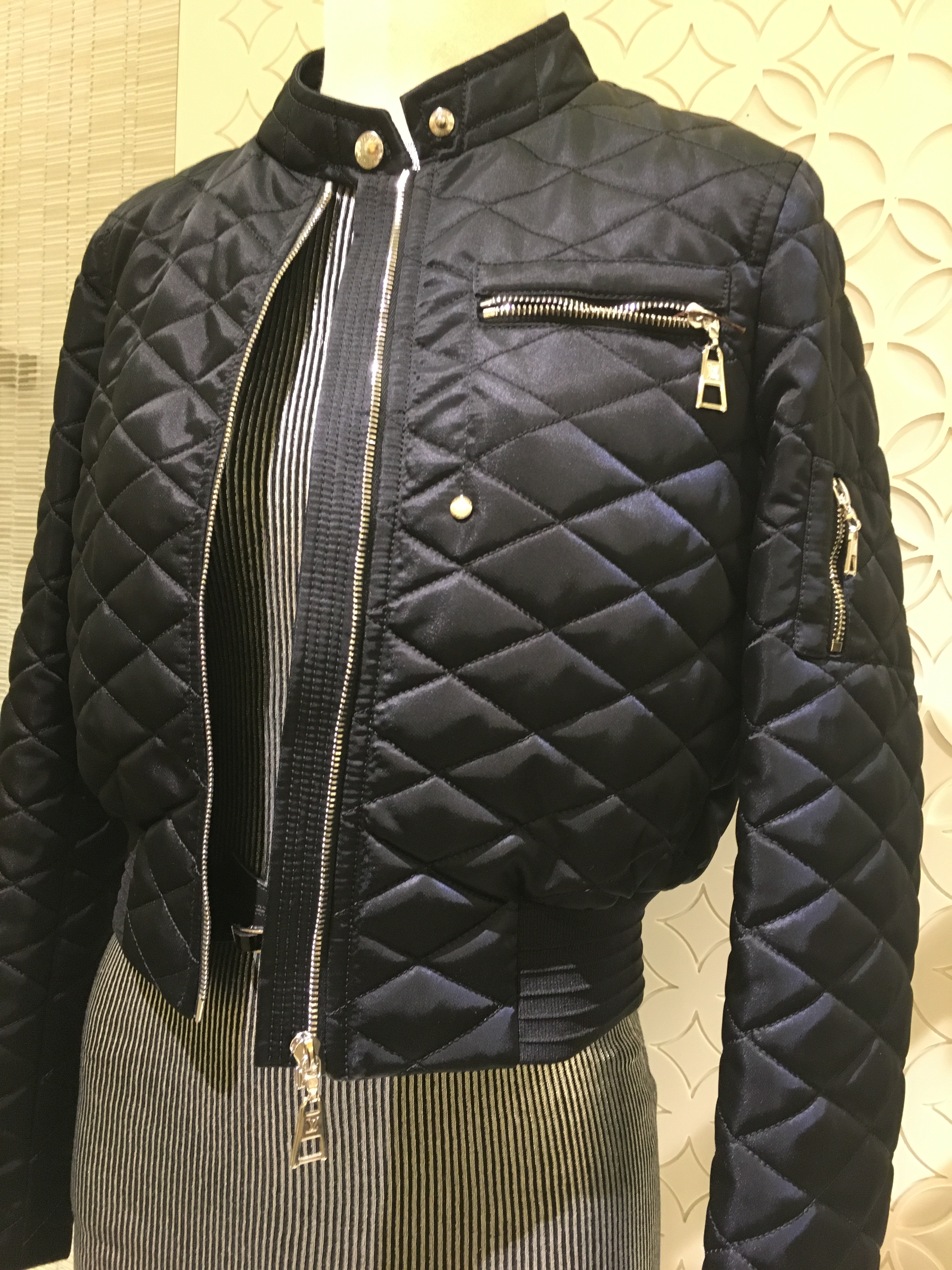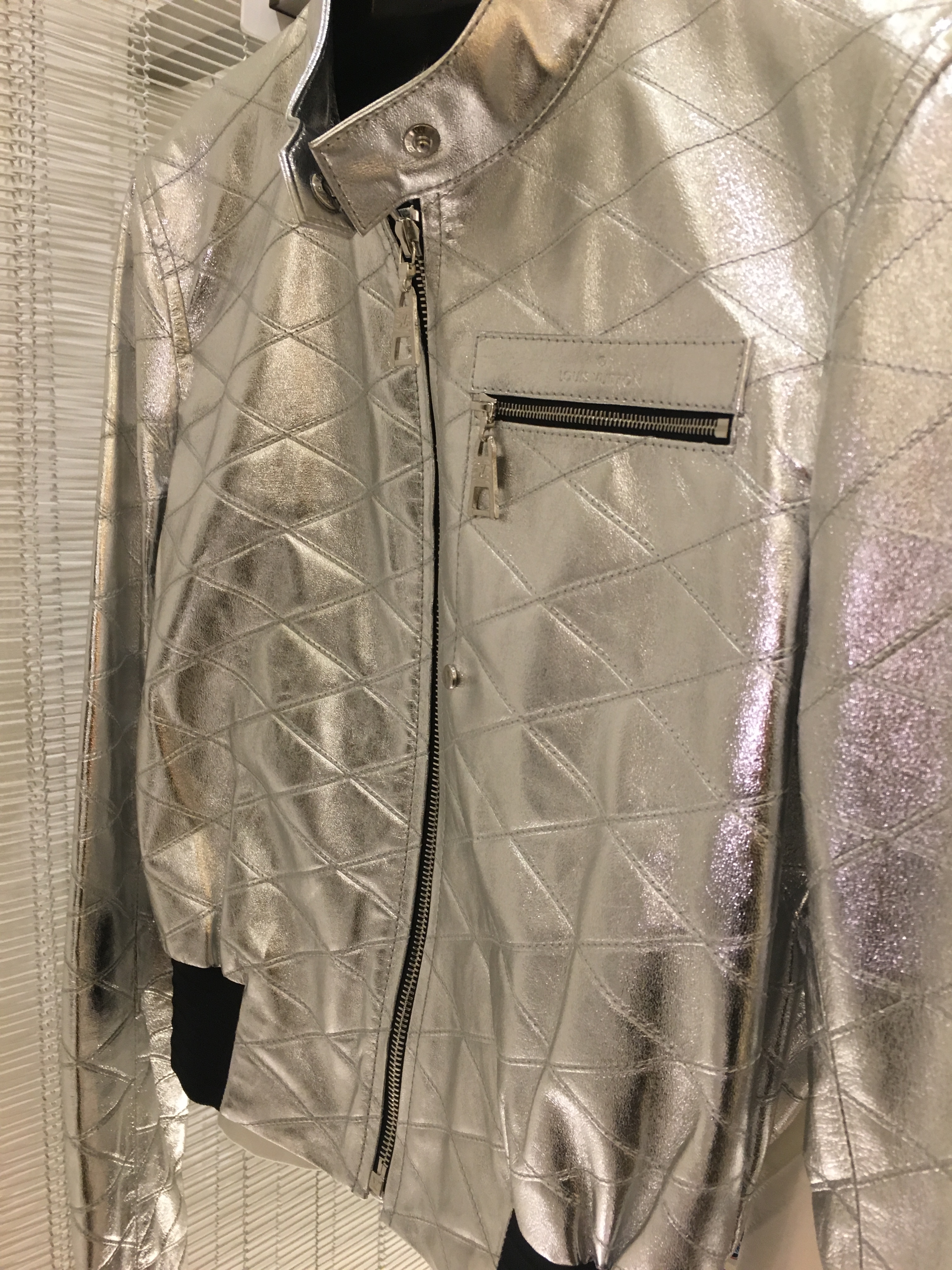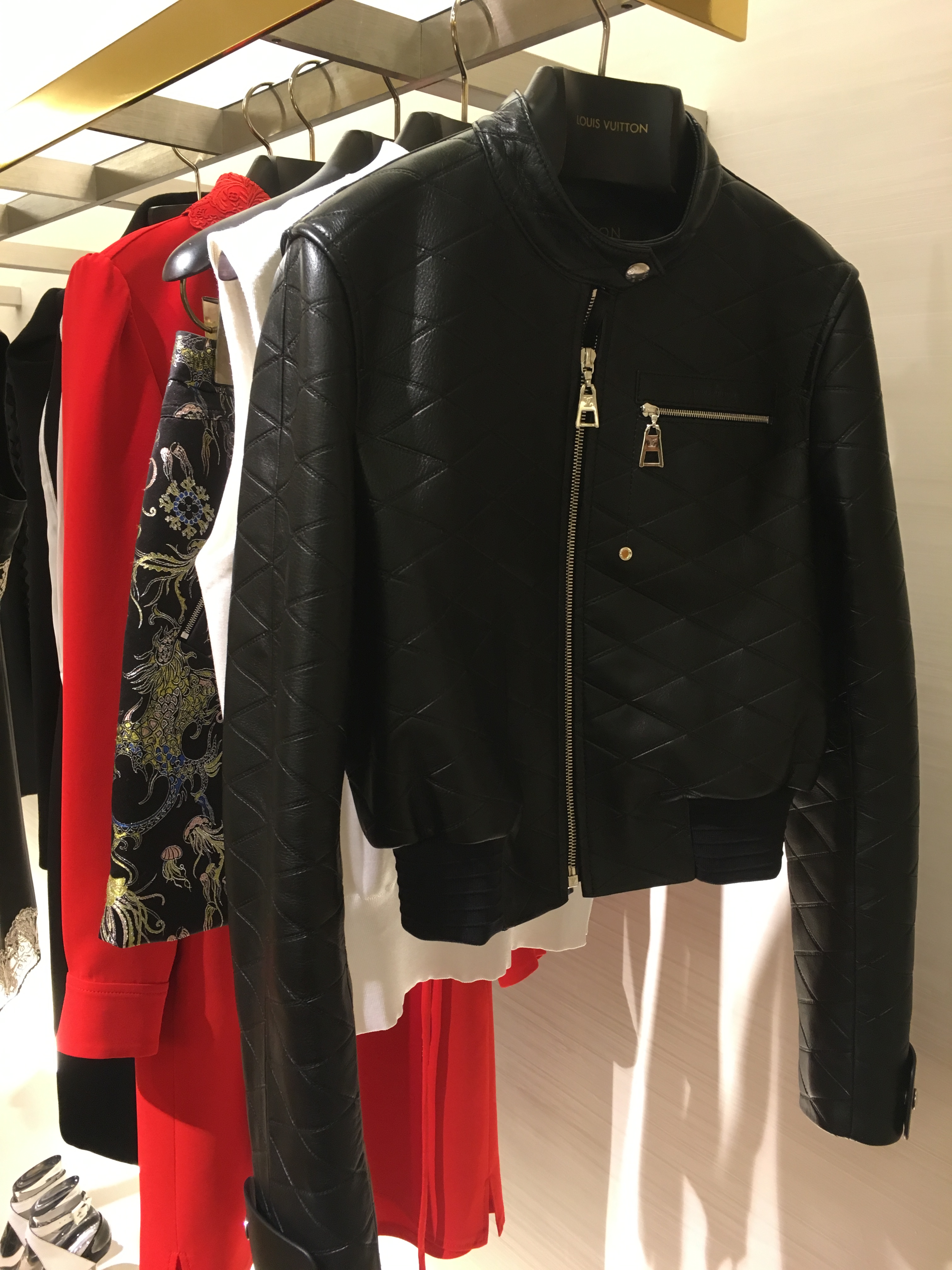 Three versions of the BOMBER jacket. METALLICS are in! A little sporty, a little Vegas…all good to glam up jeans and black trousers.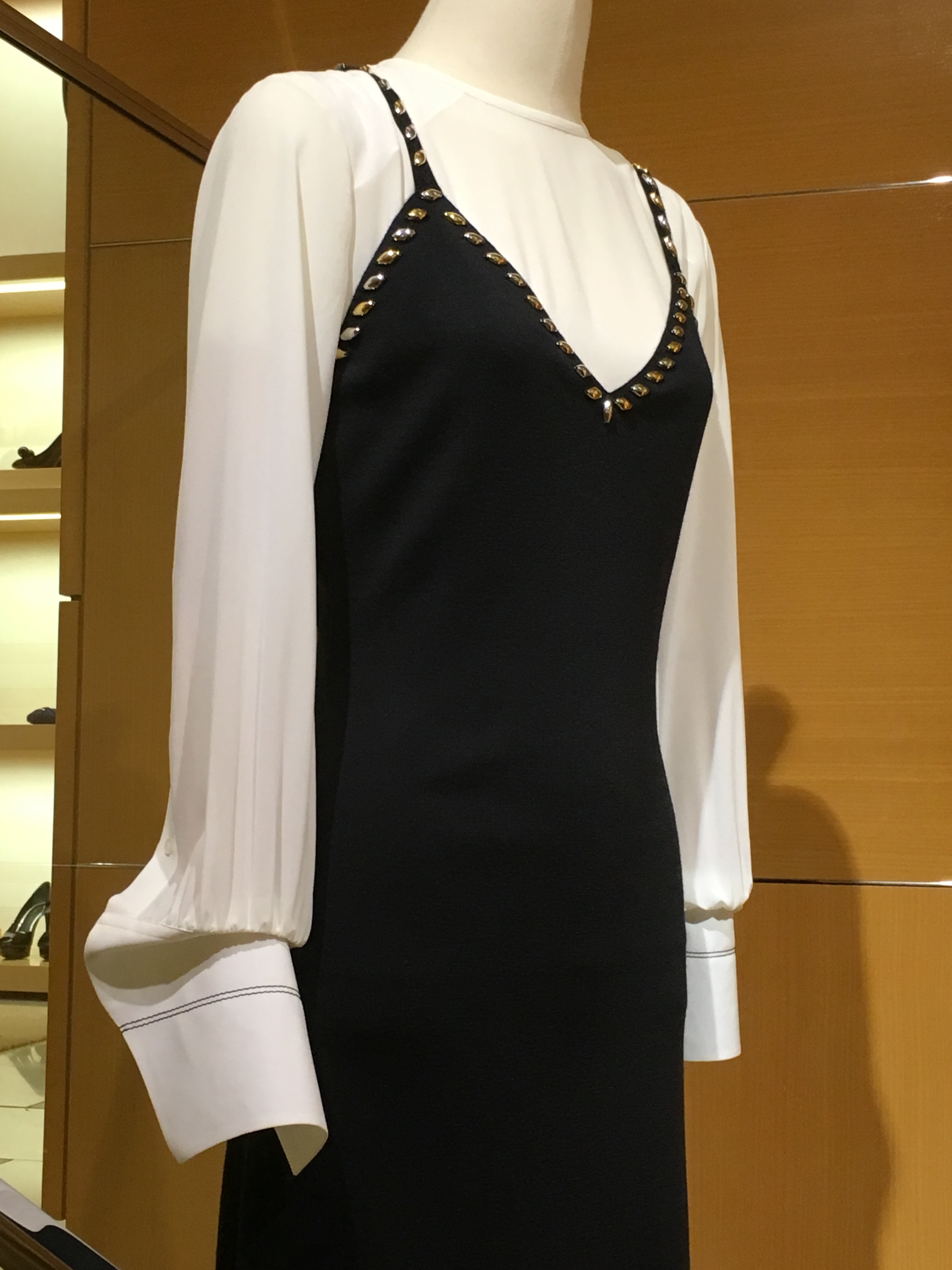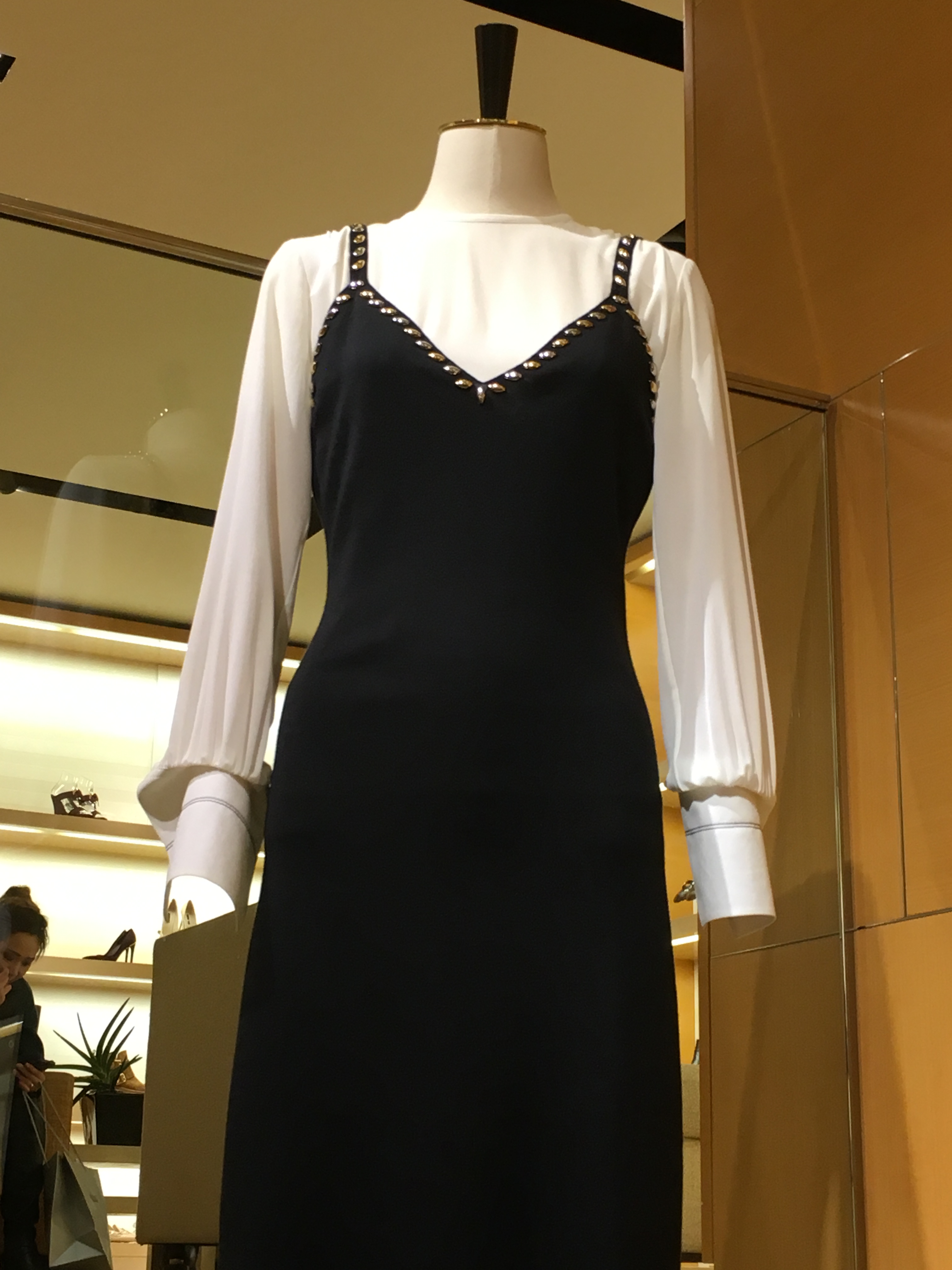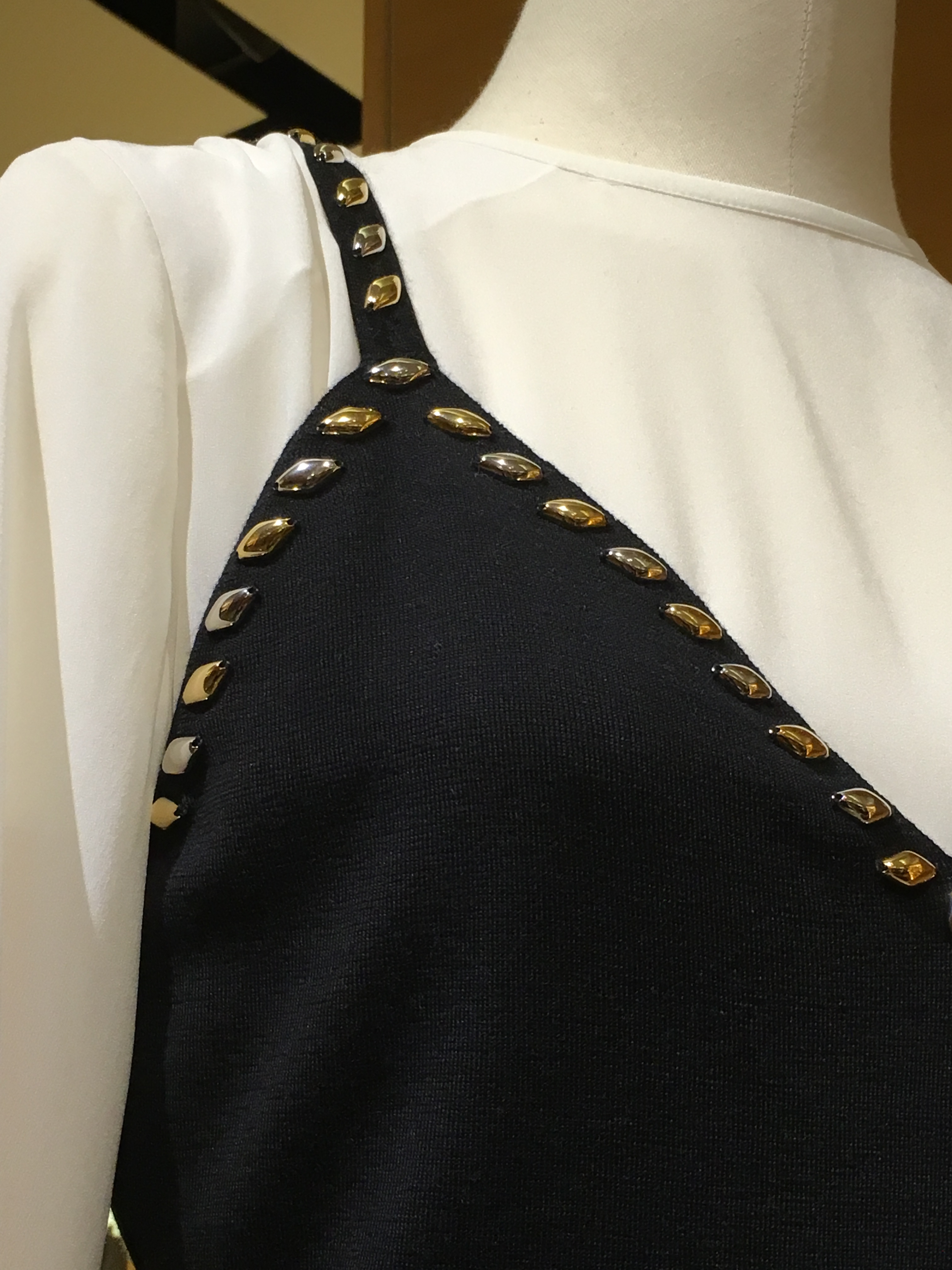 Change the tone of a casual spring dress by pairing with a white silk blouse (and maybe you're just not in the mood to show arms and cleavage). Layers.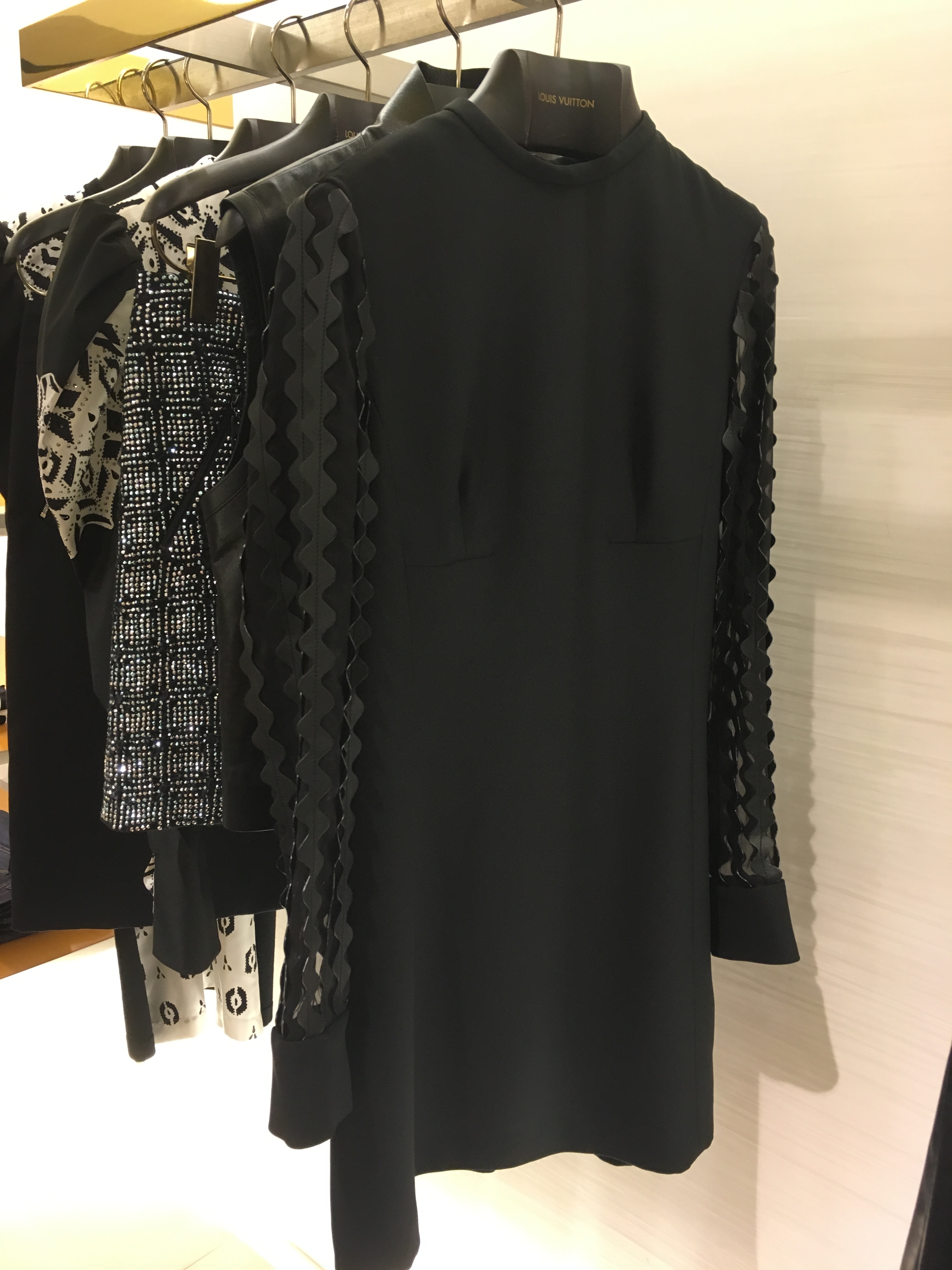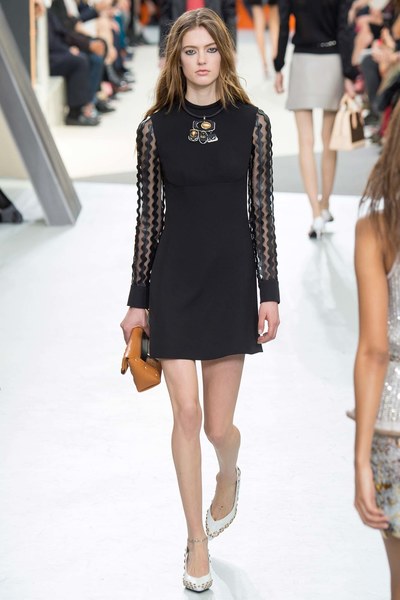 Another yummy shift dress. Can double as a tunic. Wear with GO-GO boots for Nancy Sinatra flare, patent Manolo's for a cocktail affair, or riding boots when you want to be the coolest chick in the room. Jennifer Connelly has been spotted in this beauty.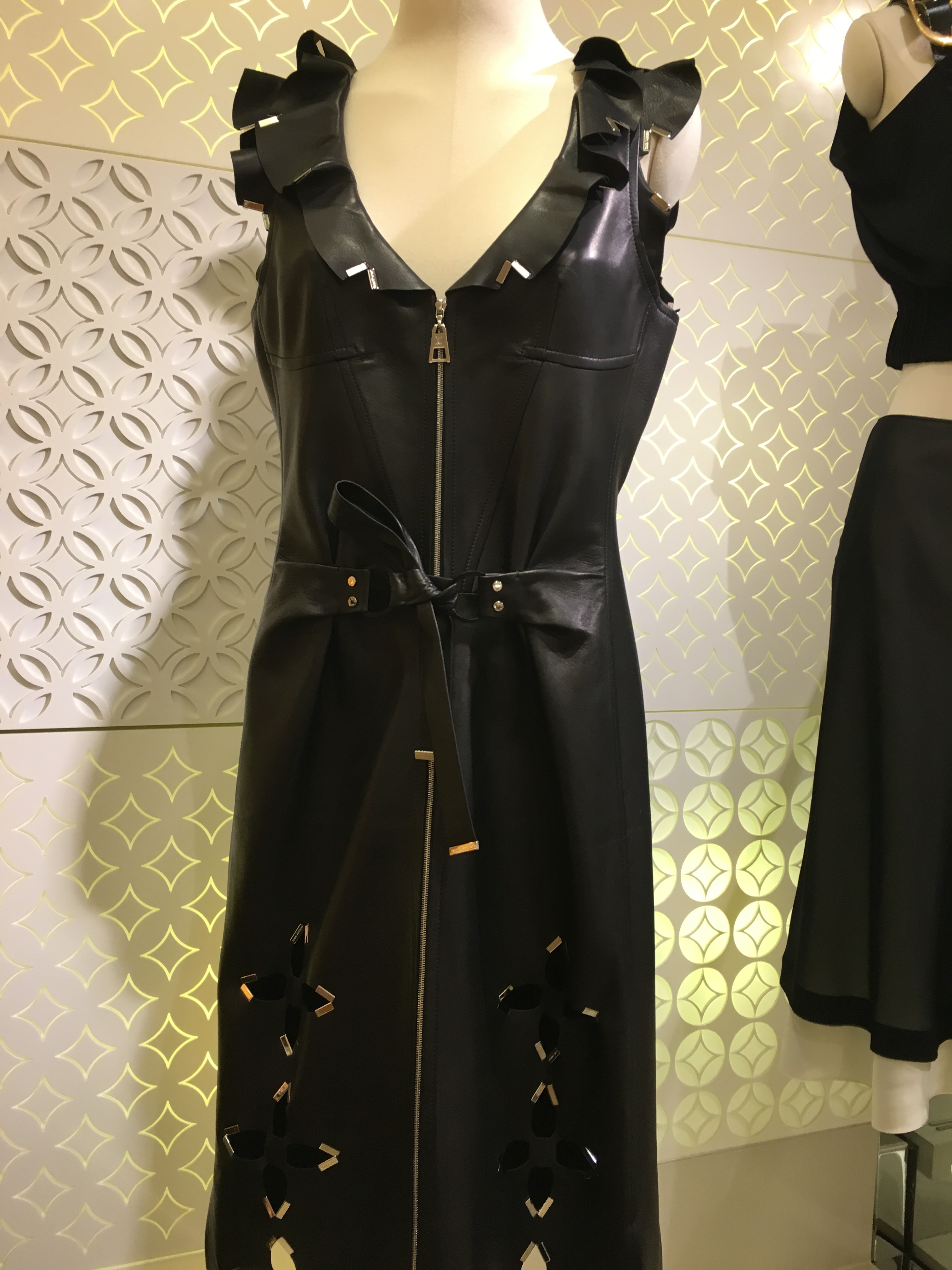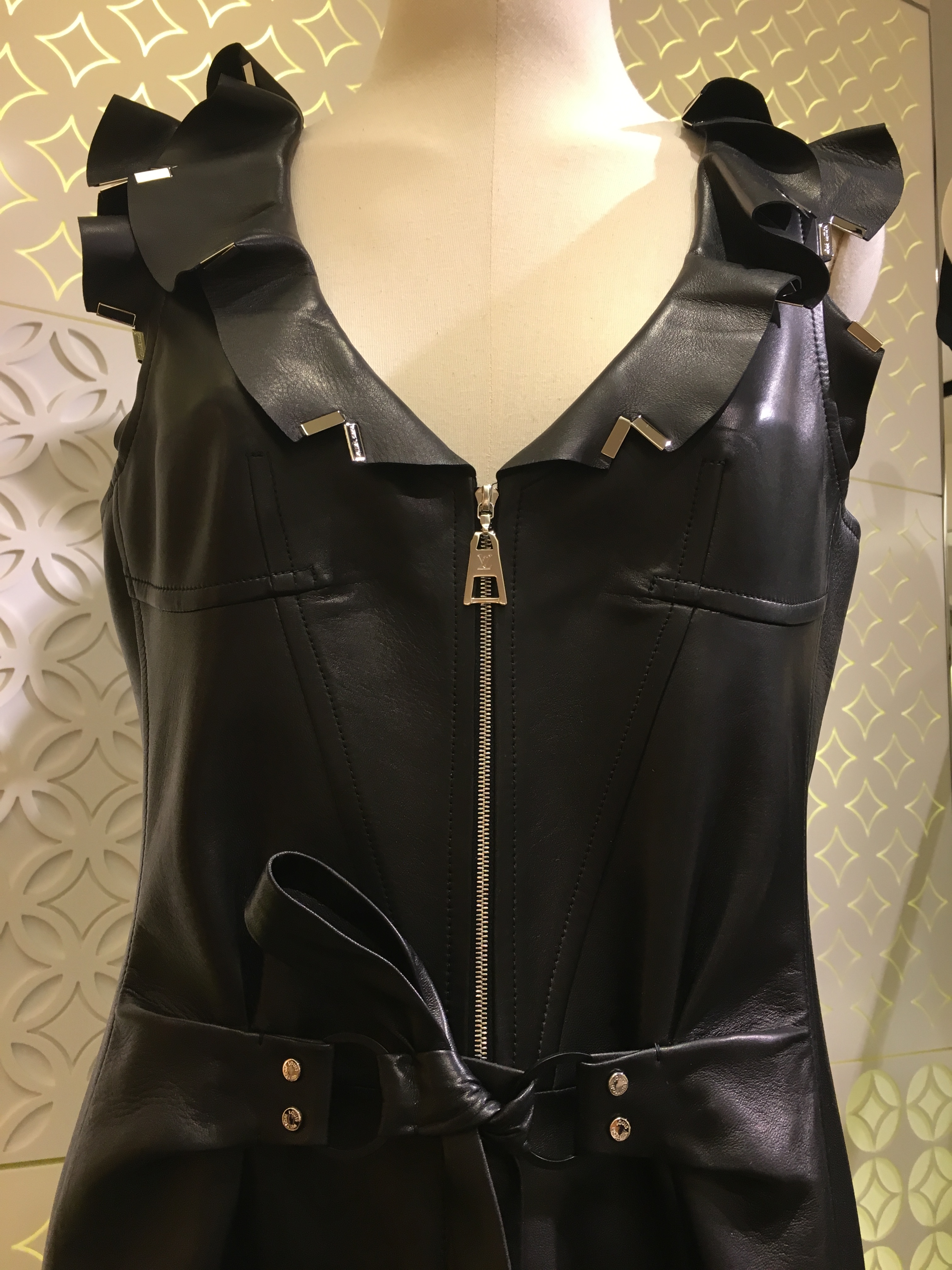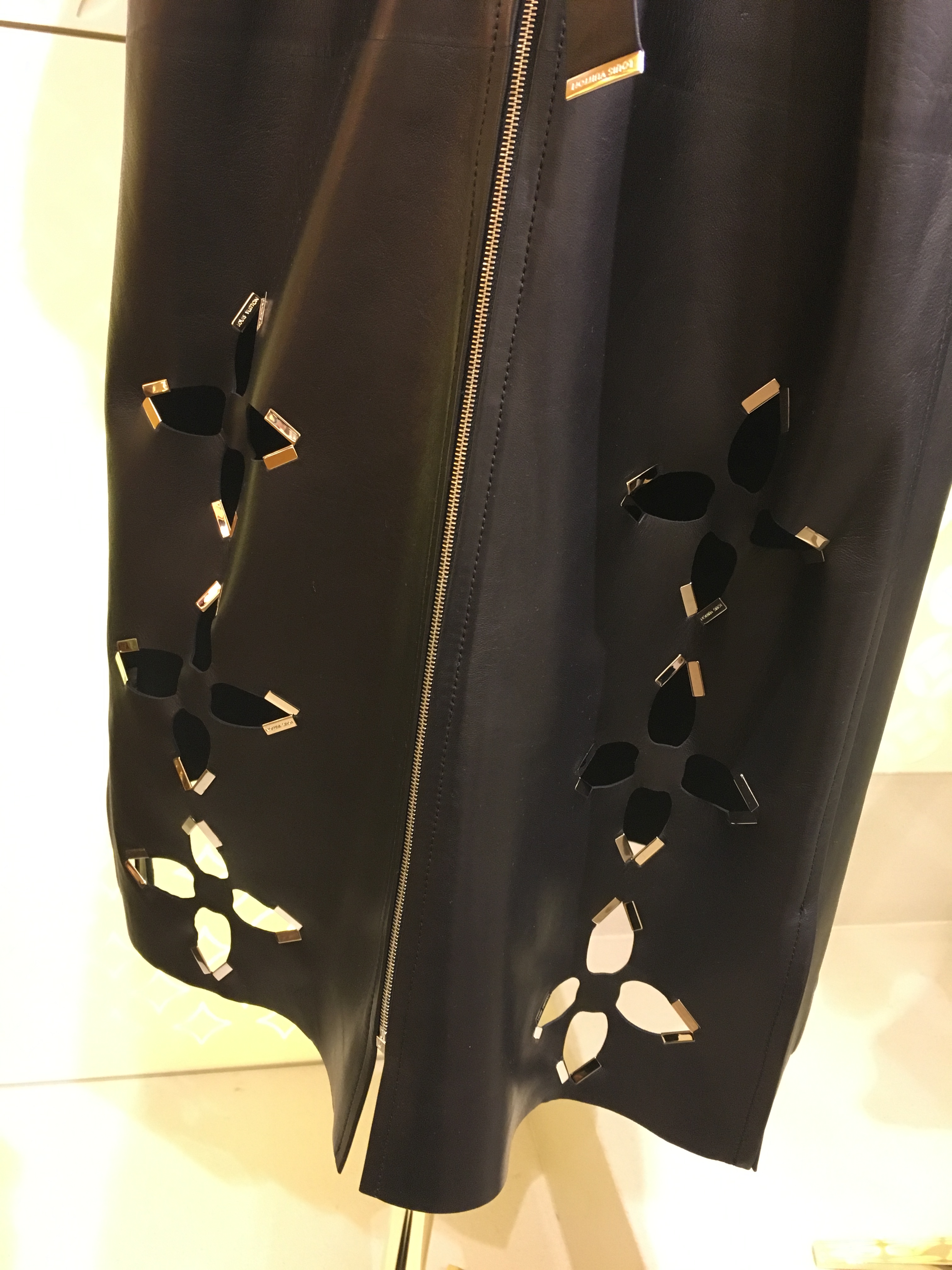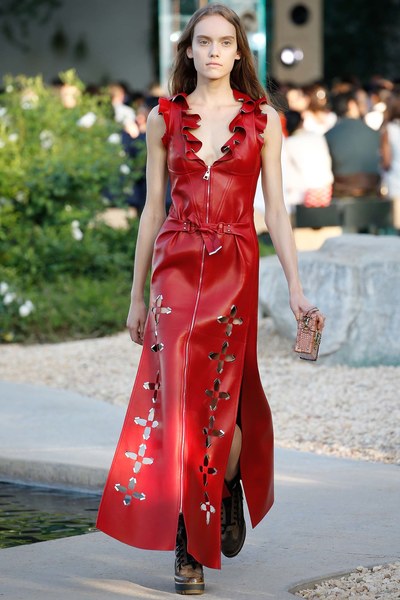 The long RED leather dress is dramatic and MUY BUENO hot and spicy. The shorter black leather dress? Cool, sexy, AND more pragmatic. Too much skin showing for yours truly. So, throw over a thin merino sweater or blouse of your choice. (Definitely something with ruffles to soften all that leather).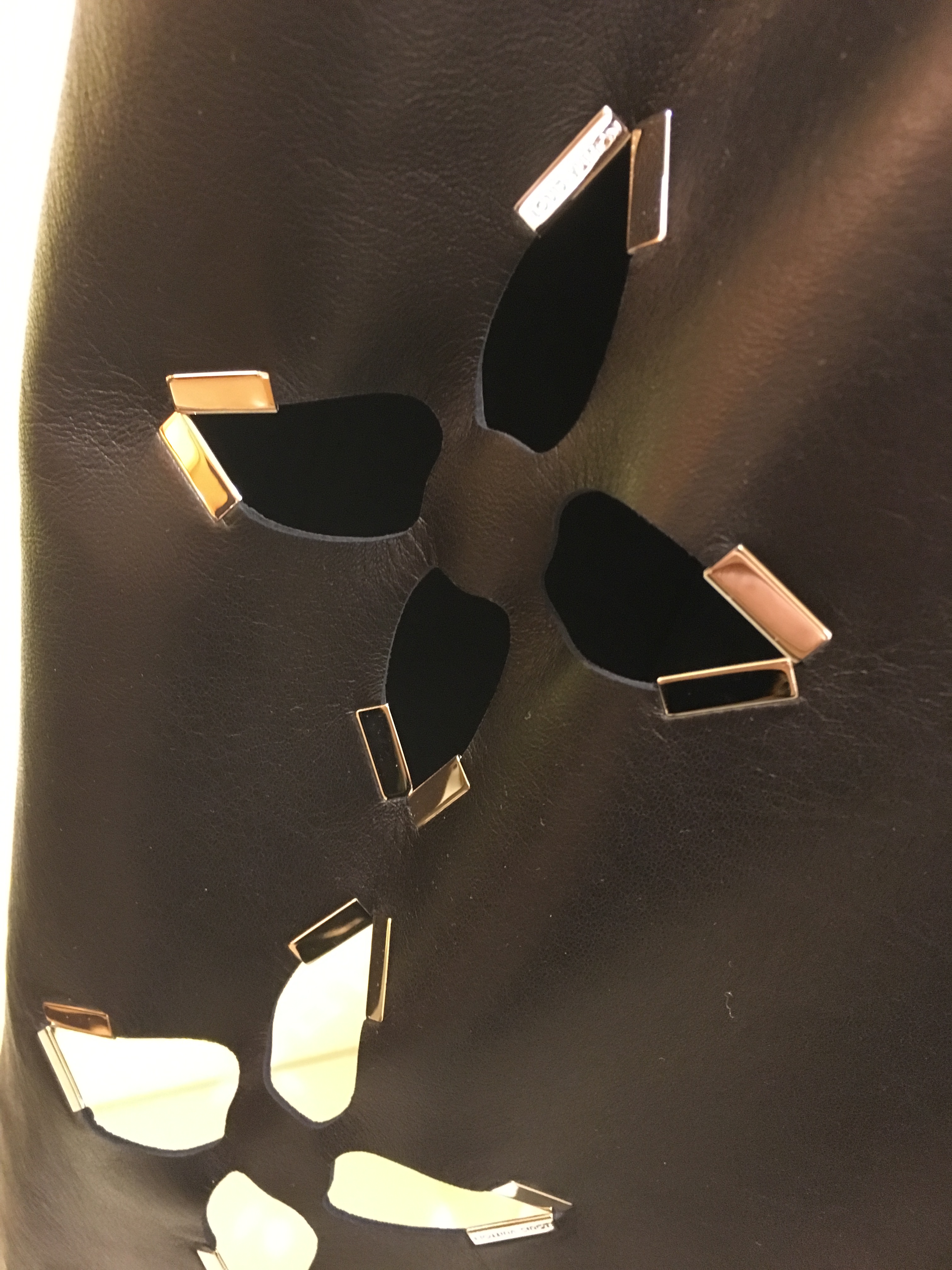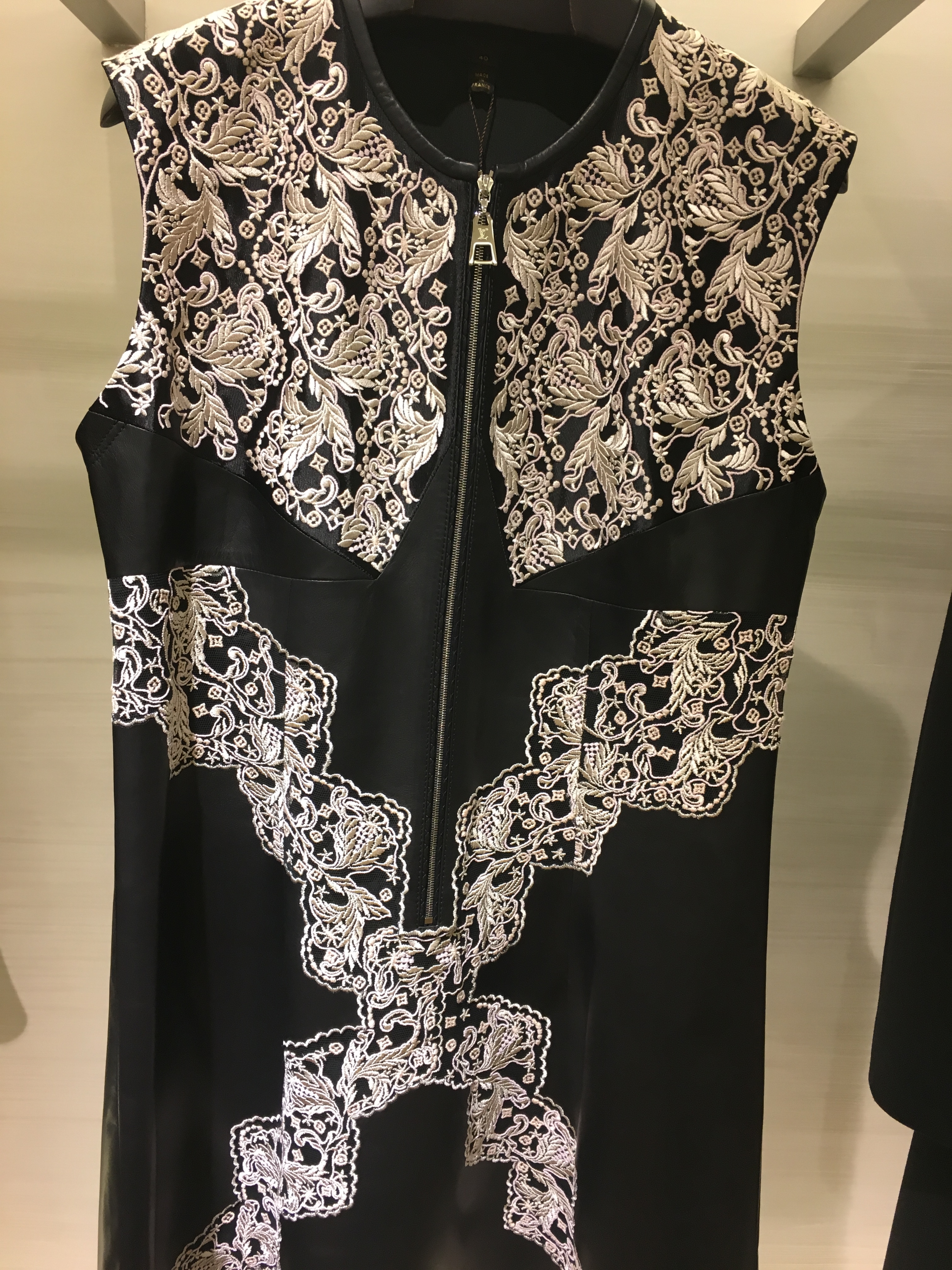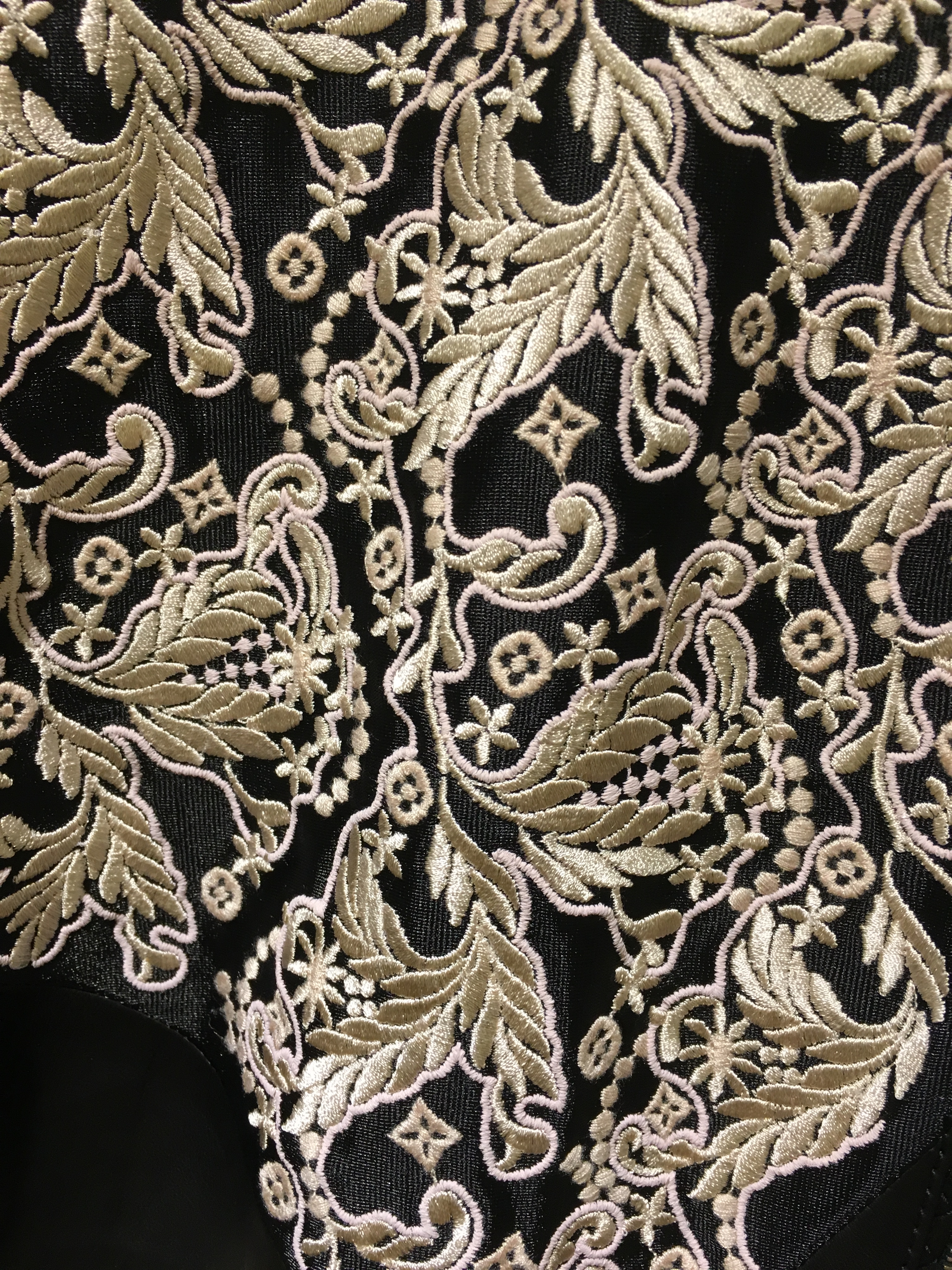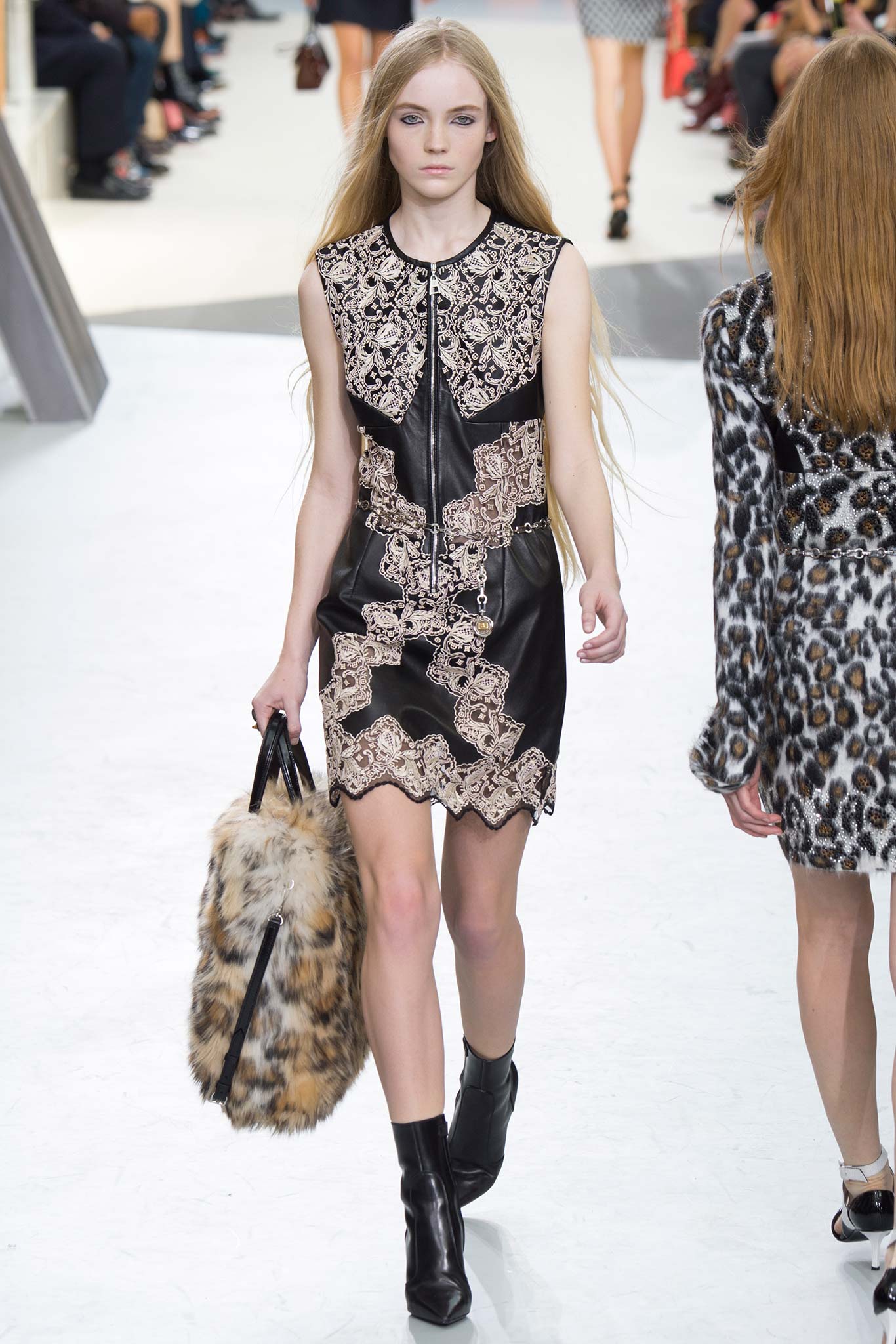 I'm still obsessed with this one……….s i g h.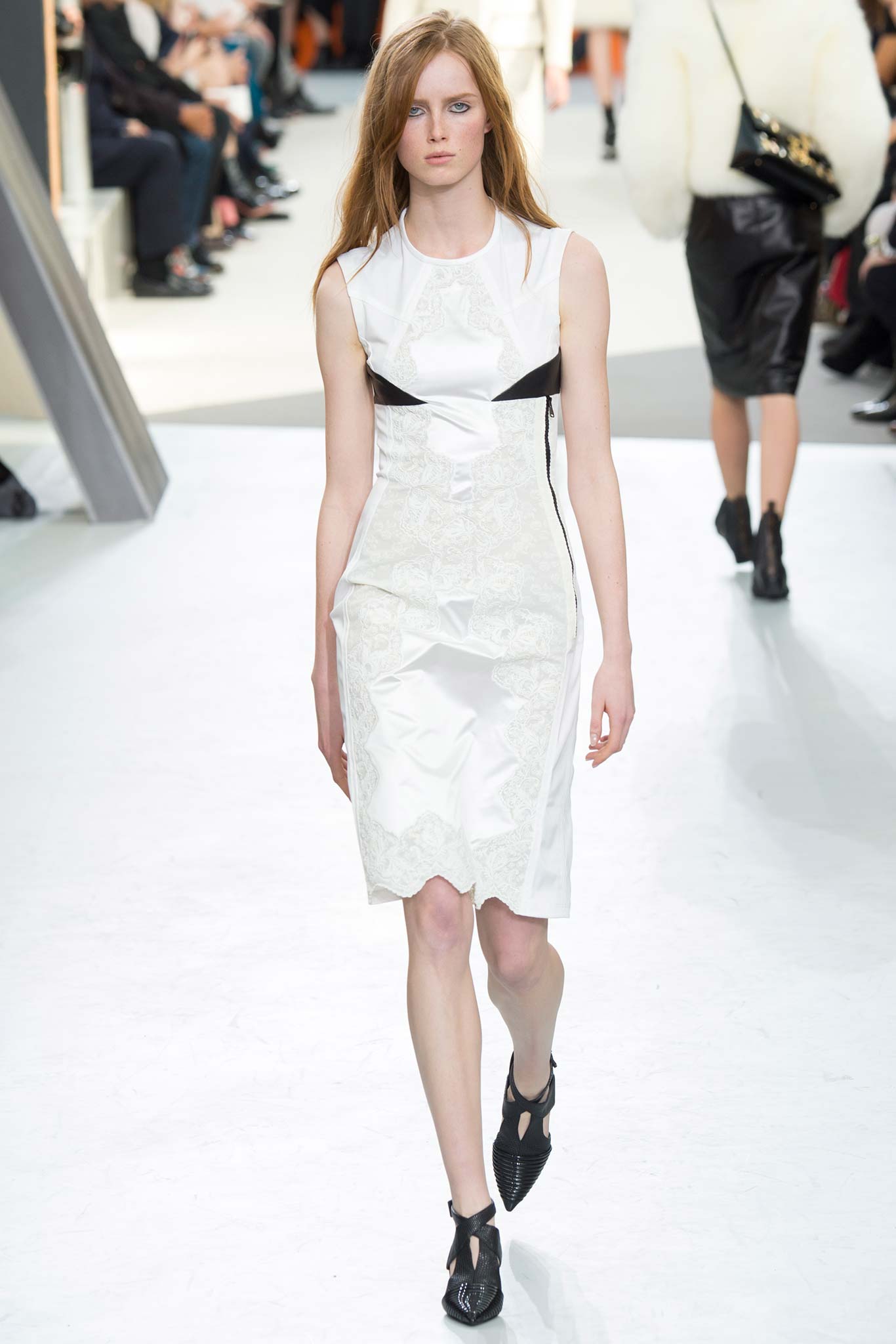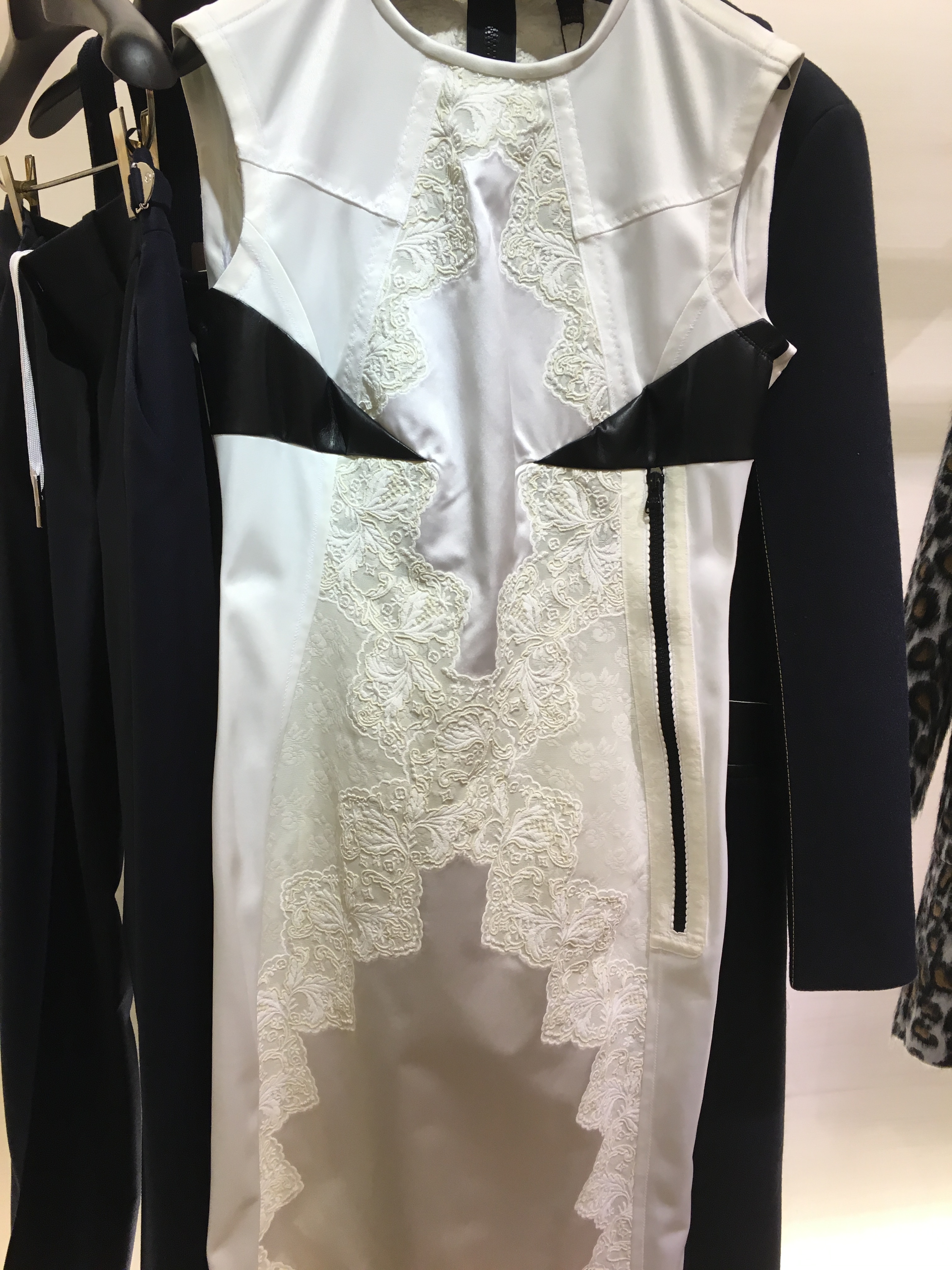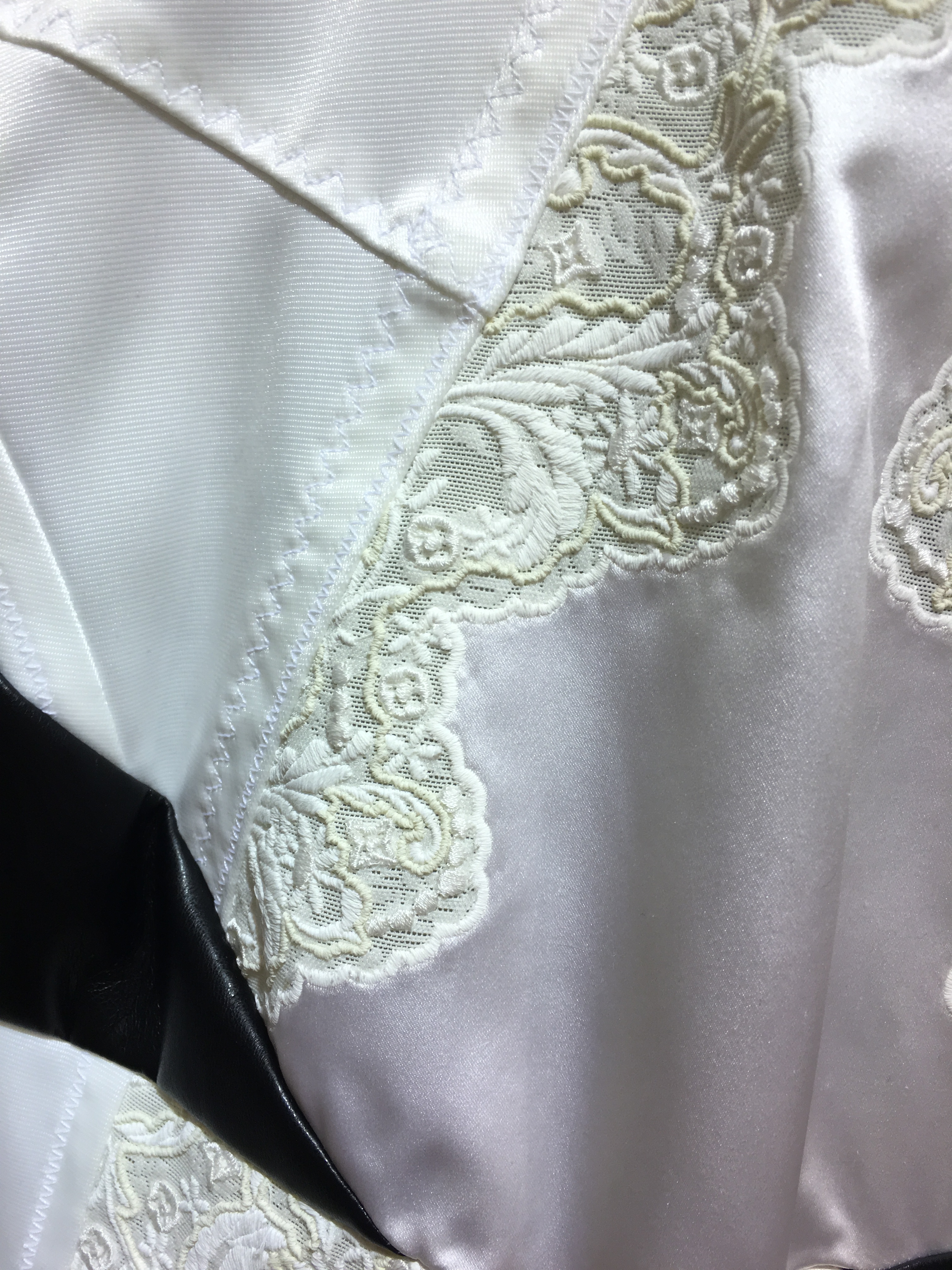 A version of the oh-so-trendy SLIP dress…….done like no other. It might look like a slip, but it has CORSET effect, aka spanx appeal…..something all we broads can benefit from.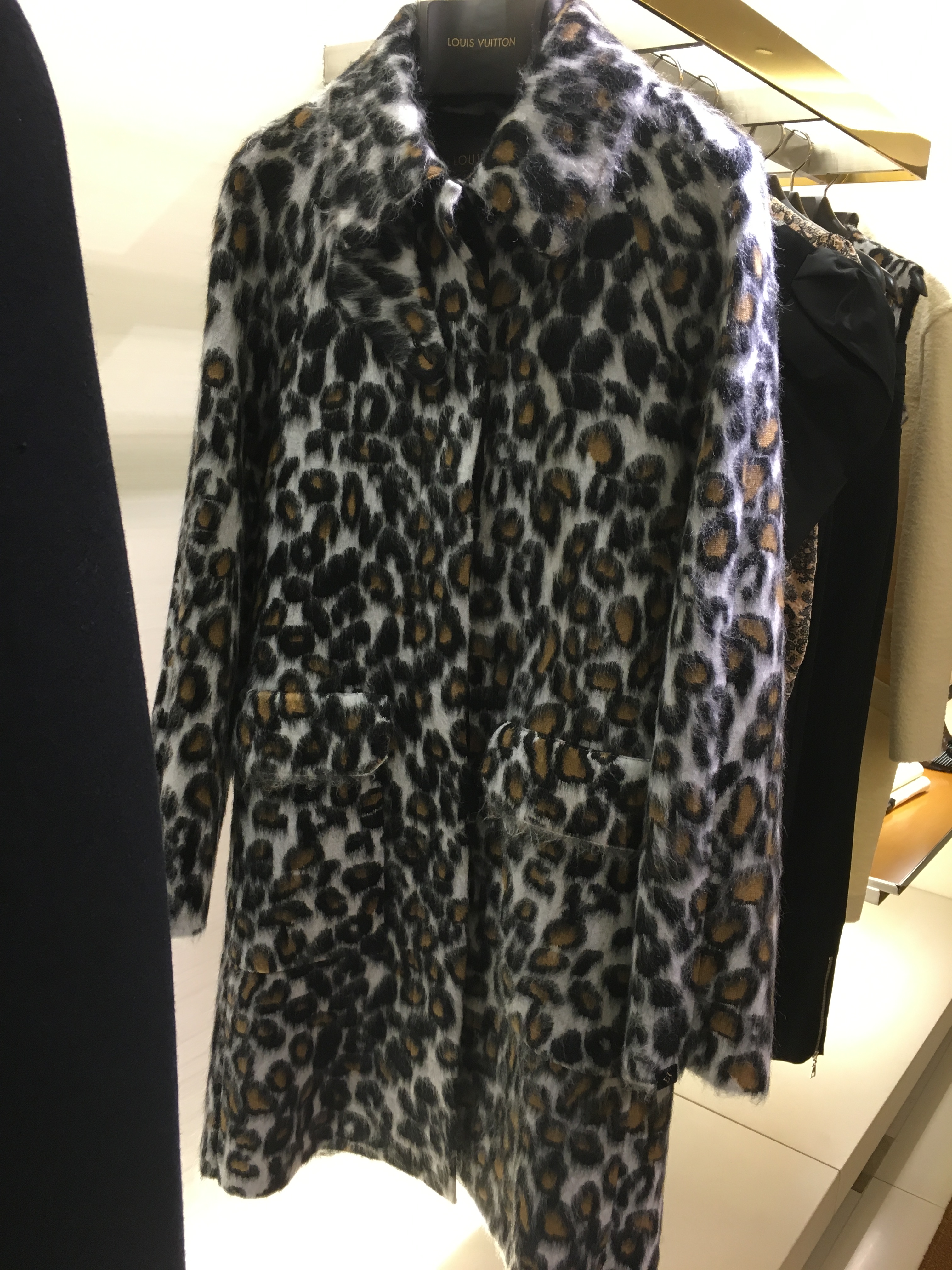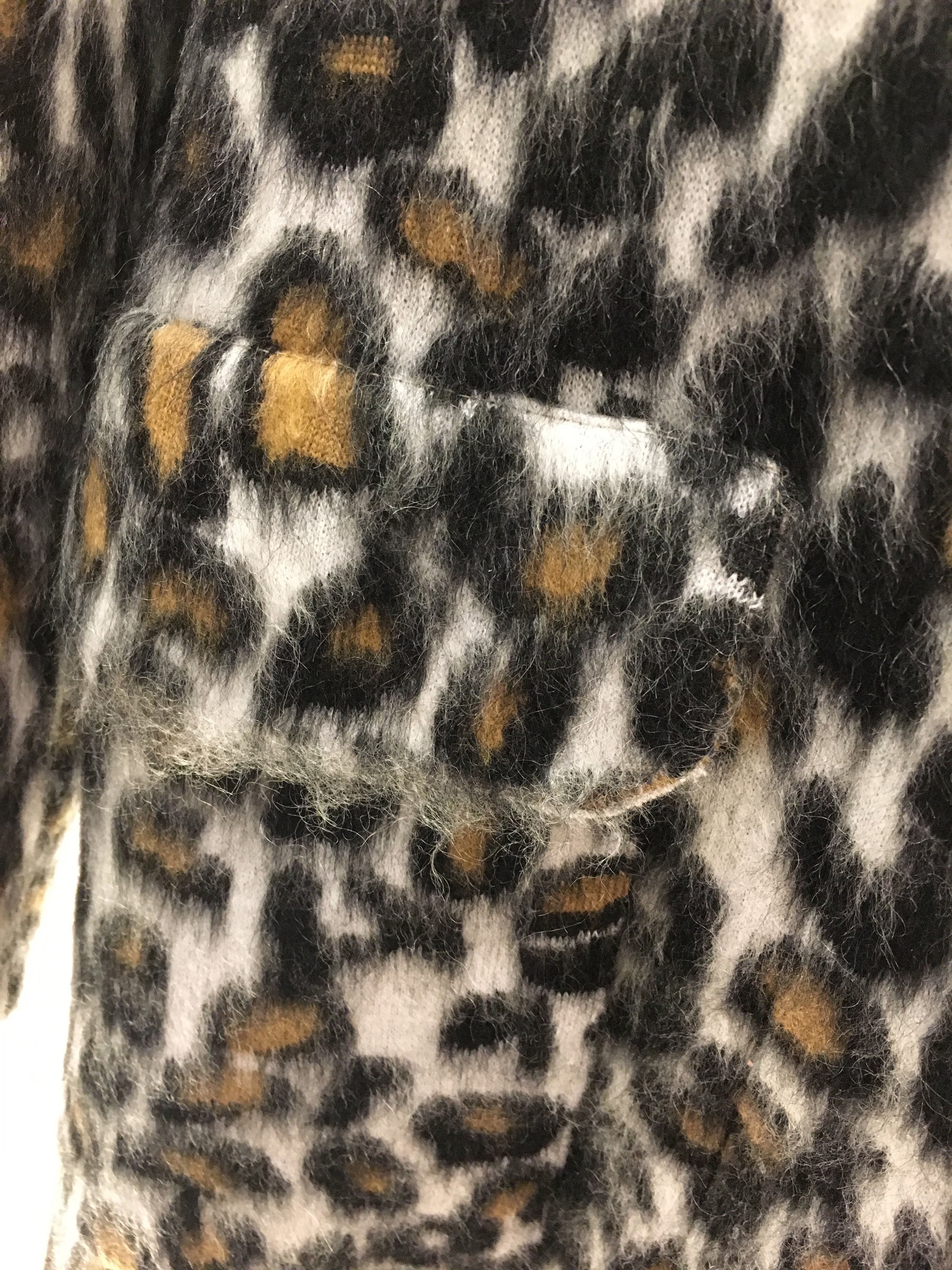 Animal print, get used to it, it's hear to stay. Here, casual, comfy and intriguing with the fuzzy fabrication and abstract design.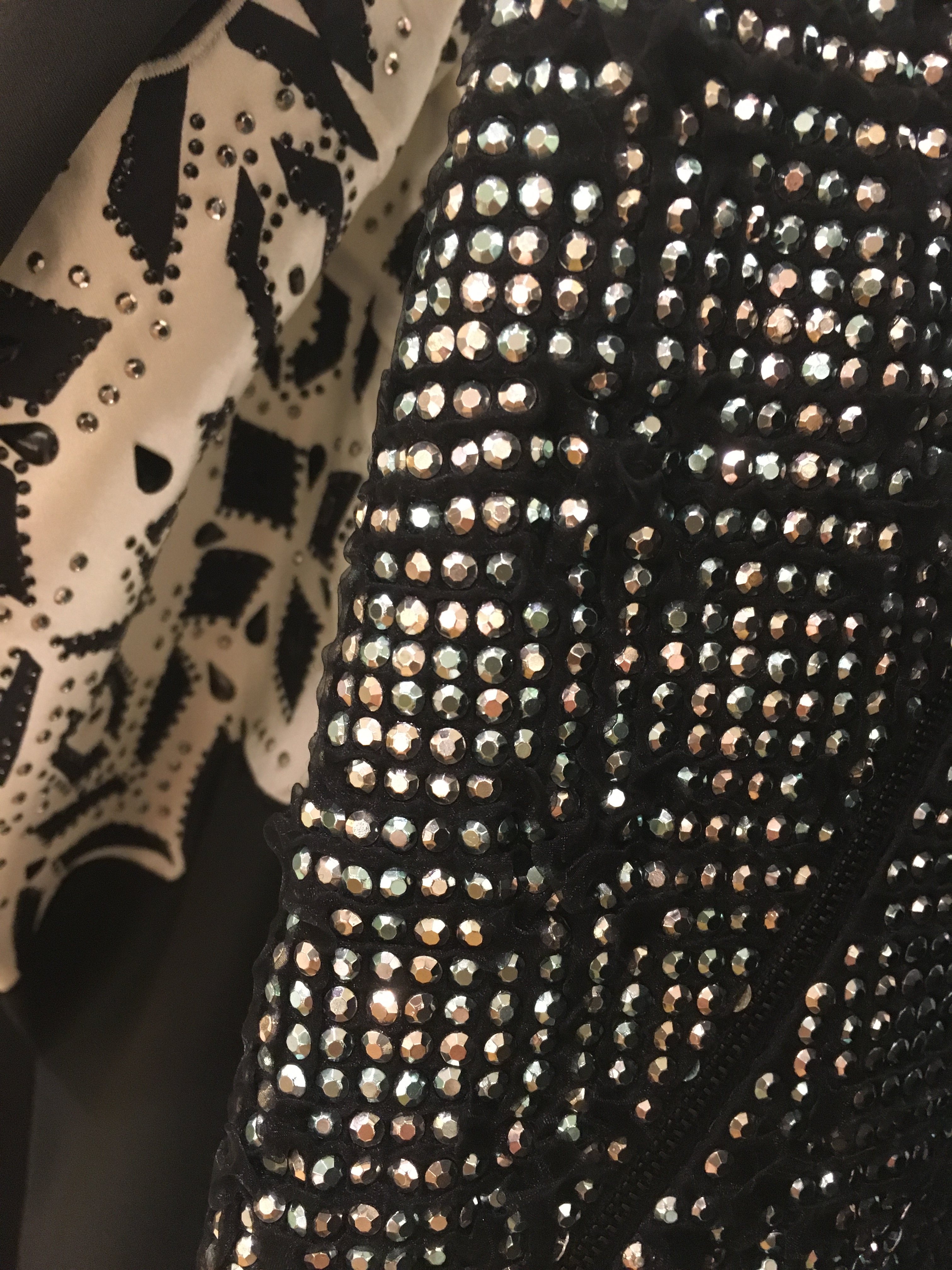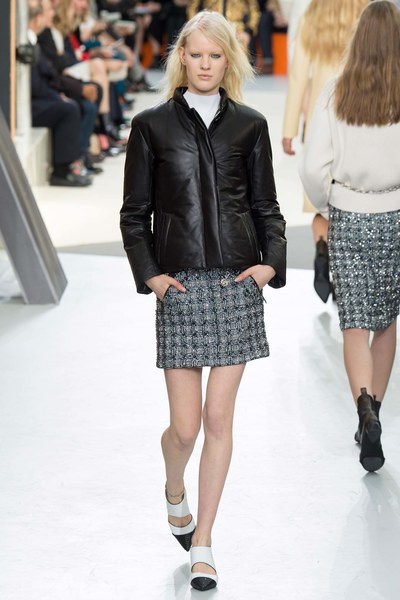 If you're going to go the mini route.......let it be BEDAZZLED!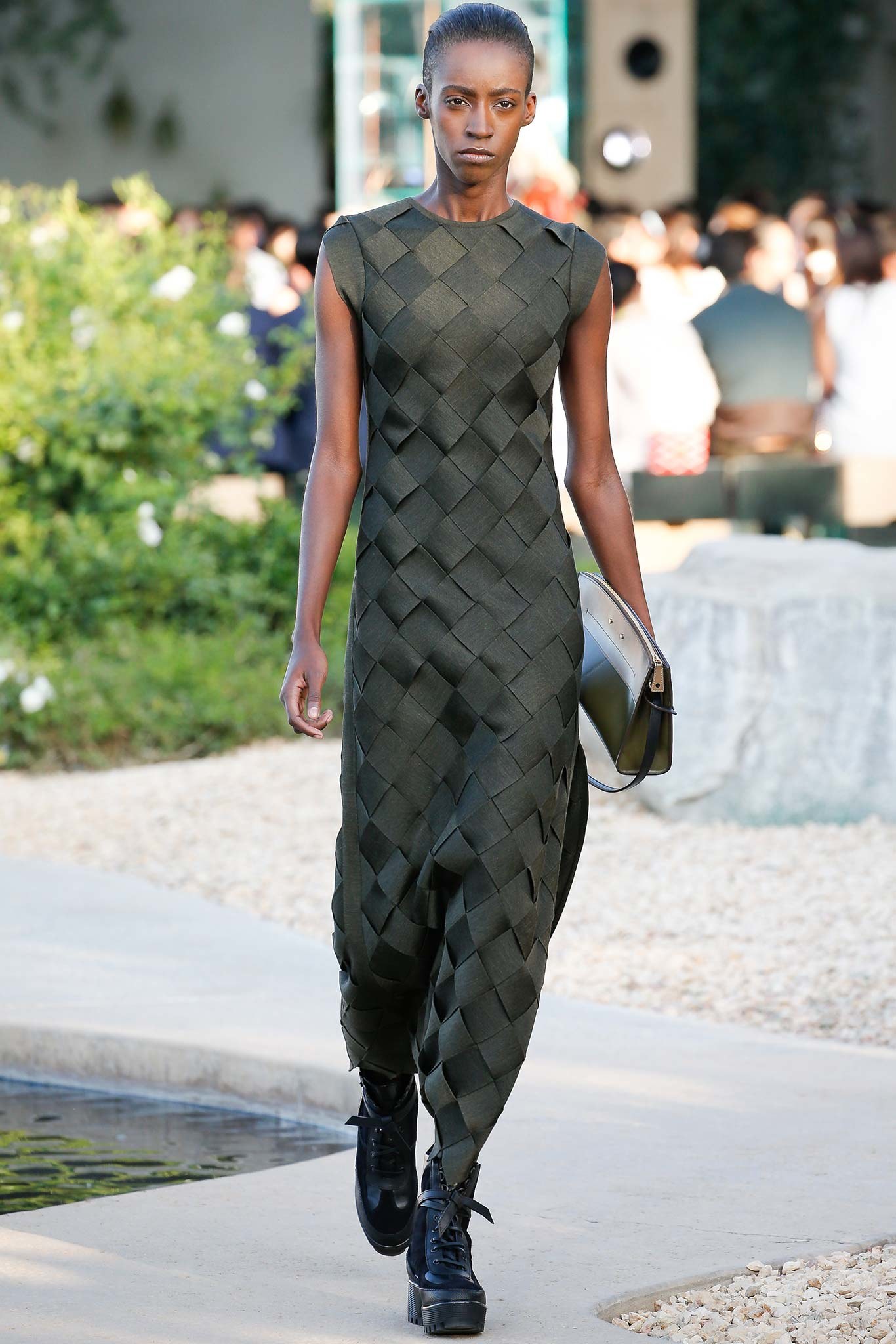 If this dress is too much of a commitment? Just go for the abbreviated version: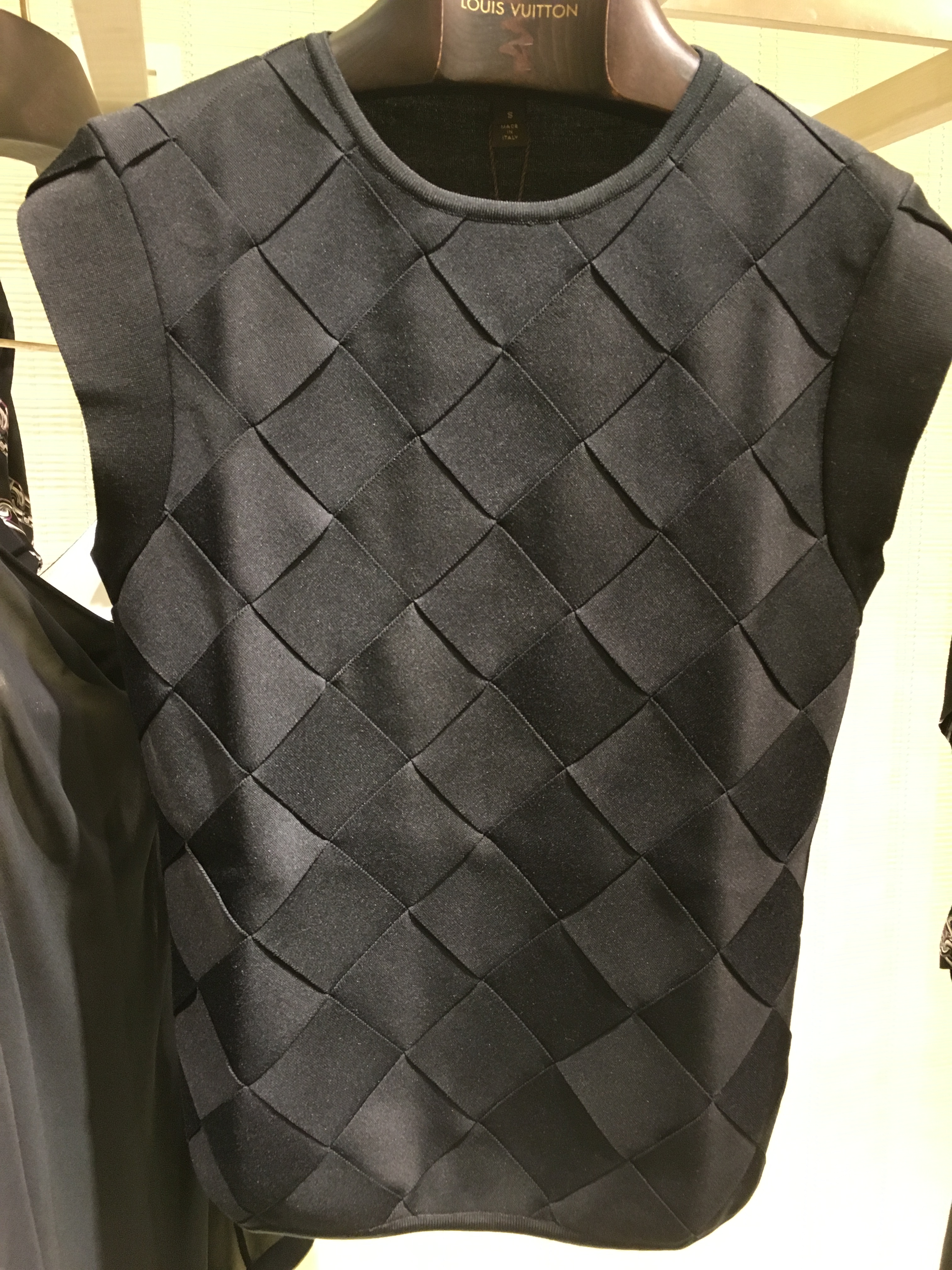 Wear as is, or as a vest---over a long white tuxedo shirt.
And for the cherry on top of the sunday, some choice footwear: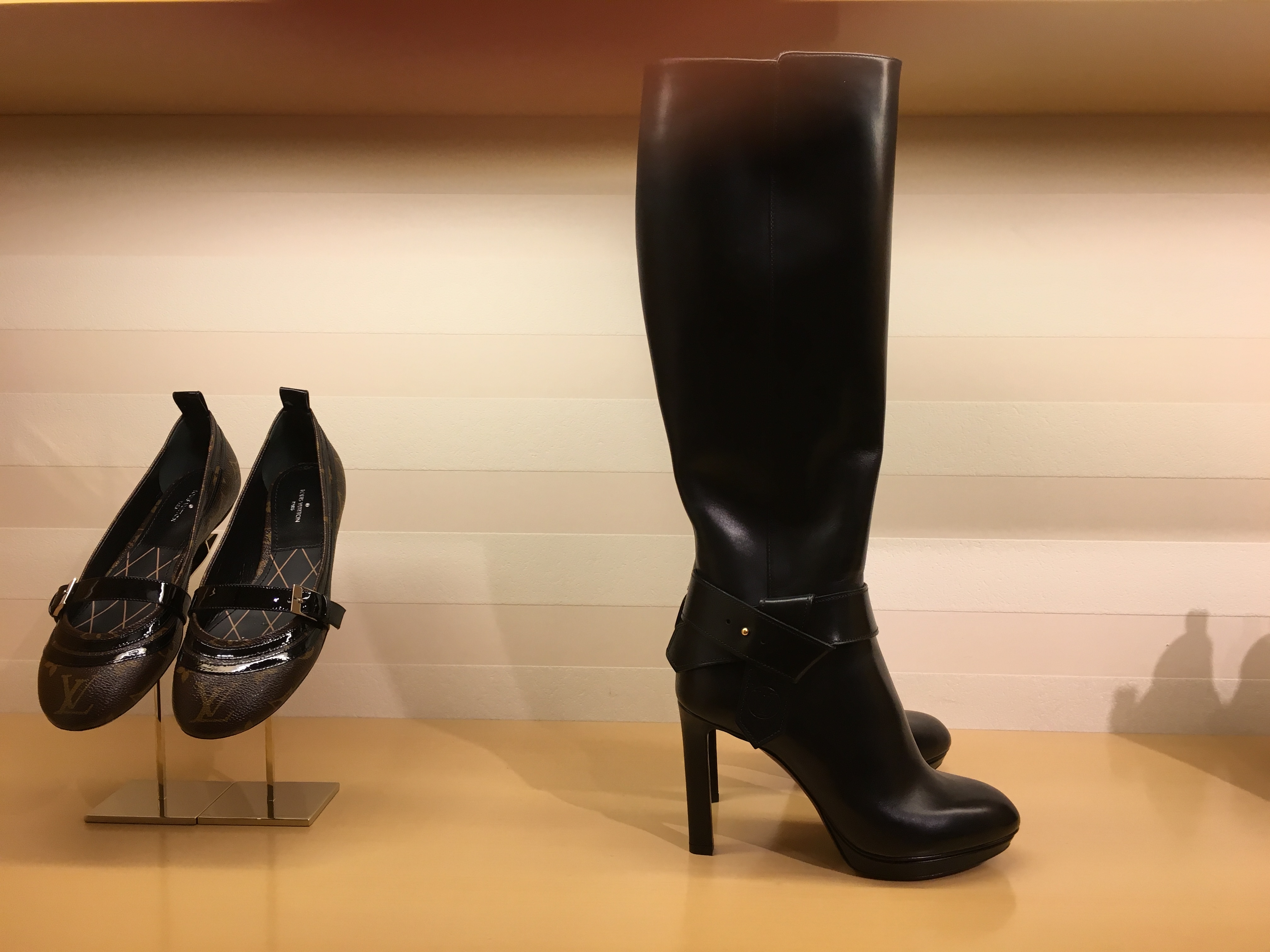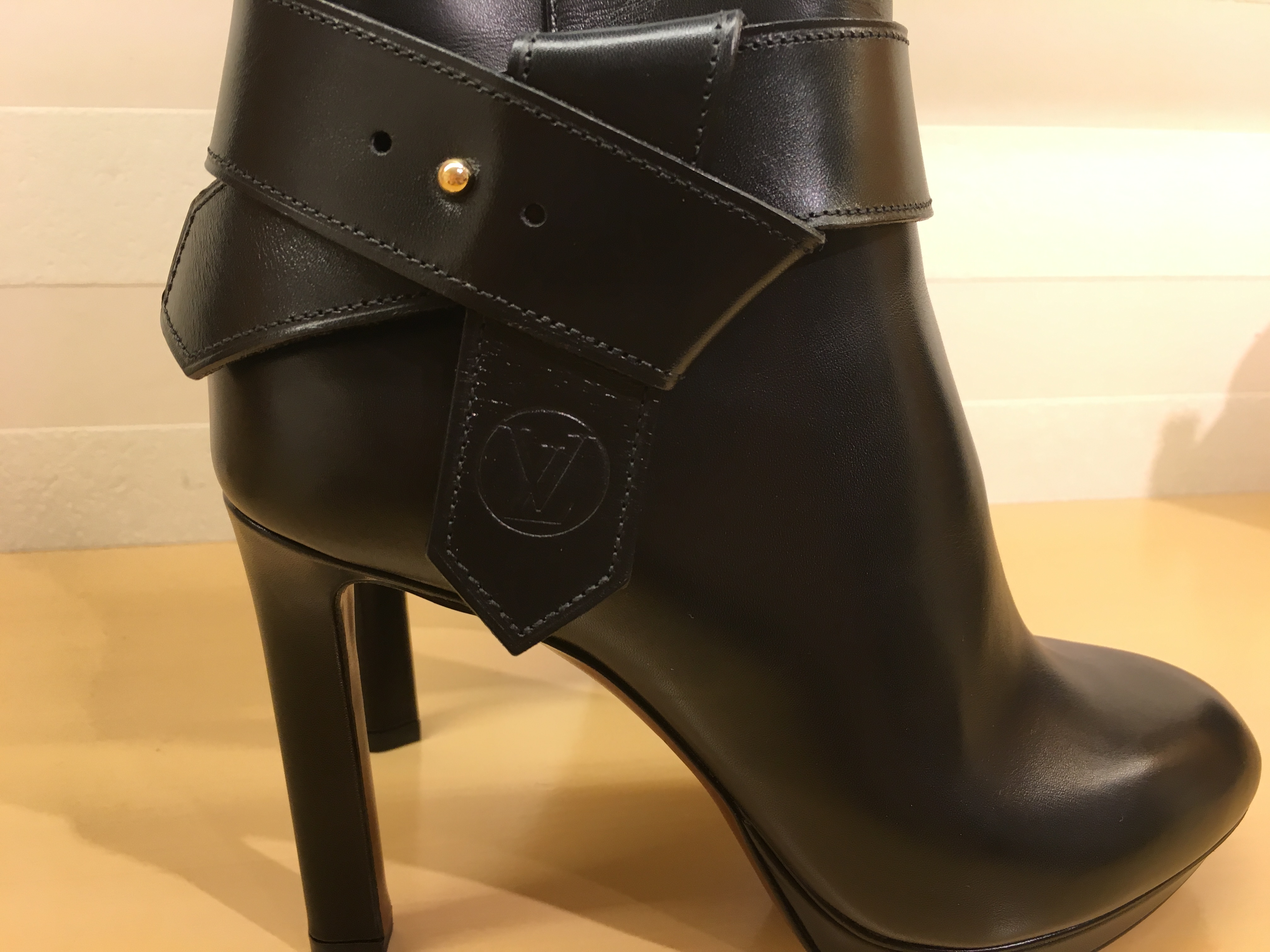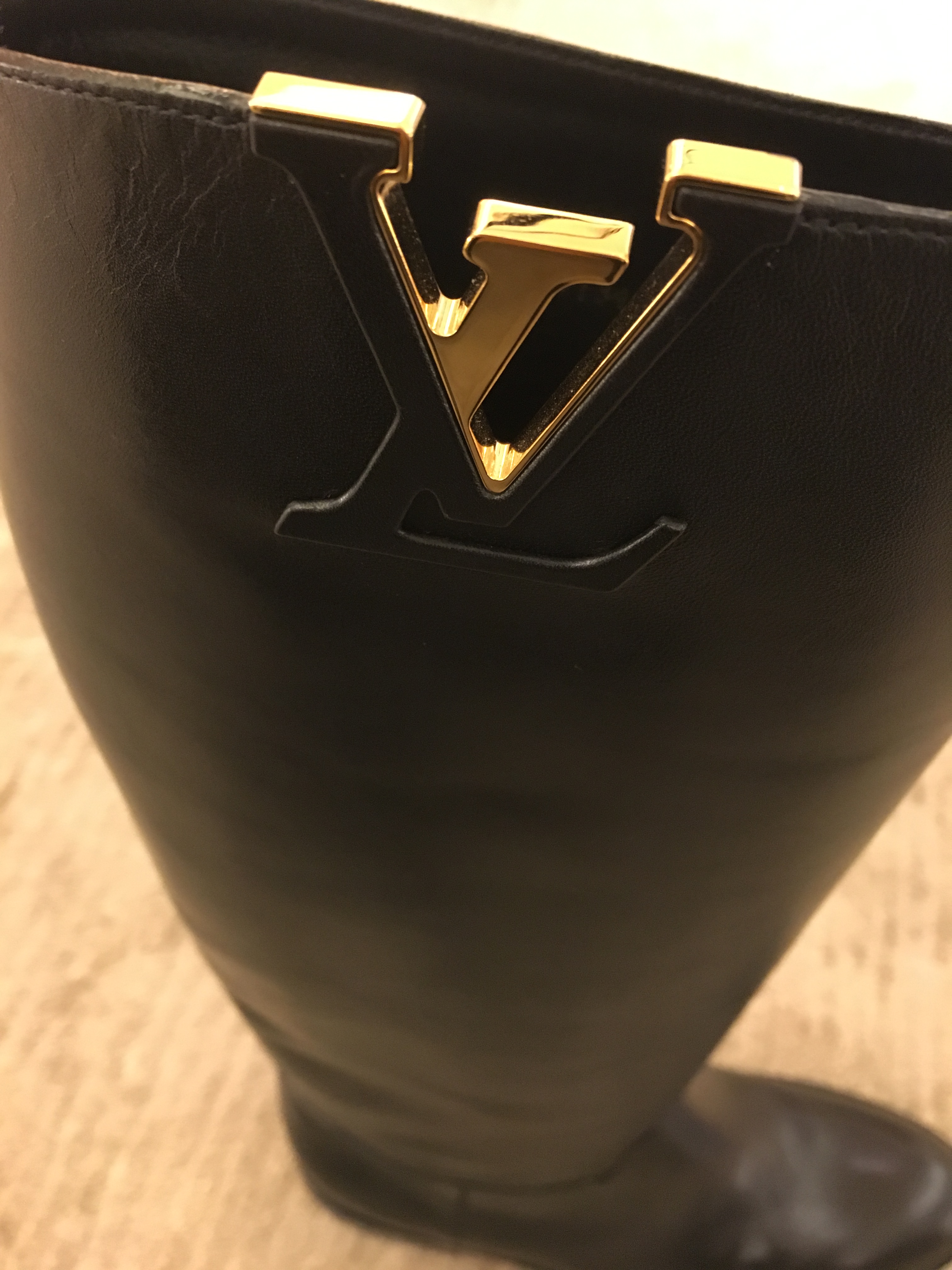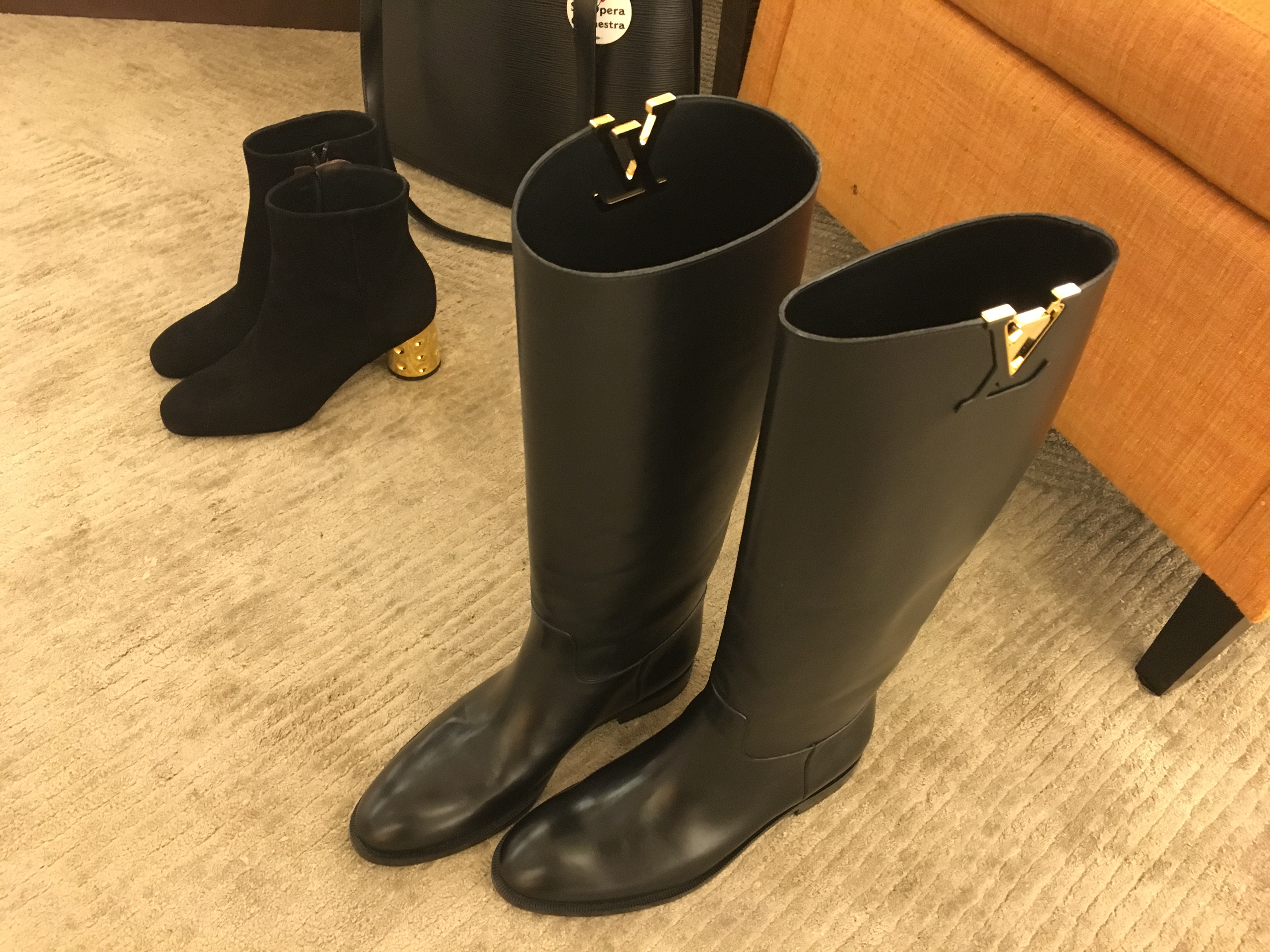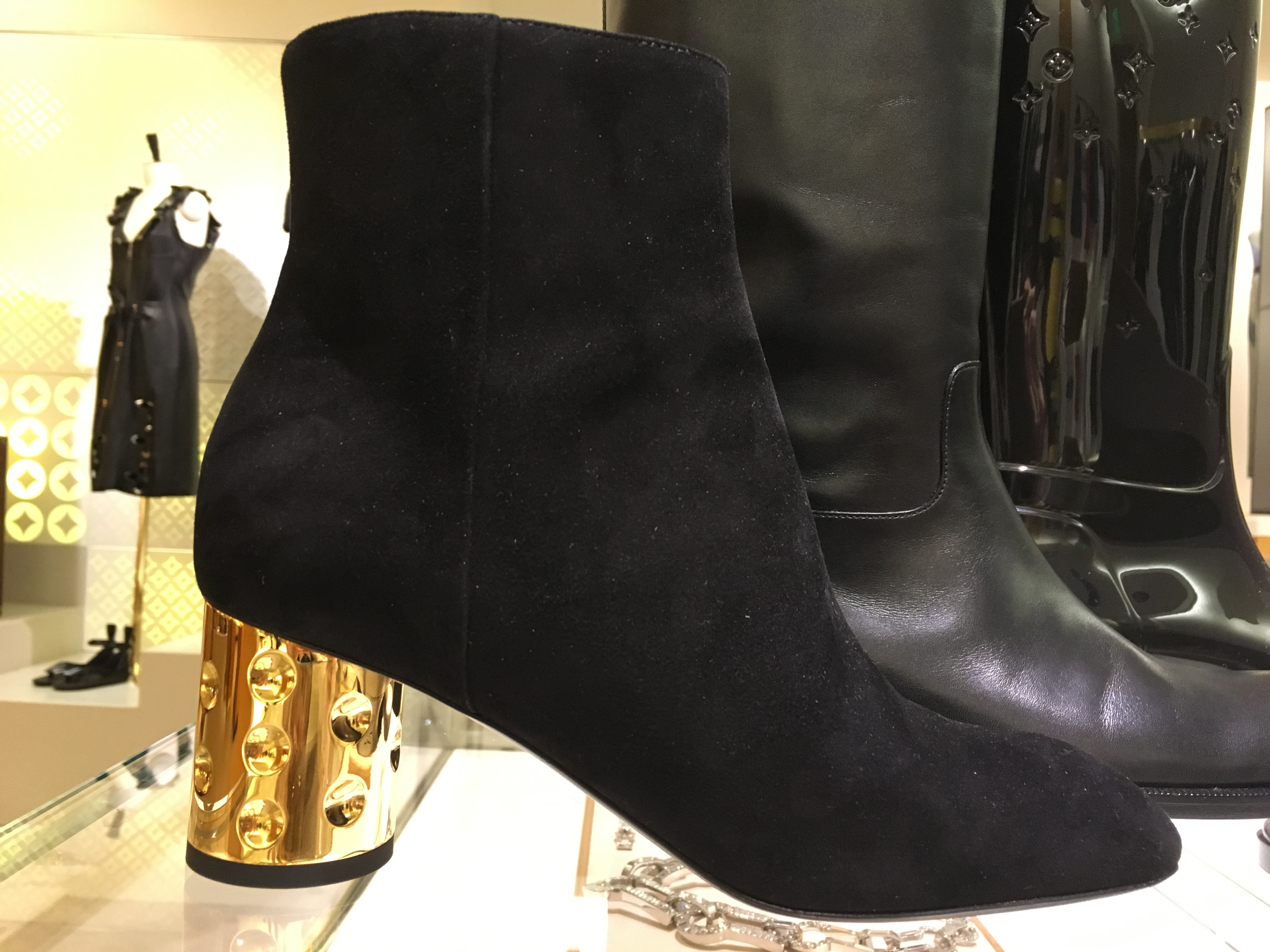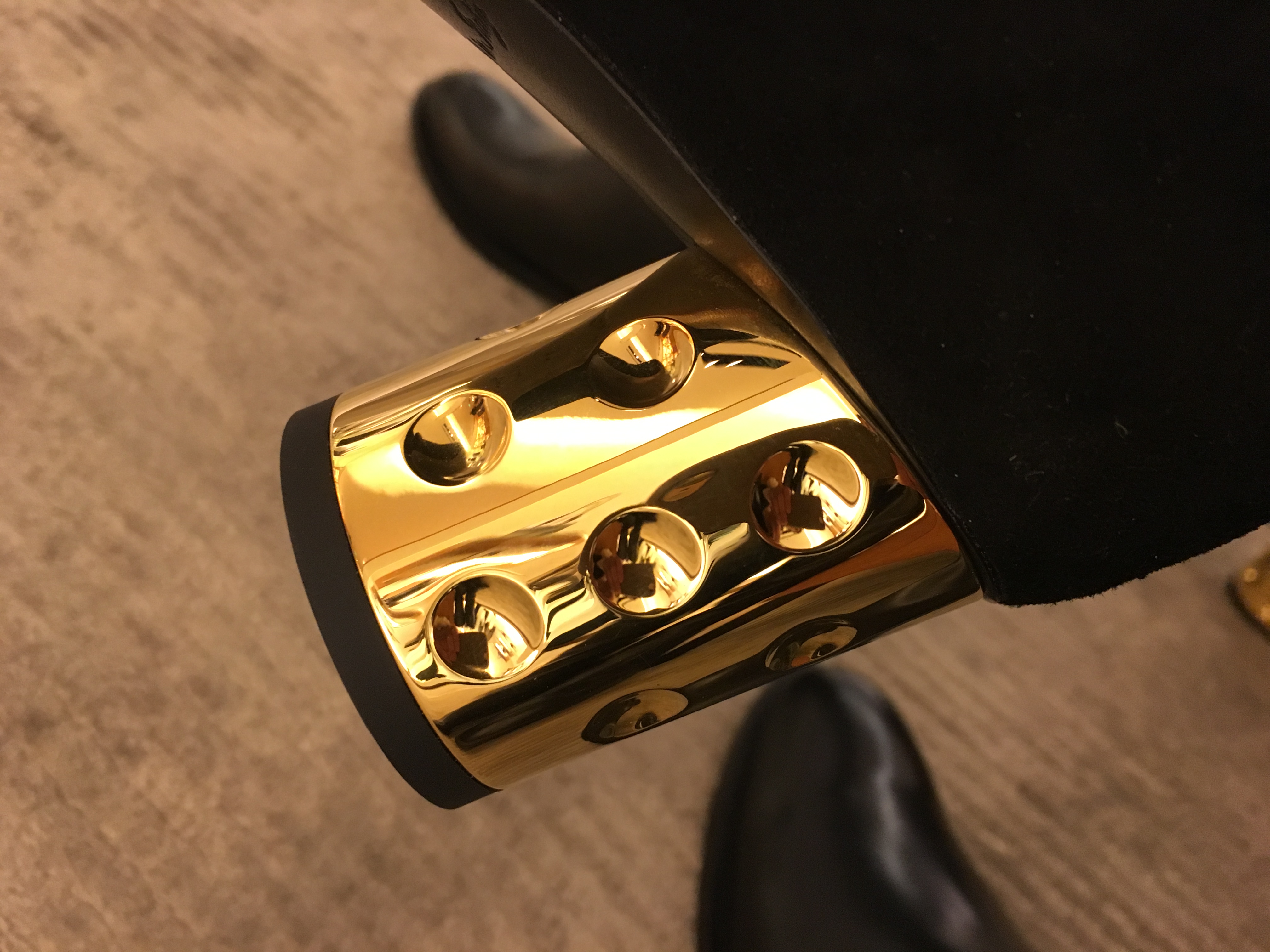 Happy Shopping!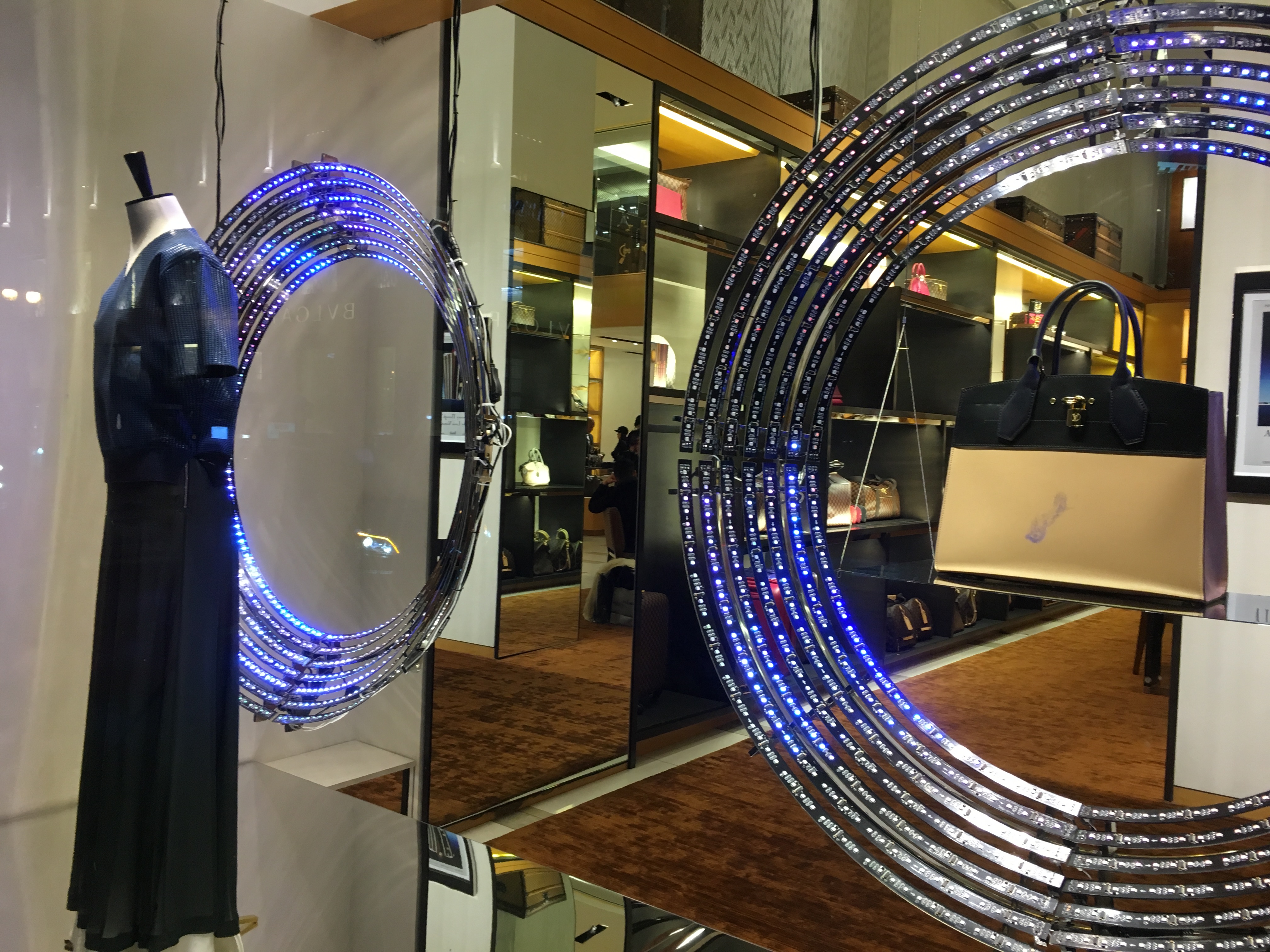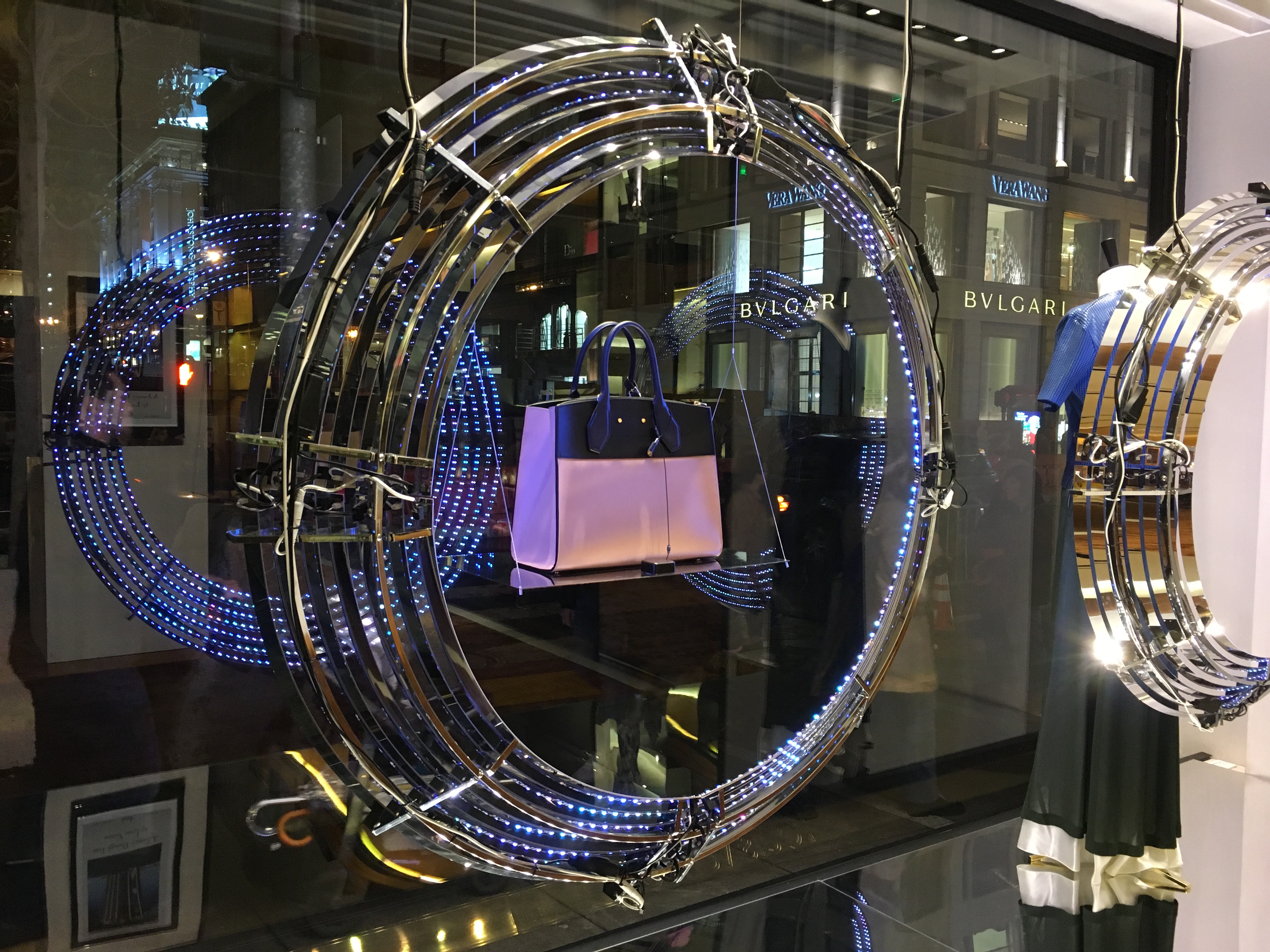 Runway images care of www.vogue.com.