Marni has been a go to for hip and mod wearable apparel at a reasonable price point. The fabrications are an eclectic breed with a mix of natural fibers to include a heavy cotton contingent admixed with intriguing techno options and the occasional fur.
There is an architectural bent to the silhouettes adding visual interest to the all important comfy factor. These are pieces which can be mixed and matched with your casual togs elevating any ensemble. The fabrications and easy silhouettes in a neutral color palette lend themselves handily to sojourns and transcontinental travel, always a positive.
Castiglioni tends to include low level opulence so the Marni gal doesn't turn into a shrinking violet in the midst of Chanel and Dolce. There are striking patterns, with modern avant-garde and curious motifs and the occasional bling just because.
For fun filled casual yet upscale jackets, blouses, slacks, and coats, we have the sporty Italian aesthetic of MARNI!
MARNI FALL WINTER 2016: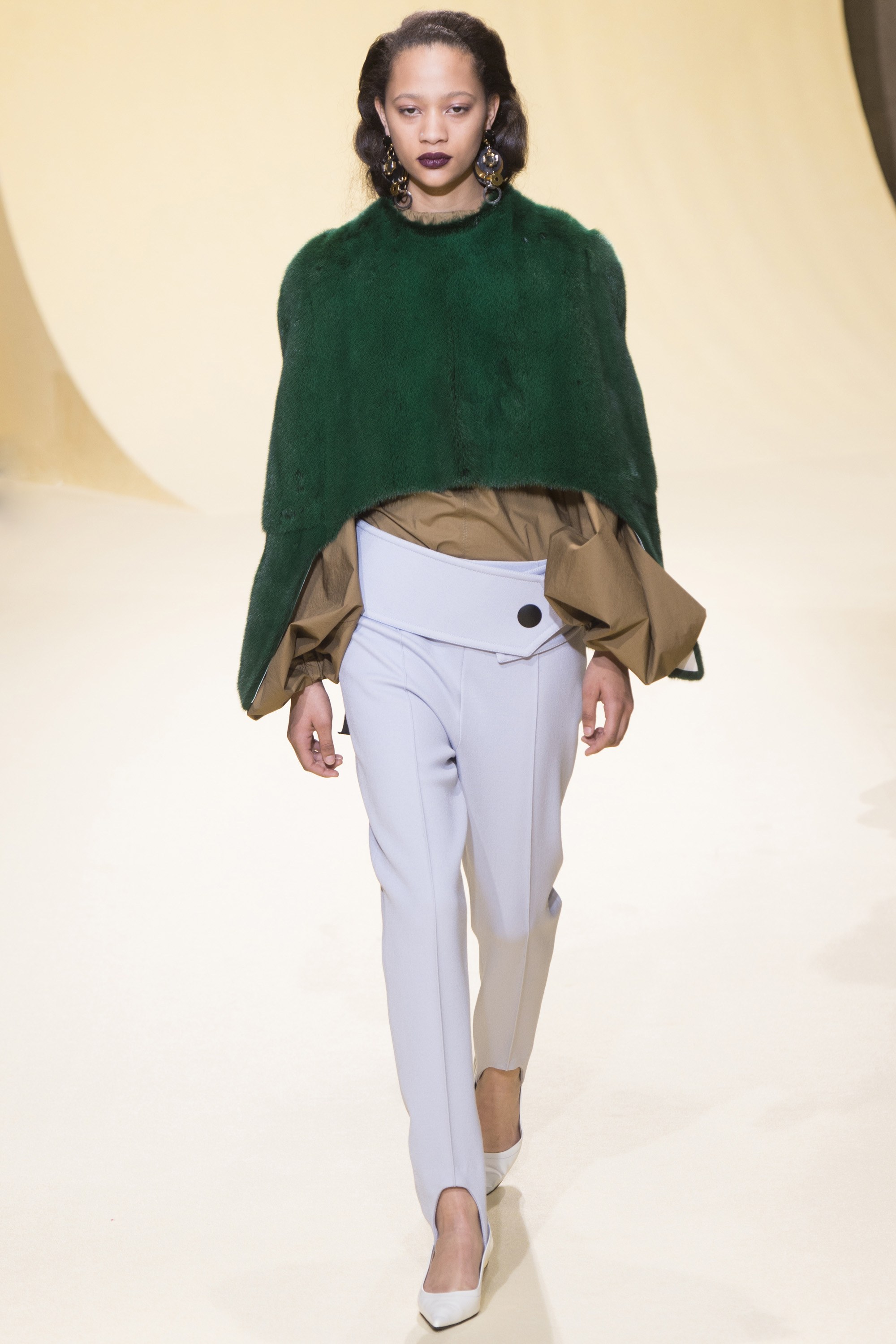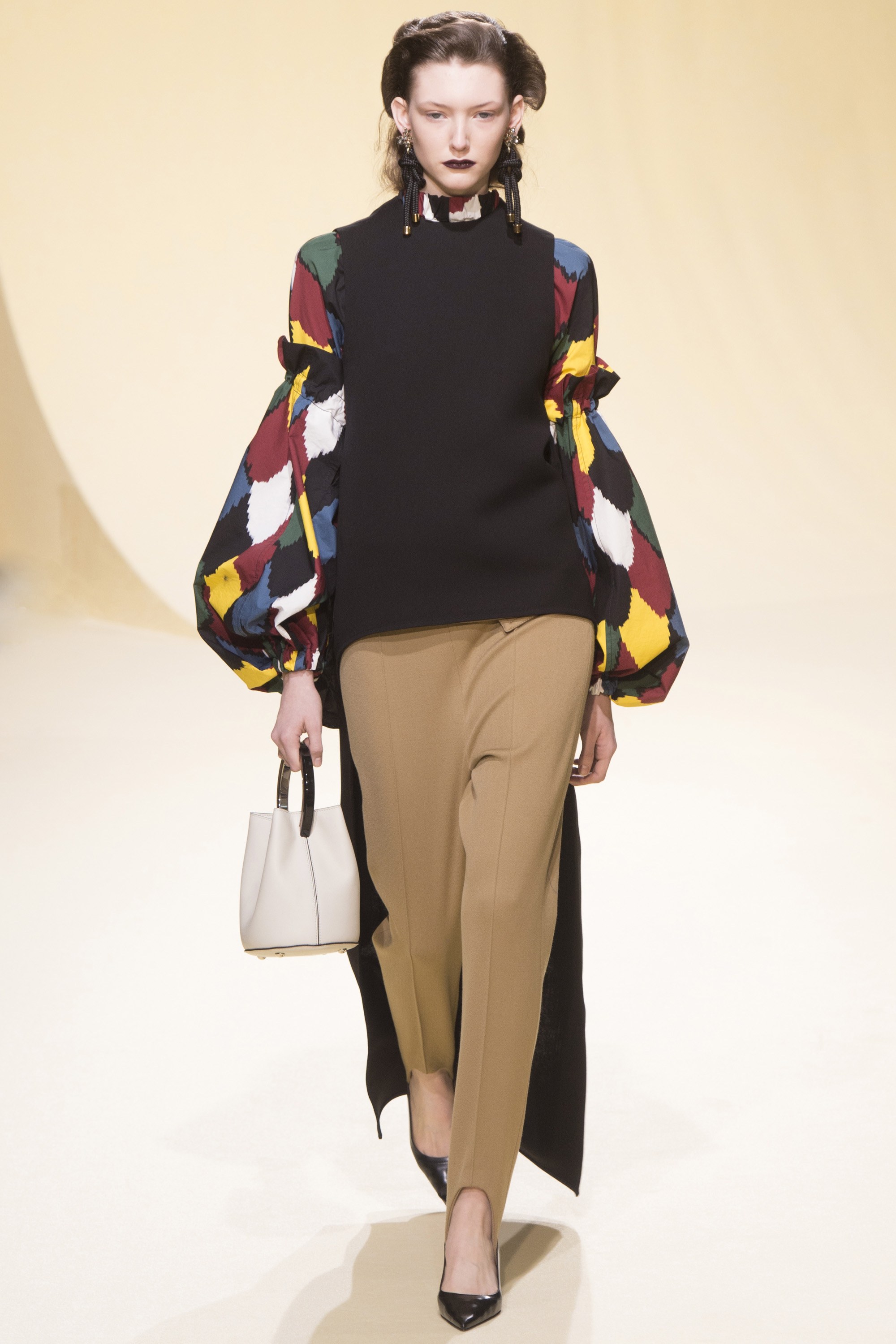 We could all use some tapered slacks on our racks. Great with sneakers OR riding boots. And really, a blouse of any permutation would pair well this tapered style.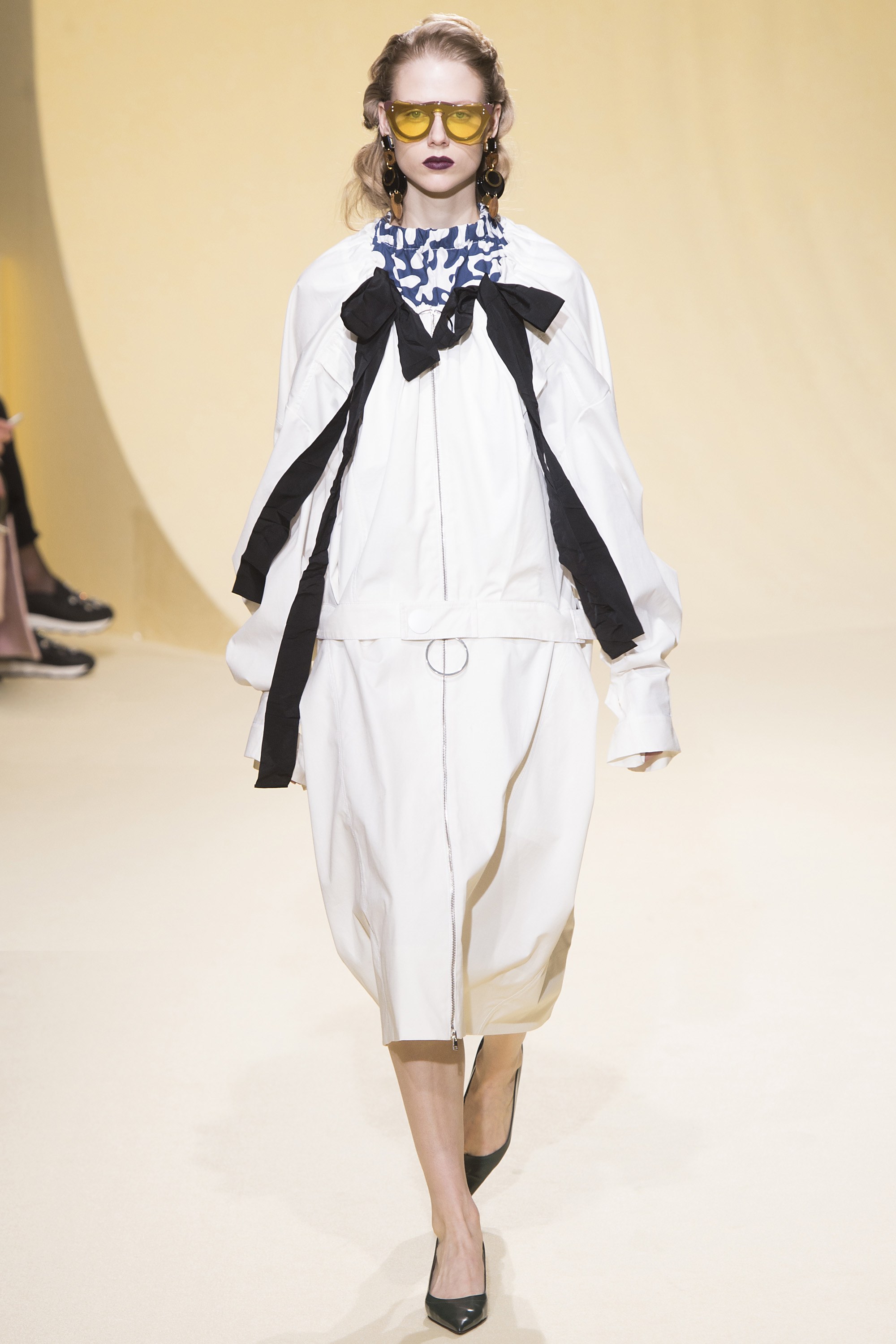 There will be many options to keep us gals covered in a chic manner when certain flaws need to stay under wraps.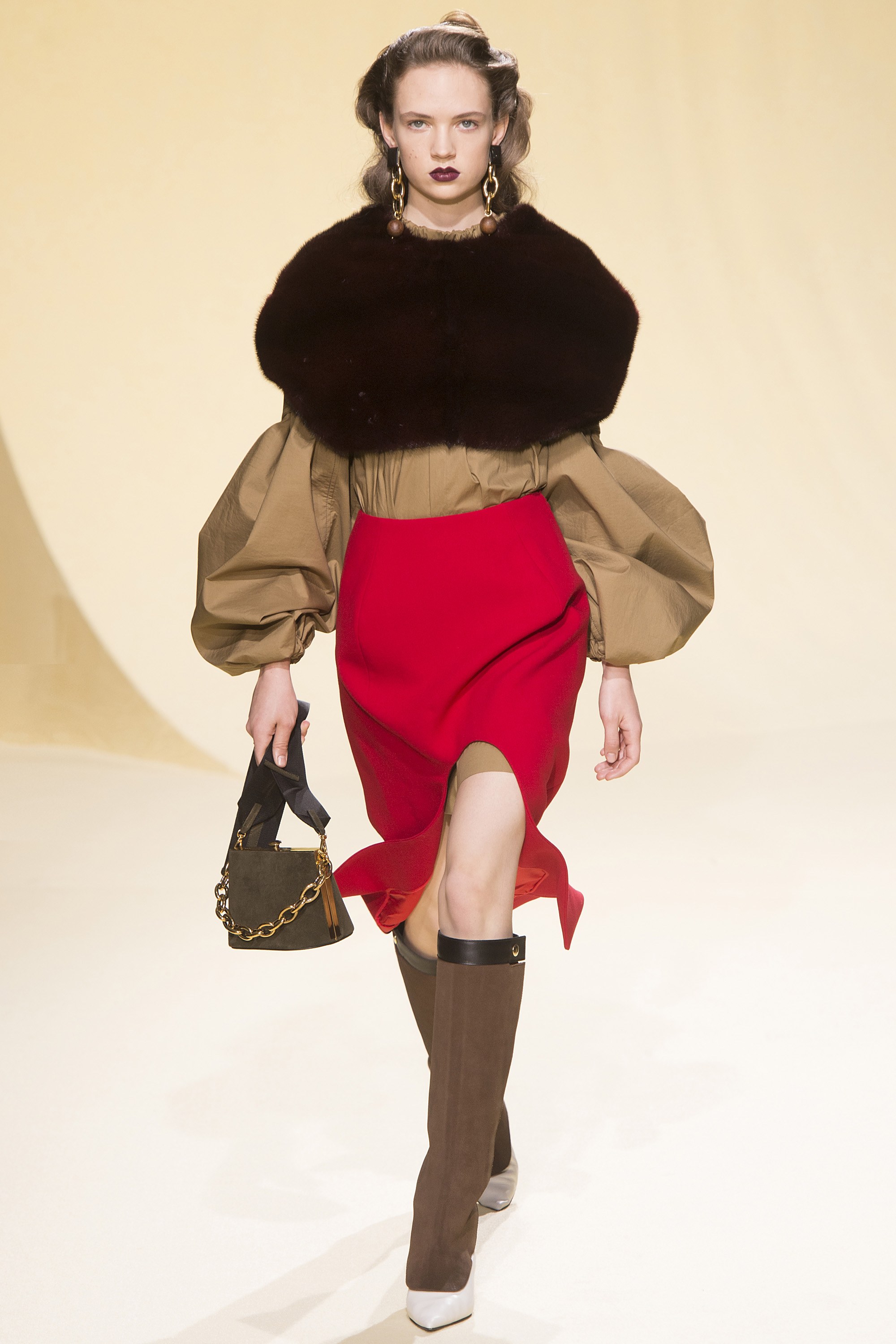 Loving the layers.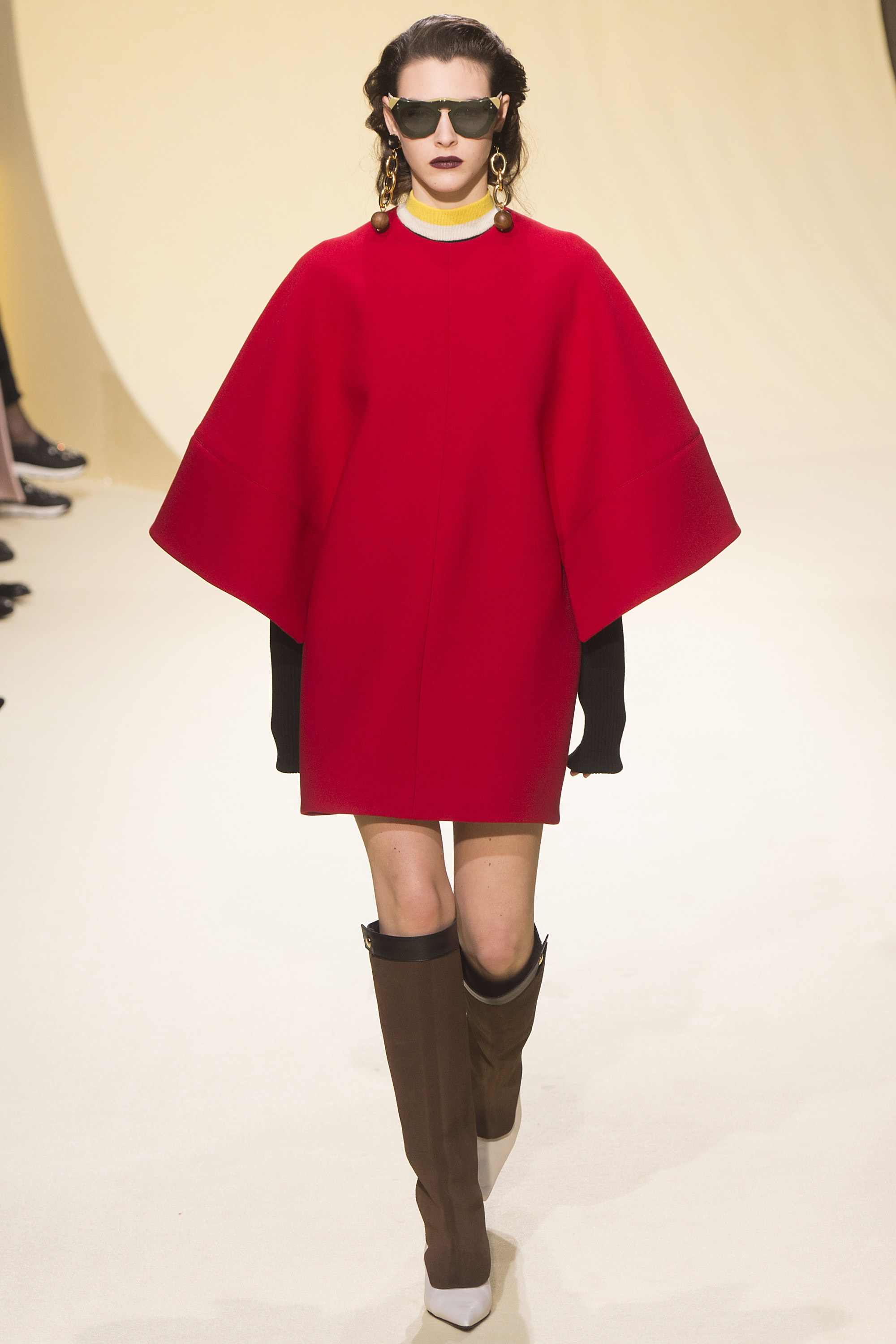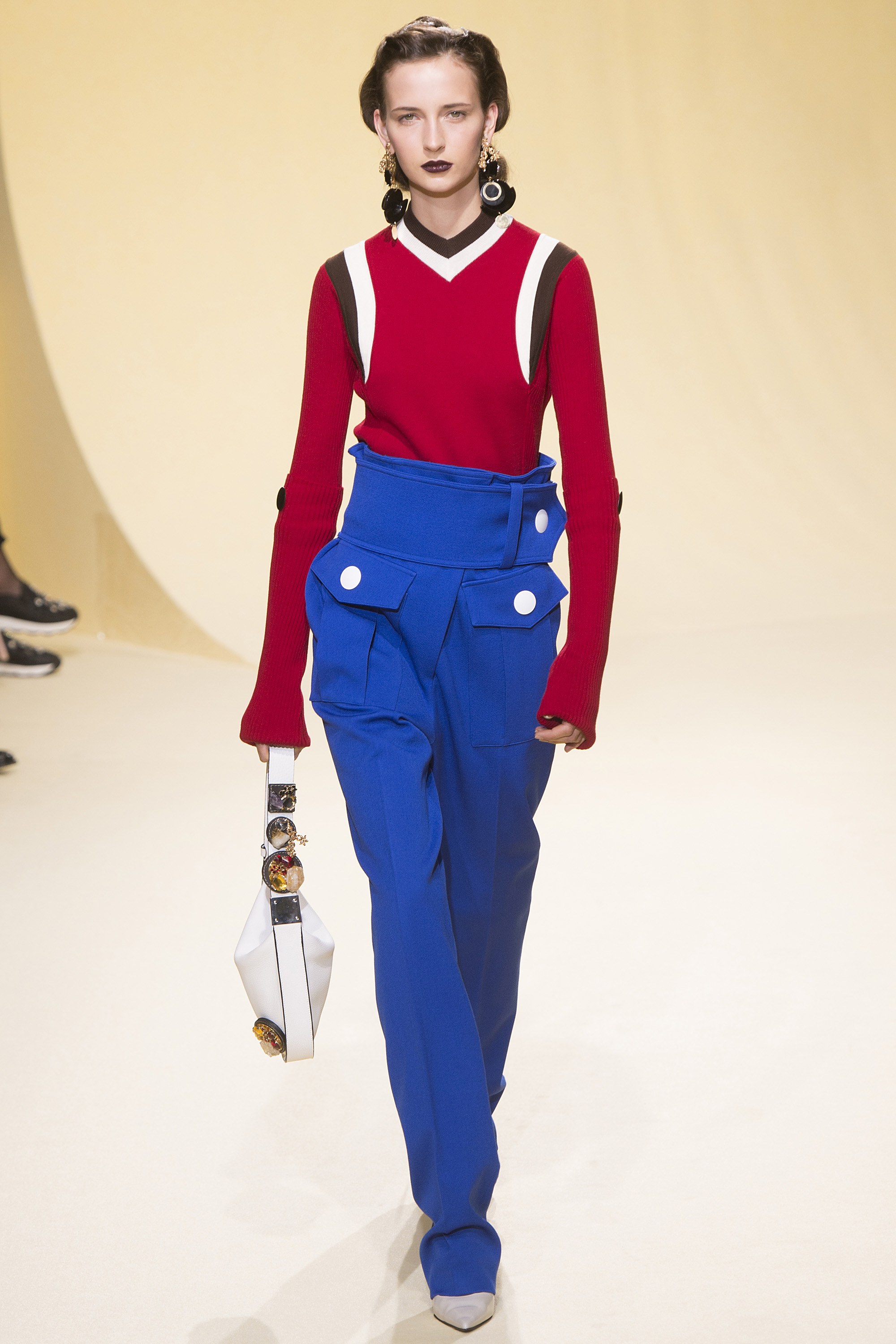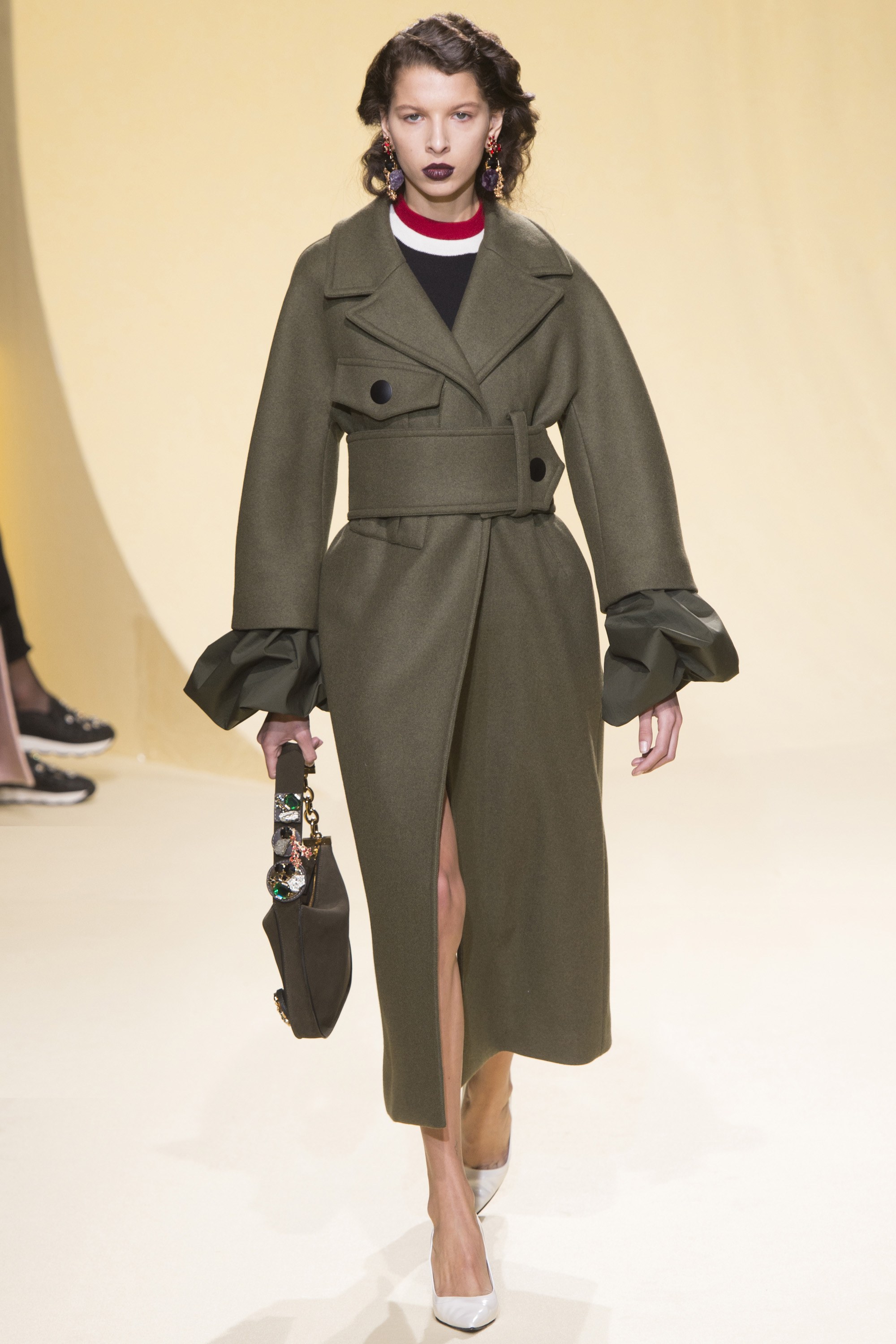 Military elements are always en vogue. And khaki is a staple neutral, great with navy, red, black or brown.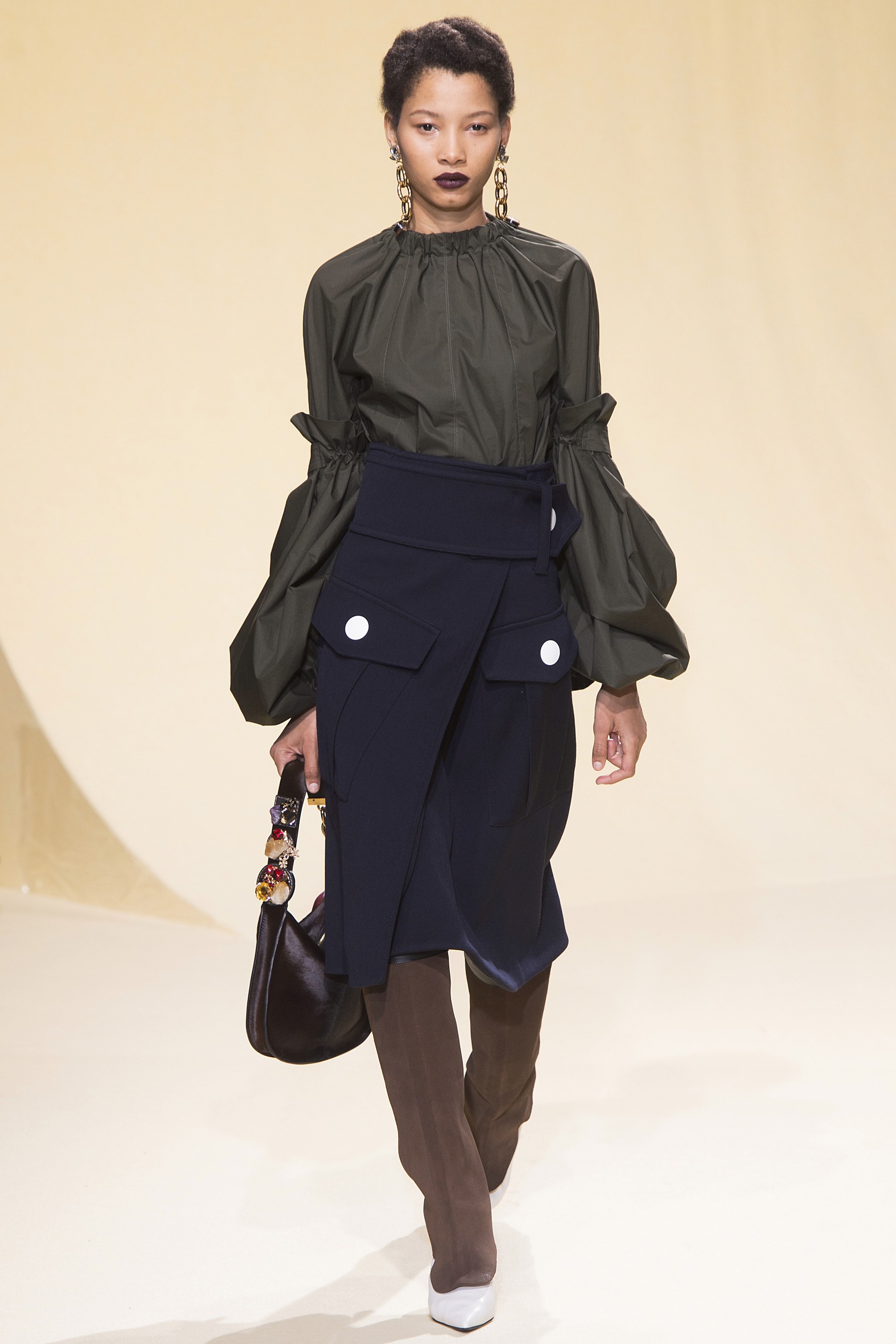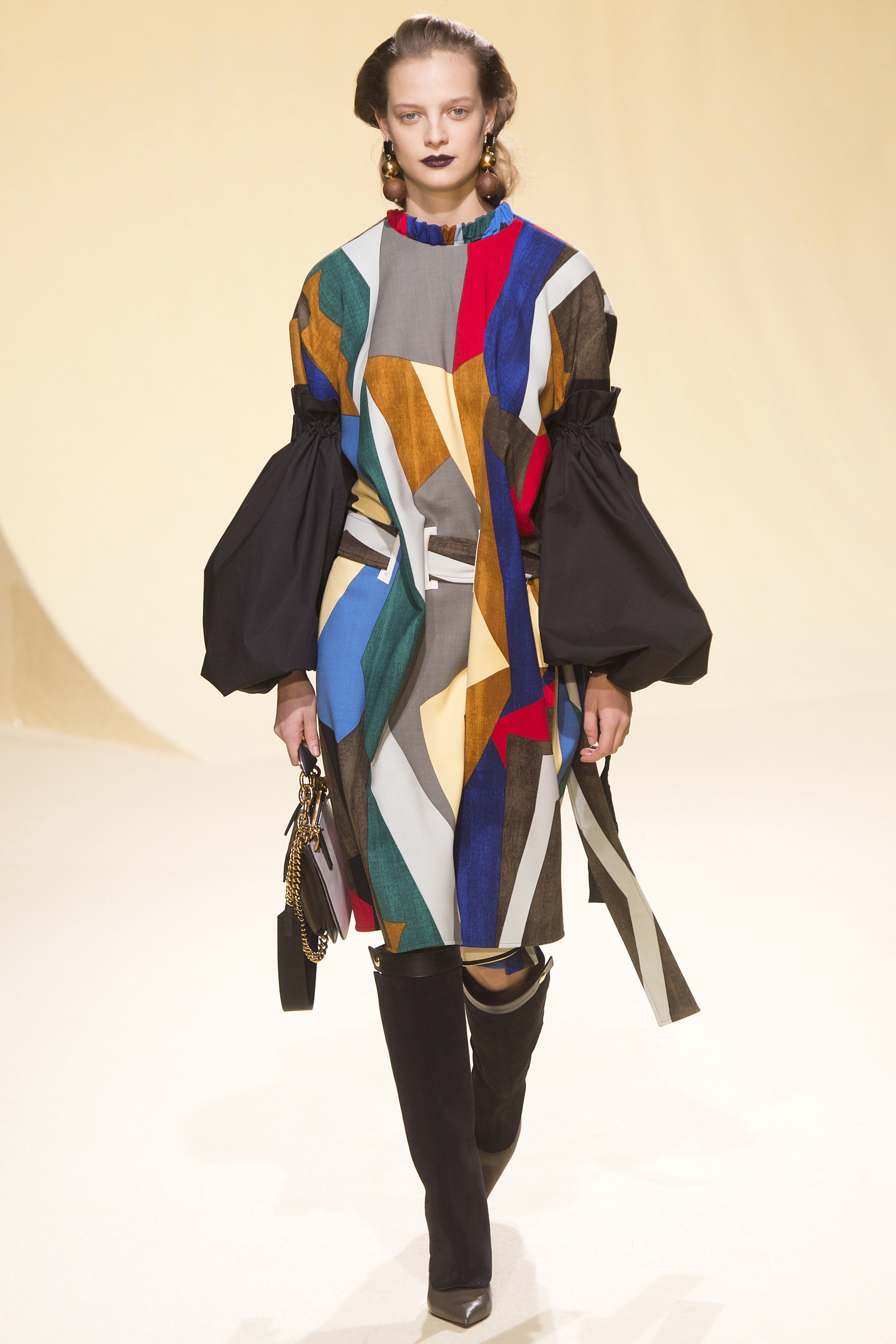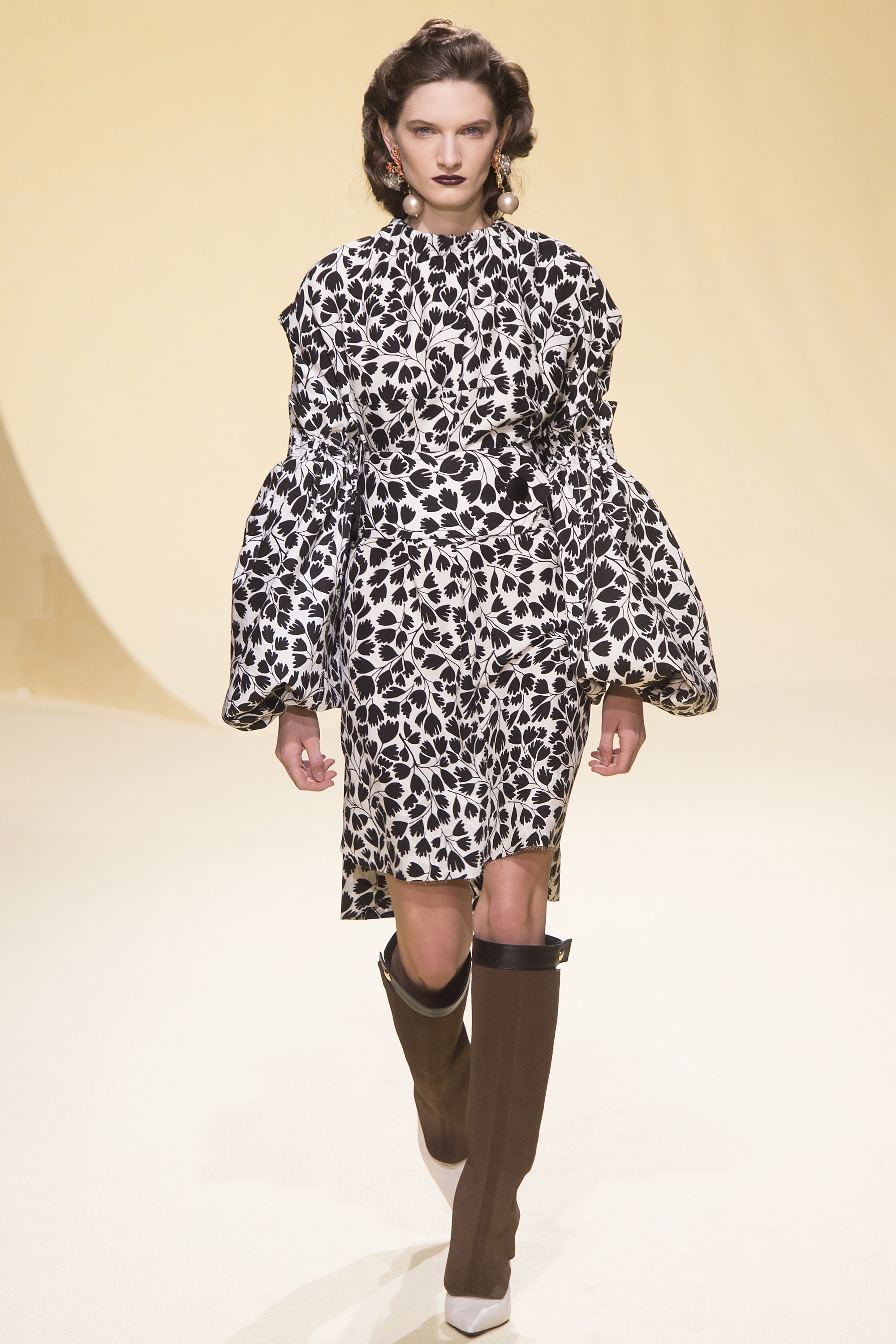 No matter the pattern or motif, these capacious tulip sleeves add easy theatricality to any garment or ensemble. They are fun and whimsical, and yet never fussy. Good way to jazz up some jeans or leggings.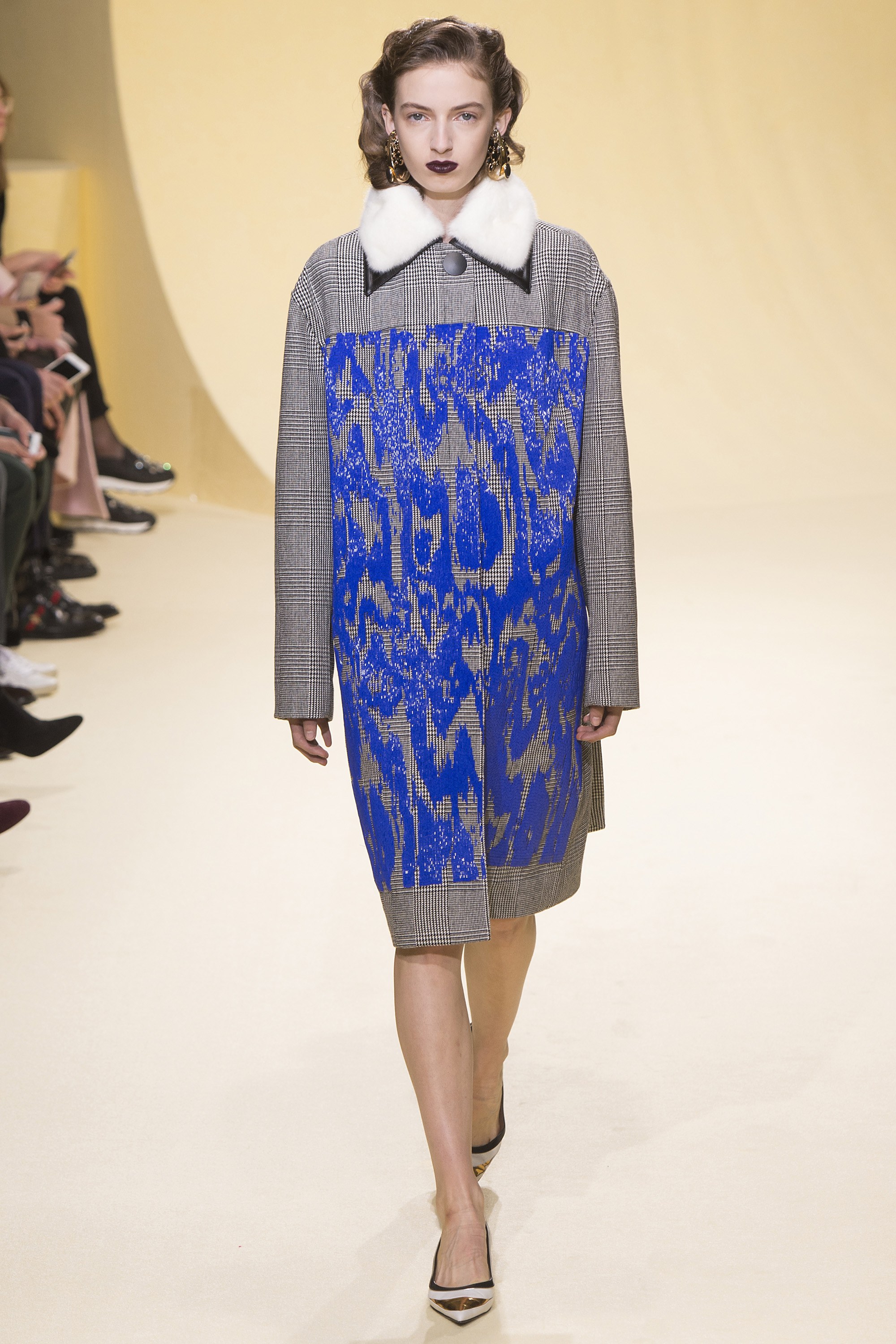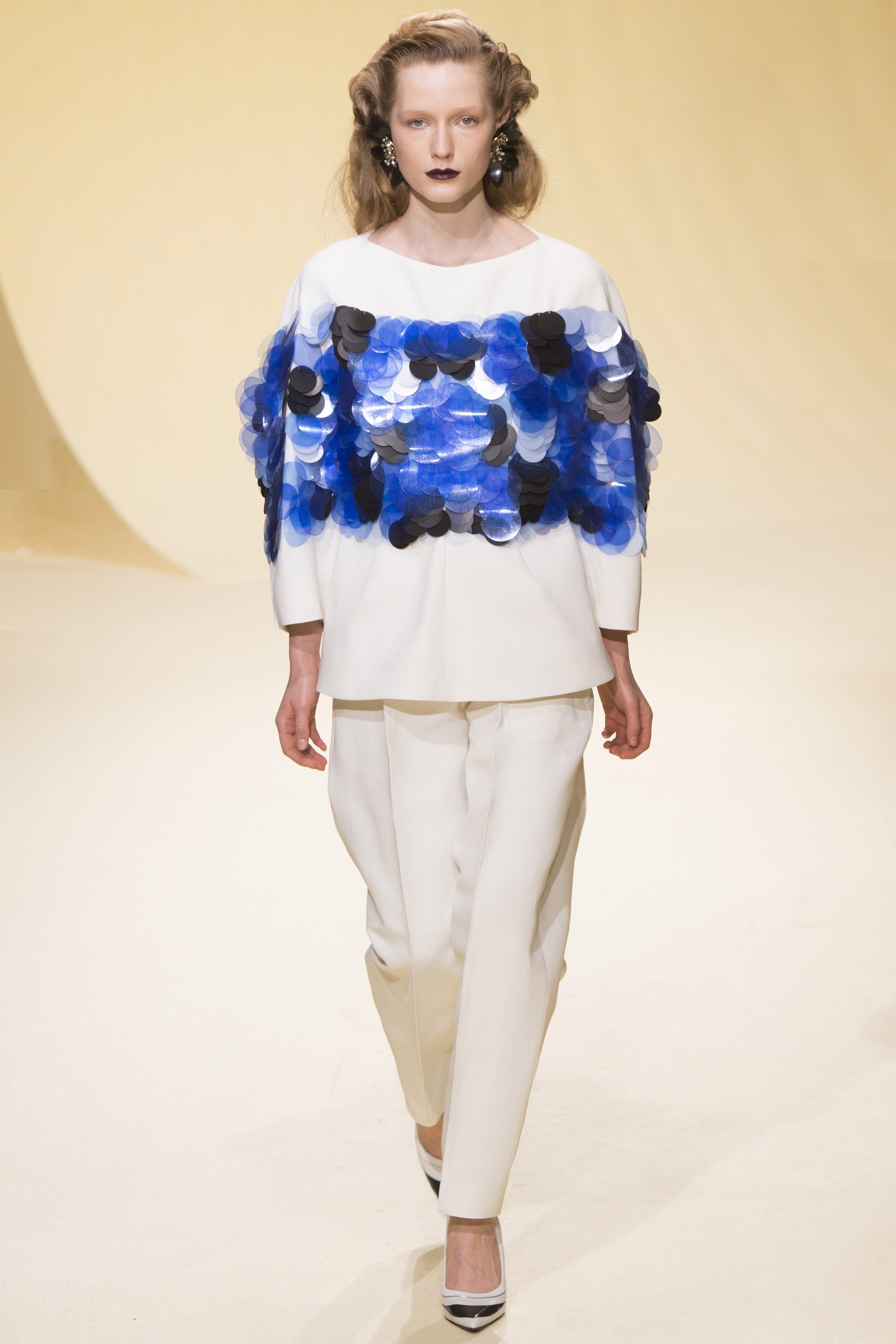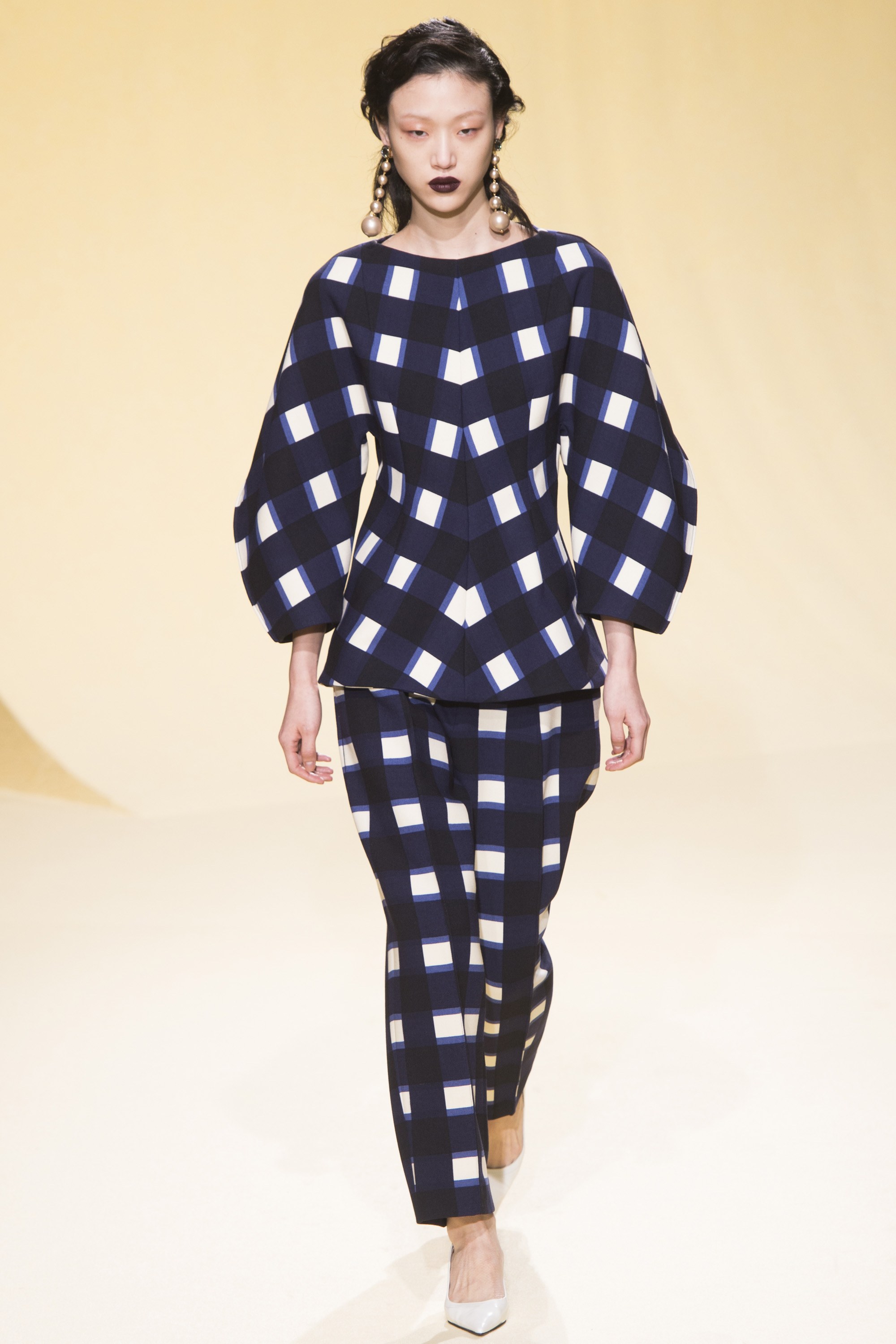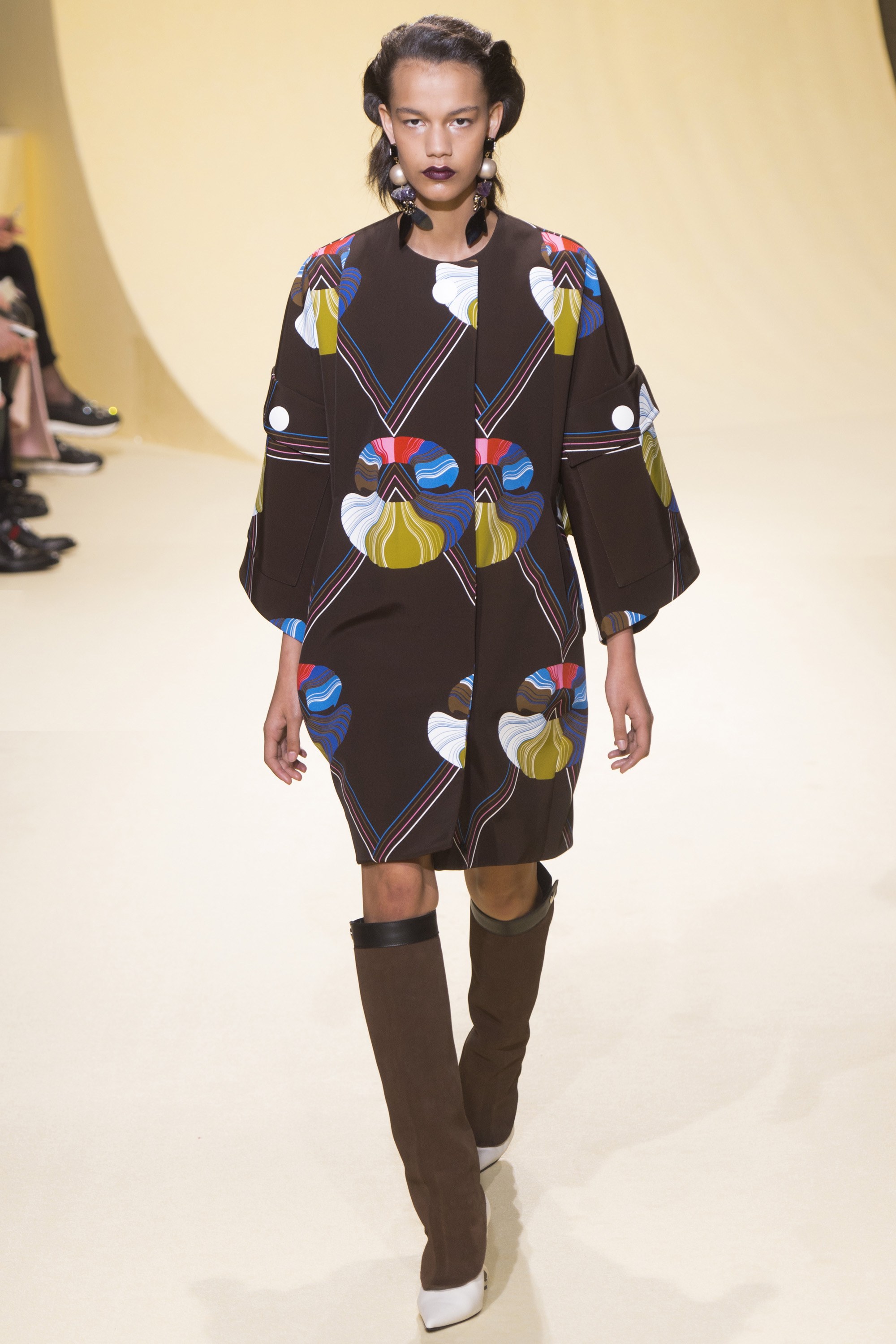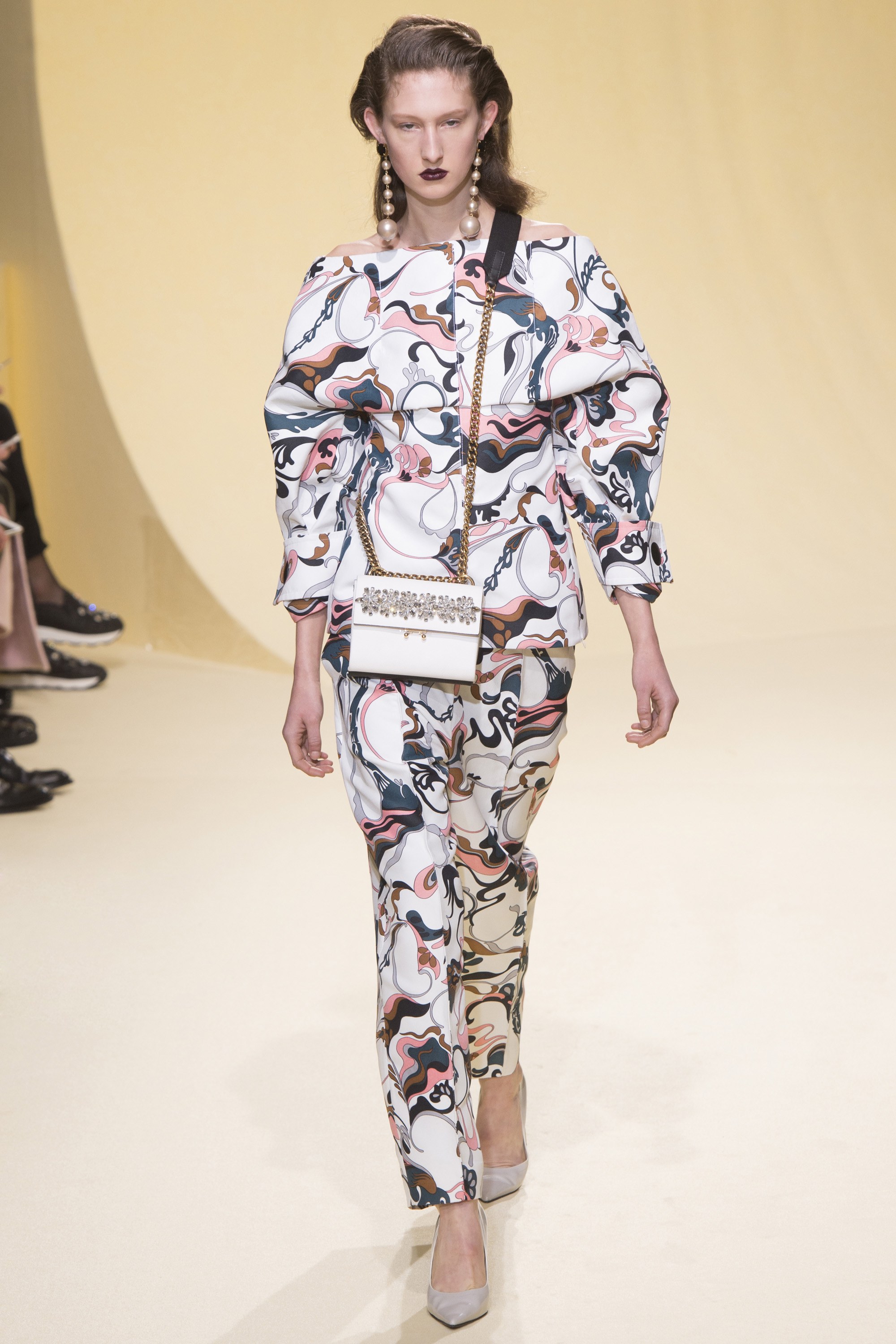 This pattern harkens back to 60's psychedelic, think Yellow Submarine and Beatlemania.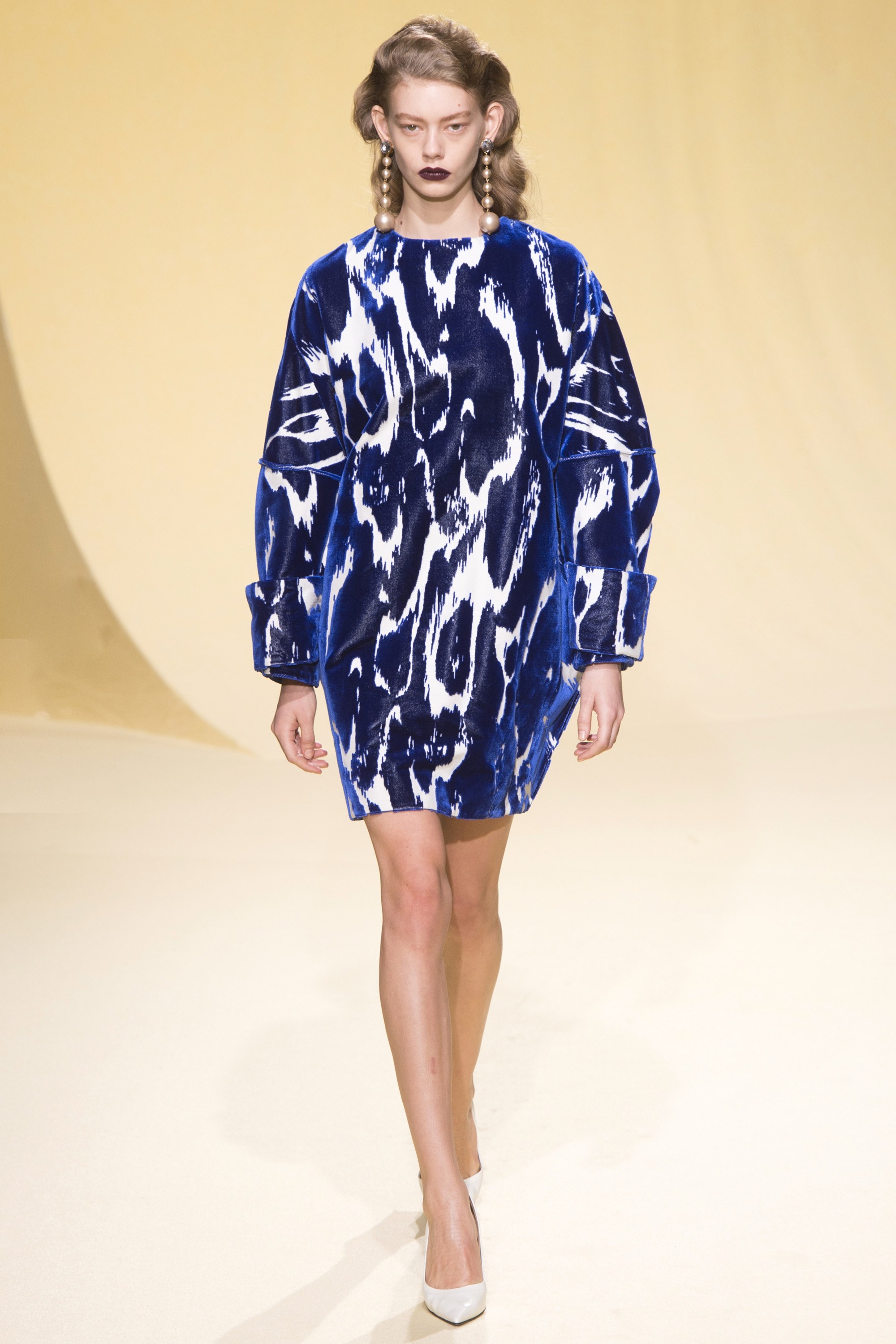 Lazer cut velvet, another example of casual lux. This coat would take one anywhere. Throw over leggings, shoe booties and add a big vibrant RED cashmere muffler.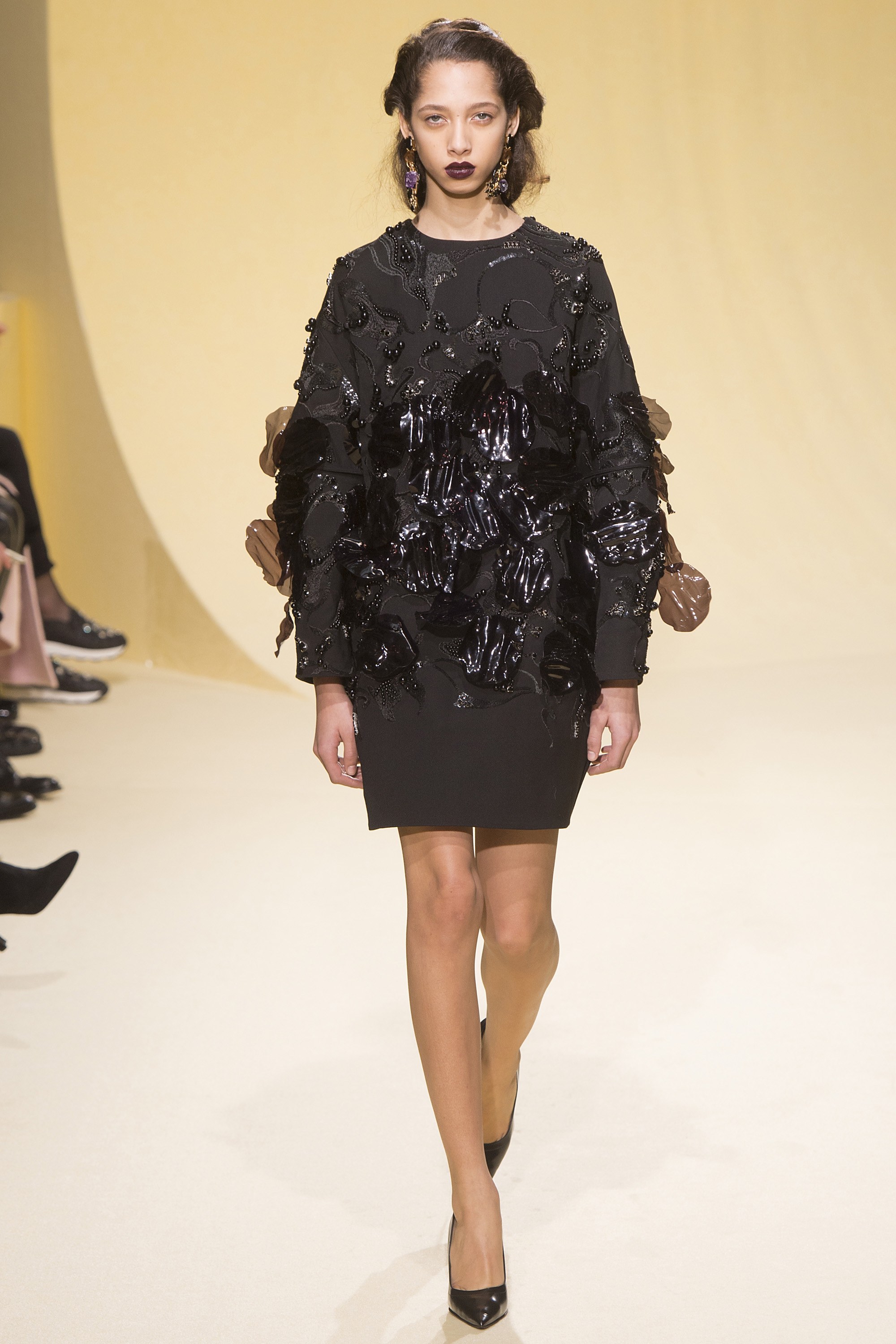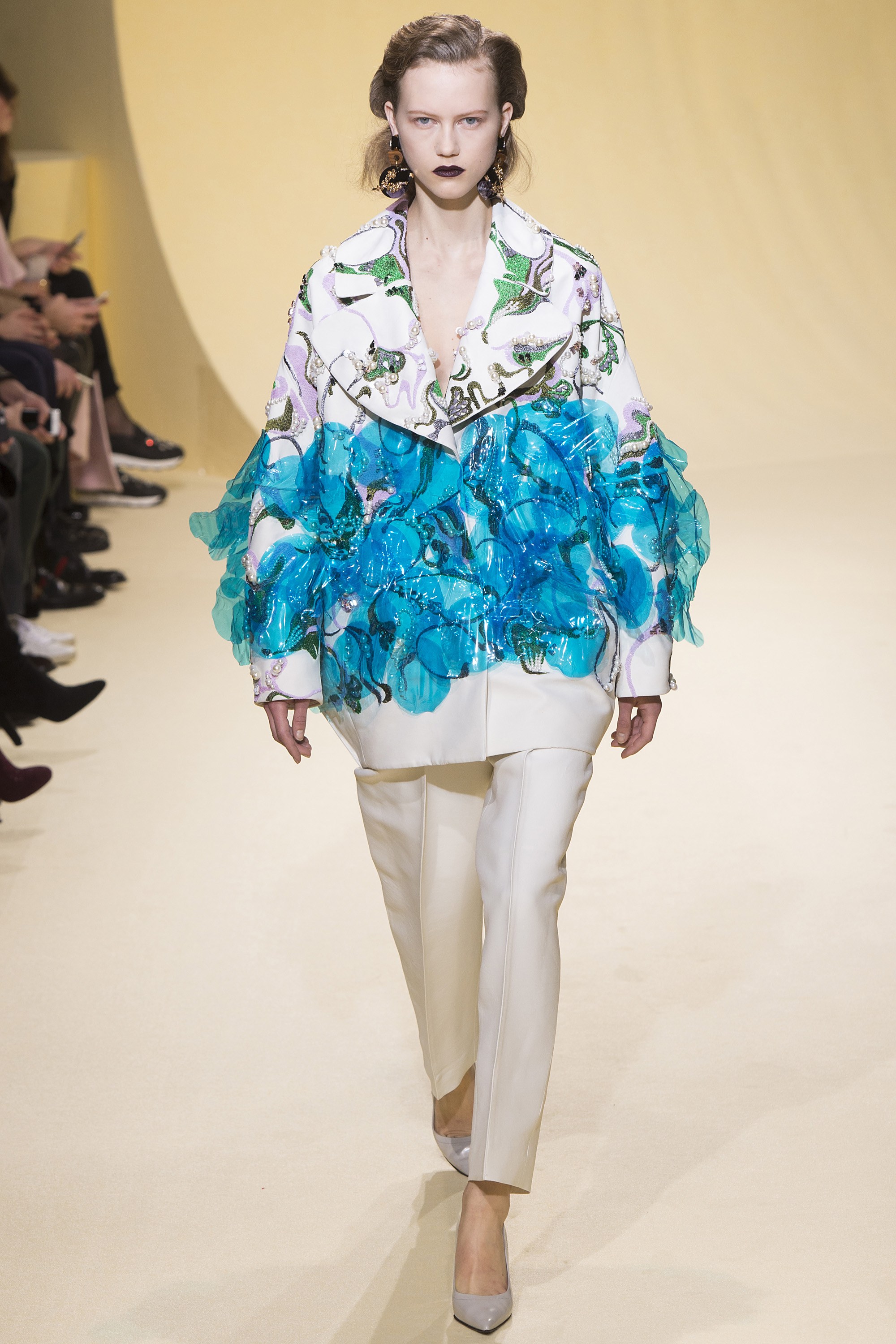 The tunics and tops with the coalescent paillettes could easily segue from a day at work to a glamorous soiree. Easy breezy. You don't have to be swathed in floor length chiffon to make an impact.
Images from www.vogue.com.