The wonderful thing about fashion? You NEVER know which designer will change their tune and bring forth a new and engaging collection which resonates with one's aesthetic sensibilities.
I've liked Miu Miu (a subsidiary of Prada) through the years, being amused by the accessible collections, but never enamored to the point of forsaking the likes of Dolce & Gabbana and Dries Van Noten. Time and shekels are limited, what can I say?
But THIS runway show was a bit of an unexpected DELIGHT! My personal favorite notes of riding jacket, a rif on a conductor's Tuxedo with tails, tapestry, velvet brocade, lace collars, and of course JODHPURS were in harmony for a winning and memorable collection. There are elegant and lux elements to the pieces in the form of unexpected vintage regal fabrications and a smattering of curious embellishments.
The styling was clever, pairing the posh and the casual for perpetual fashion irony, all the rage, all the time. The moral to the story? You only need one upscale piece, such as the short and long tapestry and brocade coats for instance, which bring to mind past Renaissance glory, to elevate the more spartan and paired down separates we all have and yet maintain chic nonchalance.
Add some vixen glamour frocks and some WIDE belts, and you have a merry and wearable assembly fit for the forward fashionista who doesn't mind hopping in the DeLorean.
MIU MIU FALL WINTER 2016: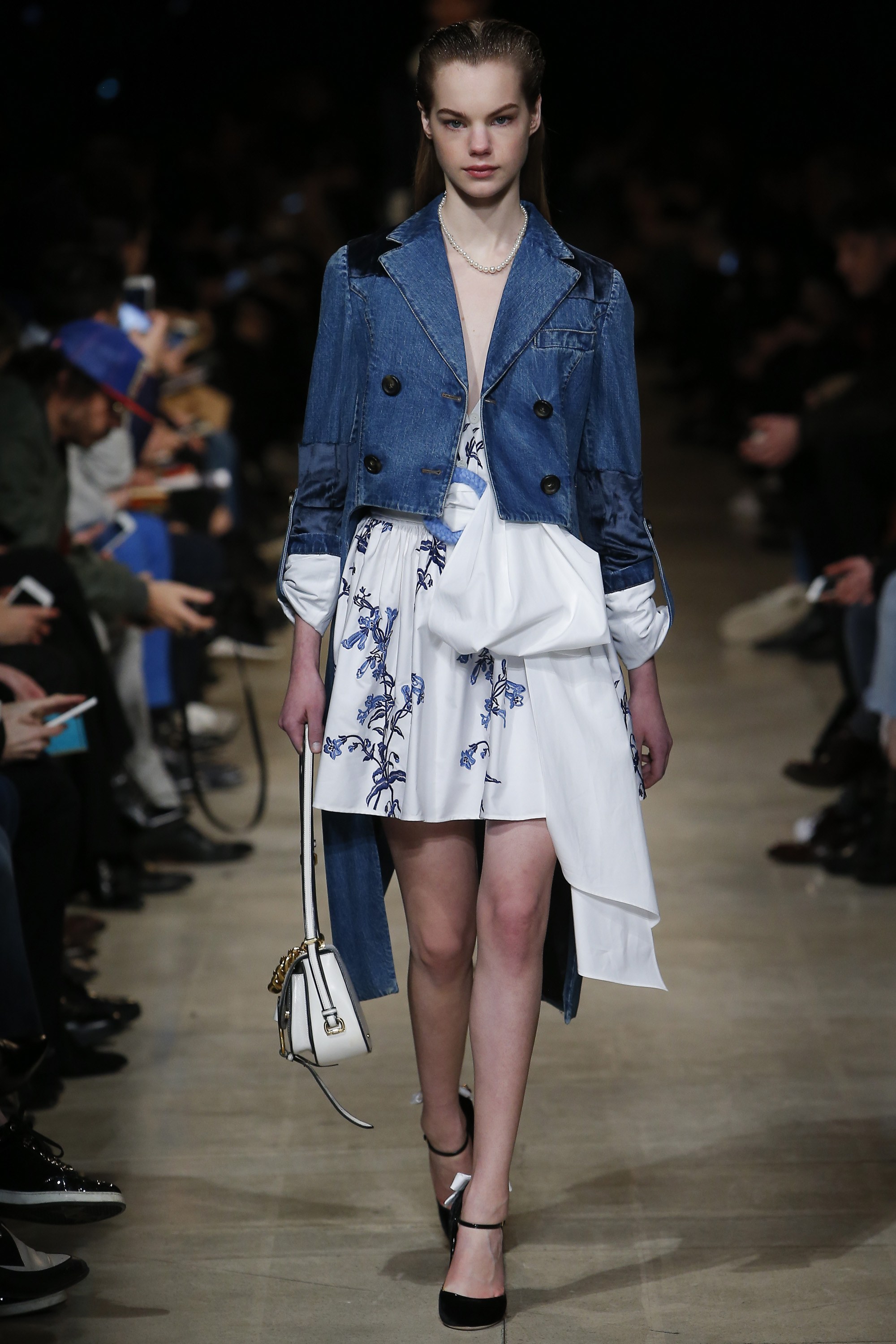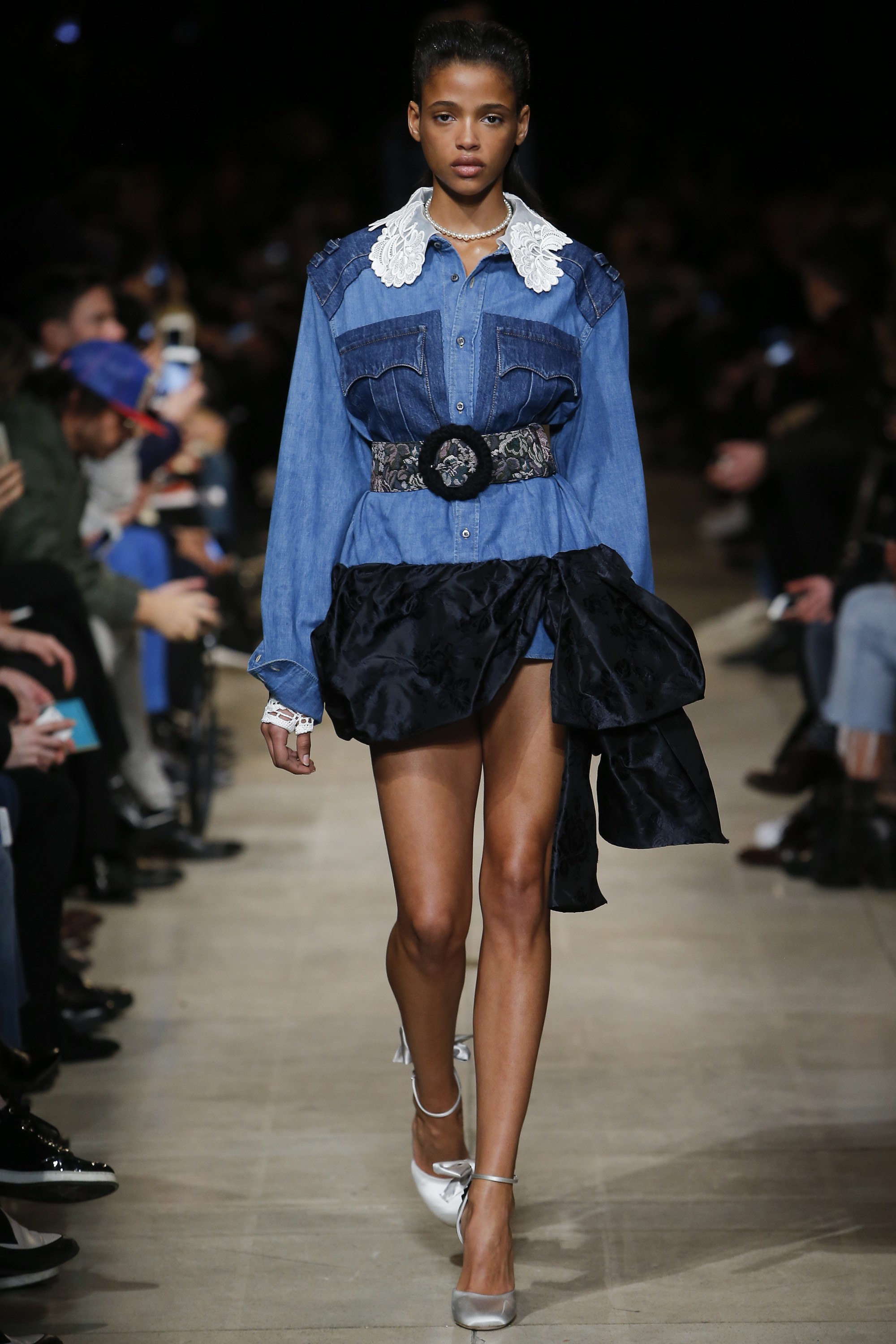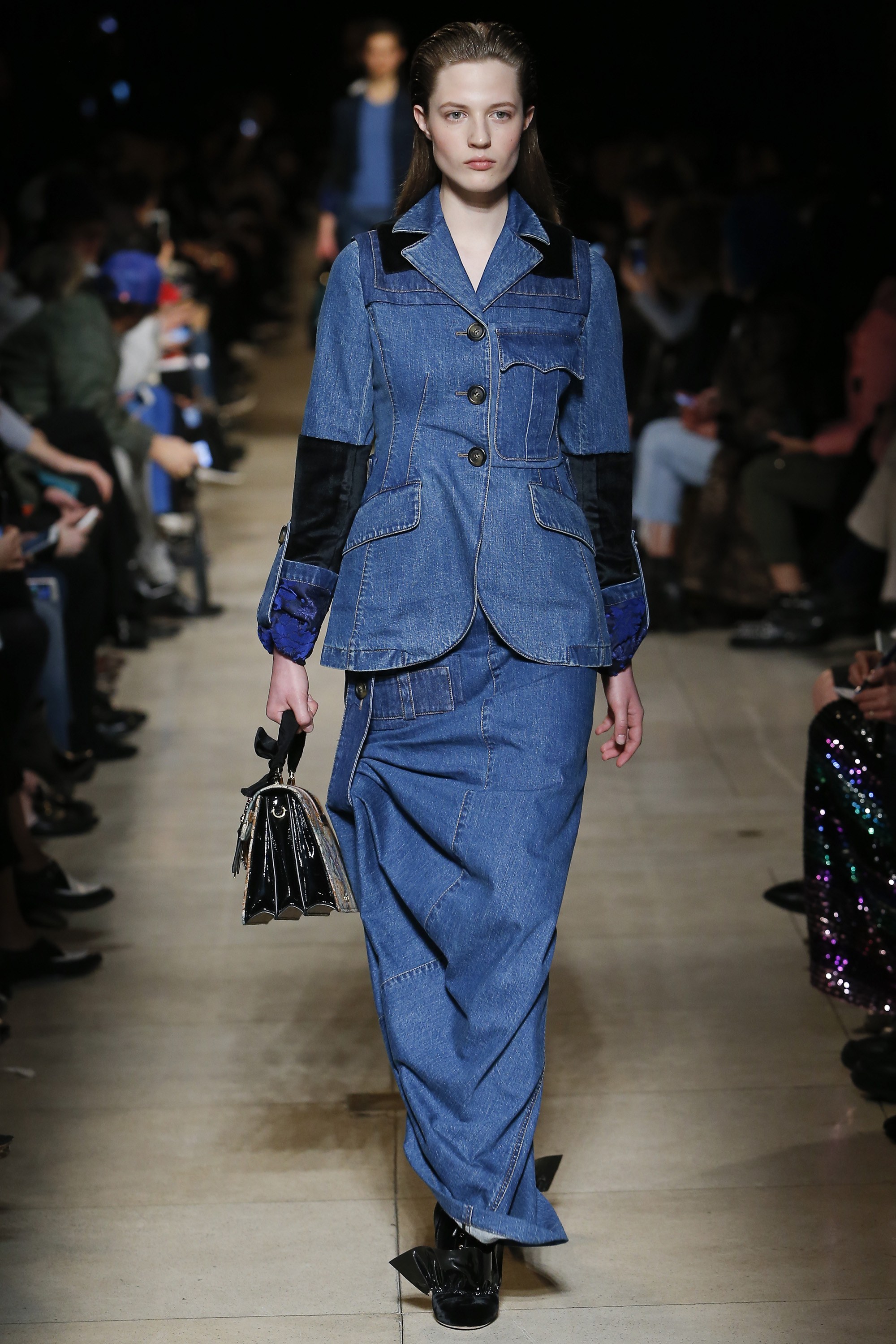 Elevate the much beloved denim by the silhouette---Tuxedo or riding jacket---or the styling.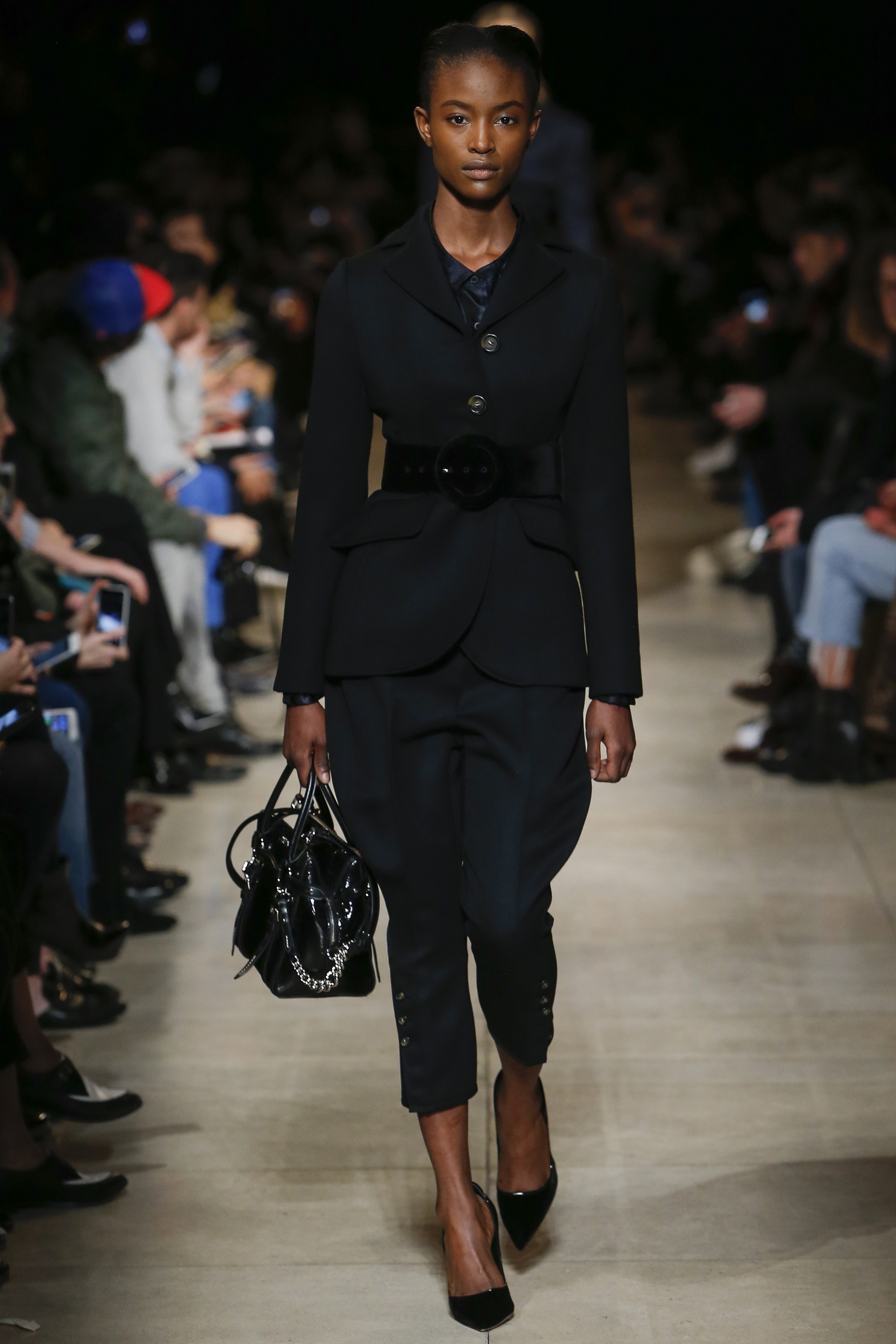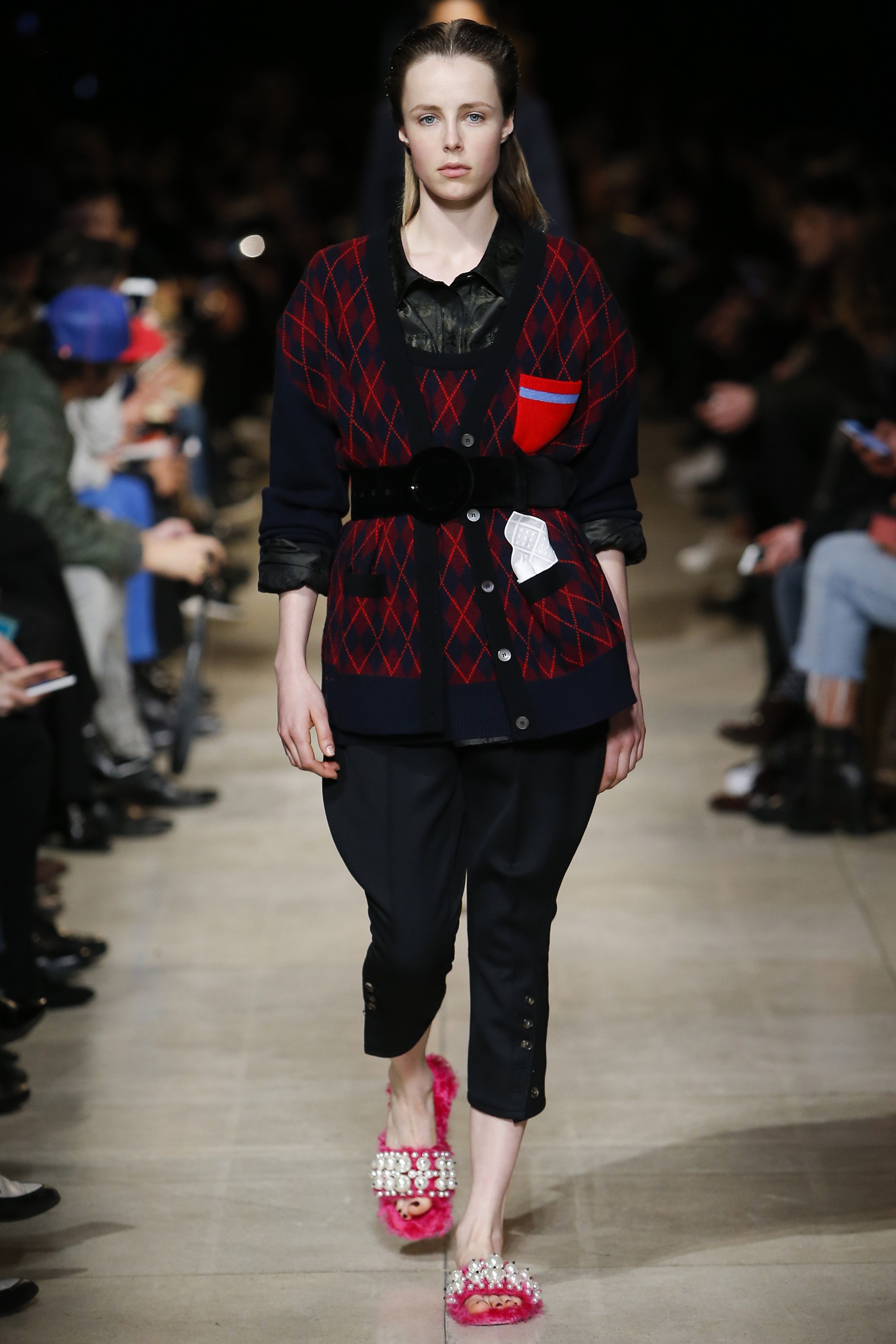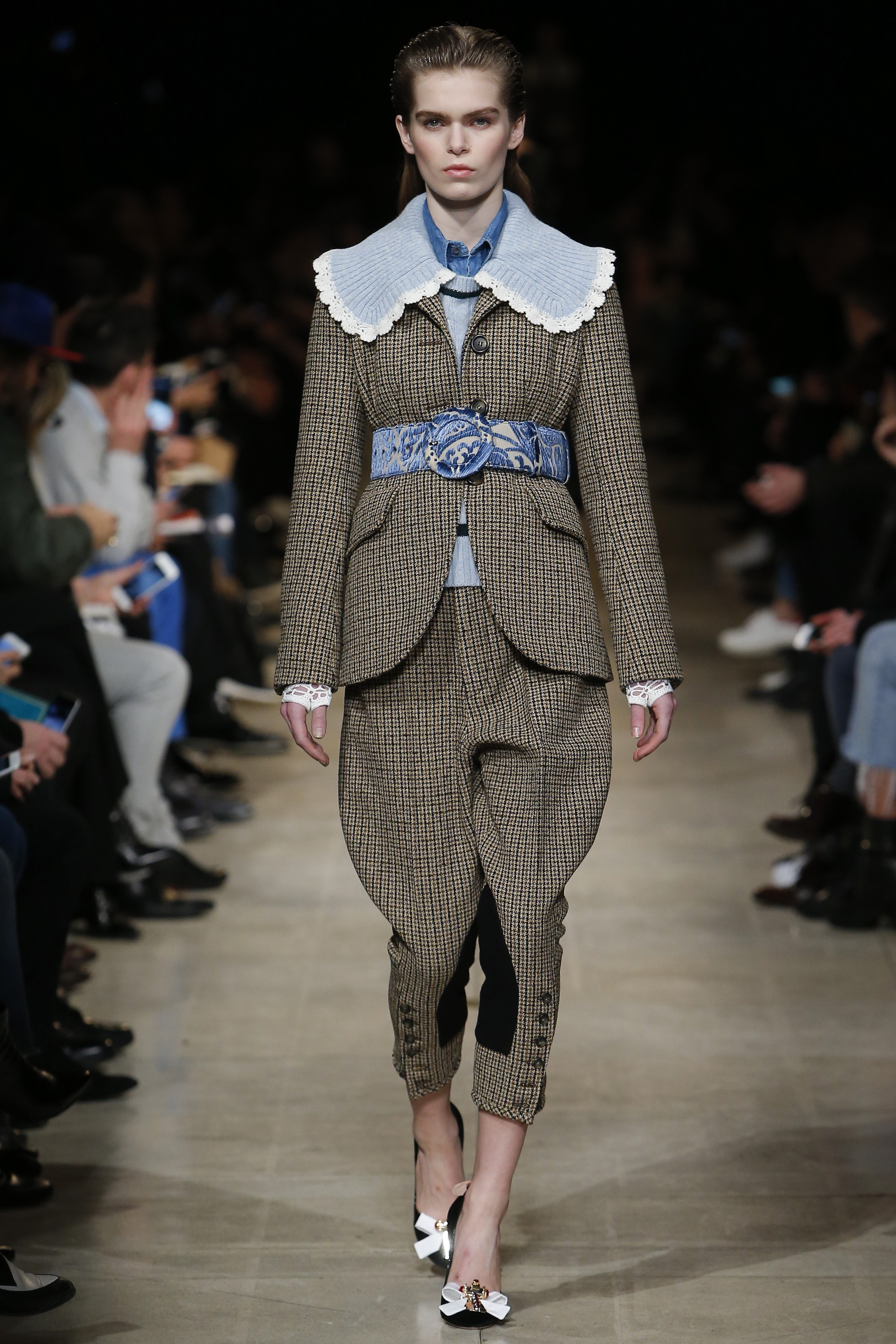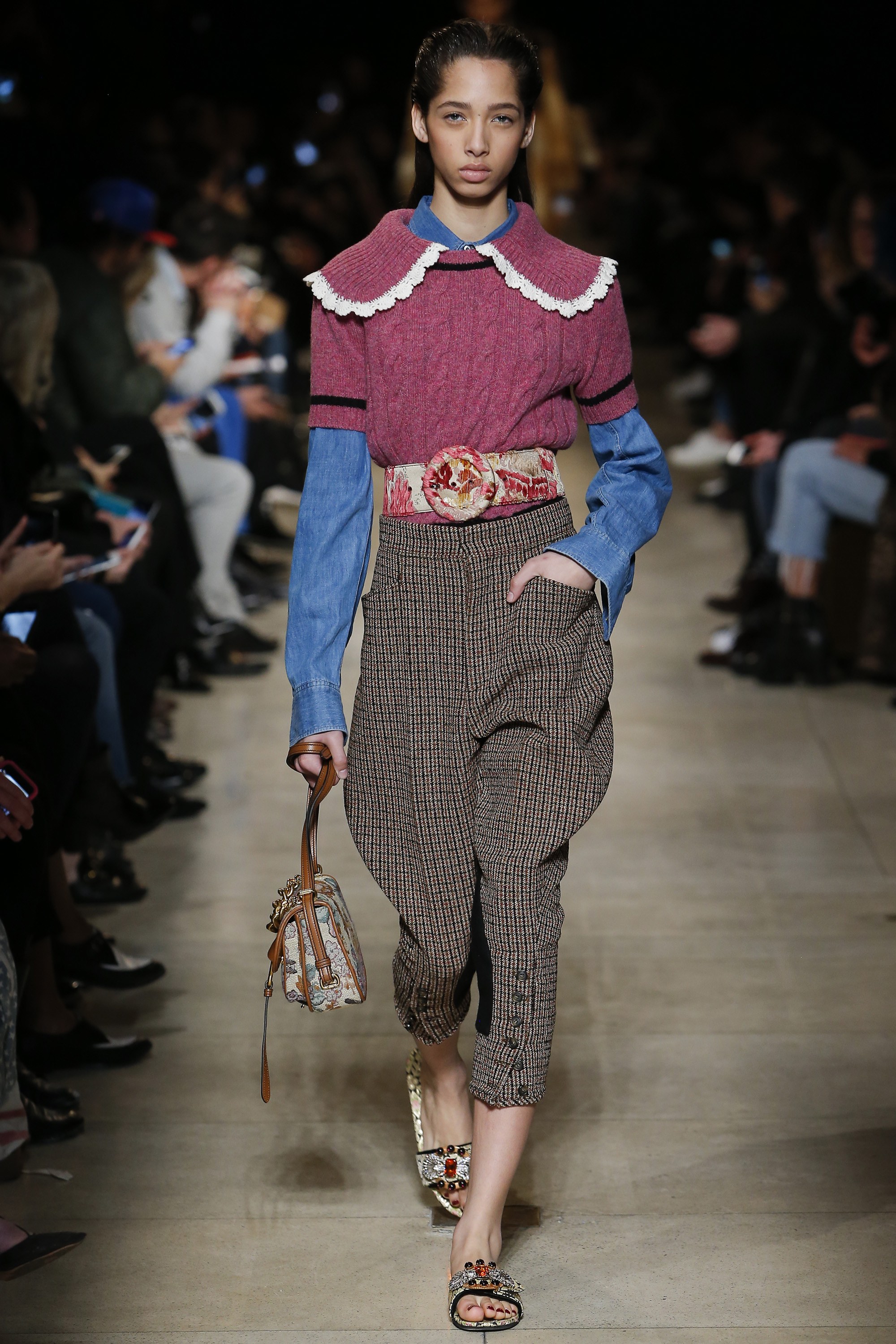 JODHPURS!!!!! Not sure why they have become a personal obsession. Maybe I was a jockey in a prior life.......and other than in the Dsquared2 collections, nowhere to be found! Here there are several ways to wear these babies. Think of them as new age jeans or slacks.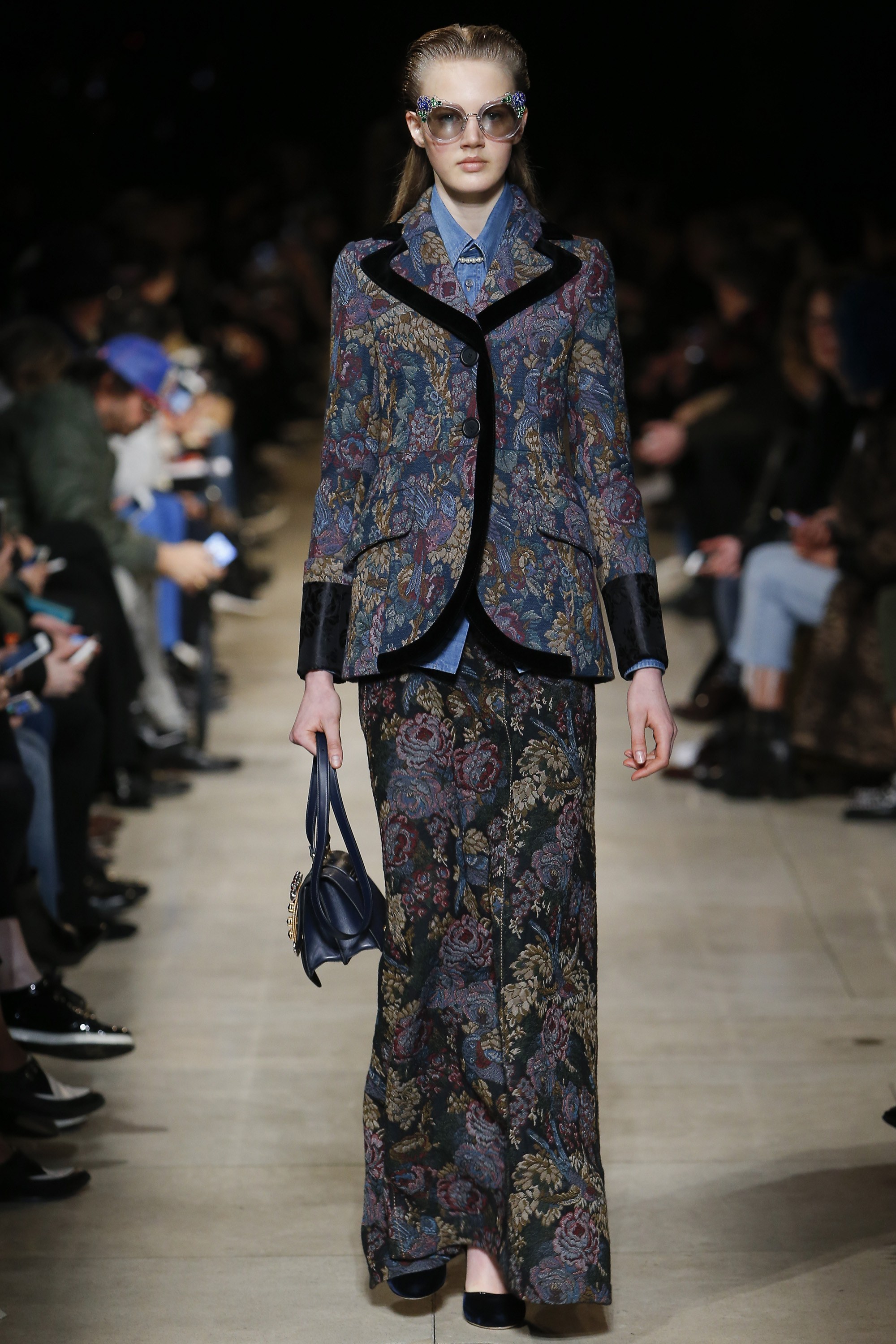 No need to wear both pieces. This jacket, a riff on the equestrian staple, would look great over anything, from slacks to a long black taffeta ball gown.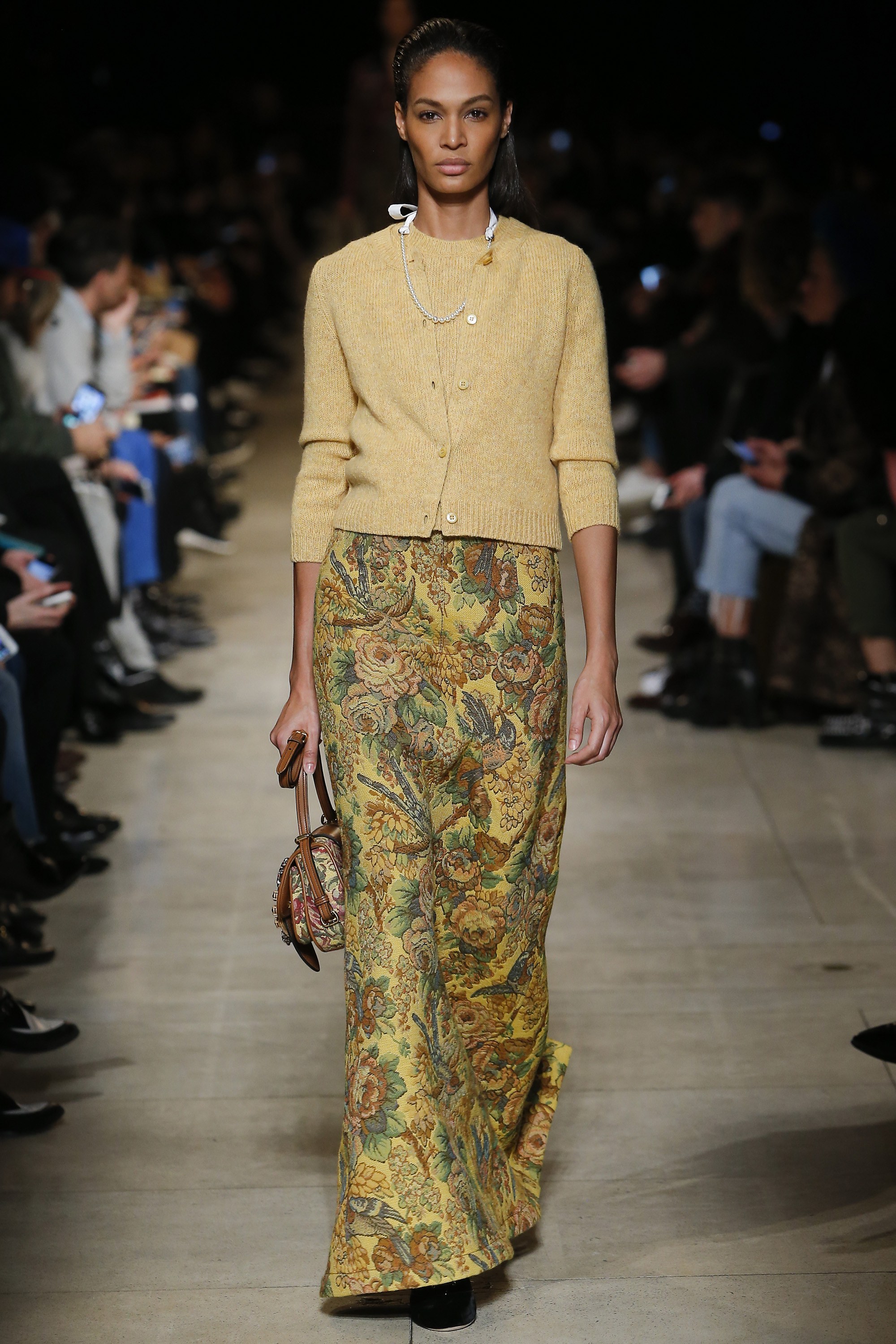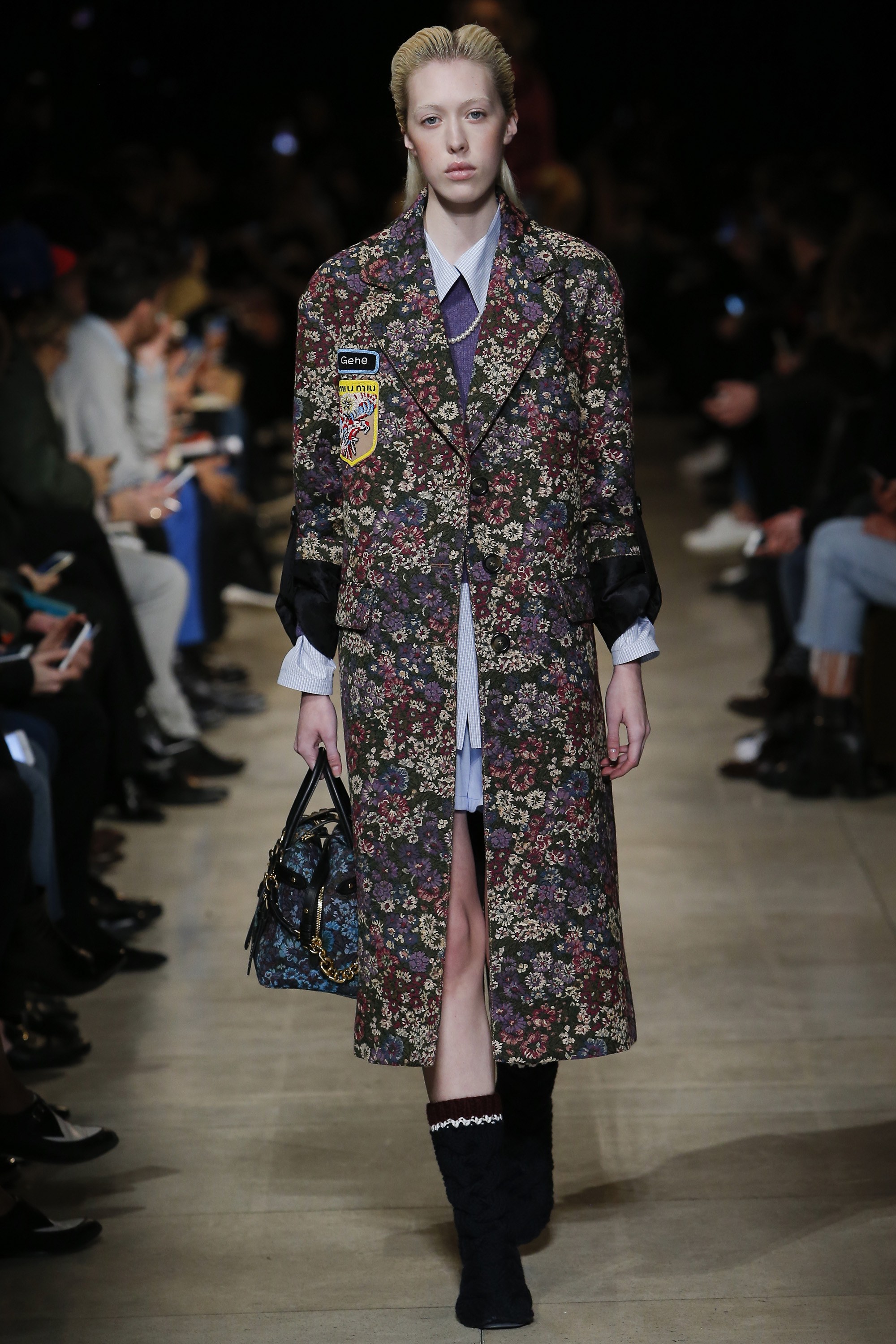 These silhouettes are rather simple and understated yet the pieces achieve maximum impact by virtue of the stunning floral tapestry fabrication.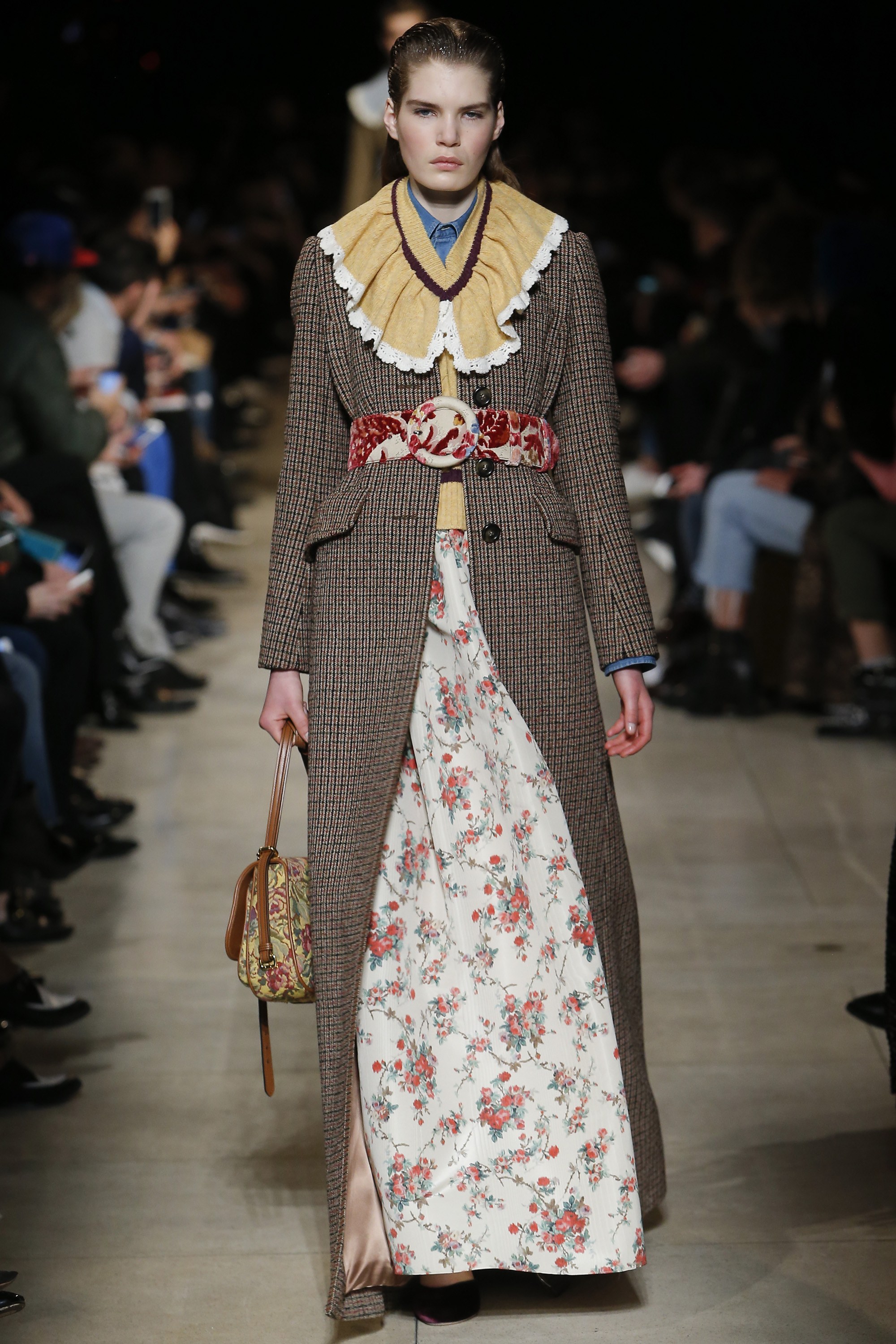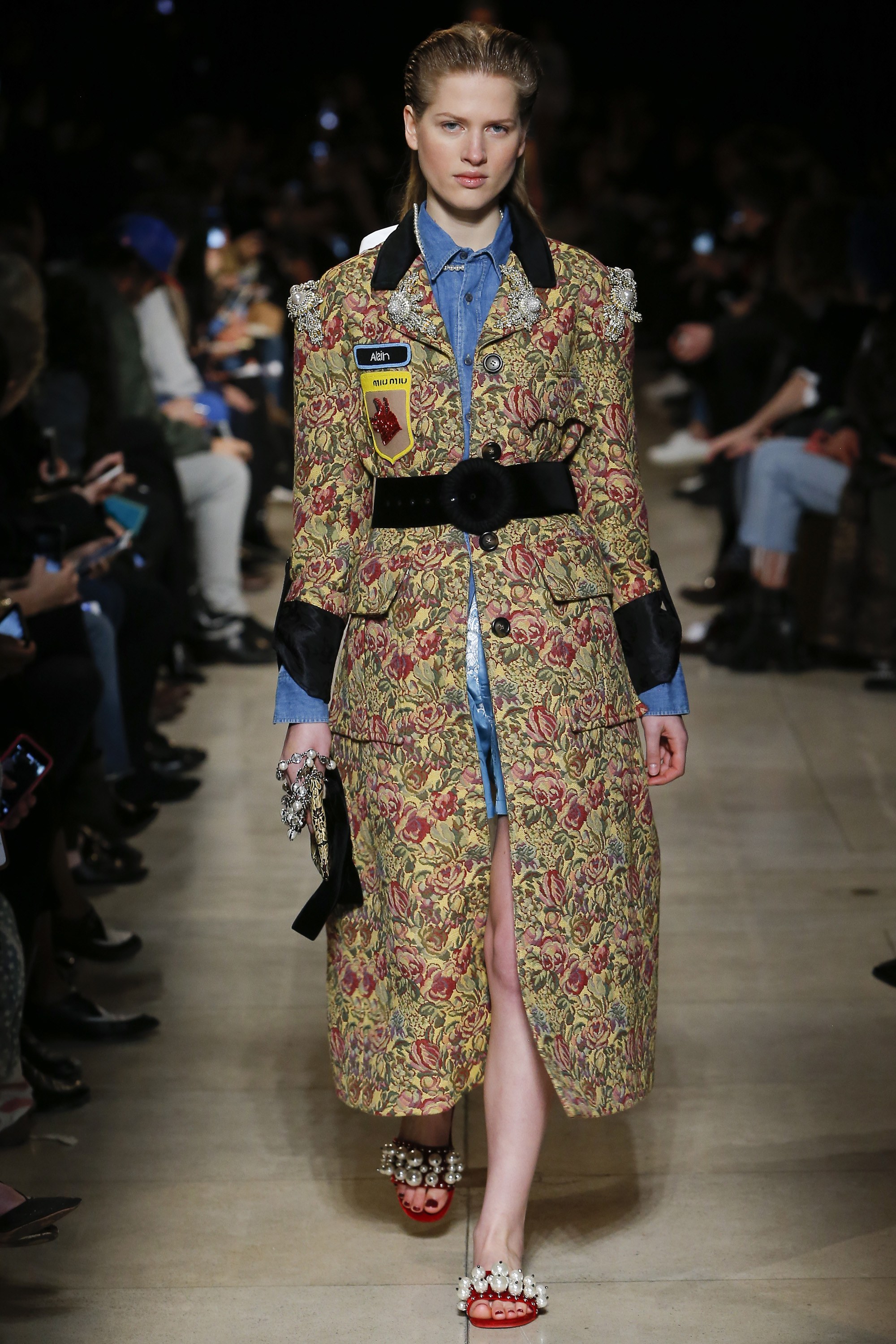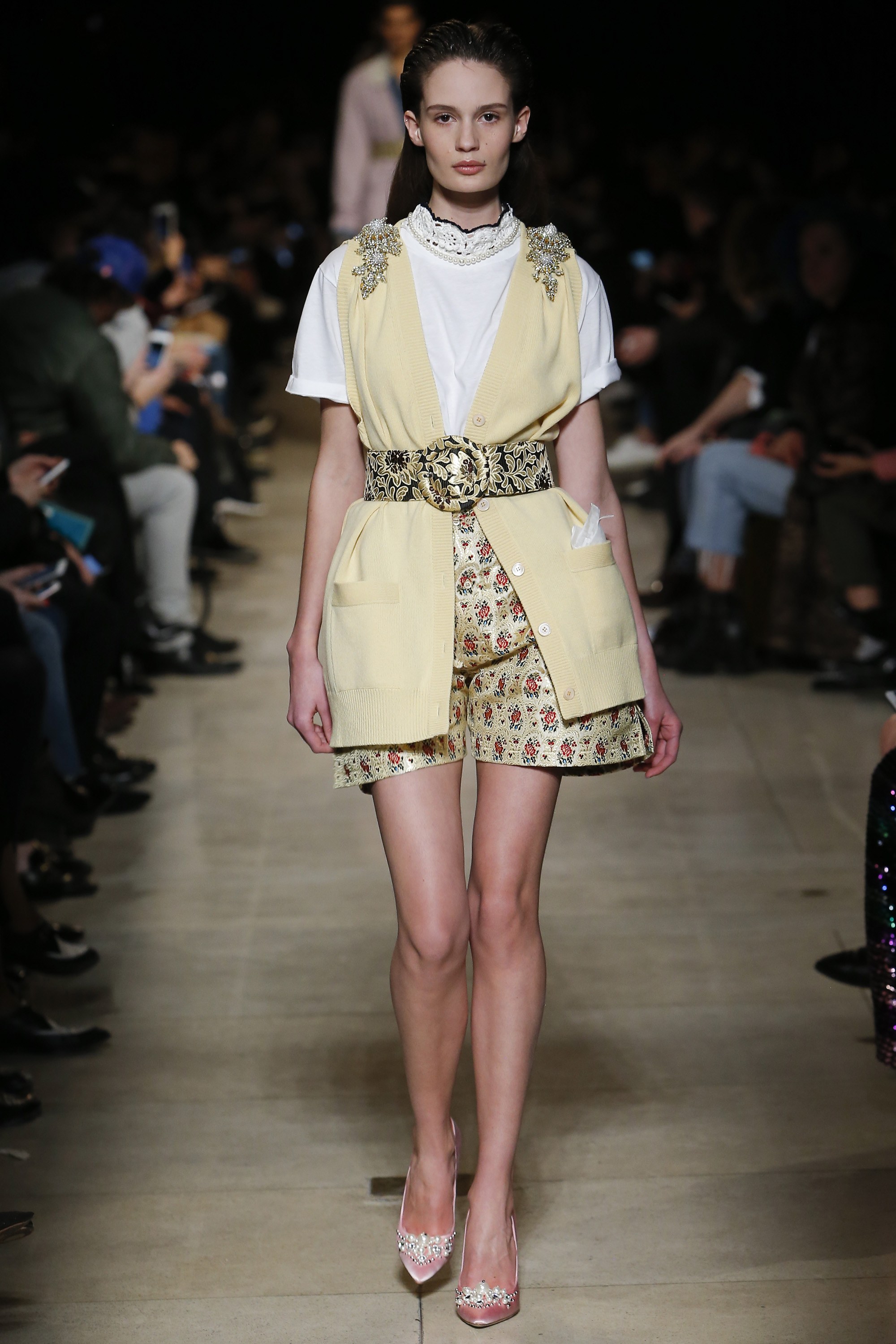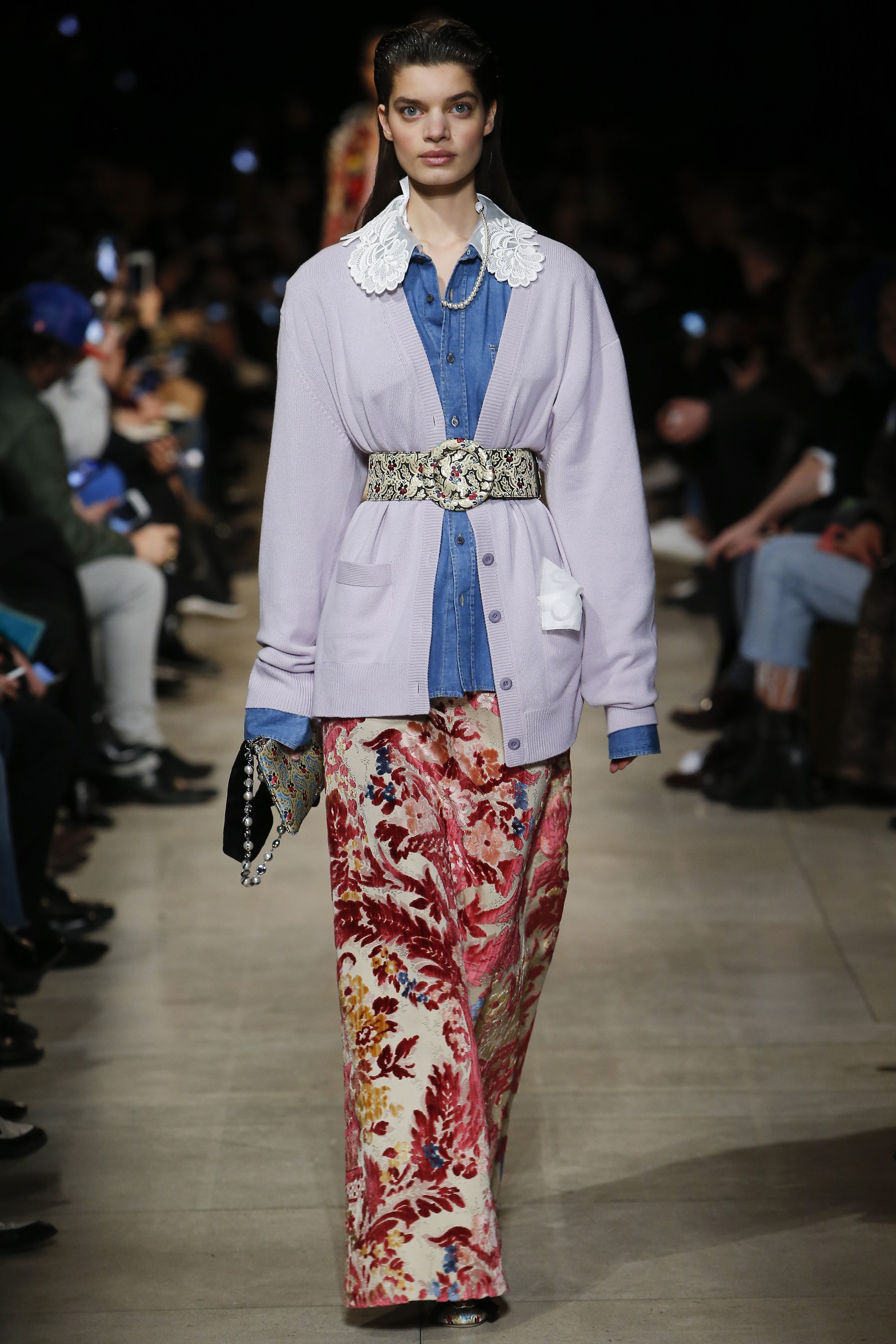 We all need at least one WIDE belt in our repertoire. It holds everything together including many delicious disparate elements. (Think Diane Keaton in Annie Hall).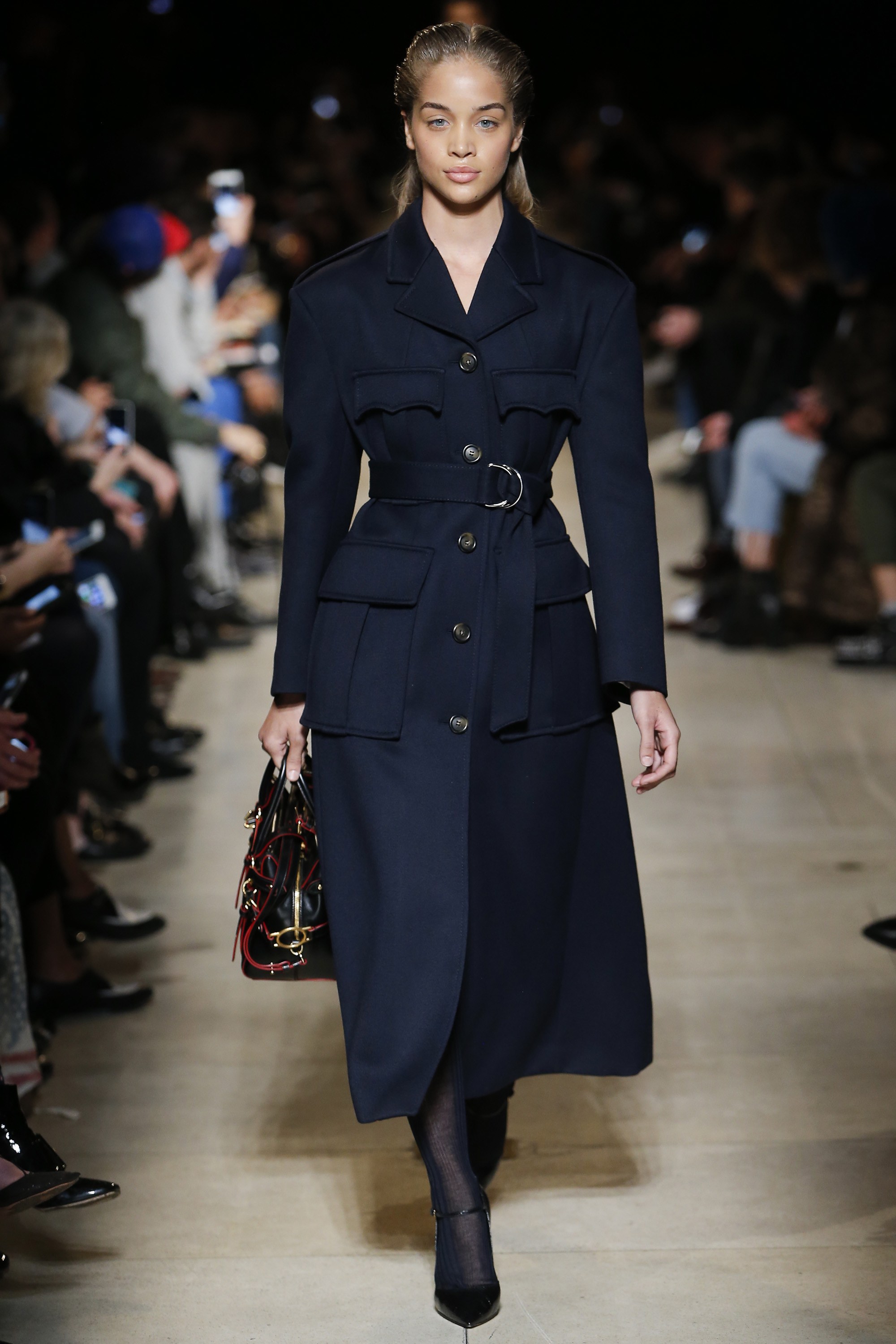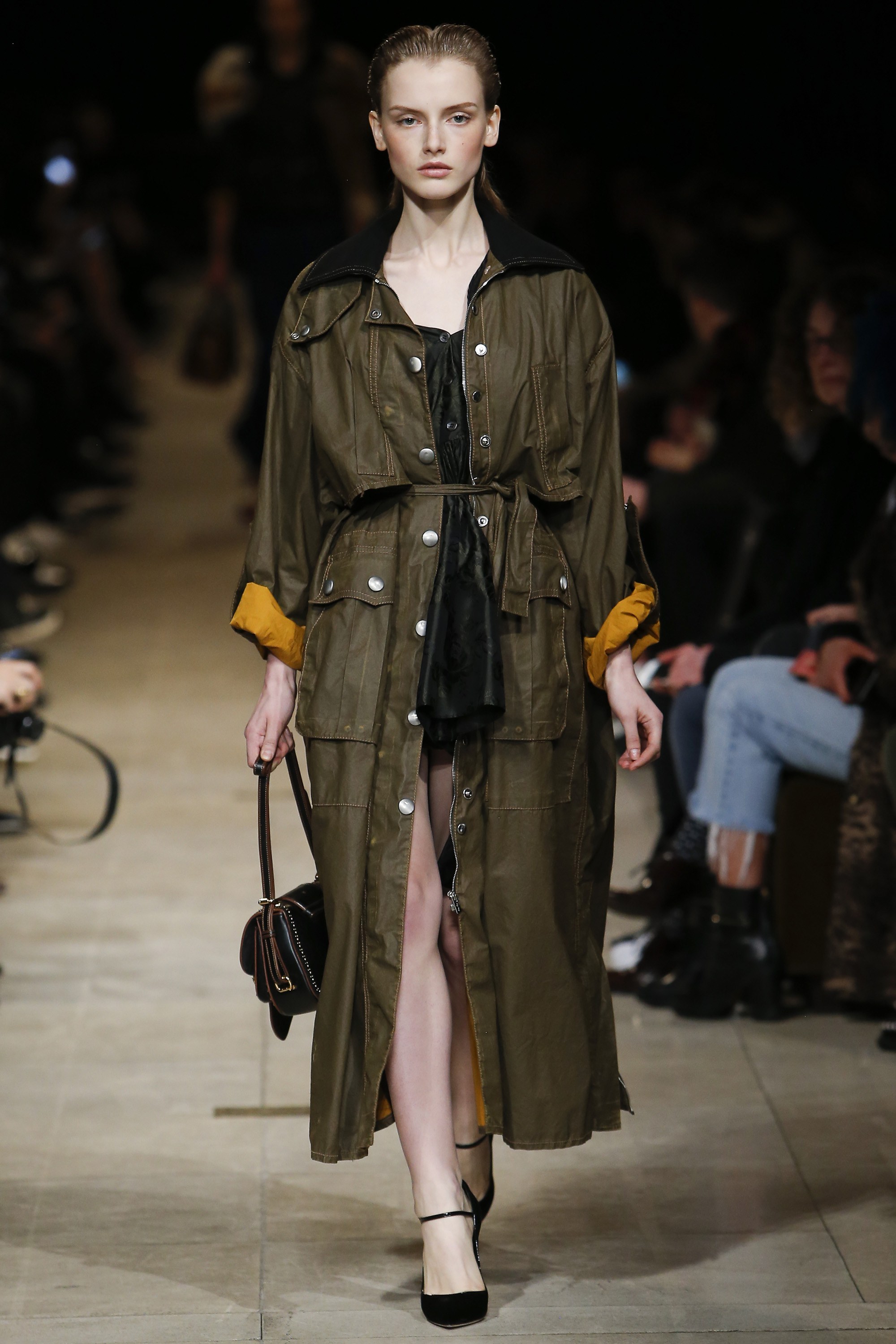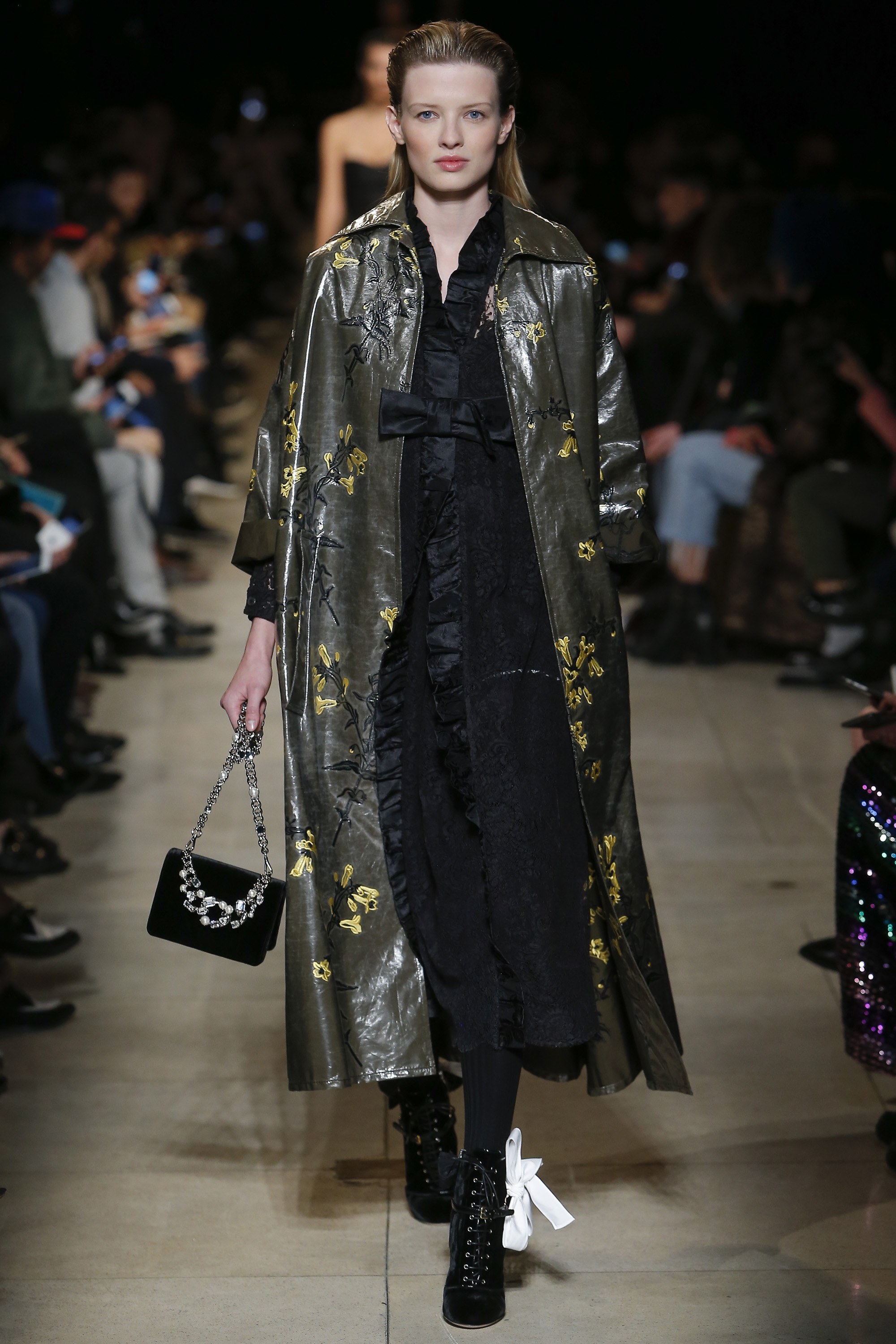 Many styles for any occasion!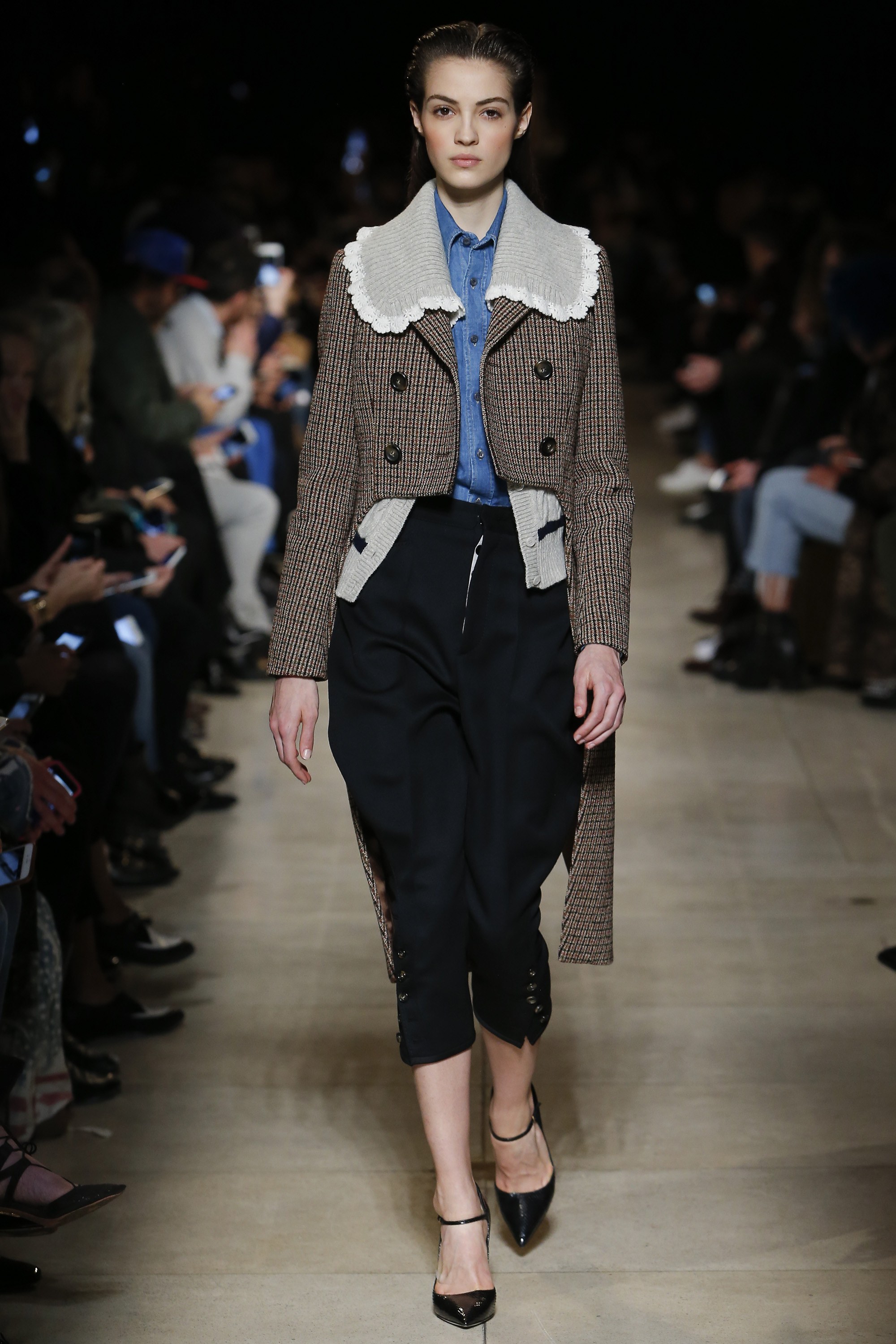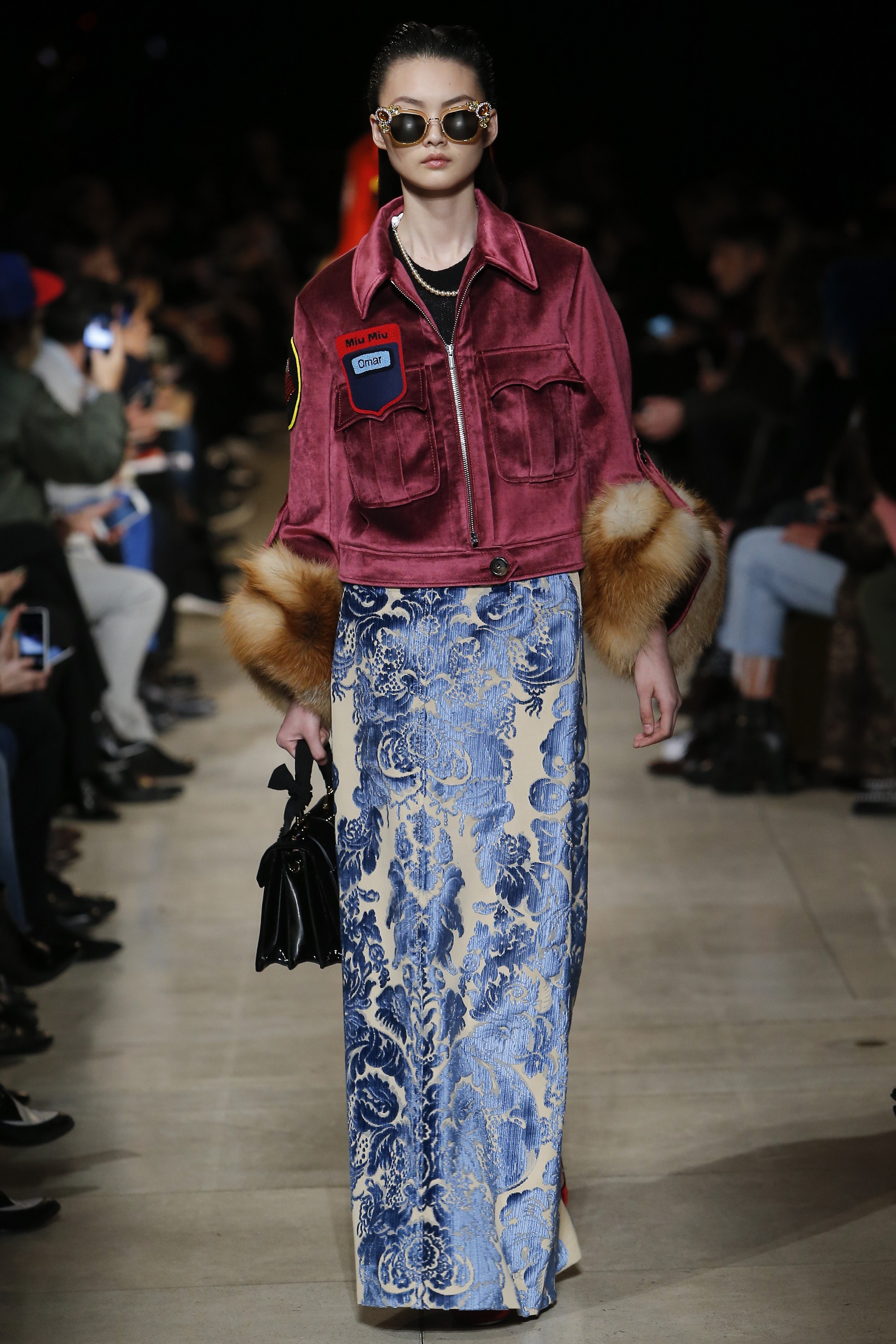 A winning potpourri of eclectic delights!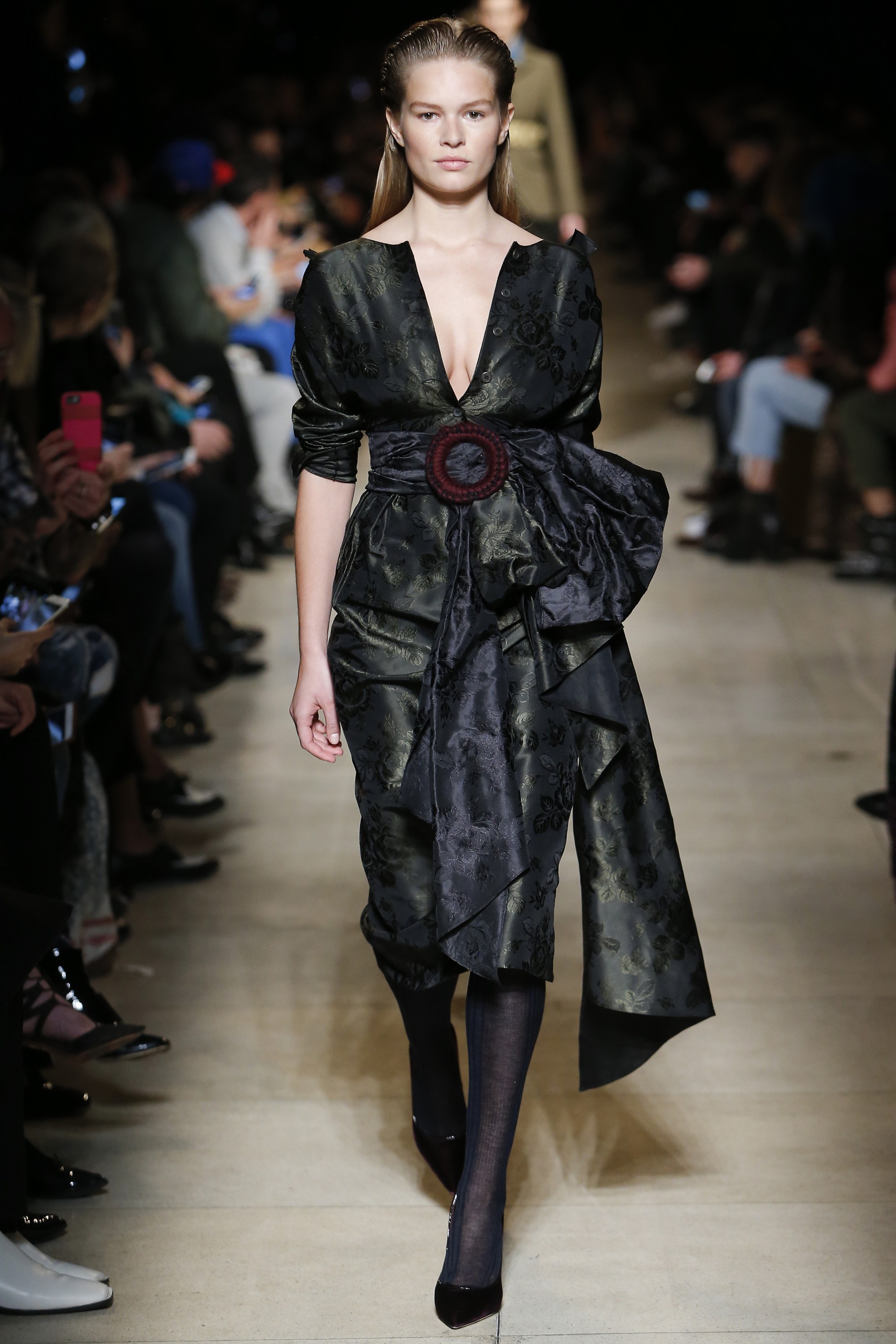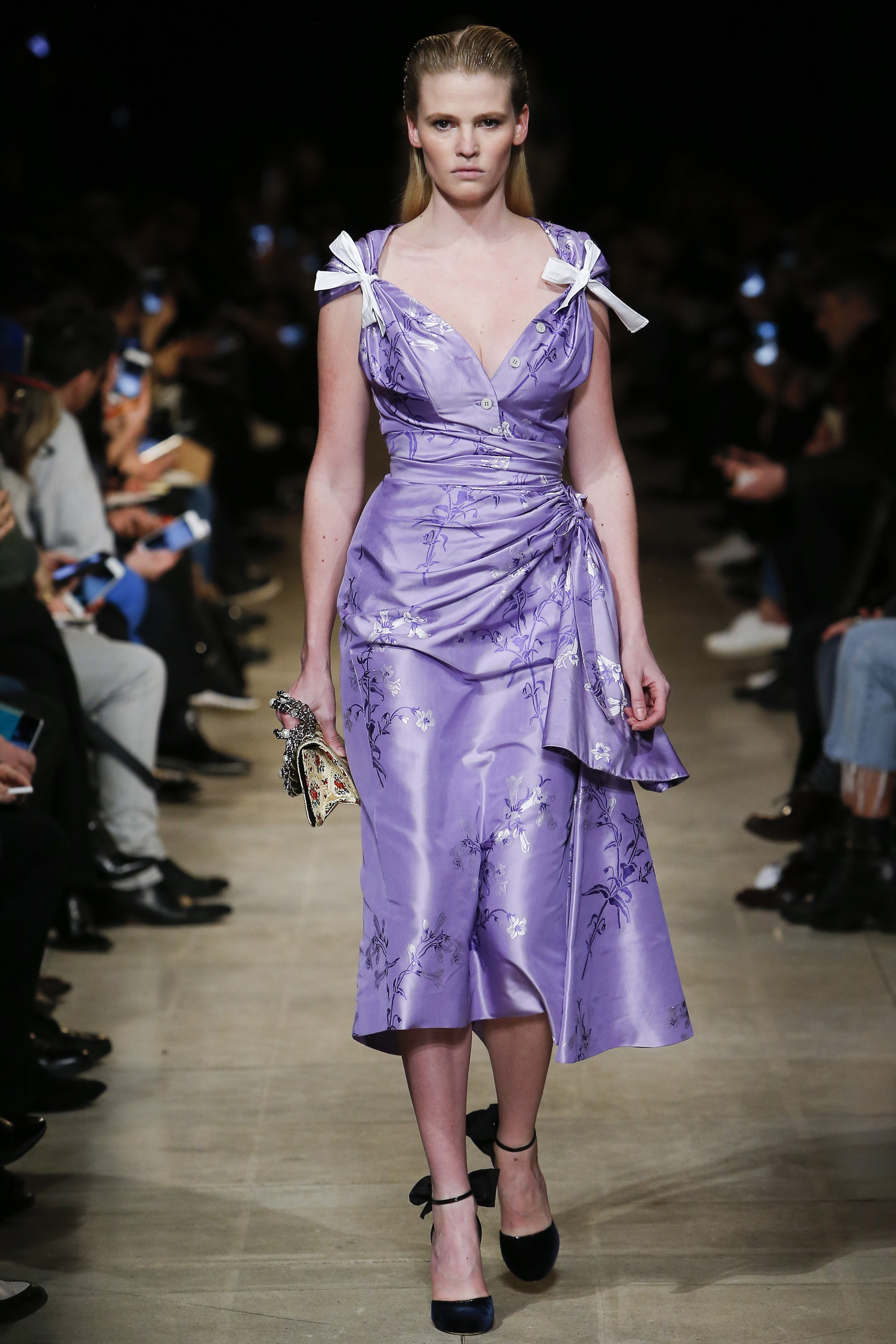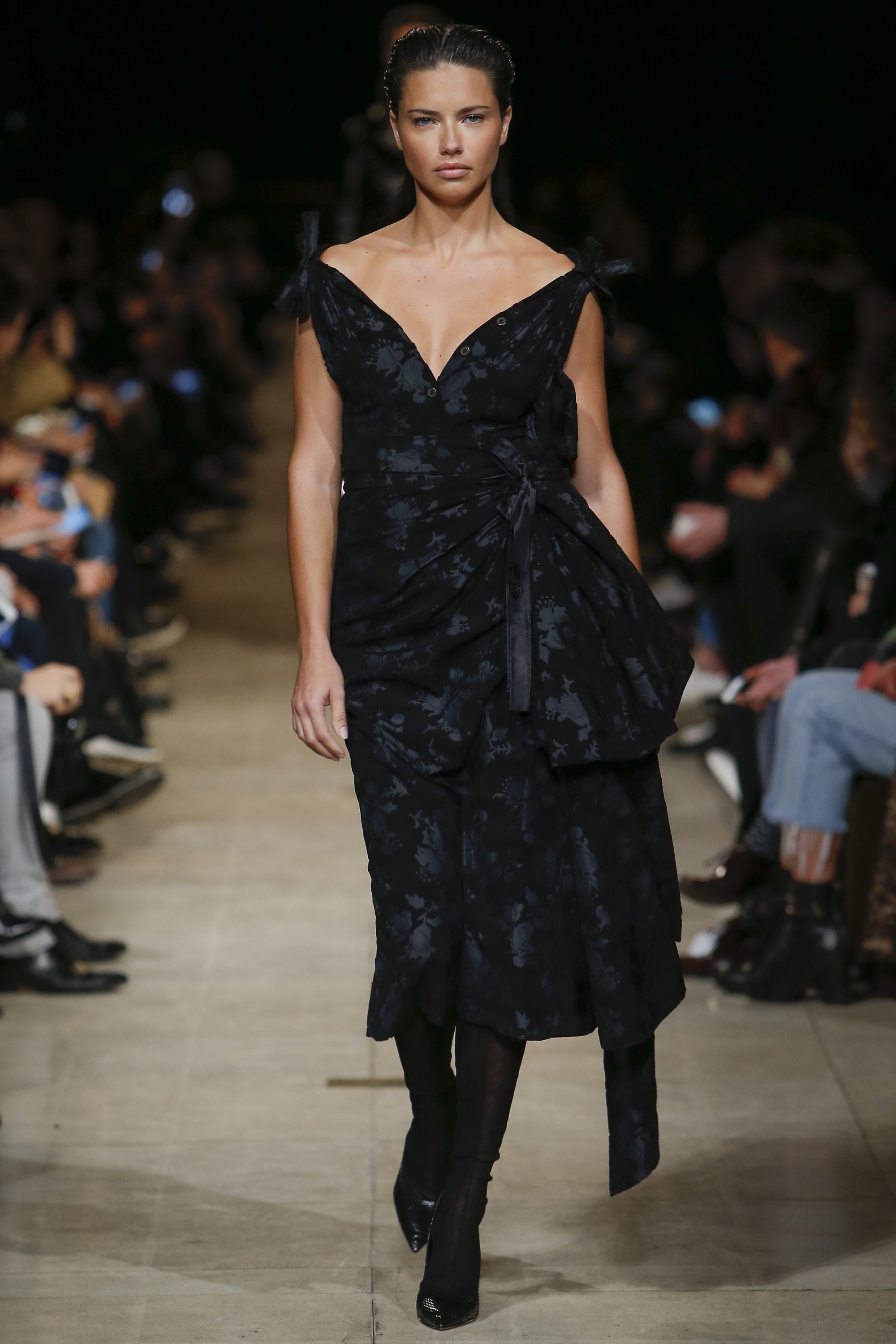 Alluring Cocktail attire for the Bombshell!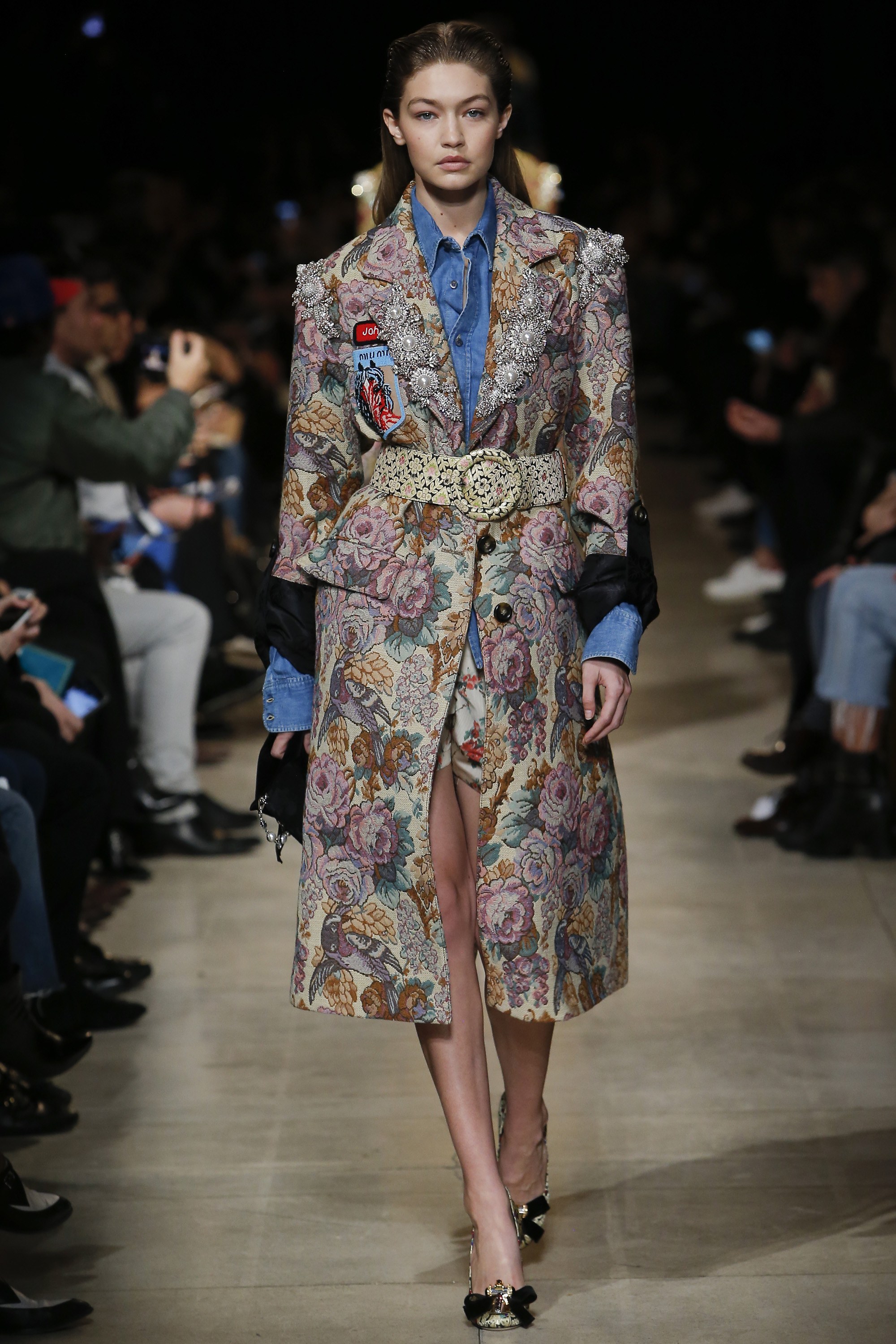 Never fear mxing competing patterns and fabrications!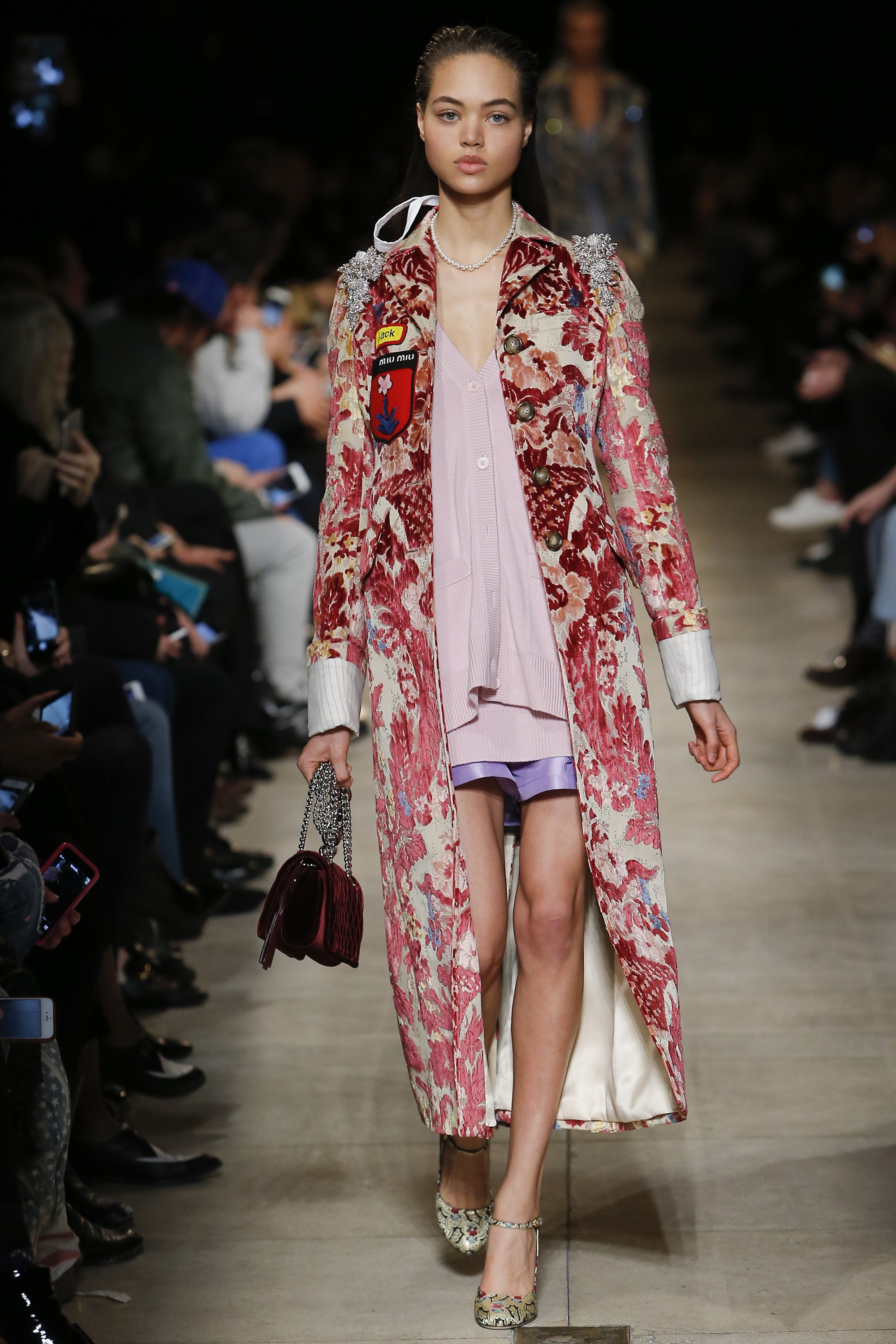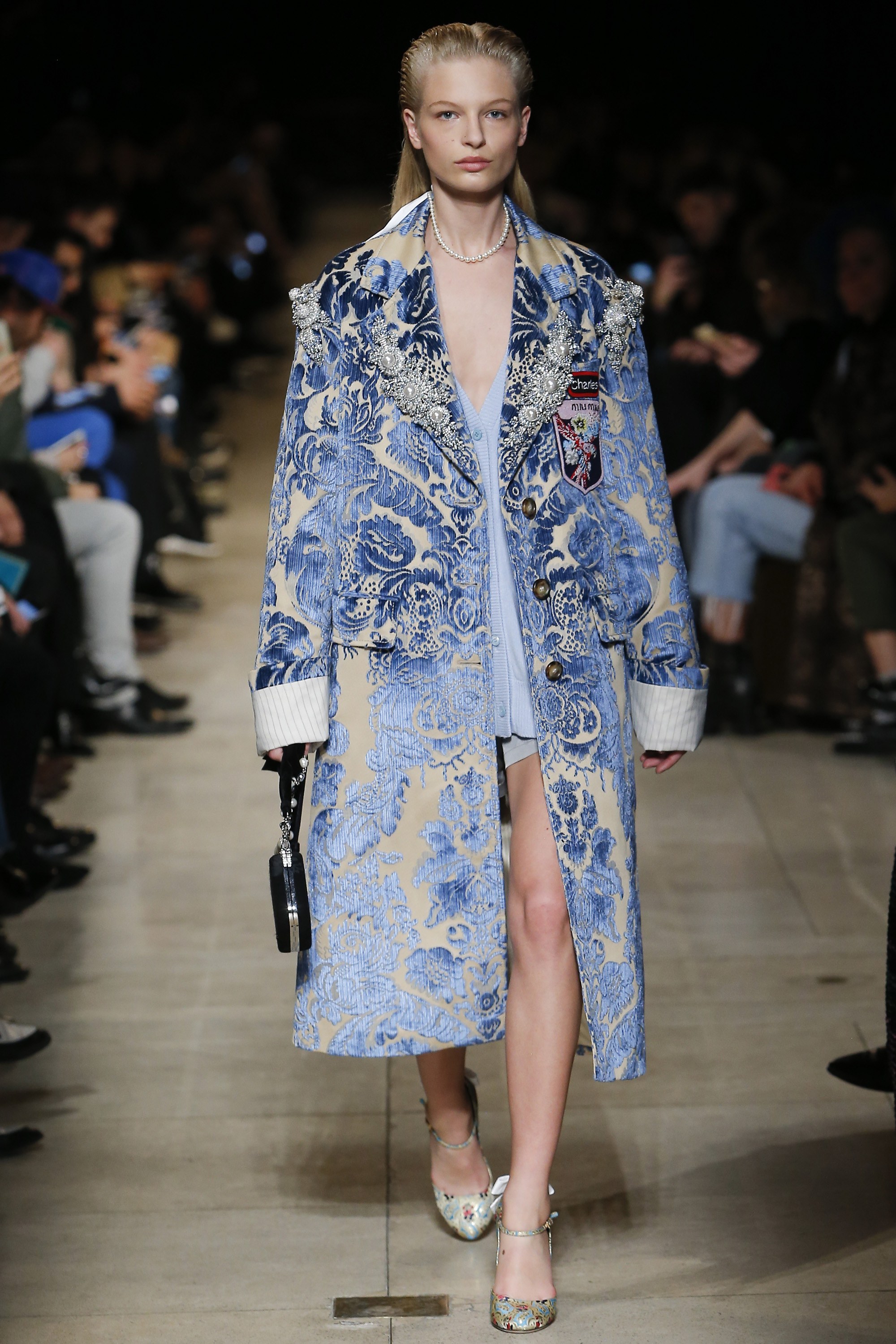 VELVET BROCADE in a luxurious color palette, I'm in heaven. One of these jackets can become a night out/soiree/gala affair/holiday staple in your wardrobe. Really, you only need one. When you're not throwing it over tulle or taffeta, or tuxedo pants, it can easily be paired with more casual fare for lunch out with the gals or whatever. The silhouettes are timeless.
Images from www.vogue.com.