Apparently ELLERY was launched in Sydney in 2007, the creation of Kym Ellery..Now I wished I had paid more attention. Oh well, its nice to know there will always be a panoply of talented designers to discover that have been under your nose for an undisclosed period of time. Not that Chanel, Dolce & Gabbana or Dries Van Noten could ever become predictable or dull. But it couldn't hurt to widen one's circle of obsessions. Never be afraid to go eclectic. Become UNPREDICTABLE!
This is a curious collection of disparate looks cohesive in their bold and flattering silhouettes. Whether the bodice hugging silk pieces with uniquely alluring fishnet sleeves or the butt swathing pants with exaggerated bell bottoms, your favored attributes become the focal point. (And hell, if you just want the bell bottoms, throw a long shirt or jacket over those pants).
There are certain recurring themes in the annals of fashion which live on here in the form of Leopard, turn of the century Victoriana with capacious puffy sleeves, and the short leather jacket (moto redux).
More modern elements of grommets (certainly Marc Jacobs and Proenza Schouler are obsessed with these gizmos) and mixed era eclecticism keep everything fresh.
ELLERY PRE-FALL 2016: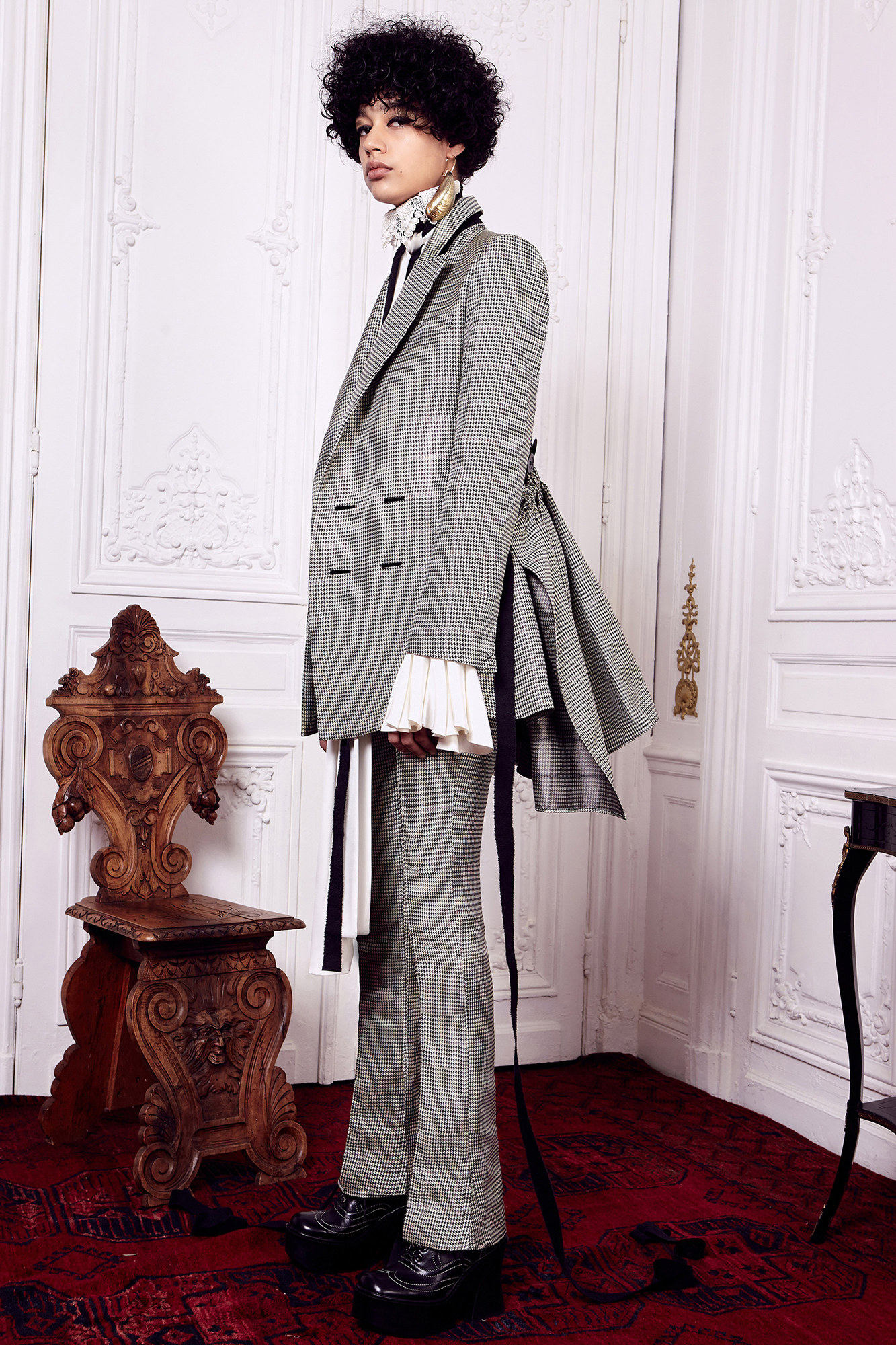 Well, who doesn't LOVE a pant suit? Especially one with a bustle, combined with some flouncy sleeves. Get out the big ruffly blouse (a la Seinfeld).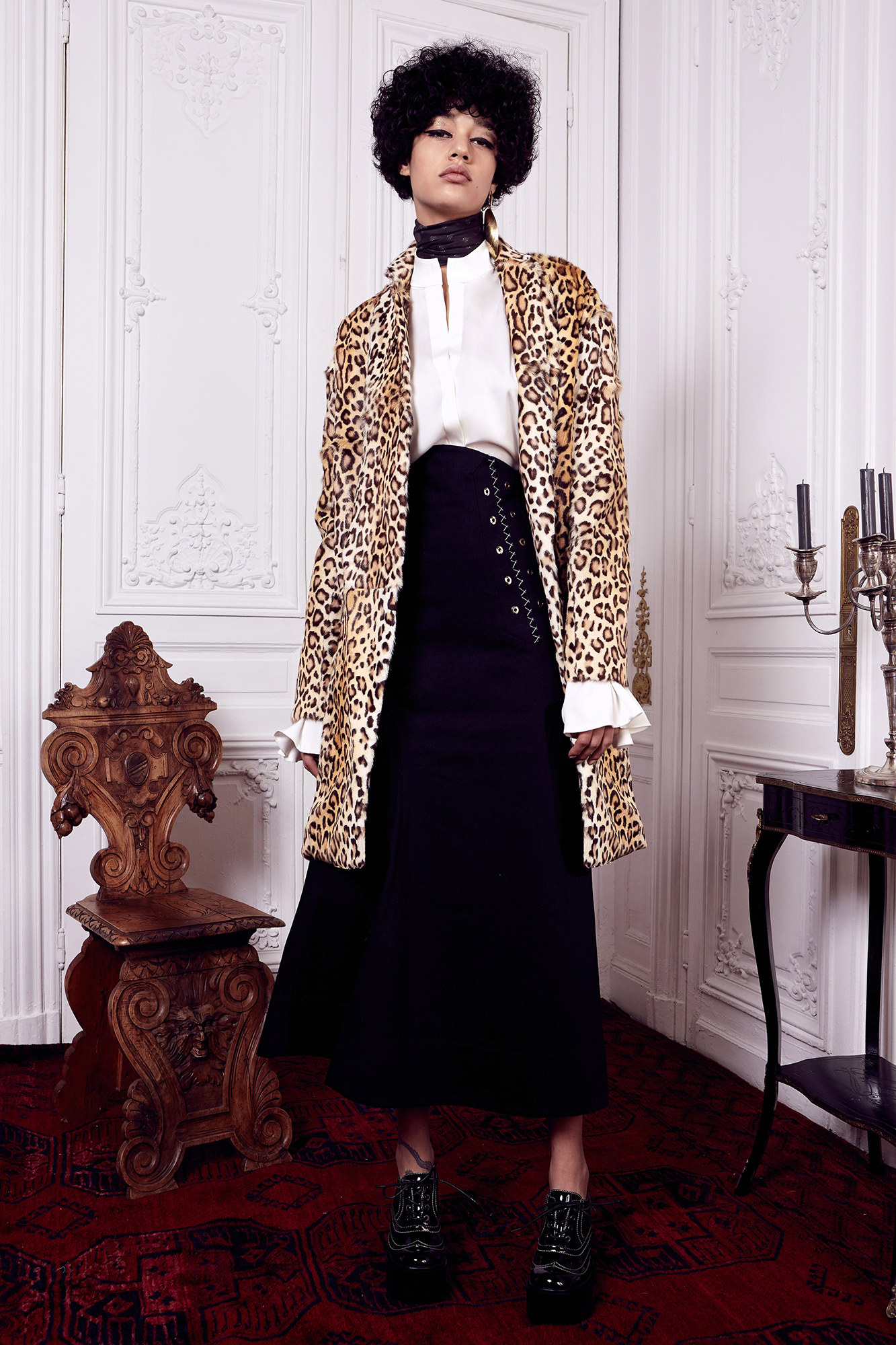 Casual, wearable and chic with some feline and the IN midi skirt. Never fear mixing unexpected elements.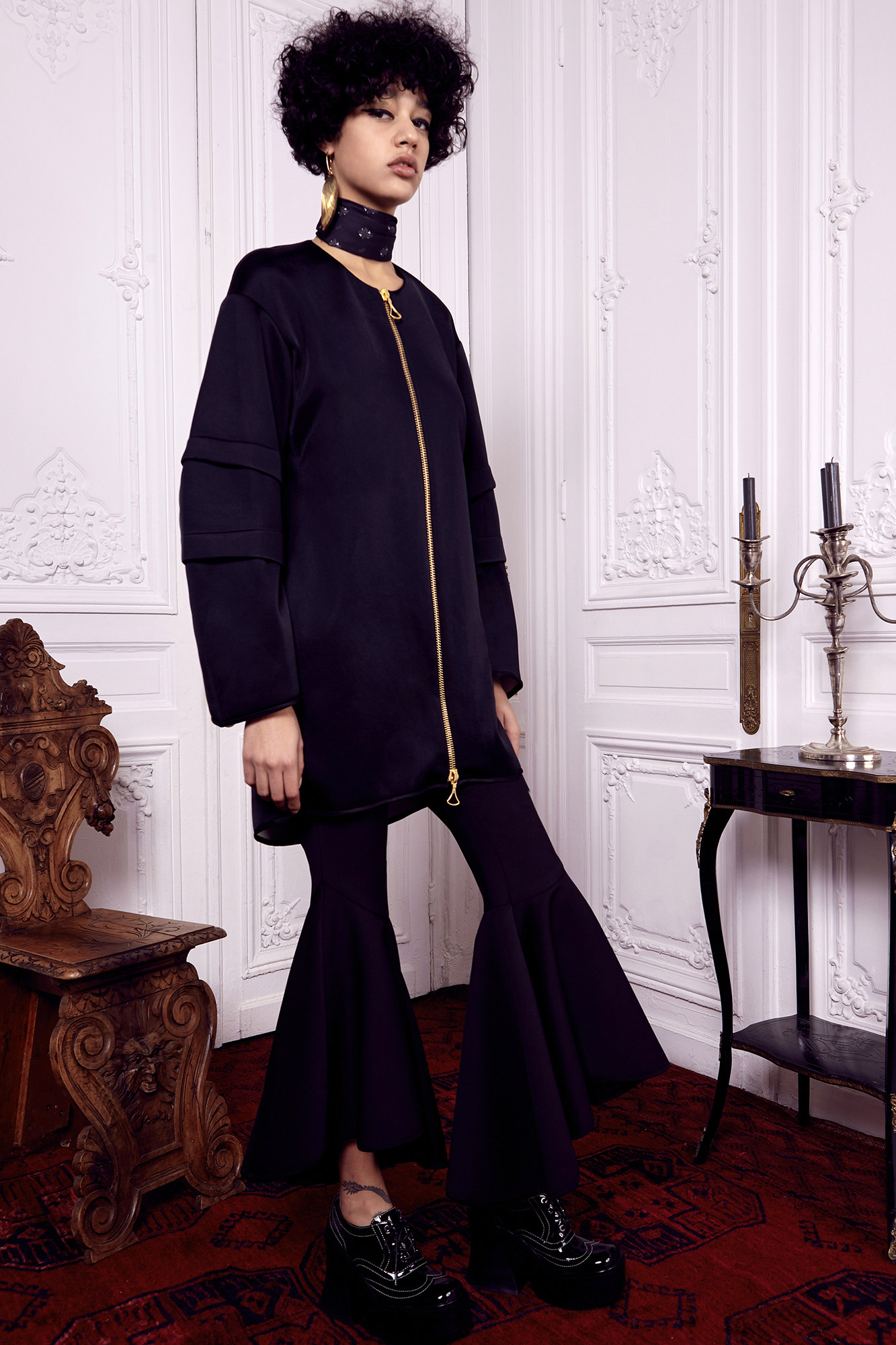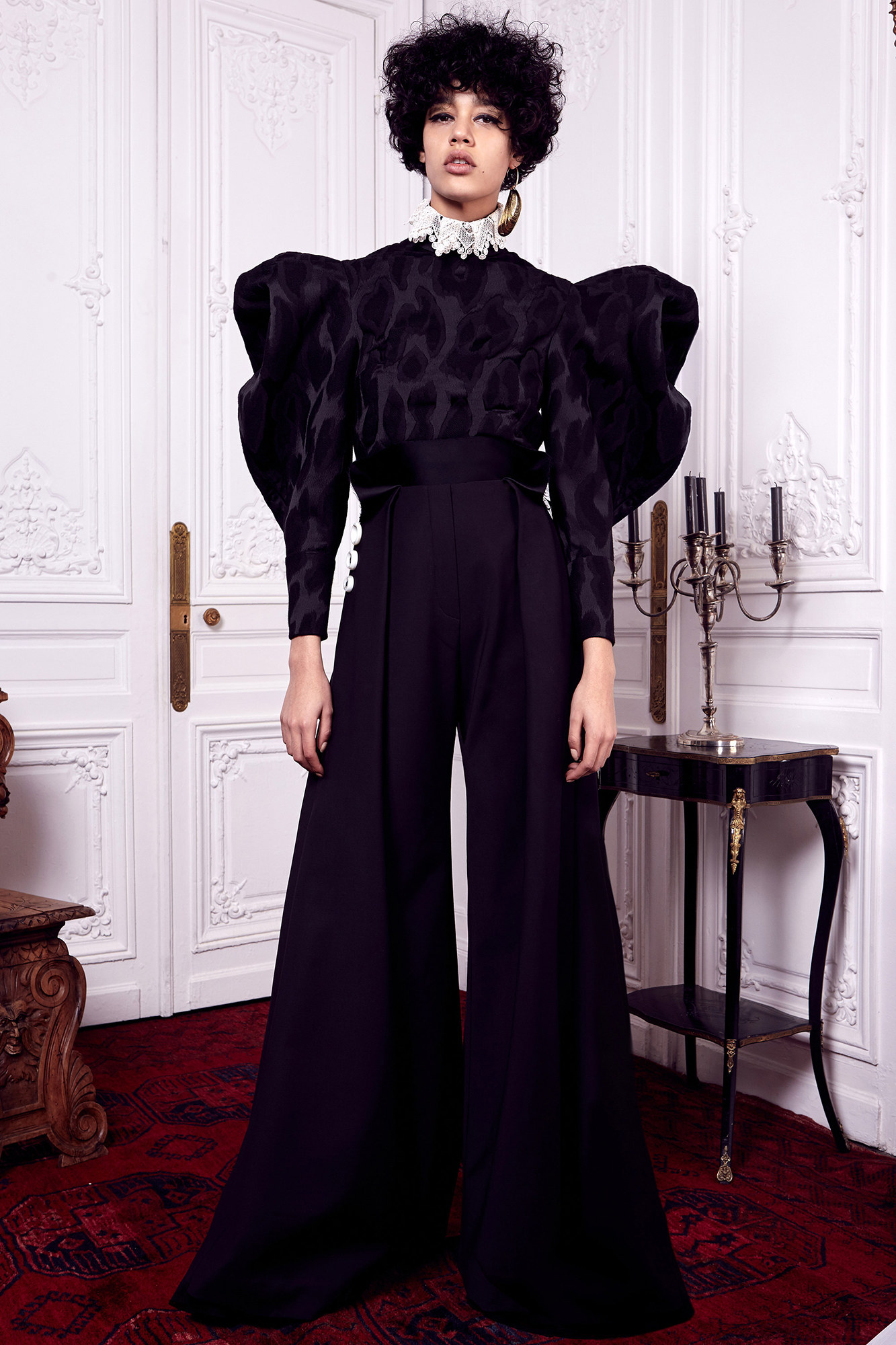 This strikes the perfect balance of au currant and theatrical. The PUFFY Victorian inspired sleeves add high drama.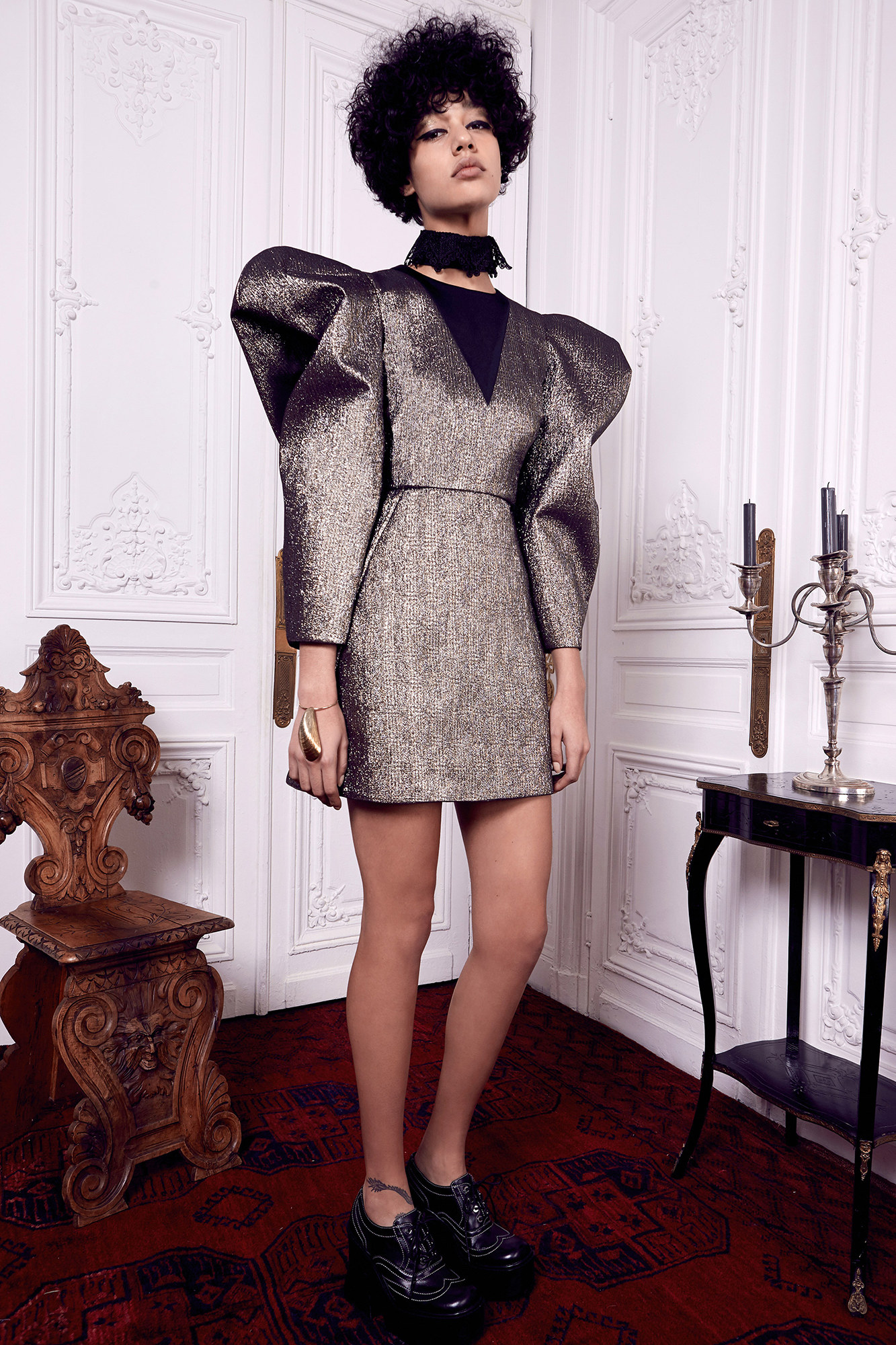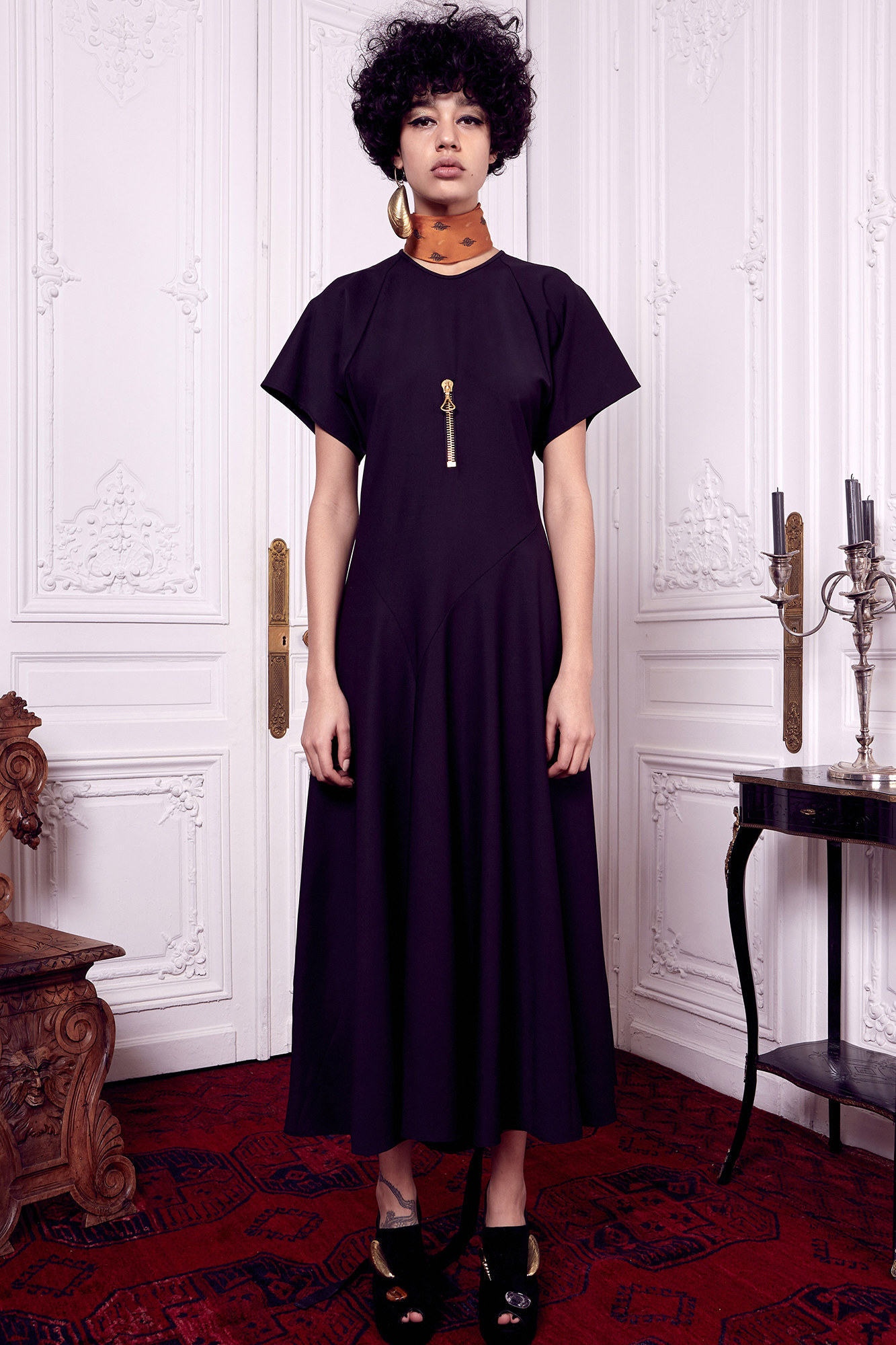 We all need a stylish midi, wear it with platforms or CLOGS (yes, CLOGS!) for casual goings on.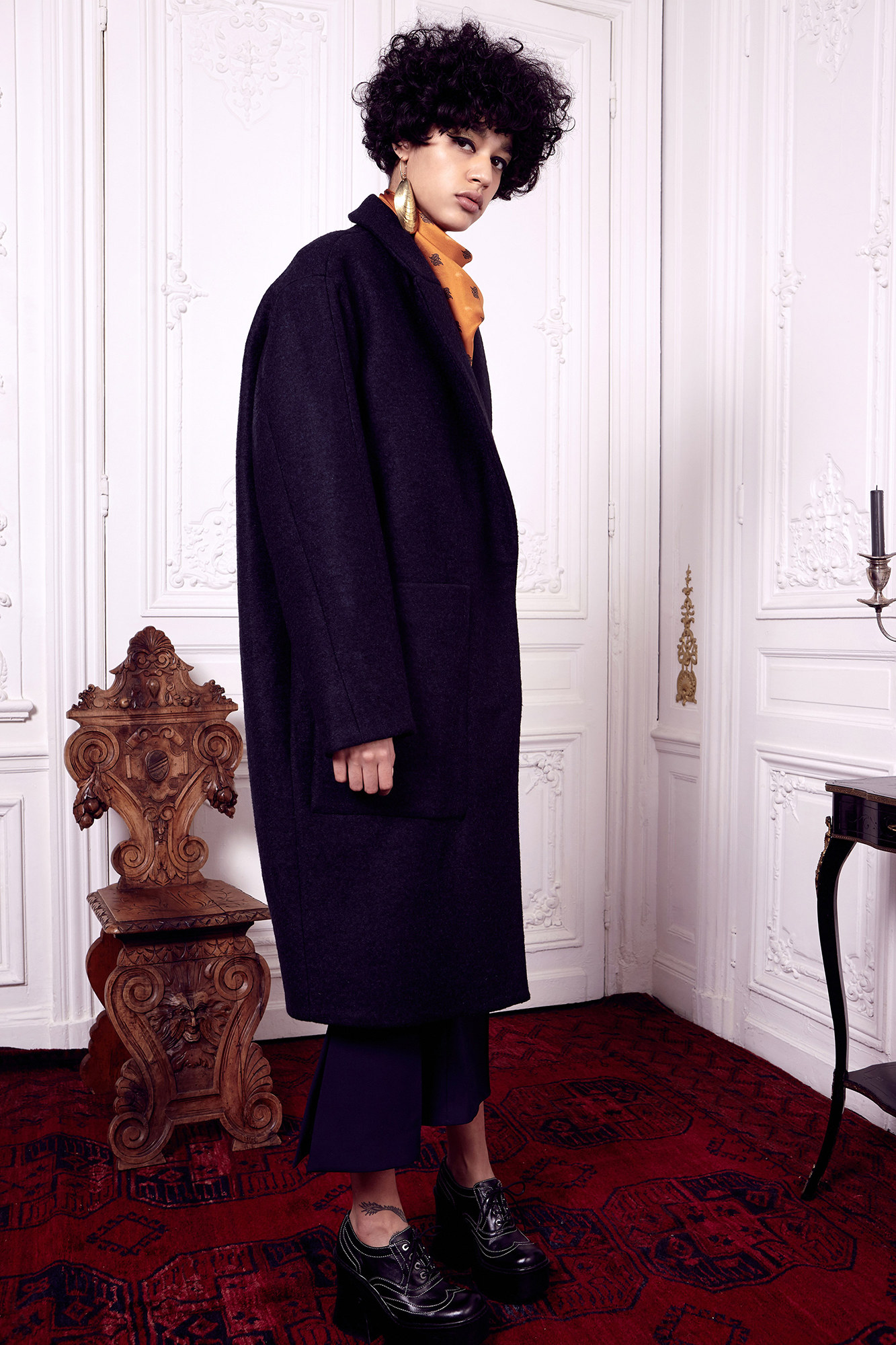 The big cocoon coat is a must. A good topper for jeans, leggings or a spicy pencil skirt and stilettos.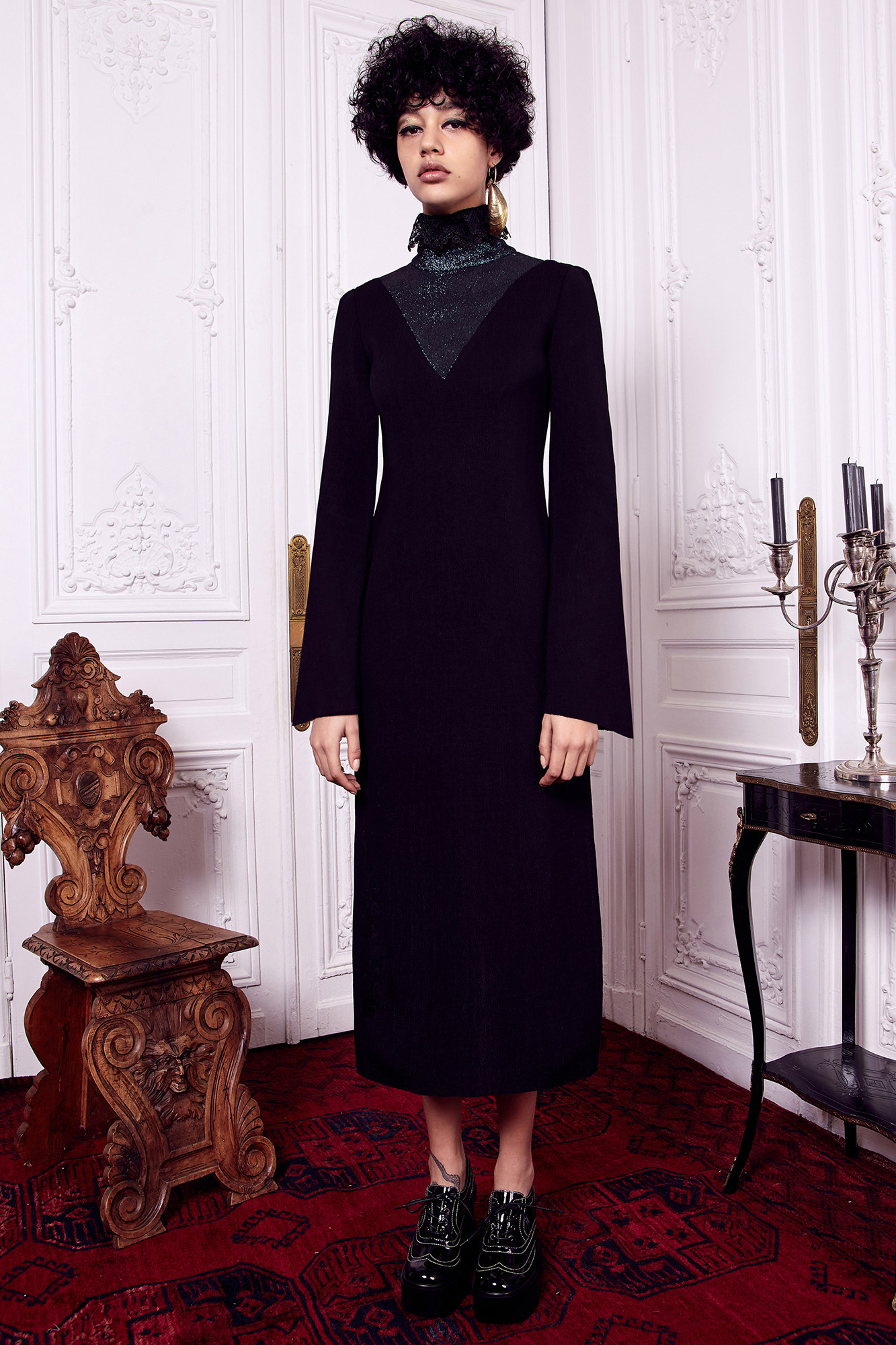 When you want to channel Morticia Addams. (And definitely a flattering silhouette).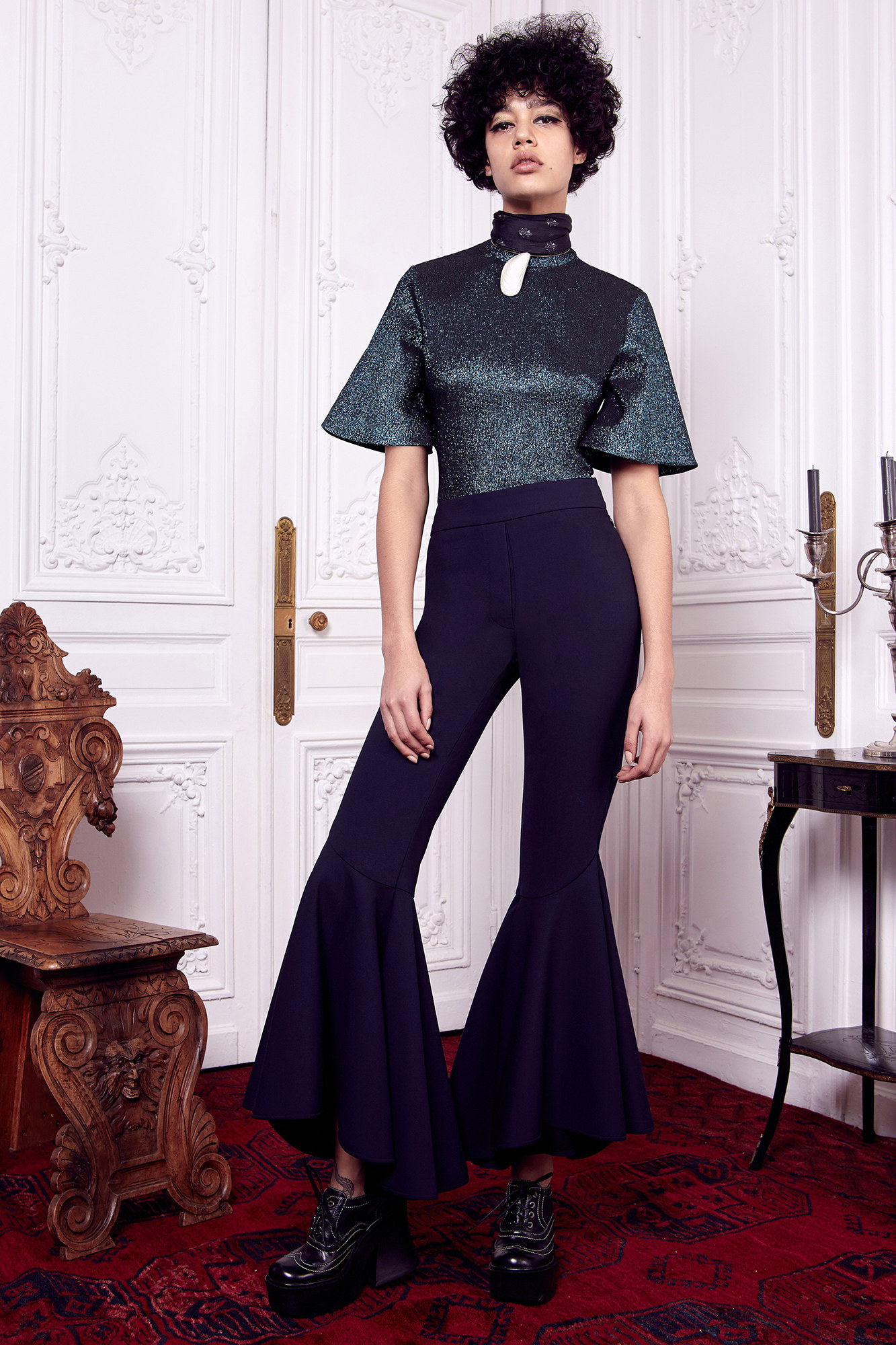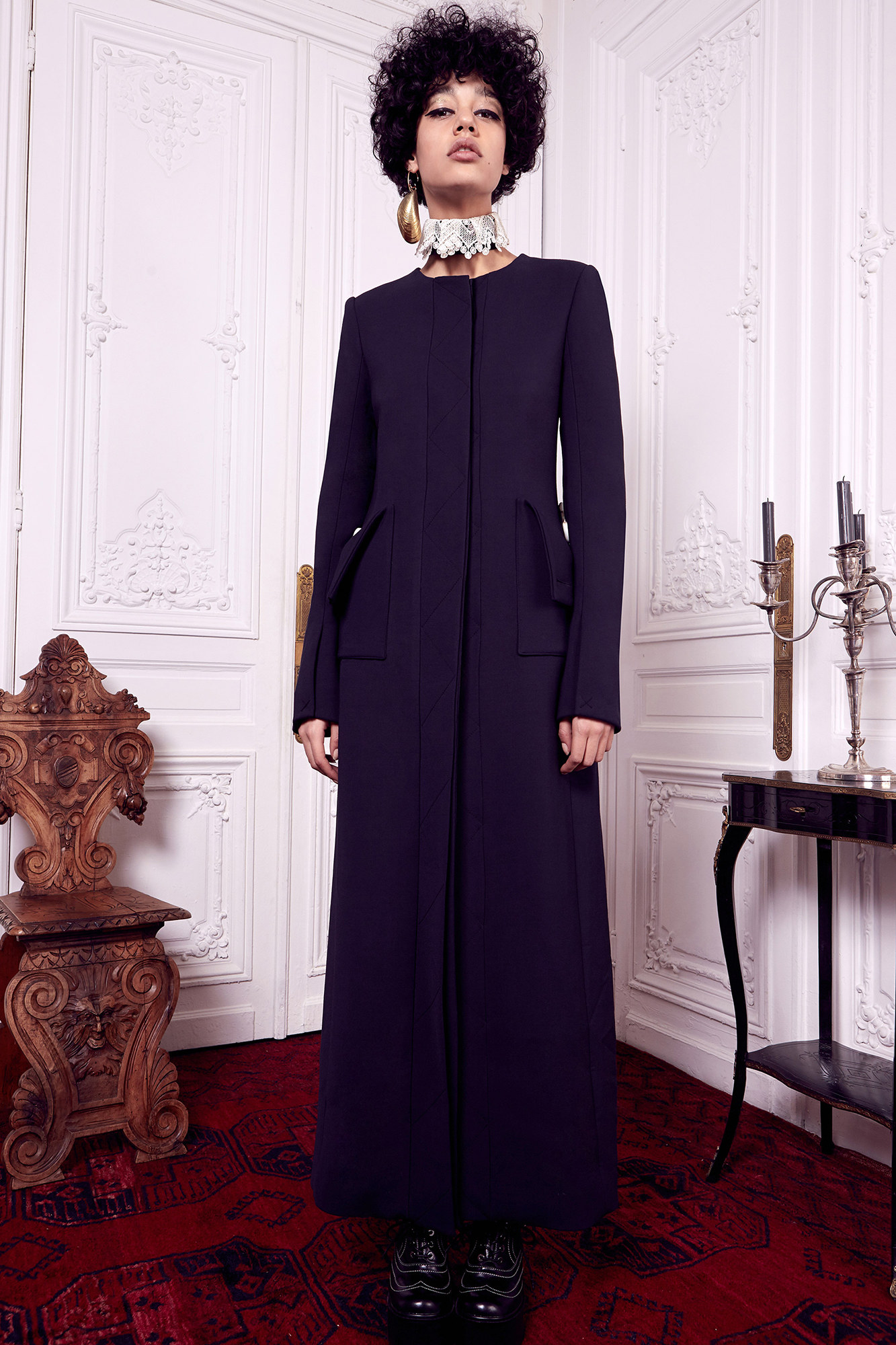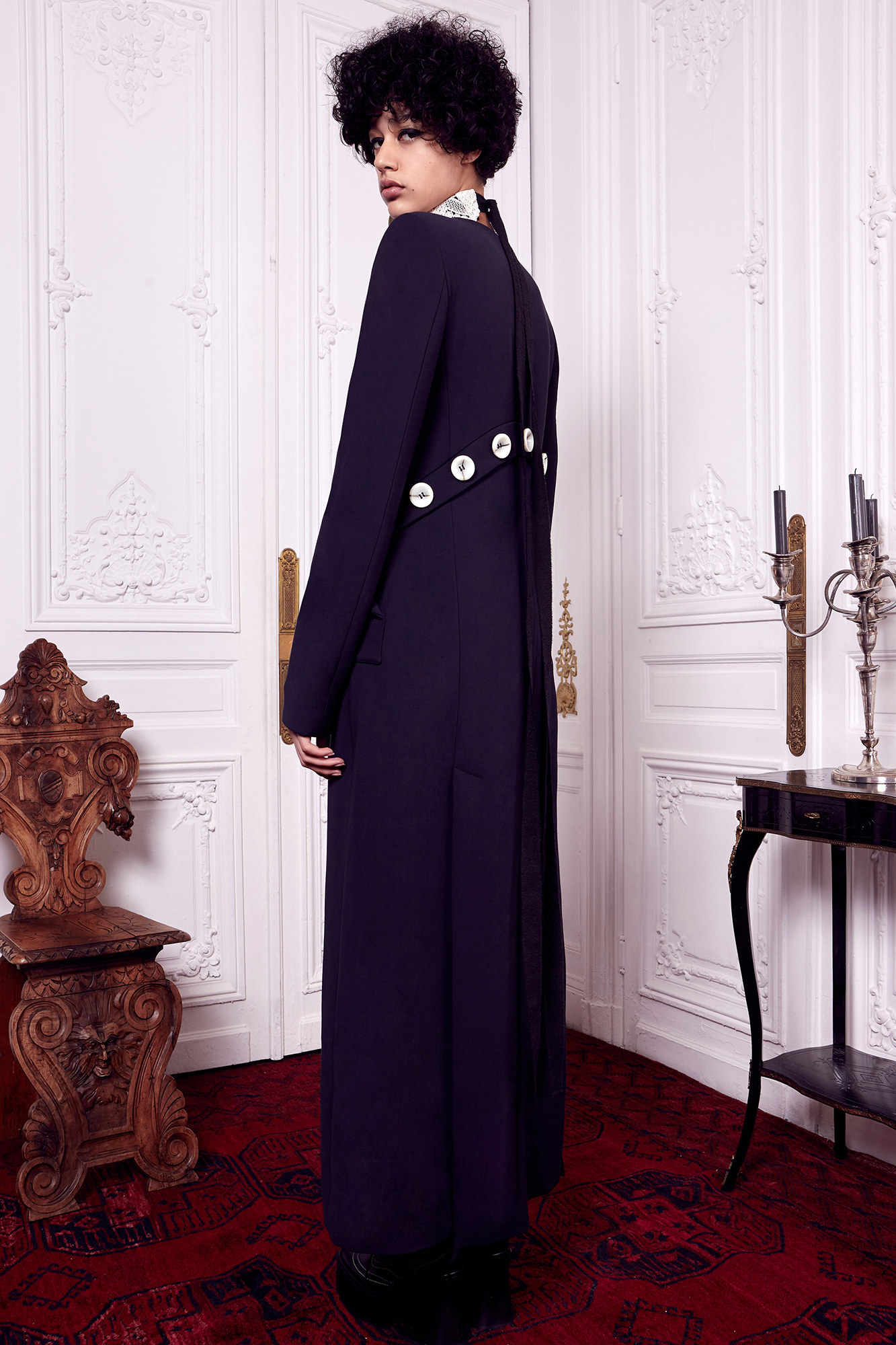 LONG silhouette with the big buttons, easy glamour. The navy provides an alternate to the usual black.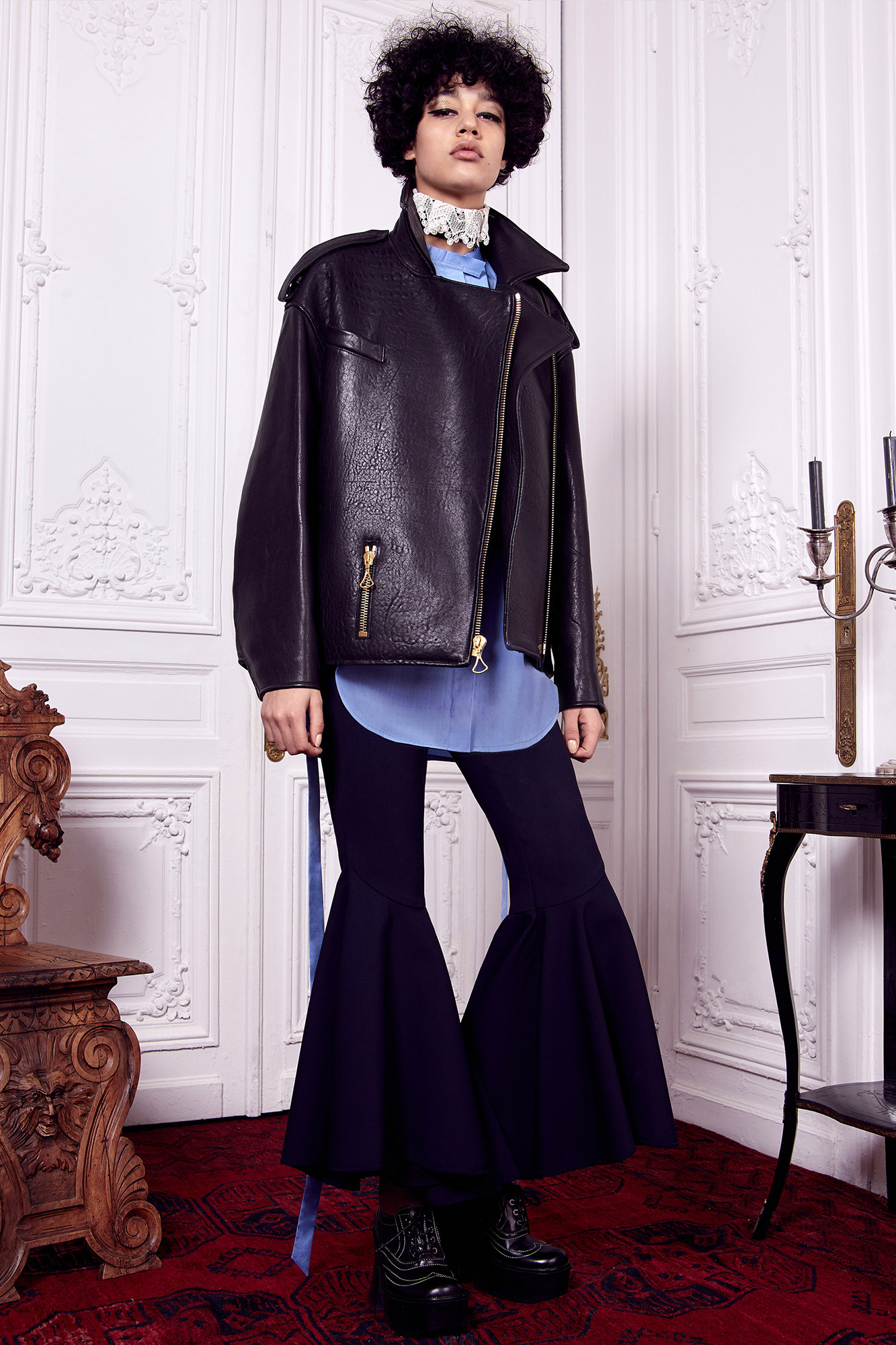 A hip leather jacket option when you don't want to go full on MOTO.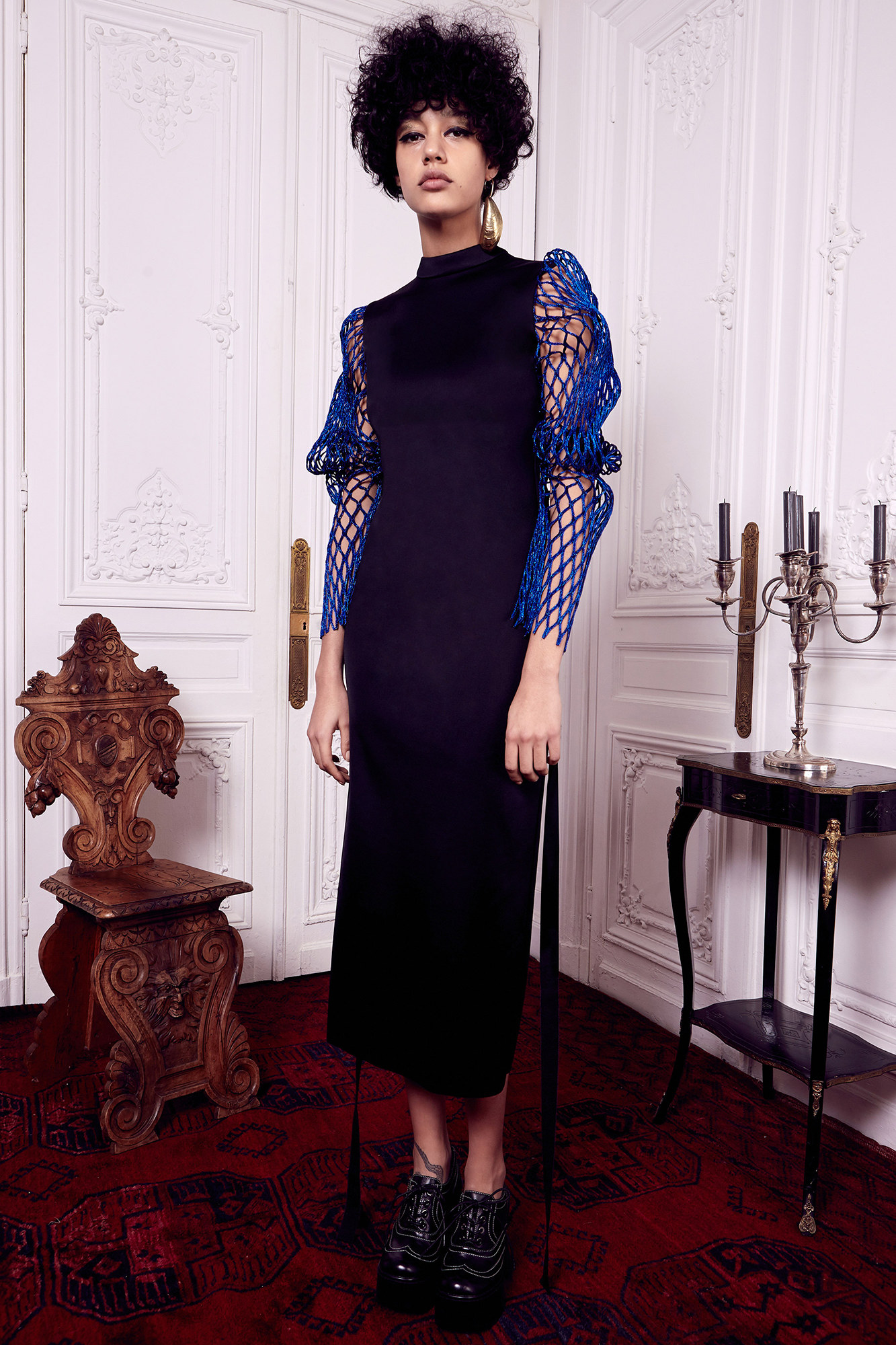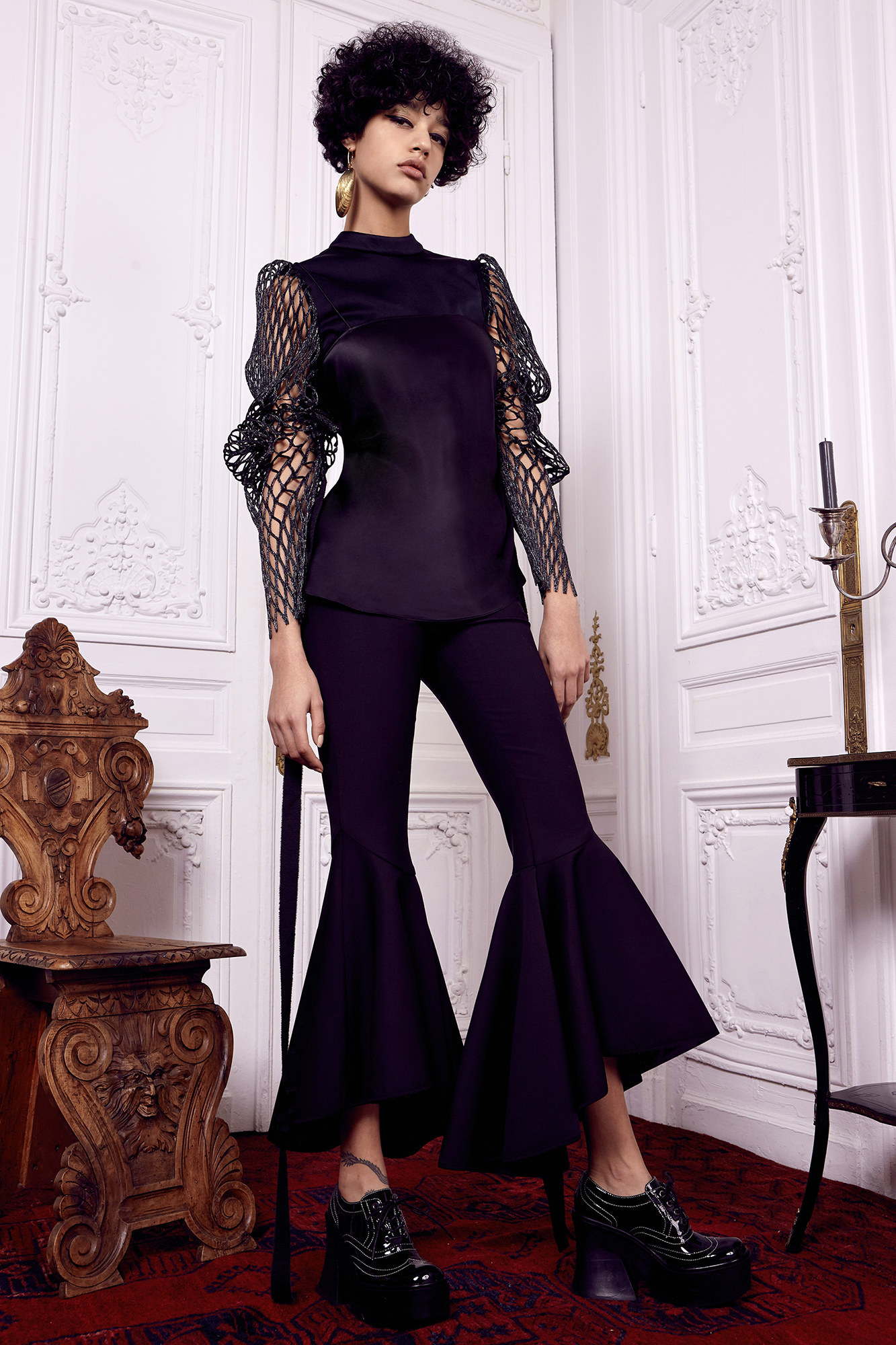 Who knew fishnet could be so cool away from the fishing boats and bordellos?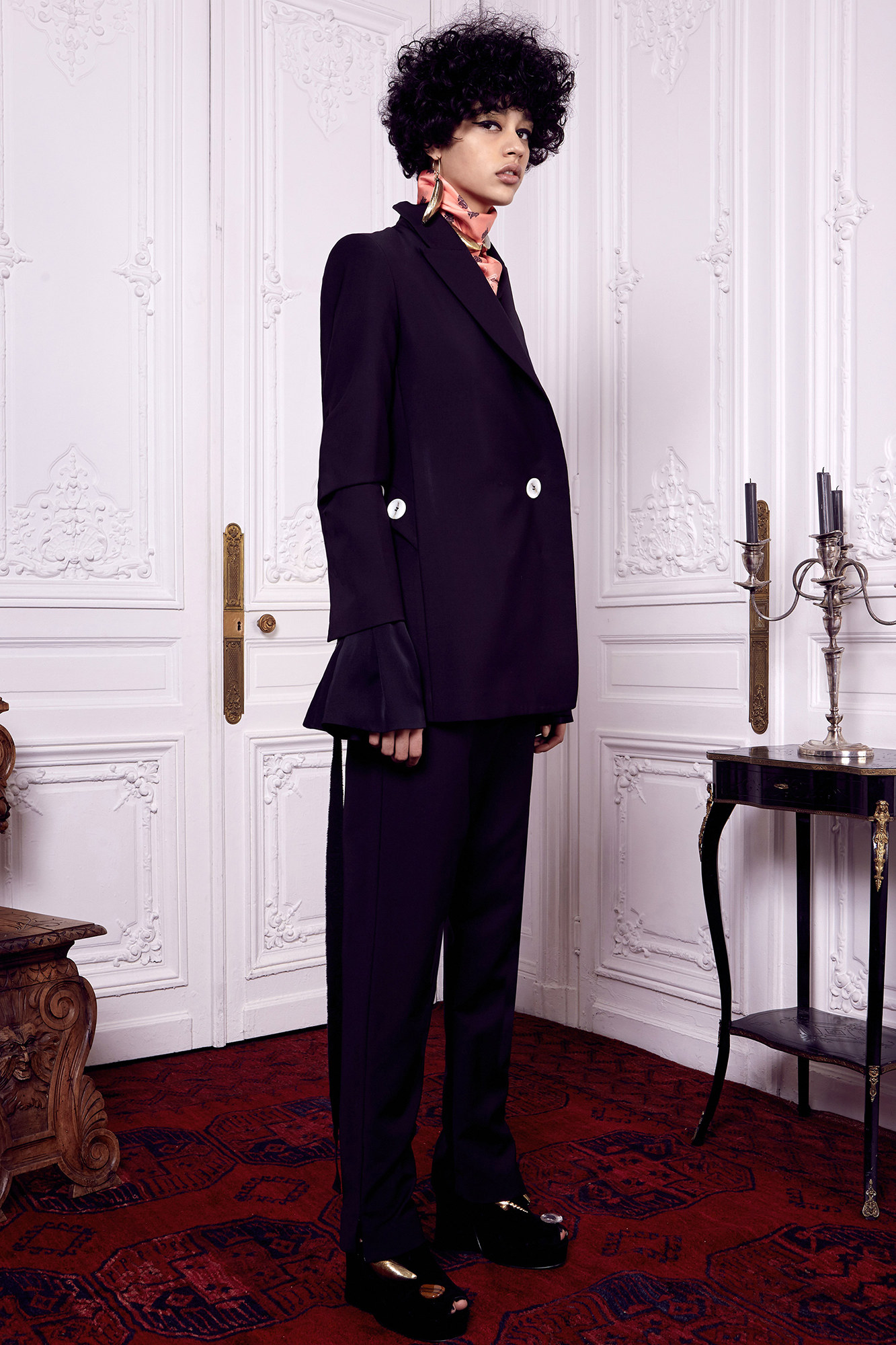 Love the conspicuous friendly buttons and the flouncy cuffs peaking out from the sleeves.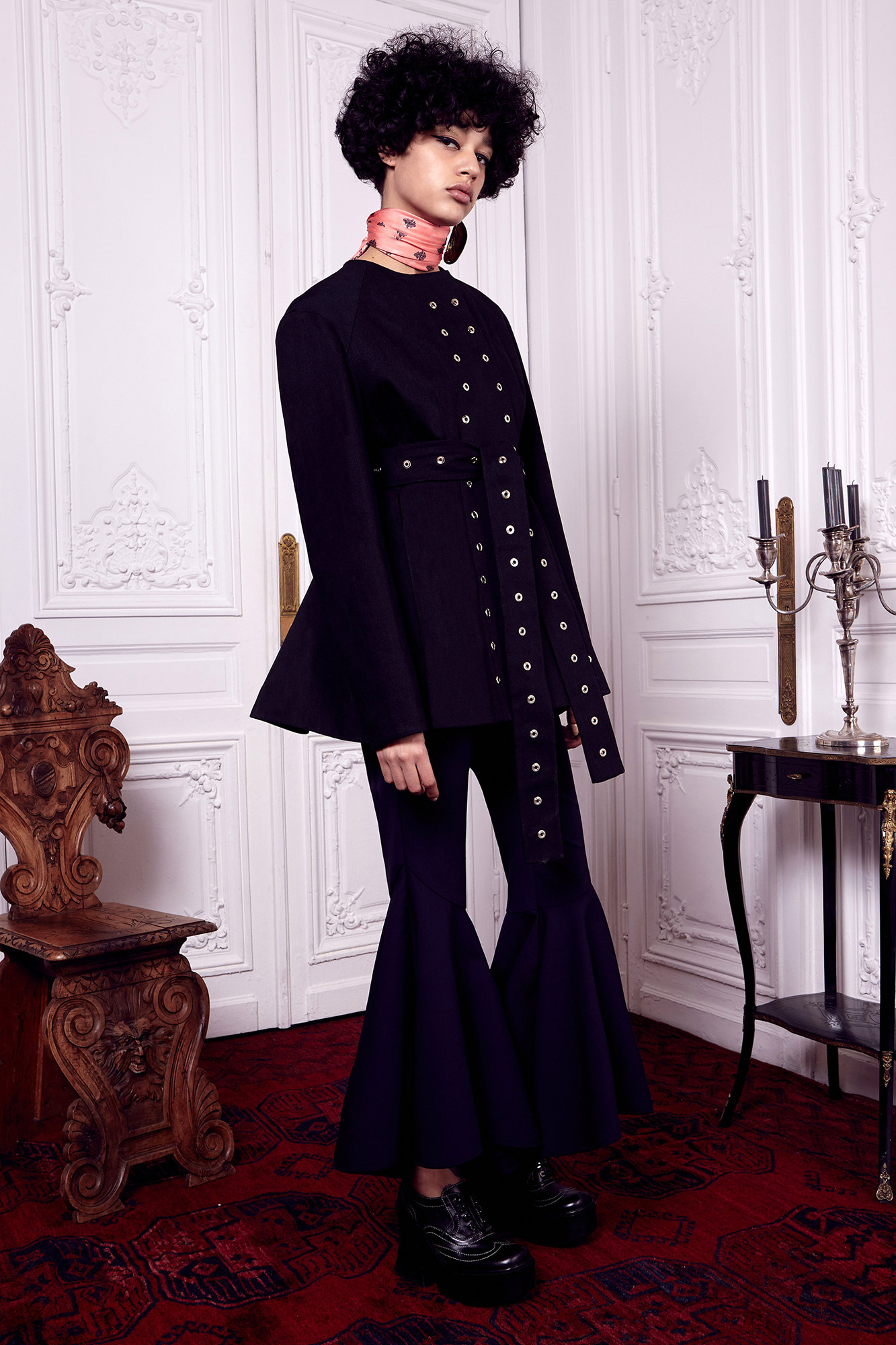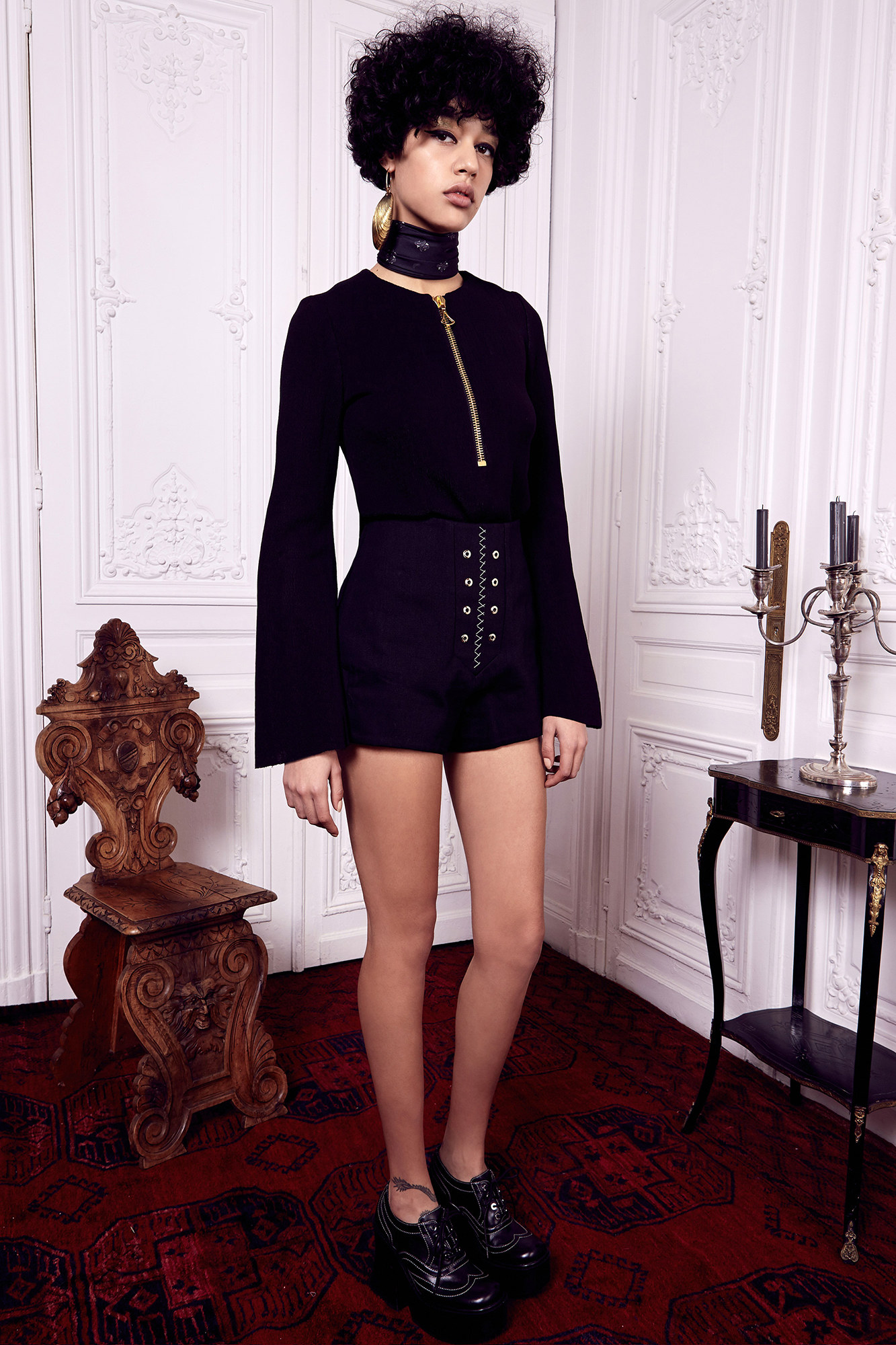 When just a few or MANY grommets are warranted. And the last outfit? Audacious mini OR hip tunic!
ENJOY!!!!
Images care of www.vogue.com.