Everyone could use a motorcycle jacket, but not one of those hefty hard as nails versions to be found on Marlon Brando from The Wild One or on the random Hell's Angel.
I say go GLAM, with a rainbow of colors or some fanciful adornments. If in doubt, go the ironic route, with the iconic silhouette in black leather, but with vibrant floral embroidery.
These days many varieties can be had for a spectrum of price points. Macy's and Bloomies will doubtless have some adorable finds that won't hurt anyone's feelings or bank accounts.
HowEVAH, if shekels are not of paramount concern, here are four striking variations on a theme of moto jacket from the recent runway shows:
CHRISTOPHER KANE: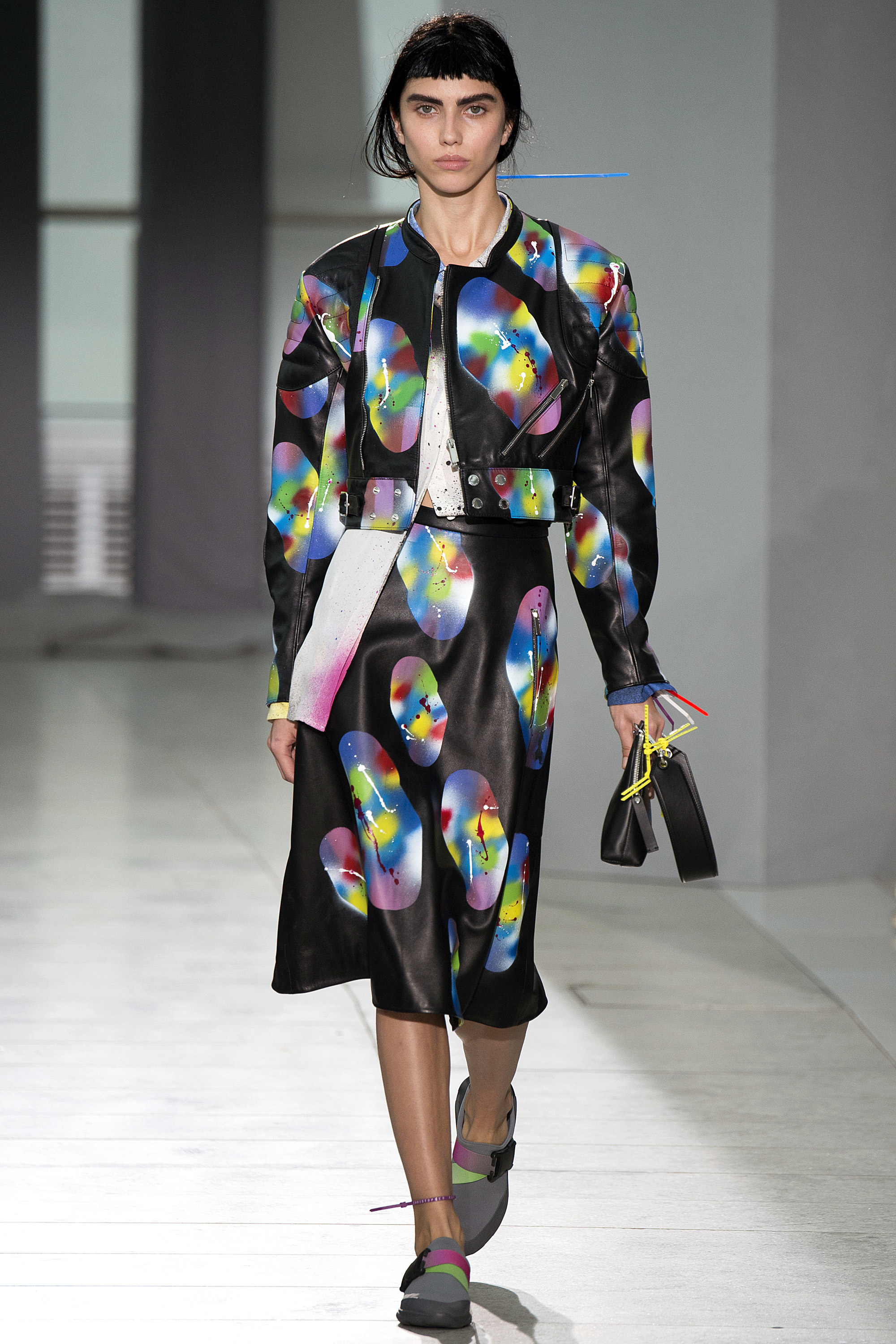 LOUIS VUITTON: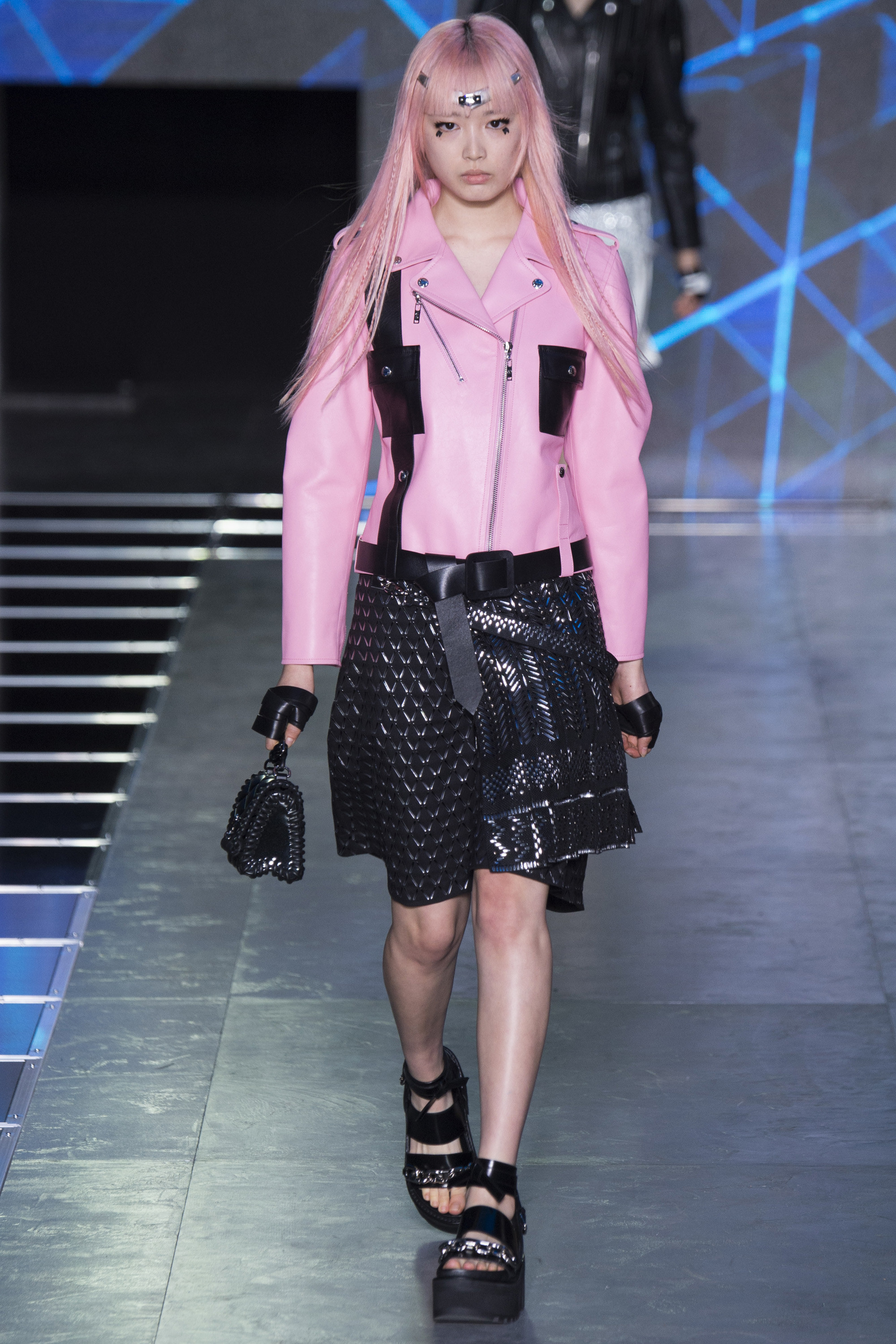 UNDERCOVER: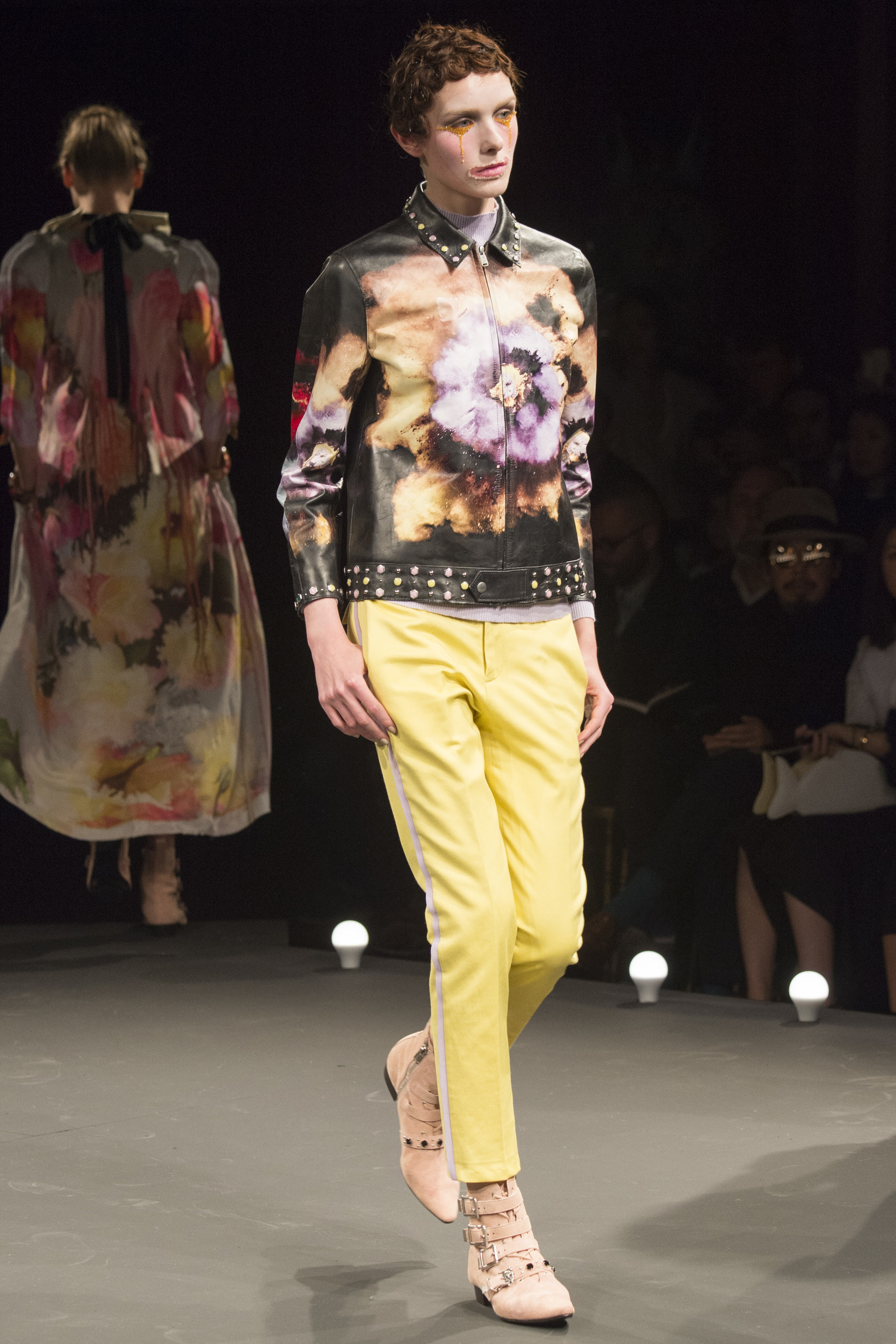 GUCCI (ALESSANDRO MICHELE):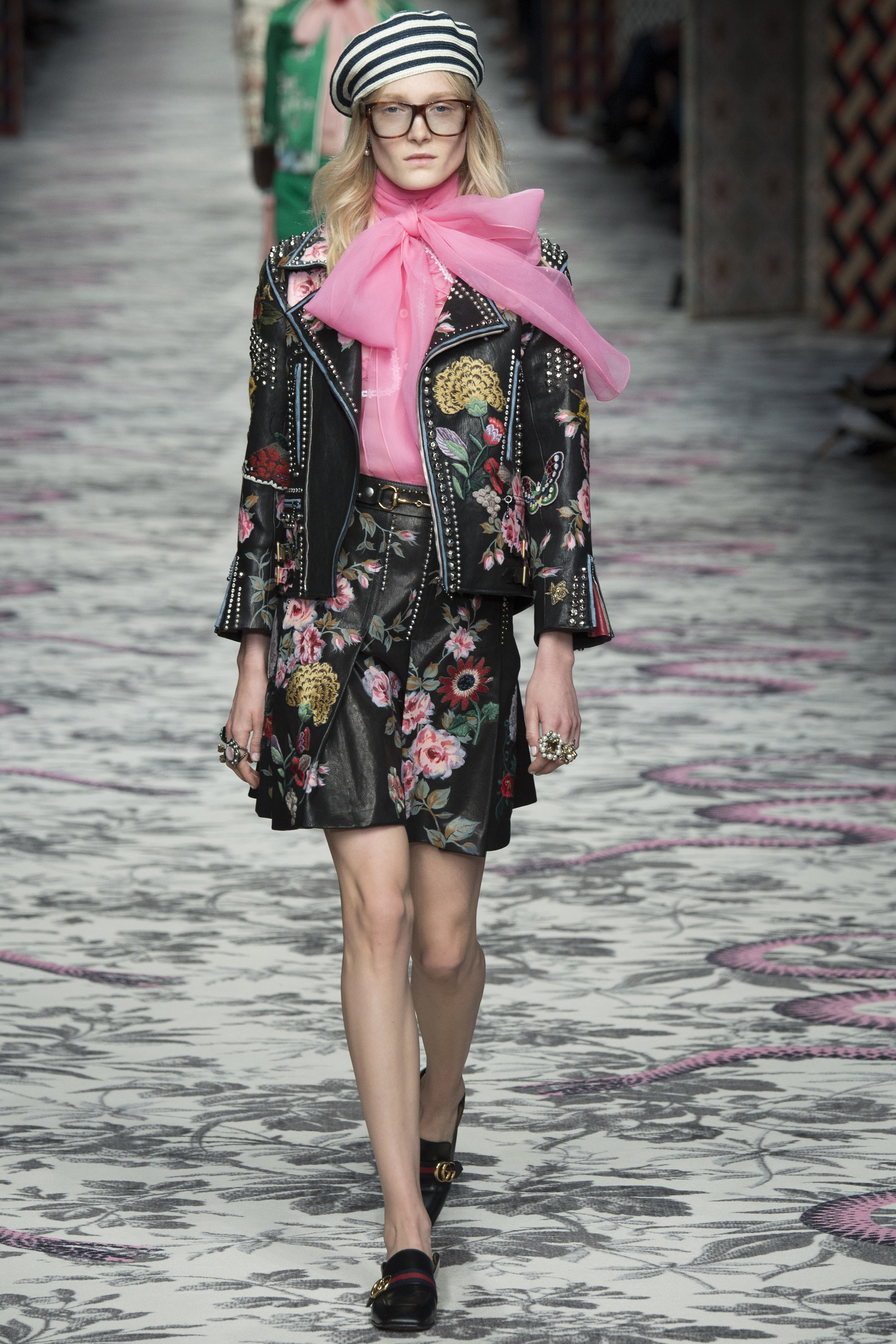 Double HUZZAH!
Runway images care of www.vogue.com