Was this supposed to be an homage to Brazil or the Olympics? Or both? Meh, who cares? I could care less about the inspiration, except if known, sometimes it makes for a good anecdote or a tilt of the head. Seriously, who cares? Are the clothes aesthetically pleasing? Are they wearable even if "avant-garde"? (In the eye of the beholder for sure, but often a cause for concern if ever used in the context of art or fashion). Are clown shoes involved?
At first glance, the pieces in this show were striking and unconventional, but definitely read beachy and casual, in other words, RESORT, with an undertow of the extravagance we've come to expect from the house of Louis Vuitton. And for the timid doubters out there, let's not forget that often some of the more "wacky" contingent coming down the runway will not make it to production, OR will be changed to resonate with the whims and tastes of the market. This is a business after all.
As much as I LOATHE "athleisure" wear, as it tends to be overpriced and over ballyhooed crap akin to that I used to wear to the gym, there is a hat tip to such things in this collection. However, Ghesquiere adds touches of the abstract and surreal, I swear I could see Miro and Kandinsky in the mix, in the madcap whimsy, with asymmetric renderings and cut-outs, and the wild color palette, with mixtures of vibrant shades, elevating above the usual.
Then he adds modern and wearable versions of the corset, always flattering and alluring. And you can always throw these over a long white cotton shirt or a long sleeved T for a more casual vibe. AND for good measure, a healthy dose of THE RUFFLE, of which I am a perpetual huge fan. Several versions are included, my favorite an abbreviated black leather version leaving the midriff bare, with the always engaging multitudinous palettes. Again, think of this as a vest, to be worn with a shirt of any variety beneath.
For the more grounded individual, there are some winsome and wearable military style coats and vest which could be from any era, however which remain modern, and without excessive bells and whistles will likely be in a friendly price point.
Now for Togs to take you from the sand, to afternoon touring, to a glamorous evening out.
LOUIS VUITTON RESORT 2017: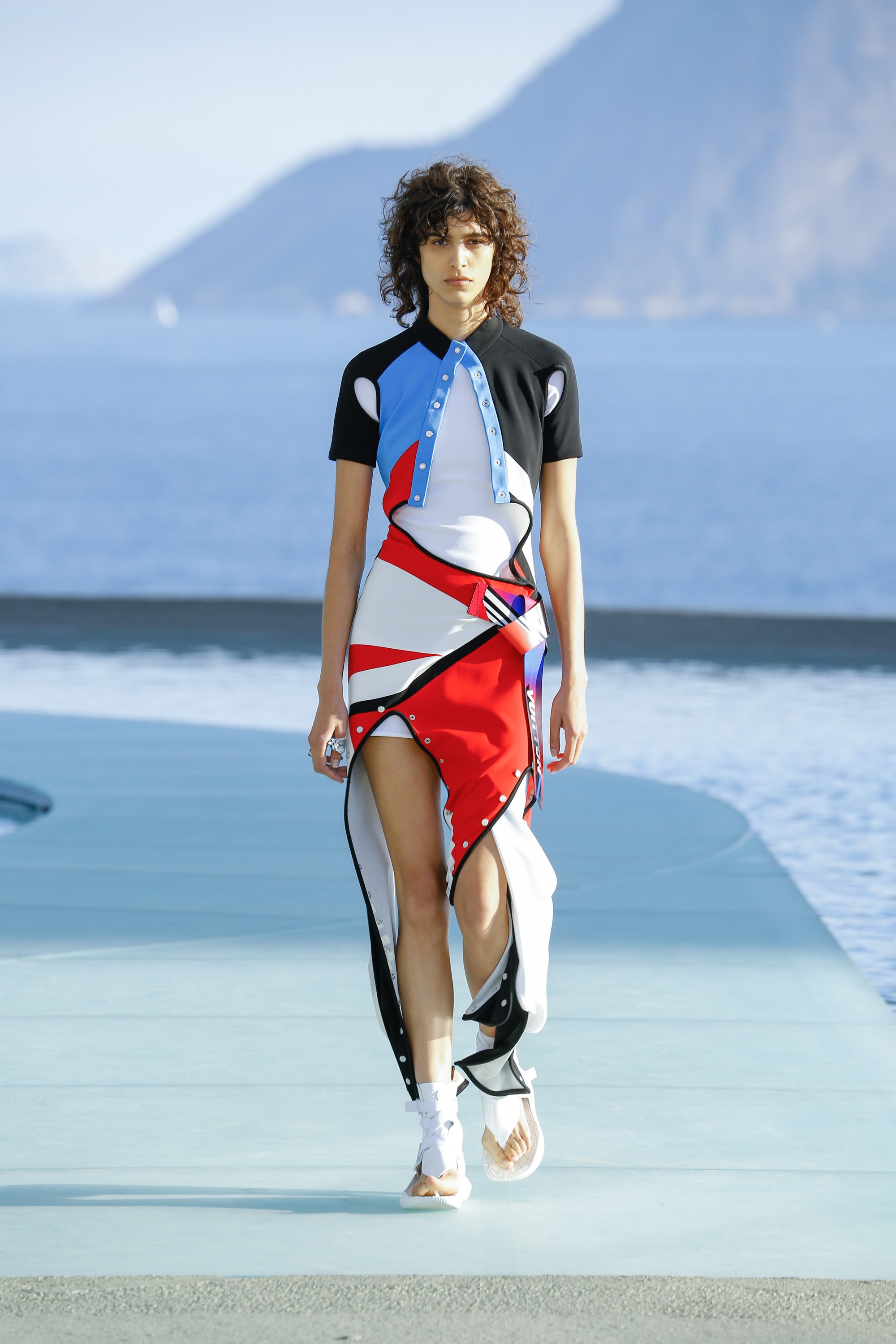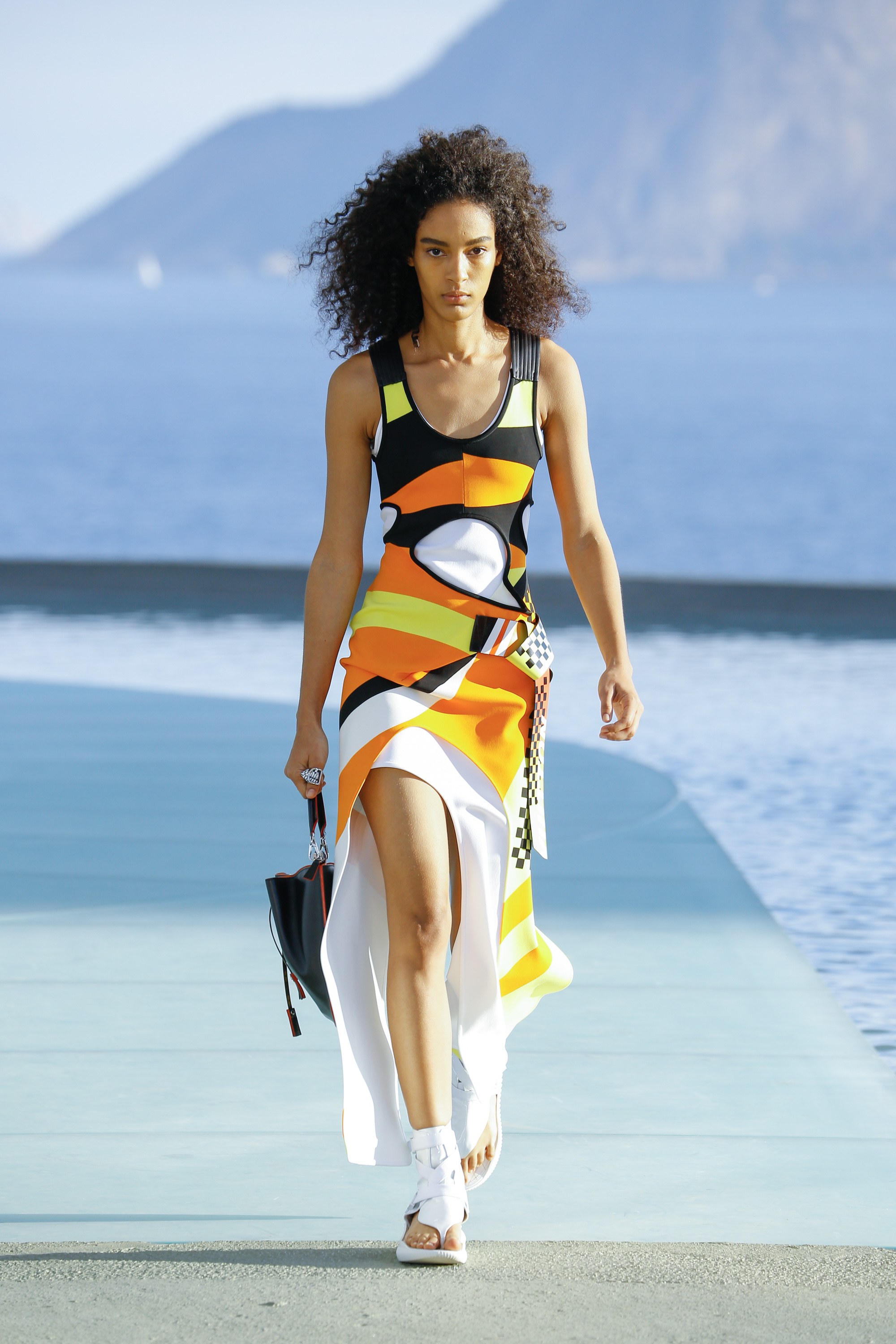 Think of these as bathing suit coverups.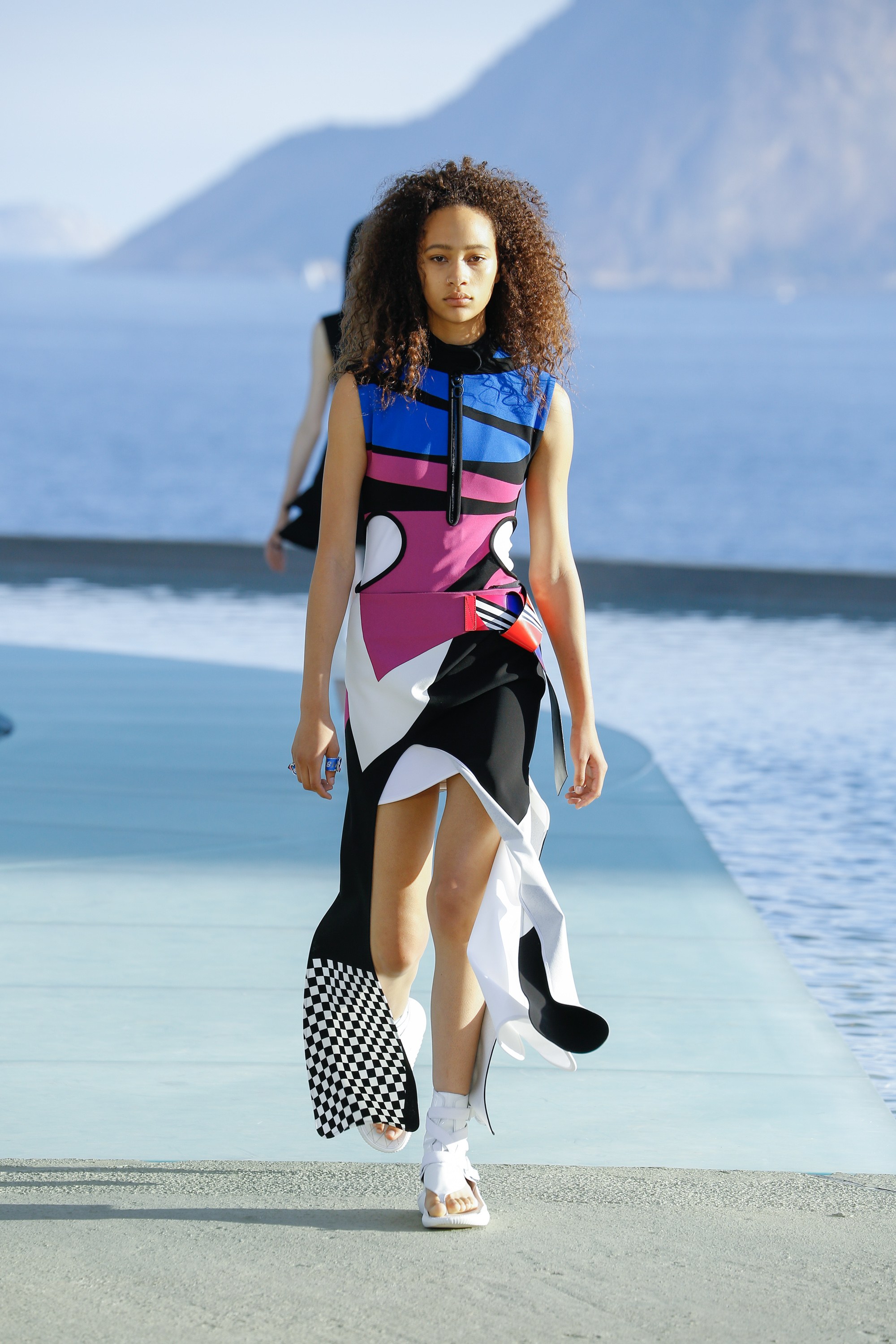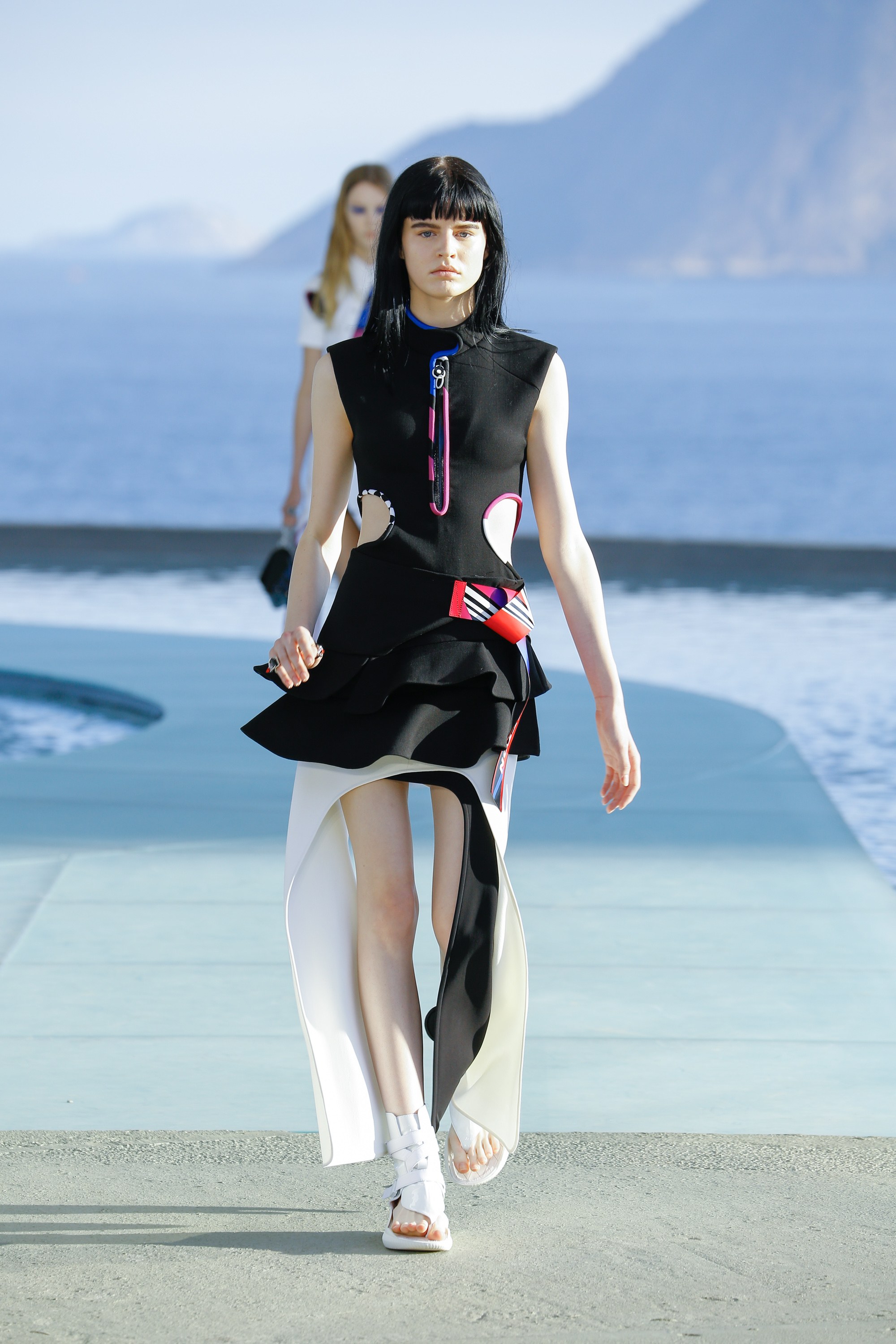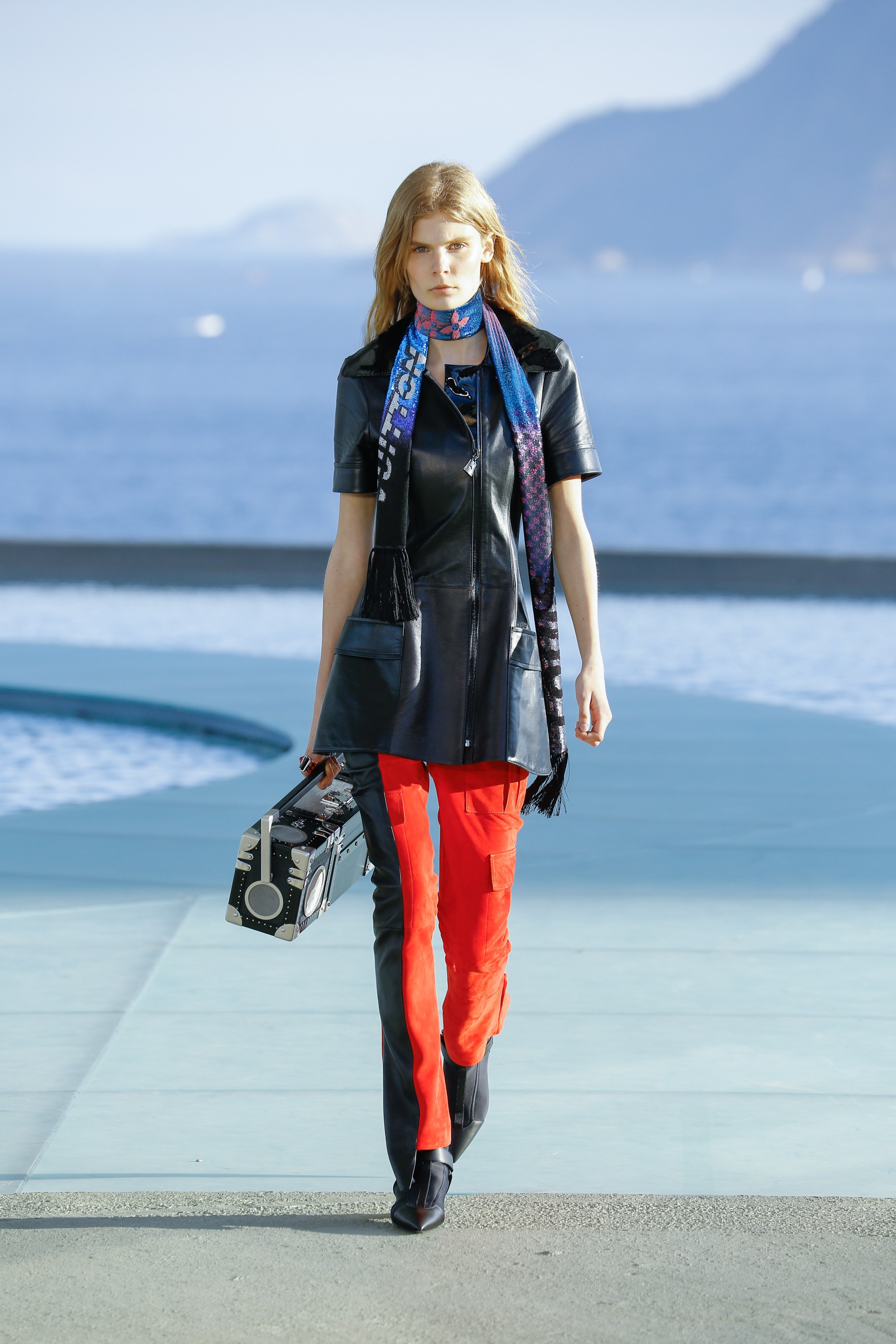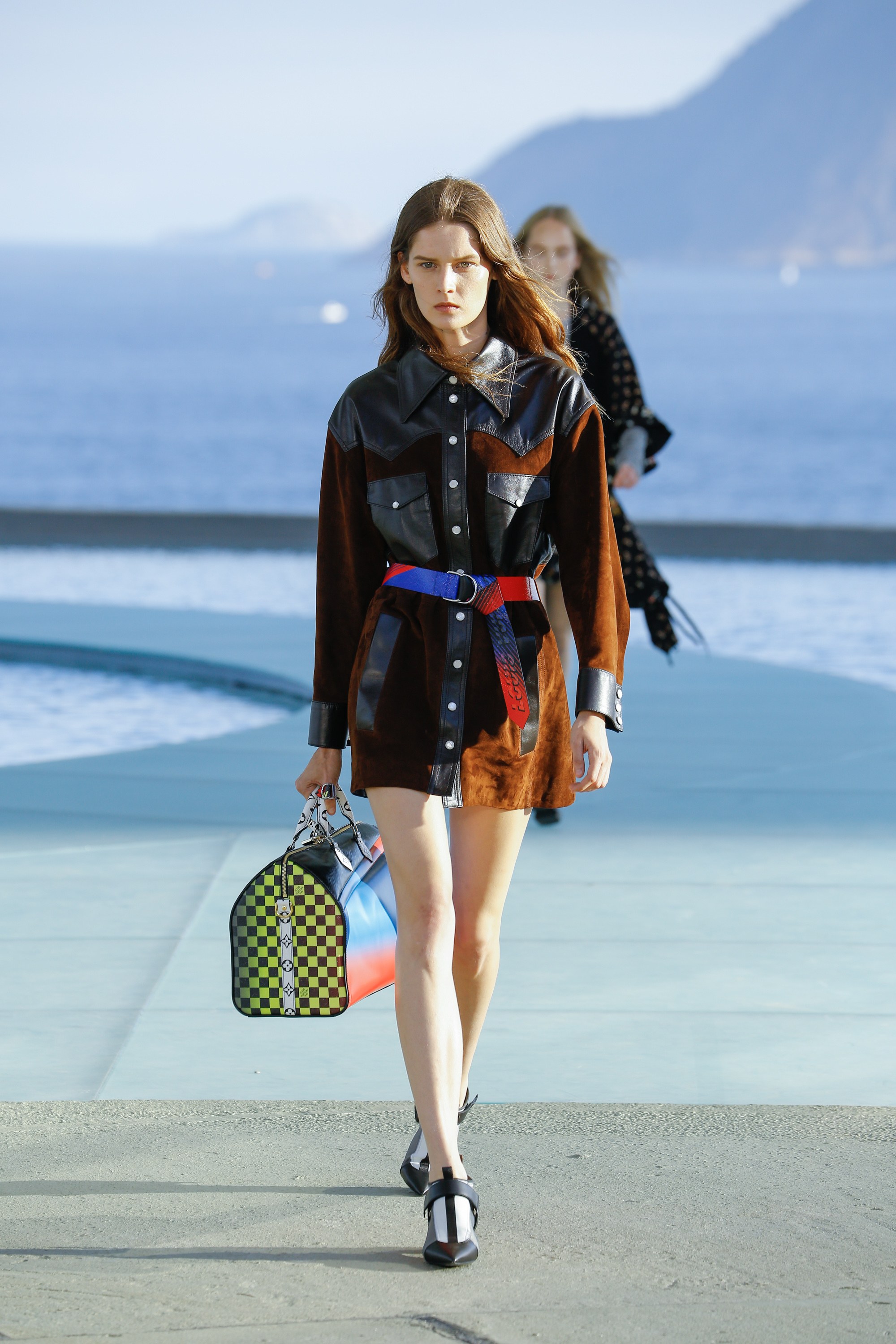 Louis Vuitton will always have a cadre of wearable jackets and coats.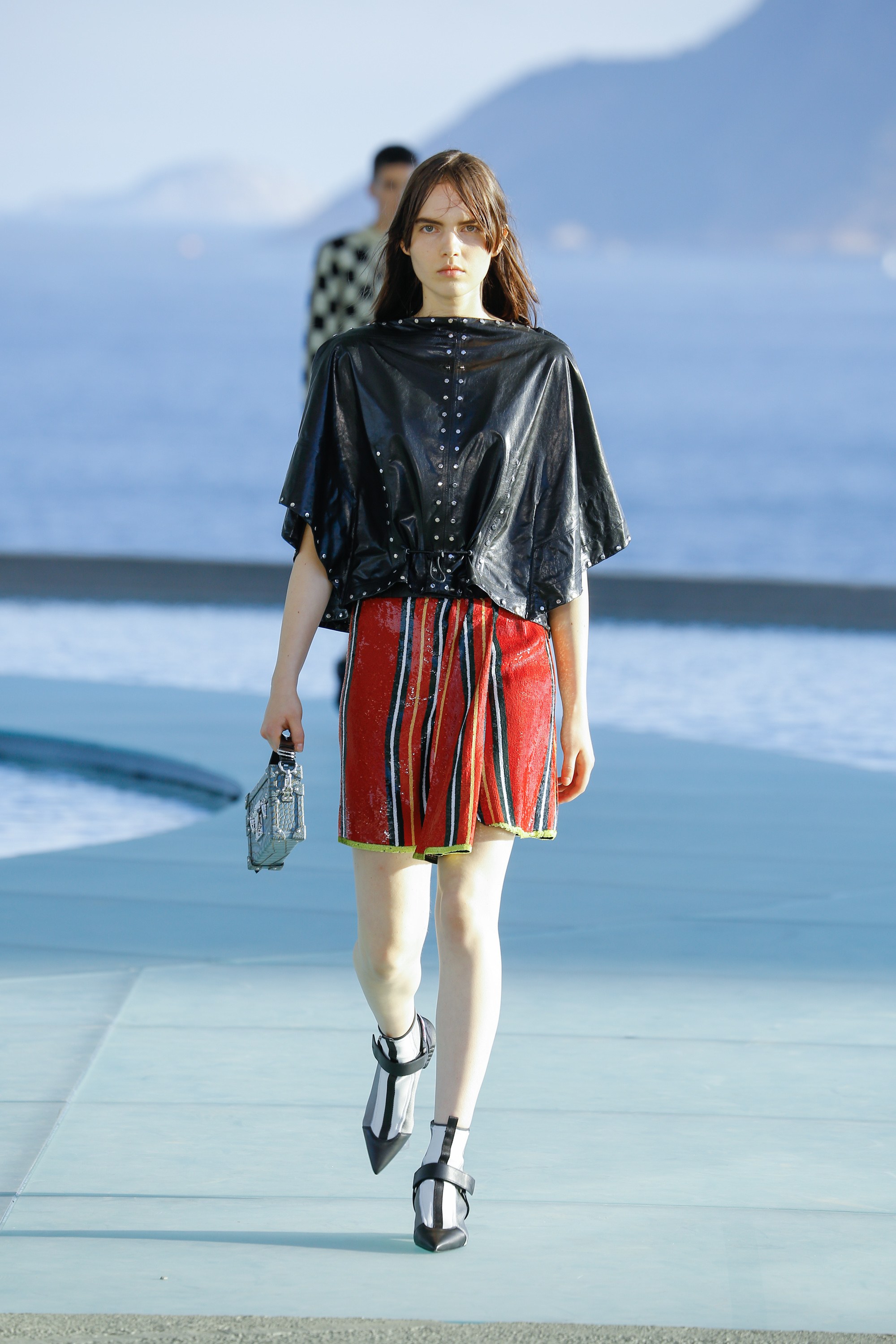 For those who are enamored of capes.....not for everyone.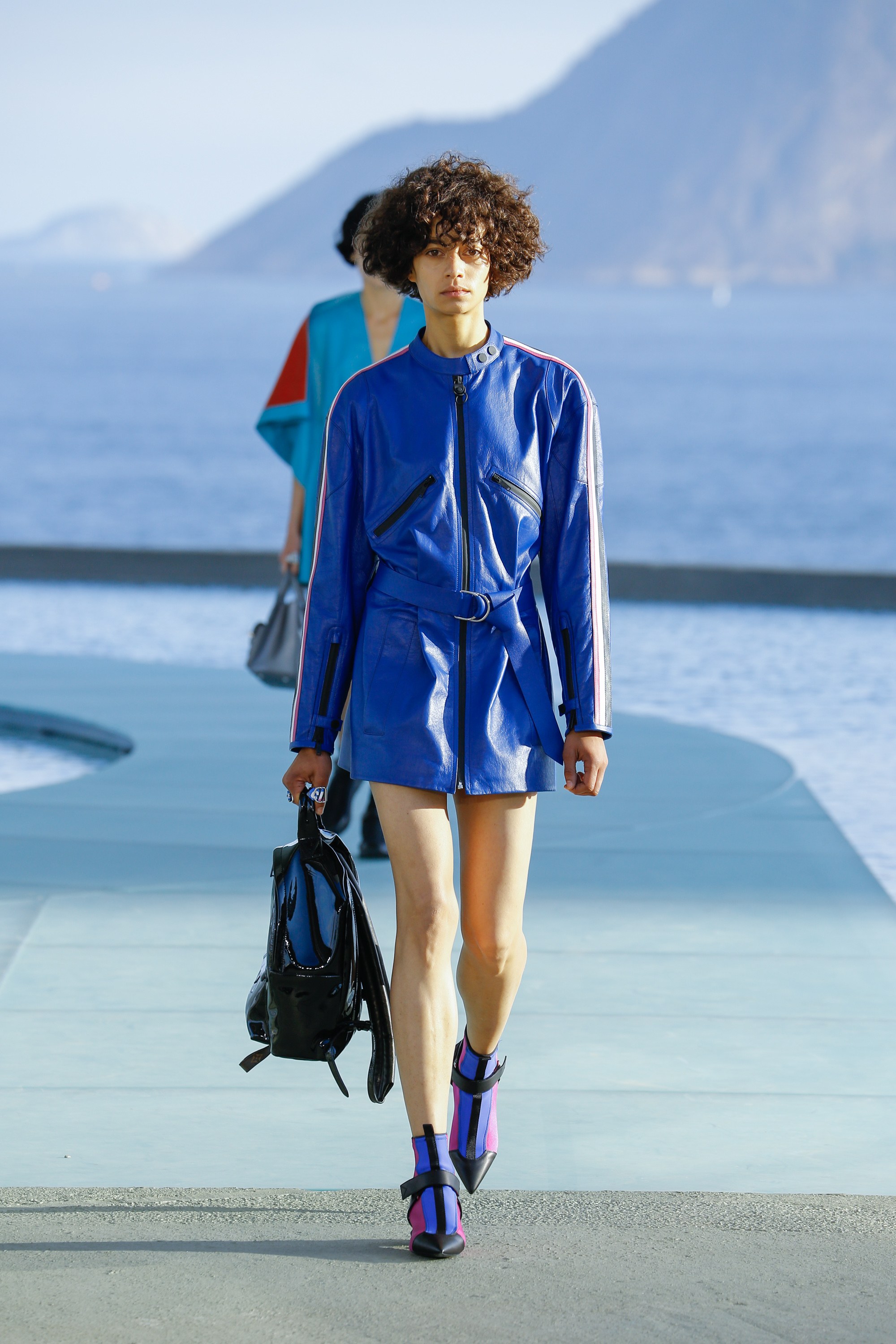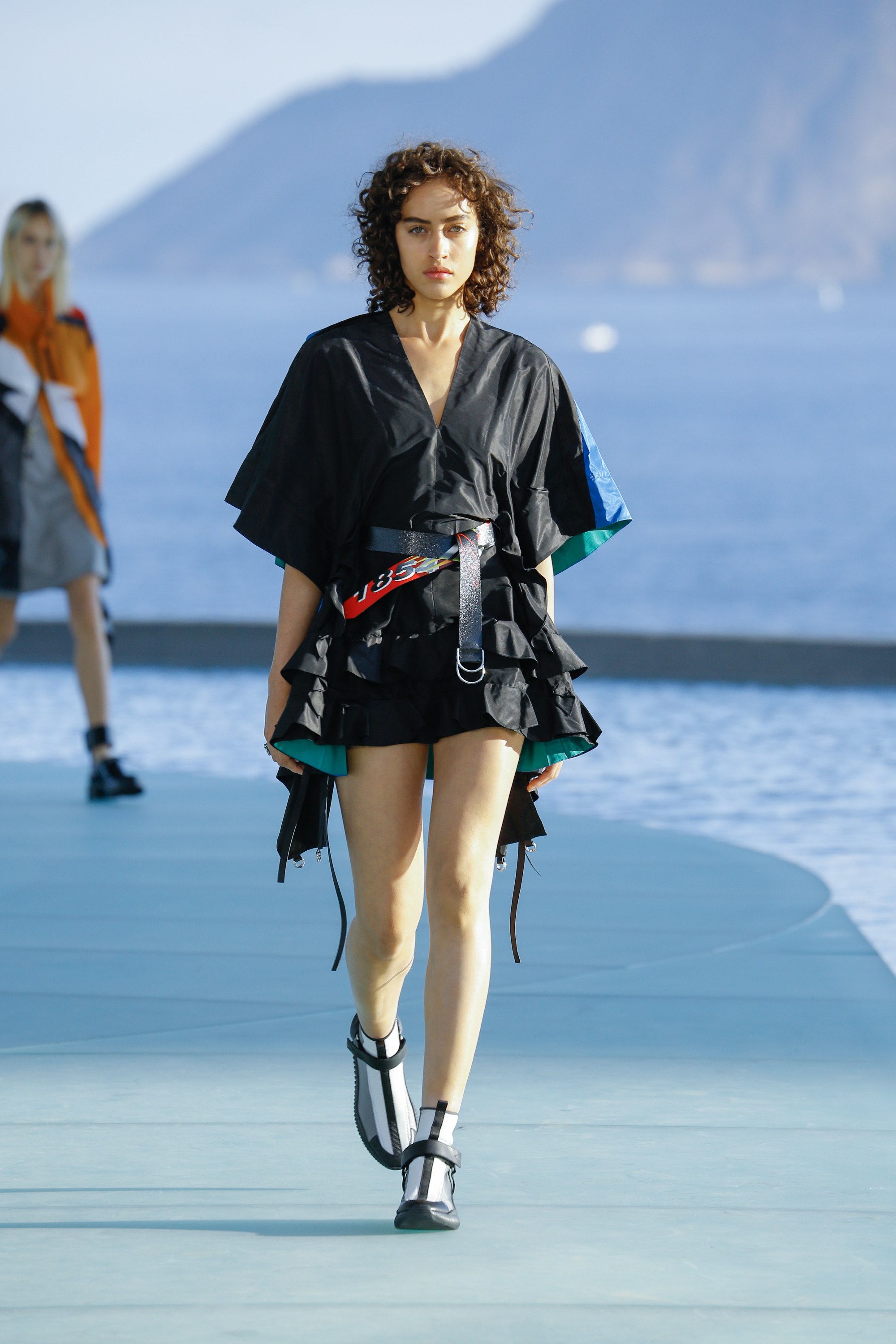 I love a ruffle, no matter where it might show up!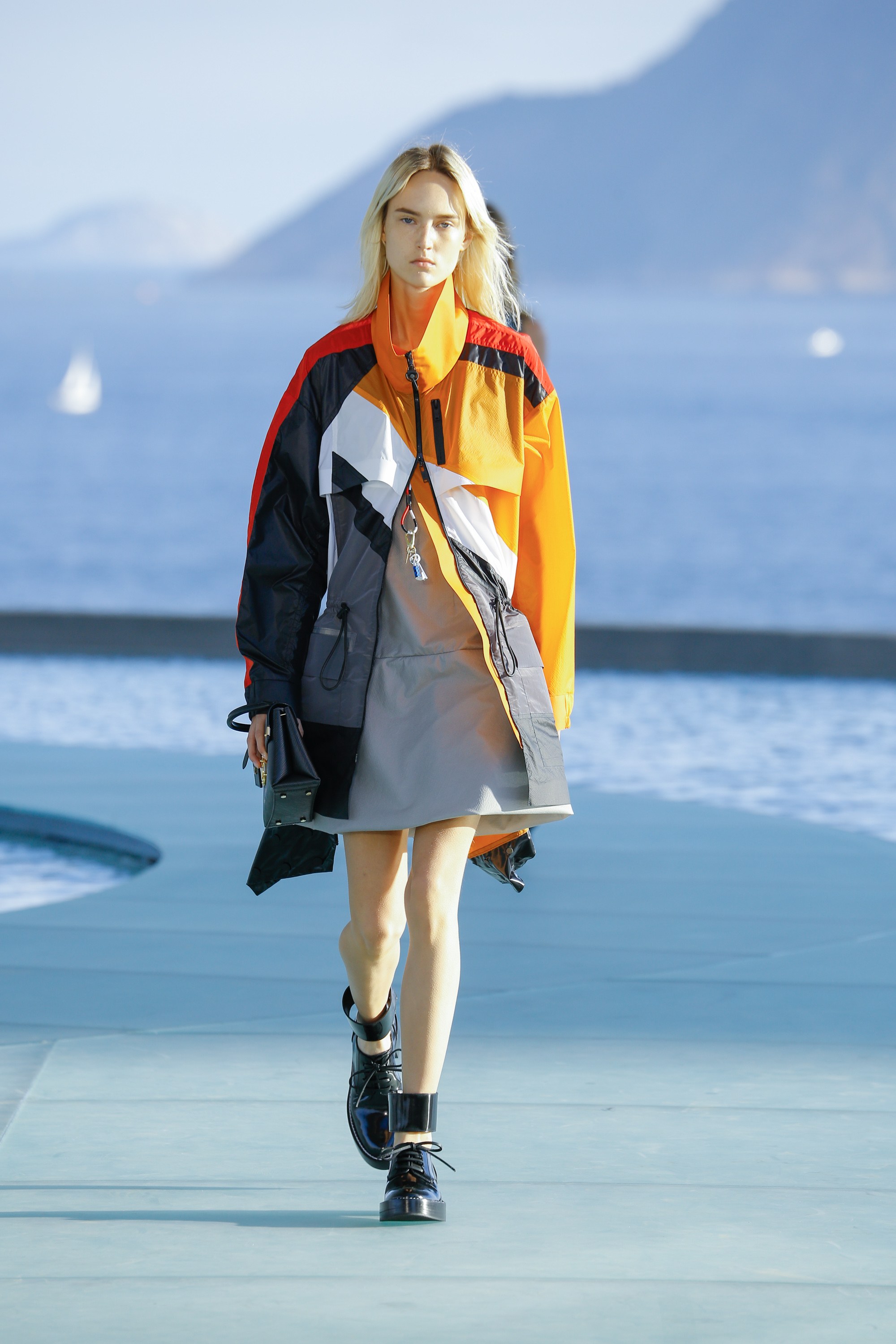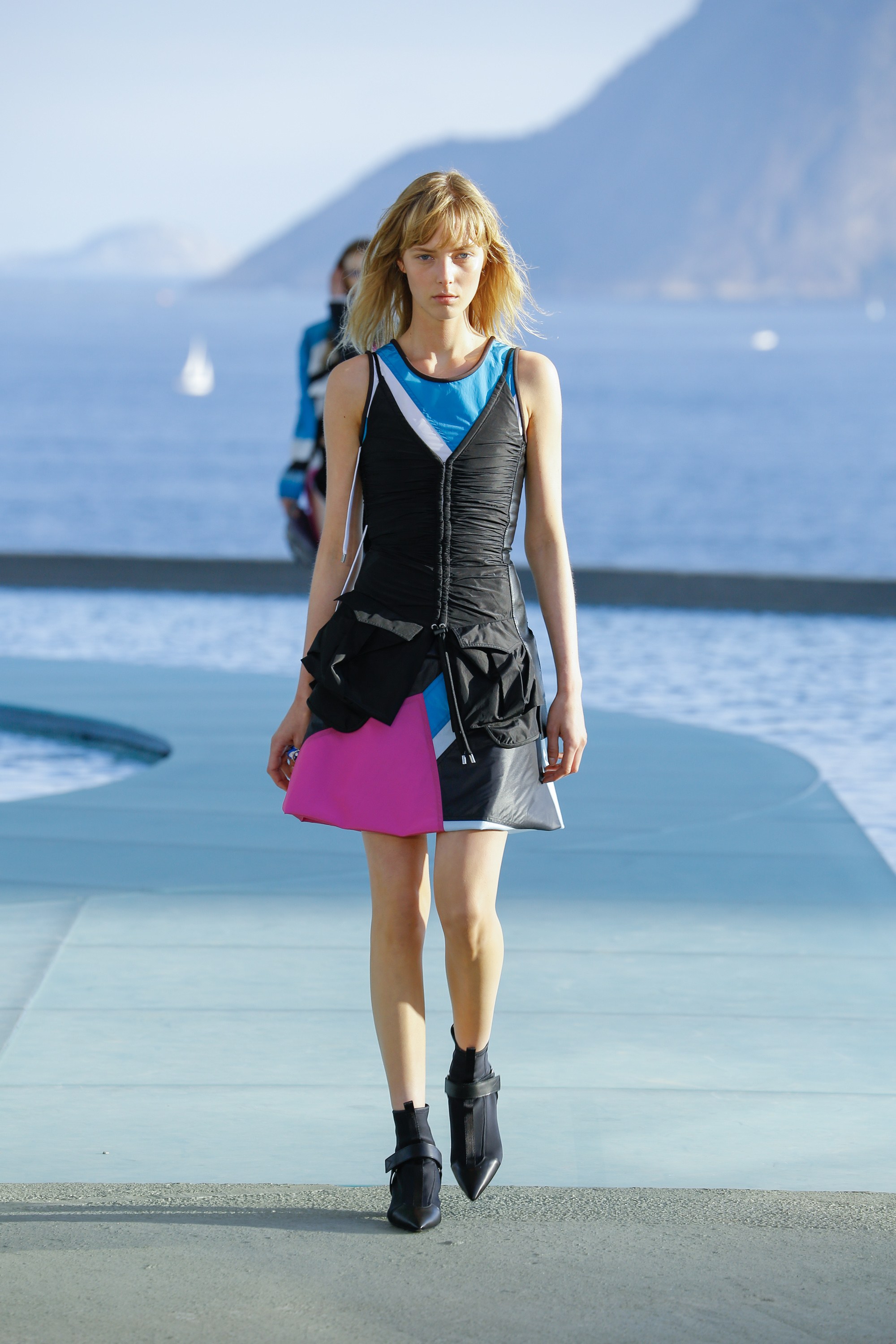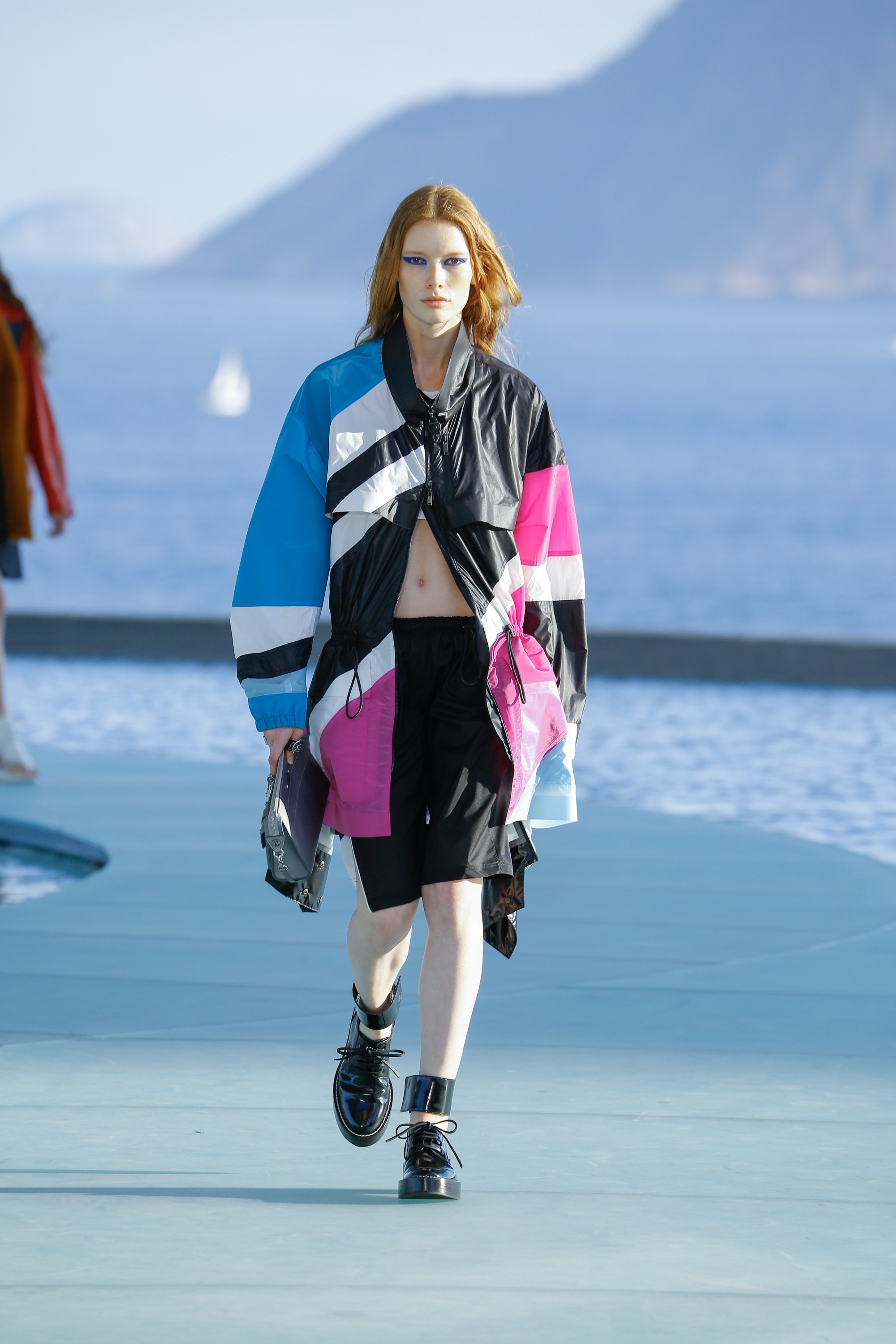 A new version of the wind breaker.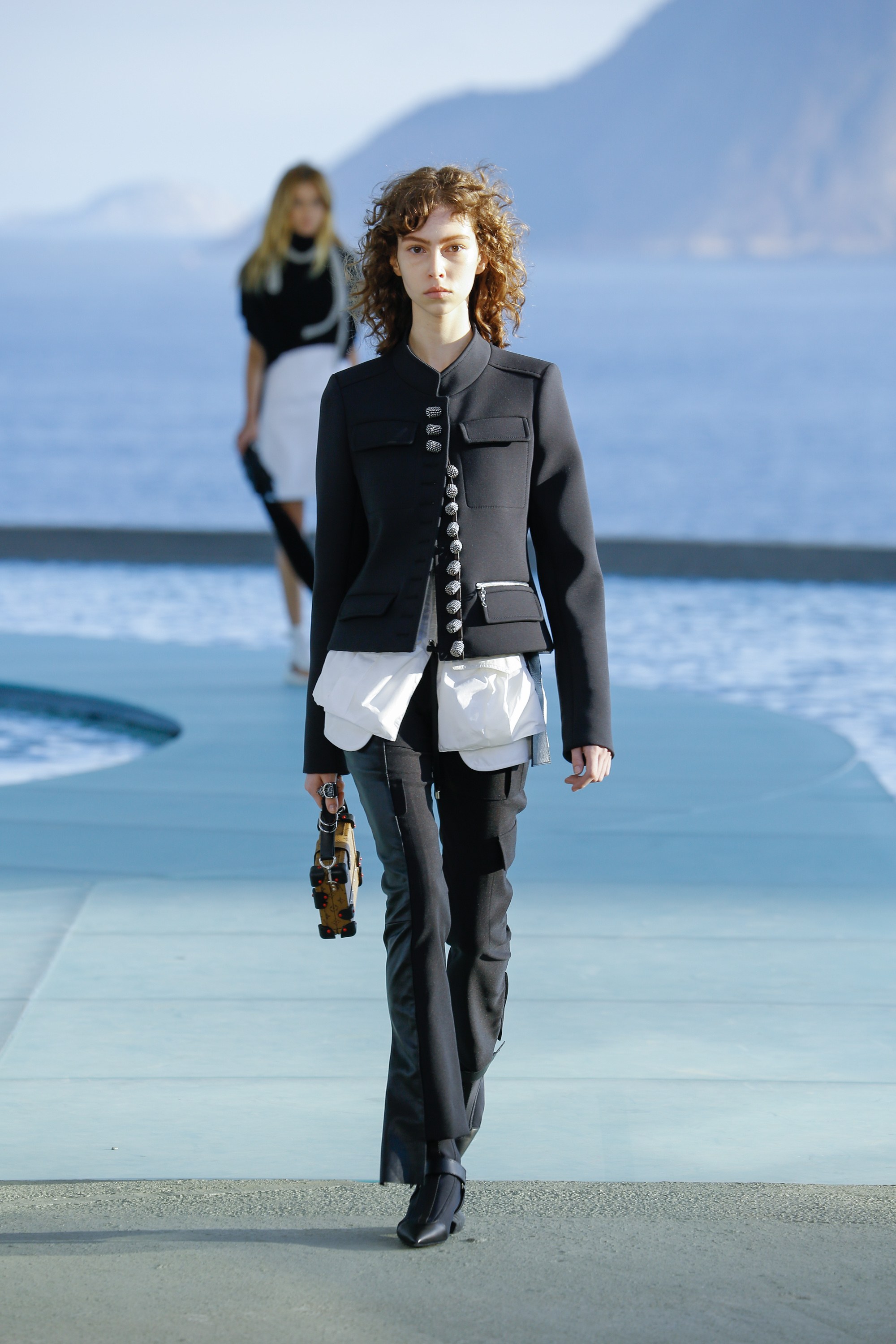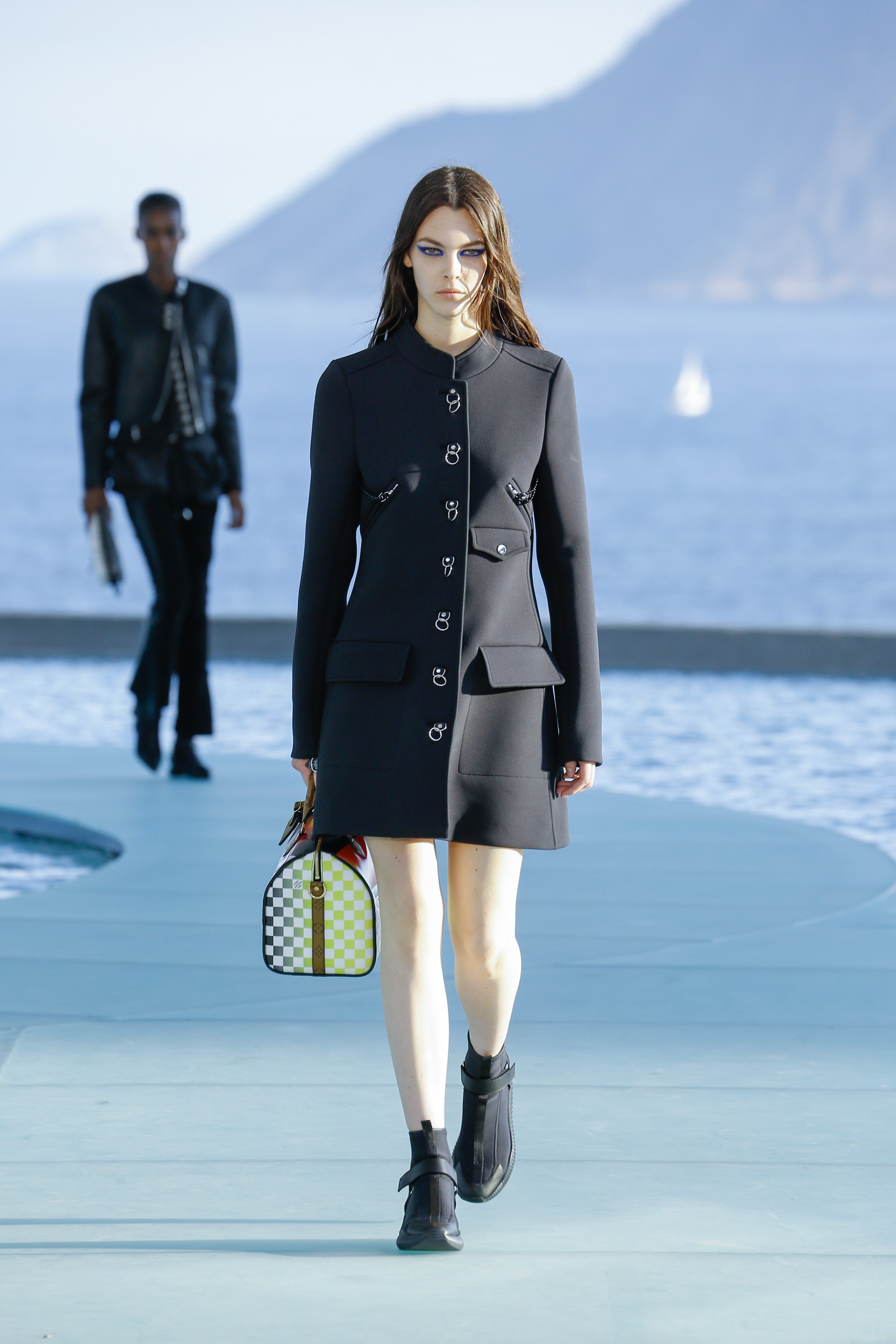 The ALL purpose black jacket.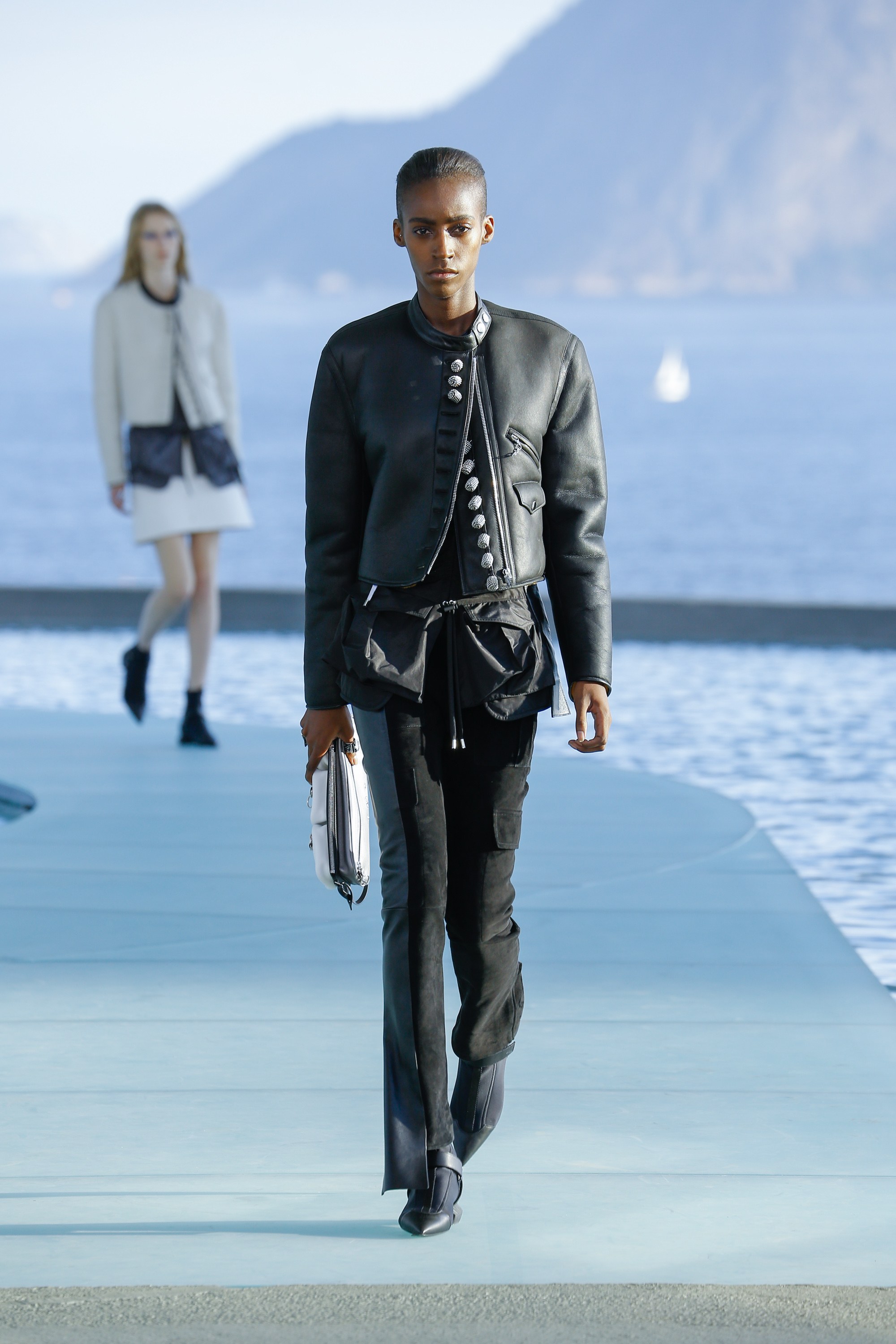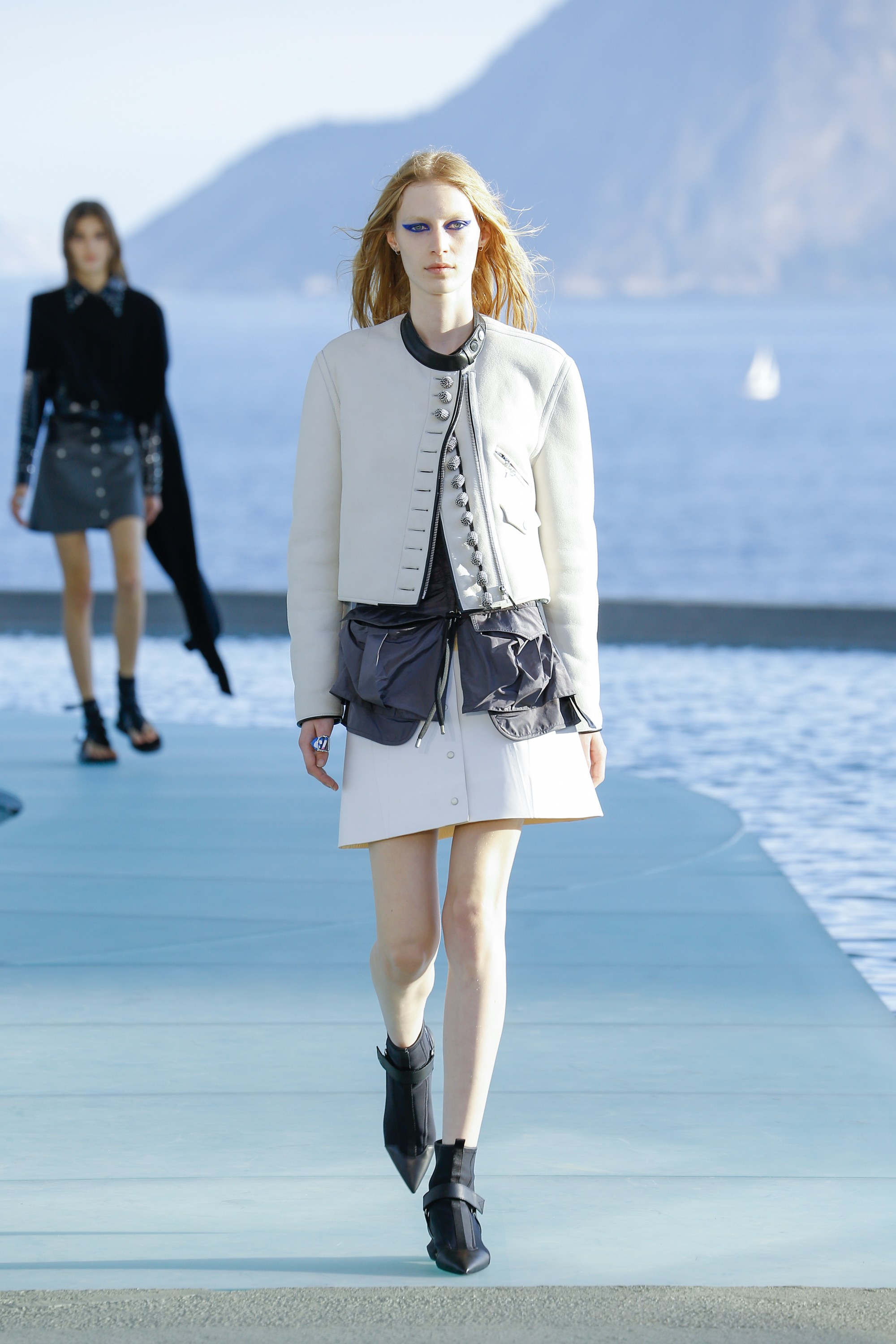 Off white, for the brave.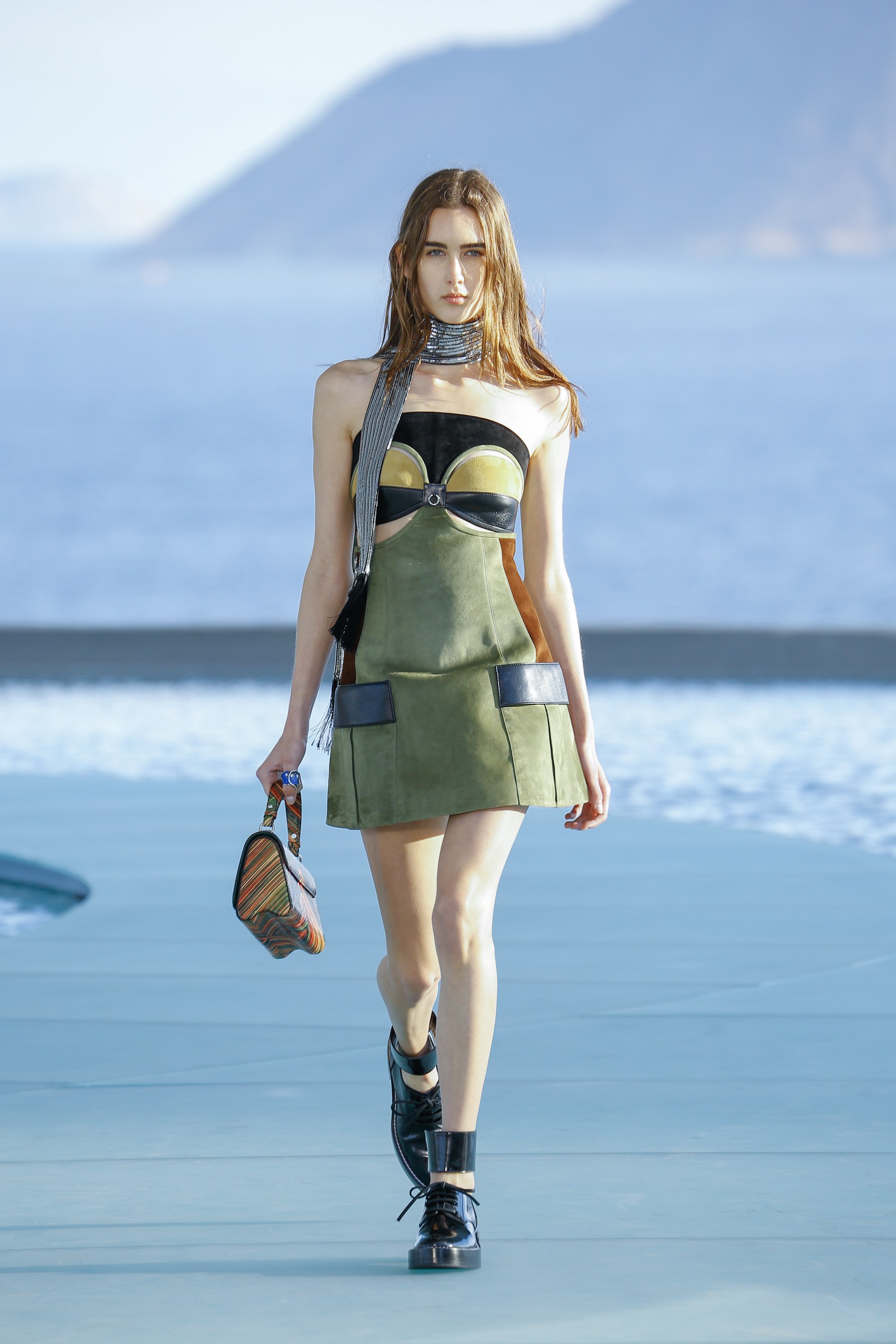 Dress, tunic....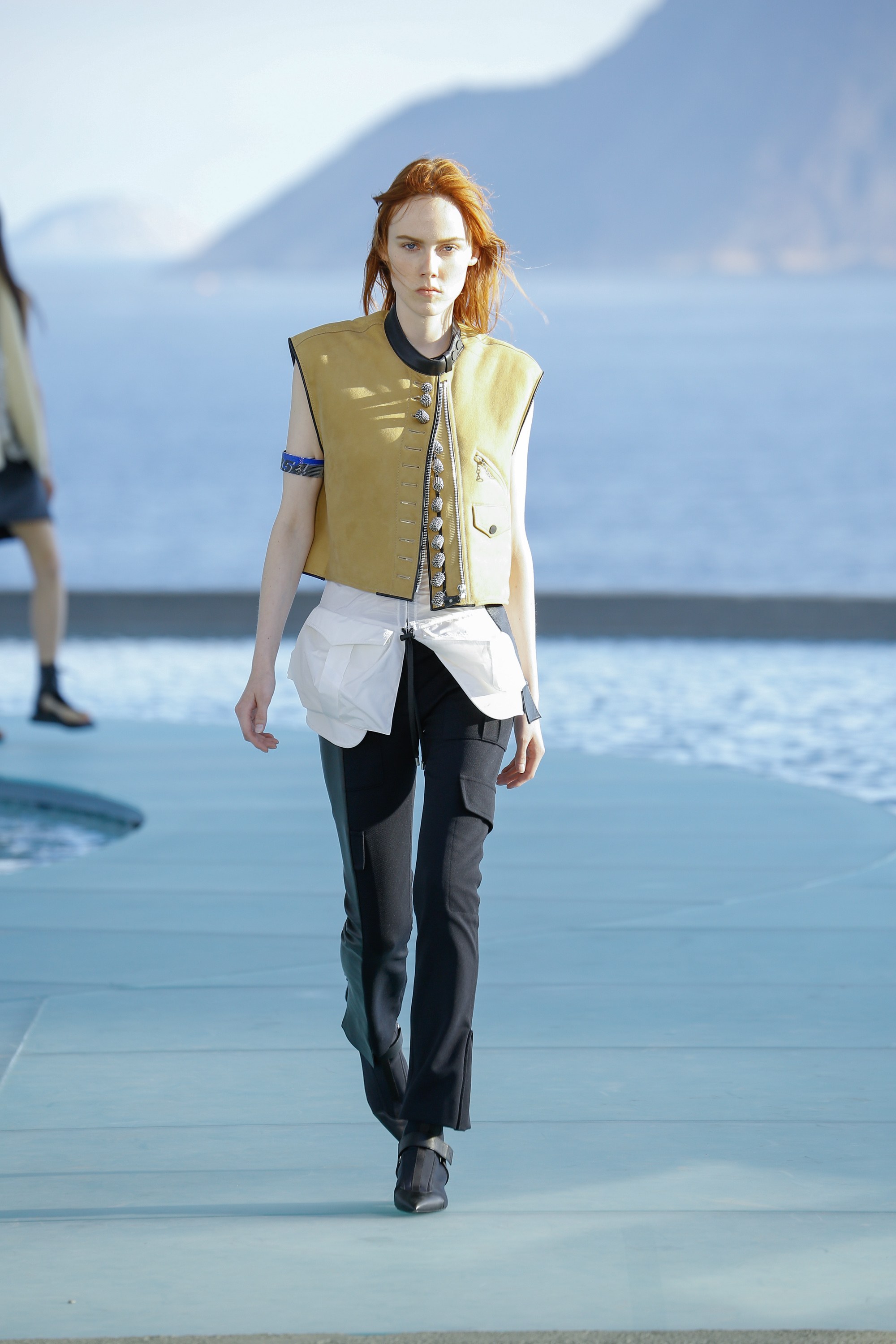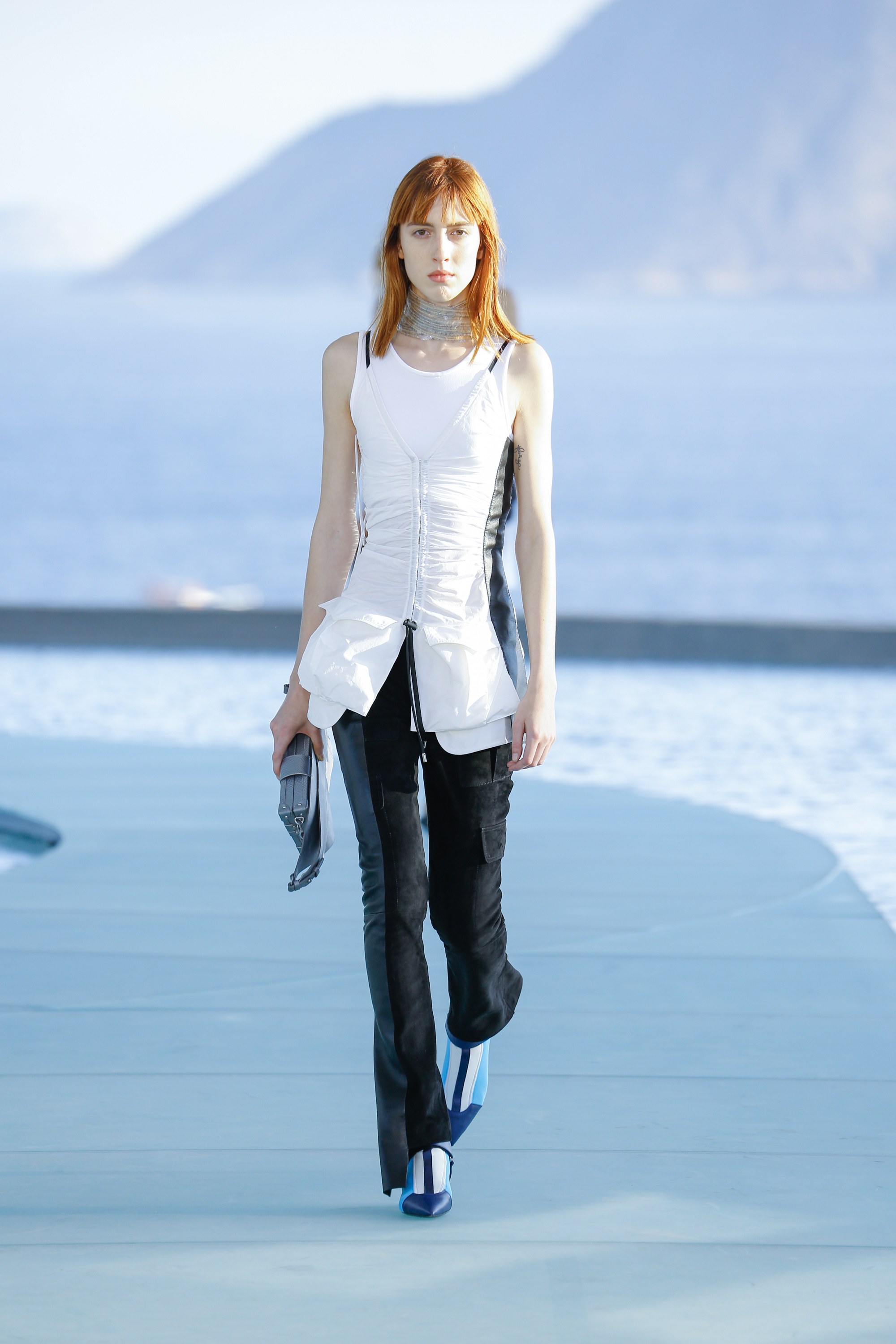 BRING ON THE CORSET FACTOR!!!!!!!!!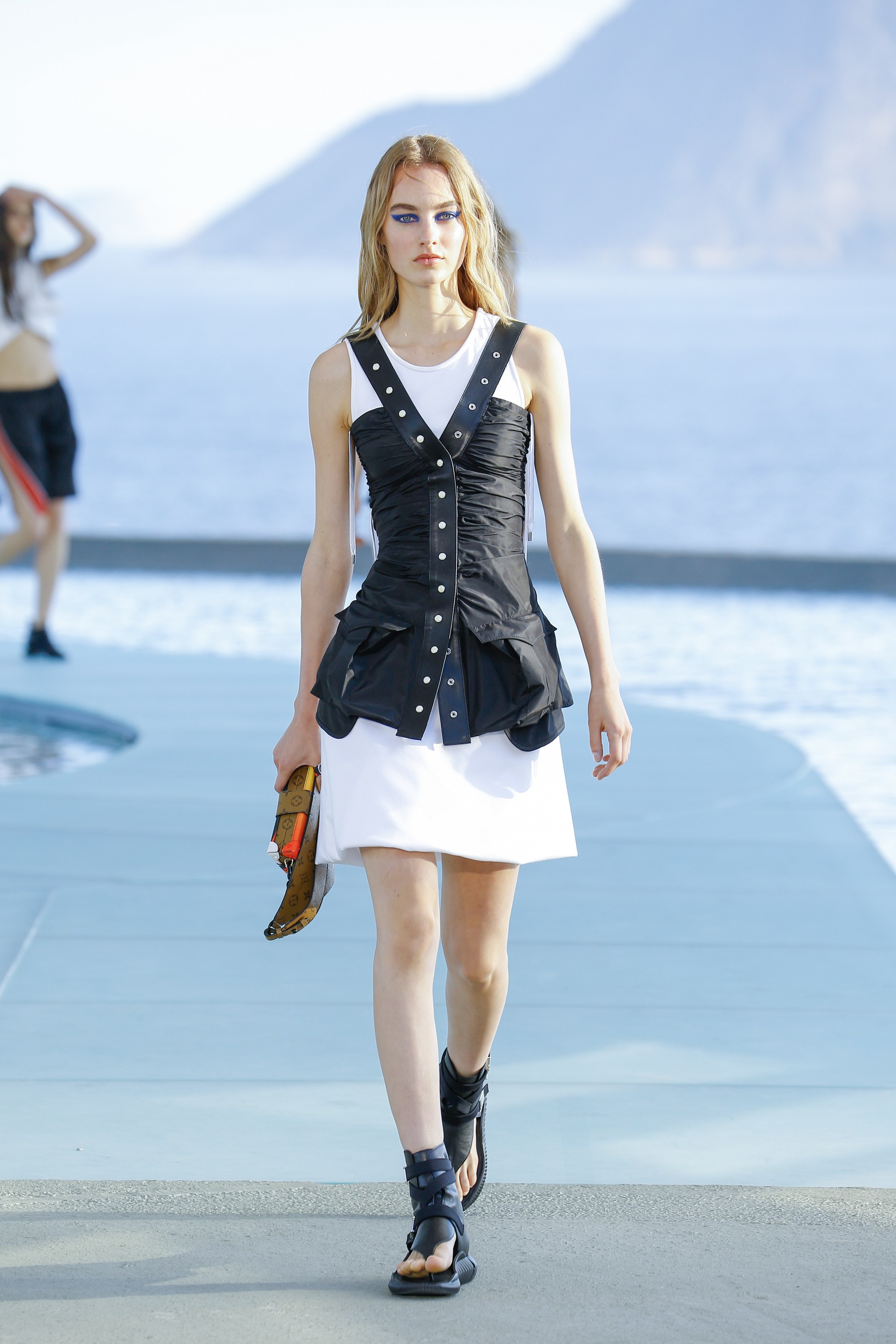 You cannot escape THE RUFFLE!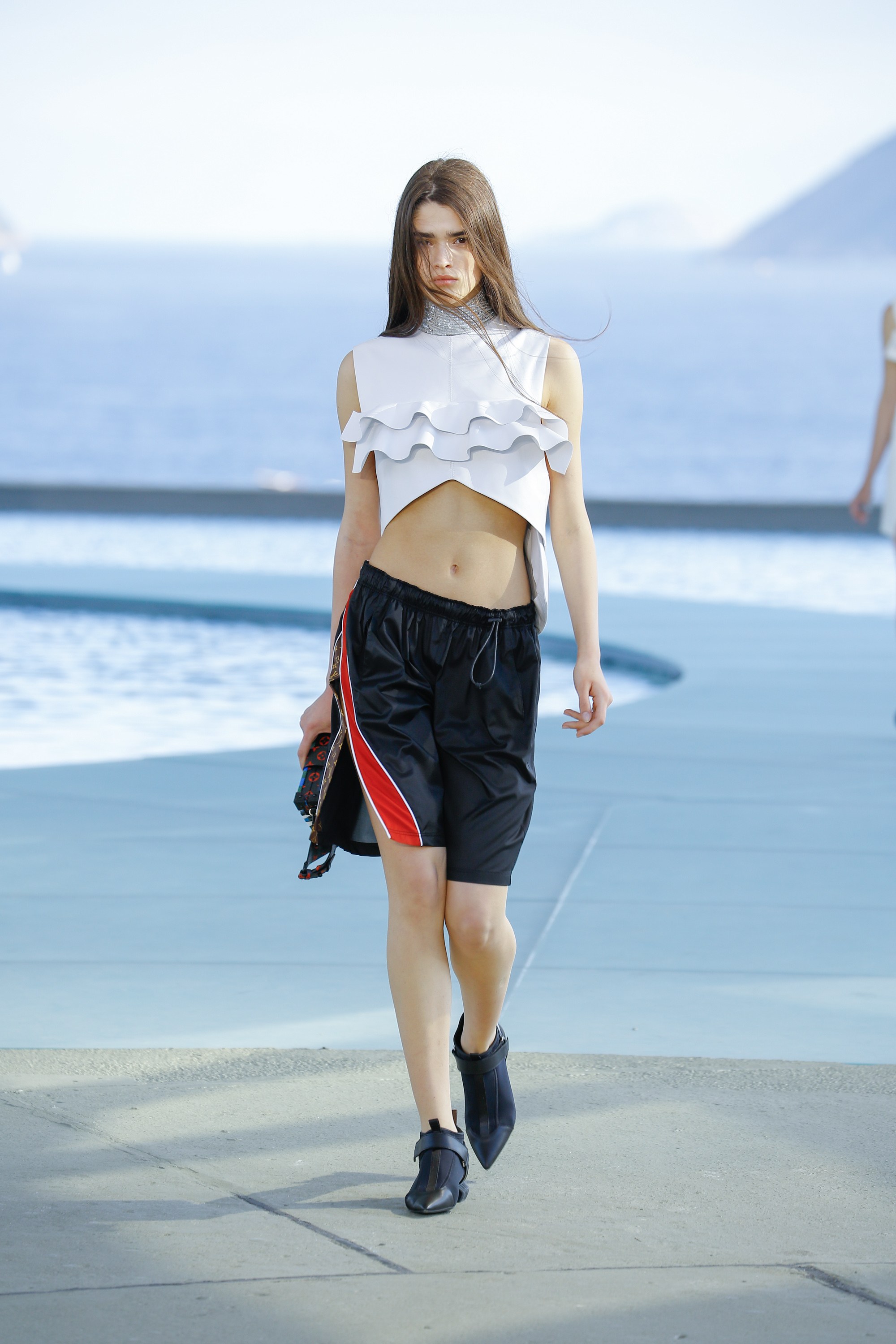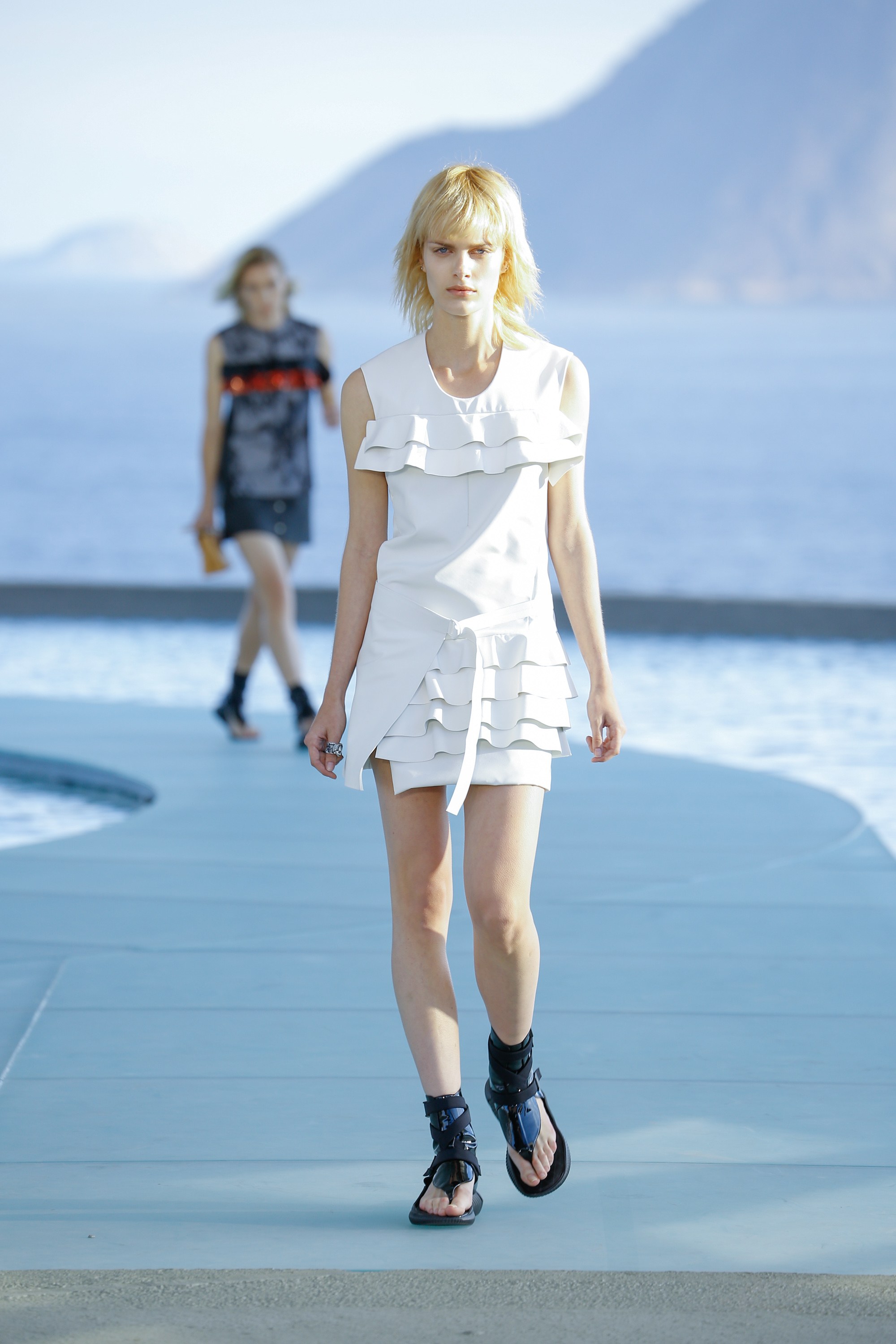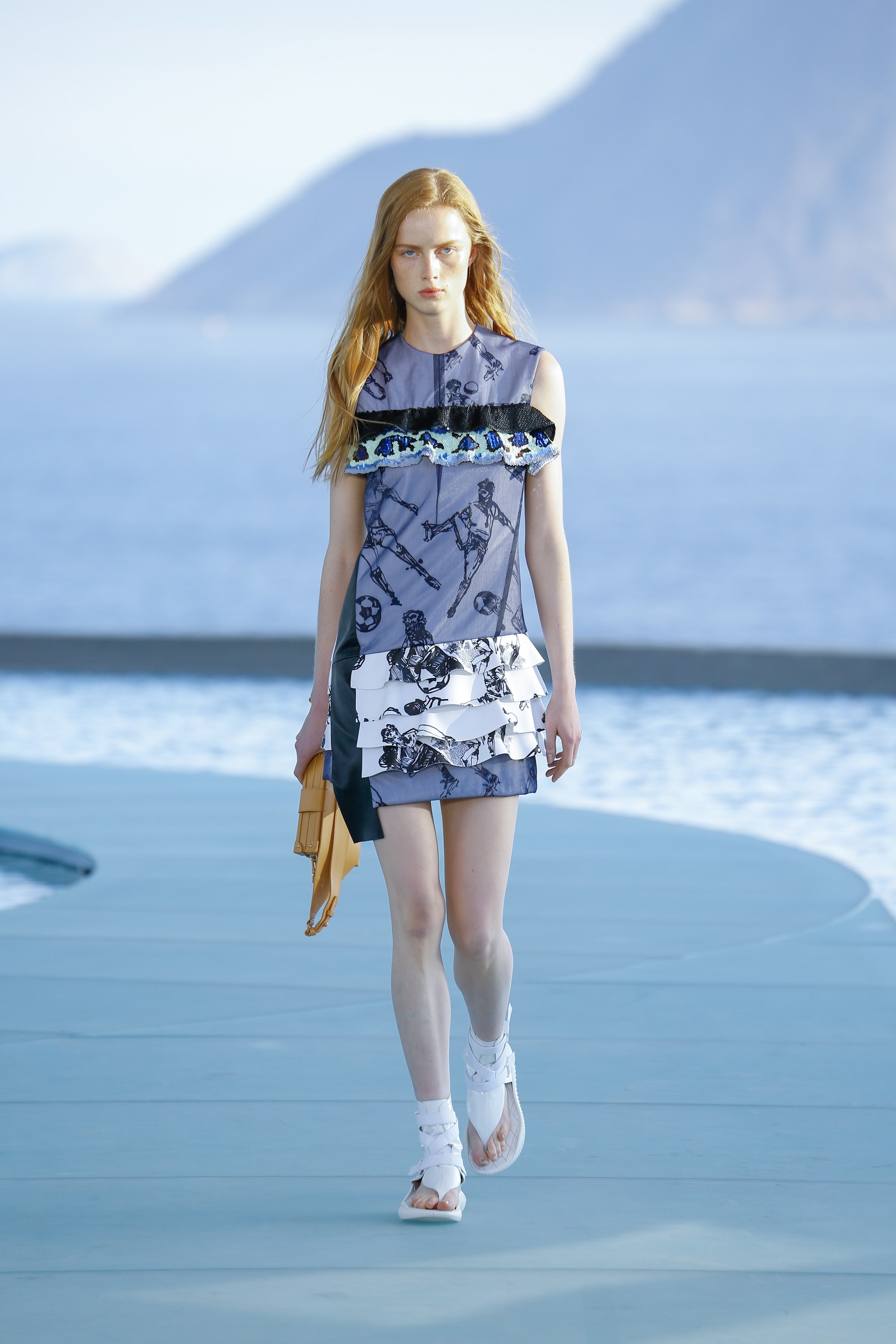 Look! A SOCCER motif, AND ruffles! A twofer.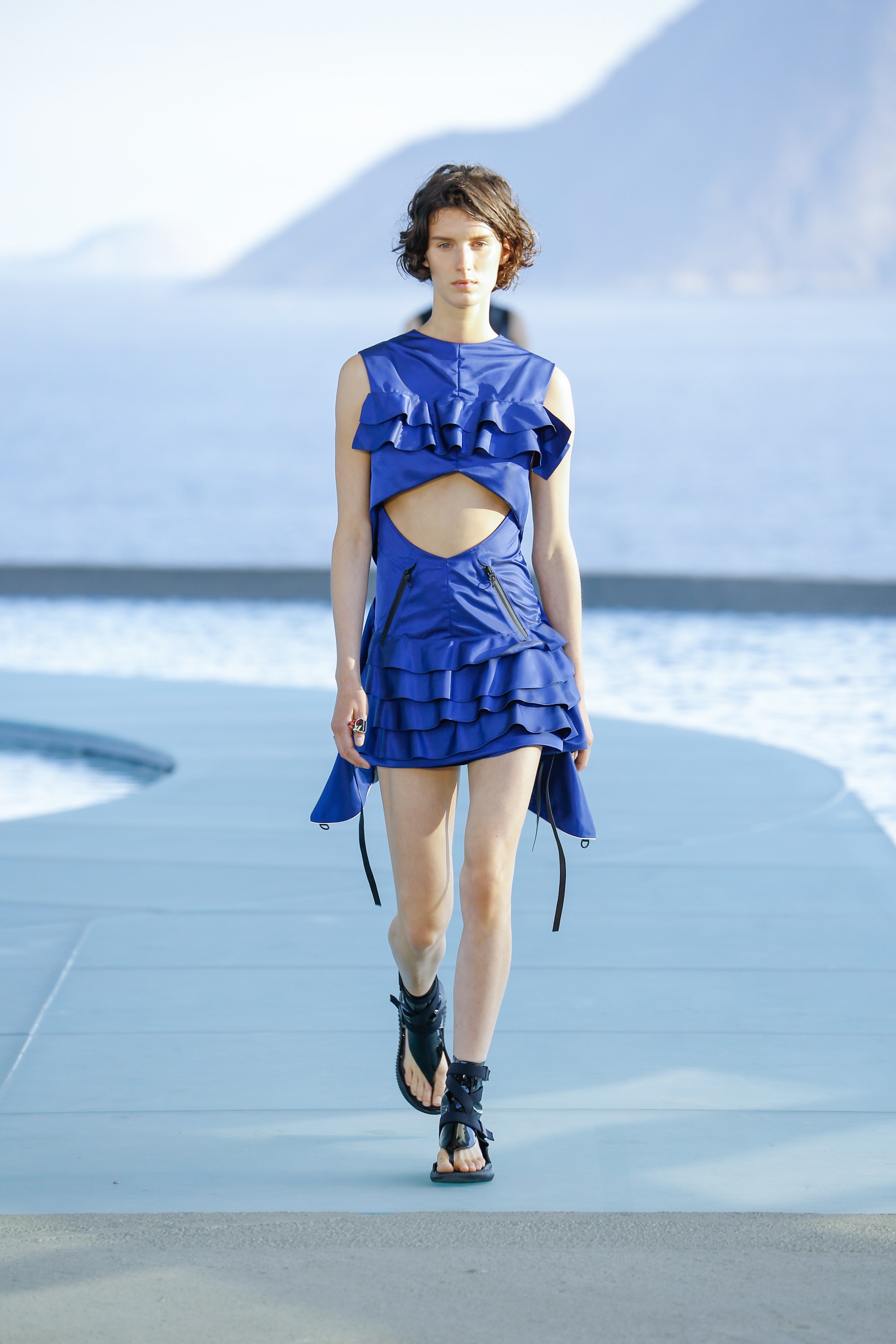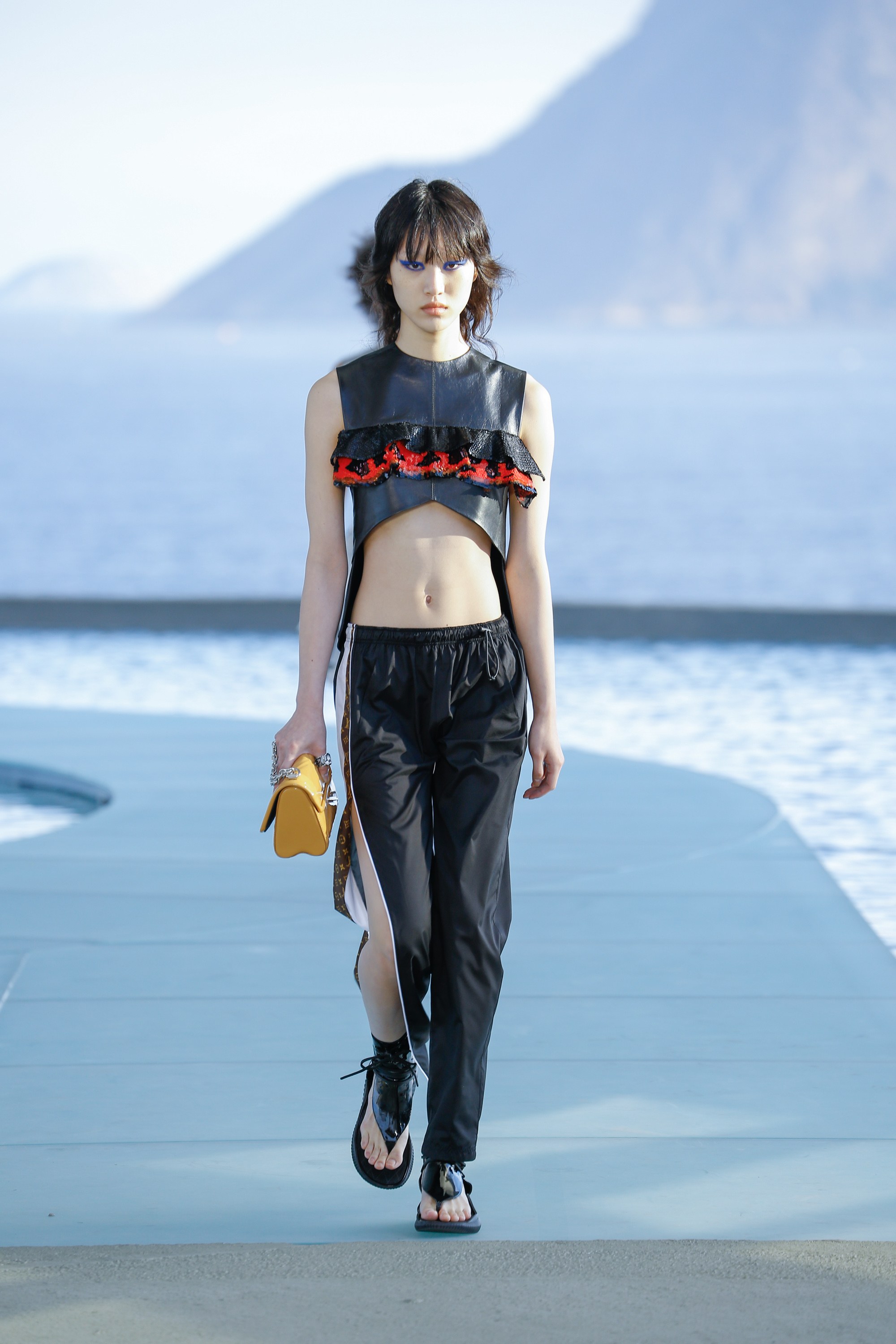 My personal favorite. (But not with those "pants"). Wear with a white tuxedo shirt and slim trousers. Or even jodhpurs.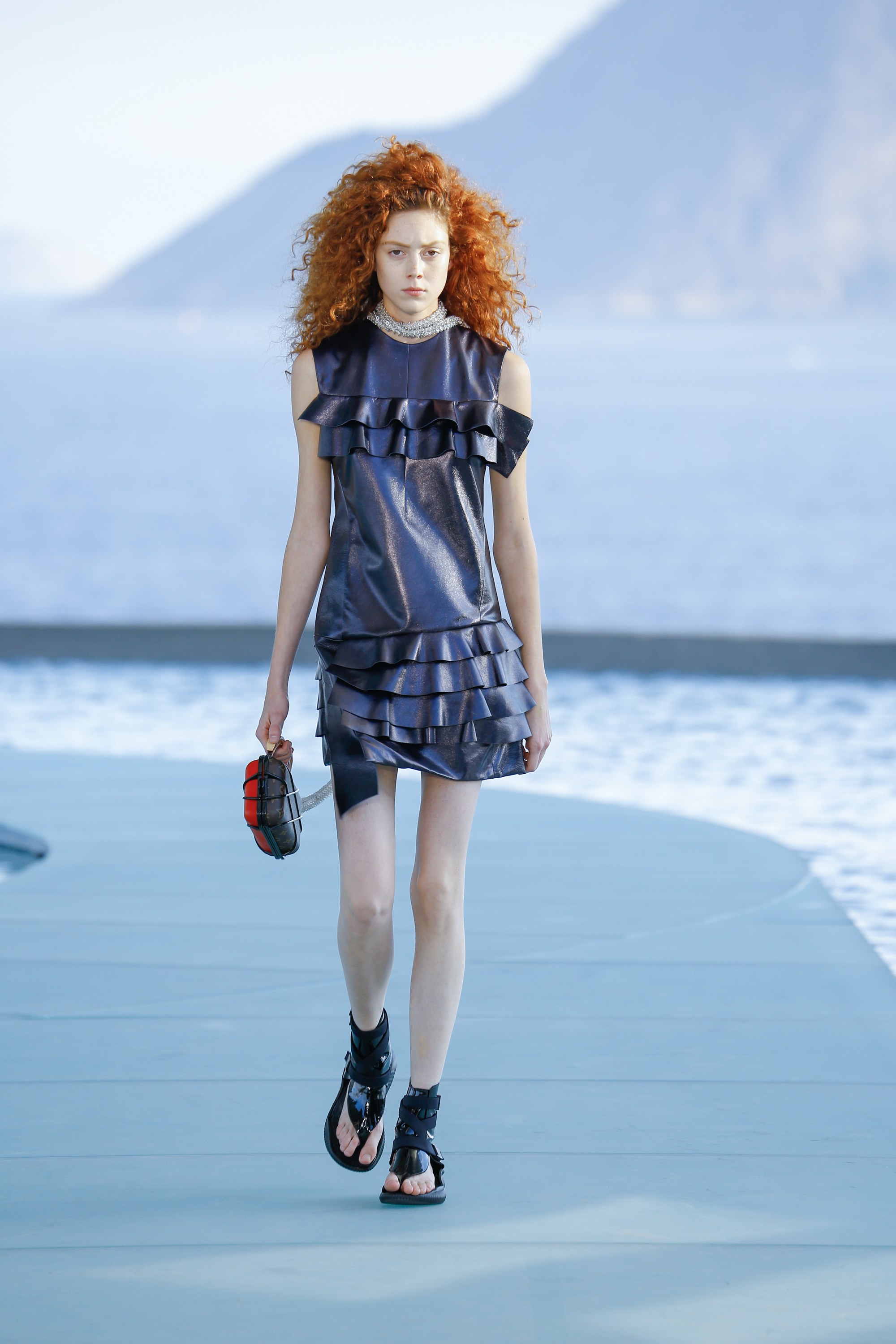 Hmmmmm, HOW can I turn this baby into a tunic?
Runway images care of www.vogue.com.