We are sliding through July at lightening speed. Which means that opening activities are just around the corner, heading to your local Opera house or Symphony hall come September. Tents will be erected and red carpets unfurled. Its time for transient rumination about all things silk and tulle. Add a legion of sequins, some plunging necklines, stilettos, and opera length gloves, and you're ready for your closeup at the opening du jour! (High necklines are included for those NOT on cleavage patrol).
The usual suspects are rounded up for a festive frock bonanza, and a few others are added for good measure.
ALBERTA FERRETTI: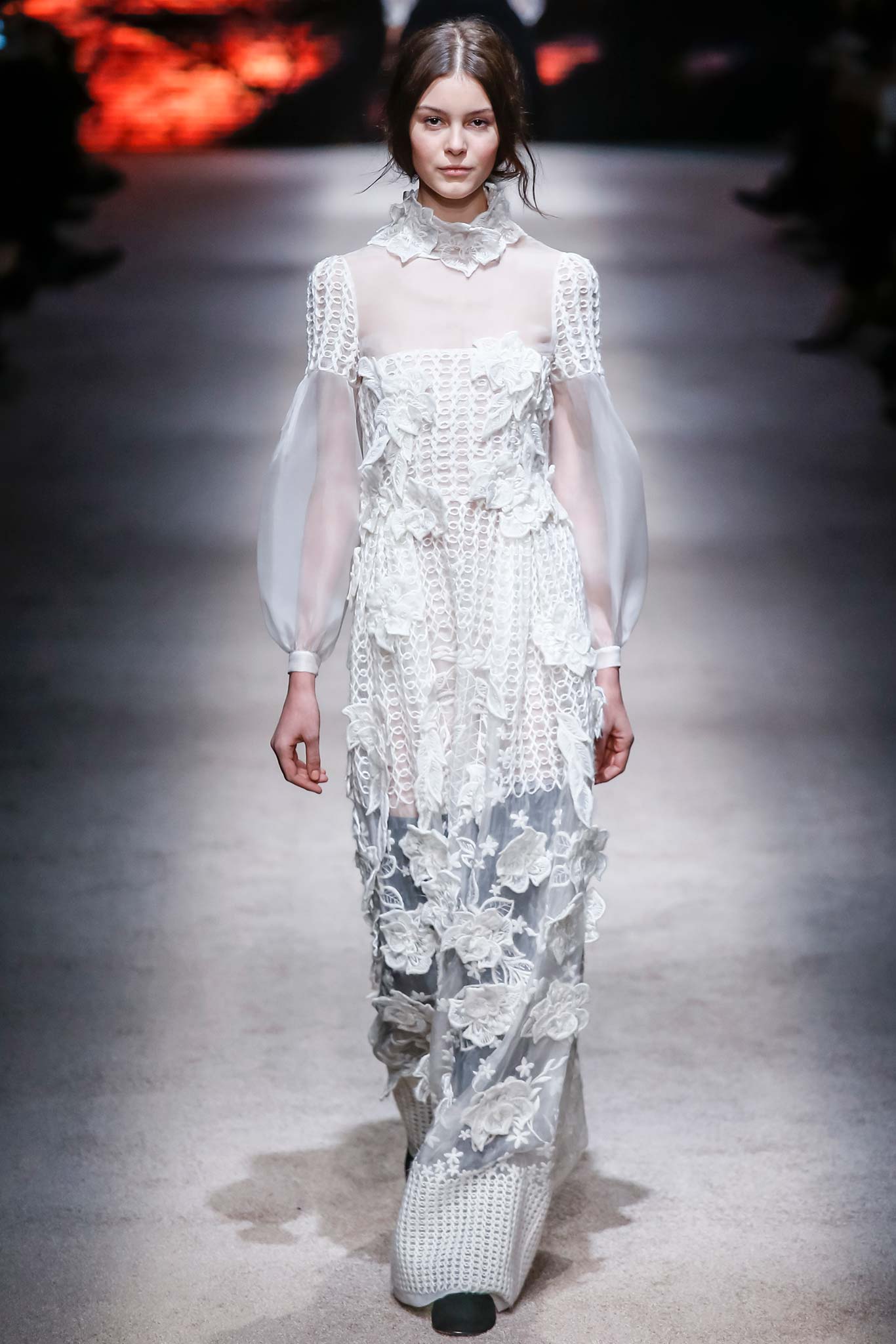 This work of art exemplifies one of the stellar collections of fall winter. Mohair guipure lace, nuff said. (AND, after you find yourself a man, GET MARRIED in this dreamy confection, then put it behind glass).
ALEXANDER MCQUEEN: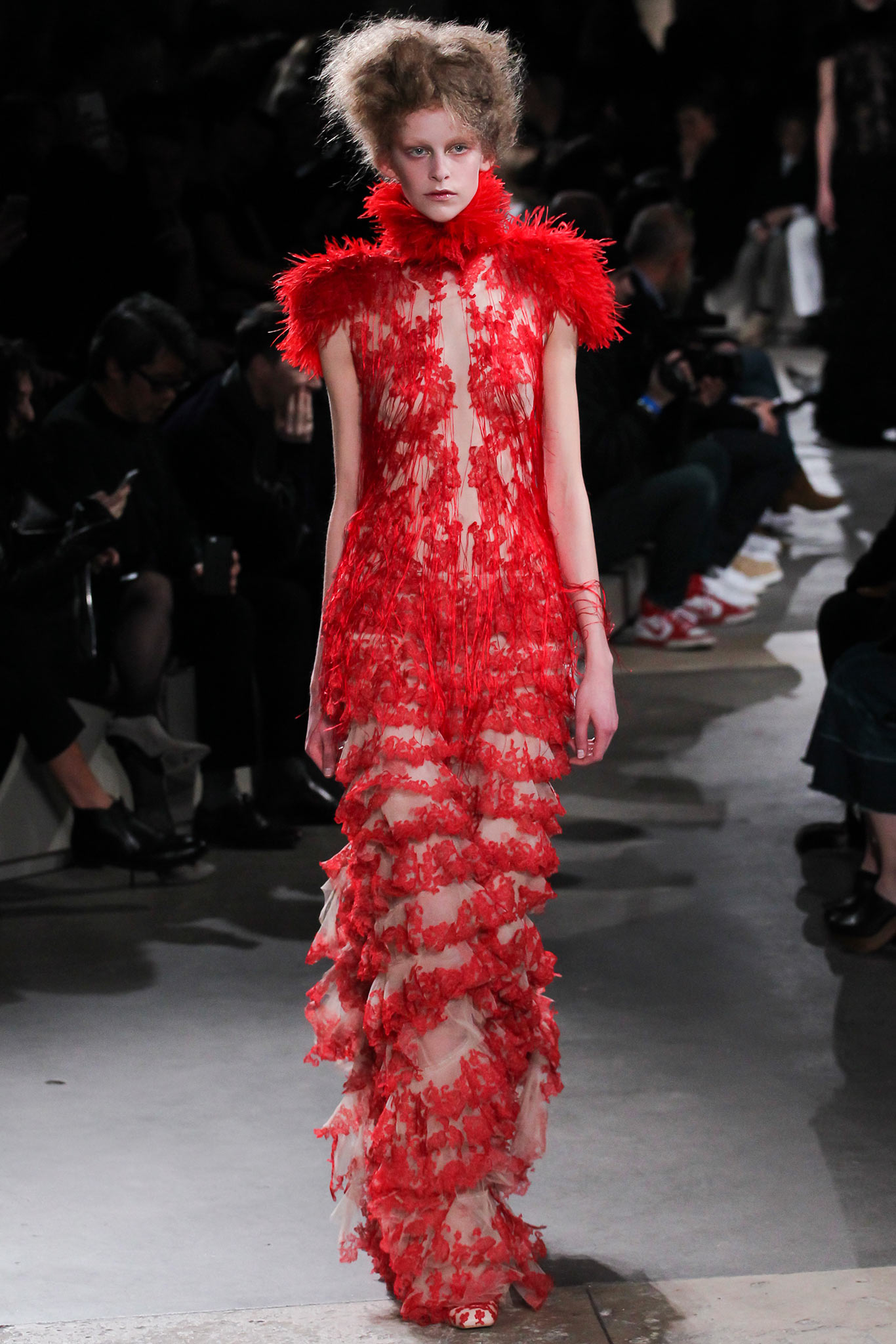 B A M! Feathered armor wrapped up in demi-couture. Vintage Sarah Burton. A hint of theatricality is always a good thing.
CAROLINA HERRERA: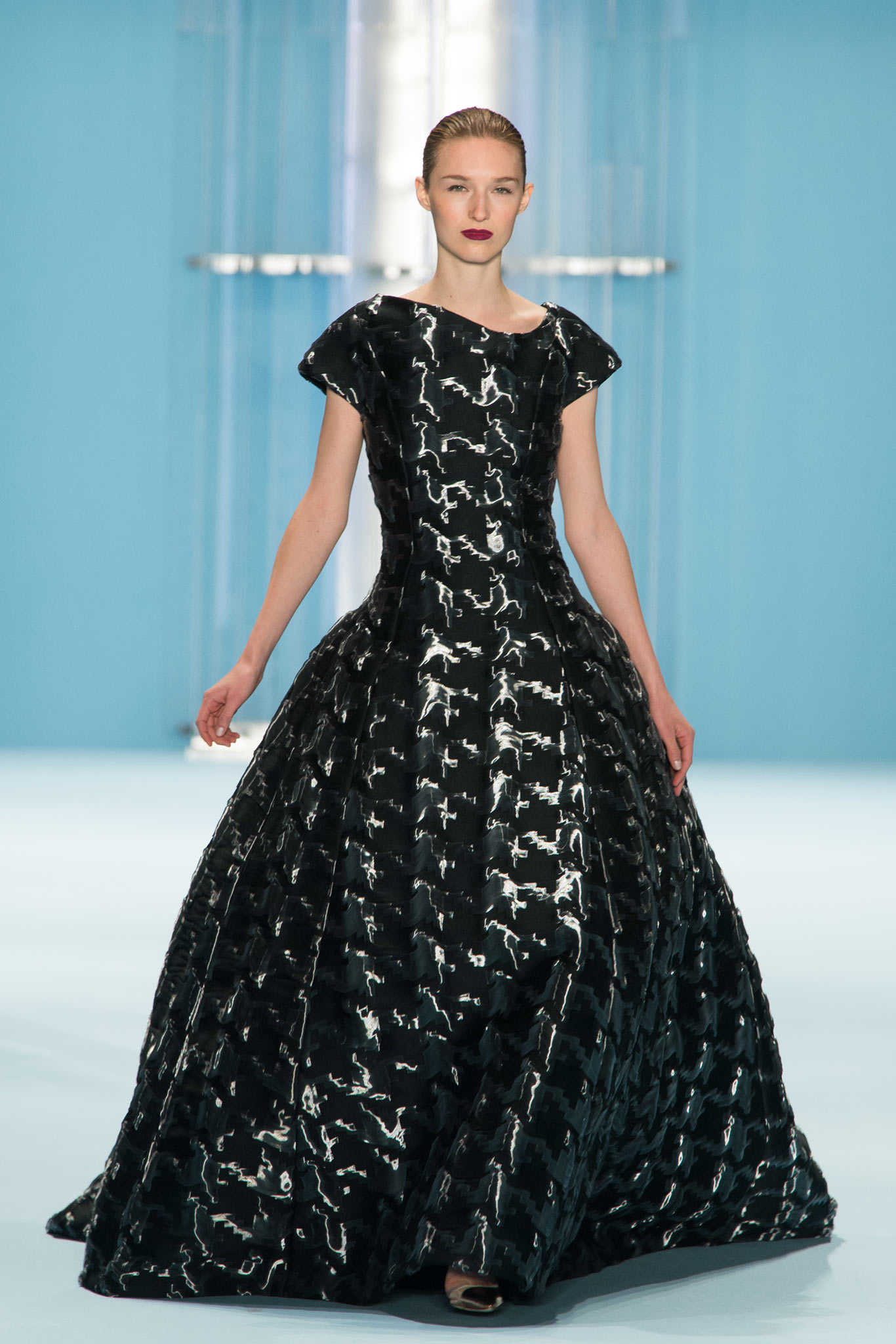 Classic ball gown silhouette, typically quite flattering and dramatic, and yet it has a welcome ease about it. The fascinating iridescent fabrication and asymmetric neckline obviate the need for too much annoying baublery. Throw on some Manolo stilettos and a big ring on your middle finger. Done.
CHRISTIAN SIRIANO: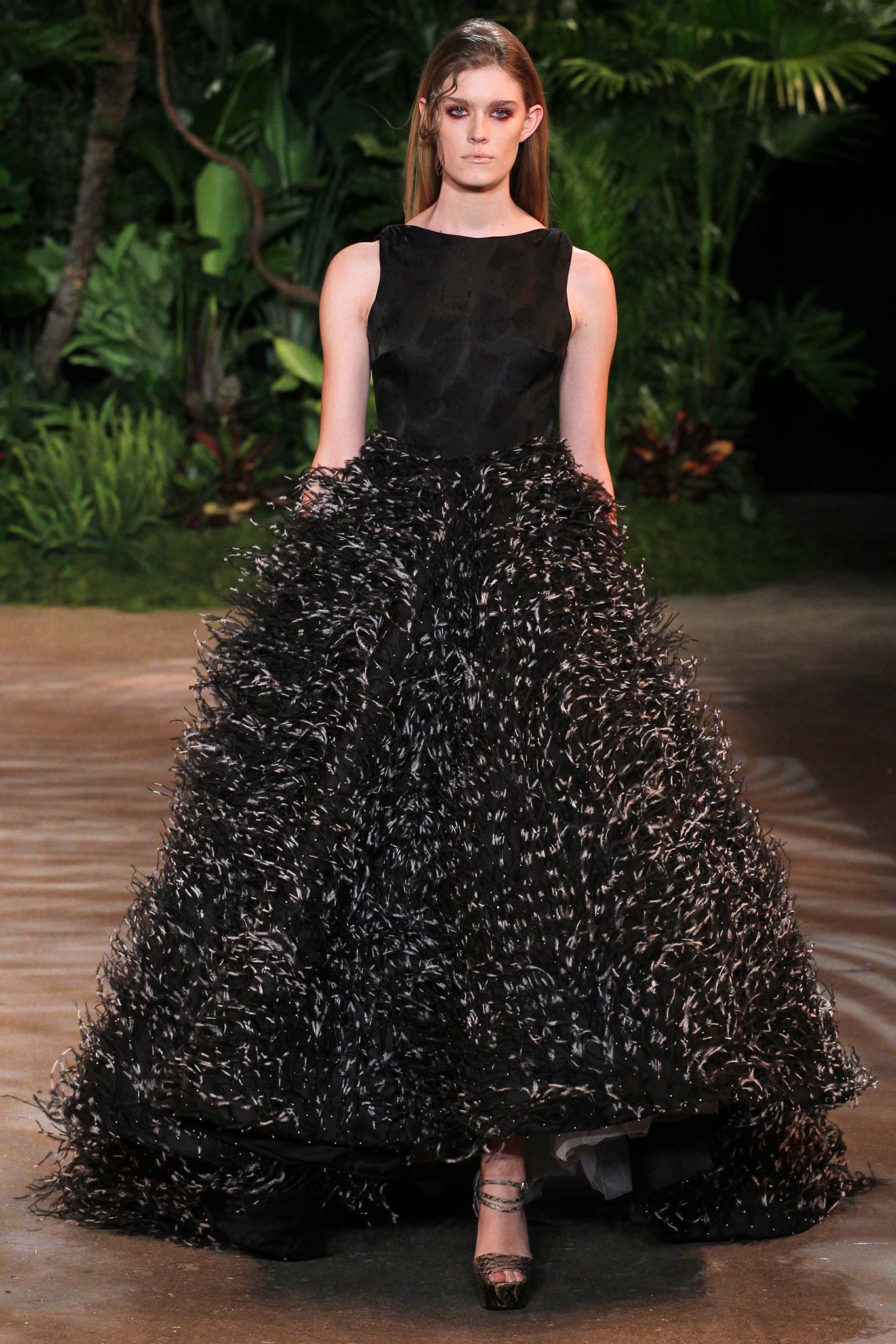 VIONNET: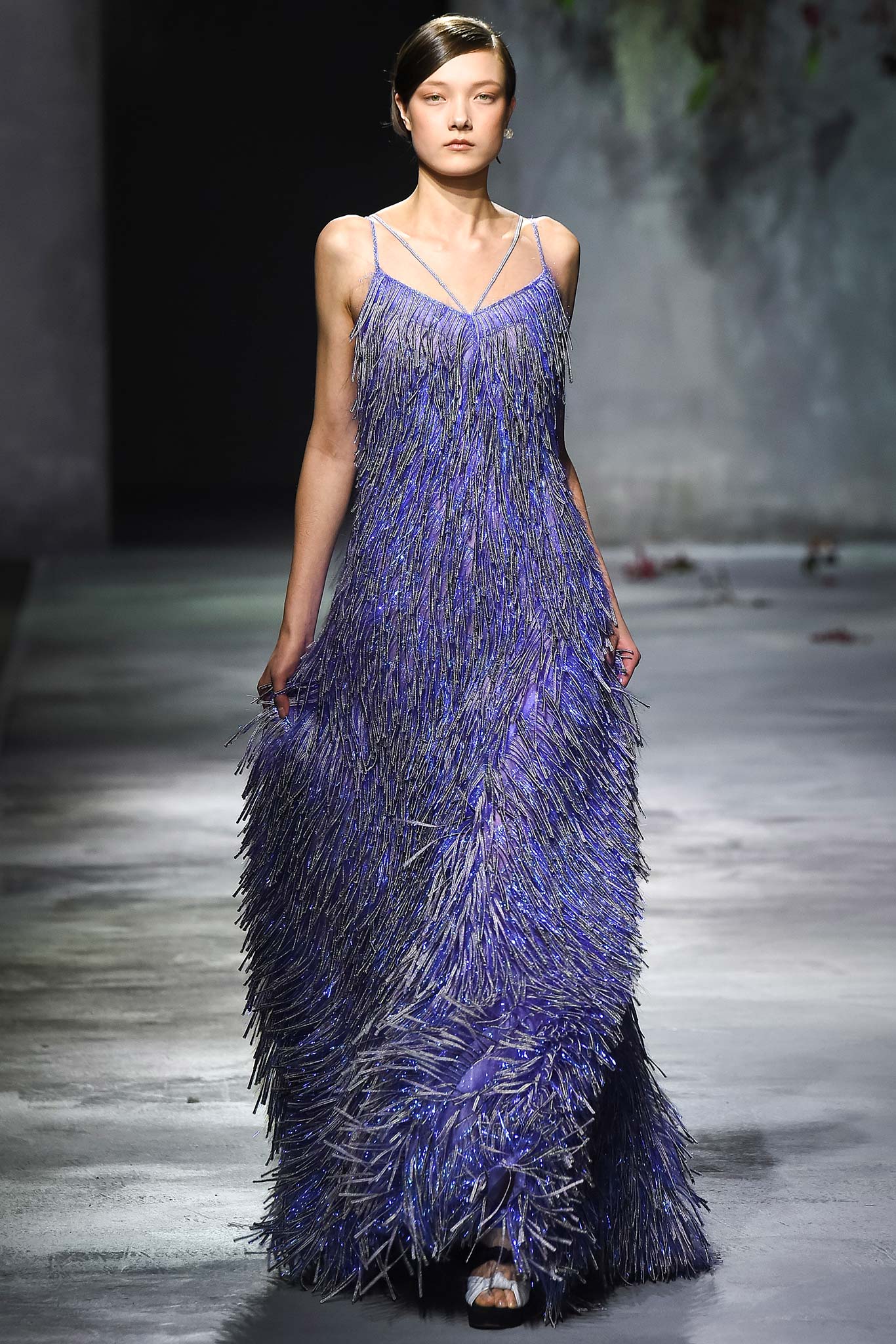 The last two entries qualify for the Porcupine contingent. Probably not suitable for Wagner....
DELPOZO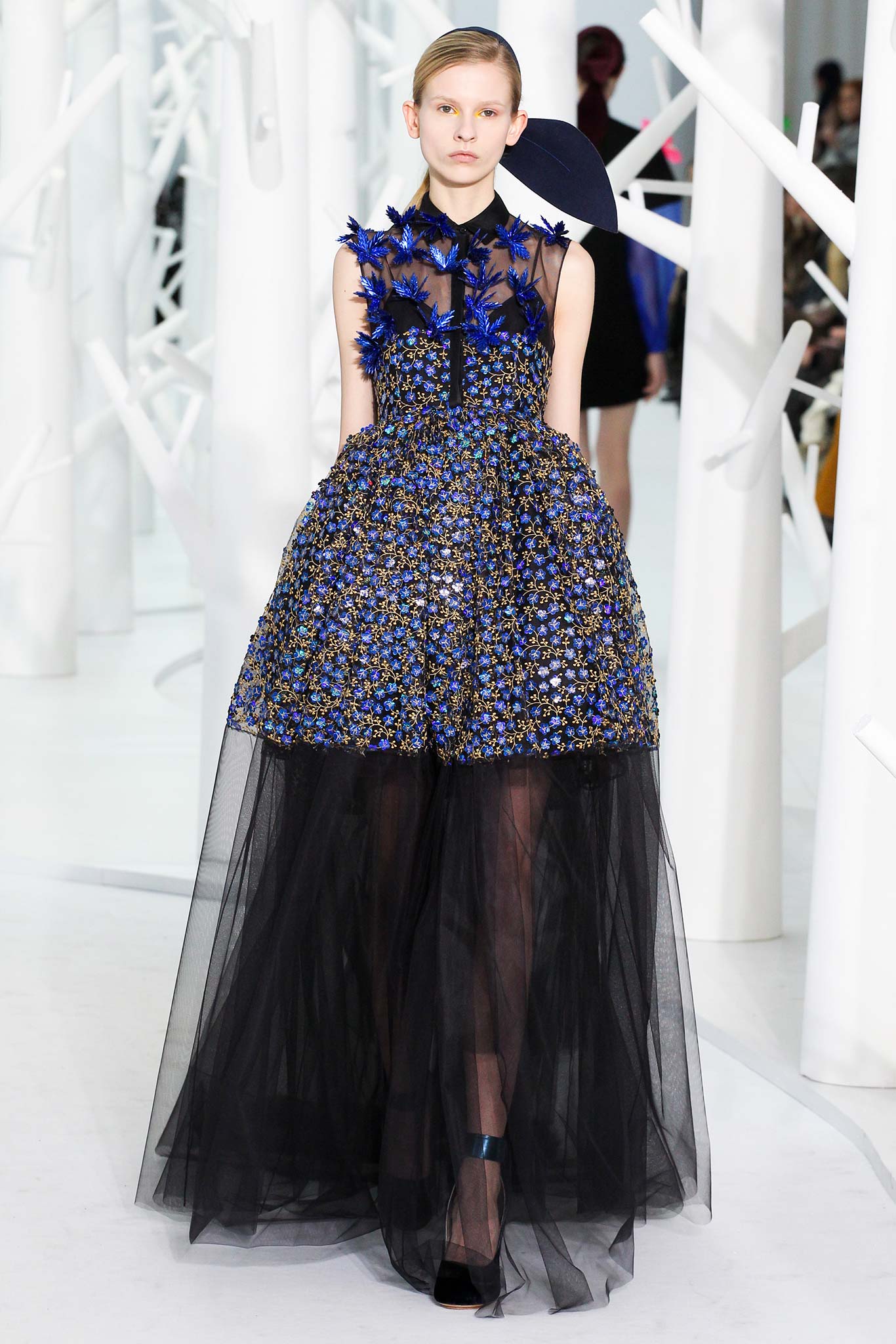 See, females CAN have plummage!
ELIE SAAB: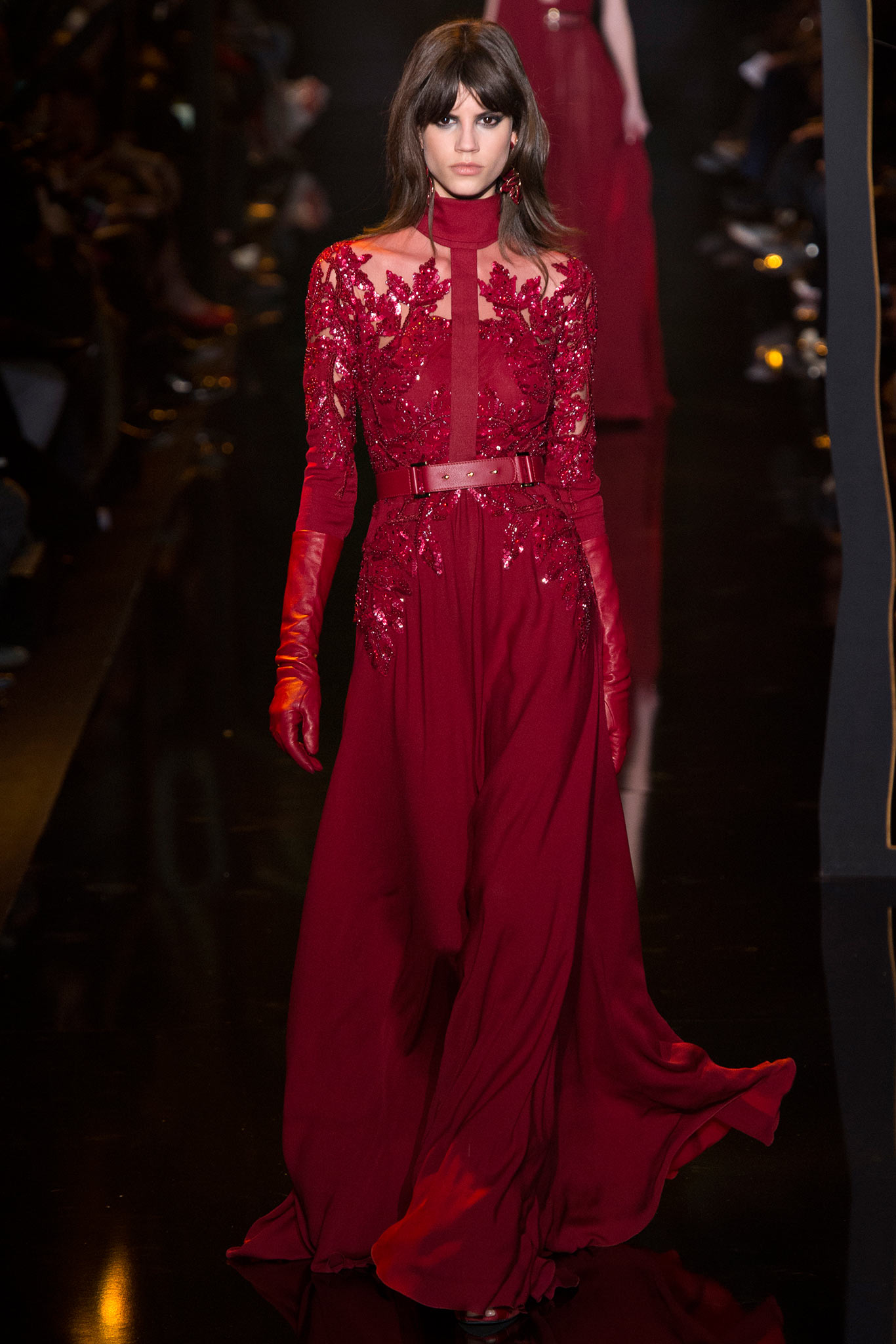 The deep garnet color is always the right answer. And the clever vertical stripe adds a sort of subversive bondage vibe.
BADGLEY MISCHKA: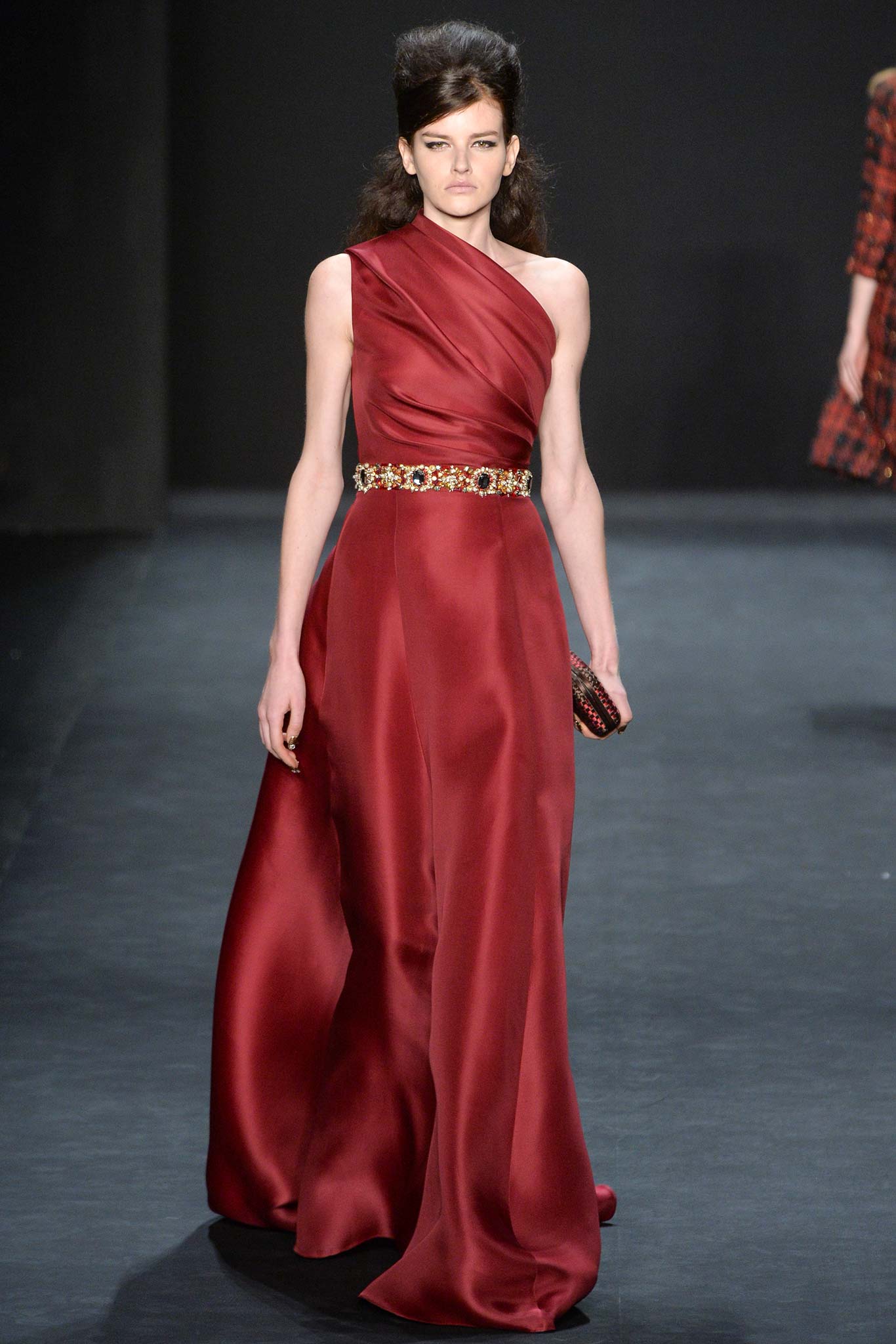 Love the color and the silk gazar, which has a life of its own. Another striking non-contrived entry in the opening sweepstakes. Throw any necklace around your waist, grab a bedazzled clutch, off to the festivities.
MARCHESA: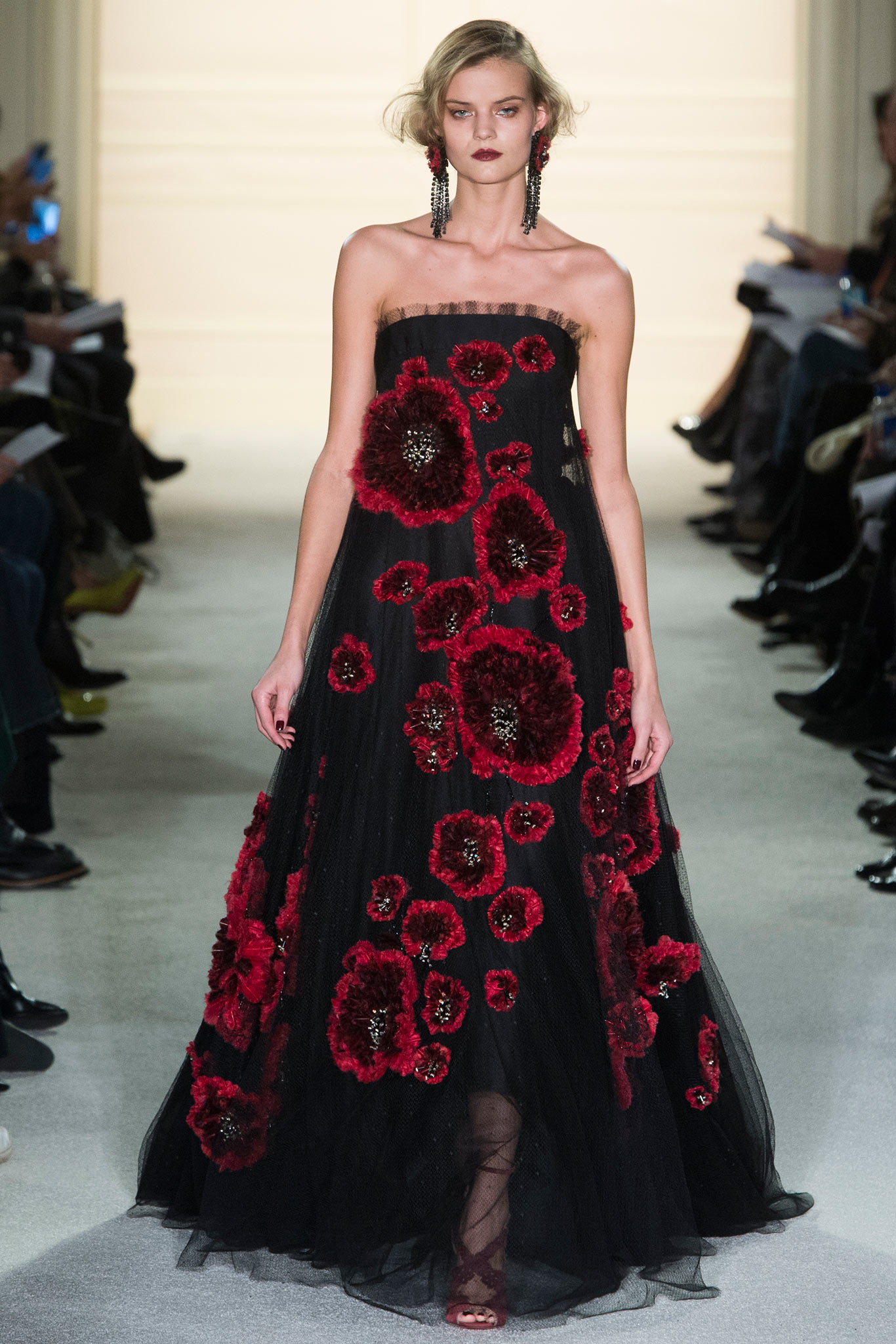 Who doesn't love some nuclear winter coalescent posies on reams of tulle?
LELA ROSE: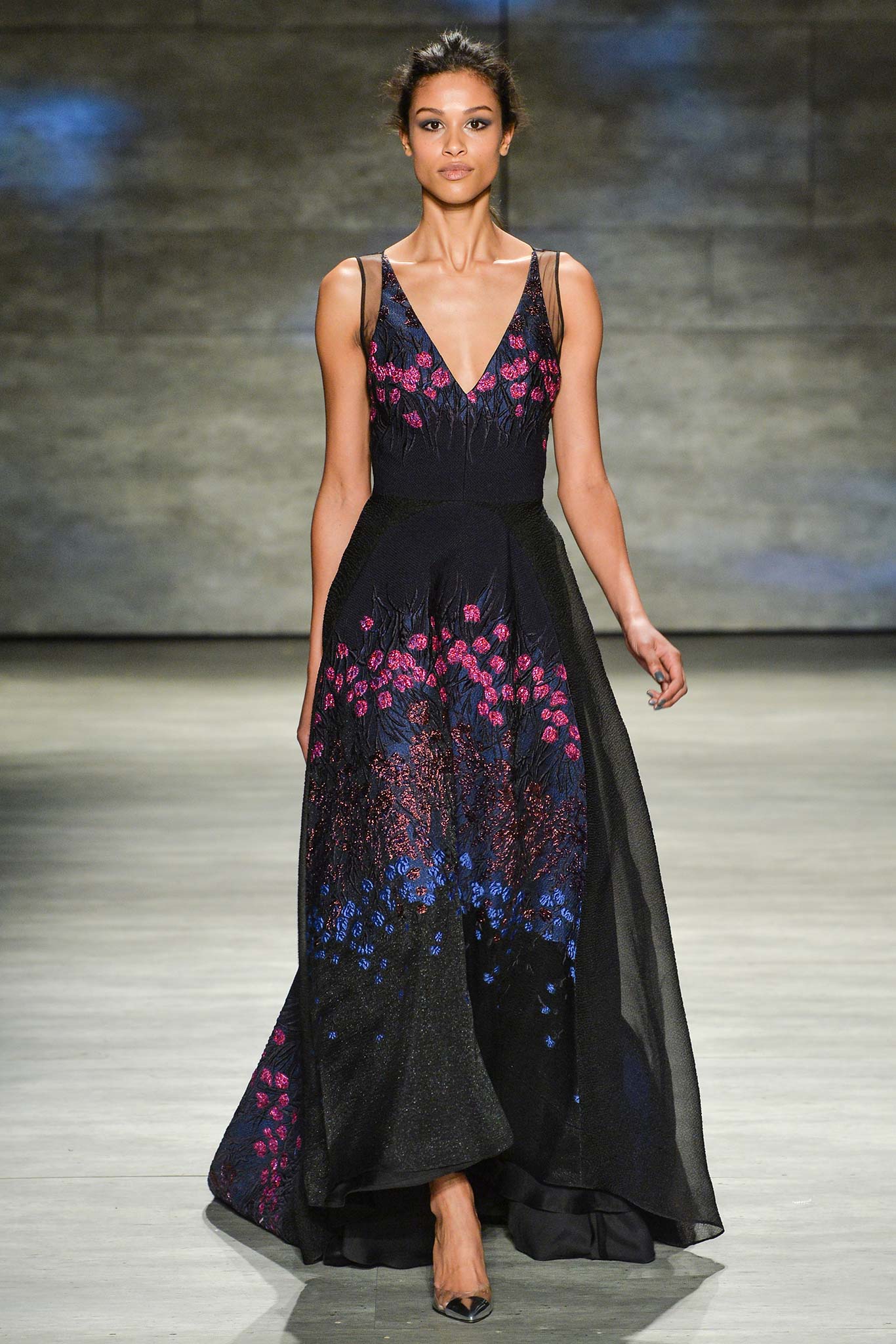 OSCAR DE LA RENTA (Peter Copping):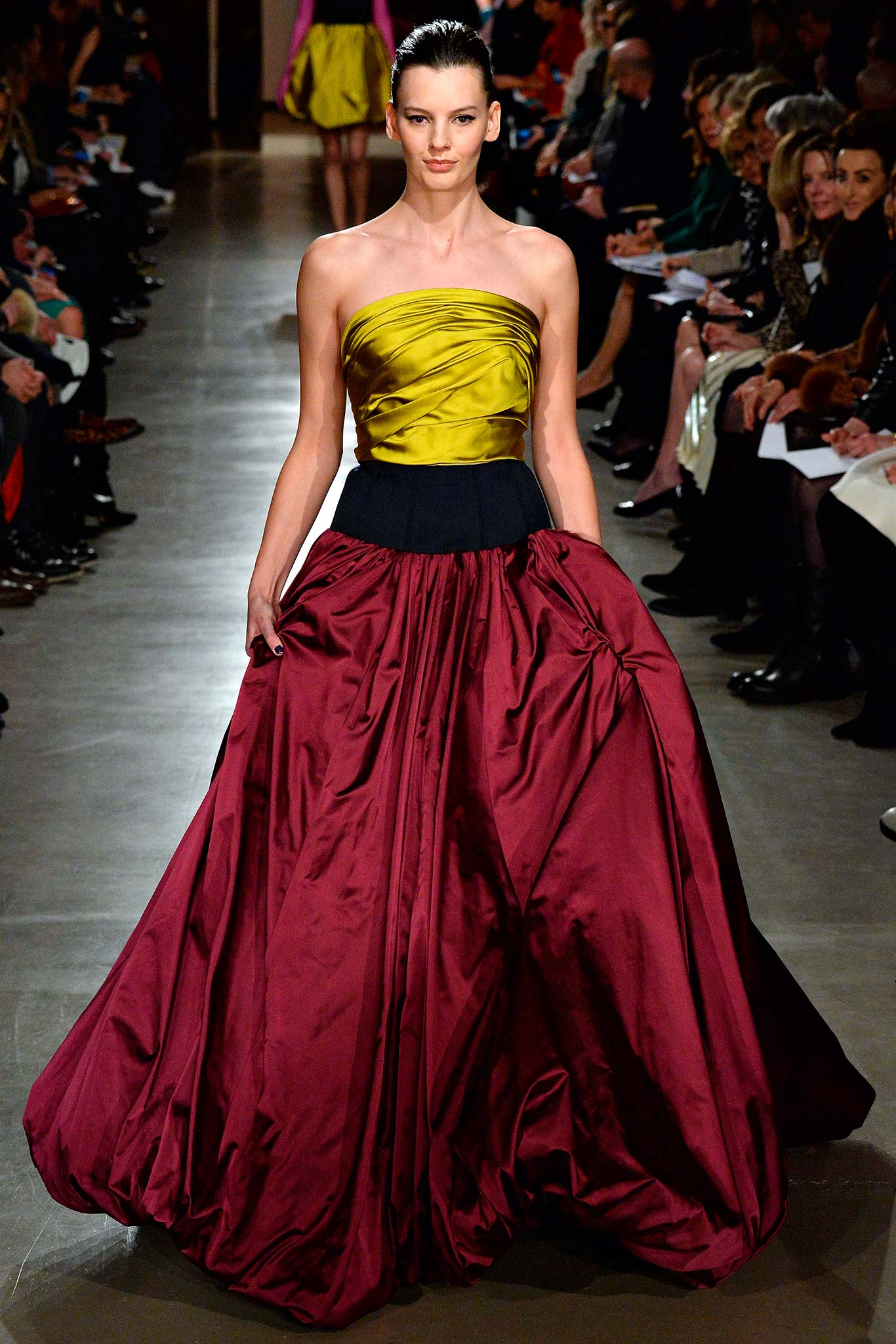 This floated by me several weeks ago when I was tooling around Neiman's up to no good. A curious color combination in the most enticing satin, more gorgeous in person!
DENNIS BASSO: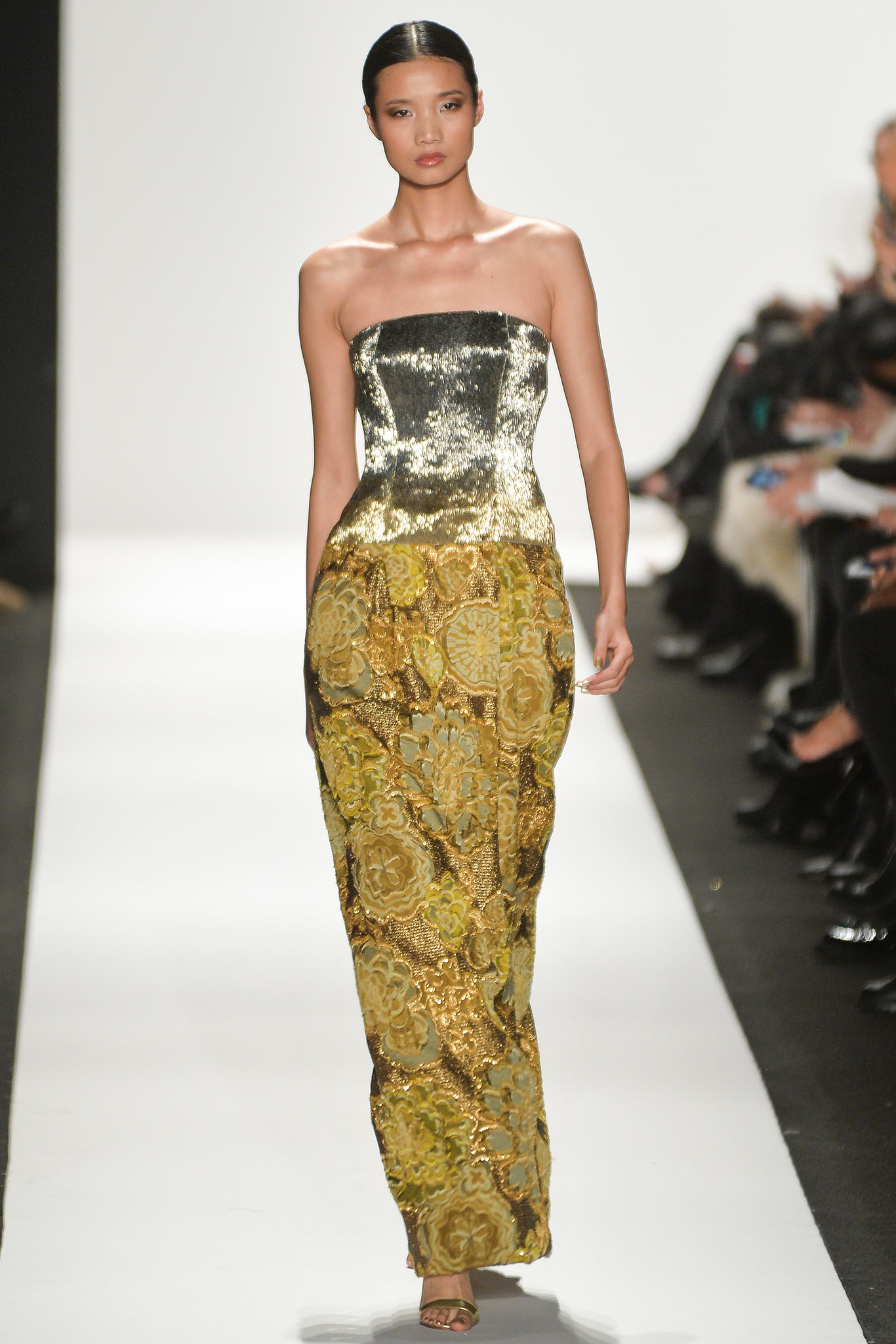 An old school glamourous silhouette for the grand entrance. The shiny corset is a double play, the intricate bedazzled jacquard sends the ball over the fence.
BLUMARINE: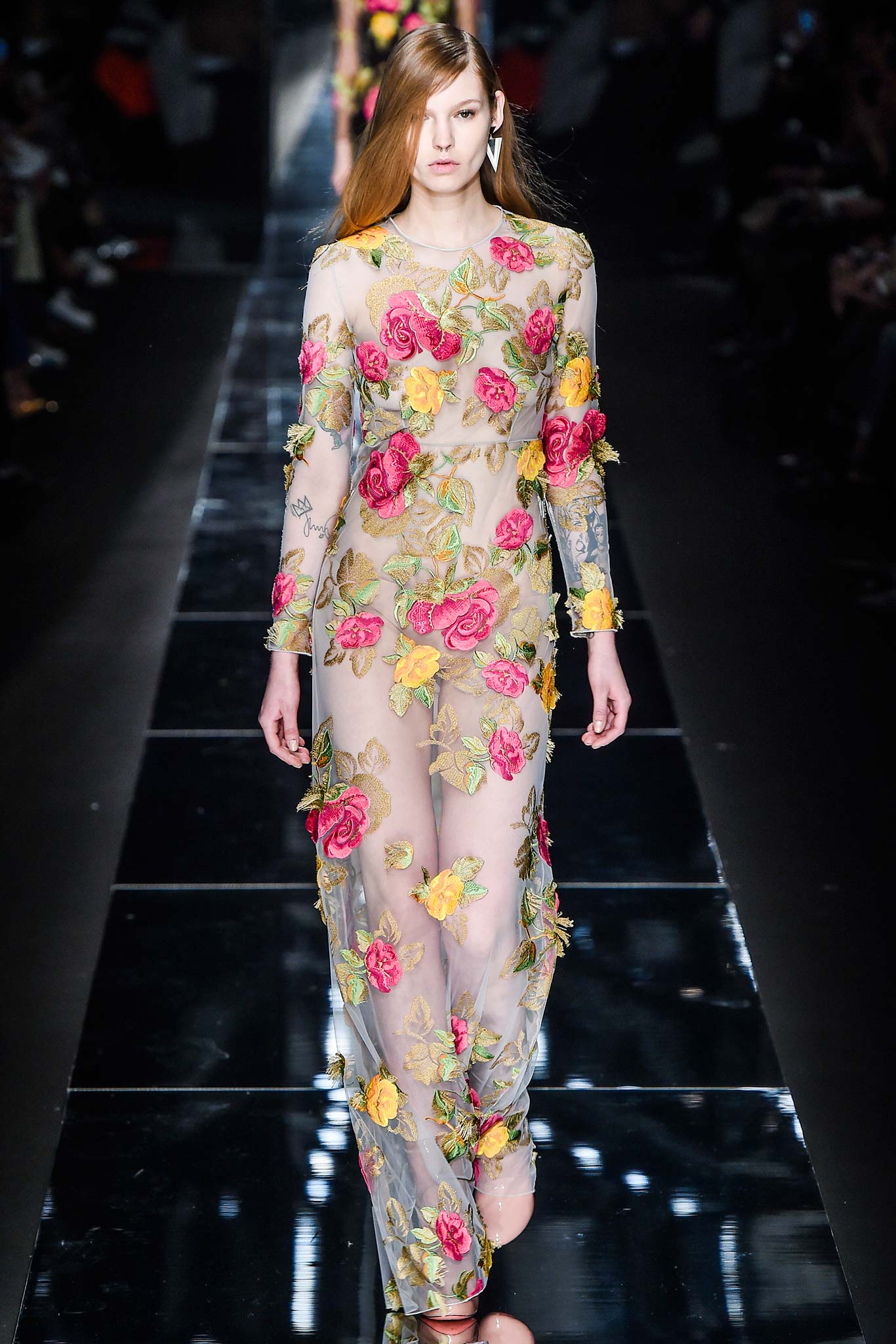 My favorite of the runway show, making a second appearance on the blog for obvious reasons. Eve in the garden of eden. The better part of valor would include an underpinning to avoid gratuitous ogling and dubious glances.
GIAMBATTISTA VALLI: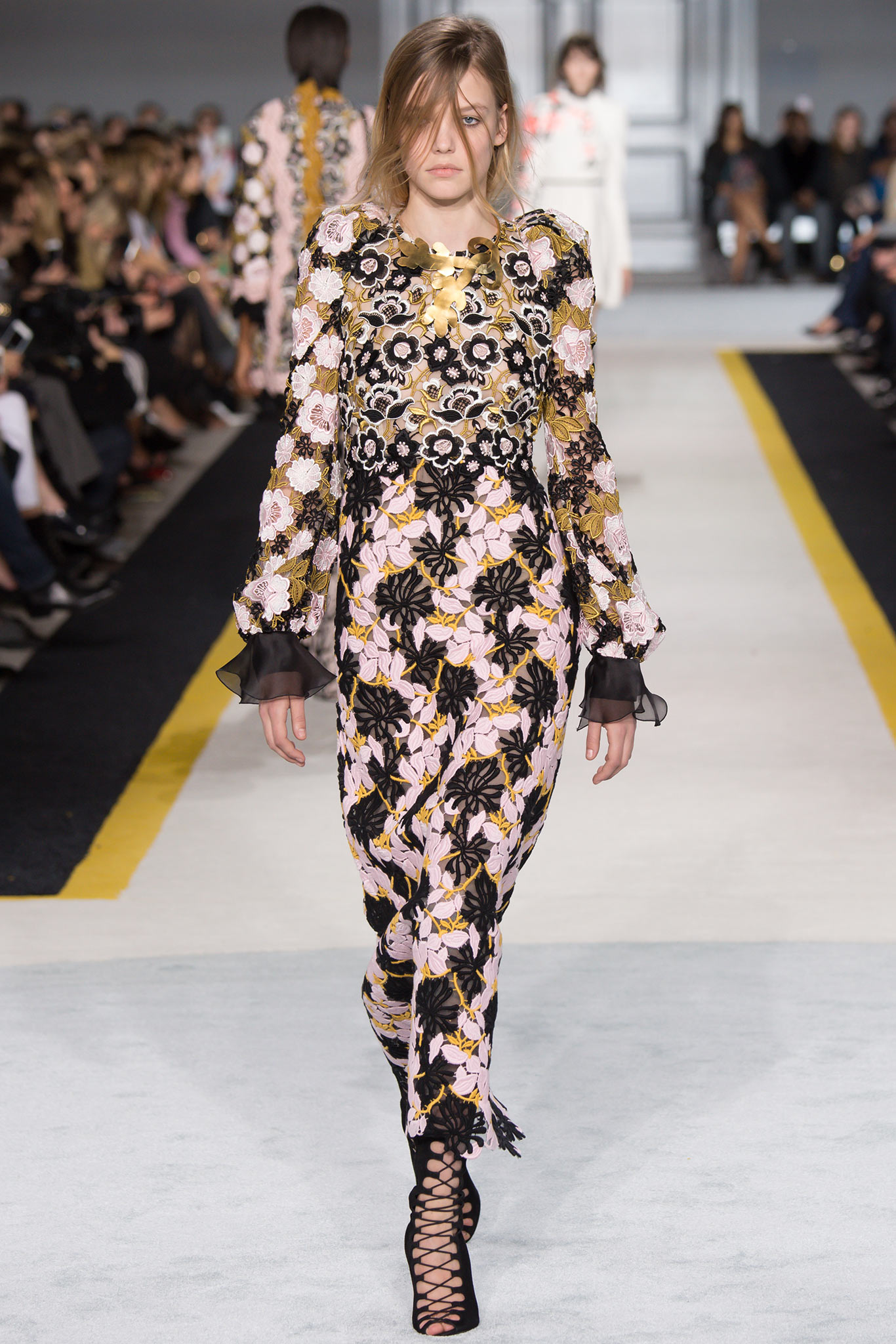 A more lighthearted option for a gala affair that could be funked up later with some opaque hose and shoe booties. Valli loves women AND his guipure lace. Bravo!
VALENTINO: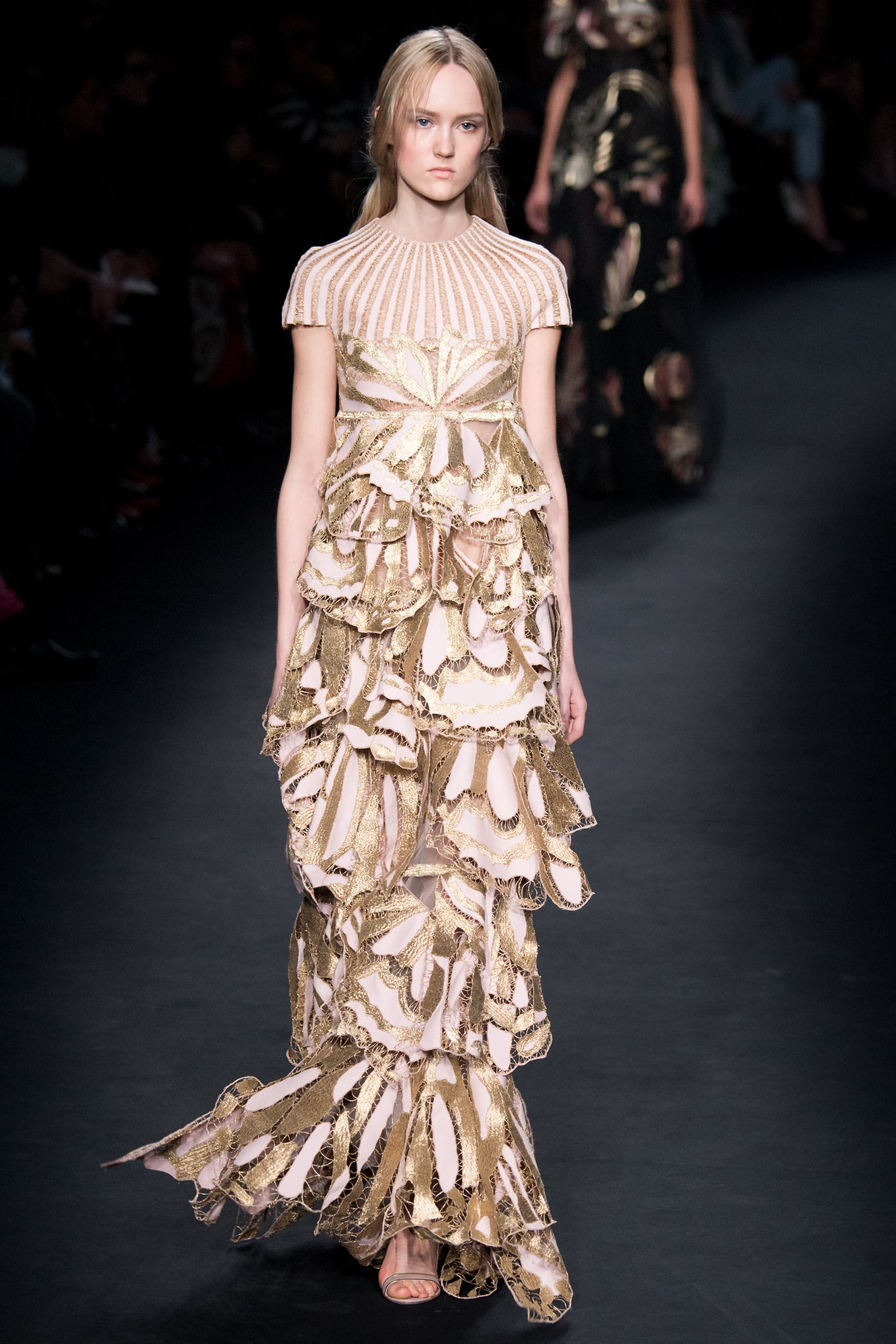 Abstract Lepidoptera in a one of a kind concoction by Maria Grazia Chiuri and Pierpaolo Piccioli. Its runway, but it smells like C O U T U R E…...
NAEEM KHAN: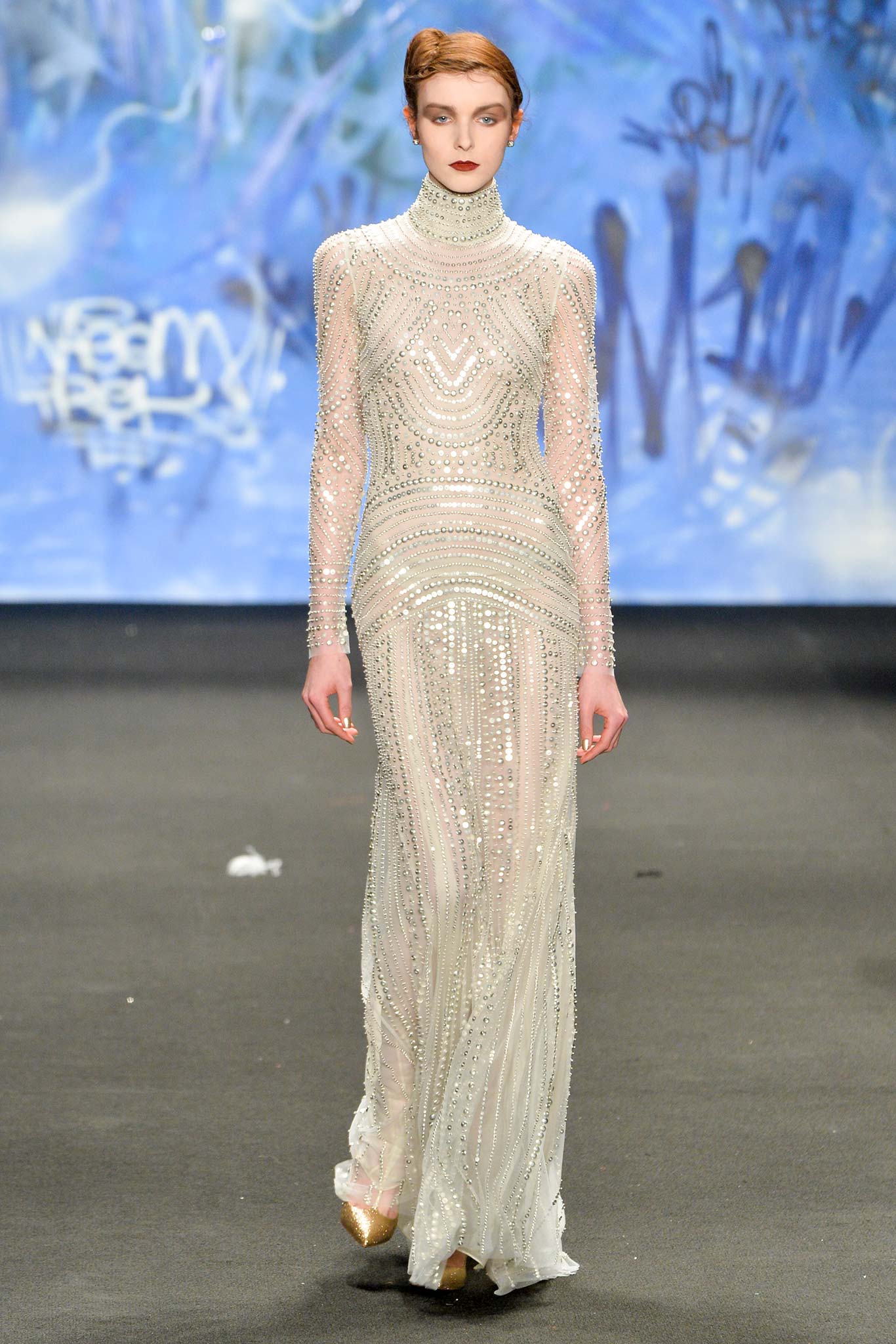 MARC JACOBS: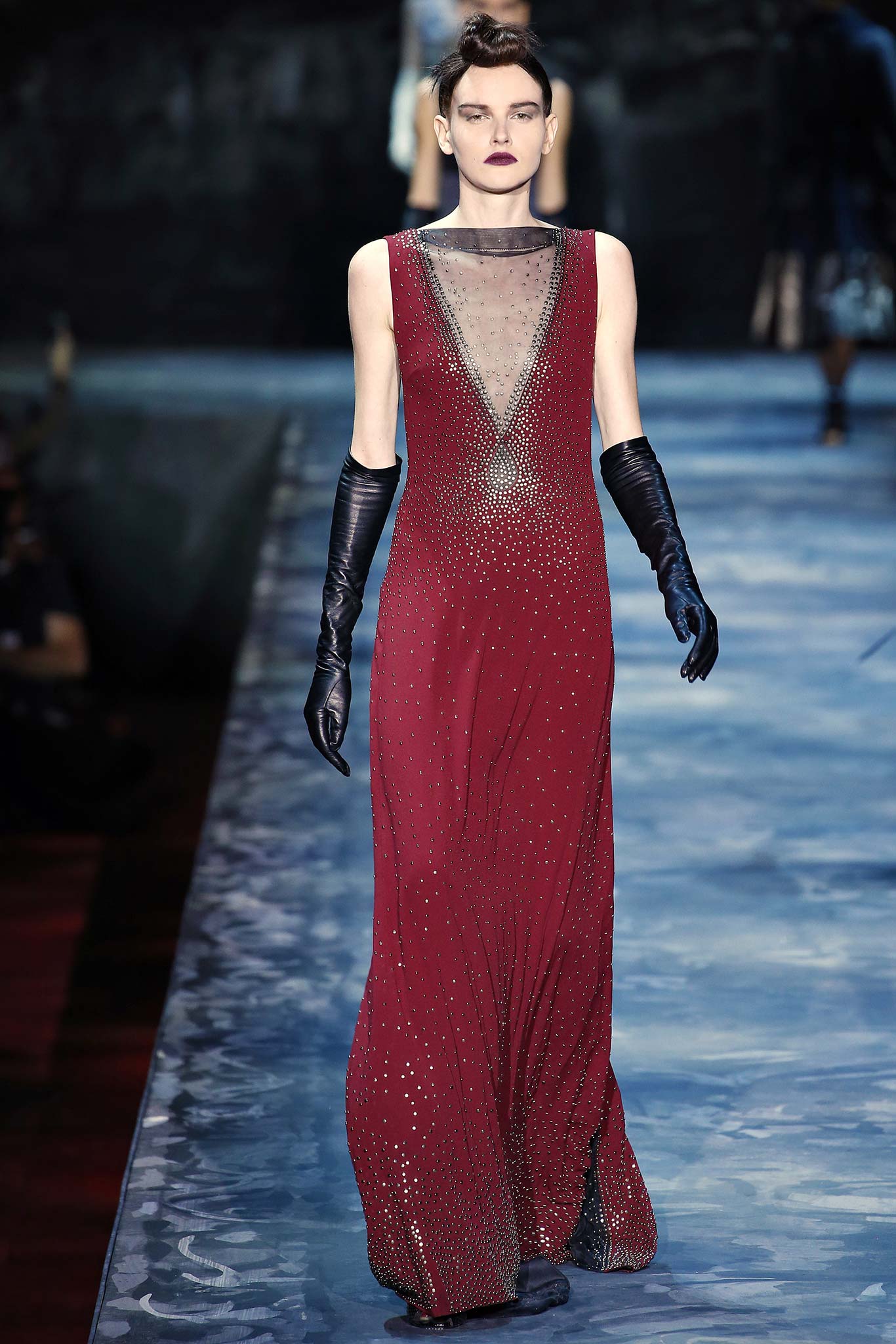 ZAC POSEN: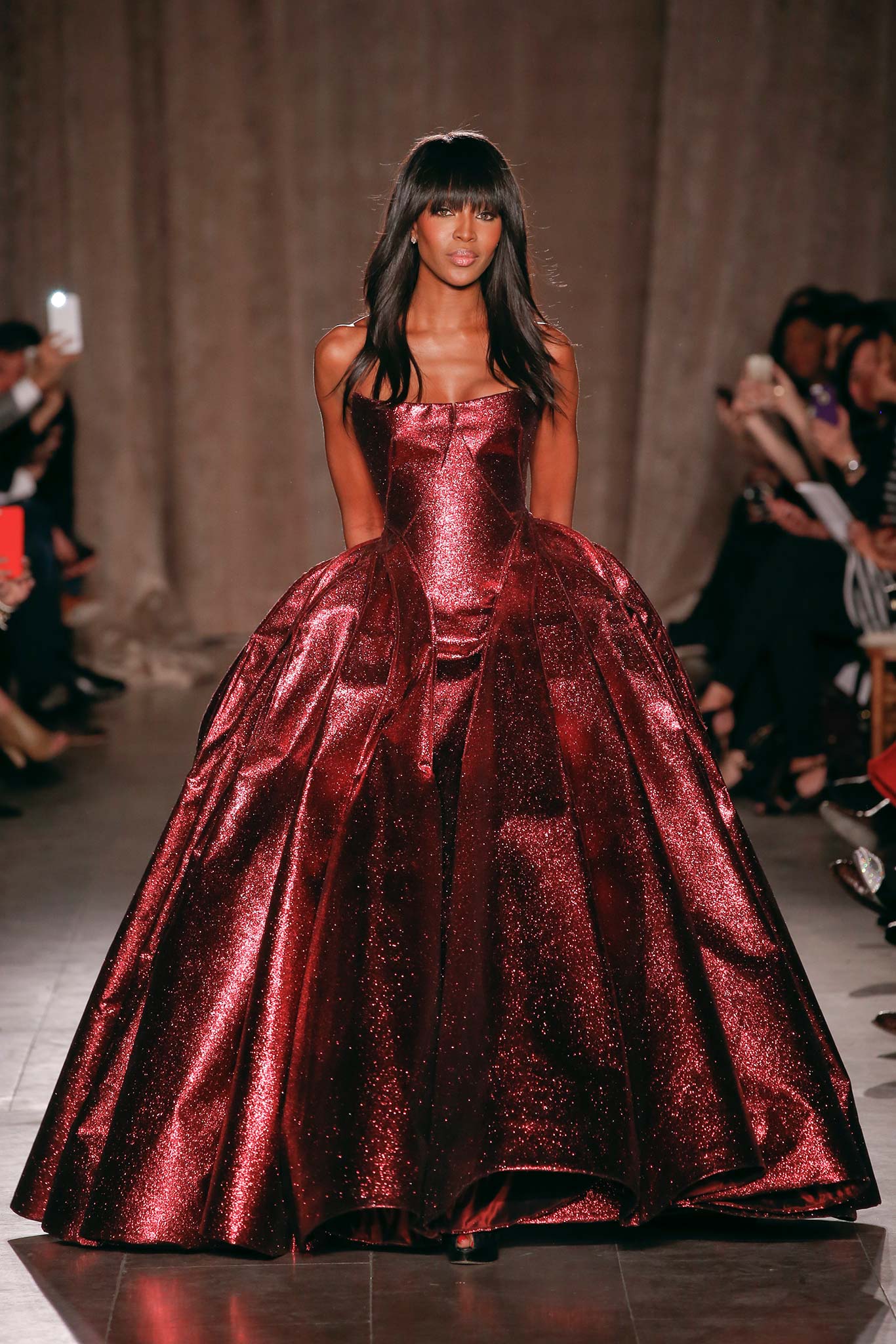 The master of construction brings us the equivalent of Dorothy's red slippers in the form of a blistering show stopper! HUZZAH!
PUCCI: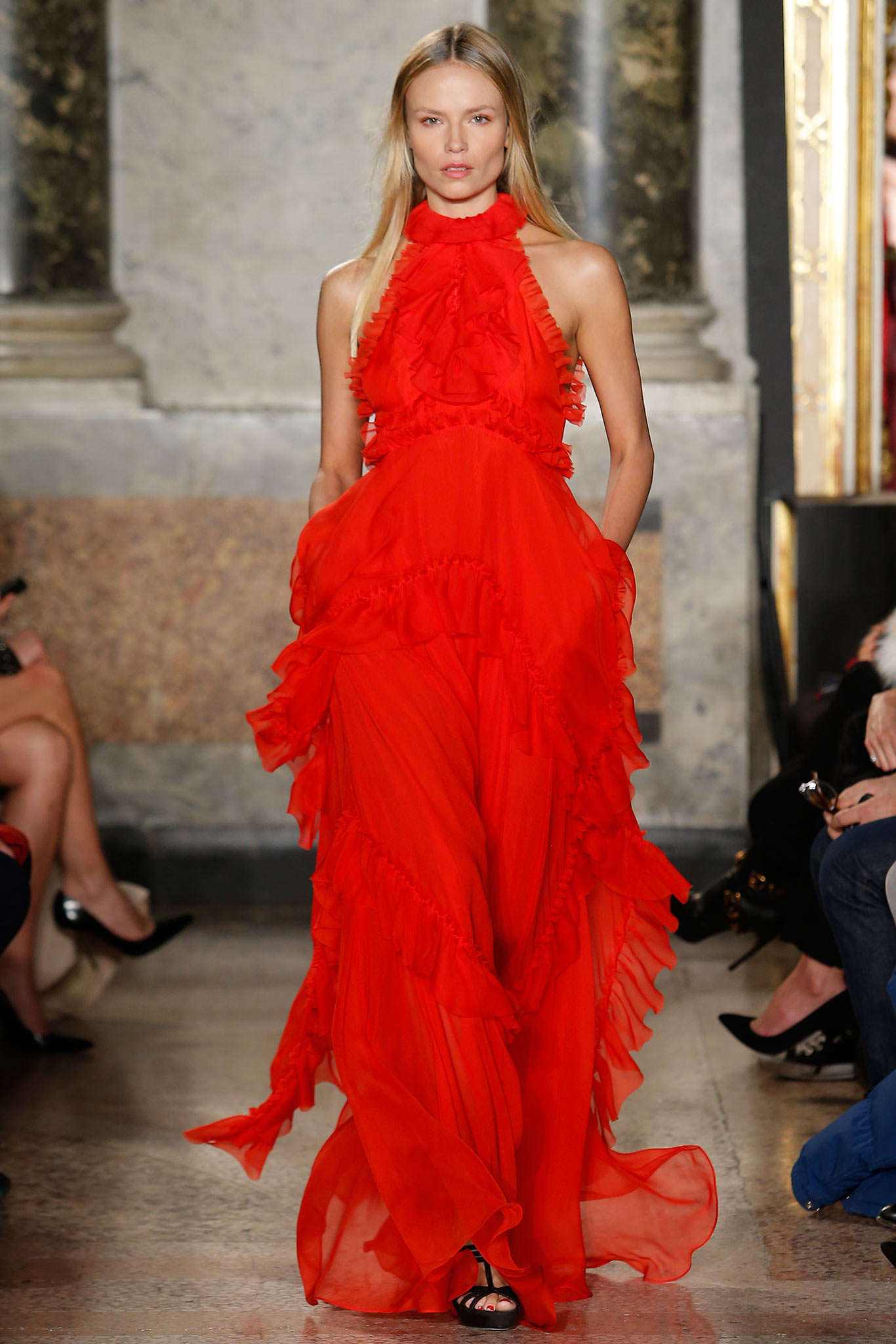 A brash bohemian option in a vibrant red (towards the orange spectrum) with ruffles upon ruffles, a more casual choice than the bedazzled tulle brigade.
ERDEM: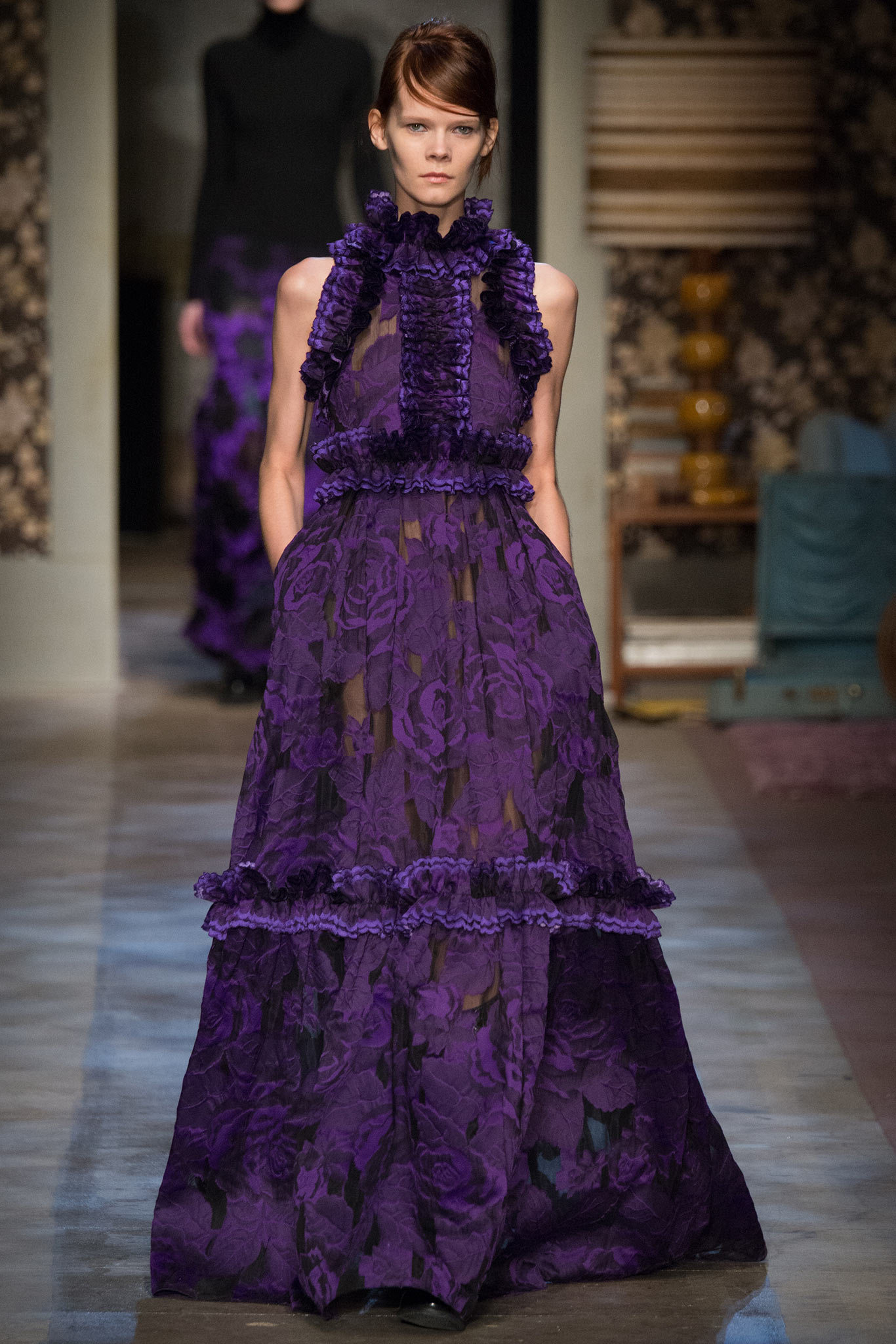 No one knows his way around a silken frock better than Moralioglu. The dress is stately by virtue of the color and silhouette, yet feminine and engaging with the floral pattern and well placed ruffles. Timeless.
GILES: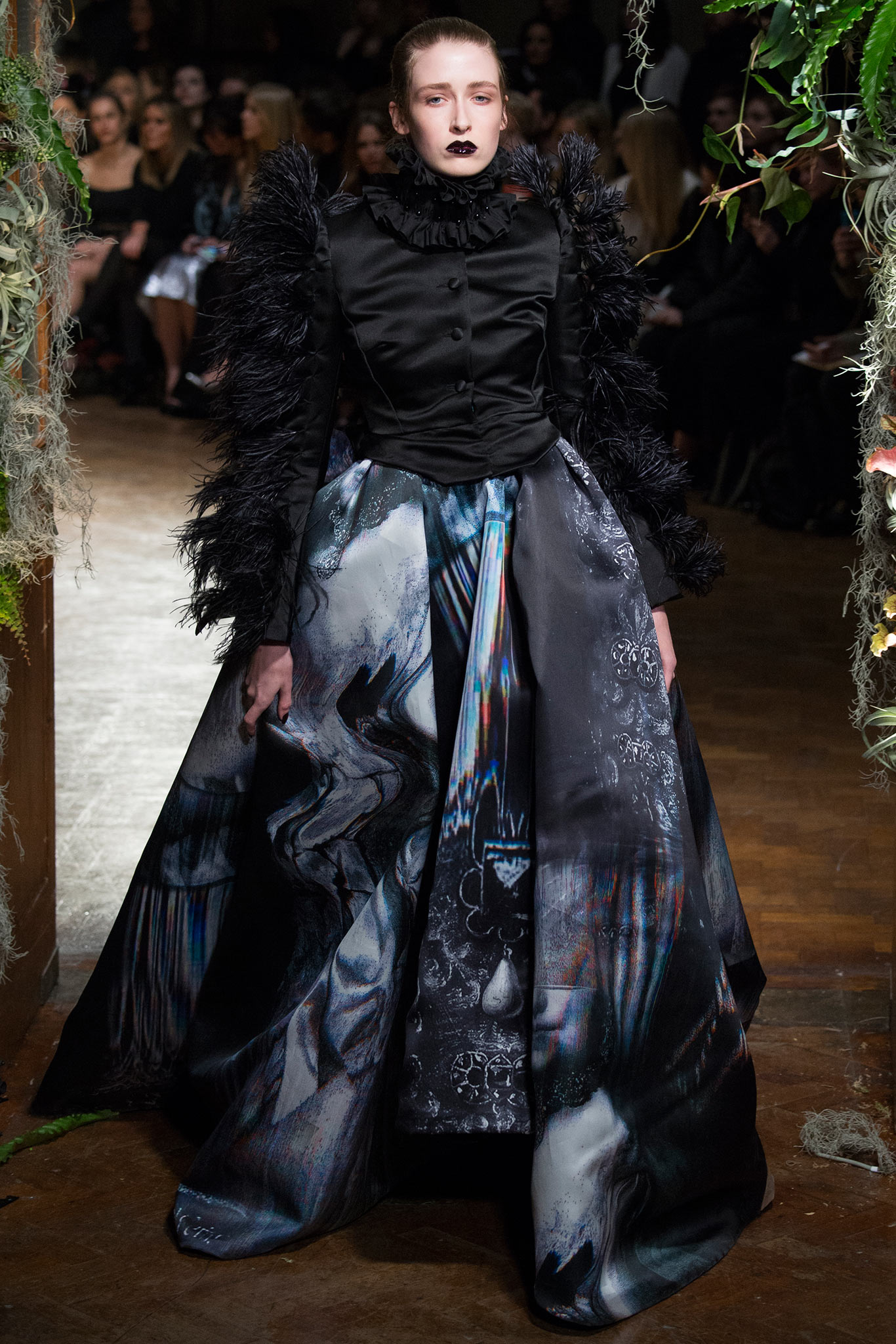 One of my favorite ensembles. Dramatic Victorian goth. And that duchesse satin jacket can make a resurgence later over skinny jeans OR a tulle skirt.
REEM ACRA: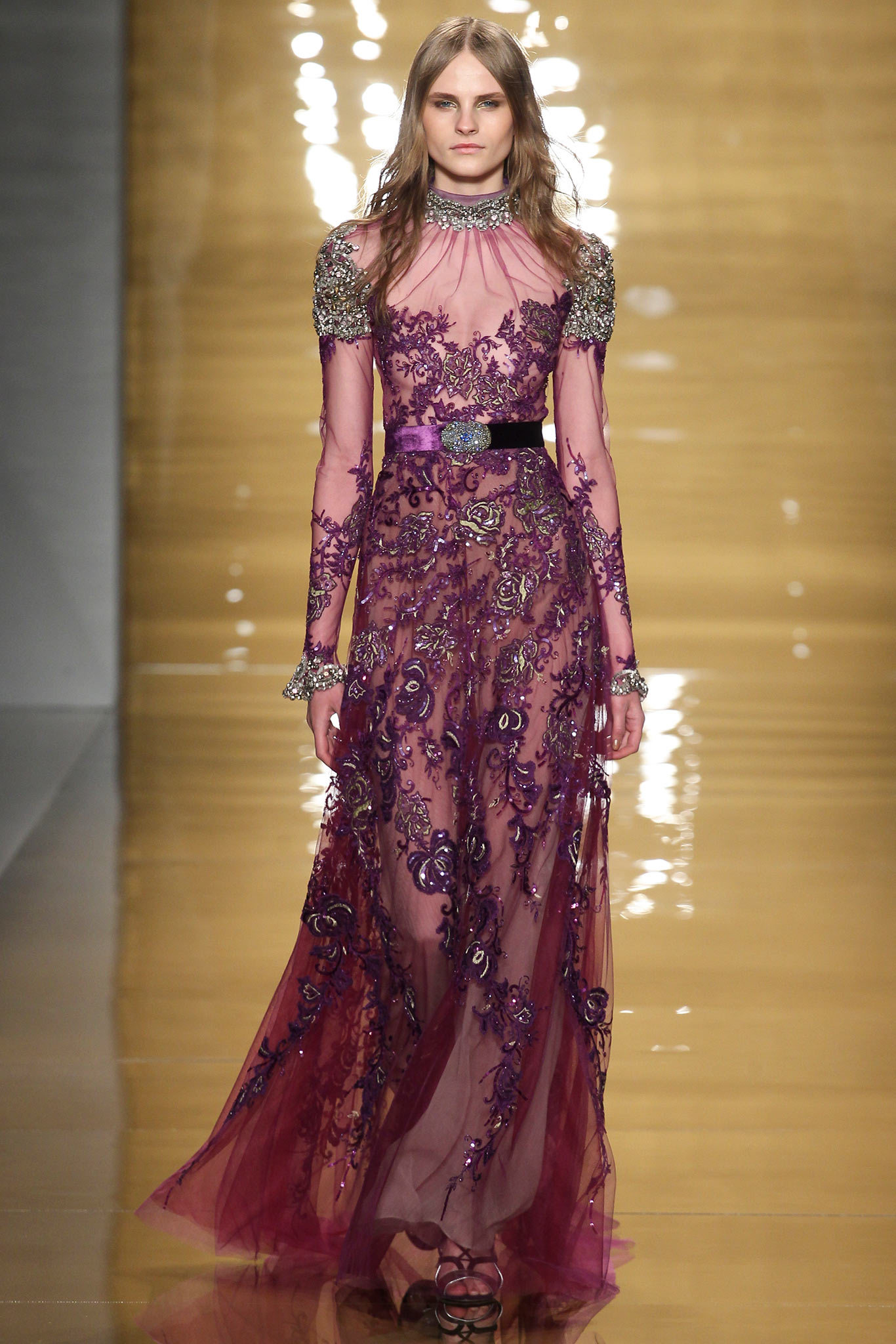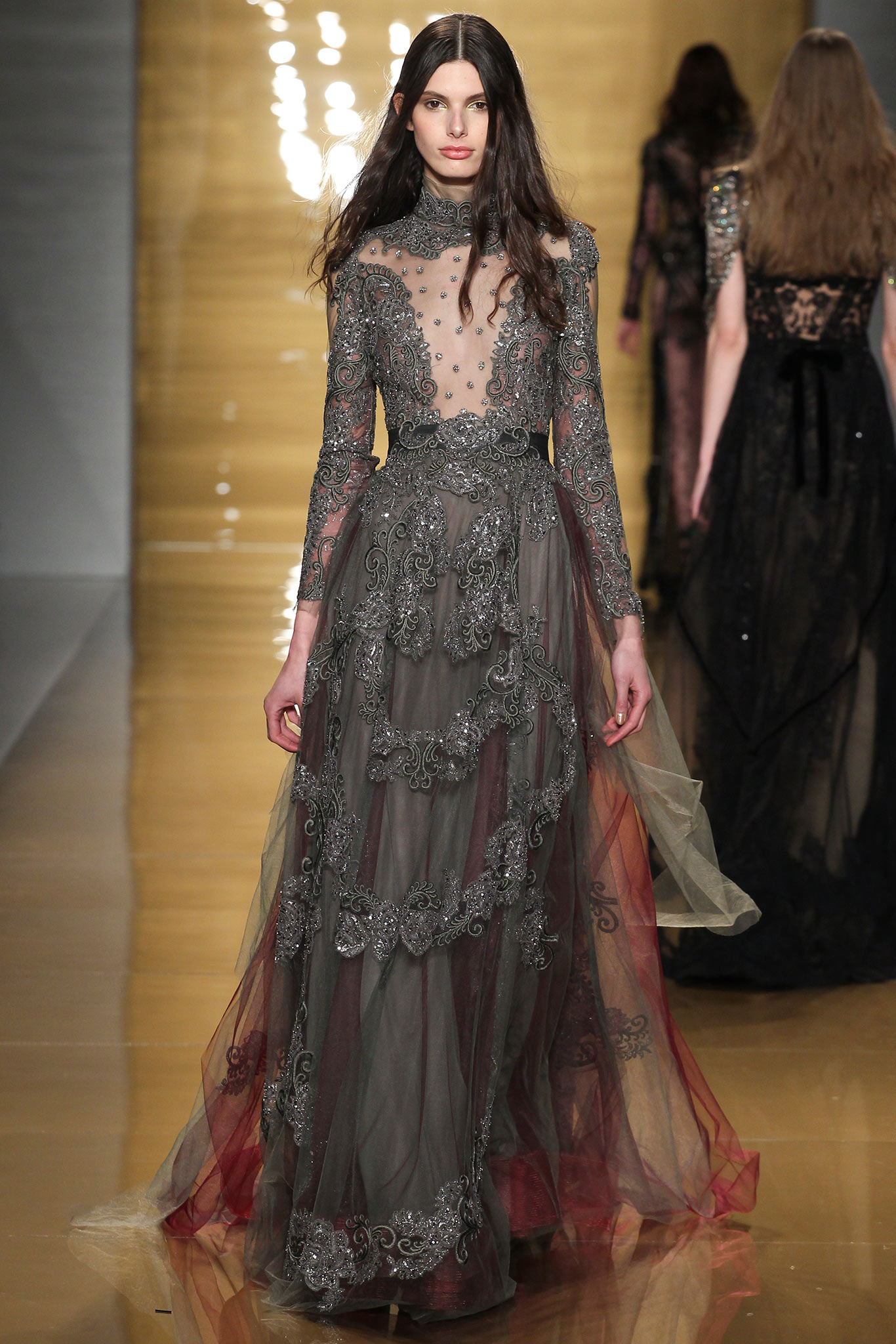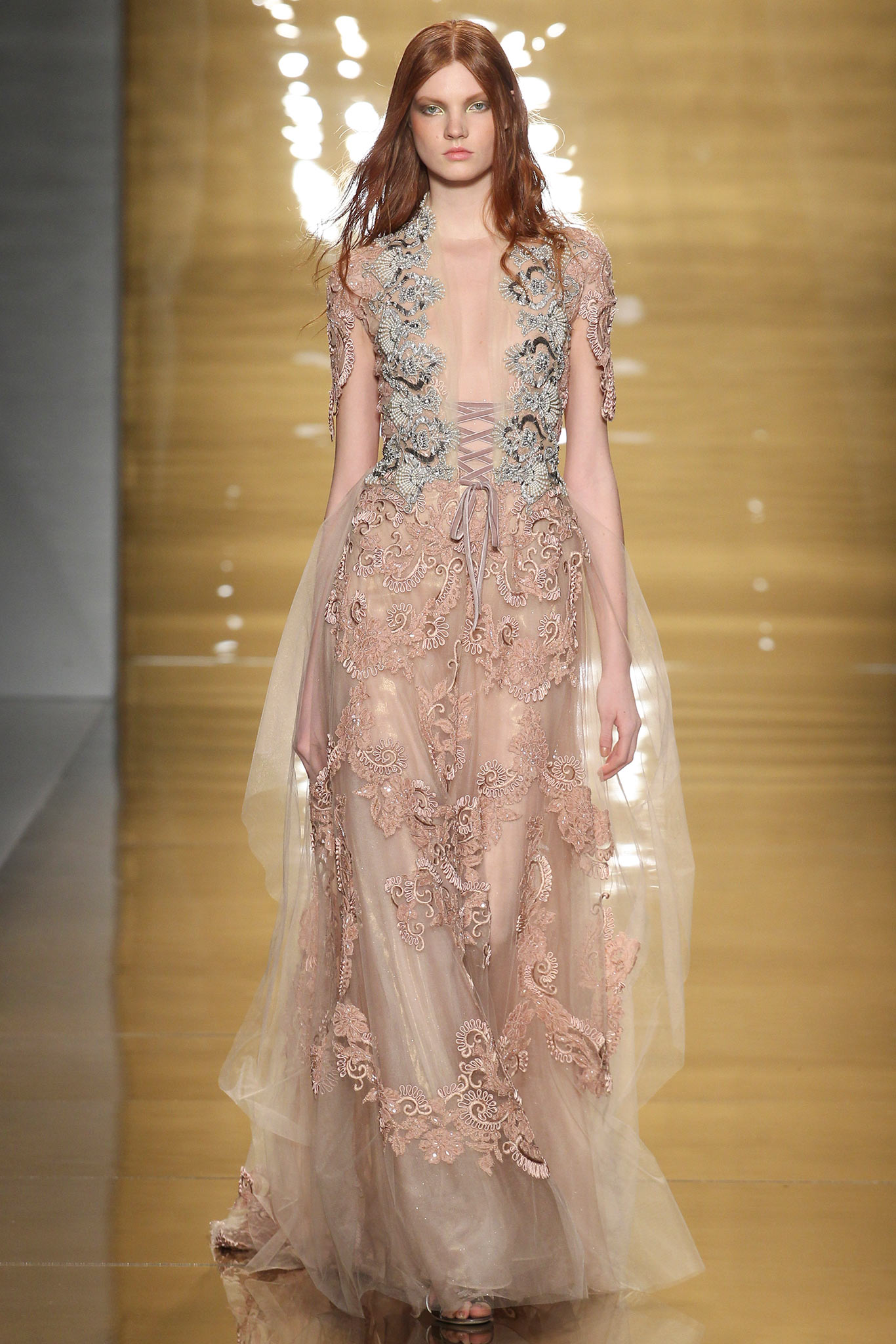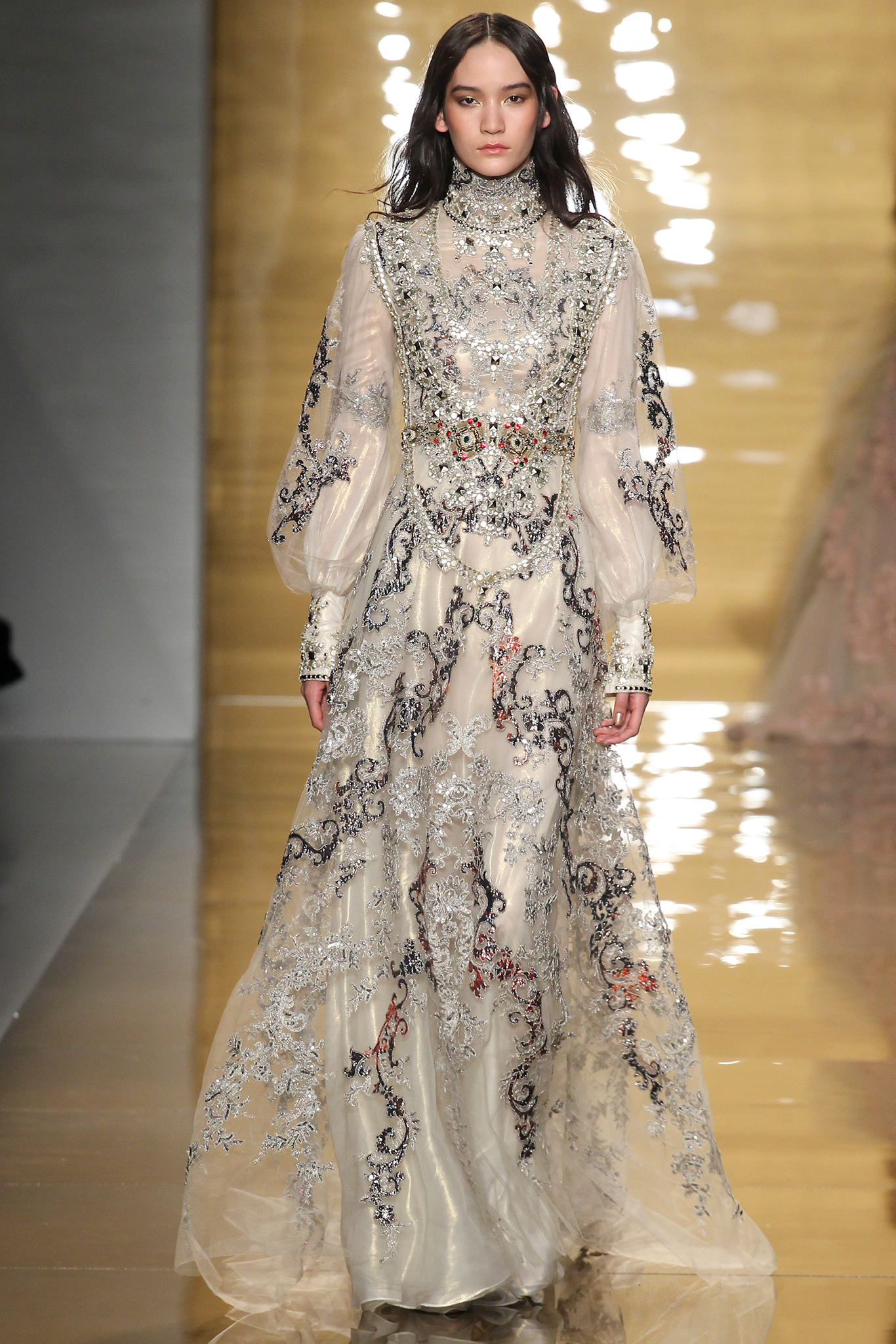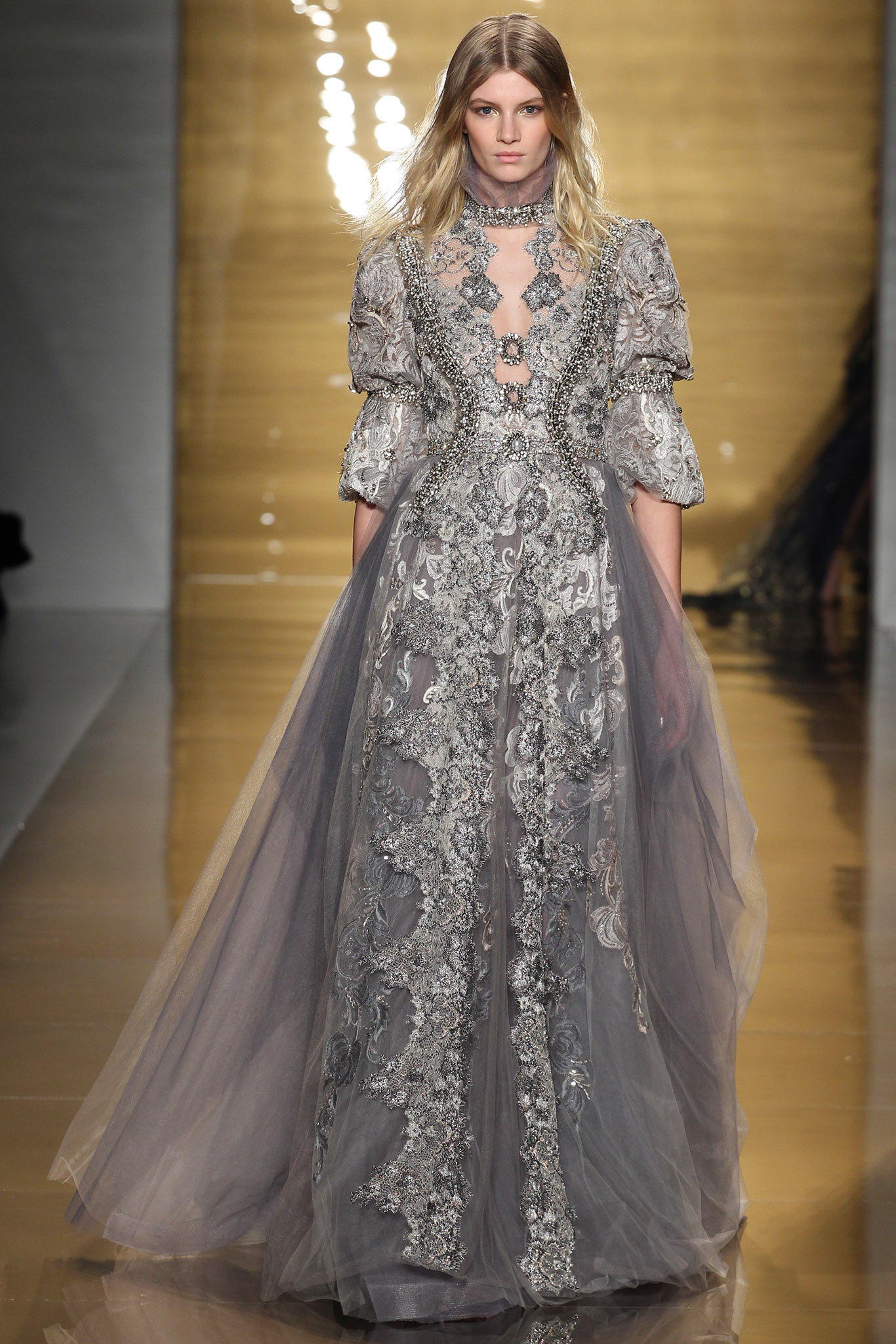 This collection was a work of art, comprised of THE most breathtaking and ravishing jackets, dresses, and gala gowns, on the runways, the fashion equivalent of a Brahm's symphony. The skies parted and the angels sang. (I think I swooned). An assembly for the ages for sure. Get out the shekels, baby!
As winsome as these beauties are, sometimes we must shop in our own closets. Sigh. But, no worries, just add some Opera gloves and bejeweled pumps to give life to a "vintage" frock.
Images brought to you by www.style.com