Whomever had the class and good sense to purchase the gorgeous cocktail dresses, impeccable daytime frocks, or opulent red carpet gowns of Oscar de la Renta. After a storied career and a life lived on his own terms, filled with friends, a perpetual joie de vivre, dogs, and sumptuous surroundings, the King of American fashion passed away on October 20th. This was a sad day indeed for anyone who knew anything about fashion, and yet he fought the good fight against cancer for several years, loved life to the bitter end, and as such will remain an inspiration to us all. We should all live this kind of life, filled with passion, love, truth, fortitude, and beauty, always beauty.
He was born in Santo Domingo, Domincan Republic July 22, 1932 to a Dominican mother of Spanish descent and a Puerto Rican tather. At 18 years of age he went off to Madrid to study painting at the Academy of San Fernando, where he began to sketch for top Spanish fashion houses, ultimately working for Christobal Balenciaga (no bigger name in the annals of fashion). Next came a sojourn to Paris, where he was offered a job at Dior. Instead he chose to work as a couture assistant to Antonio Castillo at the house of Lanvin, where he stayed between 1961 and 1963. Then de la Renta took flight to the United States where he would do the majority of his life's work. He then continued to polish his fashion bona fides by working for Elizabeth Arden between 1963 and 1965 before joining the 7th Avenue Company of Jane Derby as partner and designer. But de la Renta was not just a desinger working his way up the ladder, he was a savvy man of the world with legendary charm who was able to corral the socialites of the day into his sphere of influence, thus constructing the unshakable foundation of a long and ever burgeoning career spanning 50 years. A rare event for an American designer, de la Renta made a foray into couture by designing for the house of Balmain between 1993 and 2002. He received Coty design awards in 1967 and 1968, was admitted into the Coty Hall of Fame in 1973, and was granted the Lifetime Achievement Award by the Council of Fashion Designers of America in 1989. I wonder if above and beyond the awards and accolades, de la Renta would have cherished the legendary friendships cultivated throughout his long career, including those of three first ladies, politics be damned!
More than any other designer I can think of, de la Renta made it his personal crusade to make a woman feel beautiful. And it was clear when you saw a woman wearing one of his creations, whether a movie star on the red carpet or a civilian, that his goal was realized. The woman who was privileged enough to wear his ready to wear OR his made to order couture pieces knew she would be a standout in the crowd. No question about it, his were some of the most splendiferous and opulent ball gowns imaginable. And yet, always wearable and paradoxically non fussy. The vibrant colors, the luxurious fabrications, the mind boggling embroidery, all went to create show stopping entries into the pantheon of a master. However, part of his genius lay in his ability to dress a woman not only for a red carpet event, but for life in general, whether a stylish suit for the office, a lovely frock for lunch with the ladies, or a coat for the ages with brocade, chinoiserie, or other far away influences. His range of talents was broad, he could dress any woman for any occasion, all the while making them feel well appointed and regal. A rare talent indeed. Perusing his varied collections through the years, I am transported to the era of the Orient Express, to the days of the Chinese Emperors, and even to the reign of Catherine the Great of Russia. I am sure Catherine would have gladly been swathed in his spectacular gowns before heading off to the stables.
Anyone reading this post will remember the iconic photograph below showing Carrie Bradshaw in a Vogue shoot wearing wedding dresses of THE fashion titans of the day (also included were Lanvin, Dior, Carolina Herrera, Vera Wang, and of course Vivienne Westwood) for the first Sex and the City movie.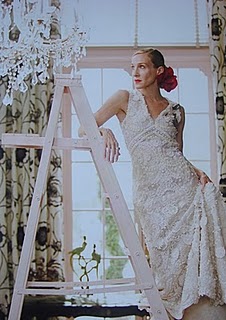 Just a few of the genius concoctions Oscar de la Renta designed for the couture house of Balmain. These pieces speak for themselves.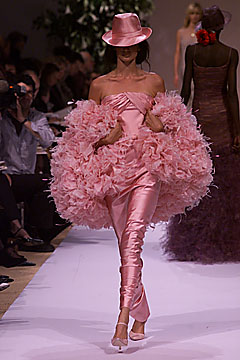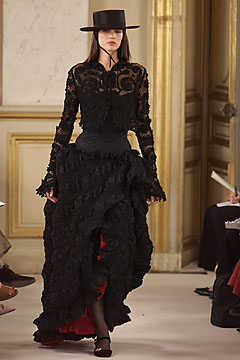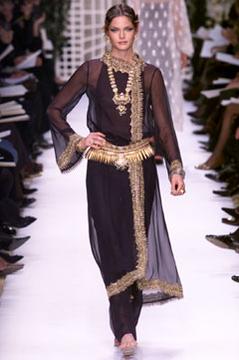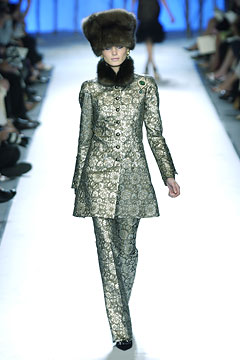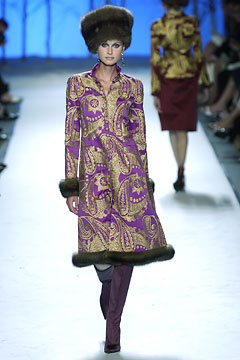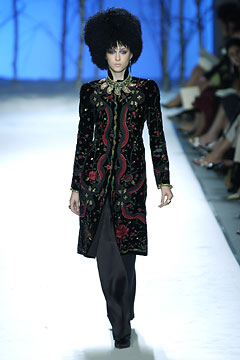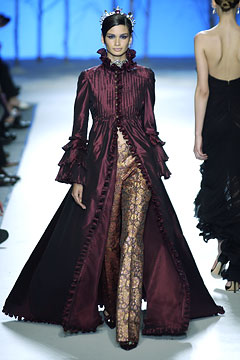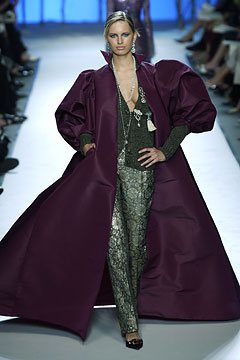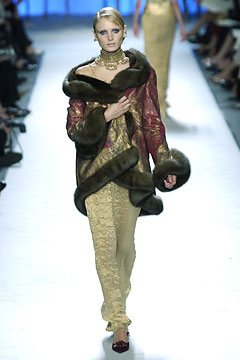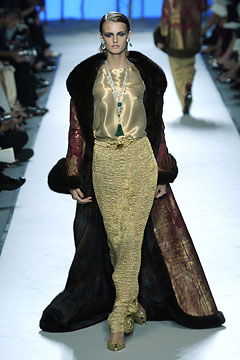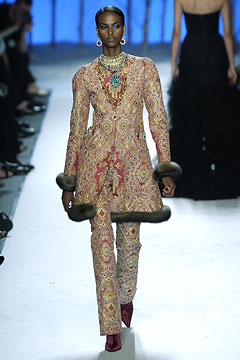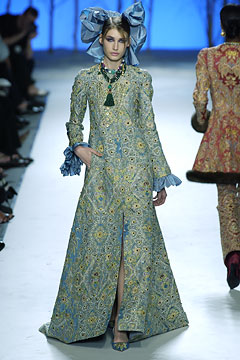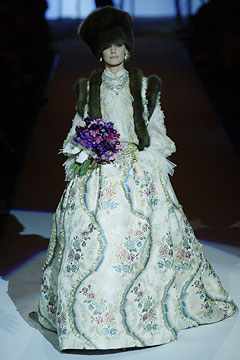 Now, just a taste of what Oscar de la Renta has brought to us through the years: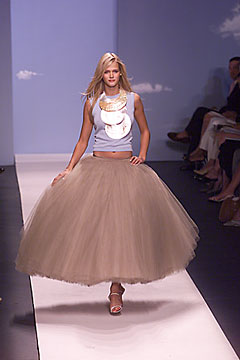 SPRING 2000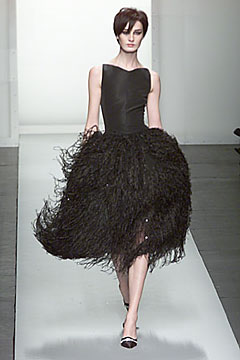 FALL 2000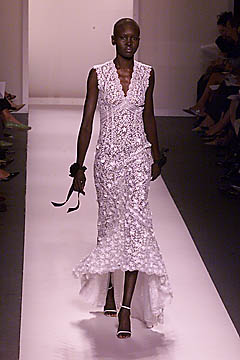 SPRING 200 1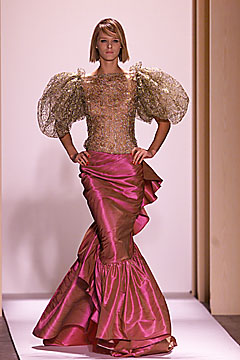 FALL 2001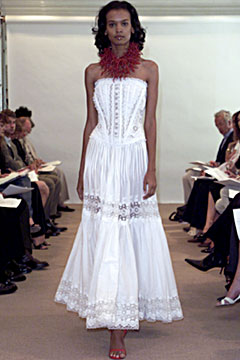 SPRING 2002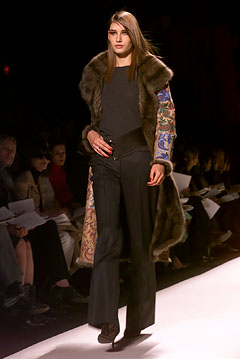 FALL 2002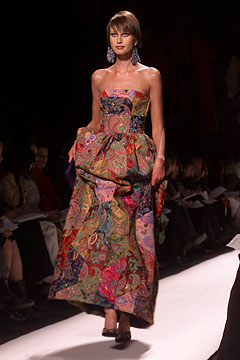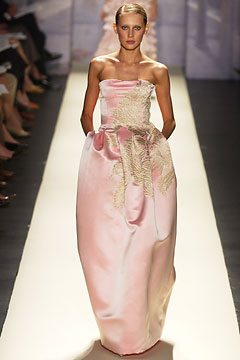 SPRING 2003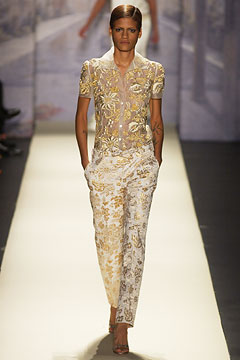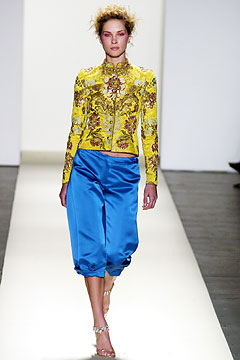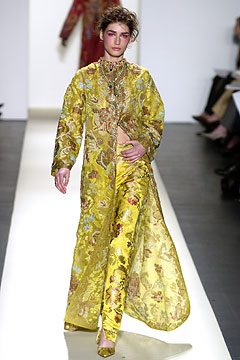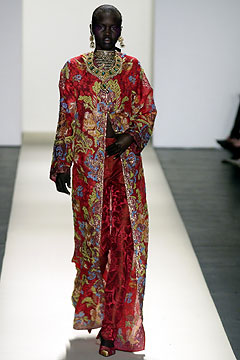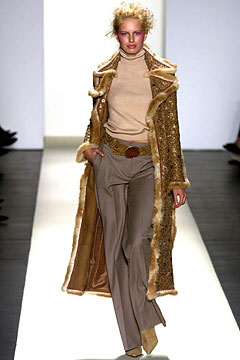 FALL 2003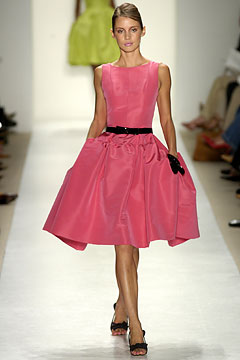 SPRING 2004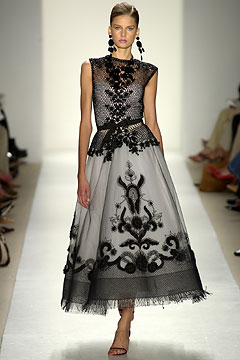 I am sure we all remember the fuchsia number above, worn by Sarah Jessica Parker in Sex and the City, the last season, a gift to Carrie Bradshaw from Aleksandr Petrovsky.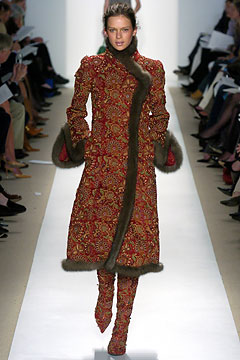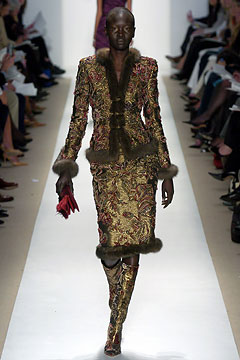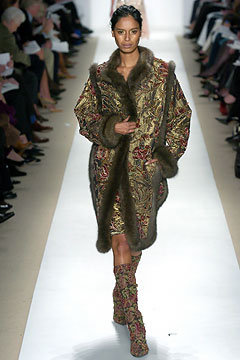 FALL 2004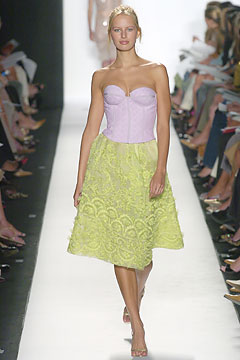 SPRING2005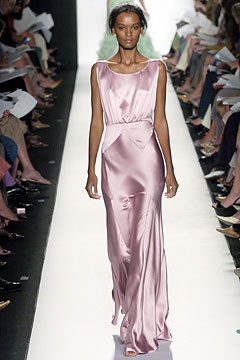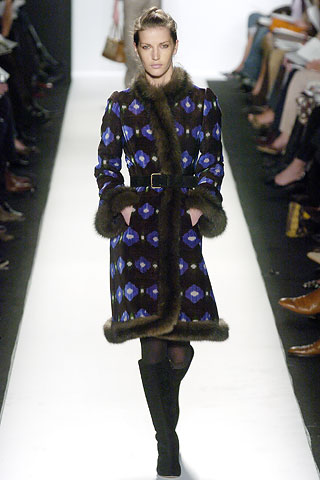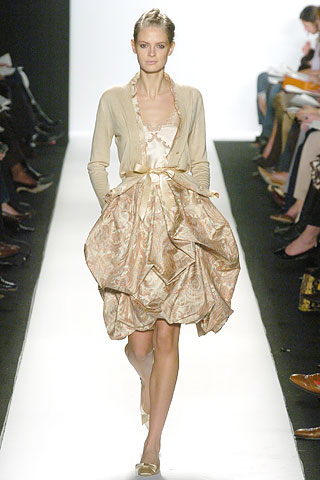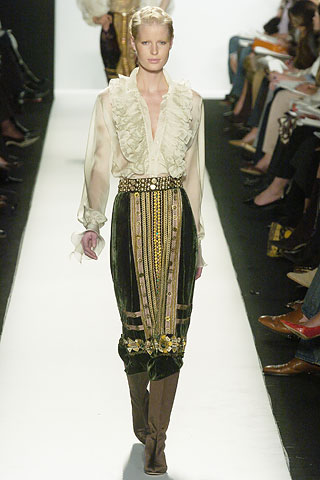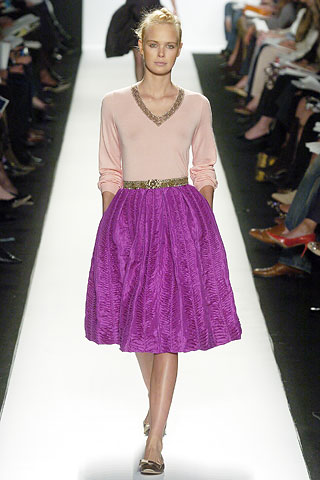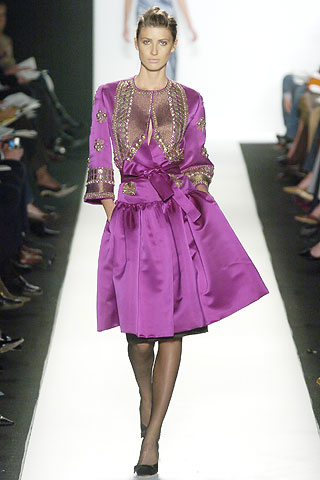 FALL 2005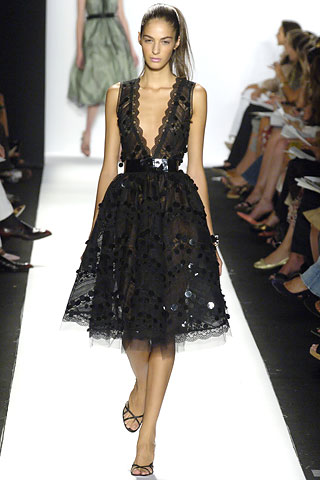 SPRING 2006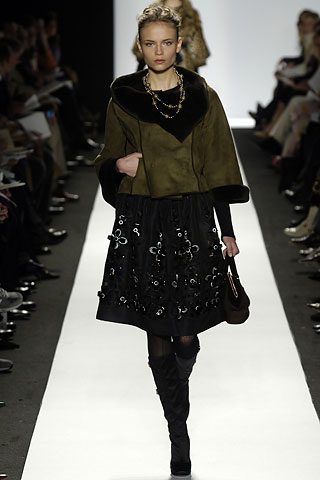 FALL 2006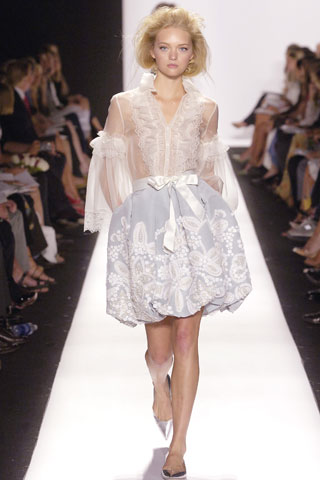 SPIRNG 2007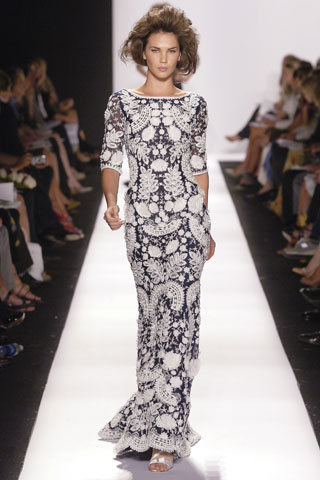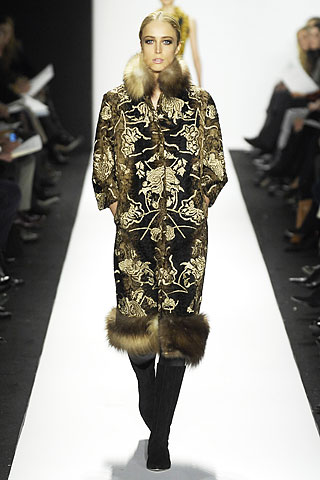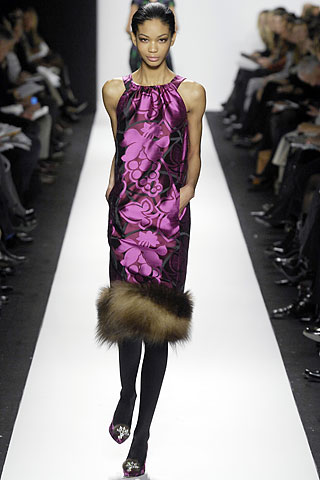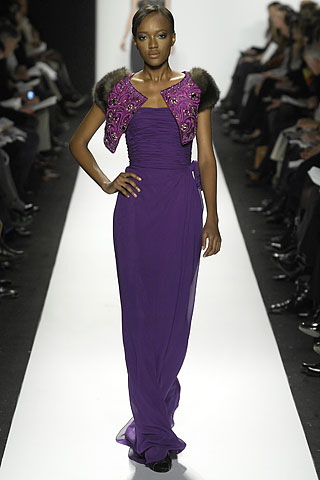 FALL 2007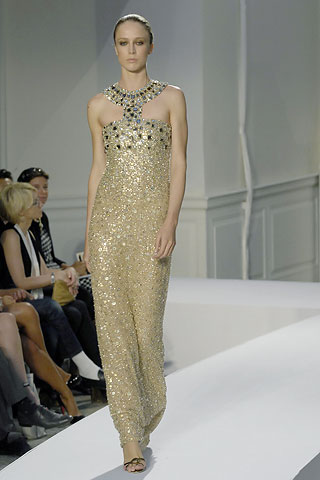 SPRING 2008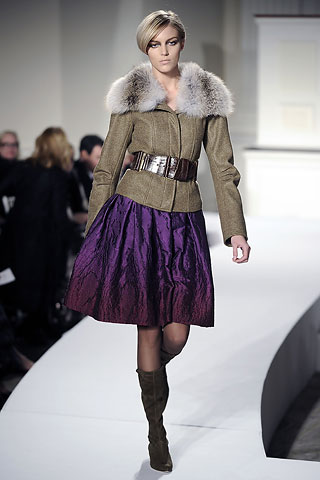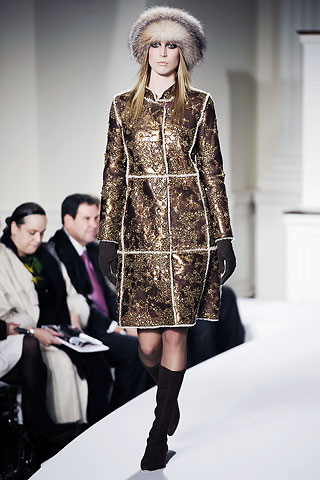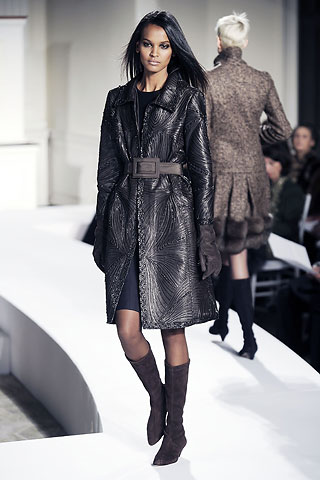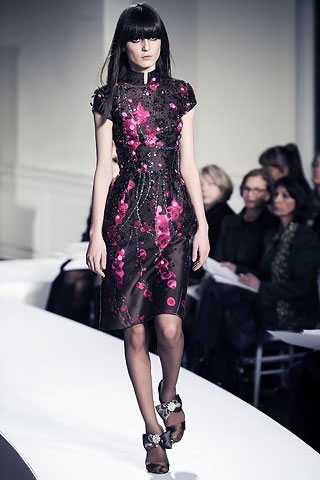 FALL 2008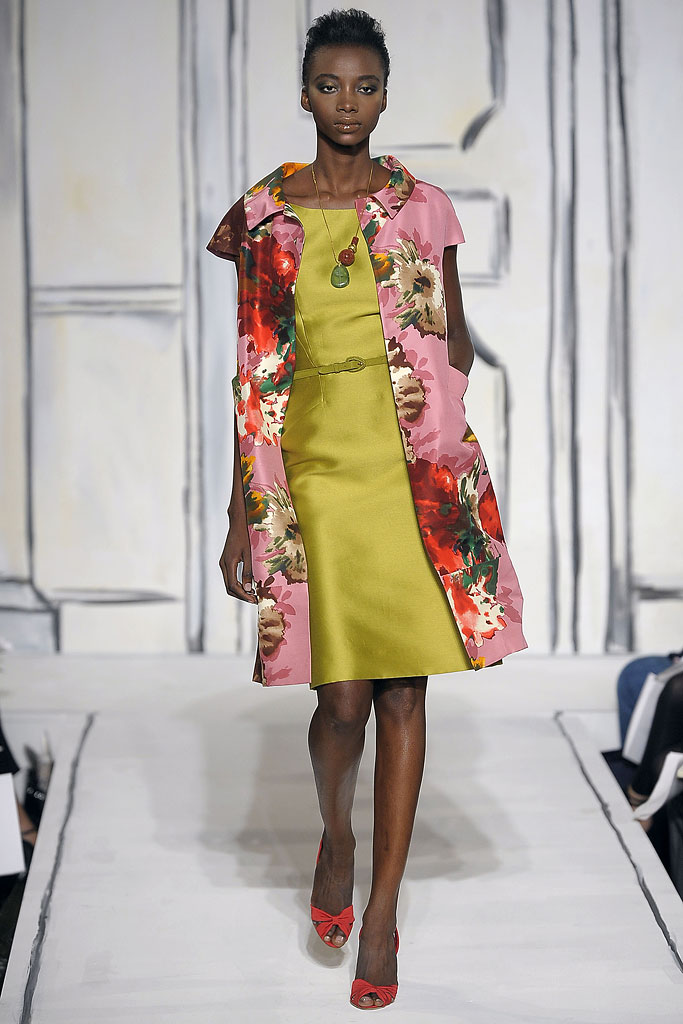 SPRING 2009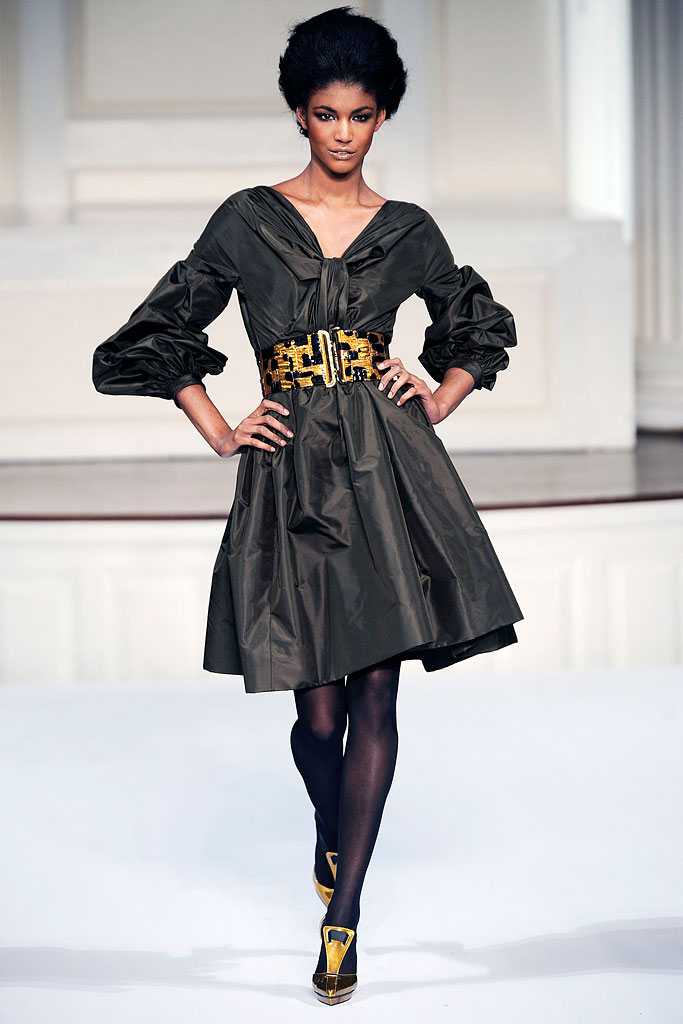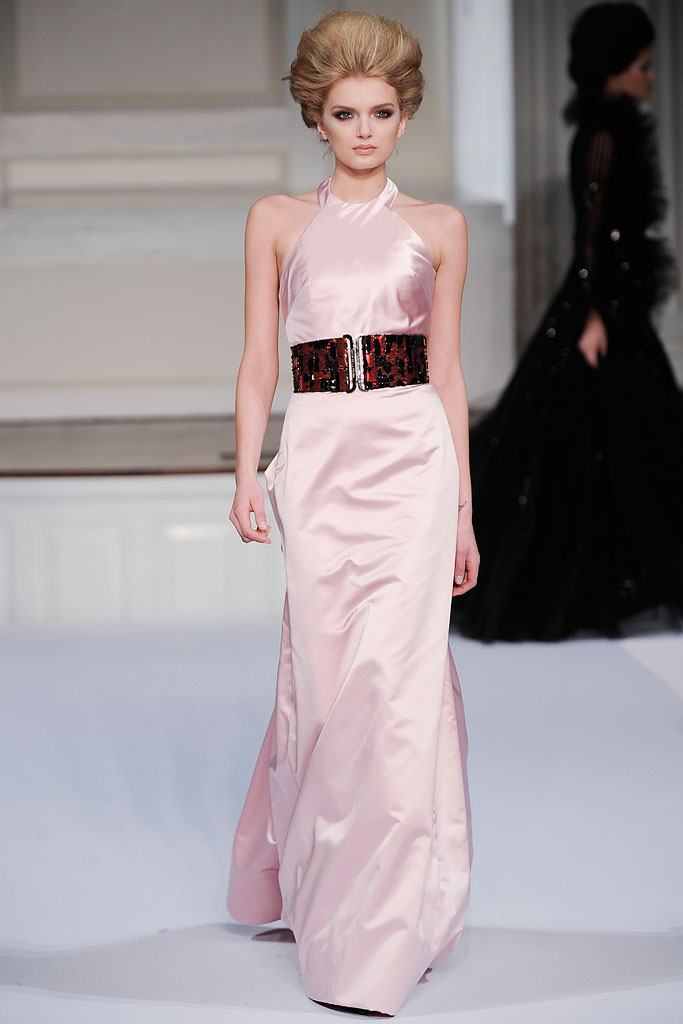 FALL 2009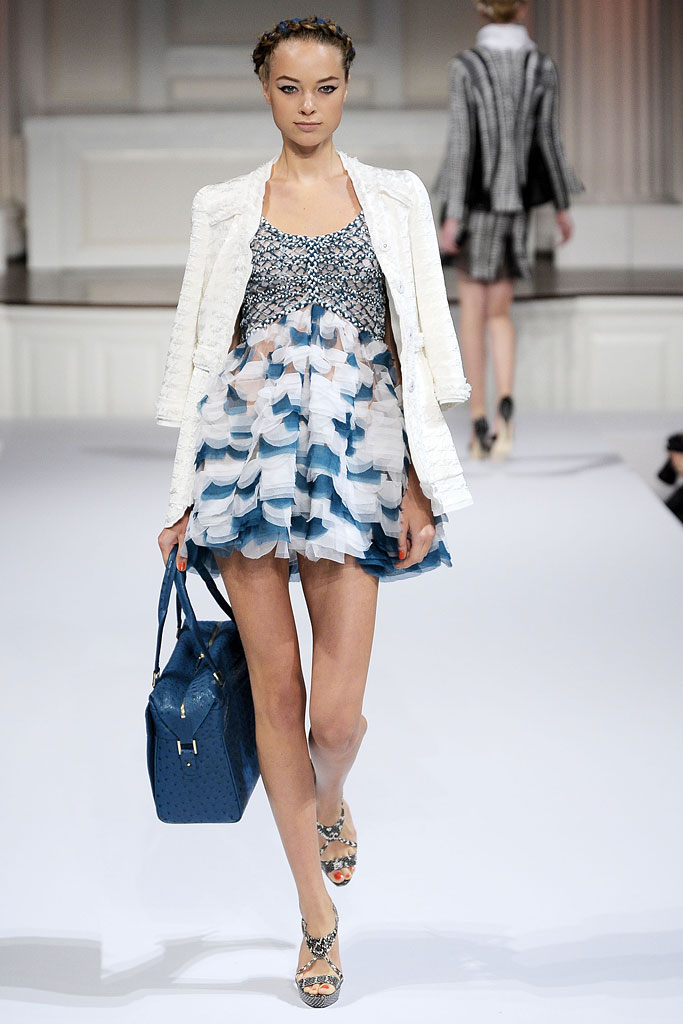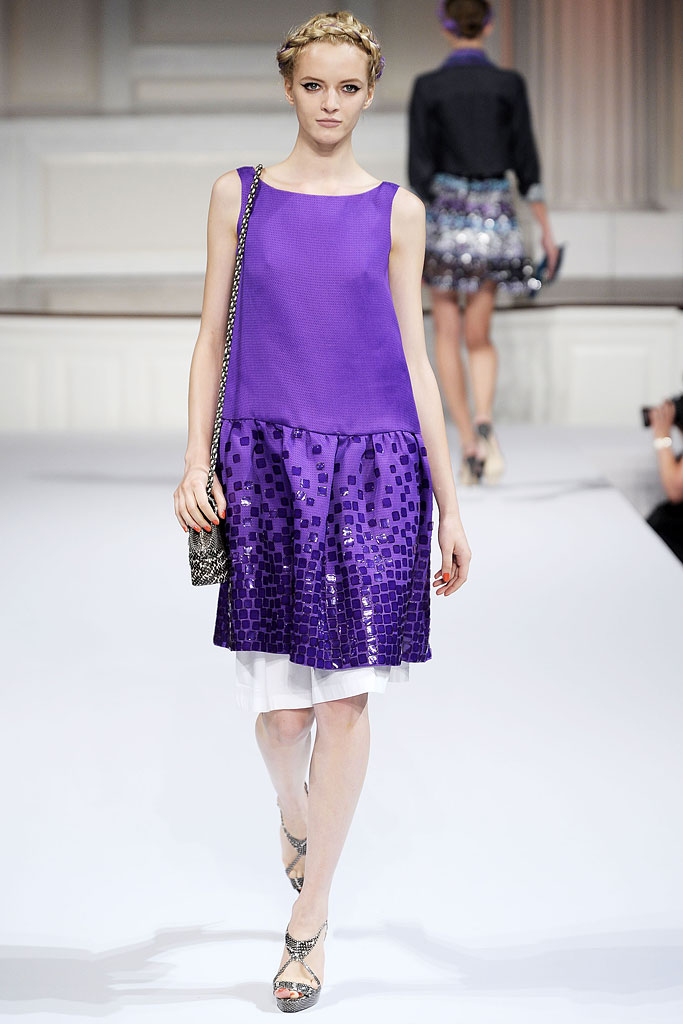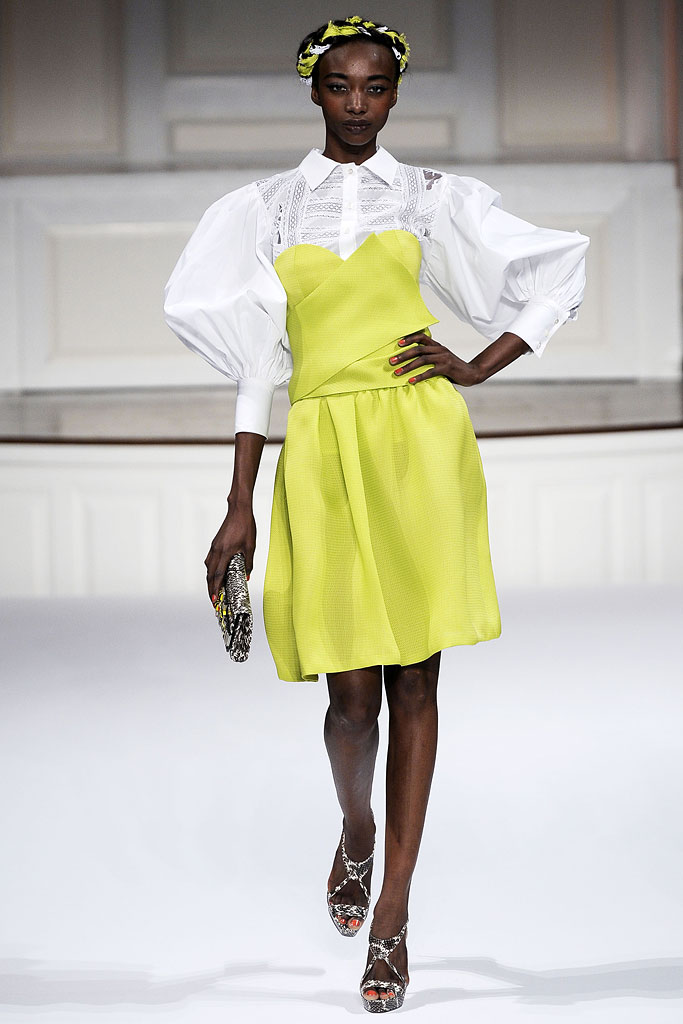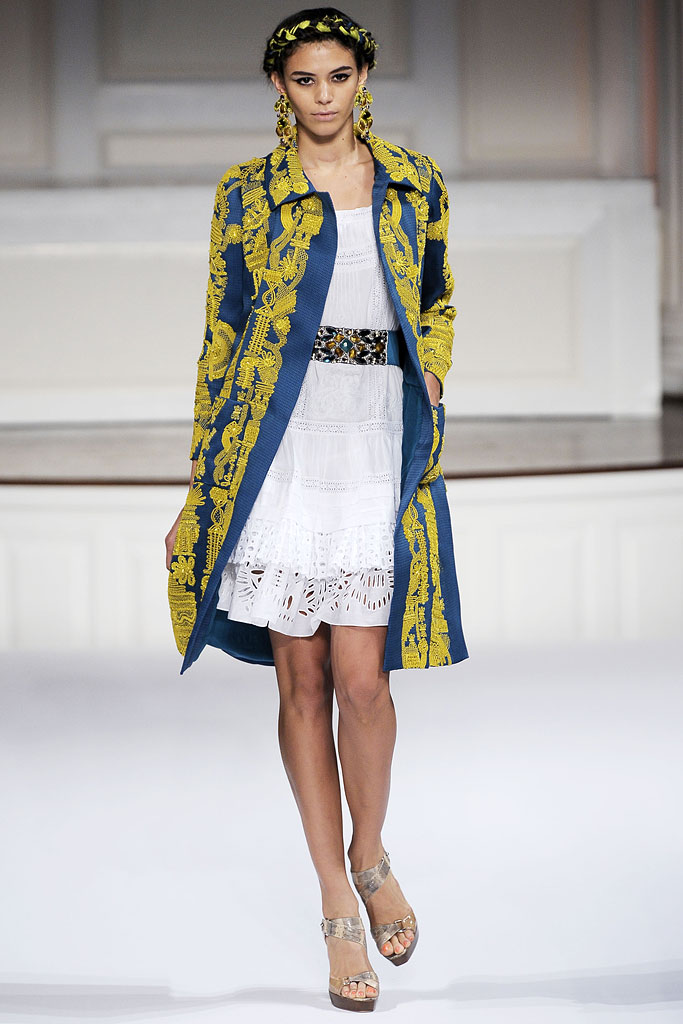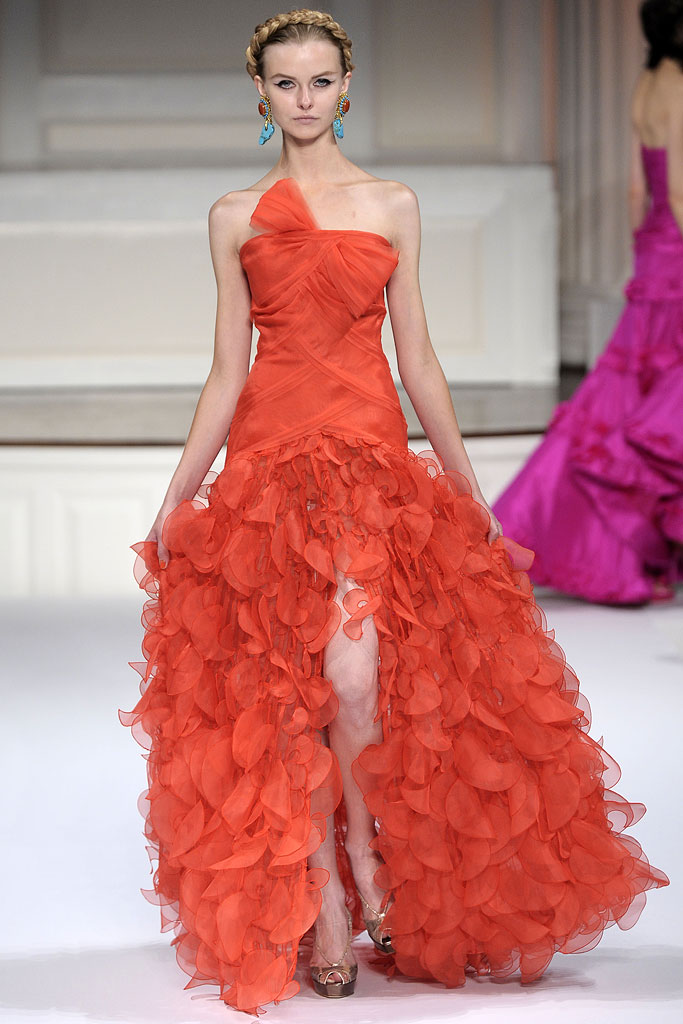 SPRING 2010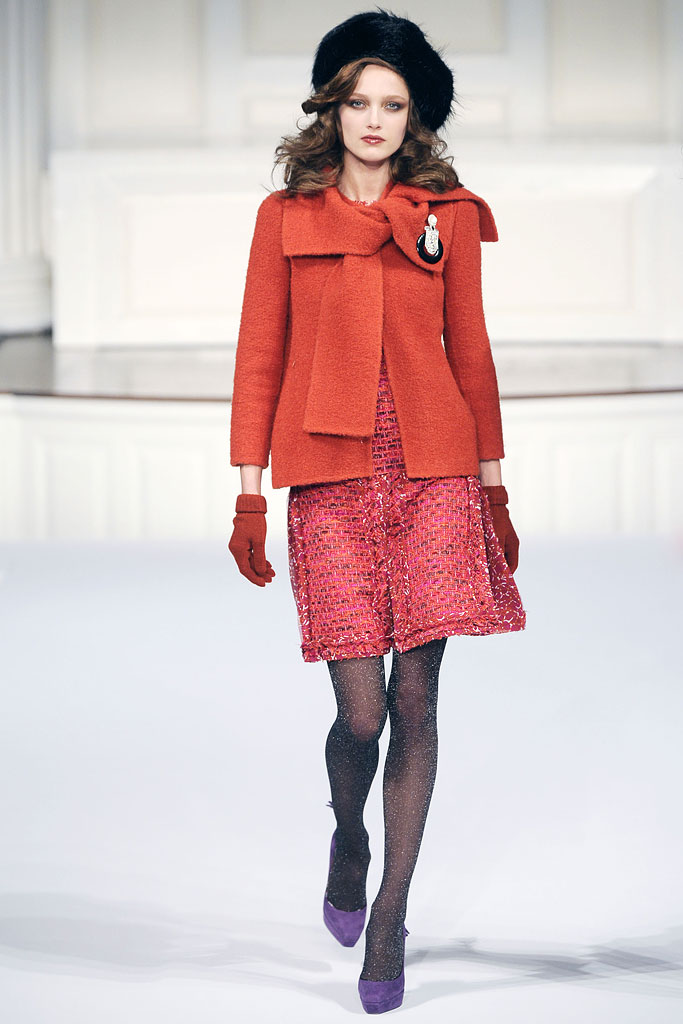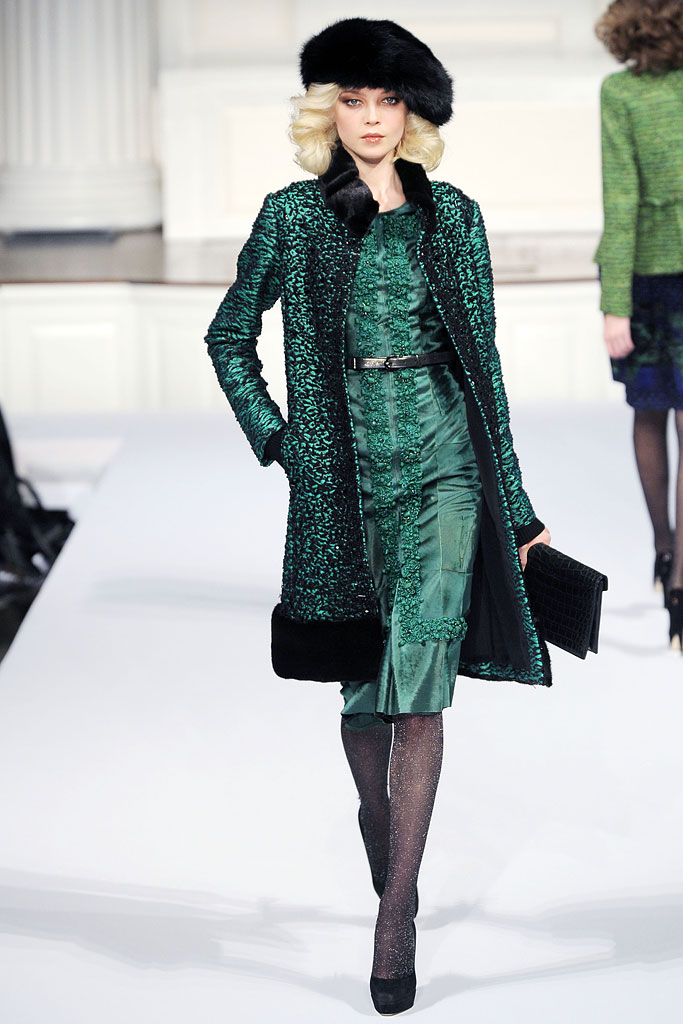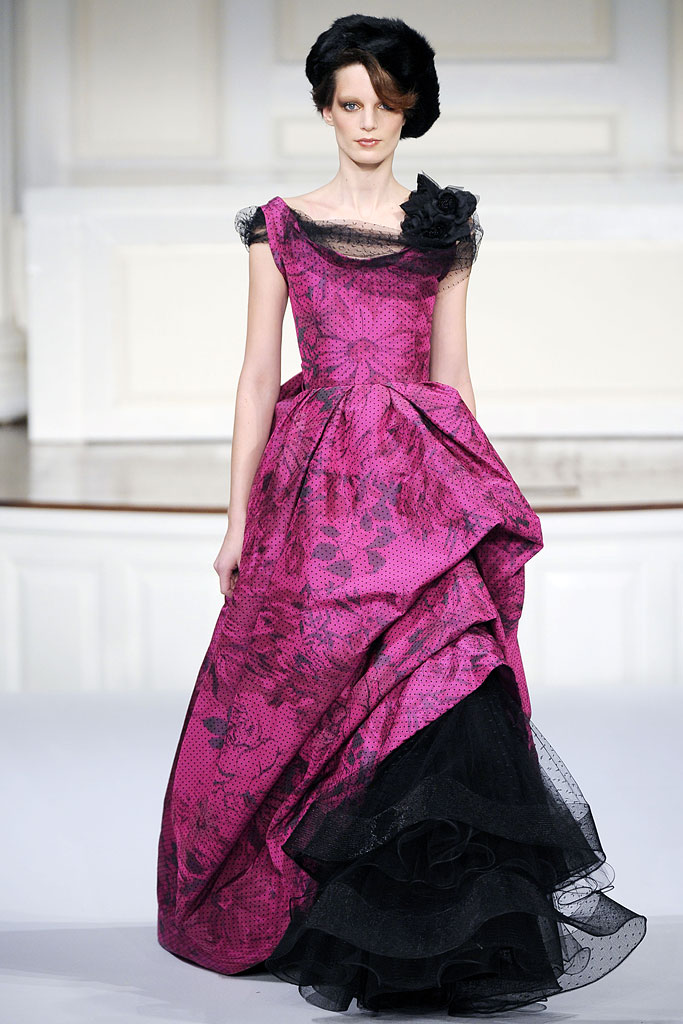 FALL 2010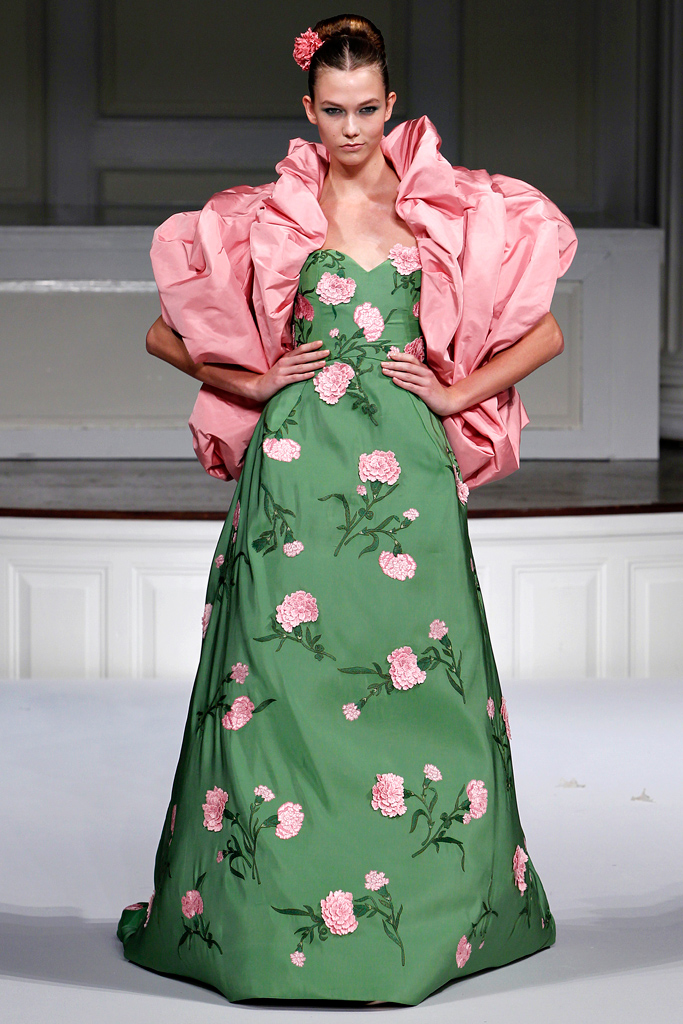 SPRING 2011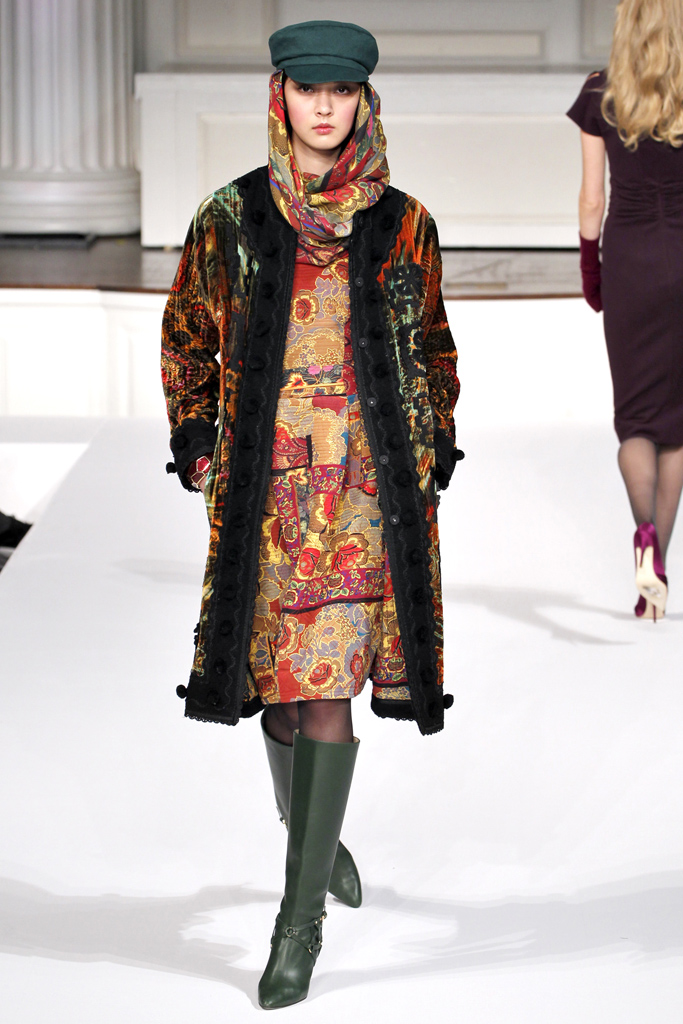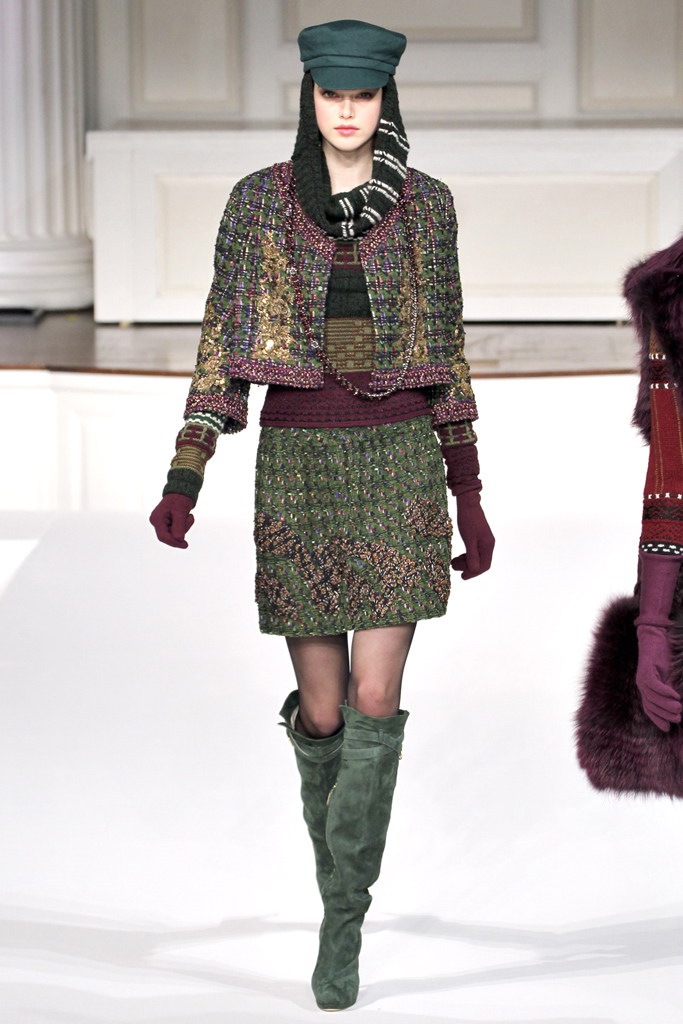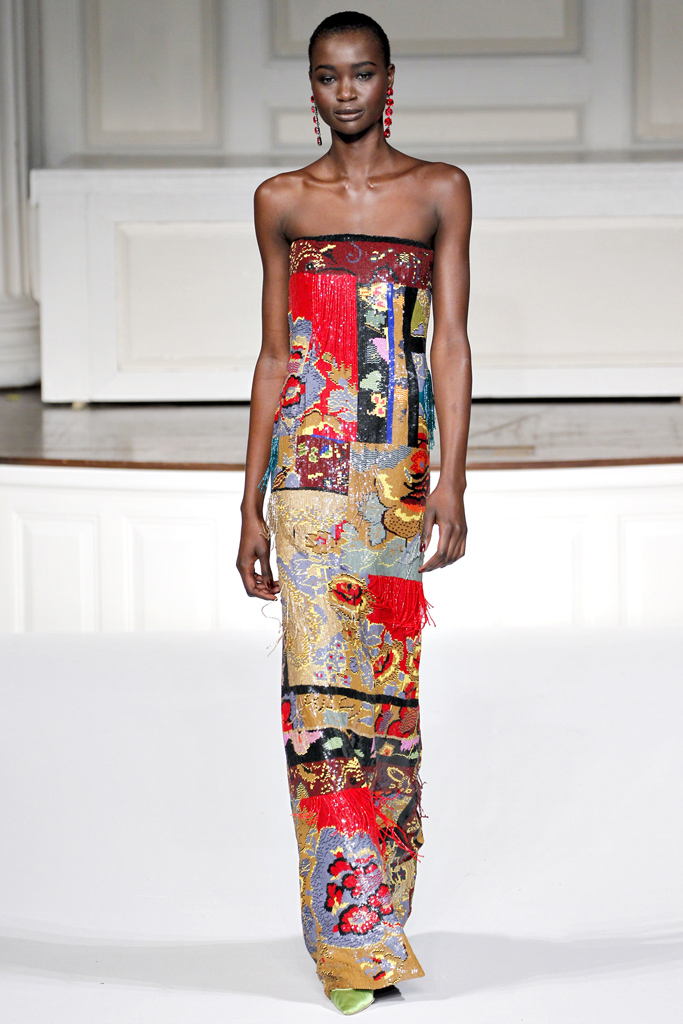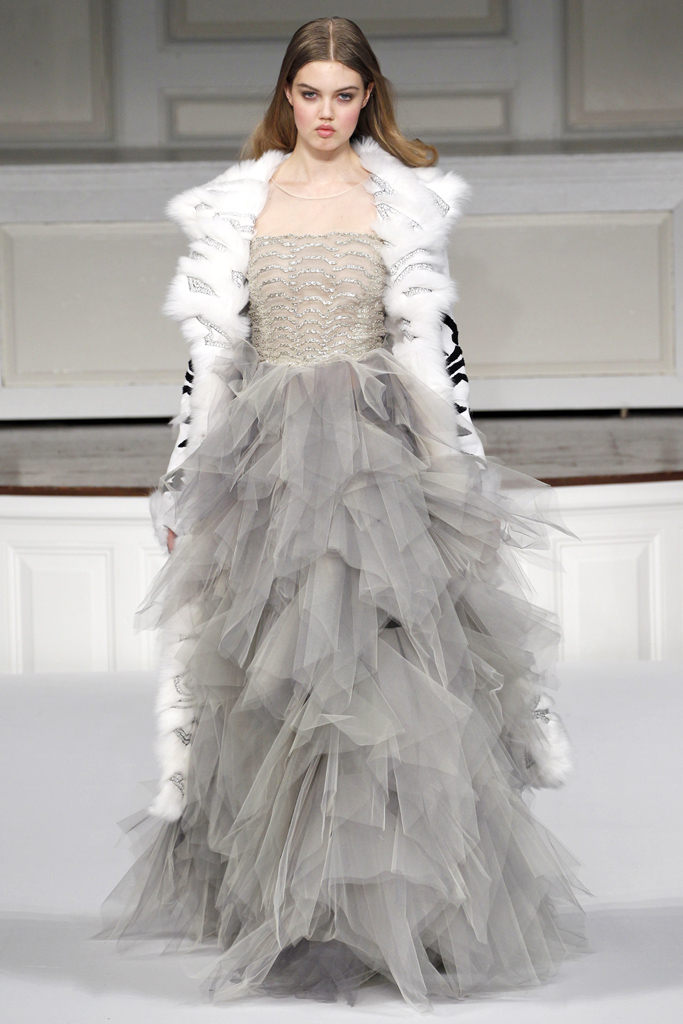 FALL 2011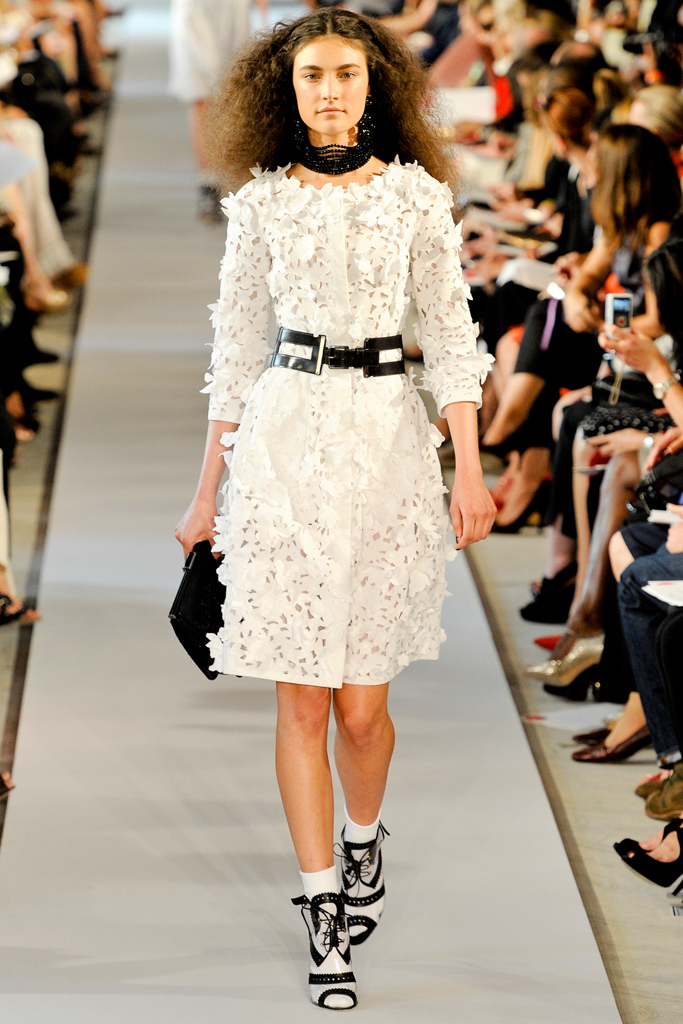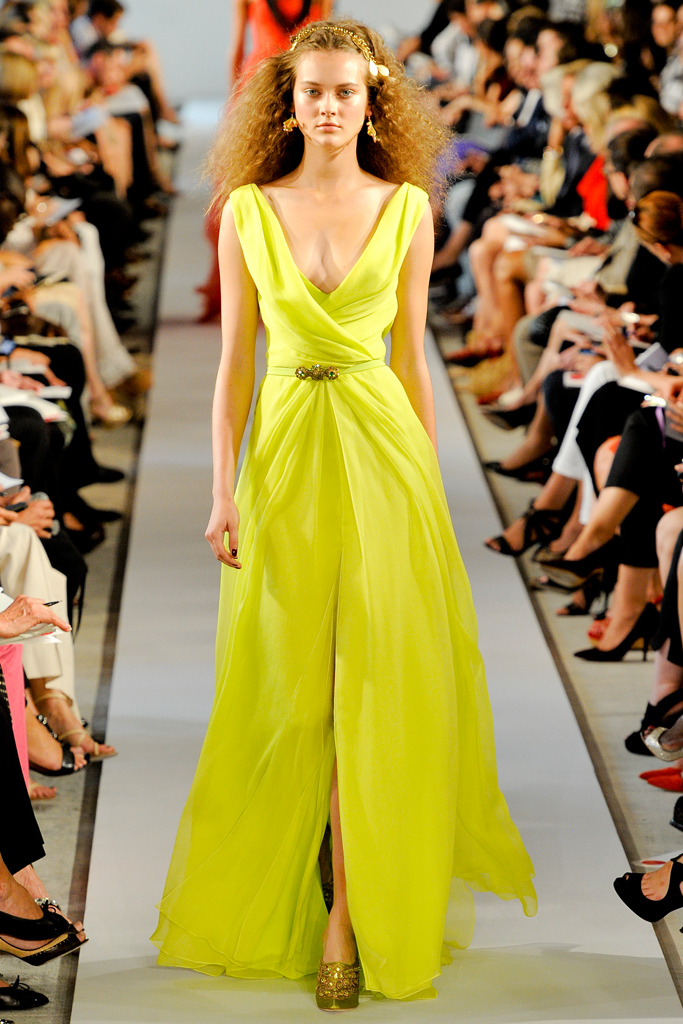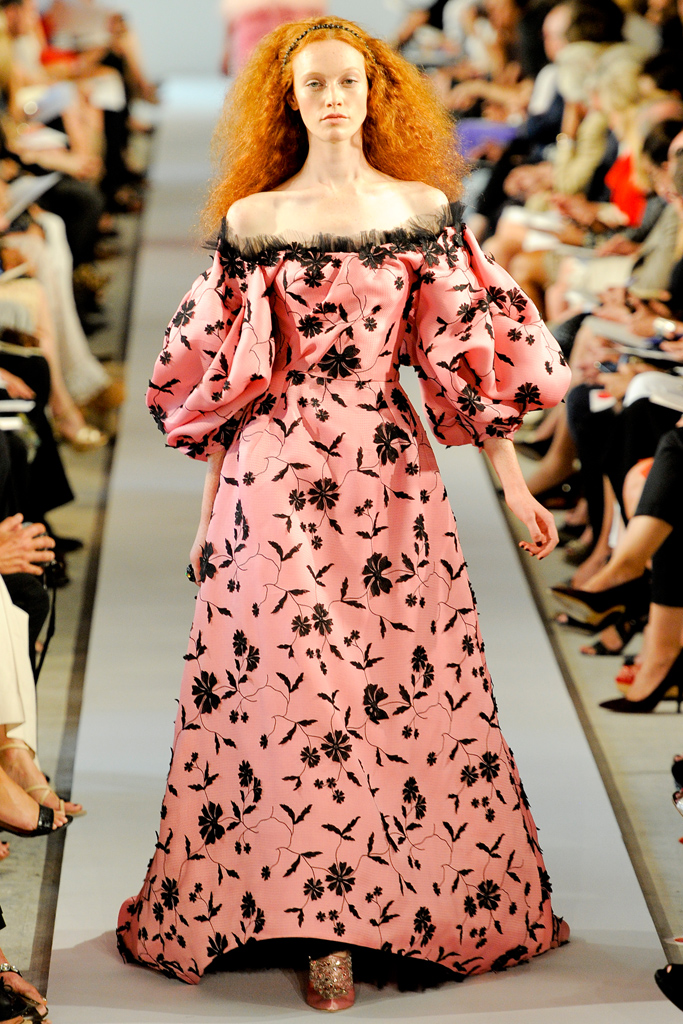 SPRING 2012
A truly regal entry.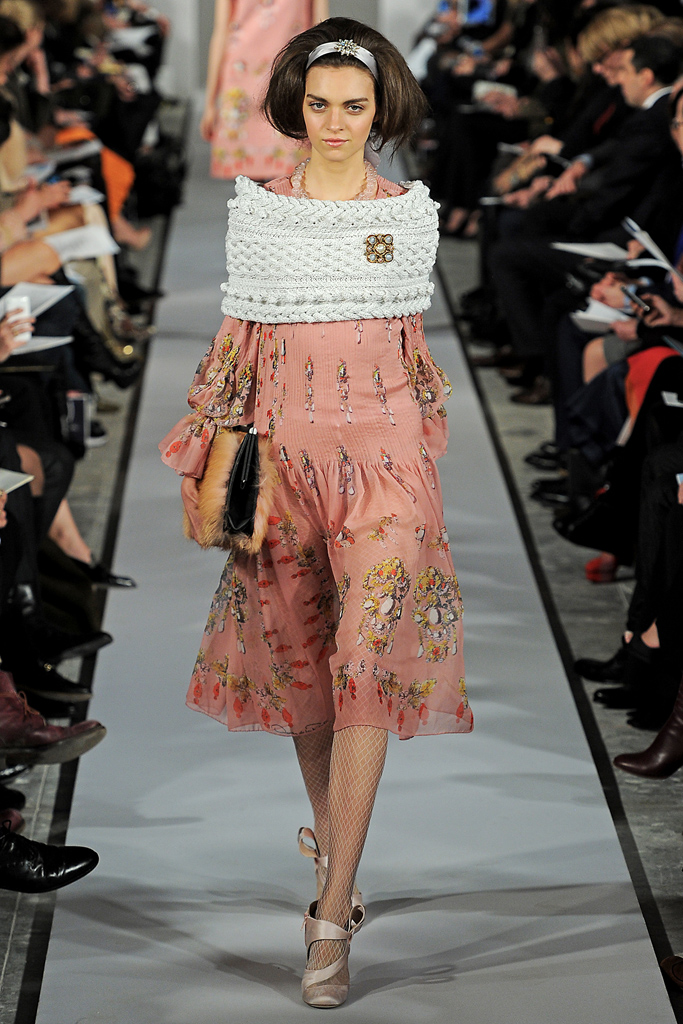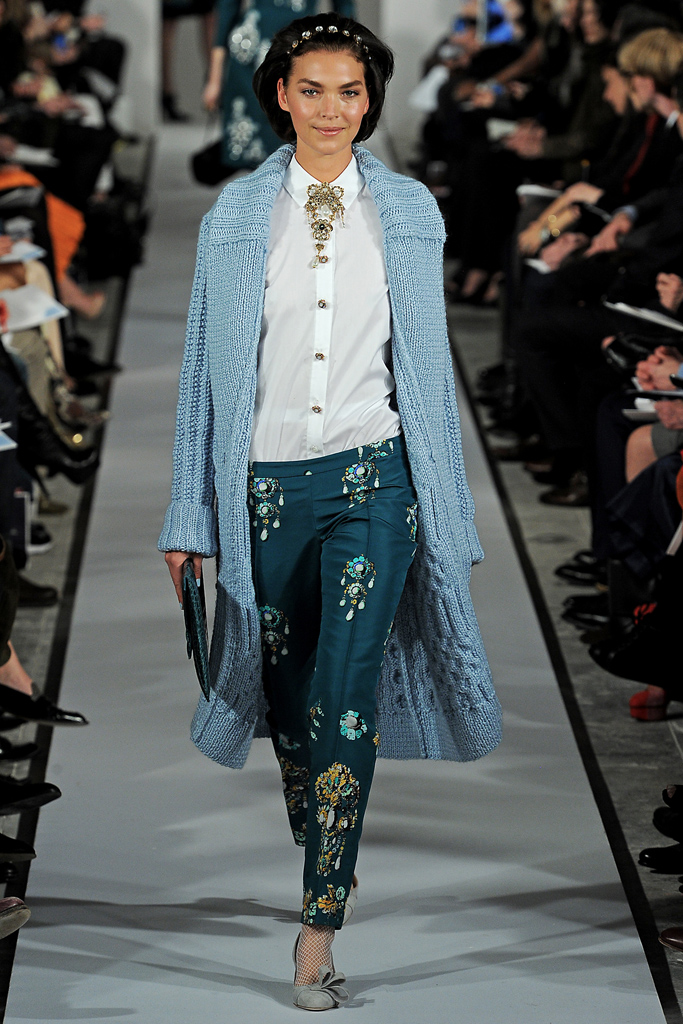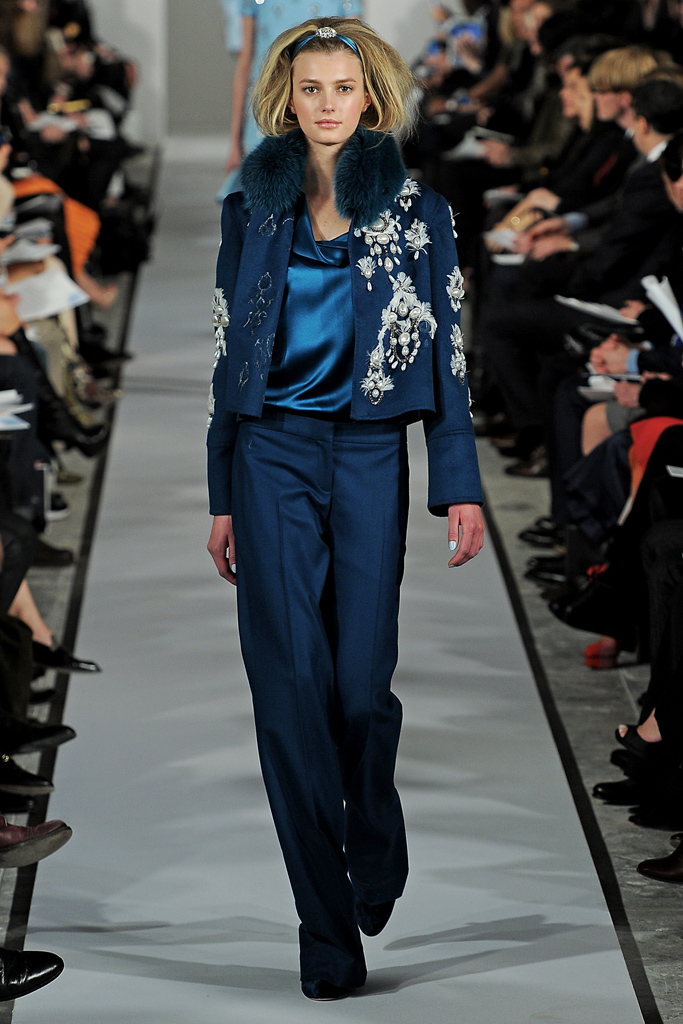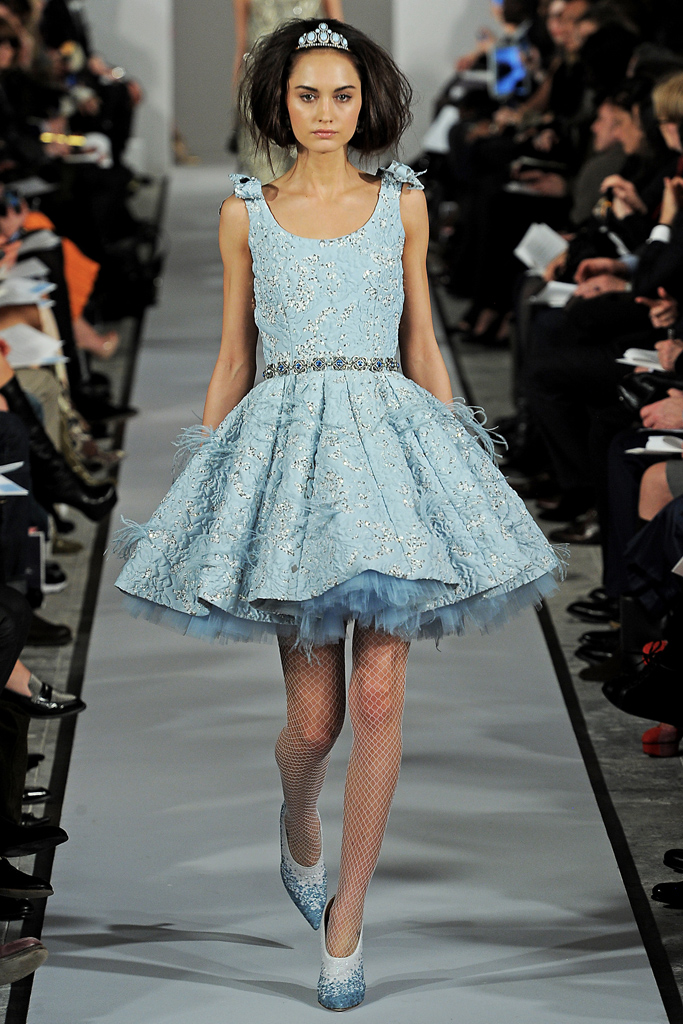 FALL 2012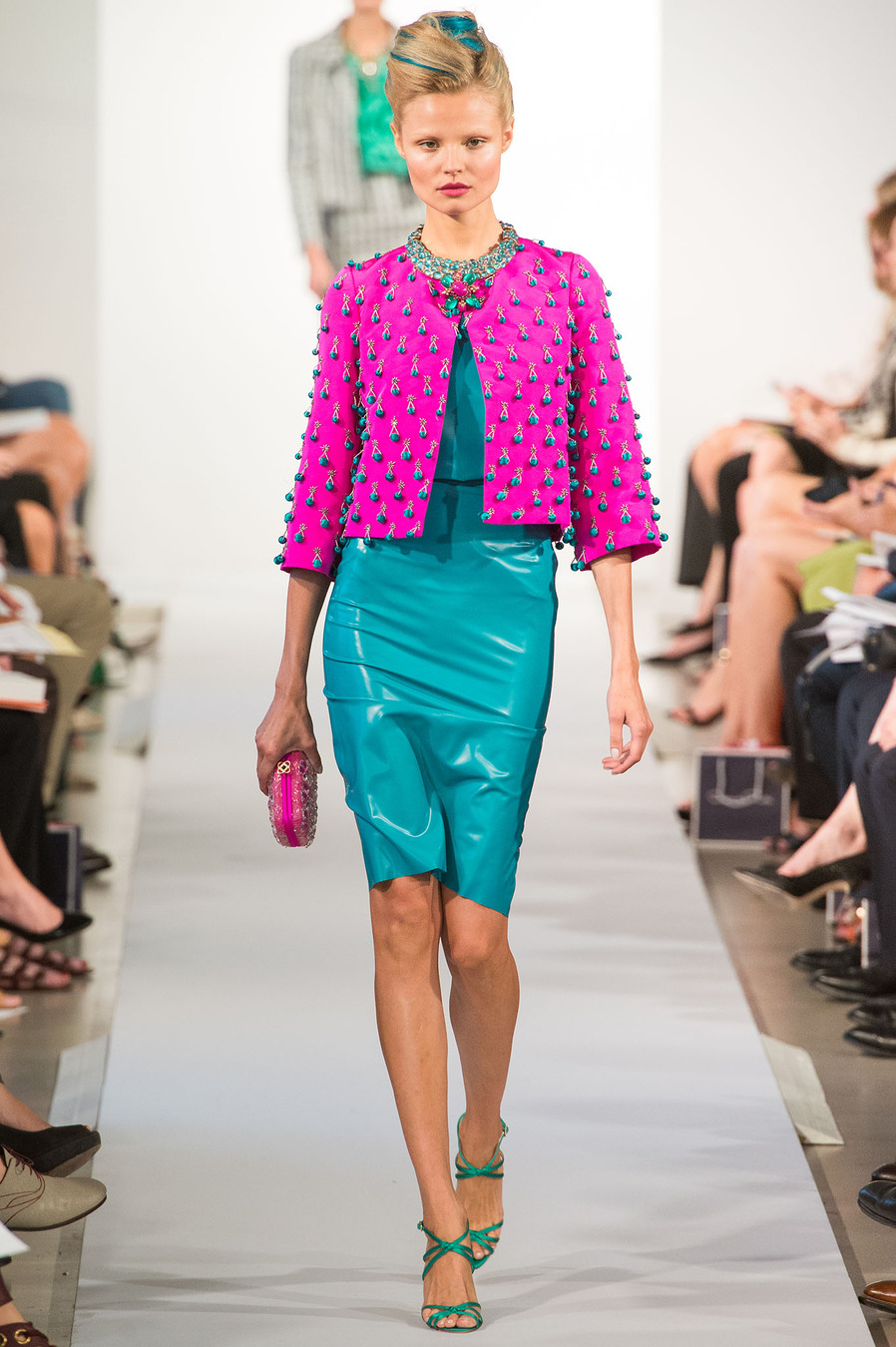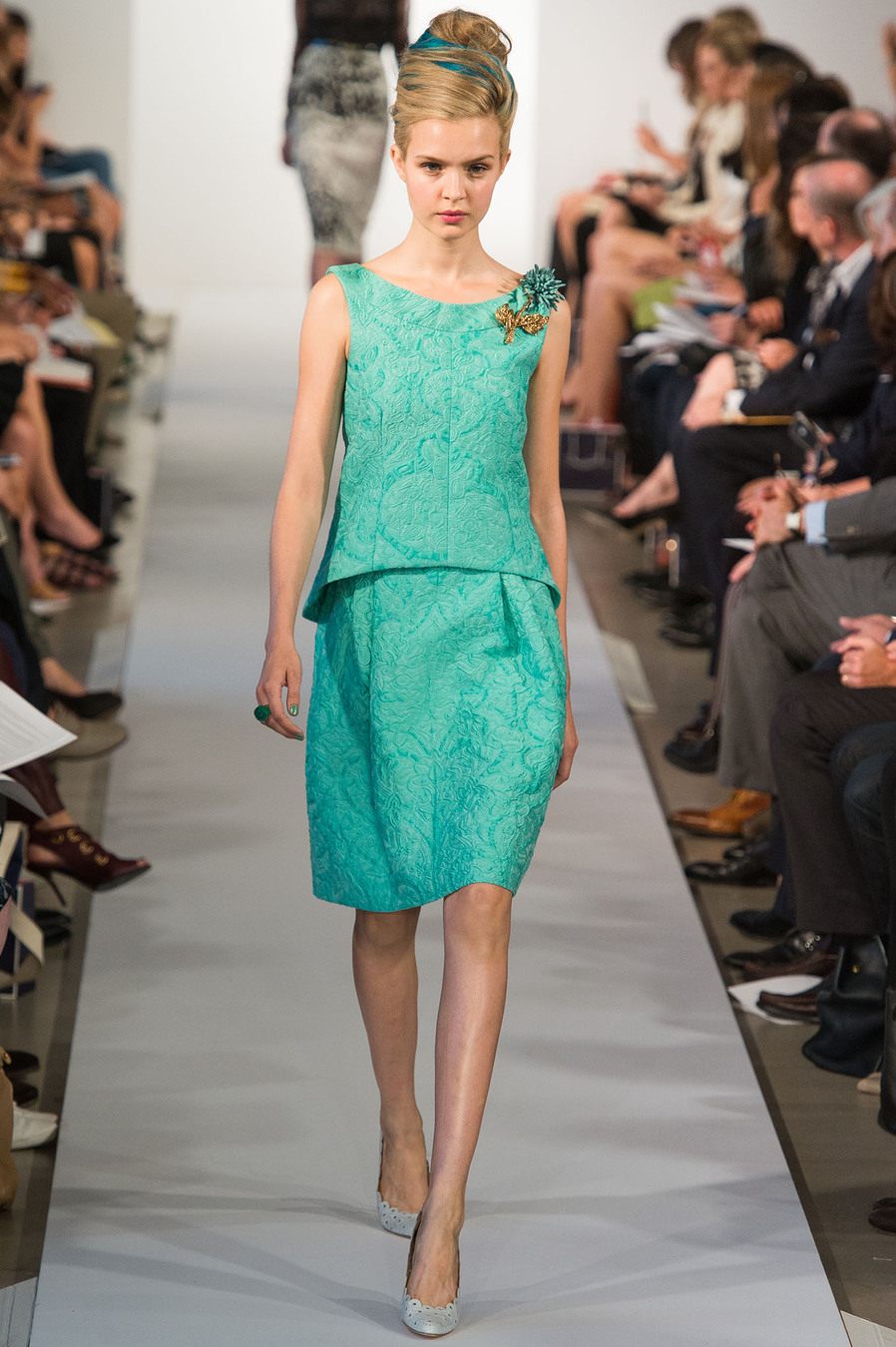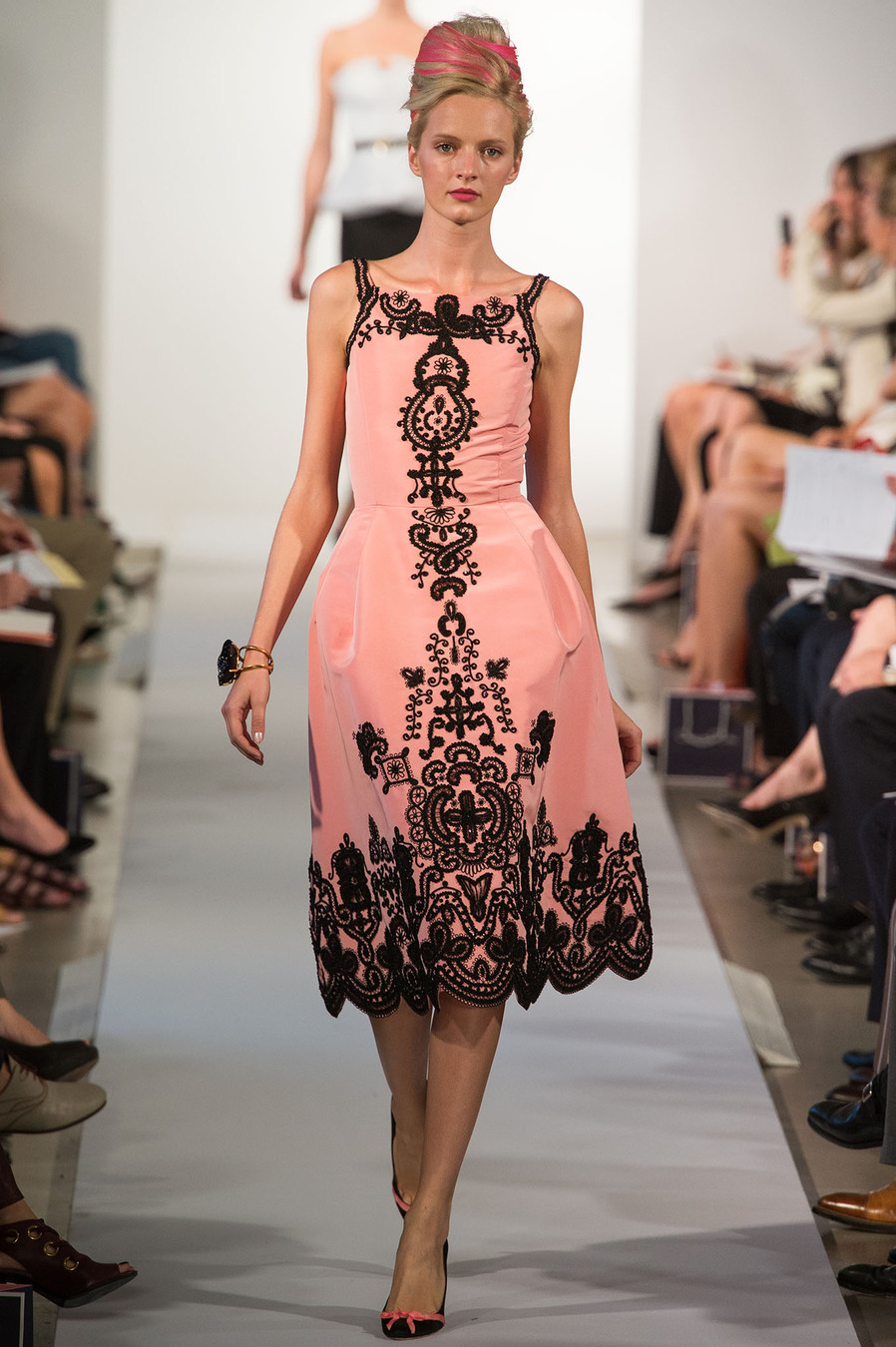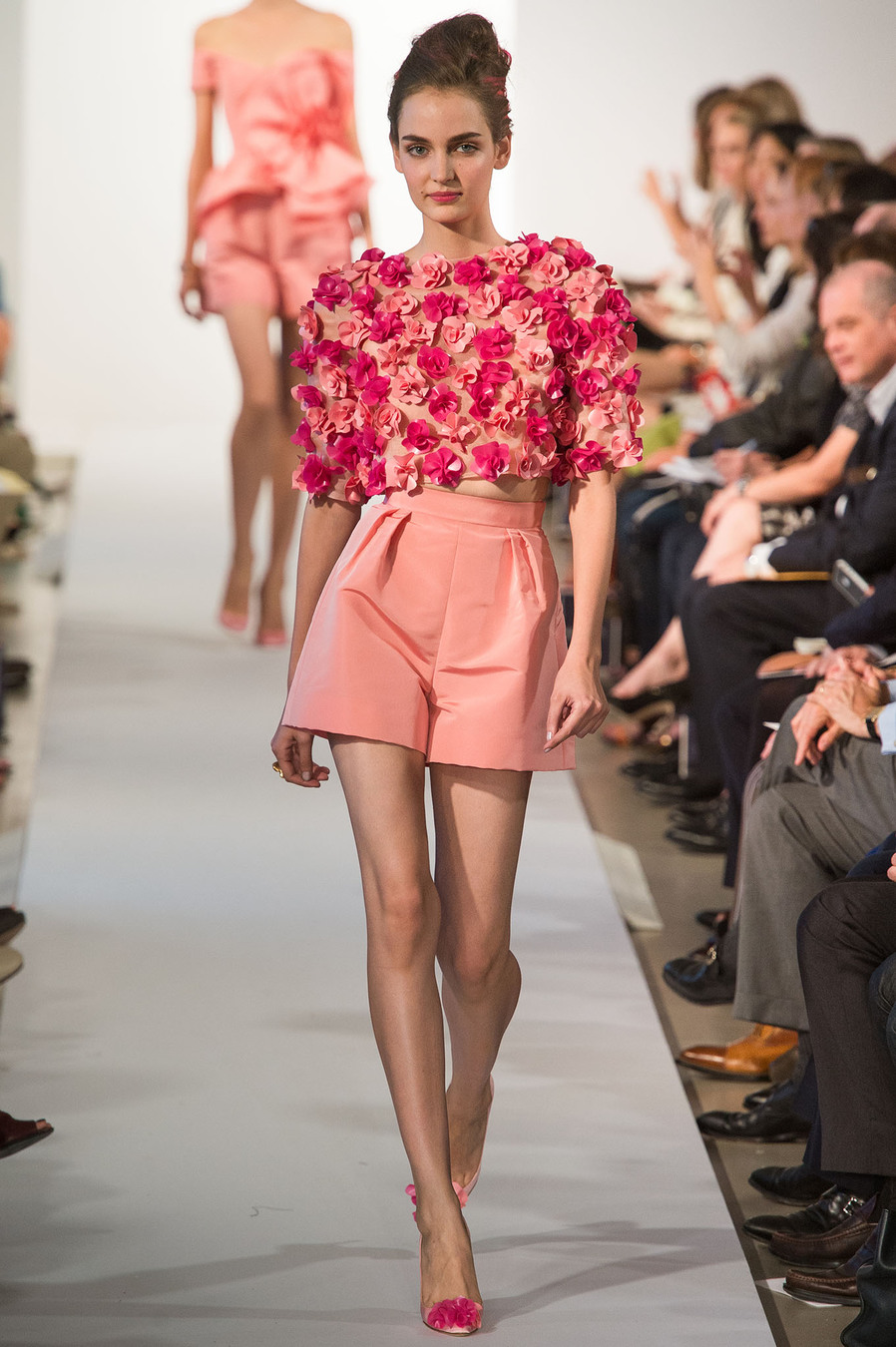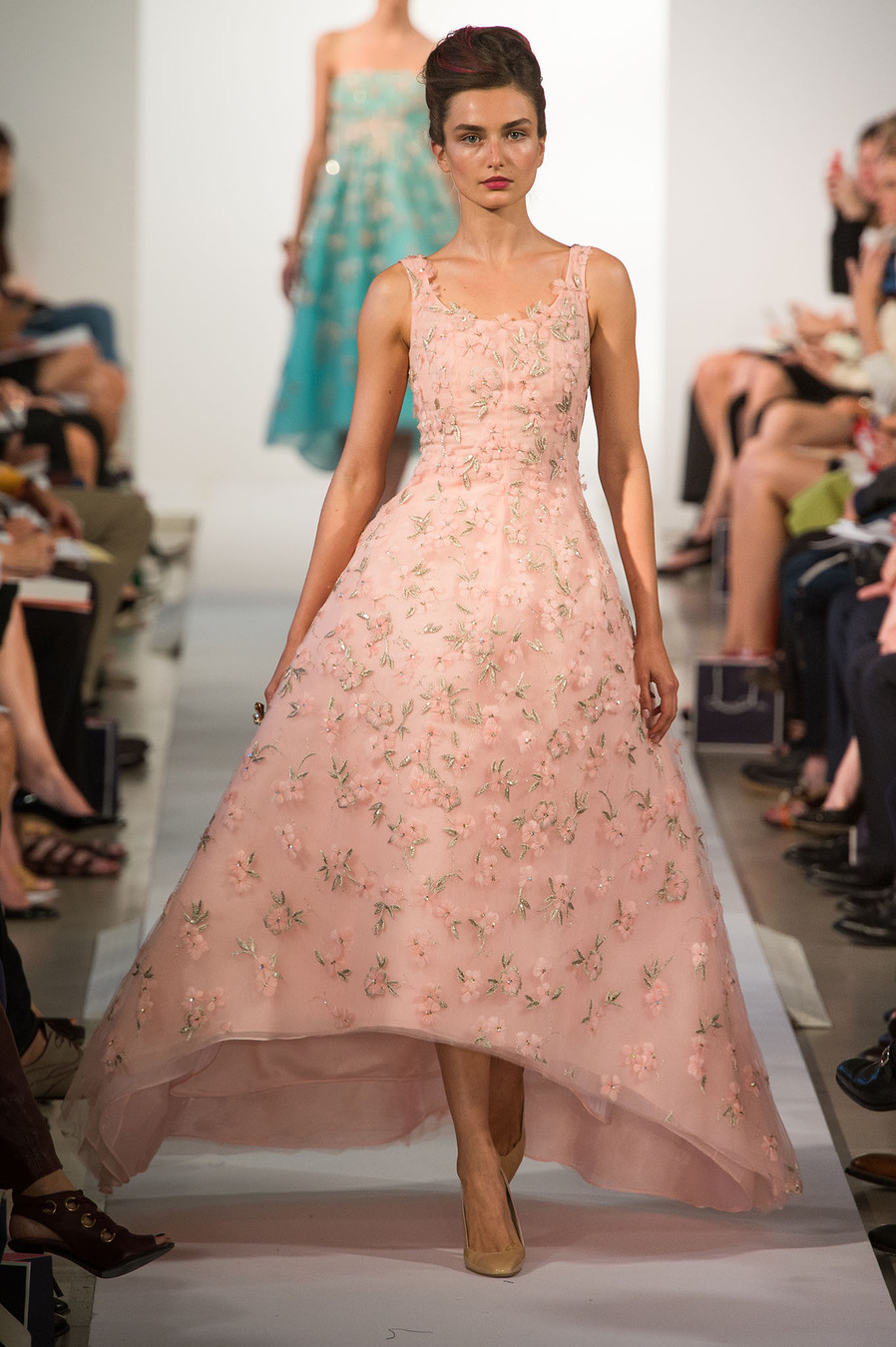 SPRING 2013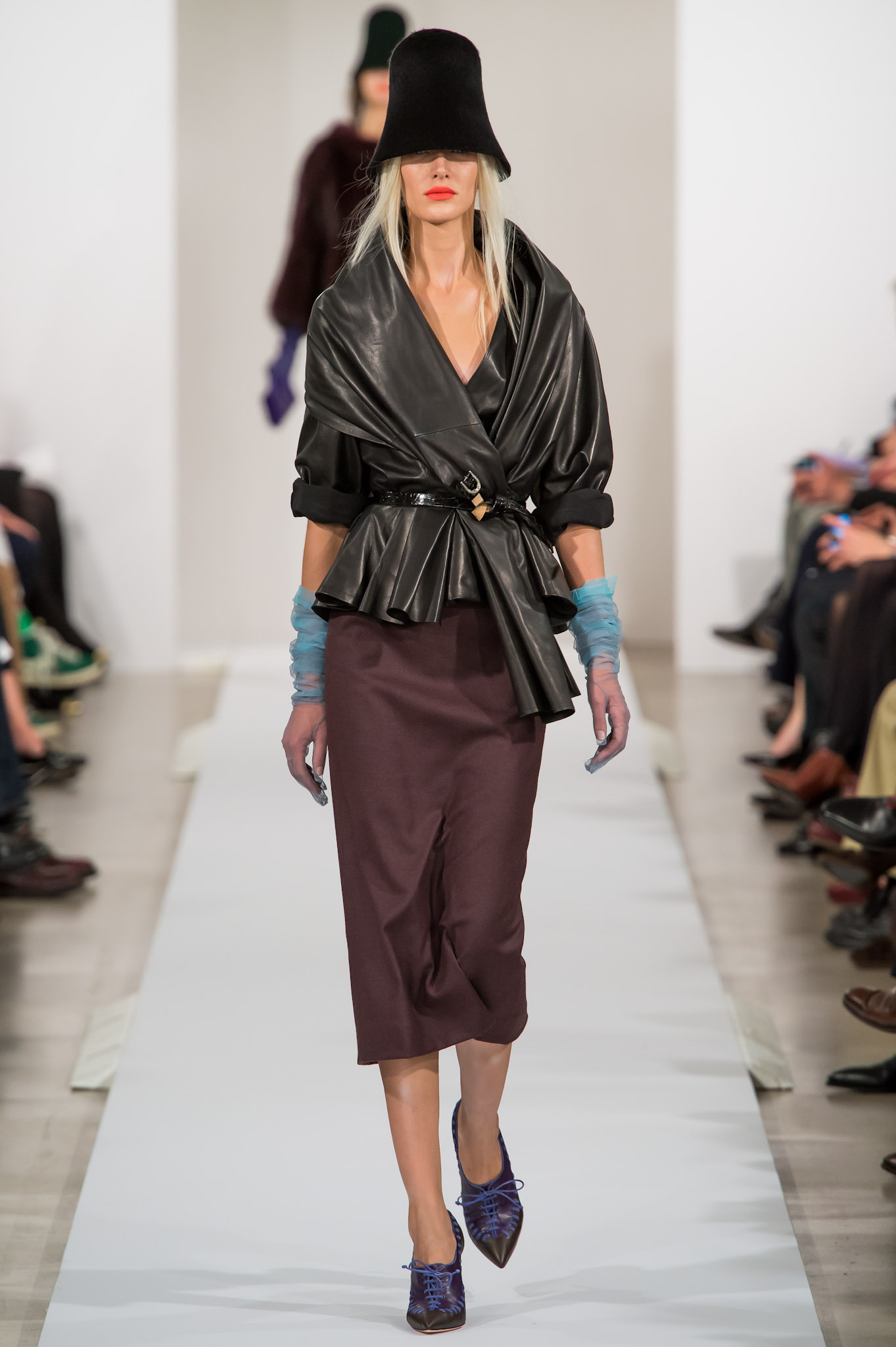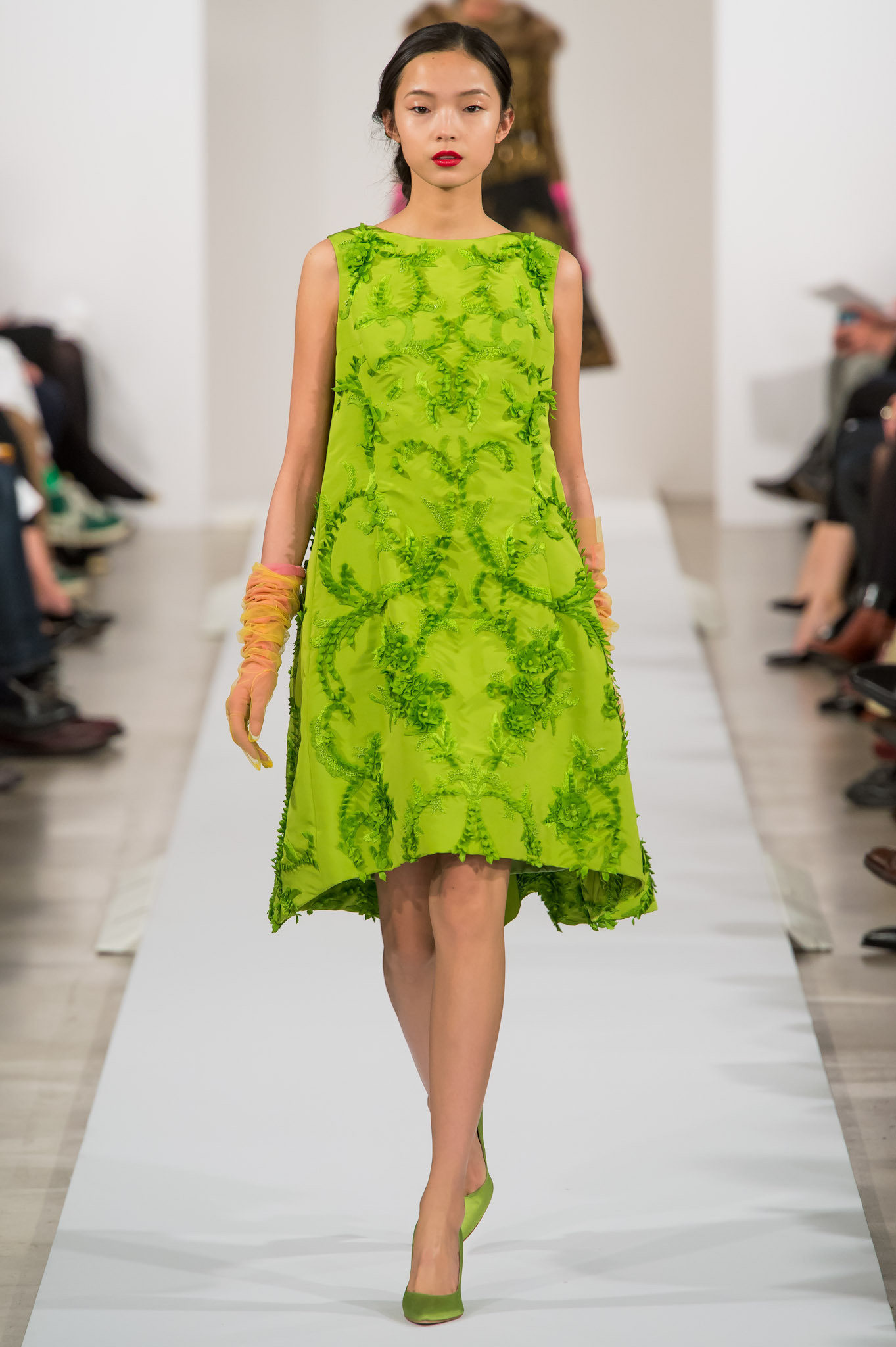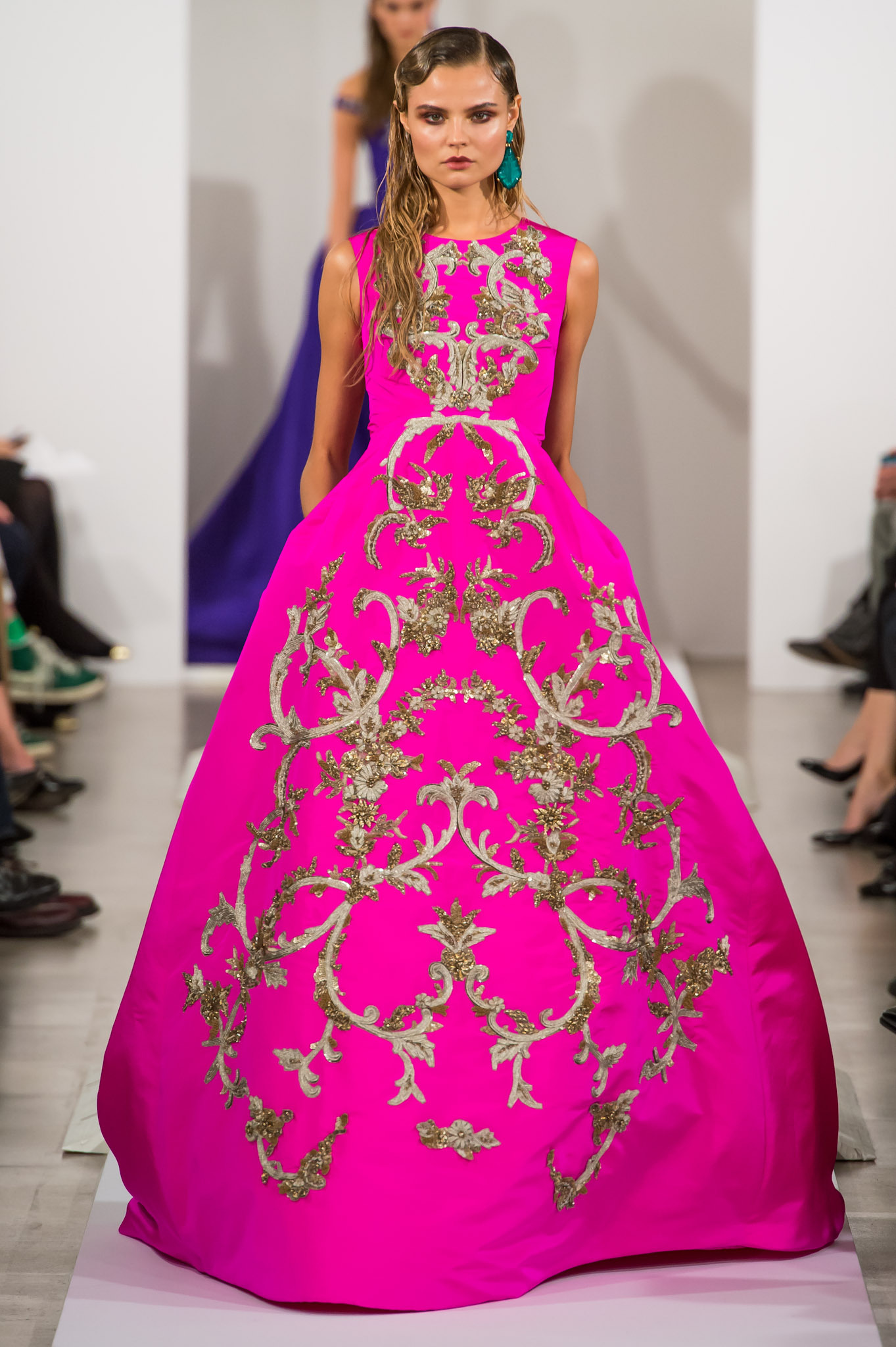 FALL 2013
Of all the ball gowns I've seen, one of my favorites.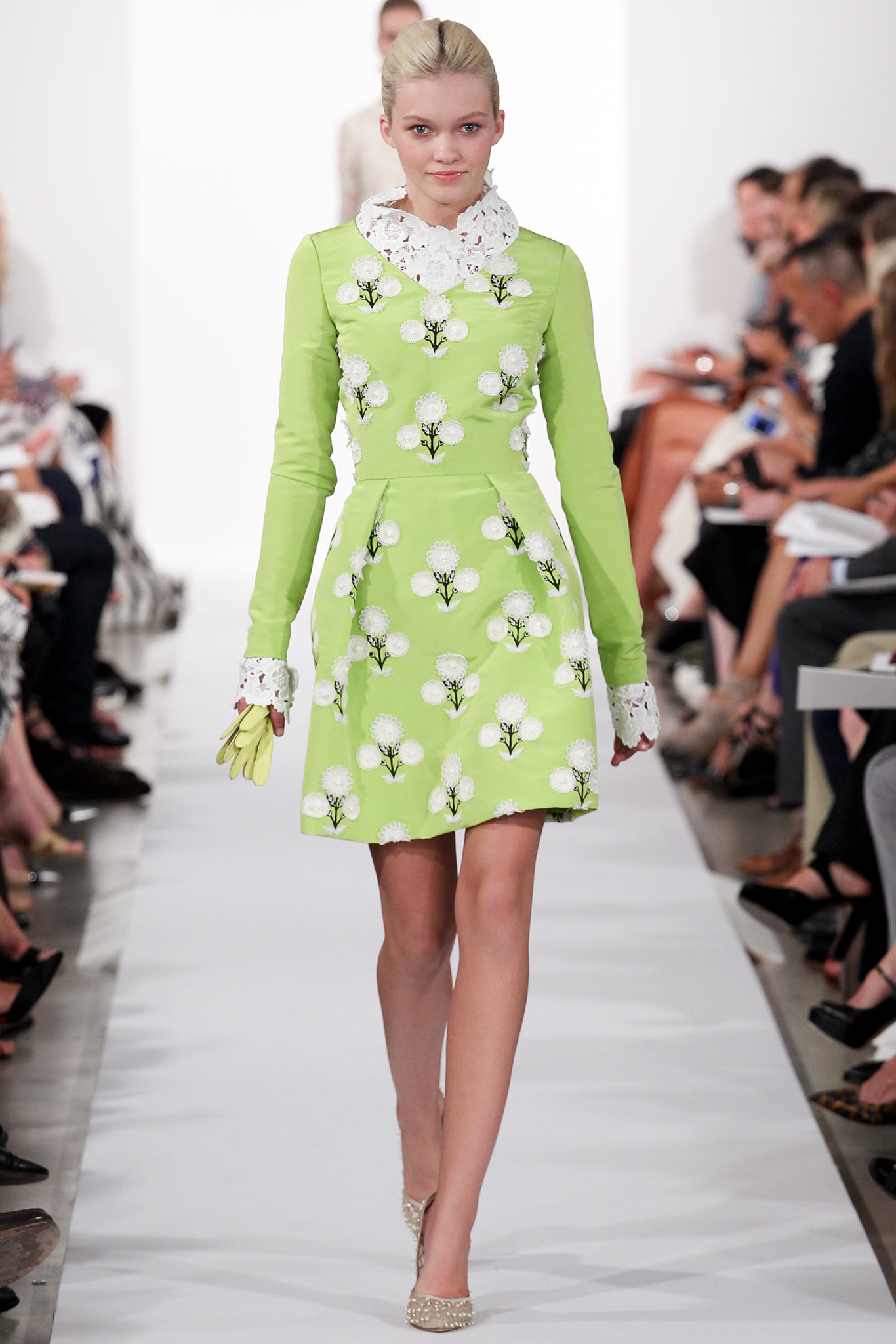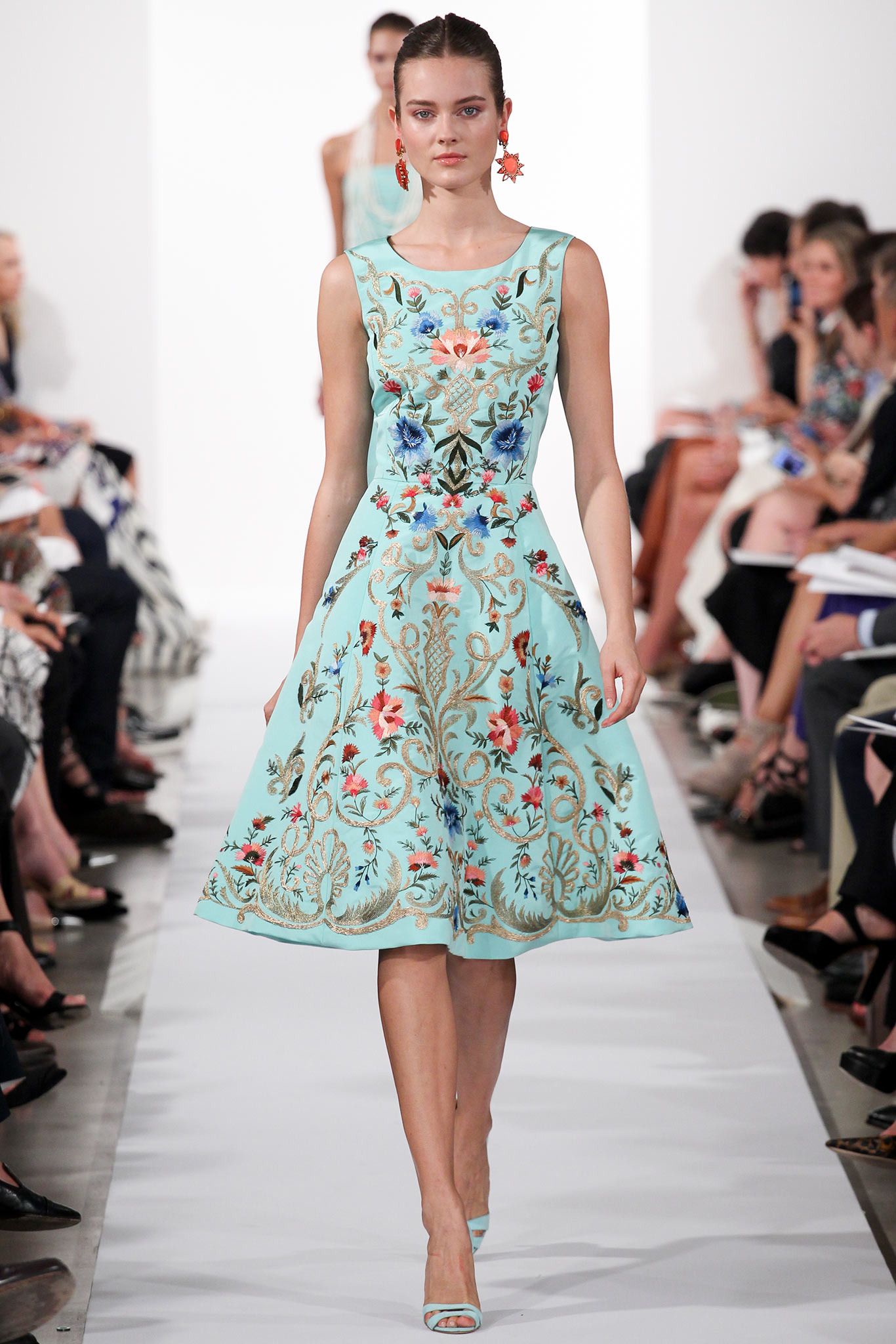 SPRING 2014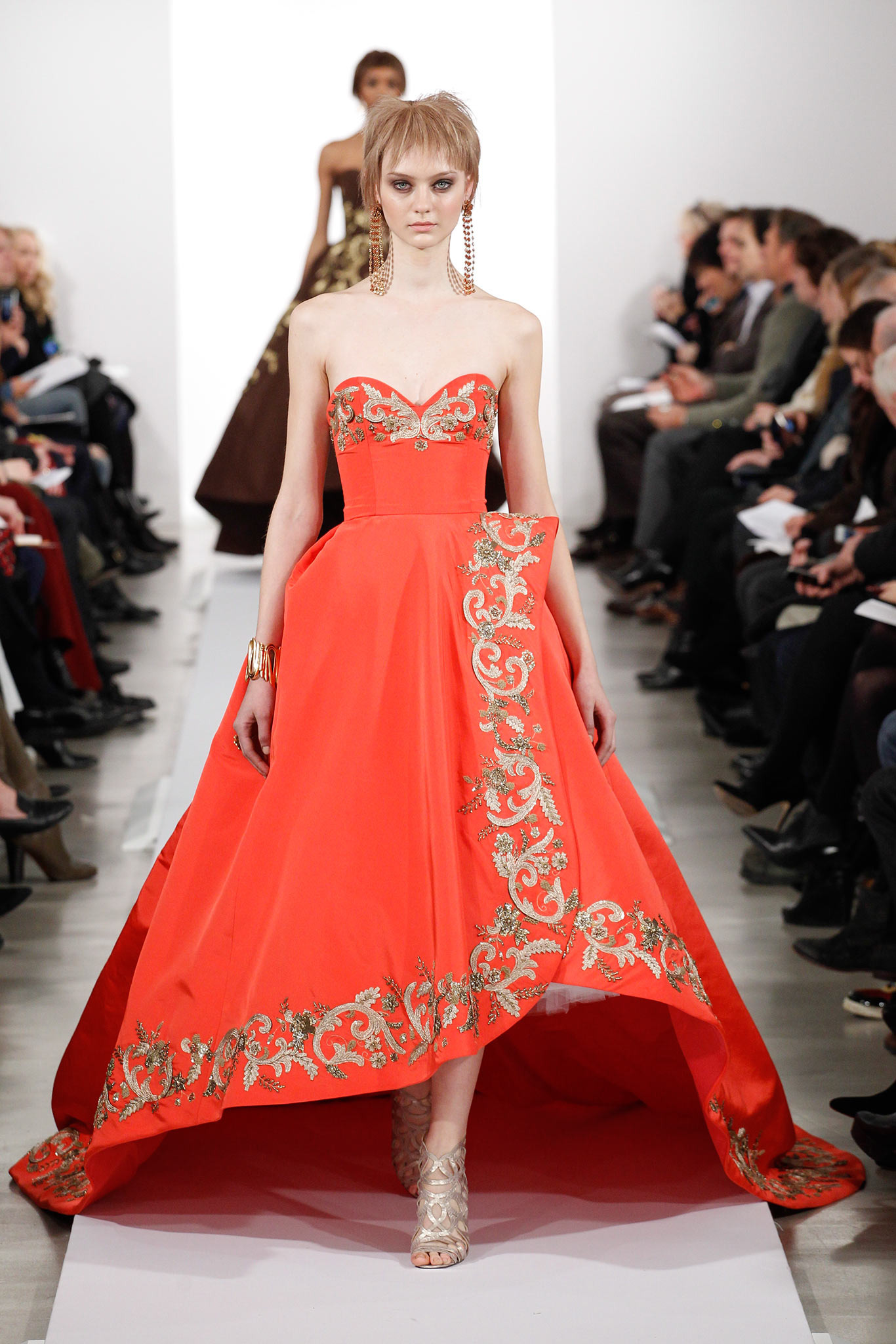 FALL 2014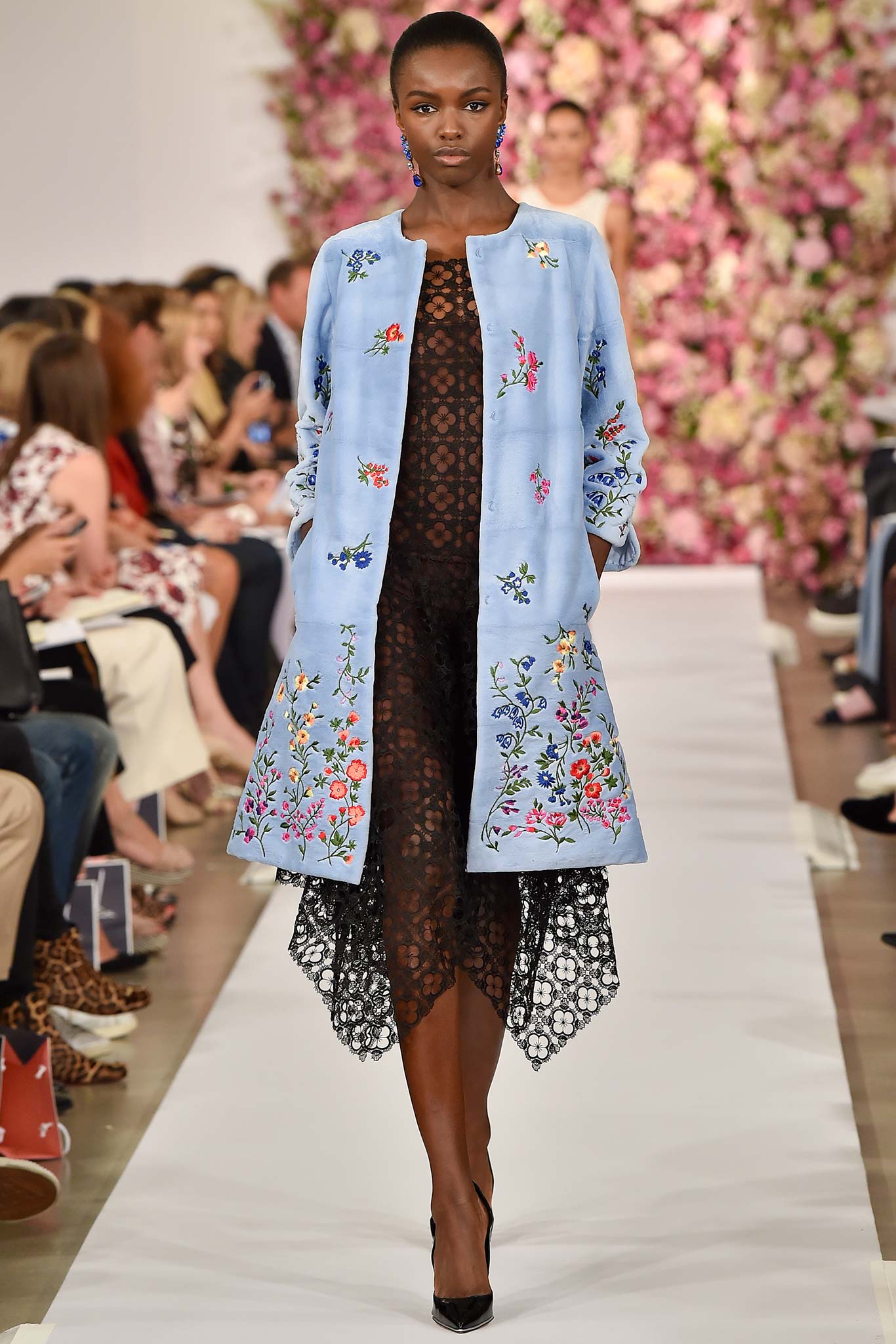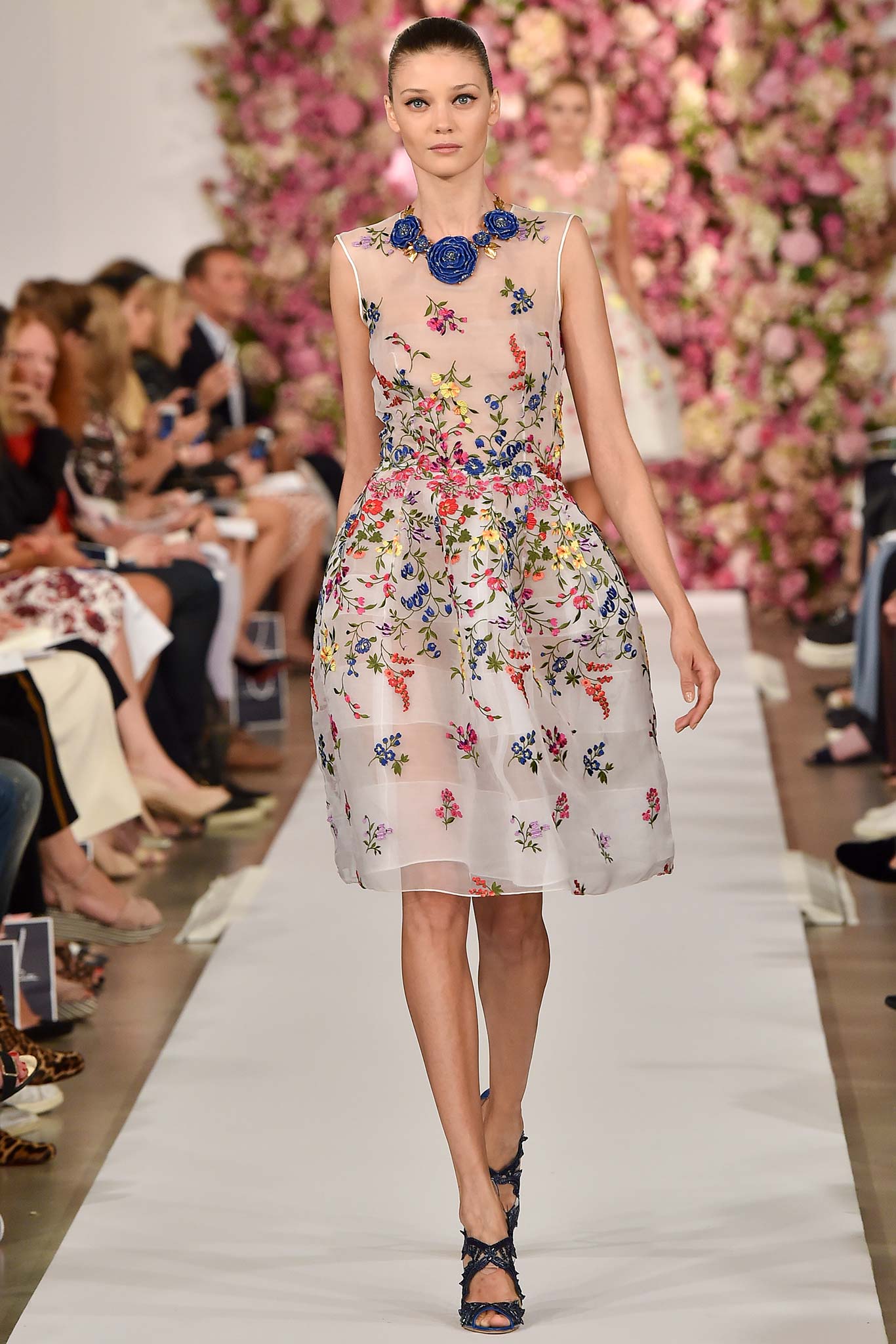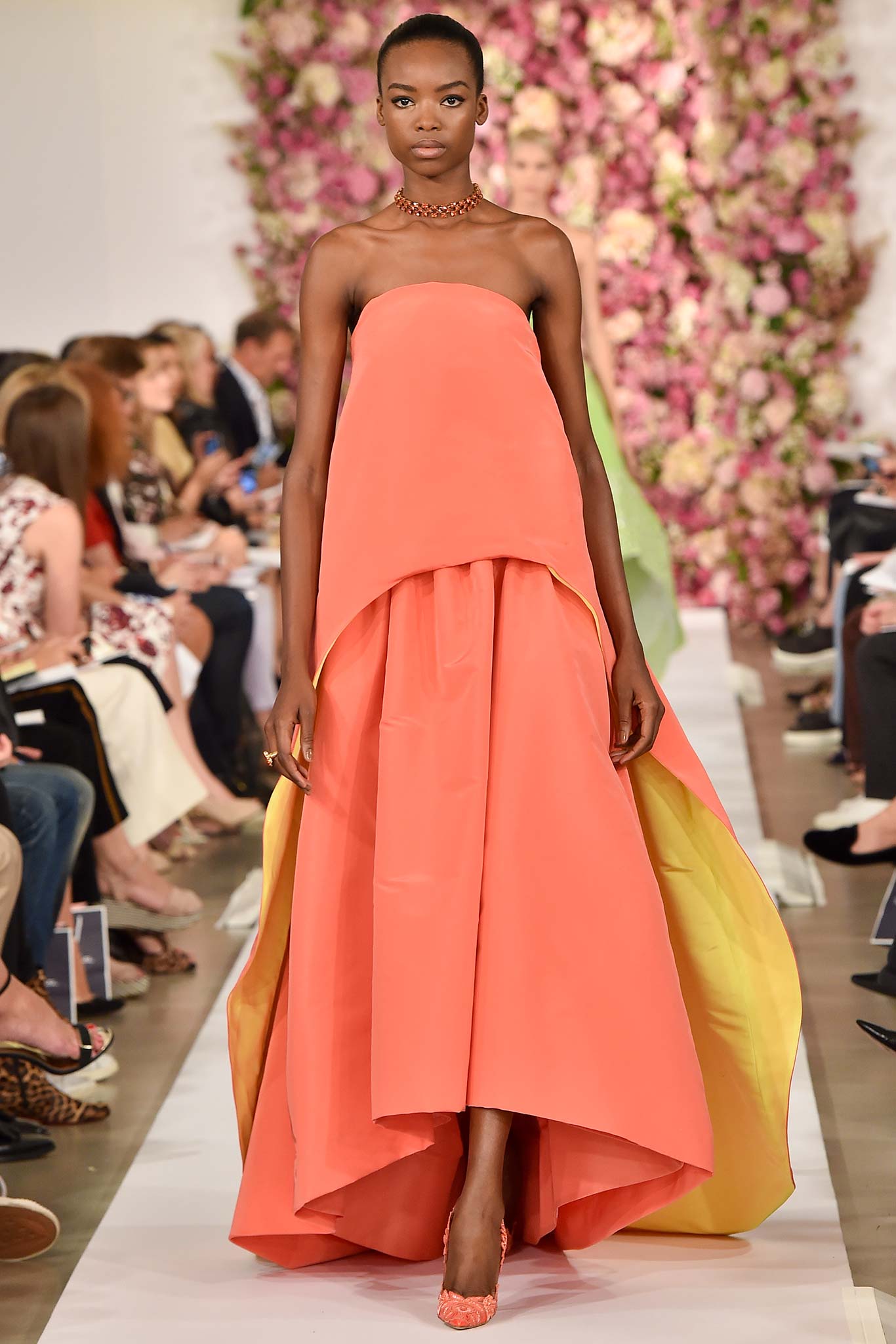 SPRING 2015
Farewell to a gentleman and a master. Oscar de la Renta, rest in peace.
Images brought to you by www.style.com.
Thank you to WWD and the NYT obituary for some of the biographical data.
Always have a dream, live life on your own terms, and never give up.