Once again the House of Delpozo under the creative directorship of Josep Font produces a spellbinding collection rife with unbridled exuberance consisting of unique silhouettes and a vast and vibrant color palette fit for all sensibilities. Dashing primary and secondary colors are tempered by pleasing feminine pastels and set off by the occasional metallic.
An architectural flare to the pieces harkens to his earlier training and separates the collections from standard runway fare. The lux fabrications, couture details, to include fanciful and intricate embellishments, turn many of the pieces into wearable art. These are STATEMENT pieces that will appeal to the fashion iconoclast.
A sense of whimsy permeates all the collections, via the color juxtapositions, silhouettes, fabrications, and unique ornamentations. Who else would adorn a red and purple sweater (?mohair from the looks of it) with blue lace cut outs? Or throw a fitted vest in bright abstract print over blazing yellow pleated trousers and blouse? And of course his sleeve lexicon is second to none, with rounded, sculptural and floral inspired variants adding elements of drama and theatricality. And of course PURPLE is a welcome recurring theme scarce on the runways, regal in effect adding to the allure of the assembly.
Though nothing is standard operating procedure at Delpozo, there are certainly wearable elements, especially with regards to the sweaters, pants and jackets, as well as the usual show stopping cocktail frocks and gowns fit for an avant-garde princess and fashionista collector.
Always delightful and unexpected, another Seussian spectacle!
DELPOZO FALL WINTER 2016: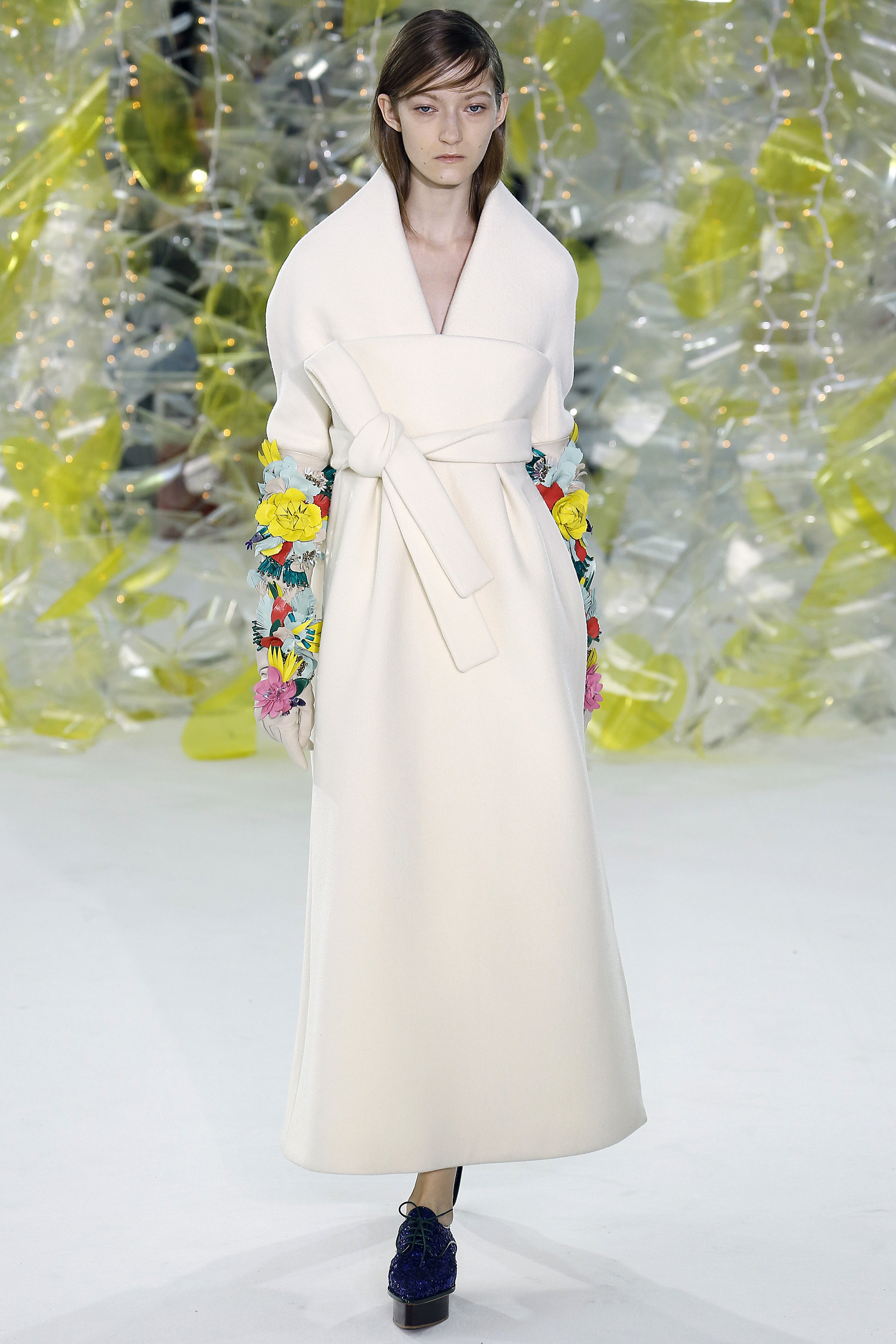 Amazing how dramatic and posh off white can be. Especially when paired with crazy embellished Opera length gloves and Obi belt detailing. And yet, completely nerve-racking at the same time. You never know when someone will come at you with a ball point pen or some spaghetti sauce.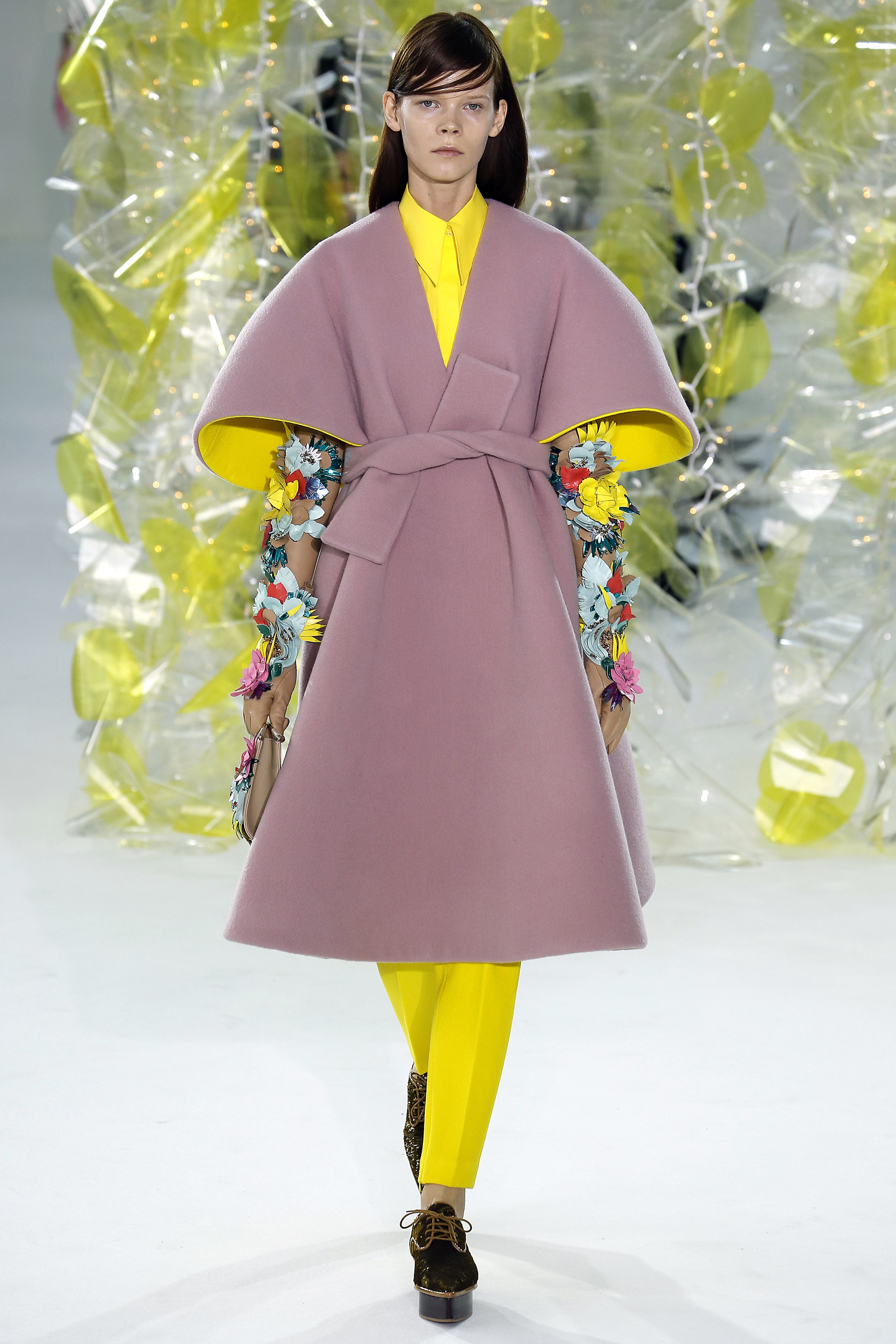 The bright yellow trousers are an engaging contrast to the soft mauve topper with a Japanese aesthetic.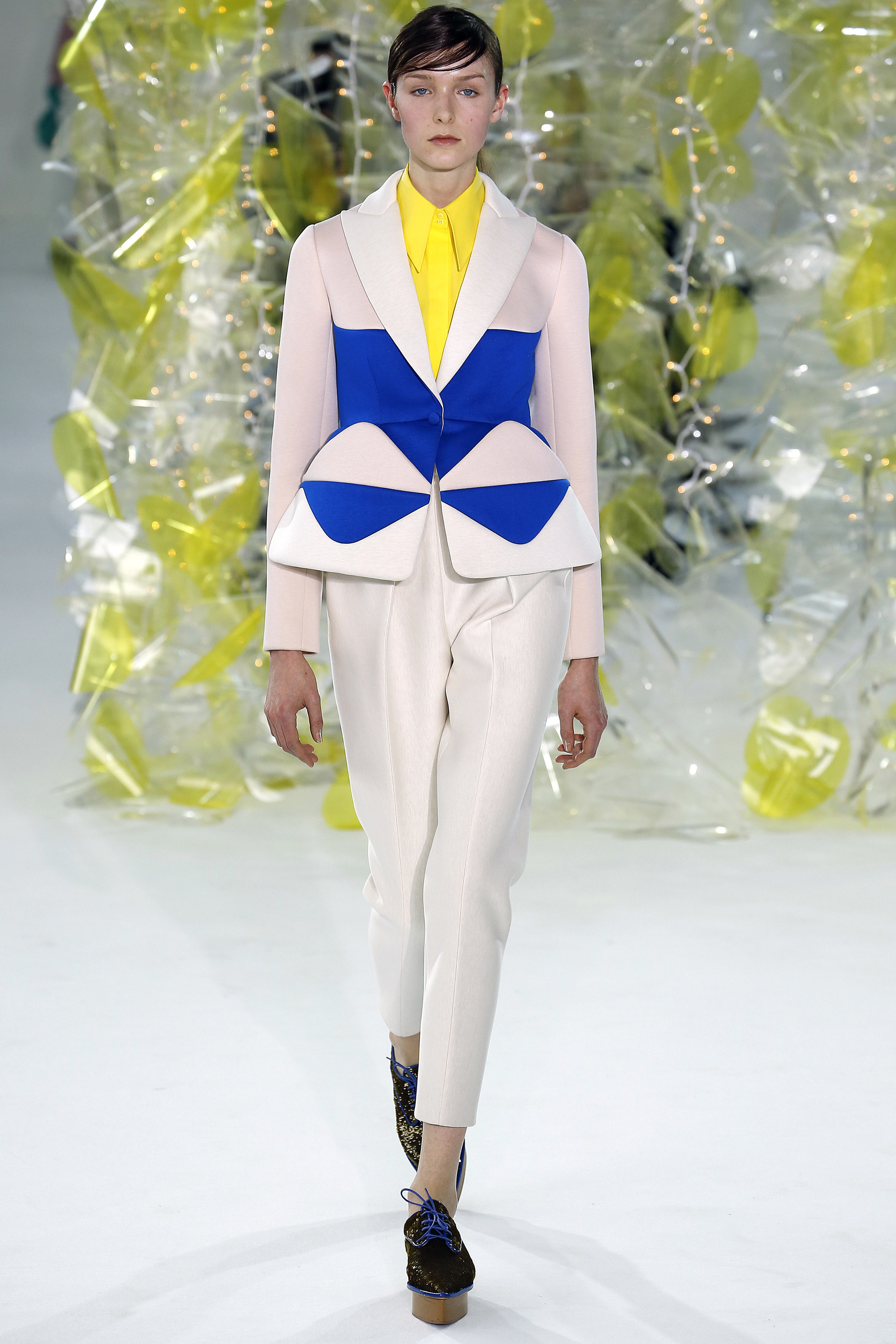 Another delightful component to a riveting collection. The jacket would elevate jeans but would work with an A-line skirt or one of the many pleated varieties (think Gucci) permeating the runways.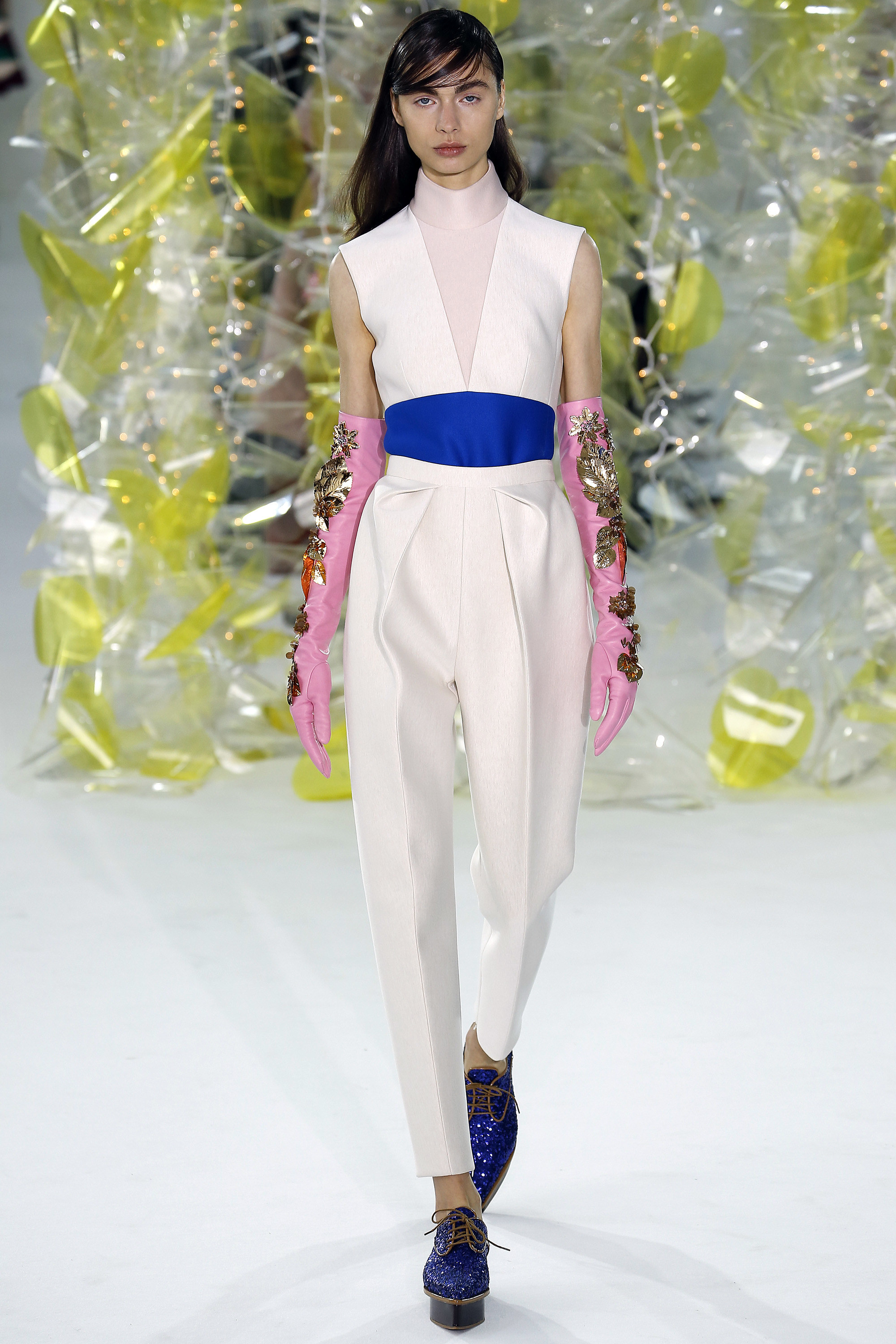 The show stopping component of this ensemble is the DEEP PINK GLOVES with coalescent floral adornments!!!!!!!!!! Full on rapturous glam. Typically only Dolce & Gabbana have the audacity to pull off this type of maneuver.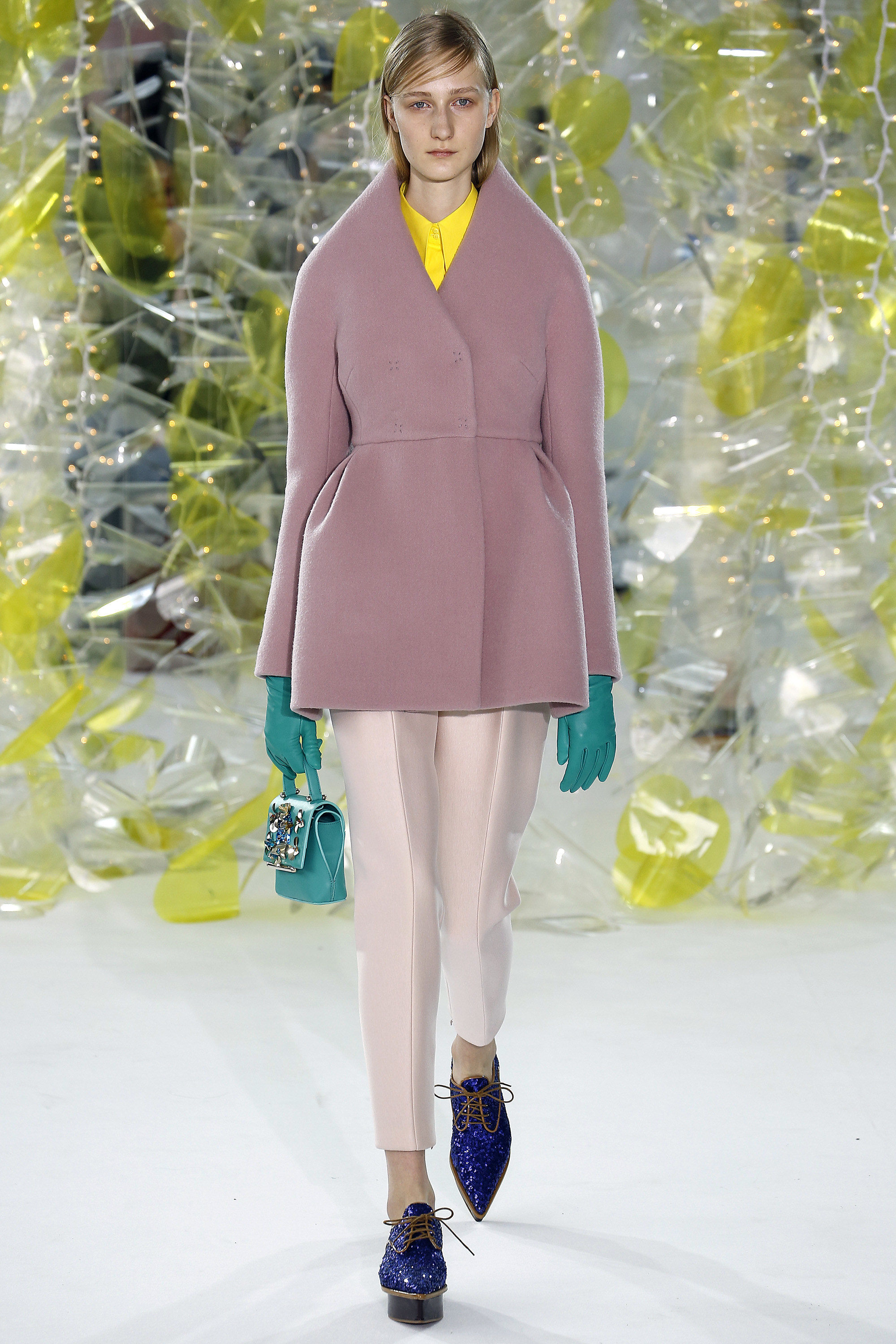 This combination (including the navy blue bedazzled platform shoes and teal green leather gloves) of primary and tertiary colors is pleasingly singular. Conjures a modern day Grace Kelly.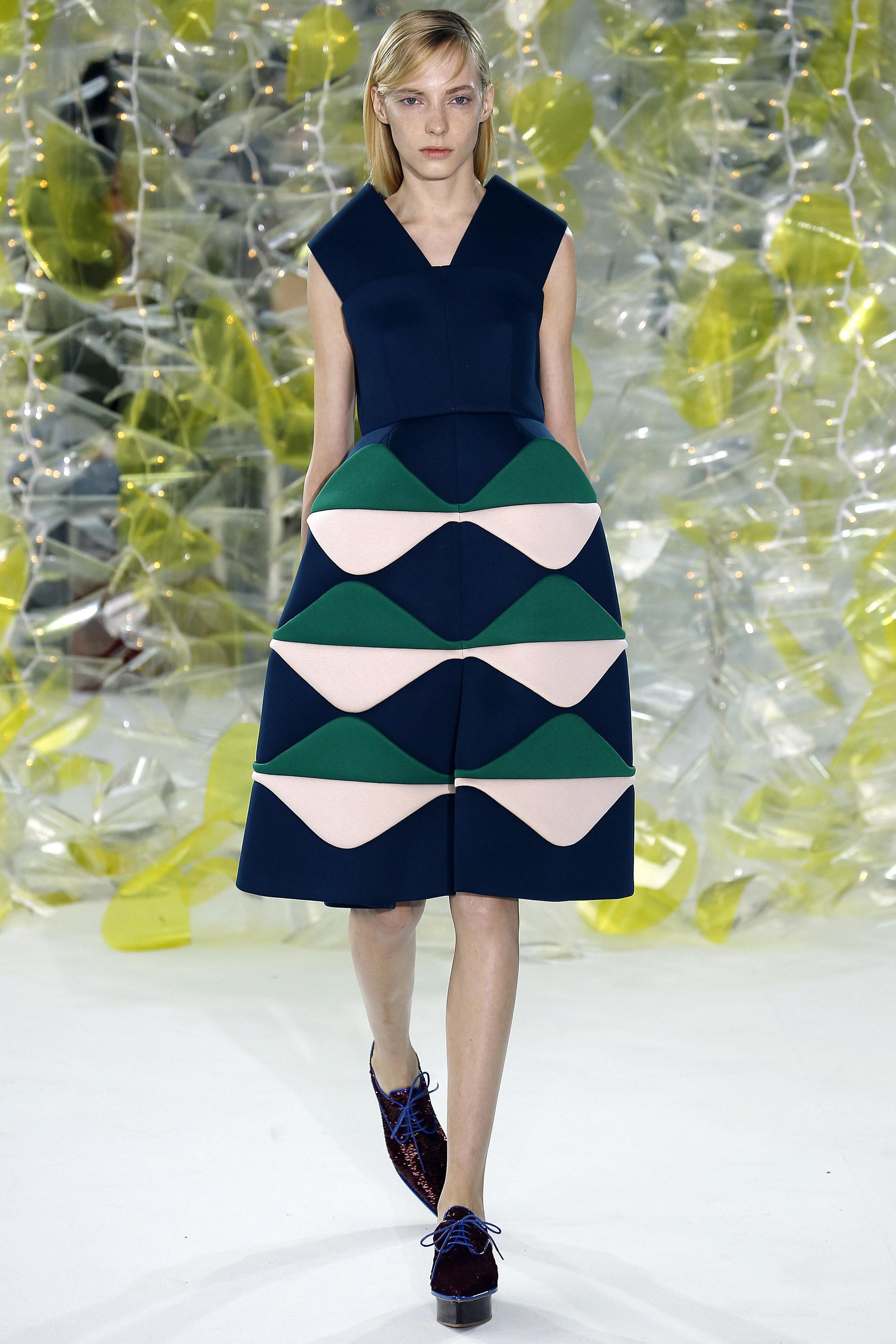 Kicky dress however would be a fun and fabulous tunic with tapered slacks. Just add platforms or shoe booties.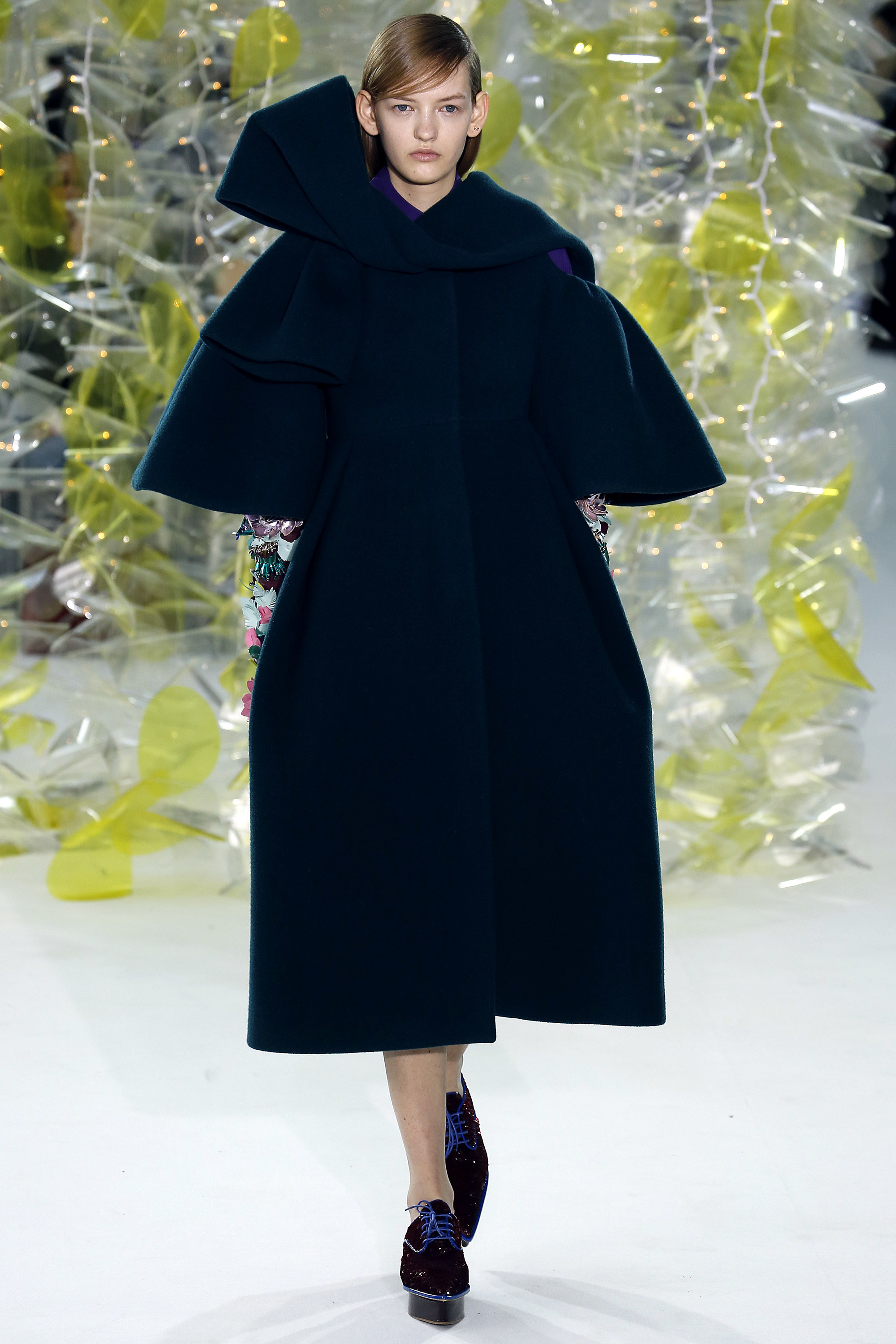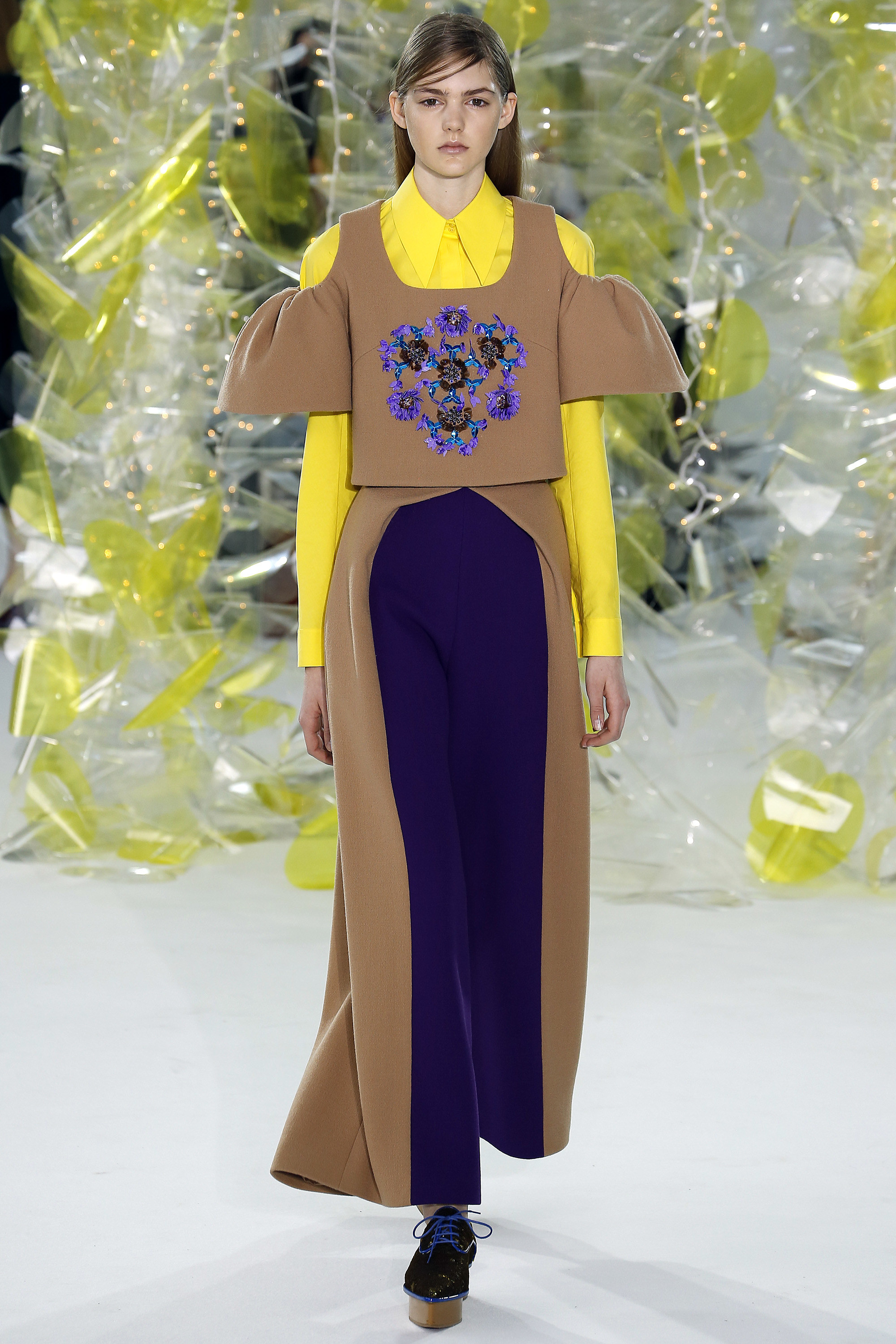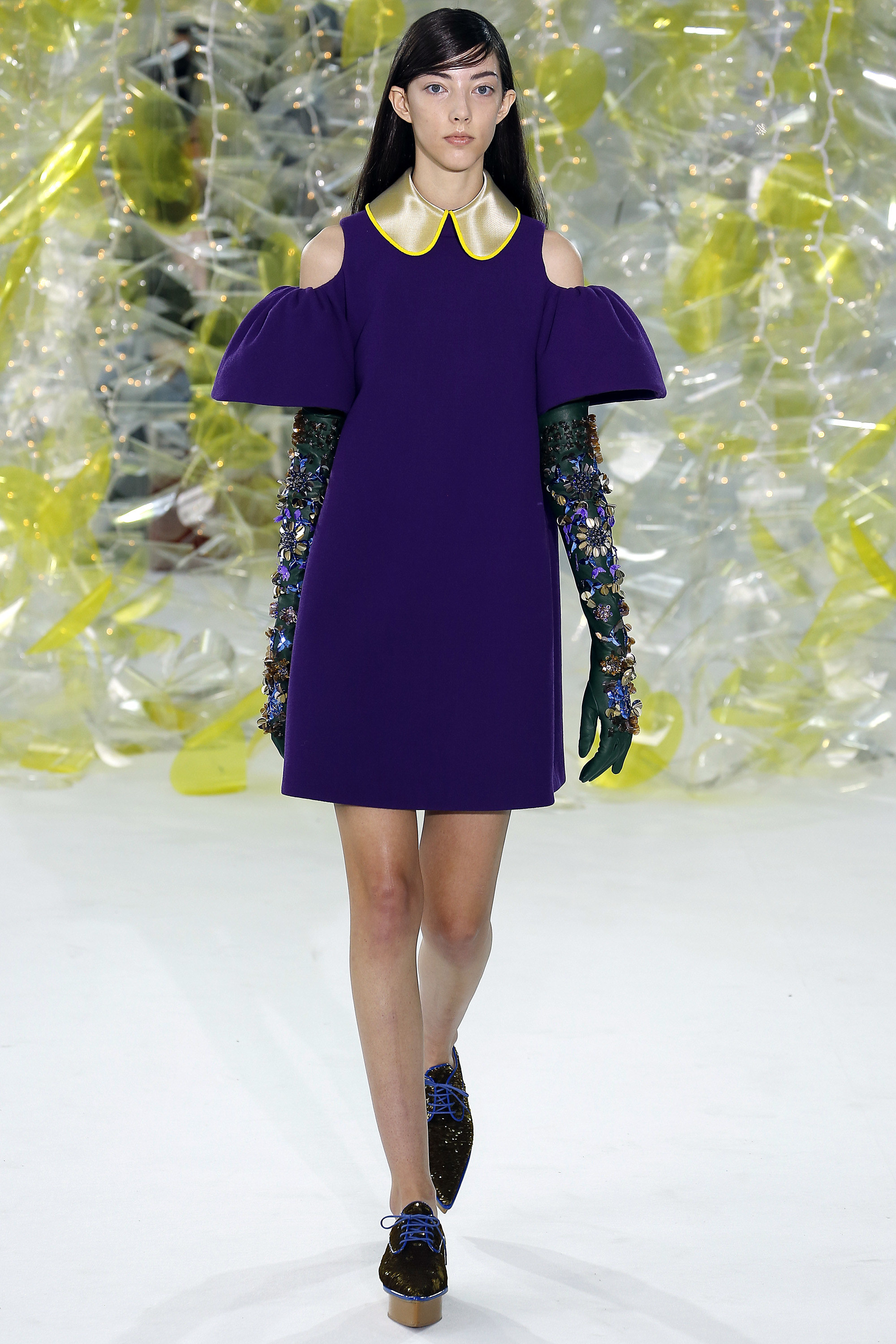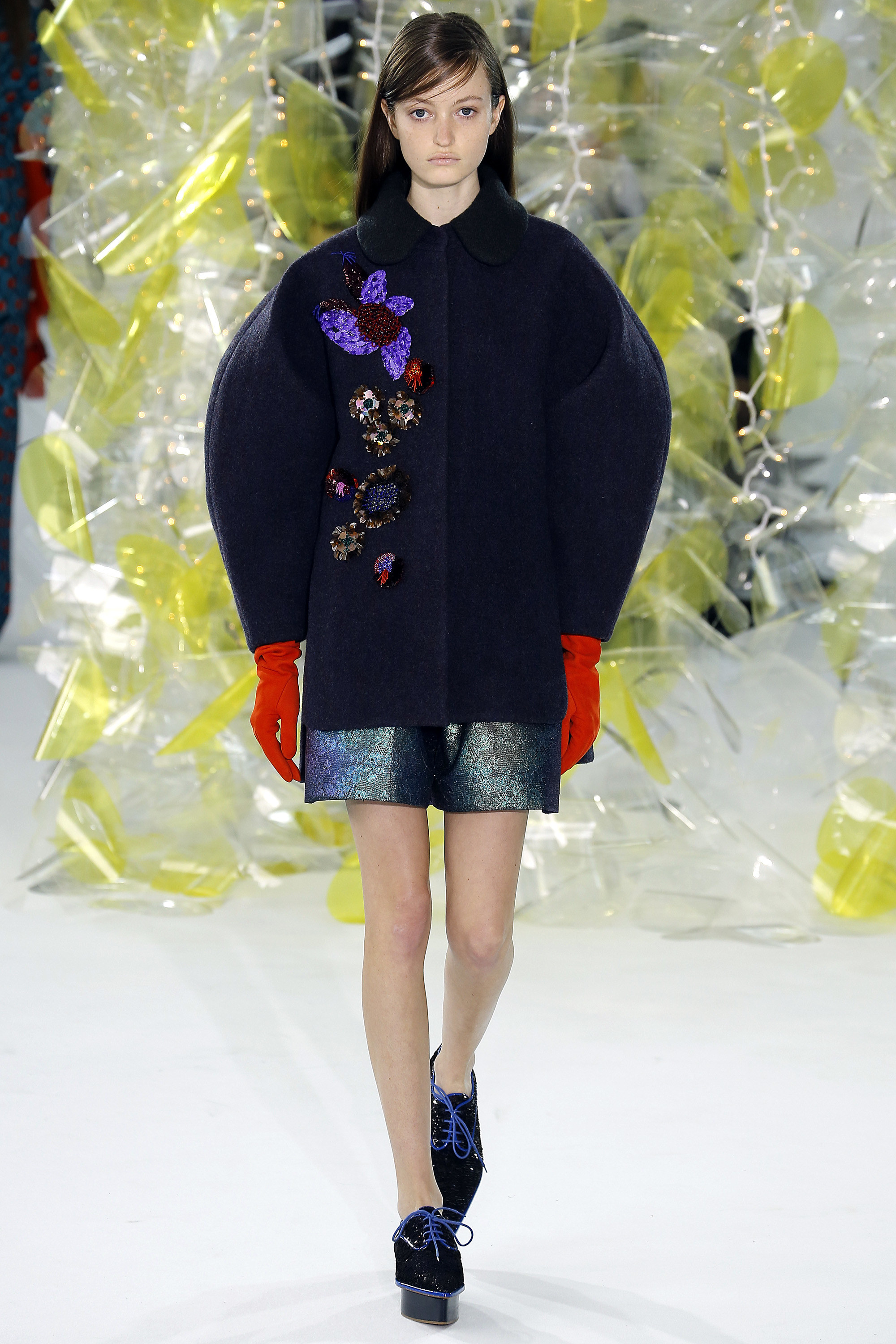 Its all about the SLEEVES, in varied sizes and shapes, capacious, angular, and abstract floral. The rounded configuration has become a staple for this house, always providing a dose of whimsy.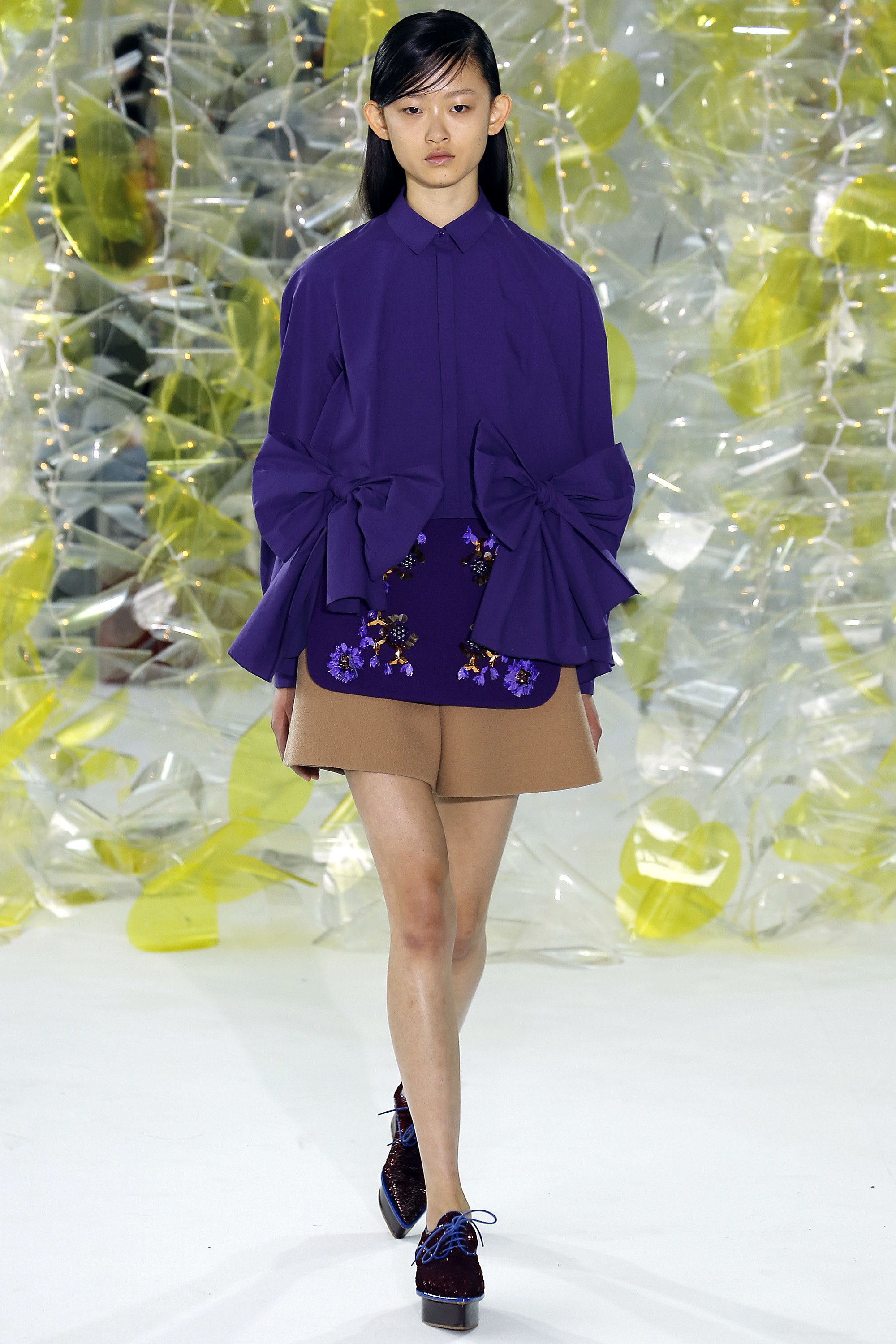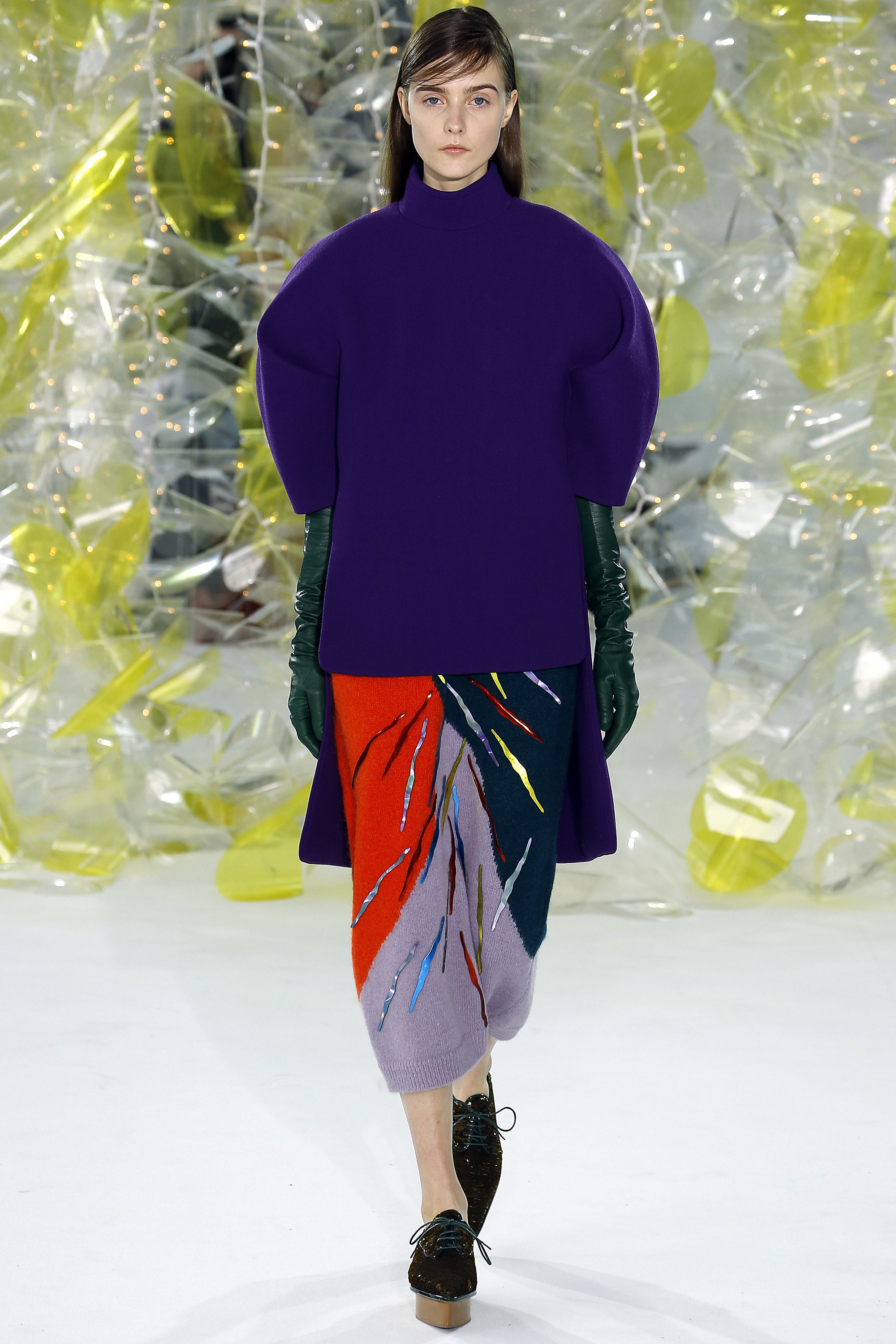 Haven't seen this much PURPLE since, well, never……….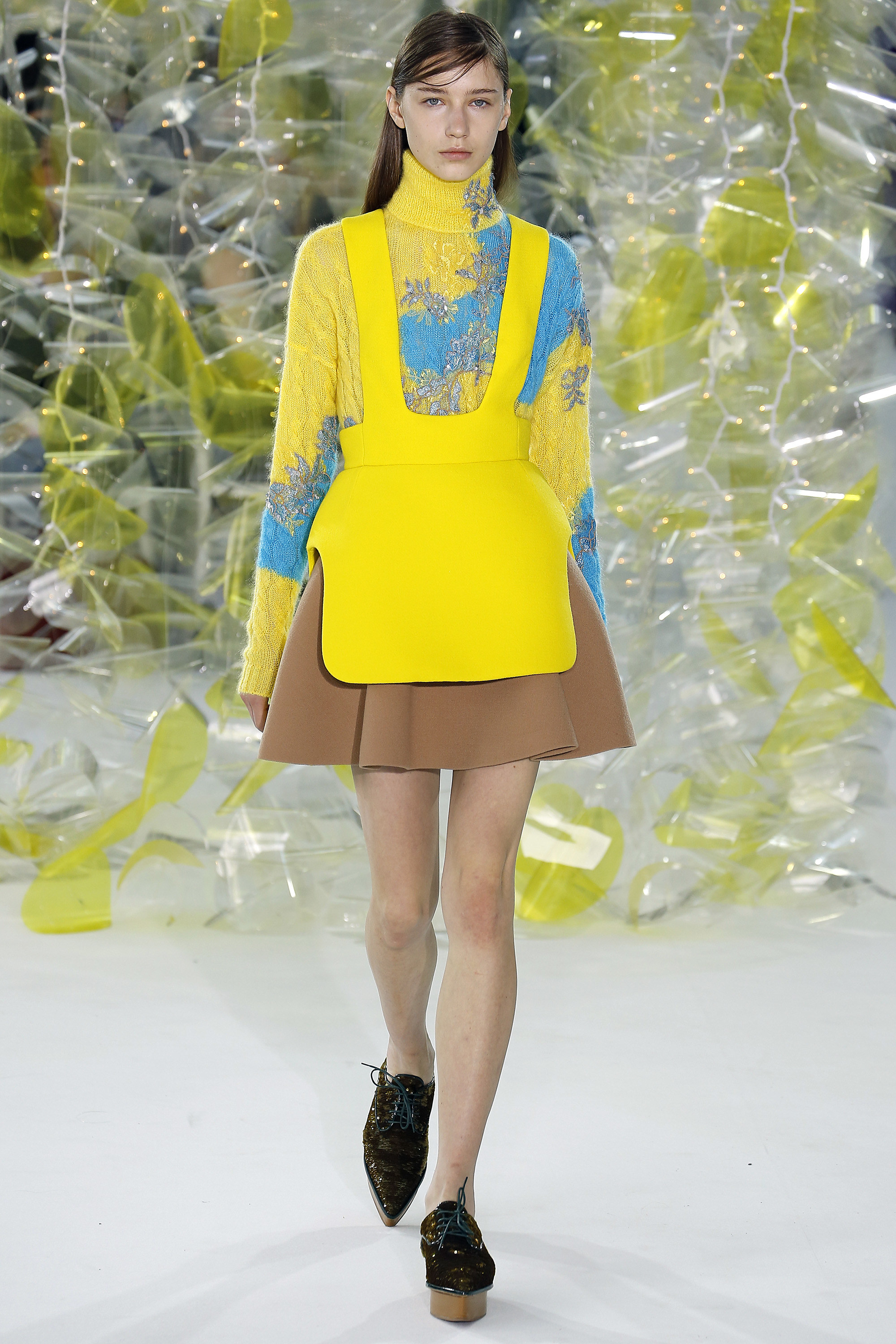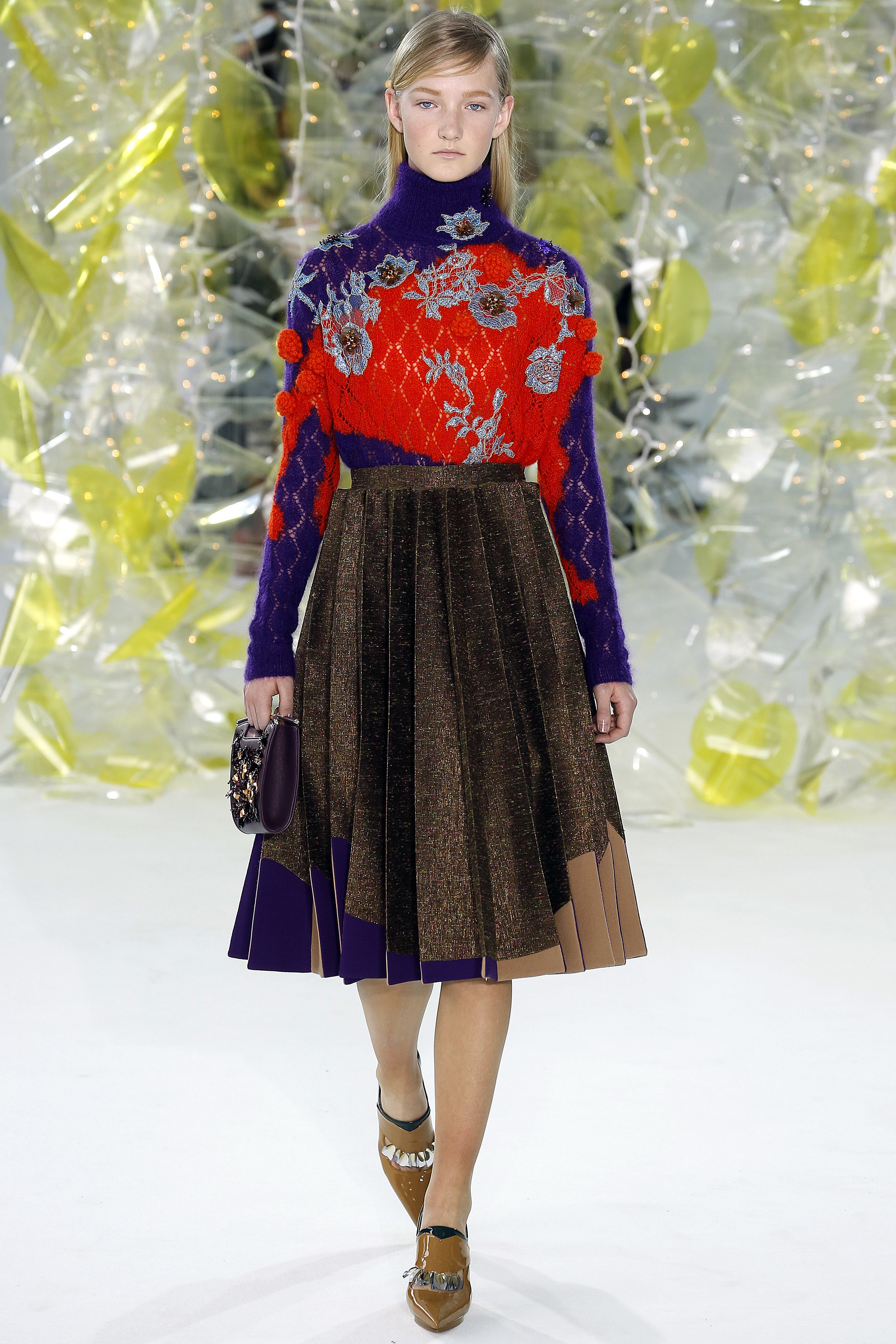 Dip the toe in the Delpozo pool with one of these colorful scrumptious sweaters.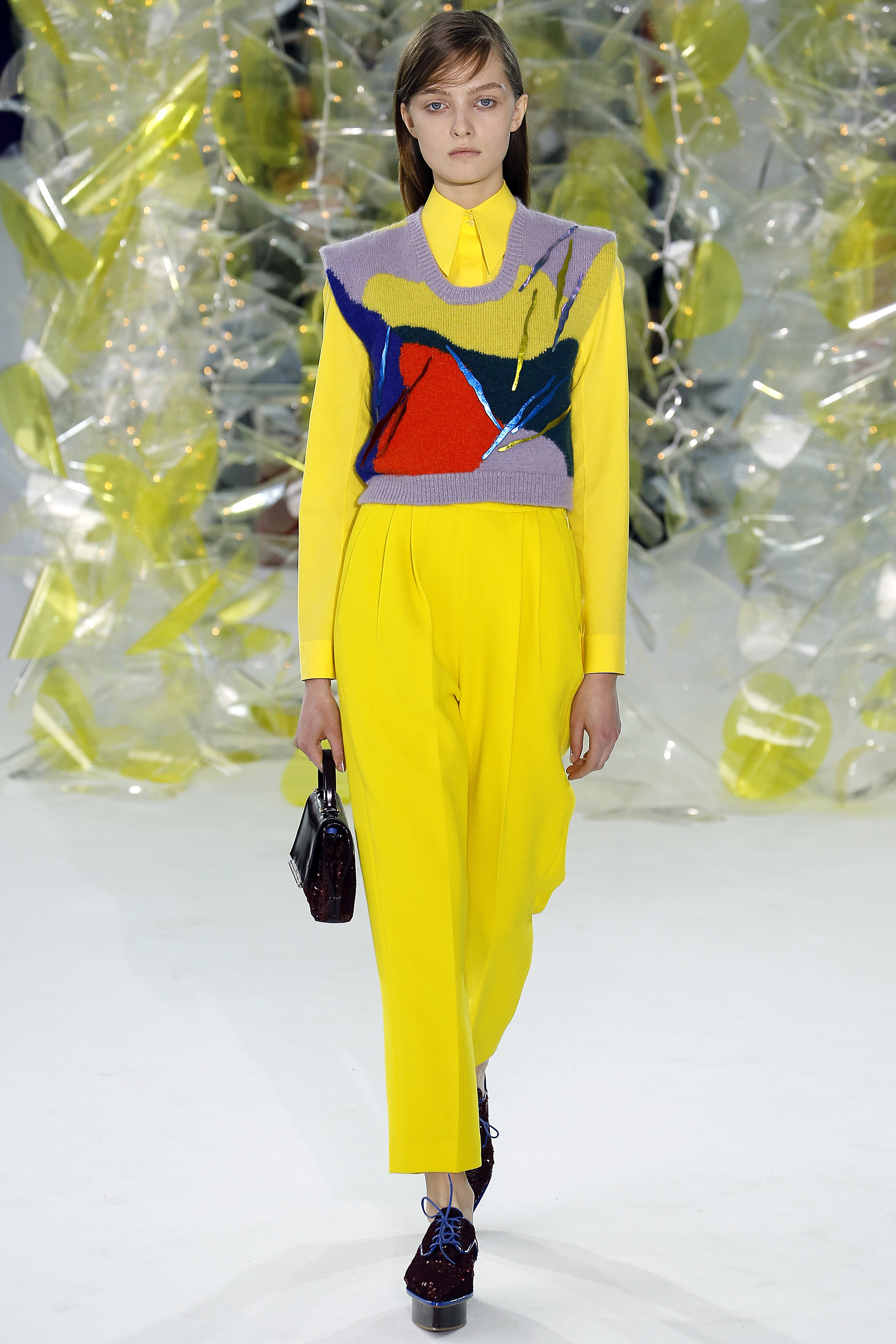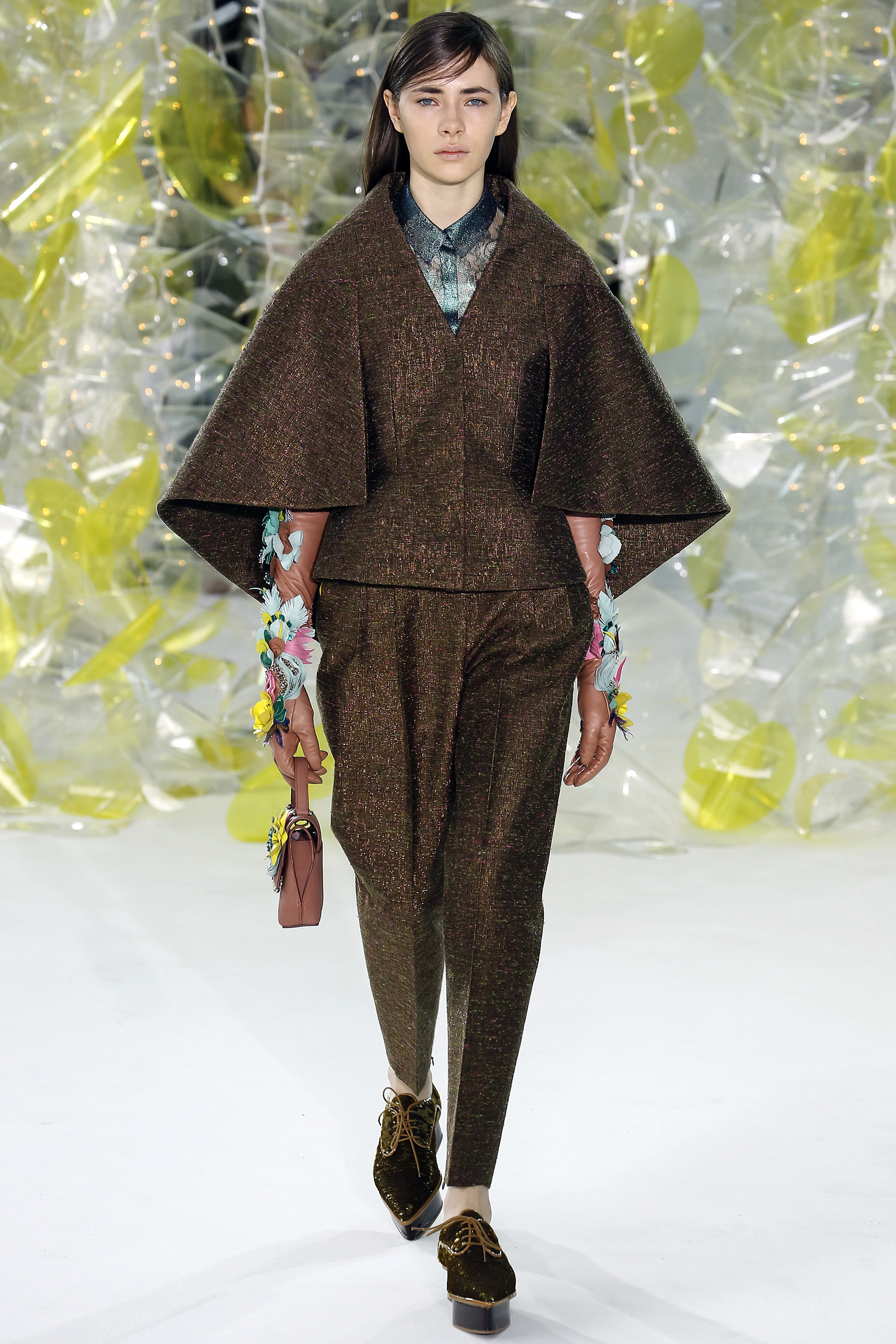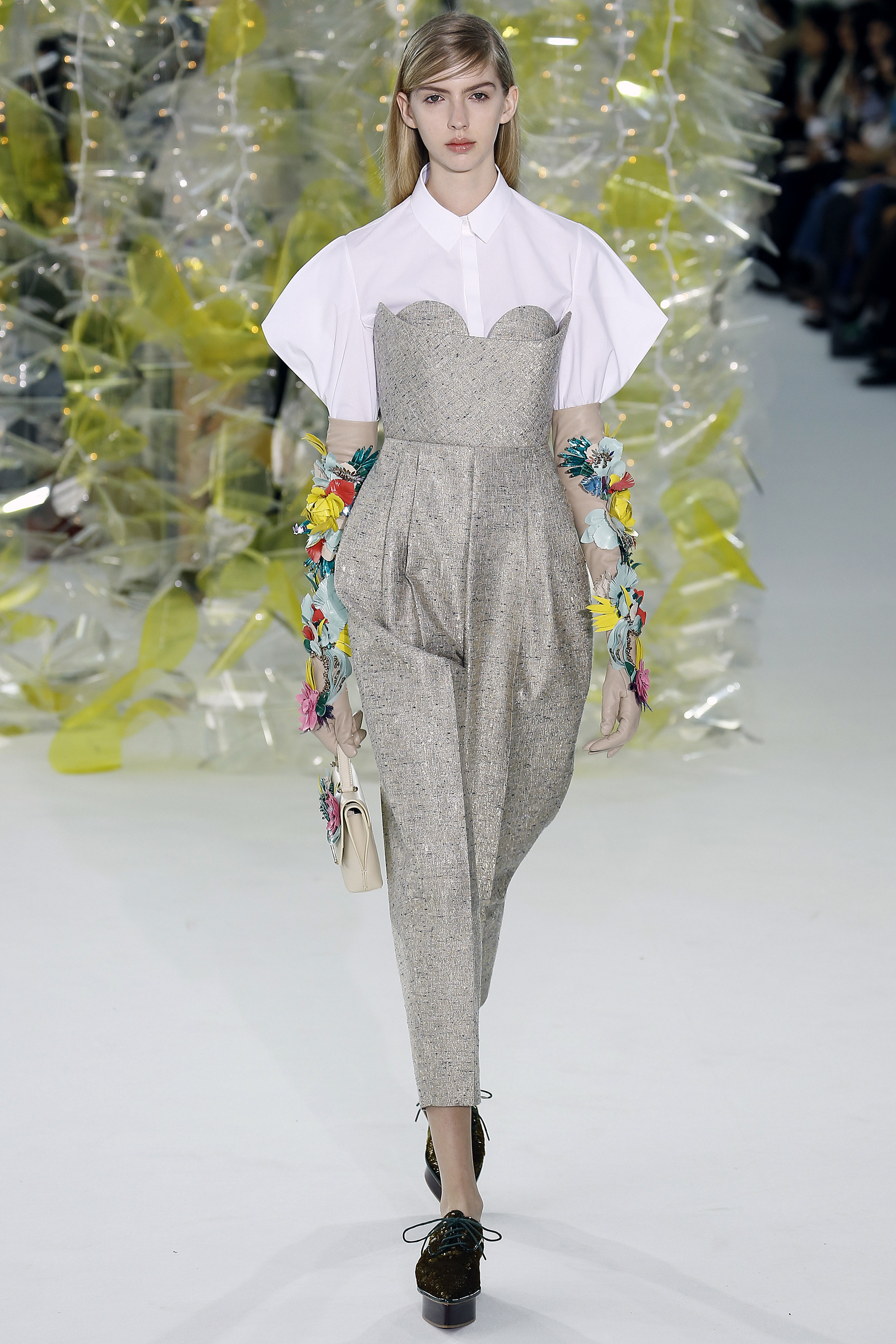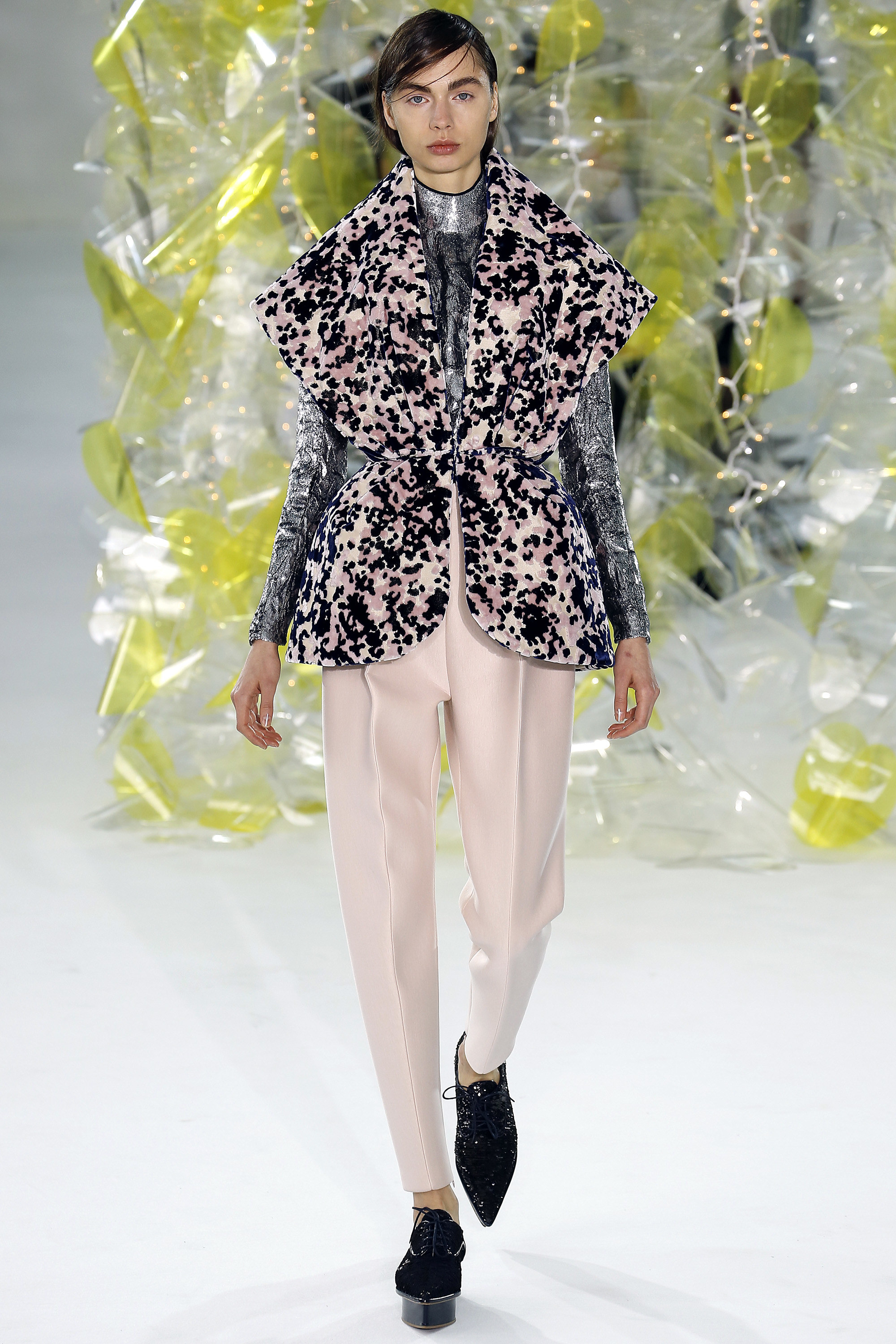 Thinking outside the box when it comes to daytime attire…...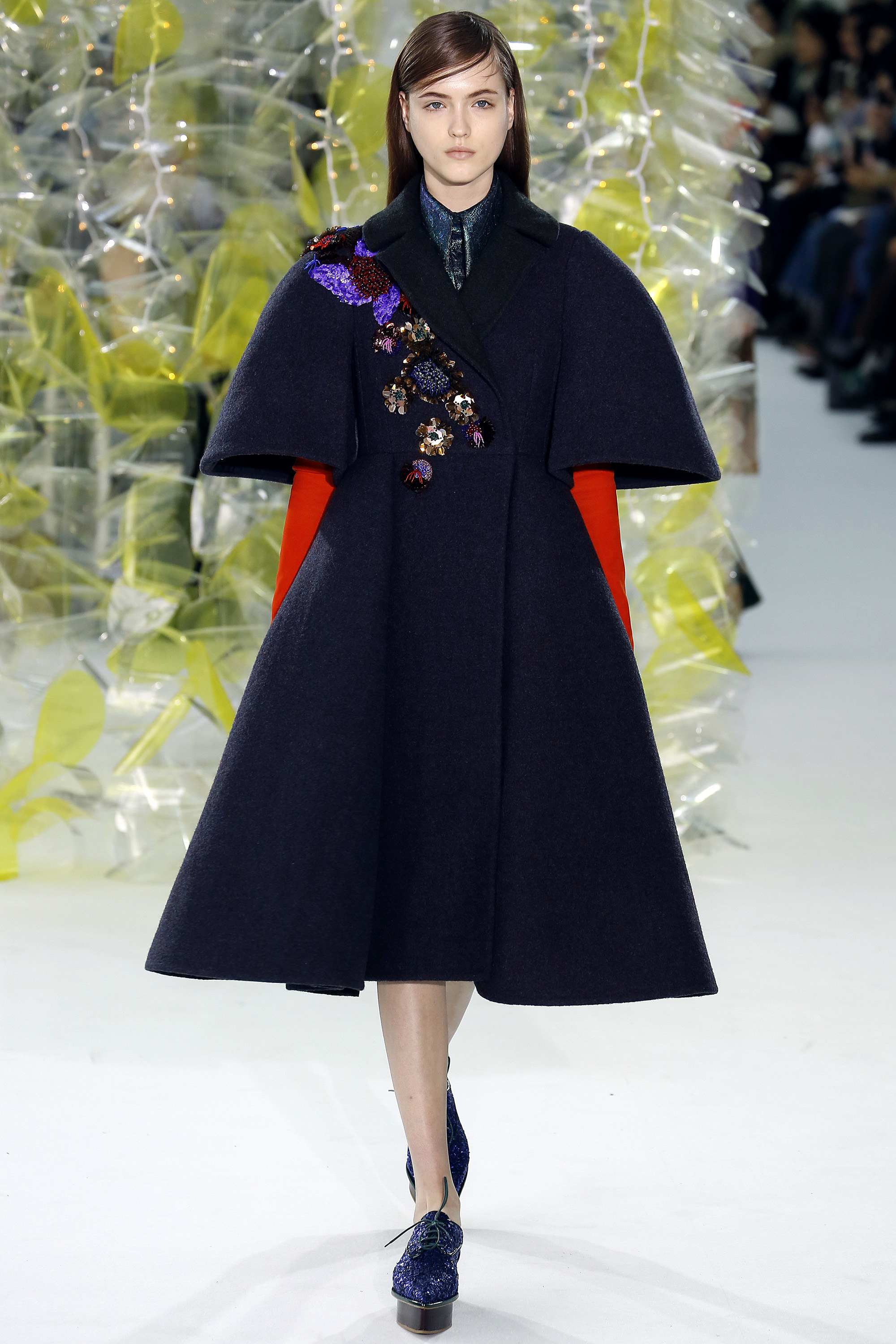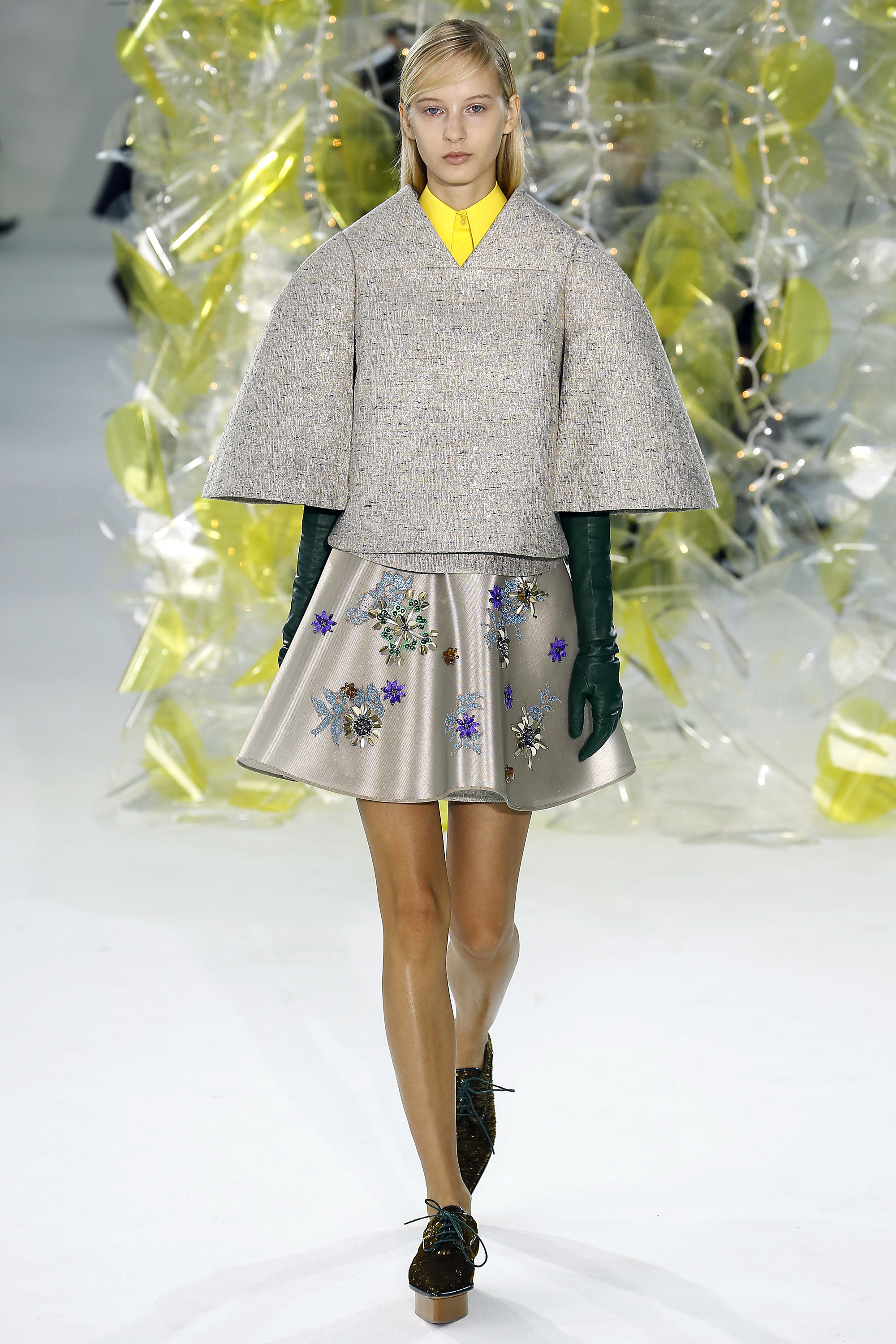 For daytime OR night time OR anything in between.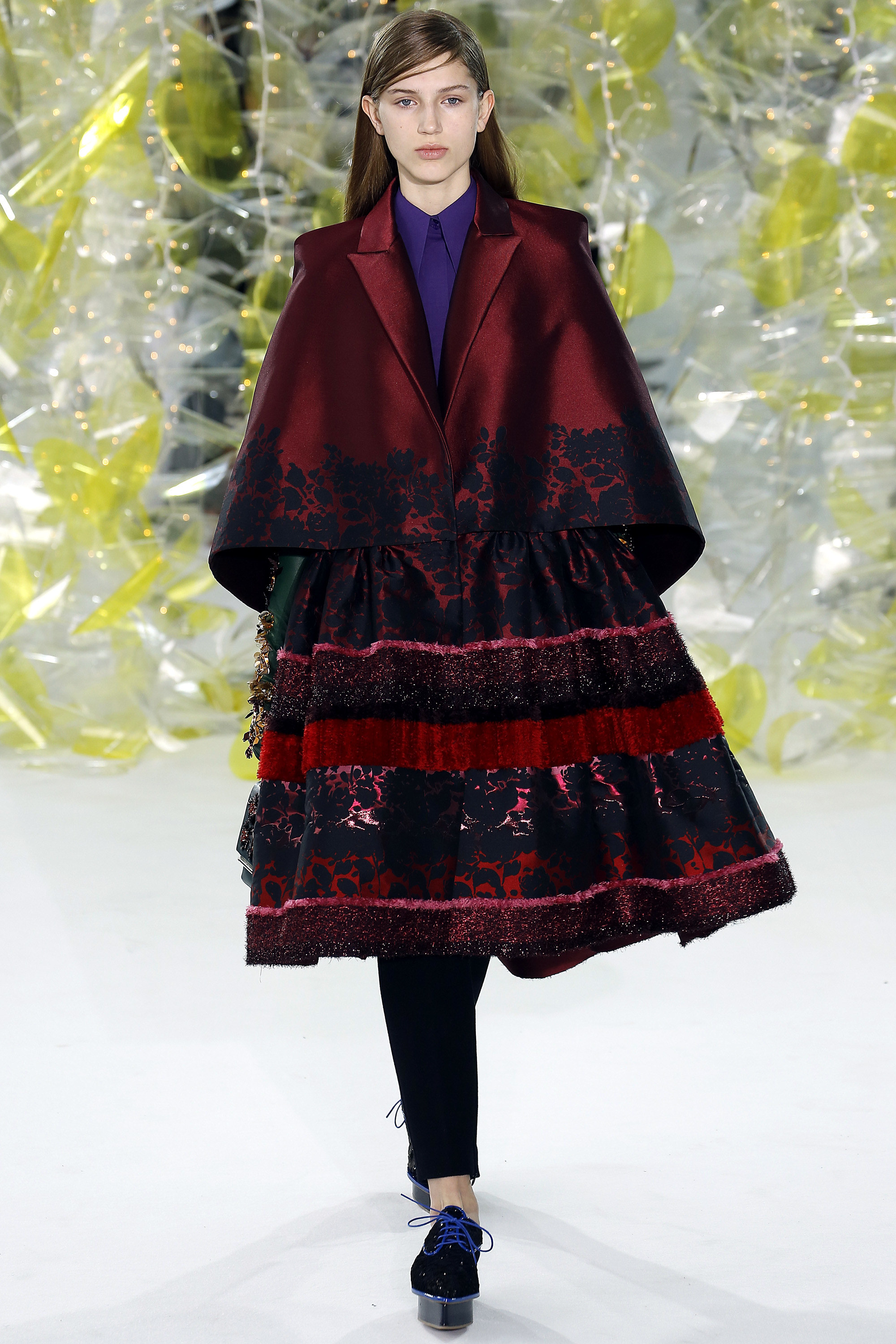 Ok, just W O W! This is the kind of piece you can wear to ANY event no matter the degree of pomp and circumstance and fit right in as the belle of the ball. And the best part? Its outrageously beautiful AND wearable. This is the piece you will keep forever and wear without hesitation for any occasion. This goes with you to the afterlife.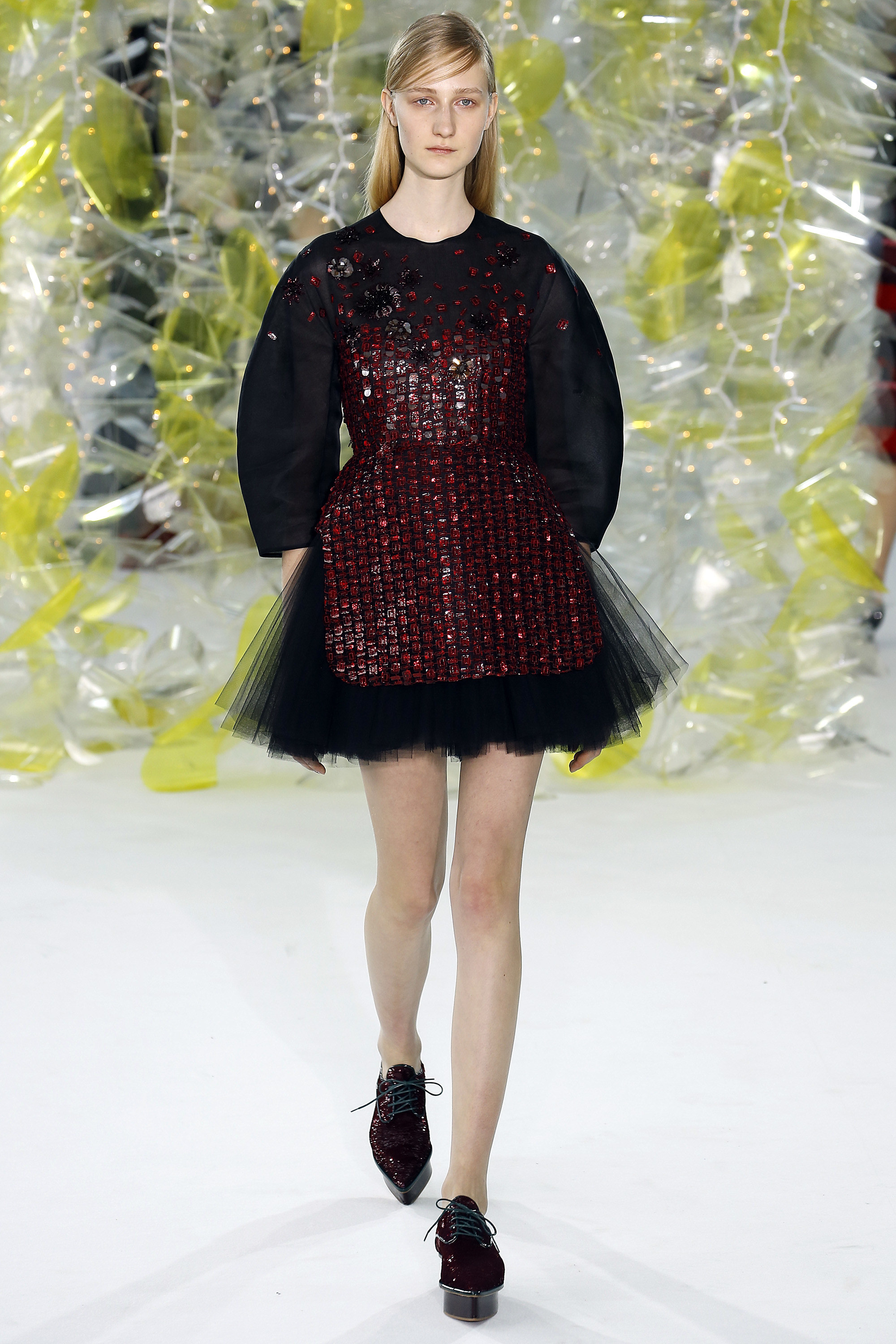 A cocktail frock with the curious mixture of glamour vixen and coquette. Heads will turn.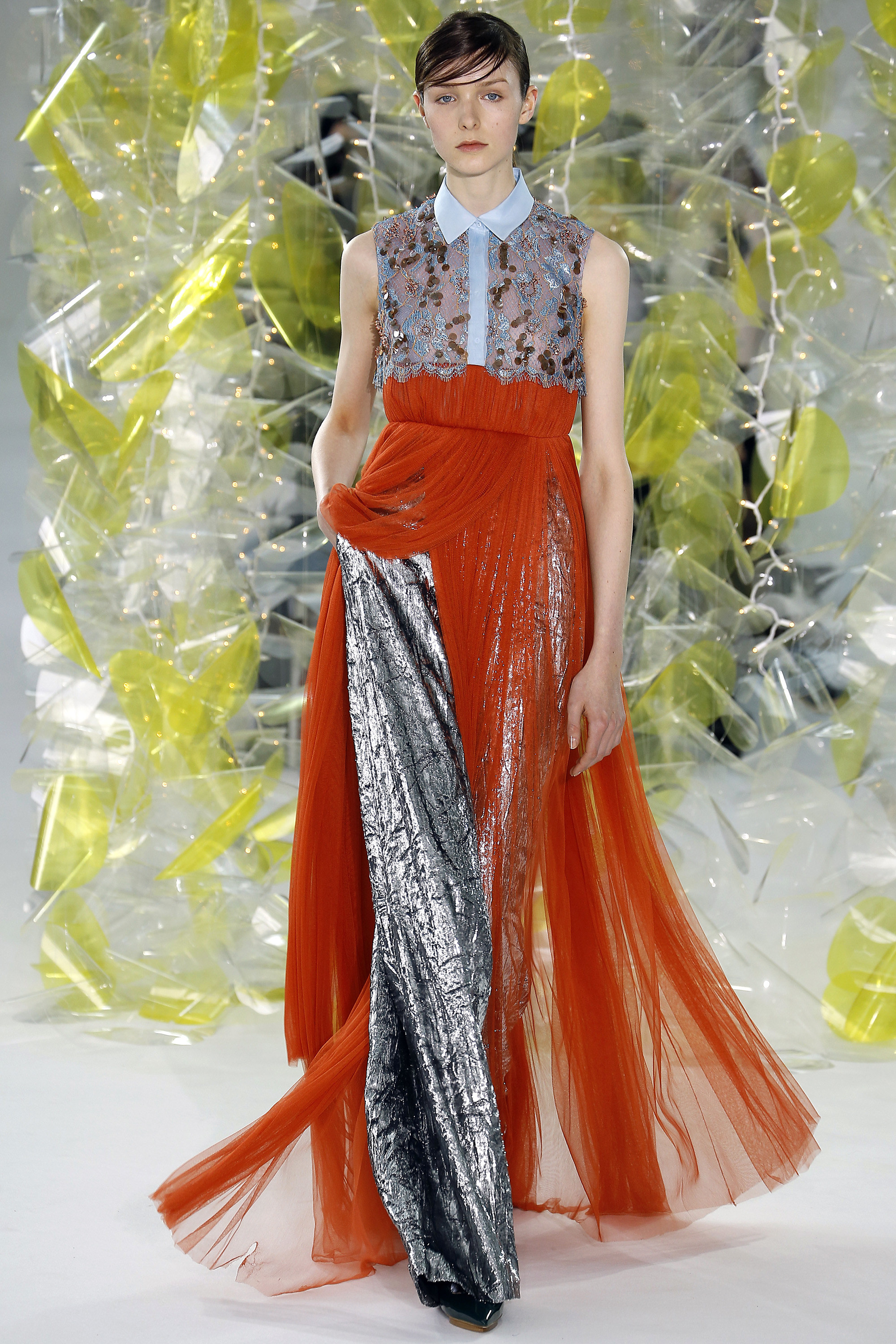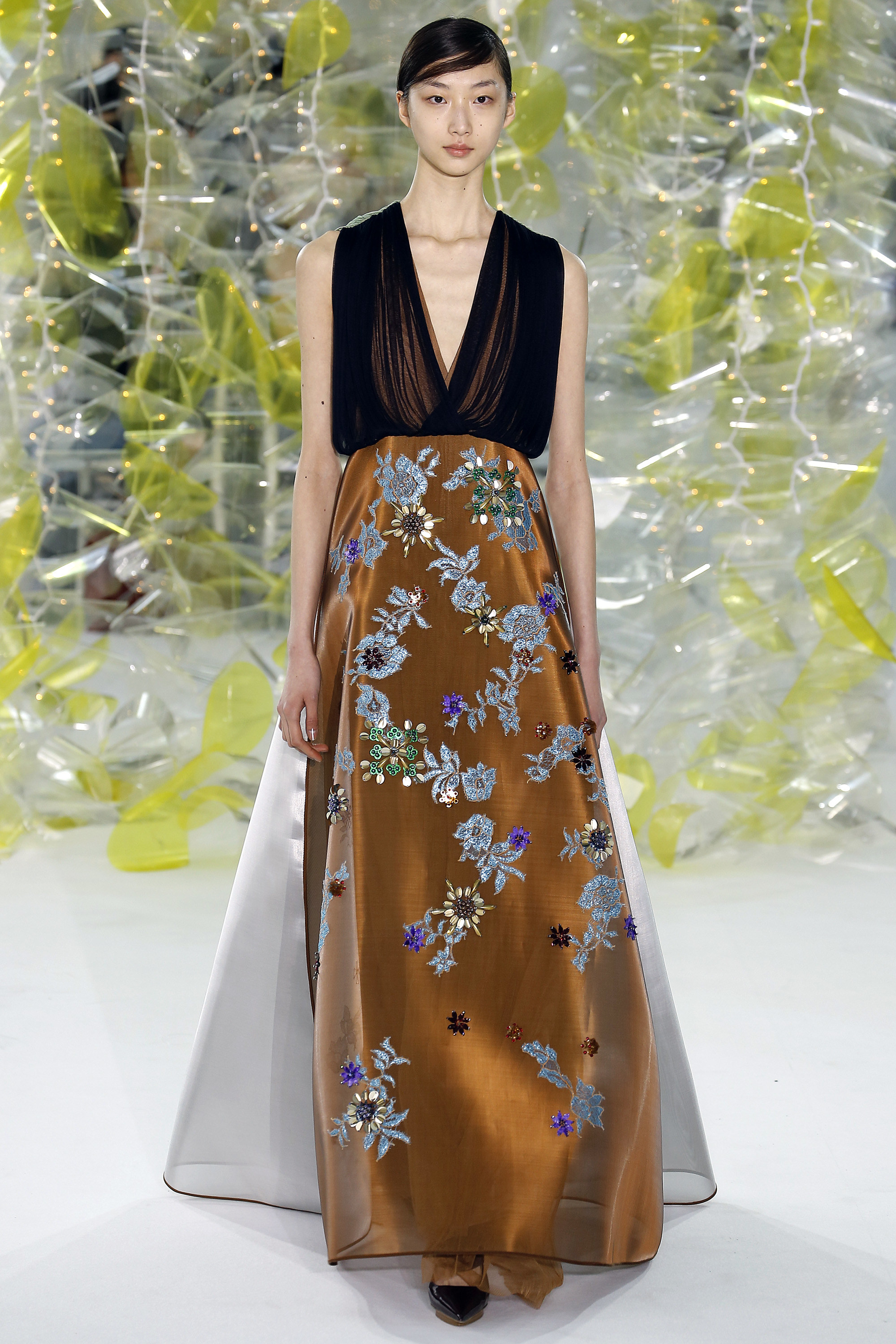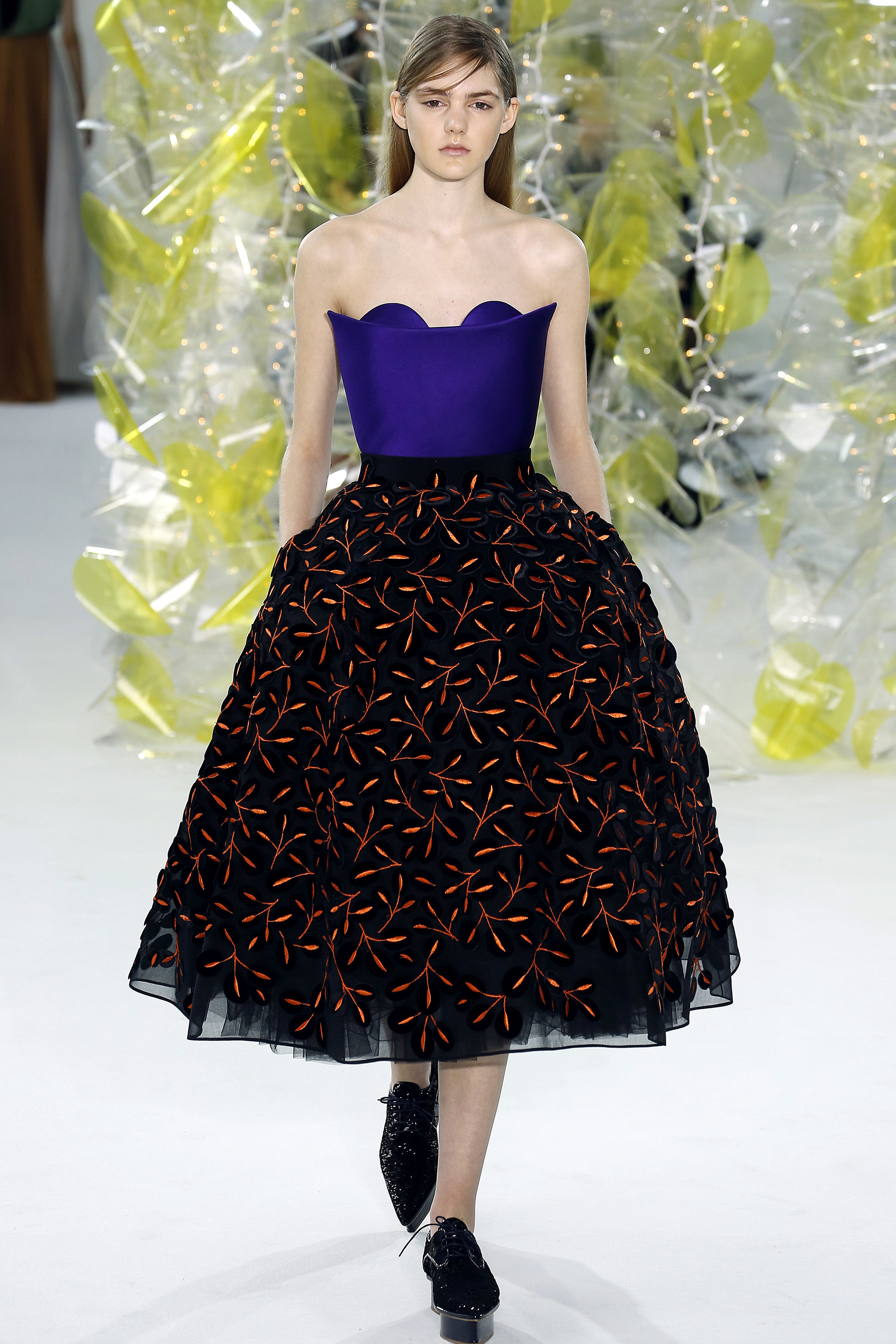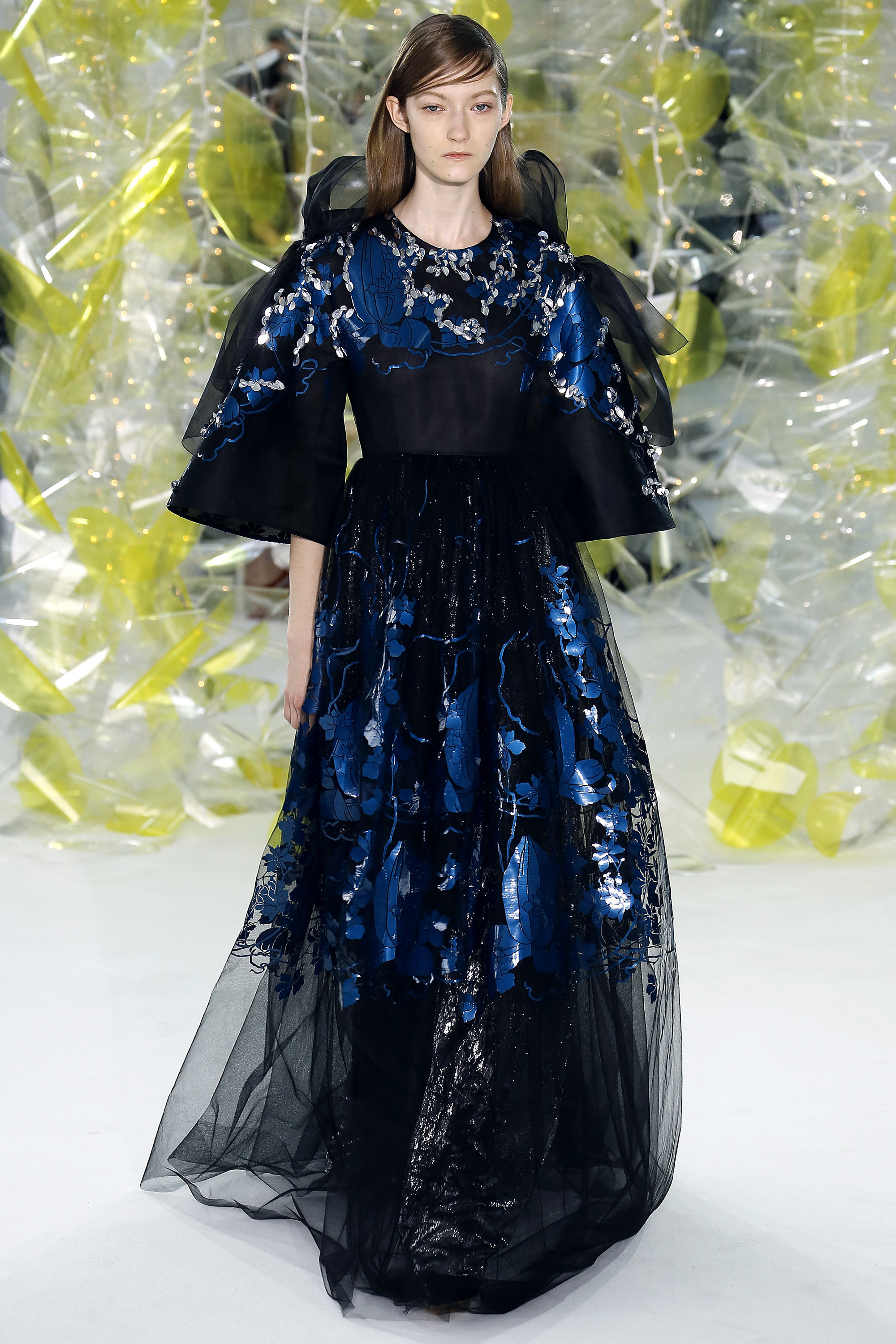 And no fall winter show would be complete without the gala affair soiree gowns blending varied concentrations of lace, tulle, and embellishments!
Images care of www.vogue.com.