I for one was crestfallen upon learning of the iminent departure of Peter Dunas from Pucci. I only recently purchased my first Pucci ready to wear, a real STELLAR piece of blue velvet with Zodiac inspired embellishments, however, I've been fascinated by his recent runway extravaganzas consisting of some of the most sexed up ravishing pieces calling out for rocker chicks and gals desirous of full on allure AND couture like opulence. Form fitting, minis, flowing chiffon with epidermis aplenty, admixed with velvets, leathers, and blazing ornamentation. Not until recently did a friend of mine, steeped in the fashion business, share with me that Dundas was to be the new director of Roberto Cavalli. PERFECT segue, as both include fare to fully compliment the usual female attributes. Have TWO X chromosomes, will travel, etc.
The brazen rock 'n roll vibe continues in a collection meant for the brash amongst us, those who are enamored of showing skin, wandering the world in stilettos, and well, making the grand entrance!
And, continuing in the vein of Cavalli, there is a strong Feline presence, the spirit of Cecil lives!
Here is just a quick blast from the past, looks from Pucci (Peter Dundas) and Roberto Cavalli from fall winter 2015, for context: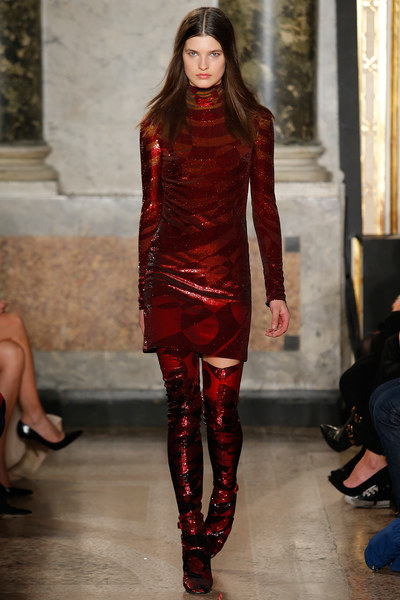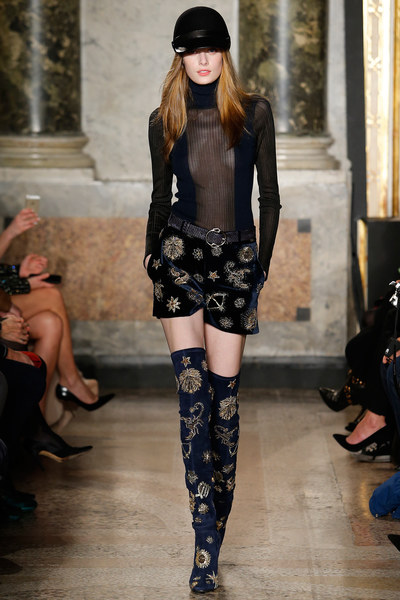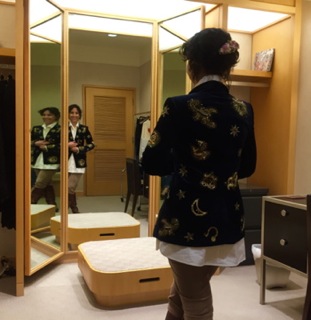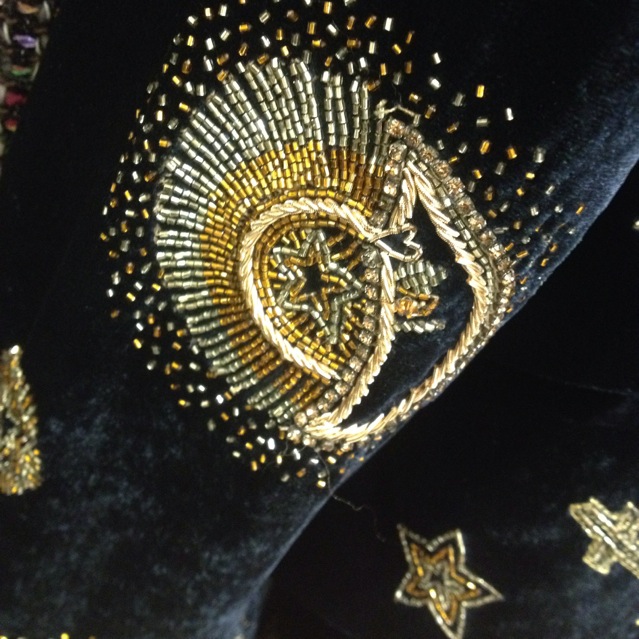 (This velvet beauty calls for a ruffly chiffon number underneath, although hell, I'd leave it on over this white Jil Sander shirt).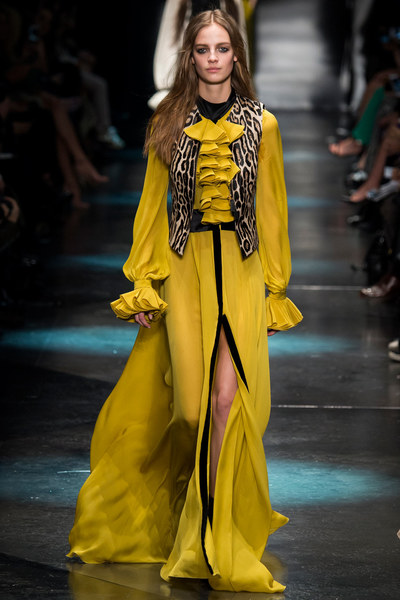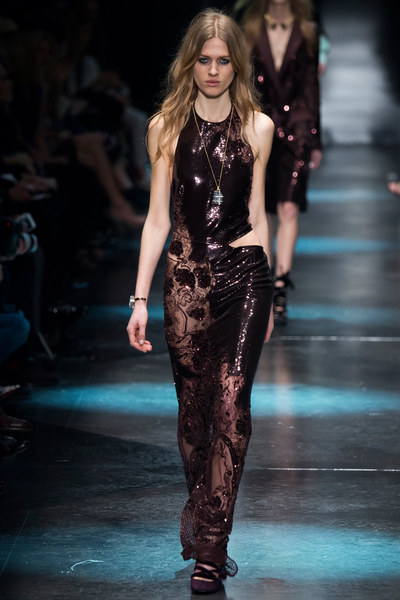 Let the games begin! Here from Milan Fashion Week: ROBERTO CAVALLI!!!!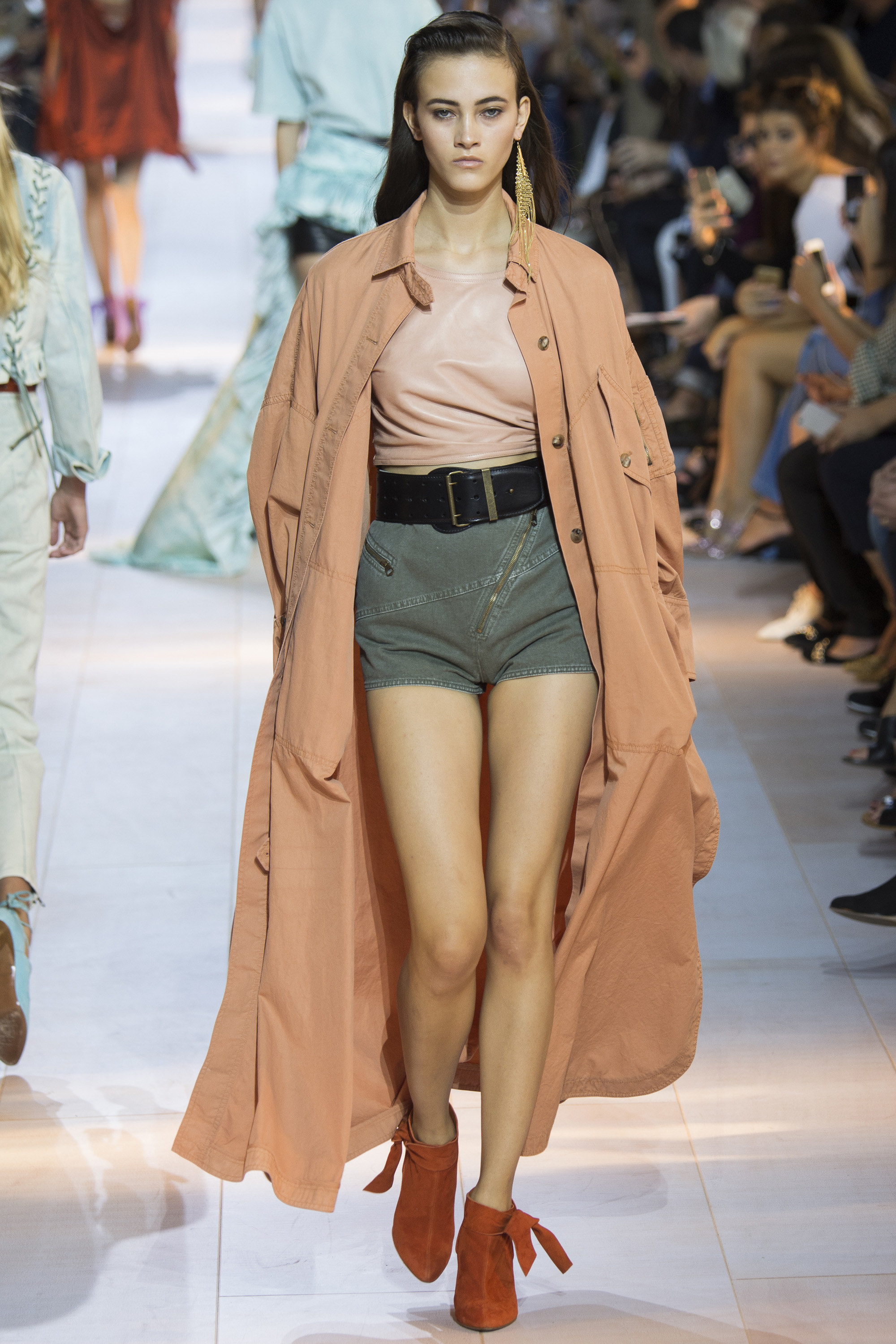 Ok, yeah, the terra cotta (great rarely seen color) cotton topper is somewhat low key, but check out the short shorts and the leather top!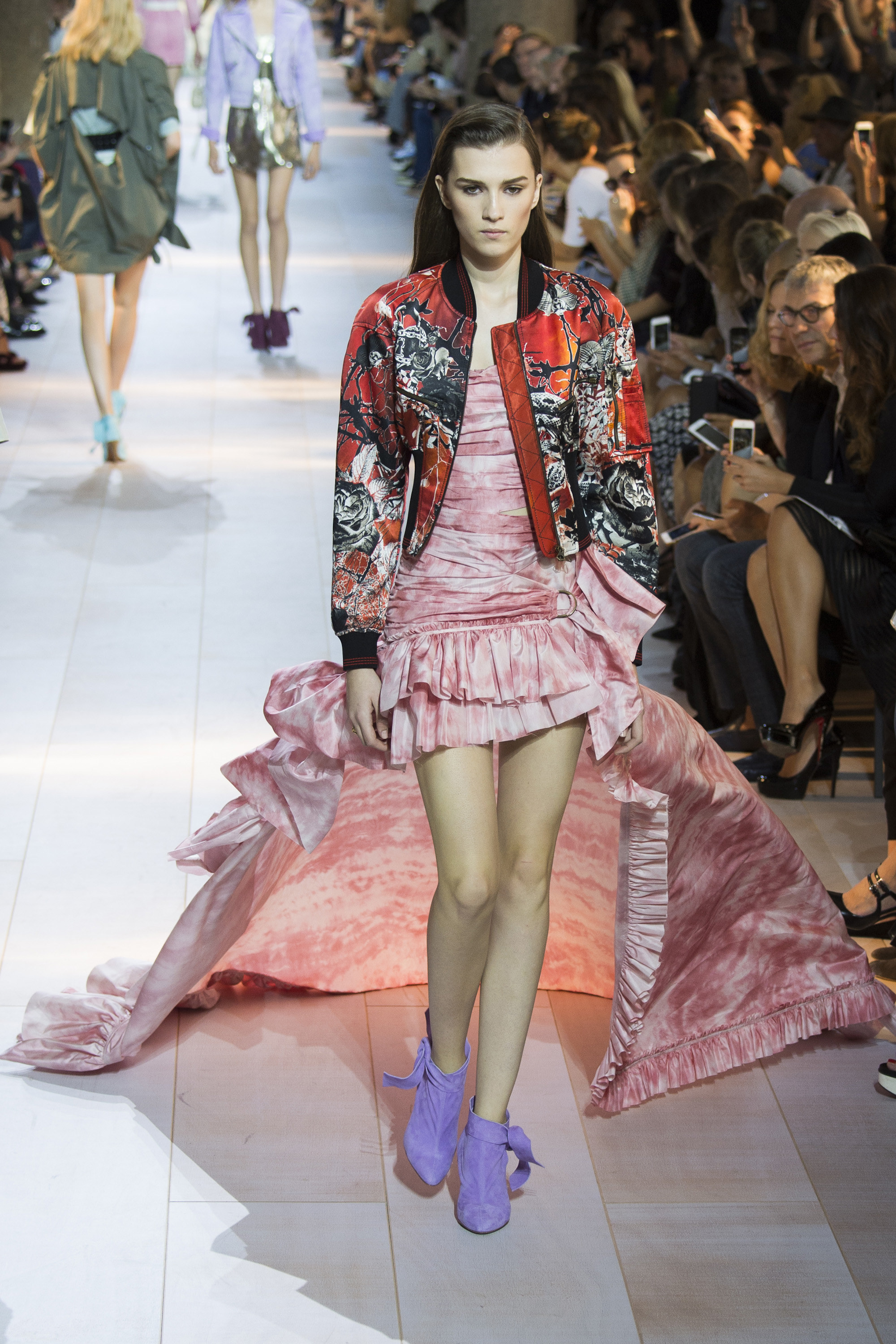 No one could accuse Dundas of lacking a sense of humor. Heh.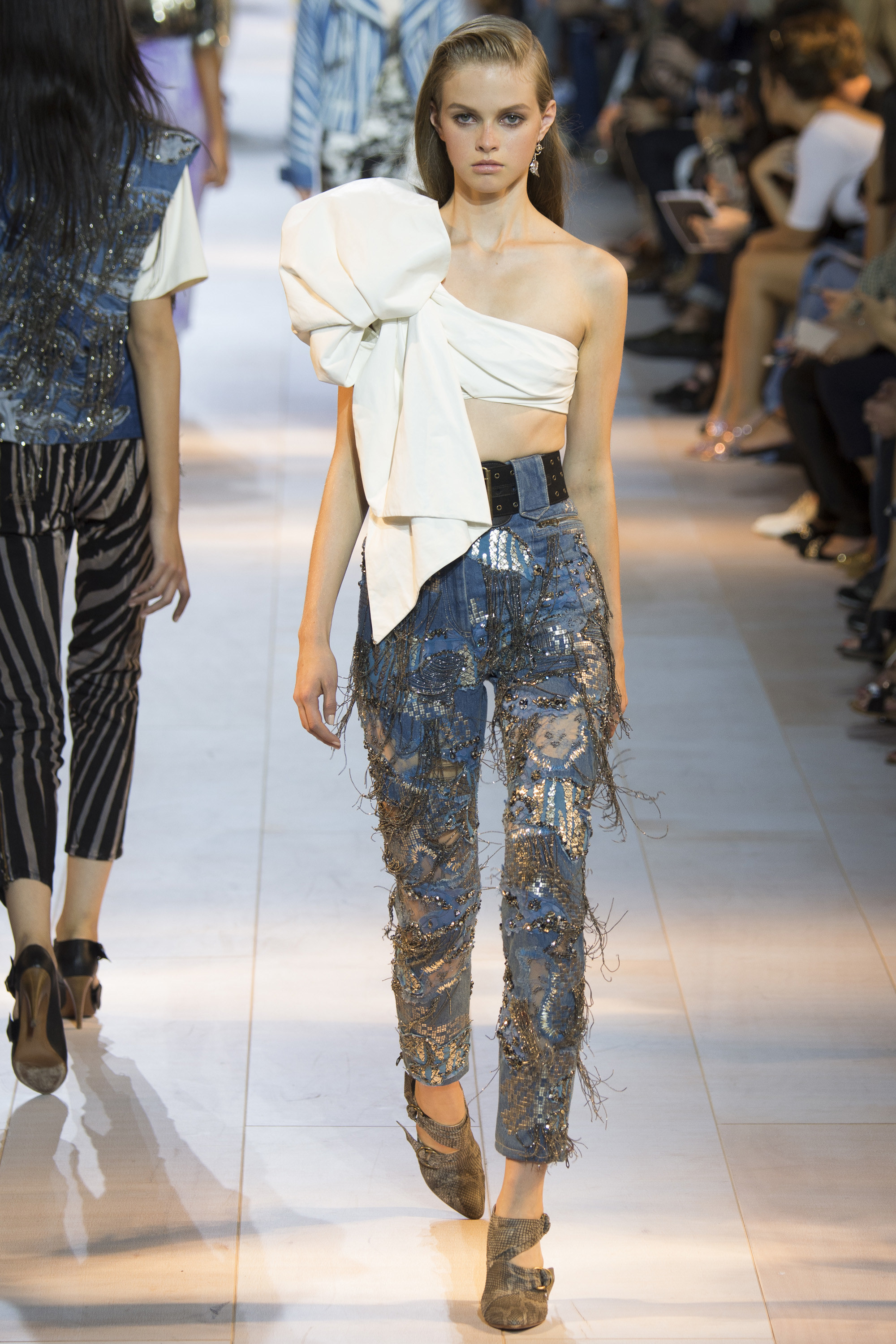 Elvis is in the house…..with a big bow. A little rock 'n roll, a little country….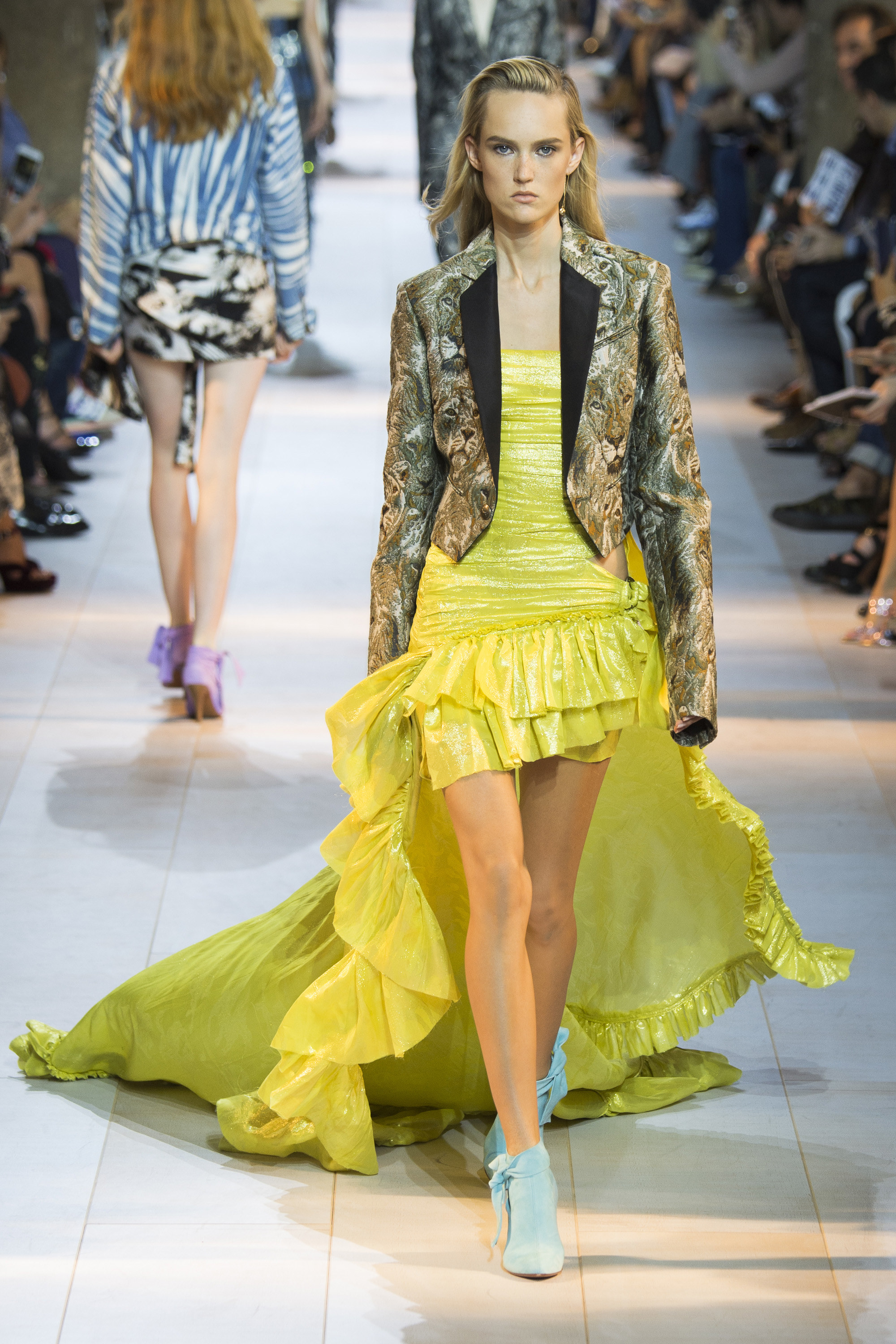 An homage to Cecil or Mr. Cavalli? Doesn't matter, love the Feline motif combined with the neon gown. Dundas is clearly taken with the tuxedo silhouette, a flavorful option for a glamorous night out (throw over Tom Ford tuxedo pants or a taffeta ball gown) OR to spice up jeans or riding pants.
Full on FELINE. If a suit is in order, jazz it up with feline jacquard. Consider throwing the jacket over jeans and belting. (With a BIG wide black leather variety).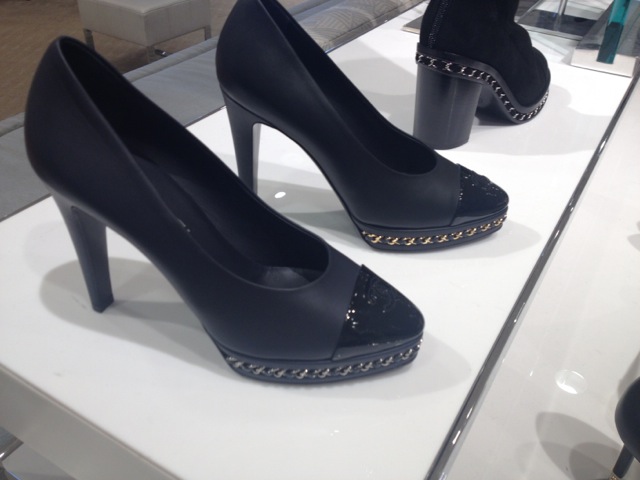 (A great option for suit pumps, care of Neiman Marcus, SF).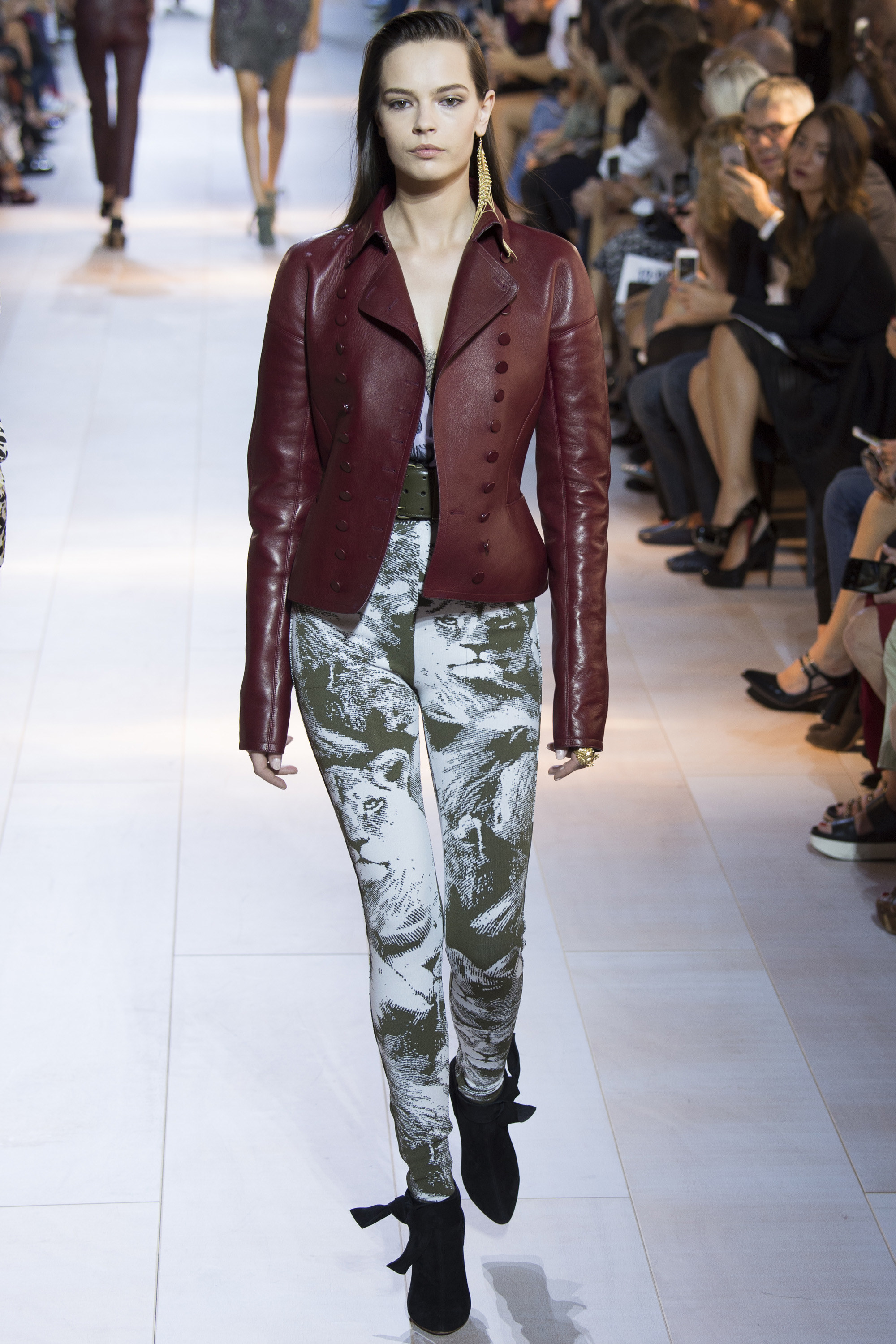 I love buttons, and bows, and ruffles. And red. Two out of three ain't bad. A pragmatic option, especially the garnet tone (much preferred to the more orange variety), perfect over jeans or a floral frock.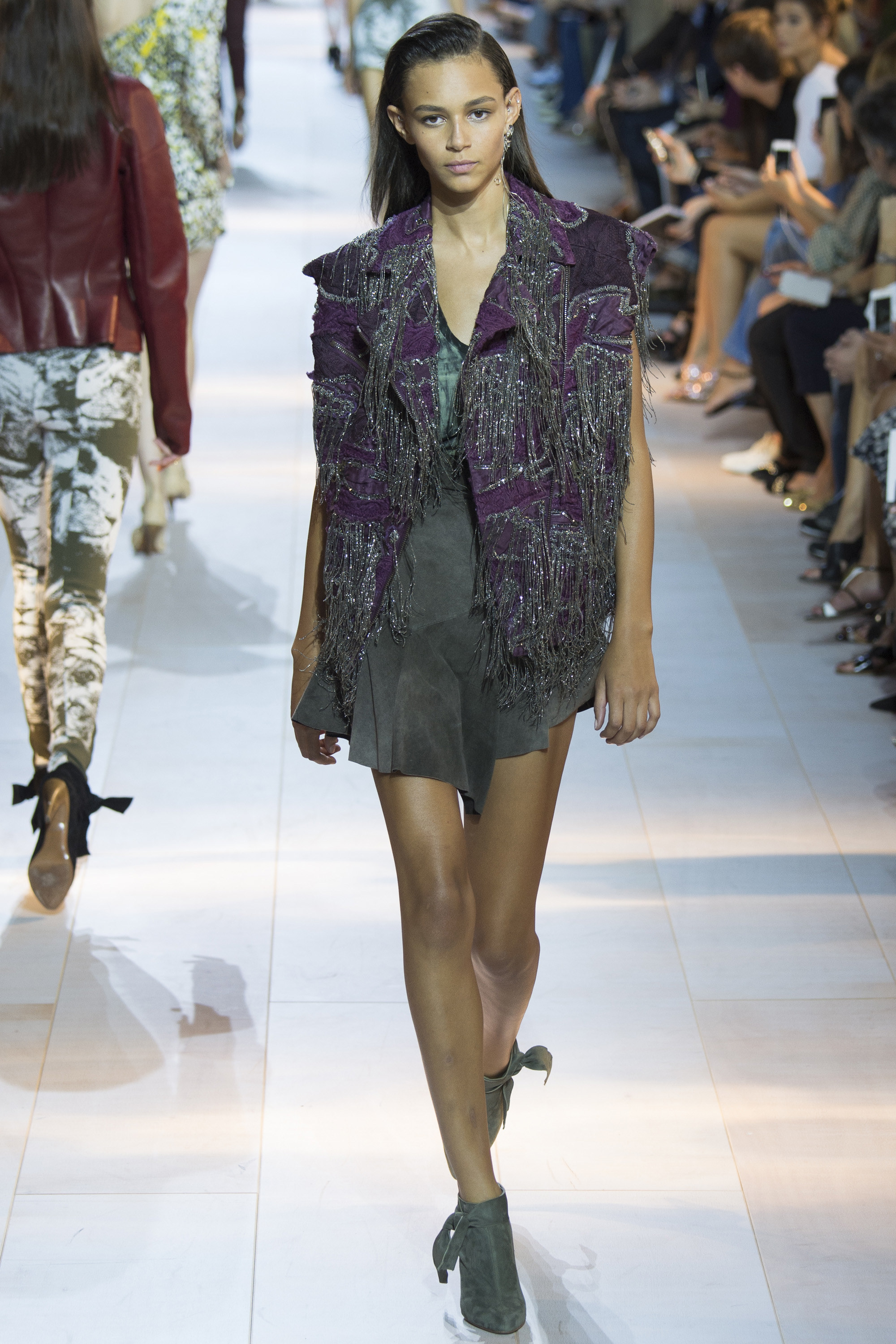 Liberace in the Thunder Dome. This could totally work with one of the ubiquitous boho (or um, "folkloric") chiffon midi dresses permeating the runways. Anna Sui, Etro, Chloe etc.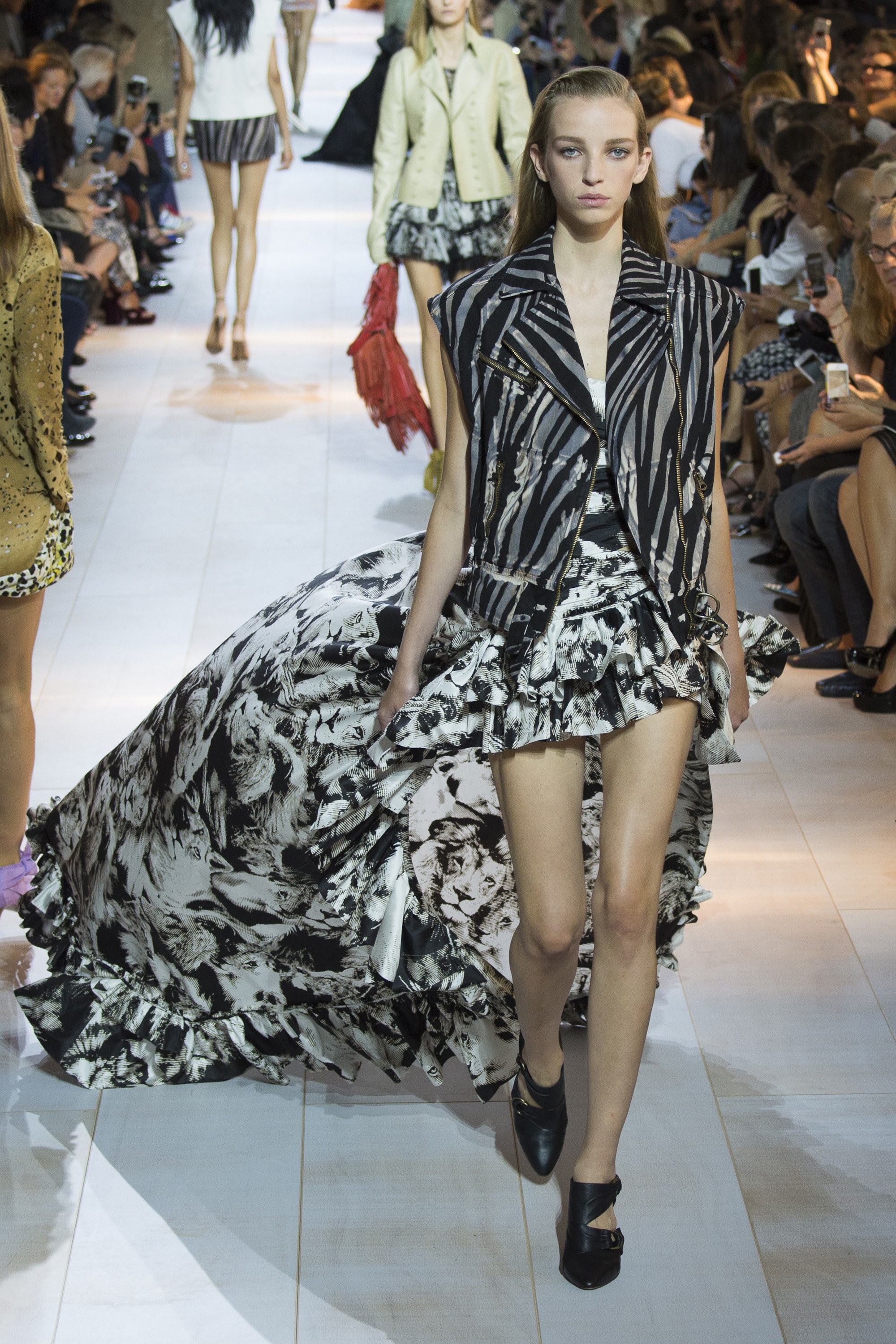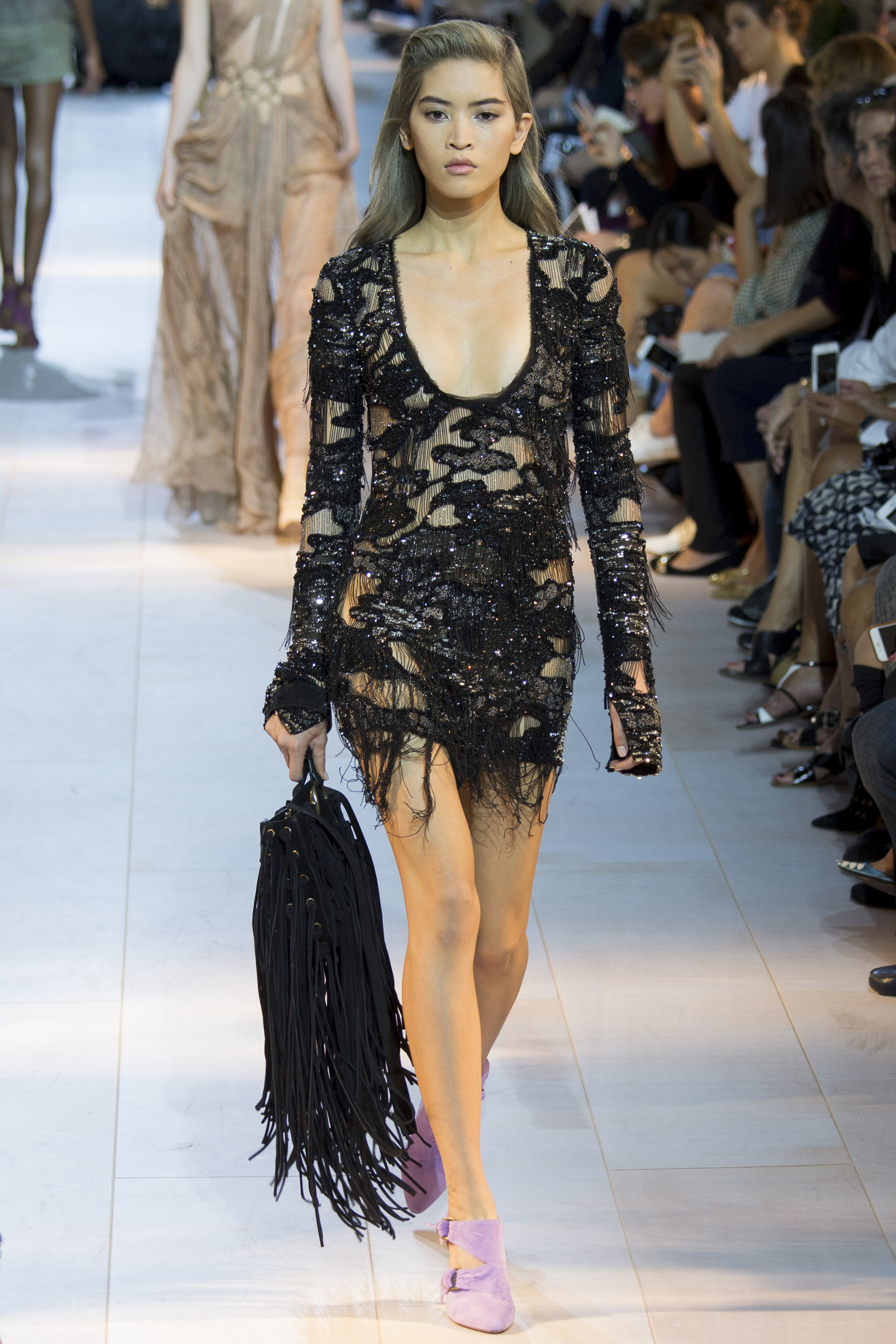 Get out the strappy sandals!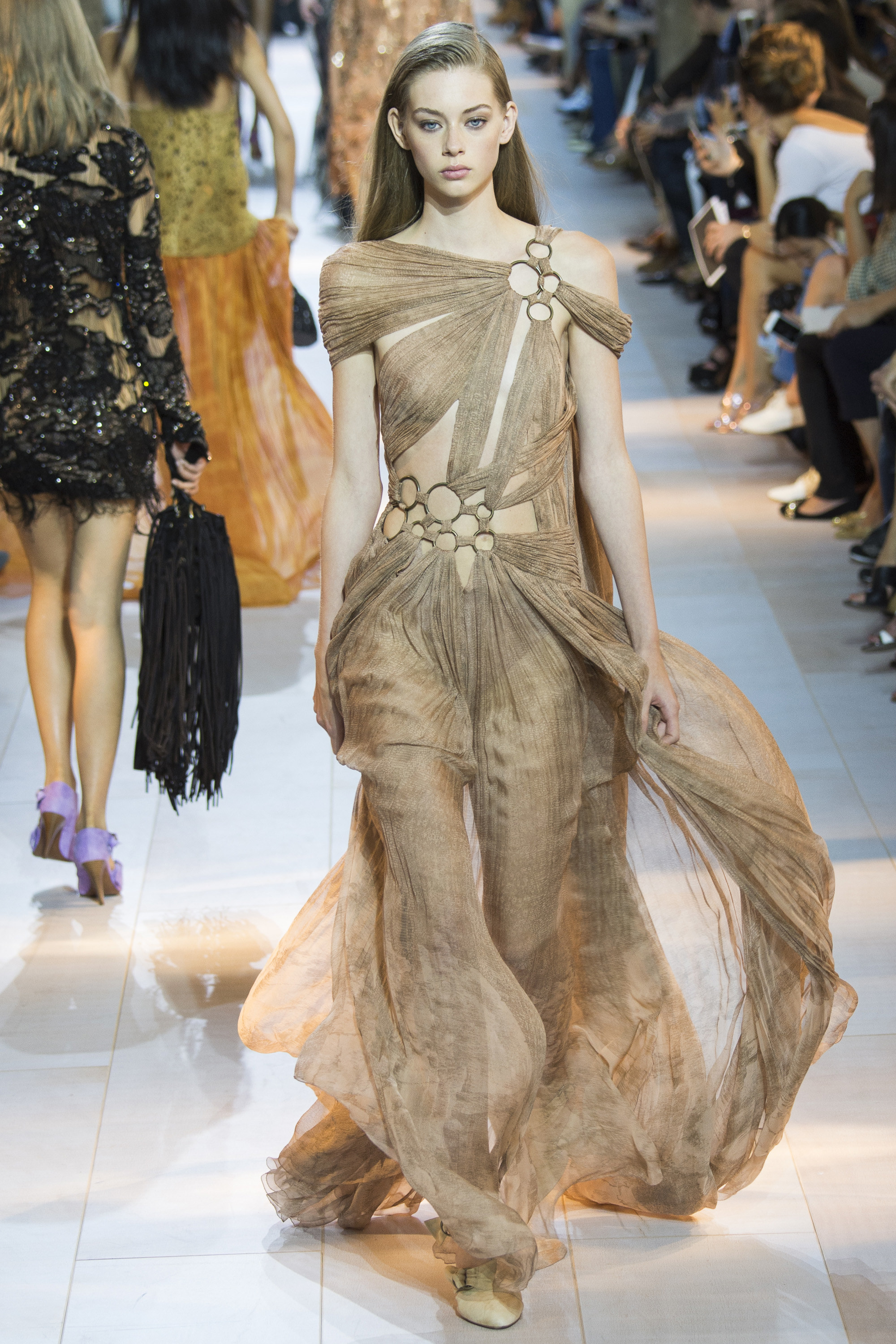 This positively screams CAVALLI! A lot of silks intertwined in and around metallic elements, and yet a fair amount of skin up for grabs.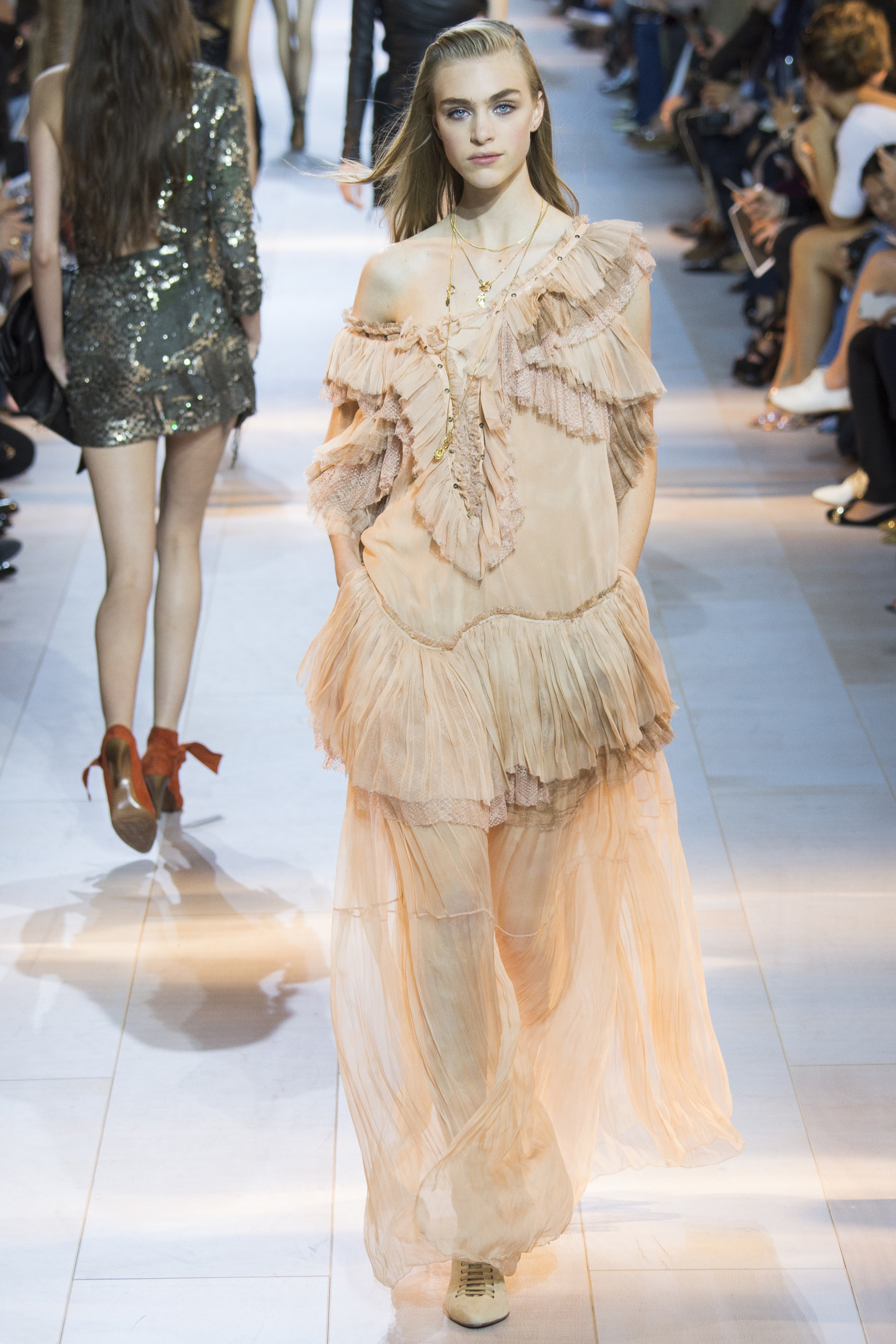 A curious combination of saloon, Victorian, and girl interrupted.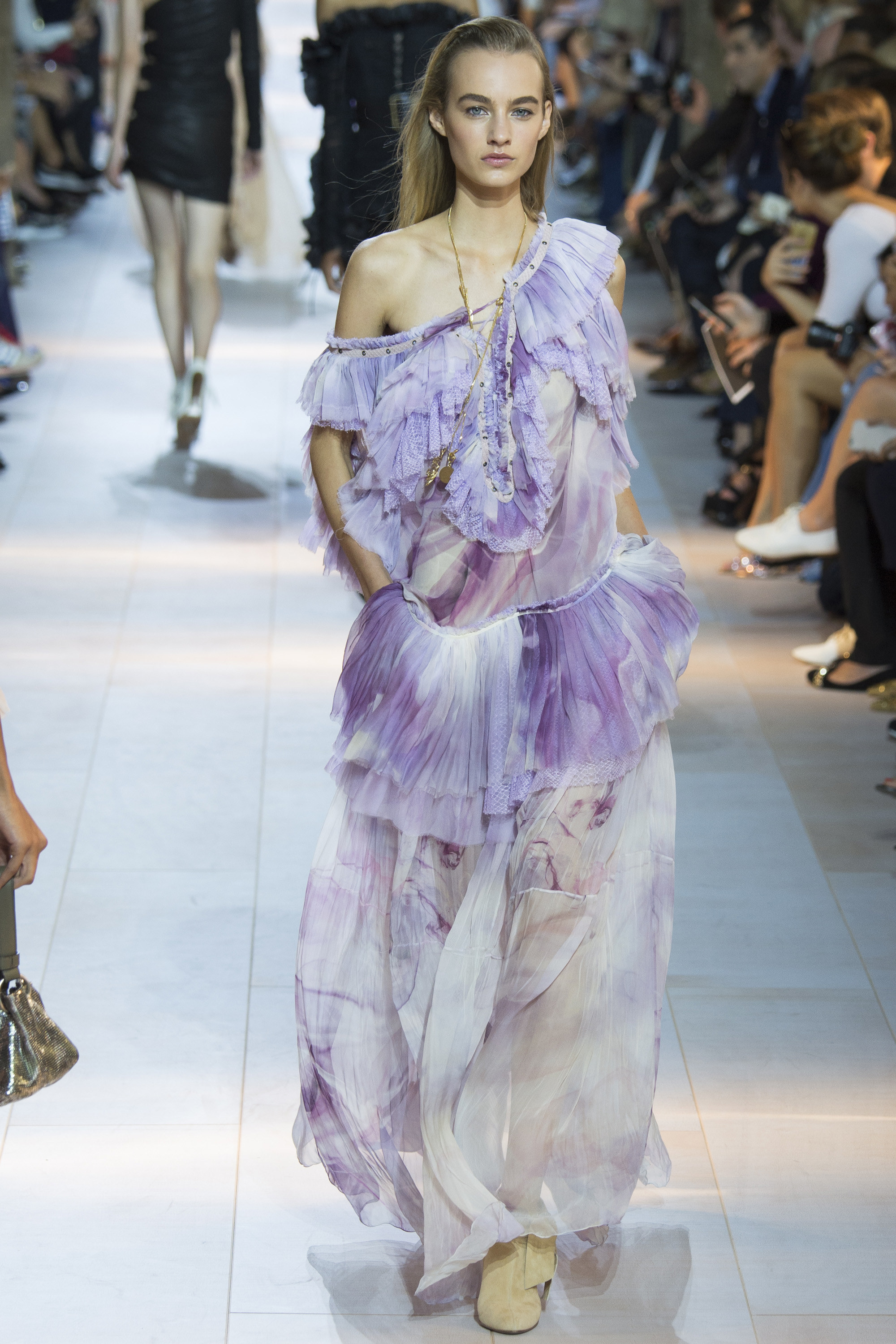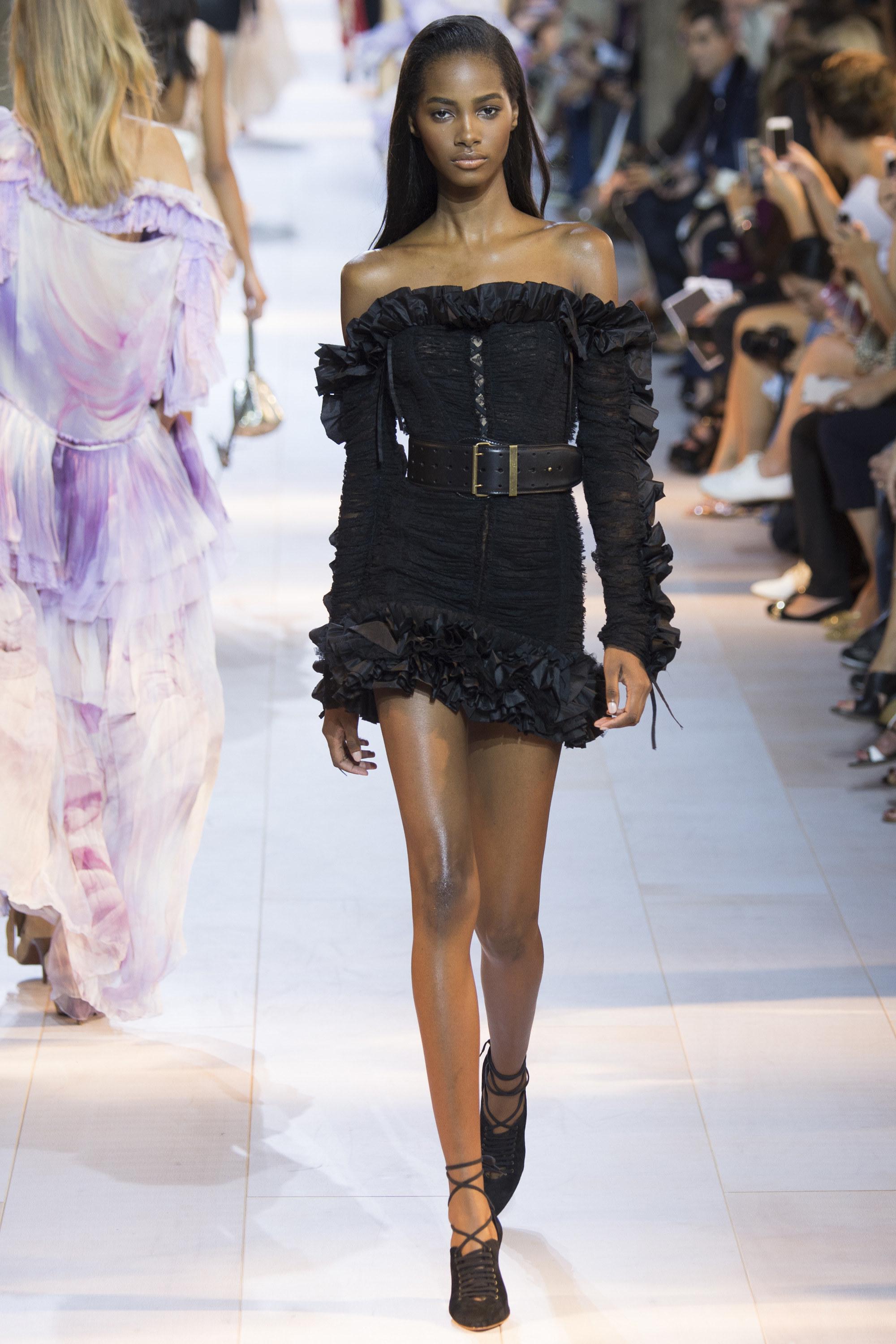 Great belt, a good staple piece to throw over long poplin shirts and jacquard jackets. And whatever.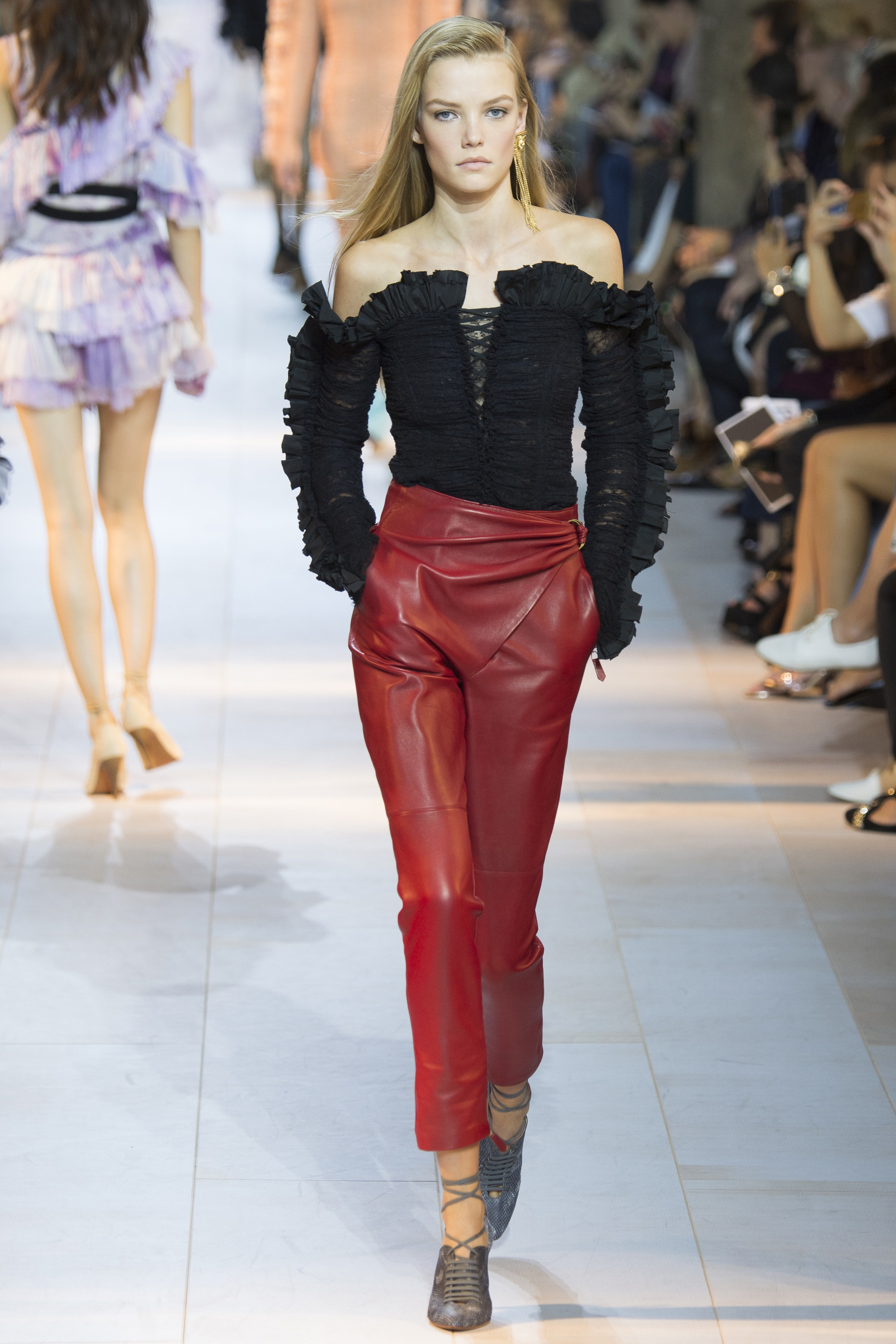 Another sizzling pair of red leather pants (also spotted on the Louis Vuitton fall winter runway).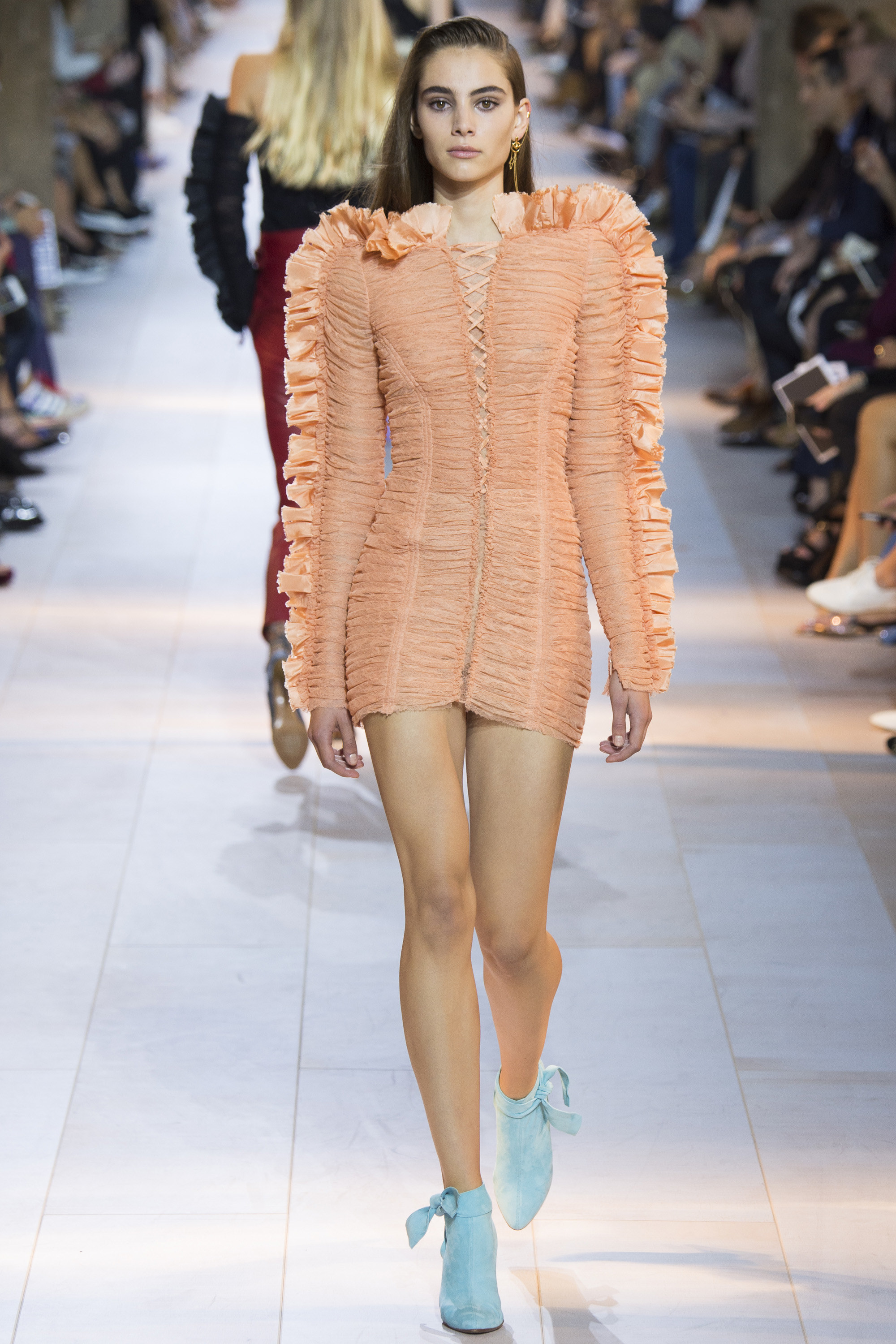 Ruching and ruffles. And, the 80's vibe continues. Where is Rihanna?
Looking forward to more from Dundas!
More from Milan fashion week to follow…..
Runway images from www.vogue.com