Well, of course perfection is in the eye of the beholder, but here Phoebe Philo has assembled a curious cadre of unique fashion forward pieces that will mix and match and make for a head turning spring wardrobe.
She brings a sculptural flare, some hip pants (and even a green pantsuit!), and some spartan yet flamboyant coats with a corseted vixen flare.
White and black loom large, adding versatility and pragmatism to the line if not exuberance care of a vibrant color palette. Black, white and any neutral can always be jazzed up by some spiky orange or fuchsia Louboutins or bejeweled Giuseppe Zanottis.
As much as I love a bugle bead, some neon palettes, or some grosgrain ribbons, this relatively pared down assembly was surely captivating, with sexy, sporty and chic elements.
CELINE (PHOEBE PHILO):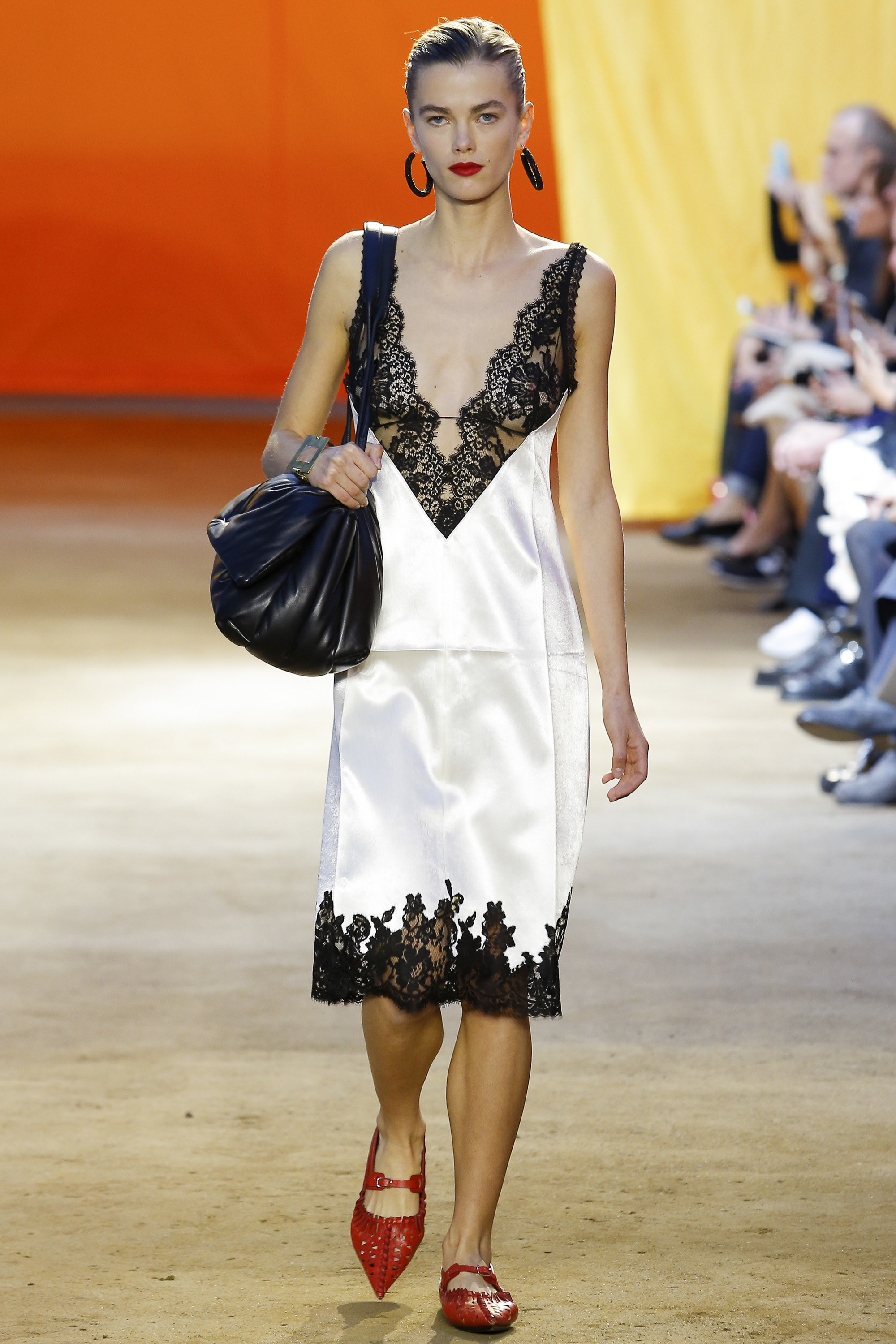 The slip "dress" is de rigueur these days. (See Alexander Wang and Givenchy). Pairs well with a more structured jacket for visual drama. OR wear with a big burly shearling.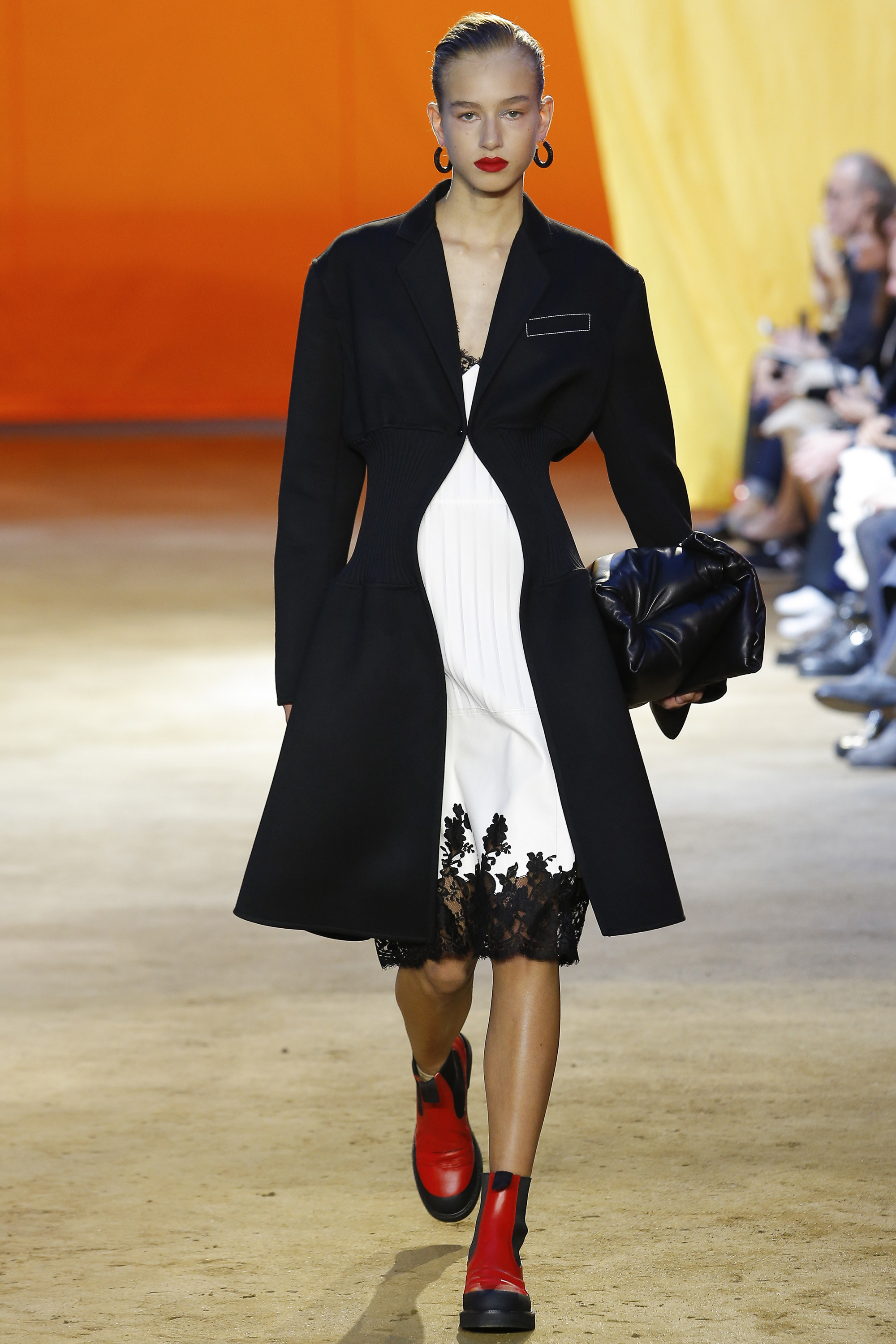 Hard and soft, a dynamic duo. This jacket would glam up a T-shirt and jeans however would also look fabulous over an A line skirt and a chiffon blouse (with stilettos).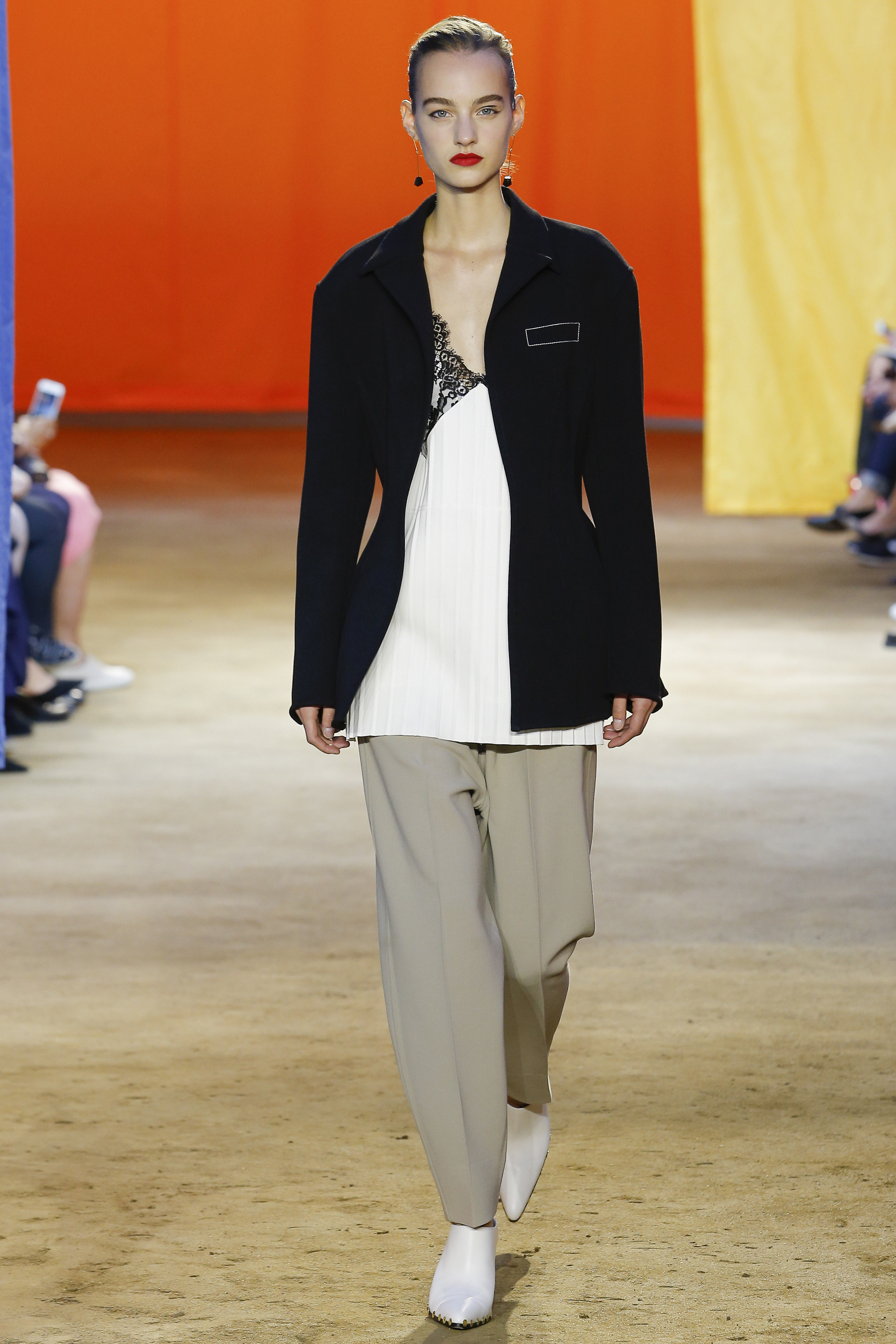 An iteration of the second look for the tomboy.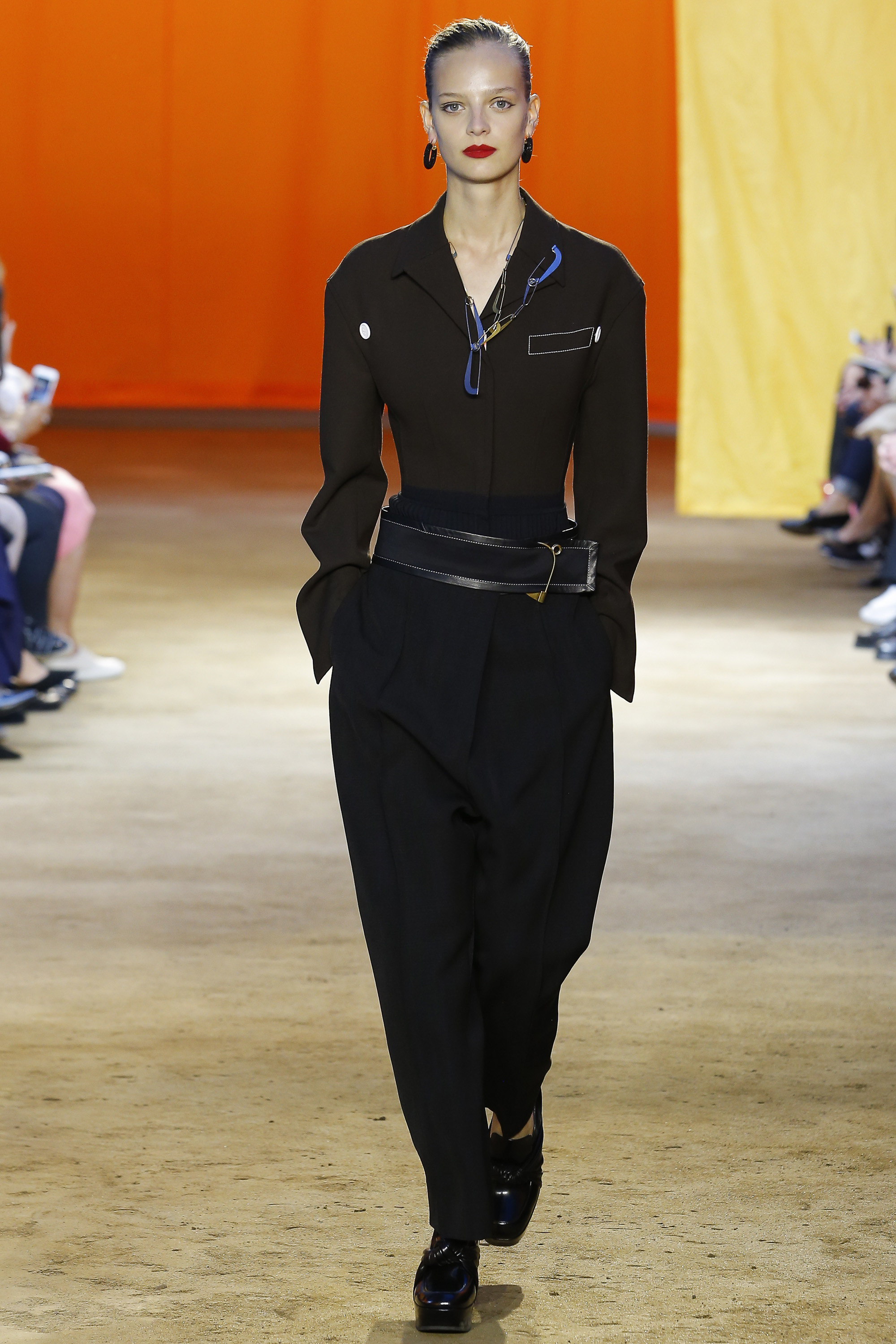 Modern, easy and chic, for the modern day Emma Peel (of The Avengers fame).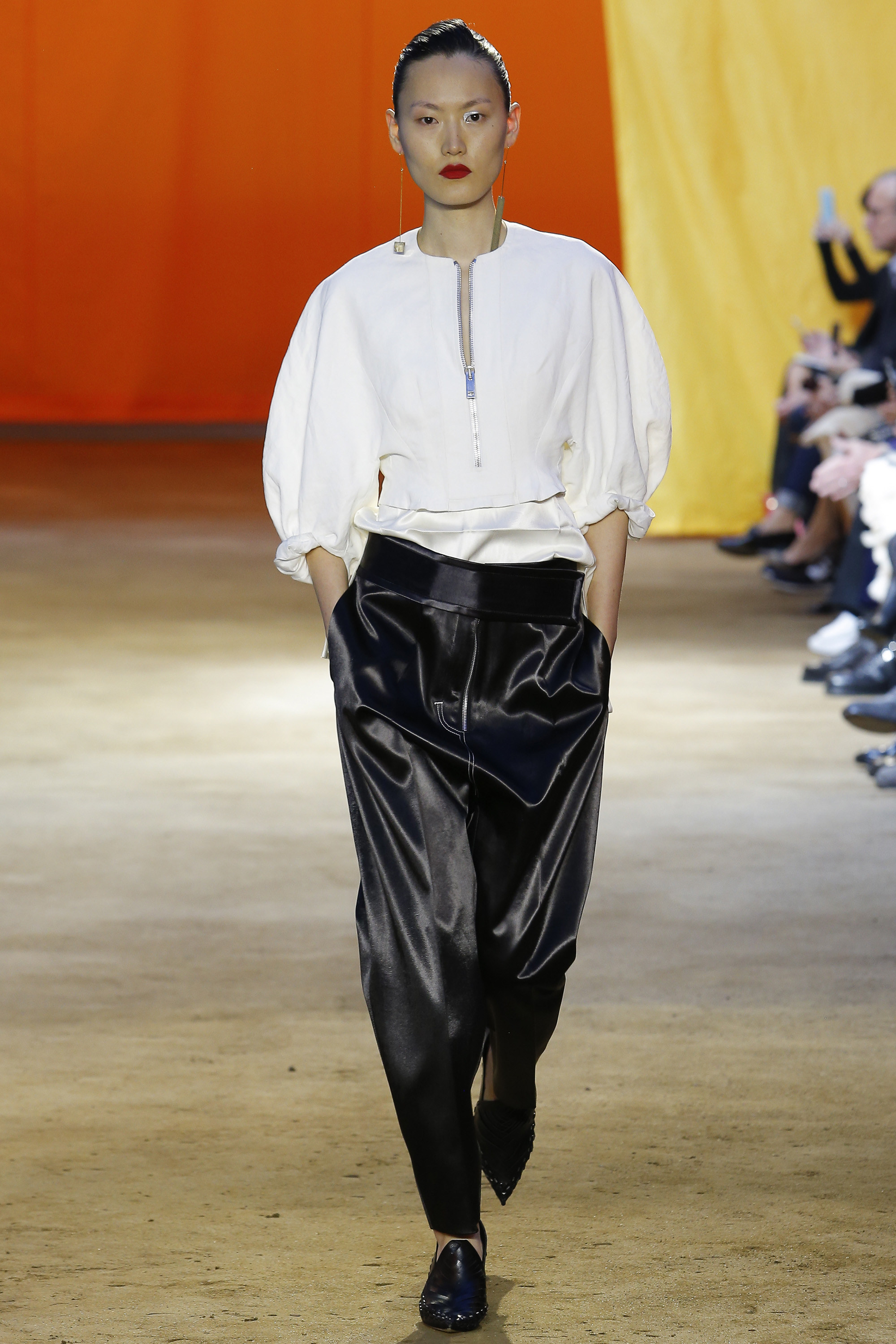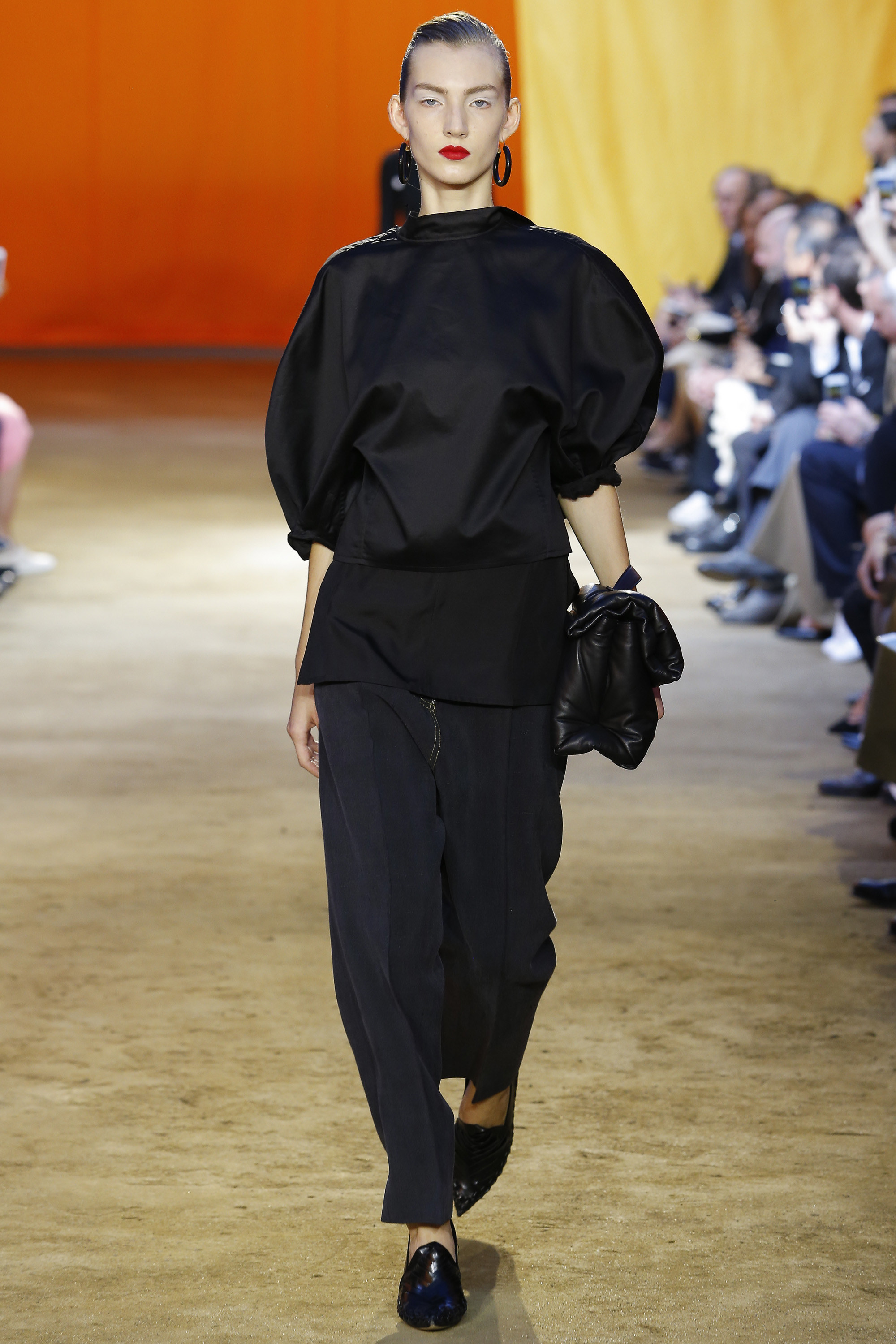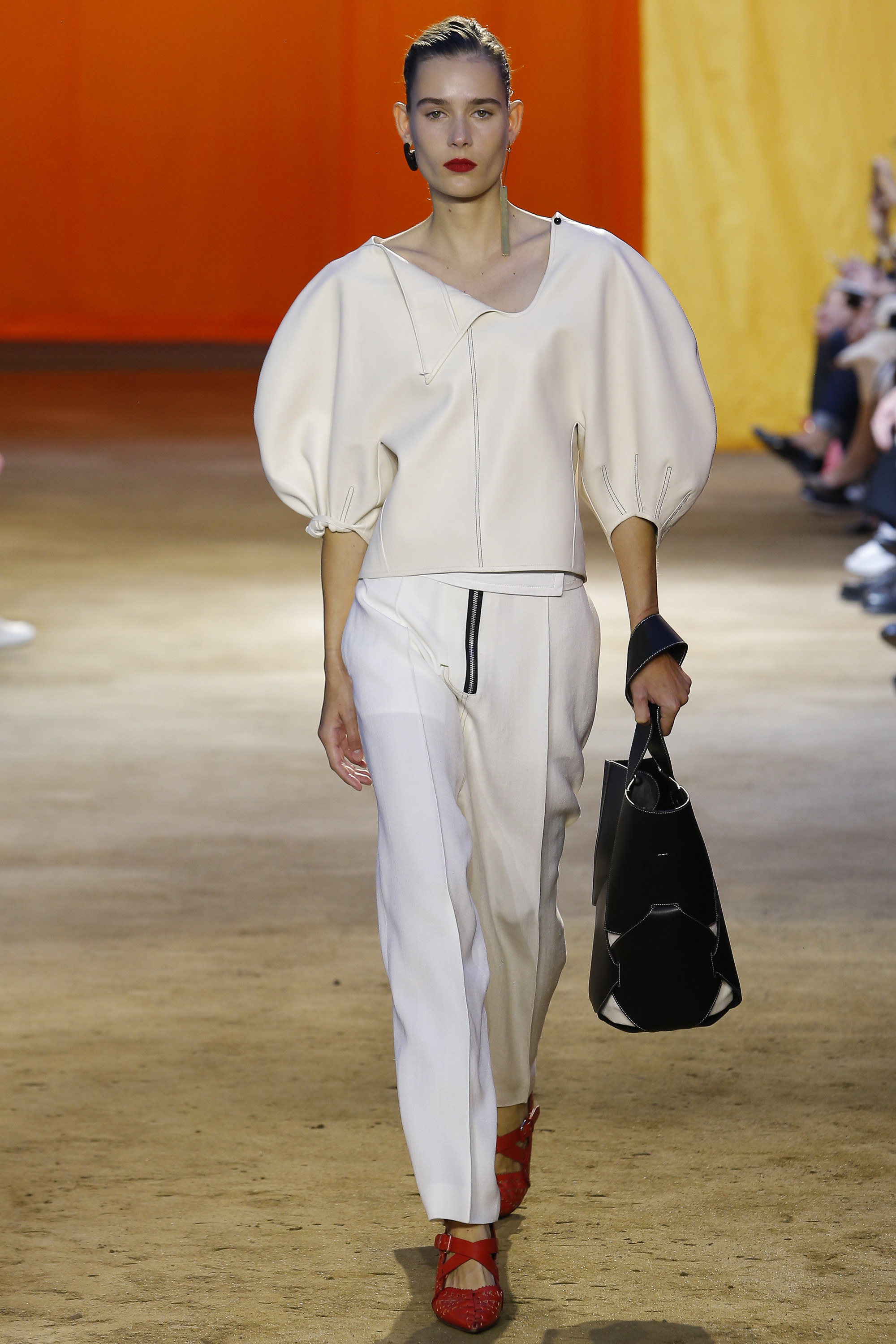 I am completely enamored of these sculptural blouses with the big round puffy sleeves. And those RED shoes are pretty damn cool.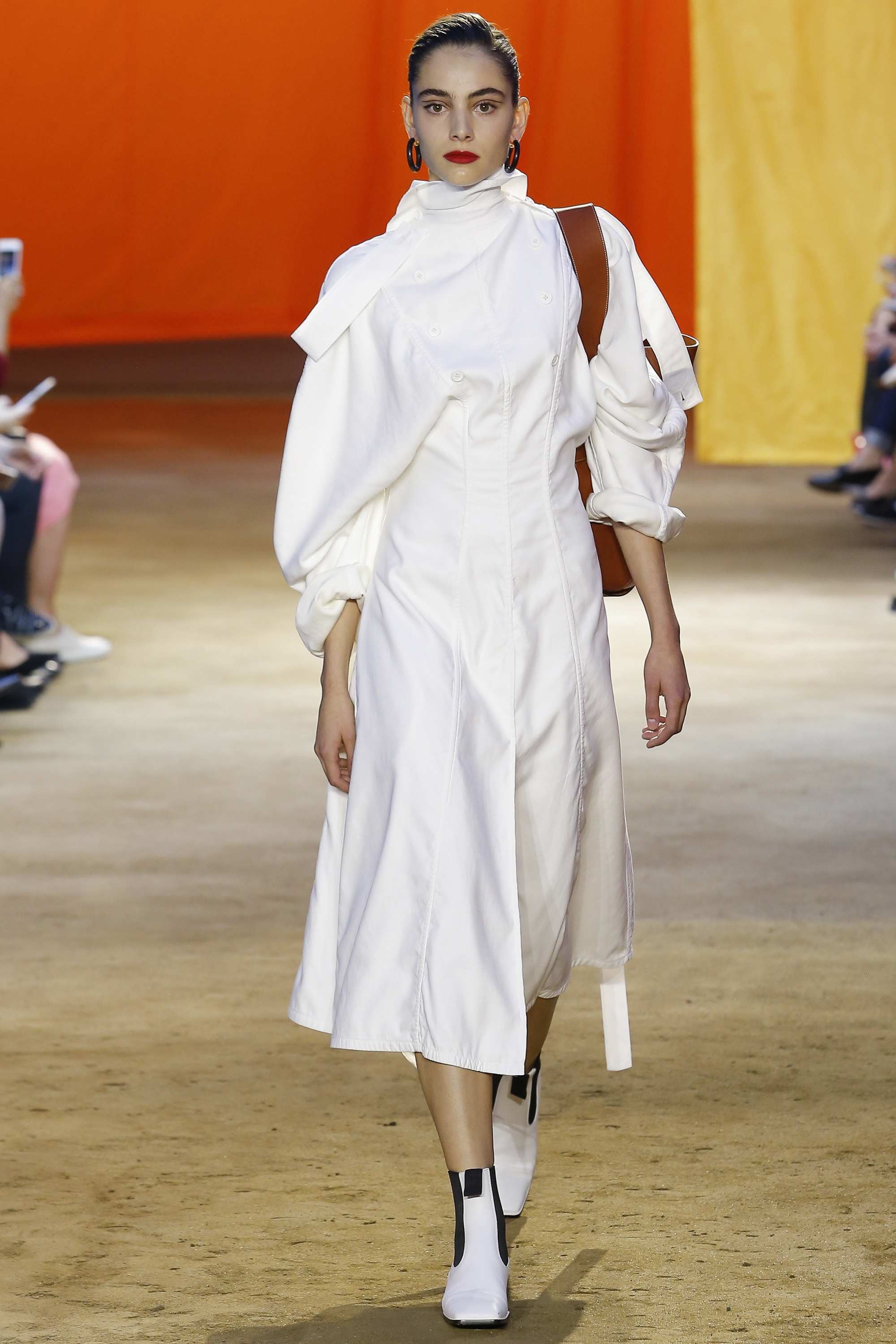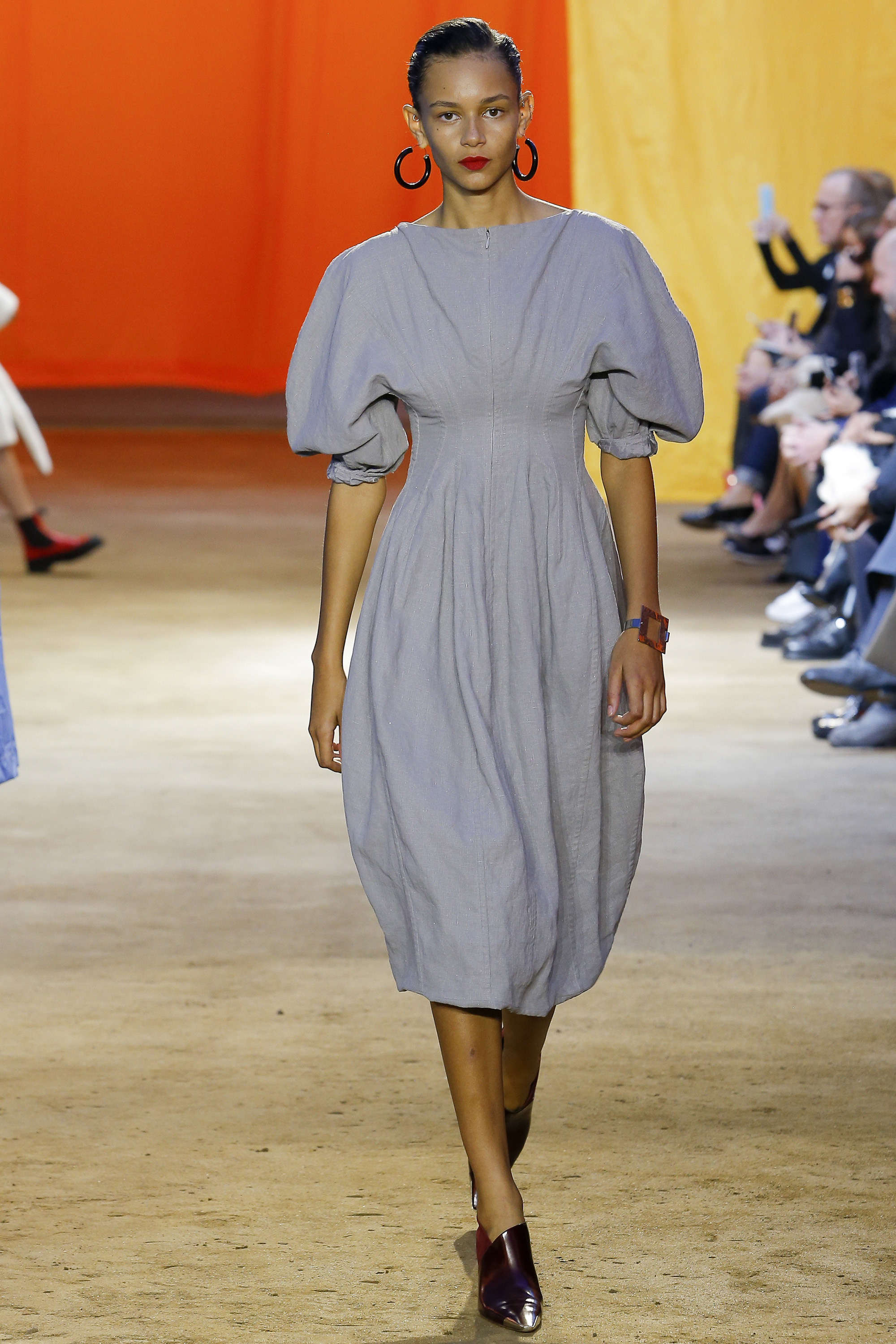 My current dress obsession (in the non-embellished category), in the soft dove grey, with the delightful winsome sleeves and that hot corset effect giving this a bawdy saloon girl vibe. Great for travels, dramatic yet lightweight, to be worn with flats or boots or even espadrilles.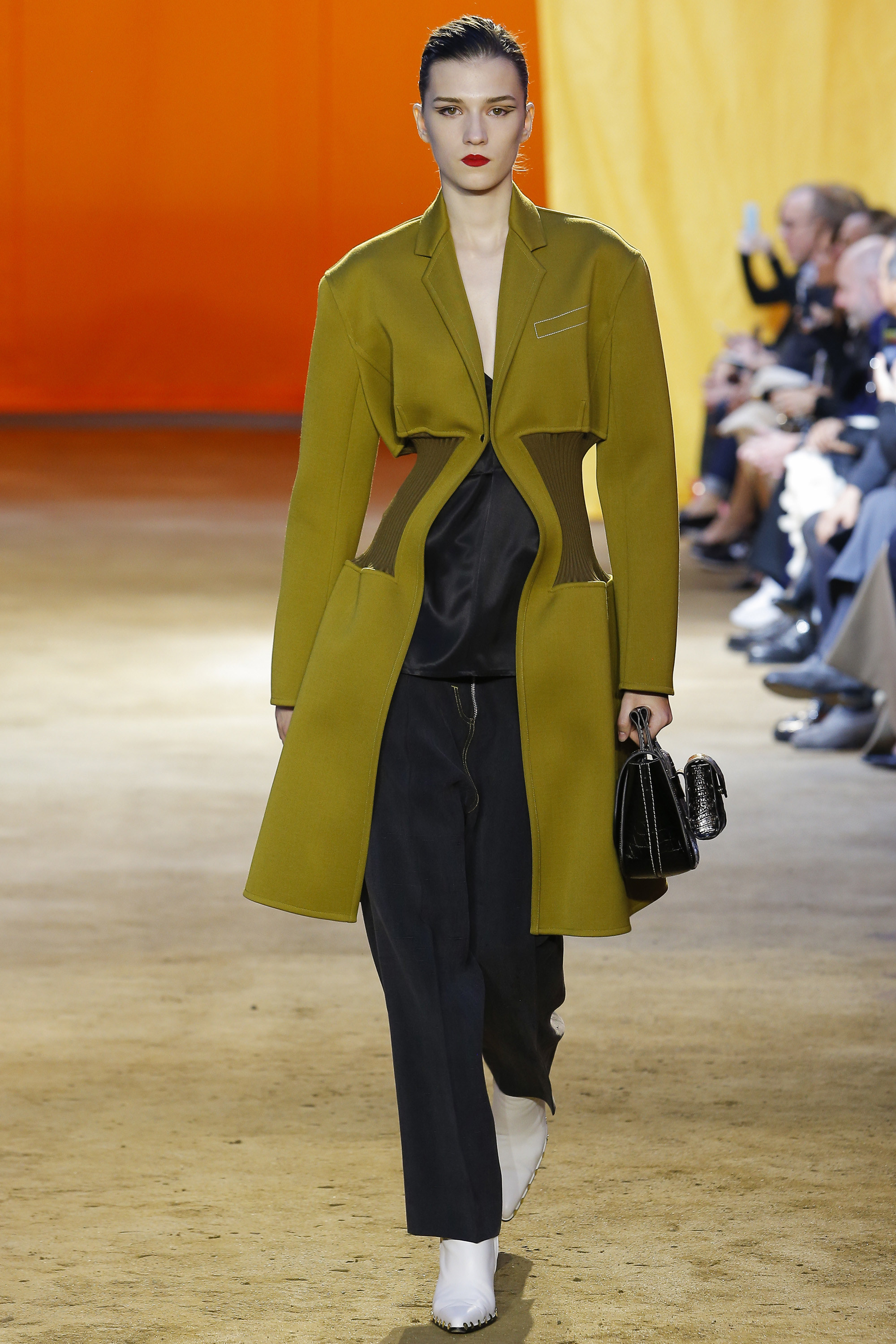 This nipped in corset effect in a relatively casual coat is genius, adds glam and allure. Everyone should have one.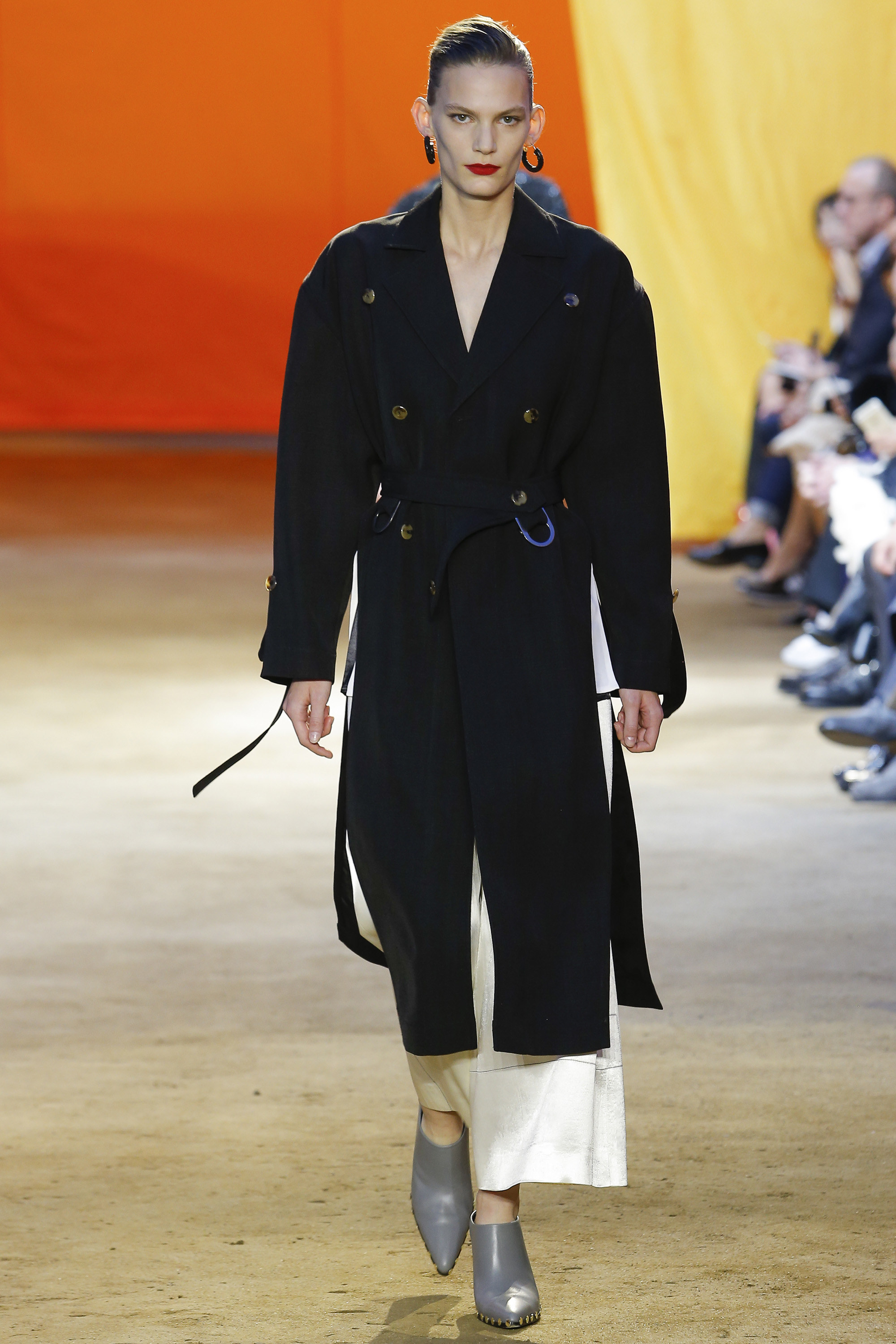 A good trench option.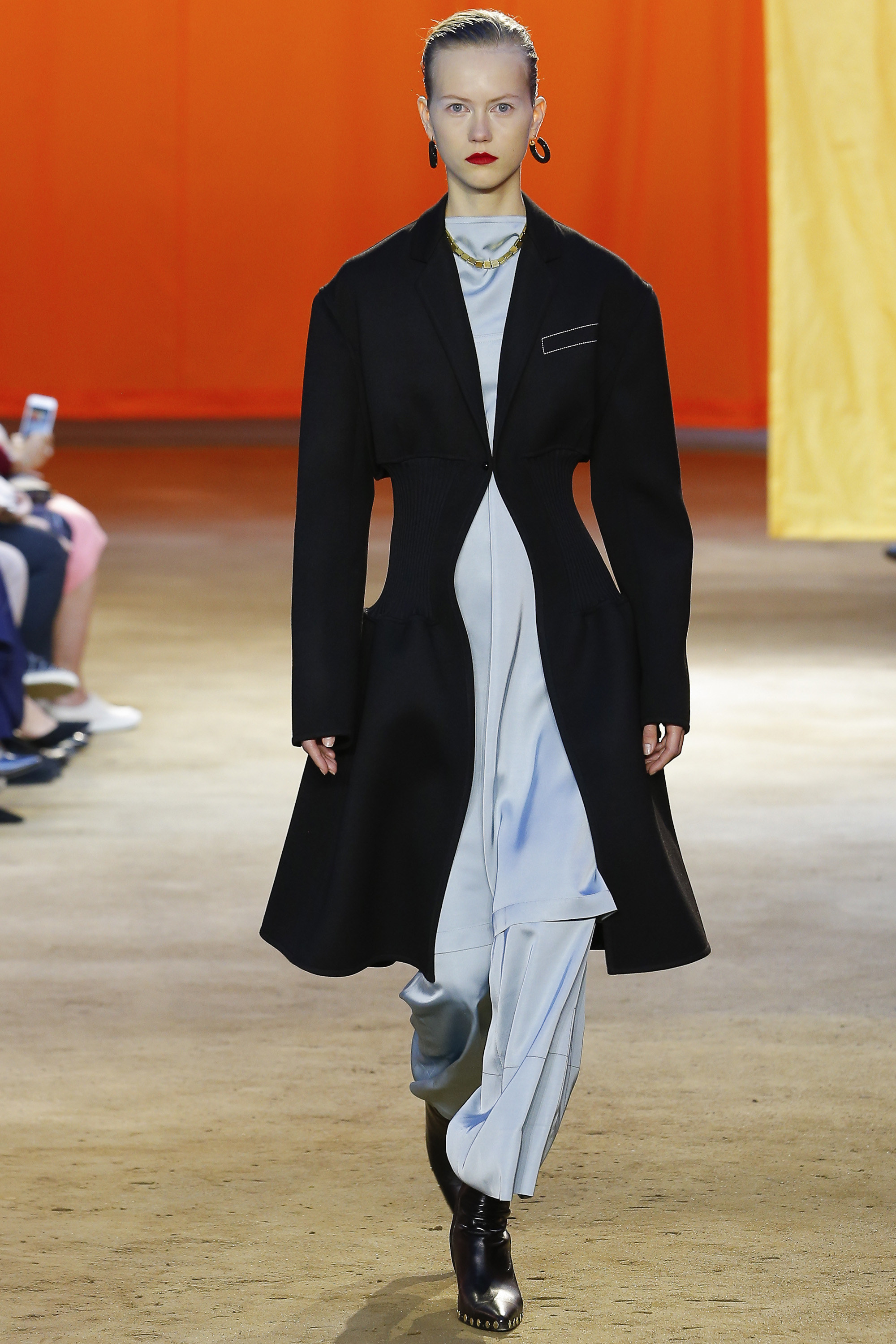 The coat of the moment over PJs, love, love, love. Get out the Brunello Cucinelli loafers or the platforms of your choice.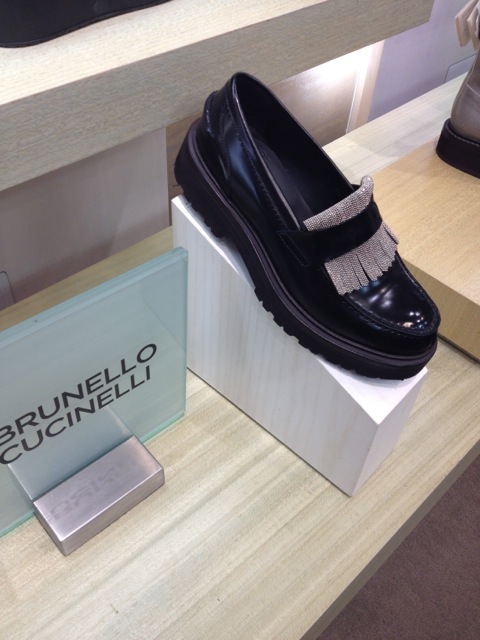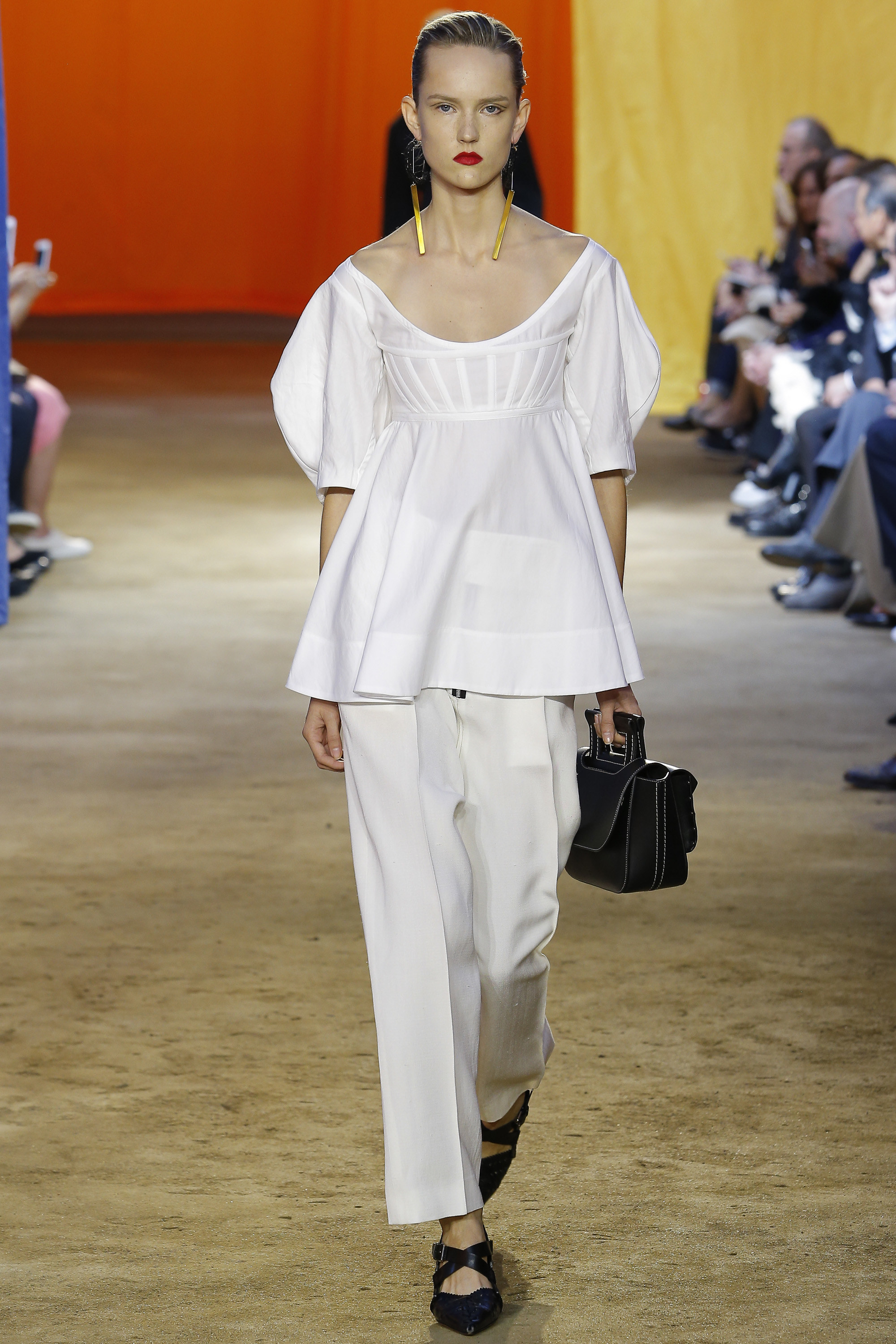 Modern and yet its got a hint of Pride and Prejudice about it. And the scoop neck adds a seductive quality as a counterpoint to the virginal white.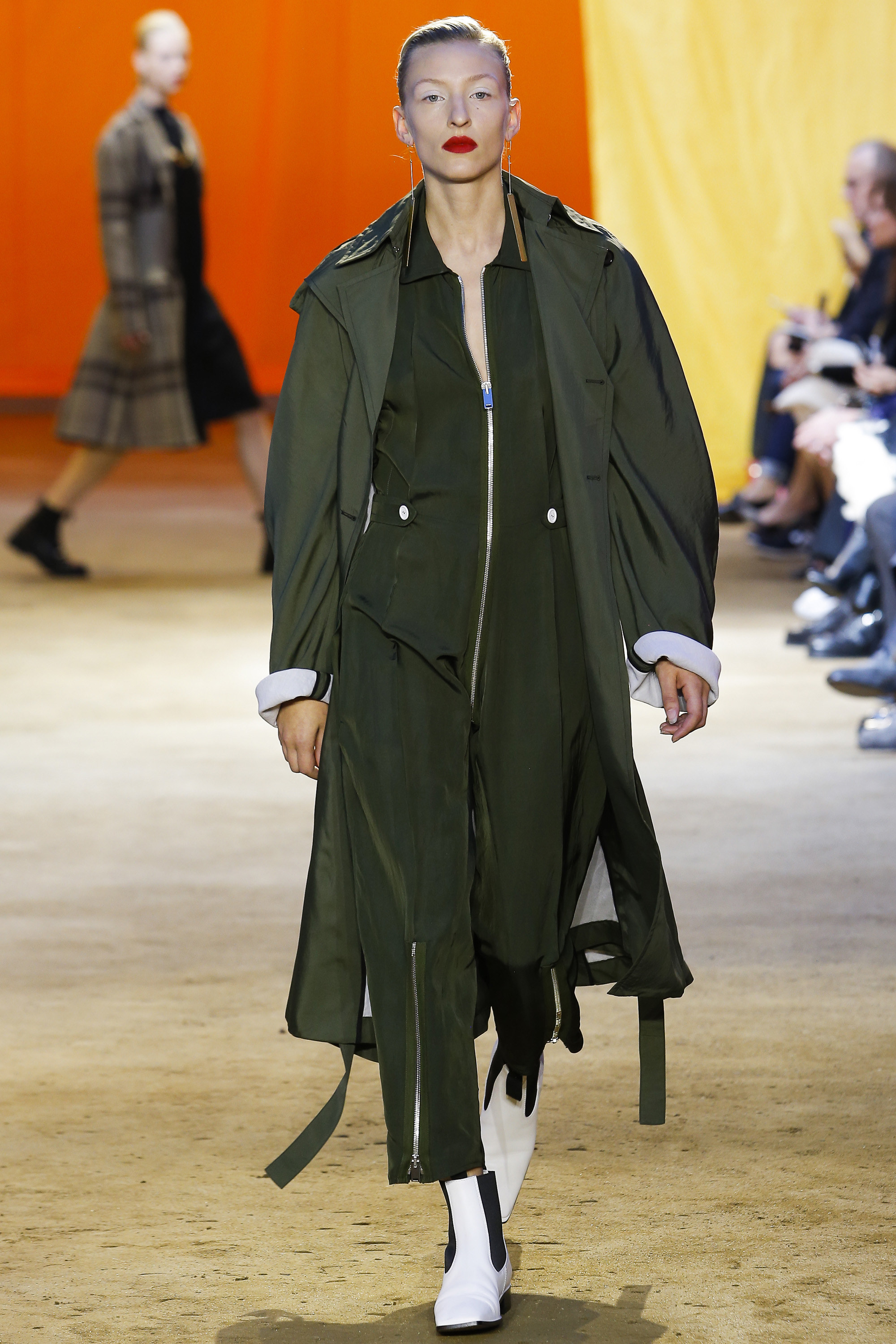 For the lovers of the jumpsuit, the perpetually dehydrated.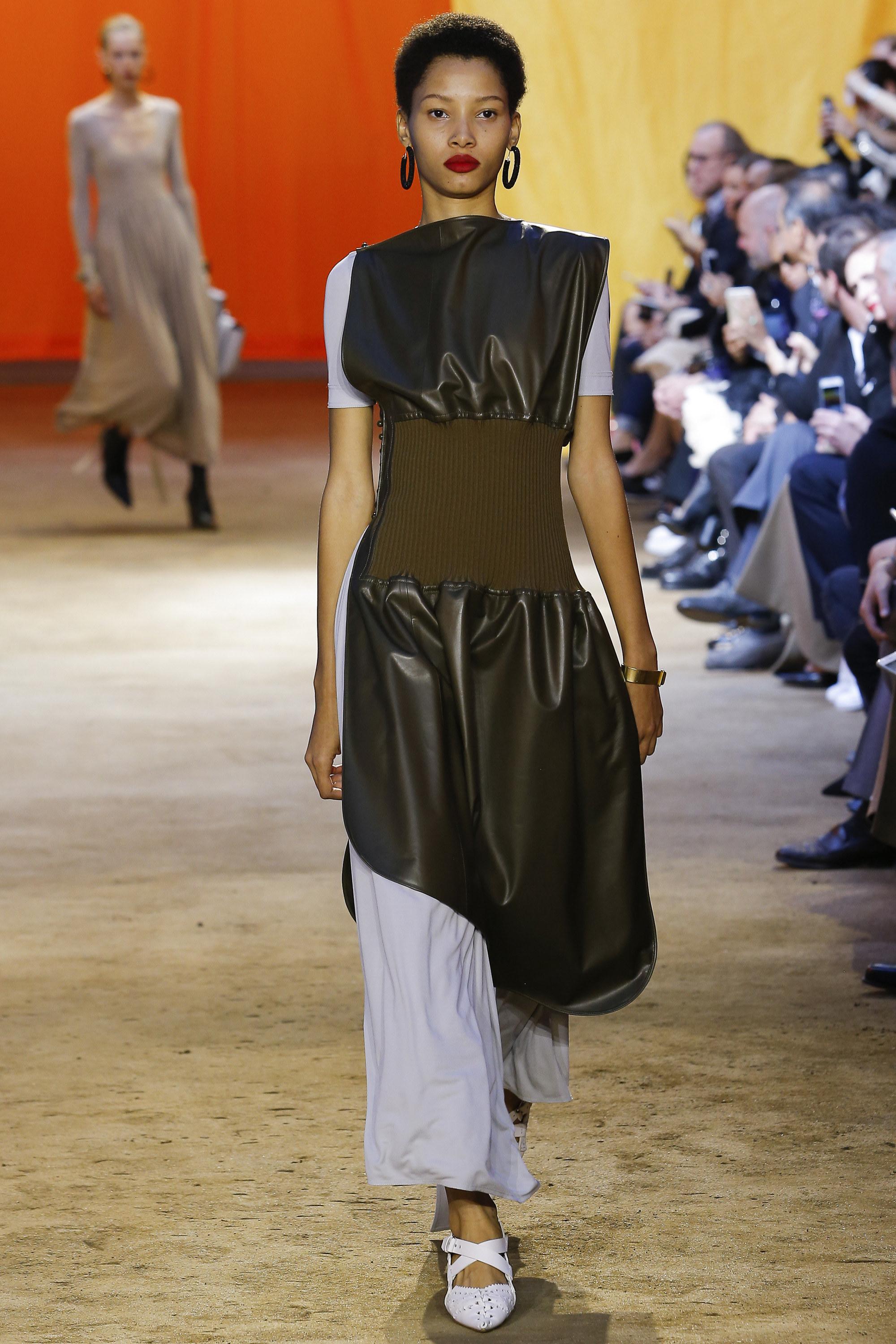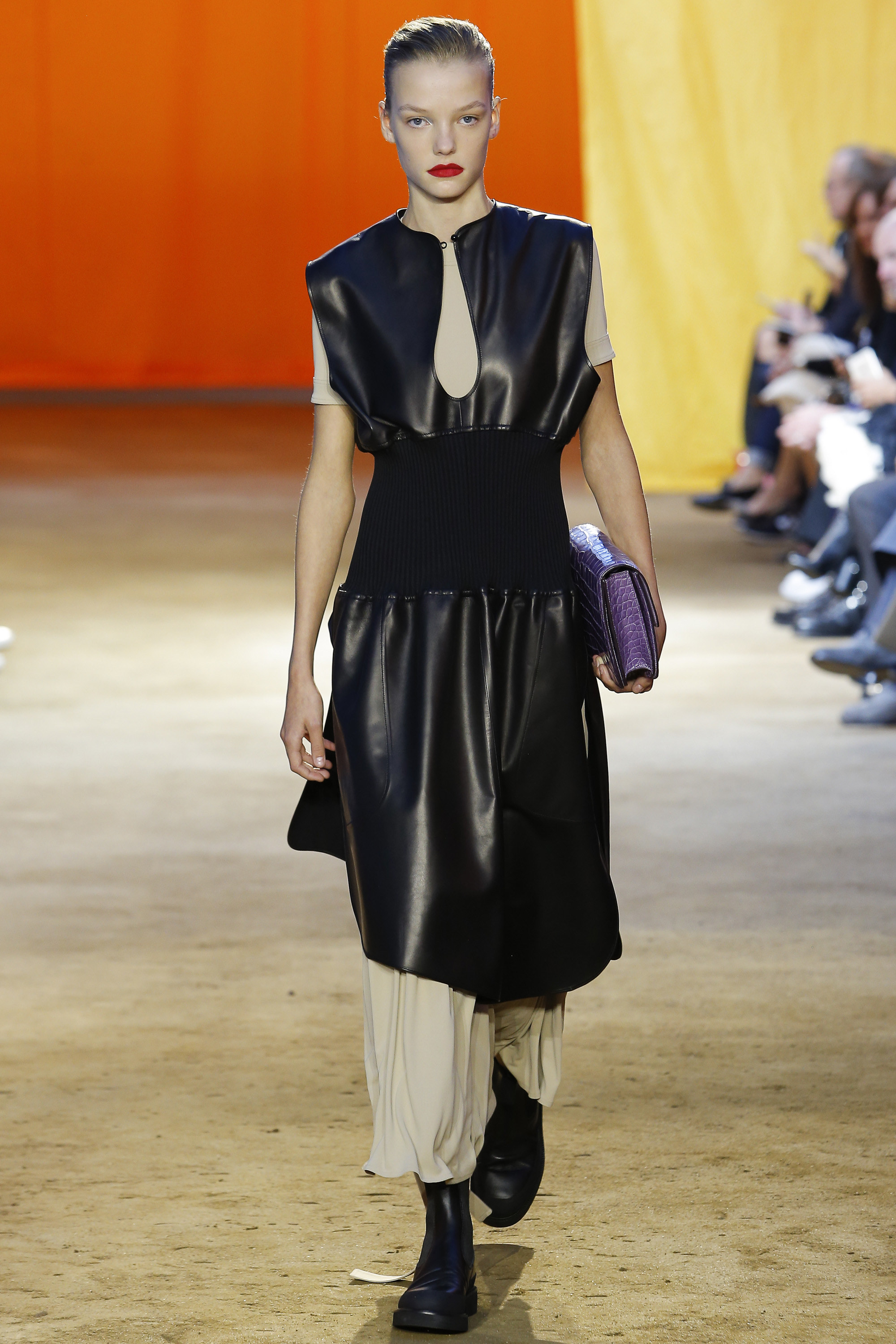 And here, a toe dips into the avant-garde pool with these variations on a them of tunic armor. Brilliant, to be thrown over the pants of your liking, from skinny jeans to tapered slacks, to harem pants.
Another engaging and intriguing collection by Philo. These pieces would mix well with the sexy and modern Spring entries by Nicholas Ghesquiere for Louis Vuitton. The puffy sleeve blouses in particular would be smashing with the multicolored moto pants of LV.
Runway images care of www.vogue.com