Spring sales are upon us, which means that pre fall collections are being dispersed throughout the lands, and fall winter trunk shows are manifesting at fancy boutiques and the usual upscale beacons of fashion. Pre-fall tends to represent a segue from spring to fall winter with a mixture of feminine frocks for a variety of venues, as well as the heavier entries for blustery days and arctic breezes. I've always preferred the pre fall and fall winter collections given the propensity for woolens, shearlings, sumptuous fabrications such as velvets and cashmere, and boots of all varieties, to keep one covered from stem to stern, always pragmatic here in fog central. The pre-fall collections tend to be smaller in scope than their fall cousins, with the exception of Chanel (Metiers d'Art), although not necessarily in aesthetic ideals or theatricality. They often reflect a harbinger of what is to come in fall, a prelude of sorts.
Here is a sampling of entries which I've stumbled upon during random sojourns, found in the Bergdorf's pre-fall catalog, or which happen to be current obsessions:
3.1 PHILLIP LIM: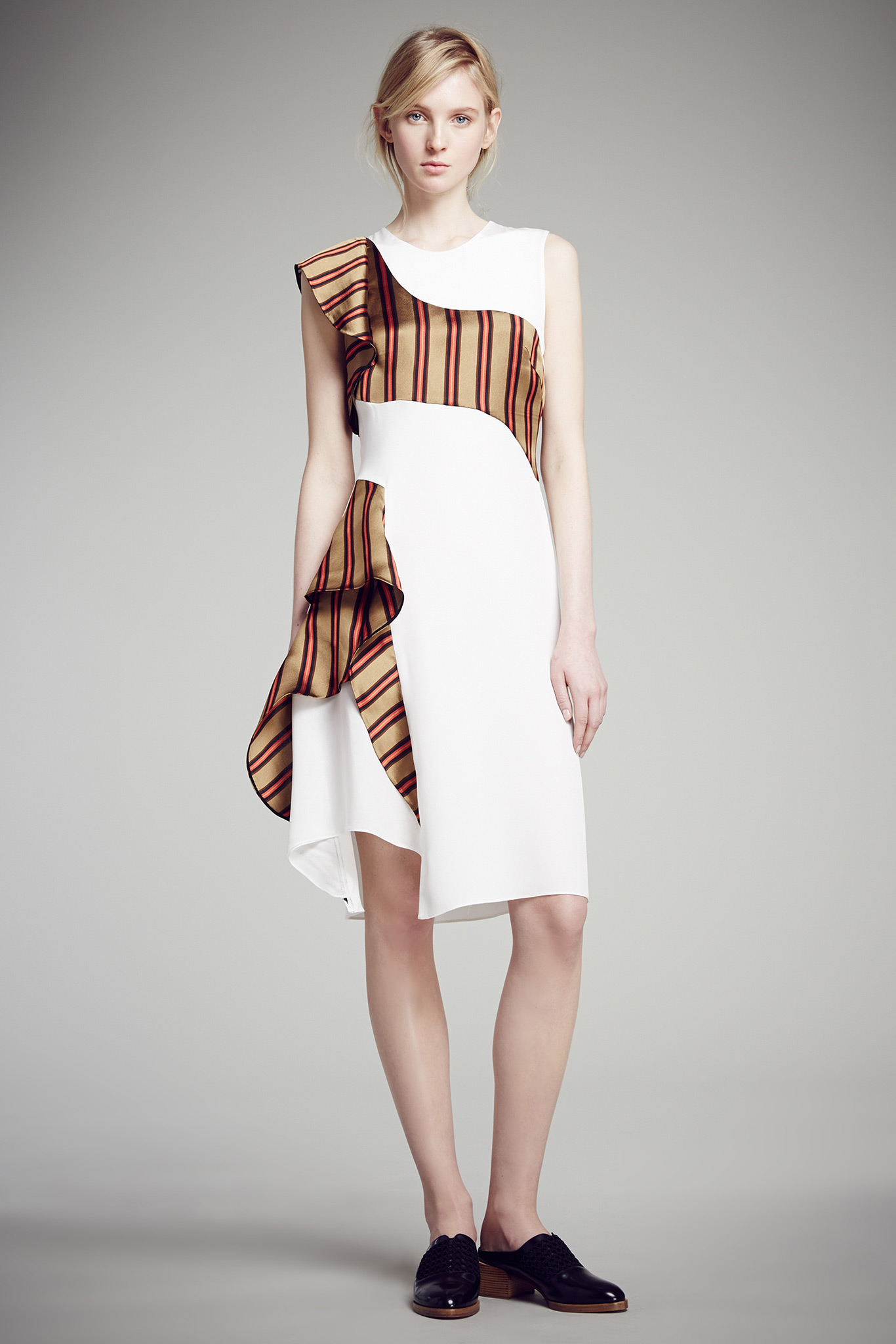 This delightful sculptural frock is included for the Miami or Singapore contingent. For typical fall weather, throw over leggings and boots.
ALEXANDER MCQUEEN: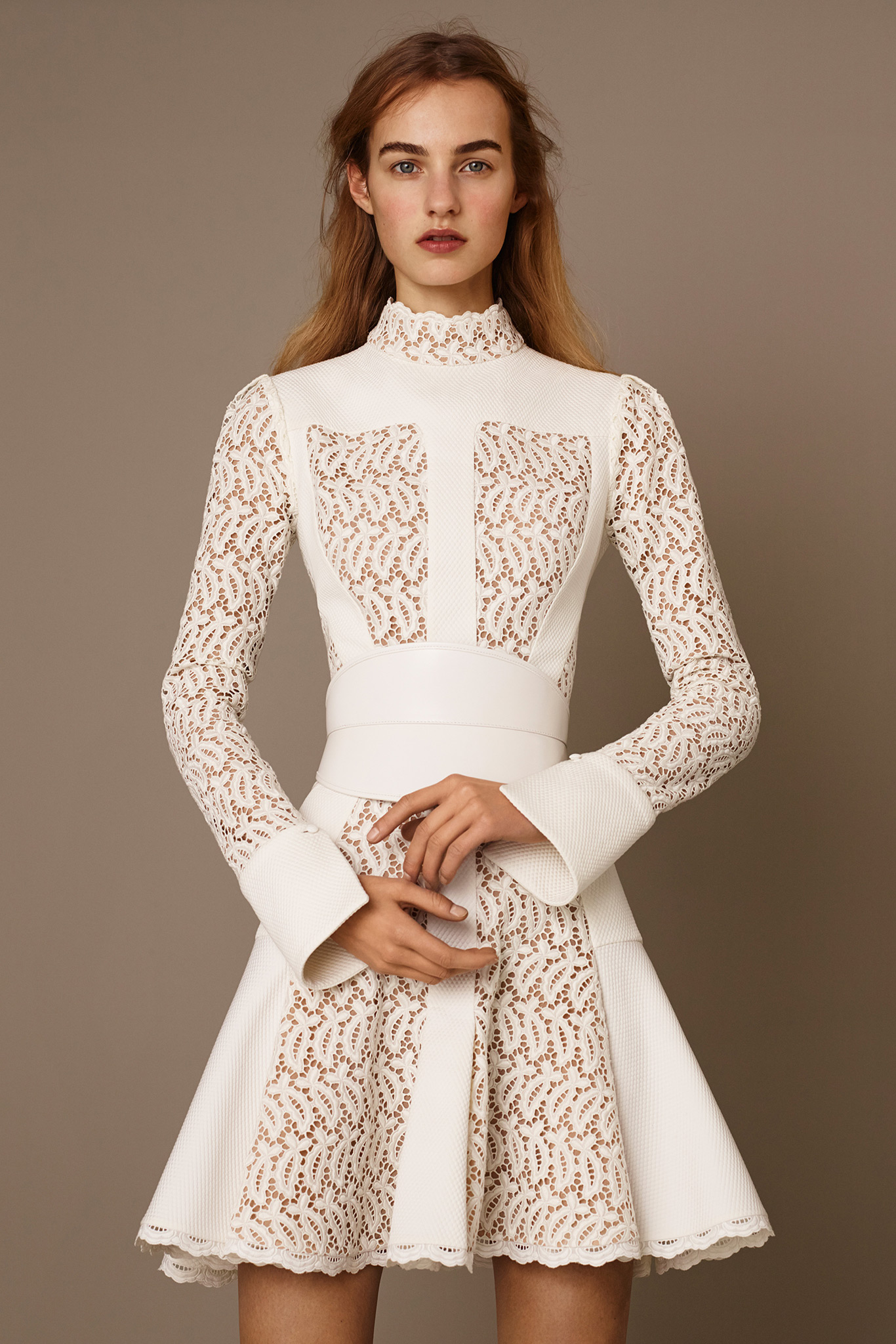 Bergdorf's shows this with the wide black leather belt, which adds a stronger, bondage vibe to an otherwise sweet, coquettish mini. Its all about the accessories. Tone down with opaque hose and 60's style Nancy Sinatra go-go boots as needed. ($5375)
BALENCIAGA: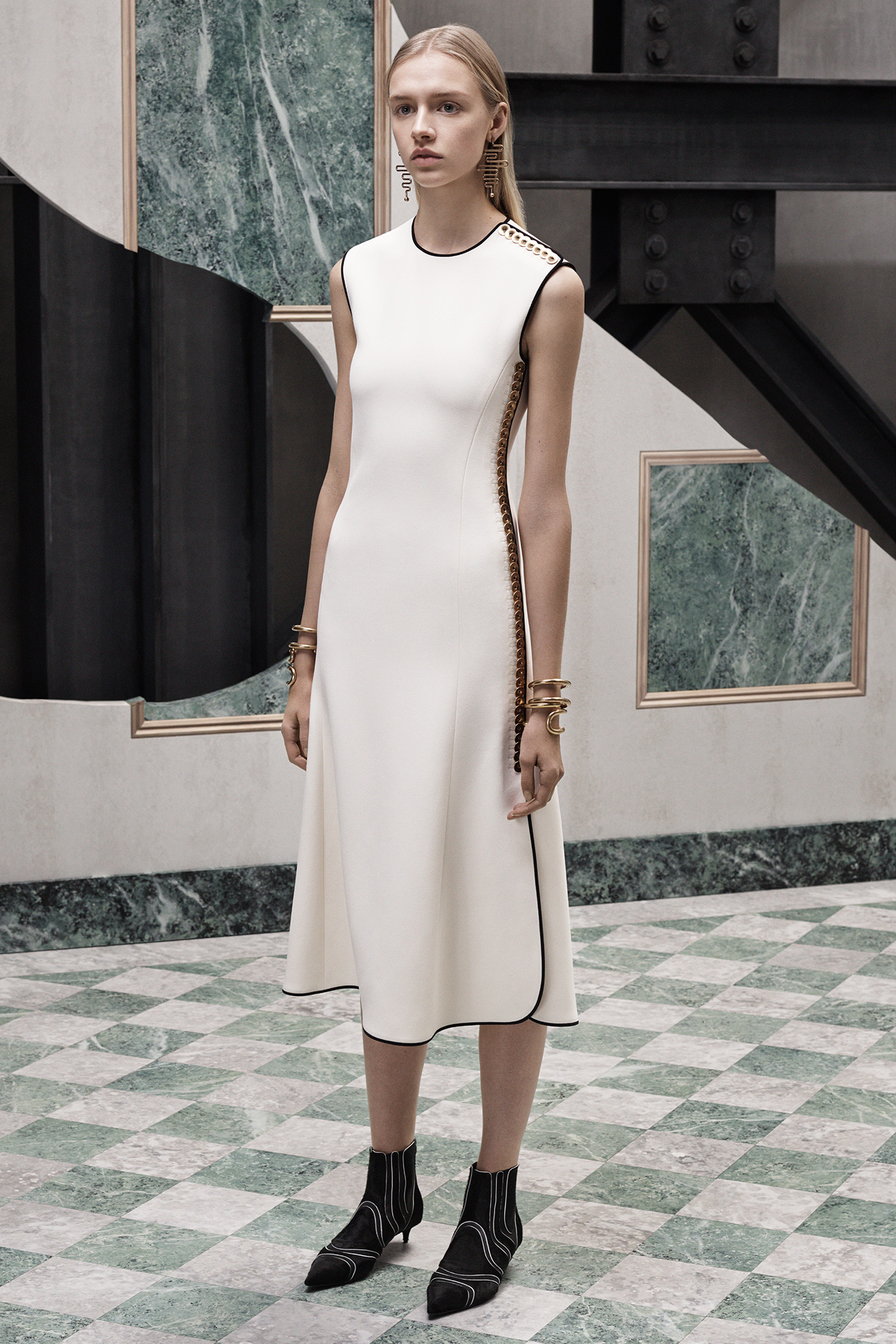 Wearing any version of white or off white can be perilous, but this baby would be worth the angst, what with the streamlined silhouette, and just enough adornment for visual intrigue without being over the top fussy. Wear with shoe booties. And if an arm issue should arise, think about a chiffon blouse with puffy sleeves for underpinning purposes. ($3150)
ALTUZARRA: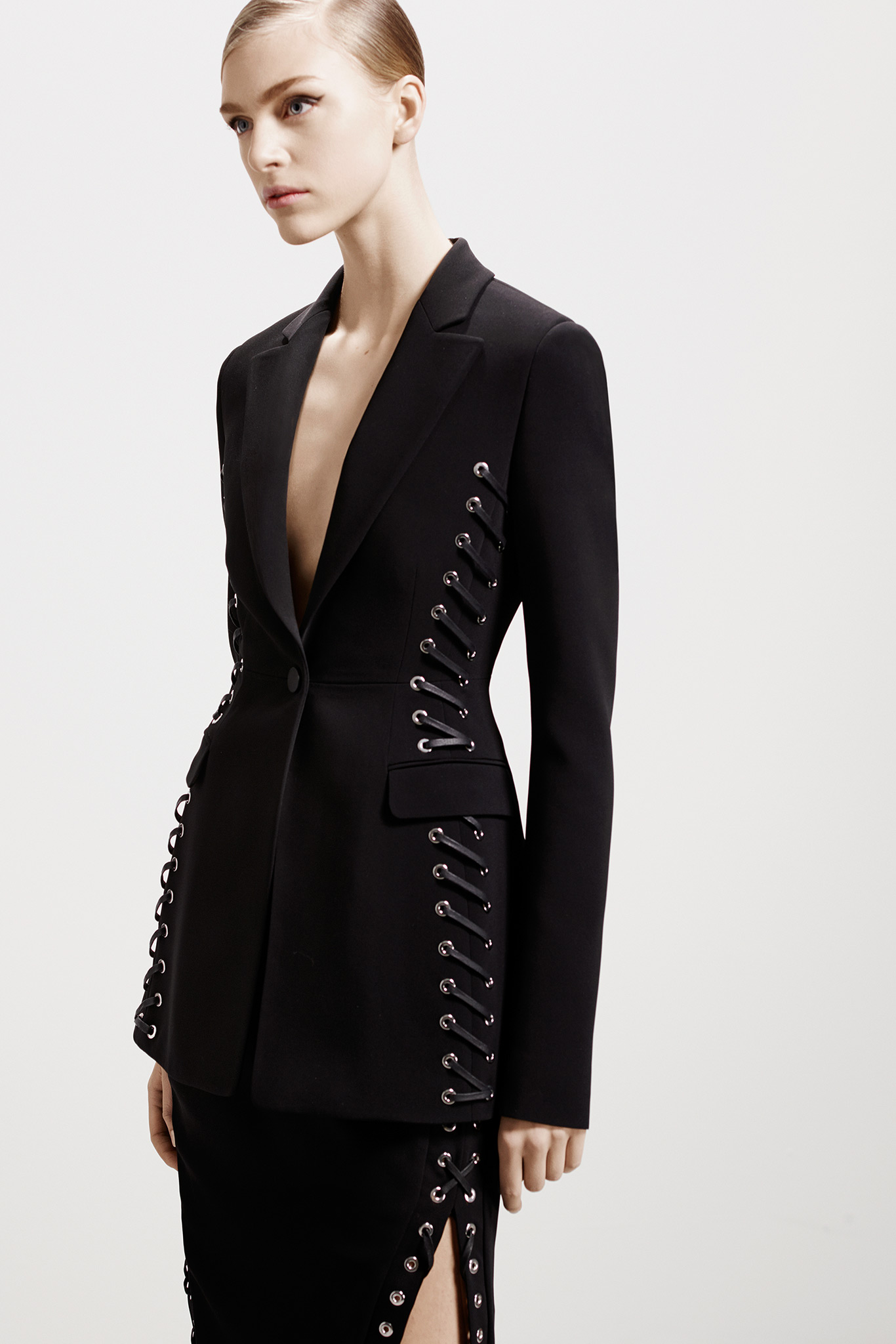 Typical Altuzarra allure, sexy chic, with the tie me up, tie me down factor.
DEREK LAM: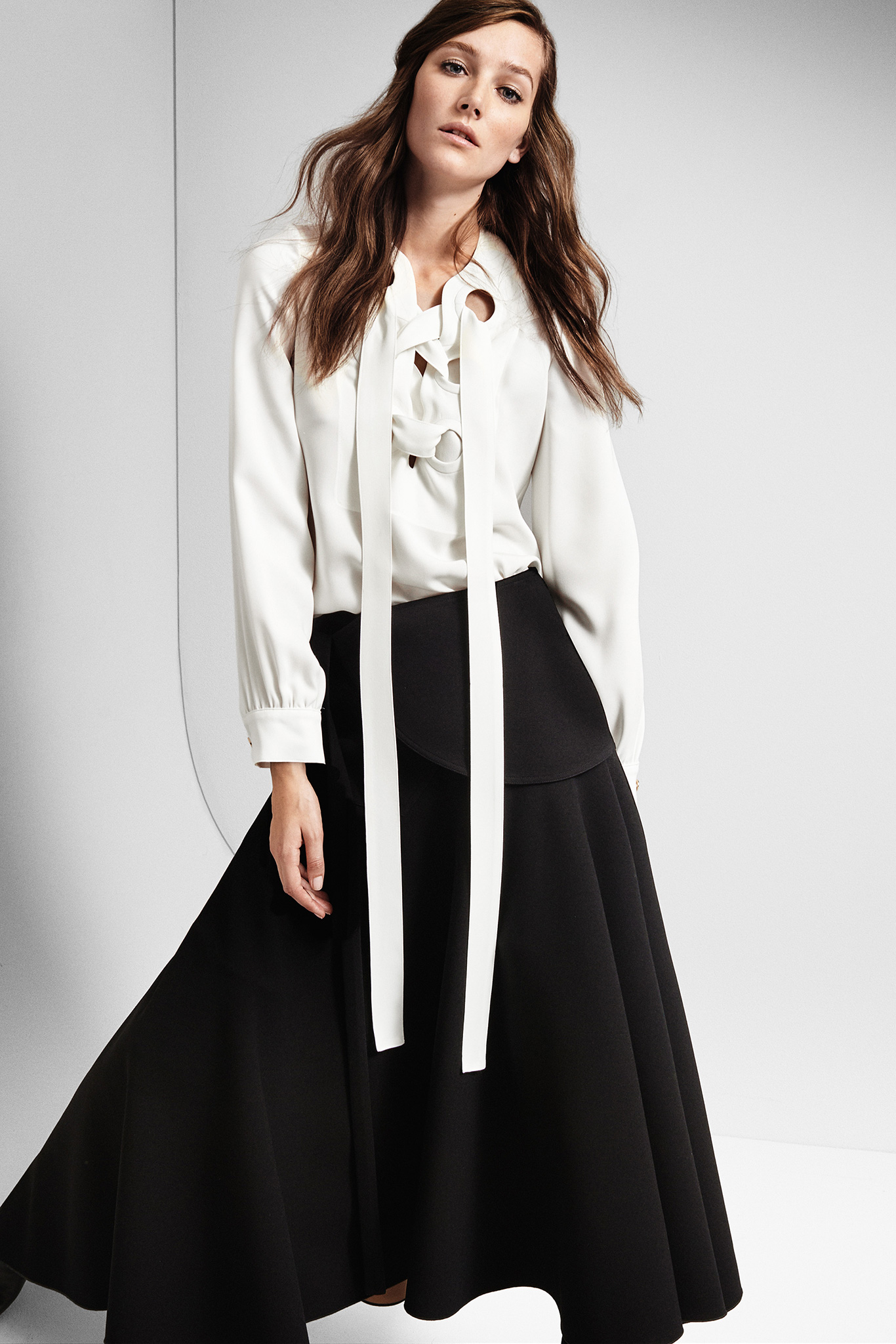 If you want to go a little boho (or "folkloric"), but can't stomach ponchos and fringe, try this blouse and or the skirt on for size. Easy wearable pieces to be mixed and matched with pretty much anything. The exagerated grommet effect is an intriguing touch. (Blouse: $890)
BURBERRY PRORSUM: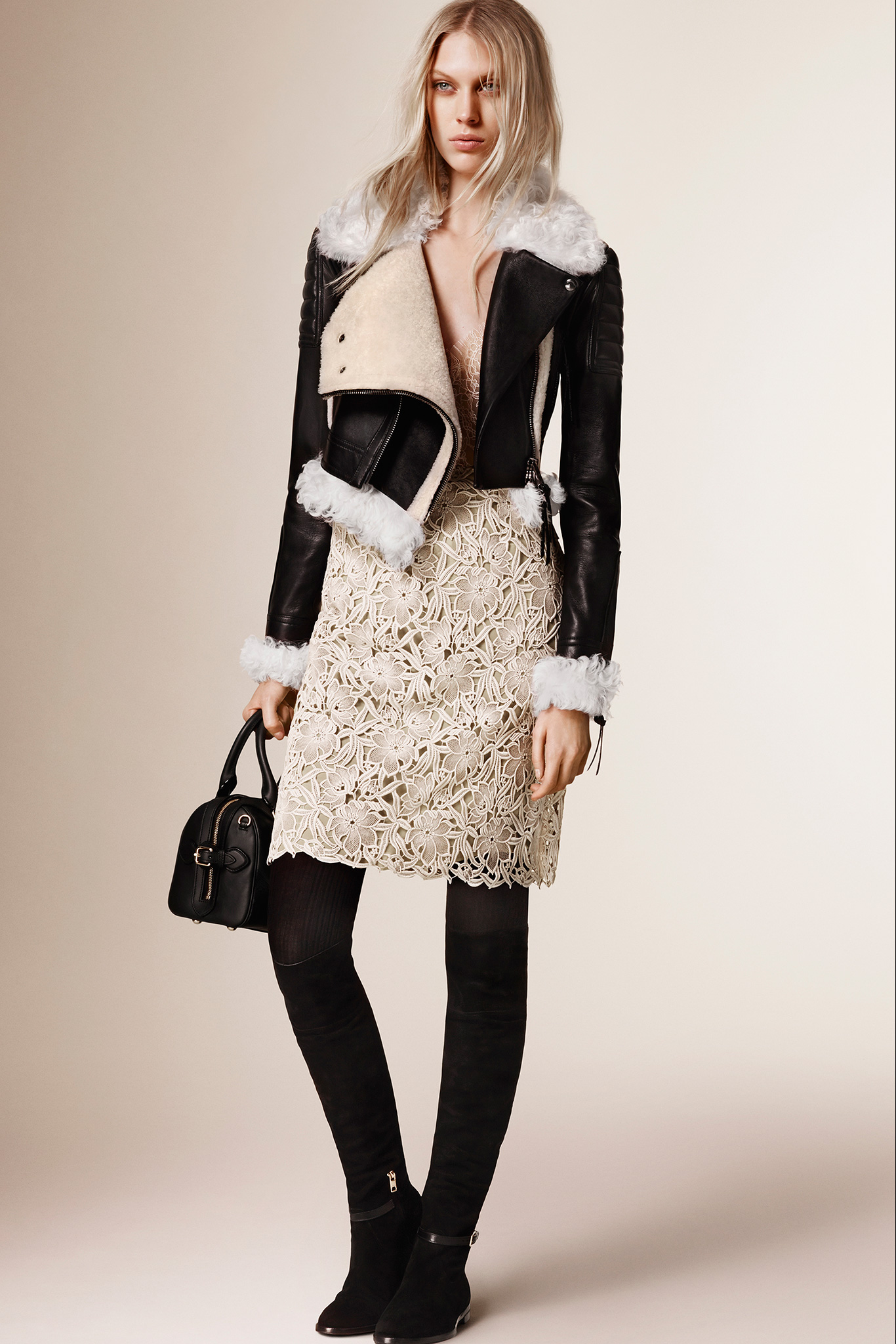 If in doubt where to find the perfect fall winter trench or shearling, go to Burberry Prorsum, always a tad more daring or unexpected than Burberry. This is a pleasing example of mixing hard and soft, which seems to be all the rage amongst the 20 year old glitterati. All glibness aside, there are no rules to fashion. I say, throw a cashmere sweater with a skull emblem on it over silk tuxedo pants and fuchsia strappy sandals. Let the chips fall where they may! Have fun! (Shearling: $5500, Lace dress: $2995)
GIAMBA: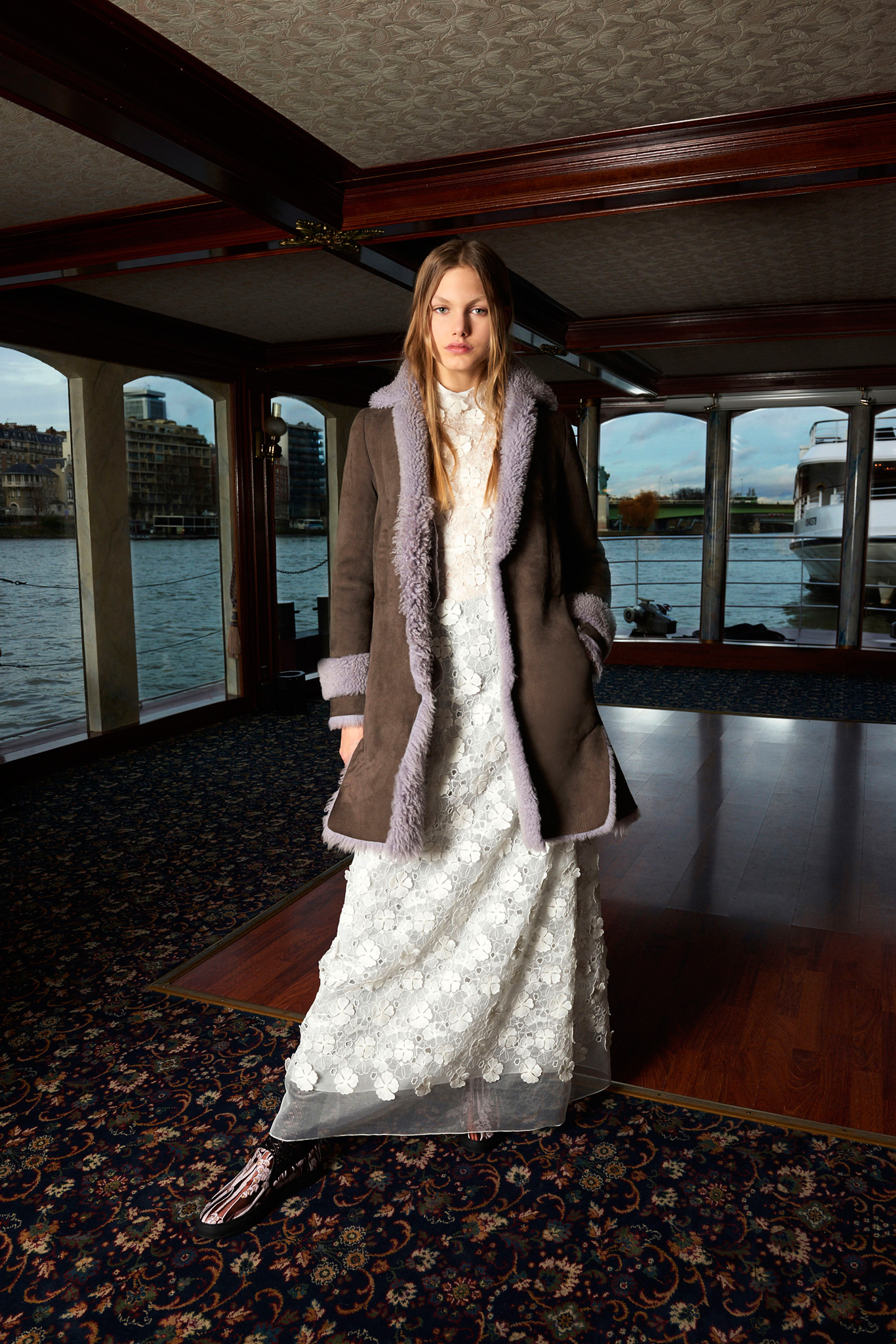 For the younger Valli devotees and fans of upscale bohemian fare.
CALVIN KLEIN: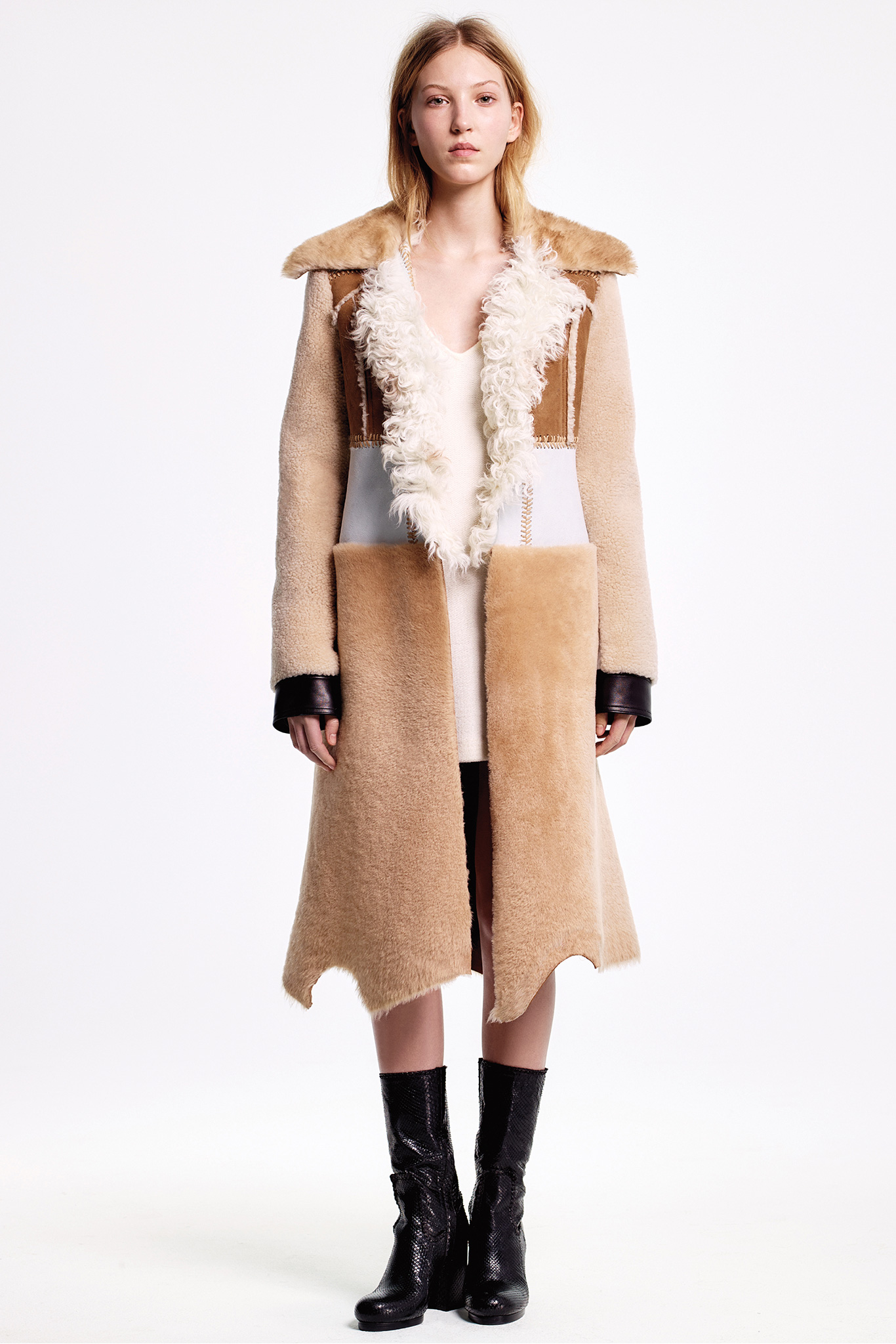 When chic comfort is of paramount importance, go for the wacky shearling. Even when the love of all things 70's fades, these pieces will remain welcome dwellers in your closet. ($5595)
CHLOE: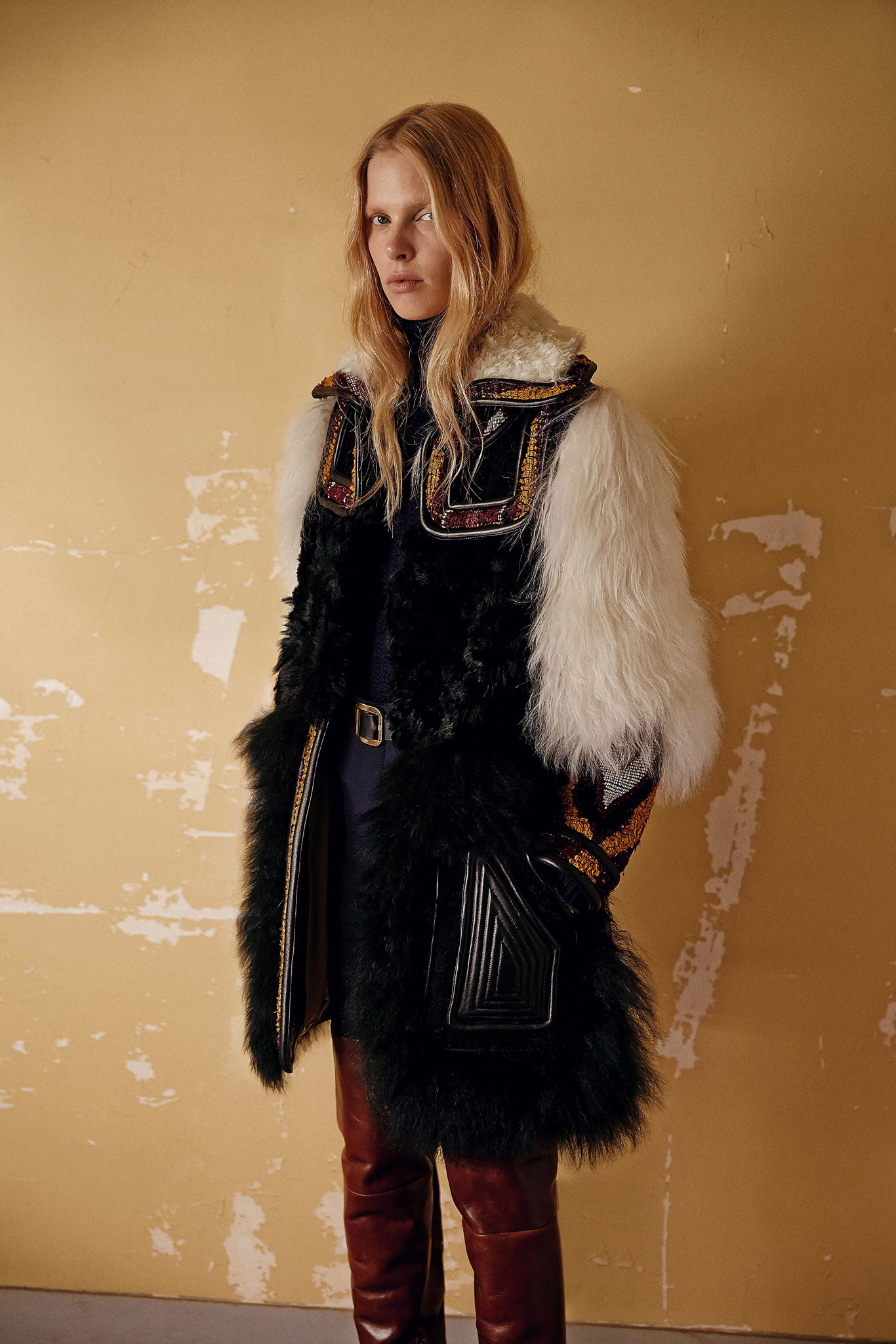 Mongolian mayhem……one of my favorites….($9895)
ANDREW GN: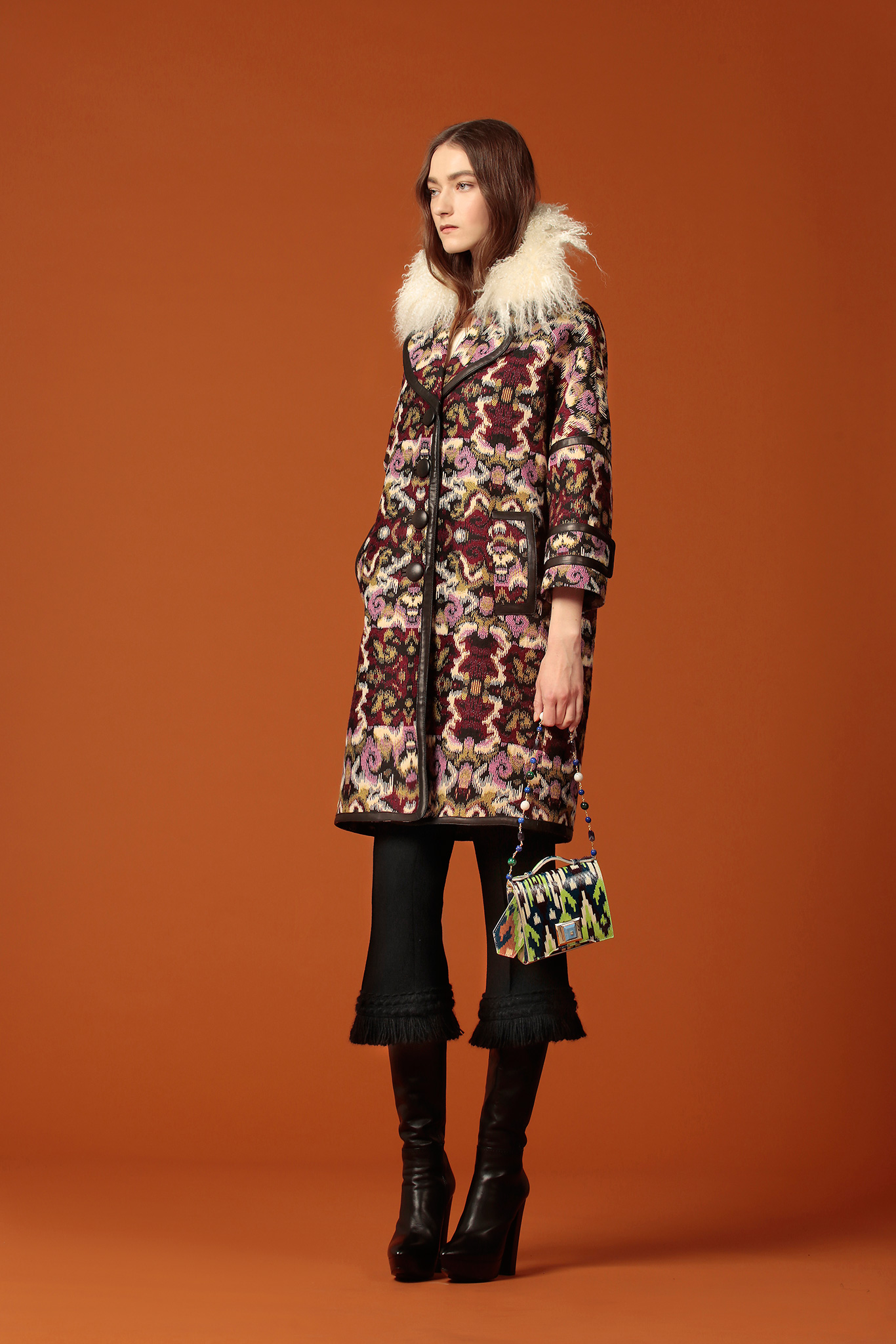 Another great coat from the coatmeister, Andrew Gn. A sort of wearable carpet bag…….the Mongolian lamb collar is shown in black as well. ($4530)
FENDI: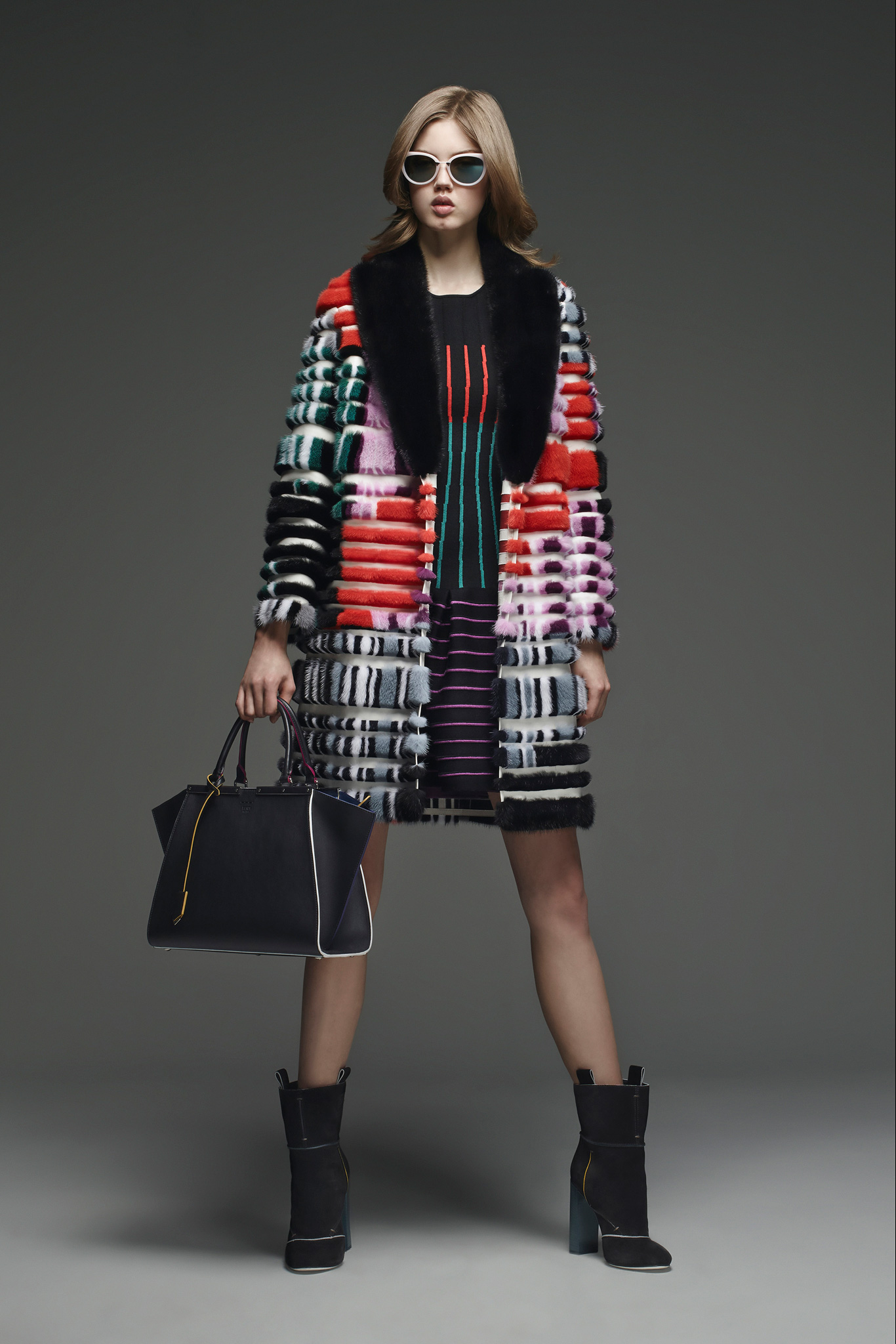 "Fun Fur" brought to you by Karl Lagerfeld. And this kind of fun don't come cheap! Read it and weep, $42,000! Apparently we're not in Kansas anymore.....
DIOR (Raf Simons):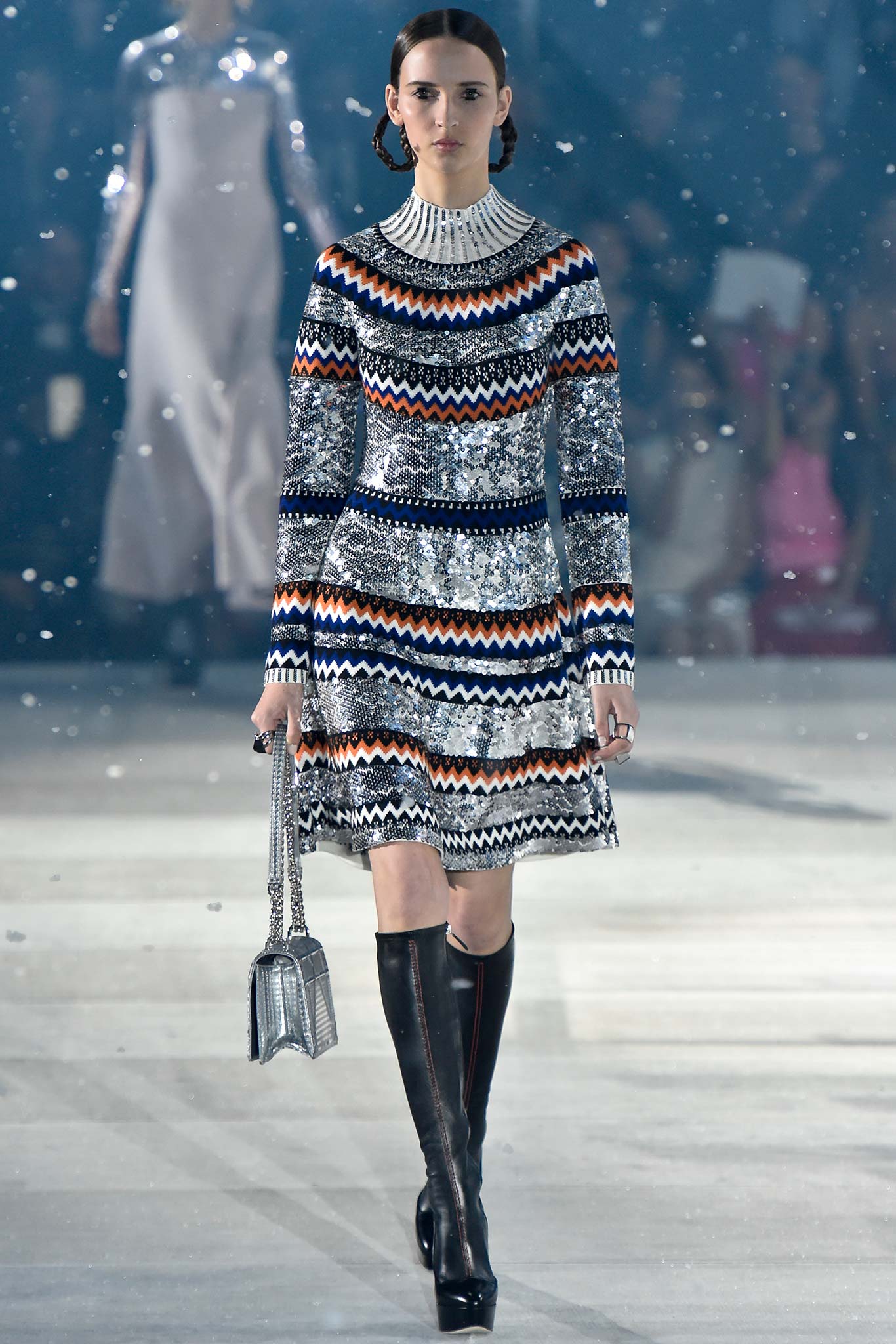 One of my favorite pre-fall collections, space age chic for sure, with pailettes galore! For this, the proper accessory would be a giant disco ball. ($9300...hey, its DIOR!)
GIAMBATTISTA VALLI: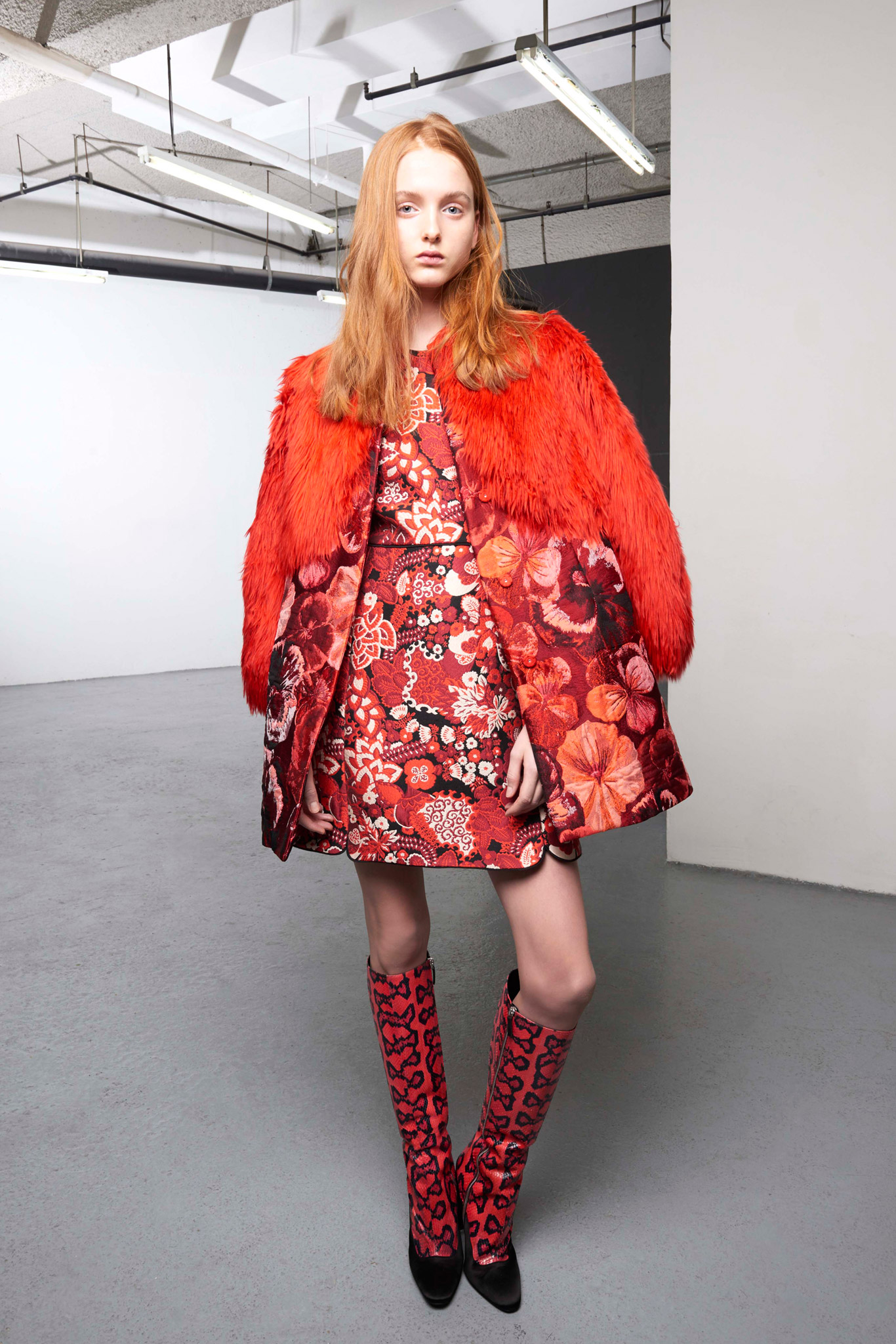 Just glorious, like most everything coming from the Valli atelier. Valli is a man who loves women, and with every collection, this love affair is manifest in the flattering silhouettes, lavish fabrications, and exuberant and gleeful color palette. His collections are really quite miraculous, a favorite of the red carpet brigade.
CHANEL: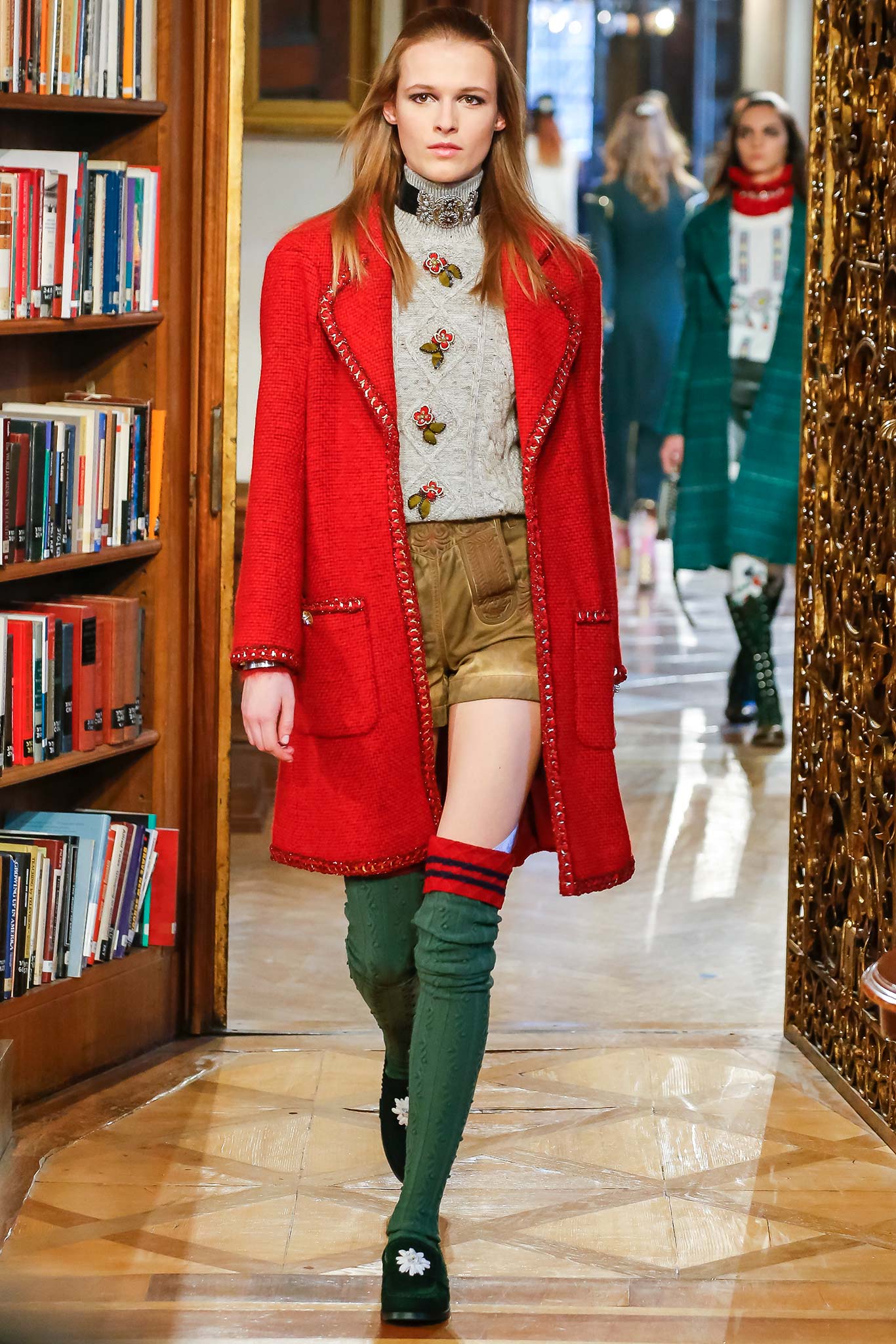 This coat is QUITE stunning up close, the red darker and more sumptuous than photographed, the embellishments and buttons more conspicuous and spellbinding. This is a garment for the ages. I think I actually started to drool when swathed in this beauty. ($9500, and believe it or not, on the cheaper spectrum of the coats).
KENZO: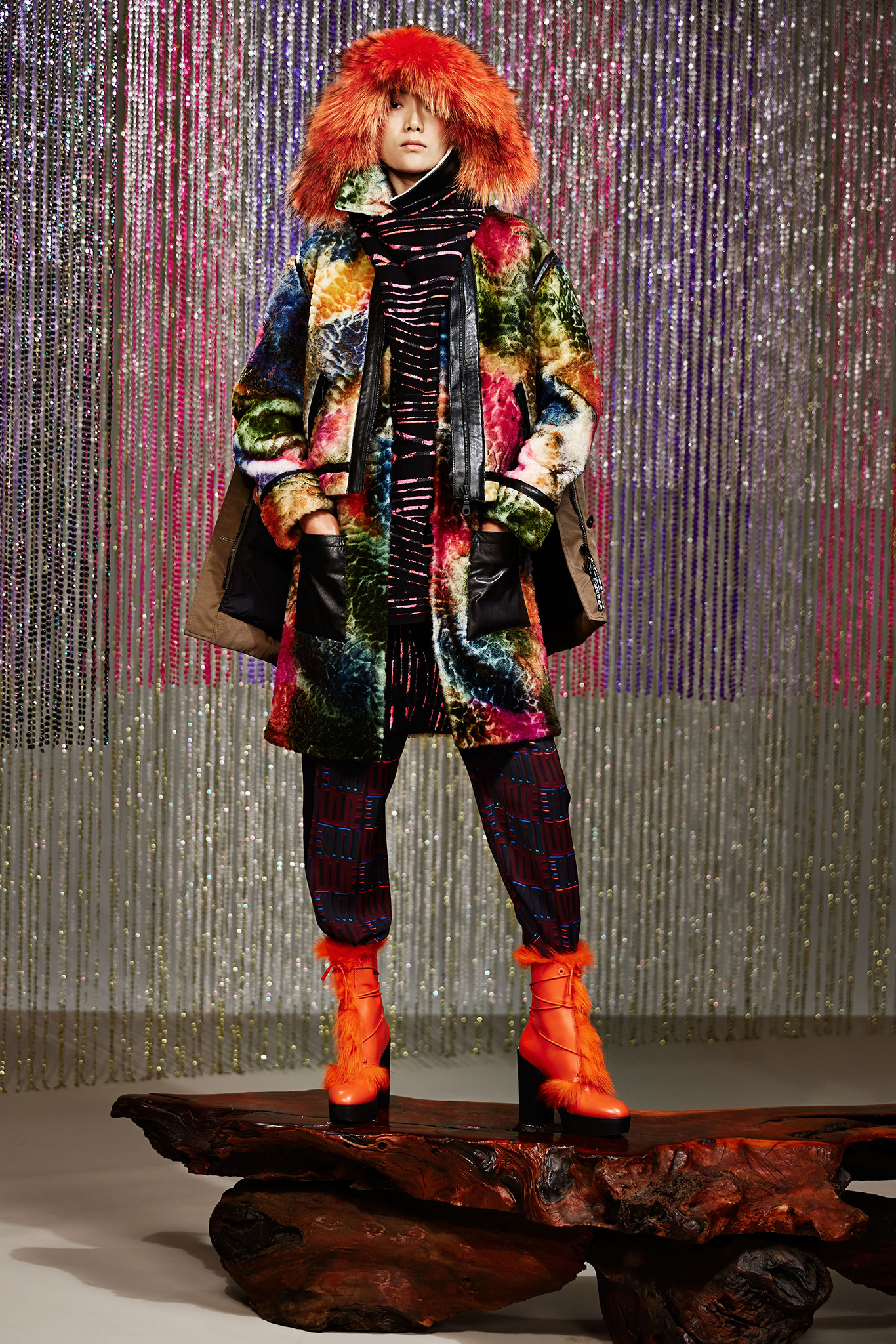 A zany mixture of colors and fabrications……not for the faint of heart. The coat would certainly liven up jeans or black leggings.
ANTONIO MARRAS: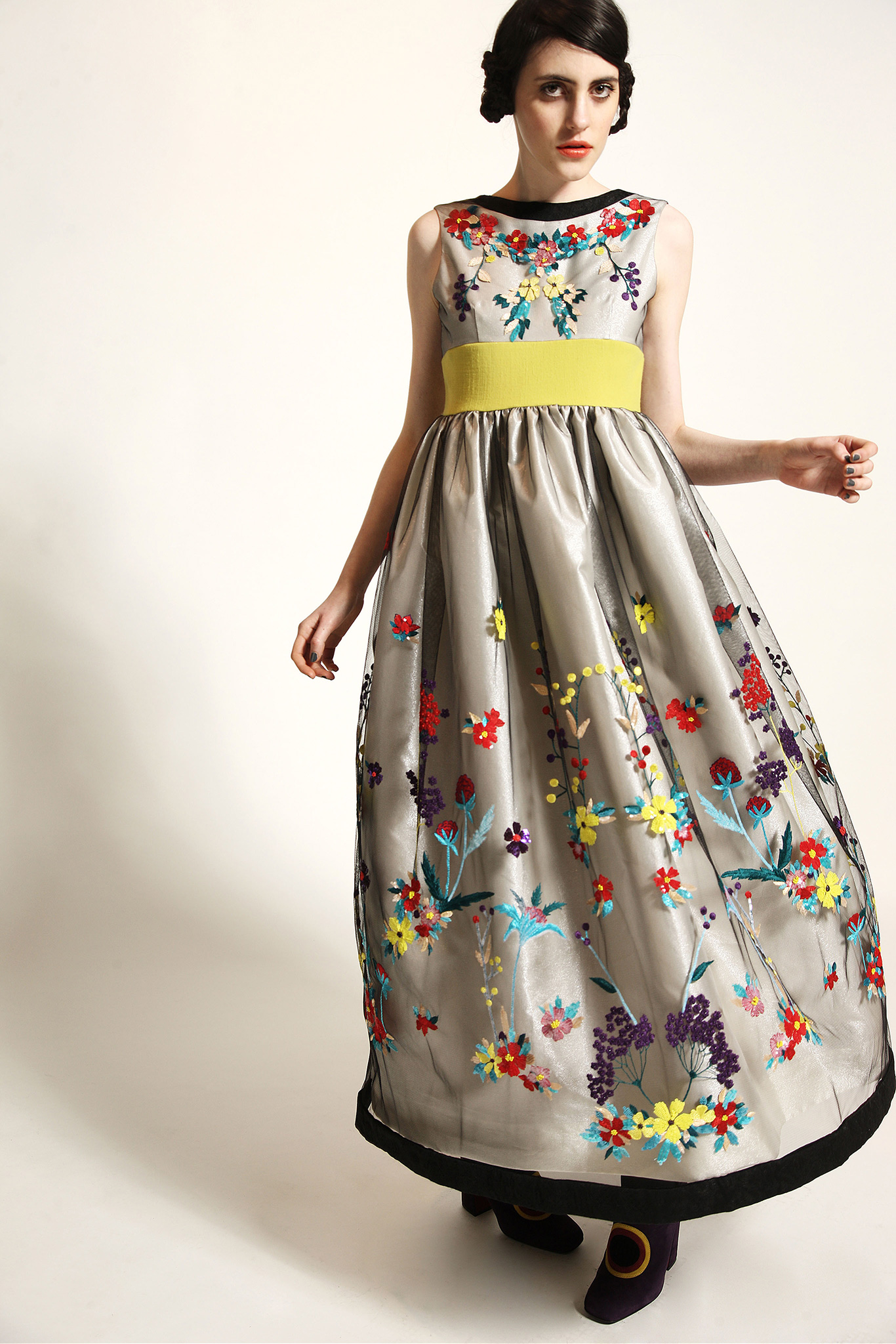 This collection conjured visions of foreign lands, with fanciful patterns in bold, vibrant colors, akin to a stroll through an ethnology museum with chinoiserie and visions of old Russia.
ROBERTO CAVALLI: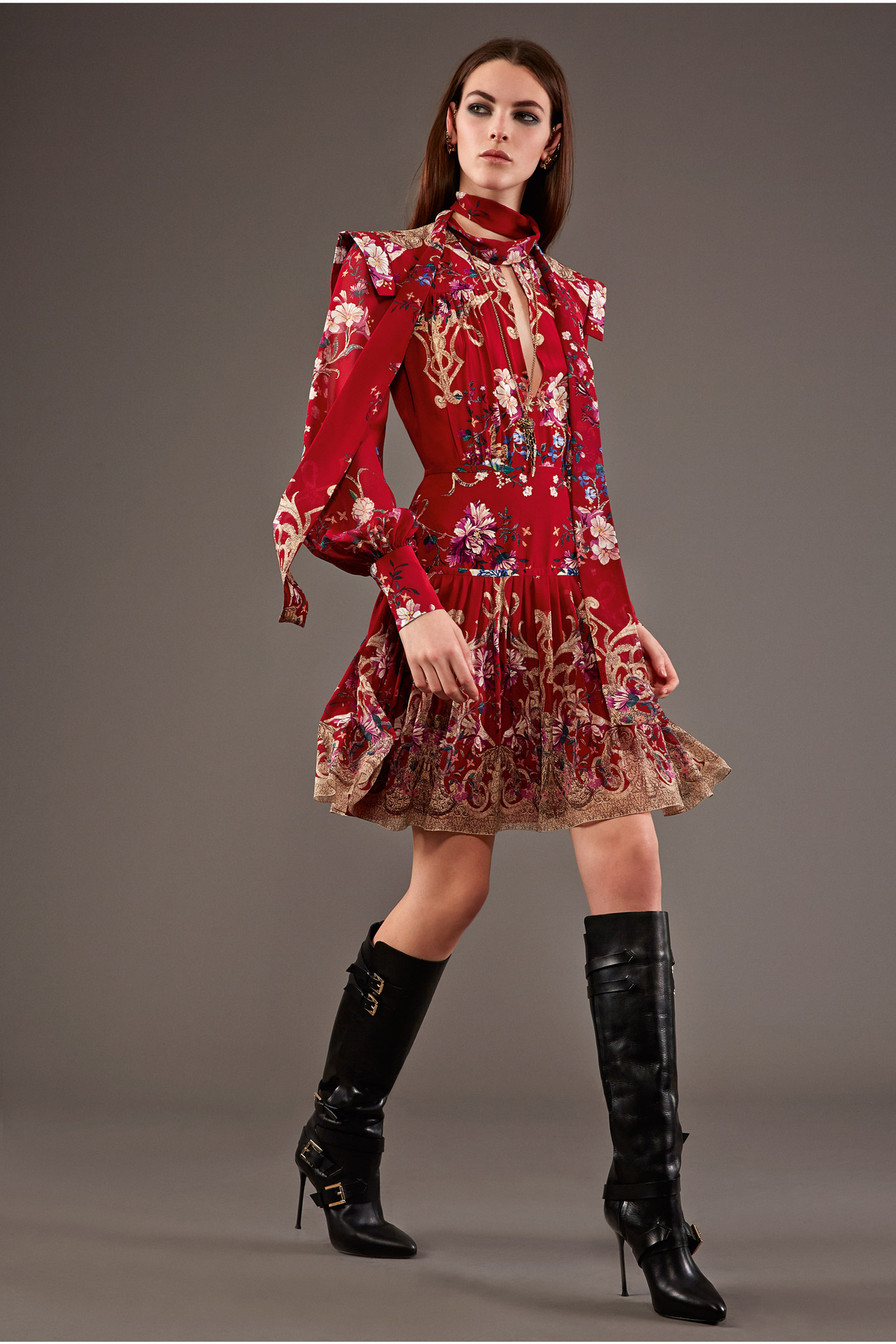 Another festive, folkloric gem, with Shogun sleeves no less. ($2990)
ROCHAS: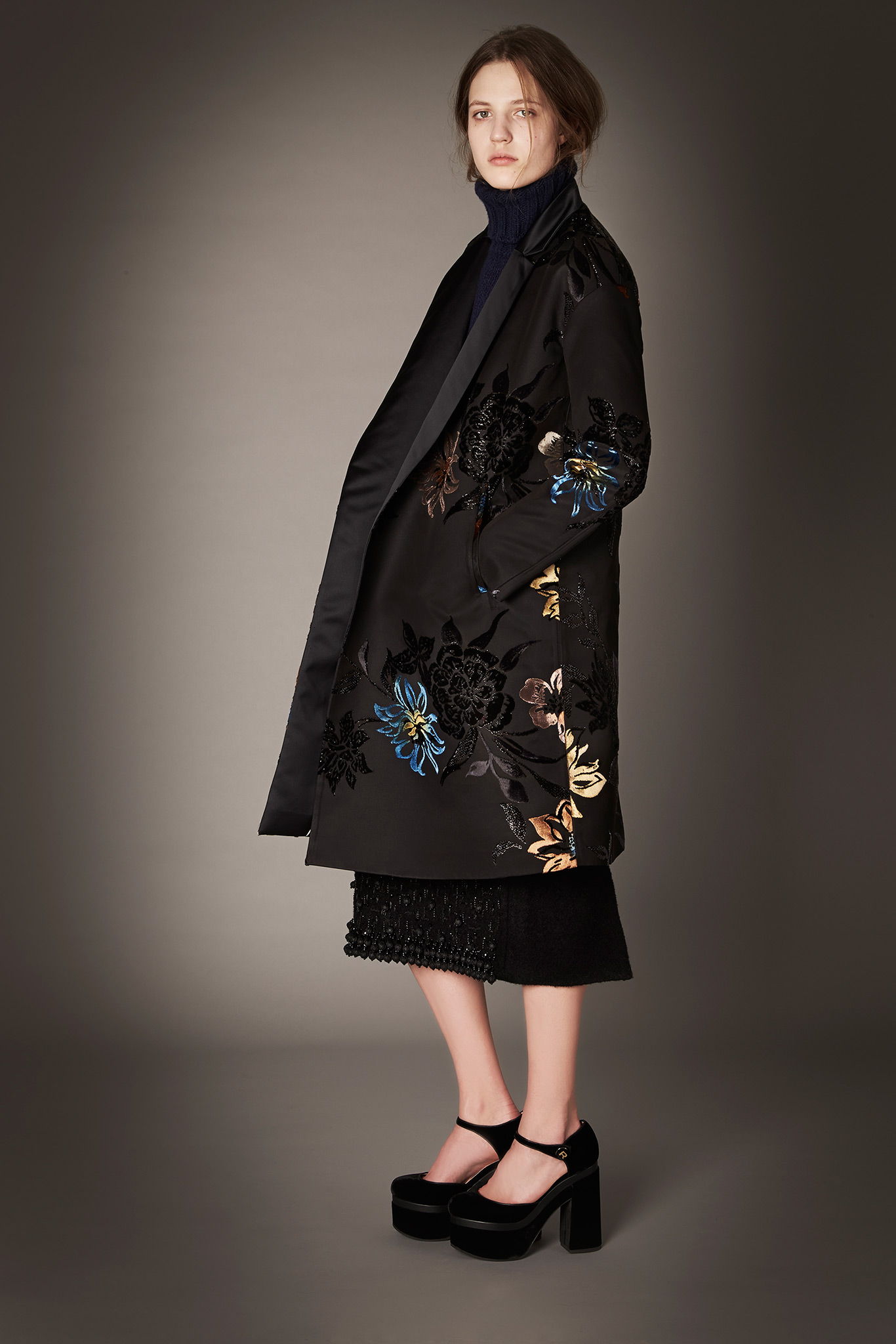 Dark, dramatic, and lux. Satin and Chinoiserie are always a winning combination. The perfect topper for daytime frolicking or a nighttime gala affair. Wear with black tuxedo pants and black patent Manolo's.
STELLA MCCARTNEY: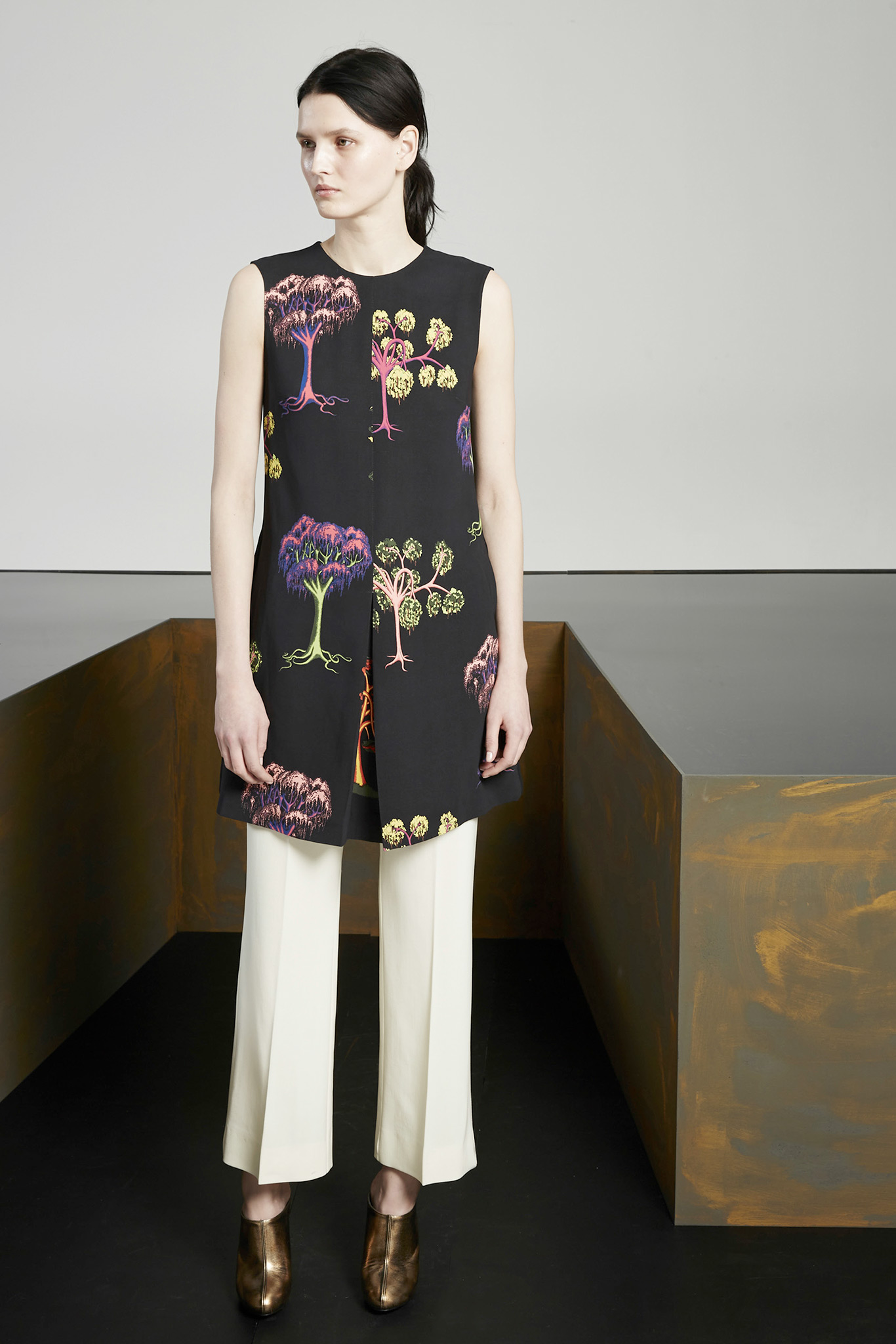 An element of Chinoiserie will add exotic and dramatic flare to any garment. This vest is a perfect layering piece, and would add zest to any outfit.
DSQUARED2: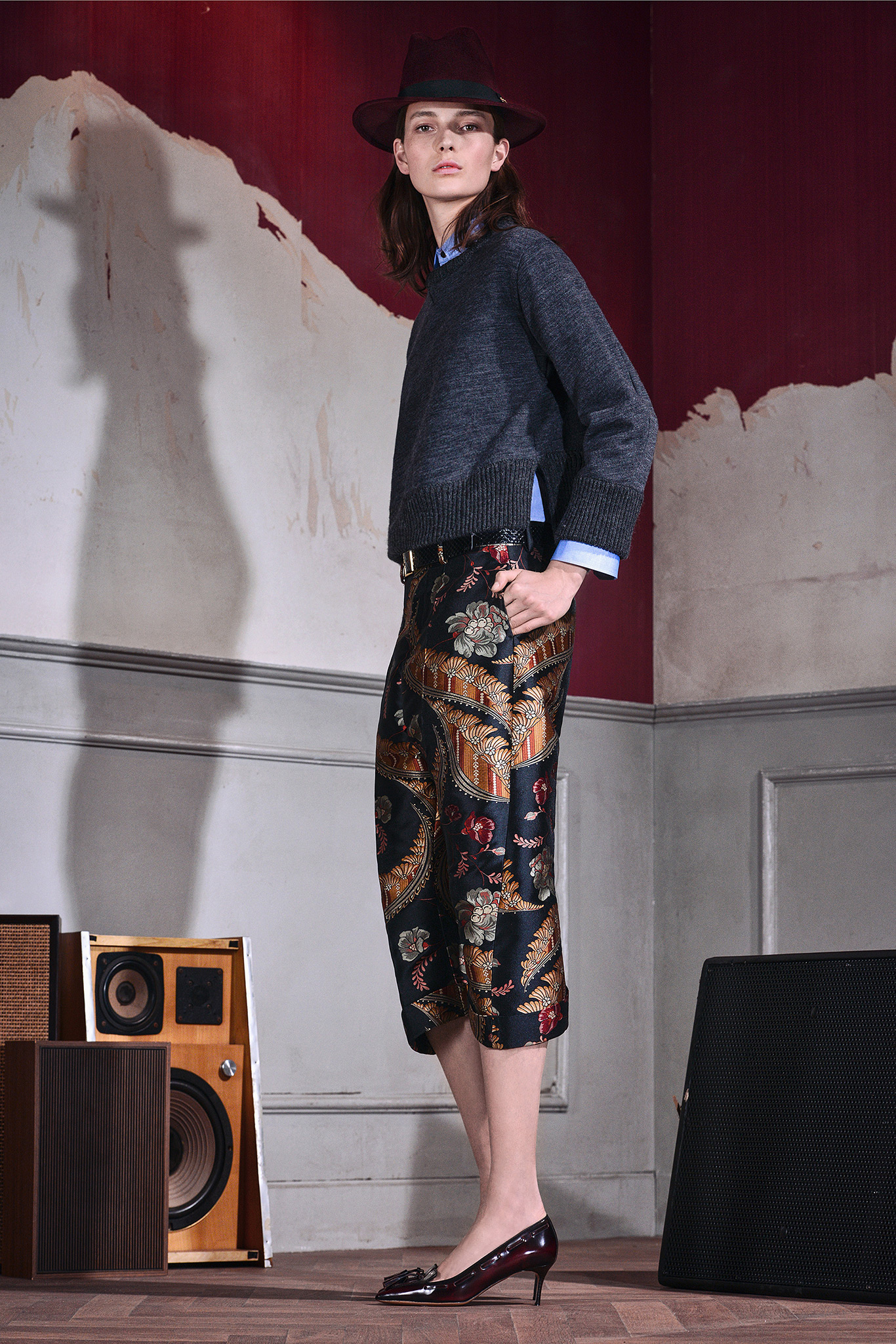 Jacquard in any permutation adds instant cachet to an ensemble. Mix jacquards for high drama.
MISSONI: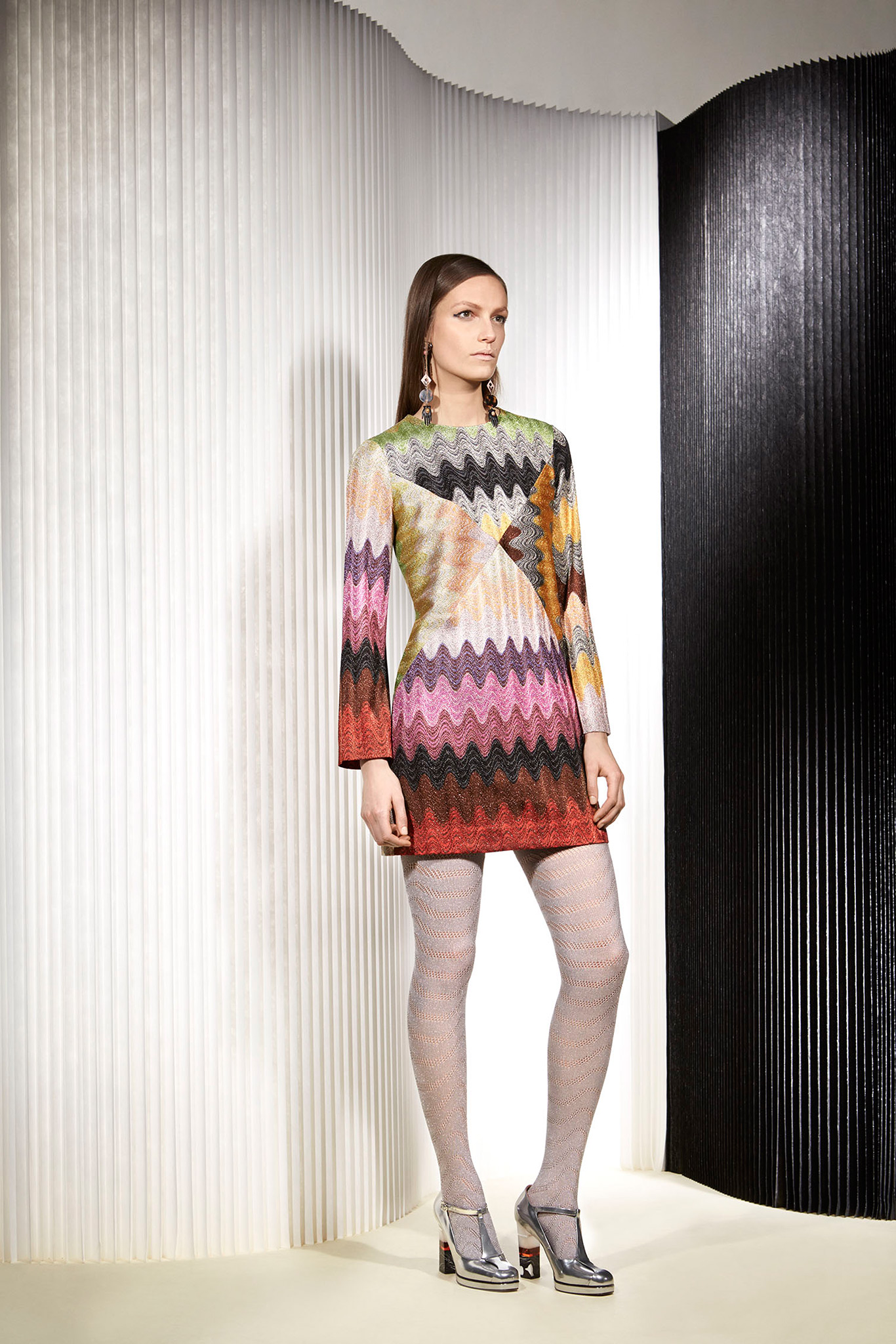 Vintage Missoni fabrication and pattern in a hip 70's mini. Would work as a tunic as well.
TEMPERLEY LONDON: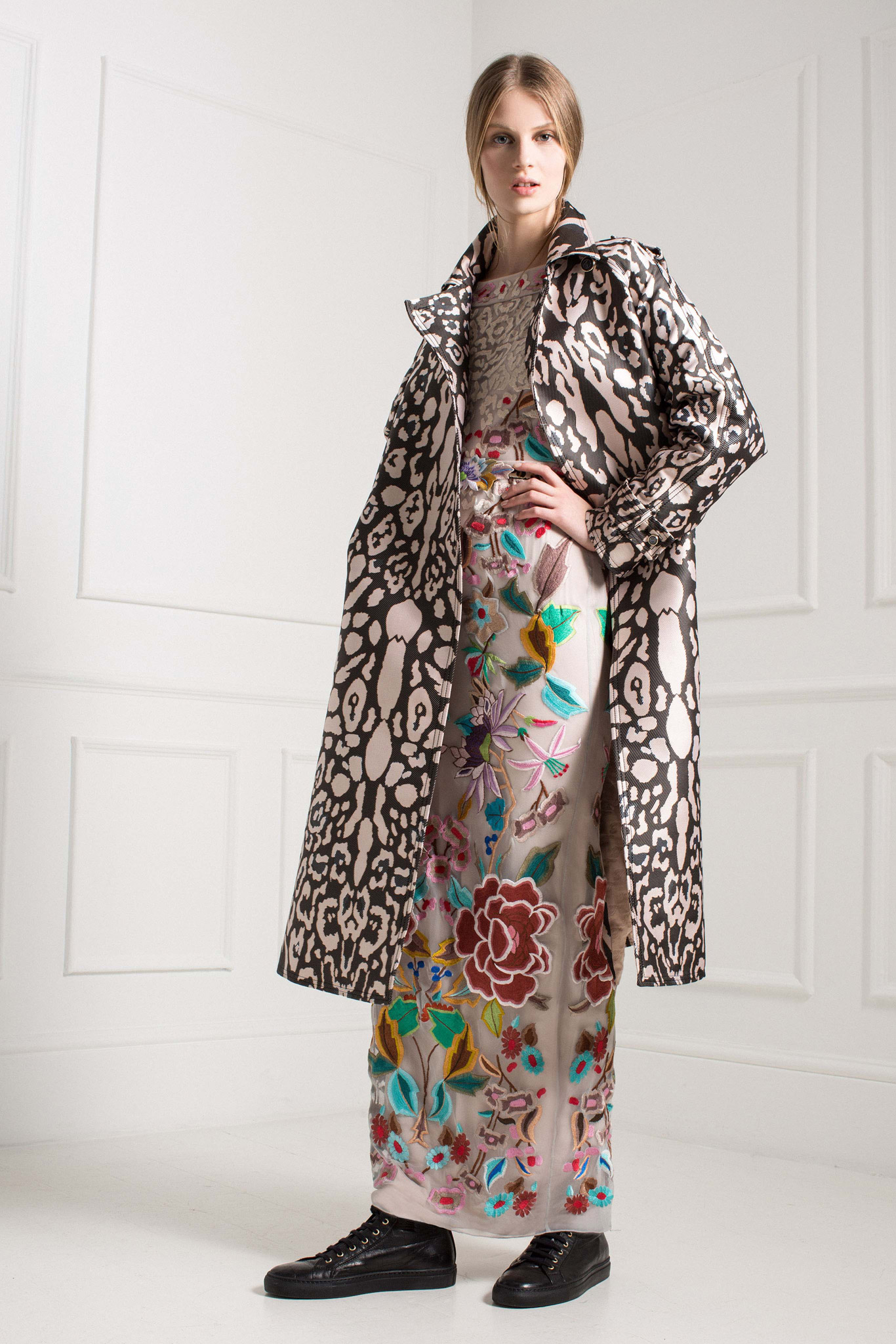 The combination of Chinoiserie inspired dress and rorschach patterned jacket is inspired indeed. I'm guessing that's what Leopard print looks like during an hallucinatory haze.
VALENTINO: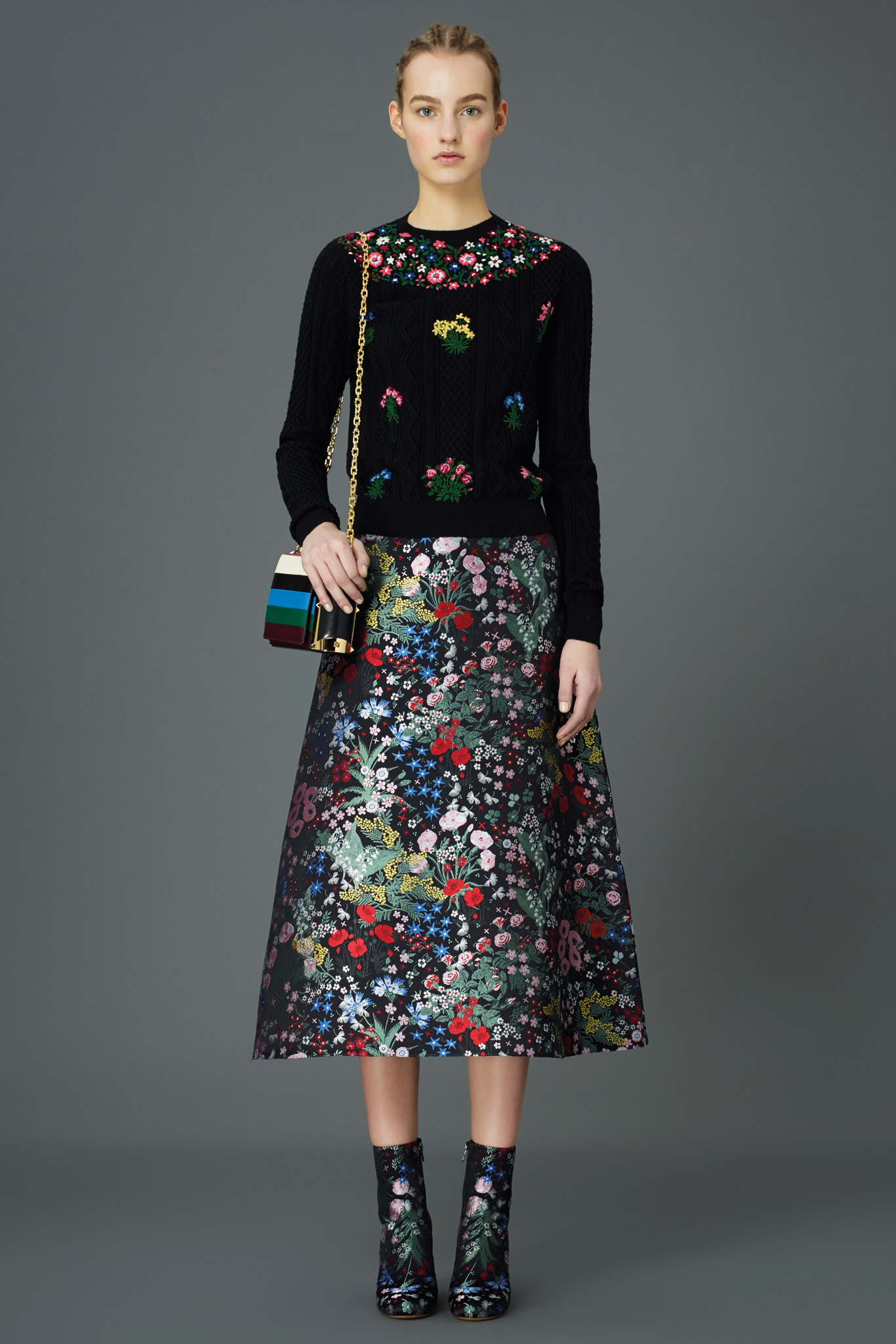 In this case, "matchy-match" works! My favorite part of the outfit is those stunning jacquard booties! (They come in nappa leather as well!).
ERDEM: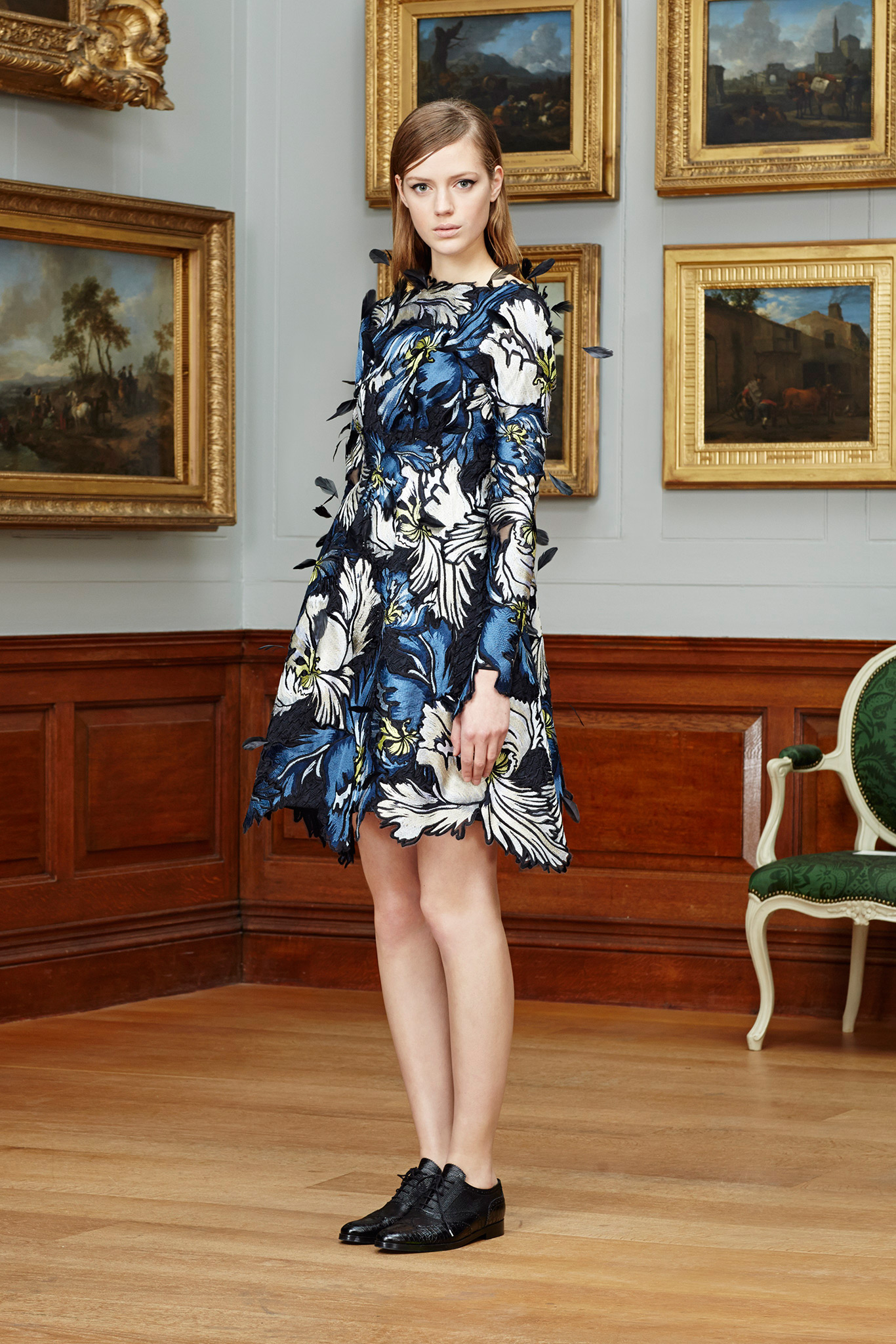 The frock aficionados will never be disappointed with his collections.
BALMAIN: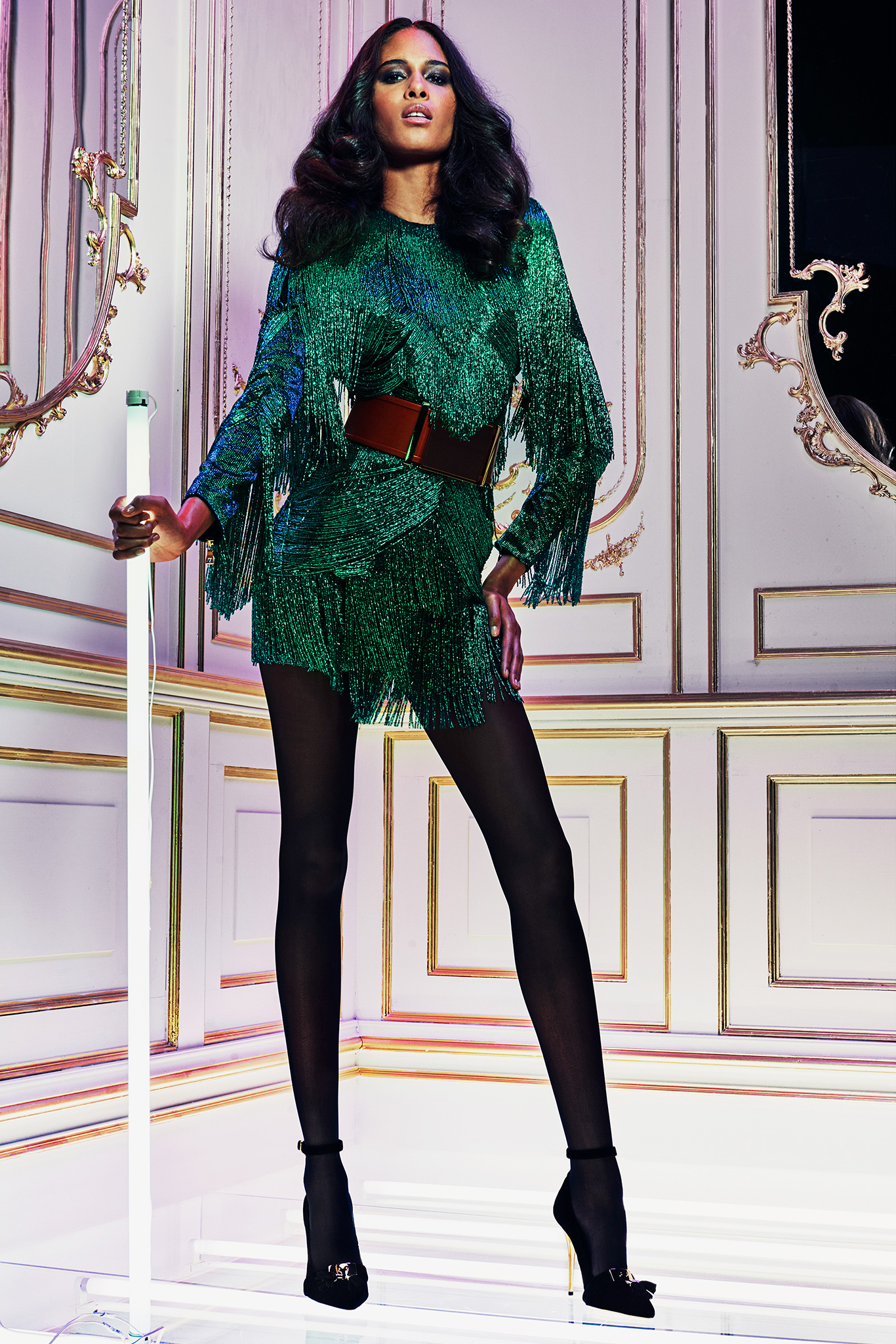 What happens in Vegas stays in Vegas……….(which I suppose is just as well)…..
LANVIN: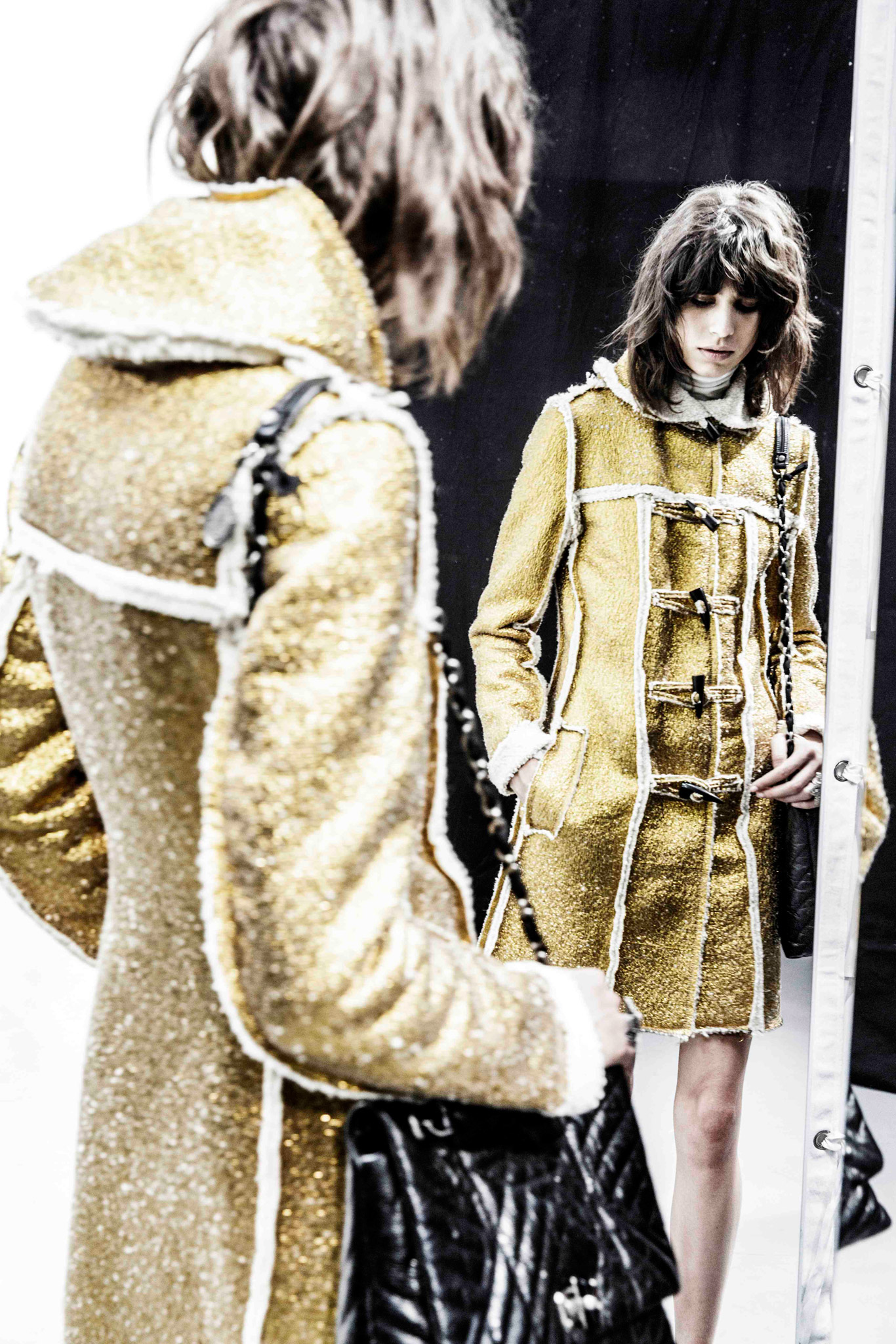 This toggle coat is a way to spruce up your weekend togs. We all need some sparkle in our lives. Yowsa!
MARNI:
Now THIS is a vest (aka "Gilet")! Multicolored Alpaca fashioned into a real show stopper. A big vest is the easiest way to add drama to any outfit, and with Alpaca, nobody dies.
PHILOSOPHY DI LORENZO SERAFINI: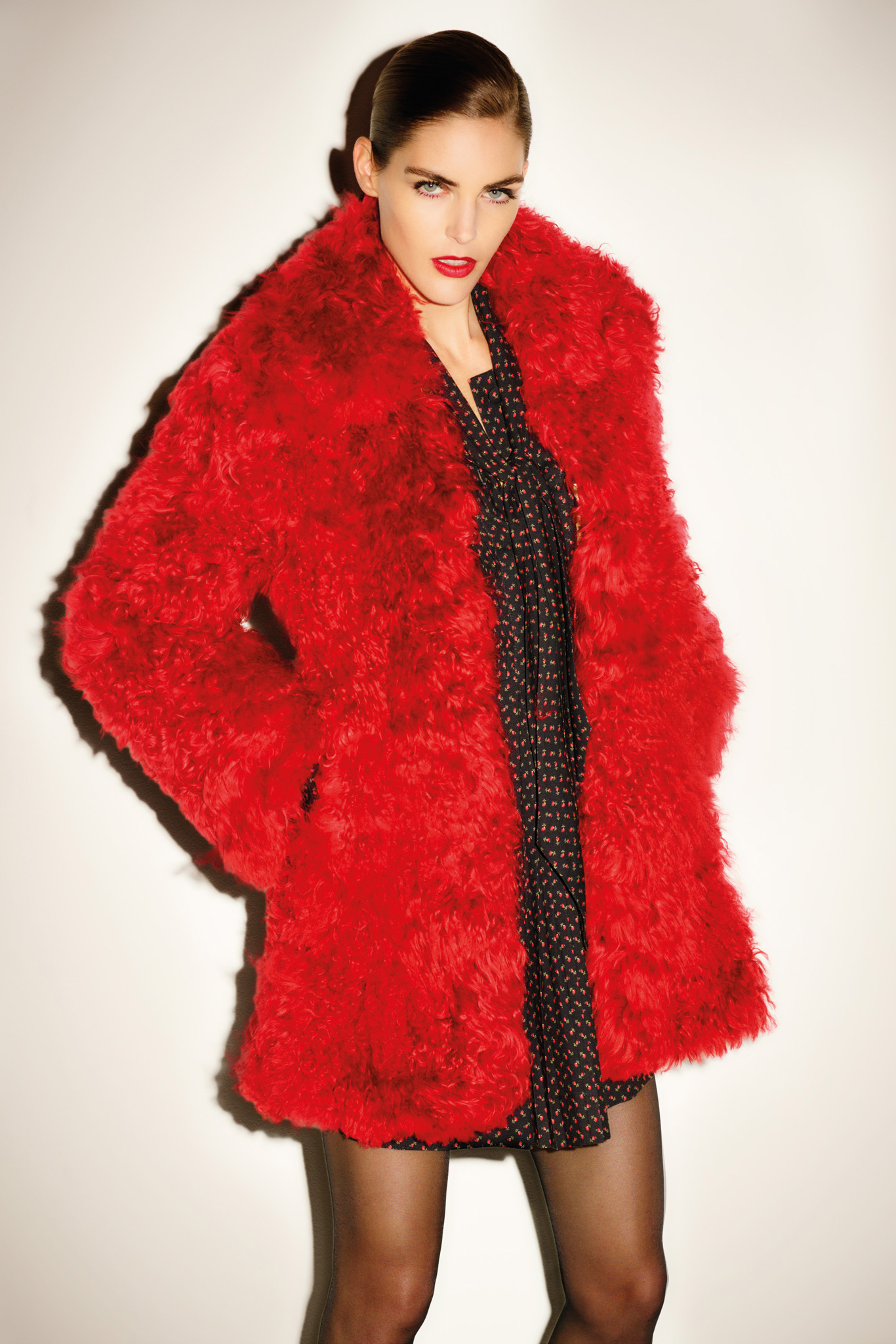 B A M! You want to stay warm AND get noticed?
MONIQUE LHUILLIER: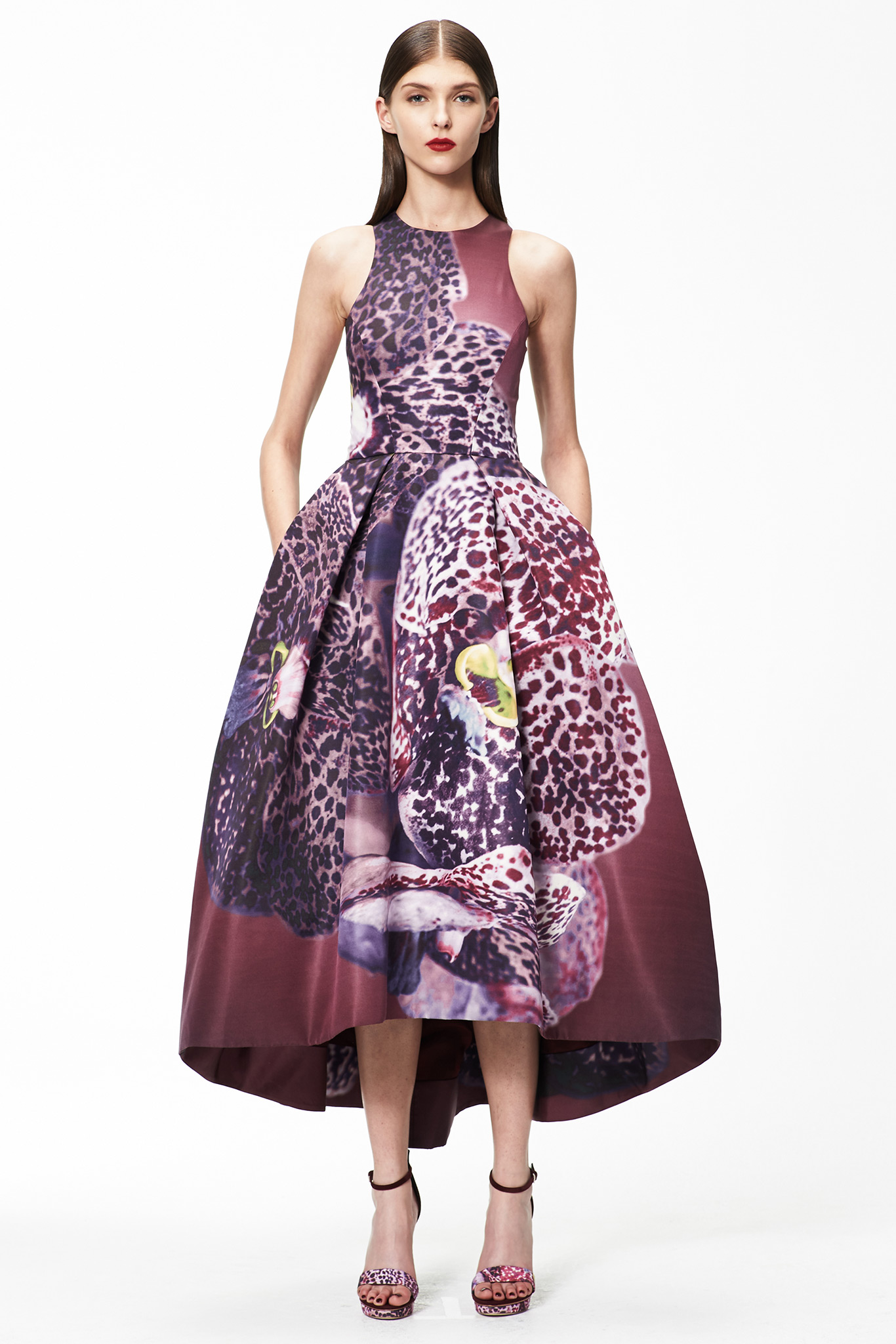 Fitted bodice with flared tulip skirt is always a winning look, especially with a semi-surreal floral motif.
OSCAR DE LA RENTA: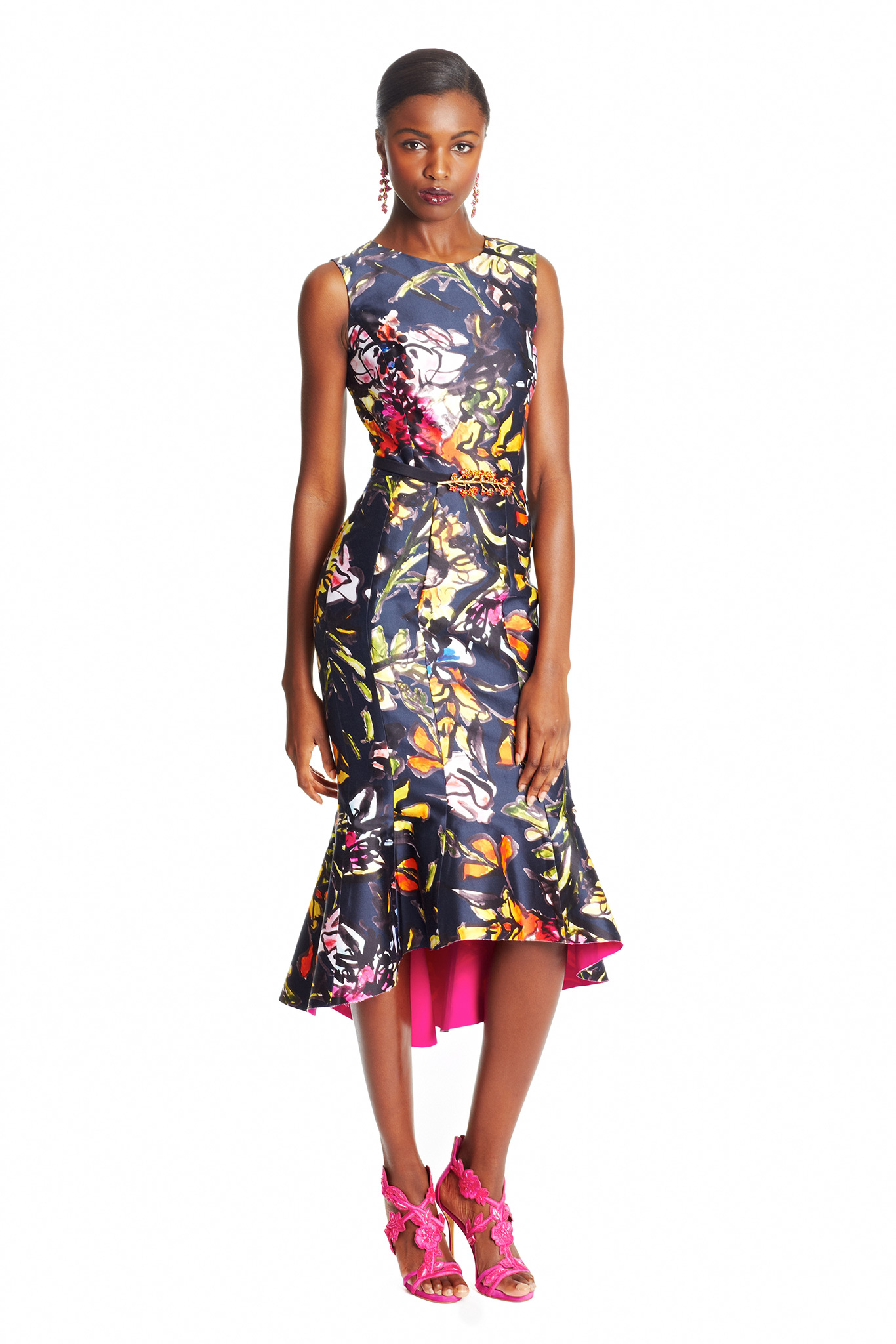 De La Renta's last collection, may he rest in peace. Classic Oscar, with an animated color palette, flattering and feminine silhouette, and kicky flared high low flamenco inspired skirt with shocking pink lining for dramatic effect. Wear with strappy sandals or cha-cha heels, depending on the venue. ($6890)
If no inspiration can be found in the current Spring sales, hold out for one of the pre-fall beauties streaming into the stores.
Images brought to you by www.style.com
Cheers!