And the fun continues with a potpourri of fun festive fabulous frocks and other wearable finery, in all shapes, sizes, and degrees of opulence, to carry us through the changing of the foliage. Tis the season to get your mitts on some wide leg pants, a slouchy coat in a panoply of colors and textures, or a modern suit you've never seen before! No matter one's modus vivendi, whether the girl about town, a doctor, lawyer, or Indian chief, or of the tie me up tie me down patrol, the endless bounty will satisfy all comers.
ALEXANDER LEWIS:
Under my radar no longer, what with velvet separates, krazy kool suits in pastels no less, and even the appearance of the Hamsa hand (because Lord knows we all need some lucky mojo!).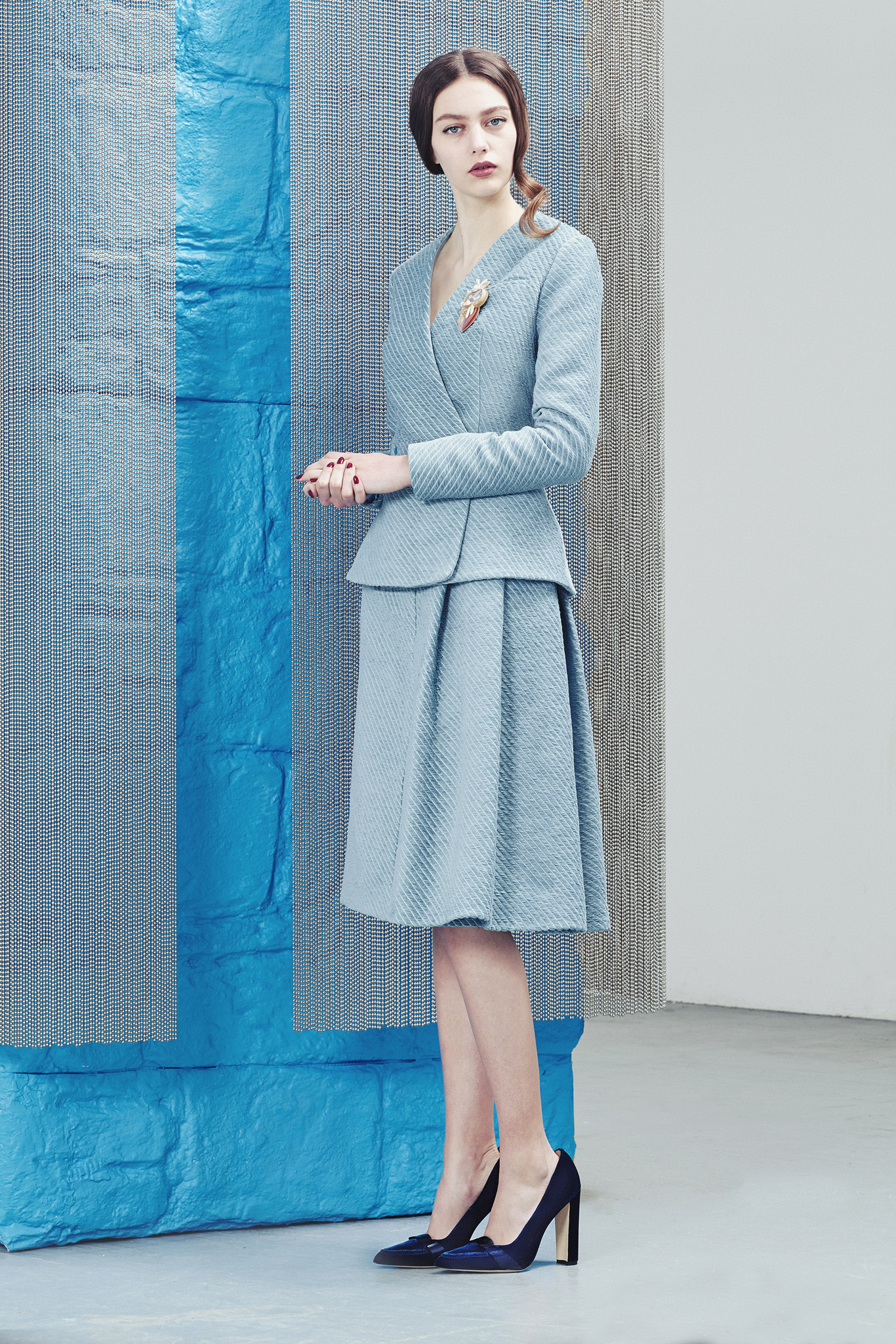 For all of you out there obsessed with the Mad Men ethos.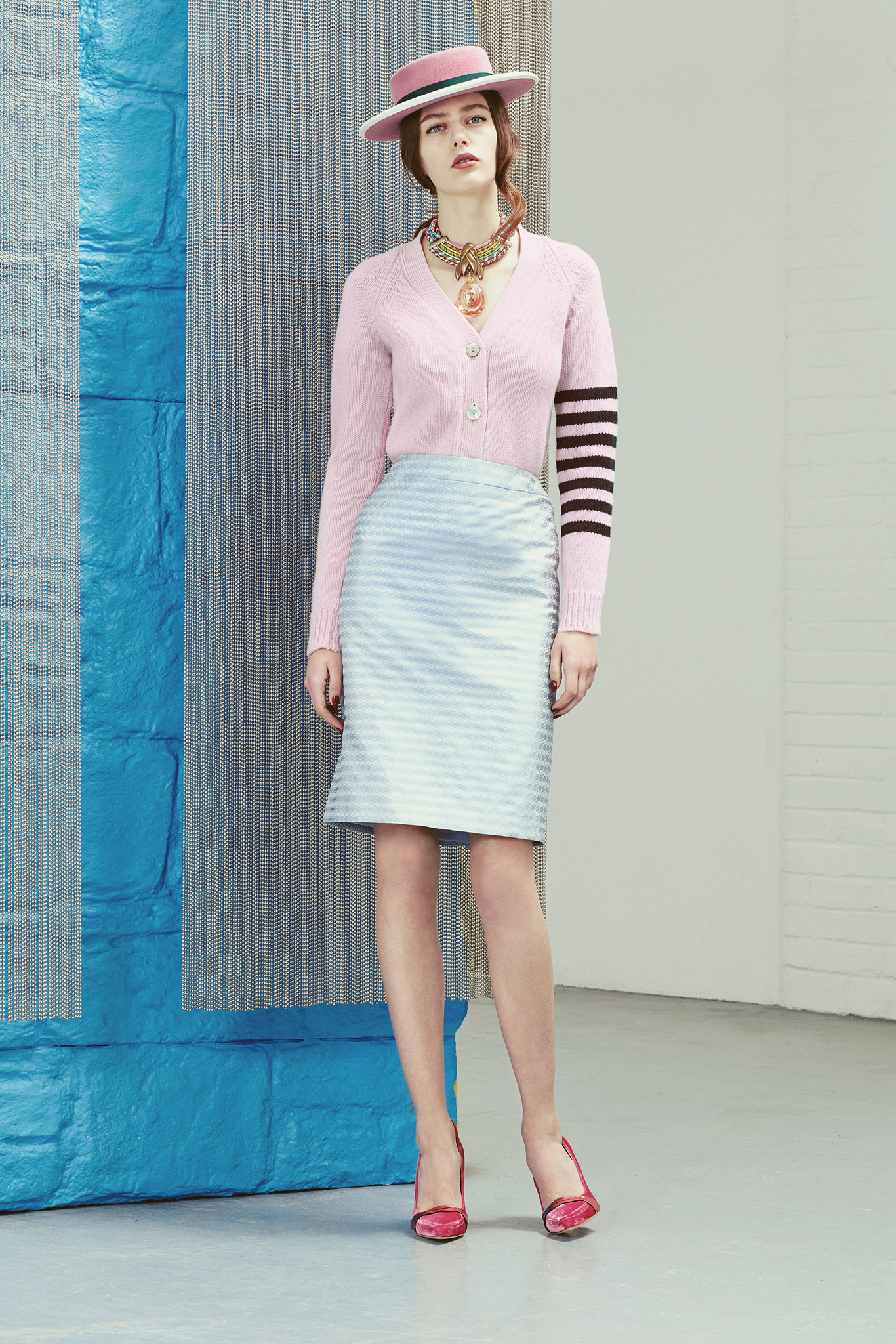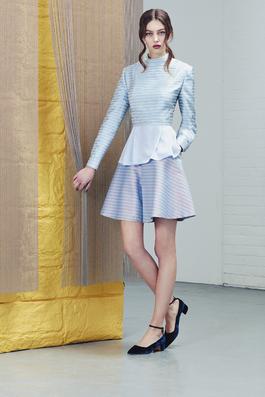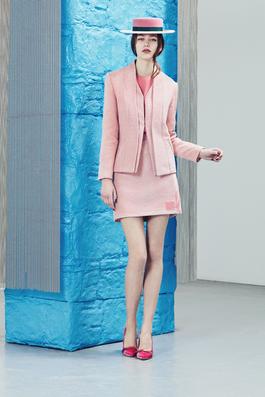 For the coquette in us all. ;)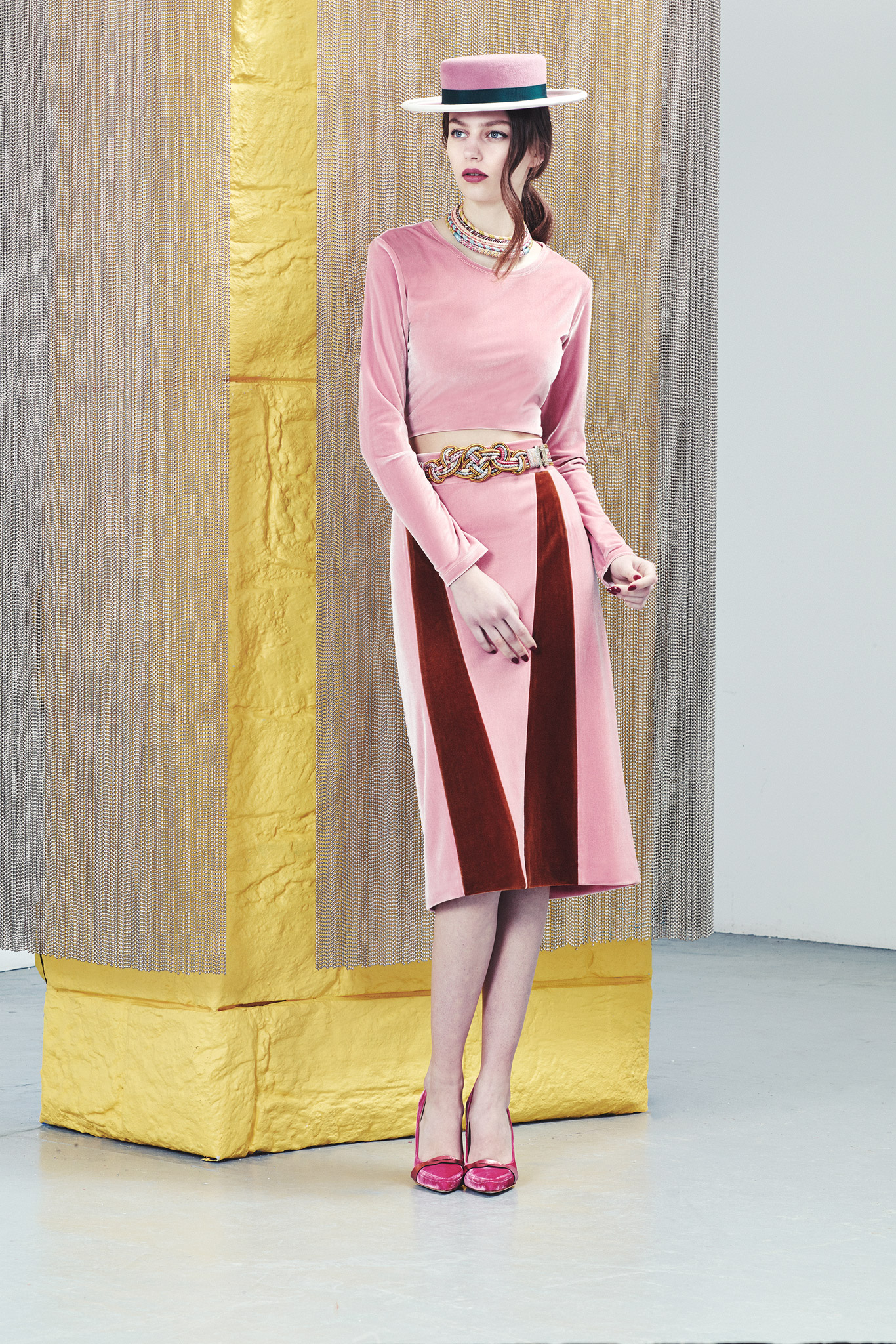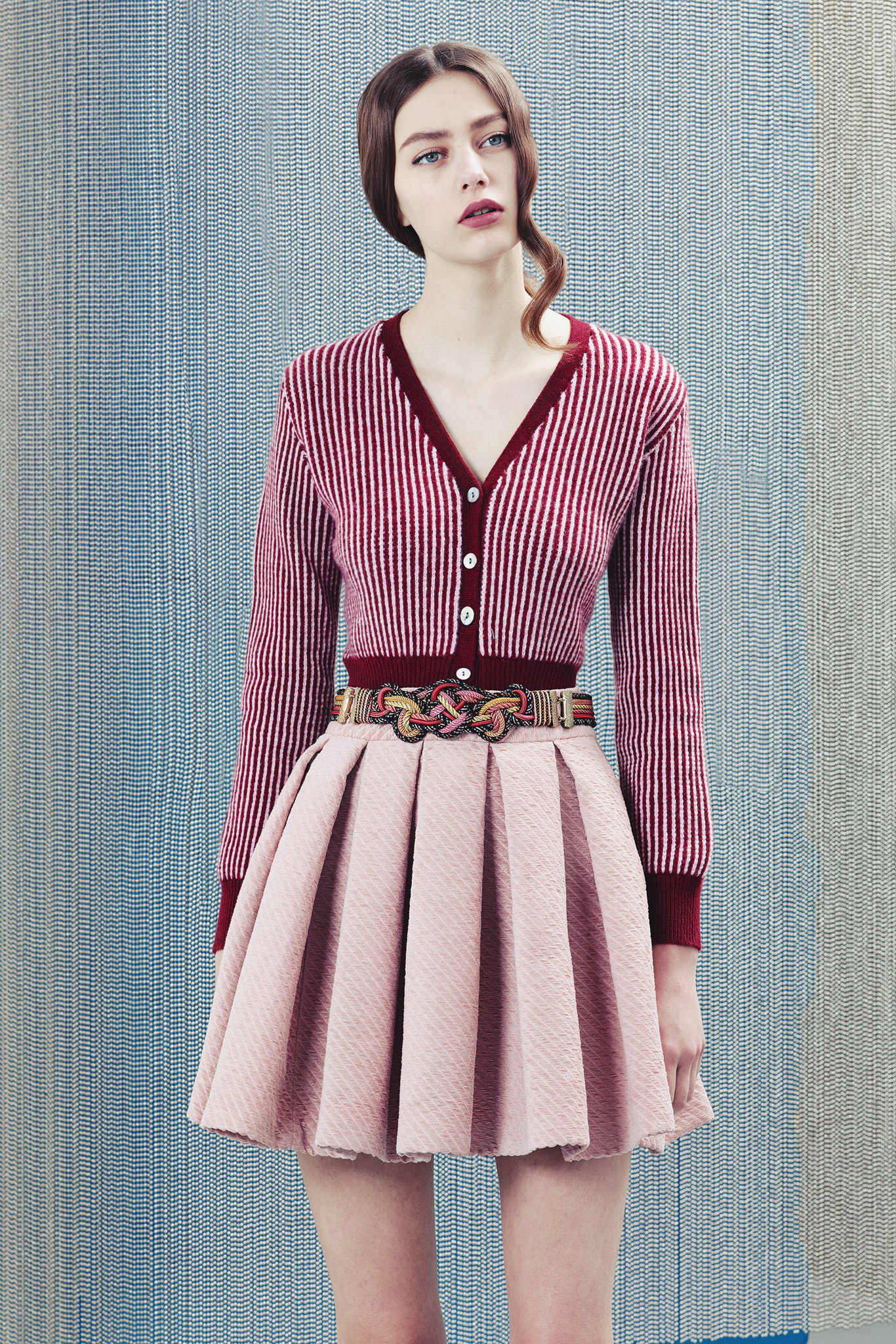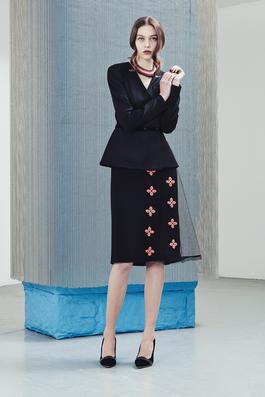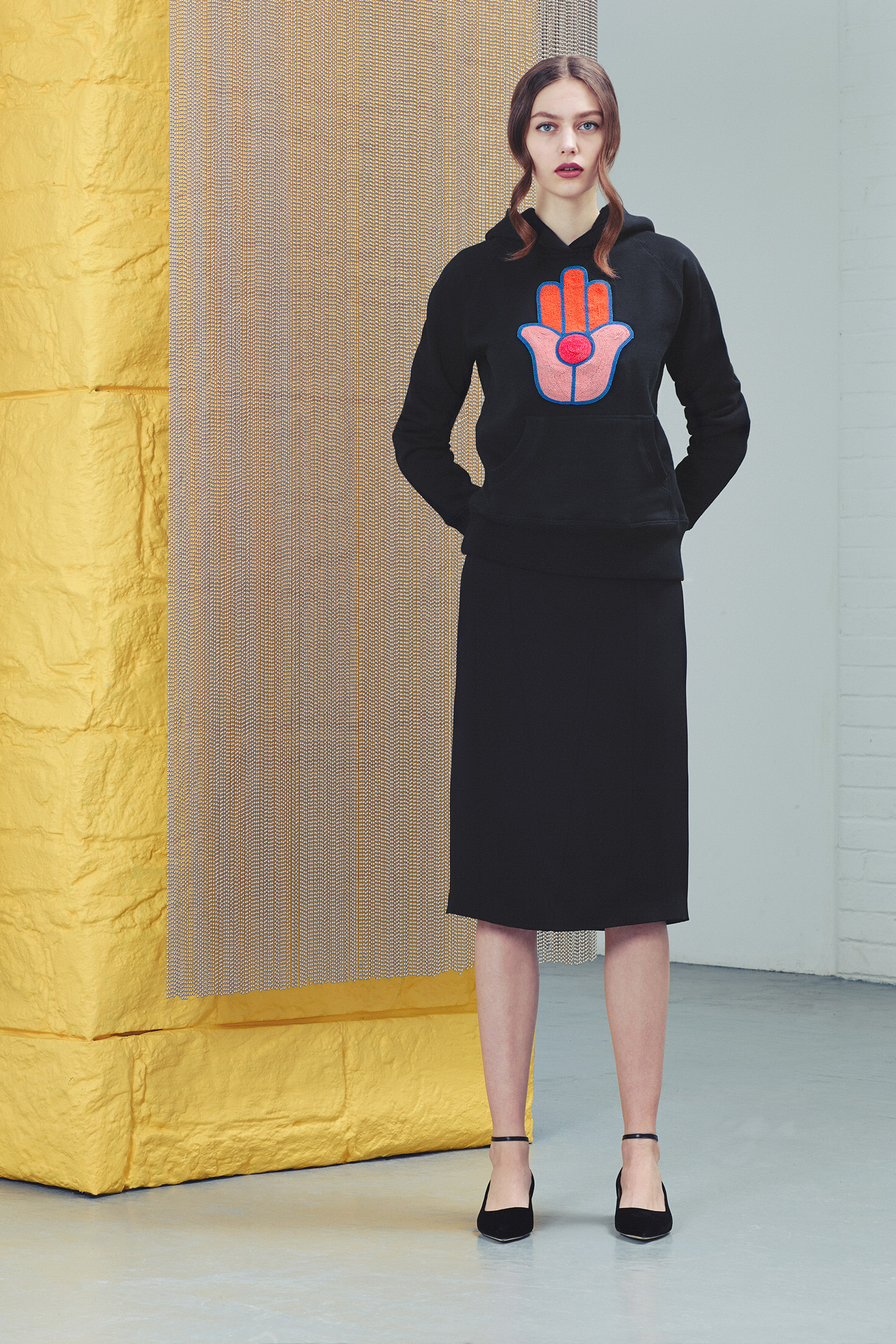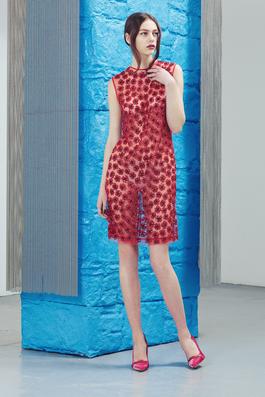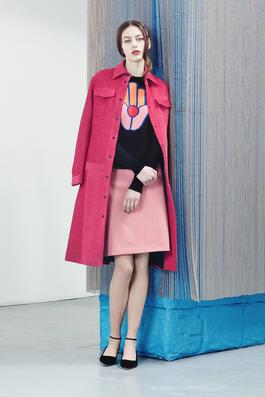 The sexy sheath, remember the underpinnings!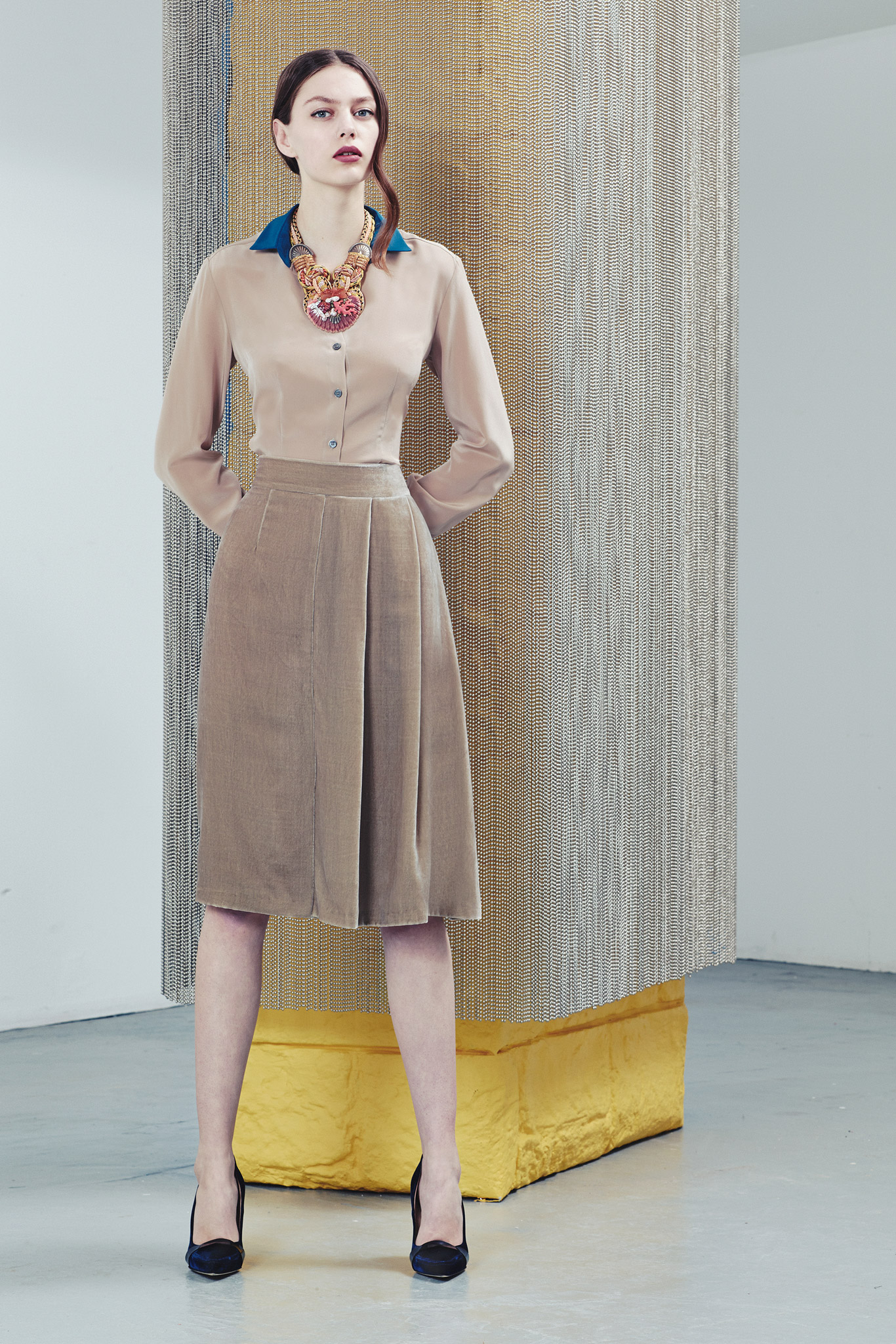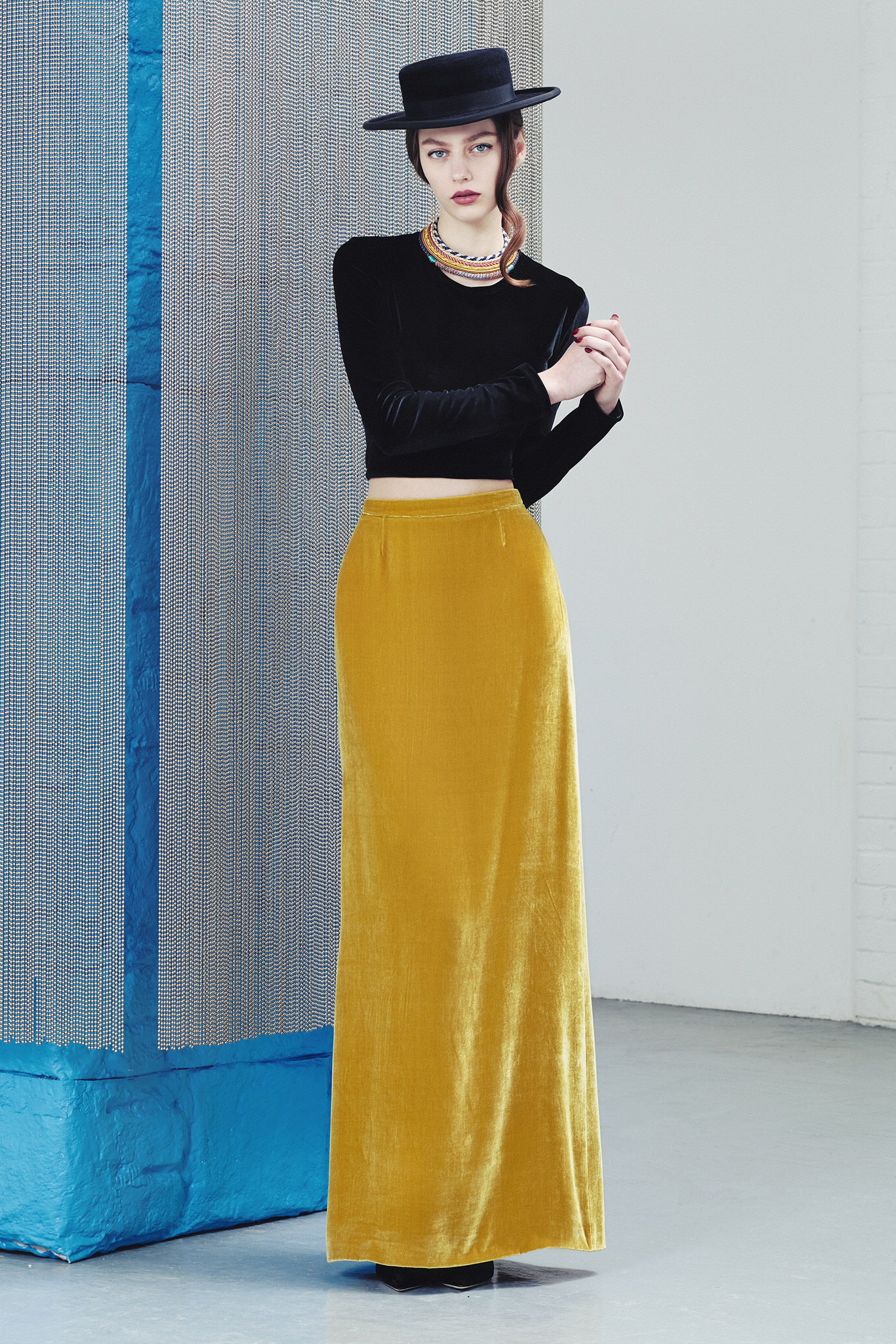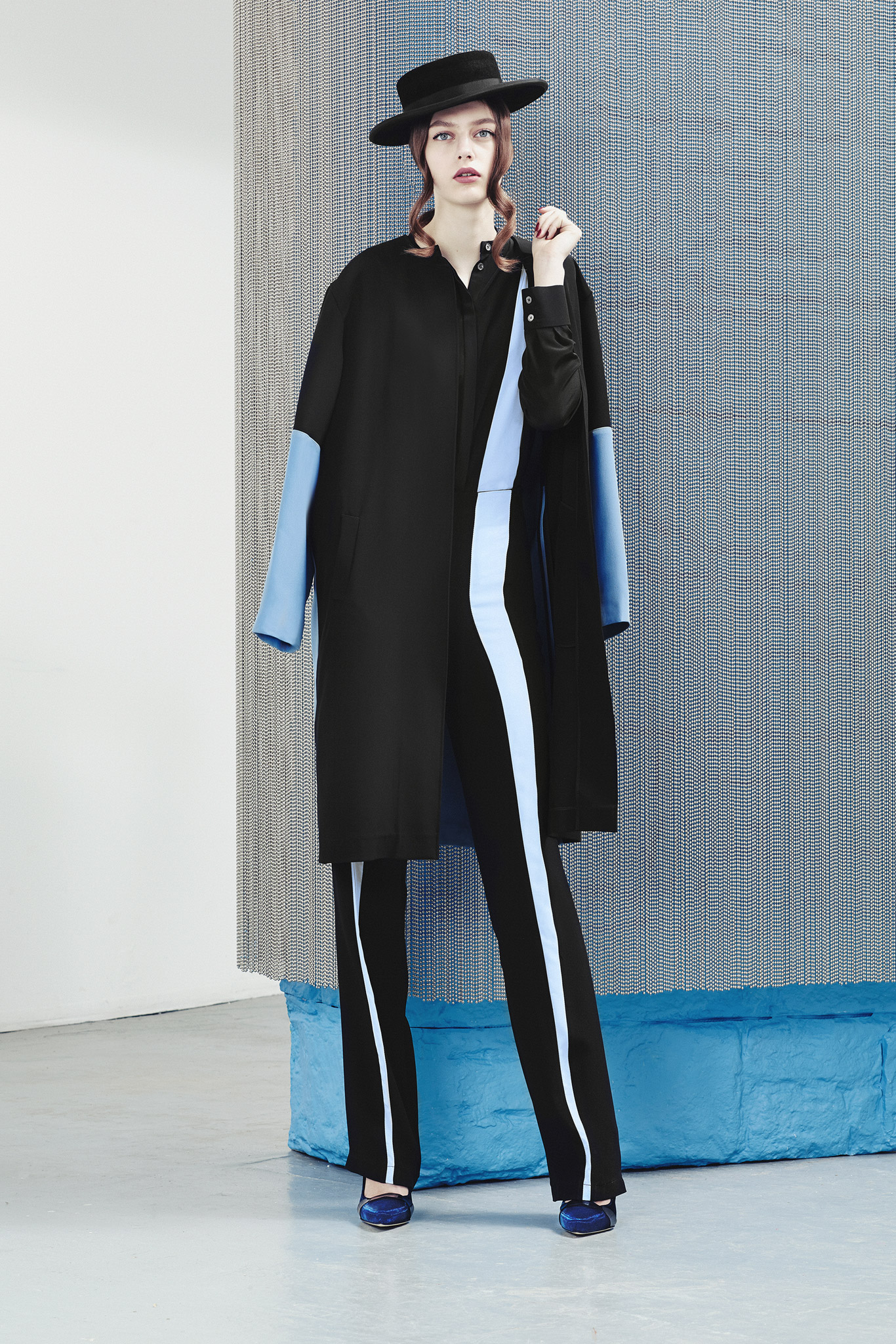 FAUSTO PUGLISI:
Because into every gal's life an homage to bondage must fall. Red, black, leopard, leather and over the knee boots, you get the point (and so will he). 50 shades of charcoal gray, or something or other.....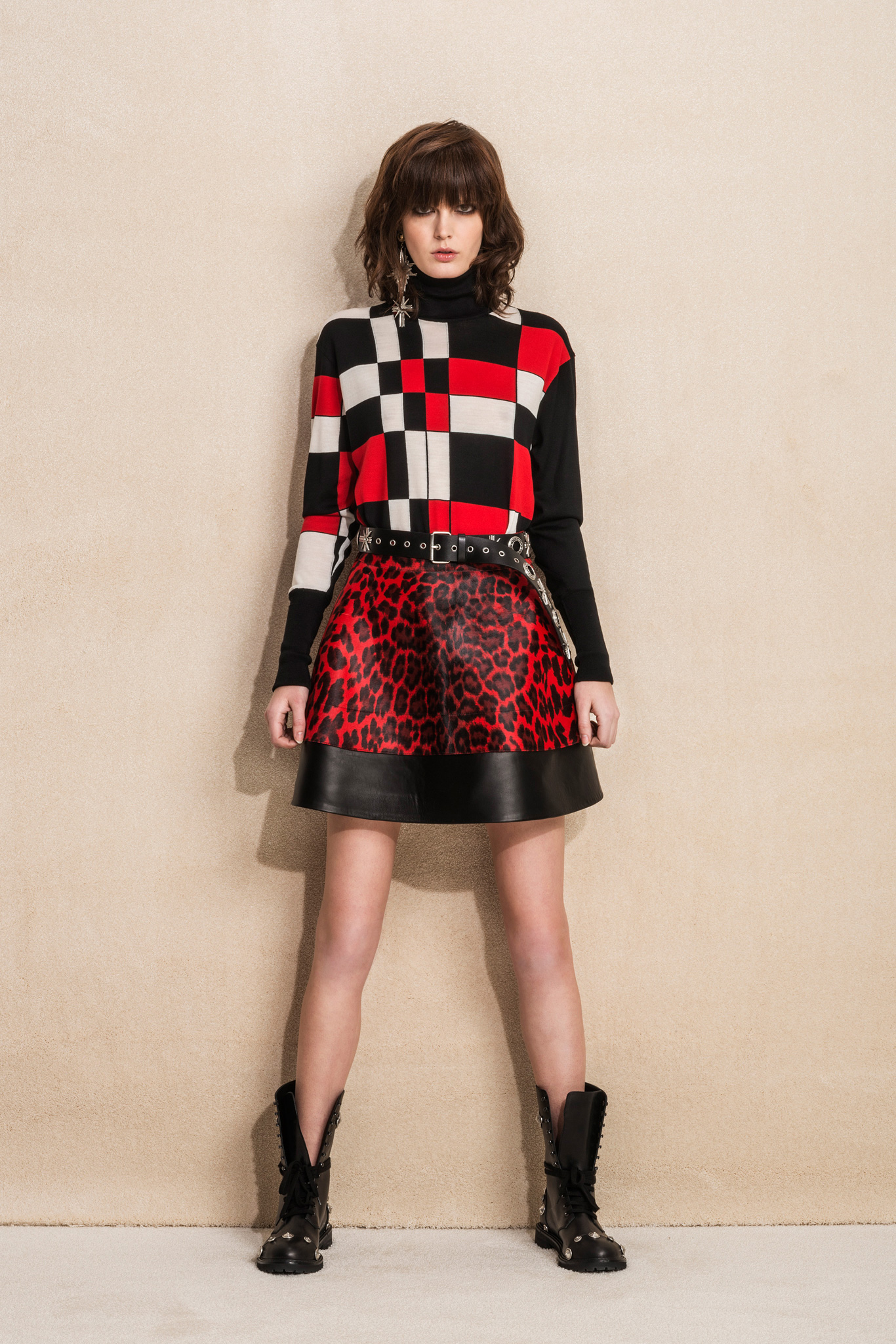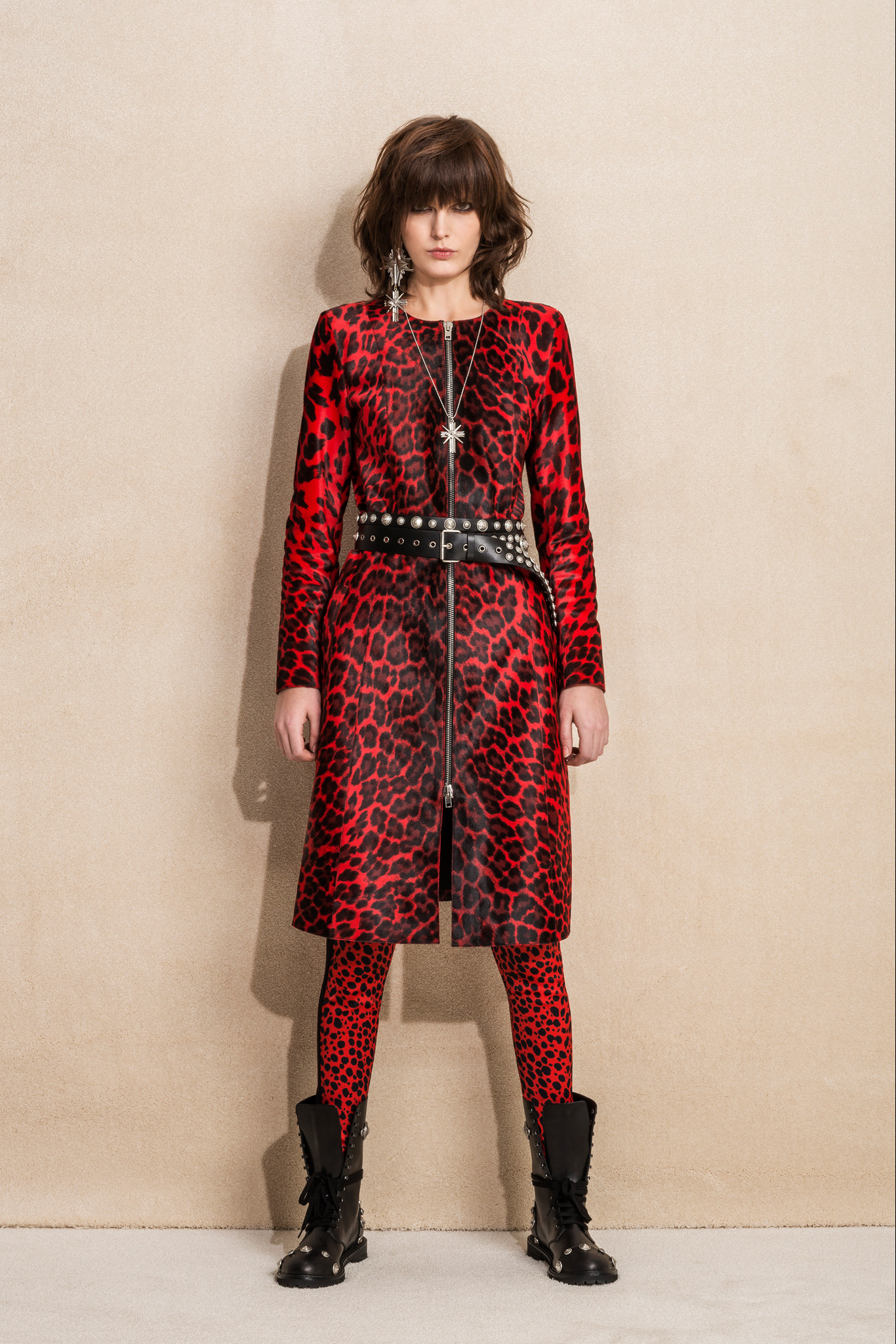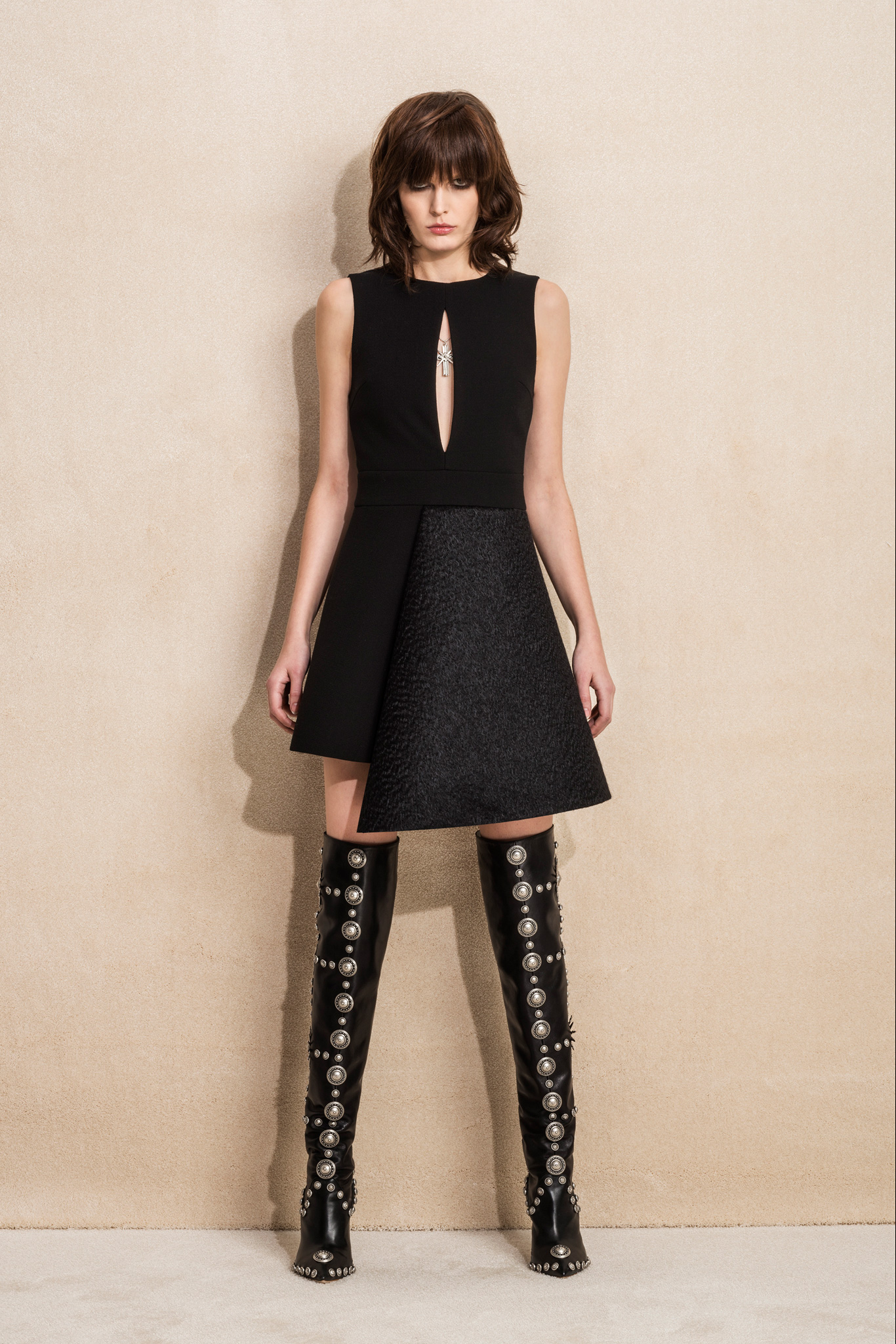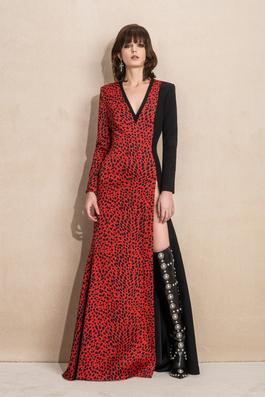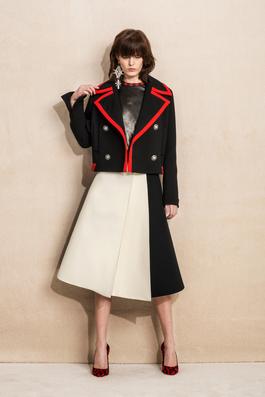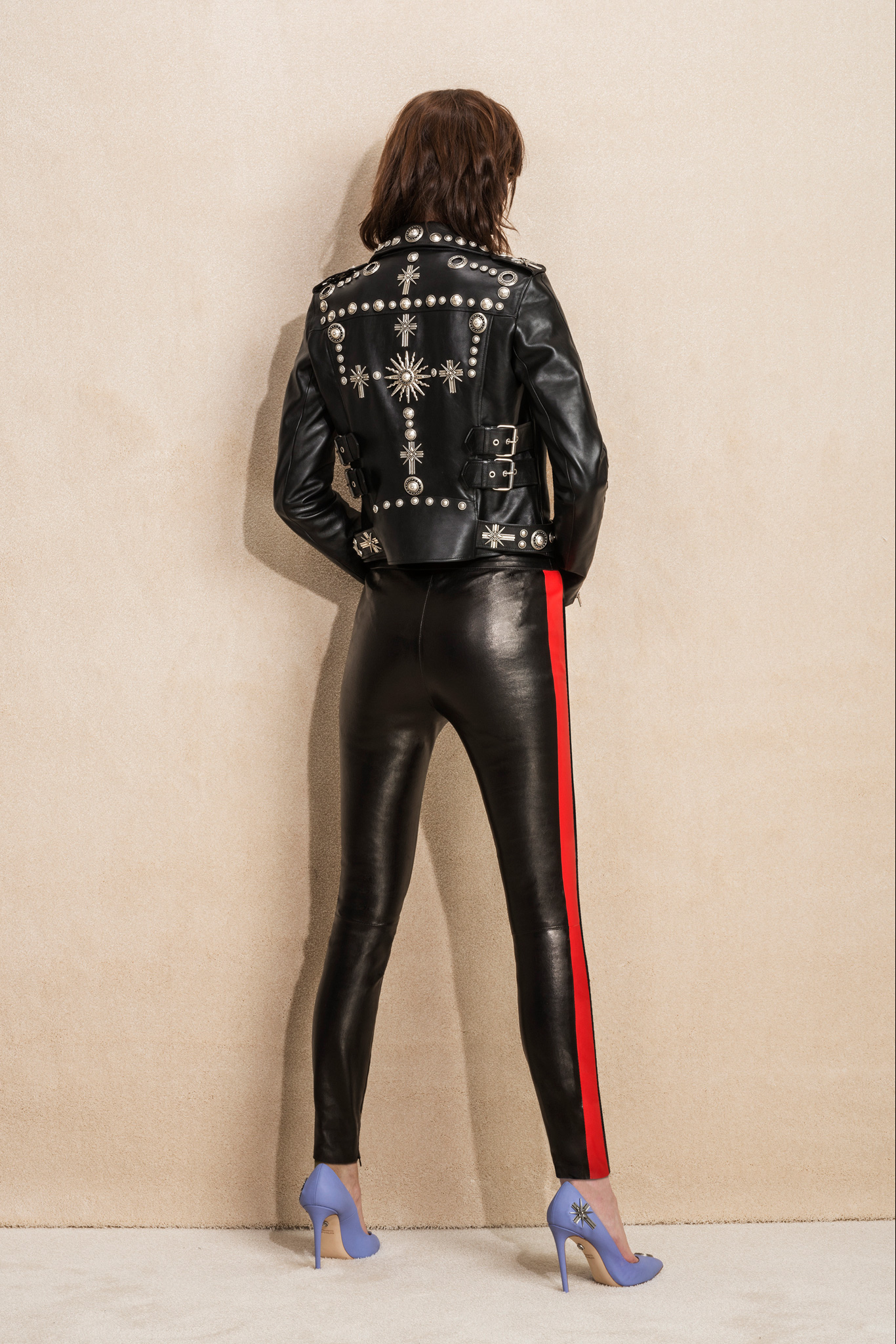 Periwinkle stilettos to make a point.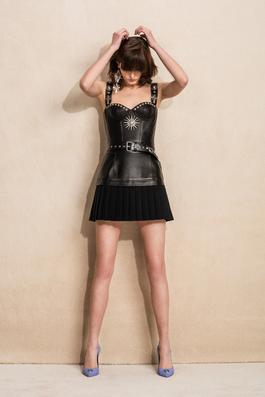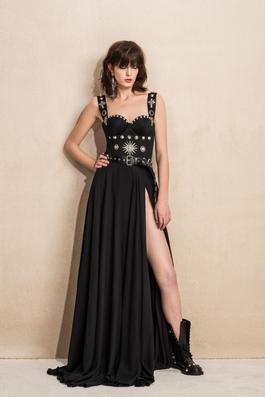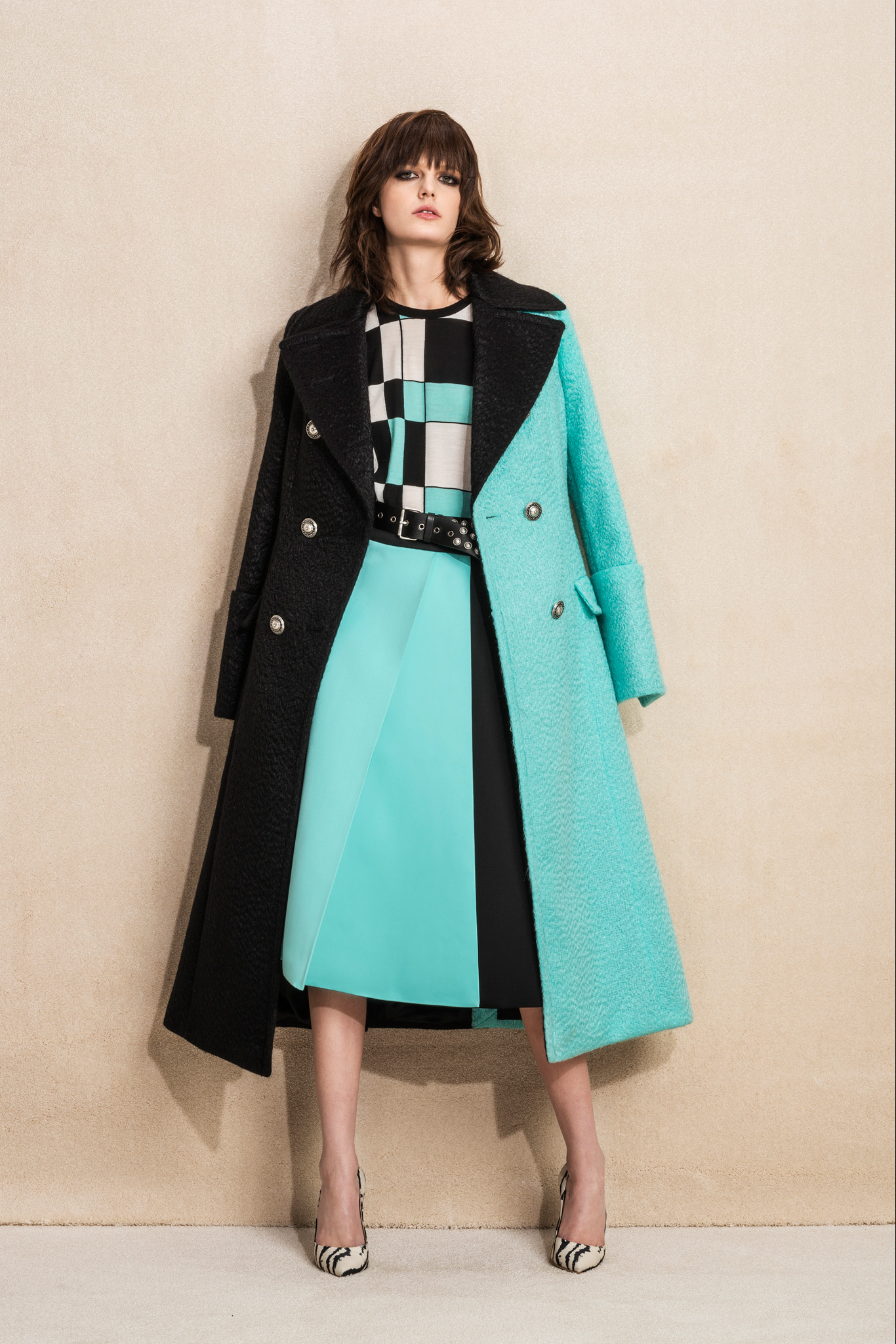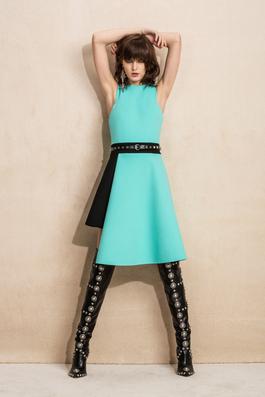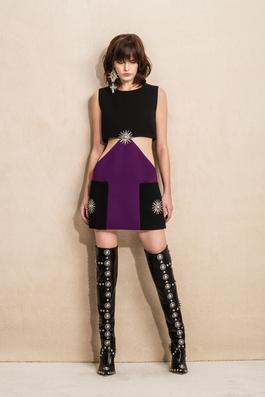 And you don't have to be into S&M to love them boots! They belong in the sex me up arsenal.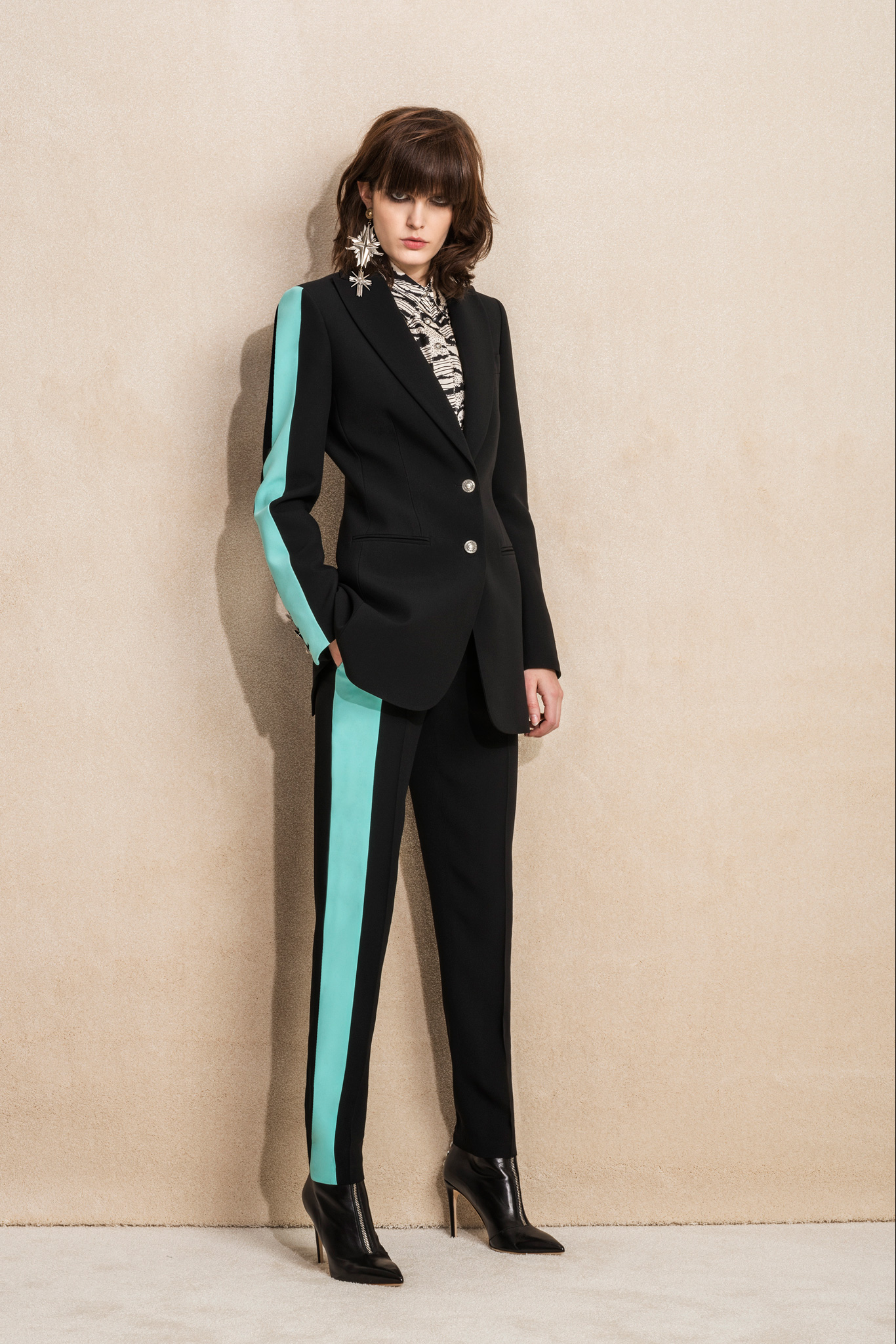 Now THAT is a suit. Seafoam and black, mmmm good.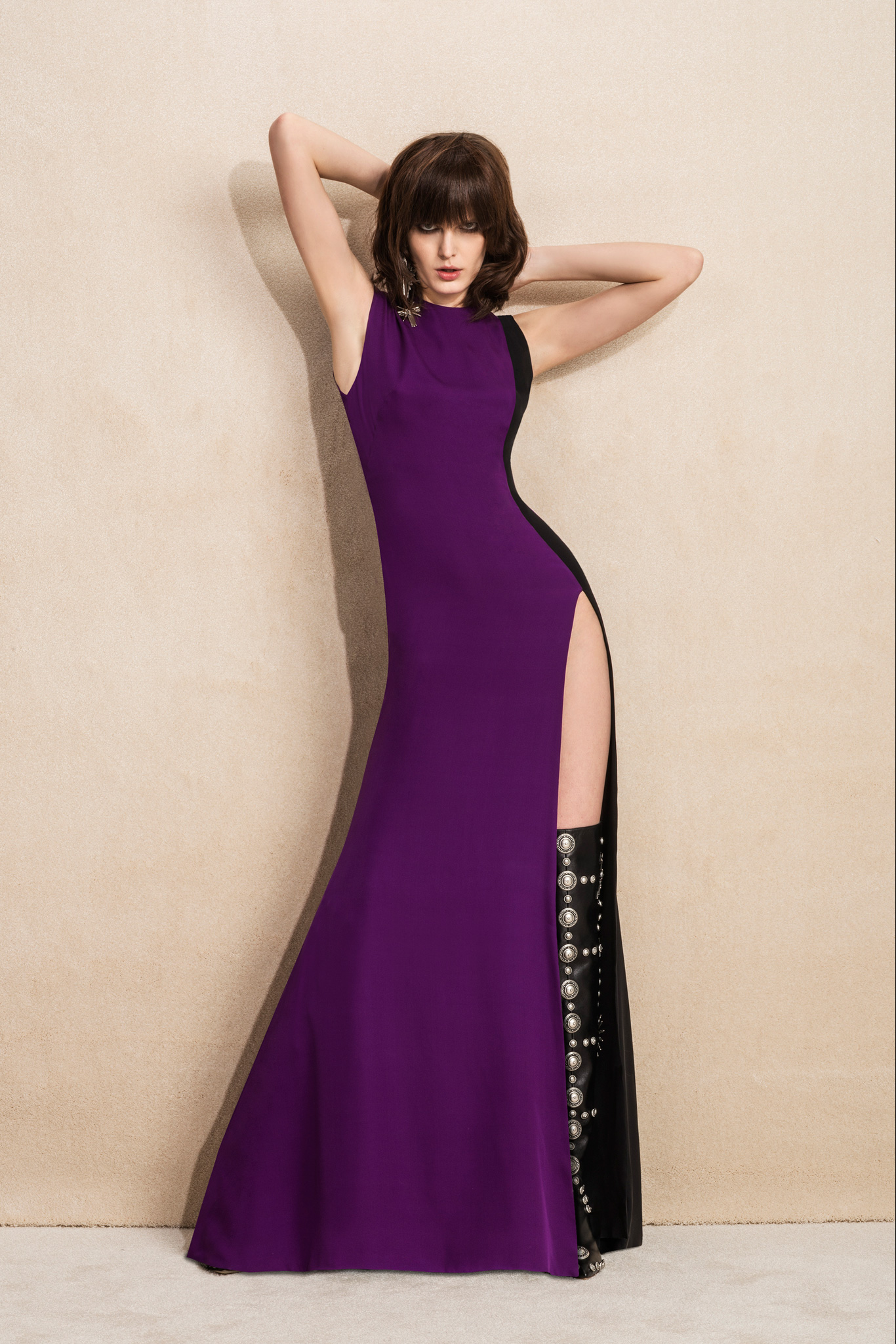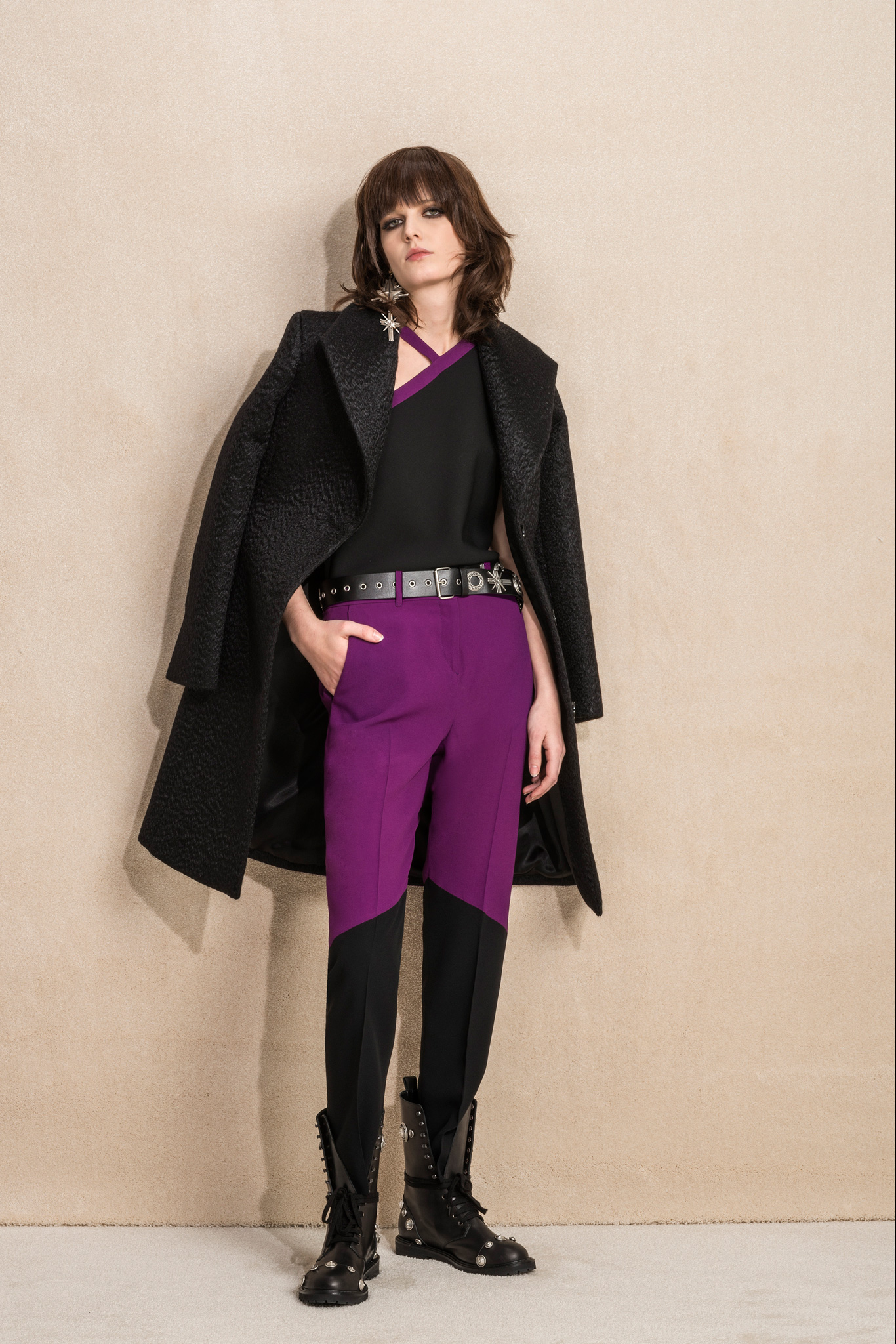 I'd throw on some black riding boots and get up on that horse!
CARVEN: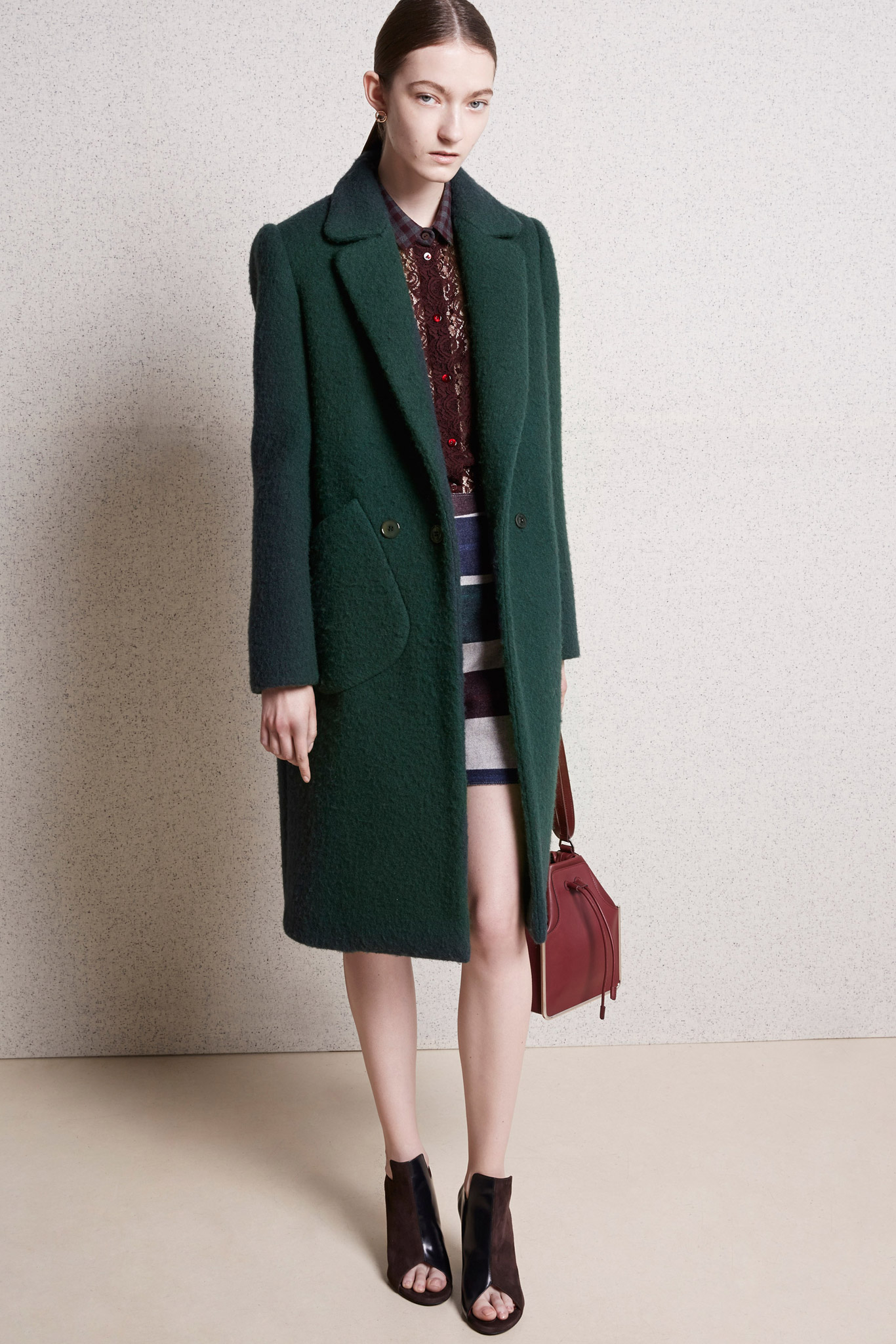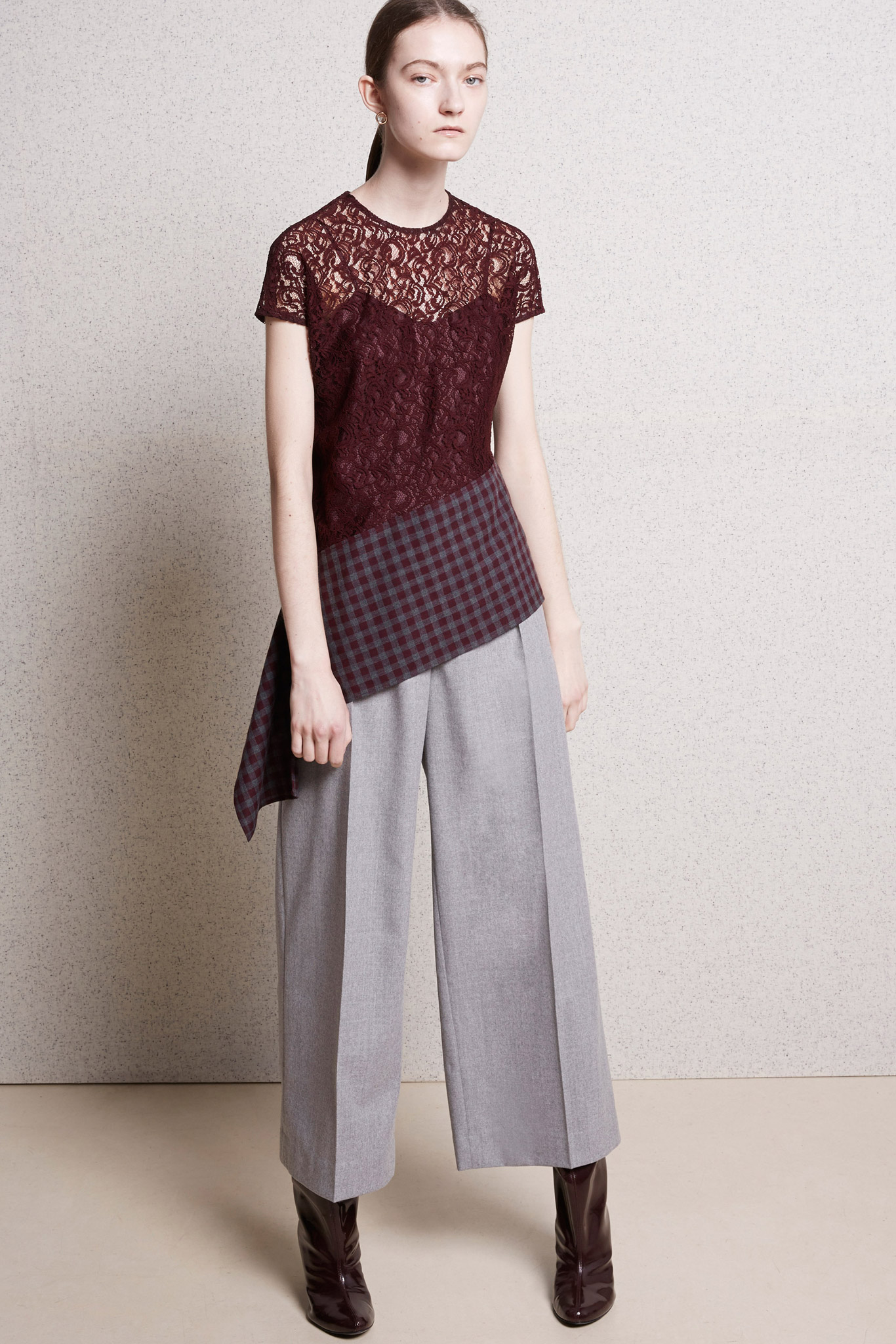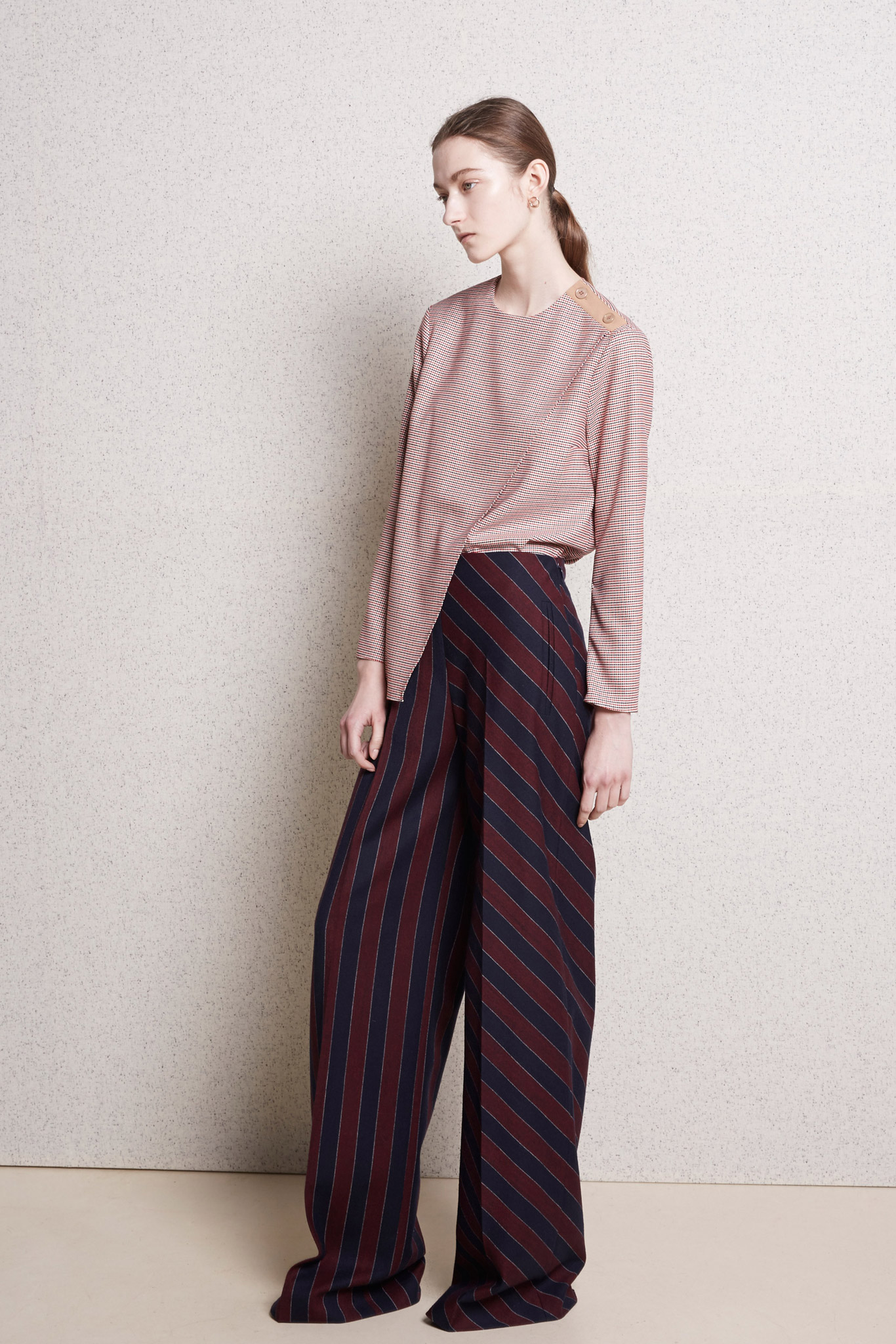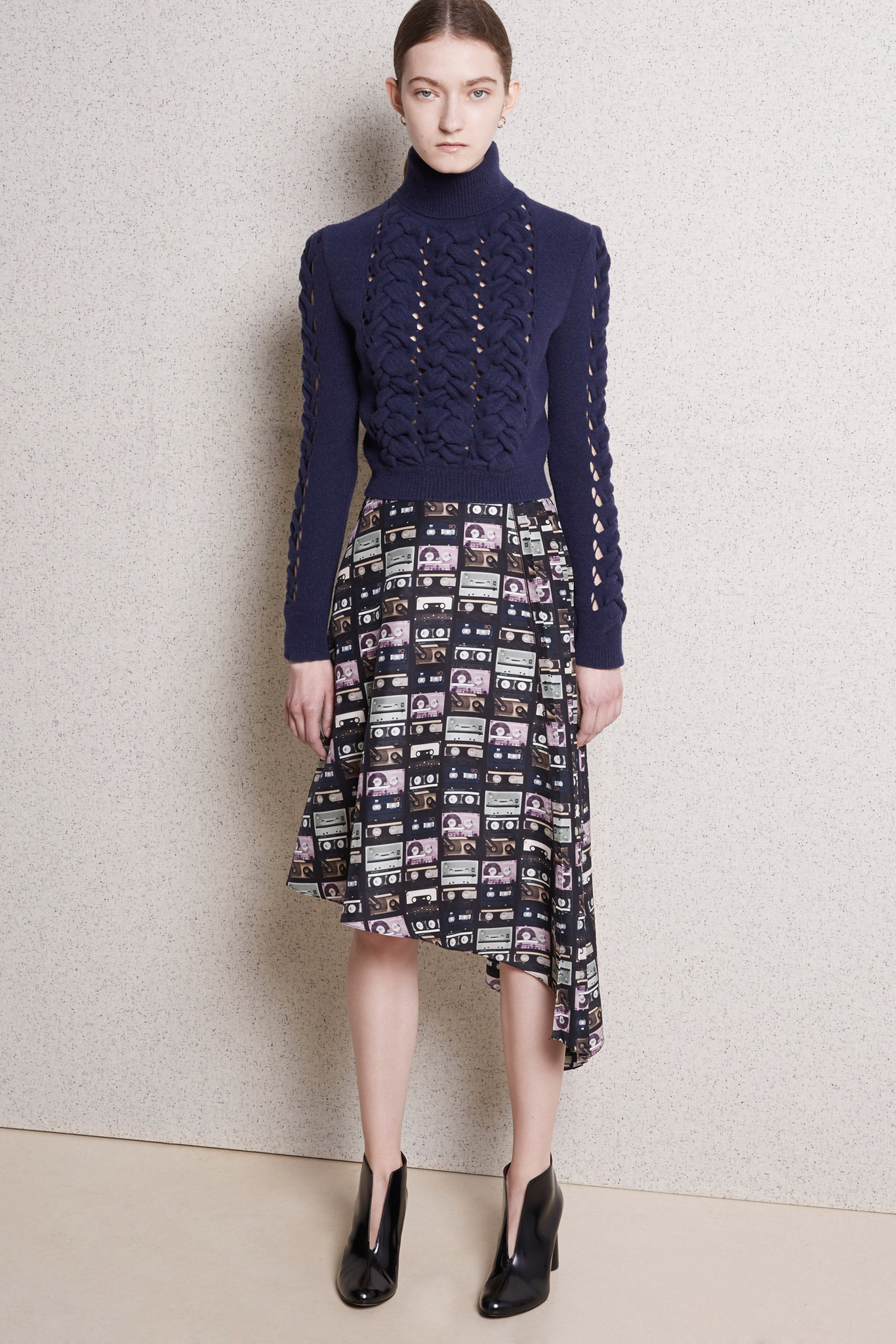 More cool collectible separates and coats that will work through the winter (or as I've mentioned previously, July in SF).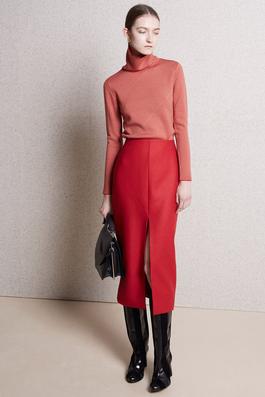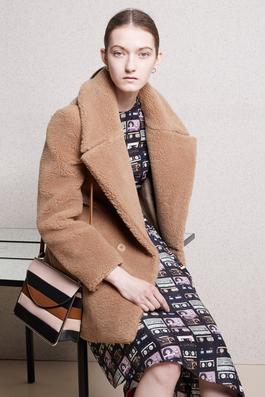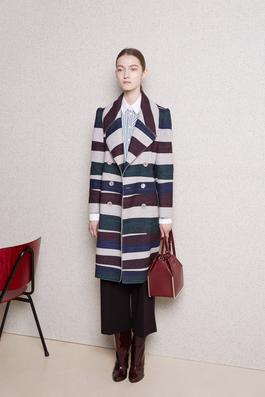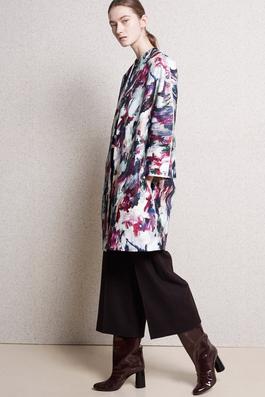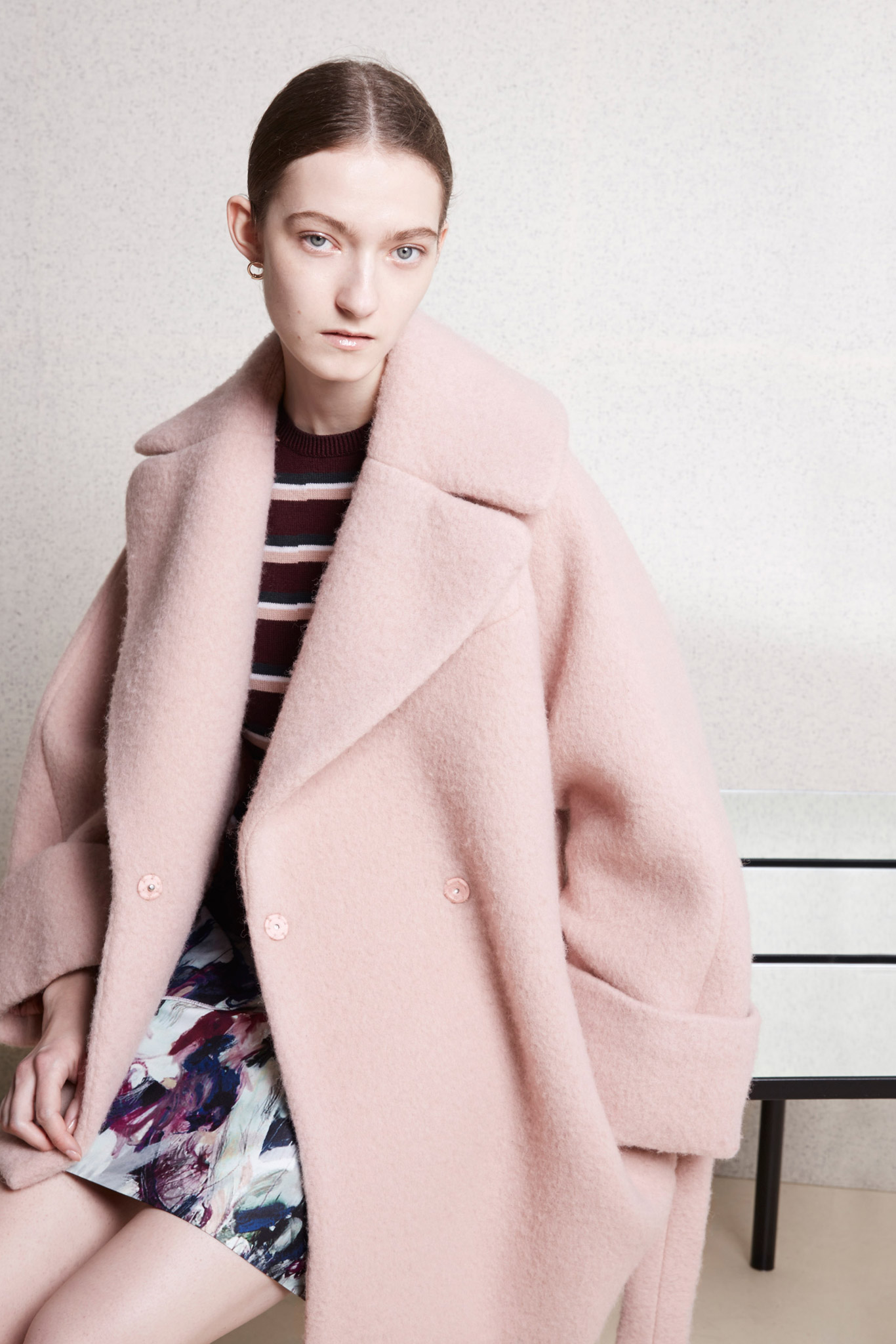 The perfect easy casual chic coat, in a feminine neutral, dusty rose.
CHRISOPHER KANE:
Leave it to this dude to combine hot, sexy, ladylike and chic and make it work. All versions of dresses, mixing the hard and the soft, with leather and lace, and the ever-present floral motifs.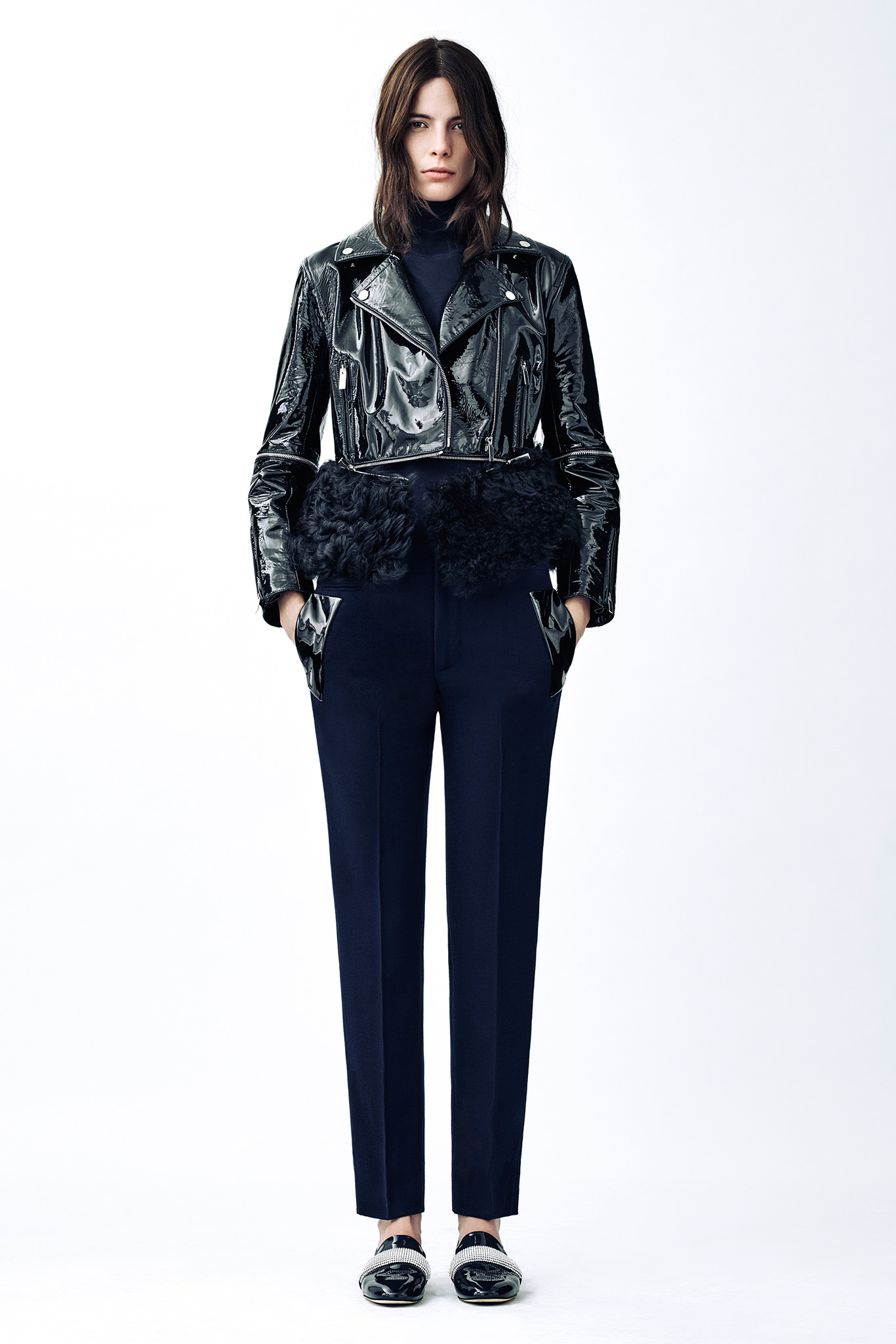 When you don't want to go all big Bear with the shearling.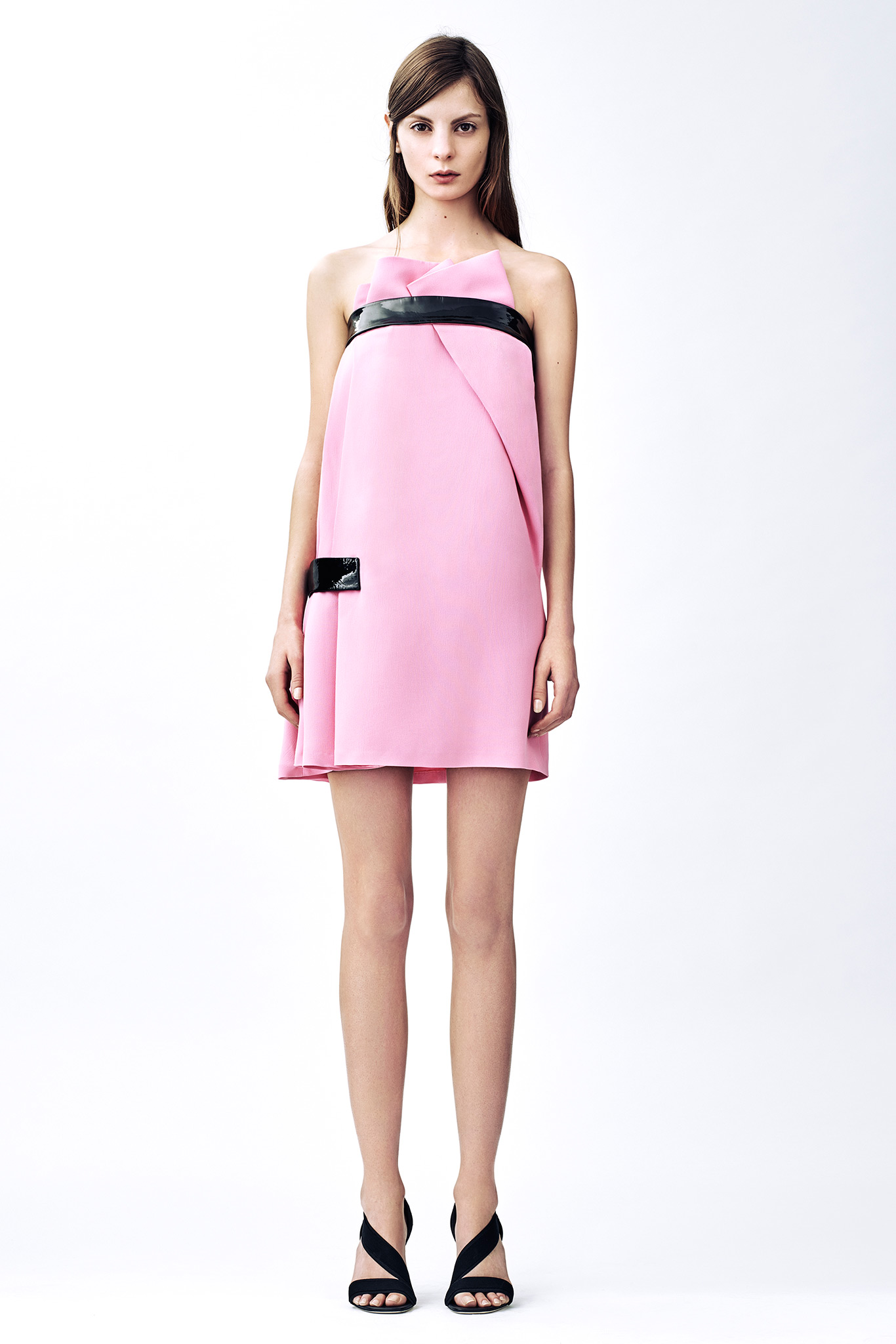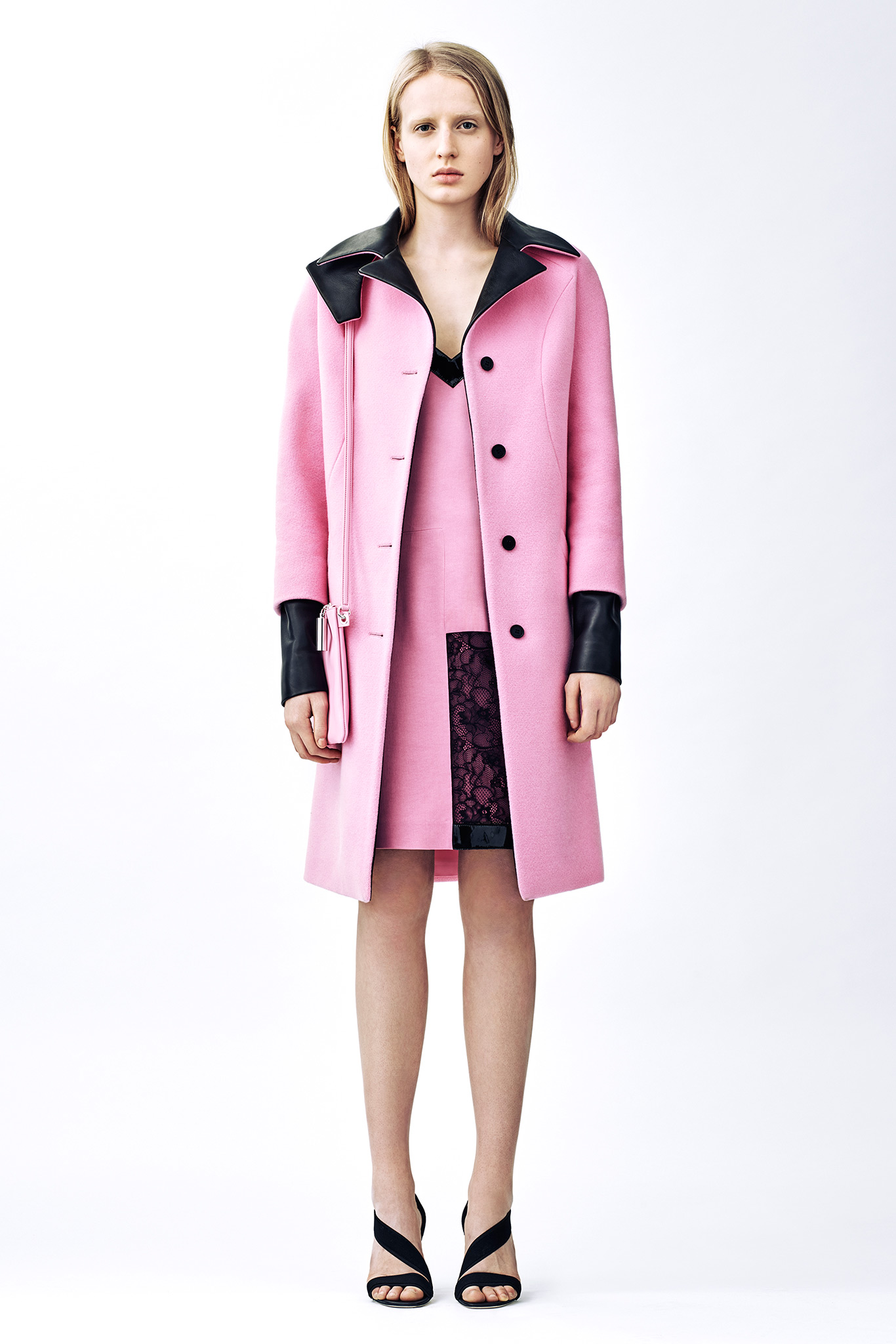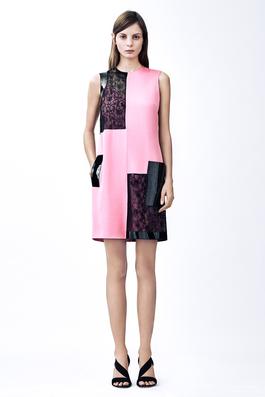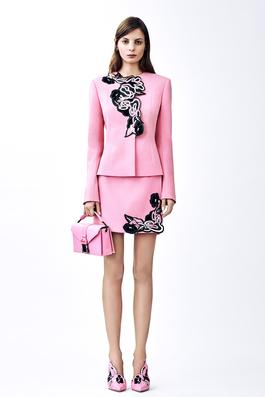 PINK is everywhere on the "runways", and thank goodness! Always fresh, happy, and inviting. Pepper it amongst the black and gray.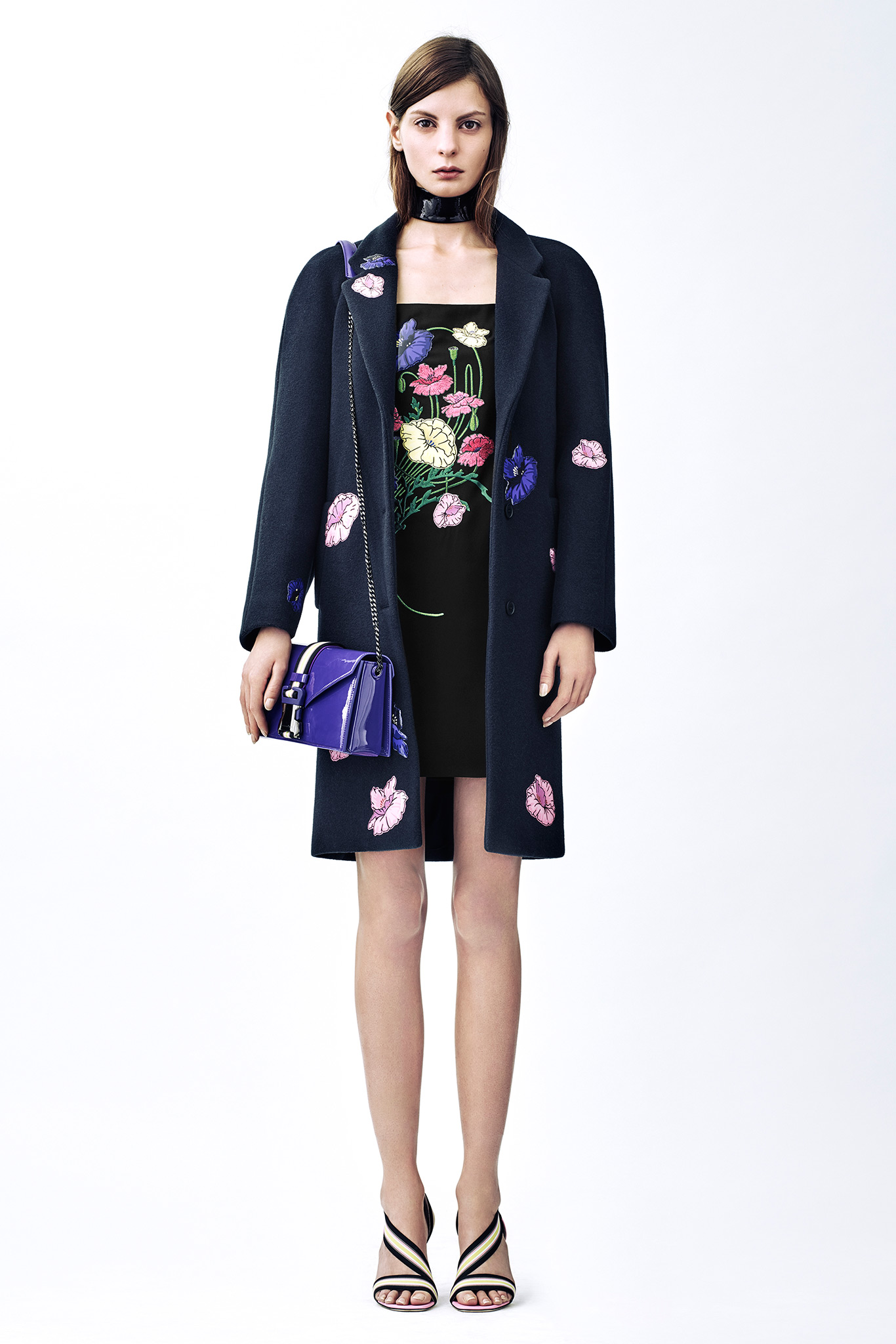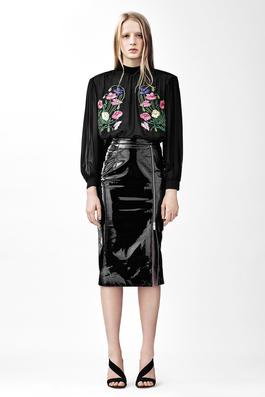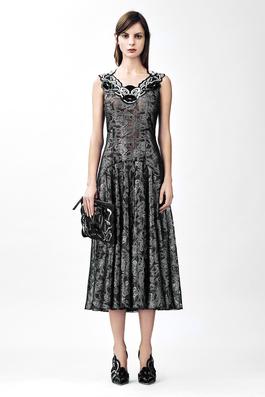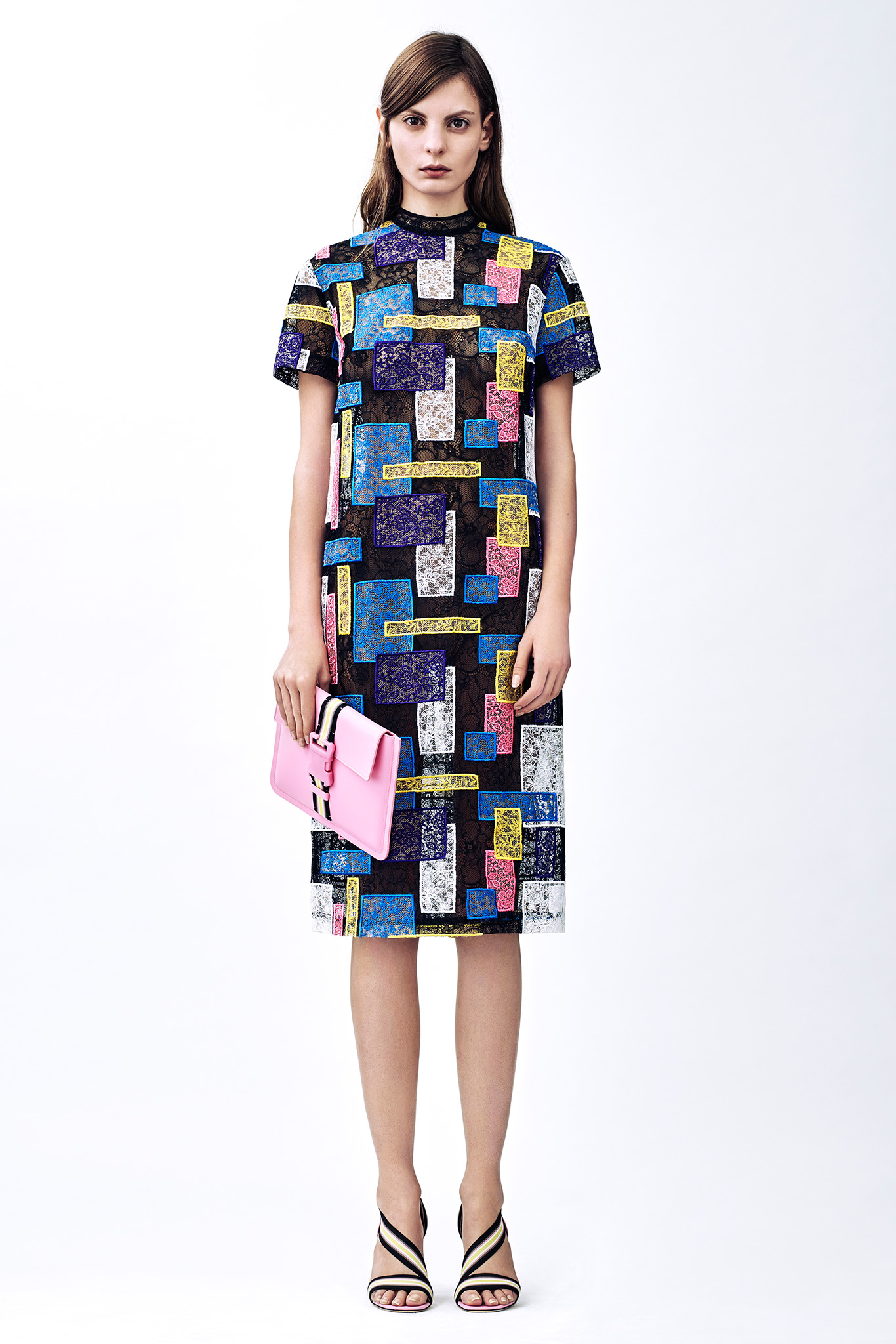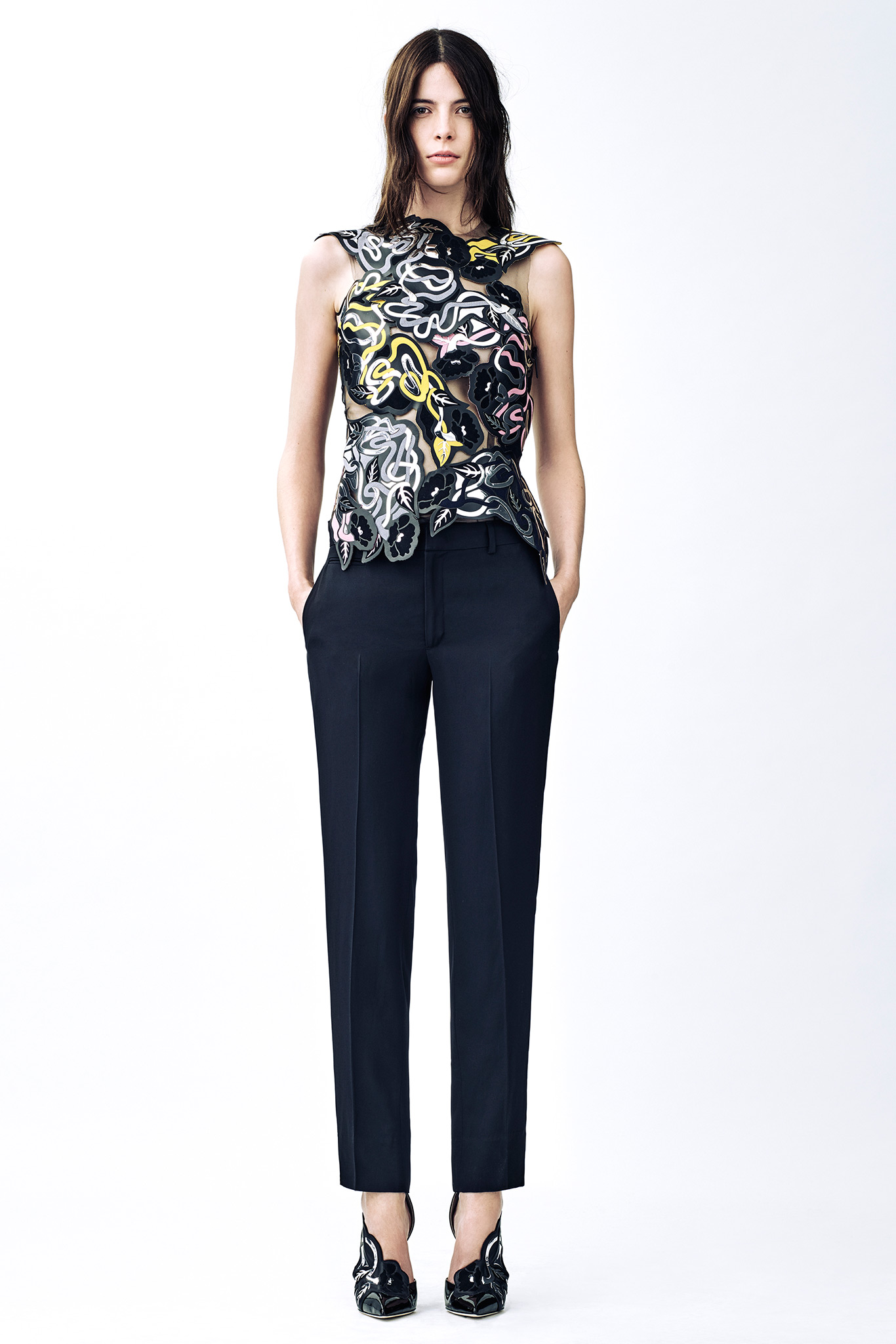 ISSA:
Black, red, and white will always be welcome staples.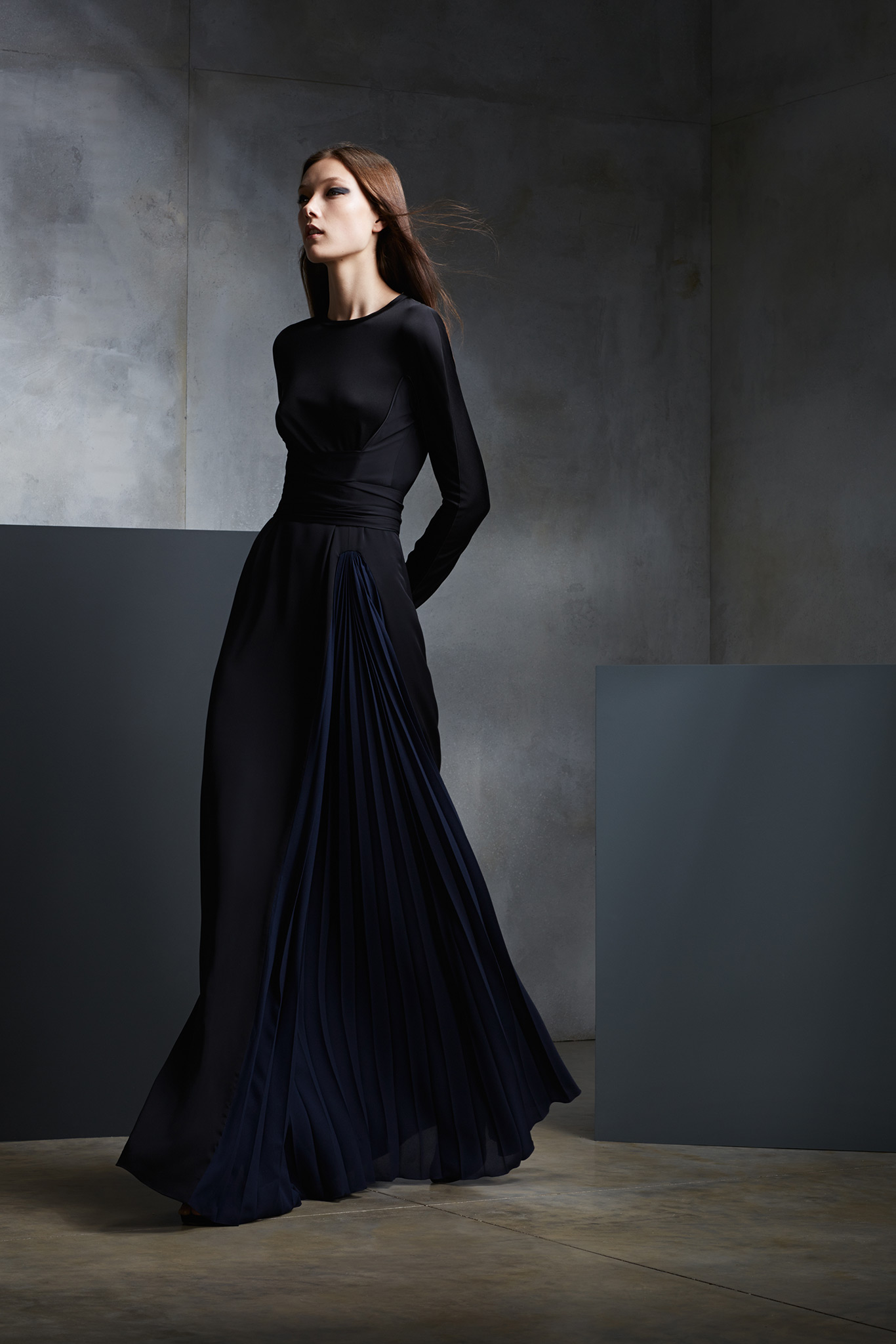 Black and Navy, the perfect pairing.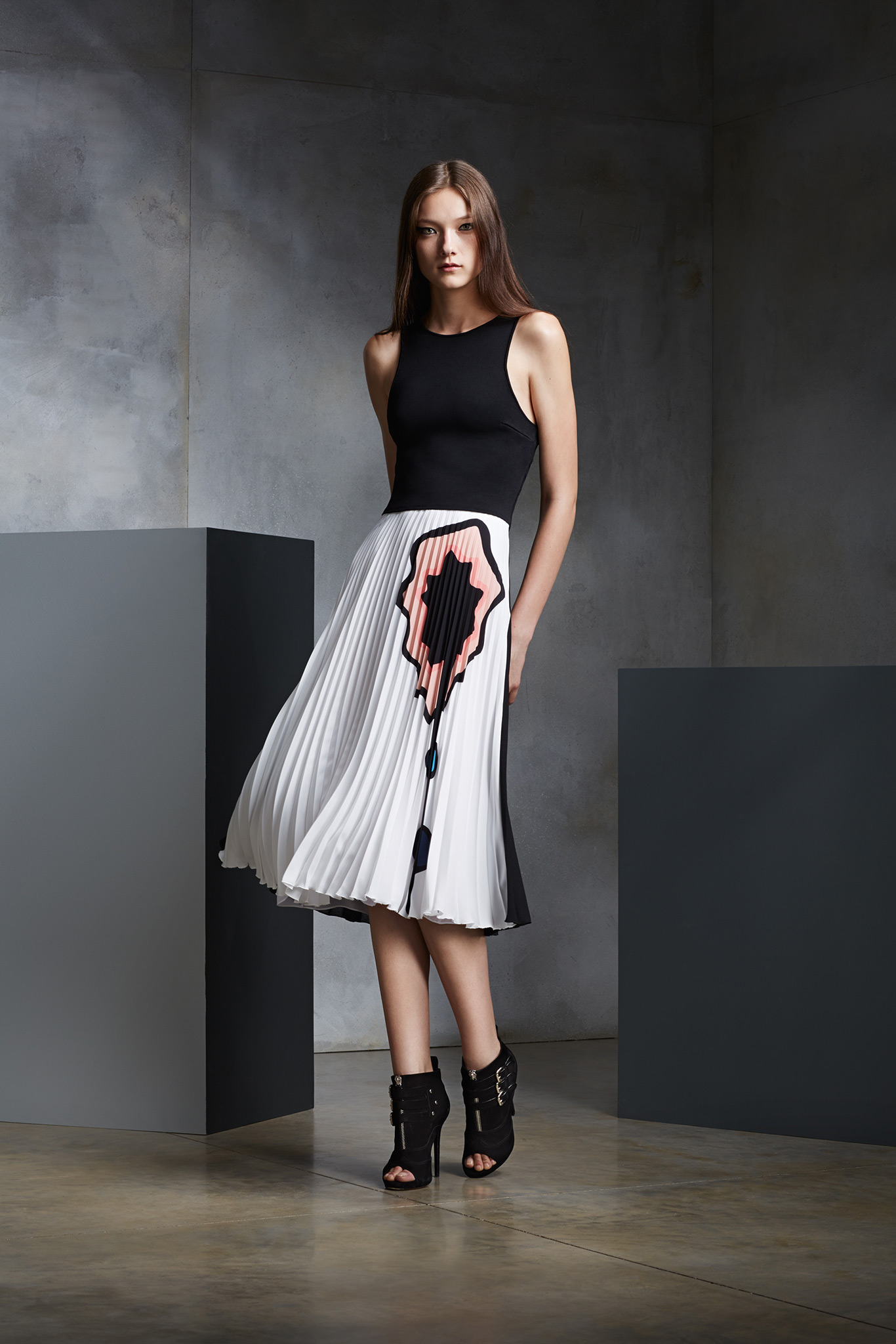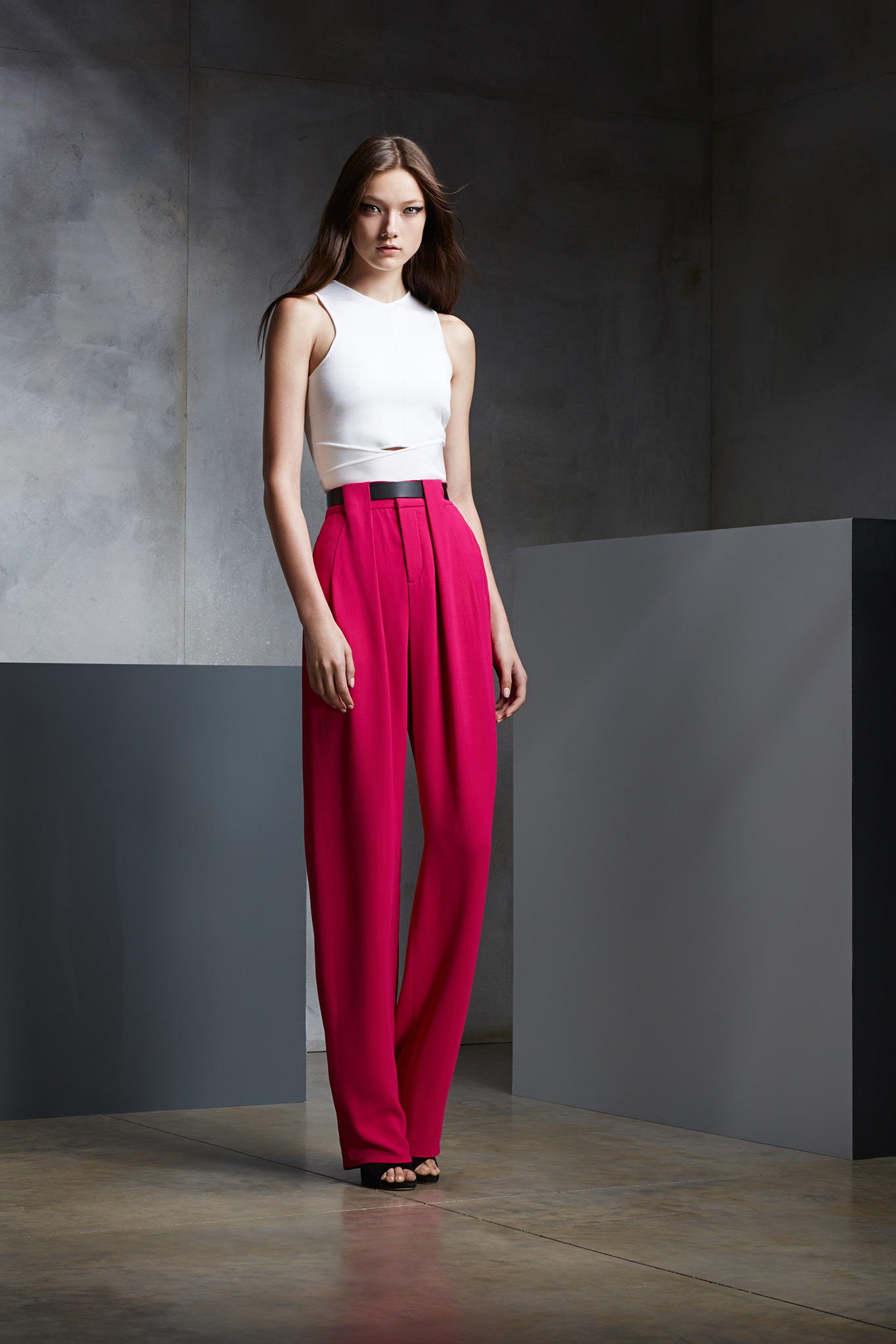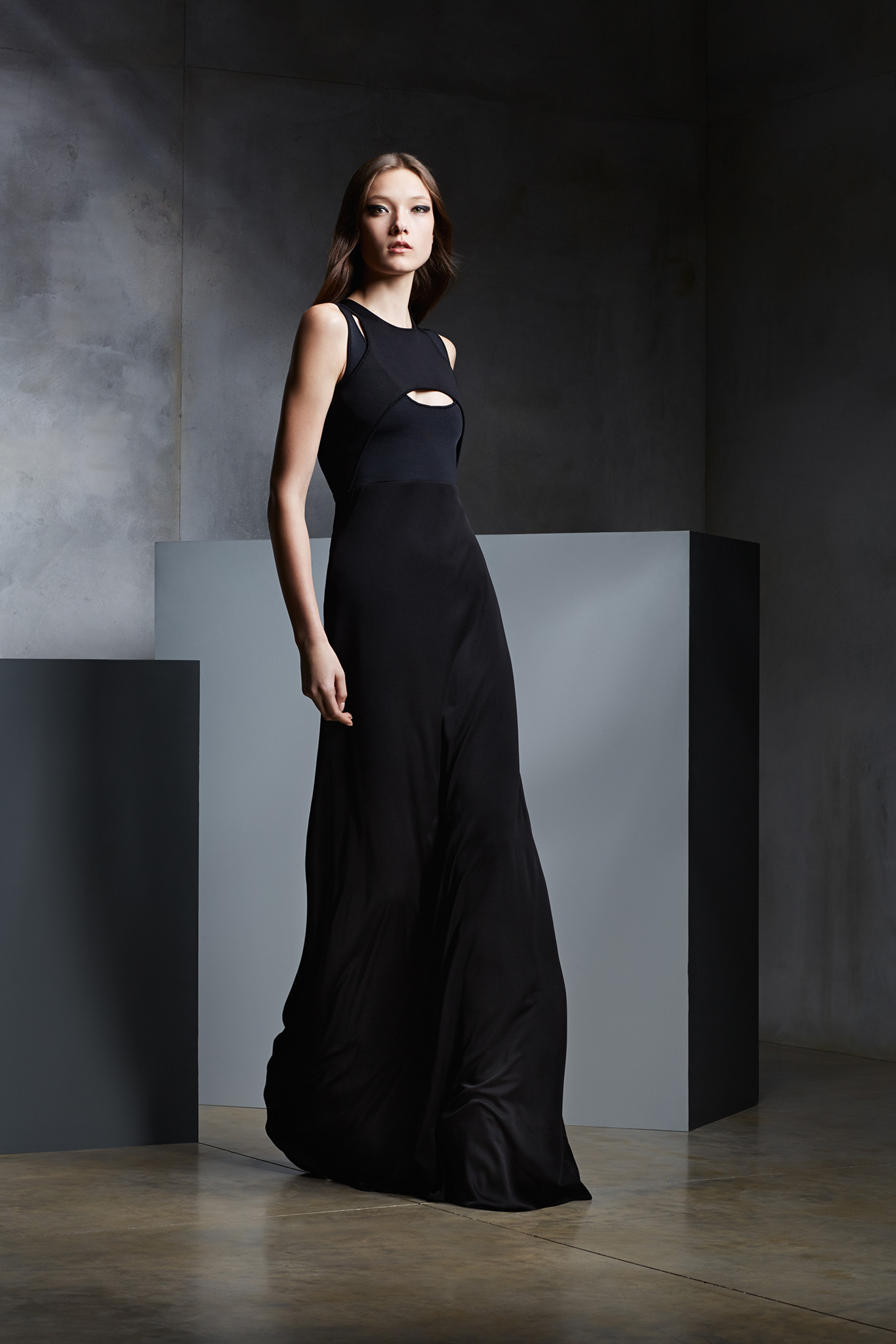 ANTONIO MARRAS:
Wearable chinoiserie and a harken back to the Romanovs.
Guipure lace, jacquard, a host of florals and the most royal of colors, make for yet another eye catching collection.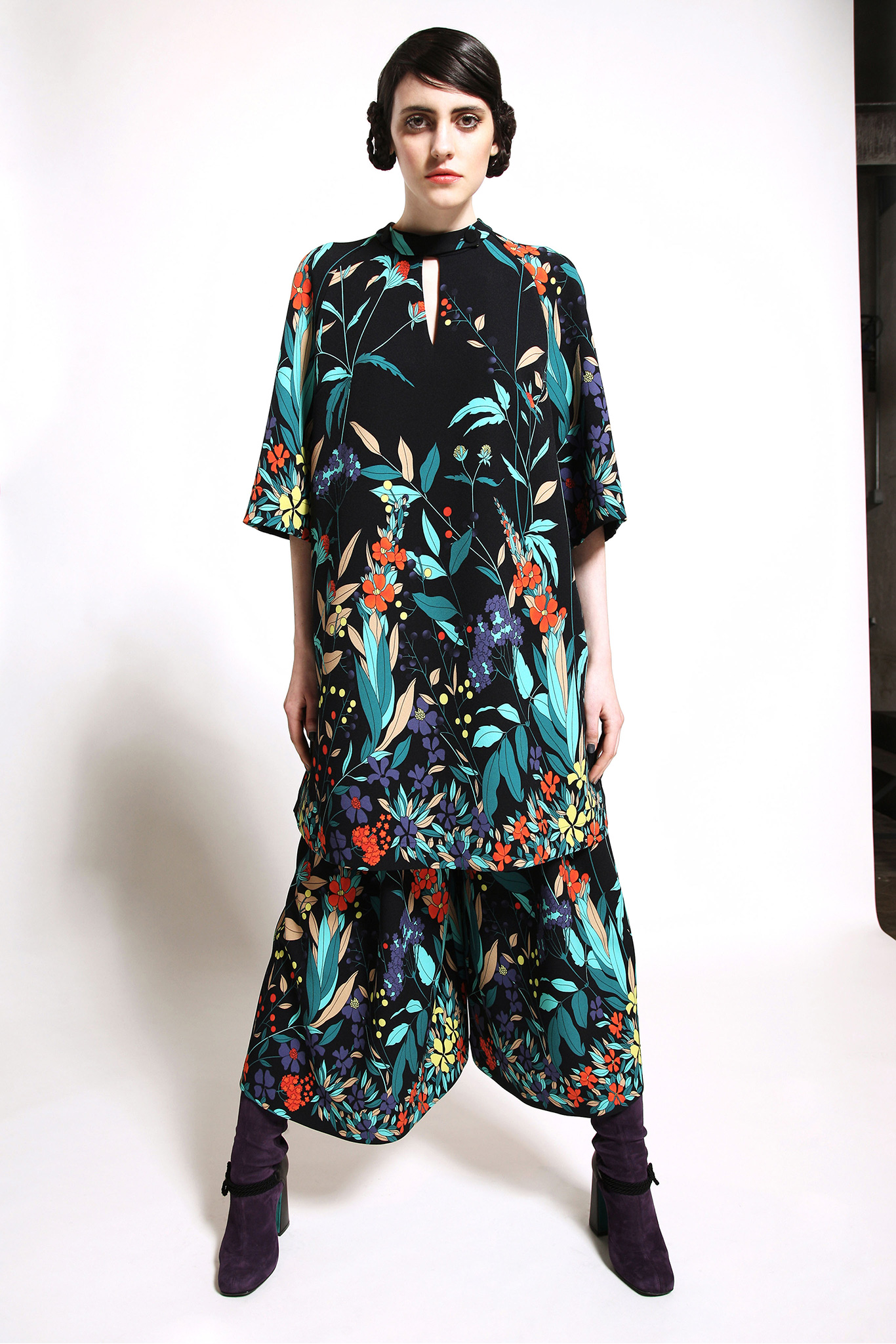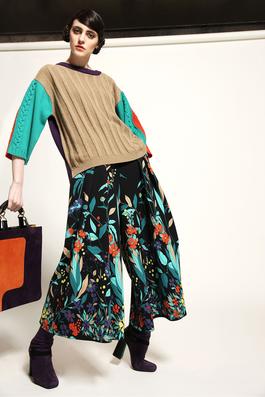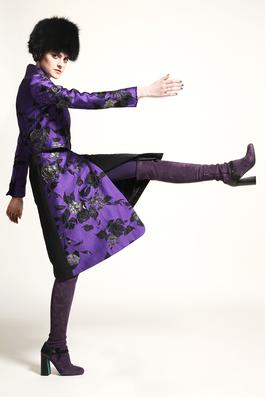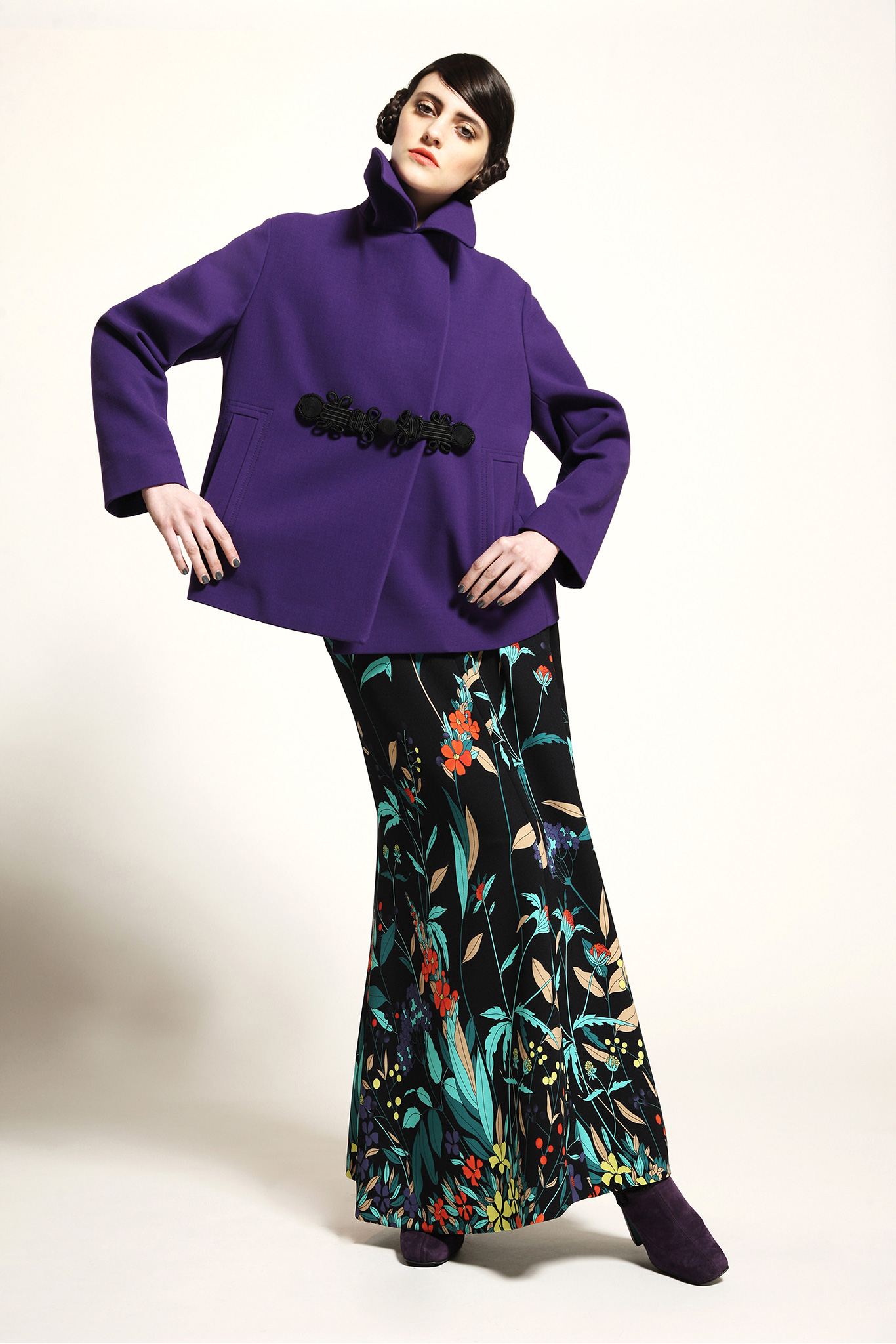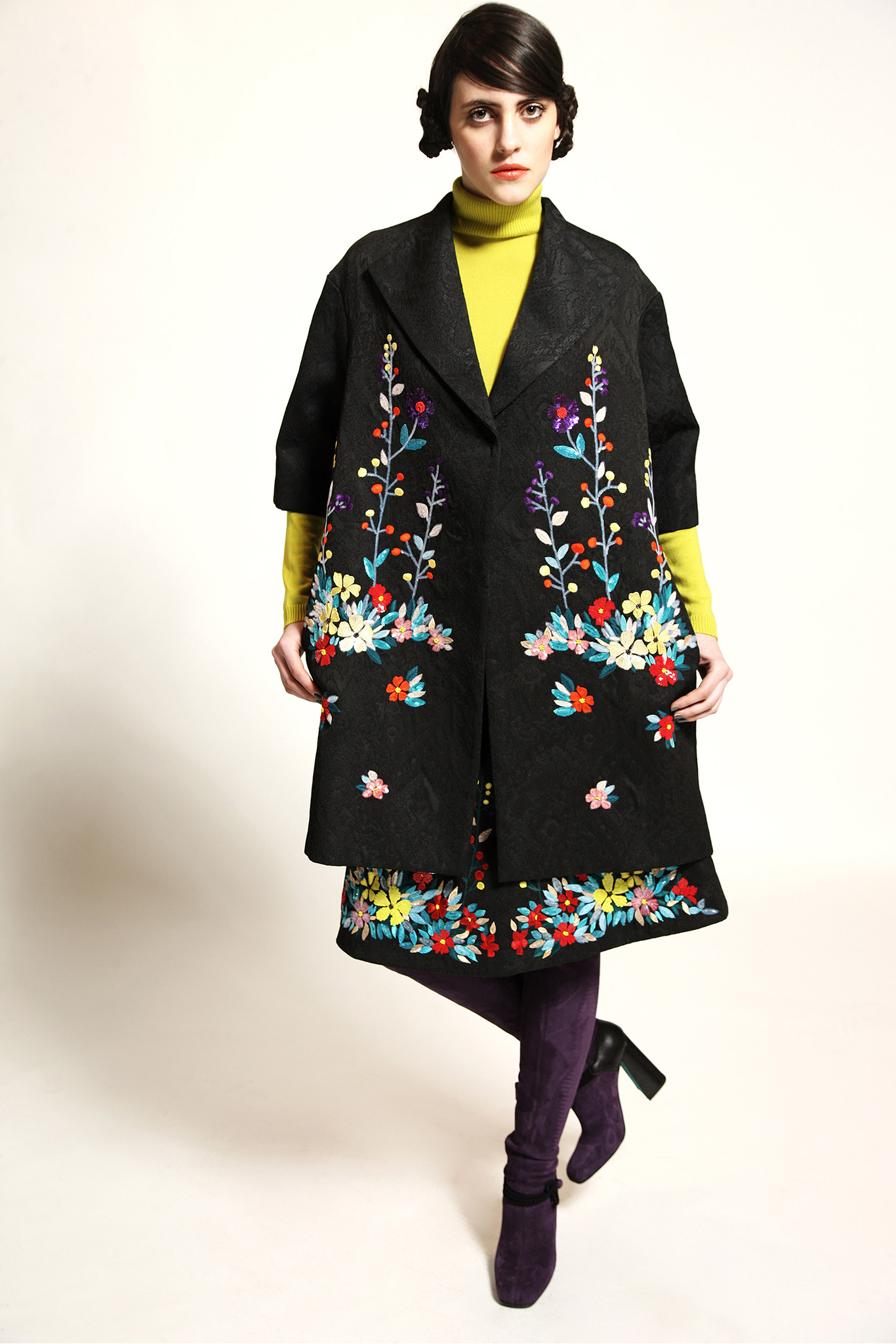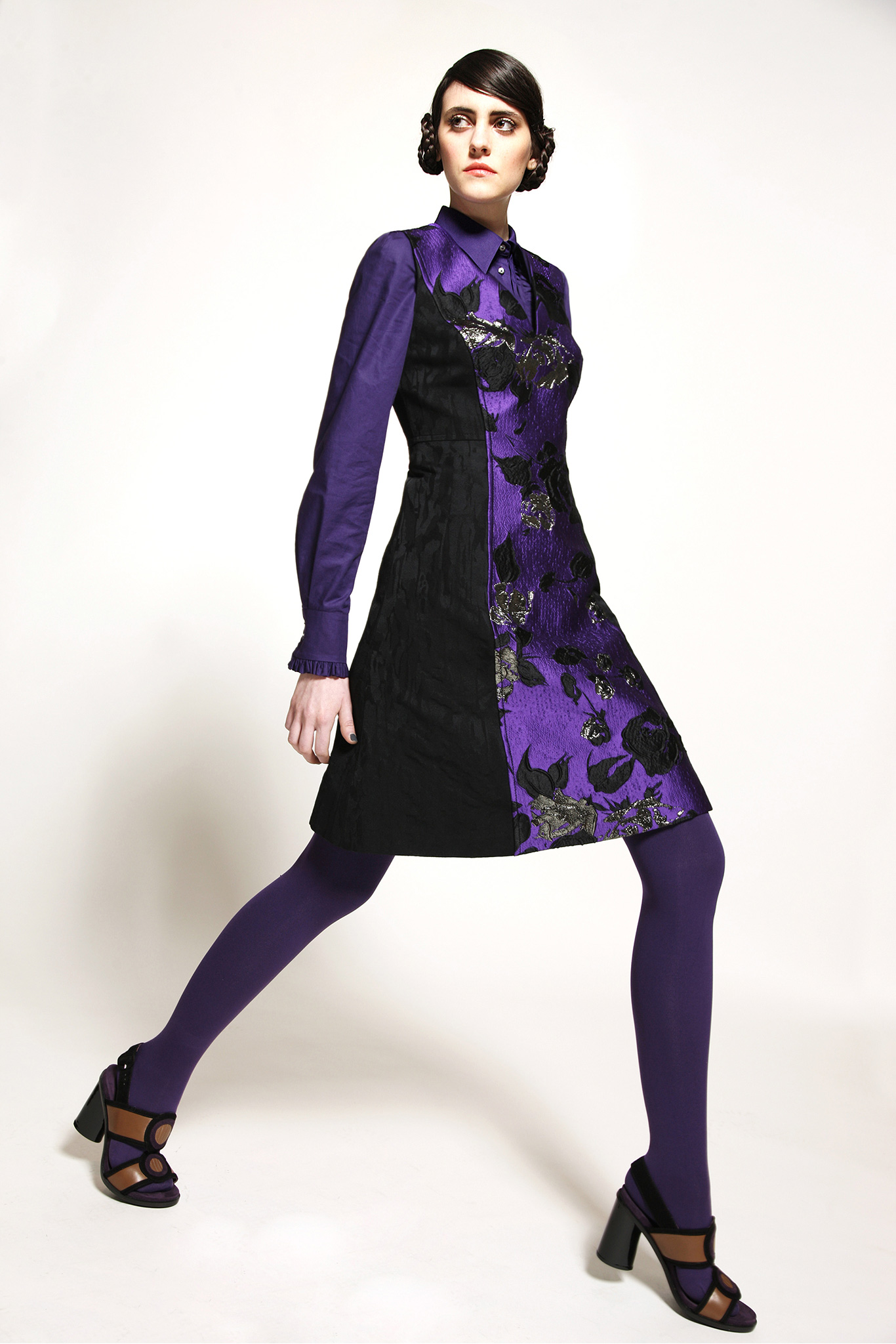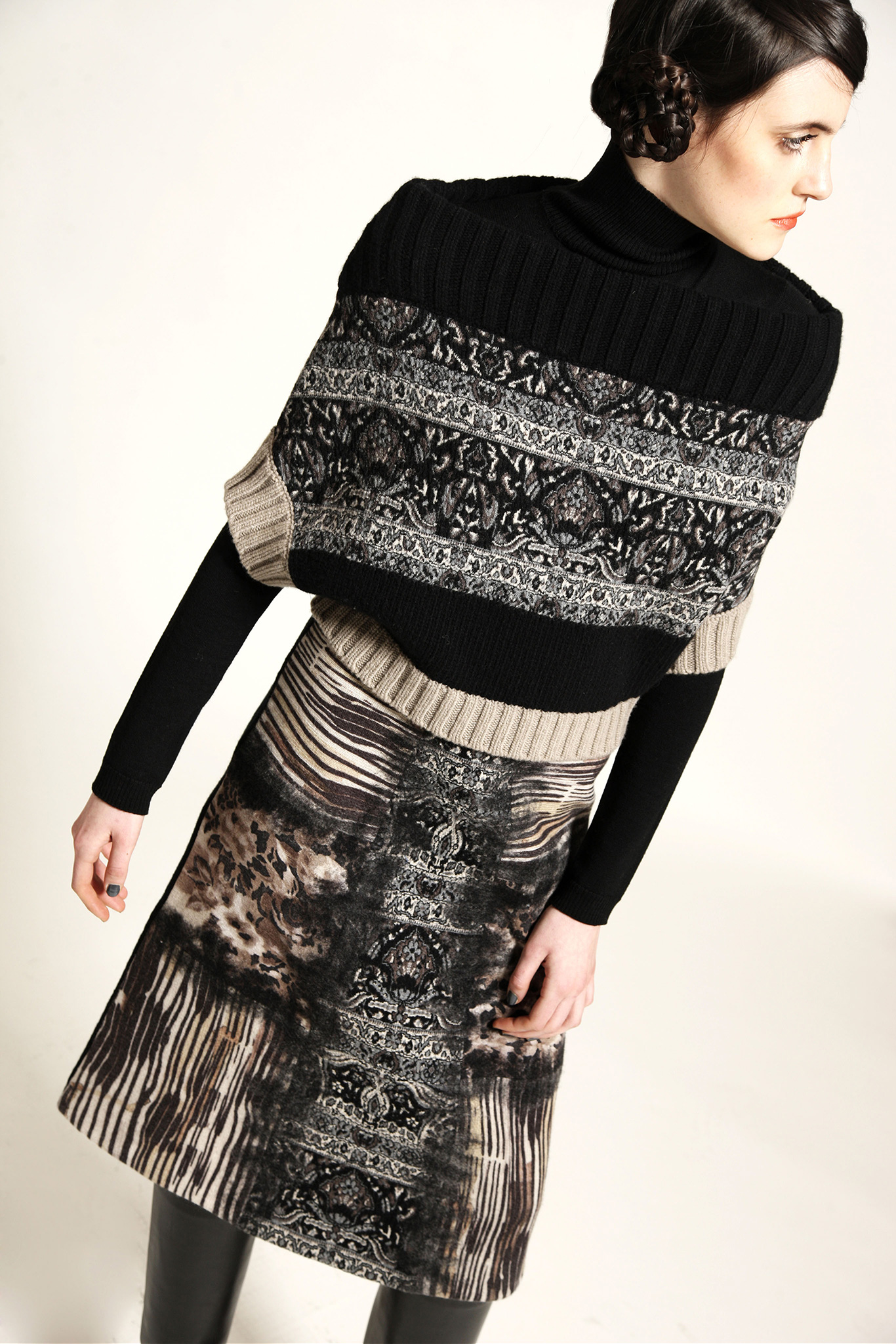 Love the sweater style, akin to a cocoon.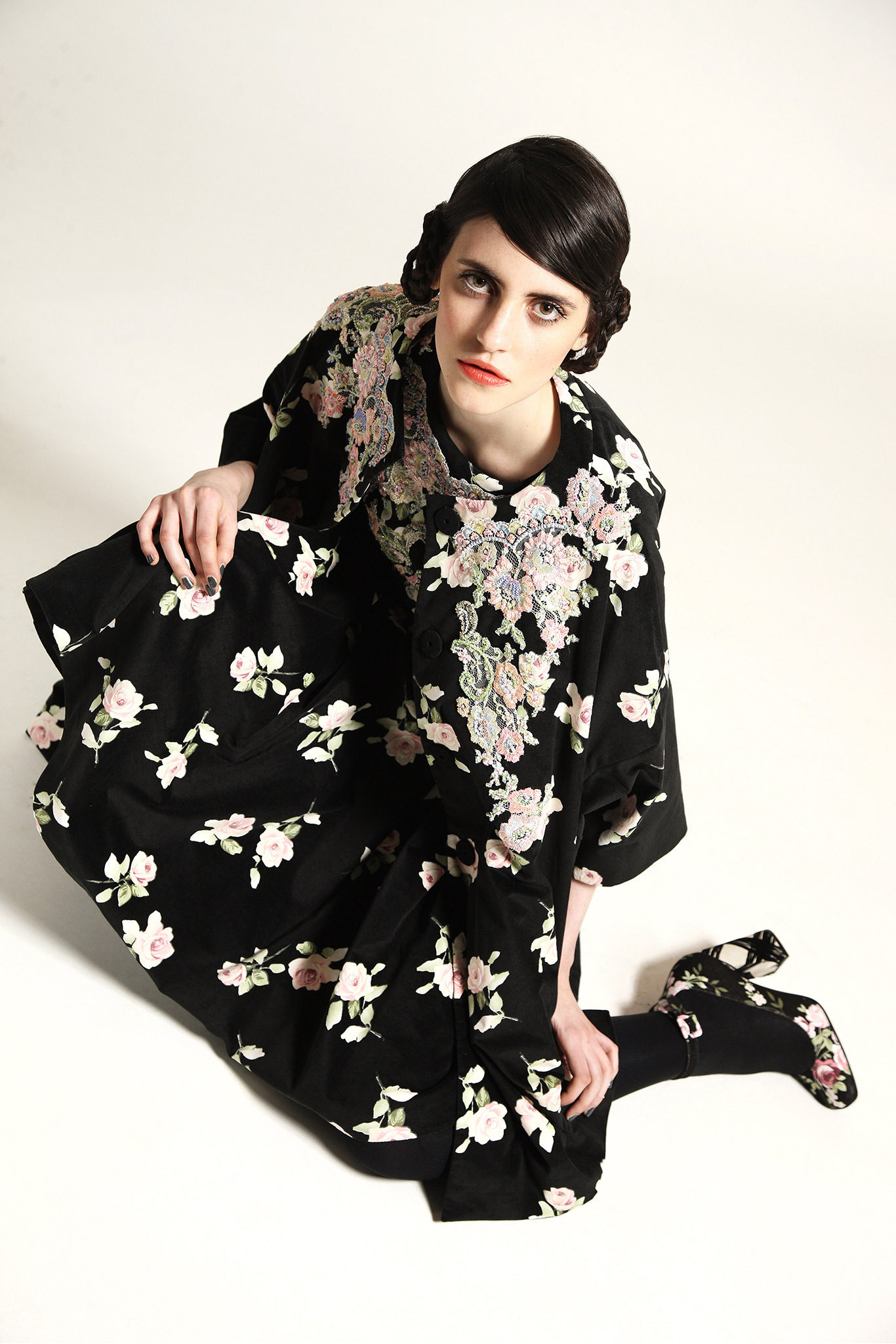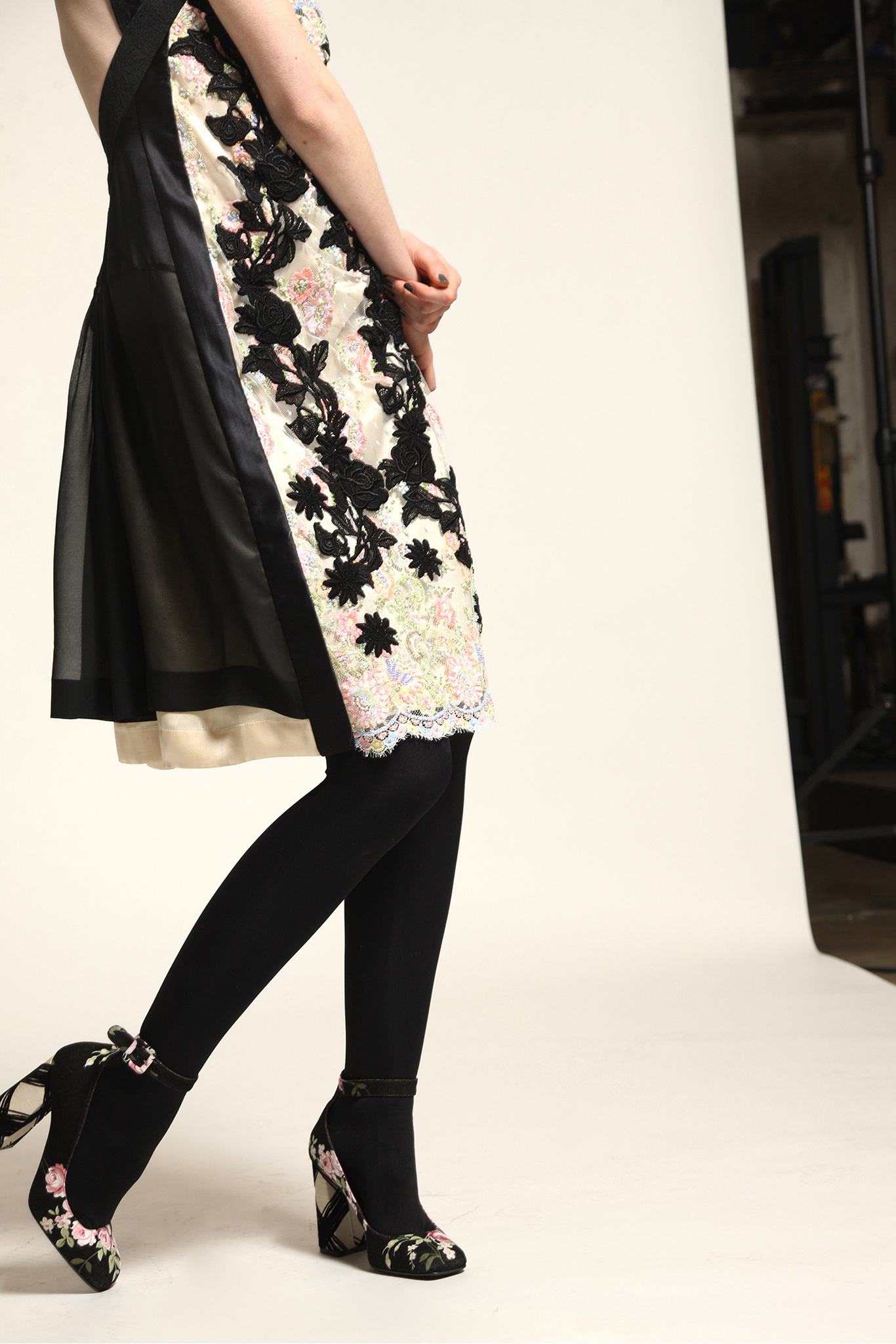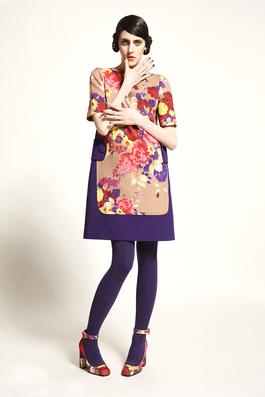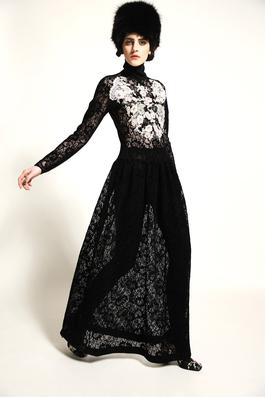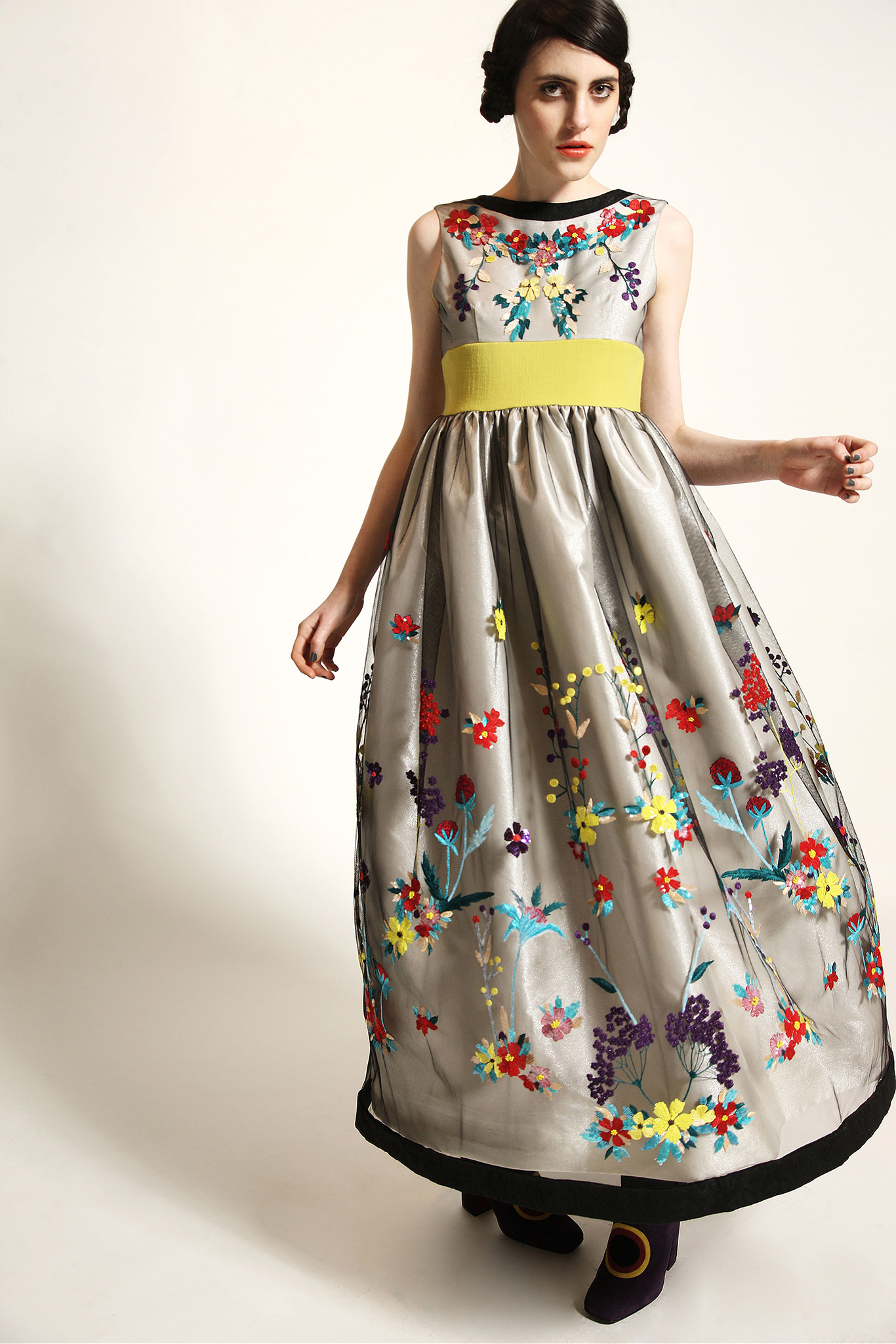 This wondrous colorful and flowery collection was like a dream sequence through an ethnology museum. Pulling from the past always makes the future something to look forward to.
MATTHEW WILLIAMSON:
The 70's are apparently here to stay, at least through pre-fall, and I'm guessing for the foreseeable future, but what the hell, the designers including this fellow are doing it proud, with the minis and midis in a wide spectrum of colors and fabrications, with an appropriate helping of lux.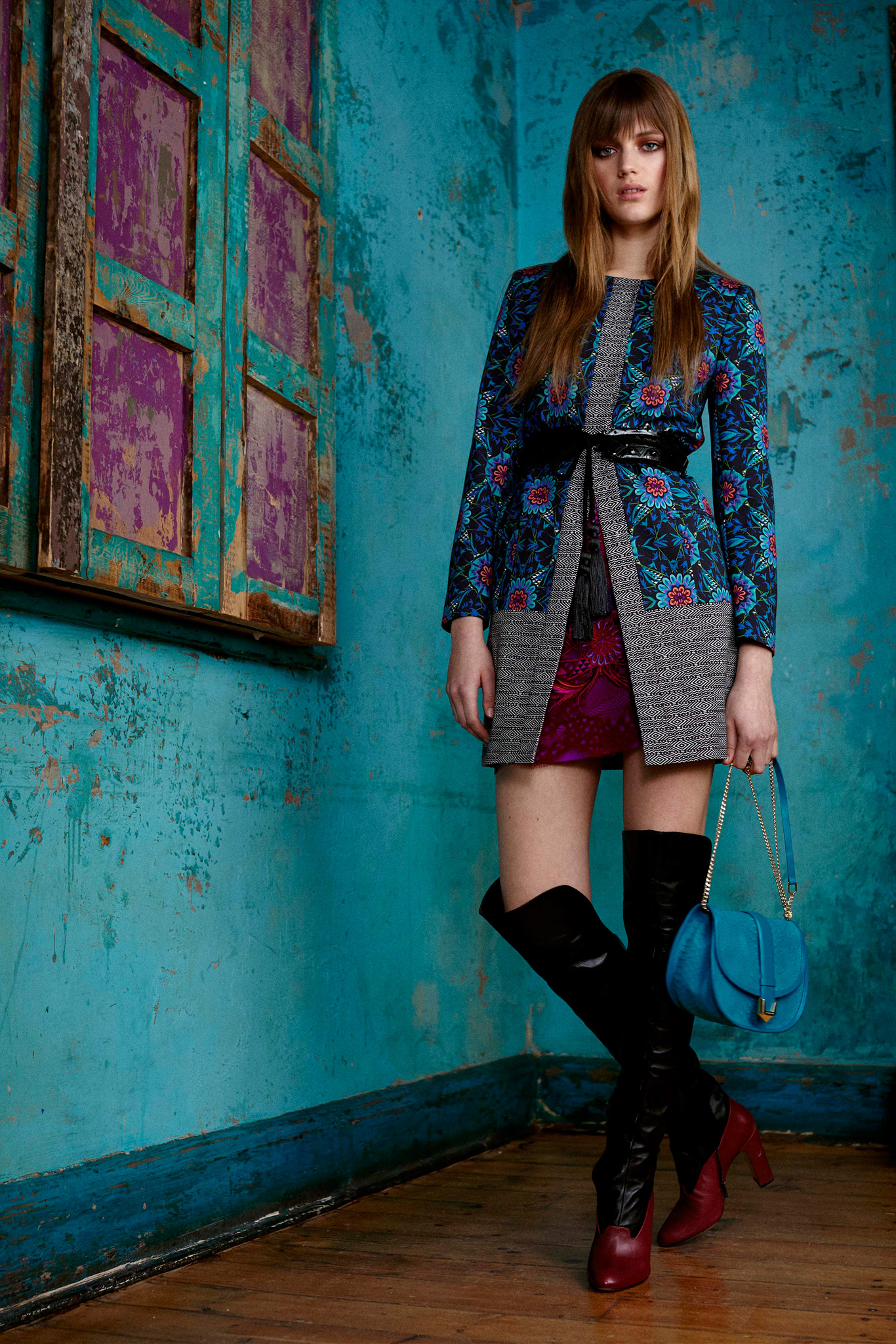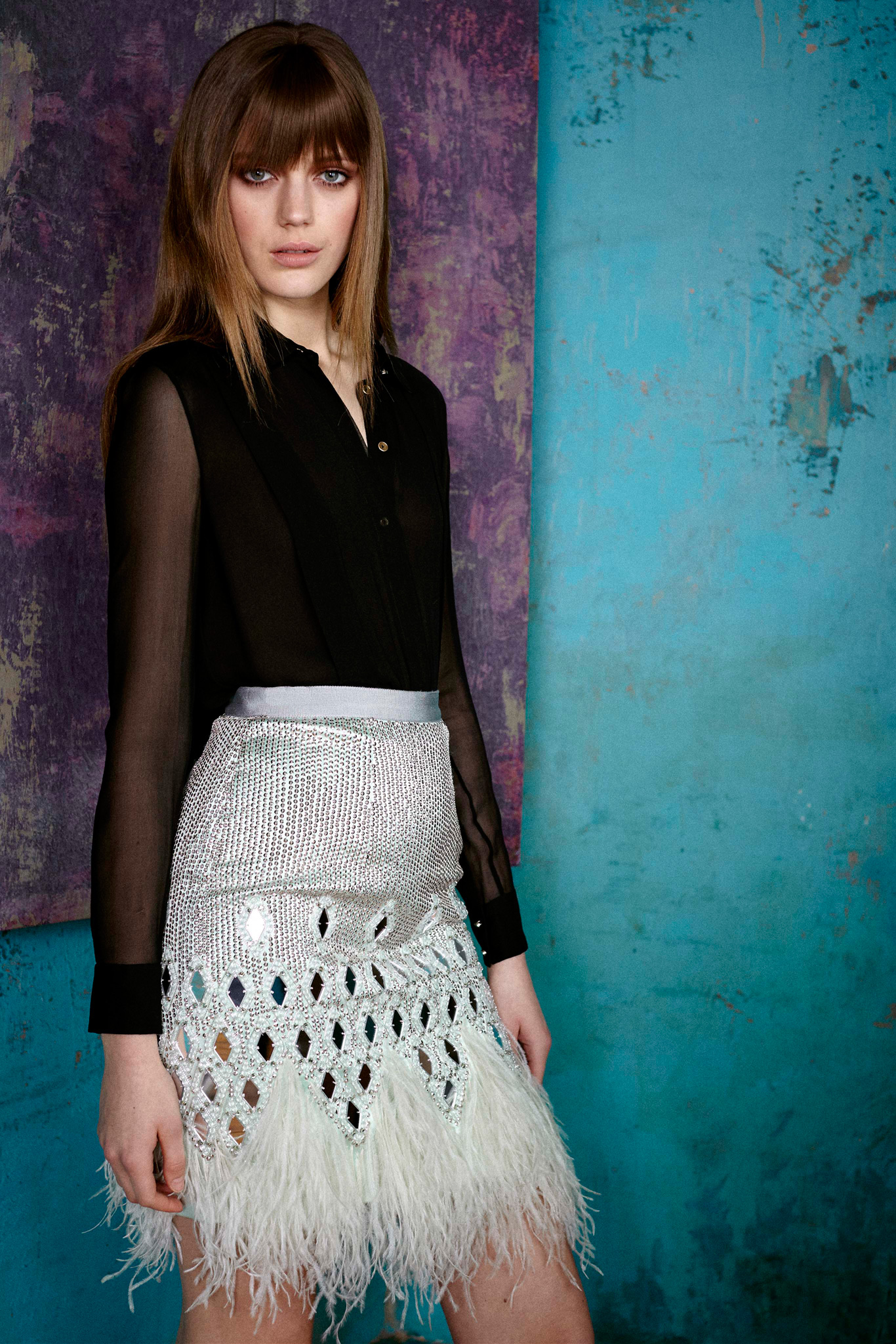 Space age funky and cool.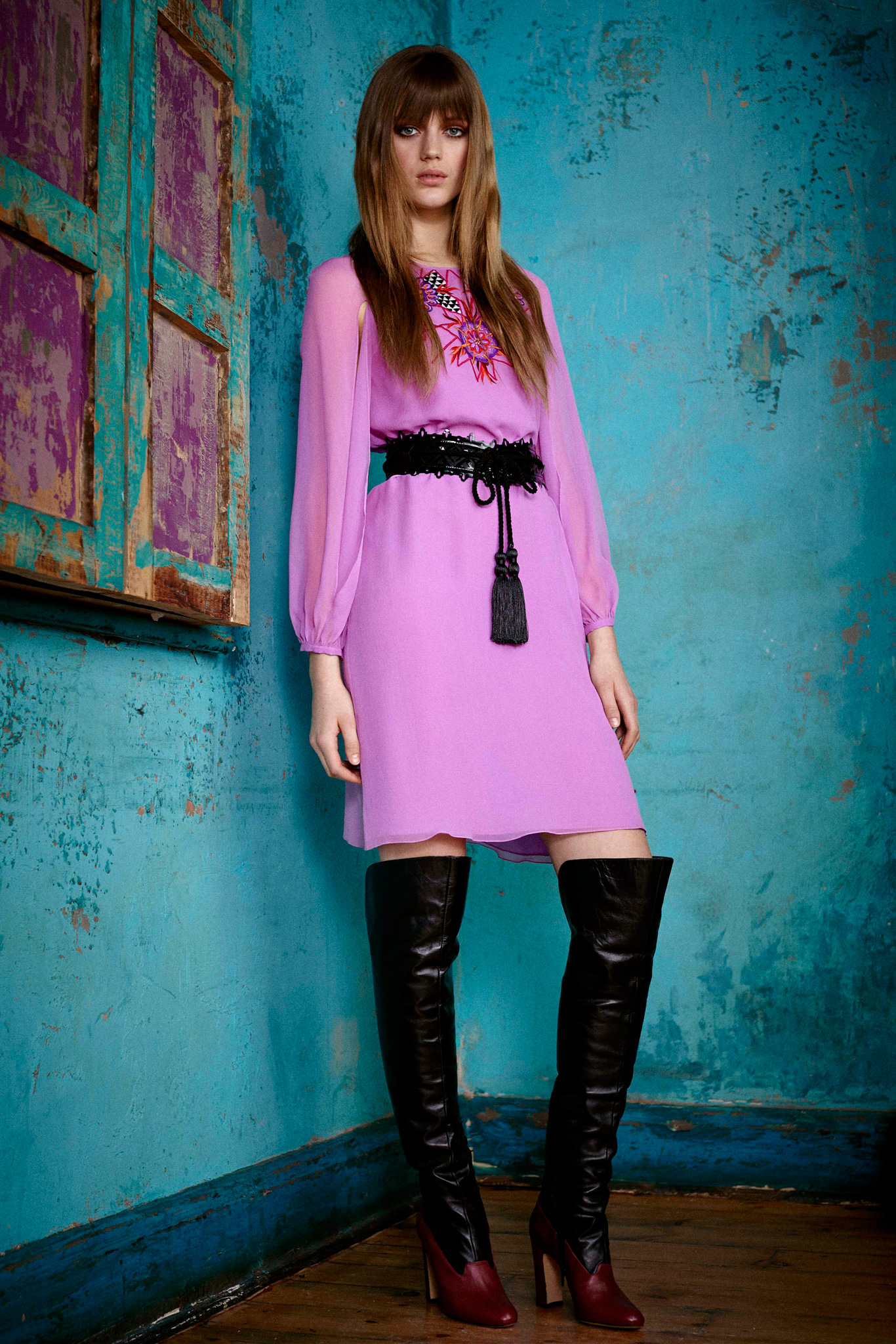 And those are some damn fine over the knee boots. Anything with a hint of pirate gets my nod. And lets not forget that all purpose belt!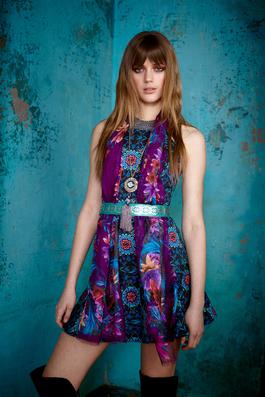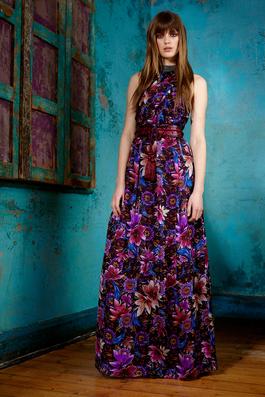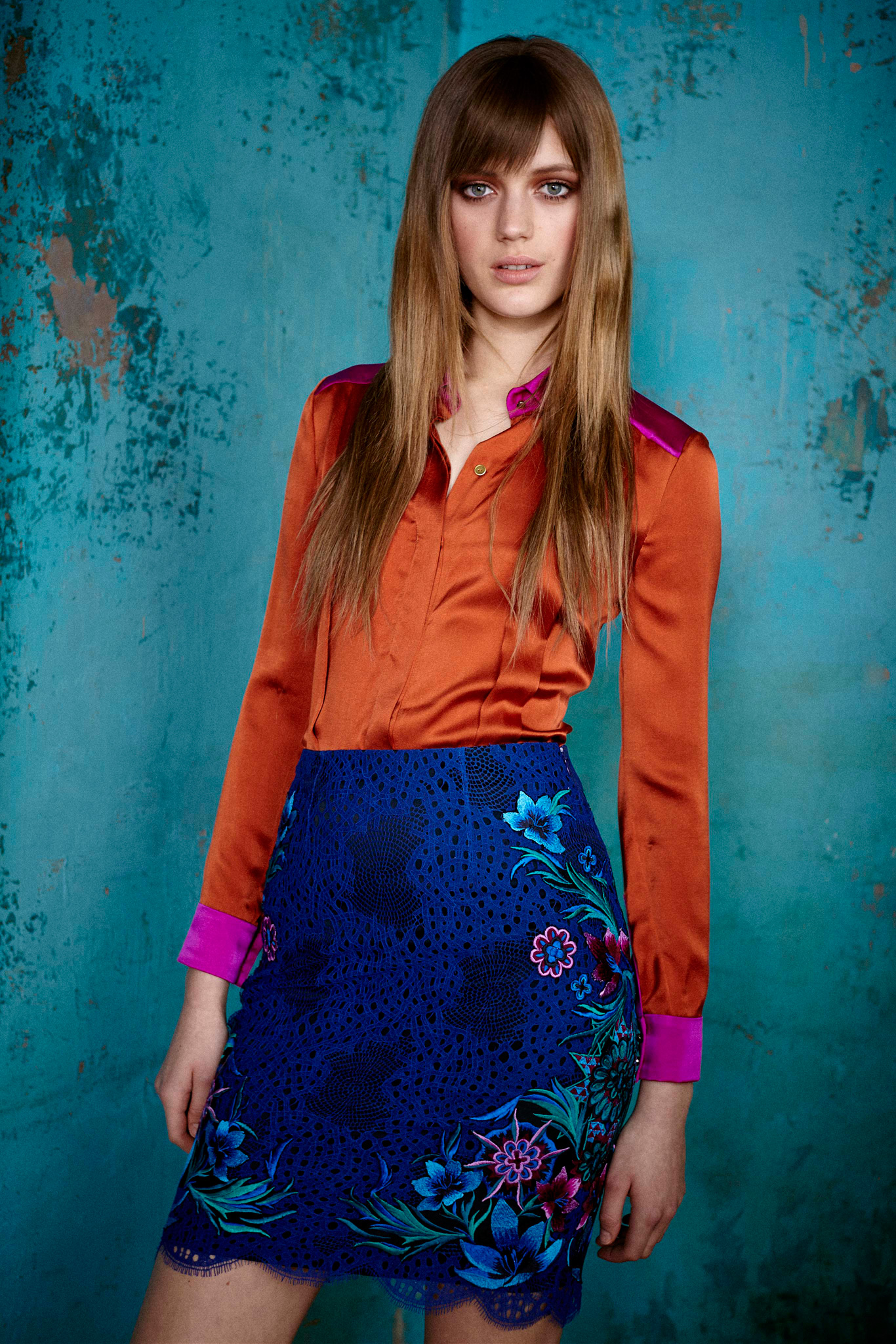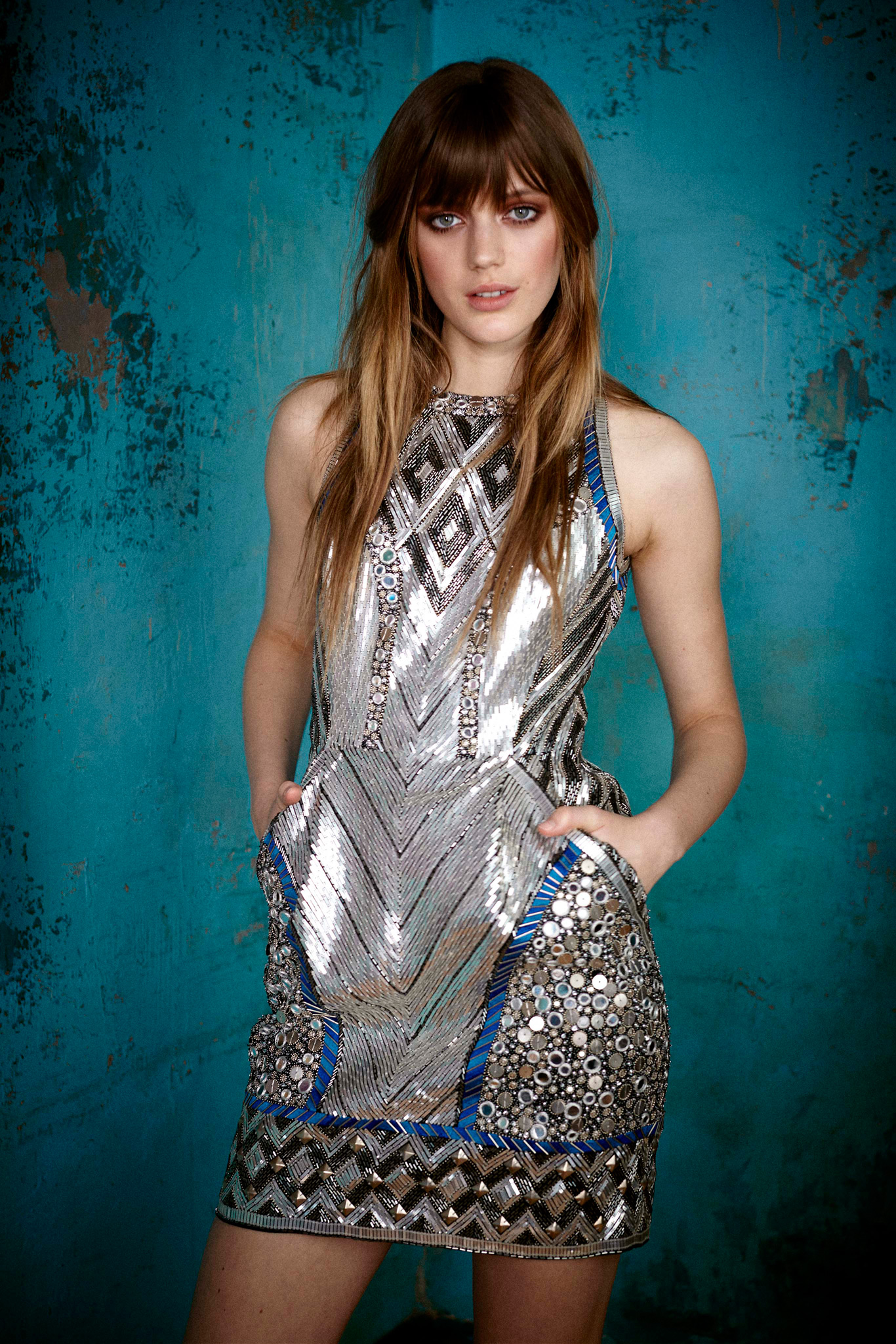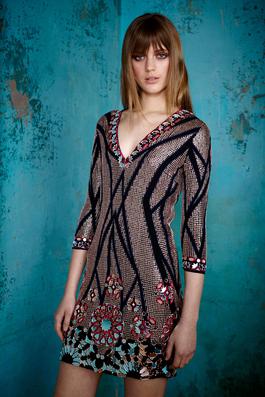 We even have a bit of Vegas in the house.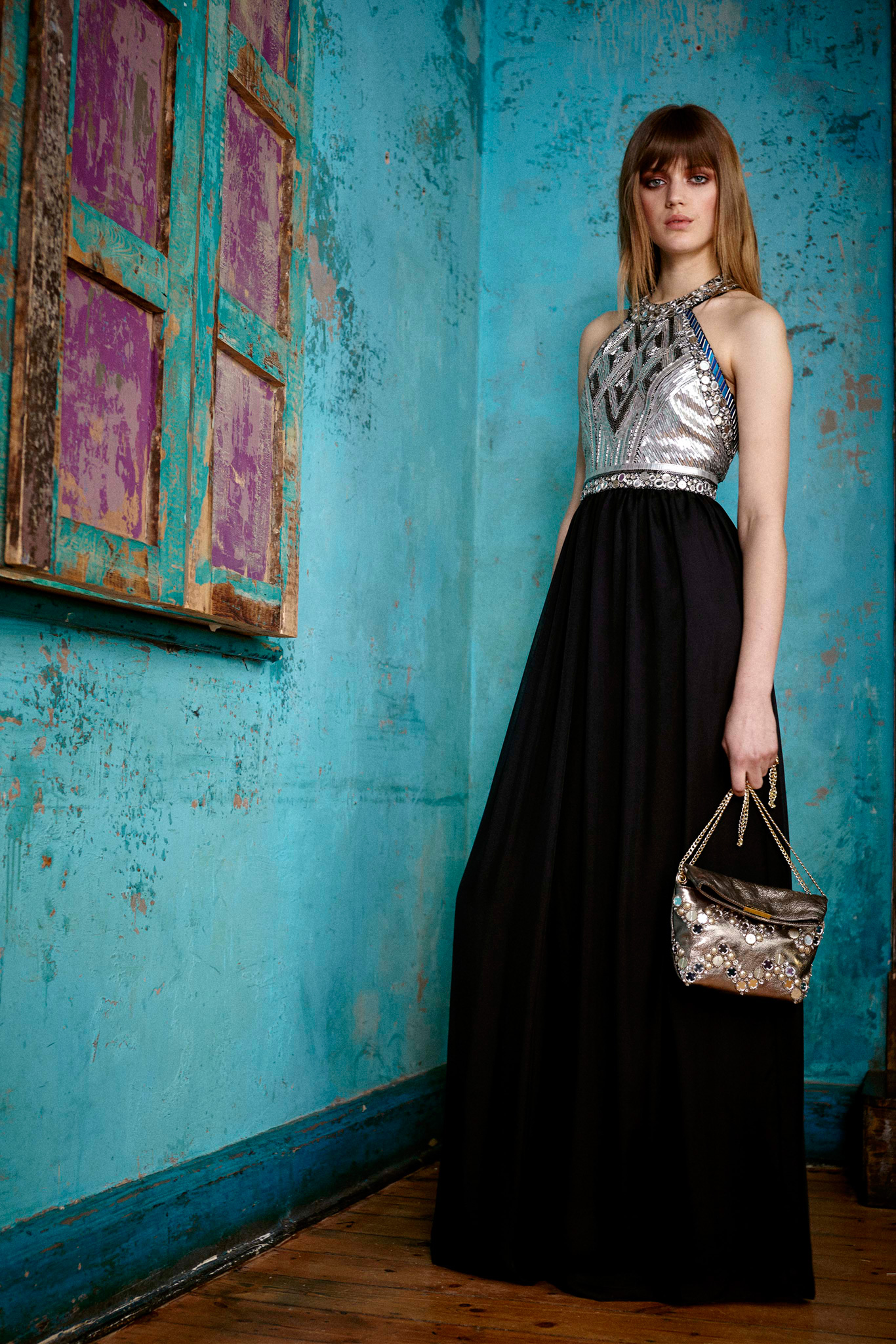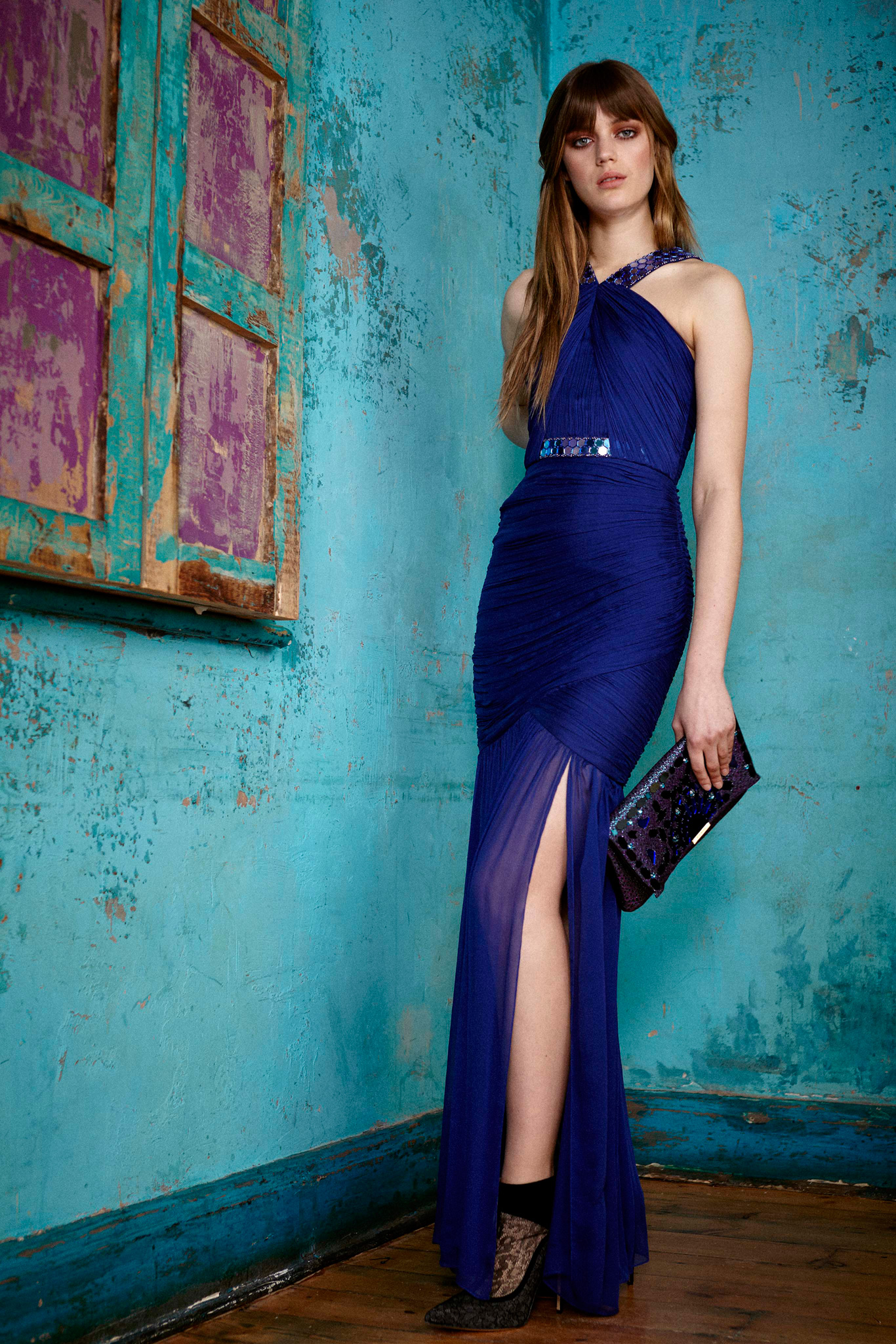 An interesting blend of boho-chic with a vibrant luscious color palette, and tamed opulence. From day time frock to gala affair, all bases covered.
RALPH LAUREN:
Pared down with respect to the colors, pretty much all Ralph Lauren British Tan, but typical easy lux as per usual. Taffeta, cashmere, and suedes, all on stage for an enjoyable show.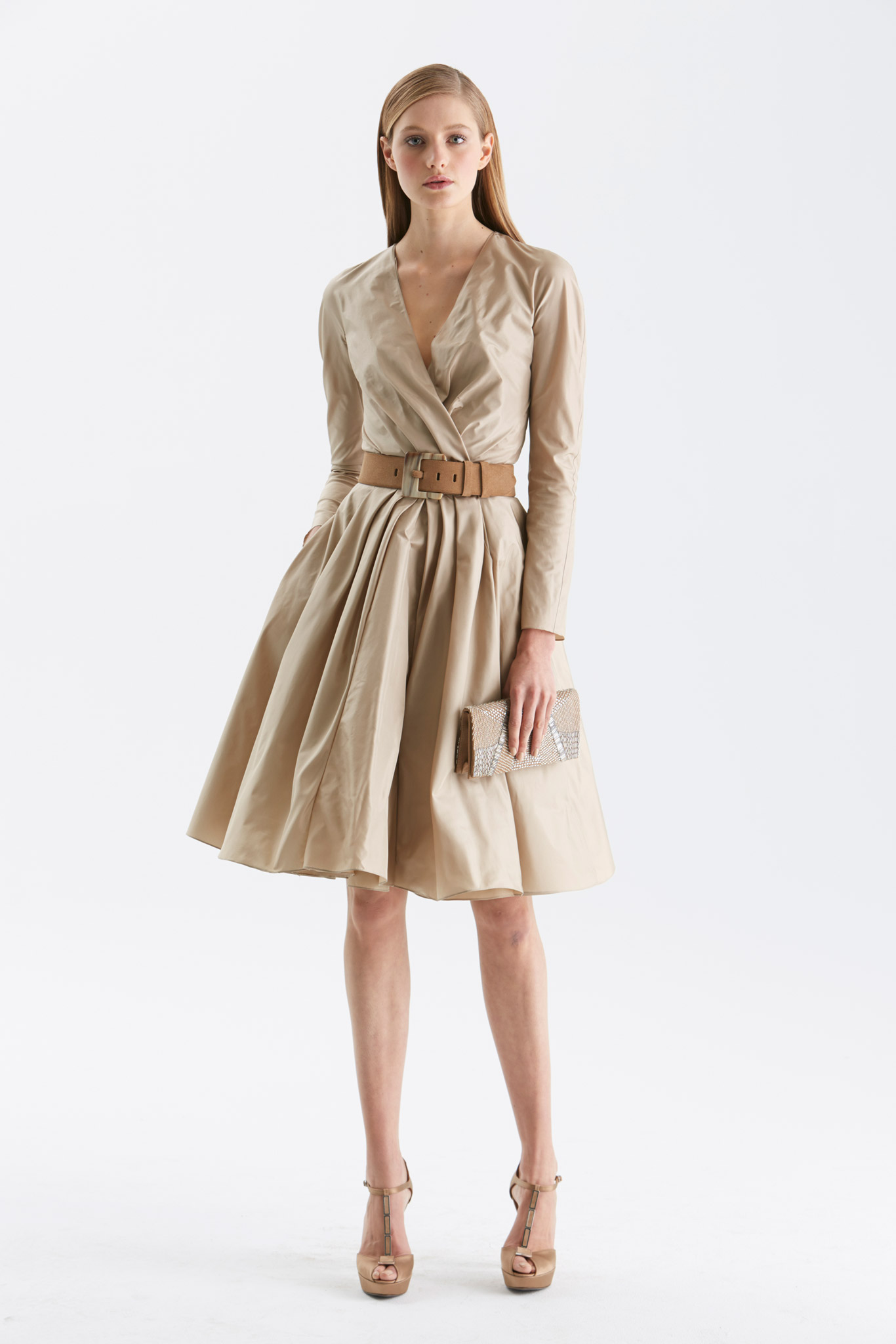 Easy and chic, great for traveling, for cocktails on the Maasai Mara.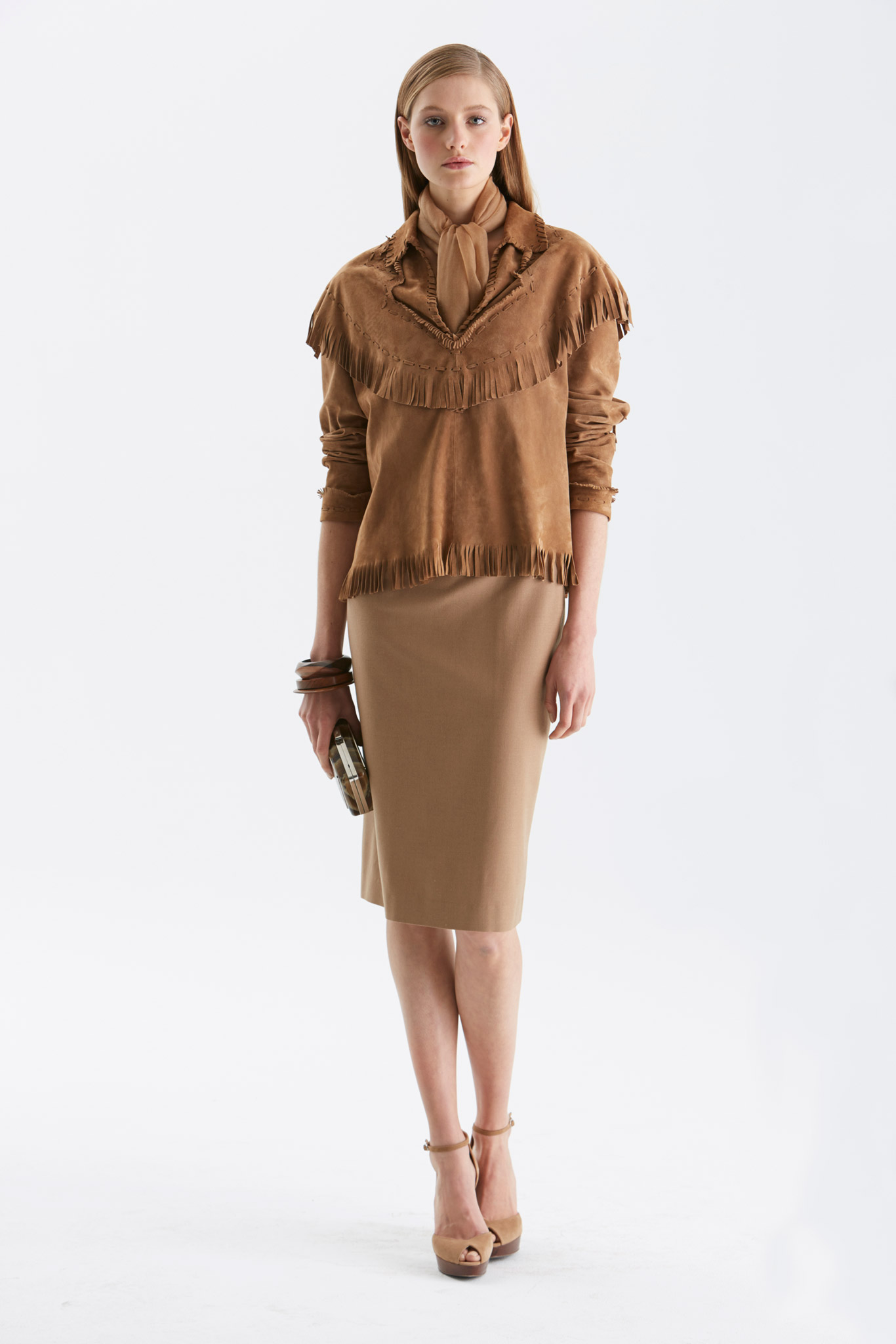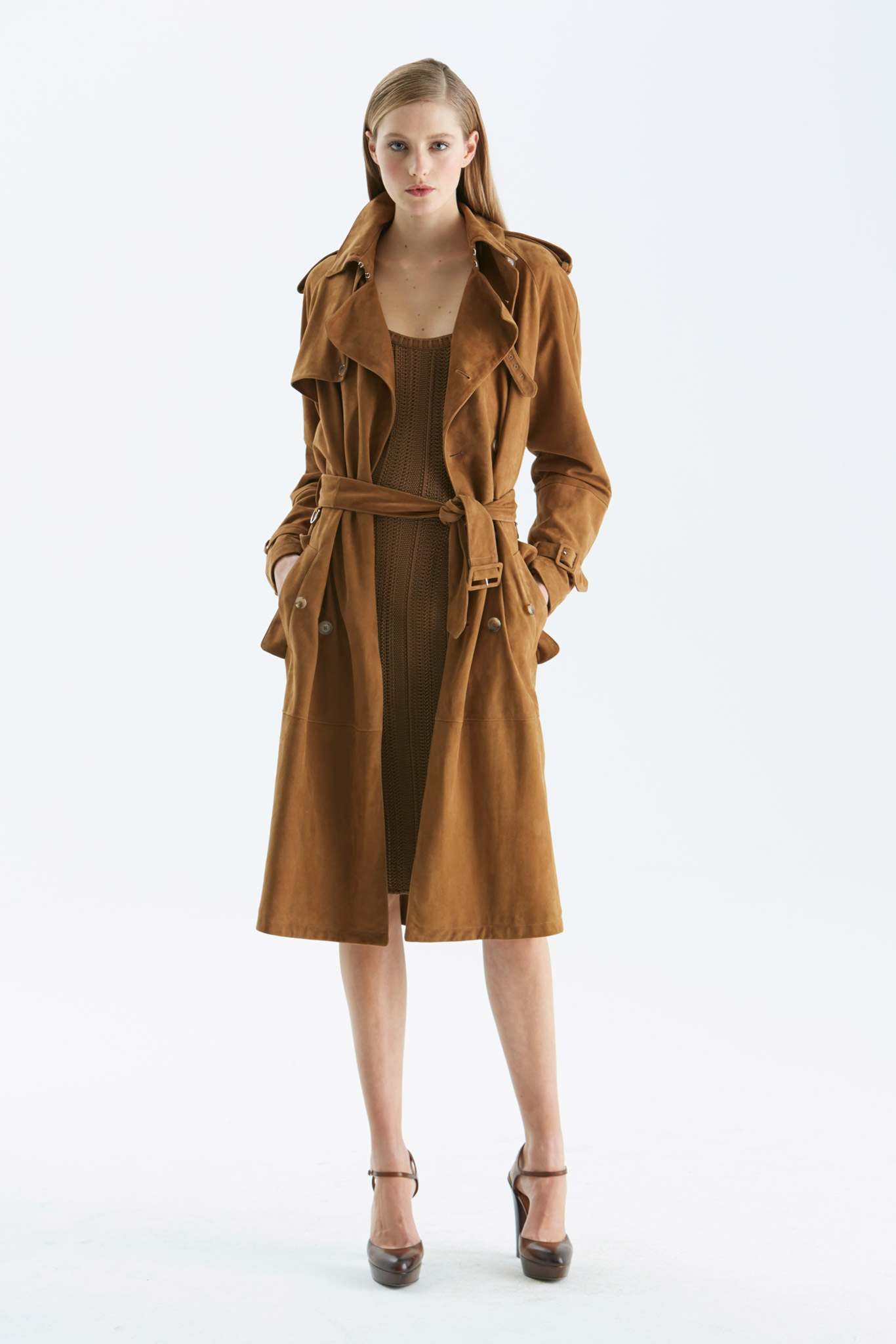 Drool……a trench for all seasons, my pick of the post.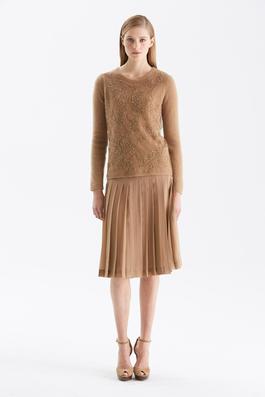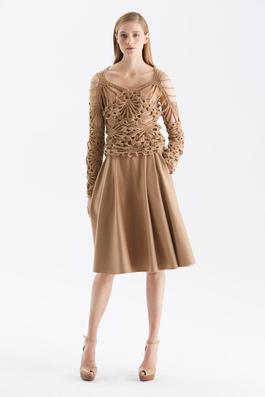 Well, looks as if Ralph dipped his pinky toe into the 70's infested waters and conjured up this macrame sweater. Still elegant, pair with a long taffeta ball gown or black leather pants.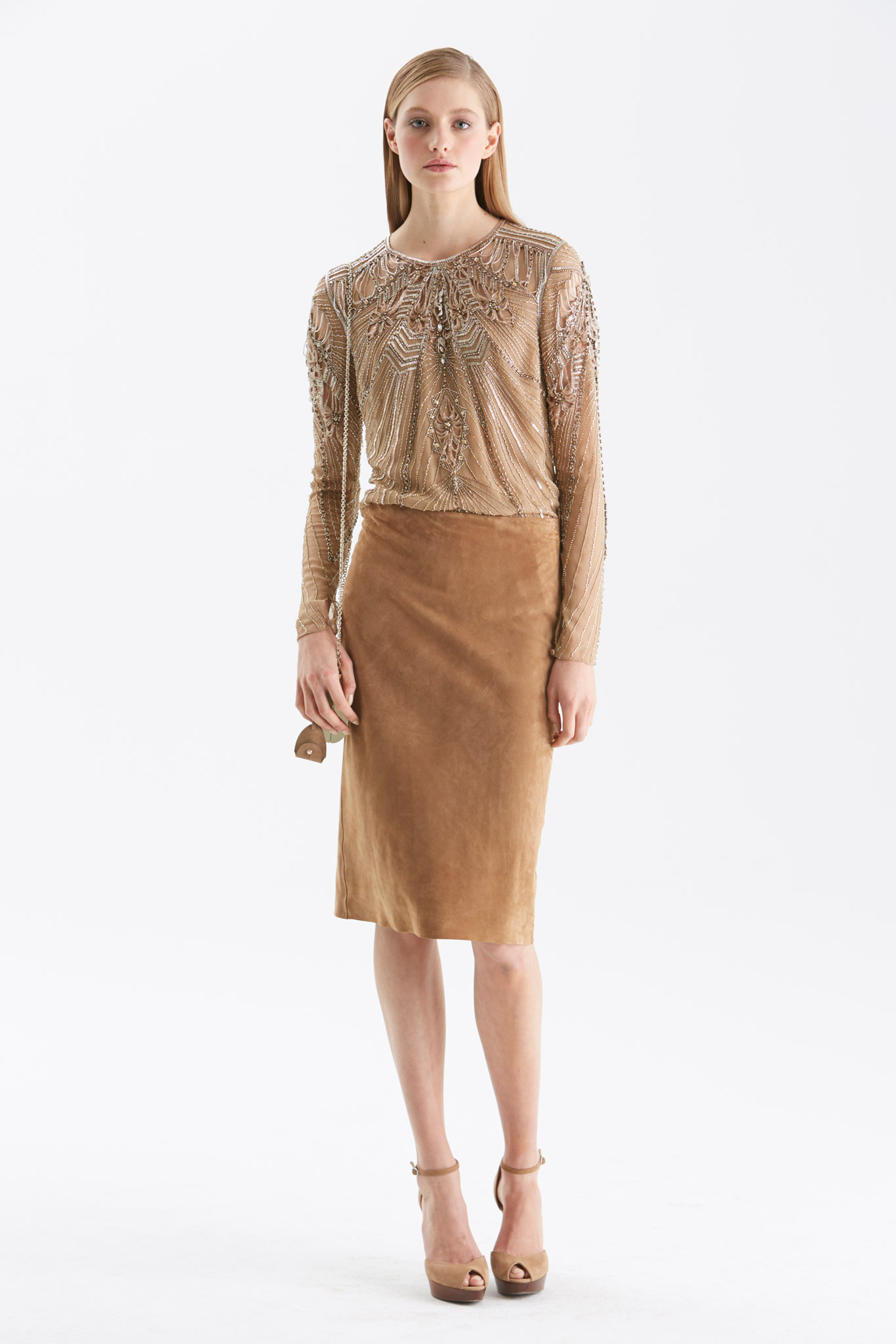 As I partake of a Sex and the City marathon for the 100th time, I am reminded of Pat Field's unparalleled fashion acumen and her zest for amalgamating the pragmatic and the almost unwearable zany pieces for the Carrie character, and in so doing turning Sarah Jessica Parker into a fashion icon. She simultaneously took up the avant-garde cudgel for the rest of us, providing free reign to embrace the wacky, the whimsical, and the dada when the mood strikes.
Don't be afraid to wander into the depths of your closet, pull out anything and everything, and blend away! Do the unexpected, throw a big fuzzy sweater over skin tight leather leggings, and maybe even a feather boa!? Throw that spectacular RL trench over well, pretty much anything. (Just stay out of the rain….).
Images brought to you by www.style.com